Vitor Vilhena Arquitectura: Located in the south of Portugal, in an area that serves as a transition between the Sea and the land. It is located in the village of Alcalar, a few kilometers from Portimão, where 5000 years ago was settled an important Prehistoric community.
Based on the importance of the location of the land and its relationship with history, we decided that the image of the house would have to seek the organic relations that refer to the Monument that appears in the history of the area.
The image of the house is constituted by several curves that consist in the separations provoked by the surroundings. The topography is gently sloping, and the surrounding is characterized by a traditional style single family dwellings from the 80's. The land confines with a municipal street, which defines the entrance of the house.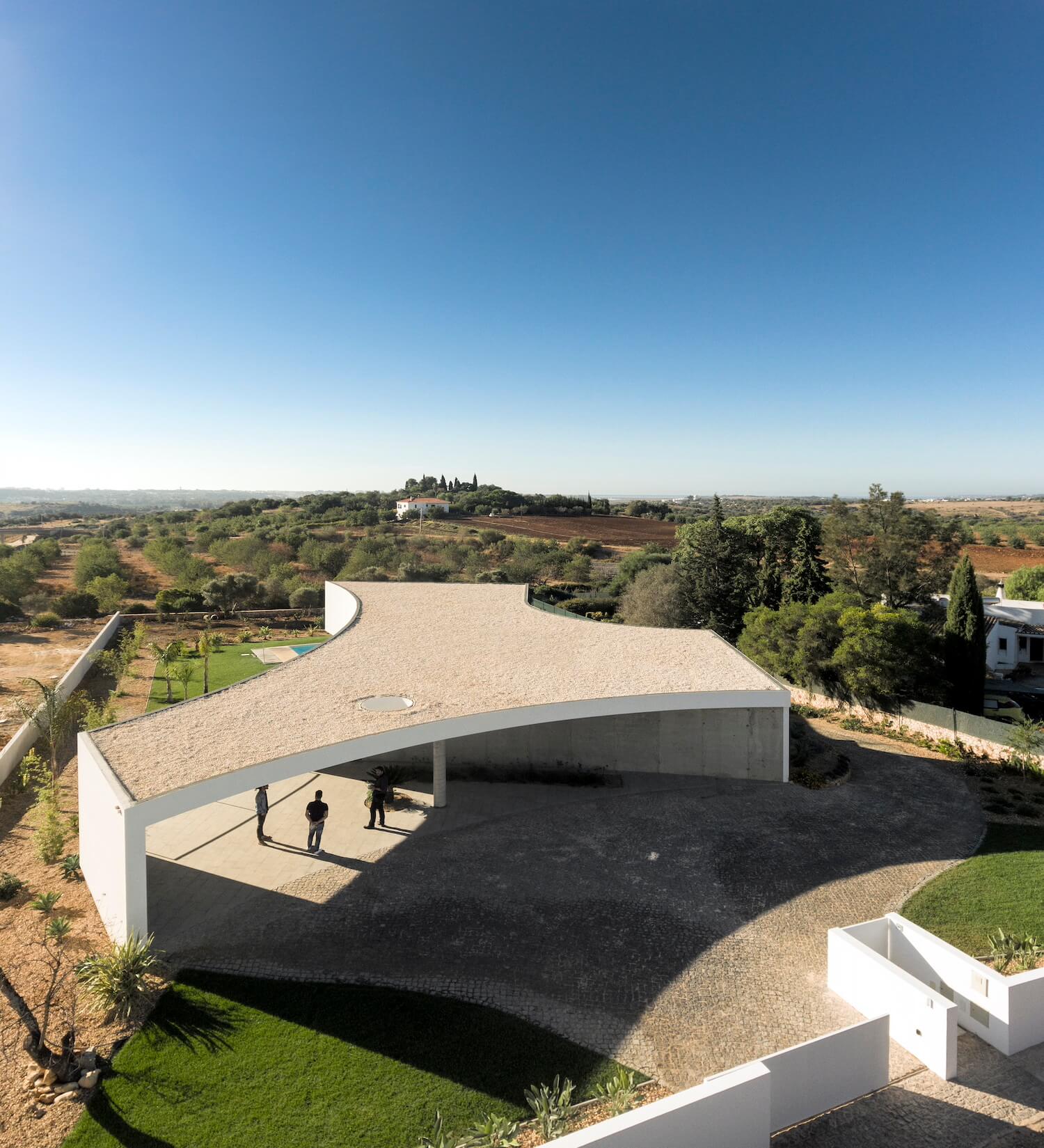 image © Fernando Guerra | FG+SG
The project develops on a single floor (above the street level) with the intention of minimizing the visual impact of the viewer from the street and its implementation takes into account the better use of the solar orientation of the interior compartments and the best views that the site provides.
The natural topography of the terrain promotes the creation of a lower floor facing South. Following this orientation was created an outdoor seating area that relates to the terrain and the landscape. This space is covered in order to protect and control the solar orientation of the facade.
The southern elevation benefits from a strong relationship between the interior and exterior, inviting permeability situations, namely its relation with the terrain, vegetation and views.
The villa consists of 2 floors, the ground floor which is at the level of the entrance, and which comprises 4 bedrooms, living and dining area, kitchen and service areas, complemented by a car parking. The lower floor develops in the result of the natural slope of the terrain and integrates a living area, directly related to the pool. This lower floor benefits from an outoor covered area where the pool is located, creating very interesting relations between the interior and exterior.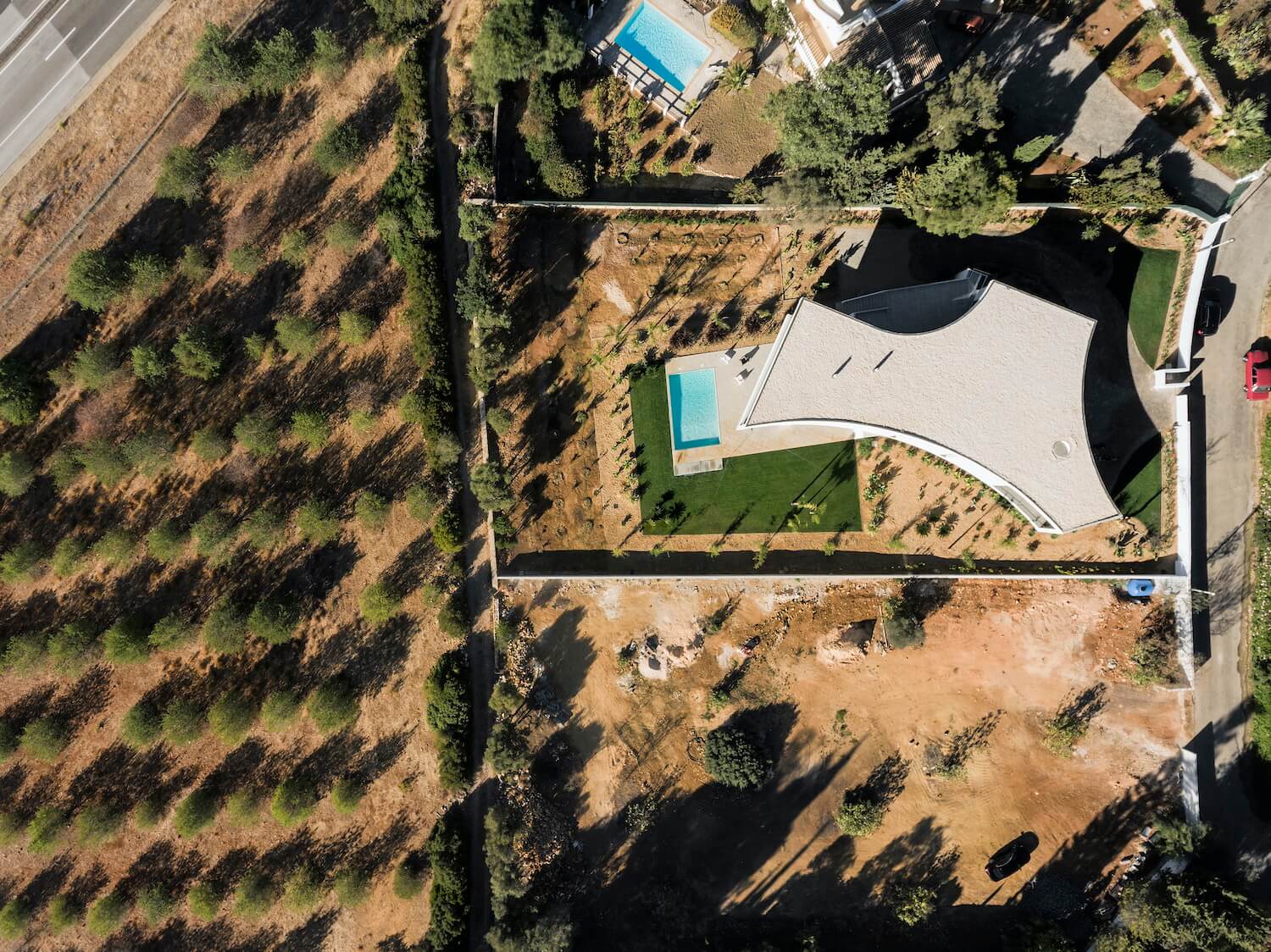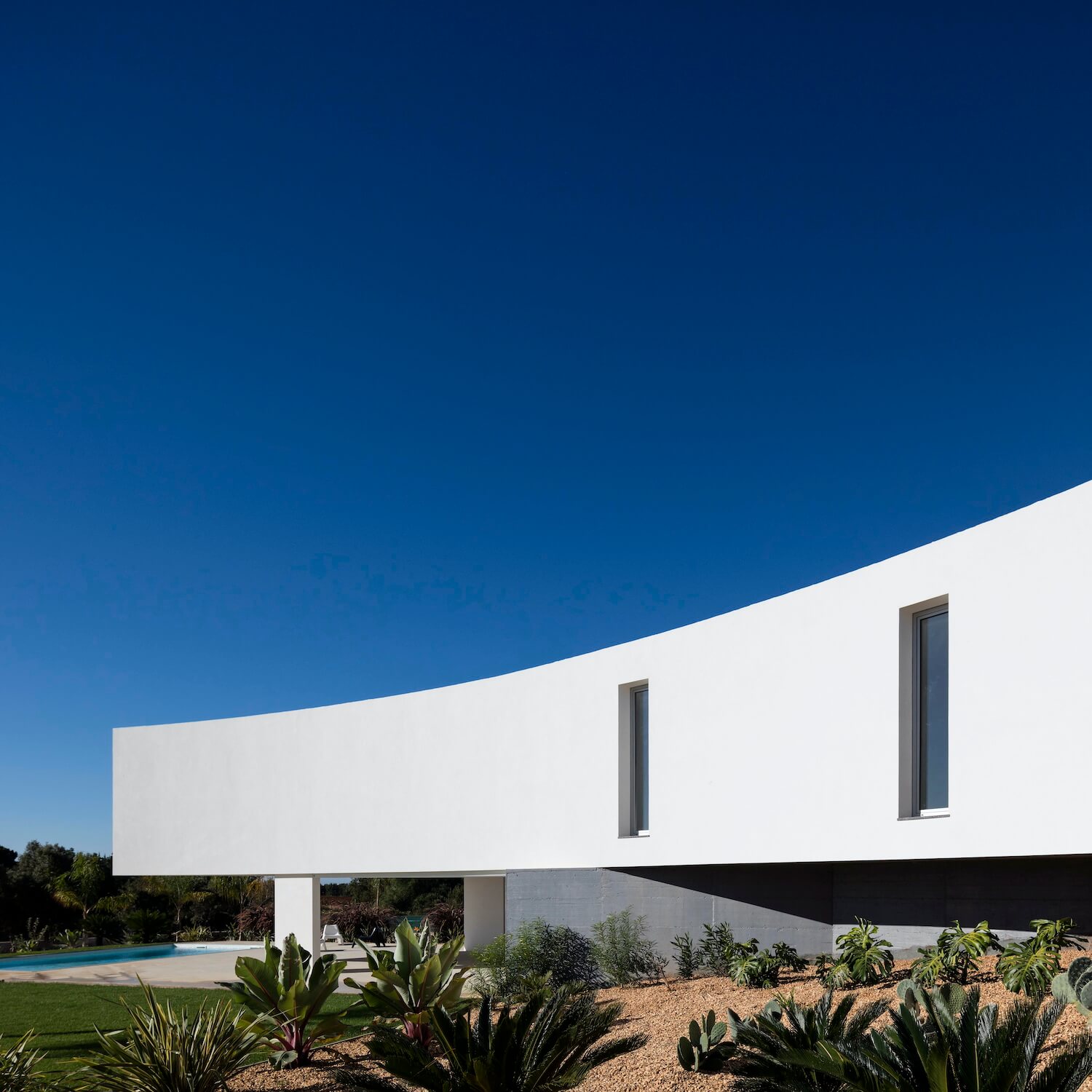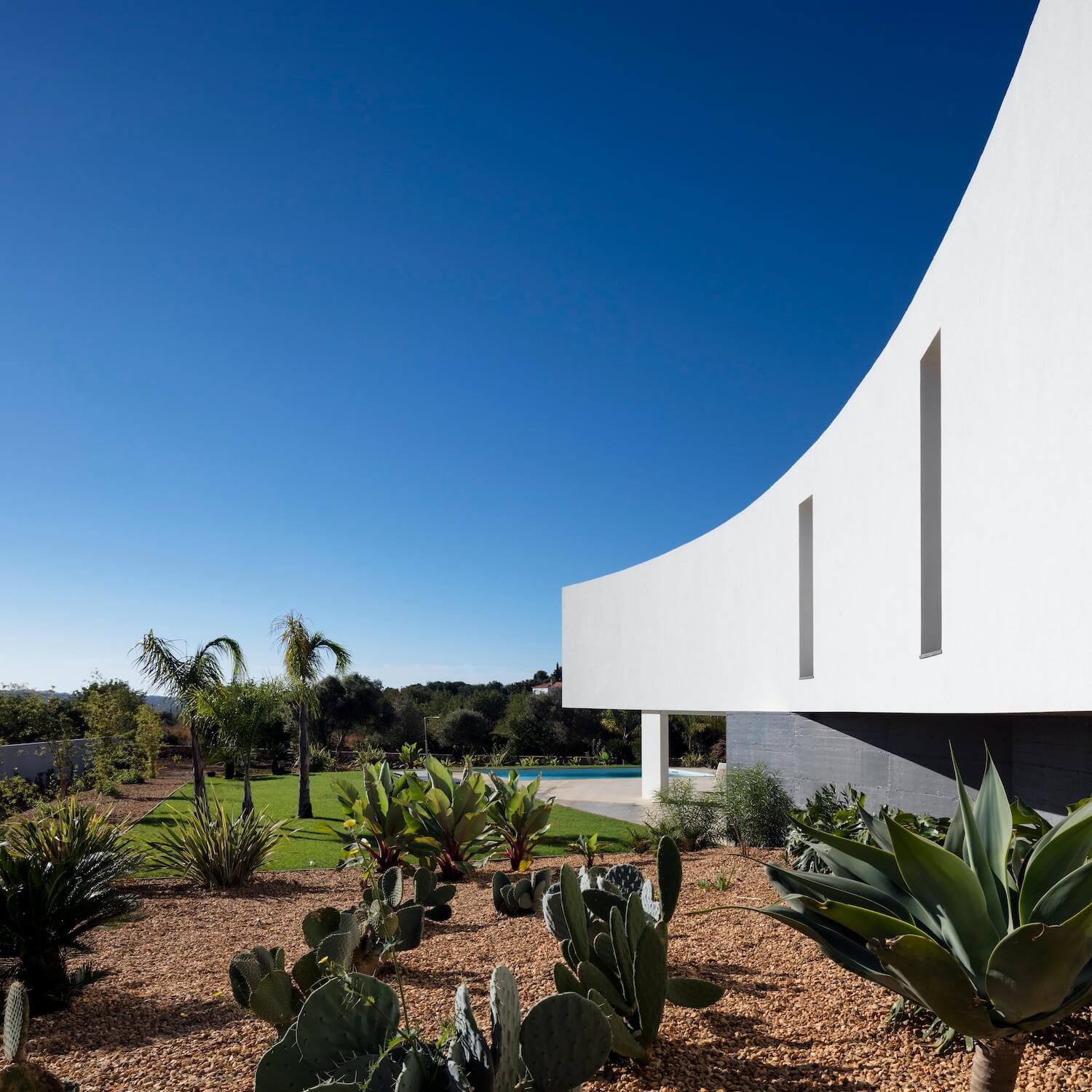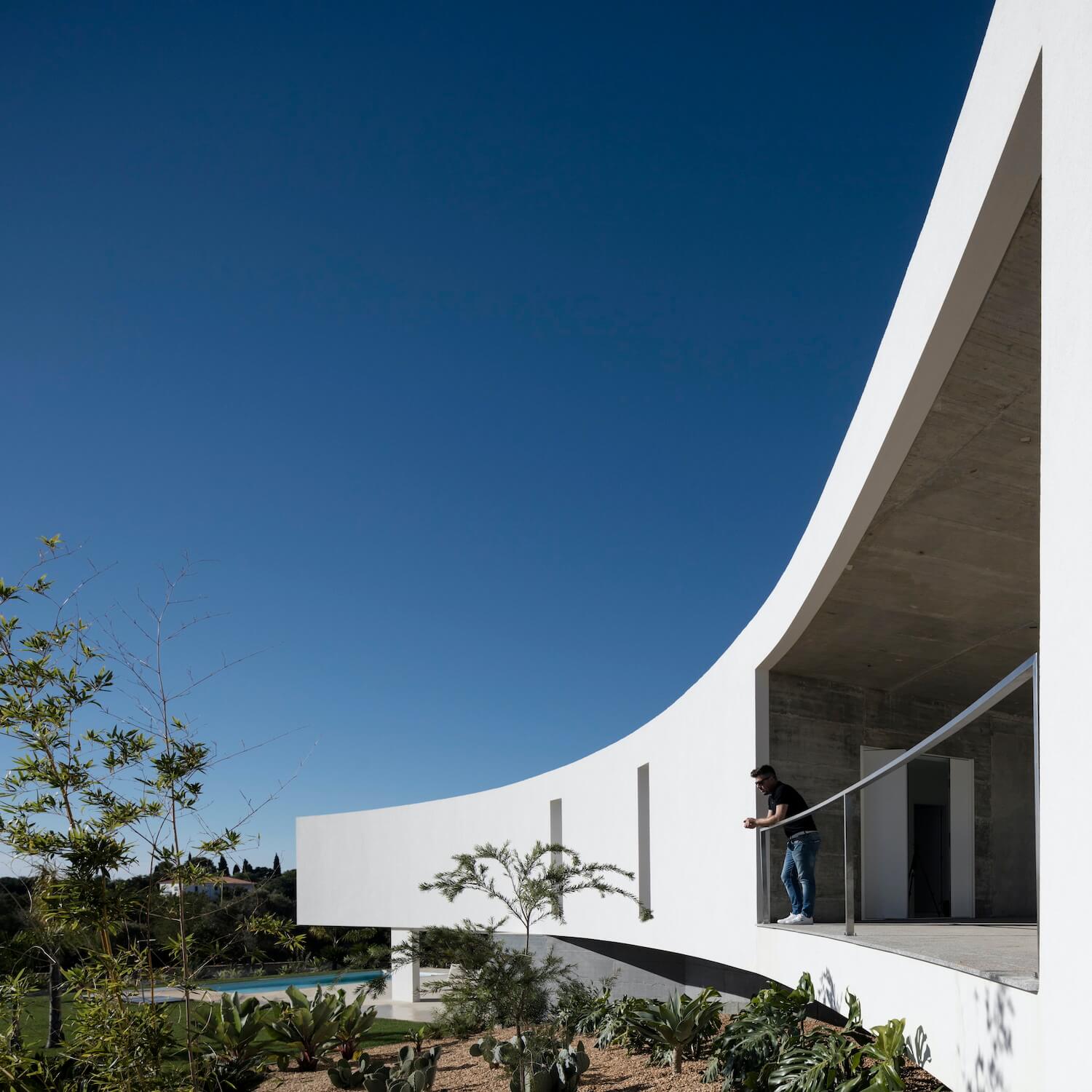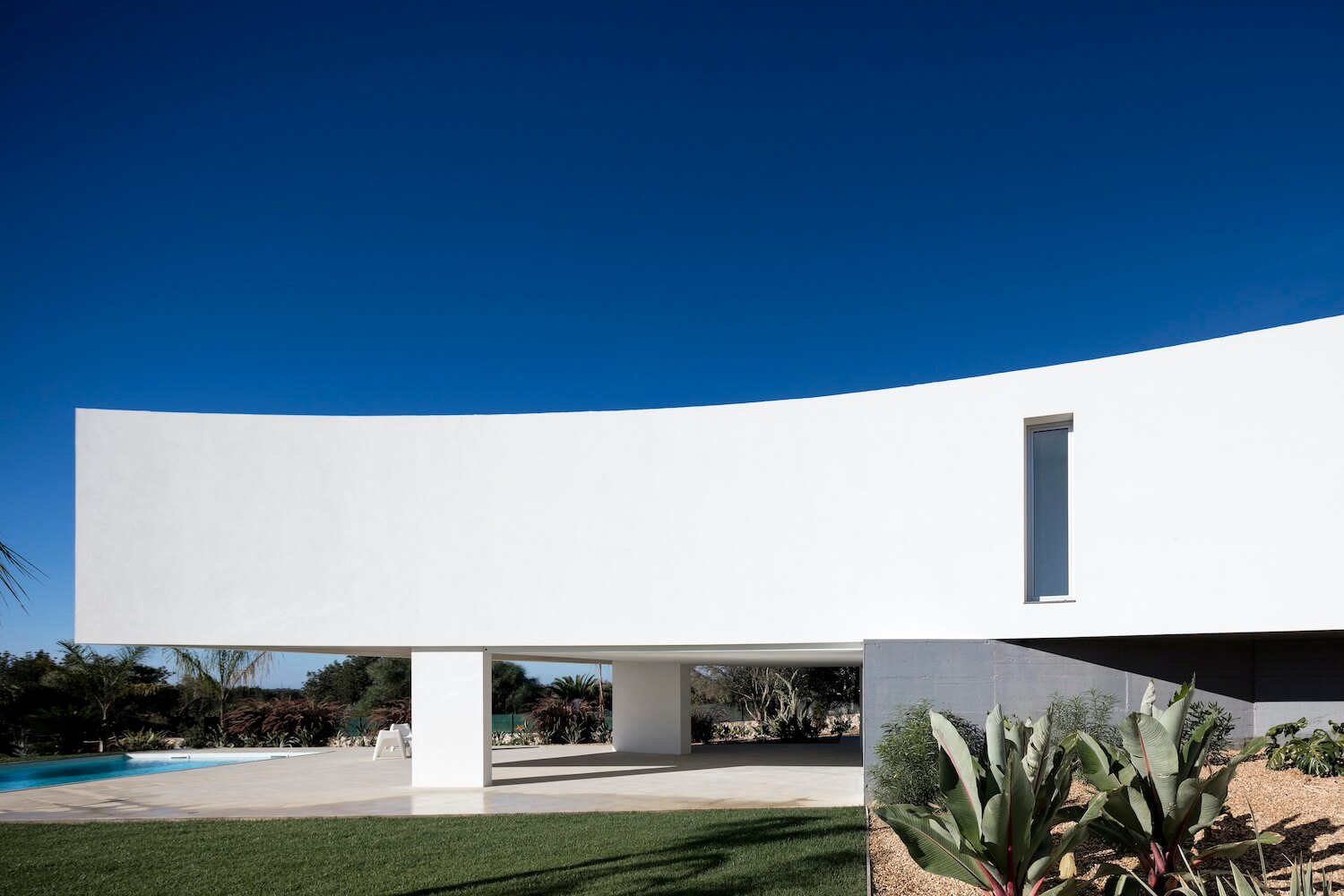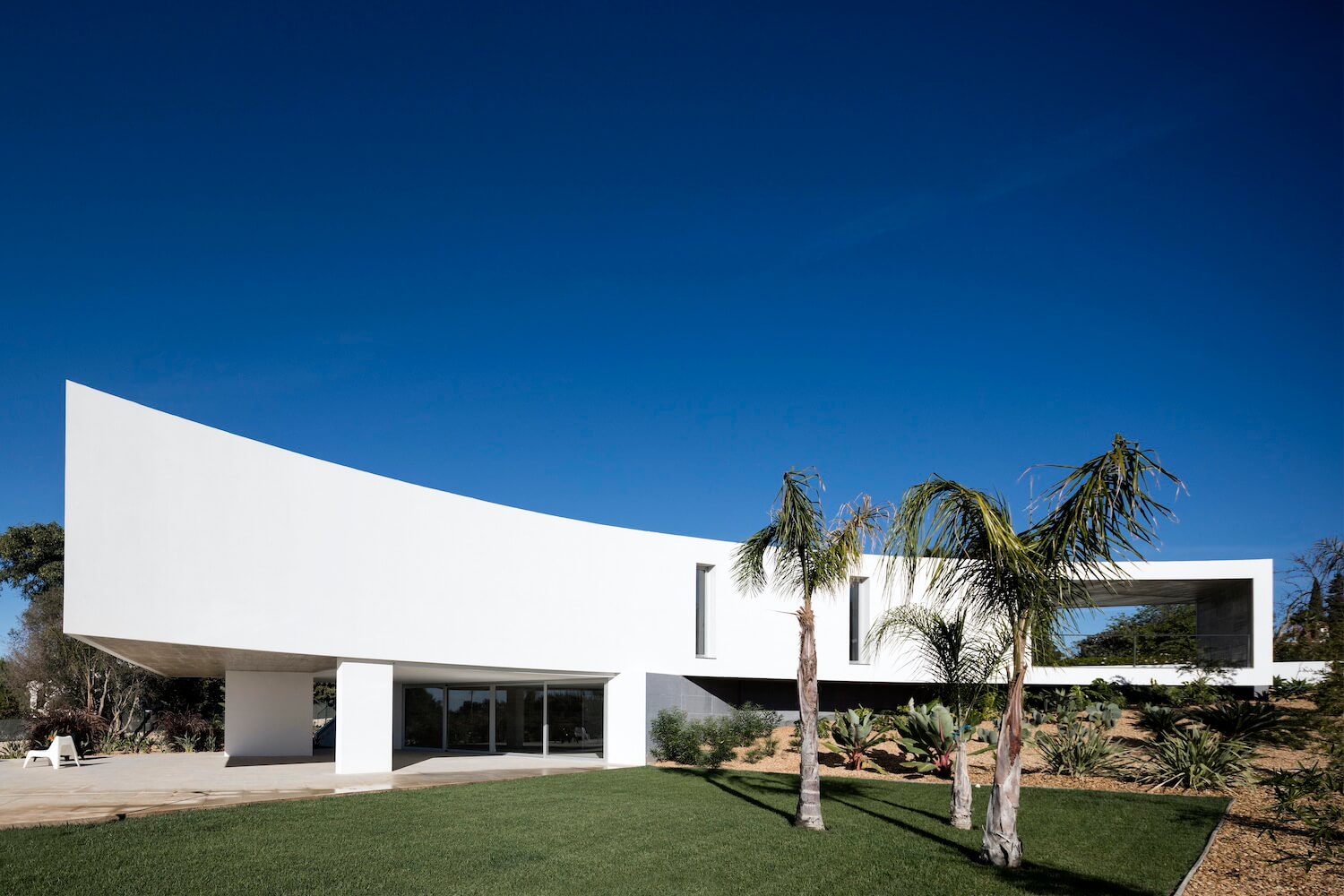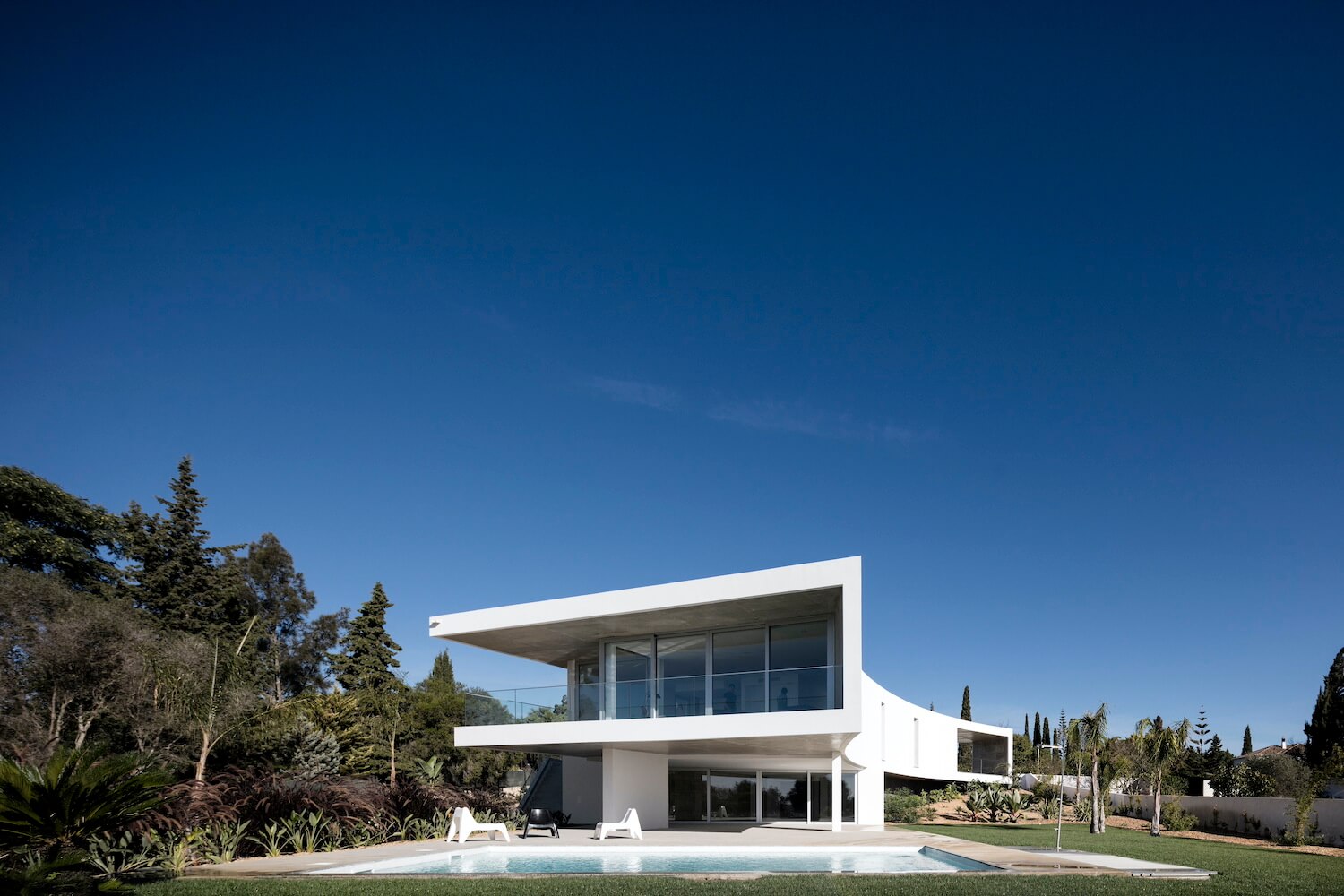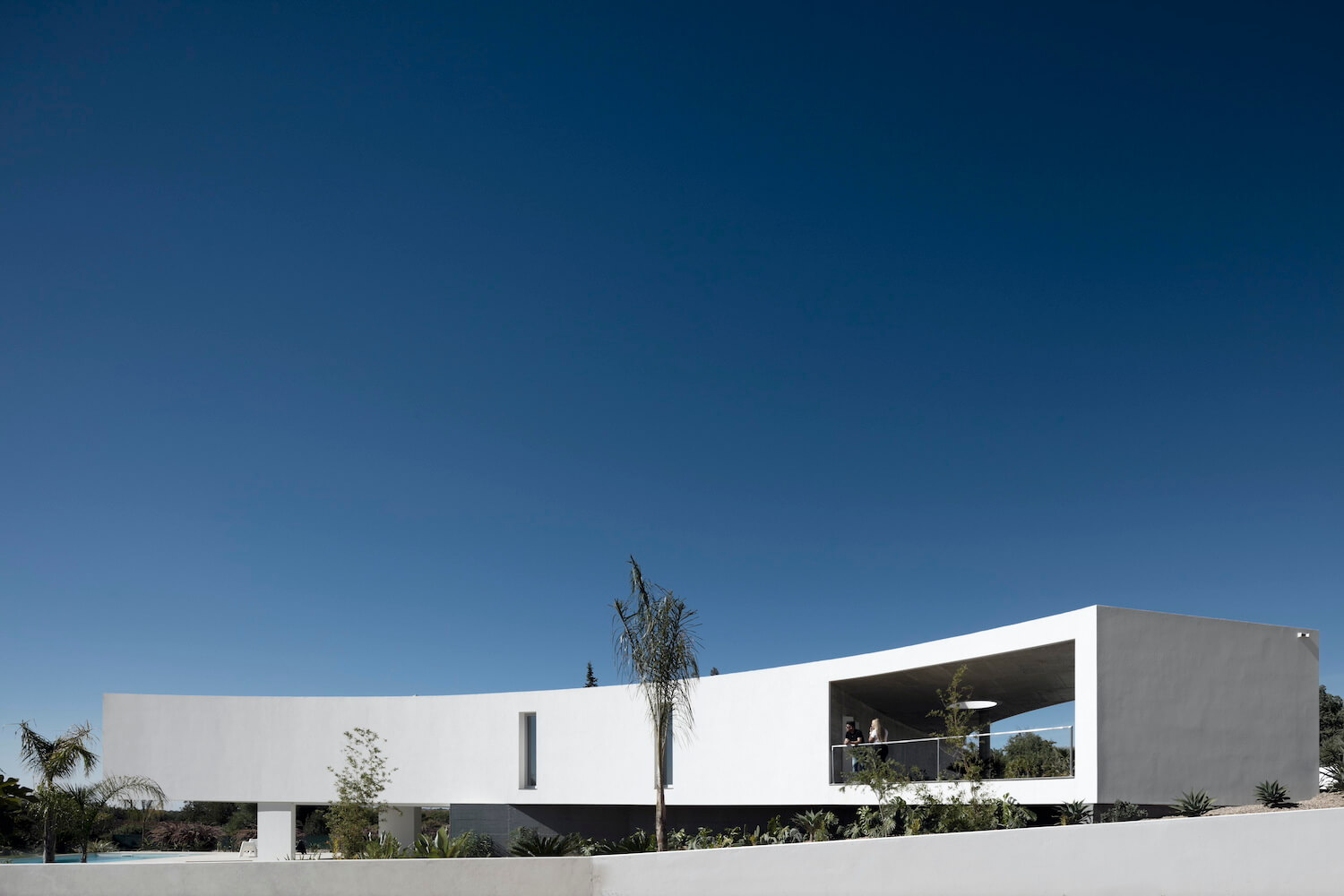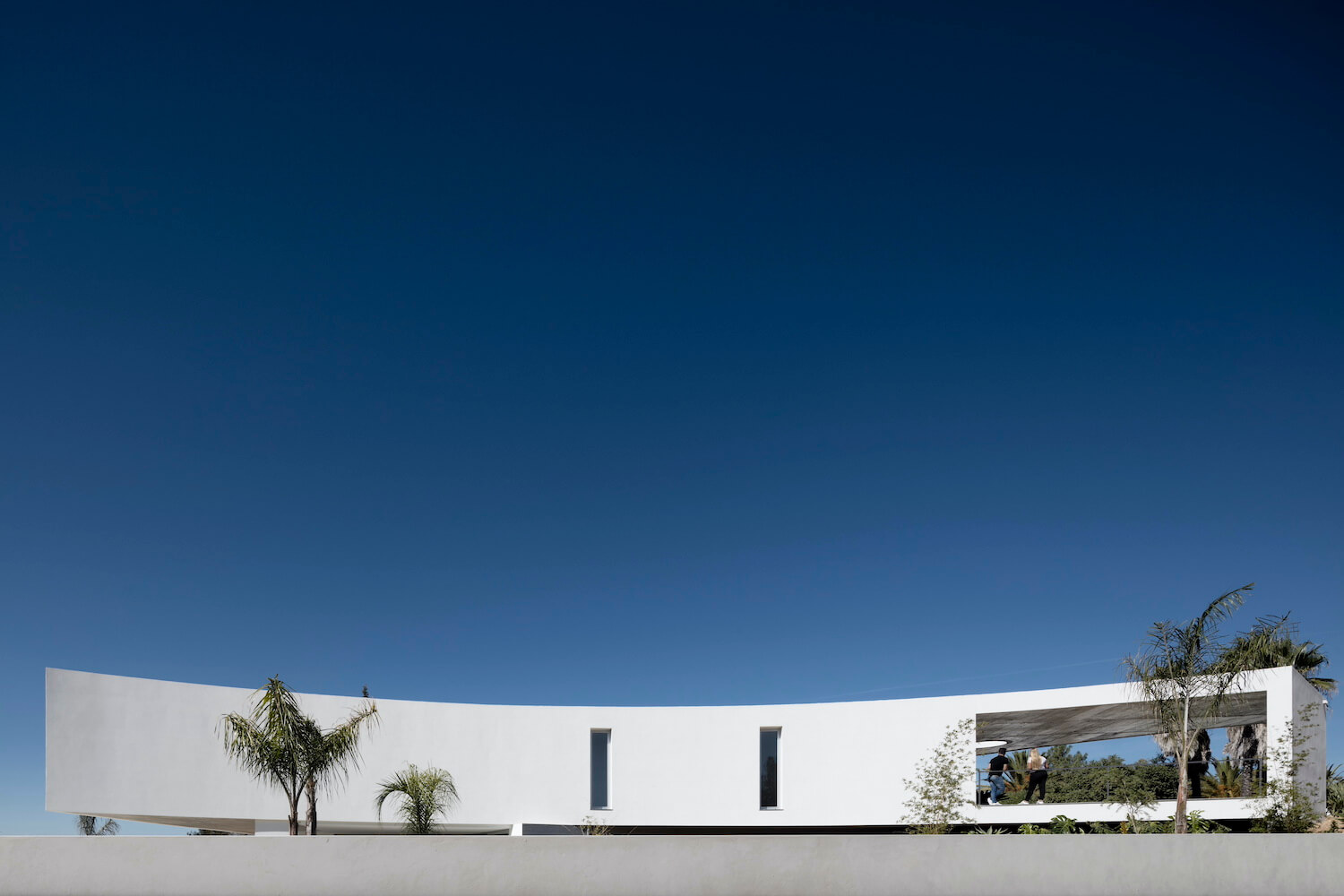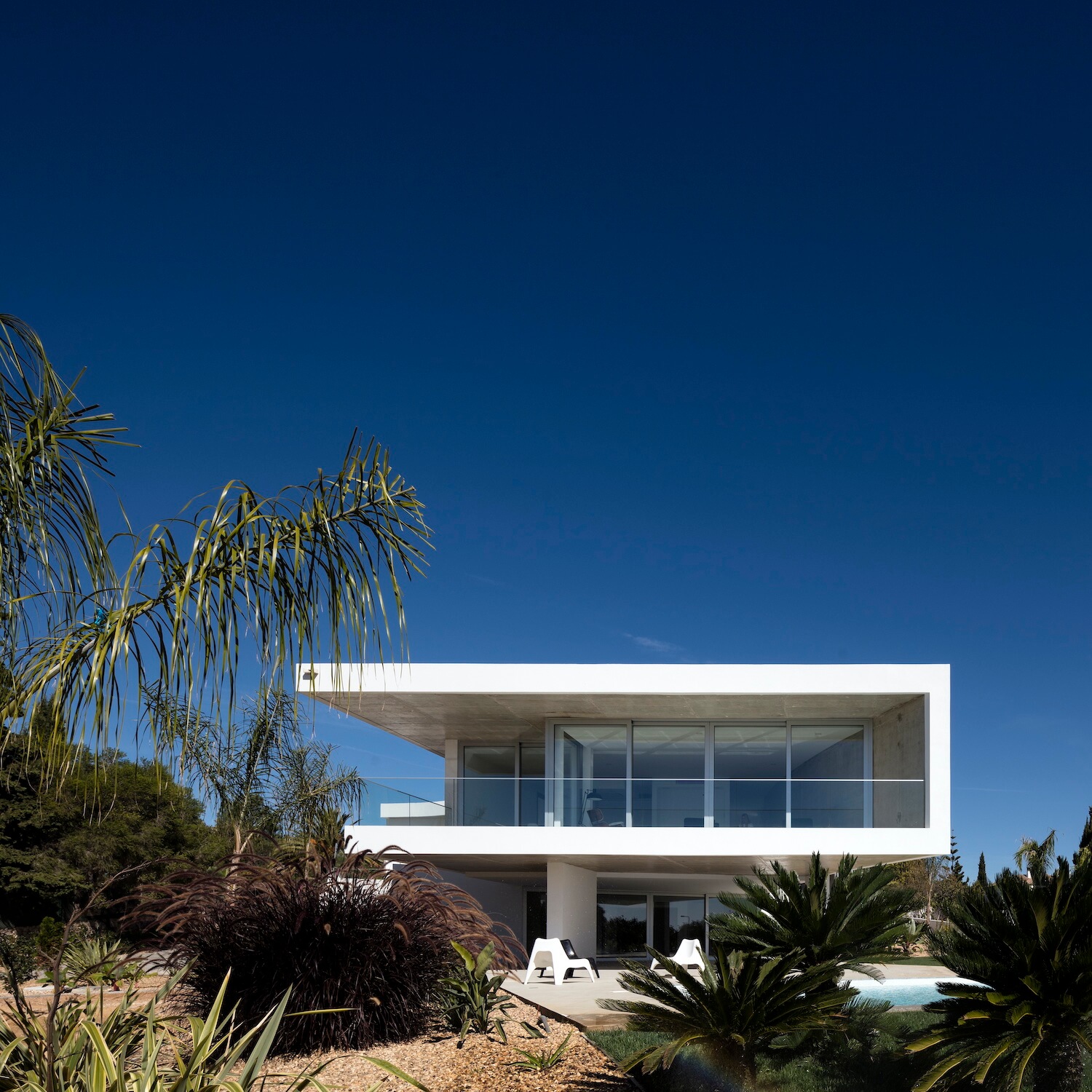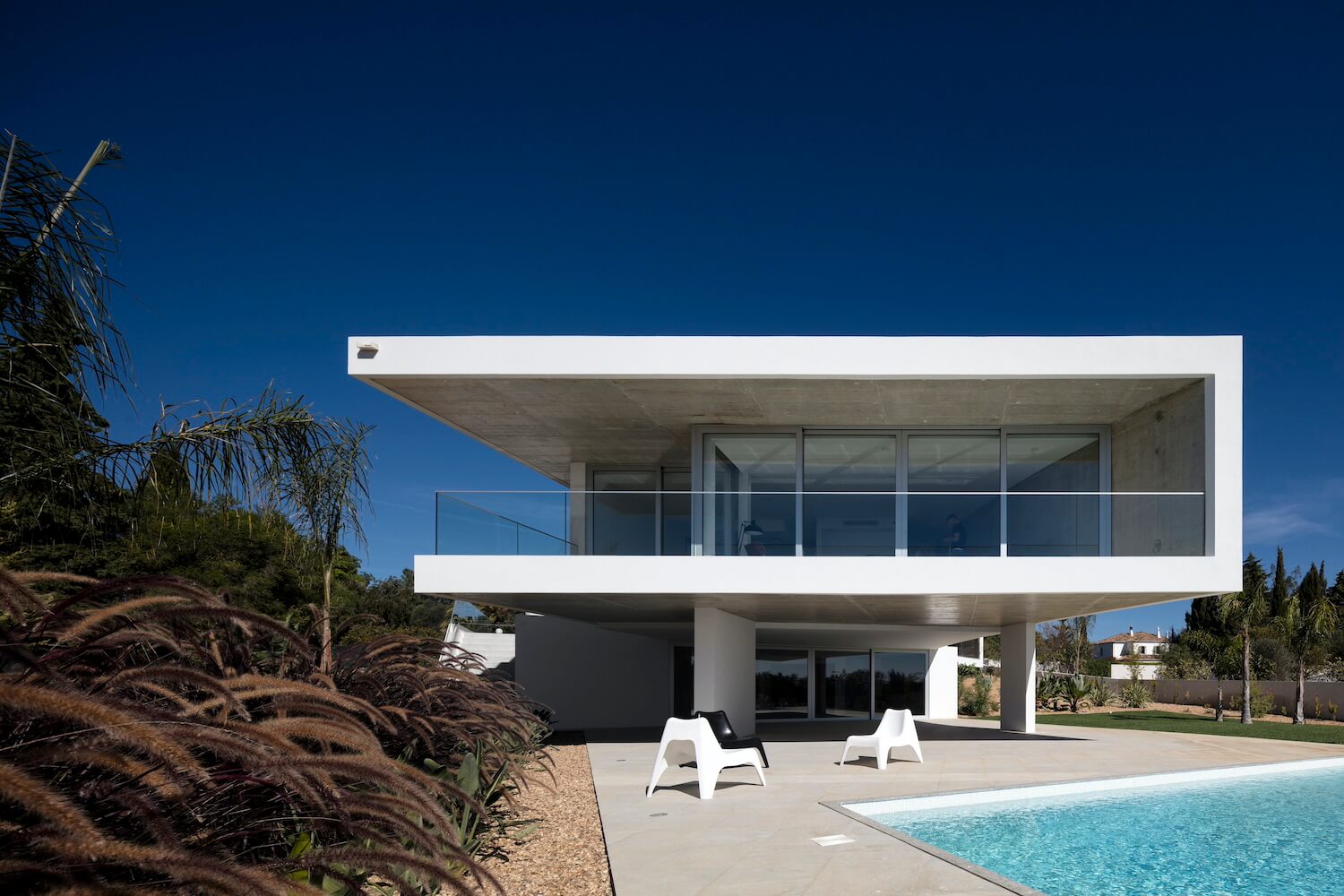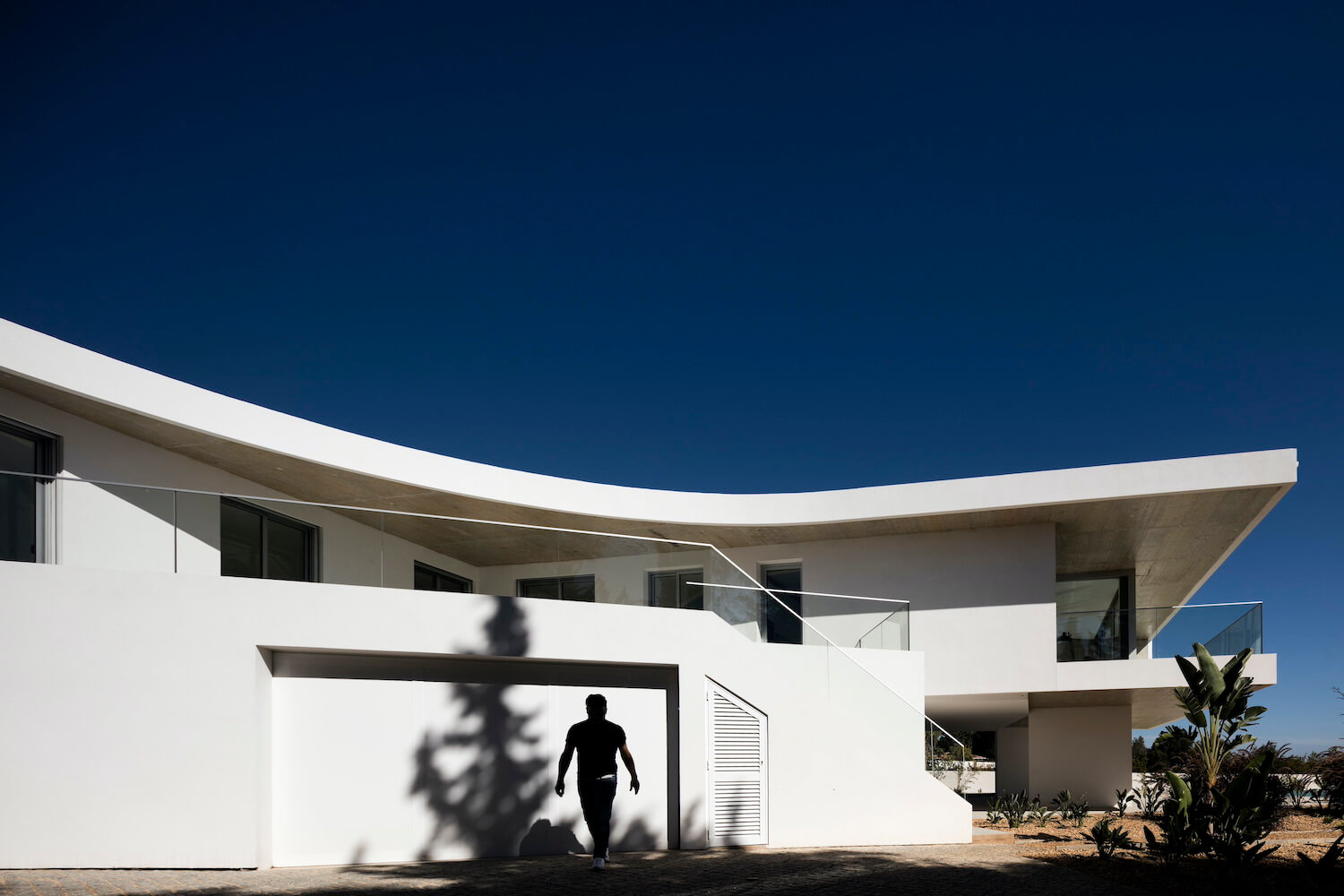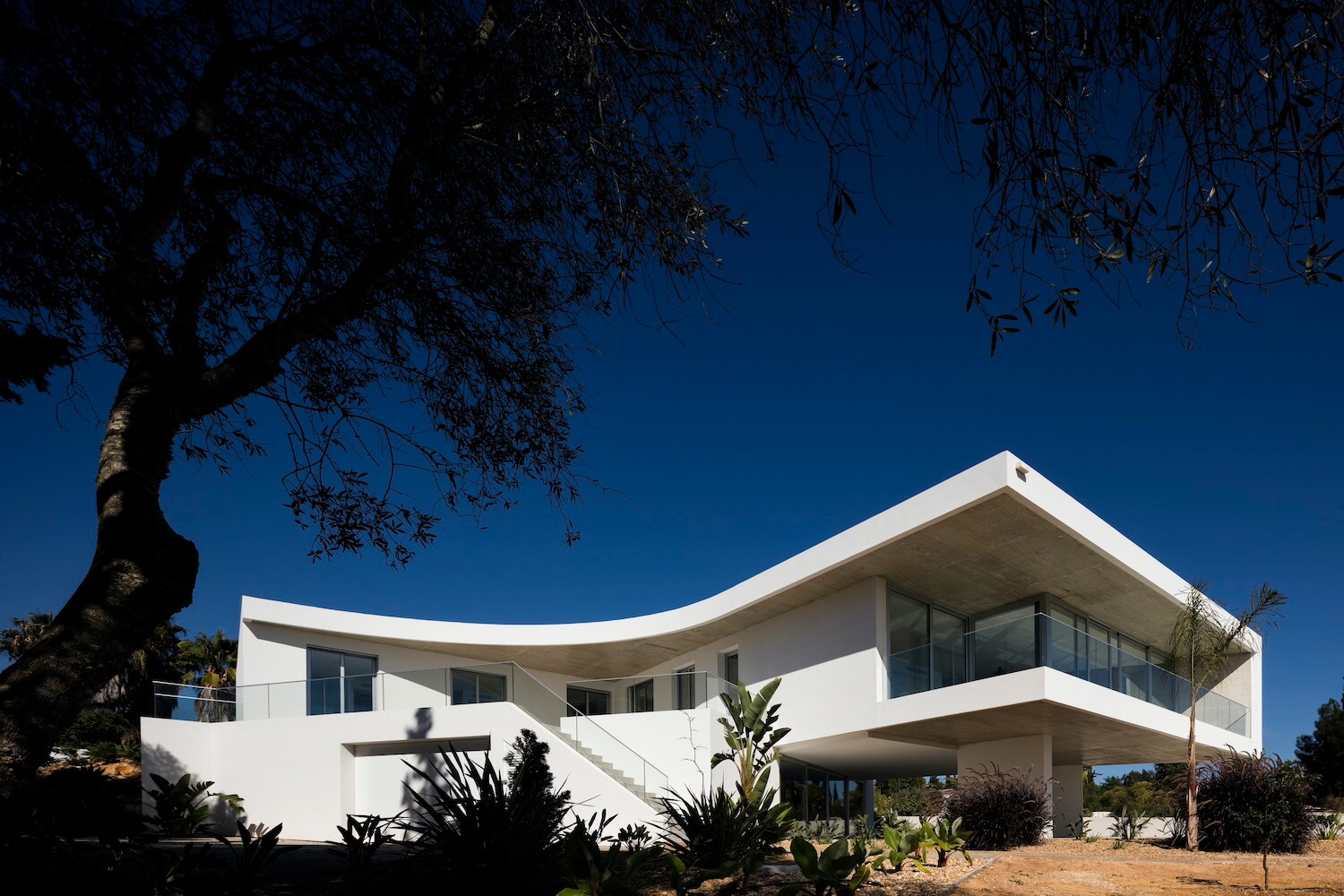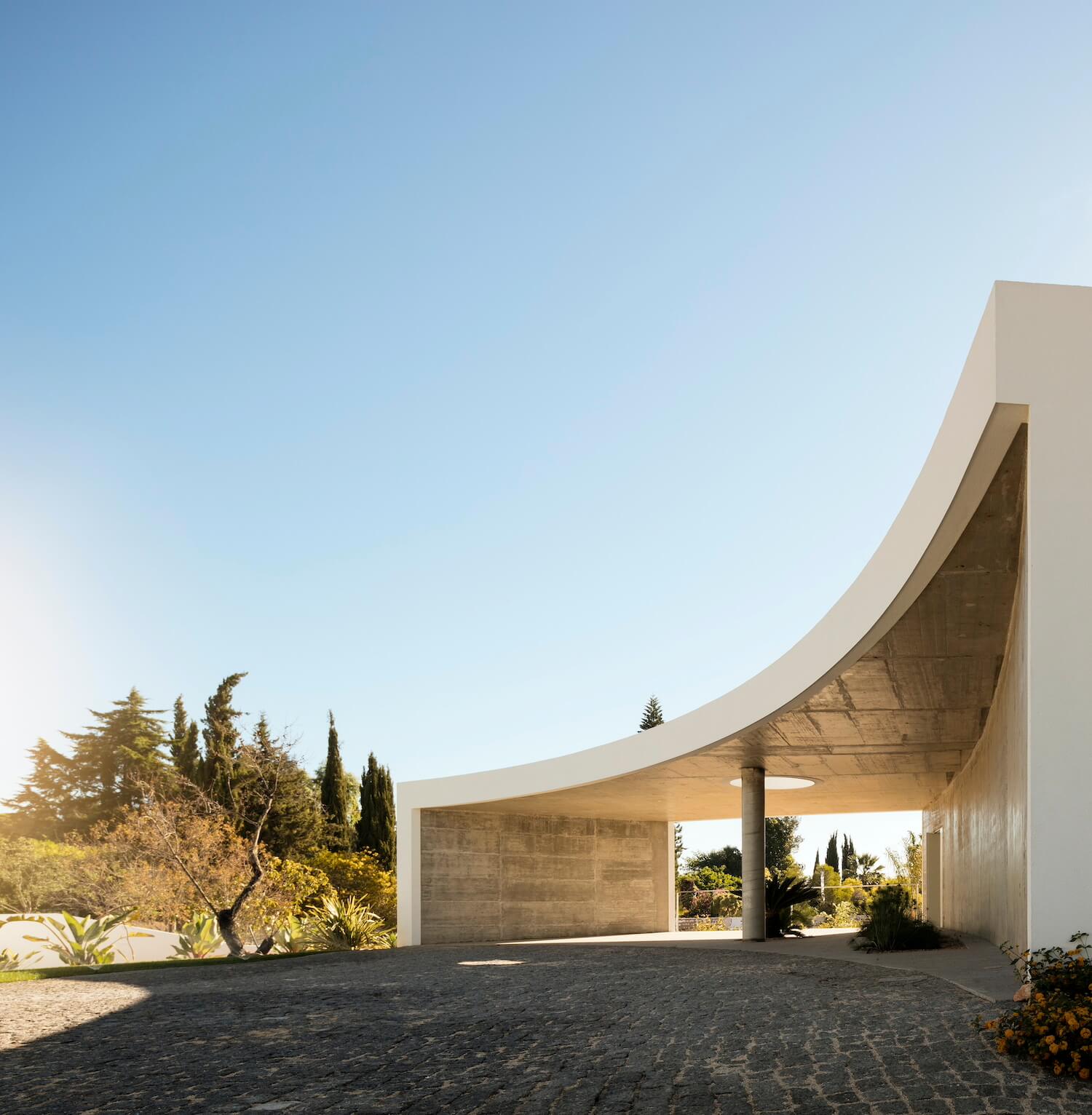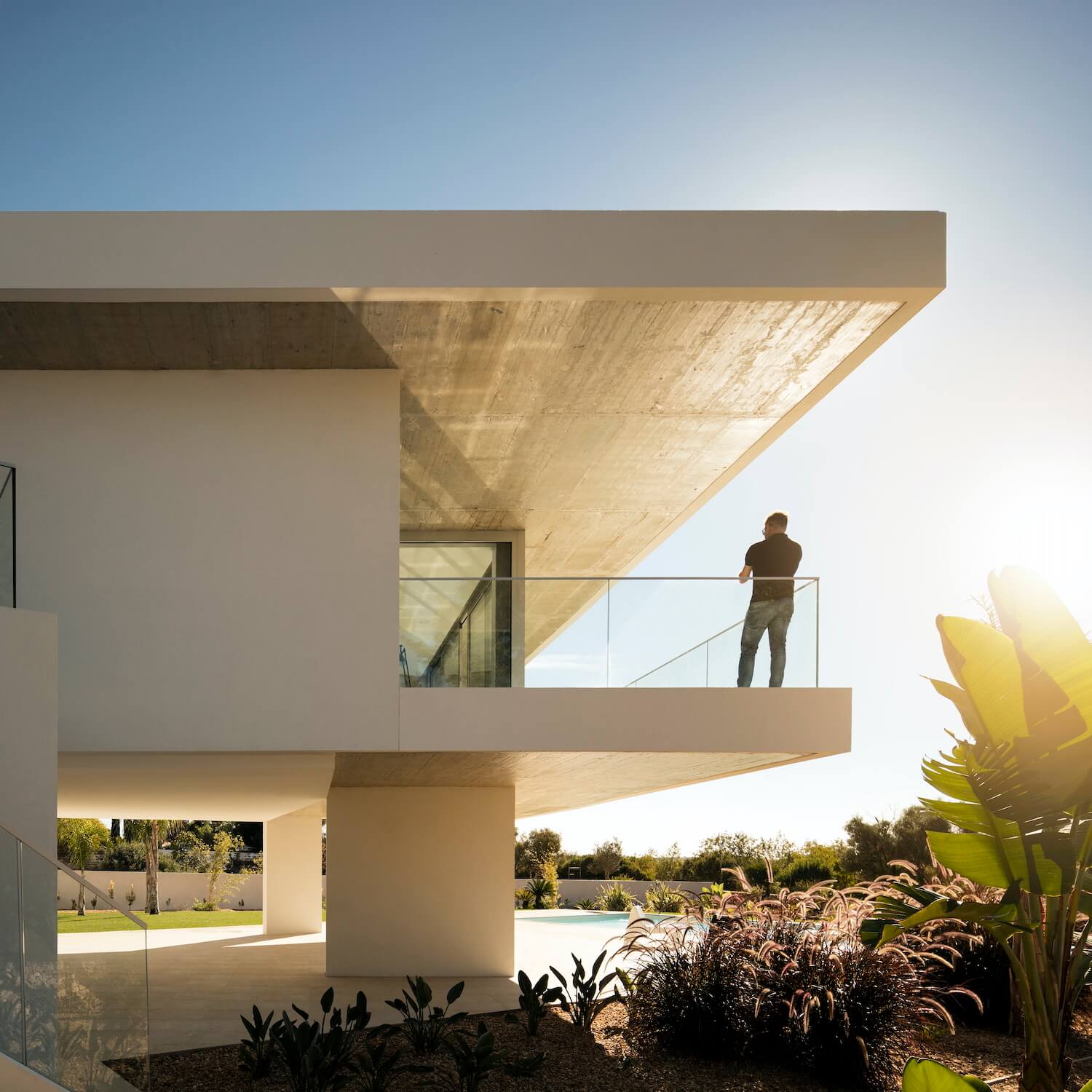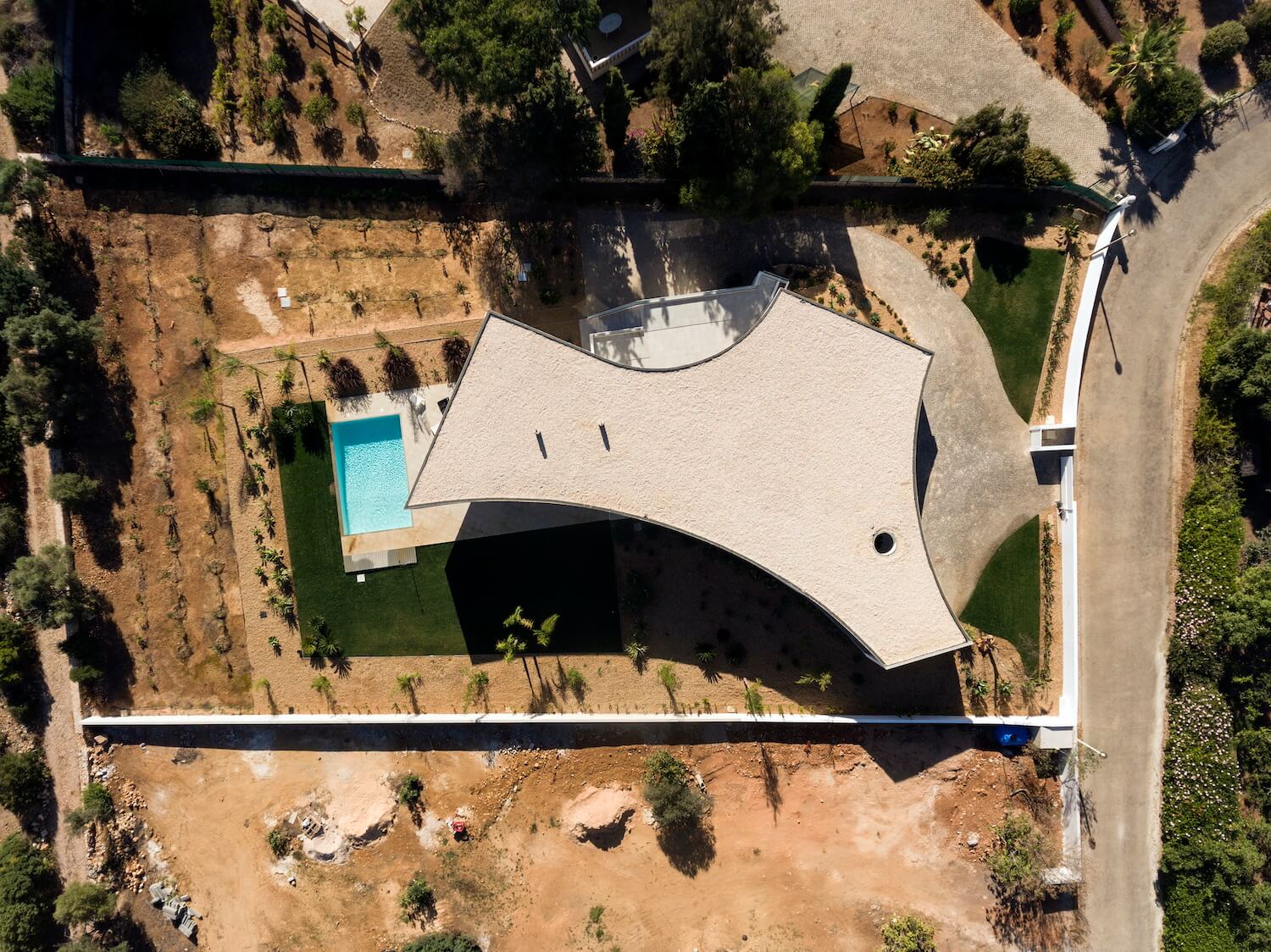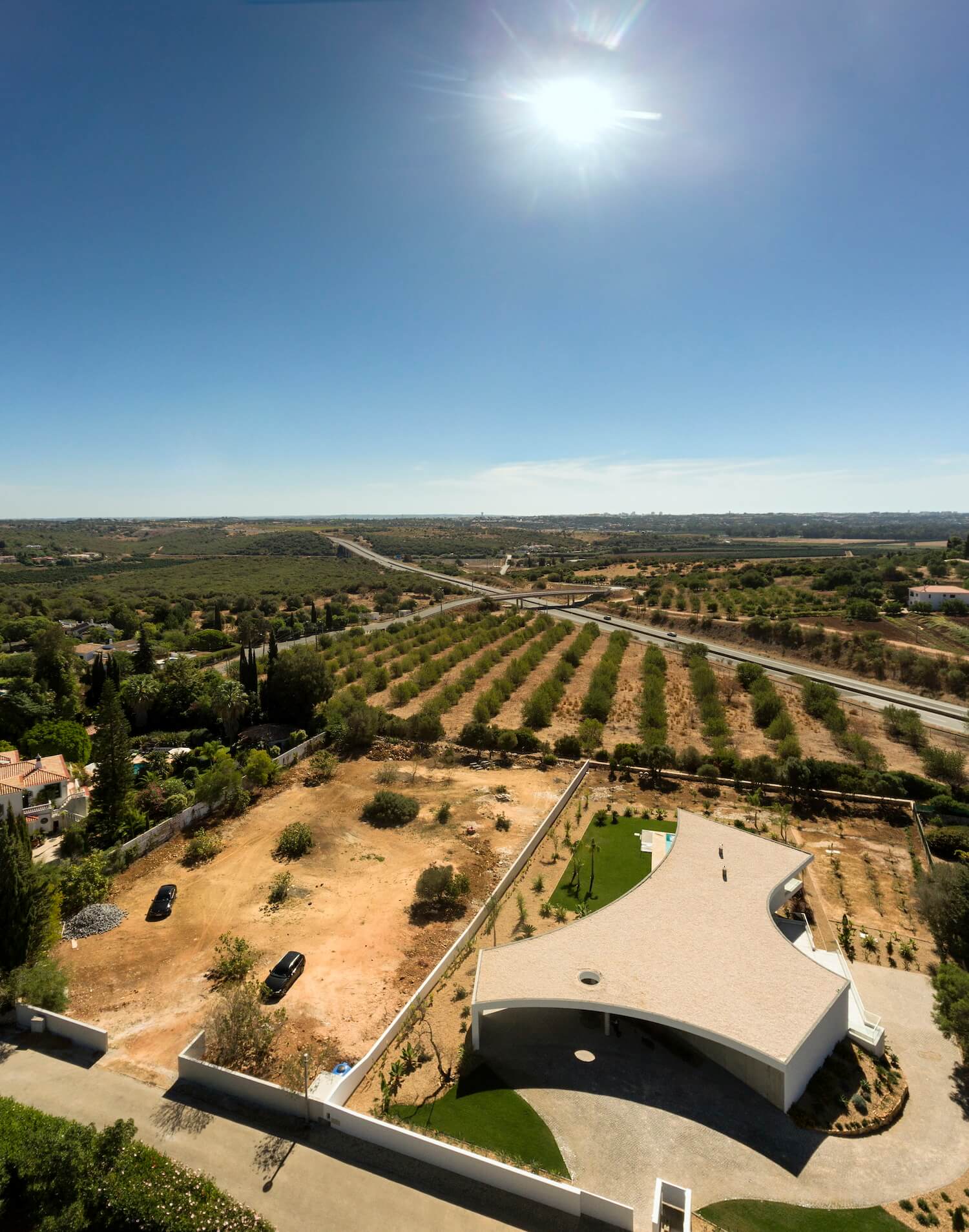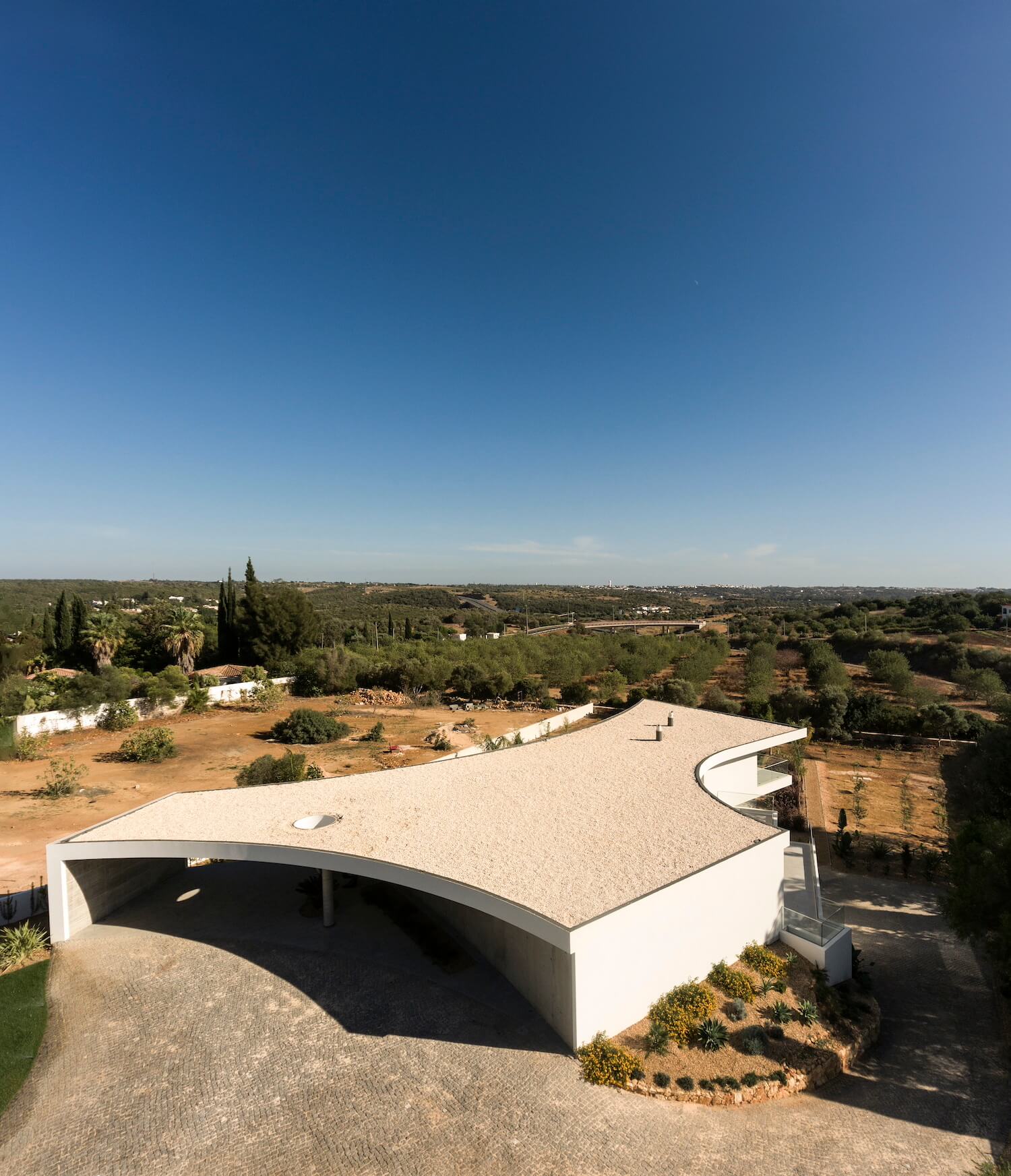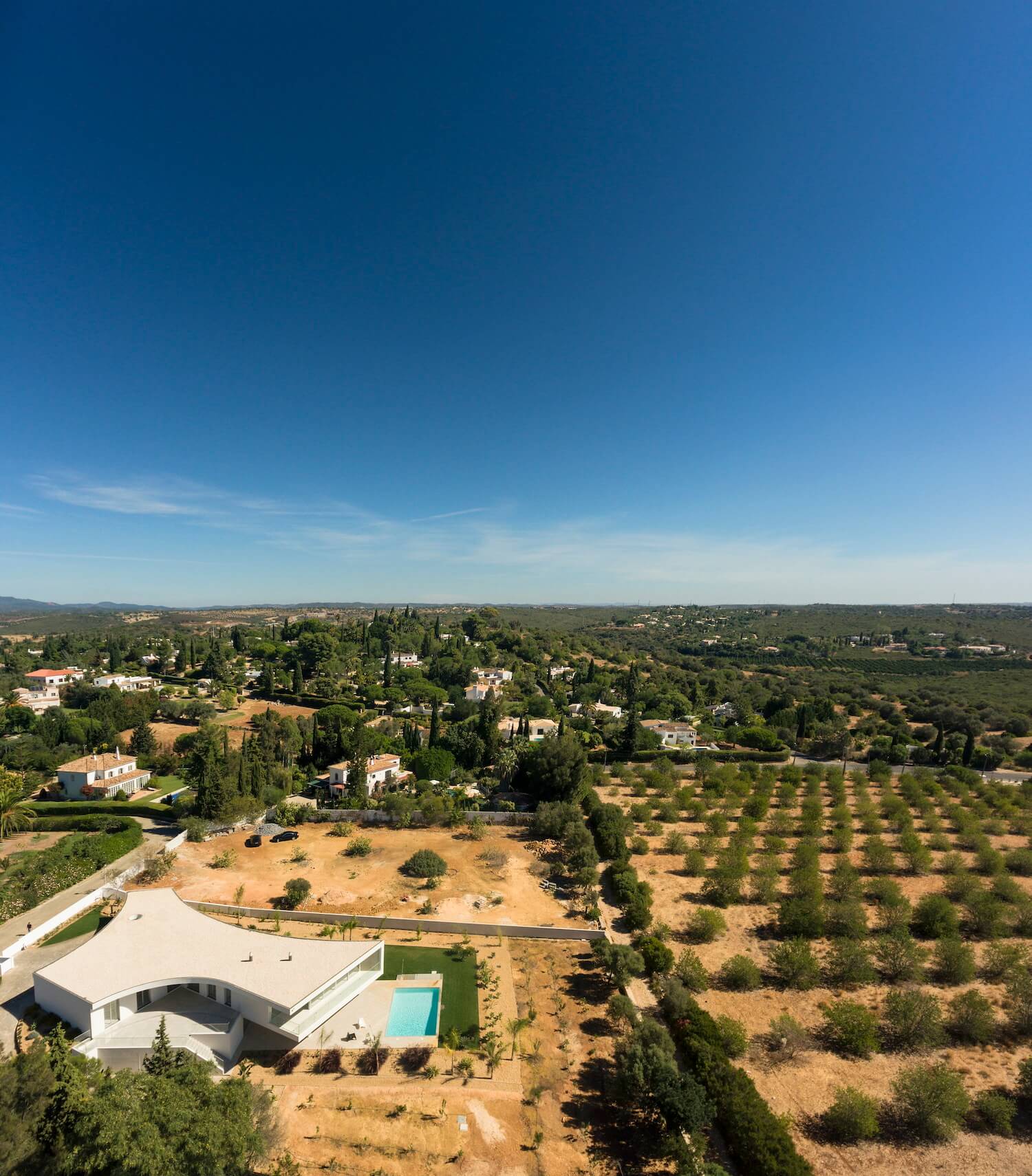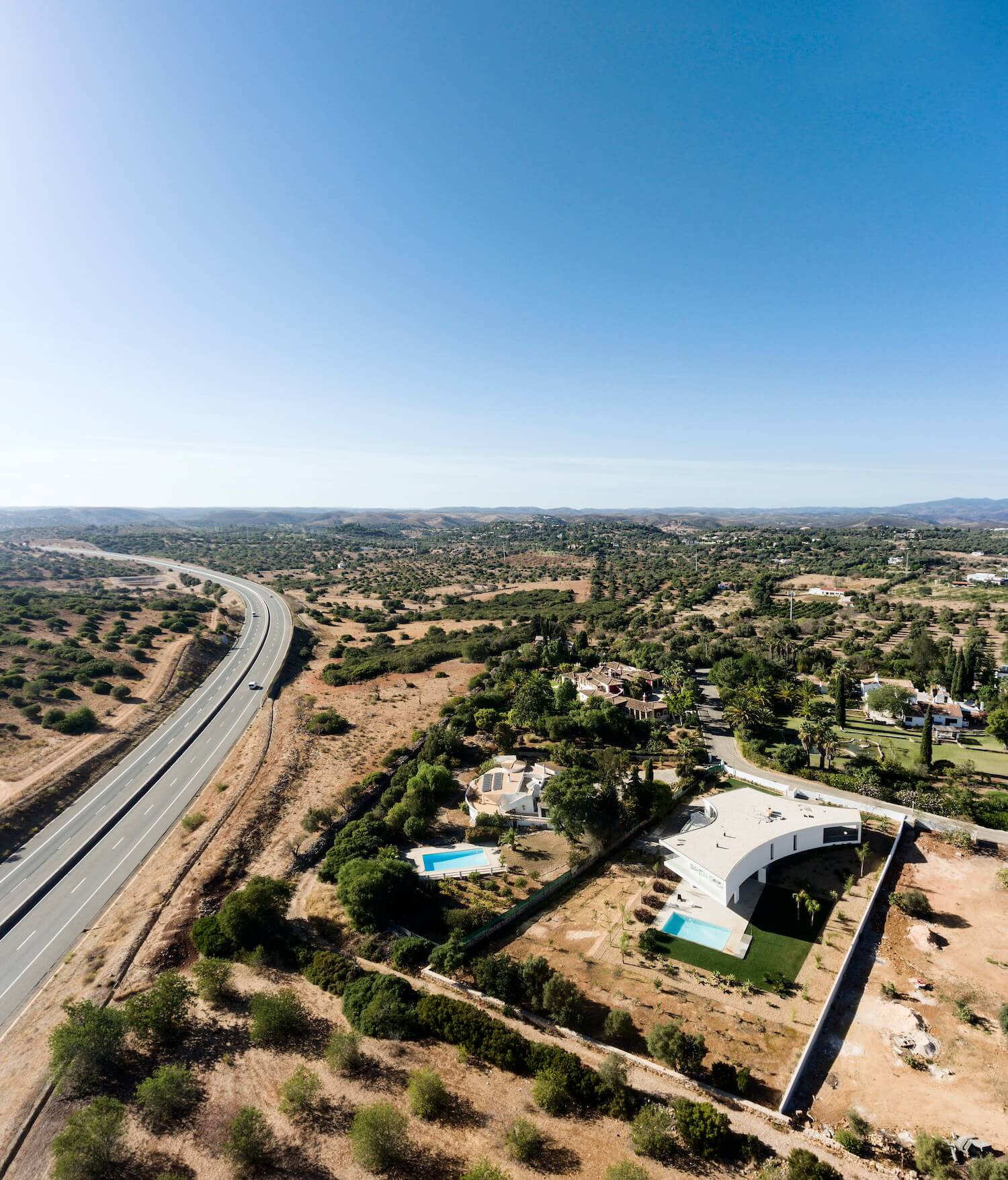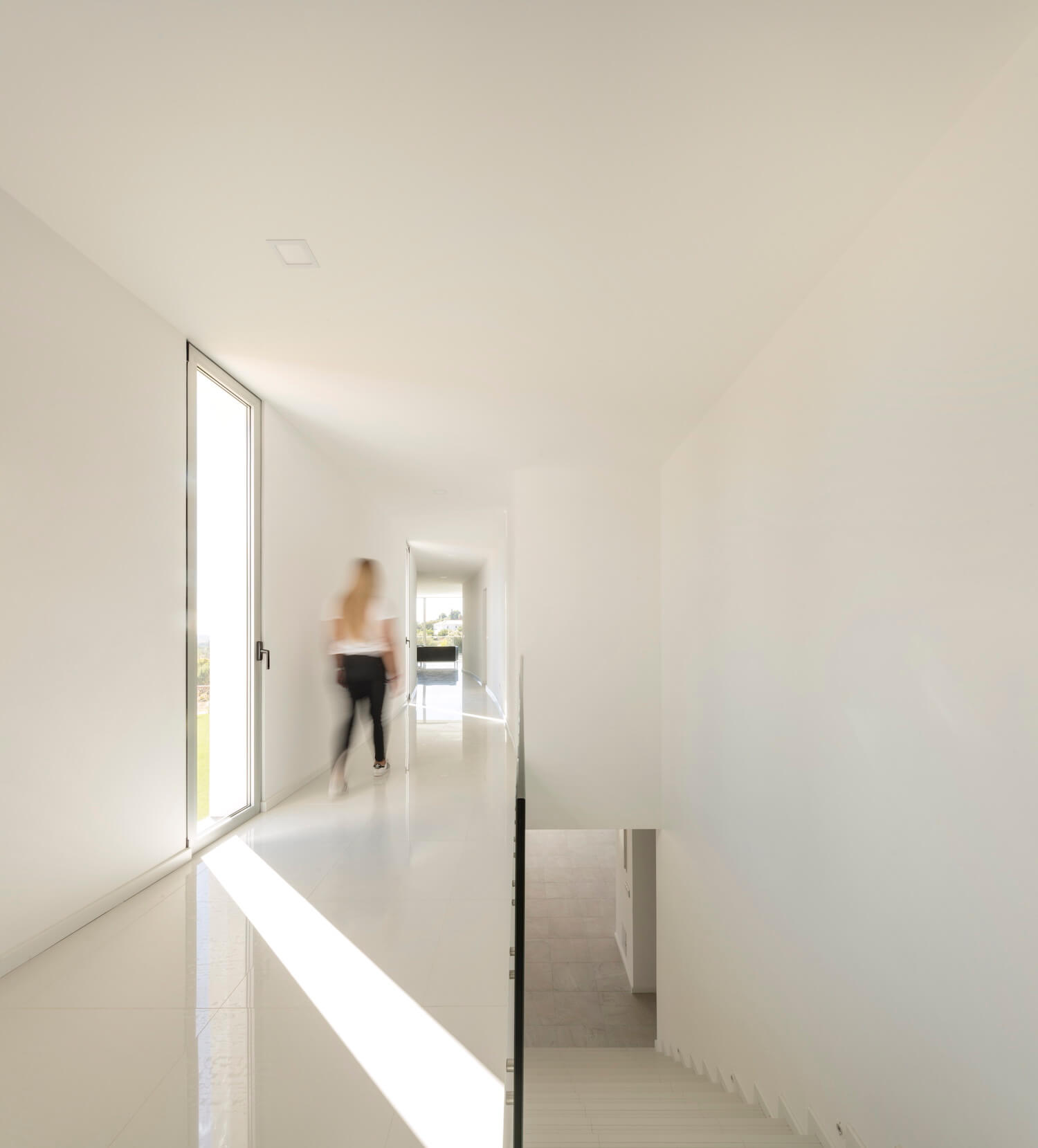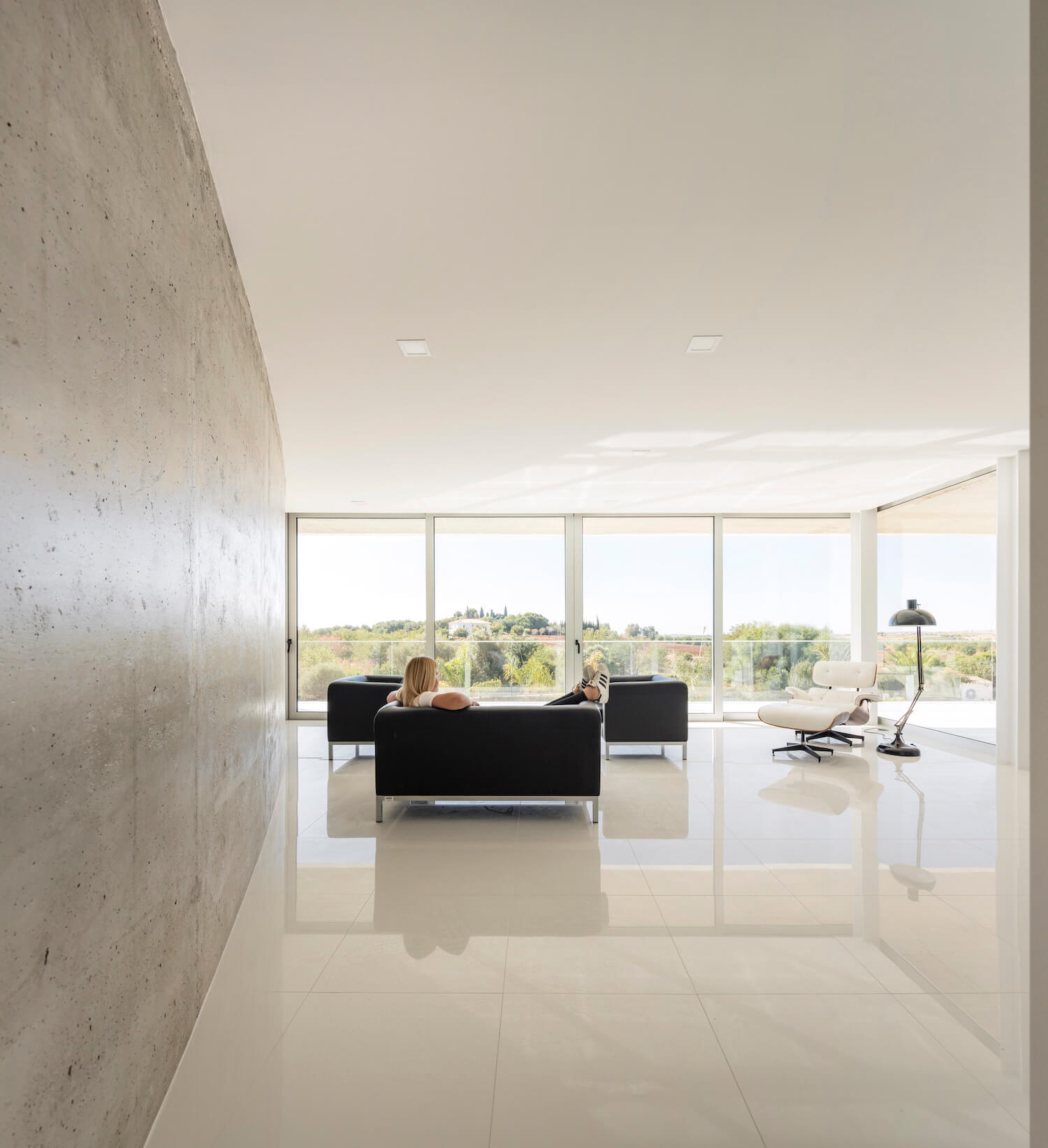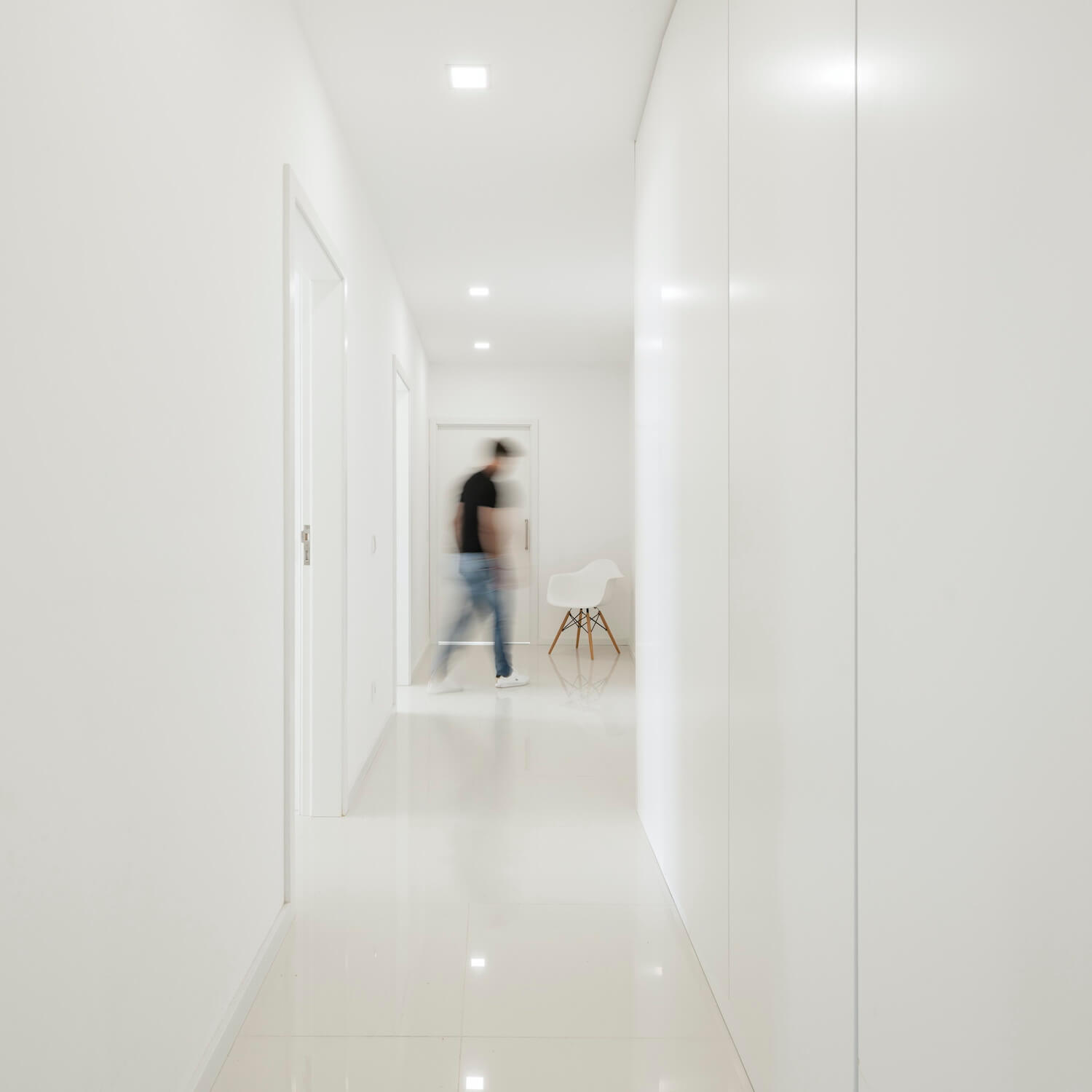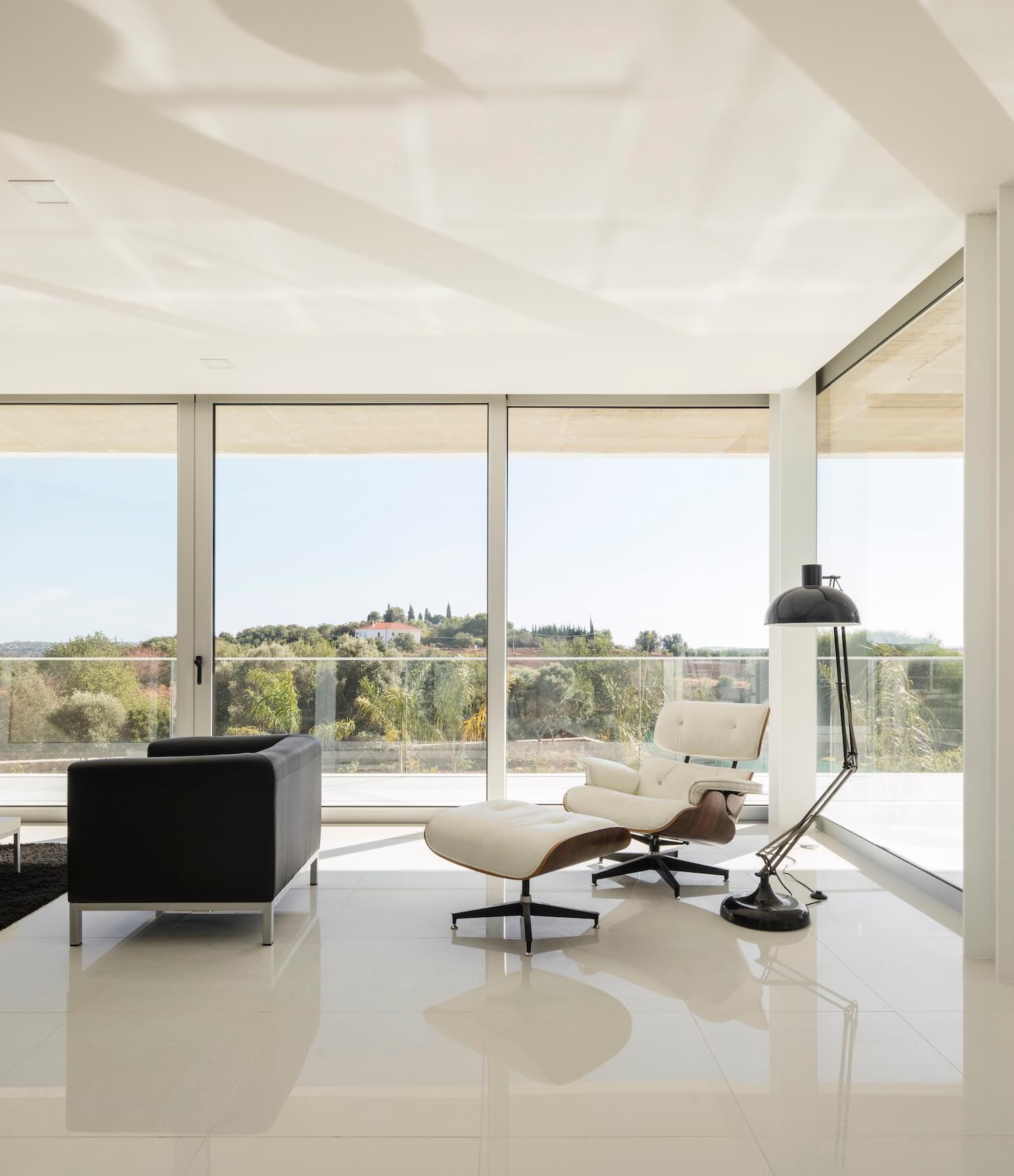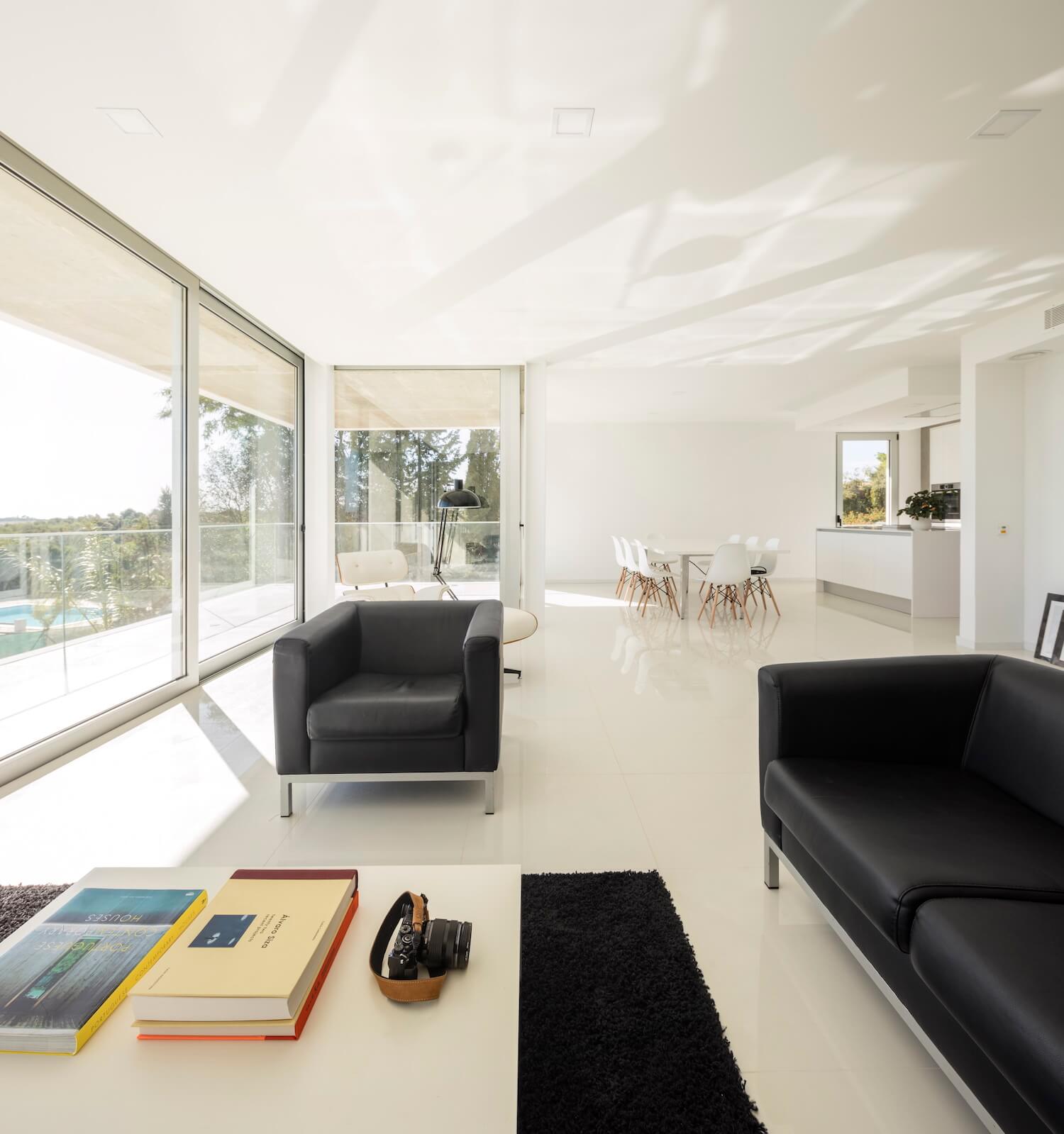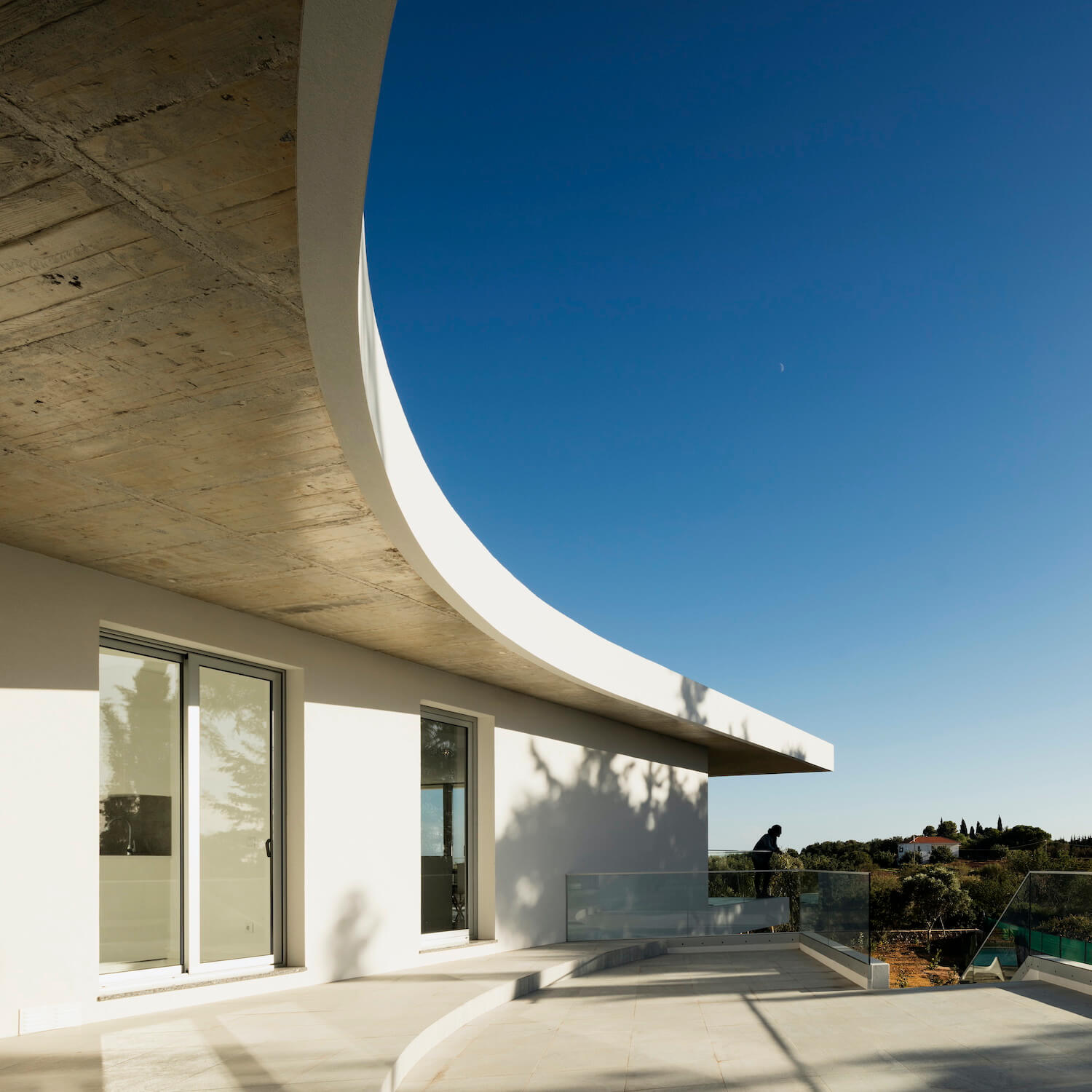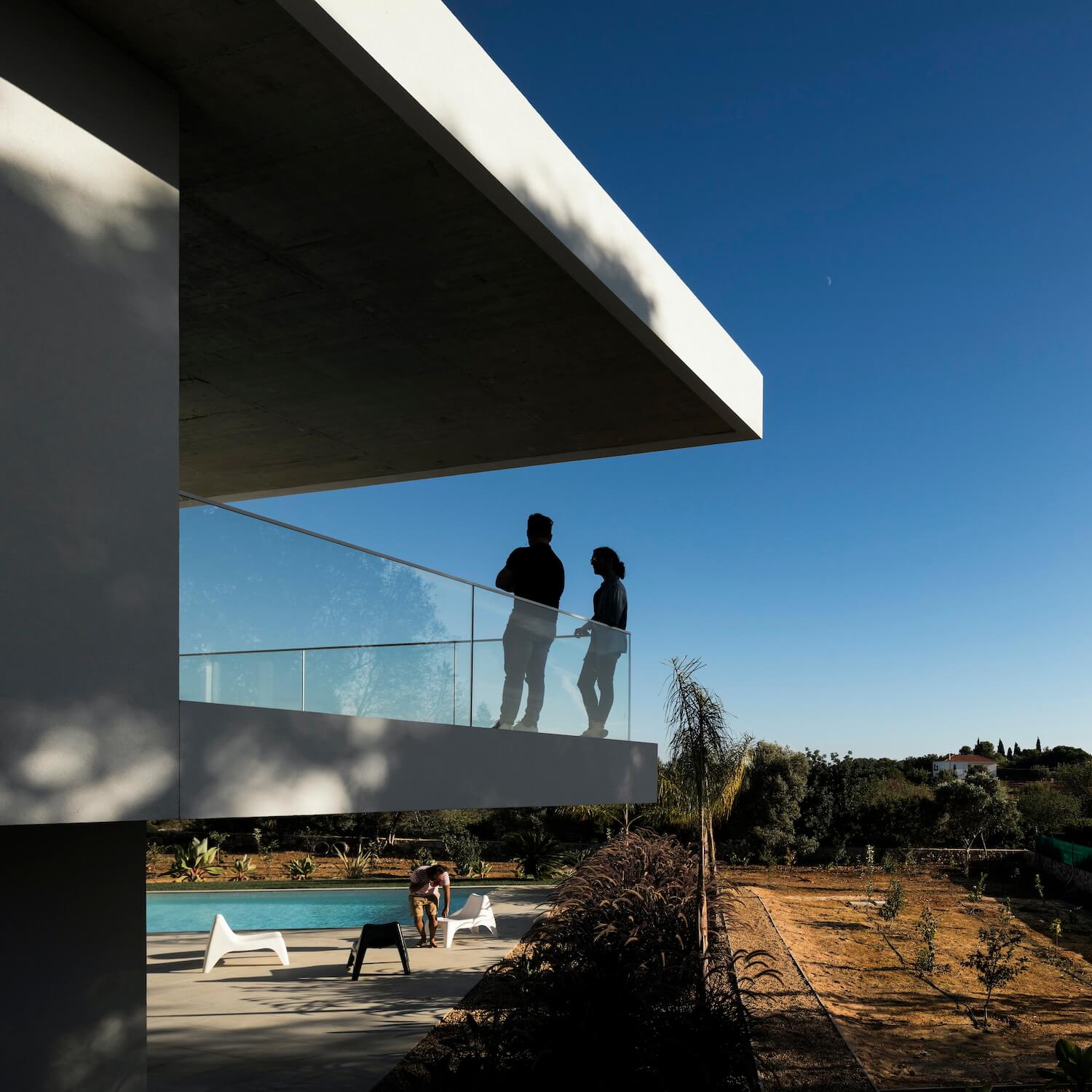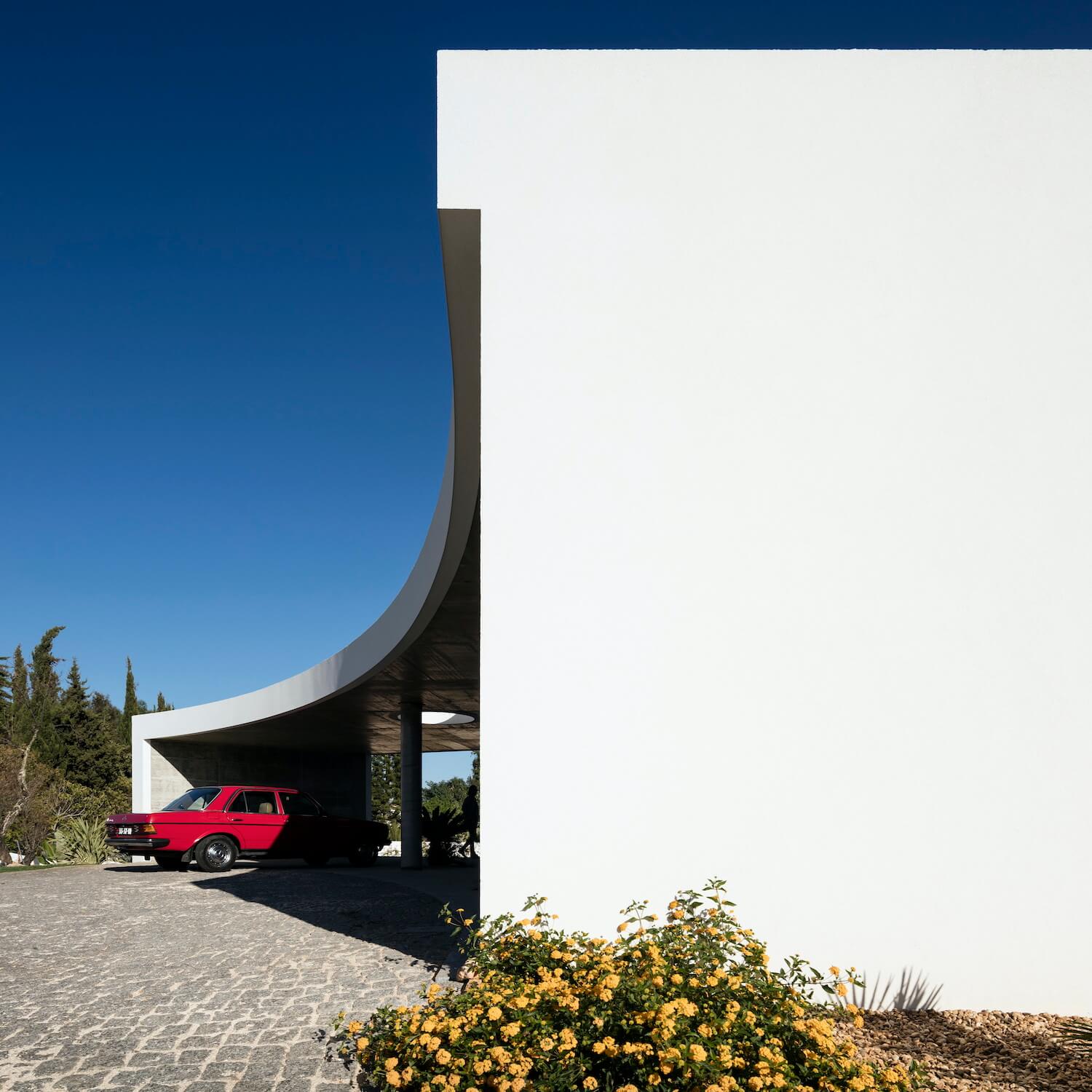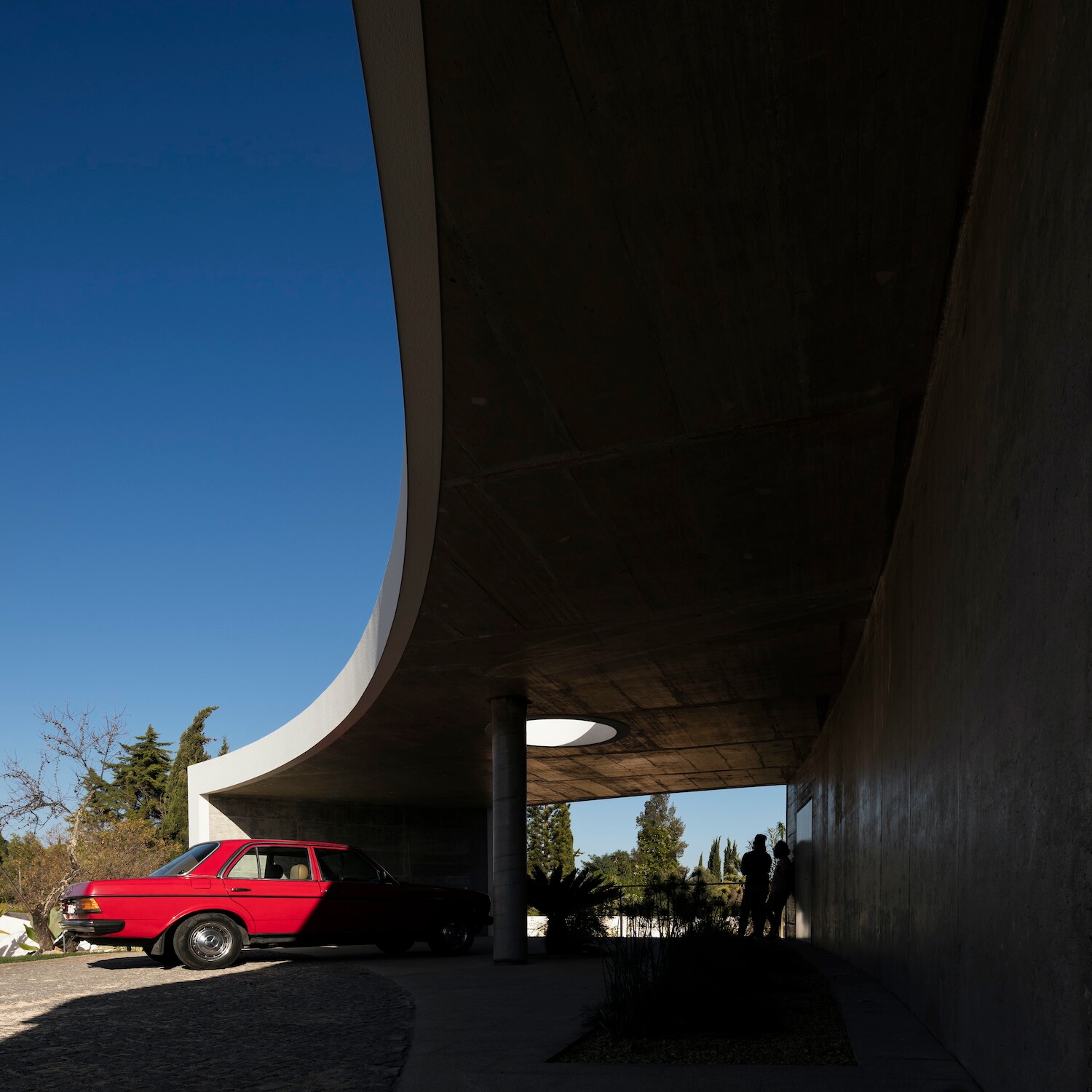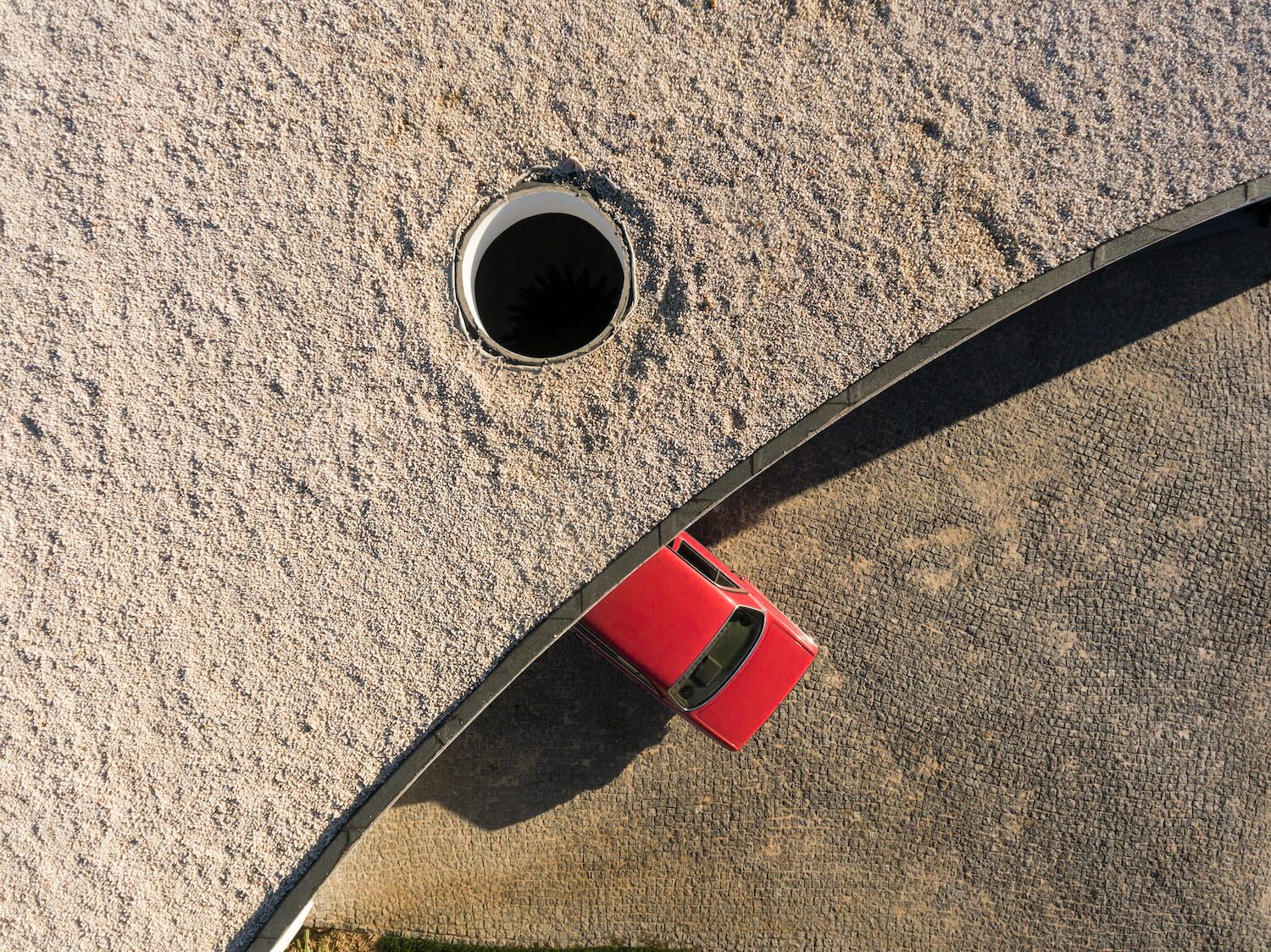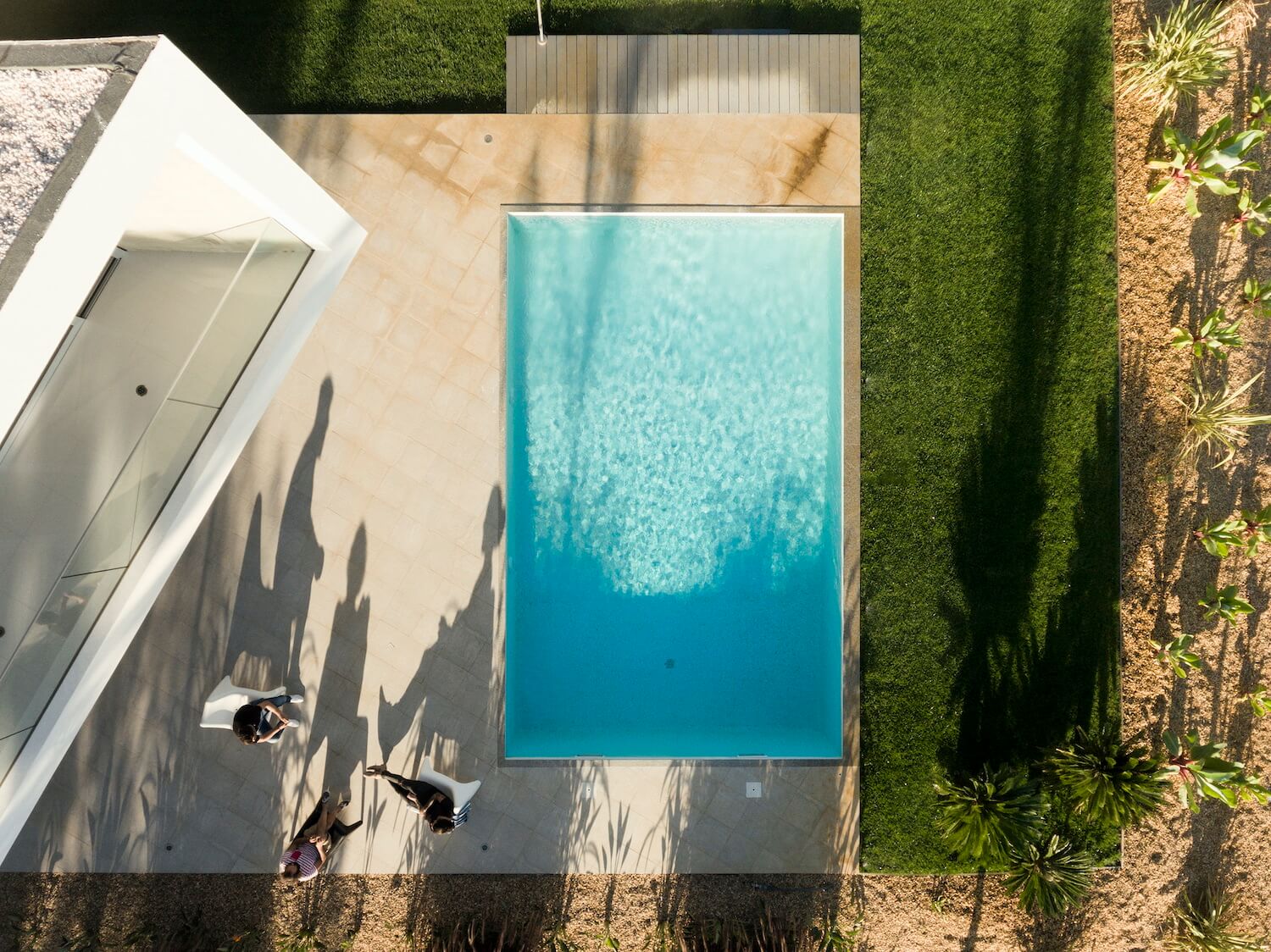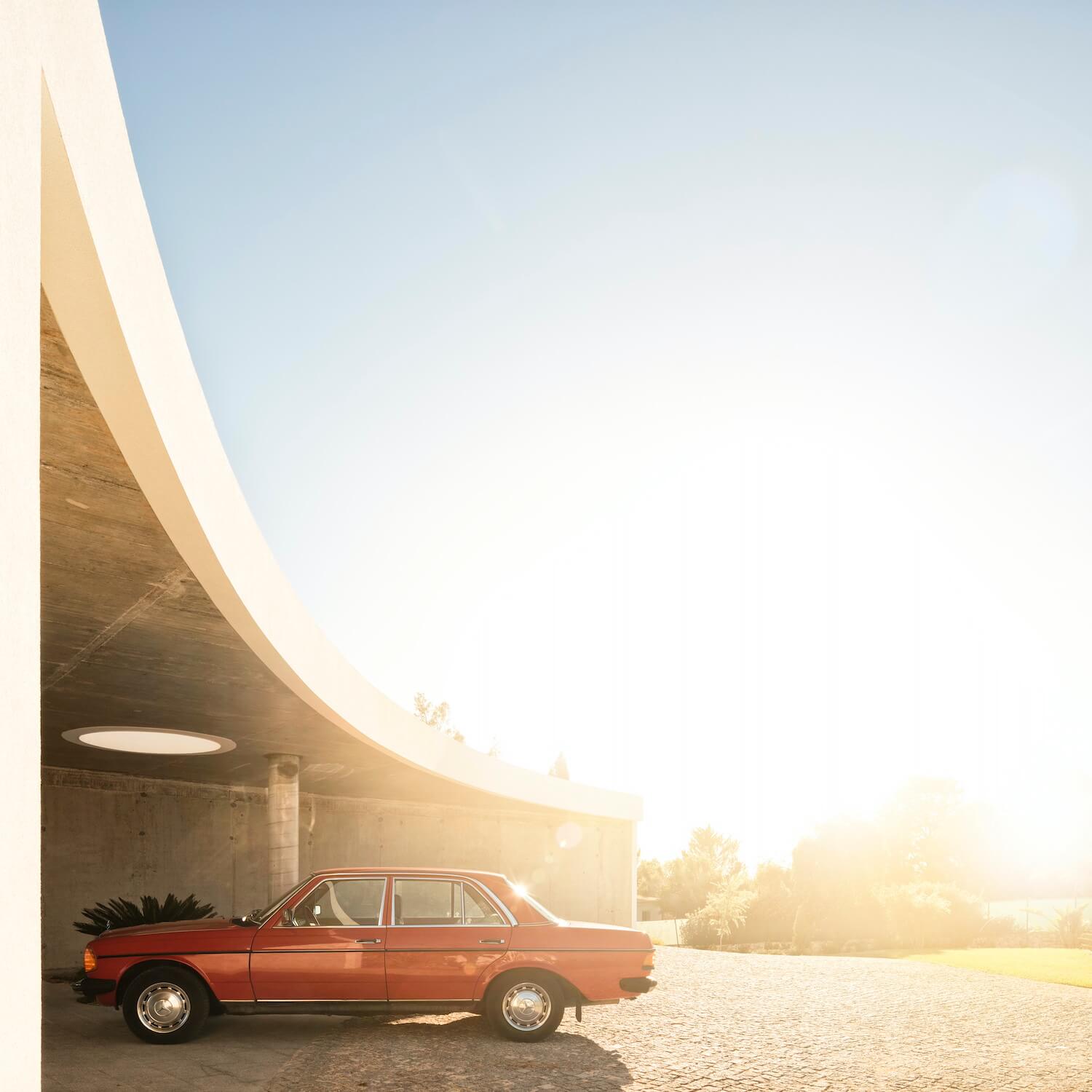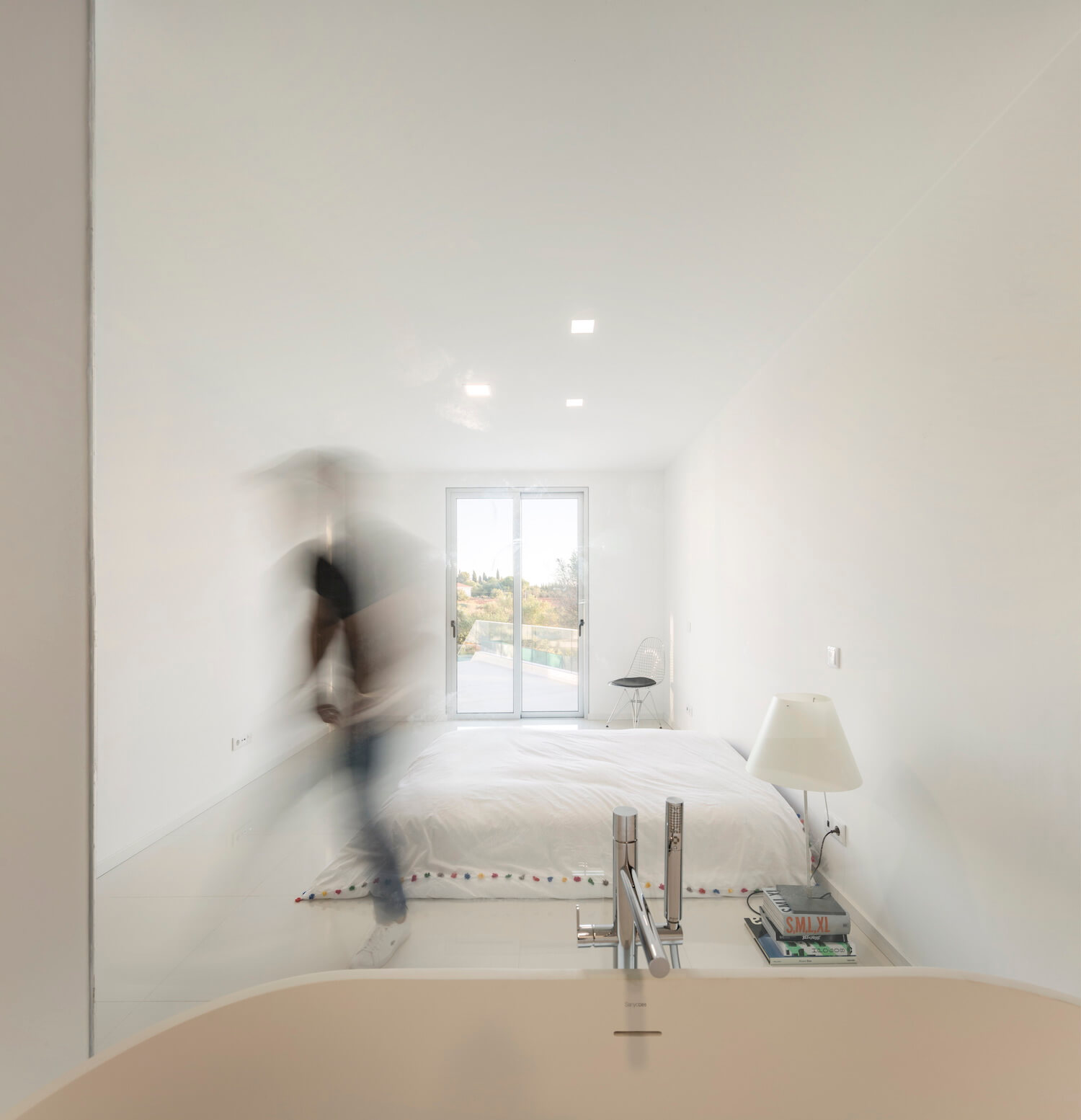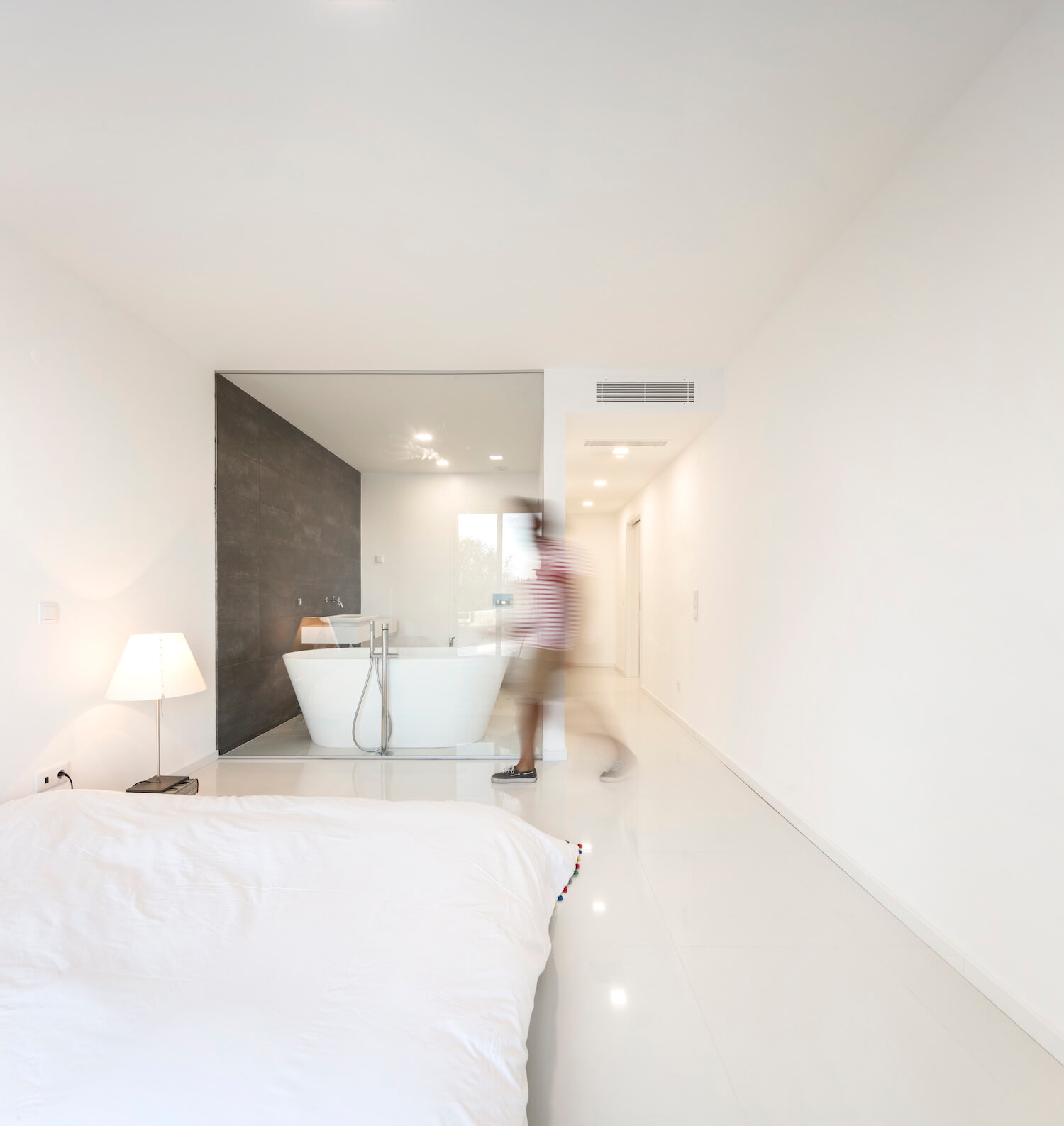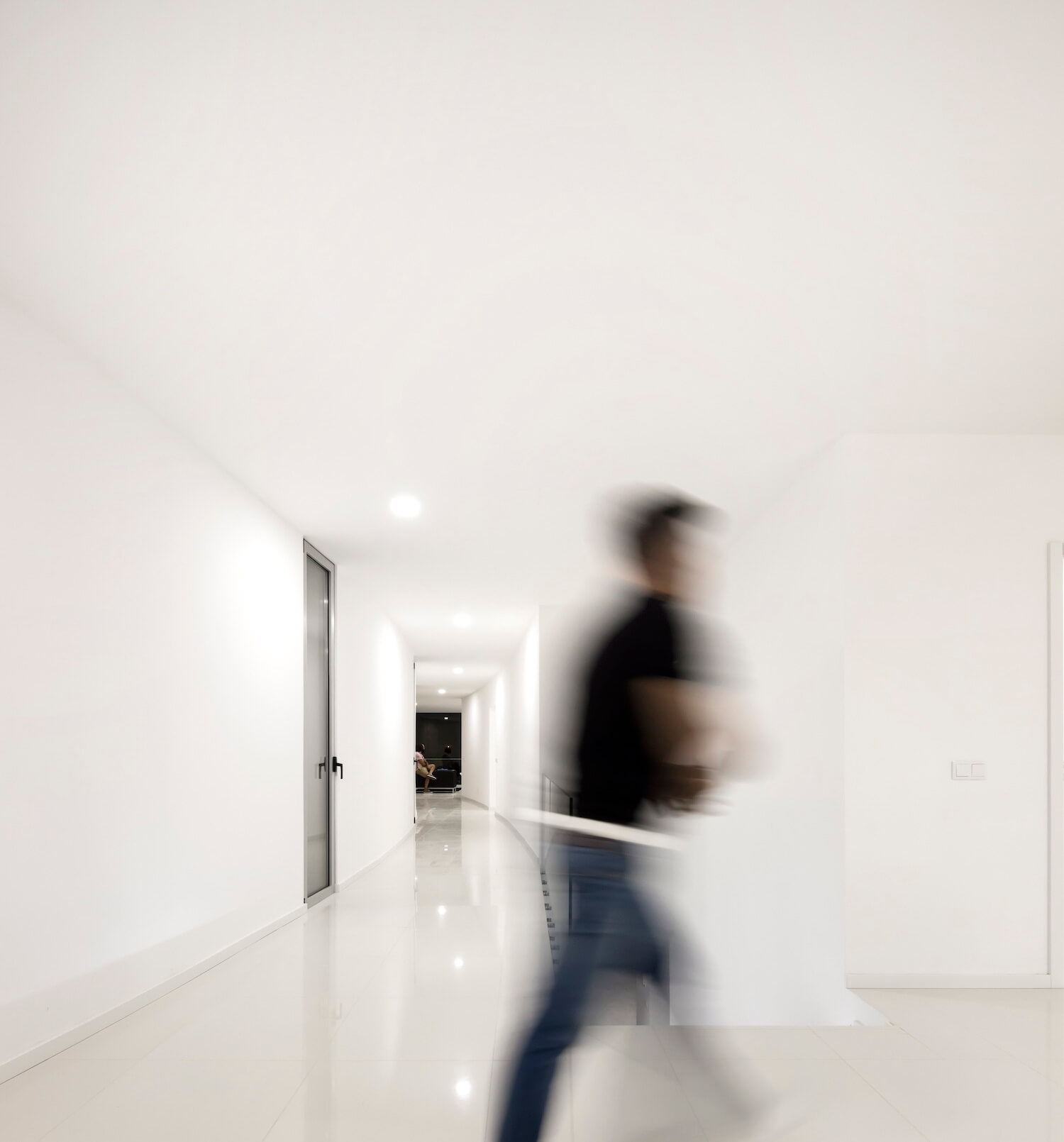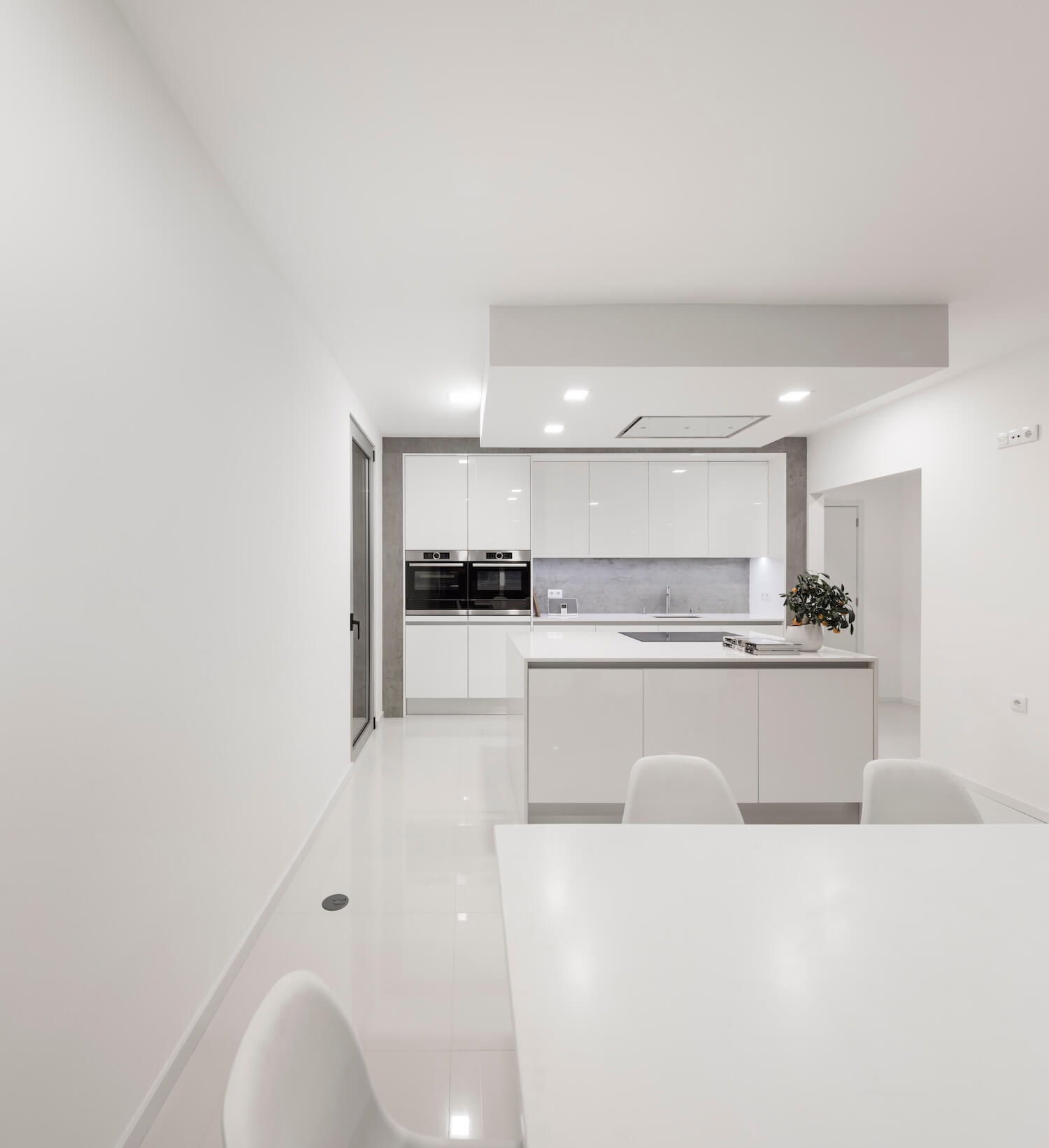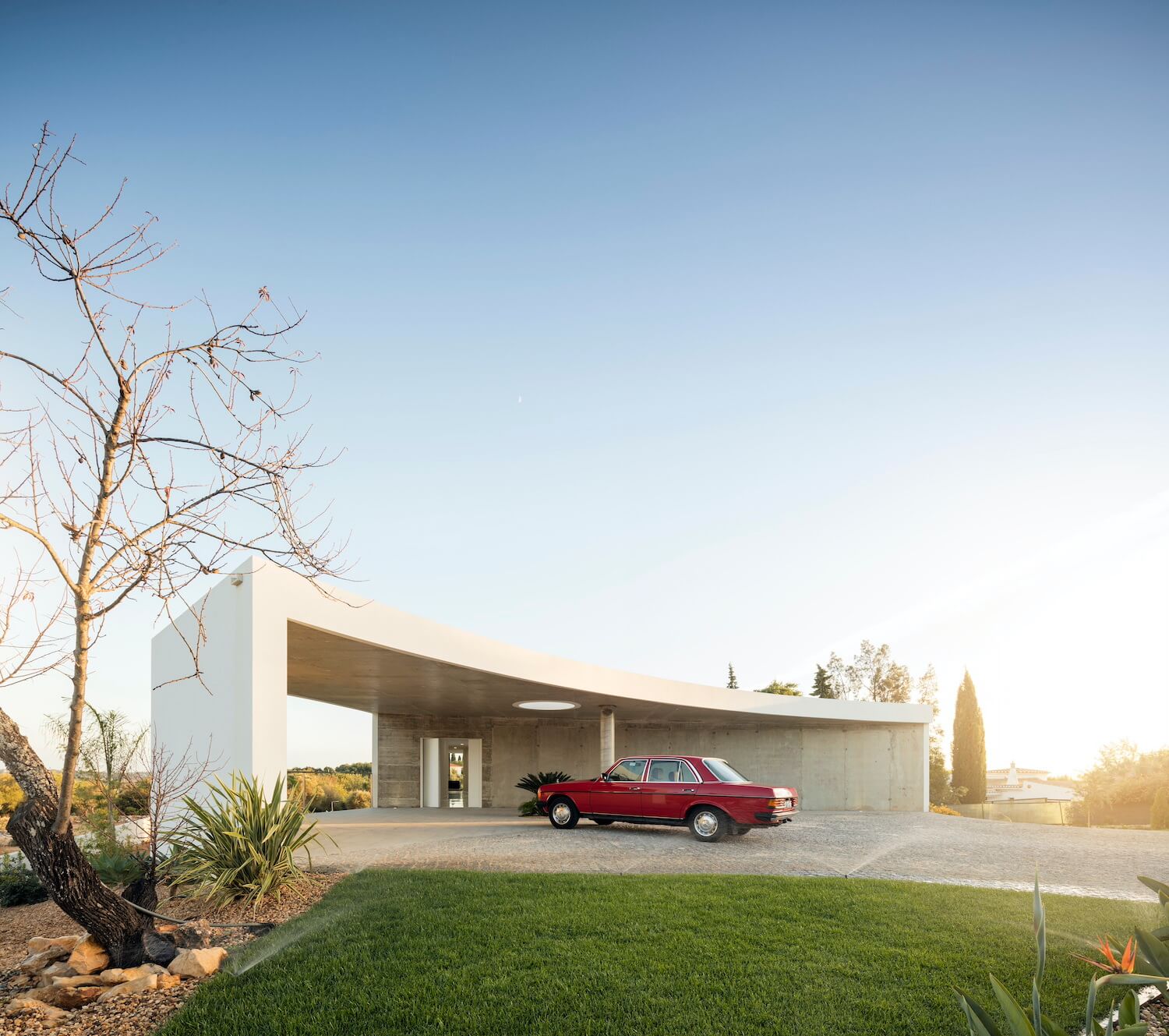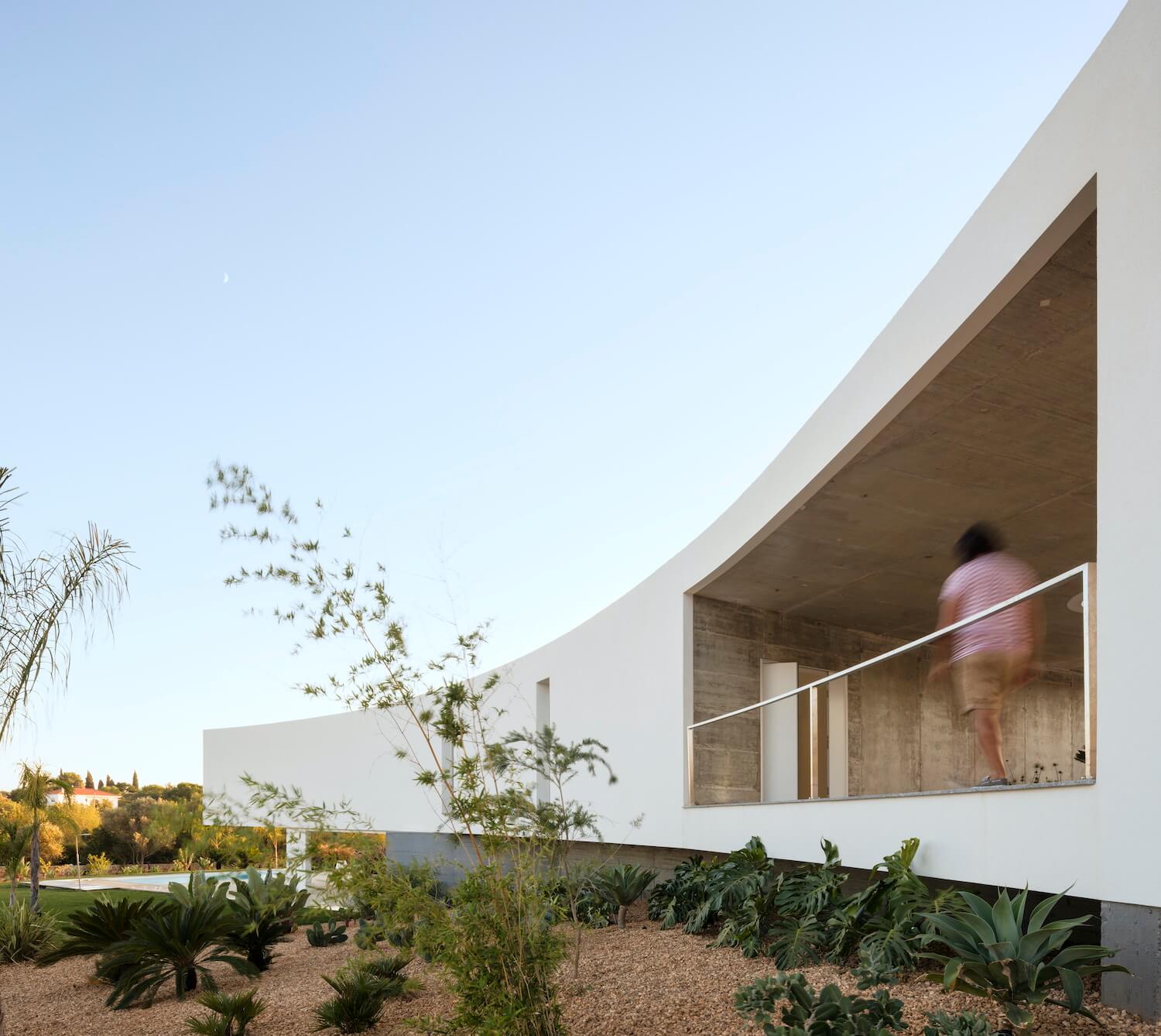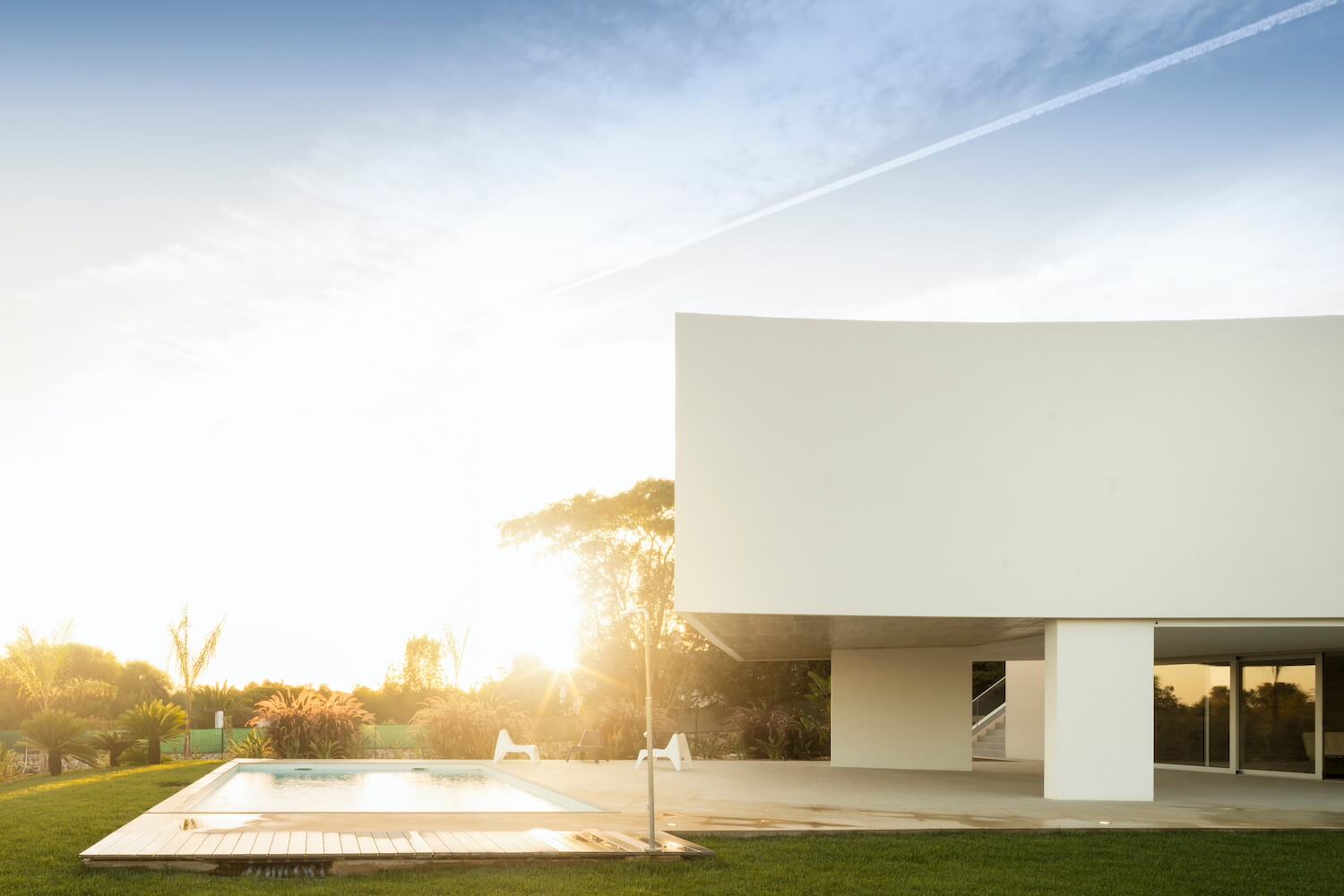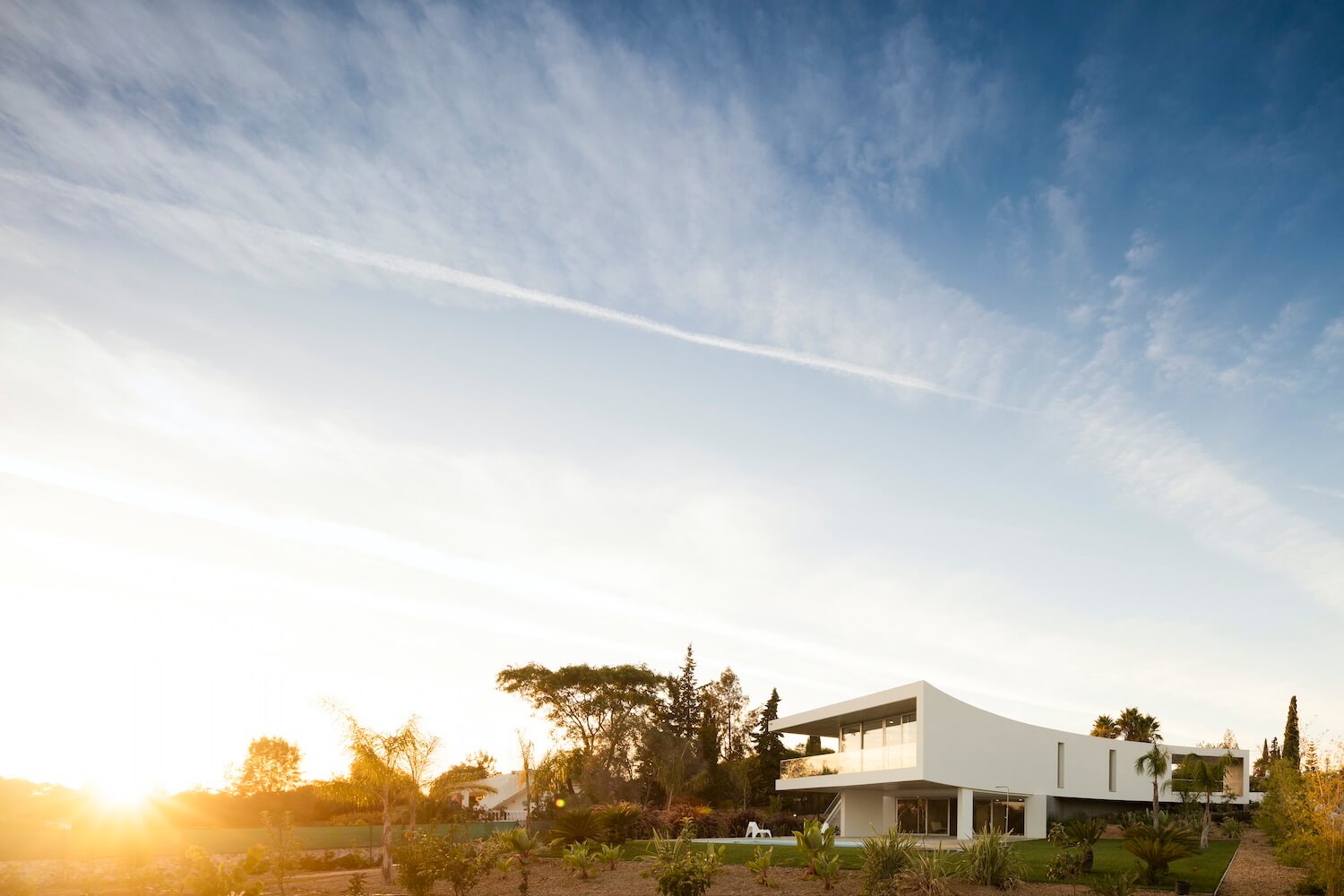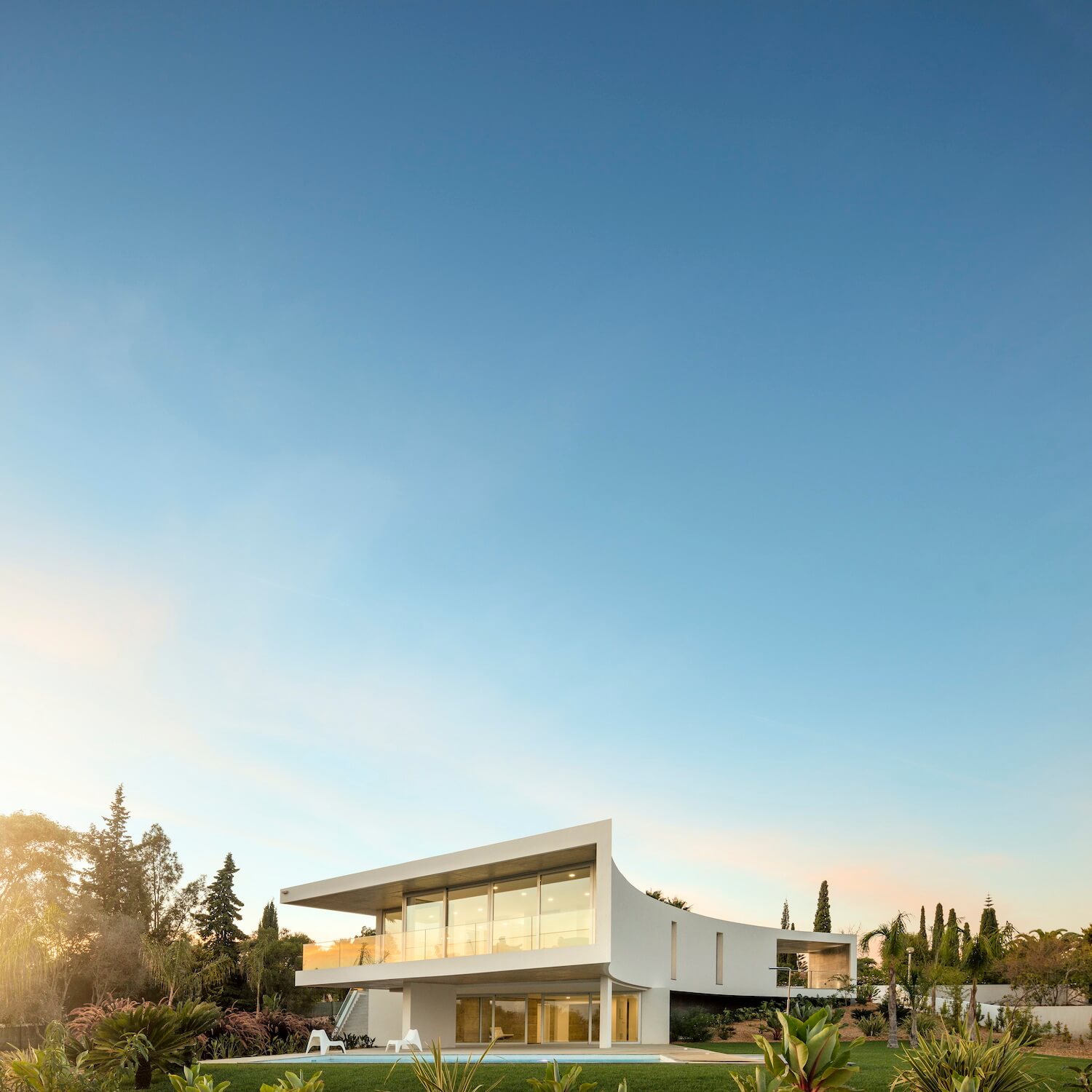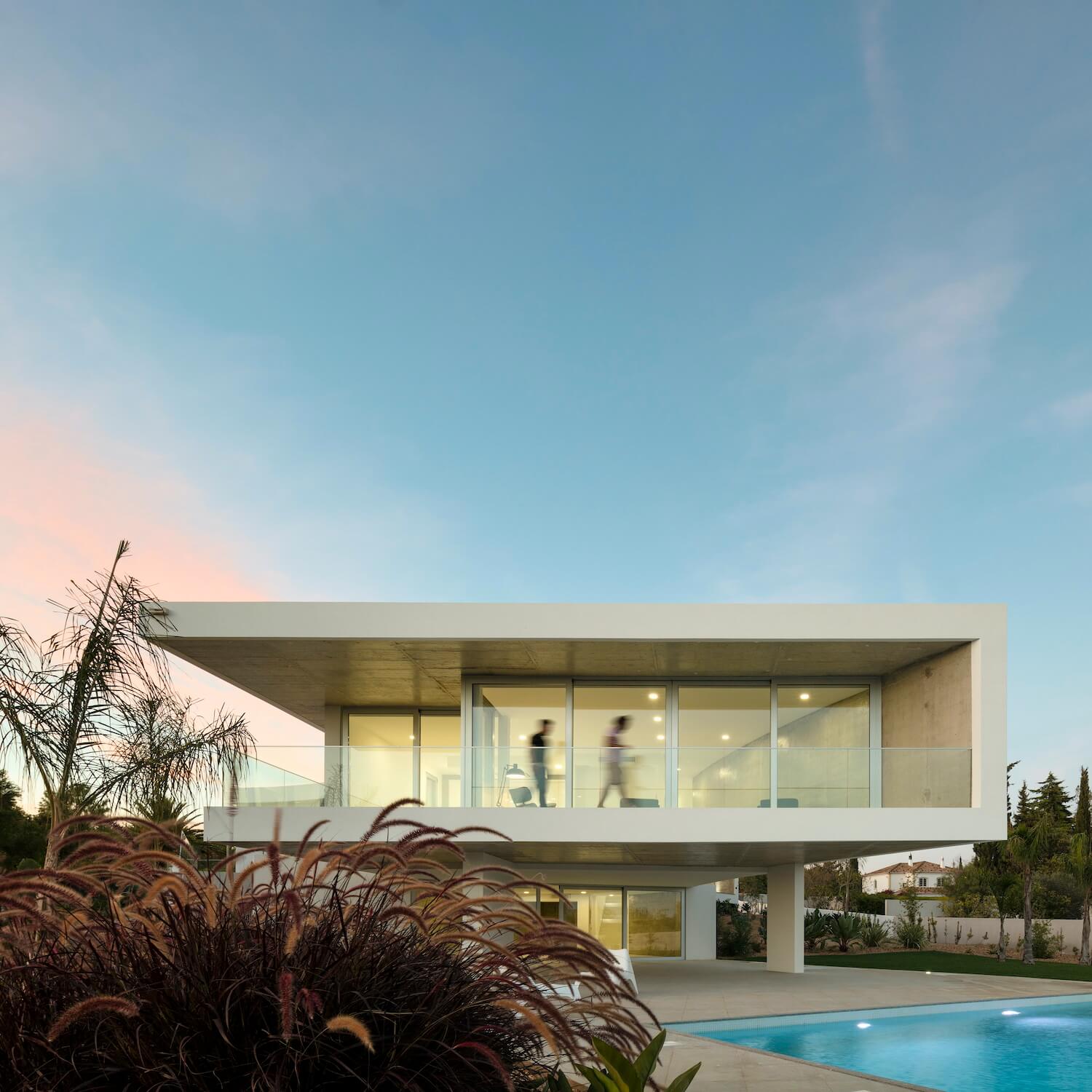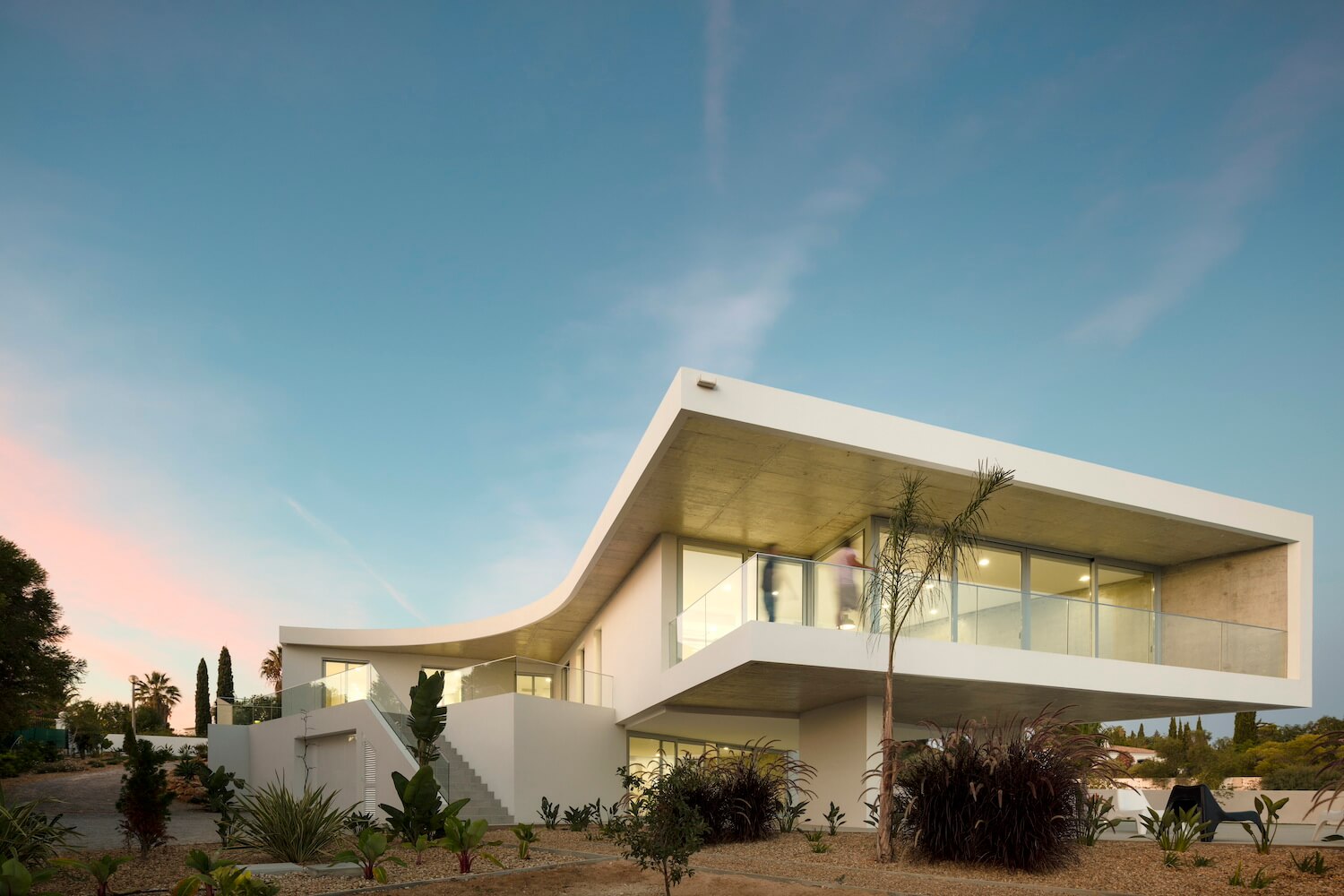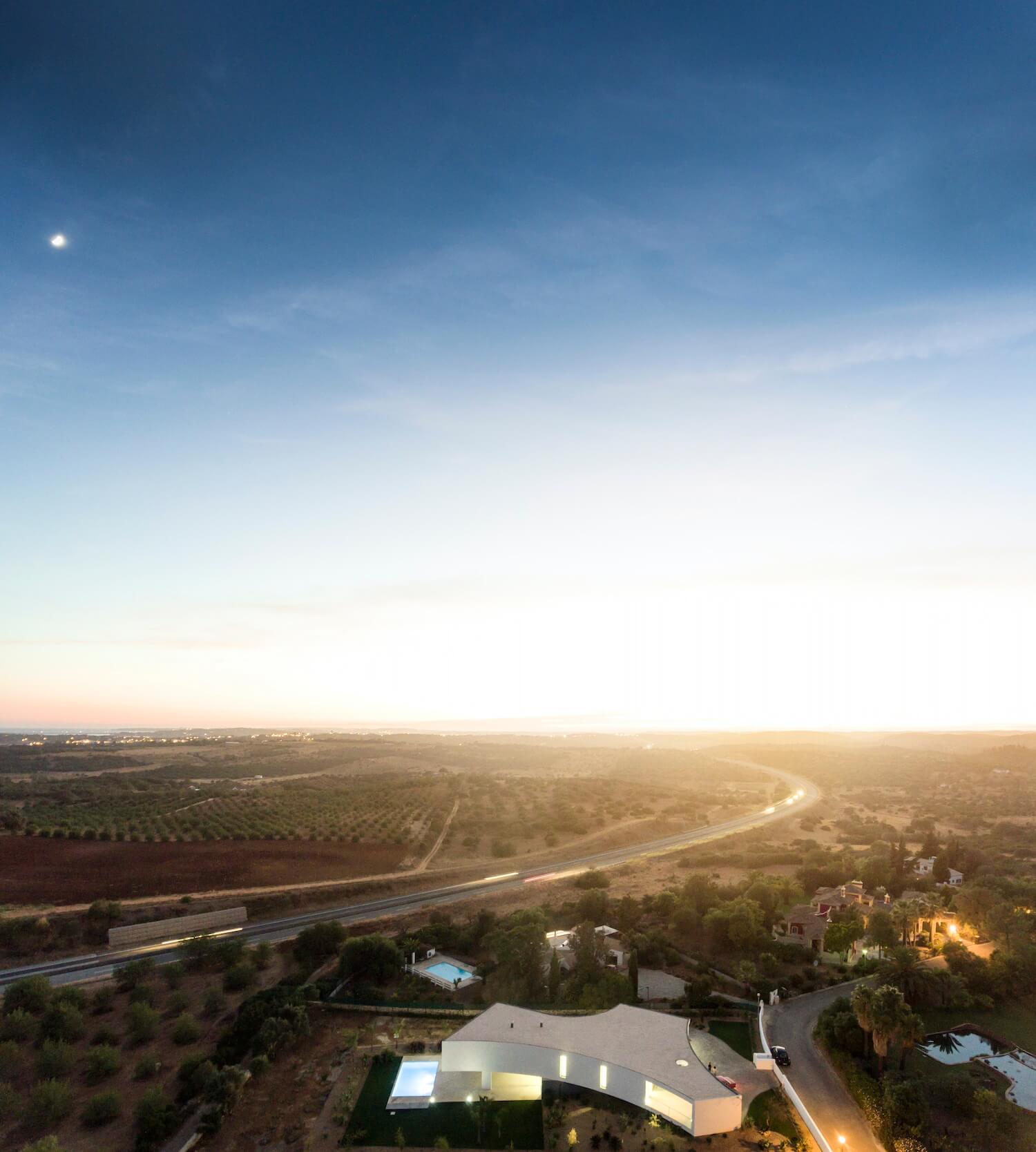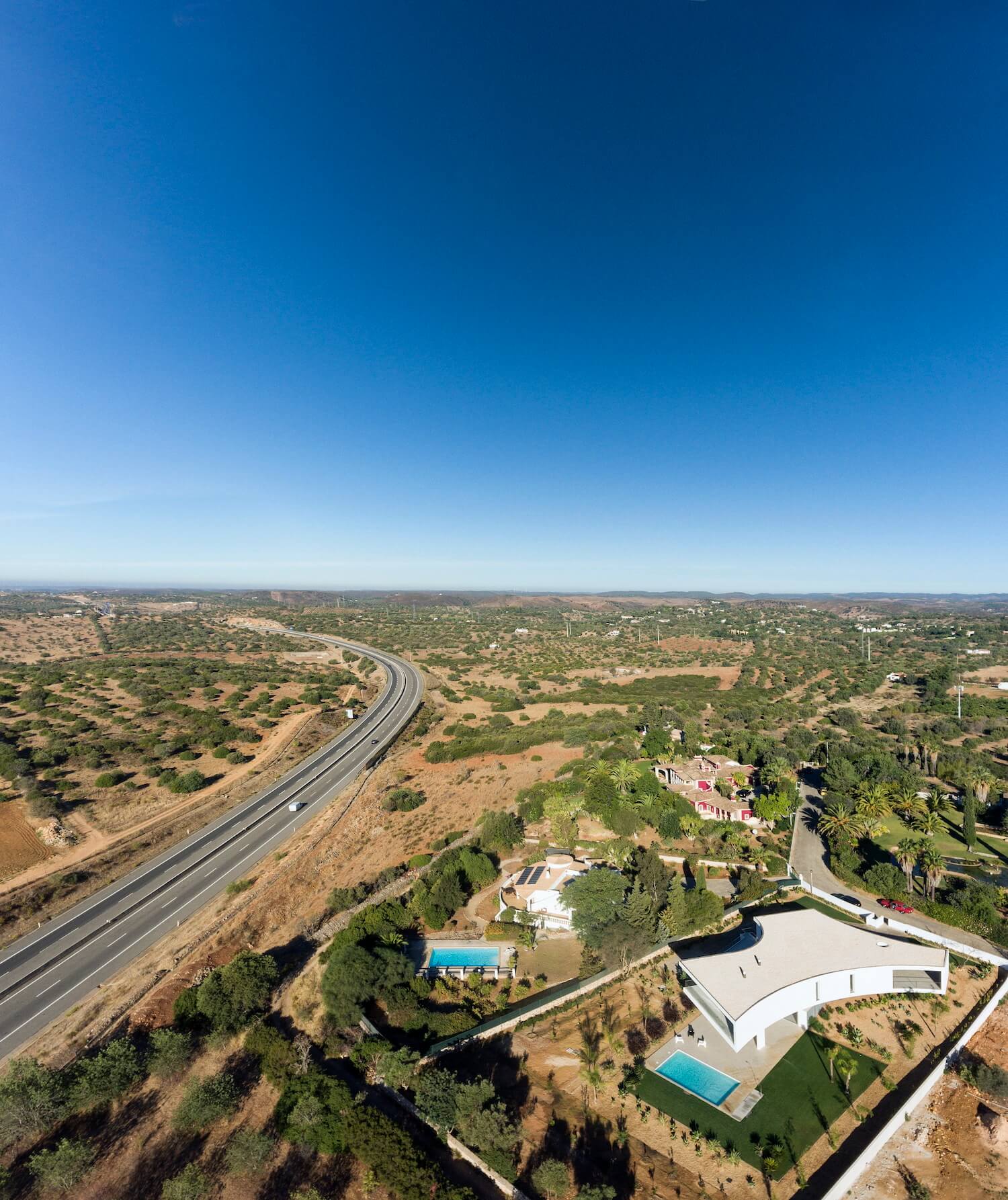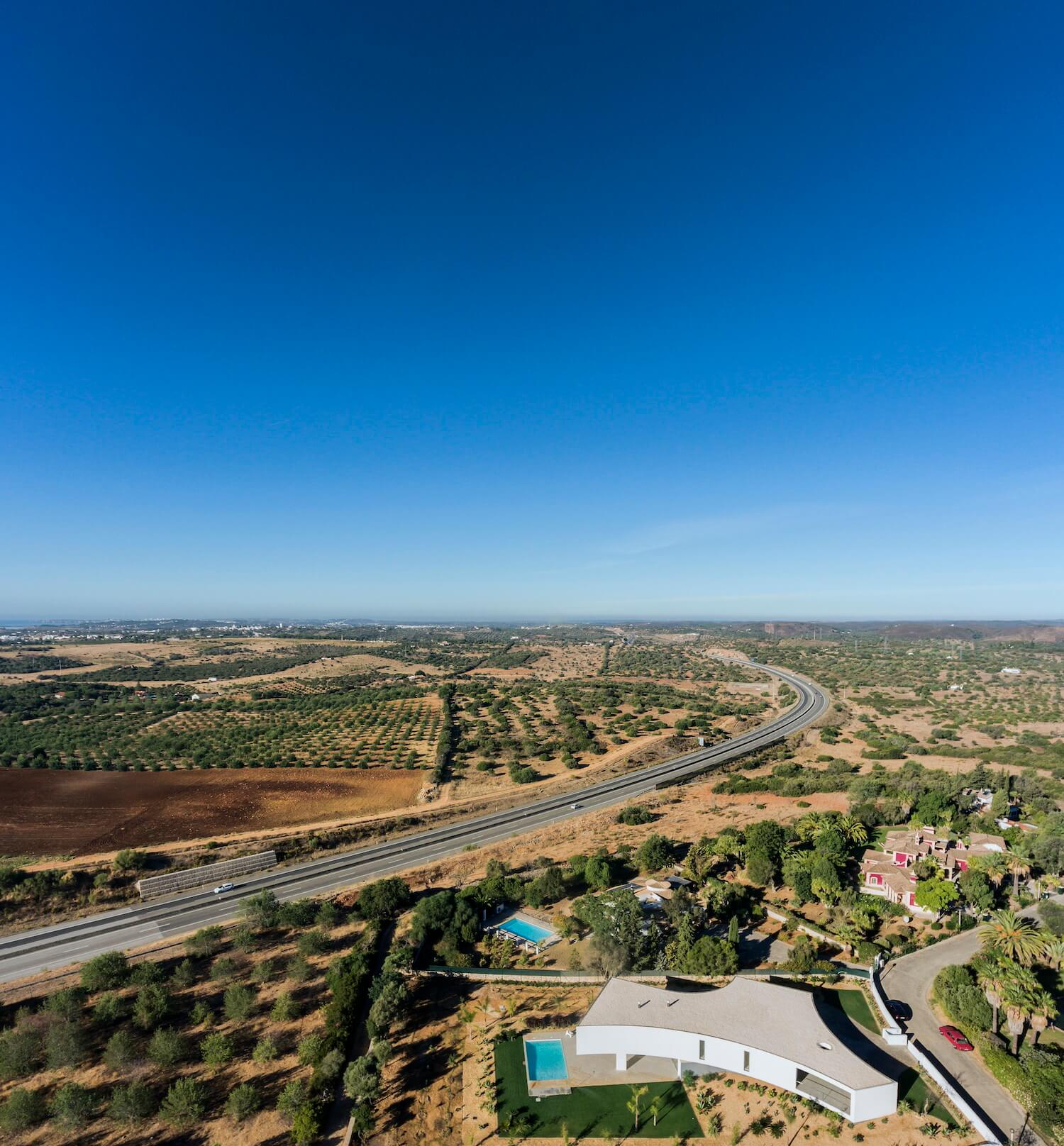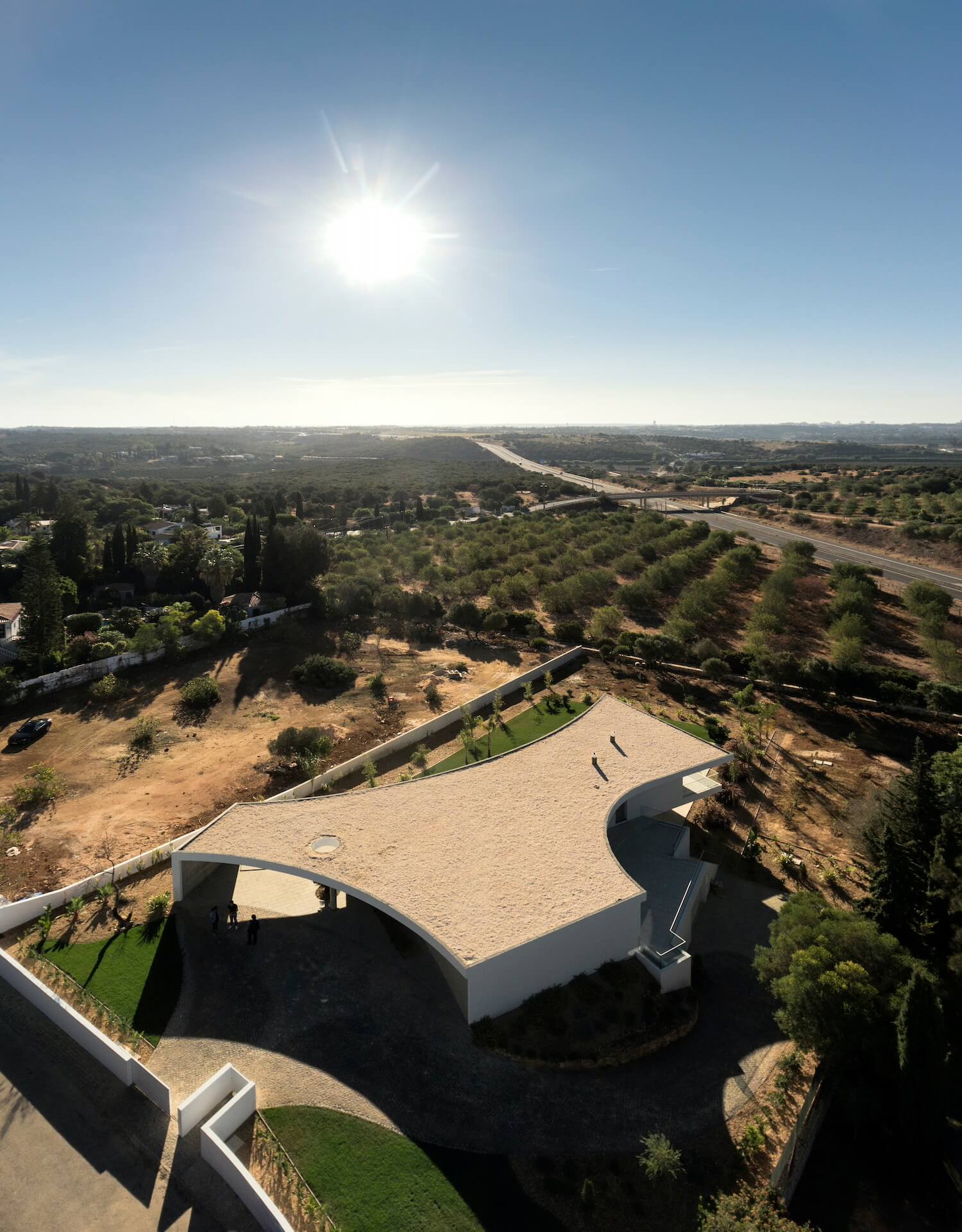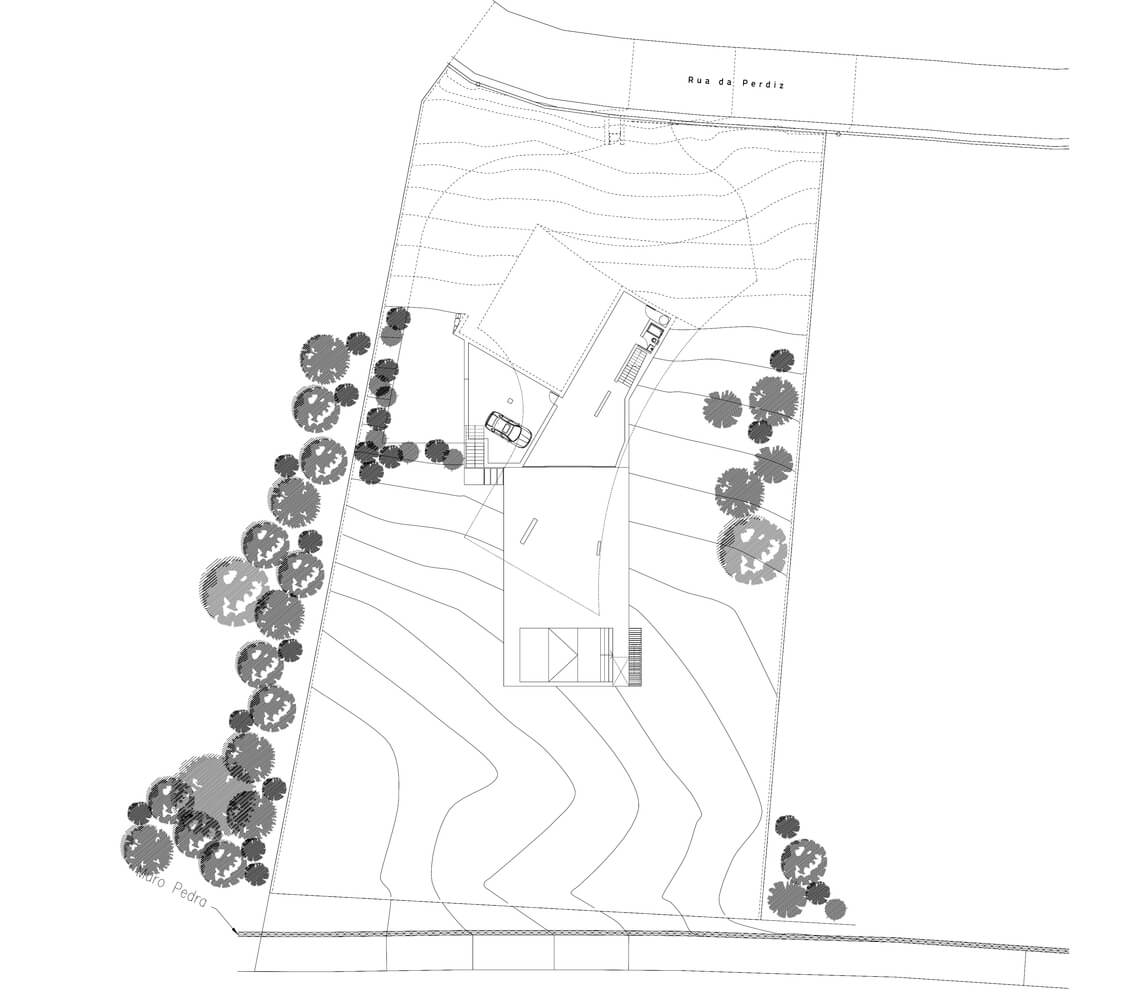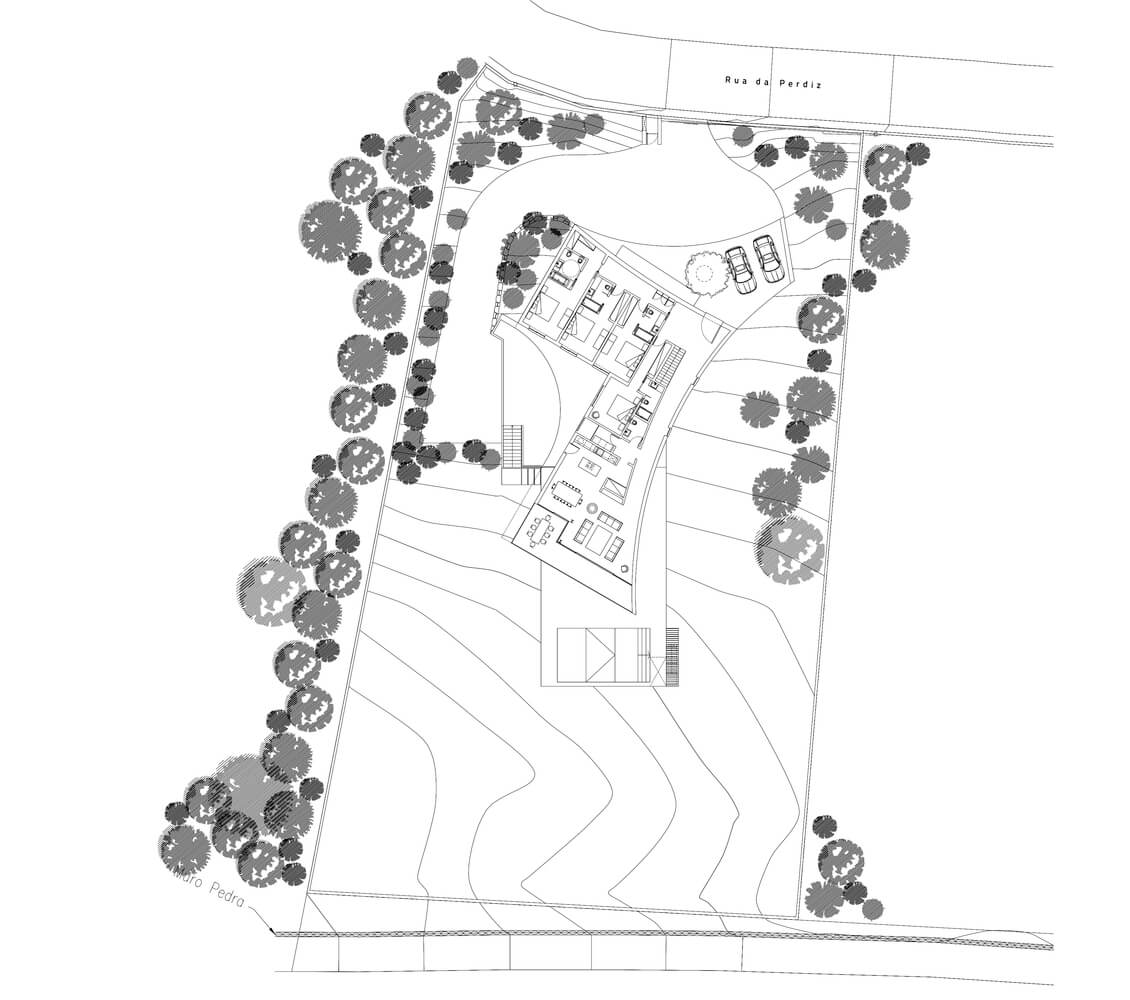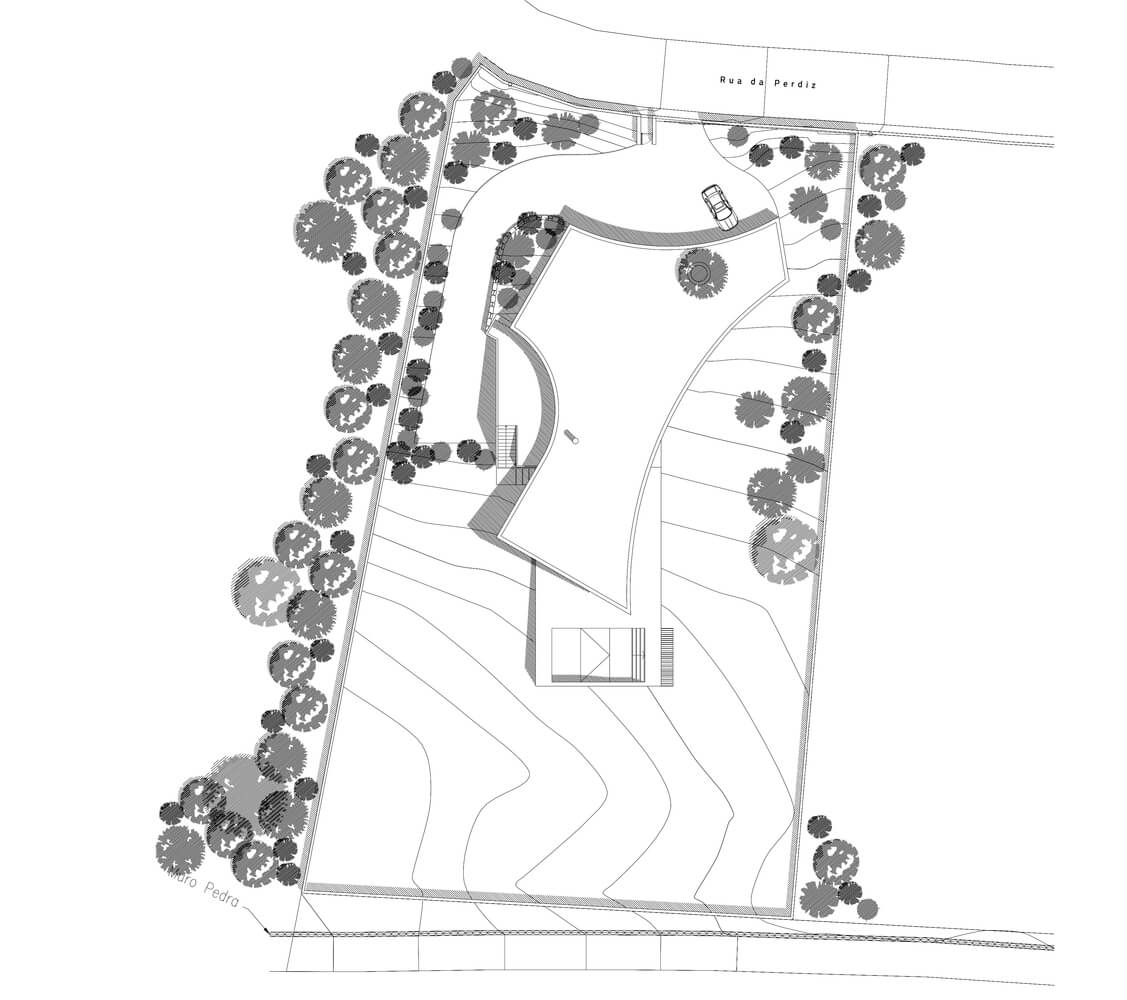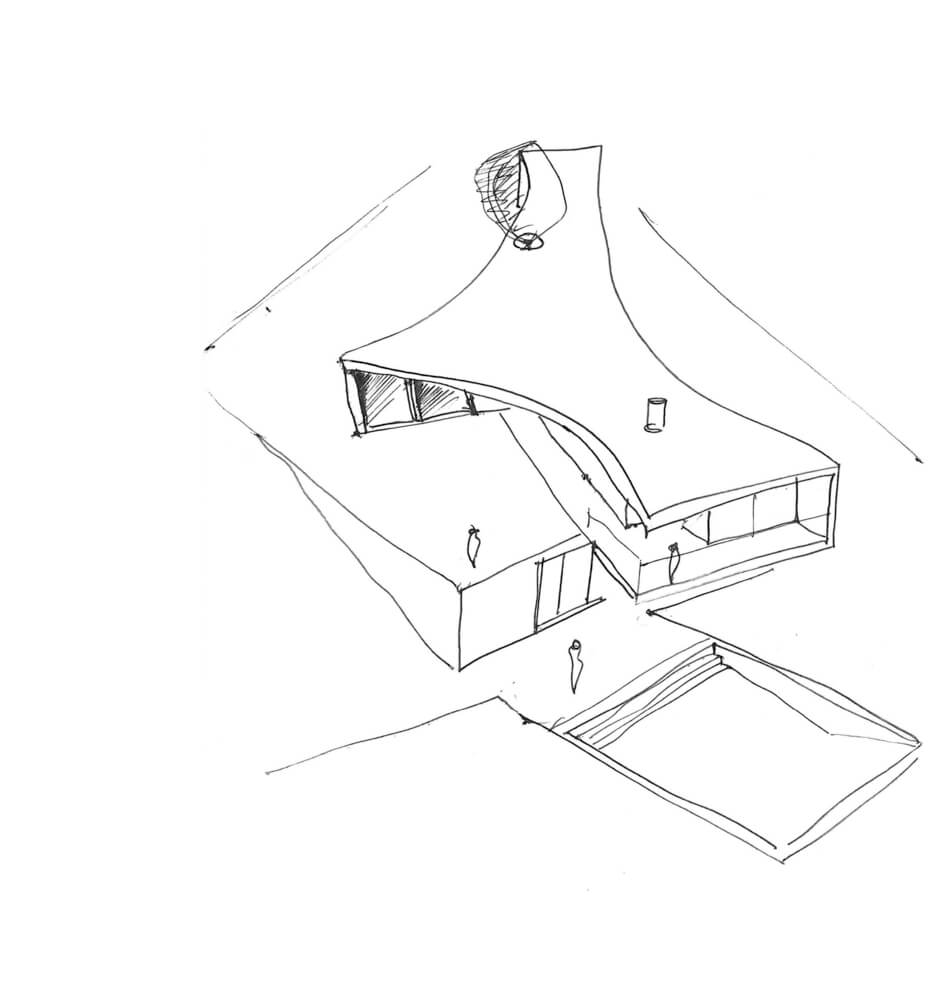 ---