The Hilltop House project is the result of pouring investors' dreams into a tangible form – both their love for mountains, winter sports, and cars, and their fondness of original architectural solutions. A modern barn neighbouring the forest wall, encased by three slopes of a green hill, has become their private haven in one of Poznań's bedroom communities.
Because the owners' passion for vehicles translates, among others, into car tuning, one of the many guidelines for the Hilltop House was a three-car garage equipped with a car jack. This specifc request was included in the project together with the mountain-like landscape reference, which resulted in creating a green hill wrapped over a spacious garage, technical elements of the house, and the ofce room. On the top of this unique slopy construction resides a master bedroom in a shape of a cosy mountain hut, allowing a direct access to the hillside.
The mode:linaTM team designers combined in this project simple geometrical forms and shapes with natural materials, like wood and concrete, thus enabling the building to enter a lively dialogue with the surrounding green outside. The wooden elements are interspersed here with sweeps of dark metal sheeting and large glazed surfaces inviting copious amounts of daylight to freely shine through.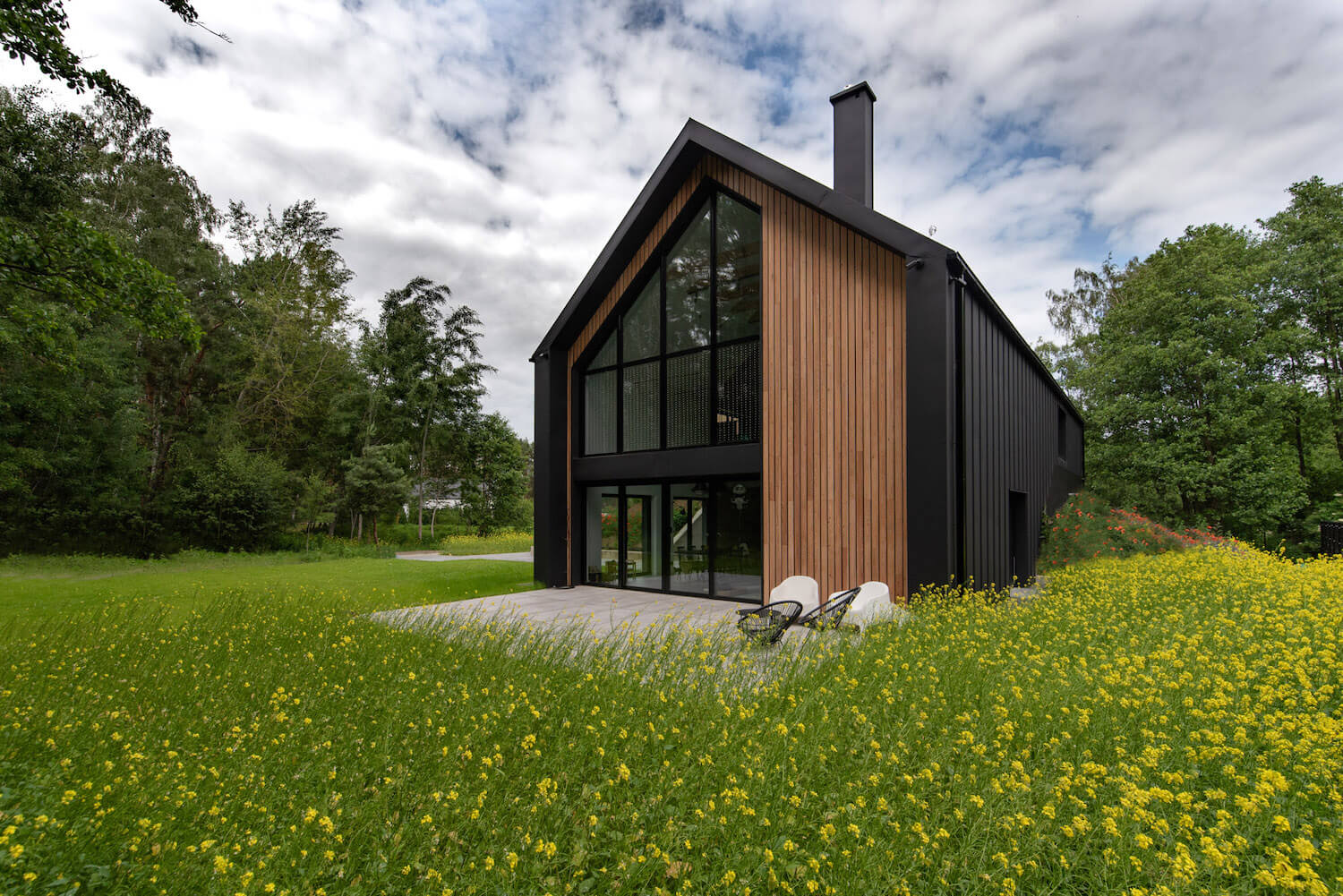 The house's design concept is not only an example of extraordinary architectural solutions, but also a proof that a home can simultaneously be a place where passions and dreams come true, and a functional space for comfortable living – says Paweł Garus, the house's leading designer and co- founder of mode:lina studio.
Hilltop House's light and spacious interiors are thoughtfully illuminated, and its slanted ceilings together with the entresol overlooking the ground foor area create a volume of space and airness overhead. While the interior design is based on a limited and organic colour palette, the daylight penetrating through the large-scale windows and occasional sunny spots on the concrete foors become unique ingredients of retreat-like ambiance of the house. The living room is dominated by wooden and concrete elements that add some elegance and rawness to it. At the same time, their well-thought-out functionality allow to fully enjoy this wisely designed space for everyday life.
The house is flled by the interplay of light colours, vertical wooden panels climbing up the walls alongside the airy staircase, and the subdued grey tones used in the rooms that altogether provide a perfect background for relaxed and calm experience. The harmonious compliment to the overall interior design is the forest garden, almost fowing through the large windows straight into the living room.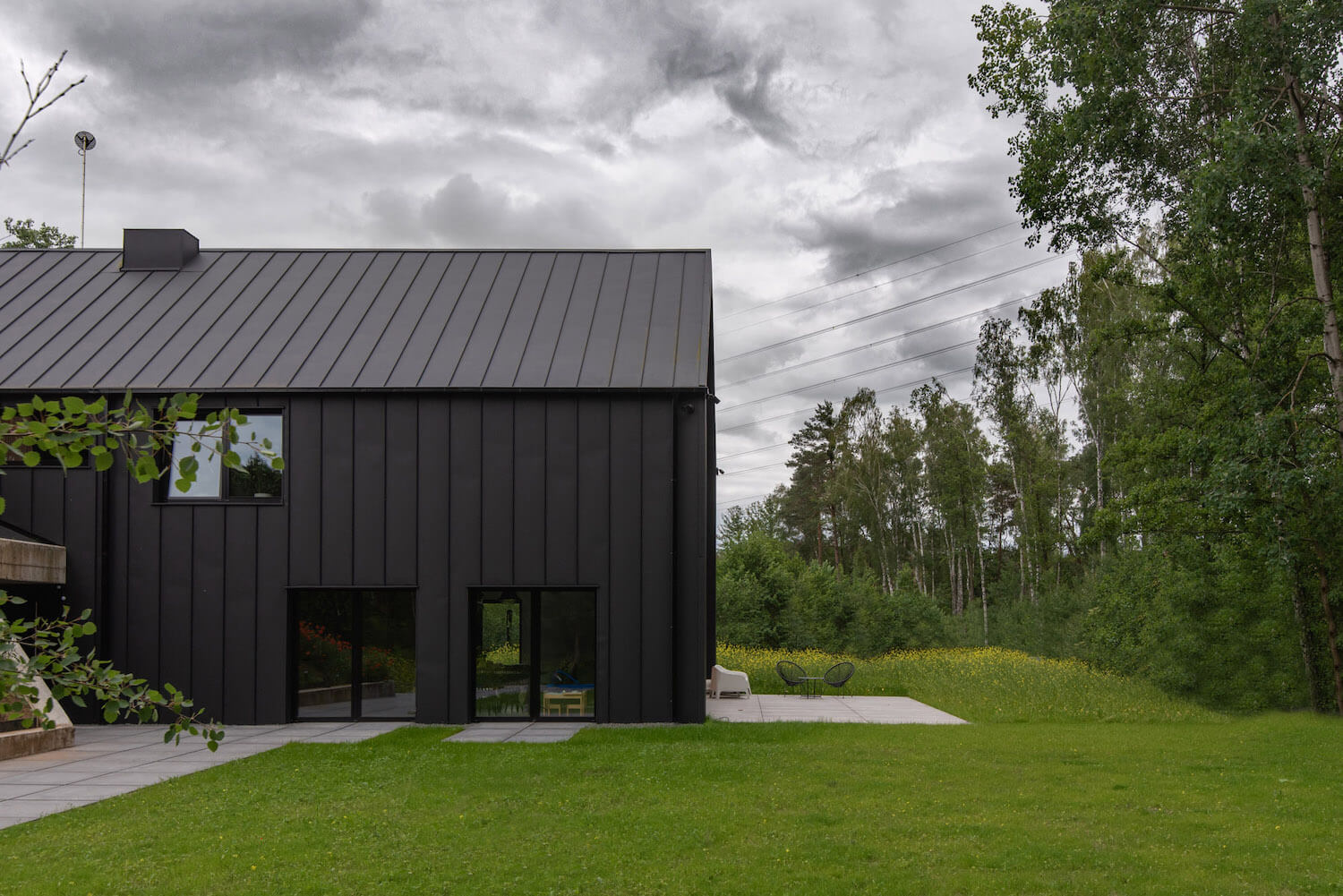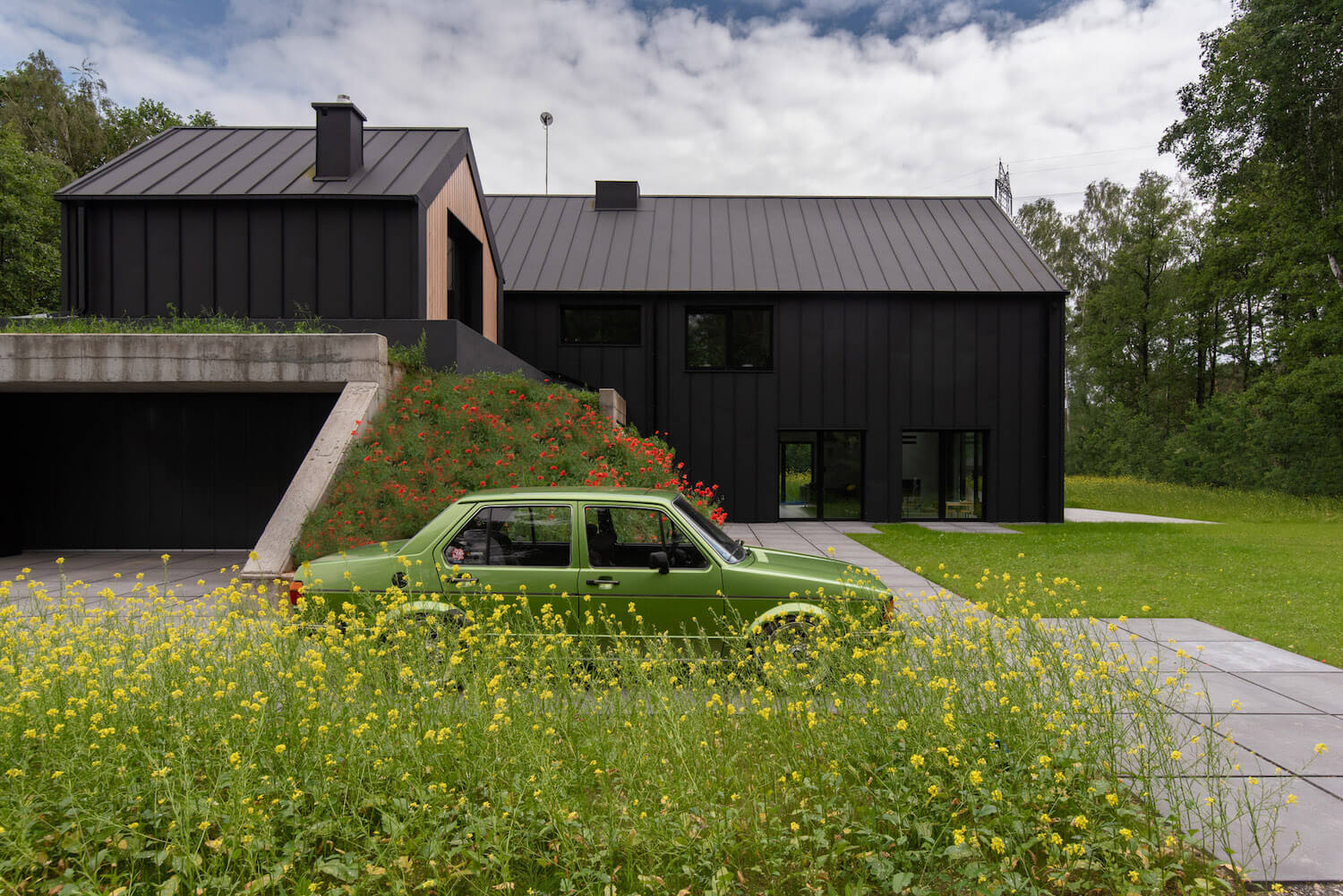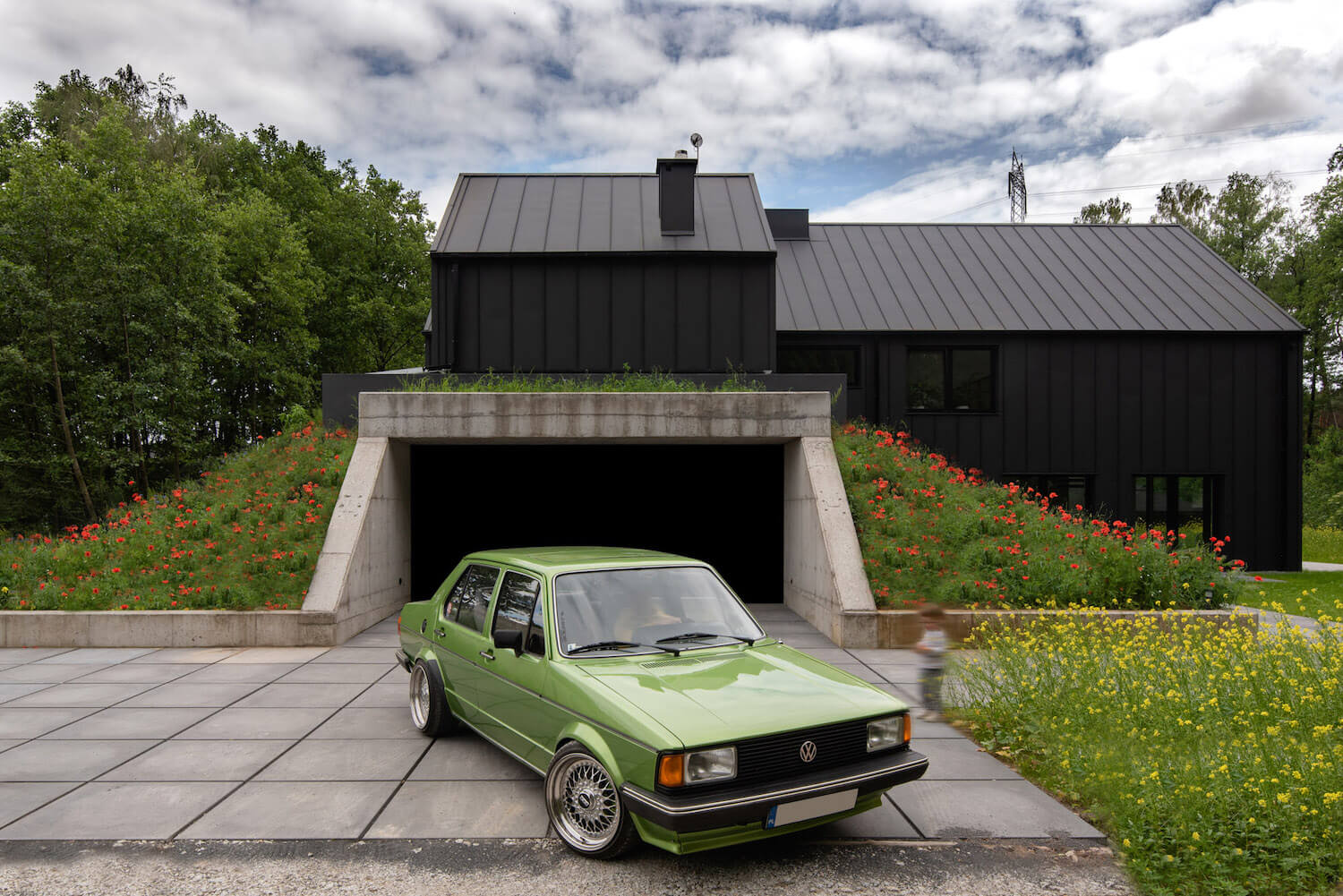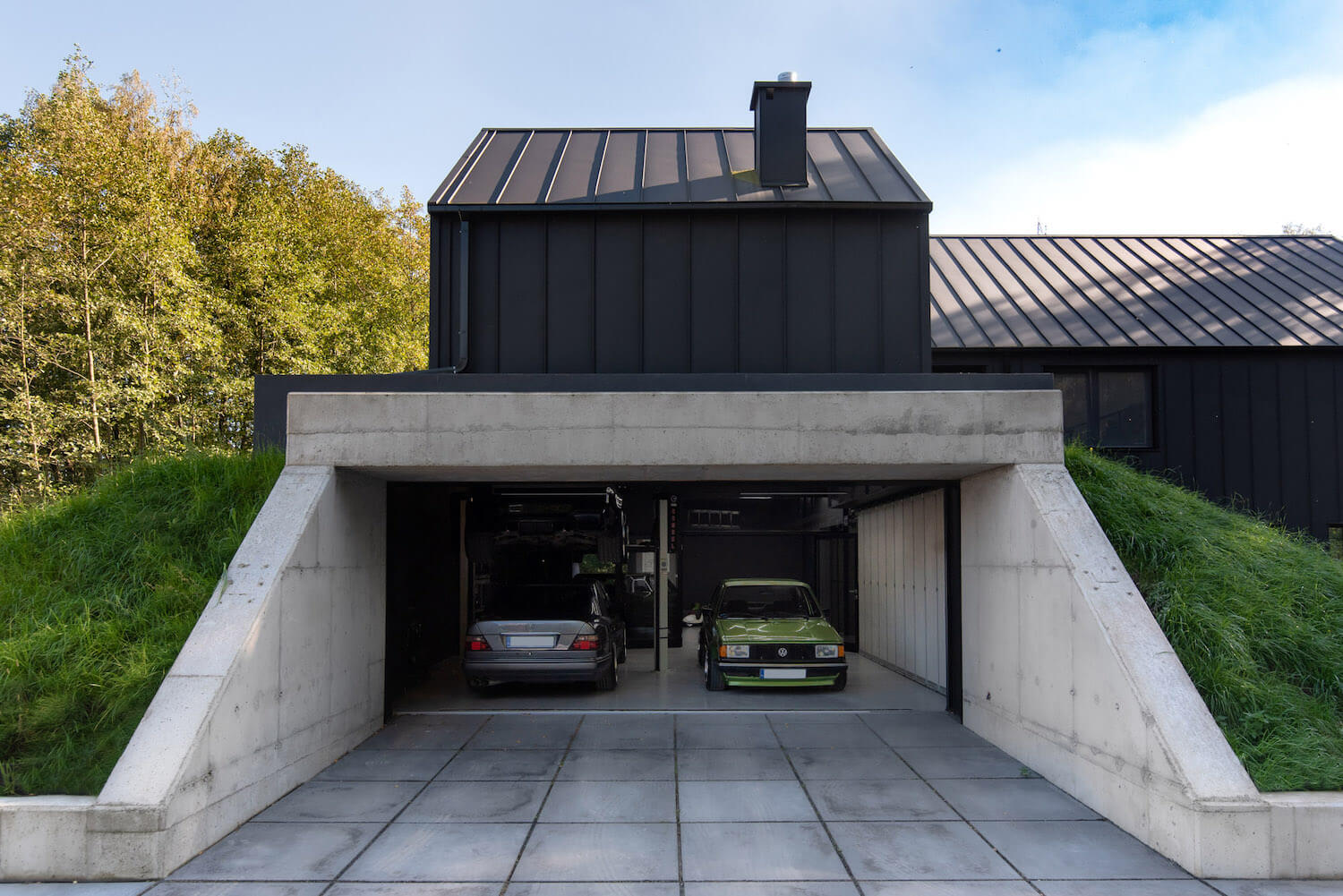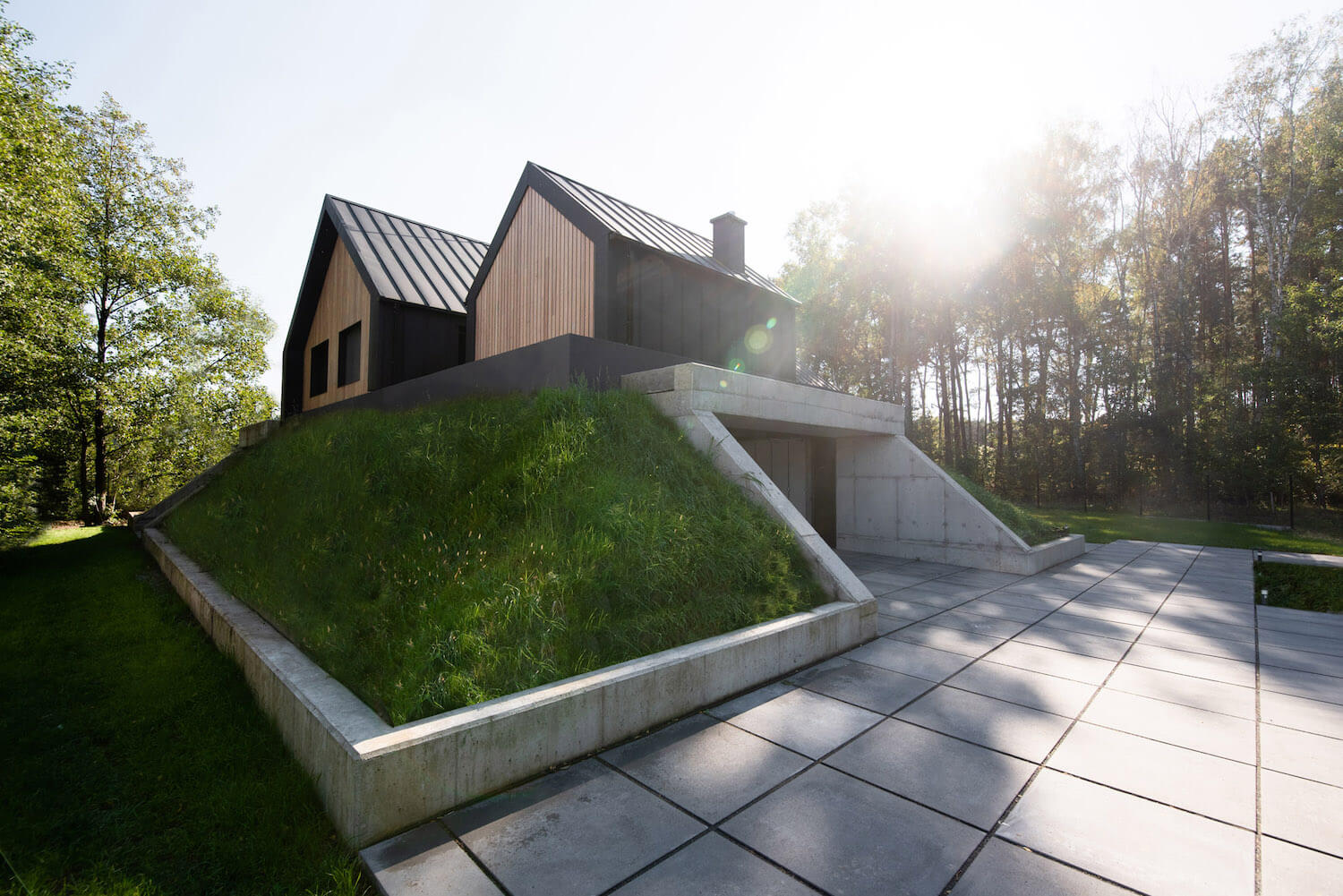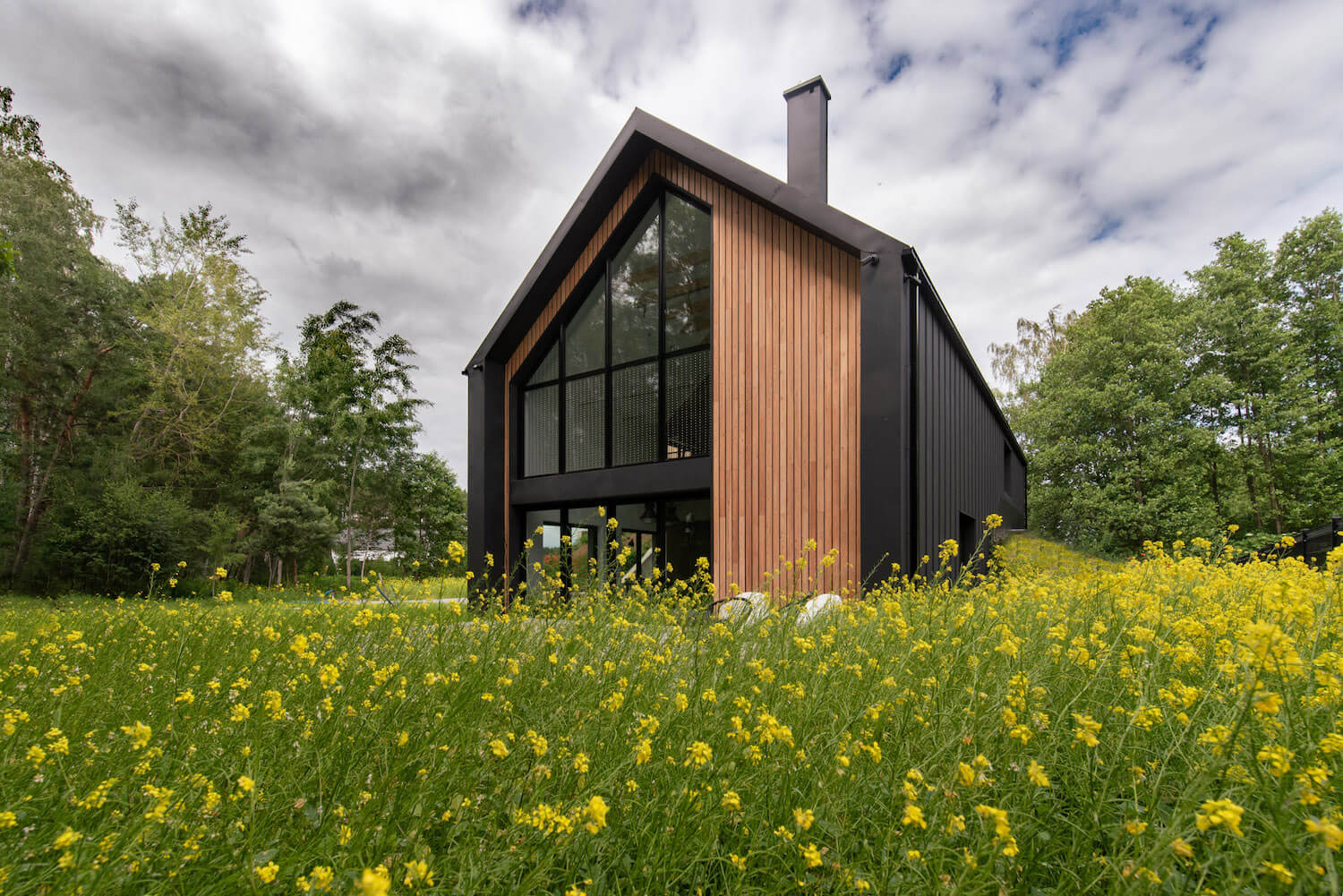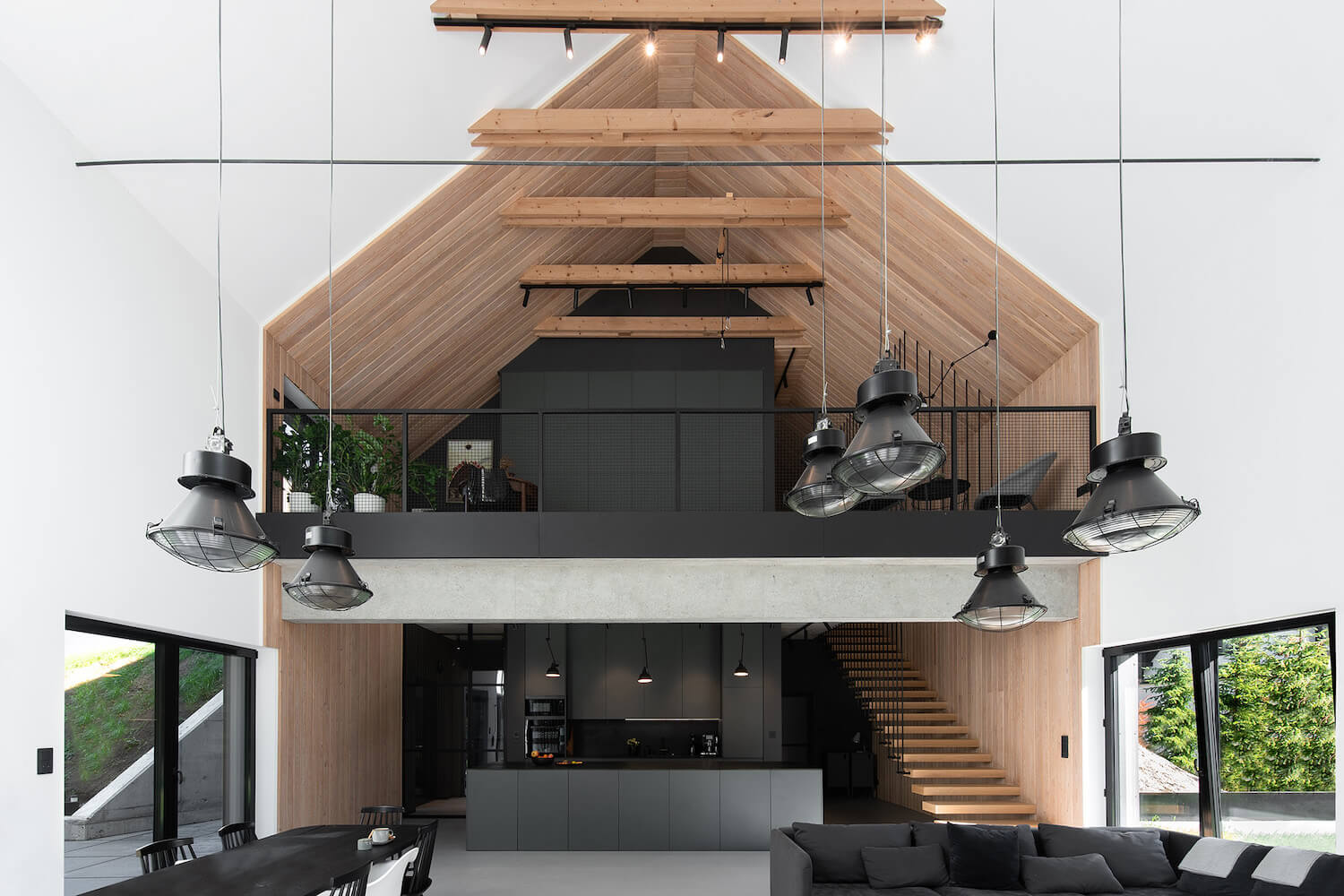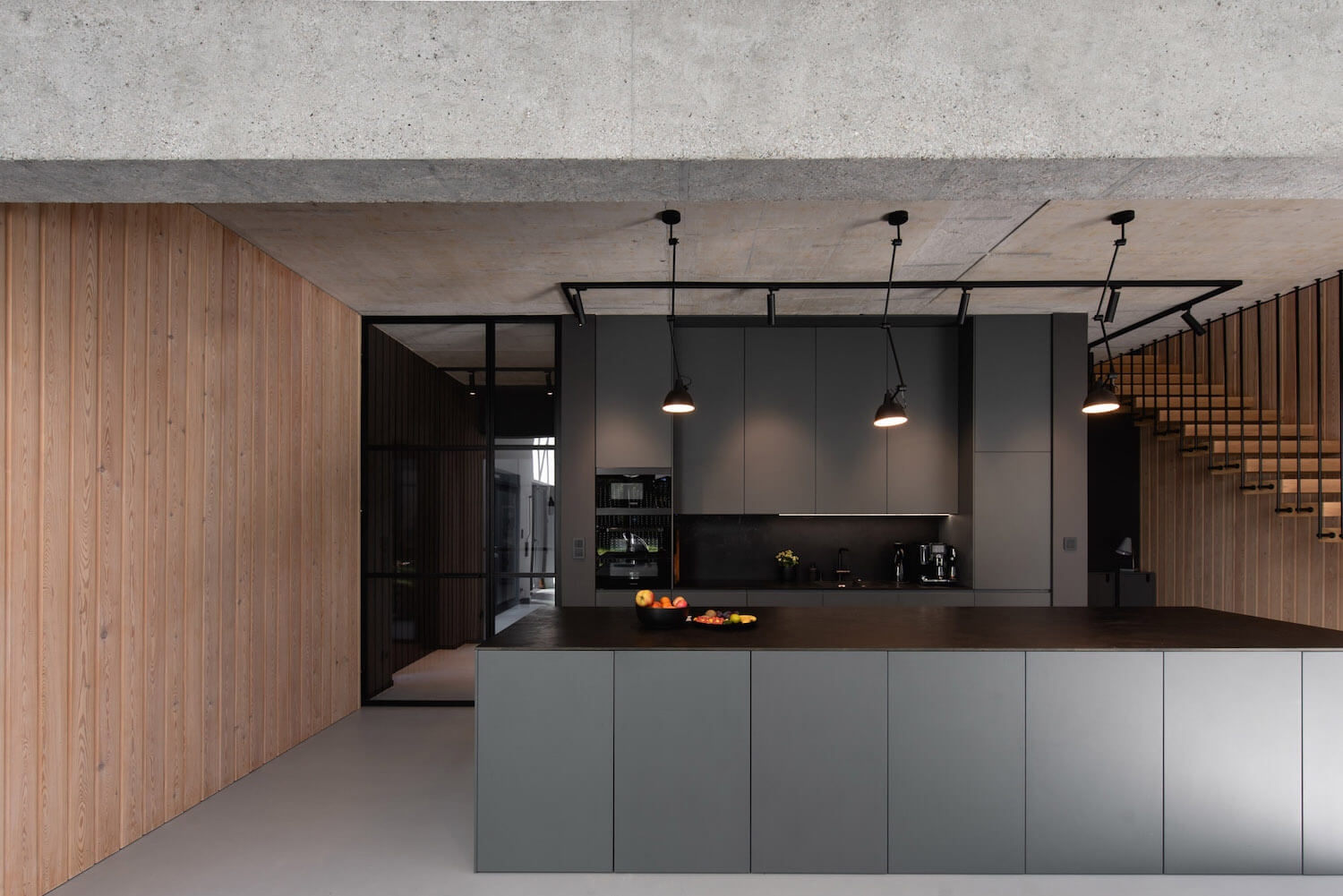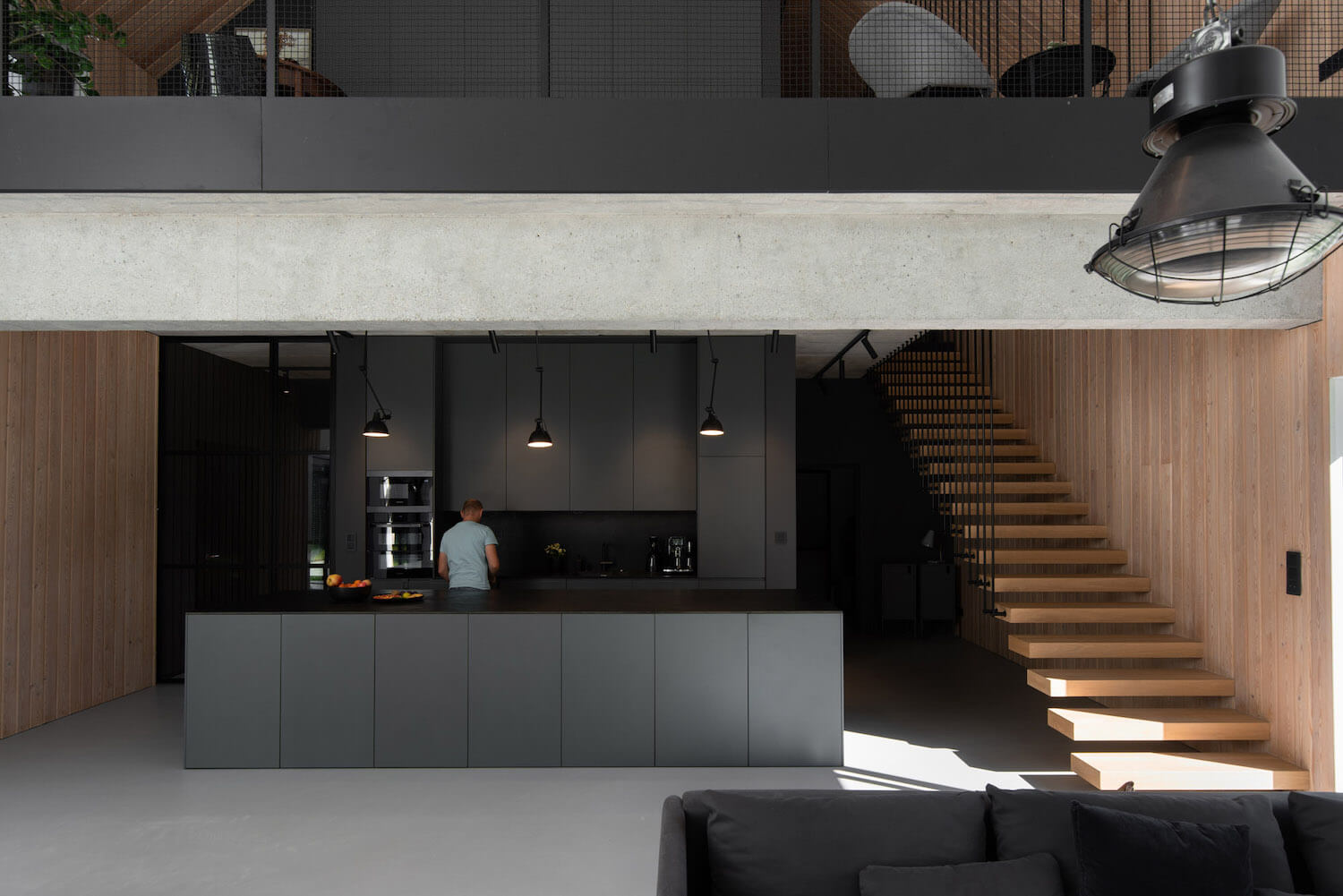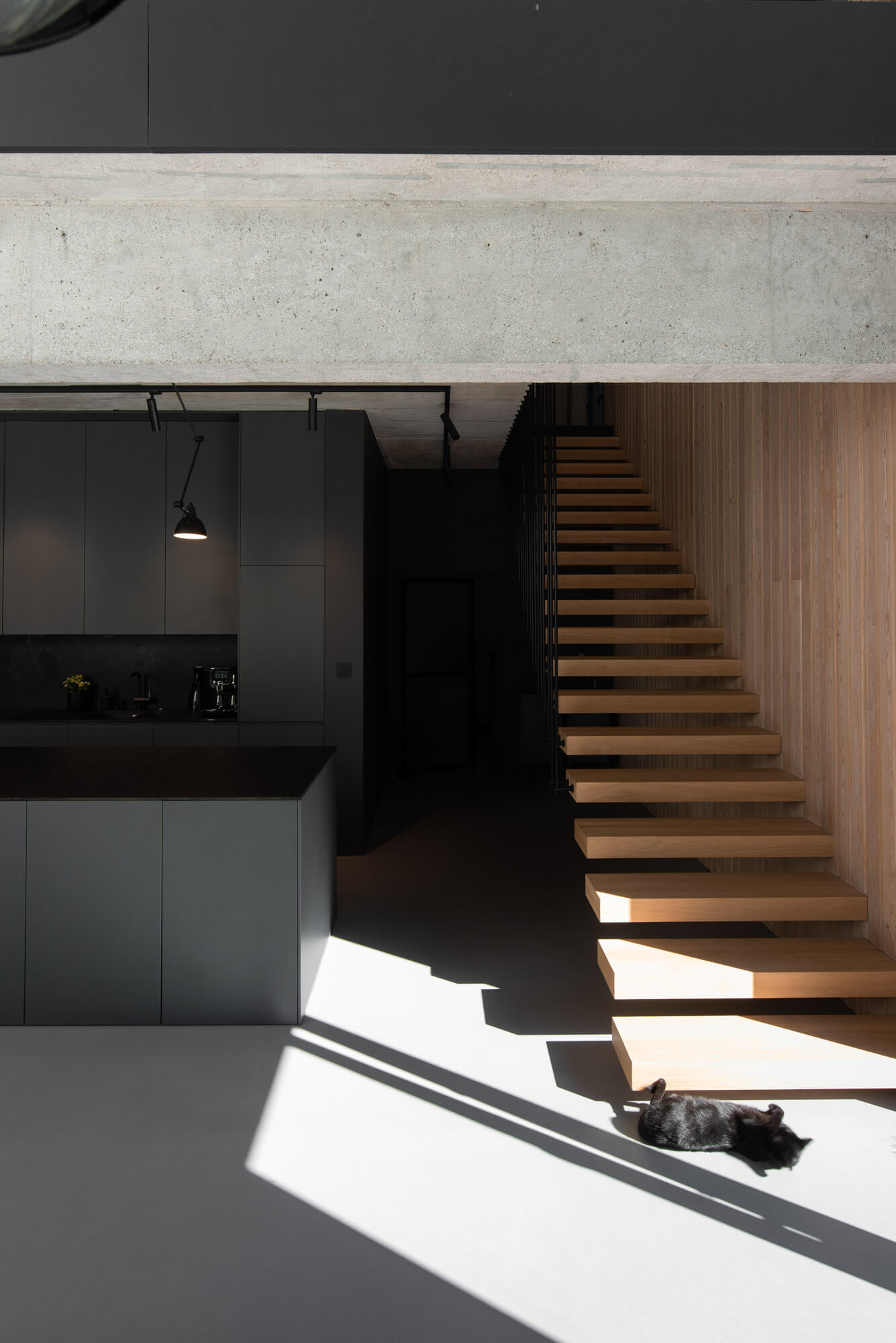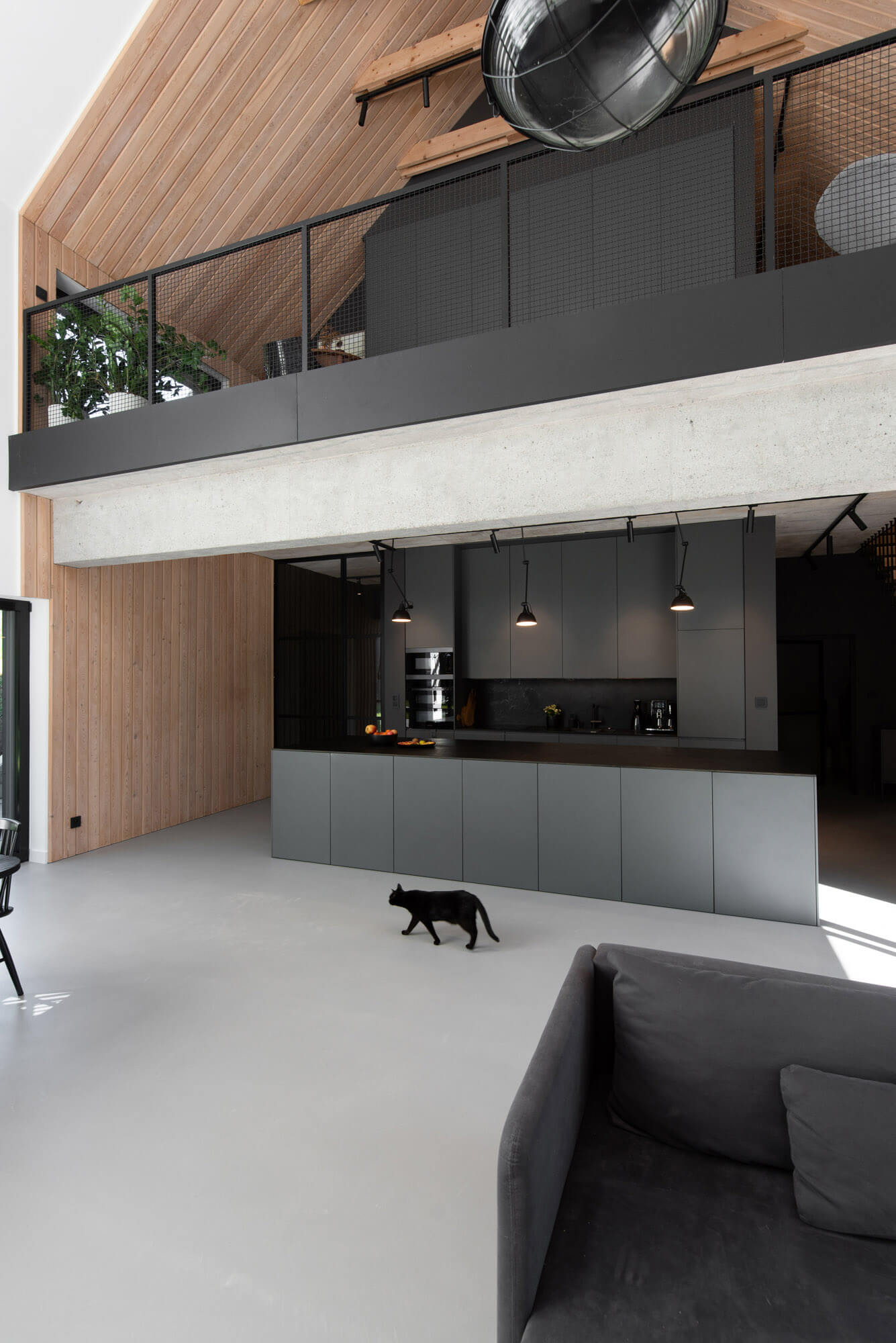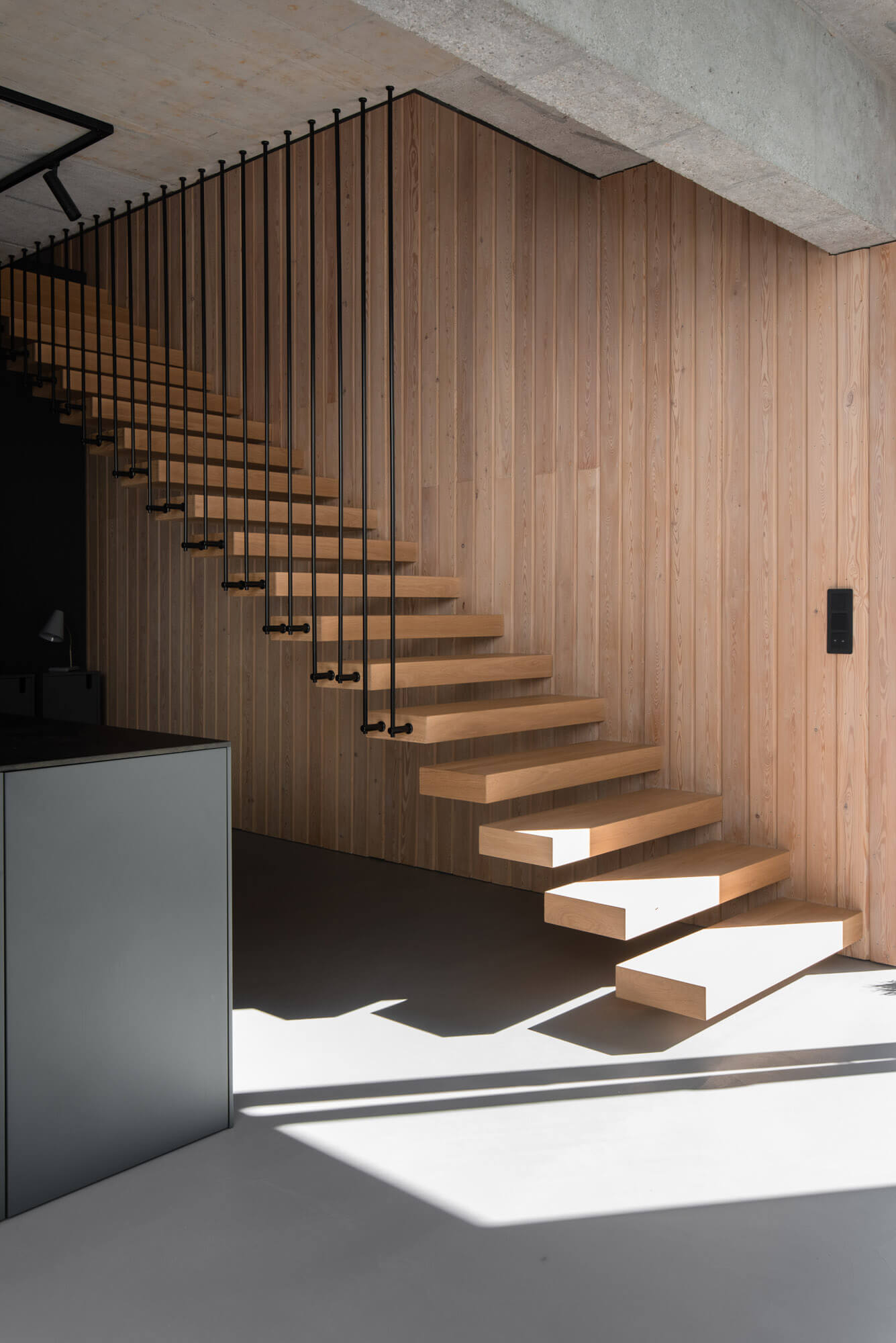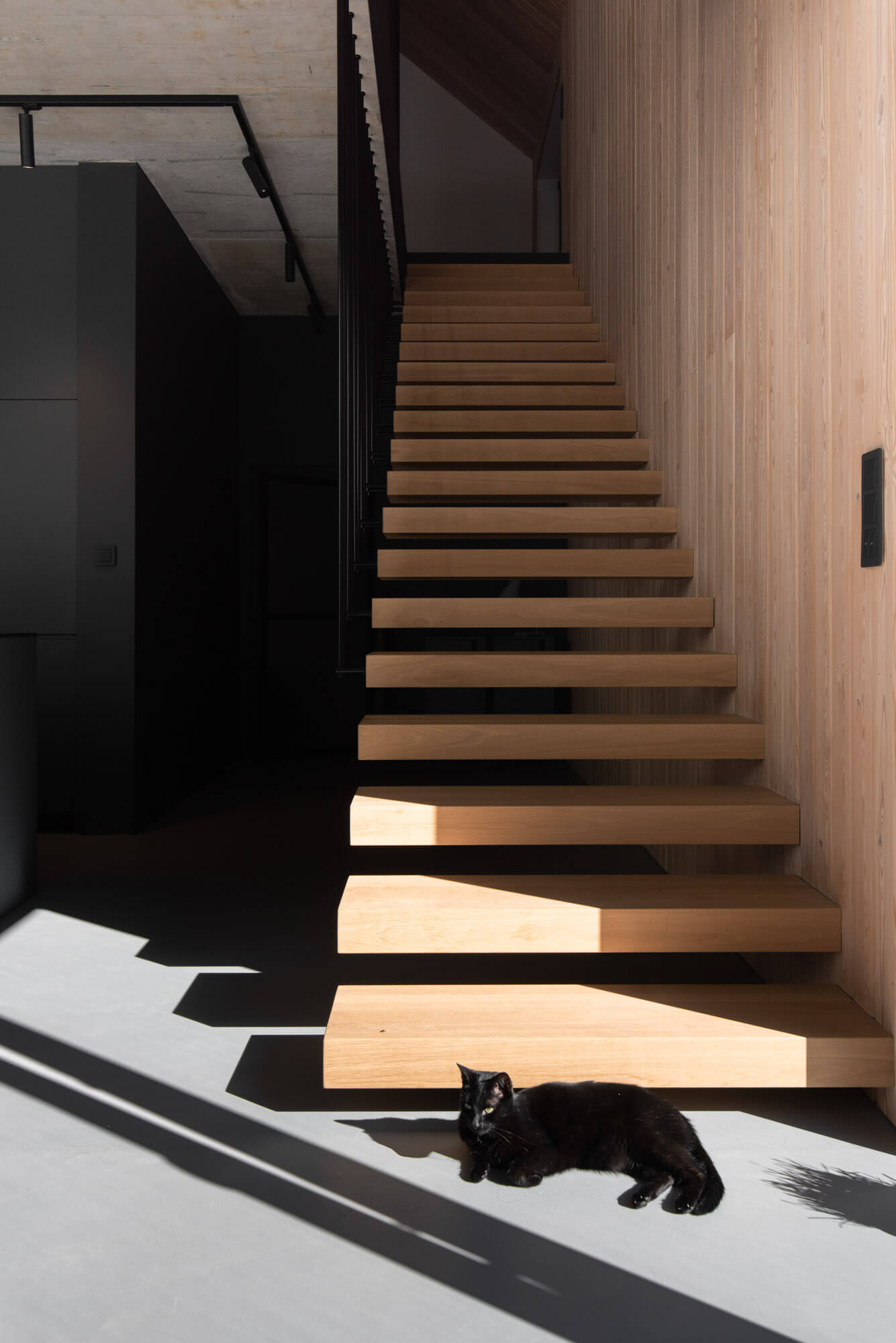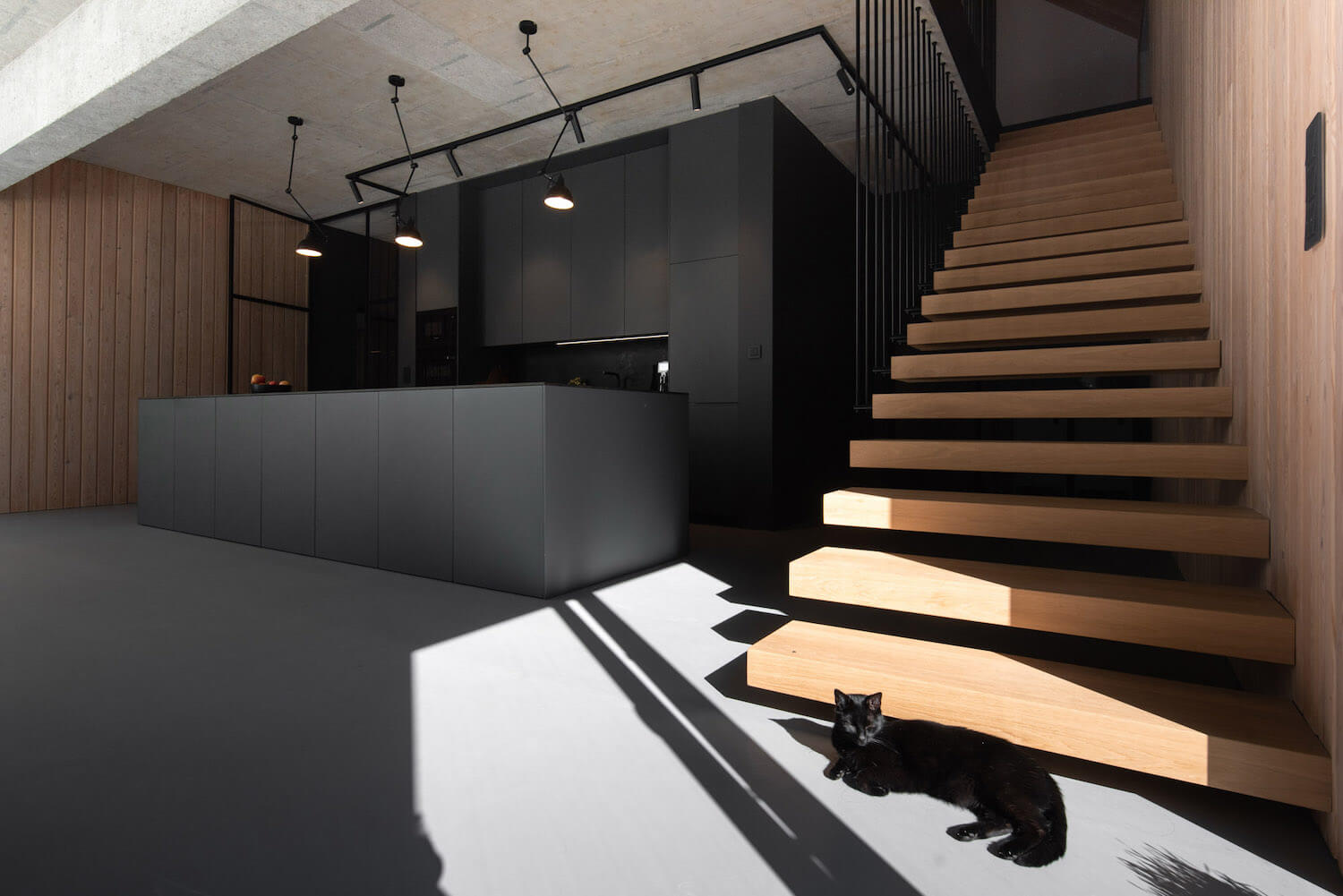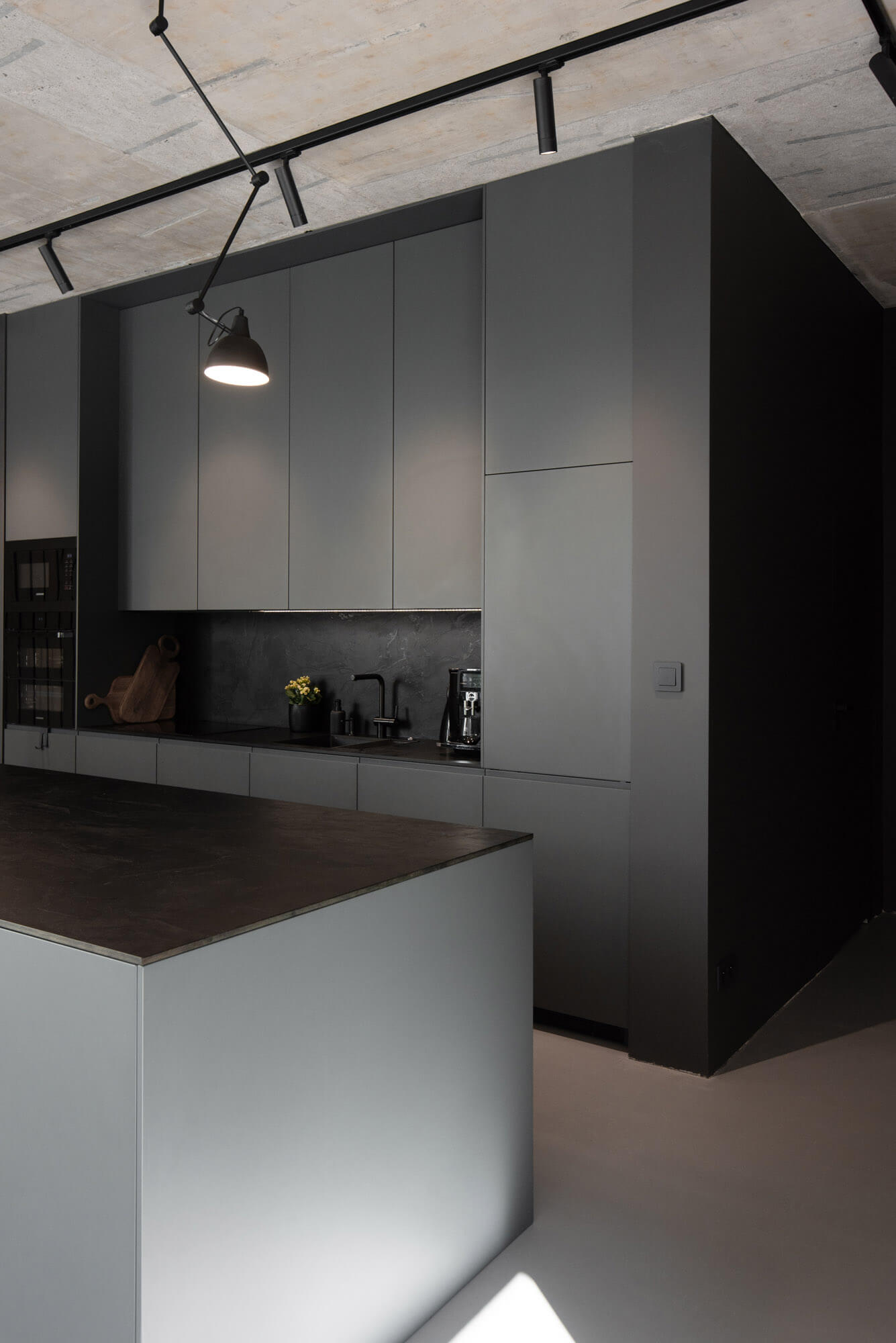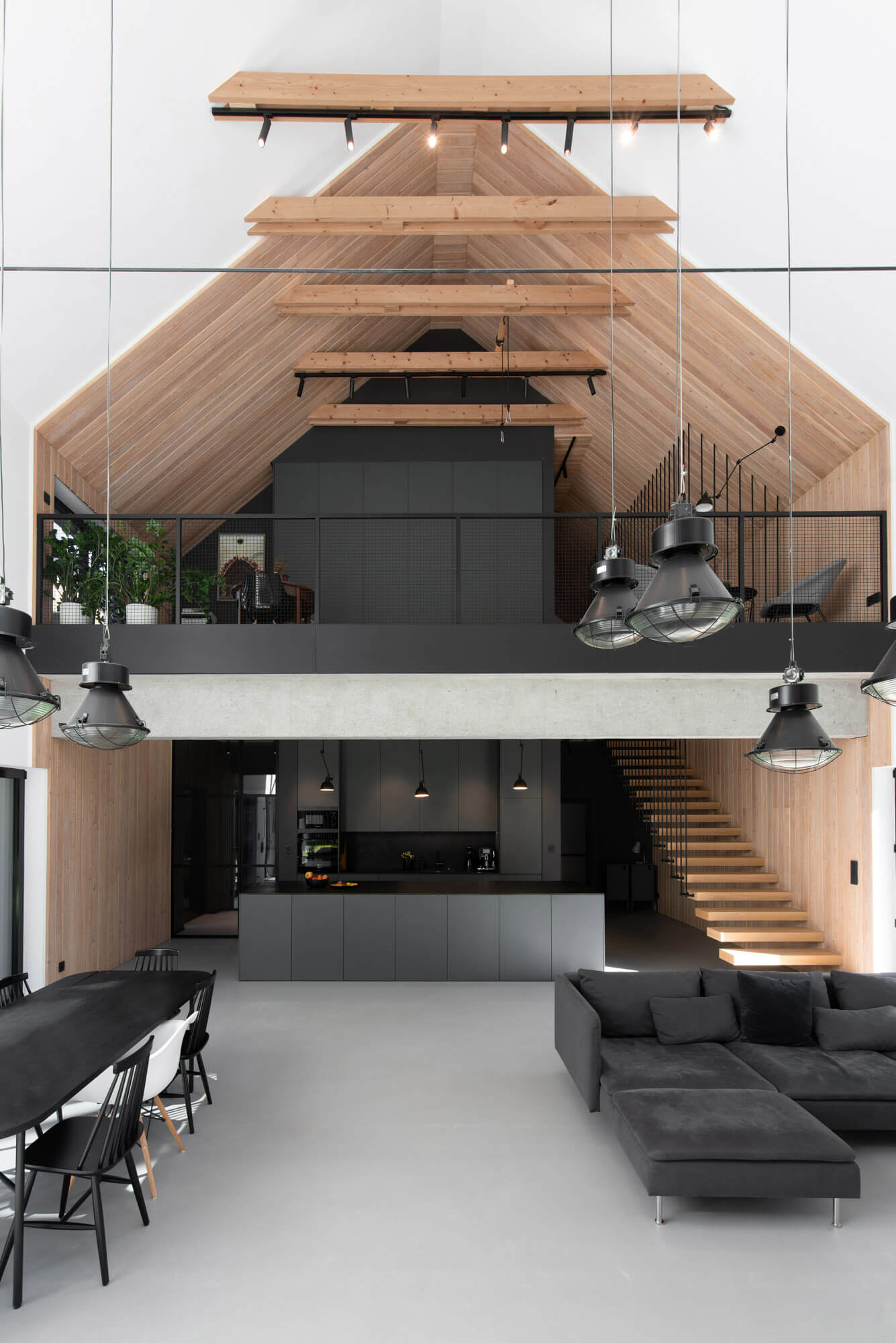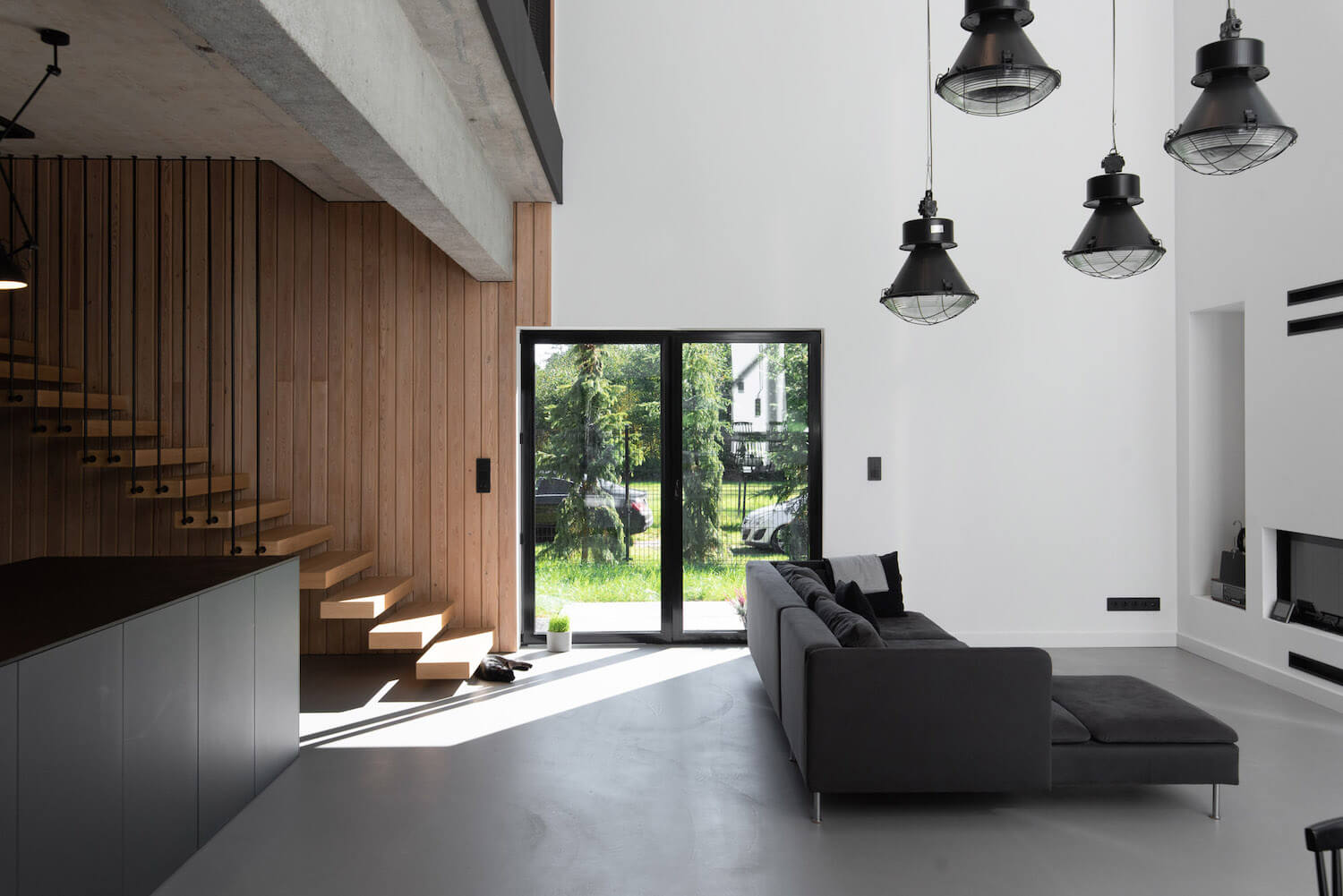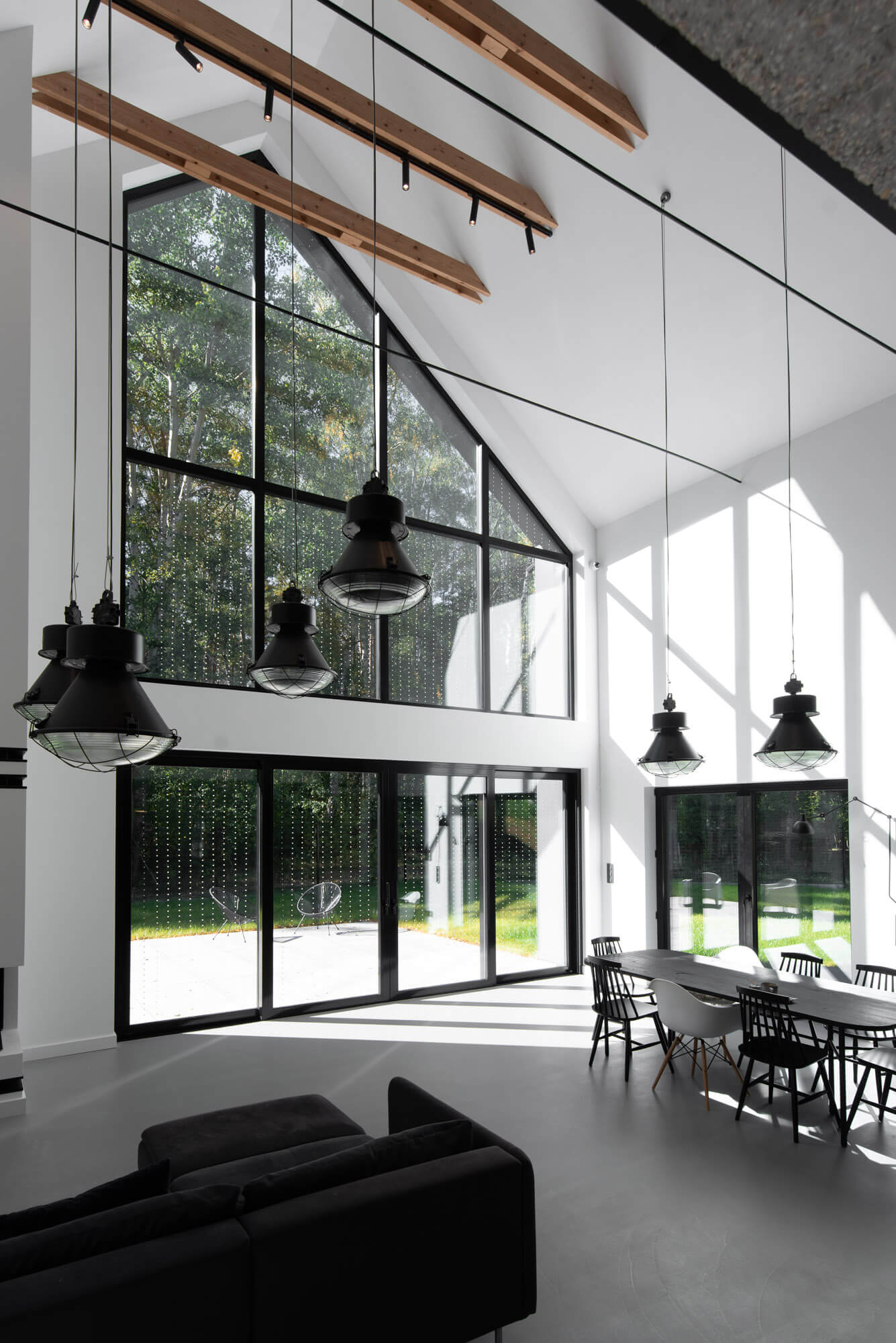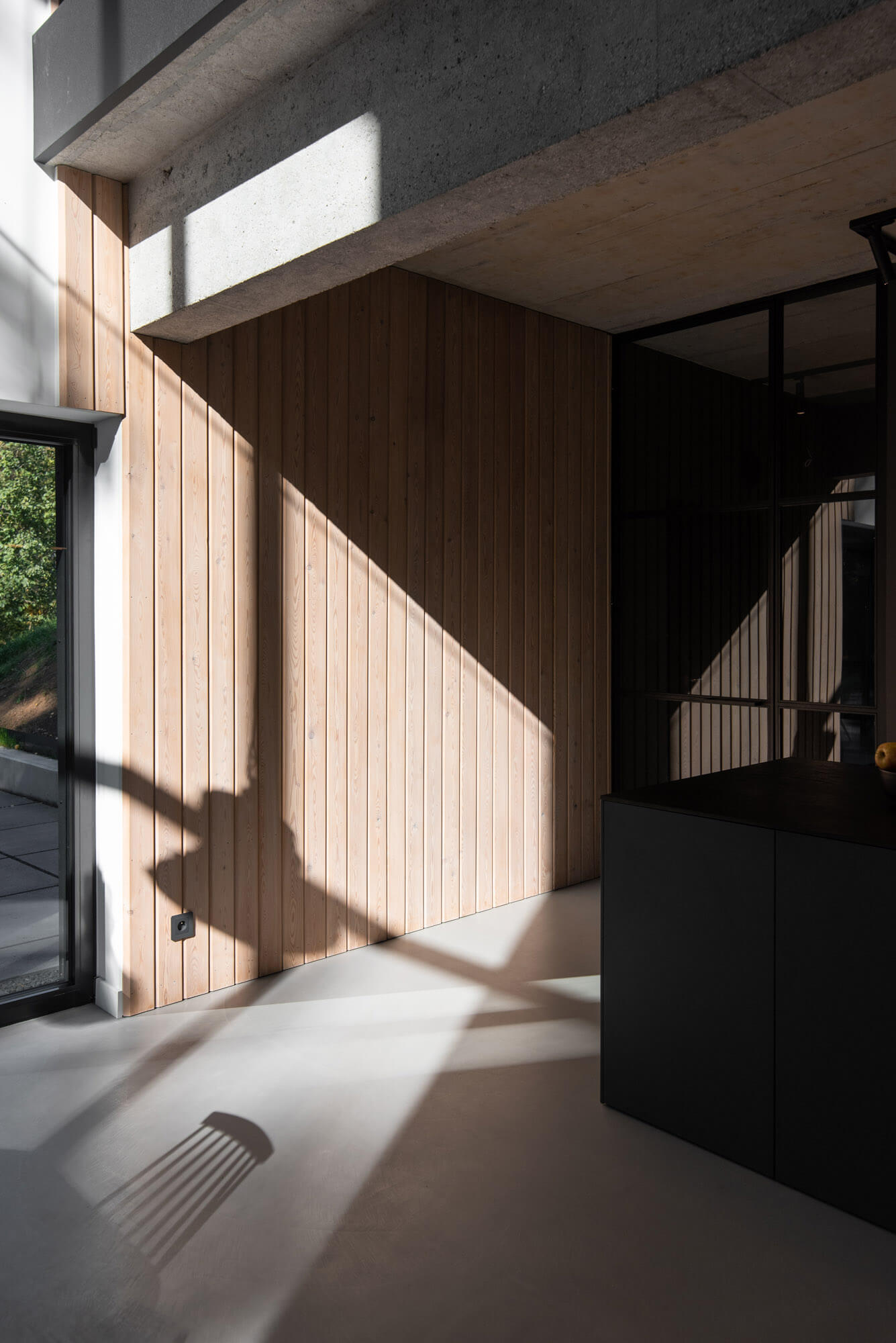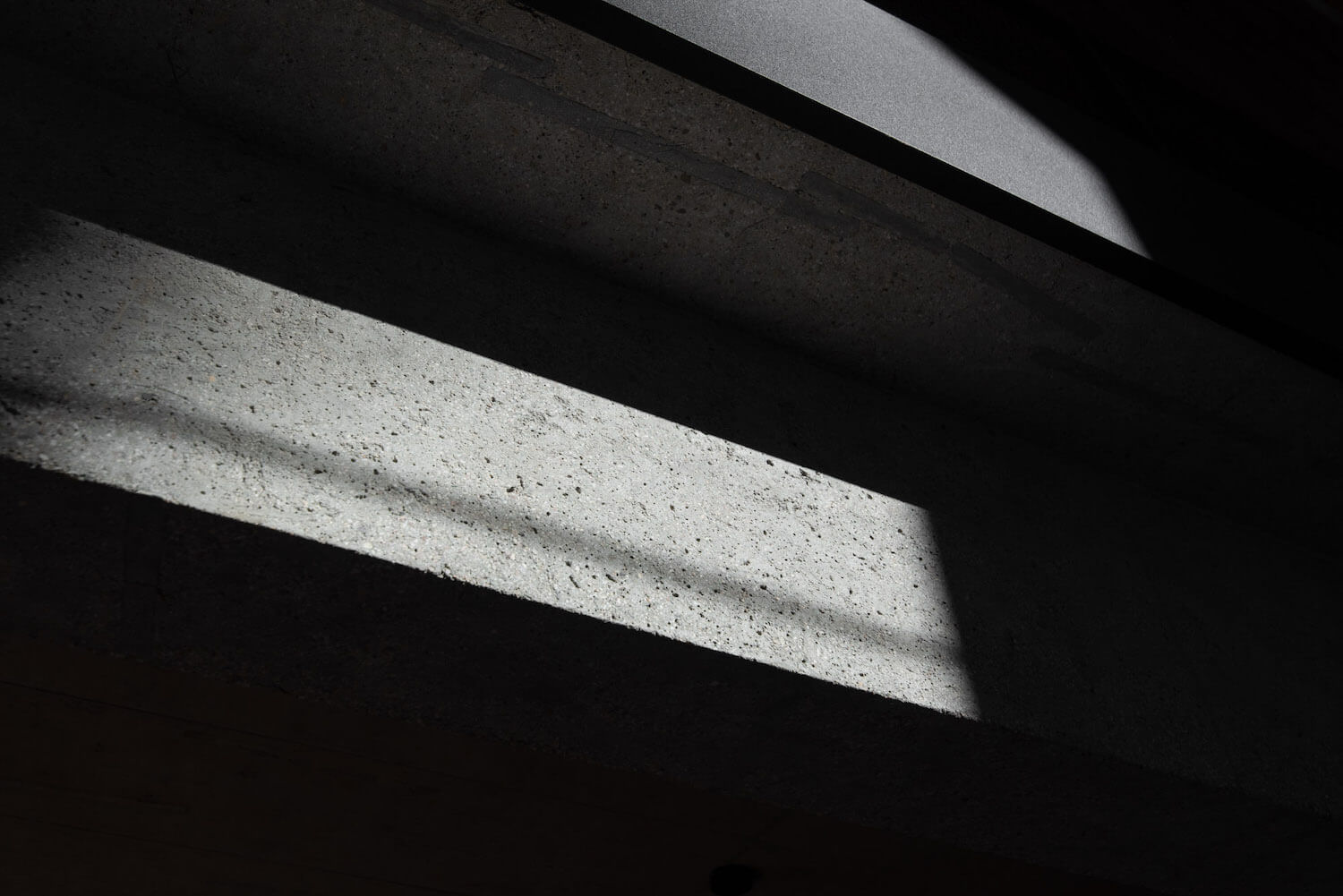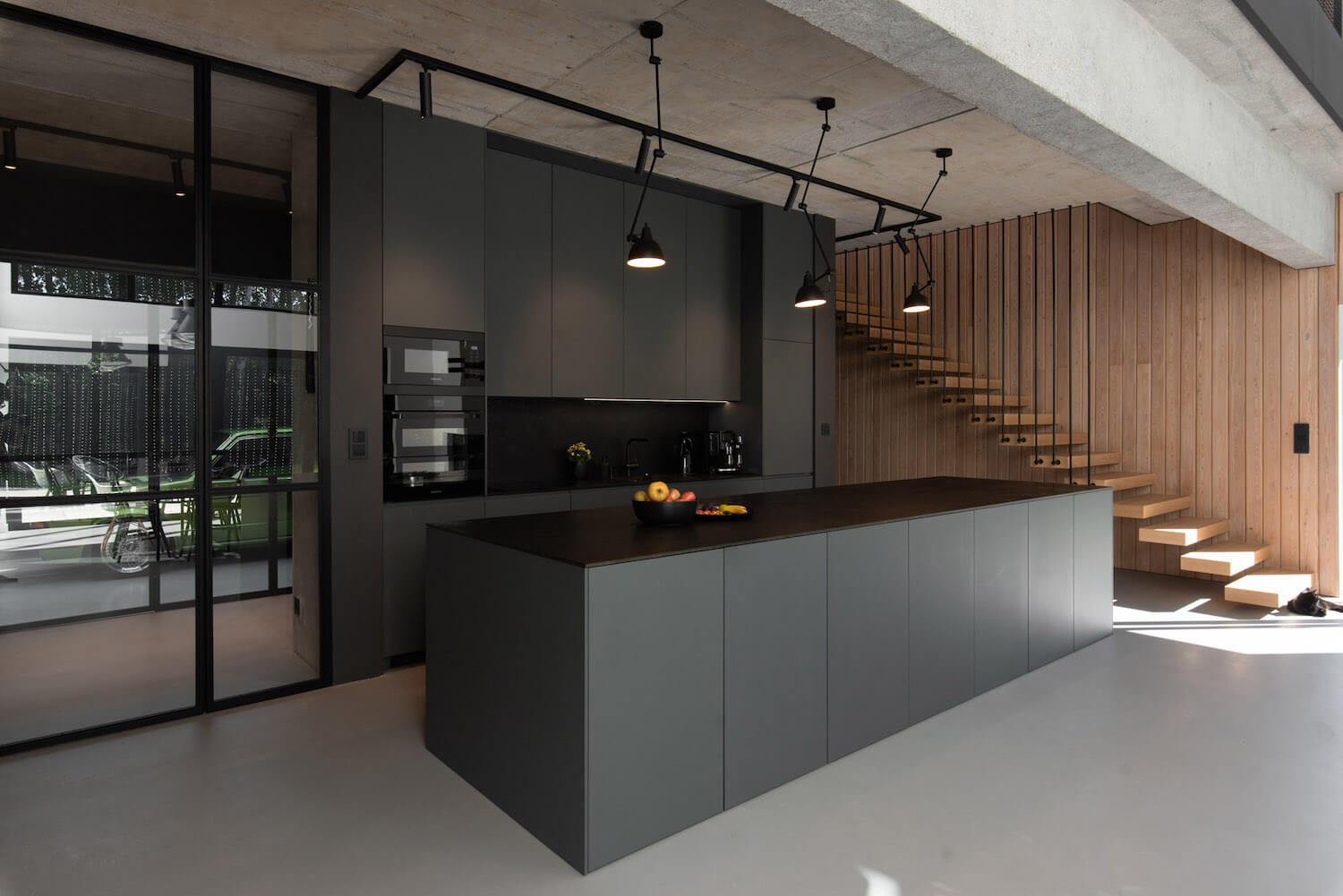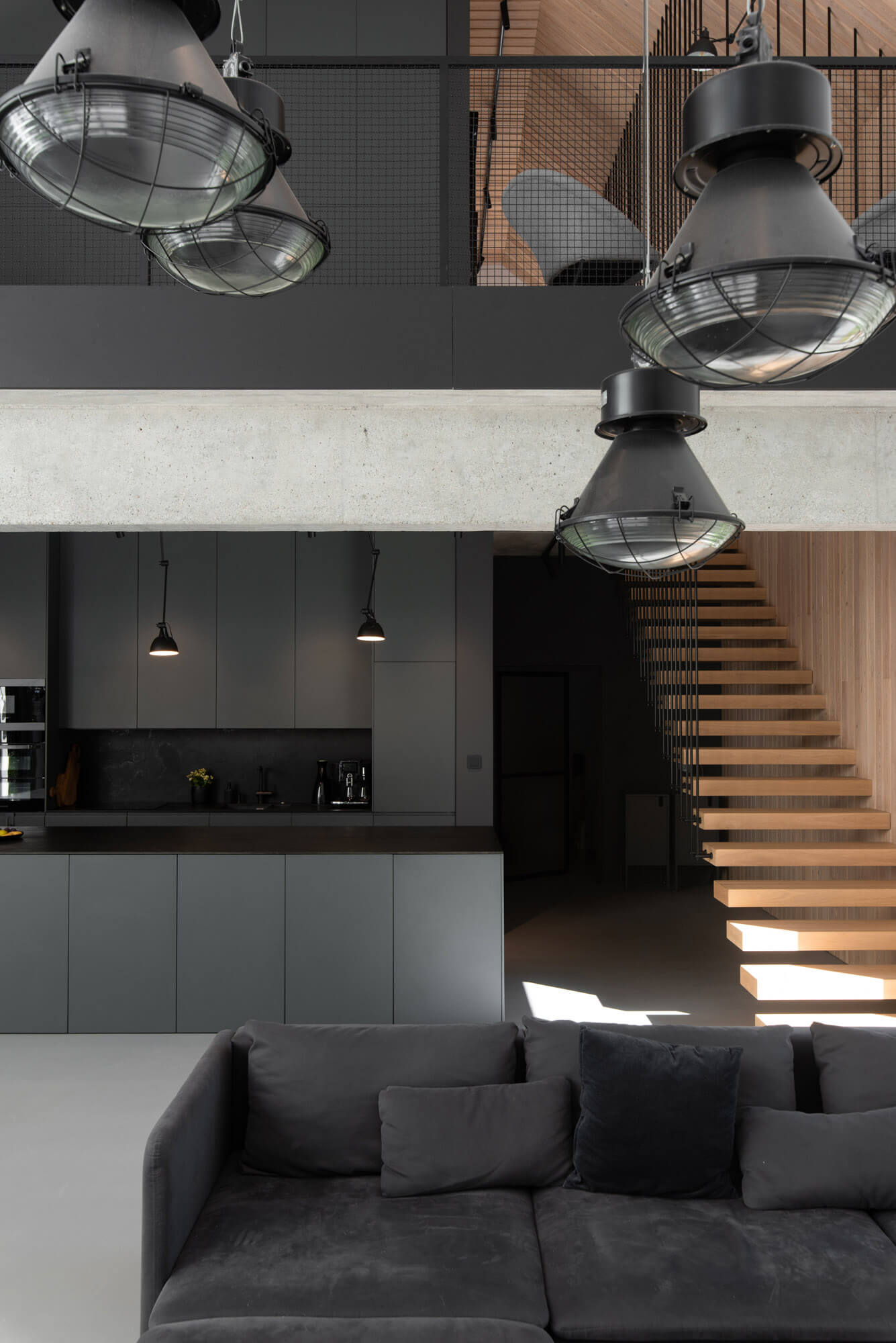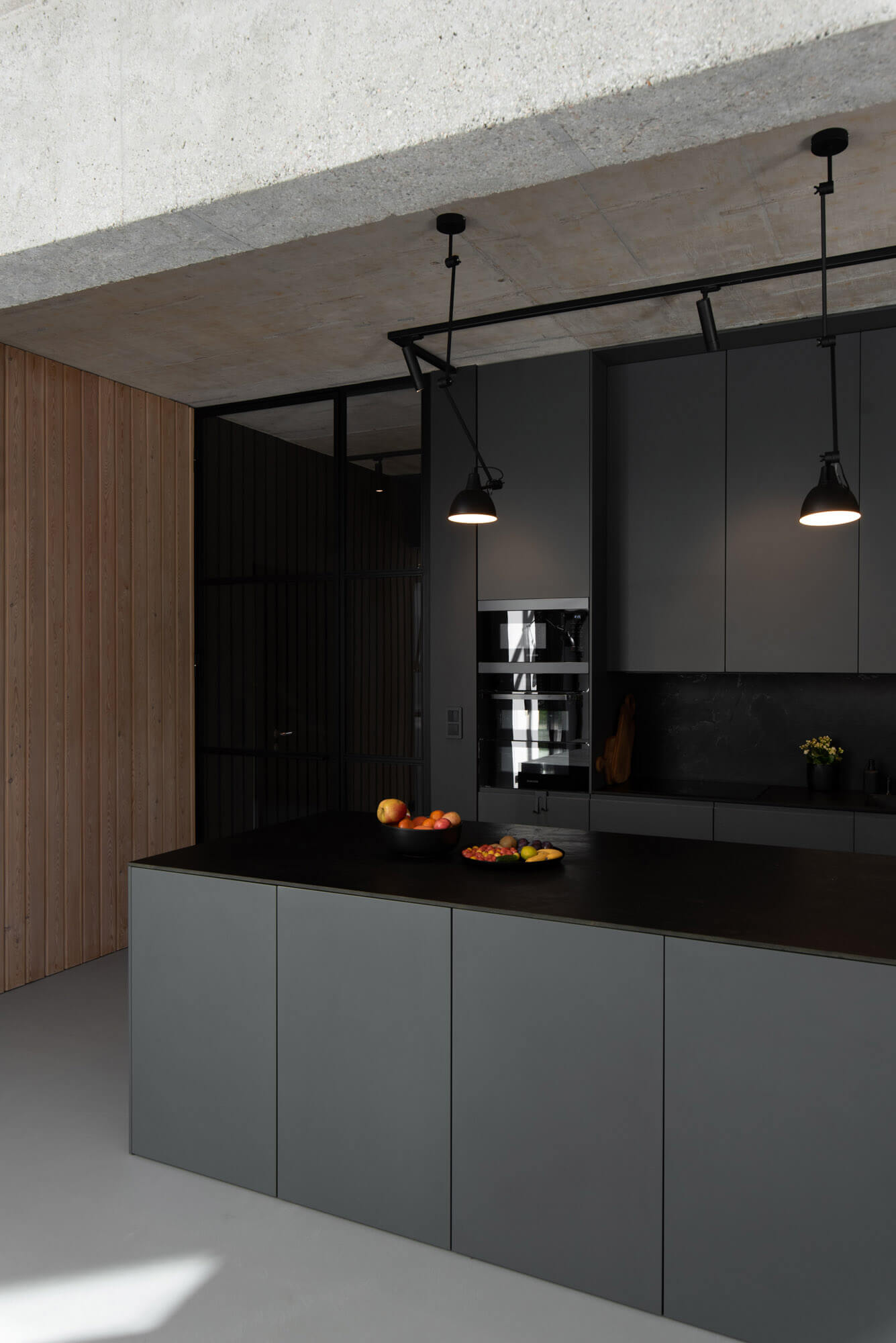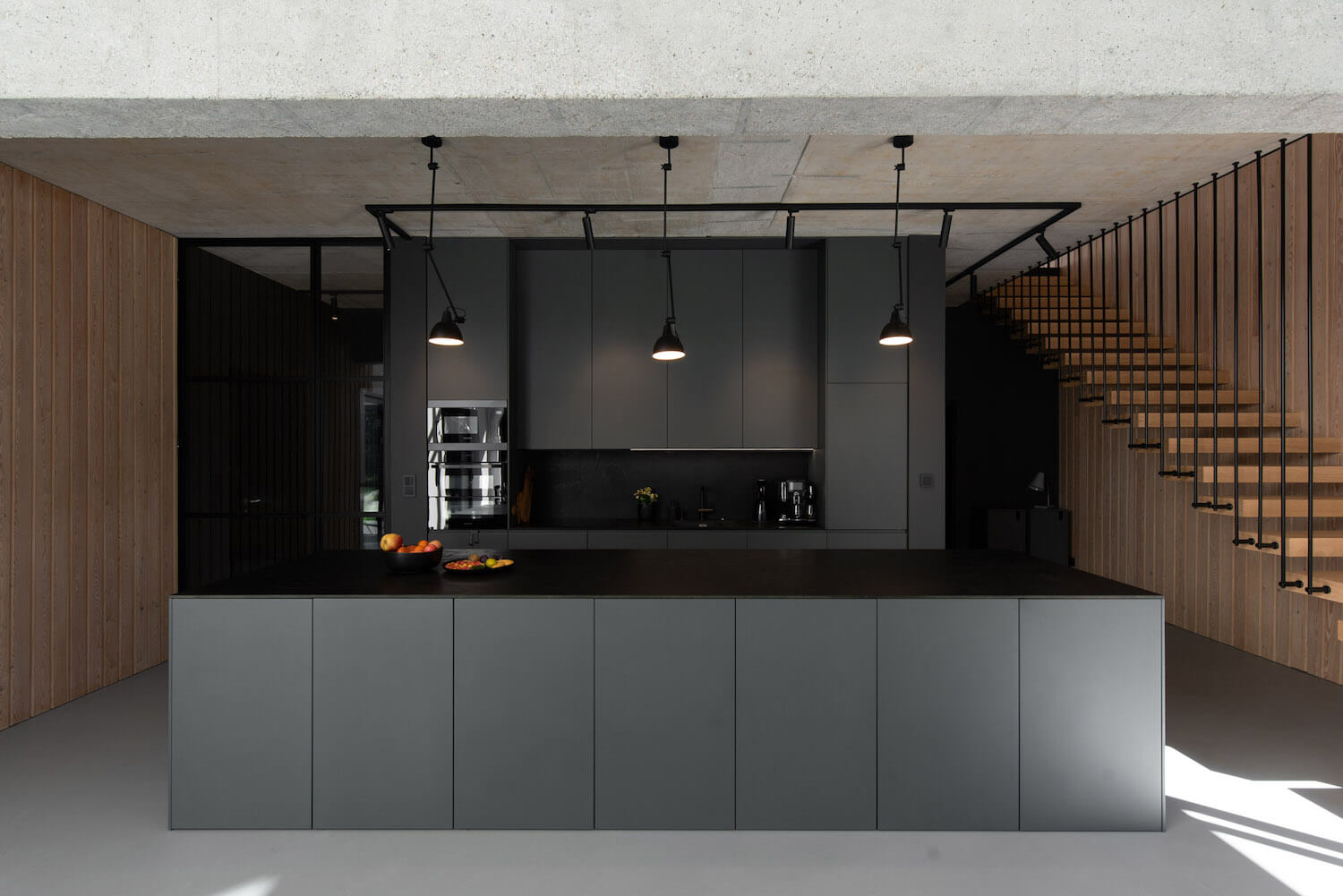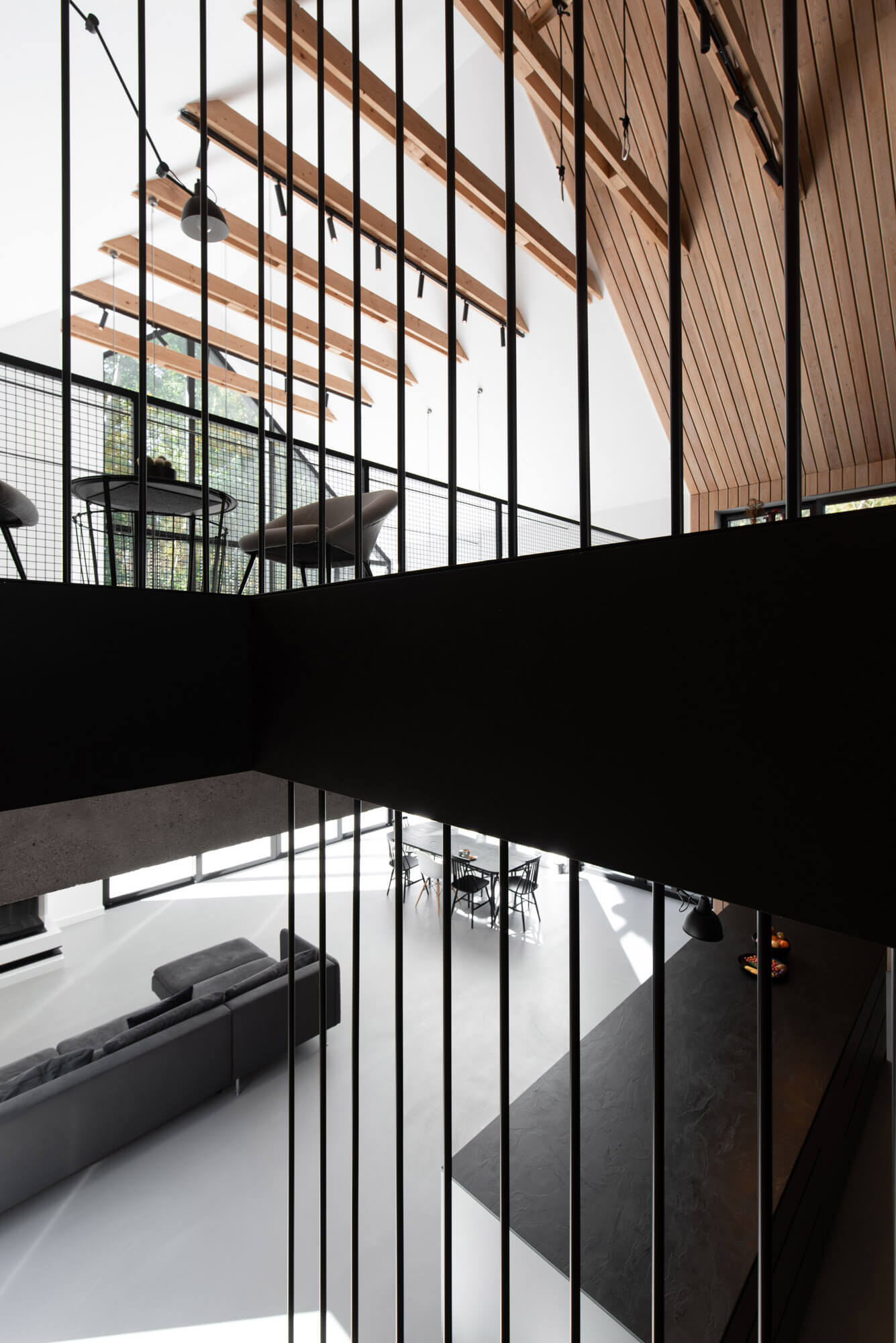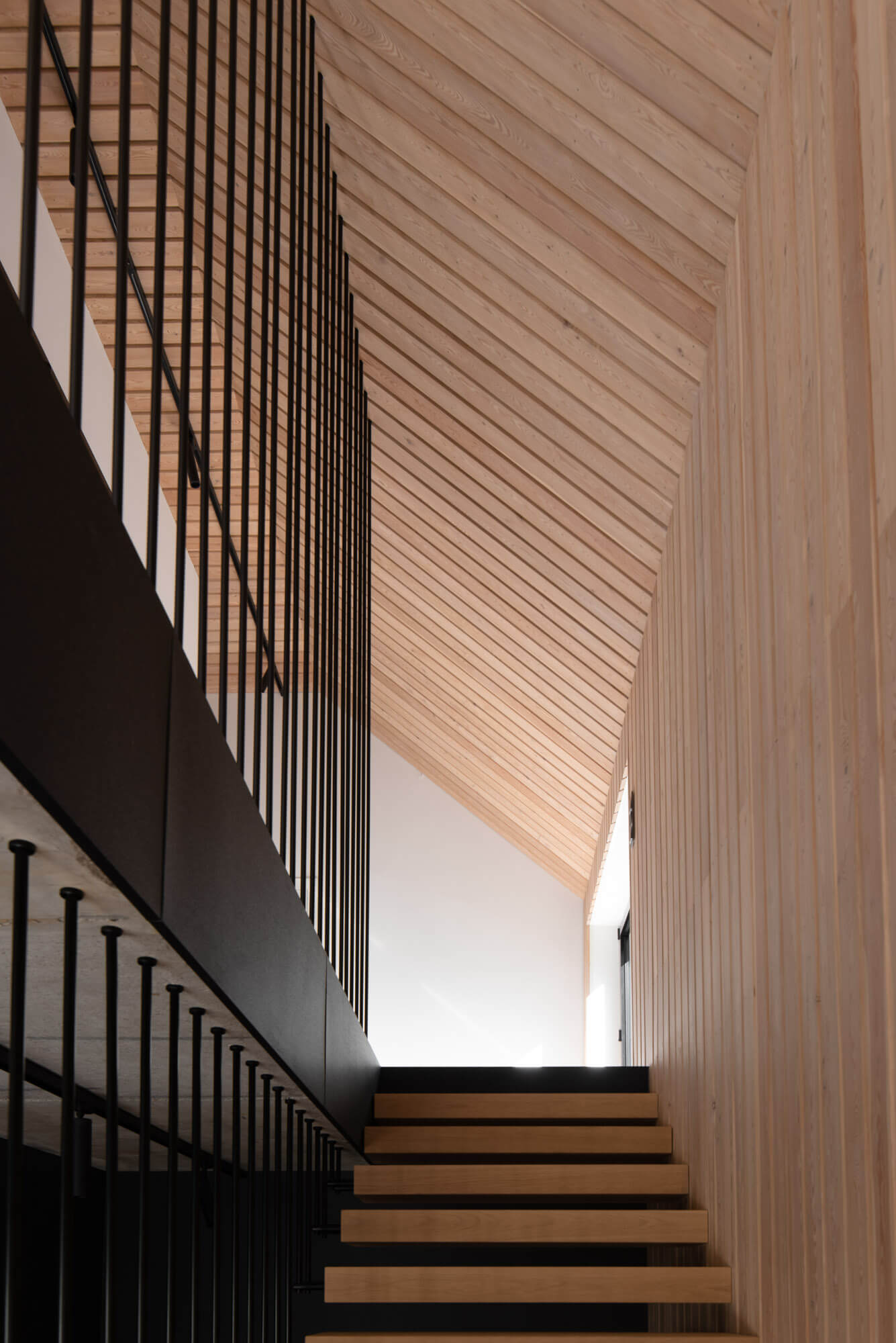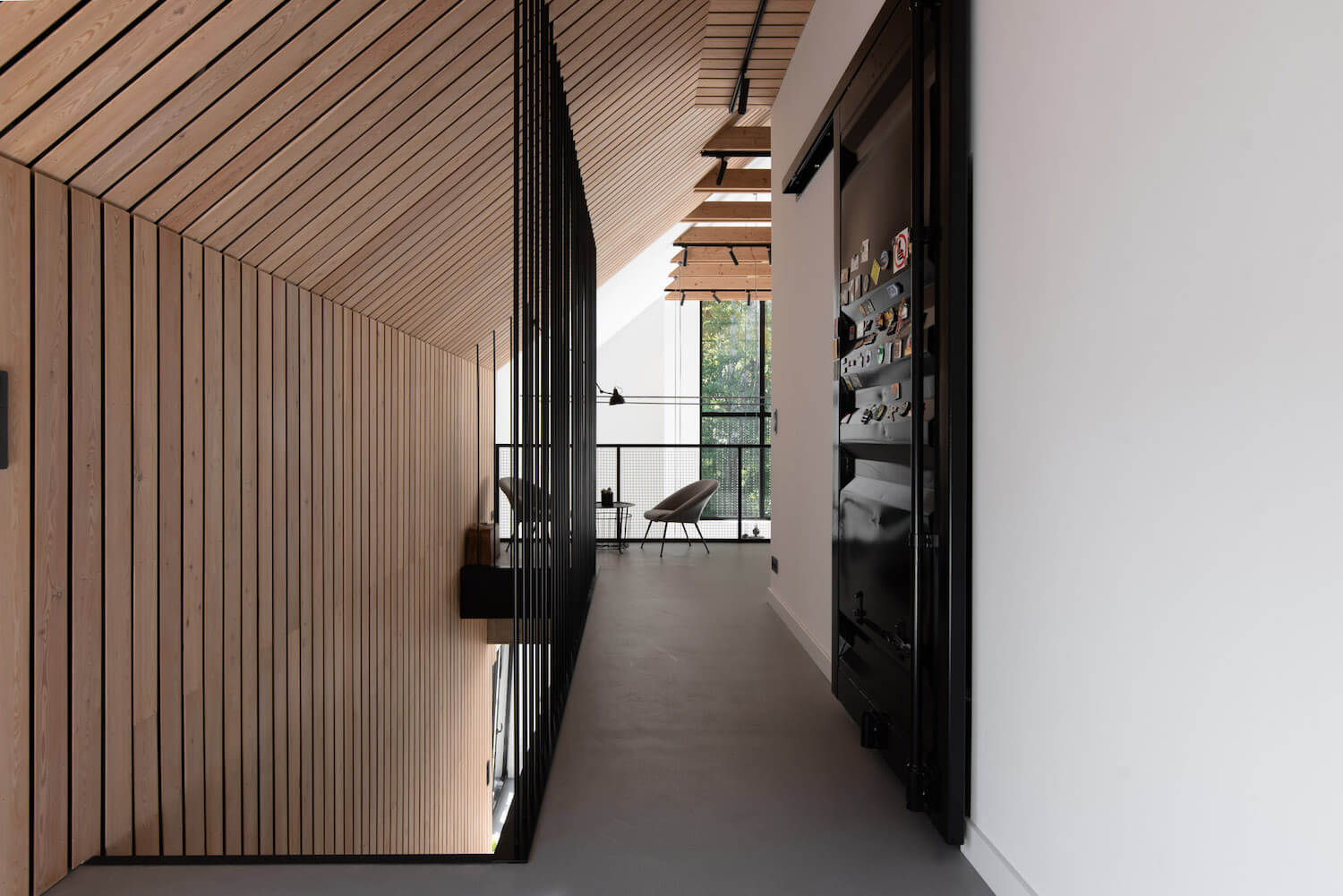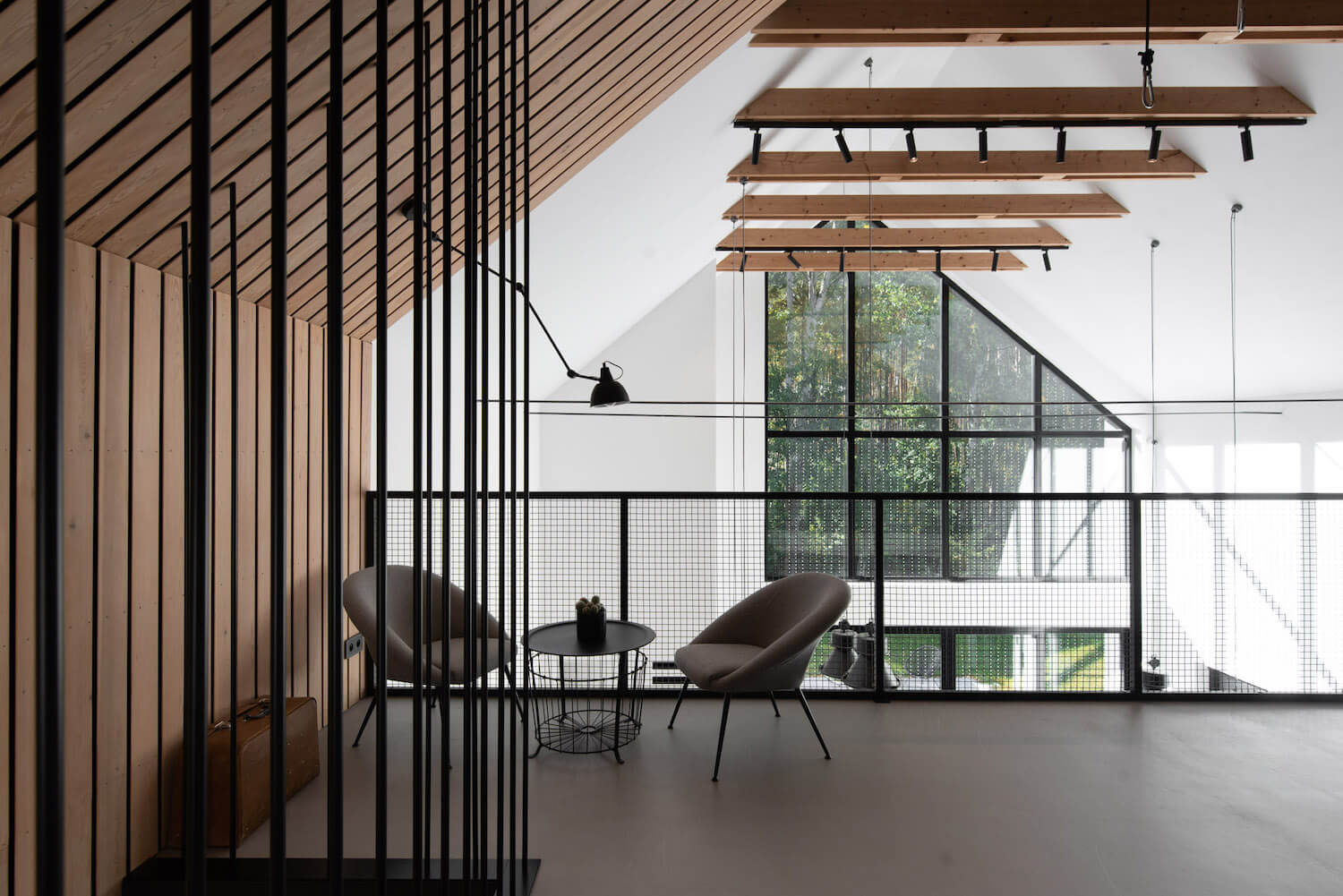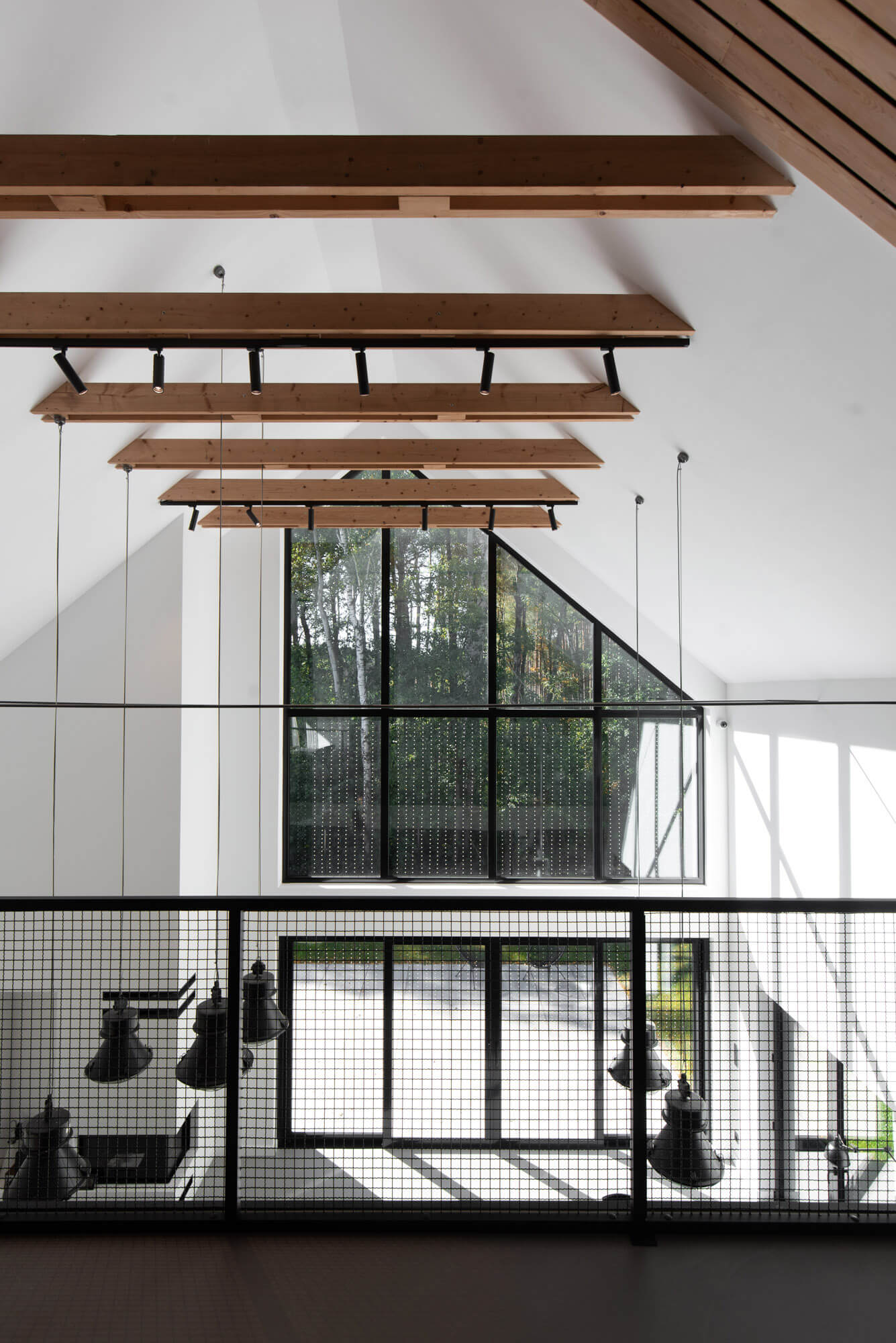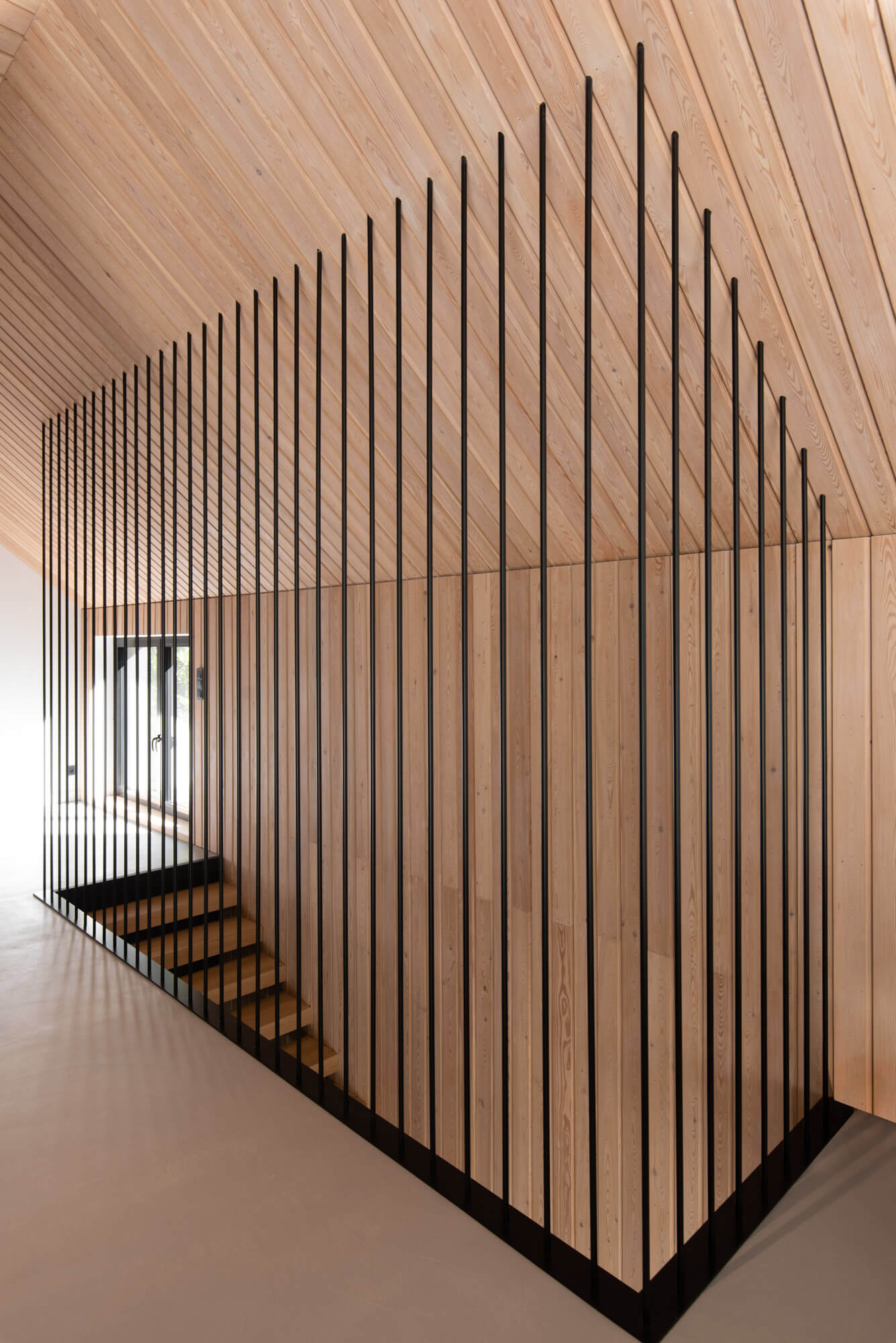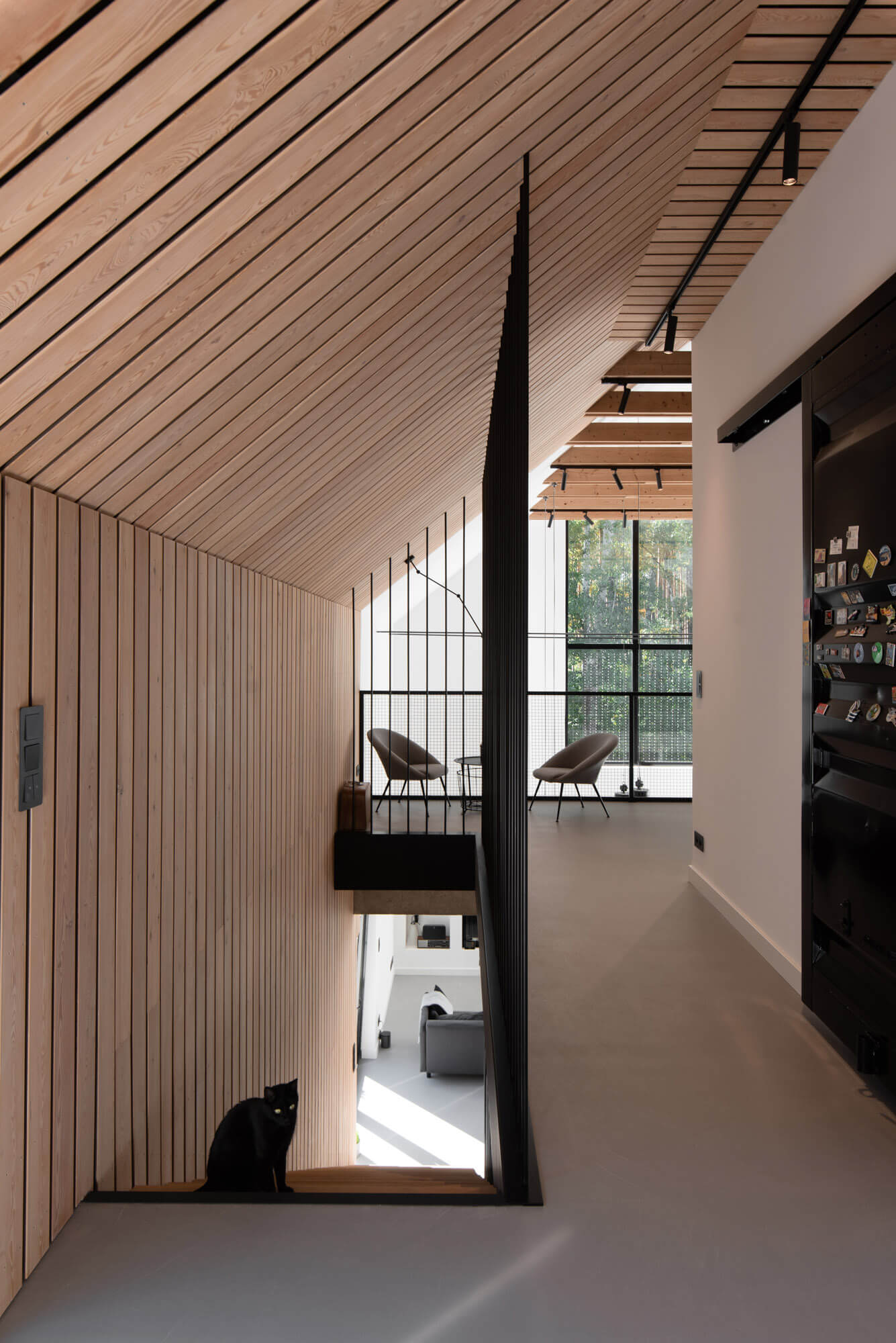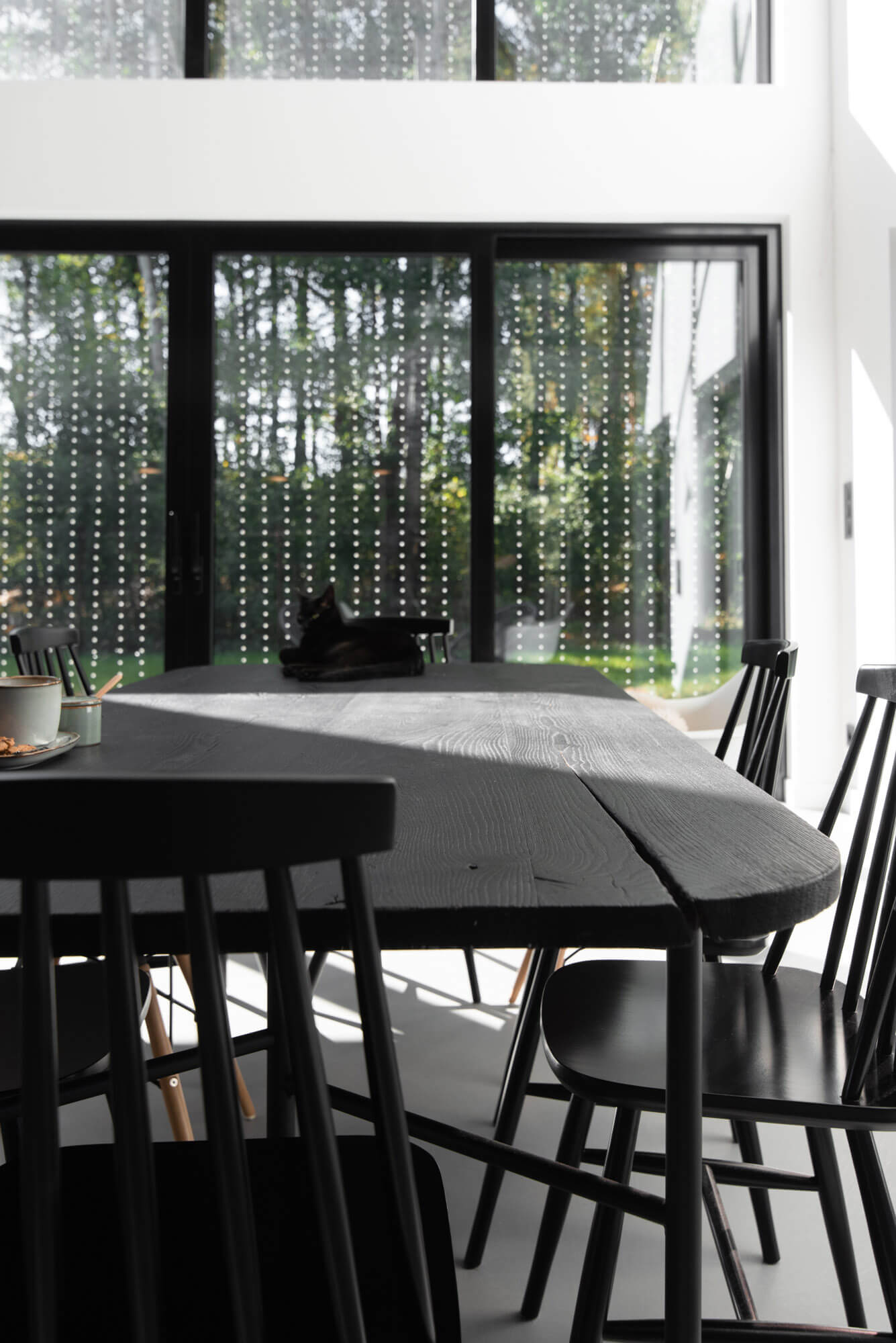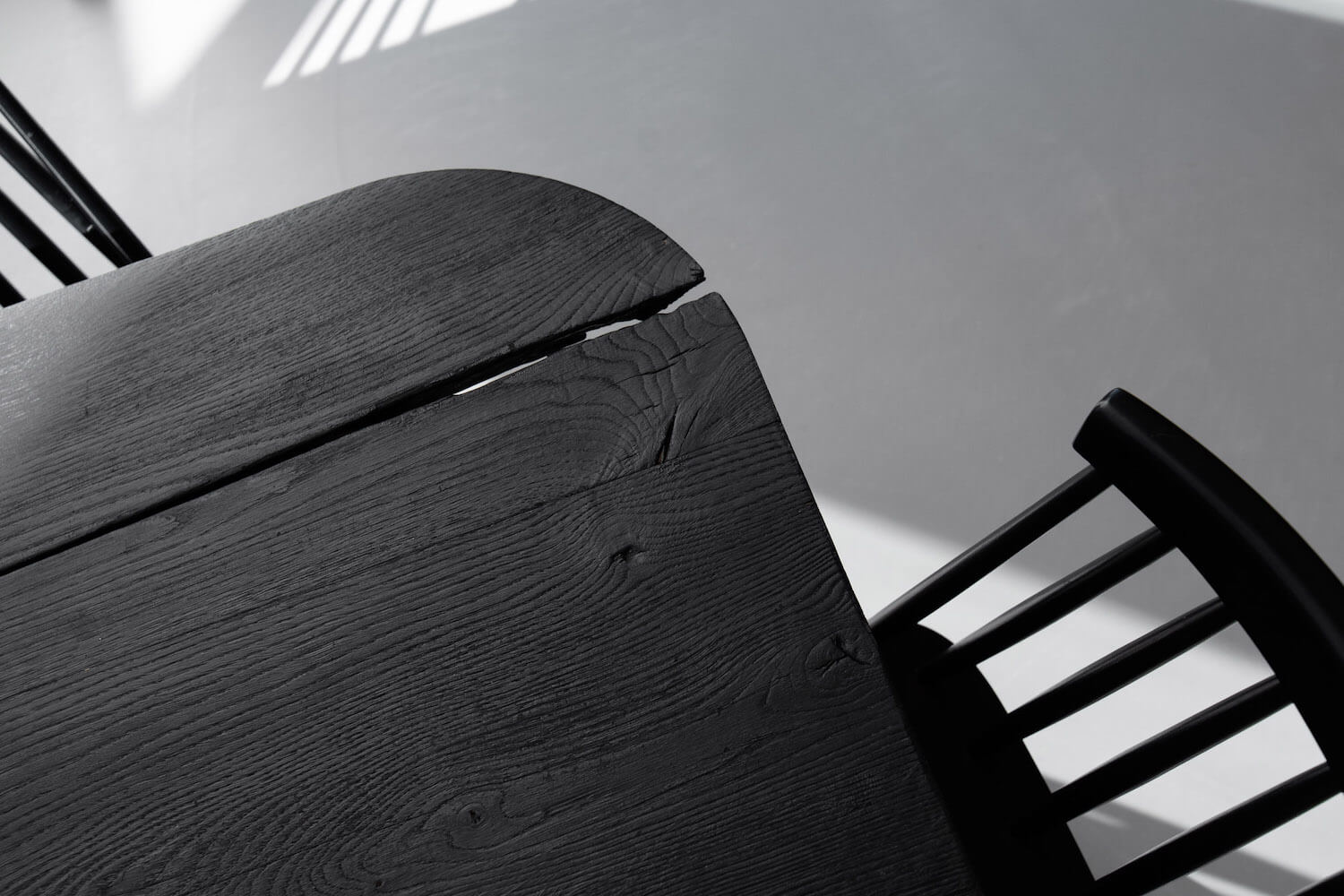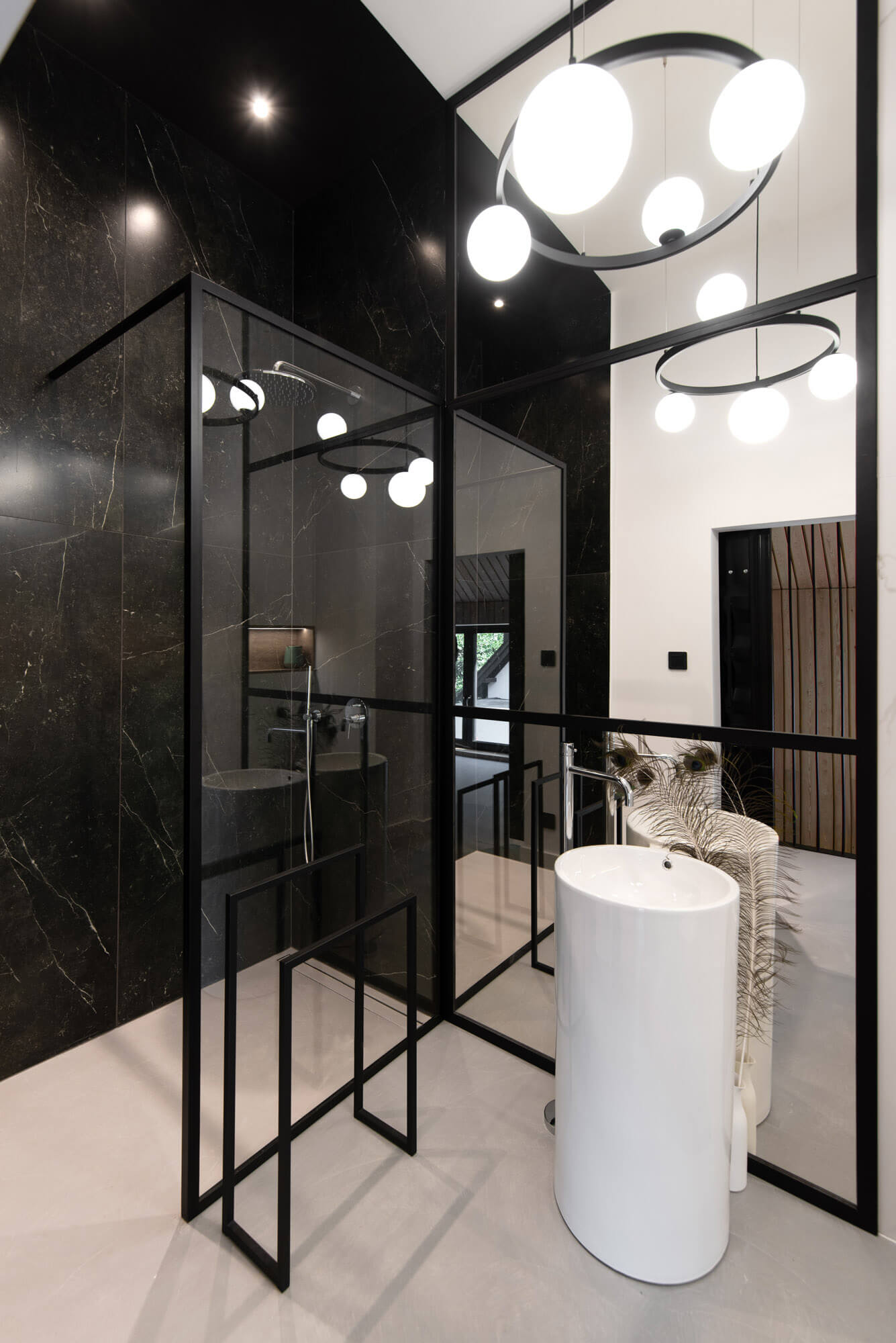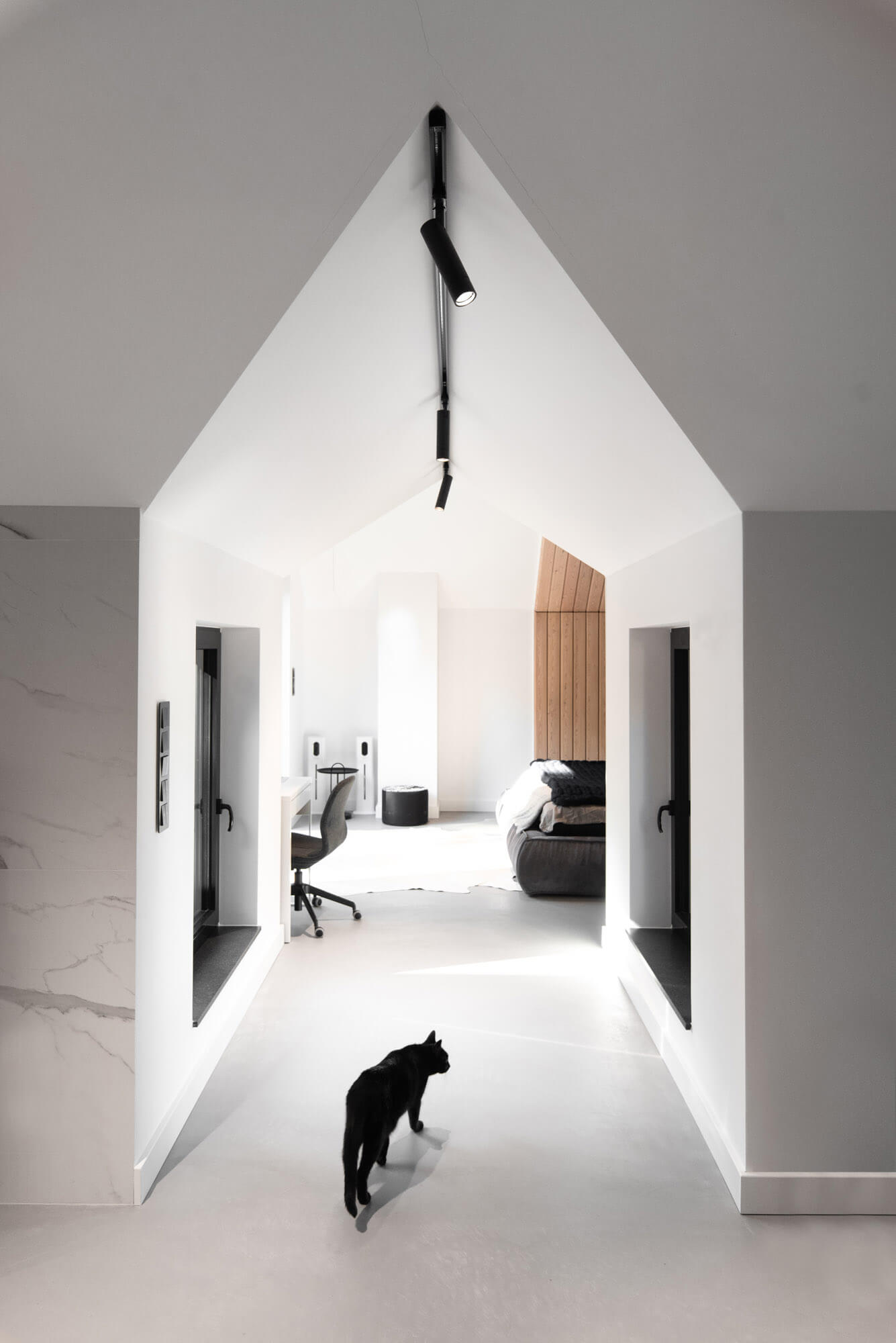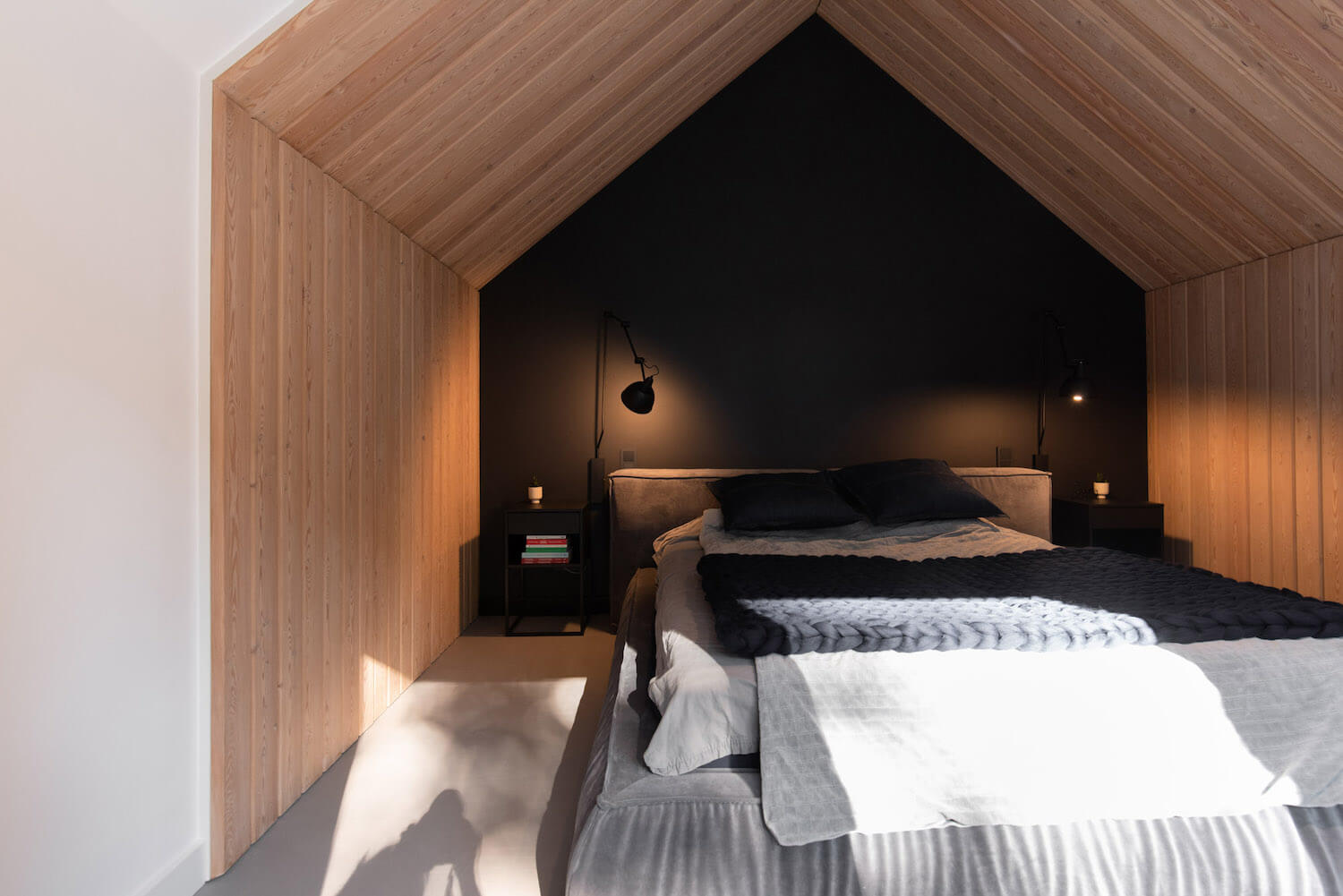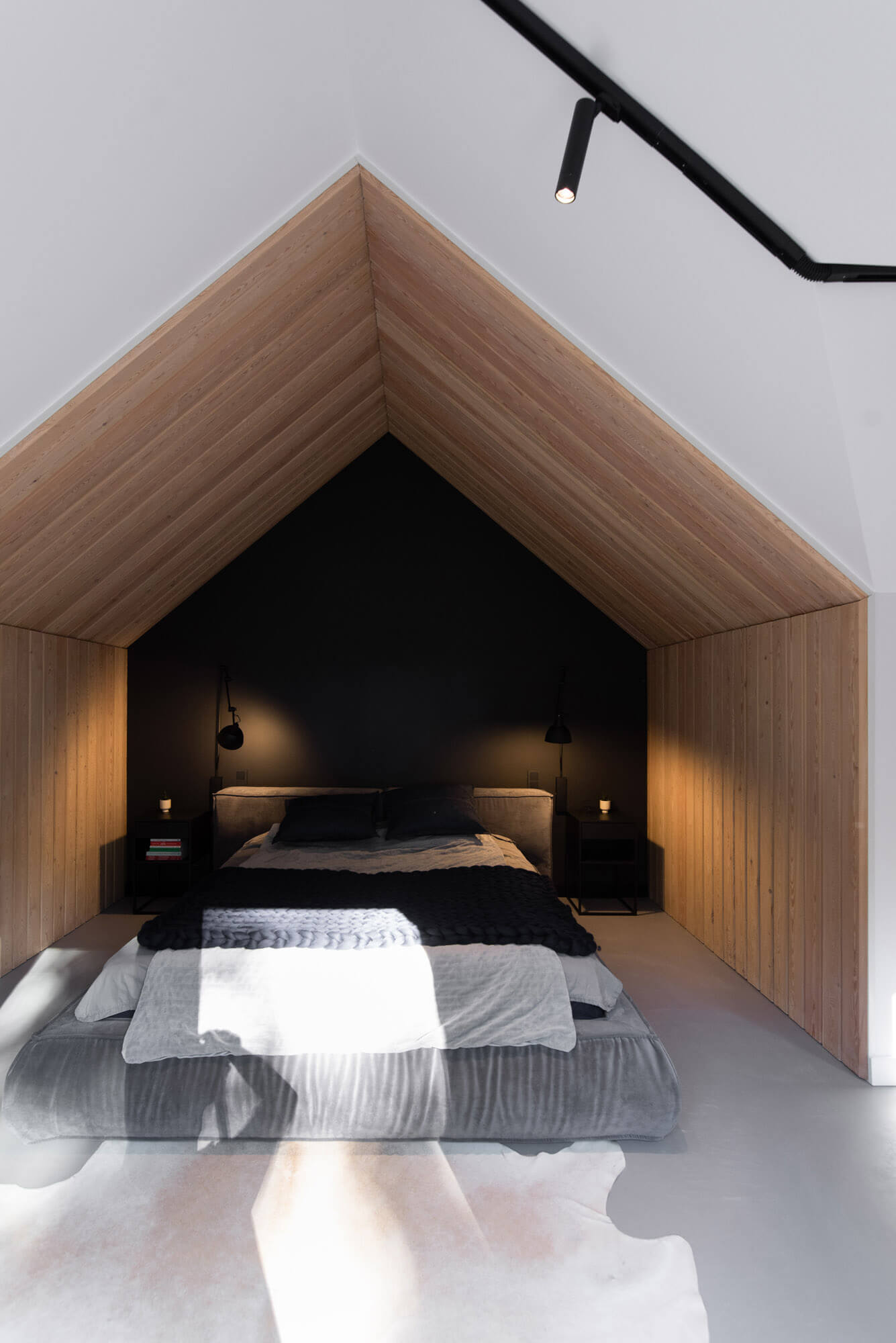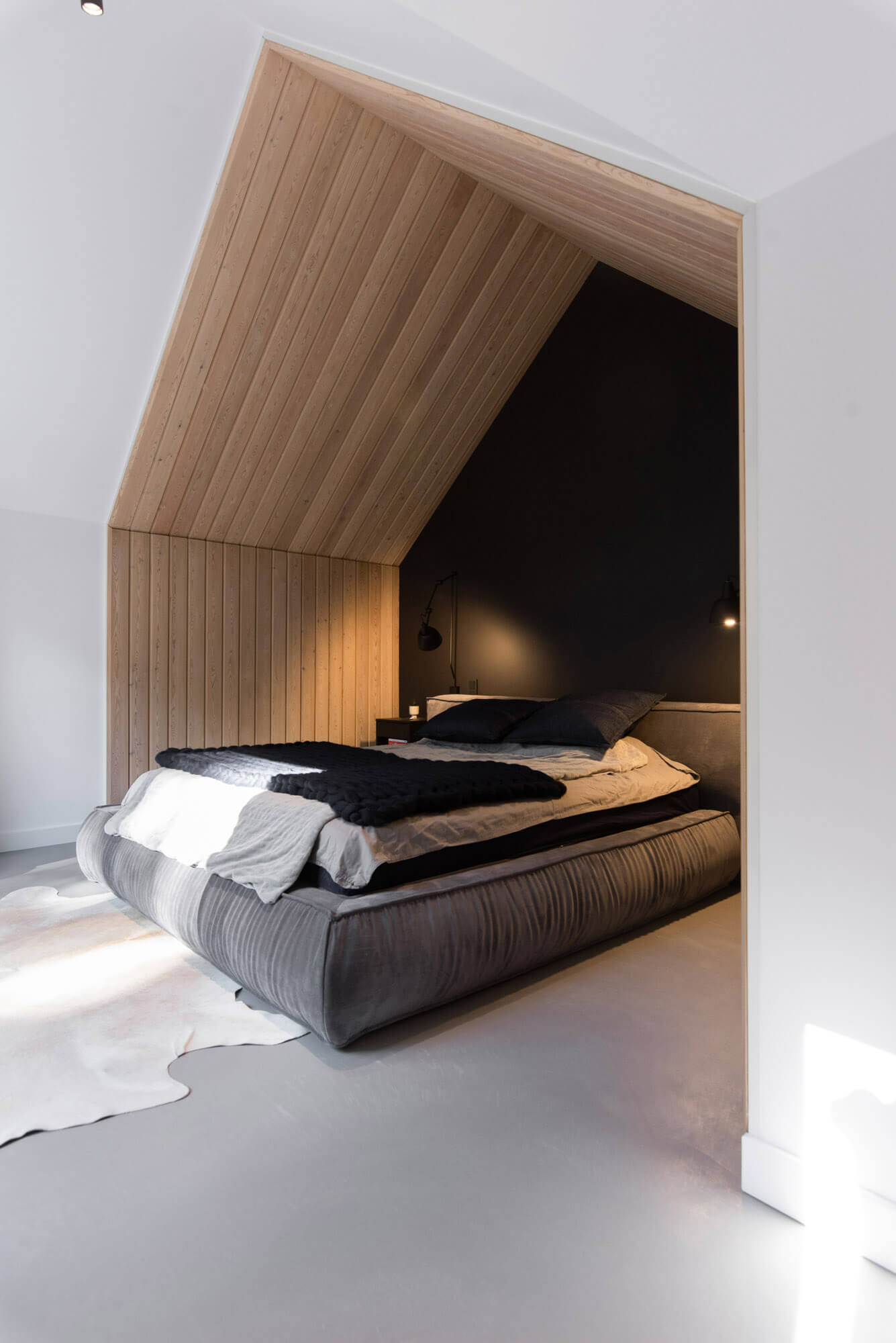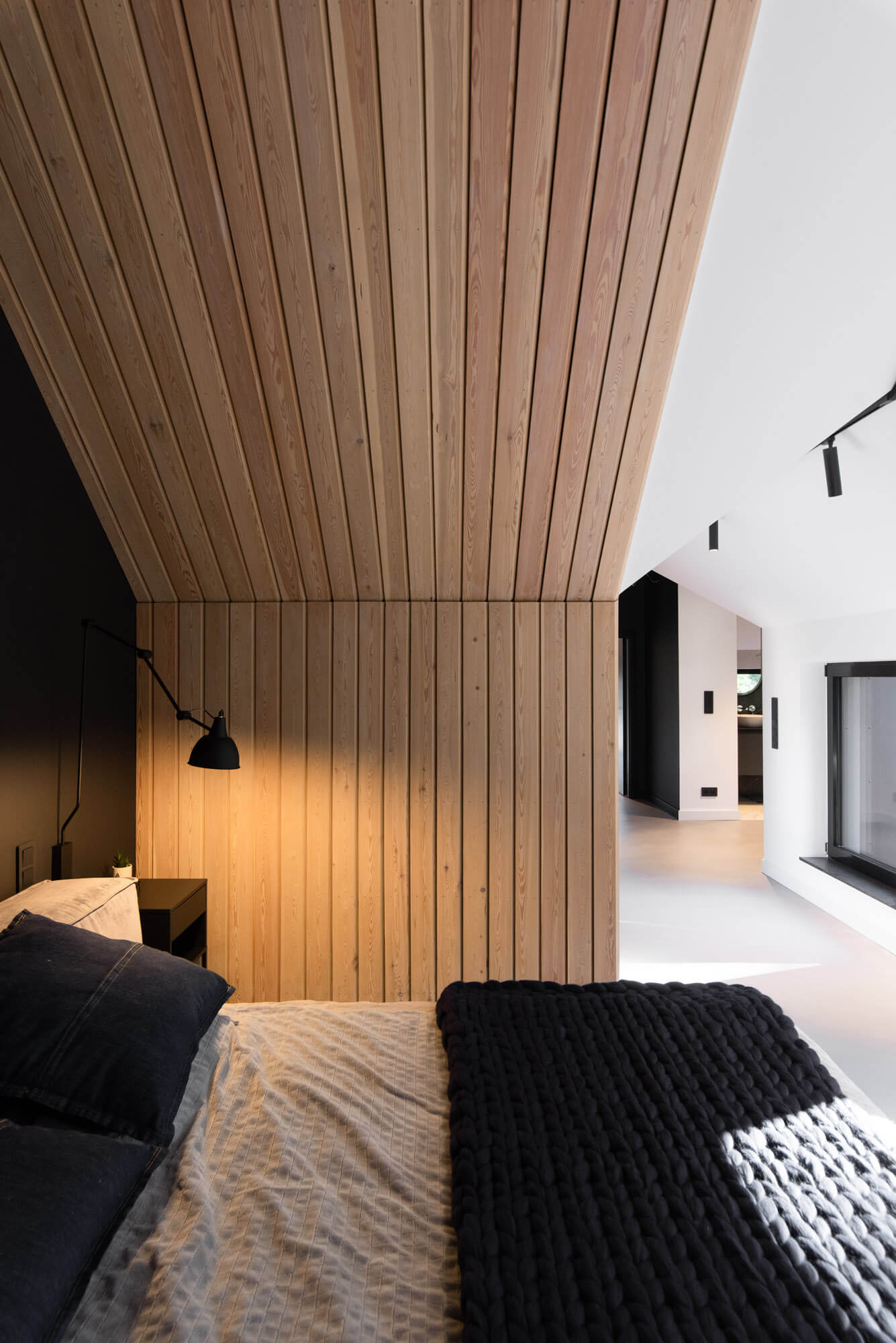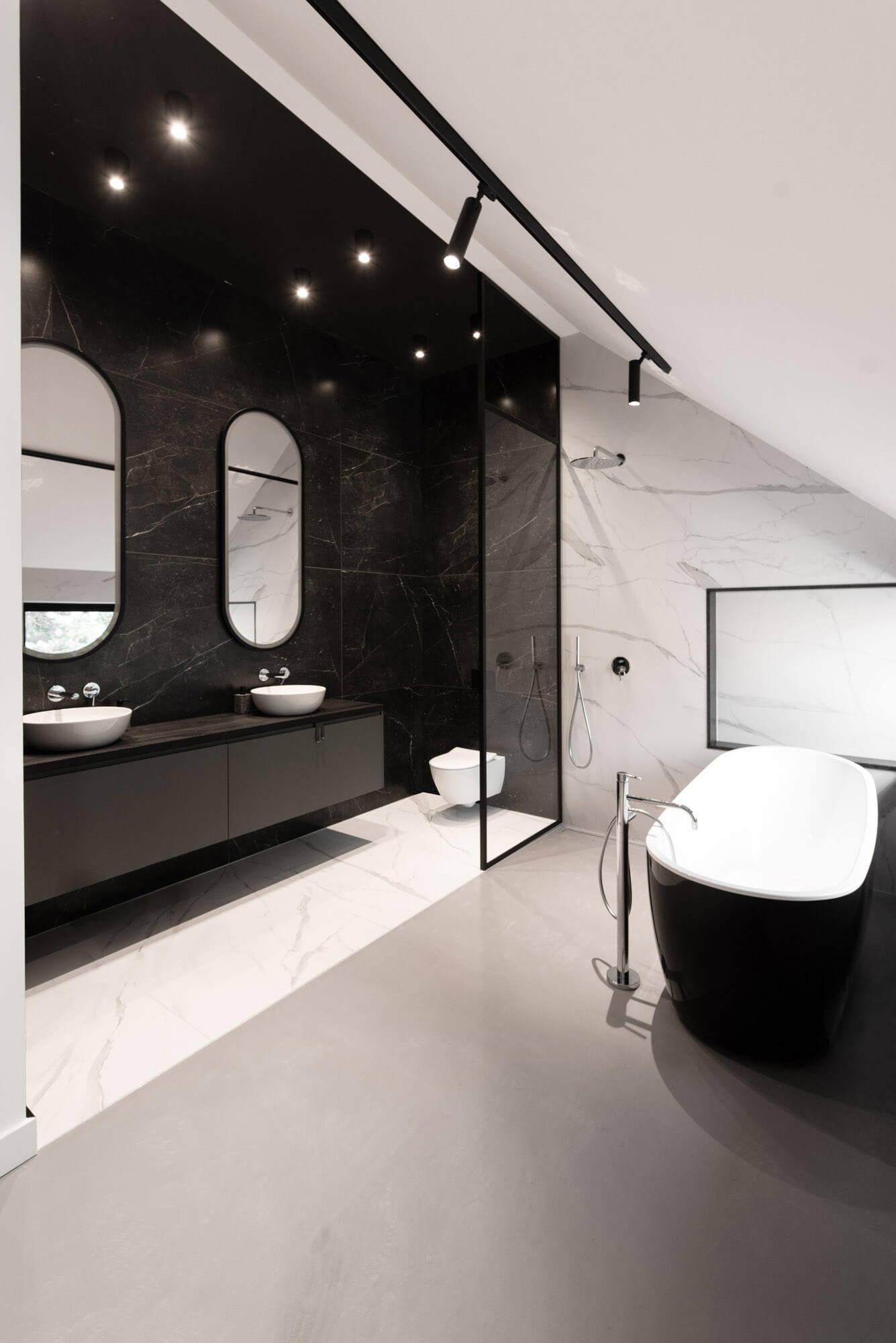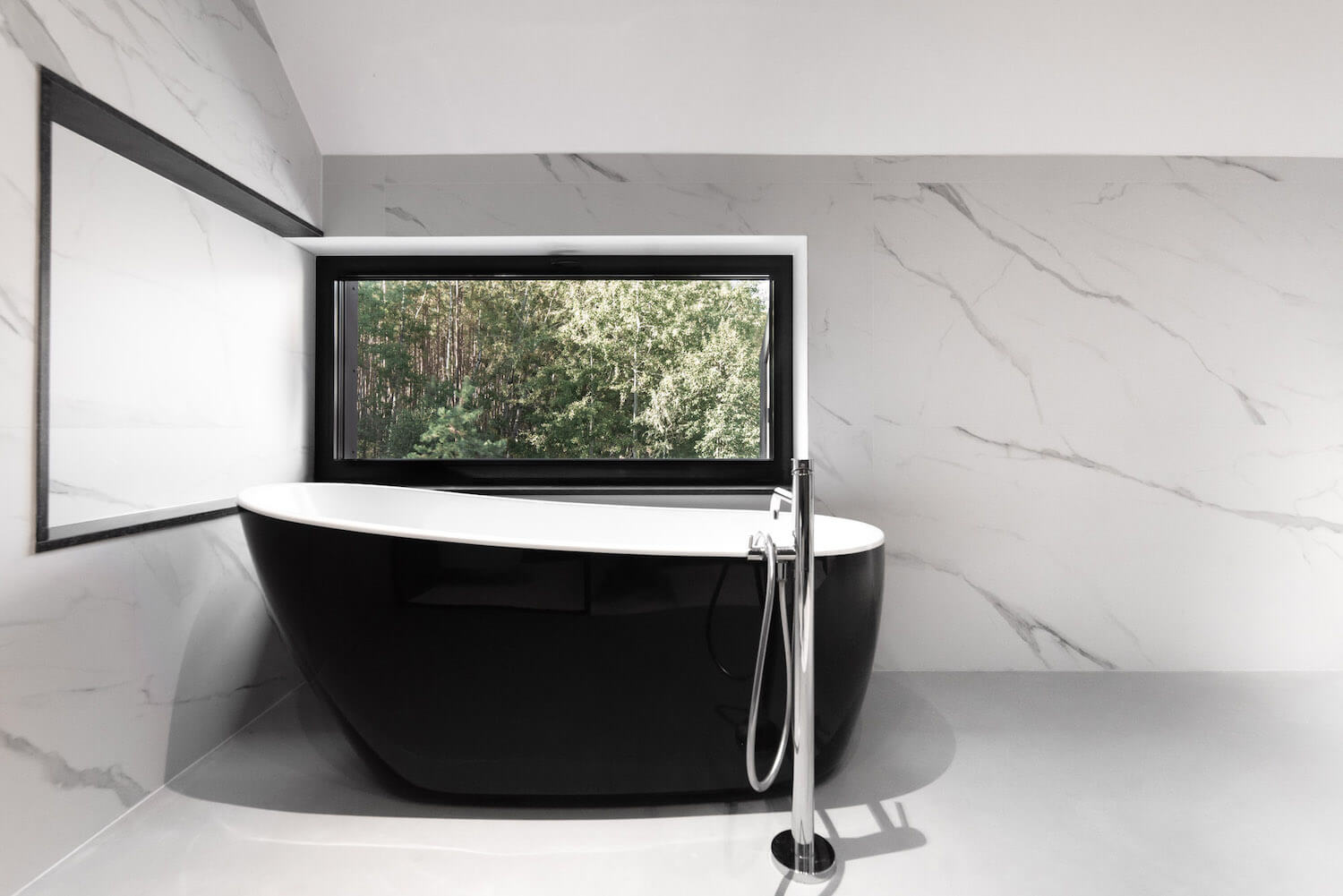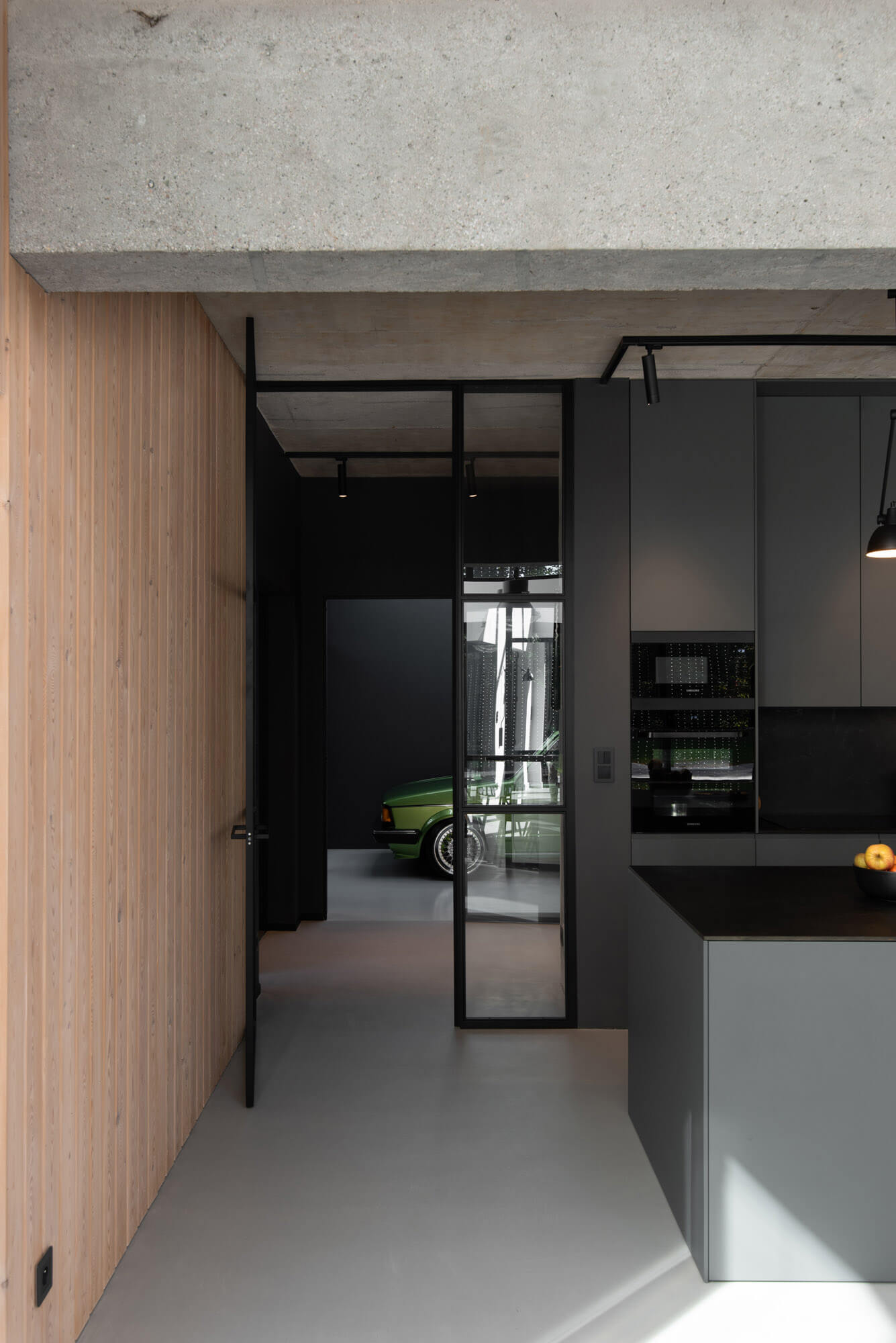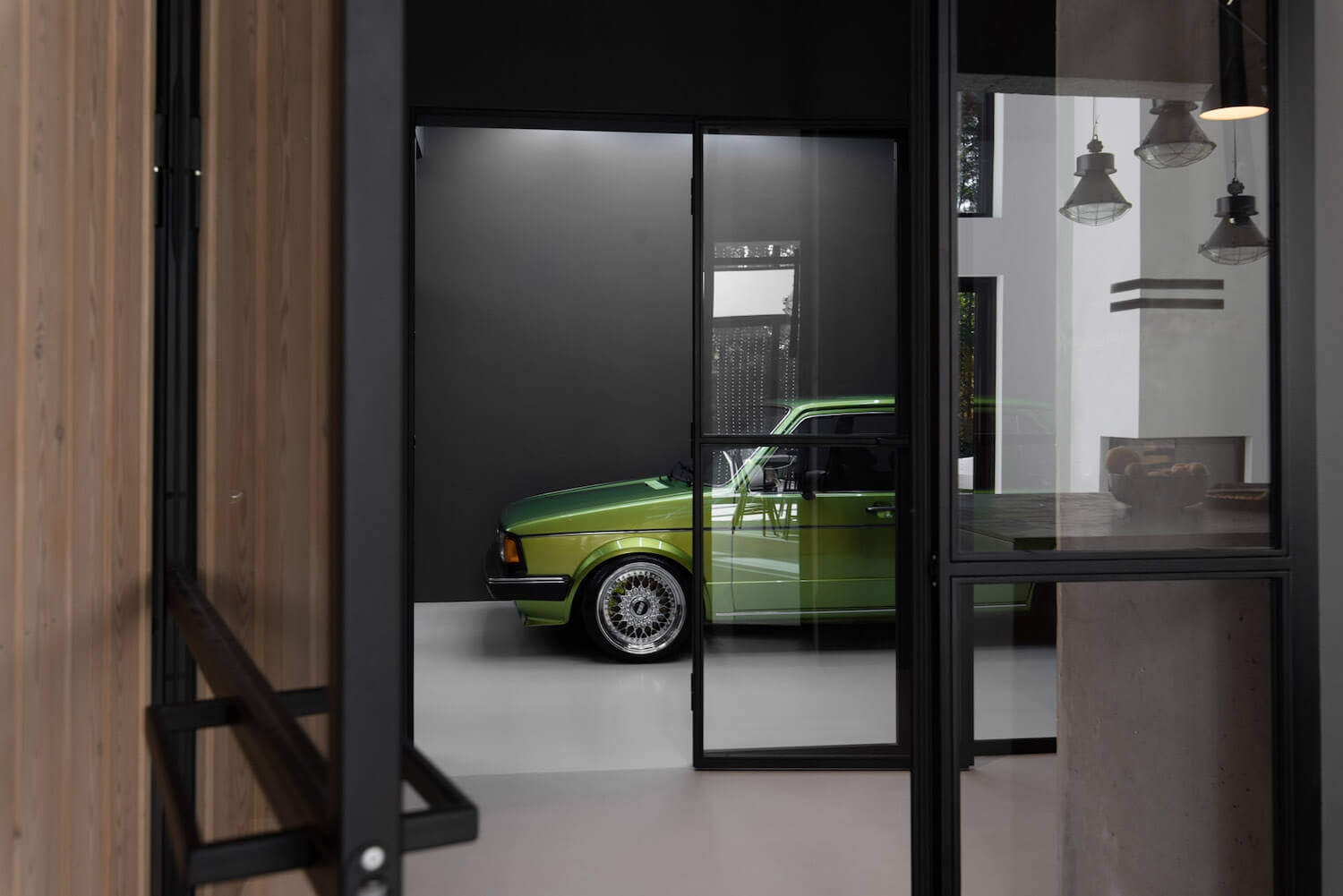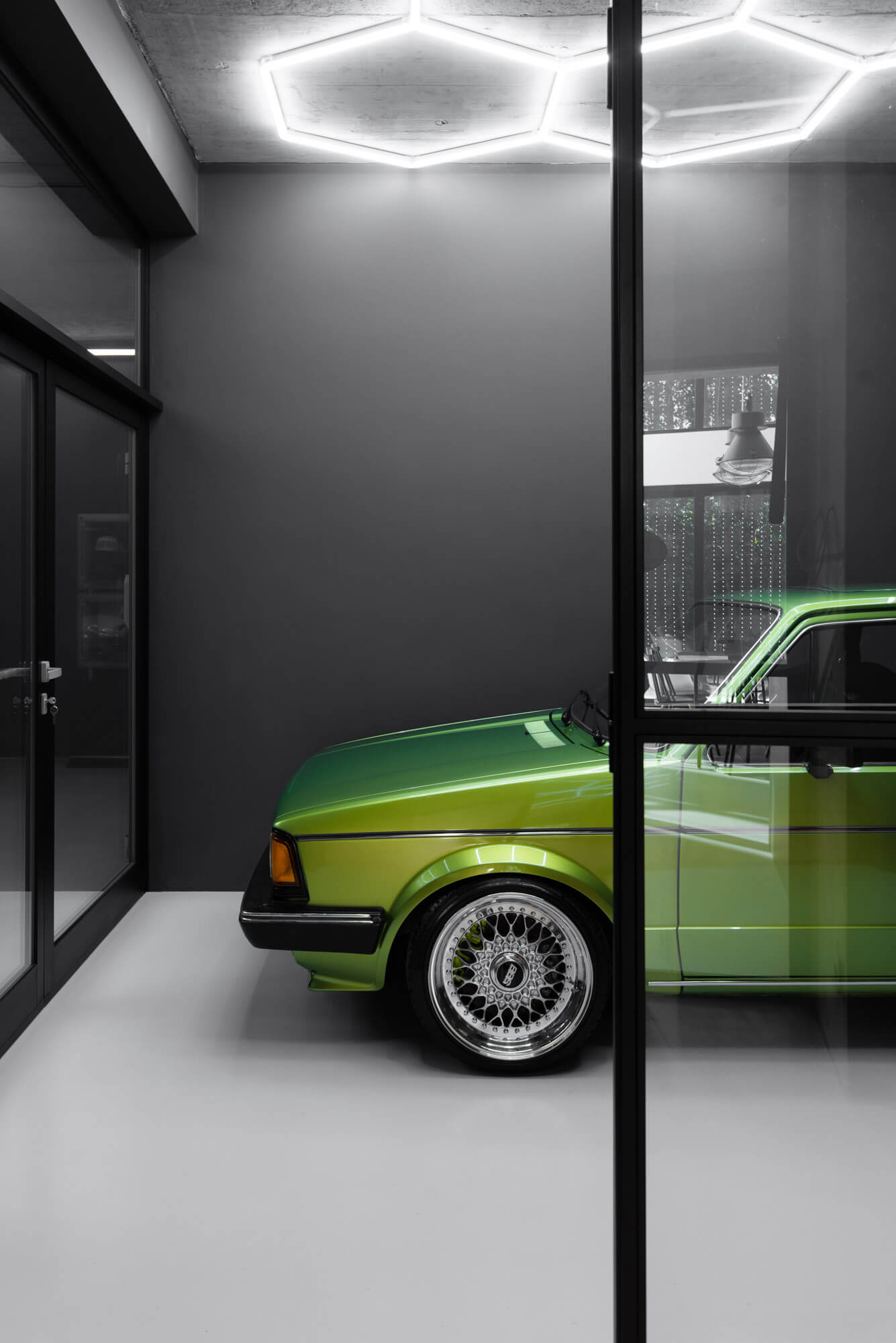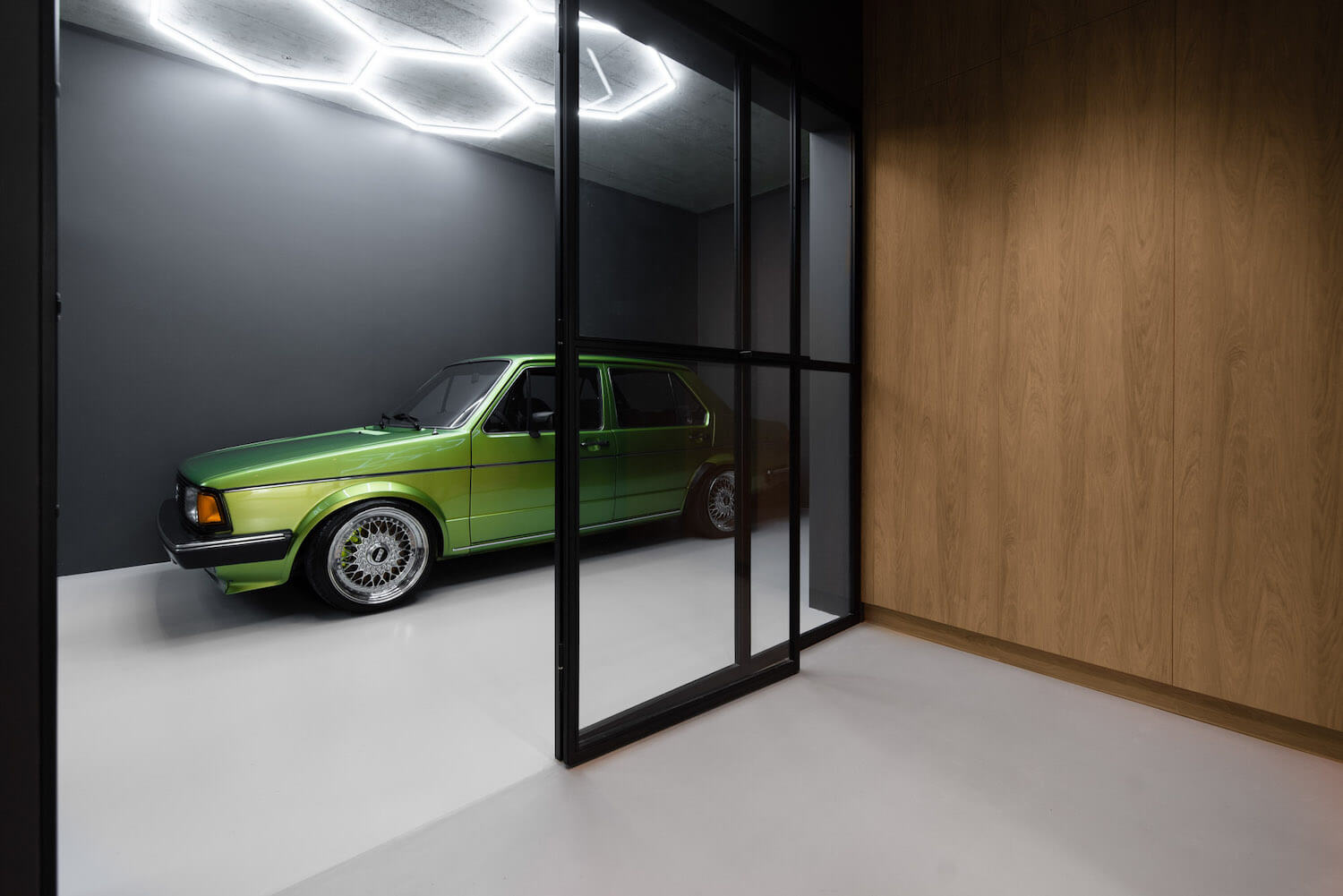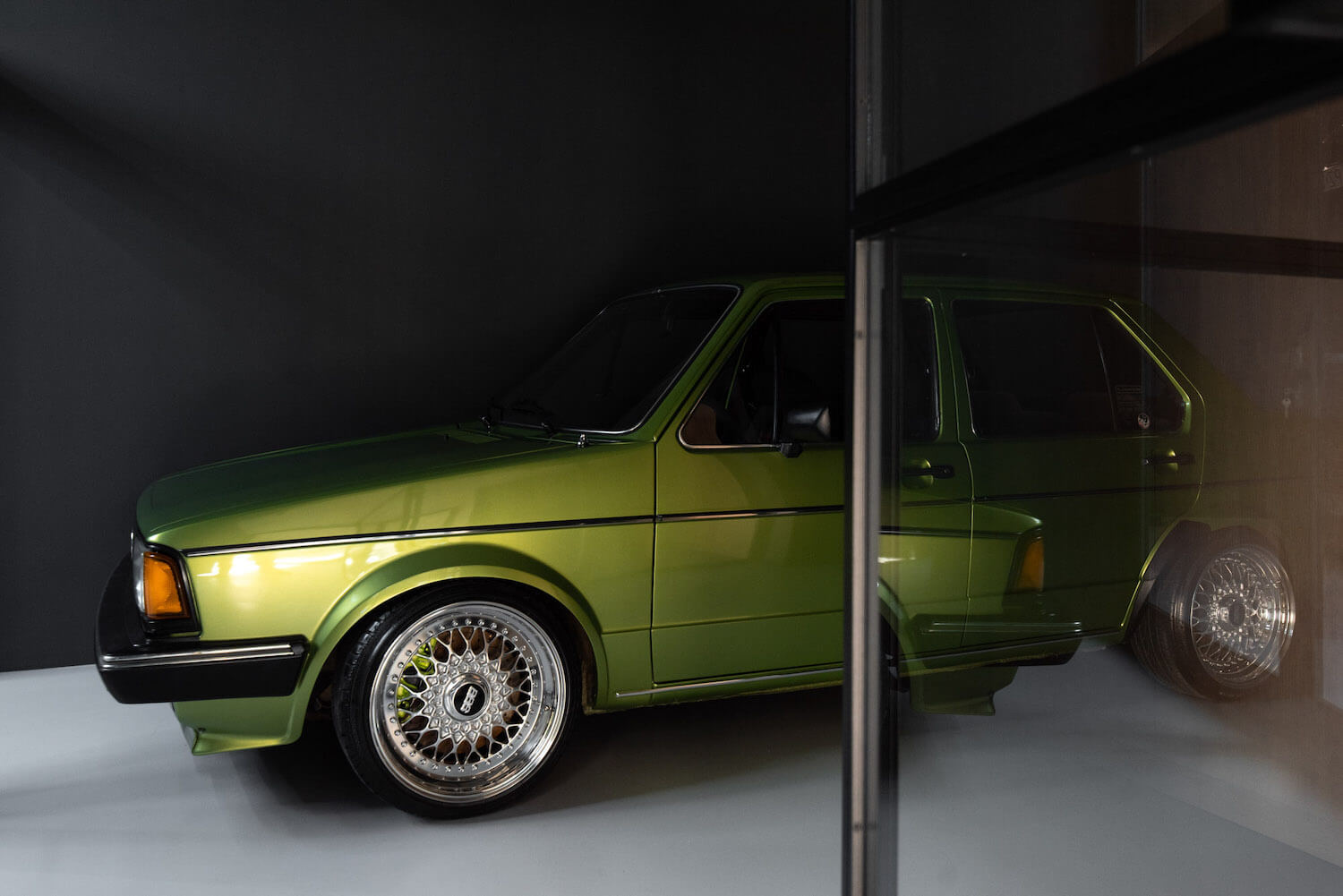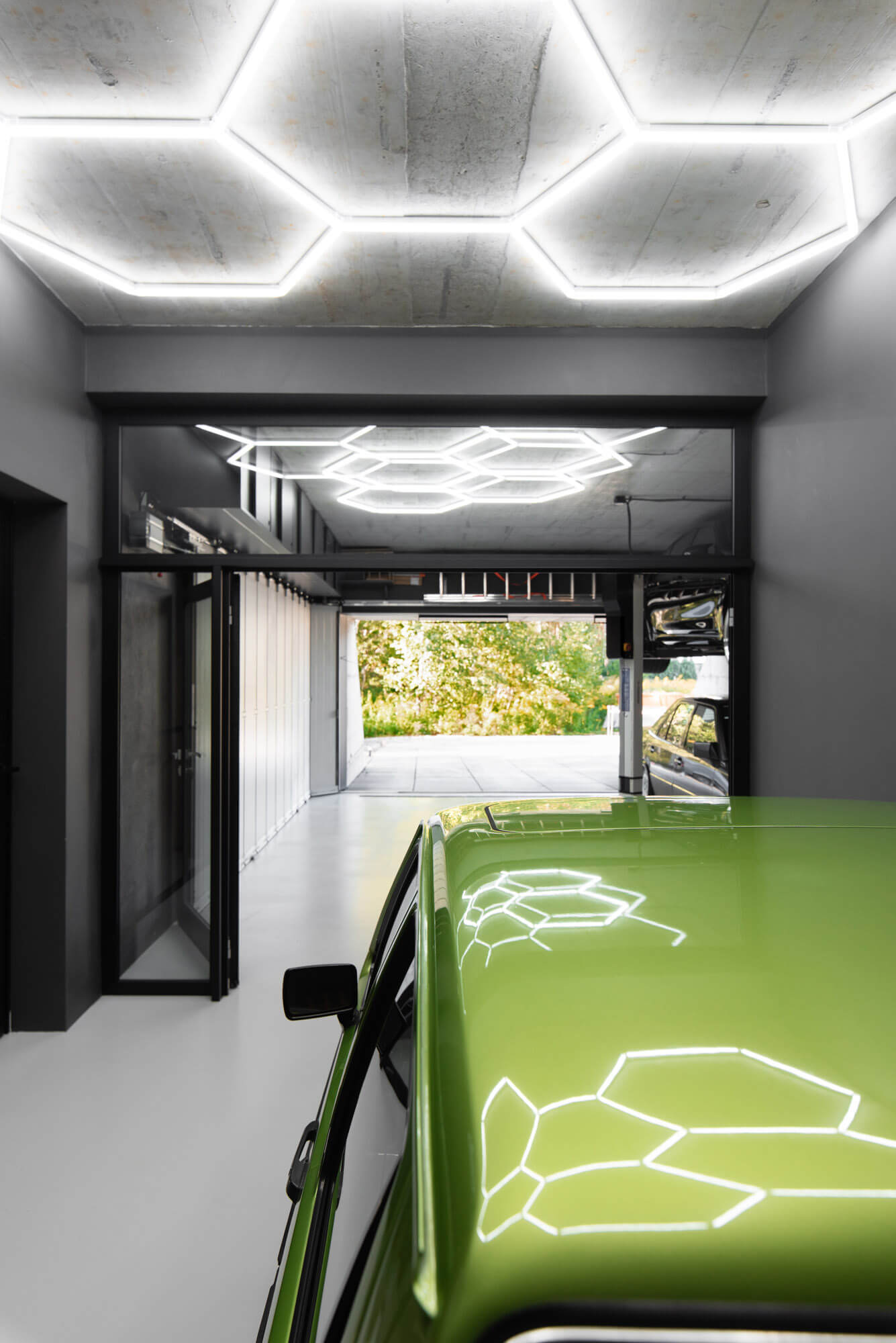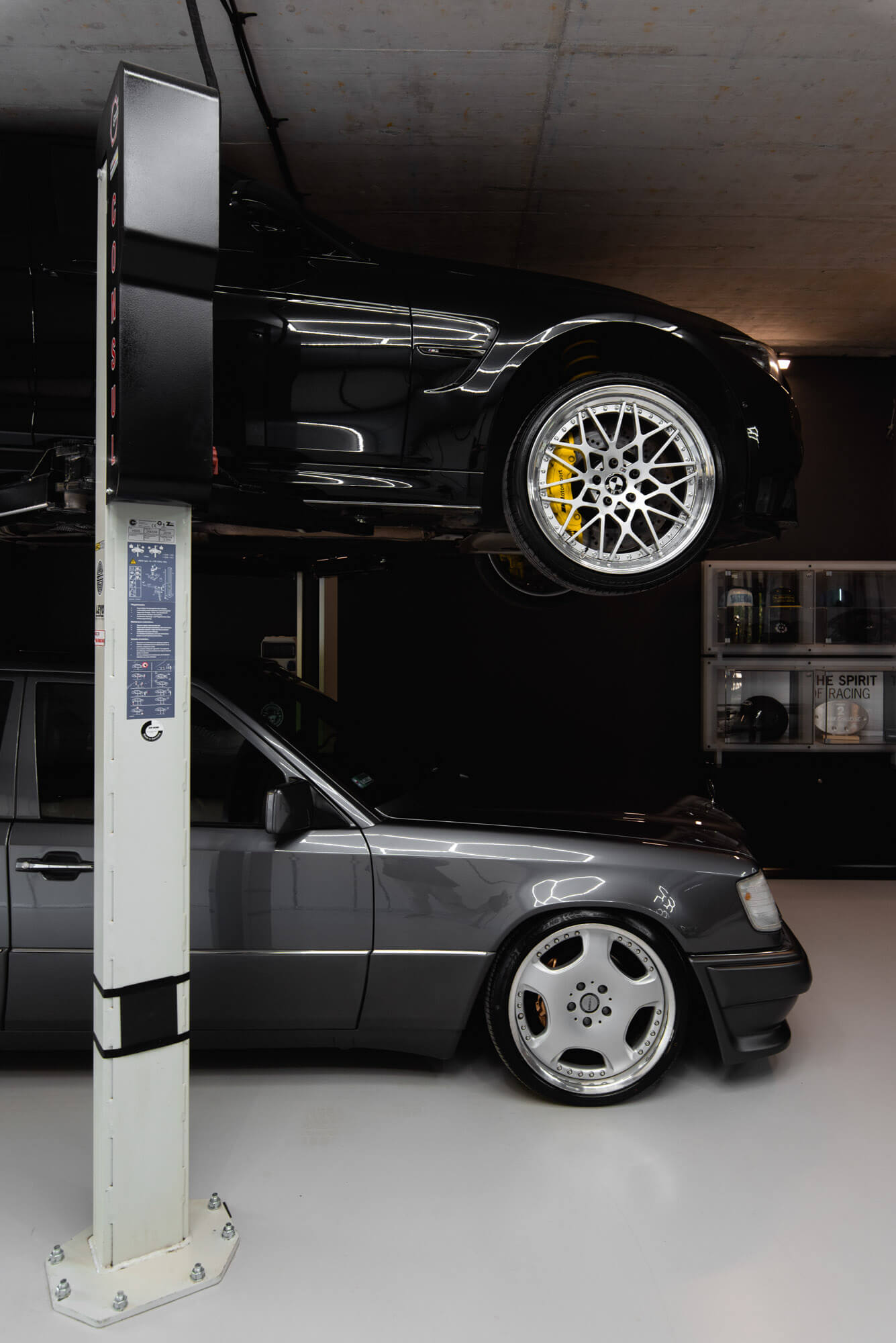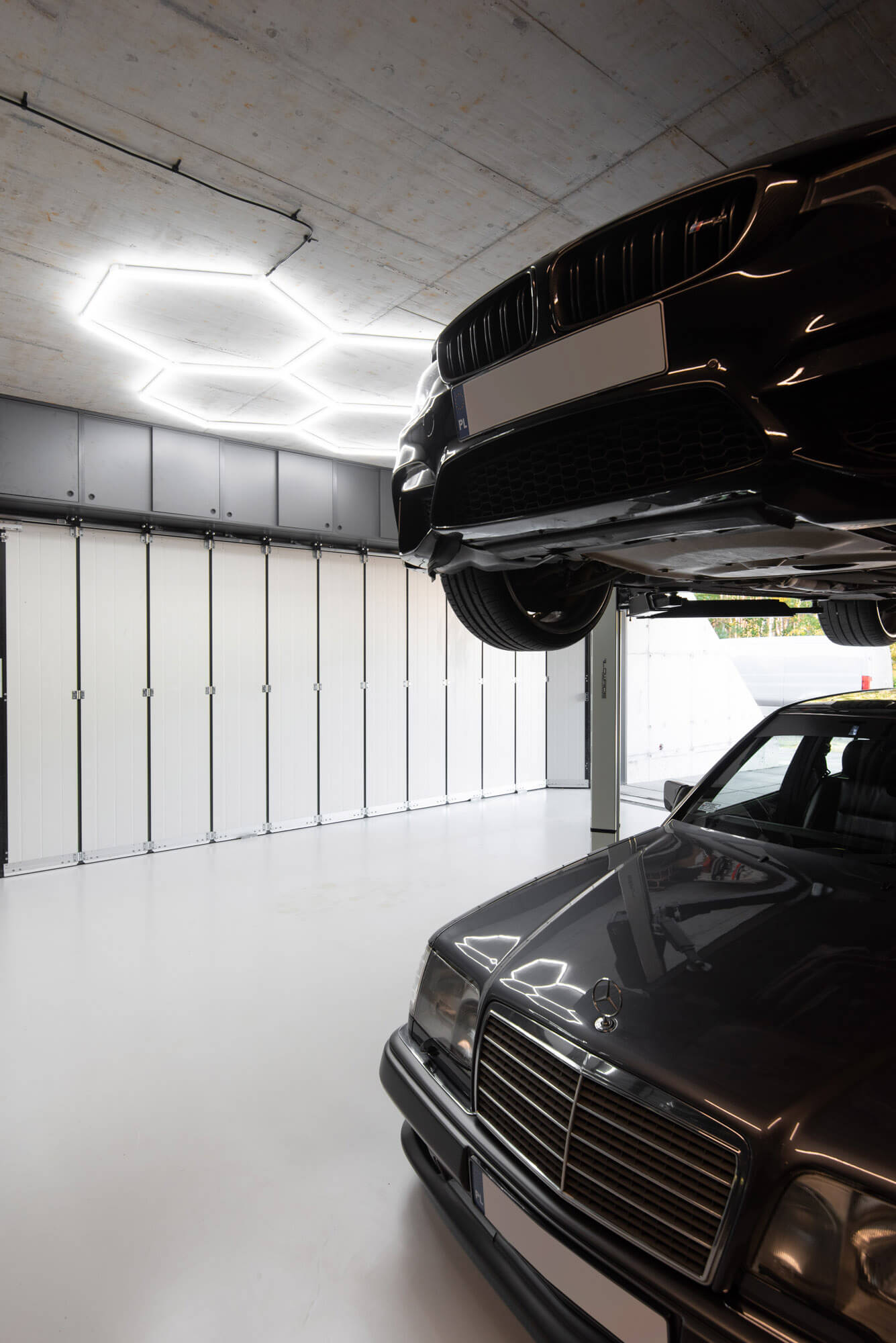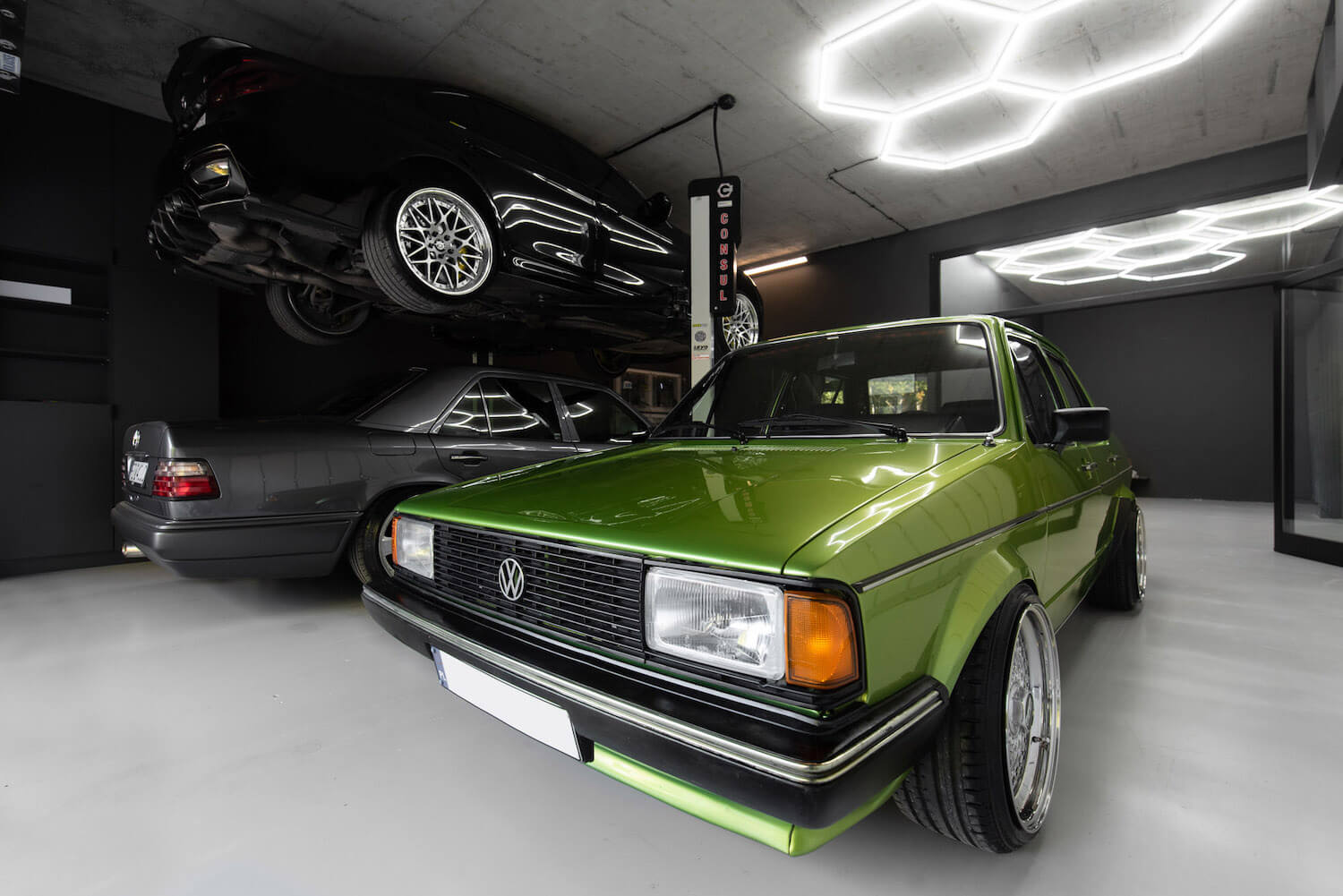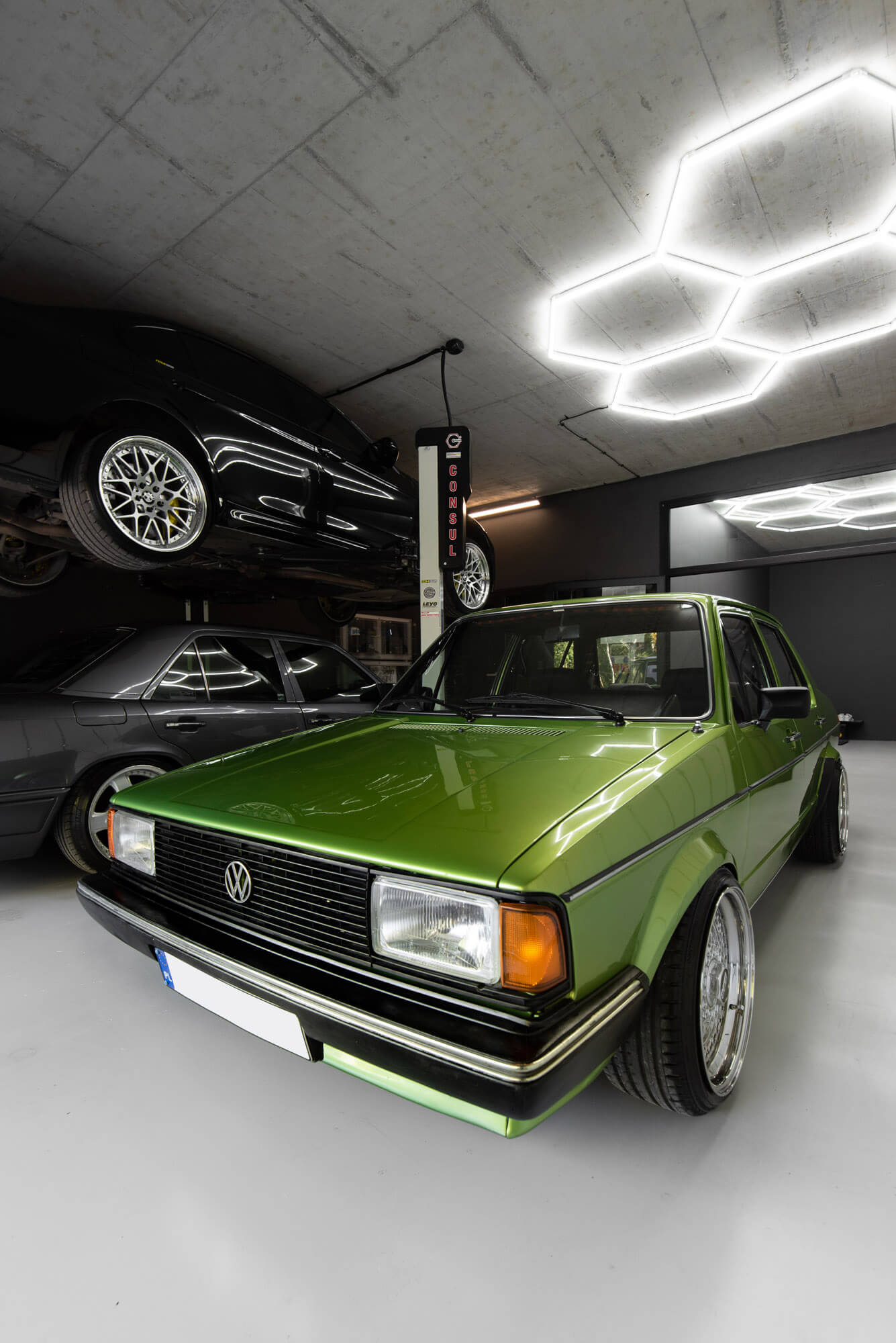 ---