Abhikhya Design Studio: Gujral Residence is an example of modern elegance, meticulously designed to reflect the vibrant lifestyle of the Gujral family. While Mr. Harsh Gujral dazzles on stage, this home offers a sanctuary where comfort and relaxation take center stage.
In pursuit of a residence that harmoniously aligns with the family's unique personality and lifestyle, our objective was to craft a space that would offer tranquility and comfort to a prominent individual who often finds himself in the spotlight. Our vision was to create a home where luxury seamlessly converges with humility, resulting in a living environment that is both opulent and inviting.
Gujral Residence, a contemporary G+2 modern house design, gracefully accommodates the esteemed Harsh Gujral and his family. Its modern elevation stands as a radiant jewel in the urban landscape. Upon entering, a grand double-height space beckons, bathed in the warm glow of a magnificent chandelier, setting the tone for the entire home. The living room and dining spaces are planned in an open format planning on the ground floor. The grandeur of the living room immediately captivates you as you enter. Exquisite mirror paneling adorns the walls, reflecting light and creating a sense of endlessness. This design option not only adds a touch of glitz, but also improves the room's general brightness and openness.
The entrance gracefully unveils the heart of the house: a centrally positioned mandir, seamlessly integrated into the ground floor's living spaces. This white and wood mandir design exudes serenity and sophistication. The main structure incorporates a CNC-cut jali, seamlessly merging modern aesthetics with traditional craftsmanship. Adorning the top is a beautifully engraved shlok, adding a touch of spiritual grace to this exquisite piece of art and devotion.
The parent's bedroom on the ground floor has timeless elegance and serenity as we unveil a captivating room adorned with a beige color palette and a dash of mirror paneling and golden trims.
The first floor is Harsh Gujral's den where there is his master bedroom and an attached studio. You enter on the floor by a free-flowing spiral staircase which spirals around the chandelier. The fame-wall compiles all the prestigious moments of Harsh Gujral's life. The master bedroom is a true refuge of pleasure, with its magnificent grey colour scheme, mirror paneling, lush wooden floors, and an abundance of natural light. The master bedroom is complete with a lavish walk-in closet, designed to accommodate every need. The sleek wooden cabinetry provides ample storage space, while the strategically placed mirrors enhance the sense of space and light. It's a sanctuary of organization and elegance, ensuring your wardrobe matches the luxury of the room itself.
Along with the master bedroom, the first floor also incorporates a studio space where Harsh Gujral likes to host his Instagram lives and shoot reels. Crafting an opulent studio design featuring regal blue color and warm lighting makes it a versatile place for recording.
In the Gujral Residence, every detail harmonizes to create an architectural masterpiece that not only celebrates modern luxury but also encapsulates the essence of a family's unique lifestyle, making it a true reflection of their dreams and aspirations.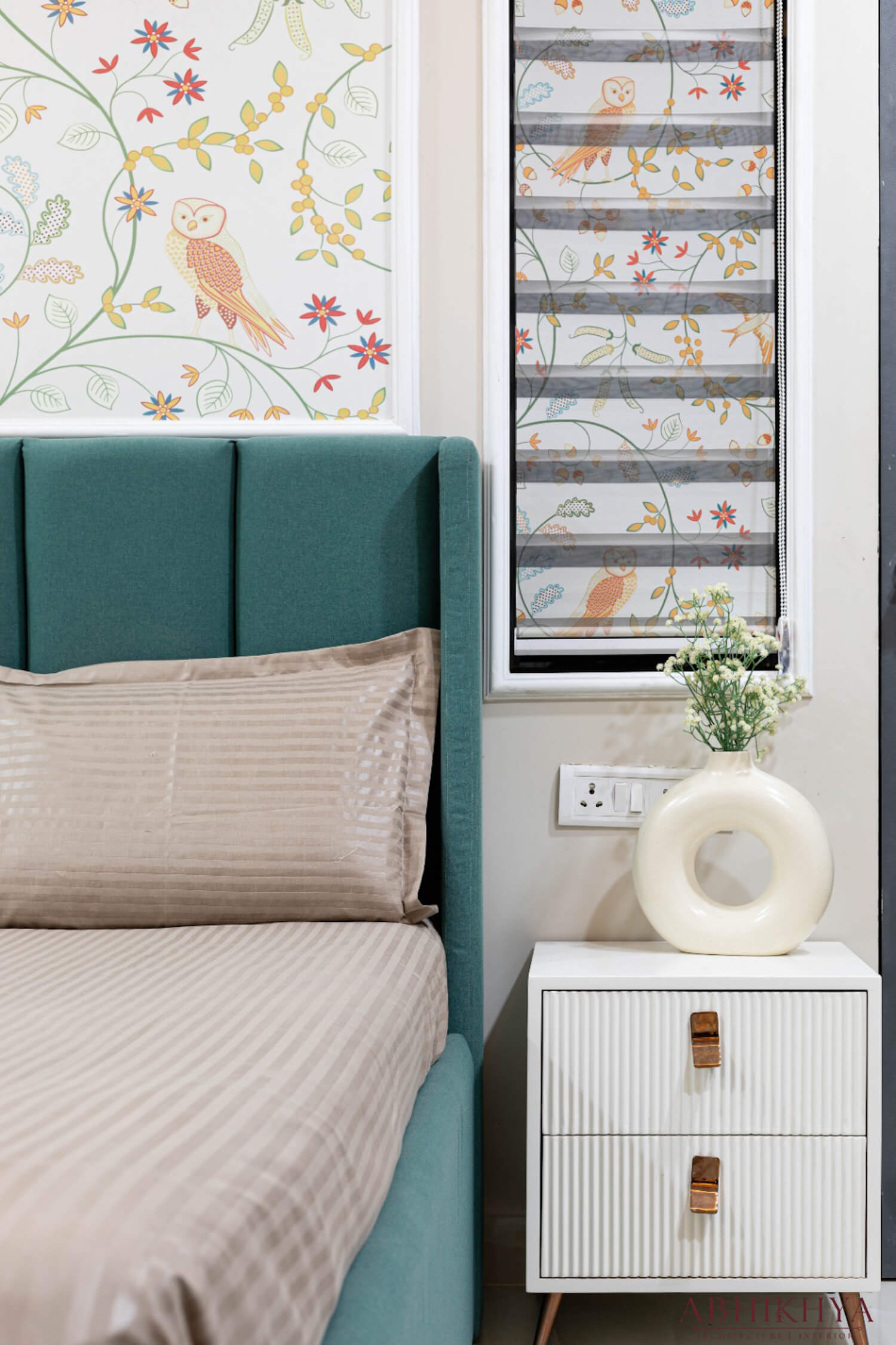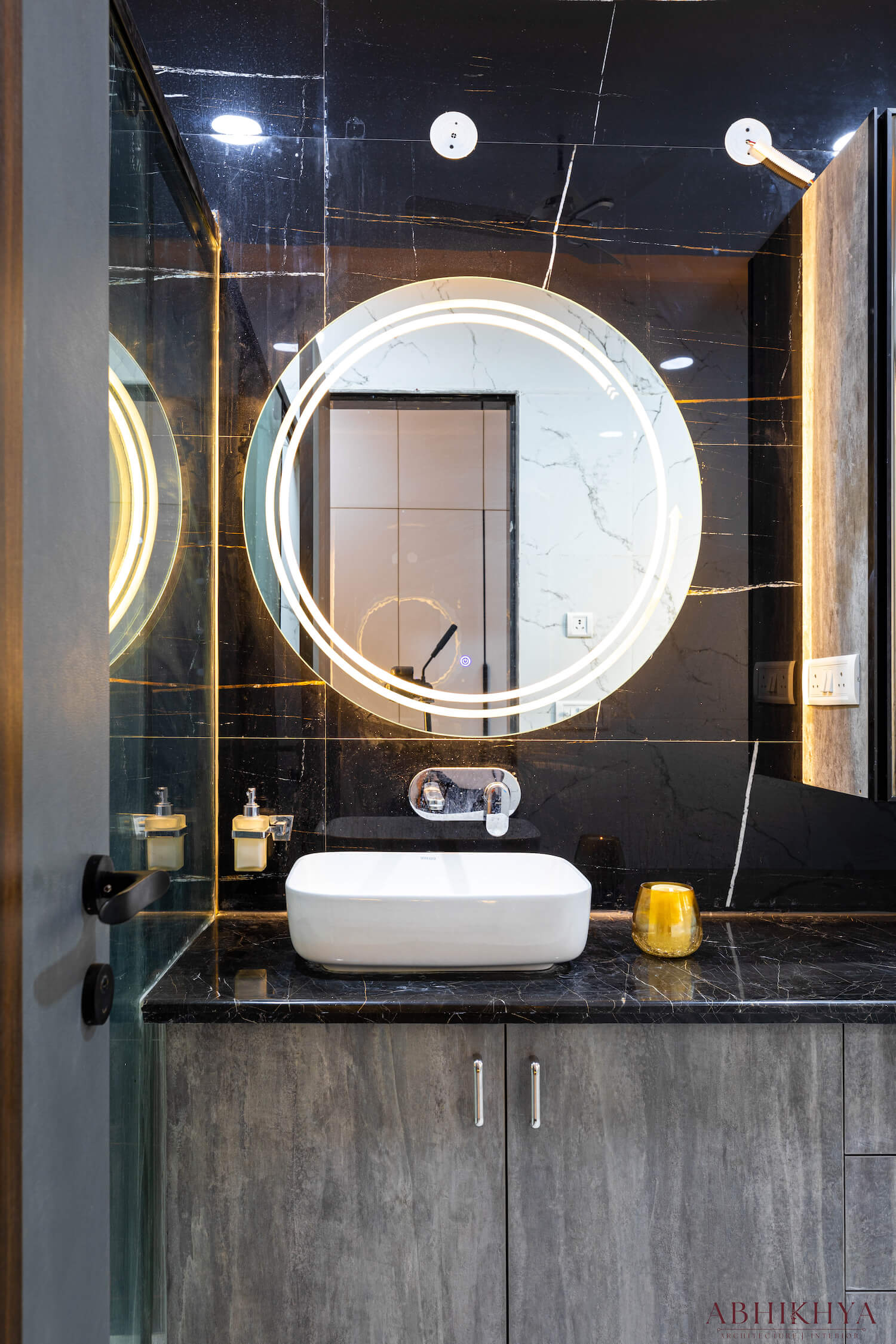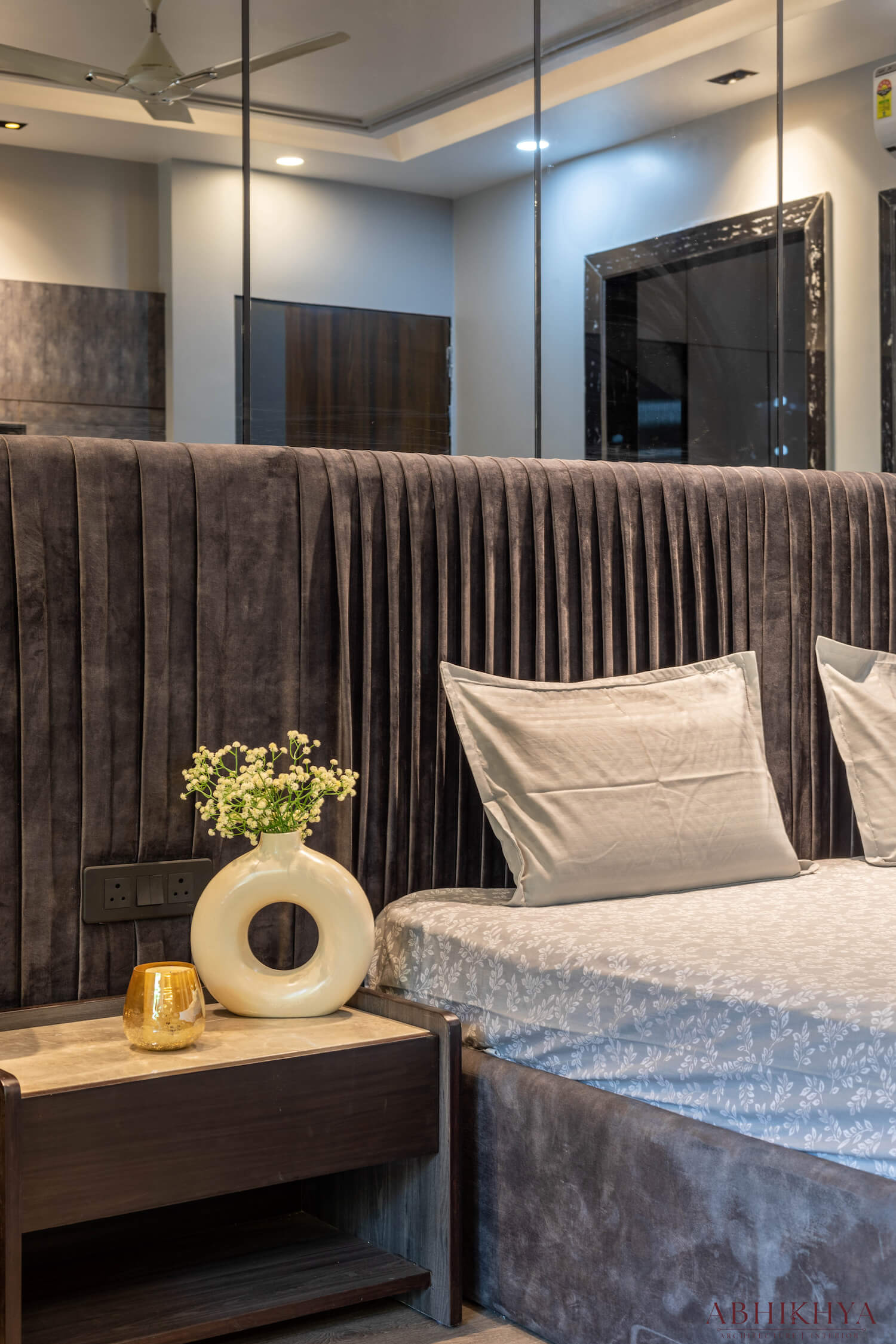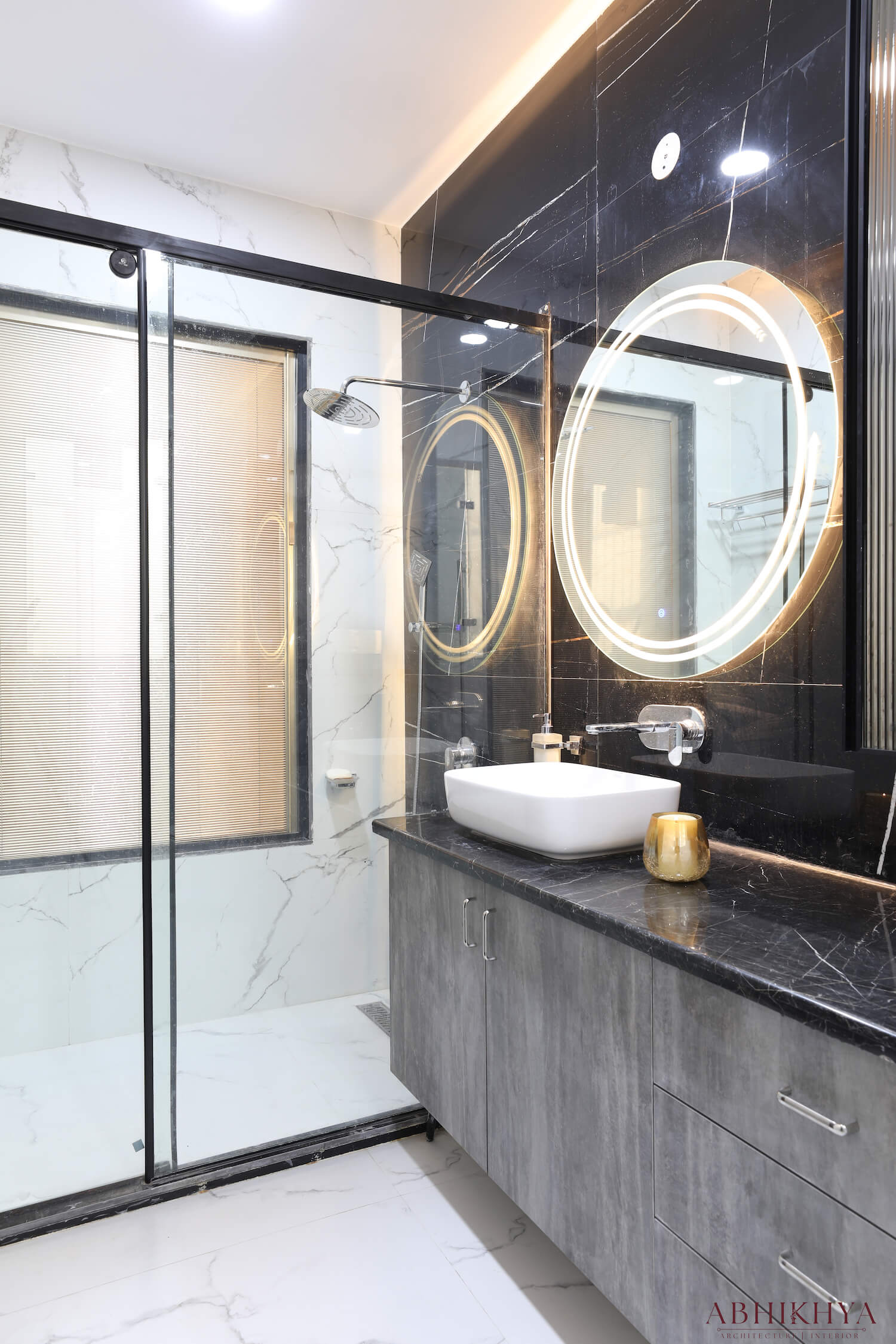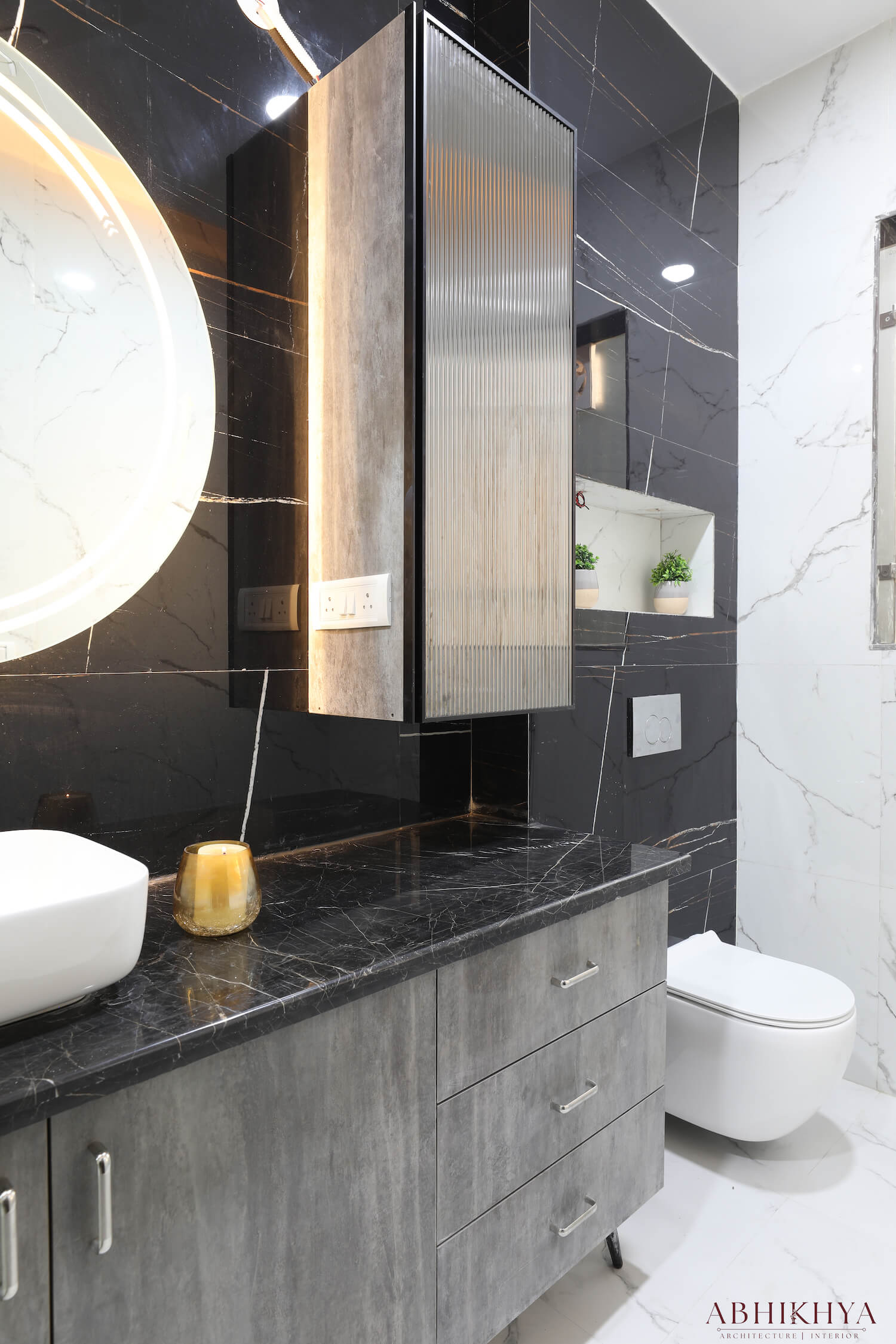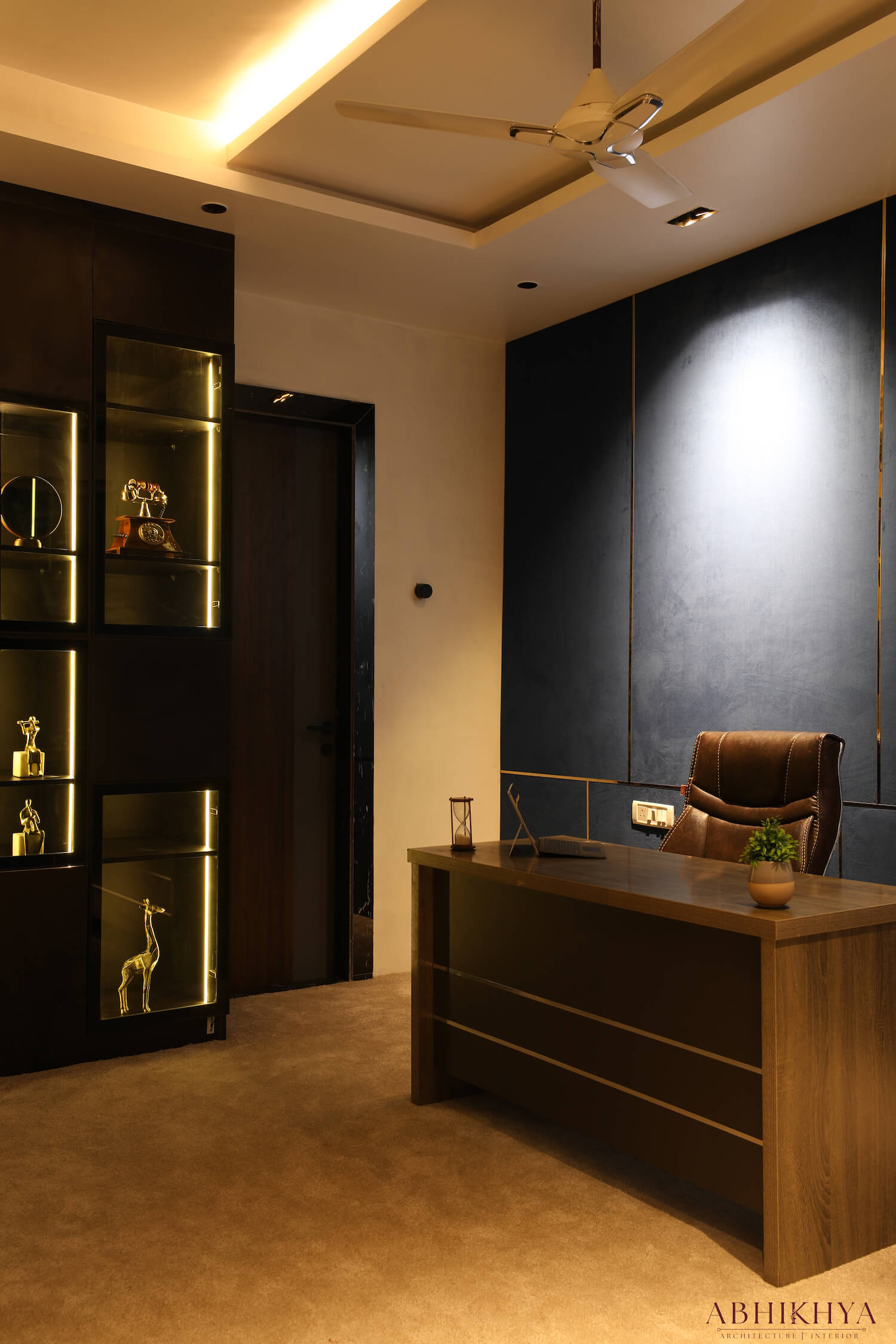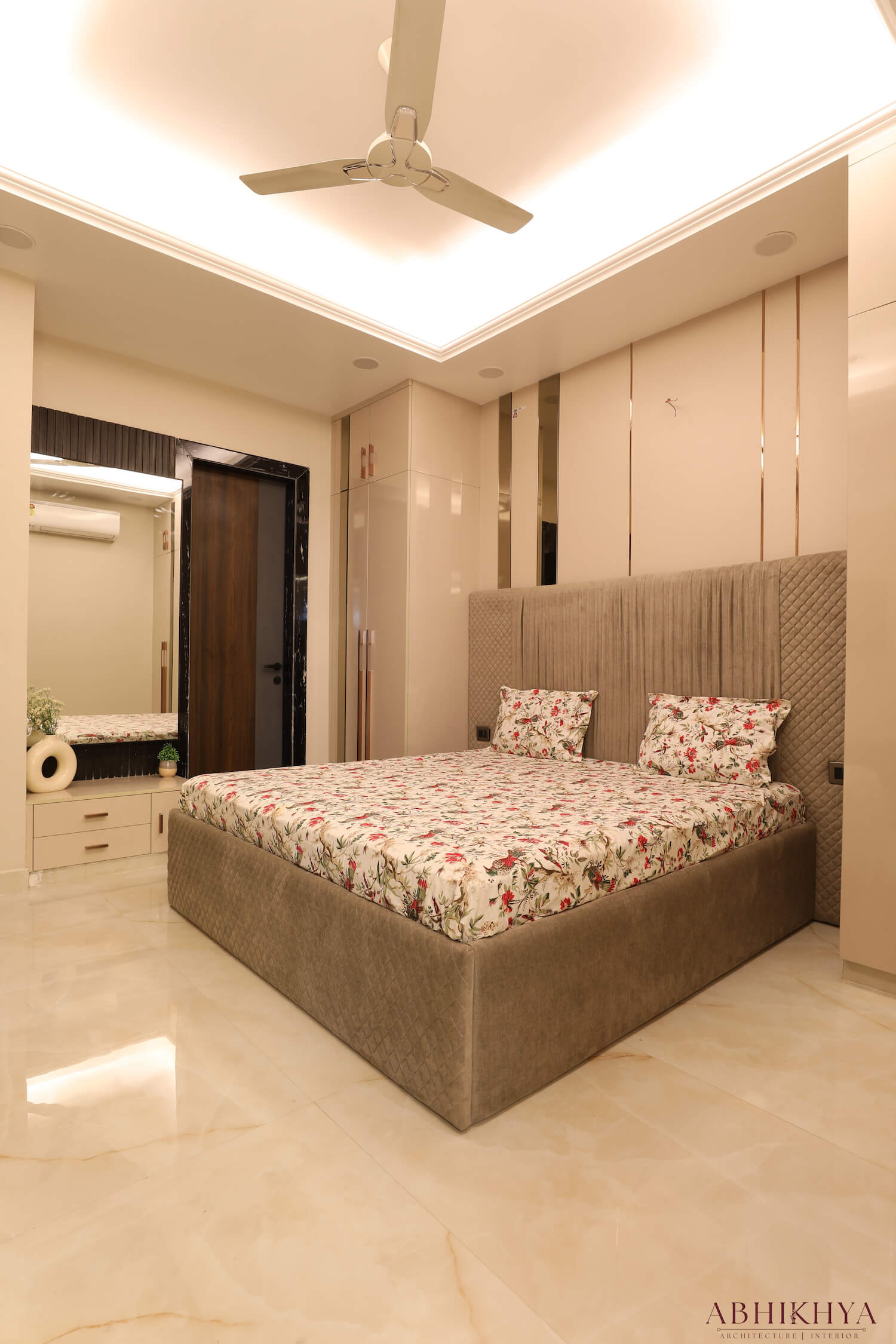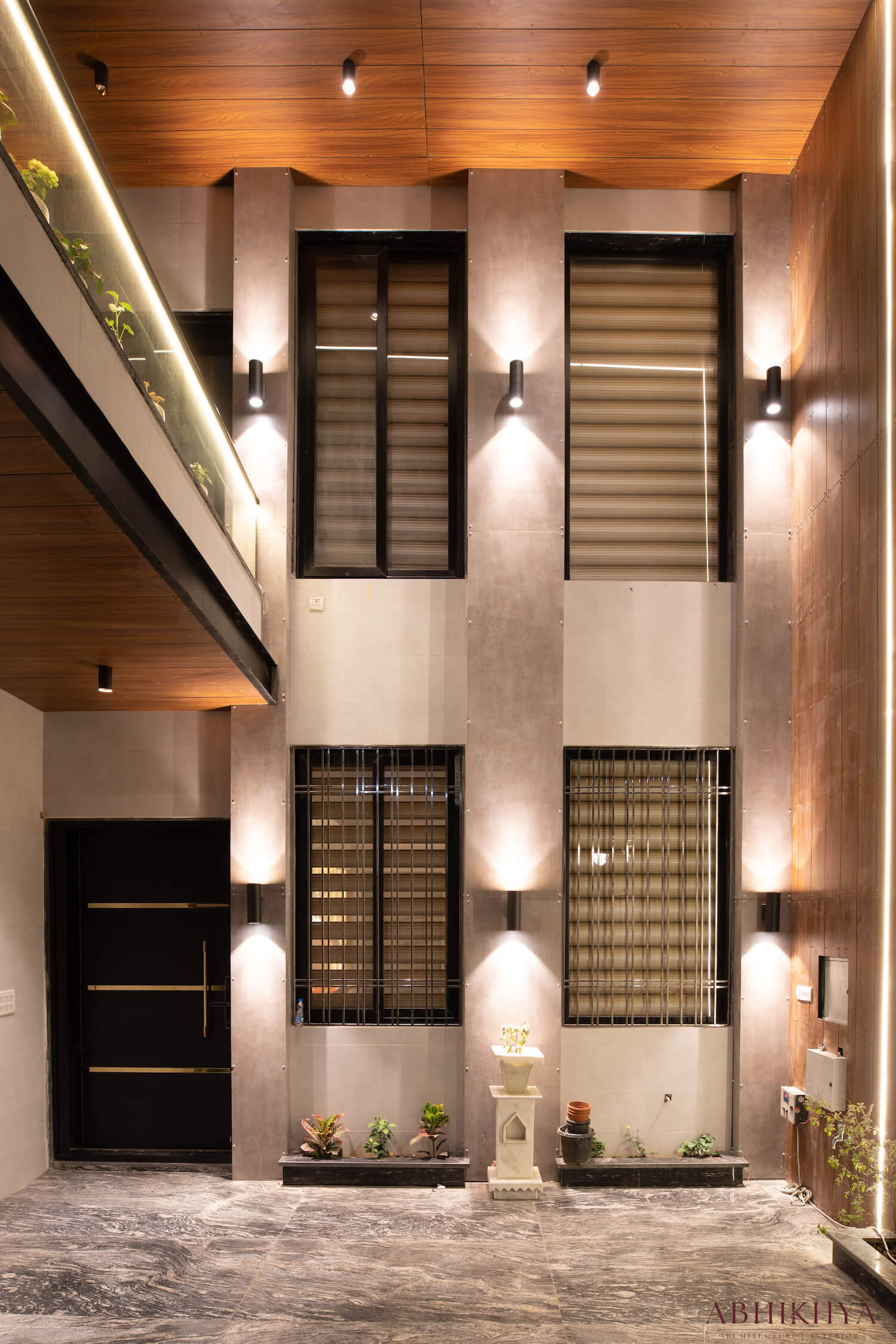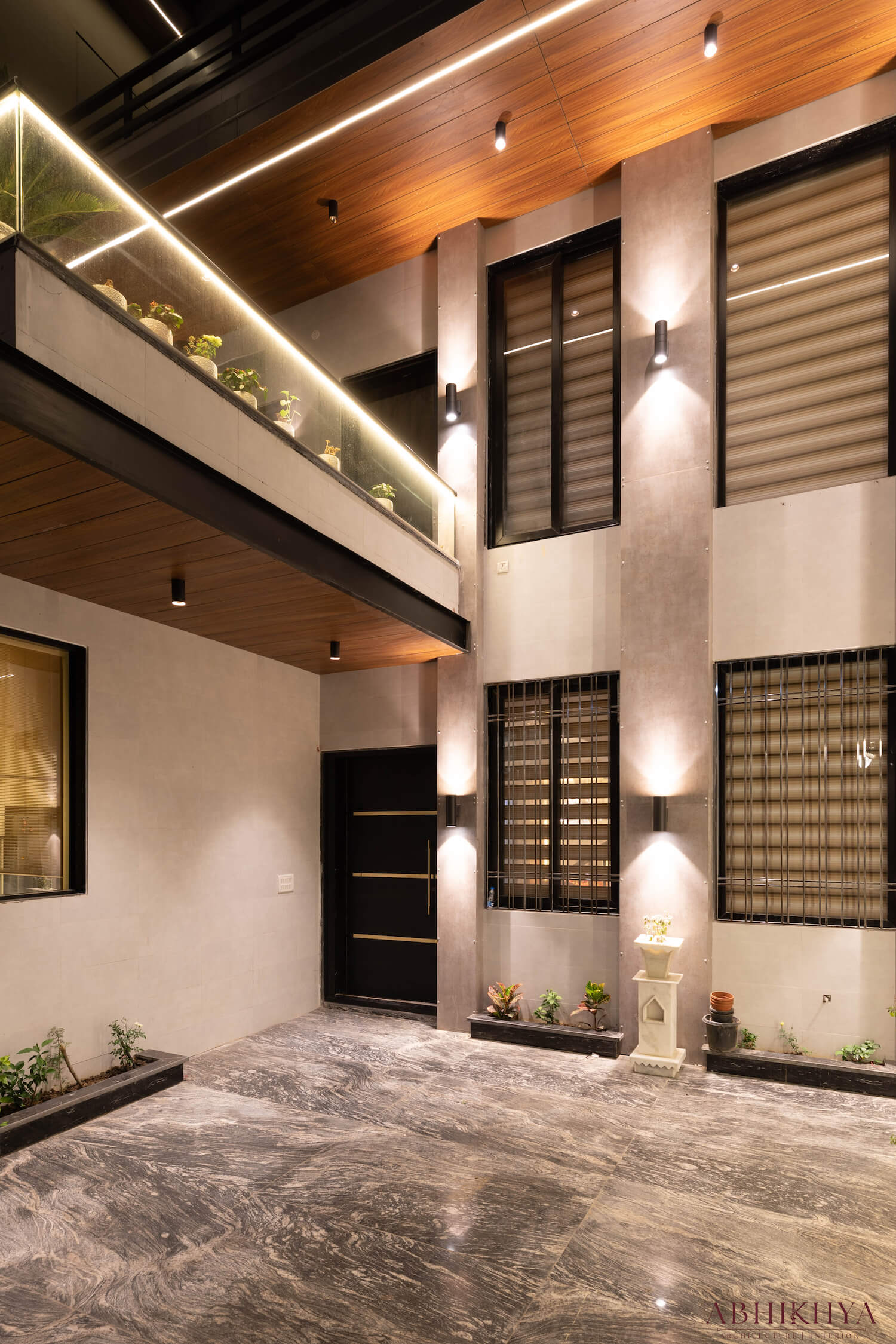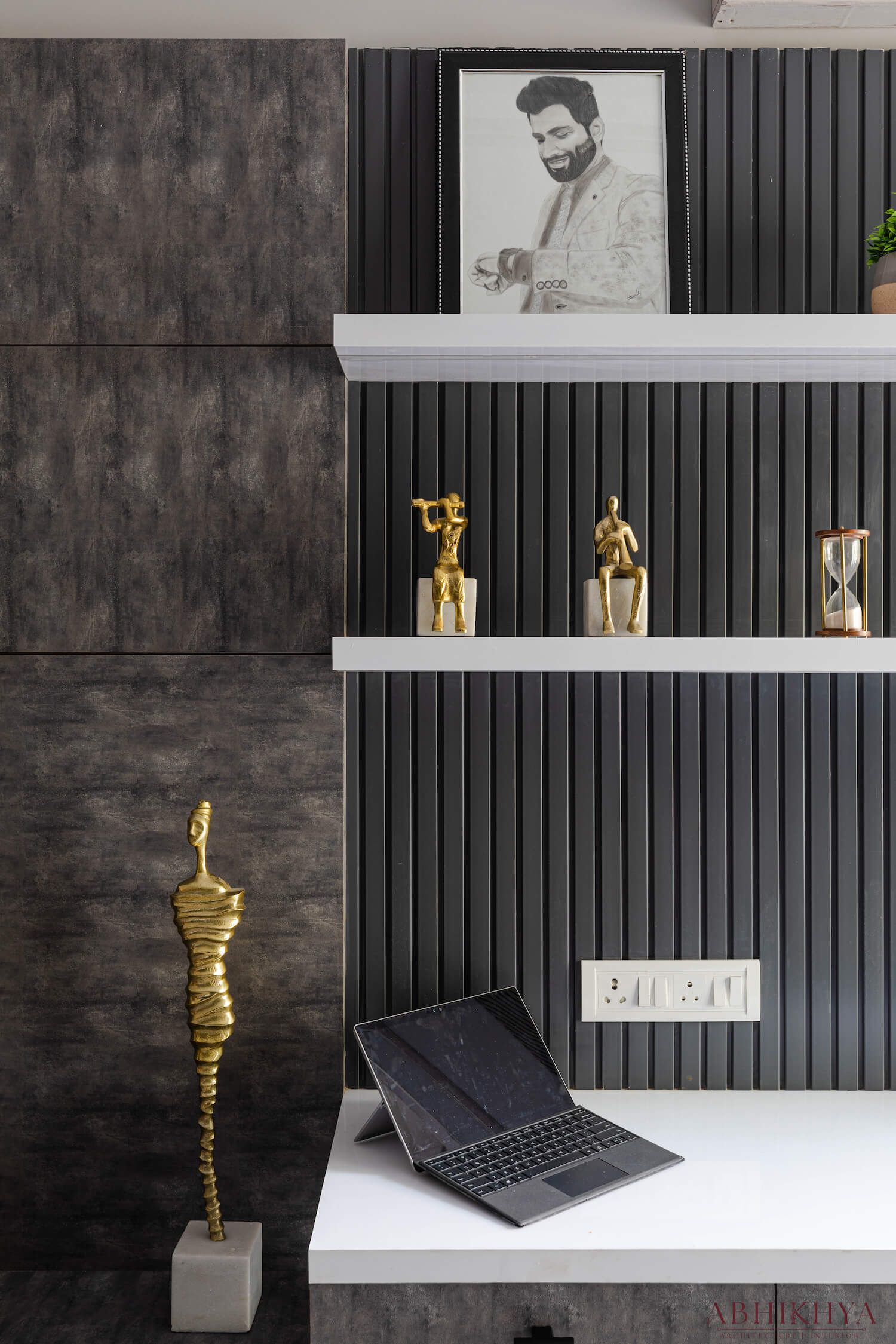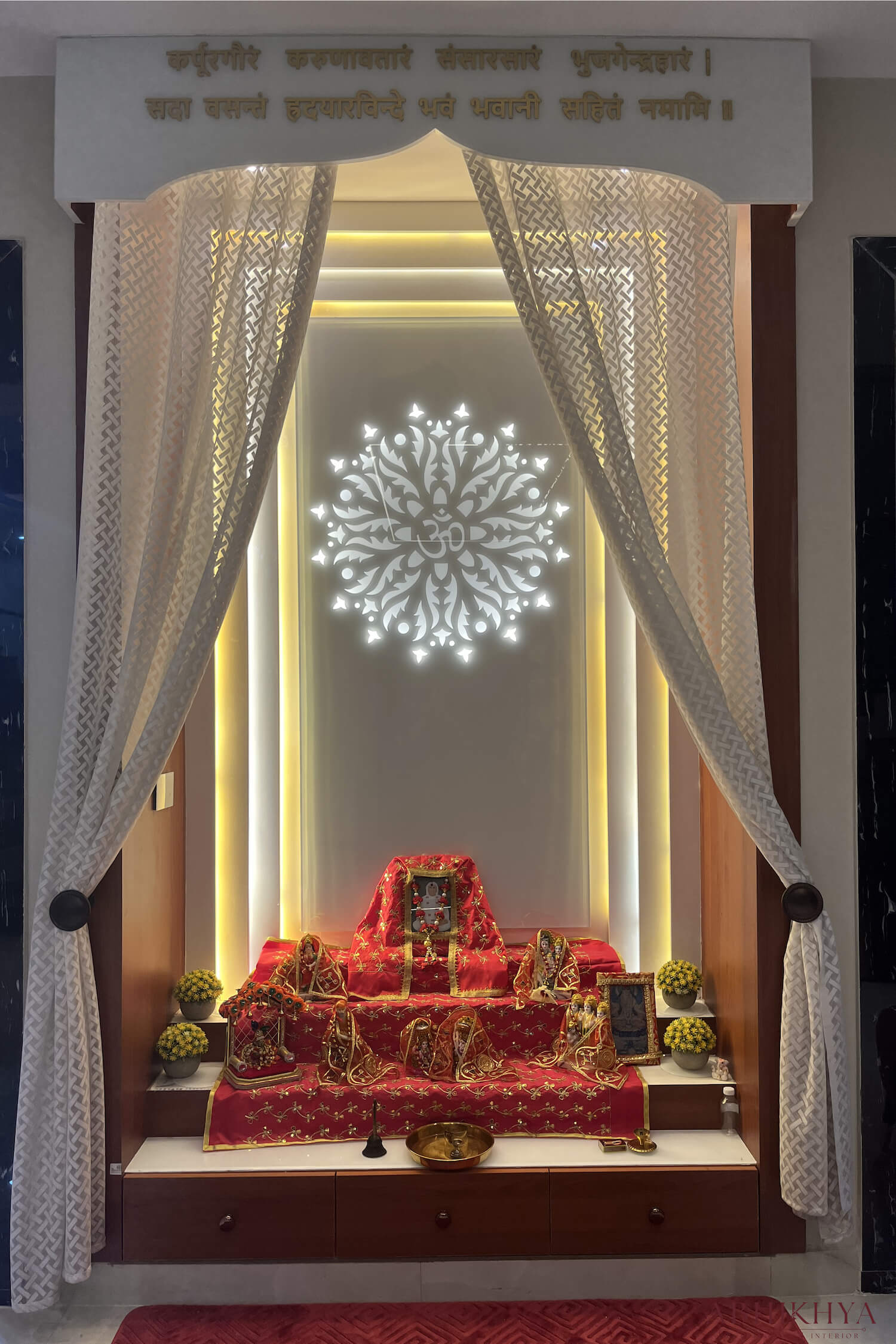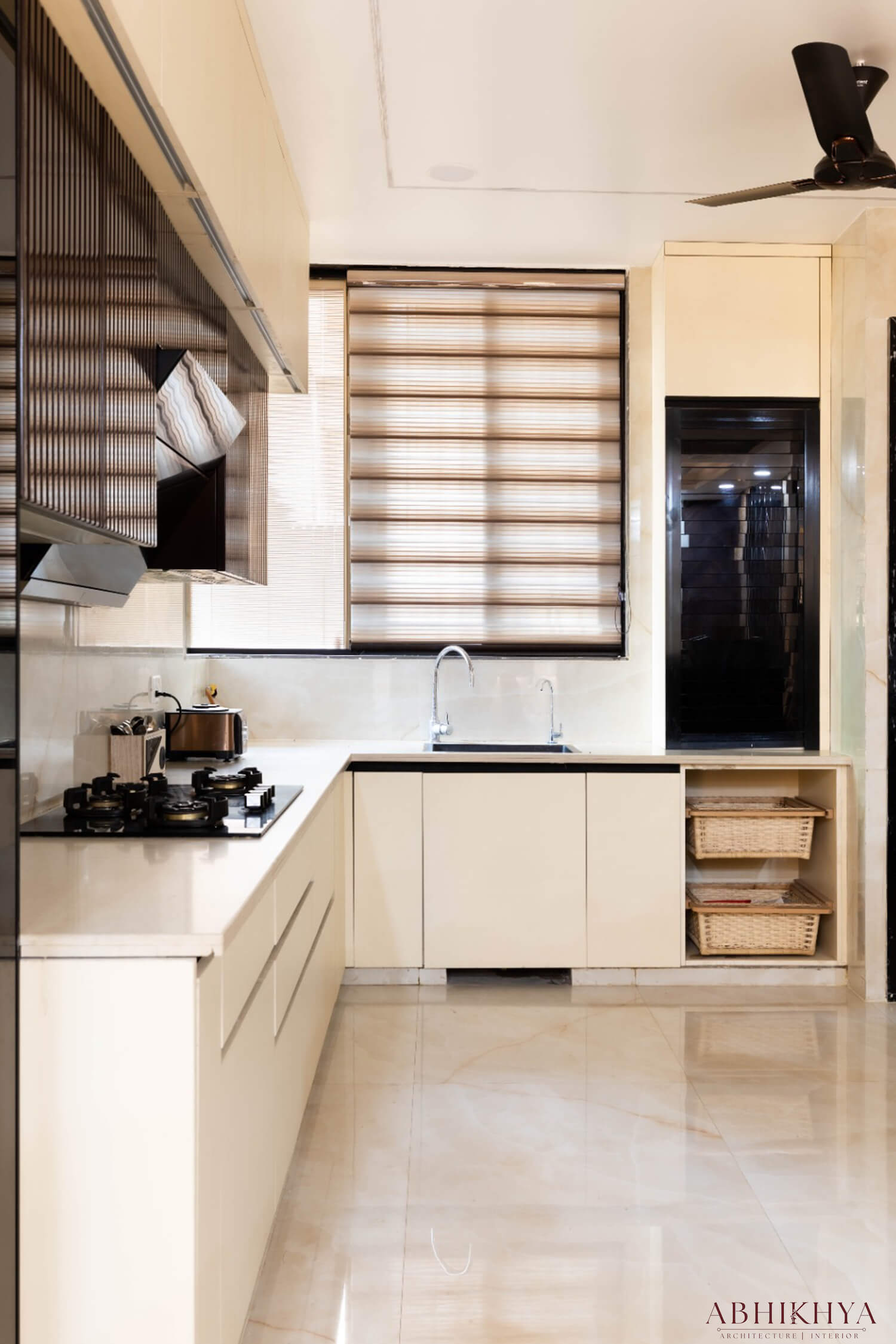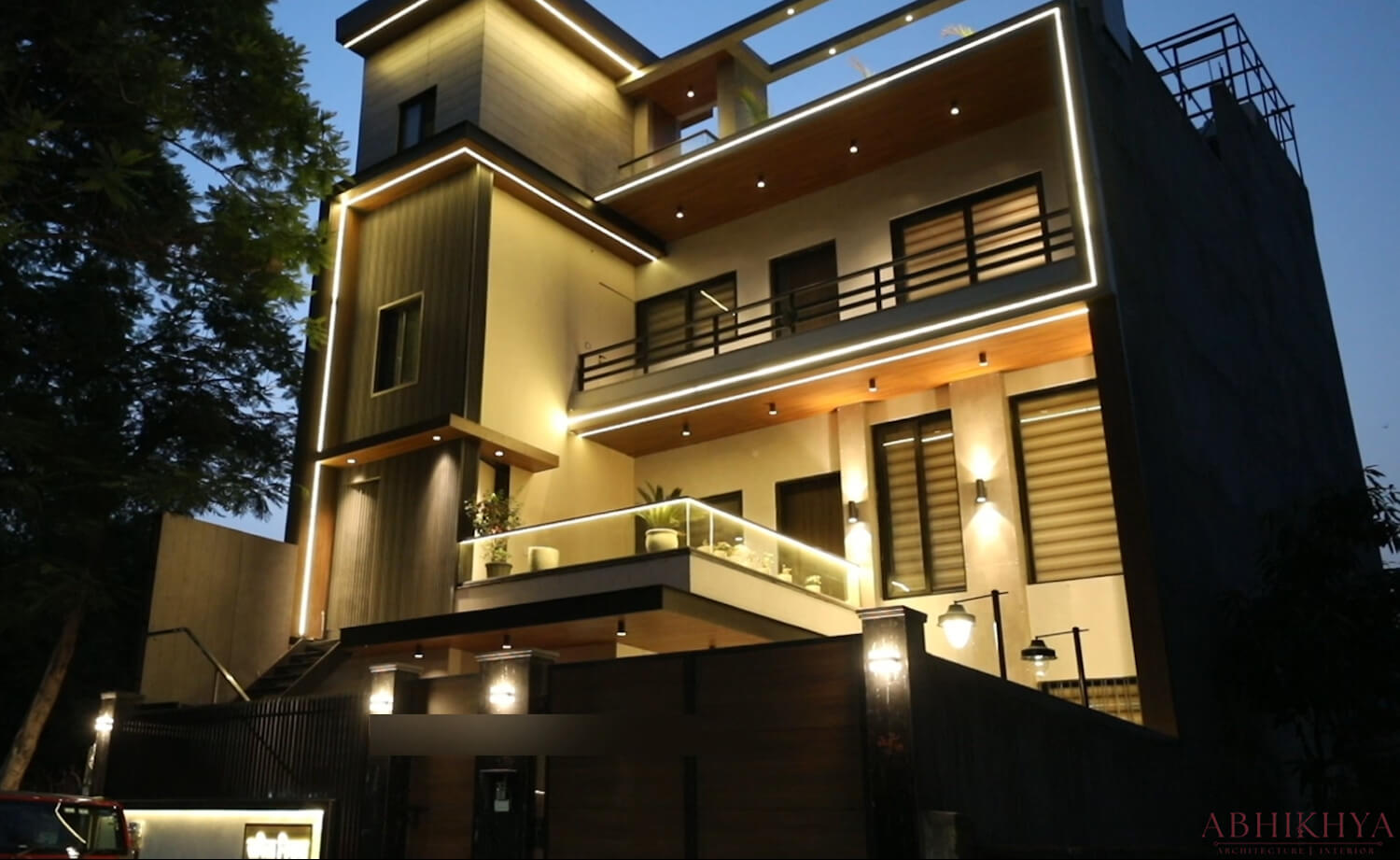 ---