HDG Architecture: Josh Hissong created a new design for an original Moritz Kundig designed home on the South Hill in Spokane, WA with no detail overlooked in this reverent update. Josh purchased the house in 2018 and it was in pretty rough shape. The lines were amazing, and the way the home sat within the site was perfect. Josh and his coworkers took the time to open up the living spaces and made the indoor-outdoor connection a big part of the home's appeal. Keeping to all the original lines of the house, HDG's entire staff ensured that the feeling Mr. Kundig had attained all those years ago was once again felt throughout the entire home.
Moritz once said to Josh that there is an honesty to the mid-century style that has long since disappeared. "Honesty in the materials you use, honesty in how a home should interact with the site and environment, and there should be a purpose behind everything". (Moritz Kundig, Co-Founder of NAC architecture and Father of modern-day great, Tom Kundig with Olson+Kundig).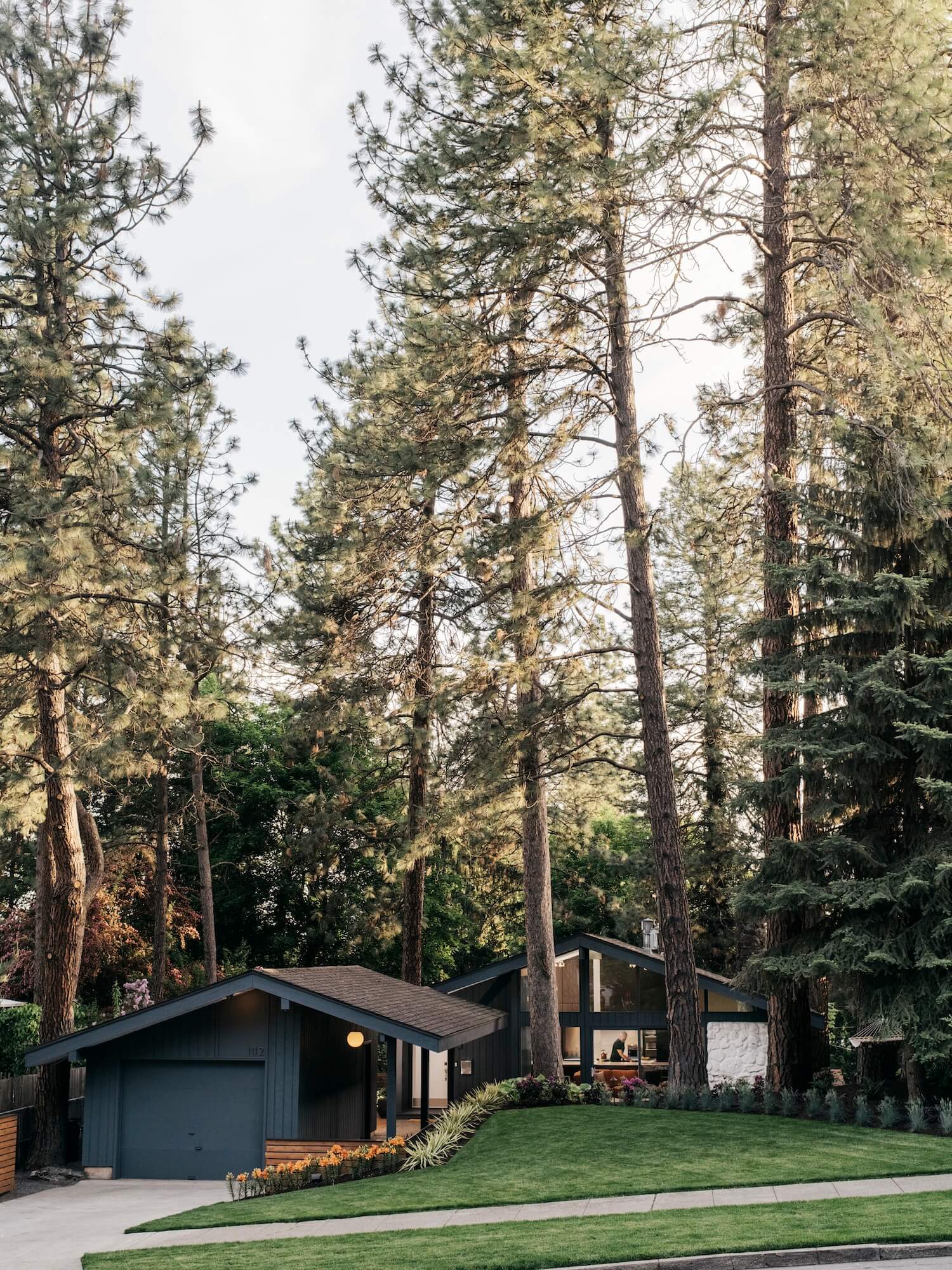 Crisp whites and deep wood tones were utilized to better allow the lines of the house to do what they were originally intended to do. A 17' bright white Silestone clad island separates the living, cooking, and lounge area, also doubling as a seating area for up to 16 people. Josh incorporated an amazing LVP throughout the main floor for durability and look. He kept the majority of the original lighting, chose an Eichler Color from the 1950s (Benjamin Moore, Deep Space) for the exterior of the house, coupled with ultra-bright white soffits and ceilings. There was also a new 2,500 SF 3.5" cedar deck around the home that pays homage to the siding of choice for this era.
Another large feature improved was the landscaping. Blend Outdoor Design of Spokane helped design and build out the entire property with modern features including lighting, irrigation, over 40 species of plants and grasses, and a 4' x 50' solid steel retaining wall that slides into a massive rock that was unmovable due to its size. The rock was cut from end to end creating a 3" deep sliver for the steel to rest in. Considering the site had never had irrigation or real landscaping, the improvement was massive. Blend's work made the transformation one that not only turns heads but has people slamming on their brakes to stop and see the home.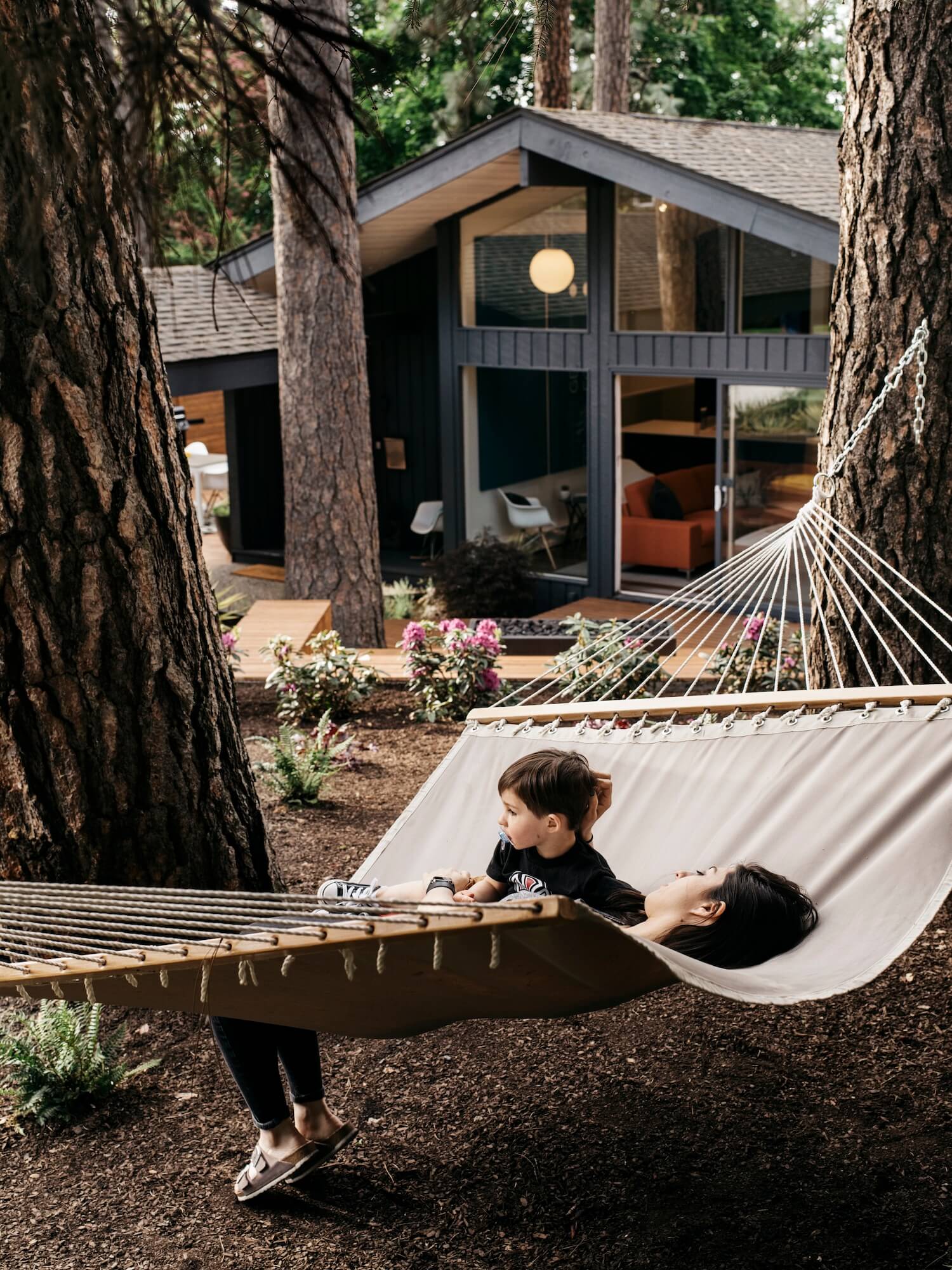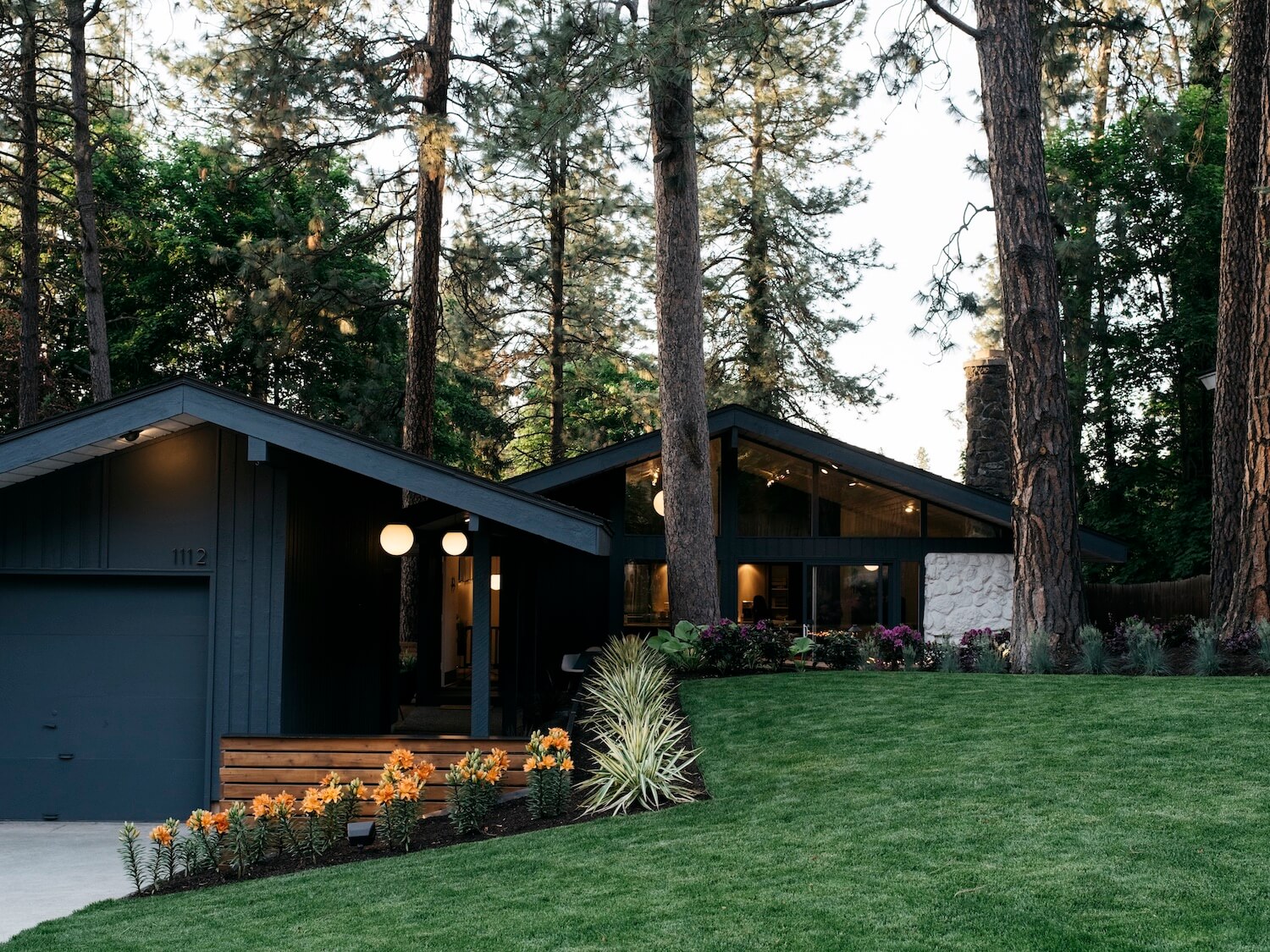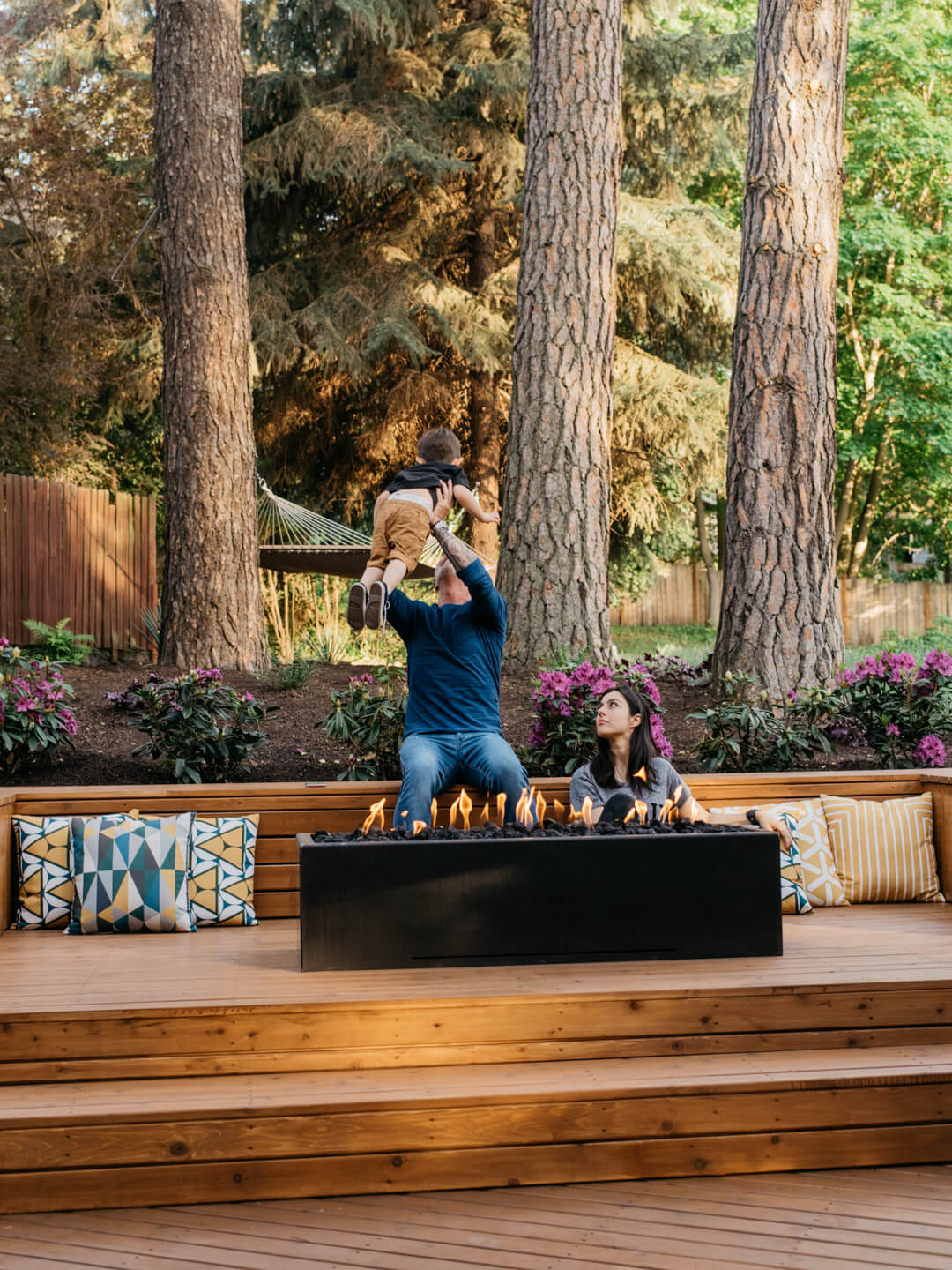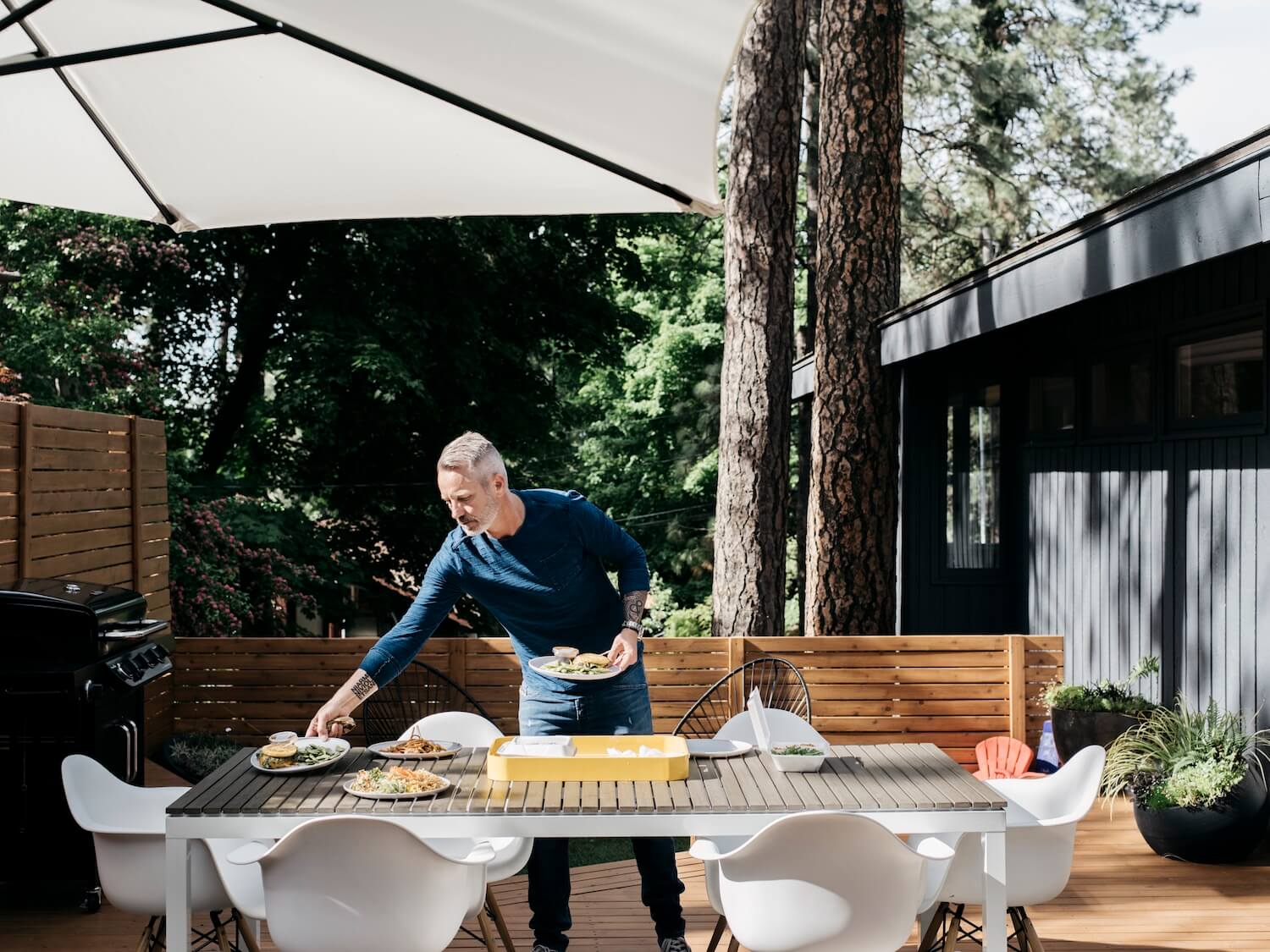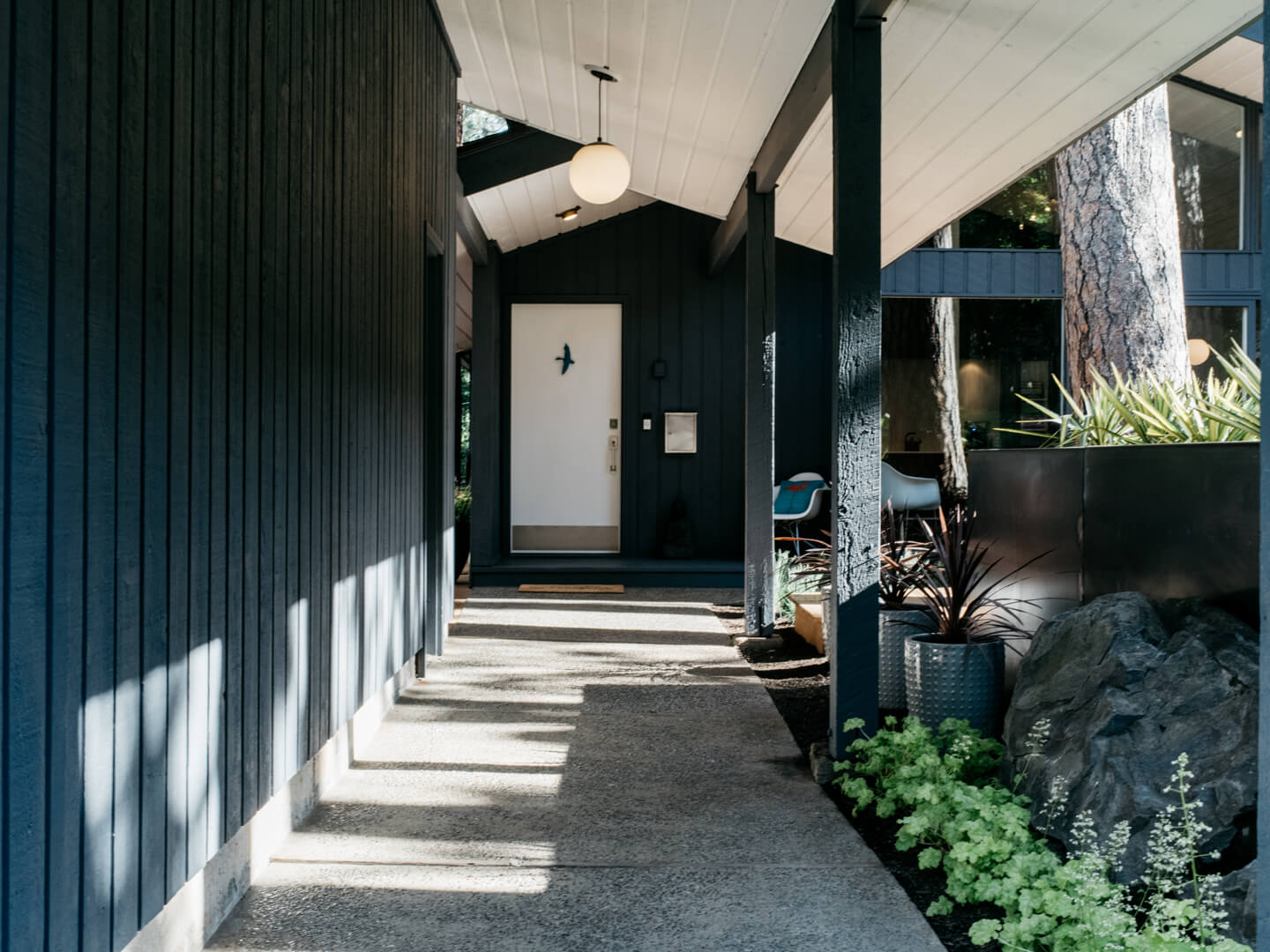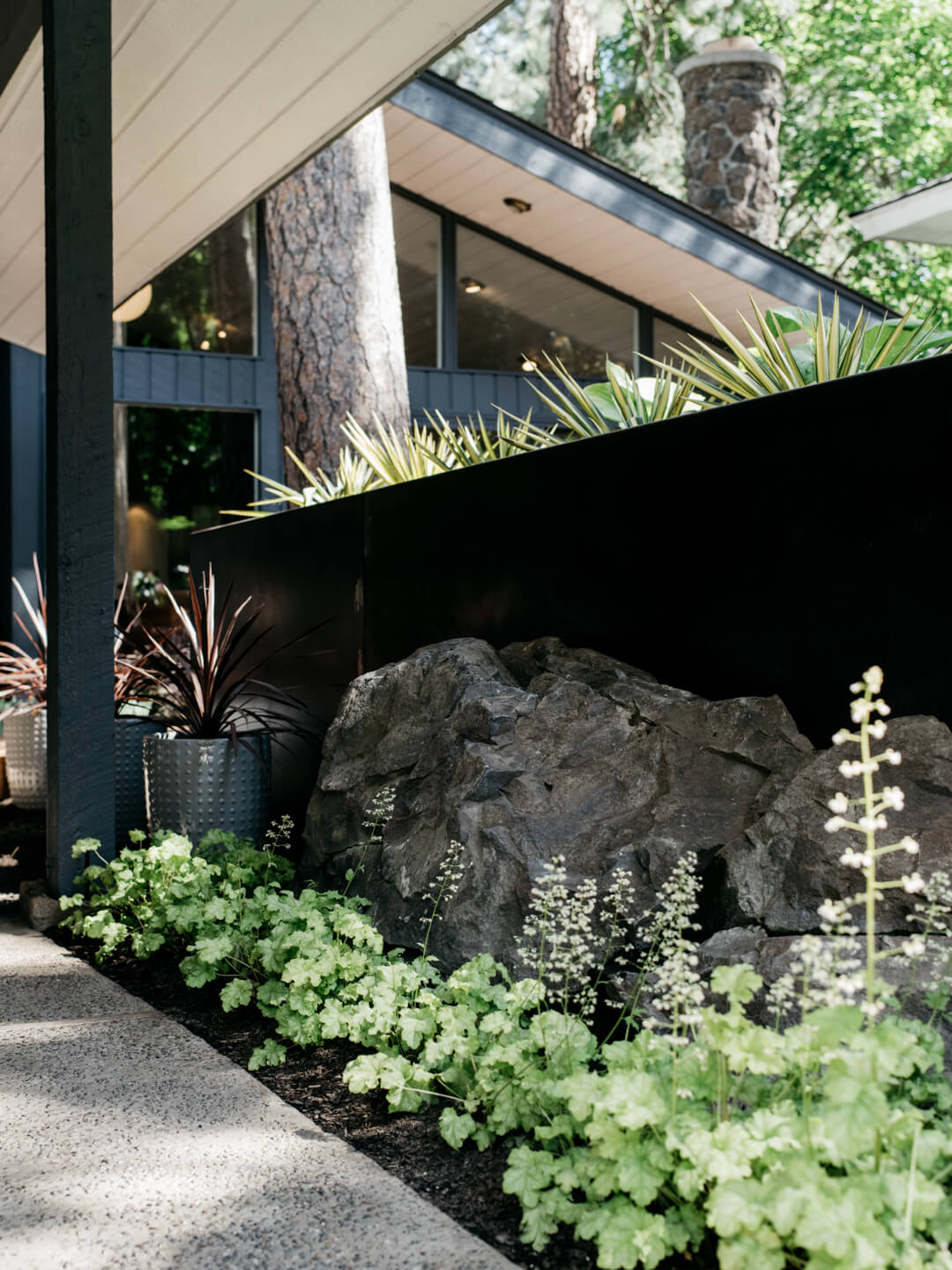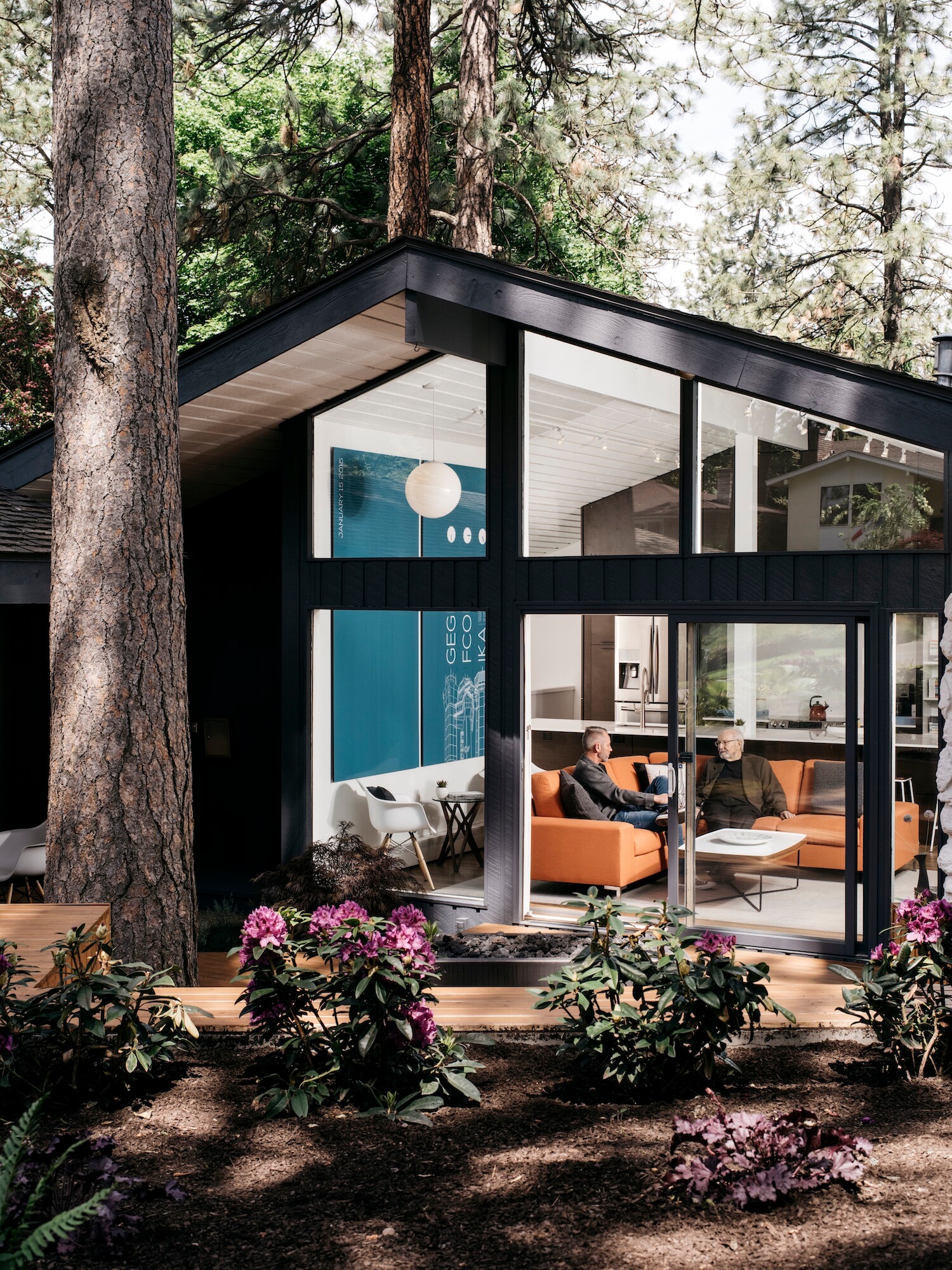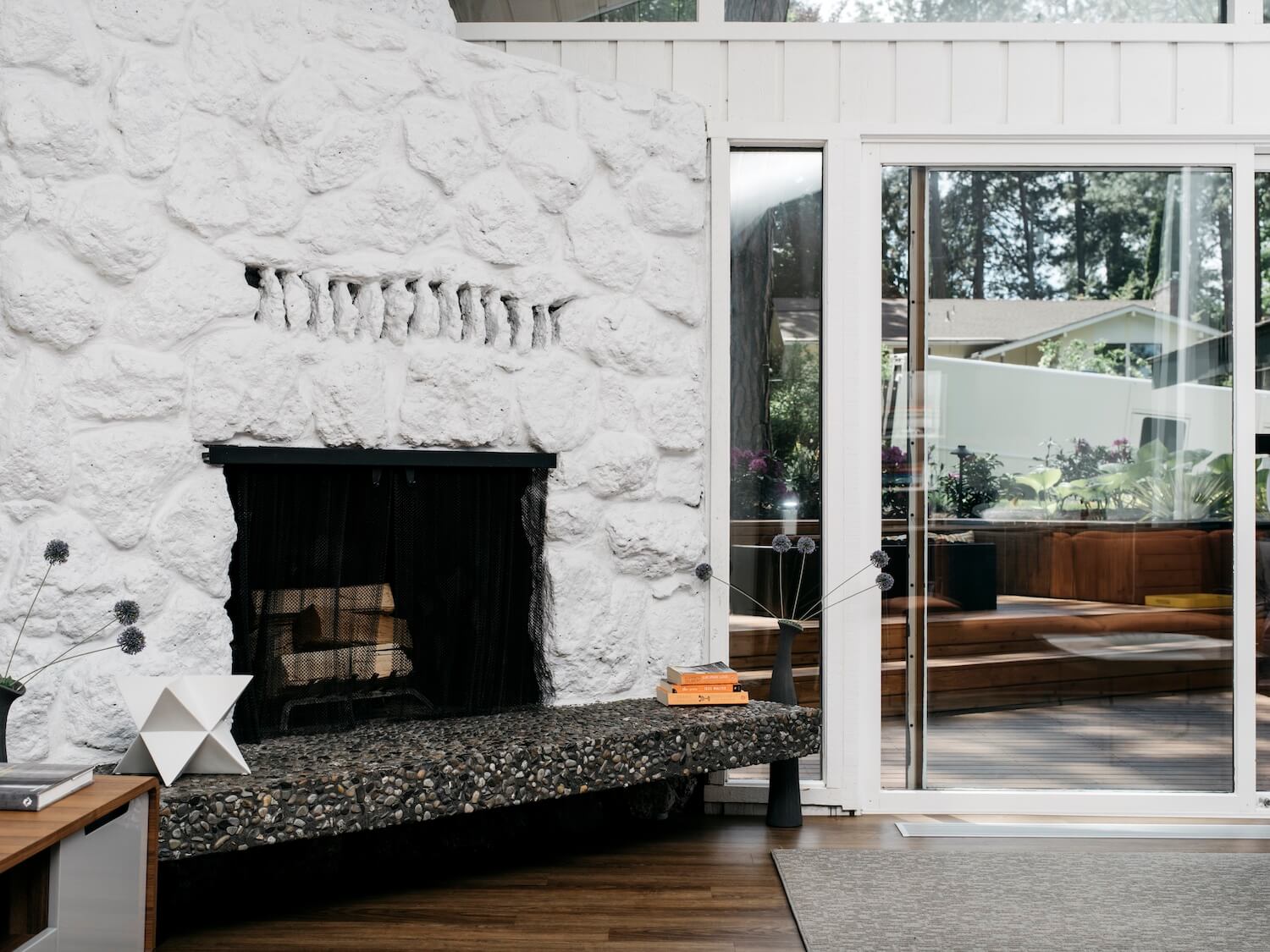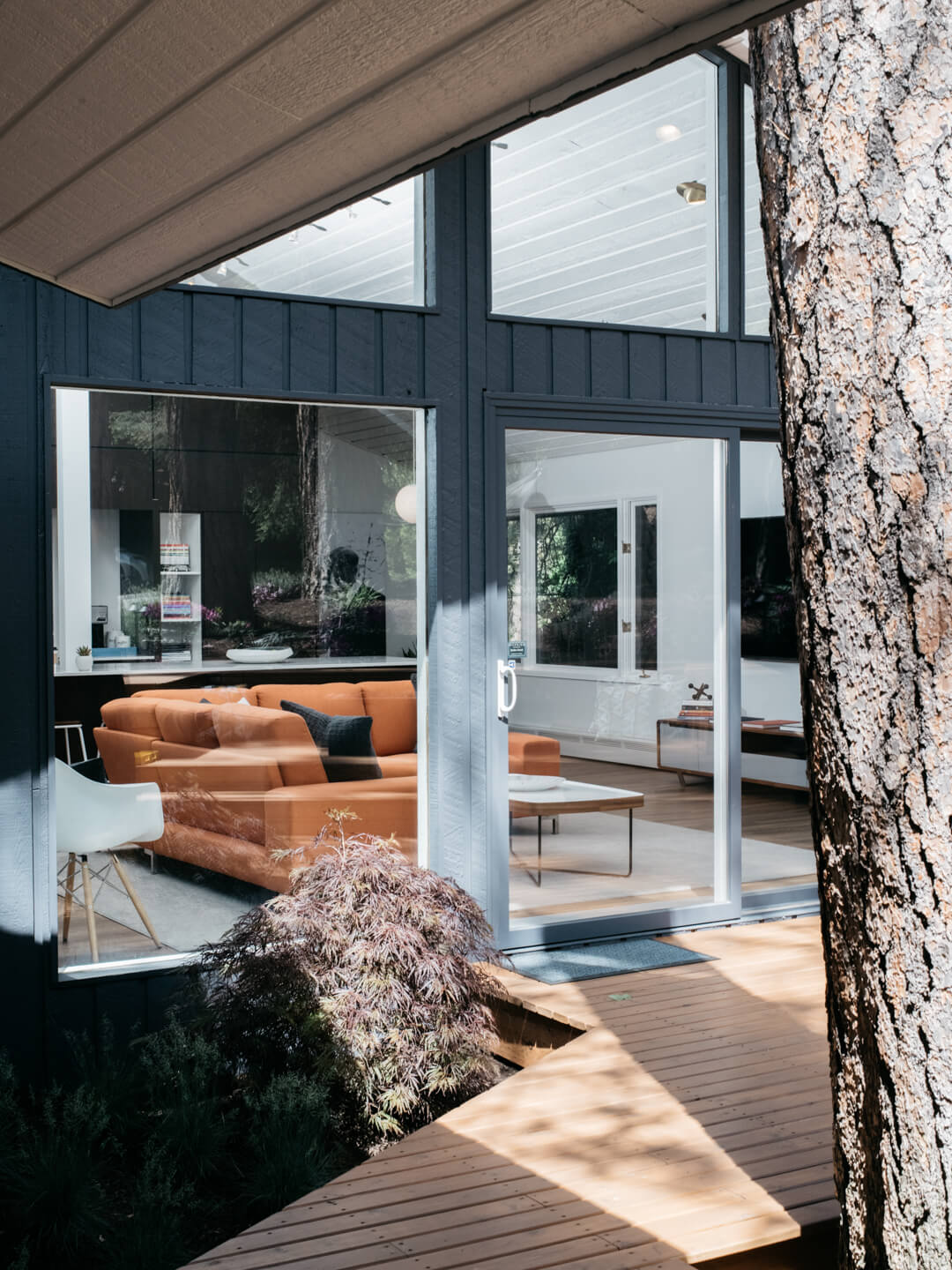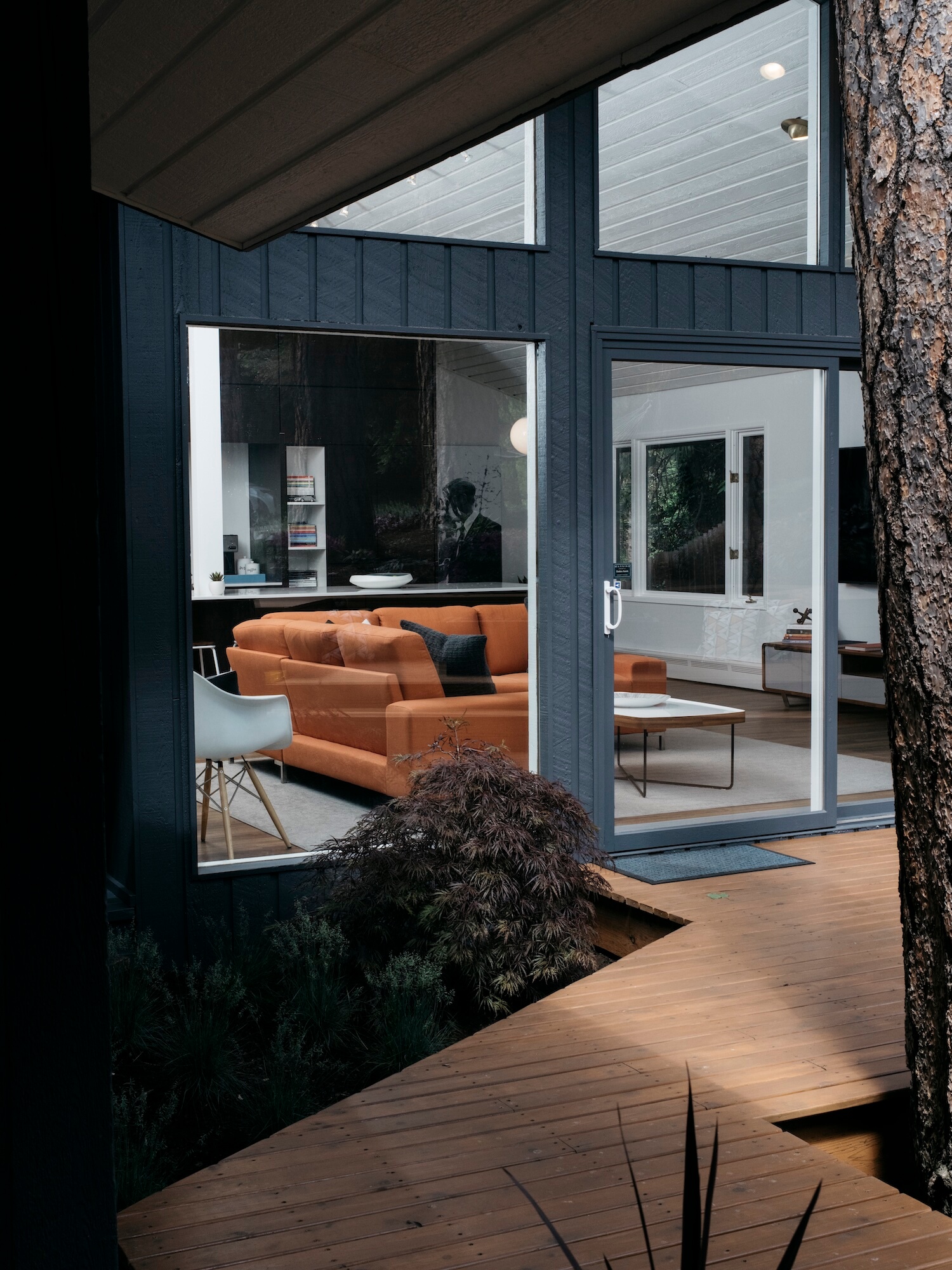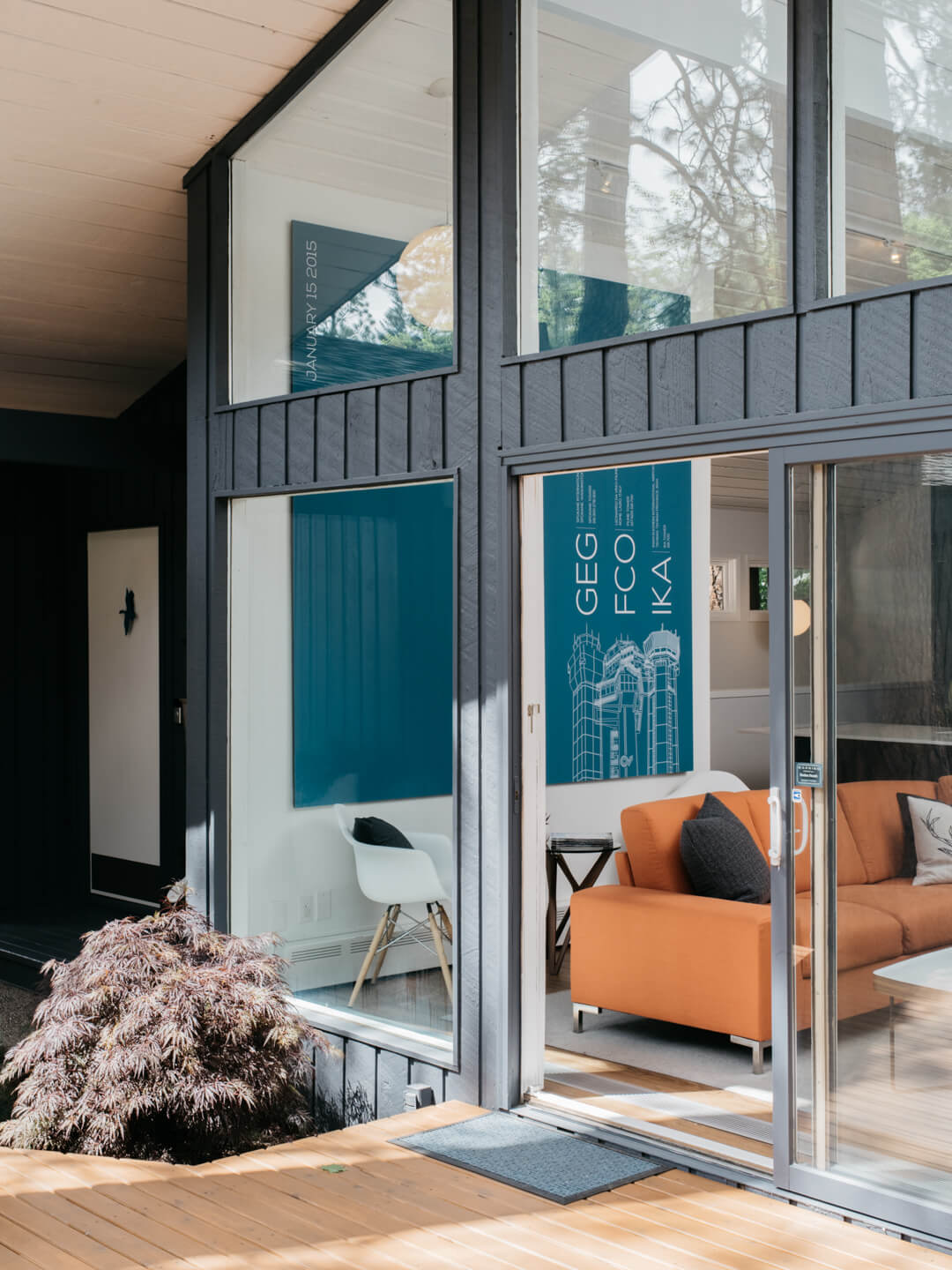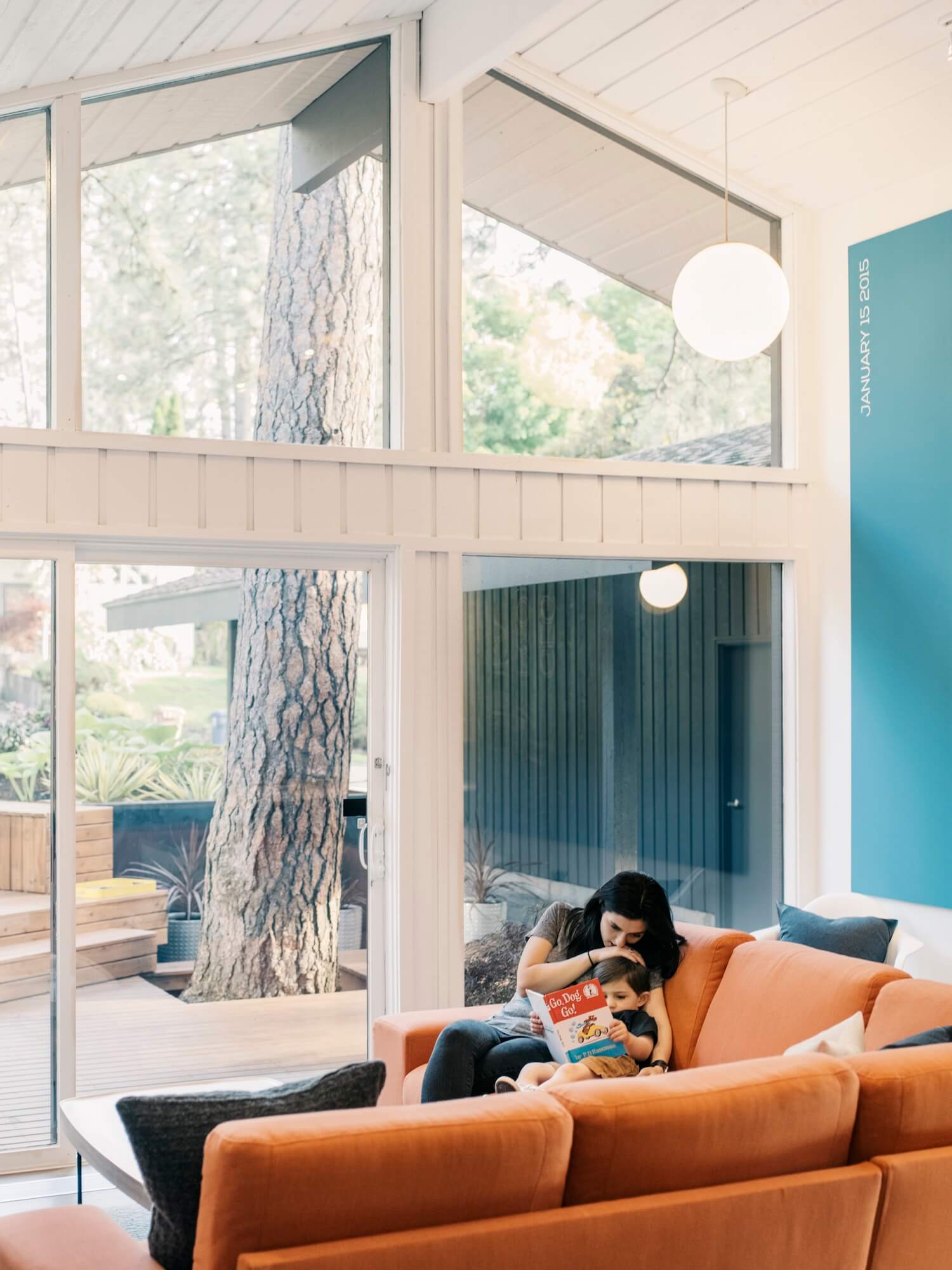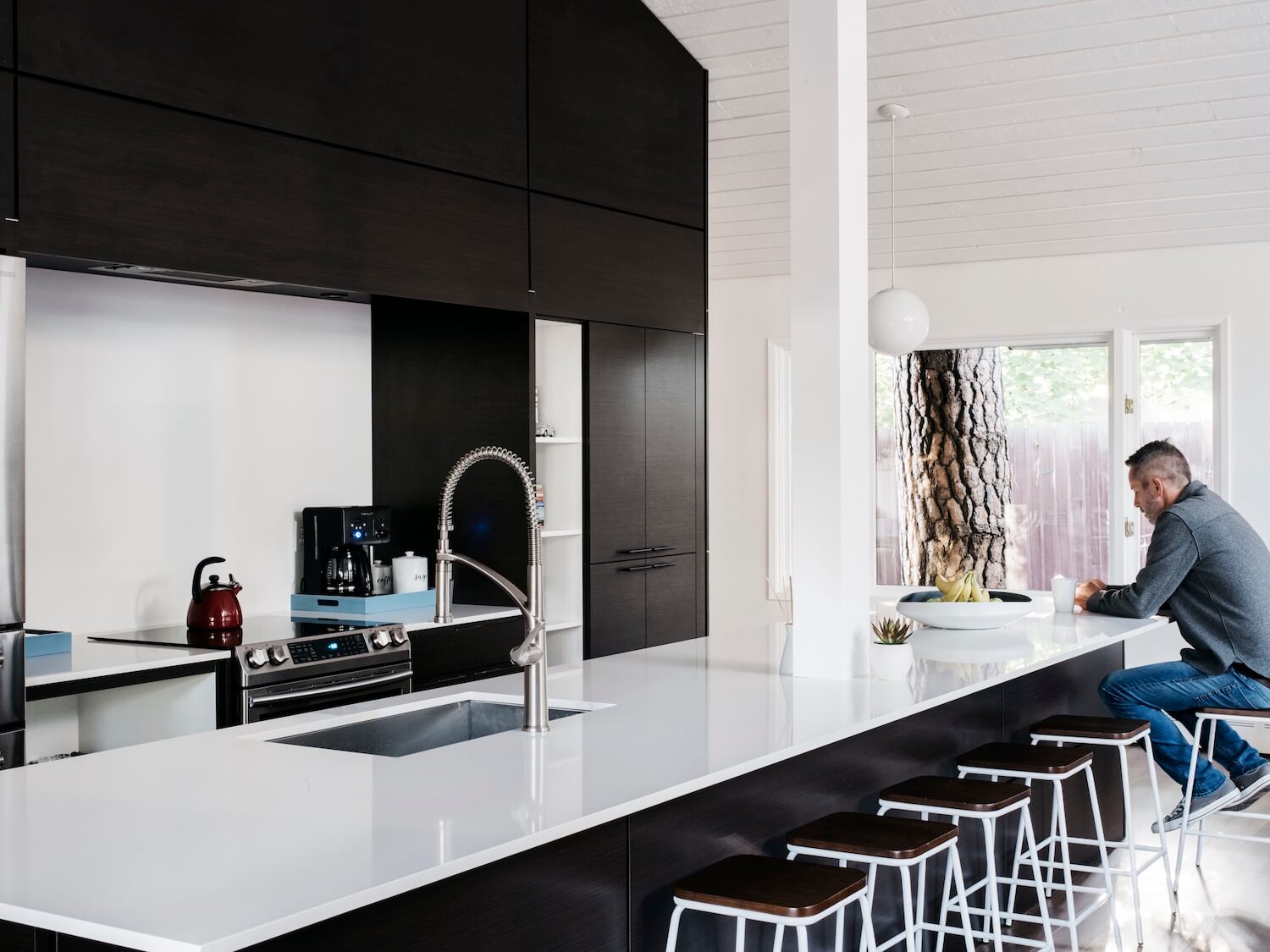 About
HDG is an architecture and design studio based in Spokane, Washington. 'Make it Matter', a principle HDG was founded on, sets the standard for their approach to every client and every project decision. An award-winning Pacific Northwest firm, HDG's artful conceptions are found across the globe, in Seattle, Oahu, New York, Idaho, Spokane, rural Washington, Pennsylvania, and other areas.
---