Mário Martins Atelier: Elliptical House is the result of an idea based on a geometric shape and a volume sculpted by the landscape. A balance was sought between fullness and emptiness, weight and airiness, light and shade, or the object and its image. It is a relationship between the real and the imagined, between physical and virtual spaces which are guessed at, to completely enjoy this unique place. All these factors complete the geometric matrix that the project is based on. With its elliptical base, the house is deliberately sculptural and organic. It is shaped by the wind and the sea that wants to embrace the wide floating oval which subtly delimits the central patio of the house.
It is important to establish a subtle c onnection with the house next to it, to the east. A contemporary, dynamic balance was reached, and the same intense white is used in practically all the houses on this gentle, sunny slope. The house is on two floors above the entrance level and has a unique design of an ellipse. Most of the living area is on the ground floor. The entrance hall is central and open, with direct access to all living areas. From there, the water surface leads the eye and merges visually with the vastness of the sea, directly in front. In a more secluded area there are four bedrooms, all open to the south. Also facing south is the living room and the integrated kitchen. The living area continues to an outside patio, framed by the emptiness of the ellipse which gives the house its shape.
The fifth bedroom enjoys a prime position on the upper floor. The basement is for a parking area and technical support areas. The outdoor terraces, paved or landscaped, are at various levels and seem to disappear into the garden. And so the interior flows out to the patios and terraces and into the surrounding vegetation, which in turn blends into the Mediterranean landscape. It is in this ambience that the house should be experienced, without being aware of where the house begins and ends. The fluidity and lightness of its organic design reflects natural shapes, thus defining the house architecturally in its natural setting. And that is the intention for when the building work is completed.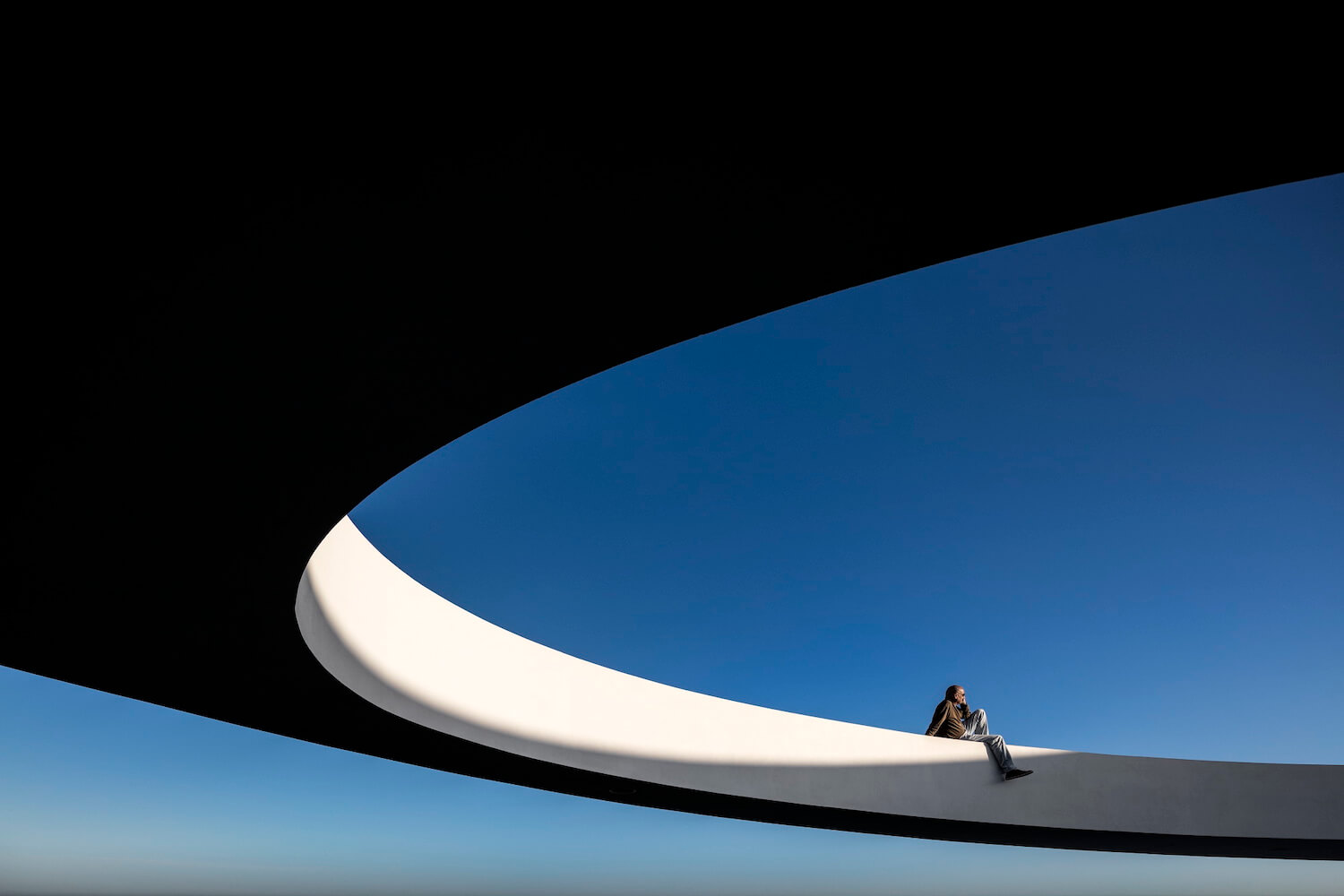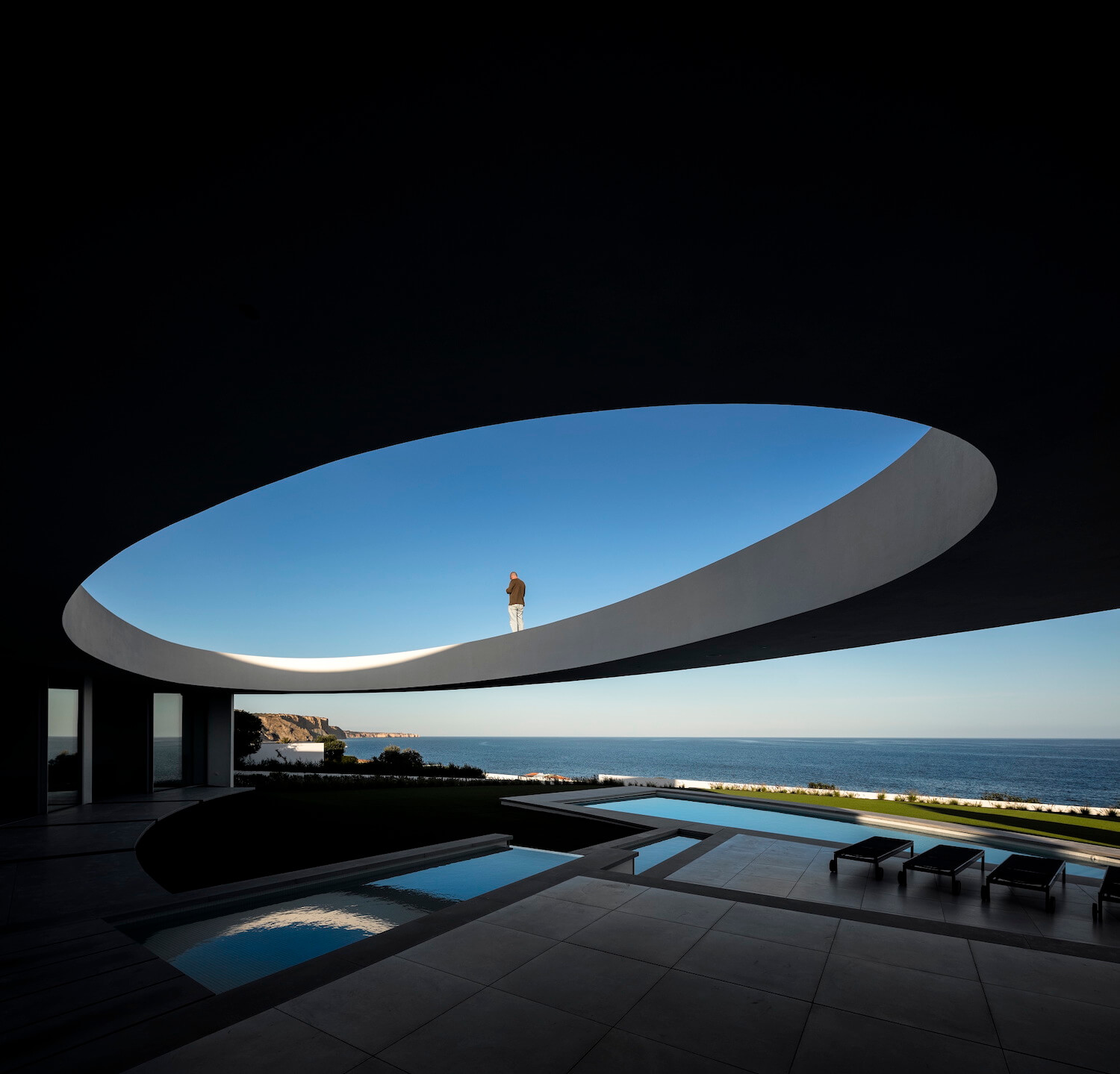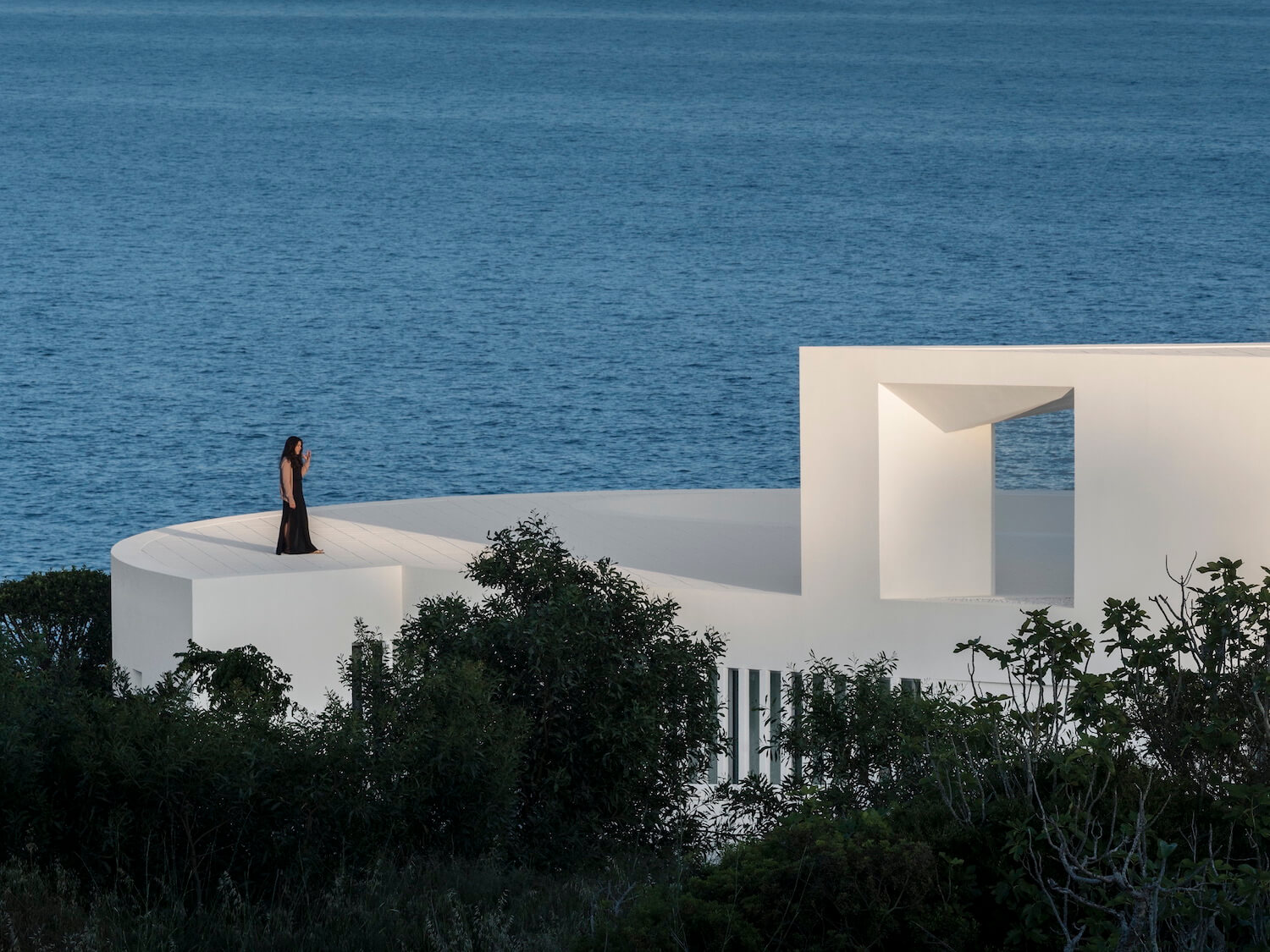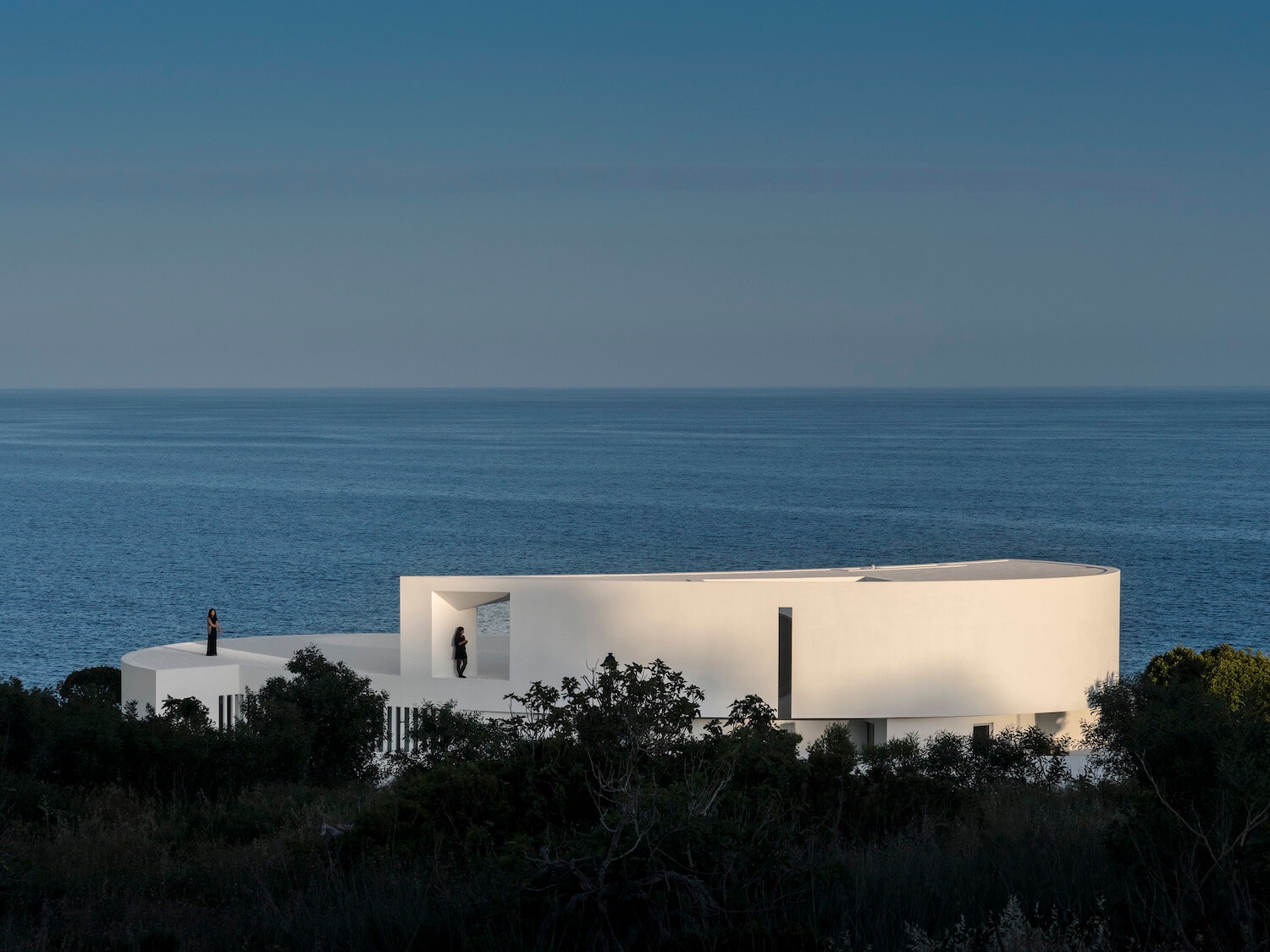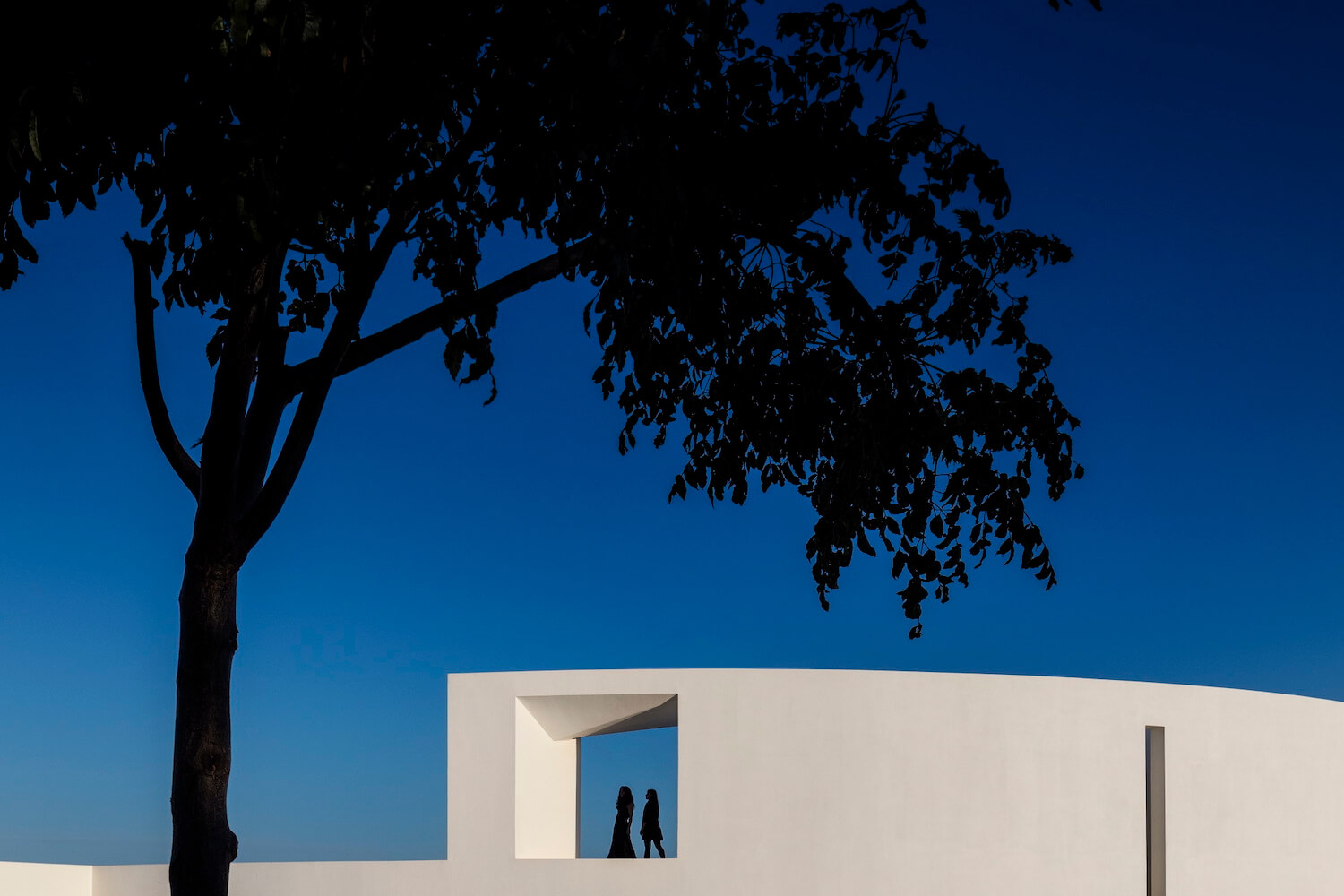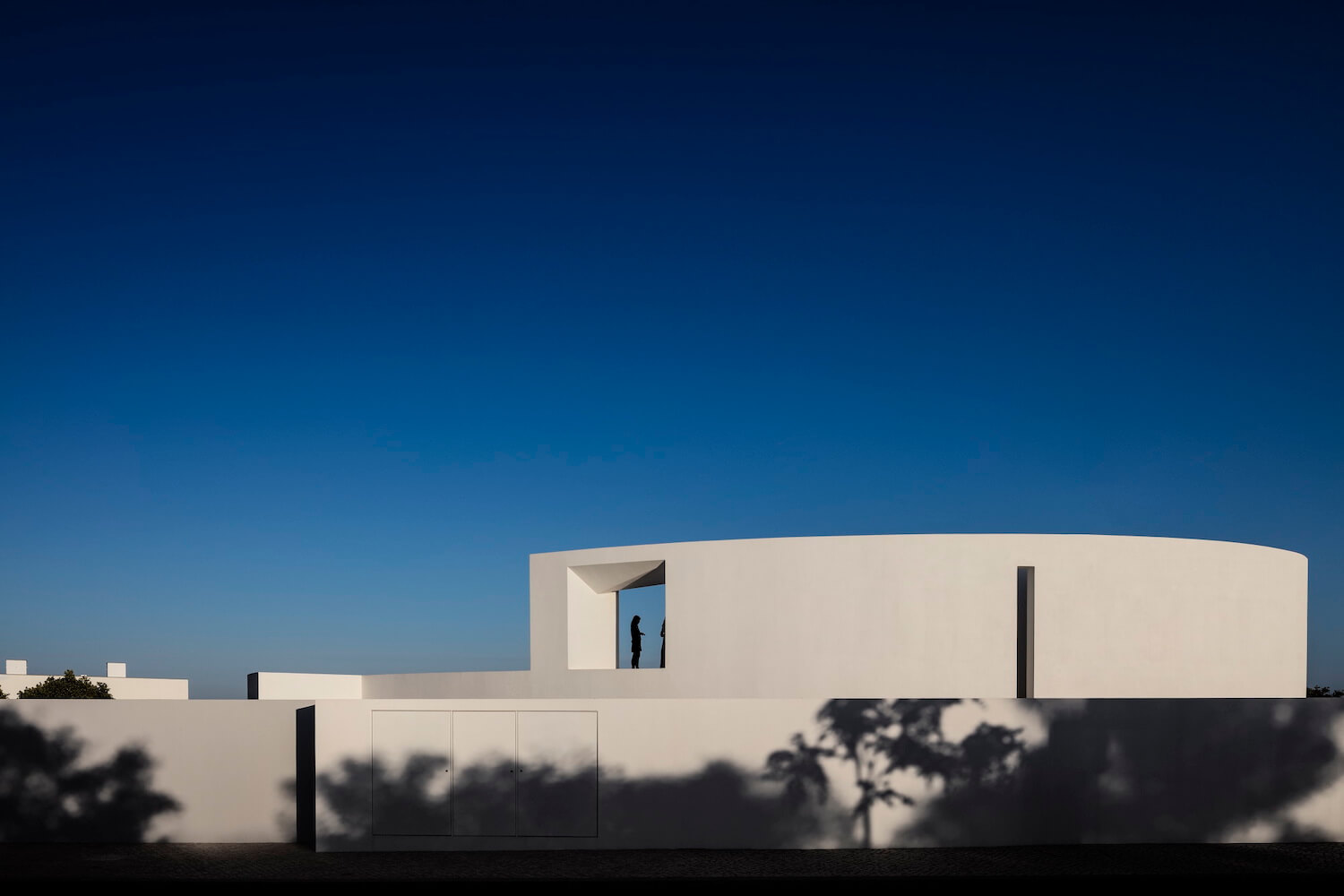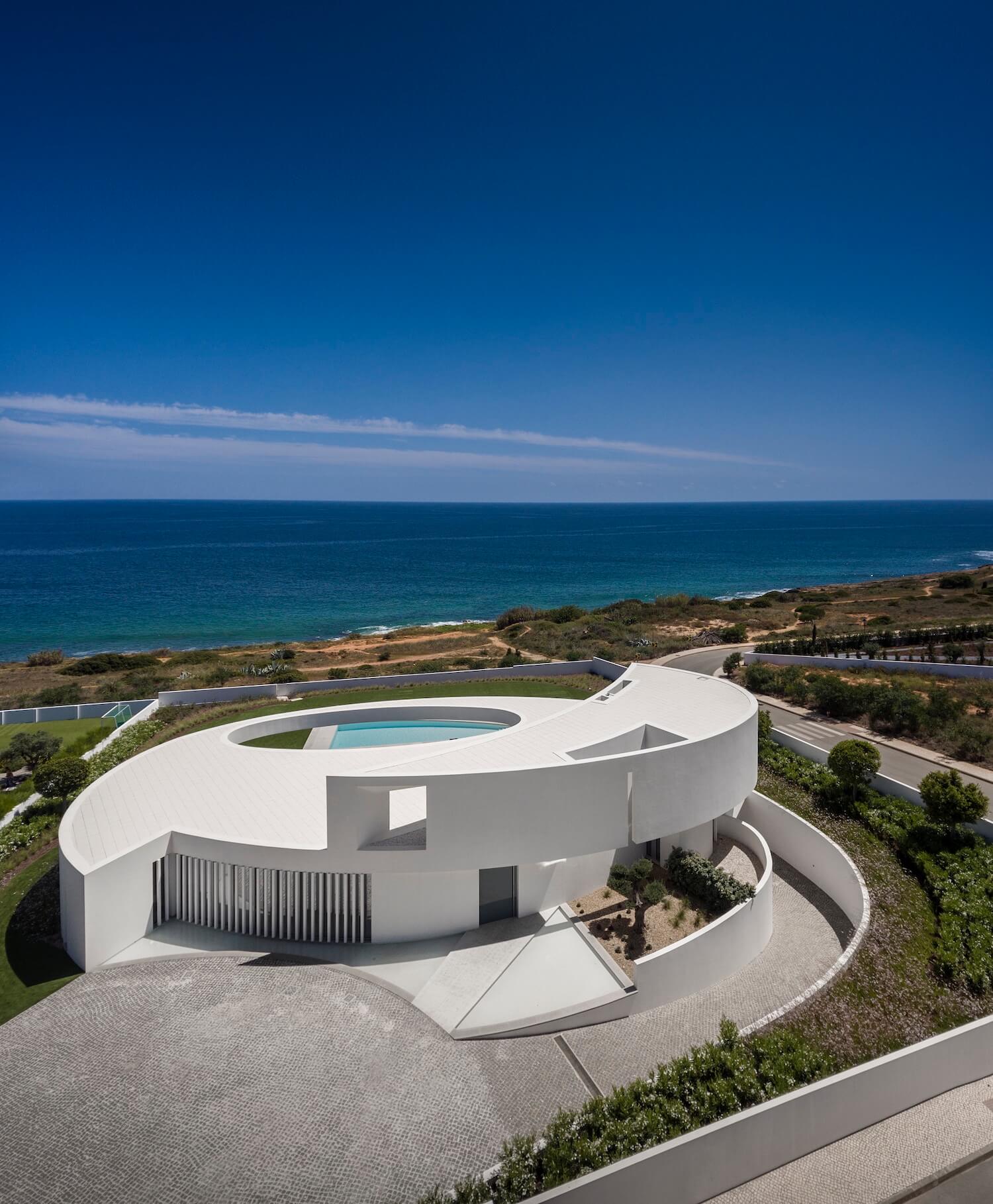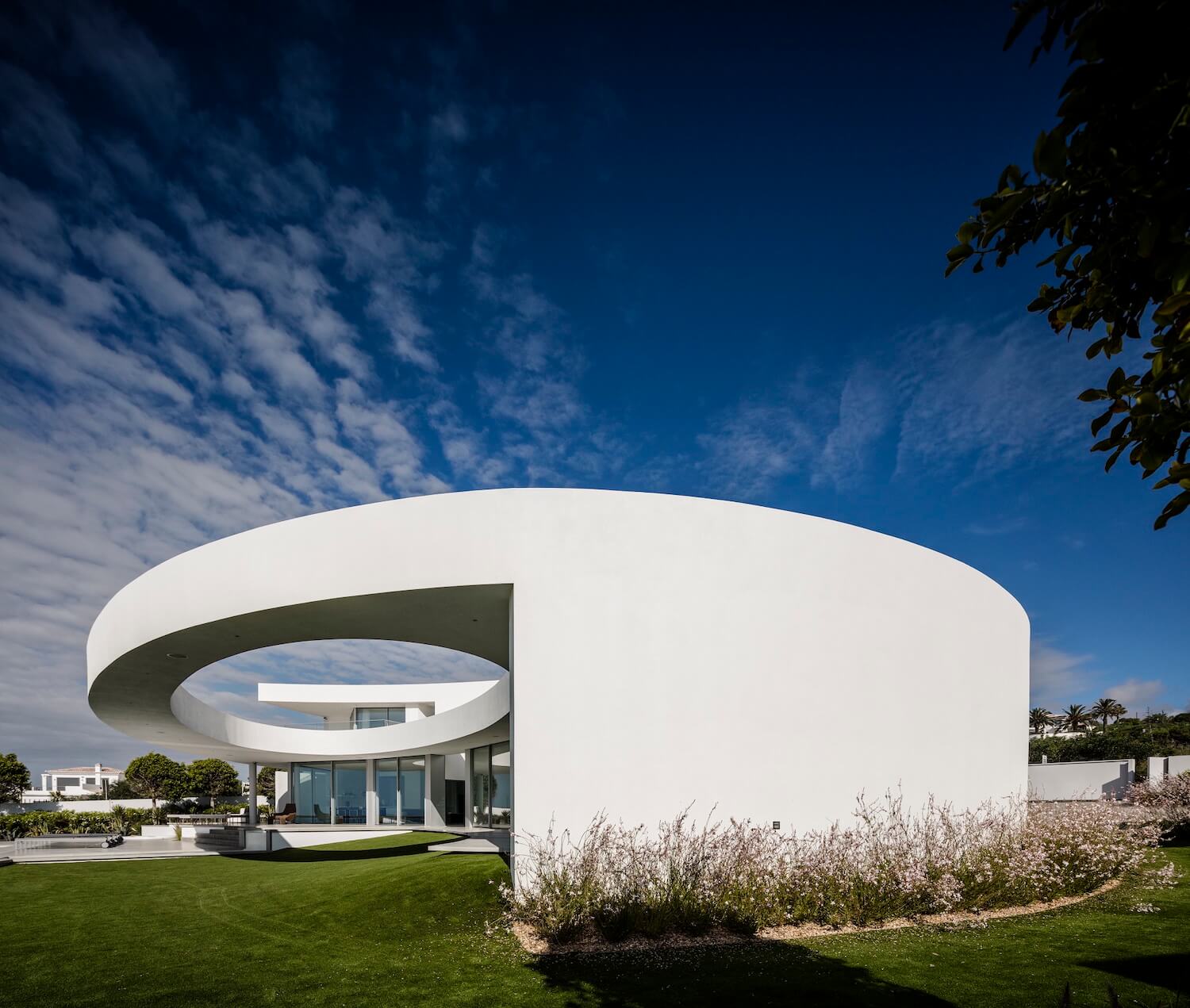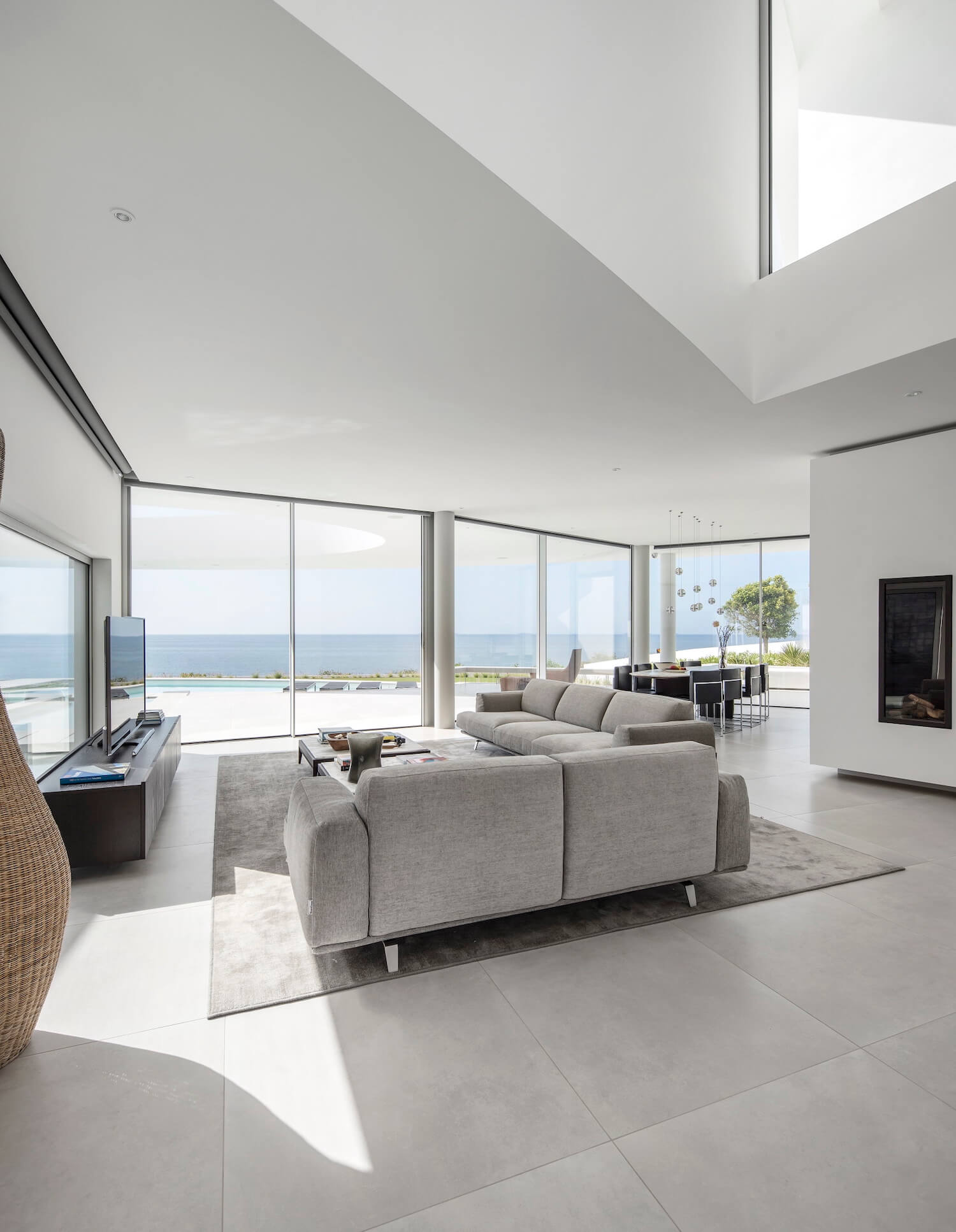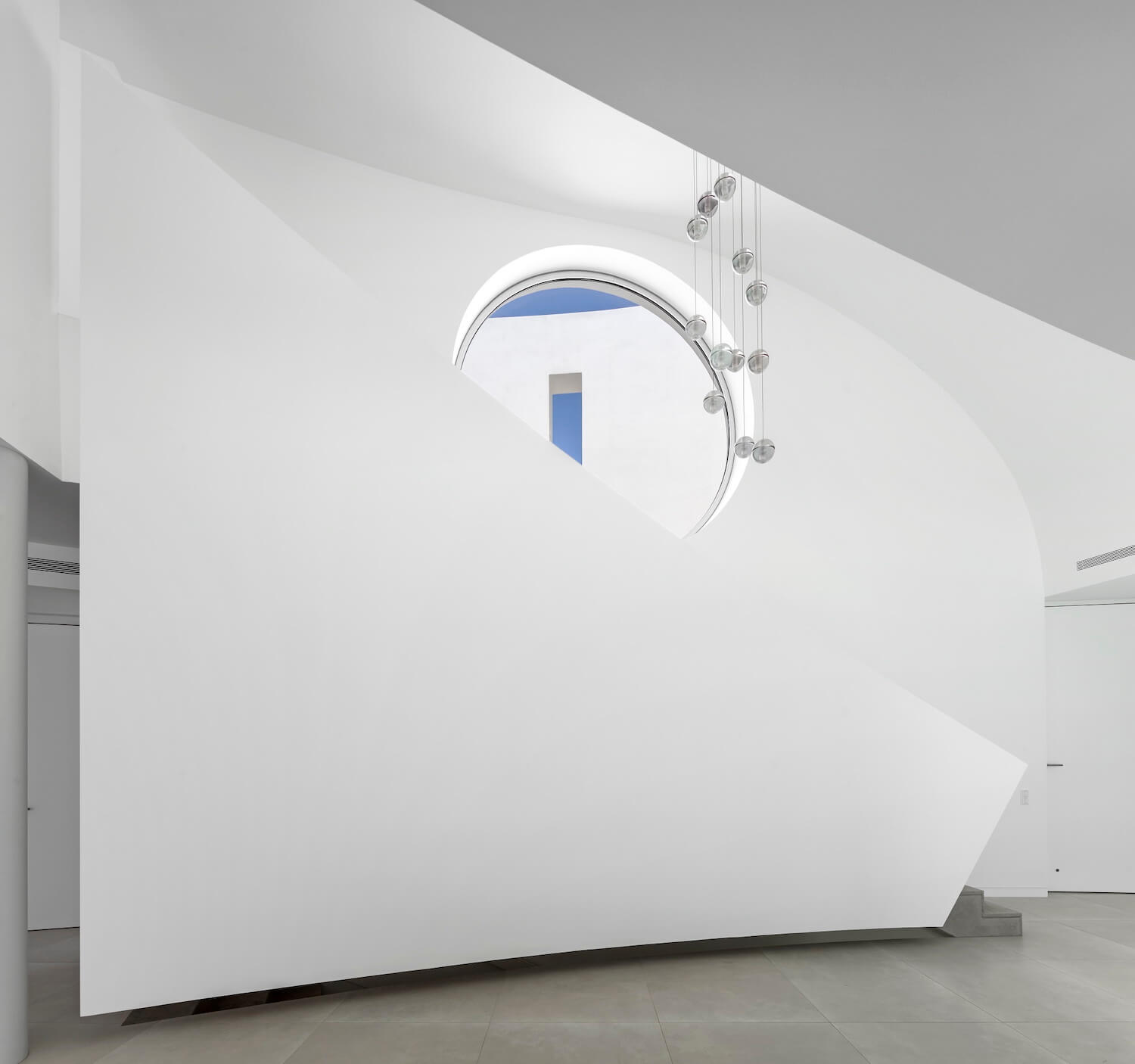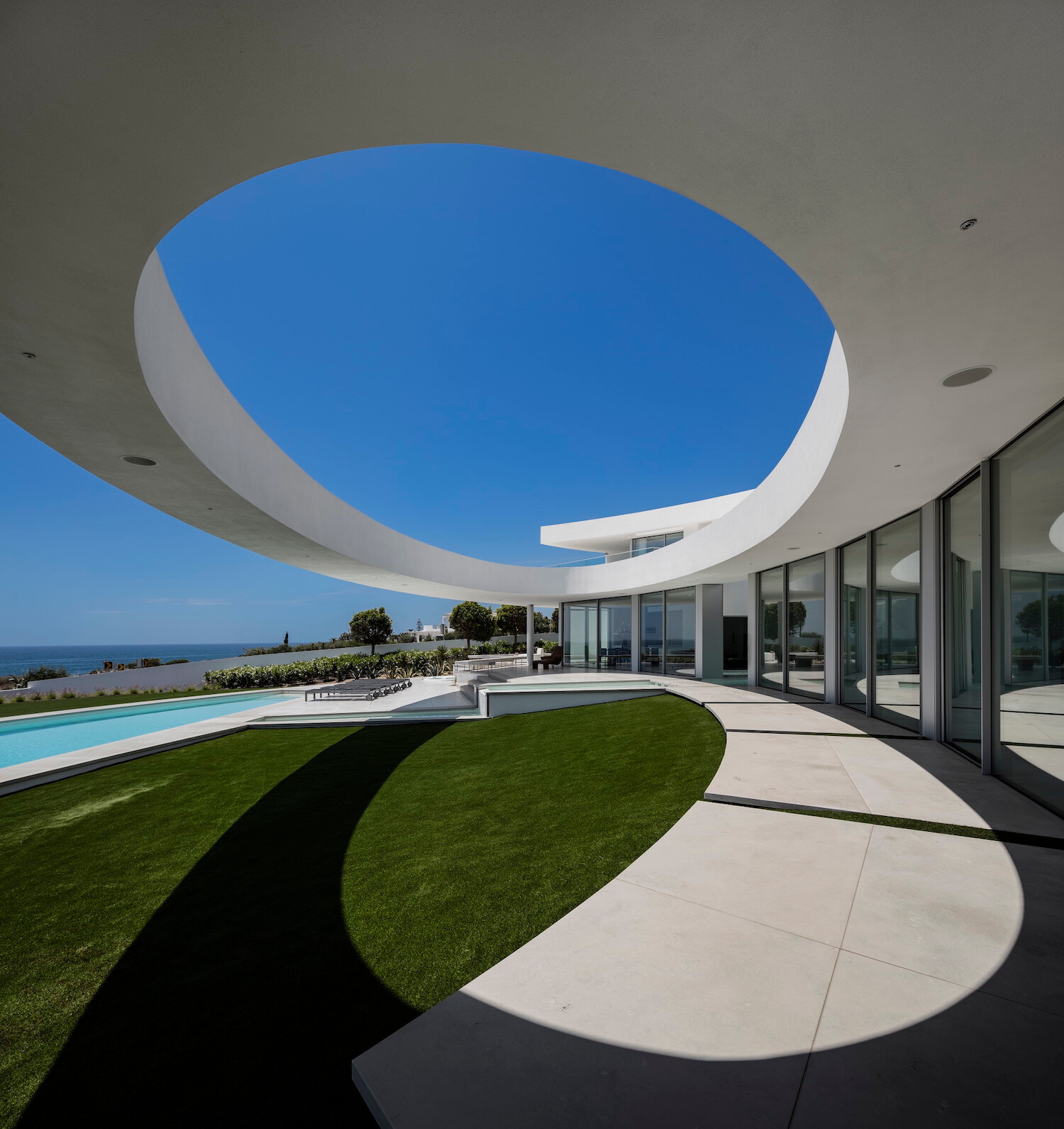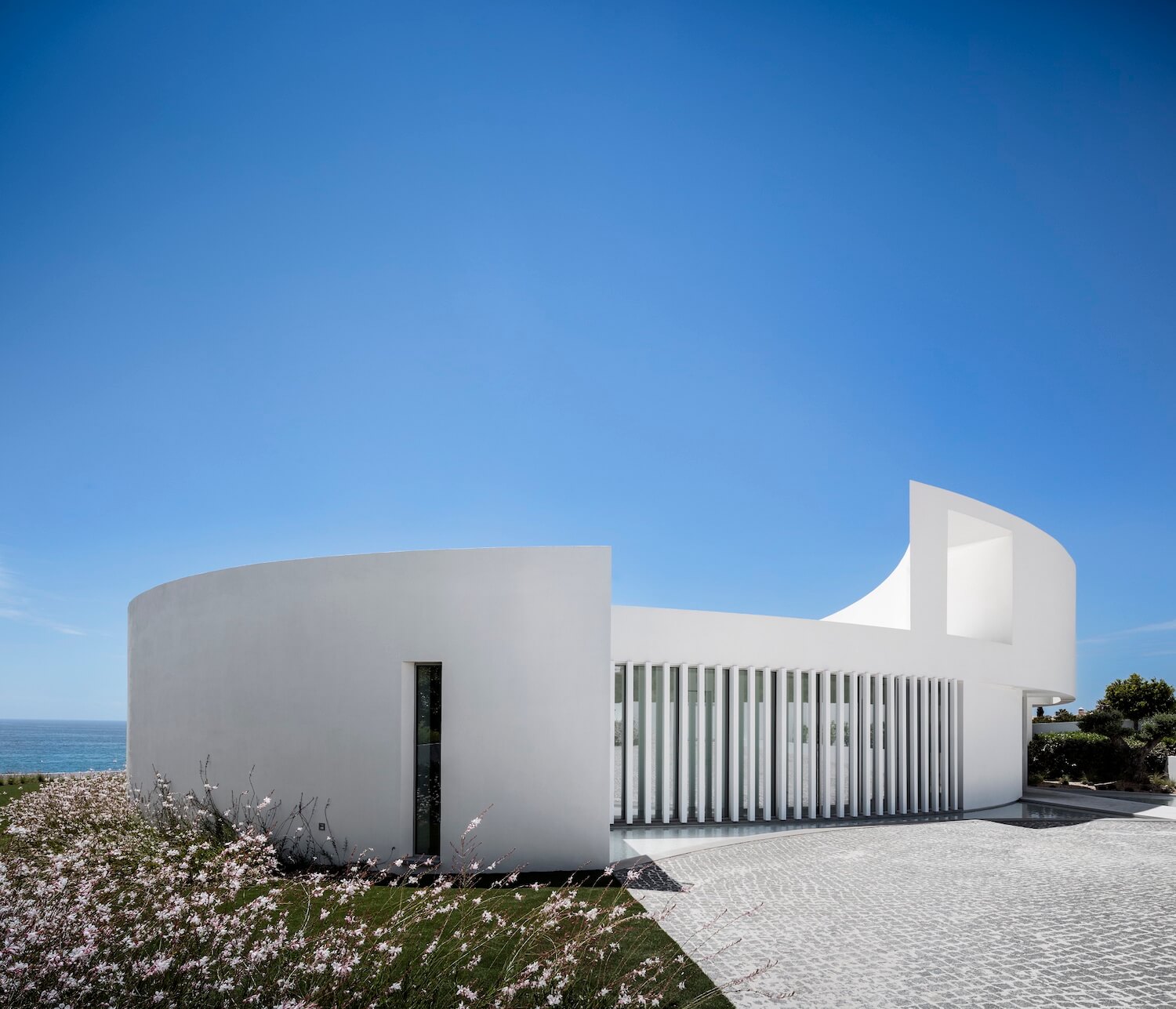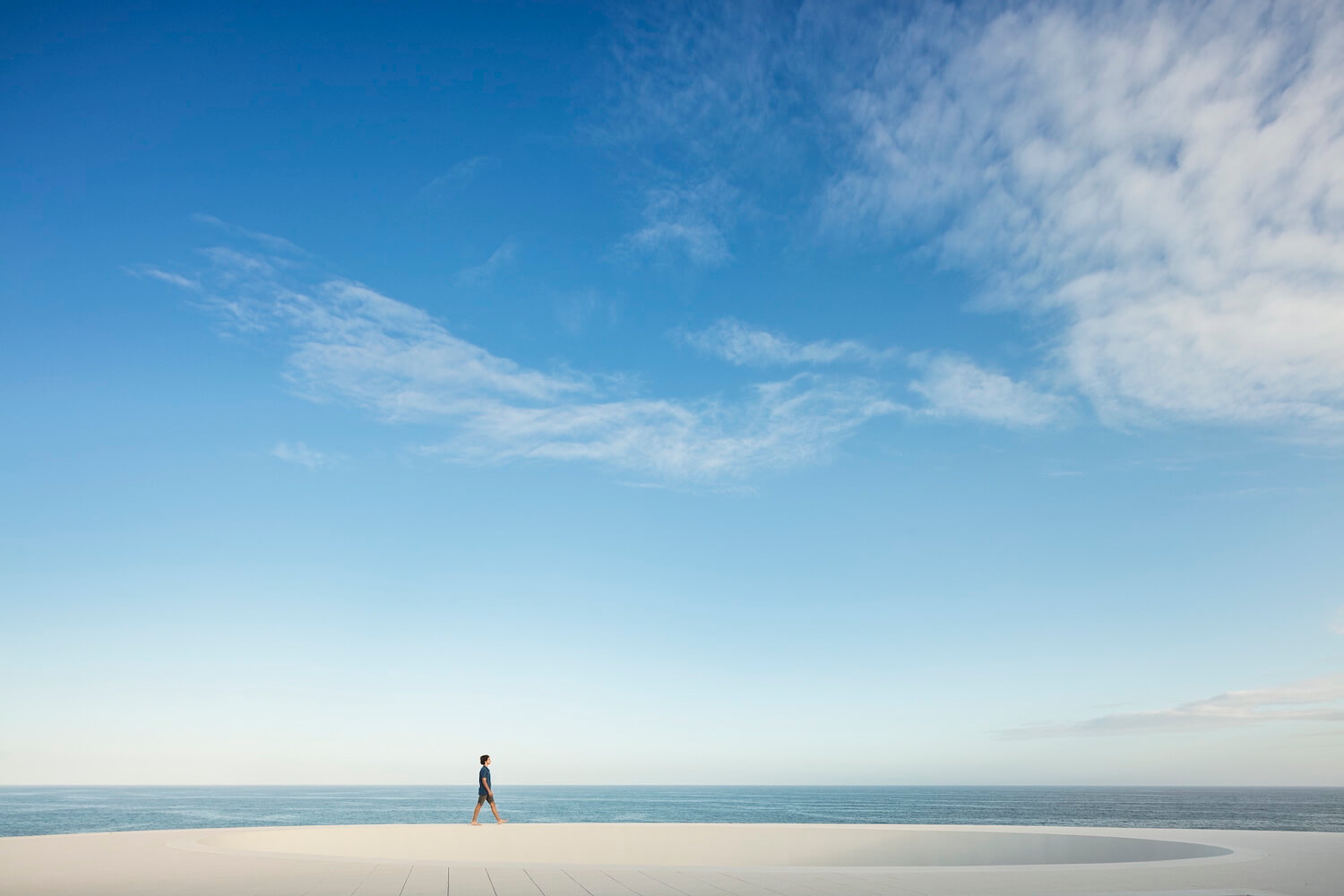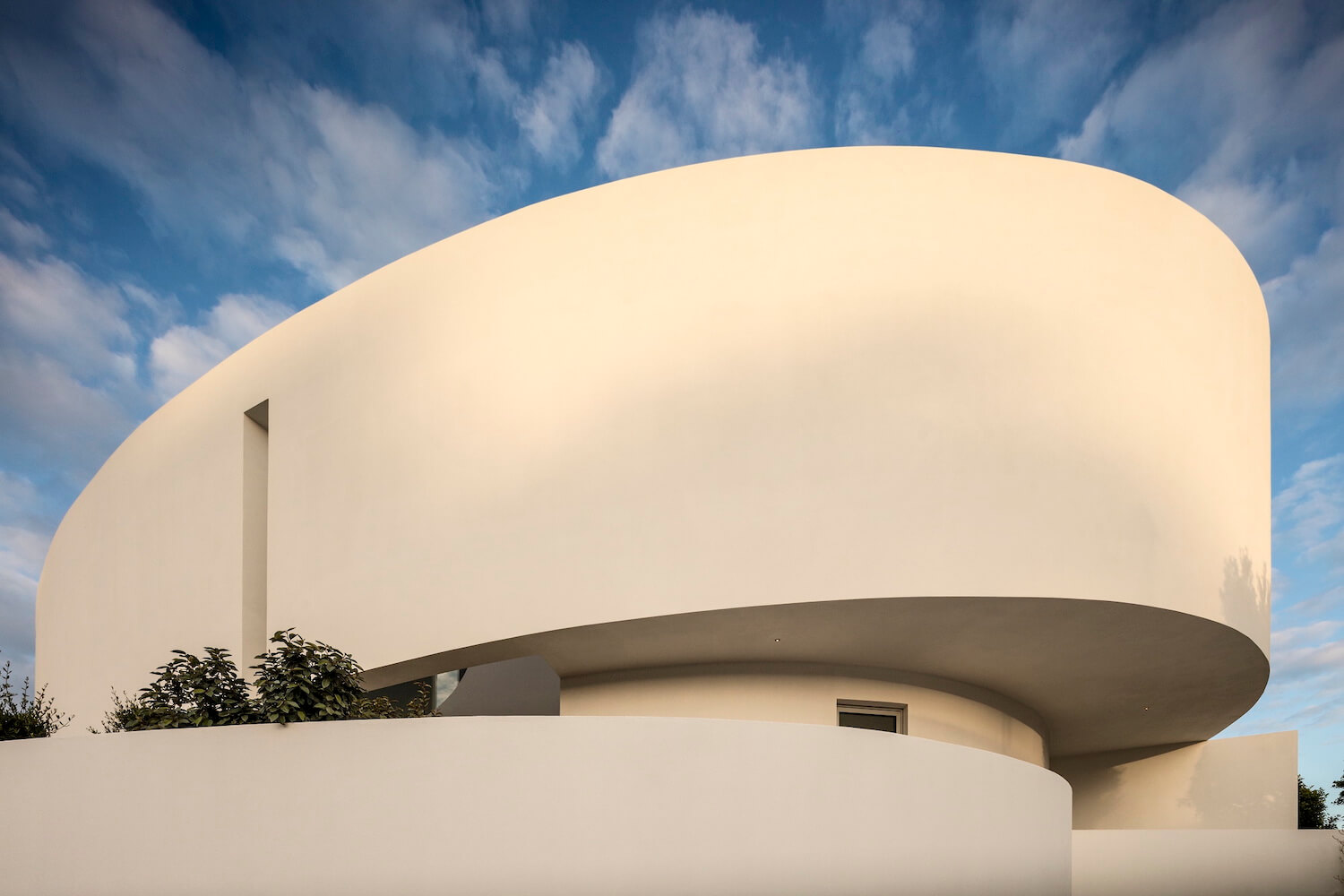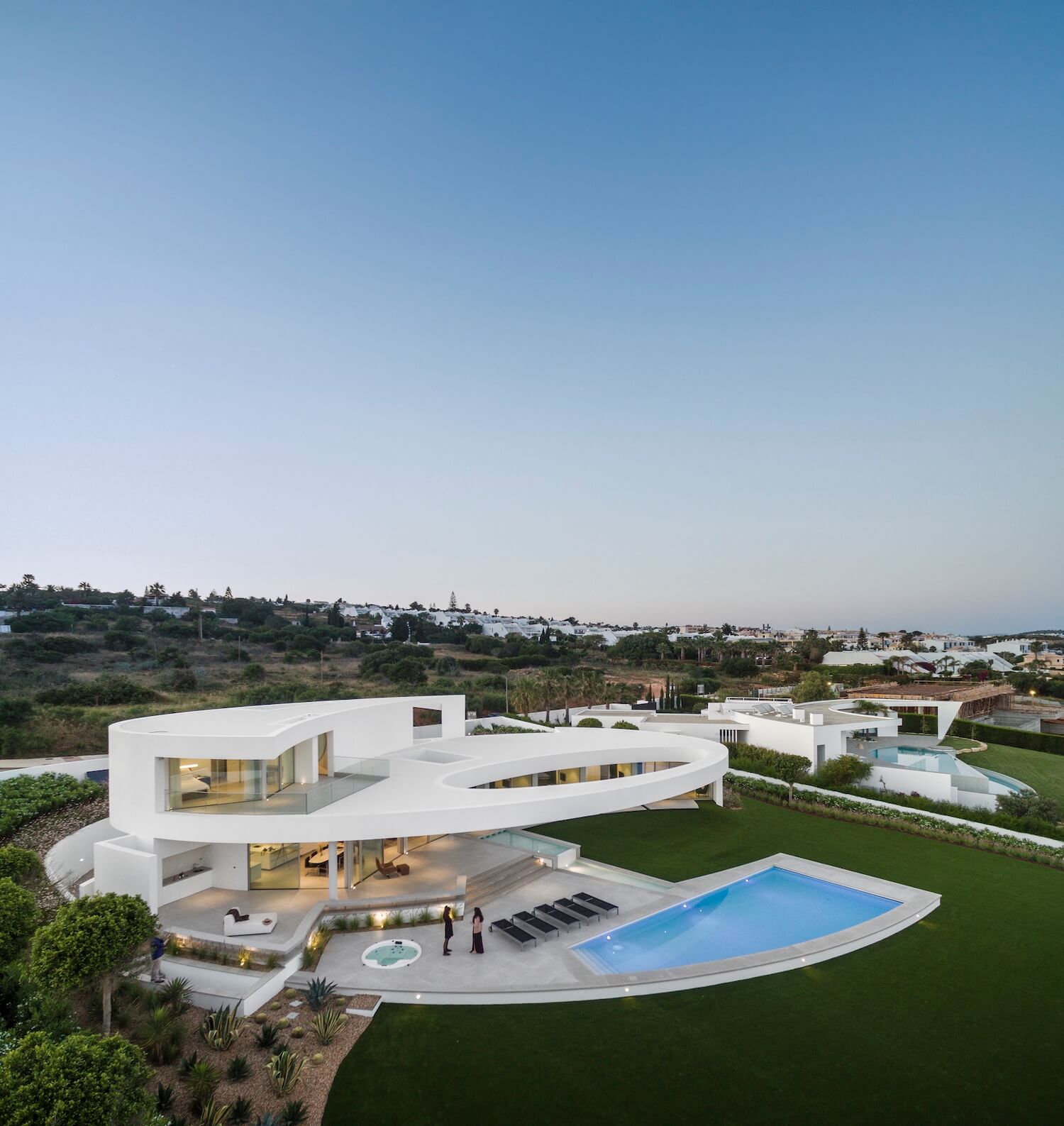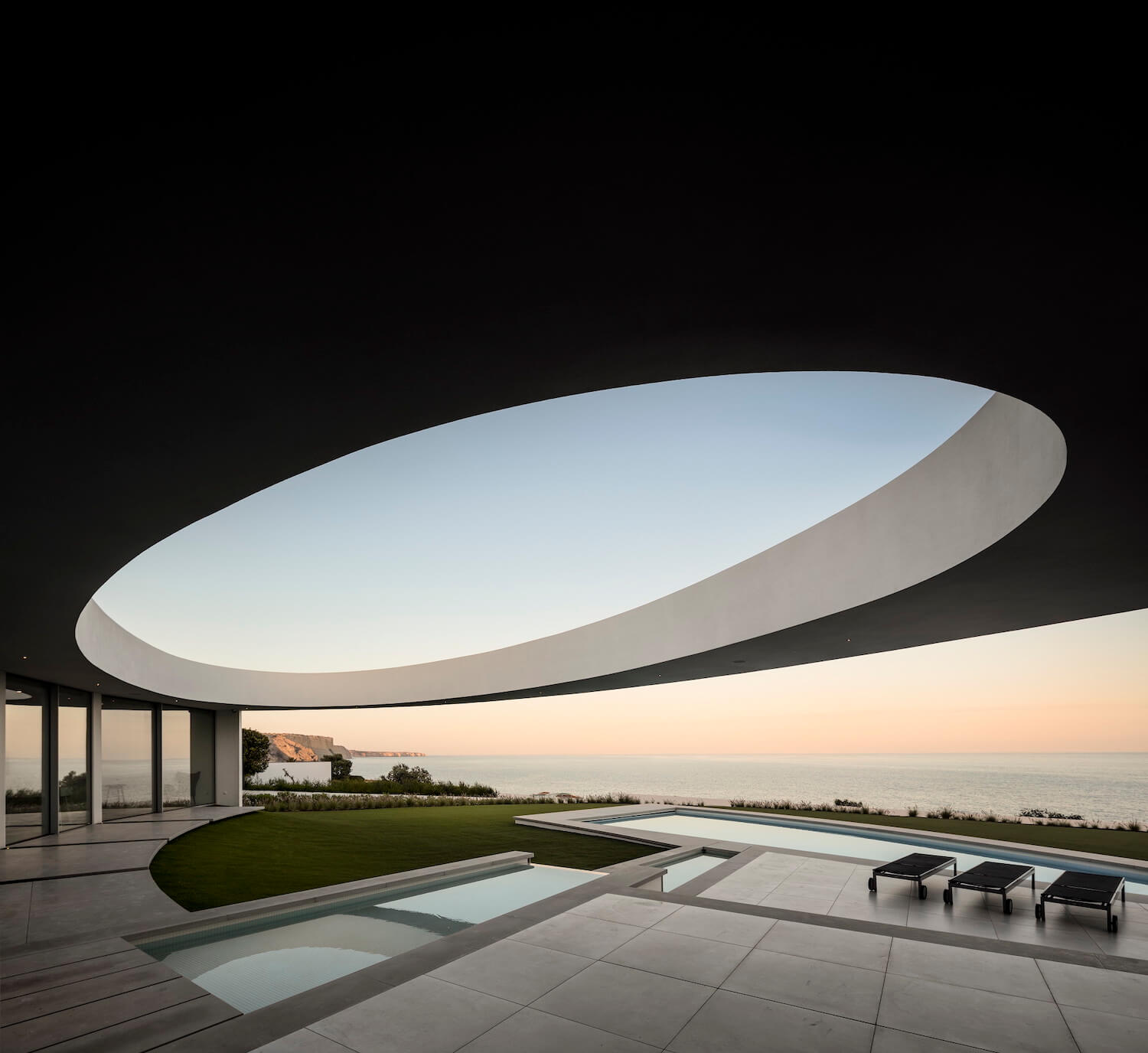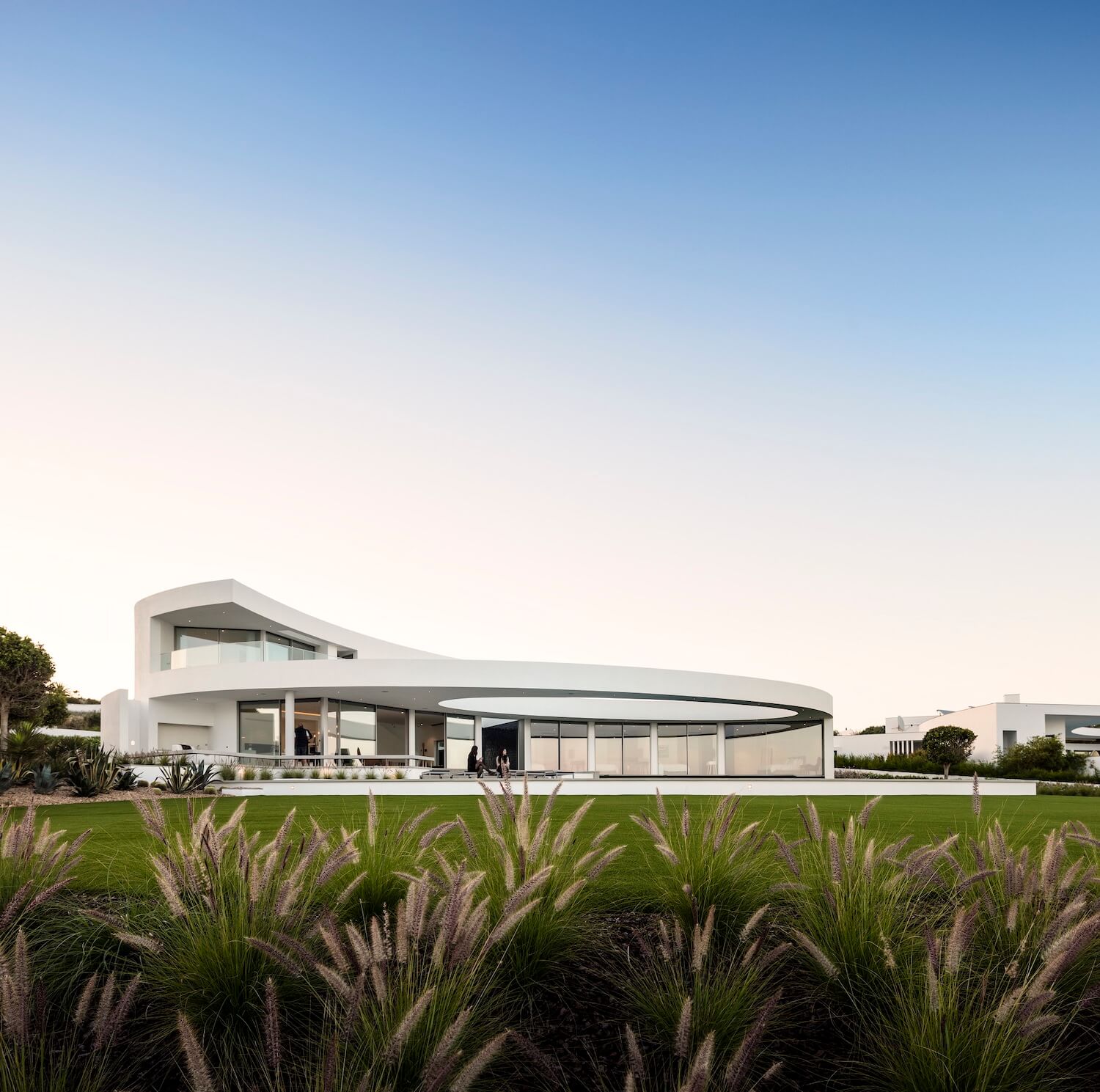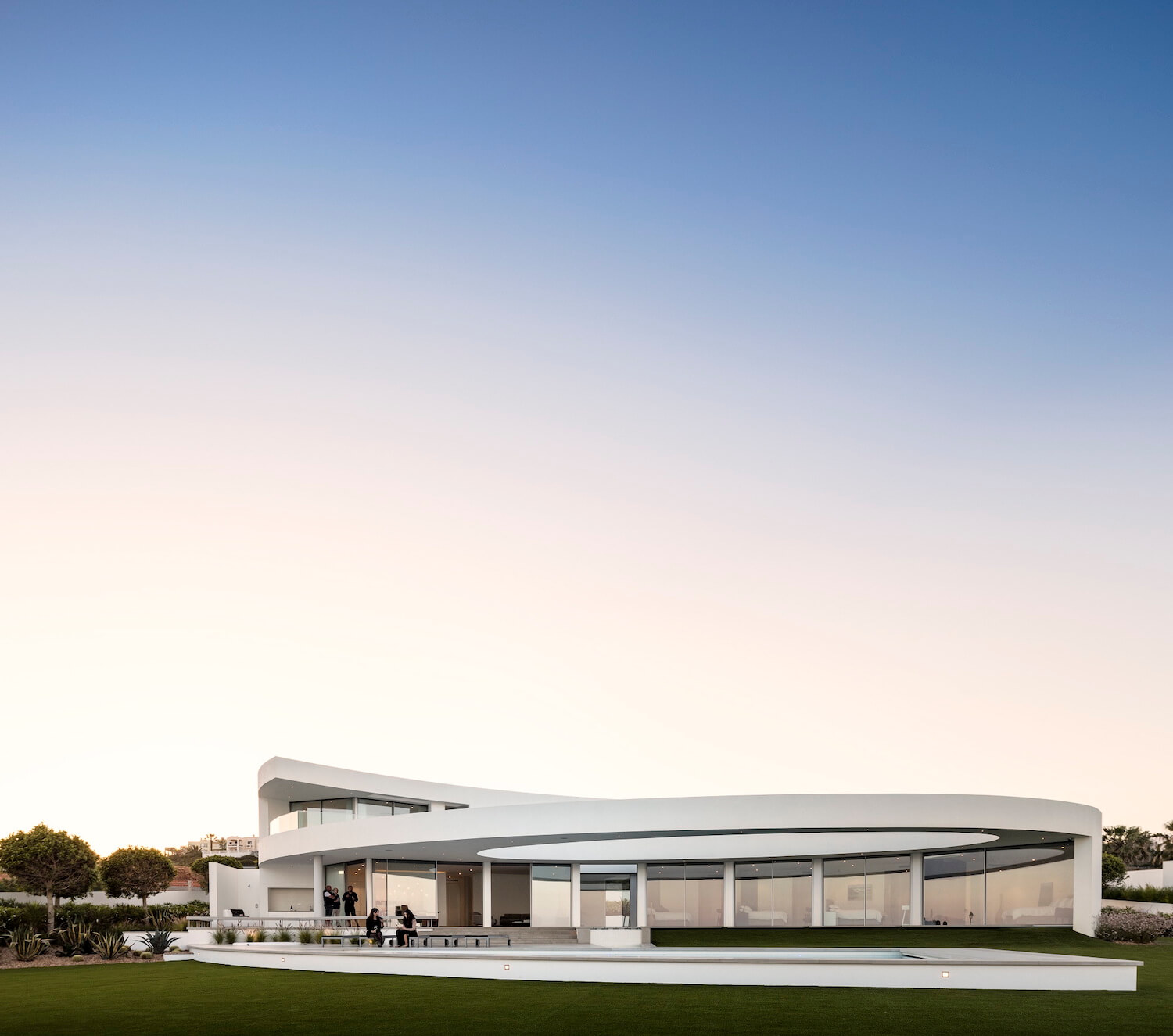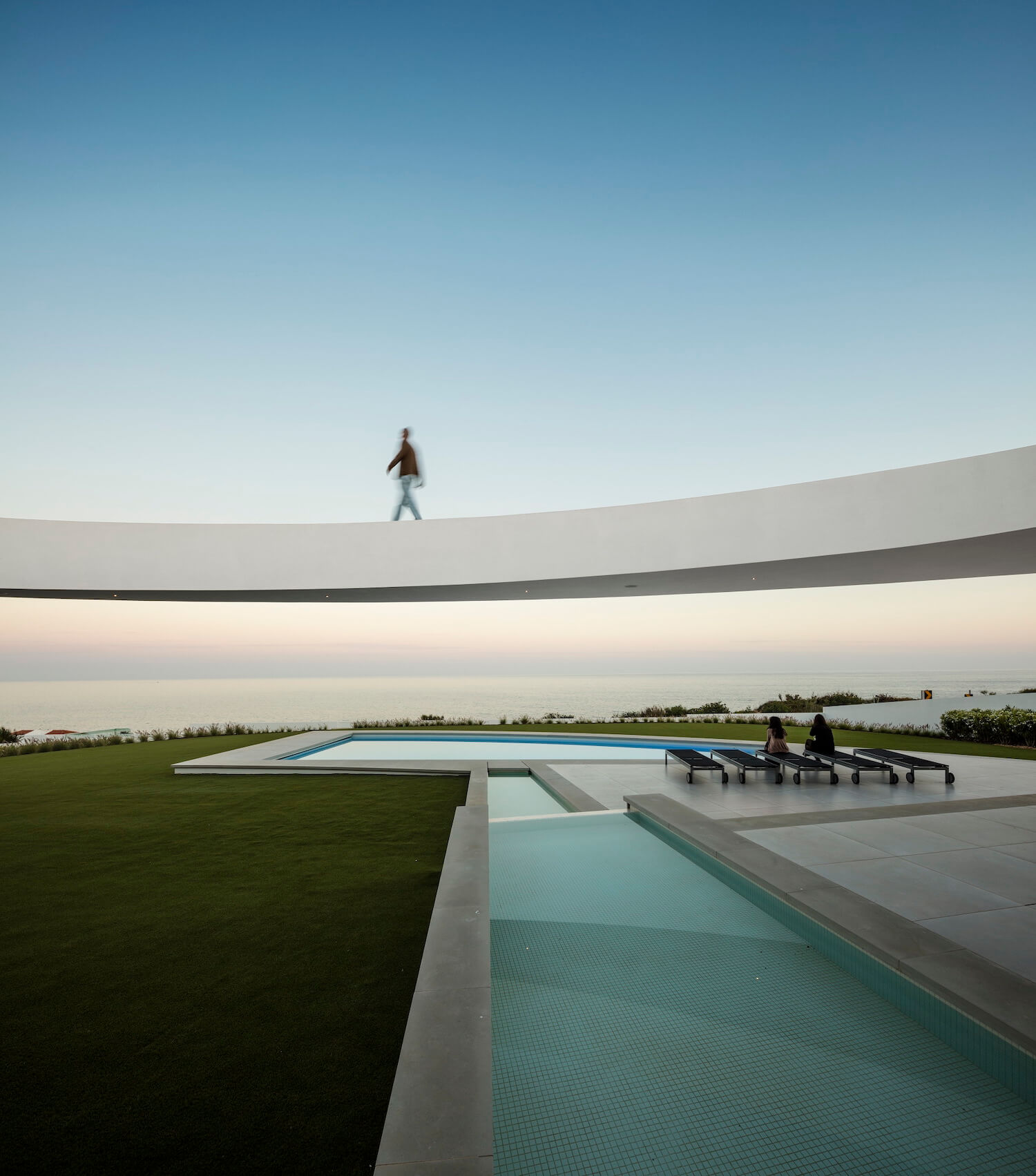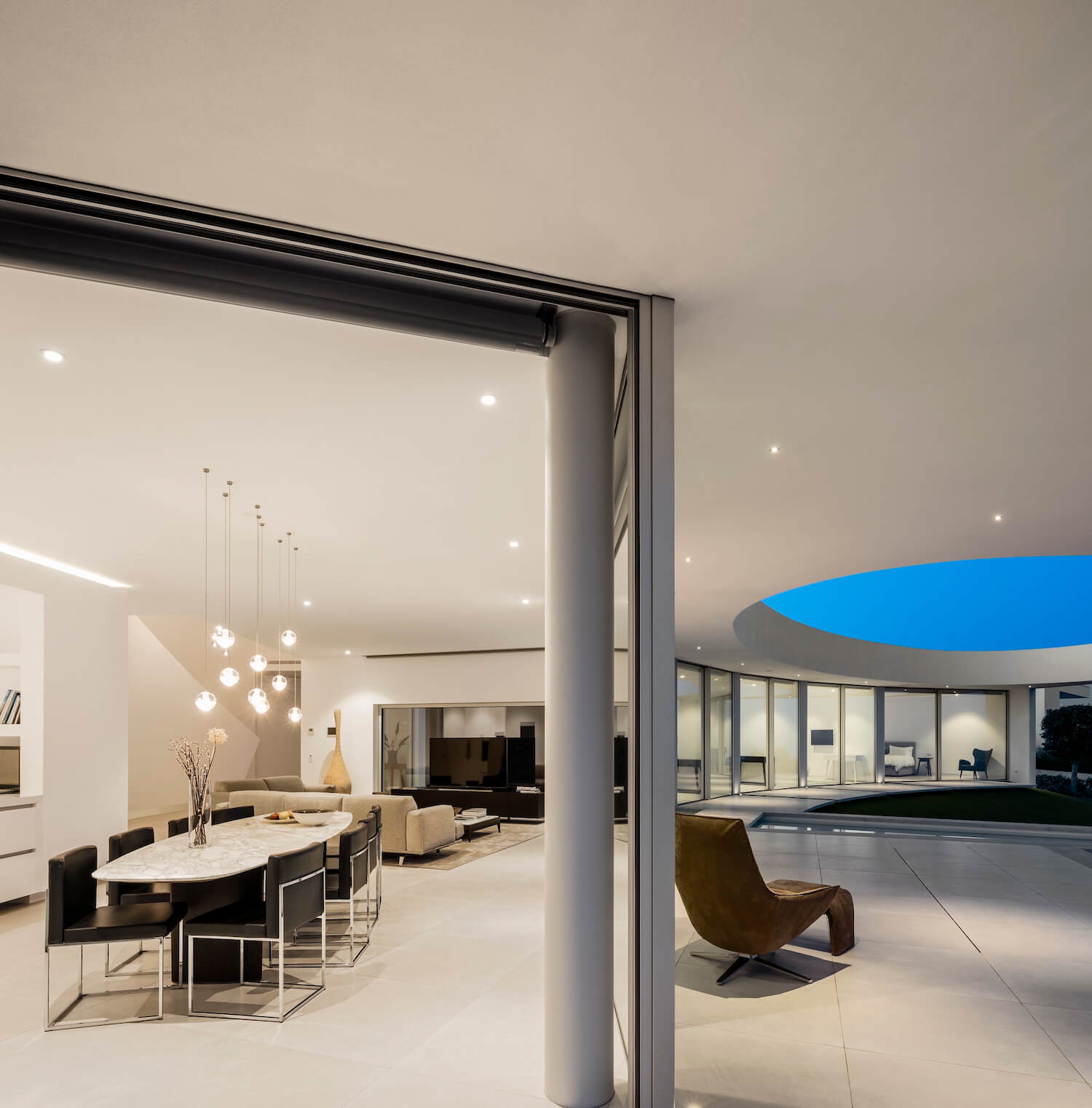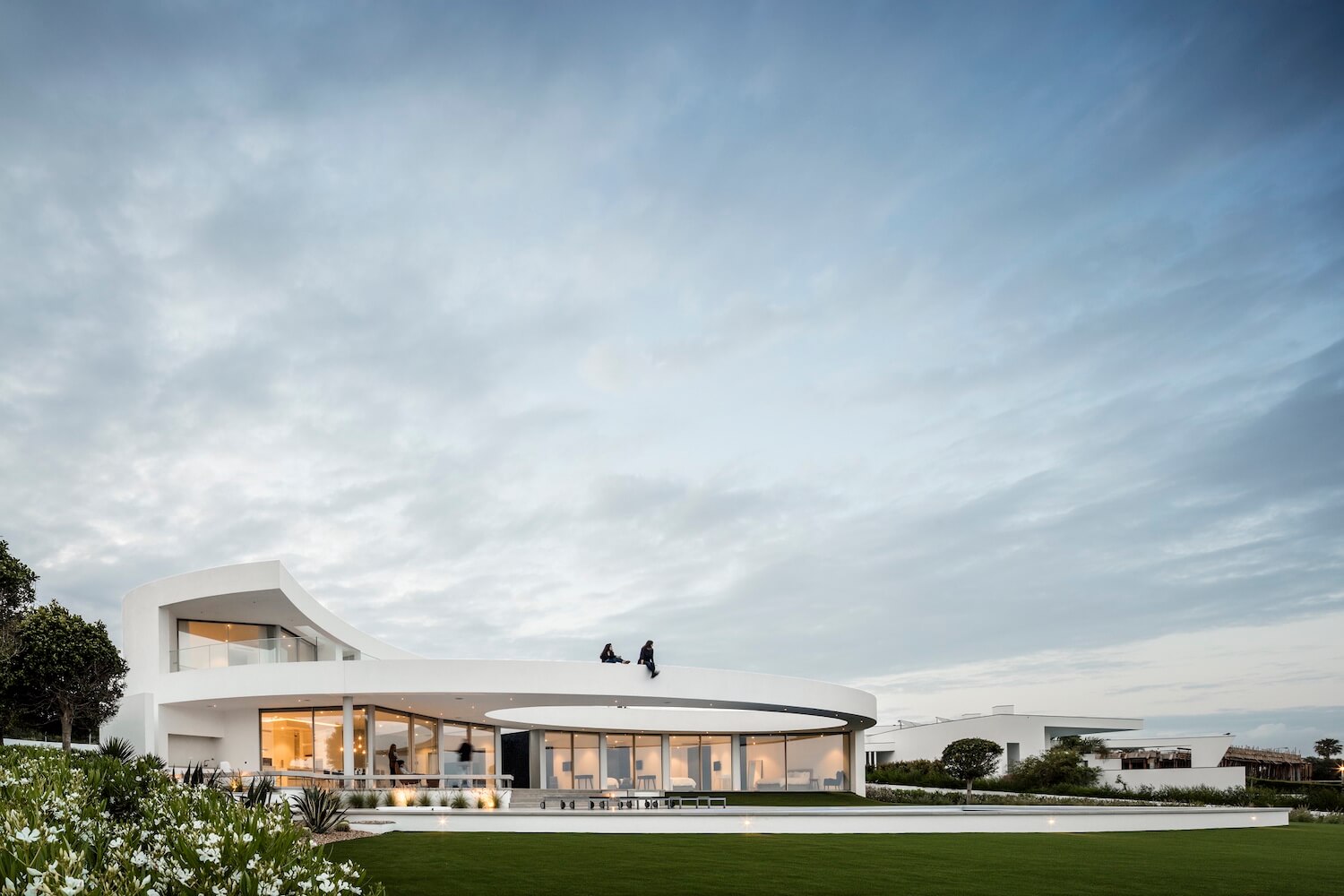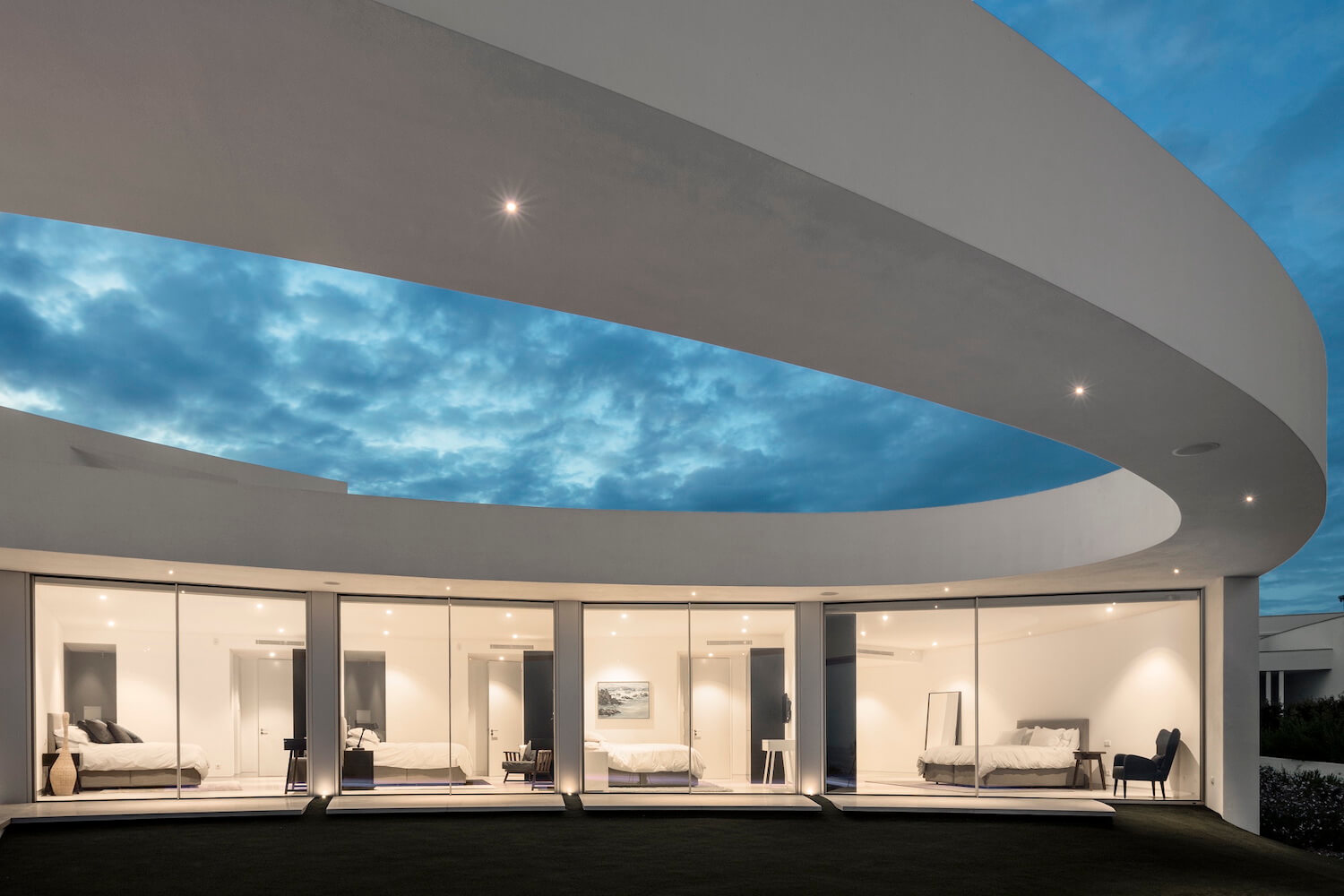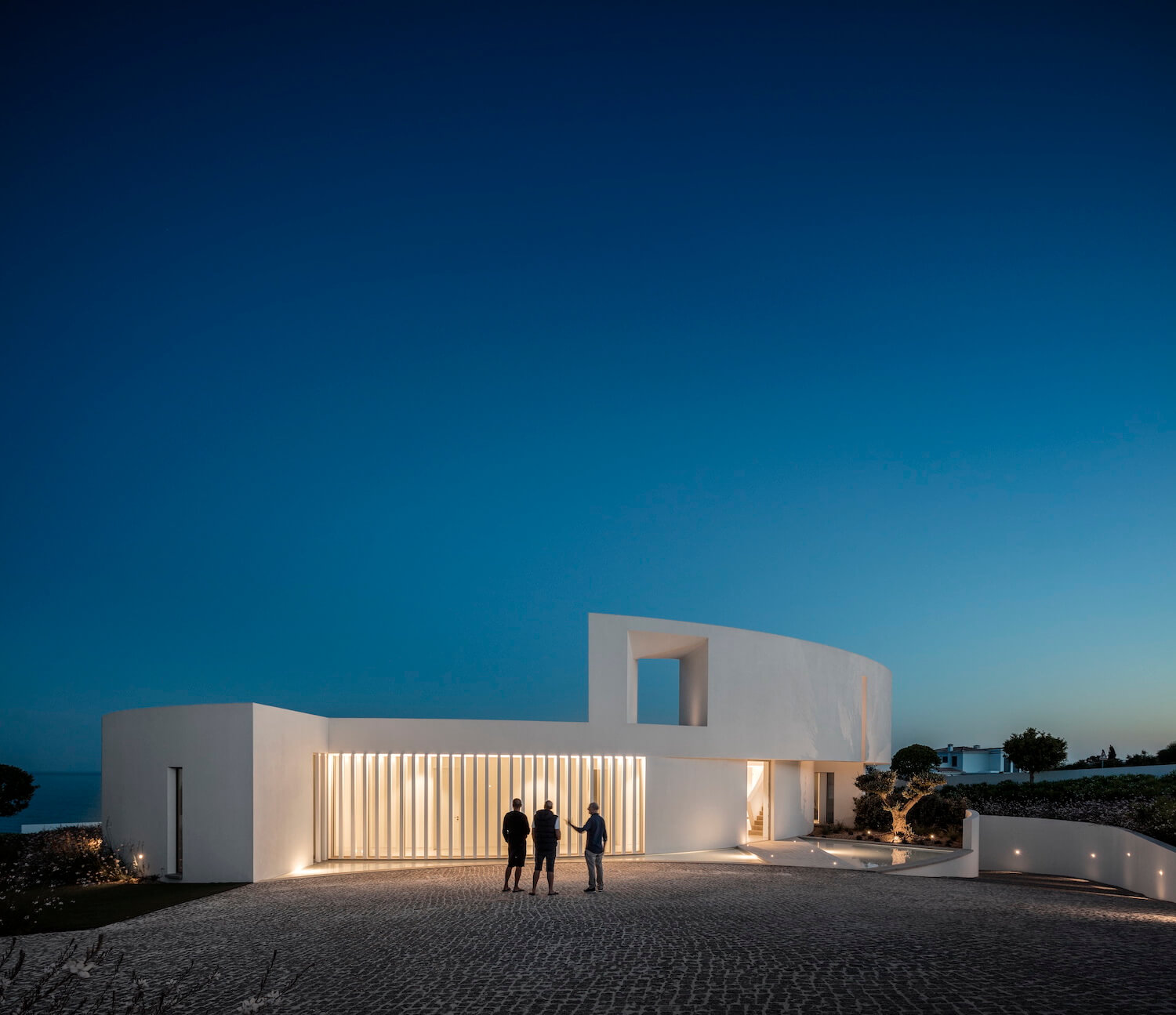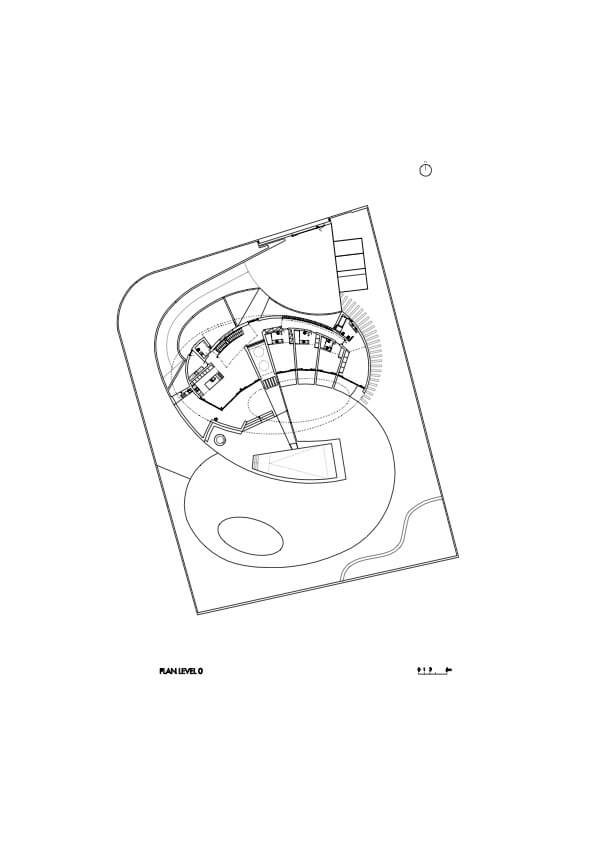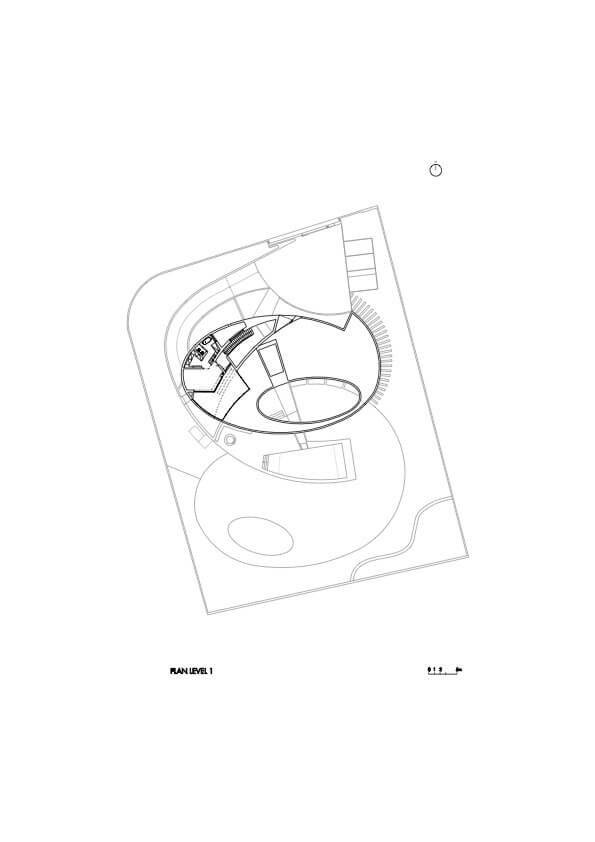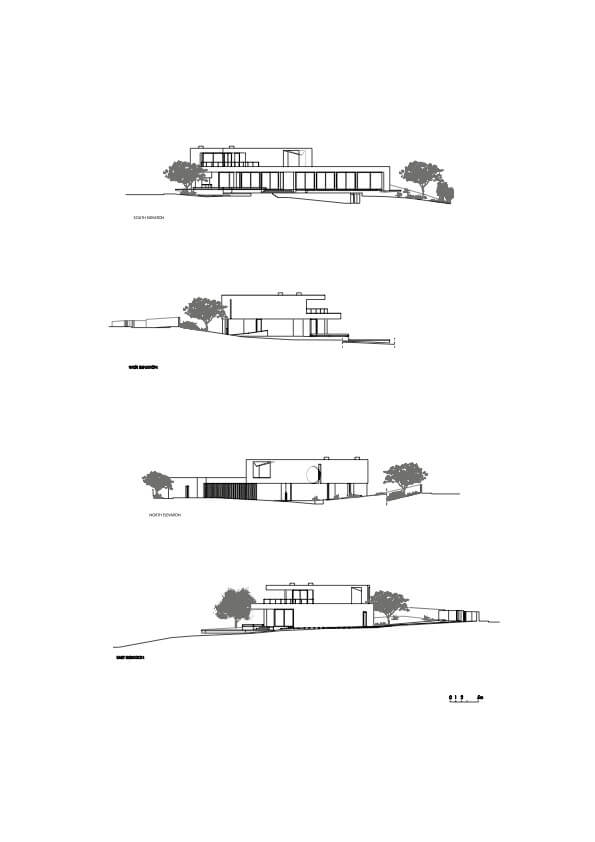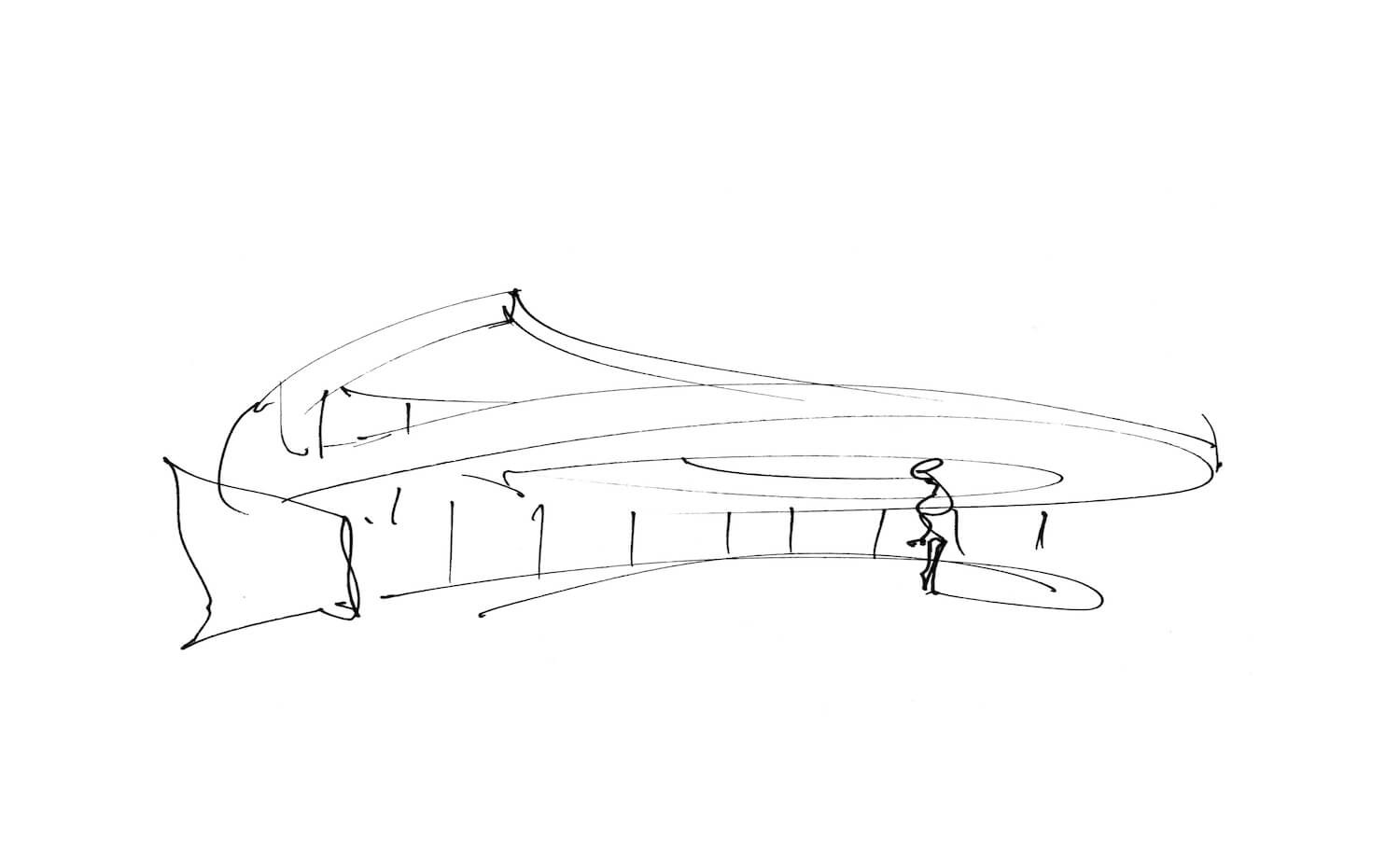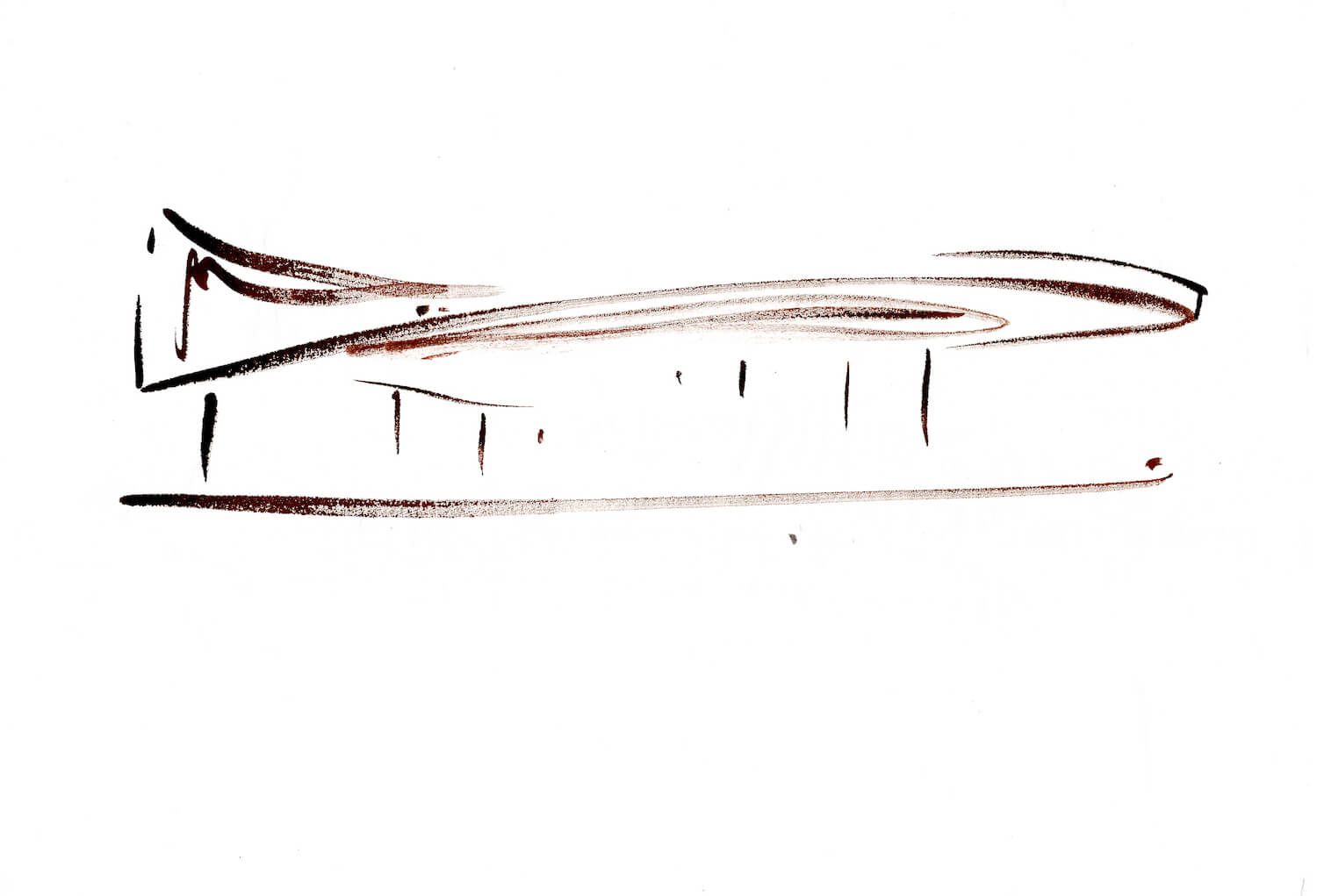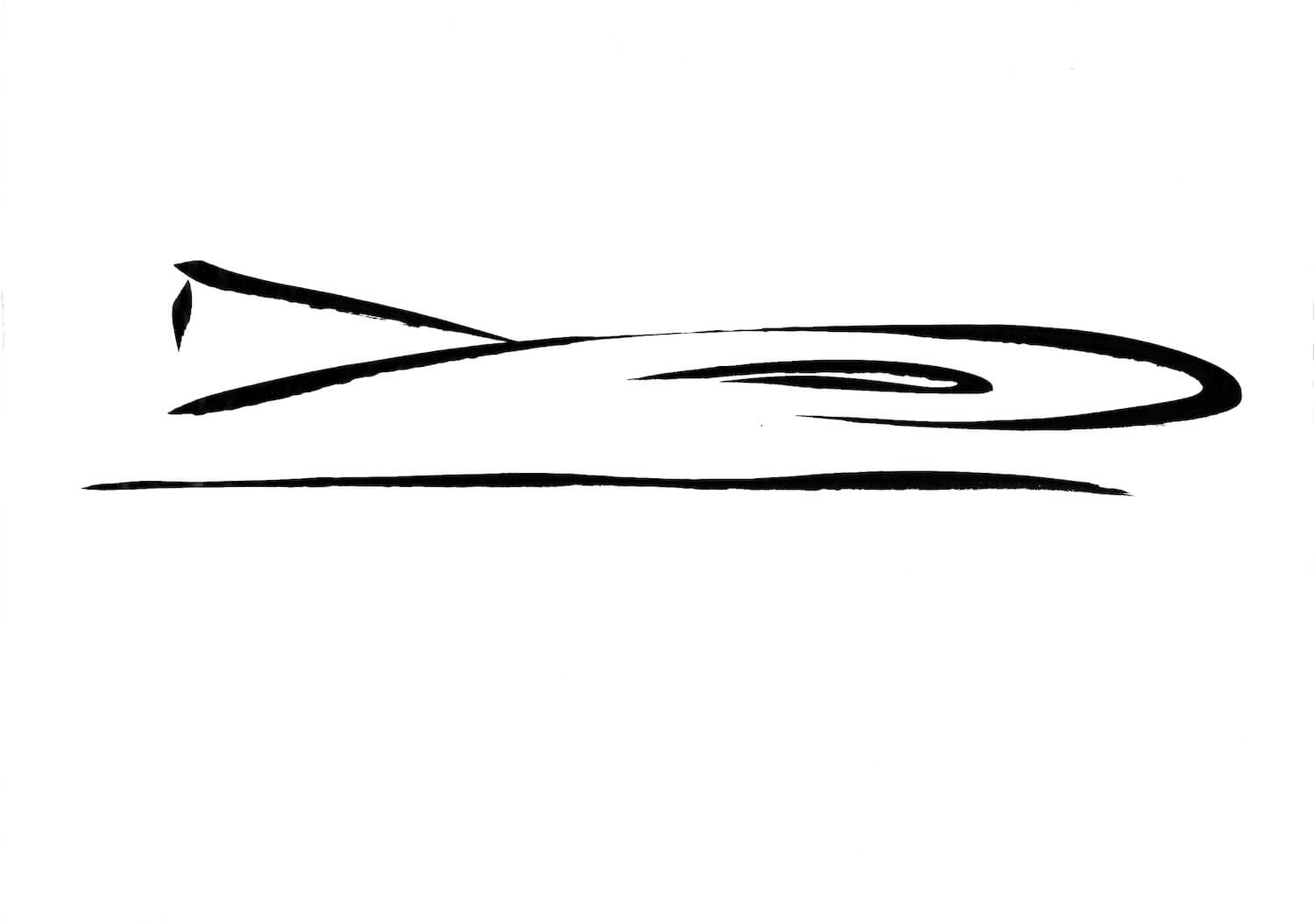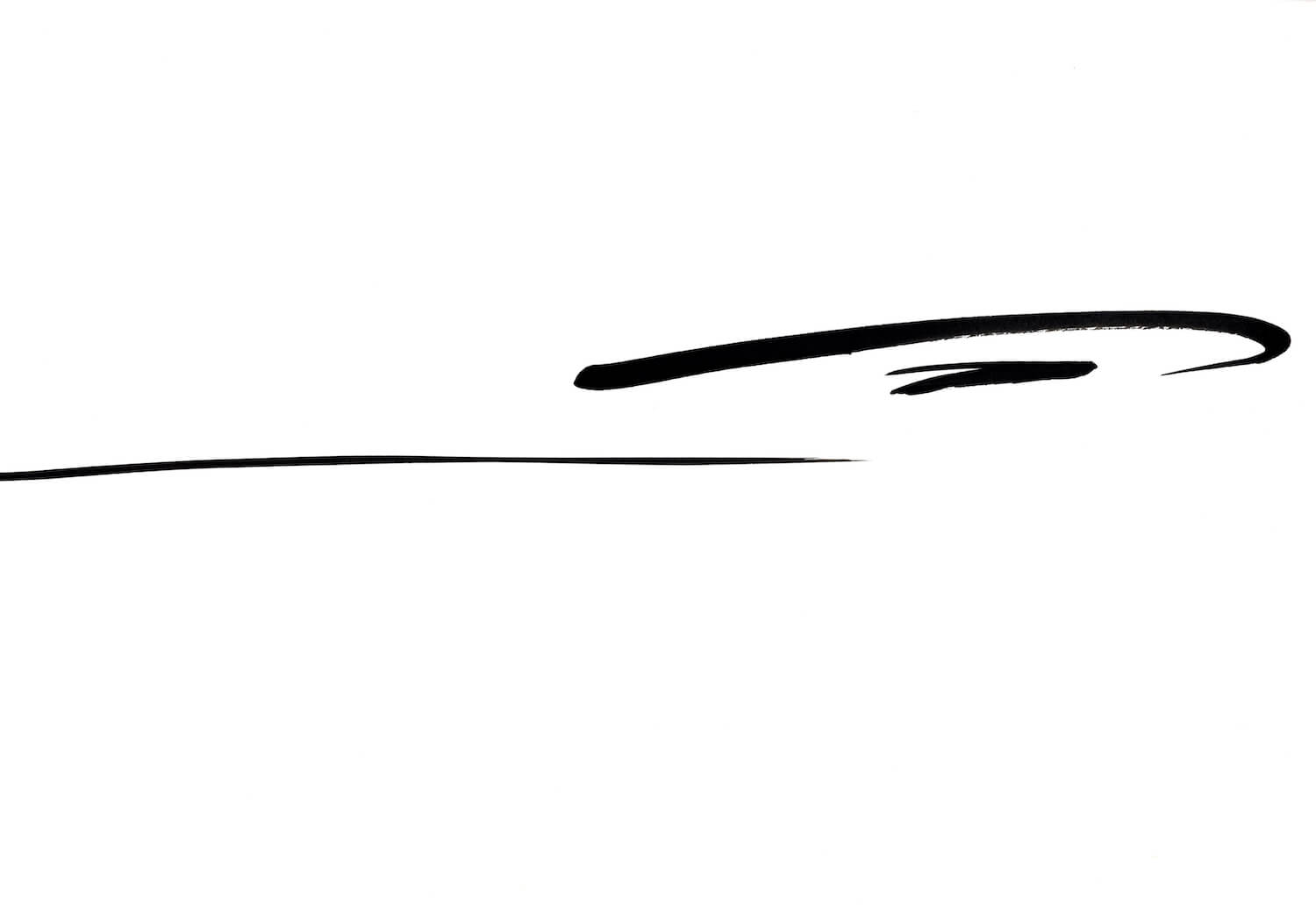 ---