Cushing Terrell: This project was driven almost exclusively by the goal to orient each of the living spaces toward views of Flathead Lake. The dynamic site is both deep and steep with three tiers of land that transition from the road down to the lake. With the home situated closest to the water, the design team came up with variations of the floor plan to maximize the width of the building, while ensuring the primary living spaces are at the center facing directly west while the other spaces are rotated around it, pivoted at angles to capitalize on views out toward the different directions.
"It became a study of where the best views are from those different areas on the site and in which tier they should be situated," says Design Director David Koel.
Owners and guests utilize a driveway that bends around a separate two-bedroom guest house and toy barn. A connector link between the main body of the house and another guest space serves as a grand entry that also looks out onto the lake. The informal flow of the home with guests coming in through the kitchen and living areas and out to a courtyard on the water makes for a welcoming experience.
The character of the design took inspiration from wooden hay storage structures that feature broad overhangs and are found in rural Montana. For this home, overhangs come out eight feet and tie back into the main truss structure. This creates cover and maximizes shade on the west side to enhance outdoor dining and relaxing.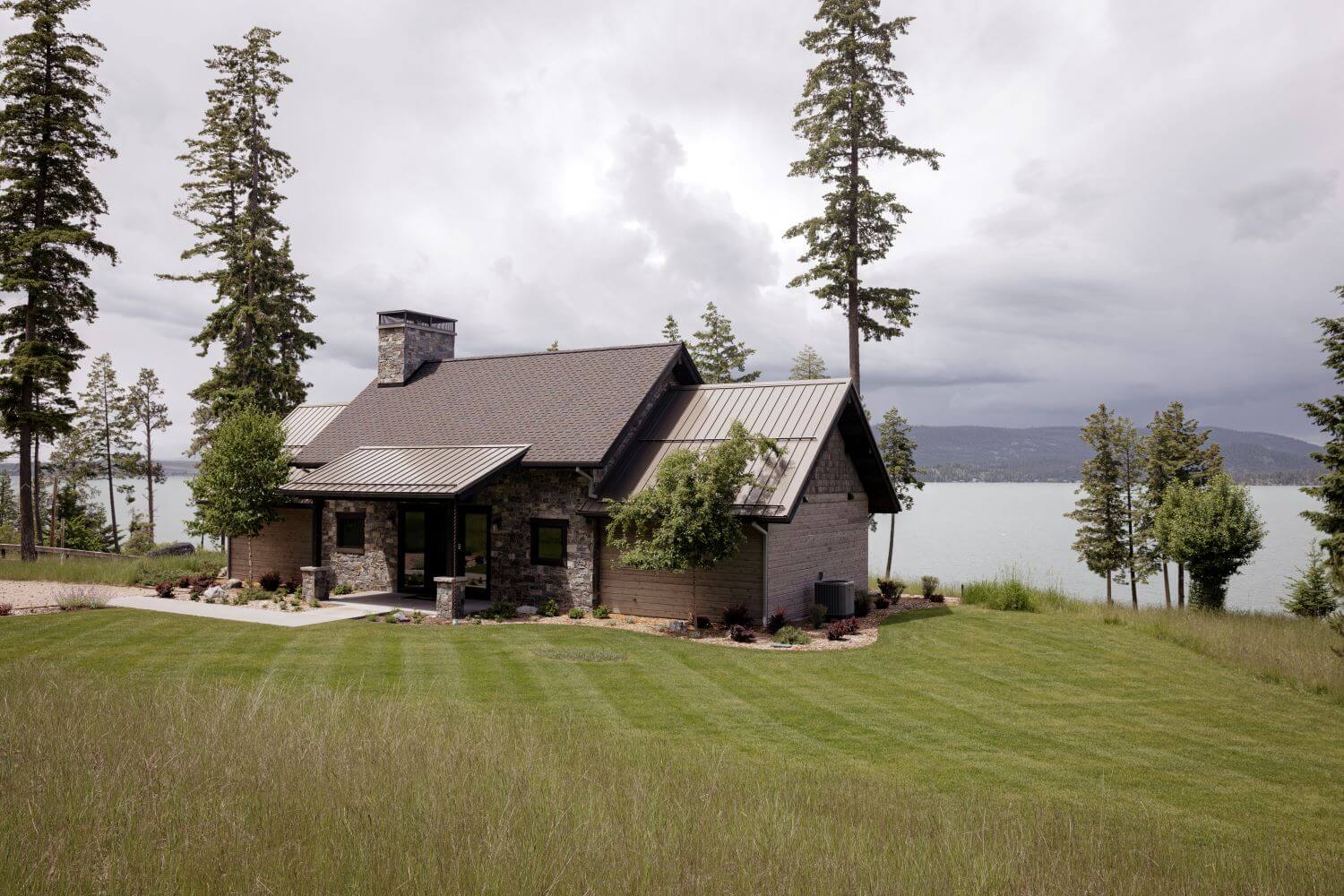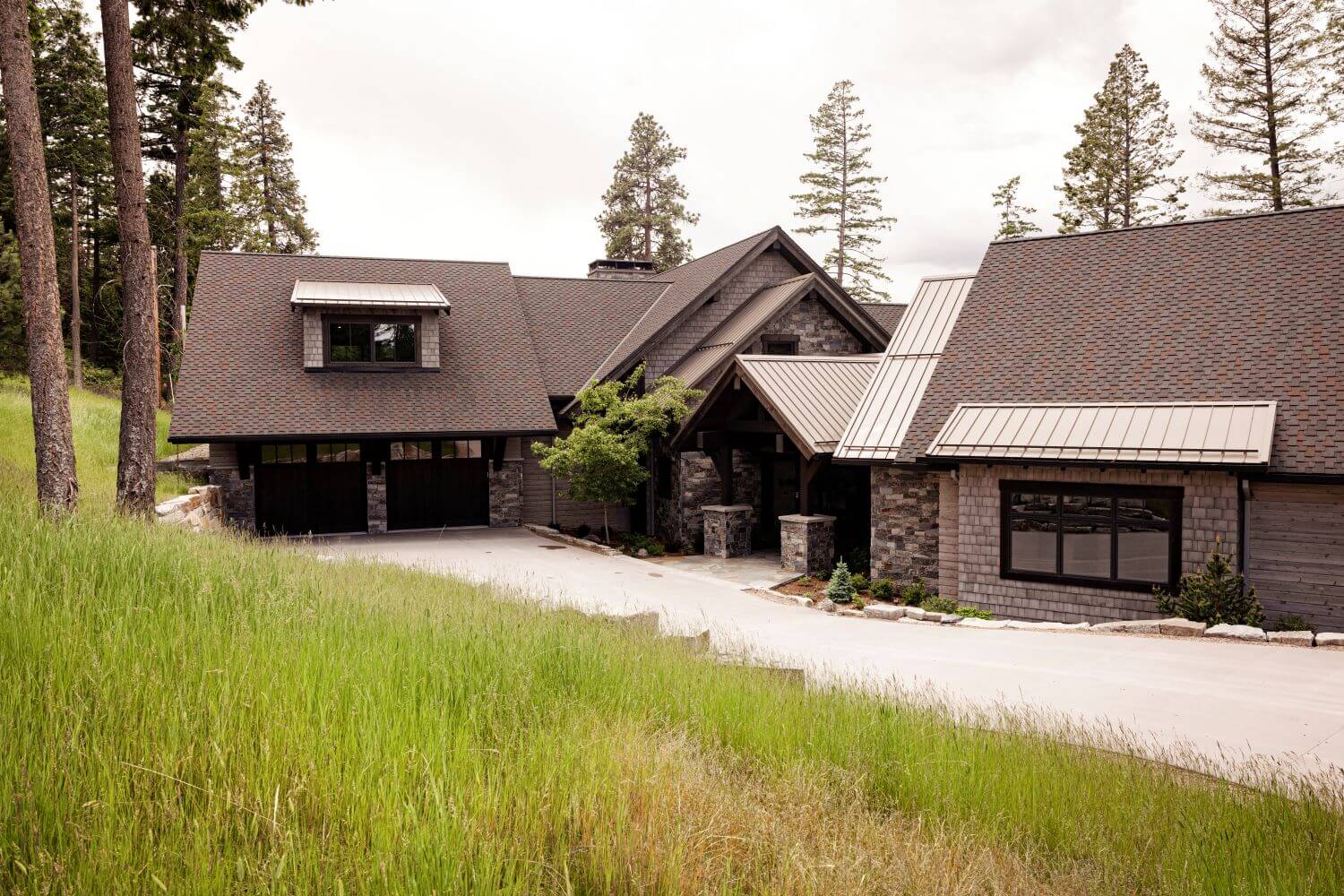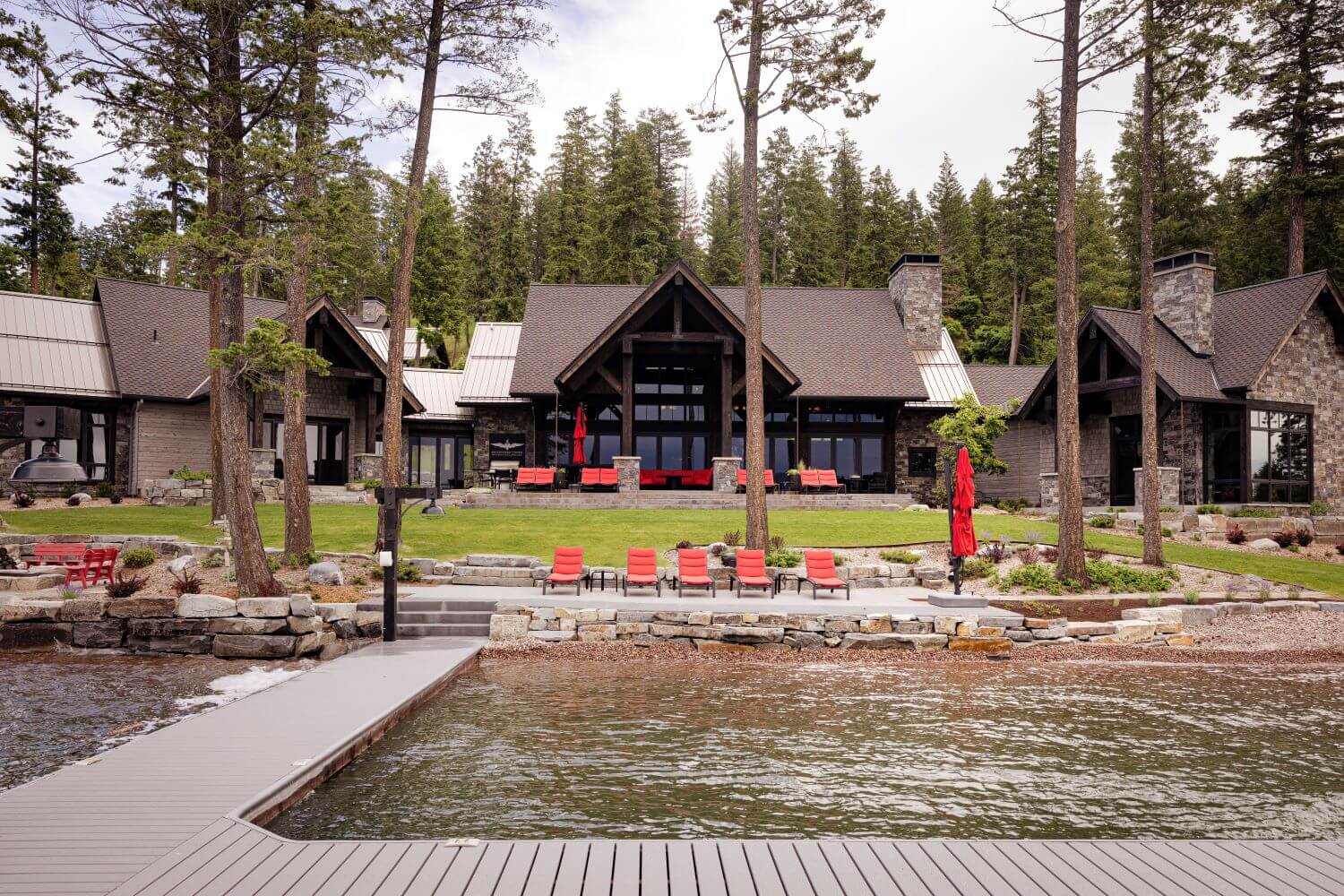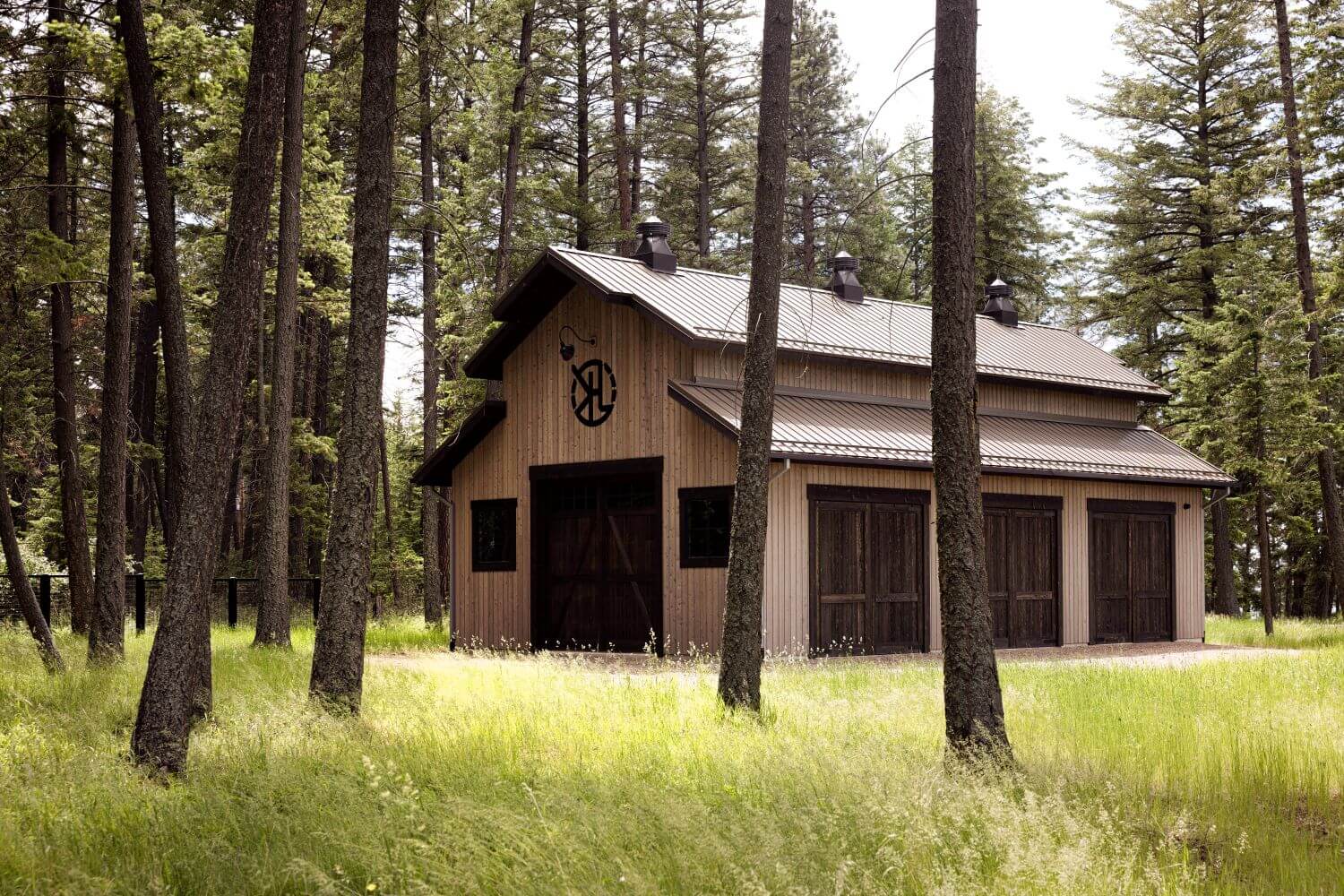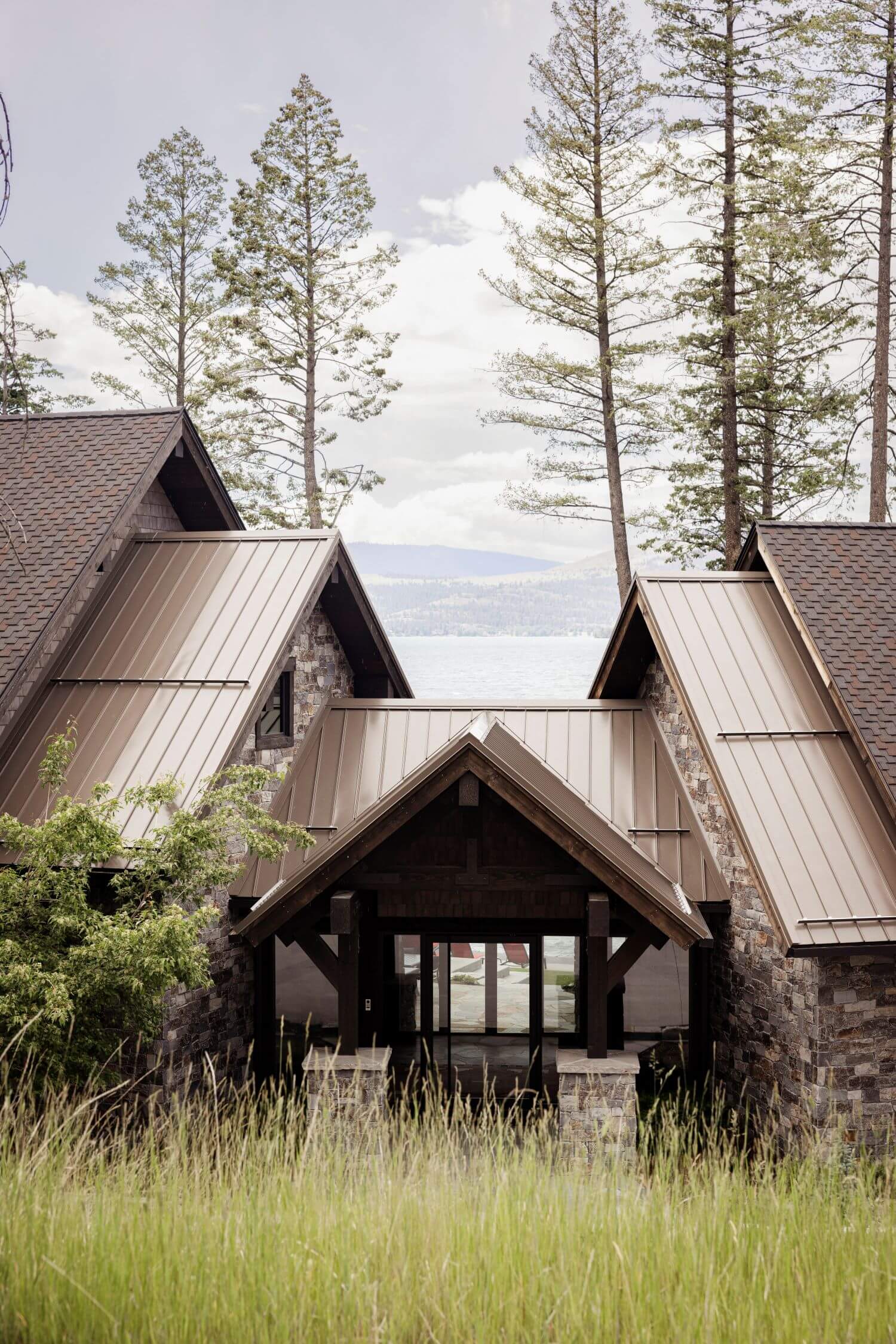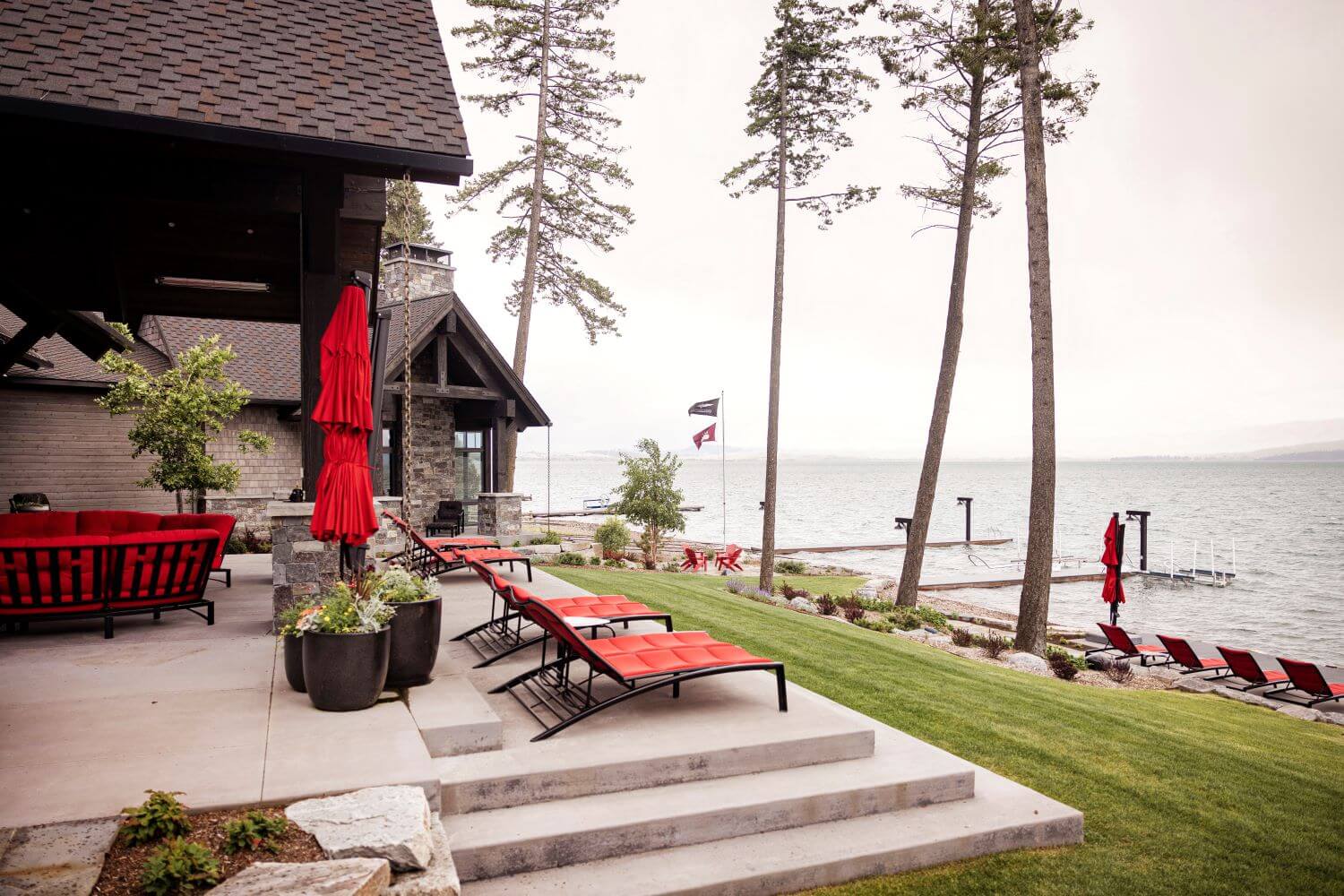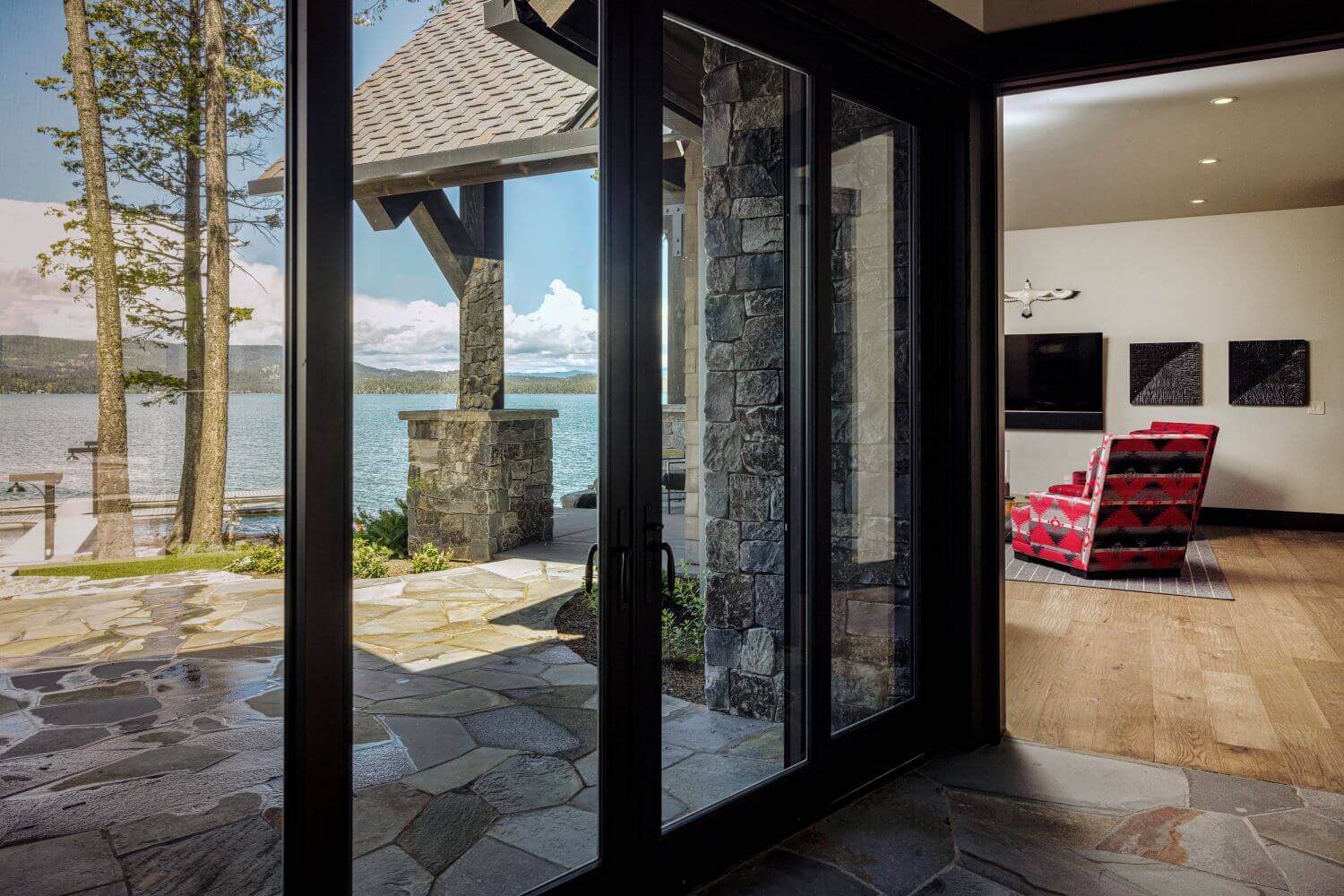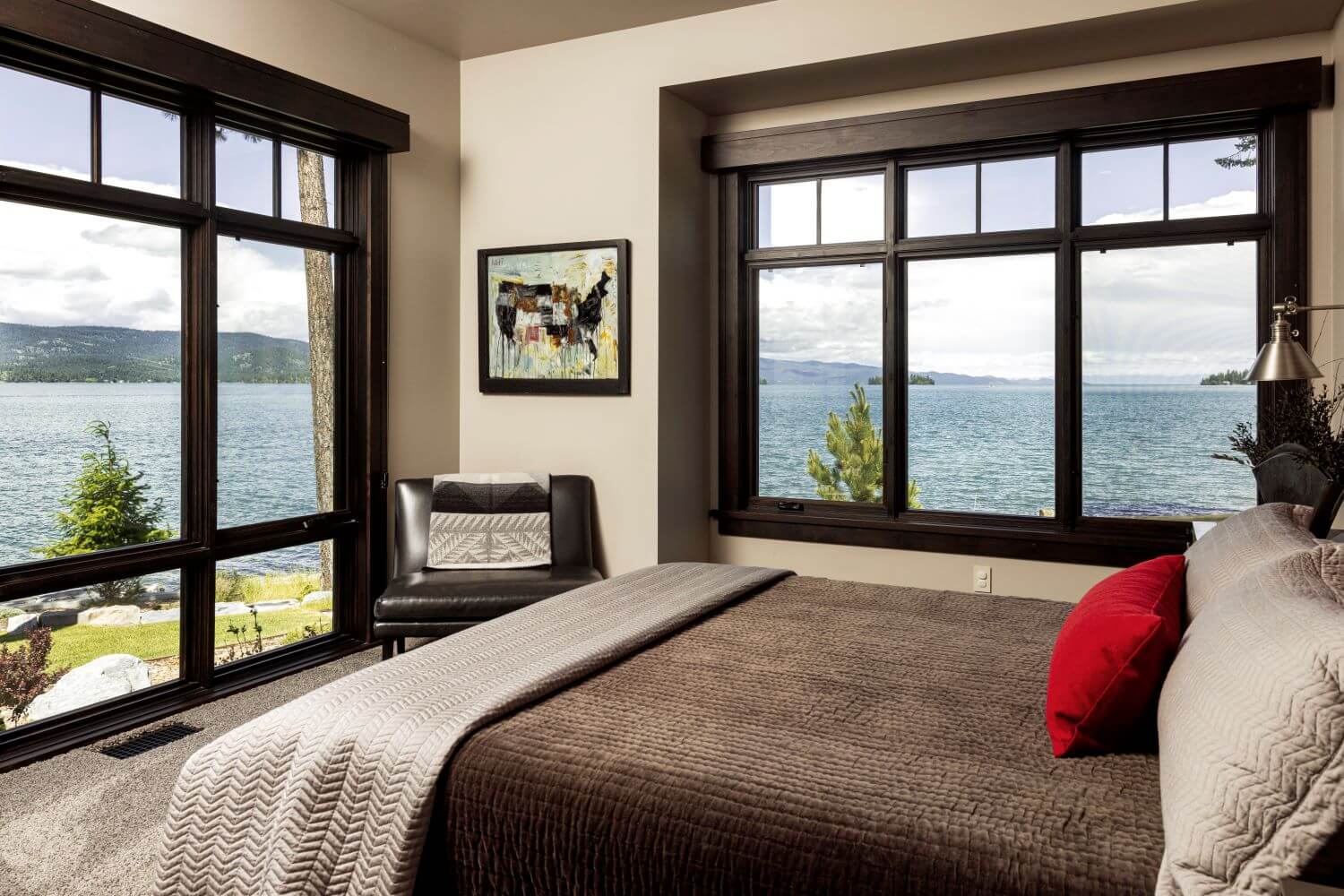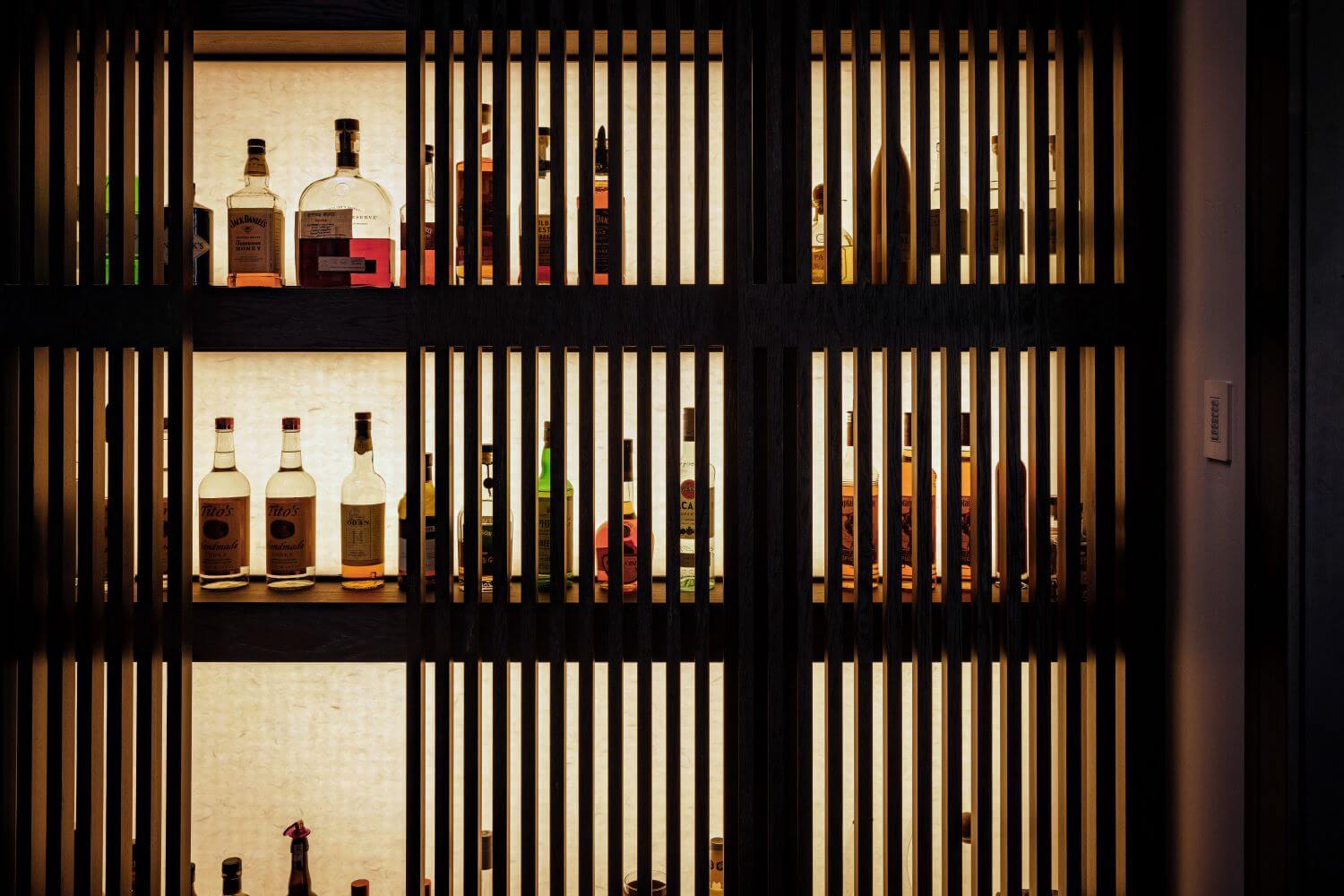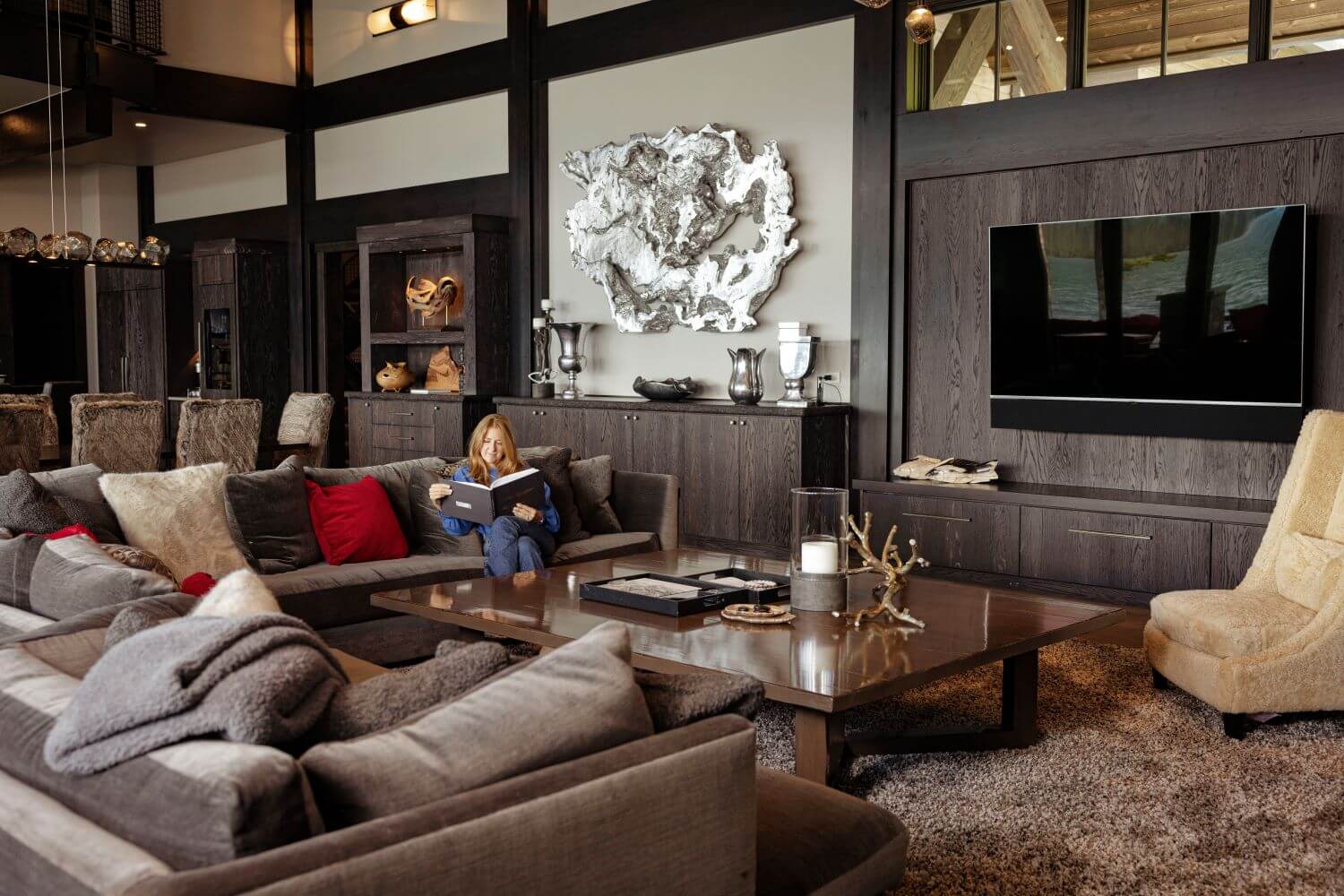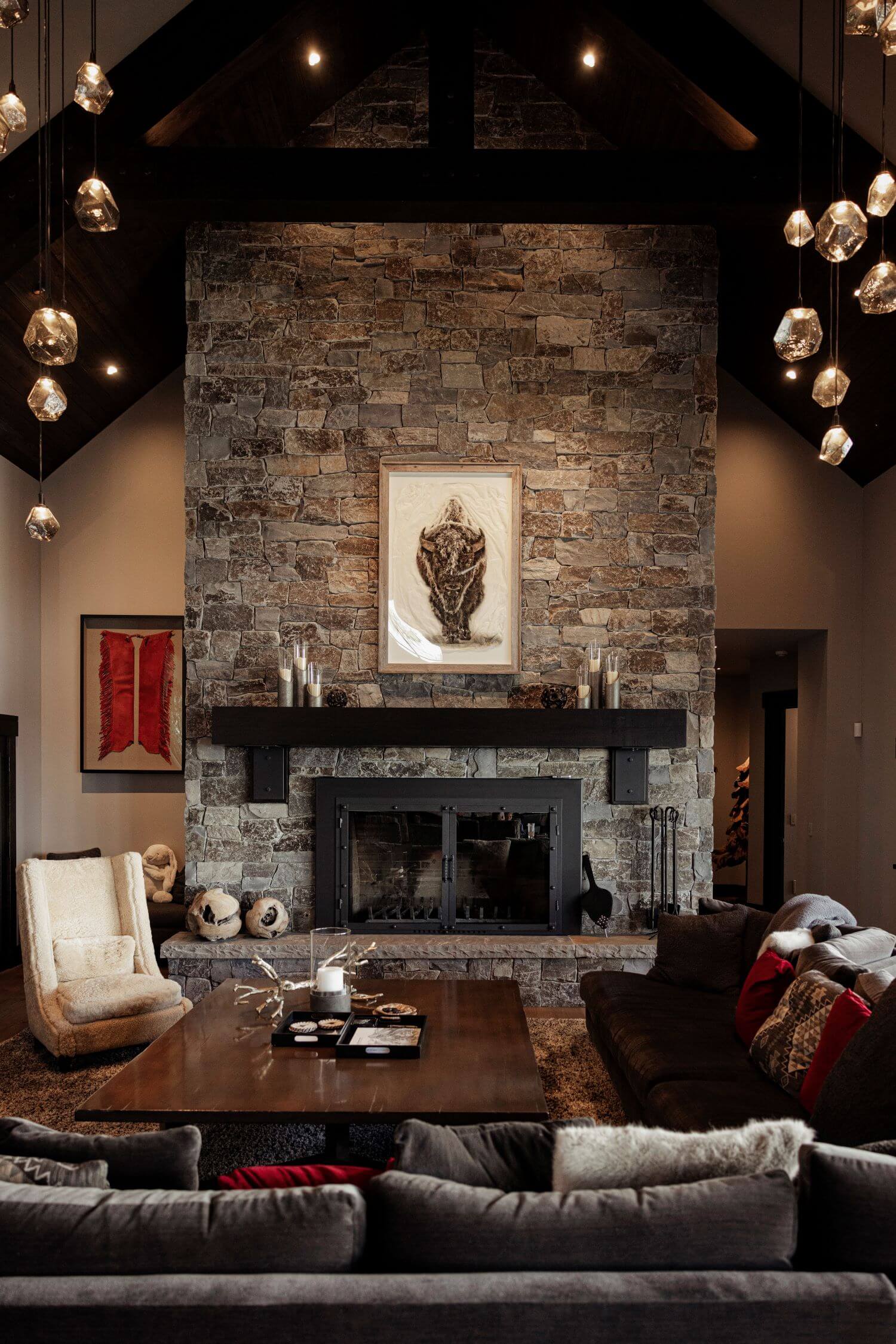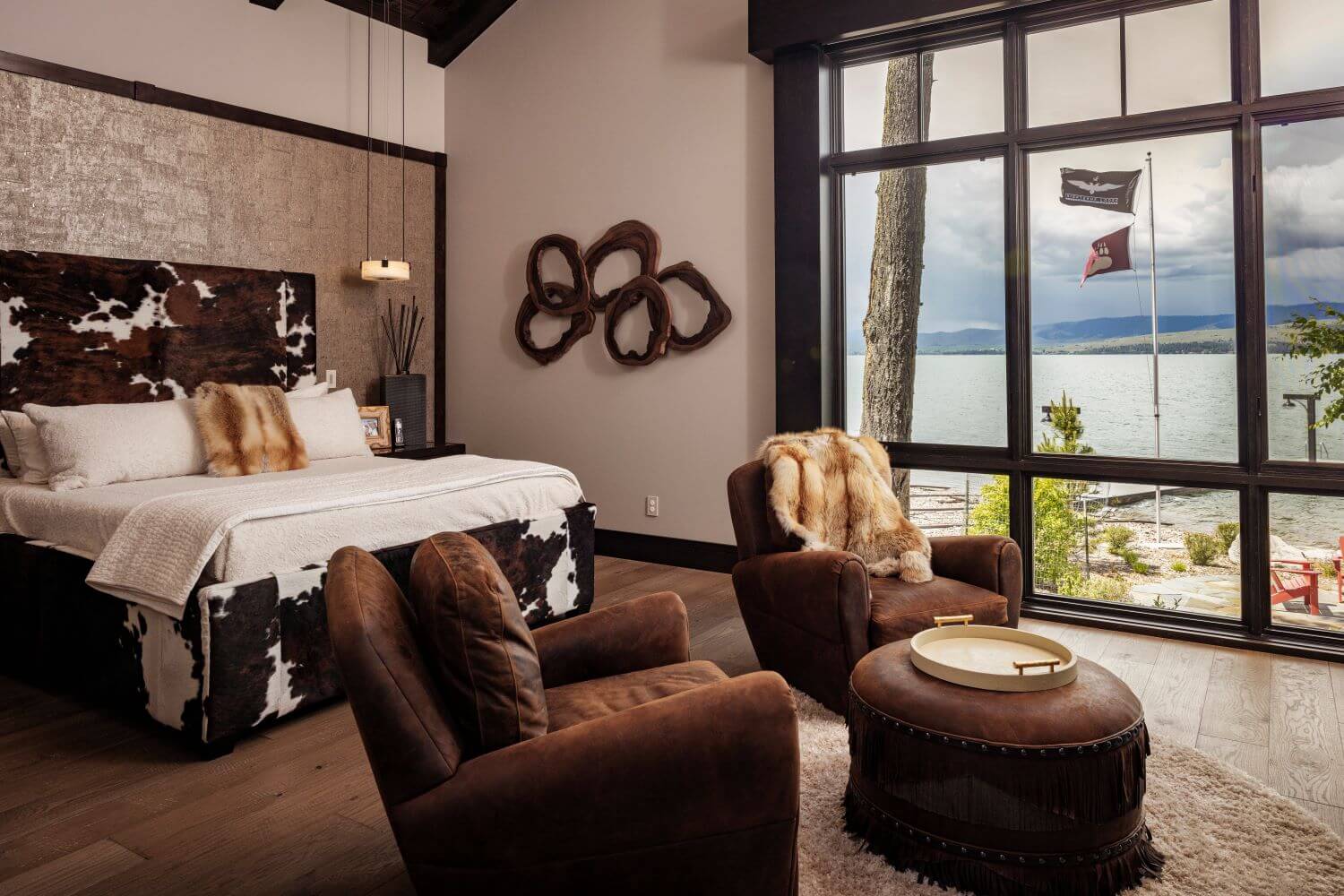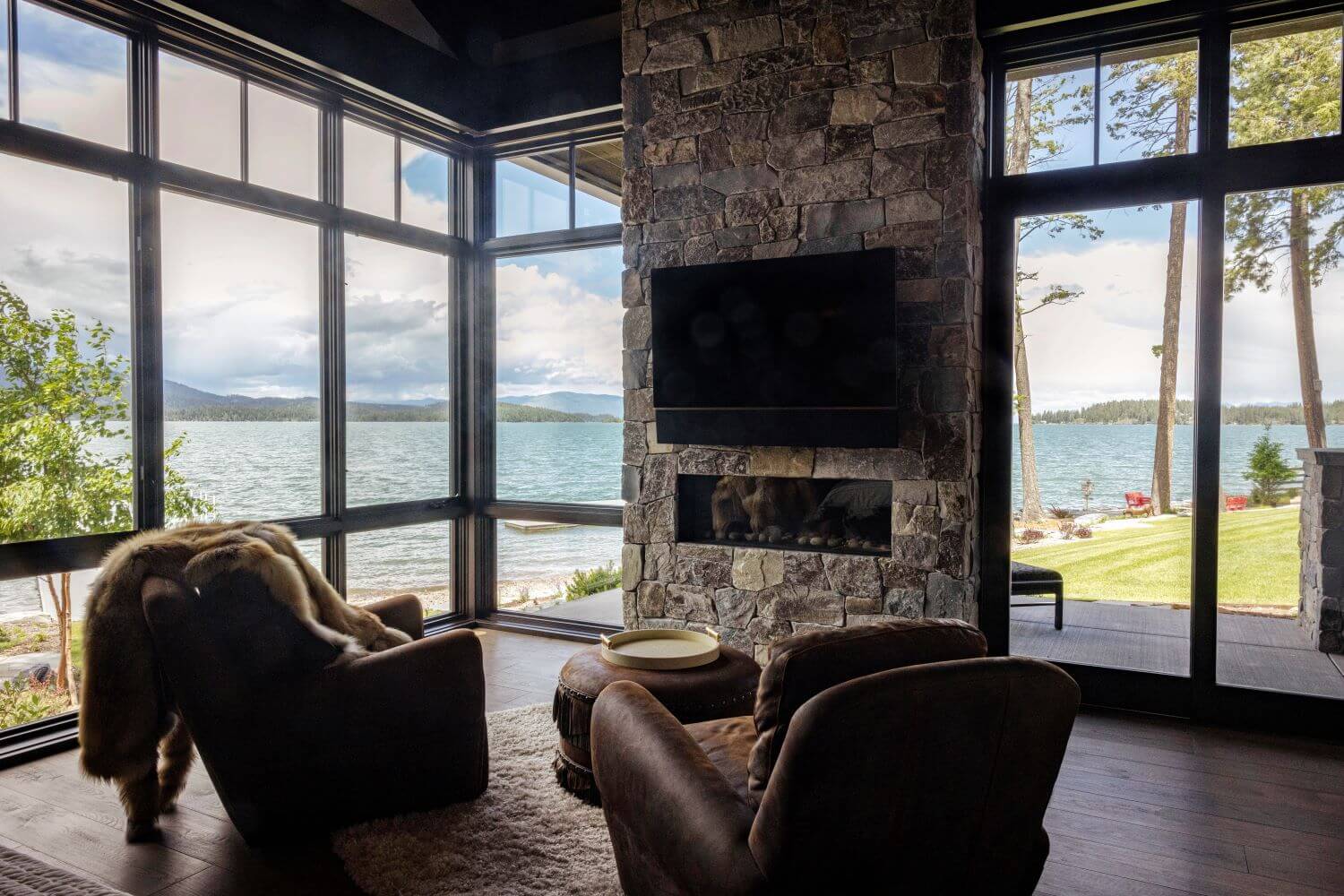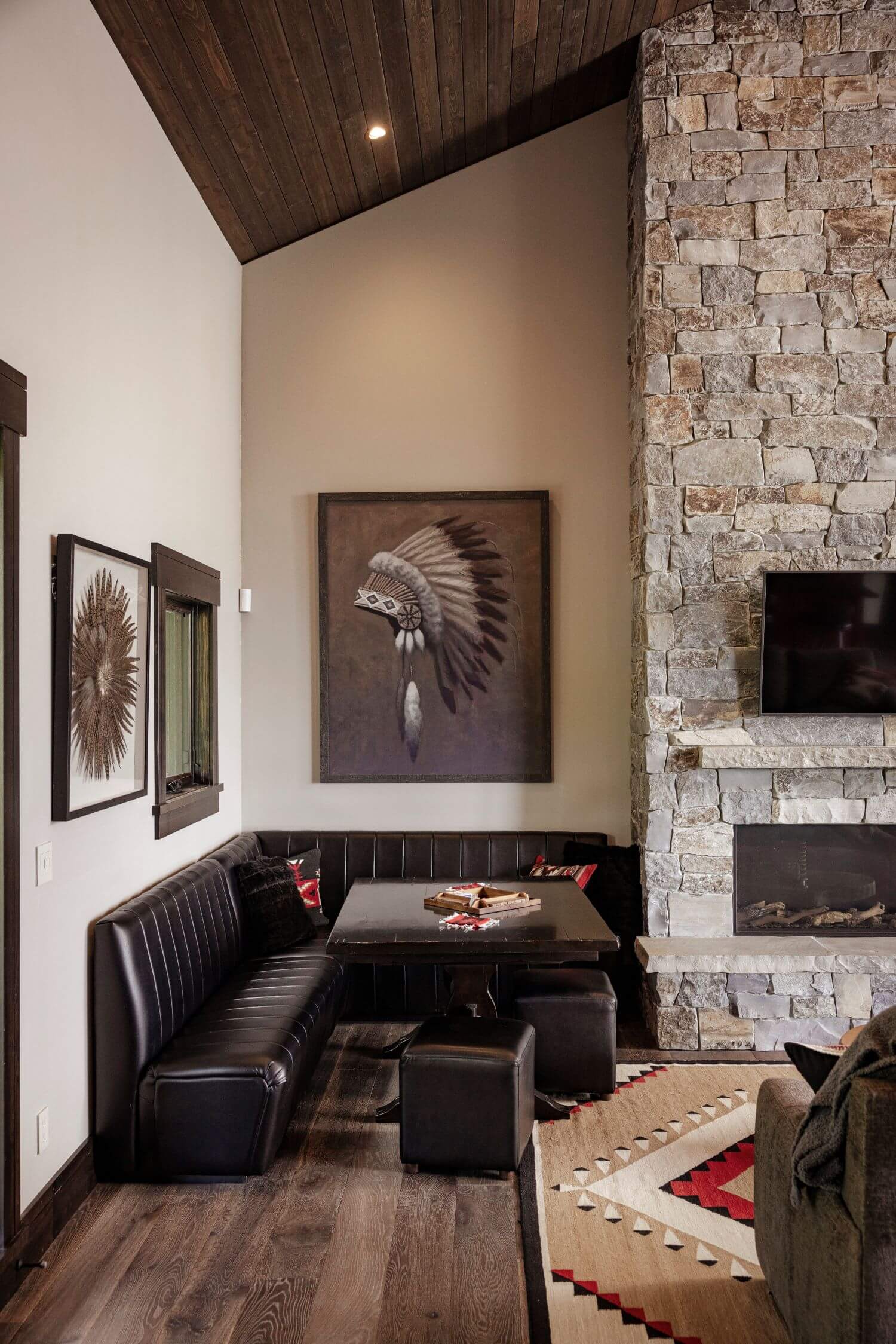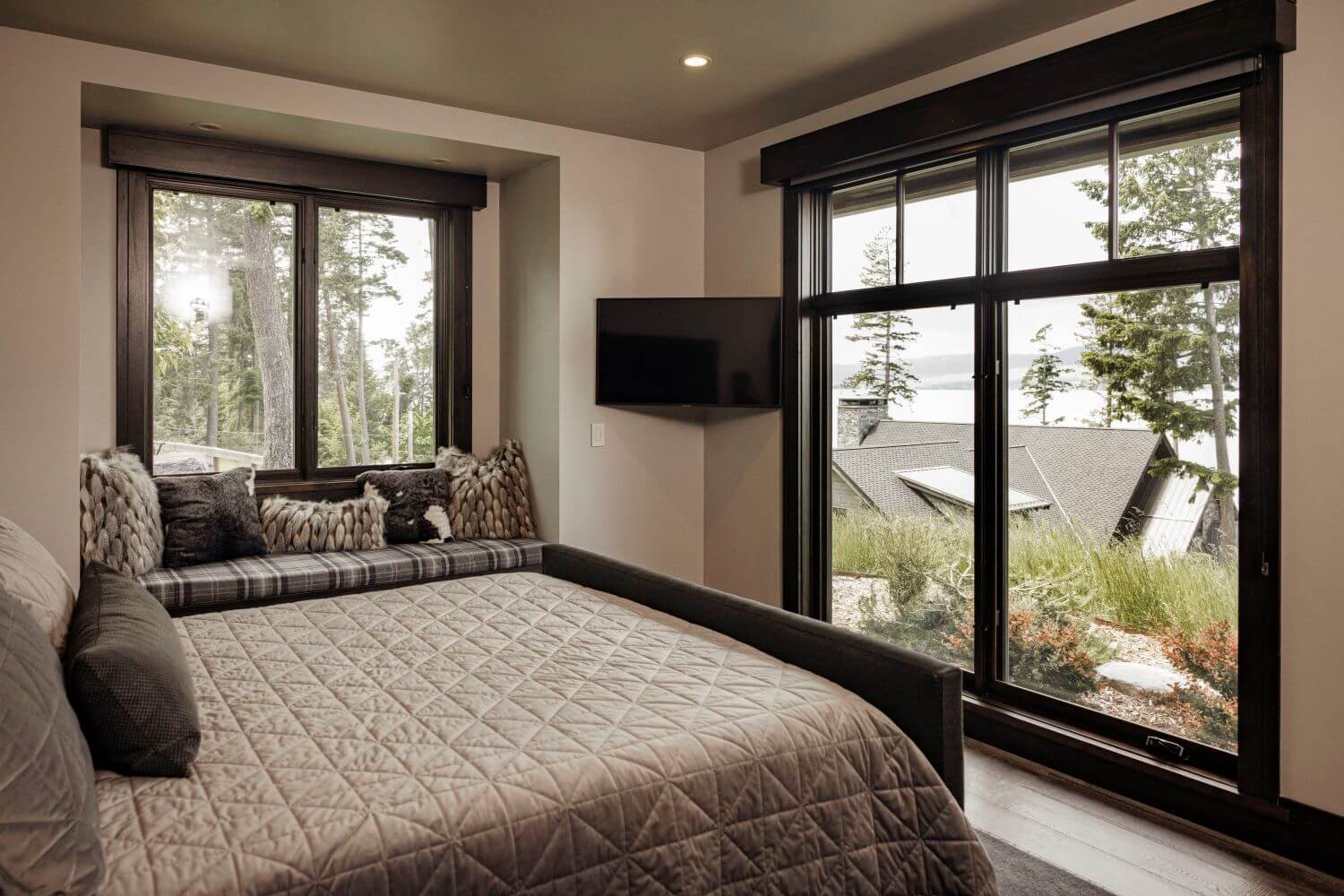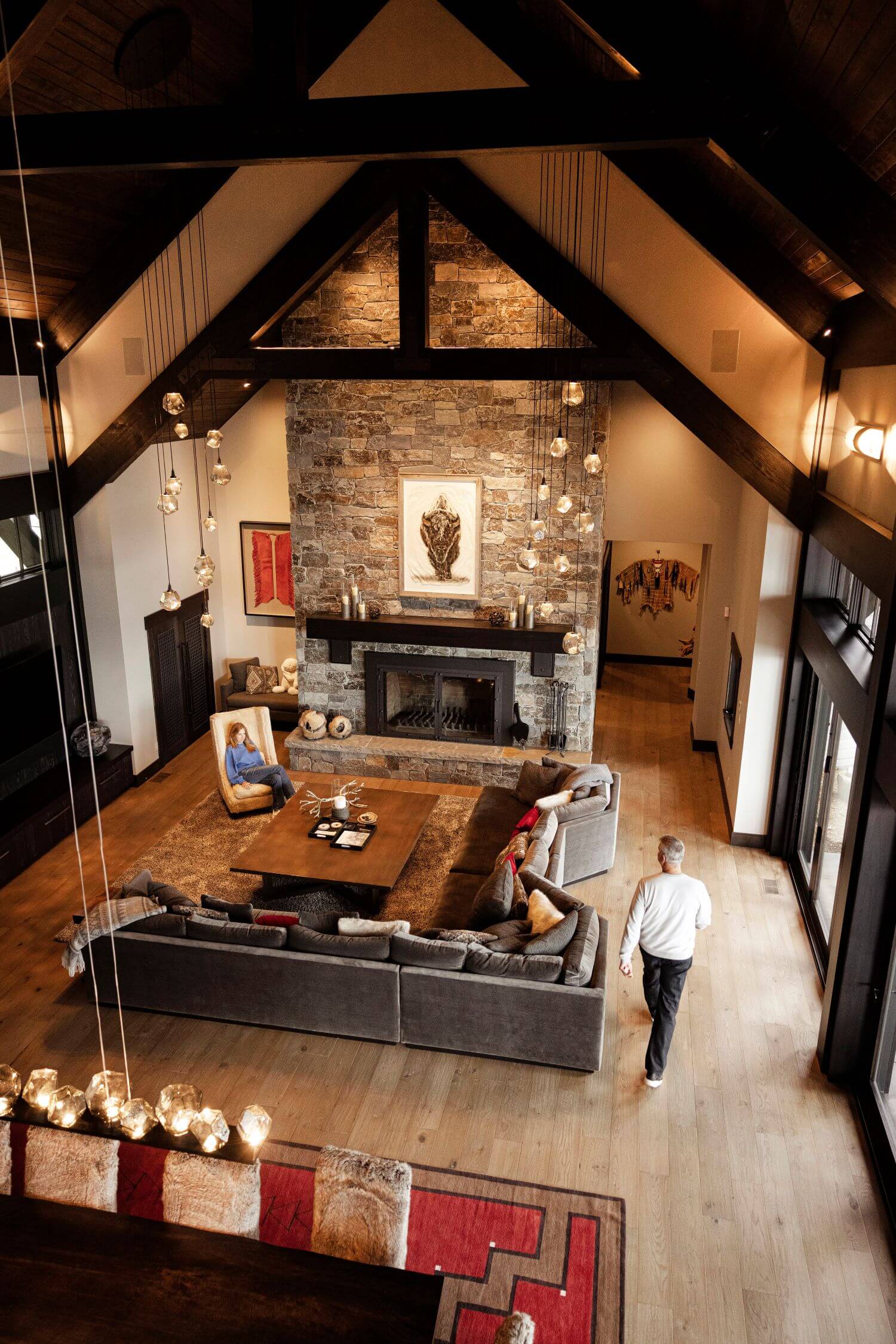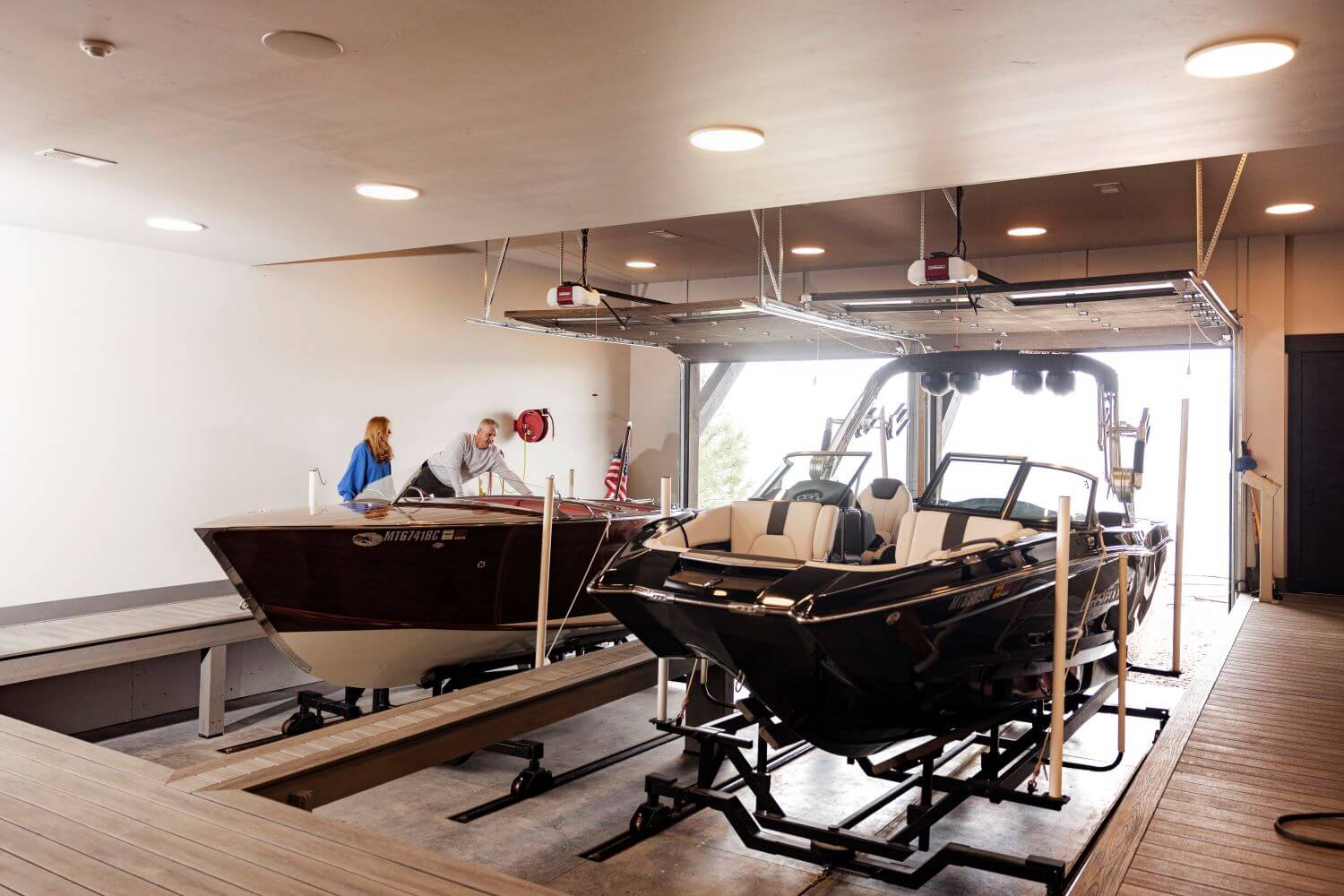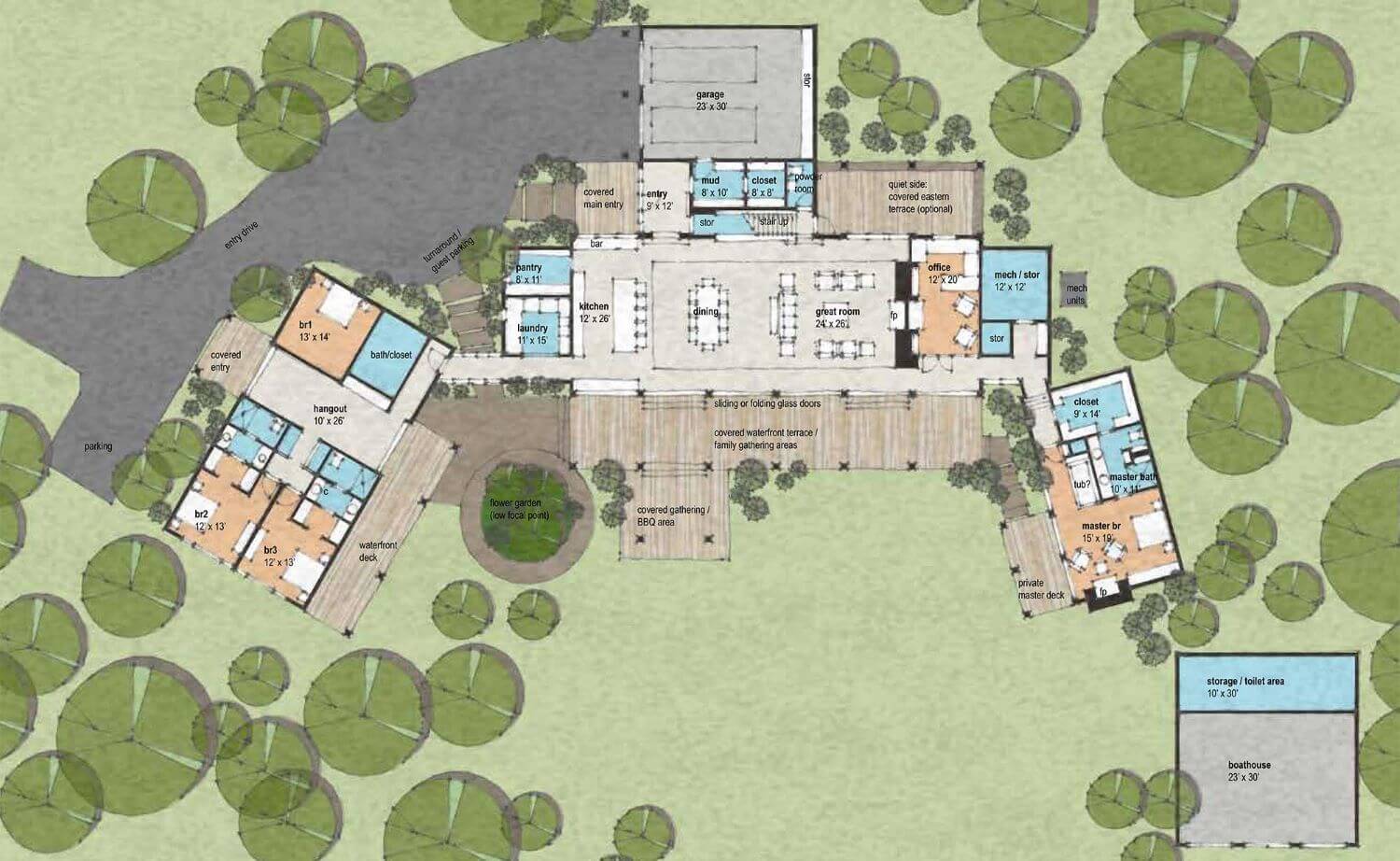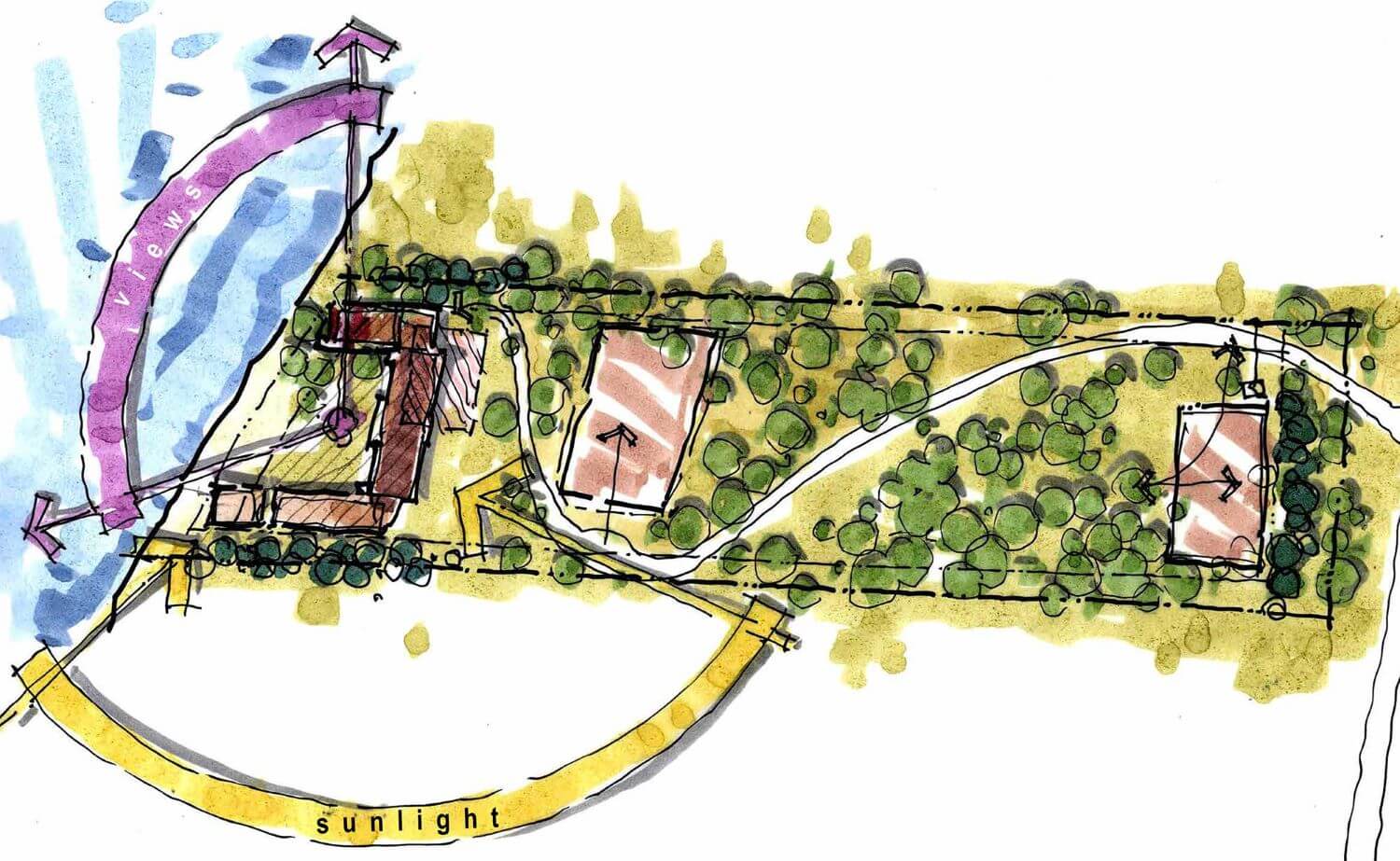 ---