QBO3 Arquitectos: Exploring Stability: The 'Steady as We Go' Concept in Modern Architecture. In the captivating realm of contemporary architecture, the 'Steady as We Go' concept emerges as a captivating and transcendent design principle. This architectural philosophy advocates for stability and continuity, providing a solid foundation for the creation of enduring living spaces. The concept arises from the need to harmonize modern design with the rich natural environment of Costa Rica, where this residence is nestled.
The execution of this project delves deep into design elements with the primary aim of conceiving an architectural plan that encompasses the full beauty of this locale while simultaneously manifesting optimal functionality. The volumetric configuration of the project has been meticulously conceived to maximize the breathtaking views of the Pacific Ocean and the lush surrounding vegetation. This approach is grounded in a climatic analysis that has dictated strategies such as opening the southern facade to welcome the morning light and managing solar incidence on the northern facade, ensuring optimal thermal comfort indoors.
At the core of the 'Steady as We Go' architectural design, we find a perfect synergy between light and materiality. These forces collaborate in meticulous harmony throughout the residence. The aesthetic palette of materials used in wall textures, floors, and ceilings is characterized by its honesty and simplicity. Every corner of this space exudes a sense of cohesion and balance that is vividly displayed in every detail. This recurring theme is intricately woven into every gesture and every corner of the space.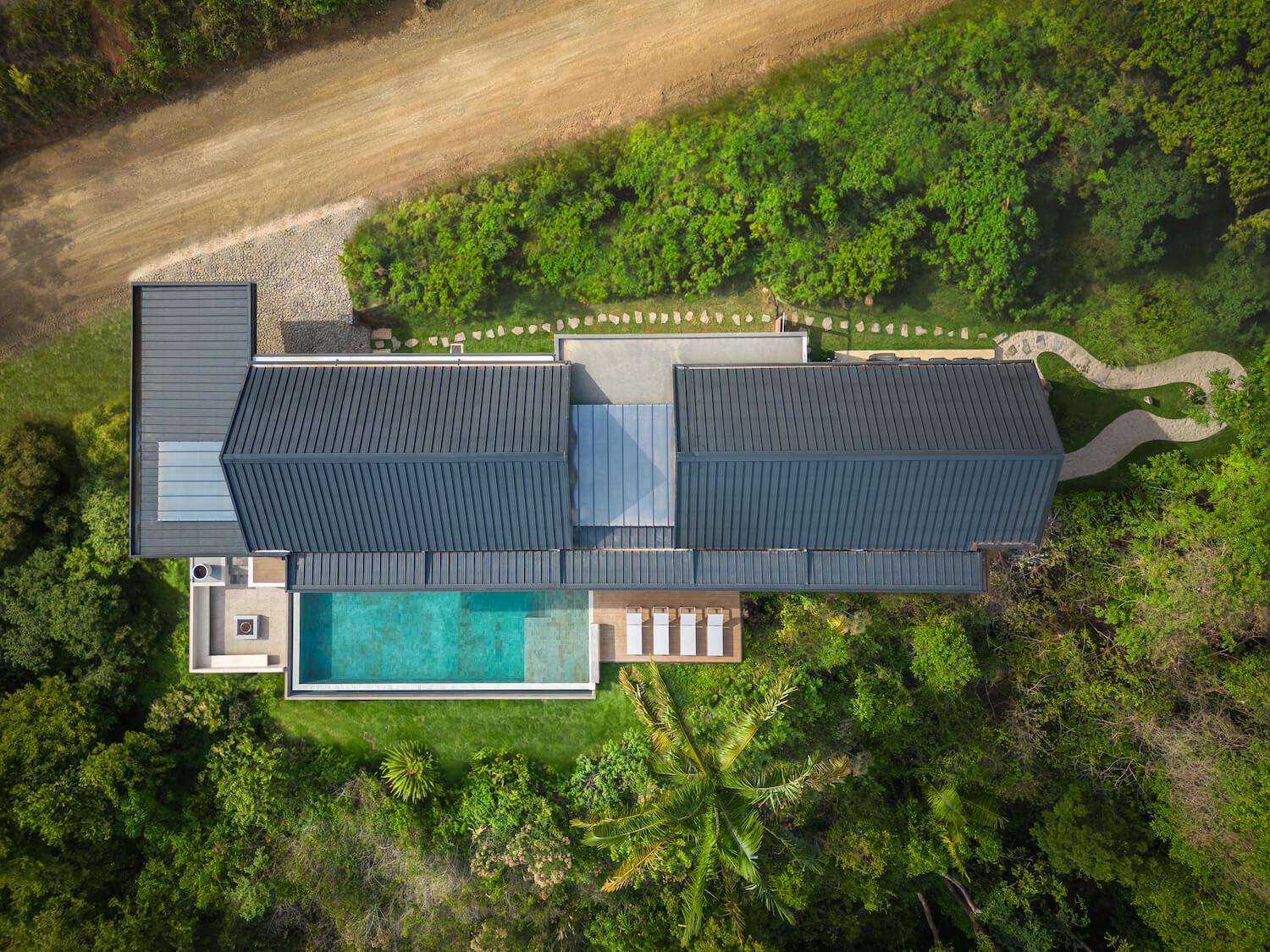 With a profound understanding of sunlight patterns and a skillful incorporation of an inner courtyard, we have thoughtfully designed luminous openings throughout the areas intended for social interactions. Our goal is to achieve exceptional balance and thermal comfort in this architectural project. In this context, the pool plays a fundamental role during the evening hours, providing a refreshing experience. In addition to its practical function, it enriches the perspective from the social area.
We have considered how light refracts through the pool water, creating a captivating visual effect in these spaces. The pool seamlessly integrates with its surroundings, generating a natural cohesion with the surrounding elements. This process aims to create a unifying experience for the residents of the dwelling. We aspire for inhabiting the interior of the house to feel like immersion in nature itself, fostering a profound connection with the natural environment that envelops it.
The pursuit of transcendence has played a central role in guiding our architectural vision in this significant project. Our goal was to achieve simplicity, steering the design towards architecture of purity and consciousness. The structure is composed entirely of solid materials such as metal, concrete, wood, and stone. These materials have the ability to age and enhance their appearance over time, rather than deteriorating.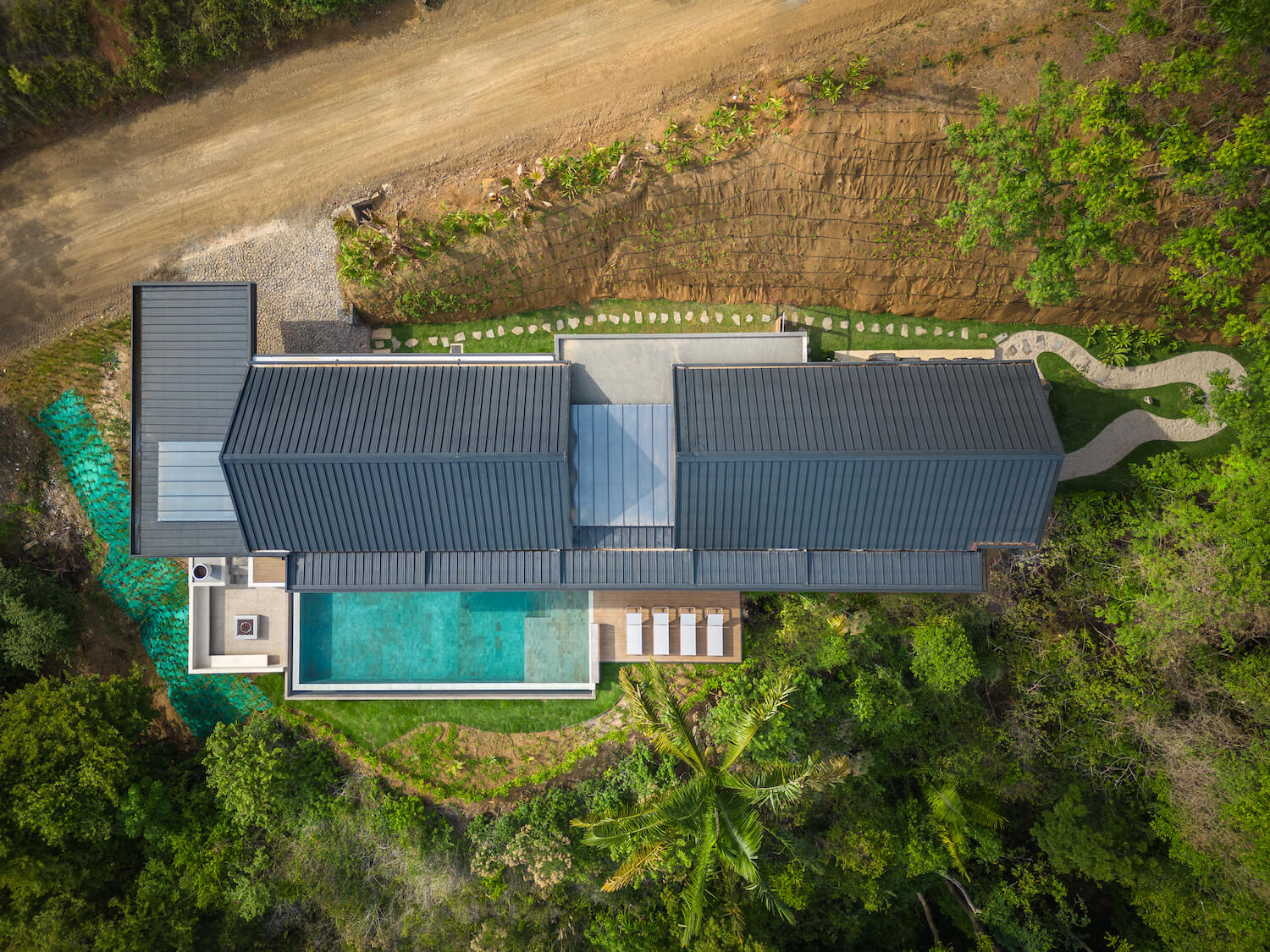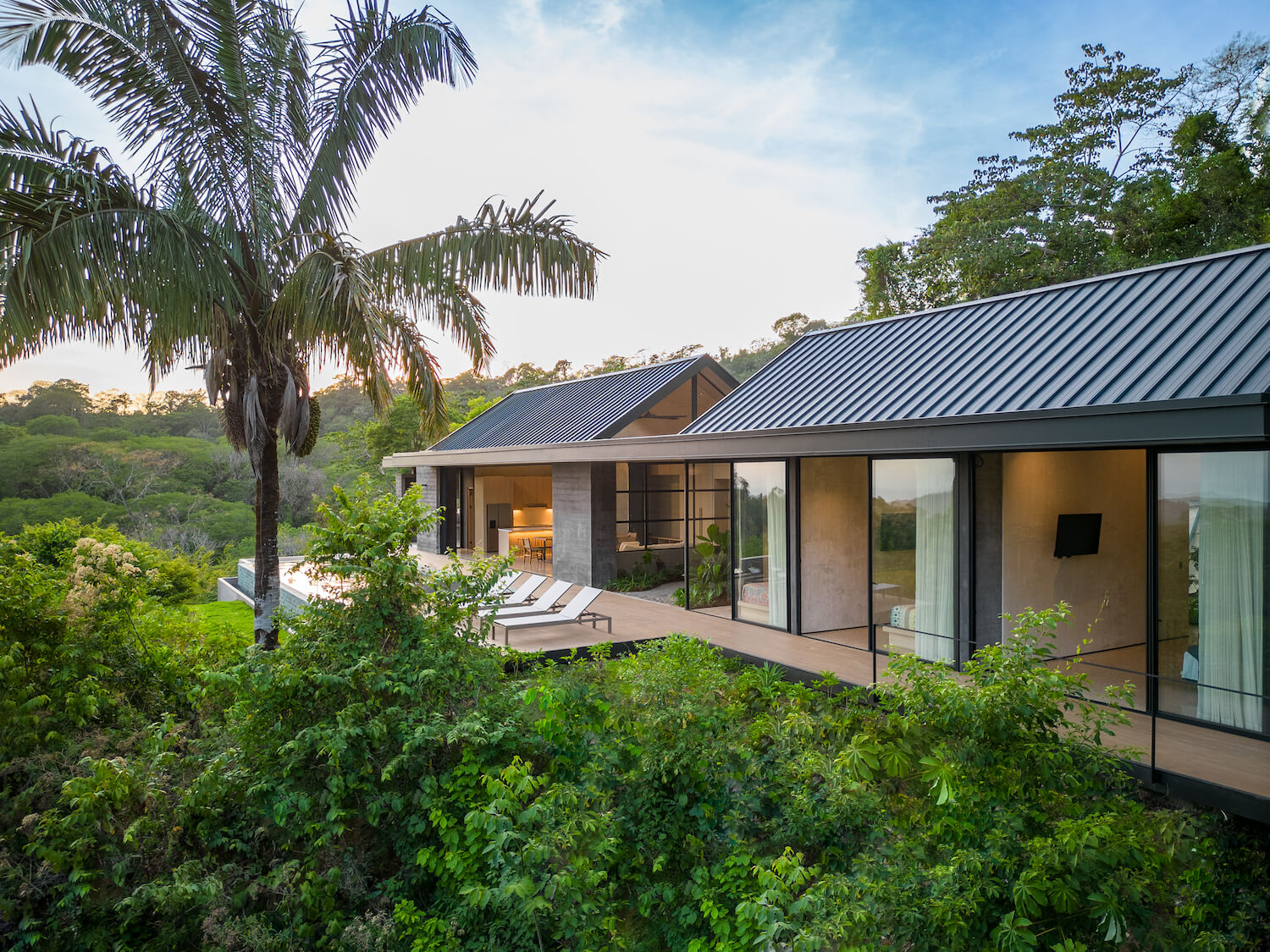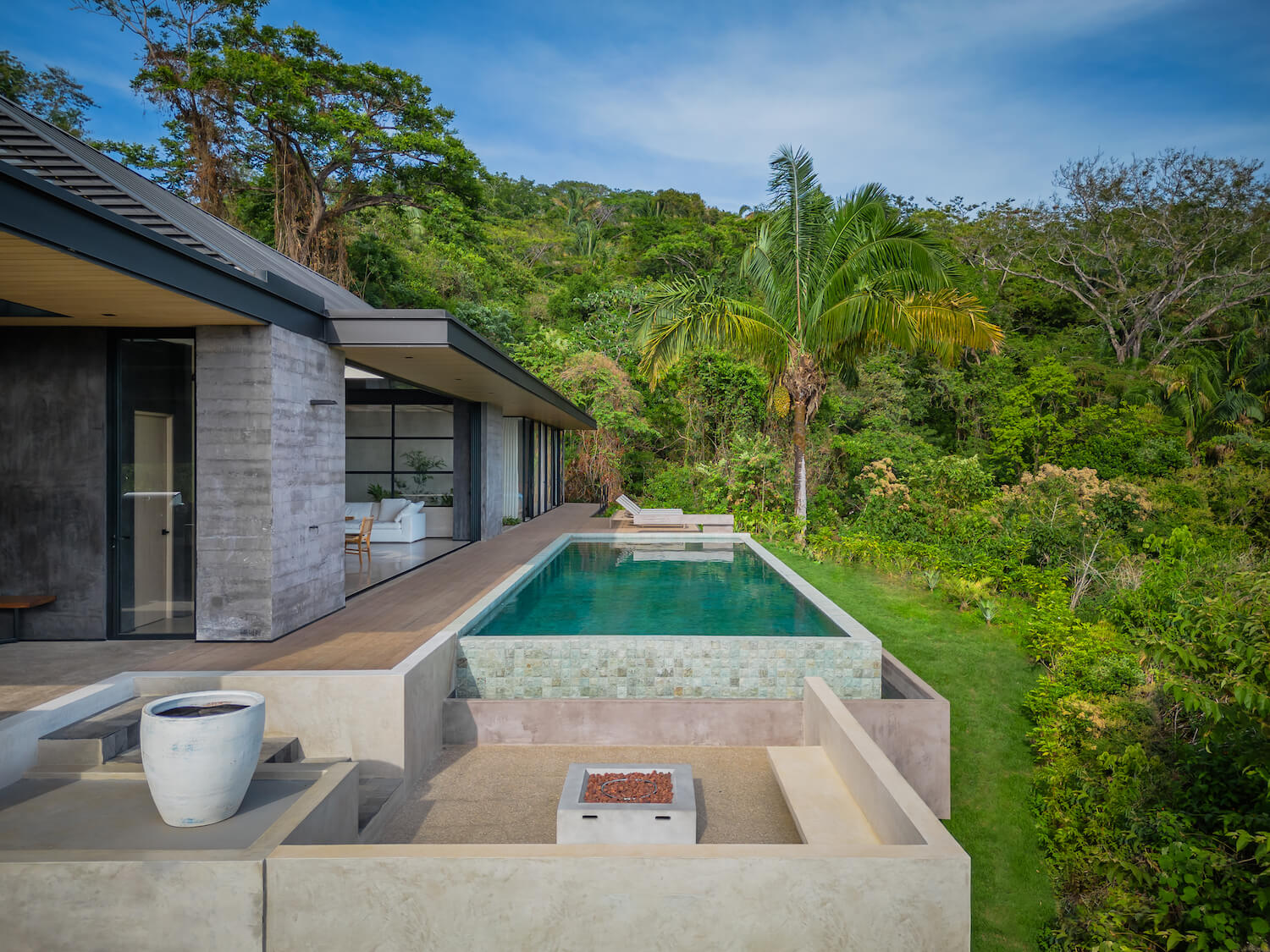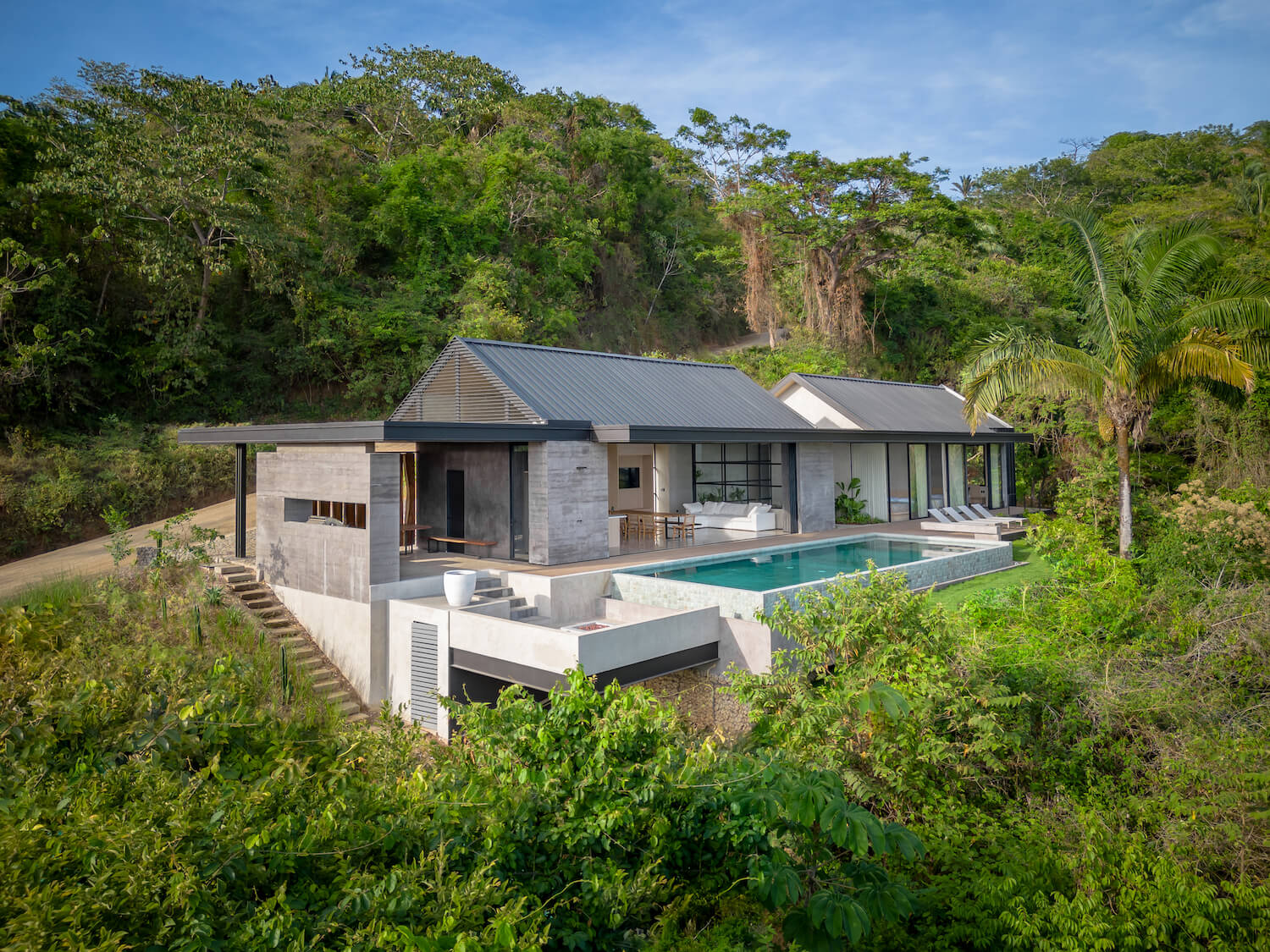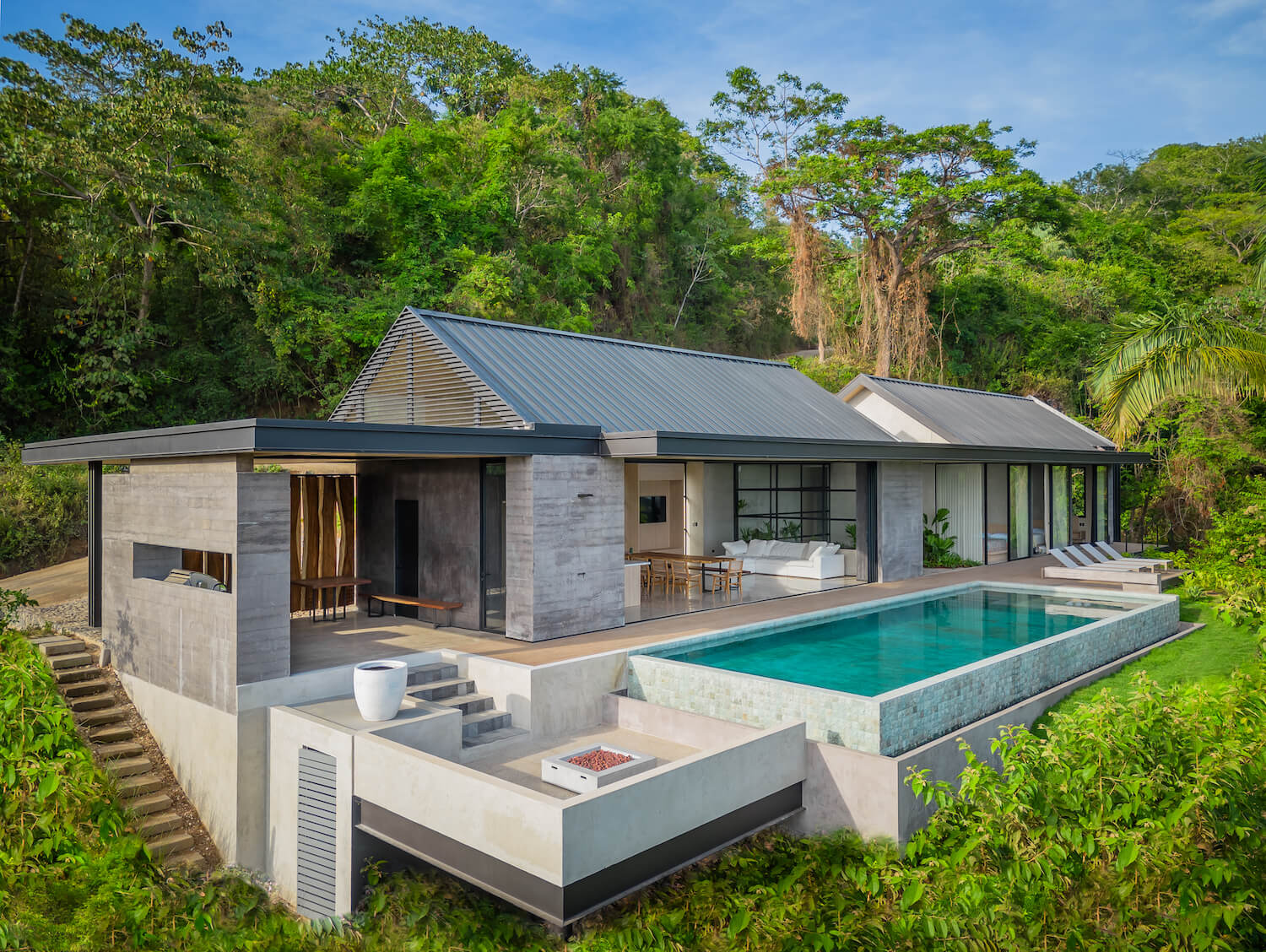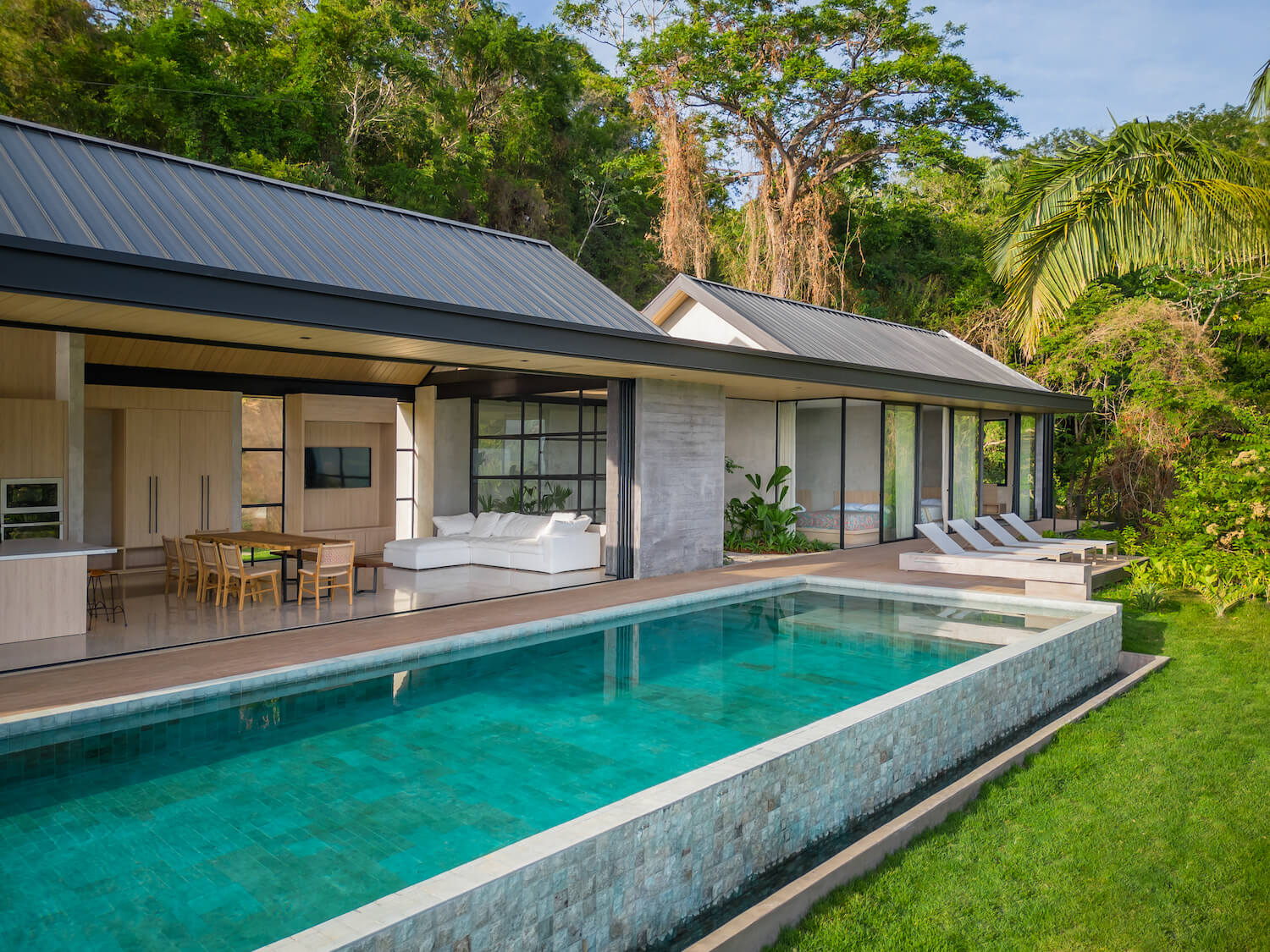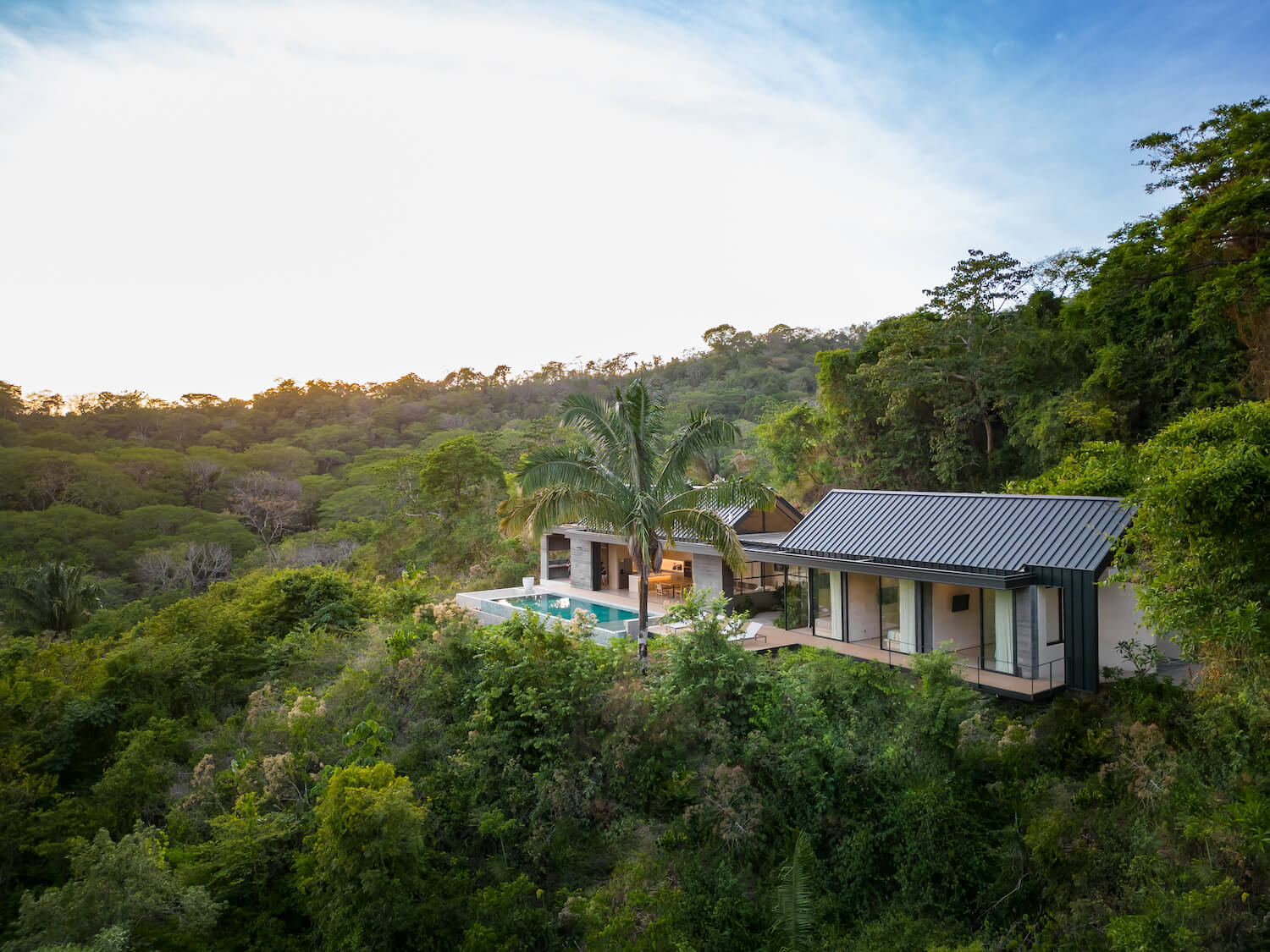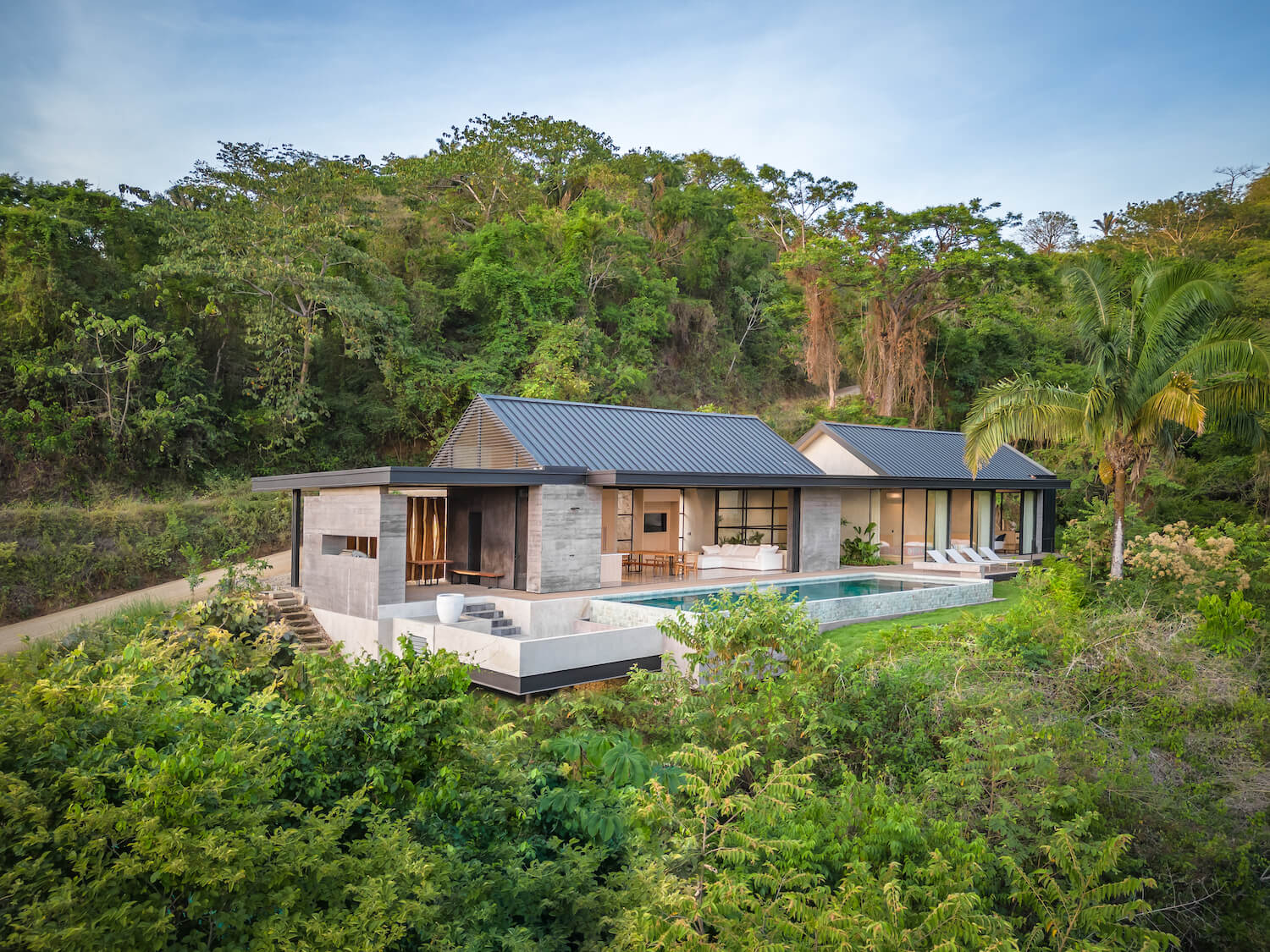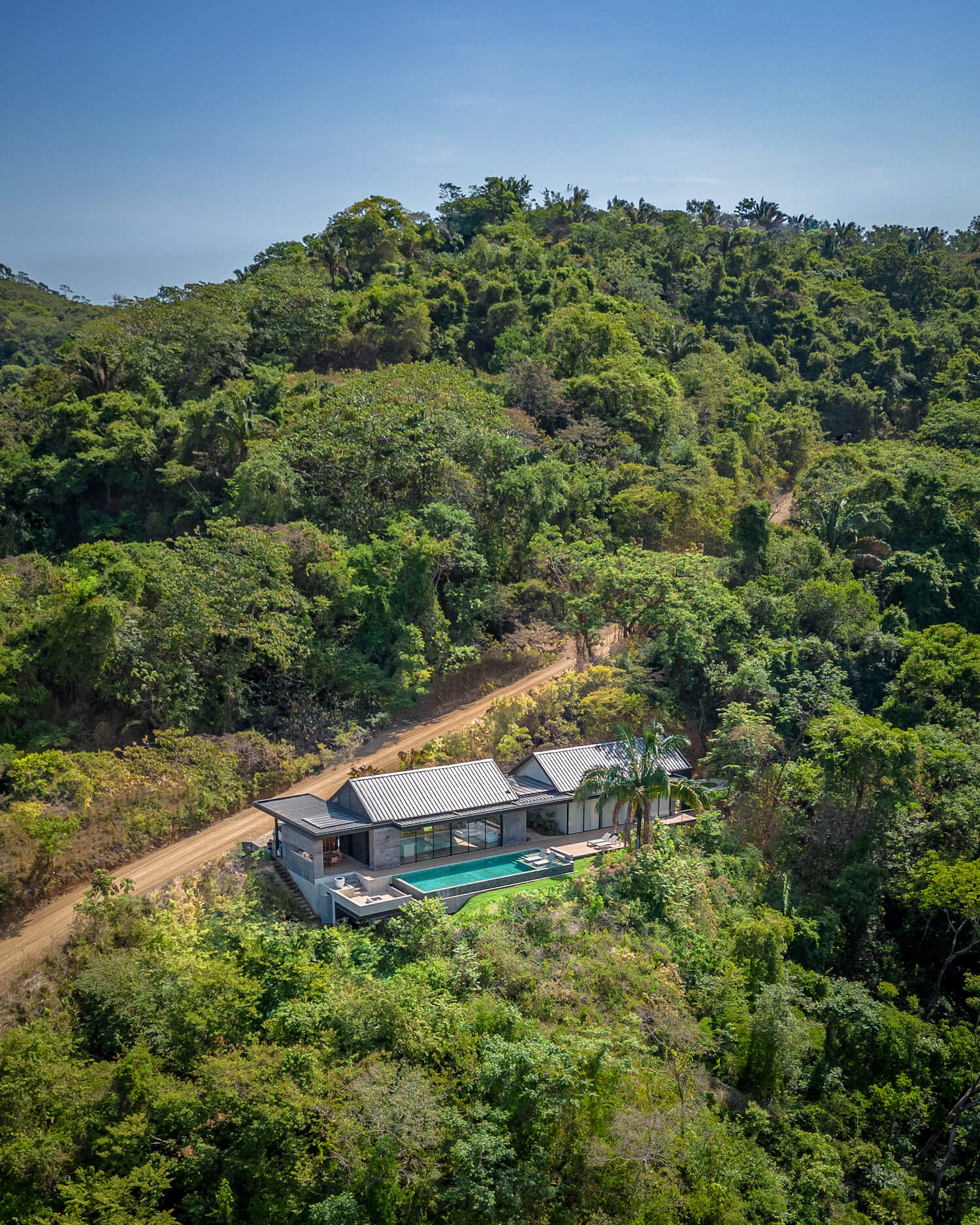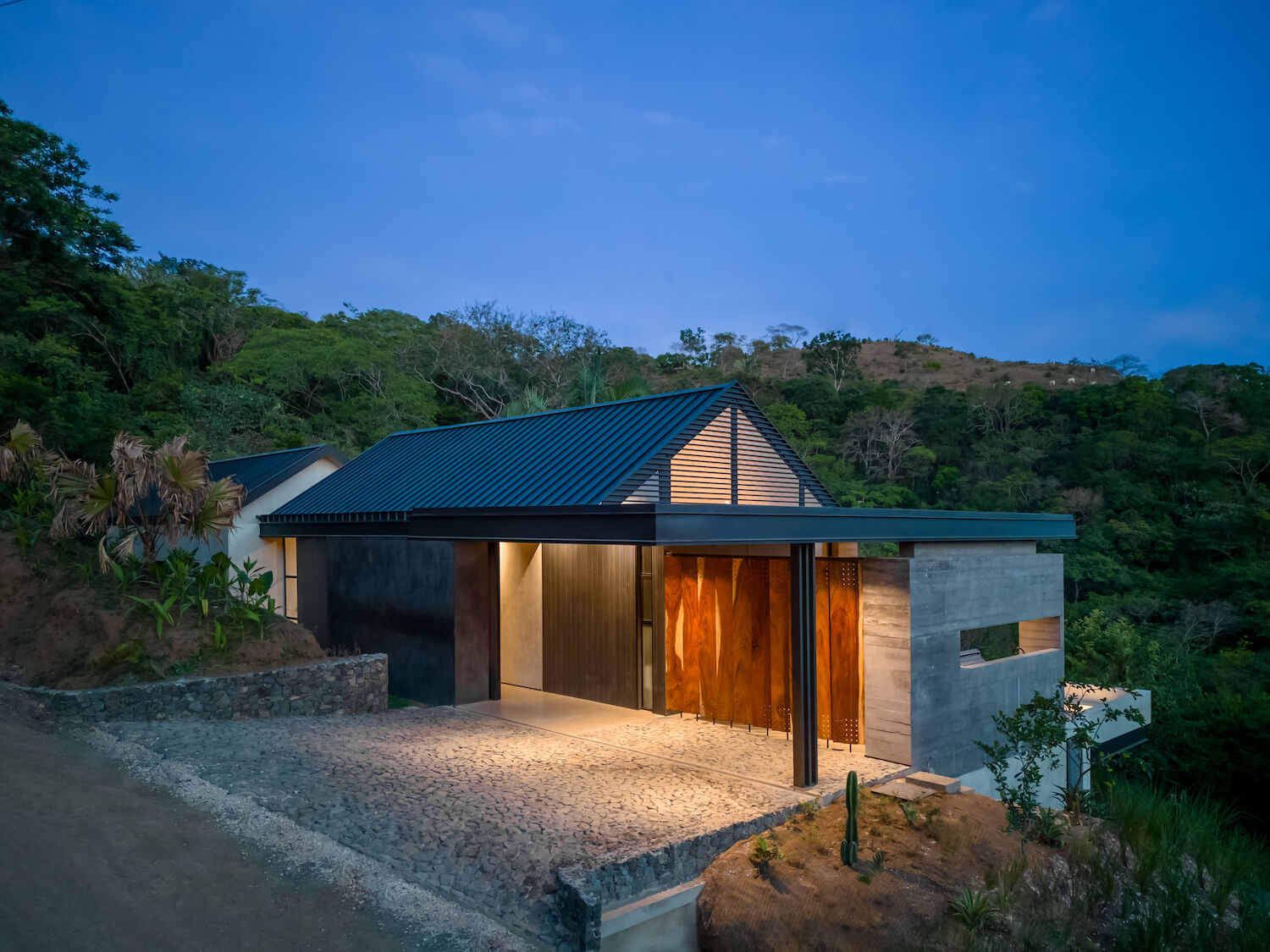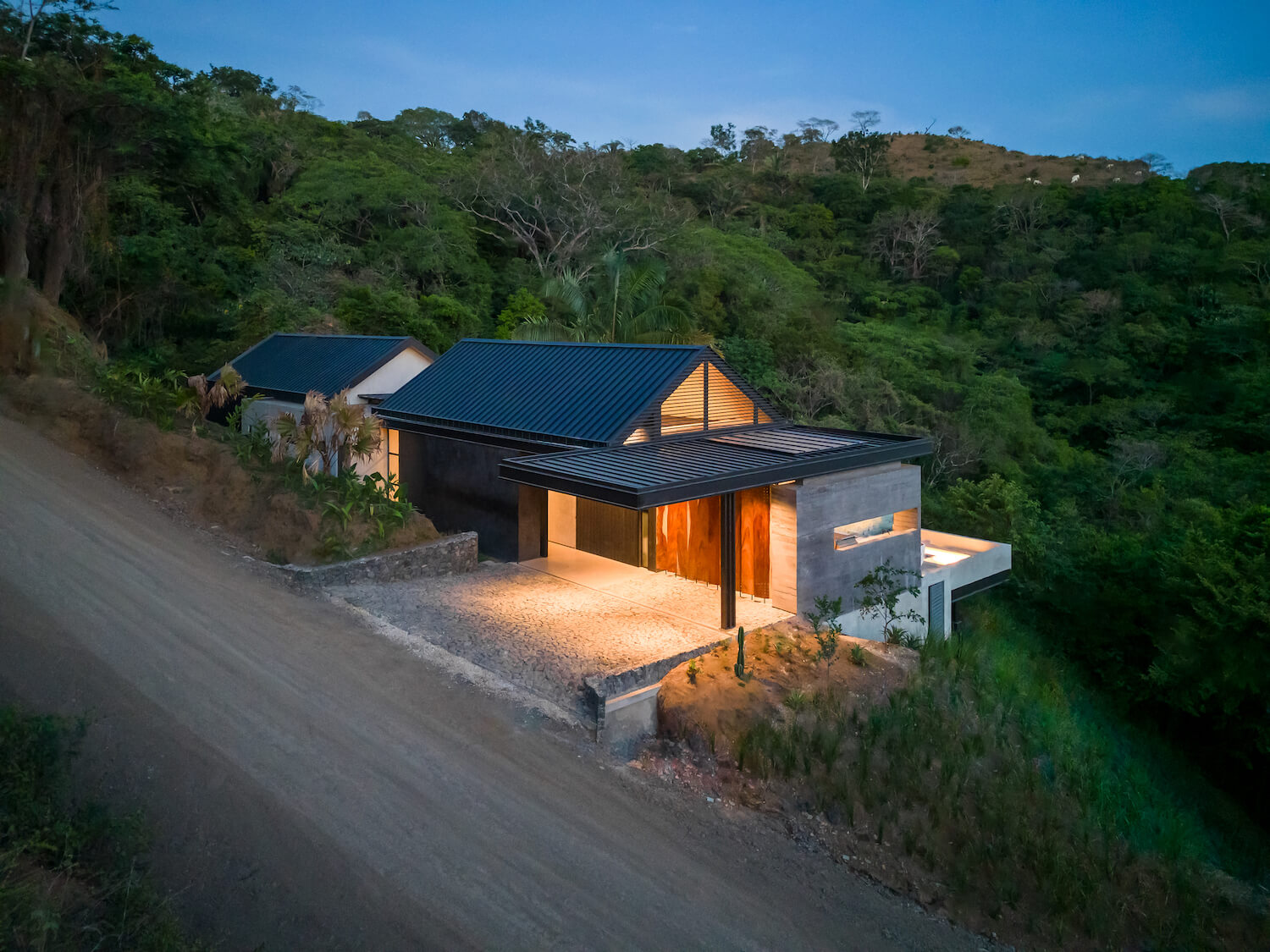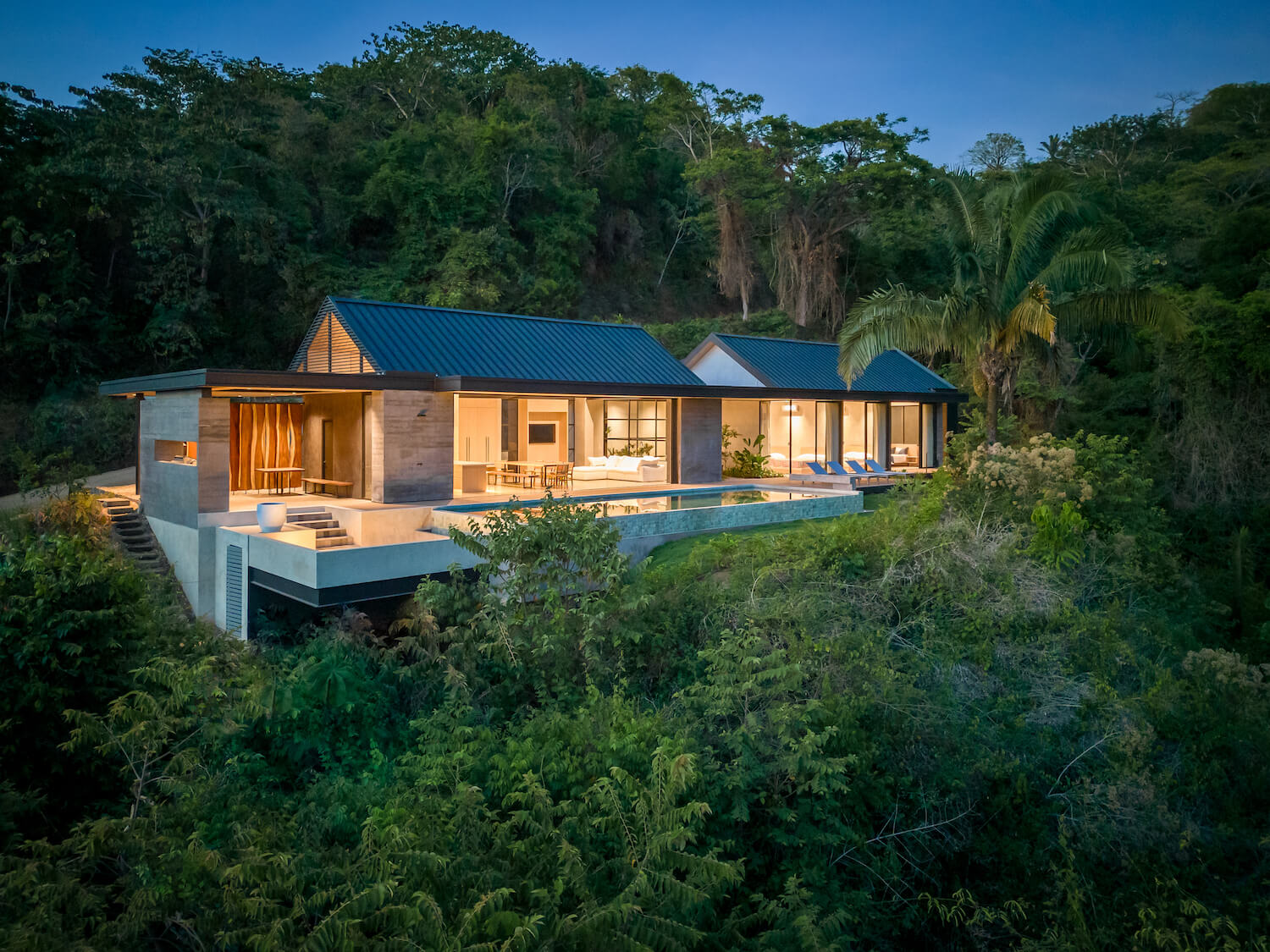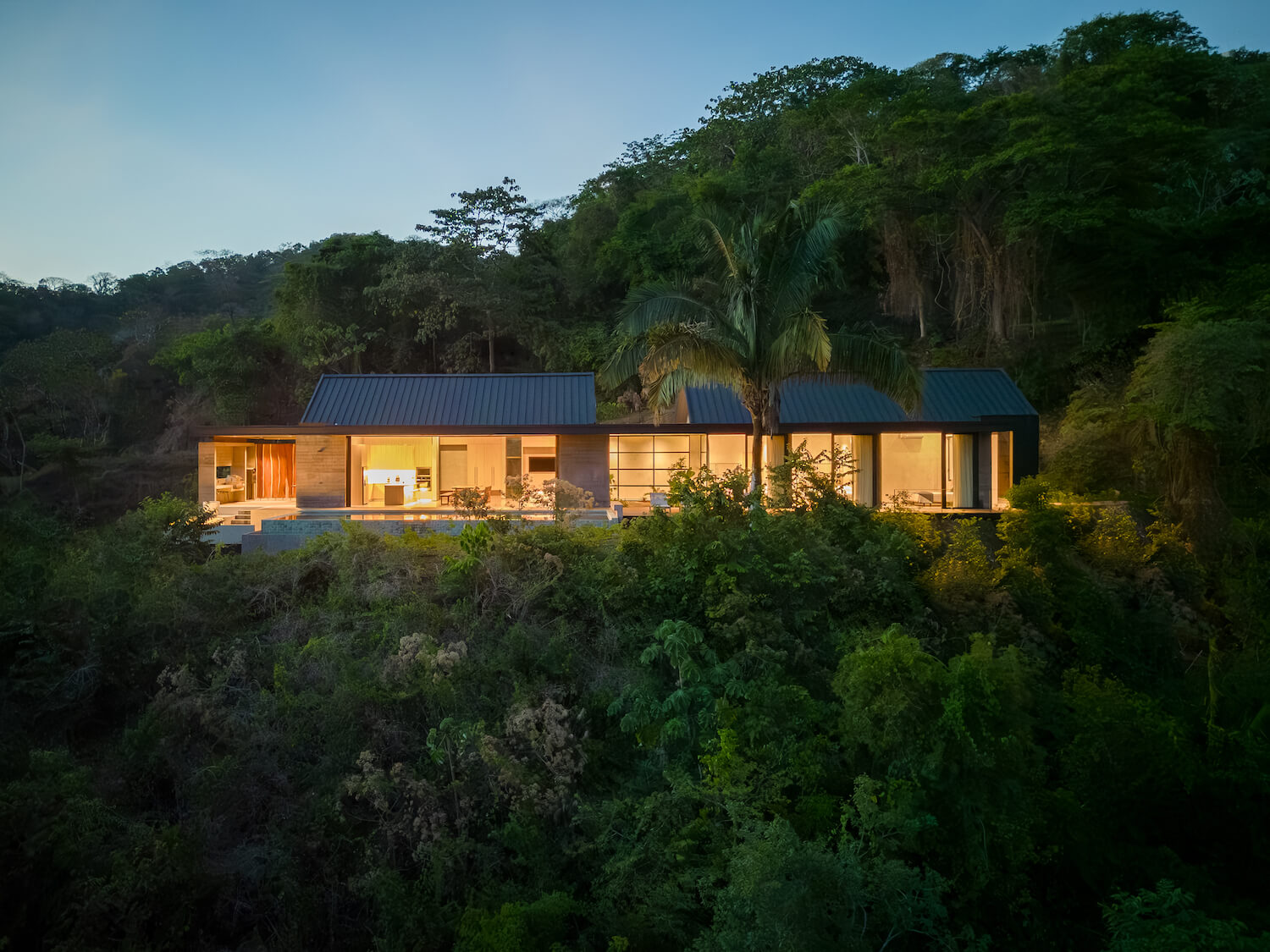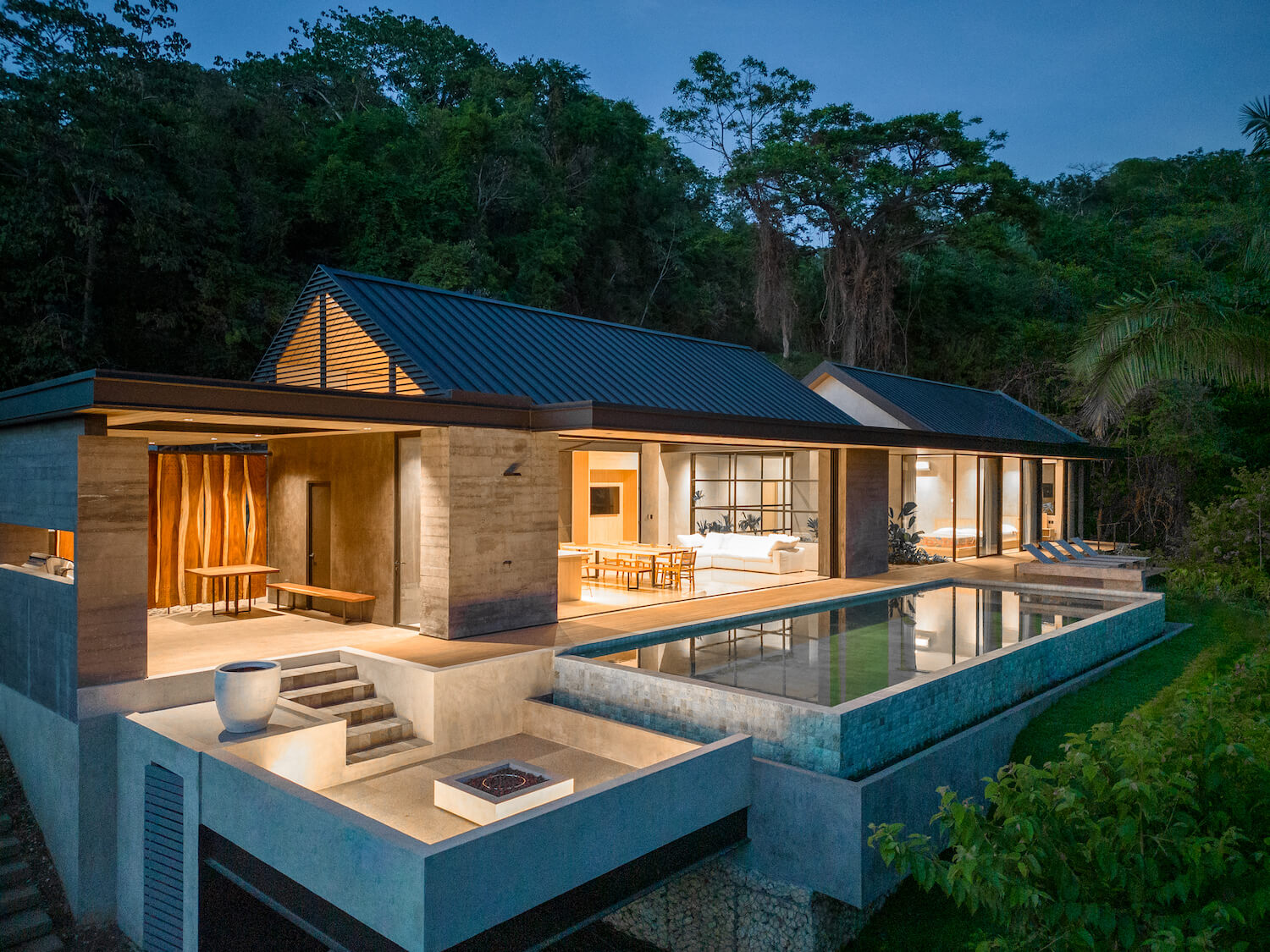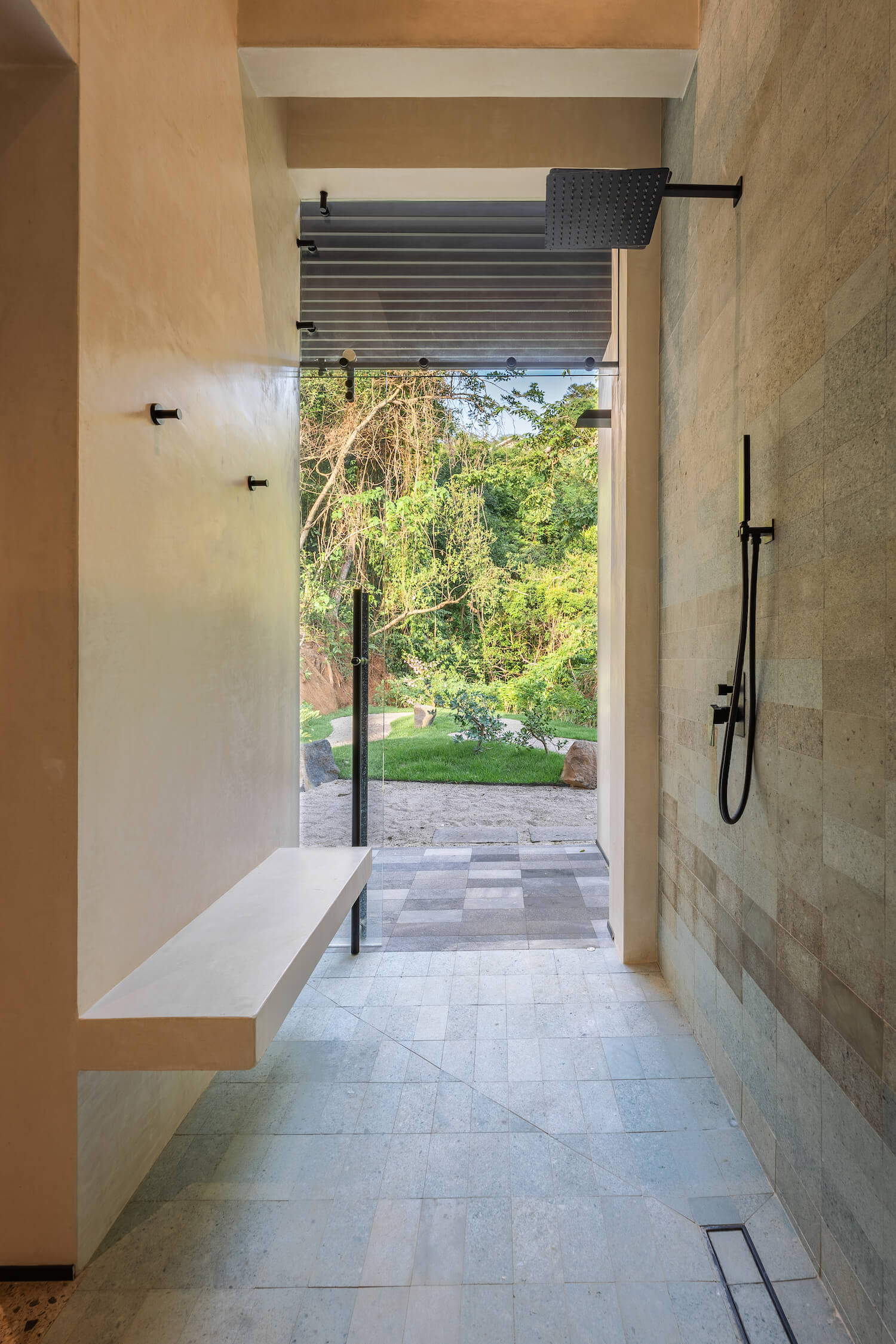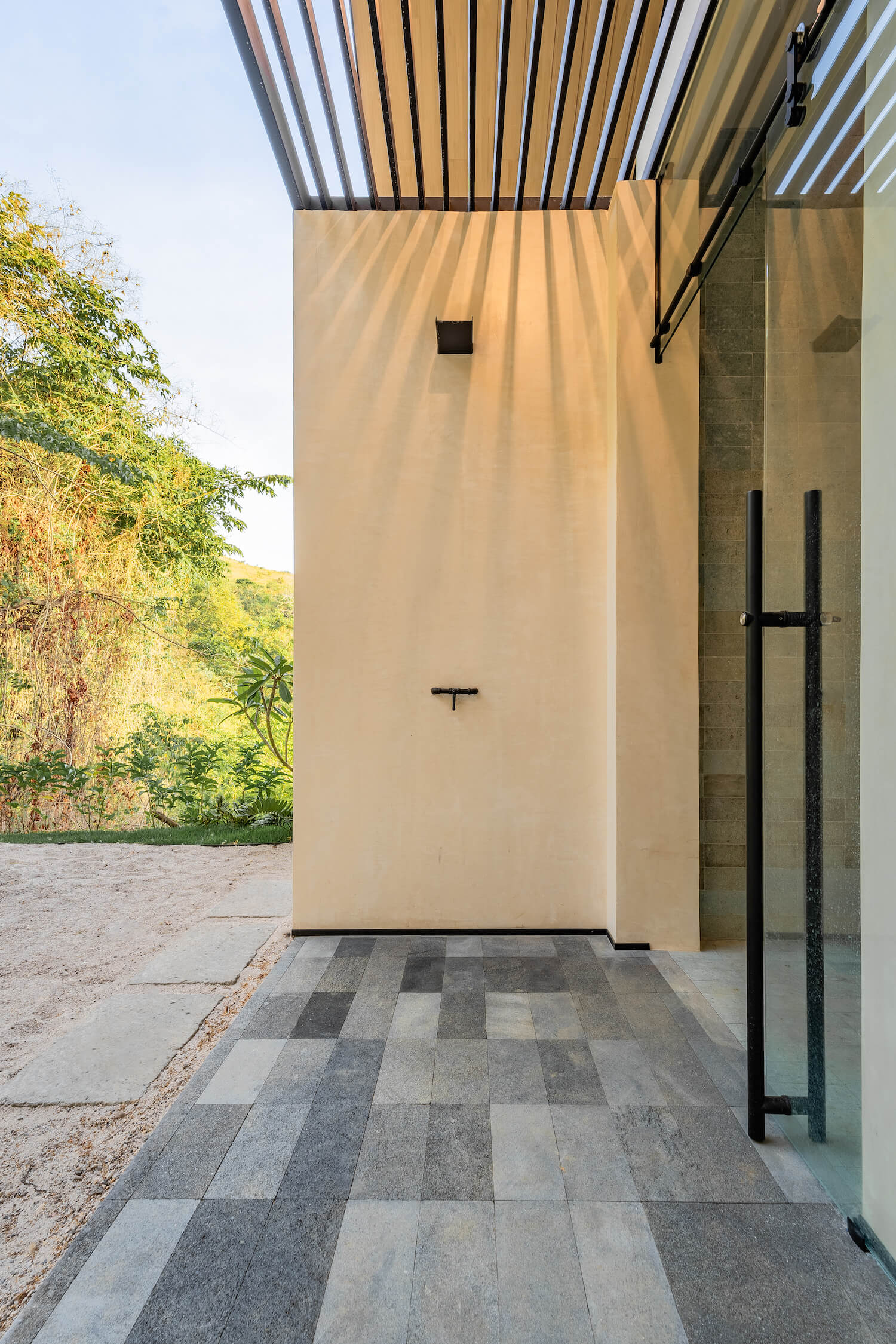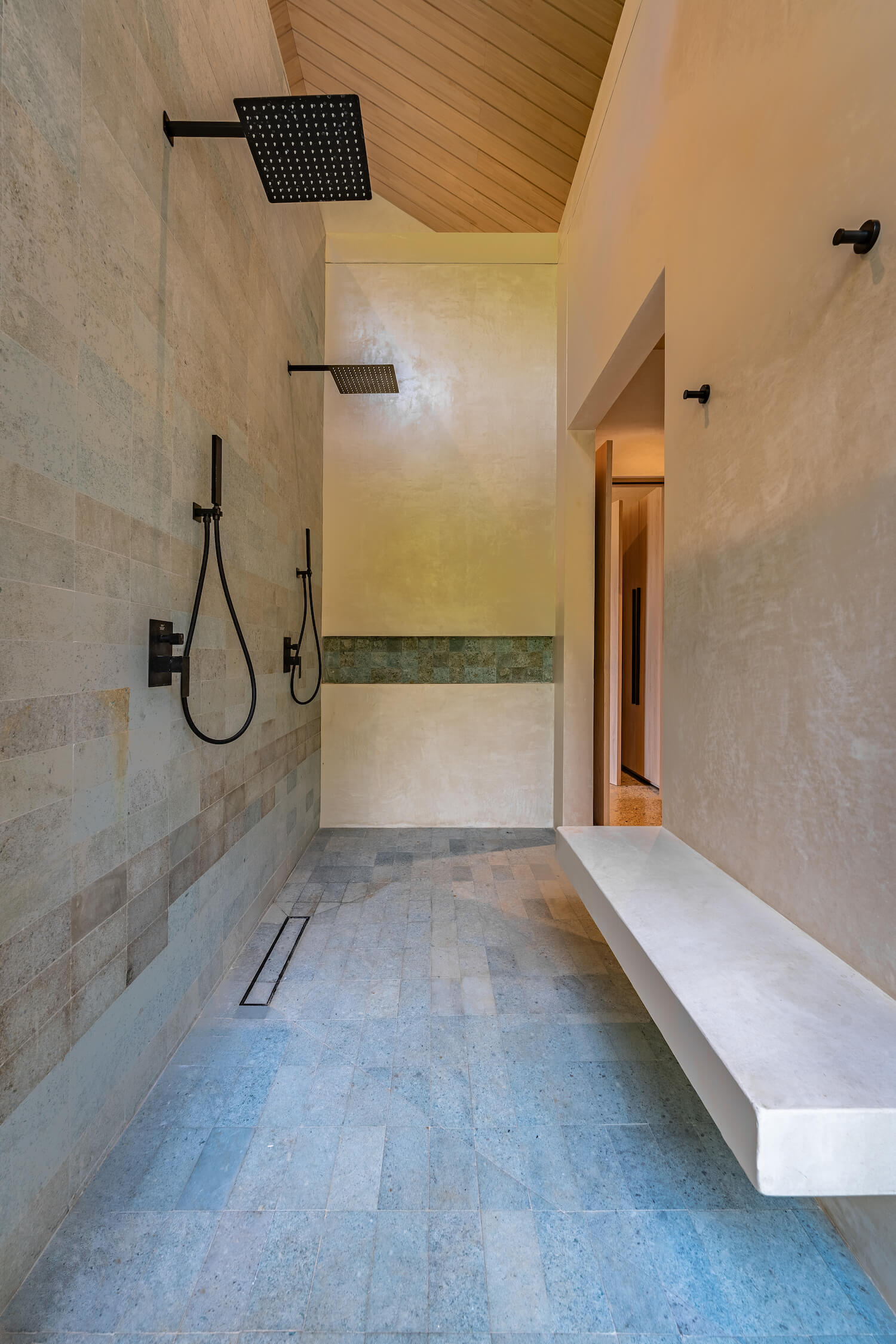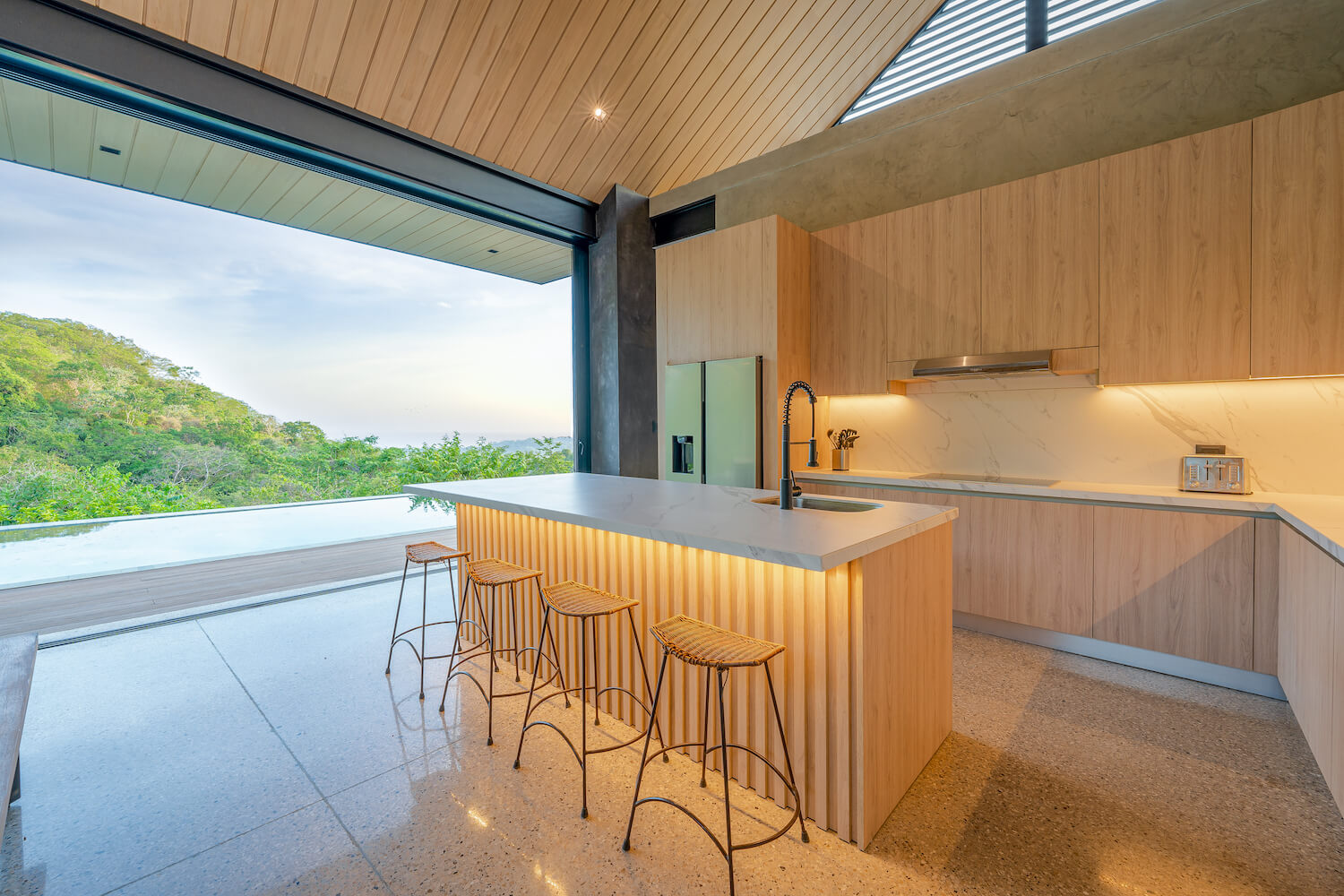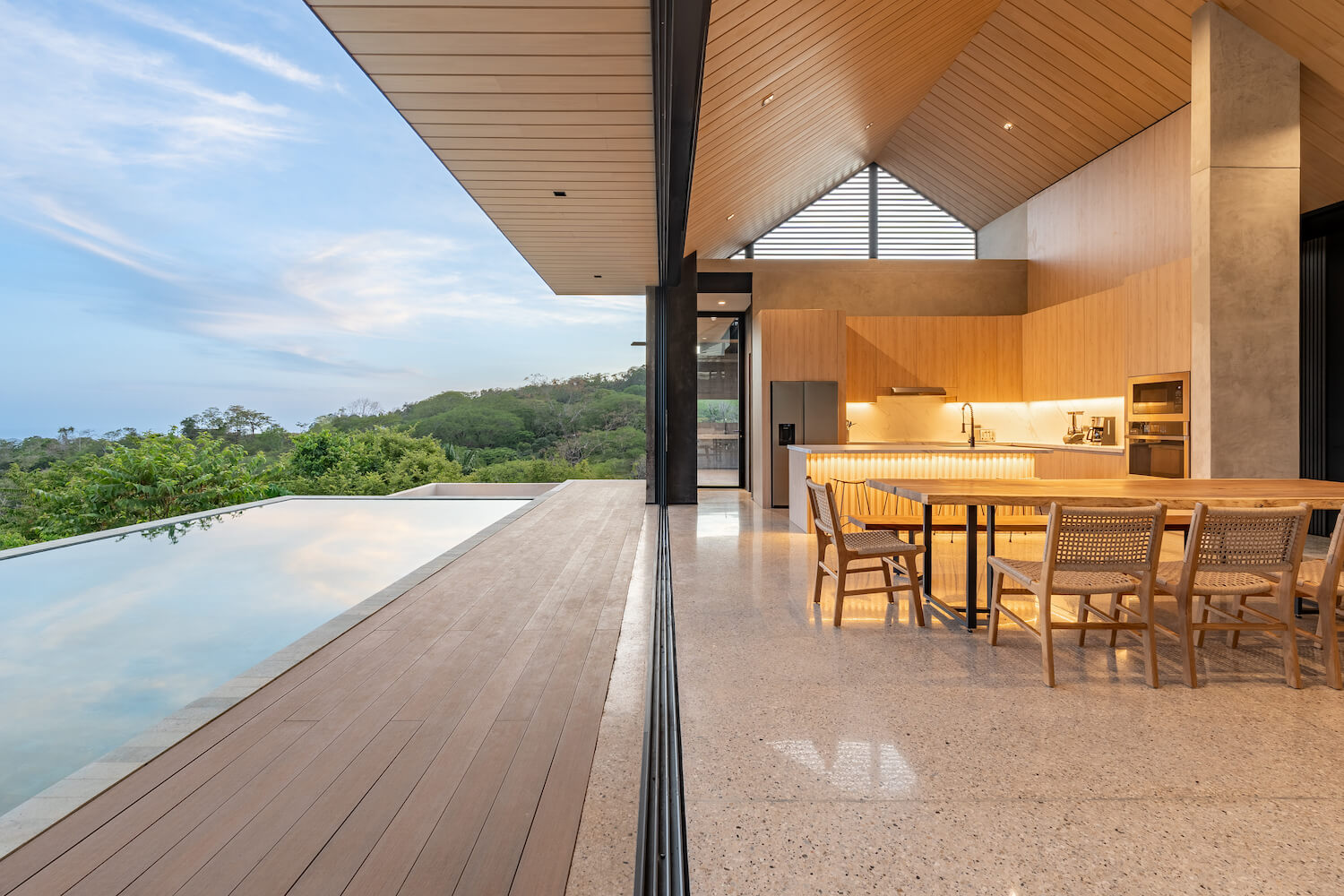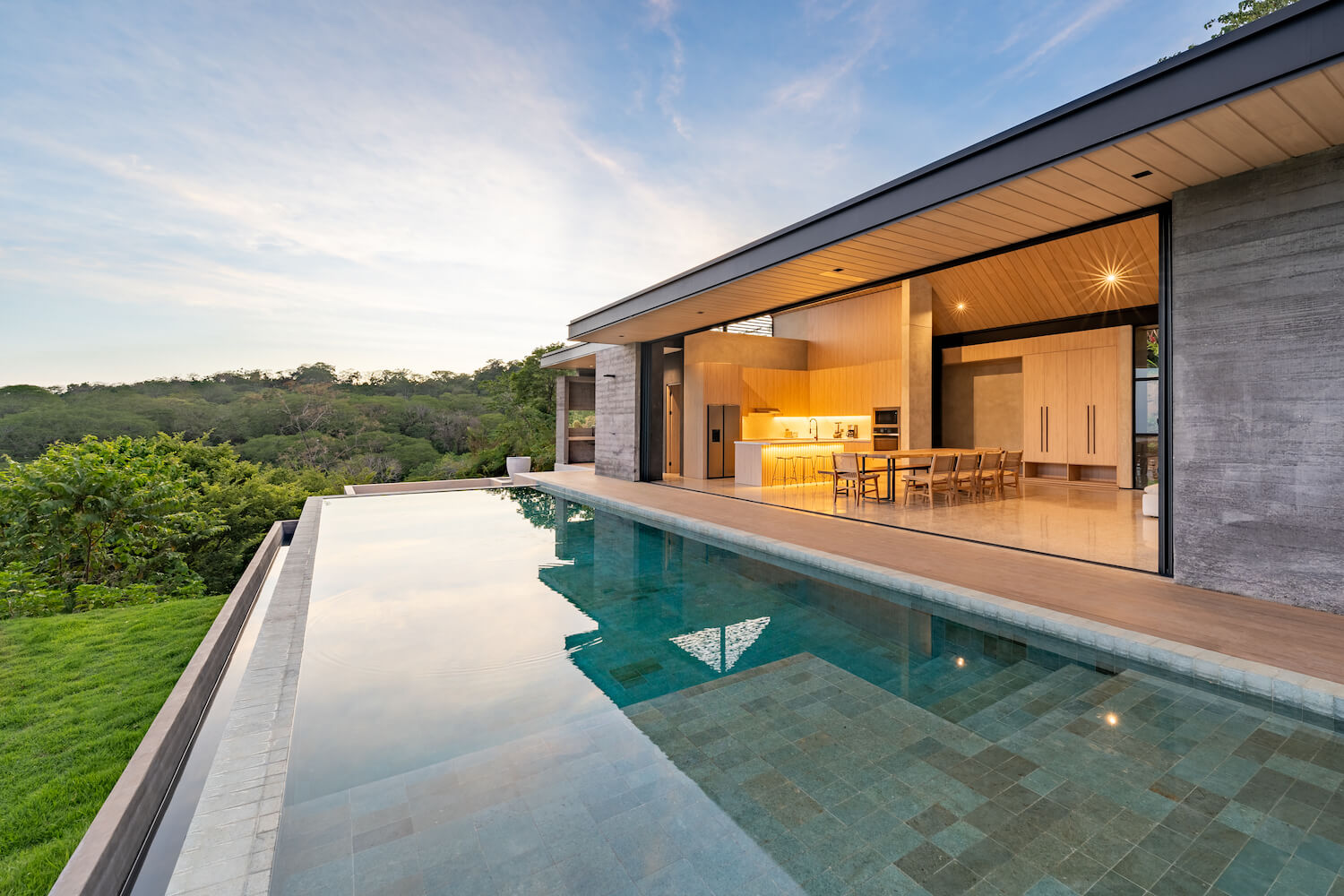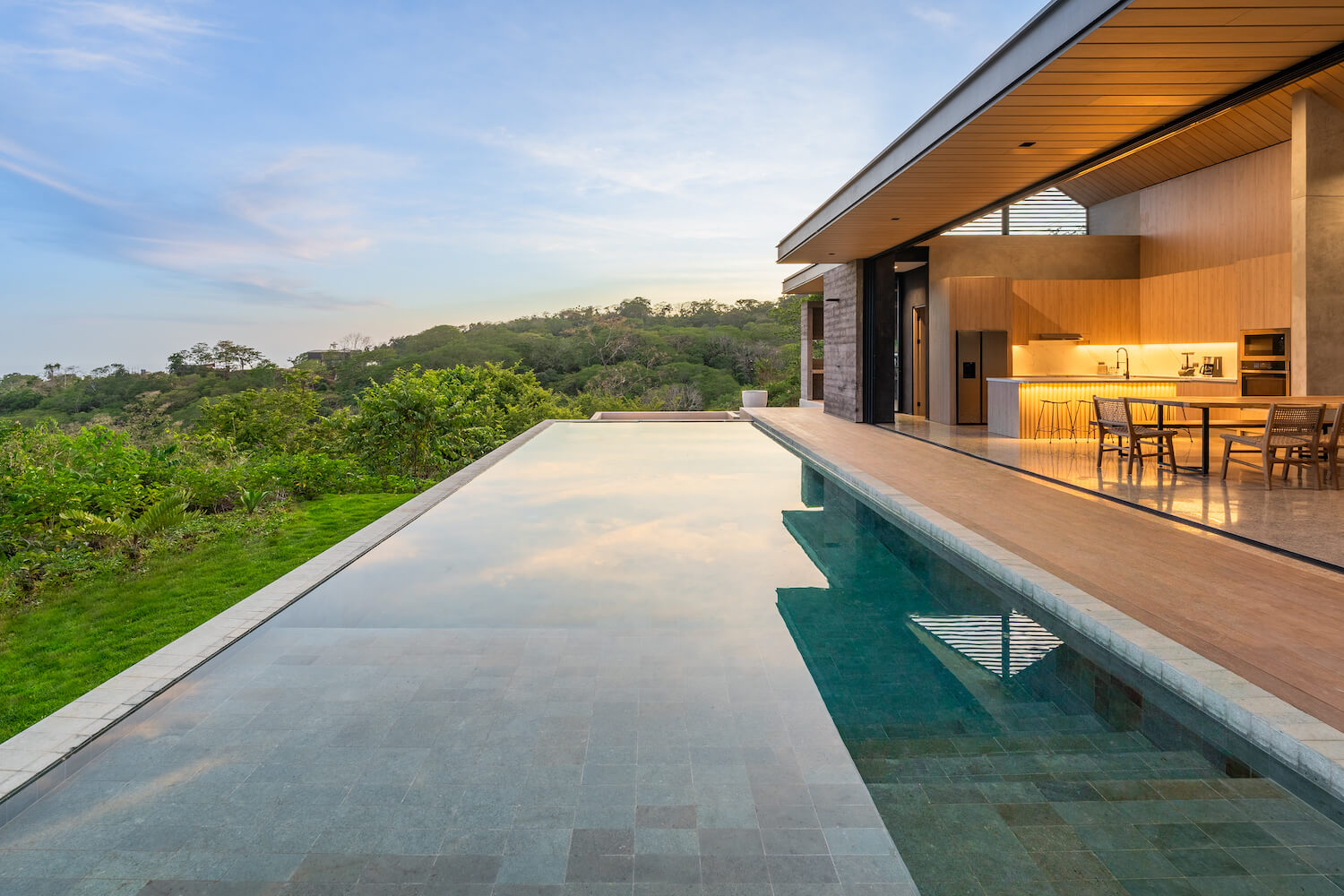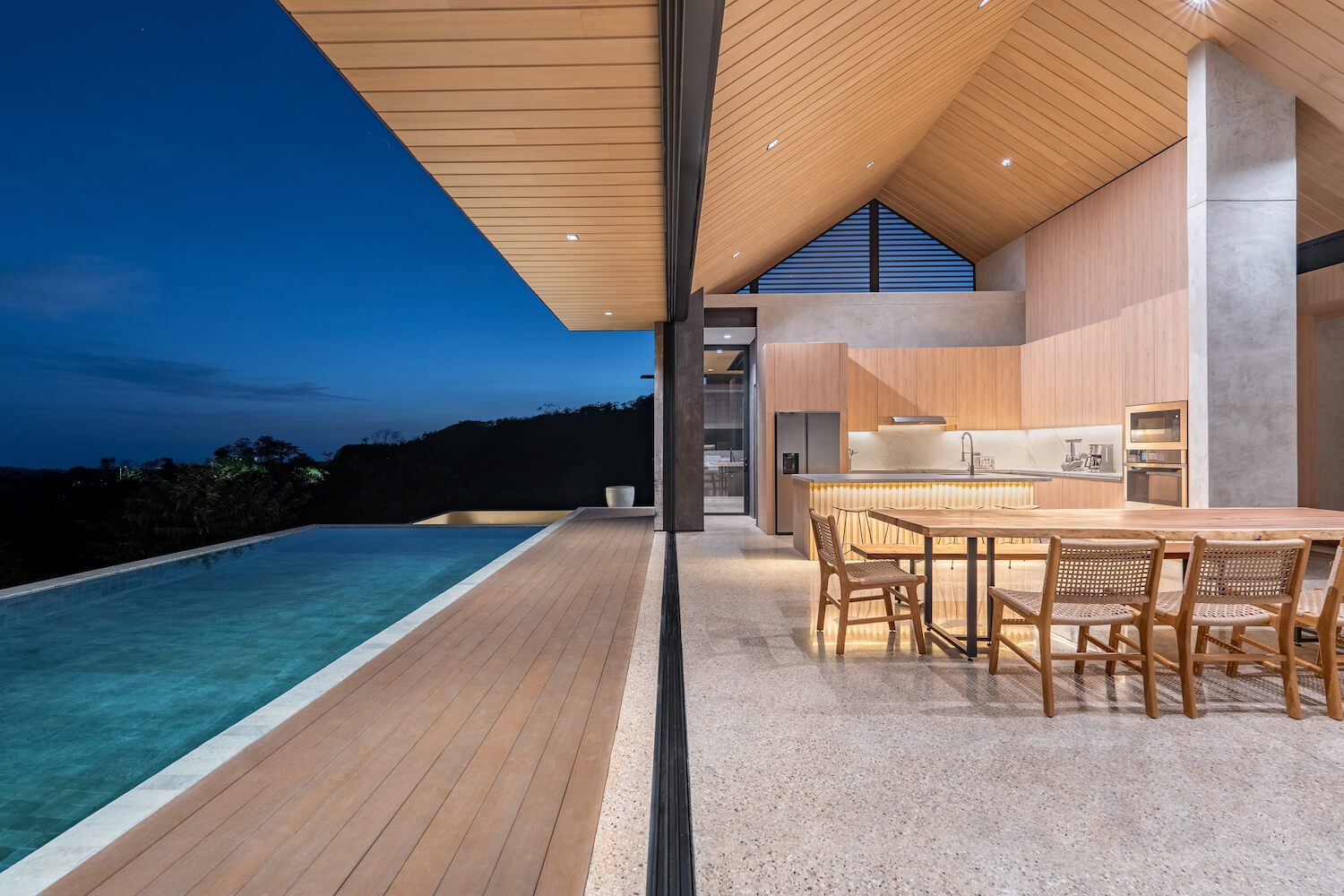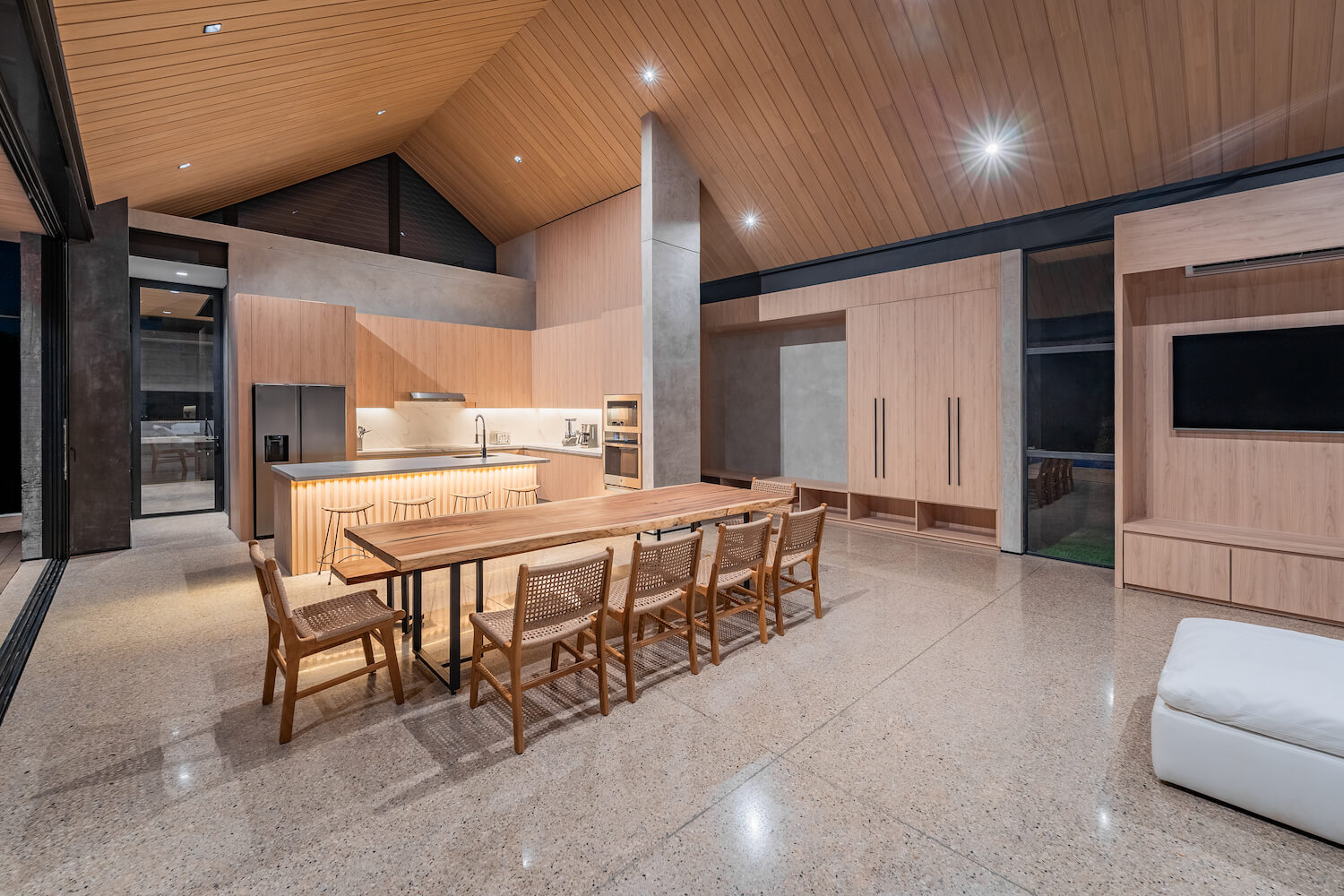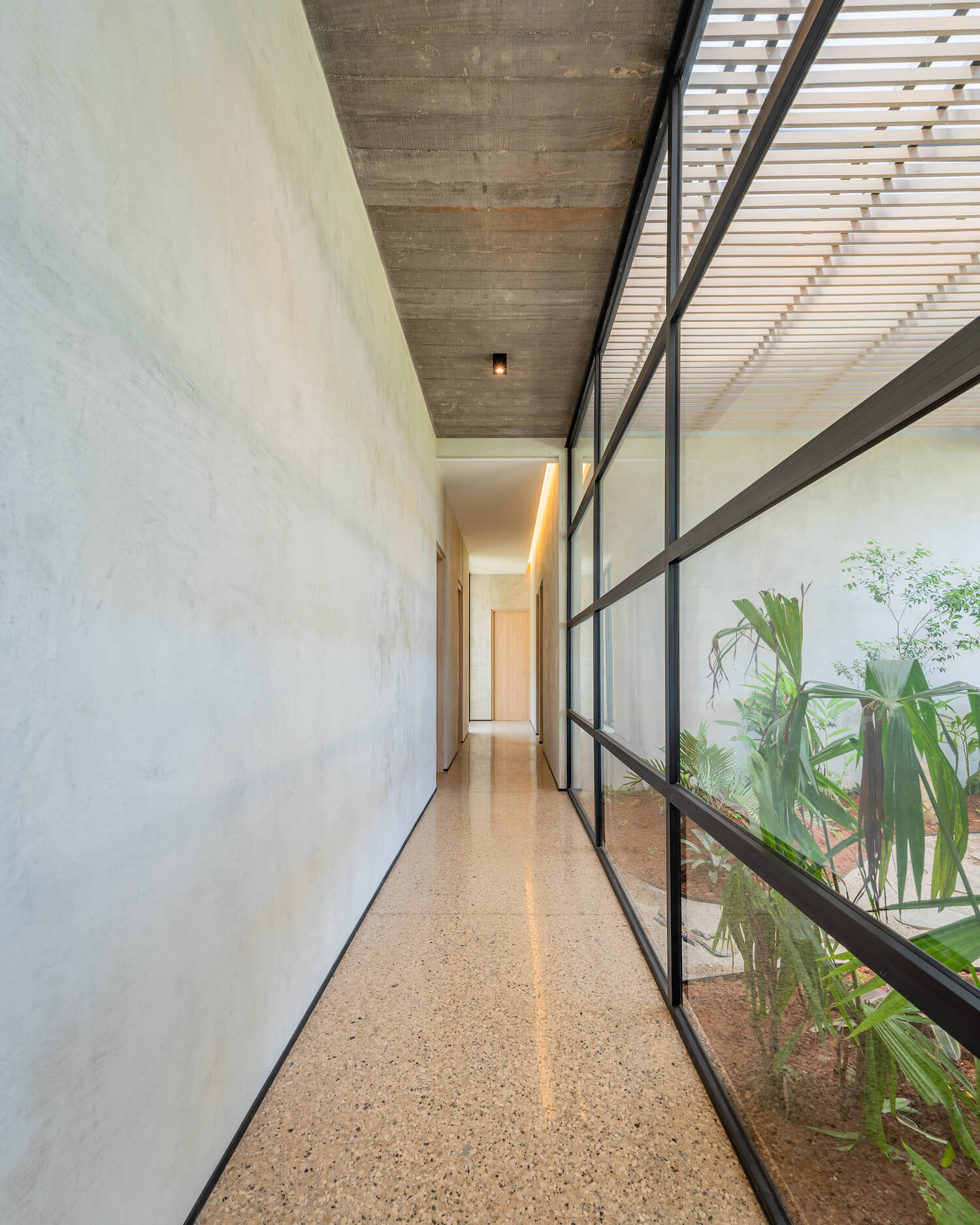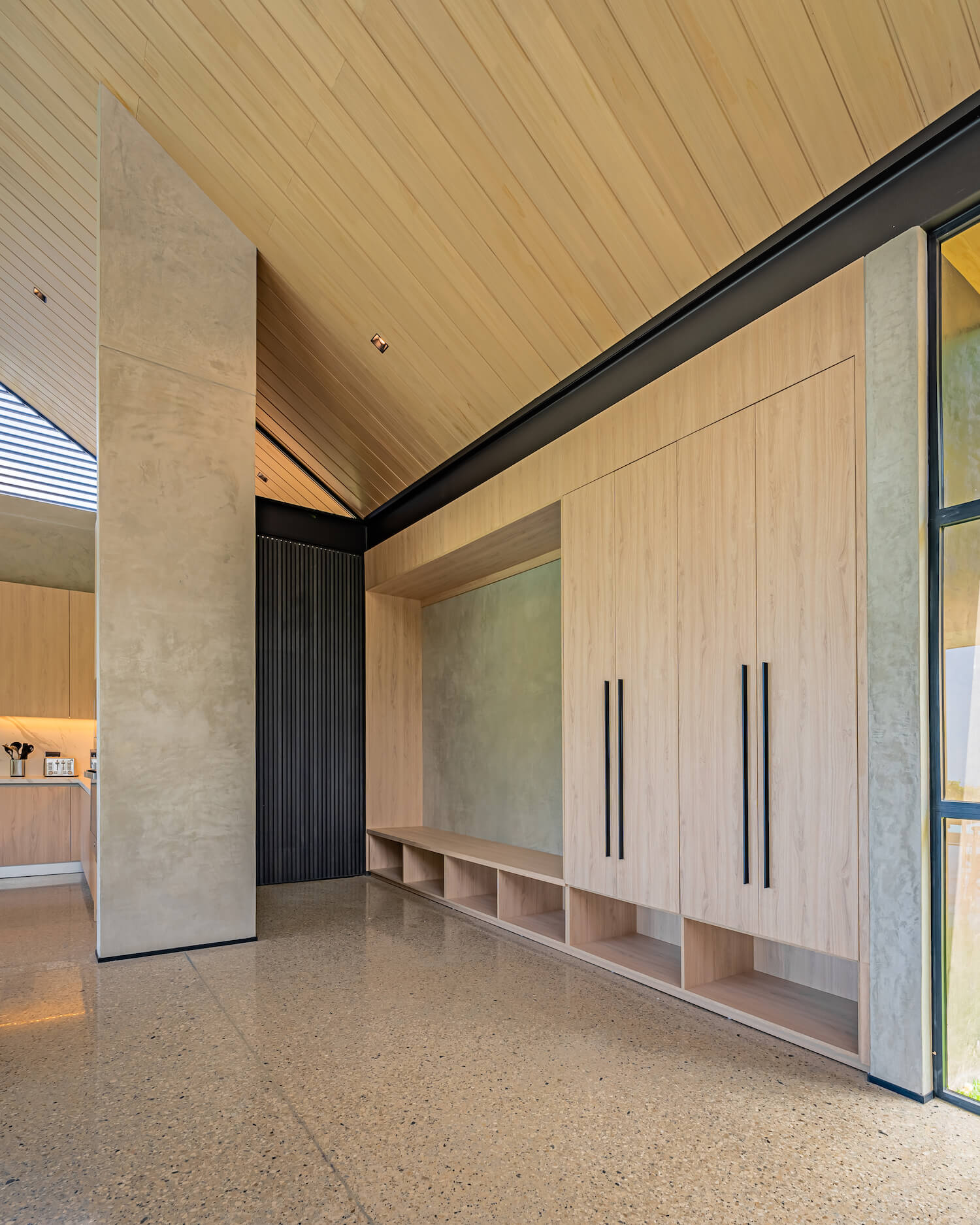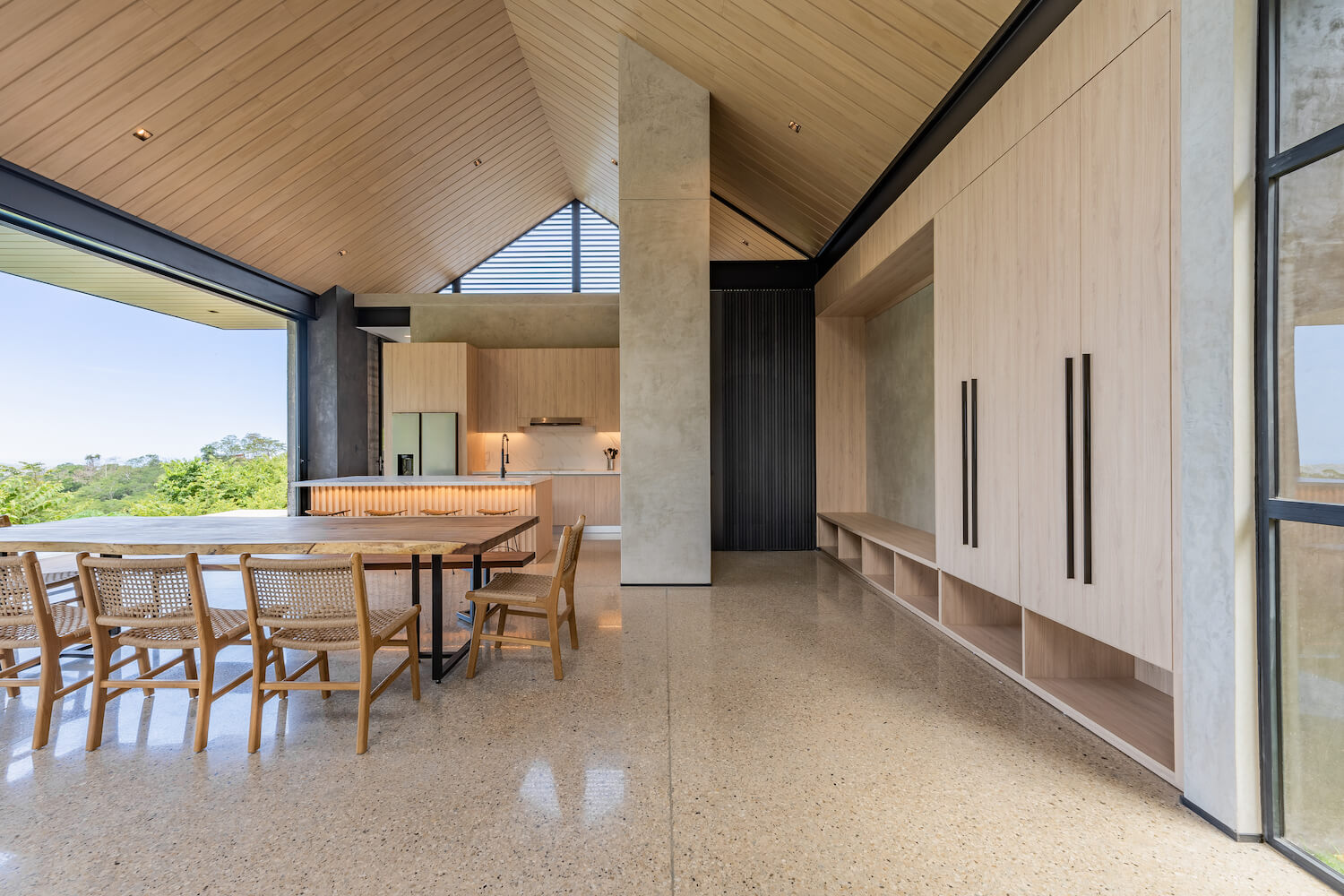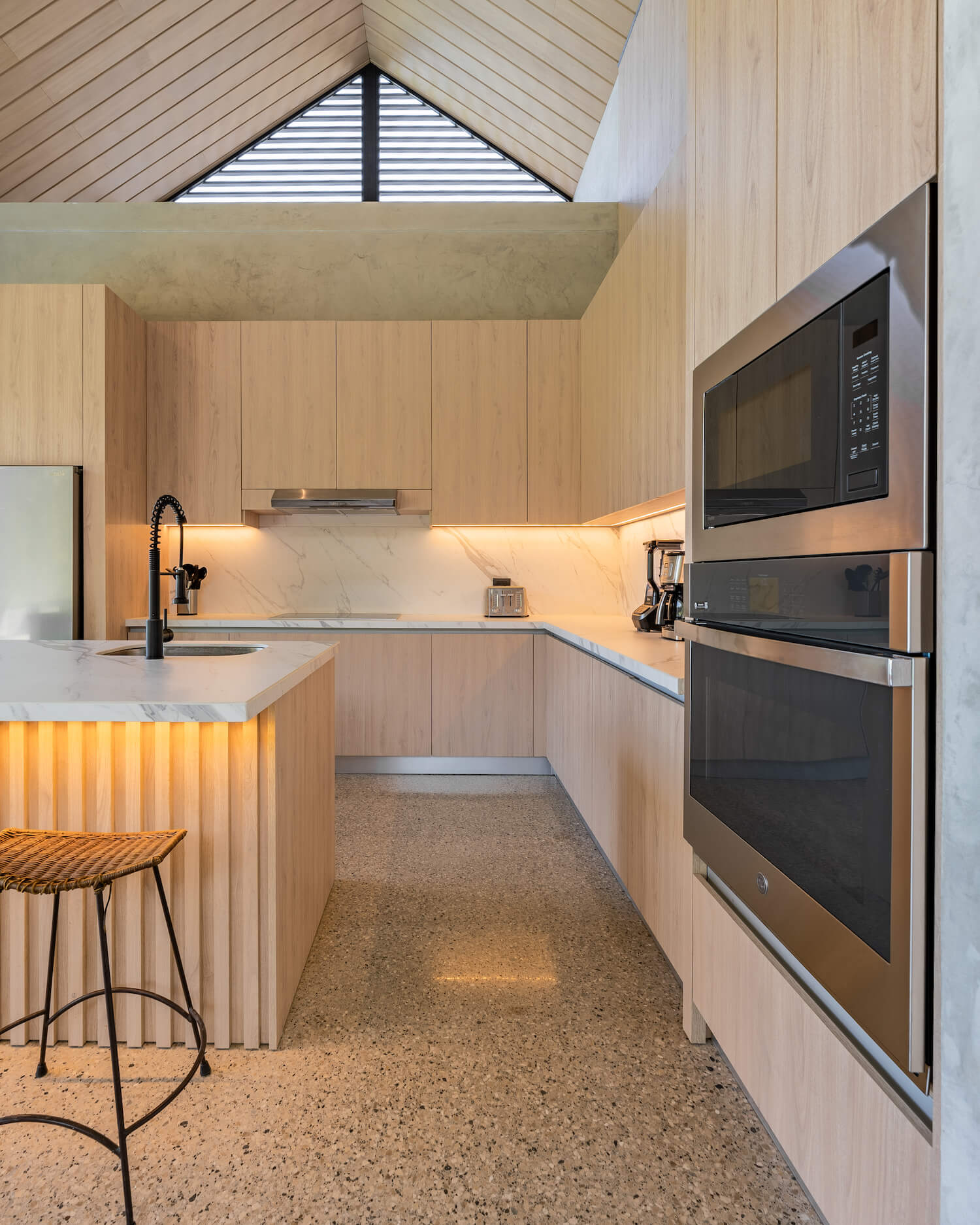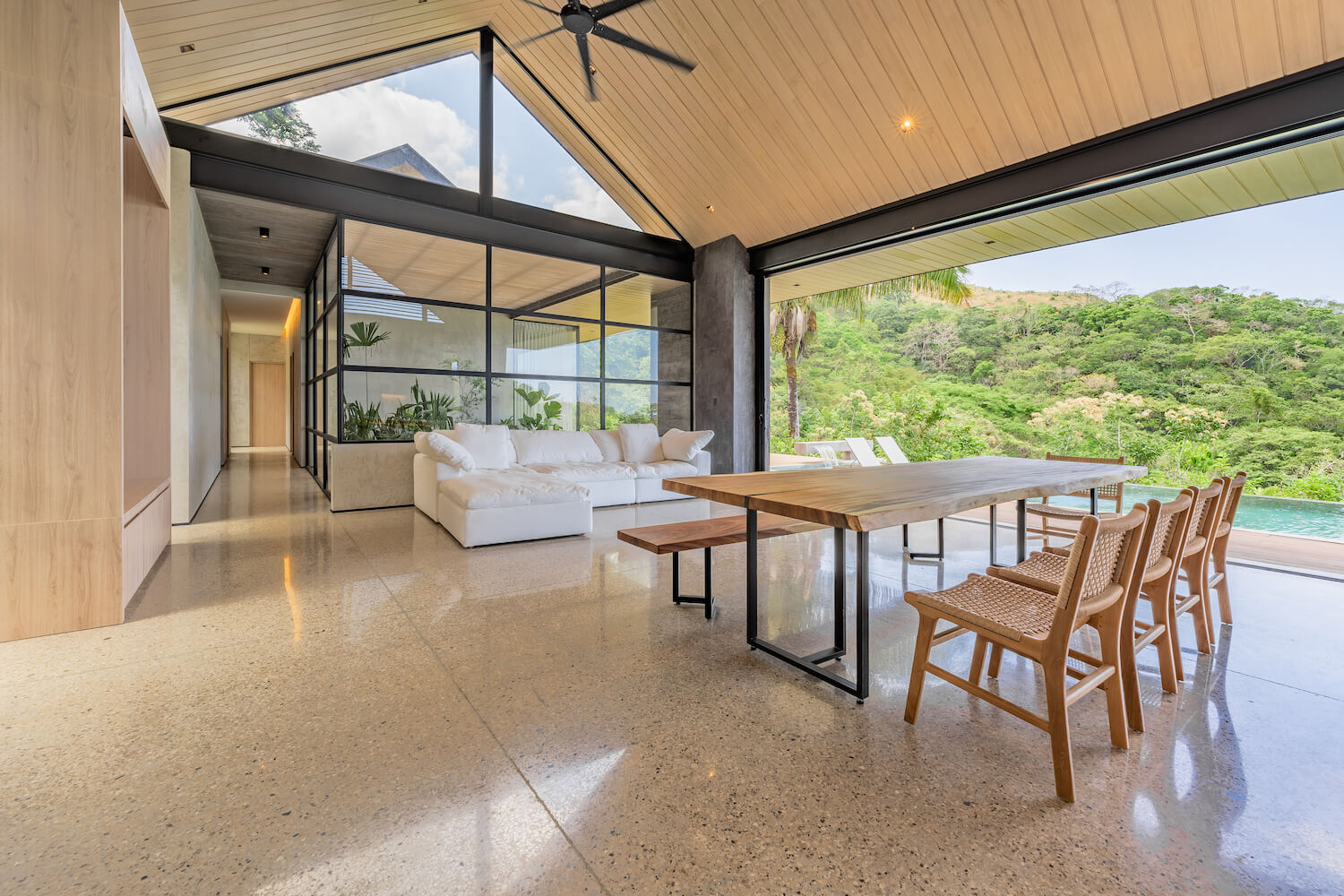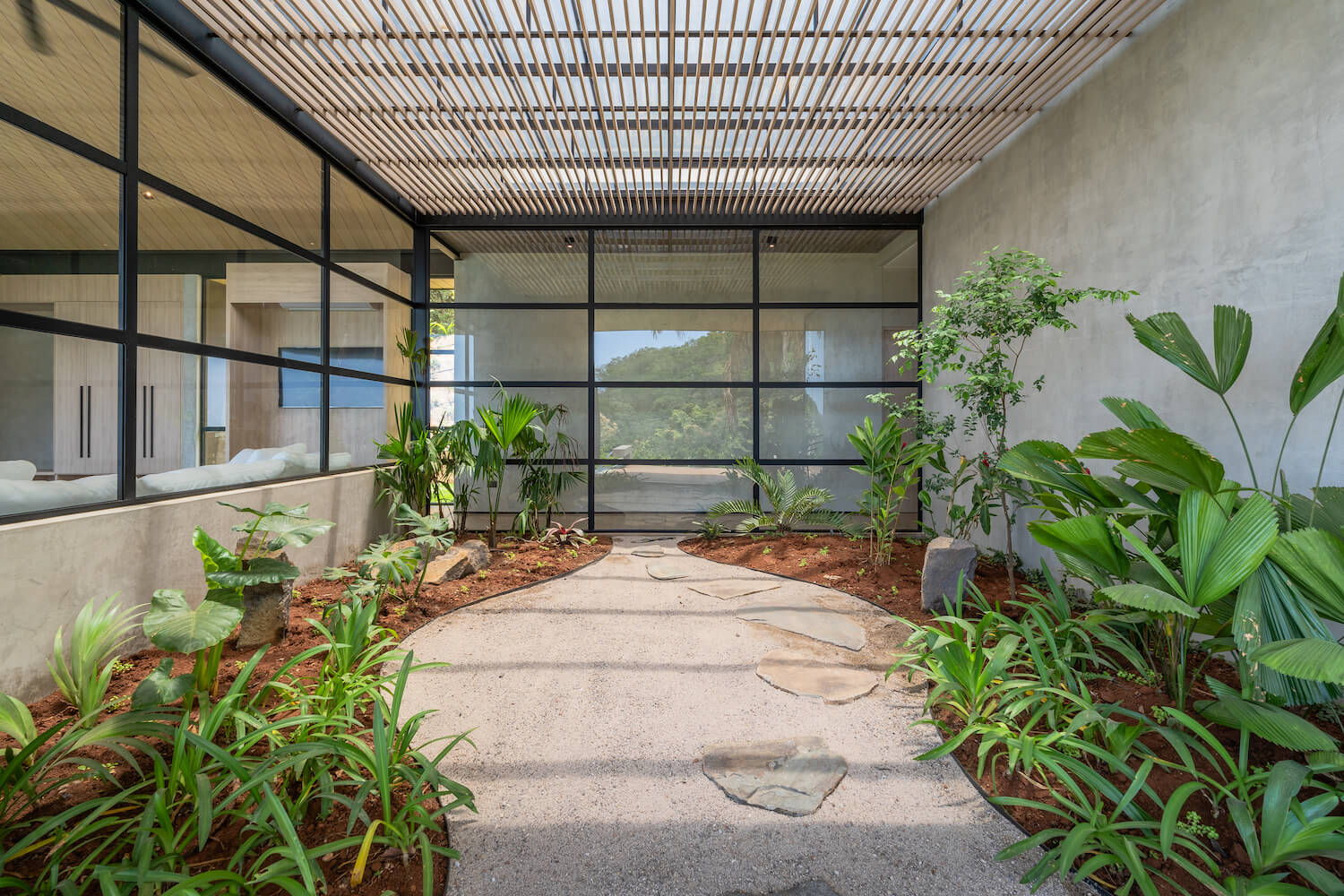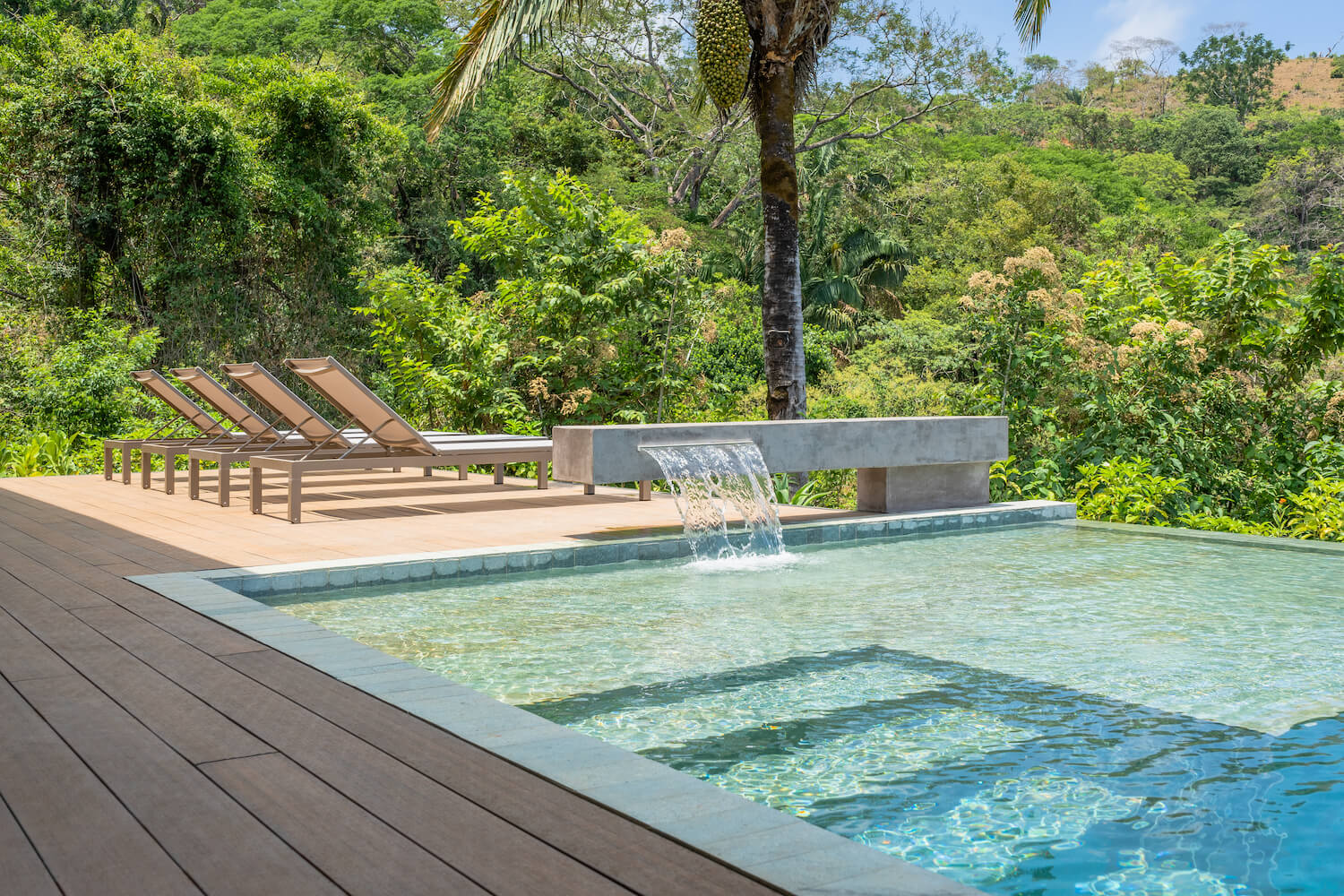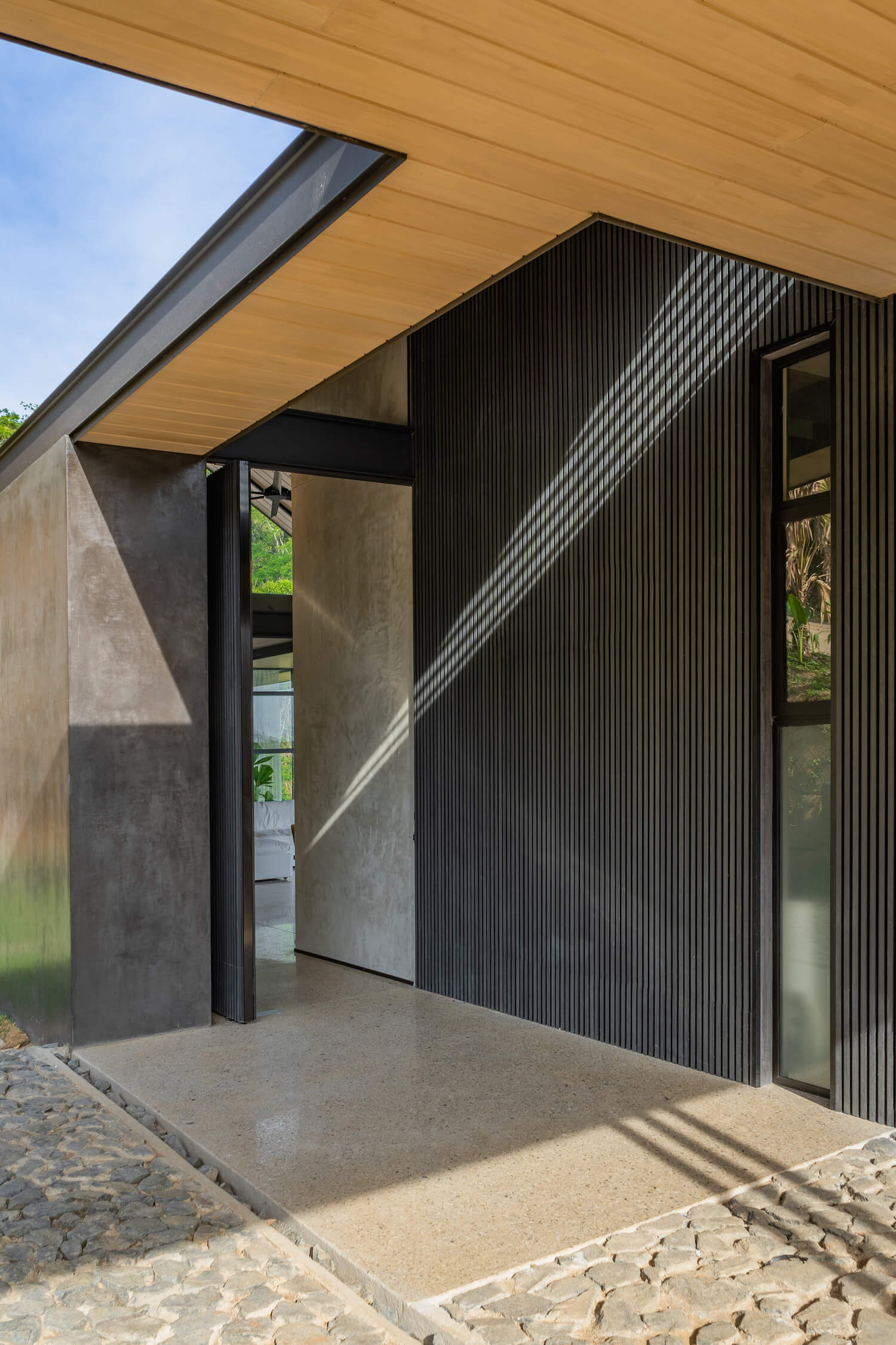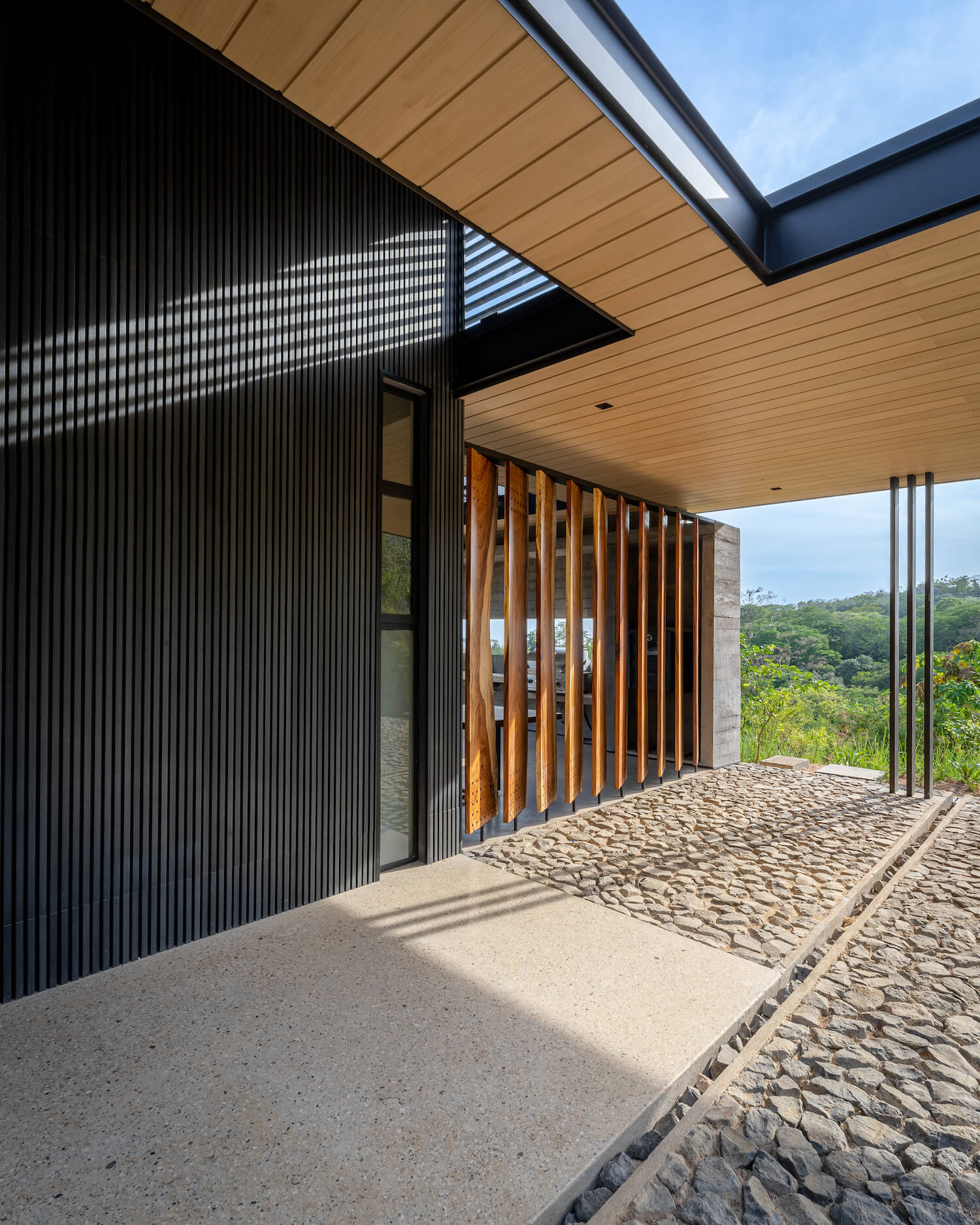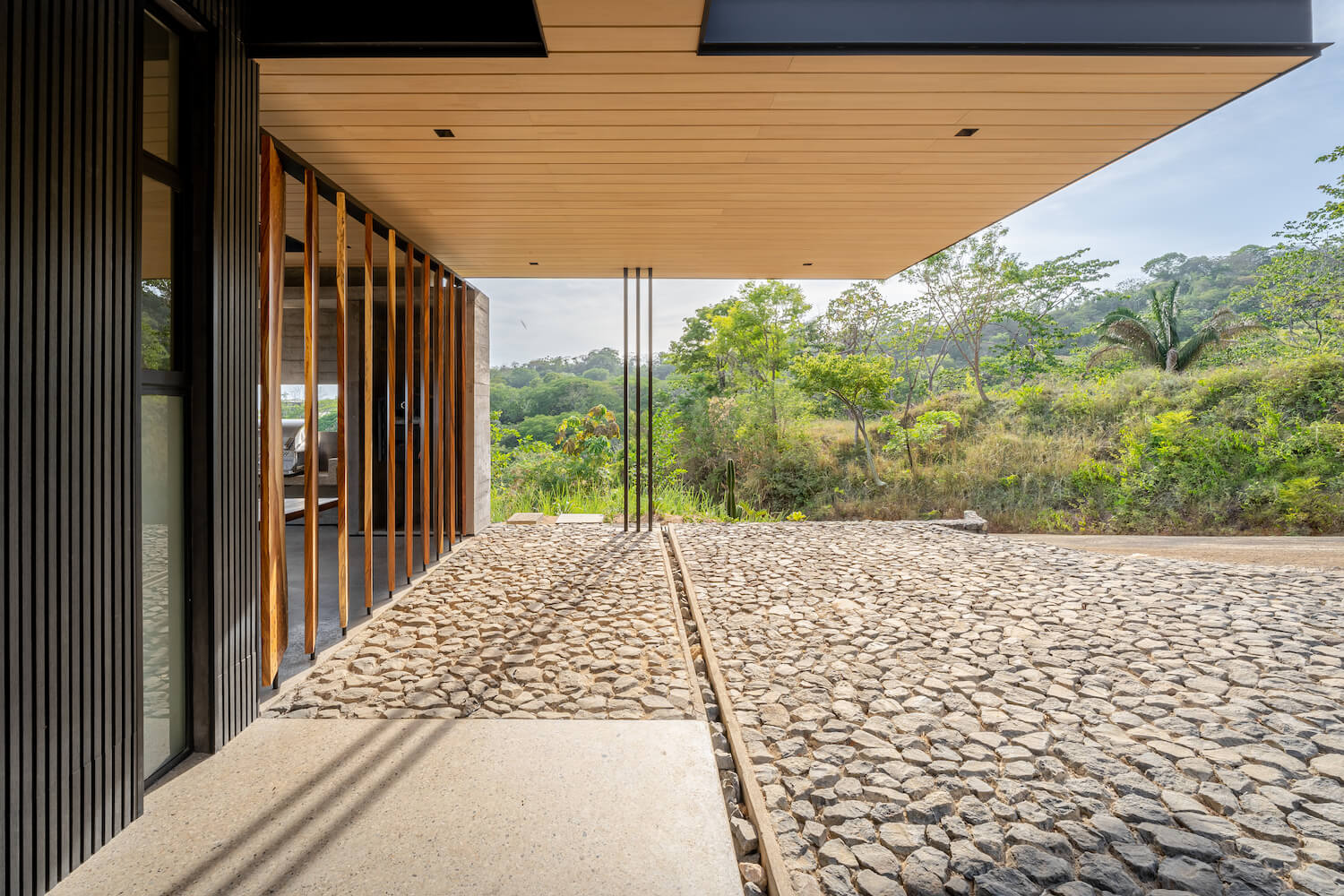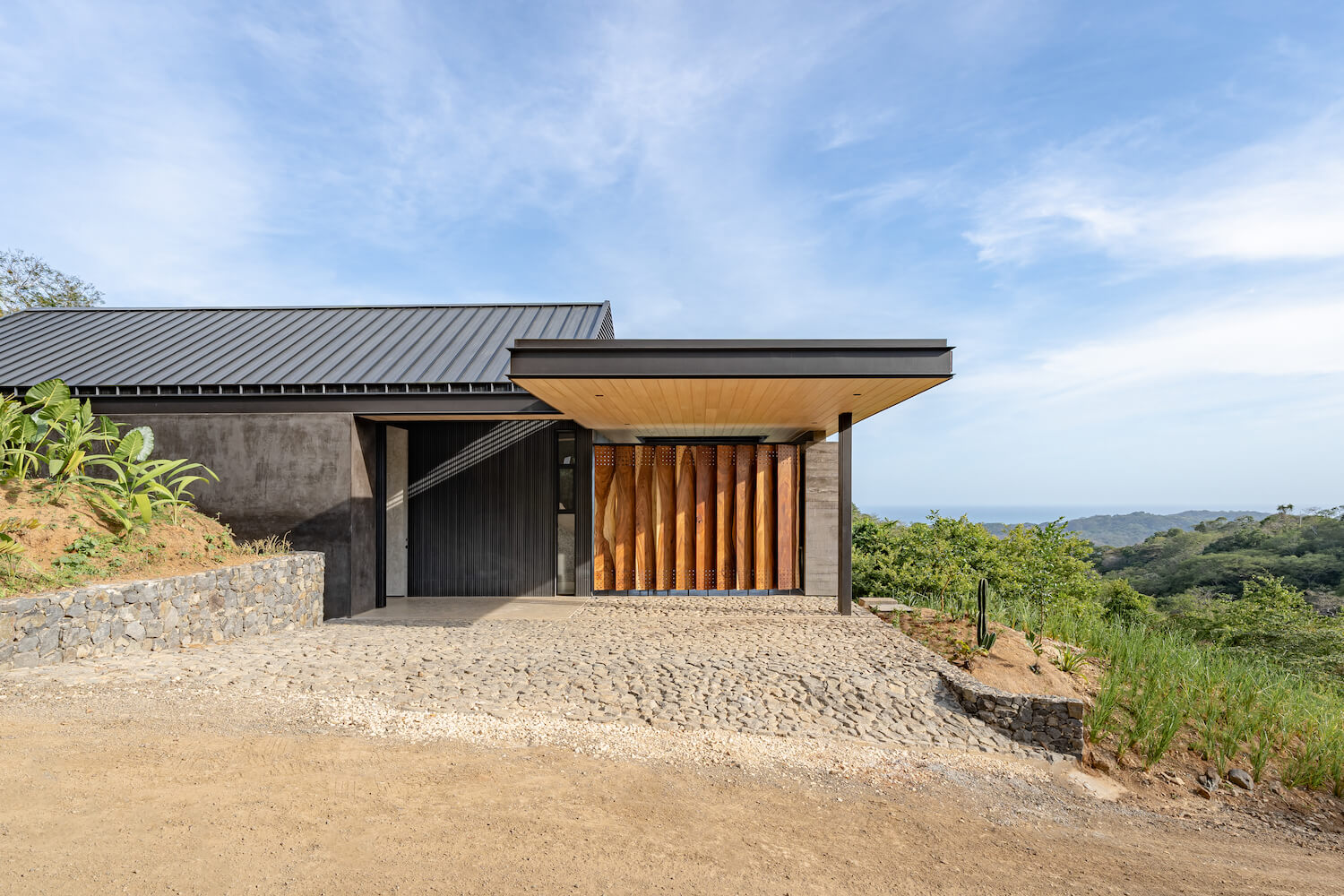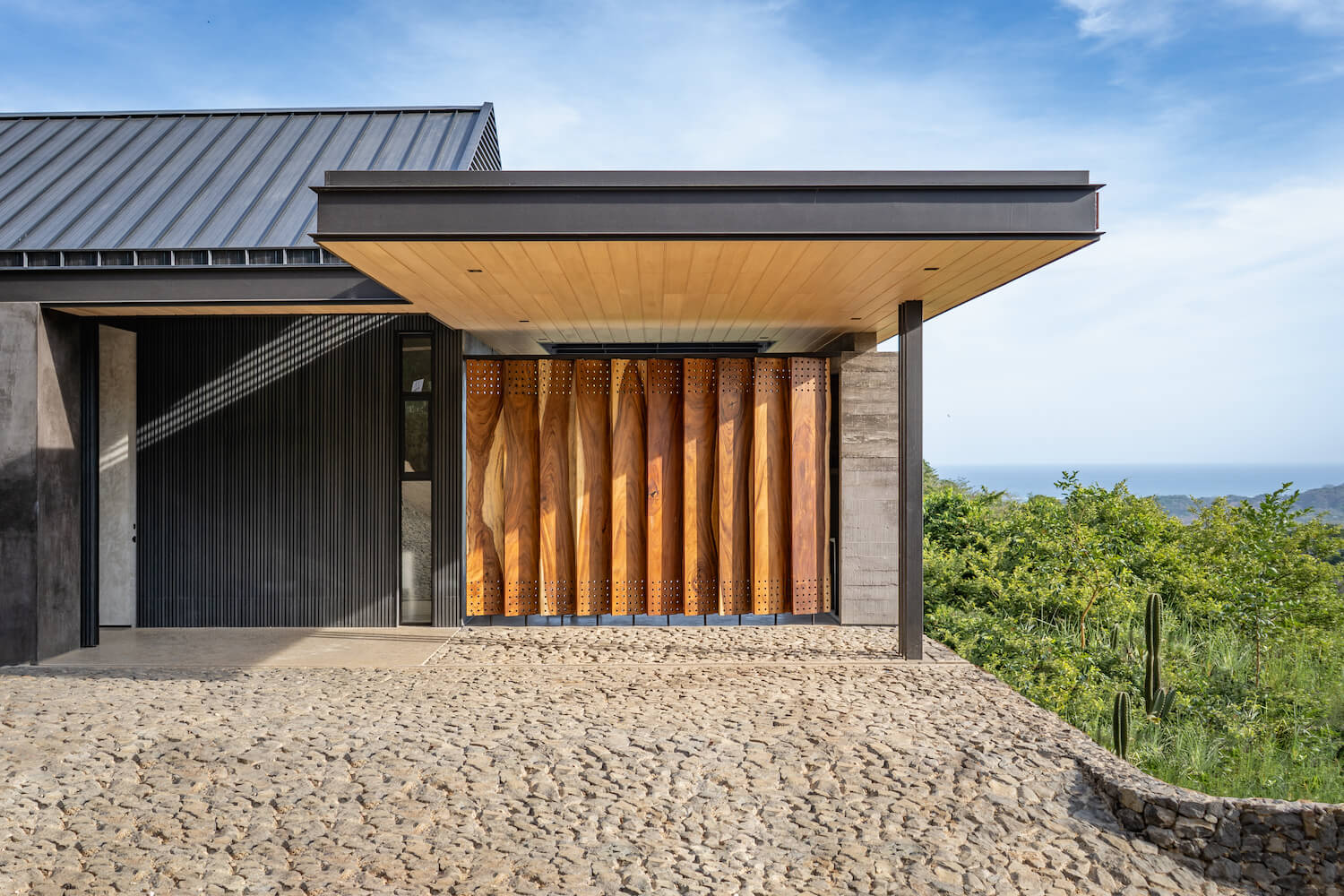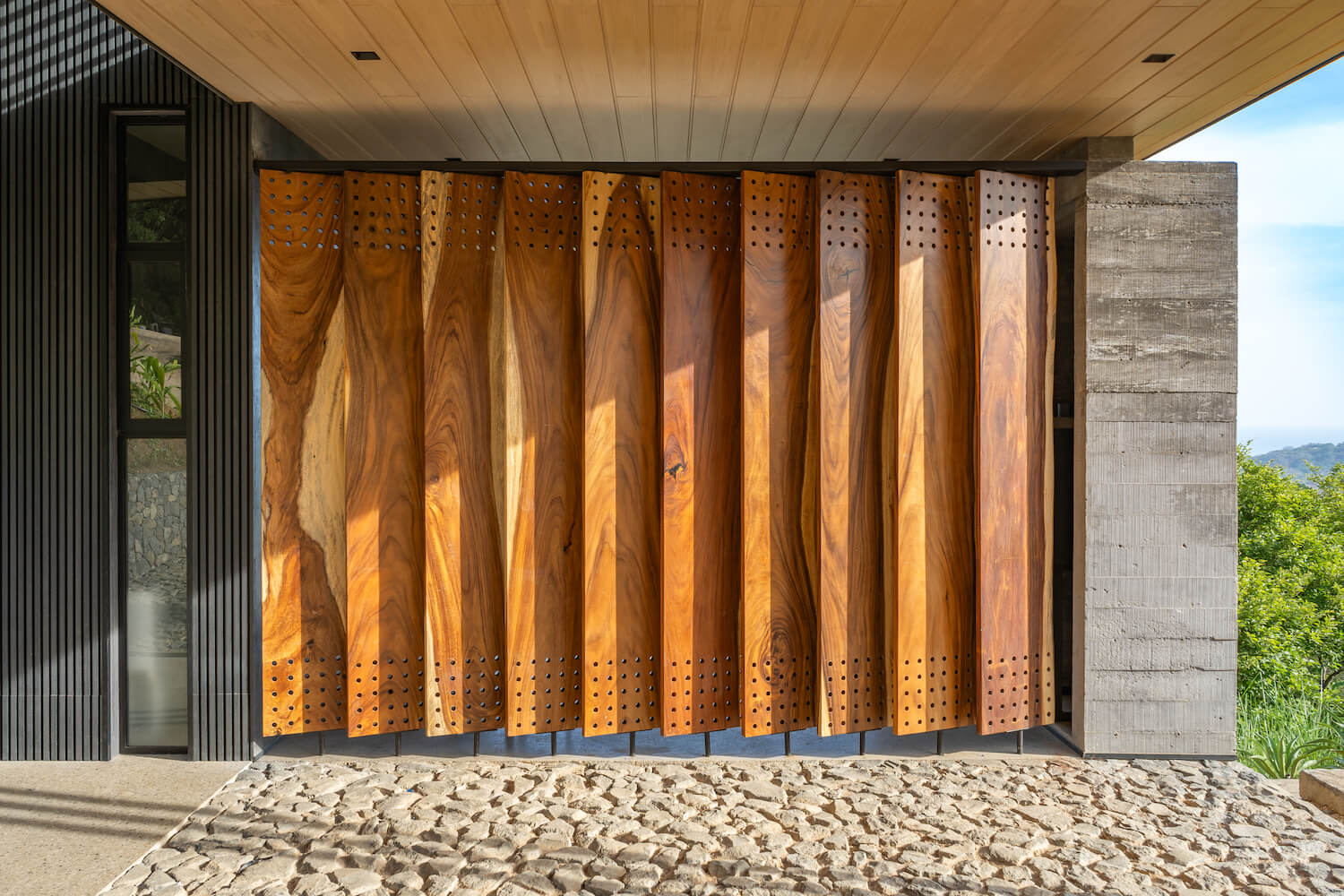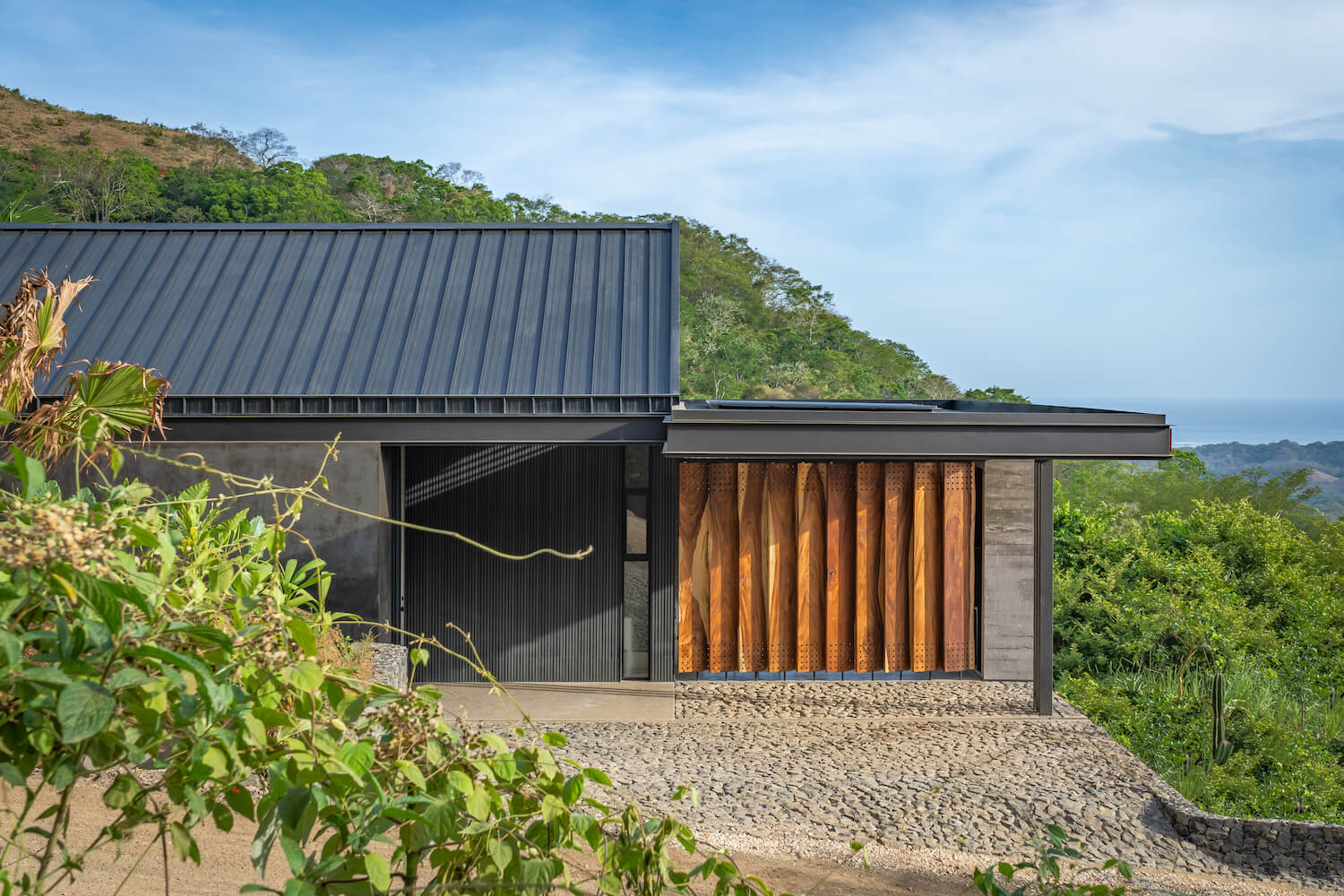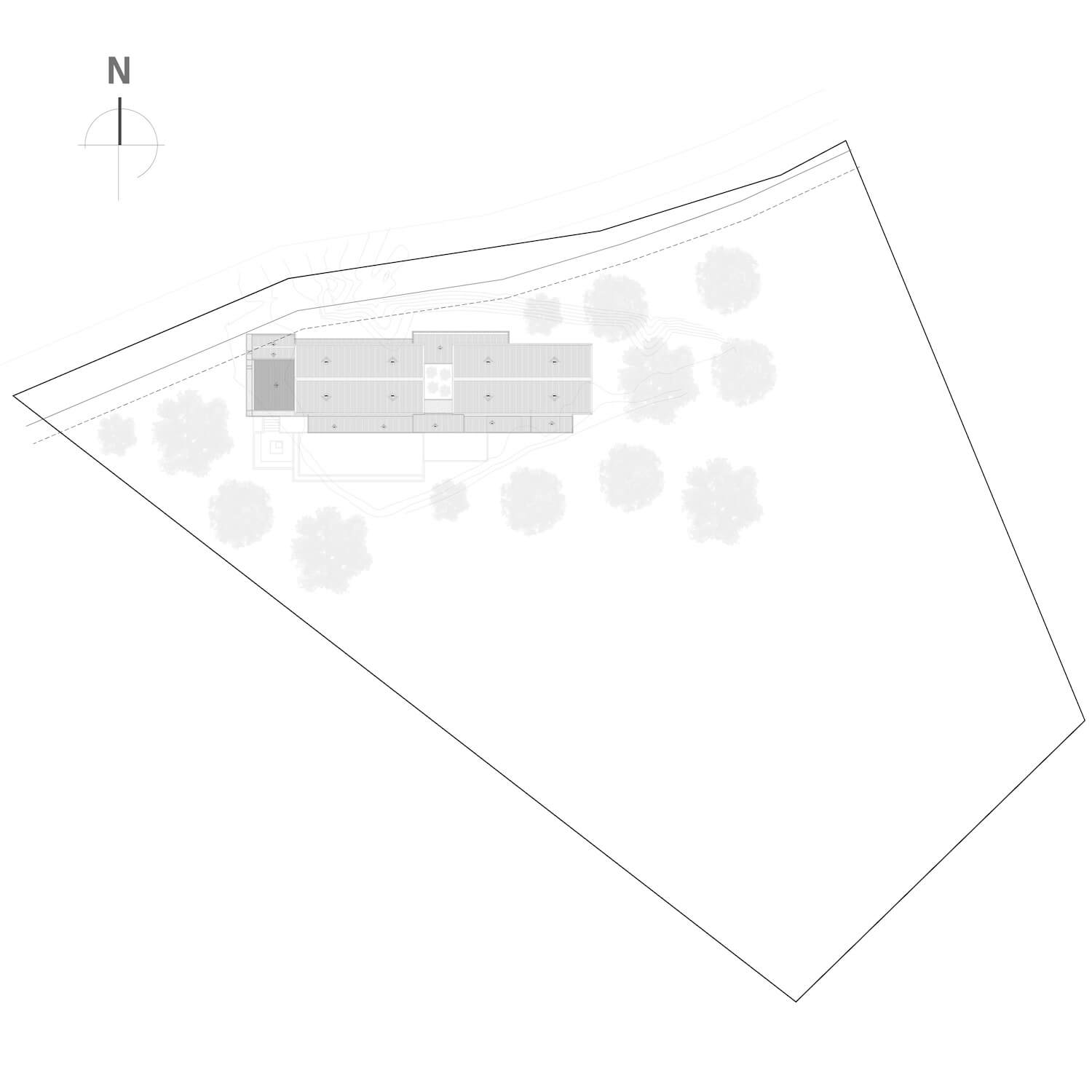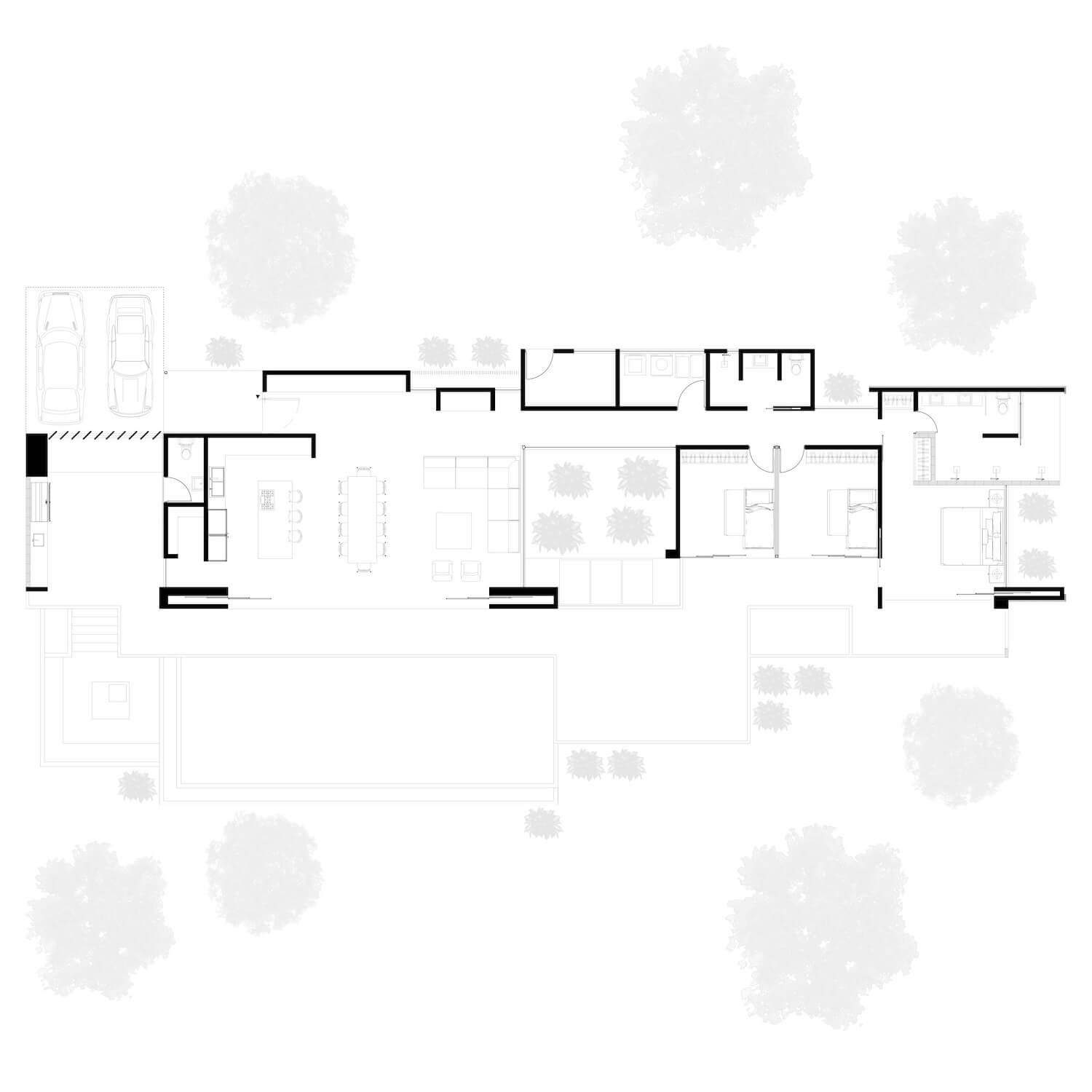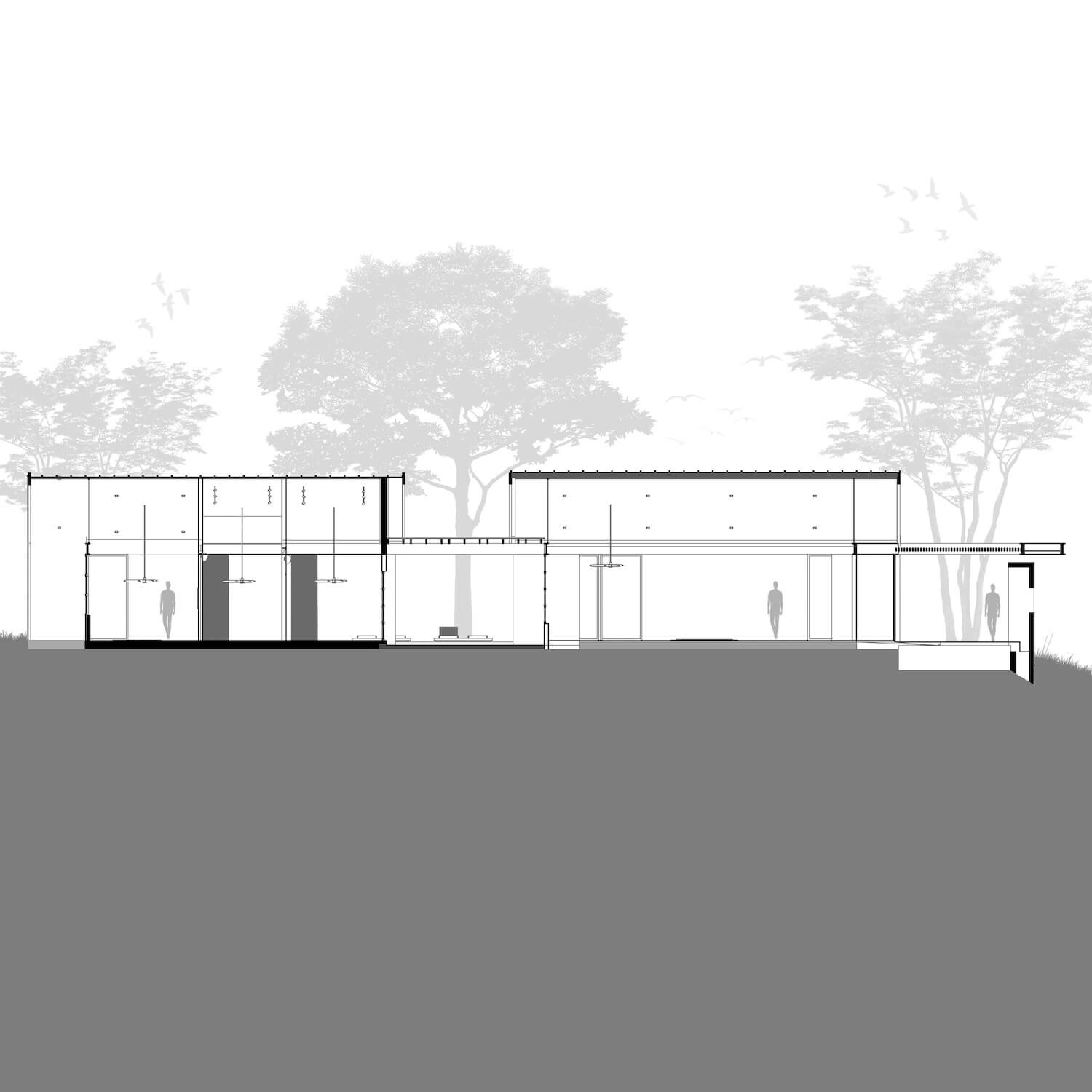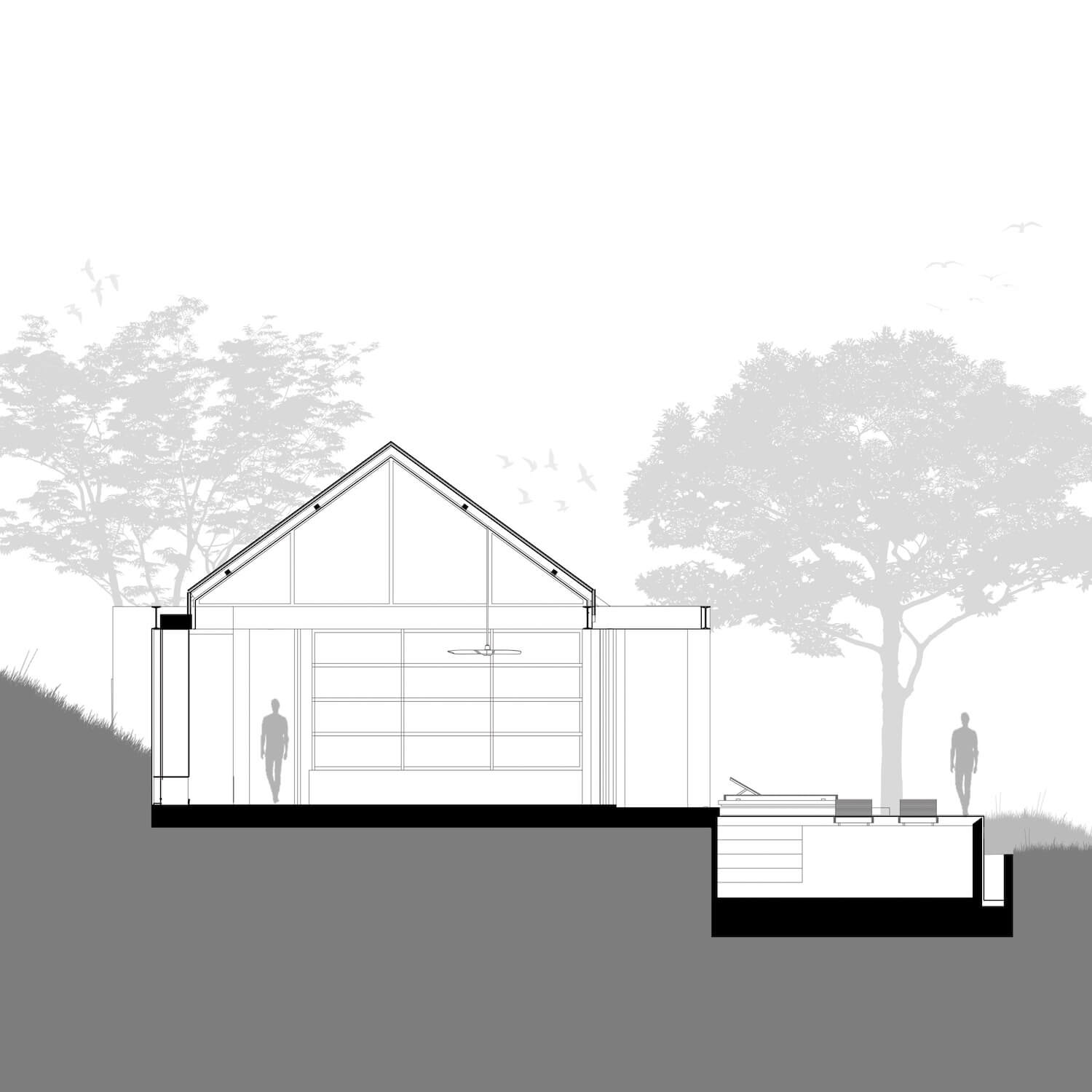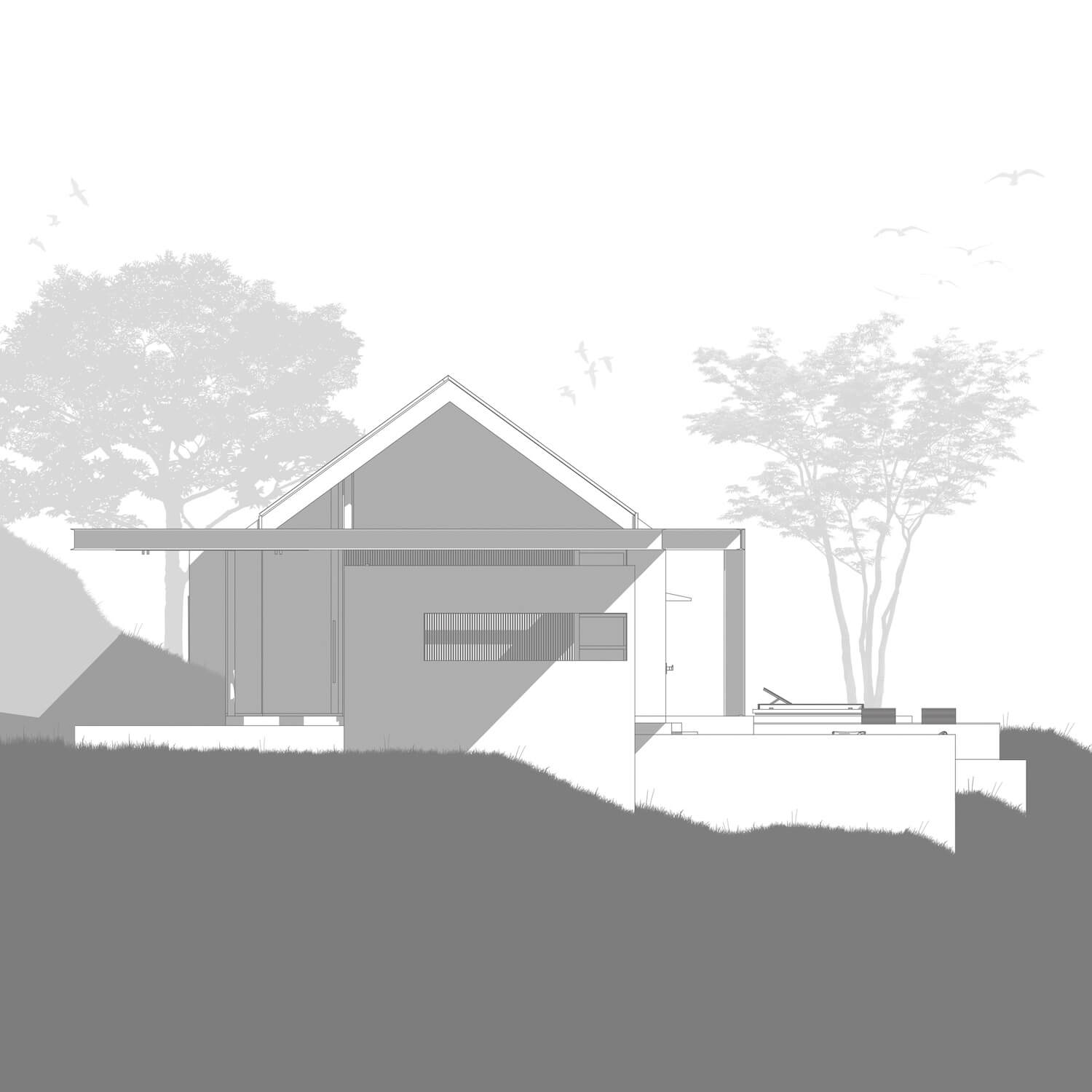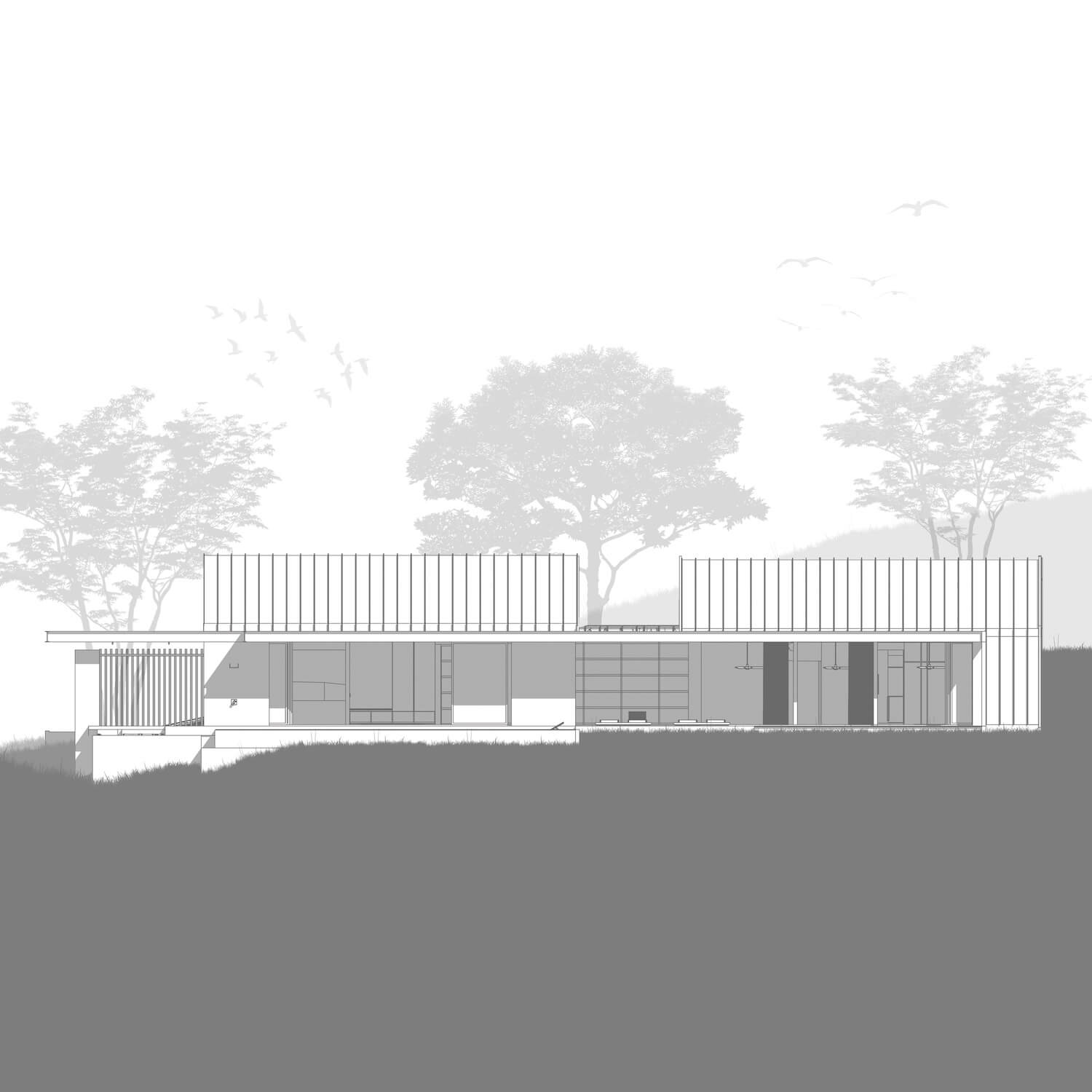 ---