Artesano Estudio de Arquitectura e Interiores: When it comes to the restoration of Colonial houses in Merida, one is always immersed in an atmosphere of calm and mystery that surrounds the ancient constructions of the city, thick walls and small windows generate cozy environments that invite rest and intimacy, as happens in Casa Lohr and its old halls. This sense of mystery and calm is meant to be the luxury that the property offers. Neutral and earthy tones; and natural textures are the protagonists that give a new life to this house.
In the Historic Center of the city, Casa Lohr seeks to preserve its history and remain simple, conserving the vestiges inside, such as the remnant of an old masonry wall, a structural element of the time, today the involuntary protagonist. The architectural plan of the house is mostly maintained, old vestibular spaces are now bedrooms. The new construction is concentrated at the back of the house, where before there was only a patio, today it is the main bedroom.
The central point of the enclosure is the kitchen, being the connection space between all the other areas. Local materials are always a main element in interior design, such as the pasta tile floors, designed and manufactured especially for this project and which frame each selected and made-to-measure piece of furniture.
The furniture is made with environmentally friendly materials, using natural oils as a final finish, rescued wood that acquires a new use, linen and cotton textiles, and textures that evoke a sense of naturalness. The walls, with exposed construction finishes, are designed to age with grace and charm.
The perfection of Mexican handcrafts ends up accentuating every corner in this house, pieces made by hand in Oaxaca, Jalisco and Yucatan, which were carefully selected for the project, end up being the perfect elements for the local atmosphere of this dwelling.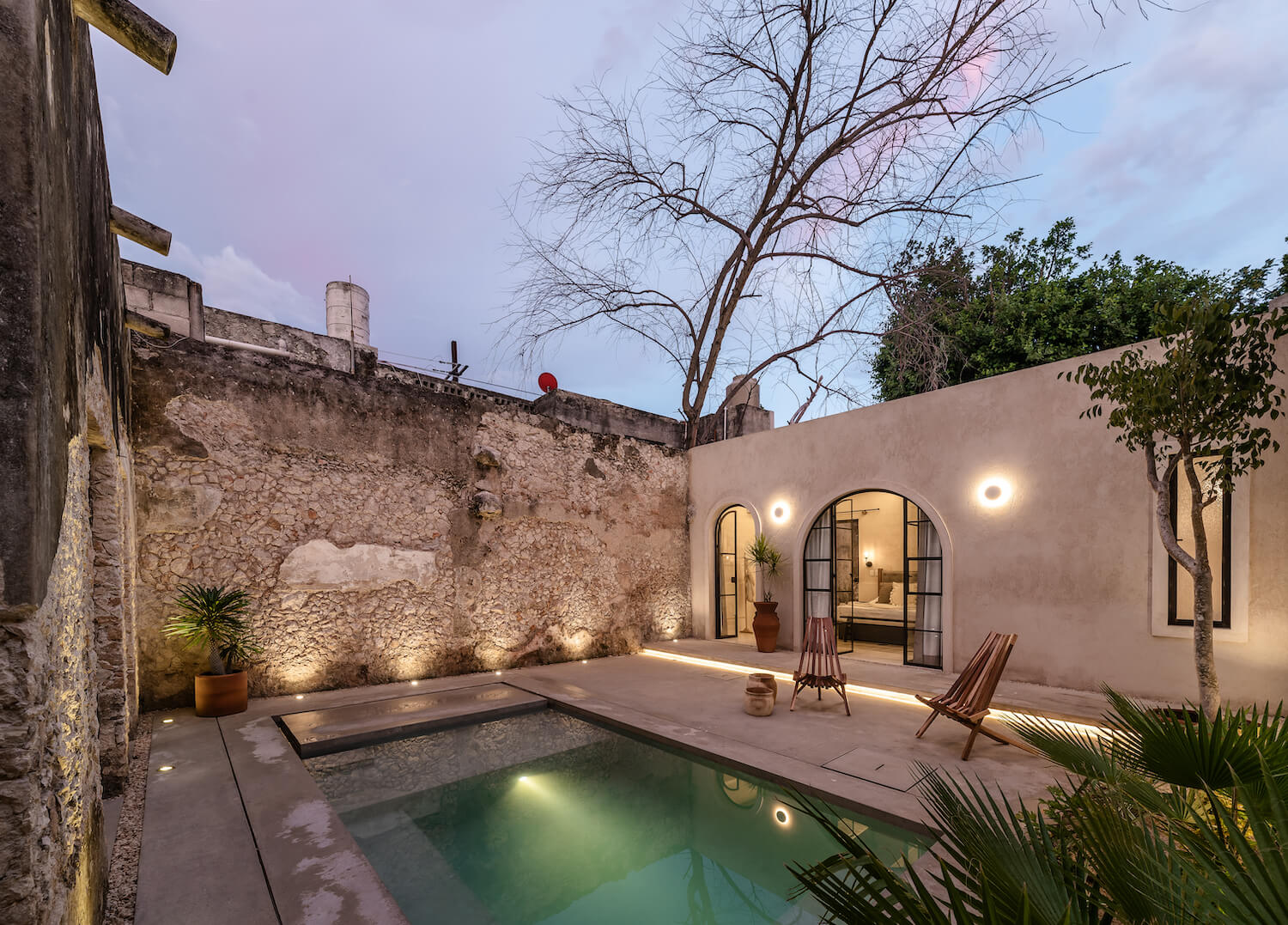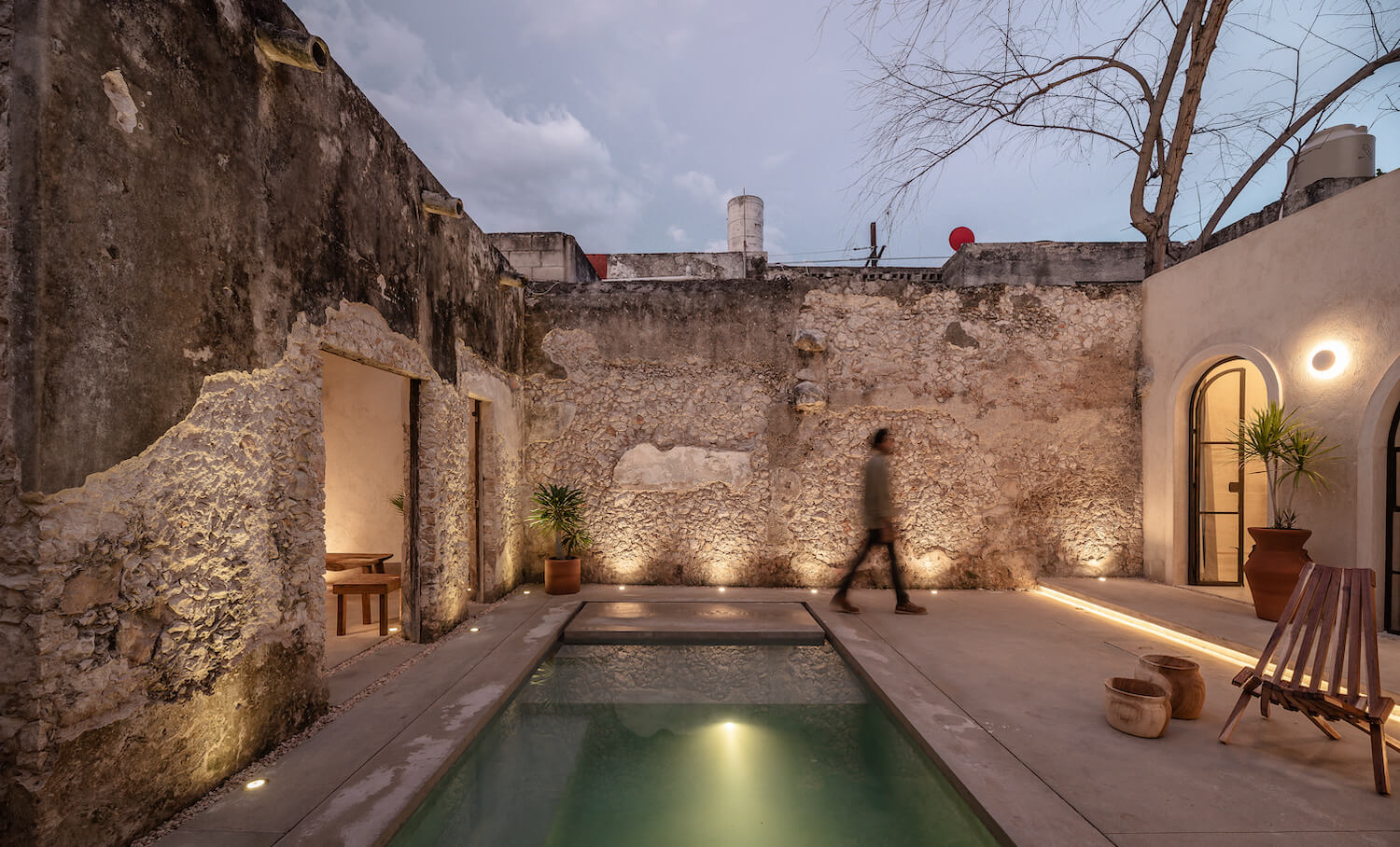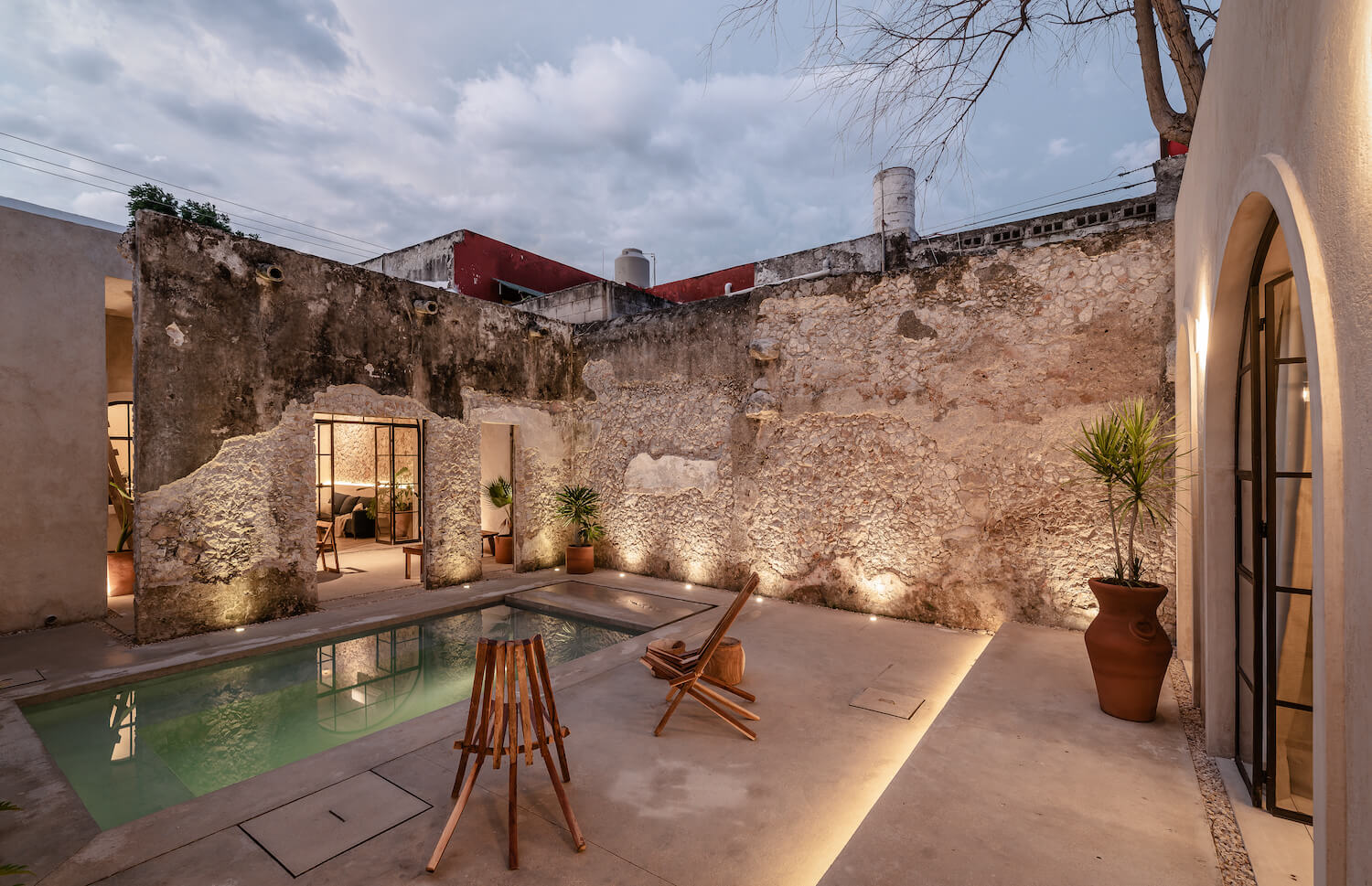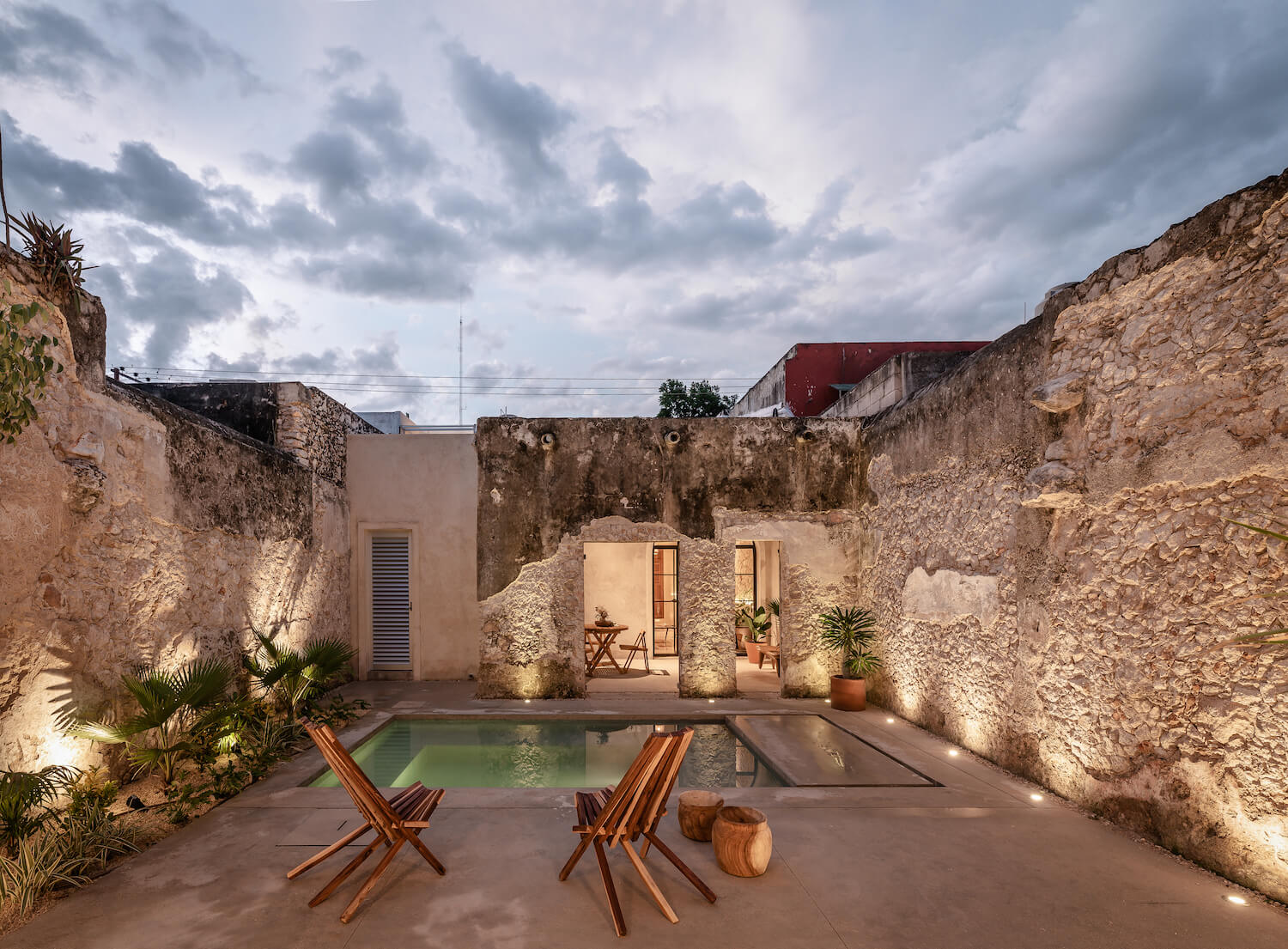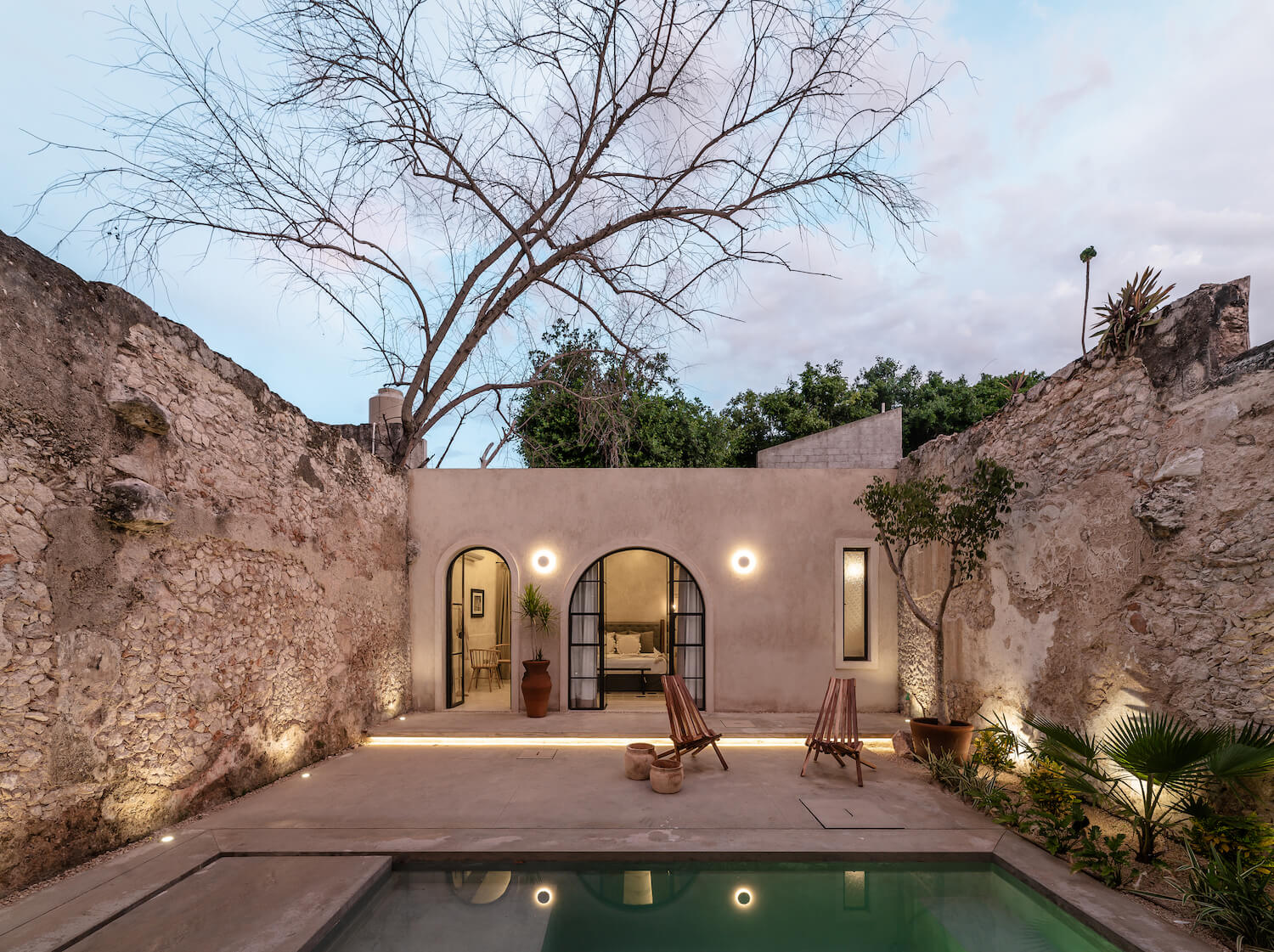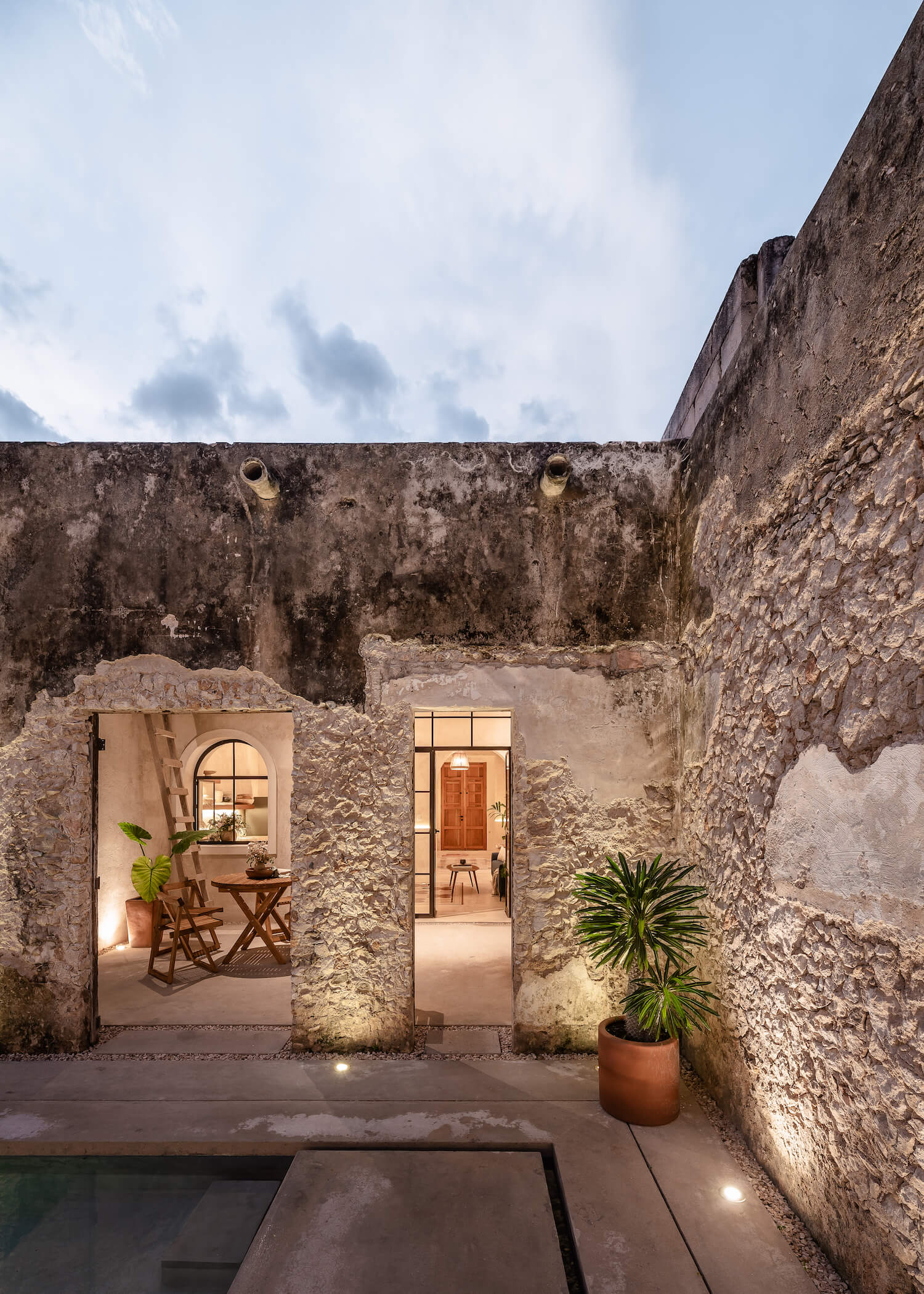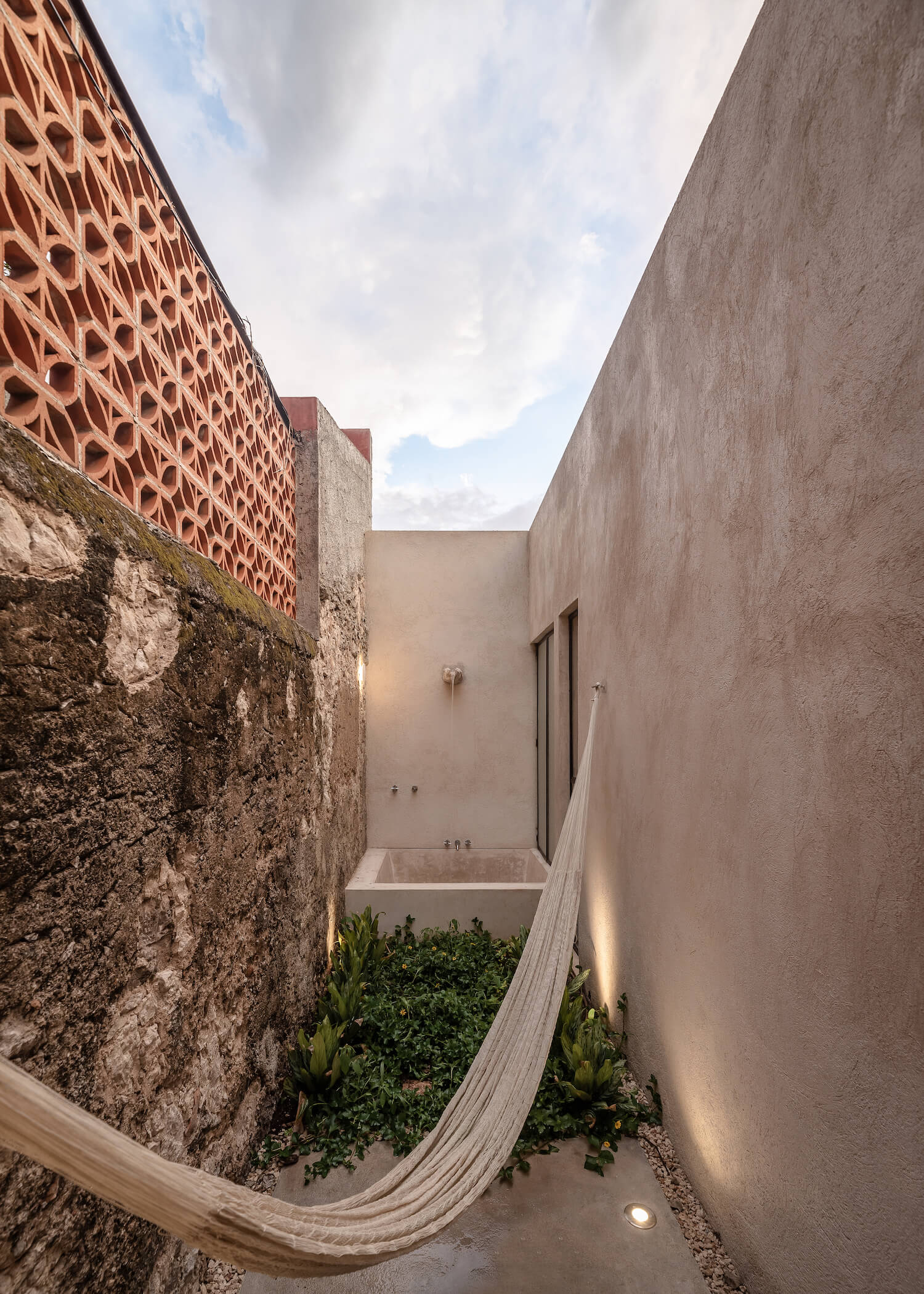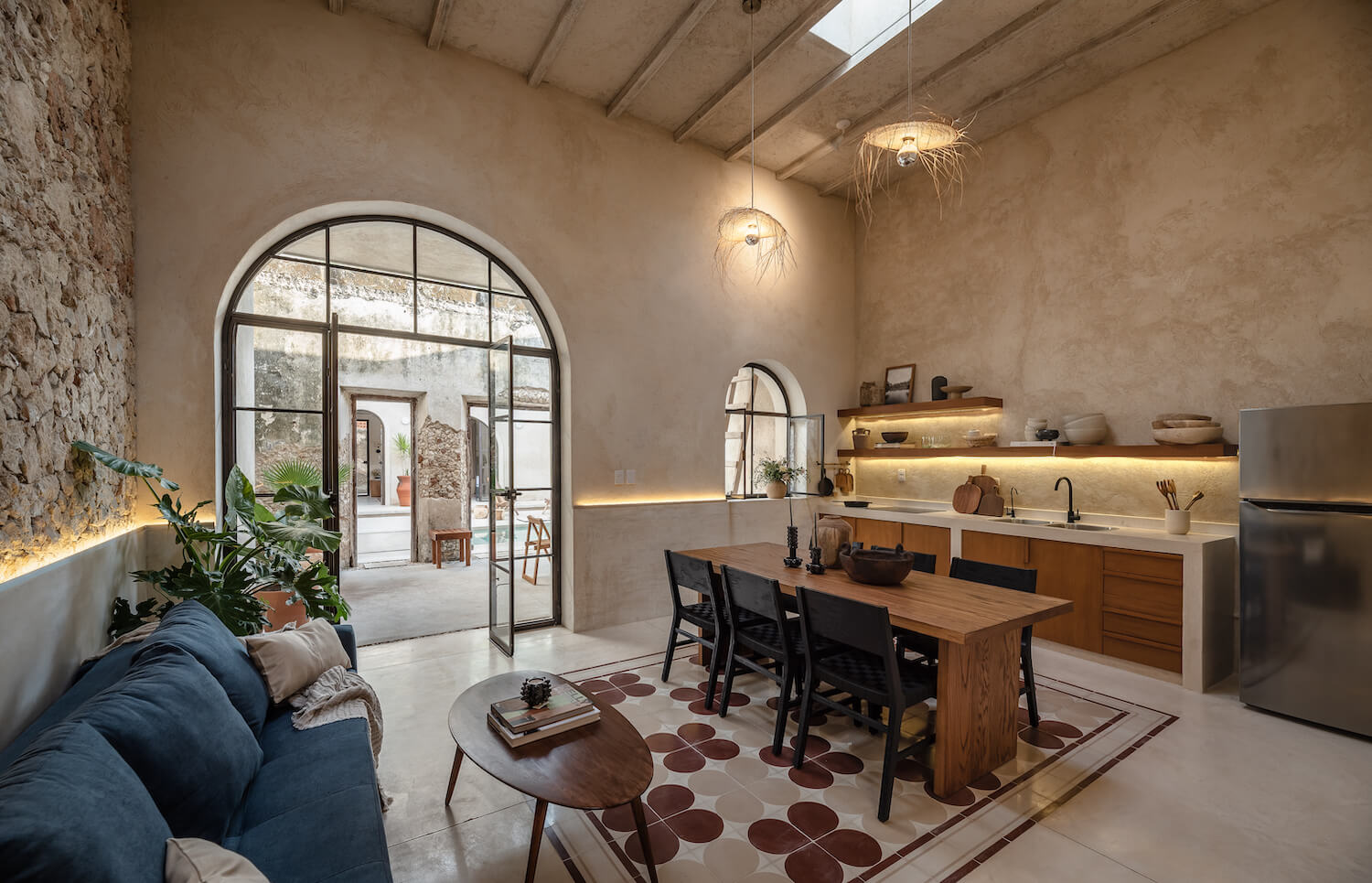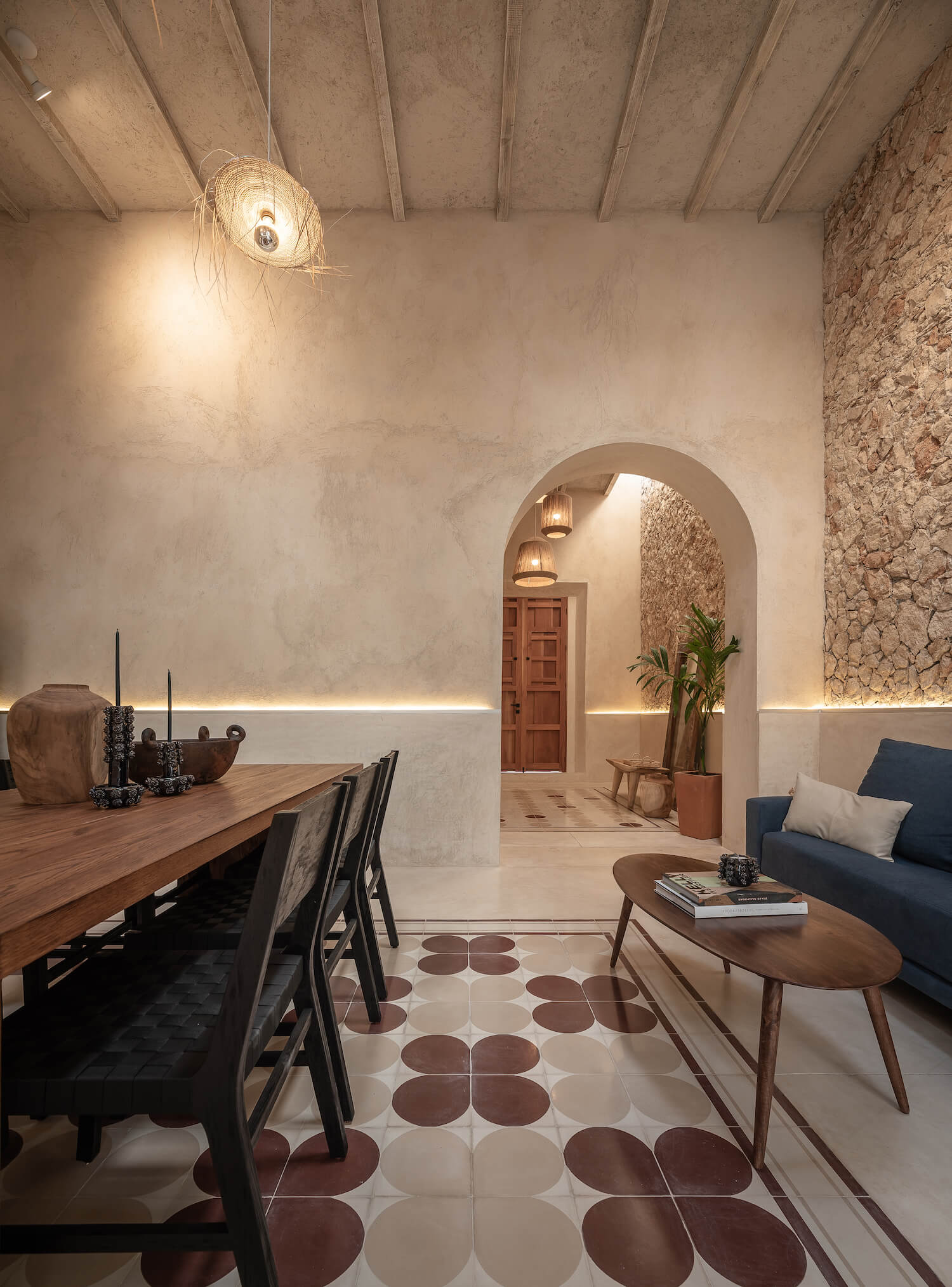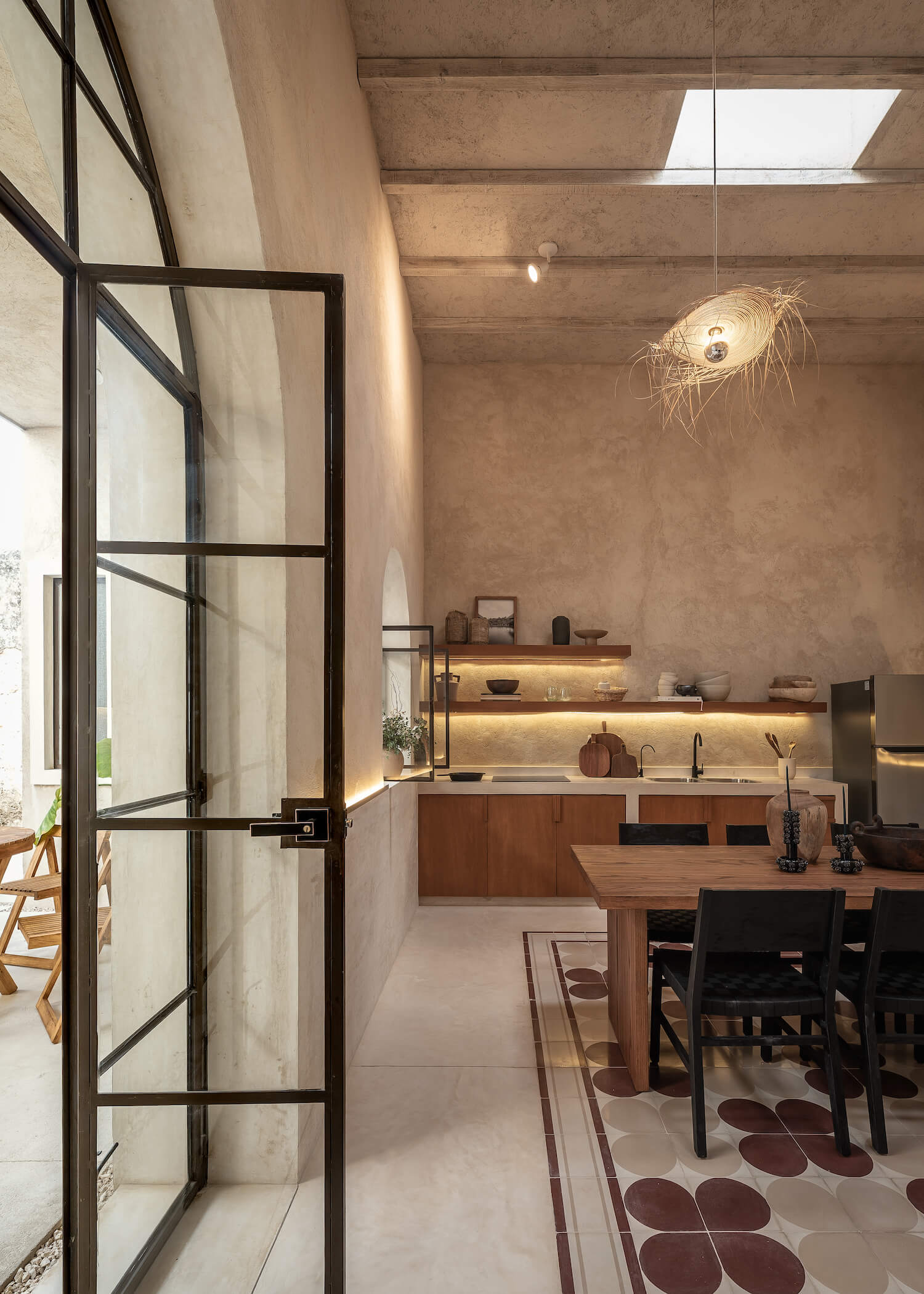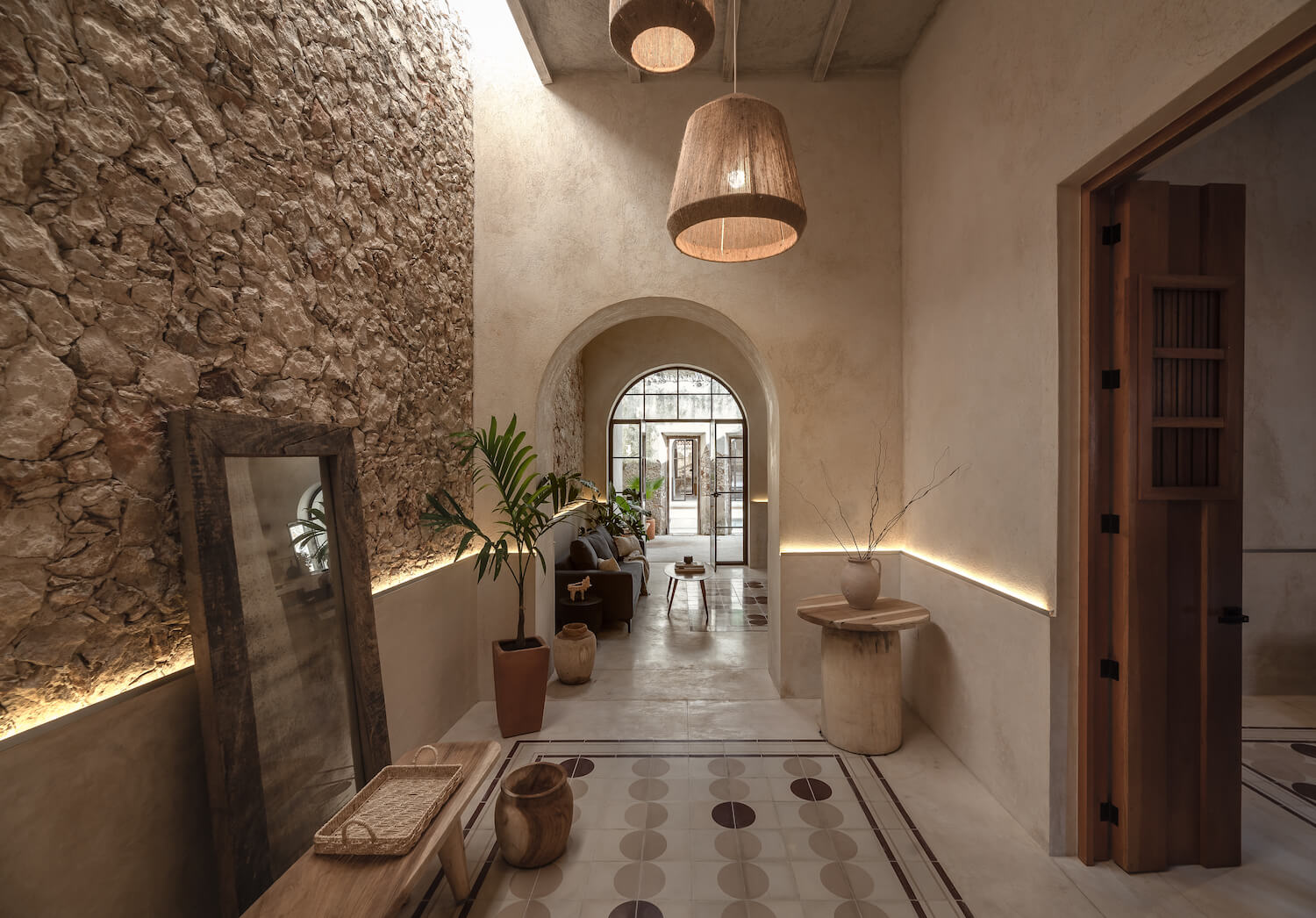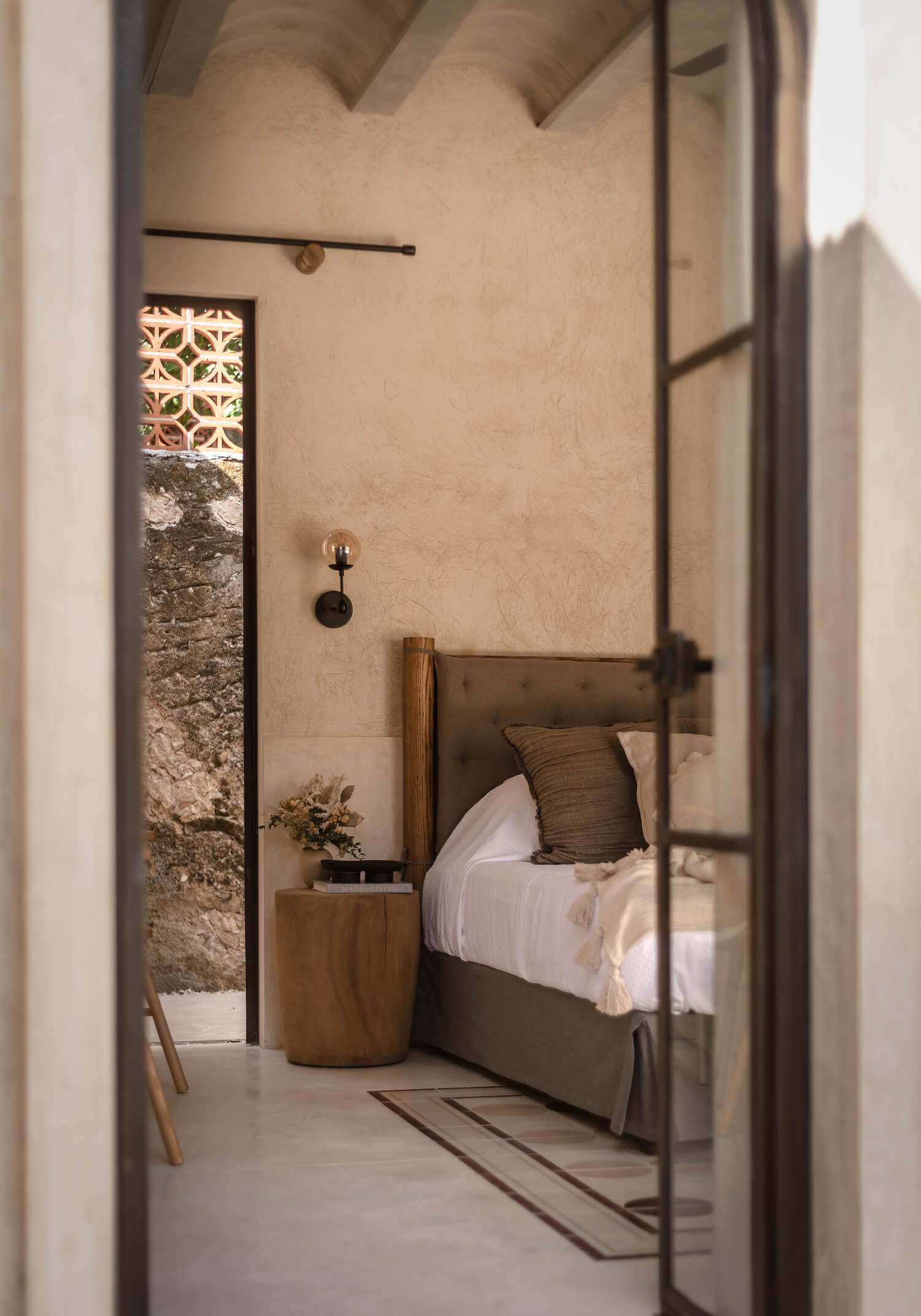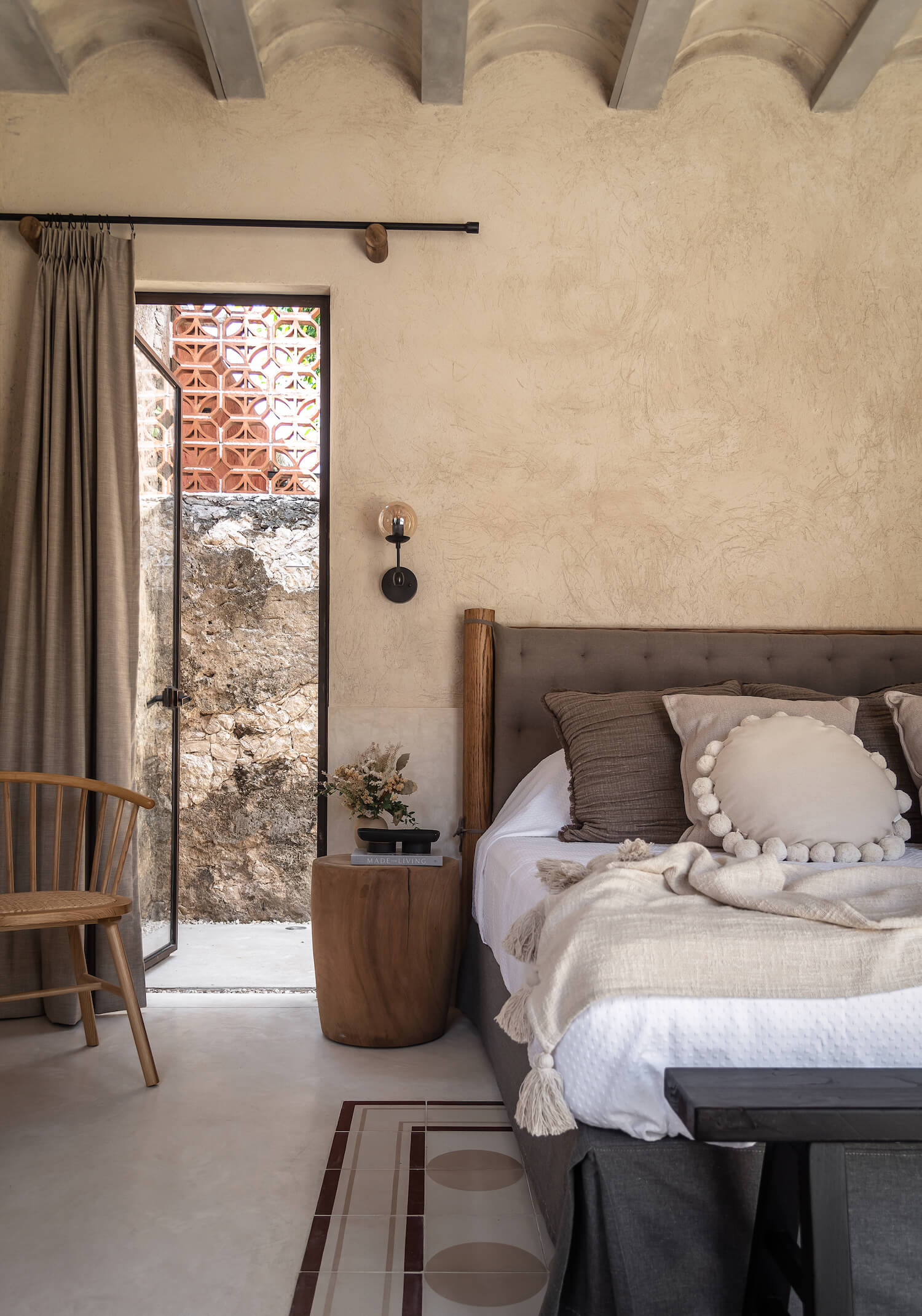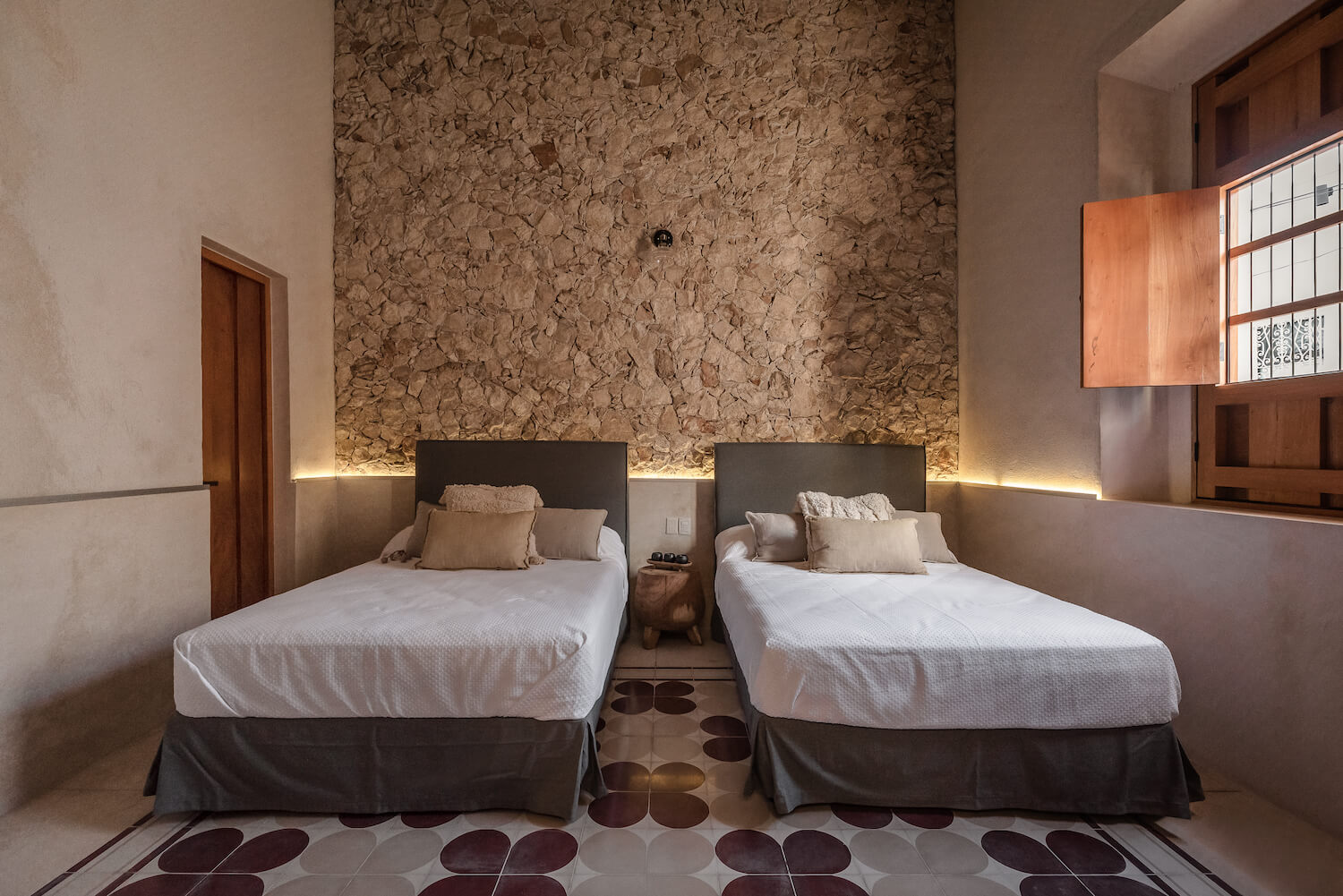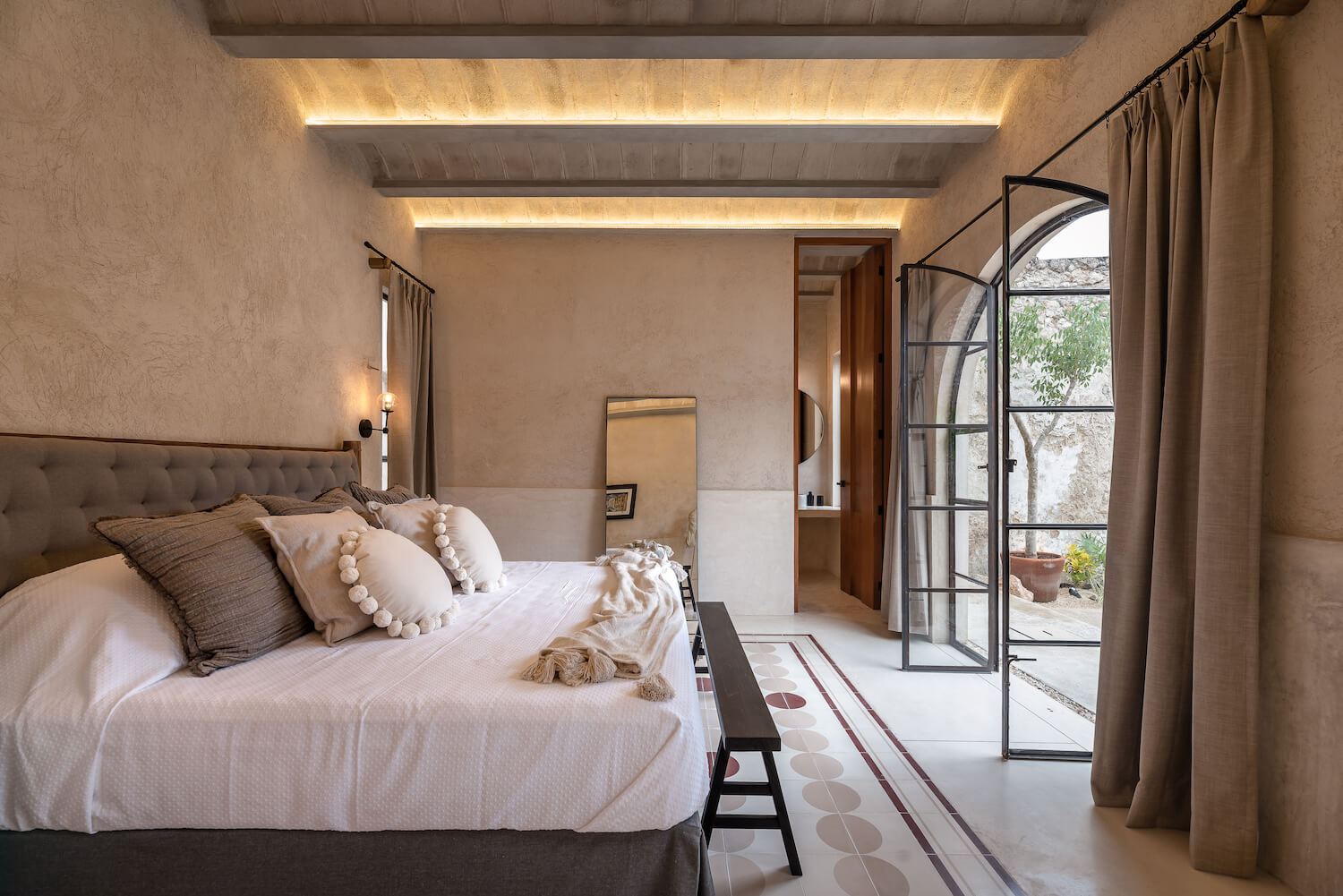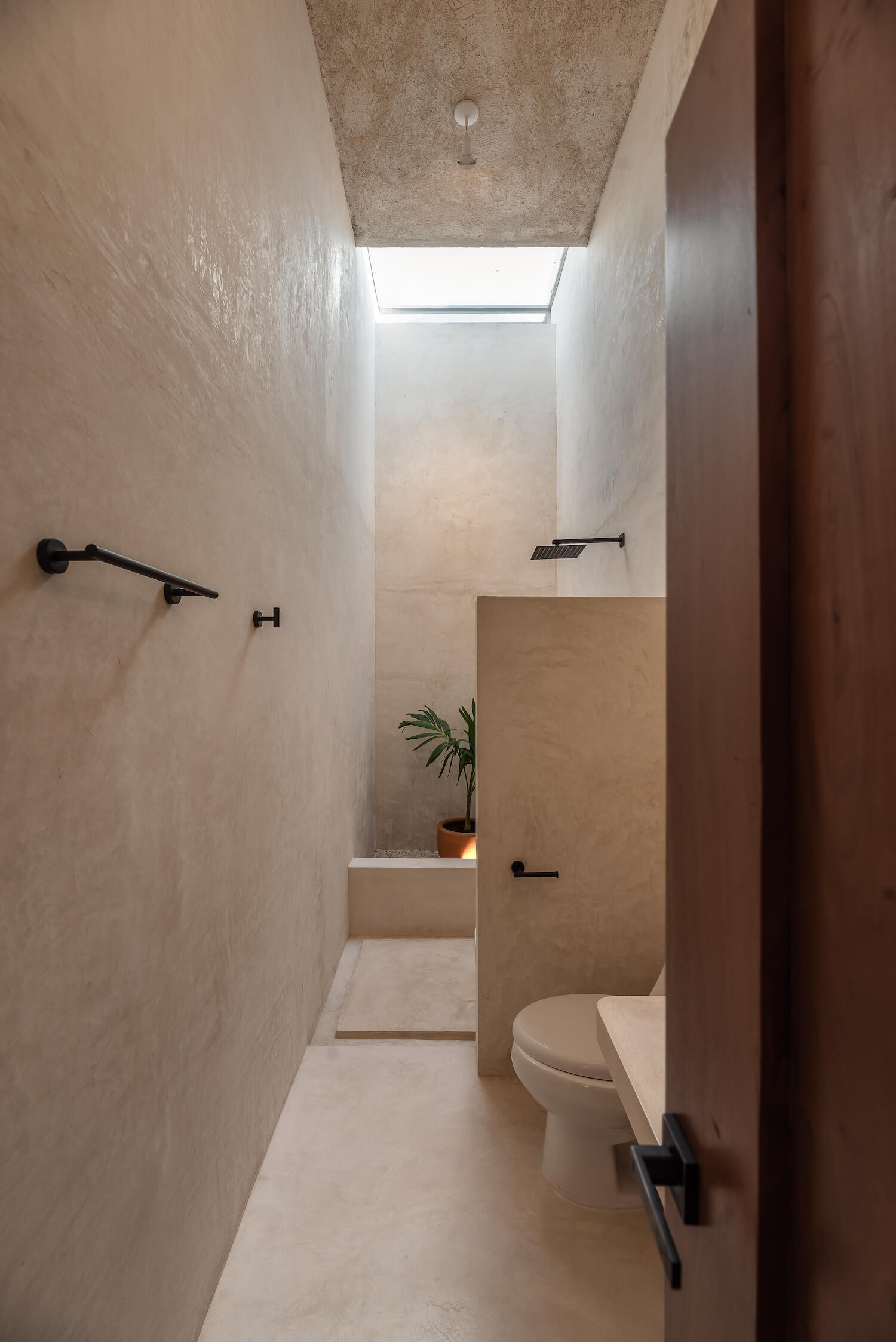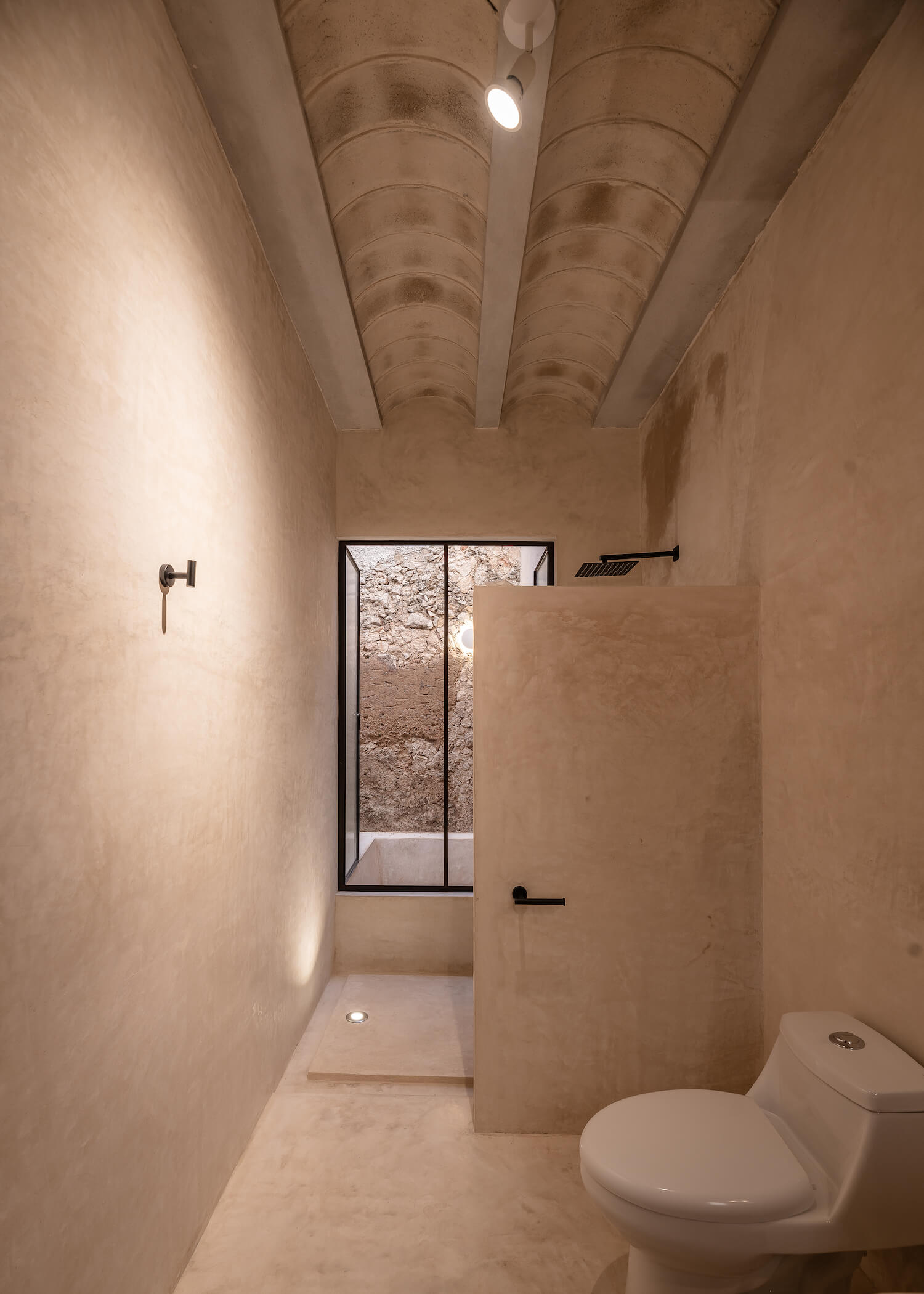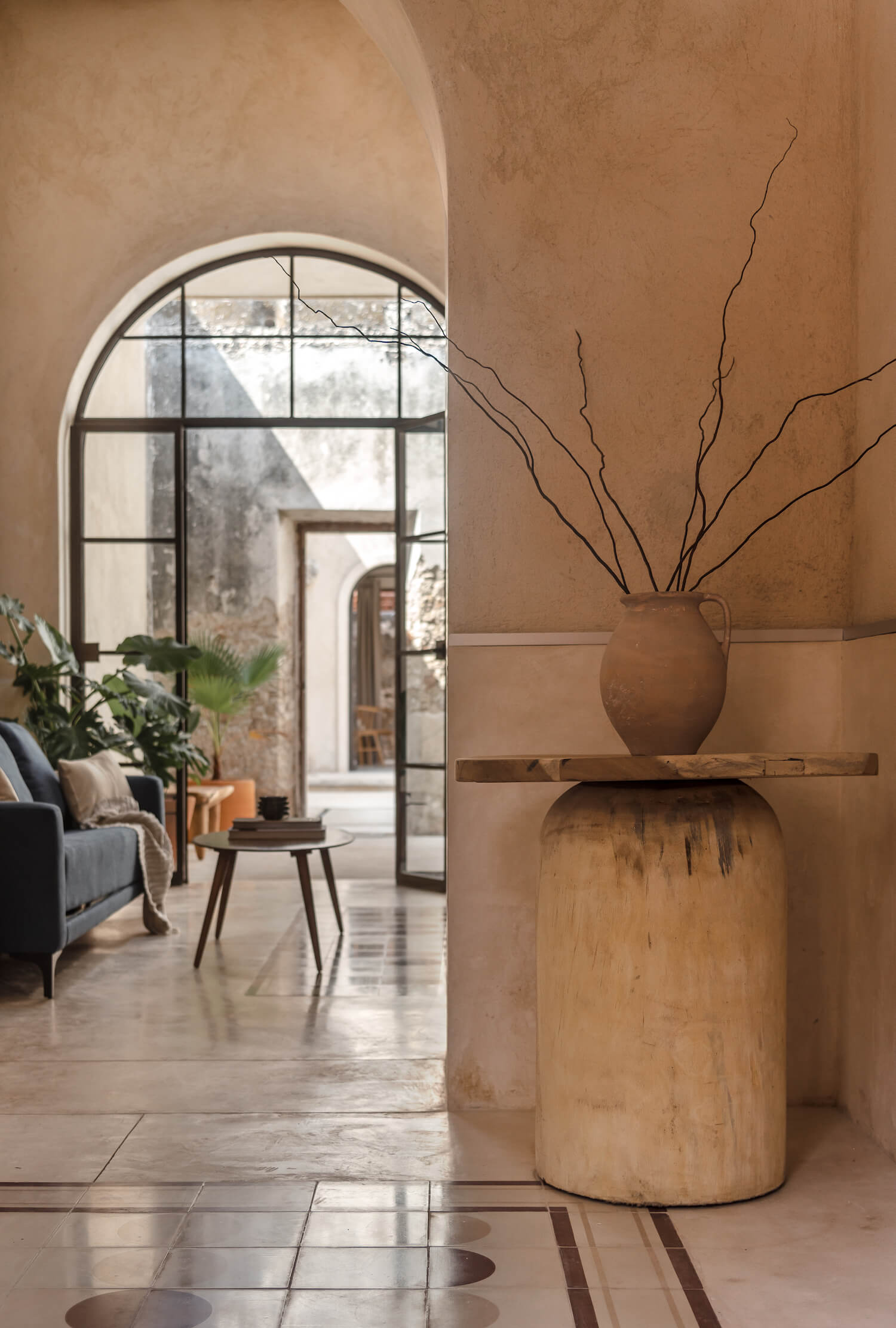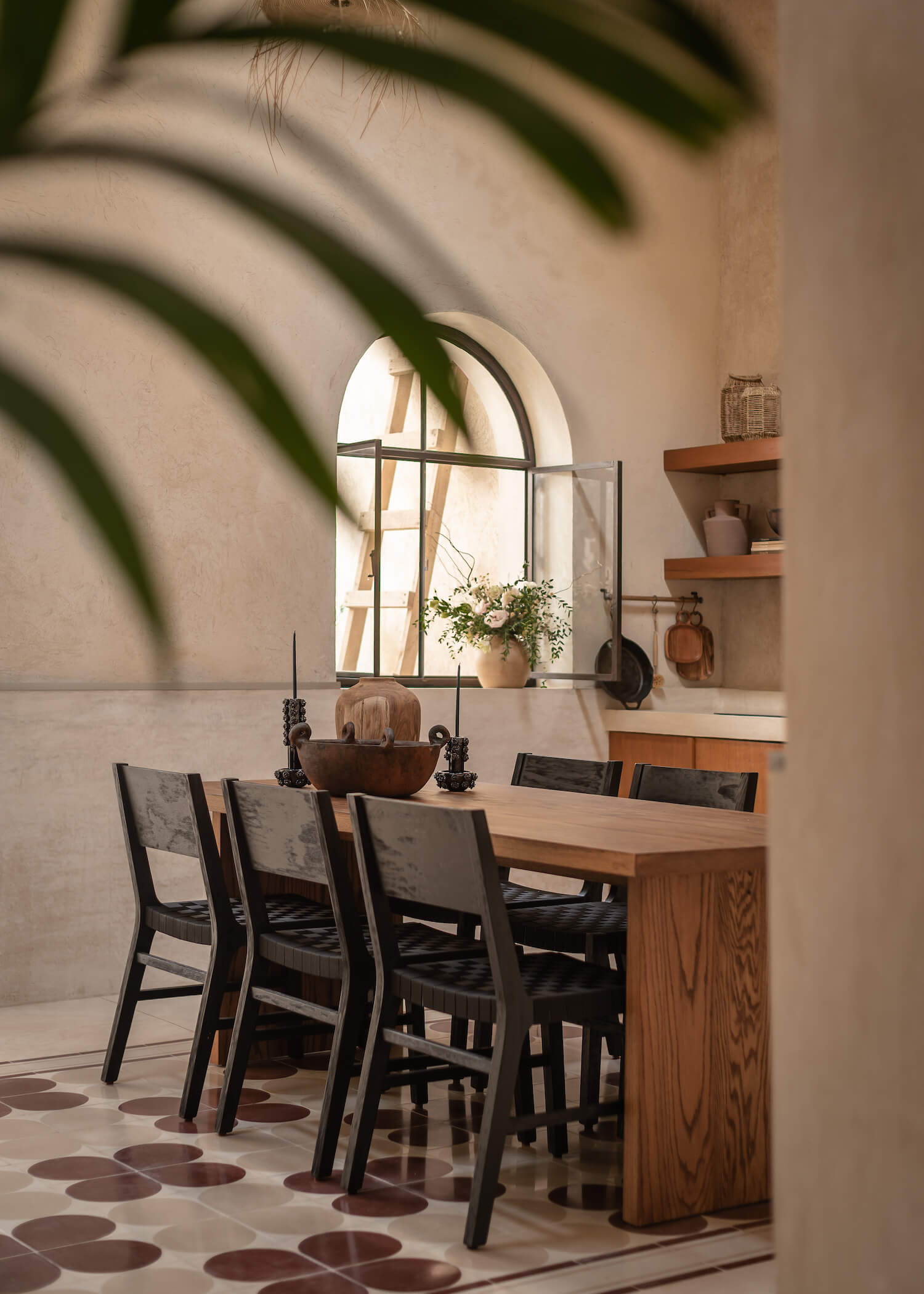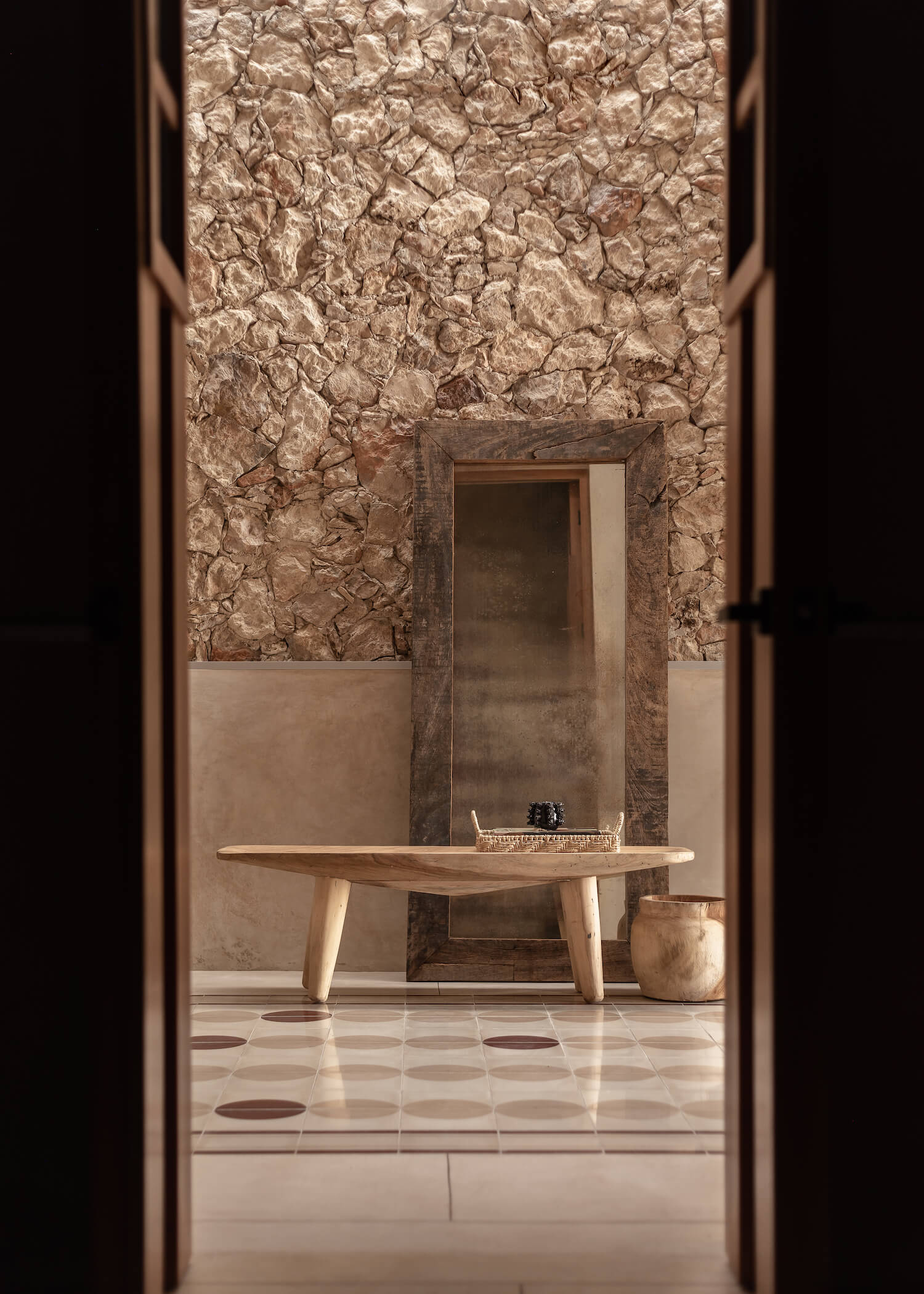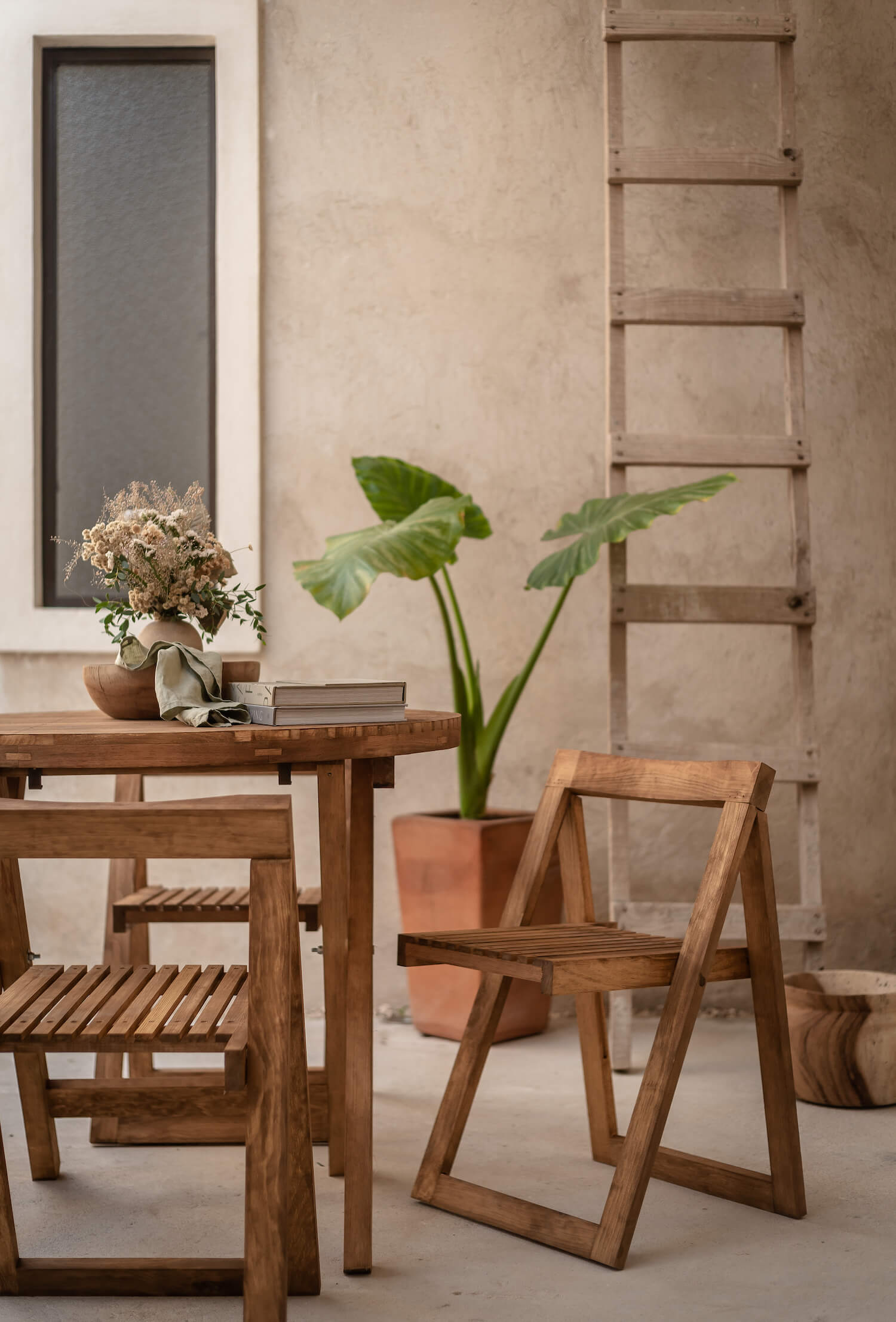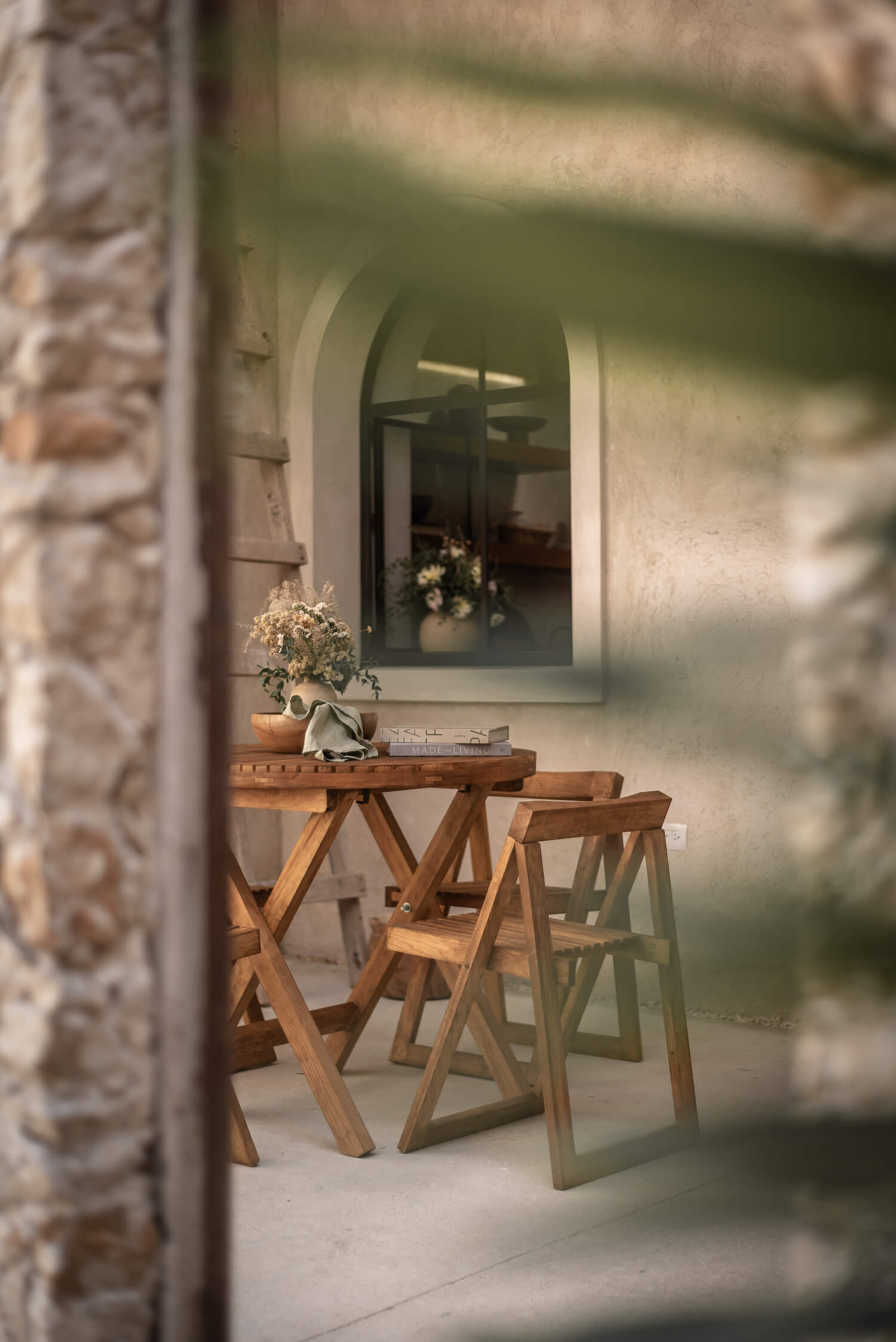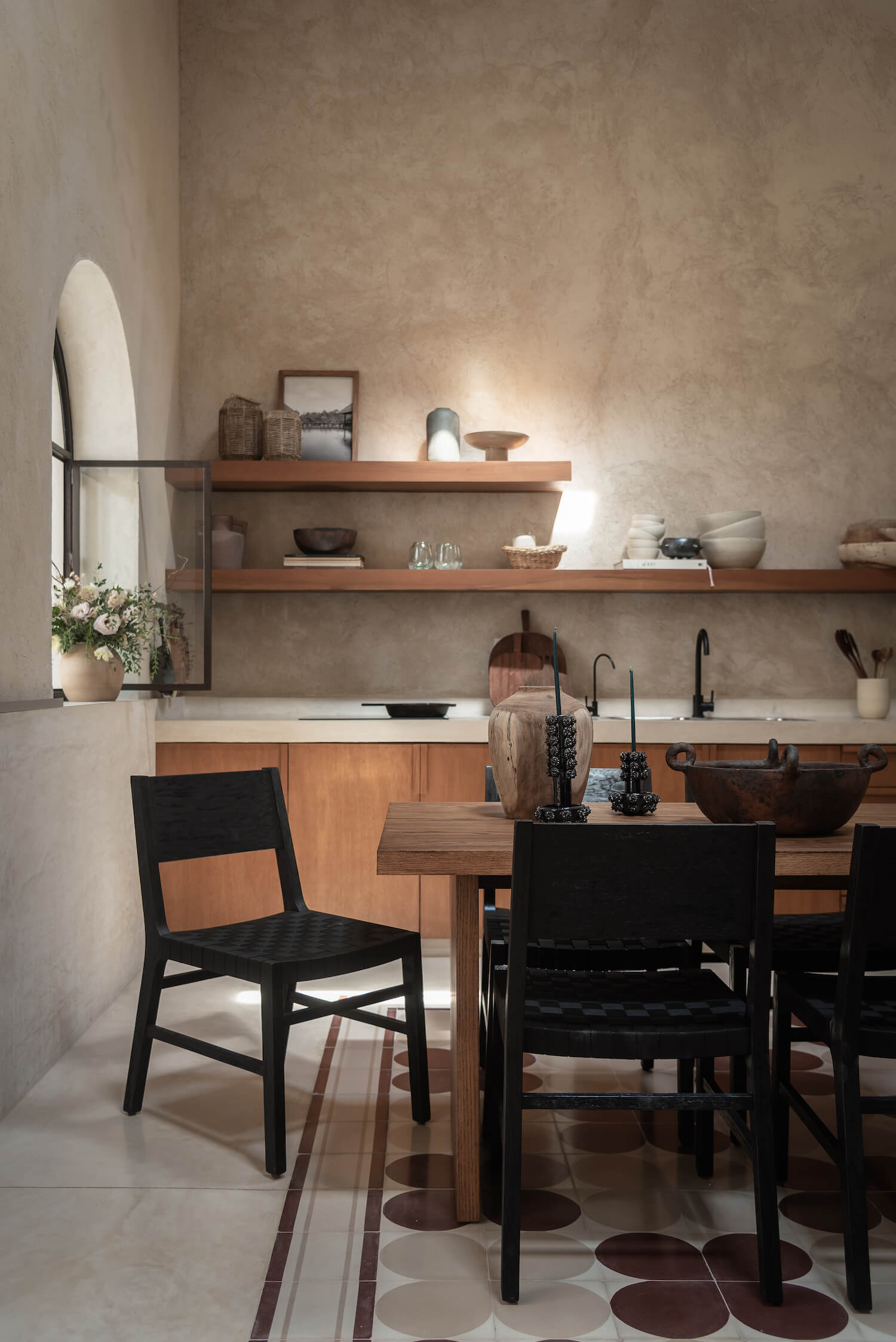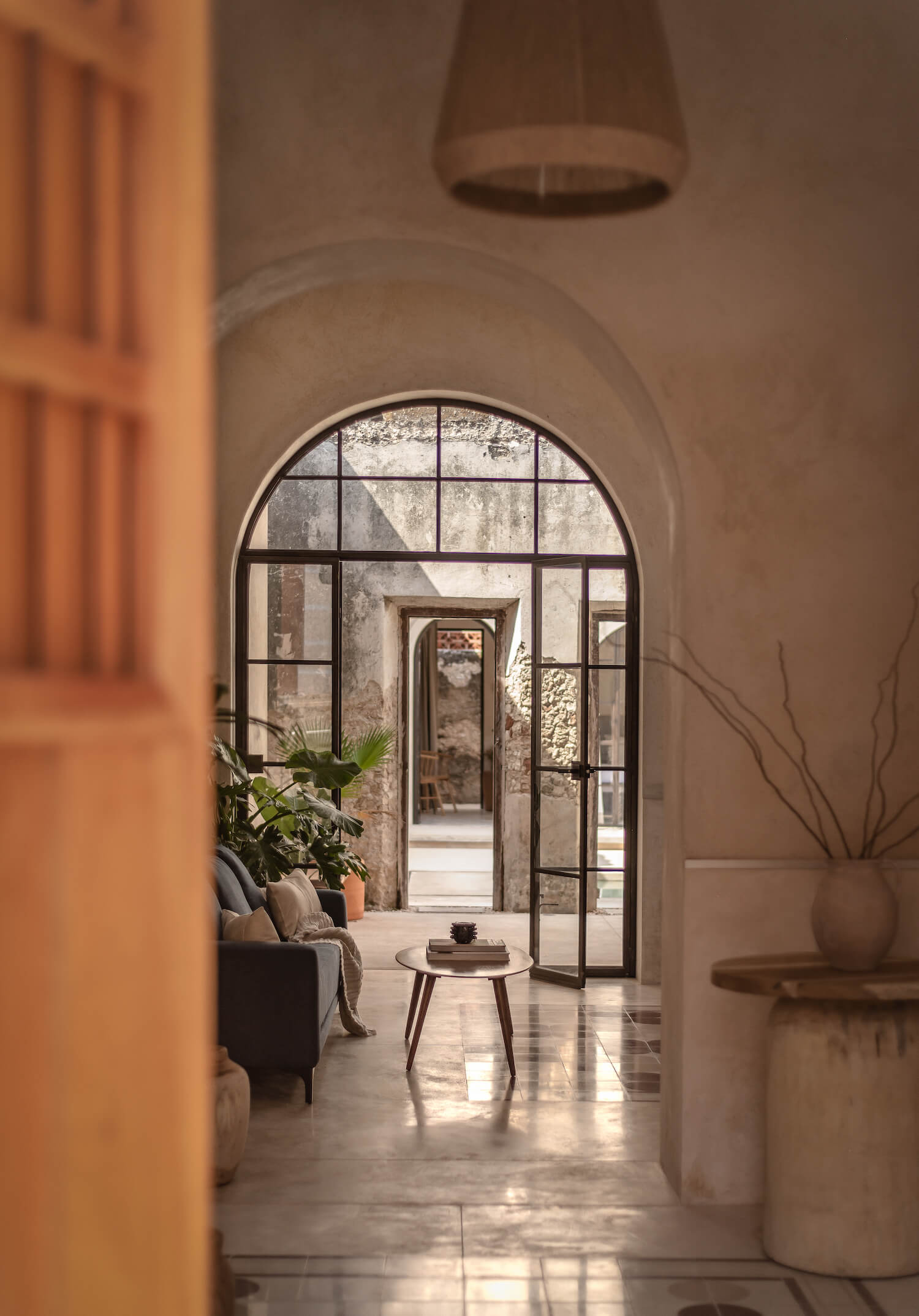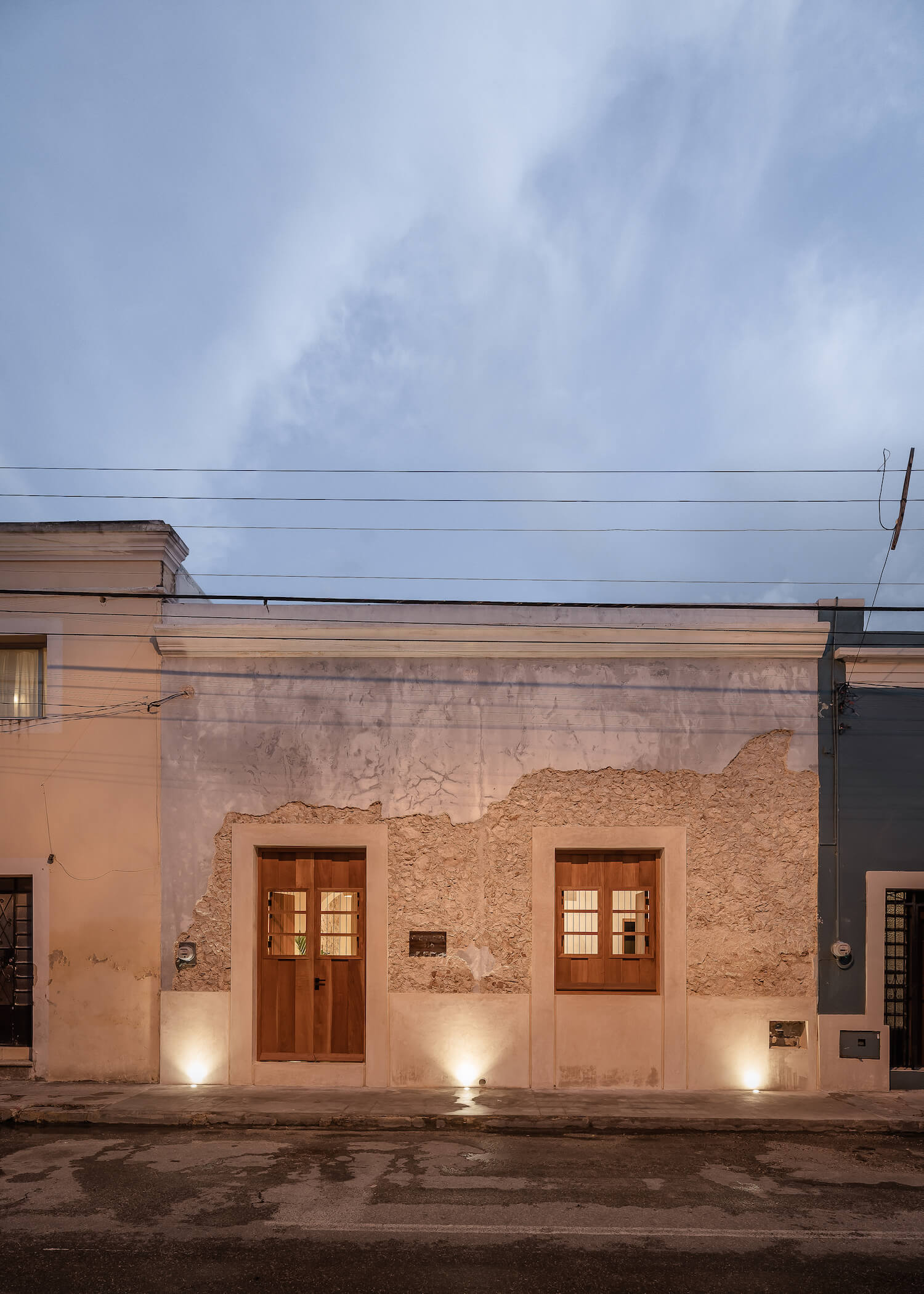 ---