FAA: The Abadía House Project is located in the municipality of Zapopan, Jalisco. Developed within a private subdivision, near the walk area, the financial center of the city; This house emerges from a land that naturally presented a great unevenness, so that the project is planted a meter and a half above the sidewalk level with the intention of adapting to the natural physical environment and making earthworks within the property more efficient. The east-west orientation of the property causes an introspective project to be generated, making an "L" shape with the intention of generating windows and openings to the north.
From the lower perspective, a basement lined with stone material can be seen, from which a volume that corresponds to a bedroom hang, on the right-hand side and from the façade a glass volume lined with wood can be seen that acts as a lattice and that corresponds to the vertical circulation. Inside the house, there is a bay that corresponds to the social area, living room, dining room, terrace, which have views of the garden, the space with the most hierarchy in the house, to the left of the main door, are the kitchen and family room, a family space for daily use by the inhabitants of the house.
Regarding the basement, it is intended for the service area, laundry, parking, and utility room. On the upper floor we have a TV room when going up the stairs whose function is to generate a meeting point between the two bedrooms of the house; in this way privacy is generated between these two private spaces.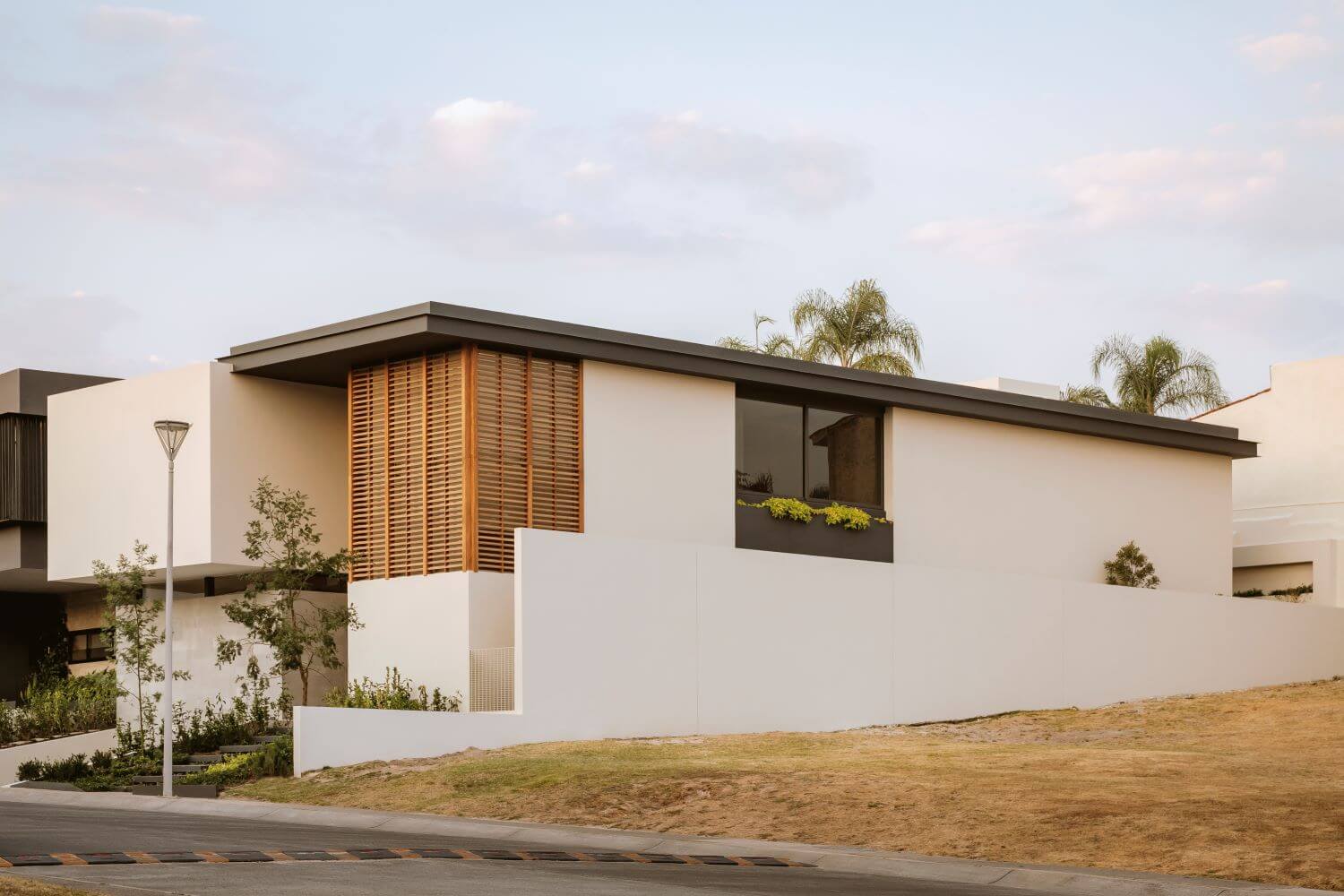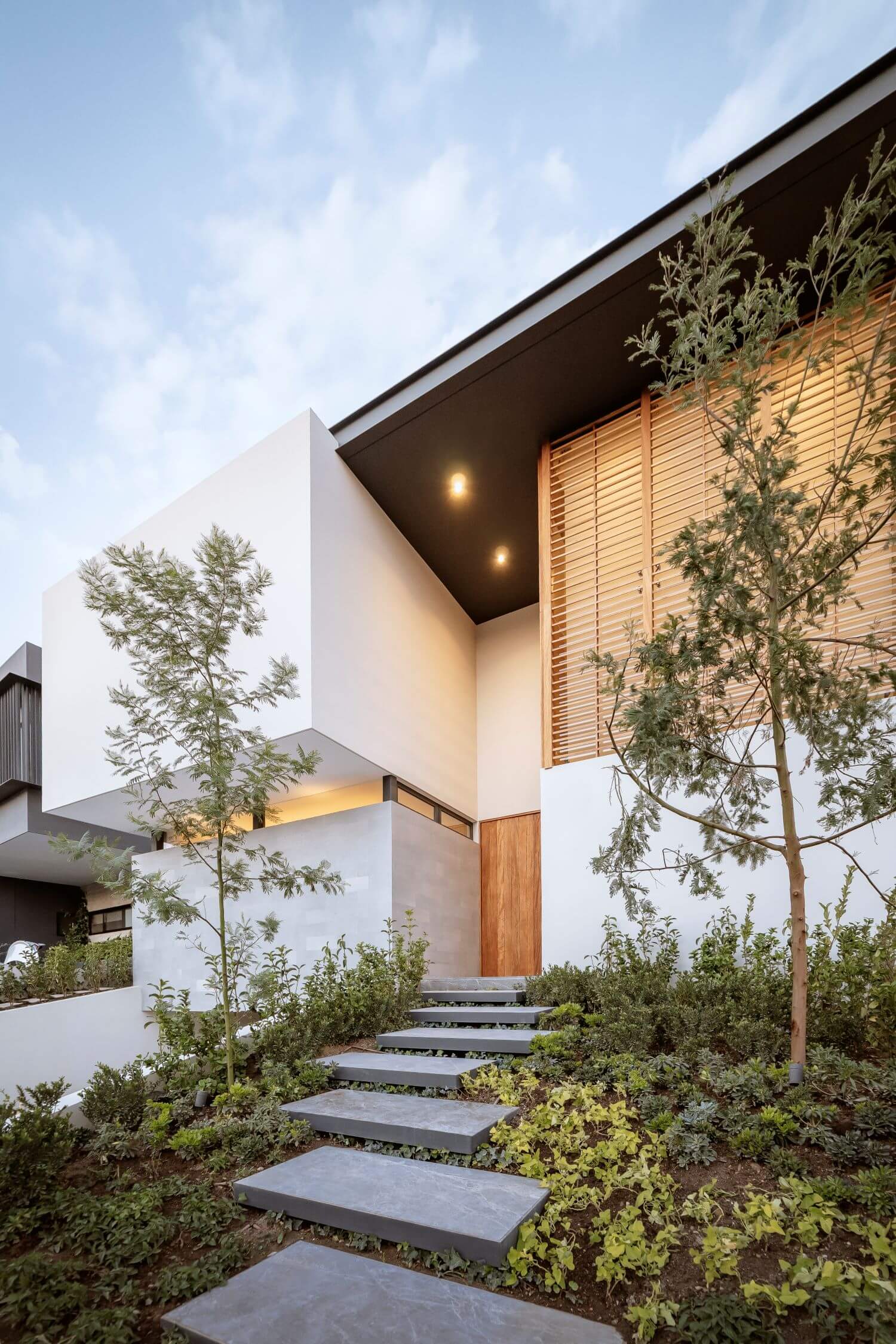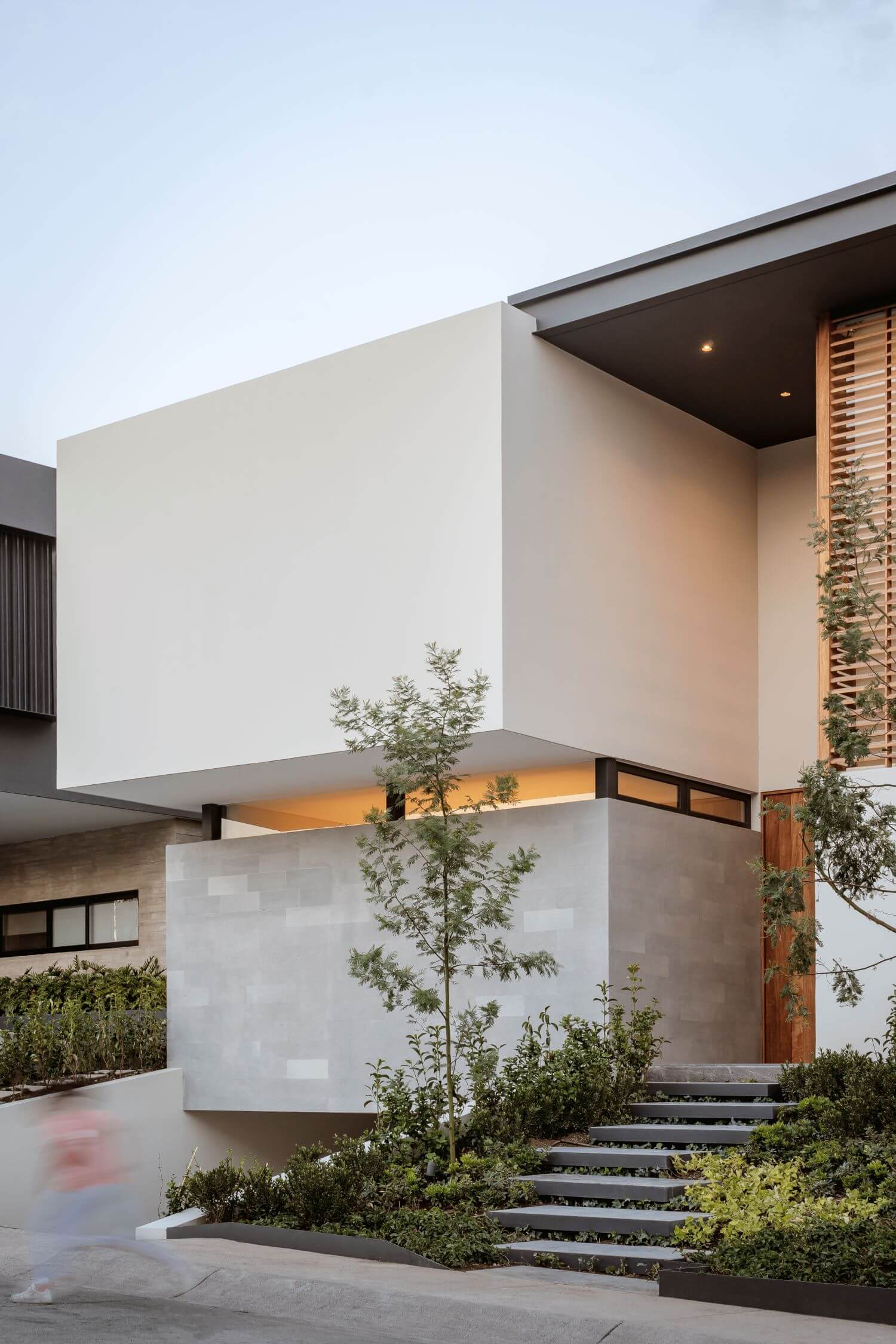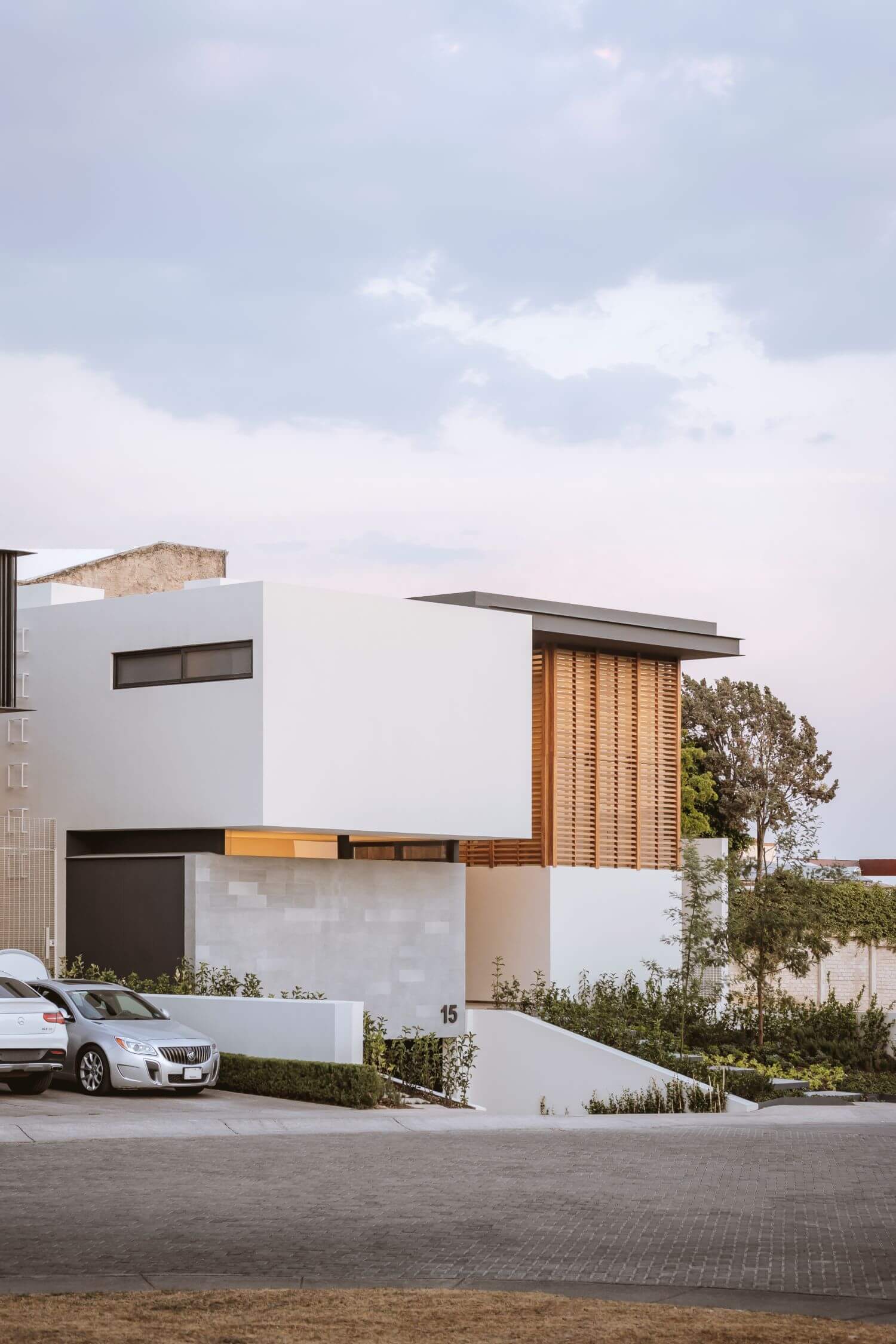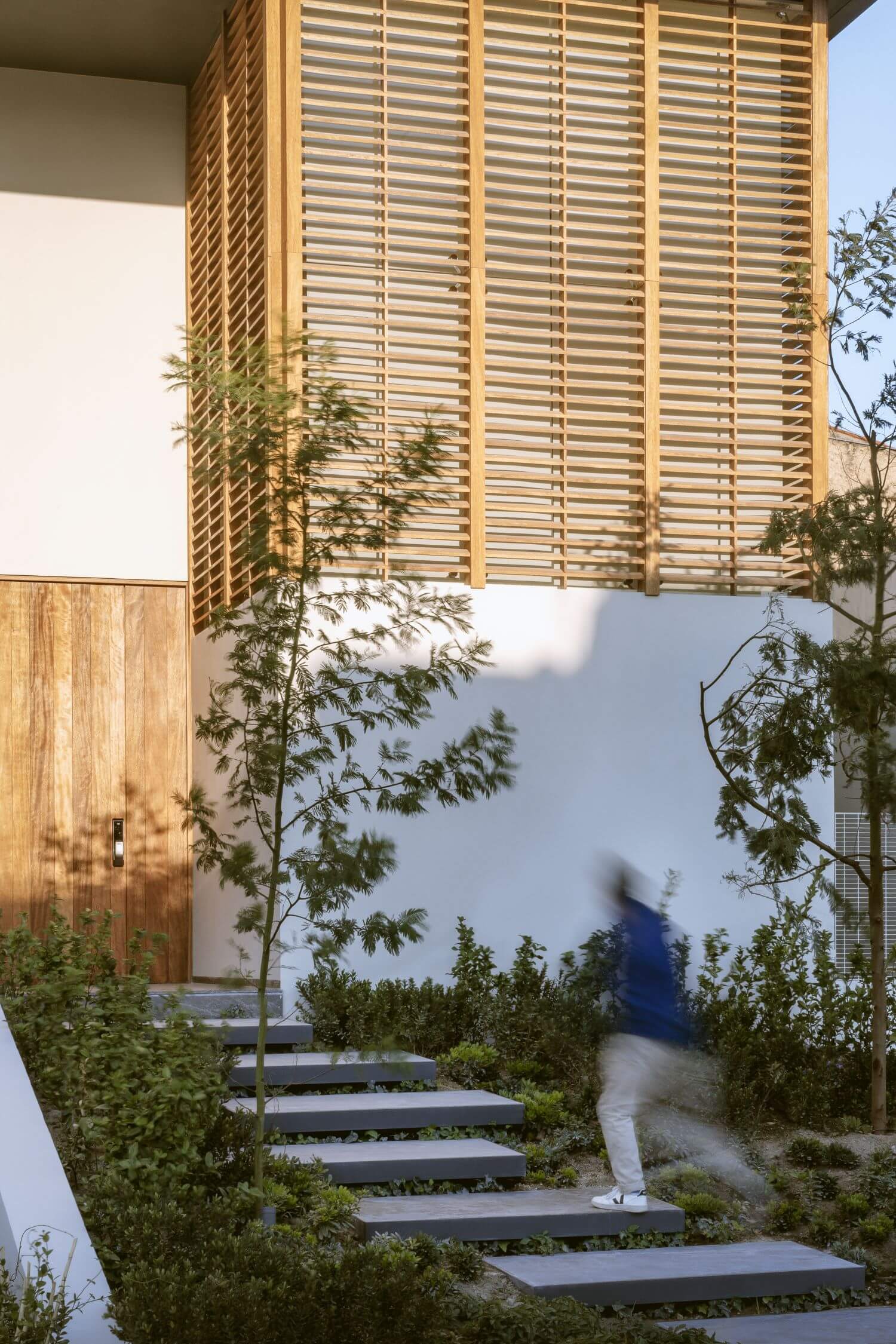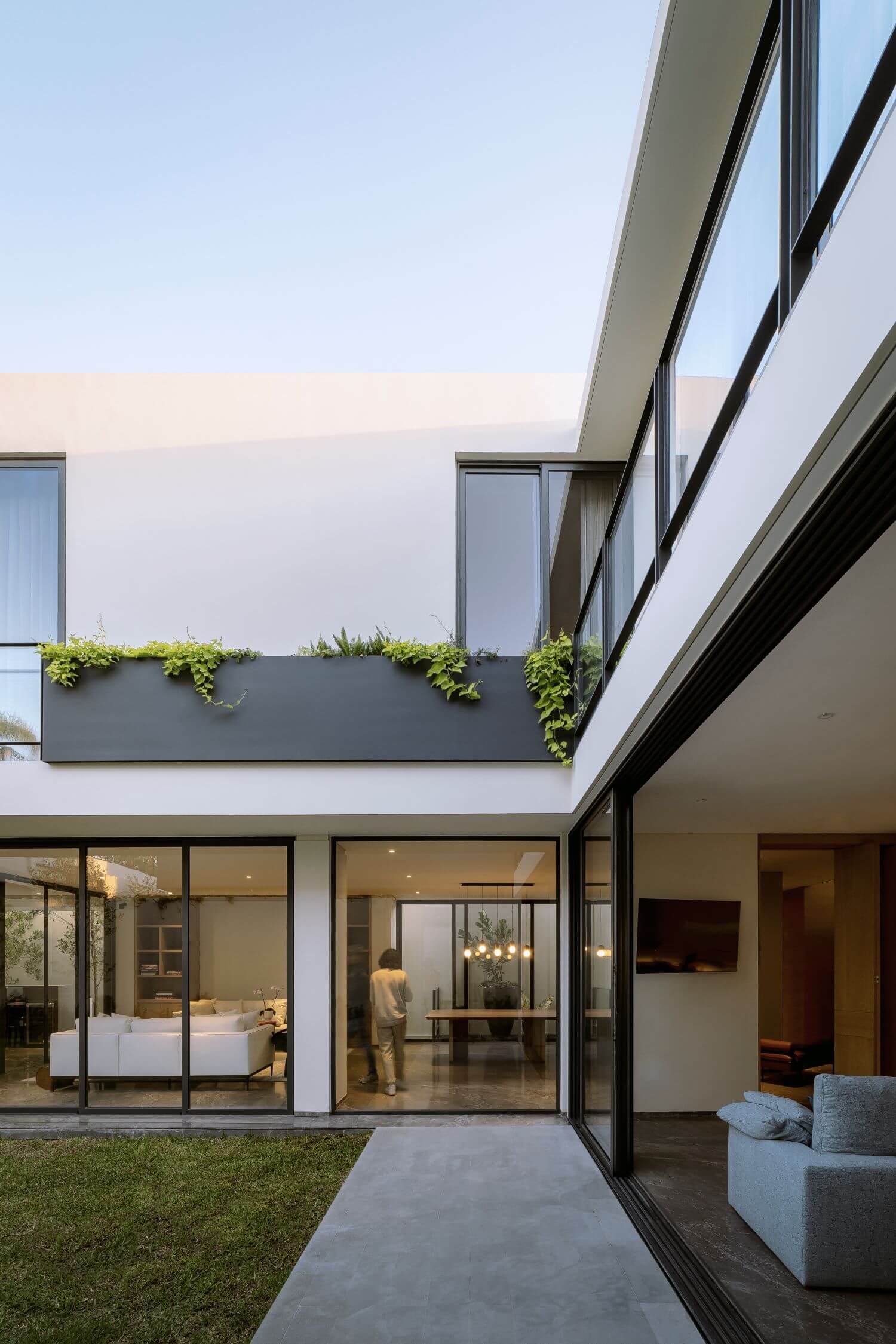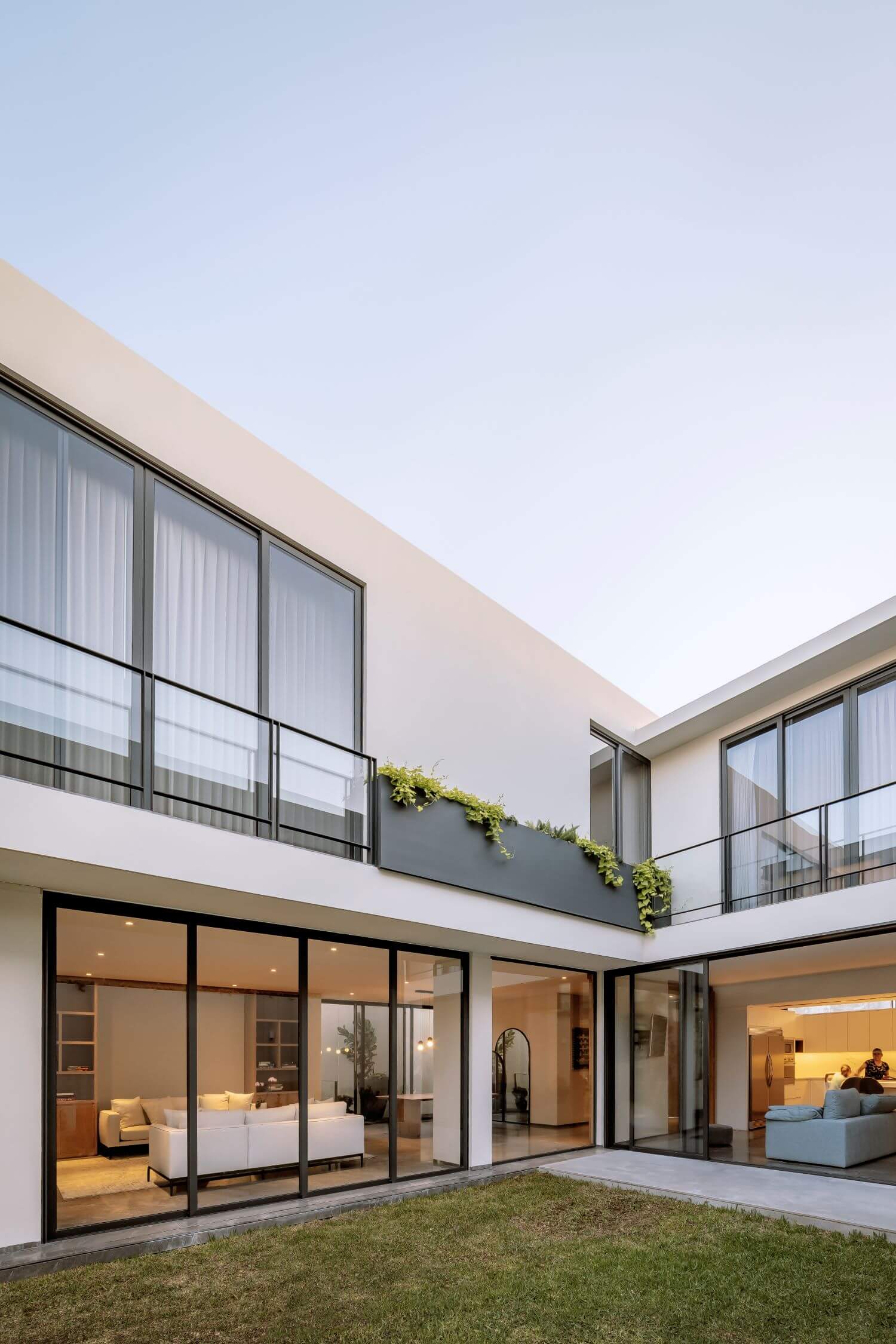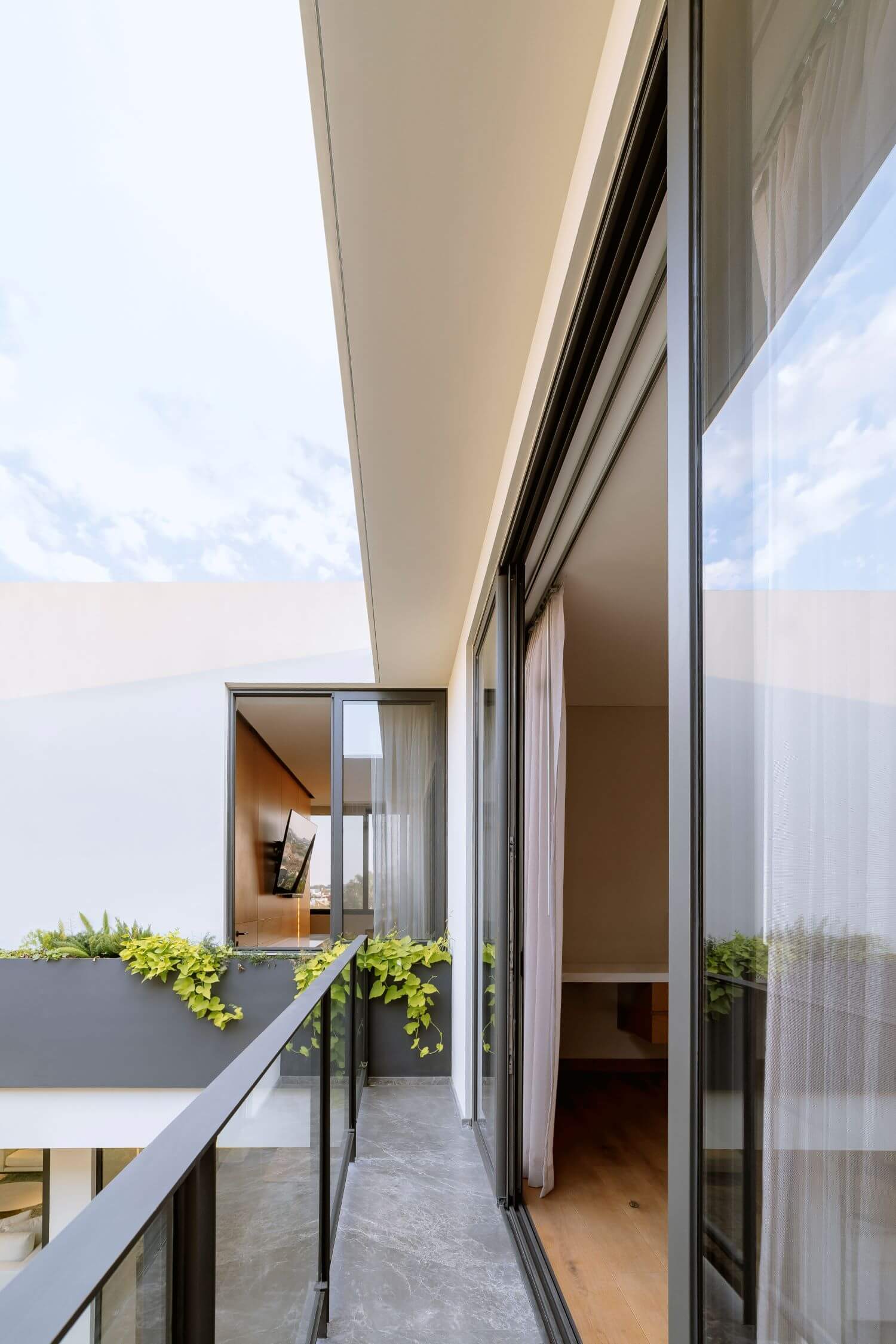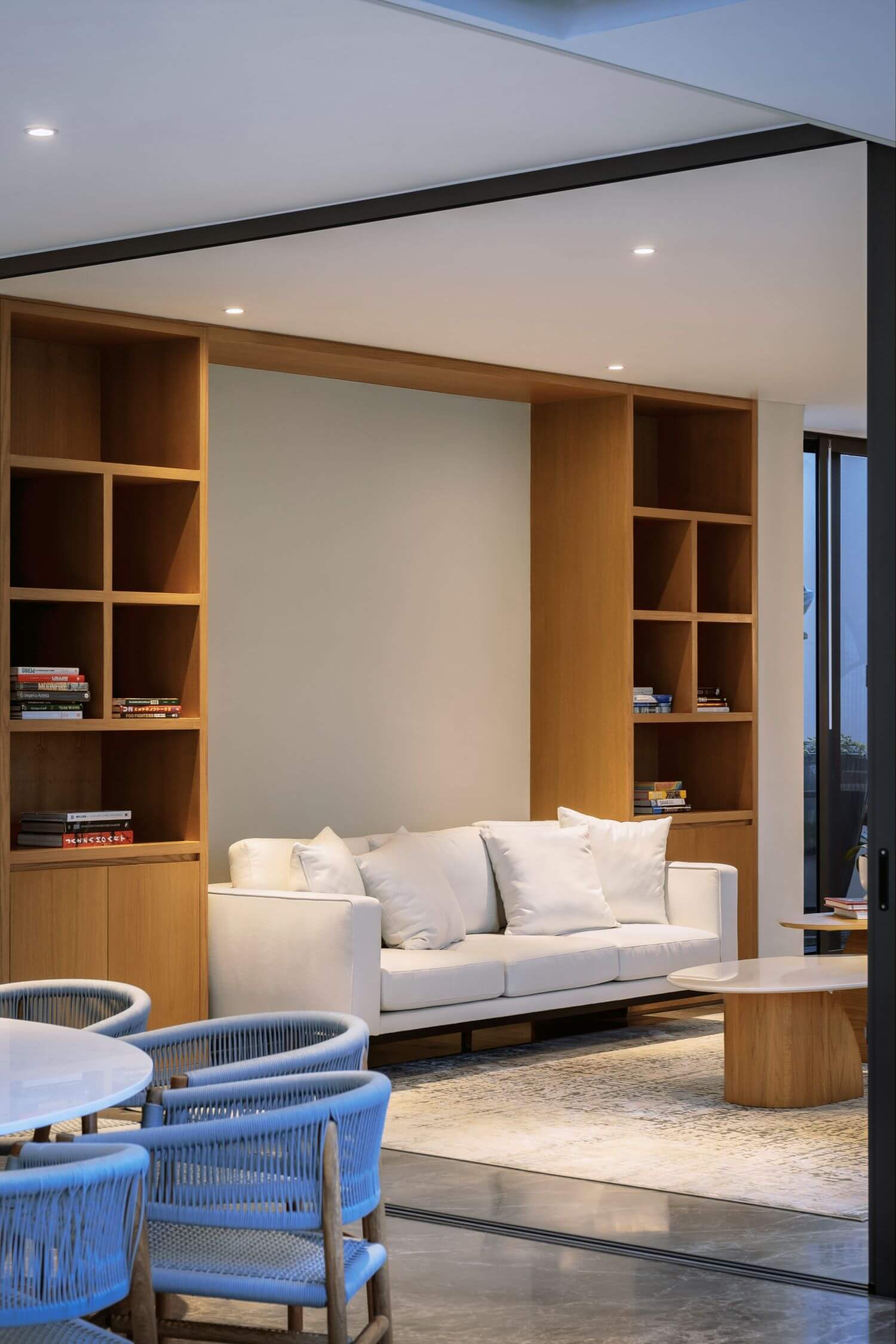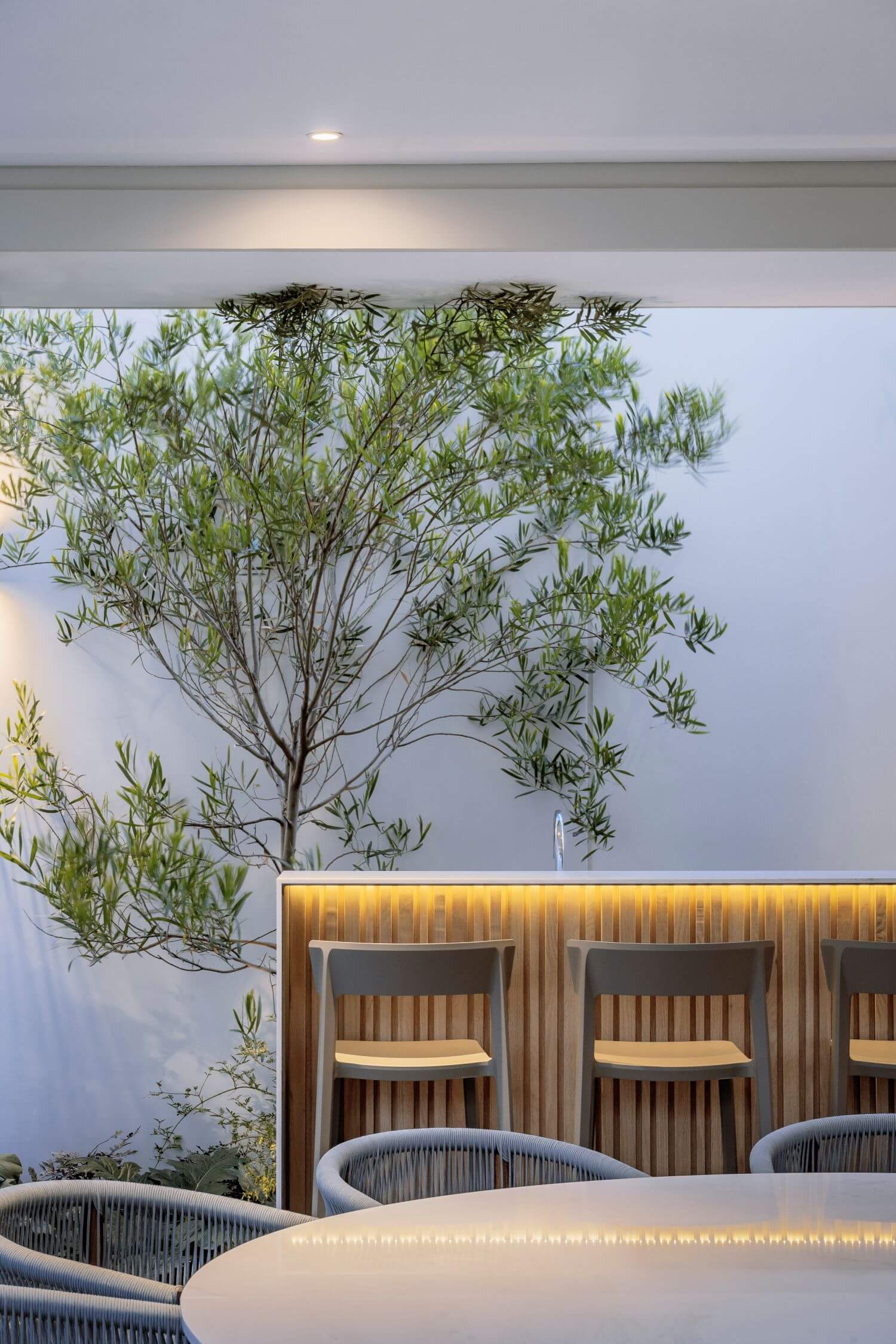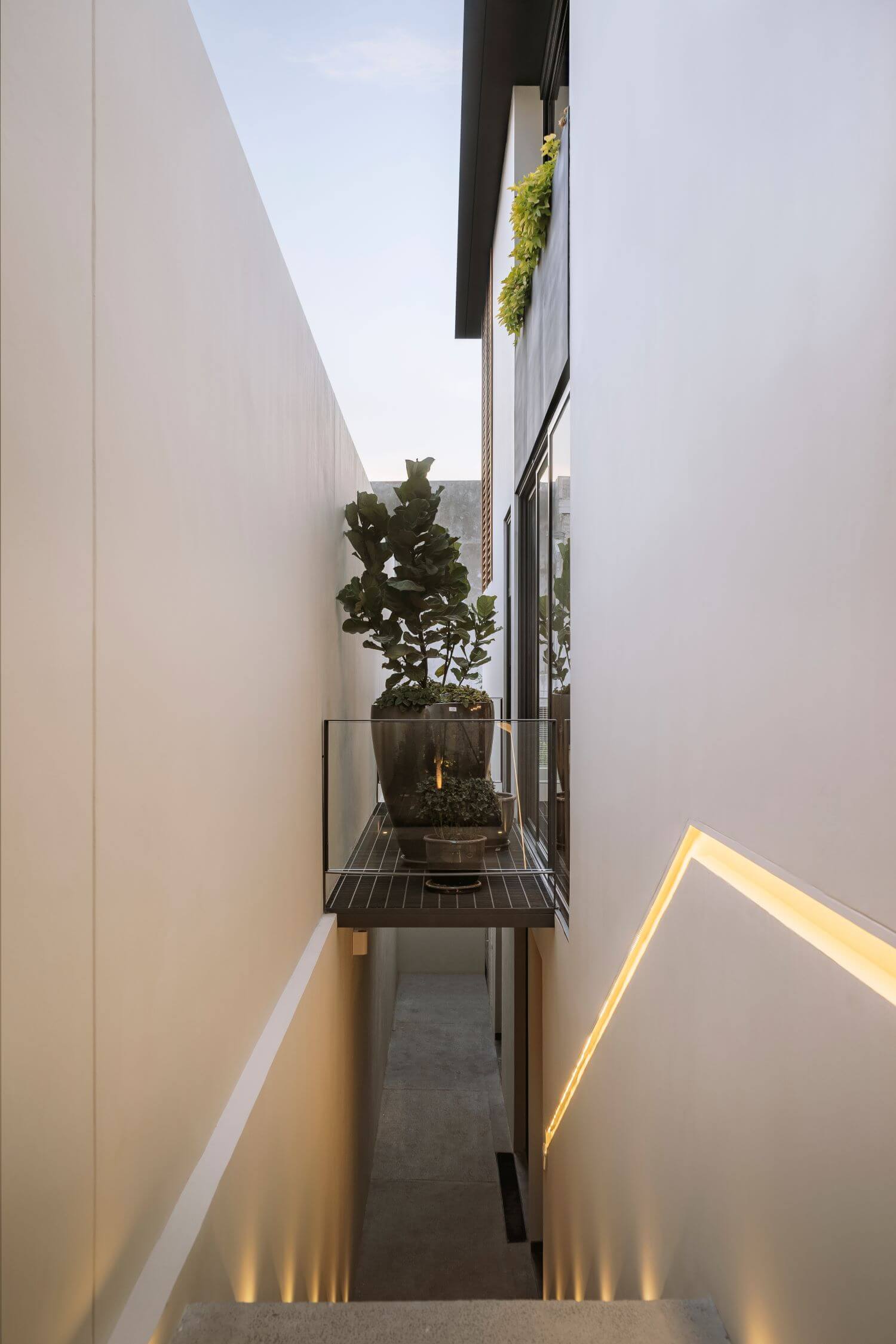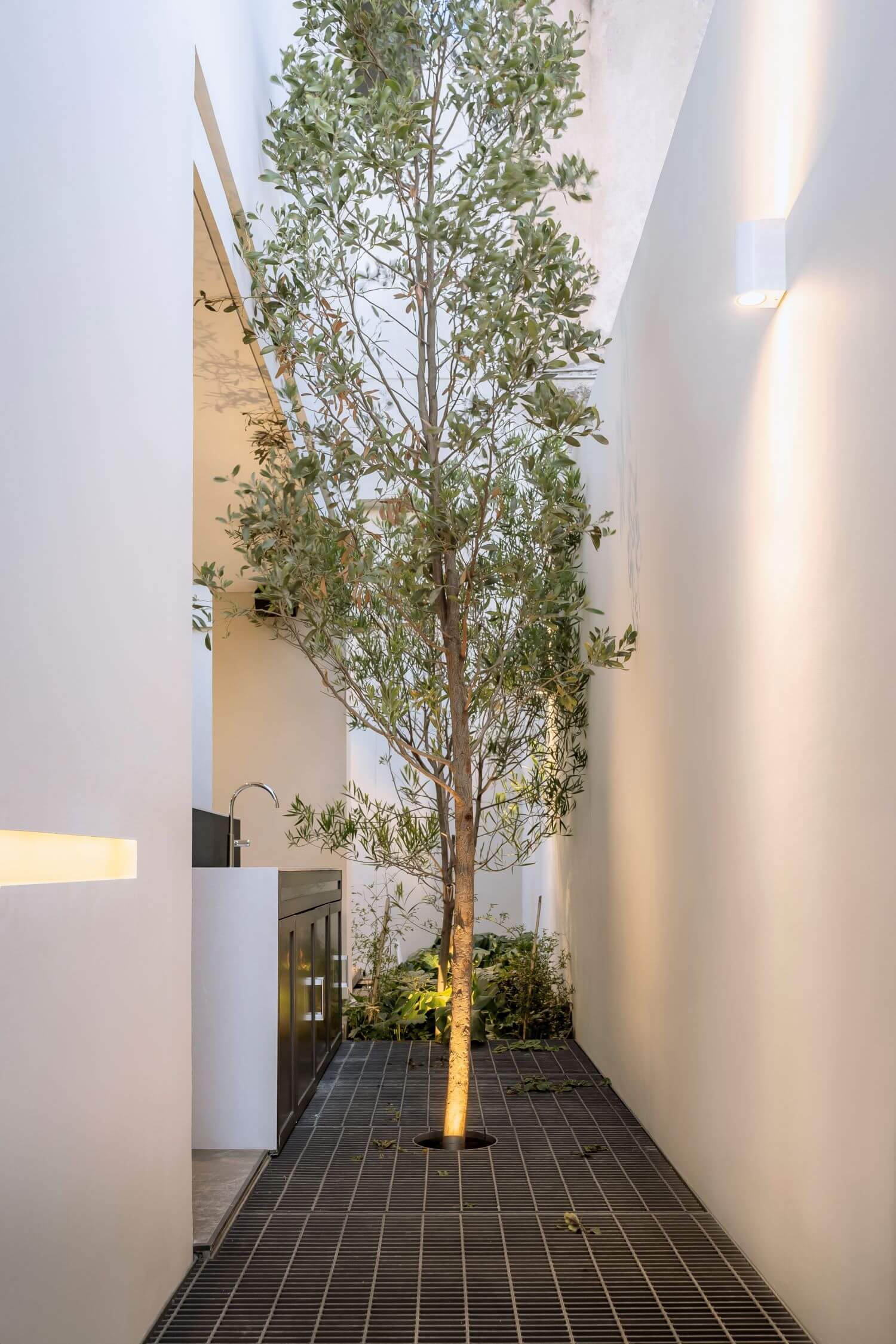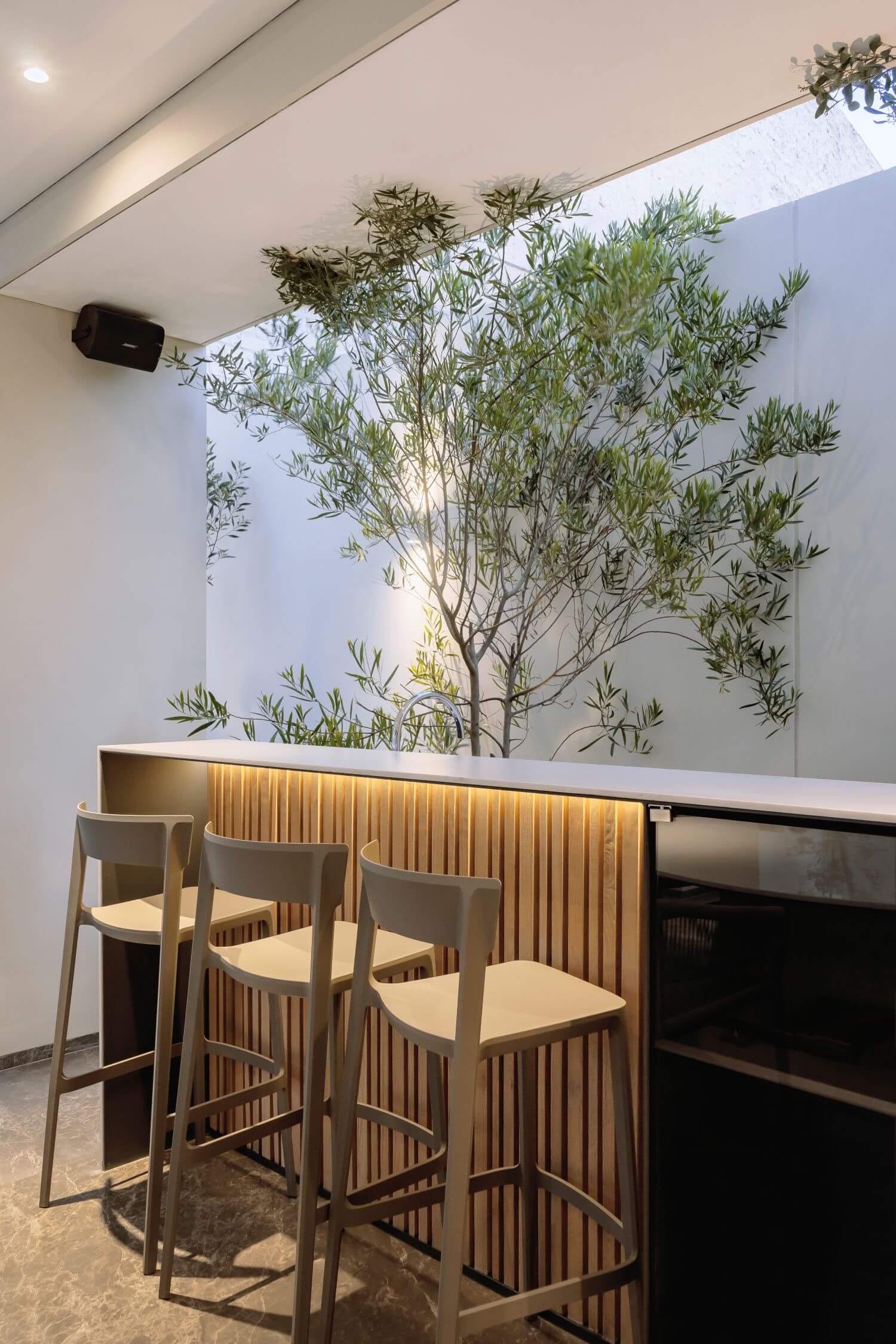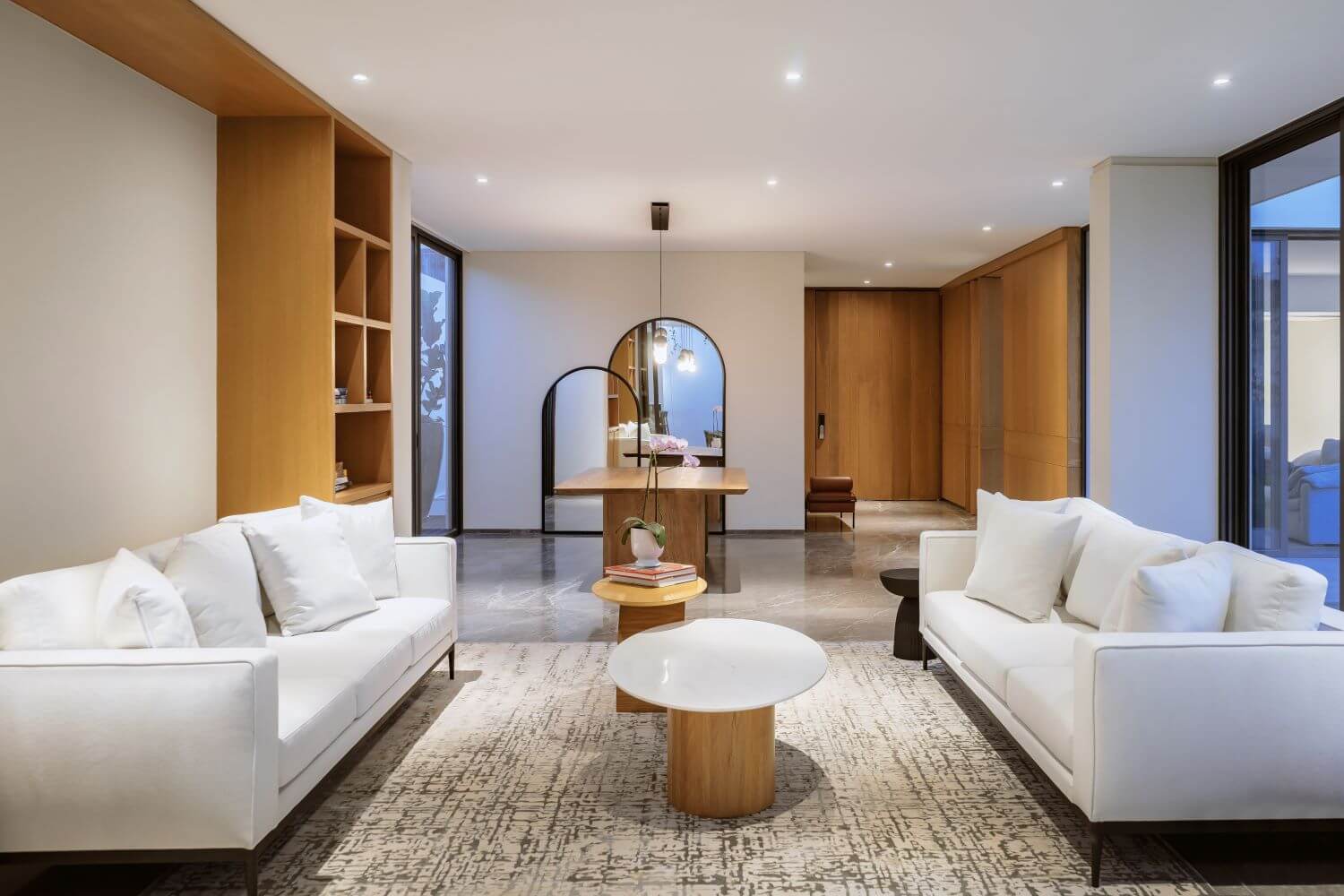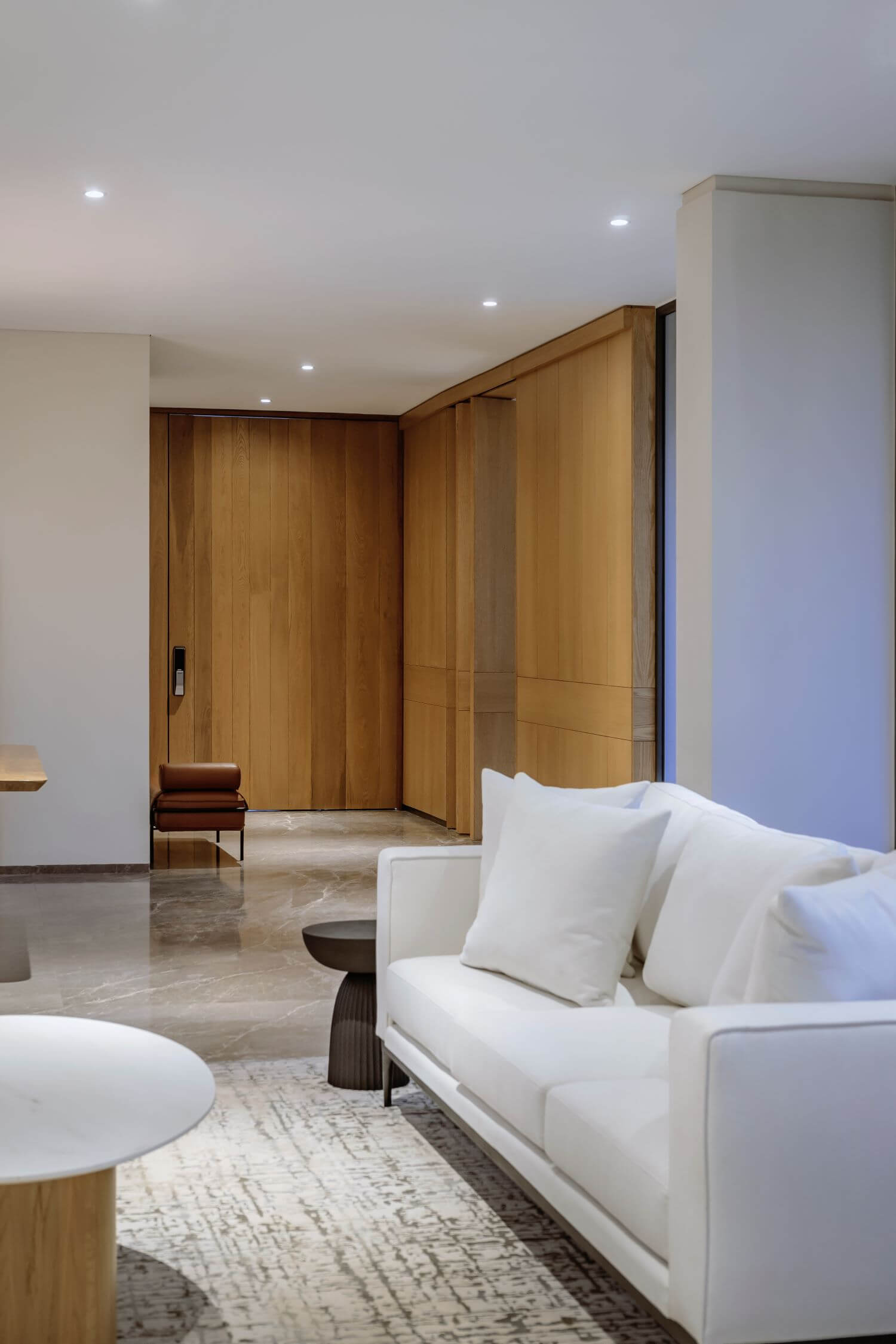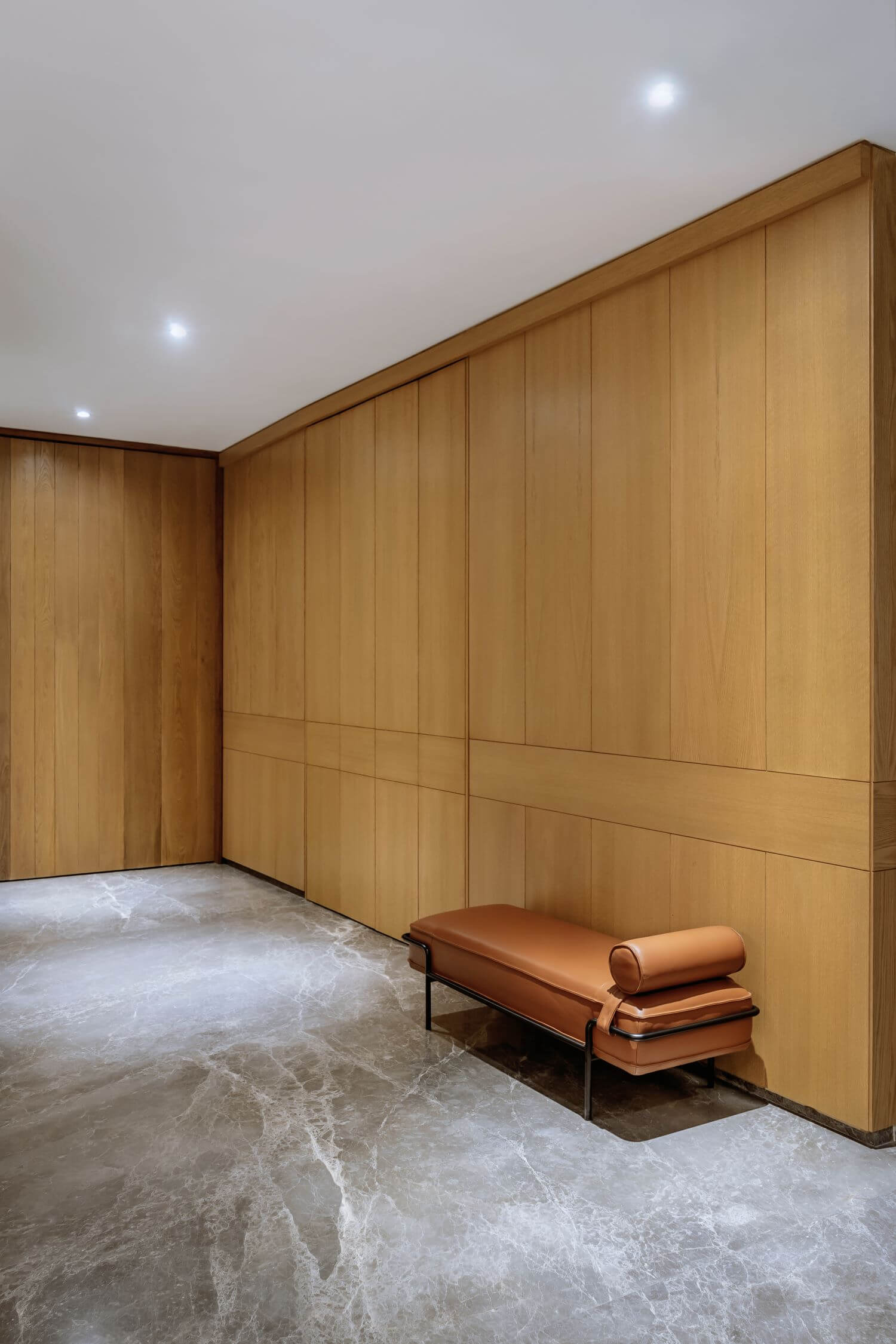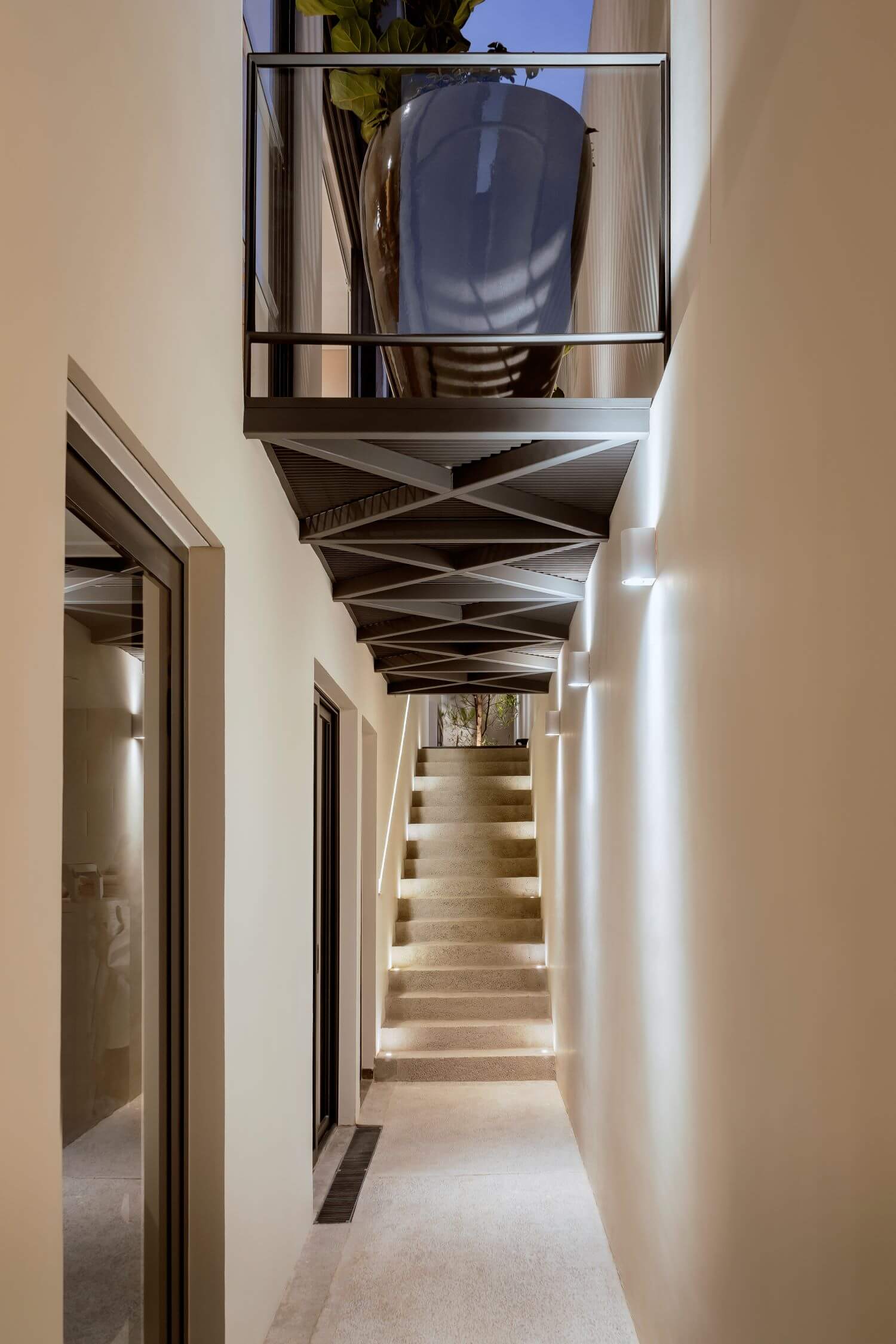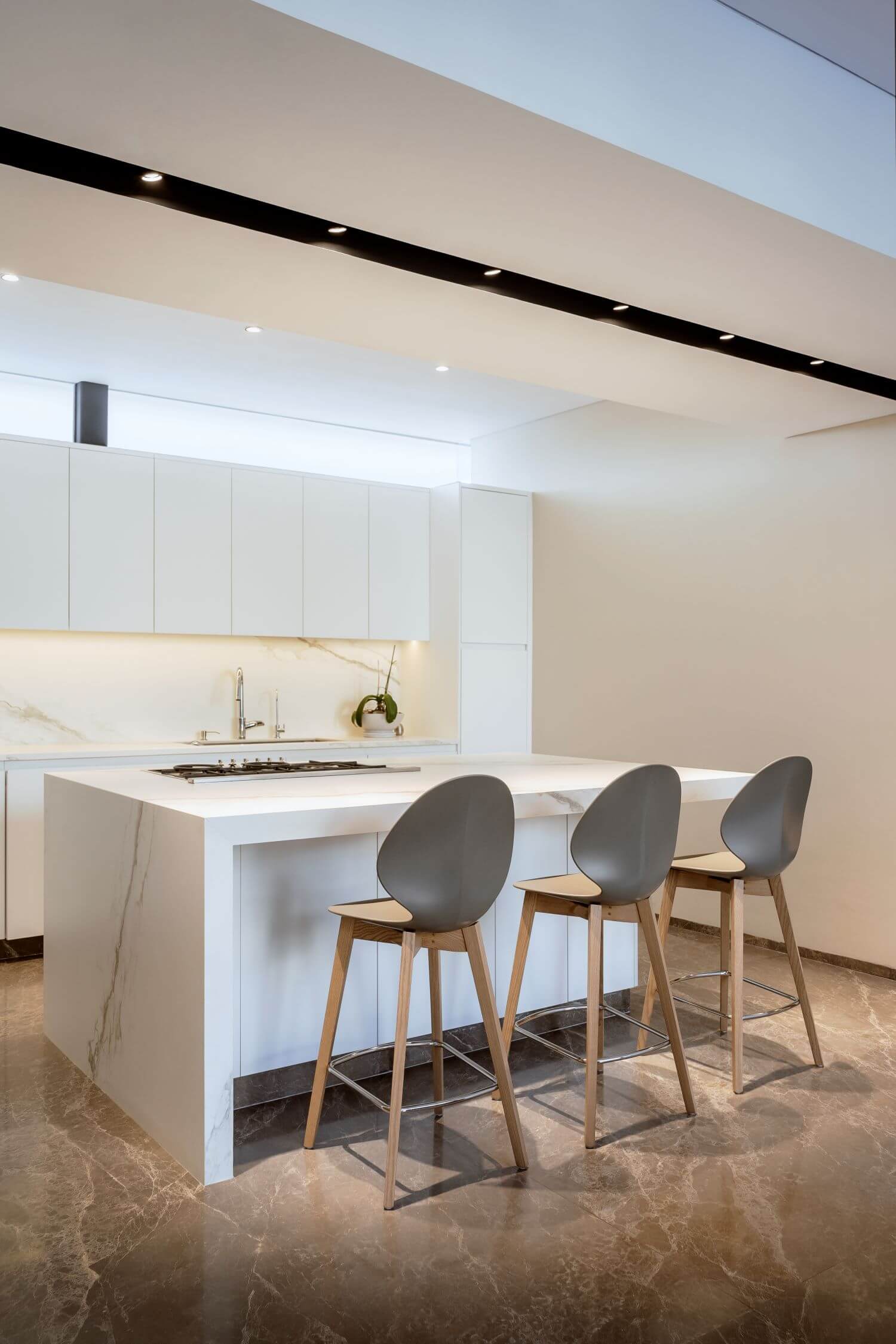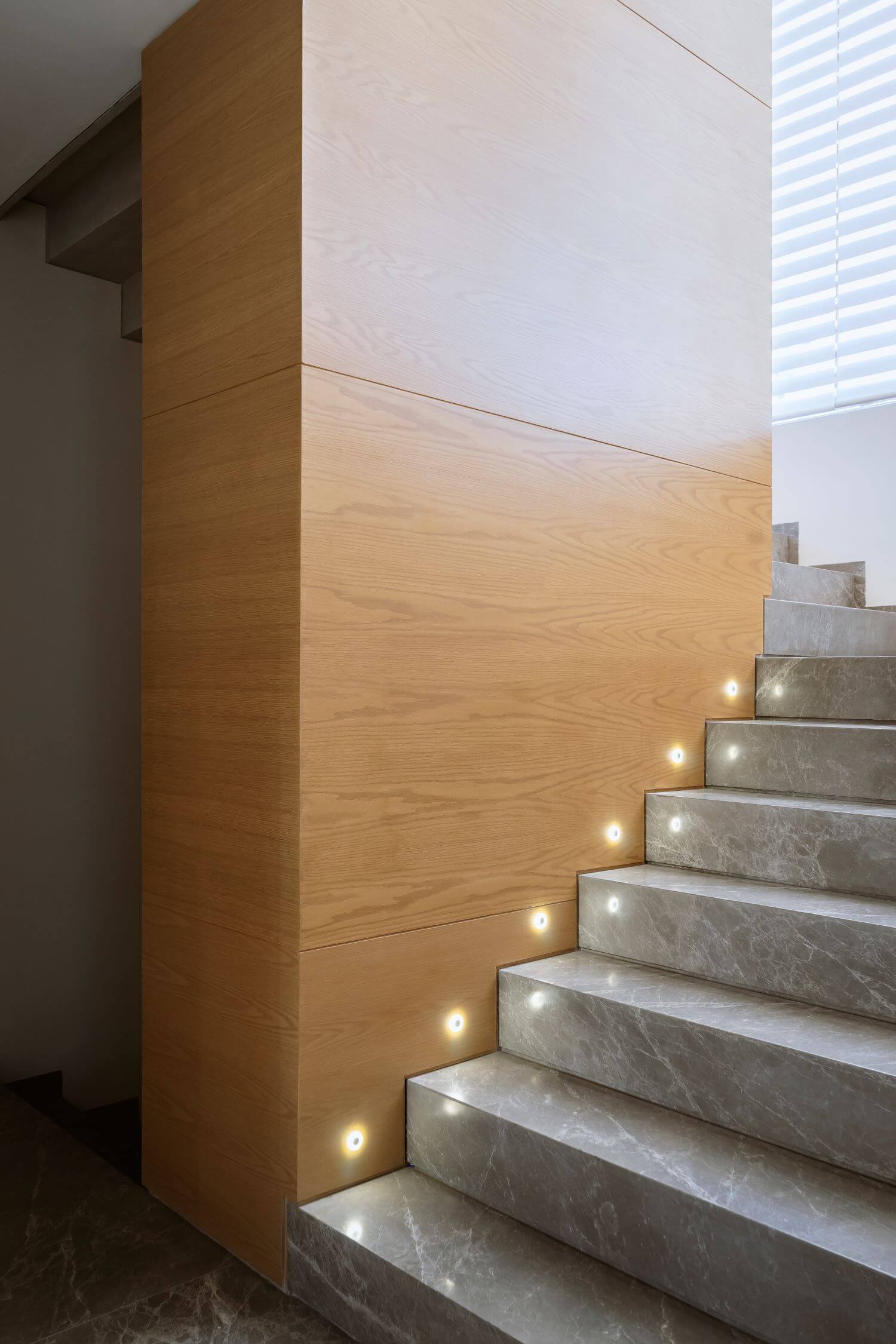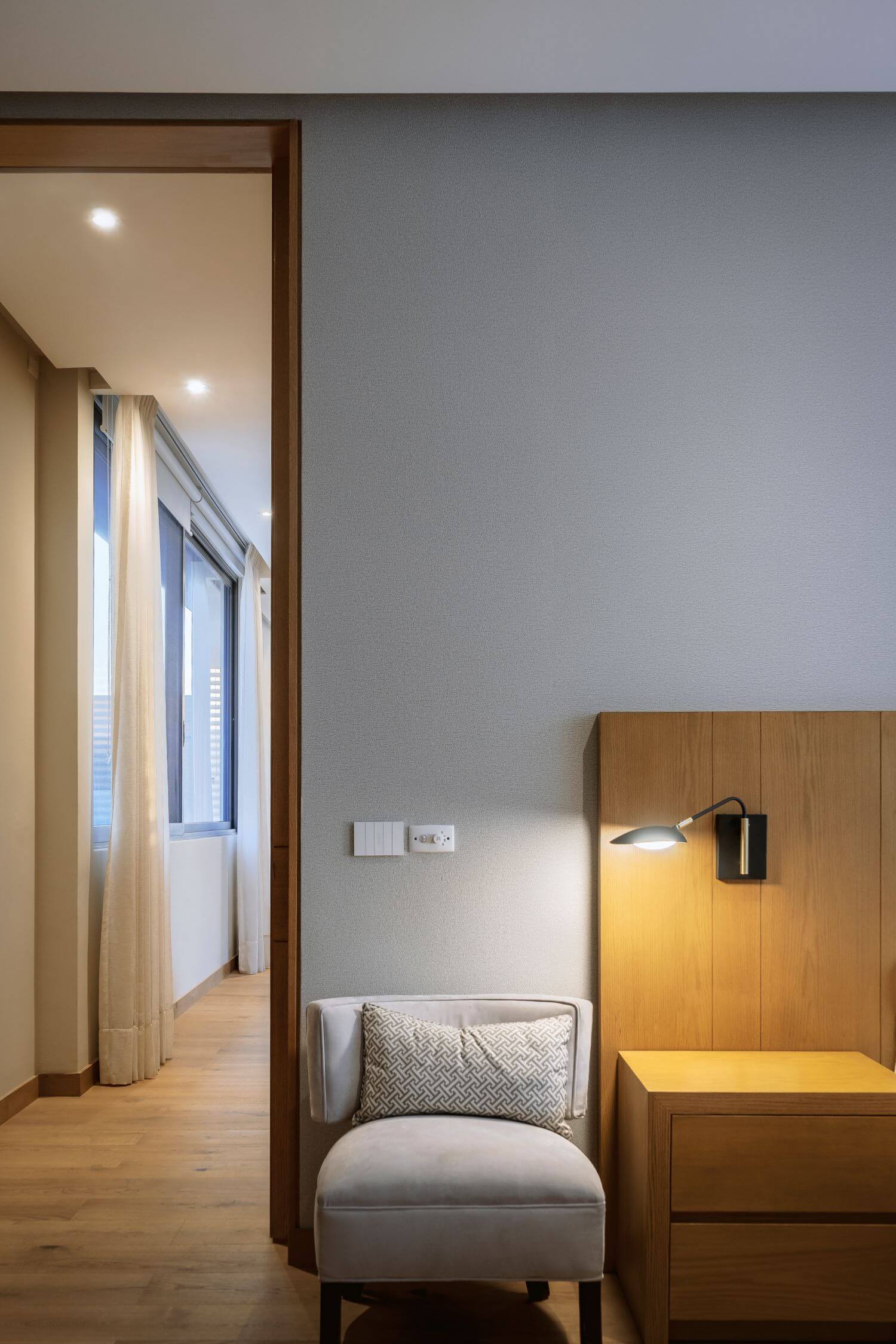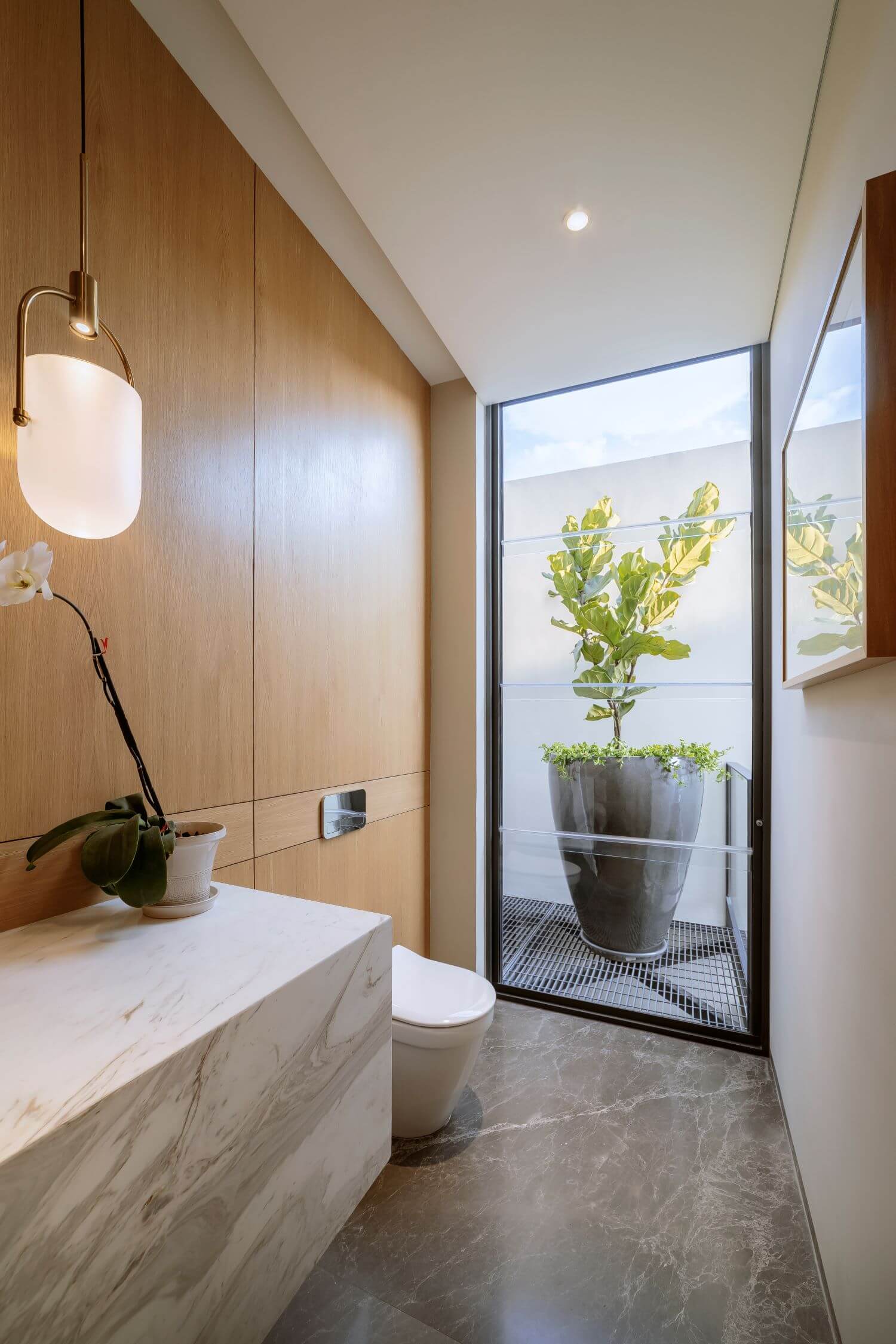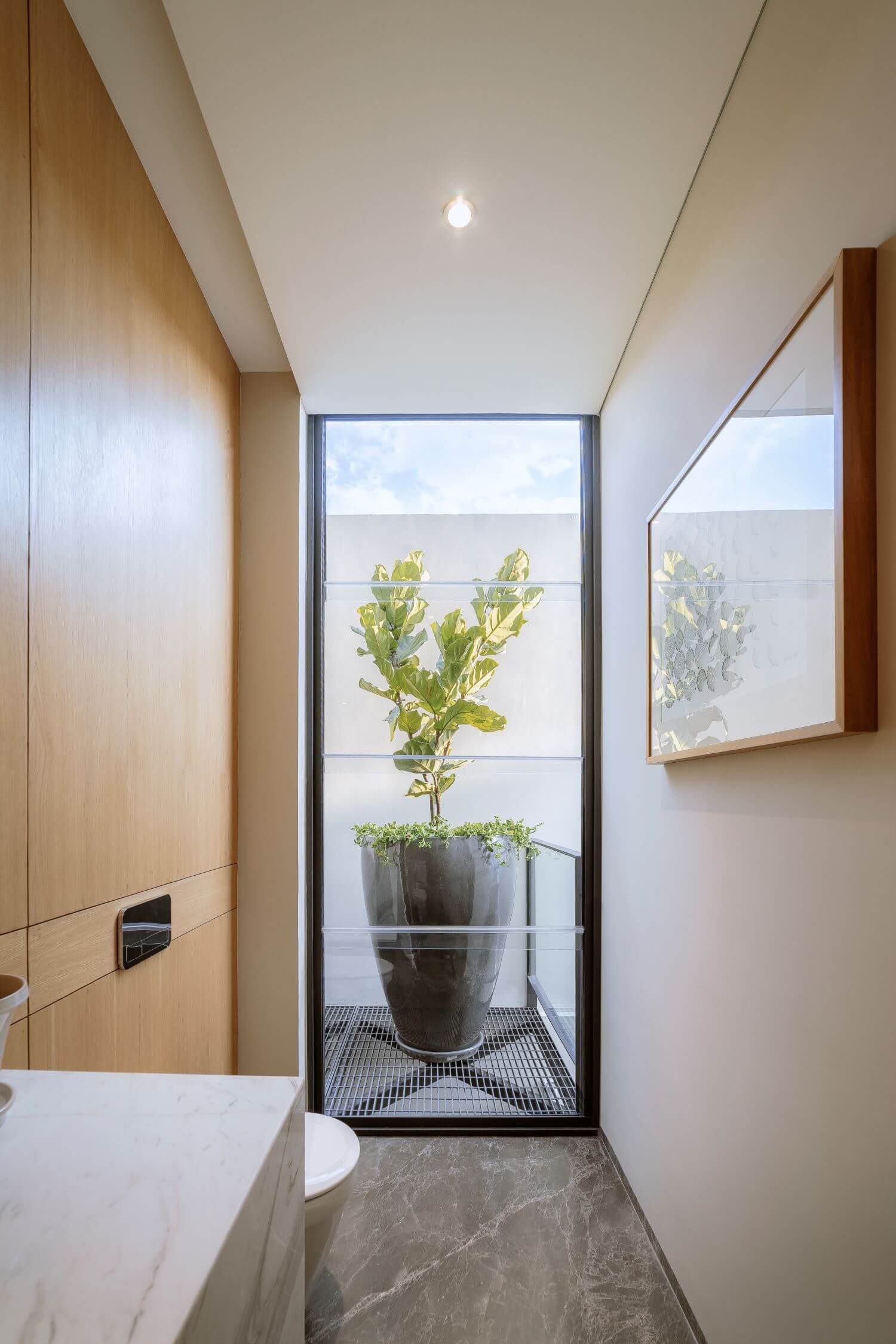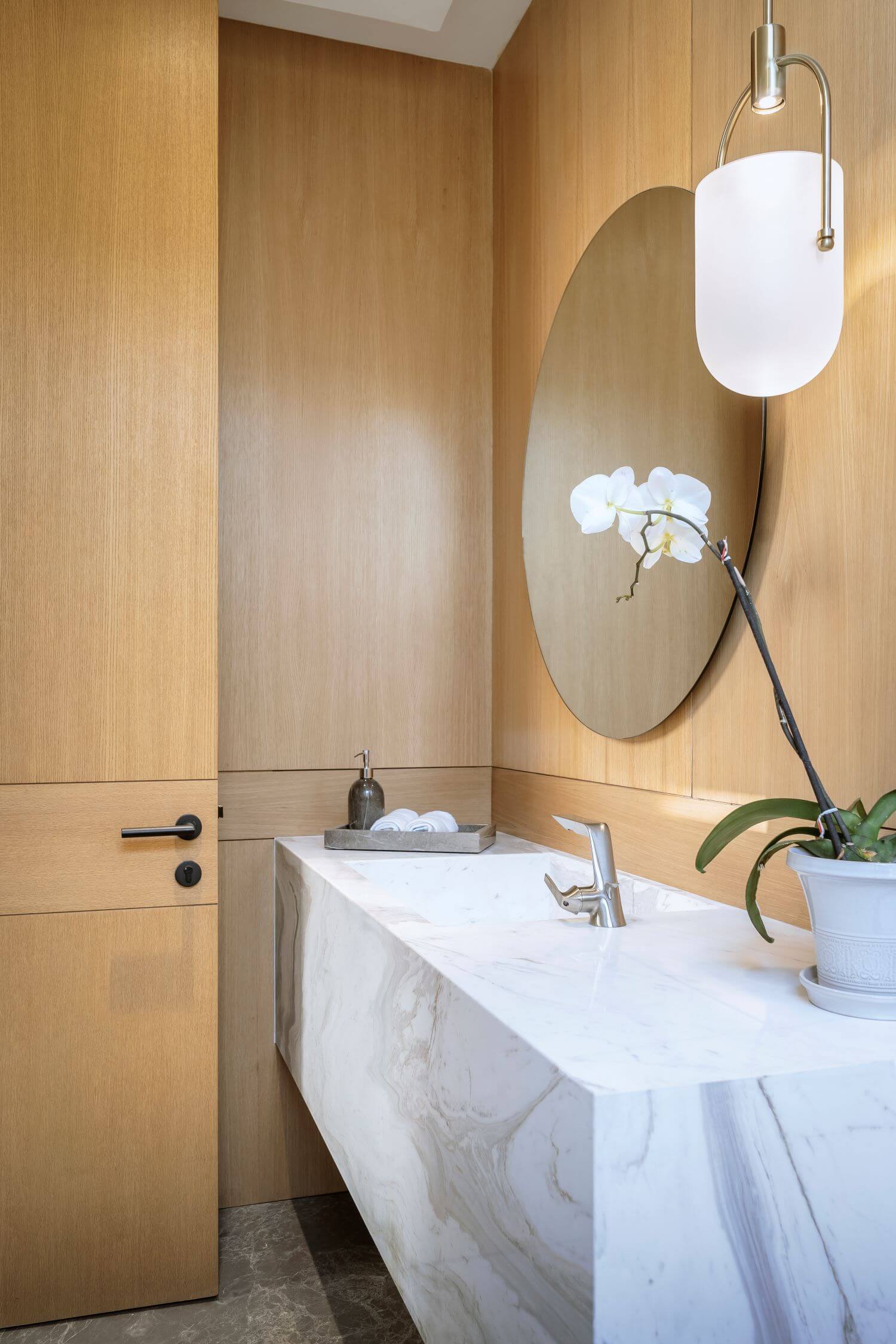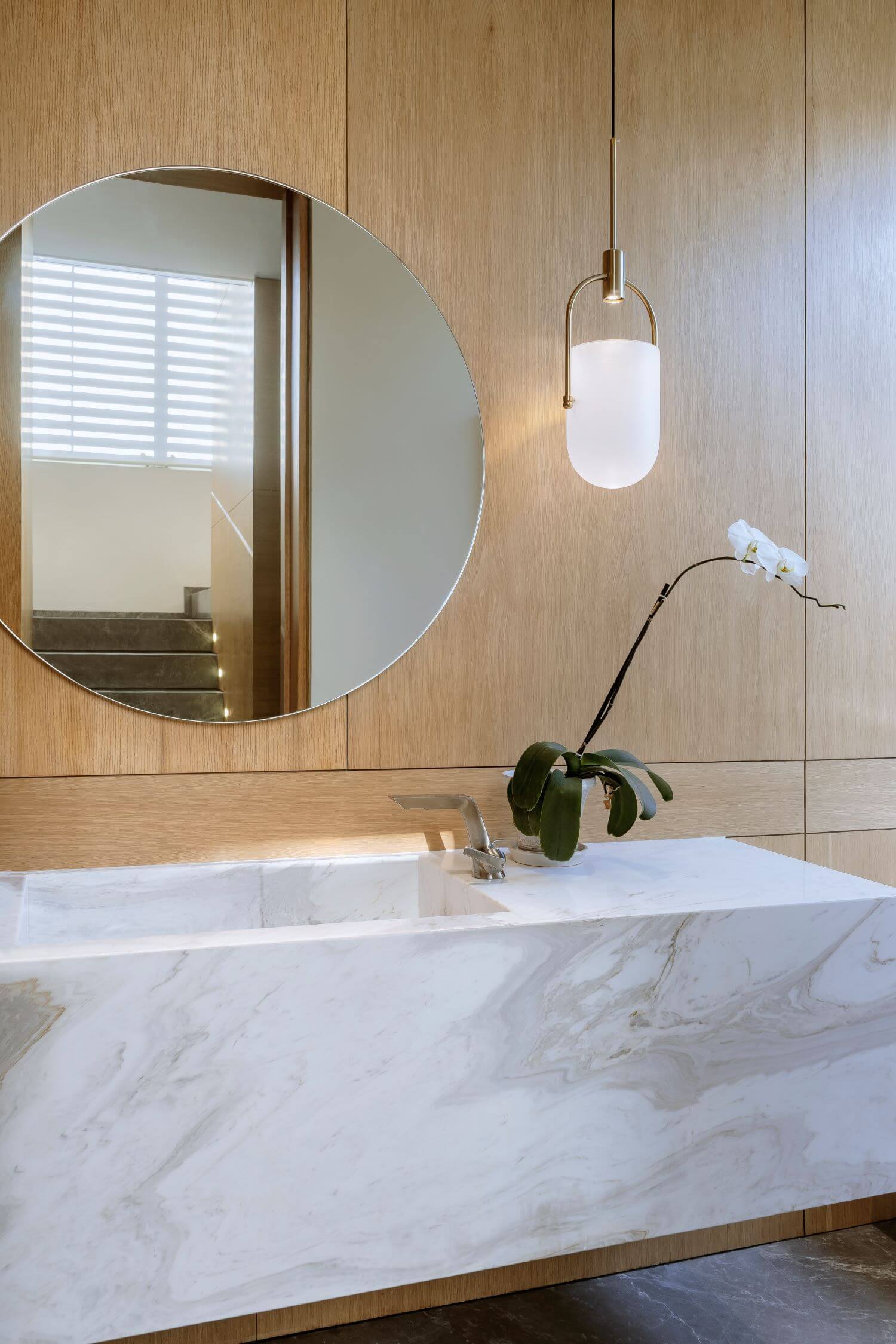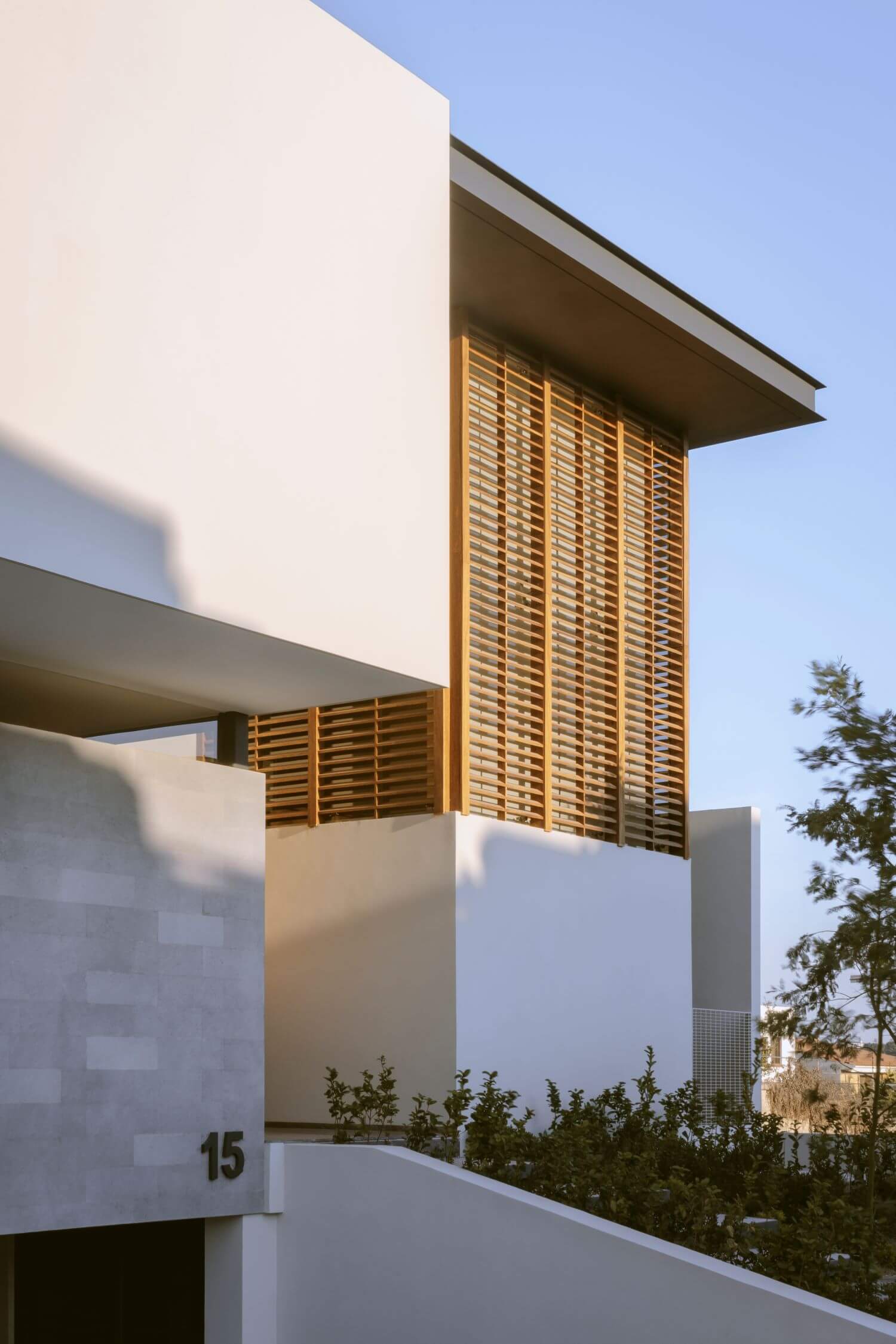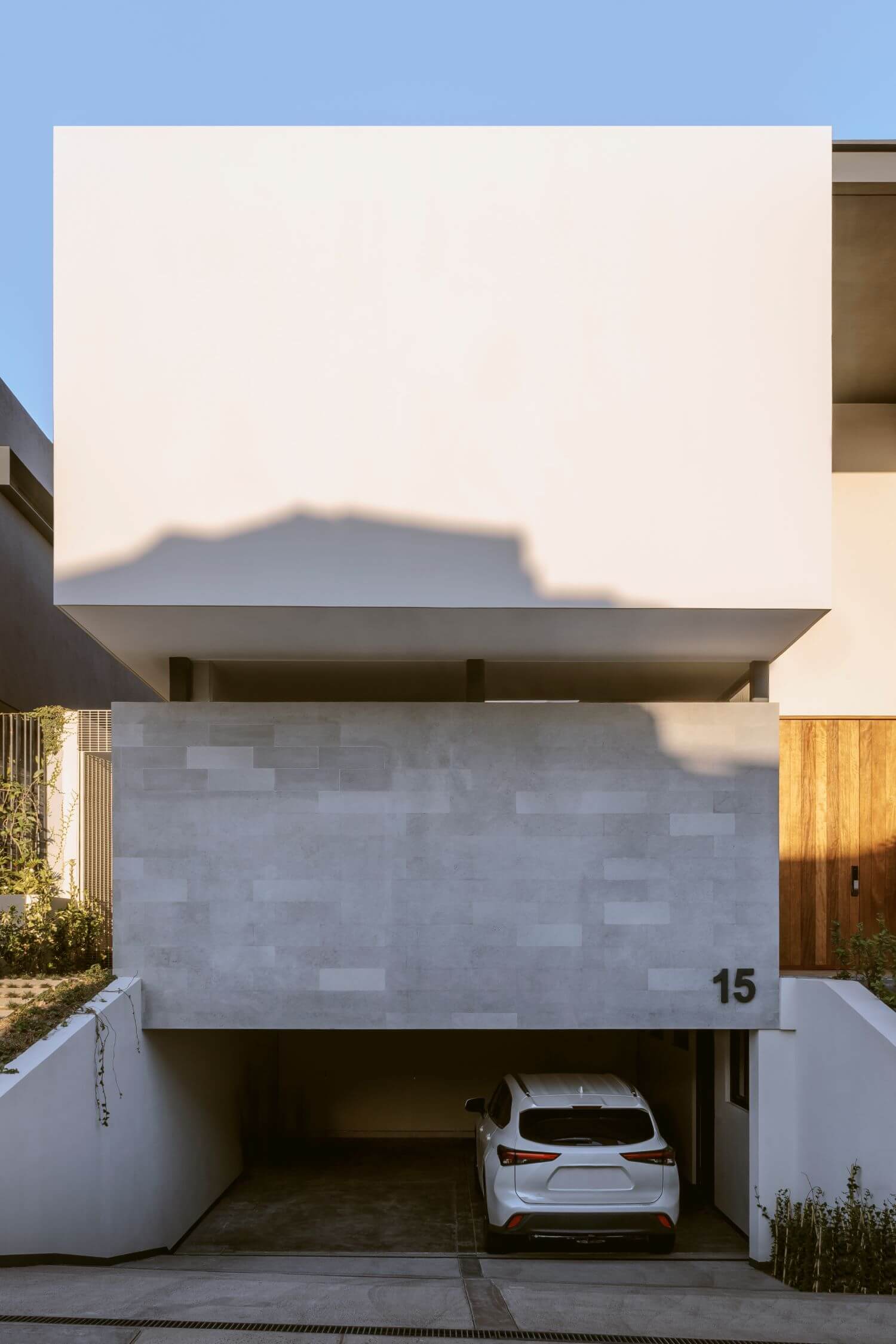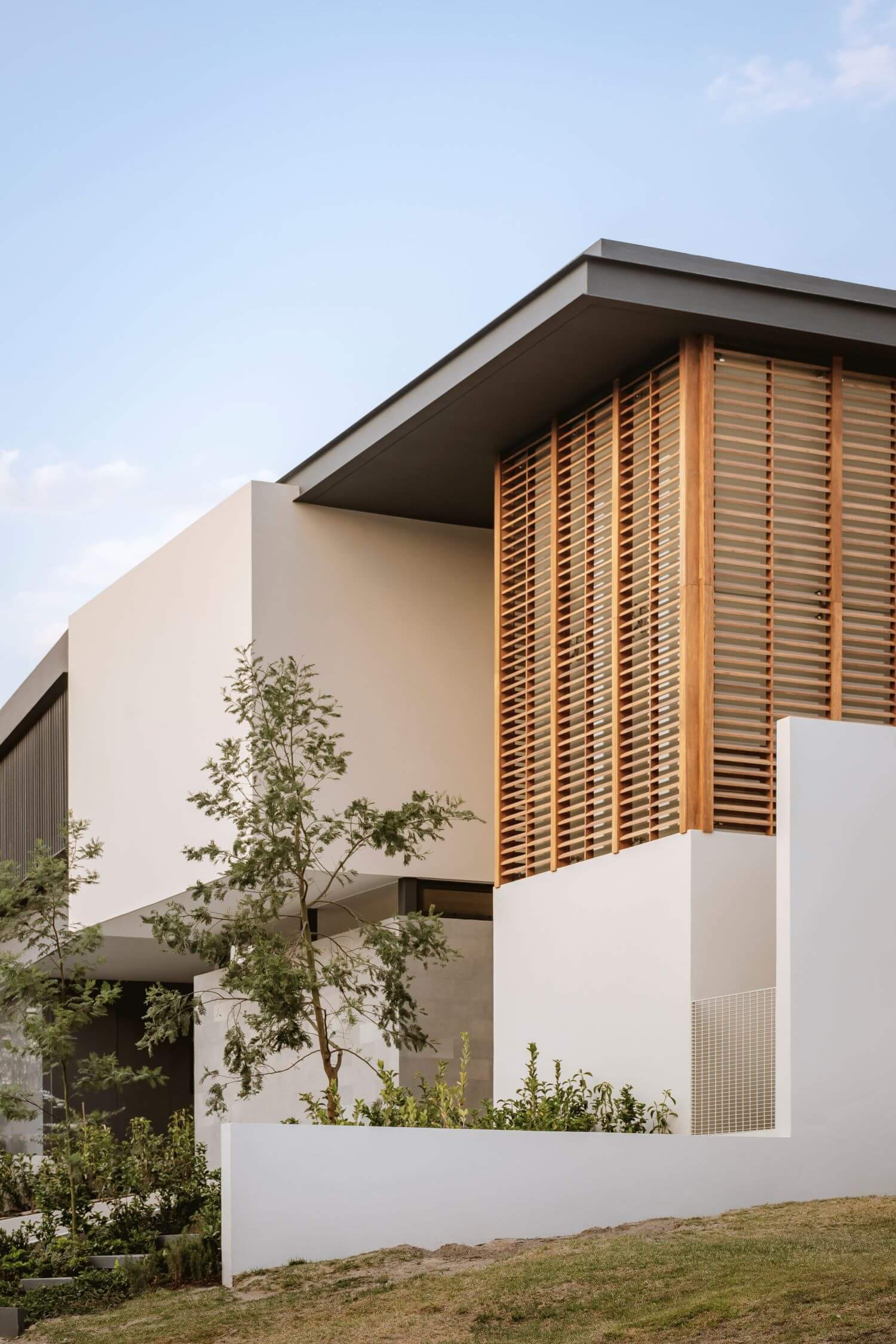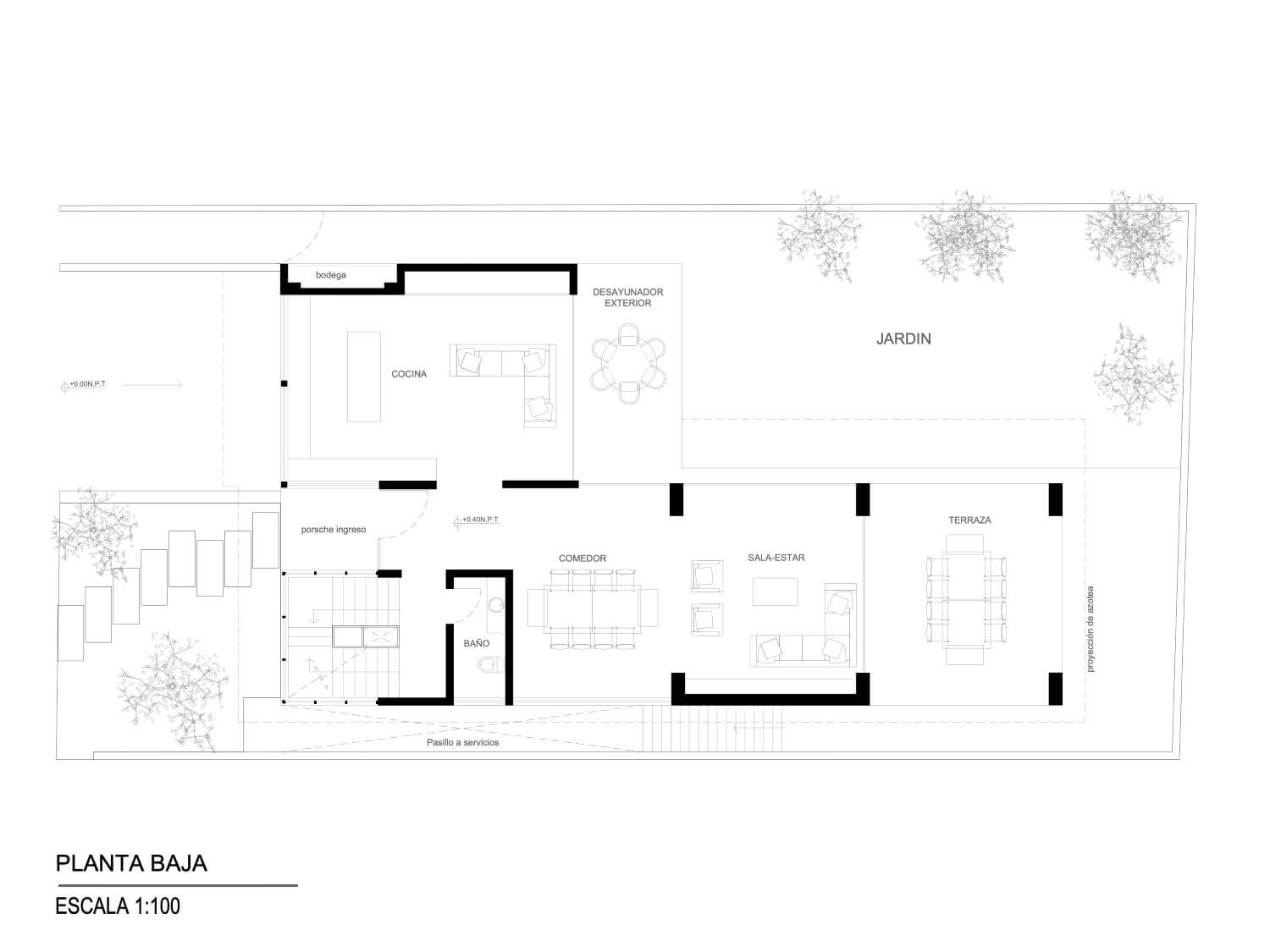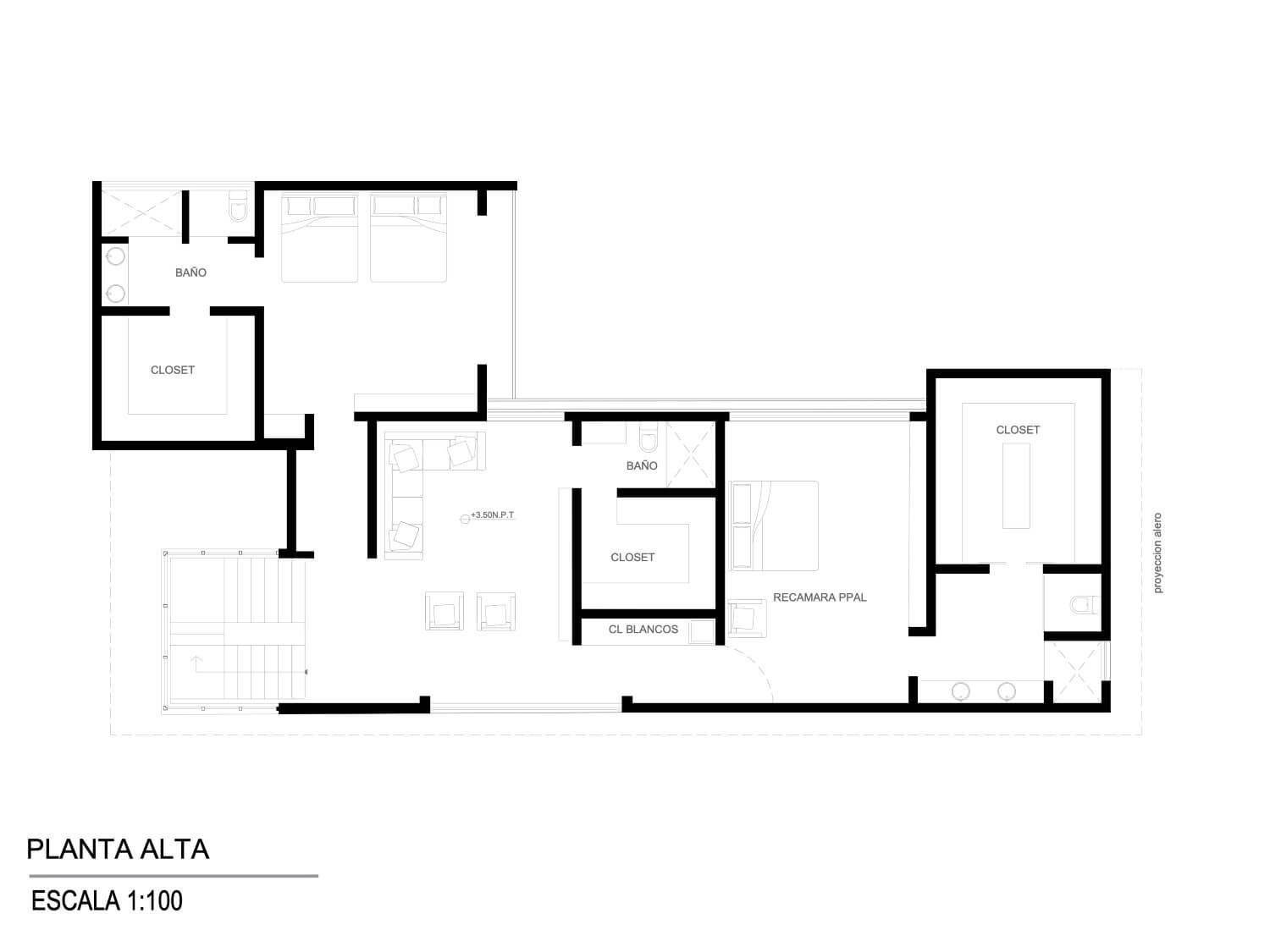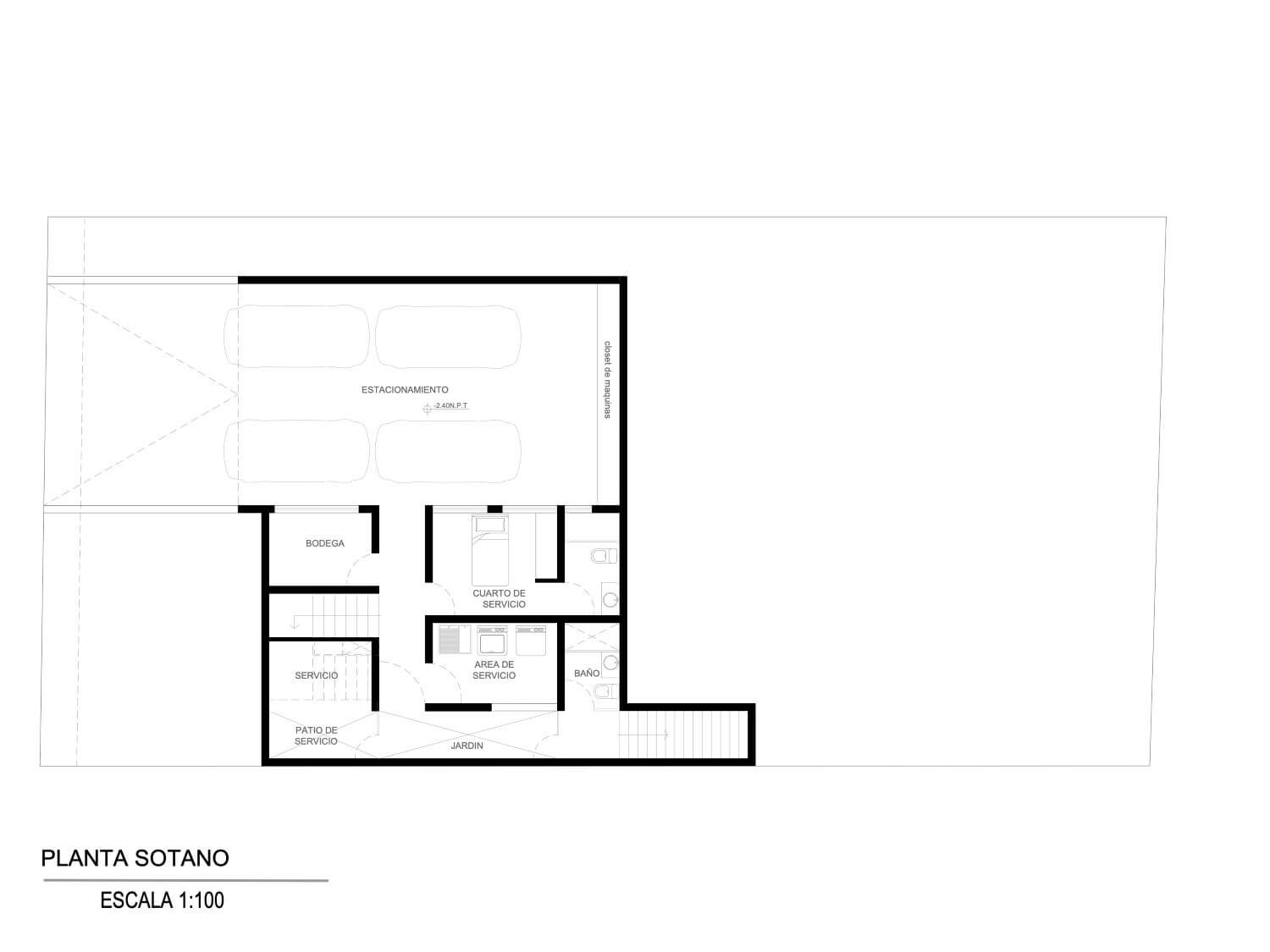 ---