GAS Architectures: Cocoon Villas is located in San Luis Potosi, Mexico is developed inside of the huasateca potosina next to the Tamasopo river on top of the hill. Cocoon Villas are a serie of 5 ecotourism conics villas with a spectacular views into the nature.
On differents moments of the day the sunlight can be pass trough the facade creating an unpredictables shadows play on it keeping the confortable ambient with the cross ventilation.
The social area is on the first level, the private area is on the top of the program with panoramic views above of the core services.
The Diamond-Bambu structure works like the support for the Kevlar material on the facade which is water and insects proof, the villas are conditioned for the users that visit the cultural corridor and is a placed for pass the weekend with multiple activities on a beautiful landscape.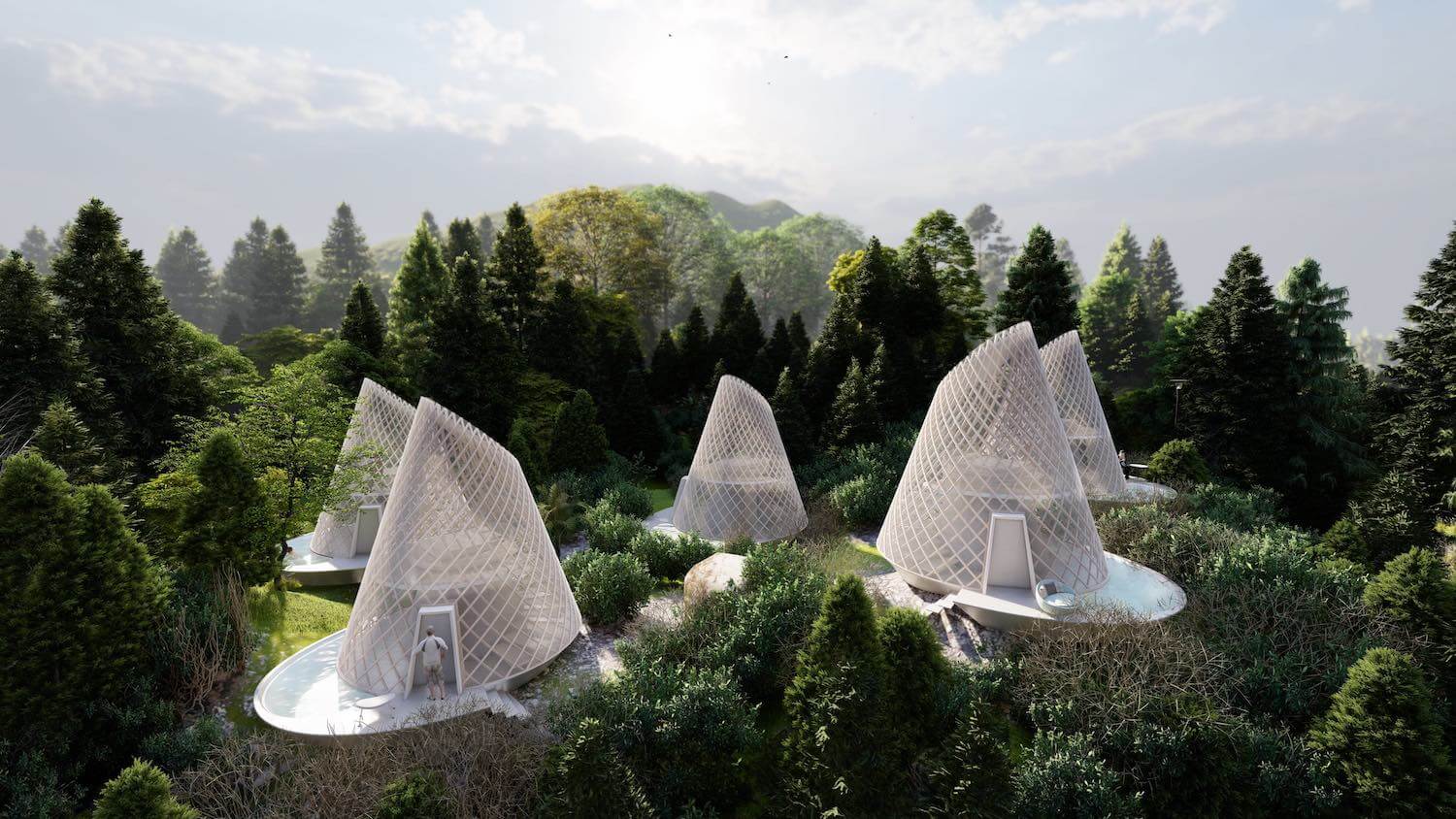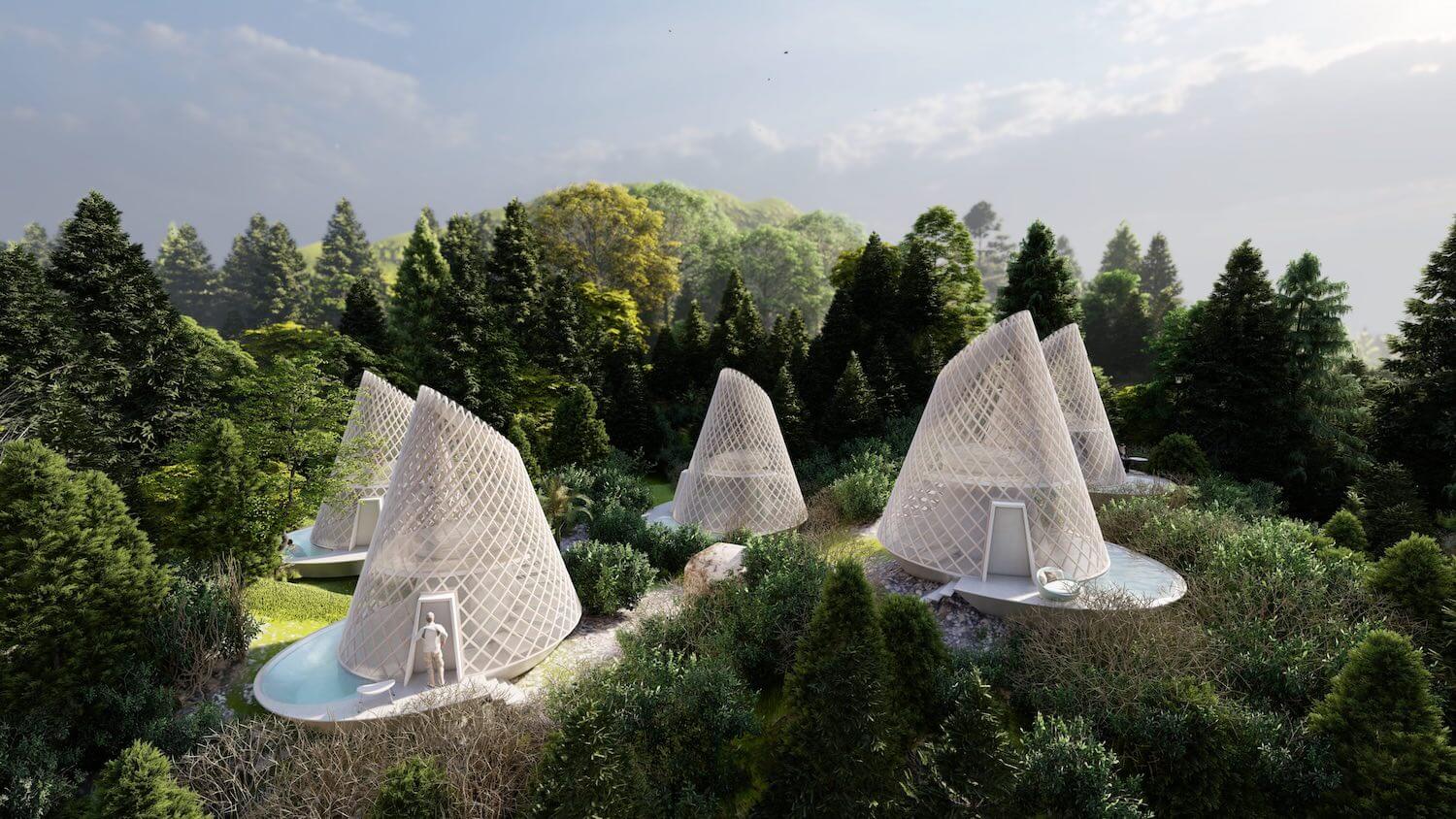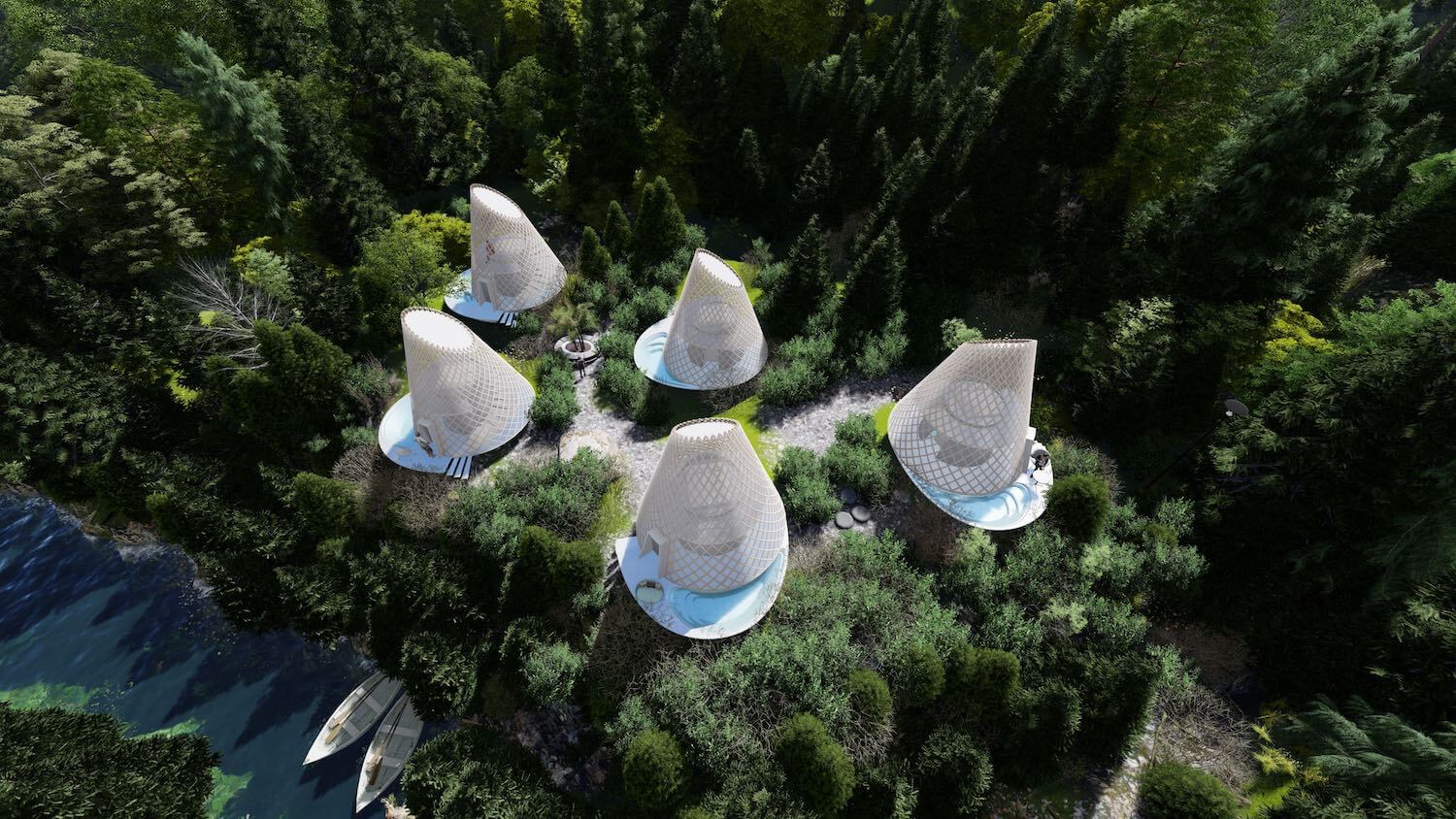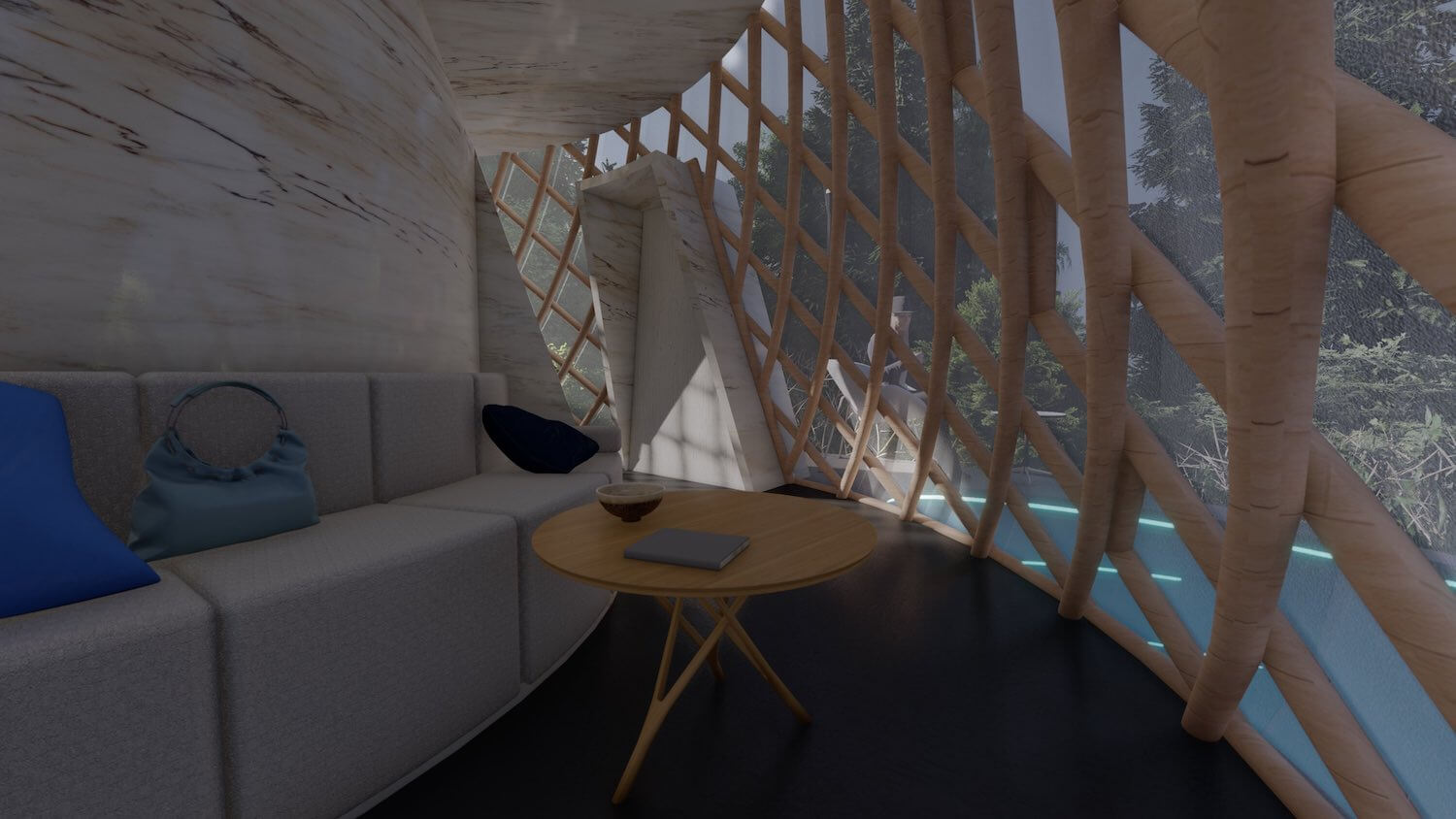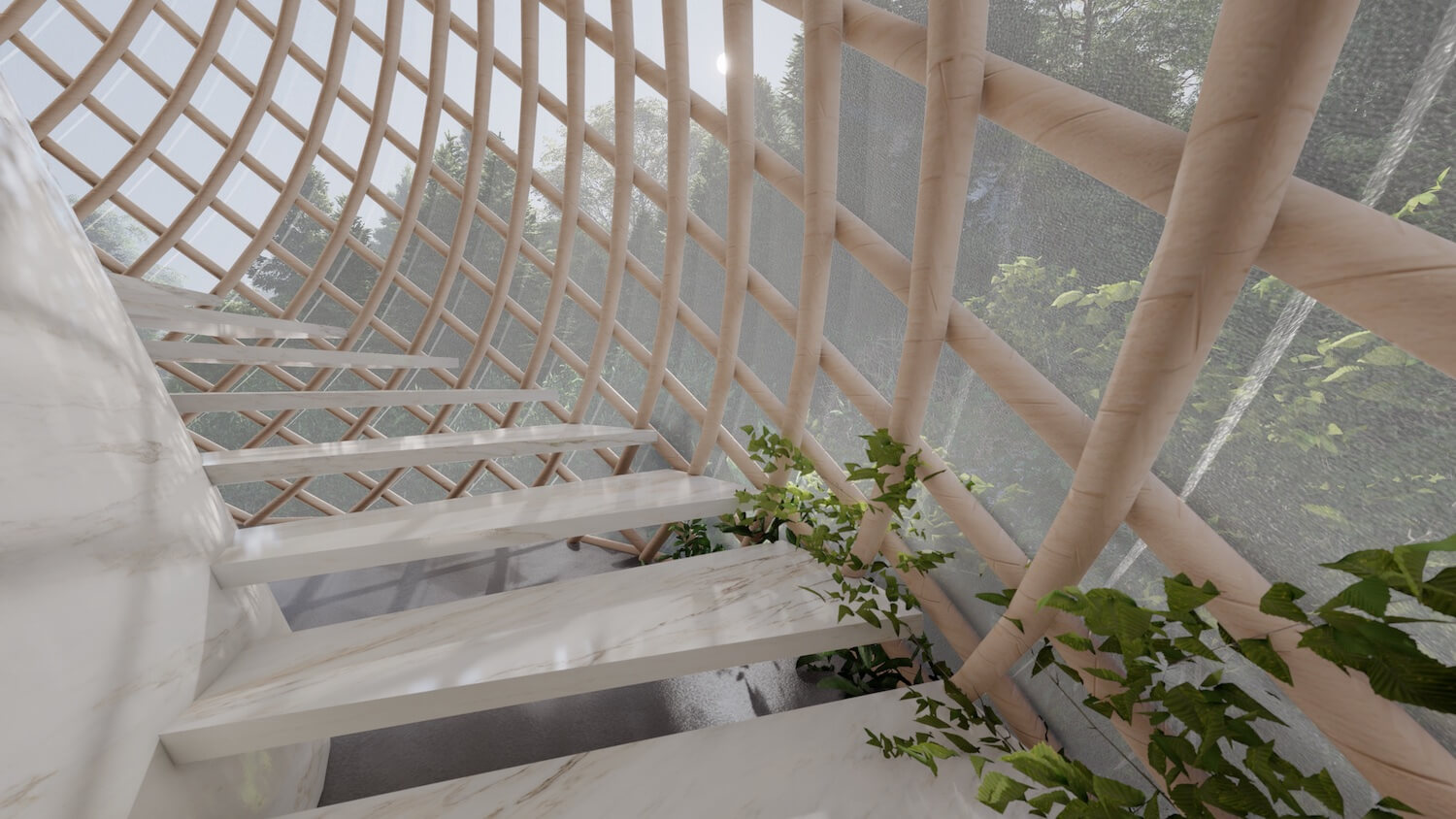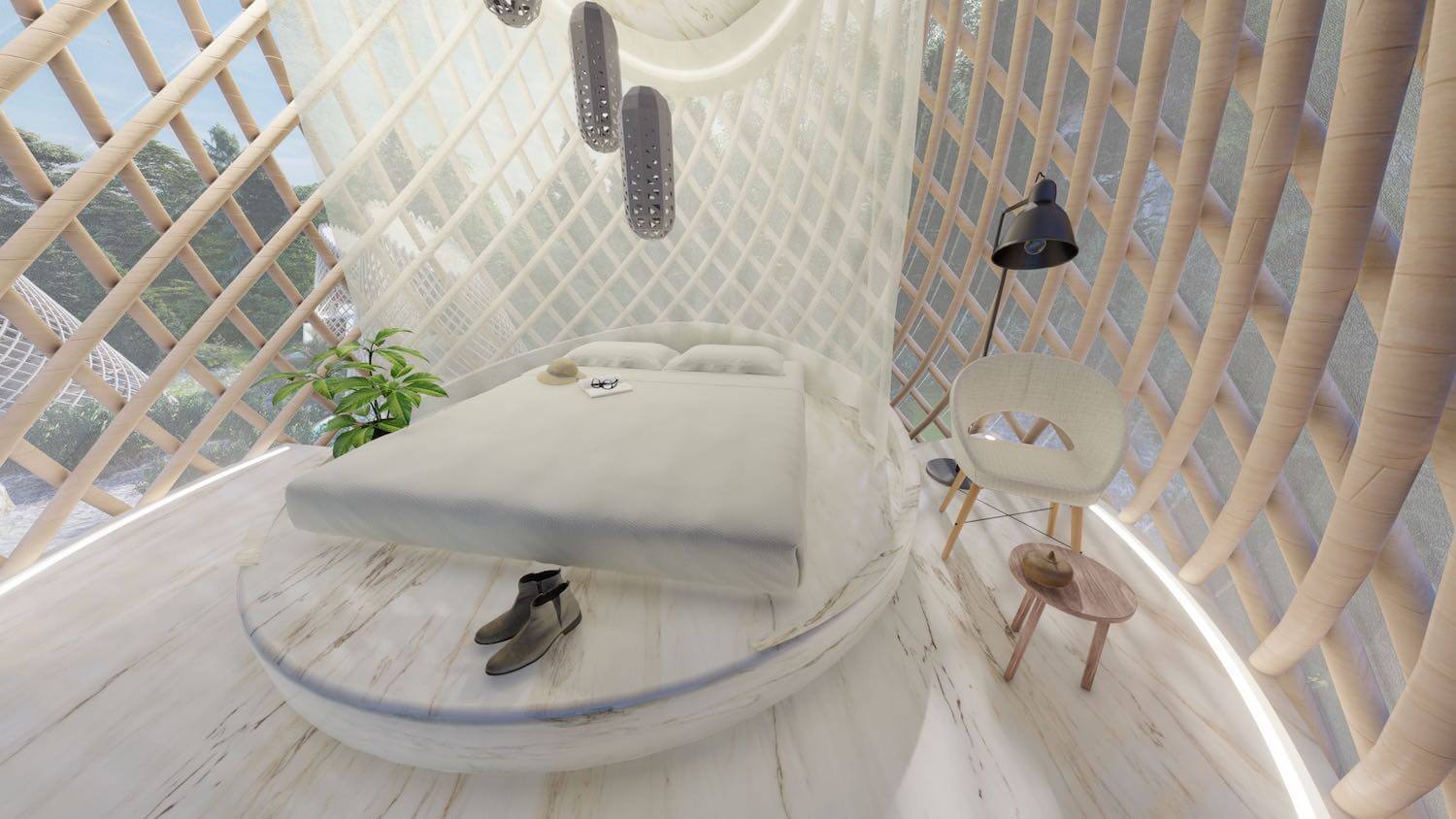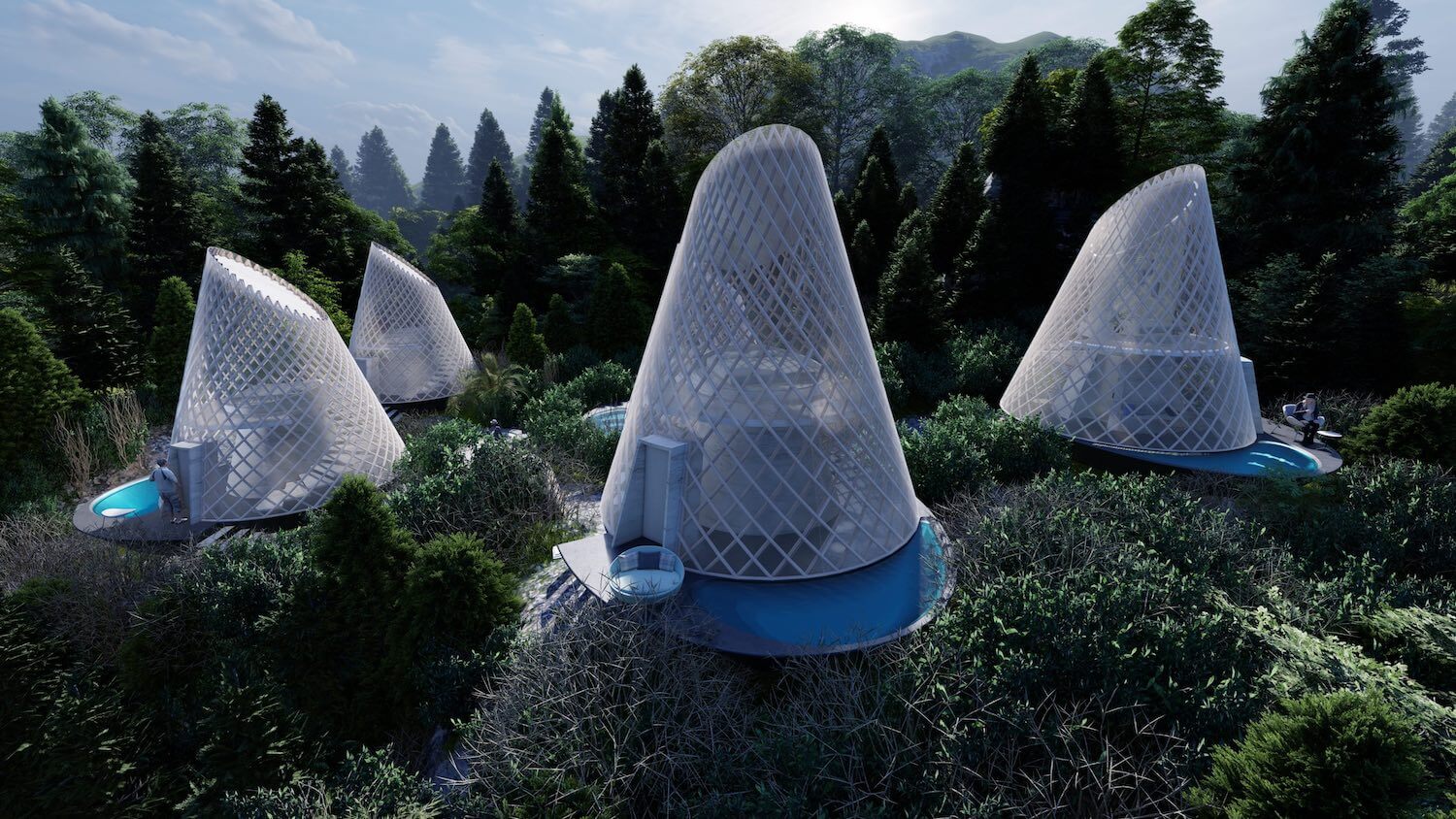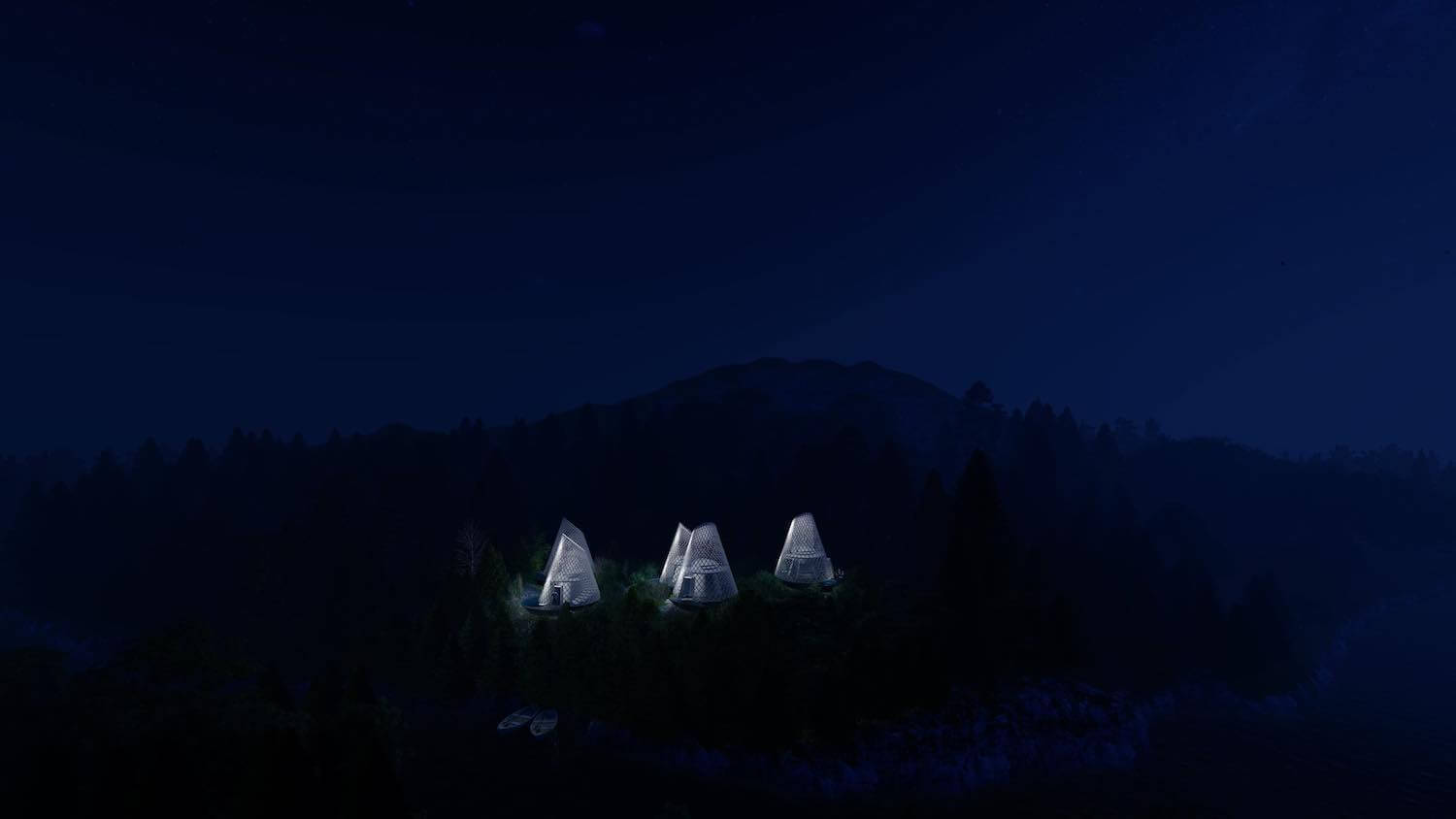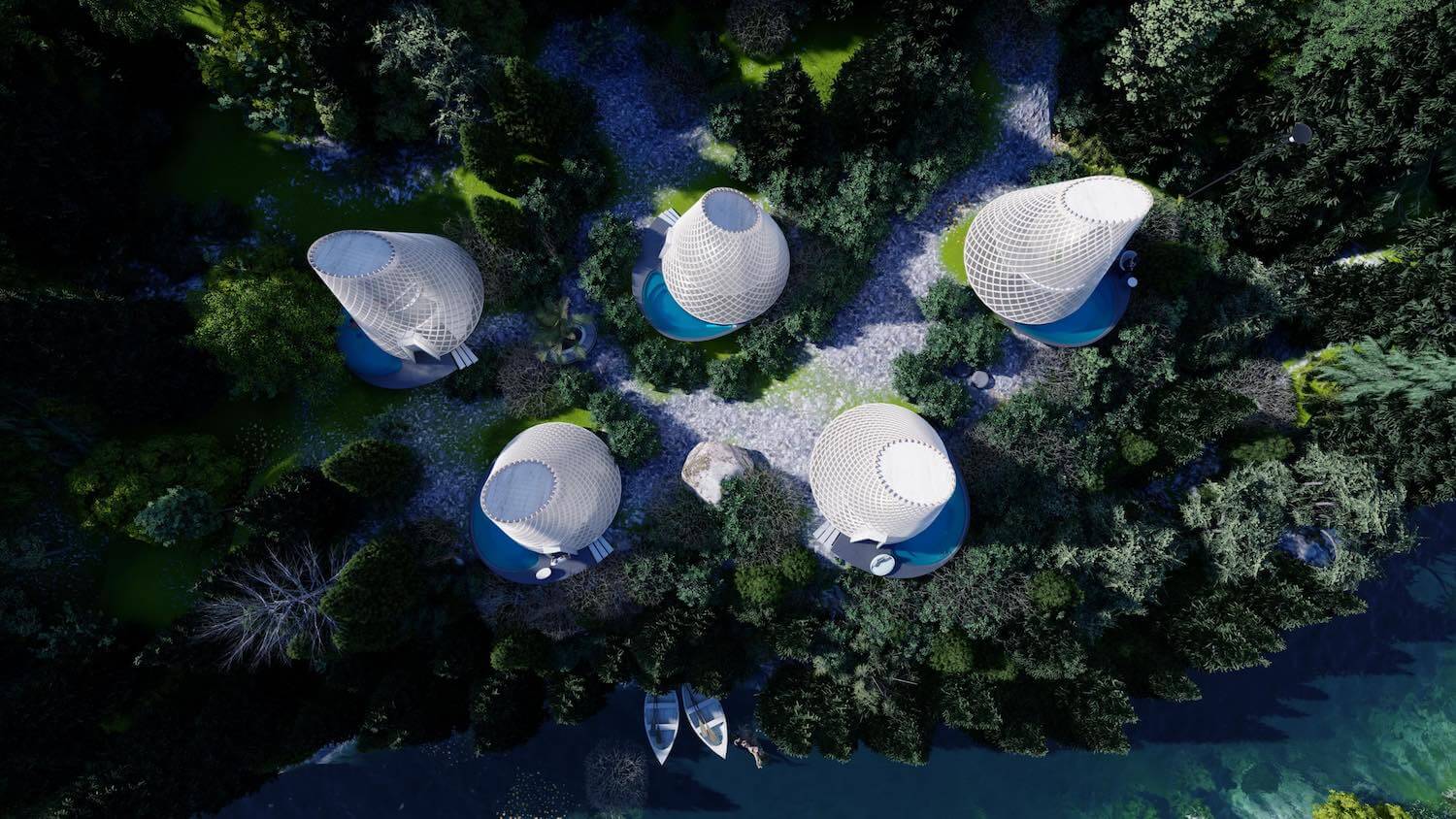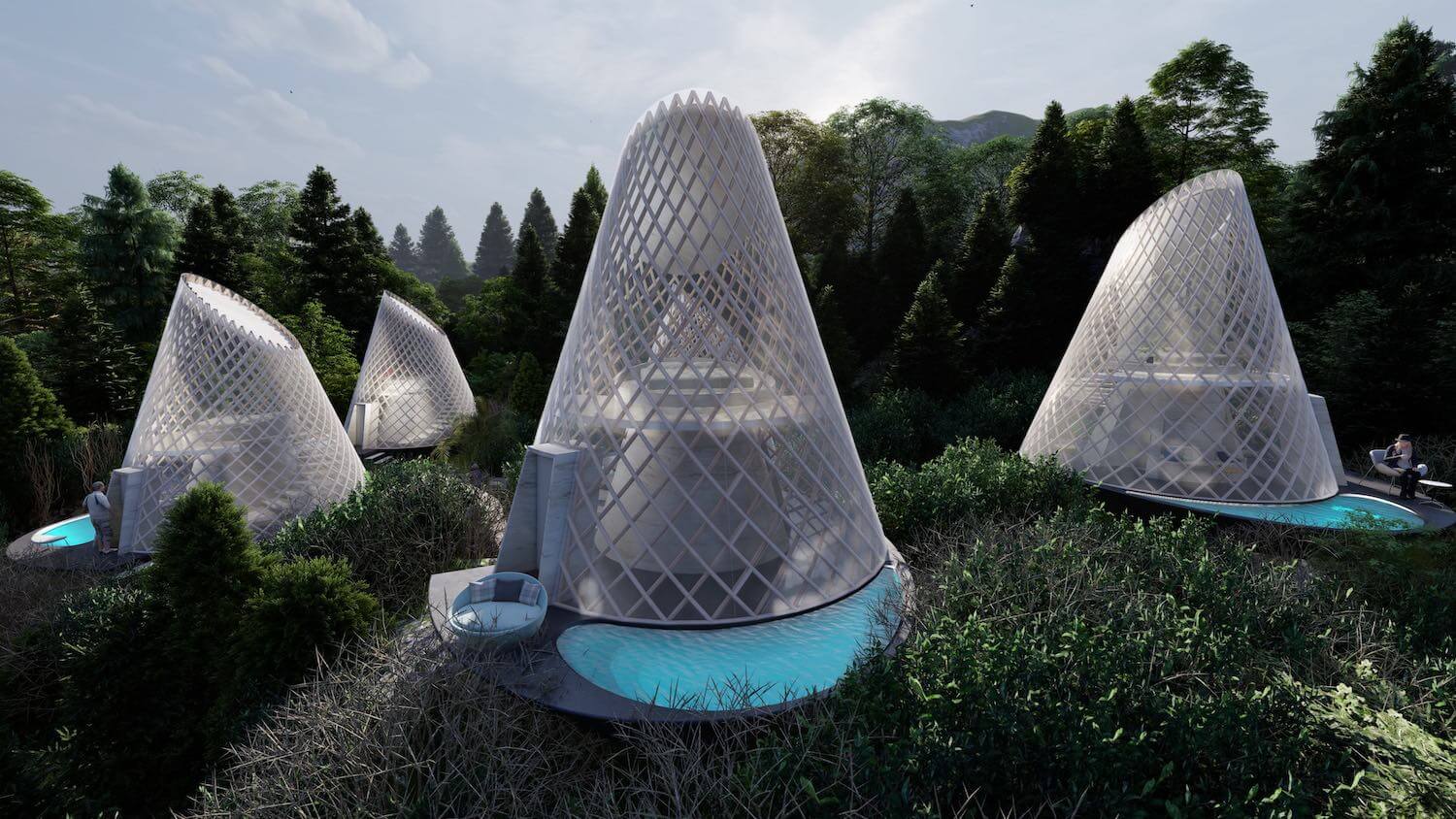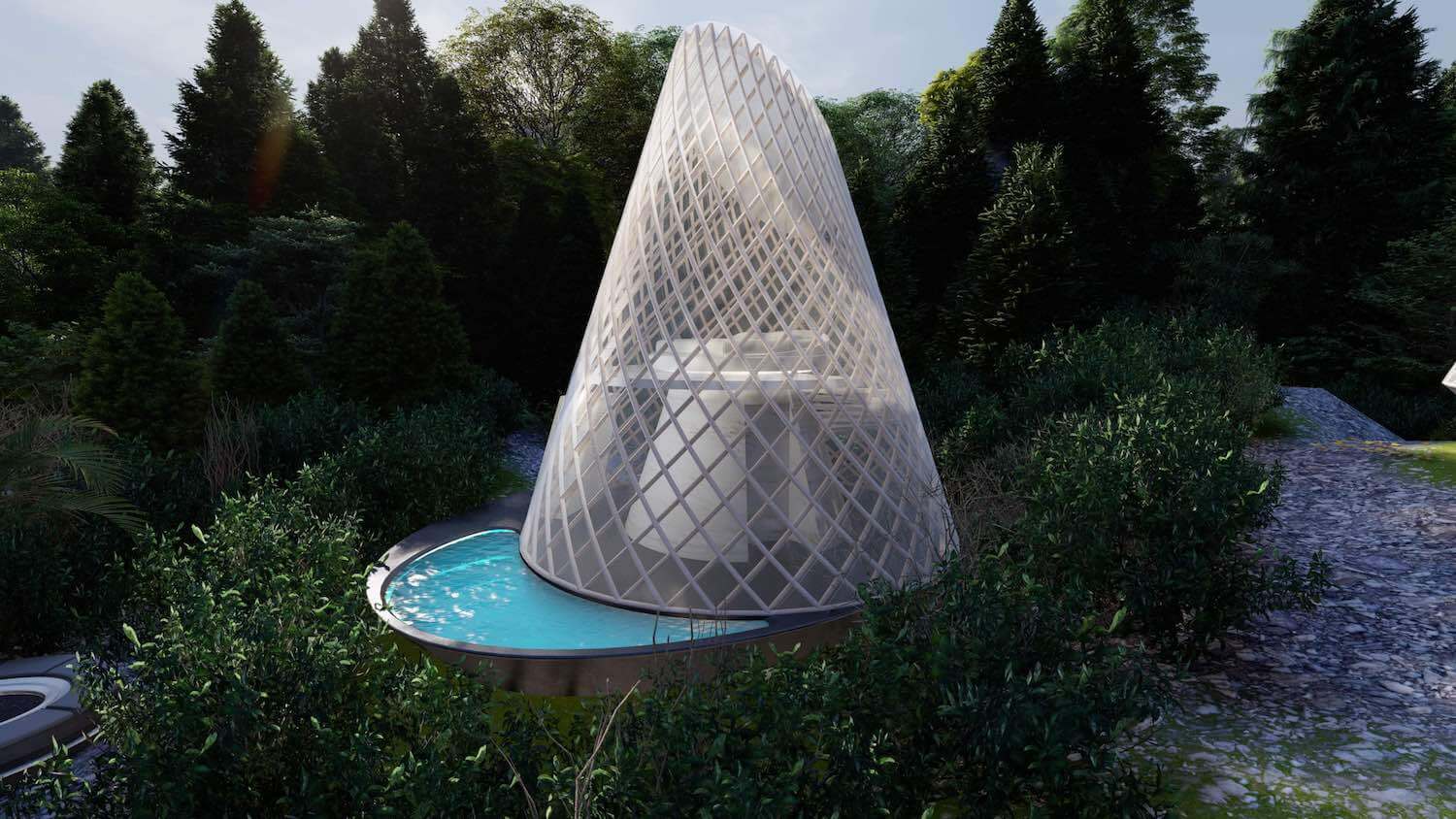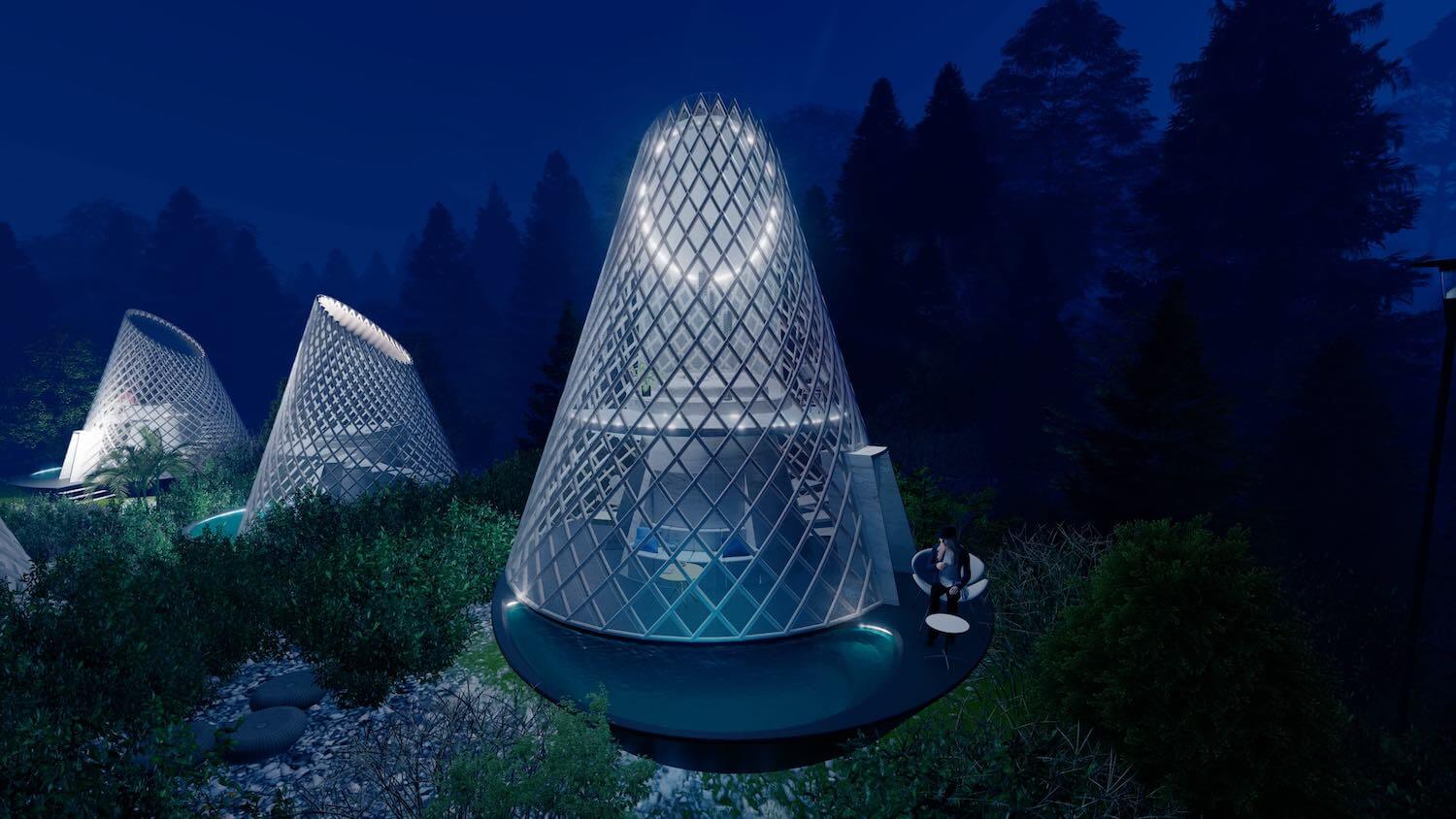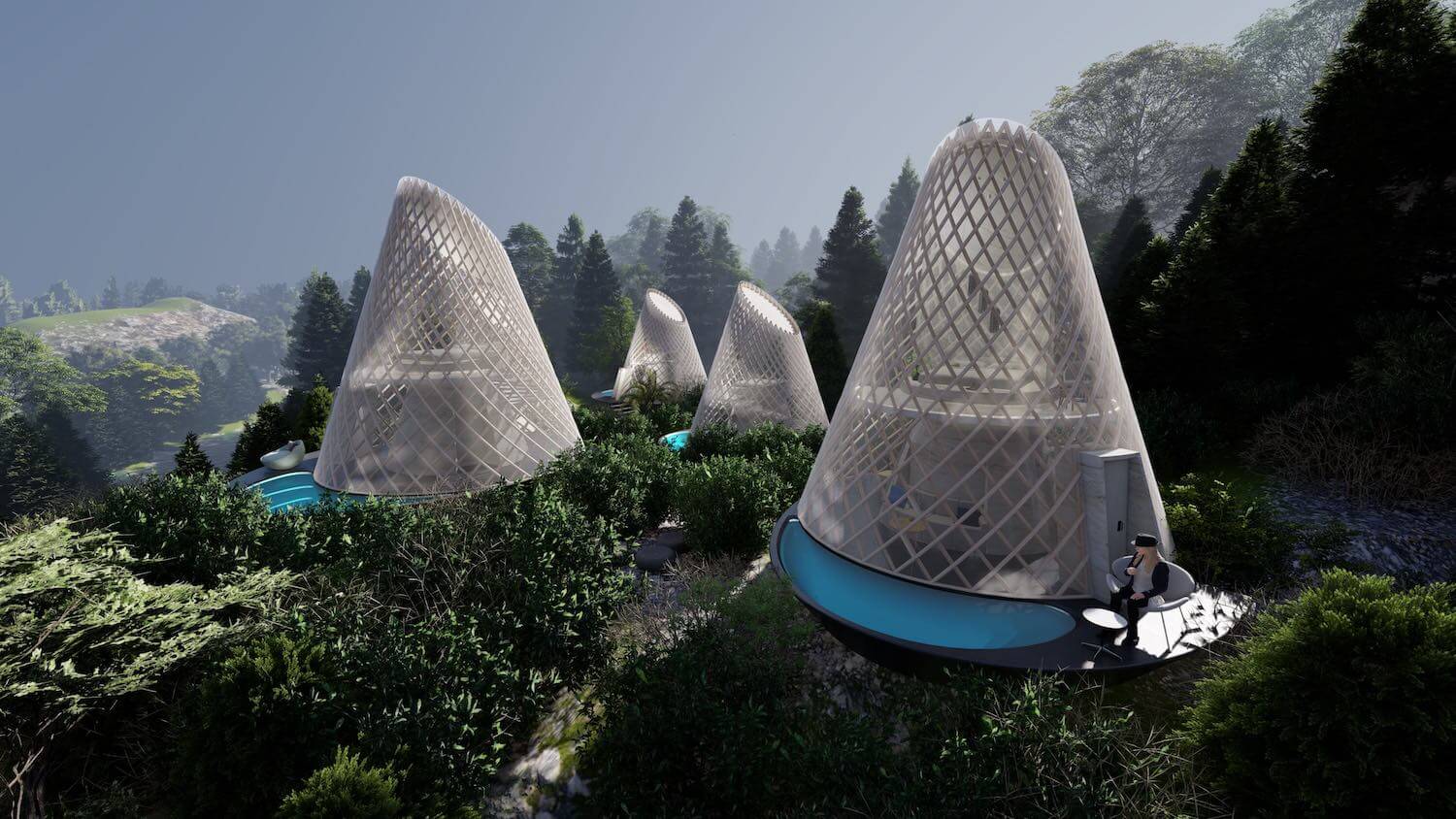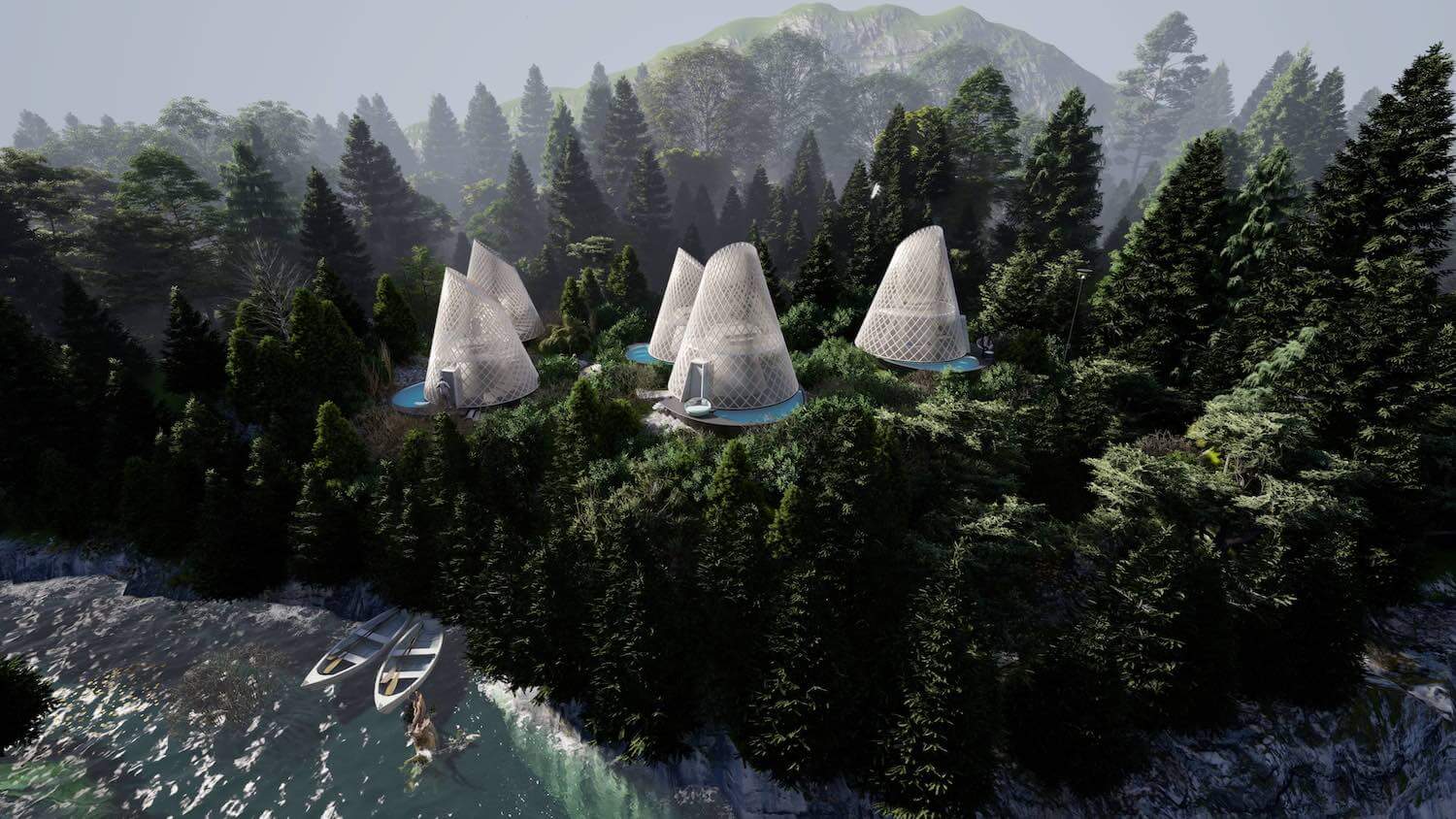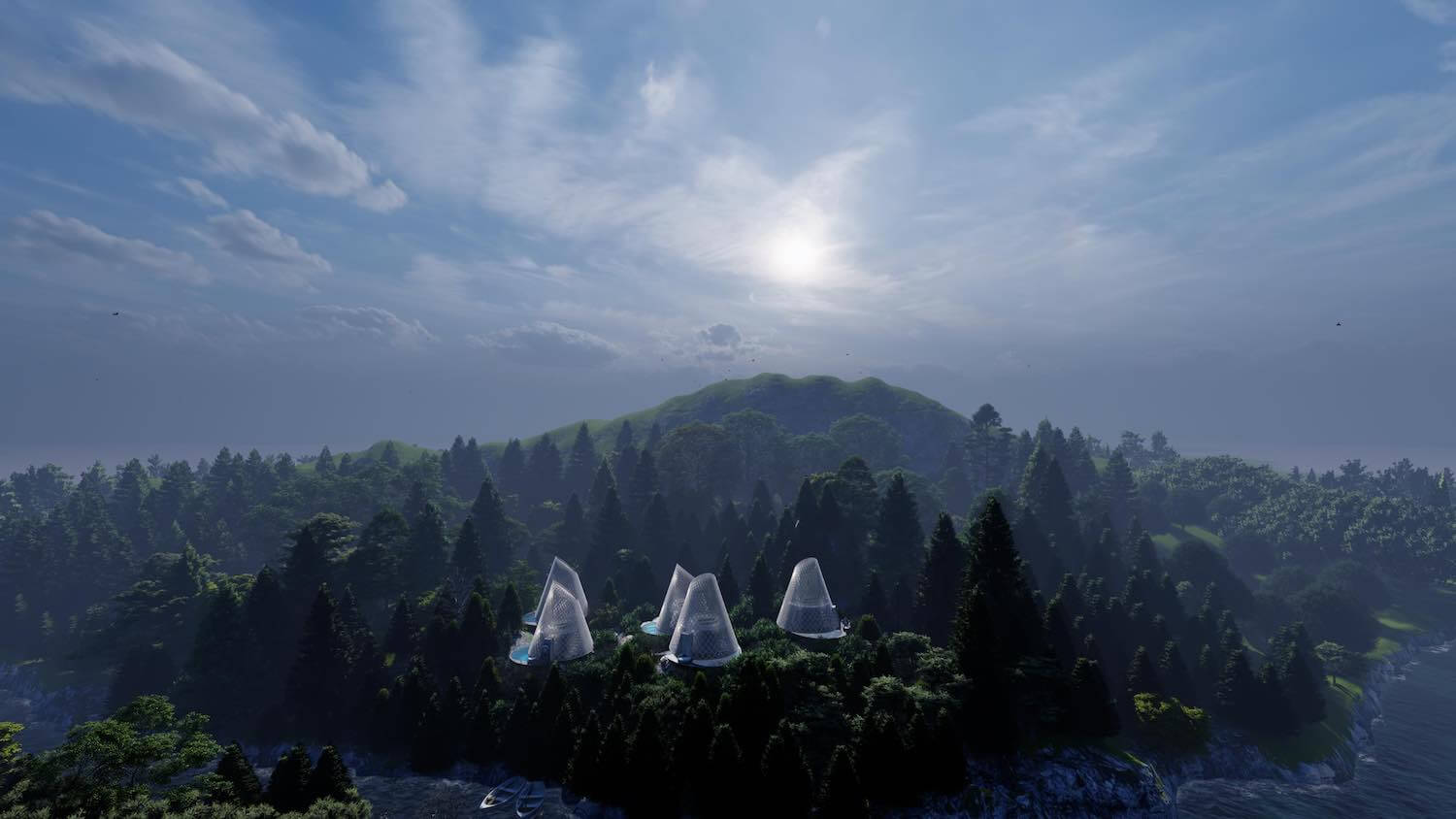 ---