gad: Help Asian Games, In Tune with the Times
Jinhua, as a branch venue of the 2022 Hangzhou Asian Games, will then host the rattan ball event competition and the soccer event team competition. As an important carrier of this event of the Asian Games, Jinhua Asian Games Sub-Village will become an important window of Jinhua's cultural display.
The project is located in the Duohu Chishan District block of Jinhua, in the core plot of Duohu Central Business District. Jinhua Asian Games Sub-Village has a total construction area of 86,000 square meters, mainly consisting of three functional areas: media area, officials area and athletes area, providing 710 beds and reserved areas for athletes, technical officials and media personnel during the competition. The Jinhua Asian Games Sub-Village project is also another demonstration of gad's comprehensive event supporting project after National Games All Games Villages in Jinan, Shenyang, Tianjin and Xi'an.
Contemporary Expression and Artisanal Creation
The project is located within the boundary of Chishan Park, with Wujiang River running through it and mountains surrounding it in the distance. In this place where mountains and waters meet, nature and humanity meet, and the ancient and the future mingle. How to write the essence of oriental culture here, and describe the spirit of the modern city with contemporary design techniques, became the starting point of our thinking and design.
The project takes the essence of gardening in the south of the Yangtze River and condenses the oriental architectural charm. It plans the three areas of the media area, officials area and athletes' apartment area surrounded by water, presenting a traditional gardening space pattern. The three groups of buildings are coordinated by three groups of courtyards of different sizes and shapes, which define the different forms of each group of buildings: the media area is neutral and orderly, the athletes area is regular and neat, and the officials area is free and enjoyable.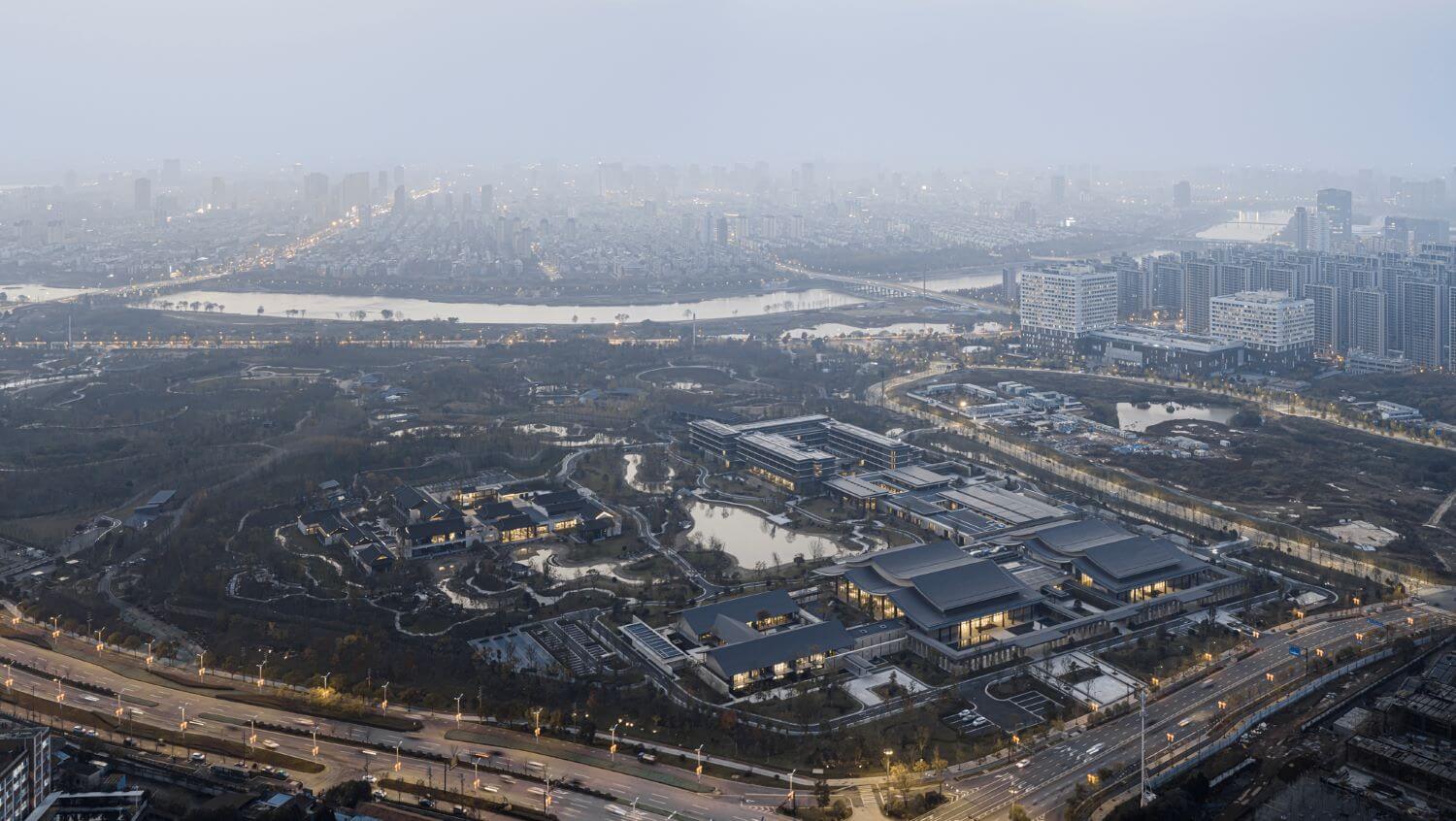 The building shape is low-key and introverted, and the color is warm and rustic. The building intervenes in the hilly landscape of Chishan Park with a prostrate posture, integrating into the larger landscape pattern under the cover of nature; In terms of construction, we chose conventional materials and low-tech techniques, and explored the materials, texture and color of the roof, walls and ceiling to ensure the best effect with limited cost and construction period.
Post-Game Utilization and Development with the City
The Jinhua Asian Games Sub-village takes into account the flexibility of the space and leaves sufficient conditions for post-game functional conversion. It can be fully opened to the public as urban infrastructure and integrated with Chishan Park as an urban public complex for leisure, sports, meetings and receptions after a simple indoor function conversion after the games.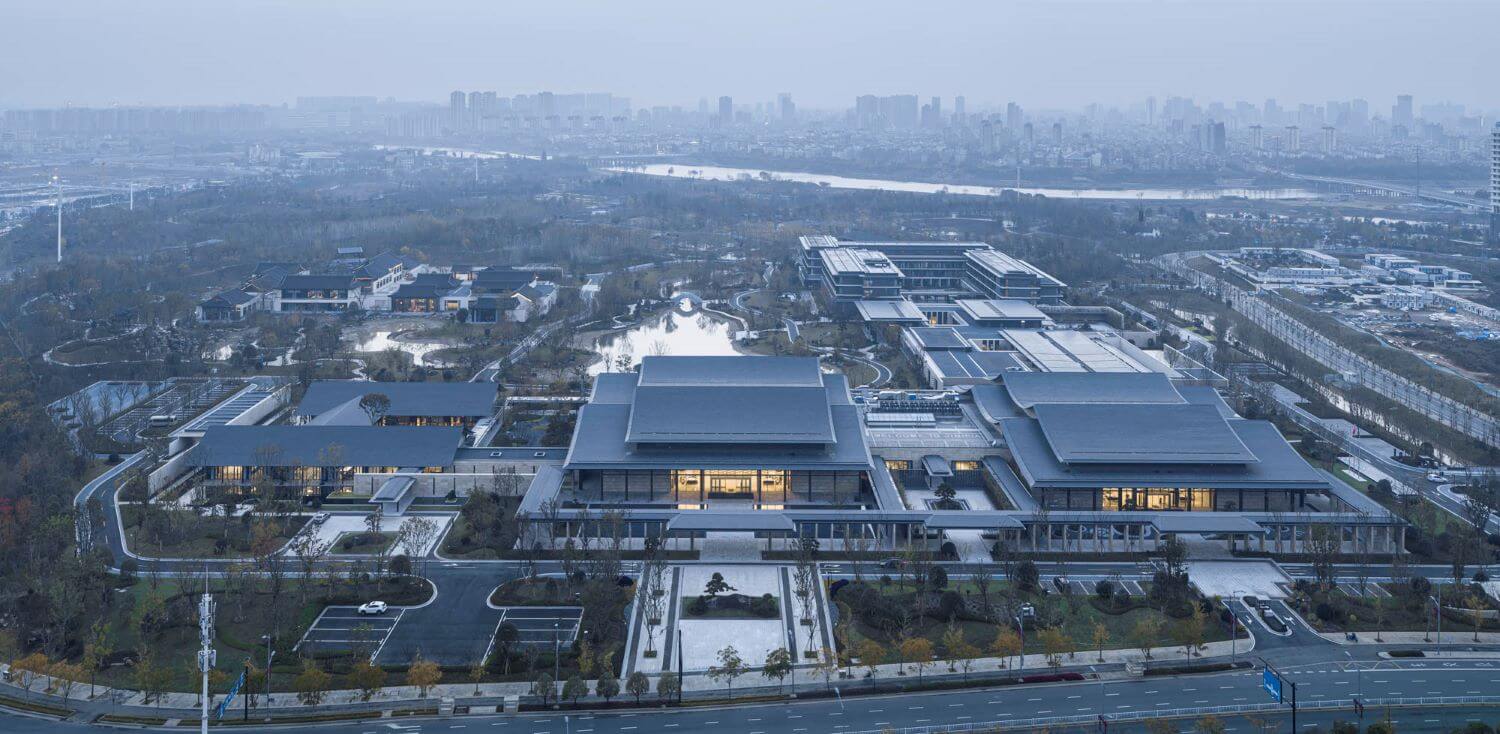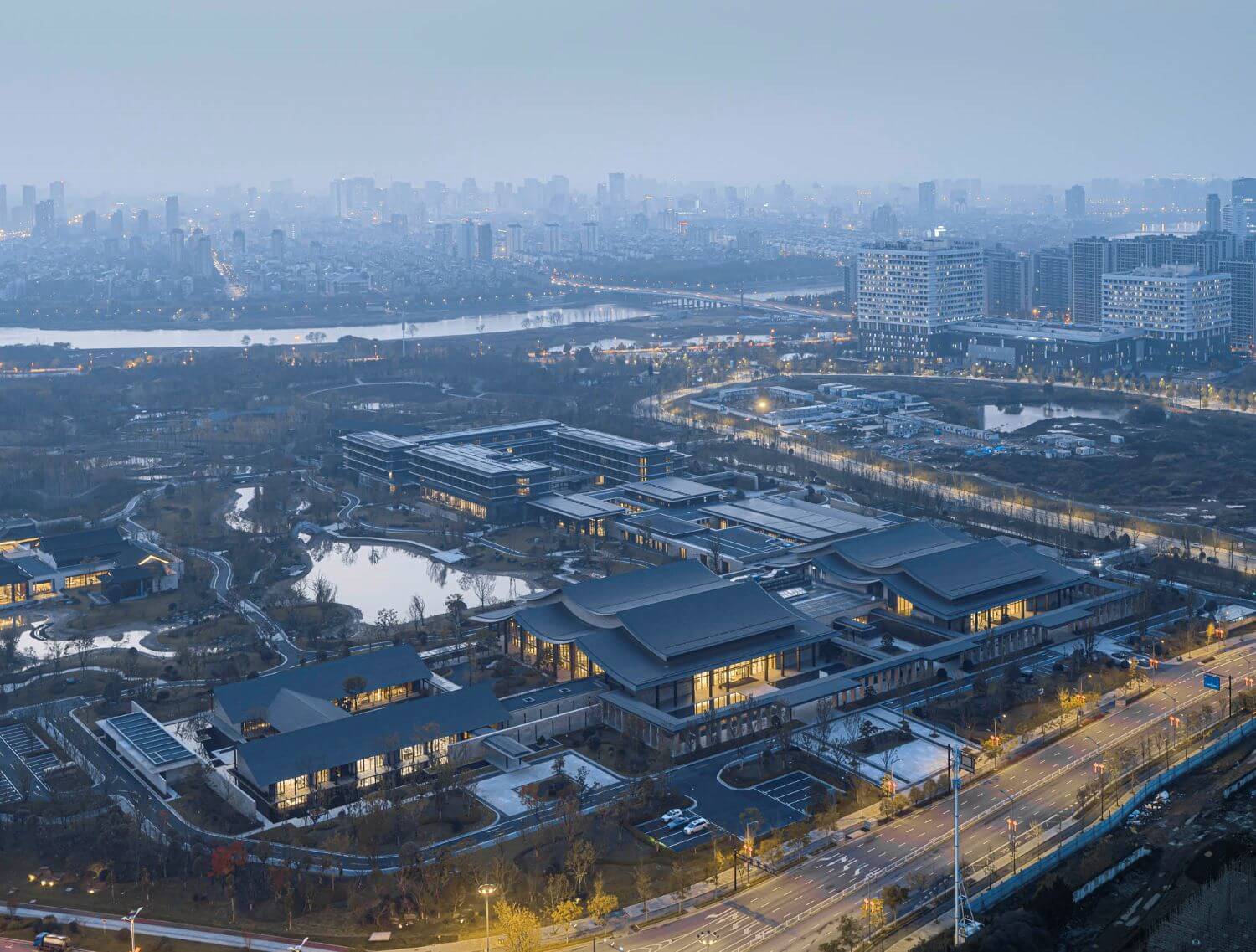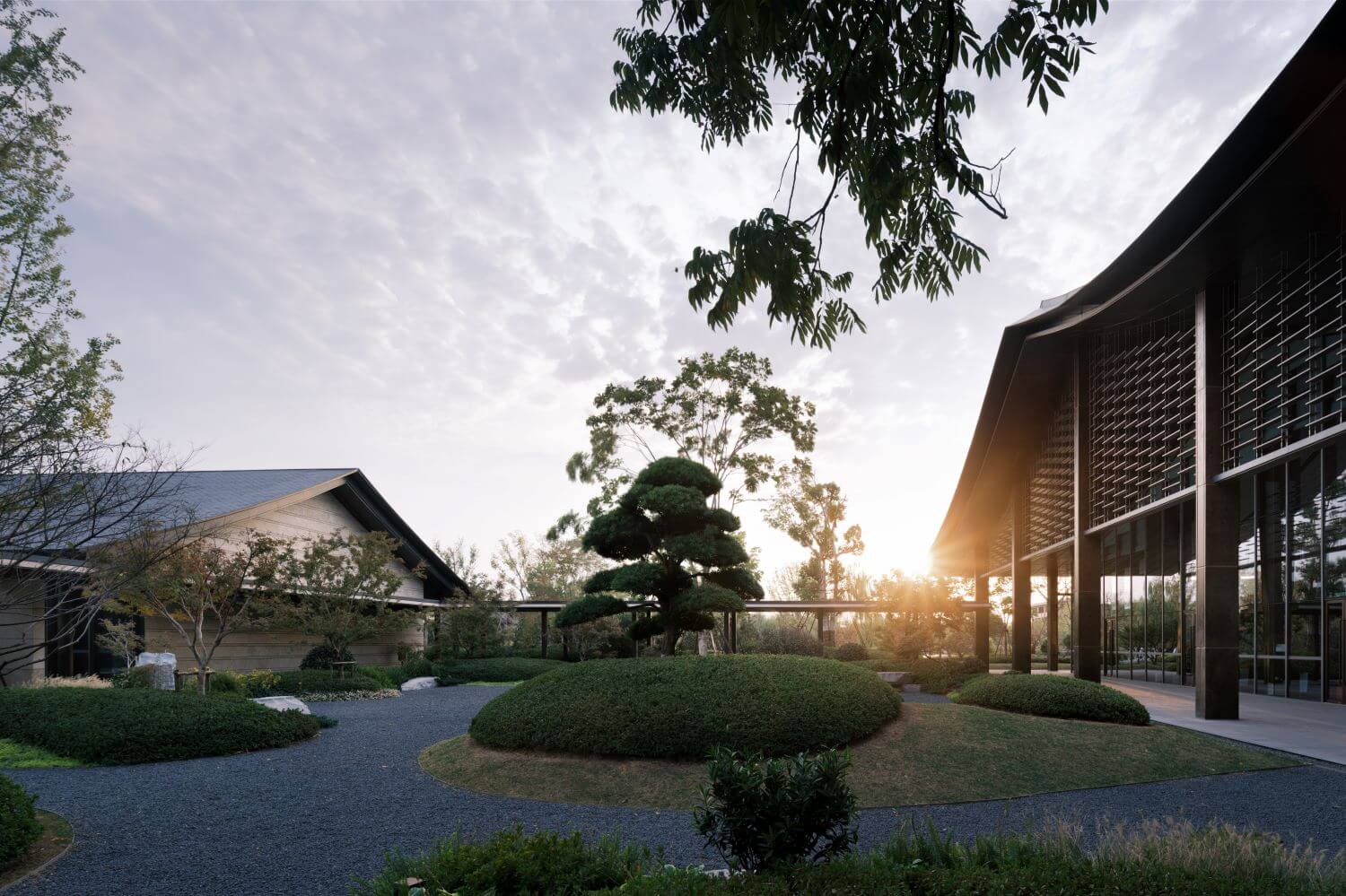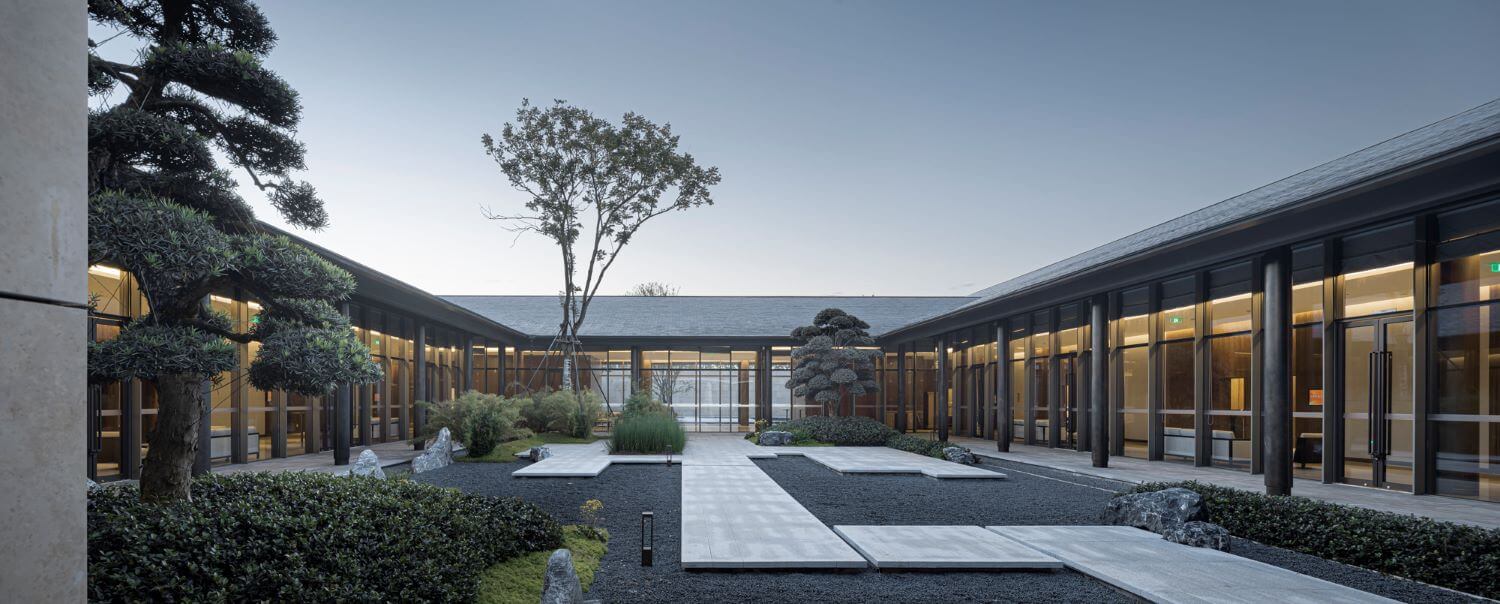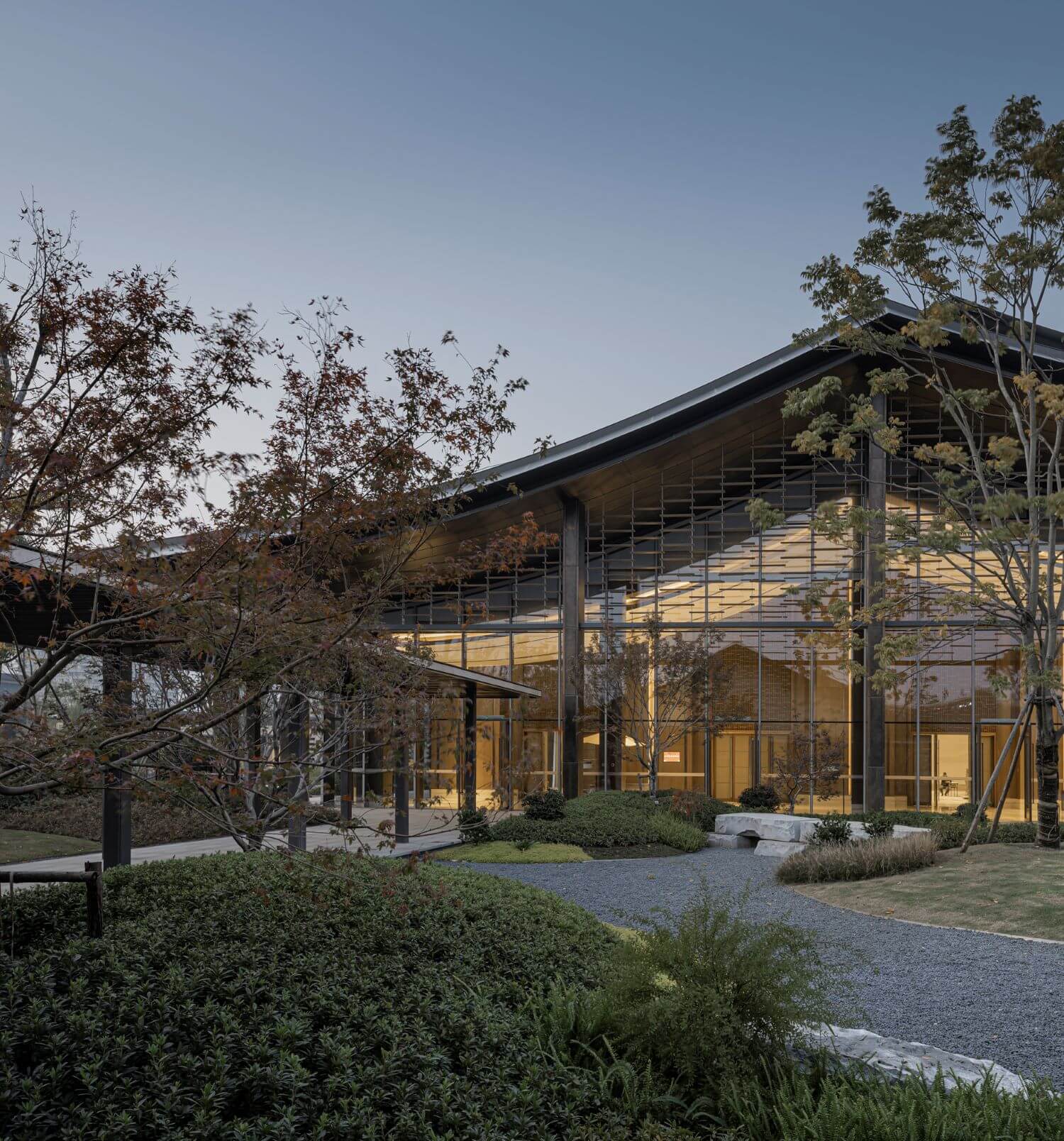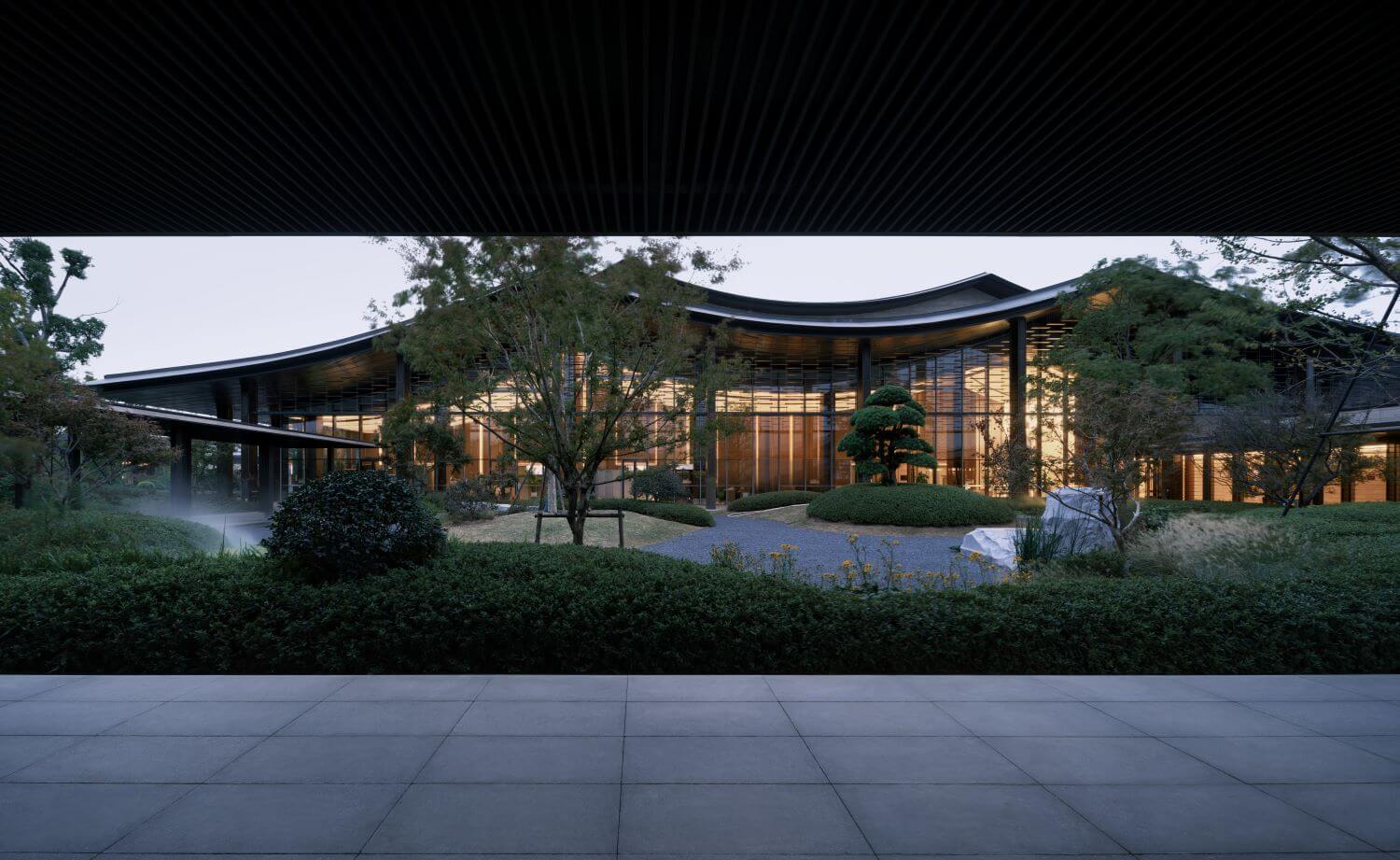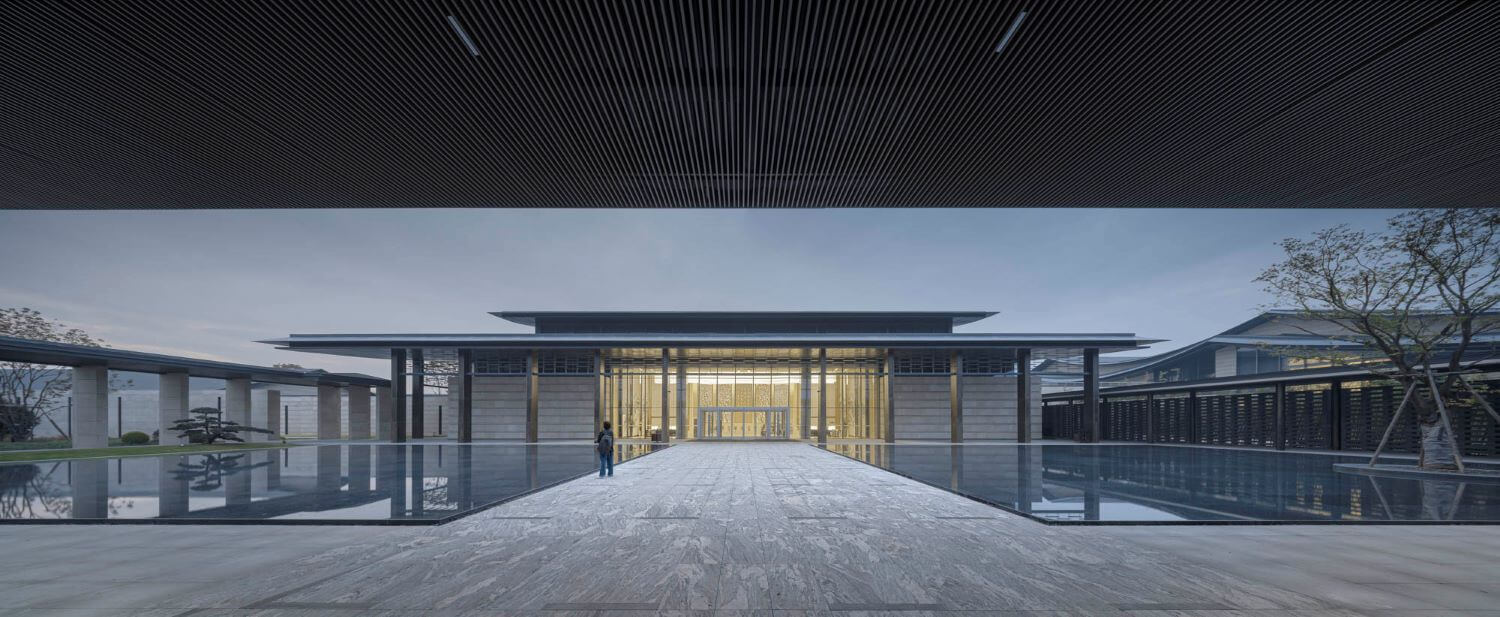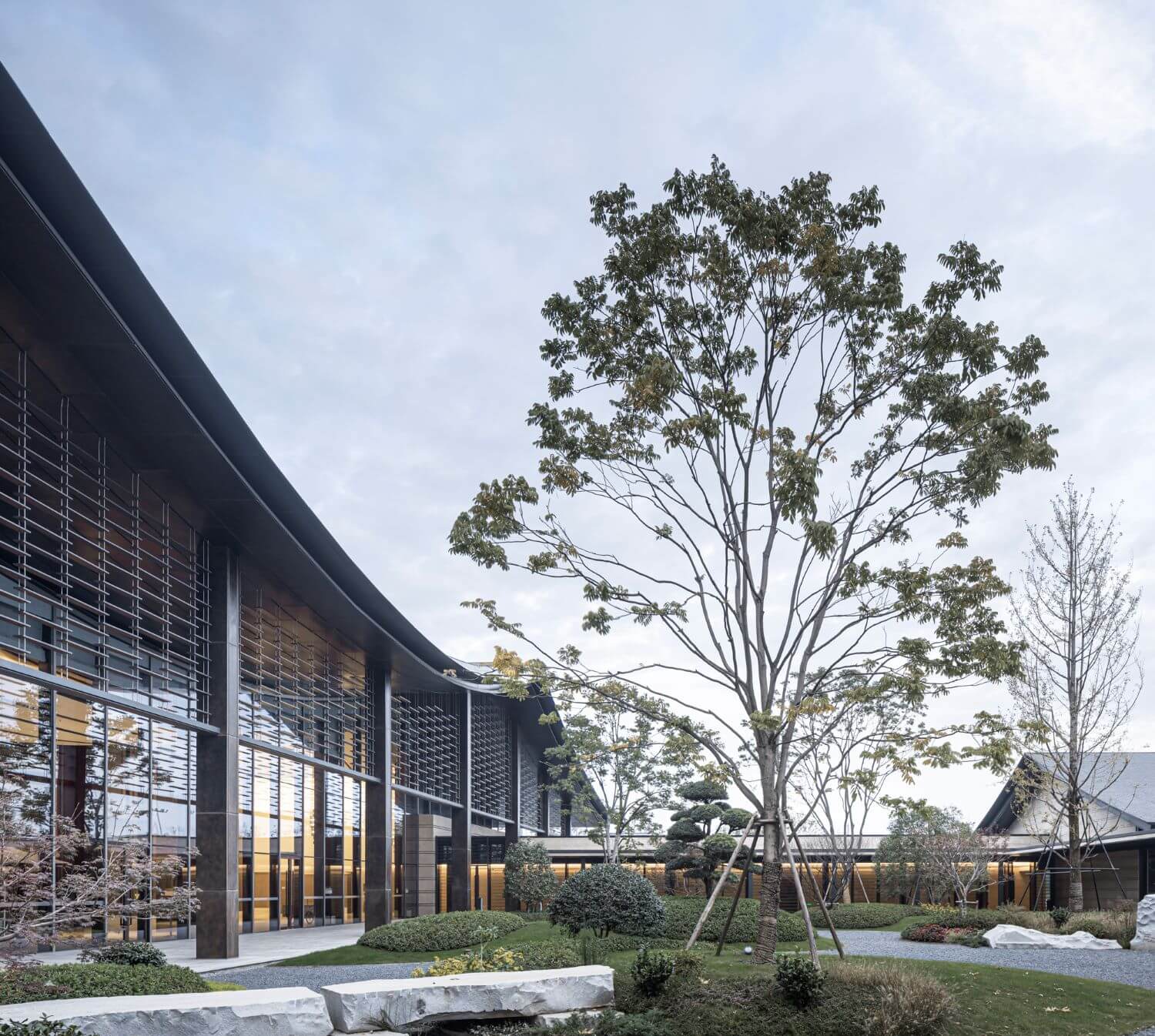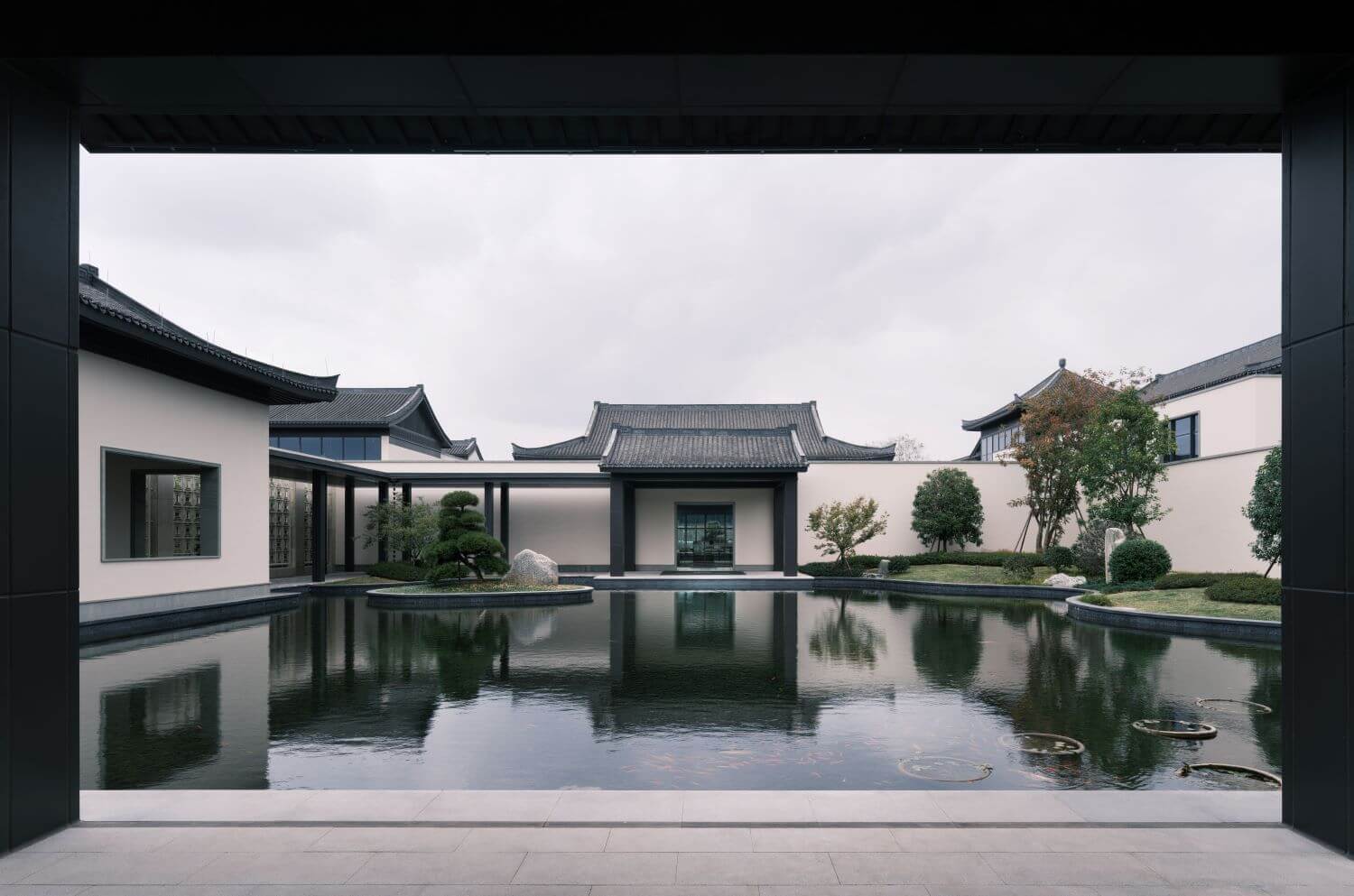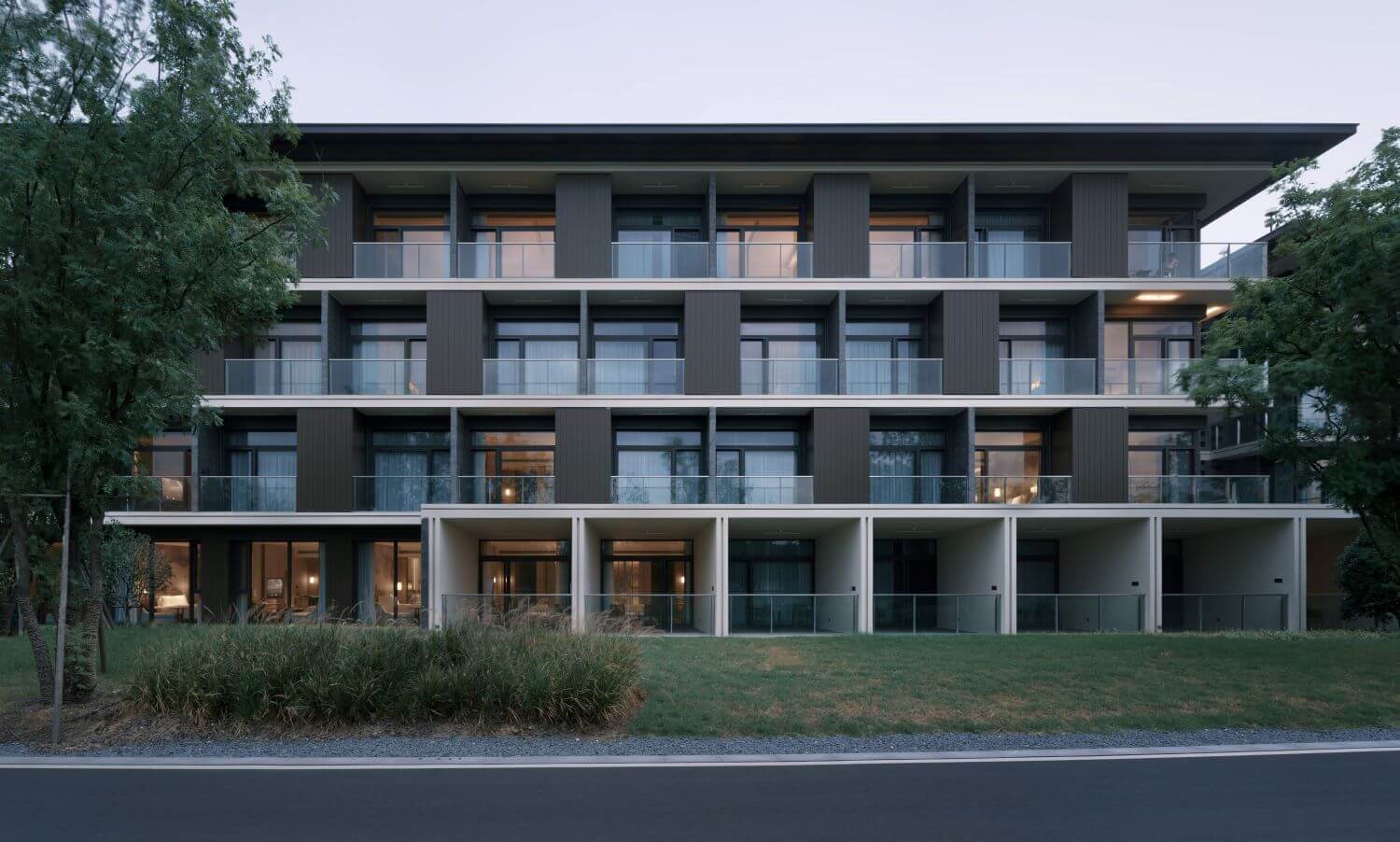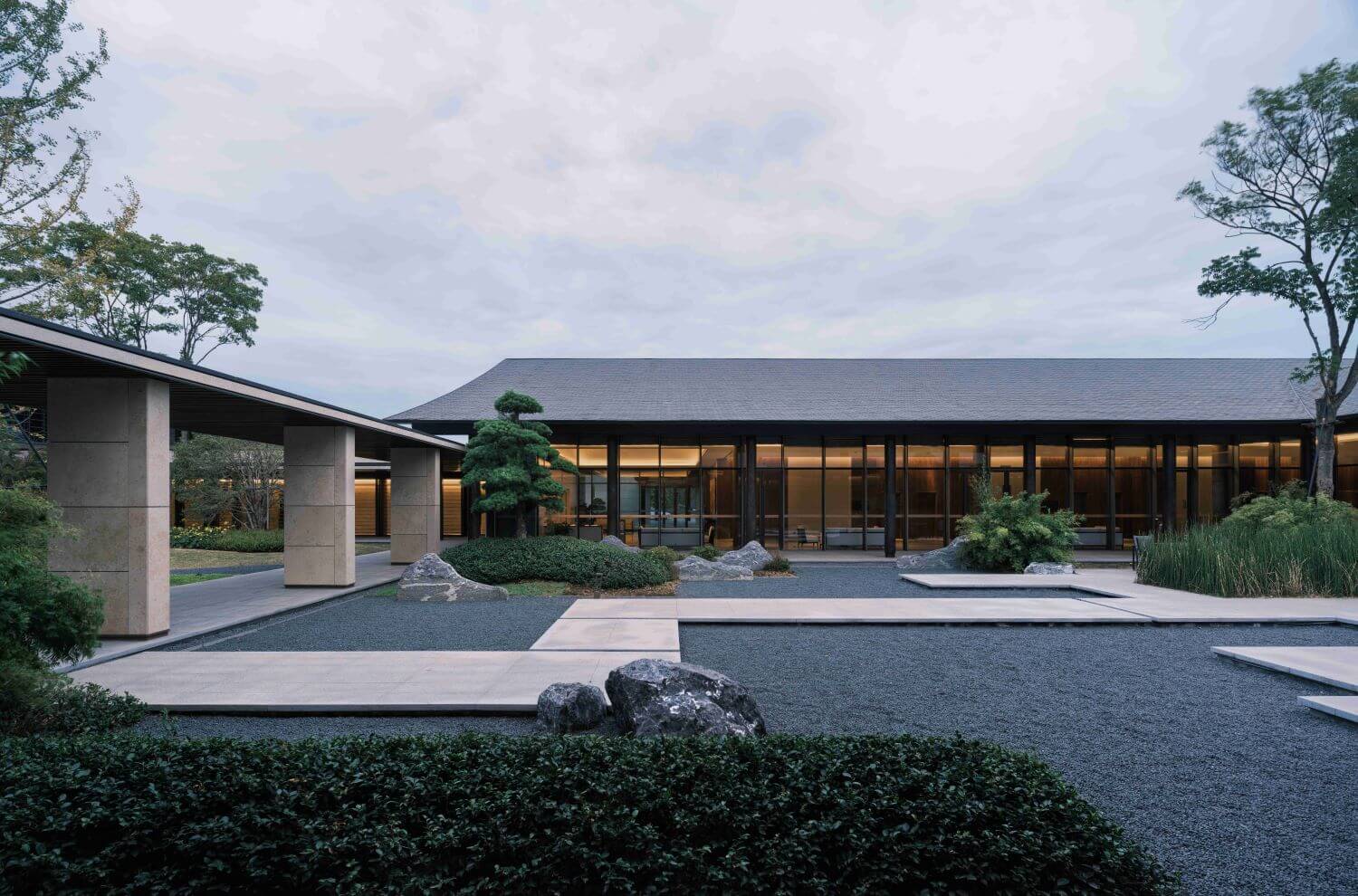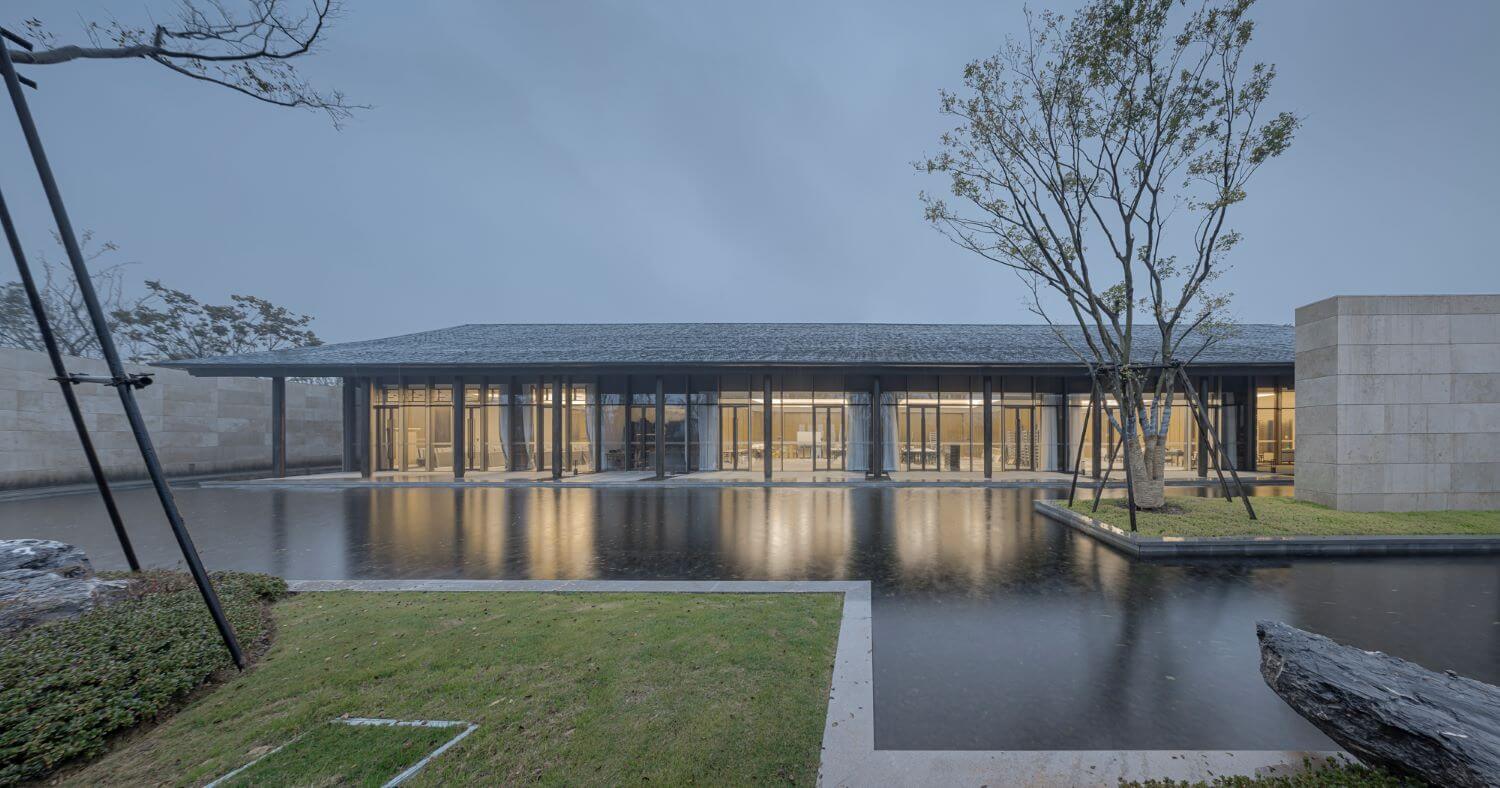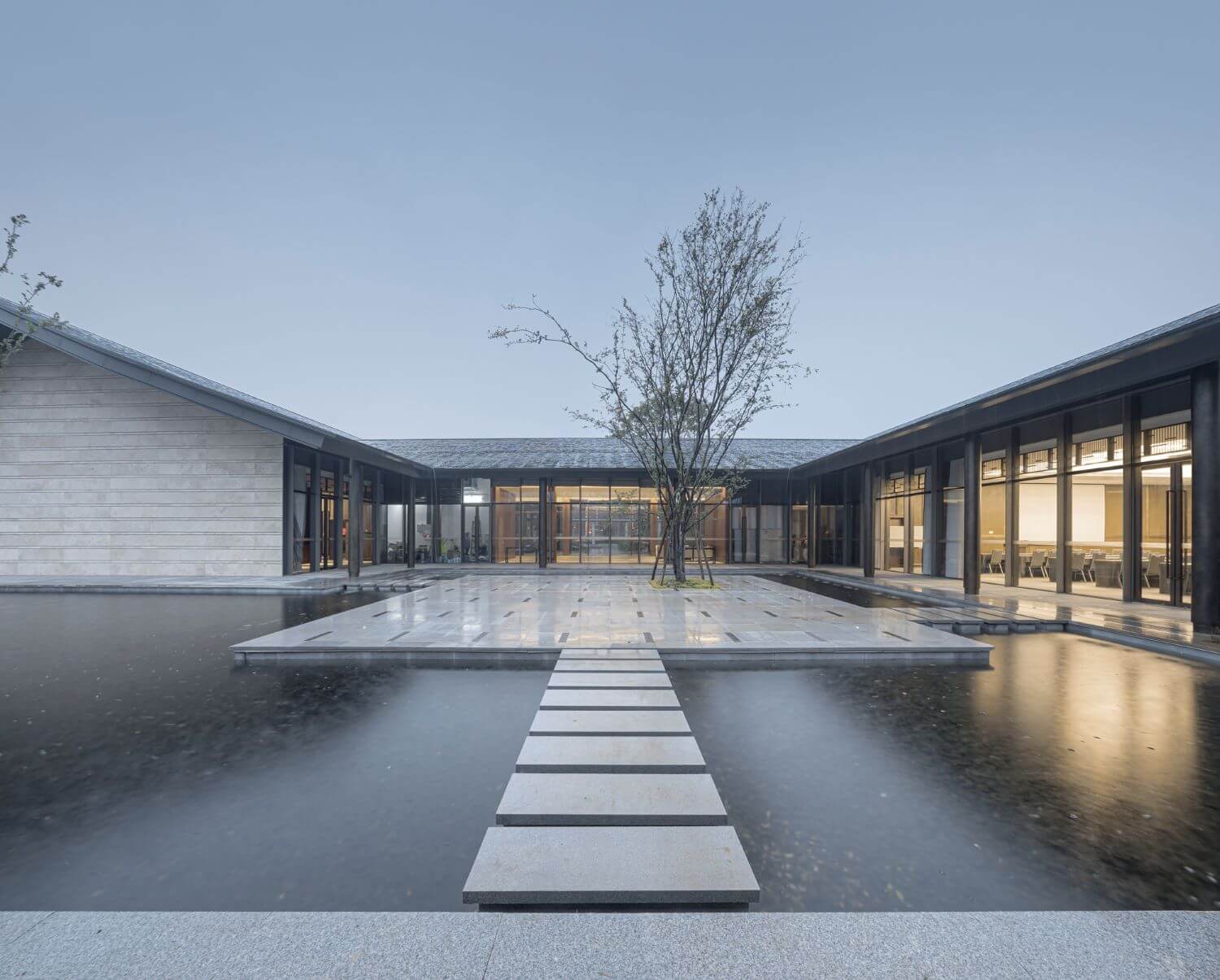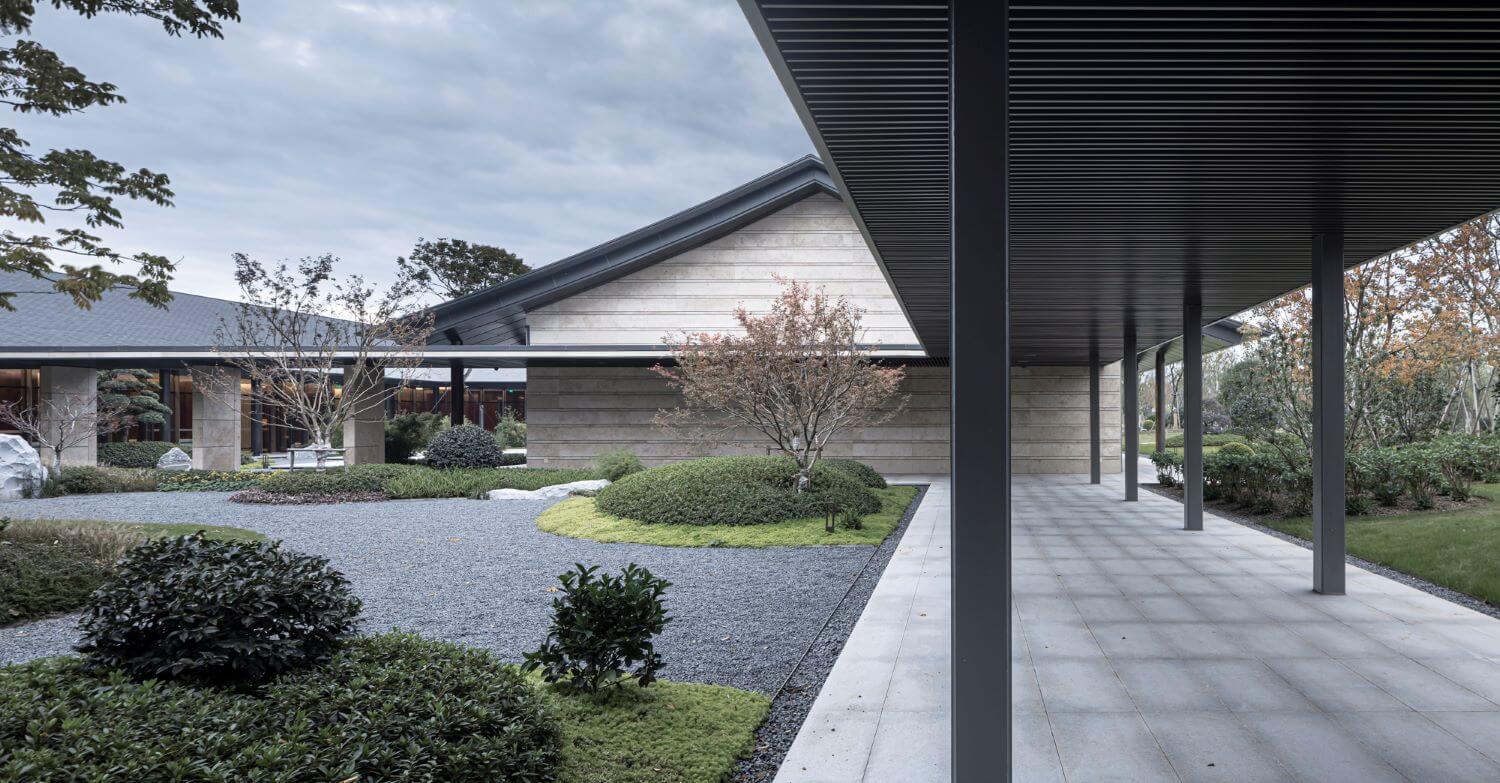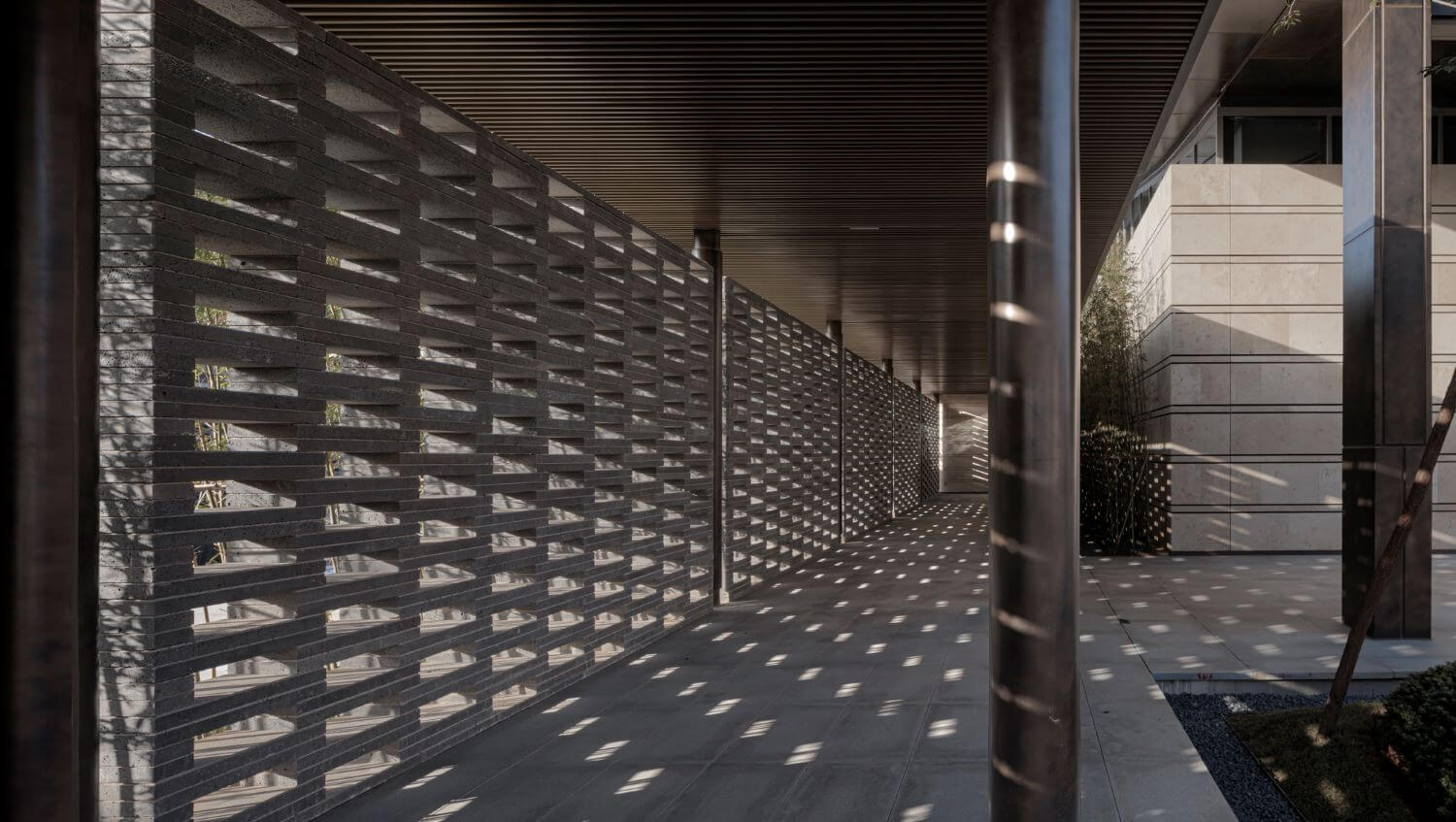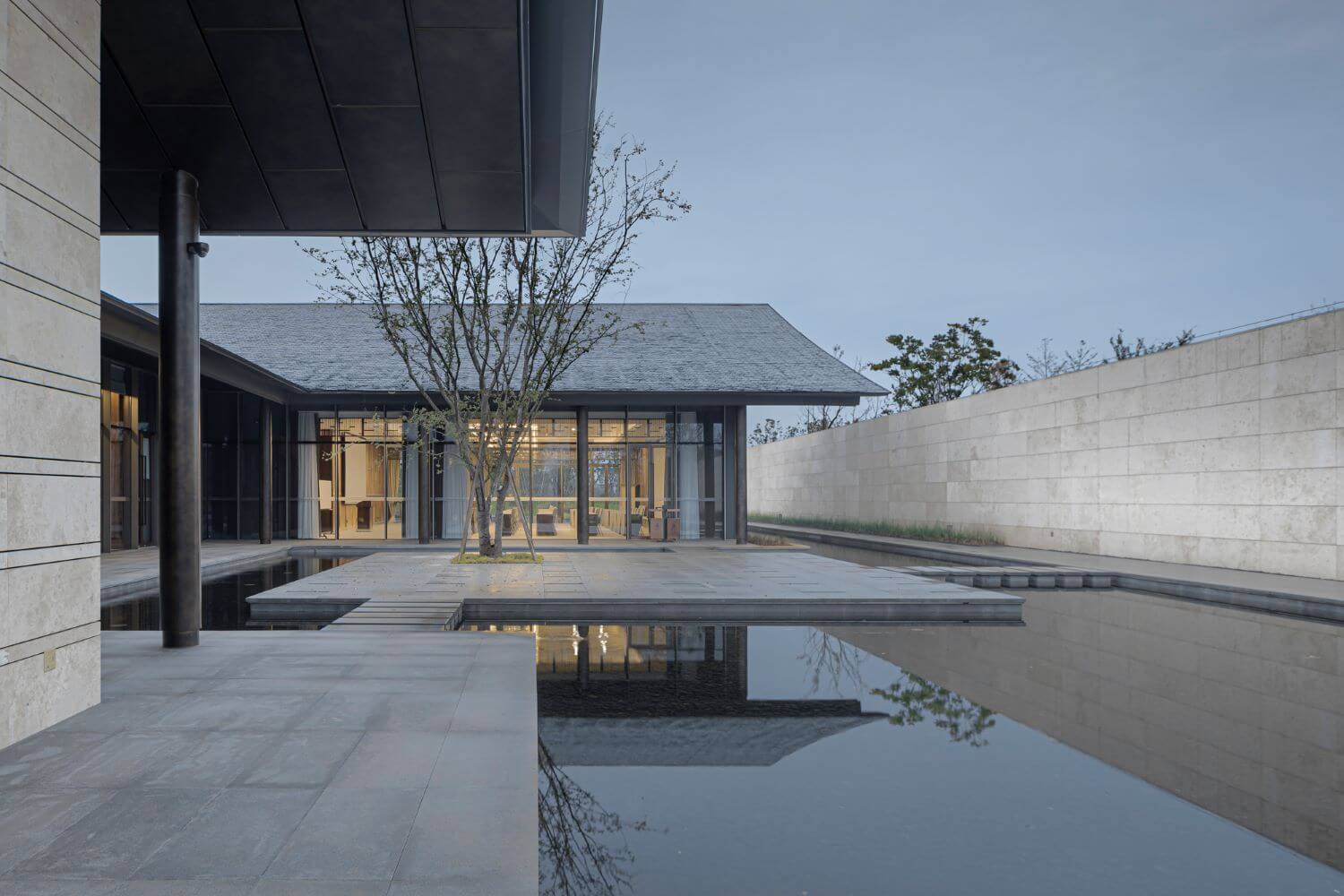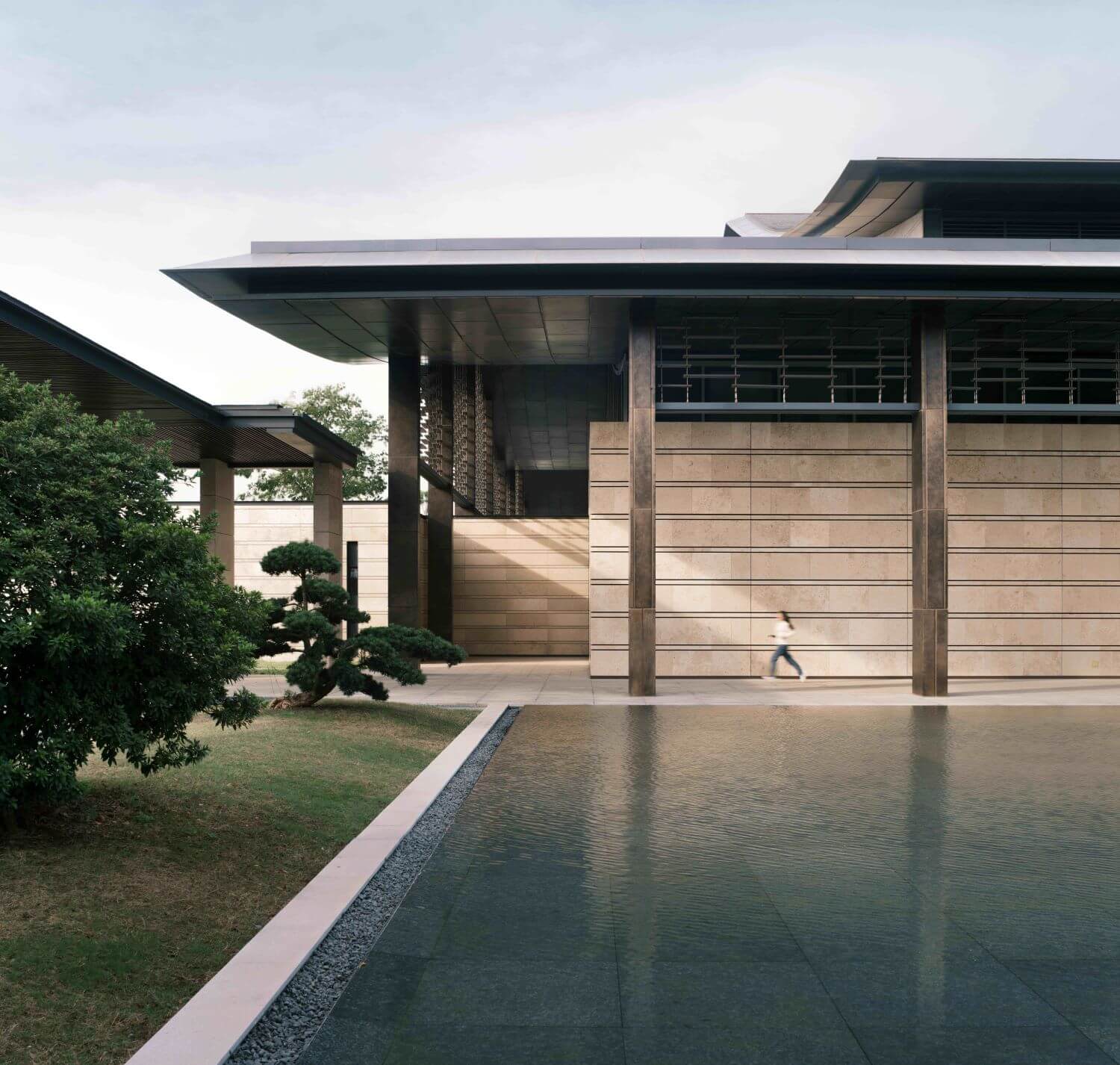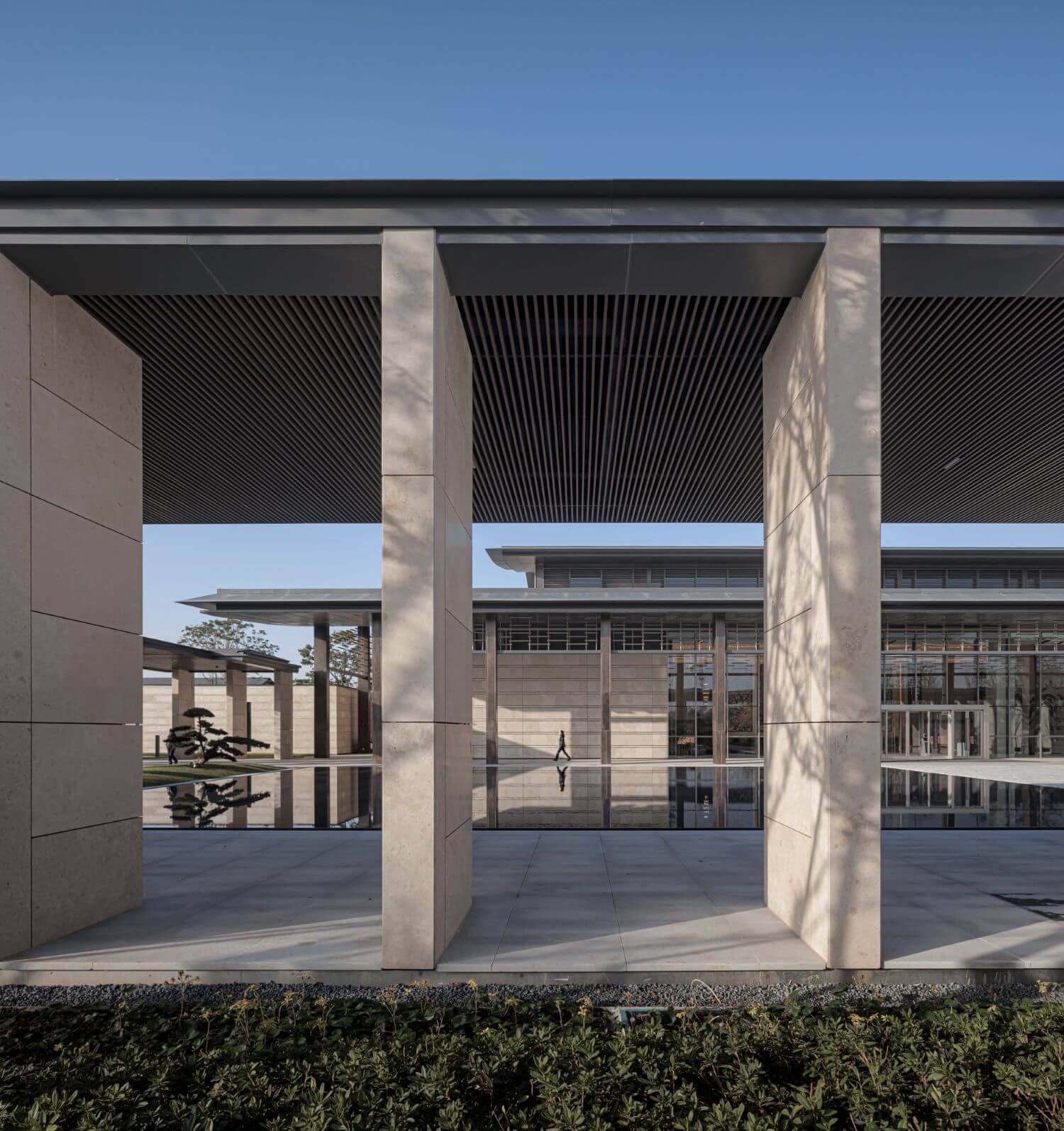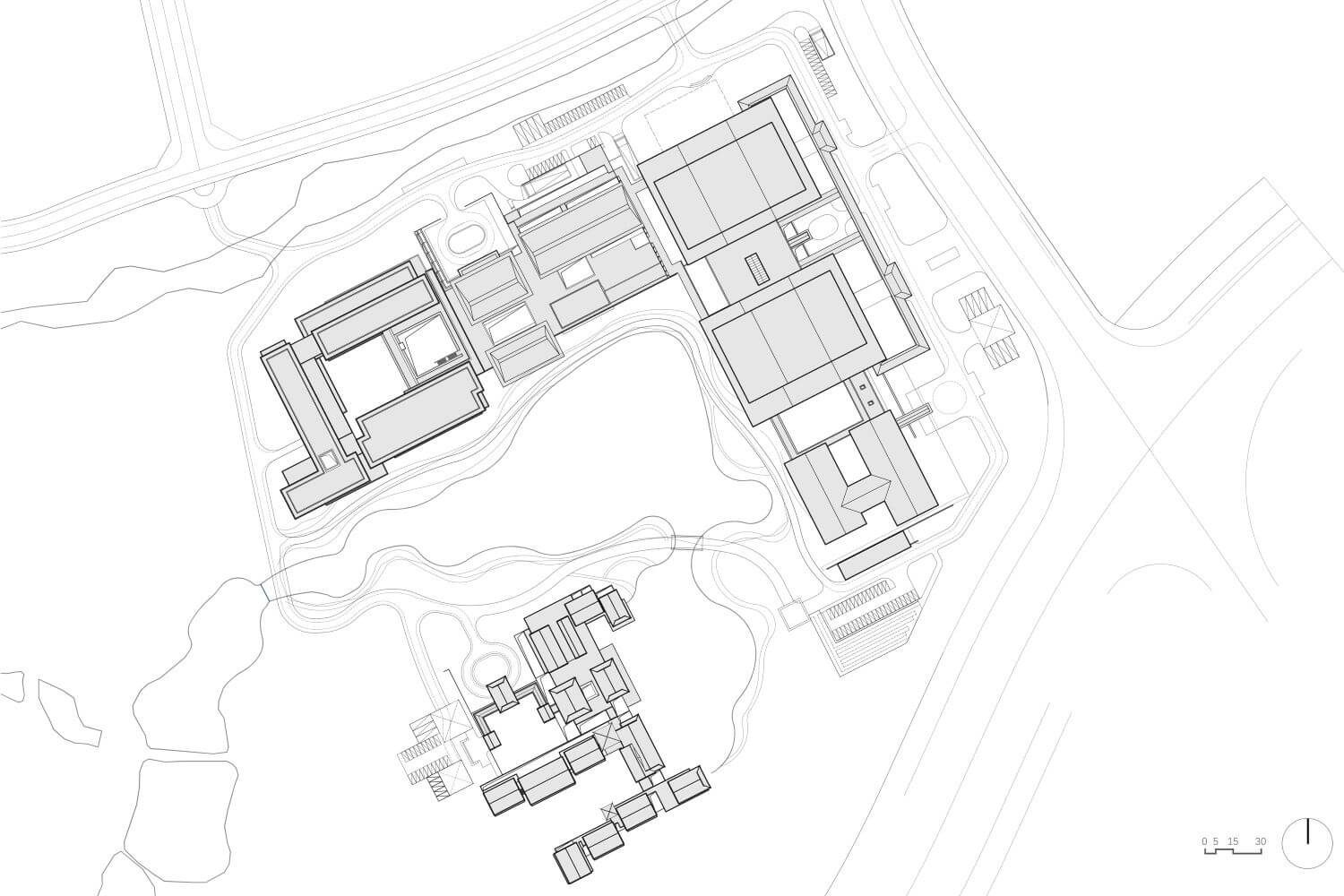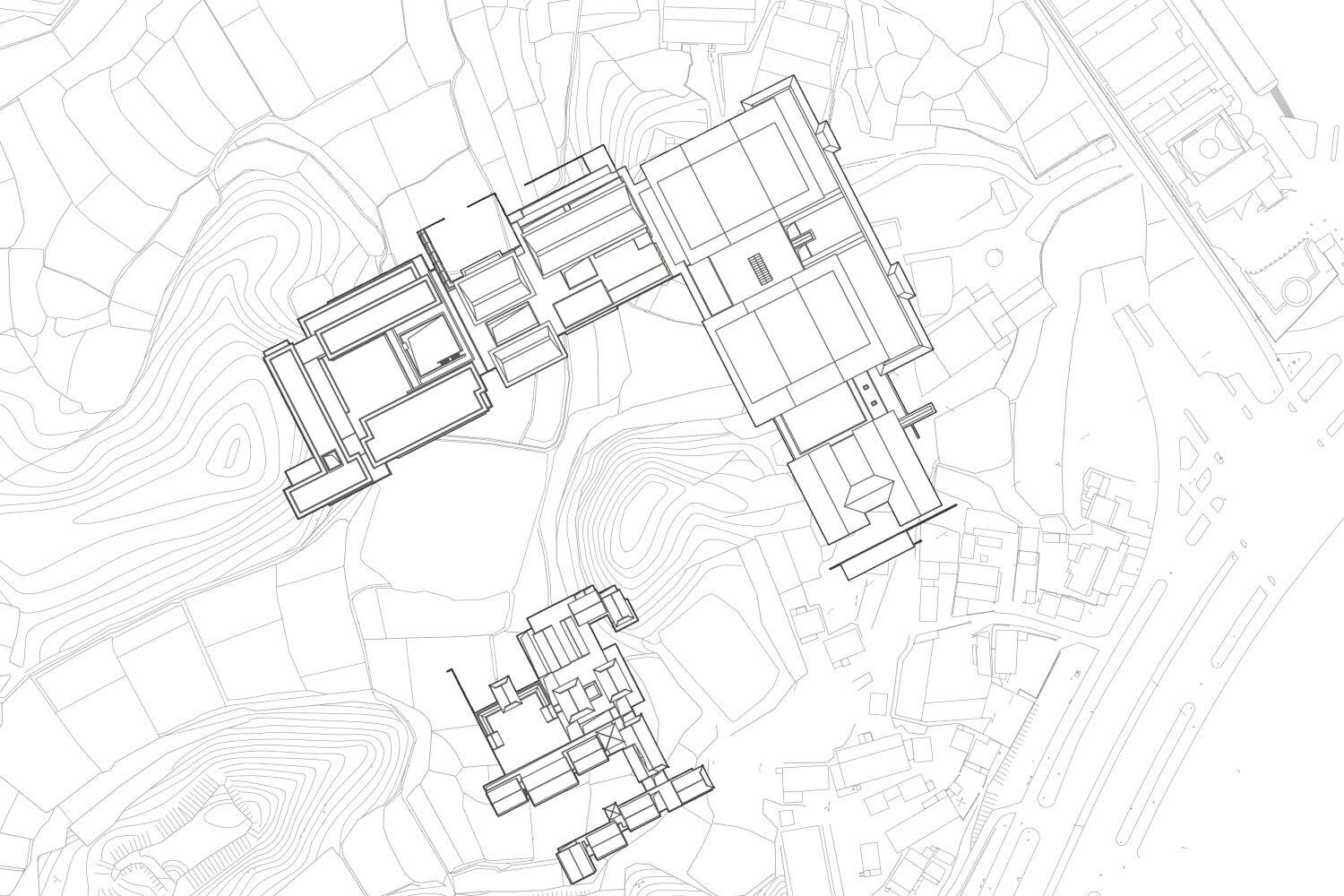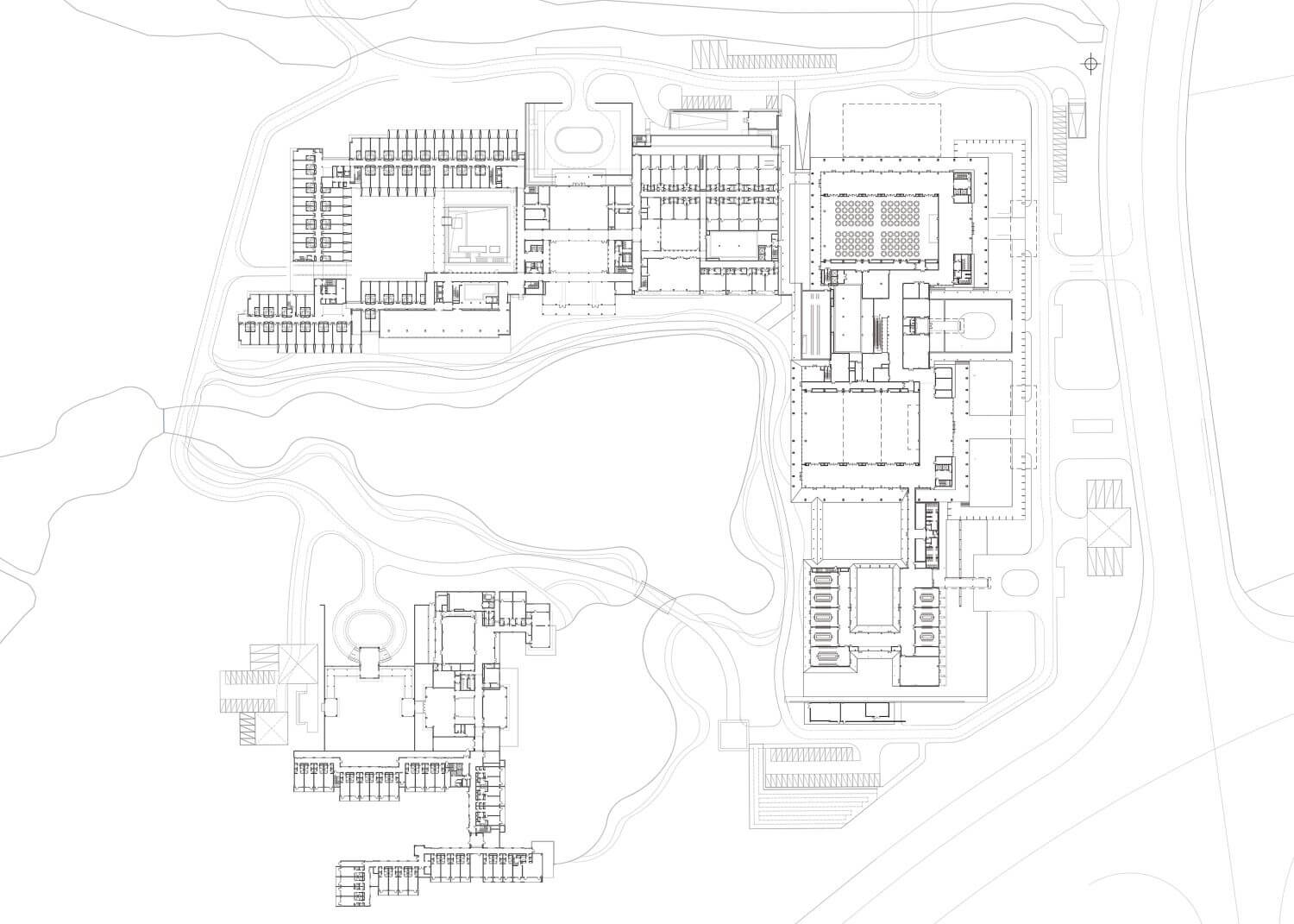 ---