Najas Arquitectos: ''El Alambique'' house, located in the Puembo region at the outskirts of Quito, between the Chiche and Guambí rivers has been located at a sloped site, overlooking a ravine. One of the design challenges was to sort out a home with a 70% first floor architectural program under the sloped topographic conditions, while allowing the internal garden to be mostly flat and fluidly connected to the inner and outdoor activities.
To do so, the internal functionality, not only is an answer to the client´s list of requirements, but also the result of a deeper understanding of the daily choreography, in order to discover thru movement, the many stories of the surroundings and spaces.
The main scheme manages to connect three volumetric ¨bodies¨ along a single longitudinal circulation path that is partially interrupted by two small gardens.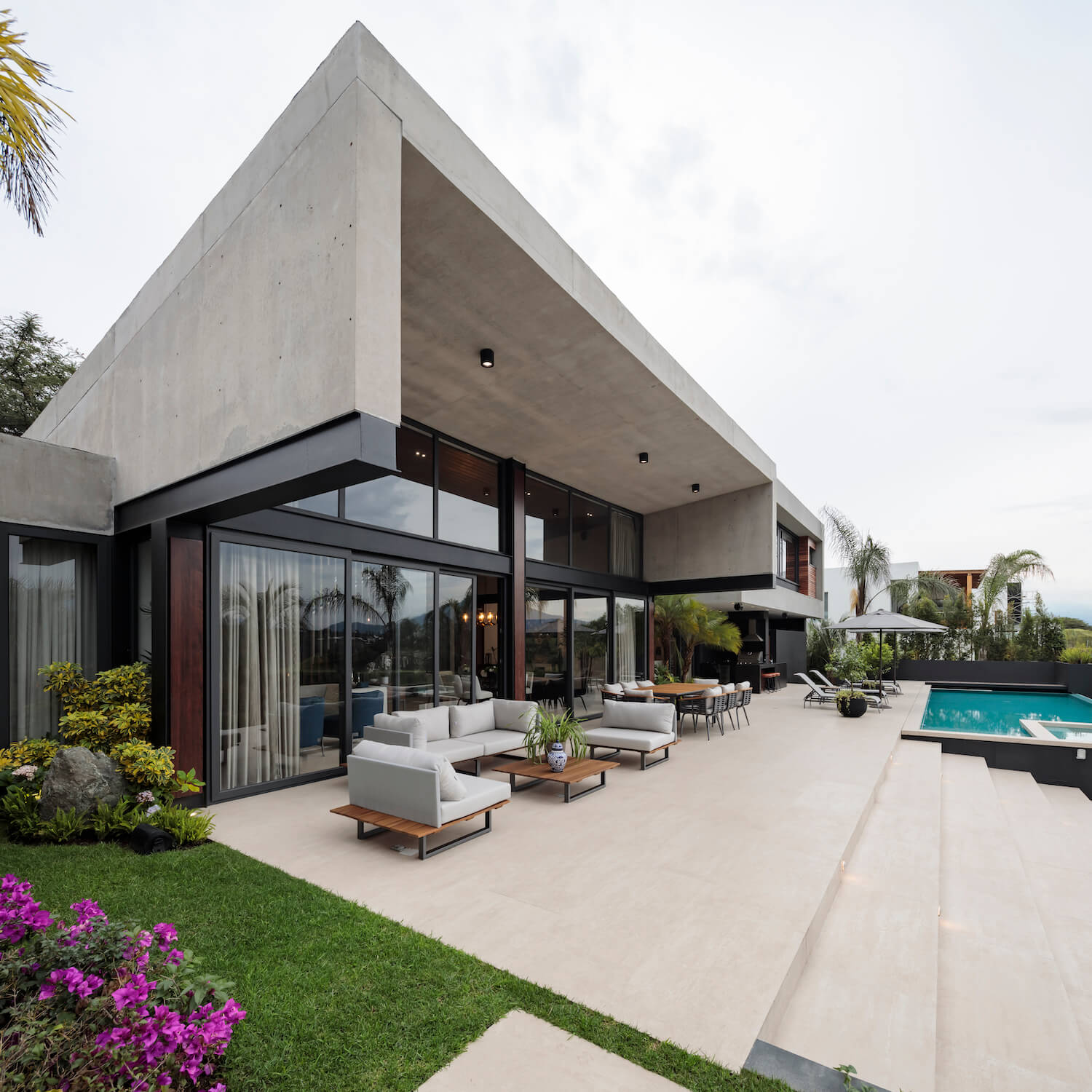 image © BICUBIK
The first ¨L¨ shaped body contains the master bedroom, home office and other private areas in a lower volume that embraces the outdoor deck and garden where many family activities take place, like the pool and BBQ area. (1 STOREY).
The second body houses the social areas under a much taller main hall. (1 ½ STOREY)
The third body contains the parking garage, kitchen and service areas on the ground floor and the secondary bedrooms and living room on the second floor. (2 STOREY)
This sloped volumetric progression tries to reflect the street profile while relating to the surrounding built environment and by protecting as much local trees as possible around the structure. The three volumetric elements are connected by the stairs volume that seems to embrace harmoniously the whole geometry.
As soon as the entrance threshold is crossed, the internal spaces seem to blend horizontally with the outer areas and when the glassing is opened to the outside and all barriers have been removed, the fluidity between the whole program seems simultaneously contained and free.
The construction approach is mainly of reinforced concrete with some structural steel elements that are used as such without many additional components but the inclusion of teak wood as a third element that provides a simple, but rich and honest palette for a house that looks to achieve a formal language that transcends time and passing trends.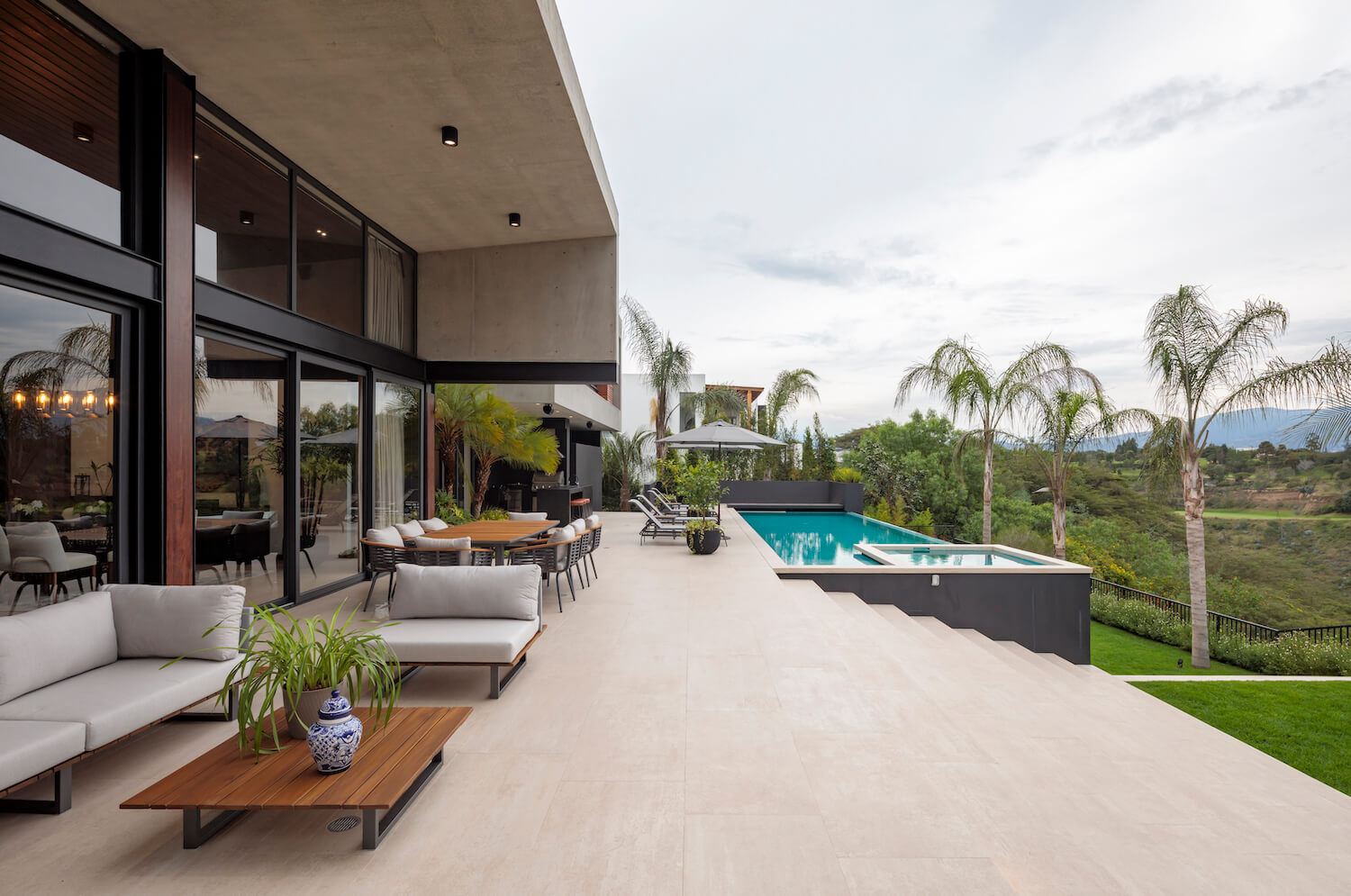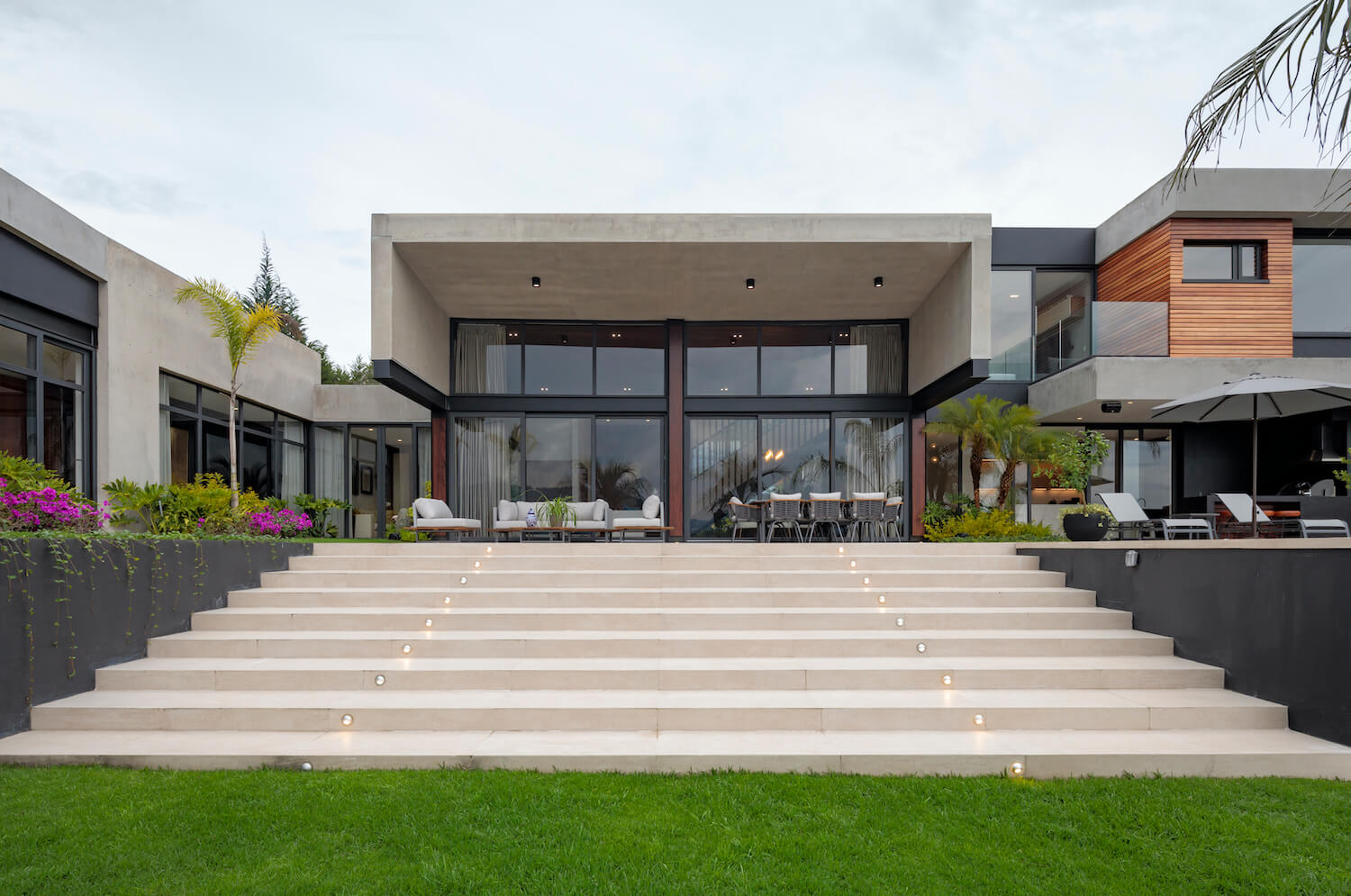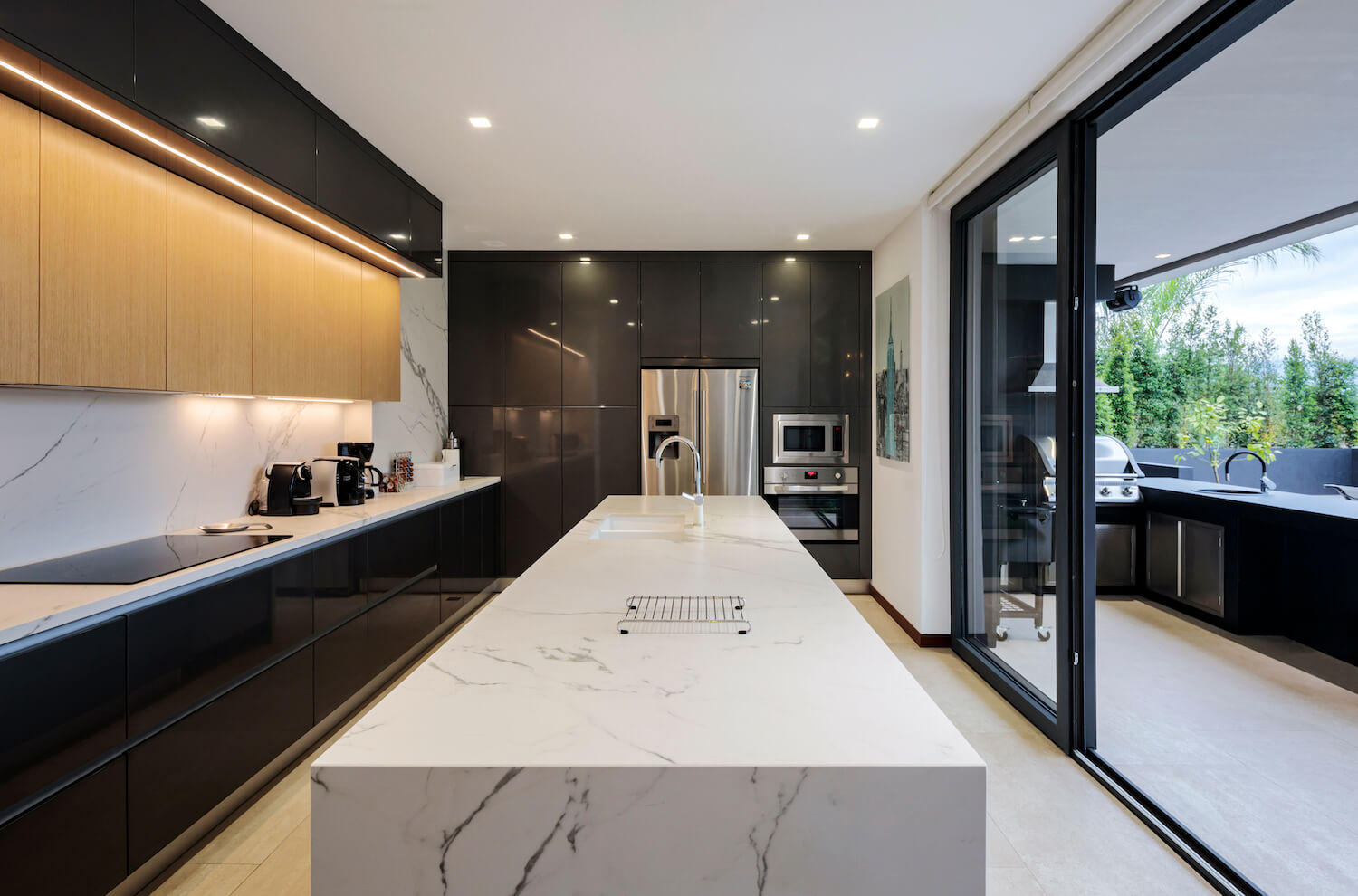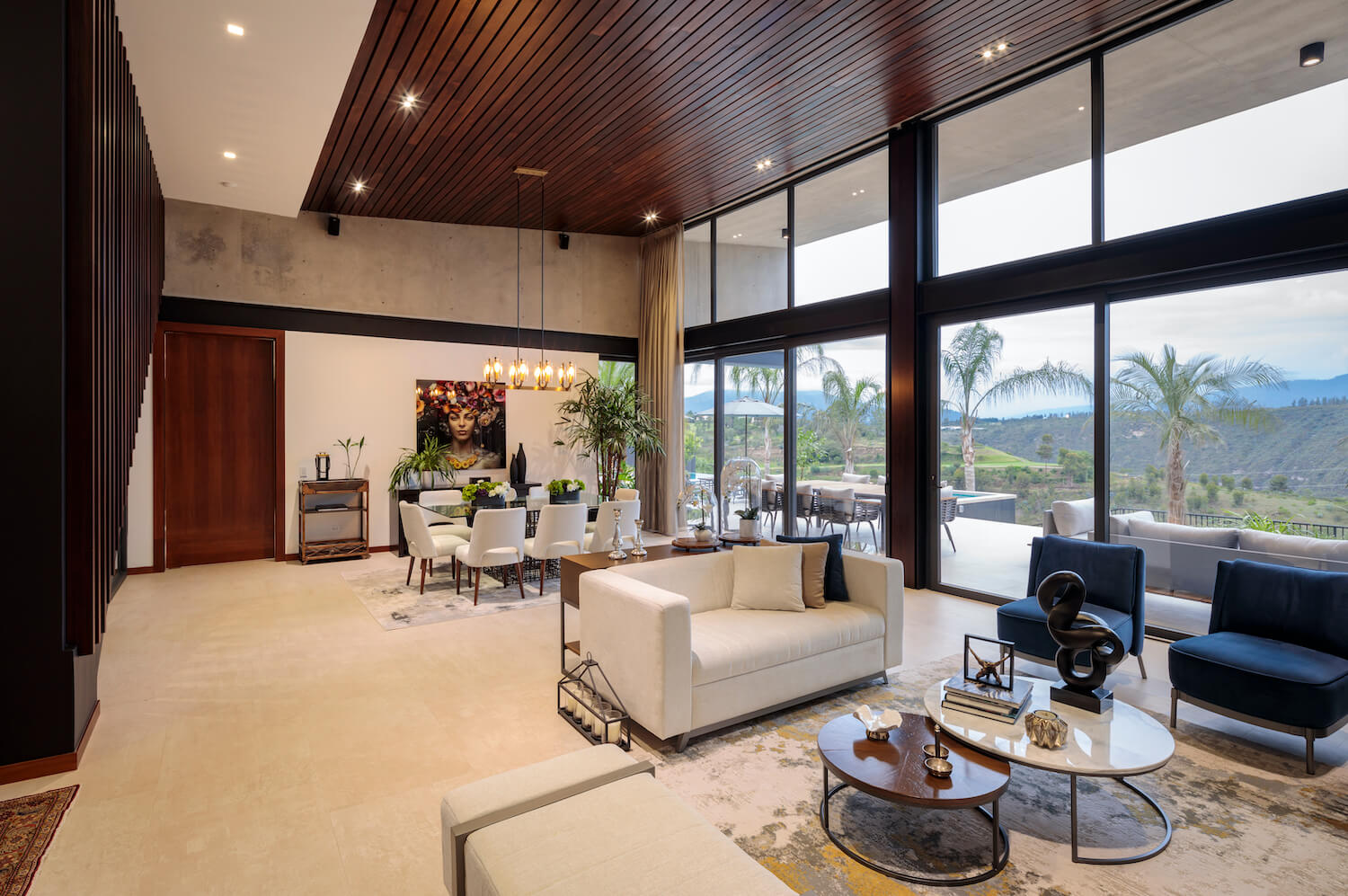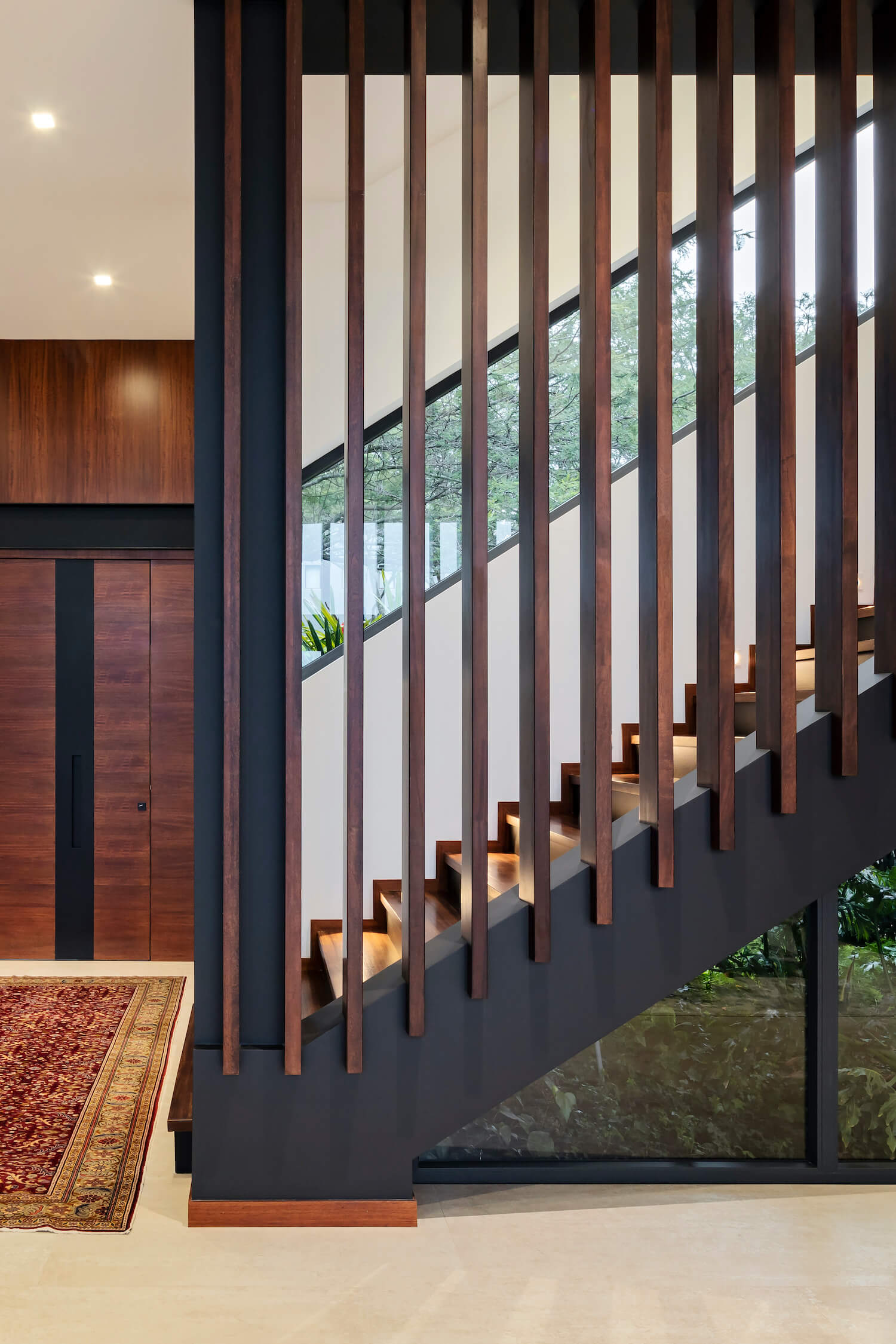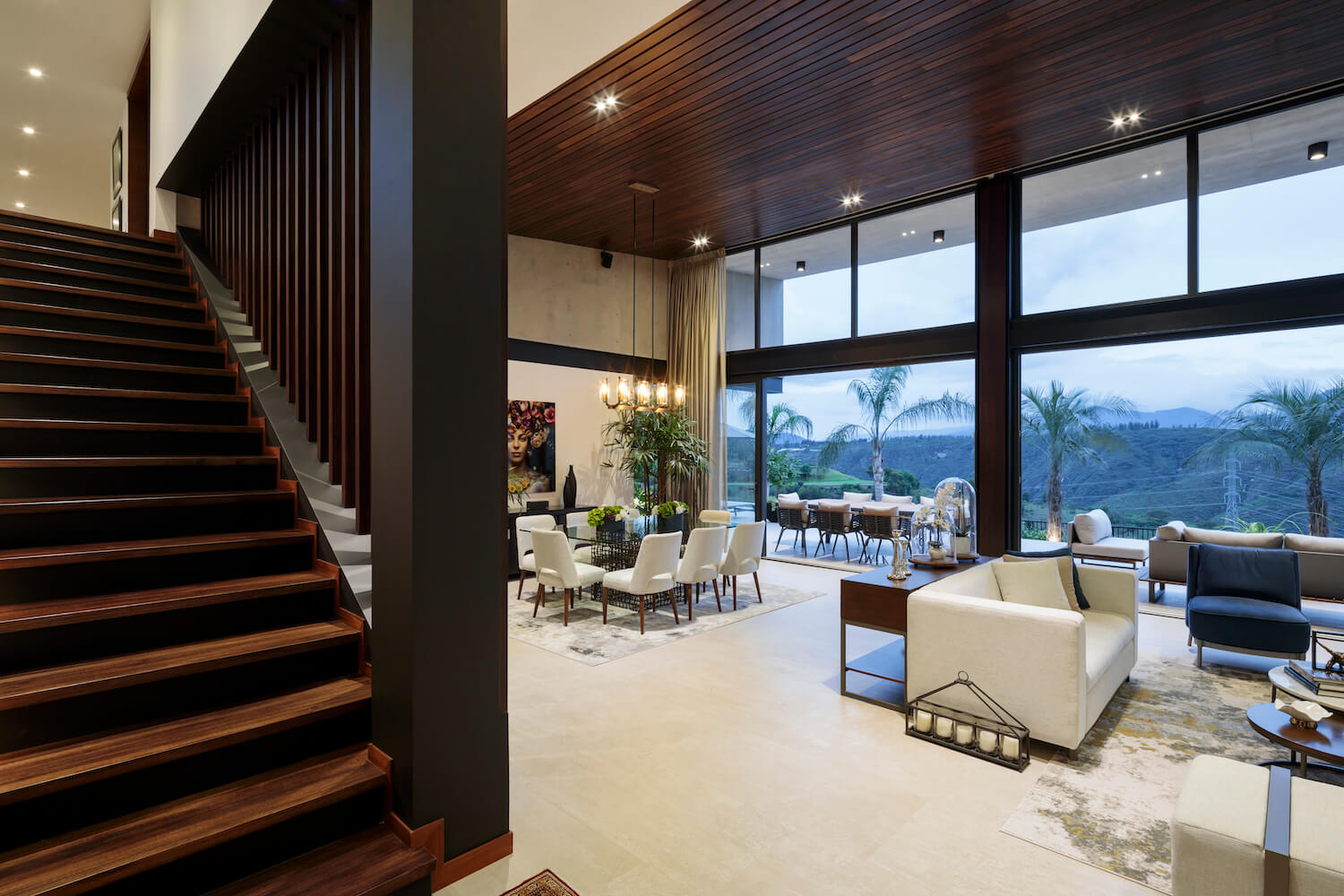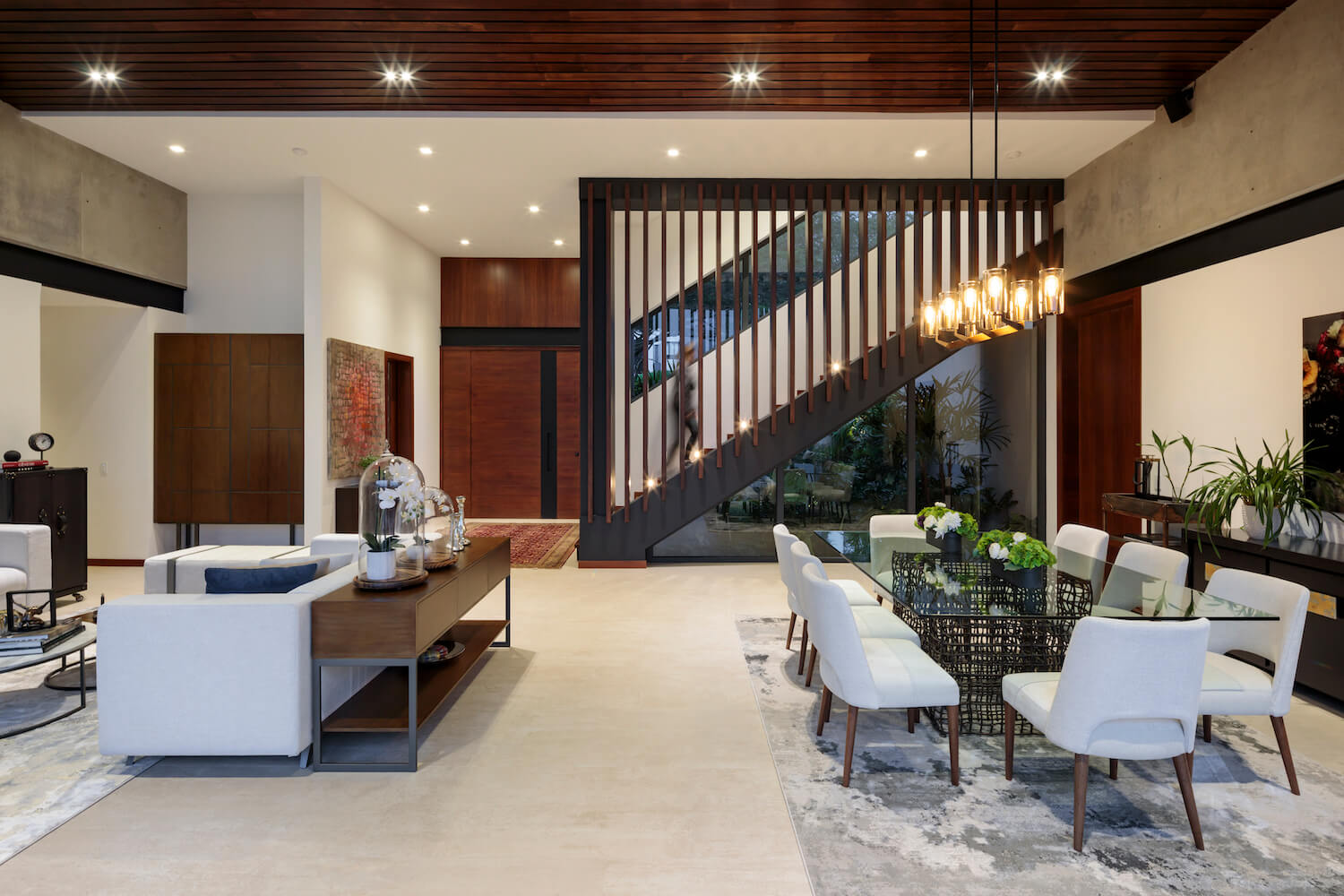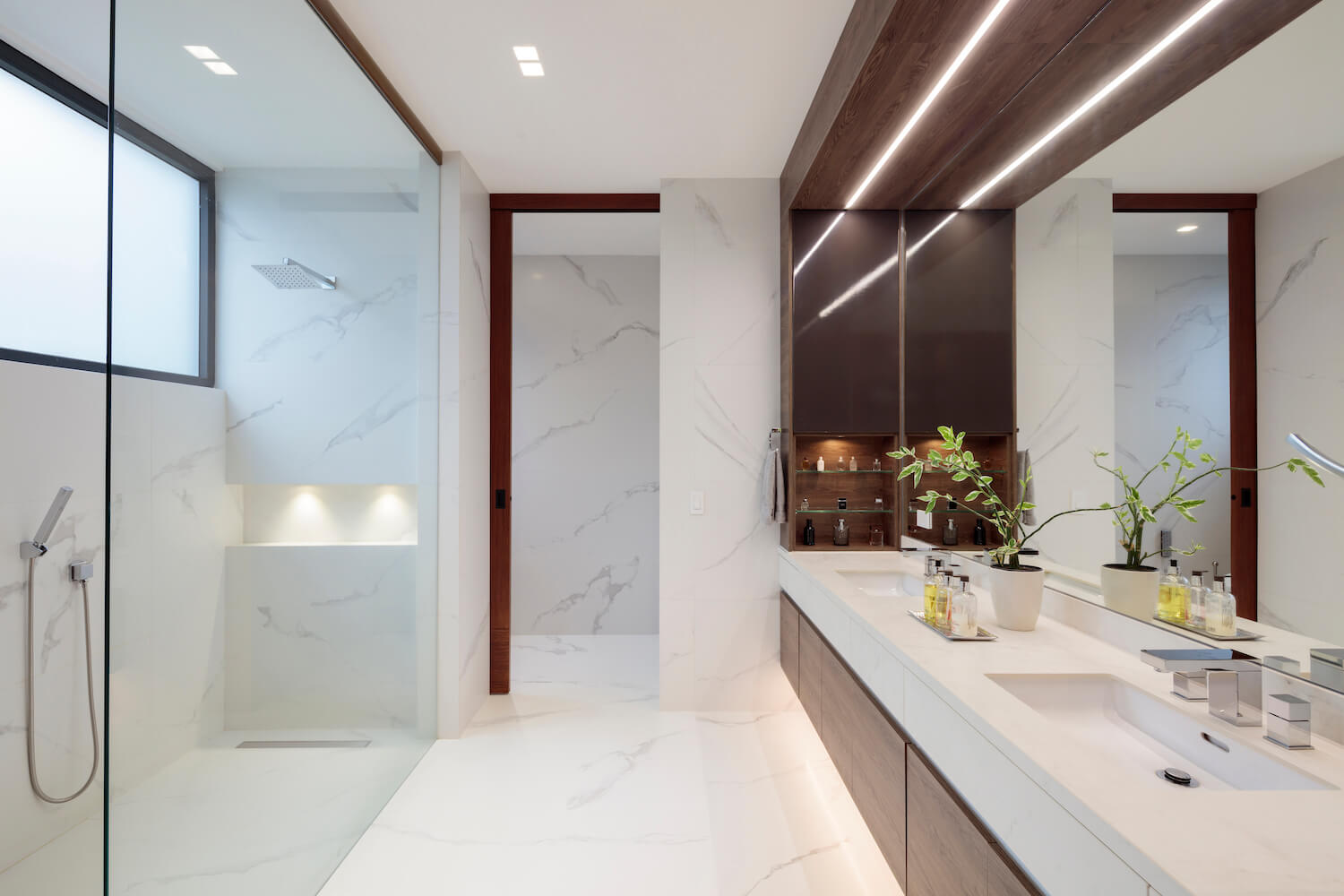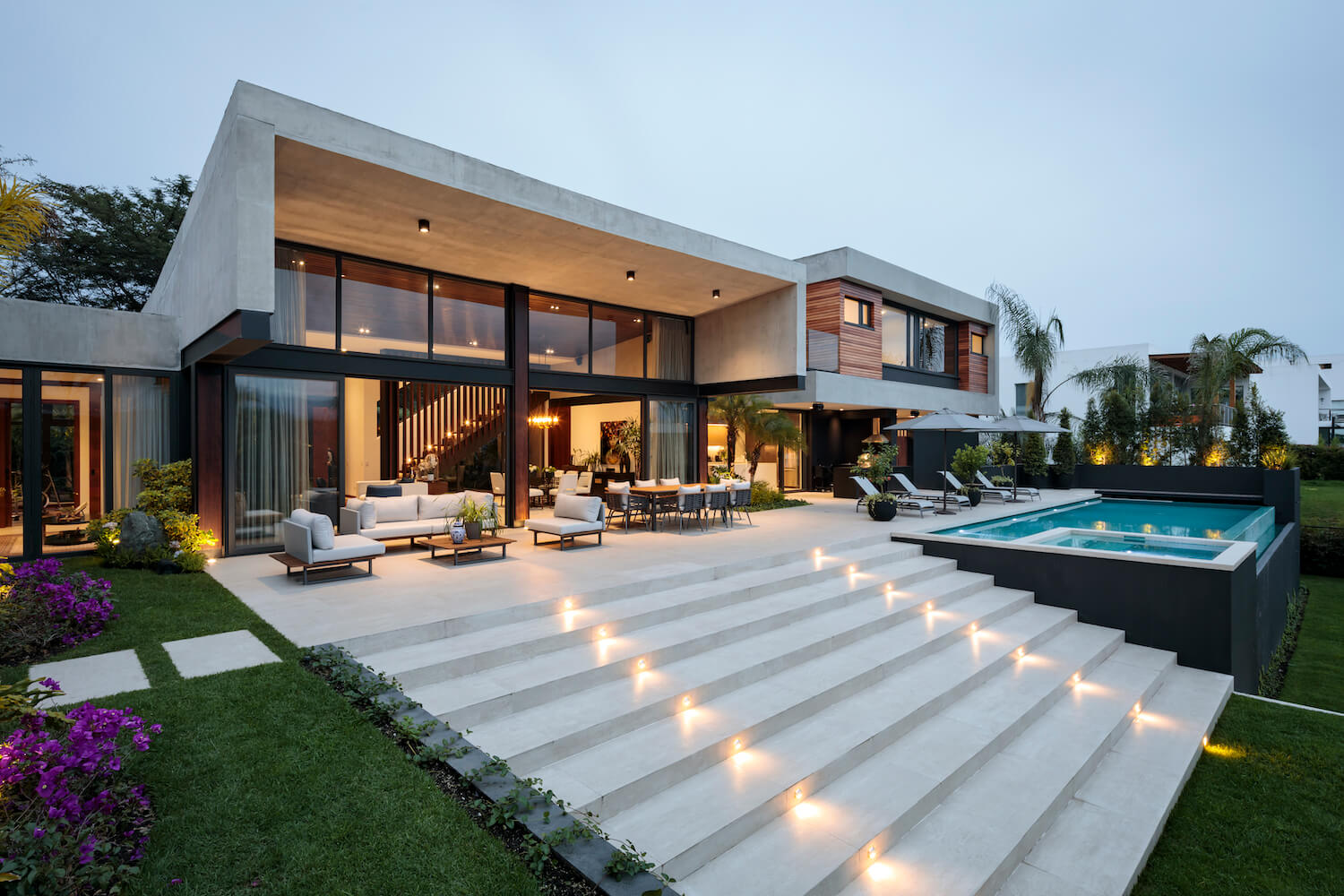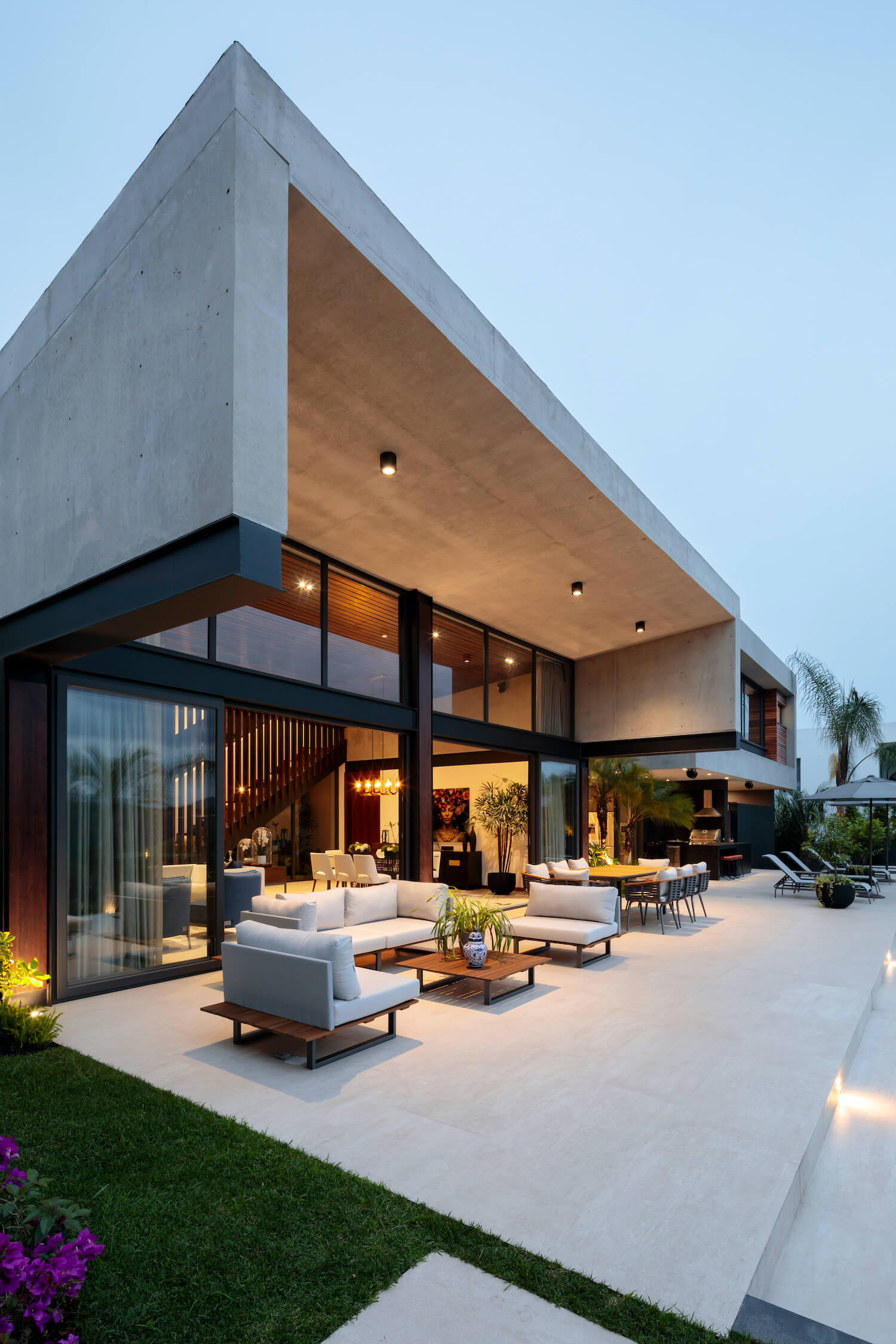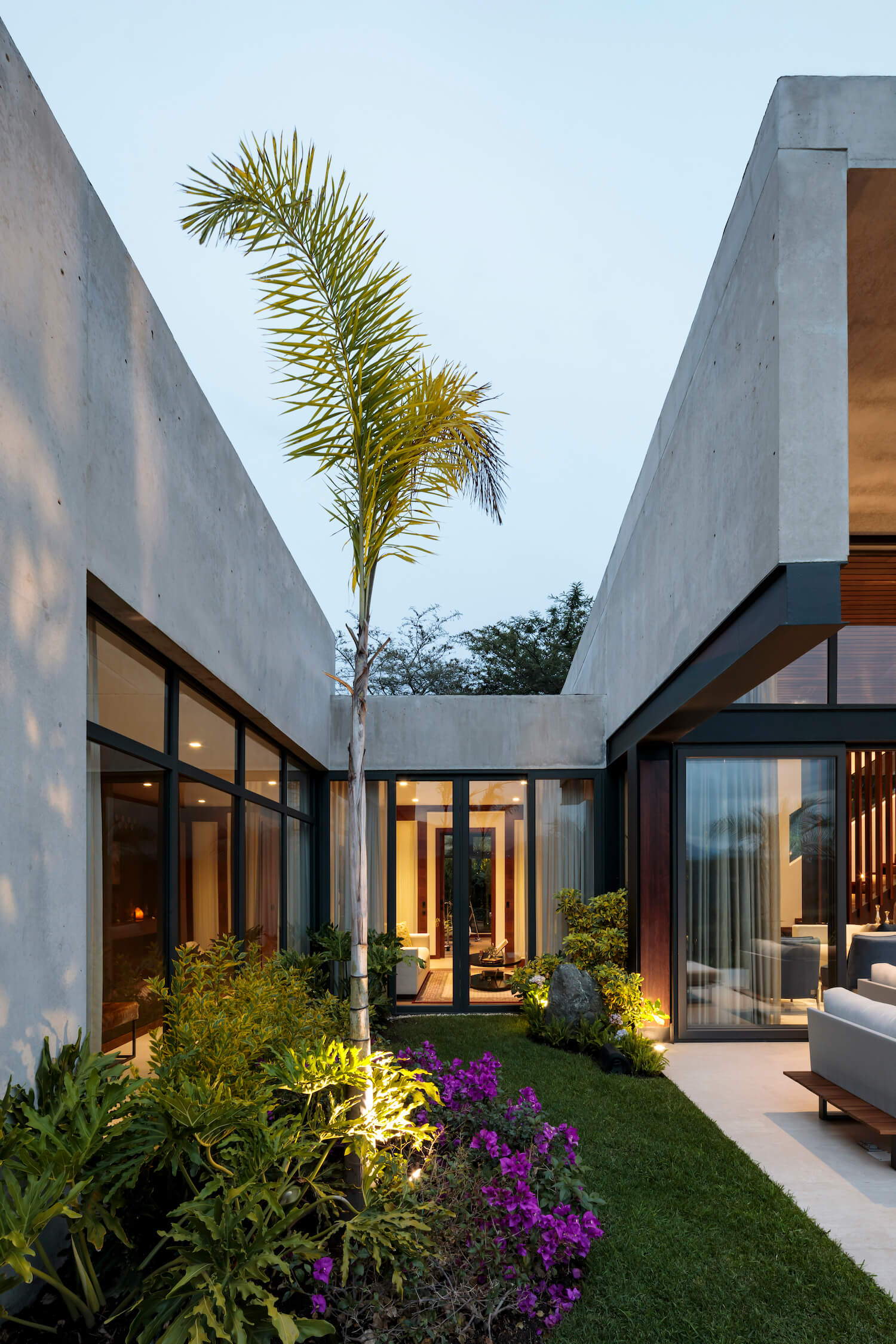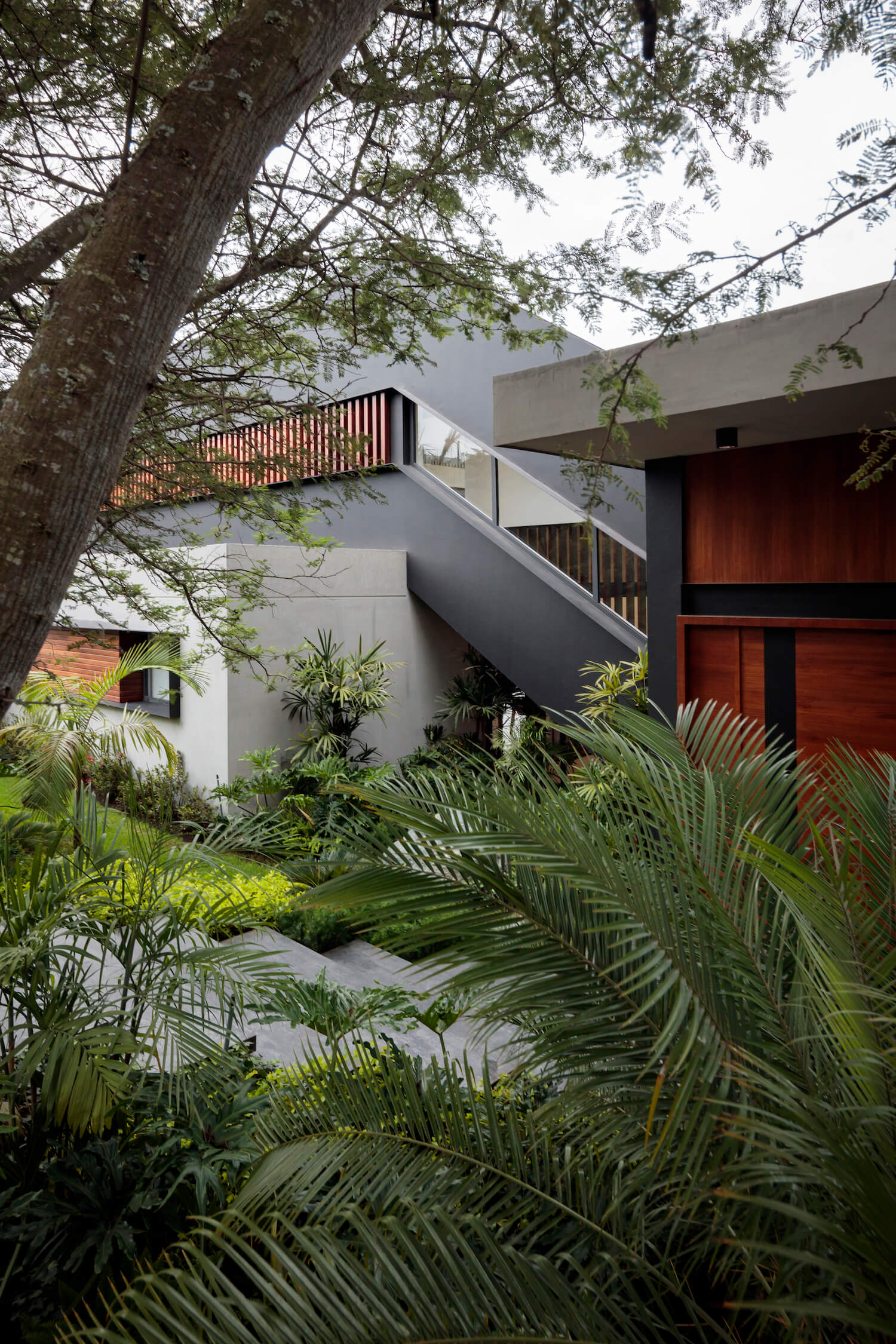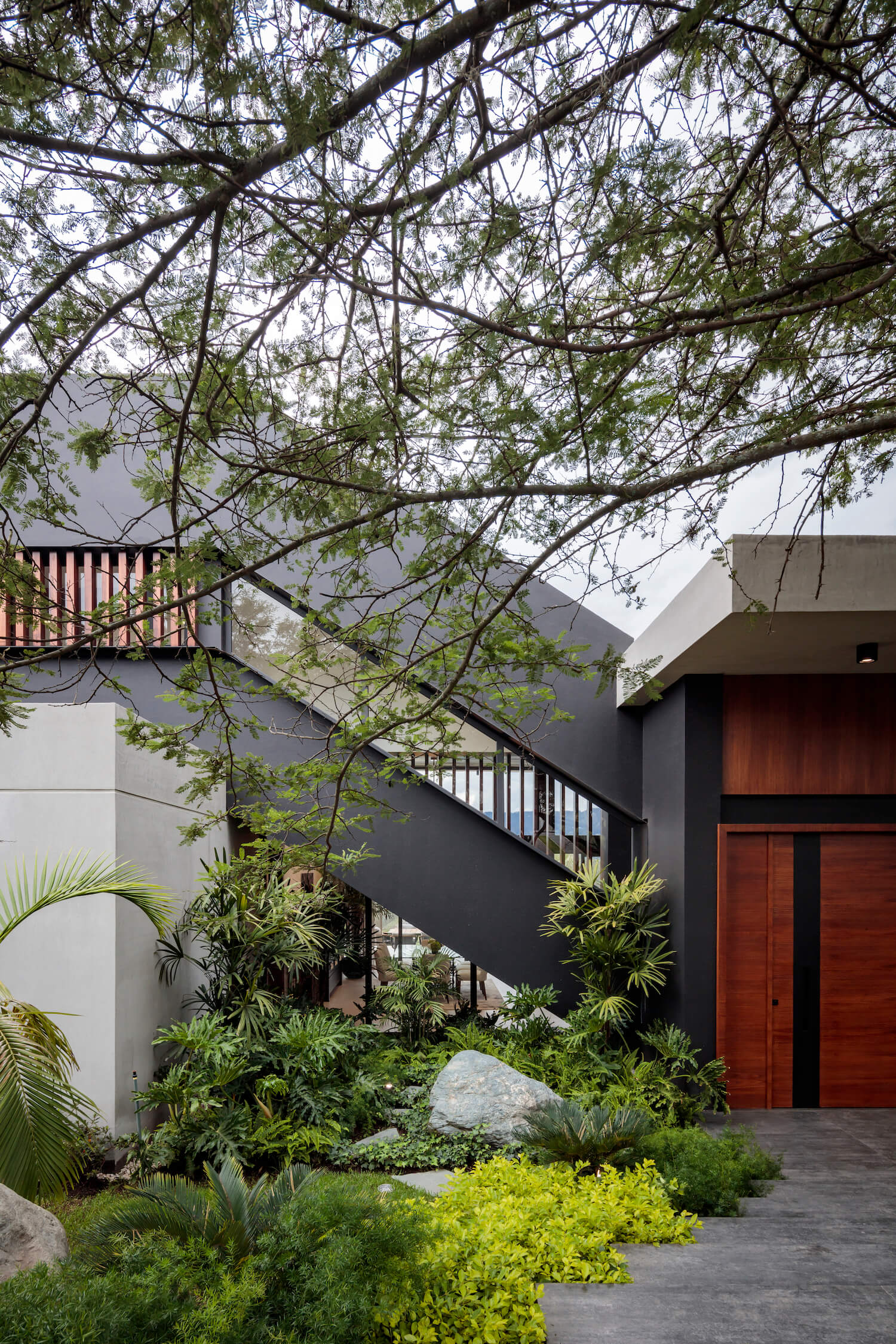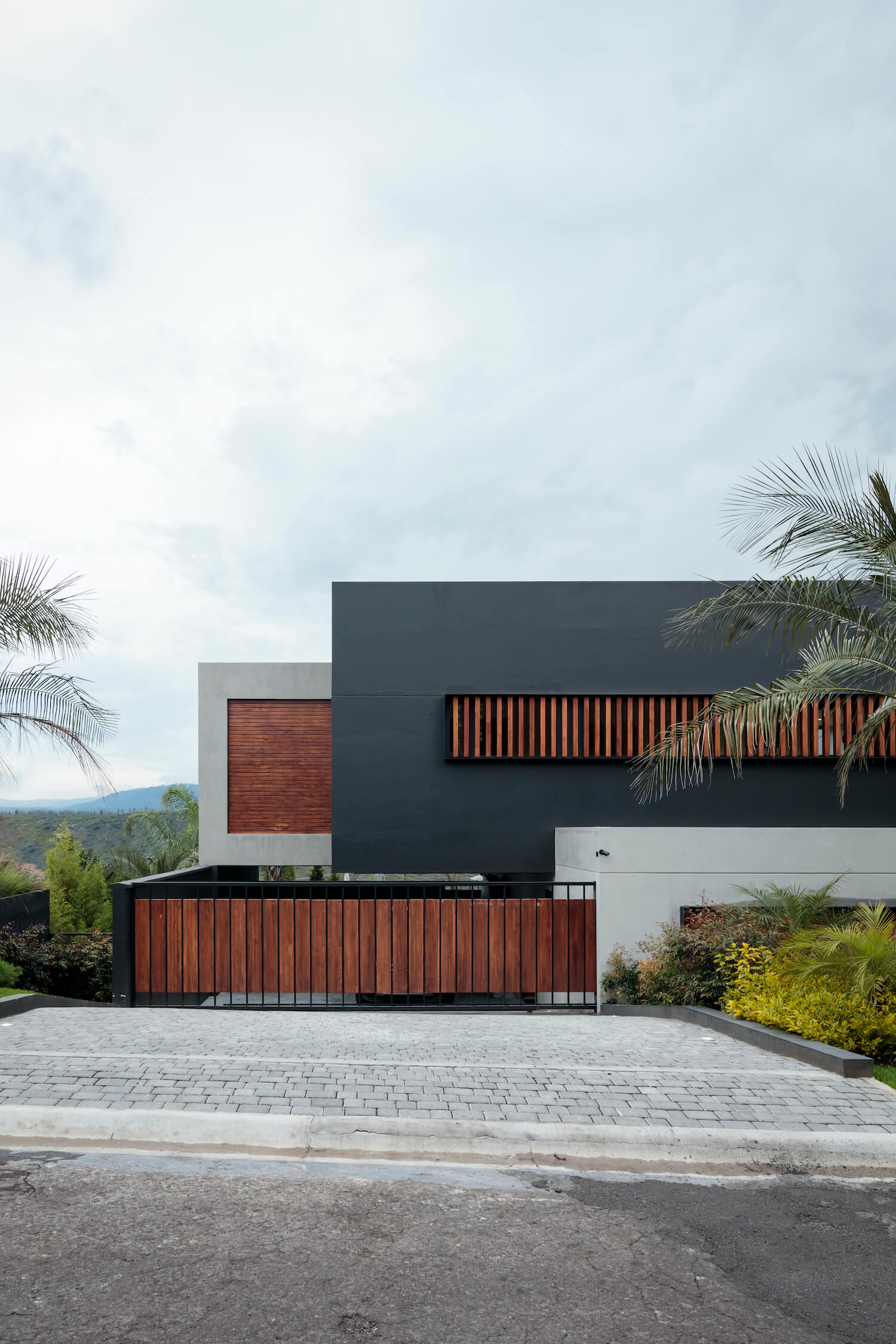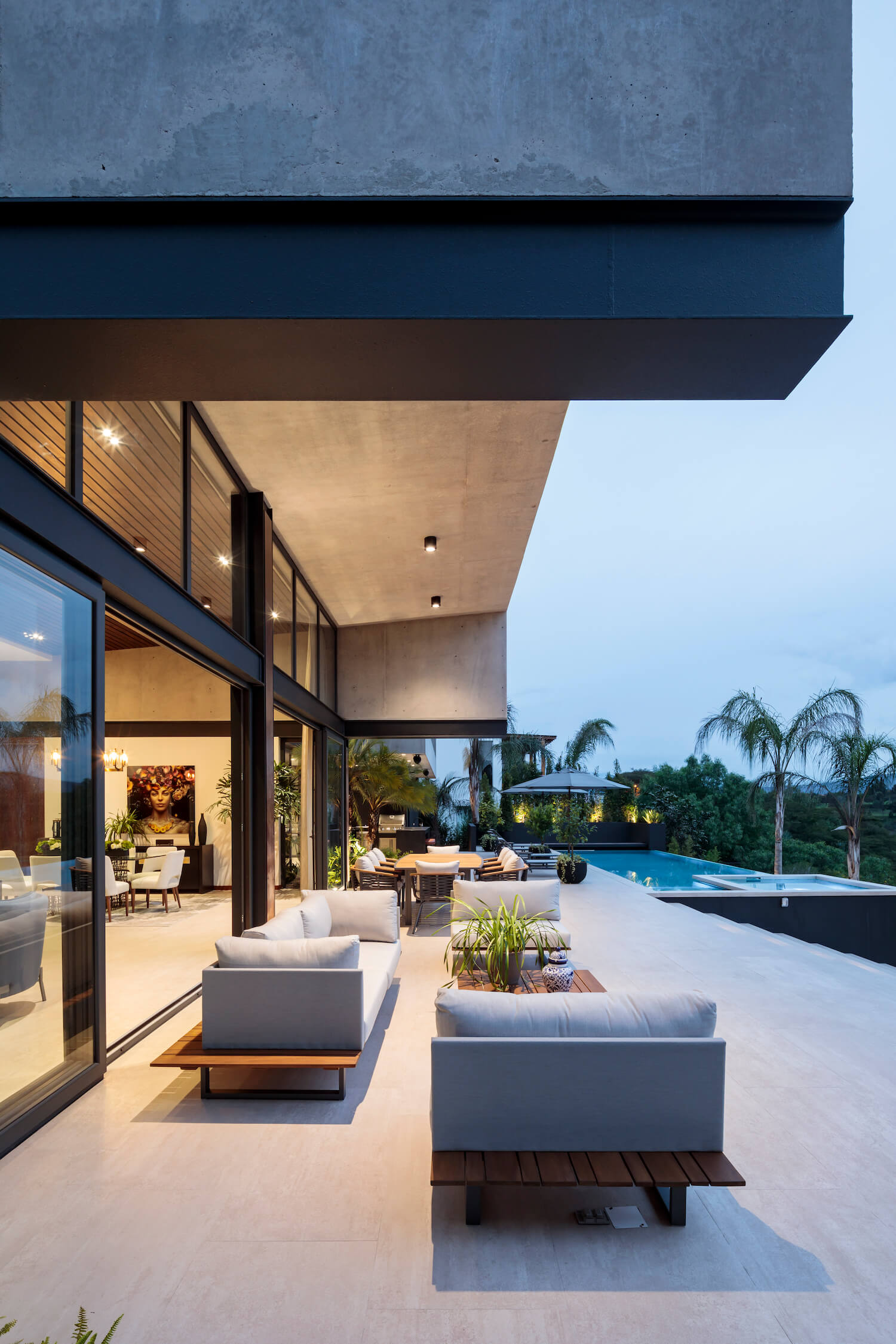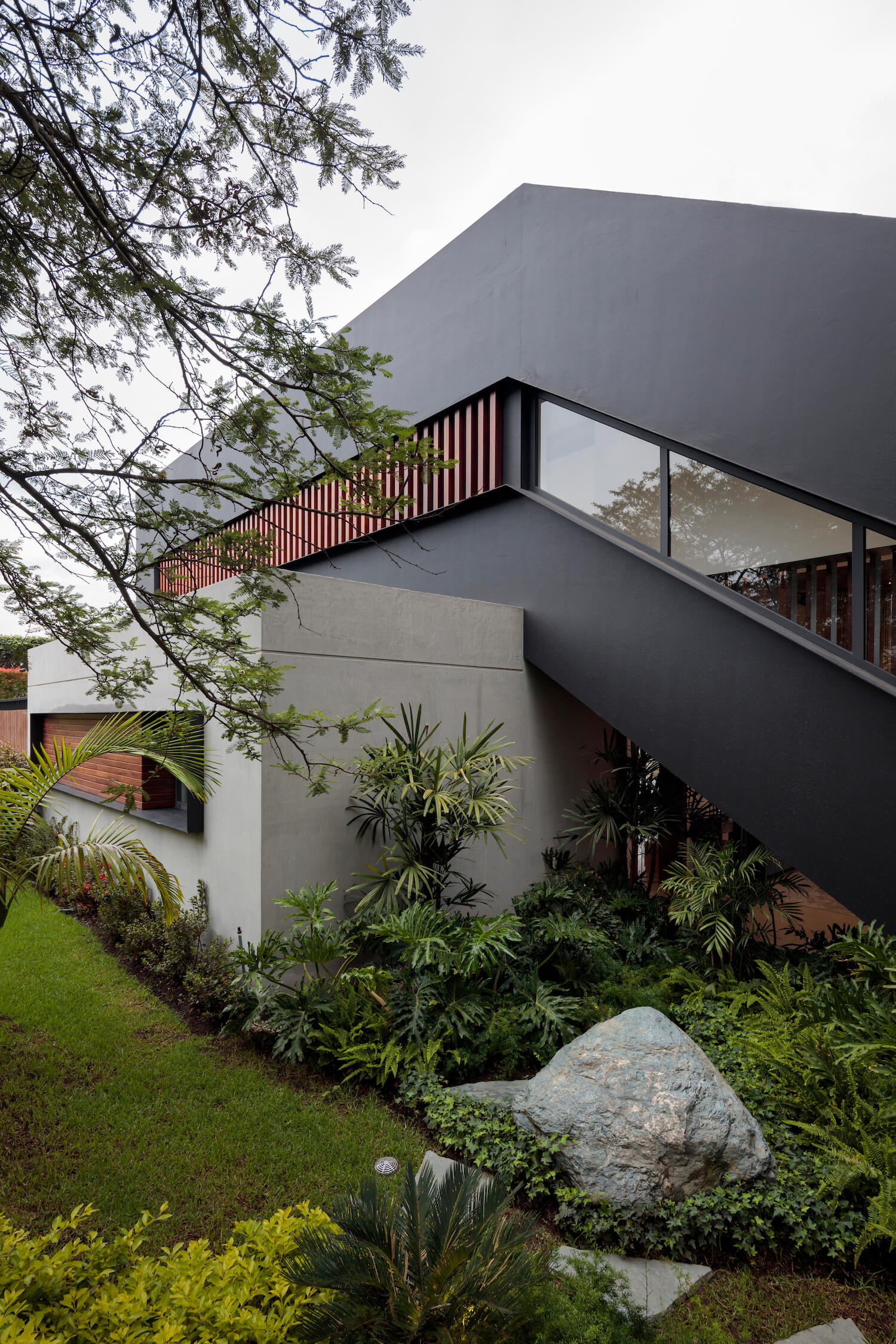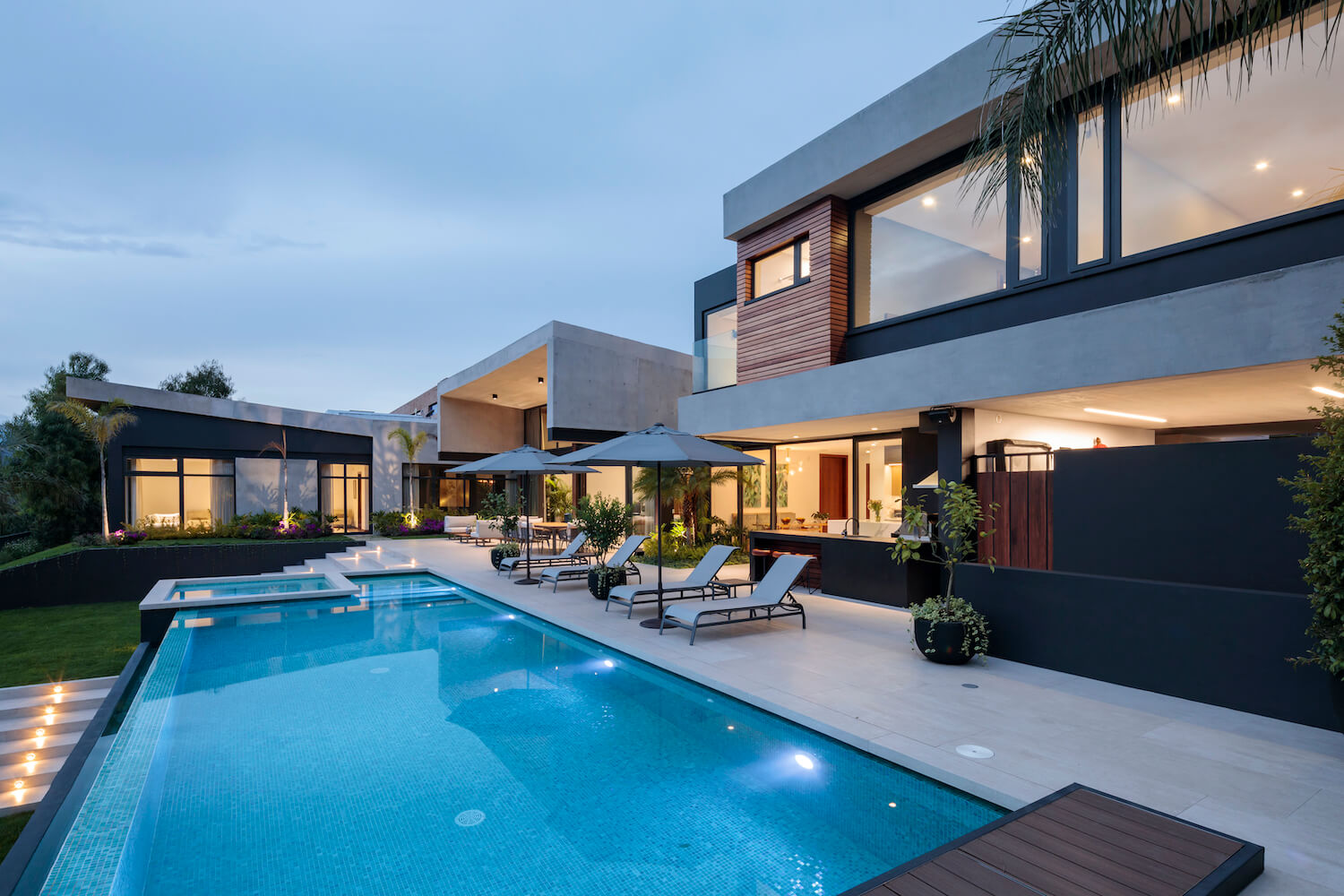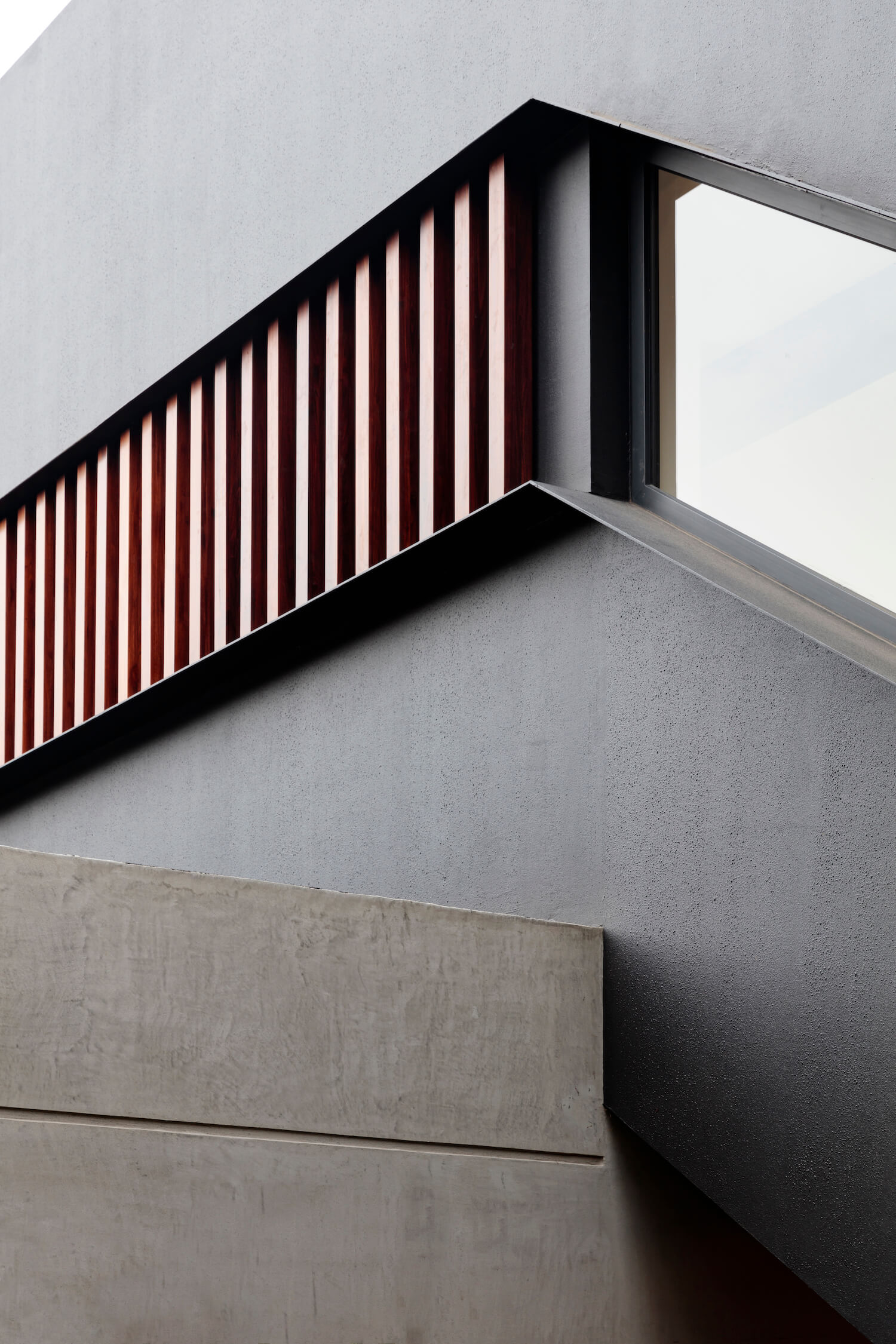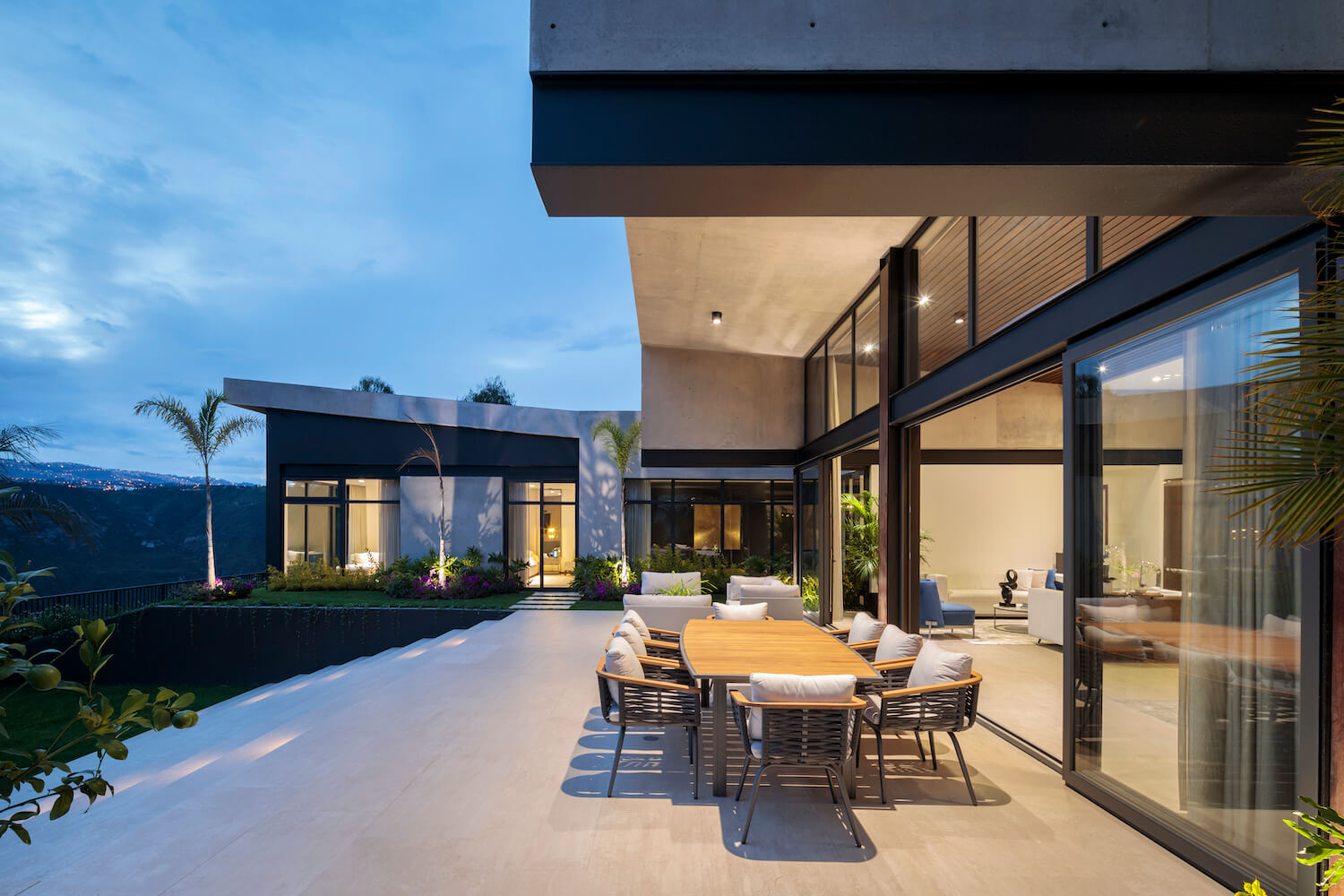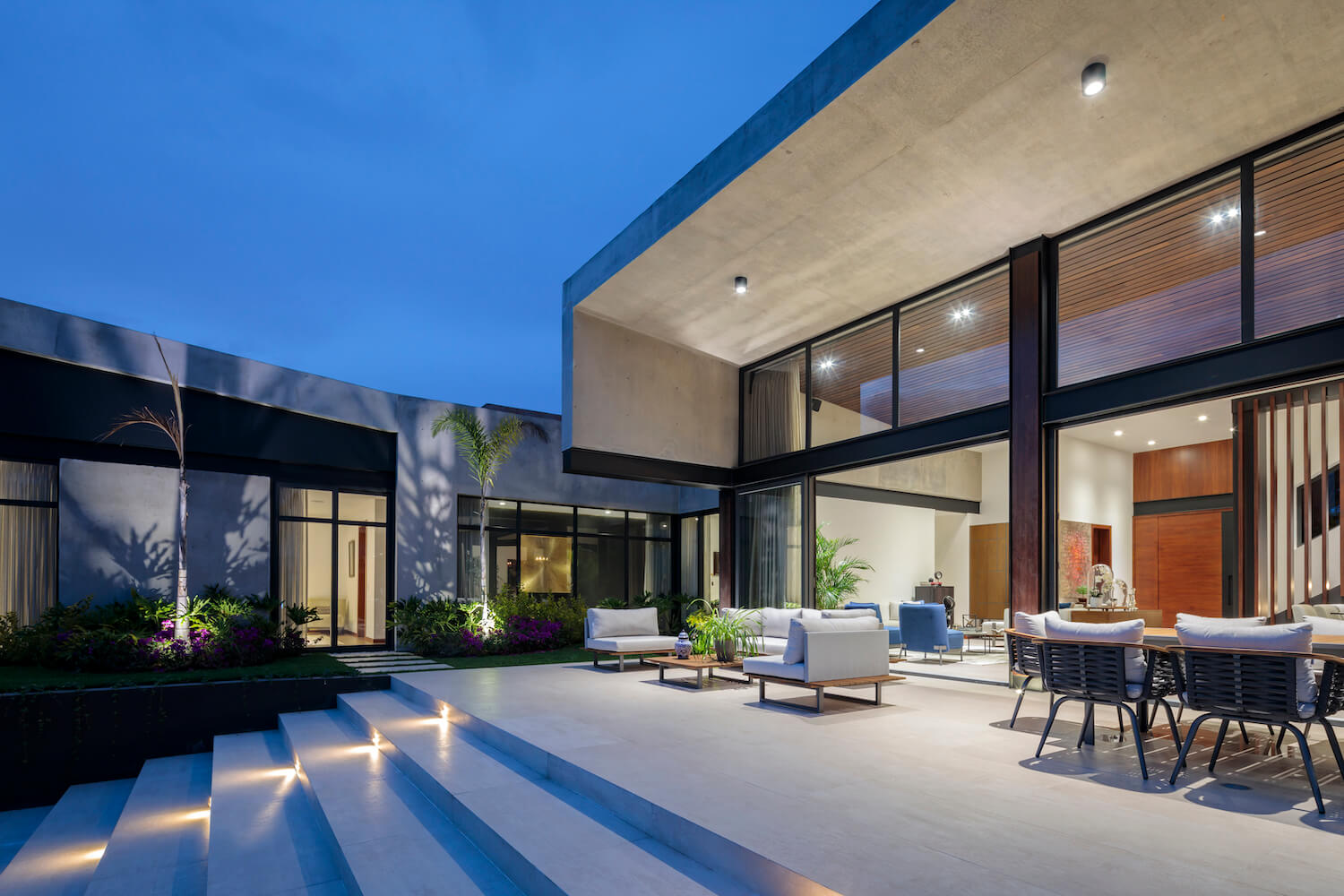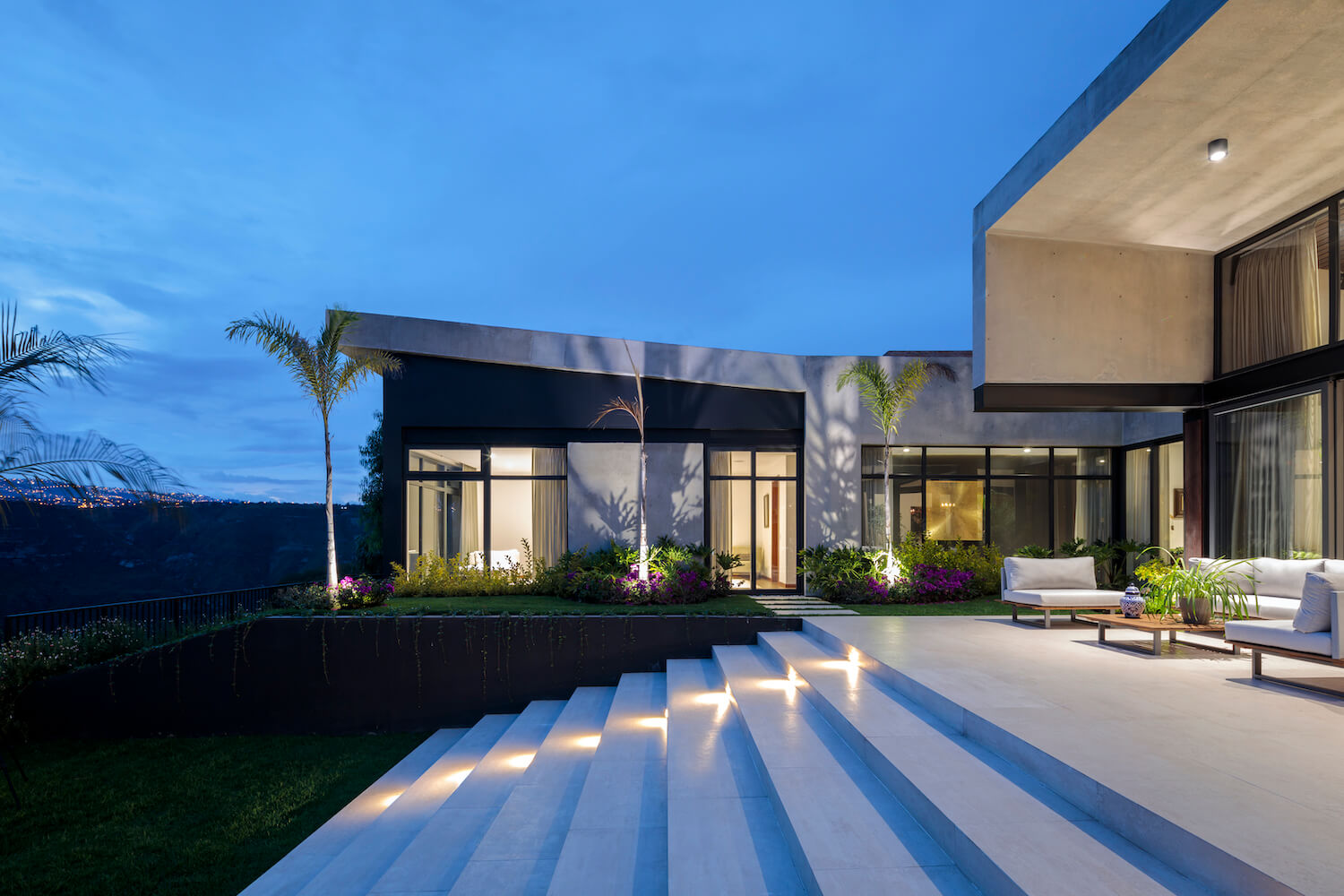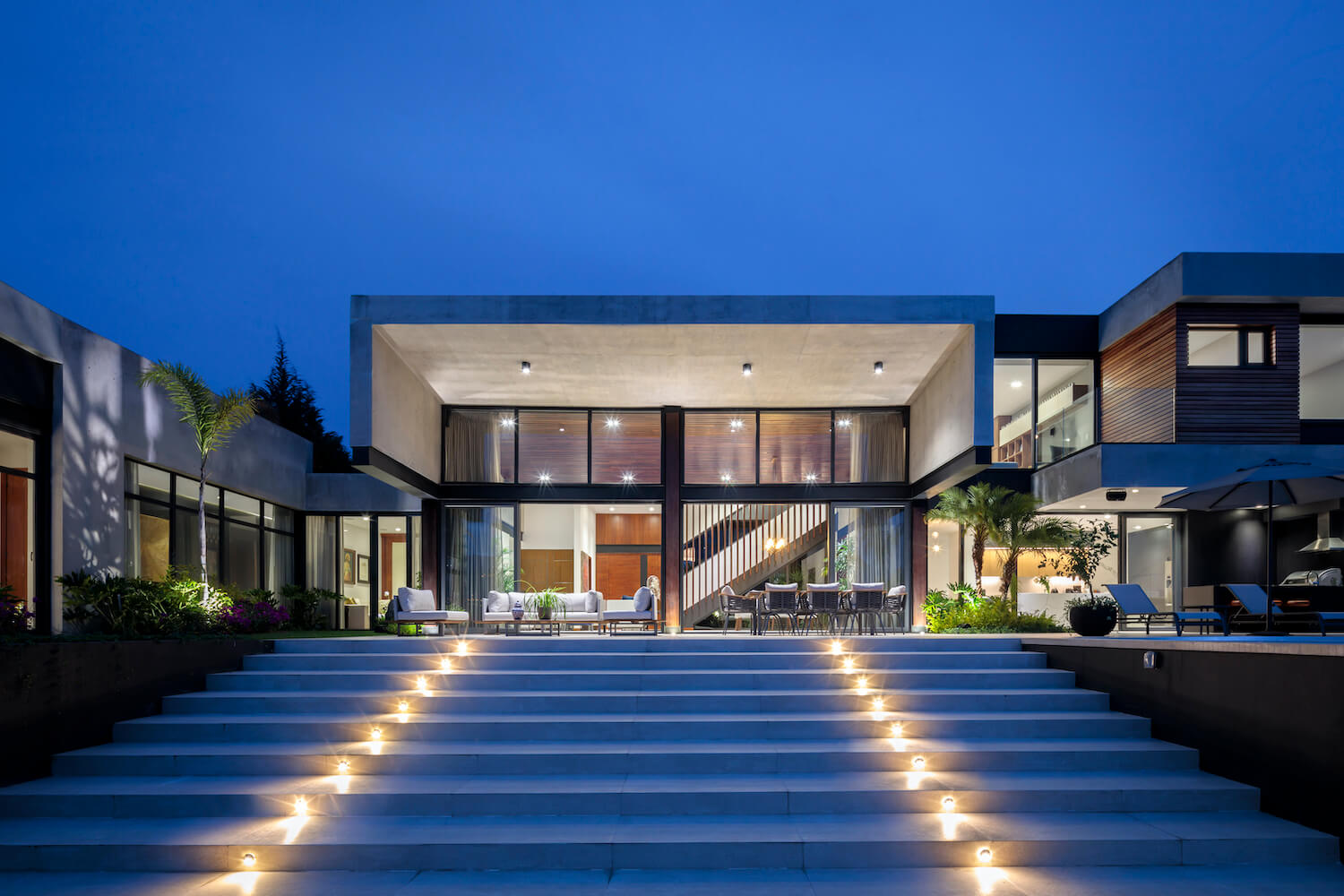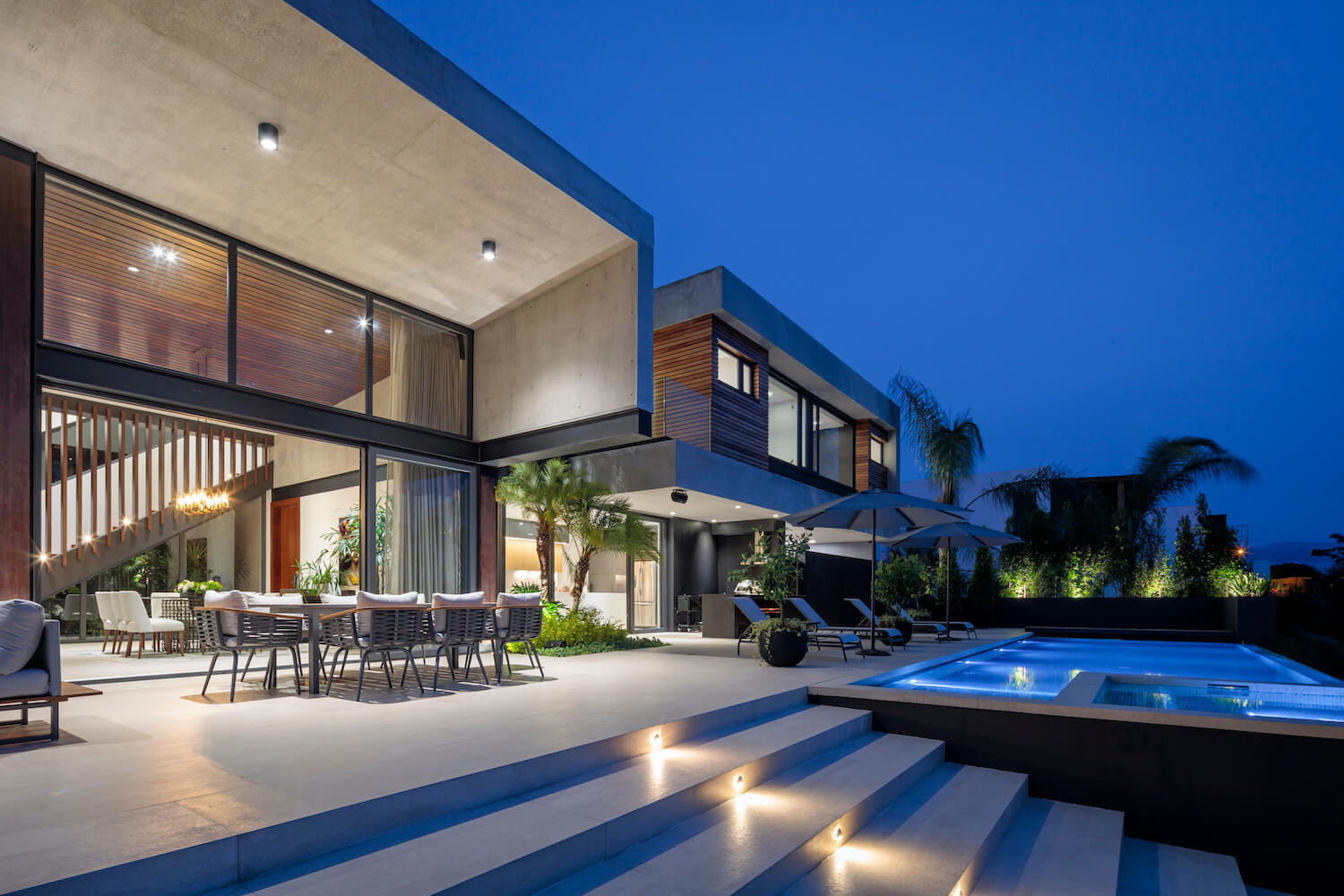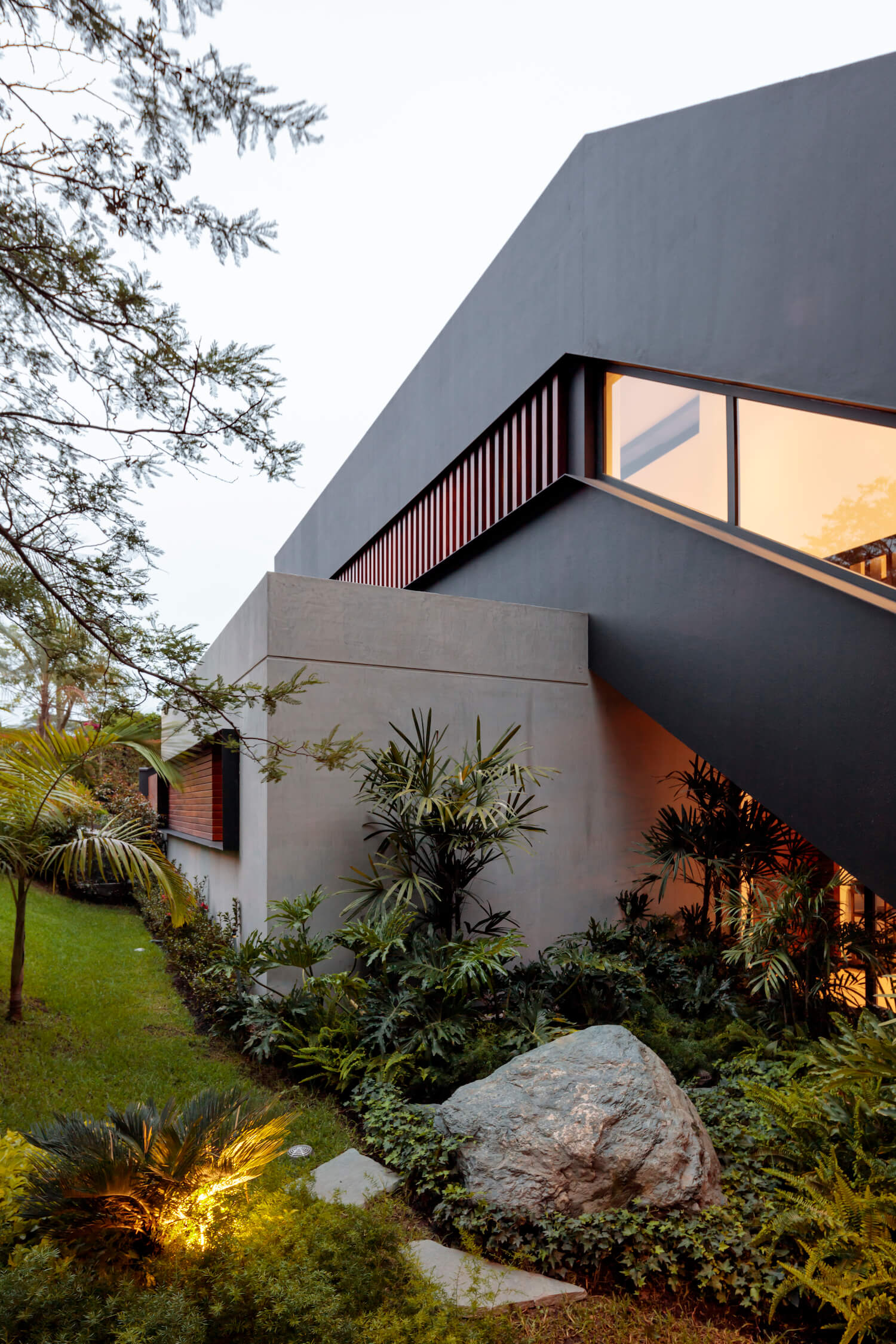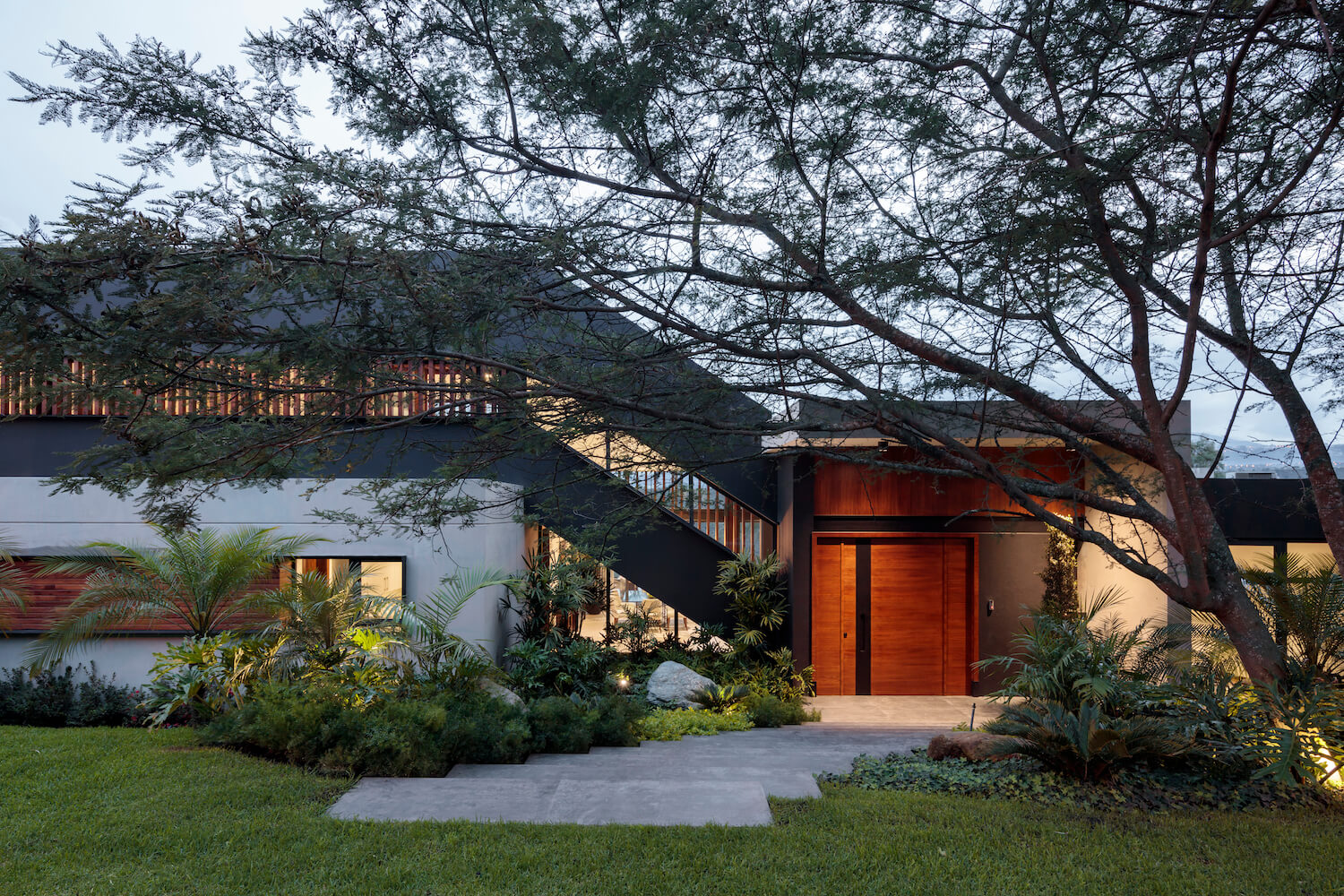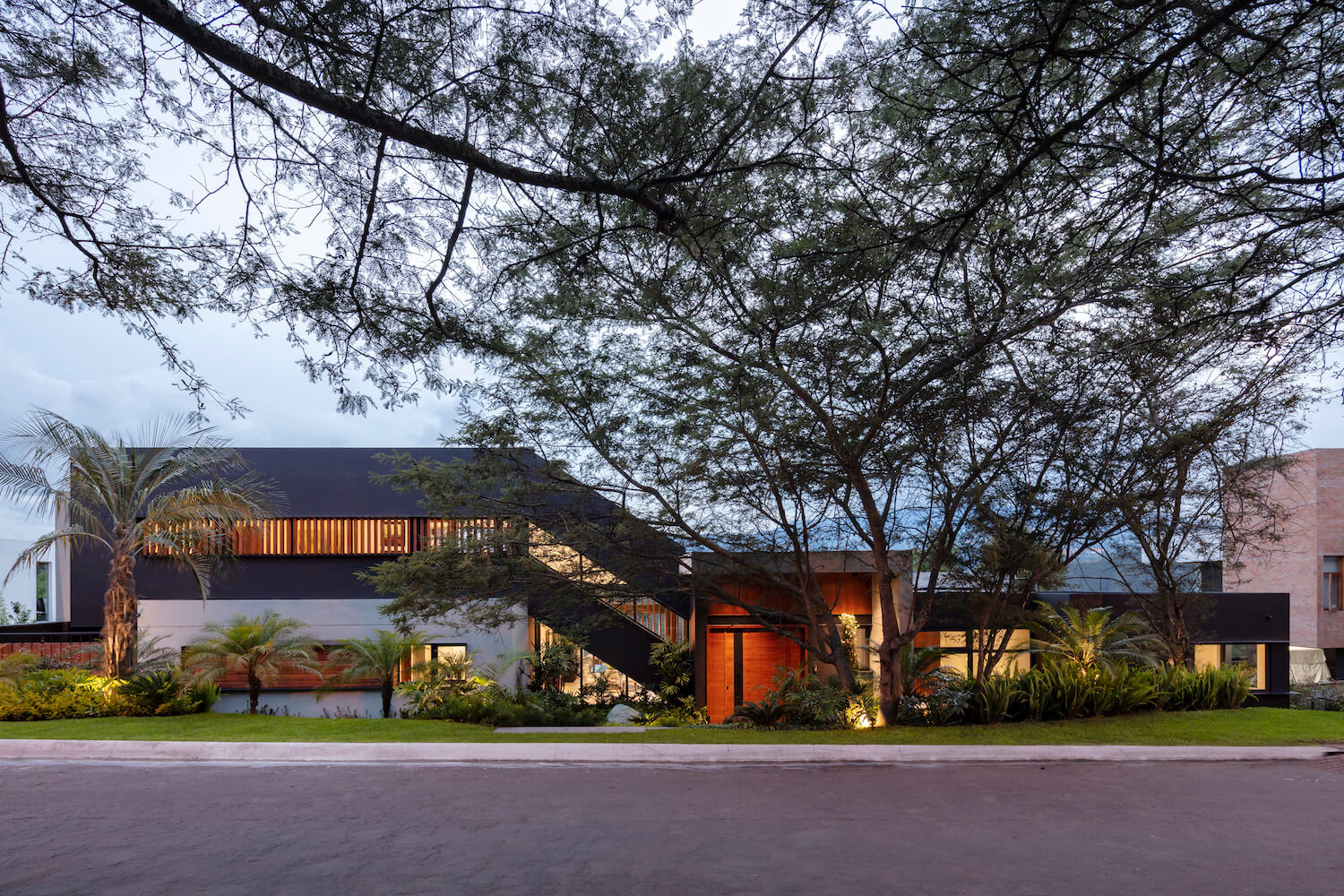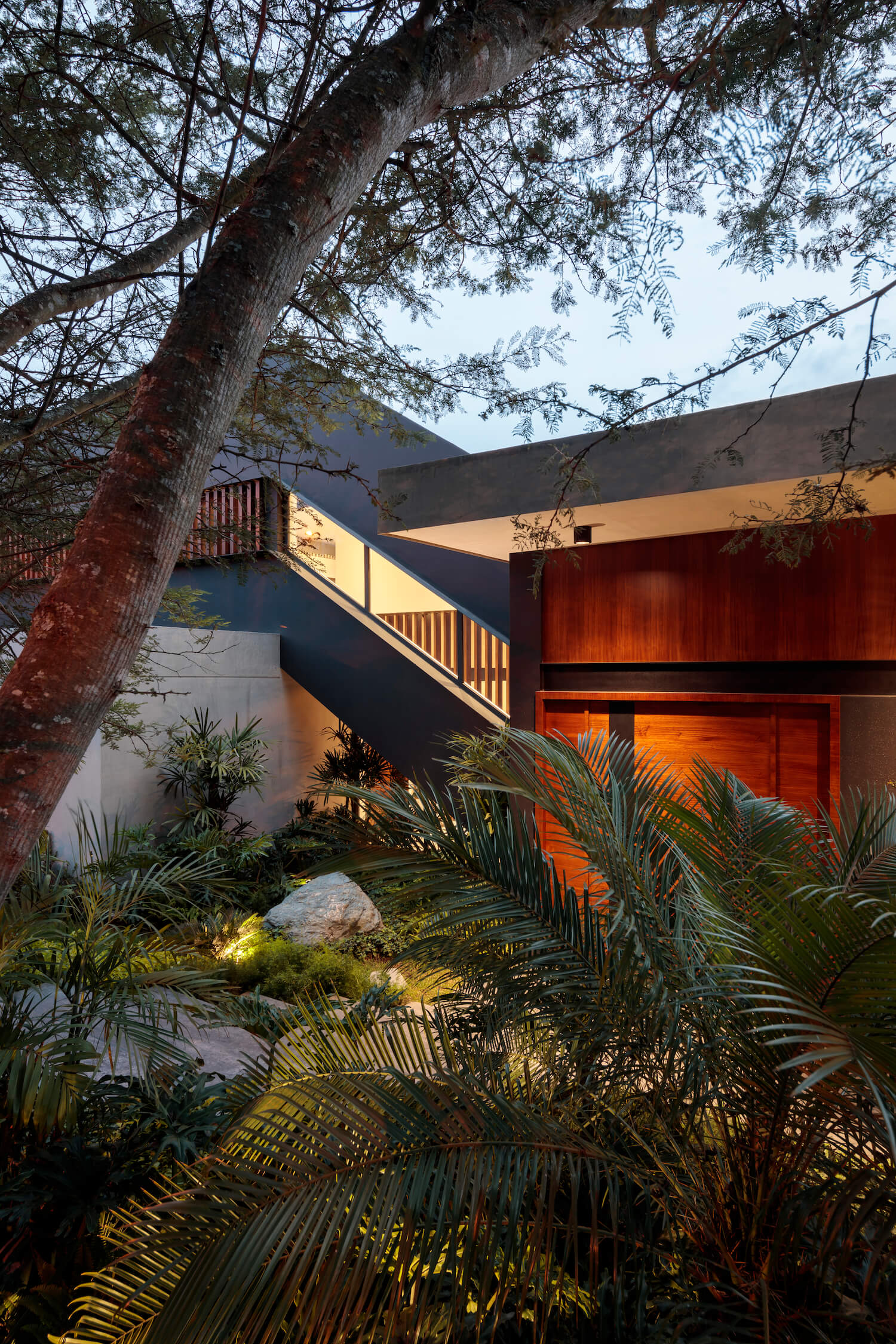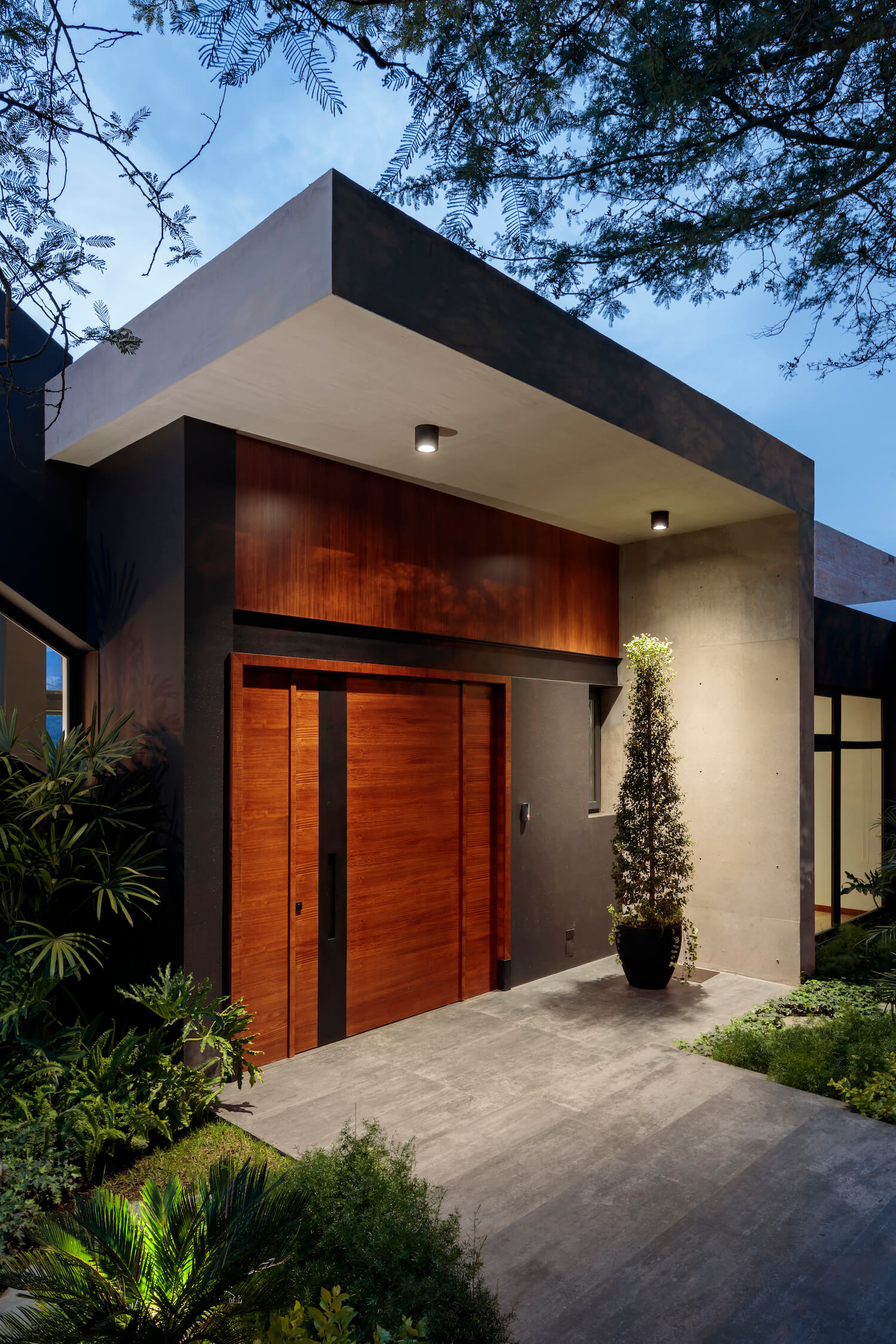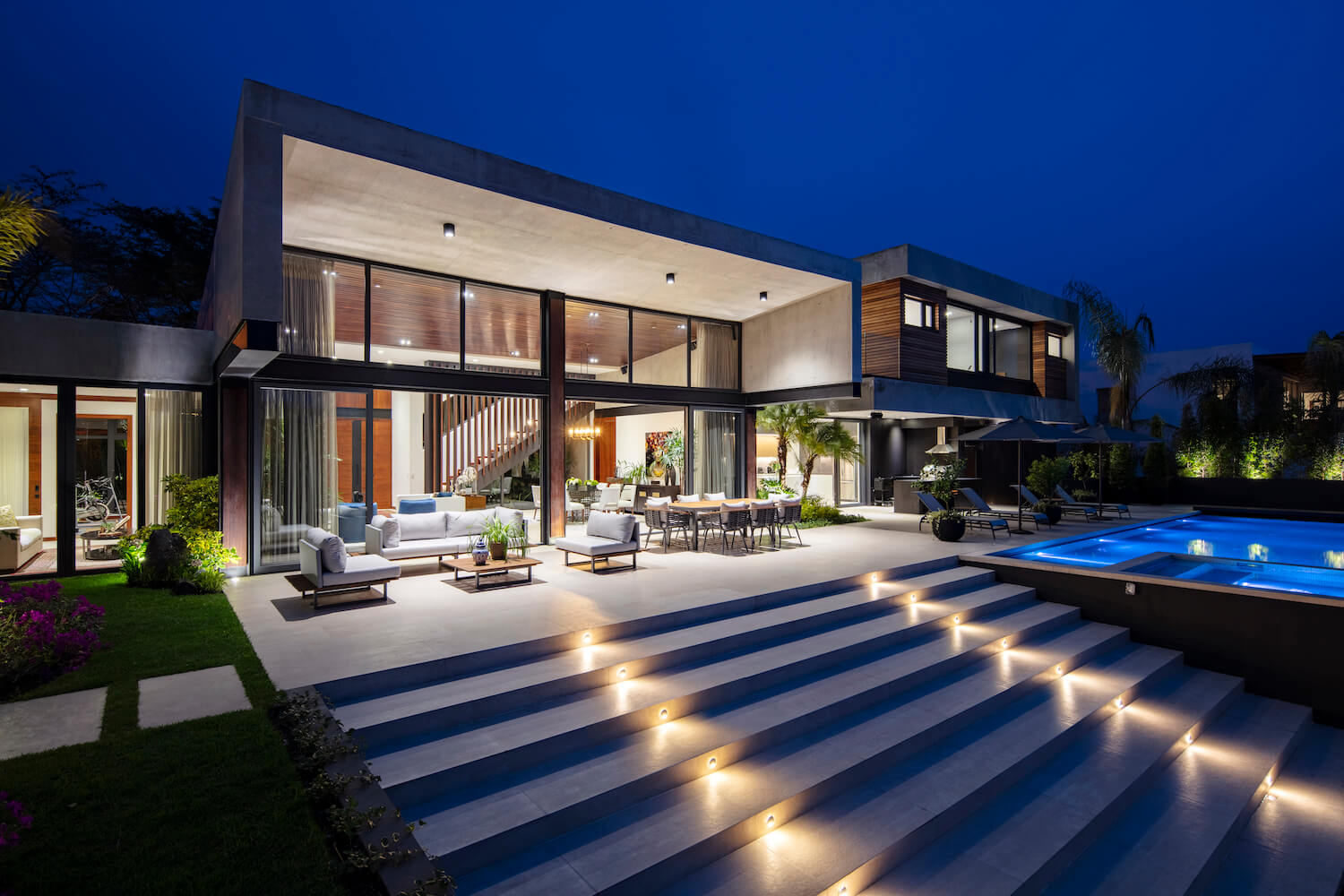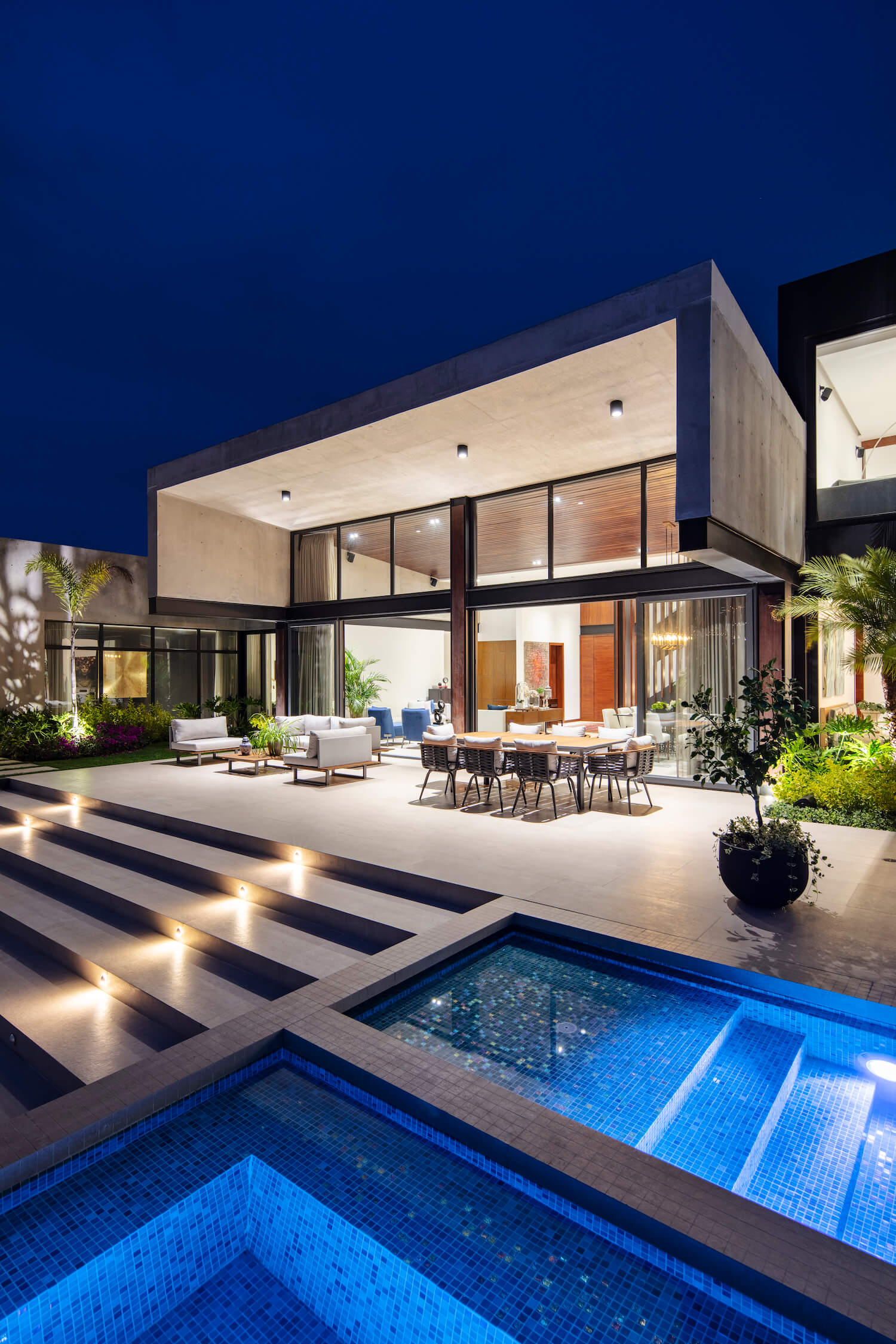 ---