The versatile wooden cabin, ANNA Stay, from the Dutch designer Caspar Schols, has won the internationally acclaimed 2021 Architizer A+Awards Project of the Year Award. The architectural award follows ANNA Stay's selection as the Jury Winner in the Architecture +Living Small category.
Designed for living within the elements through the configuration of its layers, ANNA Stay is a dynamic wooden home in the shape of an open platform, enabling adjustments to its wooden exterior and glass interior to adapt to any occasion, mood, or weather condition.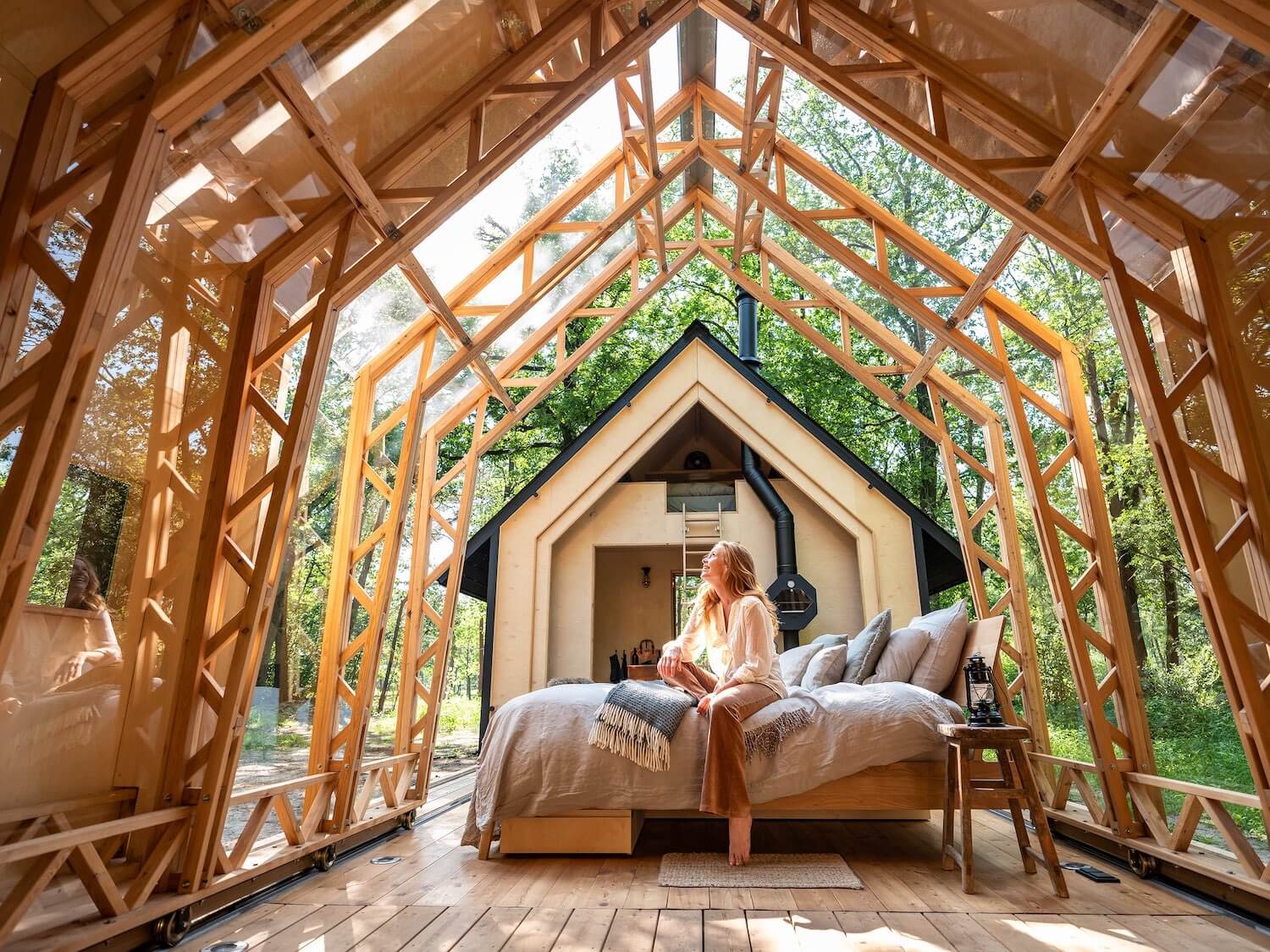 Living with nature
The idea of ANNA Stay is derived from a desire to live with nature's elements, rather than shielding them off. "It's primarily about being outside, and about creating a dynamic interaction between yourself, cabin ANNA as your home, and nature," explains Schols.
The cabin has two different 'shells' as outer walls, supported on rails. The inner wall, consisting of a framework of wood and glass, is separated from the roofed, wooden outer wall. By shifting the shells and the glass framework, different setups are possible. "Just as you adjust your clothes to suit the weather, your mood, or the occasion," Schols continues.
ANNA's ability to adapt and change enables its inhabitants to follow their senses. "She gives the freedom to live among an abundance of life, and cultivates a sense of belonging. You become part of everything around you, and I believe that everyone recognizes that feeling deeply from within." Schols says.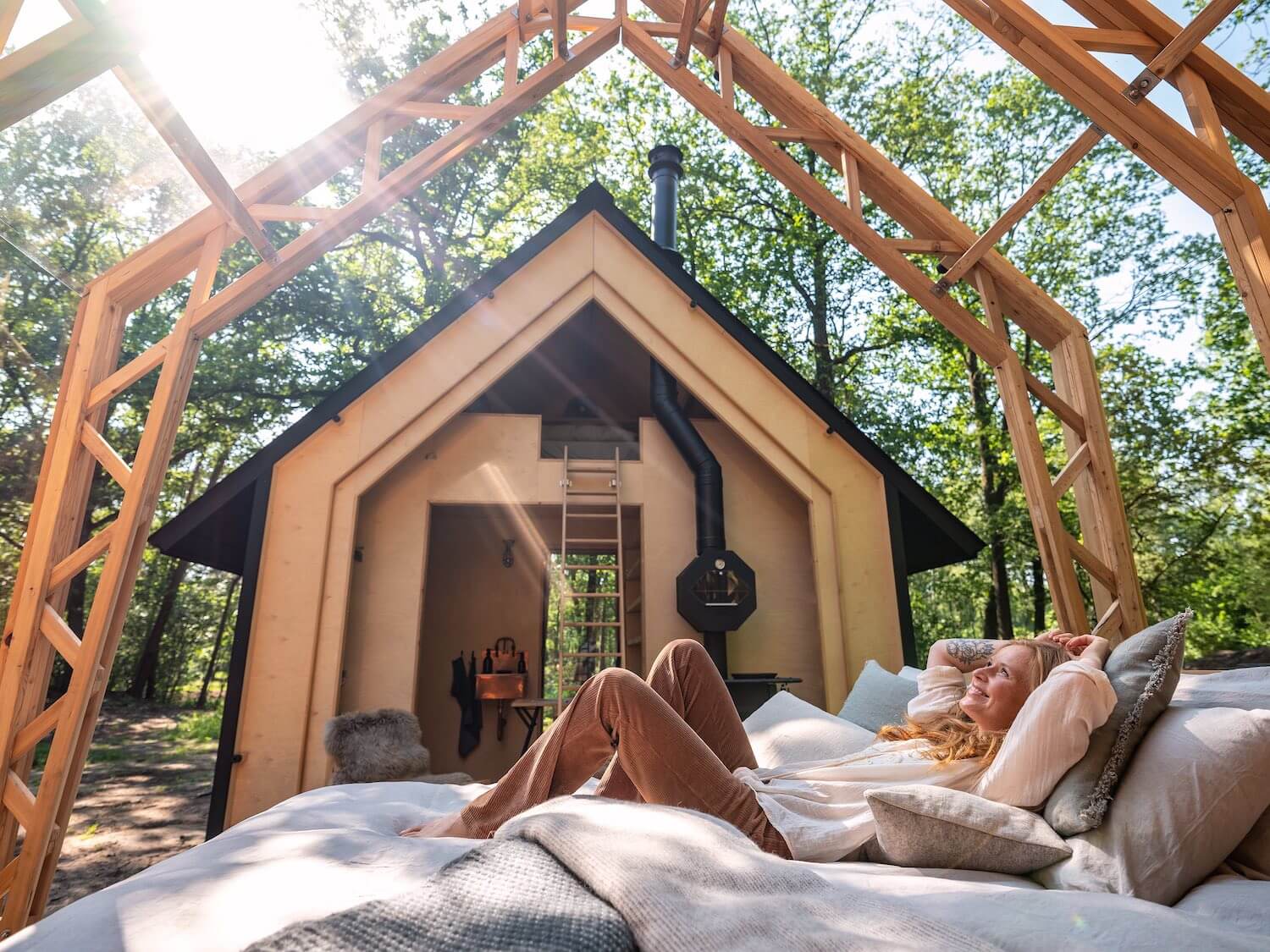 Structure
ANNA Stay derives its stability from a unique structure that has its origin in buildings such as railway stations, which rely only on the side walls for structural integrity. That's where the beautifully craed wooden trusses come from.
Materials
For the construction only high quality natural materials are used. The outside is made of sustainable Siberian larch wood. On the inside, birch plywood has been used for high quality and its light colour. Most wood is le untreated and saw dust is used for insulation. The two layers are carried by eight industrial wheels, supported on rails.
Facilities
ANNA Stay comes with an indoor bathroom with shower and separate flush toilet, a fully furnished kitchen and plenty of storage space. A bathtub is integrated in the floor area. ANNA provides room for up to 2 king-size beds. ANNA Stay can be equipped with a central heating installation. The cabin is also available in a self-sufficient off-grid version including a fire heated boiler, a solar energy system and water waste treatment system.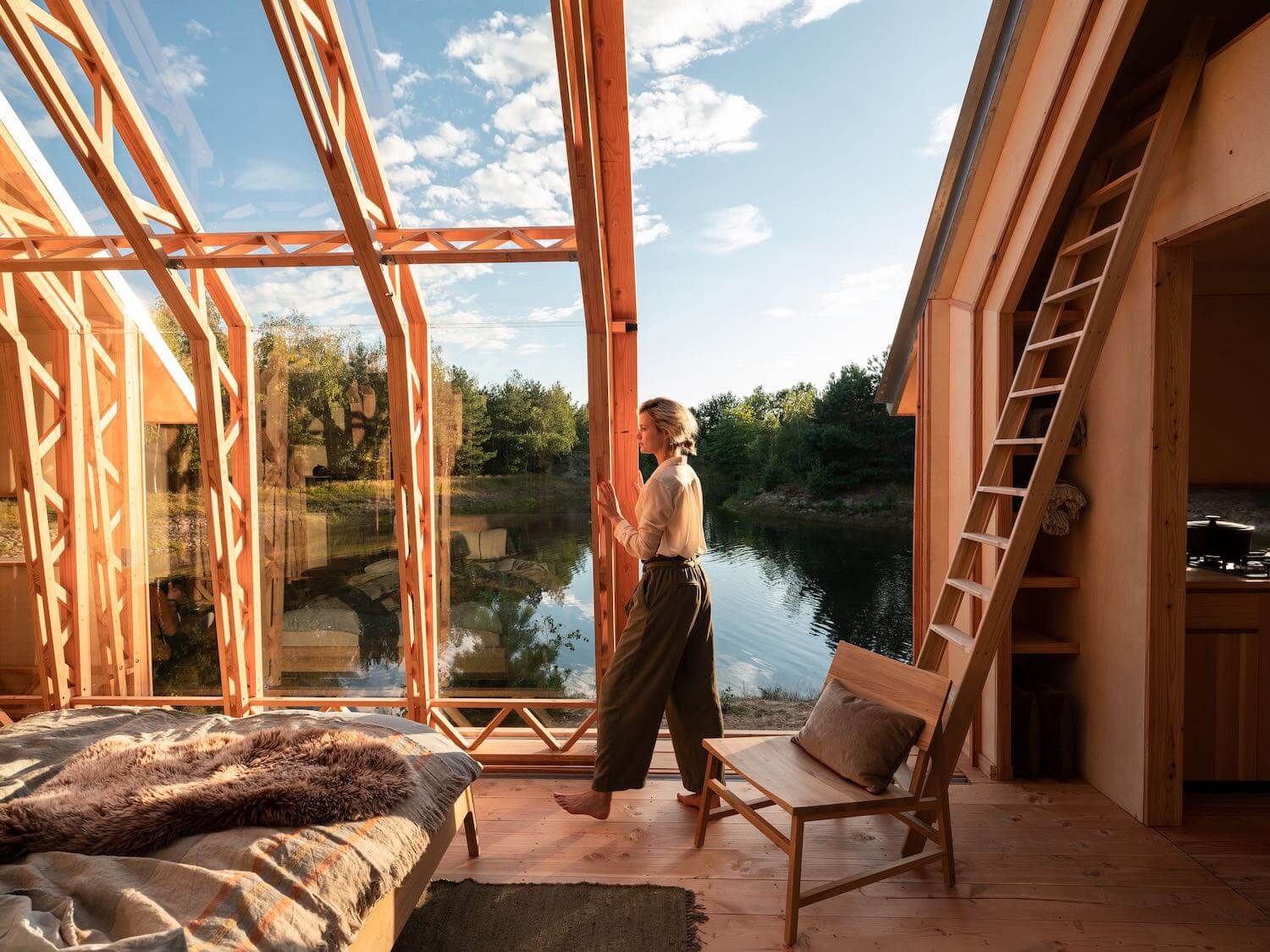 Assembly
The cabin is manufactured to minimize time on-site. On-site work is done by an electric spider crane. The whole cabin can be remounted and relocated any time. In flatpack ANNA Stay can technically be built at any location in the world.
Foundation
Due to its quick assembly it is suitable for the most secluded areas. The cabin is surprisingly light so, in most cases, does not need a foundation. Some soil types may require a screw foundation.
Transportation
ANNA Stay is a reproducible cabin that can be flexibly assembled and disassembled anywhere in the world. The cabin is designed so that it can be delivered either in one piece or as a flatpack fitted in a container.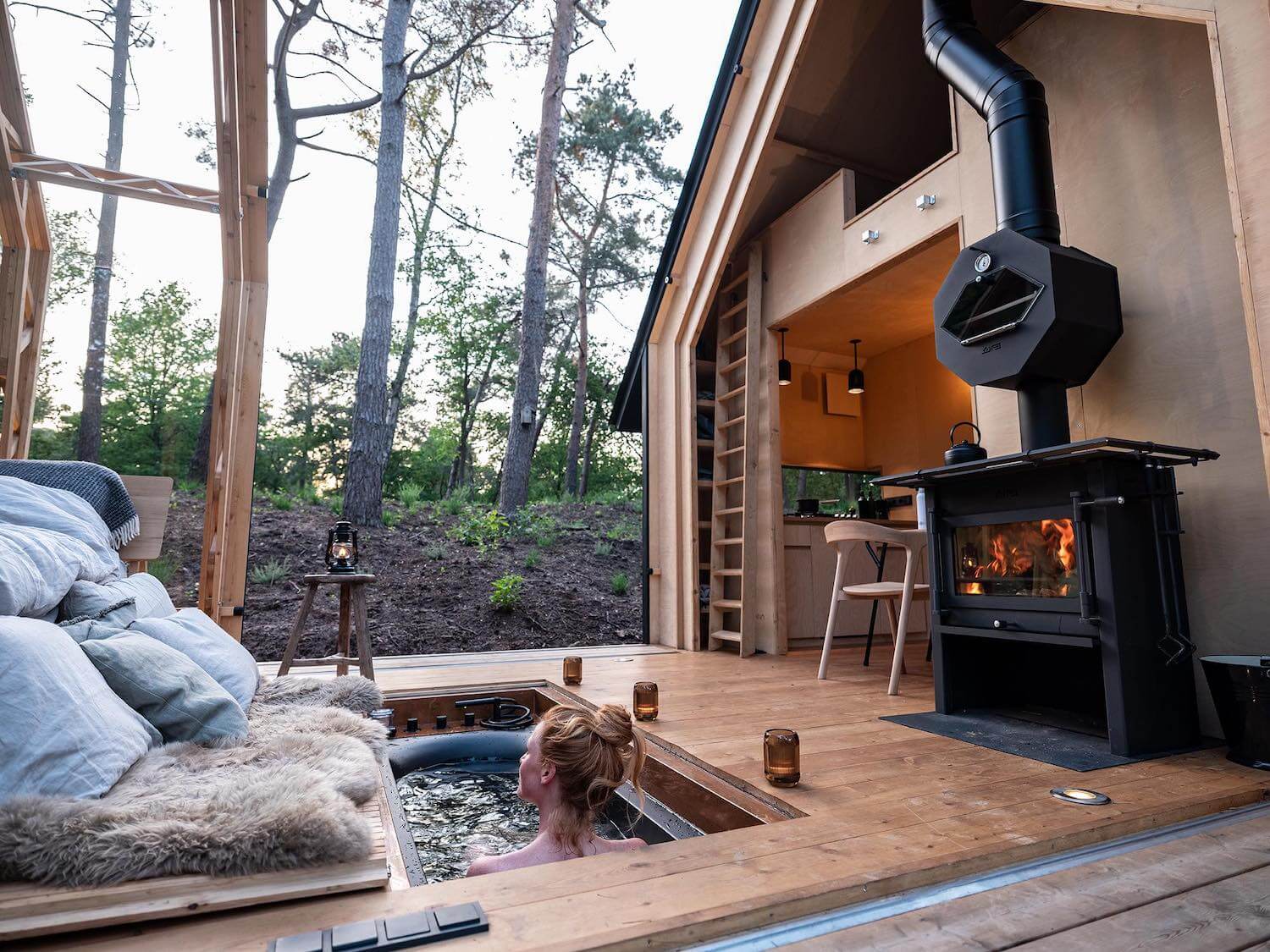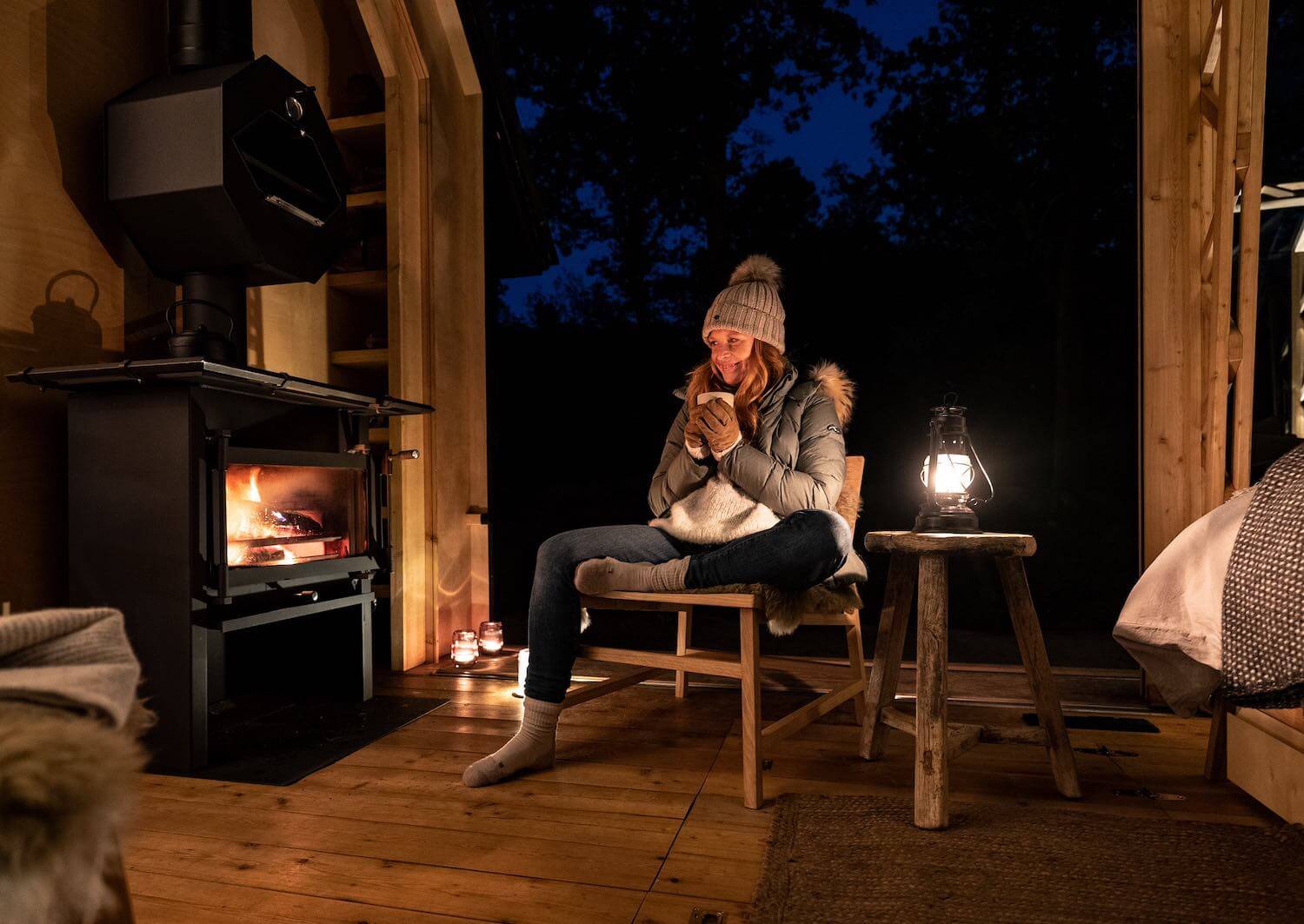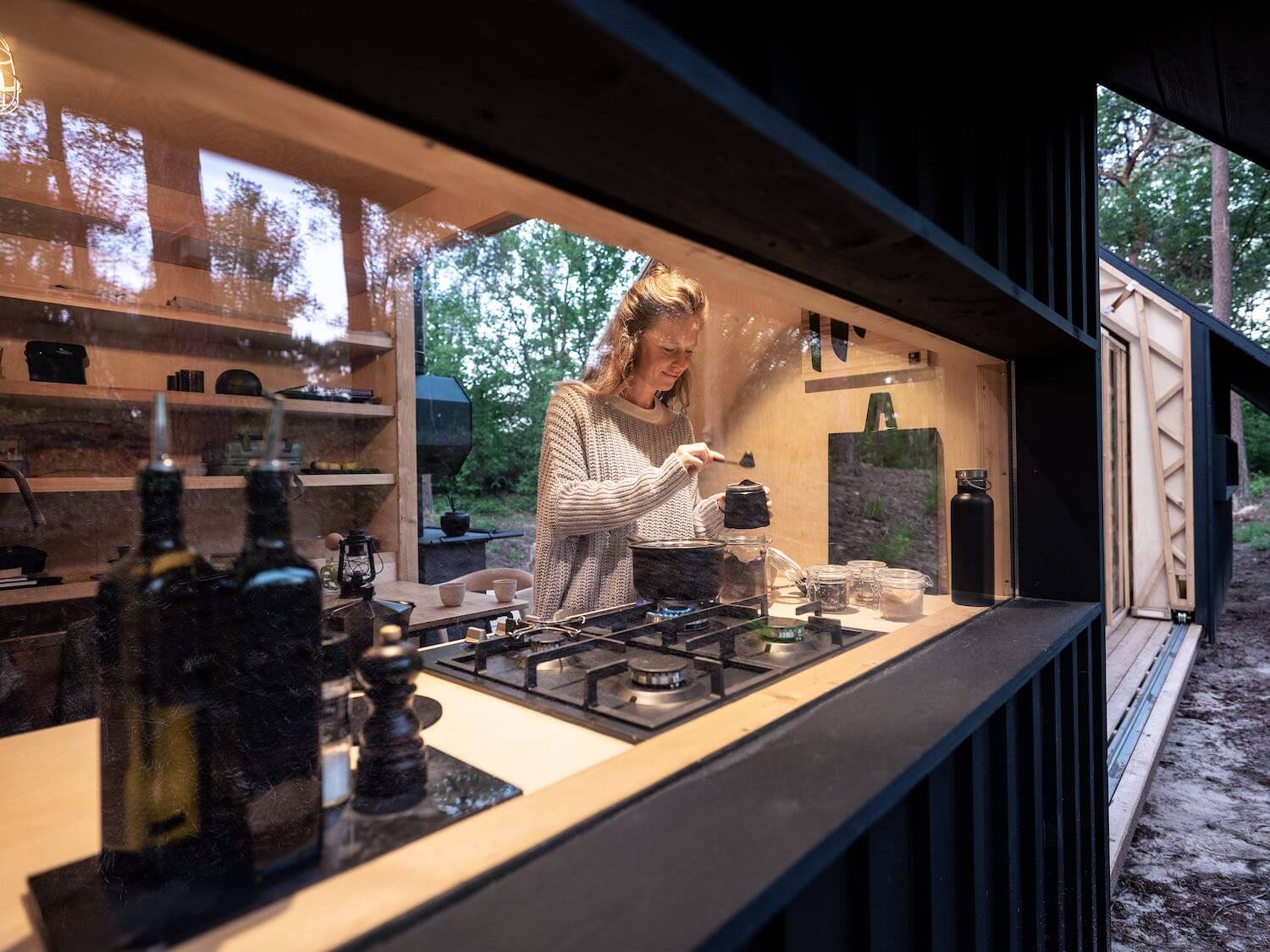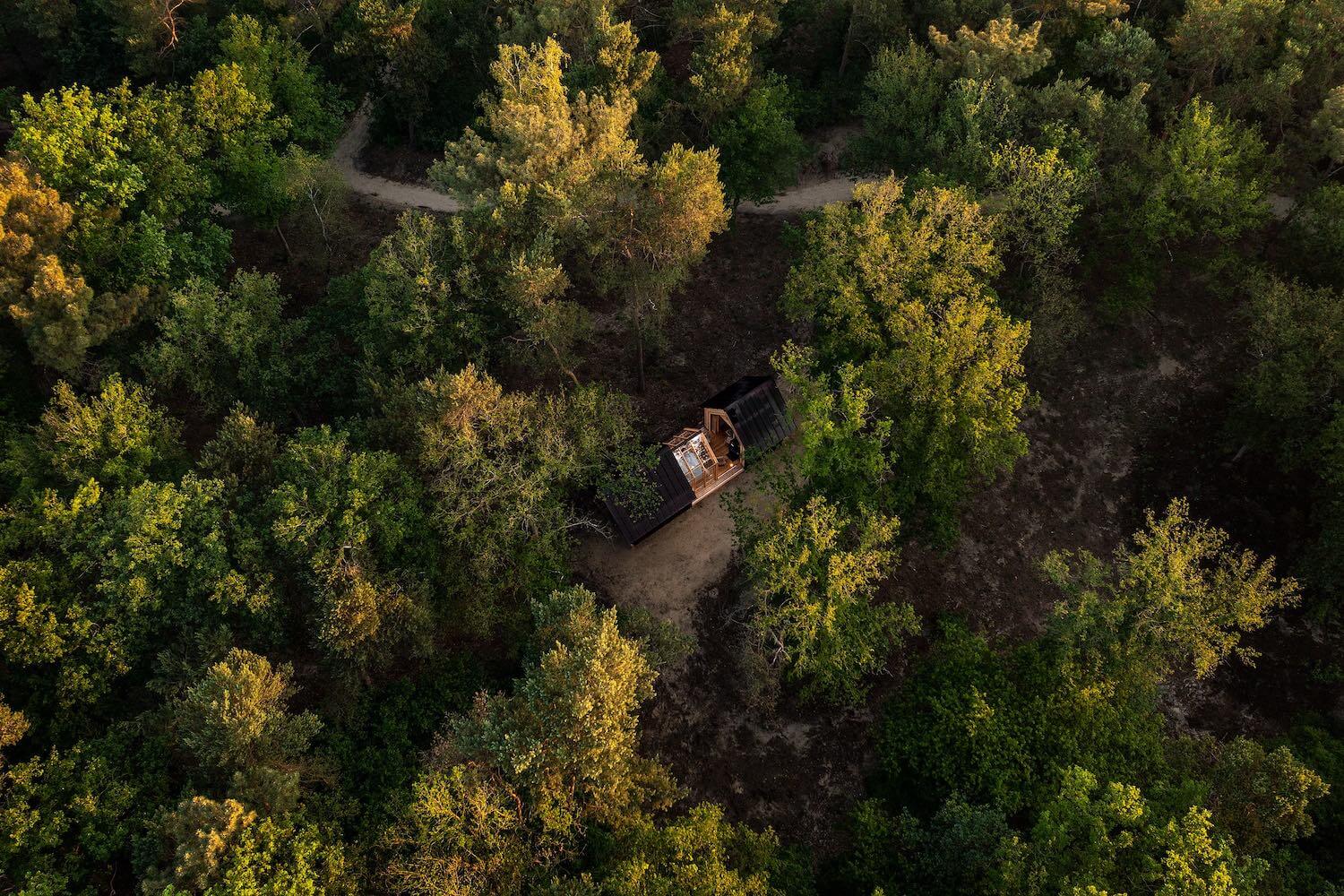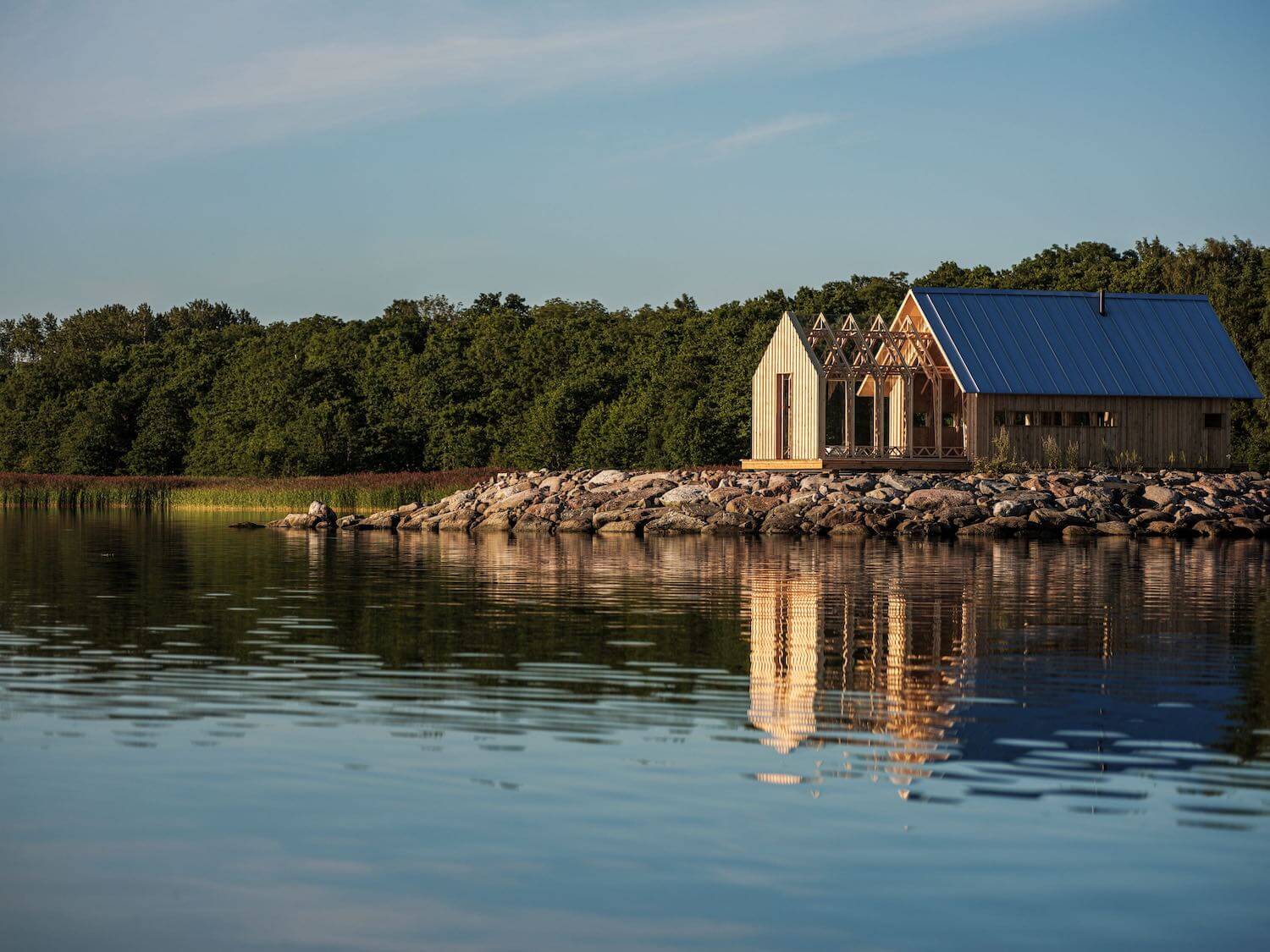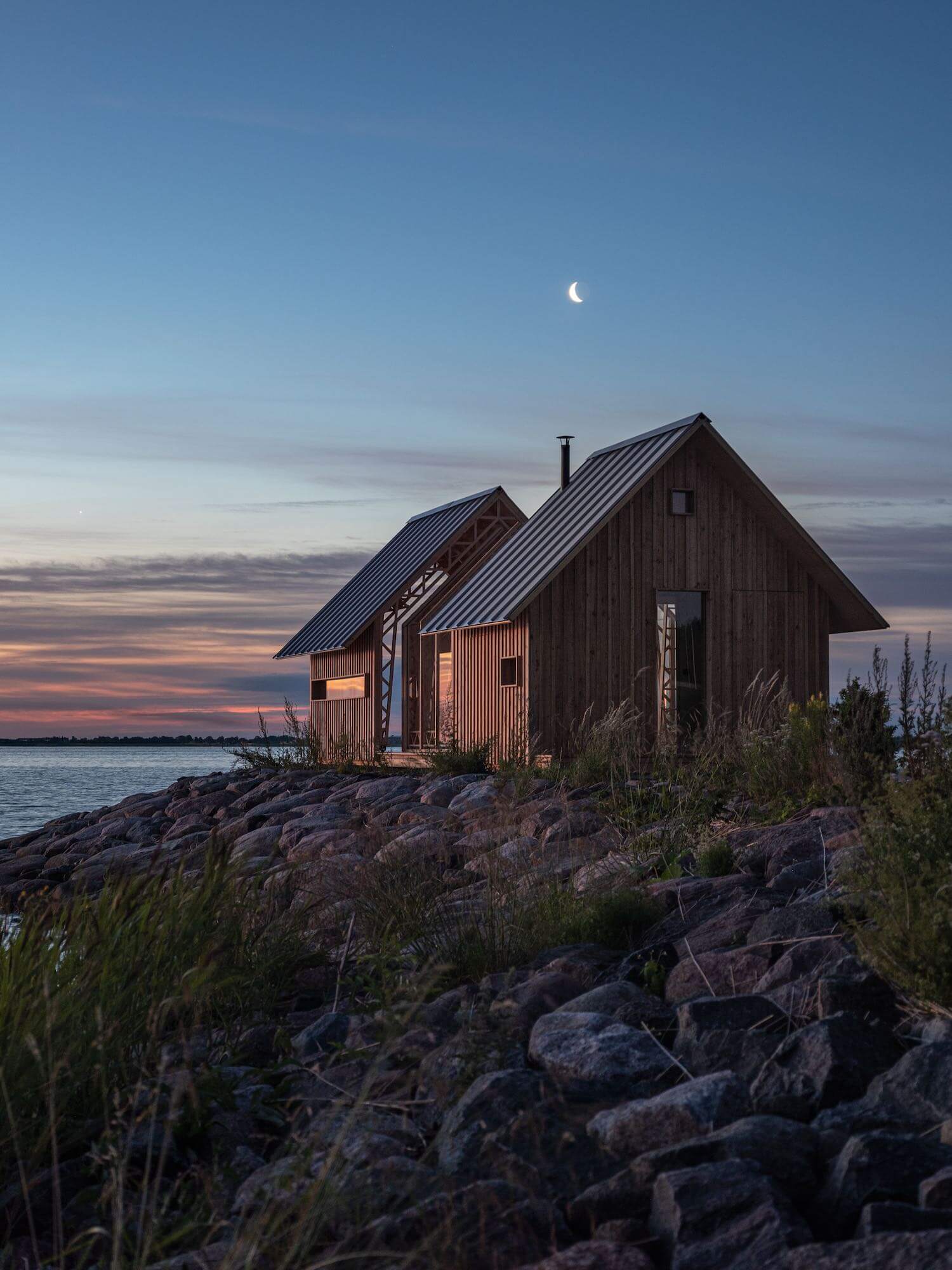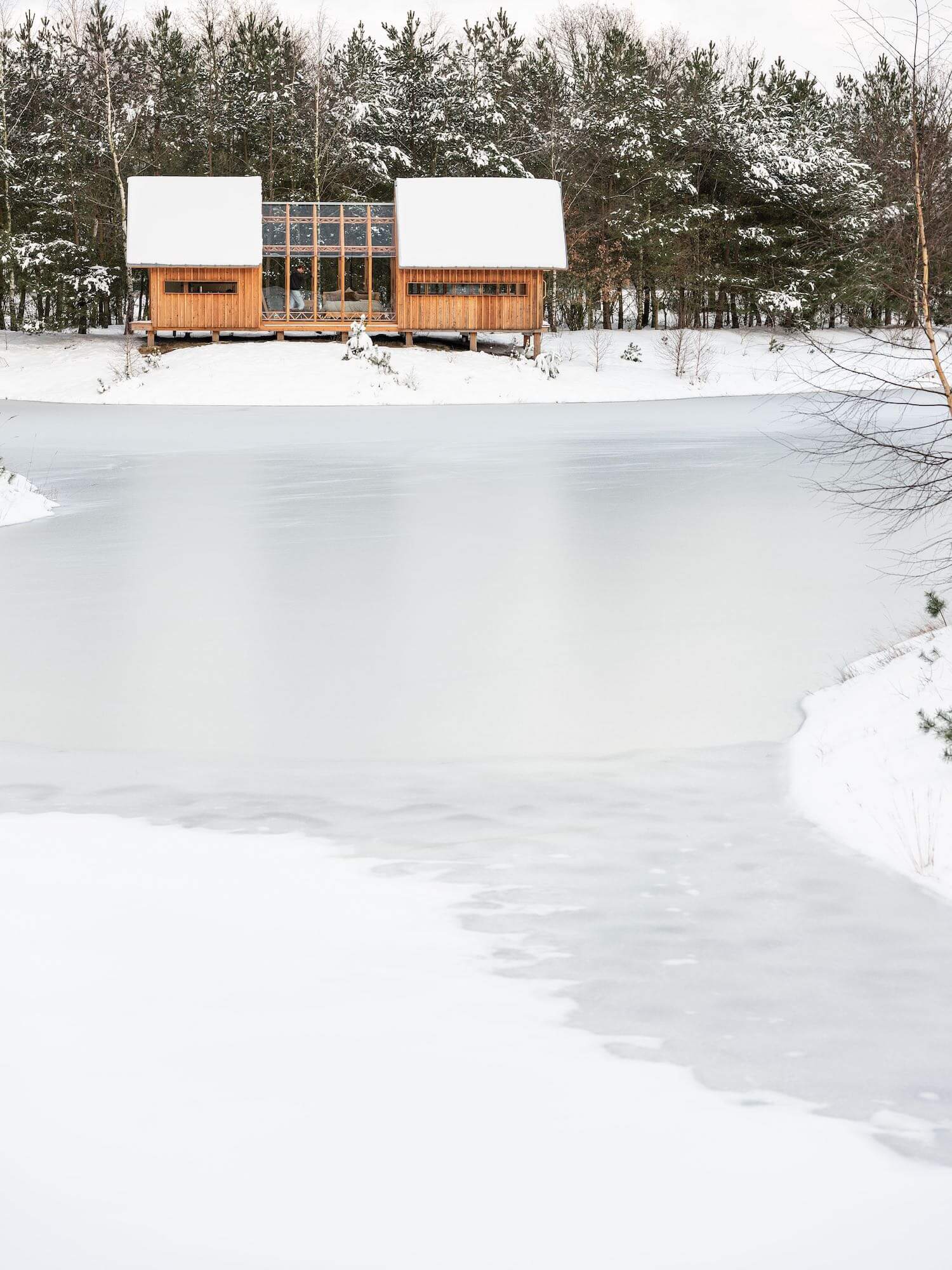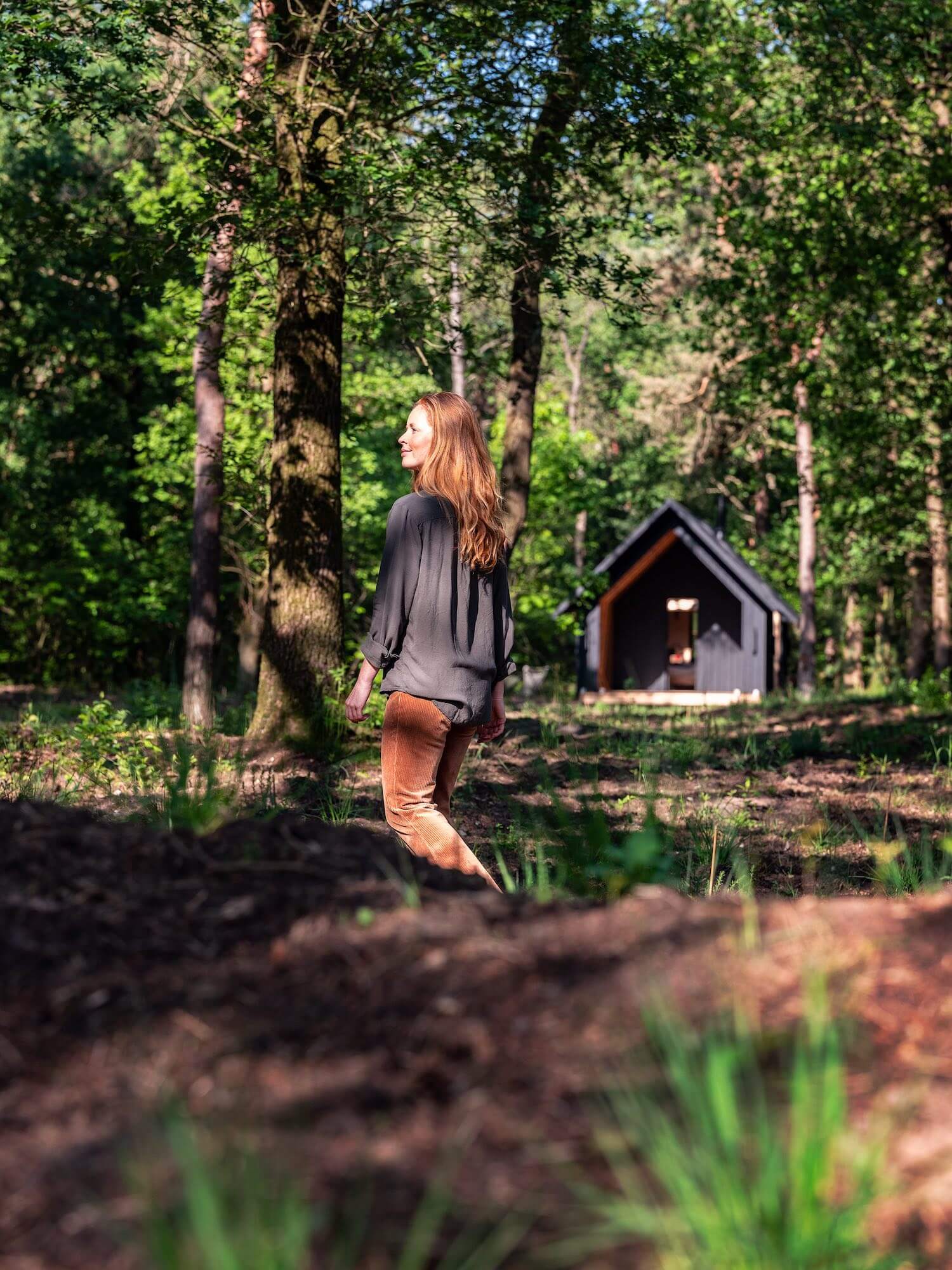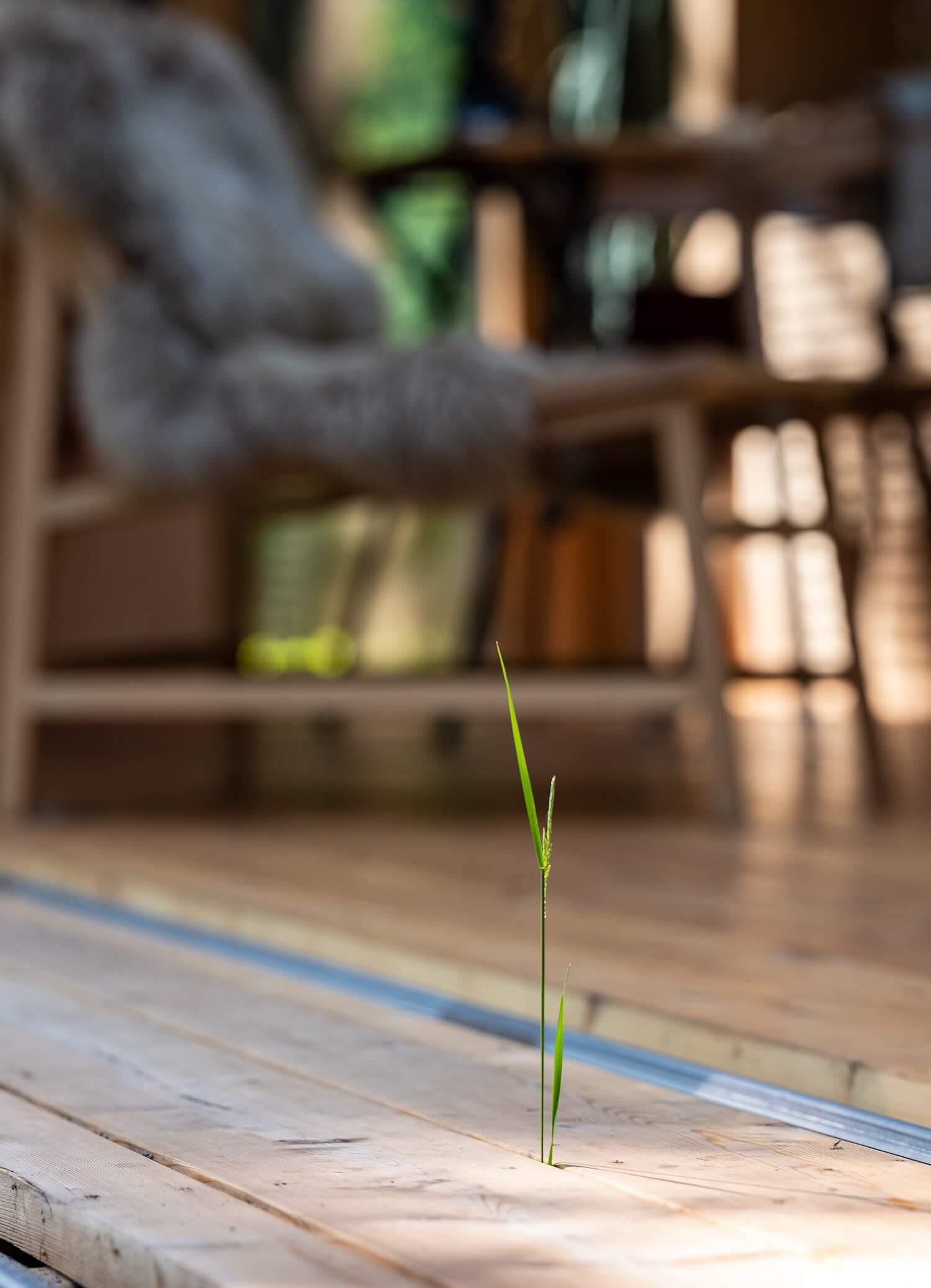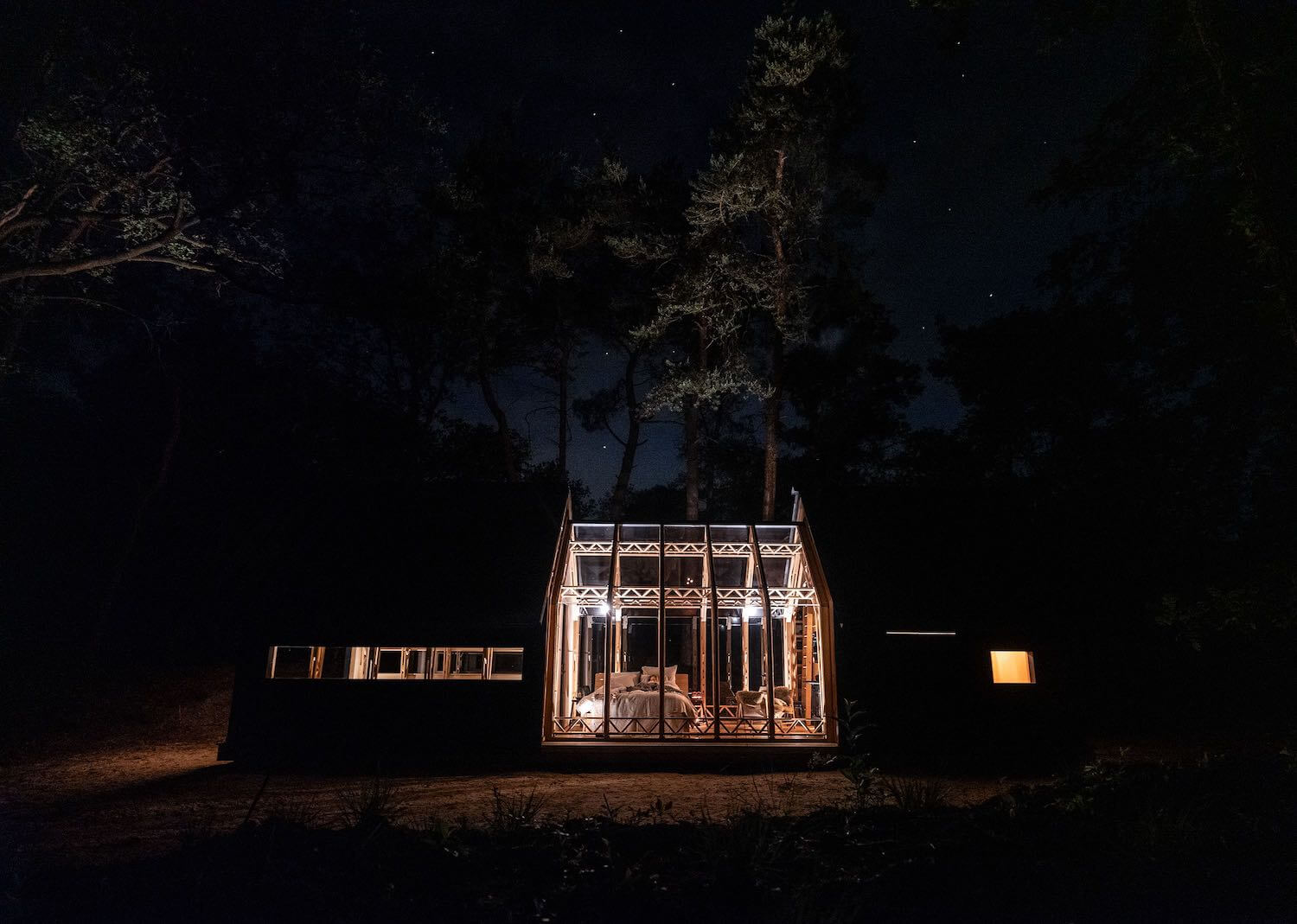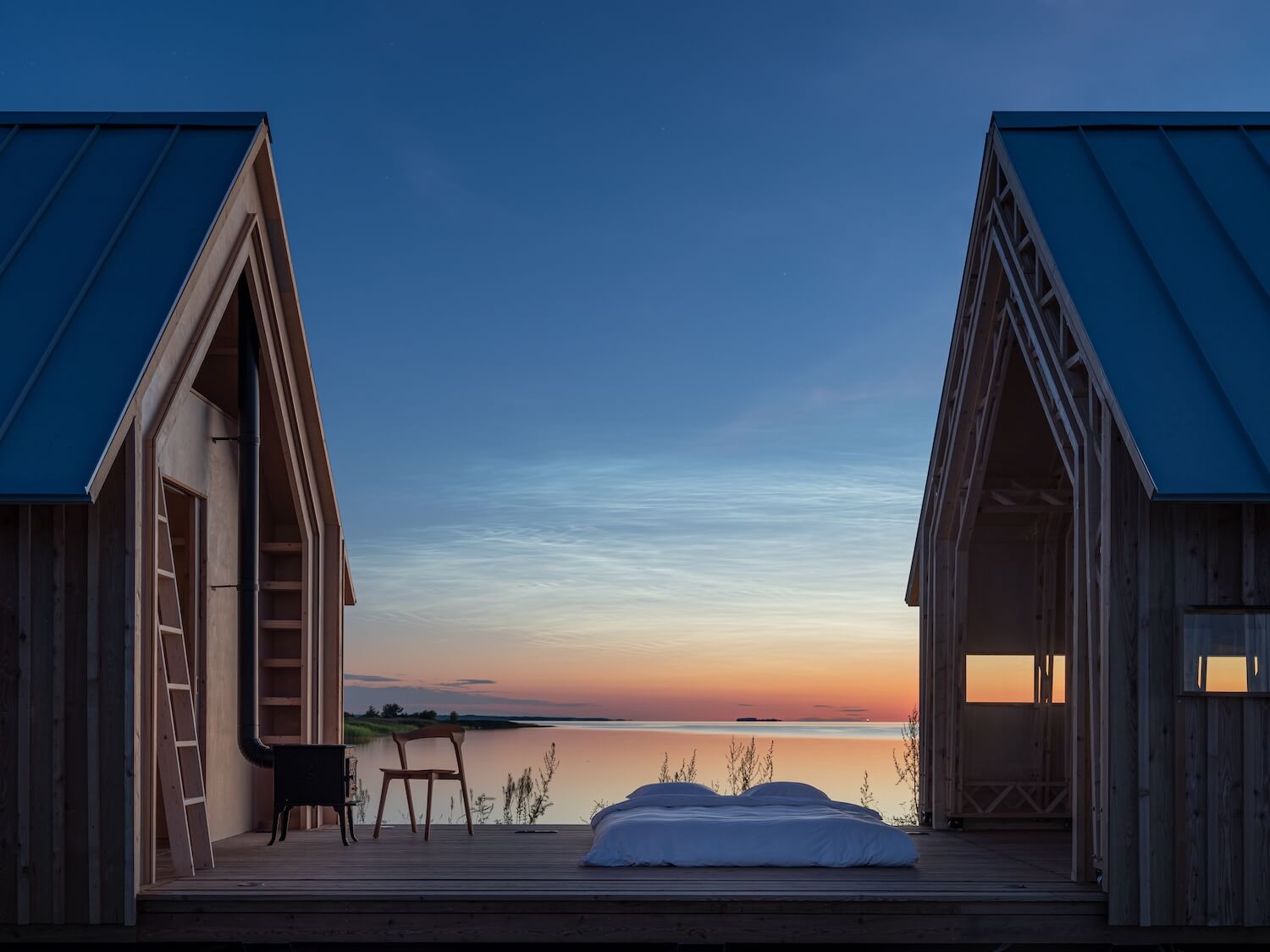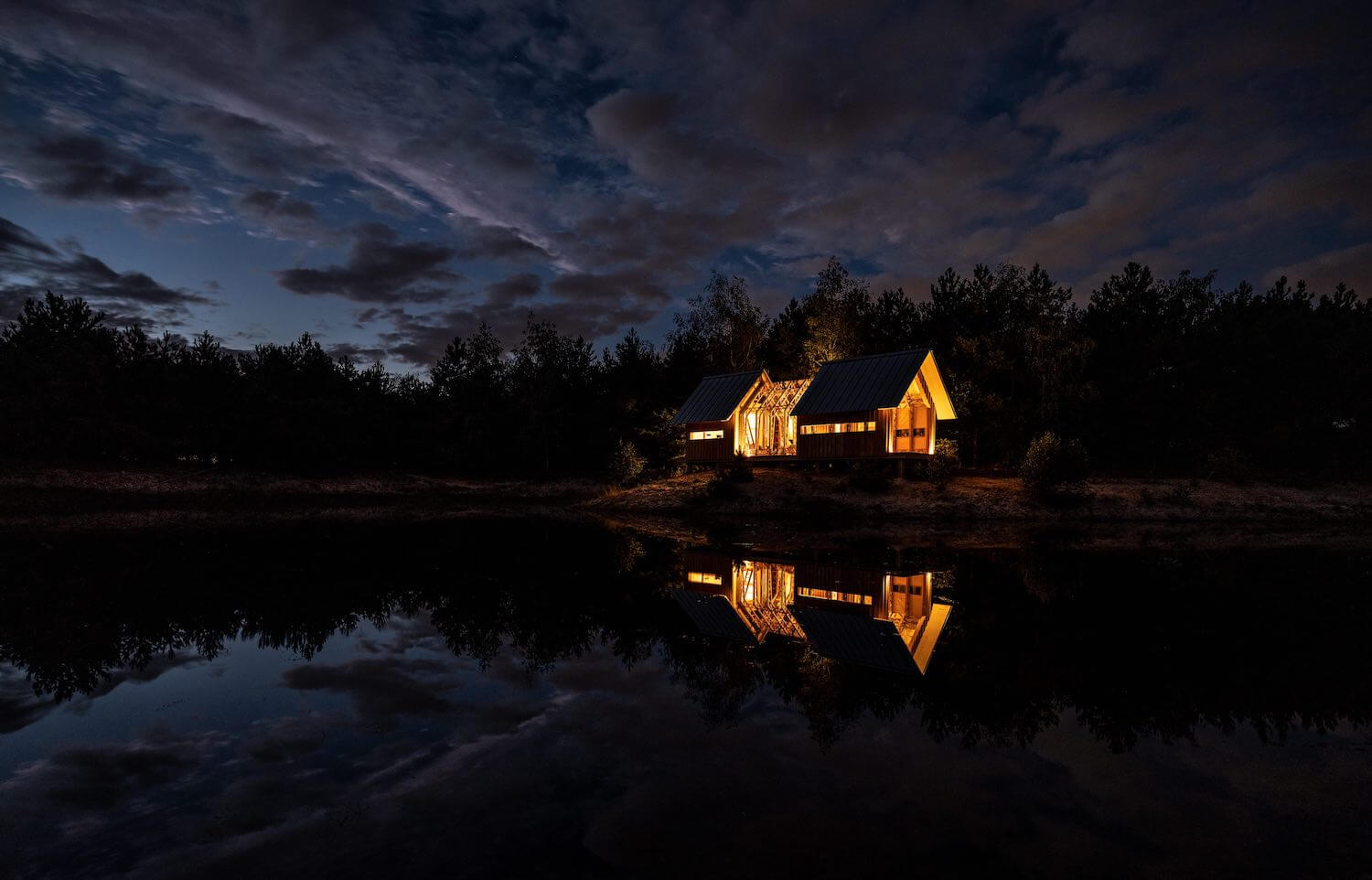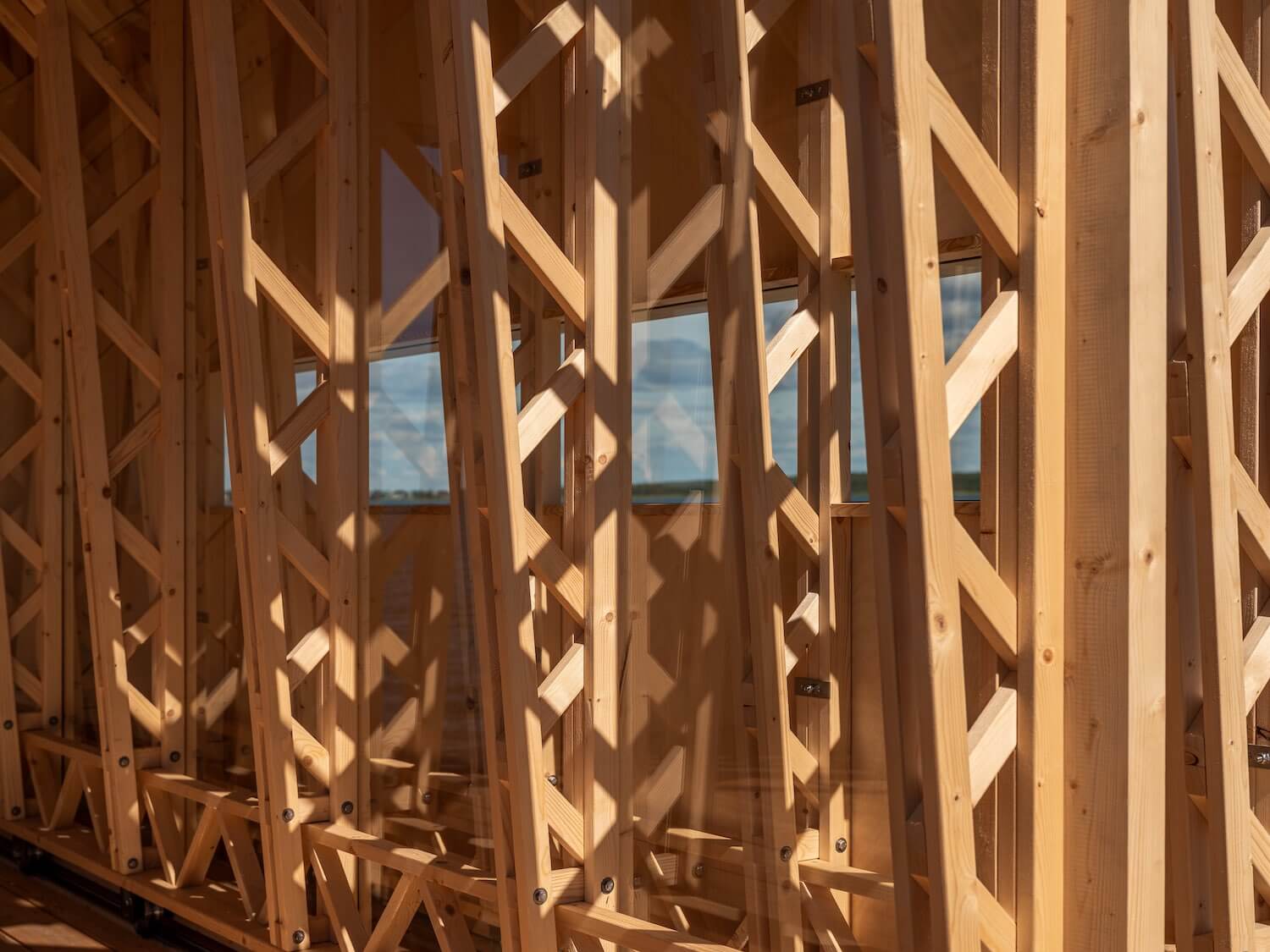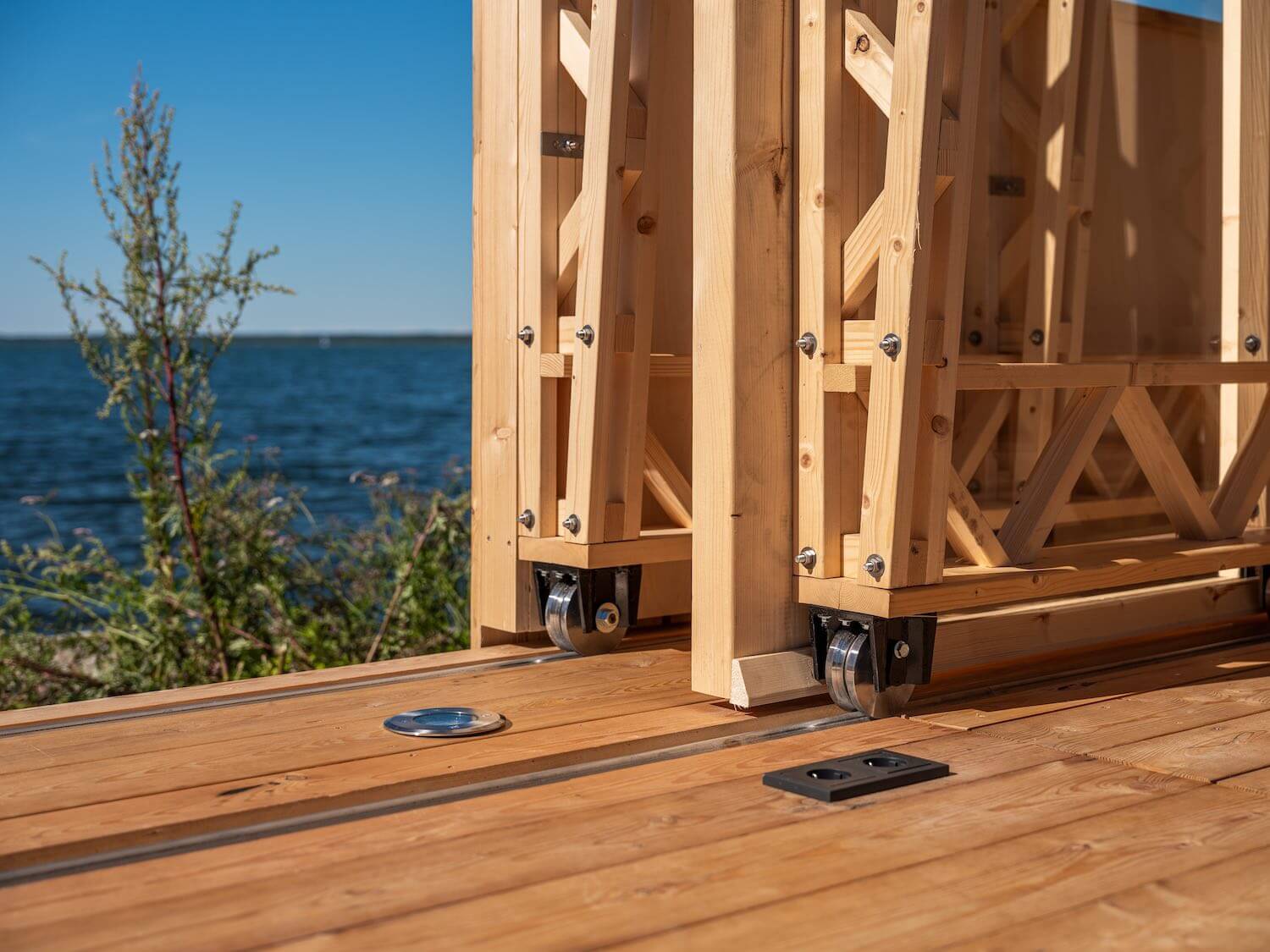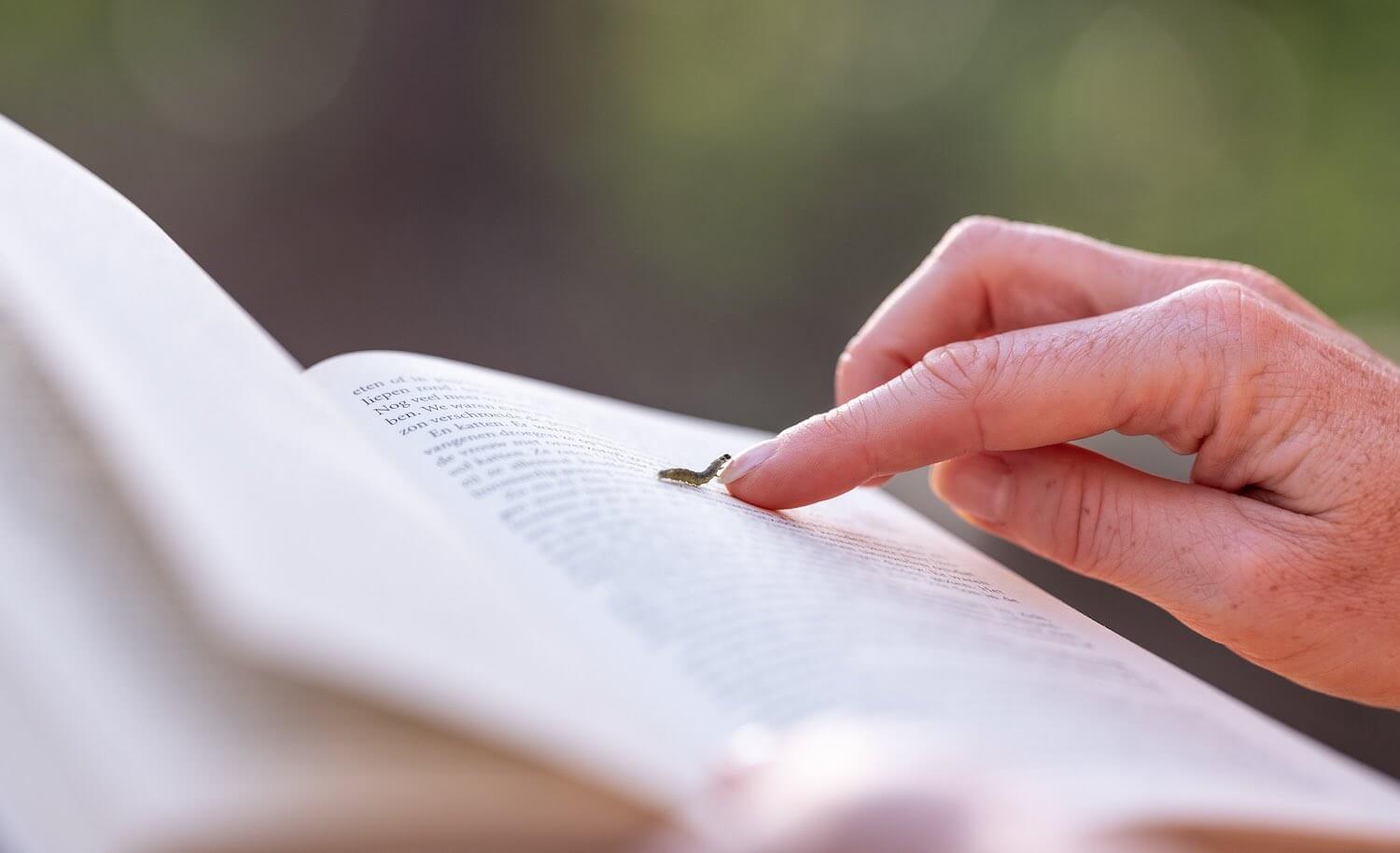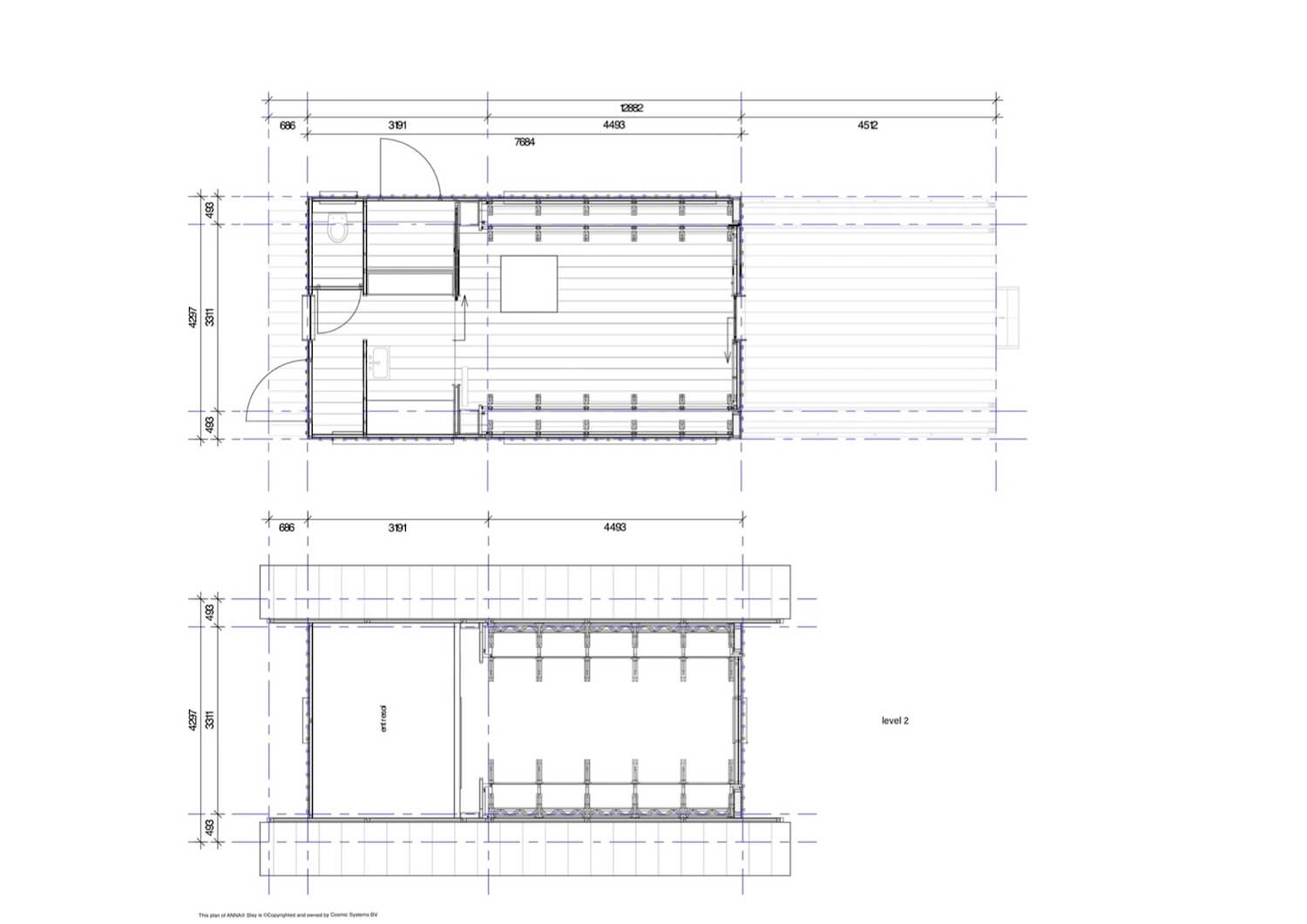 About ANNA Stay
Without any architectural education, Schols began his project in 2016 after his mother asked him to design a cabin. Schols was looking for a concept to create a dynamic connection between man, nature, and home. For his mother, he envisioned a flexible space where she could read or paint, organize family dinners, and where her grandchildren could visit and put on theatre performances. The original design has been further developed in ANNA Stay, aimed at short- or long-term occupancy.
About Caspar Schols
After graduating high school, Caspar Schols obtained a BSc and a MSc in Physics from the University of Amsterdam, working in his final year of the masters program on research at chip-manufacturer ASML (2015). That same year, he was selected to follow the introduction year at Gerrit Rietveld Academy of Arts.
In 2016, Schols designed and built Garden House for his mother. Publicity surrounding Garden House led to a number of award nominations, including the Dirk Roosenburg award (Eindhoven), Radical Innovation Awards (New York), and the Dezeen small building of the year award (London). The first cabin became the top-3 most popular architectural projects of 2017 in the Netherlands. Around that same time, he was awarded a scholarship to study at the Architectural Association in London (2016- 2019). He currently works on a number of art and architectural projects, Cabin ANNA among them.
---