Completed in 2018 by Seattle-area architecture firm Coates Design, Tumble Creek Cabin is a single-family home situated in Suncadia Resort, Cle Elum, Washington, USA.
Architect's Statement: This vacation home designed to be "net-zero" lies in the beautiful Suncadia Resort in Washington State's Cascade Mountains. The resort, located on the sunny side of the Cascades, hosts an intimate community that enjoys a rich and diverse collection of amenities. Set just across from, but with easy access to everything at Suncadia Resort, members of this community enjoy their own exclusive 2,600-acre haven with a Tom Doak golf course rated among the best in the Country, trails, parks extensive social programming and a grand clubhouse breaking ground soon.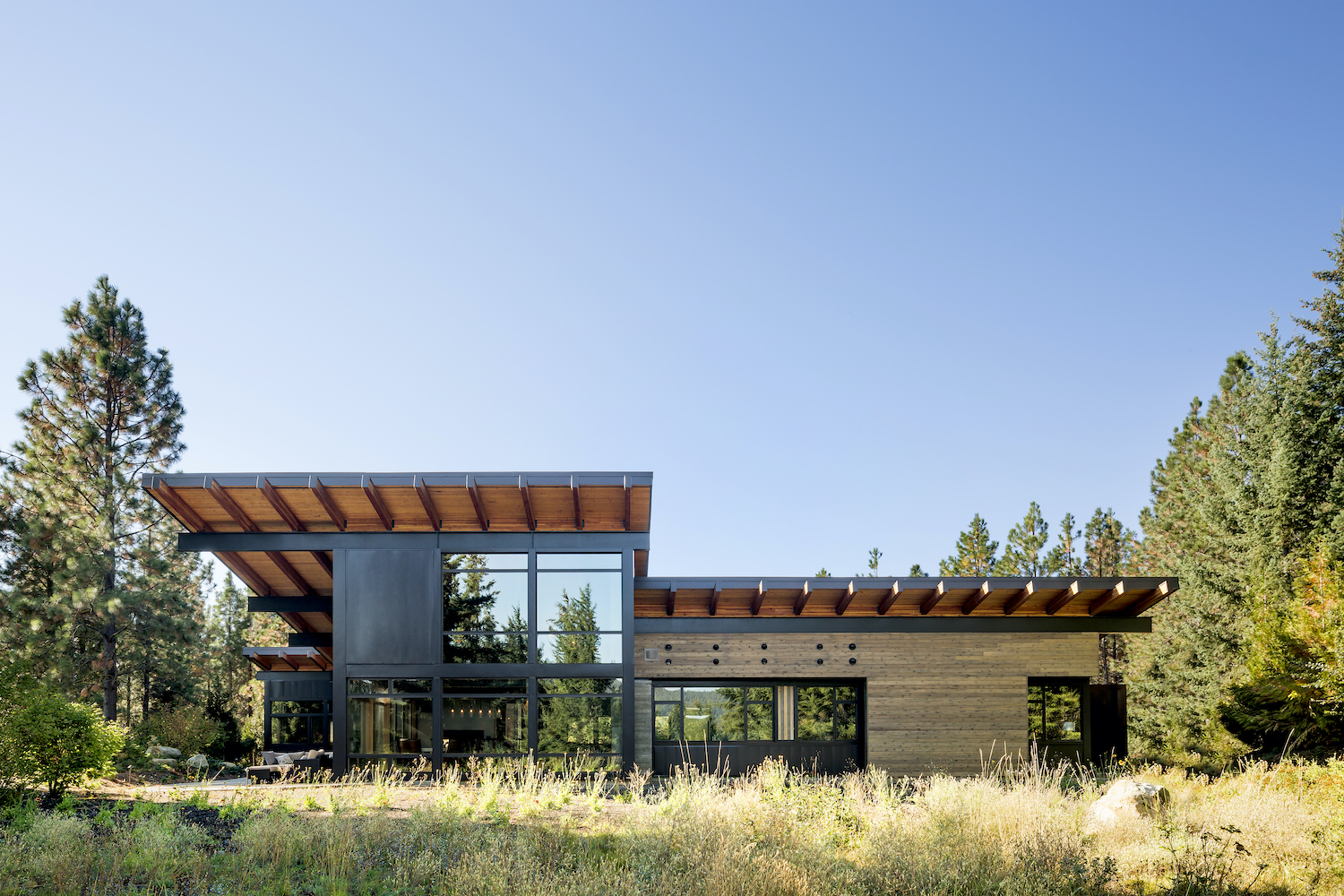 image © Lara Swimmer
The house blends sustainable modern architecture with reclaimed rustic materials. Repeat clients Ed and Joanne Ellis first hired Coates Design Architects for their home and primary residence on Bainbridge Island—the first LEED Platinum residence in Washington. They worked again with Coates Design who brought the same modern and sustainable design sensibilities to this vacation home in the pristine and beautiful Tumble Creek Community at Suncadia Resort. This home is intended to be a legacy piece for their extended family.
The extreme weather conditions challenged the design team to create a comfortable environment without the use of traditional energy consumptive cooling and heating systems. The team sited the building to take advantage of passive solar strategies and created an abundance of sloped roof to support a 10 kWh PV Solar Panel array. This system is designed to provide all of the electricity required by the home and is engineered to include a Tesla Powerwall. The Powerwall will store extra electricity and will maintain functionality during power outages as well as a vehicle charging station for the owners' electric cars.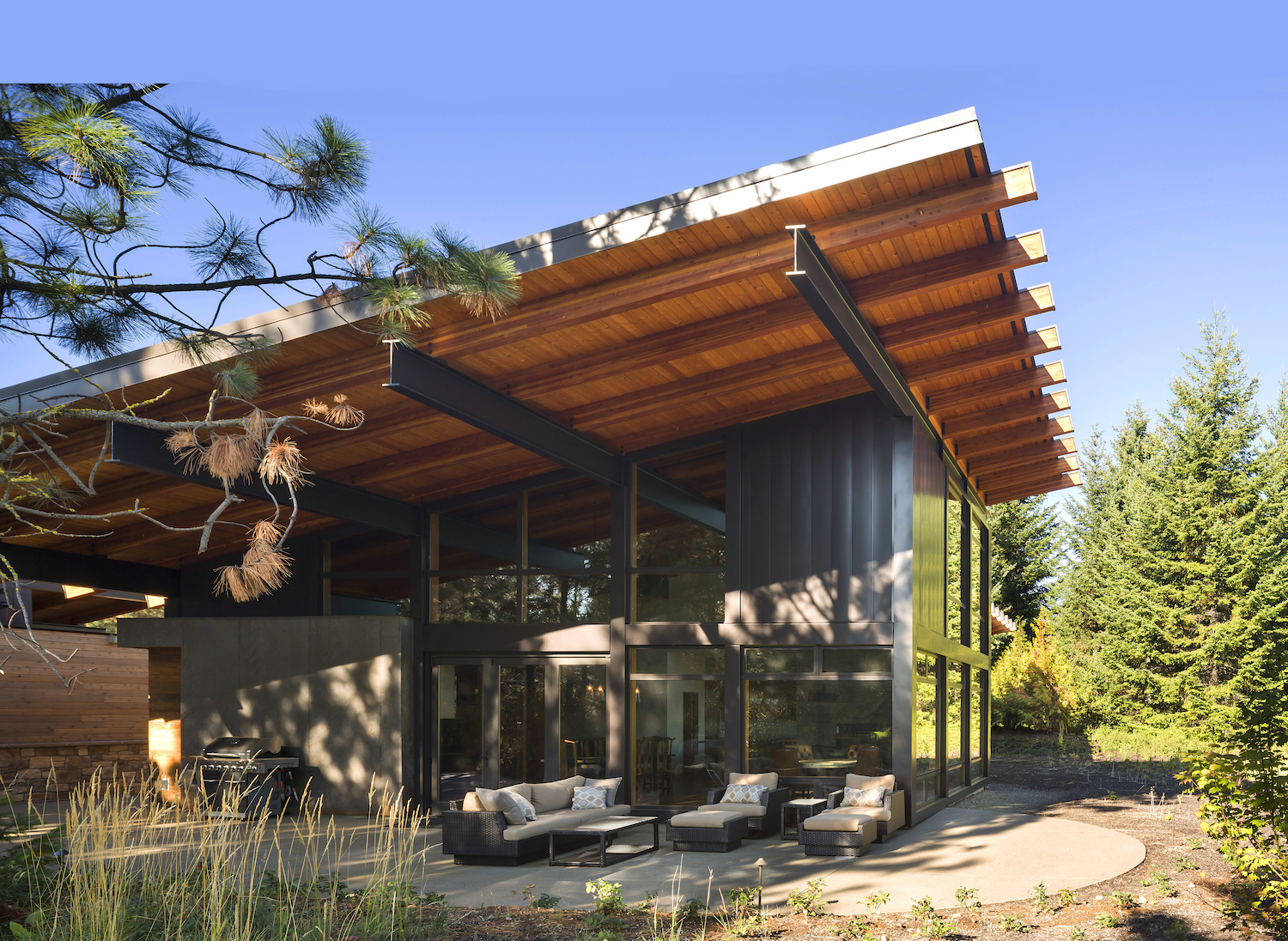 image © Lara Swimmer
An entry vestibule and mud room conserves energy and creates an elegant entry into the main living space. This self-contained room serves double duty as a special place to welcome visitors and an air lock to keep the outdoor elements contained. Wintertime's chilly drafts and summer's excessive heat are kept at bay with this simple solution. Dramatic cantilevered roof planes utilize passive solar strategies by barring the summer sun & heat yet inviting in the winter sunshine. These broad overhangs also create covered outdoor space, much coveted in this climate, and a sheltered entry experience.
Vaulted ceilings in the main living and dining area are supported by exposed steel and wood structural elements, and floor-to-ceiling windows look out on the landscape beyond. A large board formed concrete chimney commands attention as the focal point of the main living area. This solid mass, along with areas of concrete floor, serve also as a thermal heat sink to help maintain a stable and comfortable temperature inside. There are two primary bedroom suites and a bunk room in the main house to accommodate family members. A separate bunk house has space for recreation and an additional bedroom suite. The two-car garage features an electric vehicle charging station, a wine cellar, and plenty of storage.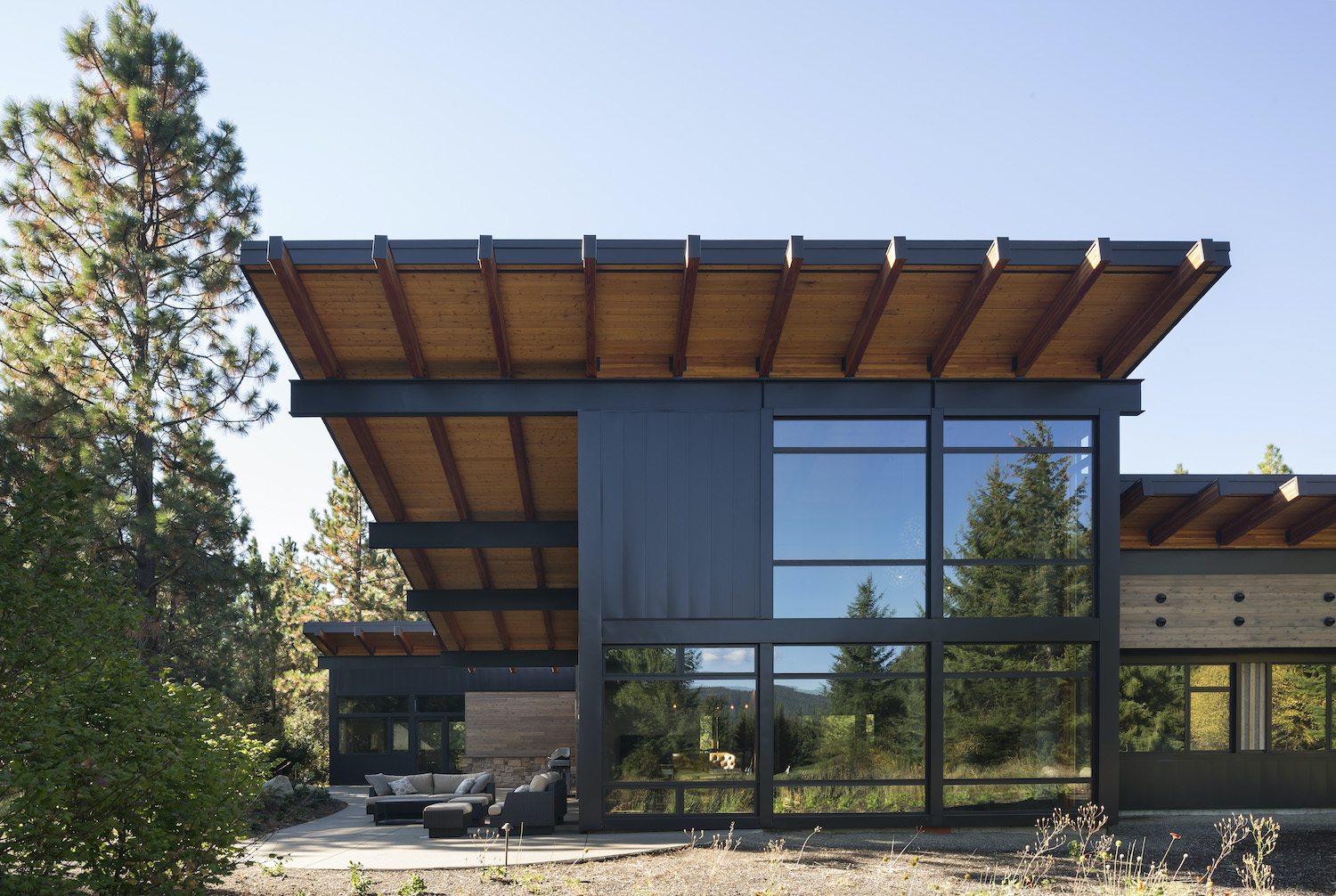 image © Lara Swimmer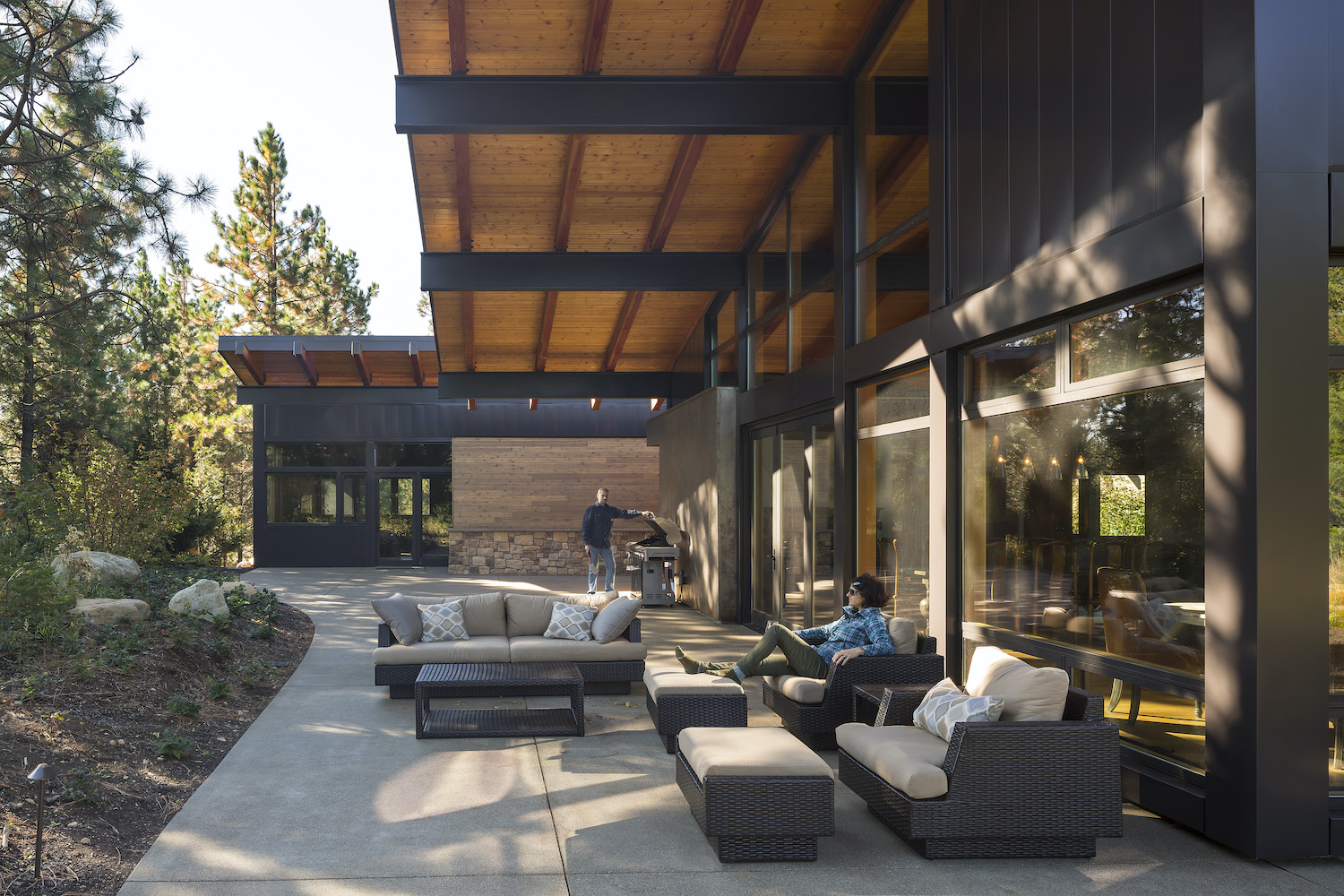 image © Lara Swimmer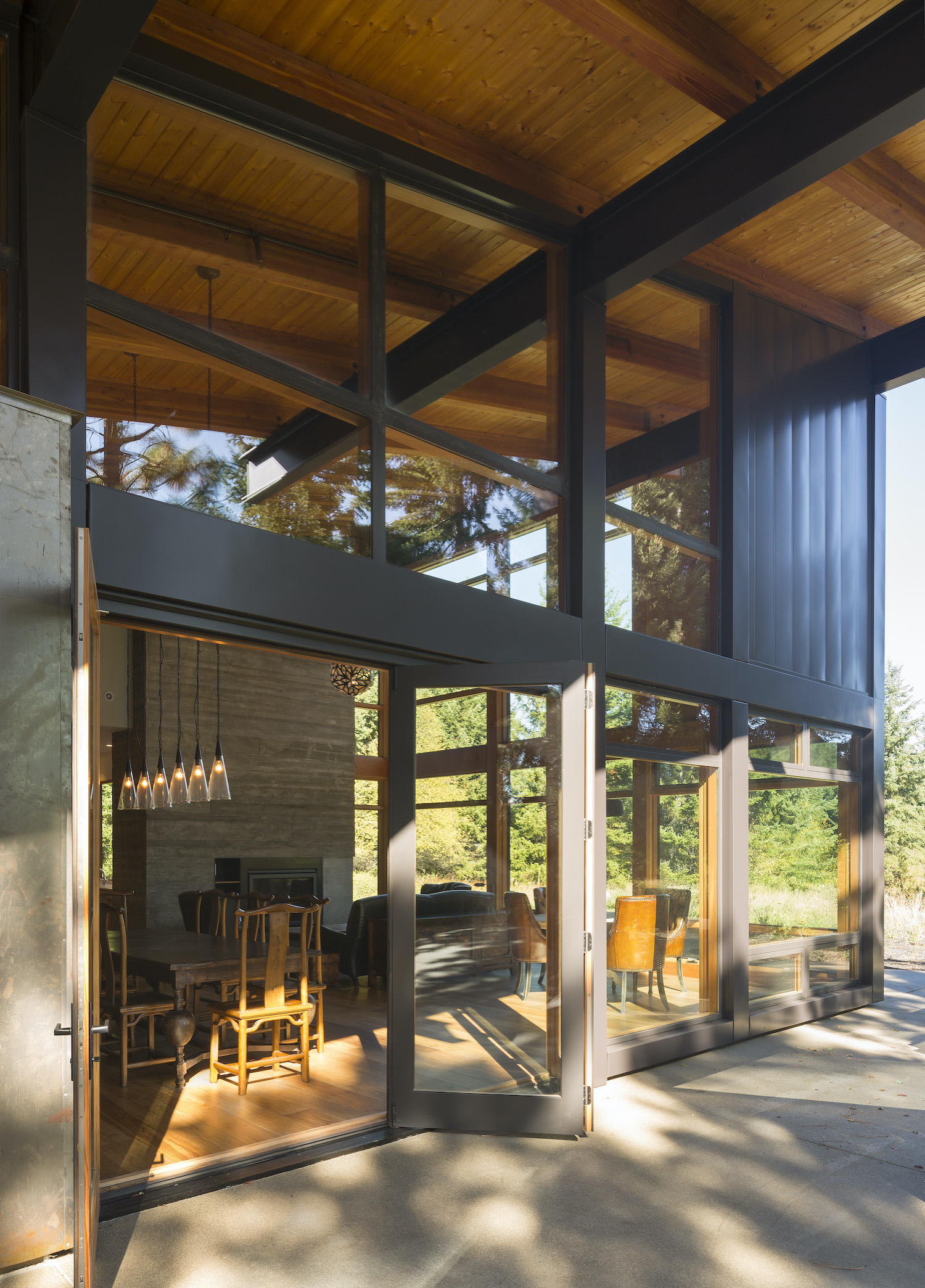 image © Lara Swimmer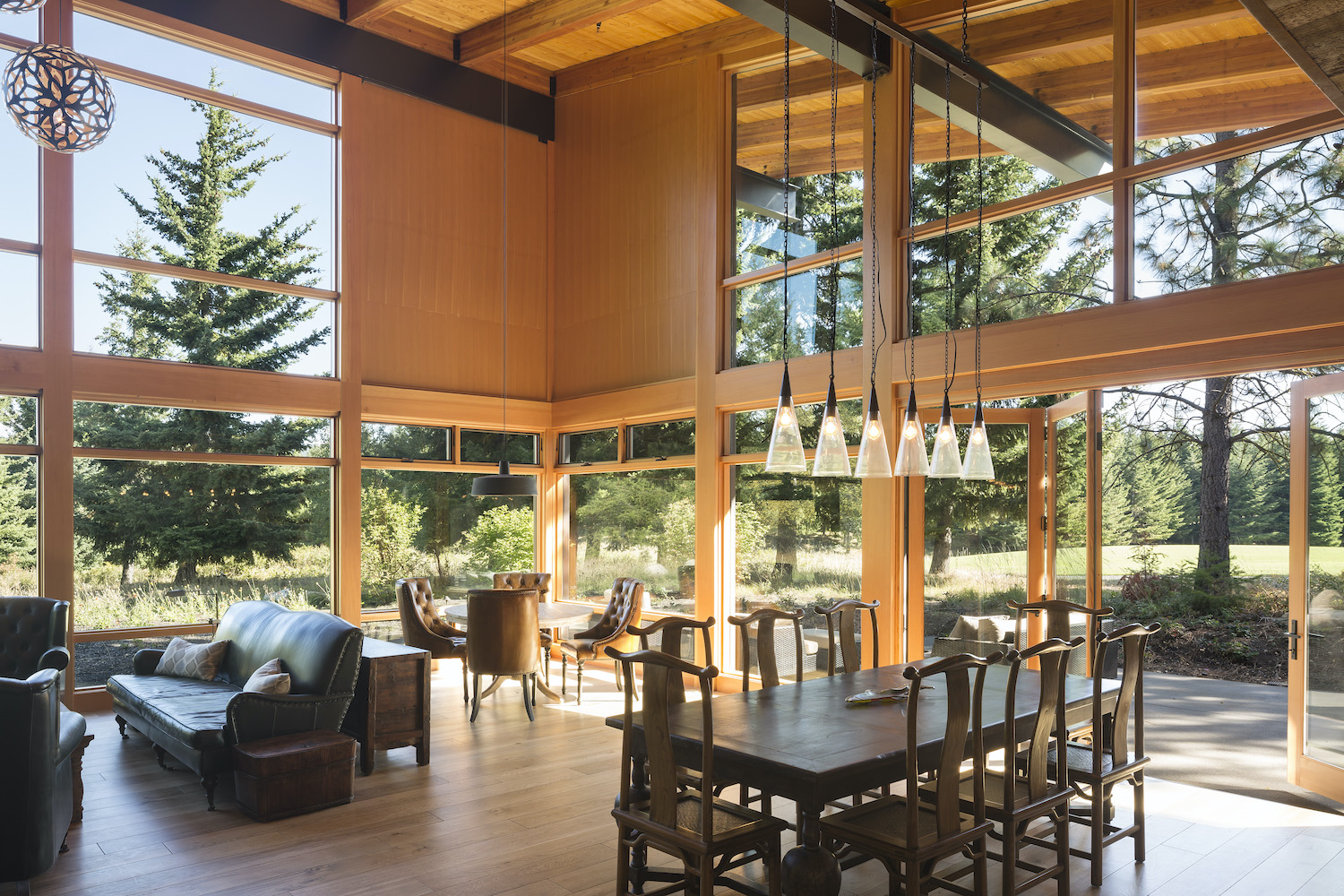 image © Lara Swimmer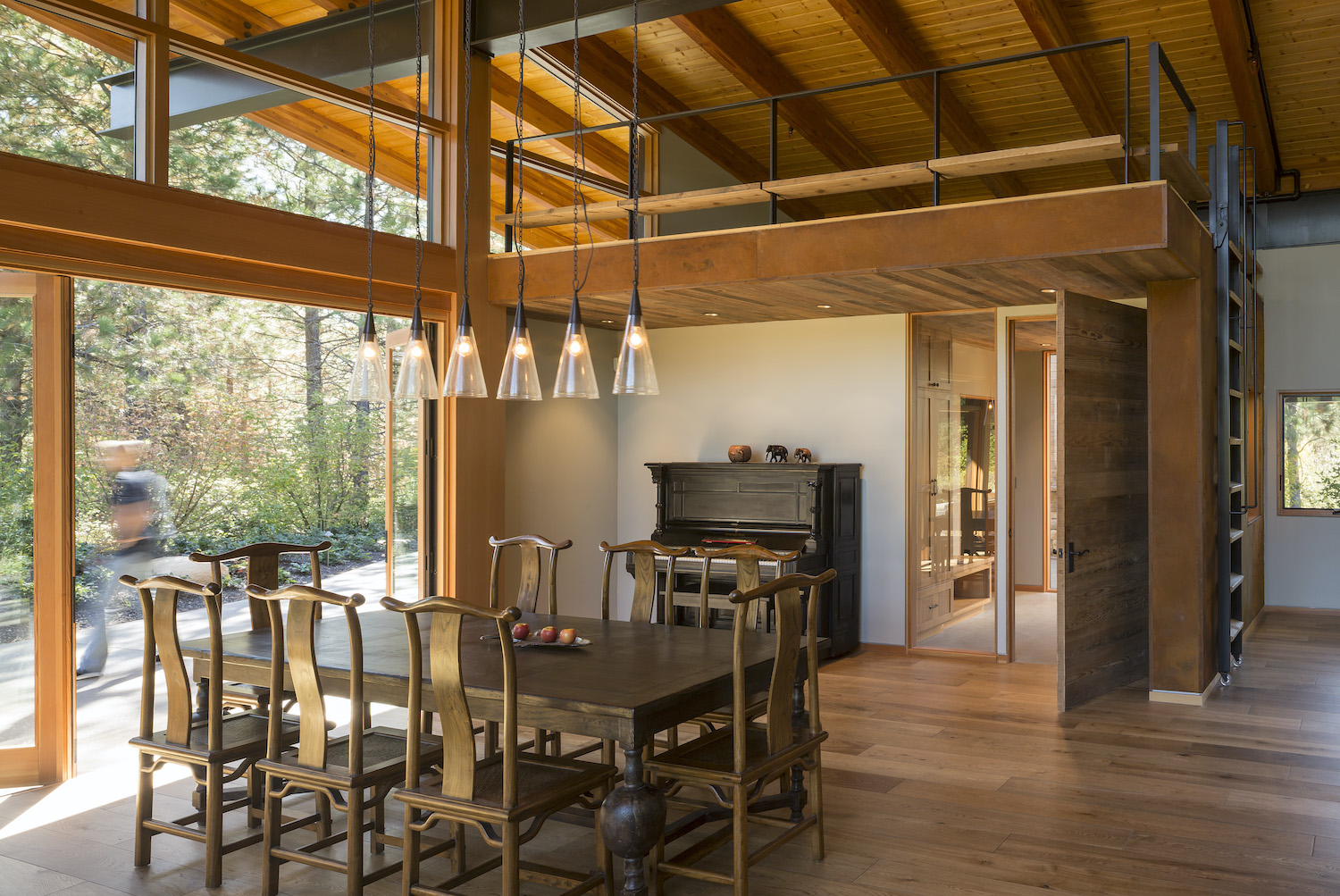 image © Lara Swimmer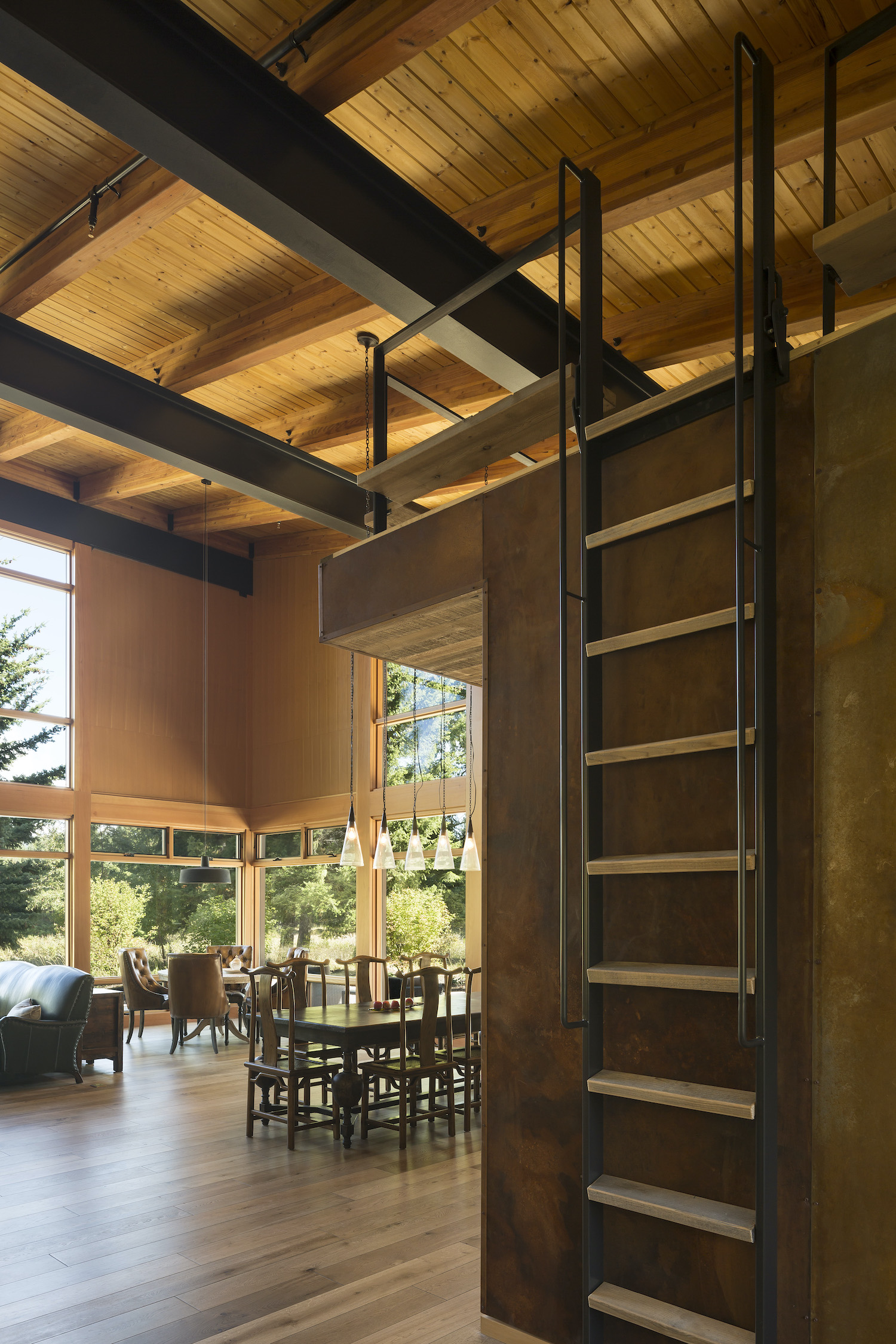 image © Lara Swimmer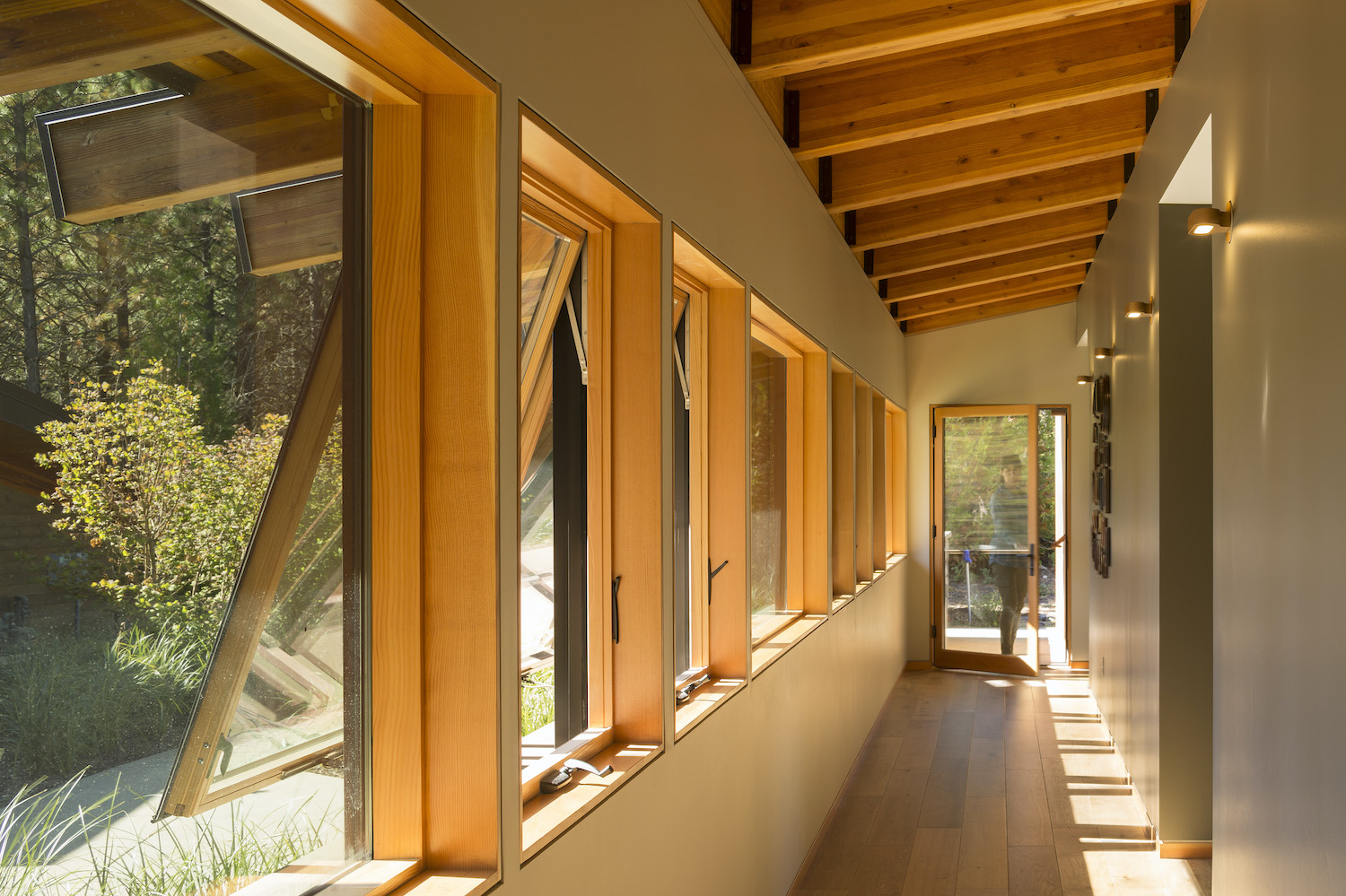 image © Lara Swimmer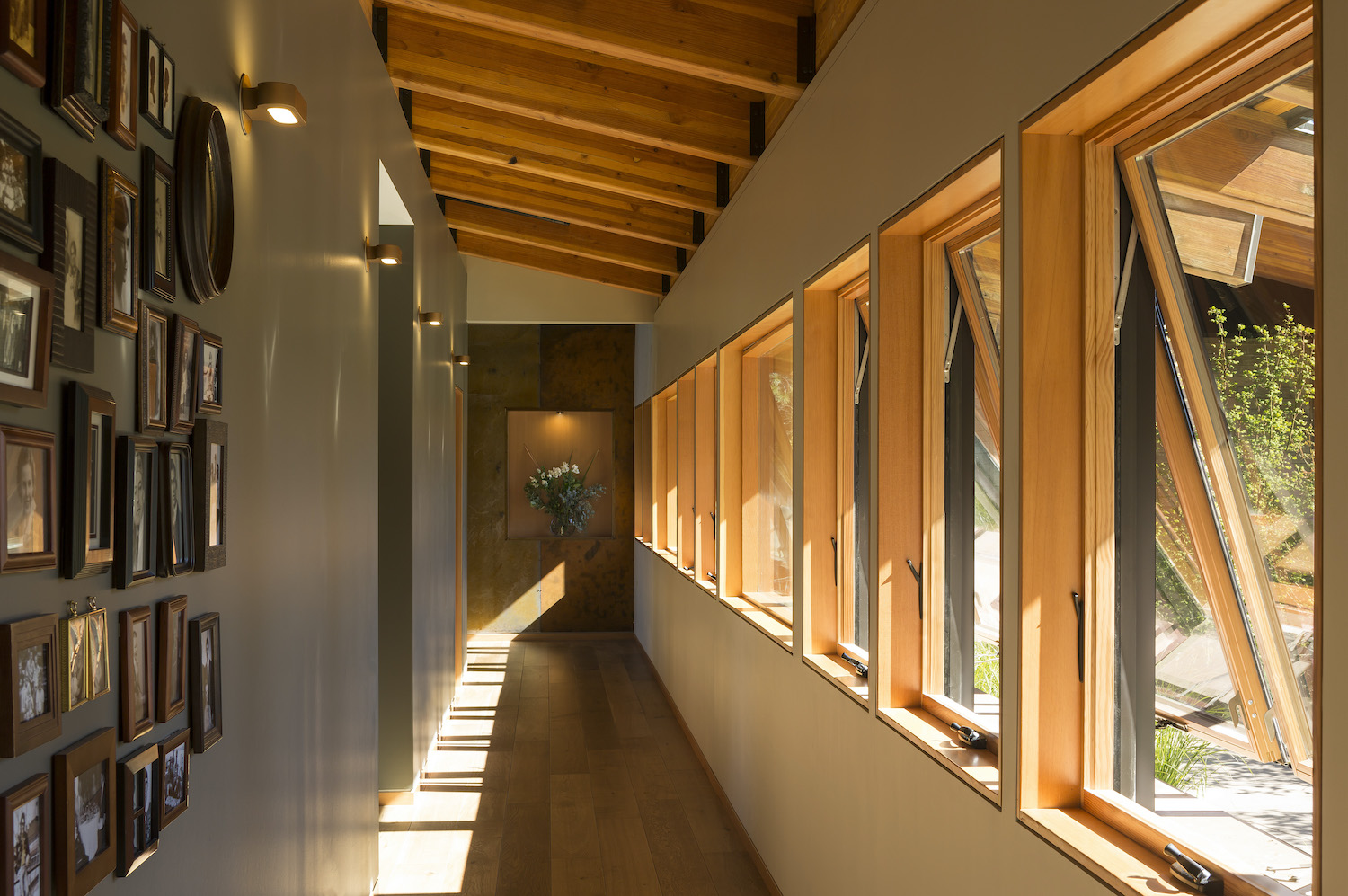 image © Lara Swimmer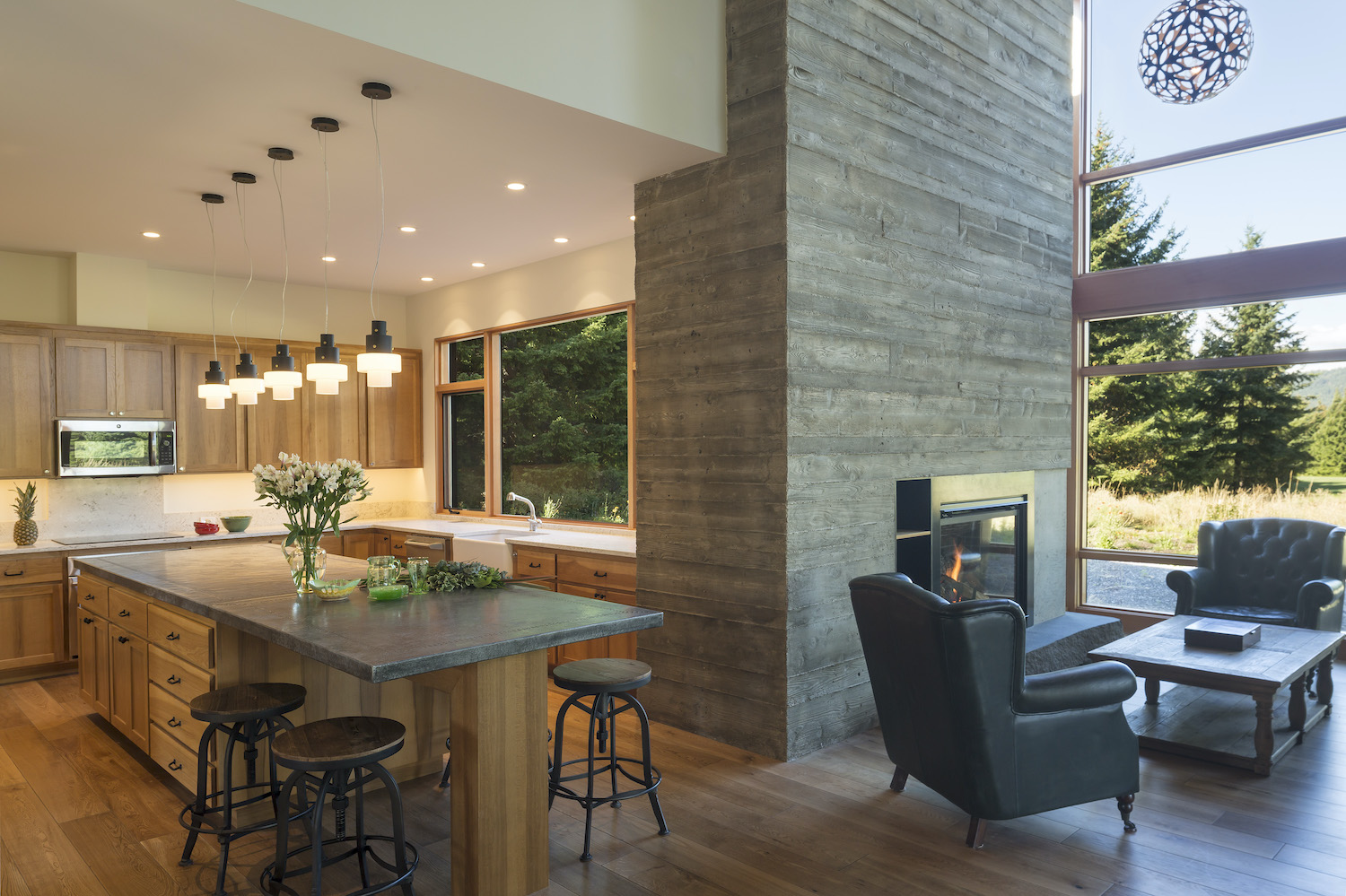 image © Lara Swimmer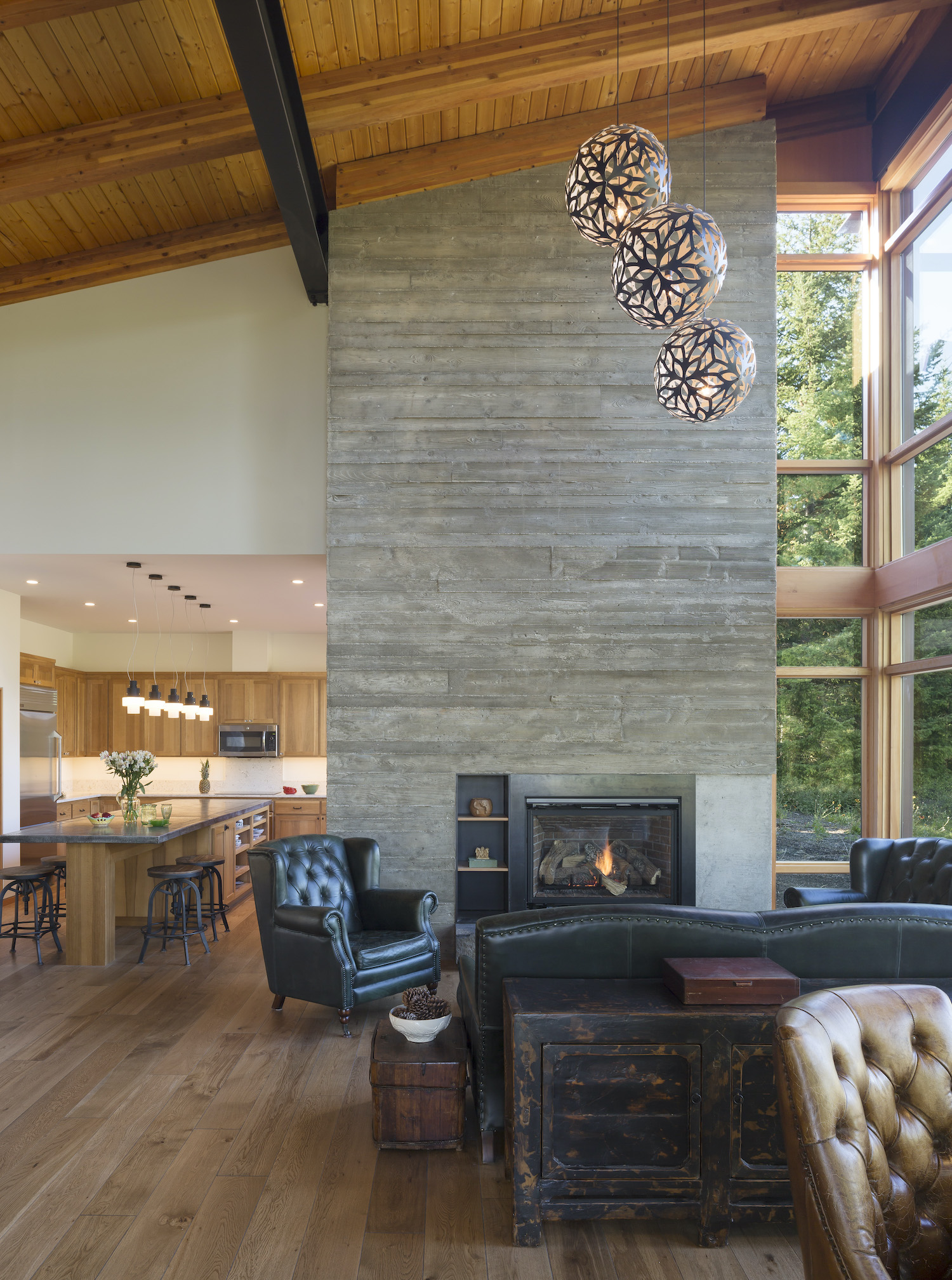 image © Lara Swimmer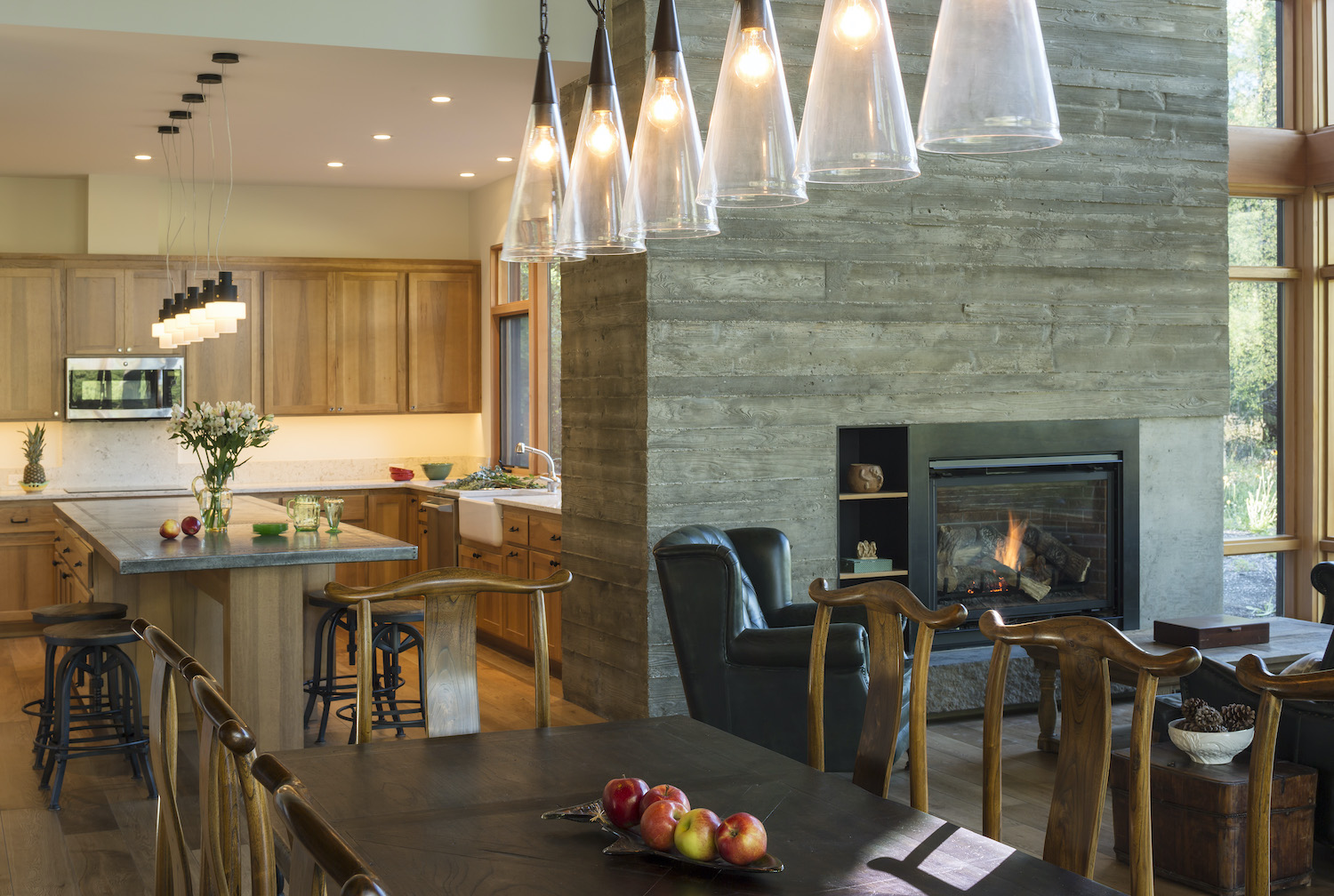 image © Lara Swimmer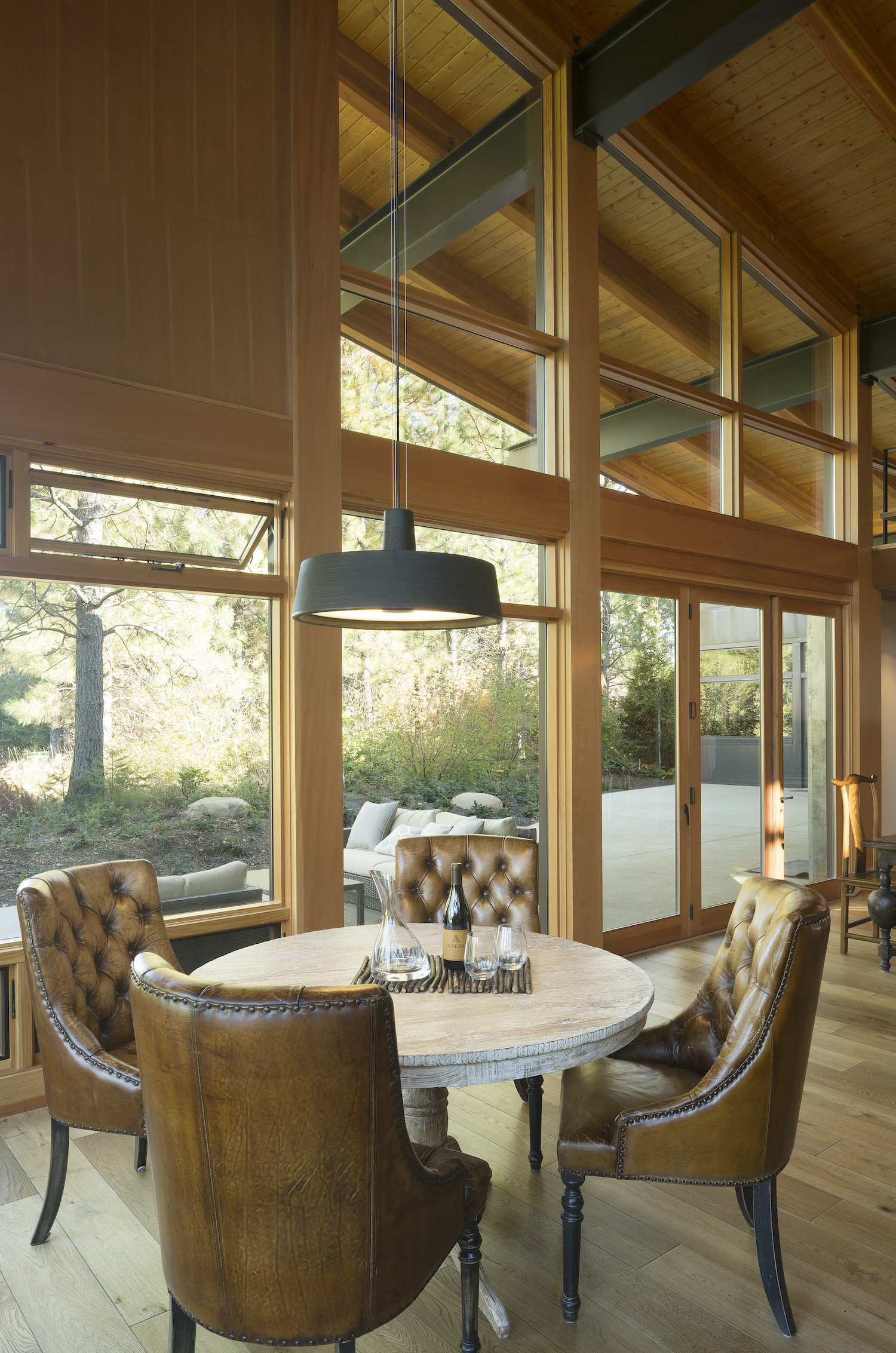 image © Lara Swimmer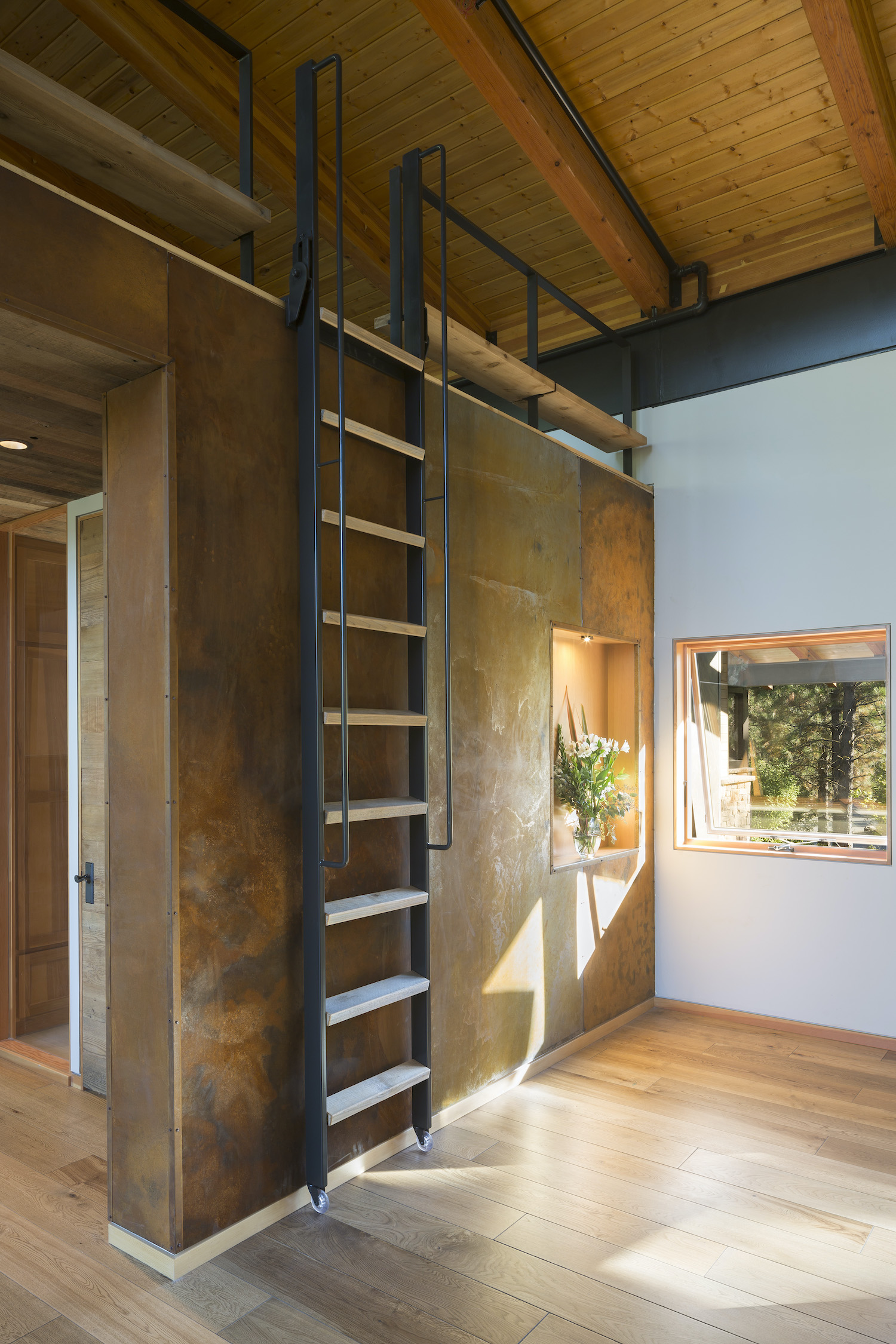 image © Lara Swimmer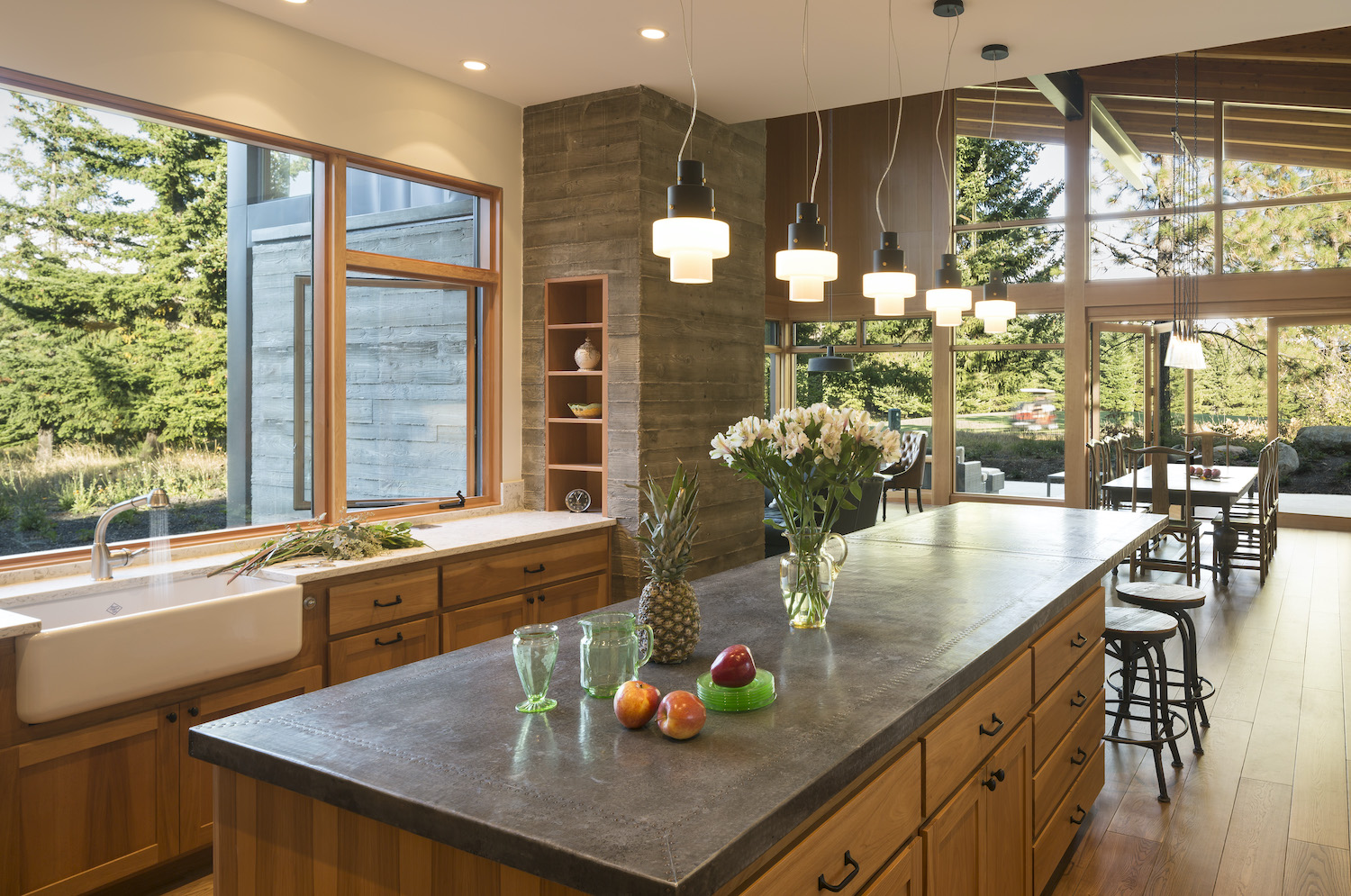 image © Lara Swimmer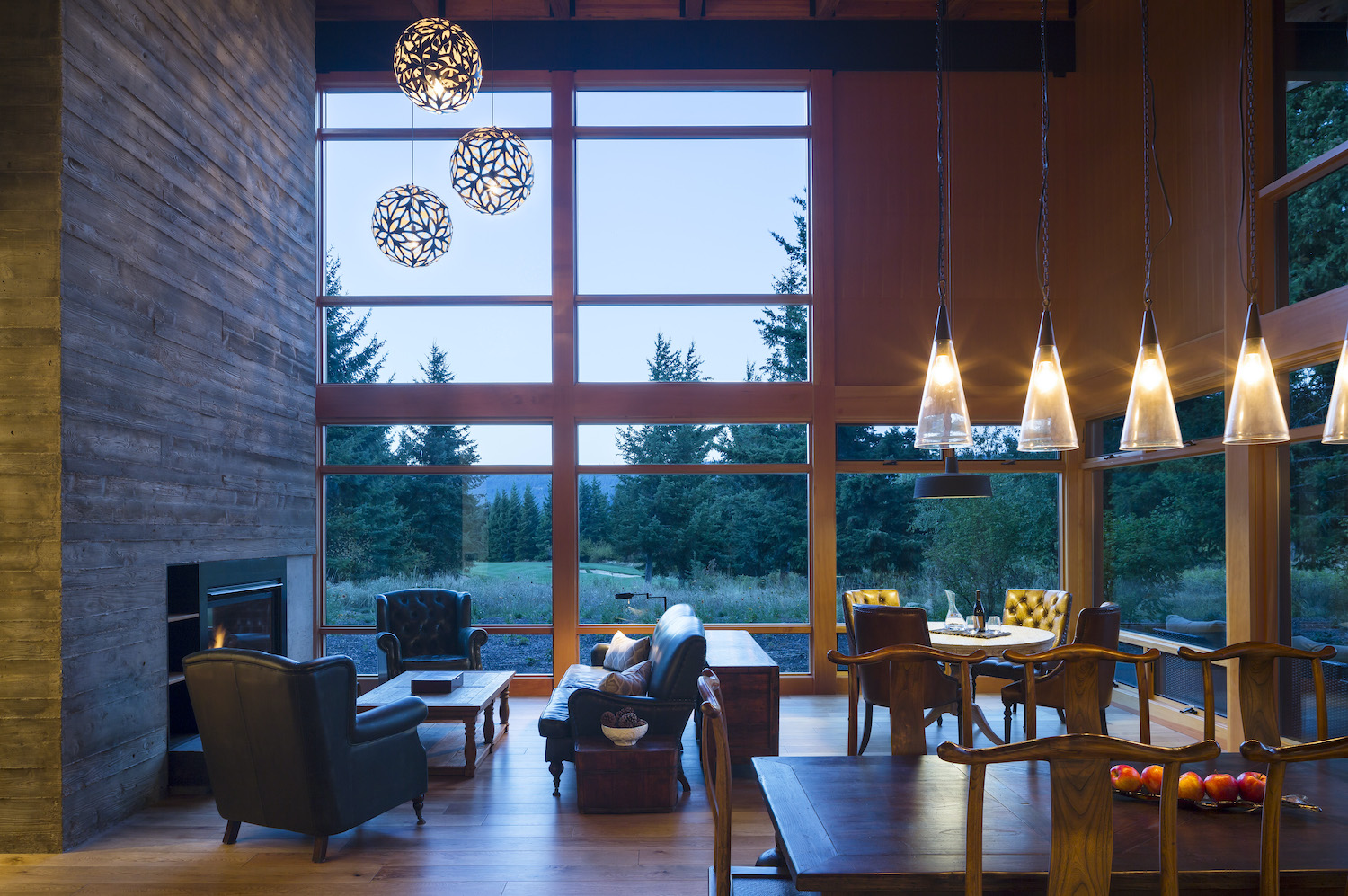 image © Lara Swimmer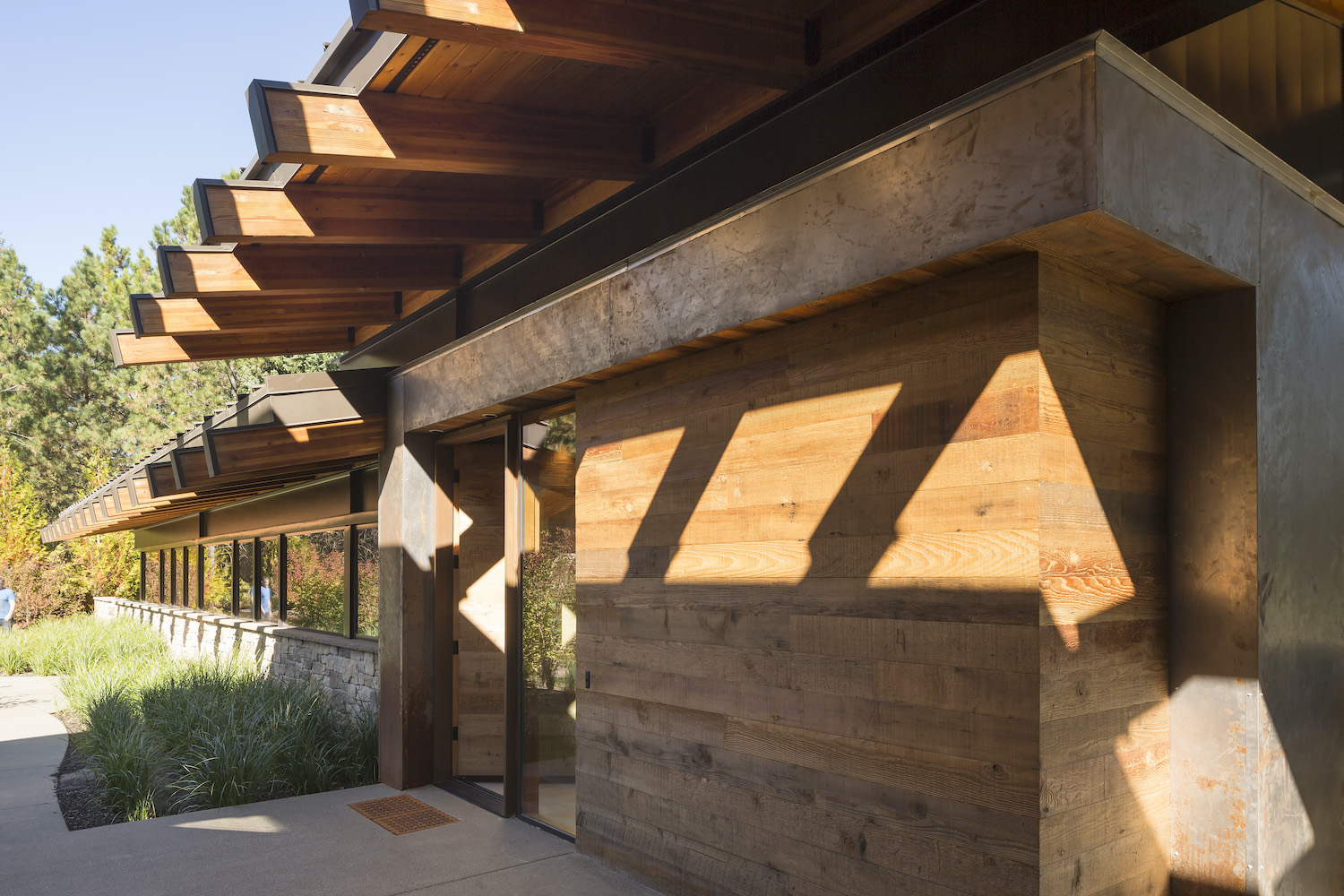 image © Lara Swimmer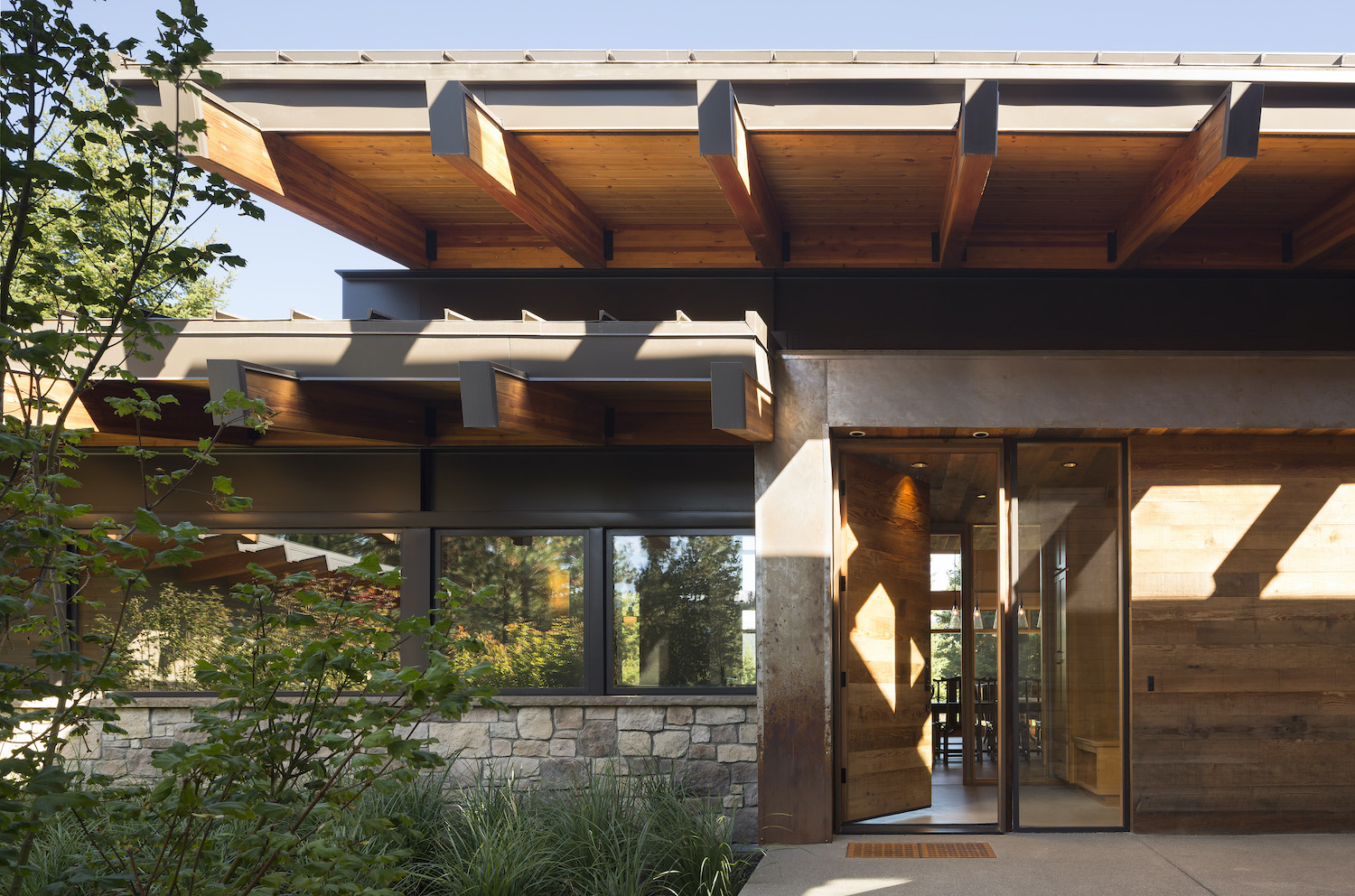 image © Lara Swimmer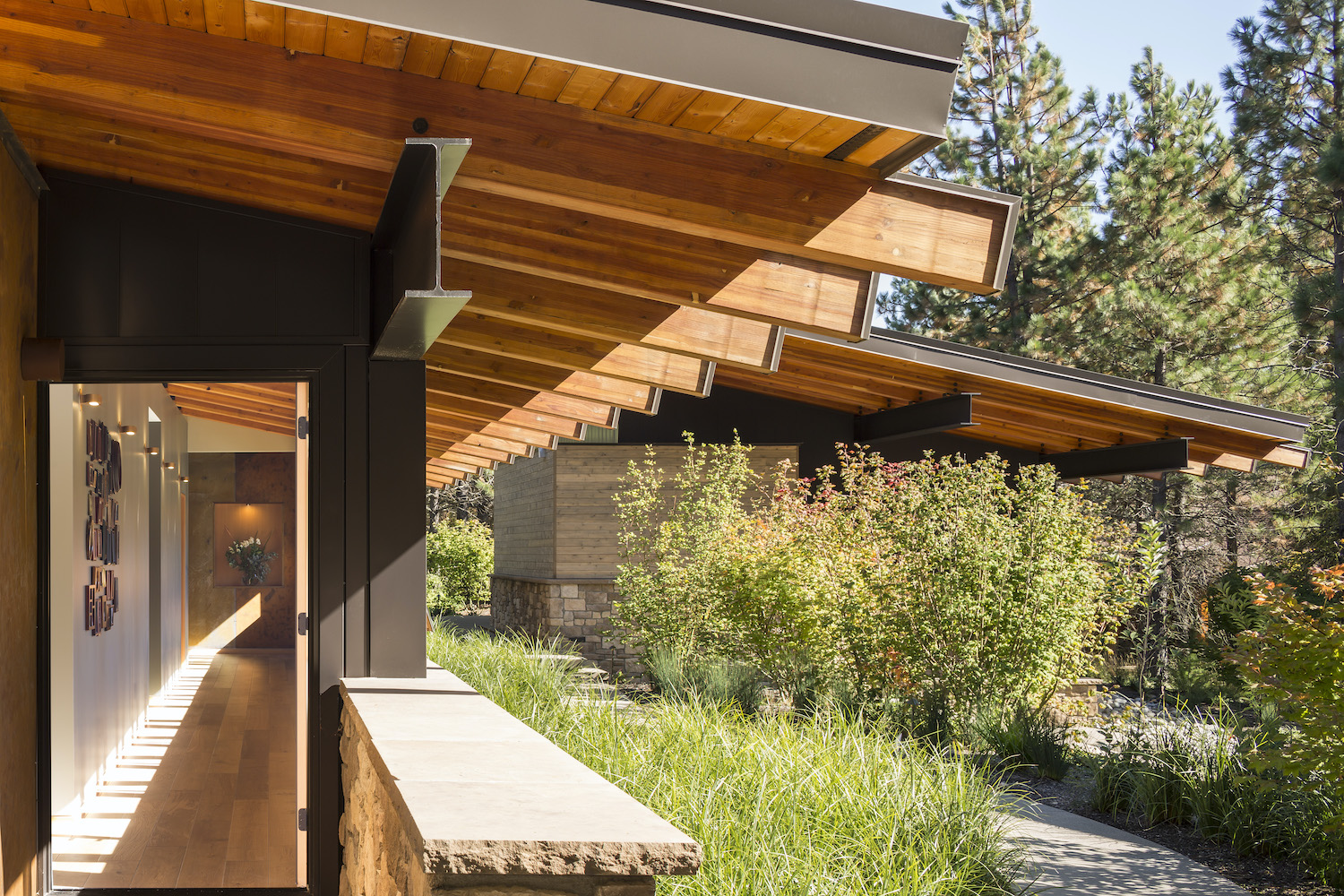 image © Lara Swimmer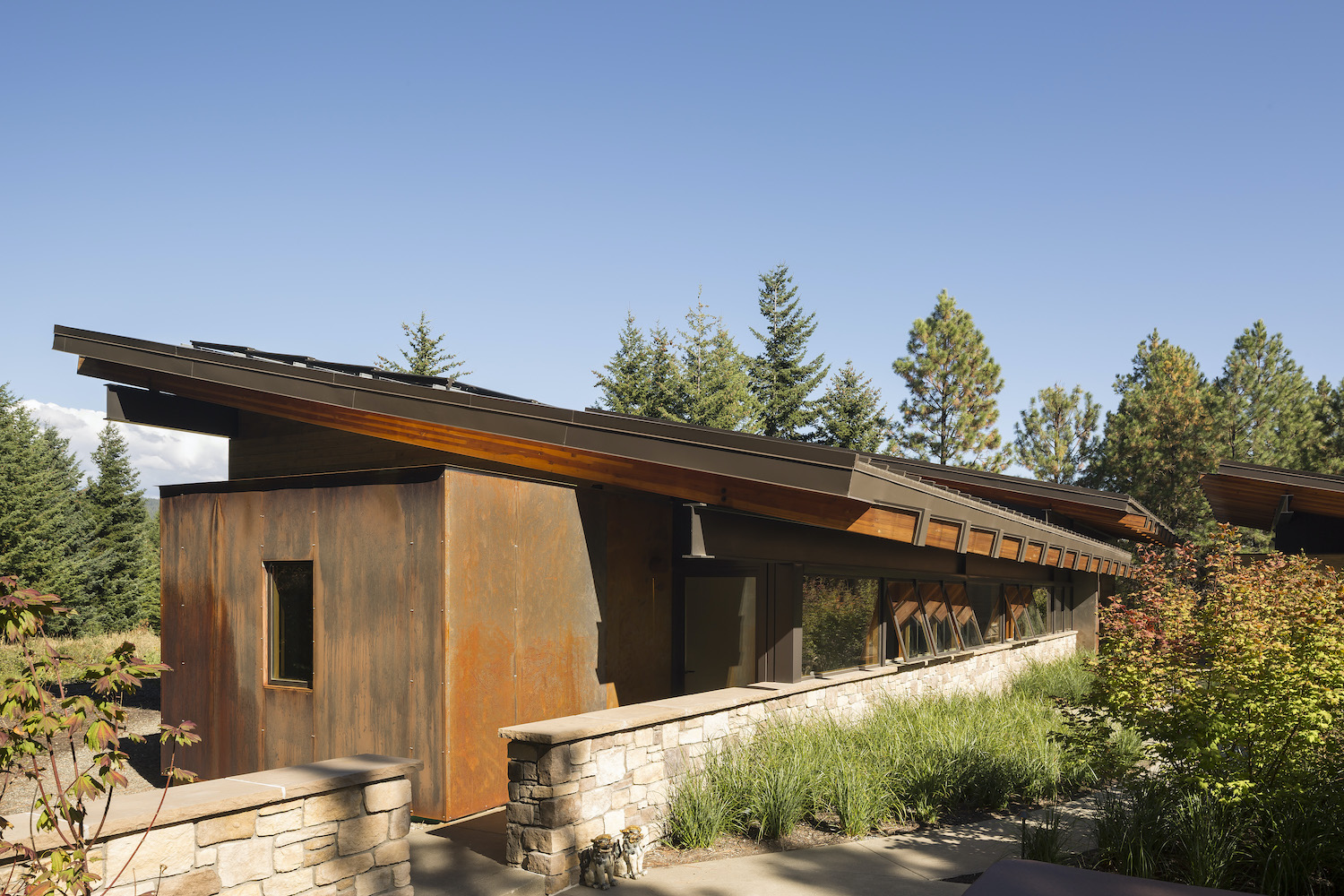 image © Lara Swimmer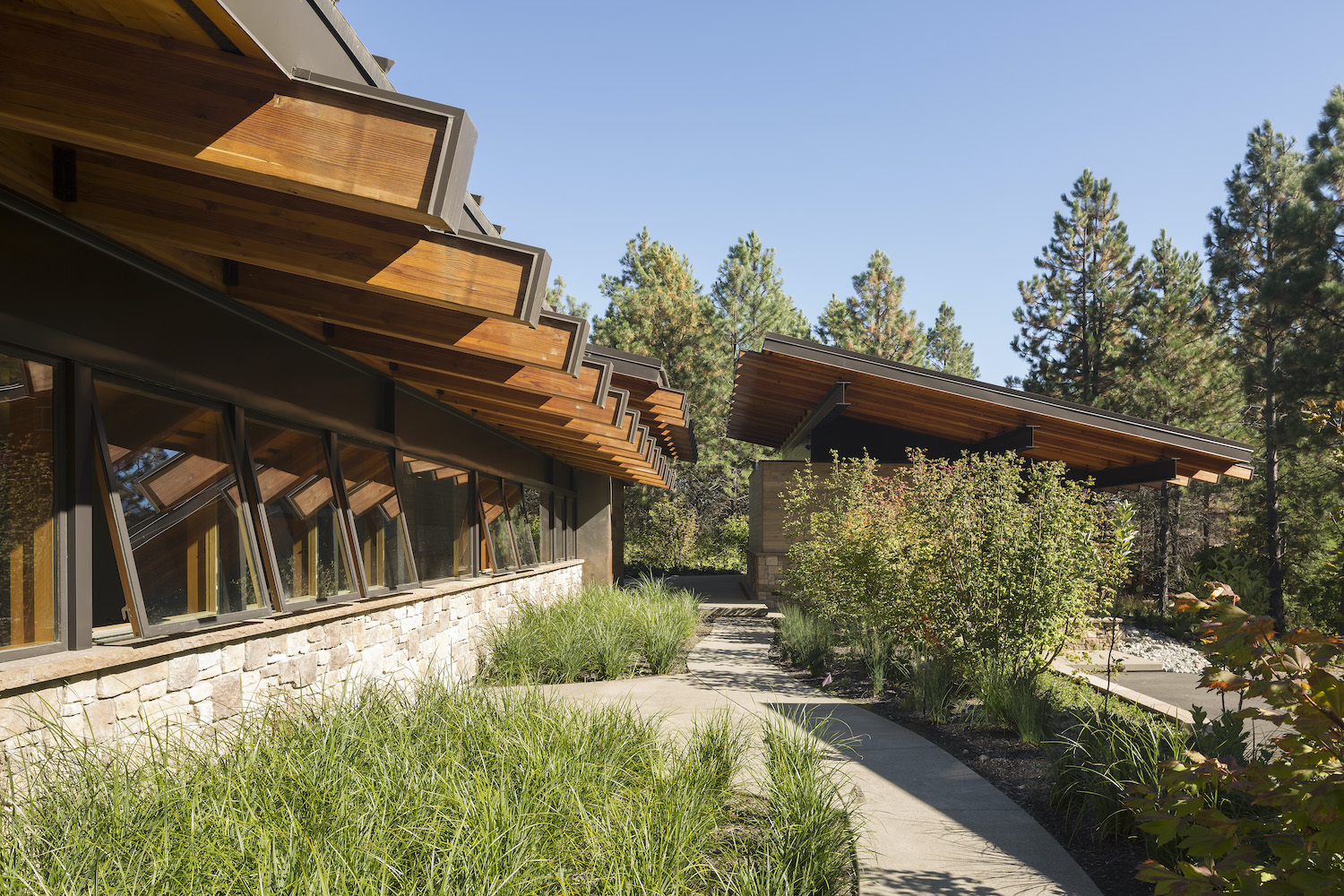 image © Lara Swimmer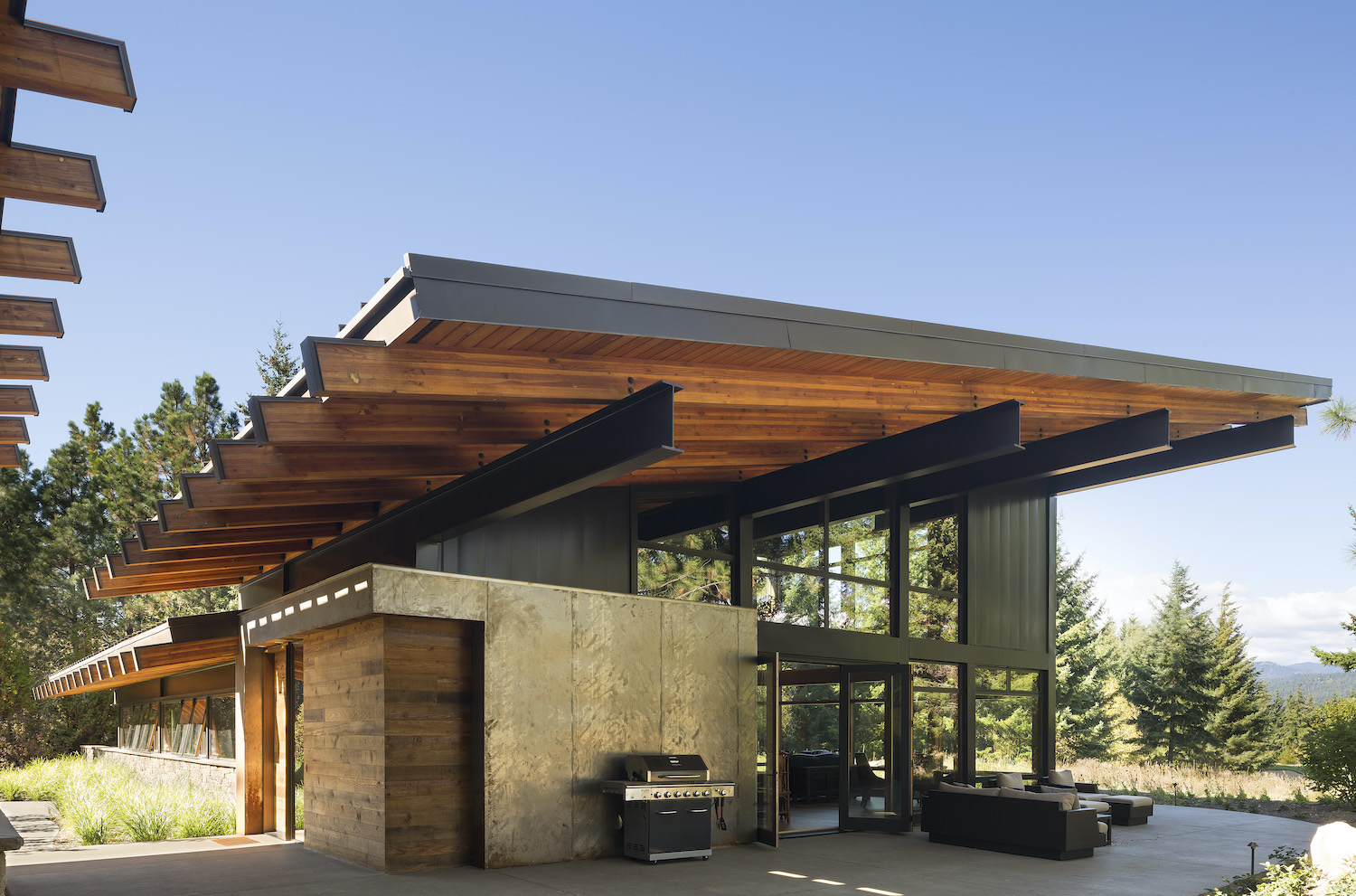 image © Lara Swimmer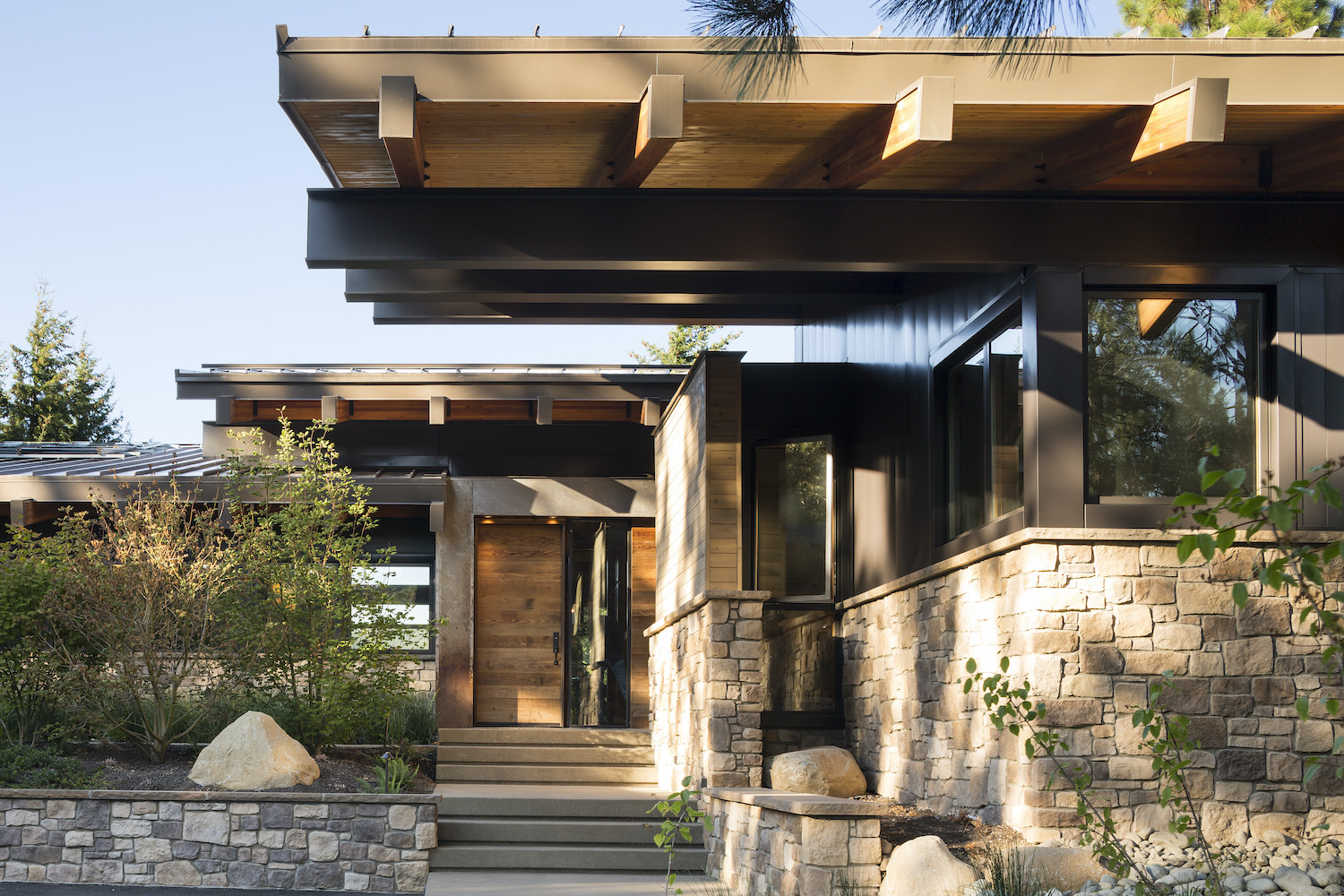 image © Lara Swimmer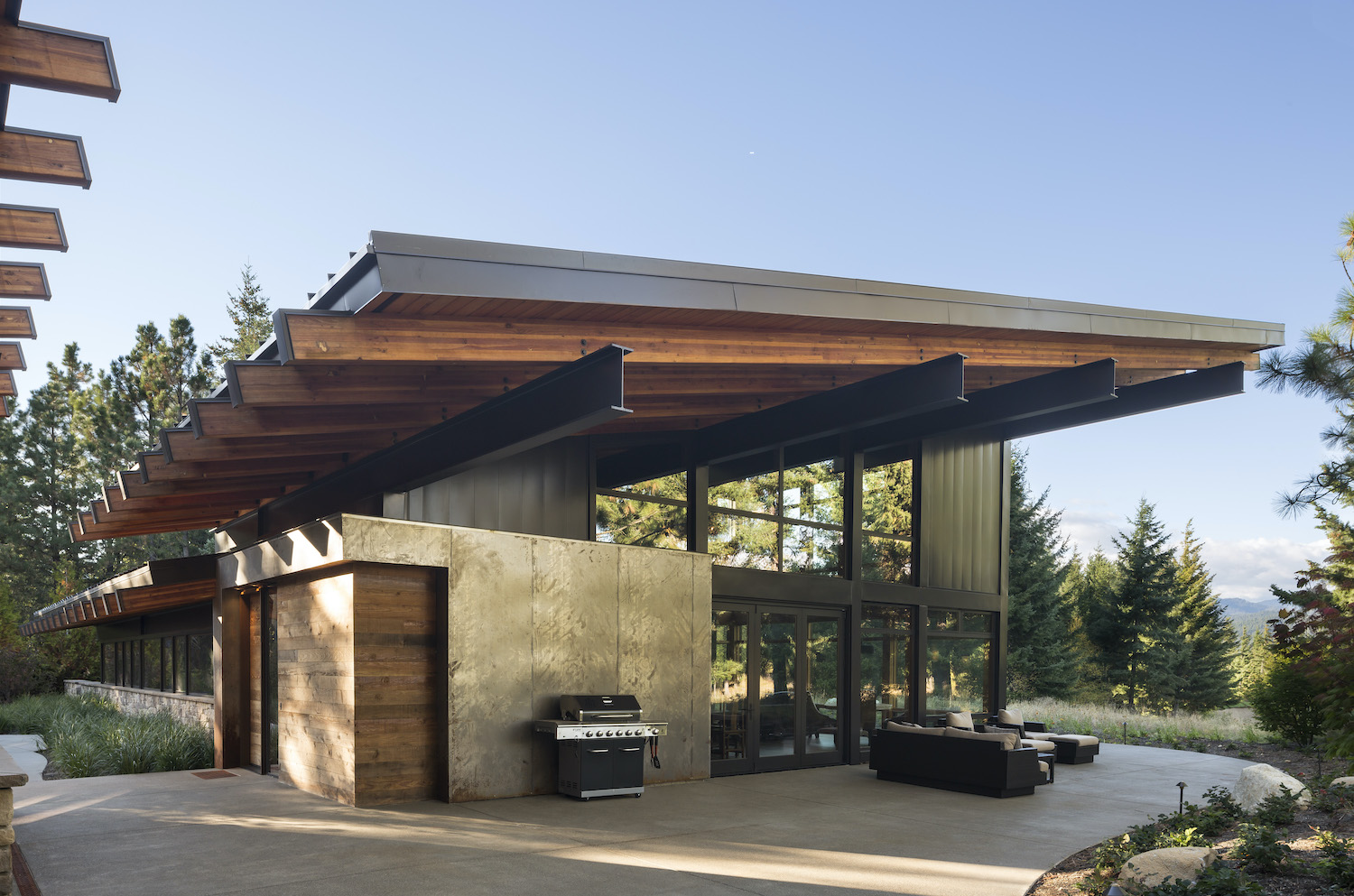 image © Lara Swimmer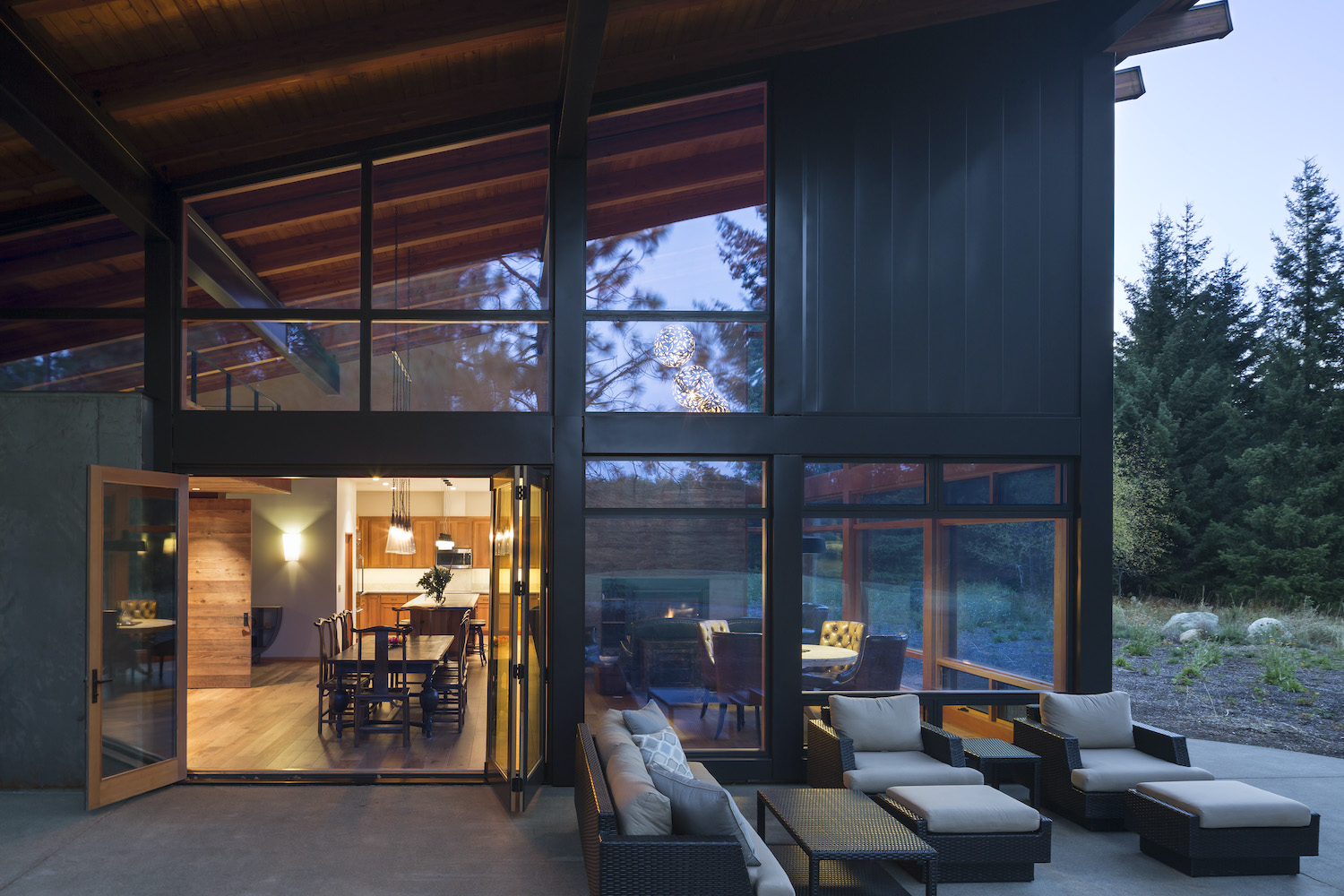 image © Lara Swimmer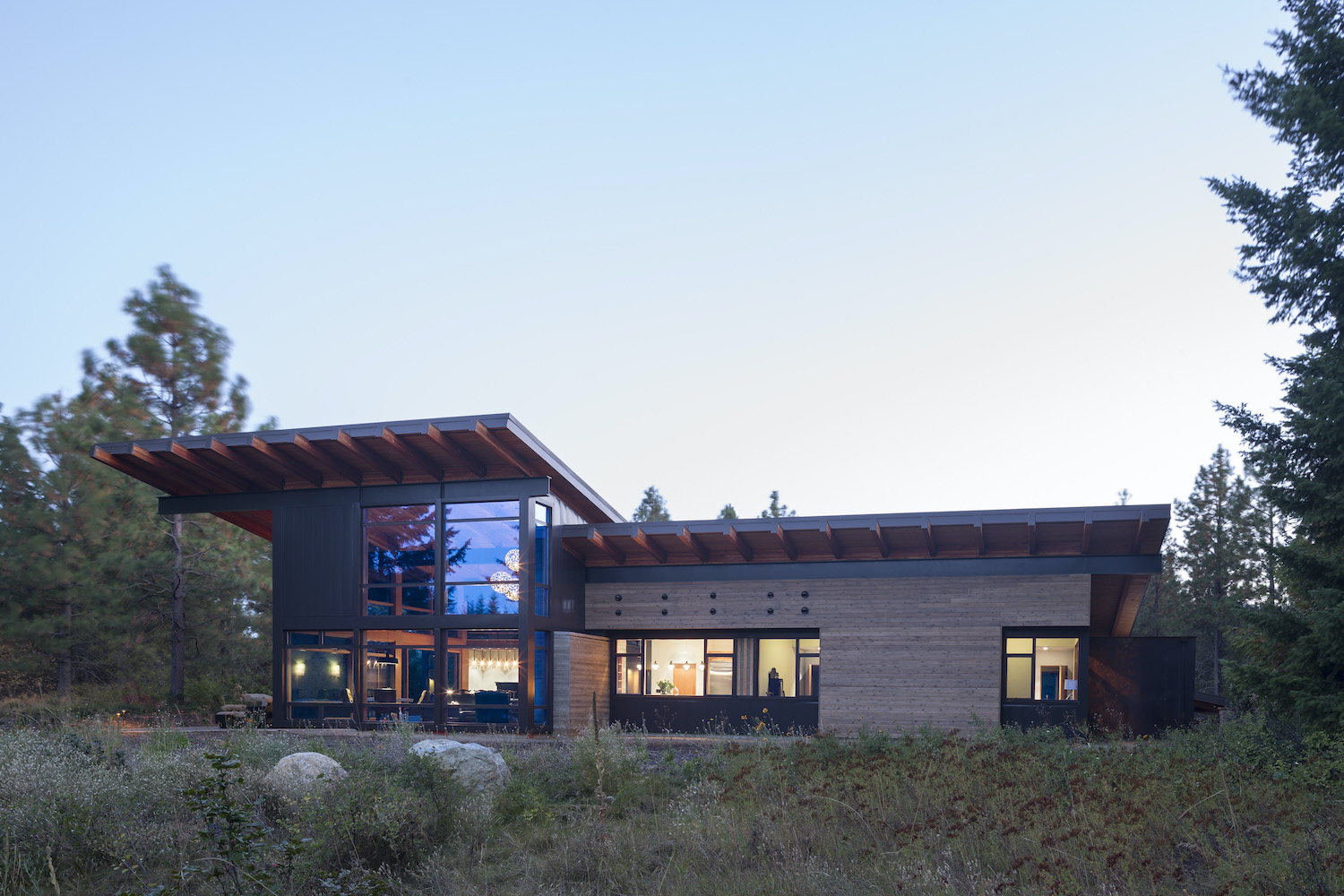 image © Lara Swimmer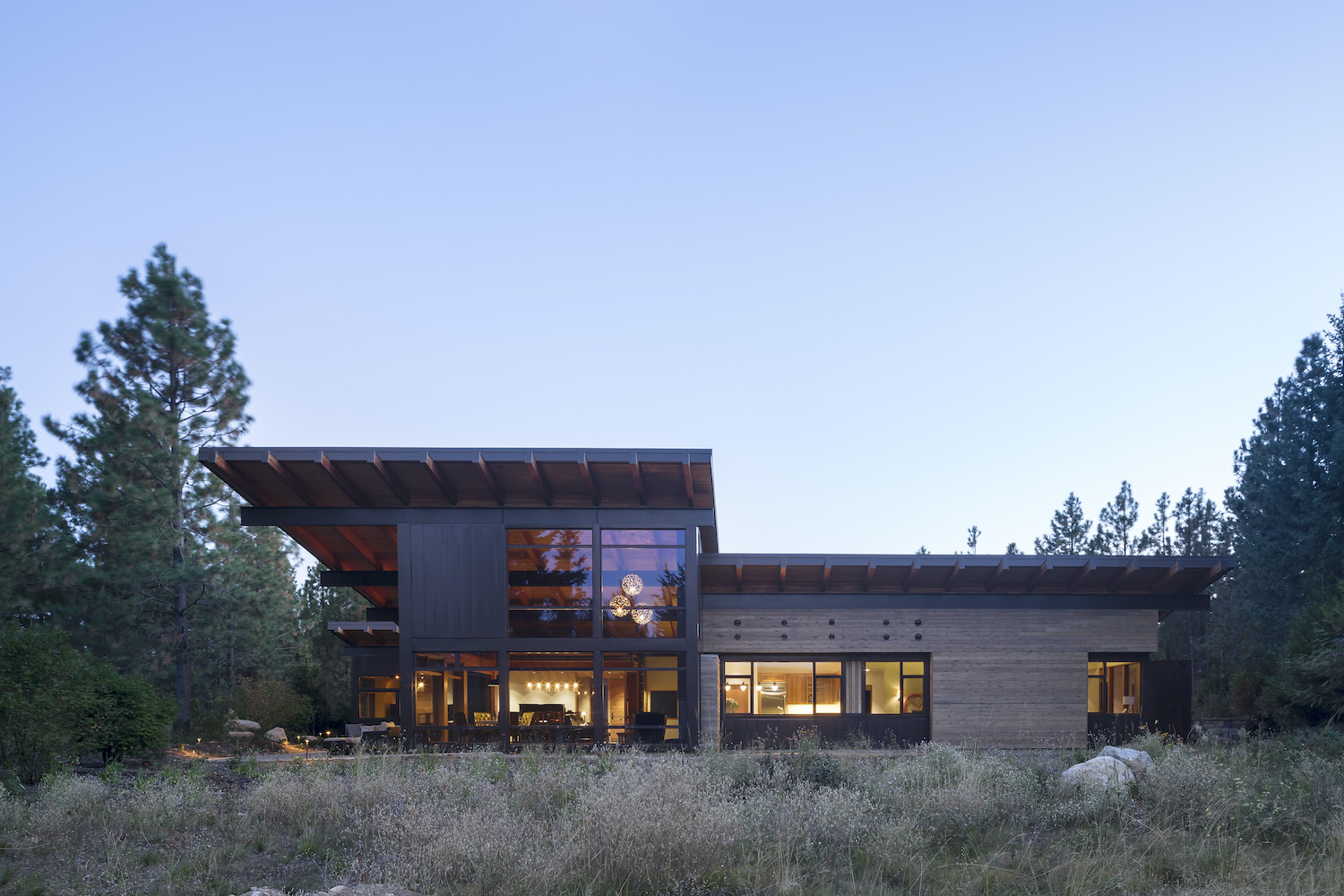 image © Lara Swimmer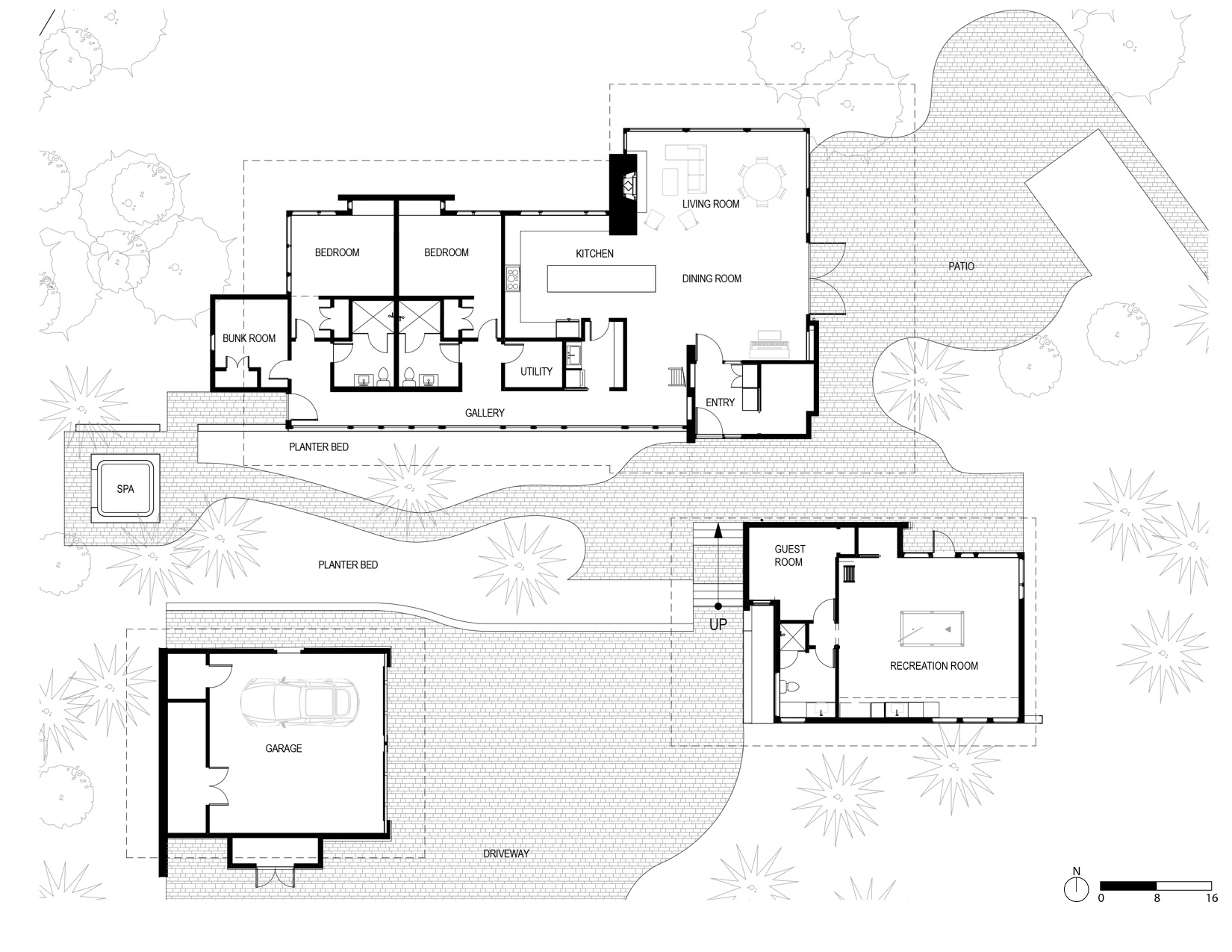 Main Floor Plan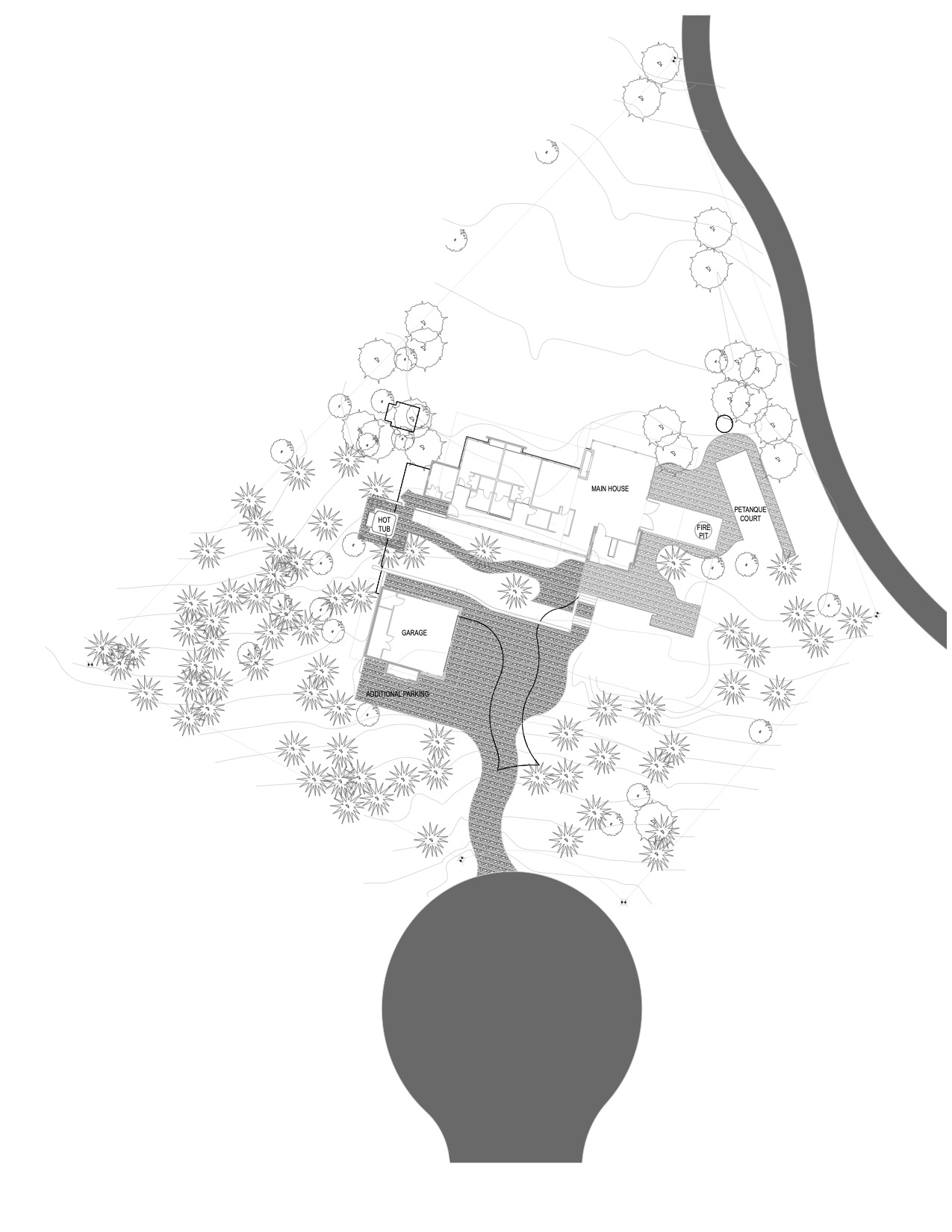 Site Plan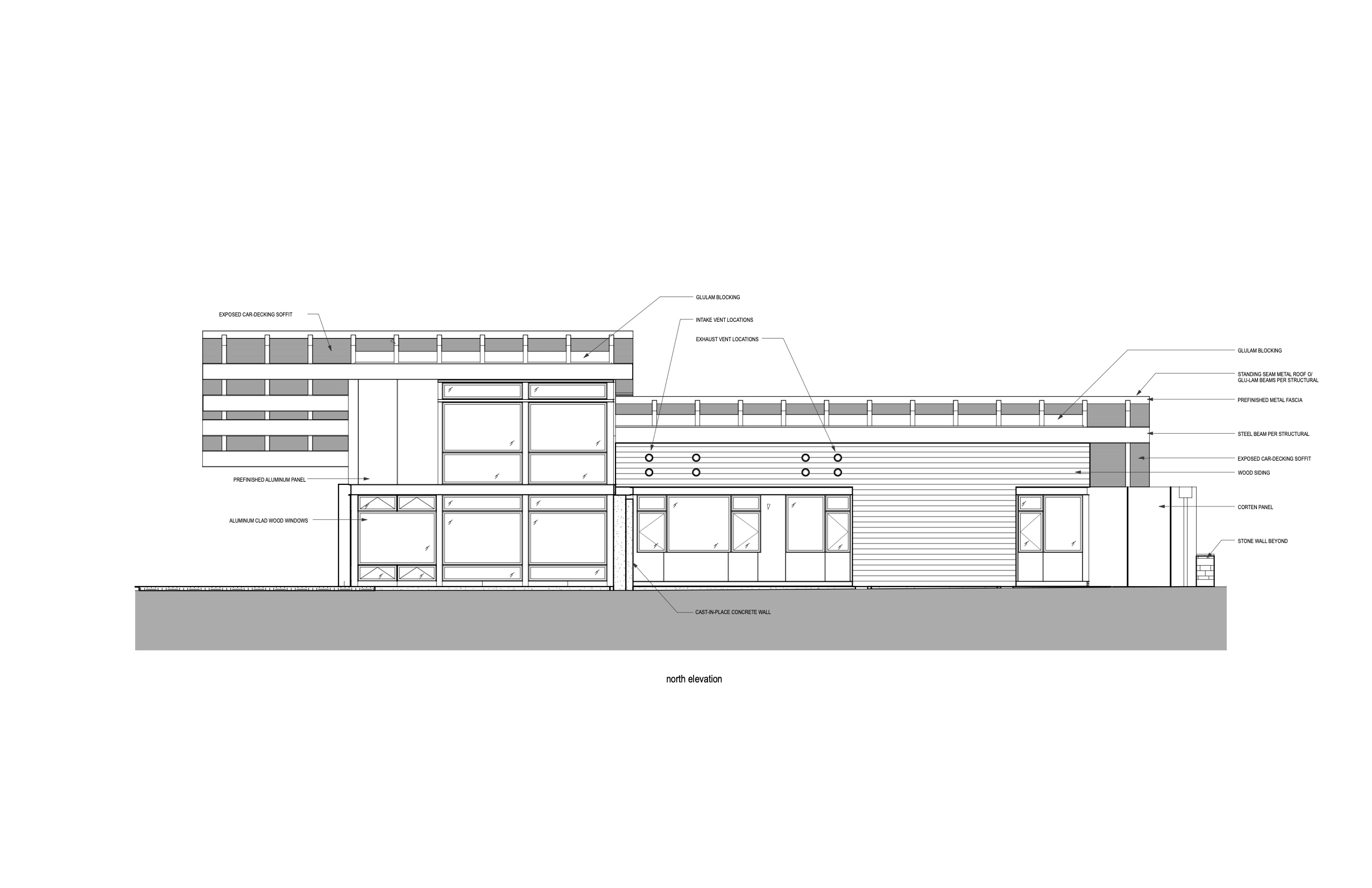 North Elevation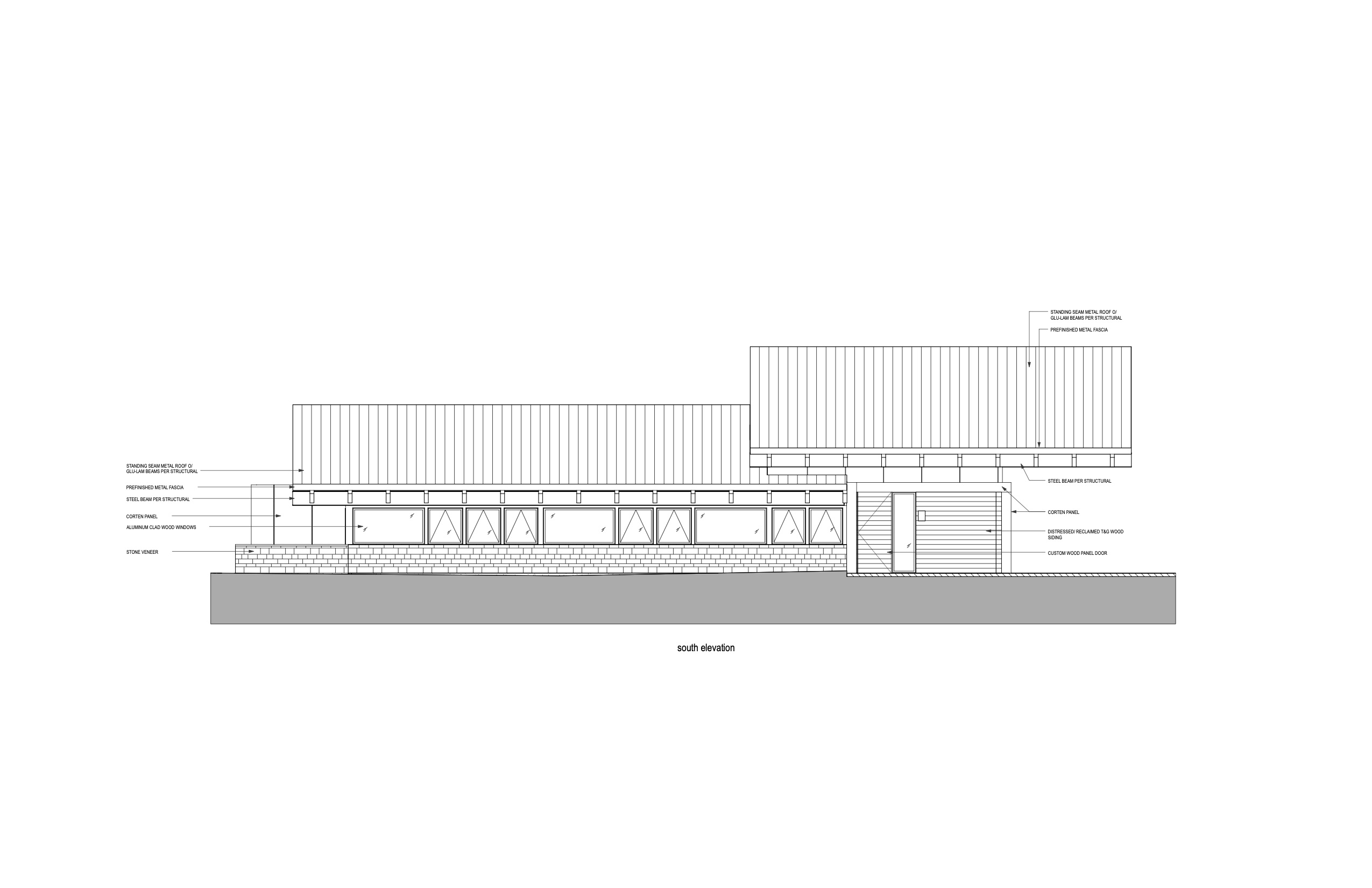 South Elevation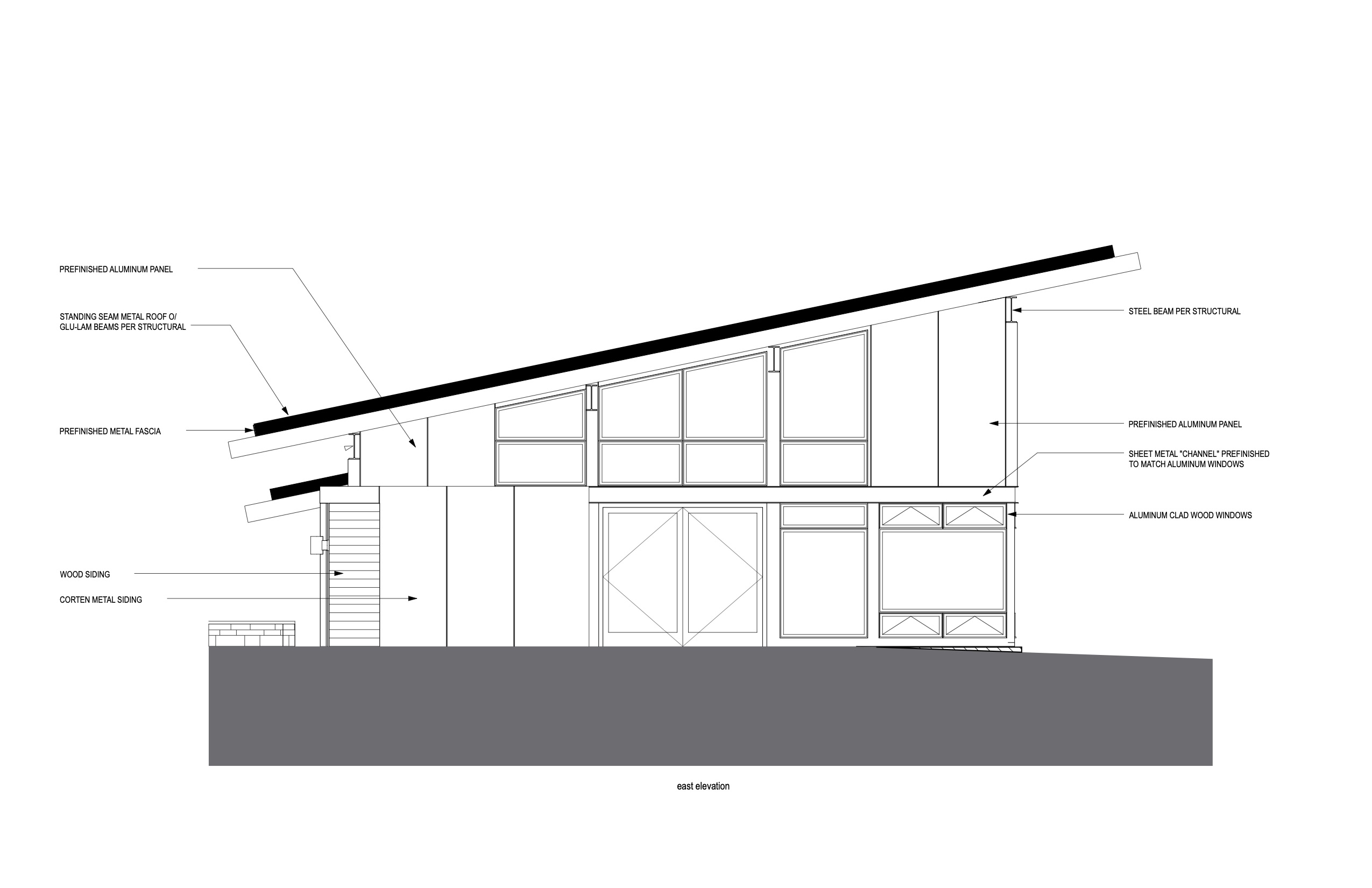 East Elevation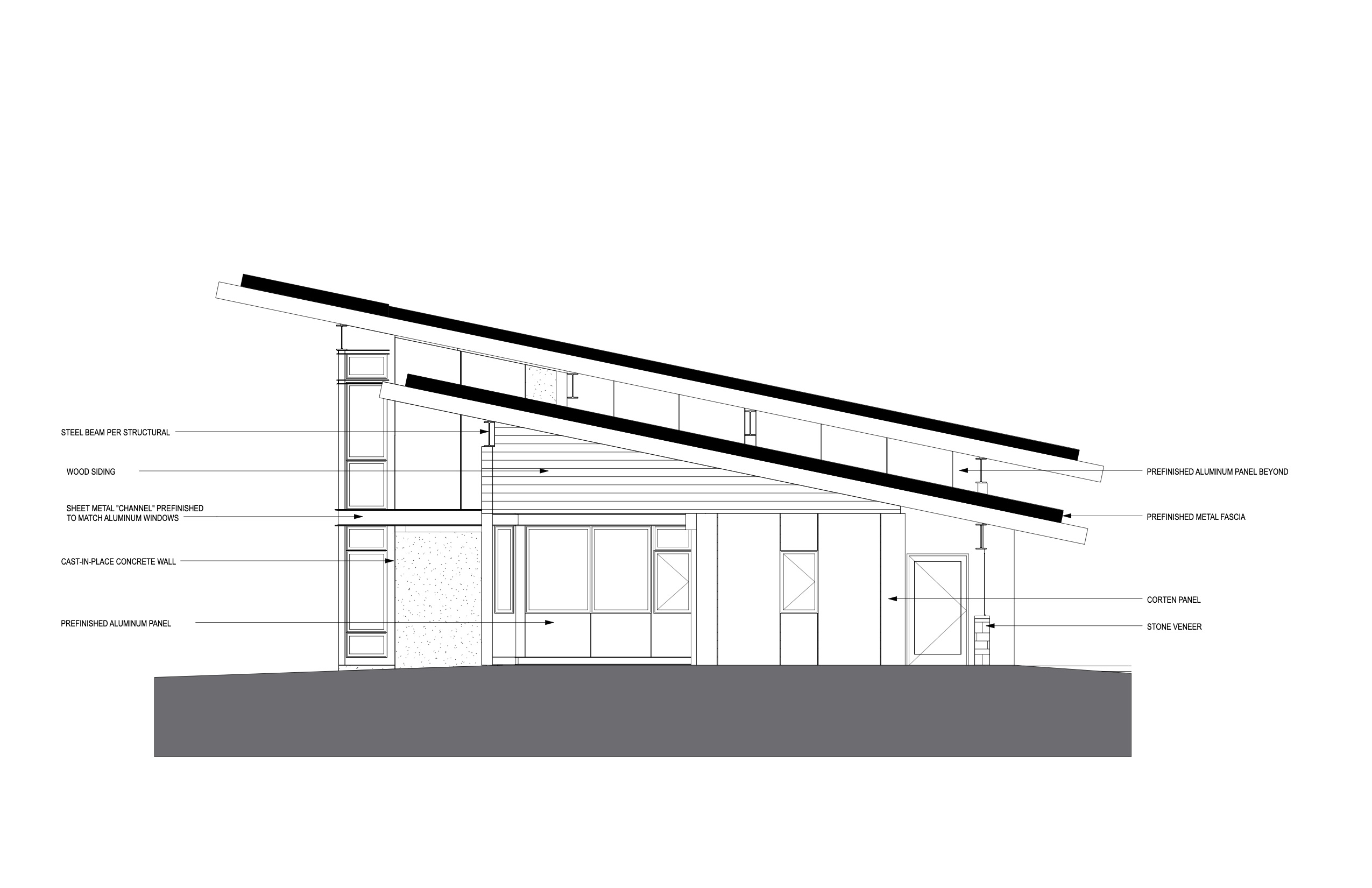 West Elevation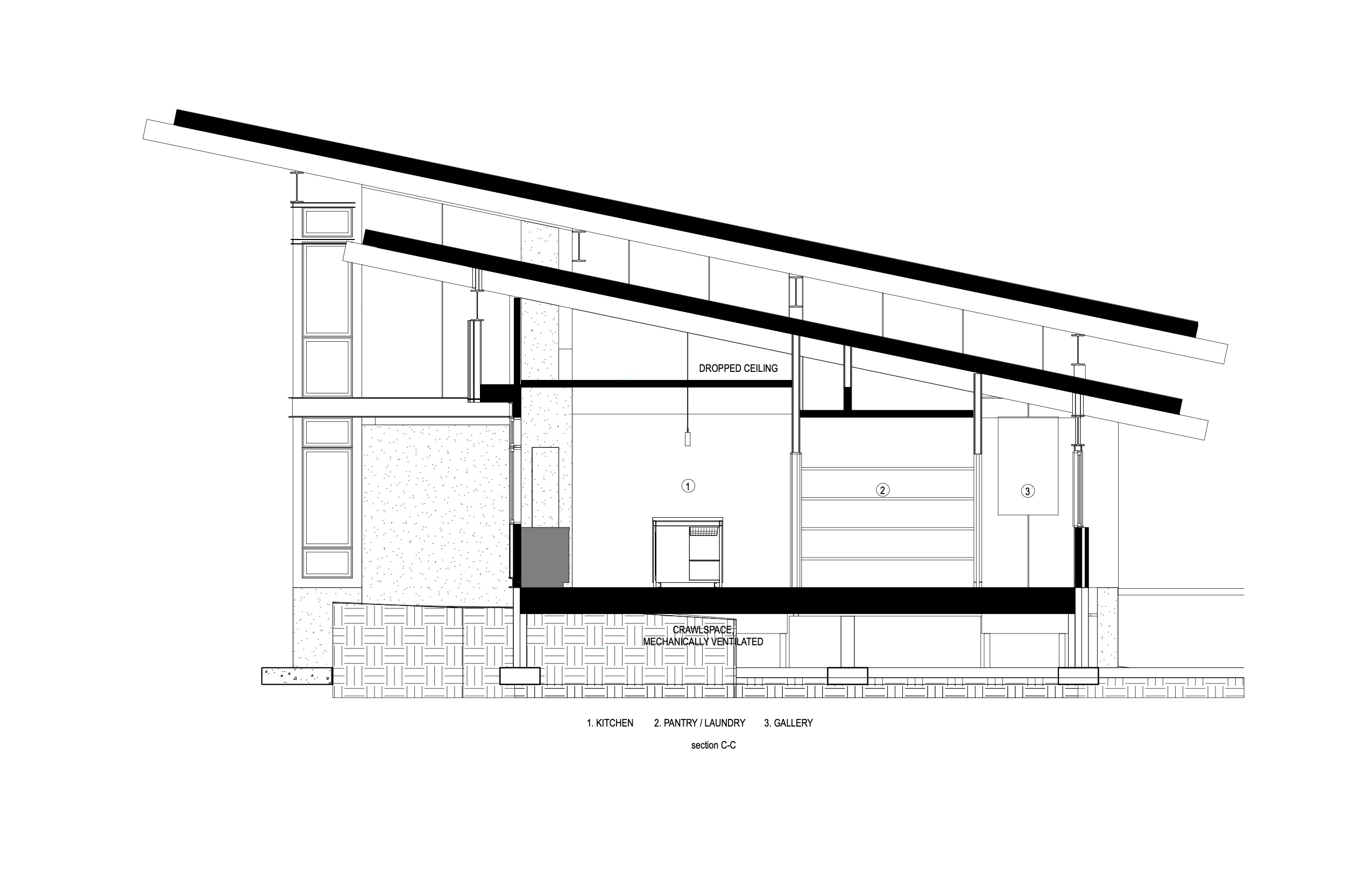 Section C-C
Section B-B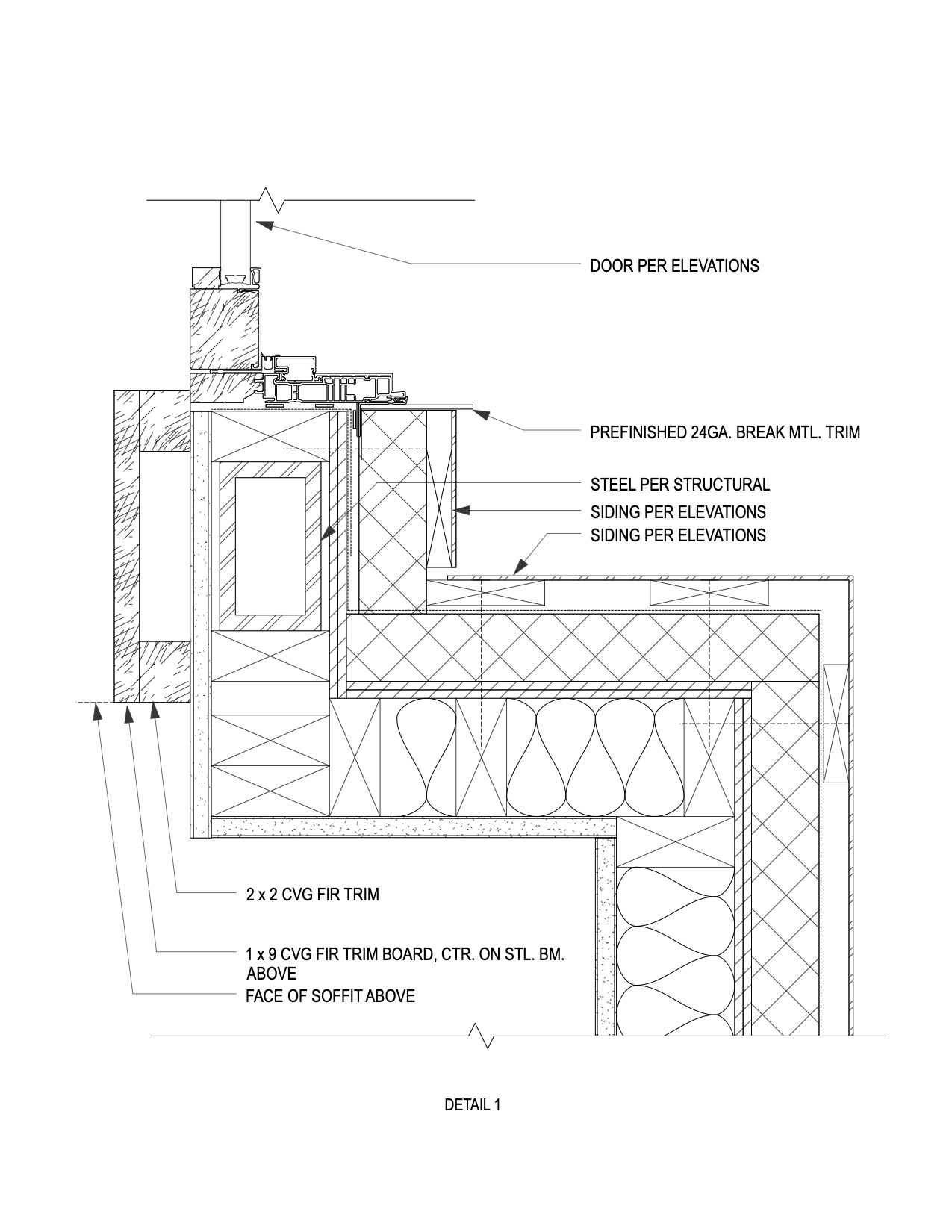 Section Detail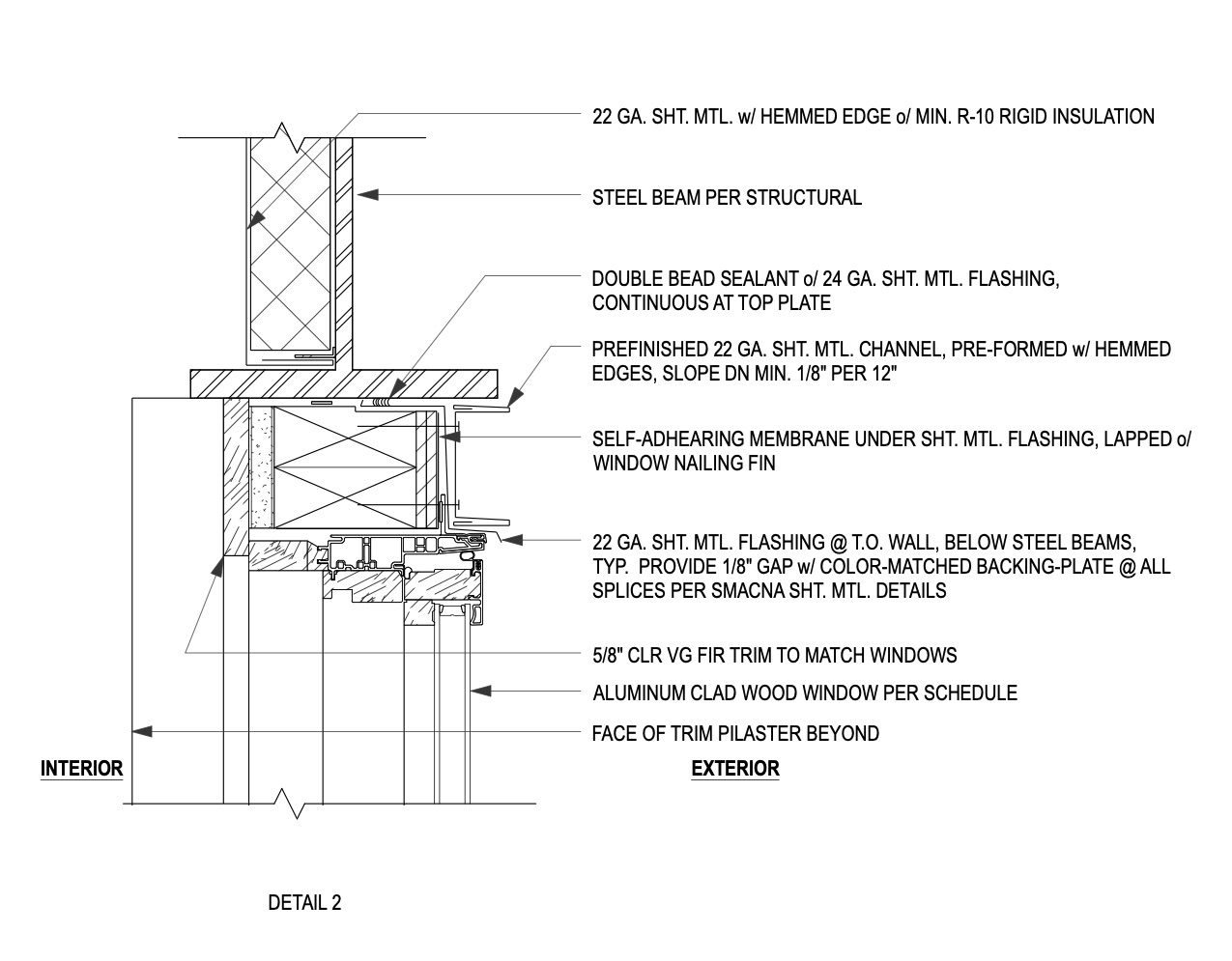 Section Detail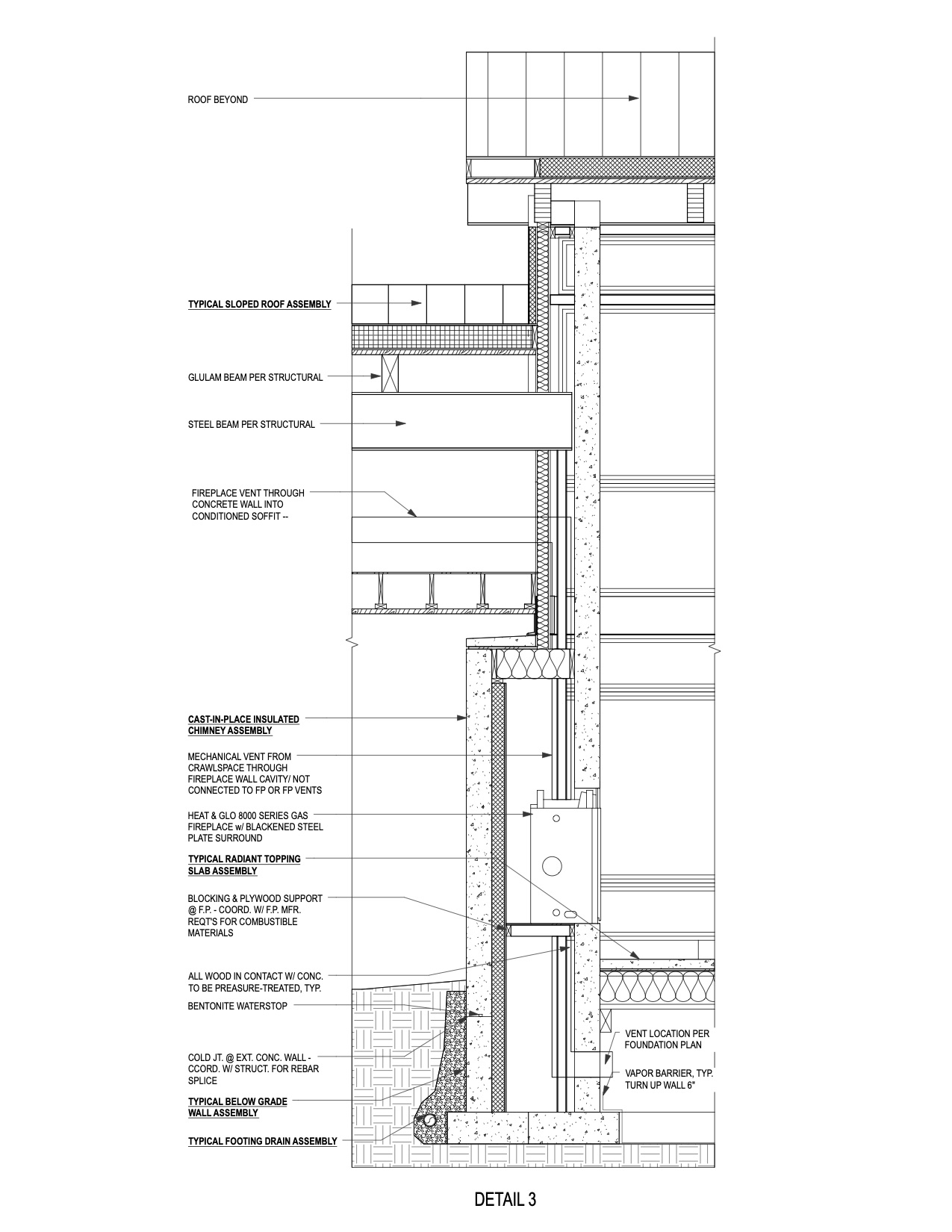 Section Detail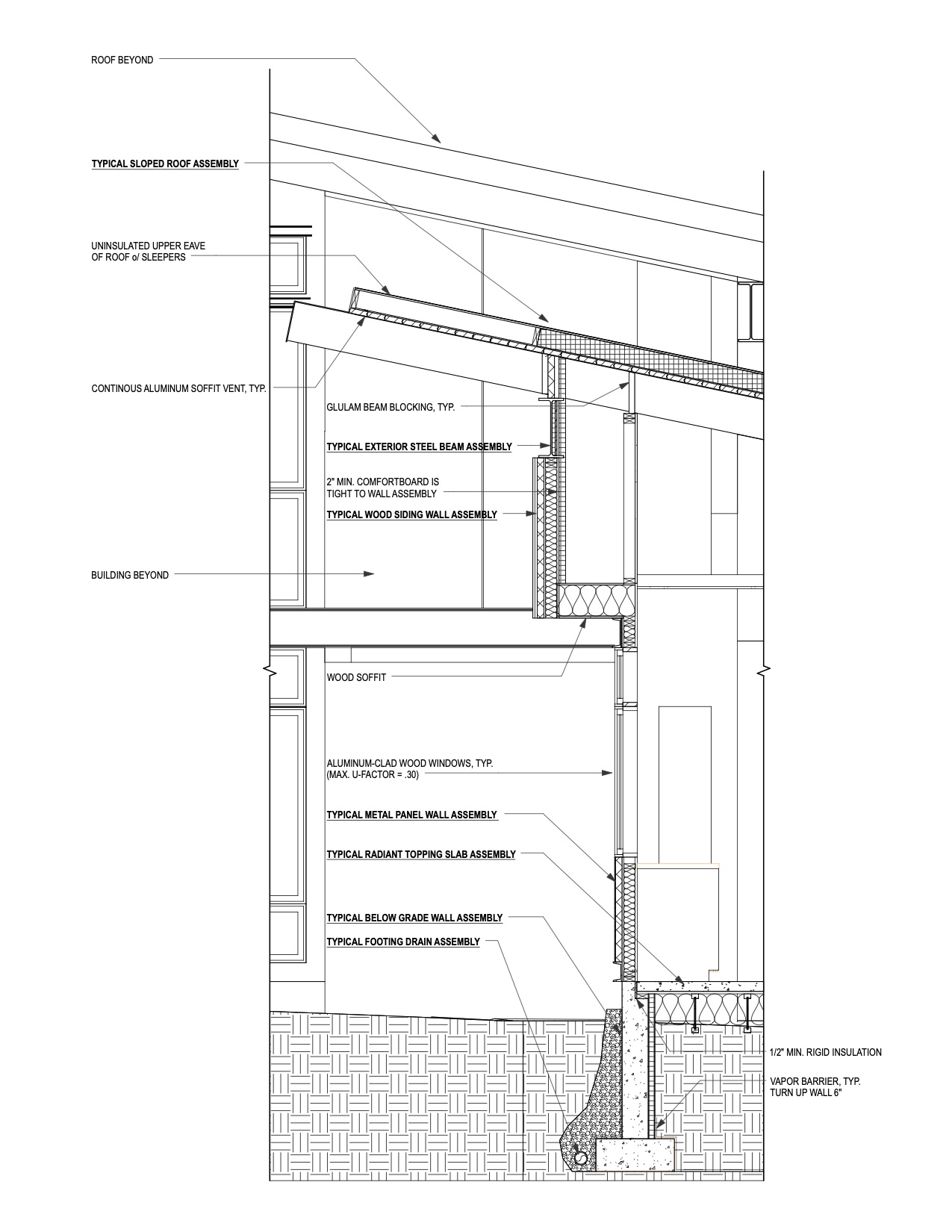 Section Detail
---