The Moscow-based architecture & interior design studio Room Design Büro led by Anton Lysko and Anastasia Zaytseva have recently completed Flat 401, a tiny apartment located in Moscow, Russia.
Architect's statement: First of all, we believe that the apartment is very attractively located: above the arch, as if between two buildings — a former tea factory built in 1914, from which the apartment inherited a classy brick wall, and the former building of Calculating-Analytical Machines Factory where in peacetime the first in the USSR vacuum tube electronic computing machine, as well as the next generation computers were designed.
We were amazed by the space itself: 27 m² with only one window. The old masonry and the rhythm of built-in windows form such a dynamic composition that the interior requires no more decorative elements. We left open the brickwork, as well as the floor structures, and the remaining elements were made in white to leave the space uncluttered.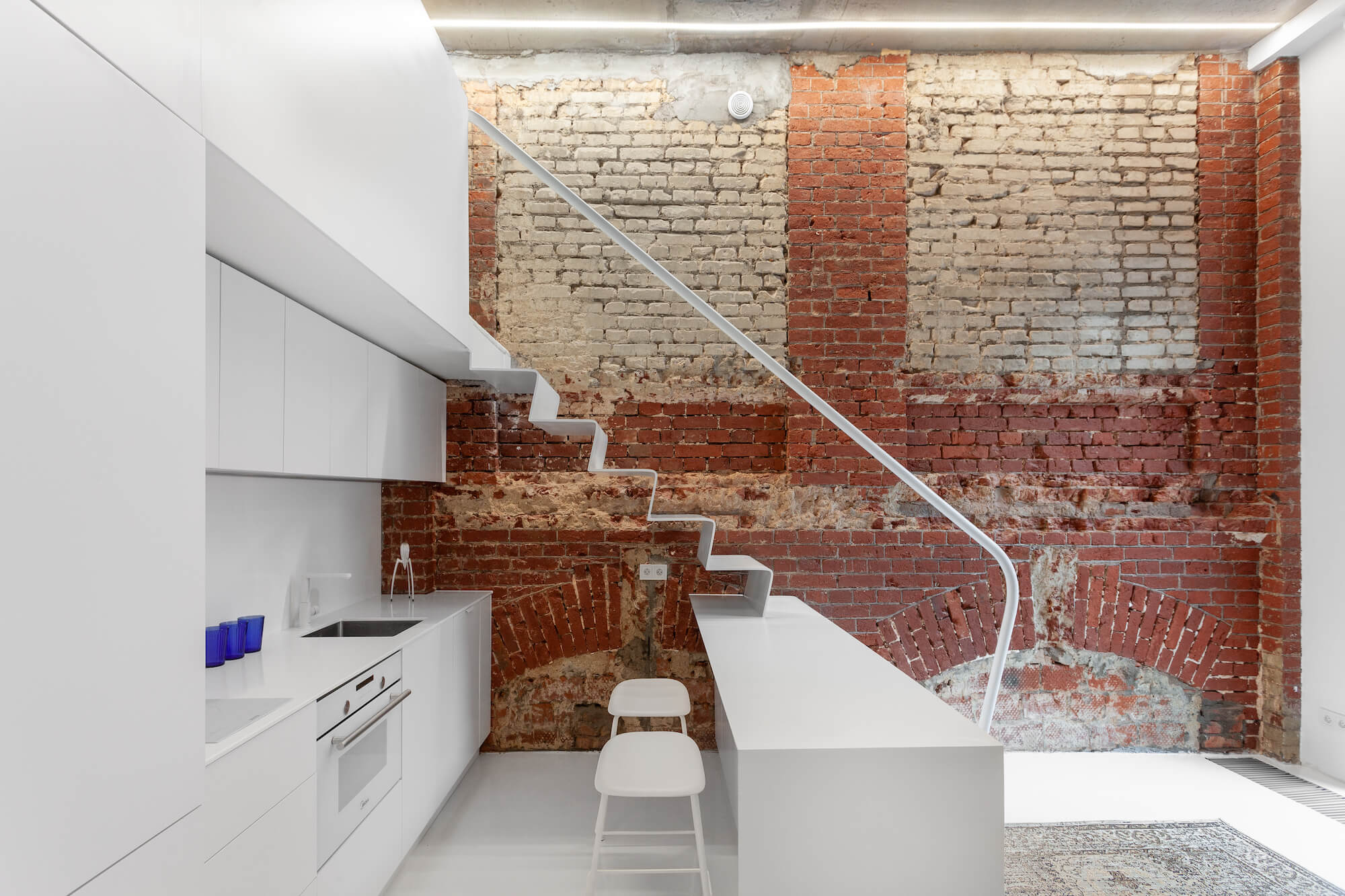 image © Polina Poludkina
Lofty 4.2 m ceilings opened the way for constructing the second level where we placed the bed and the storage room. Light rolled metal sheet staircase and the kitchen island form a single structure. This solution saved us a lot of space. The lighting is hidden almost everywhere, it illuminates the concrete and the brick wall creating a relaxed evening atmosphere.
As a result of the replanning, we managed to increase the apartment area to 36 m² and designed a full kitchen, a living room, a bathroom and a bedroom!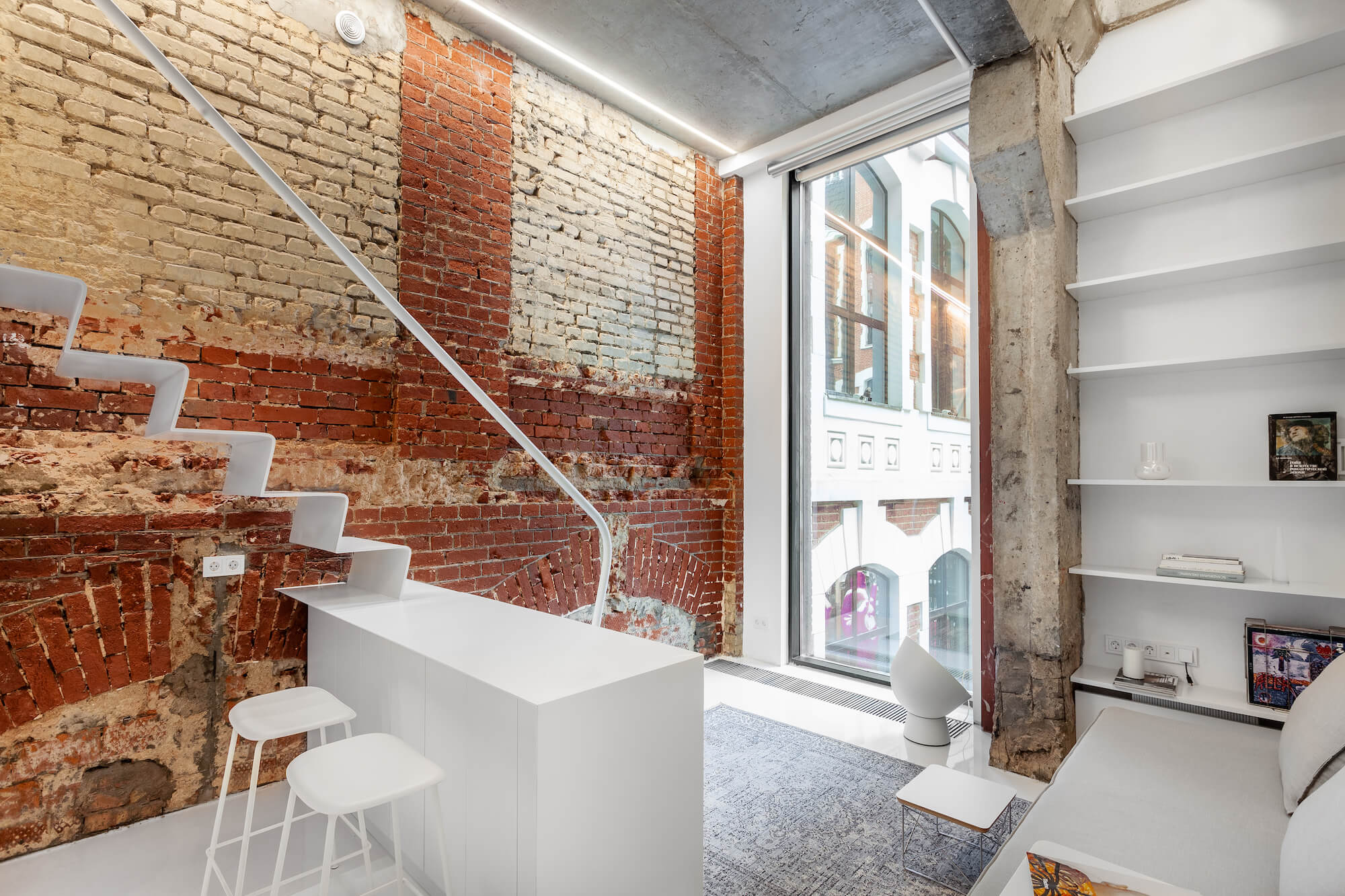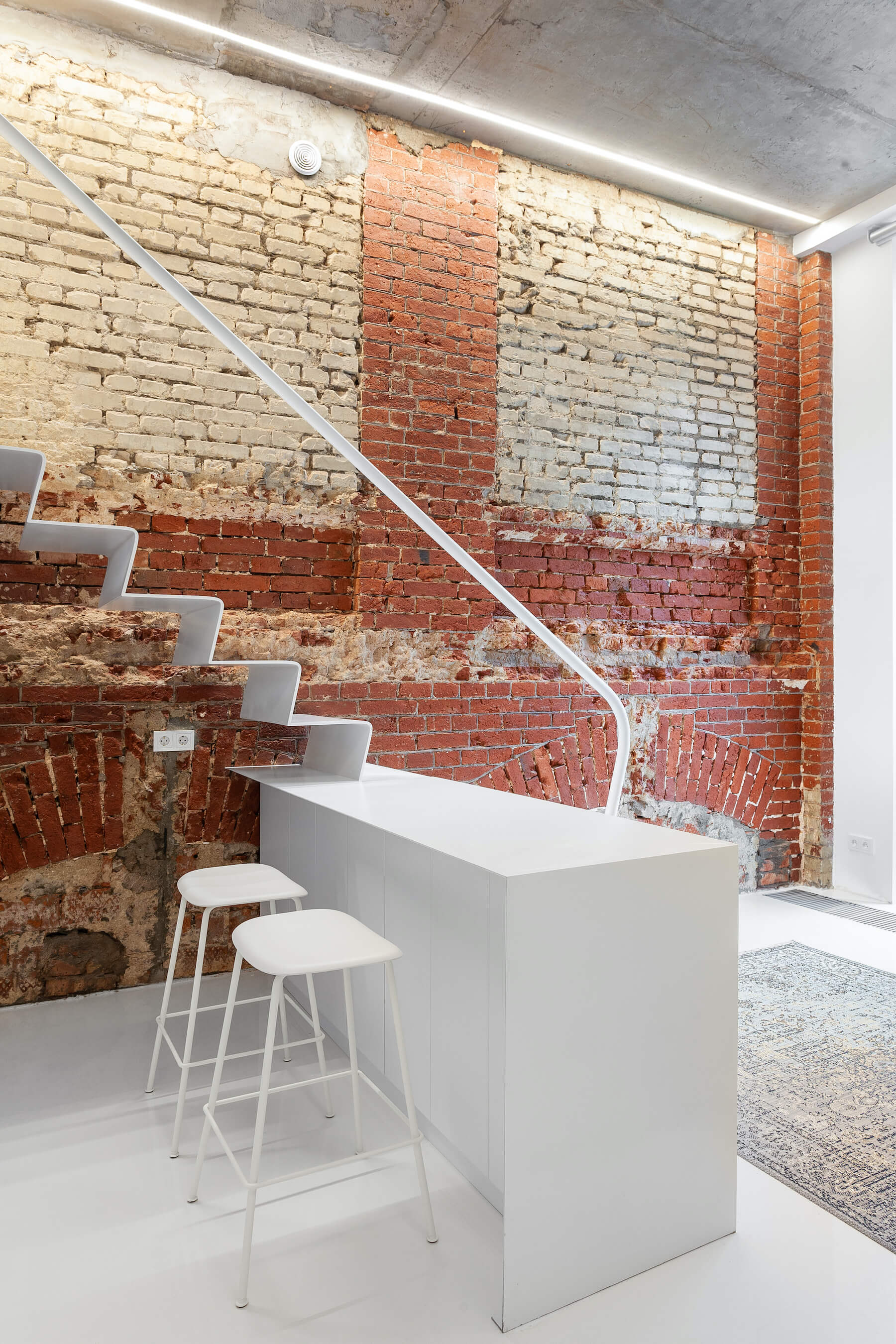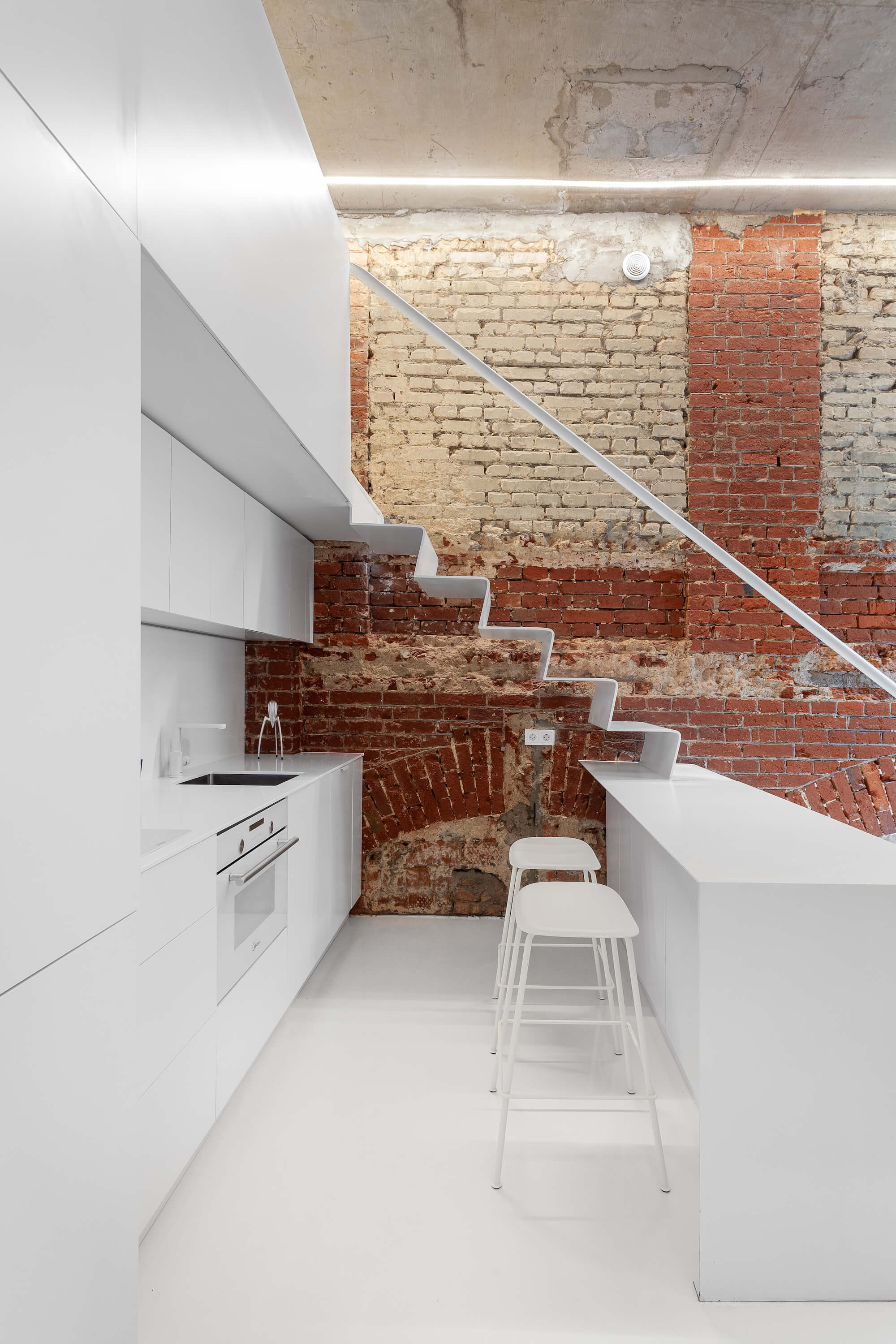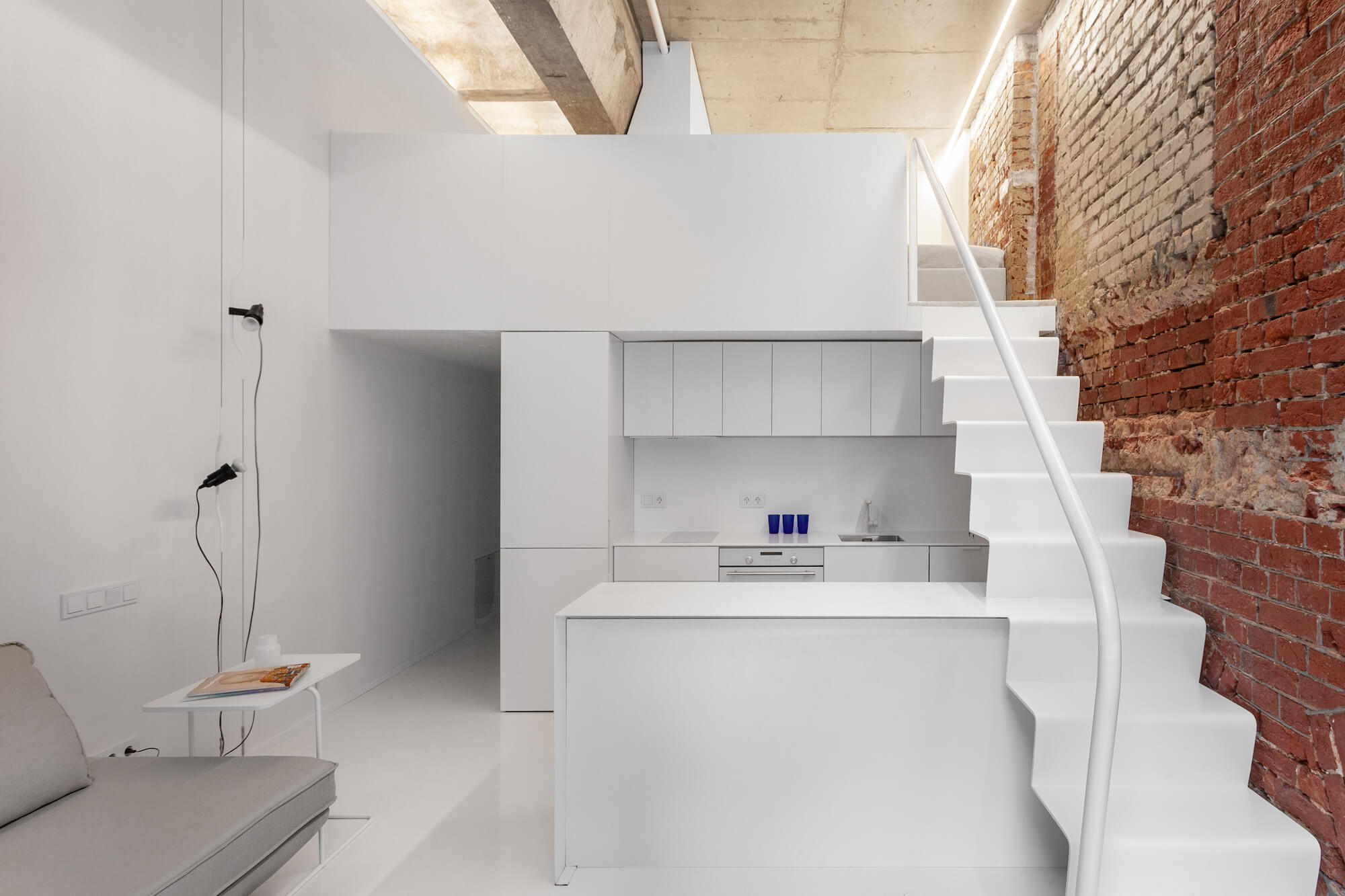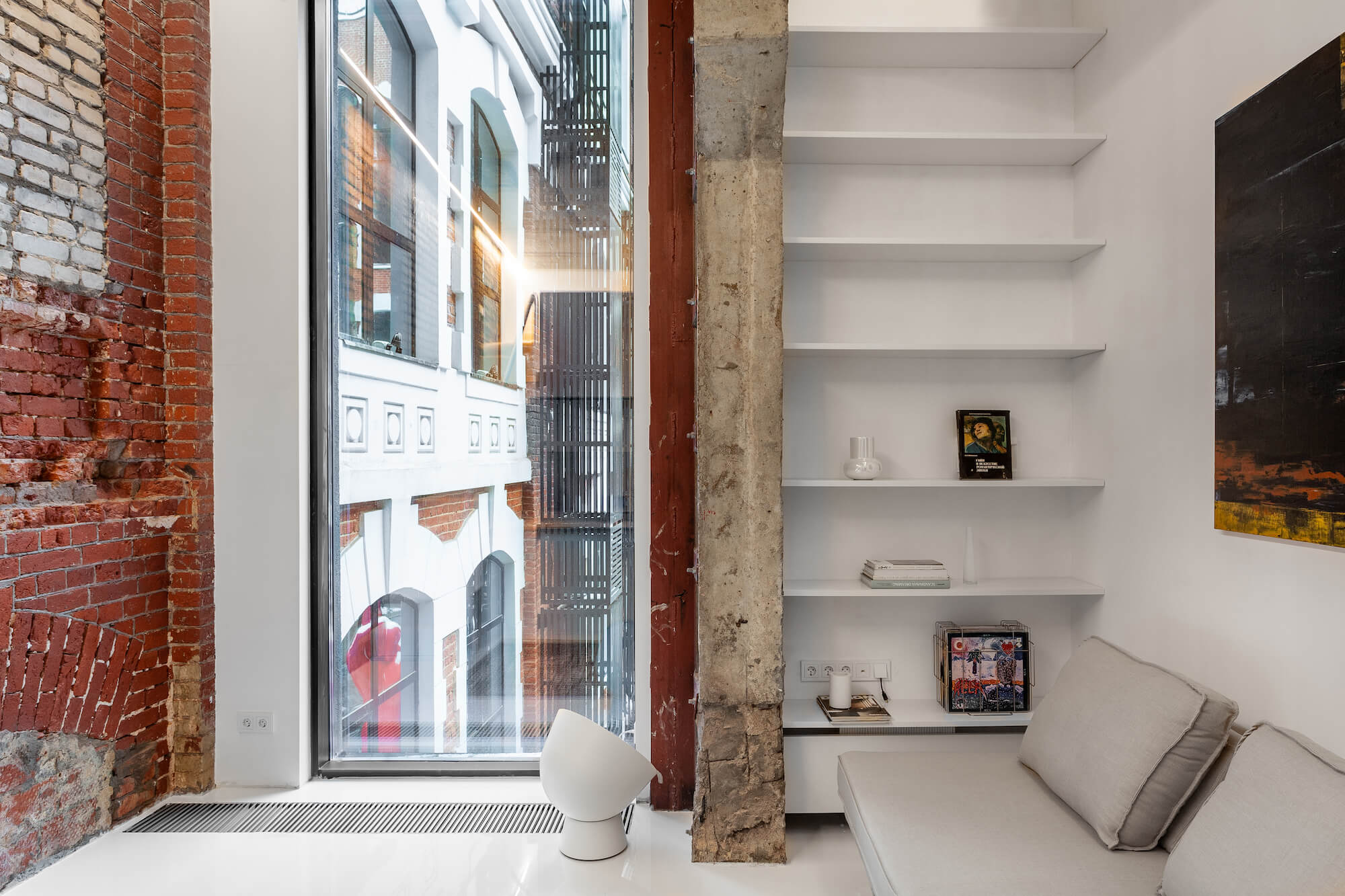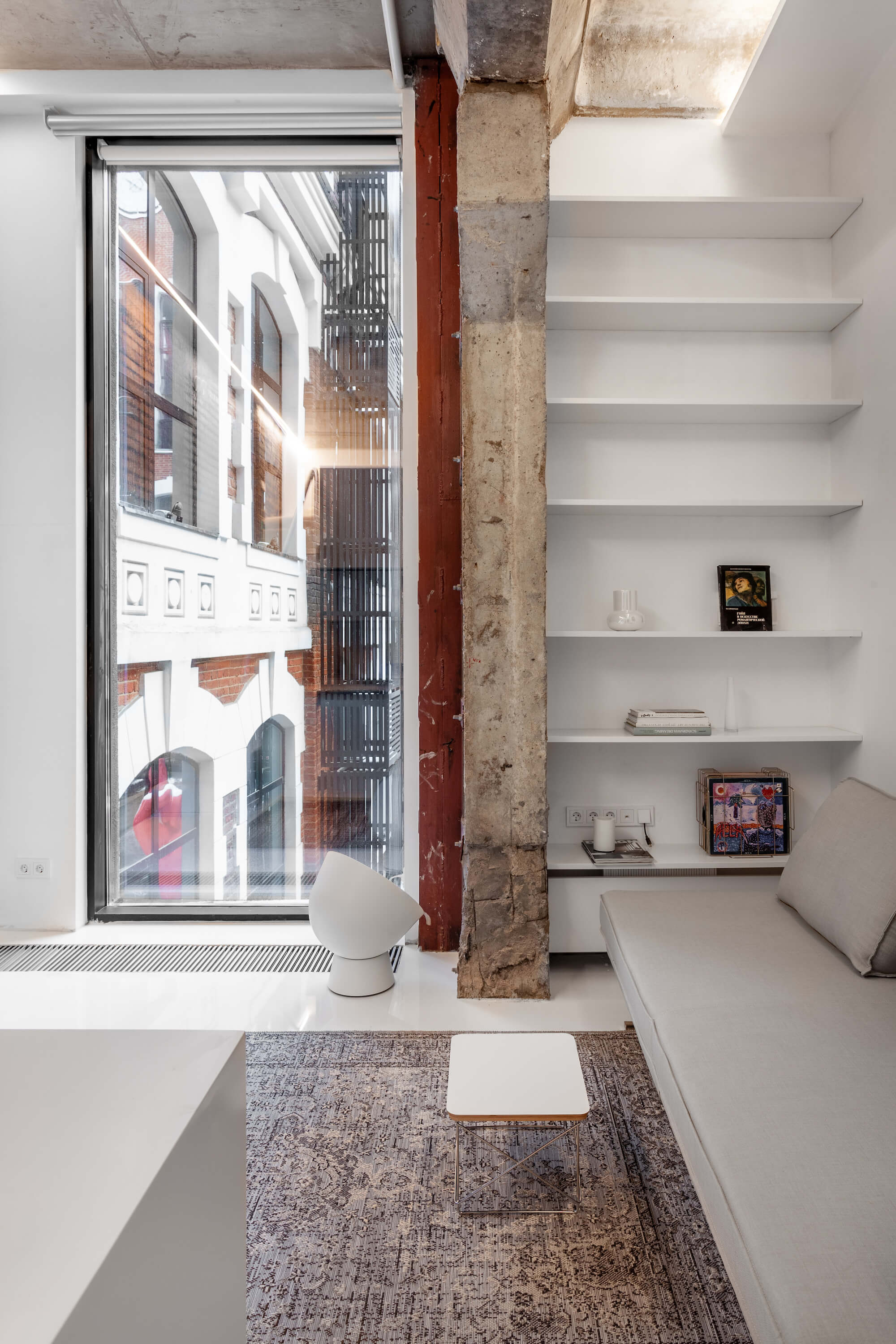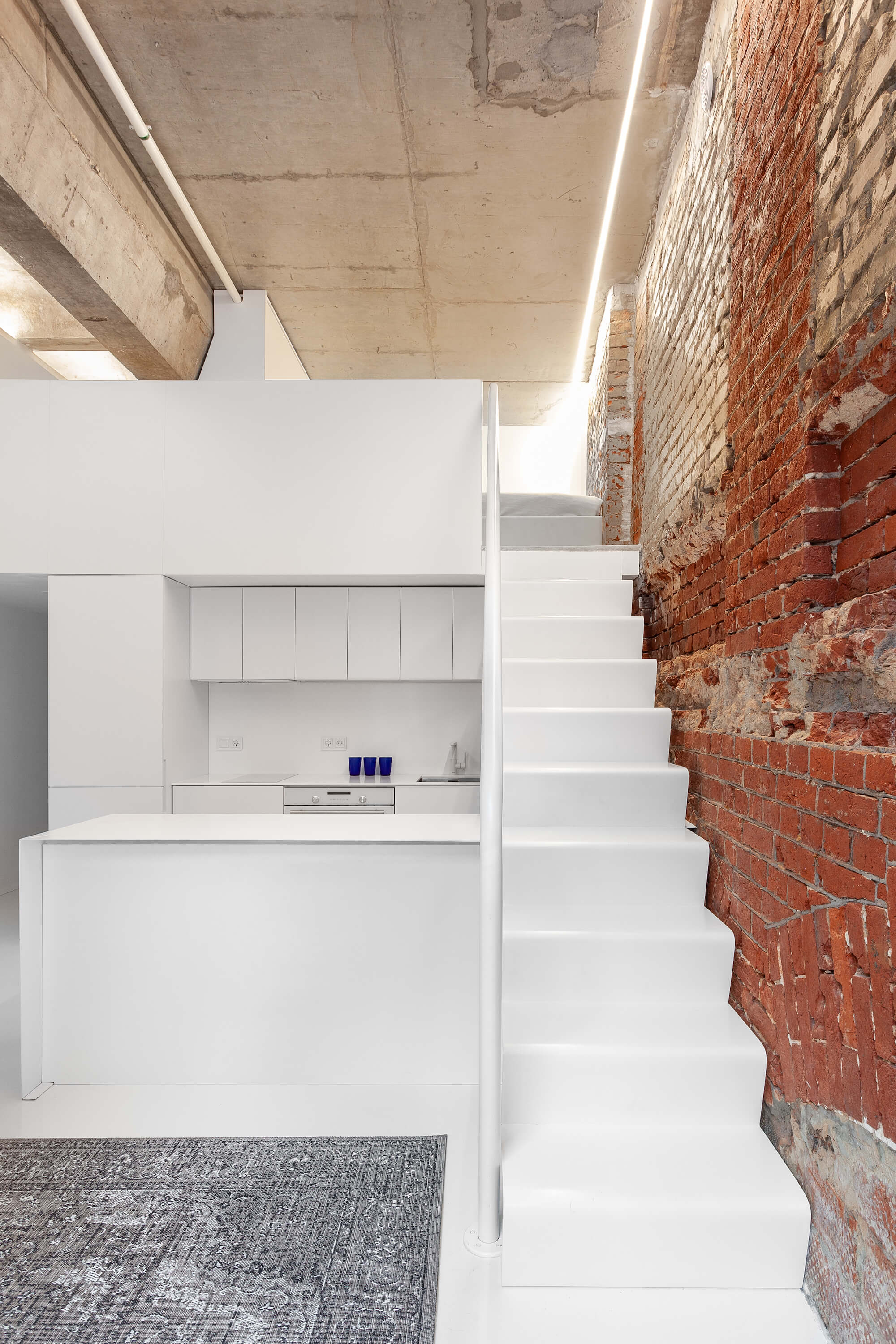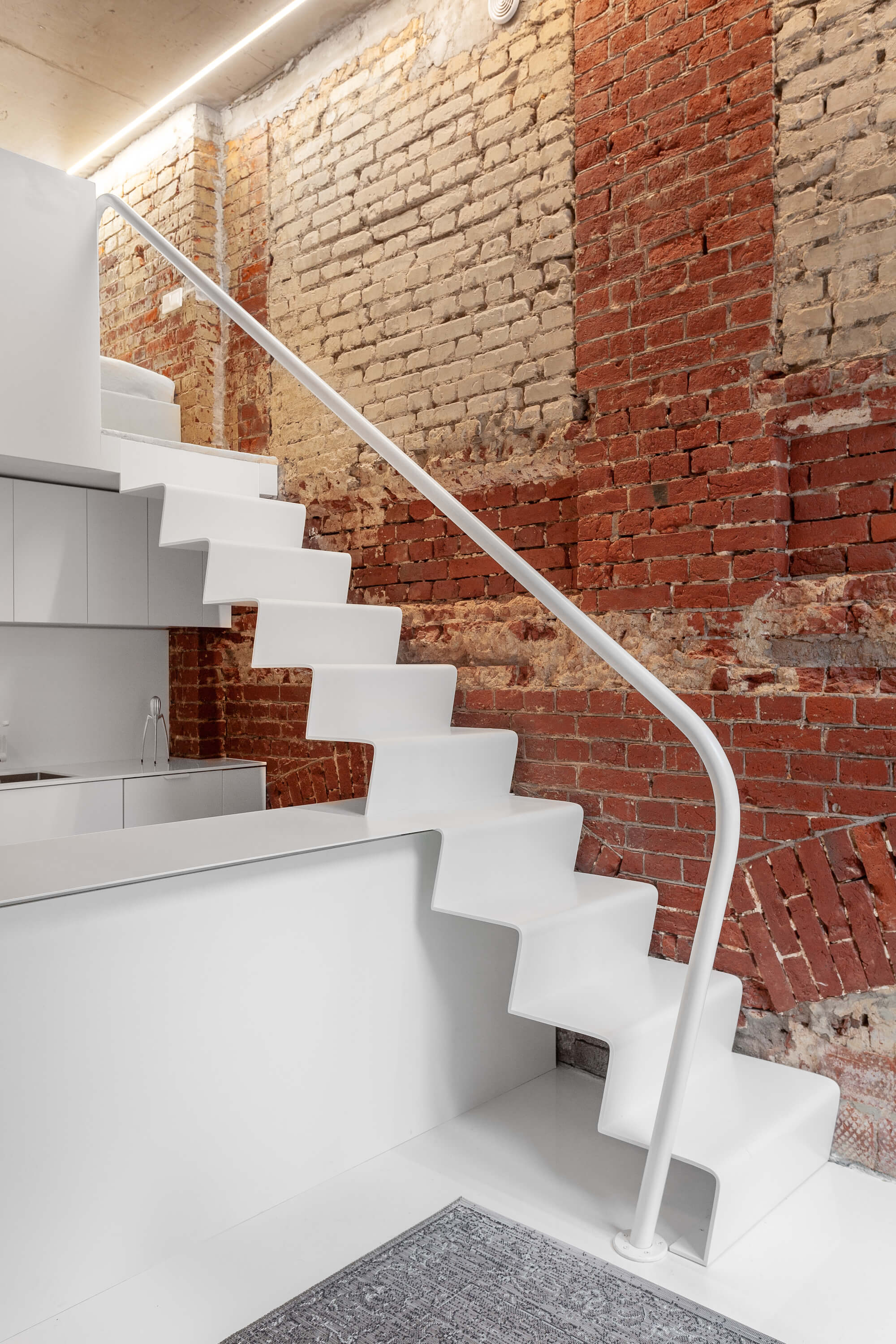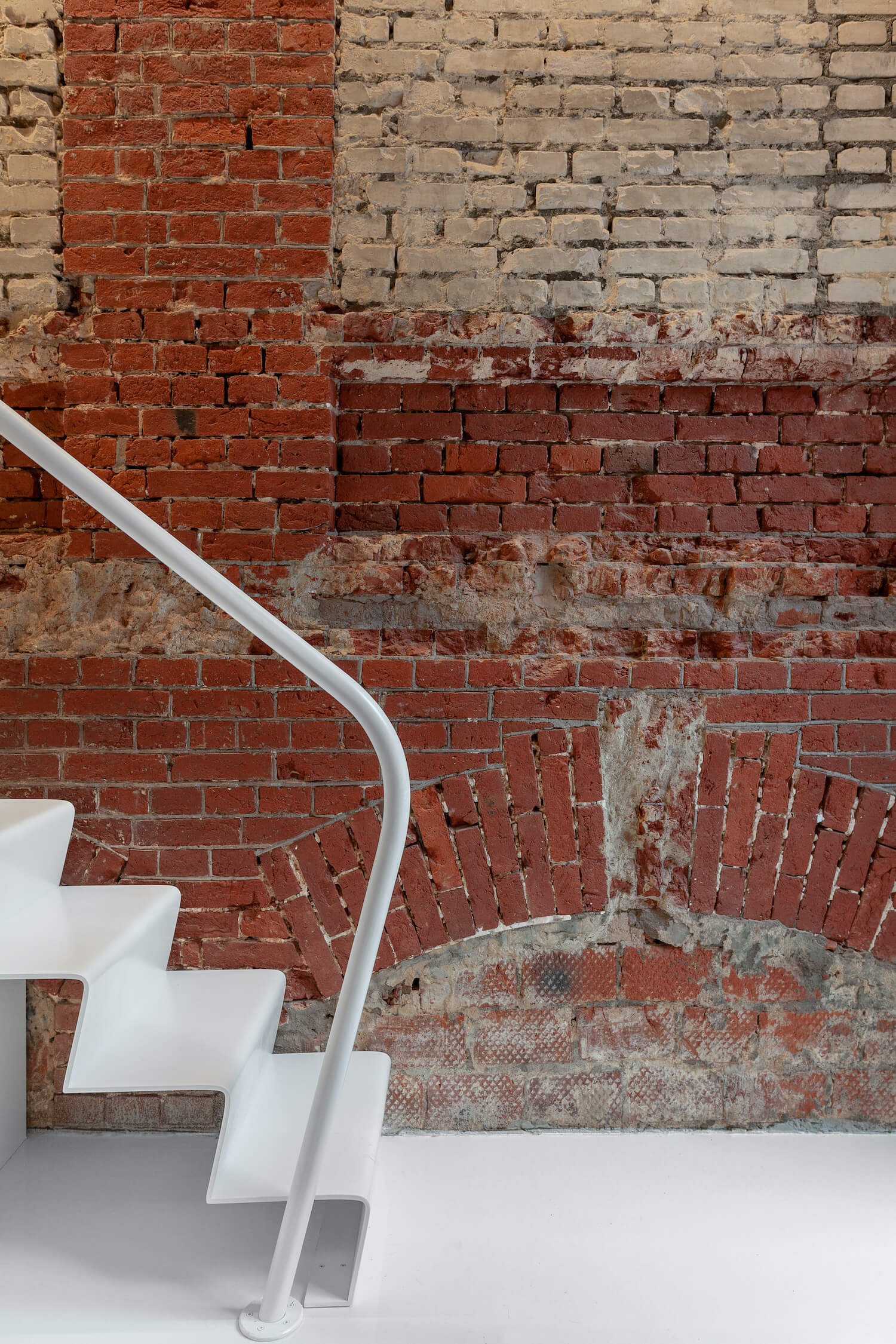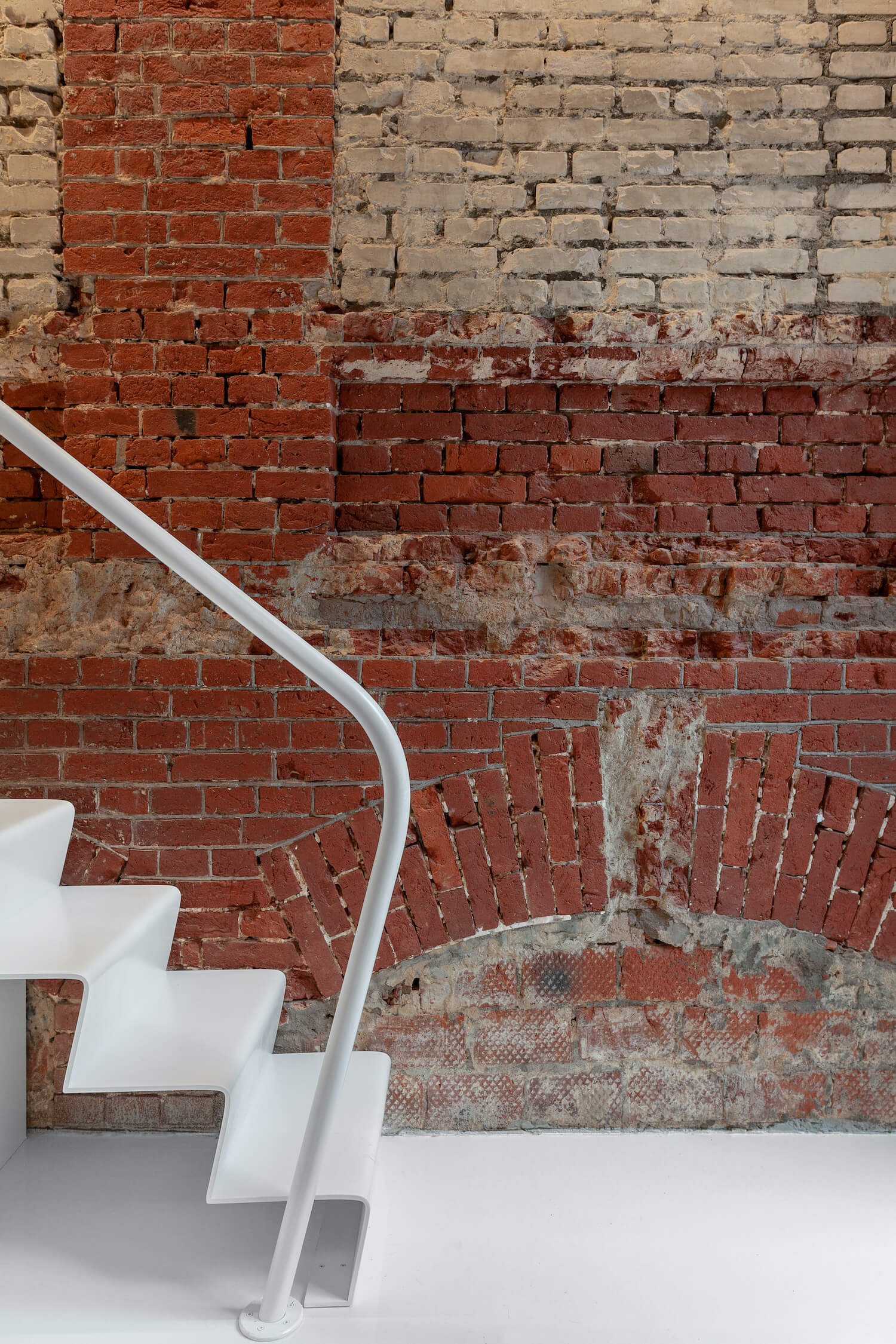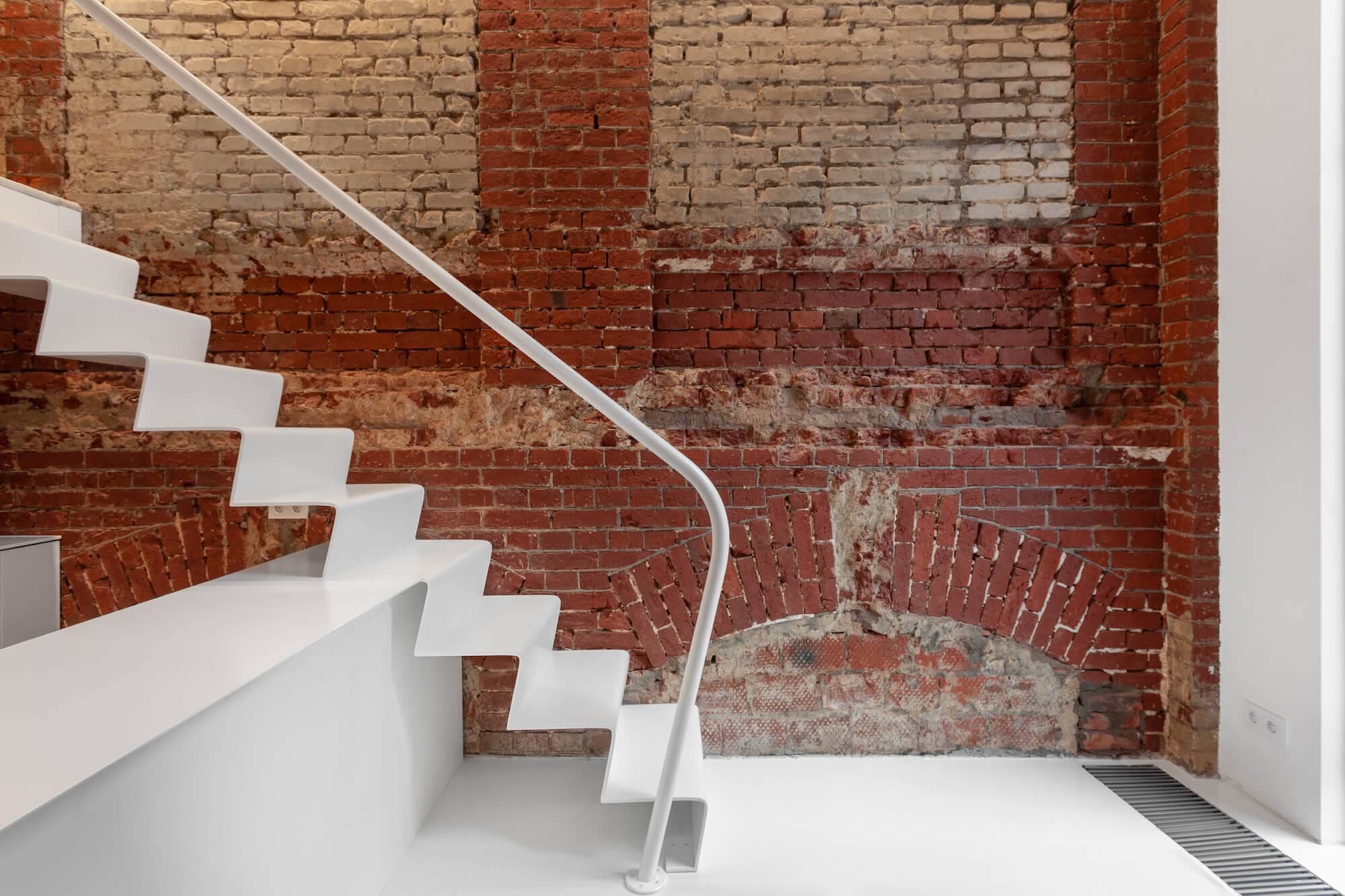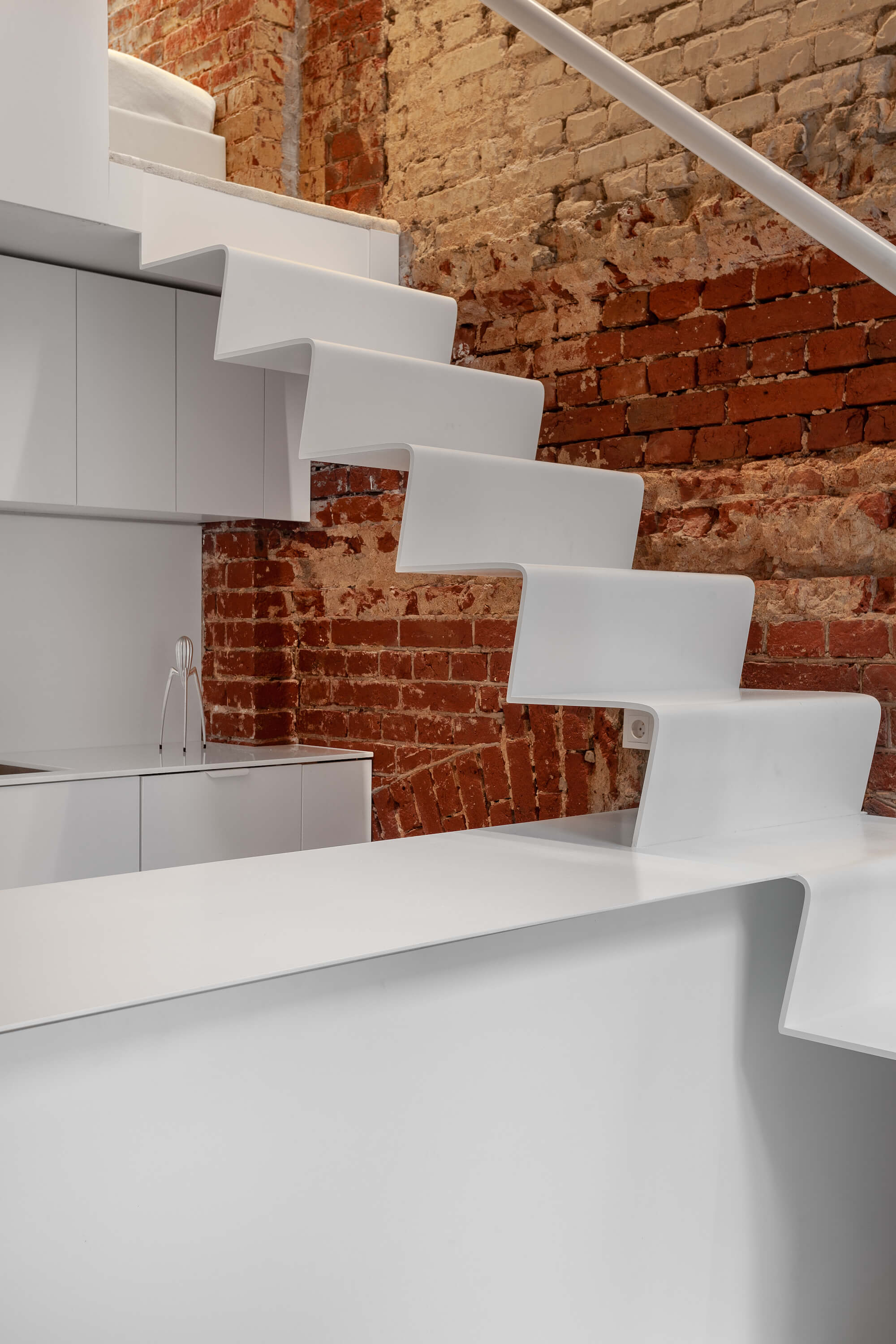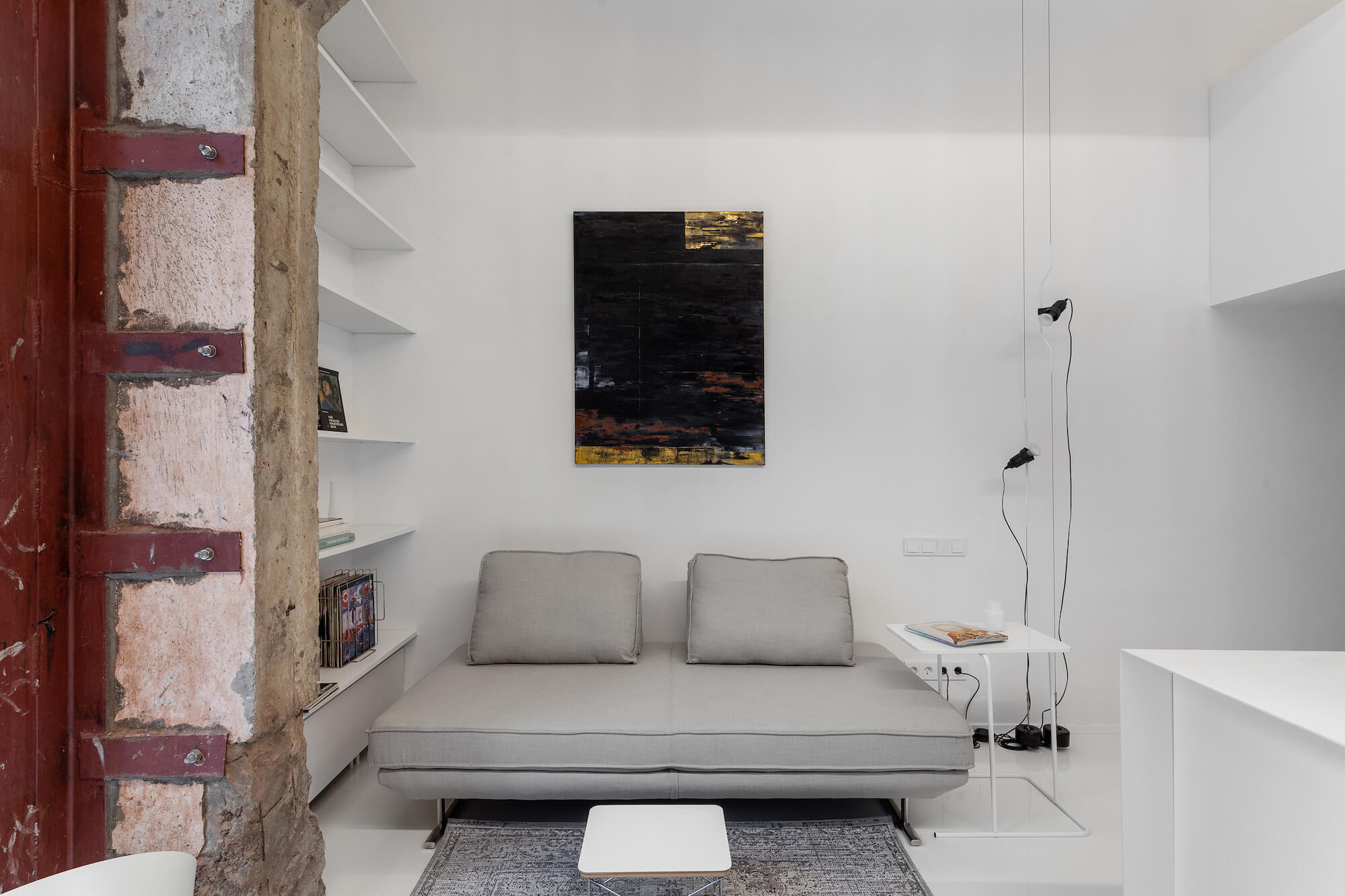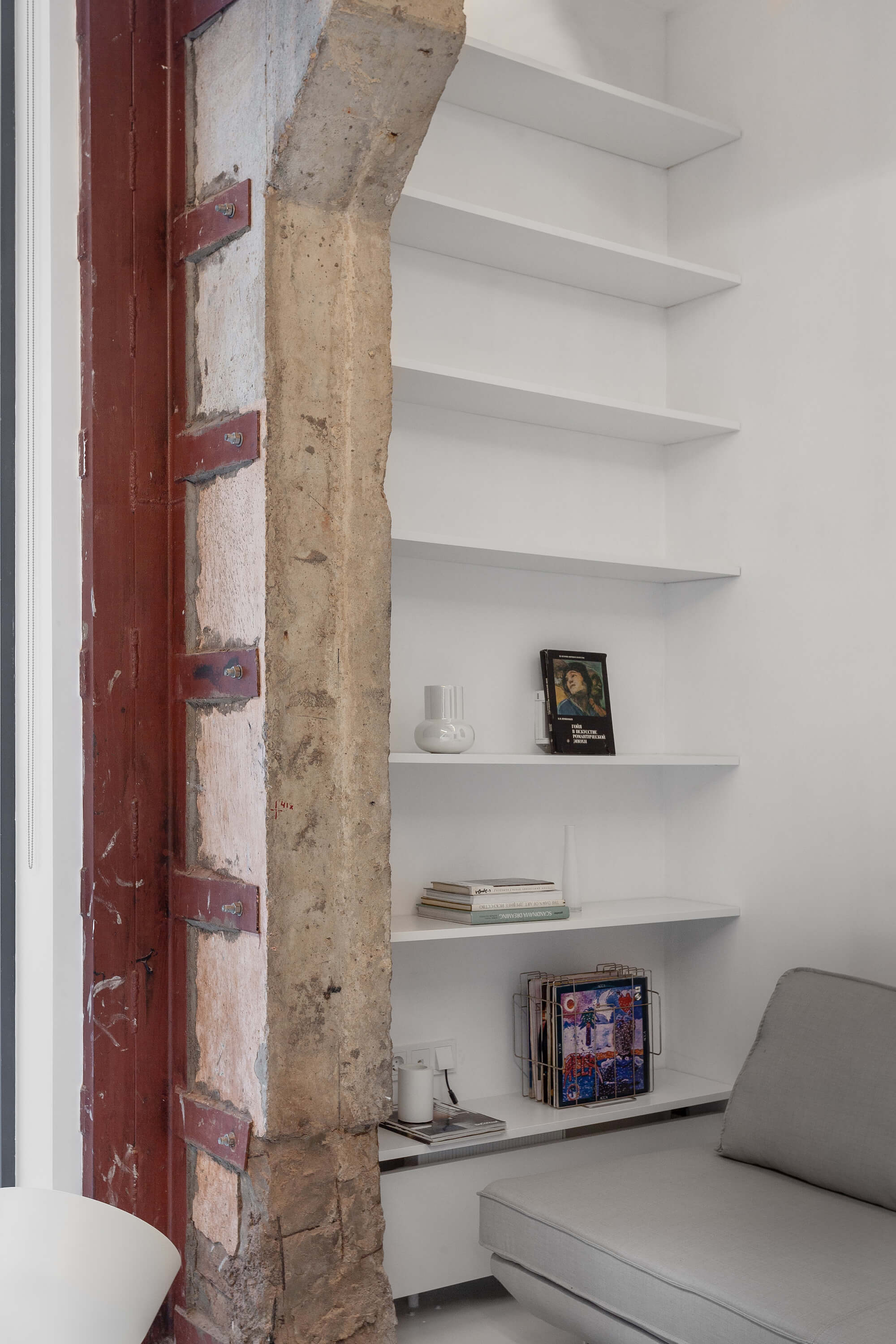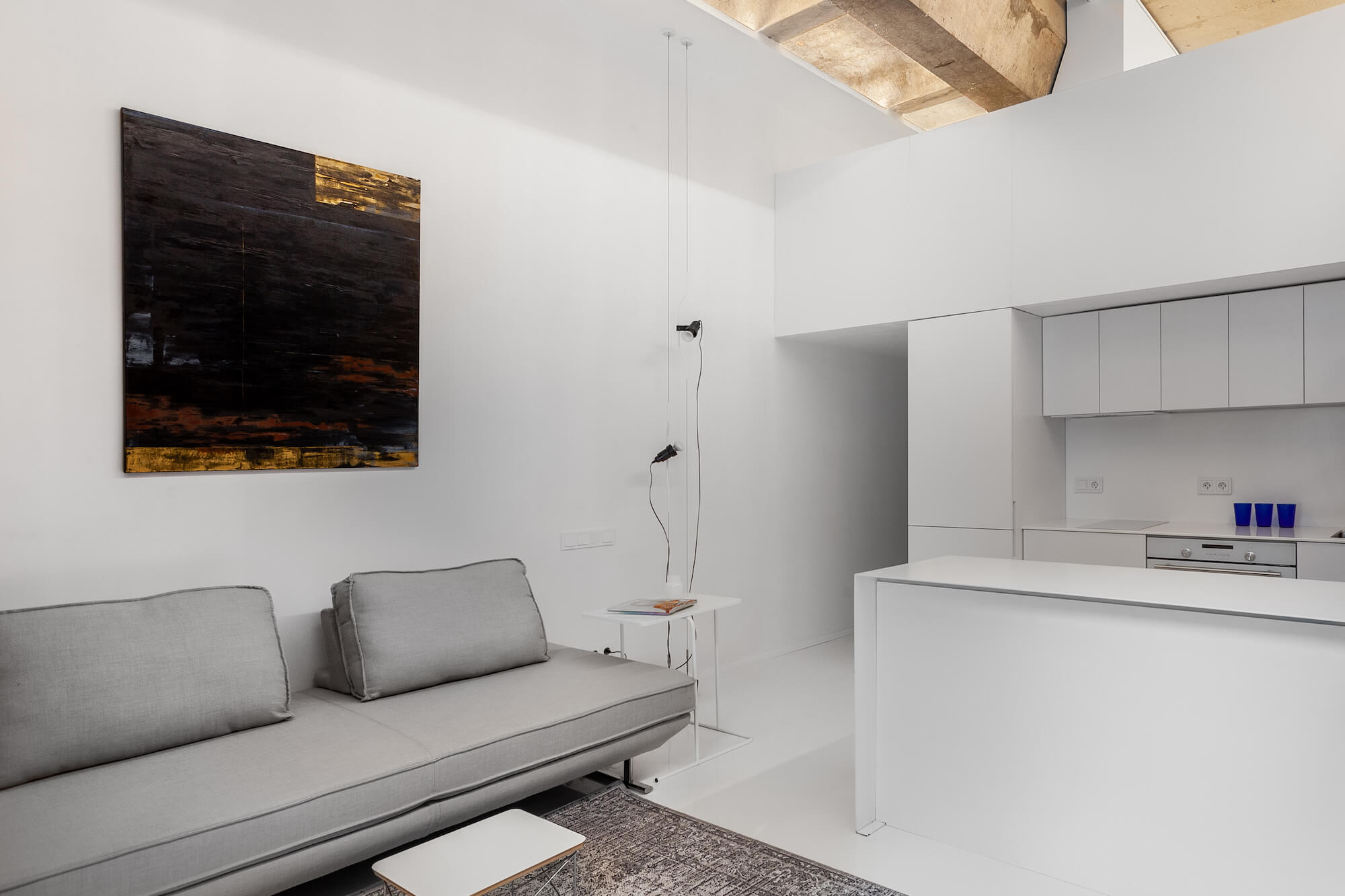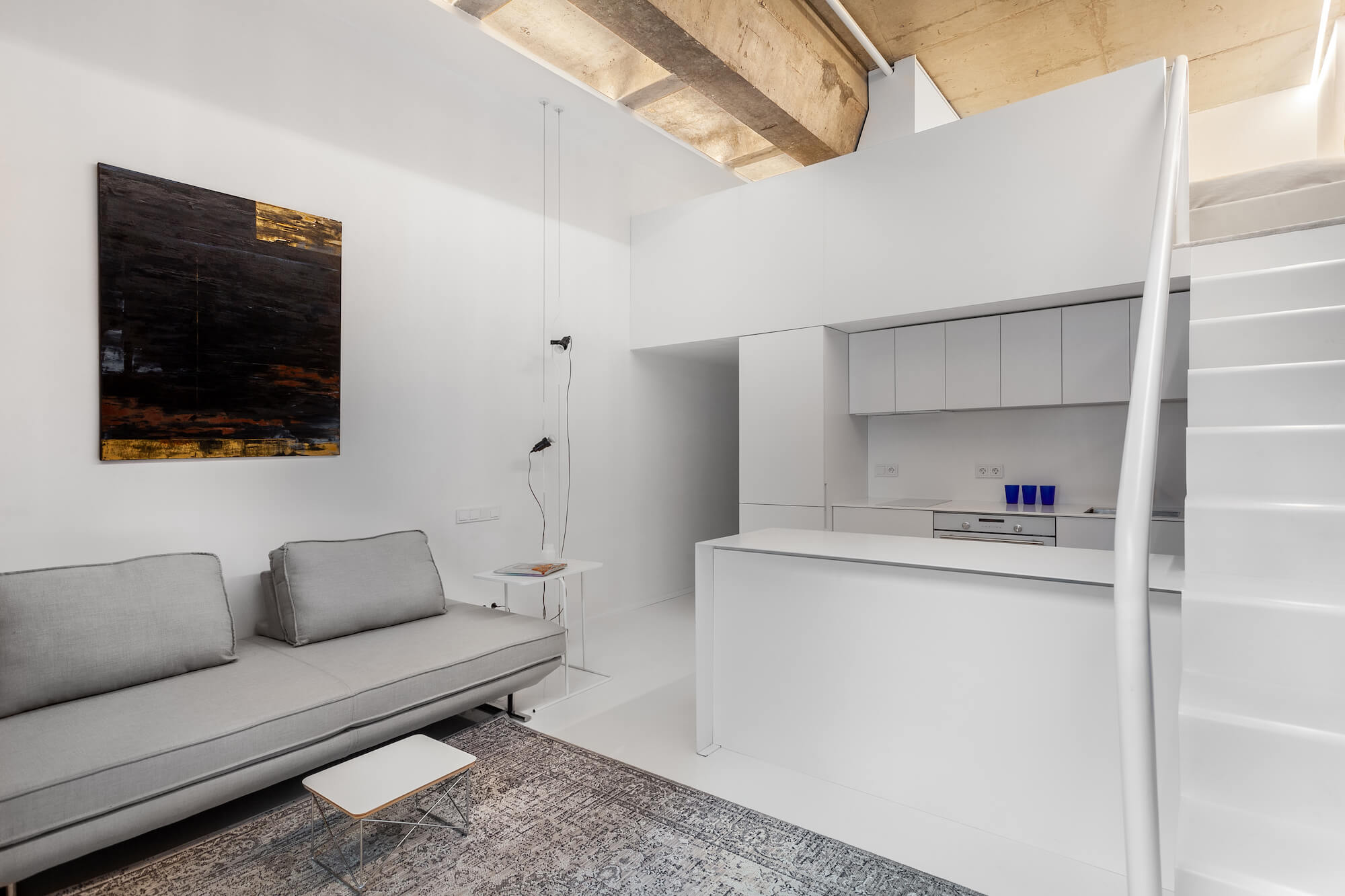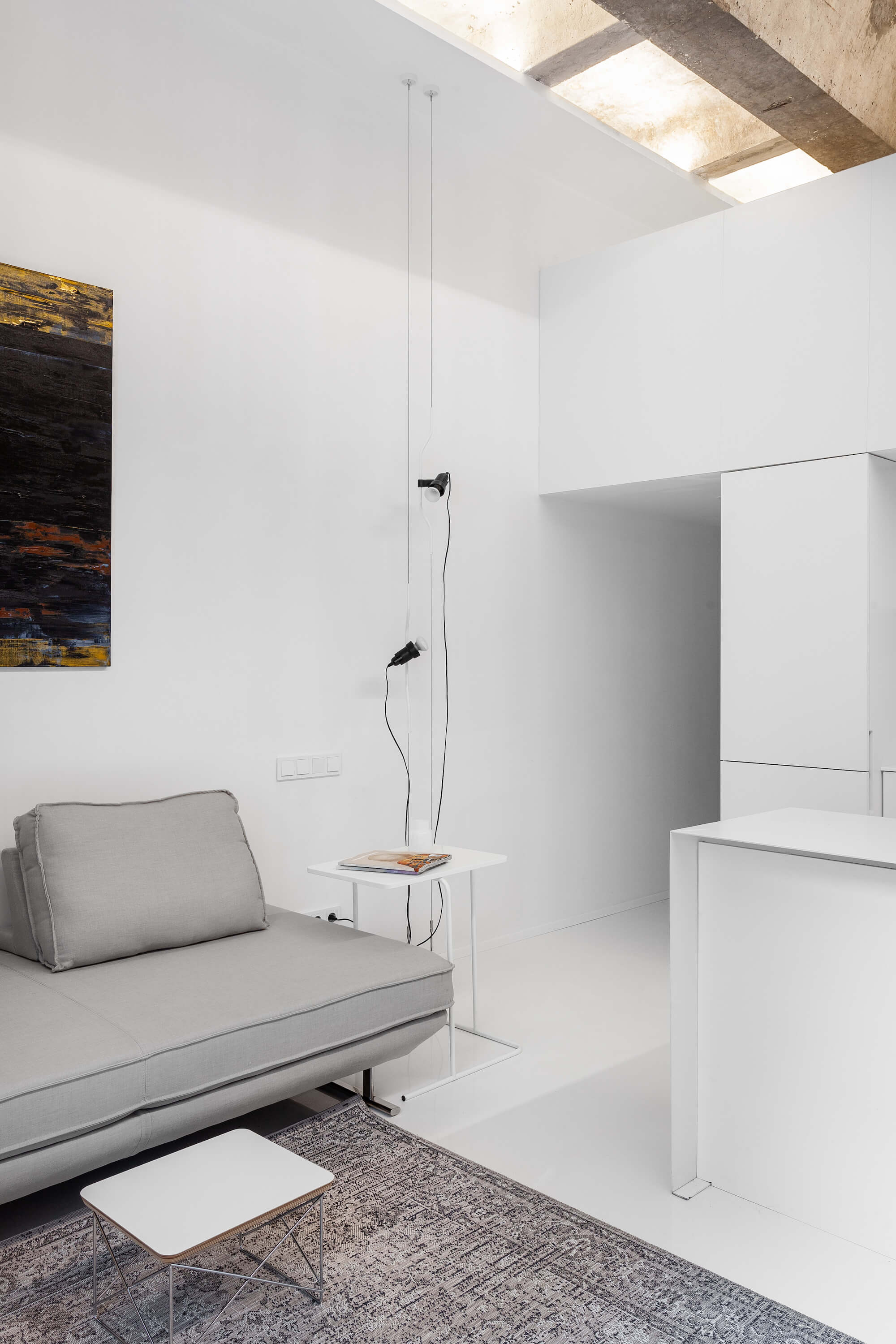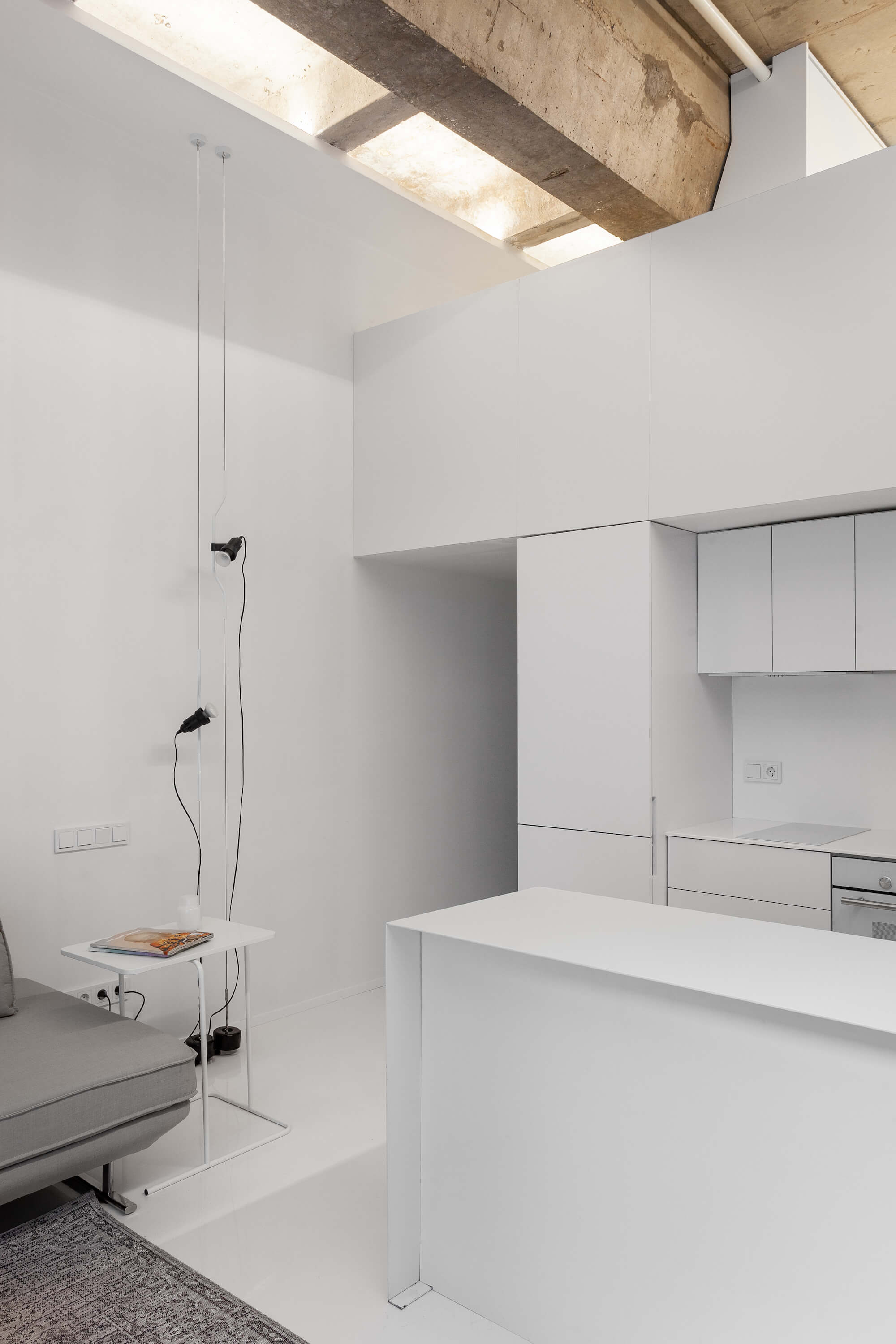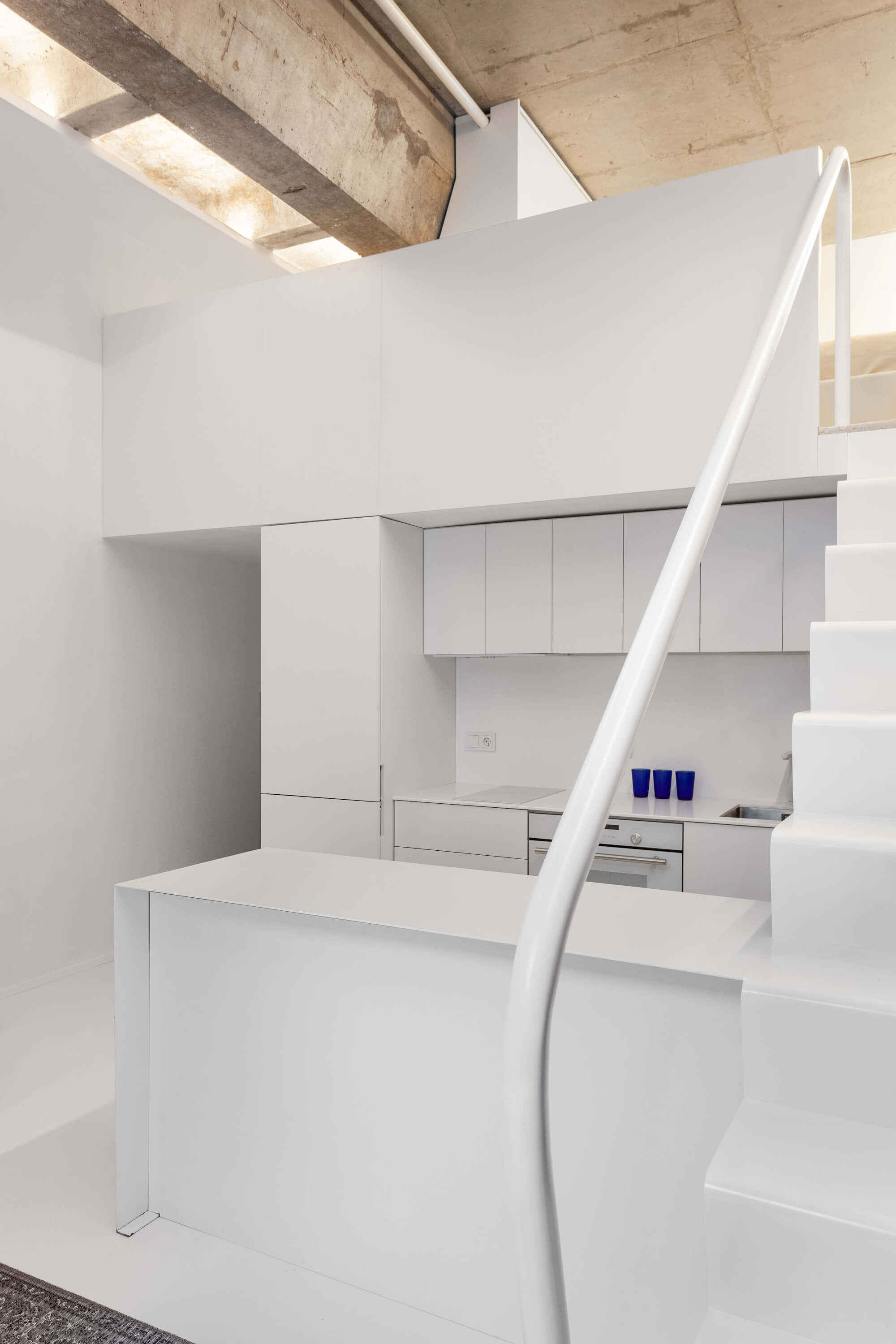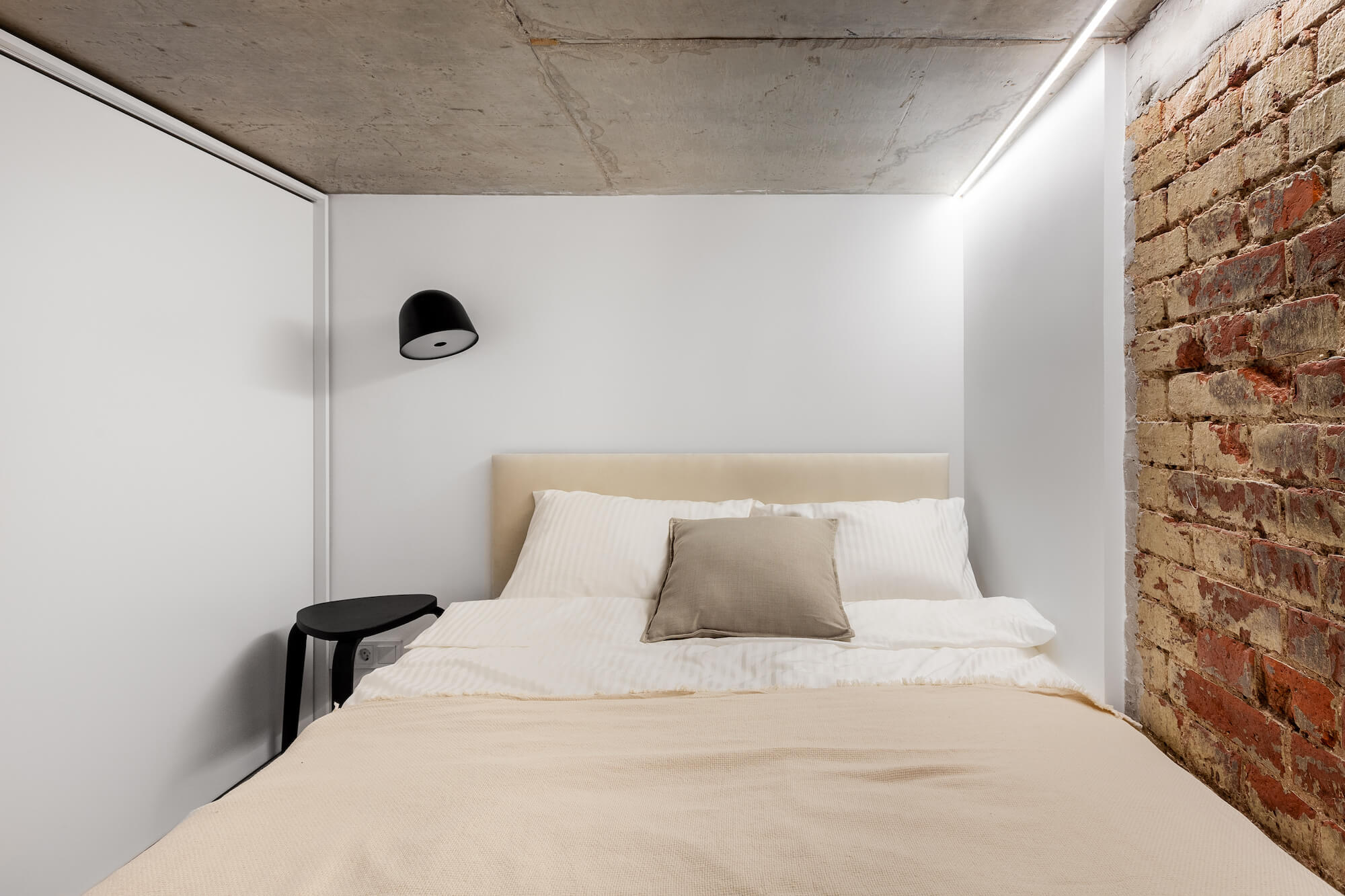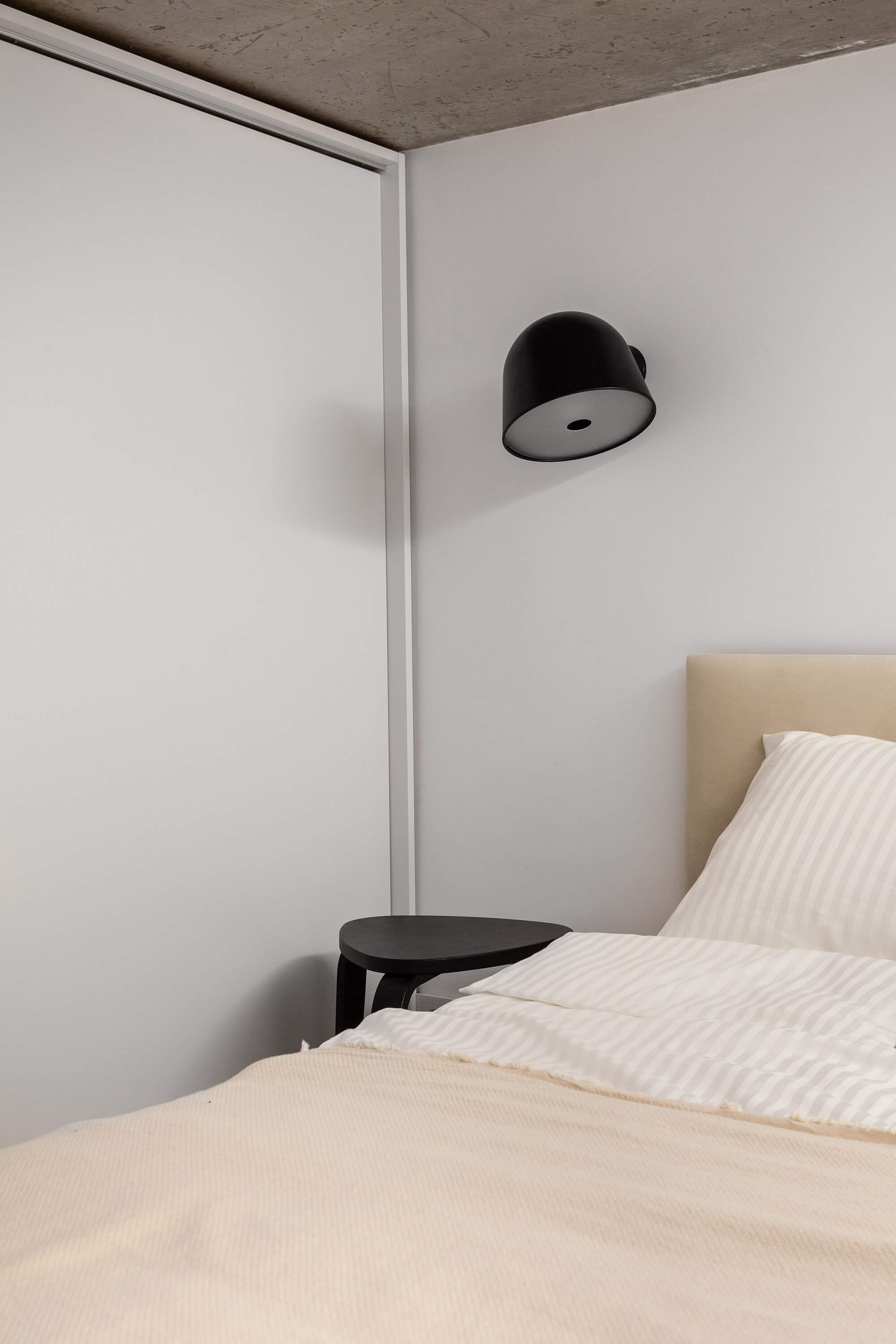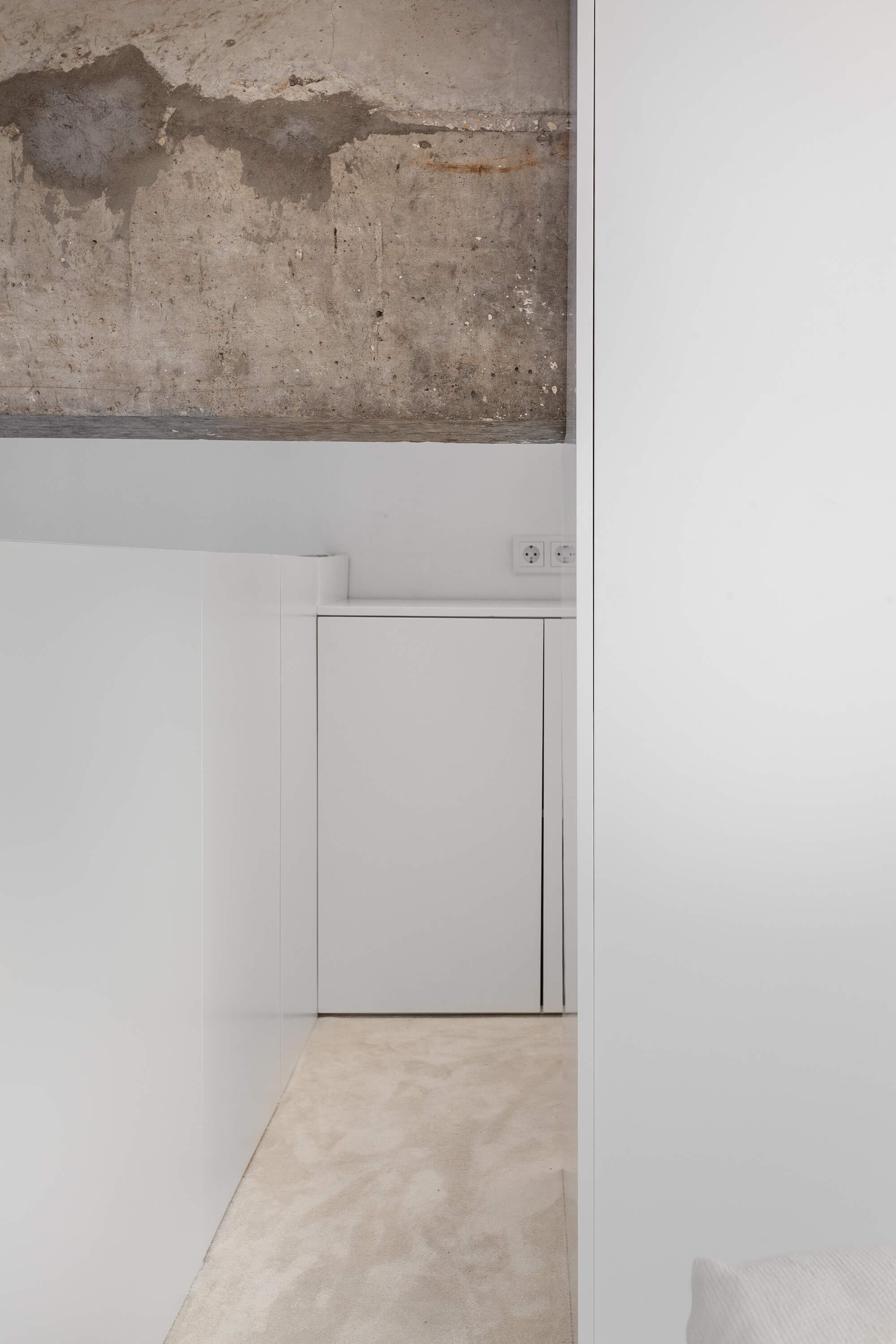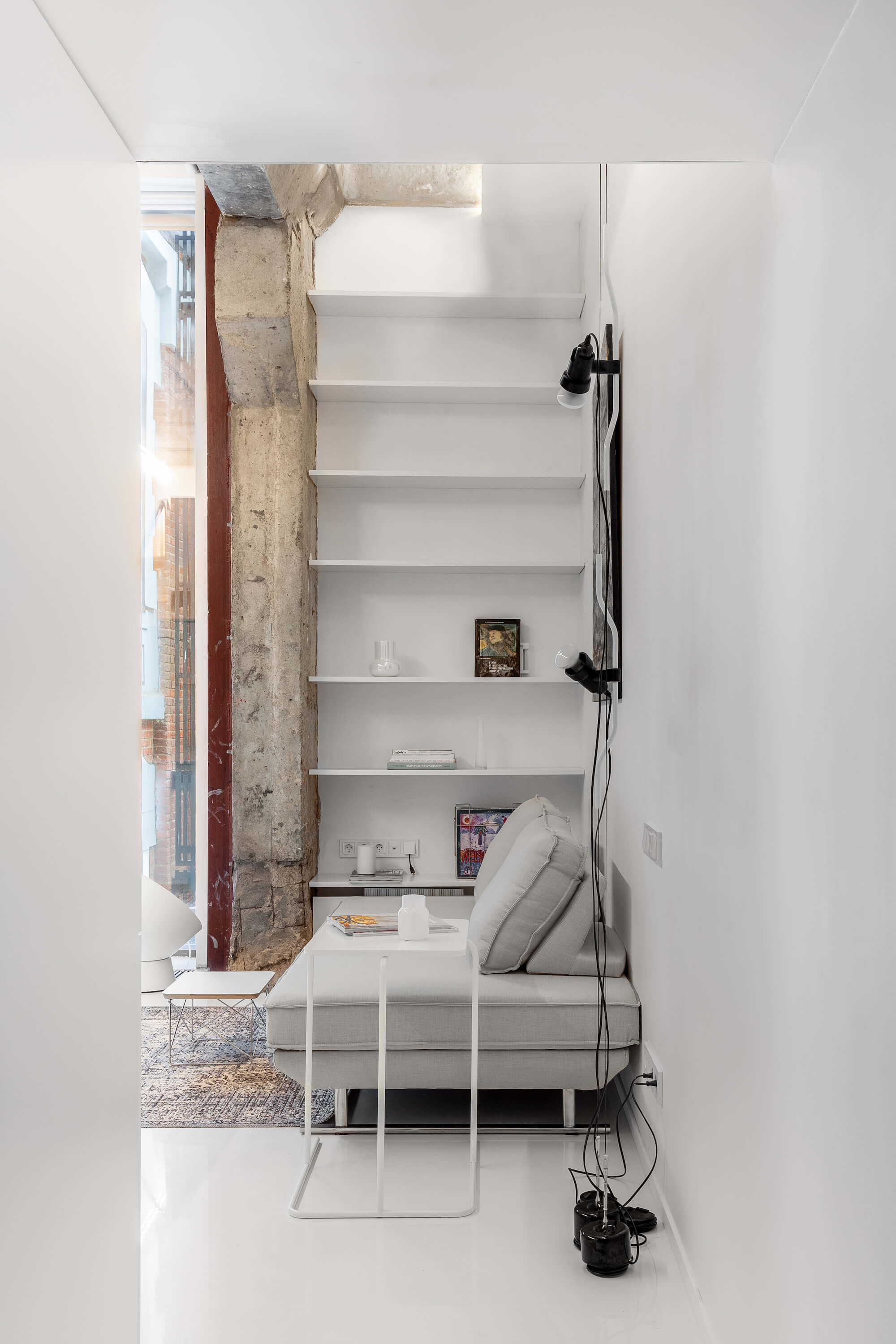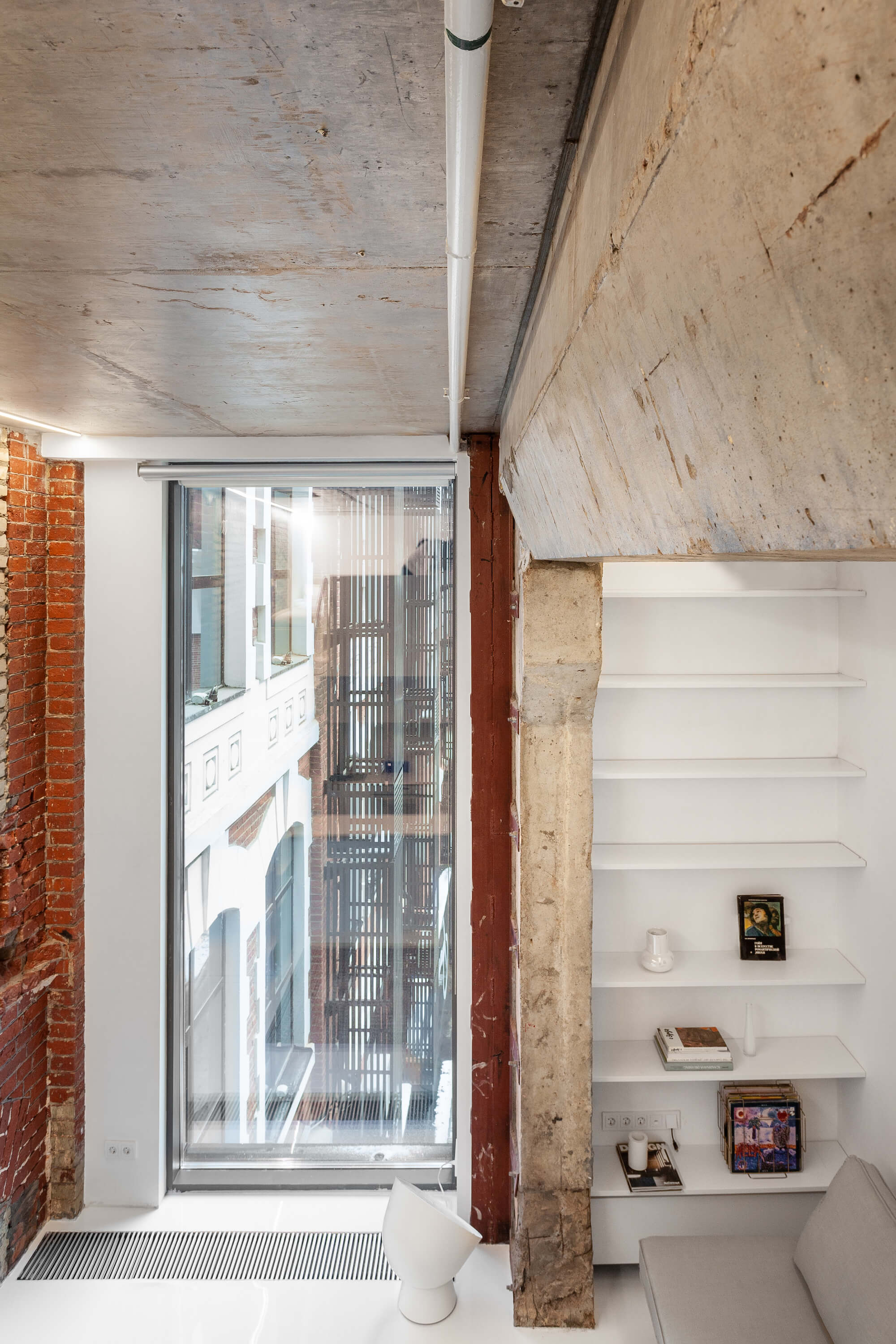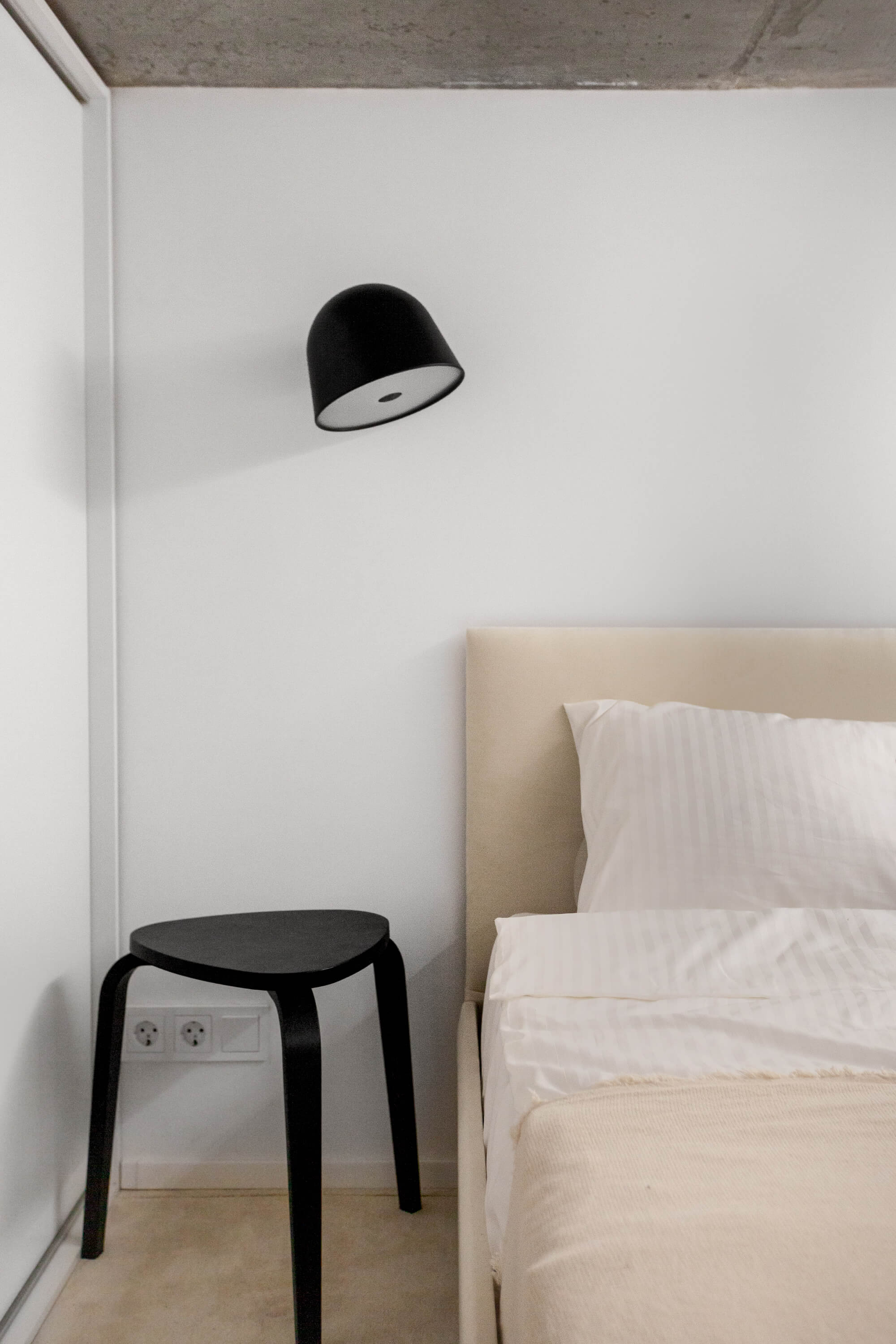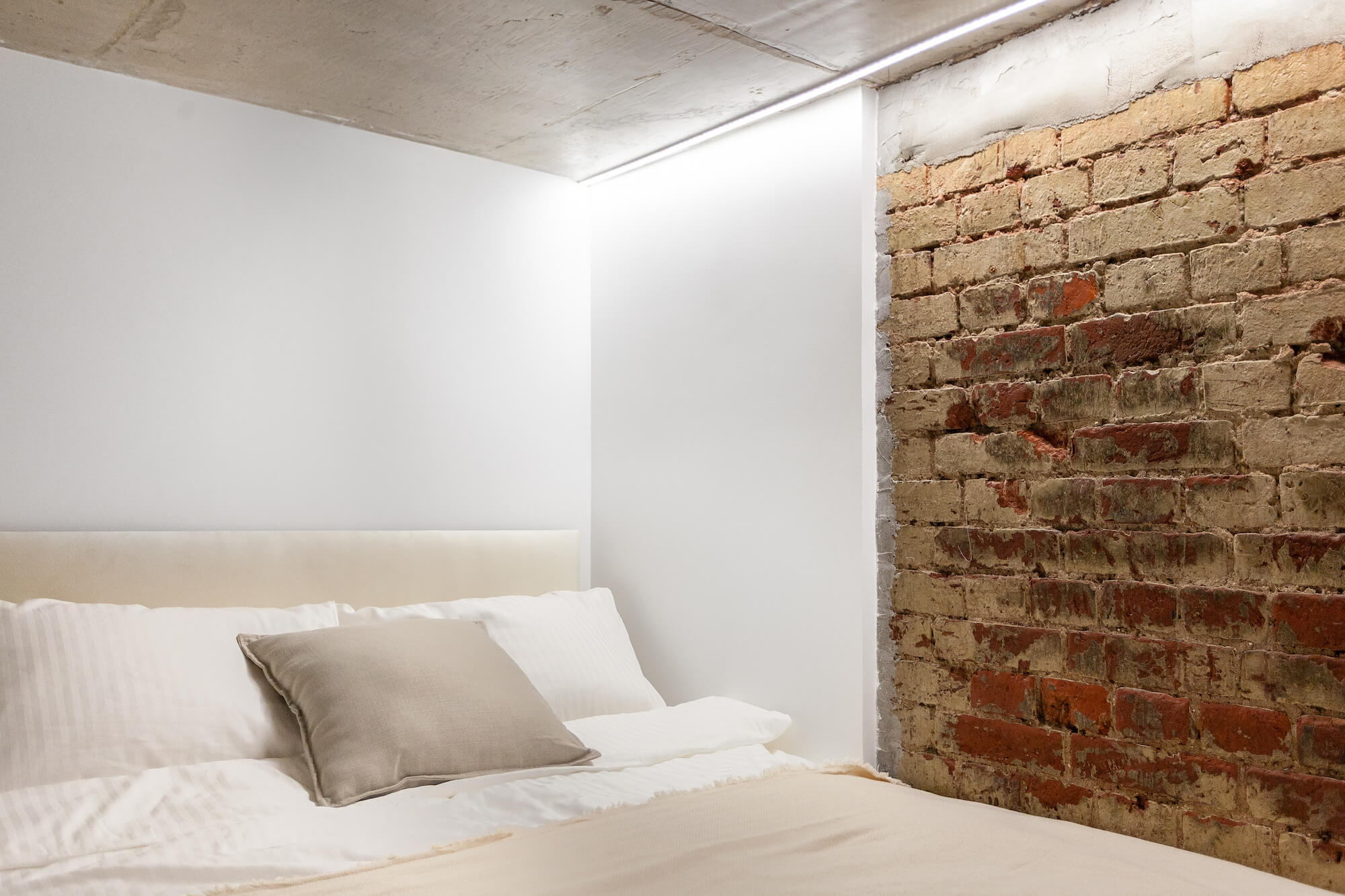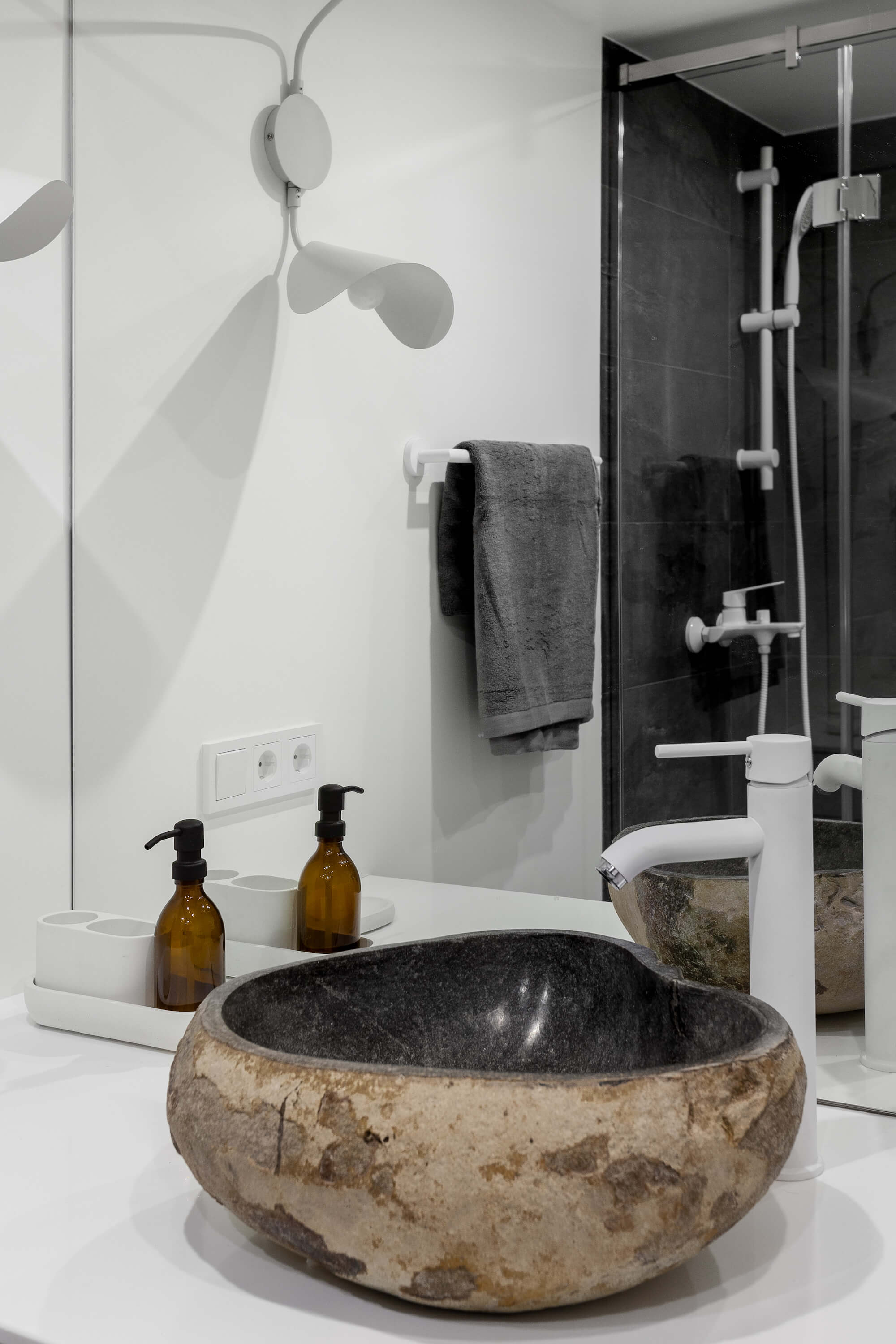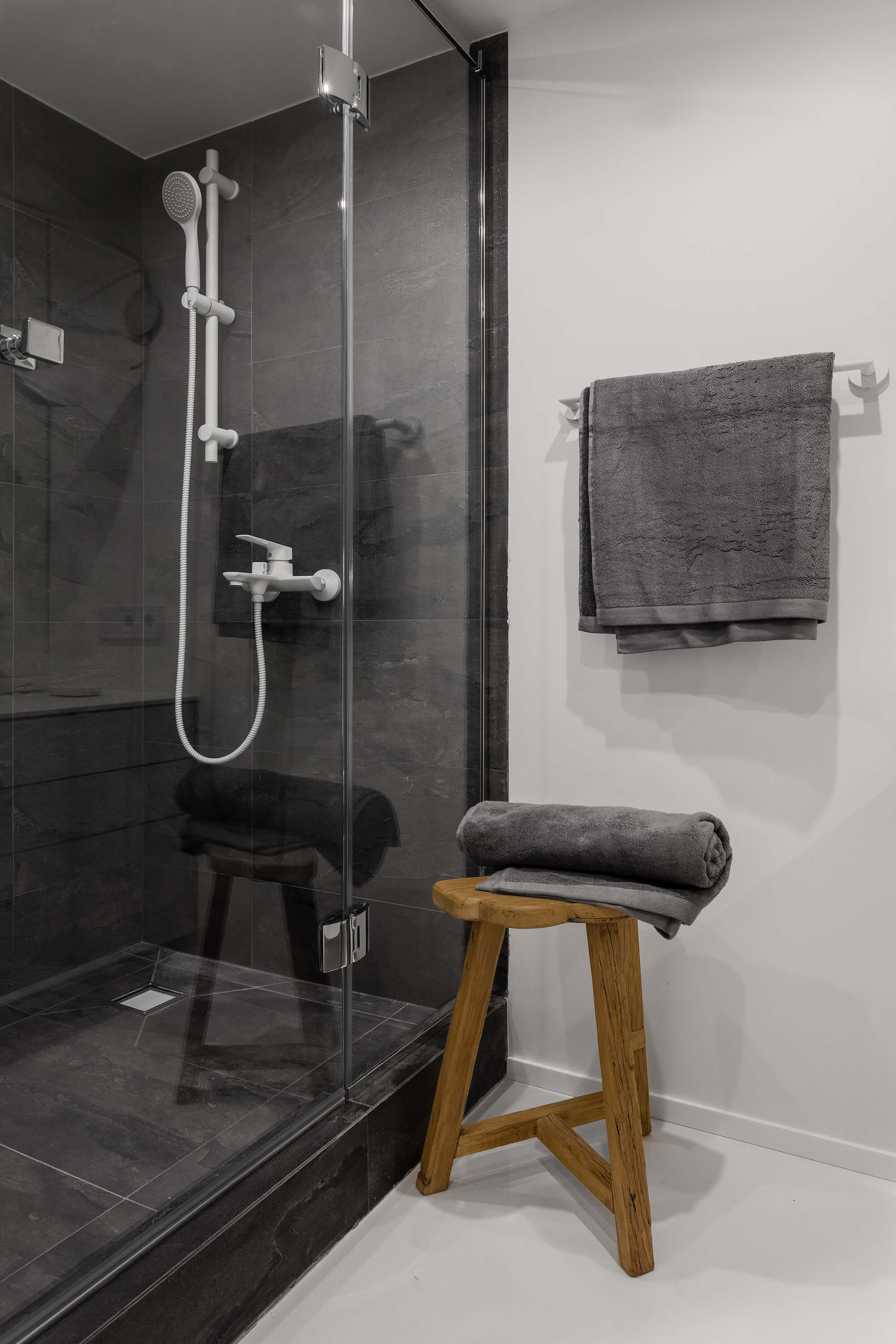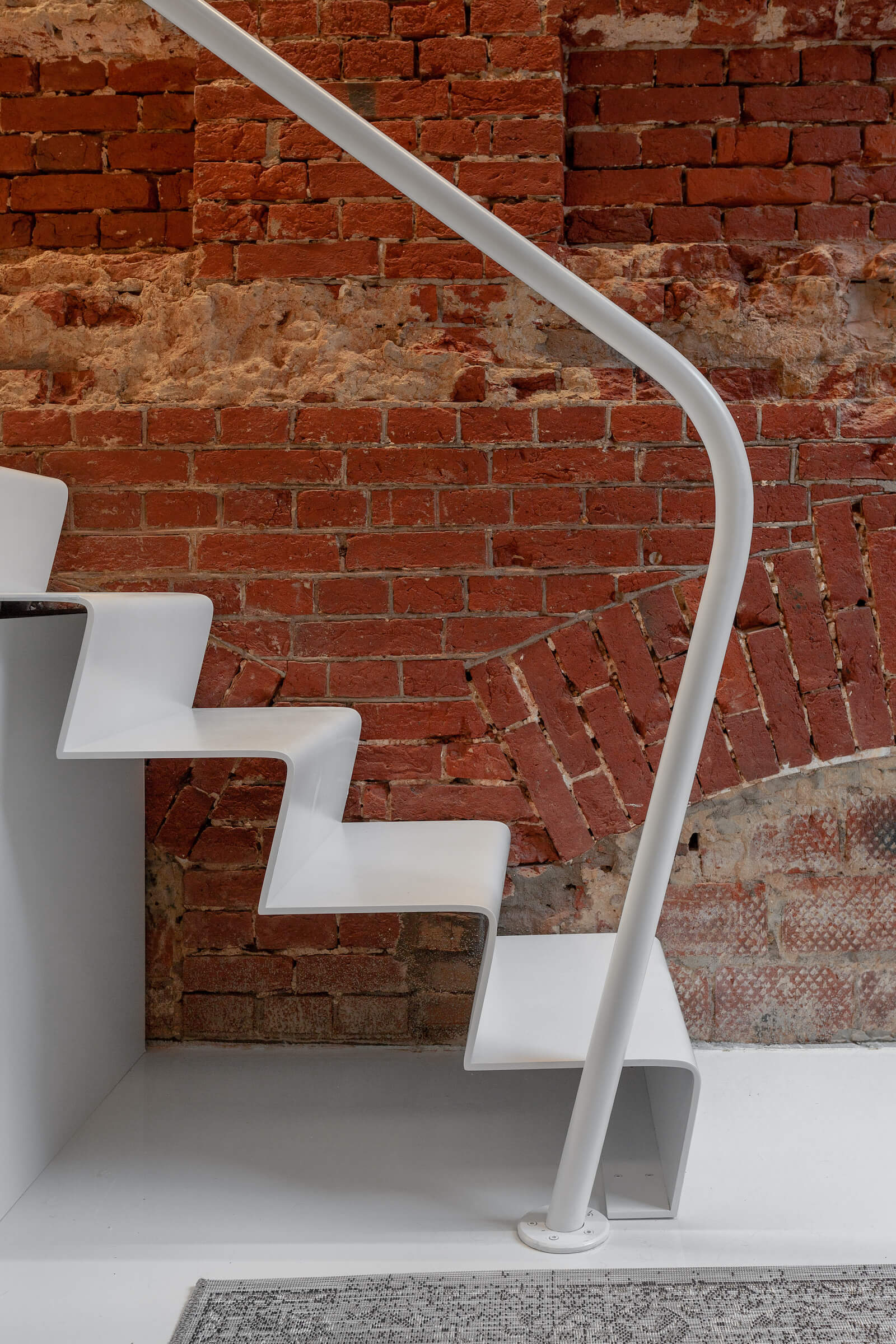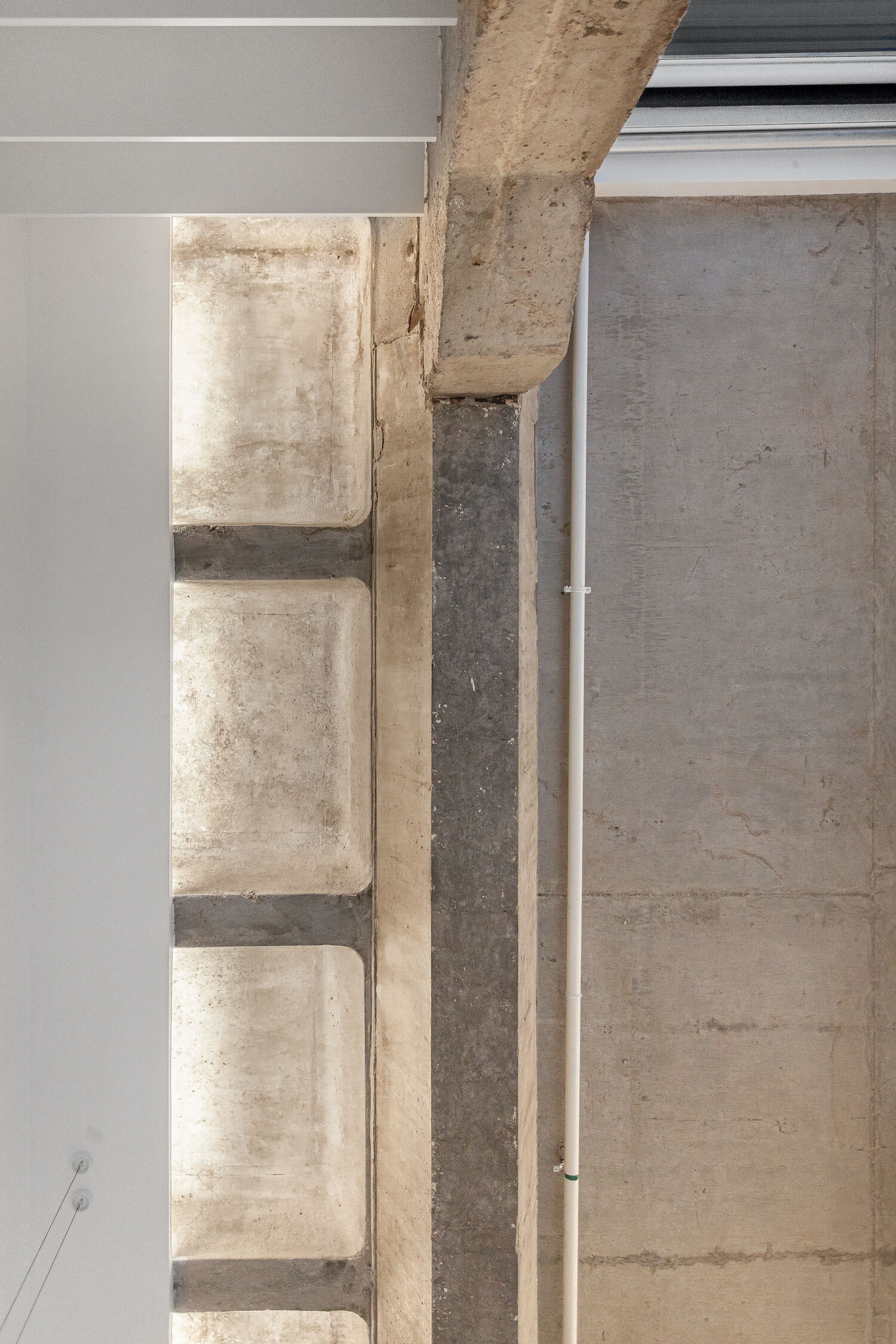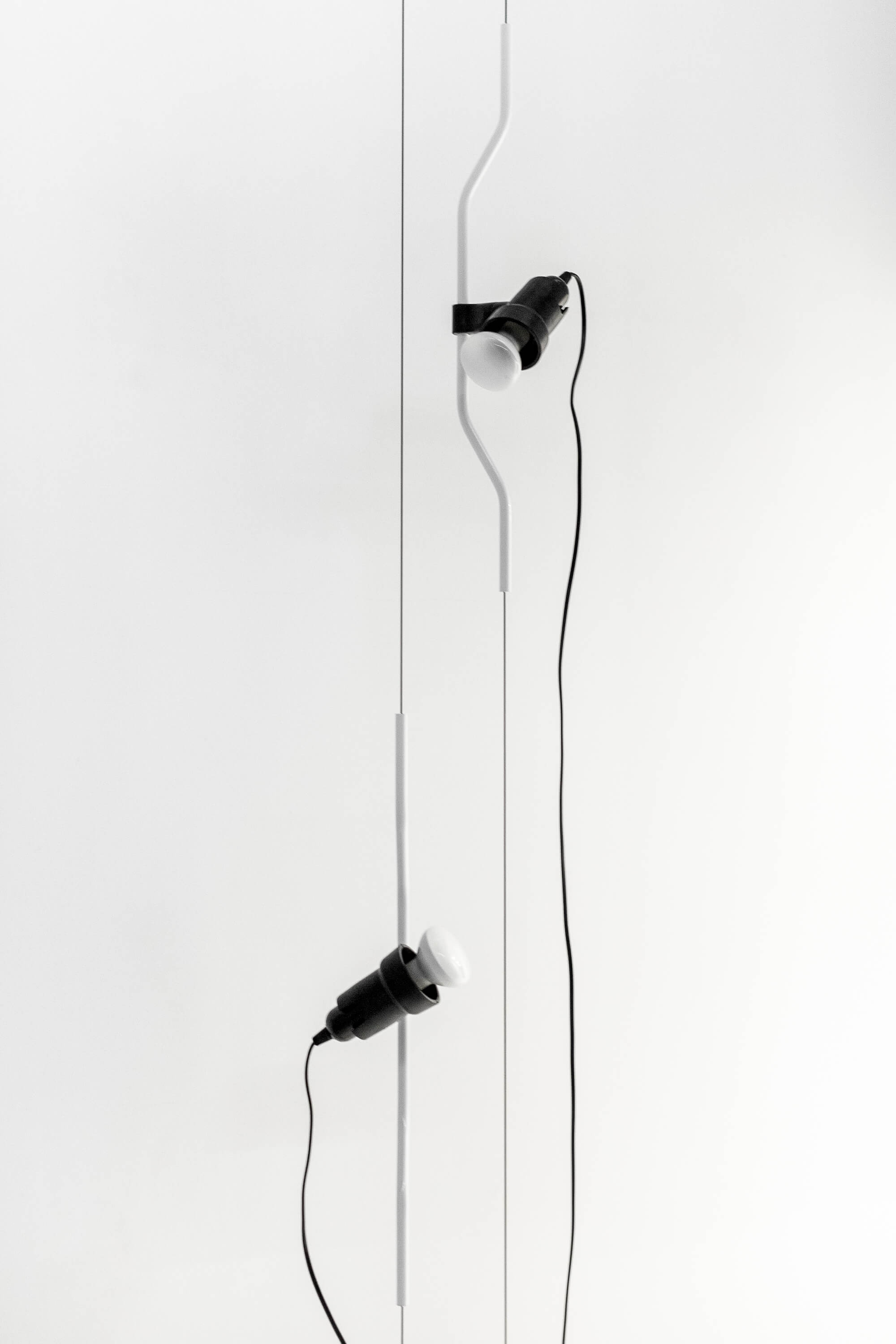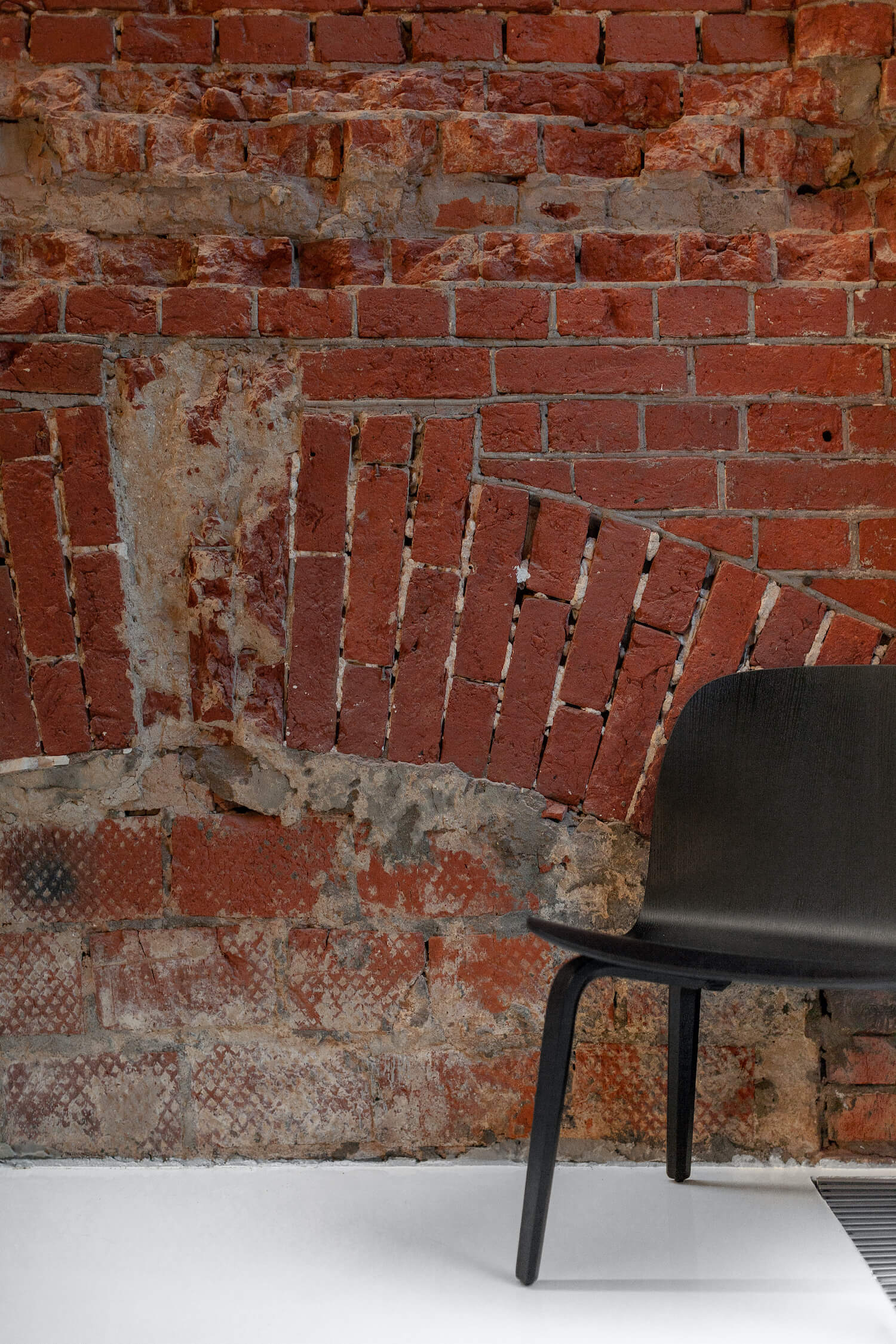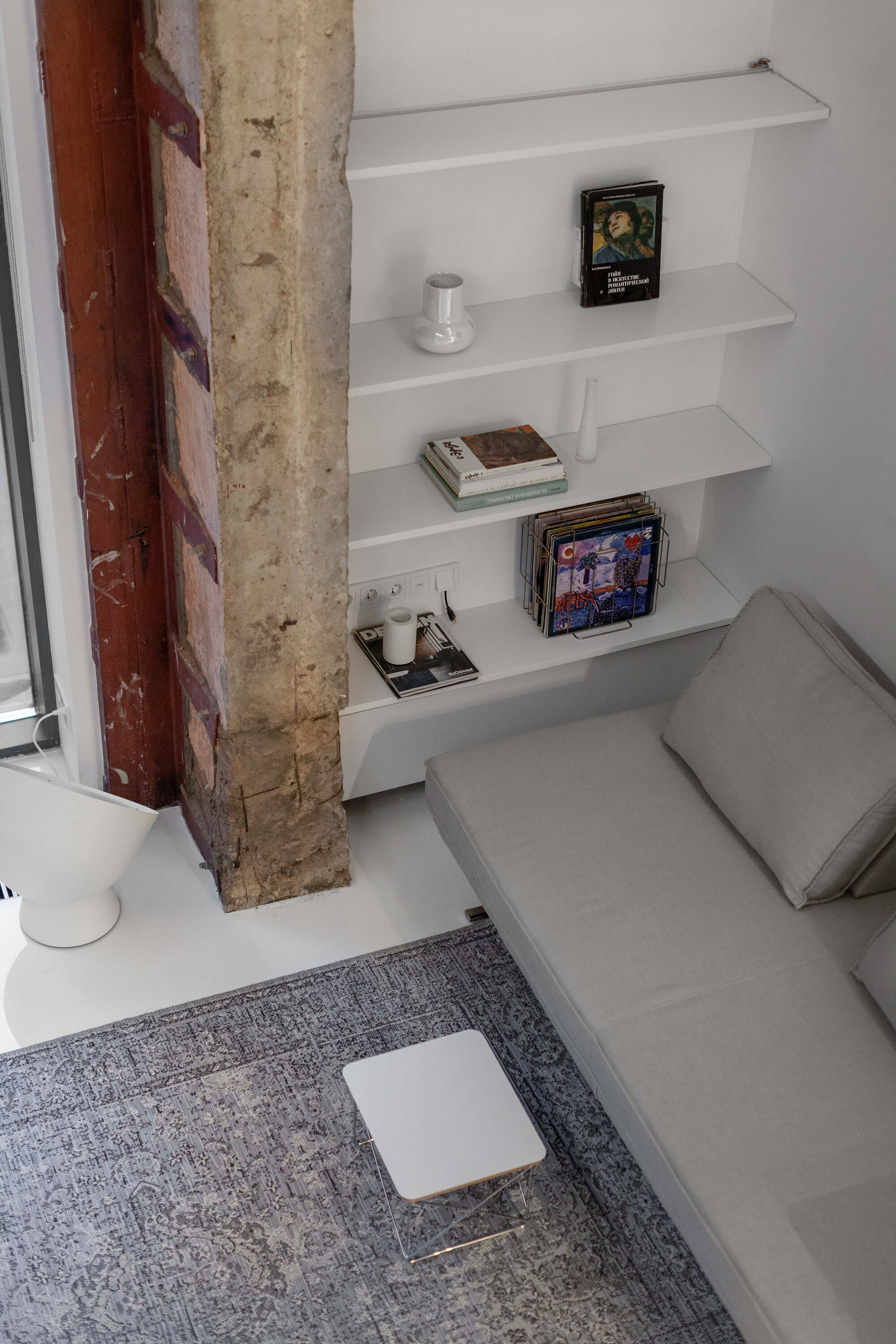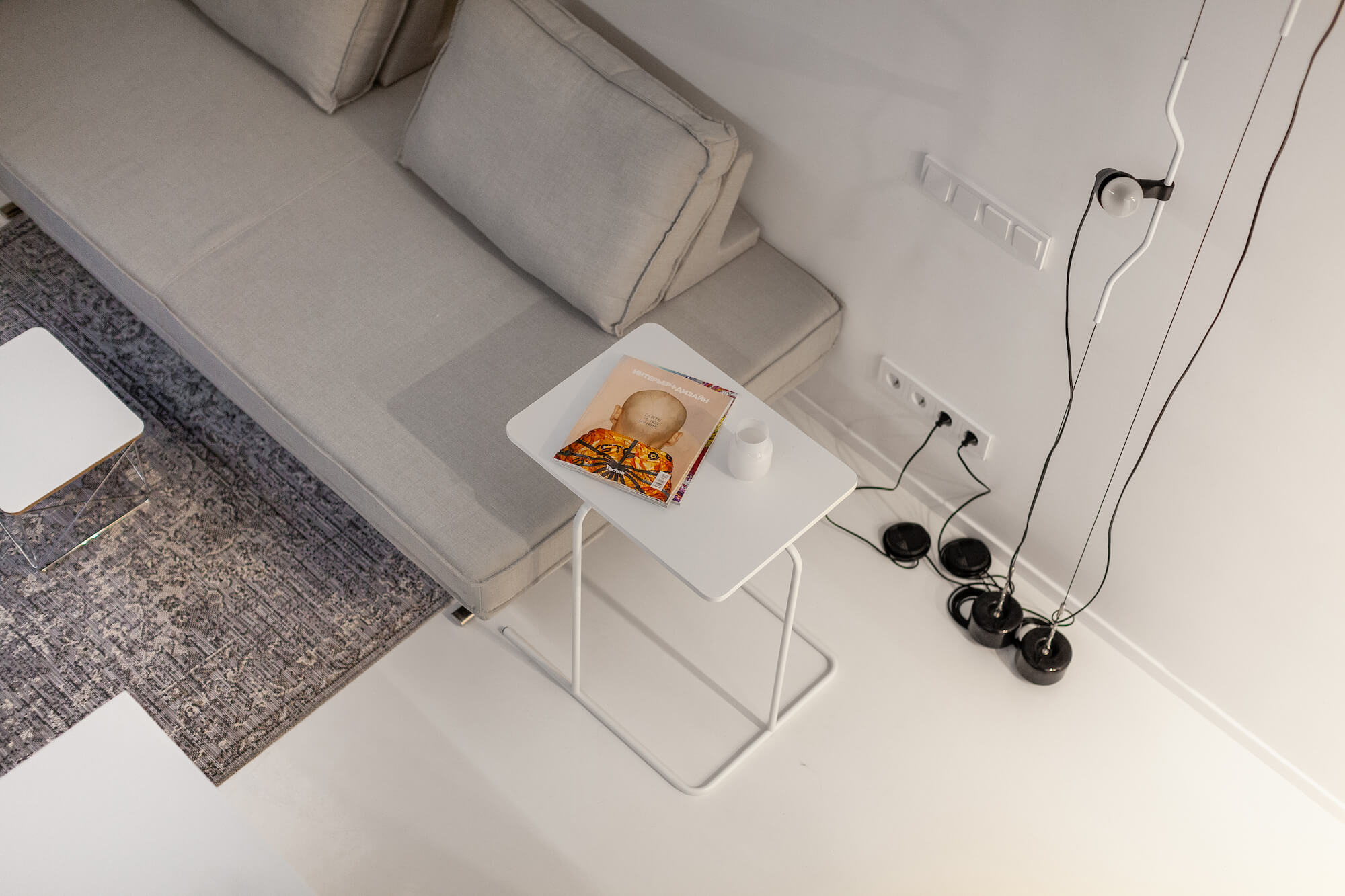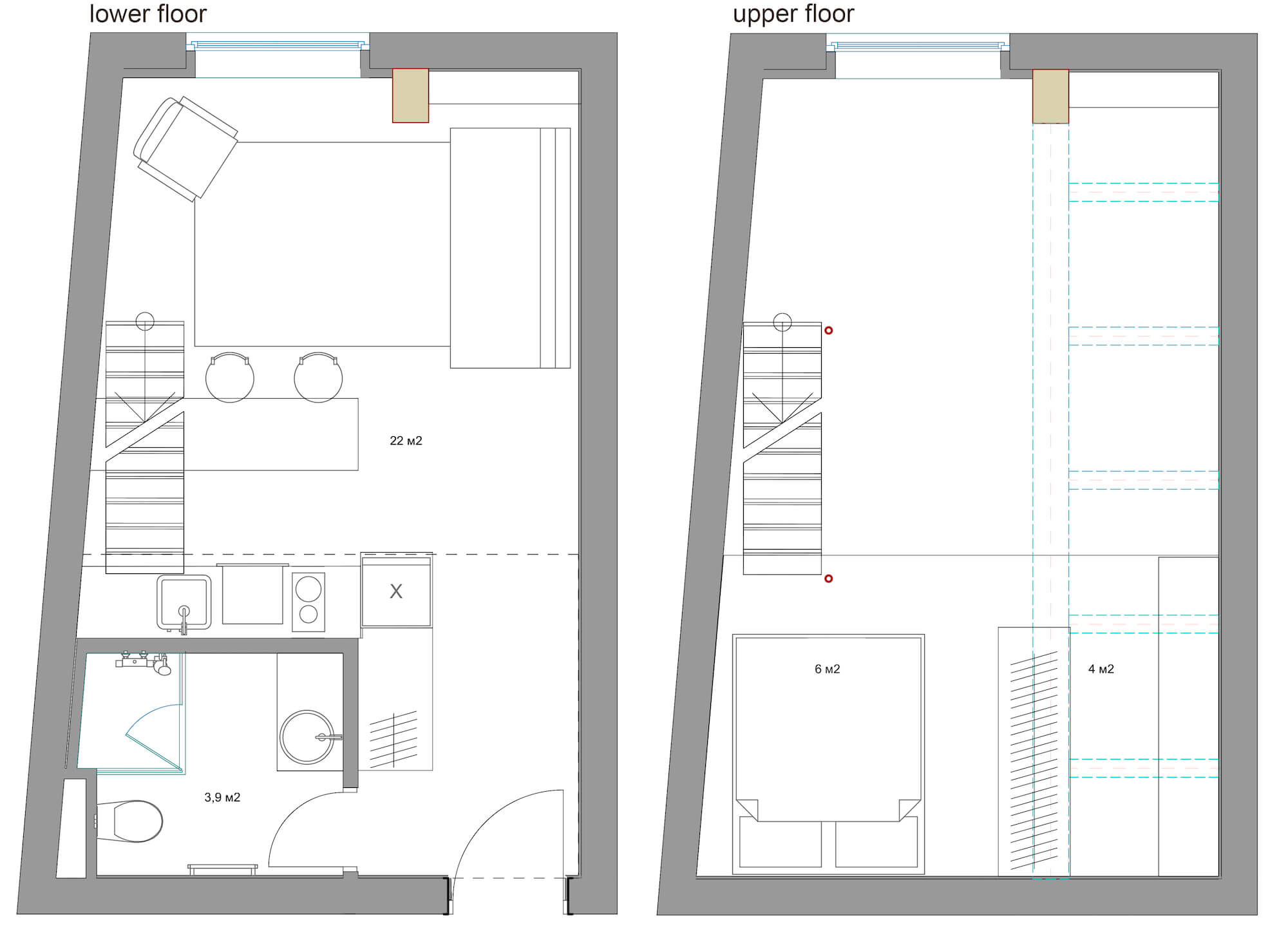 Connect with the Room Design Büro
---