Designed by Iranian Architect & Interior designer Milad Eshtiyaghi, the Wave Residential Complex is a 19 storey building planned to be built in Mumbai, India.
Architect's statement: The main idea of ​​the project is taken from the waves of the Indian Ocean, which is close to the project site.
So that the waves are formed in the form of fixed canopies in the project and the surface is covered with a layer of artificial grass. There is a tree inside each wave so that we have nature in the project, in fact, the wave is a symbol of ocean and the tree is a symbol of the forest in the project Also, since the trees are in front of the terraces, they will cause freshness and a sense of vitality and air purification on the terraces.
The whole project environment is organized with terraces and wave-shaped canopies and each unit has a nationwide terrace and a nationwide view to in its unit. To better emphasize the shape of the waves in the person point of view, we combined the view of the waves with orange. In the roof garden of the project, we continued the waves to the sky so that in addition to the sense of waves throughout the project, we also have the role of canopies in the roof garden.
The project has three parking floors, one commercial floor on the ground floor
And 19 residential floors, each floor has 6 units according to the client's request.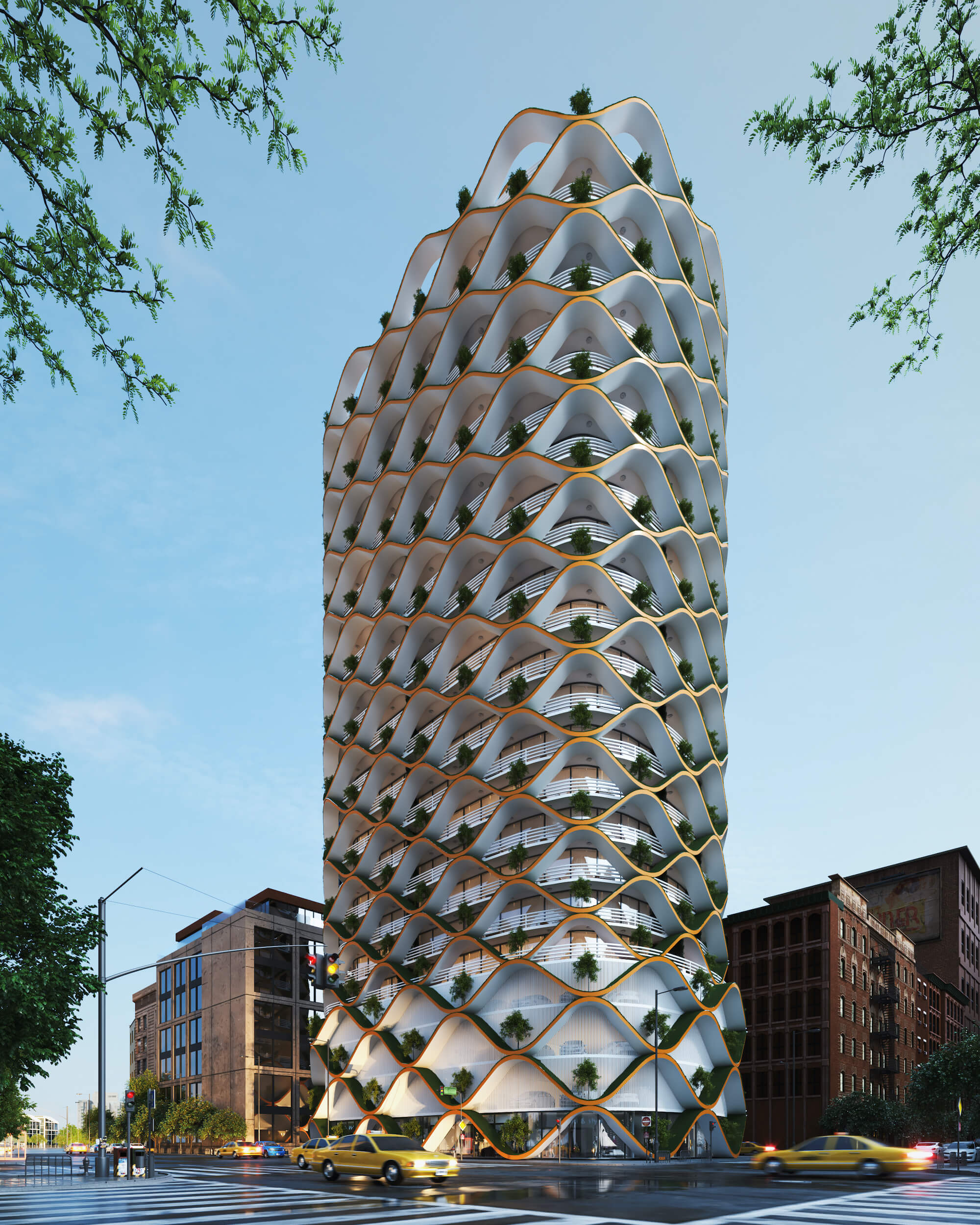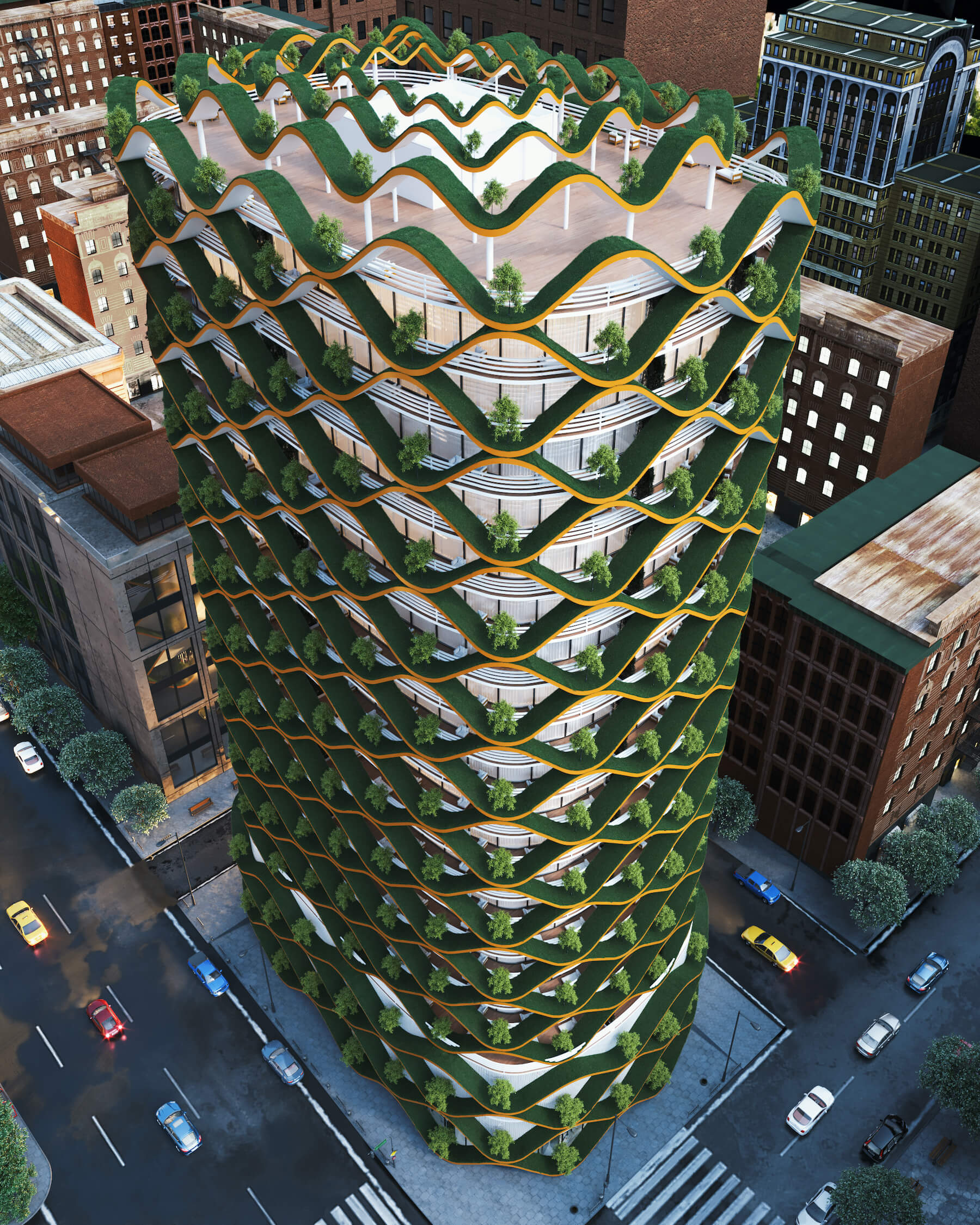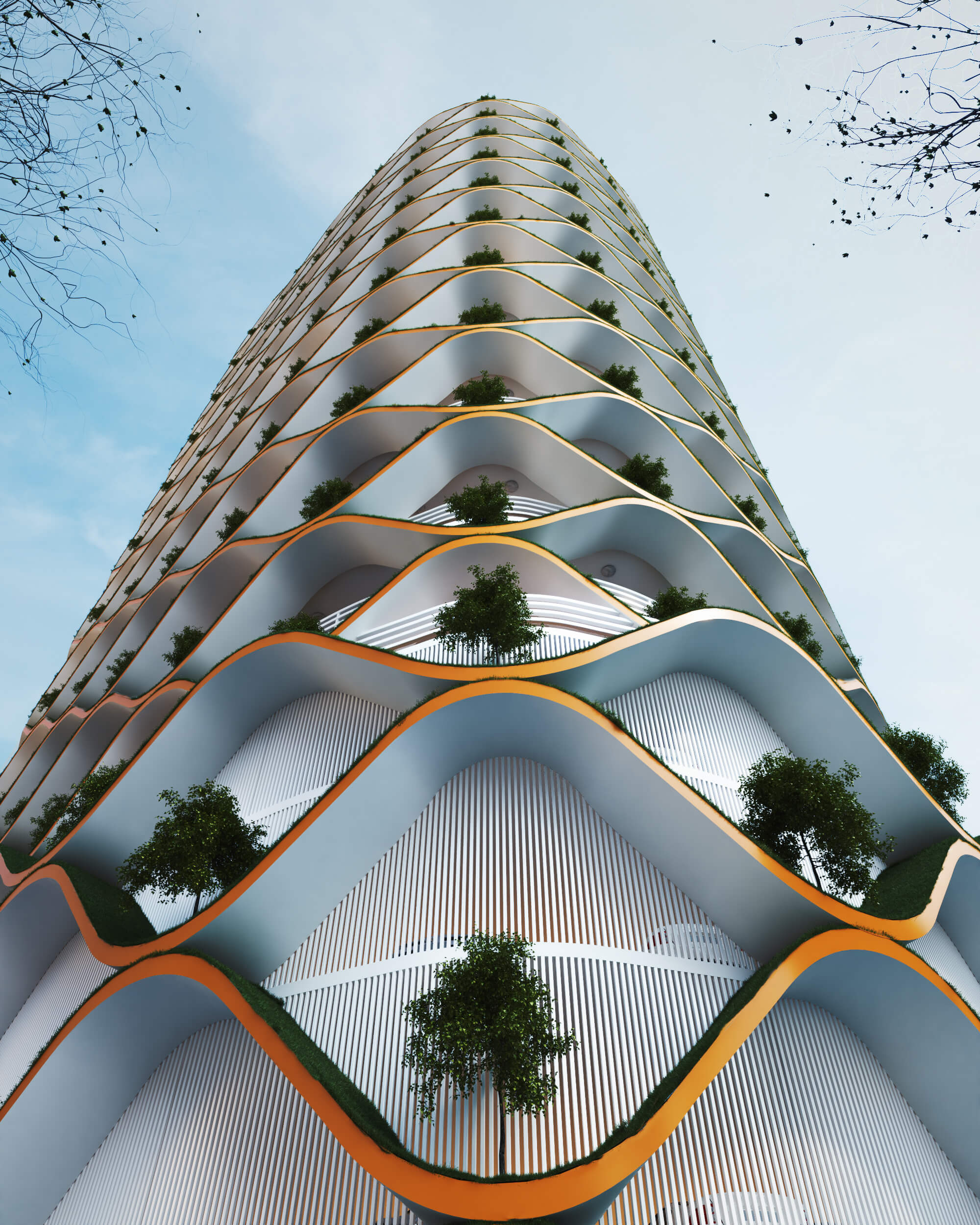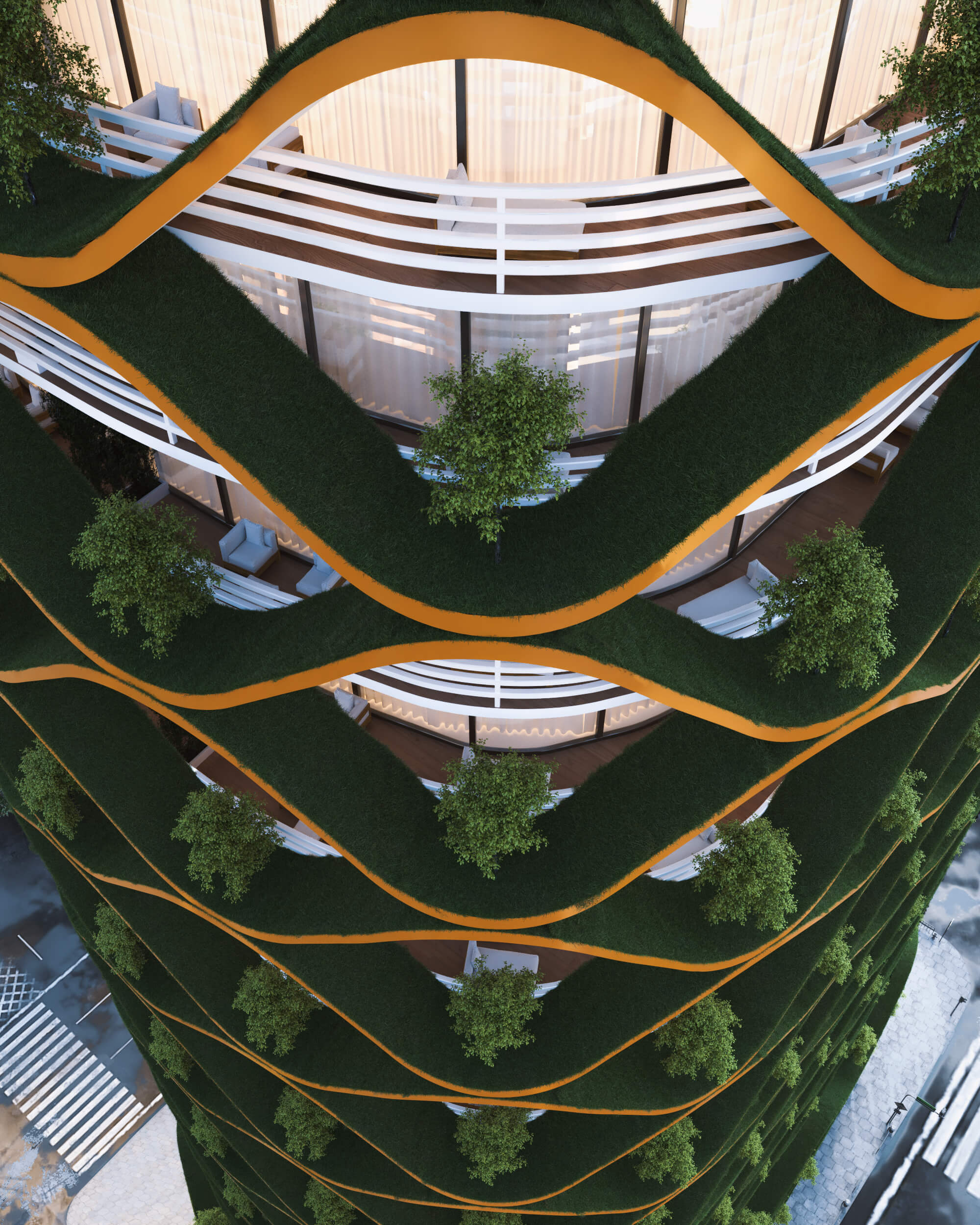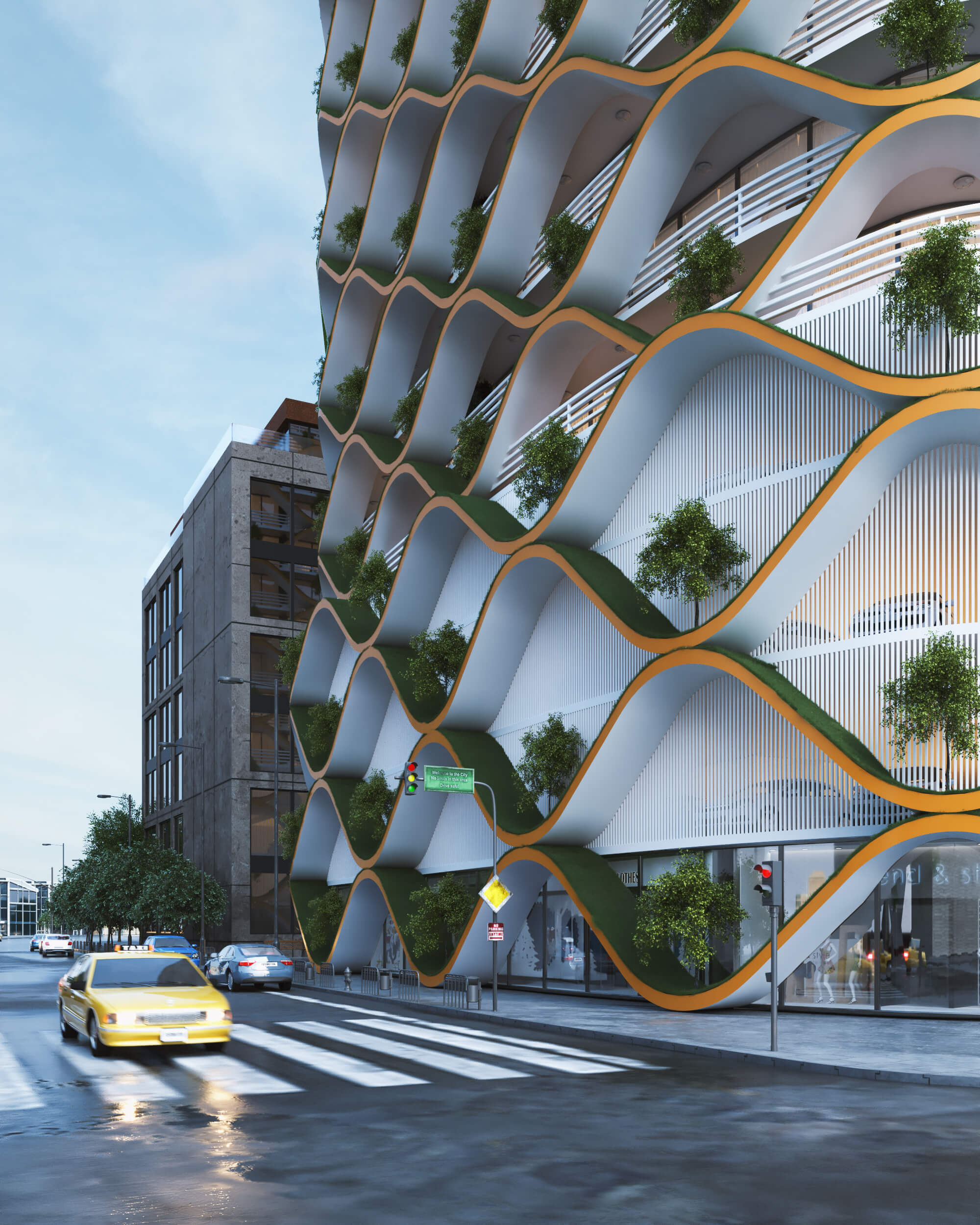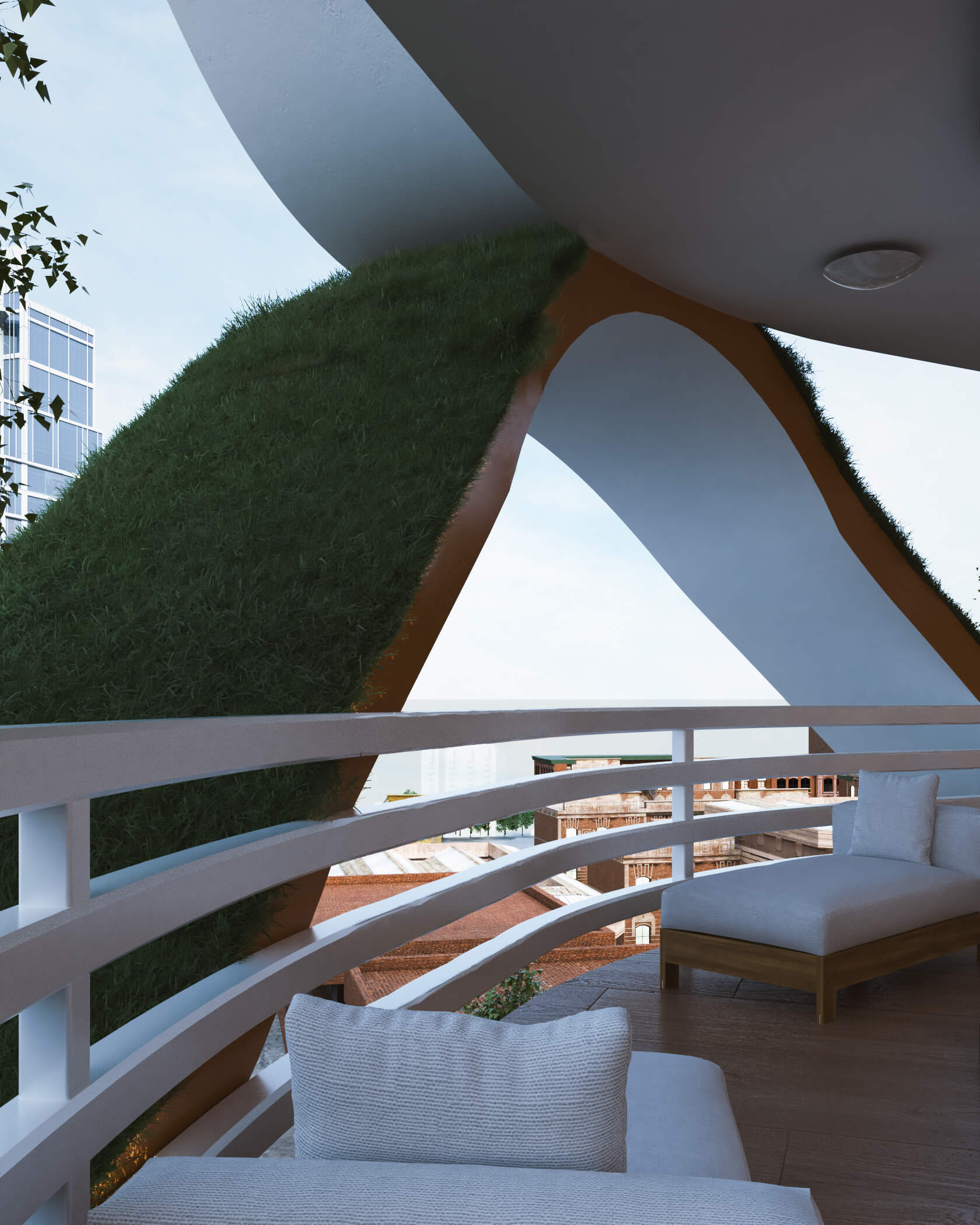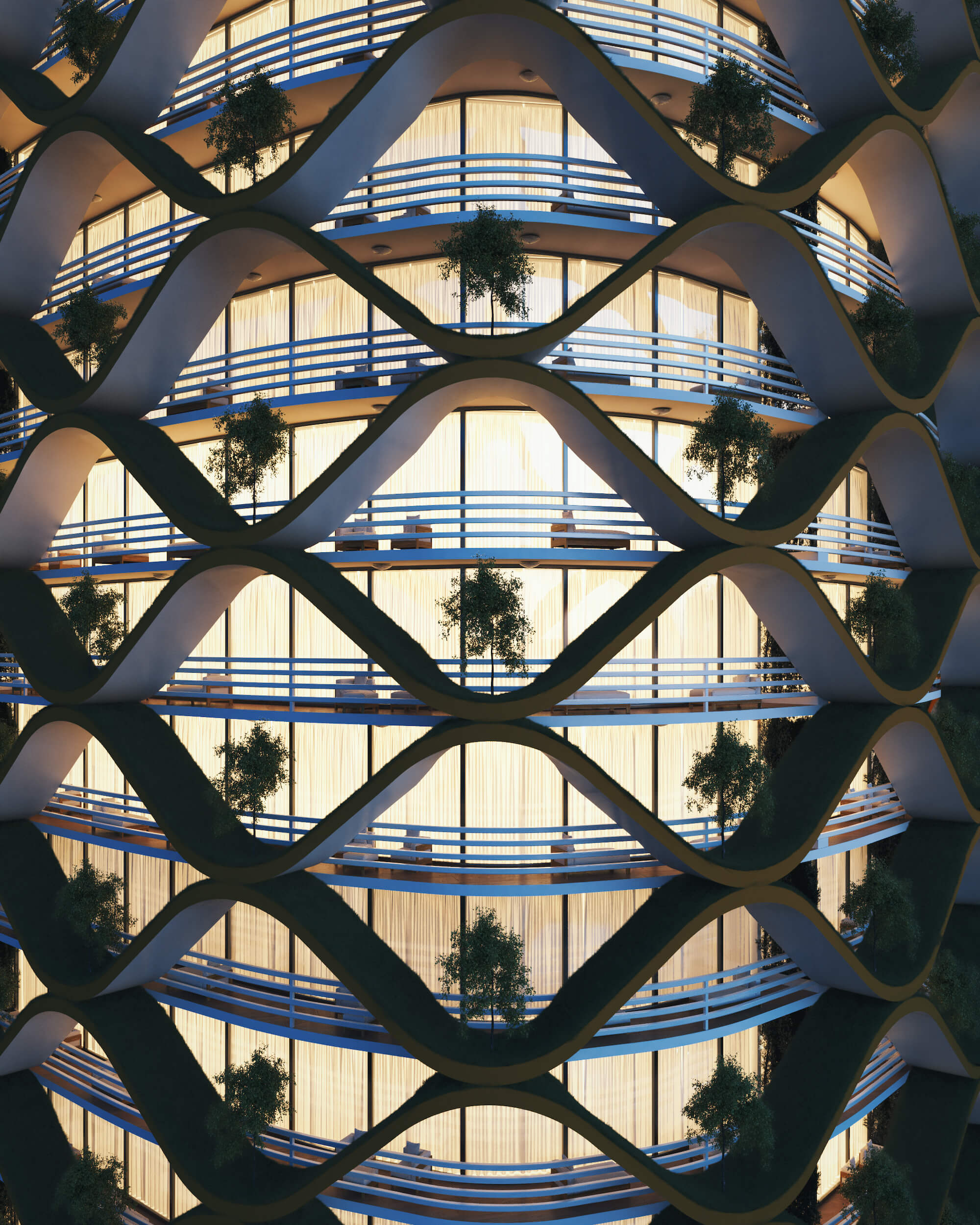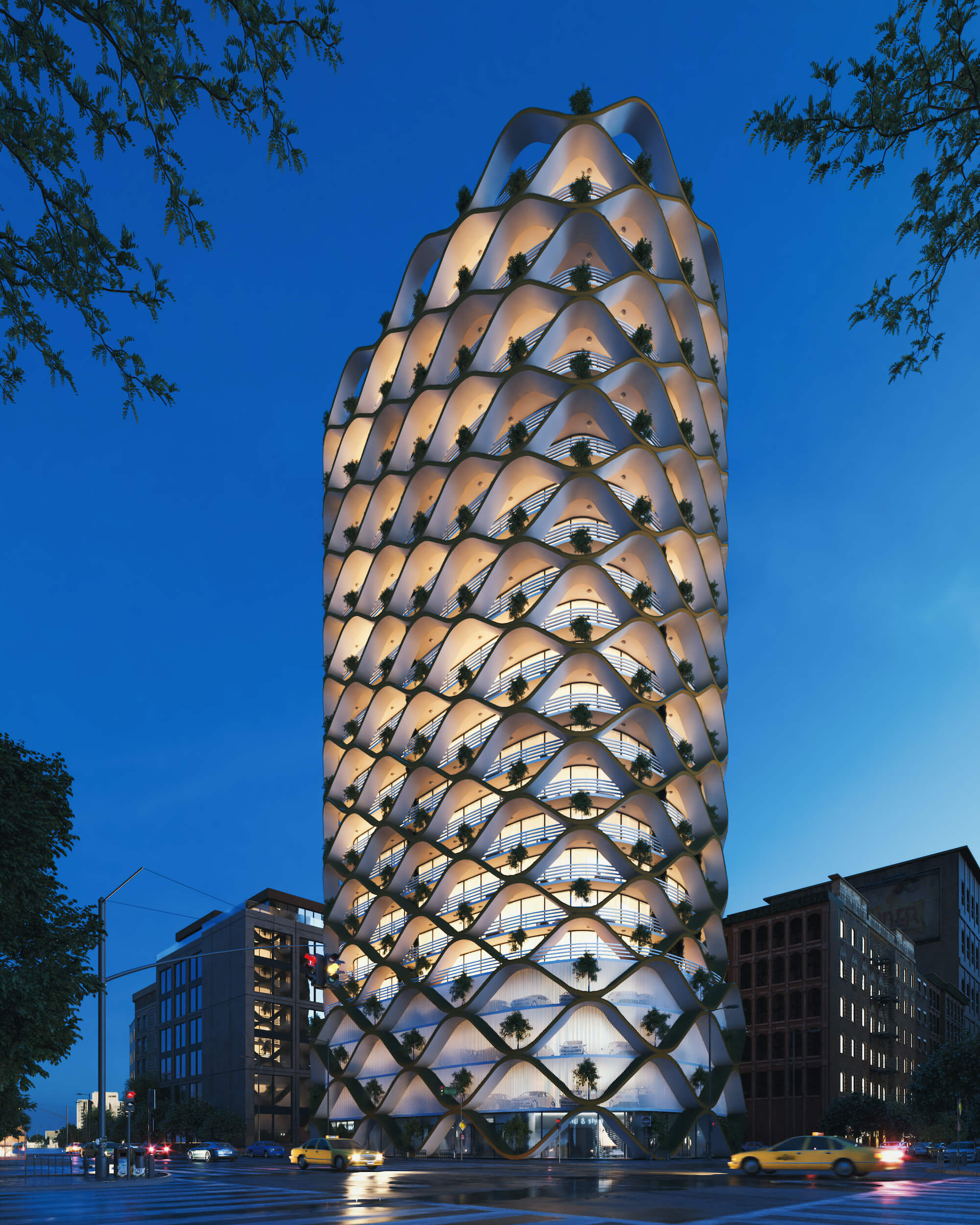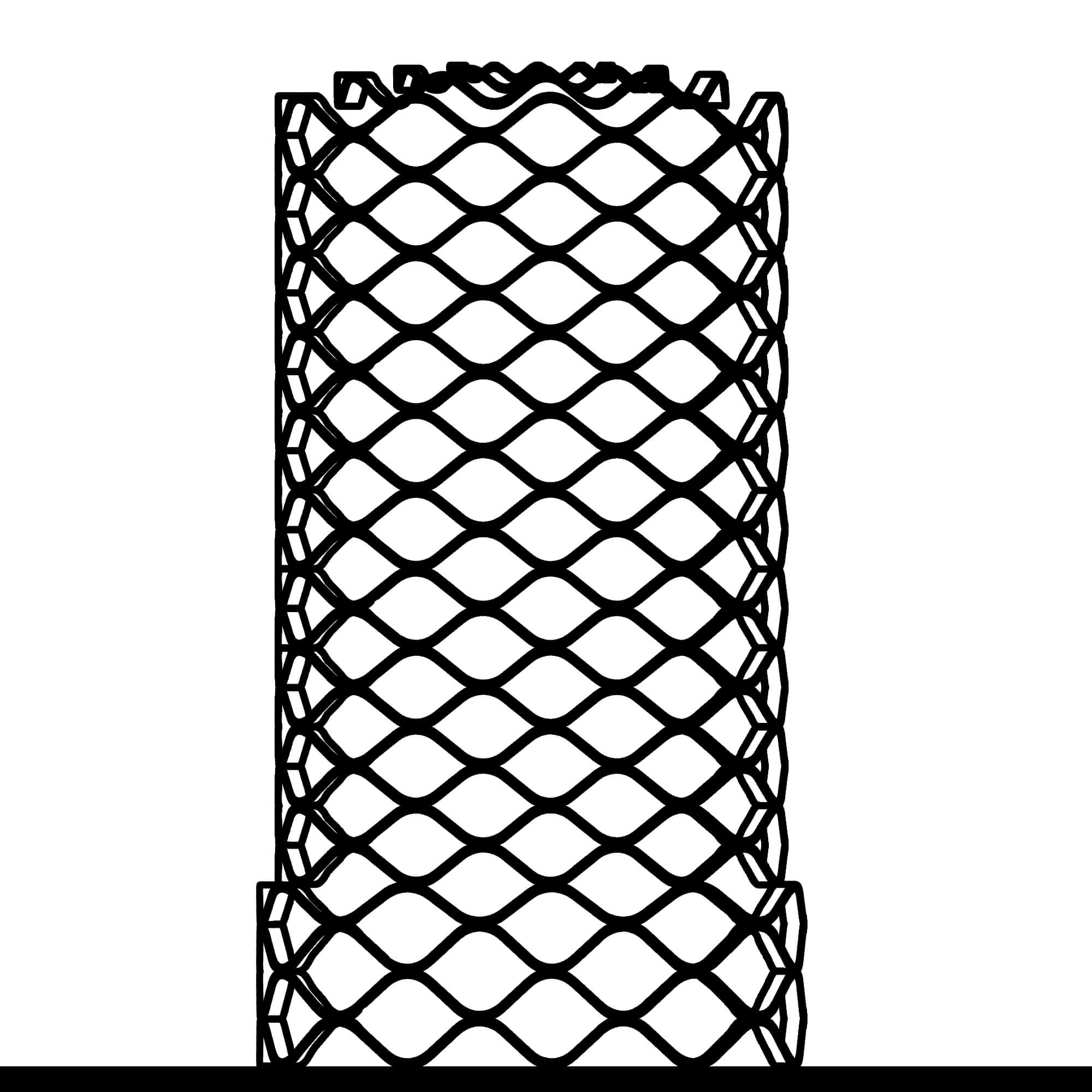 Connect with the Milad Eshtiyaghi
---