This architectural concept is inspired by retro Hollywood movies and atmospheric photos of California in the 1960s. The design was created by a senior archiviz artist Andrii Diachenko for an internal competition at ArchiCGI studio. Andrii's idea was to visualize a home in Mid-century style built in Los Angeles in the 1960s and then renovated in the 2020s for the new owners. The artist imagined them as a young couple who are into parties, mid-20th century style and fashion.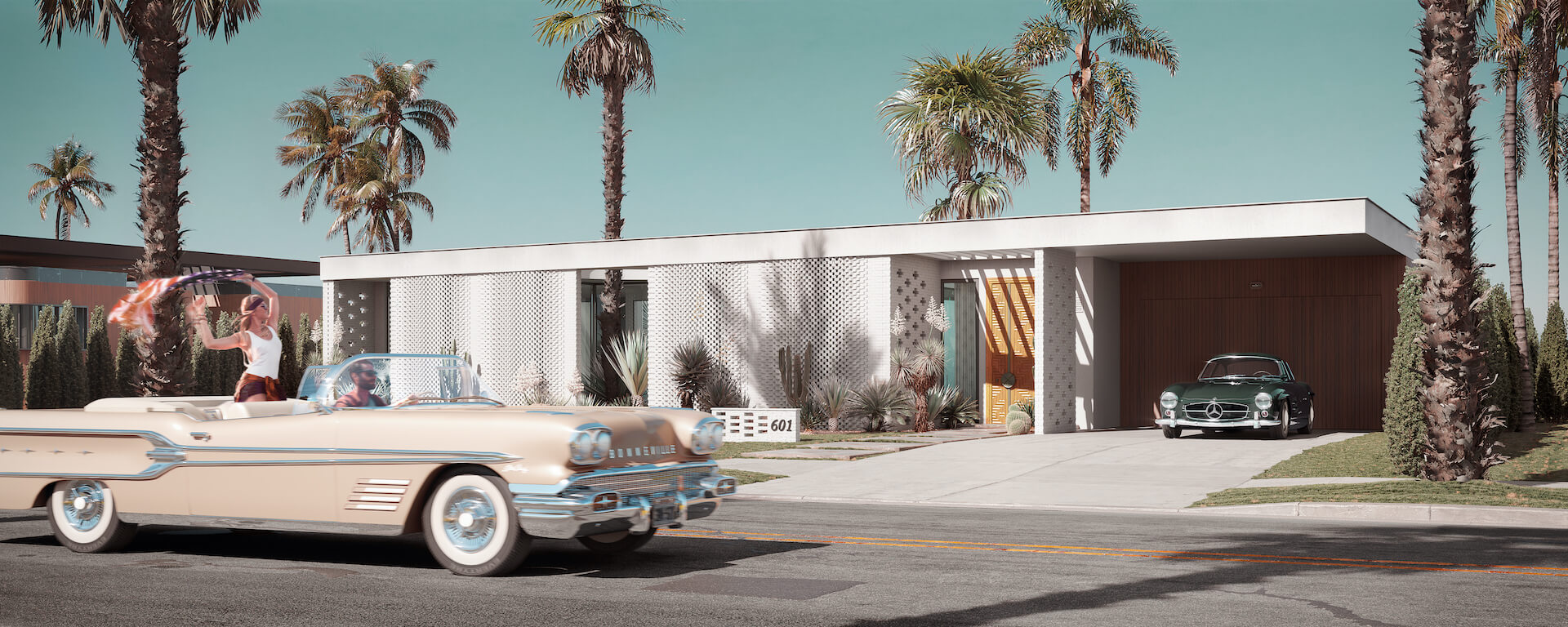 Designed with clean, laconic shapes and a flat plane roof, the house embodies the aesthetics of Mid-century architecture. Stylish parametric walls add special chic to the facade. The main materials used in the exterior design are brick, concrete, and hazelwood.
The home offers all the features for a joyful and comfortable living: a garage, a swimming pool with beautiful views over the downtown, and a cozy courtyard filled with greenery. The courtyard is framed by panoramic windows that let a lot of sunlight in and blur the line between outdoors and indoors. Inside, the house is supposed to have four spacious rooms and a kitchen. So, there would always be enough space for throwing parties and having friends to stay over.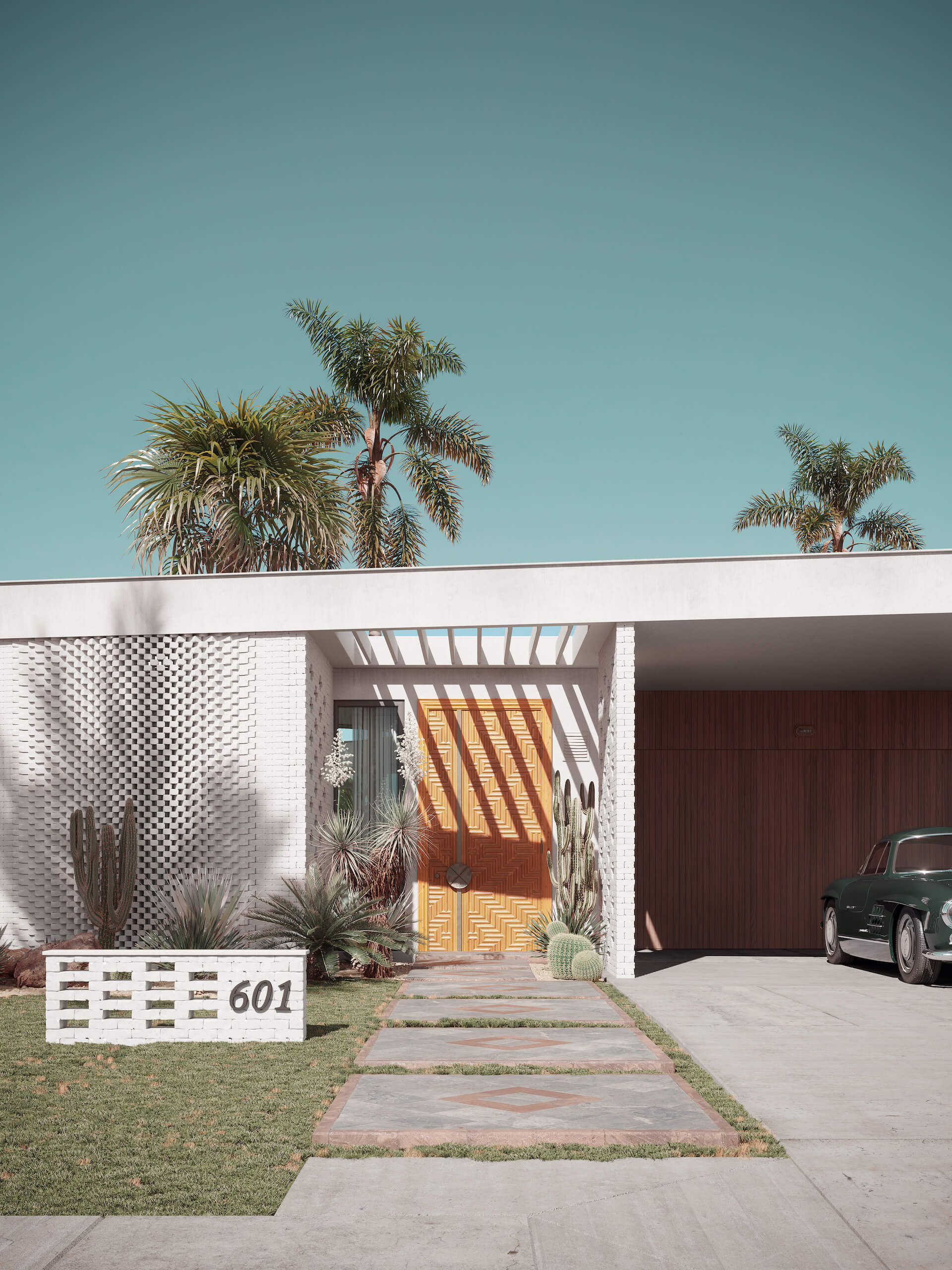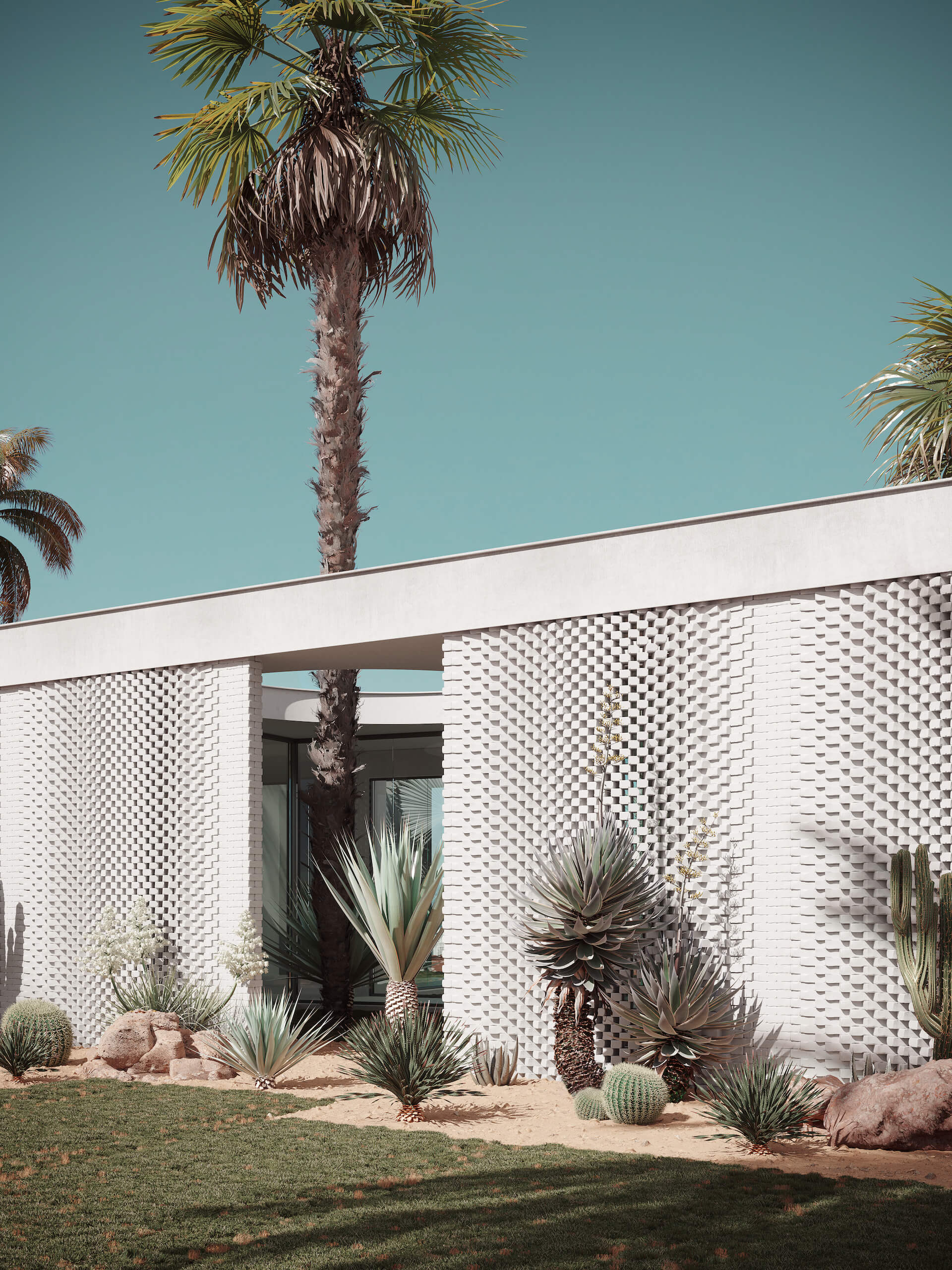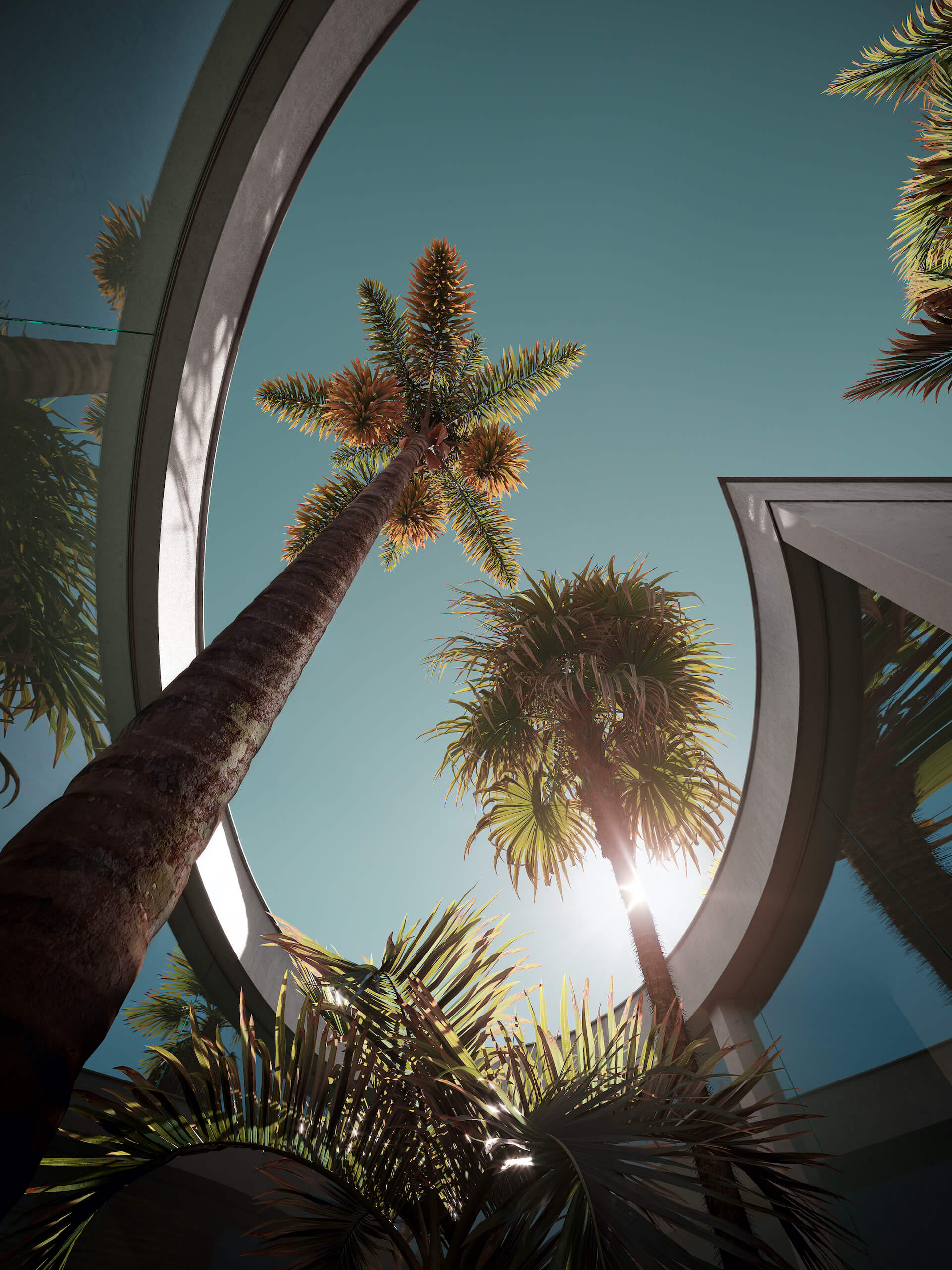 Connect with ArchiCGI
---