Fatma Çetin: I designed a calm area on the facade that dominates the view. The processed part of 55 m² area is a bedroom. I kept the glass windows as wide as possible in order to have the whole view. The design with dark colors was enlivened by lighting and accessories.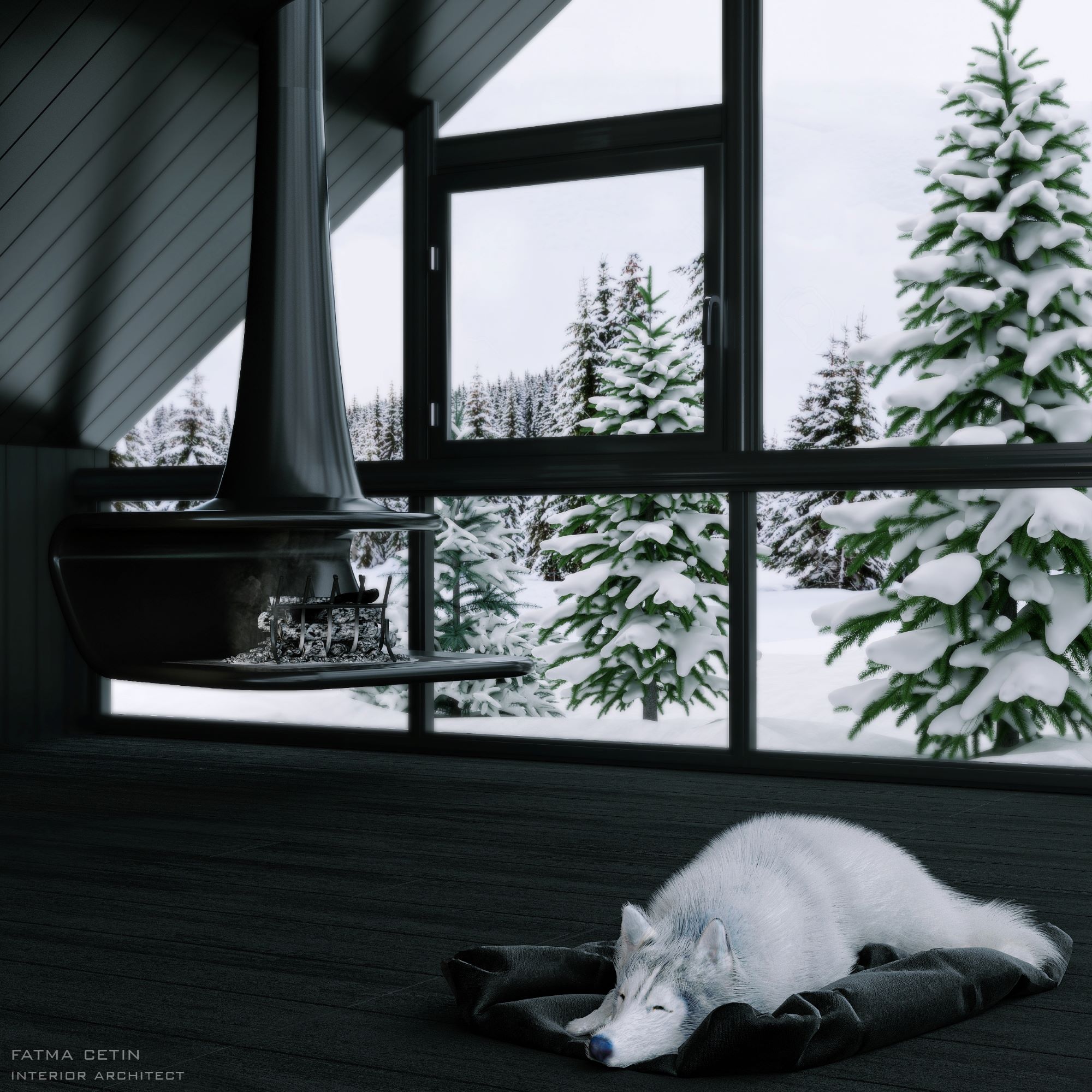 Visualization by Fatma Çetin

A peaceful bathtub was preferred to feel the most beautiful winter season. In accordance with the spirit of the residential area, completely natural wood material was used. And natural wood fireplaces were used instead of electric fireplaces.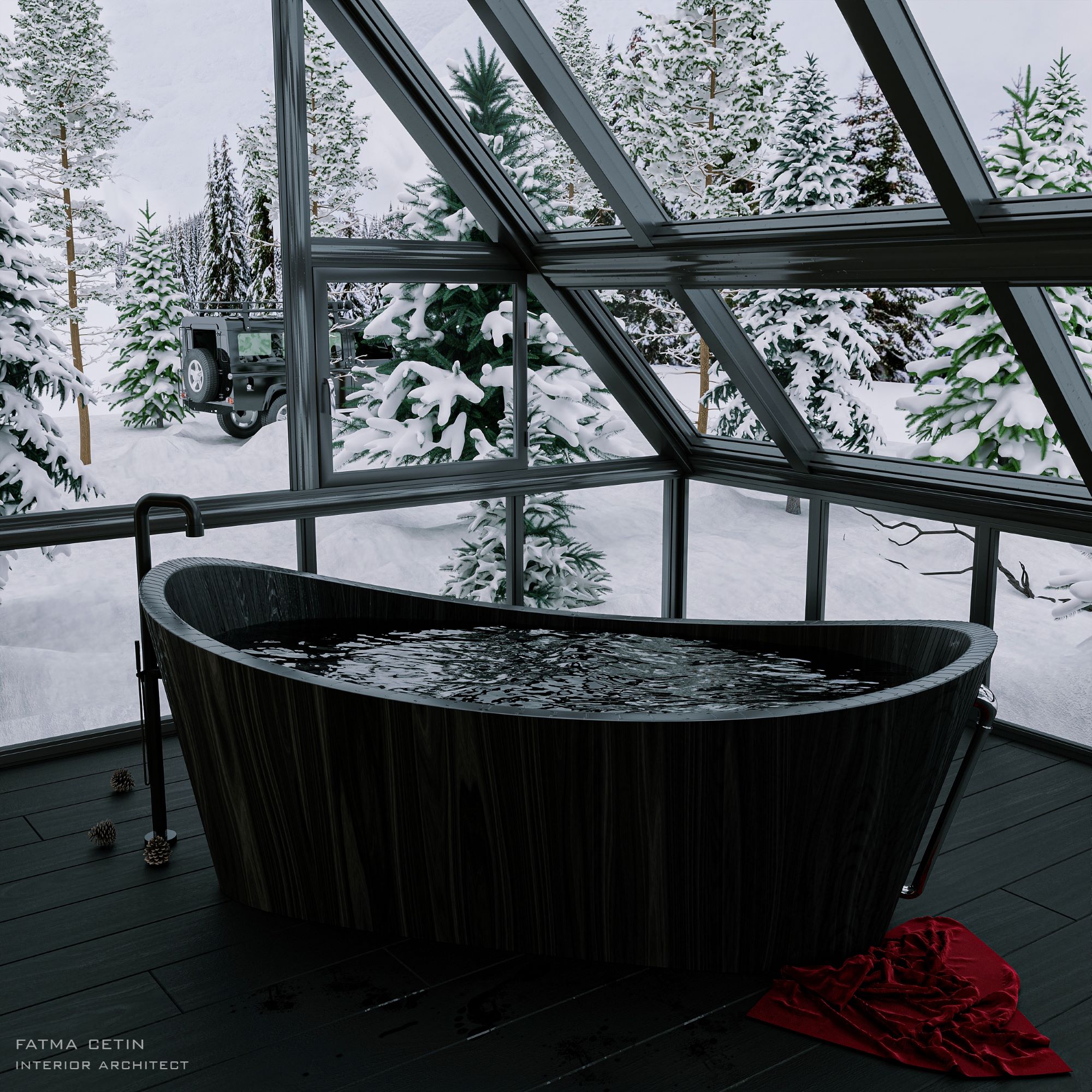 Visualization by Fatma Çetin

This structure you see in snowy weather will turn into a lush green paradise when spring comes!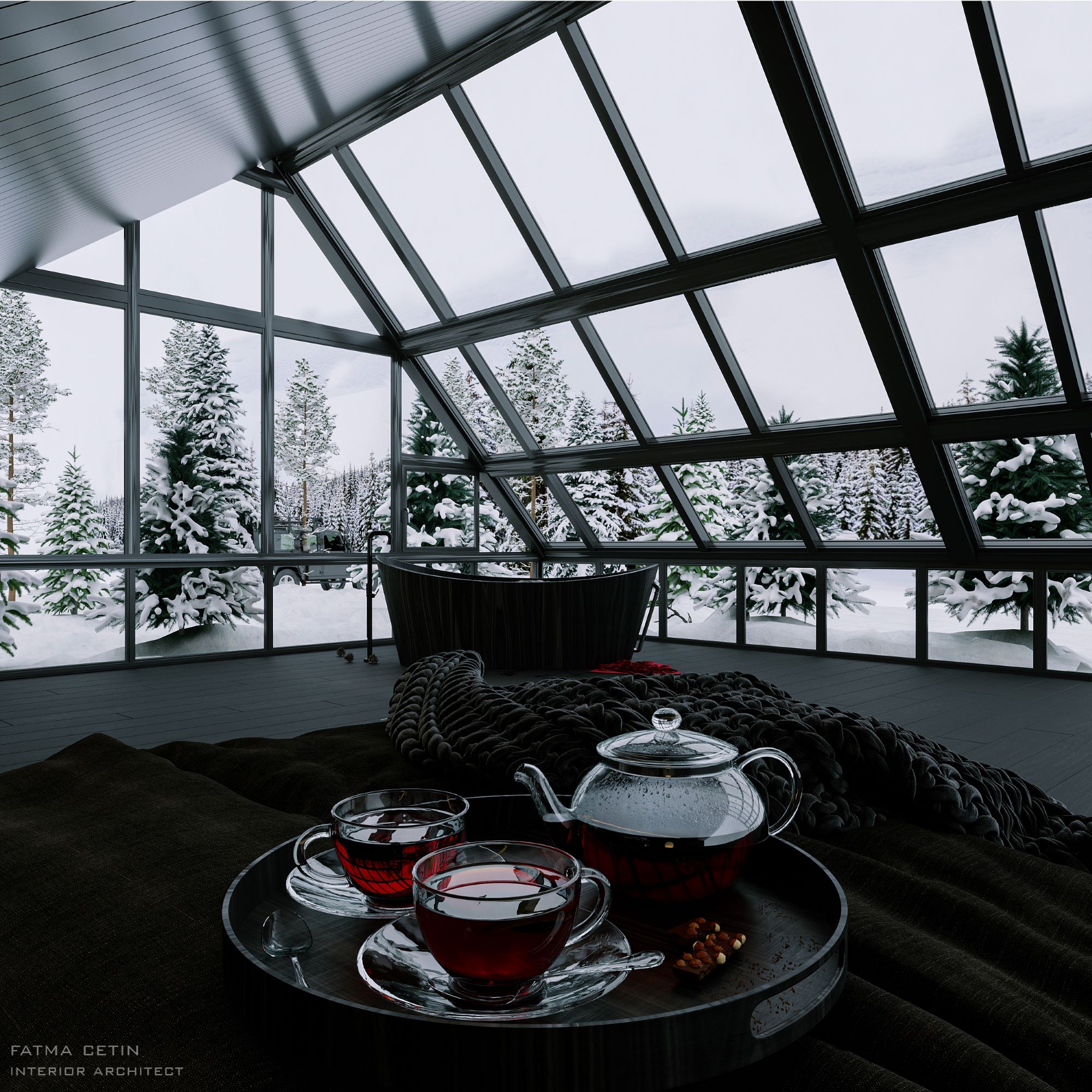 Visualization by Fatma Çetin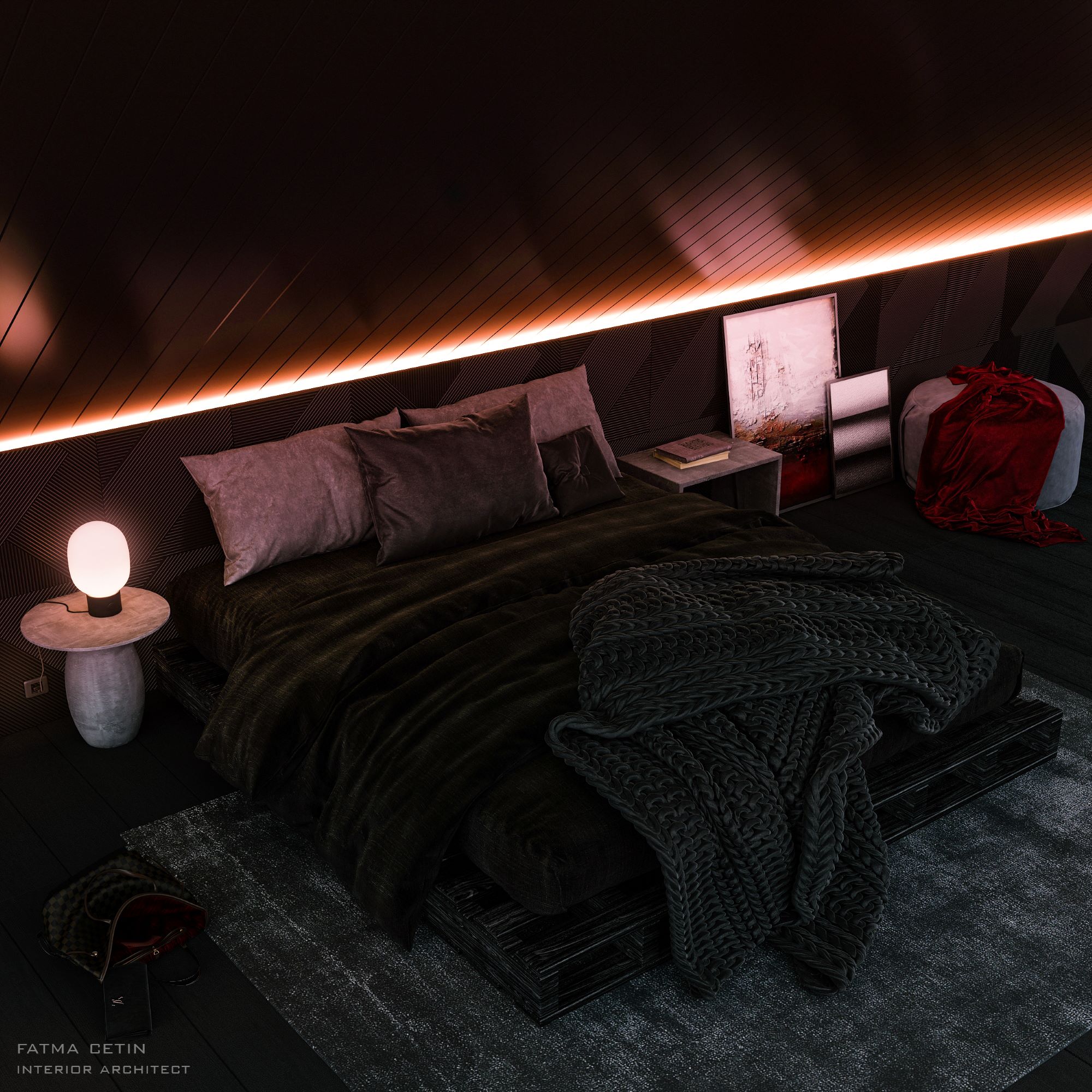 Visualization by Fatma Çetin
Conect with the Fatma Çetin
---