Loak Designs: The Wing House is a multi-storey family house located in Kuwait, with 420 m2 built-up area and app. 500 m2 open landscape featuring diverse recreational spaces and magnificent scenes. Basement floor accommodates an open plan for family gatherings, kids' activities, gym and music practices. While the ground floor is mainly the zone targeting formal meetings and visitors, first floor is for bedrooms, family living and dining and the roof floor hosts open air seating and BBQ area as well. Our design scope was mainly the house interior architecture, finishing materials and furniture selection.
The client requested an eclectic mix of Mediterranean and art deco styles that would be delivering the luxury vibes while avoiding shiny surfaces, gigantic sculptures or excessive use of fancy materials. For Maximalists -like our client- a space is heavenly perfect when you get to experiment diverse materials and succeed to create such a homogenous formula that says "less is never more!" Speaking of which they also admire the well sculptured wall paneling therefore we were working on this focal wall you get to drop an eye on once you enter the space to be more of a masterpiece itself so need for a hanged artwork or collage of frames.
Also the furniture selection phase was one of a kind, we made sure each space is having this eye-catchy artisan piece that goes really matching with interpreting the Art Deco school, you would find yourself stumbling over the Giraffe chair -by Juliana Vasconcellos- one time and admiring the Karimoku piano the other. The artworks were the most exciting part of the project, since we wanted the house to be more of an open gallery for different artists whose work speaks boldly in a maximal space starting from the corridor masterpiece Hayon by Nanimarquina up till Grasshopper by Ben Crase and the magnificent artworks by Peggy Kuiper all over the project, not to mention the well handcrafted coffee tables and statement mirrors.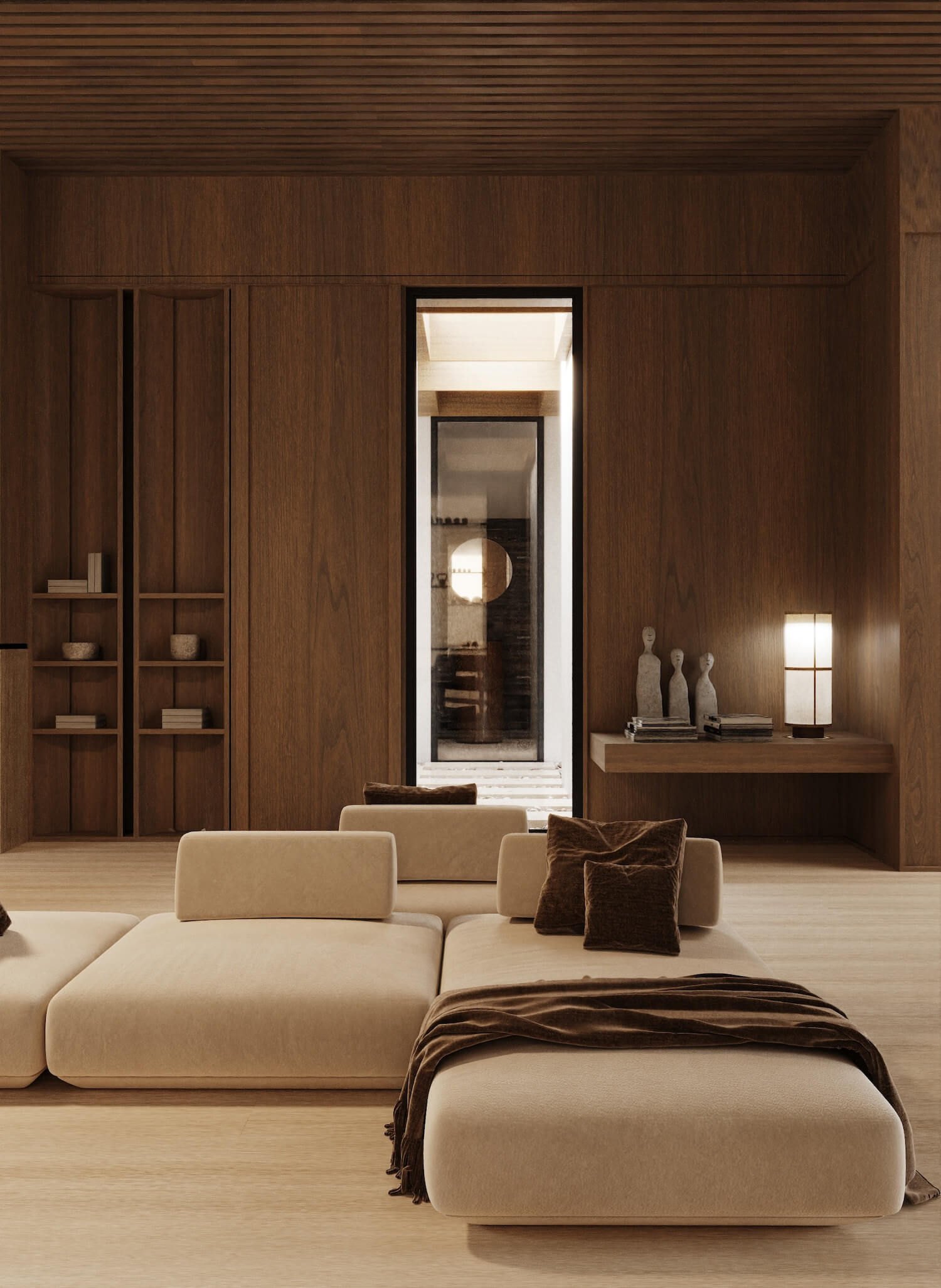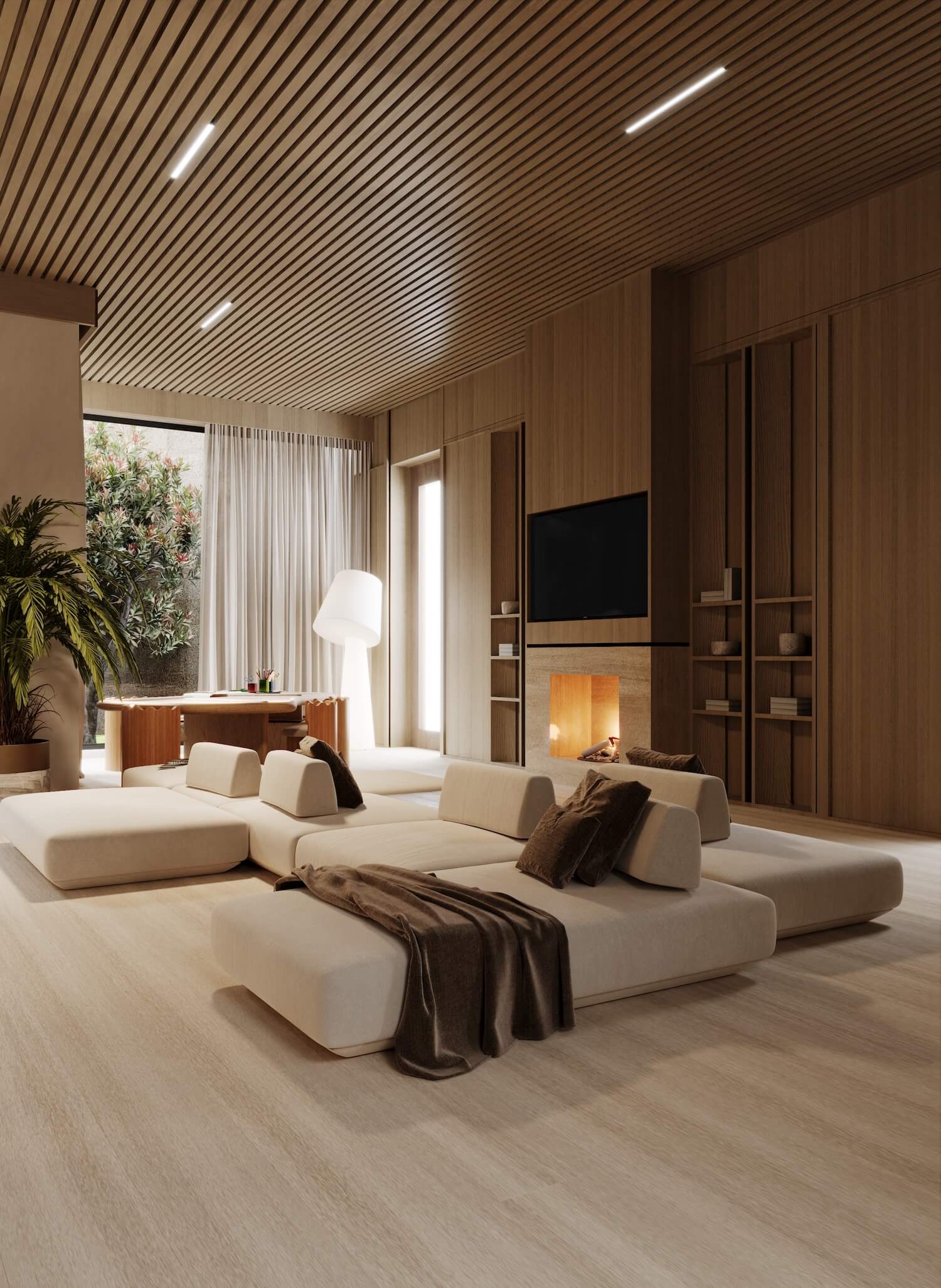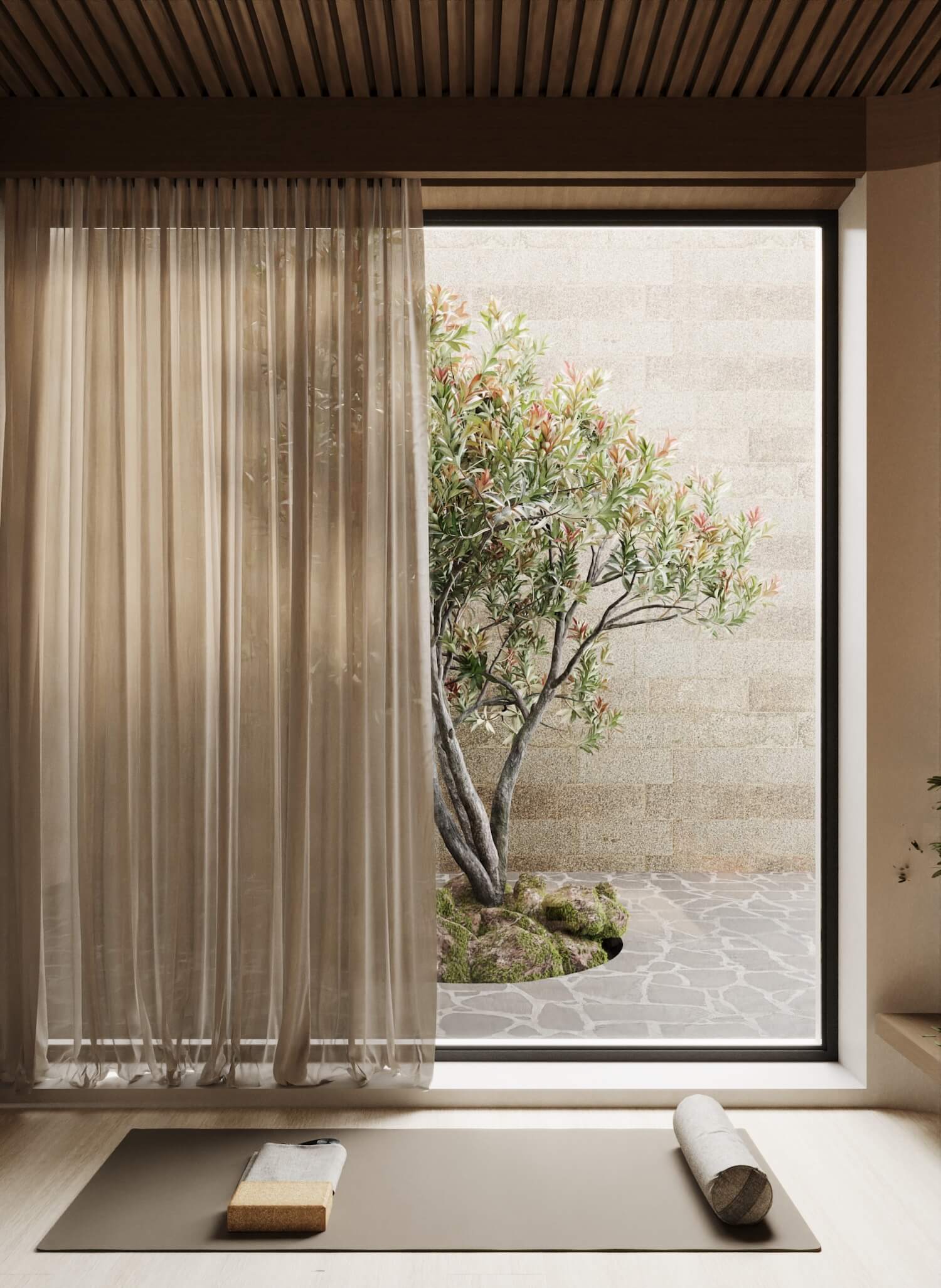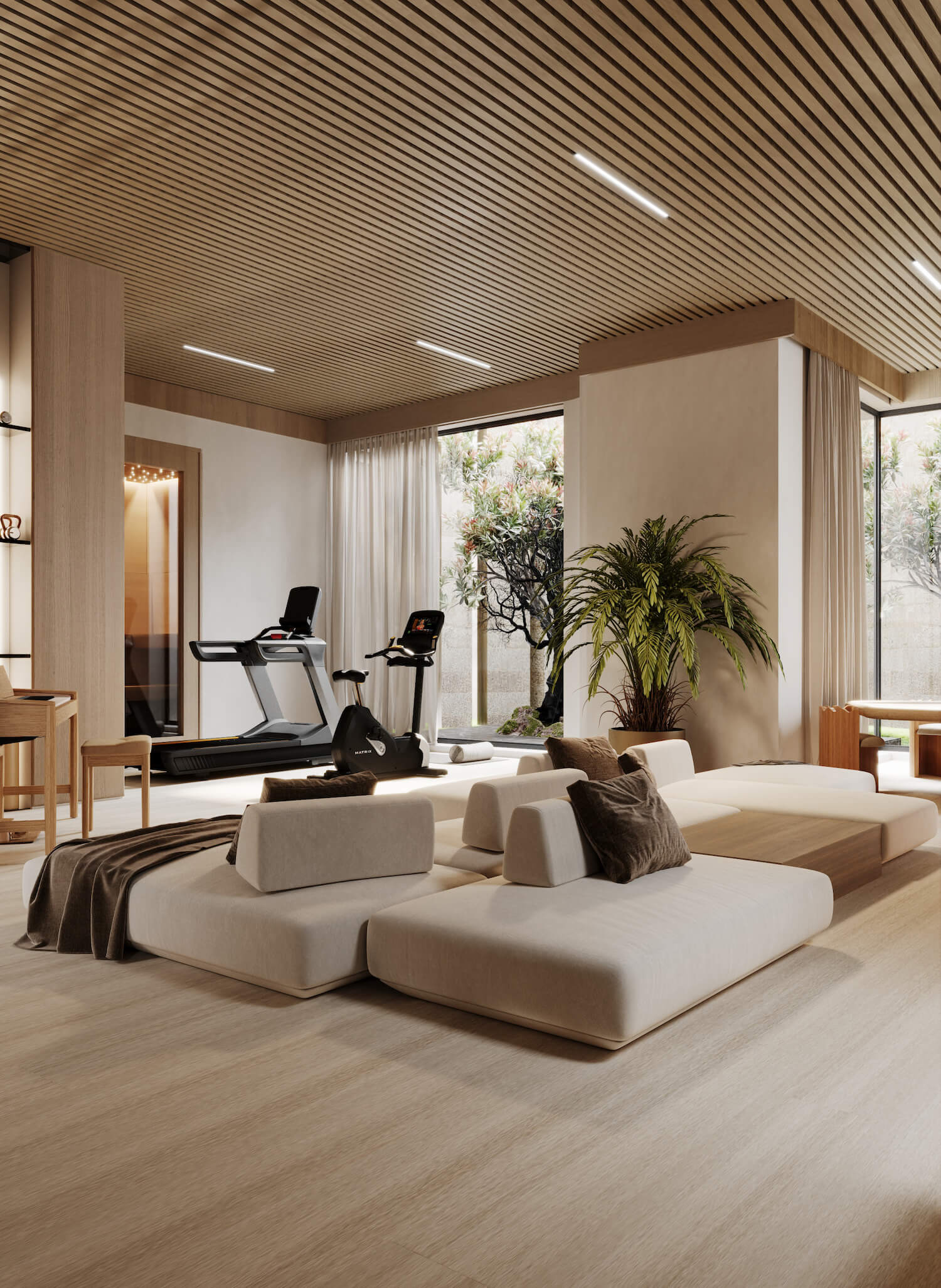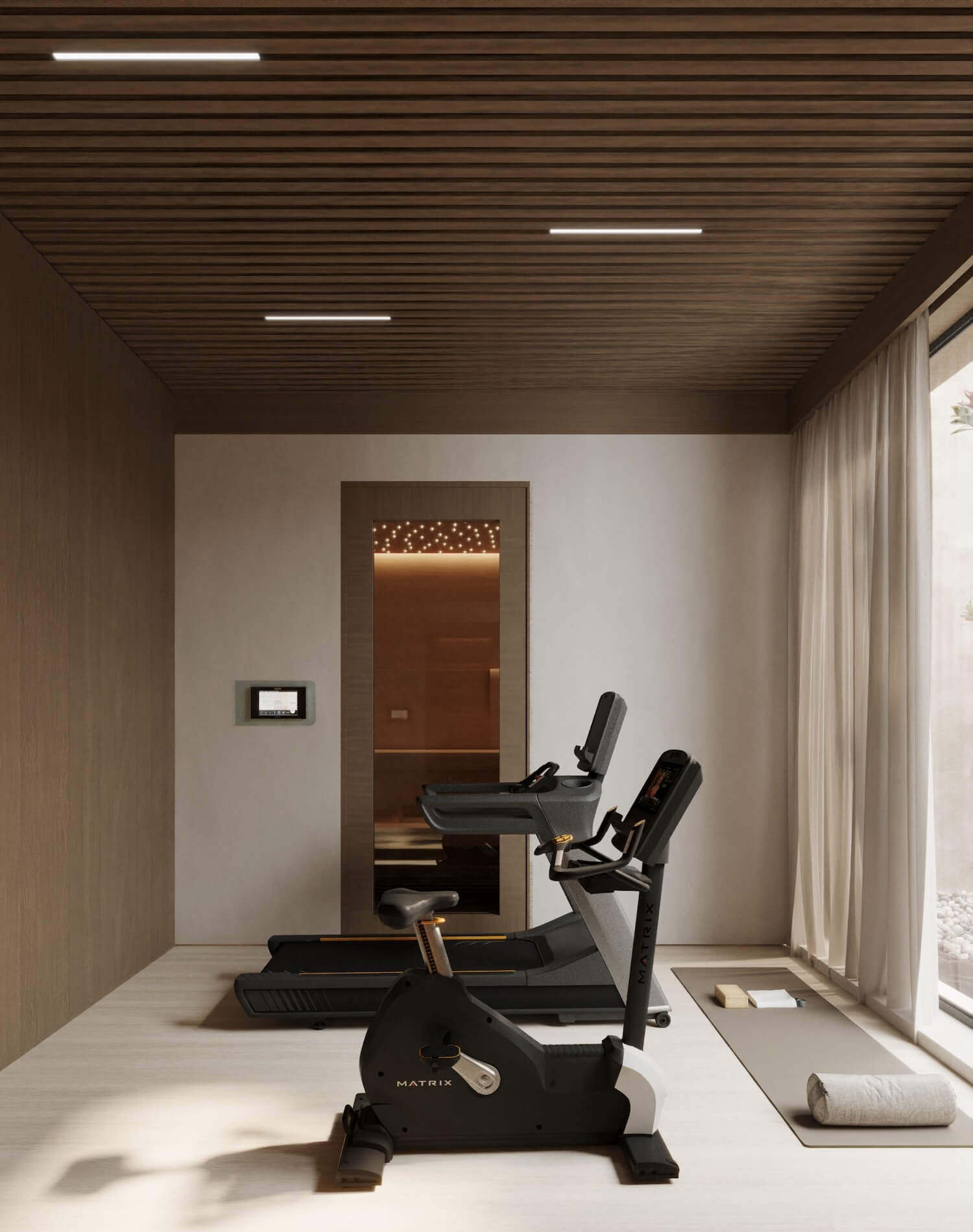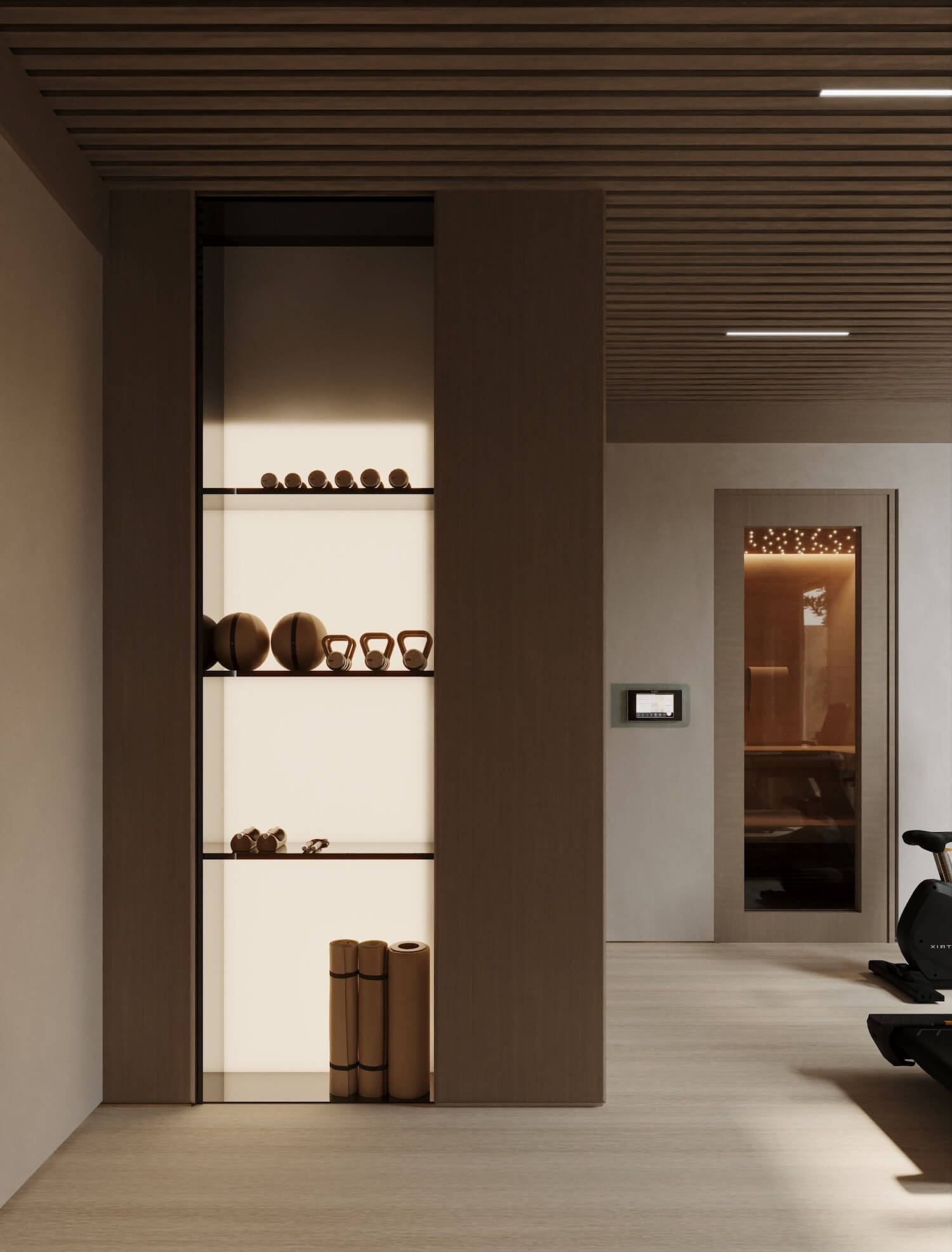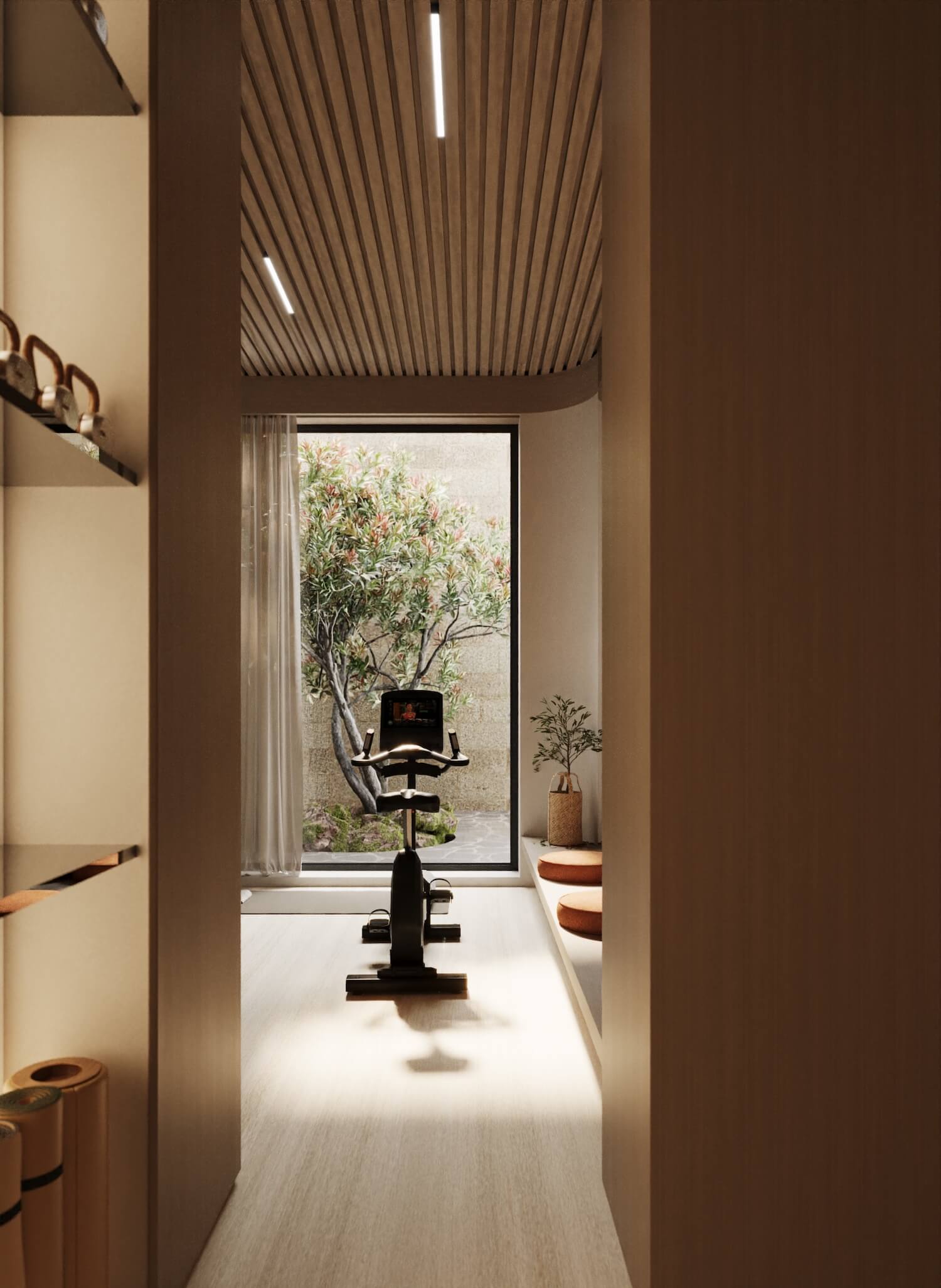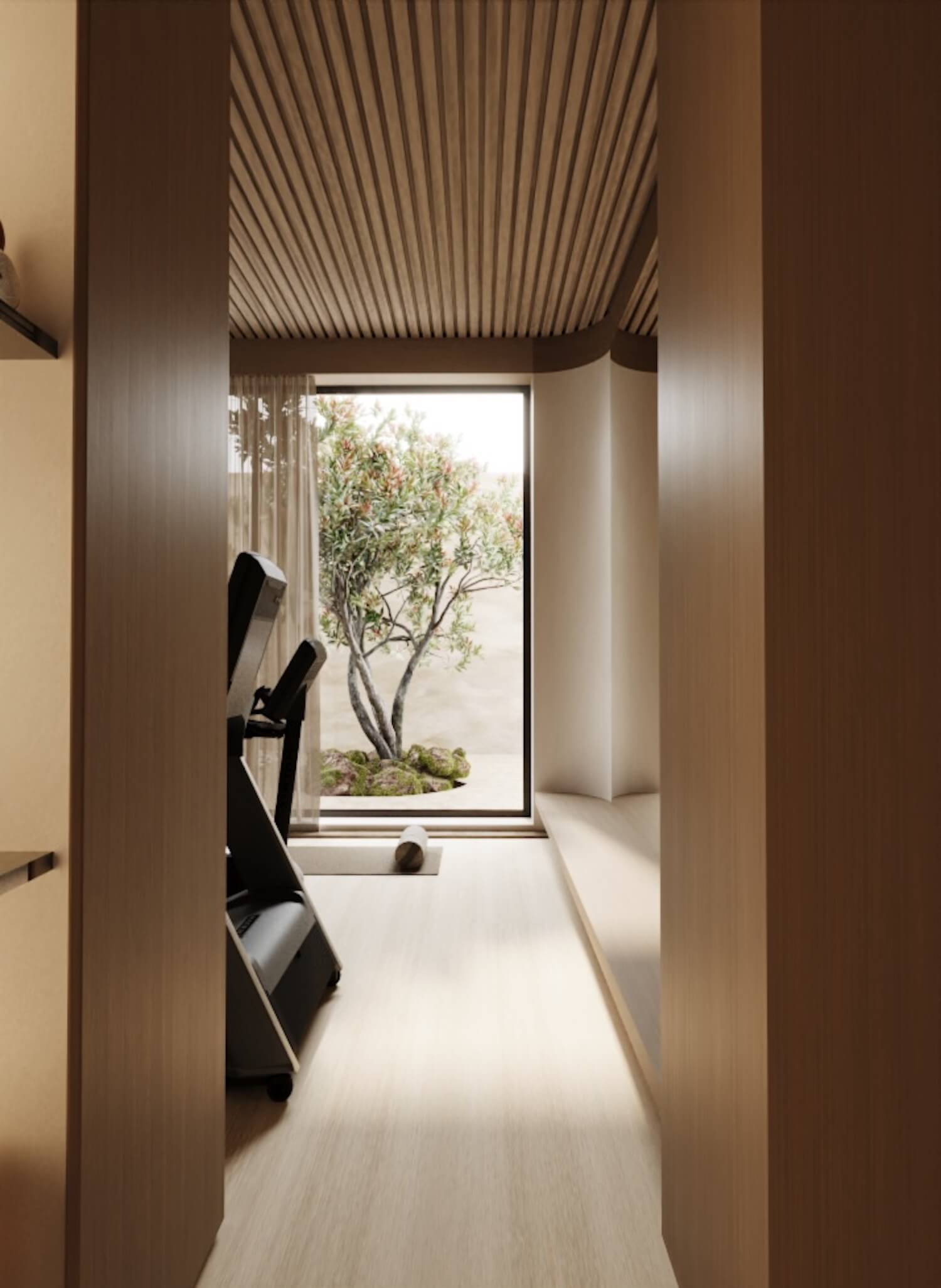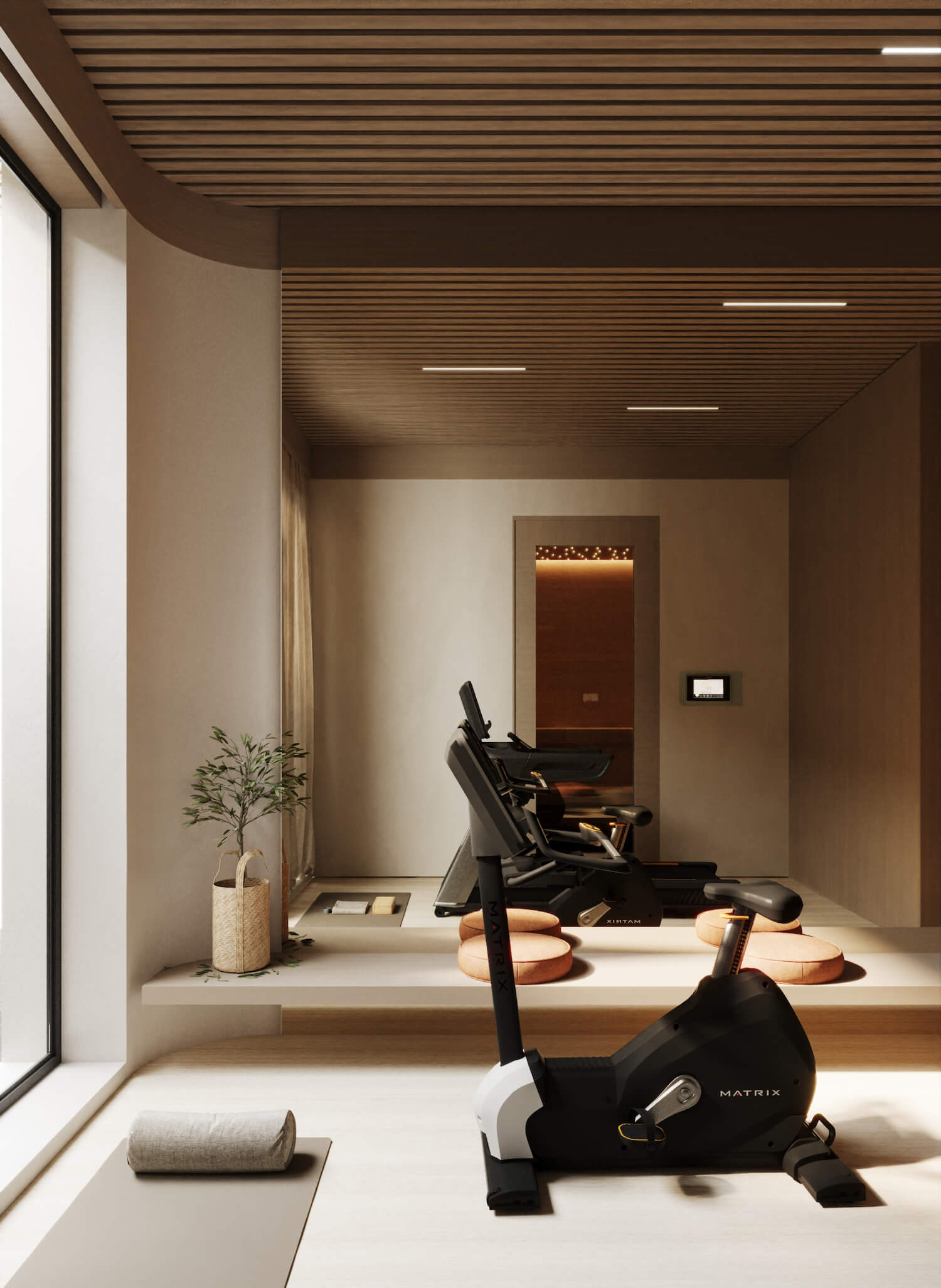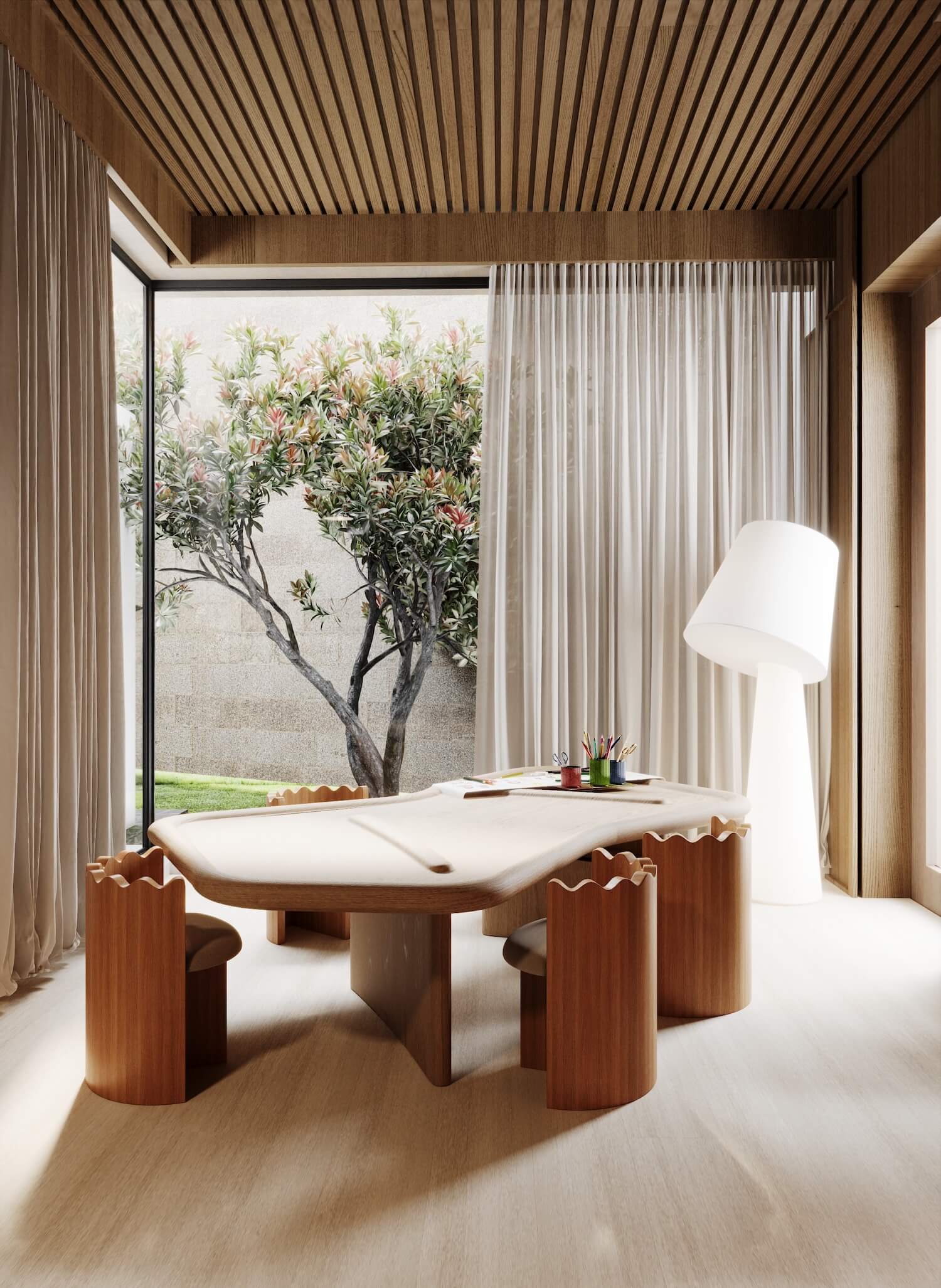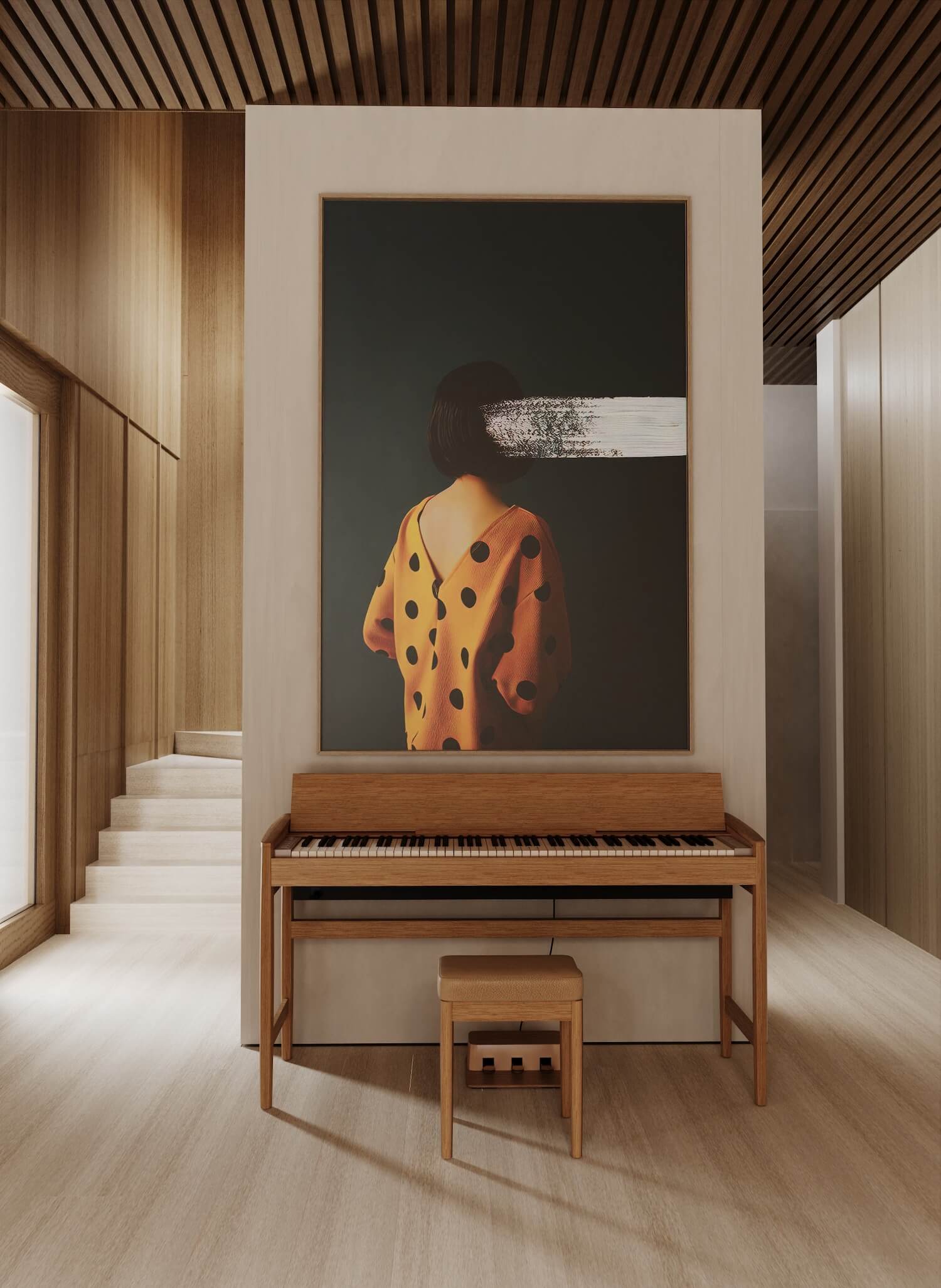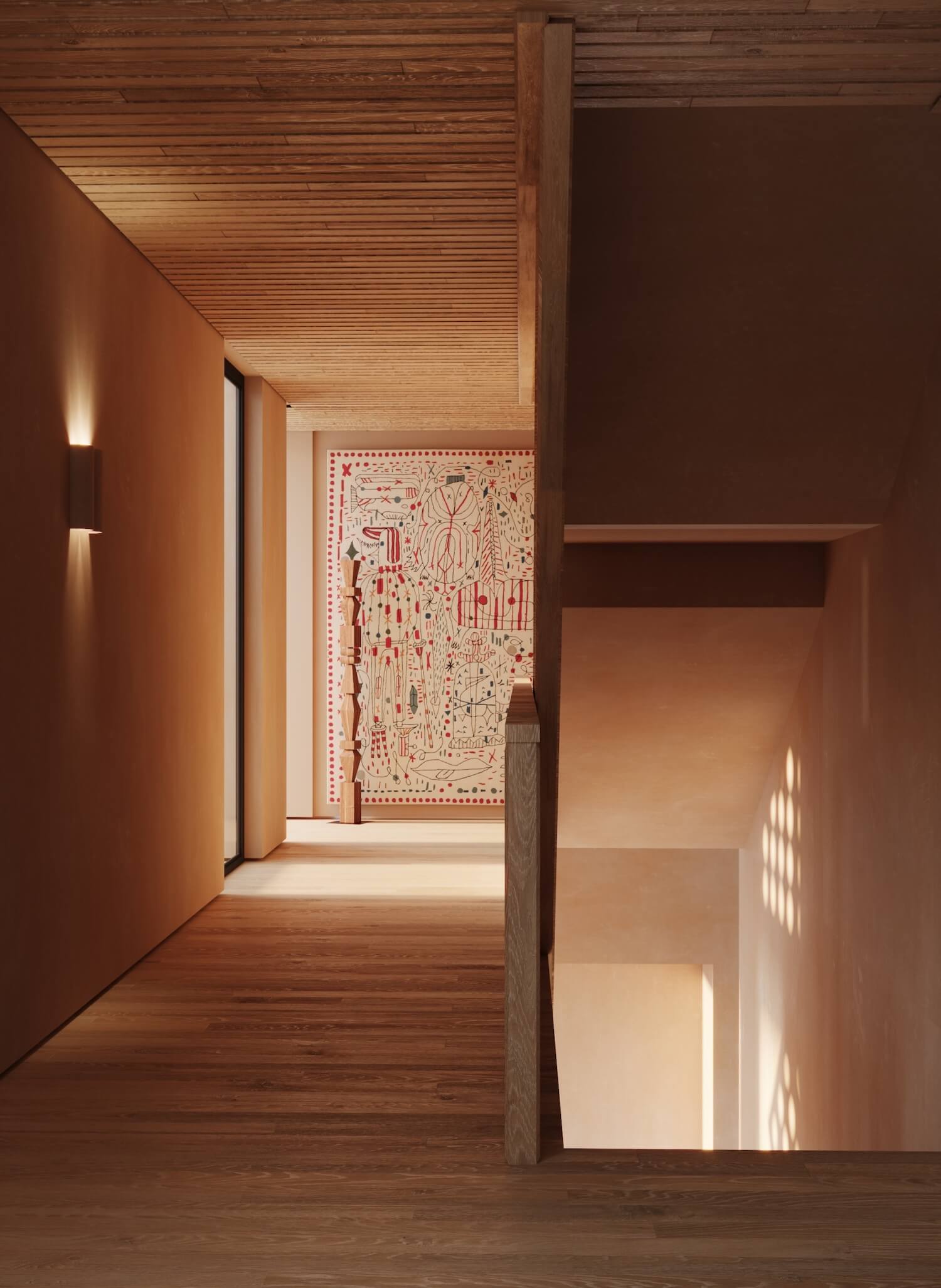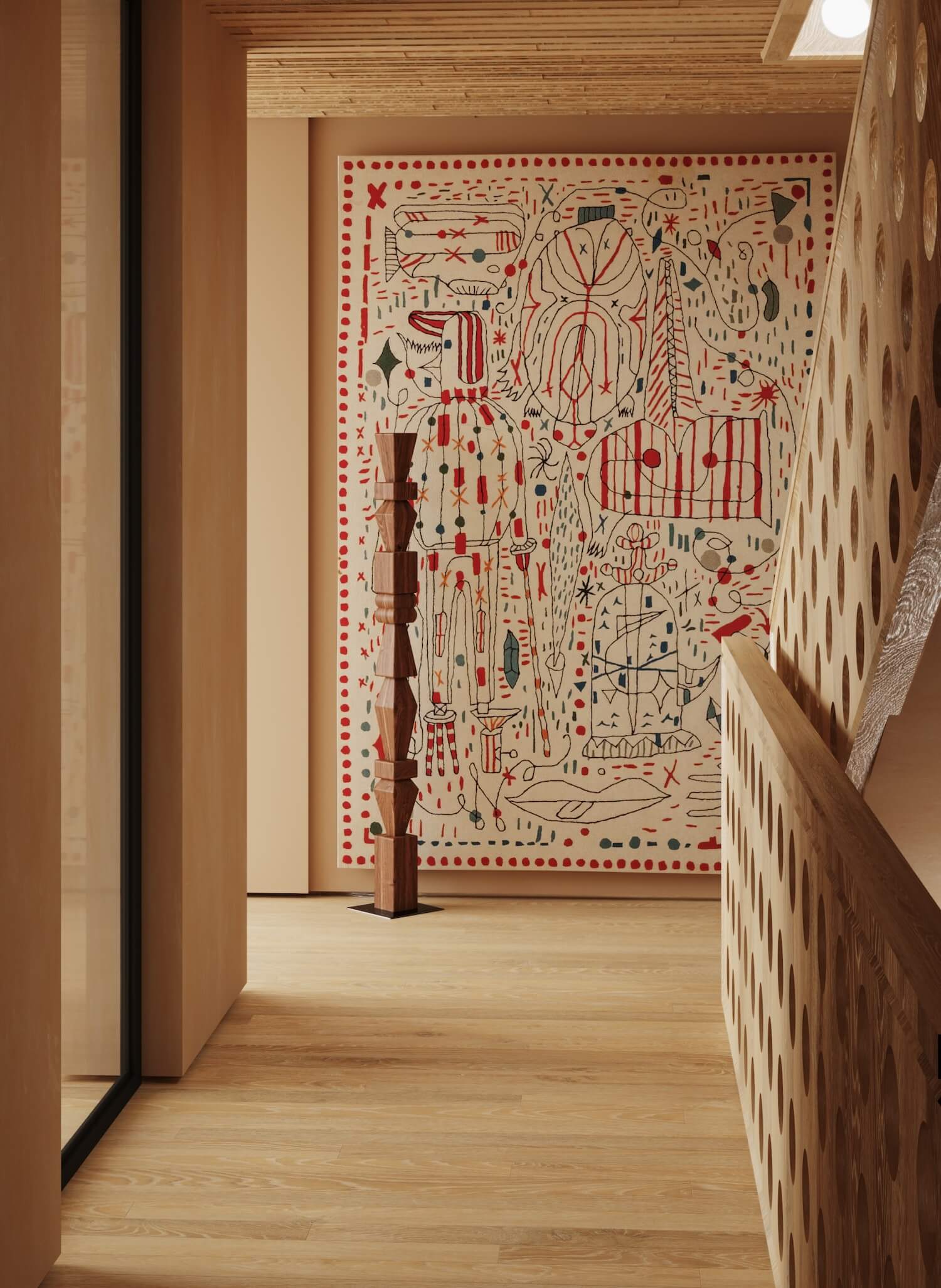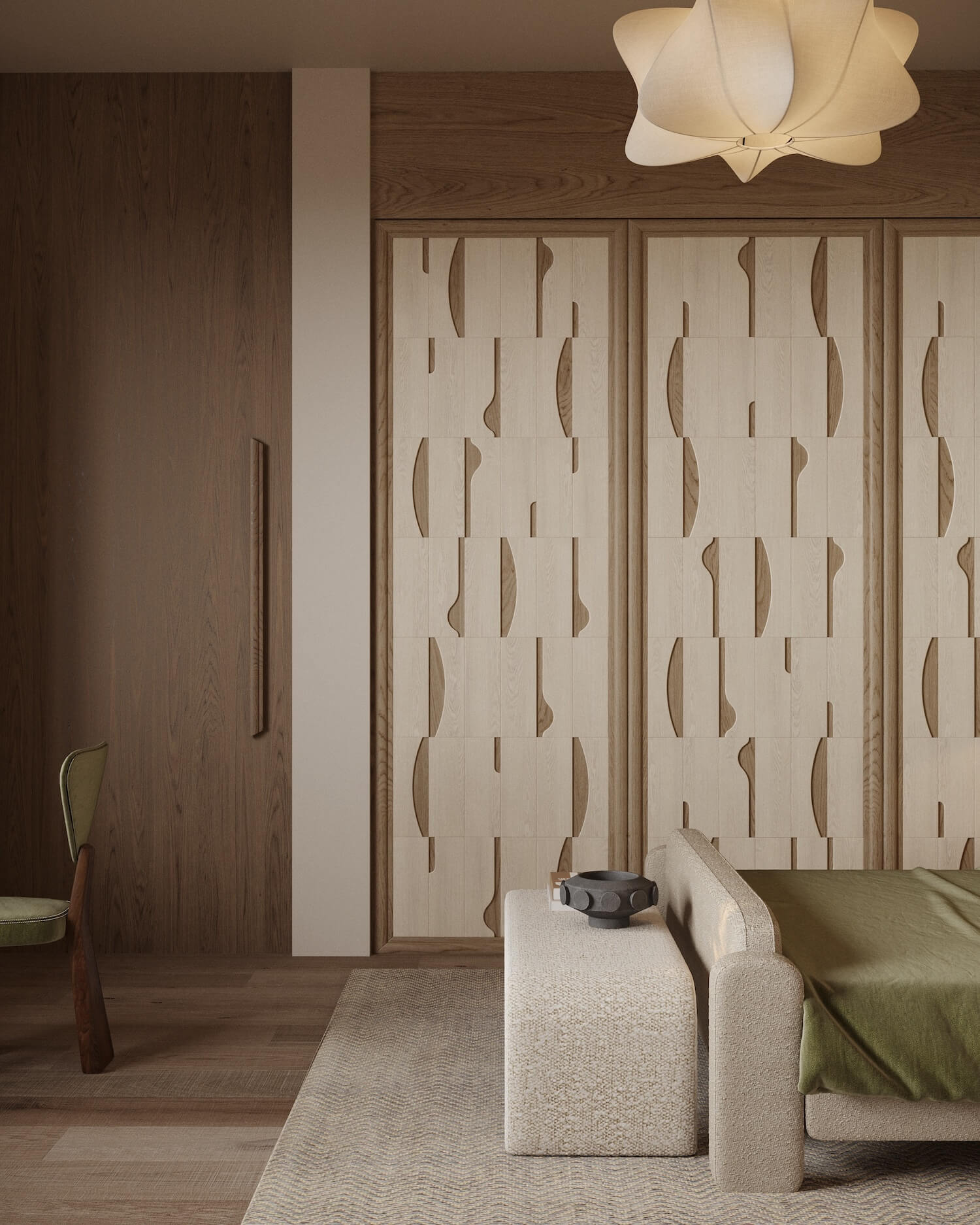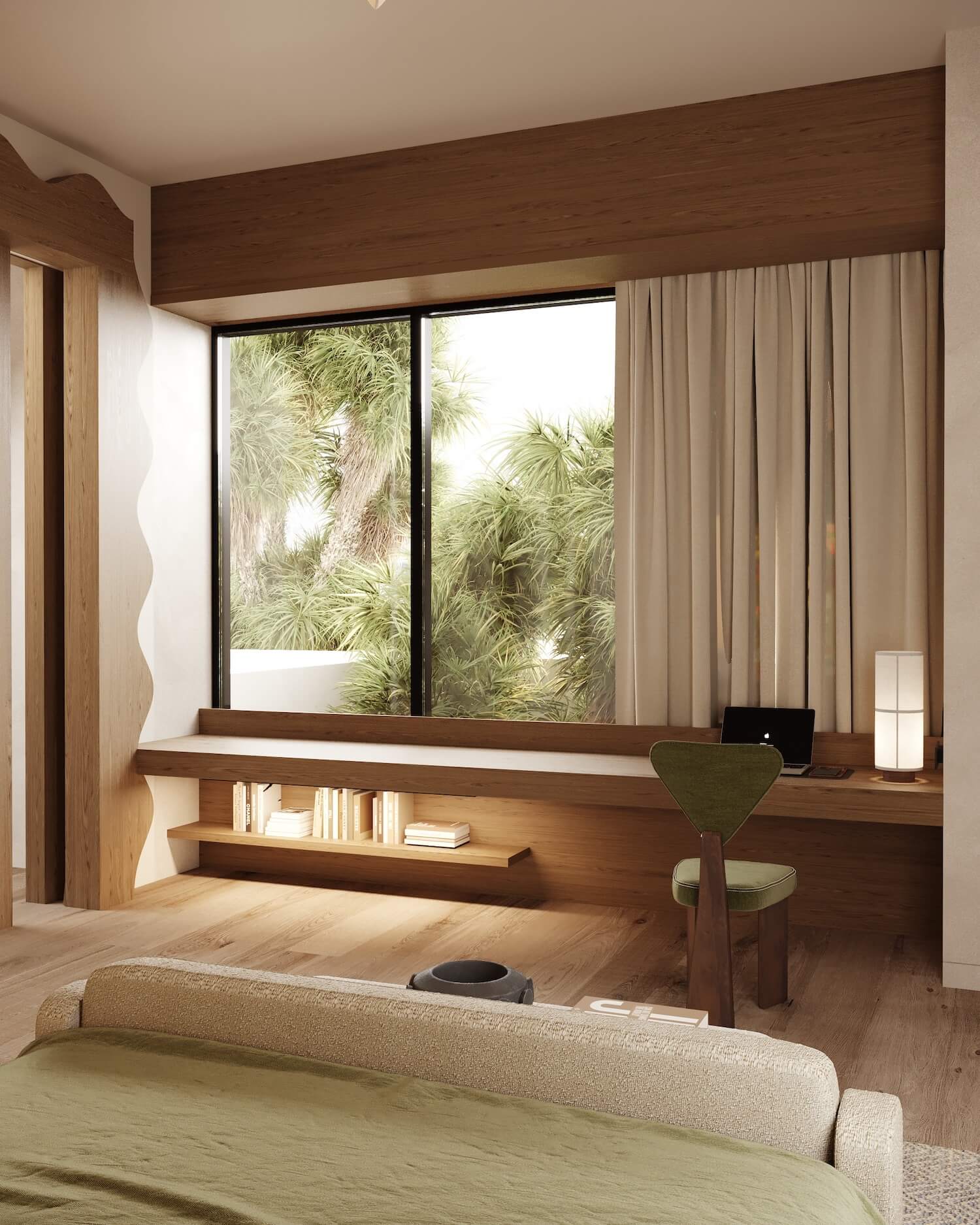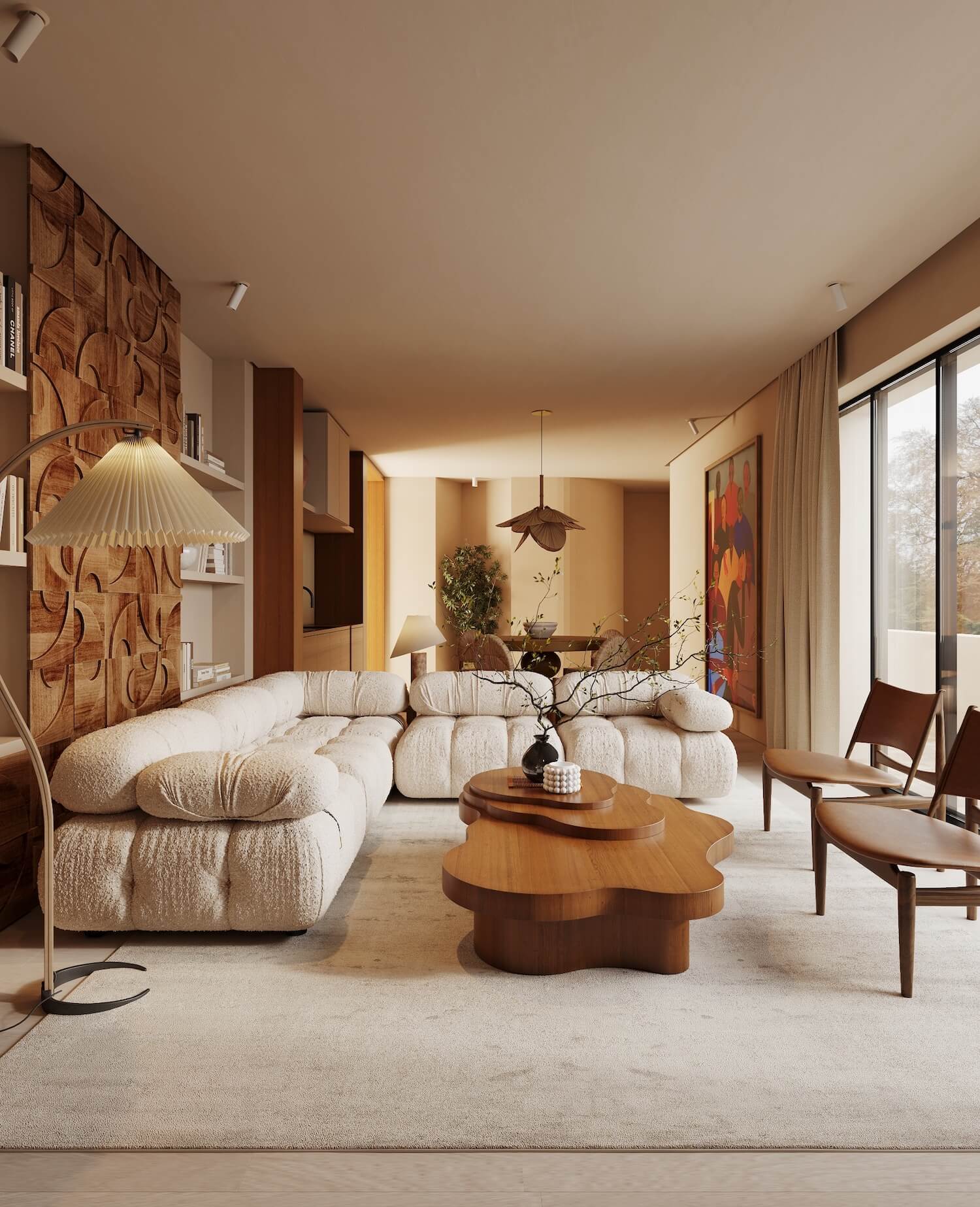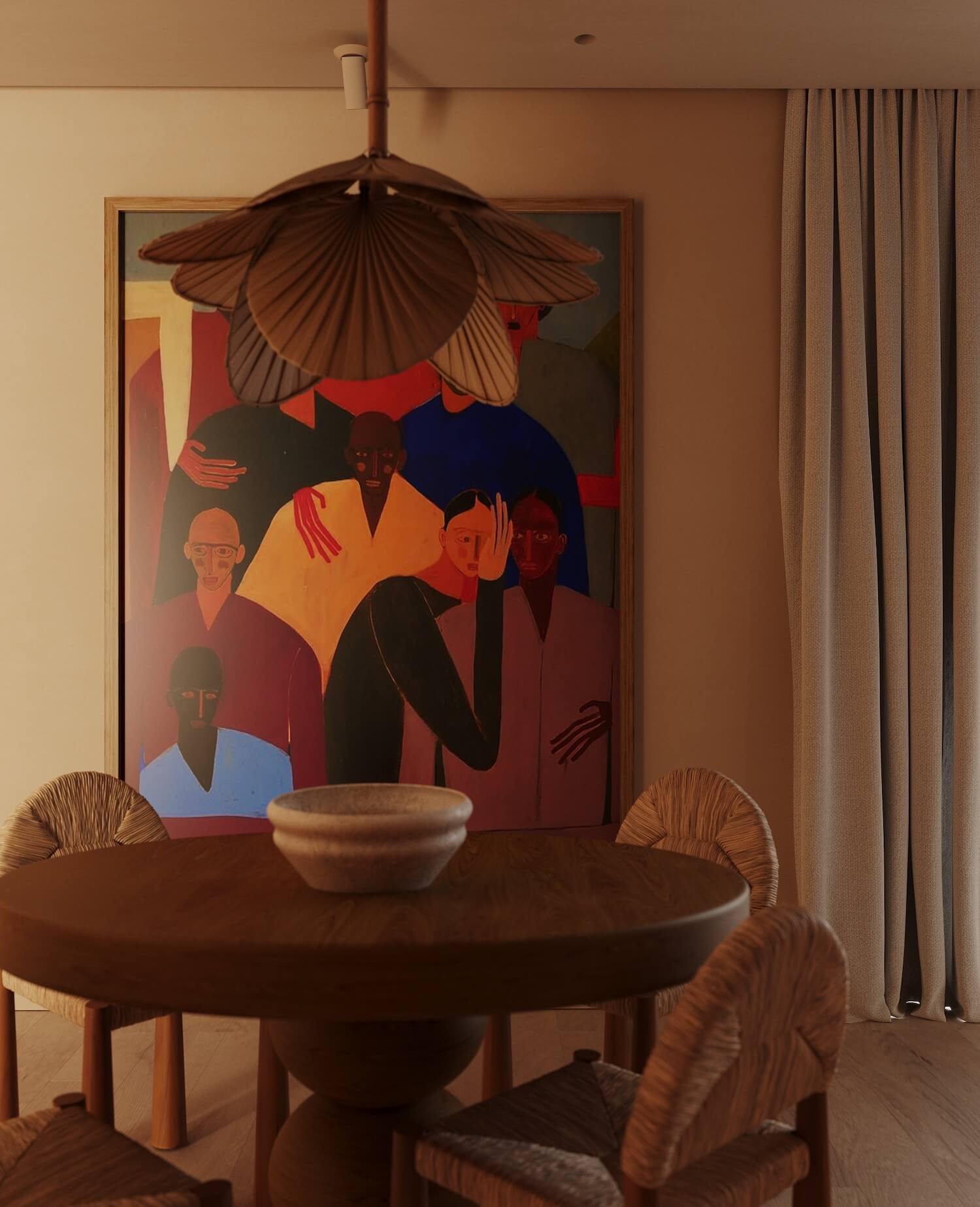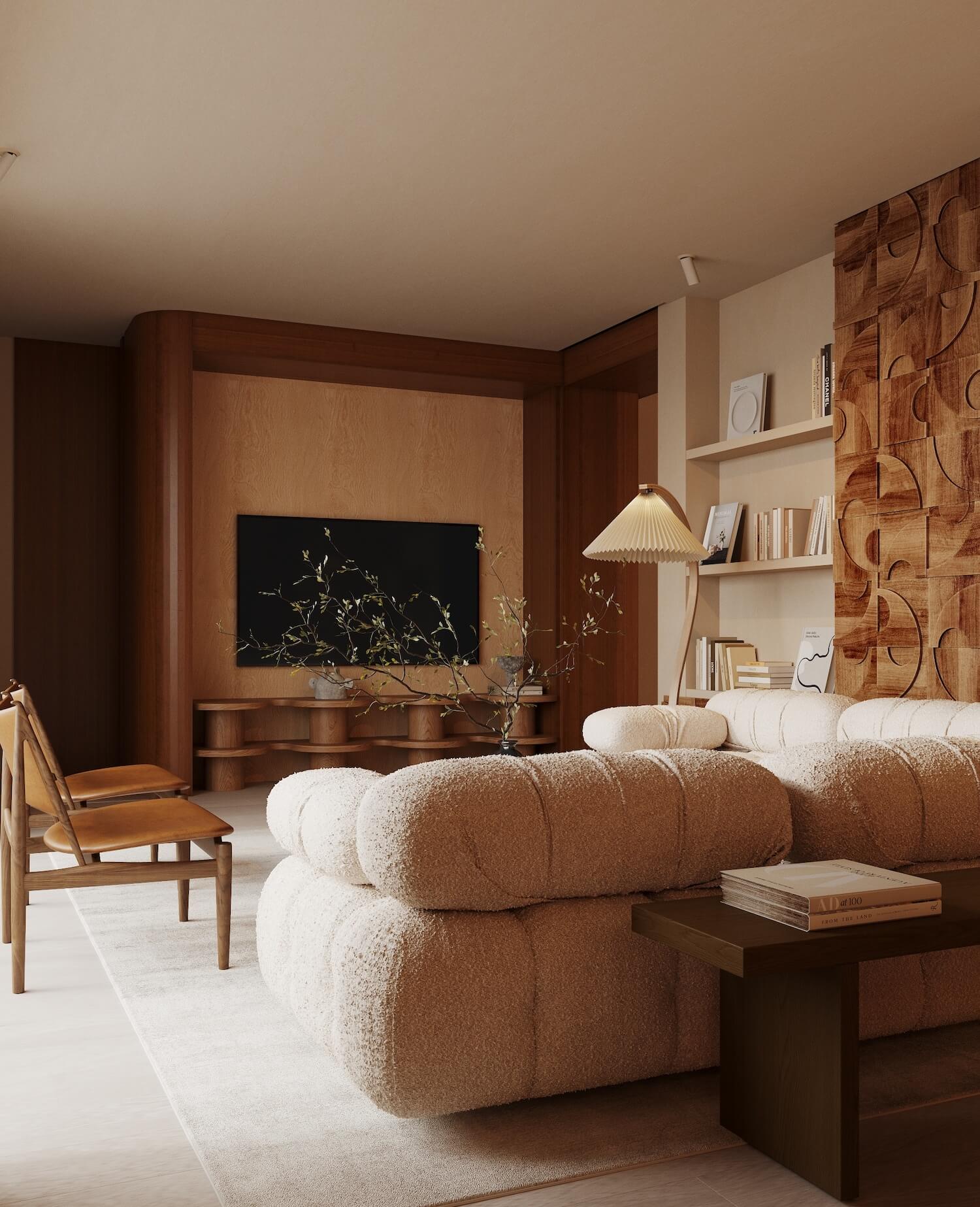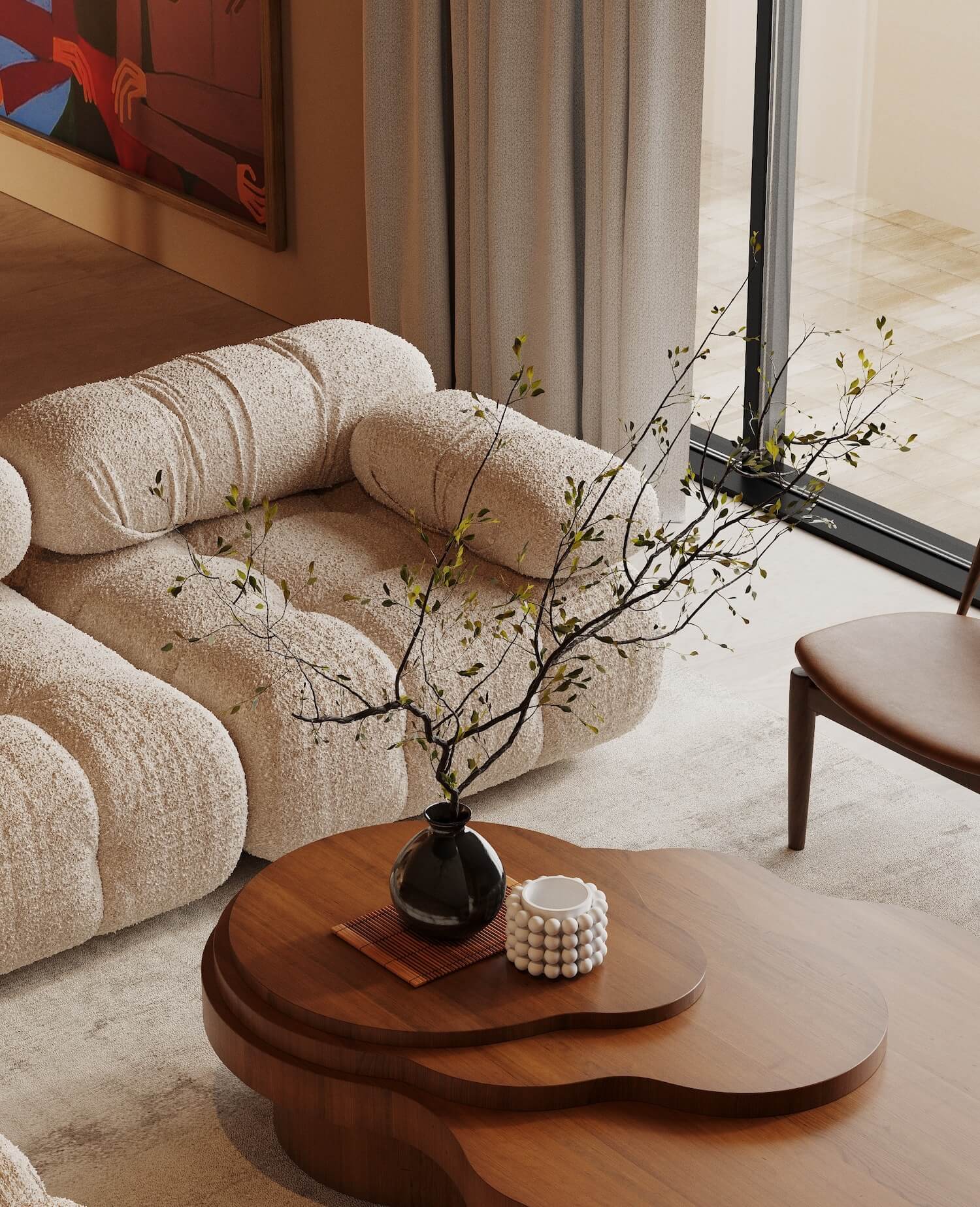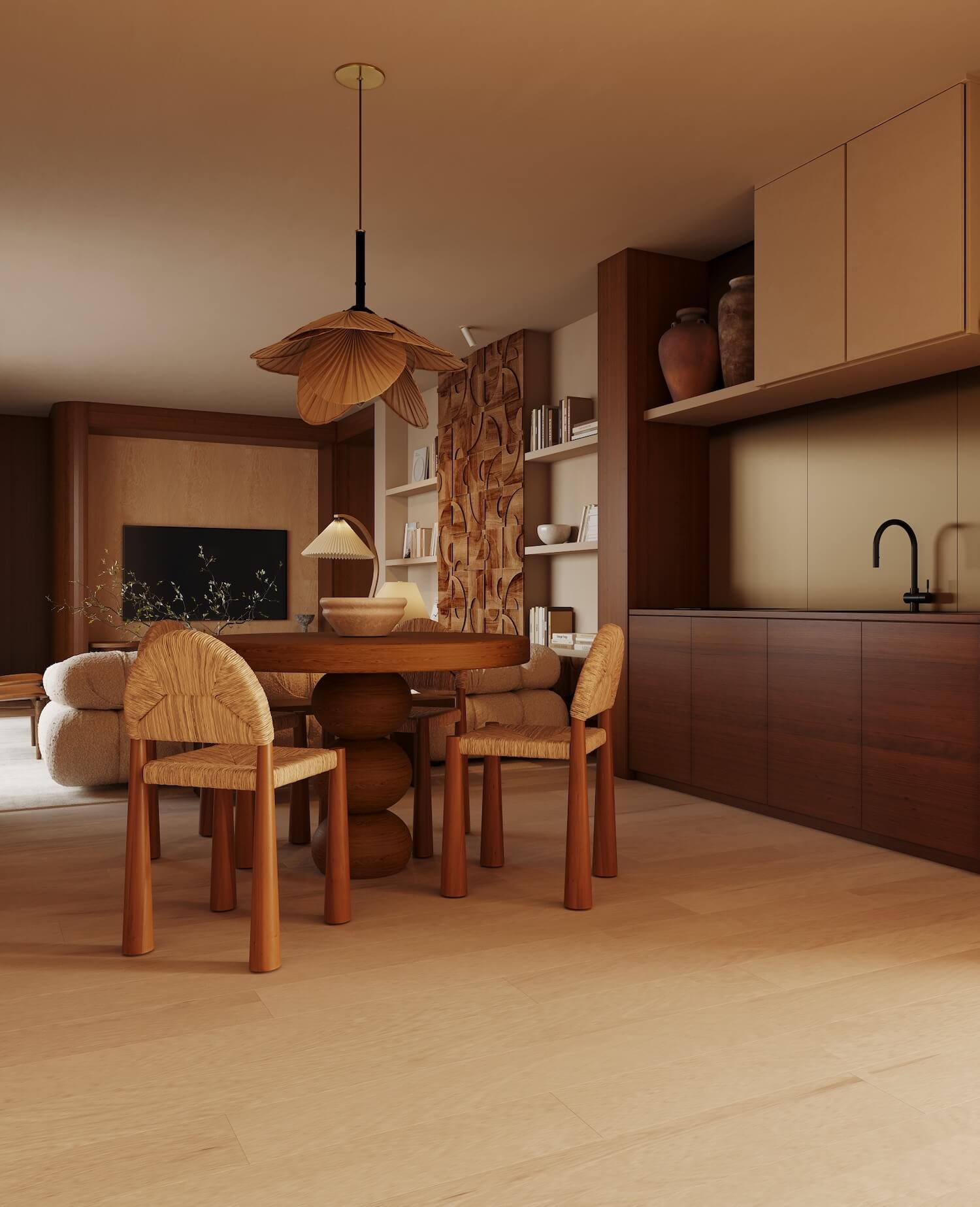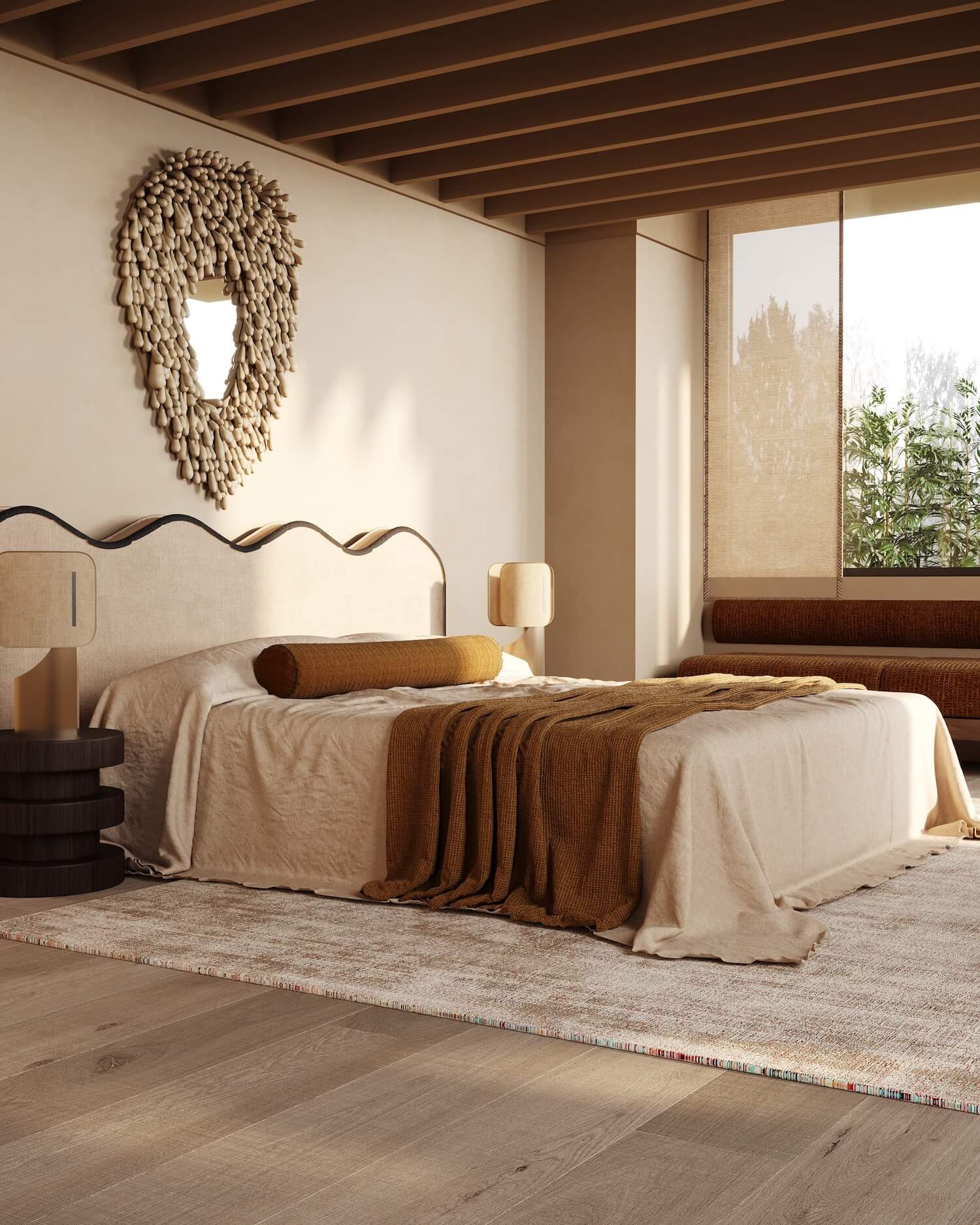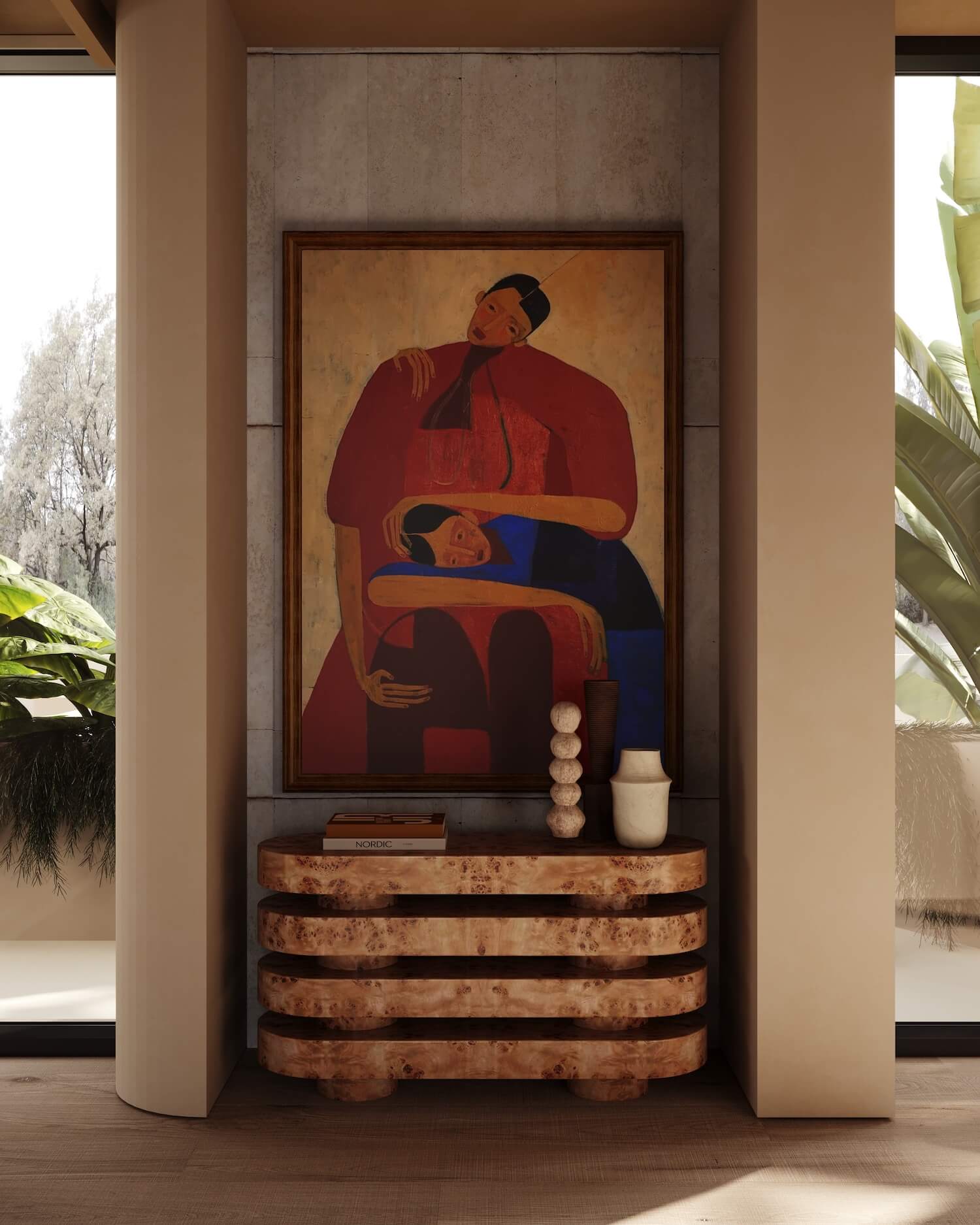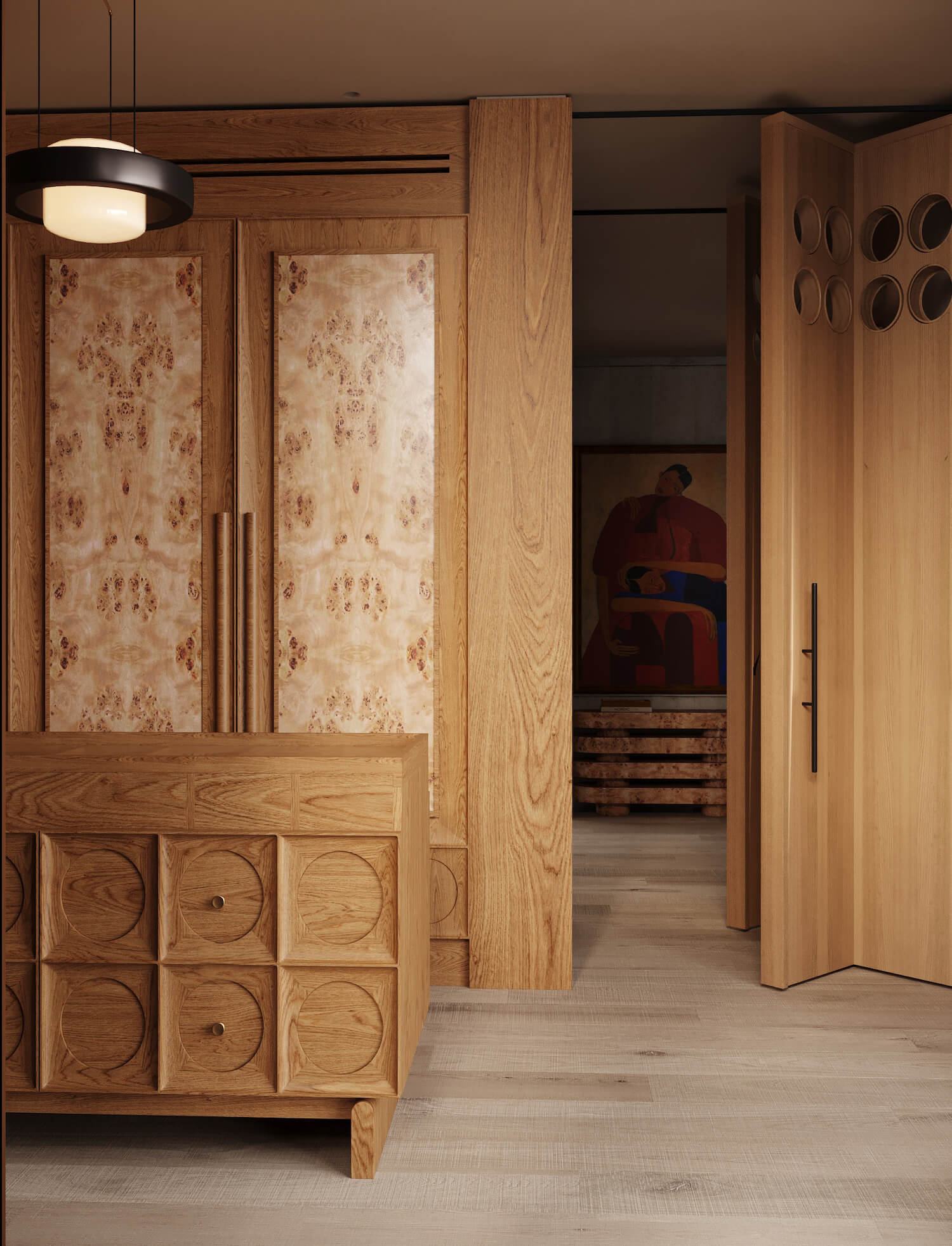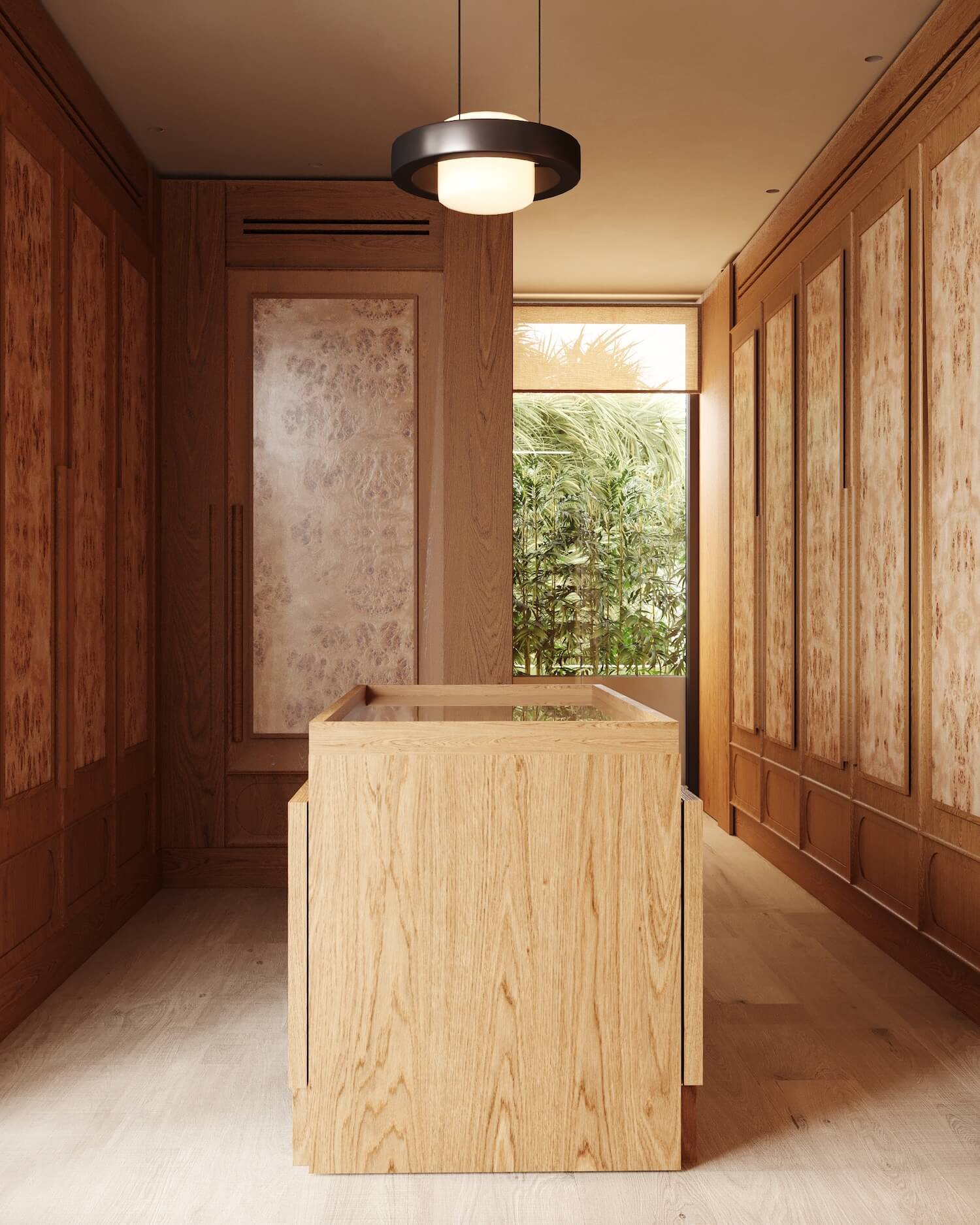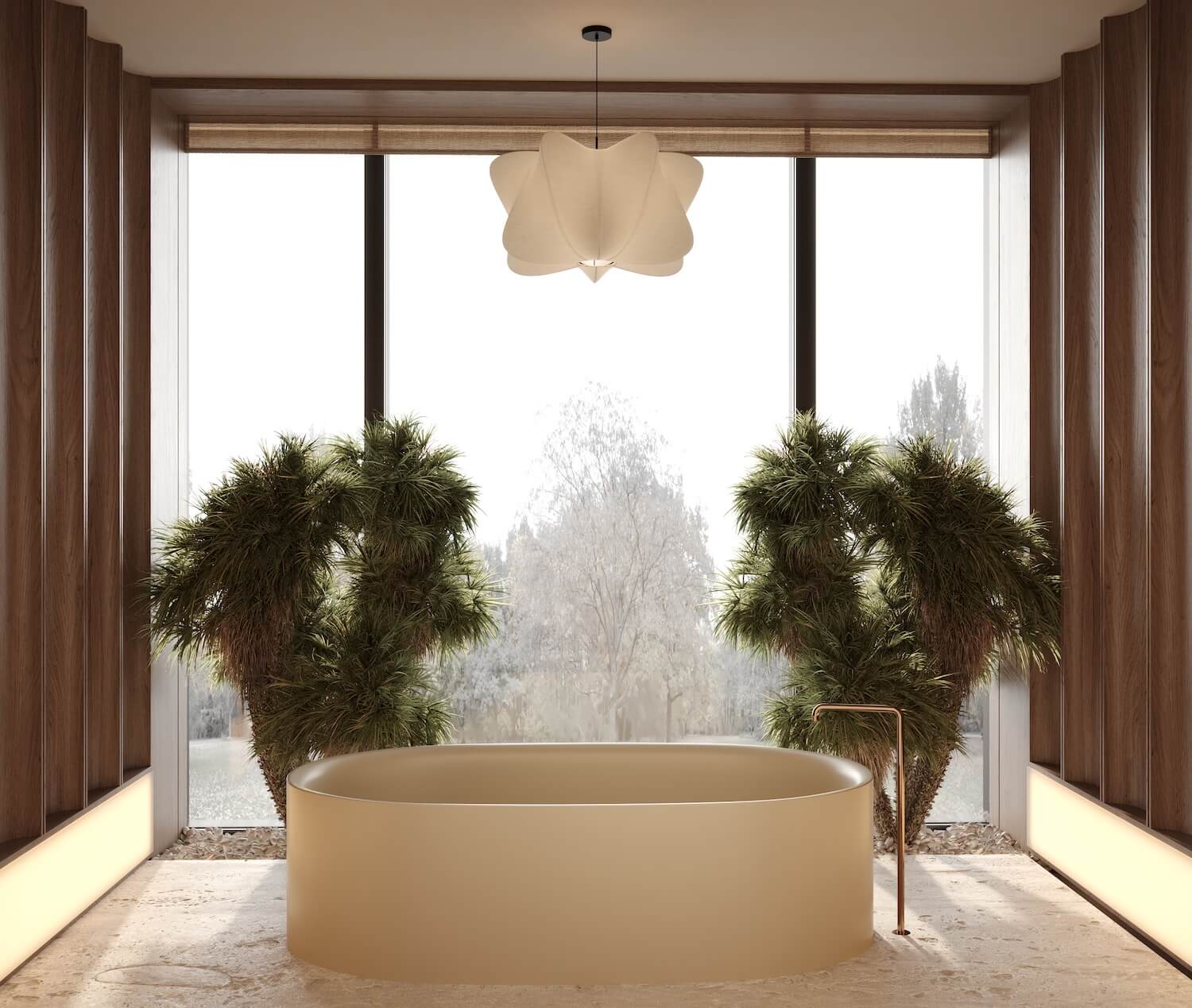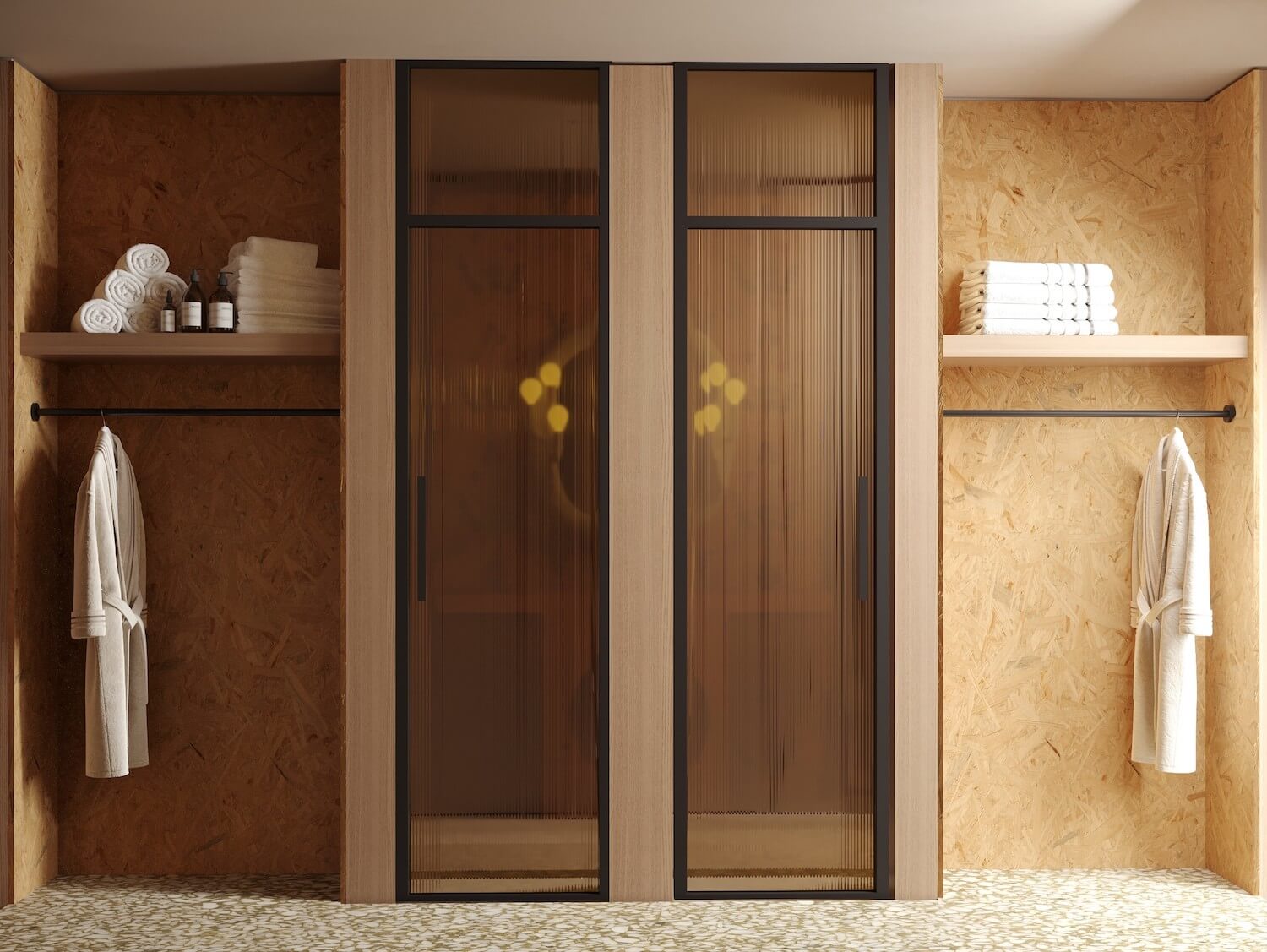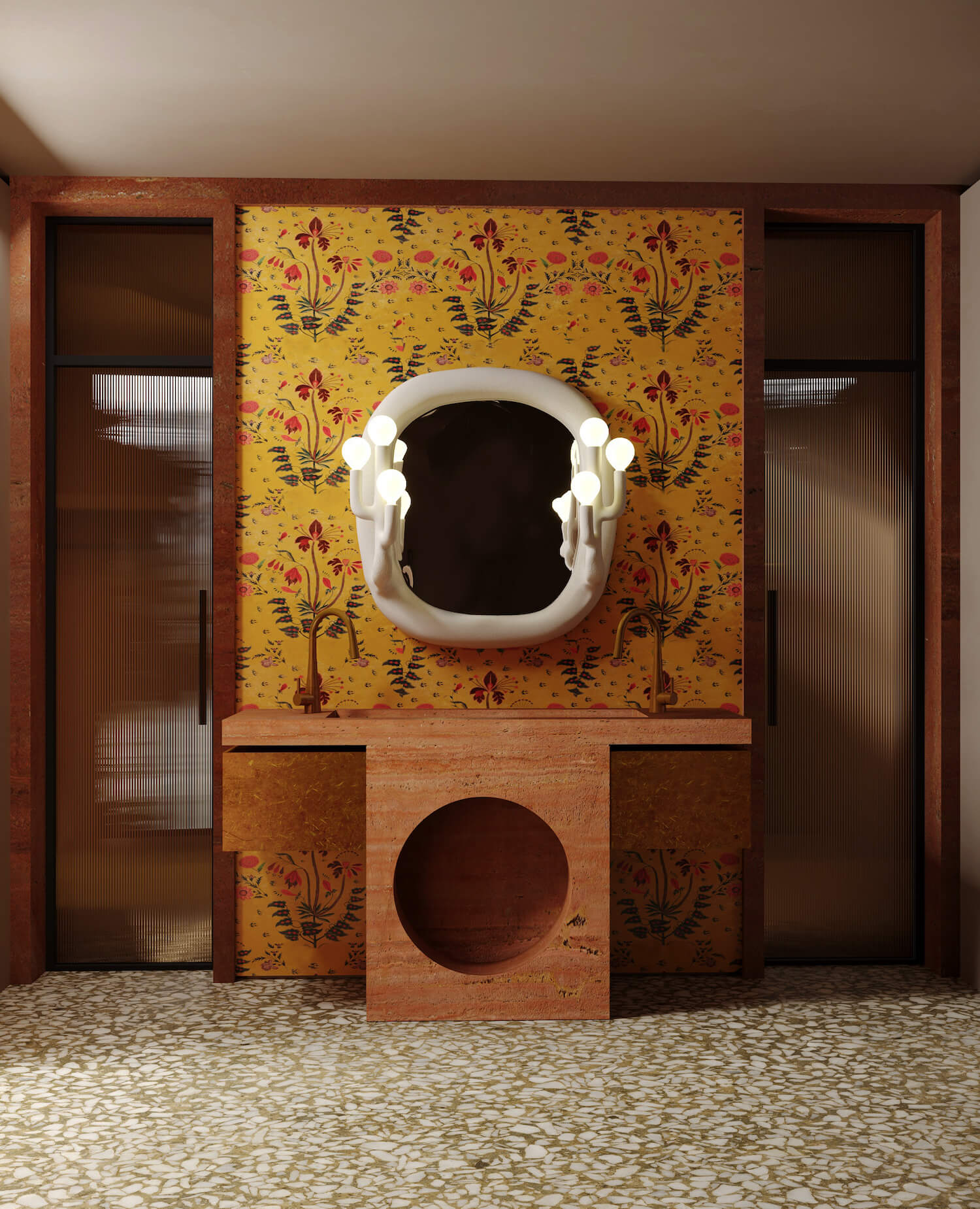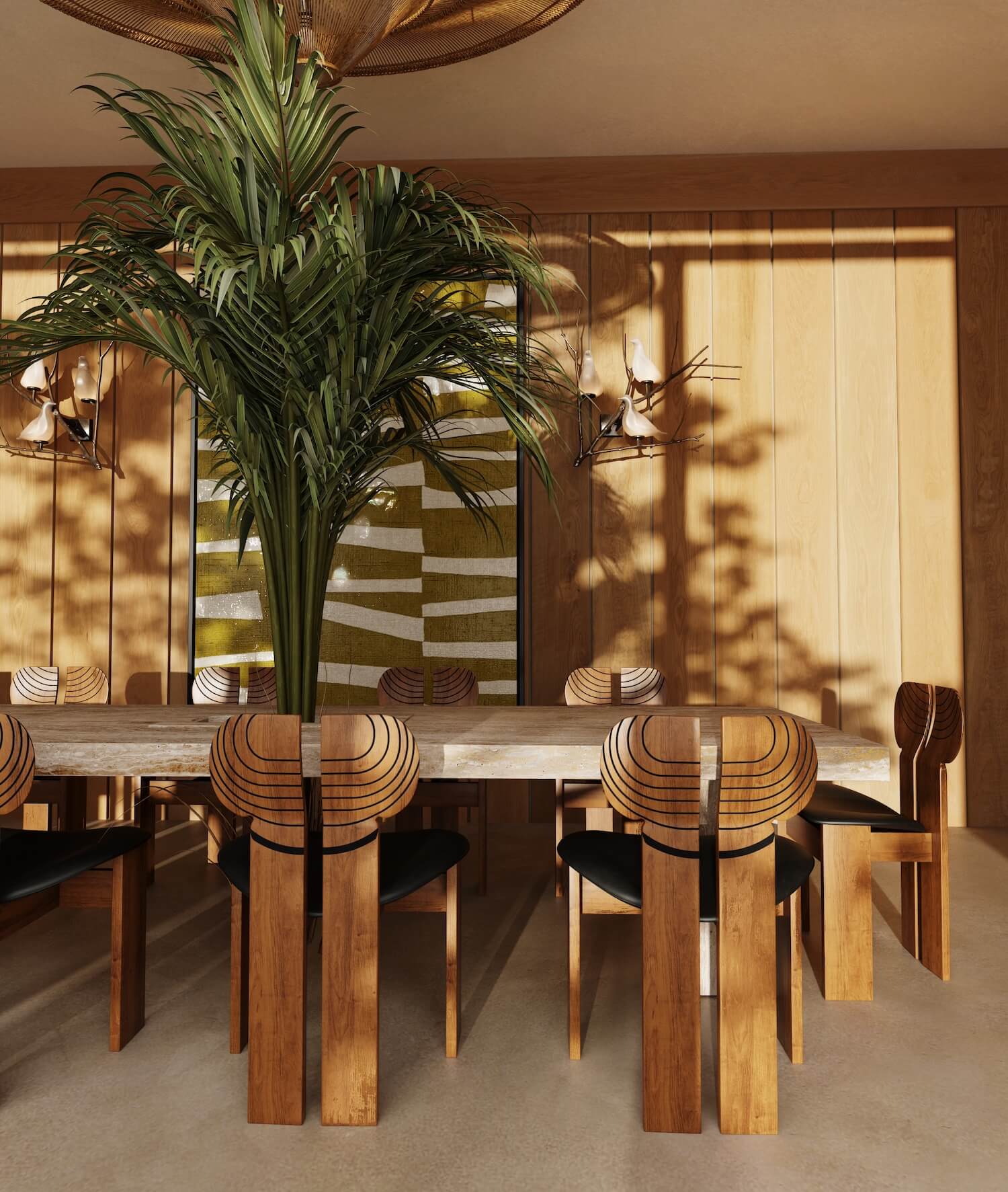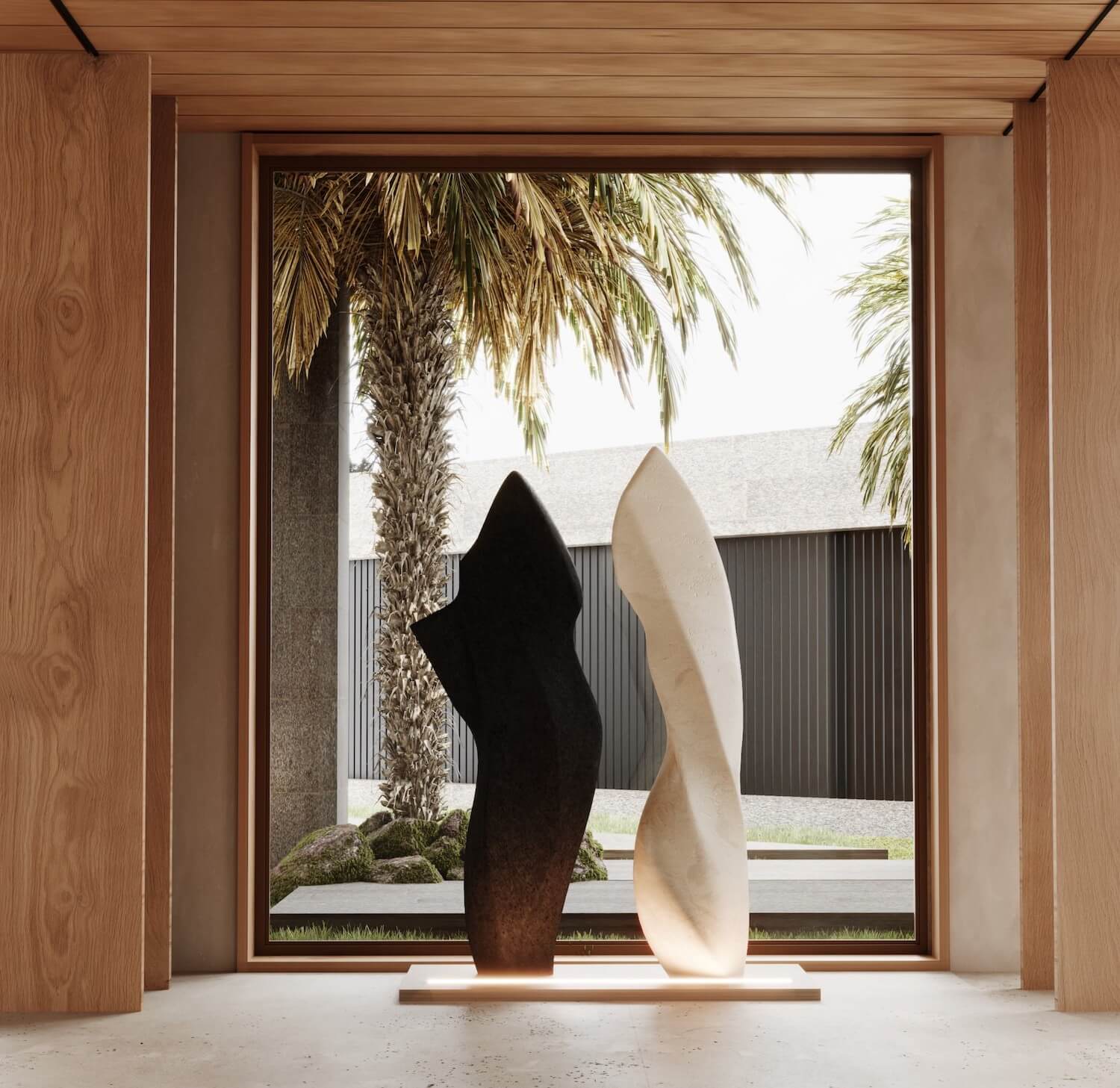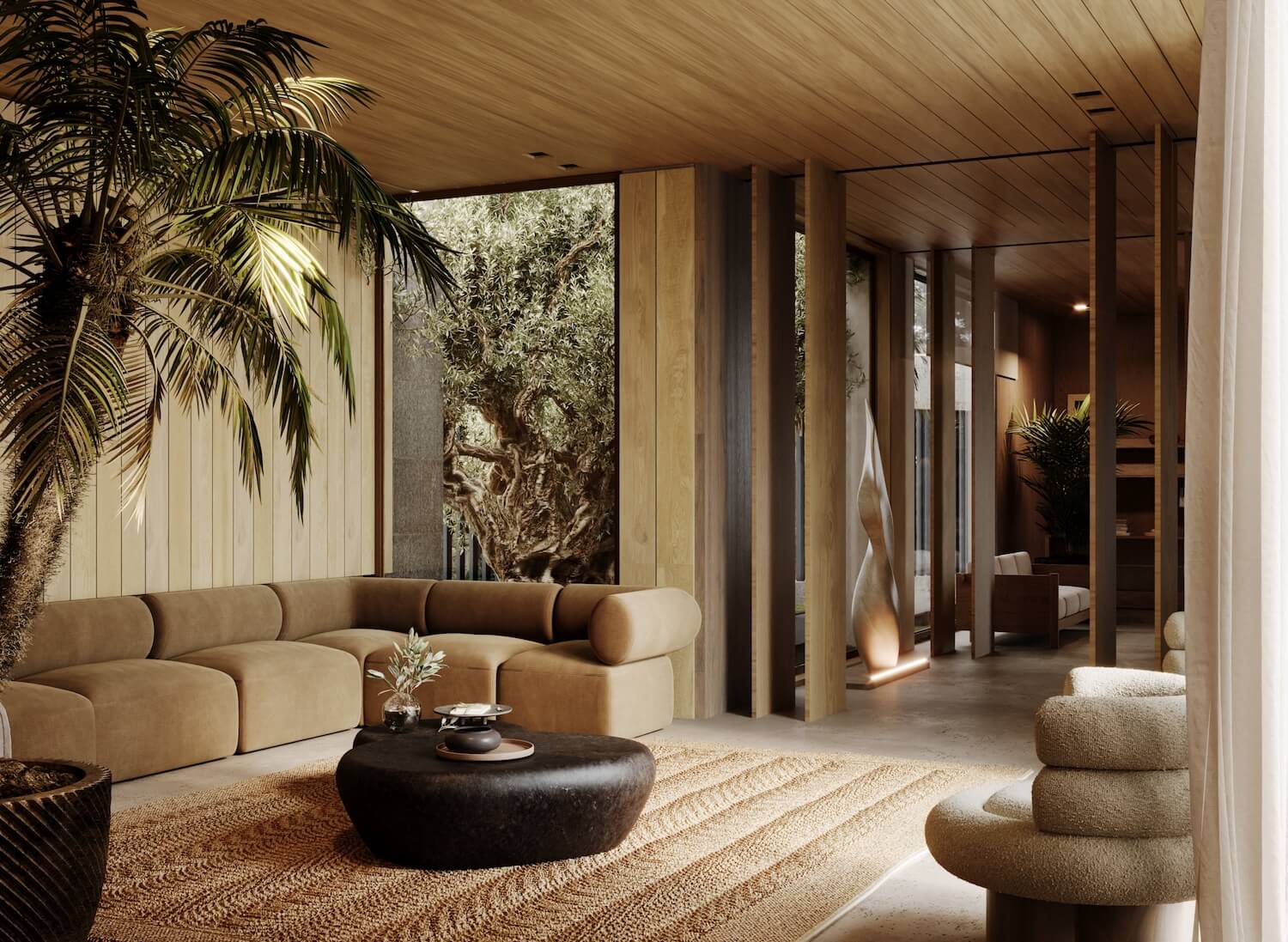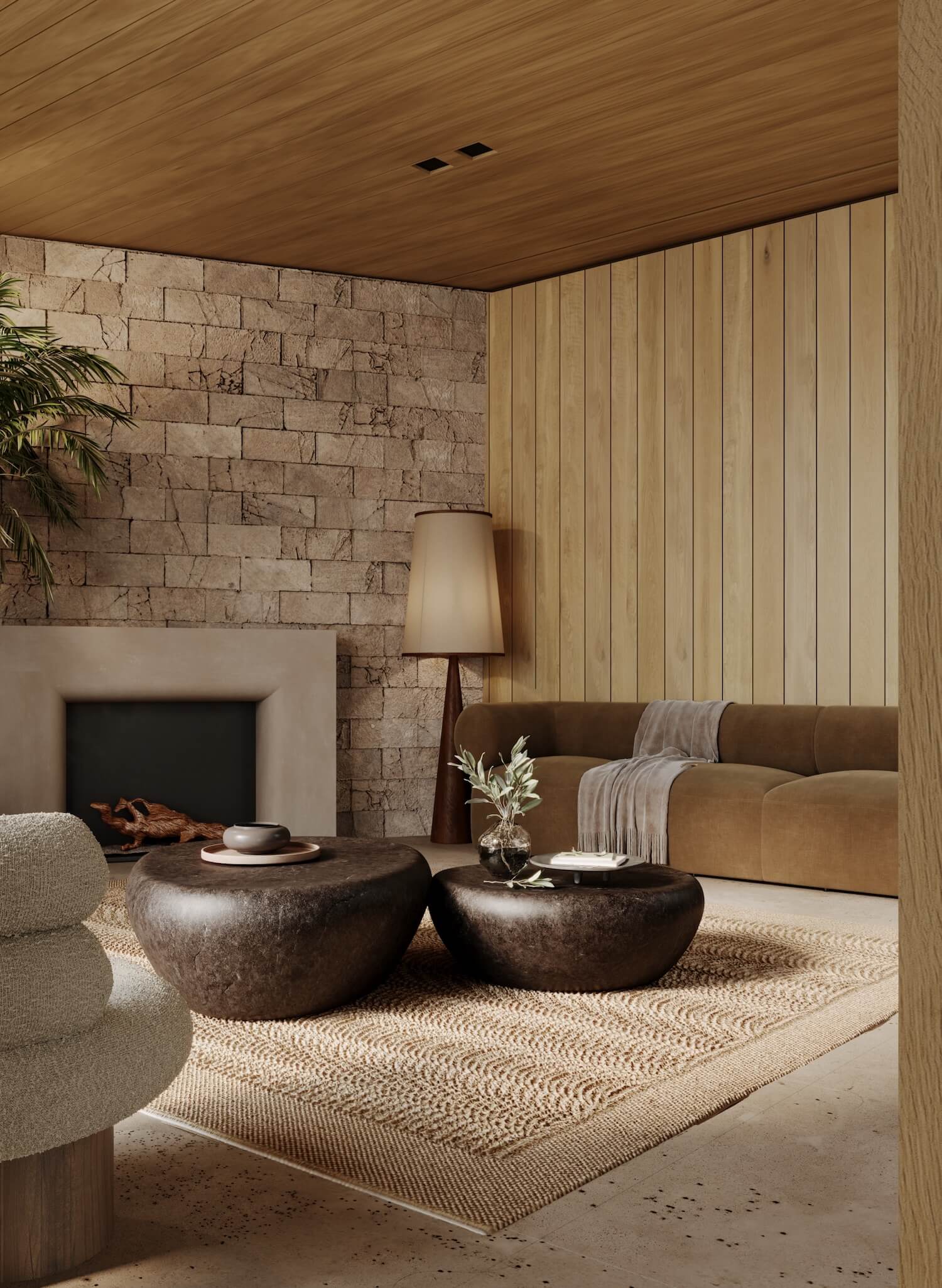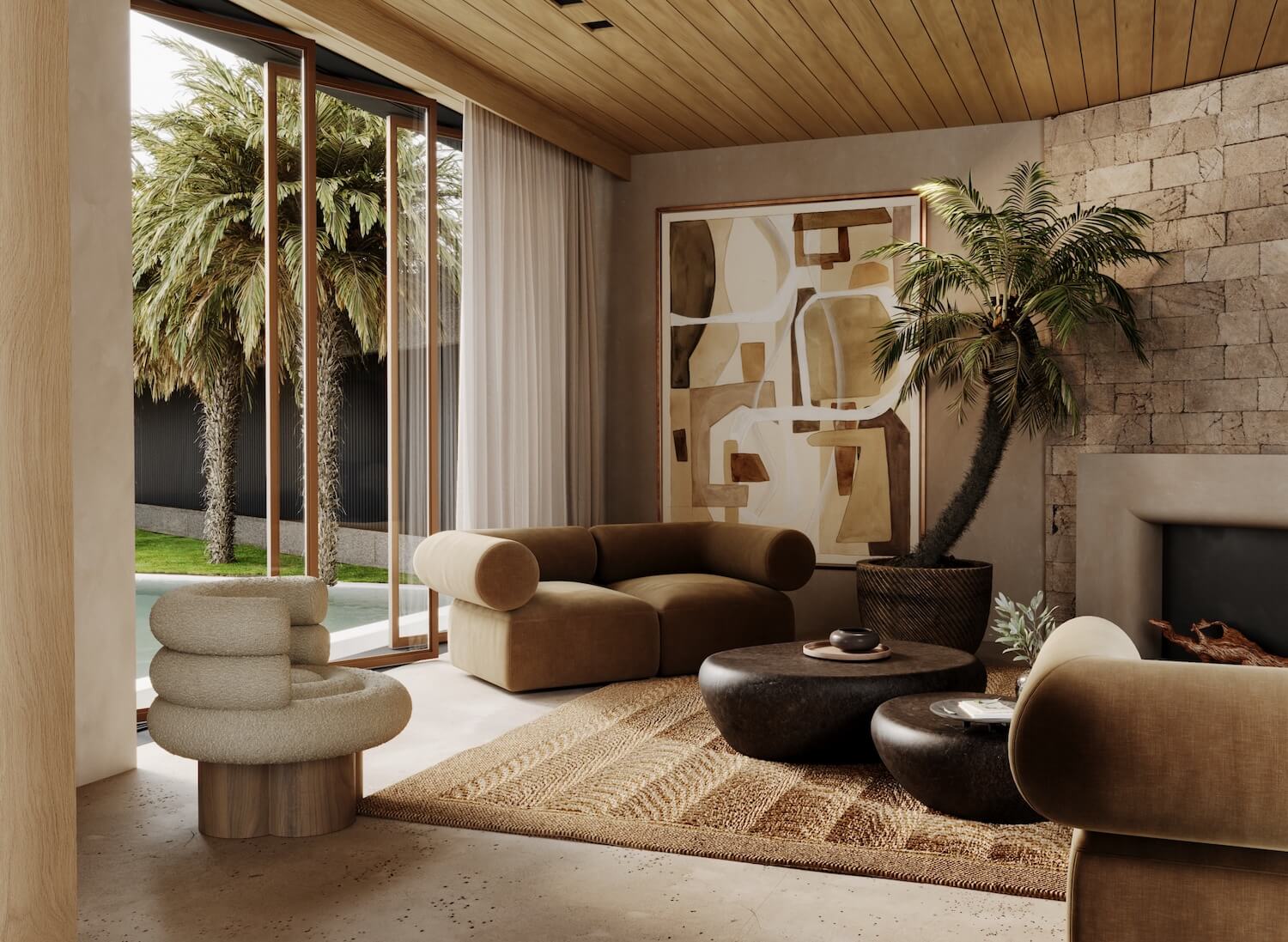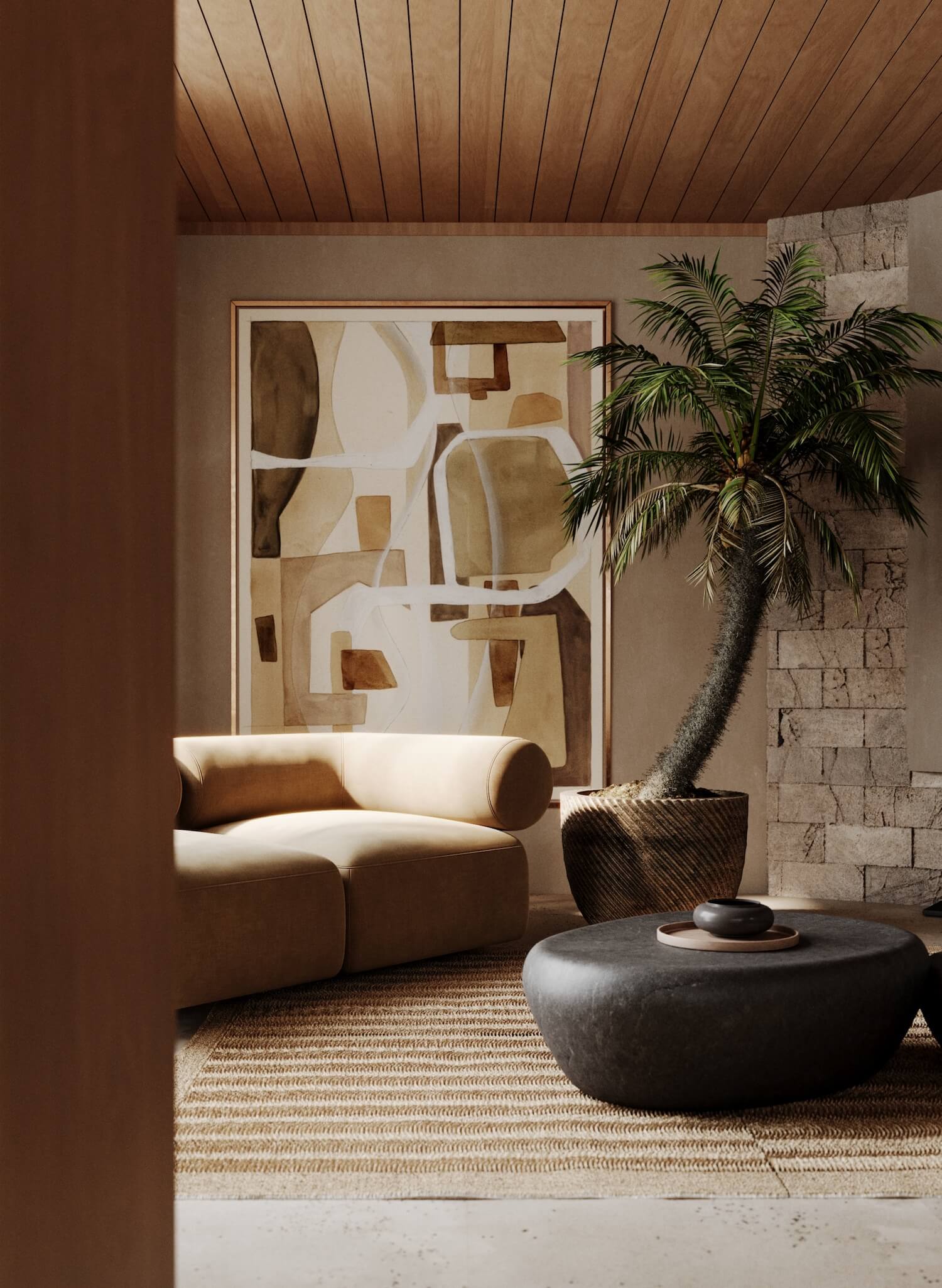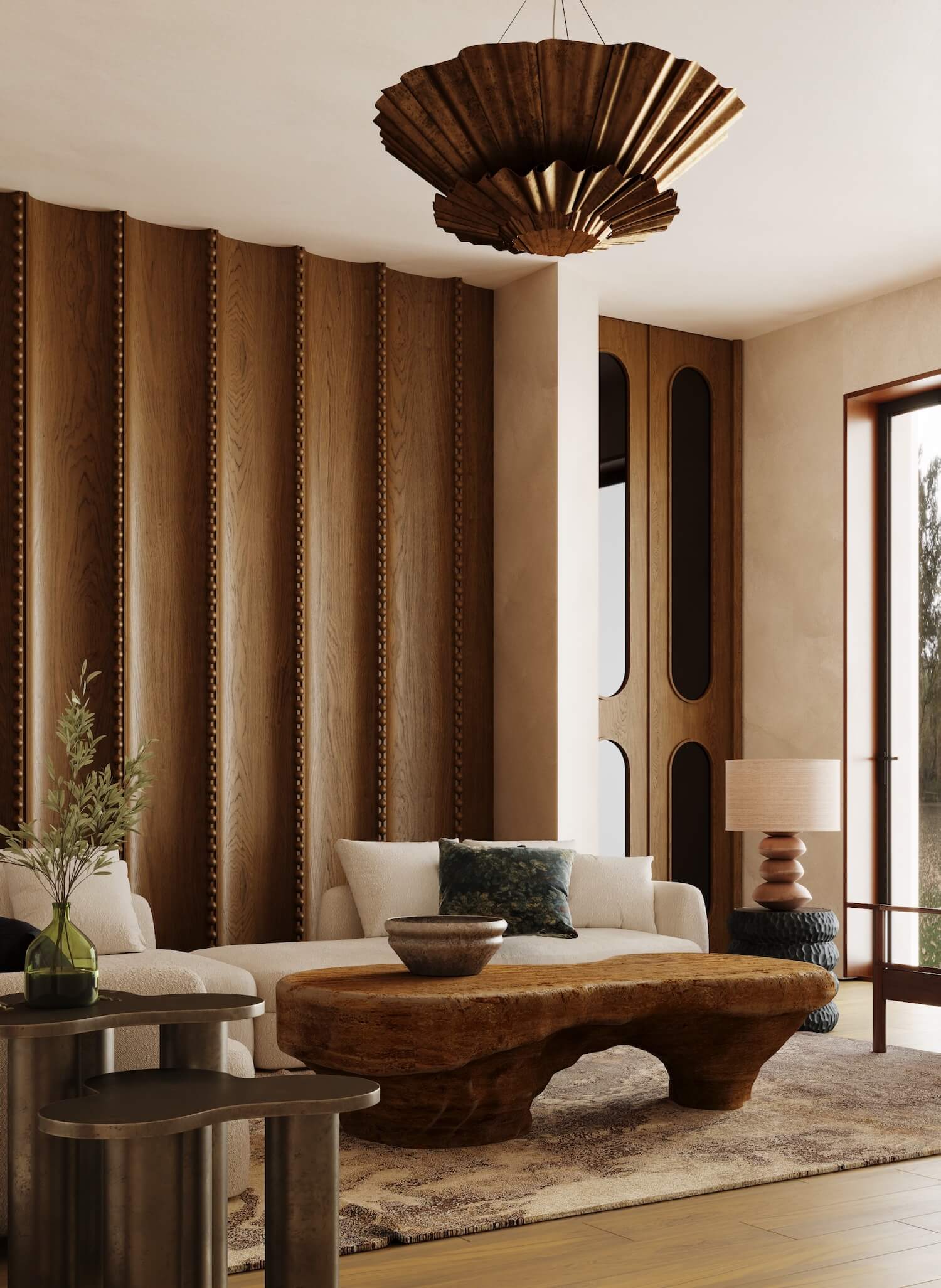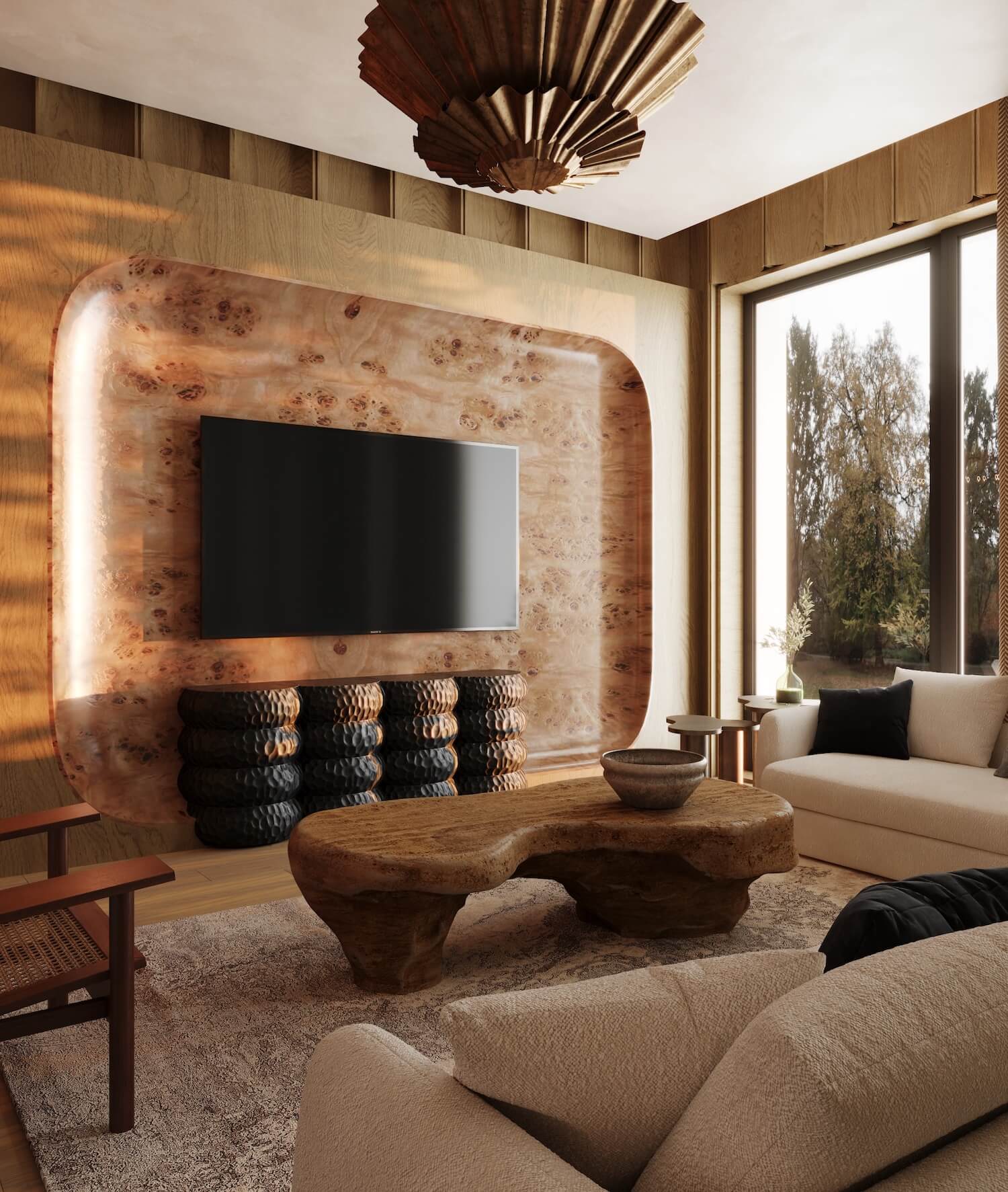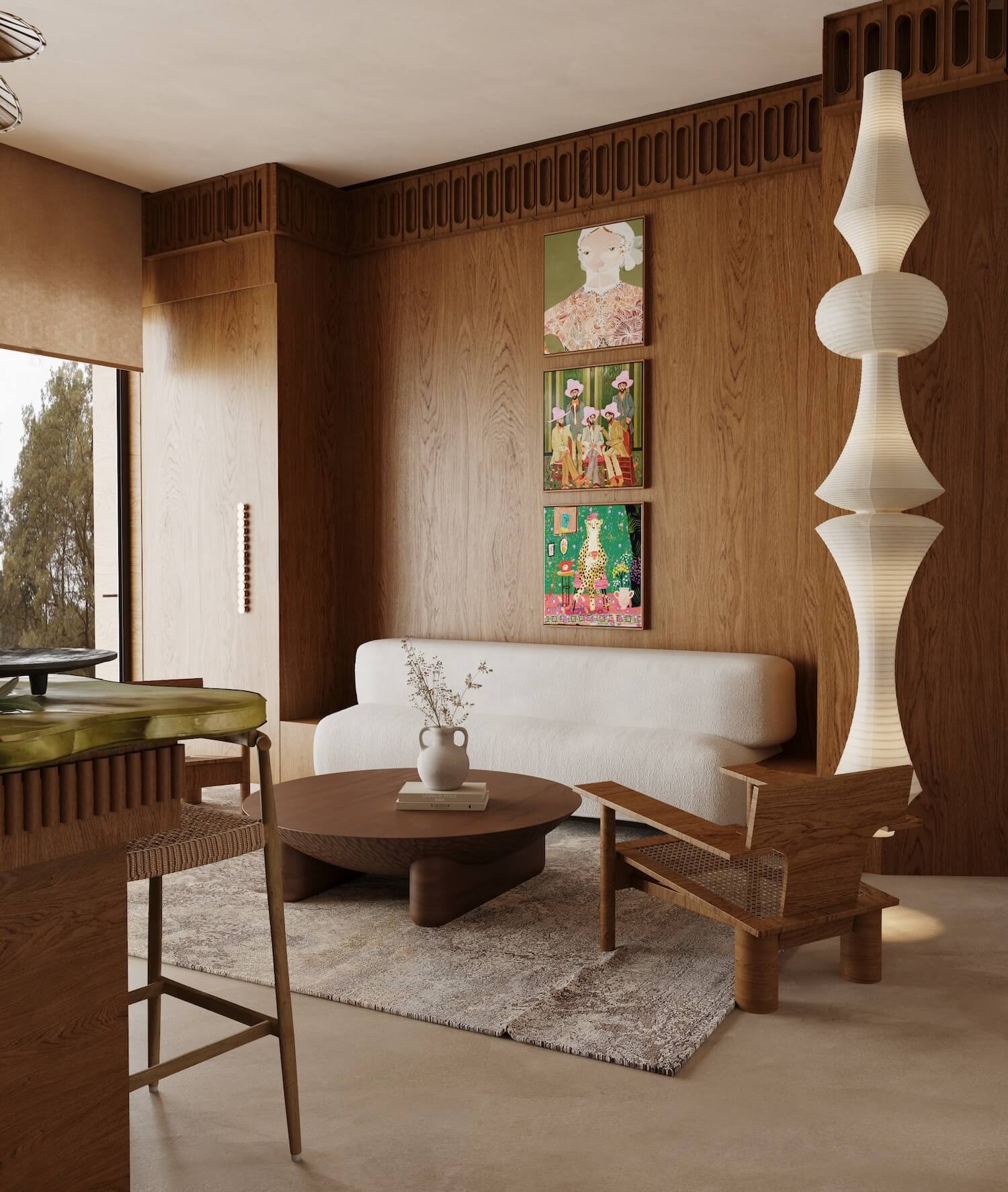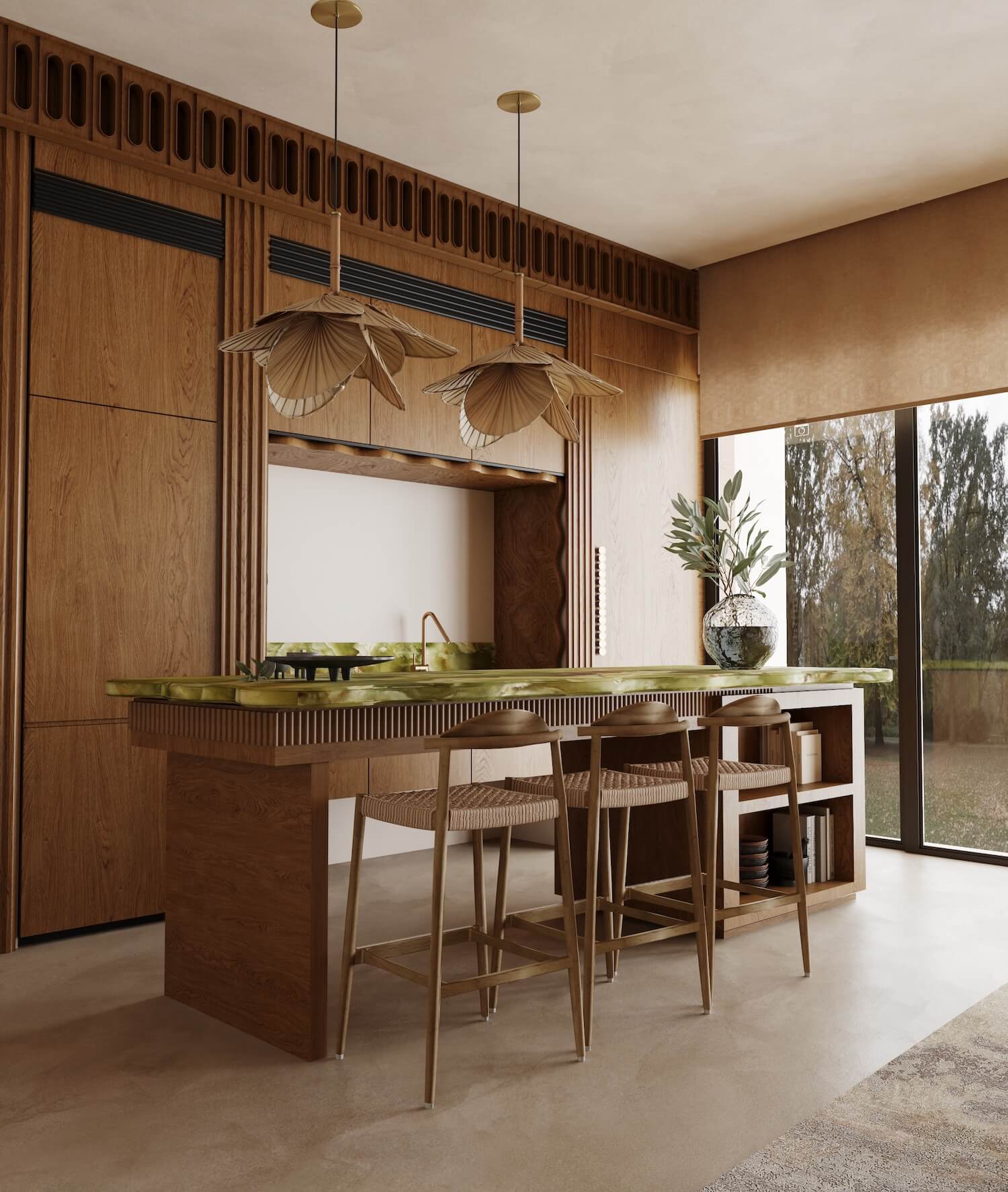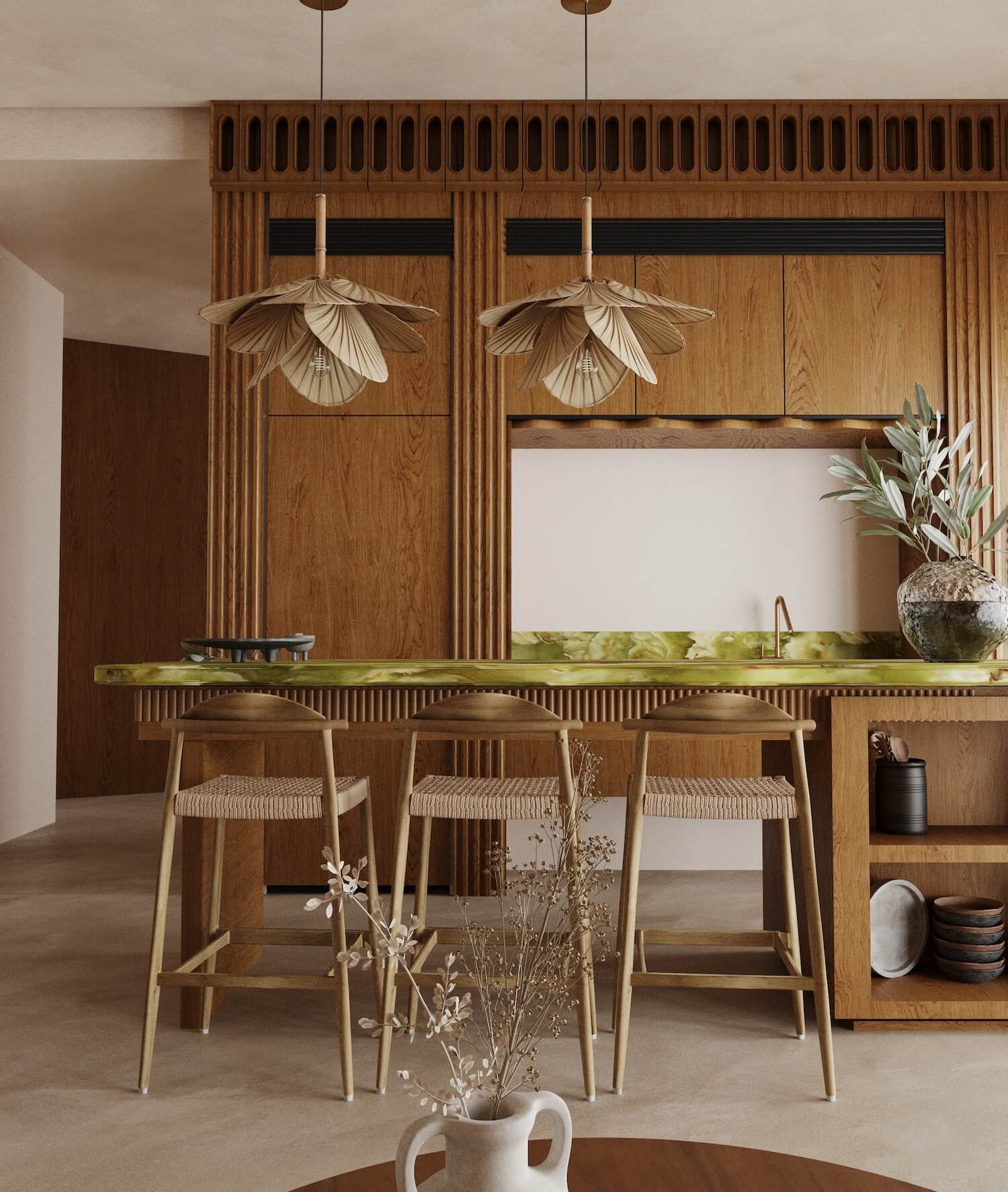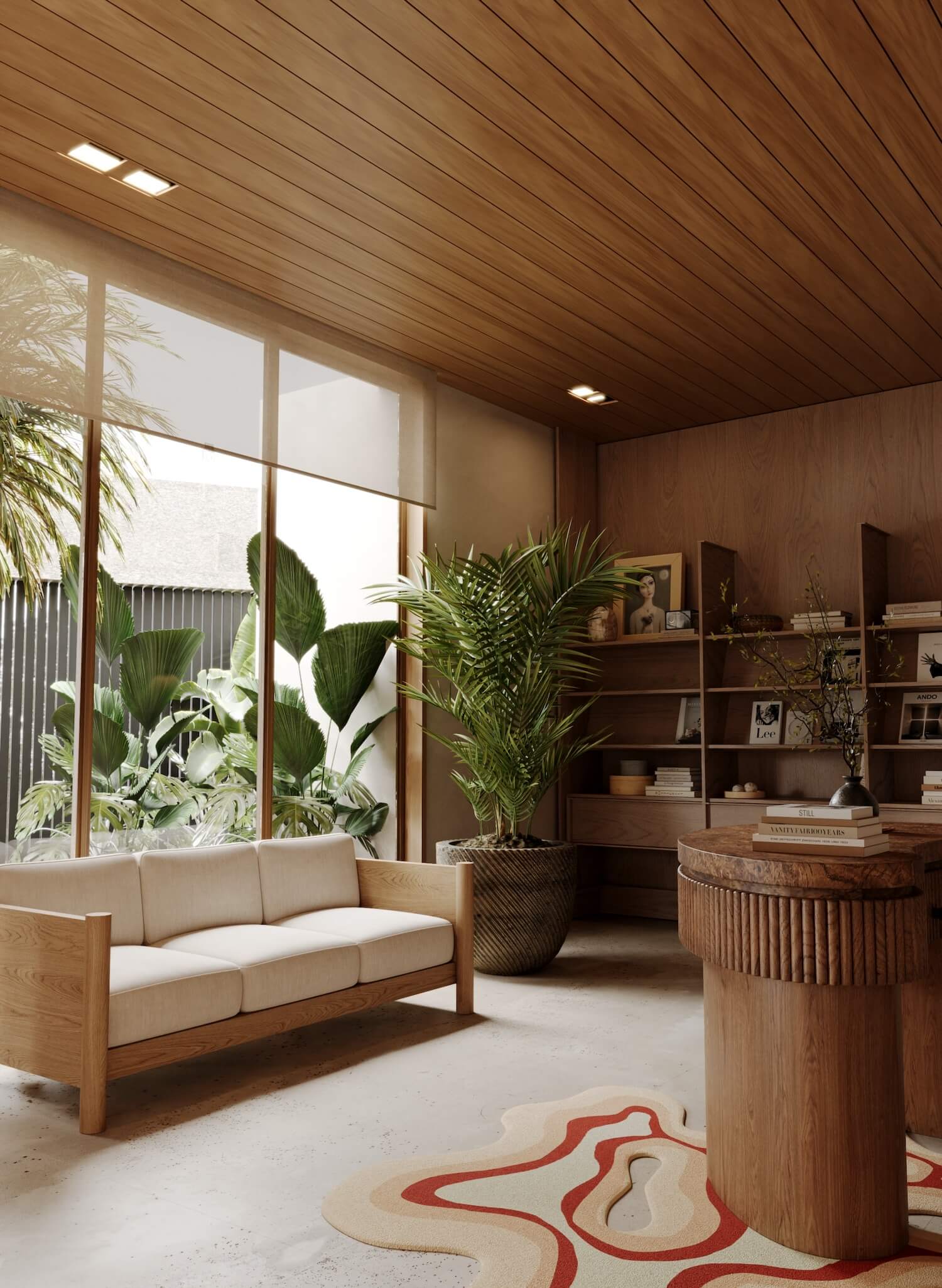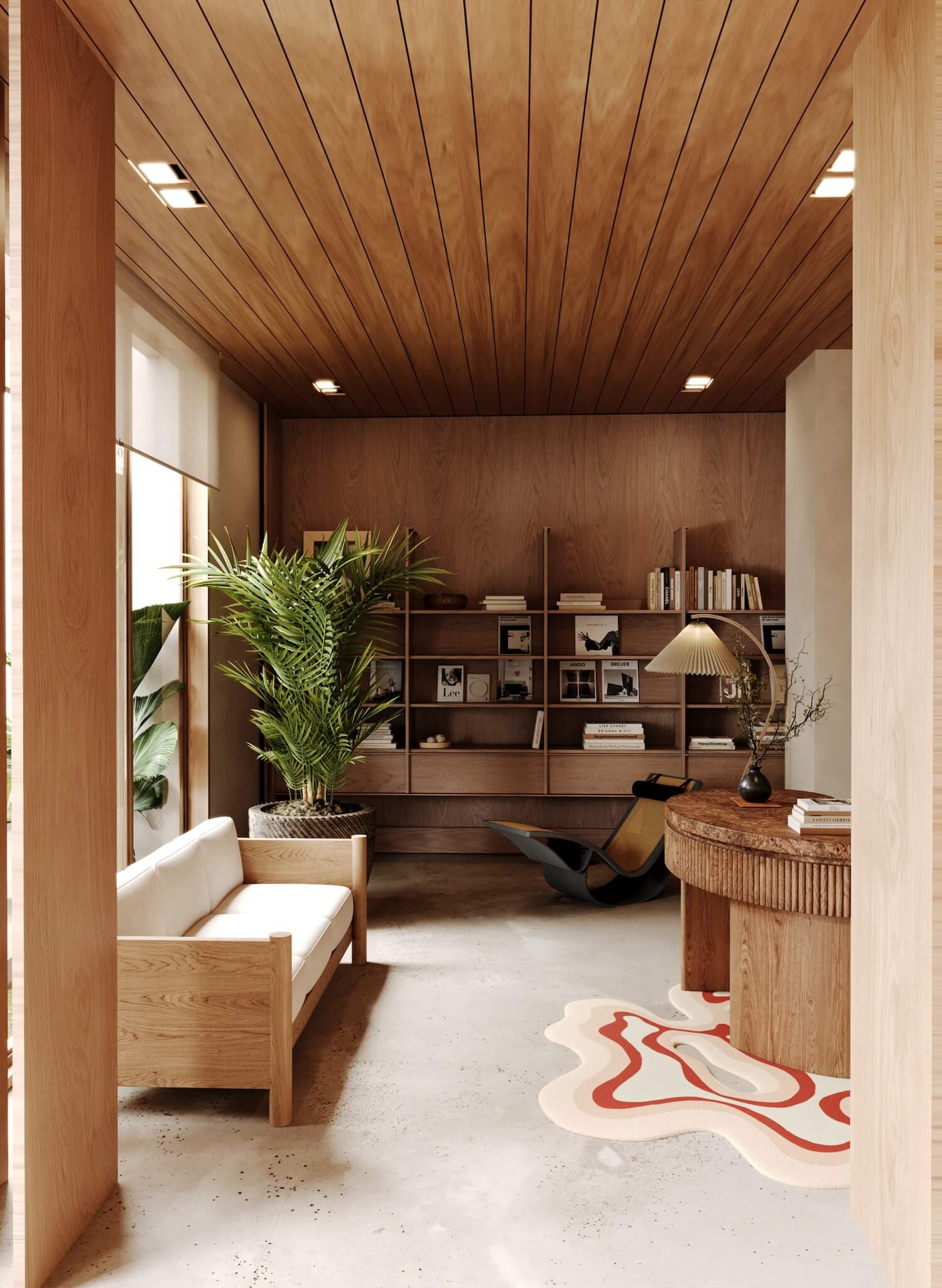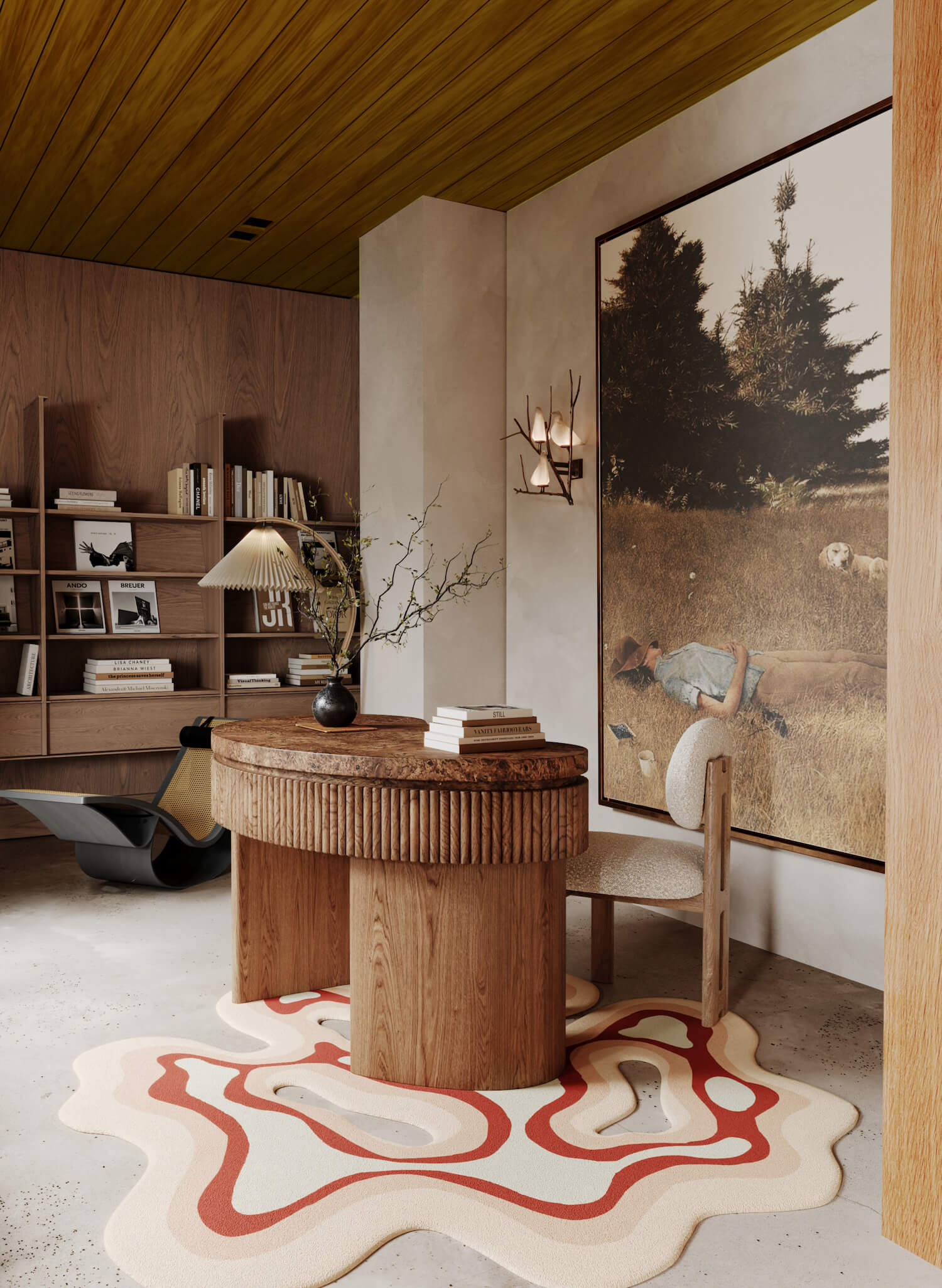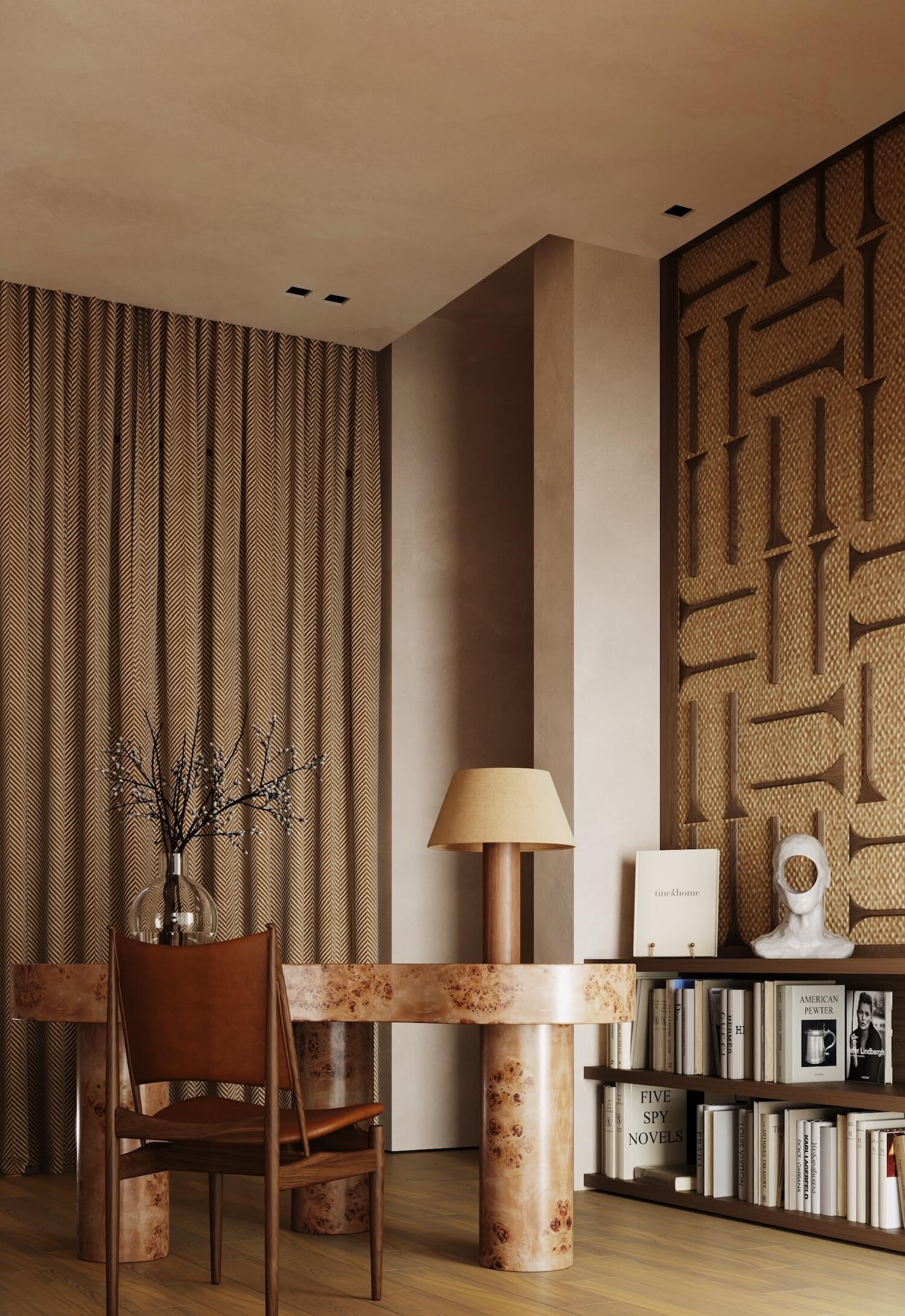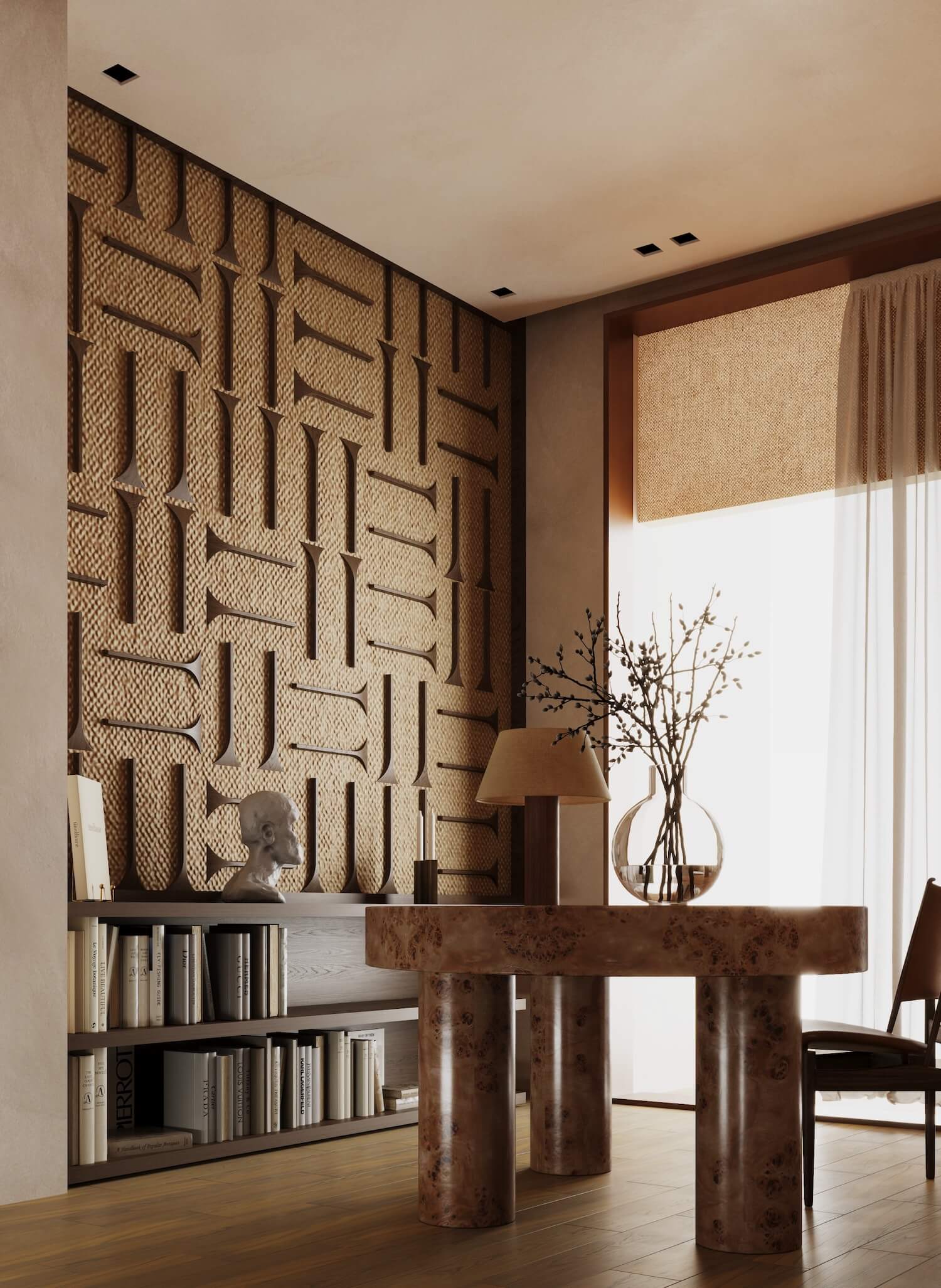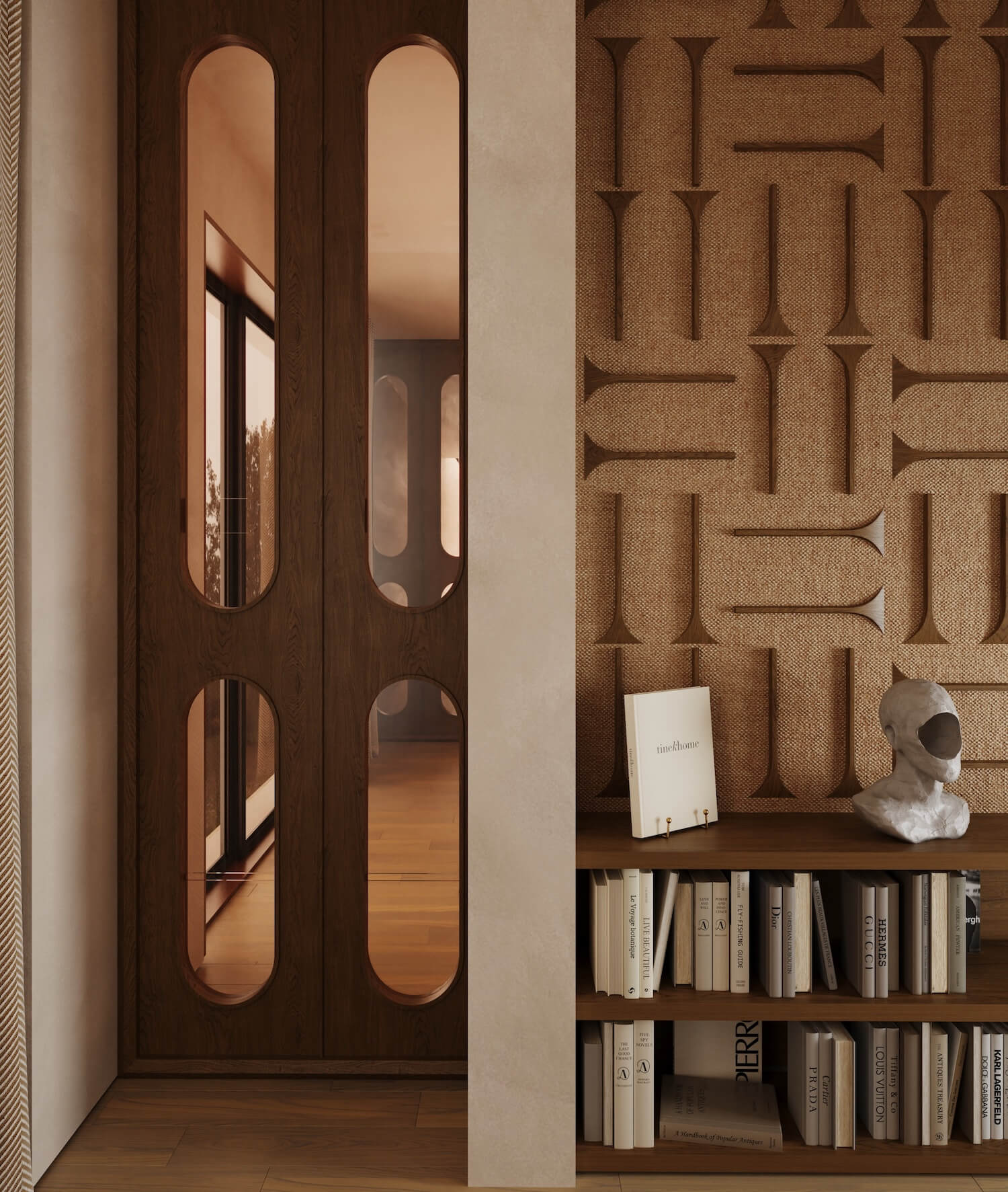 ---