Ney Architects: Generally our clients don't like dark colors, especially BLACK. But when used right, shades of black bring elegance and class to every single space. A little bit of white to break the rules and make some contrast at right dosage, wood to warm it up and glass of course to glam the space to its highest.

Concrete, wood, glass, these 3 elements combined get the industrial turning into contemporary soul.

Led and technical lighting no pendant lights or chandelier, working desk and PC, transparent closet, large comfy bed, they are all defining the needs and lifestyle of our customer.

We wanted to make sure they feel comfortable enough working from home, and the place most adequate for that was the bedroom. Whenever they need to relax they have a really comfortable bed which can turn into a nap or home cinema space. Technical lighting is adjustable according to their need for lighting.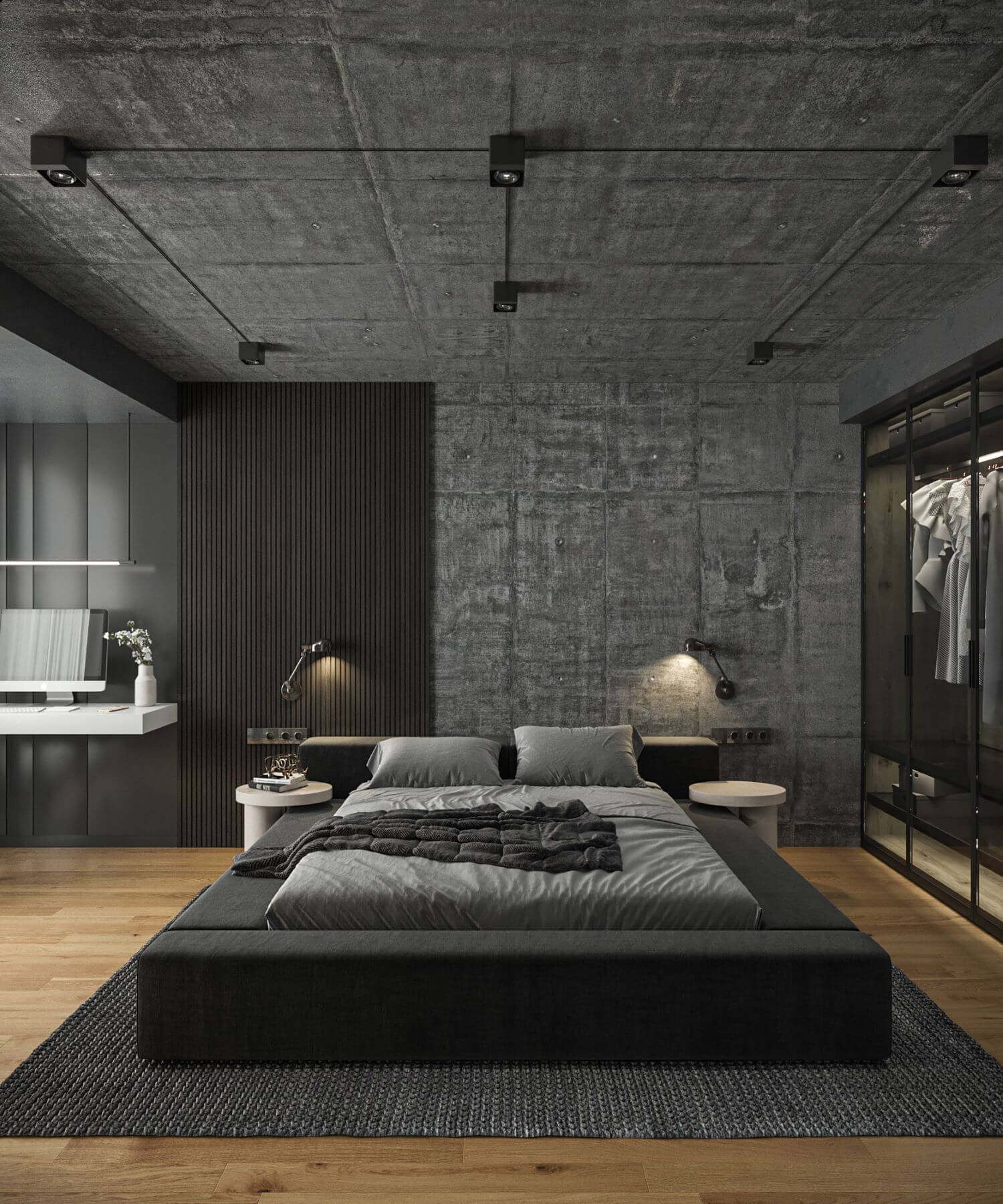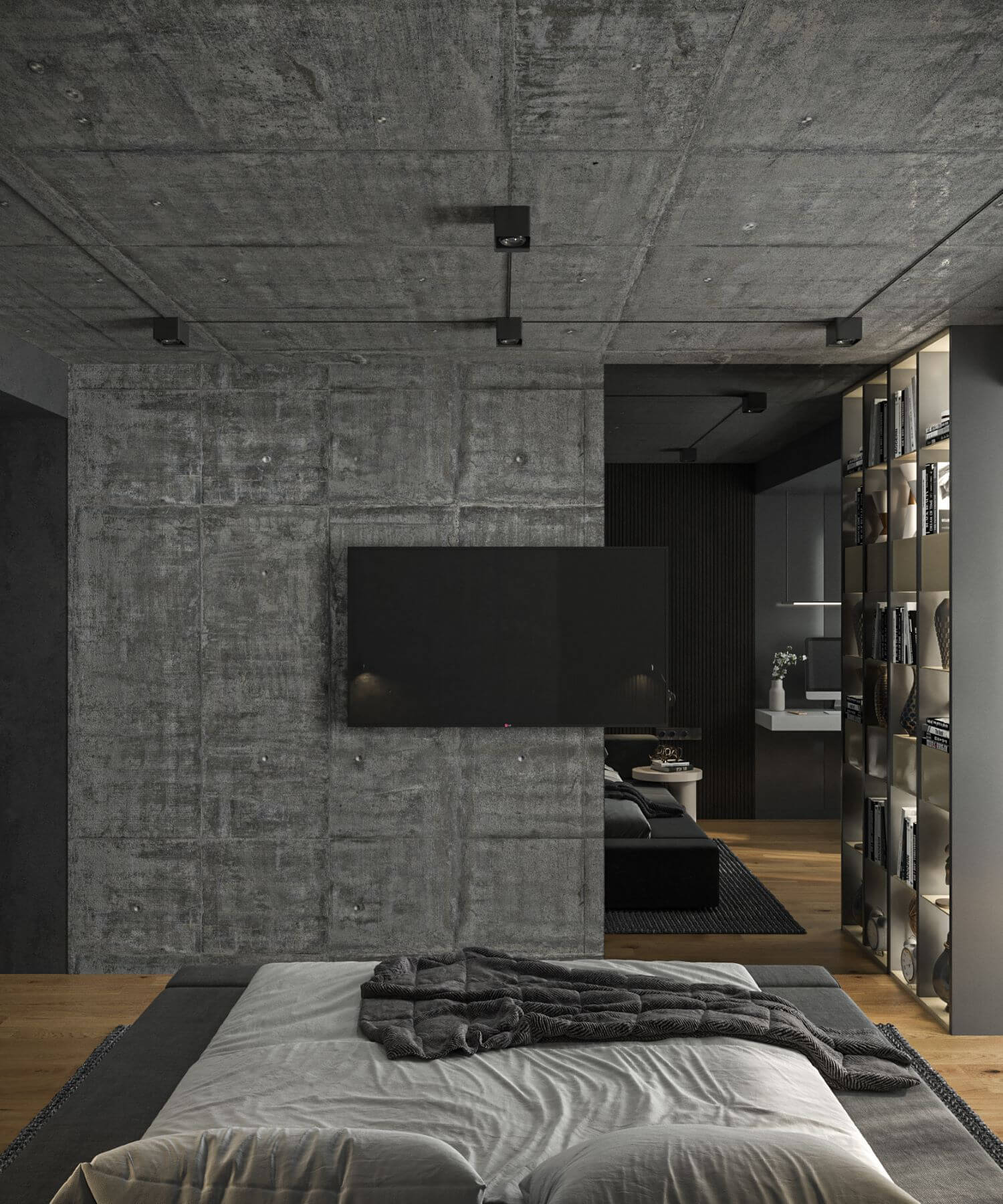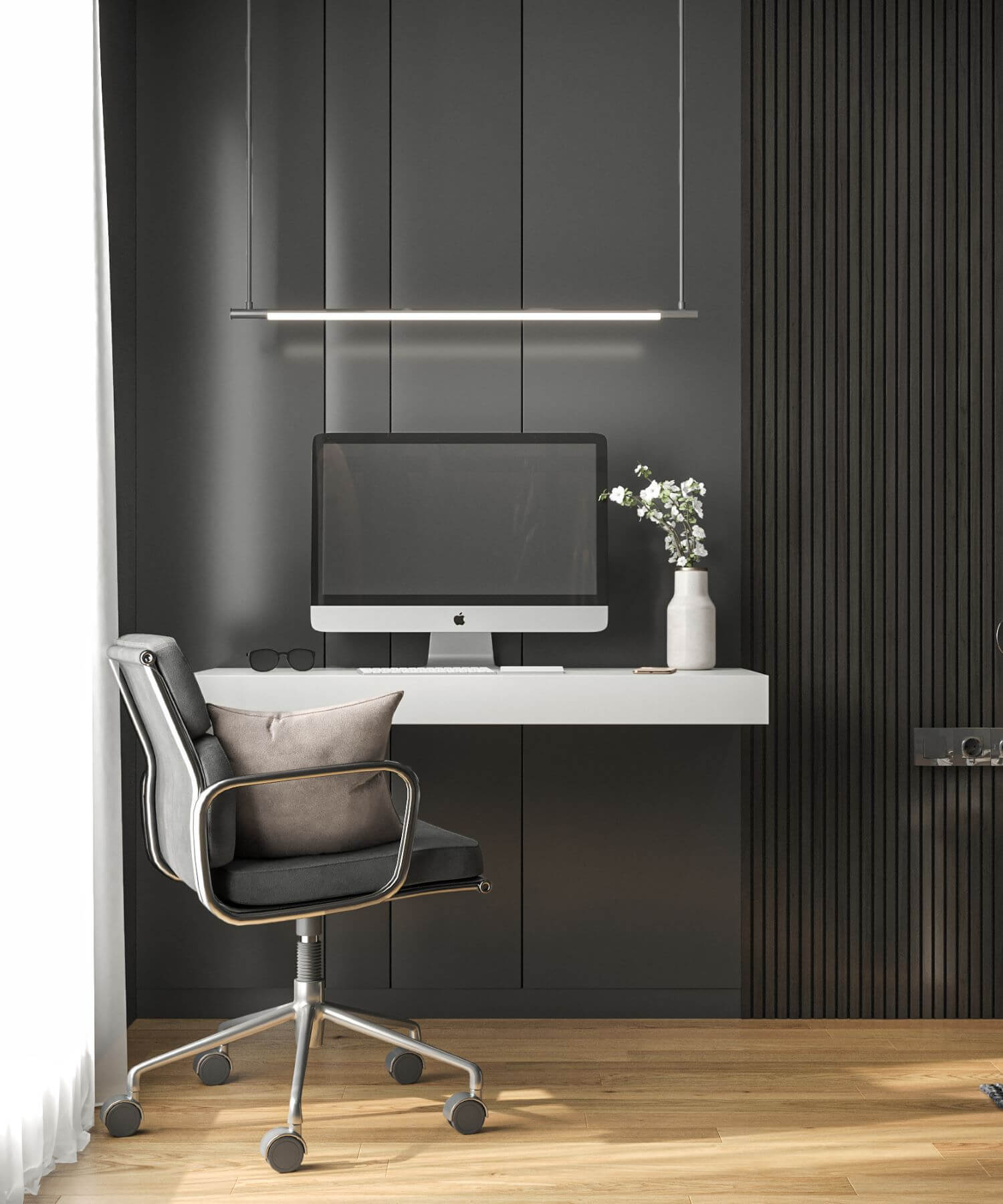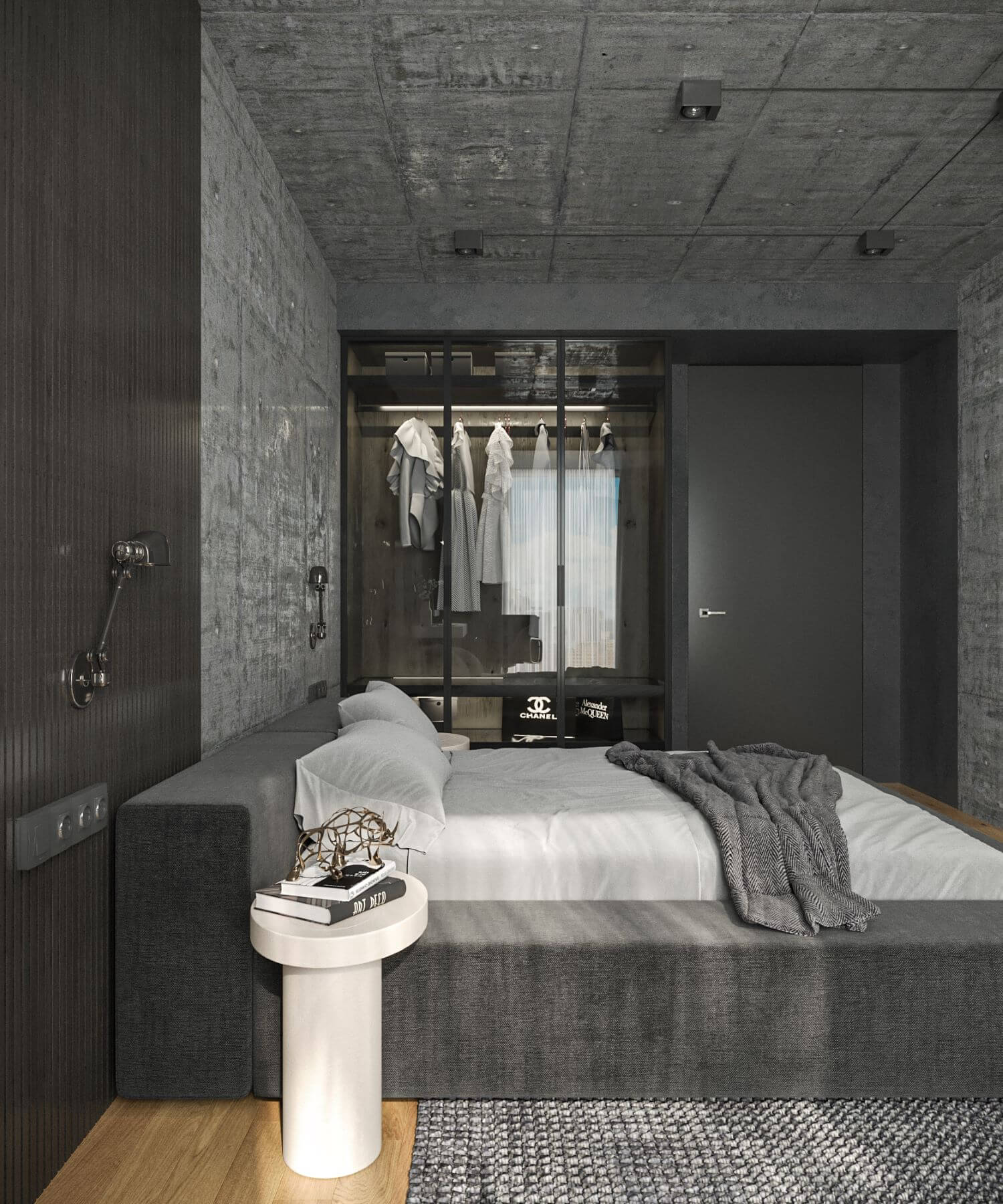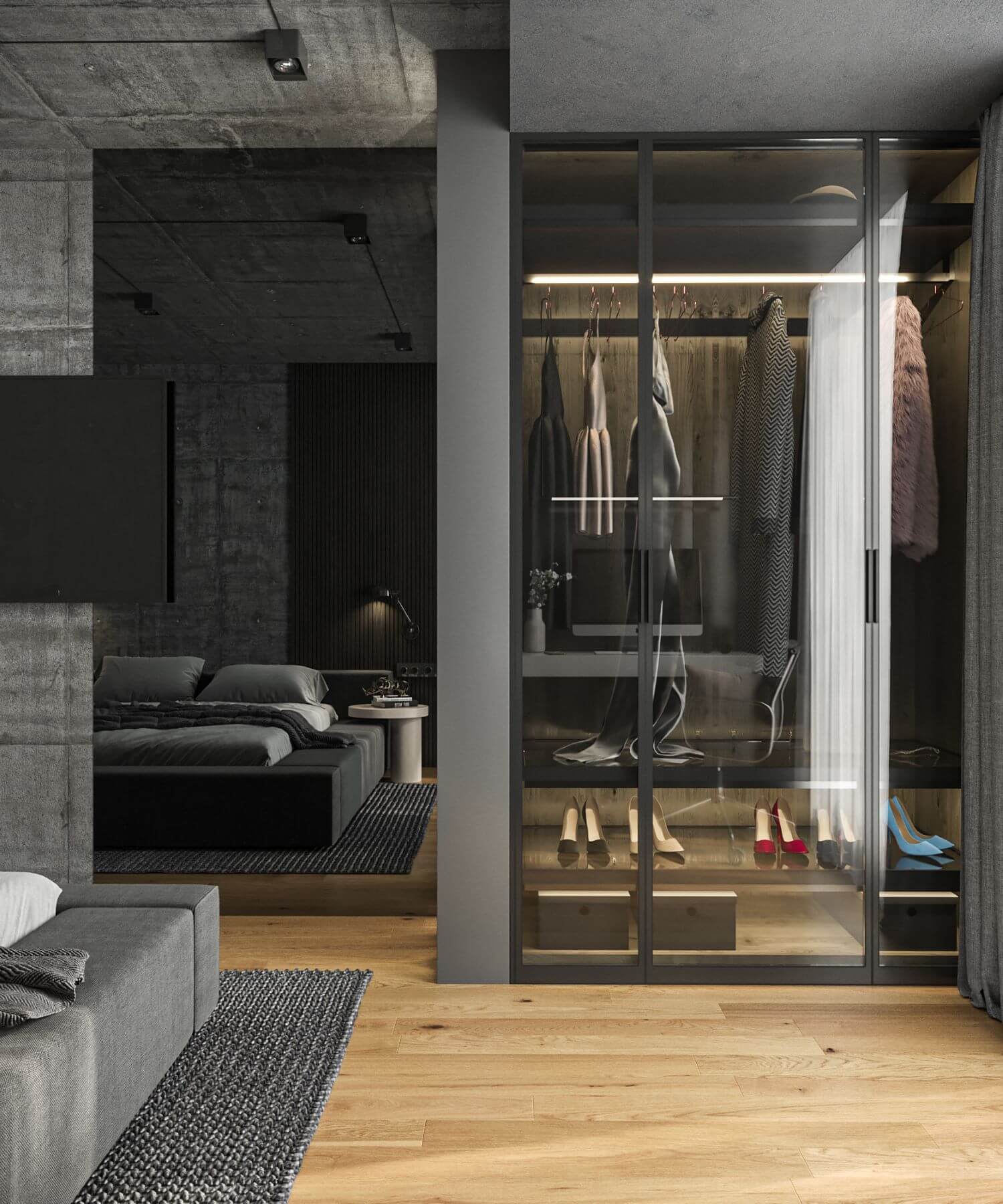 ---