Rabbani Design: The design philosophy of this project depends on its name.....flyfall means flying and then falling. At the beginning of entering the project, in order to access more personal relationships and deeper levels of spatial relationships and circulation, one must climb to the central villa and then fell to the villa below. The design of the villas is done in three different heights, which refers to the triad of birth, life and death respectively, each of which is connected to the common with a vertical staircase.... The design style of this project is a combination of deconstruction, organic and industrial style. And in the design of this project, it has been tried to make maximum use of horizontal and vertical lines.
In the design of this project, it has been tried that no harm is done to the environment and the deep connection between man, nature and architecture is preserved, just like a thousand-year-old tree The pine tree in the middle of the project has even been used as a symbol in the project, and even the structures of this project have only sunk into the rocks and no rocks have been damaged or destroyed. This project is located in Italy and in the border mountains of Italy, which can be seen from the design of stone bridges and water channels around the project. The main materials of this project are cement, metal, wood and glass, and the interior design style of the interior spaces of this project is kindercore style.
The presence of pristine and deep nature around this project has strengthened the organic nature of this project and it can be referred to as a place to be friends with nature. The connection between the 3 villas is directly and indirectly through wooden staircases, stairwells and stone corridors outside the project, which shows the comfort and strong circulation in this project. The structure and strength of the project is provided by fully metal structures and wind braces and stone and concrete walls on the three lower levels of the sides and perpendicular to the volumes, which keeps the strength of the project safe from all possible natural hazards, even floods.... The idea of building this project is to pay close attention to the integrity of several villas, while being unique and separate from each other, and to look at the three stages of birth, life and death (the intertwined triple triangle of Norse mythology).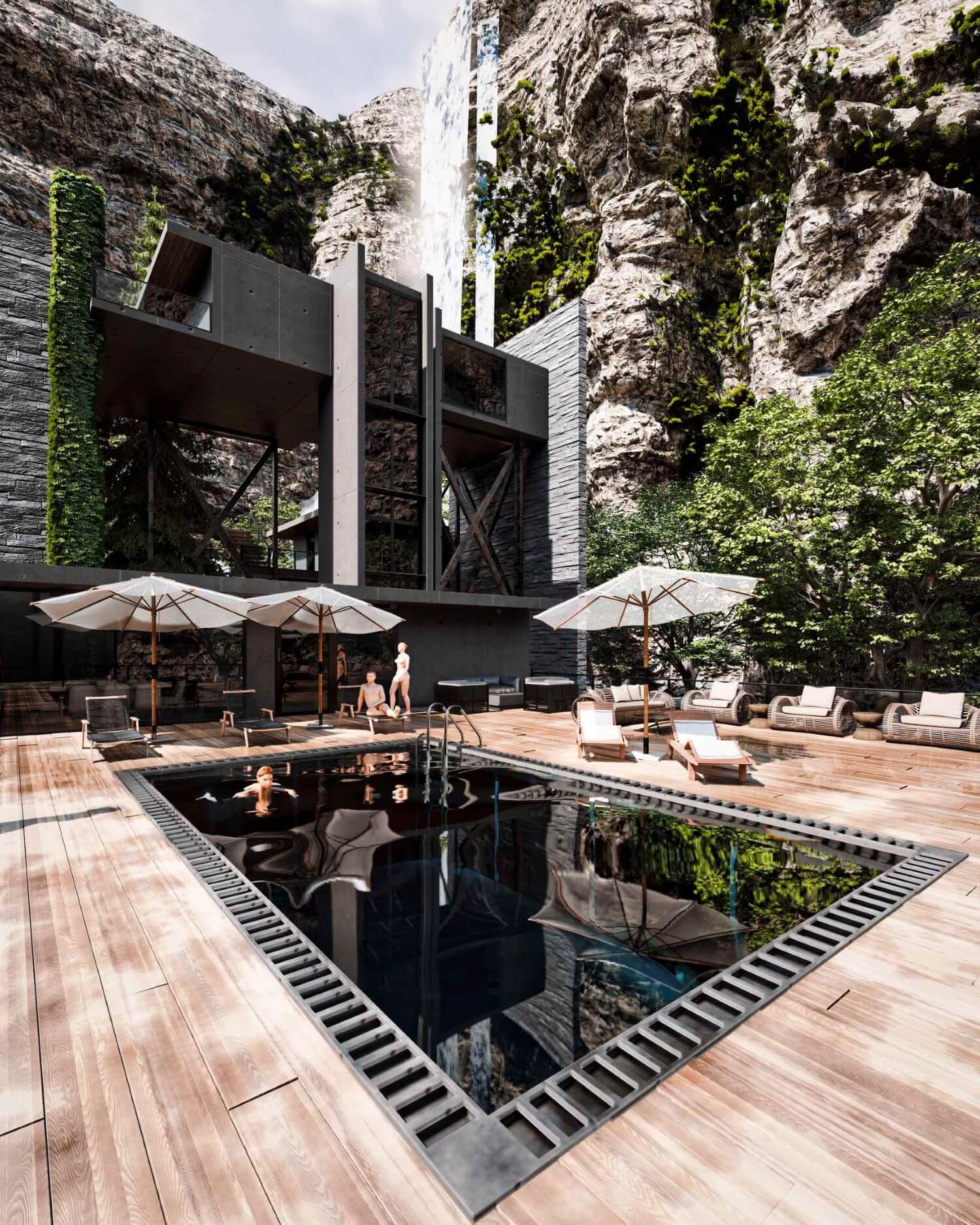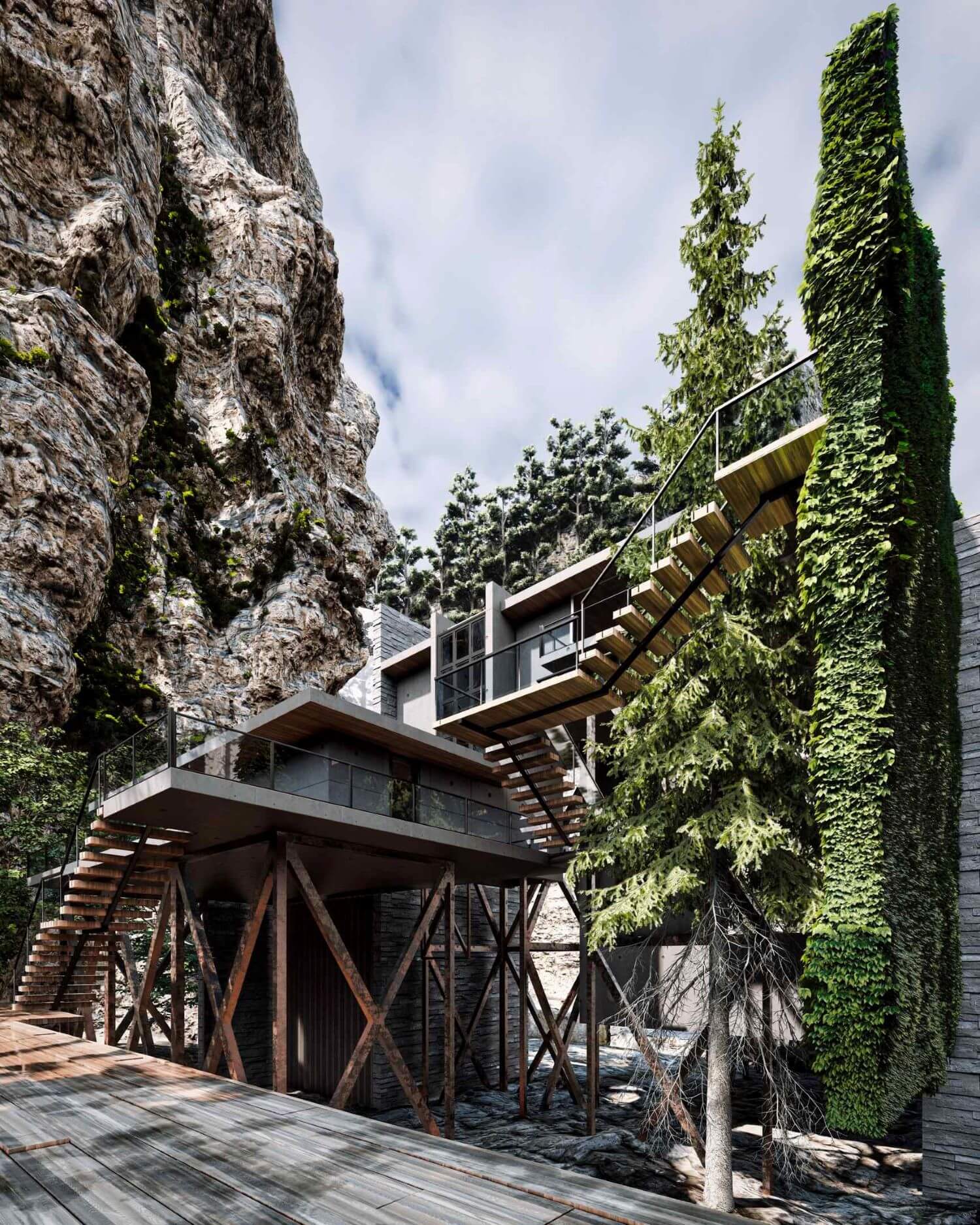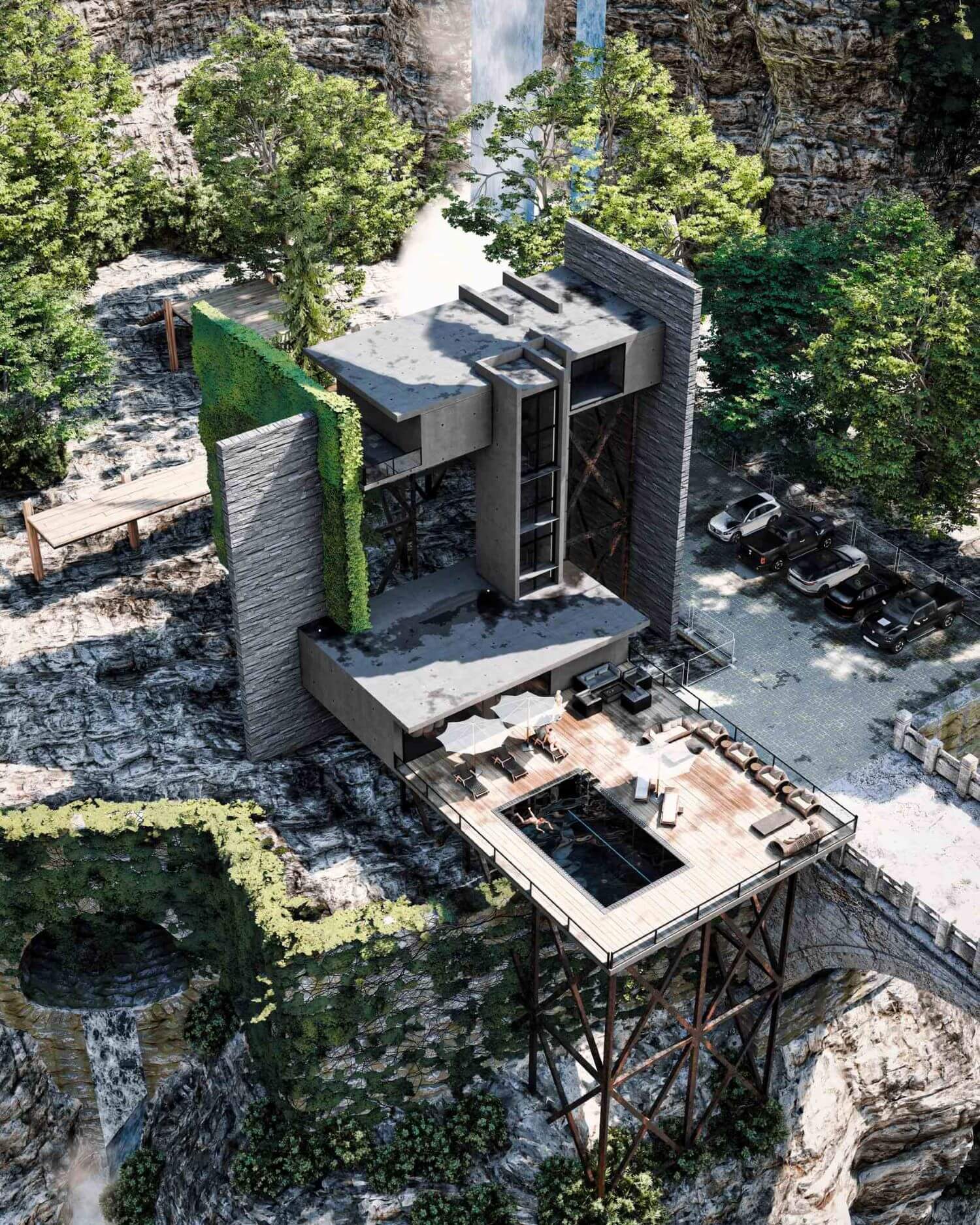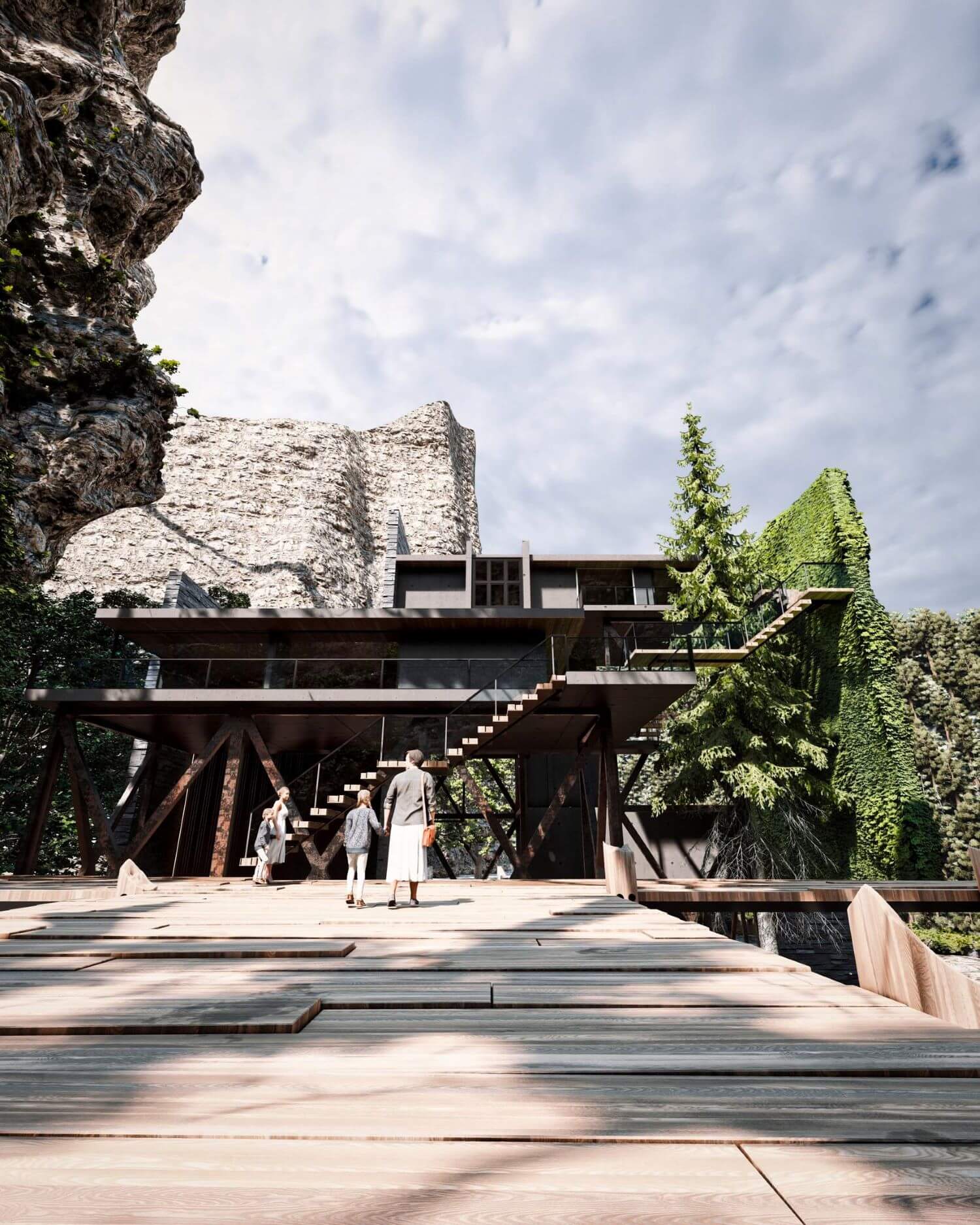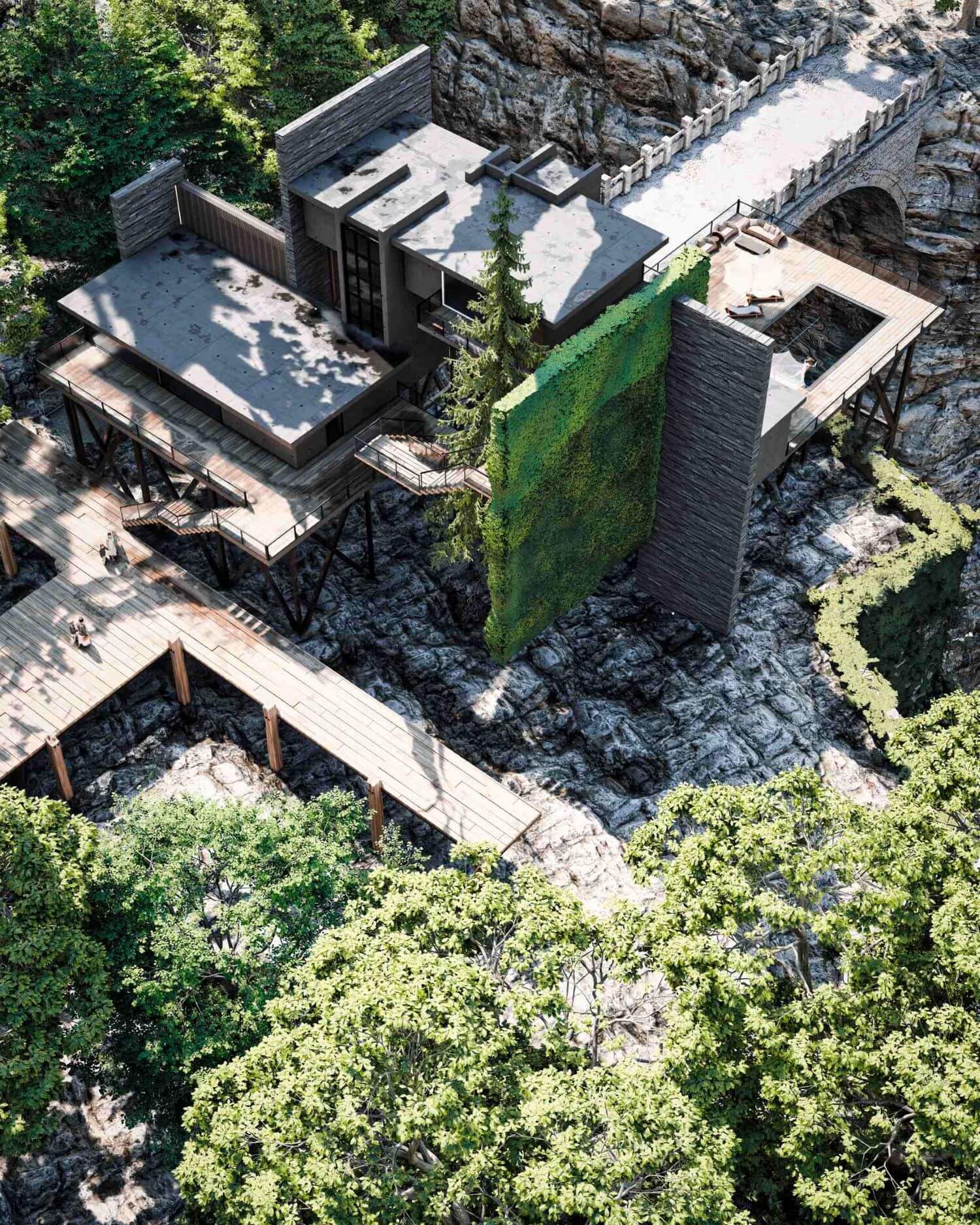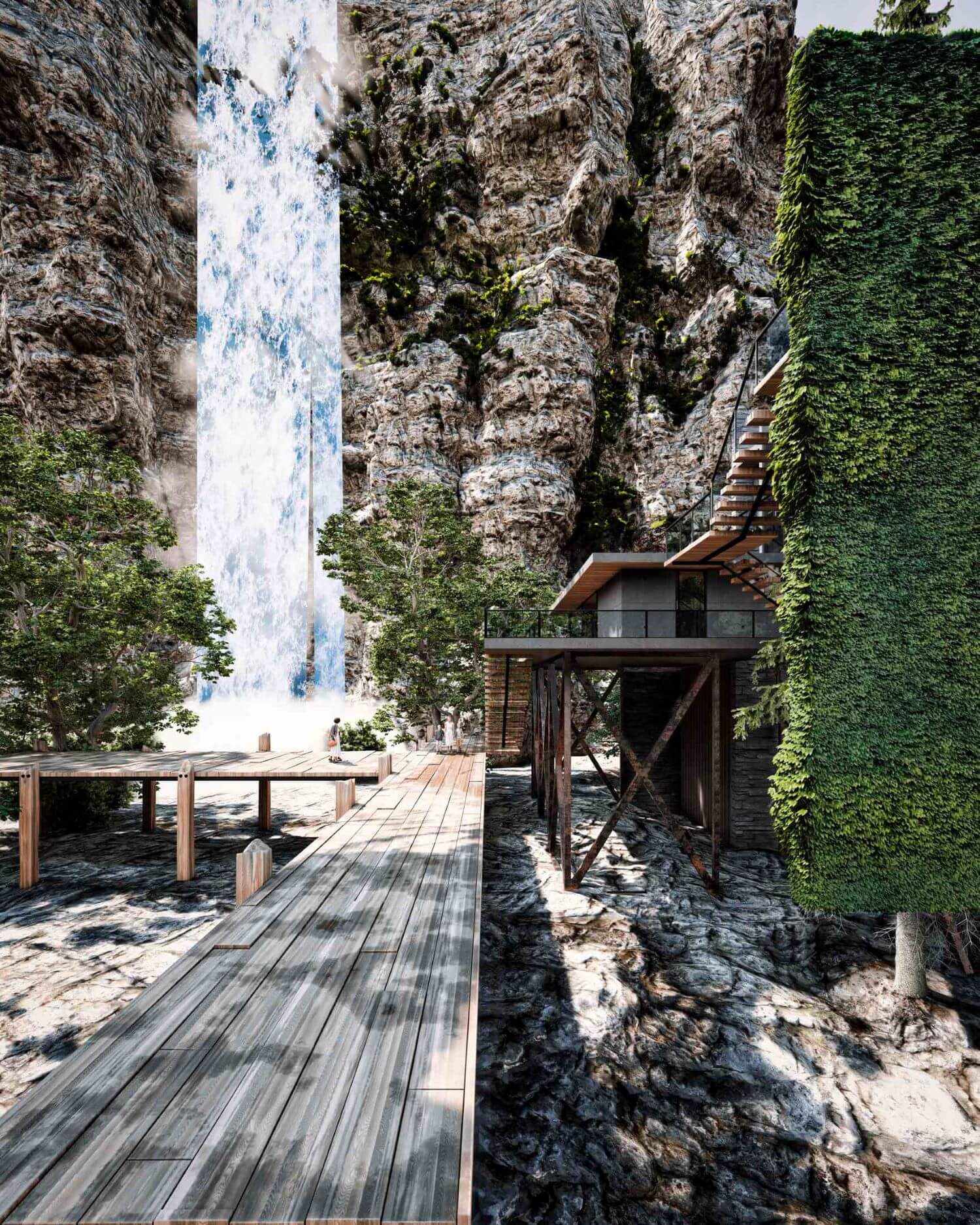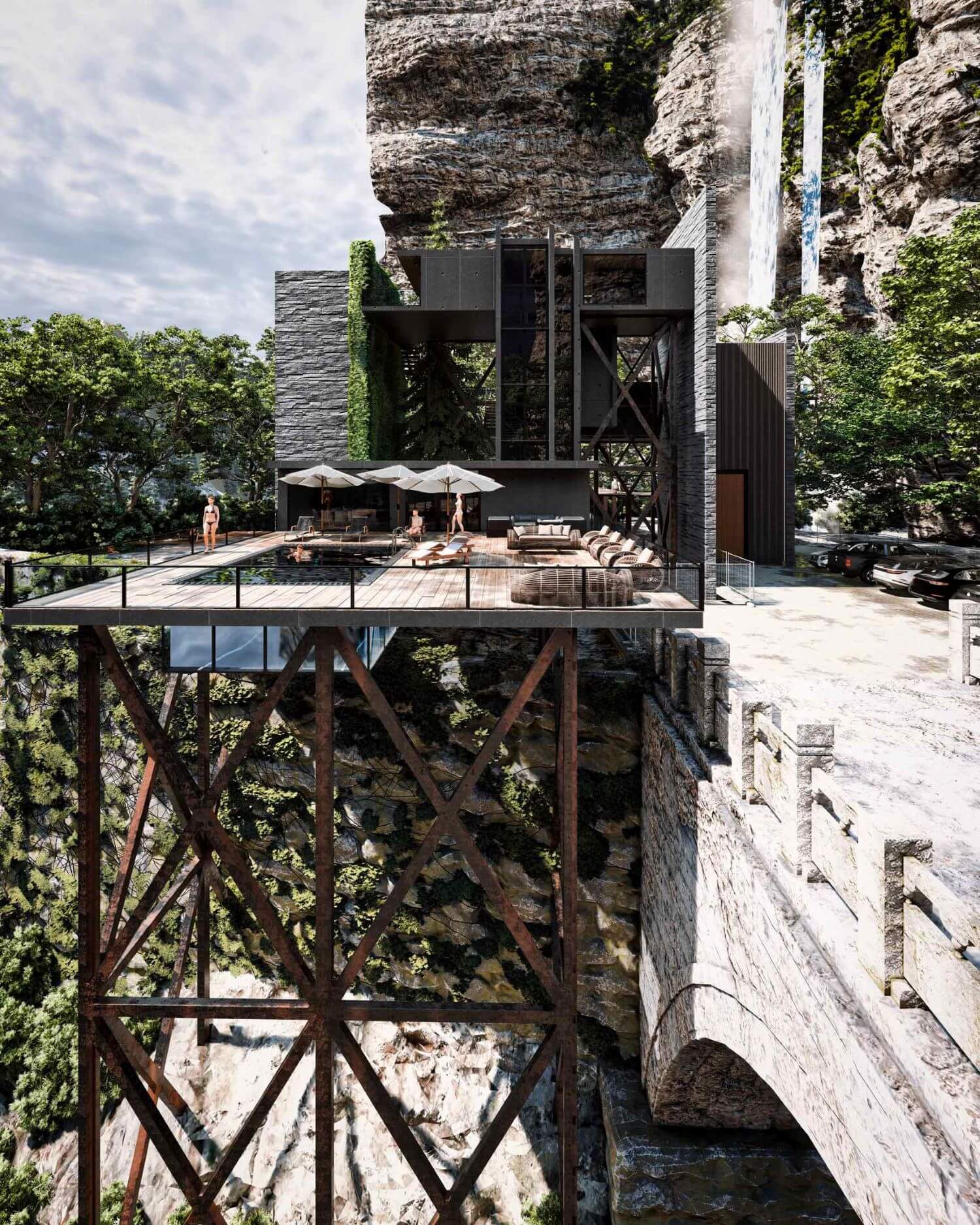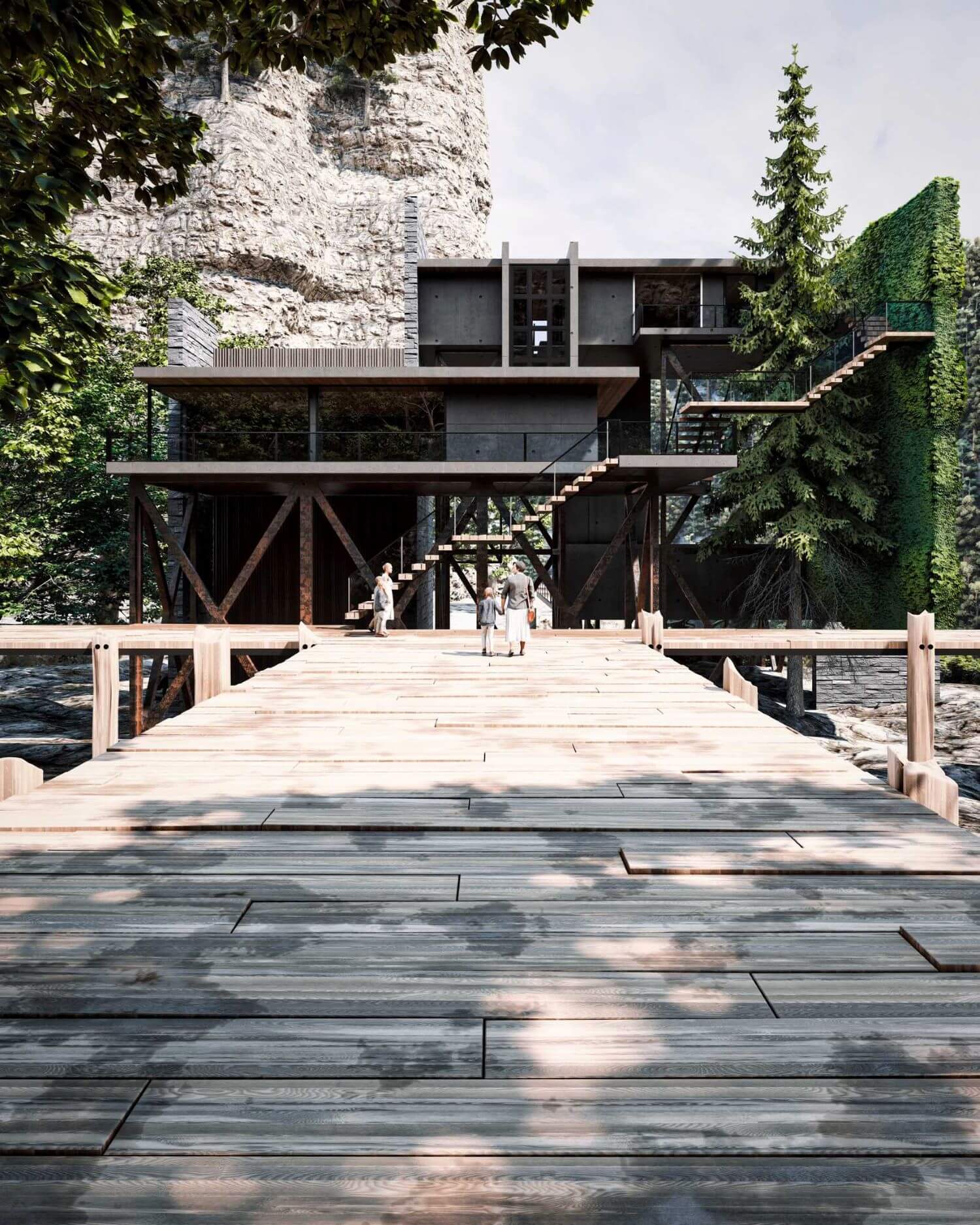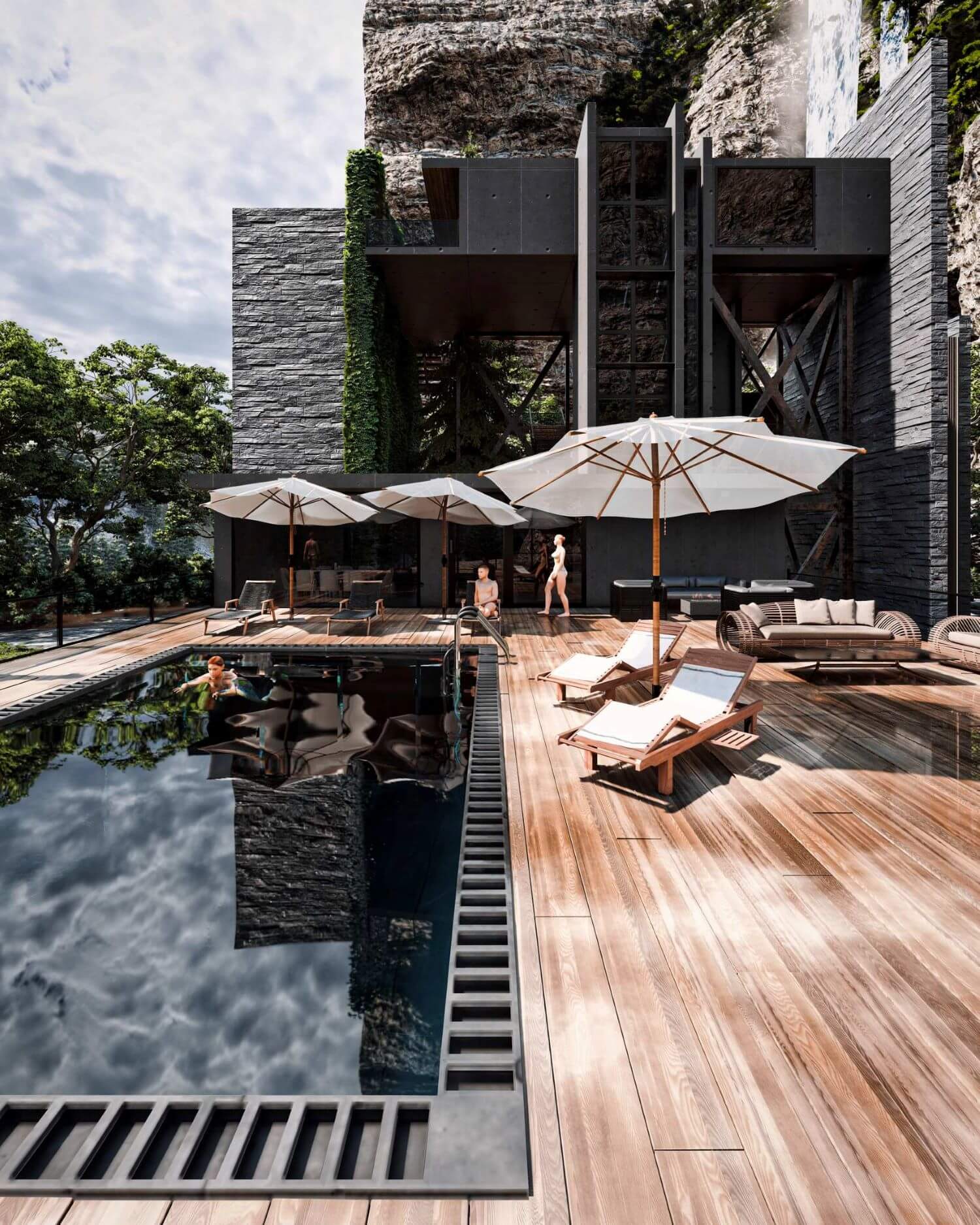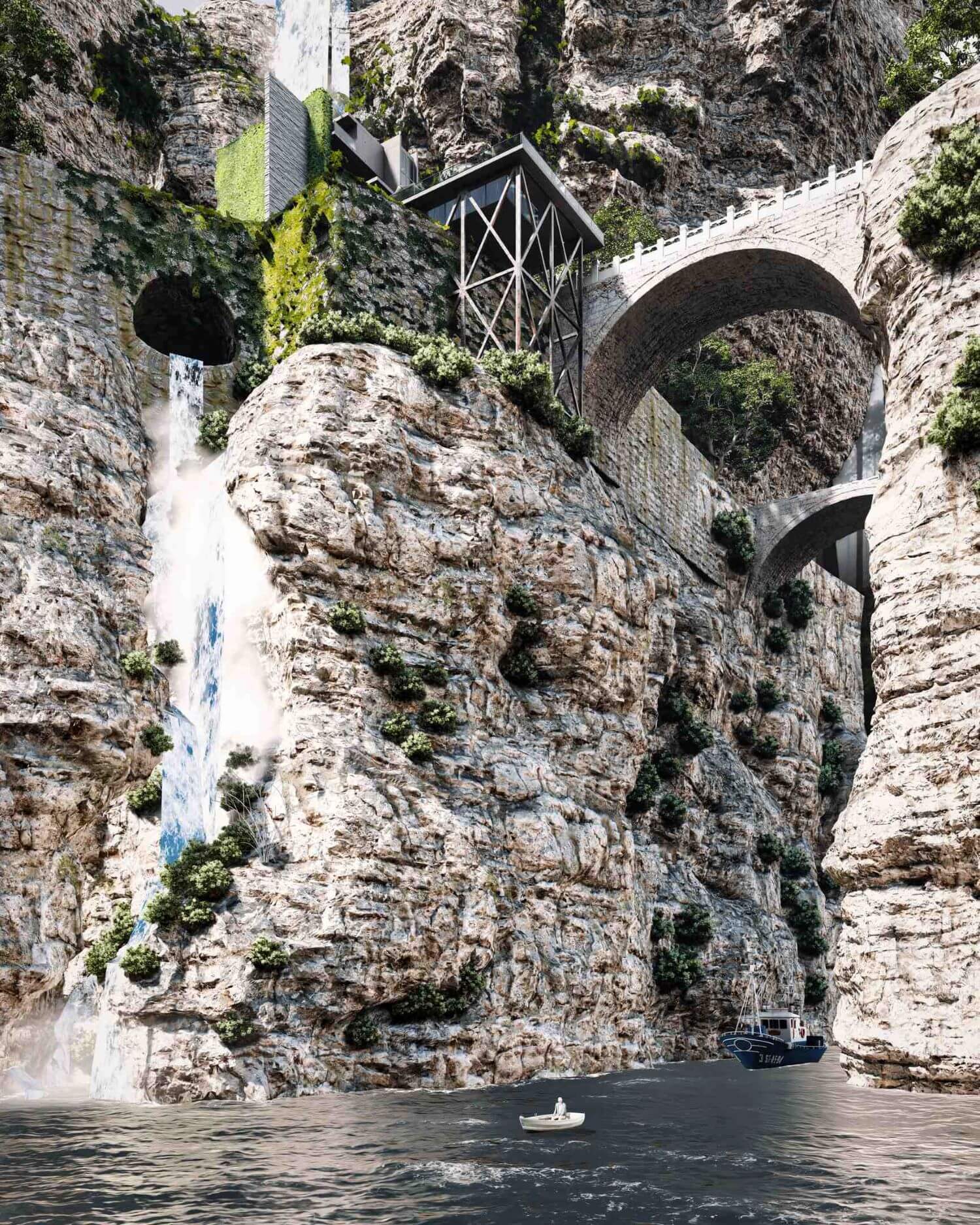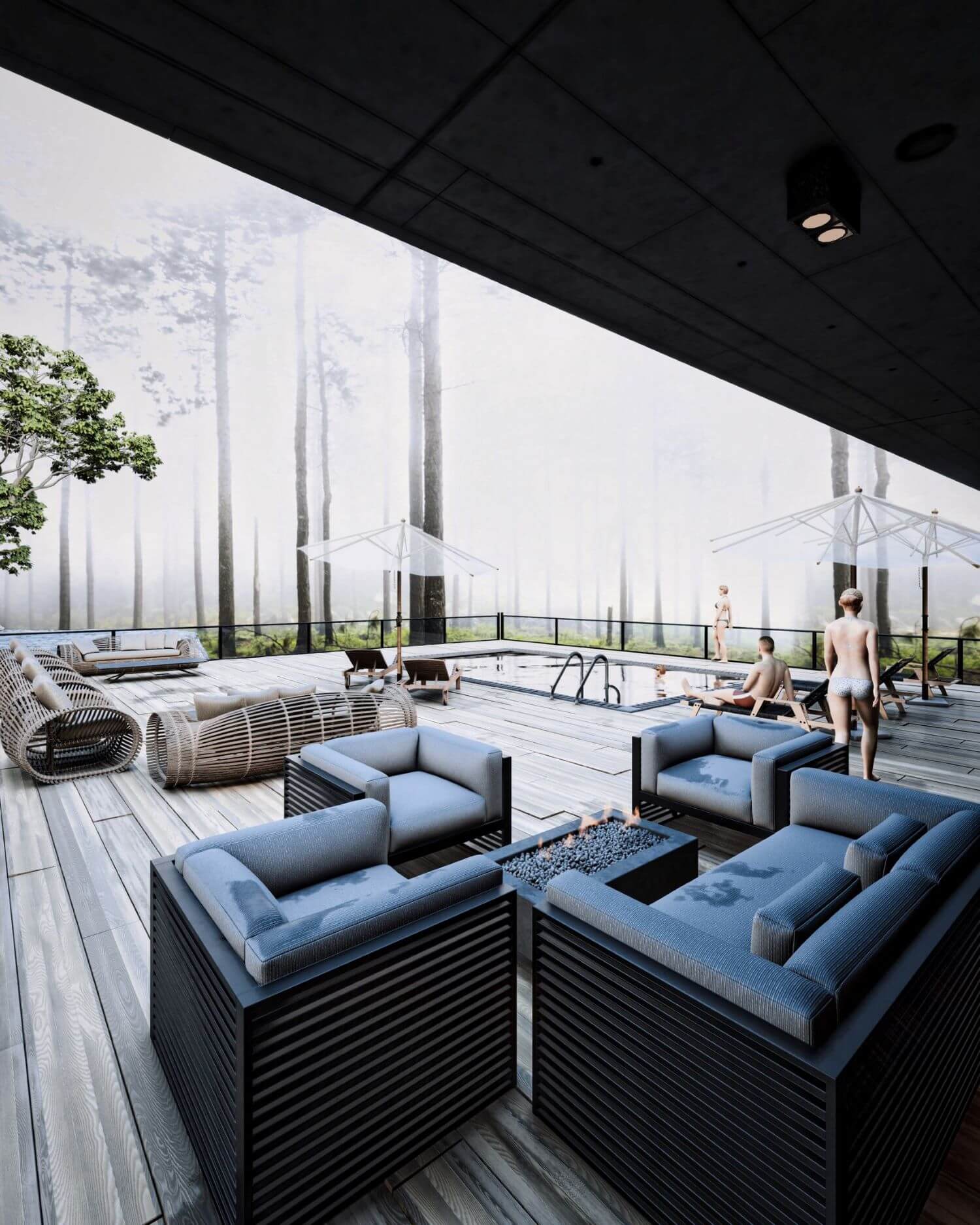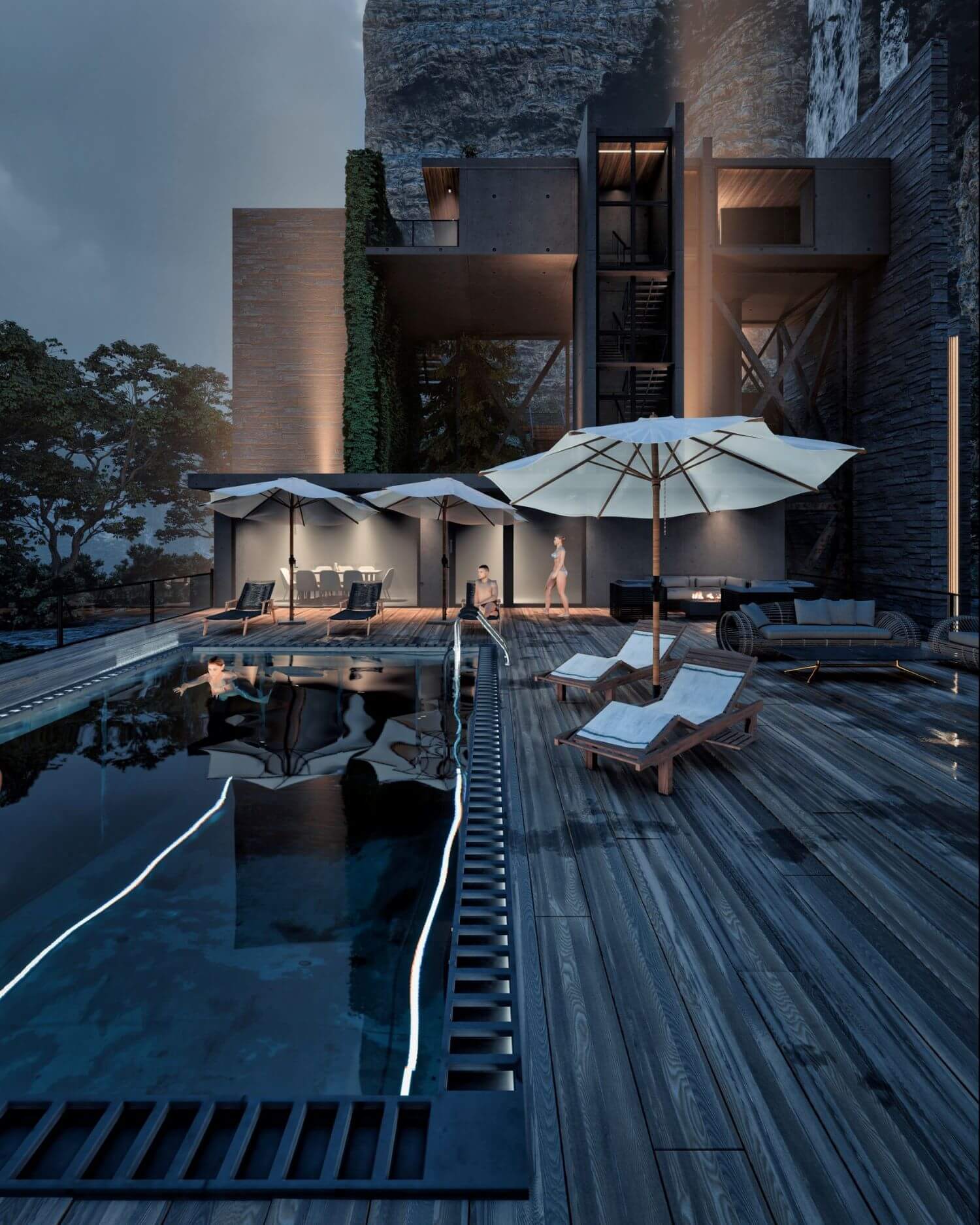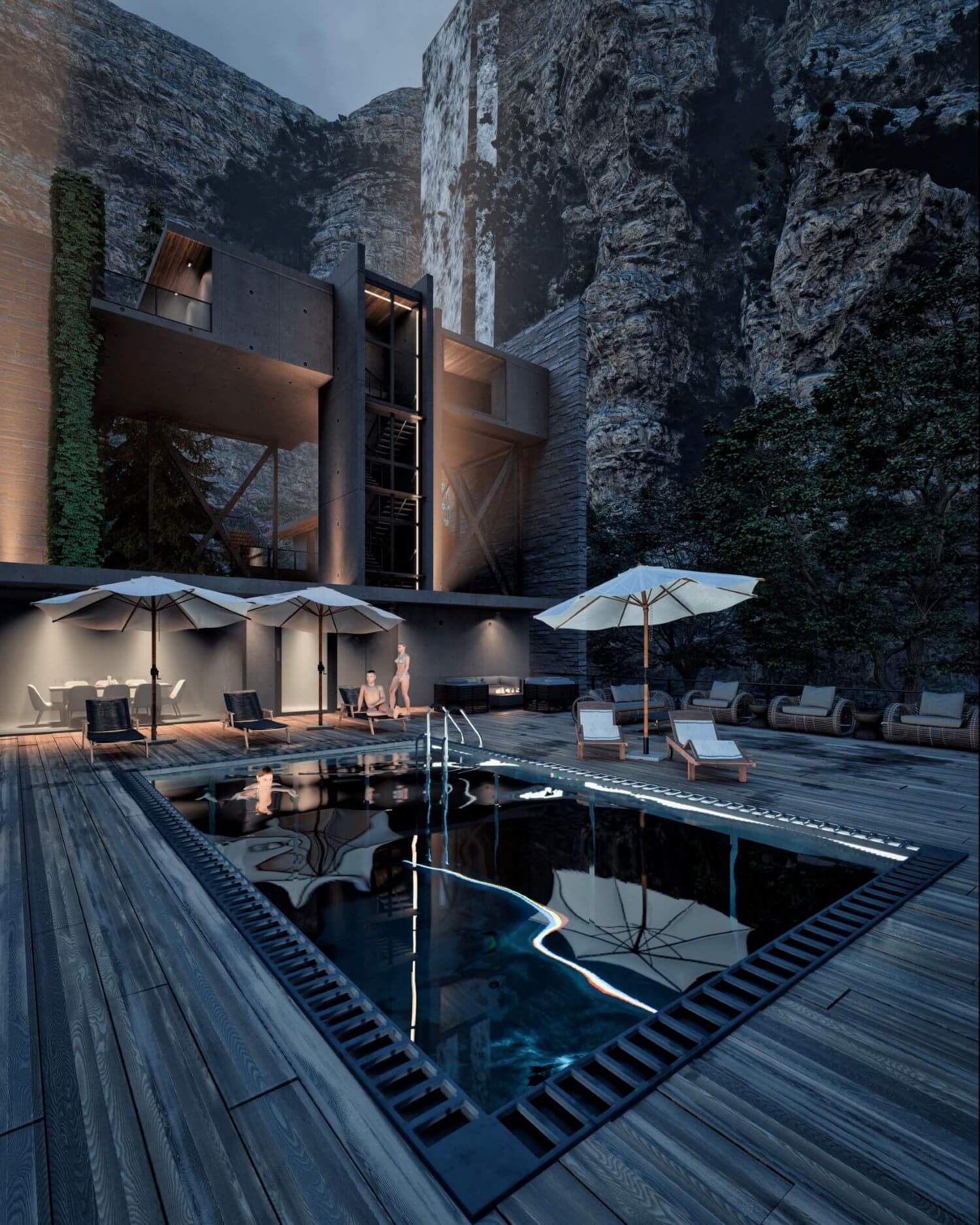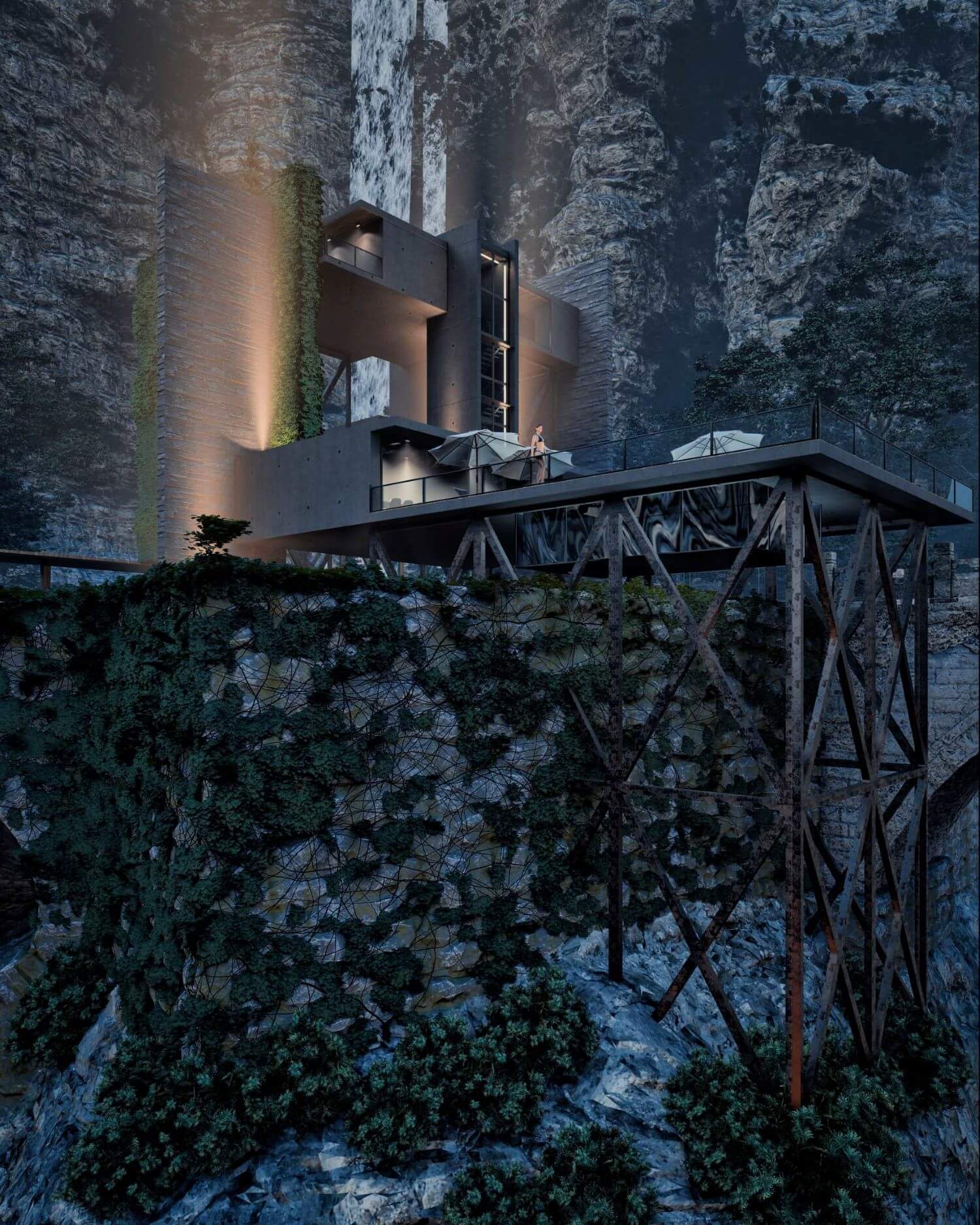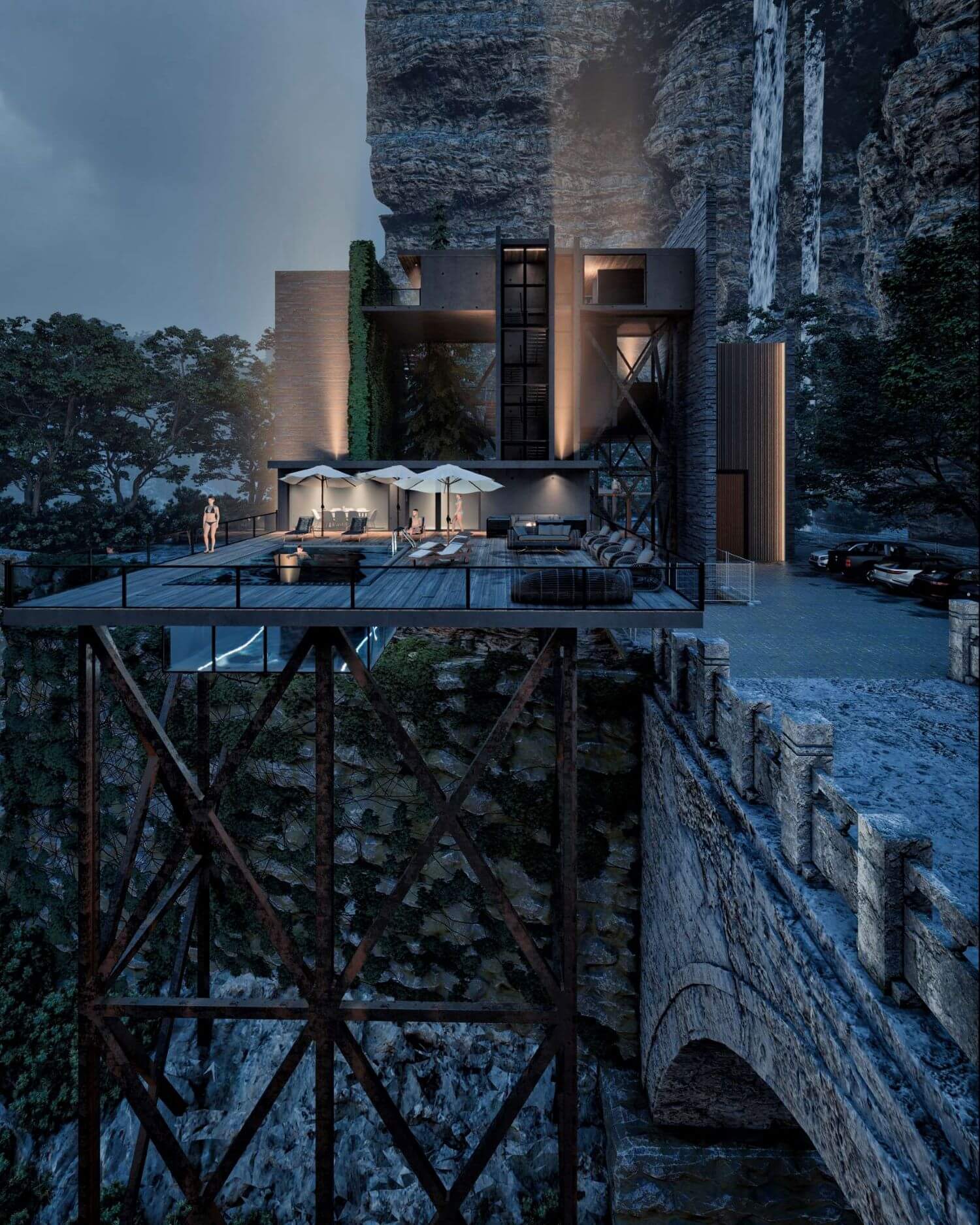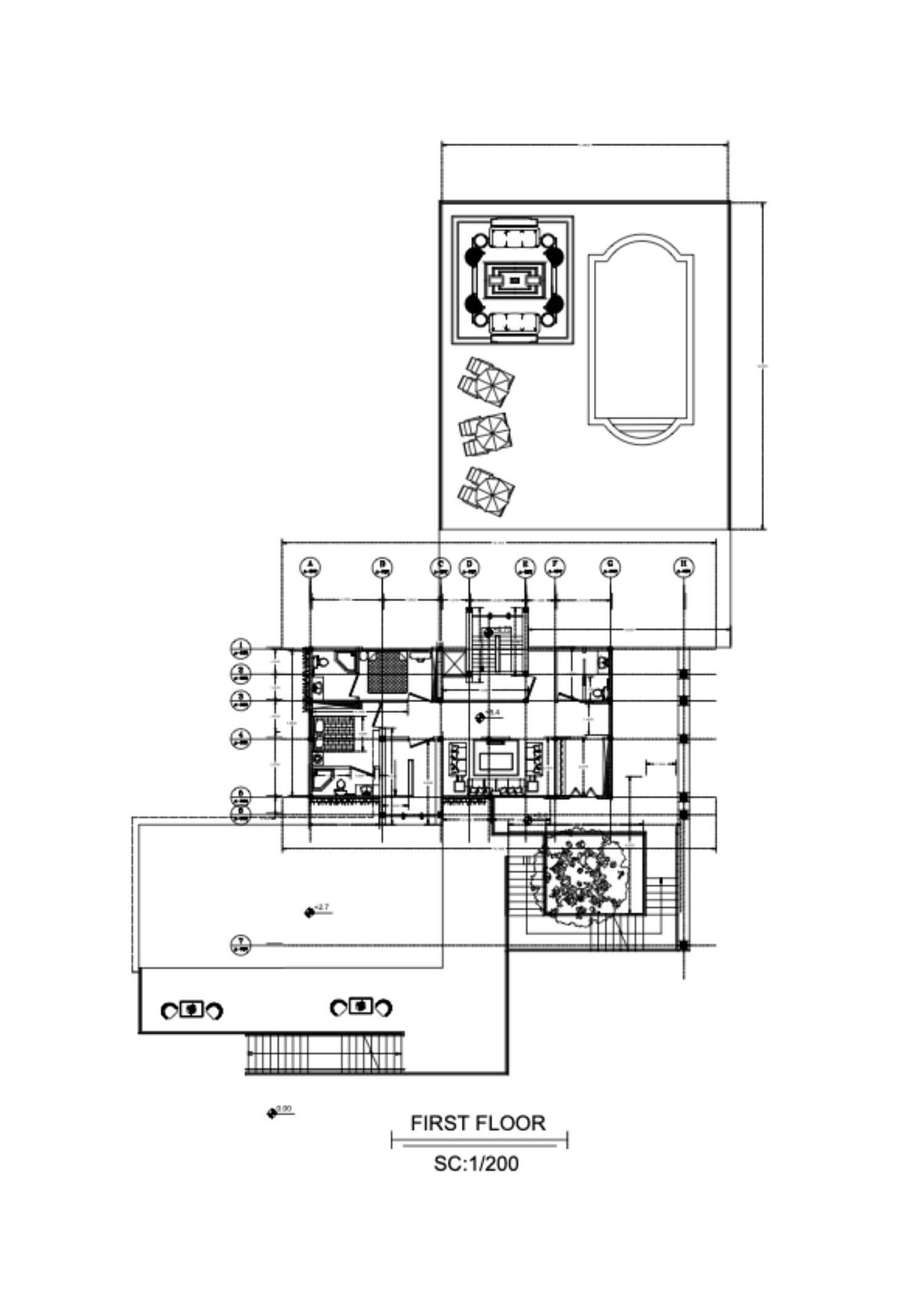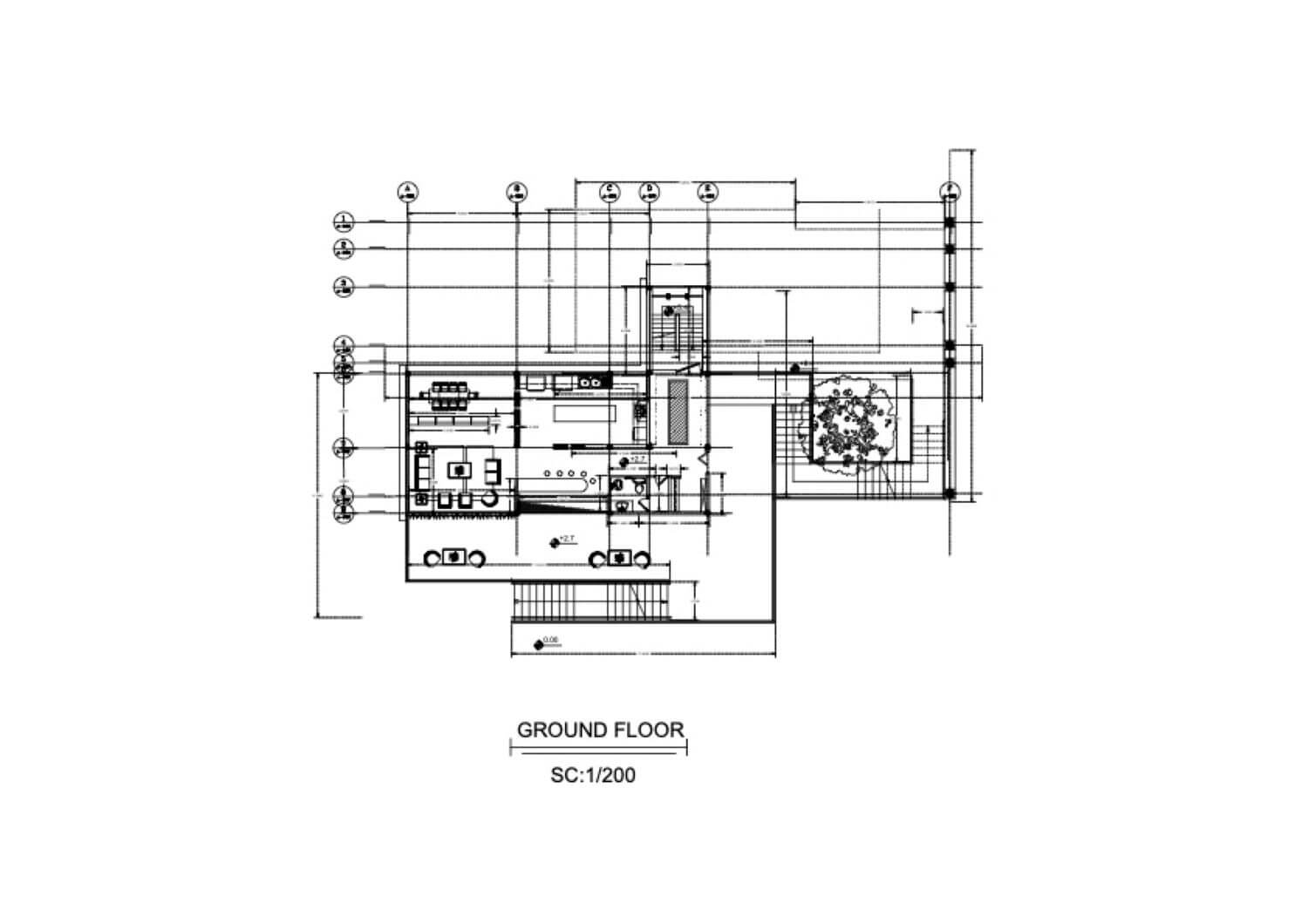 ---