D+D Arquitectos: The "circle" is one of the primary forms of humanity. A shape that has always caught my attention, it seems to me to be one of the few things that resemble perfection, a silhouette that seduces me, a subtle and elegant shape.
This project arises from this idea. The circle. Seeking to adapt to an irregular terrain in the city of Querétaro, with a slope of 4 m from the height of the street to the bottom of the terrain. So that the house could adapt to this and settle this monolithic piece in the center of it.
When designing, the circle is quite a complex geometric shape in its purest form. Because it is quite difficult to adapt generic furniture to these spaces. For this reason, we decided to start by cutting the circle at two ends, at the entrance and at the terraces. Making sure that only the exterior spaces preserve this circular character. Leaving the interior areas with purely straight perimeters.
Speaking of the volumetric piece, the sculpture was sought from the first sketch, where a single gesture would give all the character to the house. Achieving a radial hole that would give direct access to the façade, giving the terrace of the main bedroom a pleasant view to the outside, where this would be the only connection between the interior of the house and the exterior. Achieving in the same way an extremely interesting facade. In addition to preserving the privacy of the inhabitants.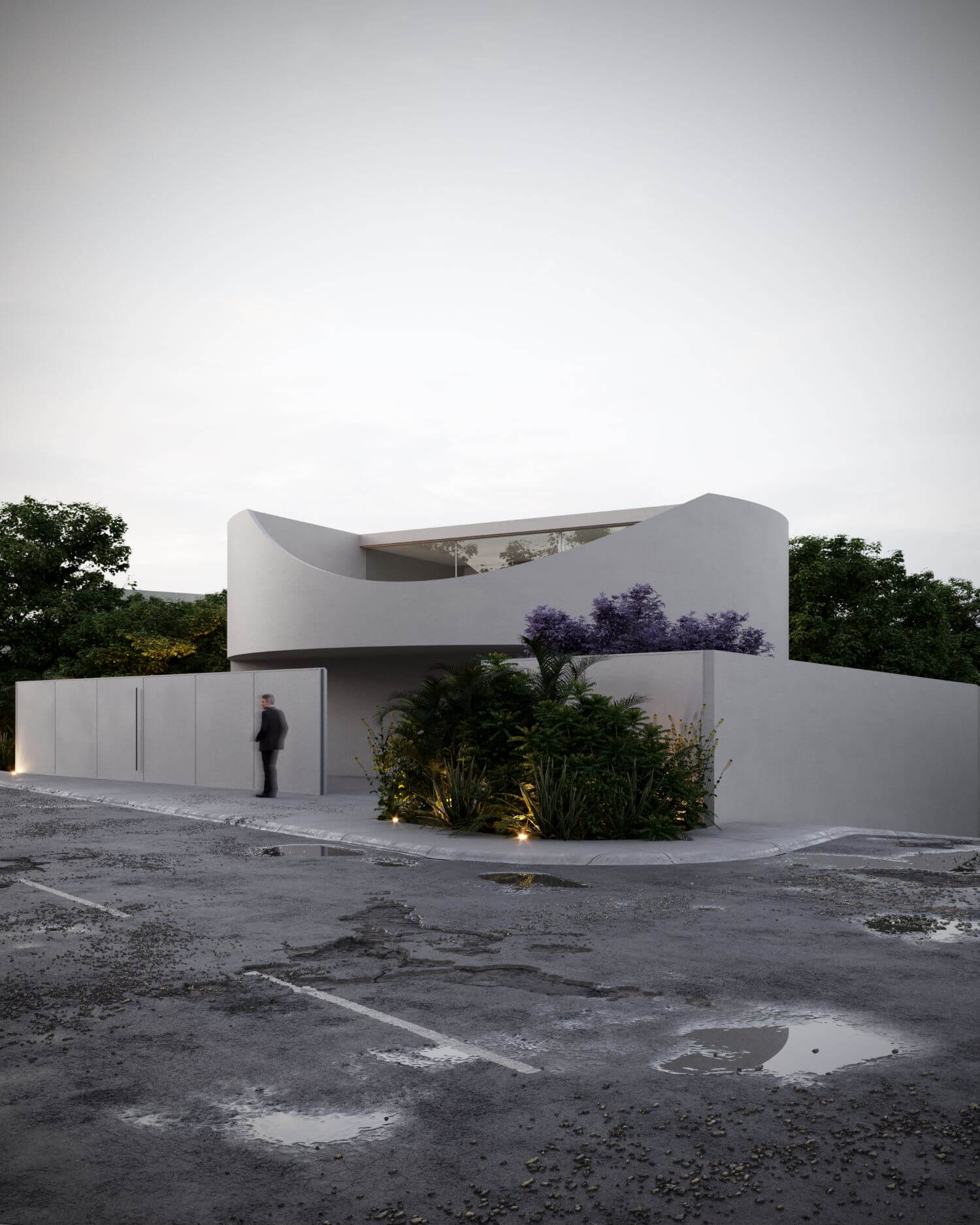 Taking advantage of the 3 m unevenness of the land, it was decided to change the approach of the default levels of any common house. Positioning the area of the secondary bedrooms and the family room at the level where you access the house, the ground floor. Once you decide to go down the stairs, you would reach the social area. Where the living / dining room welcomes you with a view of a terrace with connection to the garden. In addition to a semi hidden kitchen, with a bar / breakfast area. When you go upstairs, a hall accompanies you where you can access the main bedroom. It has a large circular terrace with connection to the outside. Connection that it shares with the bathroom/dressing room of this bedroom.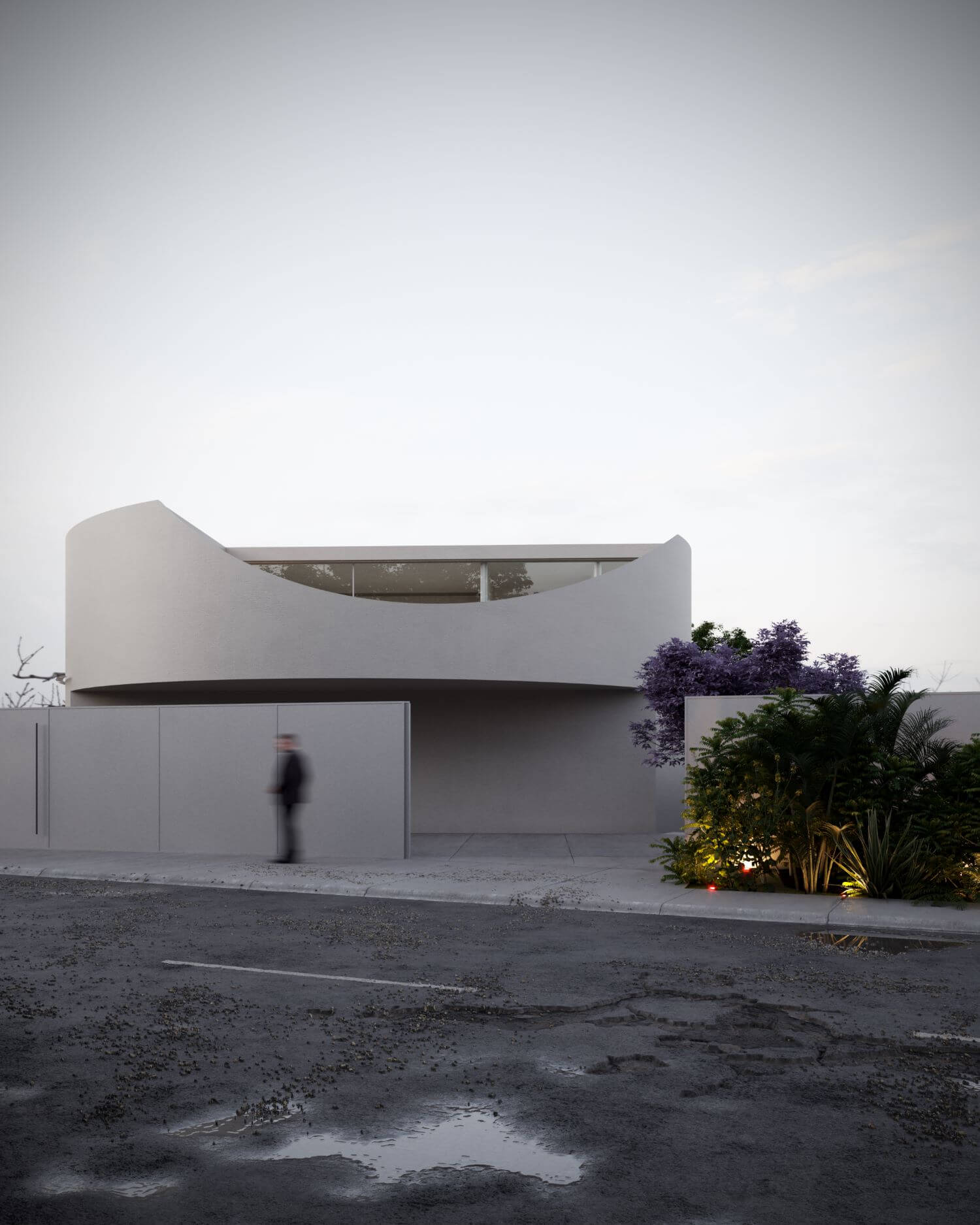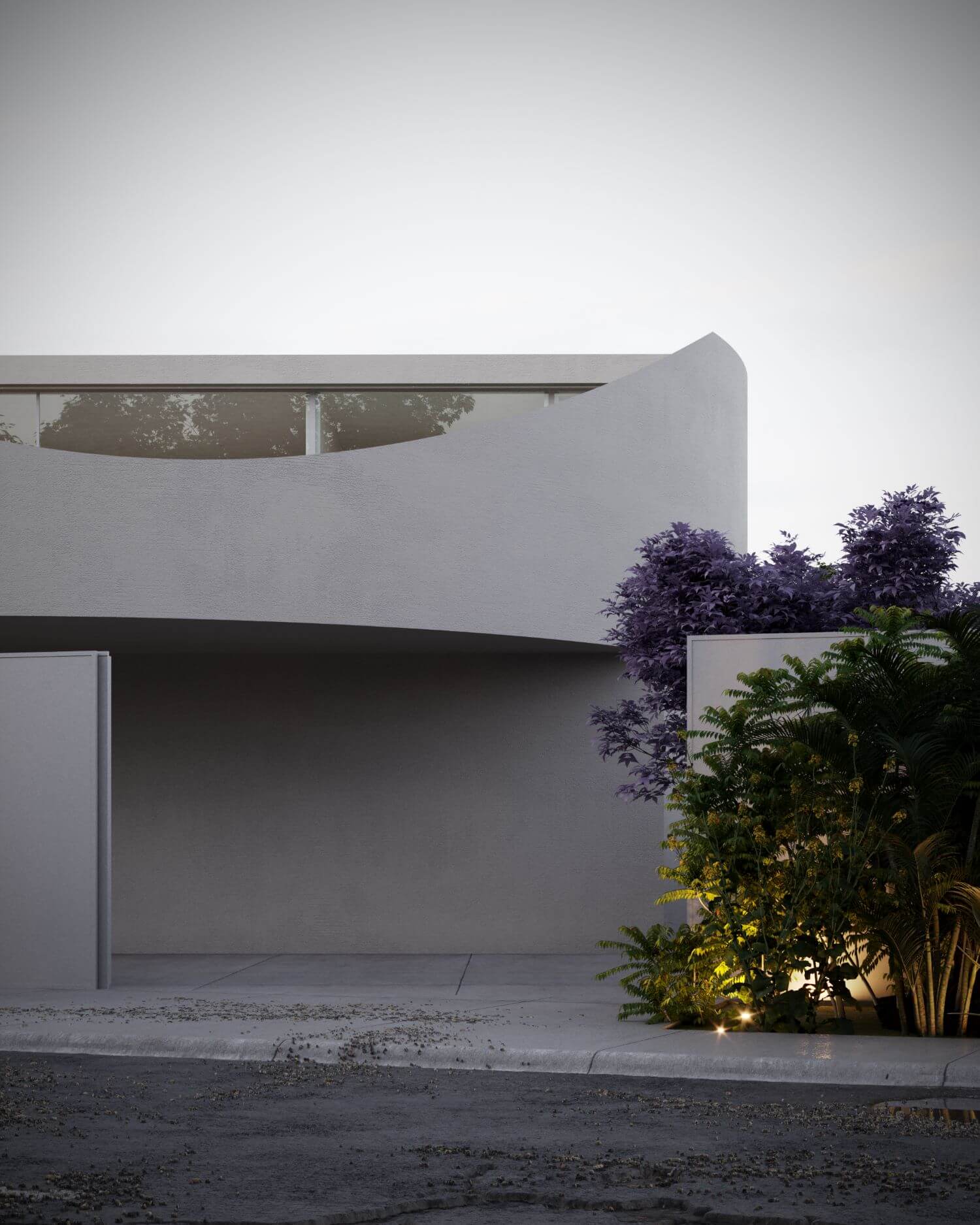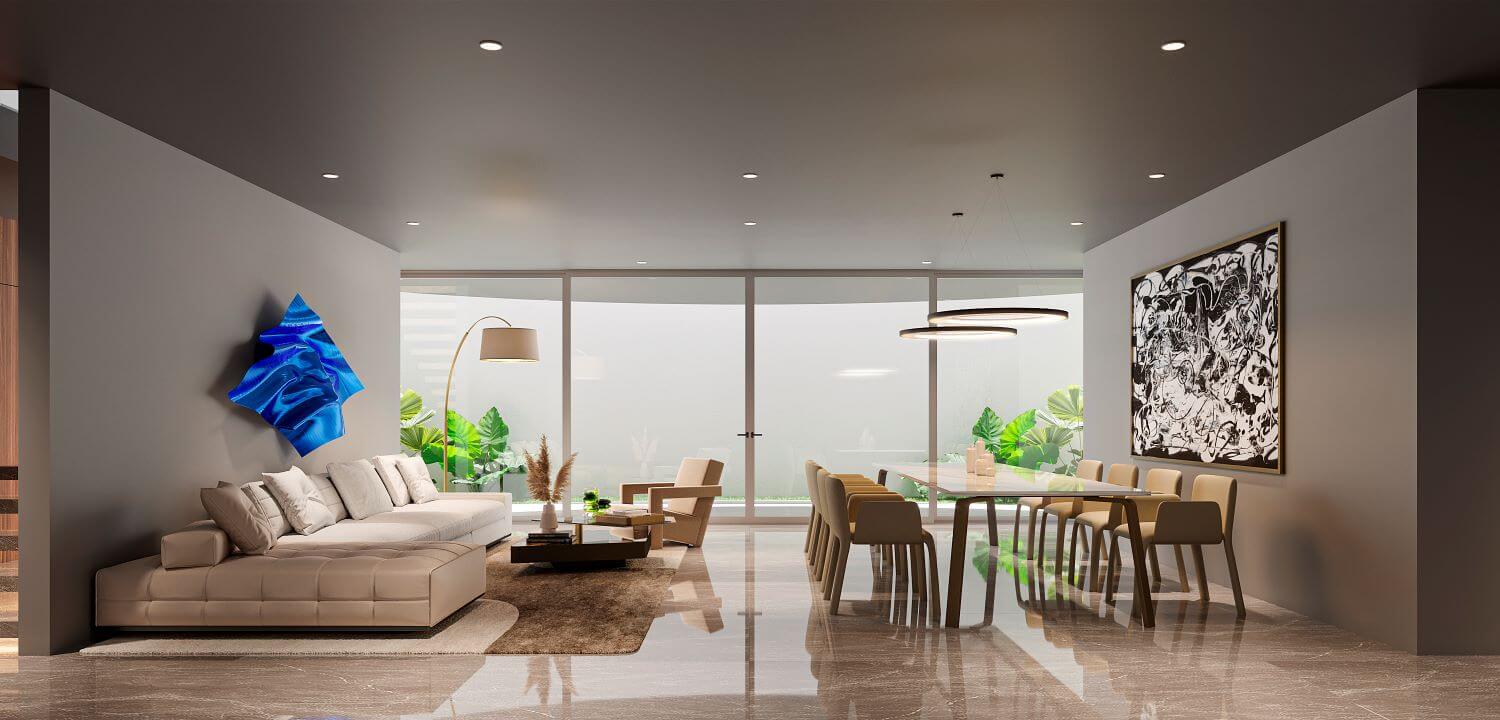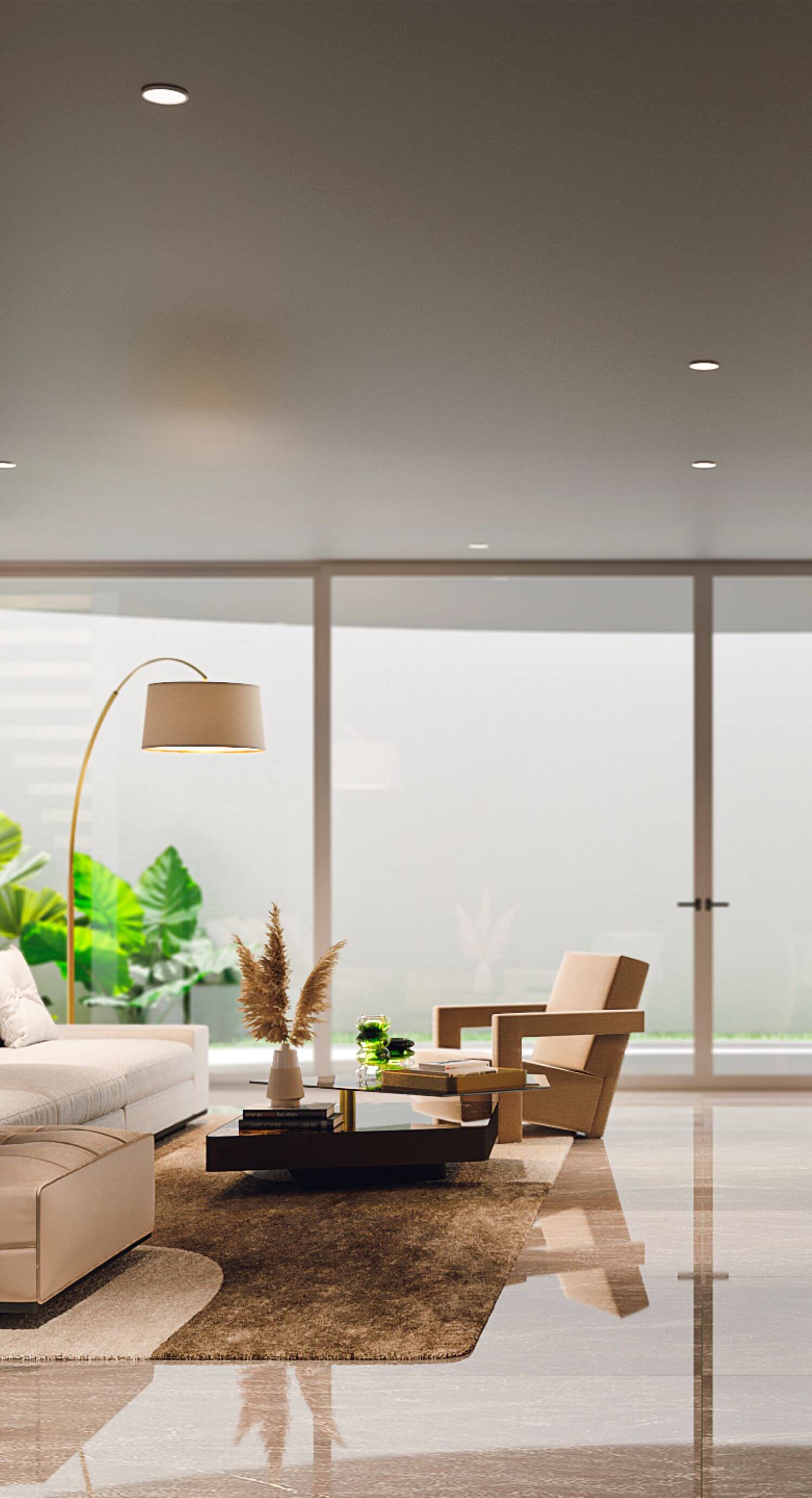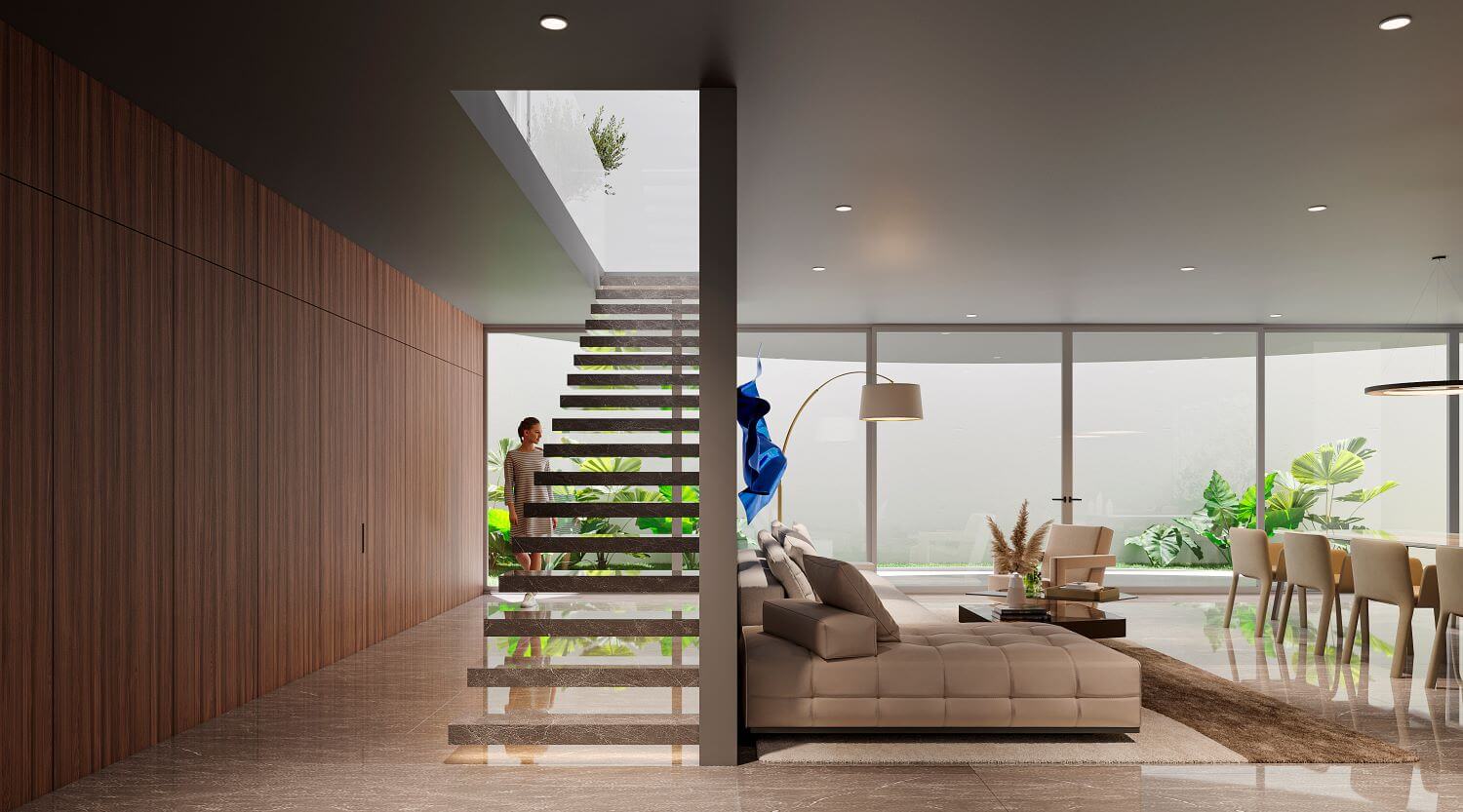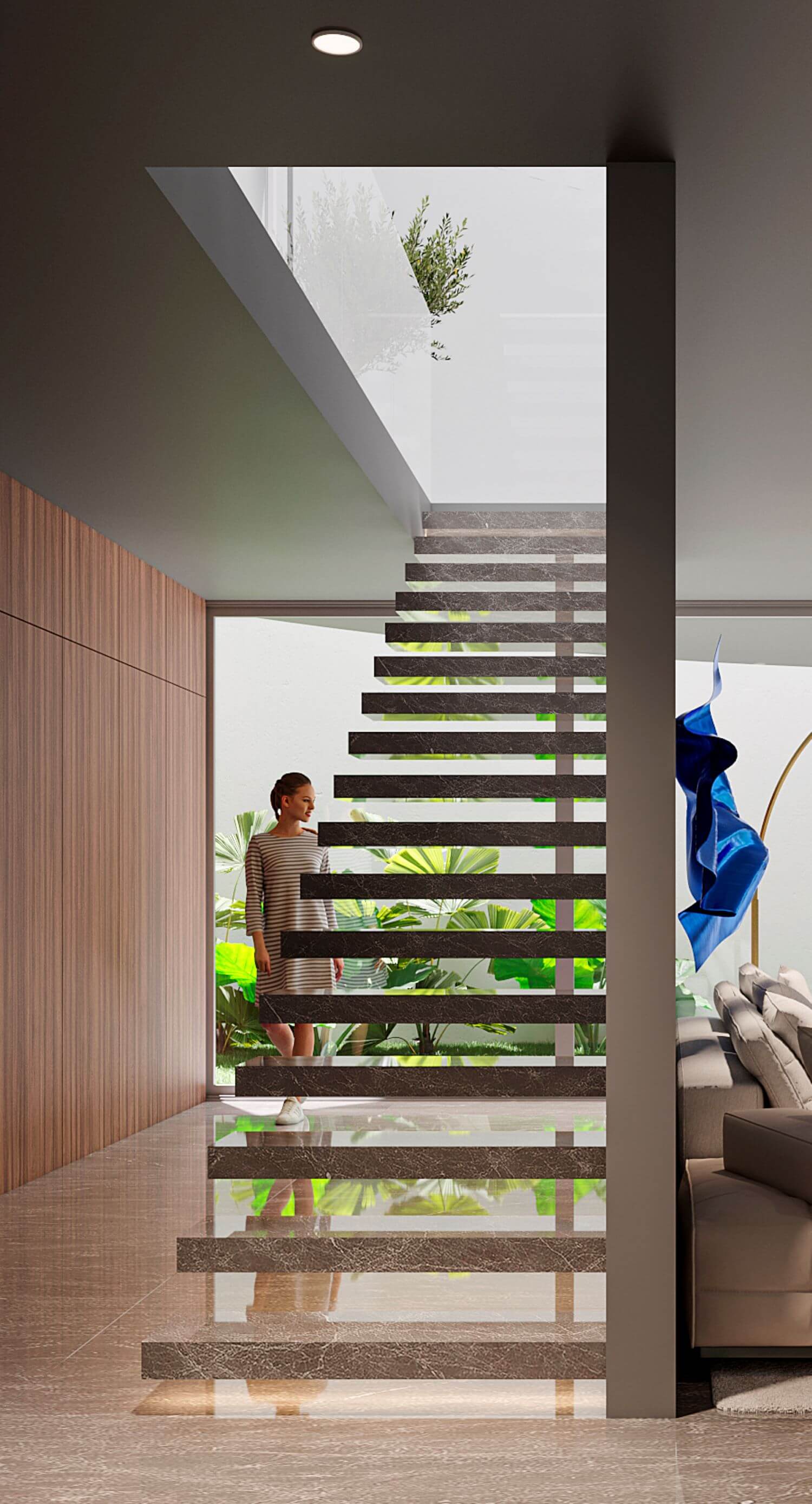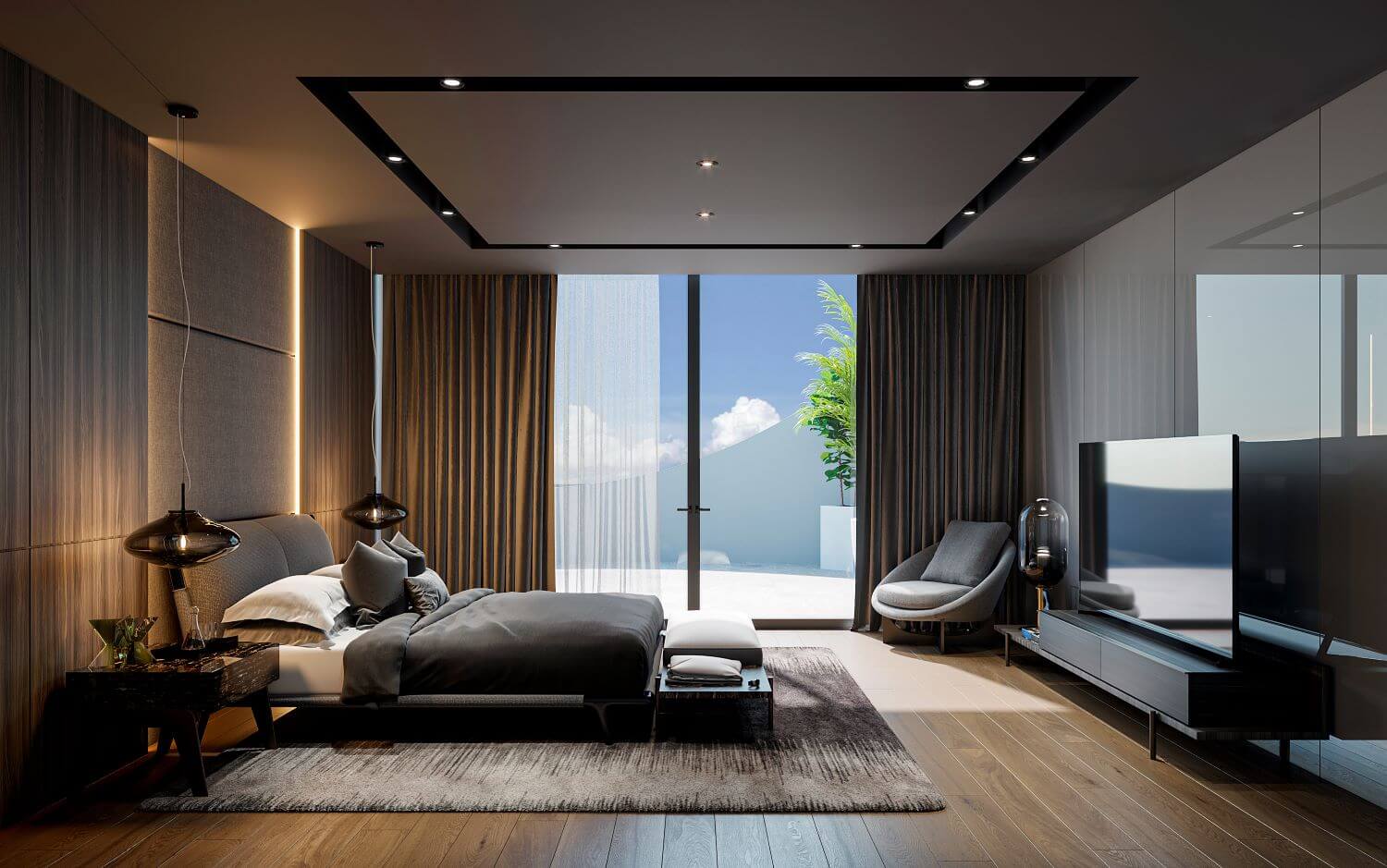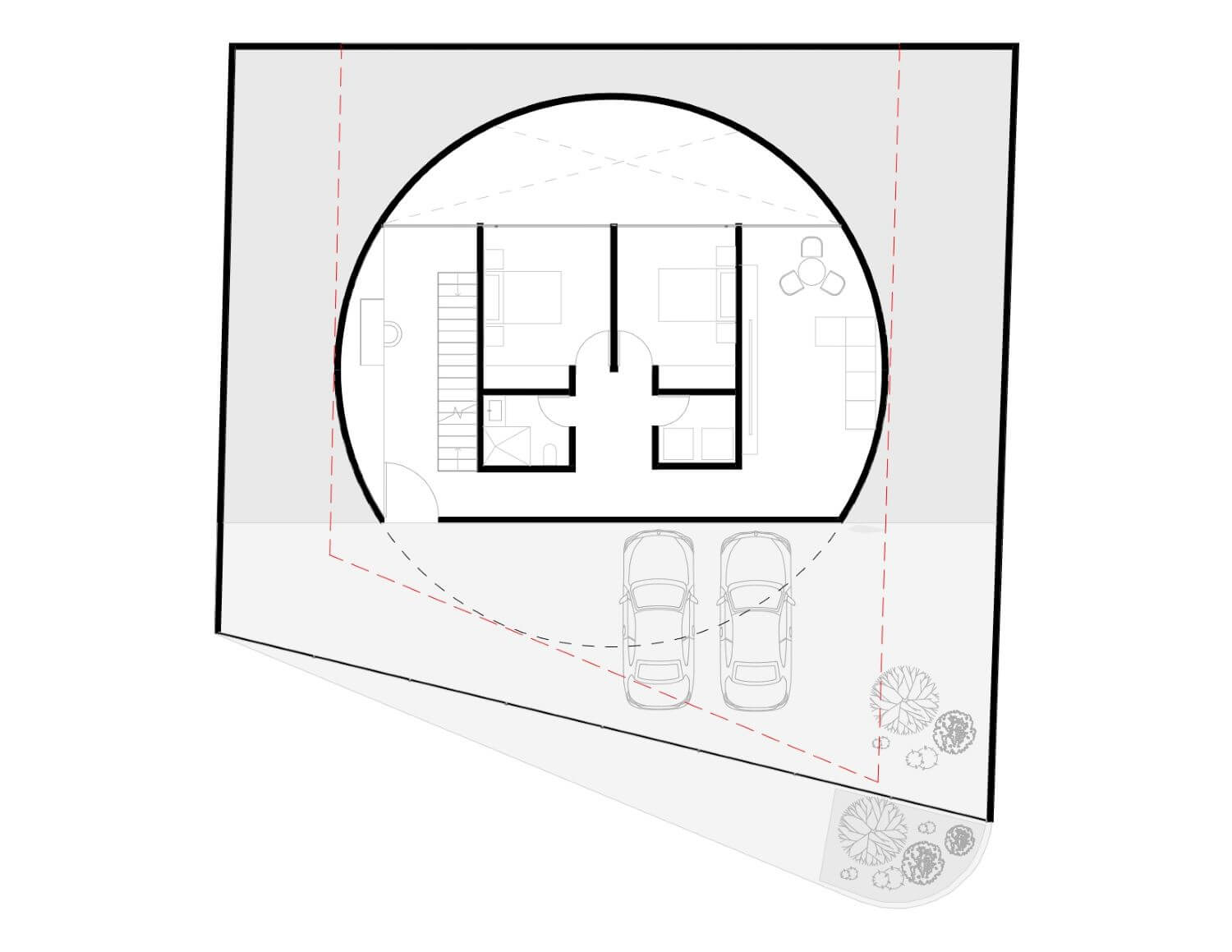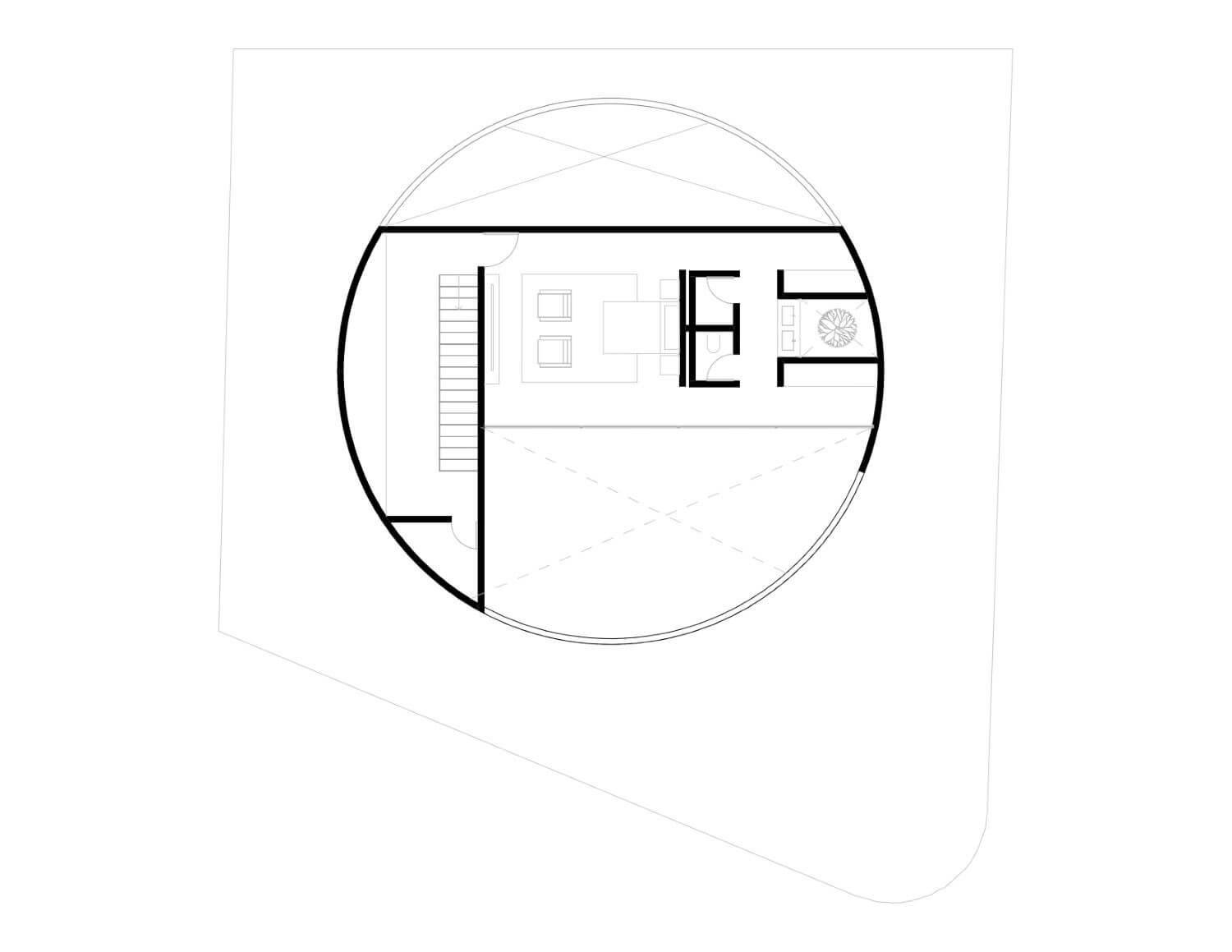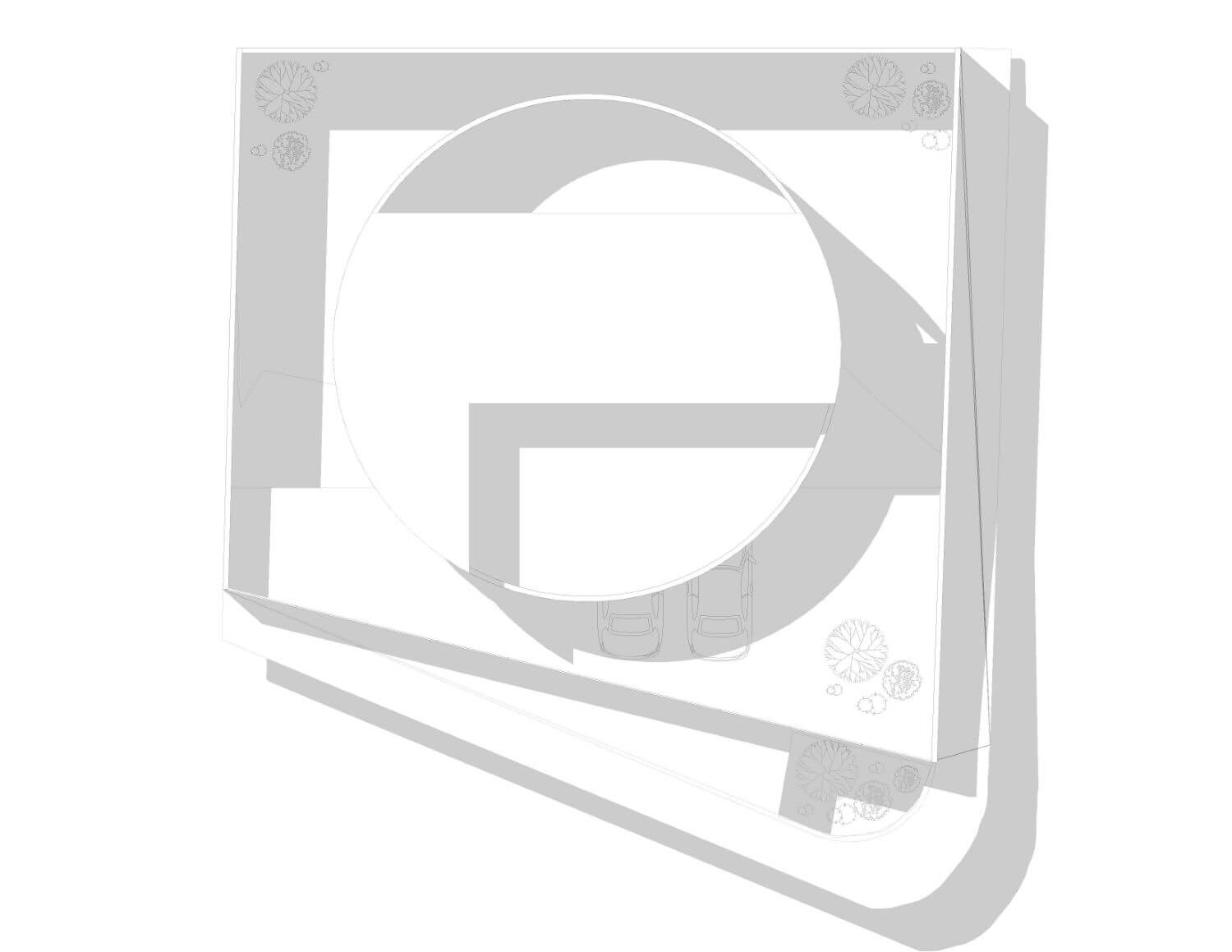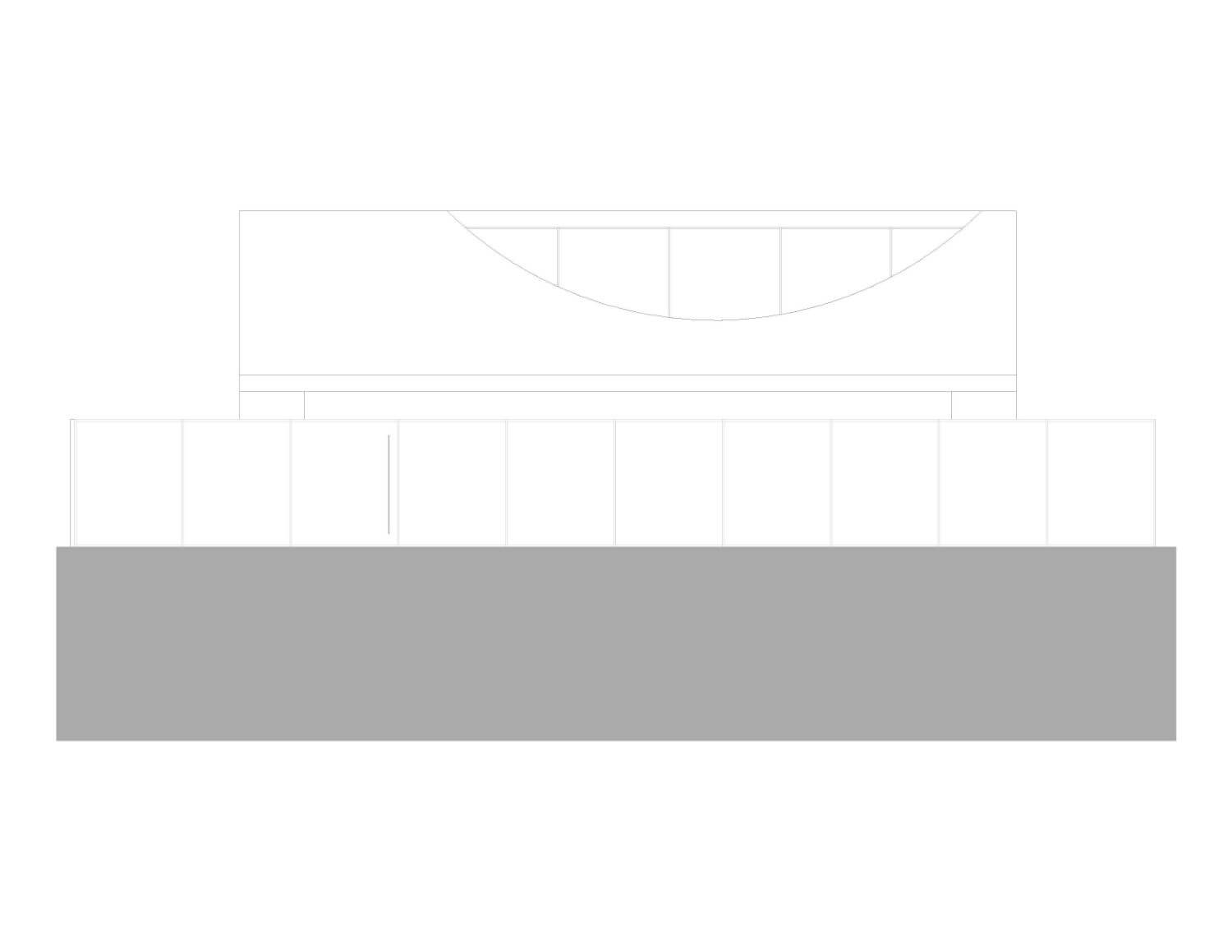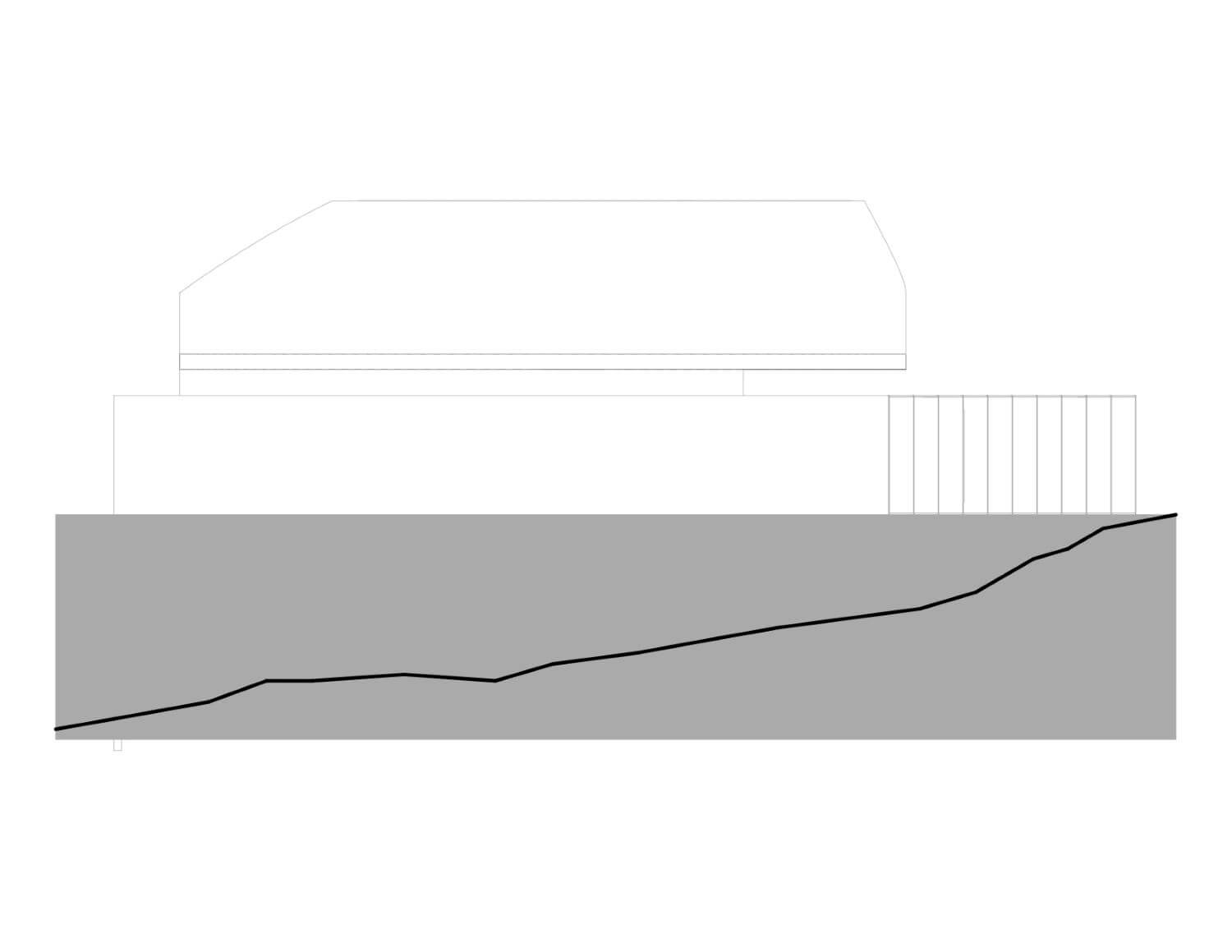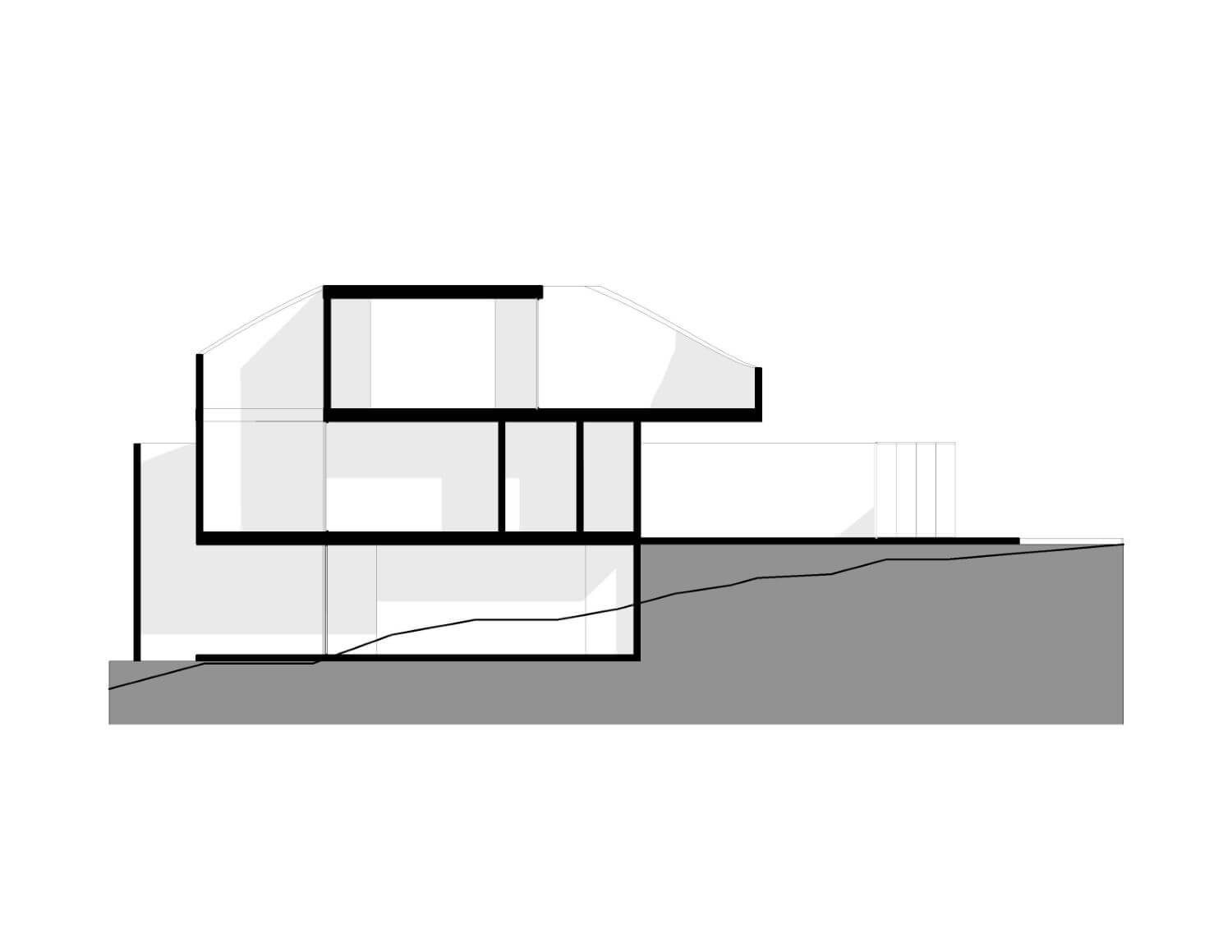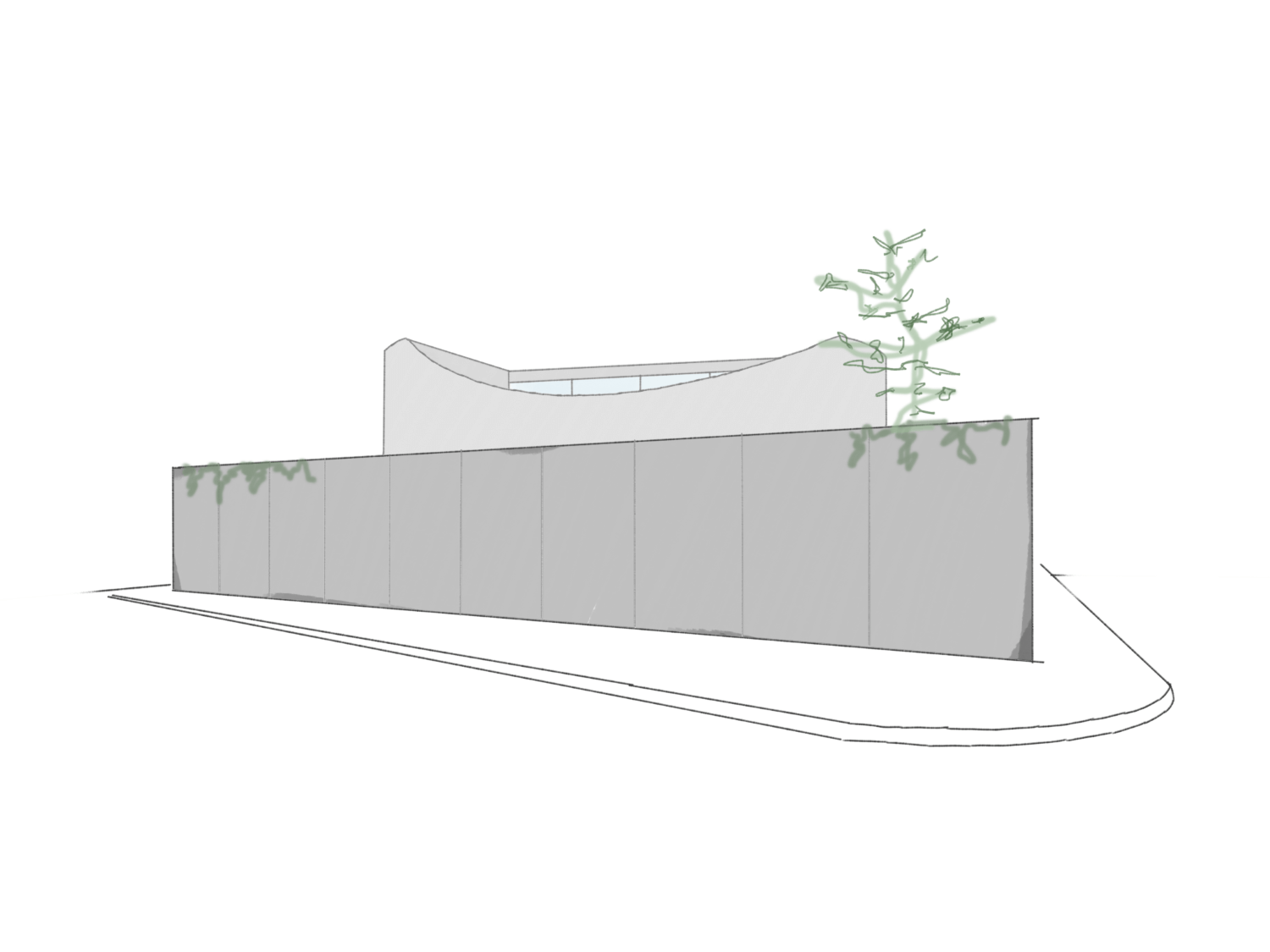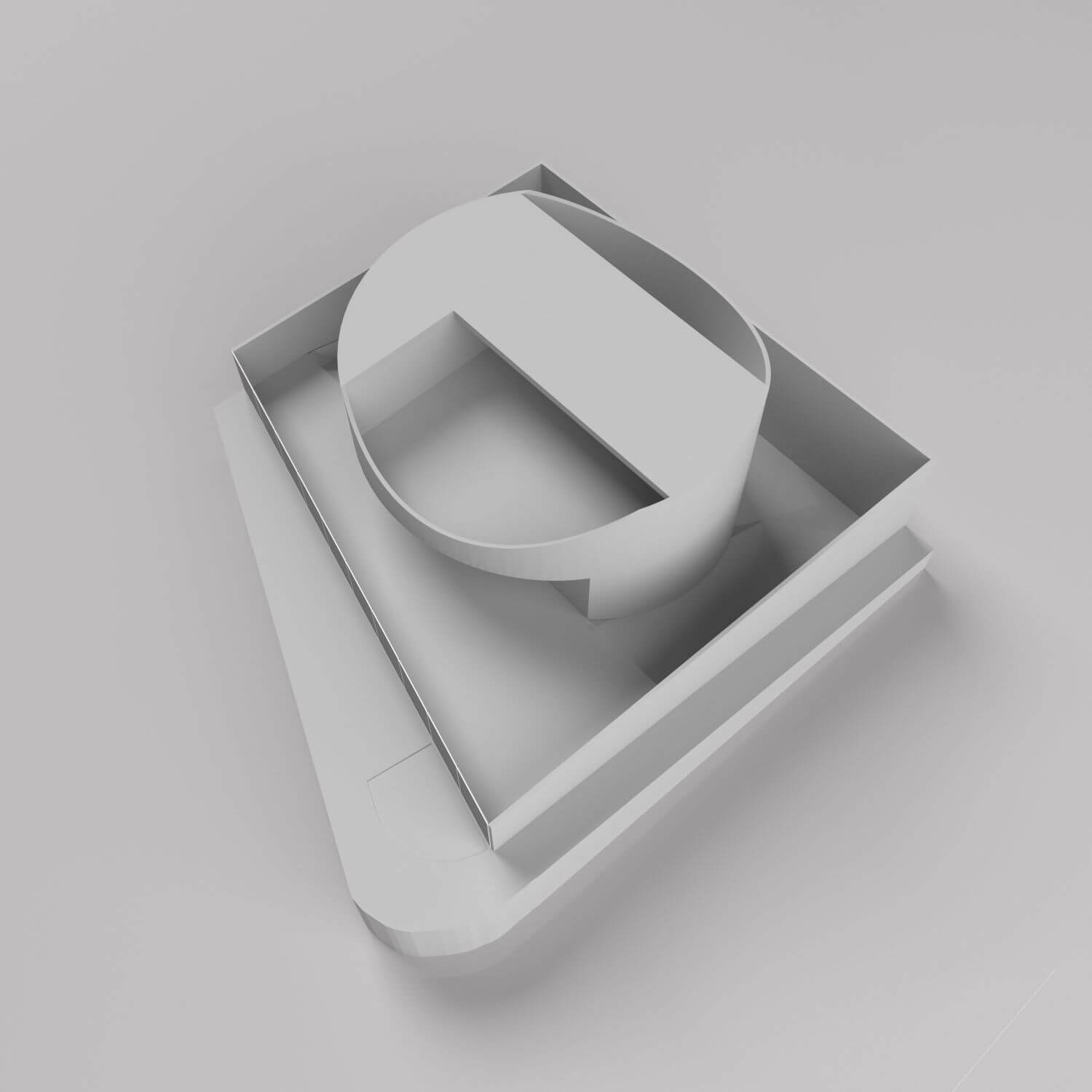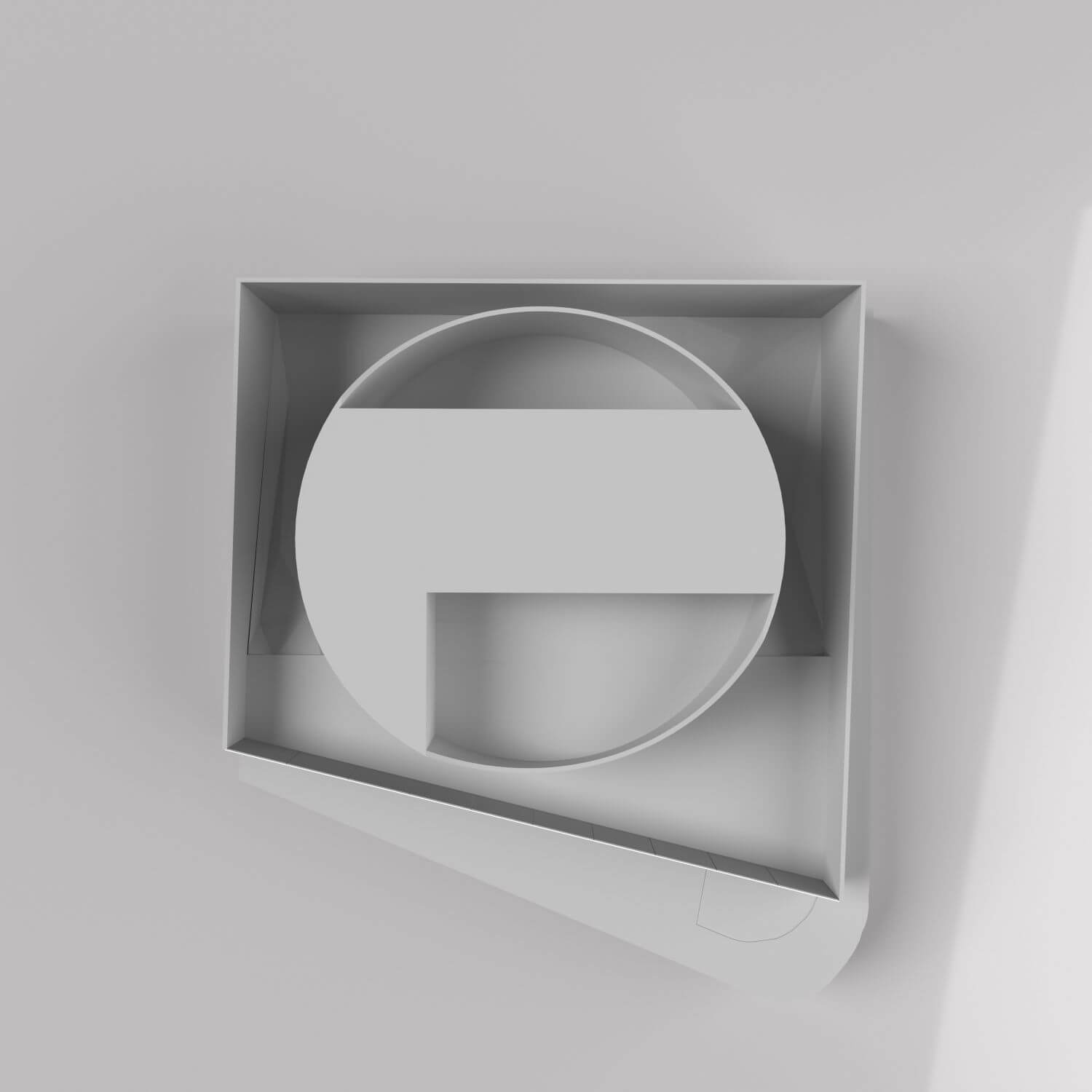 ---