Motta Construtora: A residence with a pure, linear architecture that rests and integrates smoothly with its natural surroundings, a refuge from the urban conflict in a rural area located in the city of Santo Ângelo, in the interior of the state of Rio Grande do Sul - Brazil.
The program for the residence consisted in creating a modern house that could be integrated in different ways in its internal and external spaces, providing large and airy environments. Villa Motta appears in a simple way, a country house integrated to the natural environment and to a small flock of sheep, with a timeless architecture formed by two concrete slabs that form horizontal layers, supported by stone walls, which act in harmony with the wood shutters and the glazed planes.
A house marked by its total integration between internal and external environments, creating an atmosphere of amplitude in parallel with its large veranda with swimming pool. A solid architecture, with its formal base intertwined with the traditional Brazilian modernism.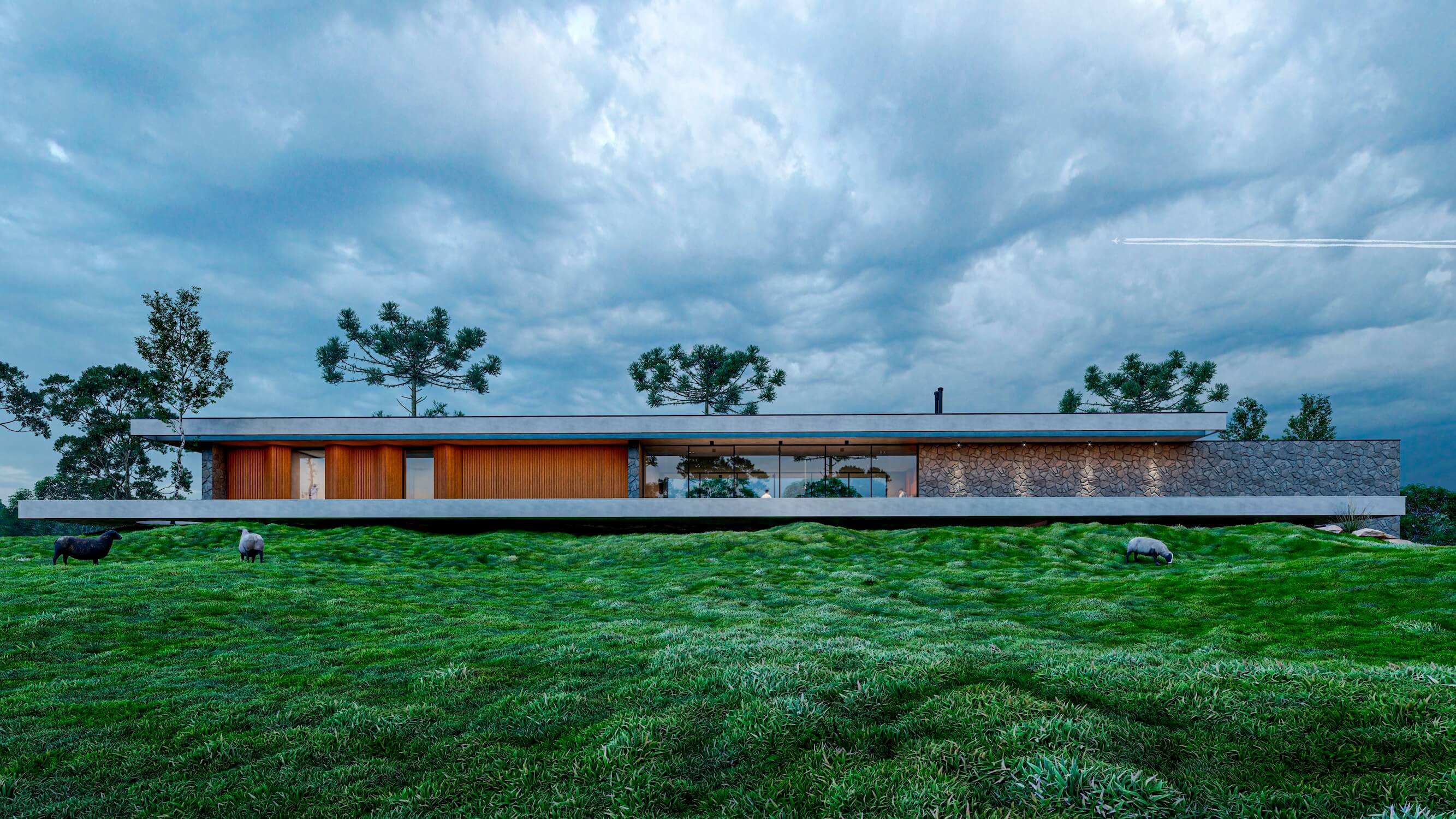 Description of the building's form: The intention of the building's form seeks total integration between internal and external environments, creating a relation of continuity between the environments. Its geometry seeks to rest on the large site, causing low height impact in relation to the large trees around the building.
Description of building materials: Strongly inspired by the Paulista school of architects, the building seeks the nature of the materials, such as the use of exposed concrete, wood and glass.
Description of the building structure: The structure provides a total connection between the interior and the exterior, creating harmony through the large reinforced concrete balances and its suspended floor in relation to the local topography.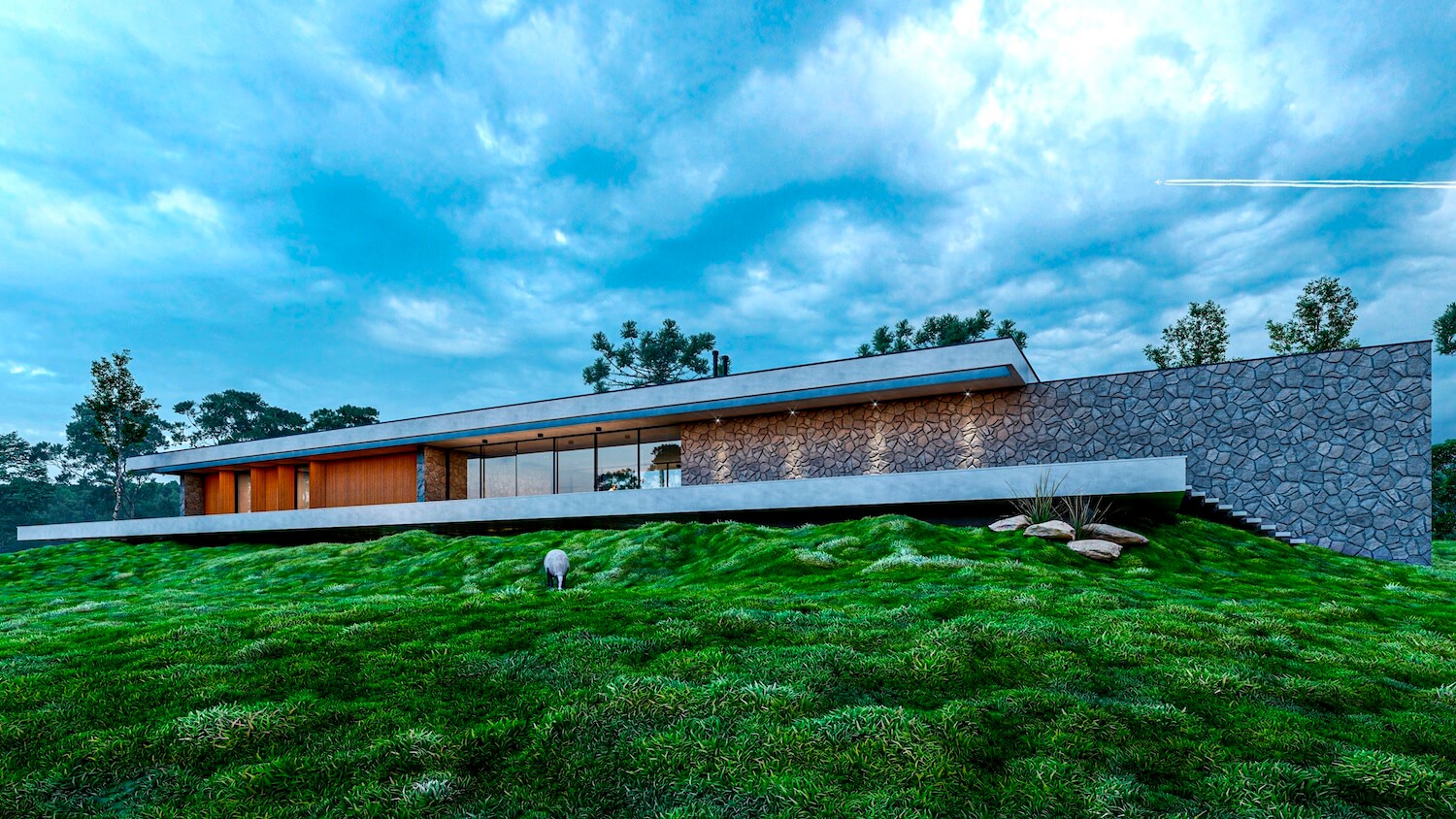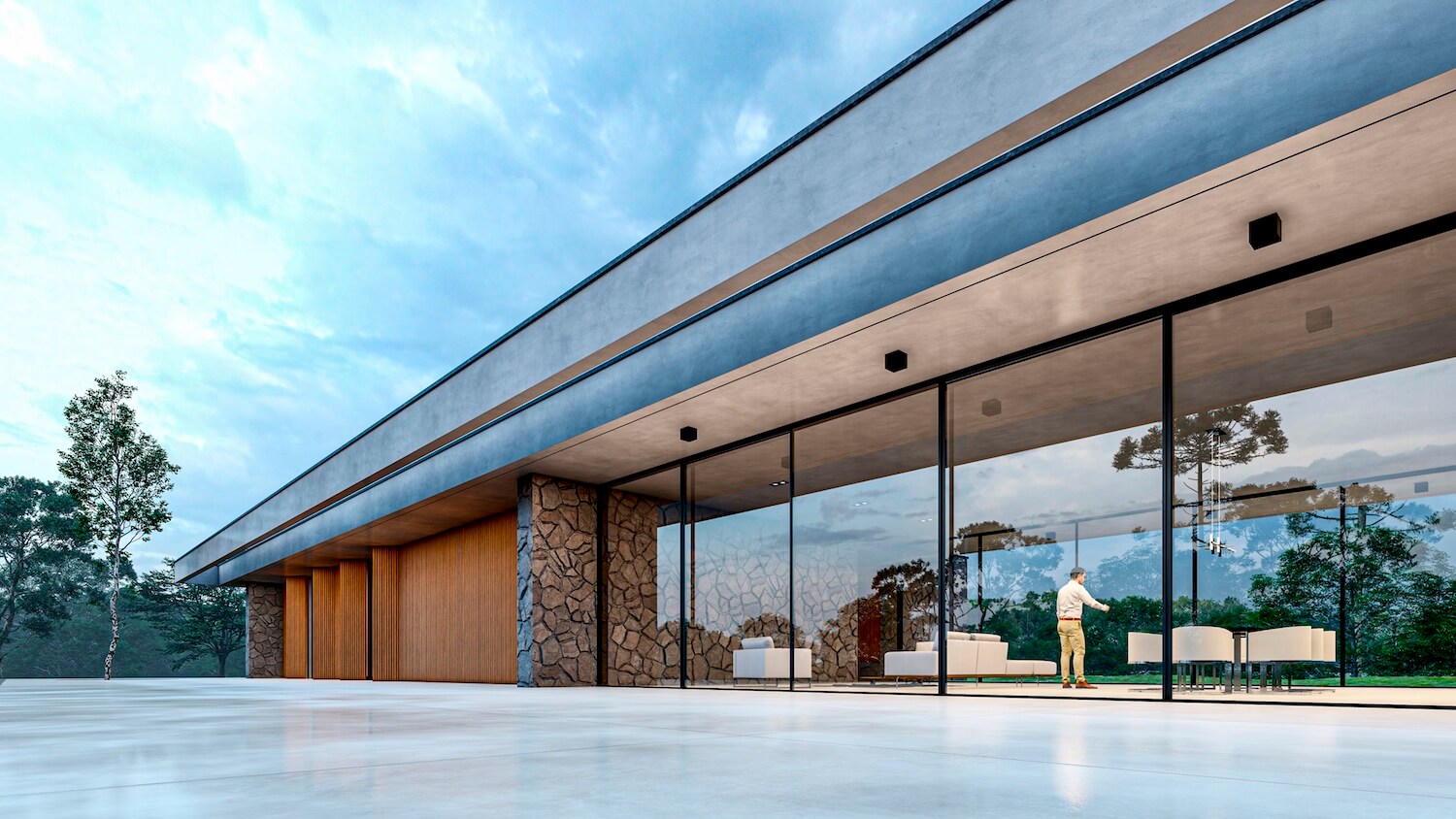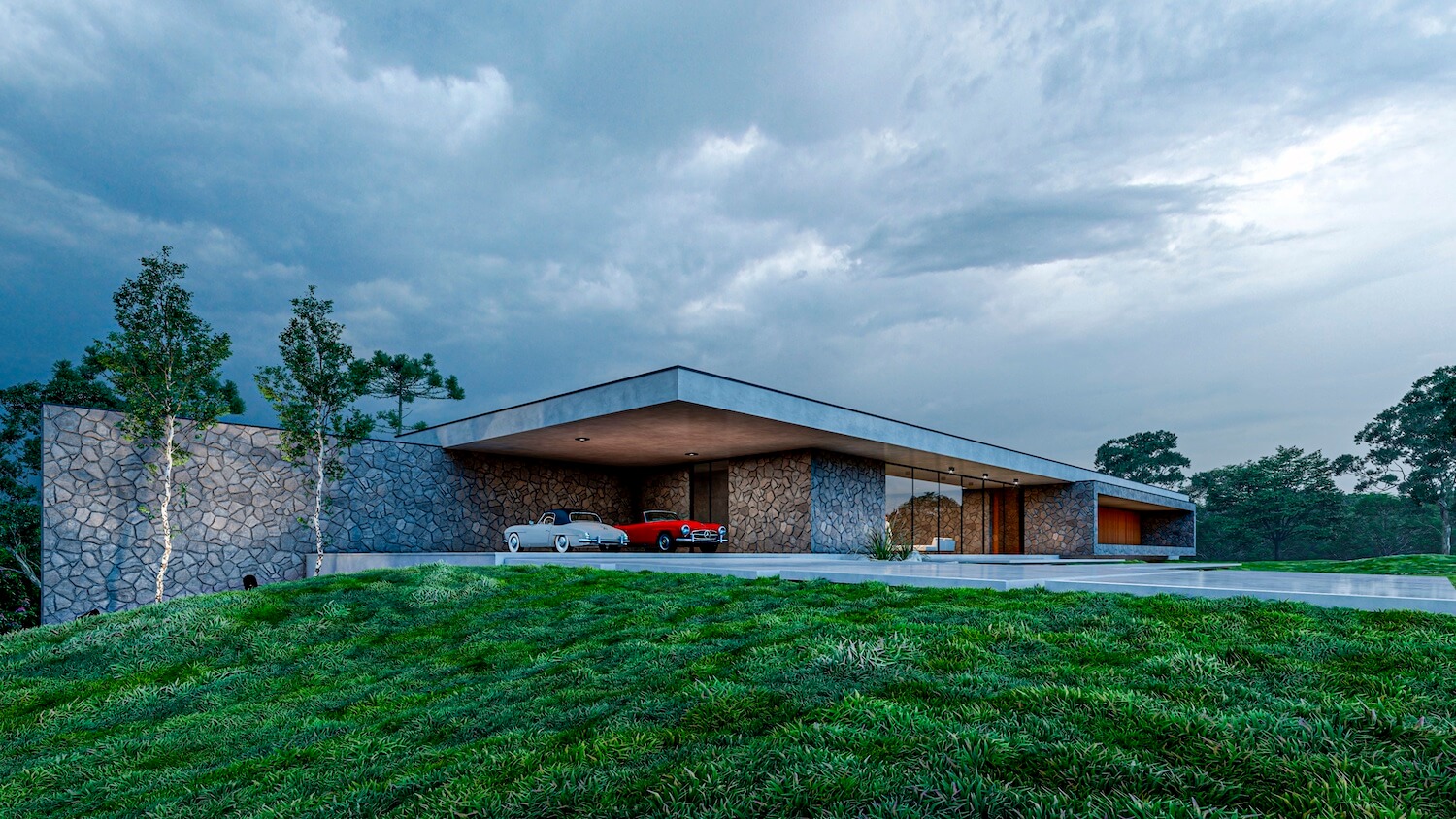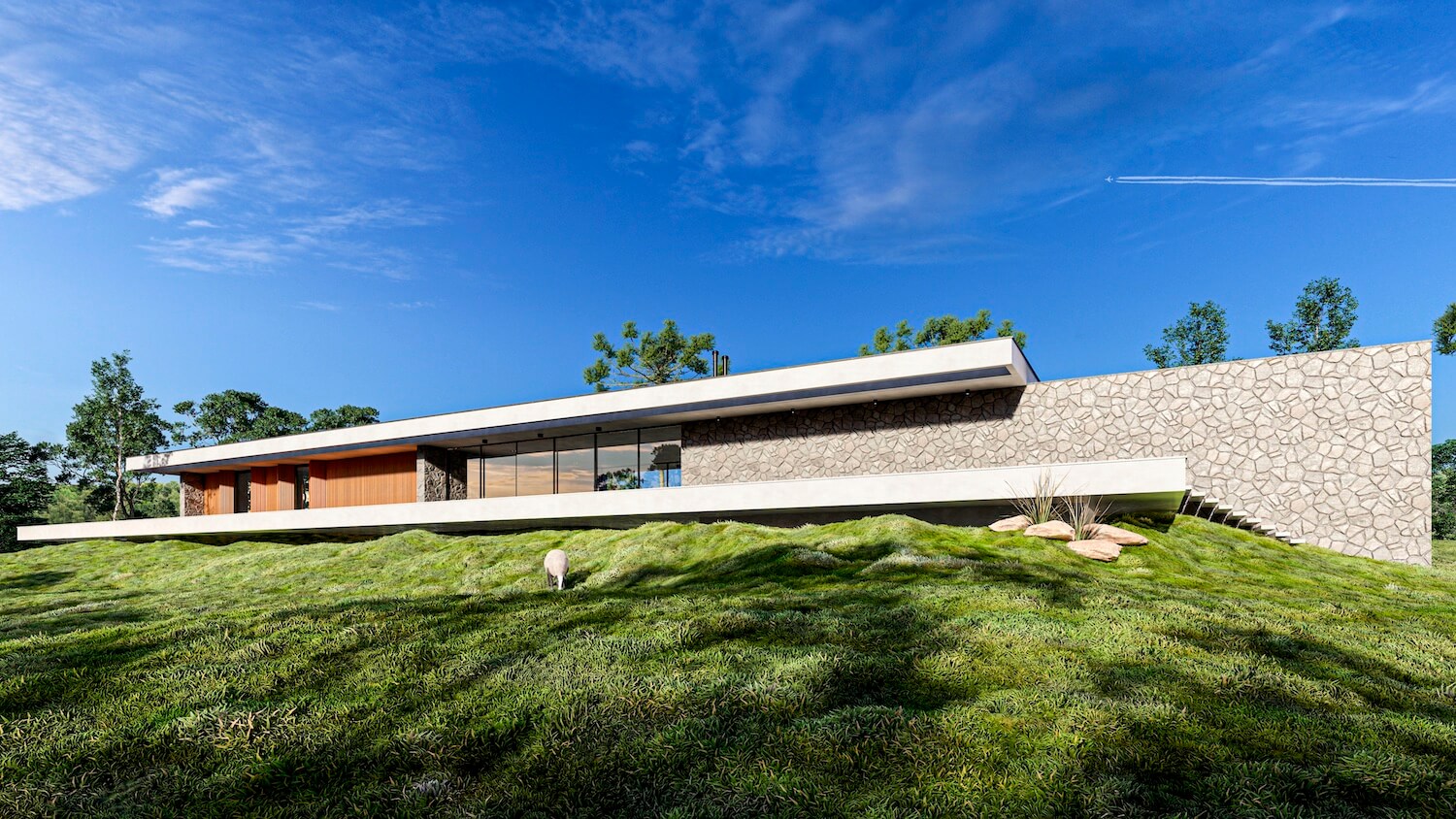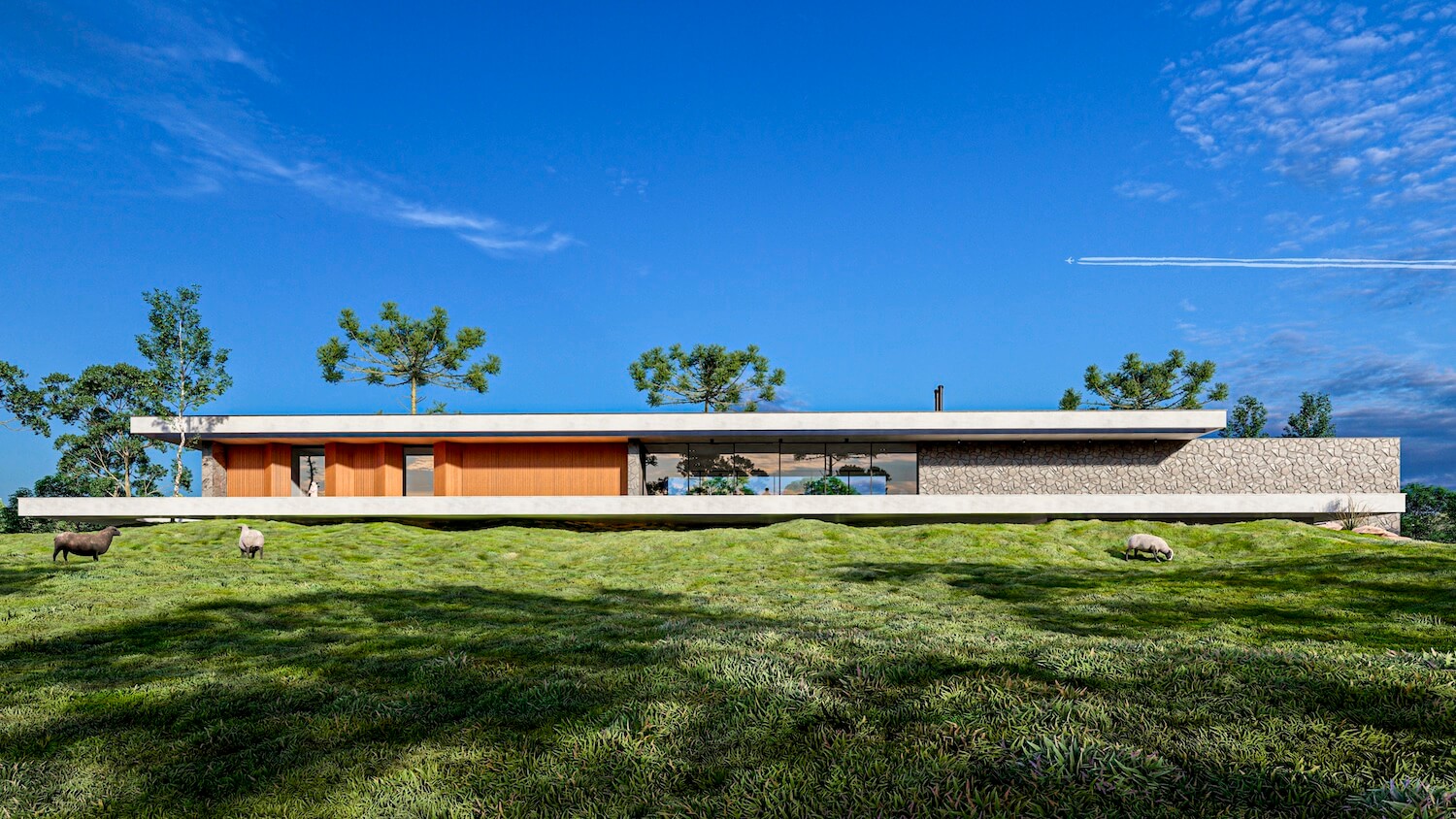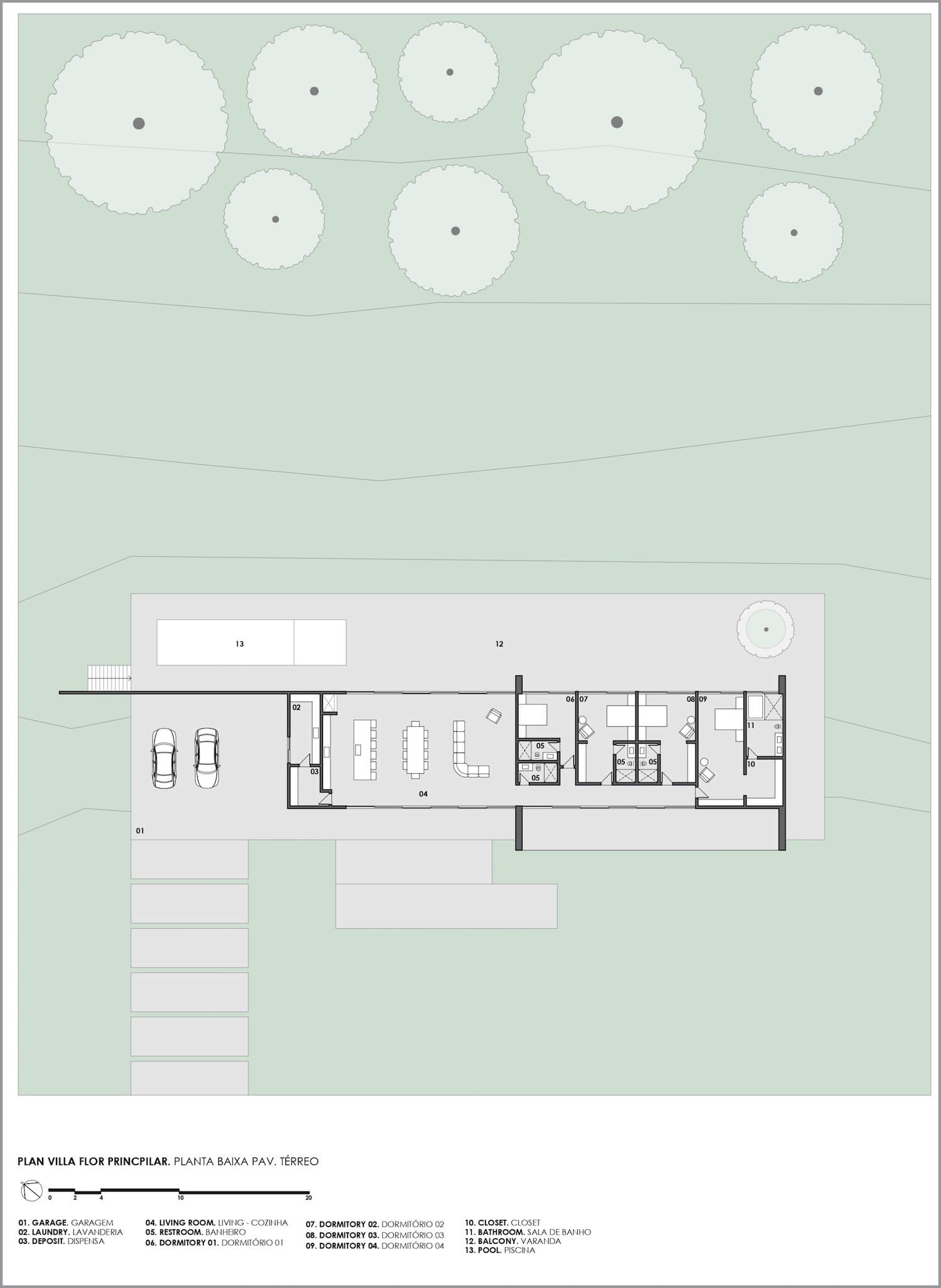 ---