Fish I Visuals / Moamen Mahmoud: The design was inspired by nature and the Mexican desert mood. After the surveying the site, the plan was re-designed to be used as a single large space, and the place had openings in the form of arches, so all of this was used to generate a pattern that was used in the walls, partitions and wooden stand.
The elements and motifs of geometric and botanical shapes, also inspired by the Bedouin Omani environment, were used to harmonize with the general atmosphere.
This was required from the beginning to convey a sense of luxury with comfortable warmth and antique.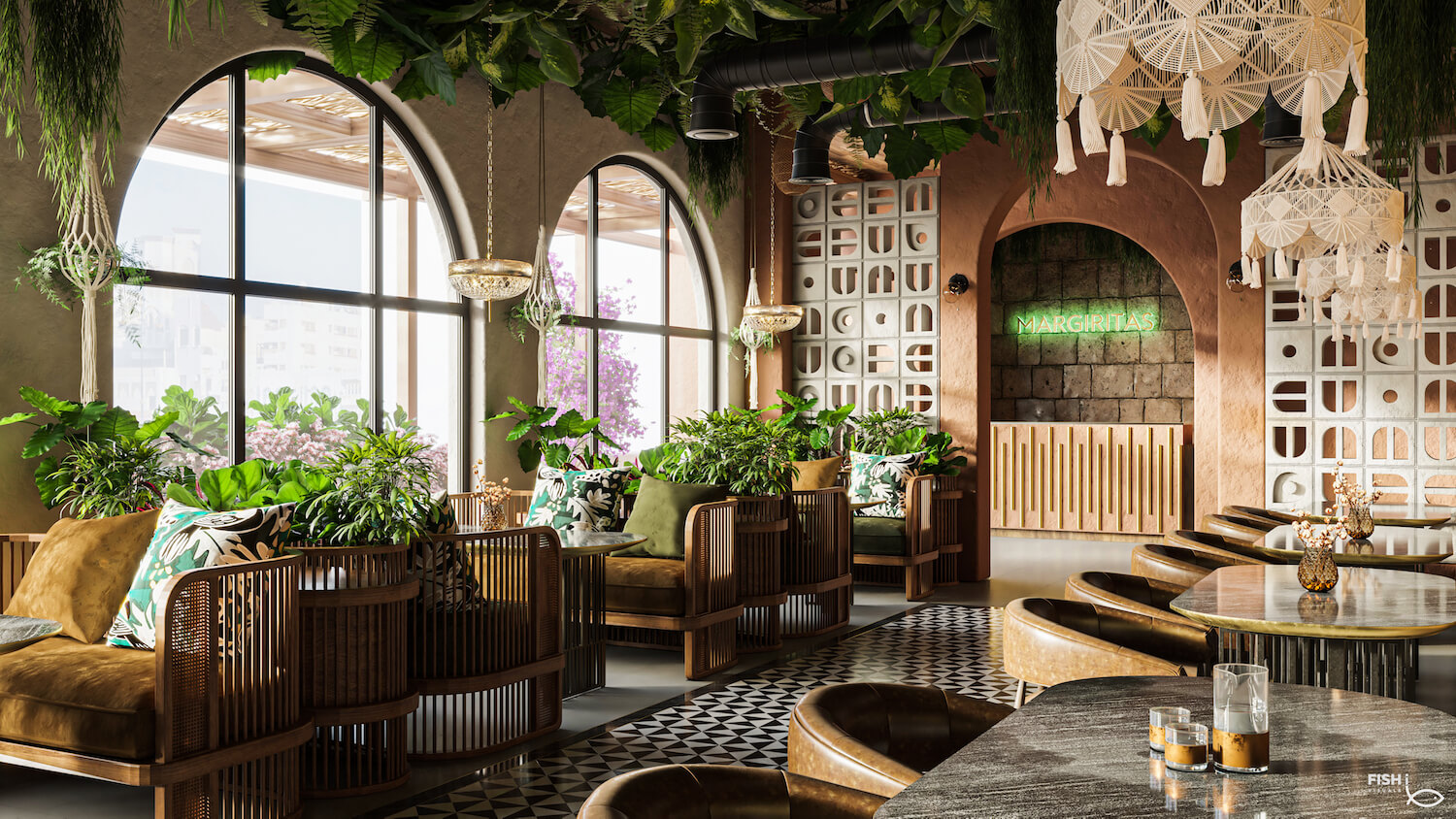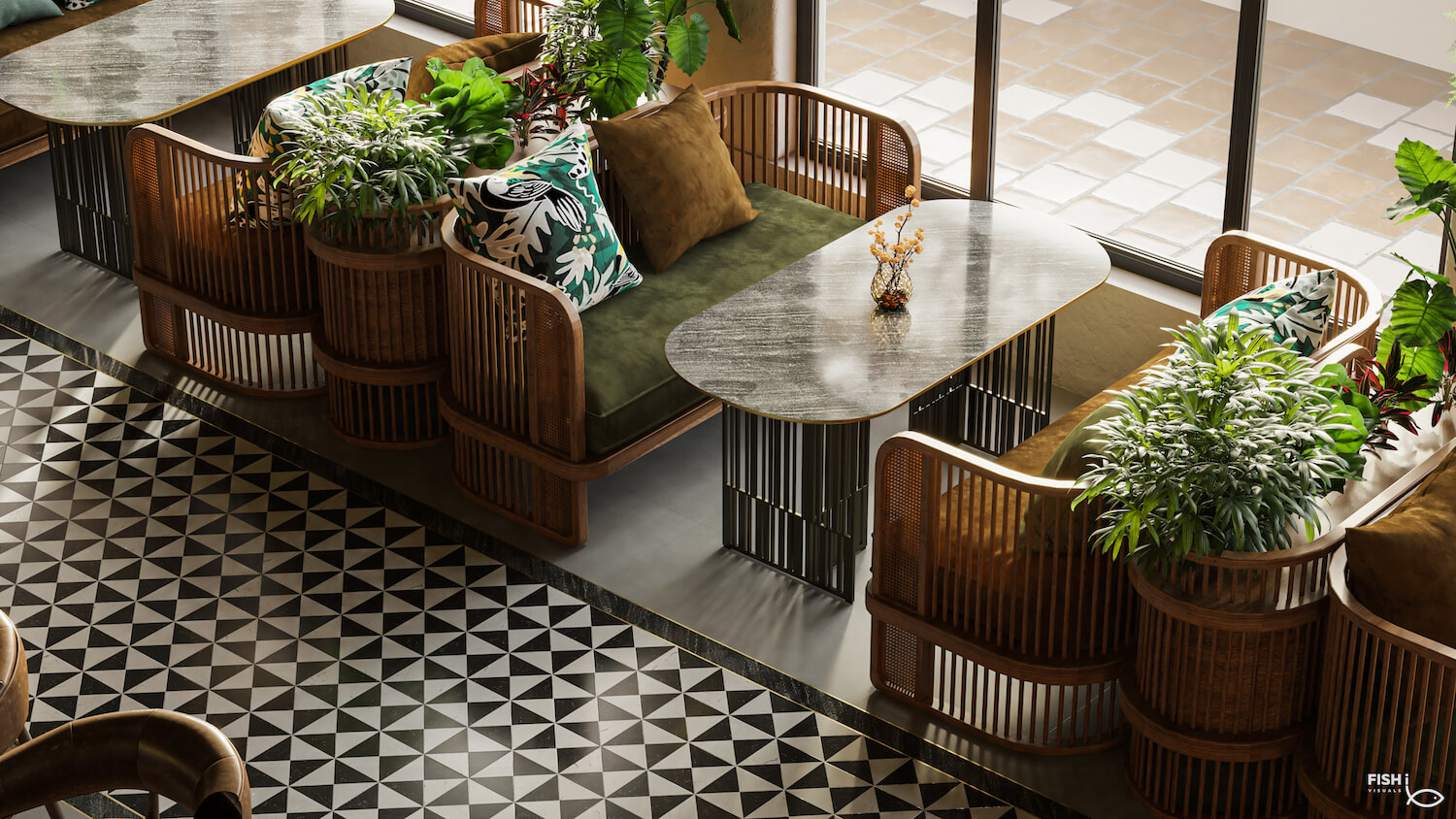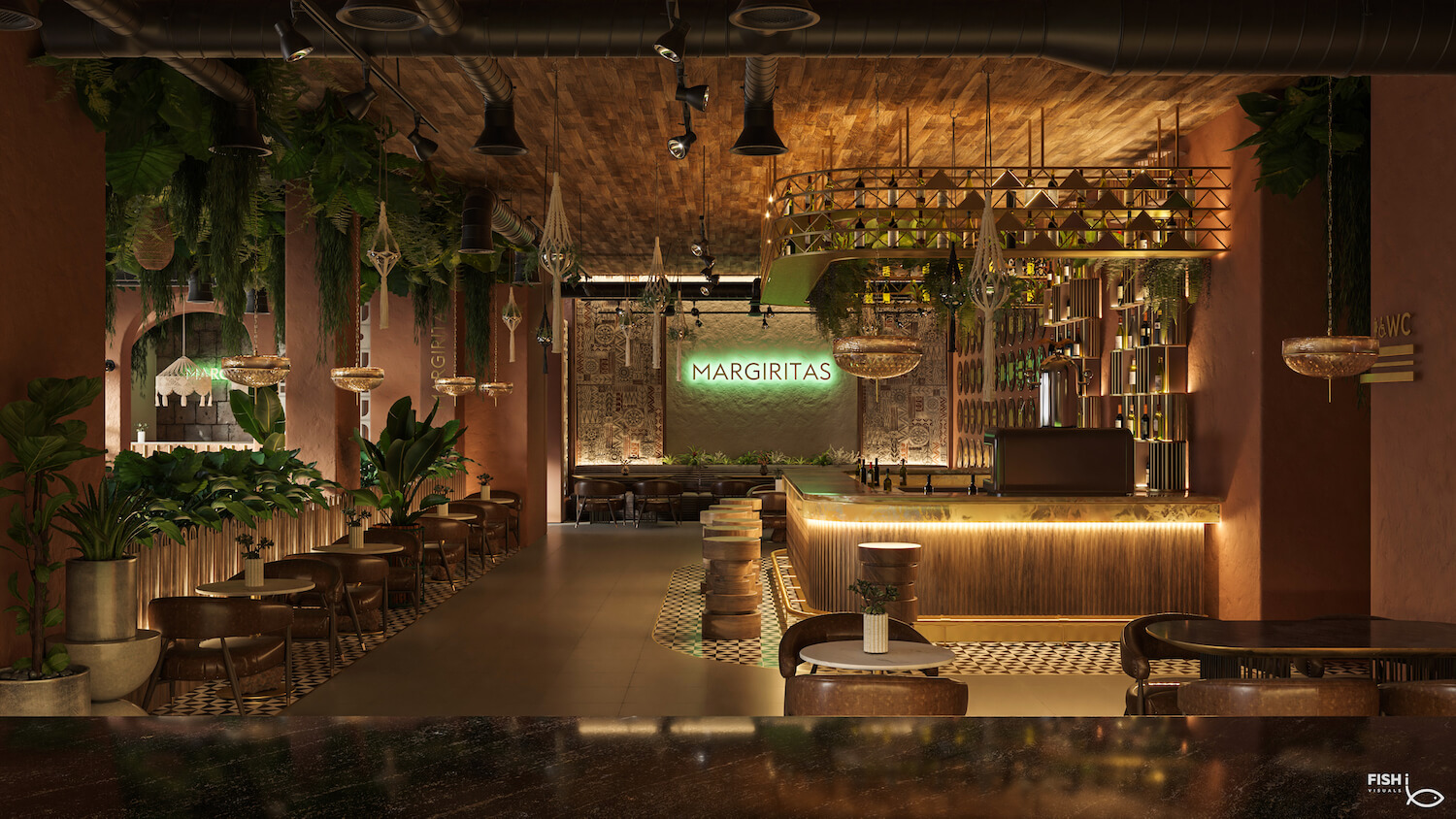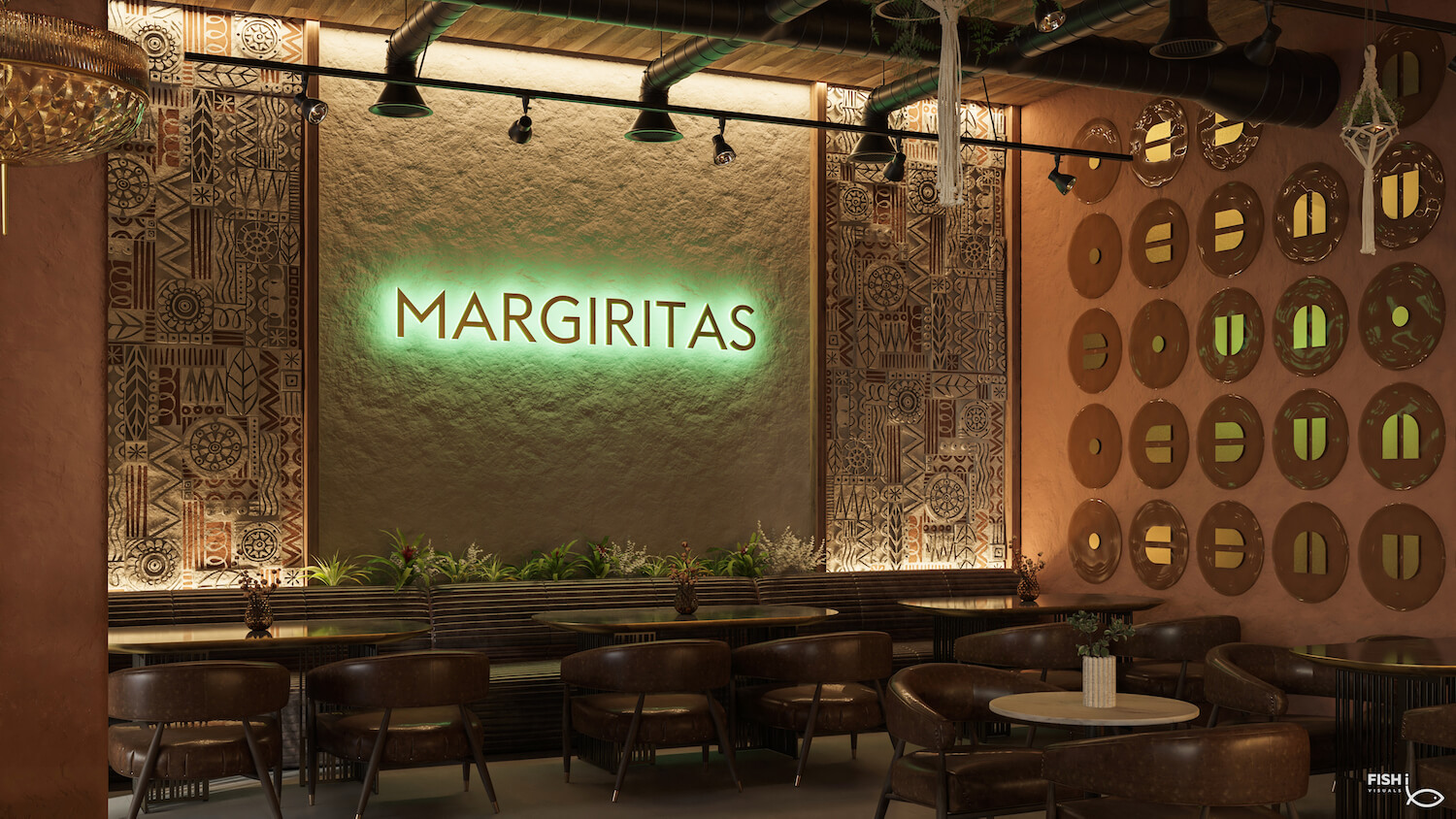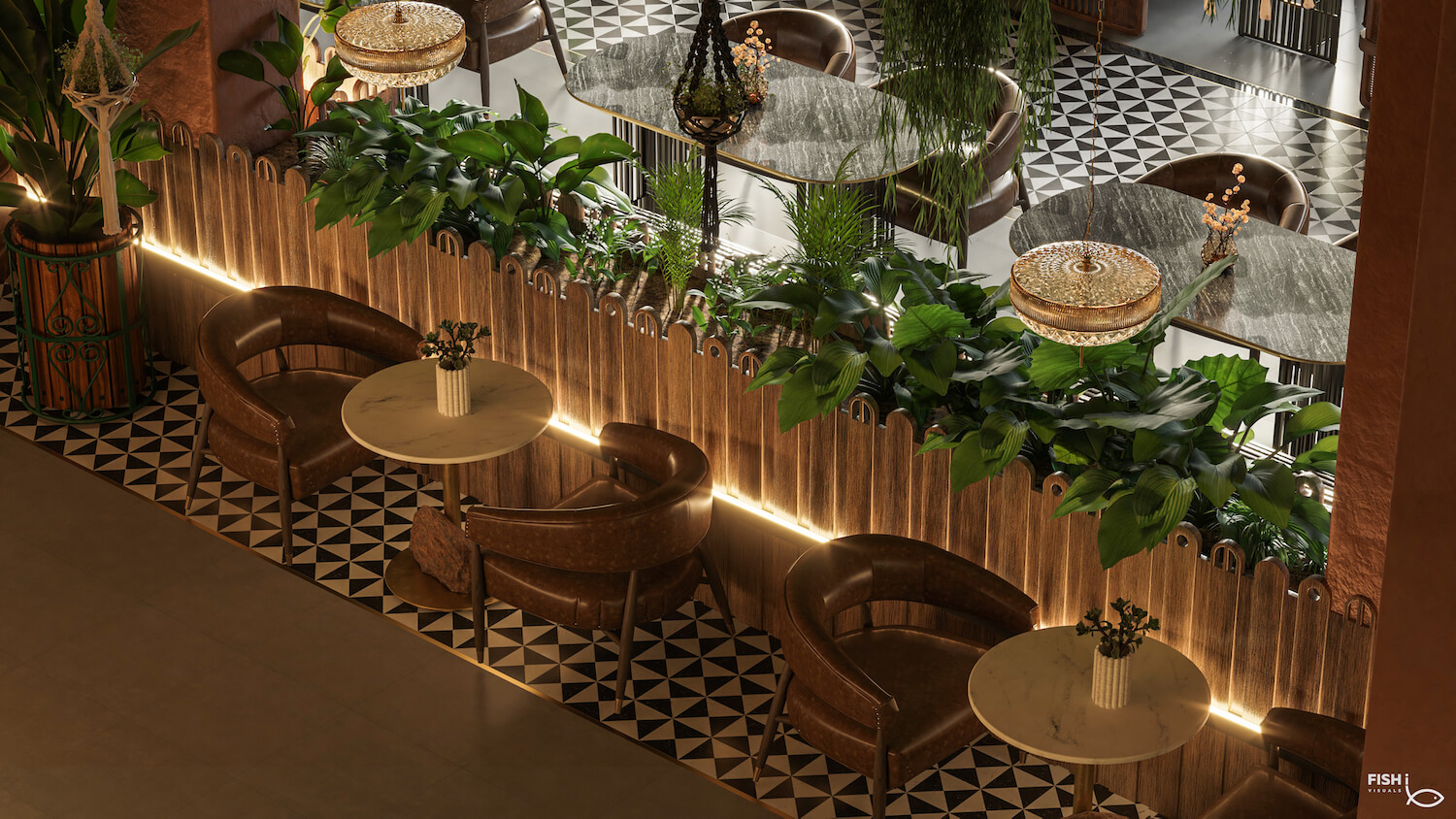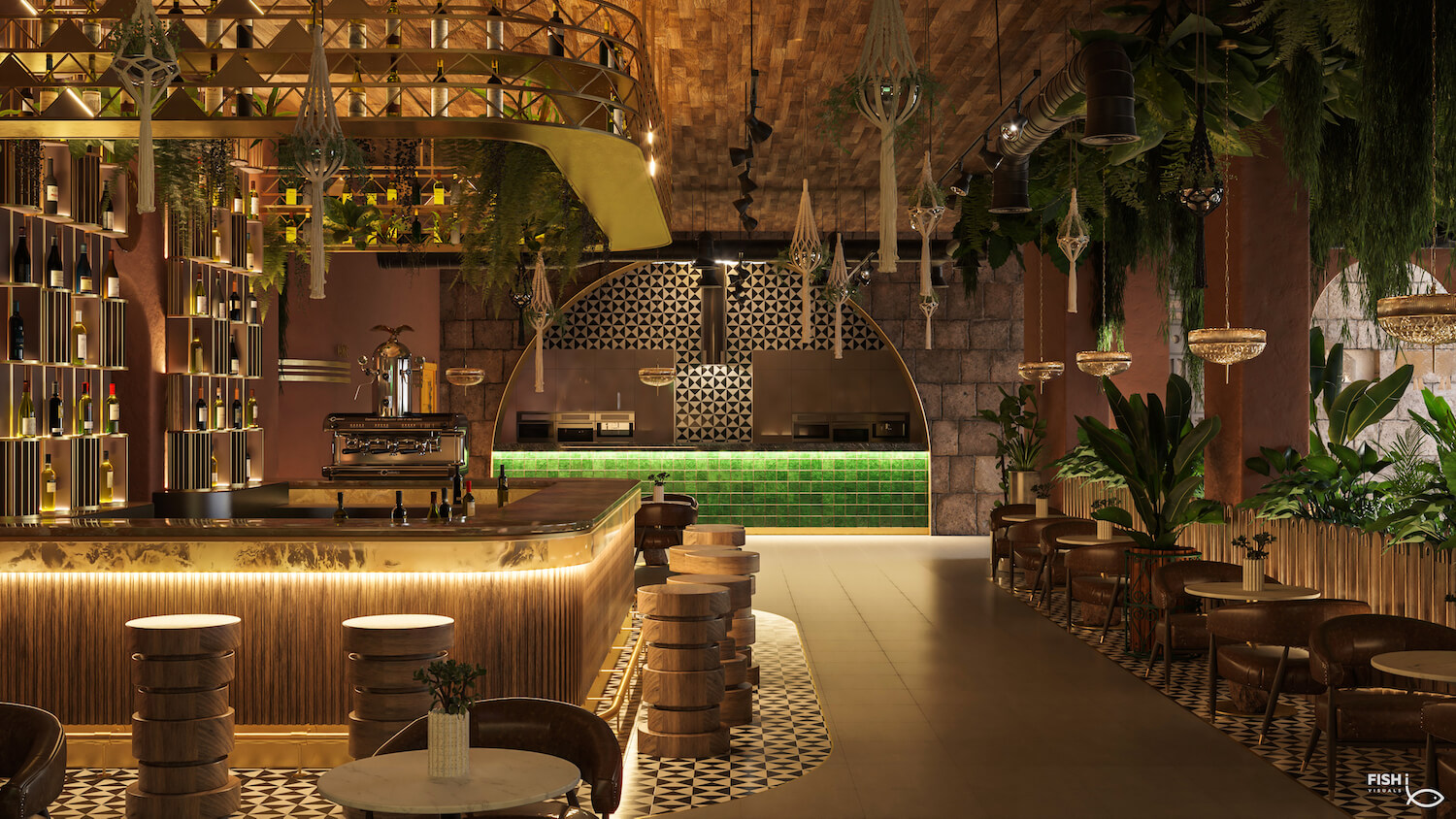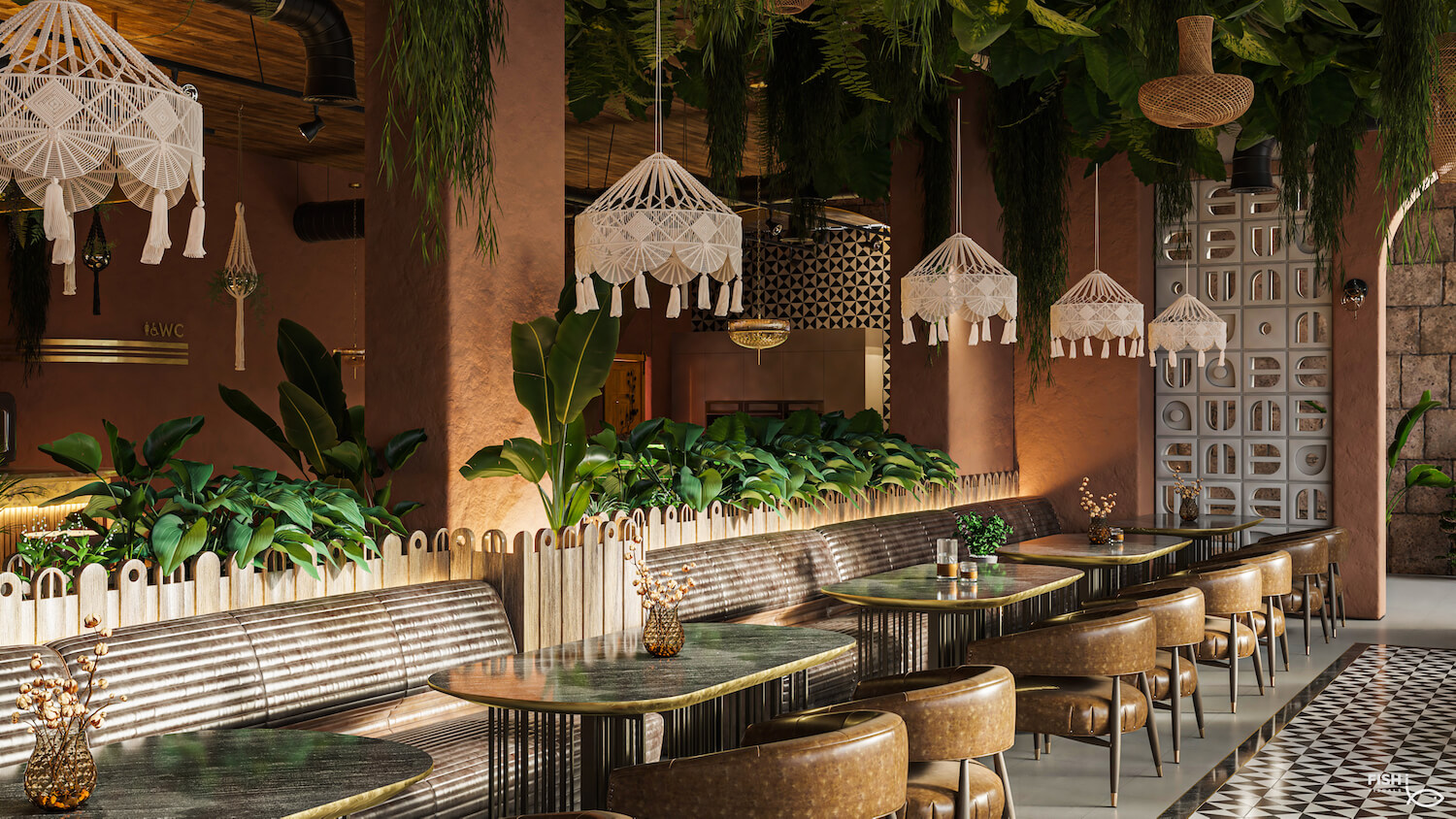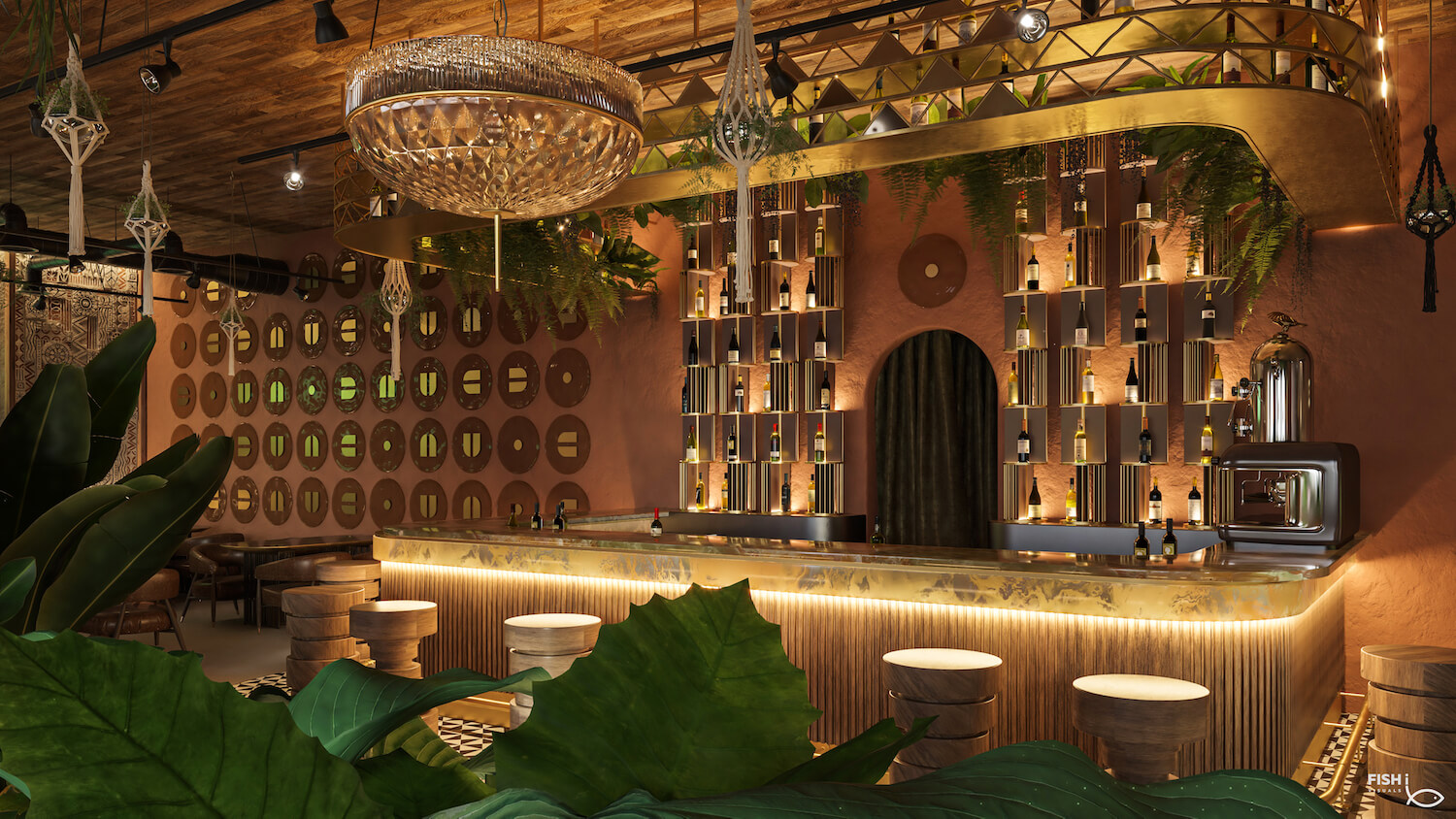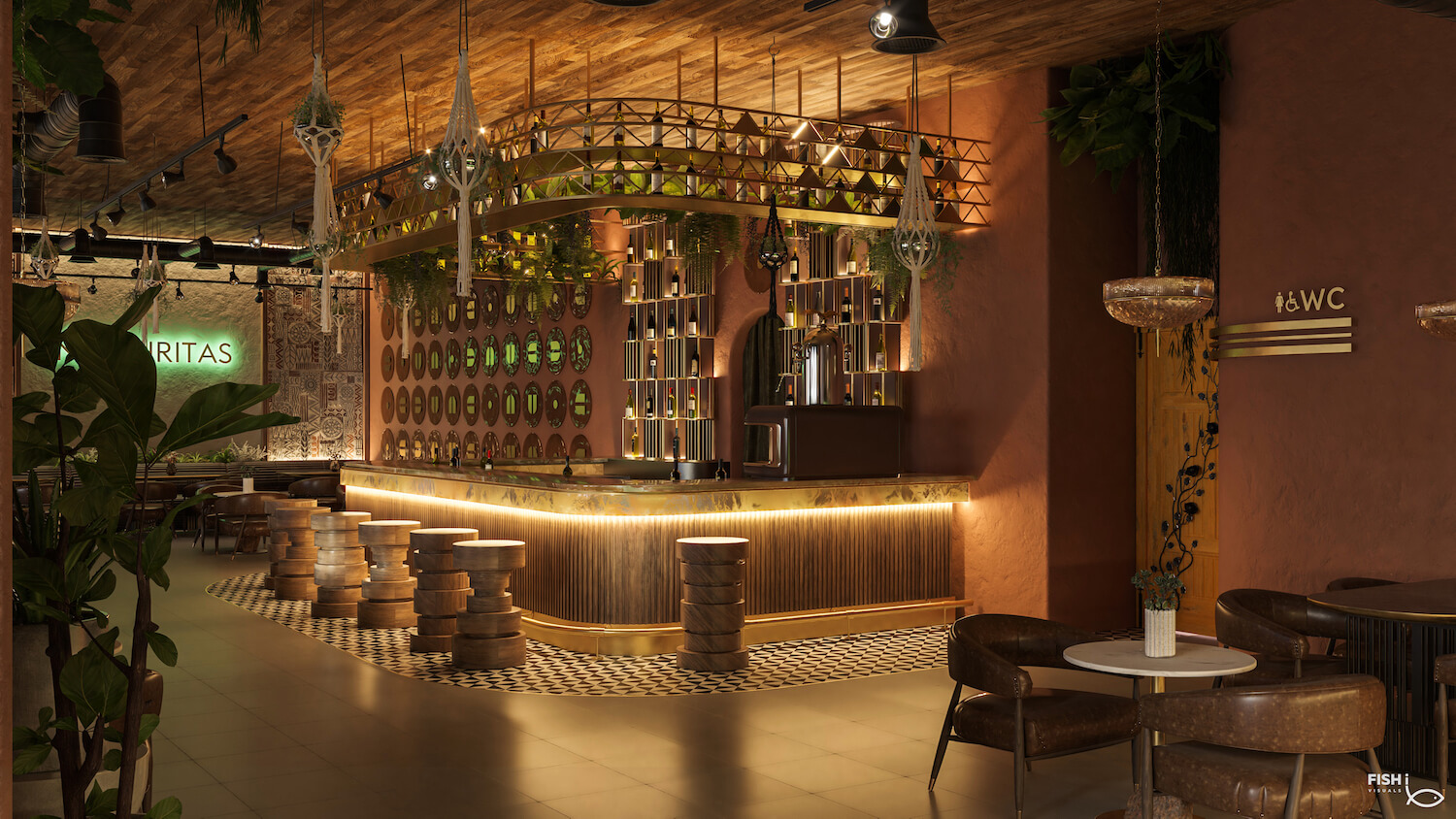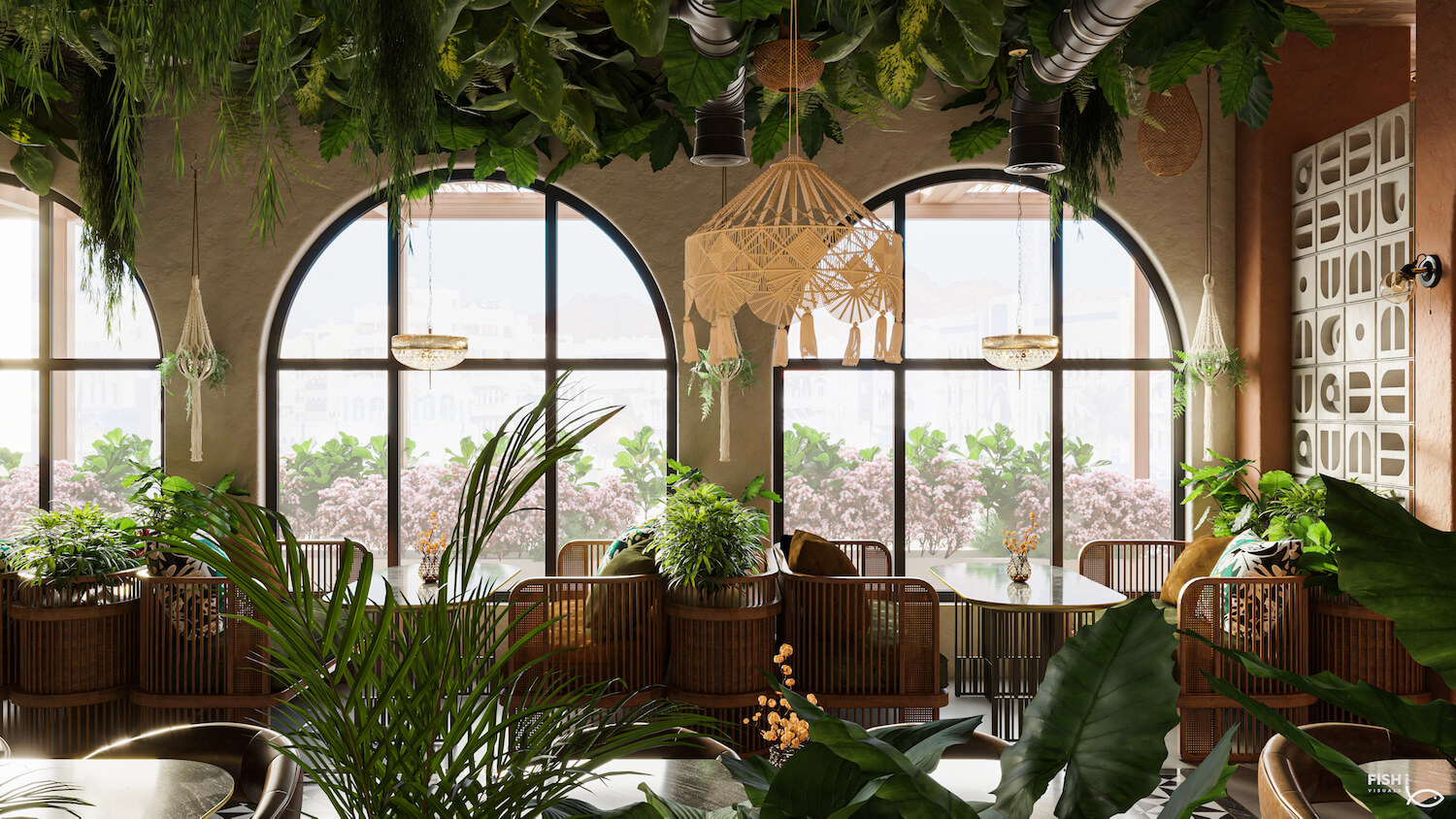 Connect with the Moamen Mahmoud
---