Valentina Ageikina: The interior of this project is determined by customer's lifestyle. The owner of the apartment is the founder of clothing brand "Laturin" and she loves to travel. The inspiration for the development of this interior was the design of the Stamba hotel in the city of Tbilisi in Georgia.
"Stamba" is an authentic hotel which is located in the building of 1930, with restored concrete walls, concrete supports, high warehouse windows, and loft-style ceilings. This industrial style was the basis of the apartment's interior. Beautiful imperfection in every detail: raw concrete, stone, metal. But also, there is a feeling of comfort and home - soft, enveloping colors and textures. Non-standard and accent element of the interior is wardrobe. It was completely surprising that it is located in the centre of the apartment. It is the structure with vertical supports that zoned the room: office, bedroom, kitchen-living room.
We used a glass partition that resembles a rainstorm. In the evening the structure becomes a "light lantern", which fills the apartment with warmth. Also I used unusual lighting - low and middle. It emphasizes textures and determines the character of the space. Floor lamps are placed only near the armchair and chaise lounge areas so that a person can retire on a rainy evening with a book and hot tea. The apartment has unified style and planning solutions, it is like a reflection of the personality of its owner. And every element has its own meaning. There is an owner's portrait in the kitchen.
This symbolizes openness, lightness, egoism. In the master bedroom, the bed has striped wool as an analogy with suit fabric, reflecting structure, organization, and purposefulness. The partition between the hall and the living room is a metal mesh that looks harmonious with the wardrobe design, but at the same time leaves a lot of air in the space.
I wanted to make New York atmosphere, where the person goes up to his apartment of entire floor on a private elevator. Furniture of this project was designed by Vincent Van Duysen for Zara Home. Different style objects coexist here, each of them has its own story. It is a play of contrasts creates an authenticity that is comfortable for life.
Iconic pieces of furniture of the 20th century such as the massive gray armchair, Soriana Cassina, and the chaise longue by designer Philippe Starck immersed in the world of fashion and contain aesthetic codes of modernity with shades of classics.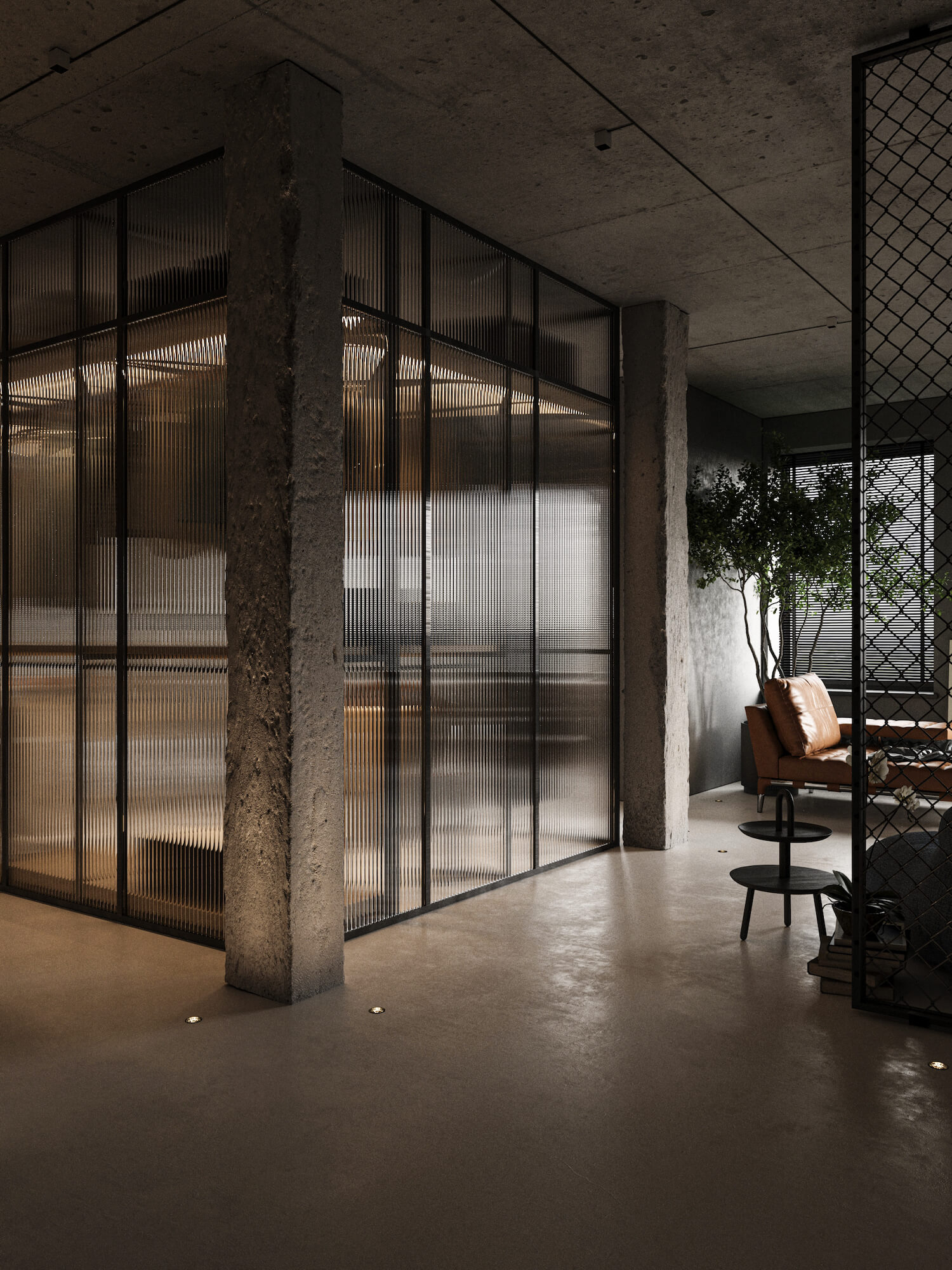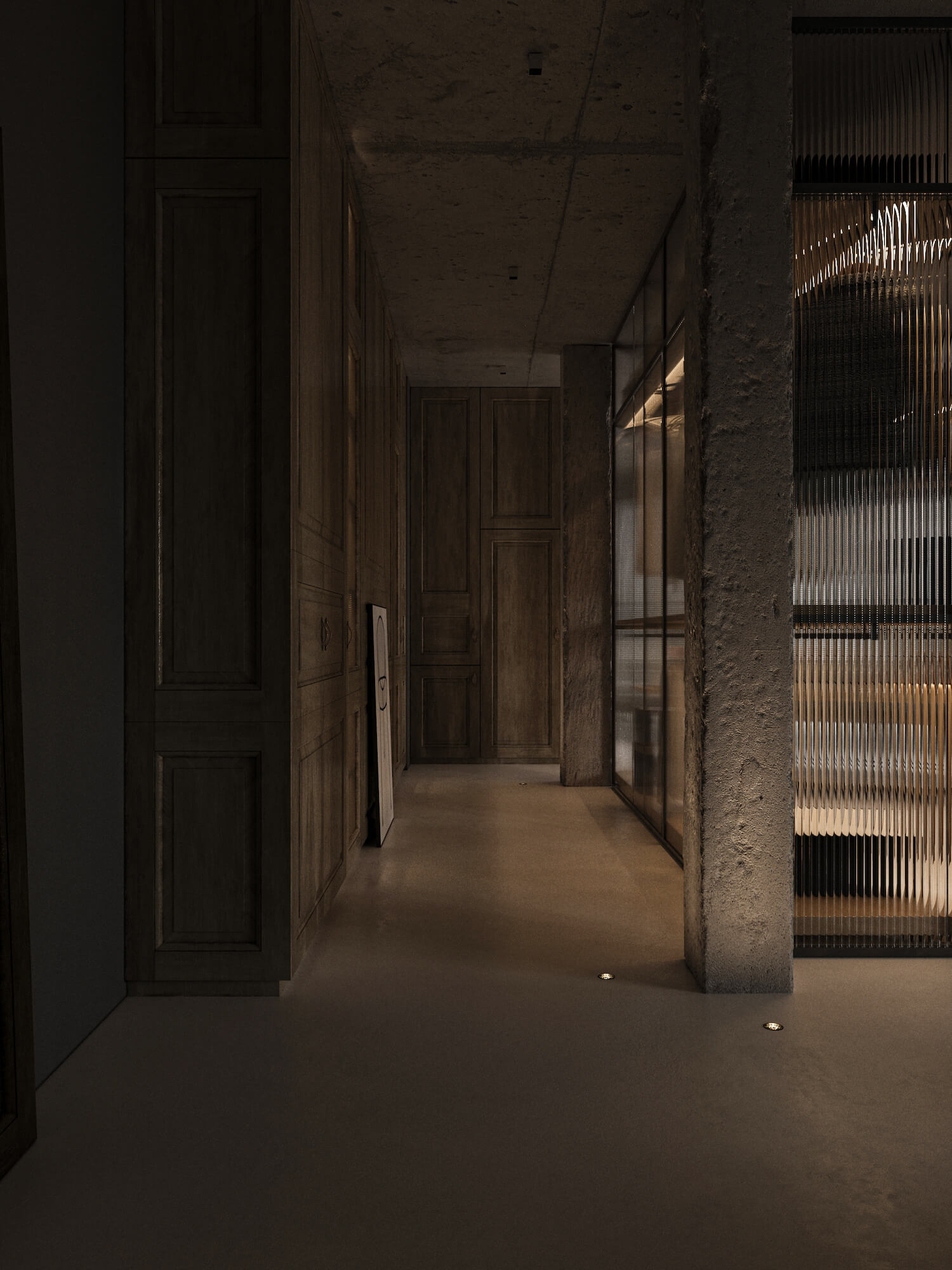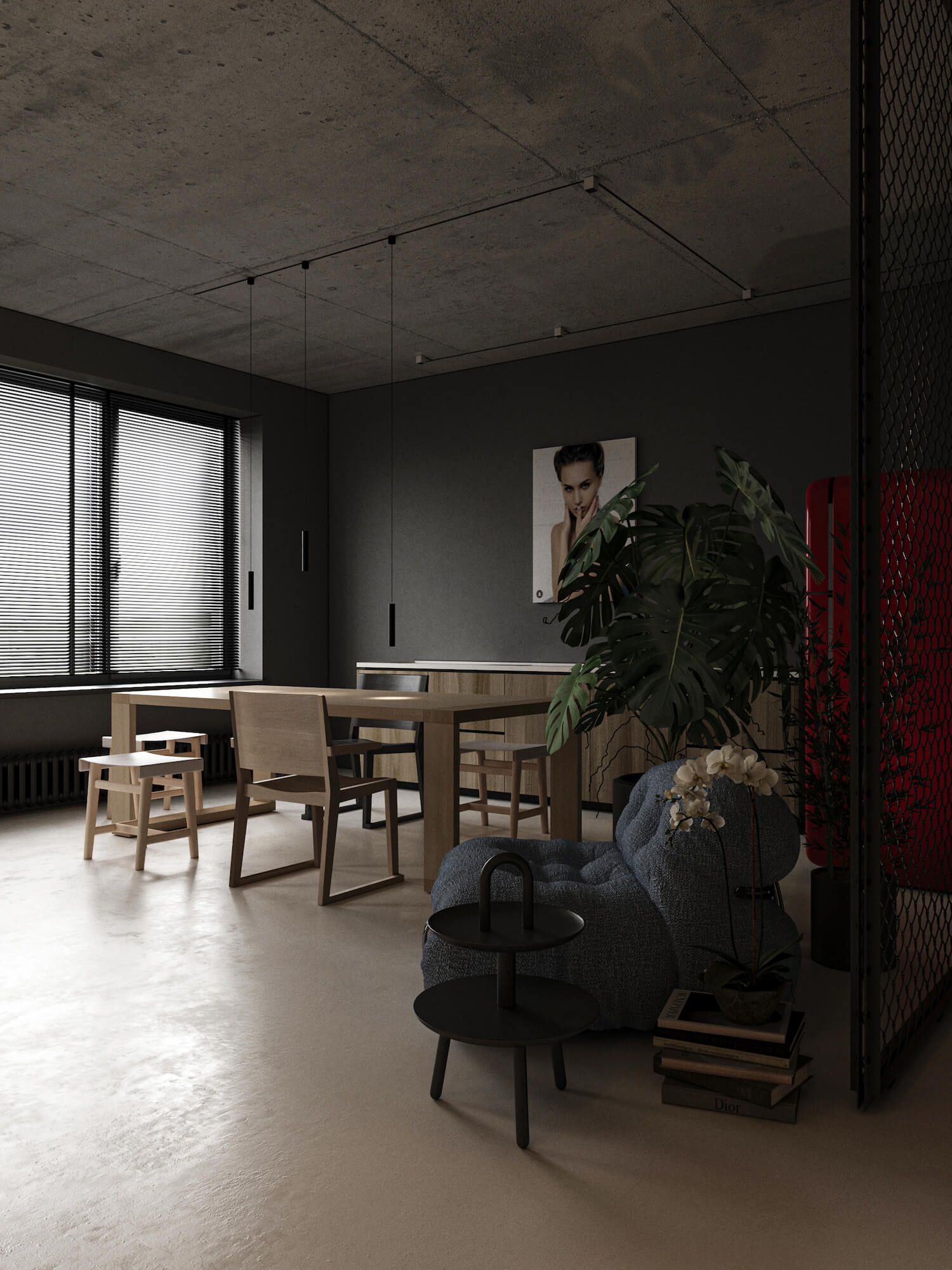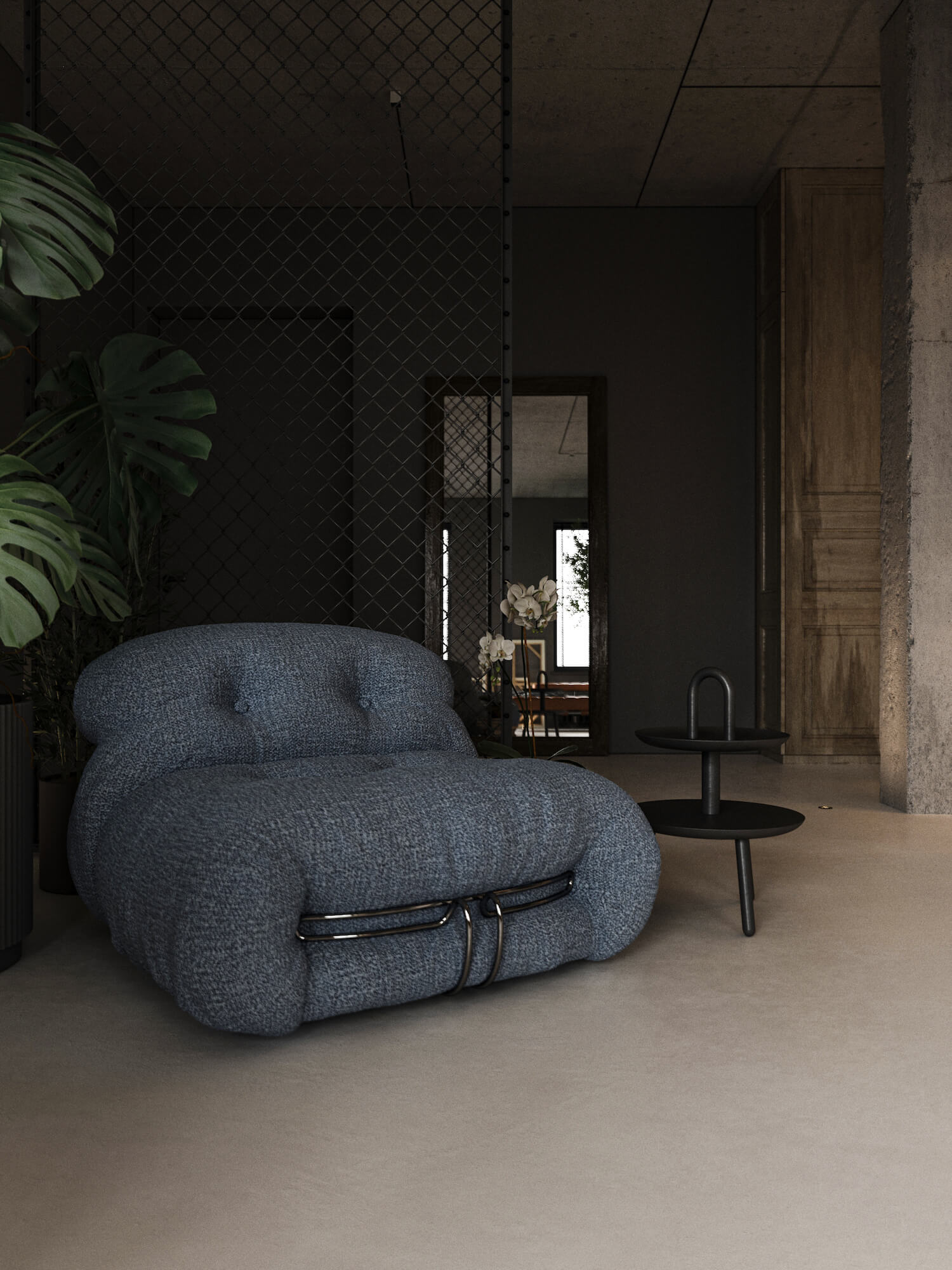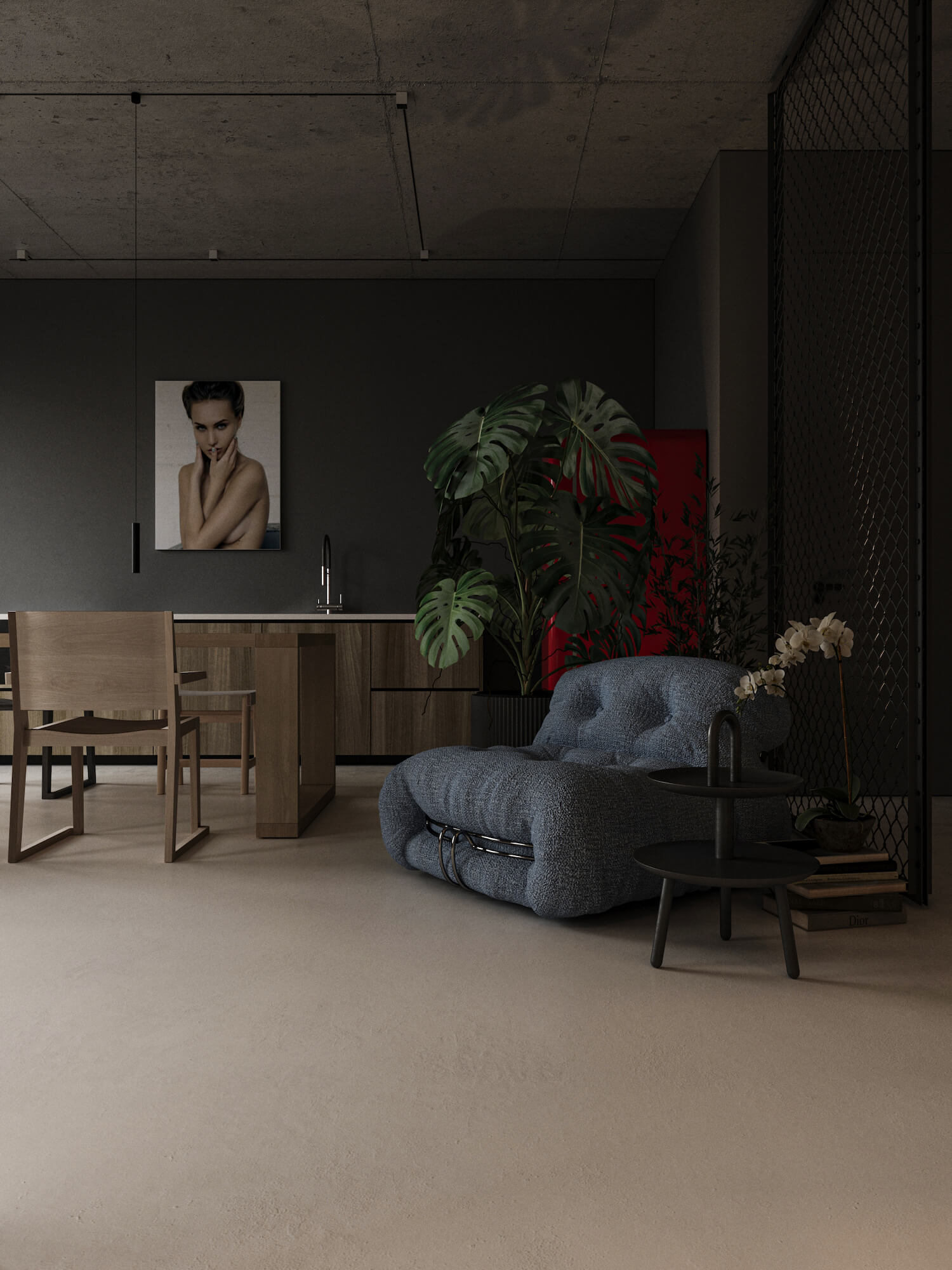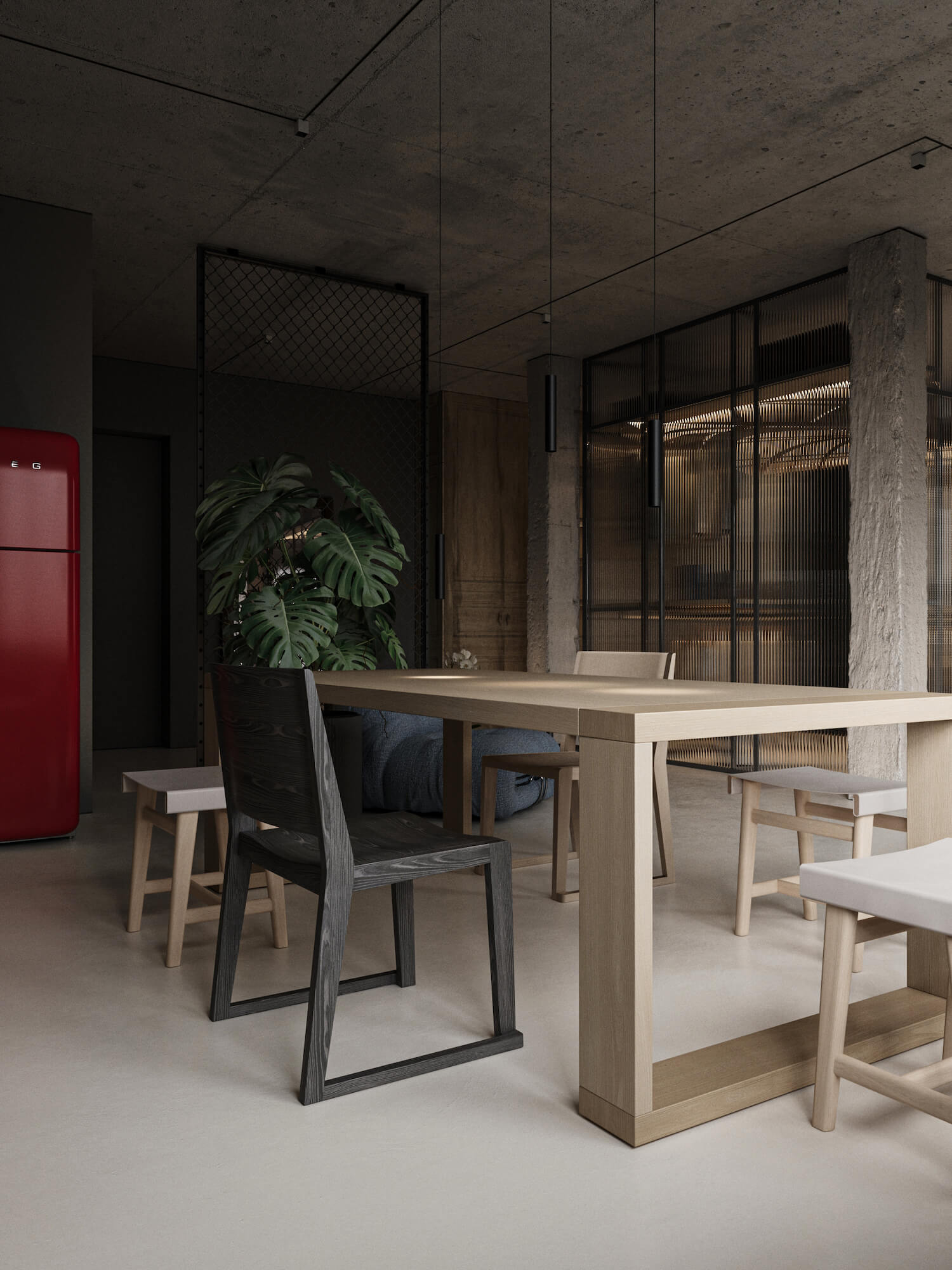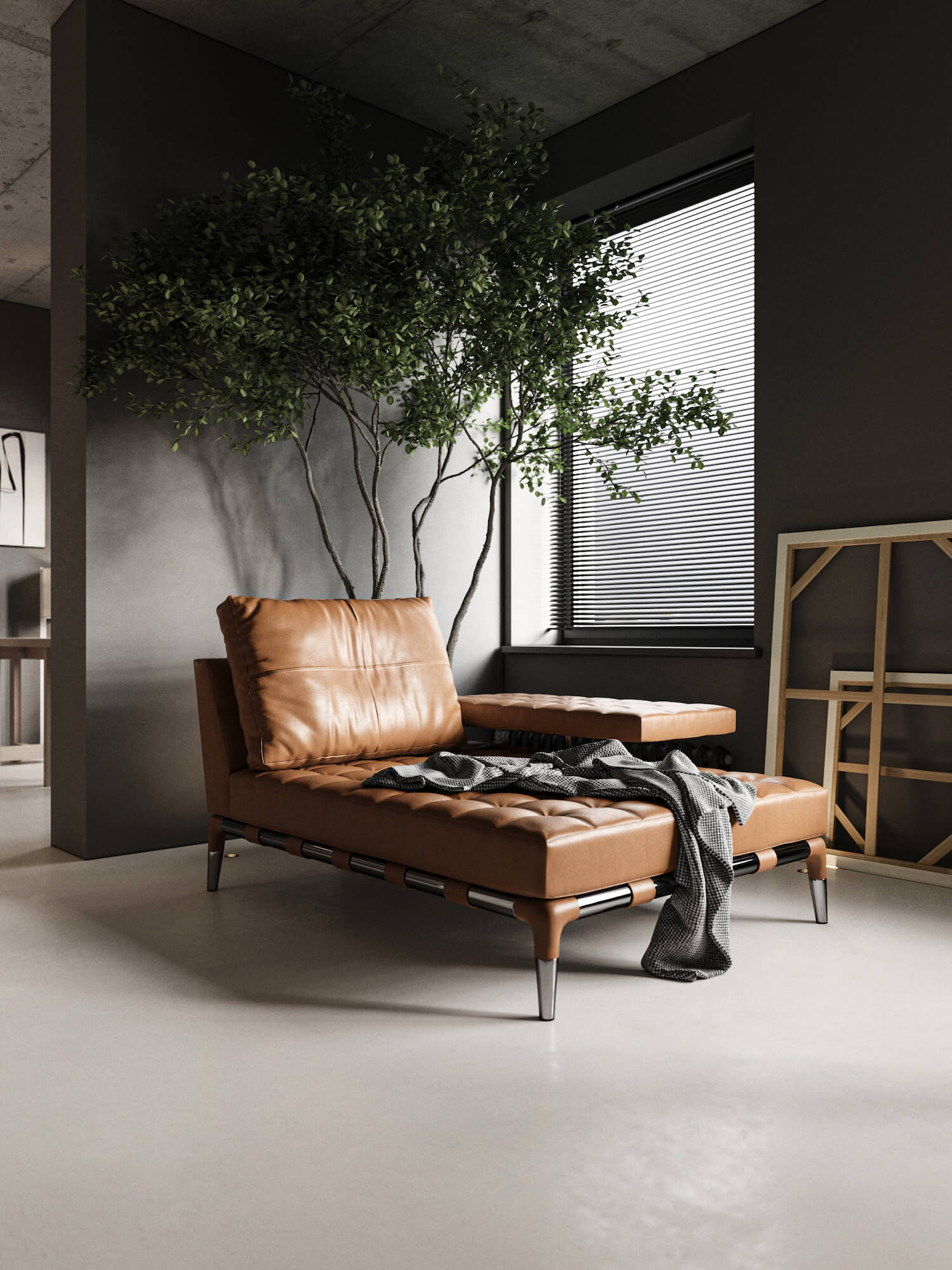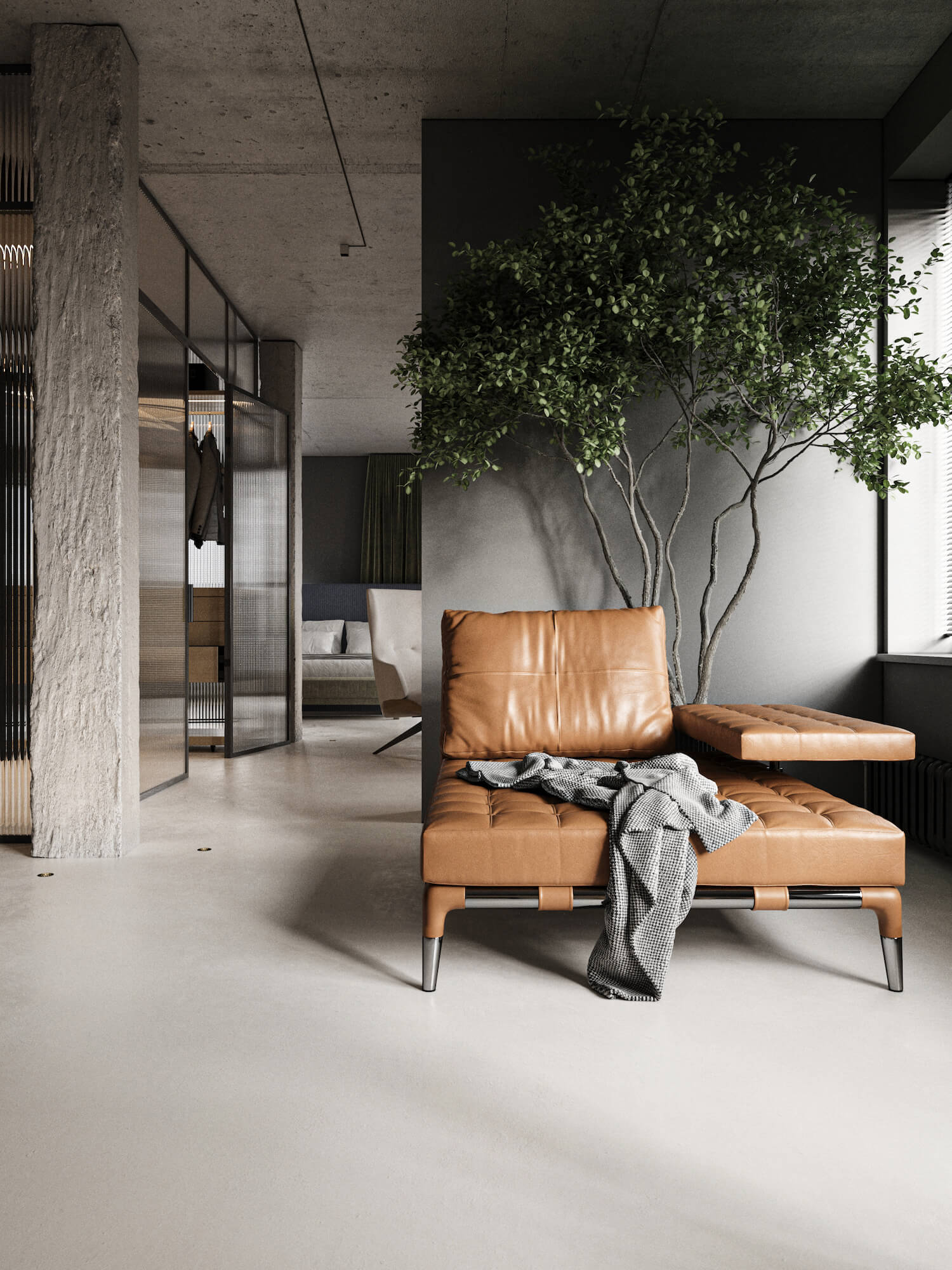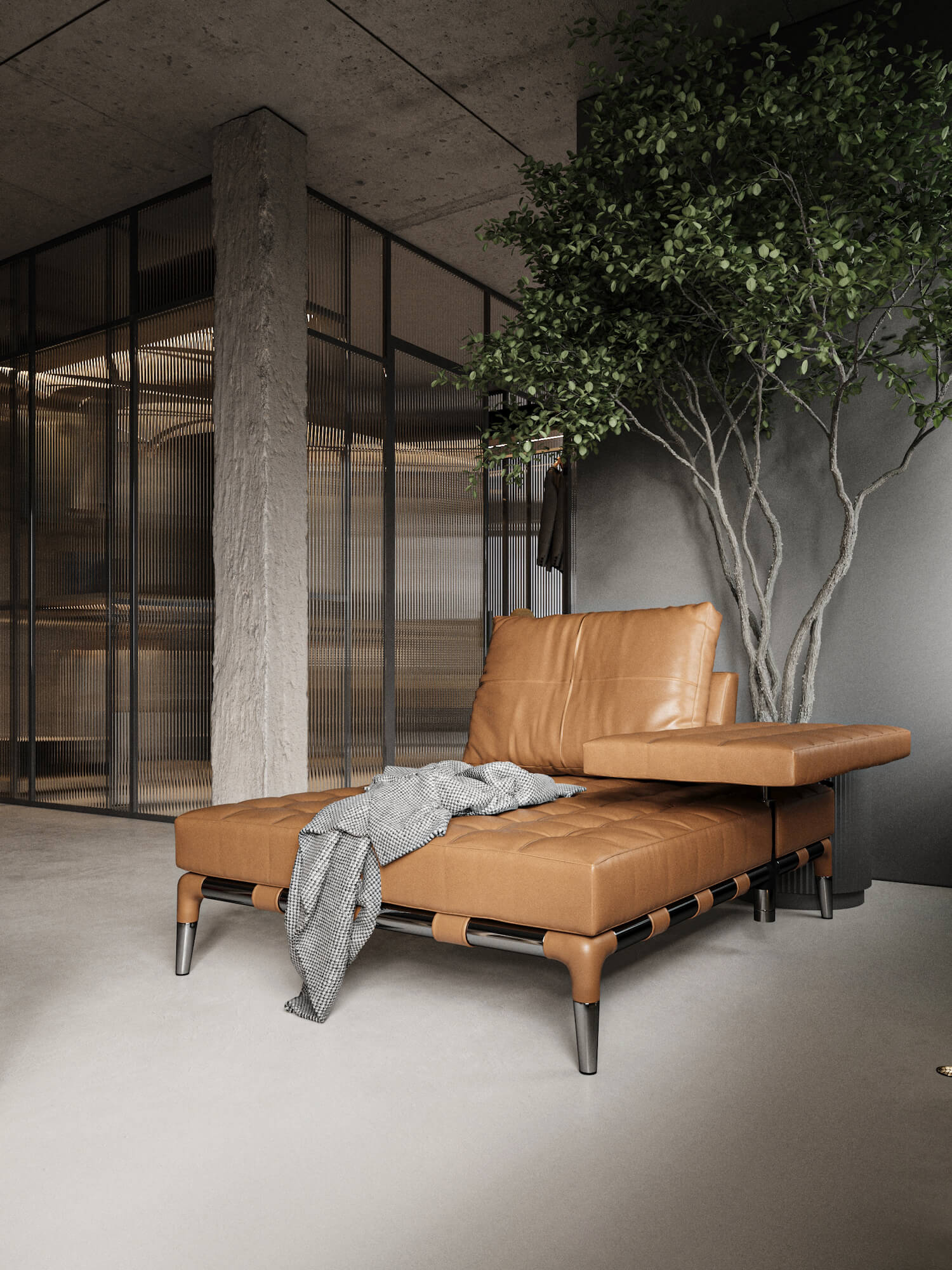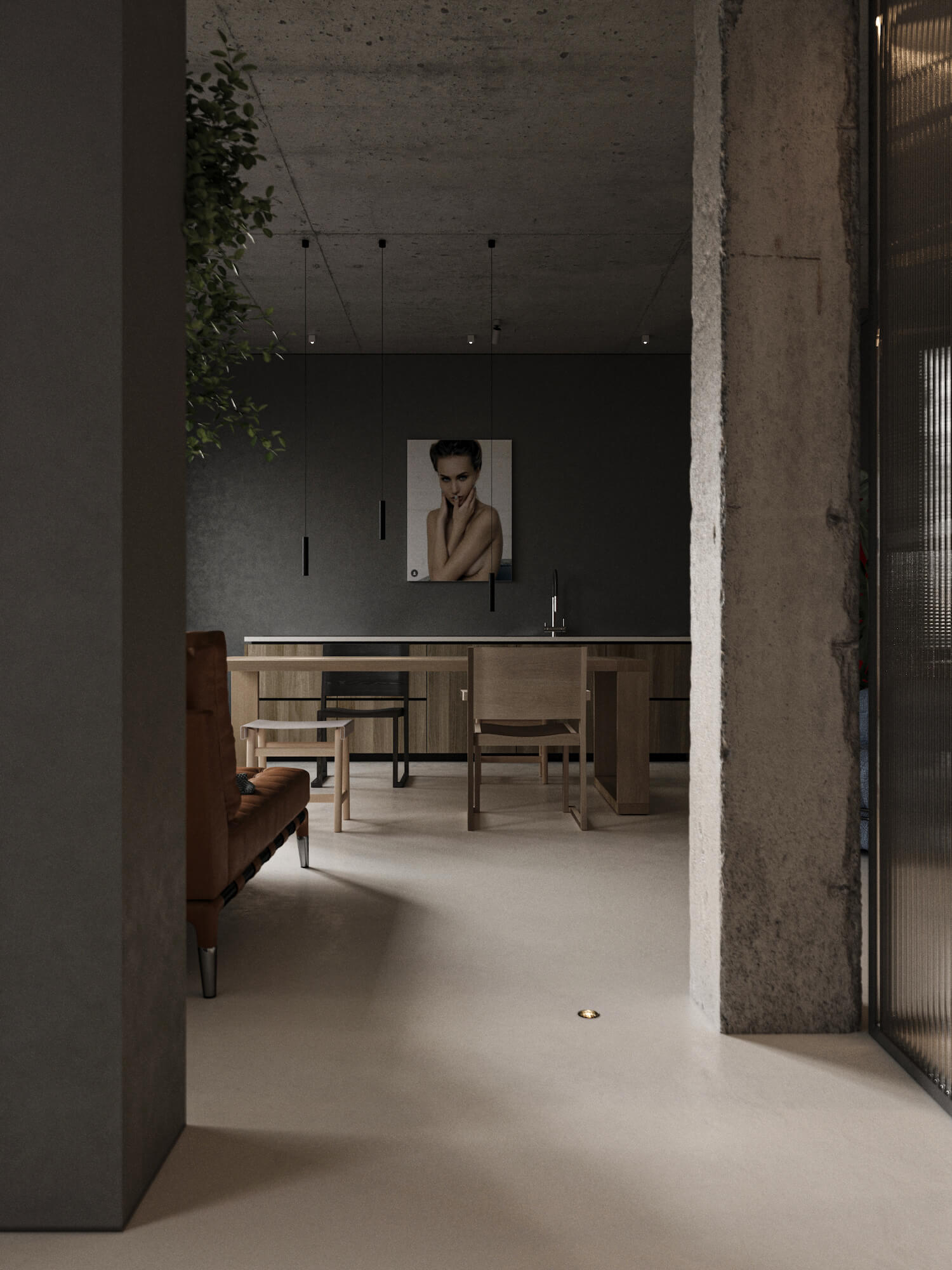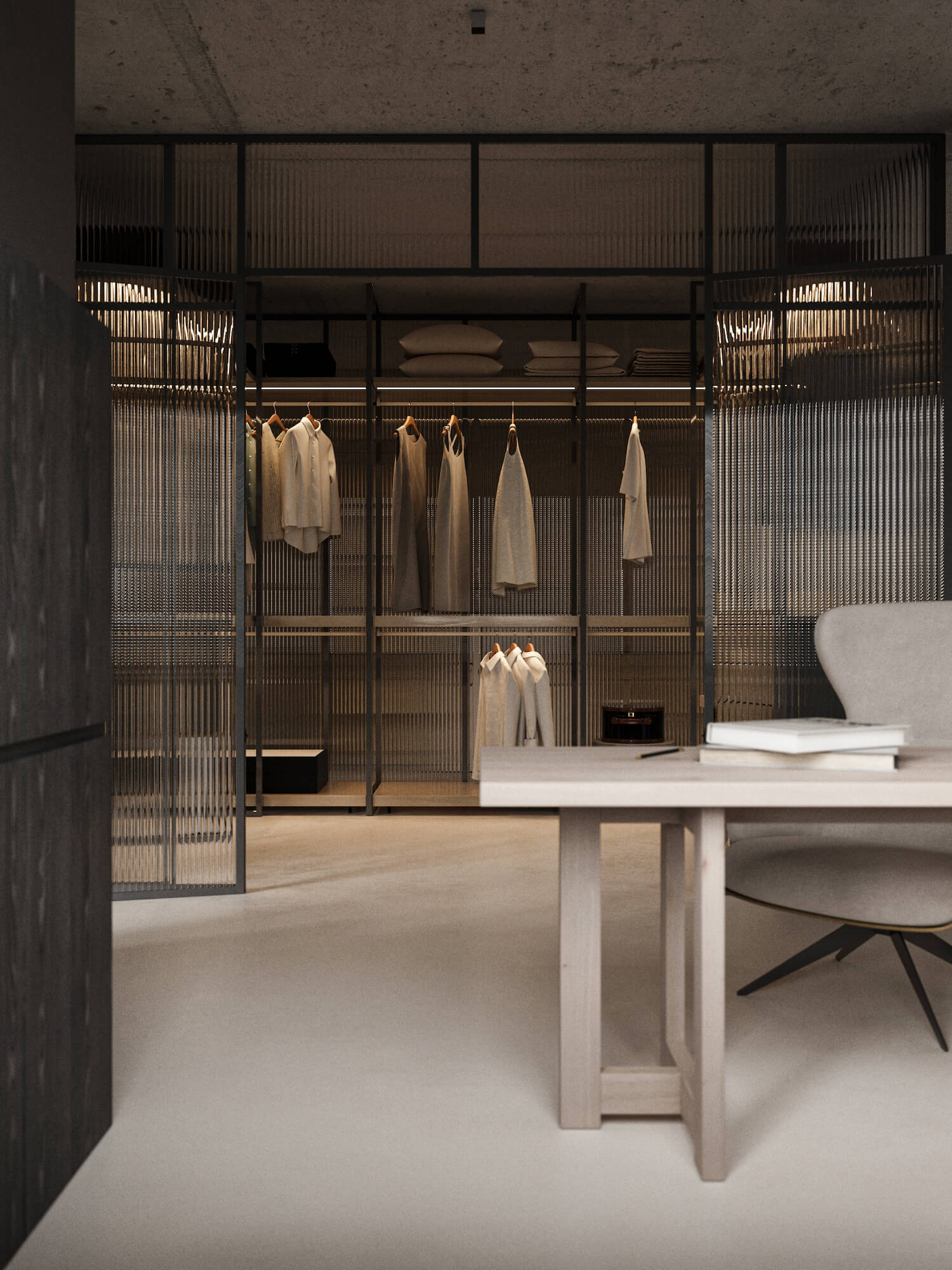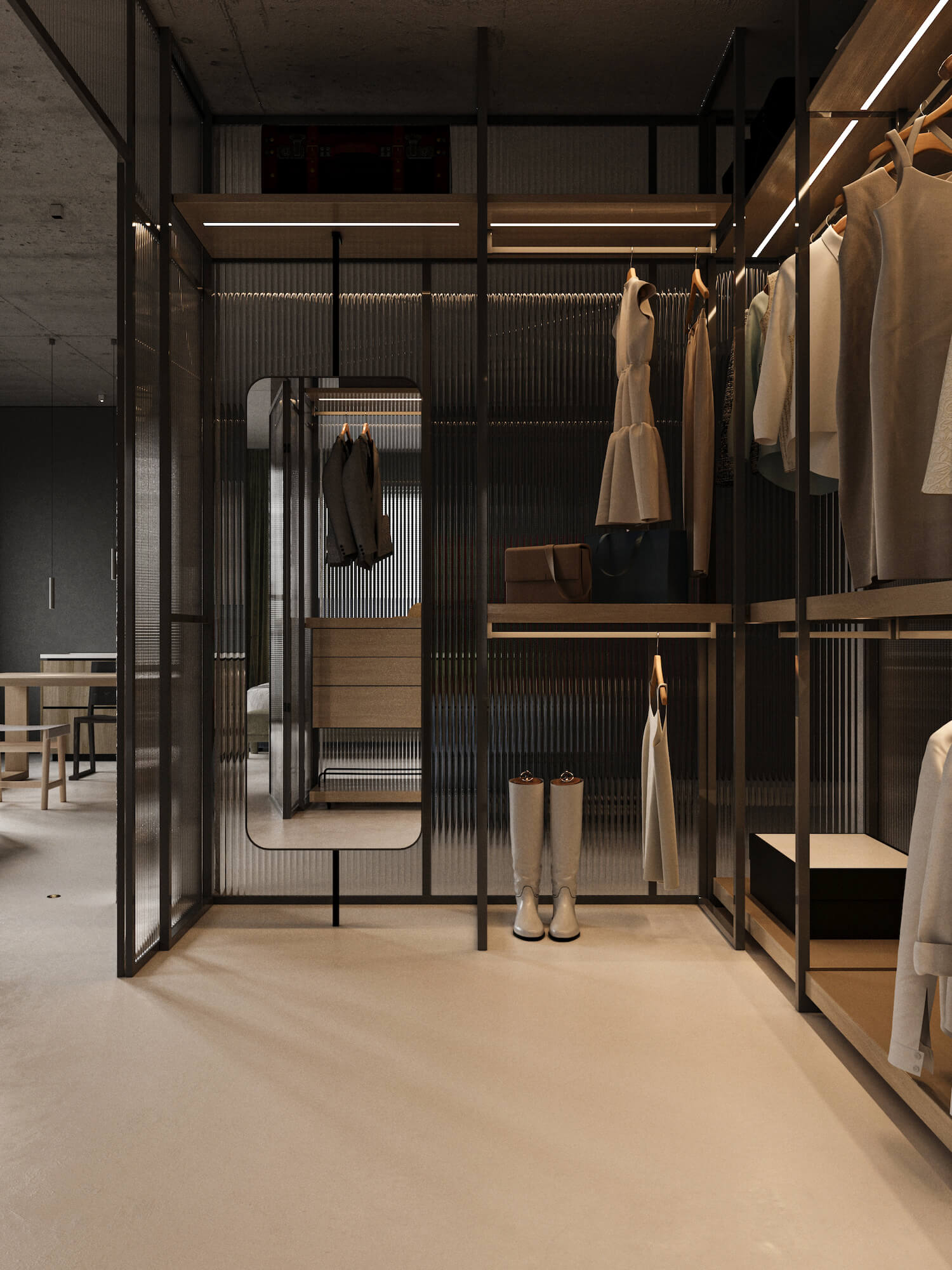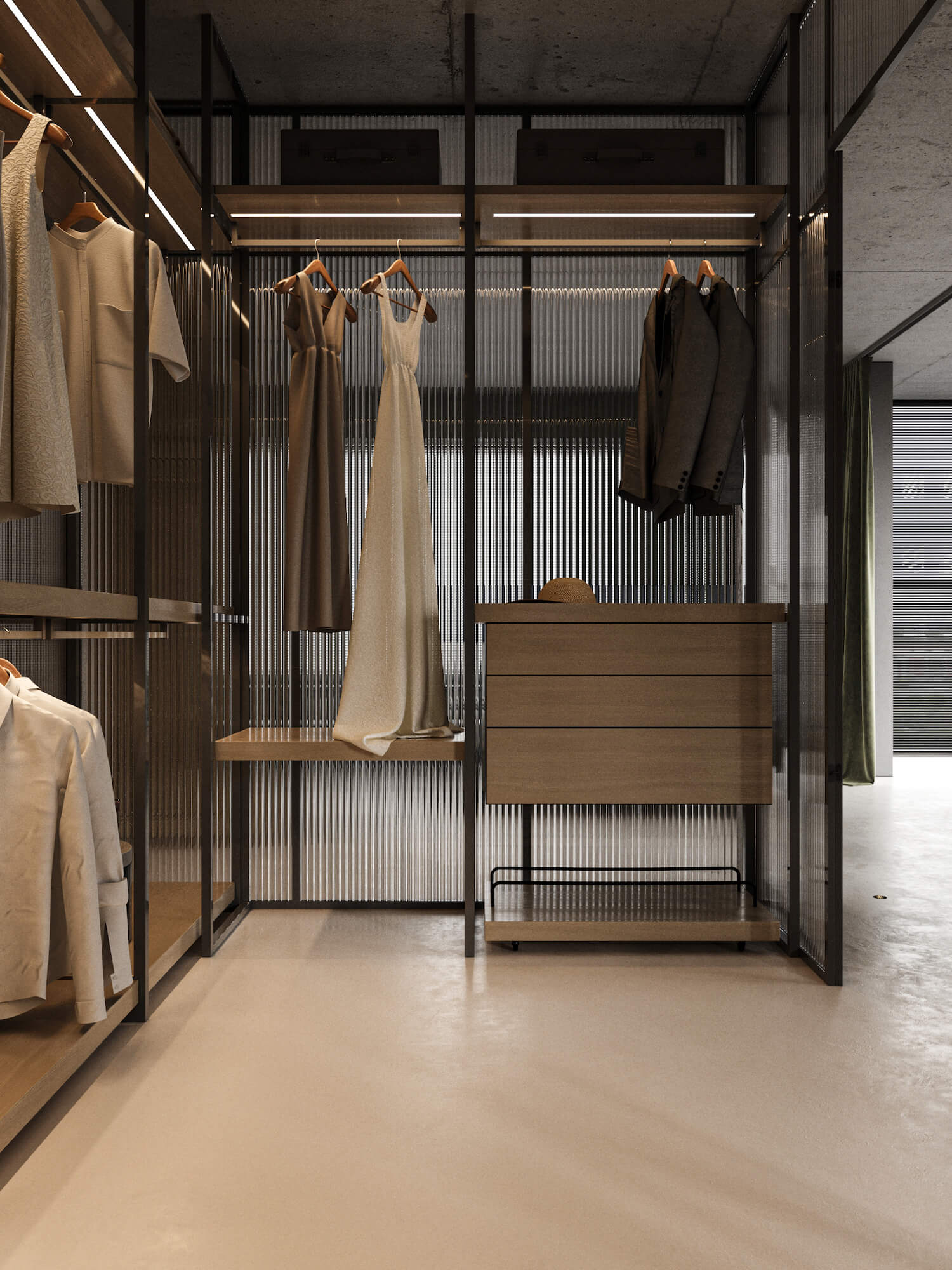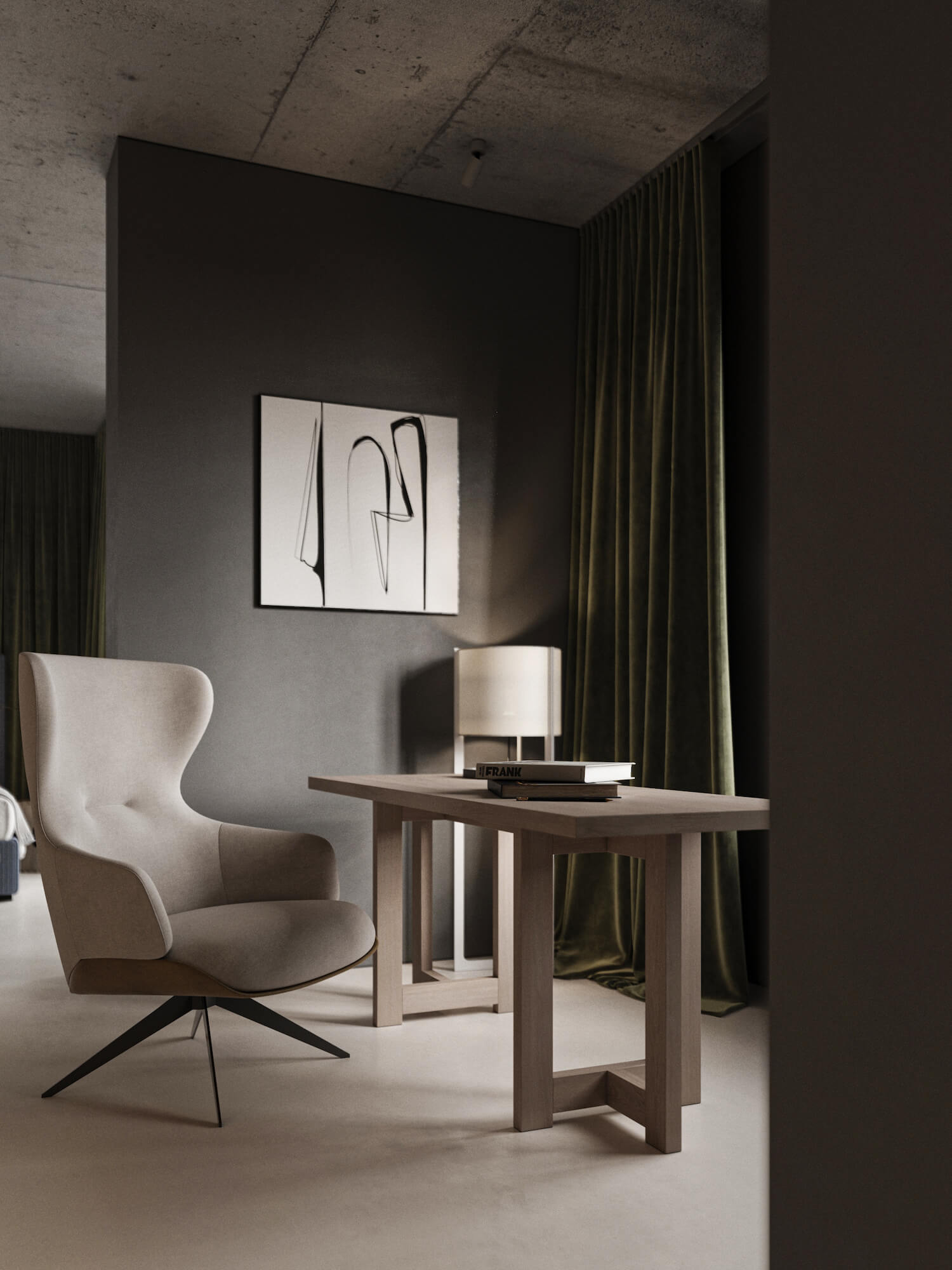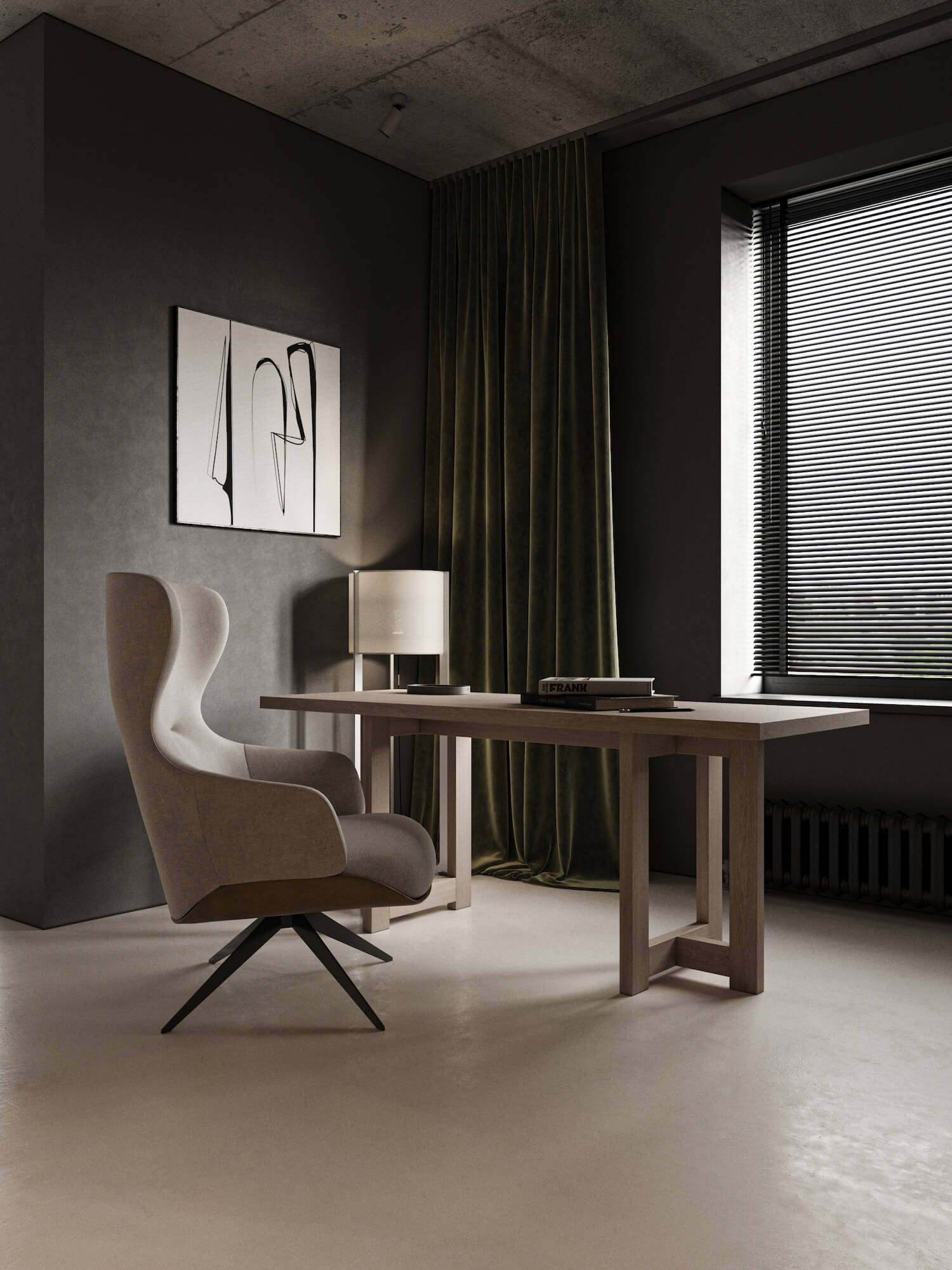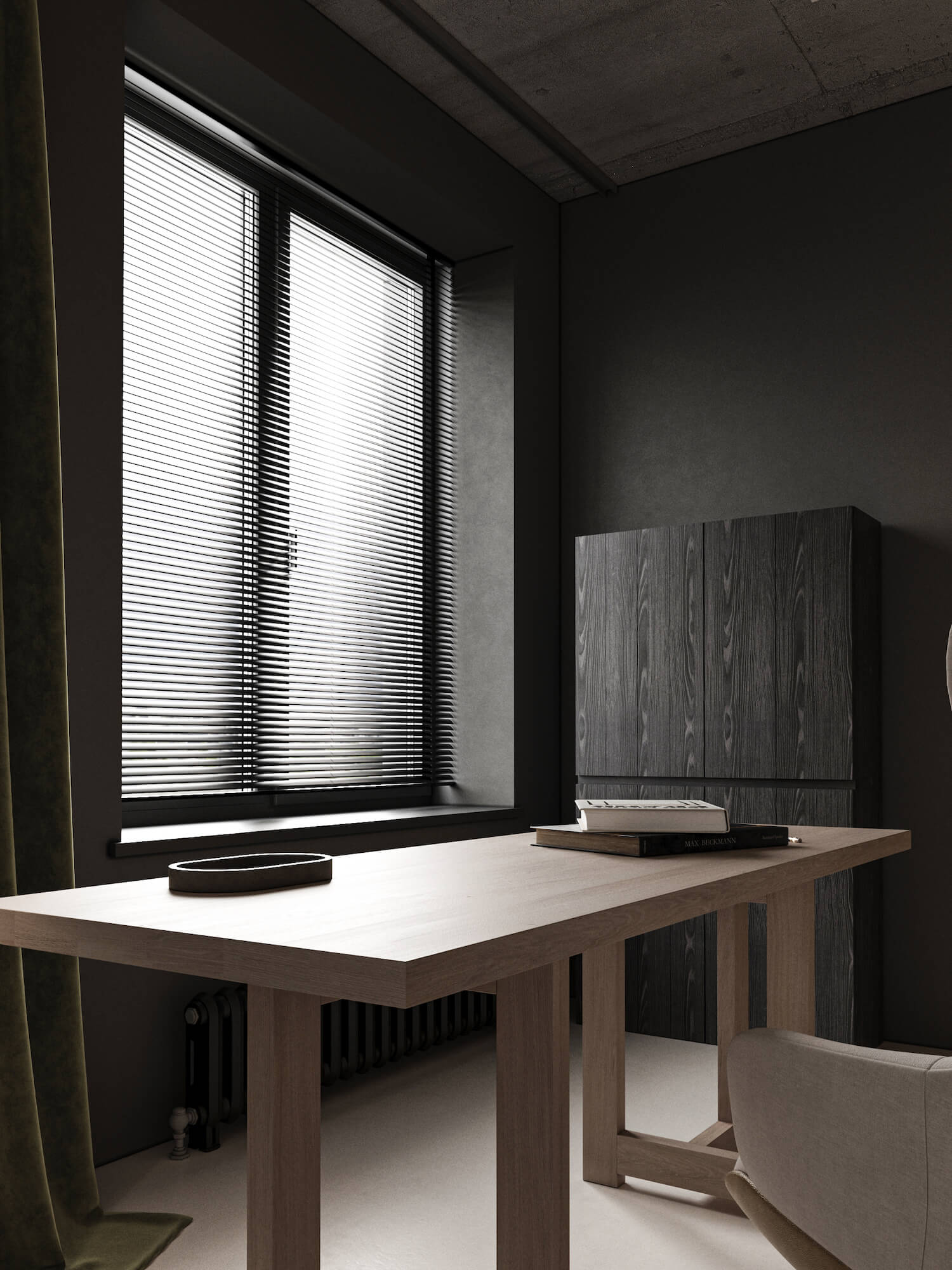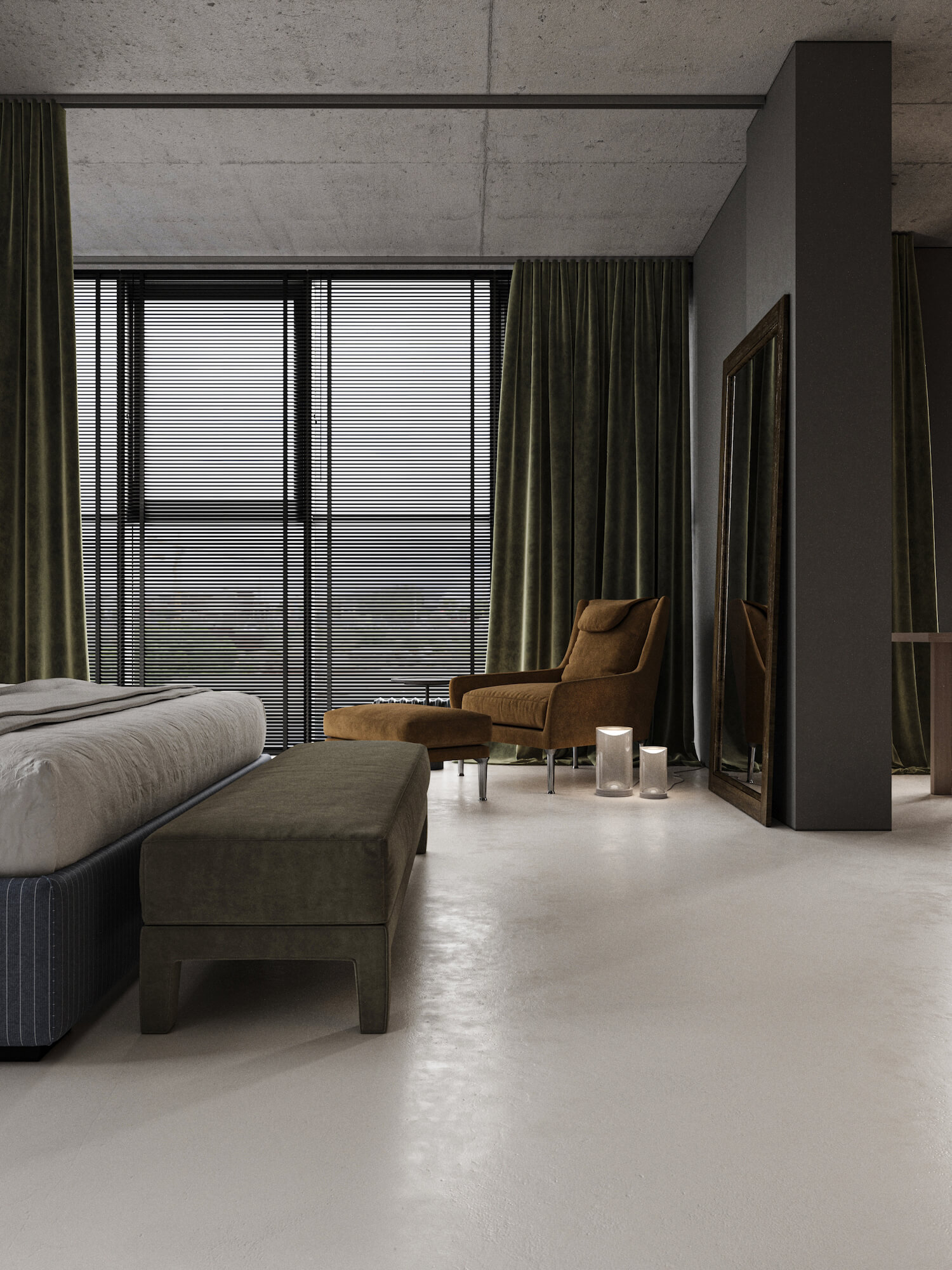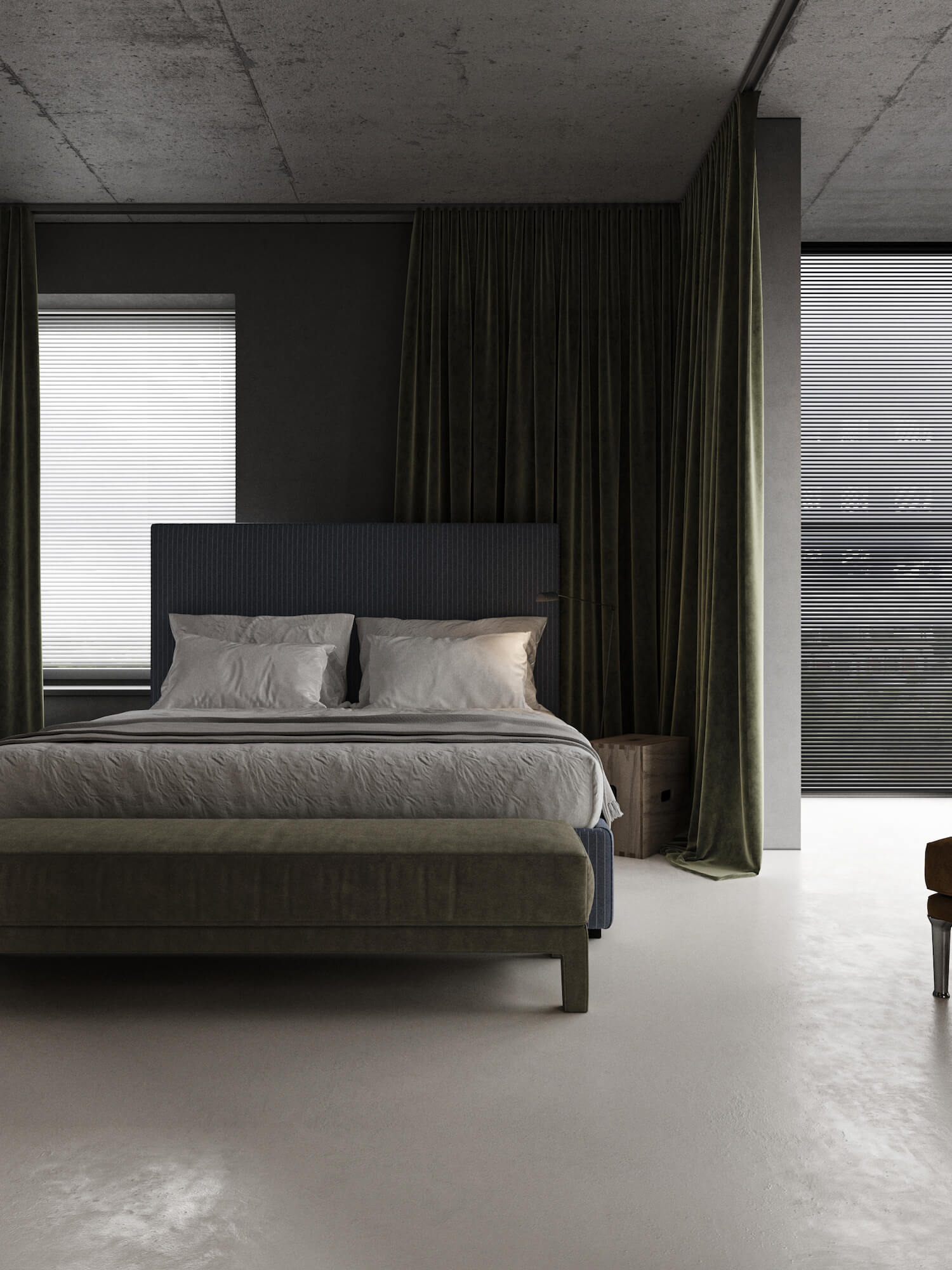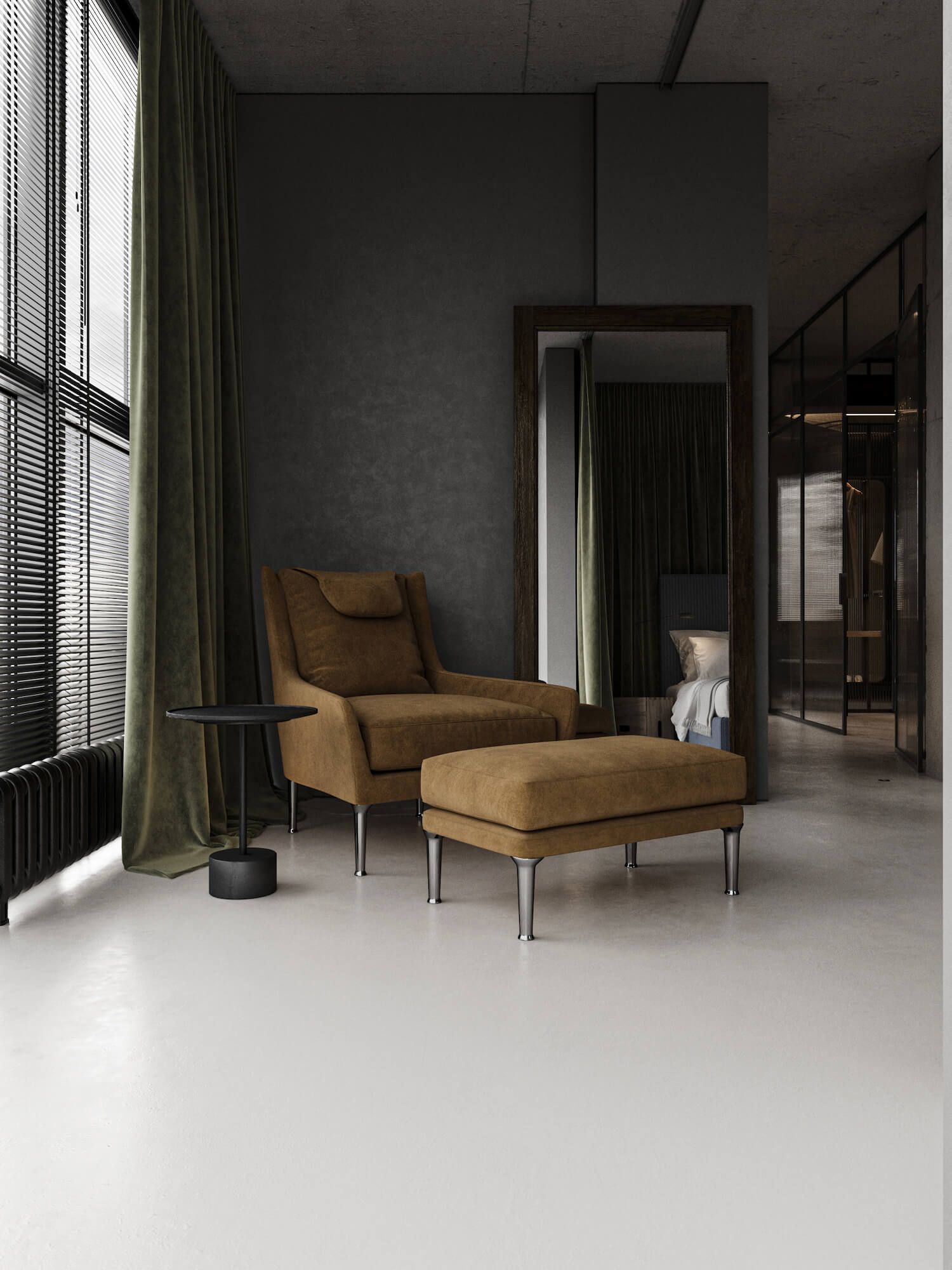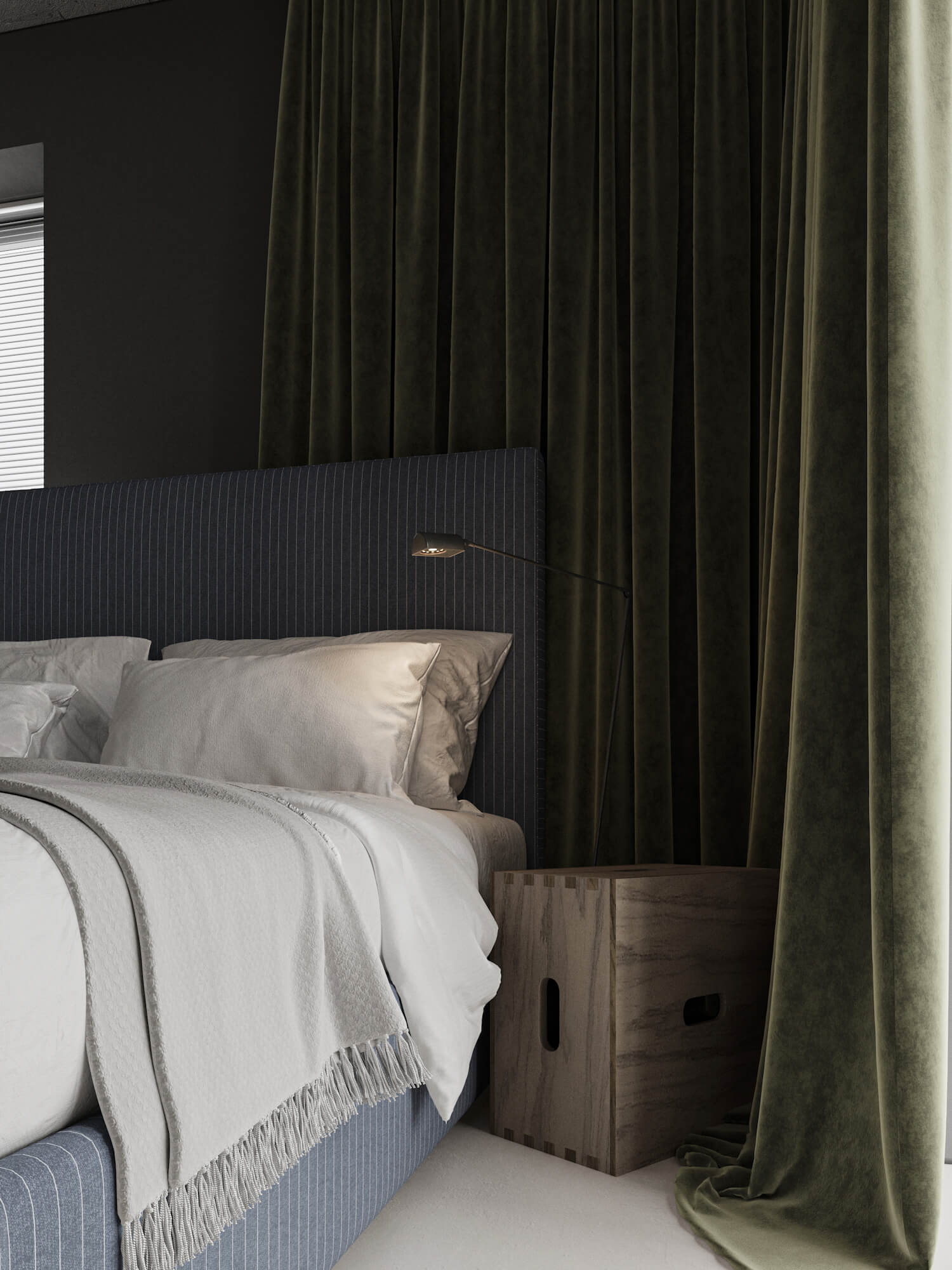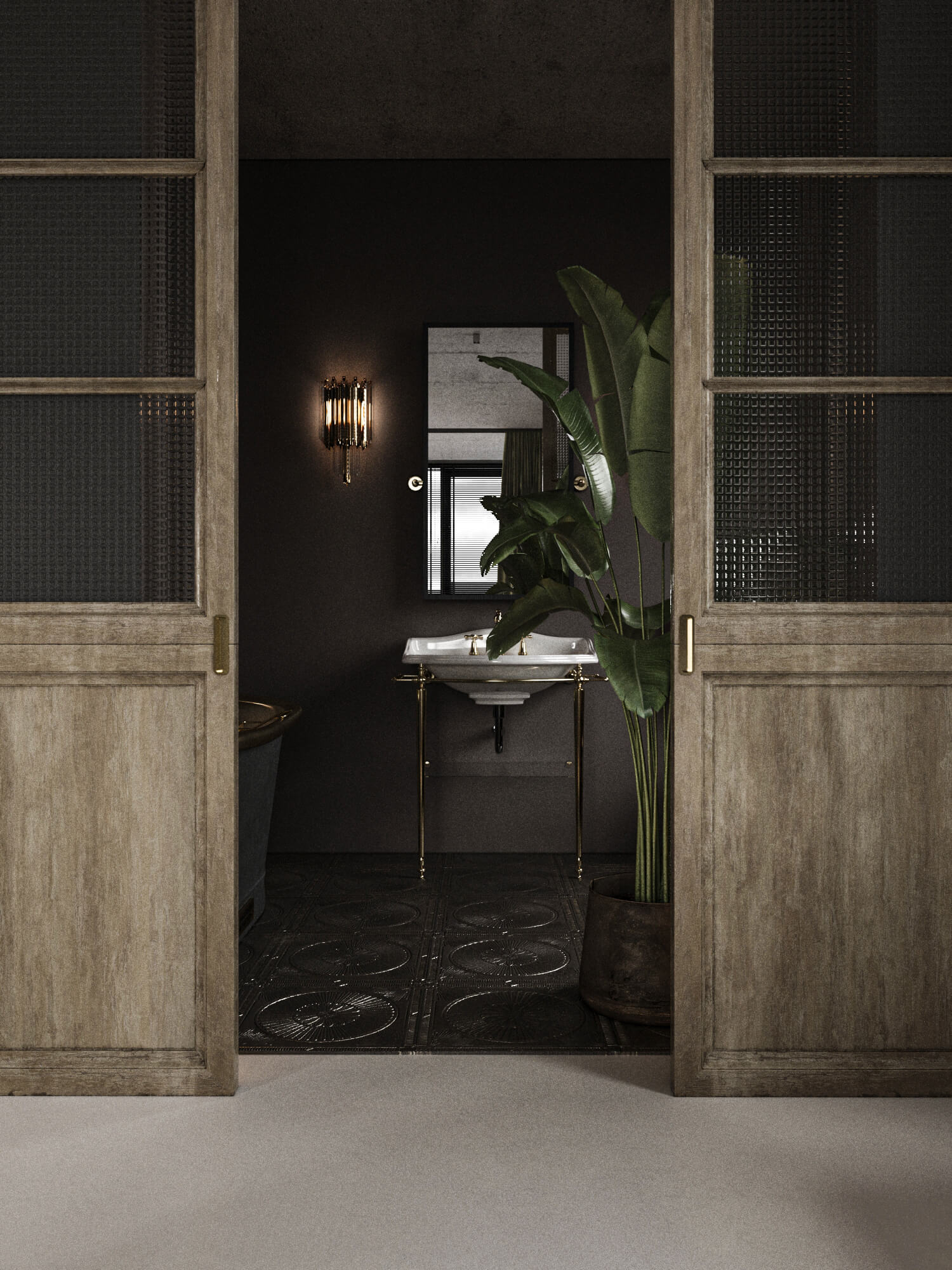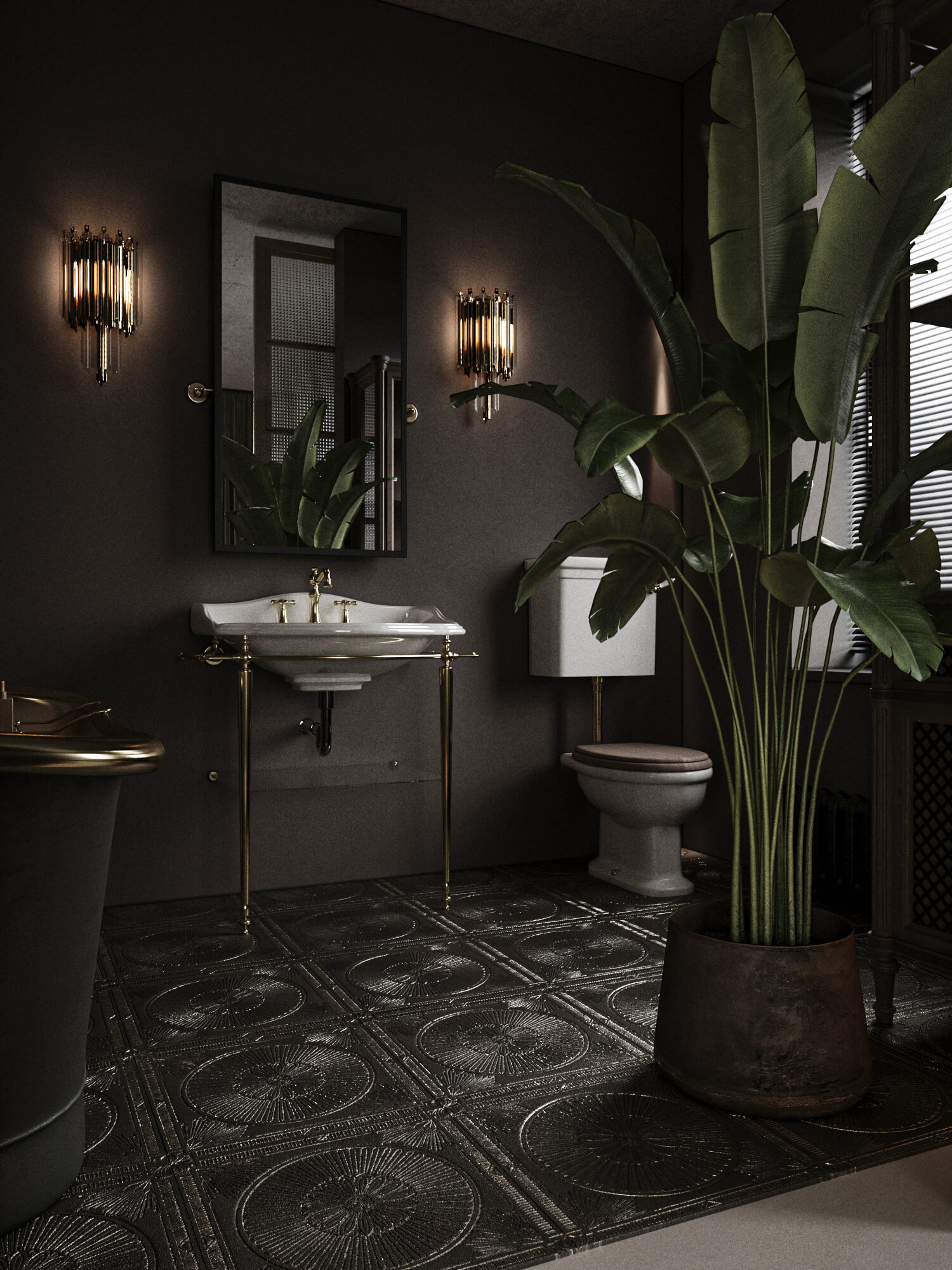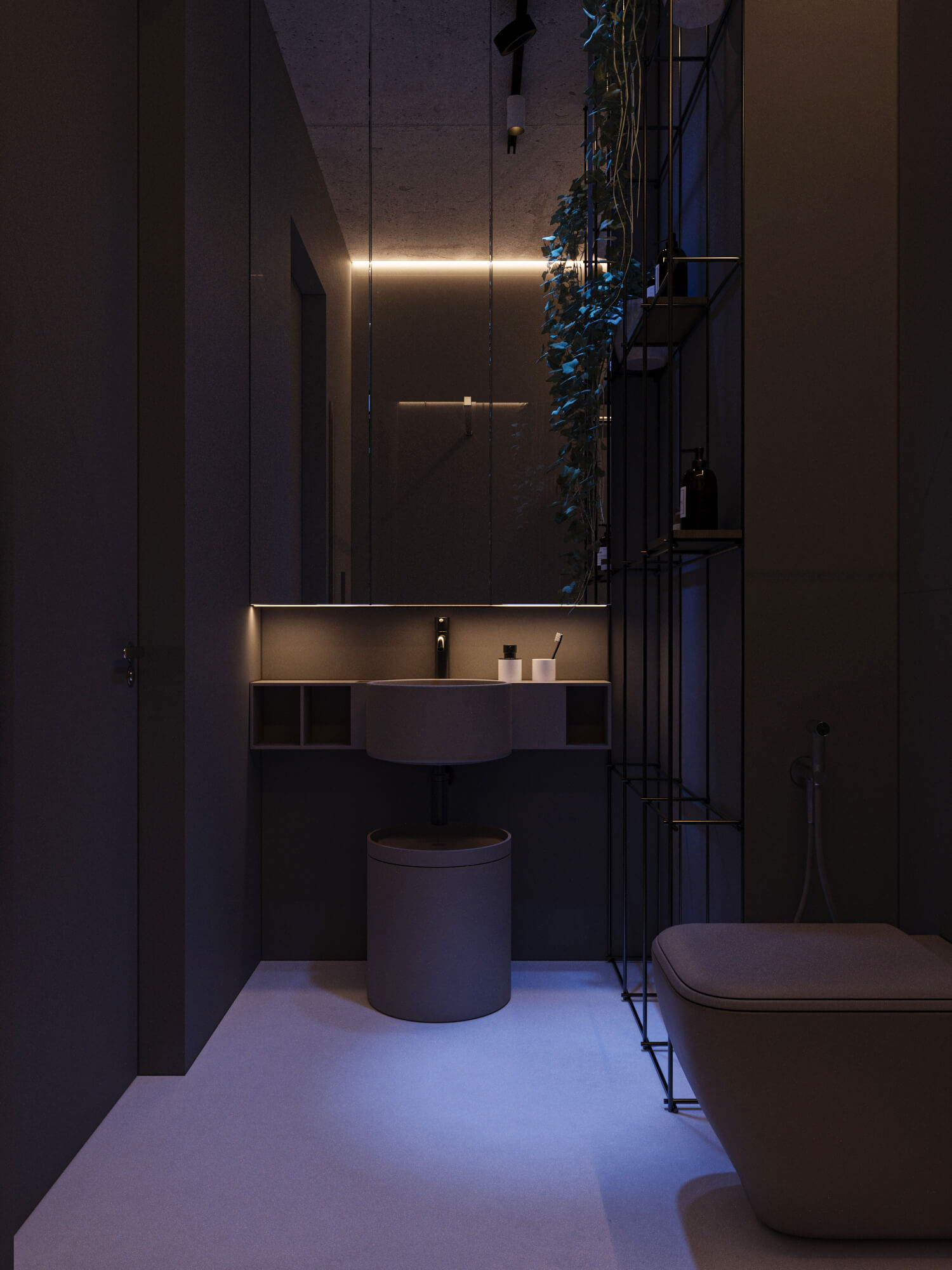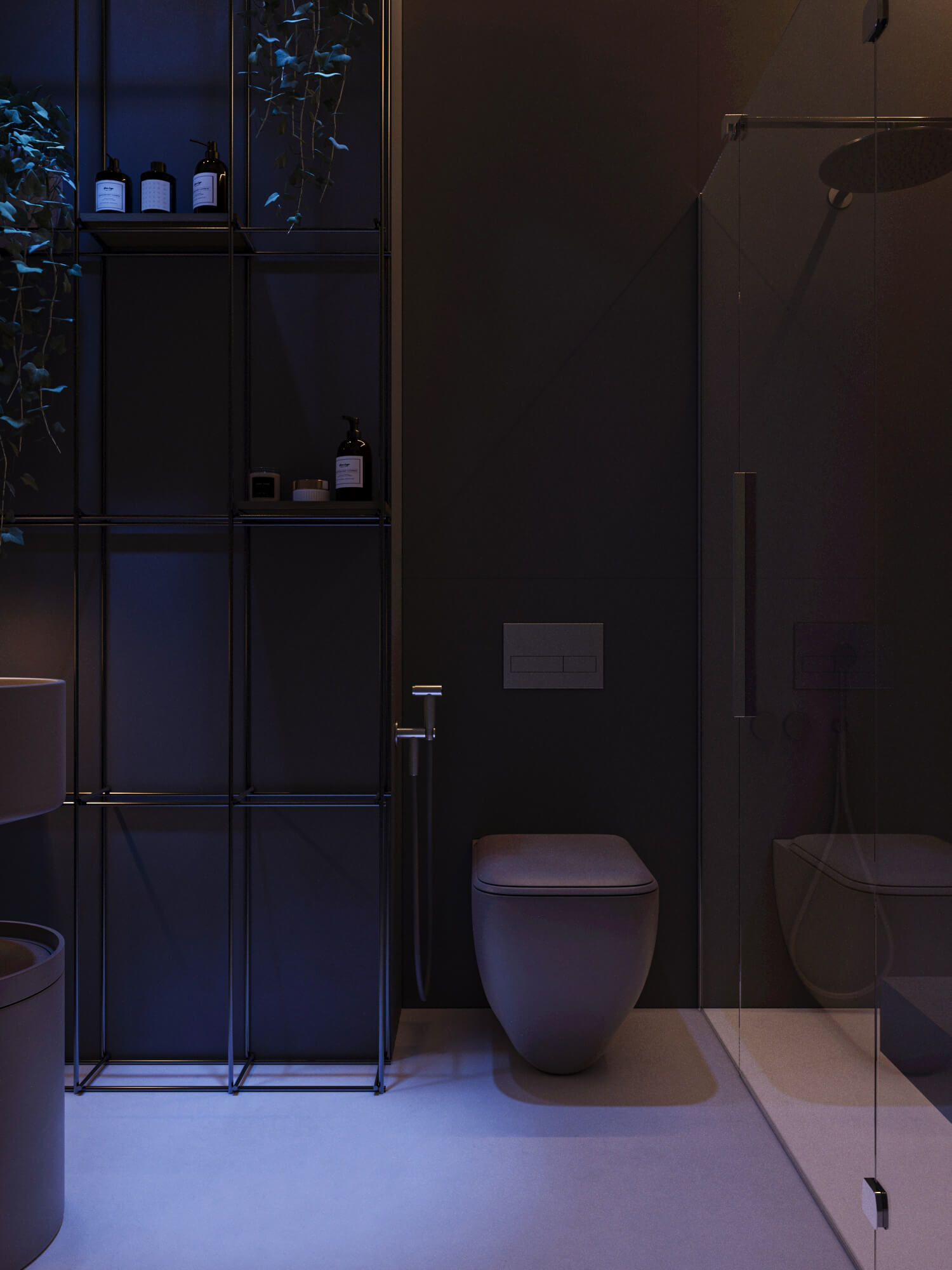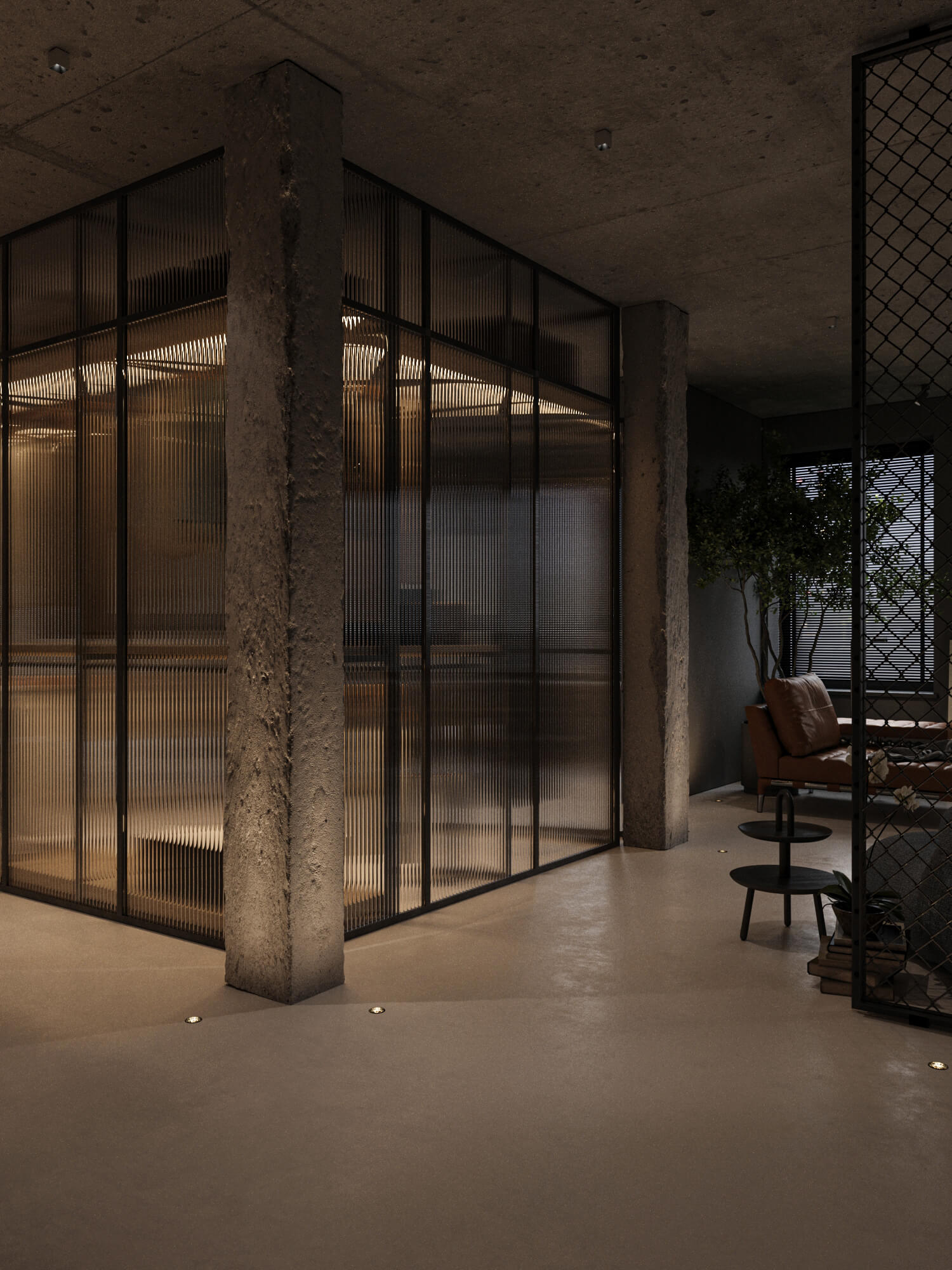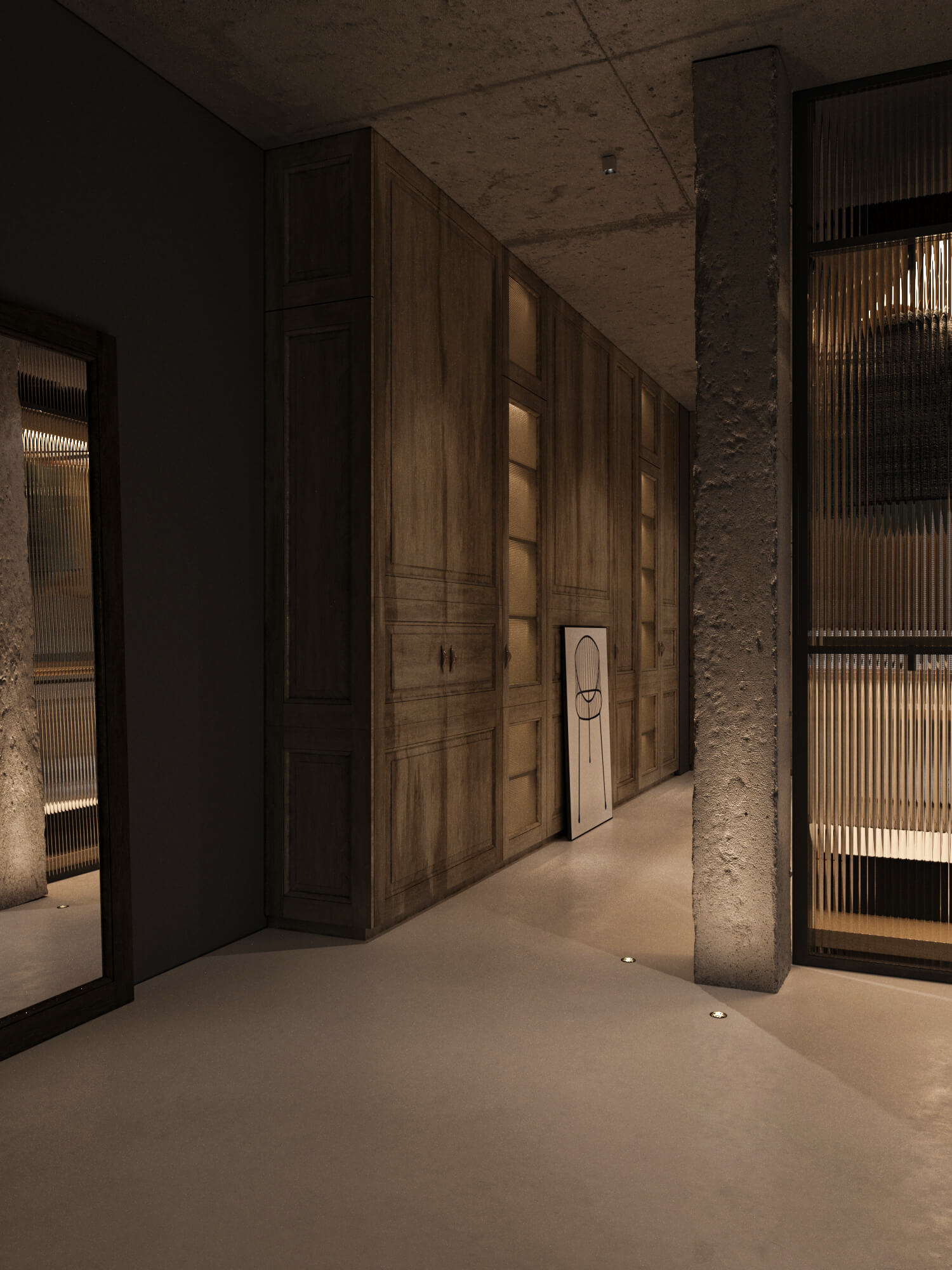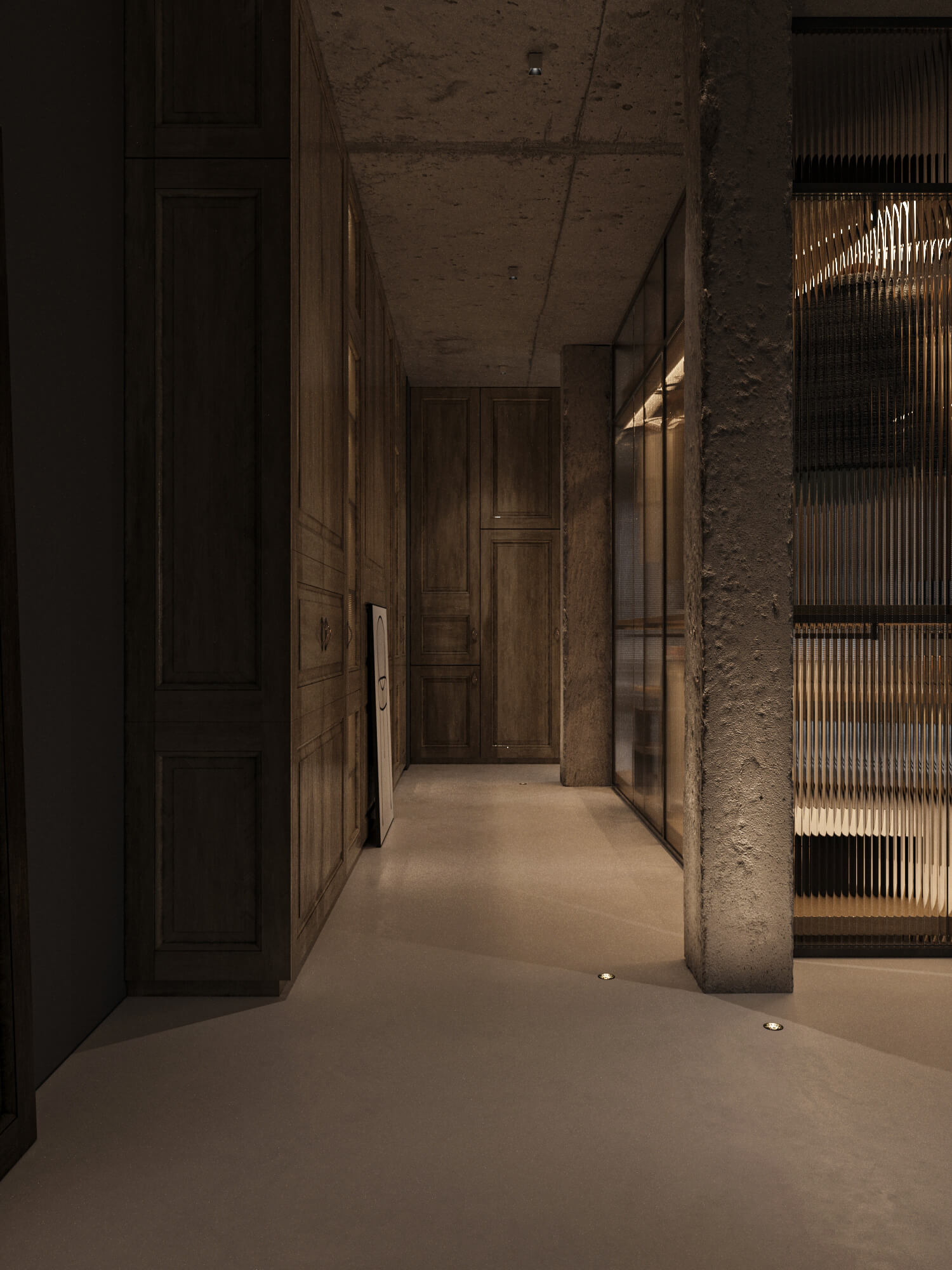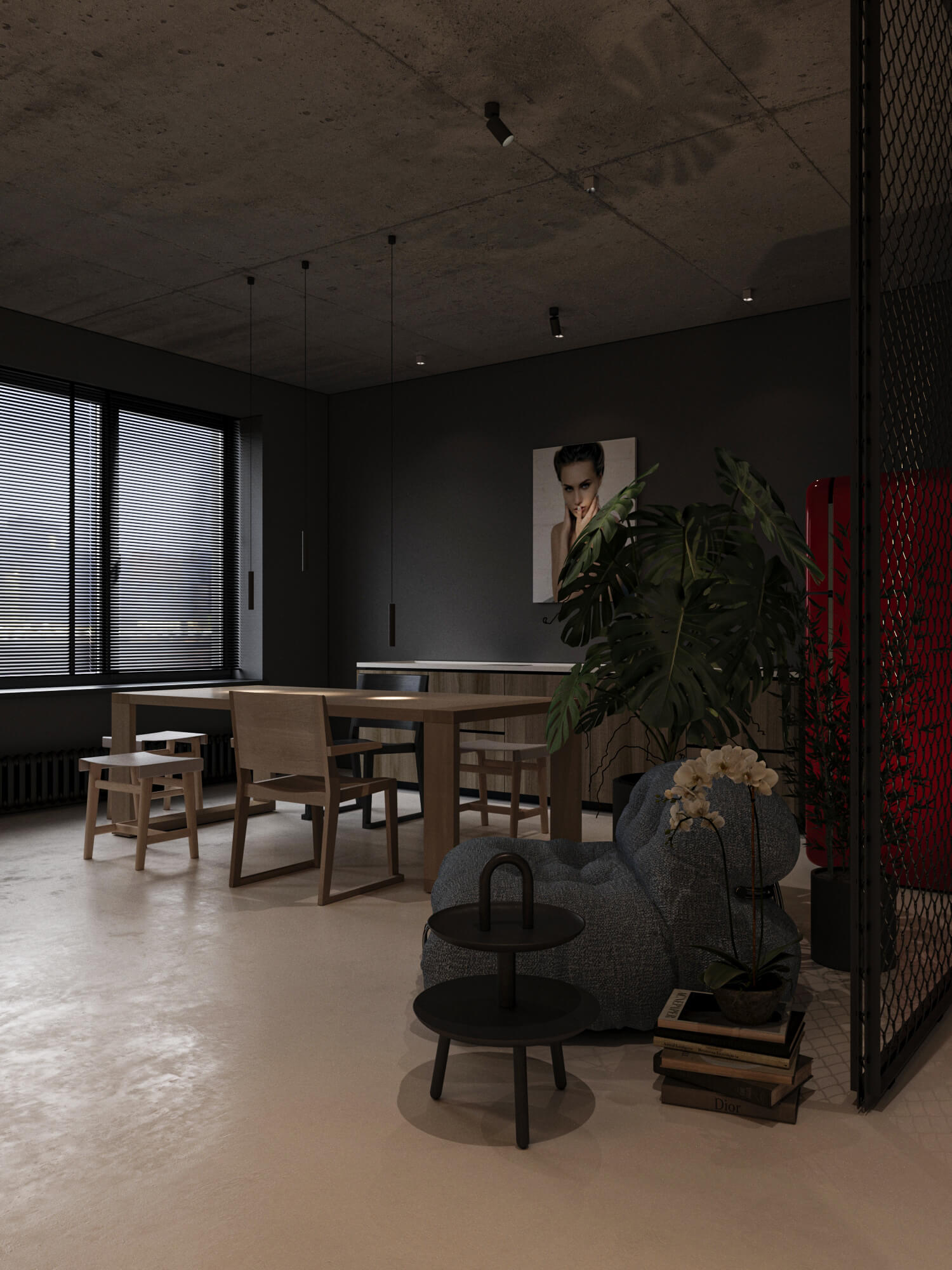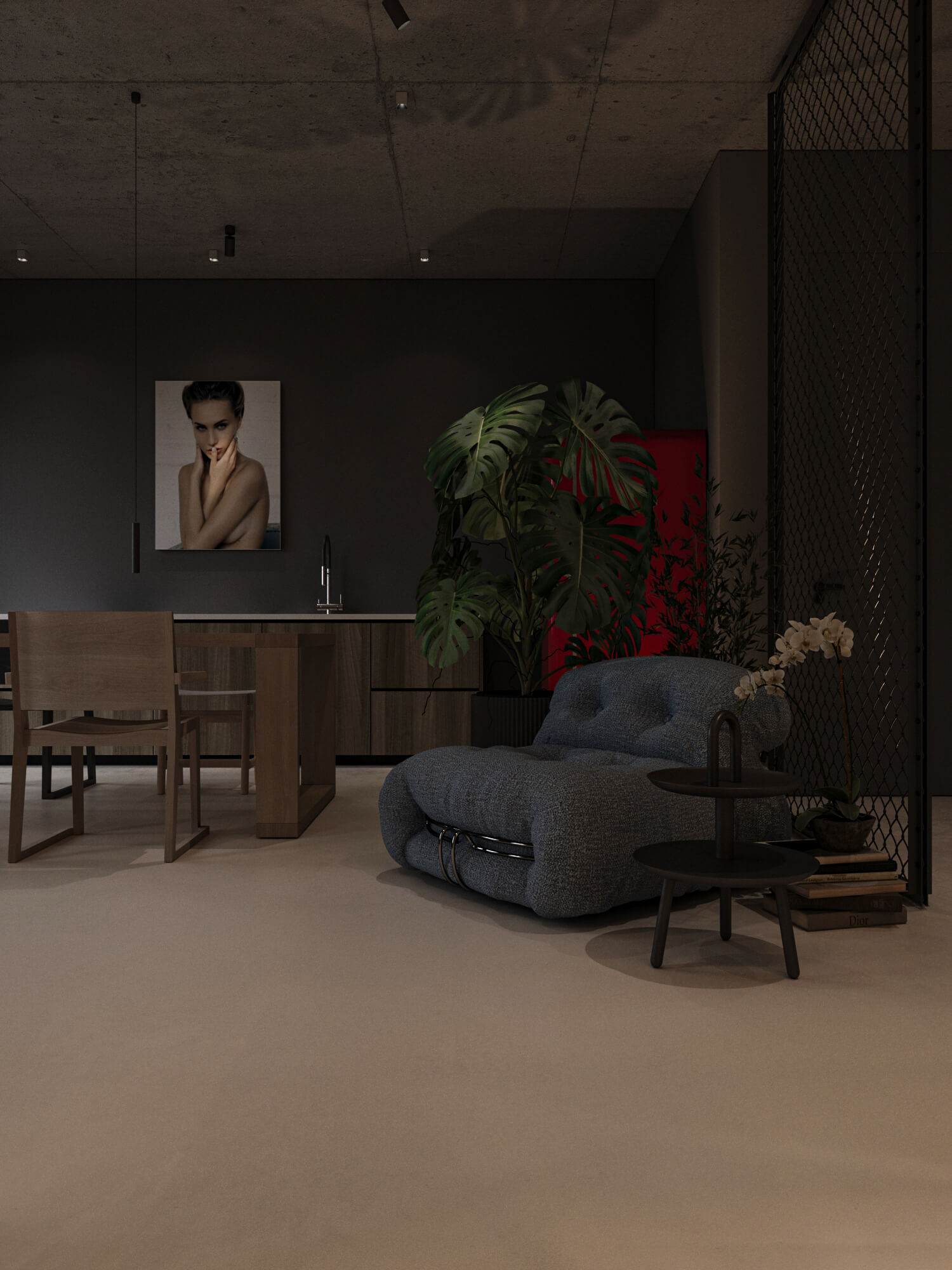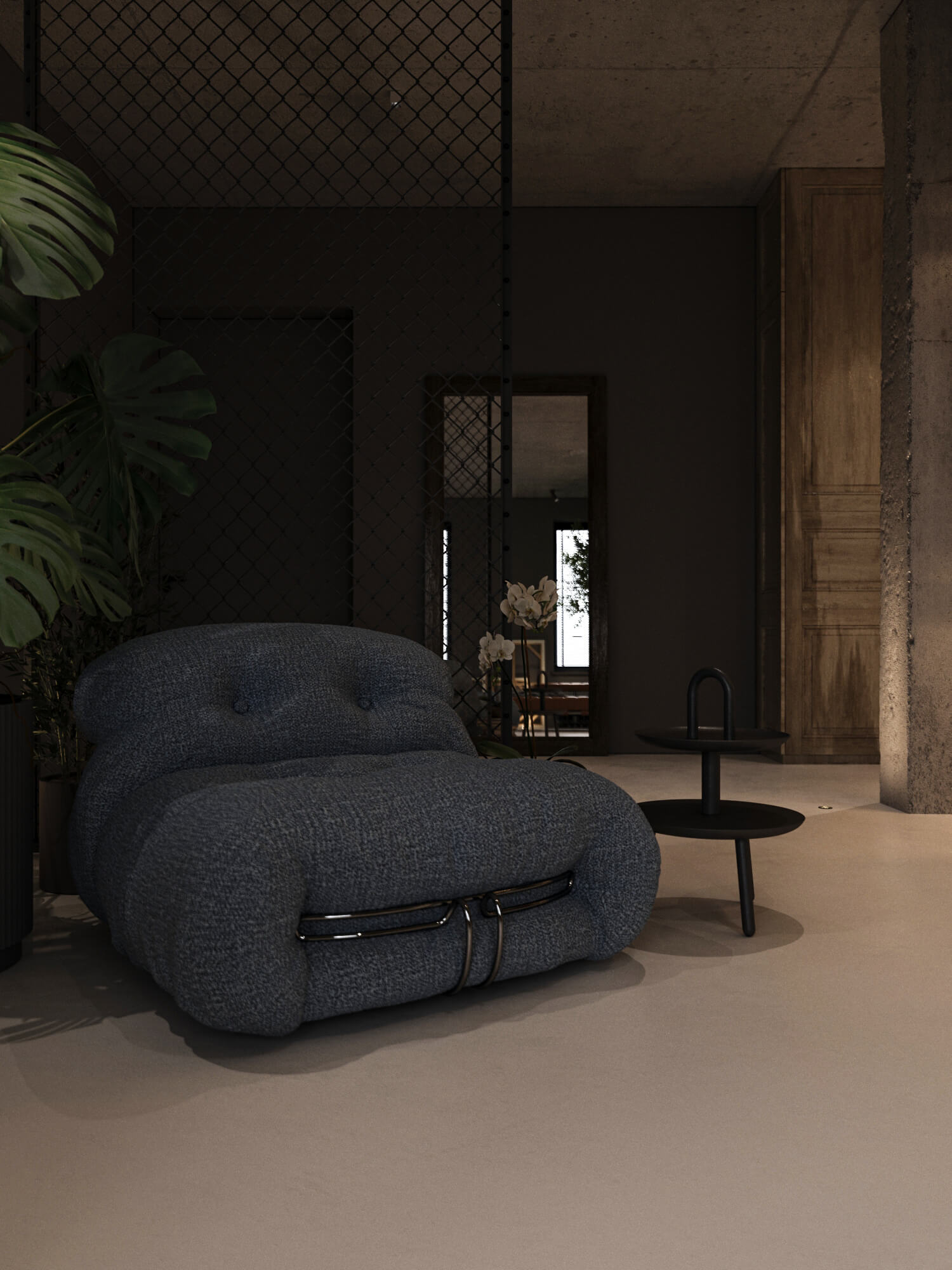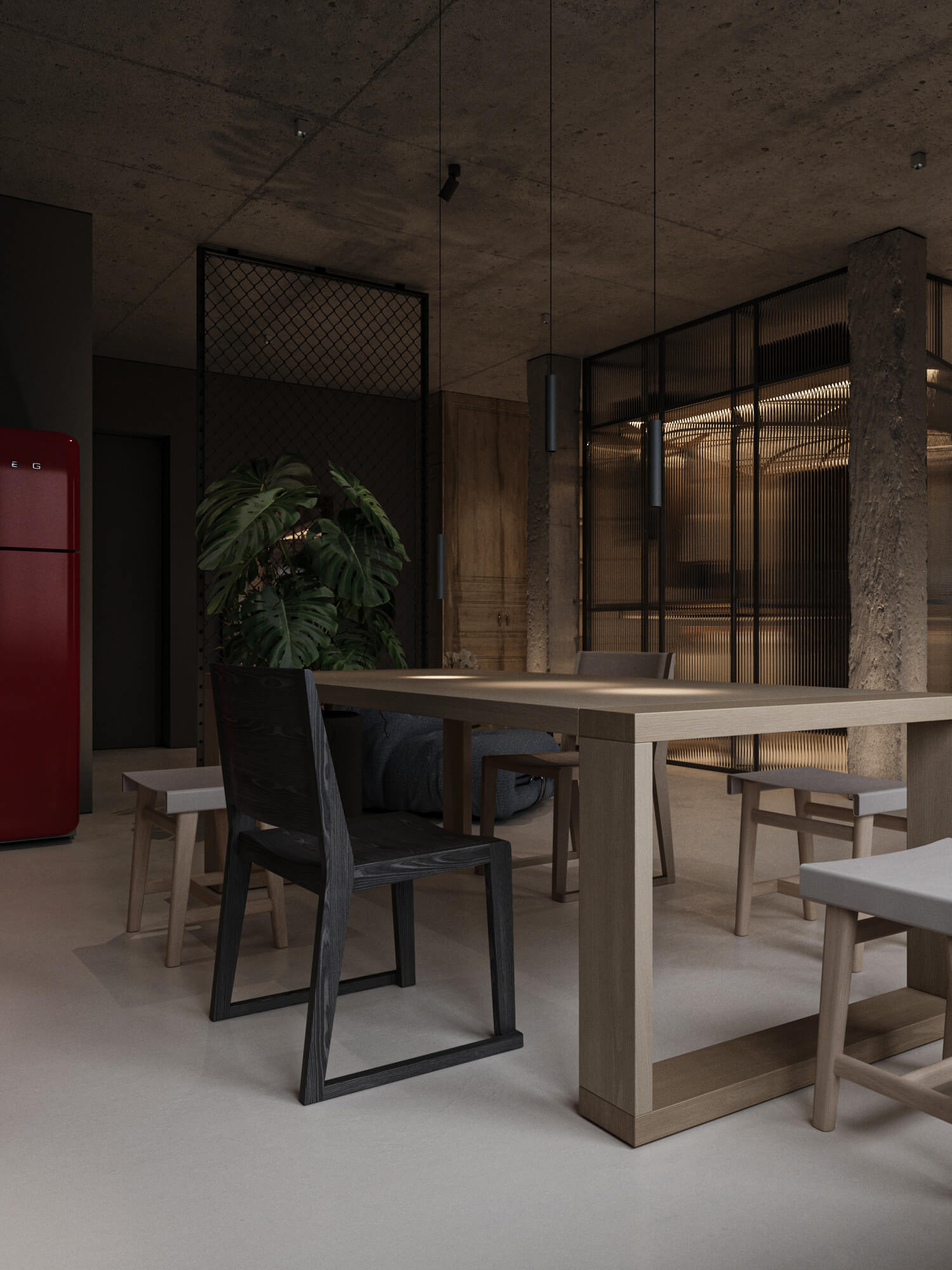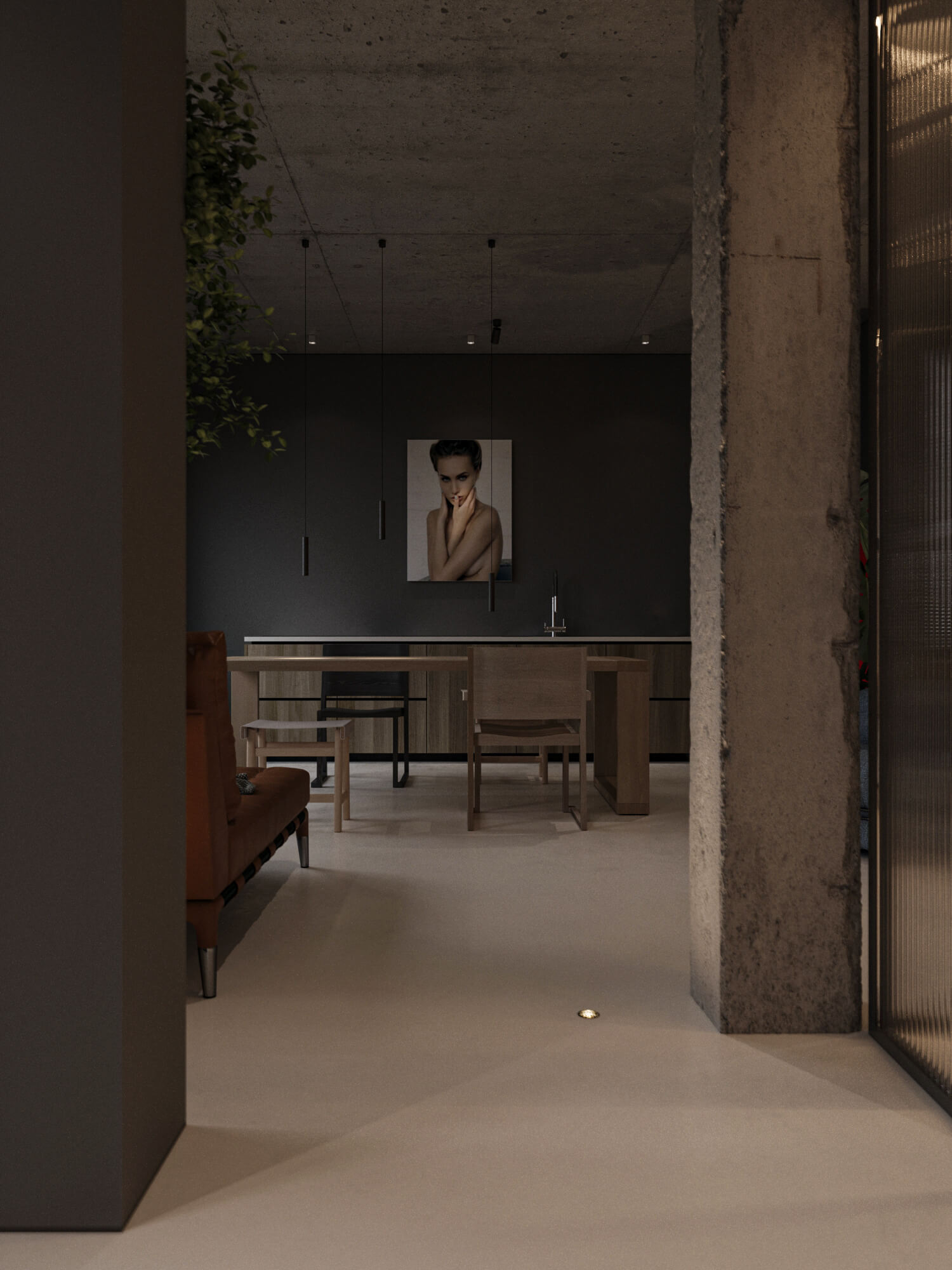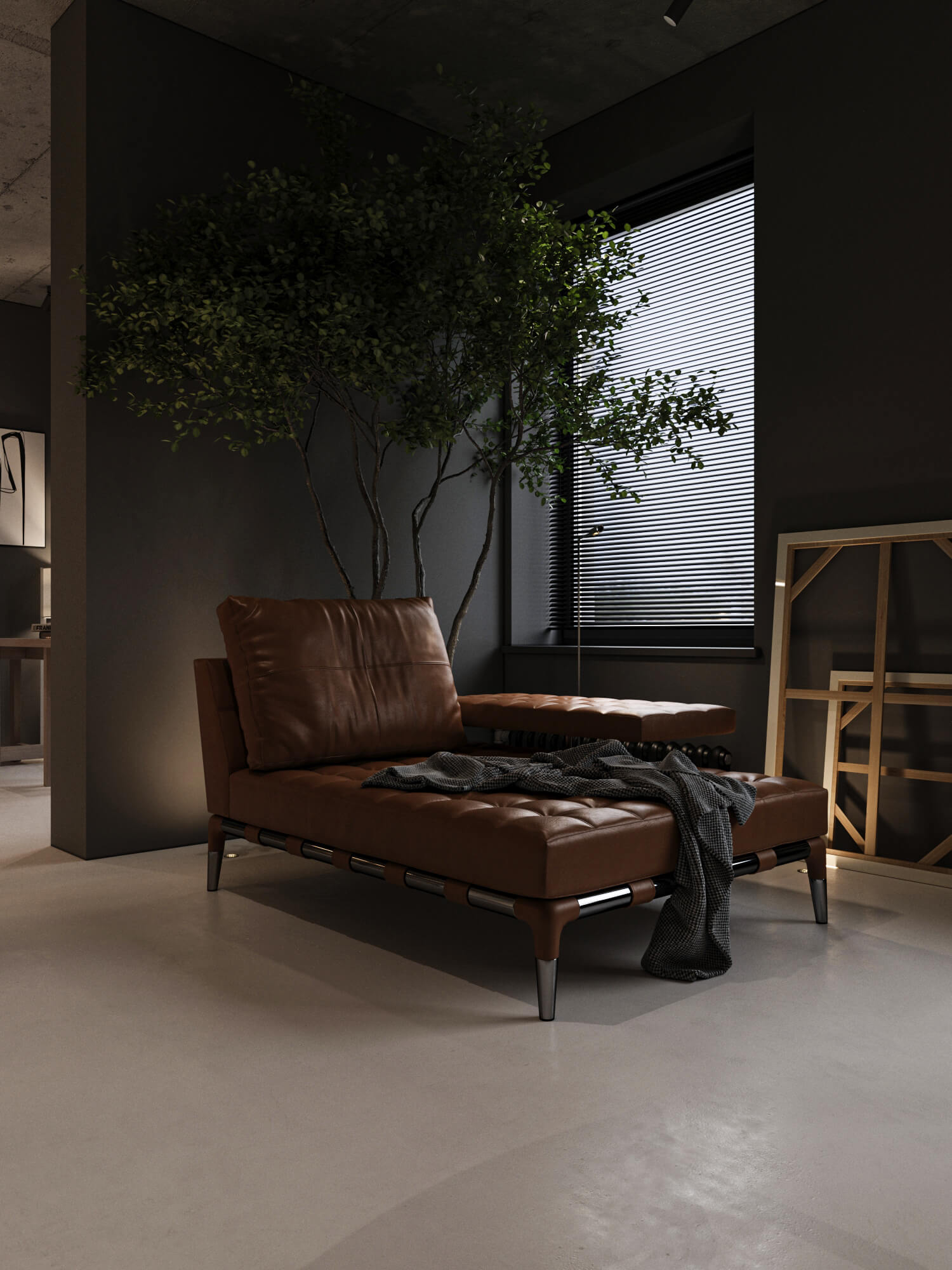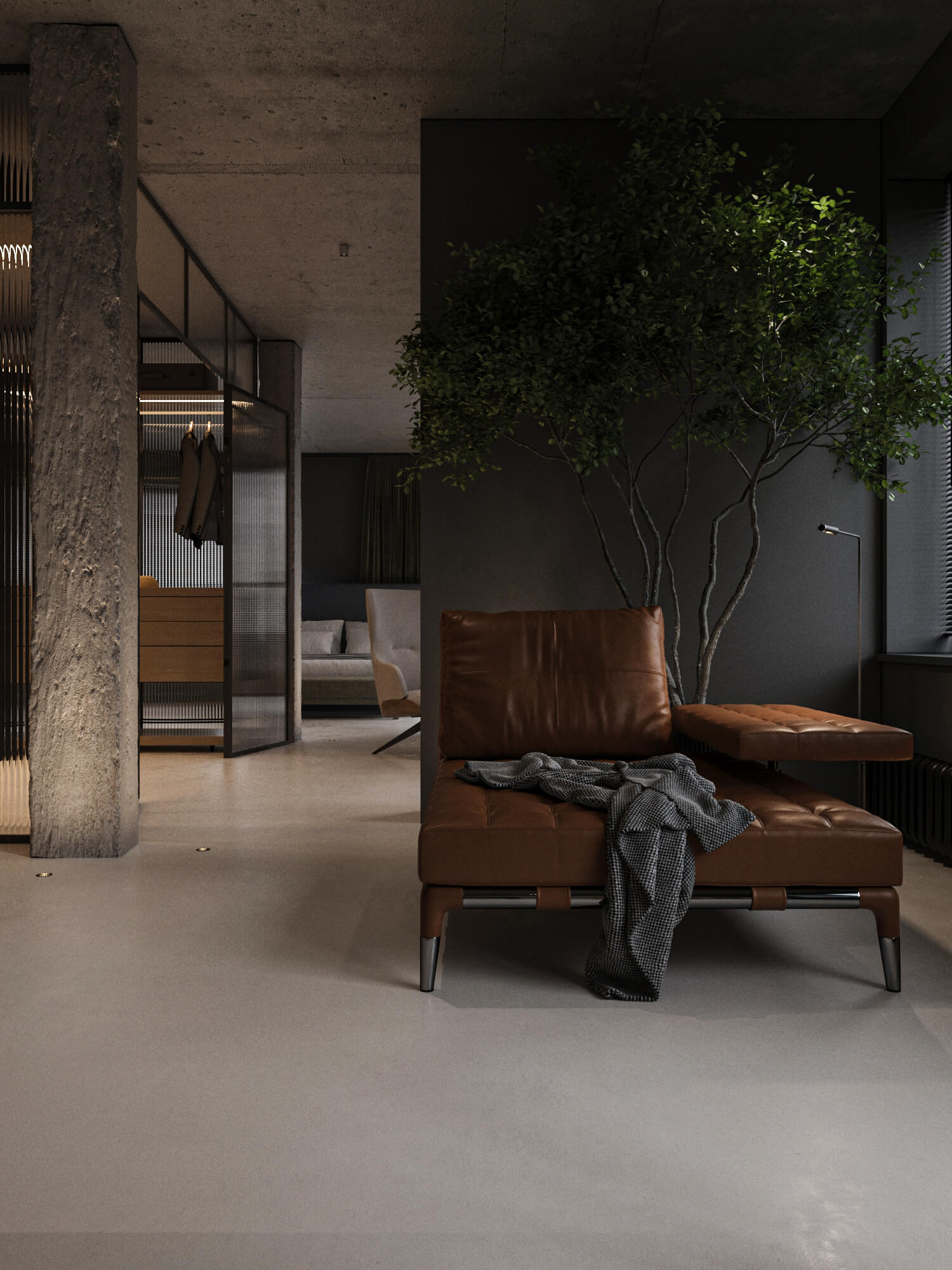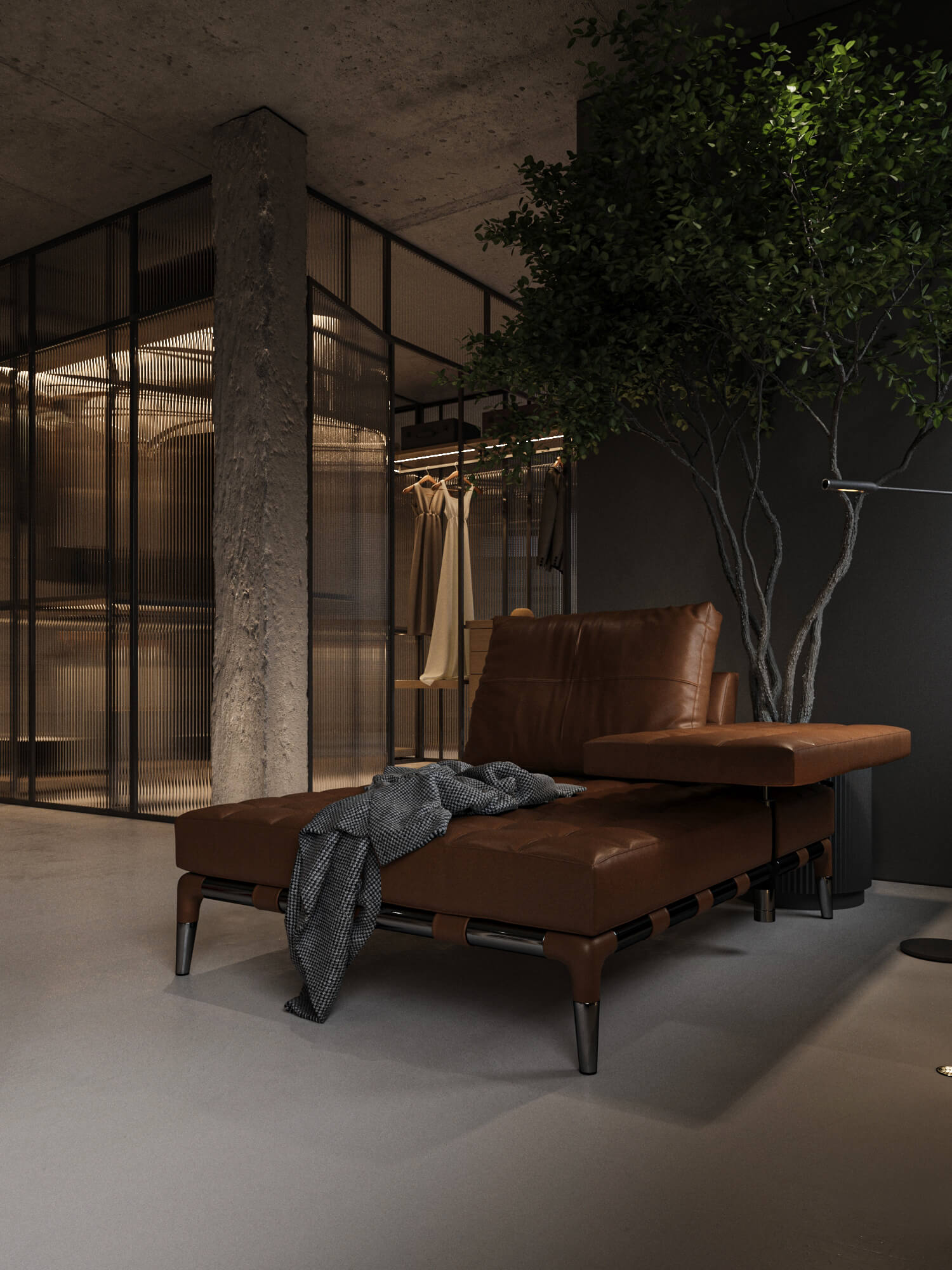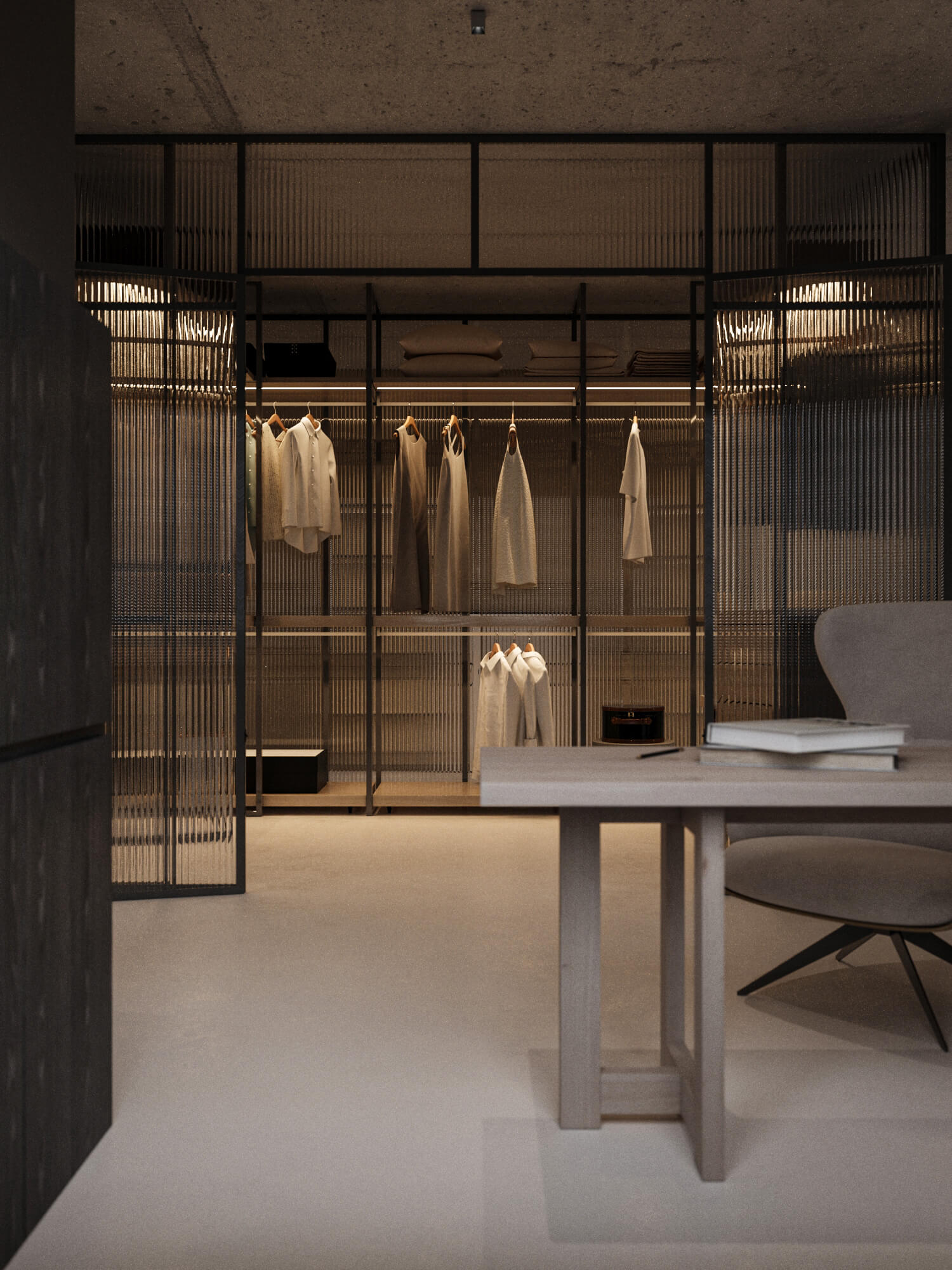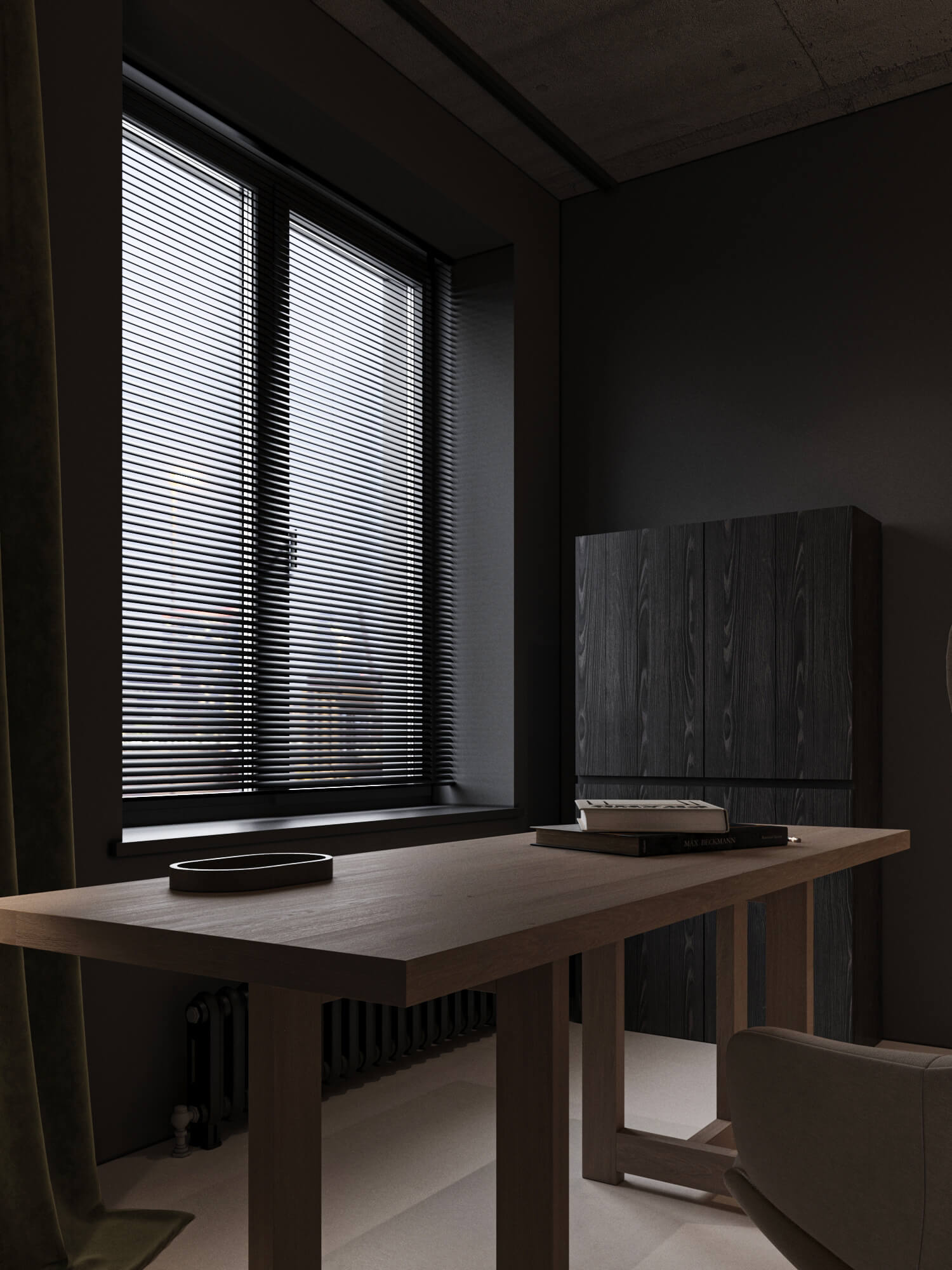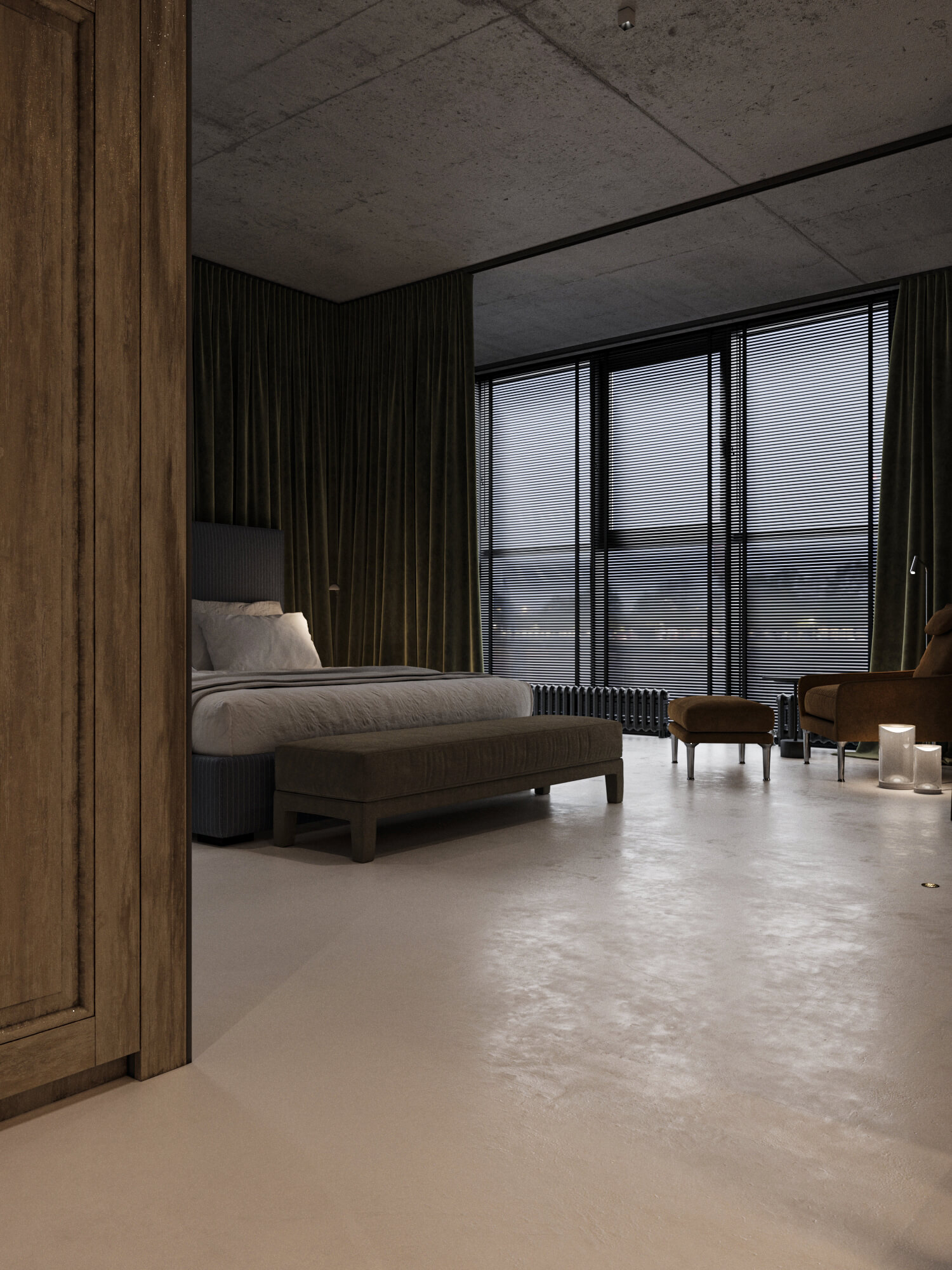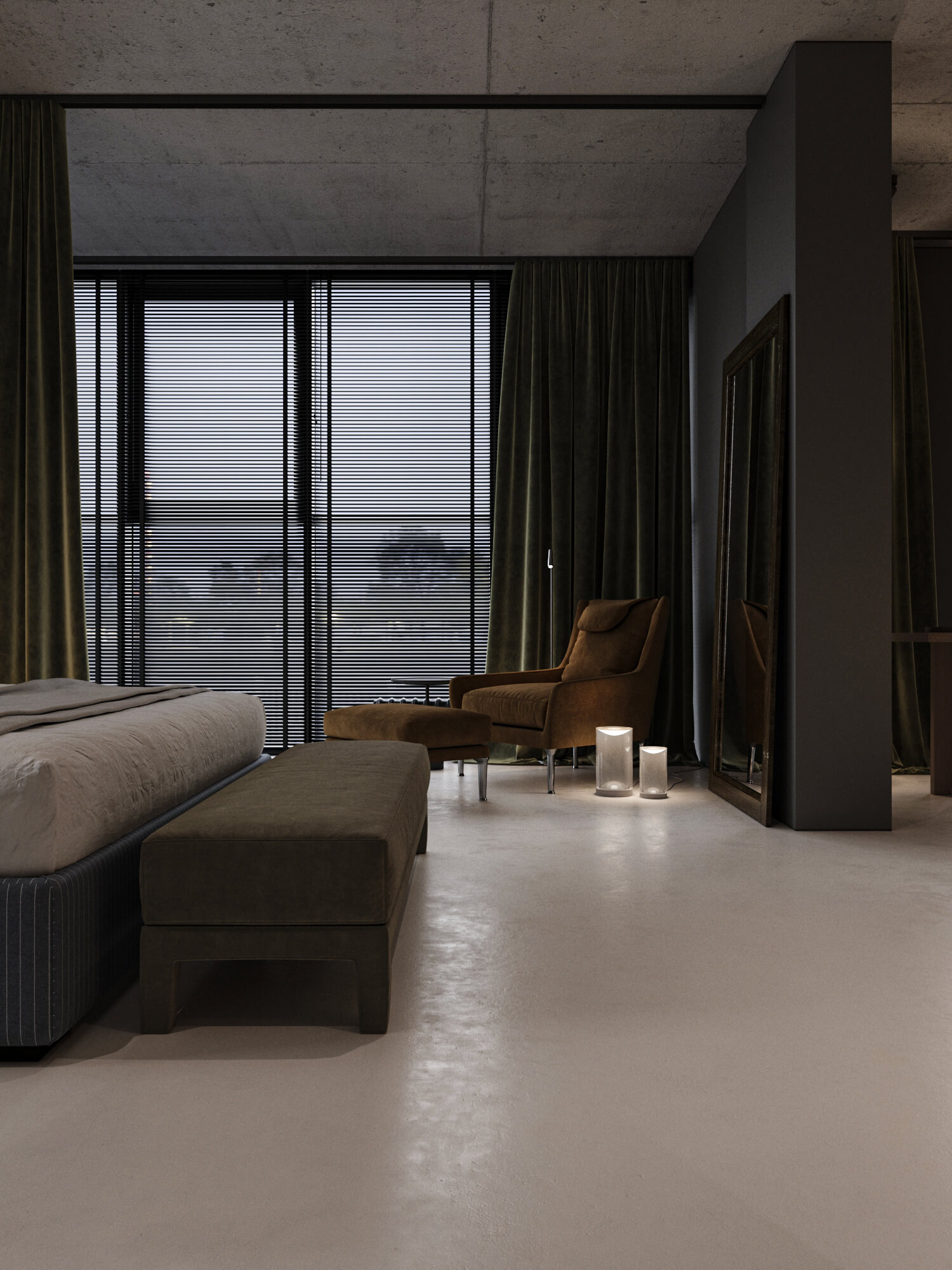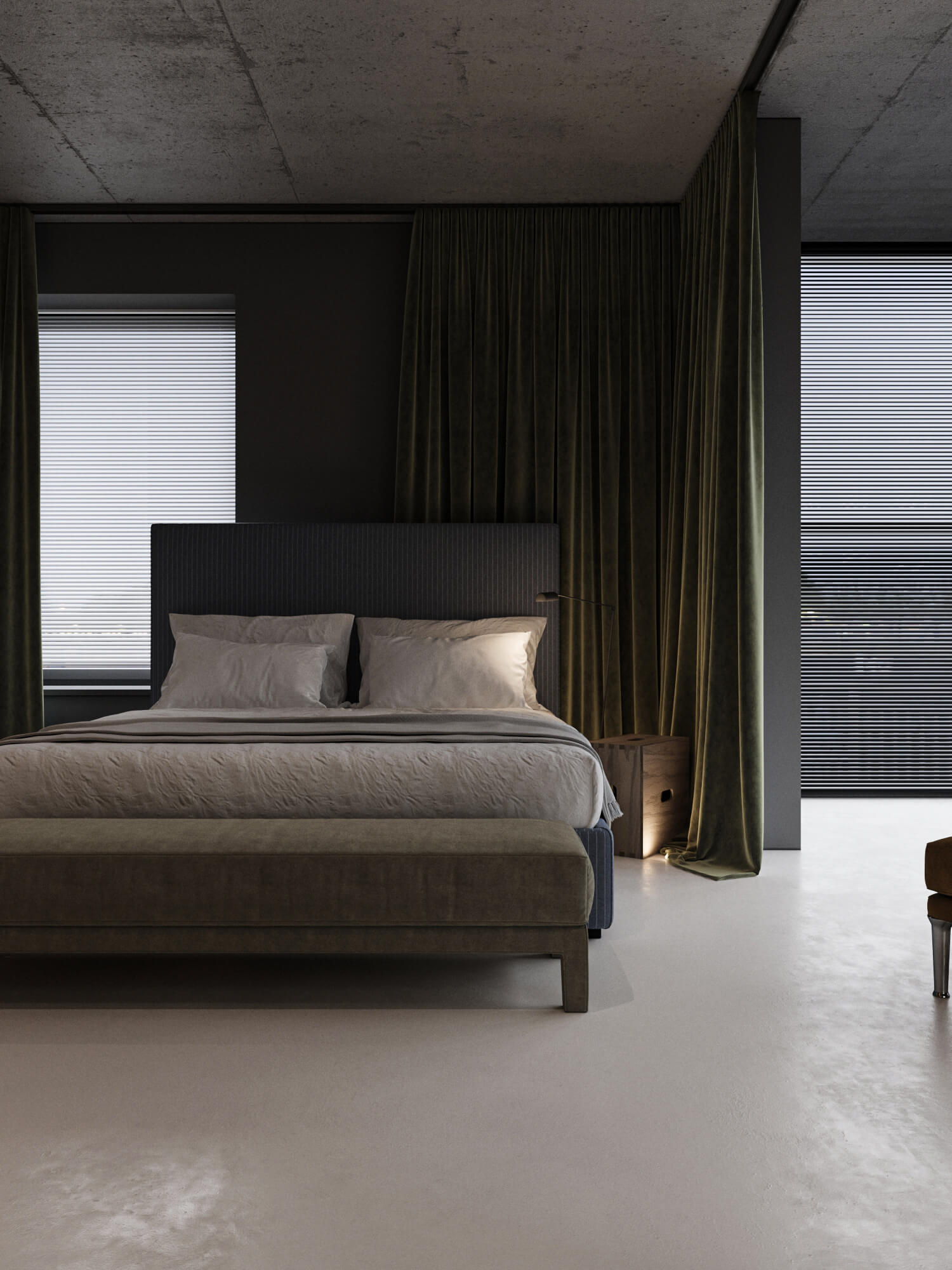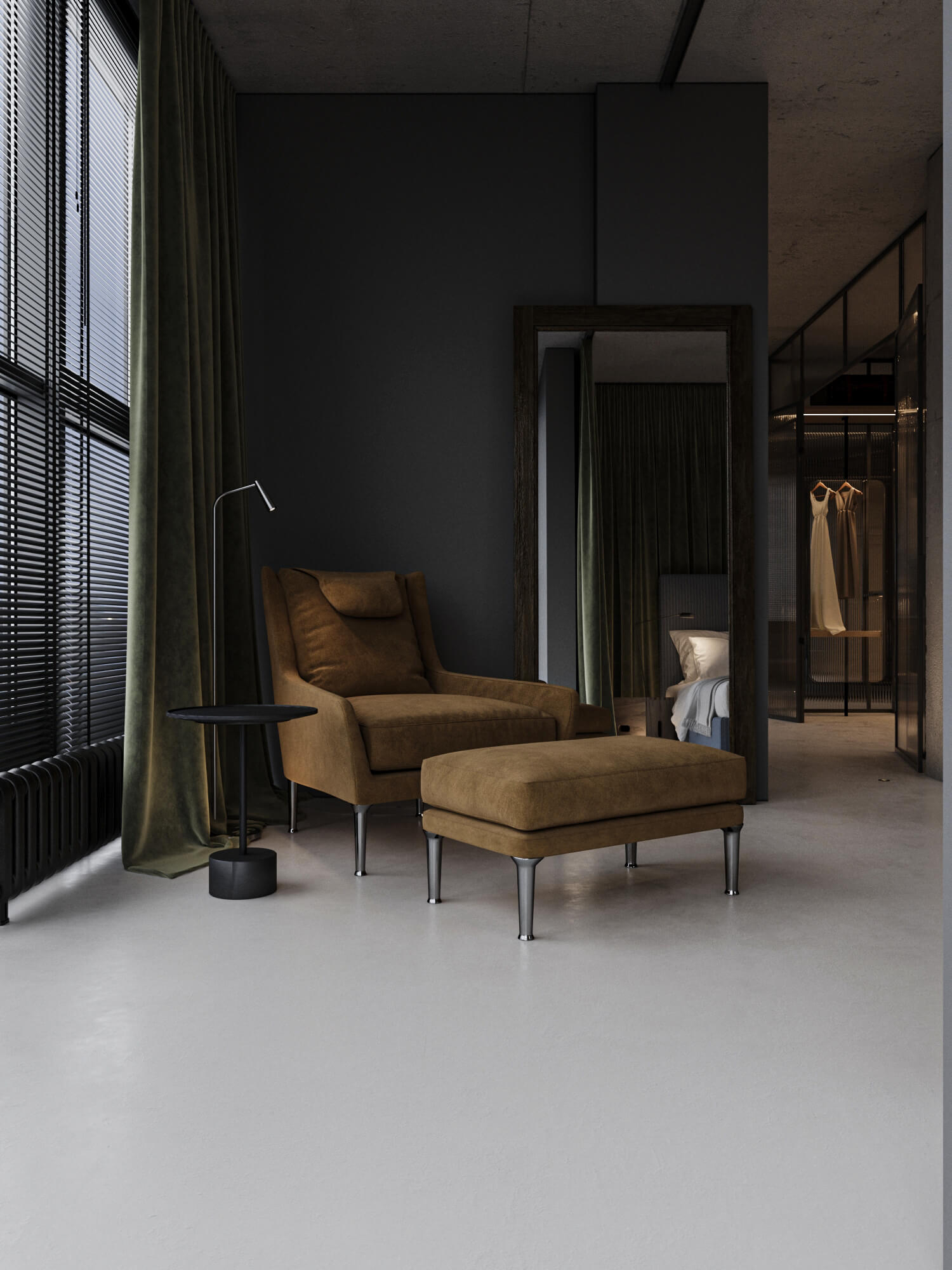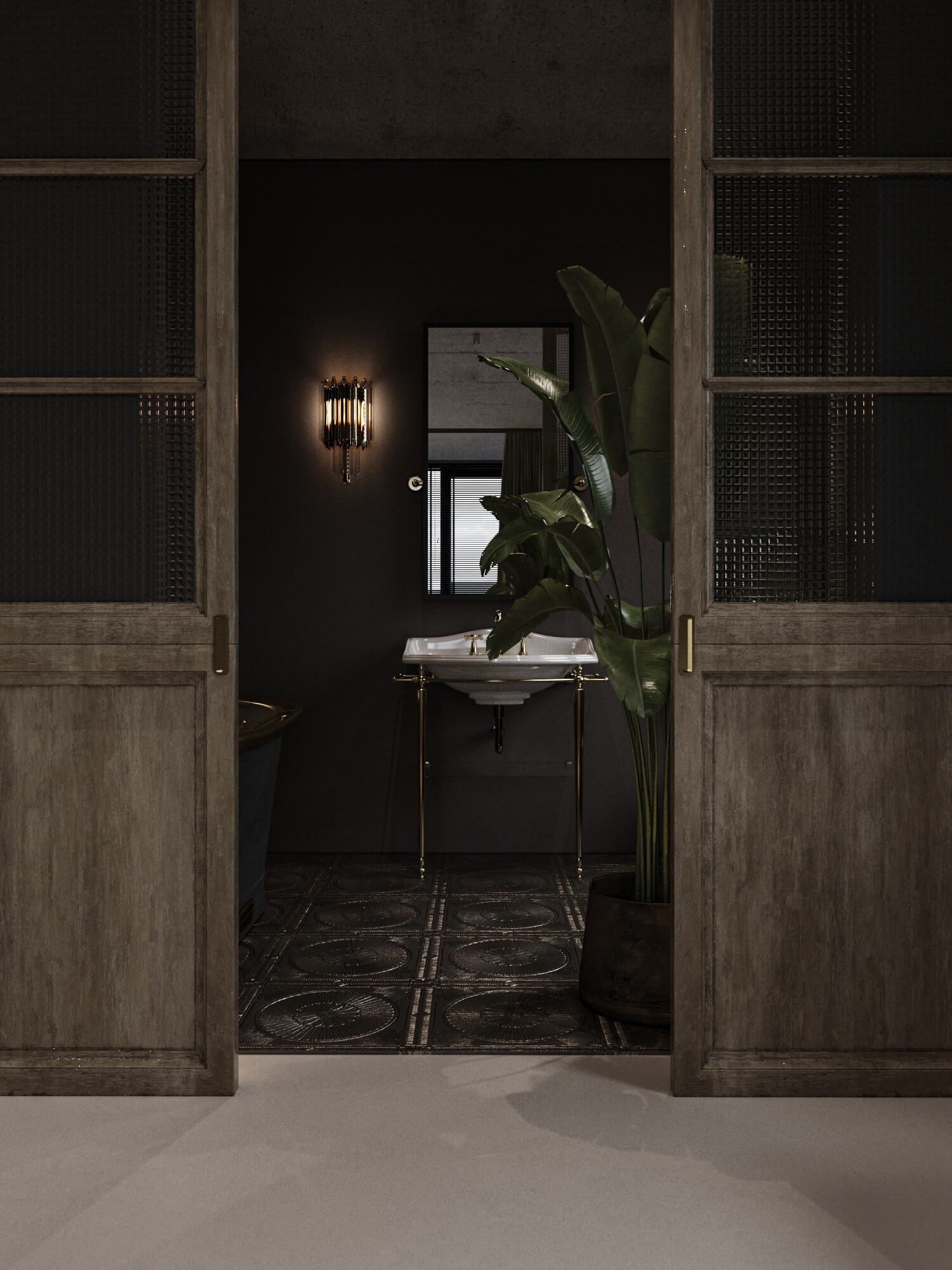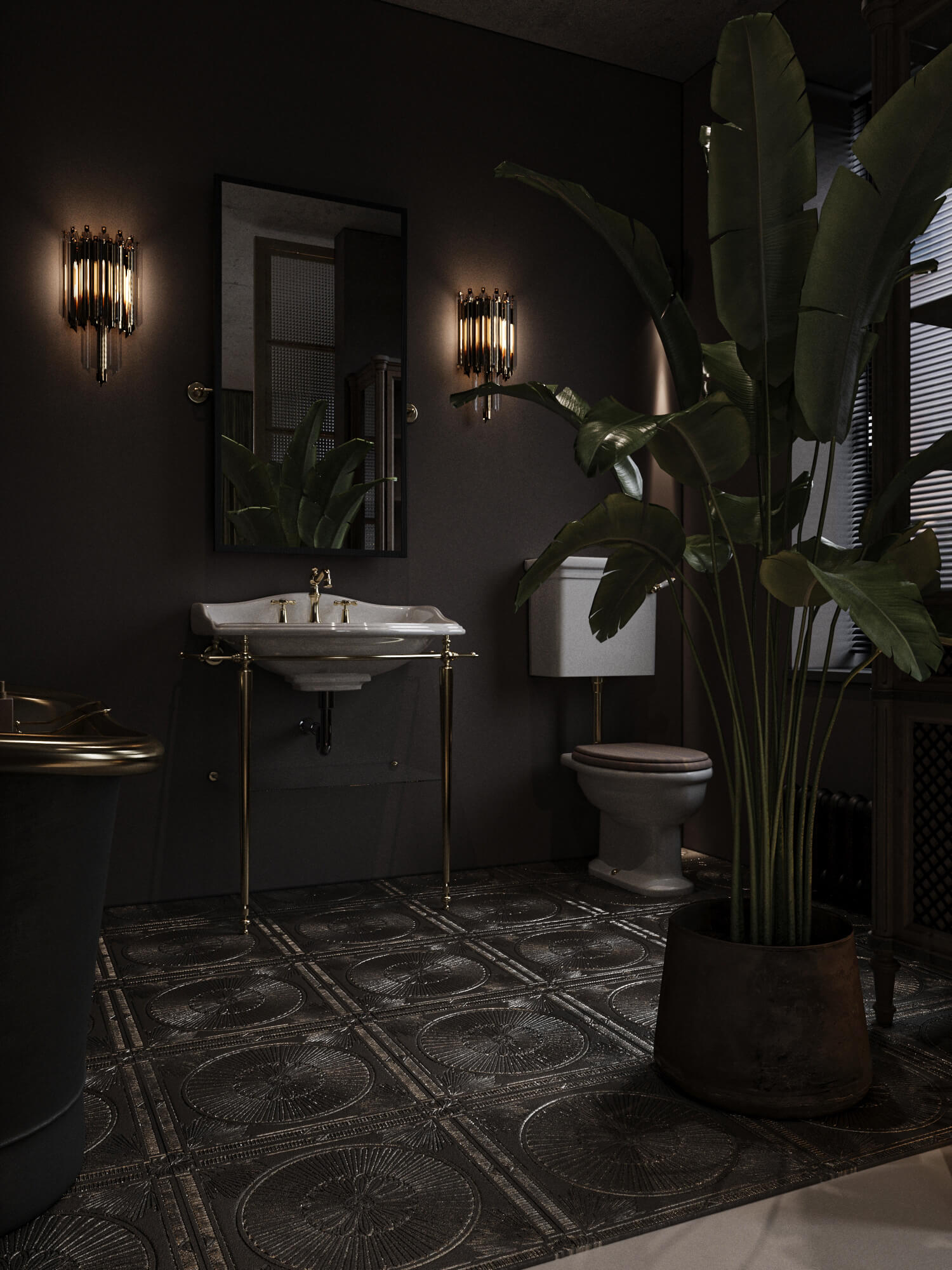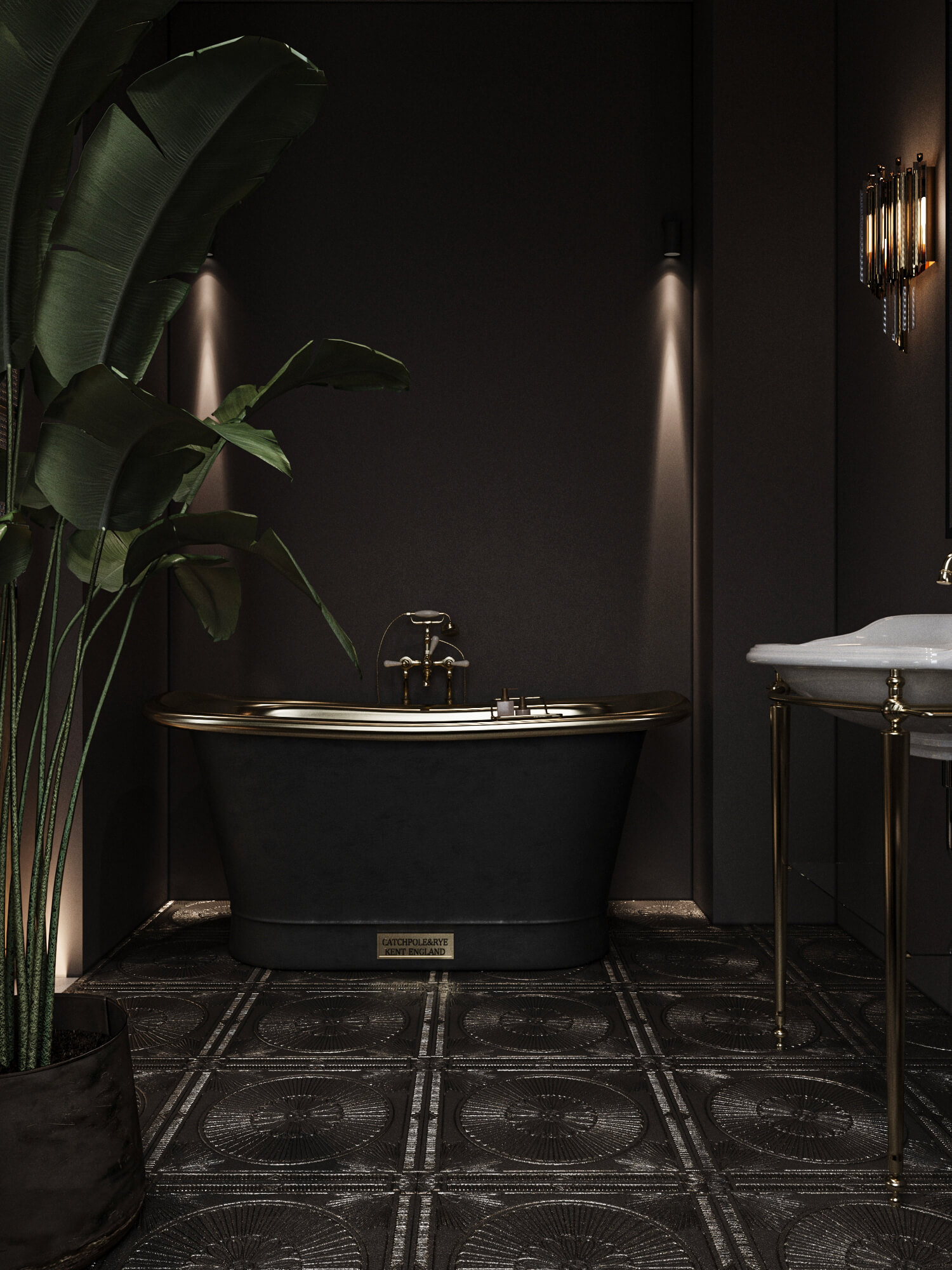 ---