Mohammad Hossein Rabbani Zade: Nestled in the midst of a beautifully designed landscape, this modern A-frame cottage is a stunning example of contemporary architecture. The exterior is clad in sleek, black paneling, with large floor-to-ceiling windows that offer breathtaking views of the surrounding greenery. The roofline of the A-frame slopes gently down towards the front, creating a cozy, inviting entrance.
As you step inside, you are immediately struck by the bright, open feel of the space. The interior is flooded with natural light, thanks to the expansive windows that line the walls. The living room features a sleek, minimalist fireplace, and comfortable seating arranged around it. The kitchen is open and airy, with high-end appliances and plenty of counter space for cooking and entertaining.
The master bedroom is located beside the livingroom, with offering stunning views of the landscape. and this bedroom features a luxurious en-suite bathroom, with a soaking tub and a walk-in shower.
Outside, a sparkling pool awaits, surrounded by a spacious deck and lounge chairs for soaking up the sun. A pergola provides shade for outdoor dining and entertaining, while a detached car garage offers ample storage space for vehicles and other outdoor equipment.
Overall, this modern A-frame cottage is a perfect blend of contemporary design and natural beauty, offering a luxurious retreat in a stunning setting.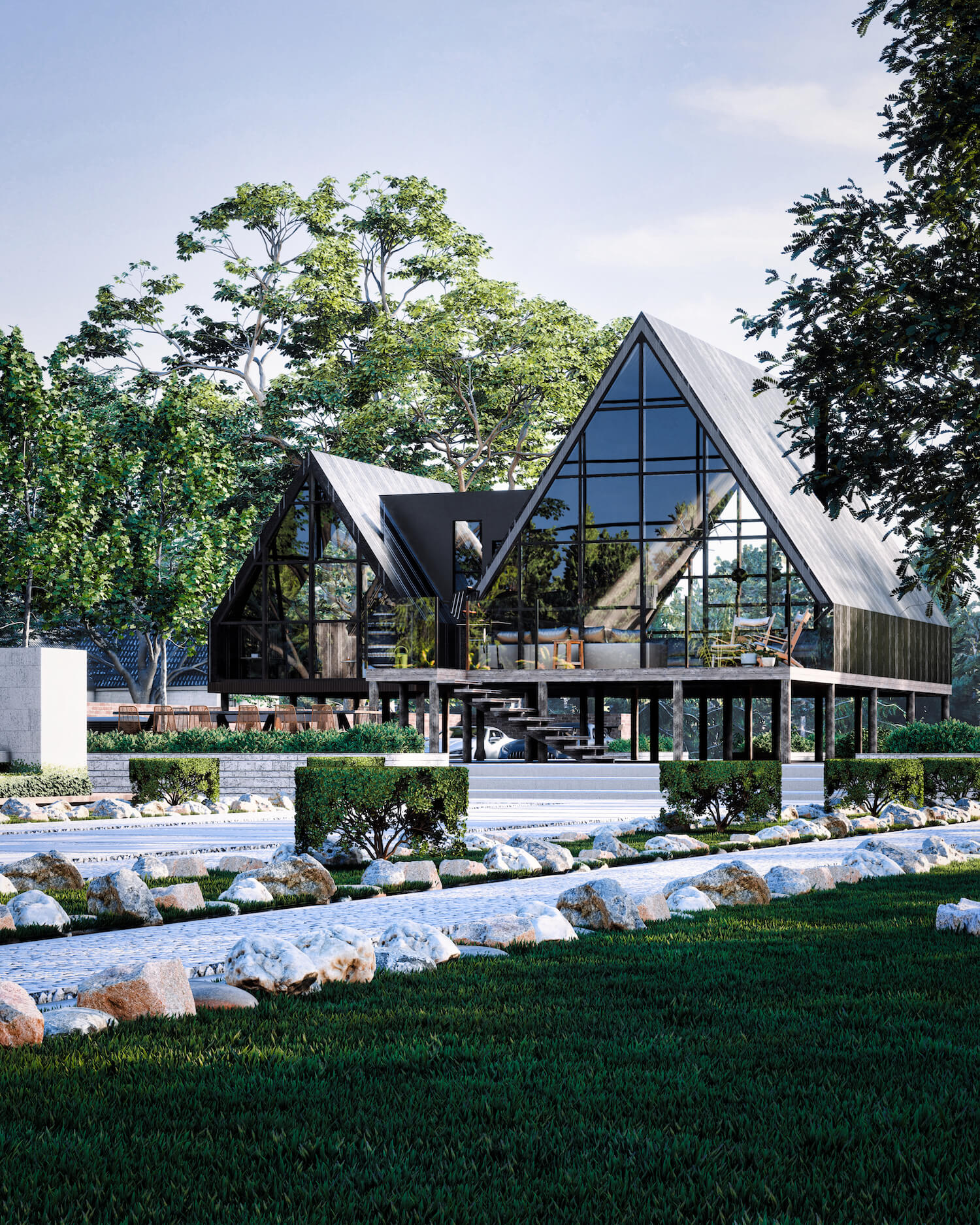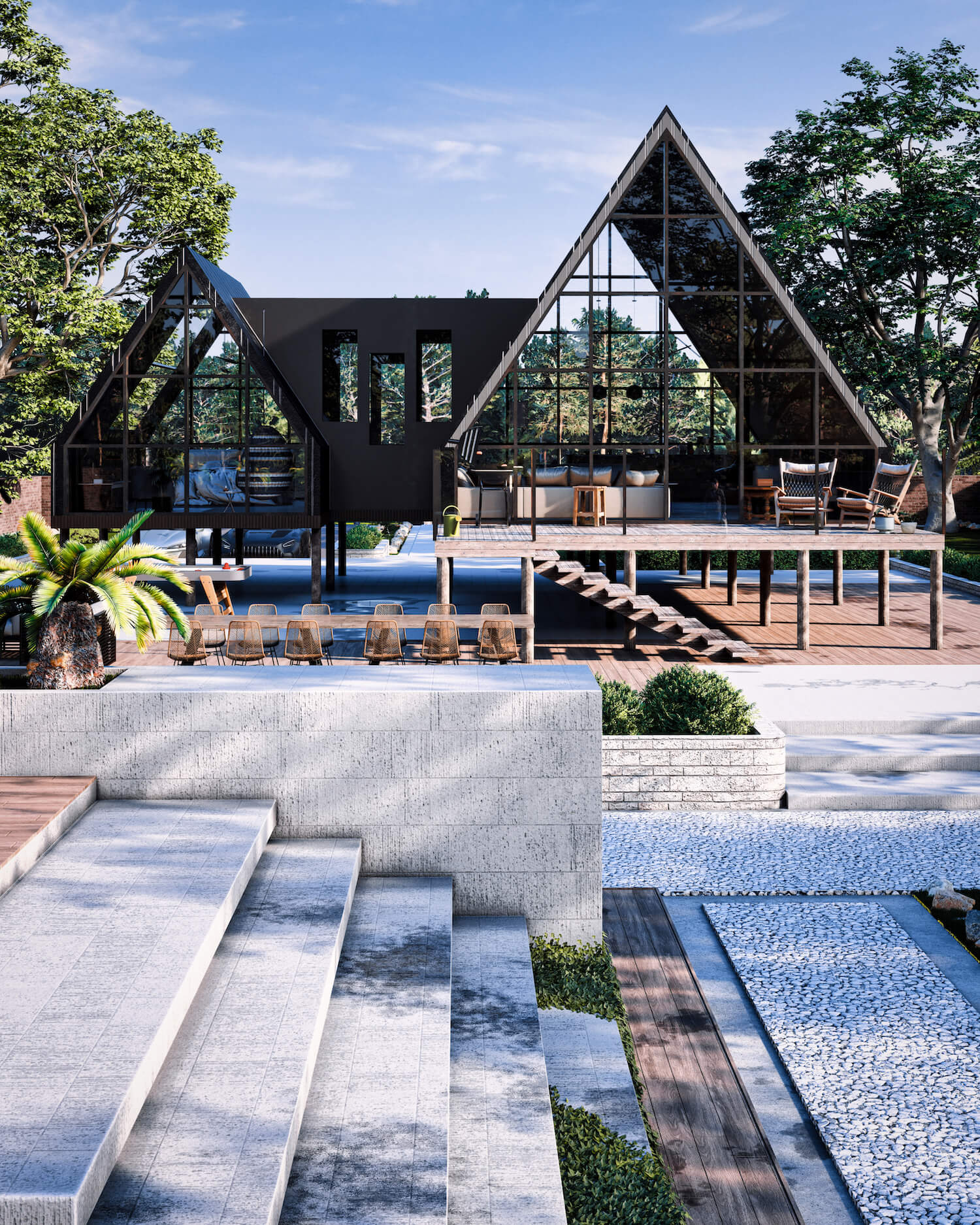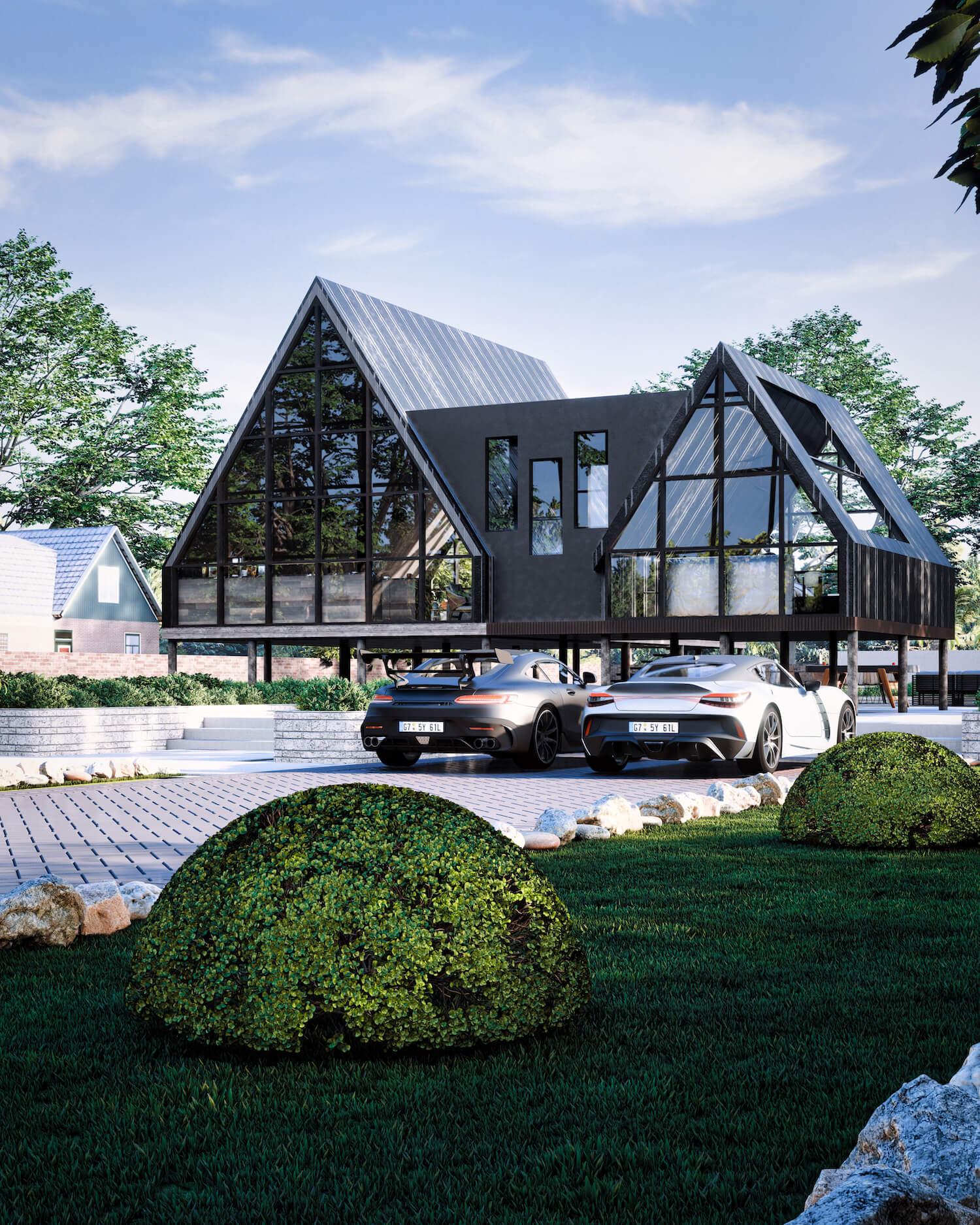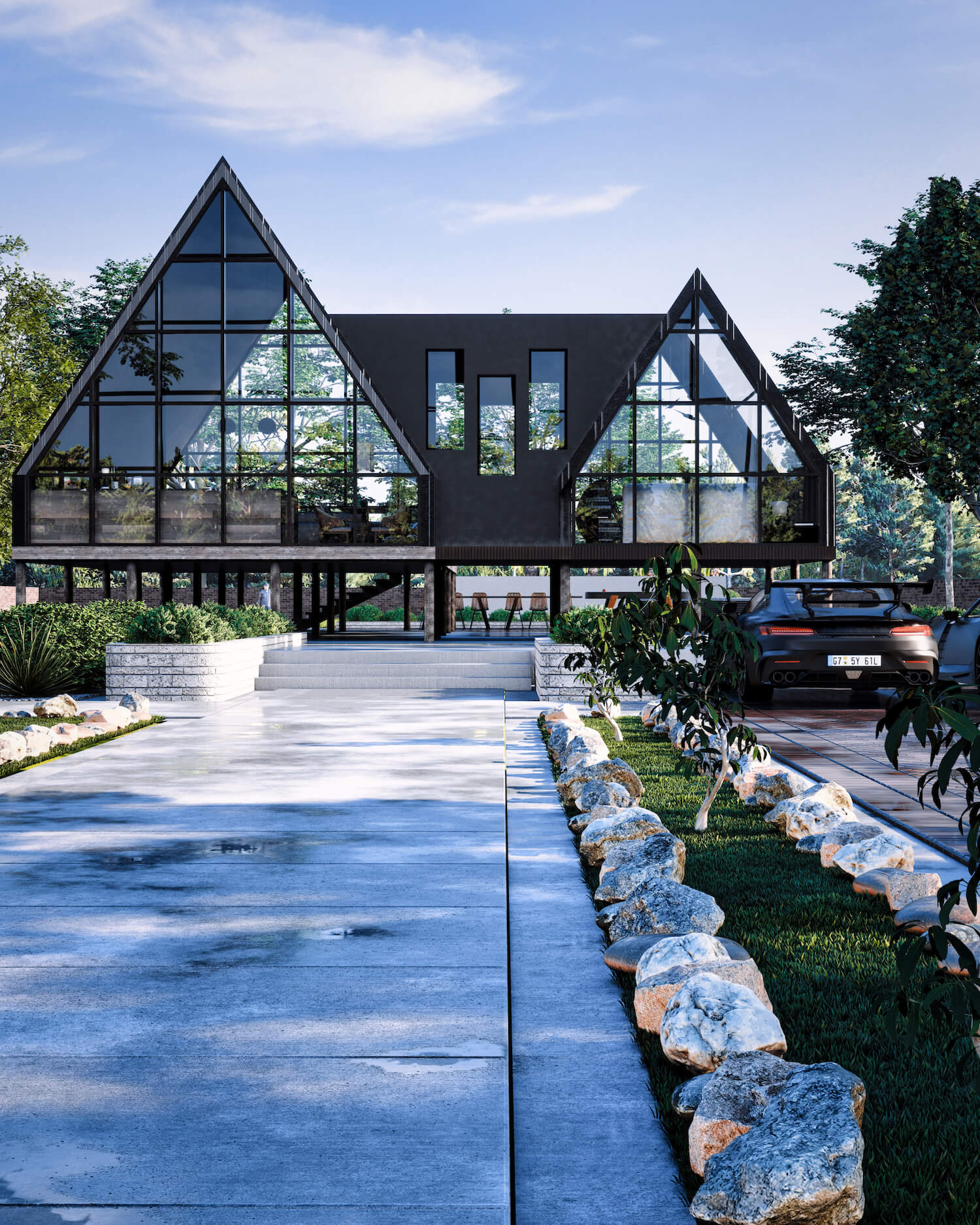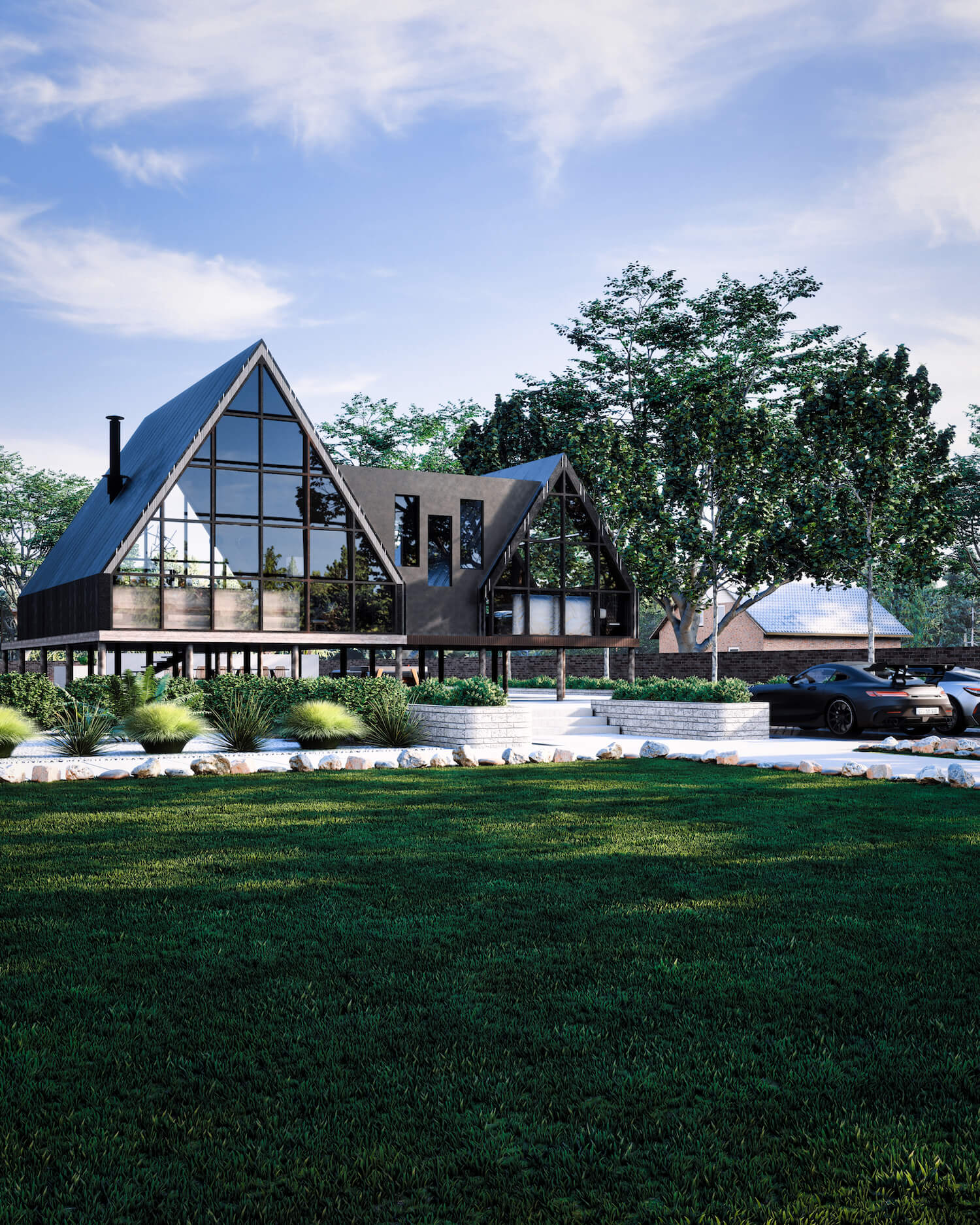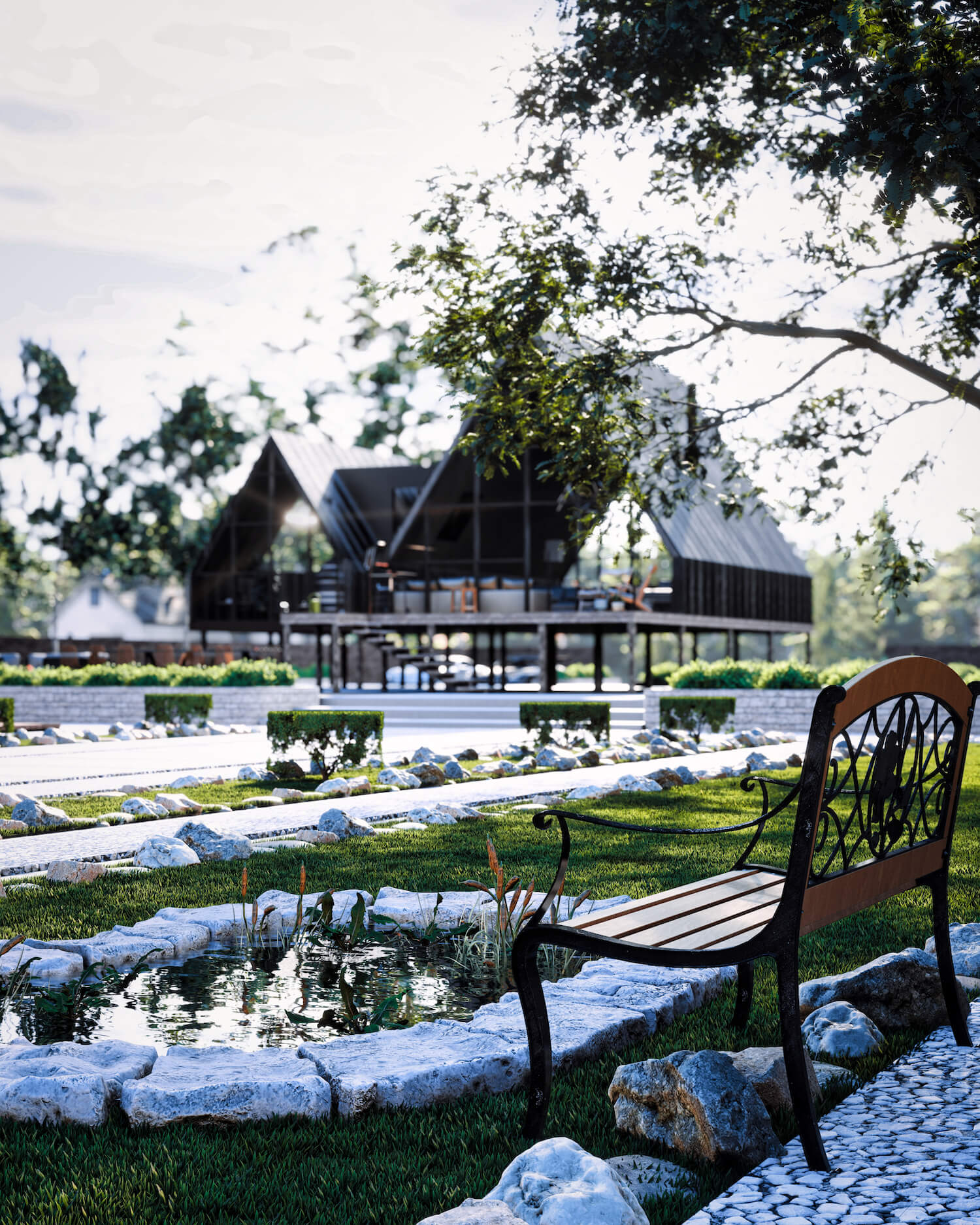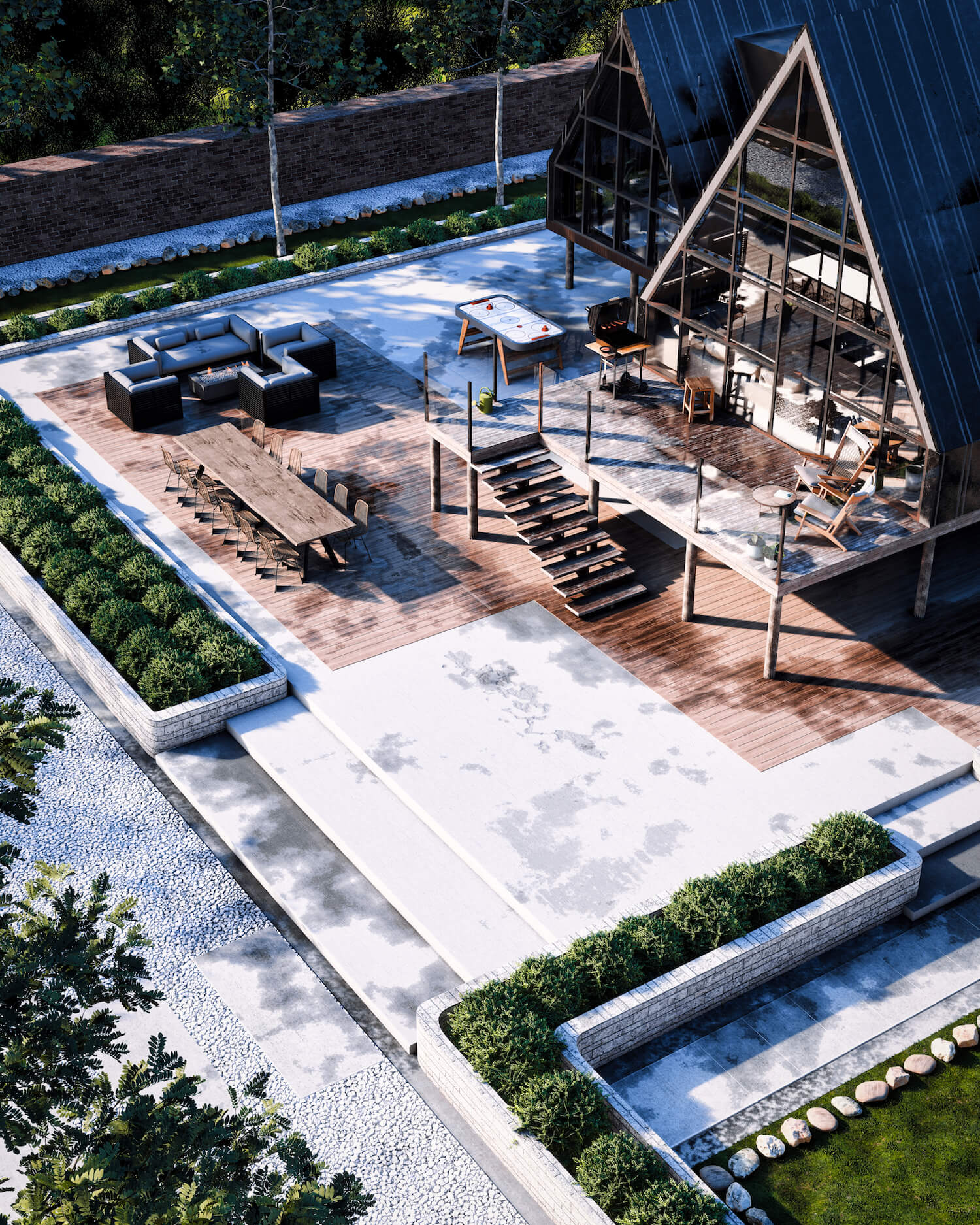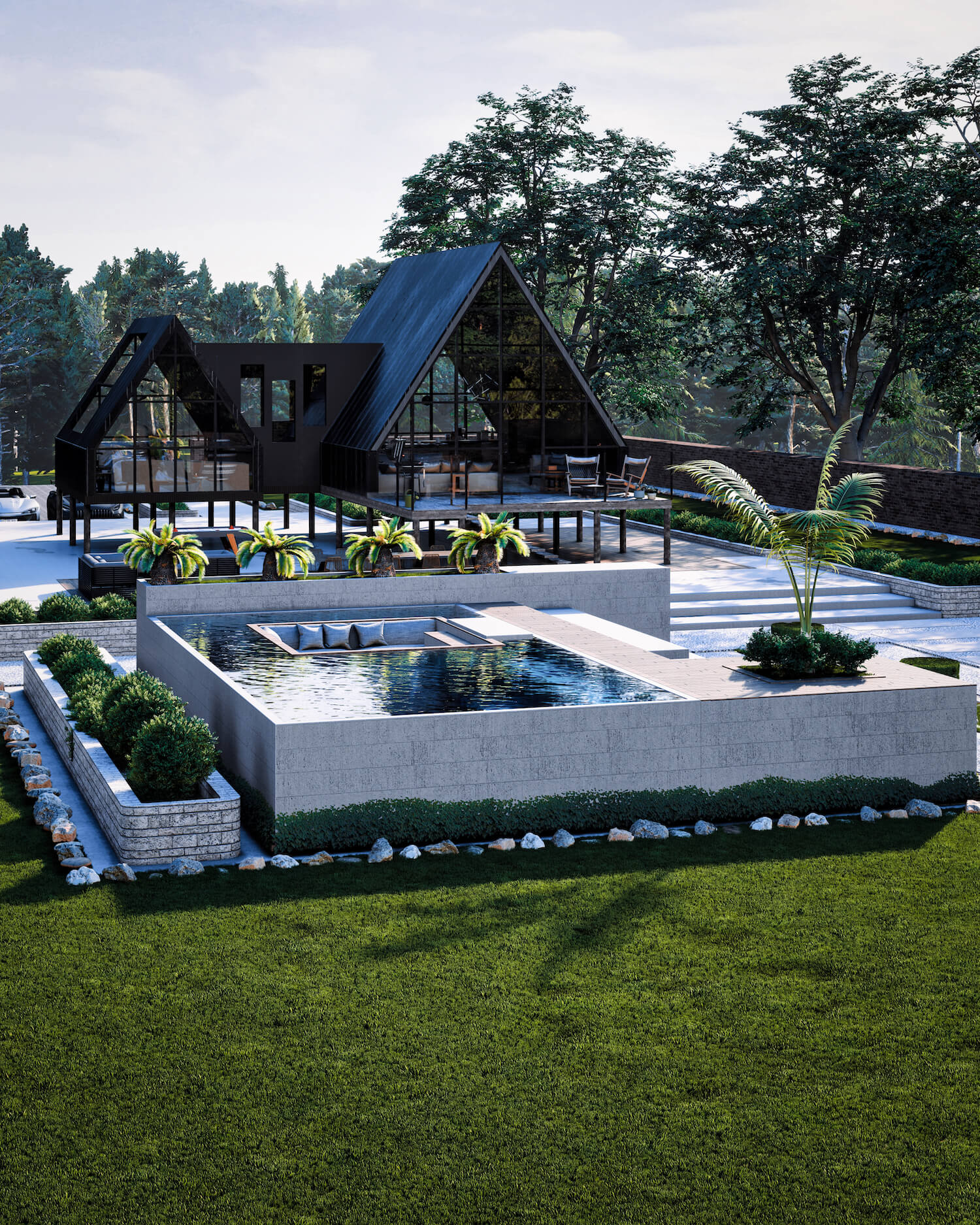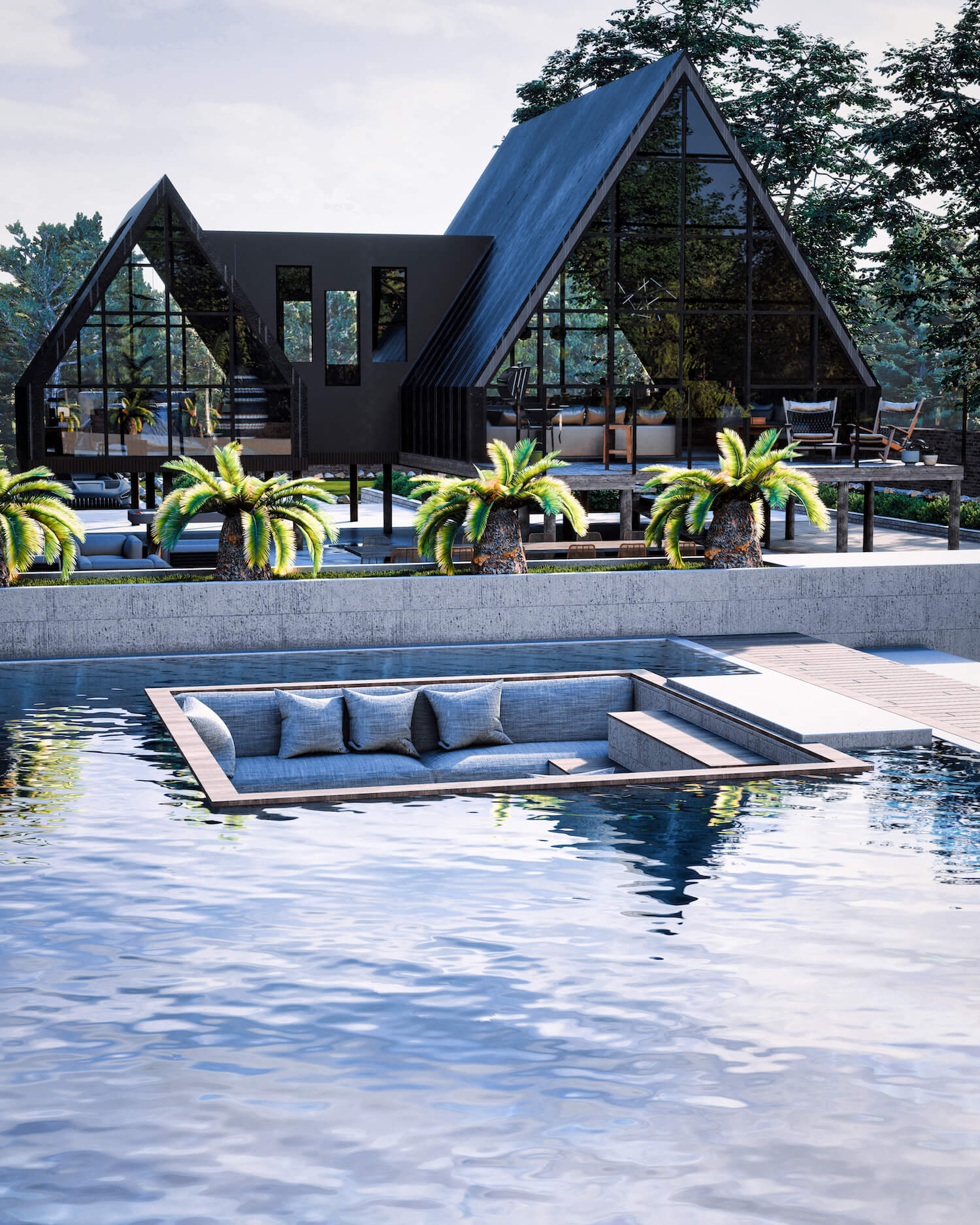 ---