David Bulckaen Architect: Design for a house in research of a beauty of things imperfect, impermanent and incomplete. A beauty of things modest and humble. A beauty of things unconventional. Ongoing project.
The specific, and only, assignment description from the client was to design a house inspired by the Japanese "Wabi-Sabi" philosophy.
Wabi-Sabi is a beauty of things imperfect, impermanent, and incomplete. Wabi stands for living alone in the nature, away from the busy and hectic city. Sabi stands for lean, withered, cooled and transient.
The saying Wabi-Sabi has also changed meaning over time. It refers to the transience and fragility of things. The wear and tear of a concrete staircase or a crack in a wooden tabletop.
Time changes and affects all things. The realization that not everything has eternal life gives it added value. Wabi Sabi is not the plastic garden chair, the latest iPhone, but the simple wooden stool or grandmother's patinated ring.
But Wabi Sabi also tries to capture light, shadow, sound, and sensation.
The design of this house is a humble and modest attempt to translate all of this. A house in which you can walk and discover, with an unconventional plan, and built with natural, tactile, and traditional materials. The sound of a small fountain or dripping rain in the courtyard on the background, the ever-changing play of light in the different rooms, and some surprising views and see through's…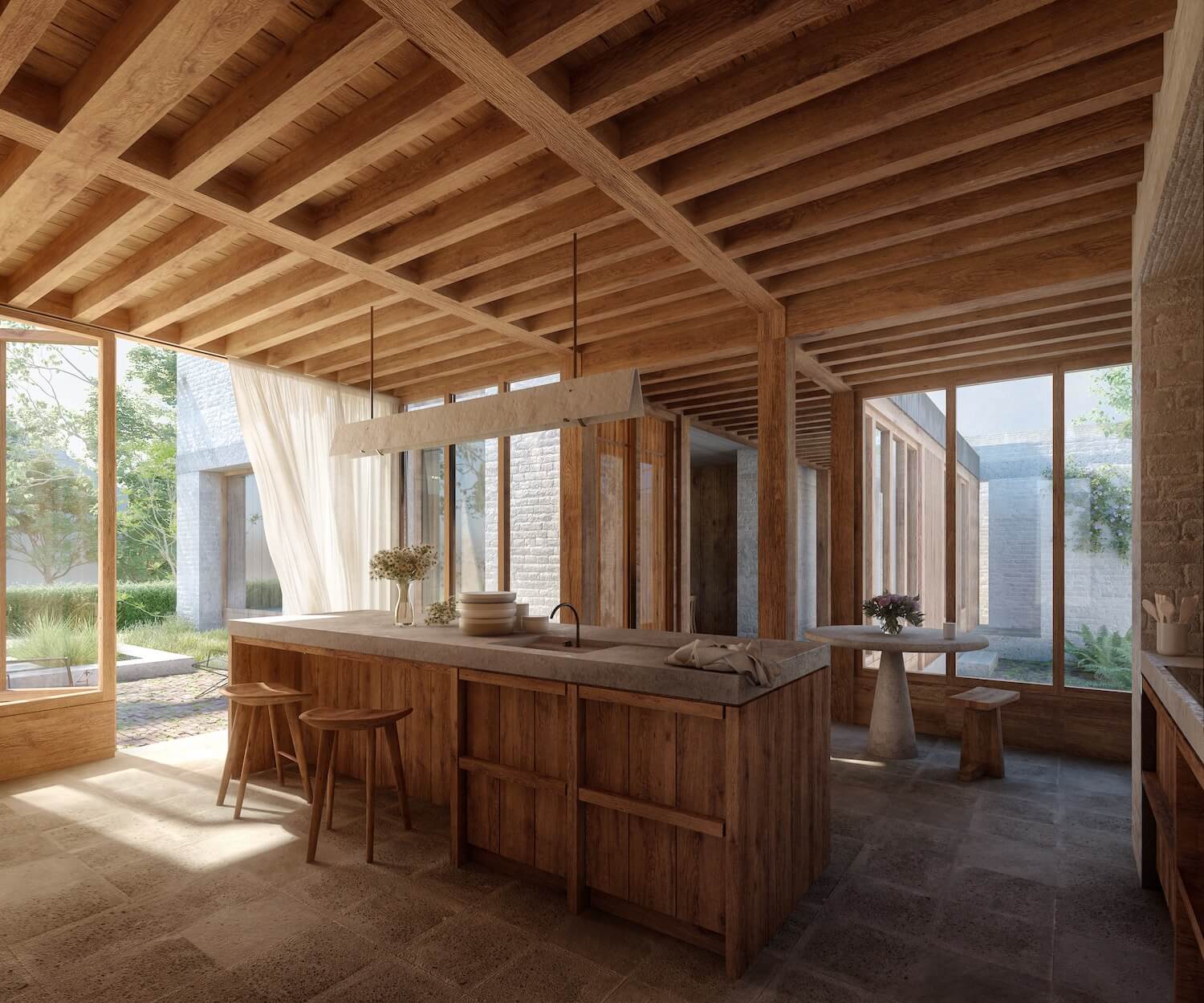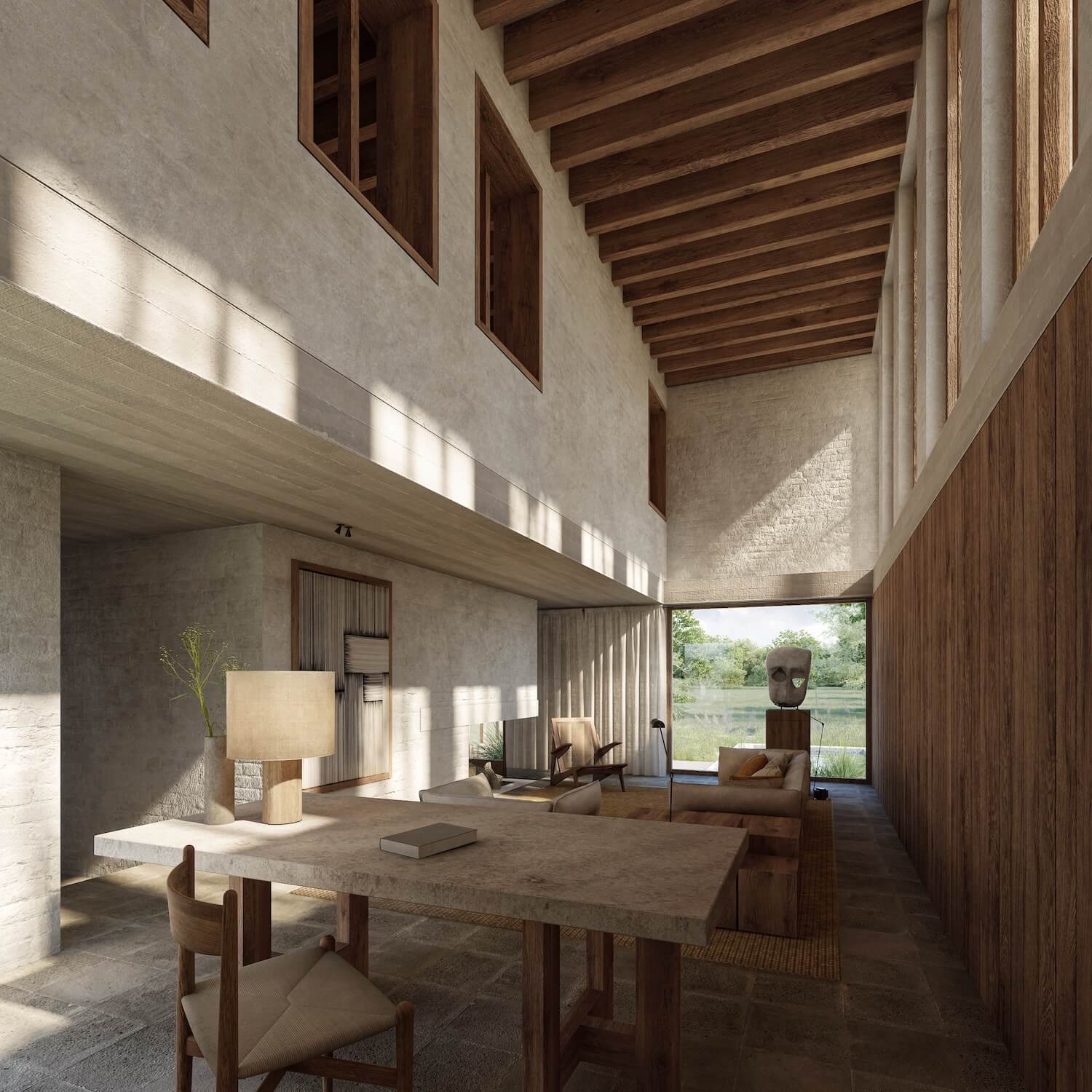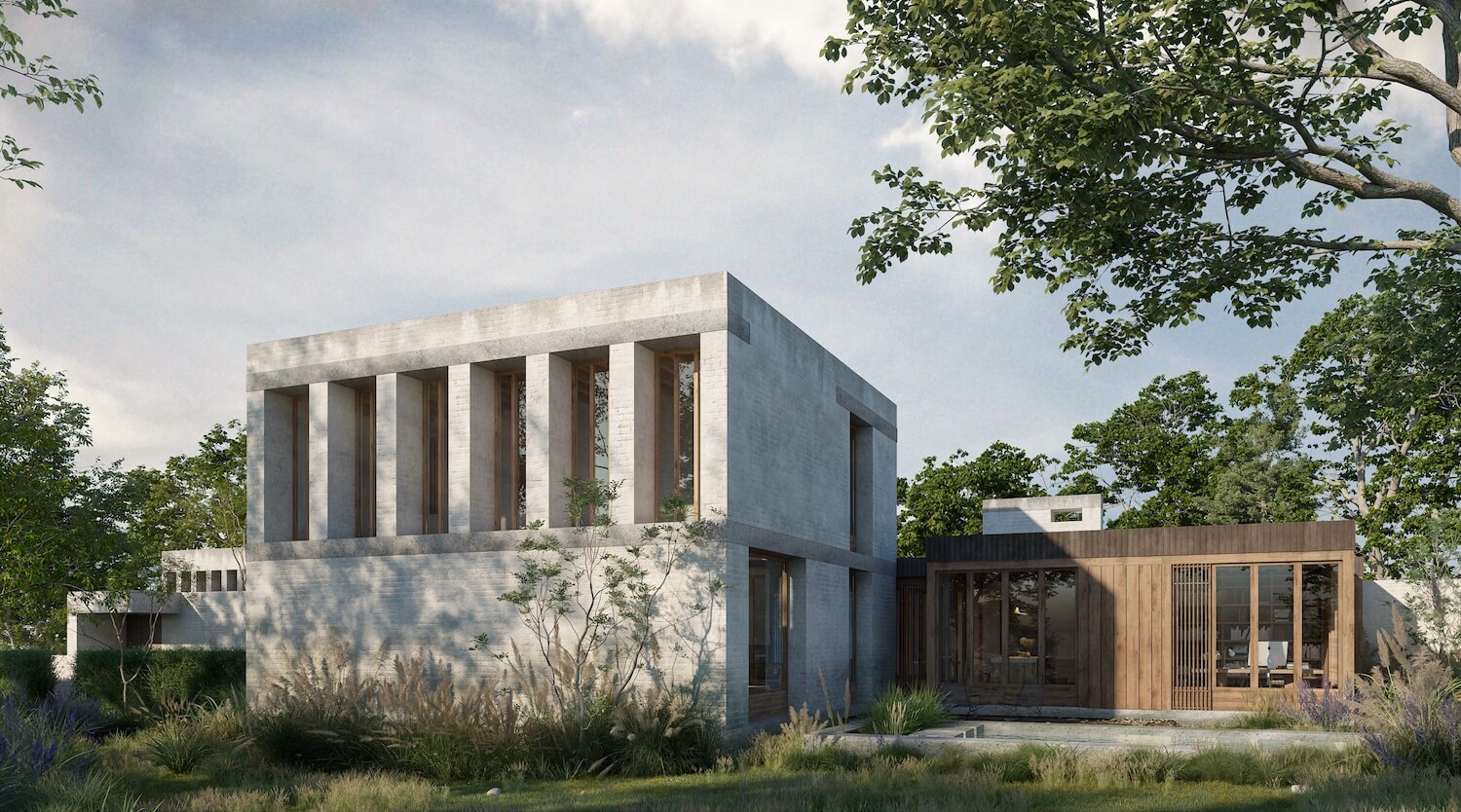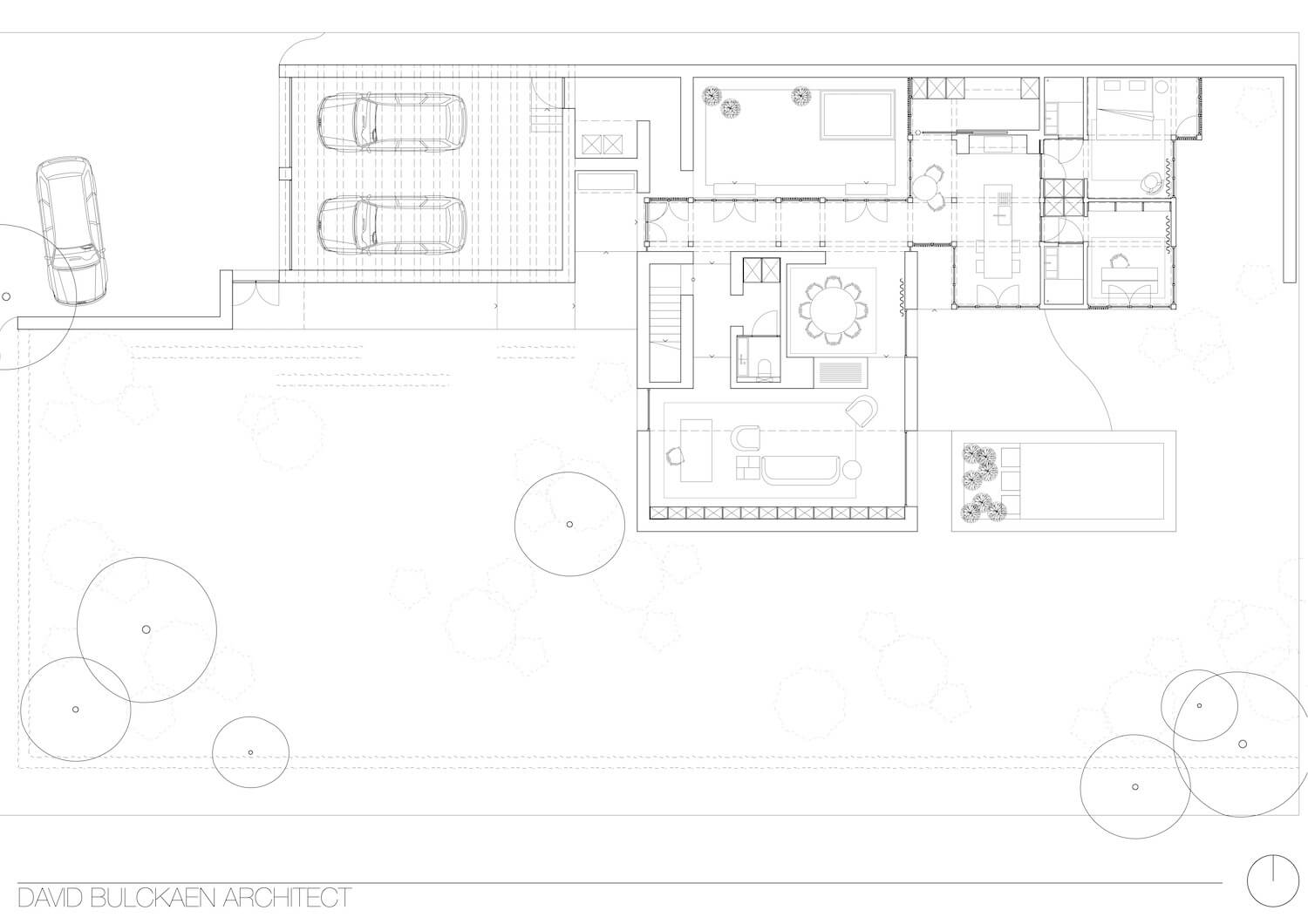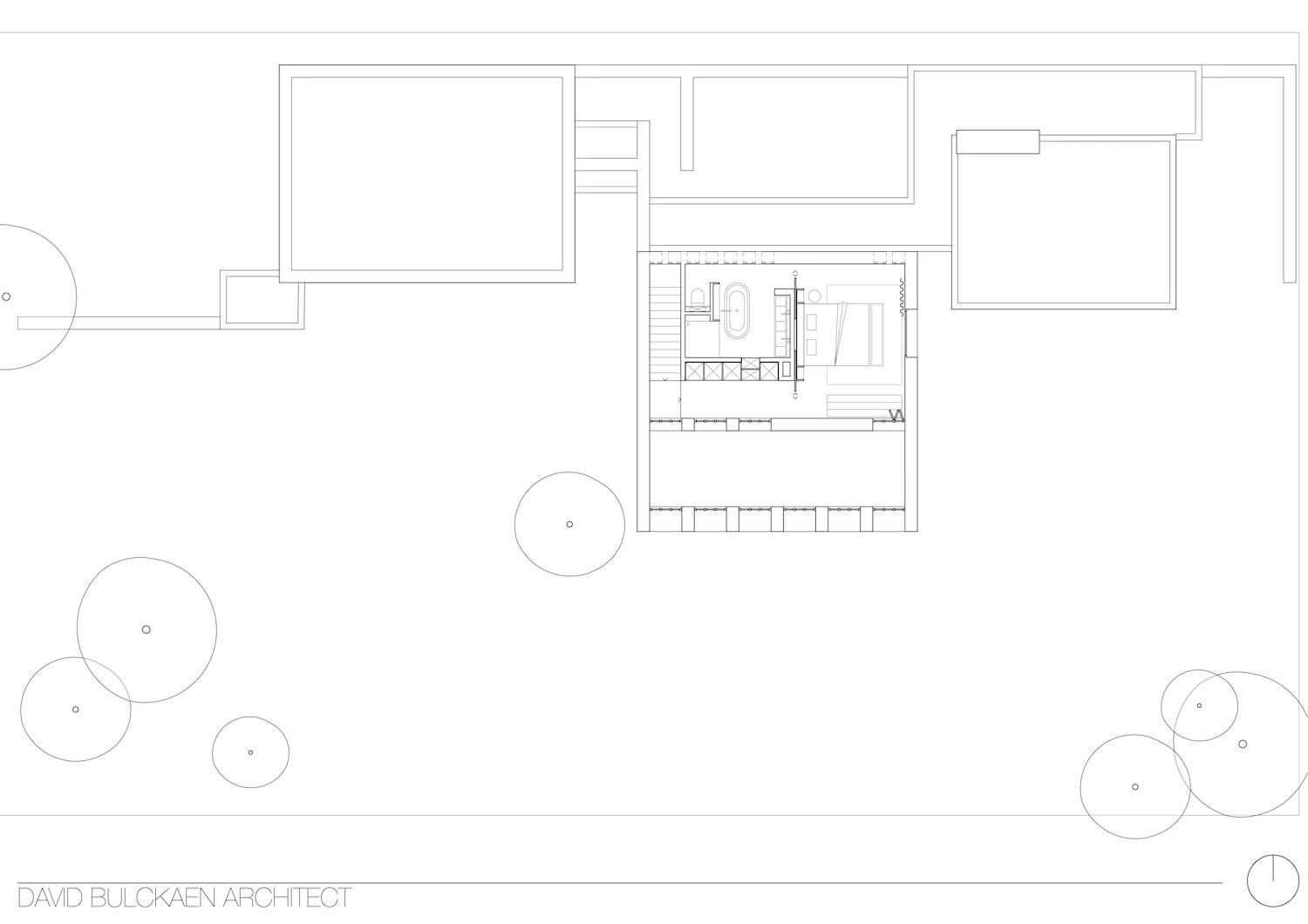 ---