Mohammad Hossein Rabbani Zade: I have conceptualized this project so here is the story about this beautiful project:
Welcome to Oceanic Majesty Villas, a luxurious and classical mansion inspired by the grandeur of European architecture. This magnificent structure is located on the water, offering breathtaking views of the ocean and the surrounding landscape.
The design of Oceanic Majesty Villas is a fusion of classical and modern architecture, incorporating elements from the golden age of European aesthetics with a y2k twist. The exterior of the mansion is adorned with bright navy and bronze accents, creating a striking contrast against the white and indigo color palette. The hard-edged lines of the building create a sense of strength and stability, while the use of bright green and brown adds a touch of natural elegance.
As you enter the mansion, you are greeted by a grand foyer that exudes opulence and sophistication. The marble flooring, intricate chandeliers, and ornate moldings are reminiscent of a bygone era, while the modern furnishings add a contemporary touch. The living spaces are spacious and airy, with large windows that offer stunning views of the ocean and allow natural light to flood the rooms.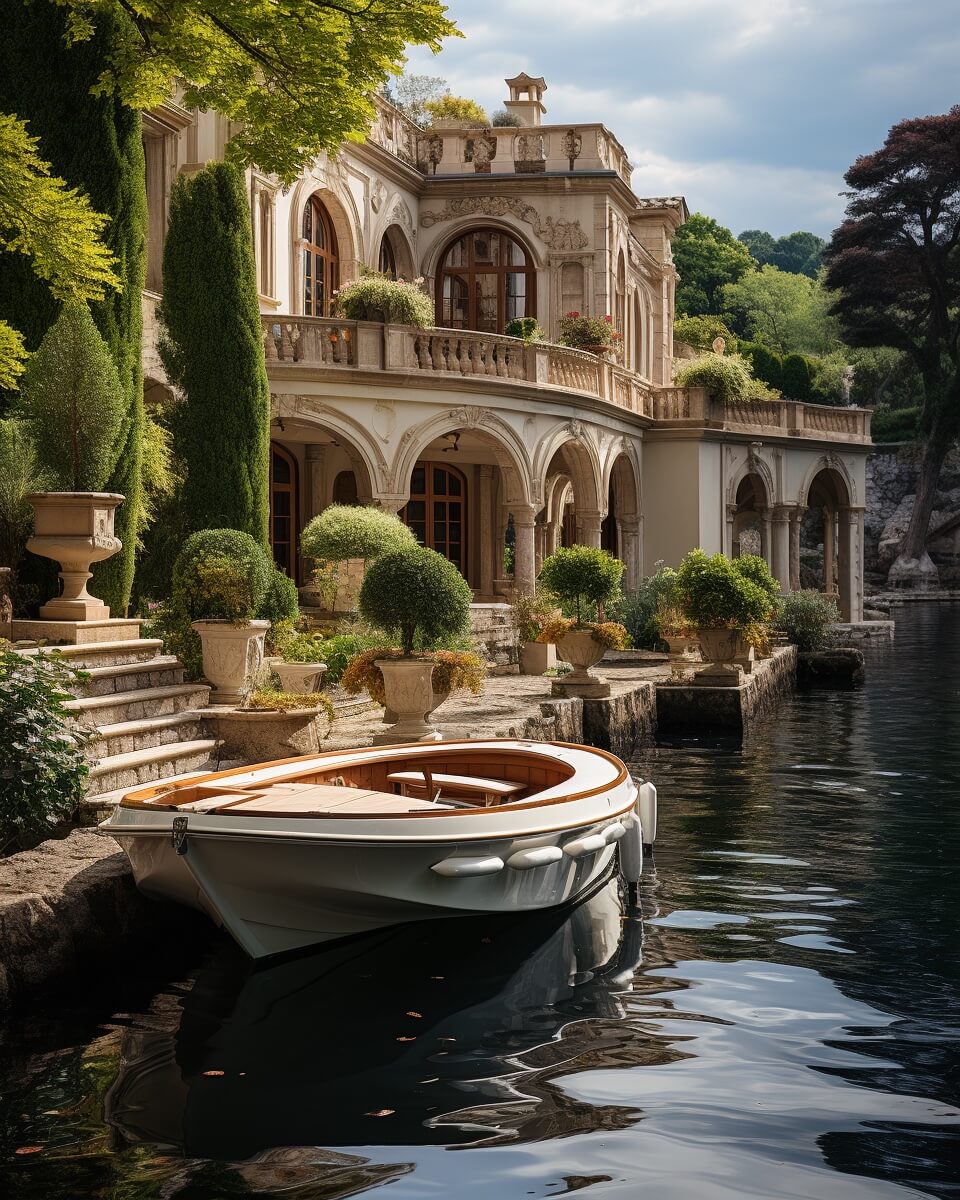 The bedrooms at Oceanic Majesty Villas are designed to provide the ultimate in comfort and luxury. Each room is decorated with plush furnishings and high-quality linens, creating a serene and peaceful atmosphere. The en-suite bathrooms are equipped with state-of-the-art fixtures and fittings, providing a spa-like experience for guests.
The outdoor areas of Oceanic Majesty Villas are just as impressive as the interior. The expansive terrace offers plenty of space for outdoor dining and entertaining, while the infinity pool provides a refreshing escape from the heat. The landscaped gardens are meticulously maintained, featuring lush greenery and colorful blooms that add to the natural beauty of the surroundings.
In conclusion, Oceanic Majesty Villas is a luxurious classical mansion that combines the best of European aesthetics with modern design elements. From the striking exterior to the opulent interior, every detail has been carefully considered to create a truly magnificent residence. Whether you are looking for a peaceful retreat or a lavish party venue, Oceanic Majesty Villas is the perfect choice.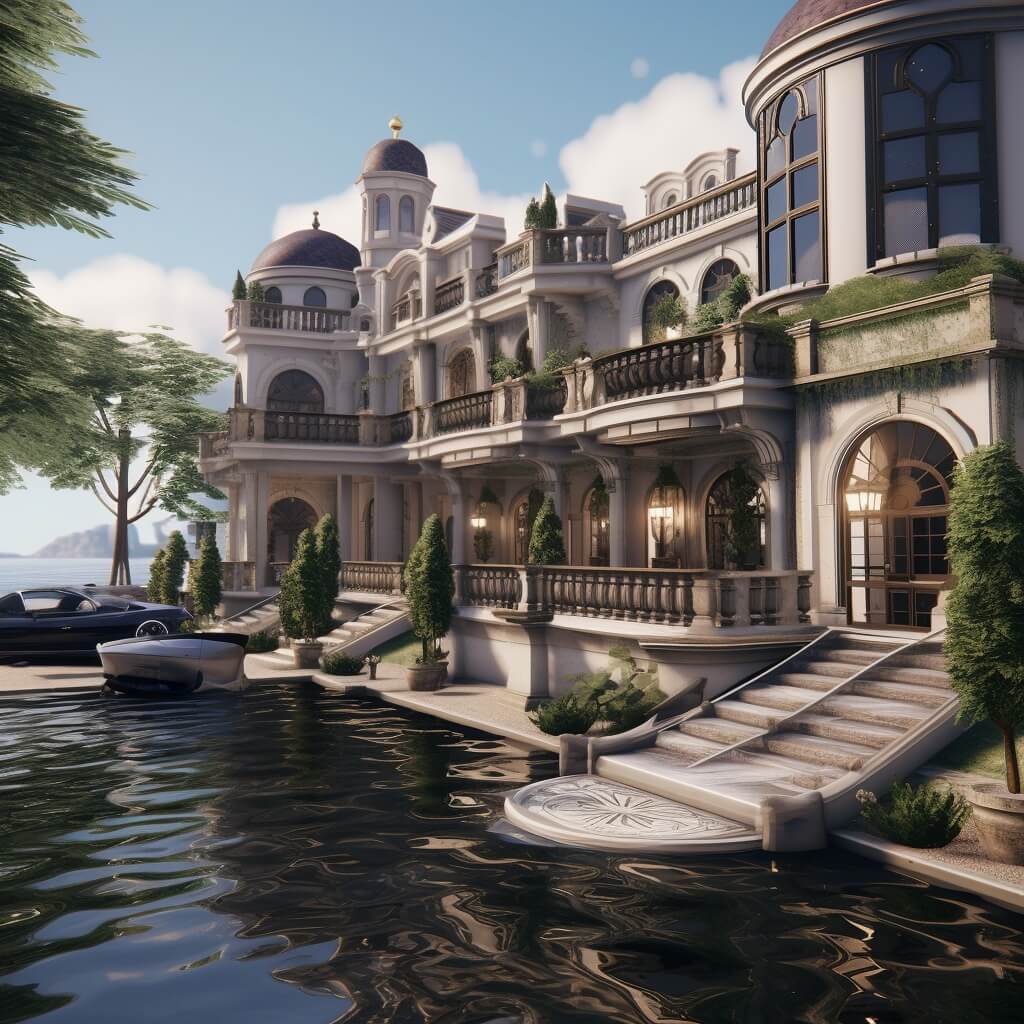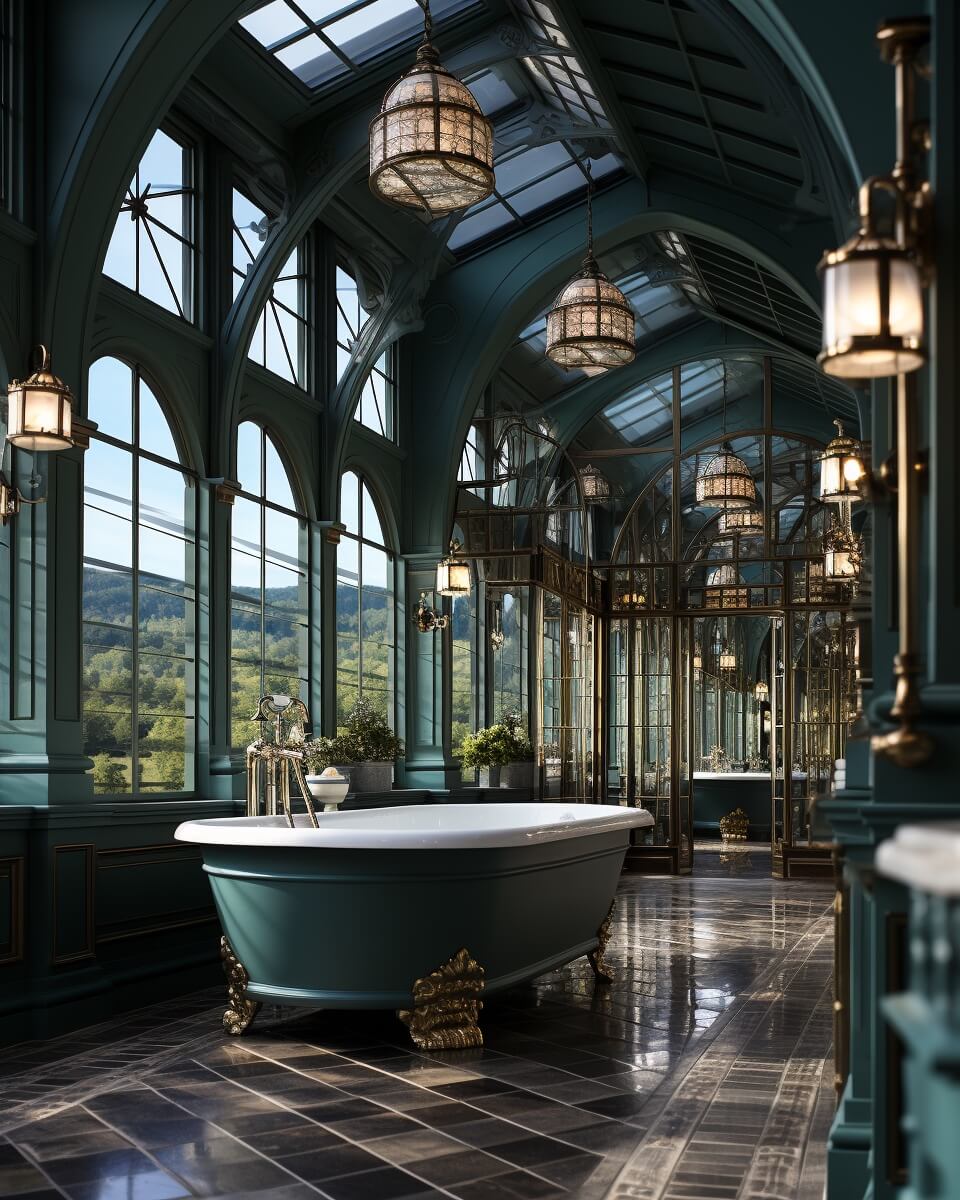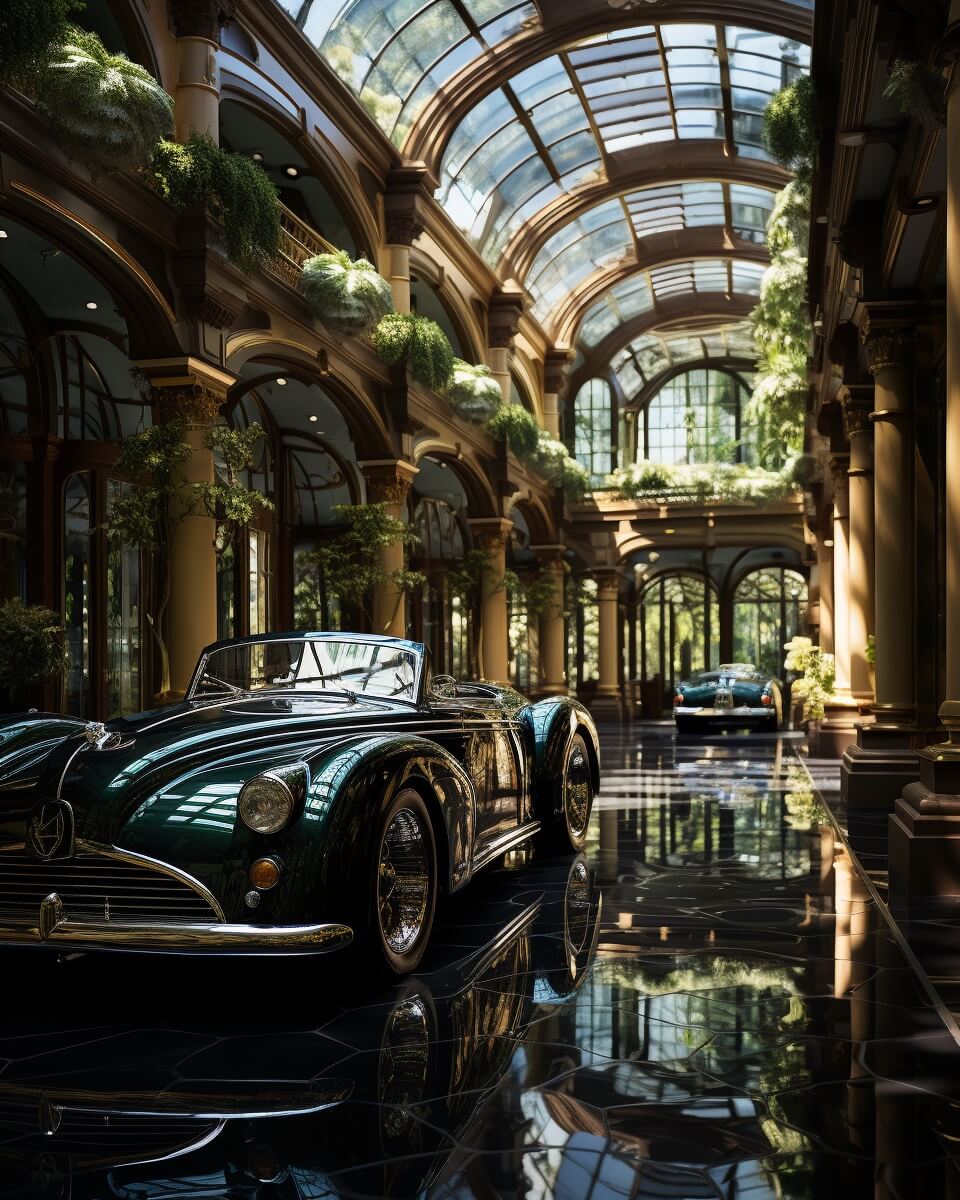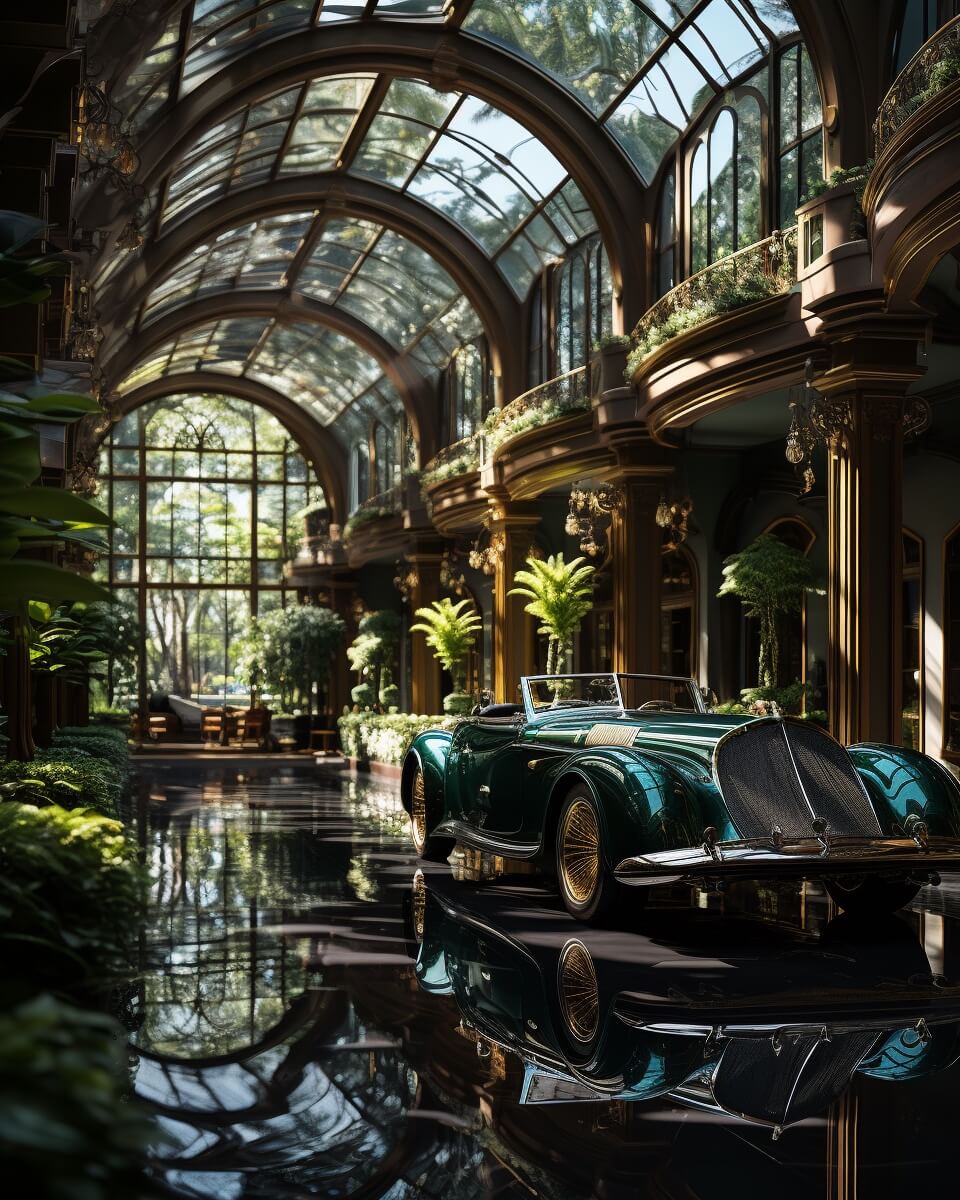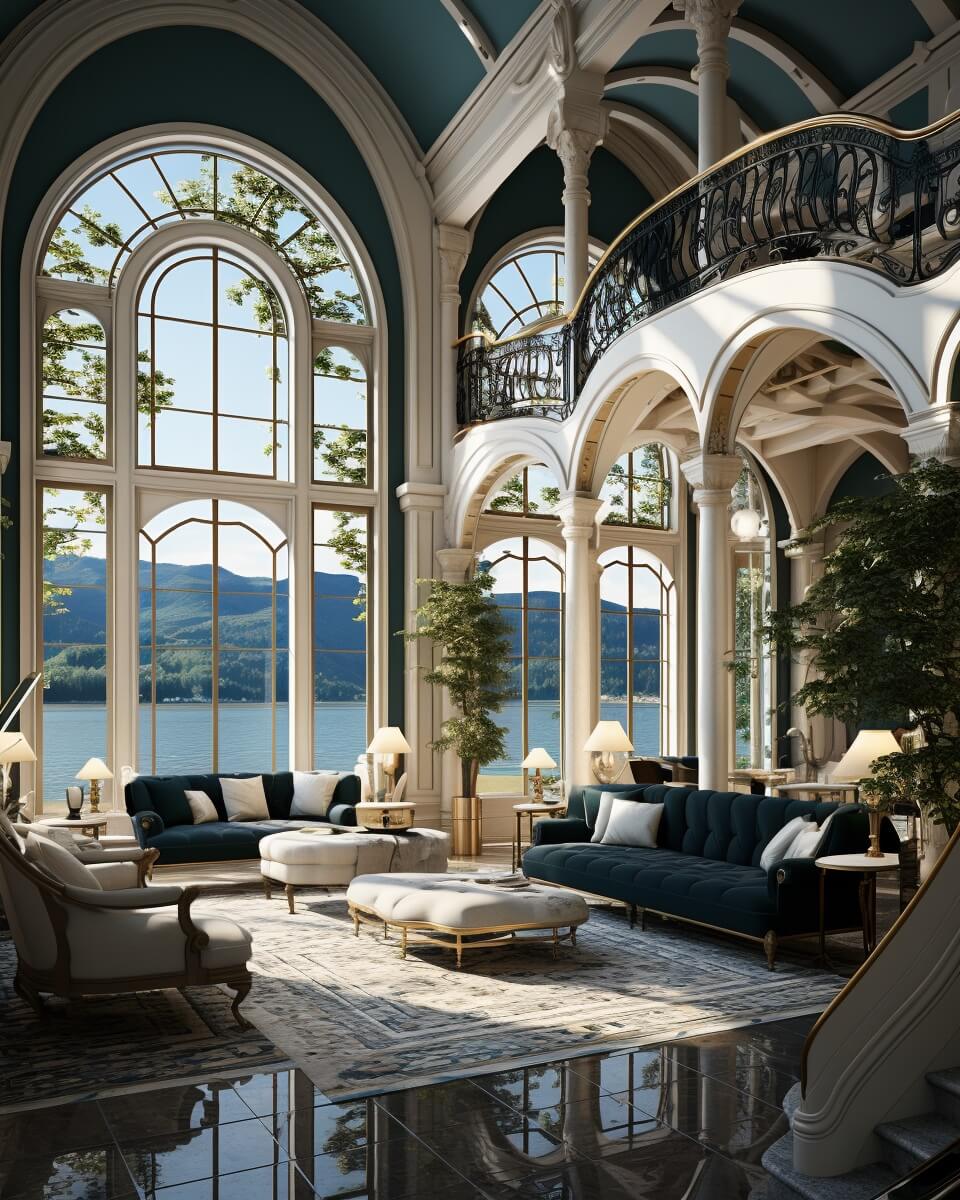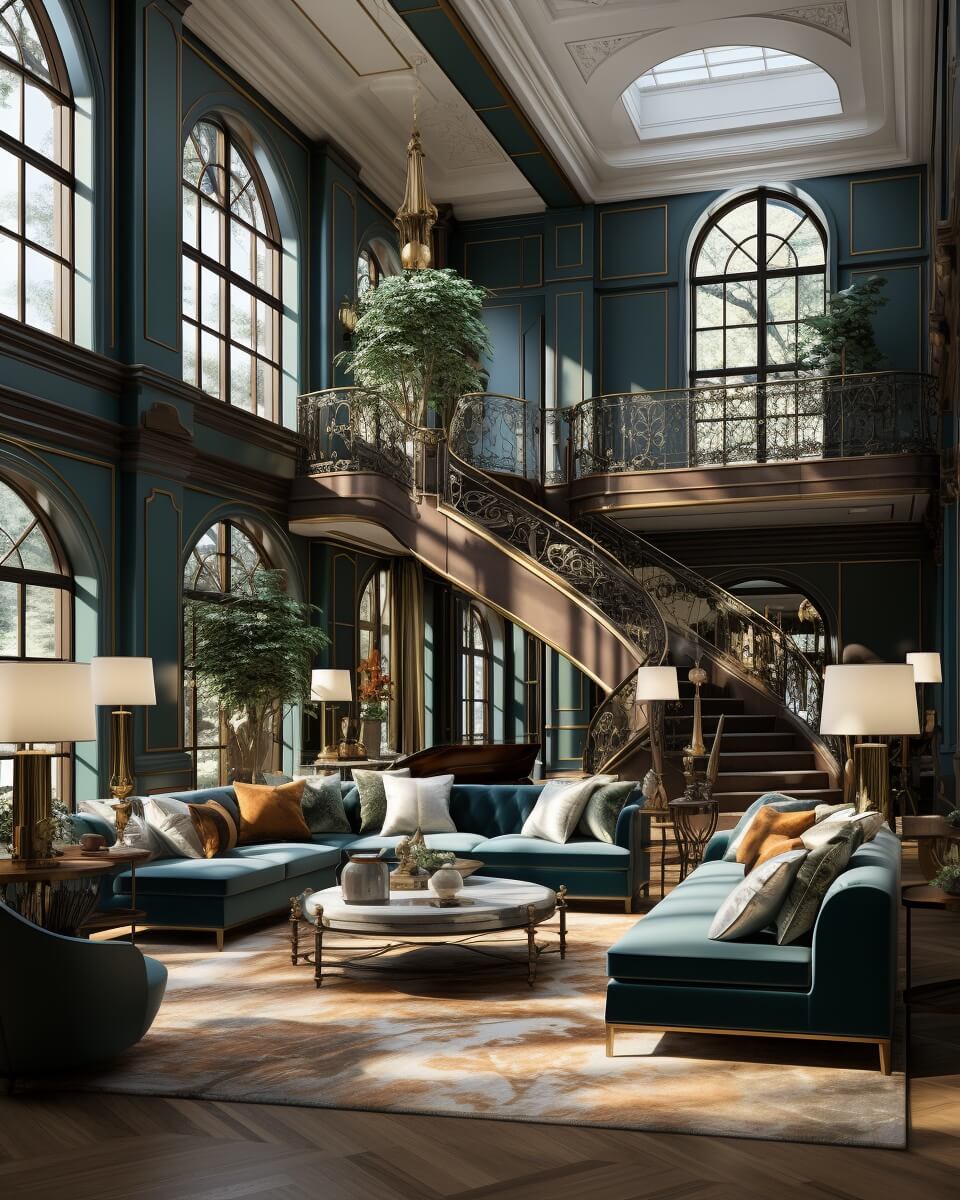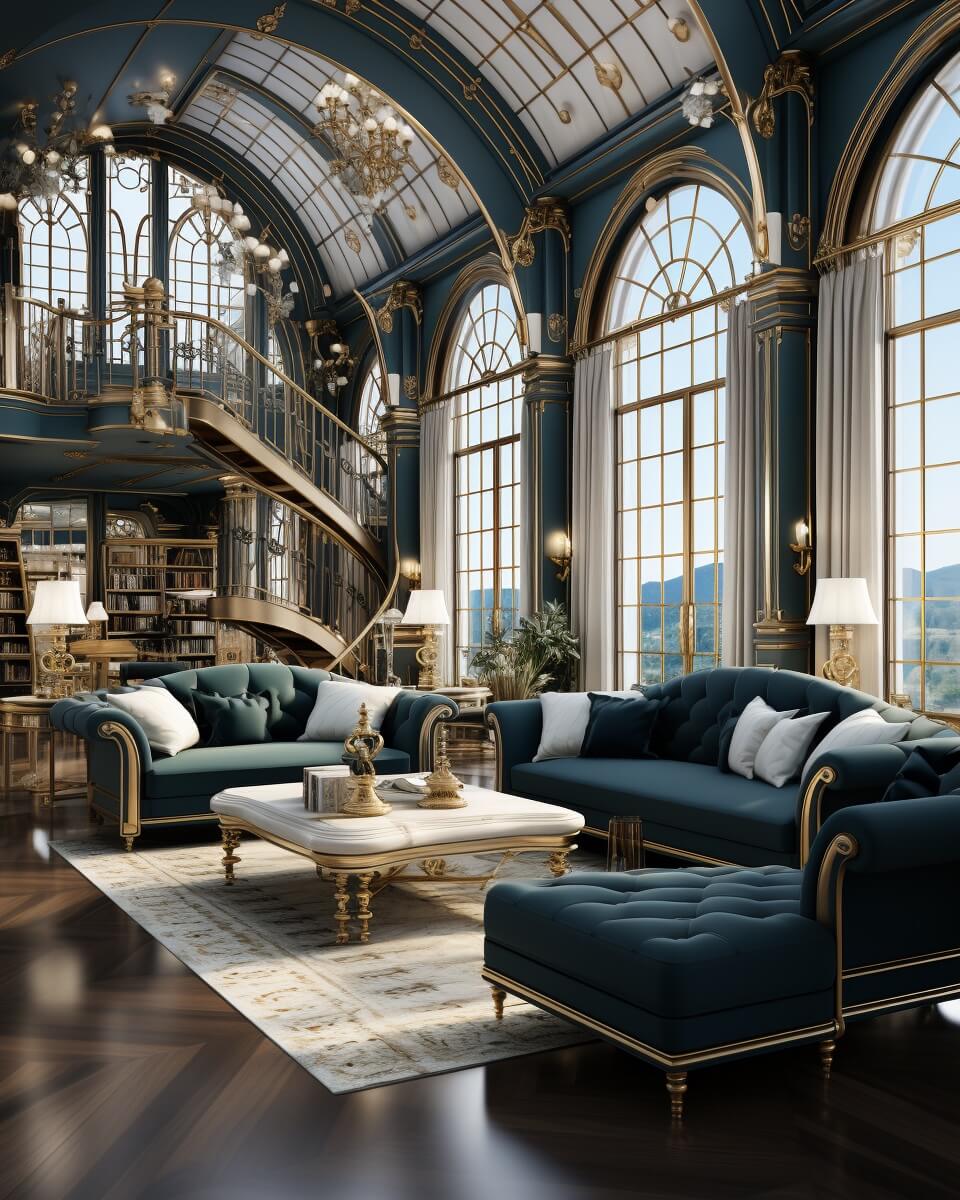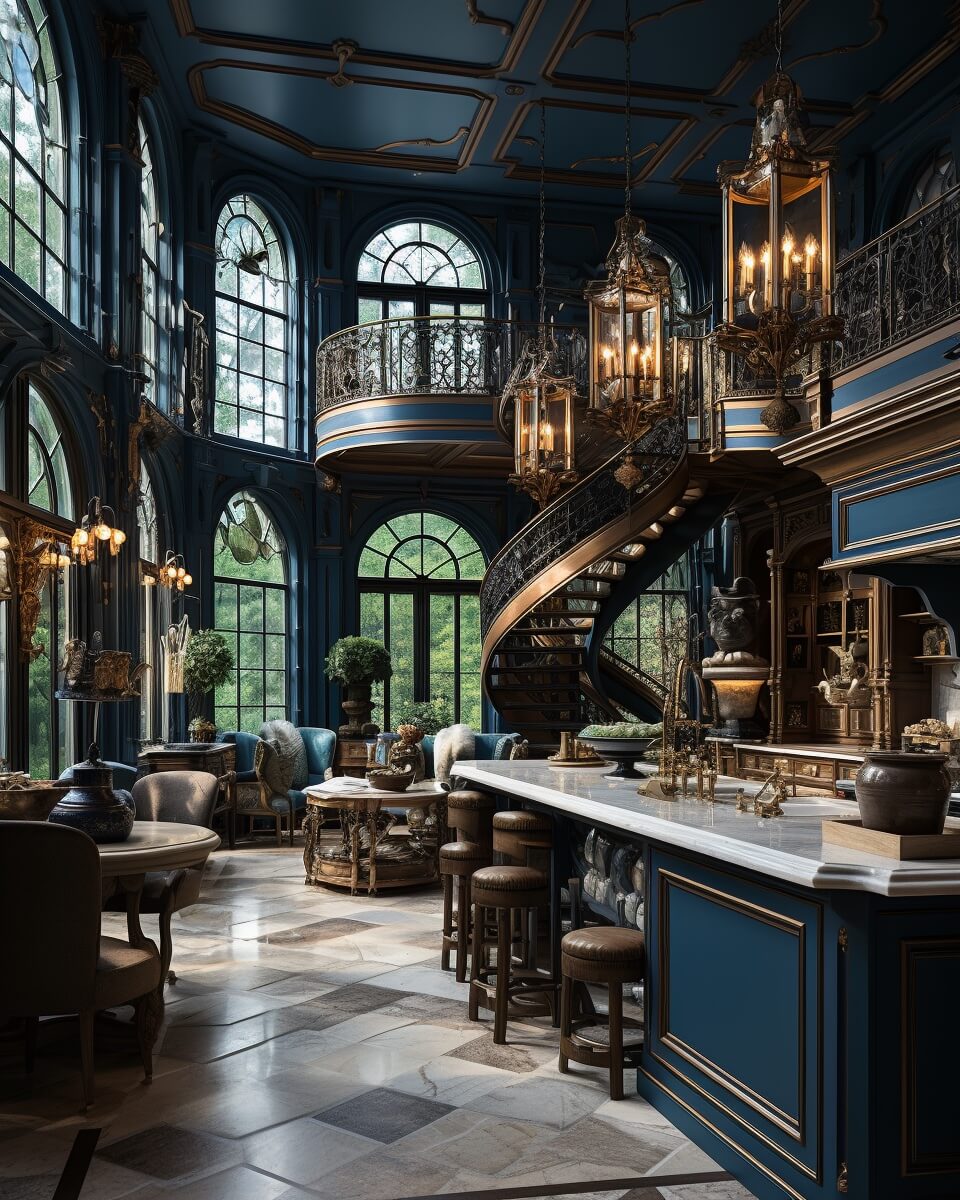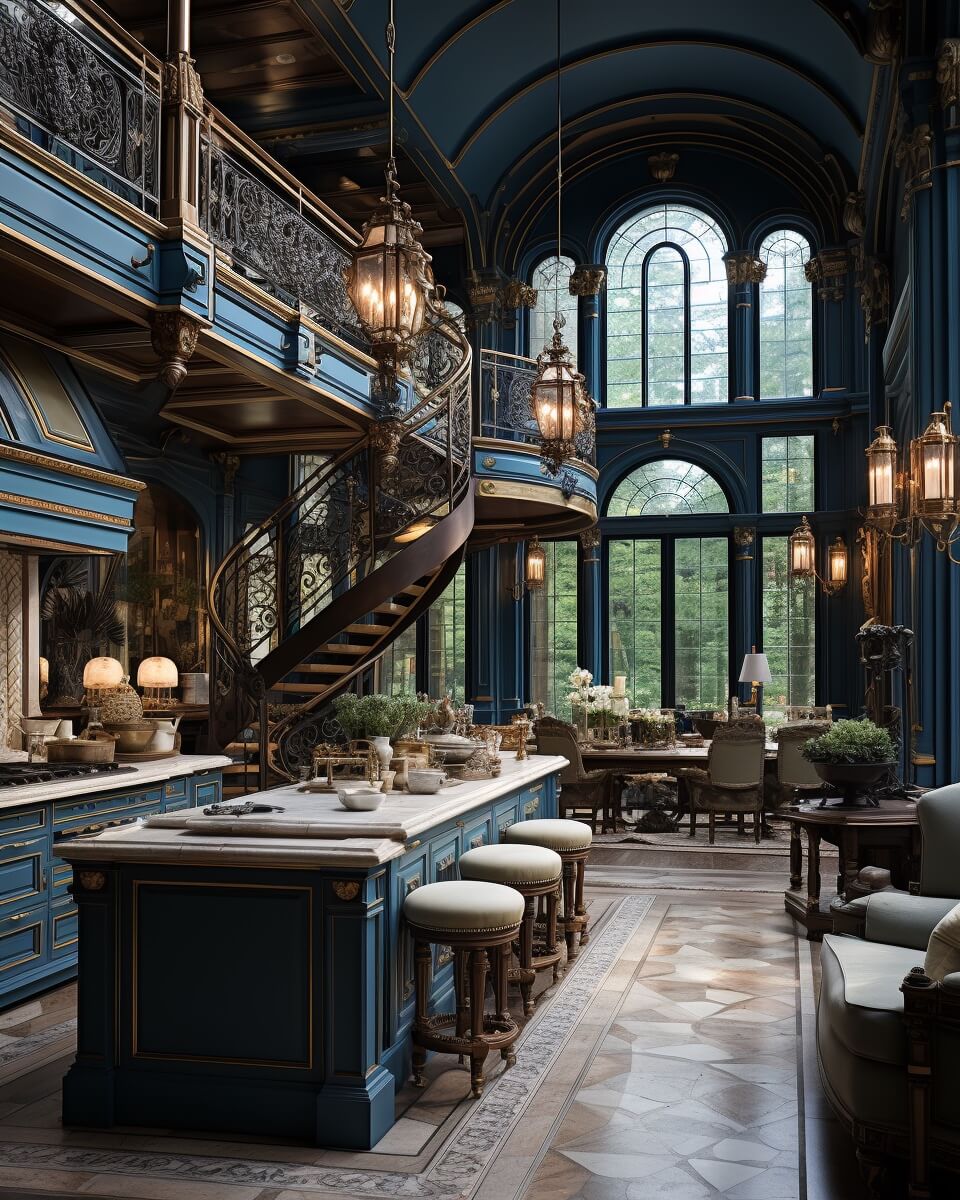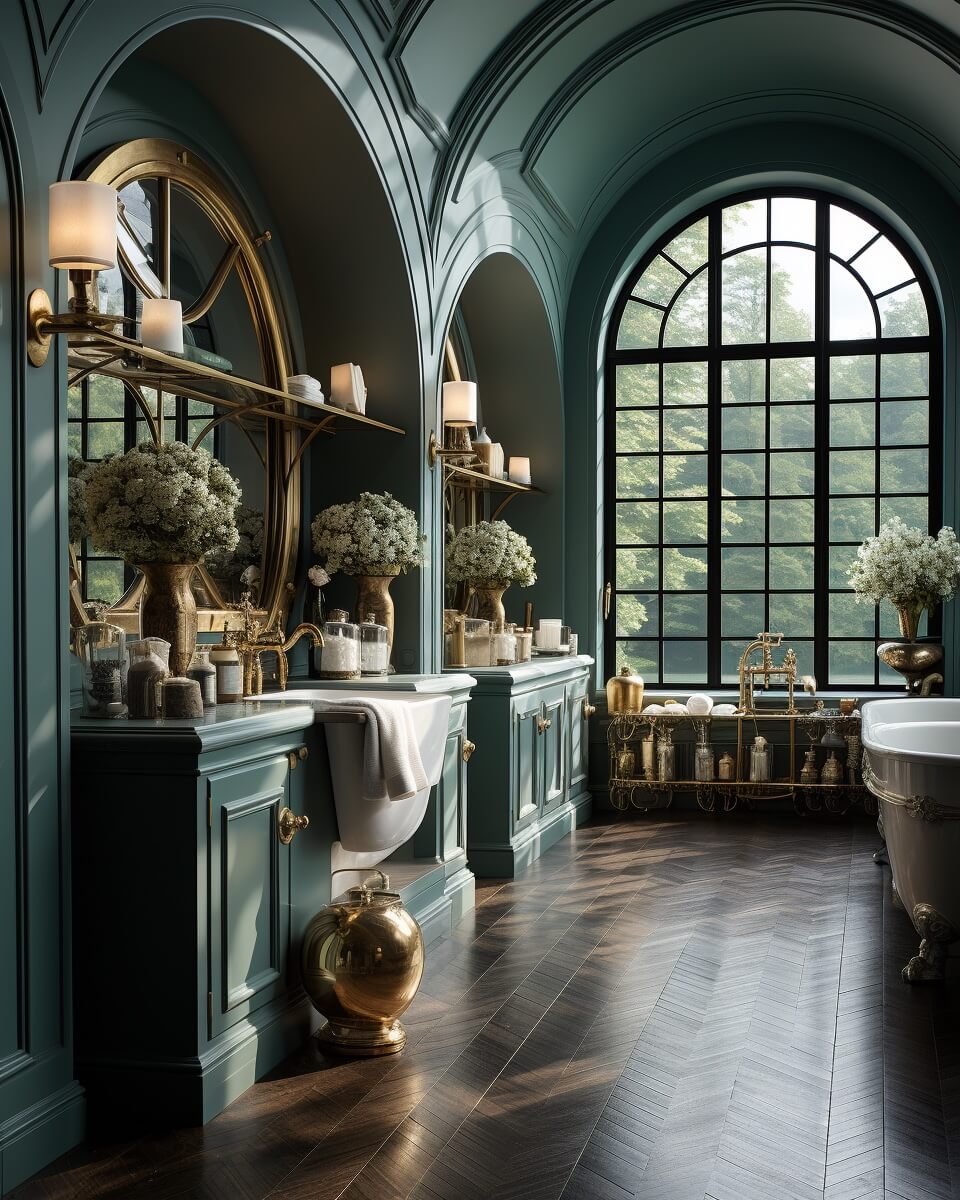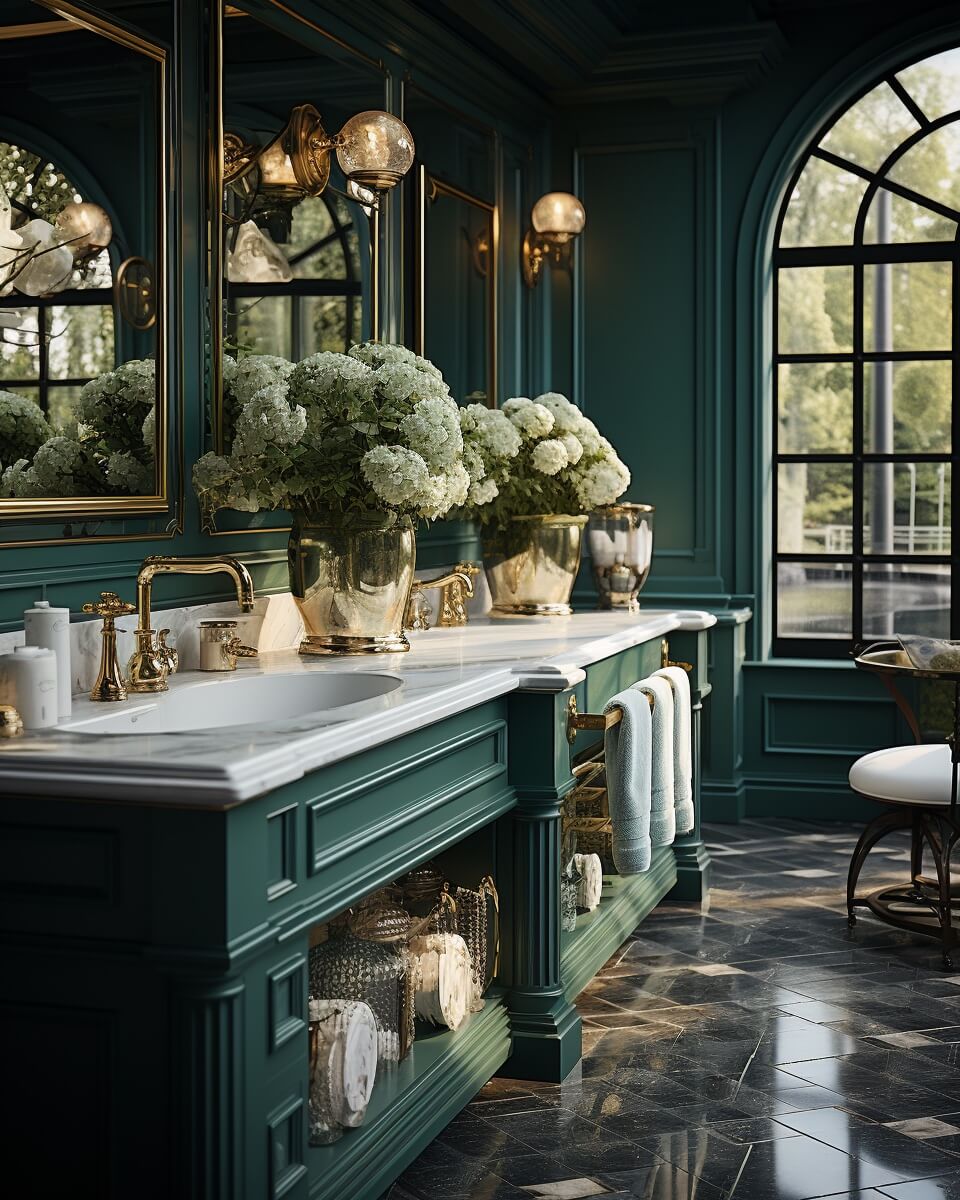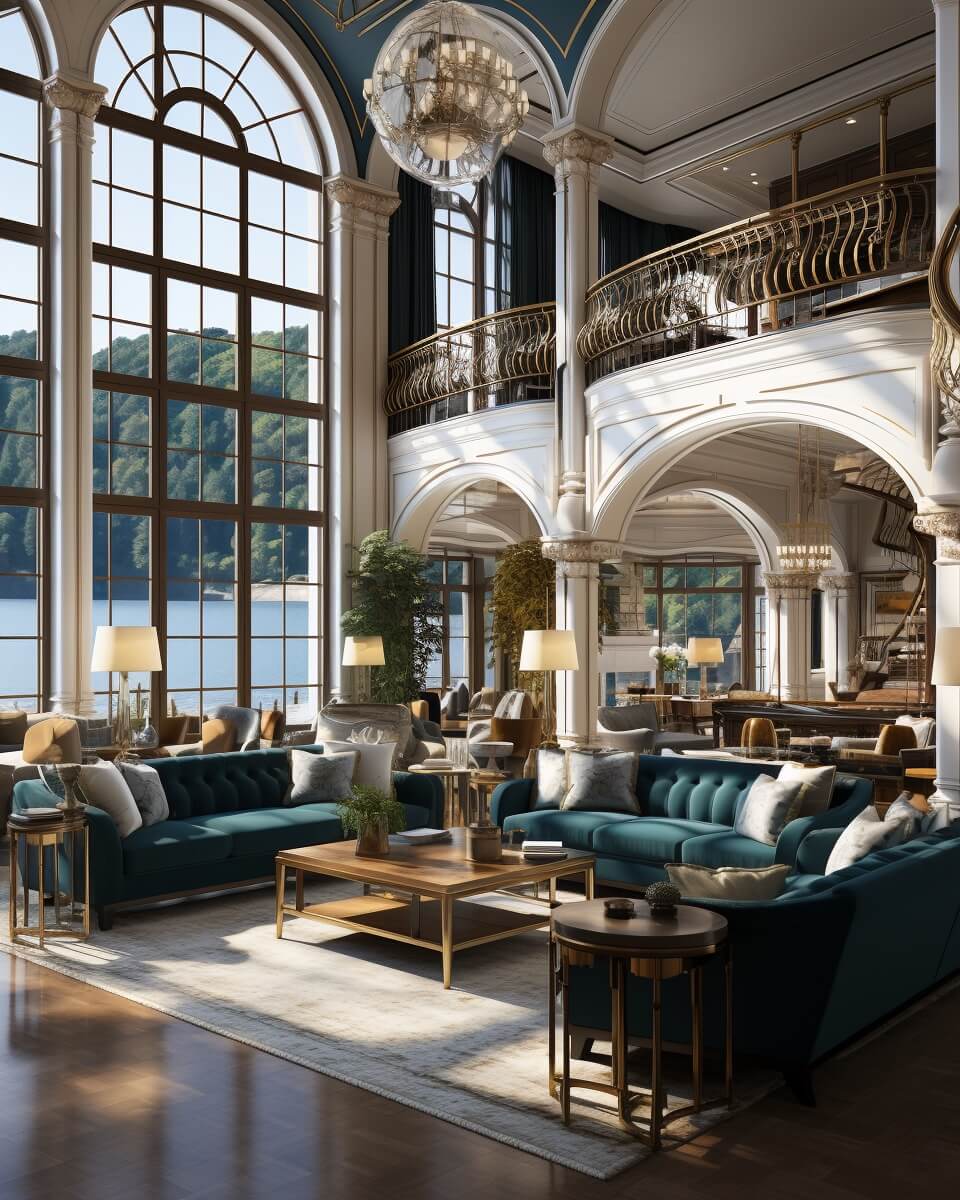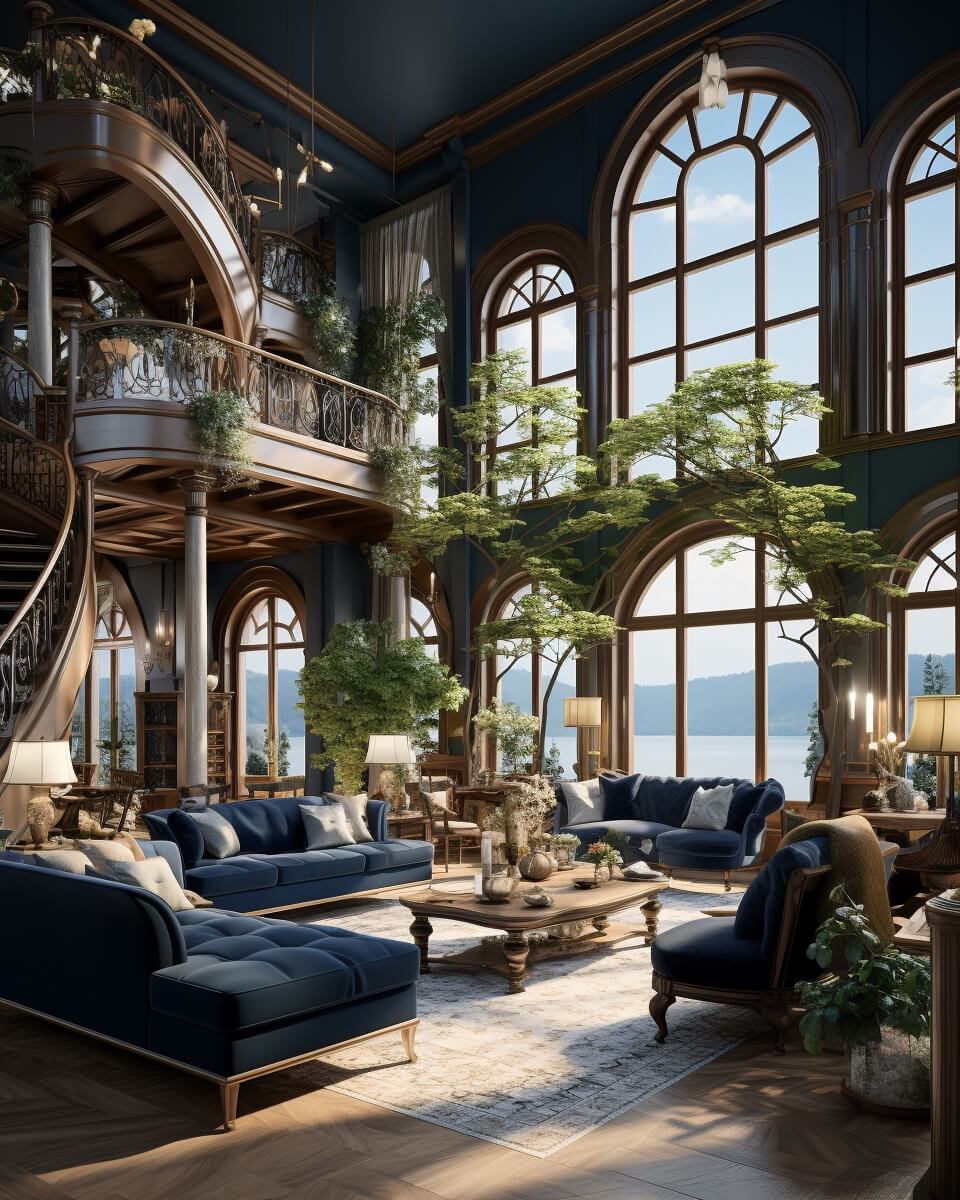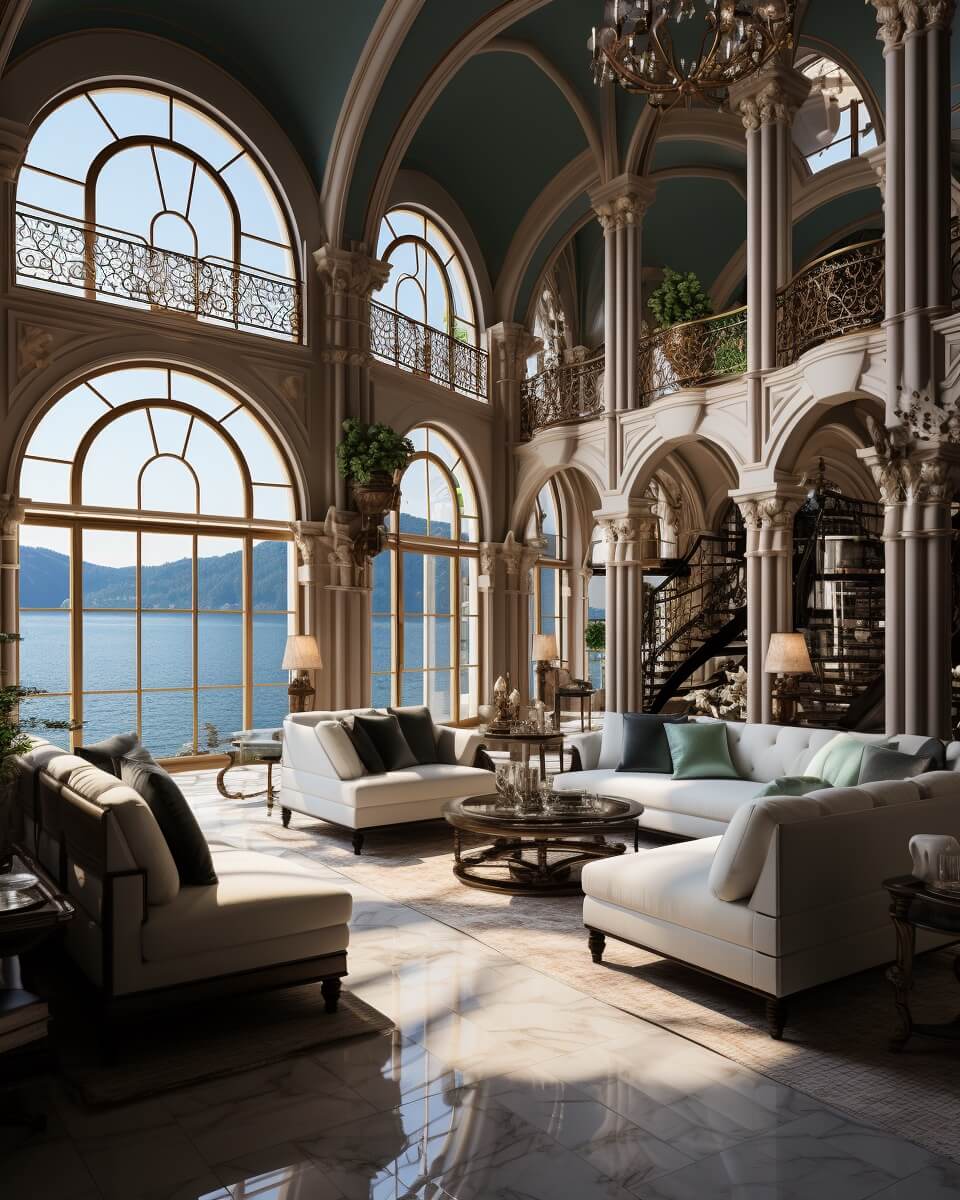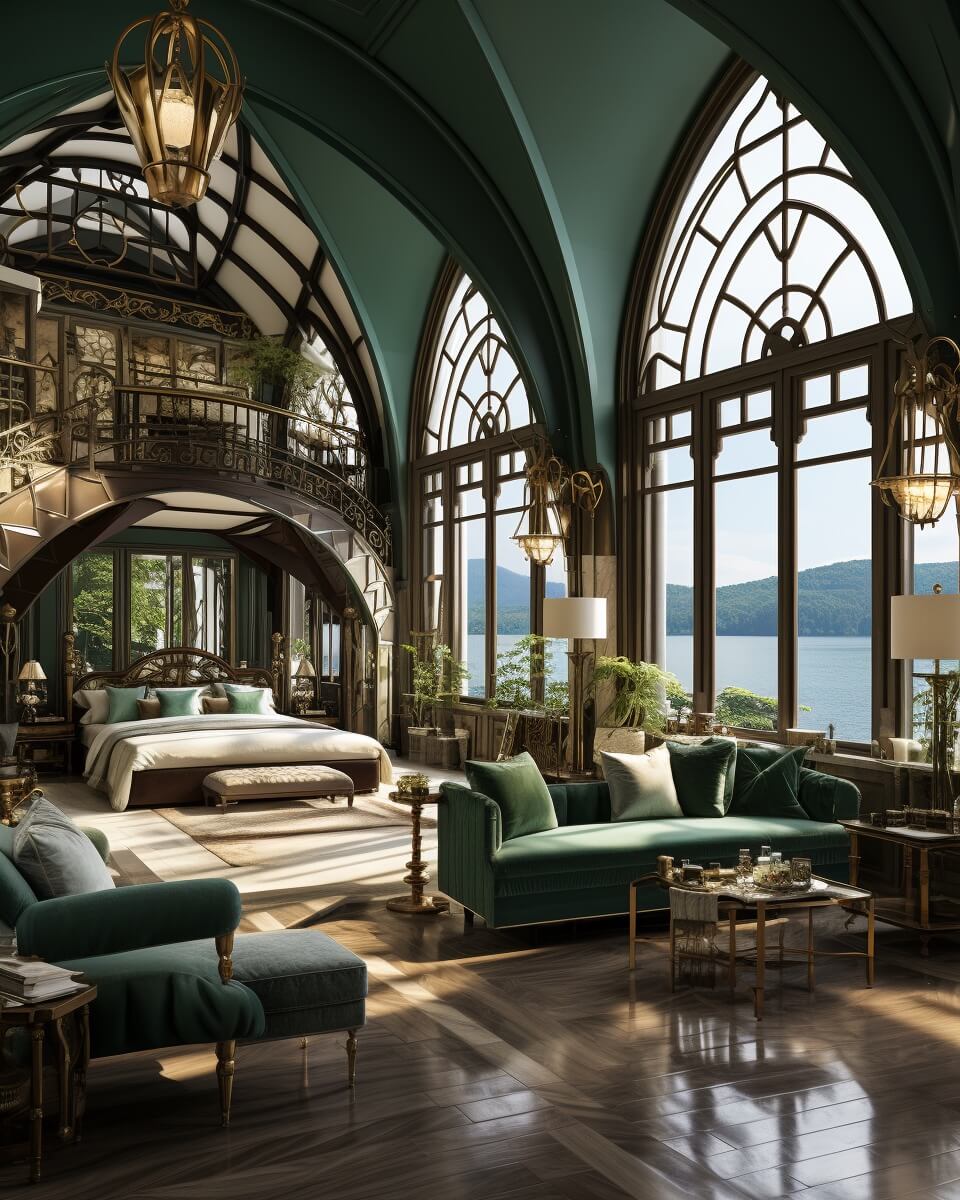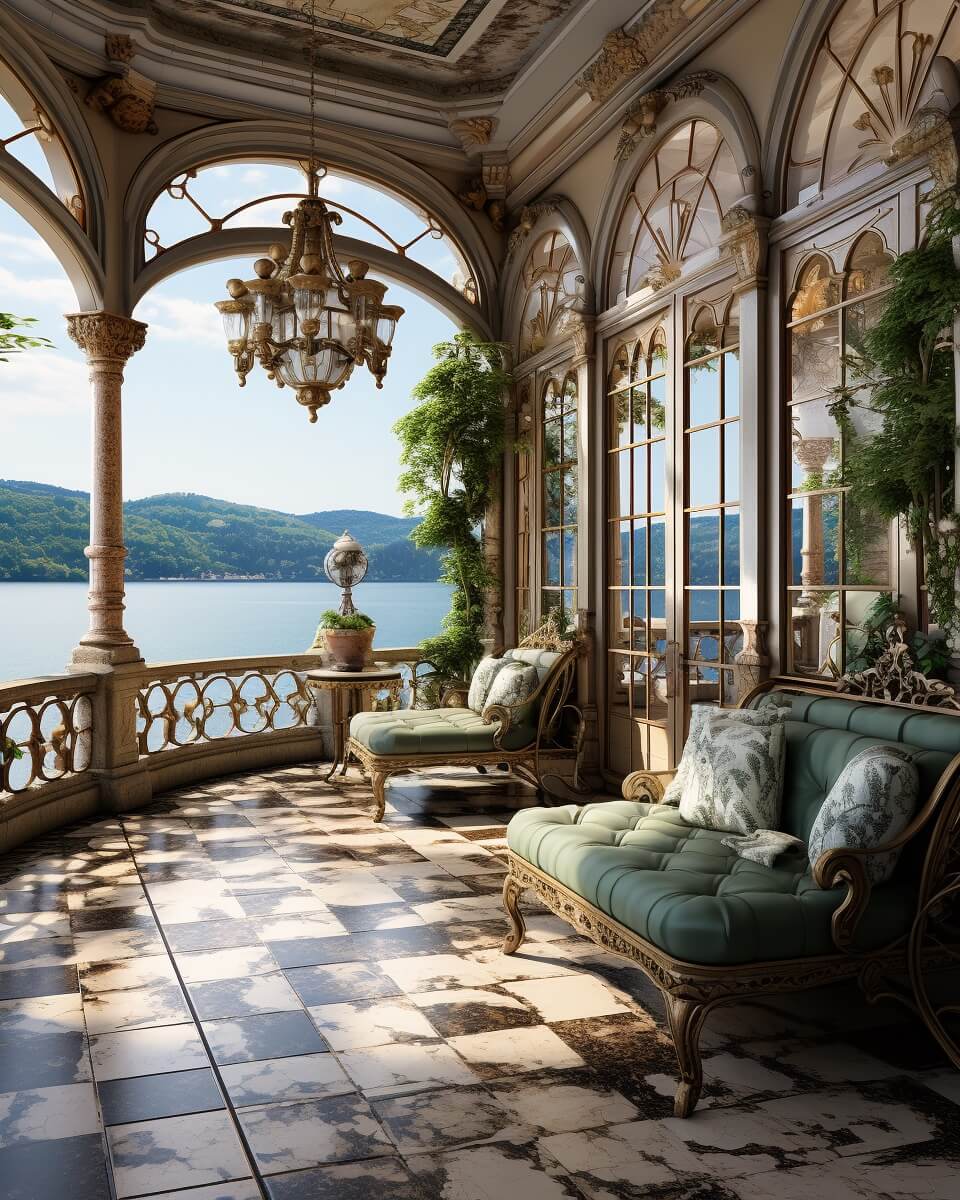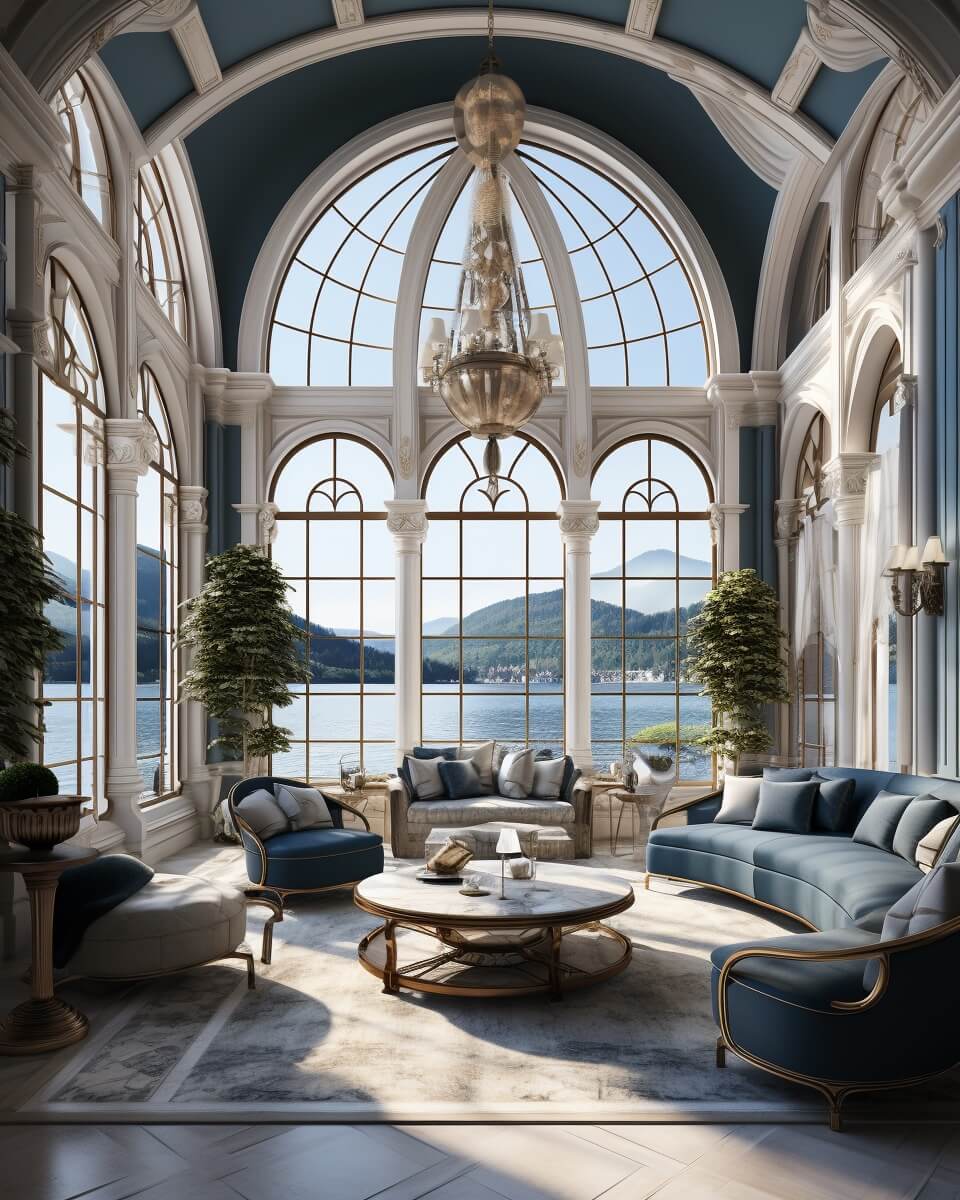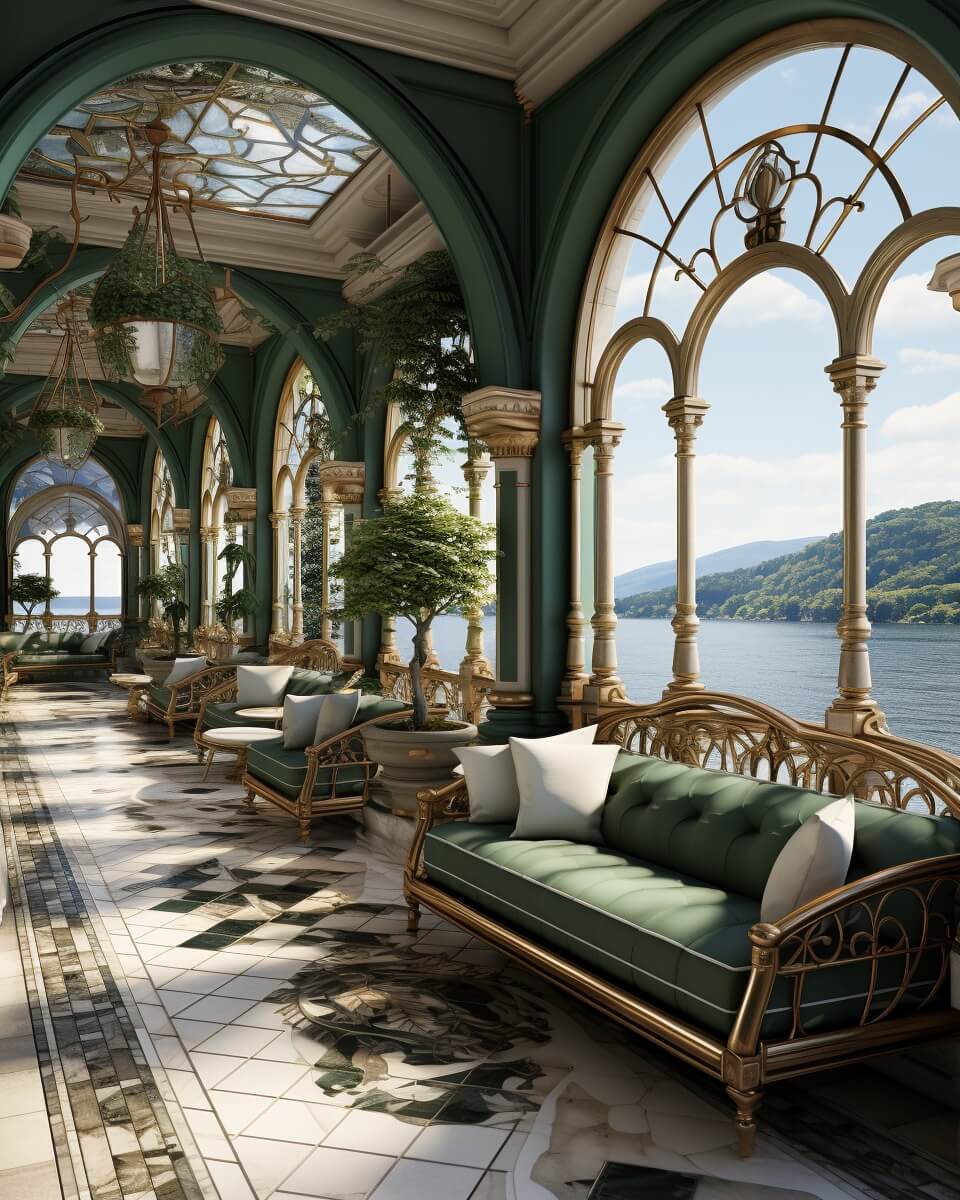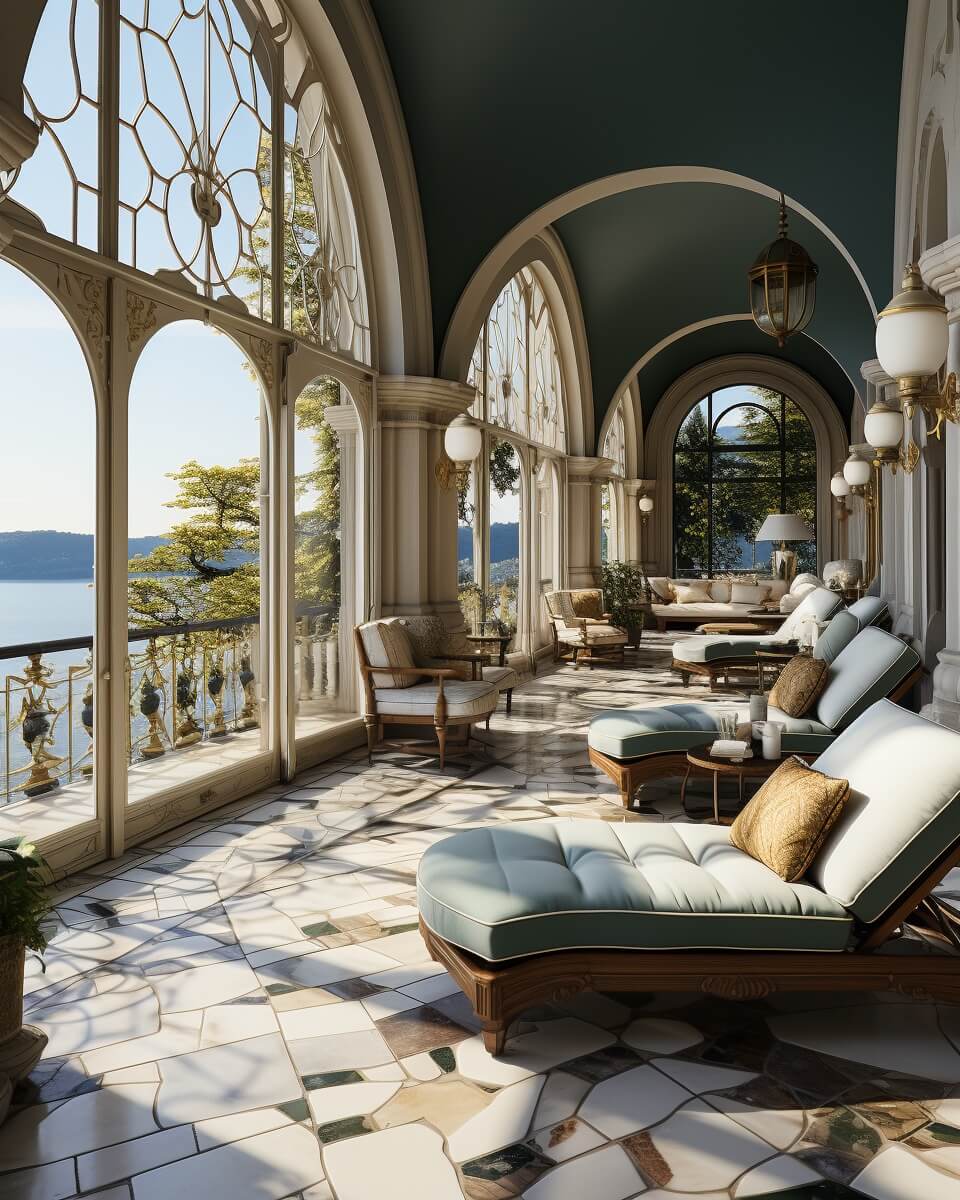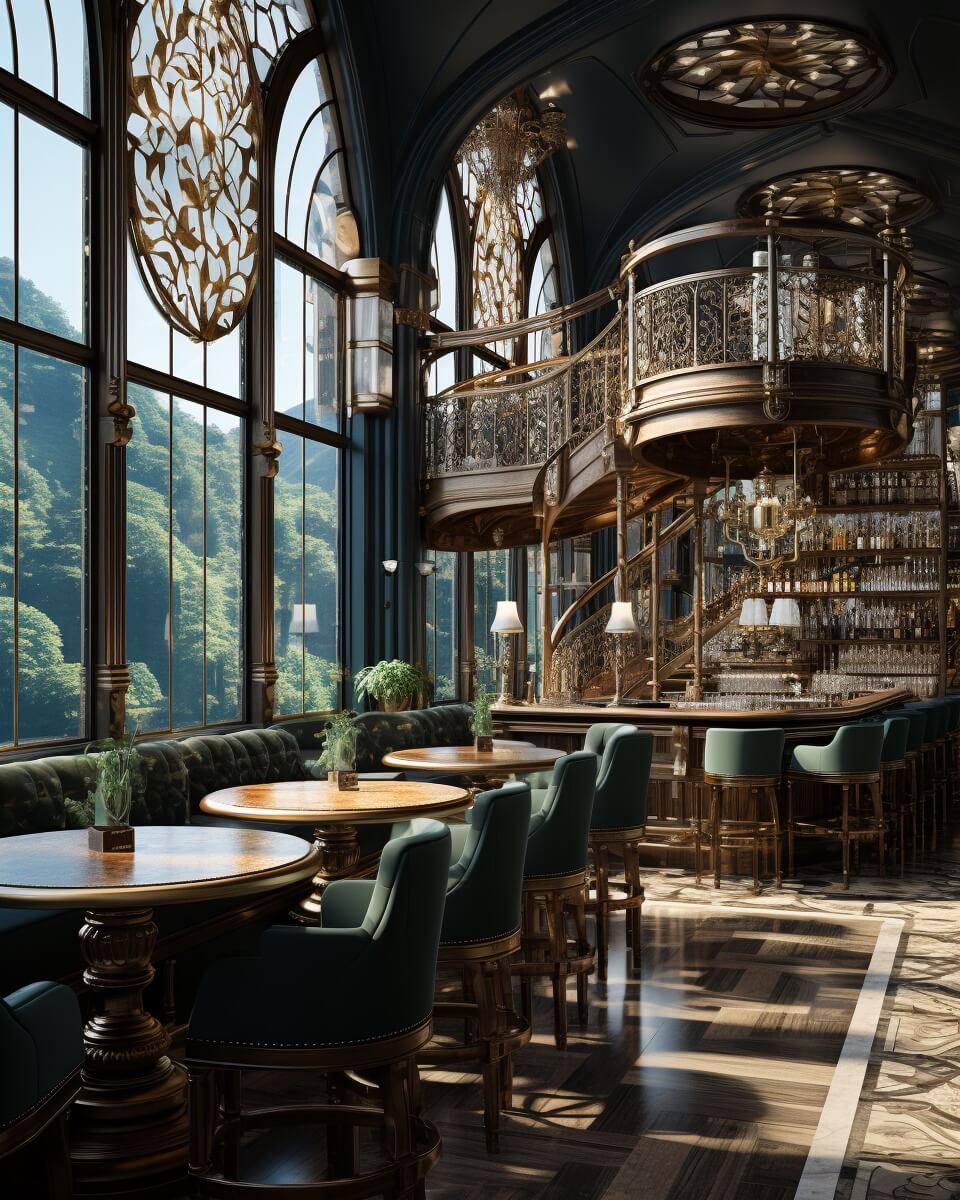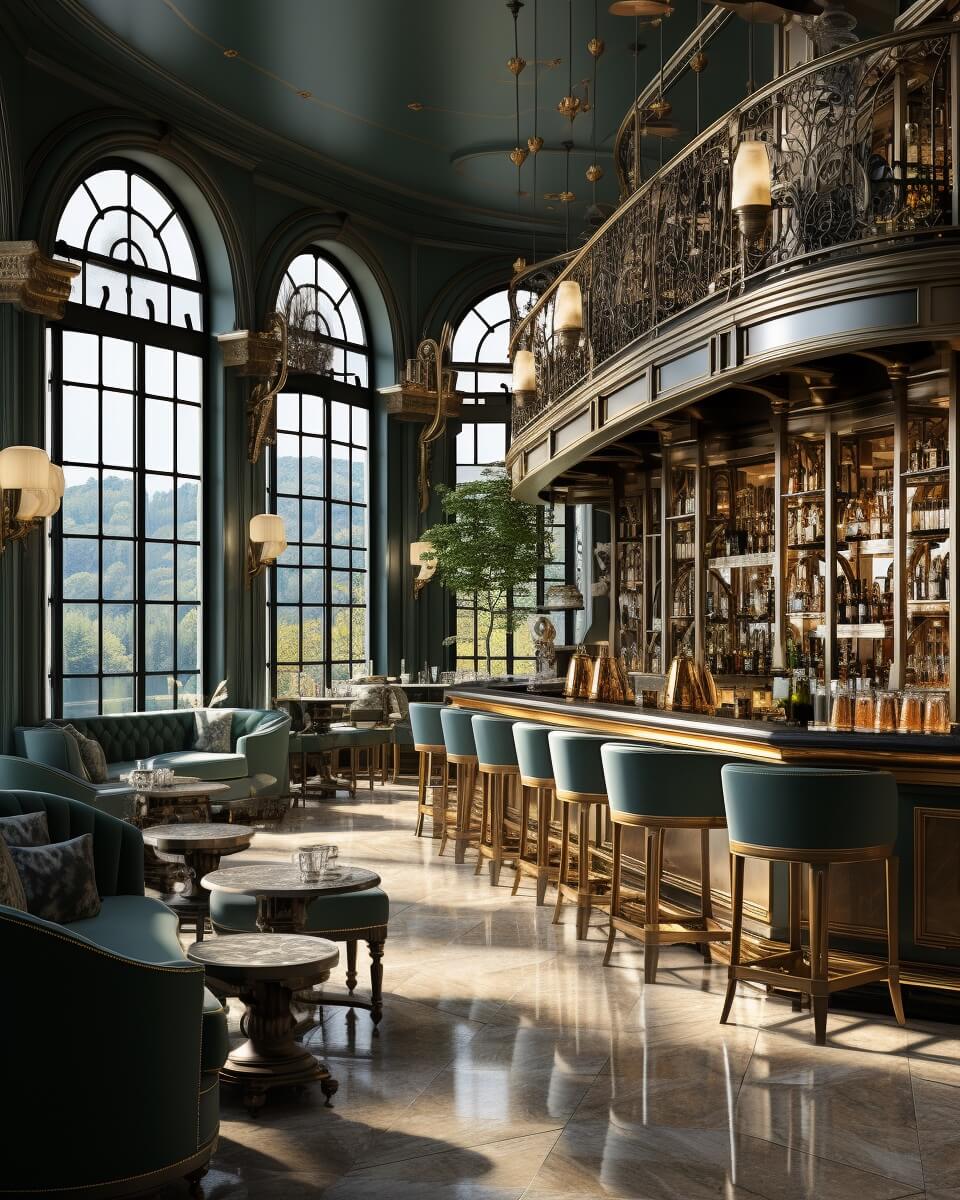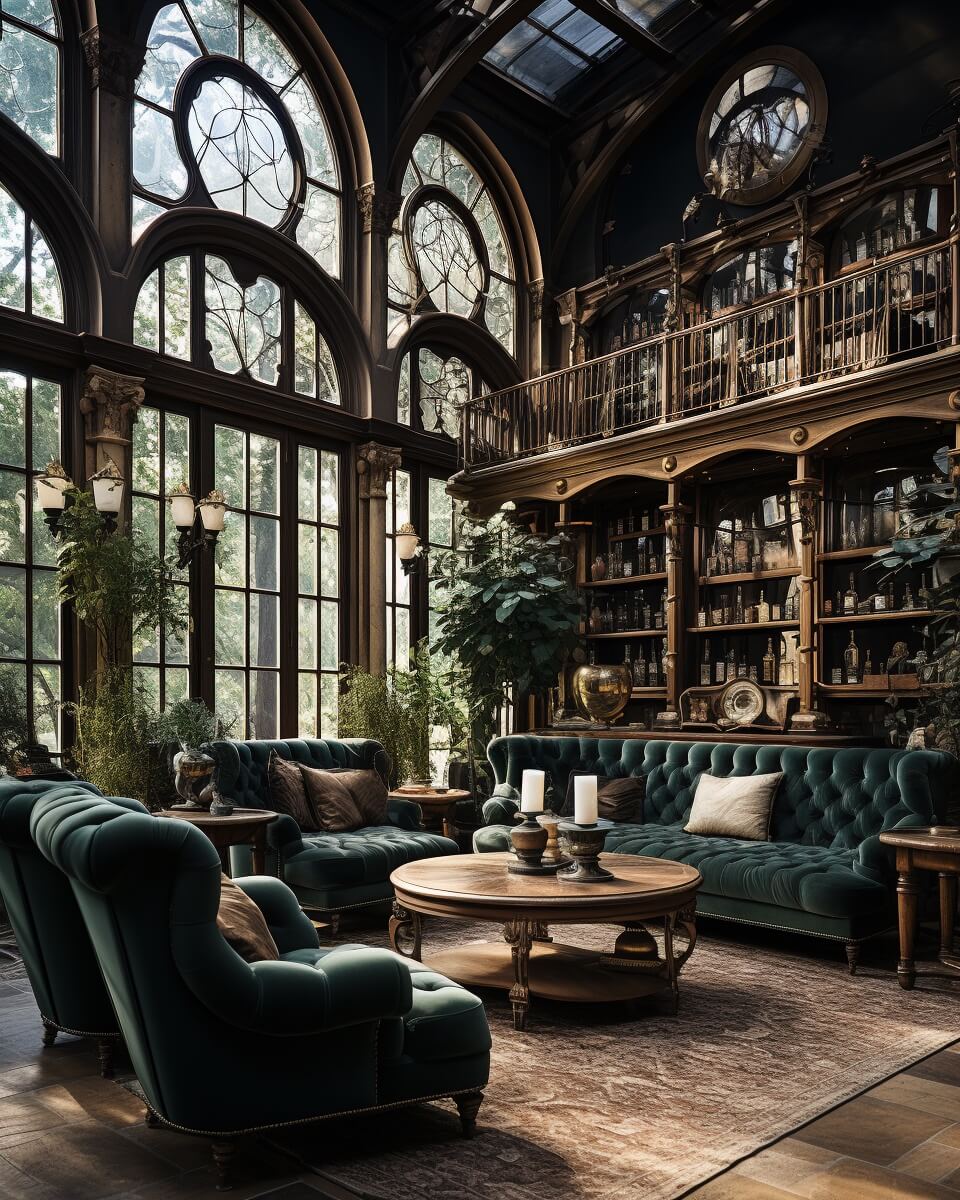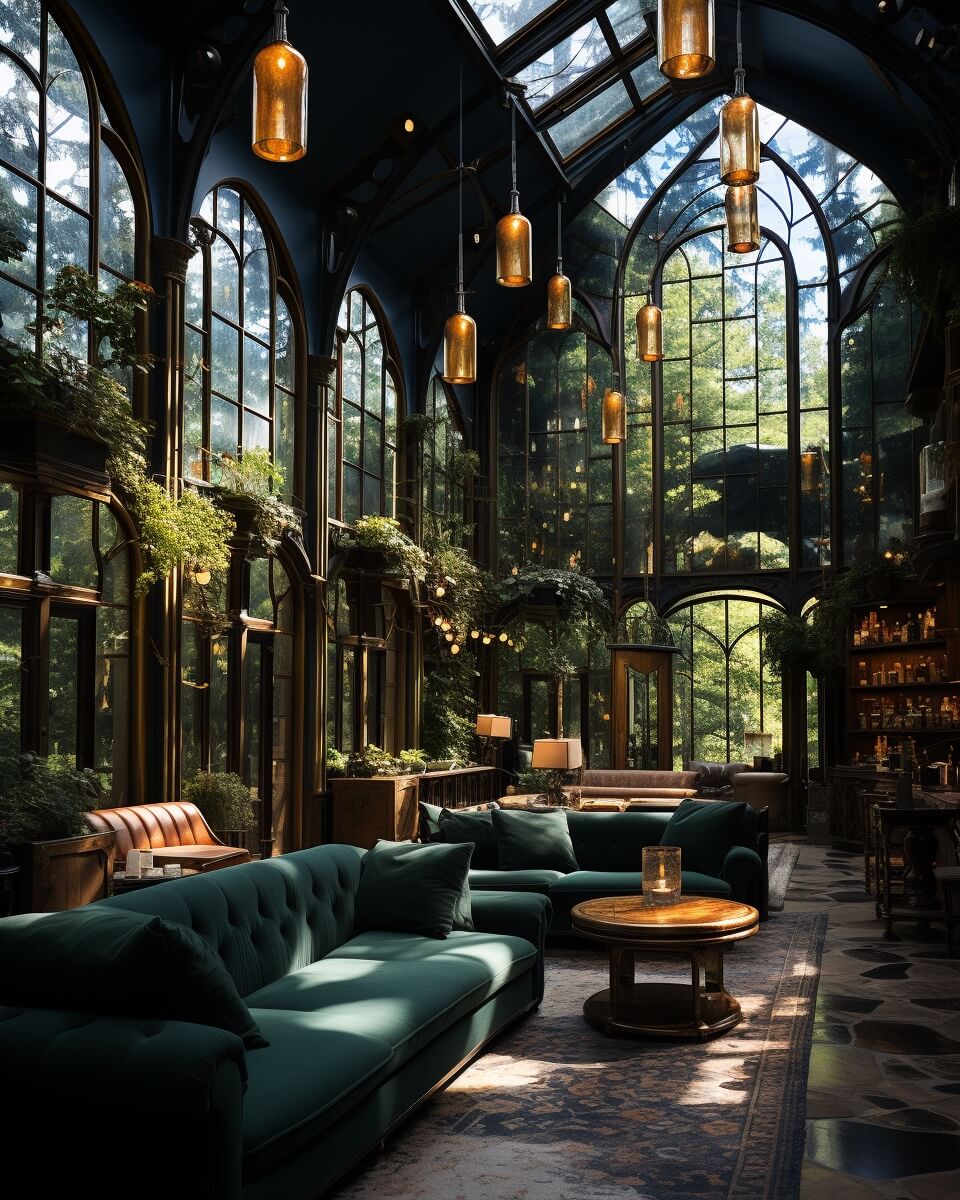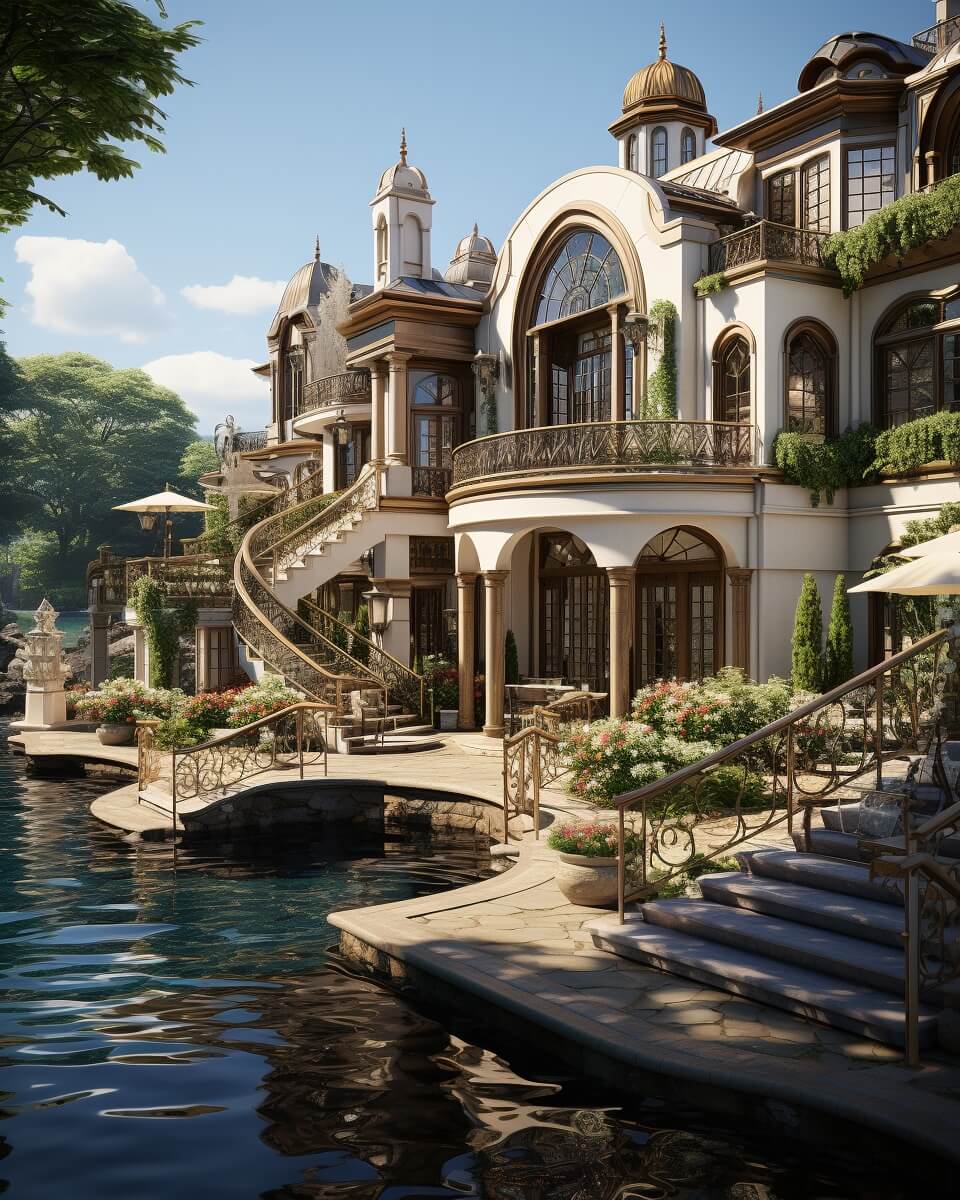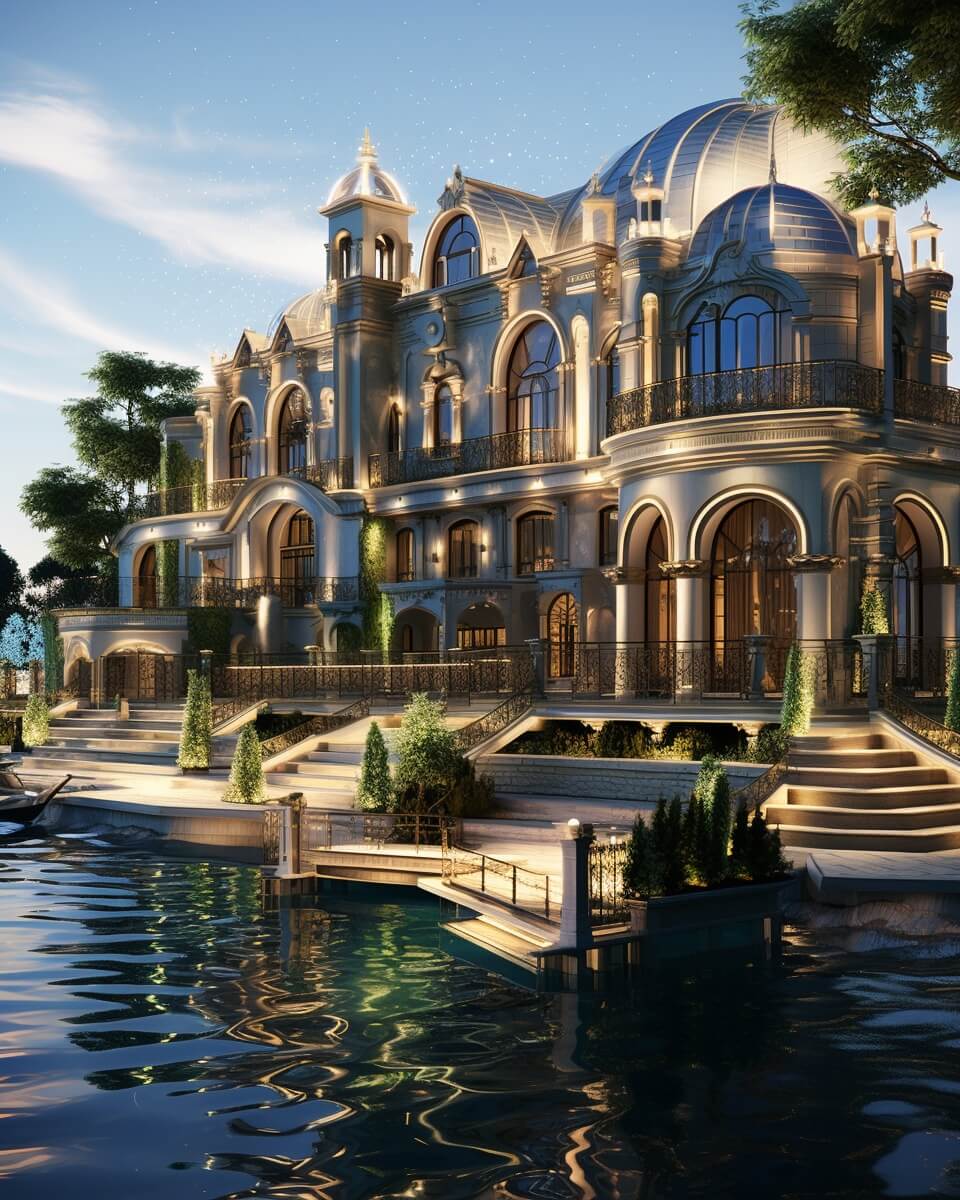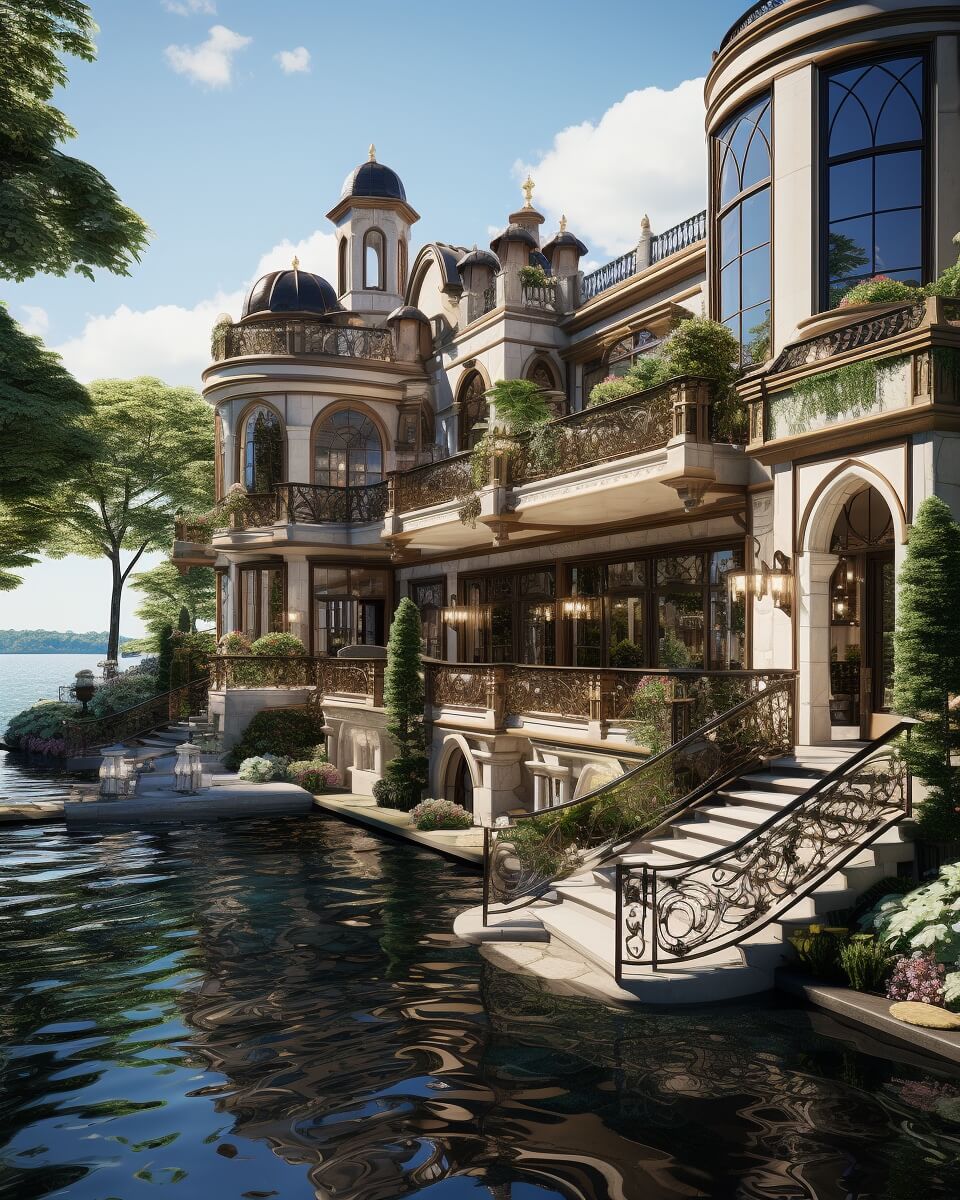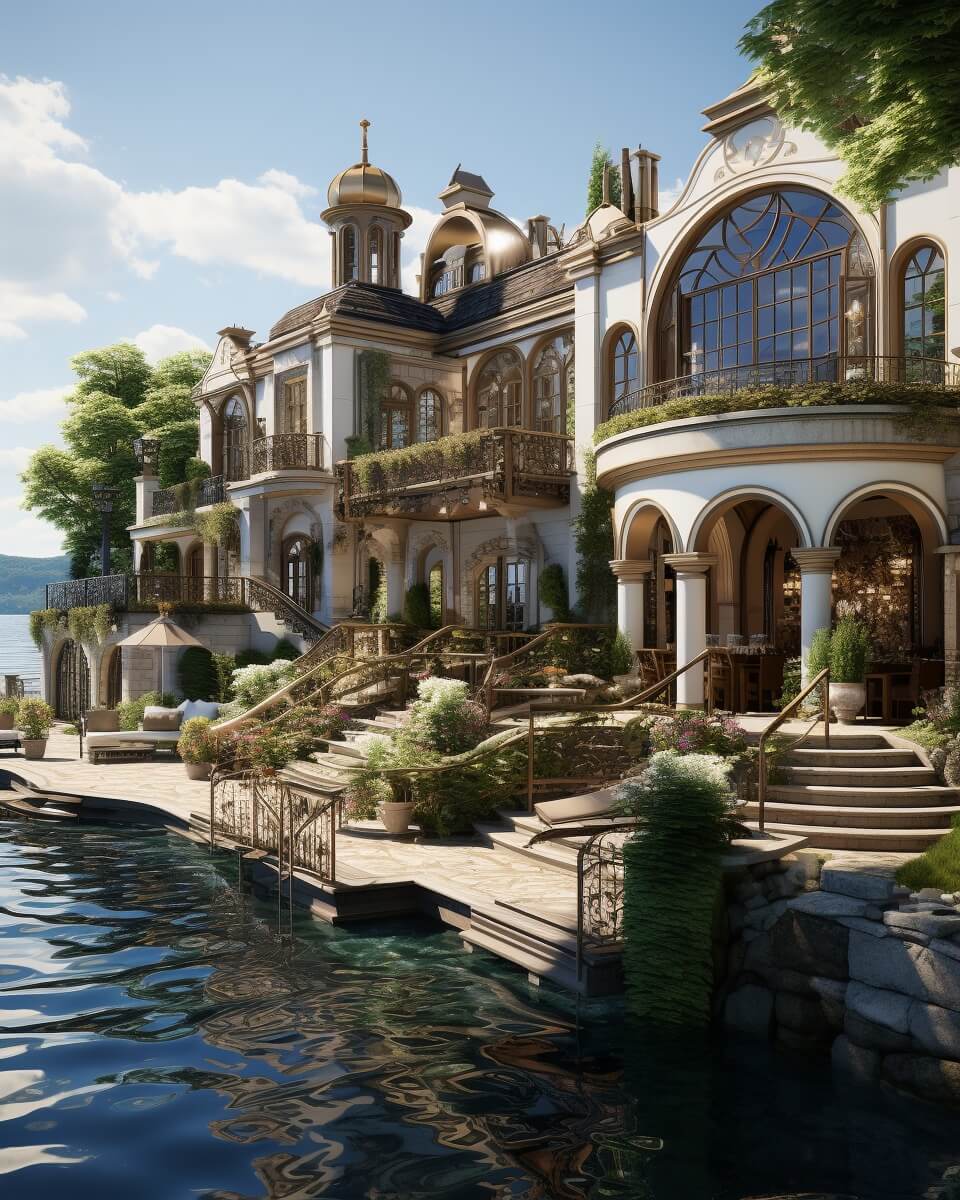 ---