QBO3 Arquitects: House Enoki is a response to its surroundings, the reinterpretation of the way of living in the area with a dry tropical climate. The project is located in Papagayo, Guanacaste, Costa Rica, a few minutes from the beaches of the northern part of the province.
This residential area is one of the most luxurious places for living in Guanacaste. This house seeks to connect with the nature of the context, so that the angles and shapes accentuate the predominant views of the site. Playing with volumes that generate a modern, light and open architecture, creating spaces that allow framing the views of the site, as well as connecting the internal spaces through them. This allows us to produce different atmospheres in internal spaces, all with the same language but with a unique experience.
Upon entering the main level (level 1) you enter an open space which frames the main view, within this we find the common areas such as: living room, dining room for twelve people, a gourmet kitchen, bar, bbq, swimming pool , Terraces, a sunken lounge, which together perfectly combine the interior area with the exterior space.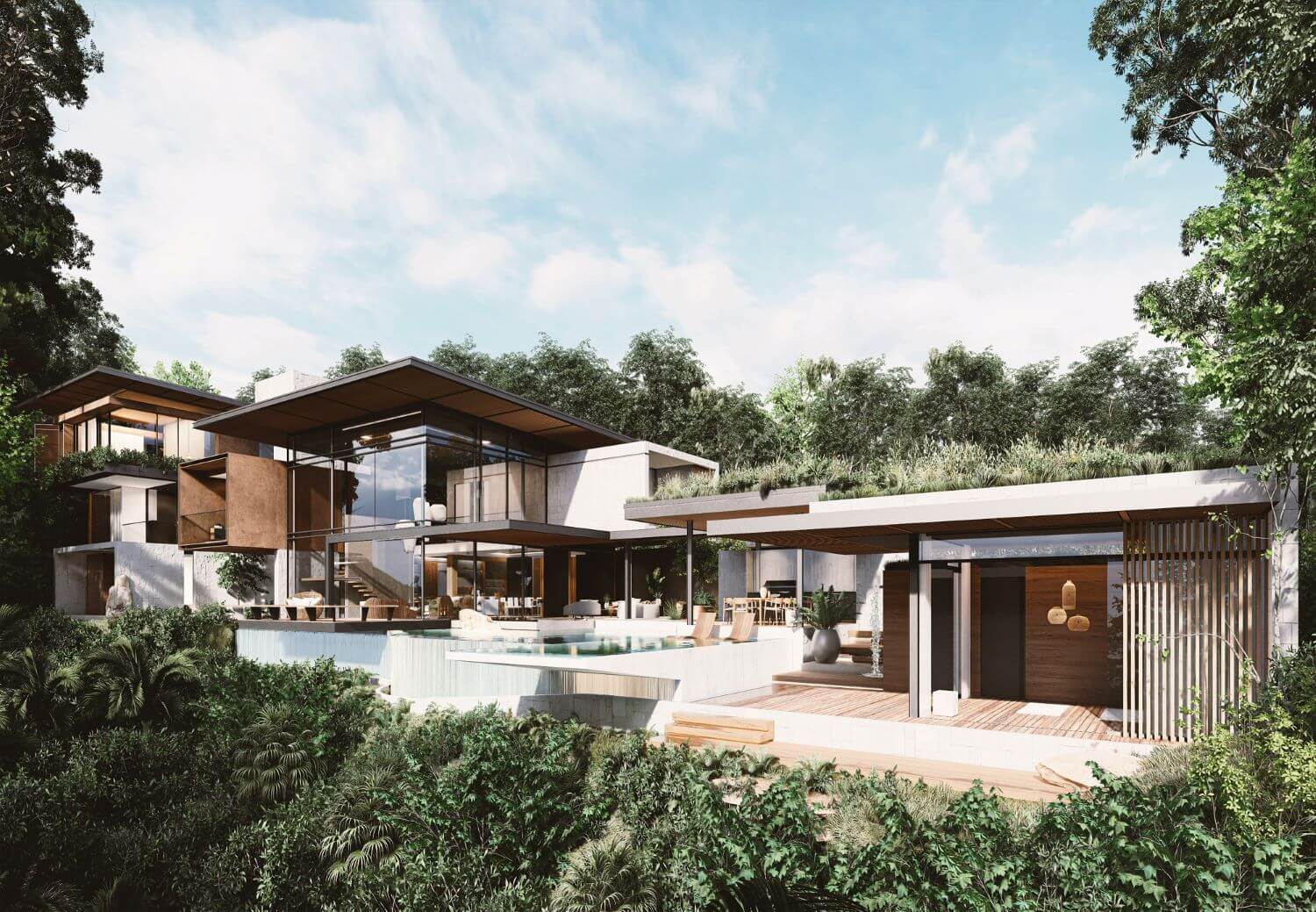 On the front side of the house we find the service areas such as the squat quarters, the laundry, a cellar, the pantry and the garage. In turn, it has a wing to the right of the house for guests where there are two fully equipped rooms, each with its own private bathroom and a living room.
We want our clients and their guests to enjoy every space that this house has to offer and that in turn privacy is not lost in any event, for this, we created a higher volume which will house the private areas such as the rooms and a living room. The house on this level has a living room, two main bedrooms which have their own private bathroom and walk-in closet and two secondary bedrooms which also have their own private bathroom.This house is designed for enjoyment, breathing outdoors, maintaining a connection with nature with privacy, lifestyle and security.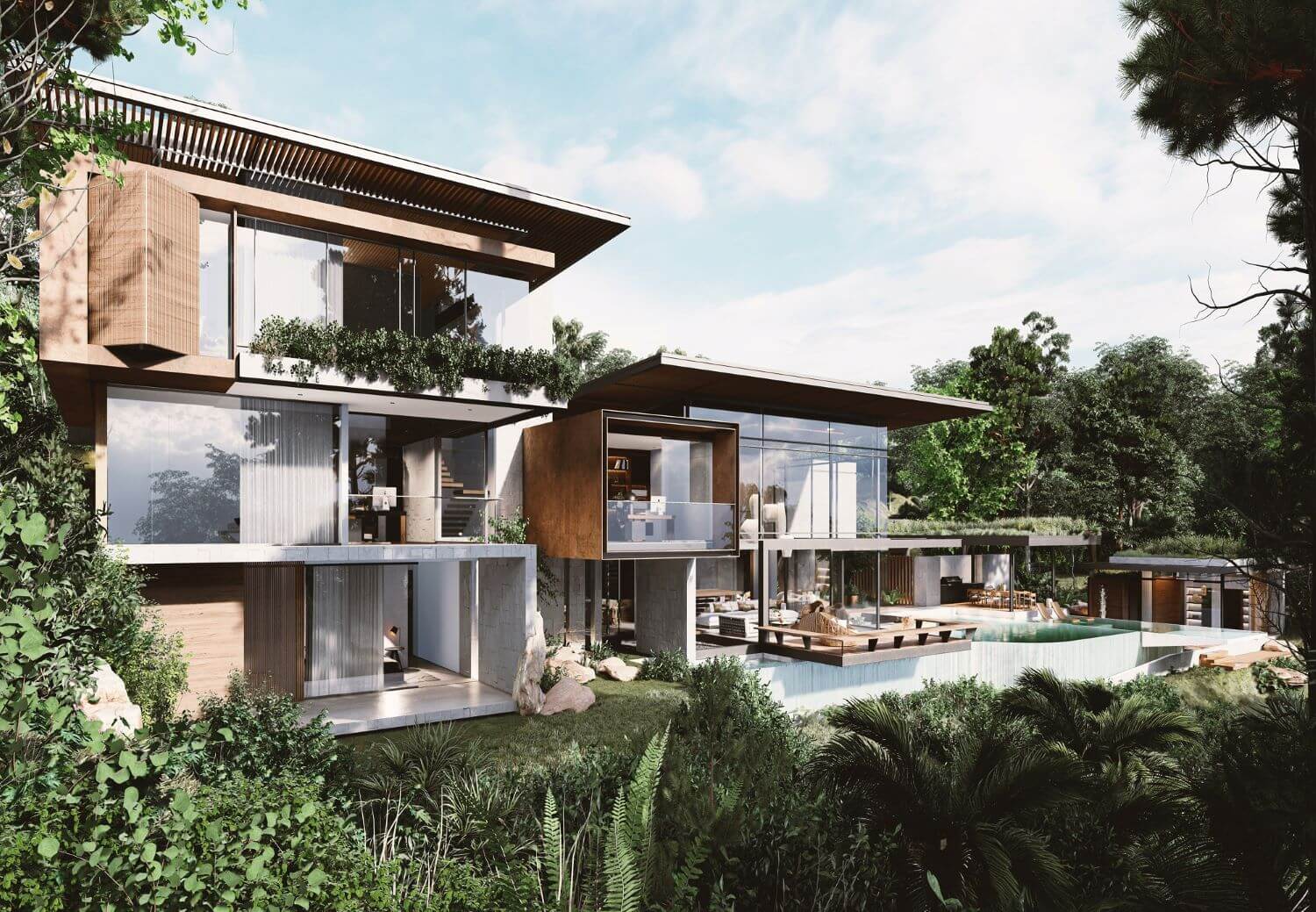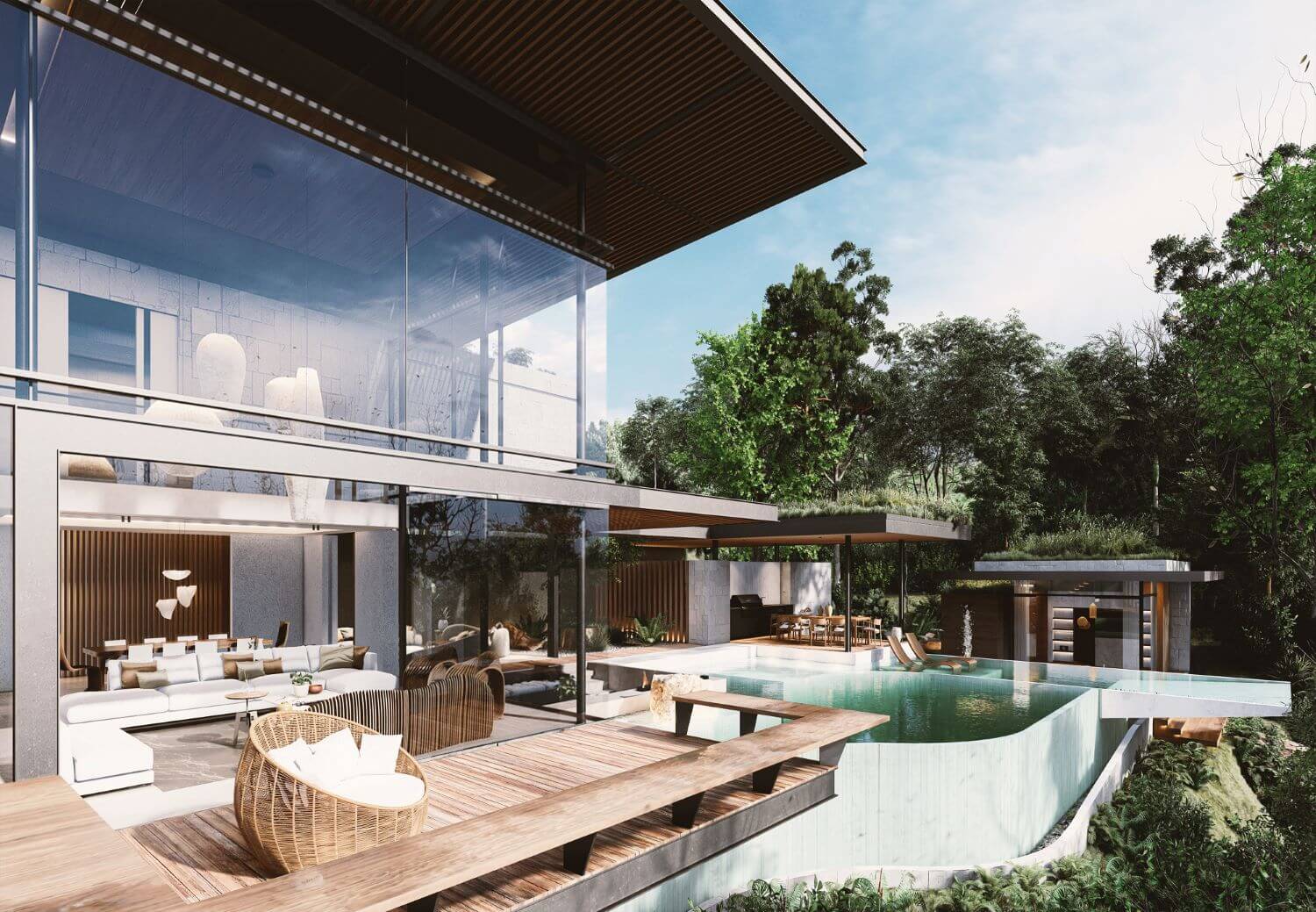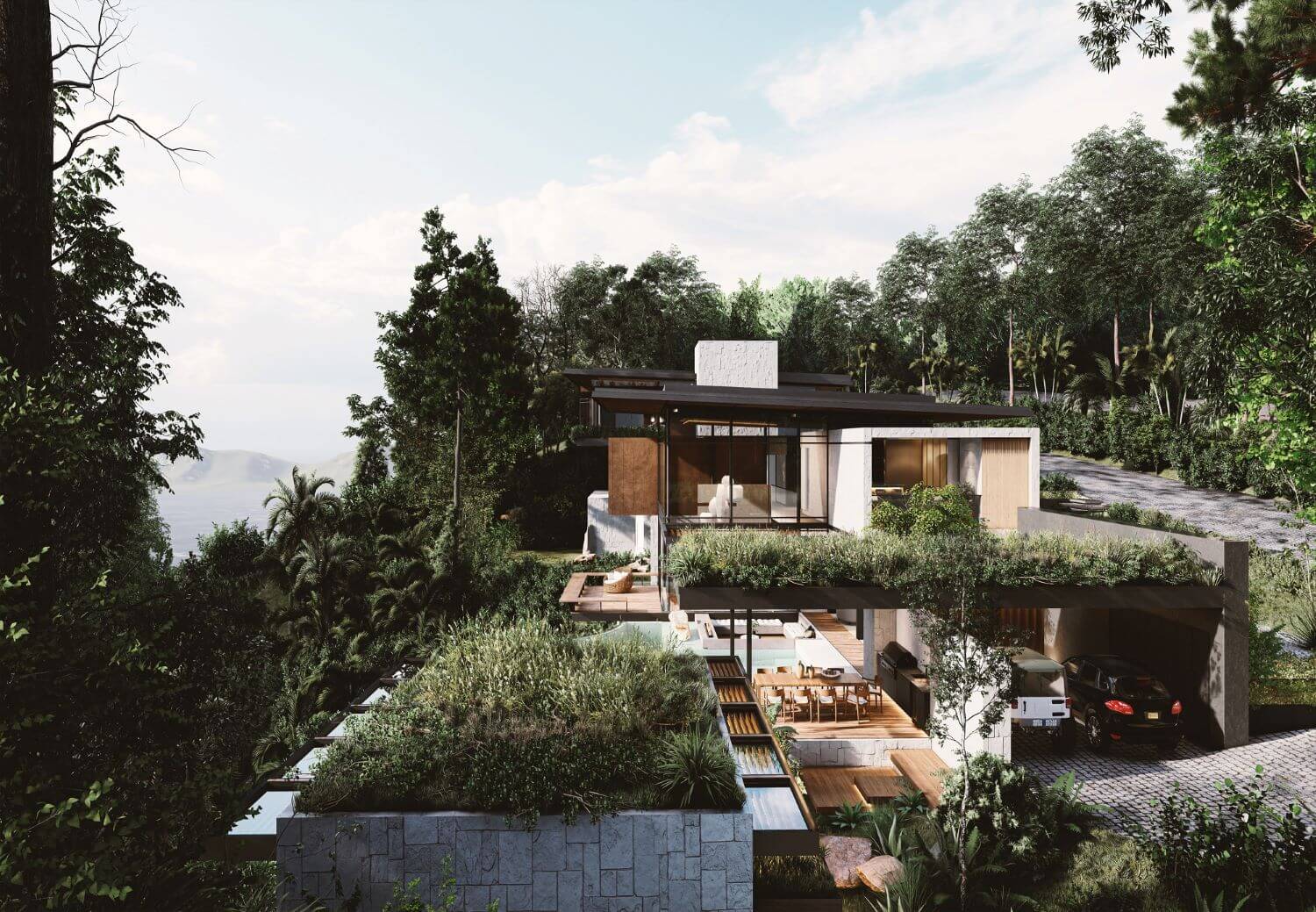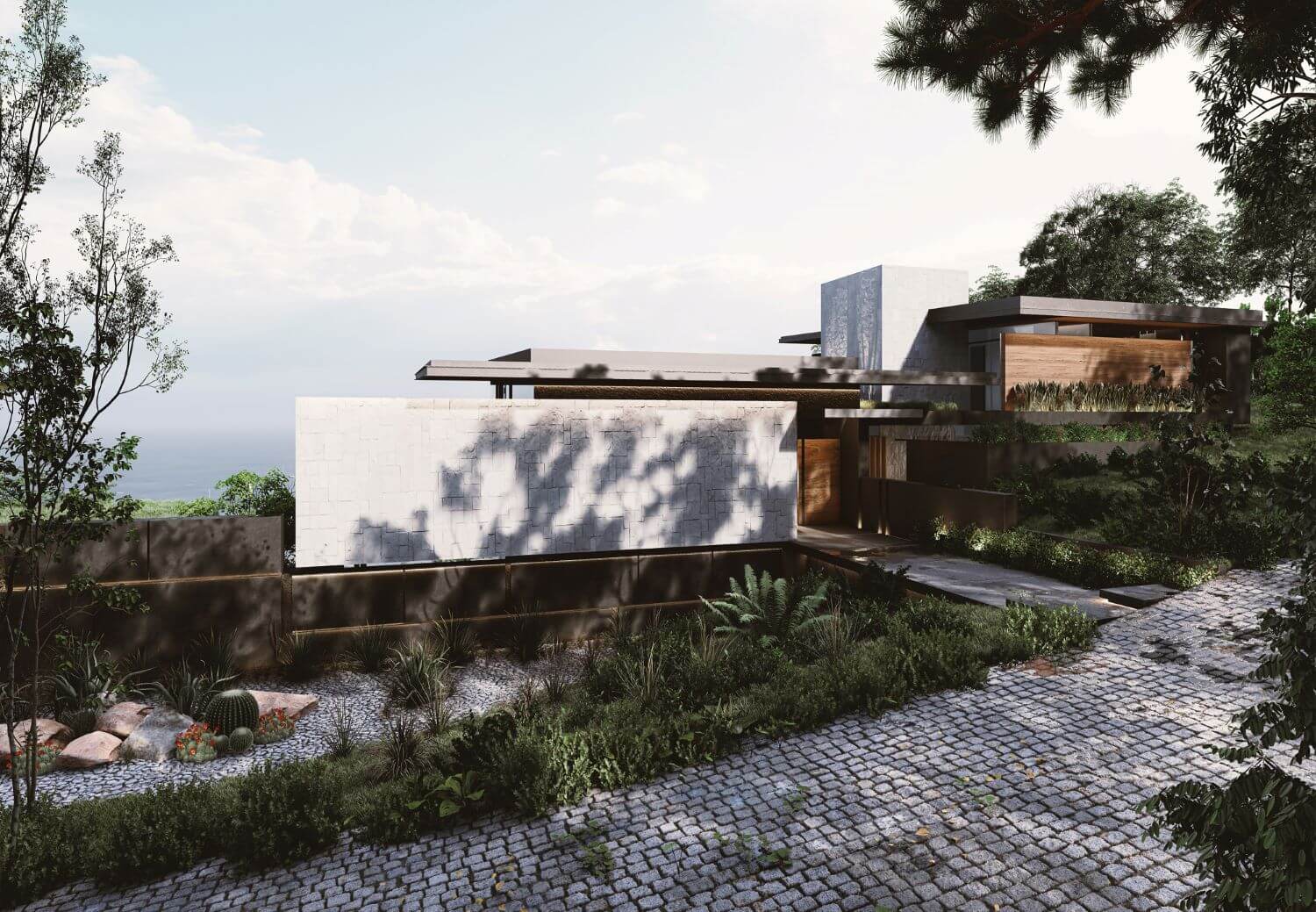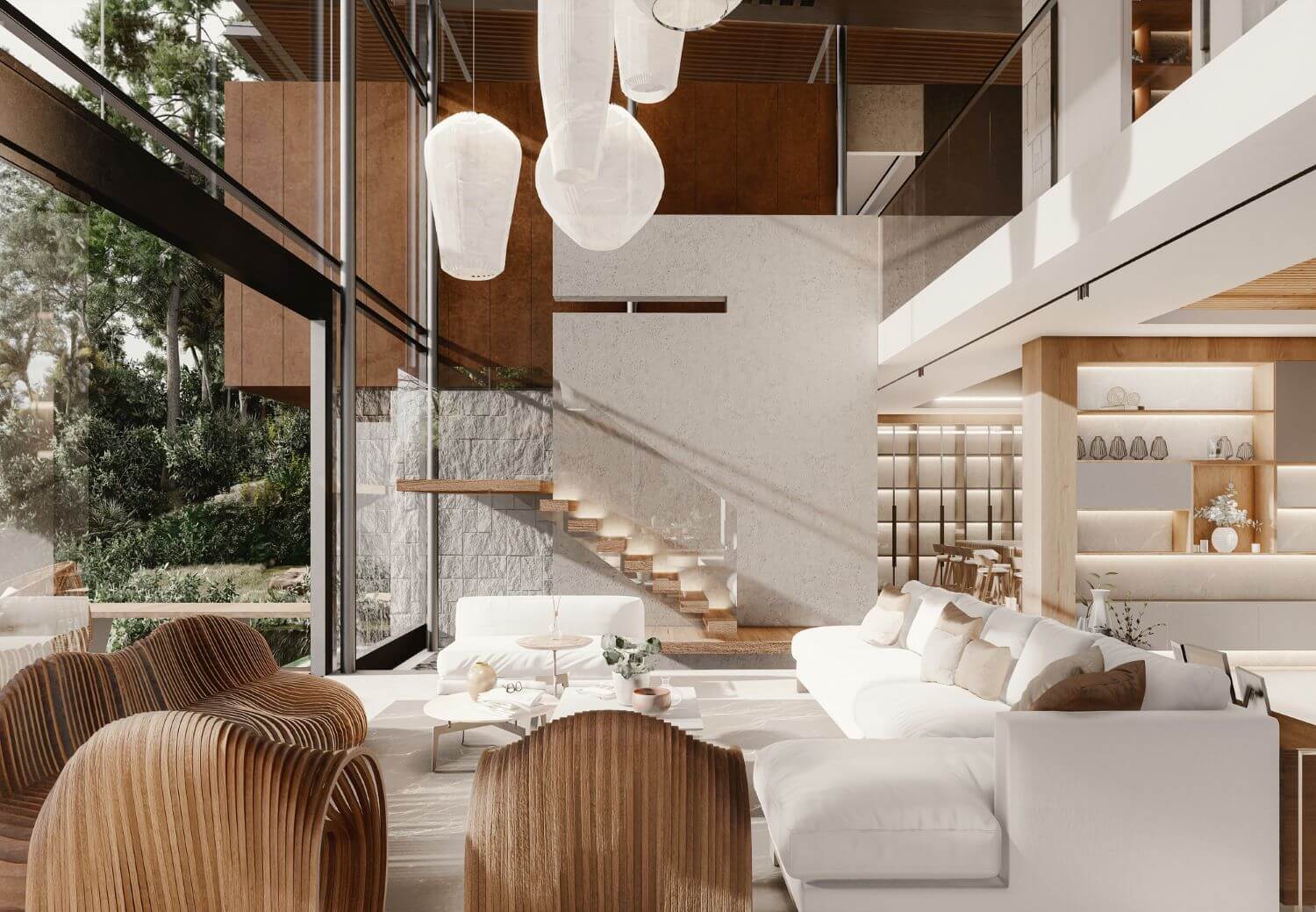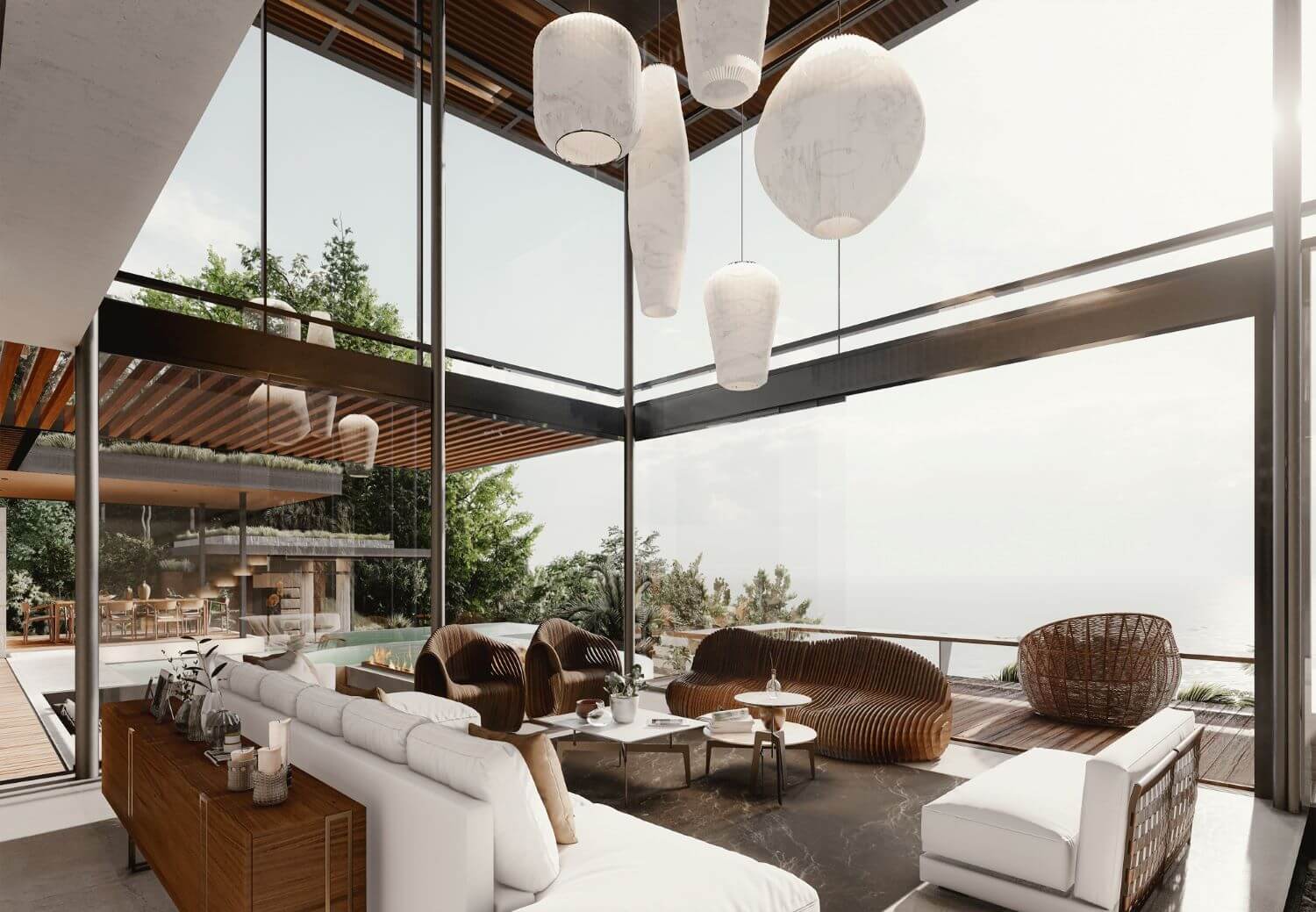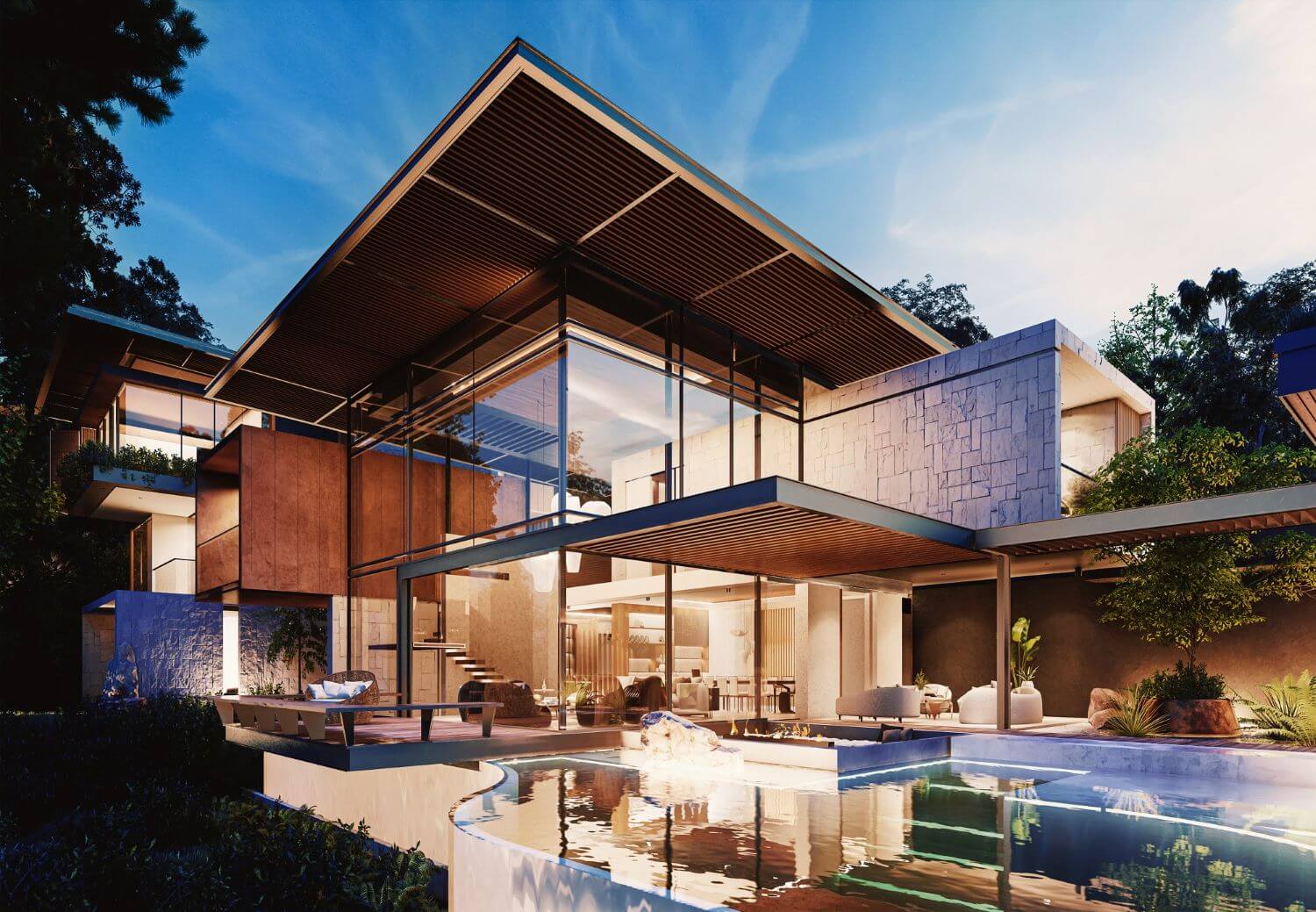 ---