Tina Tajaddod: This project was made from a reference, Dos Aguas House Named. As the Architect (Cinco Sólidos)said;
During the initial concept process, we explored the materials and techniques of representation in Japanese architecture. Hence the idea of using the Sugi Ban show is an ancient Japanese architectural technique used to preserve wood by burning the surface.
Japanese culture was the main source of inspiration for Casa Dos Aguas. Traditional elements such as:
Sugi Ban burnt wood technique, Shoji sliding panels and a unique collection of bonsai.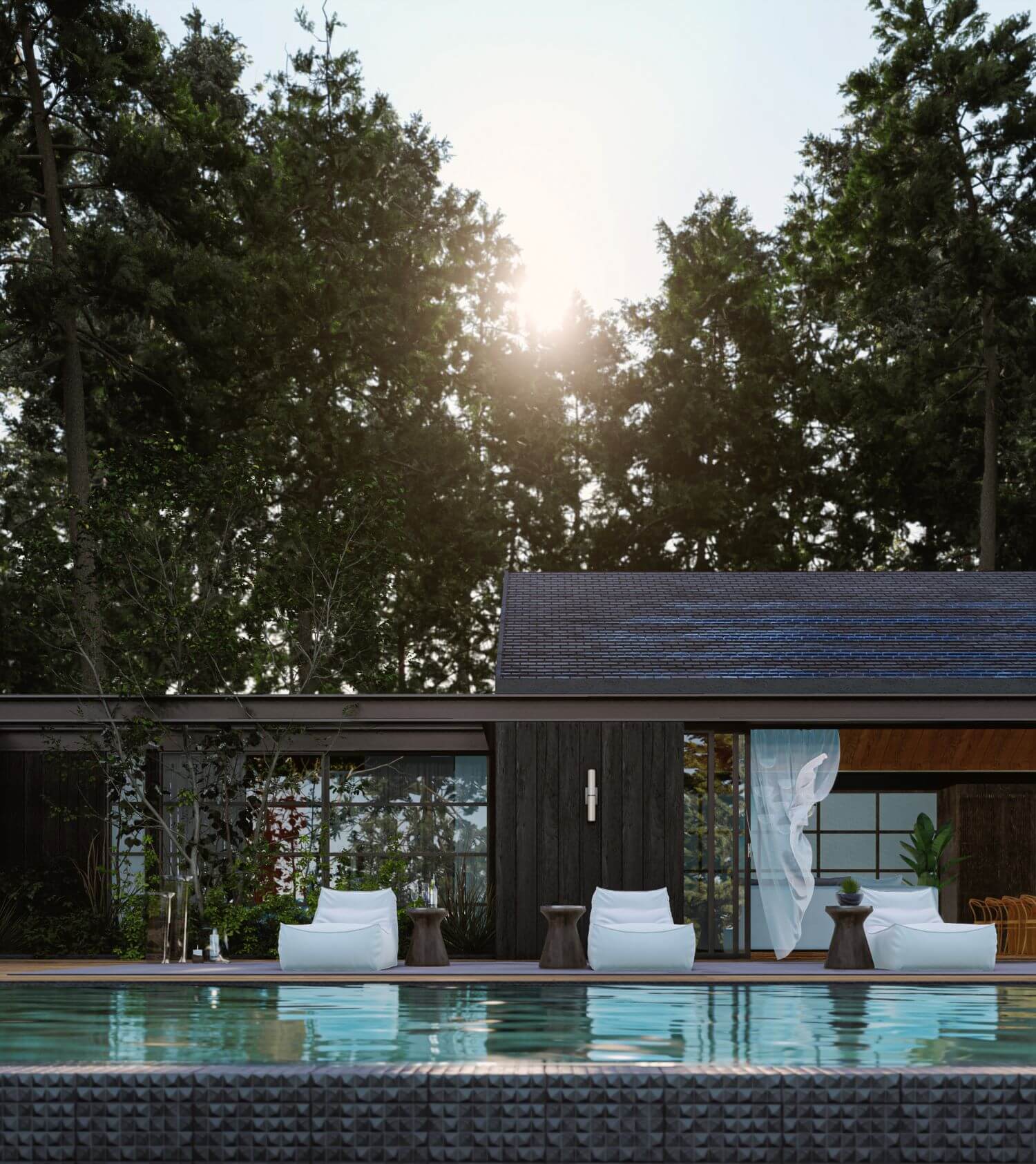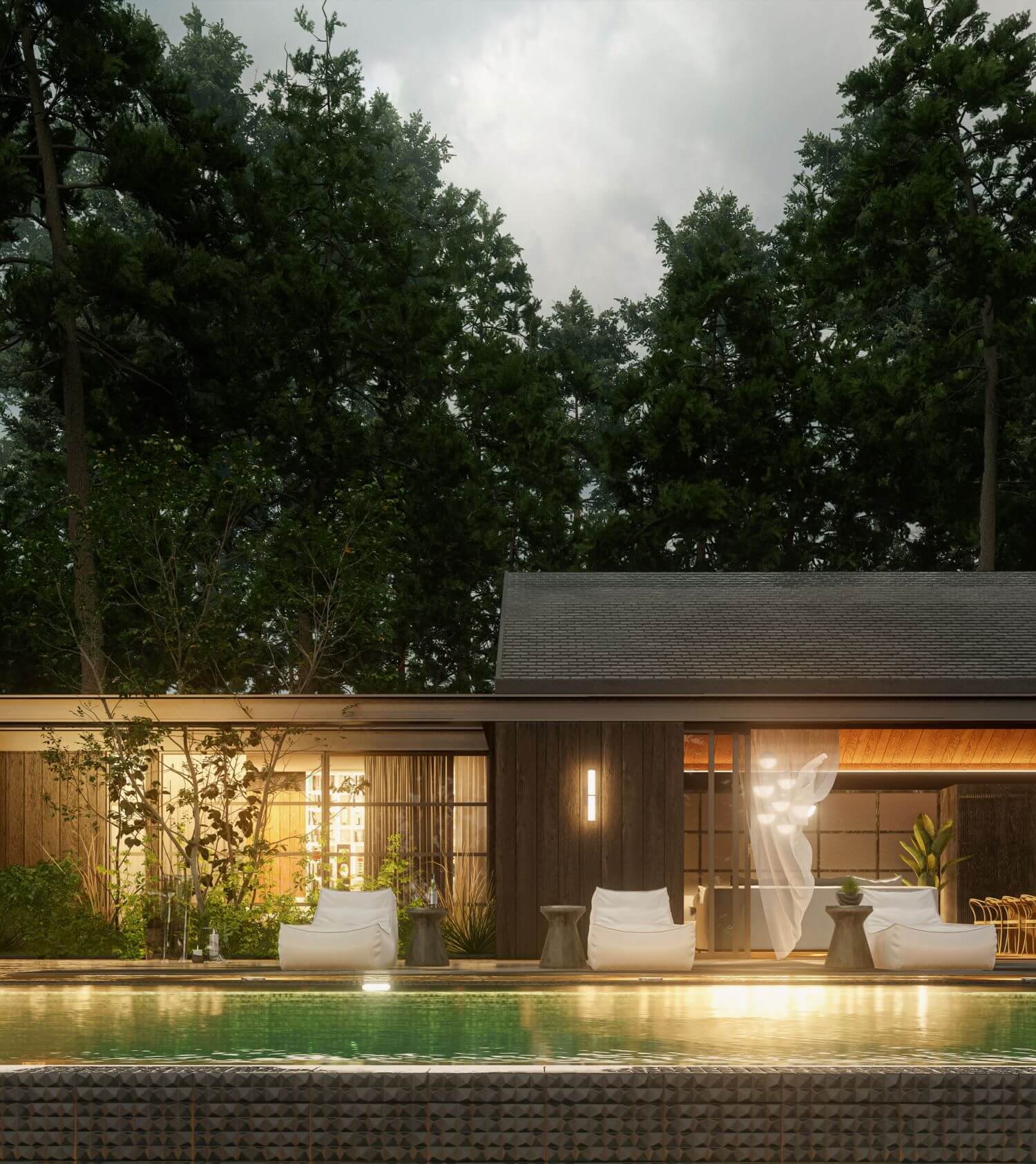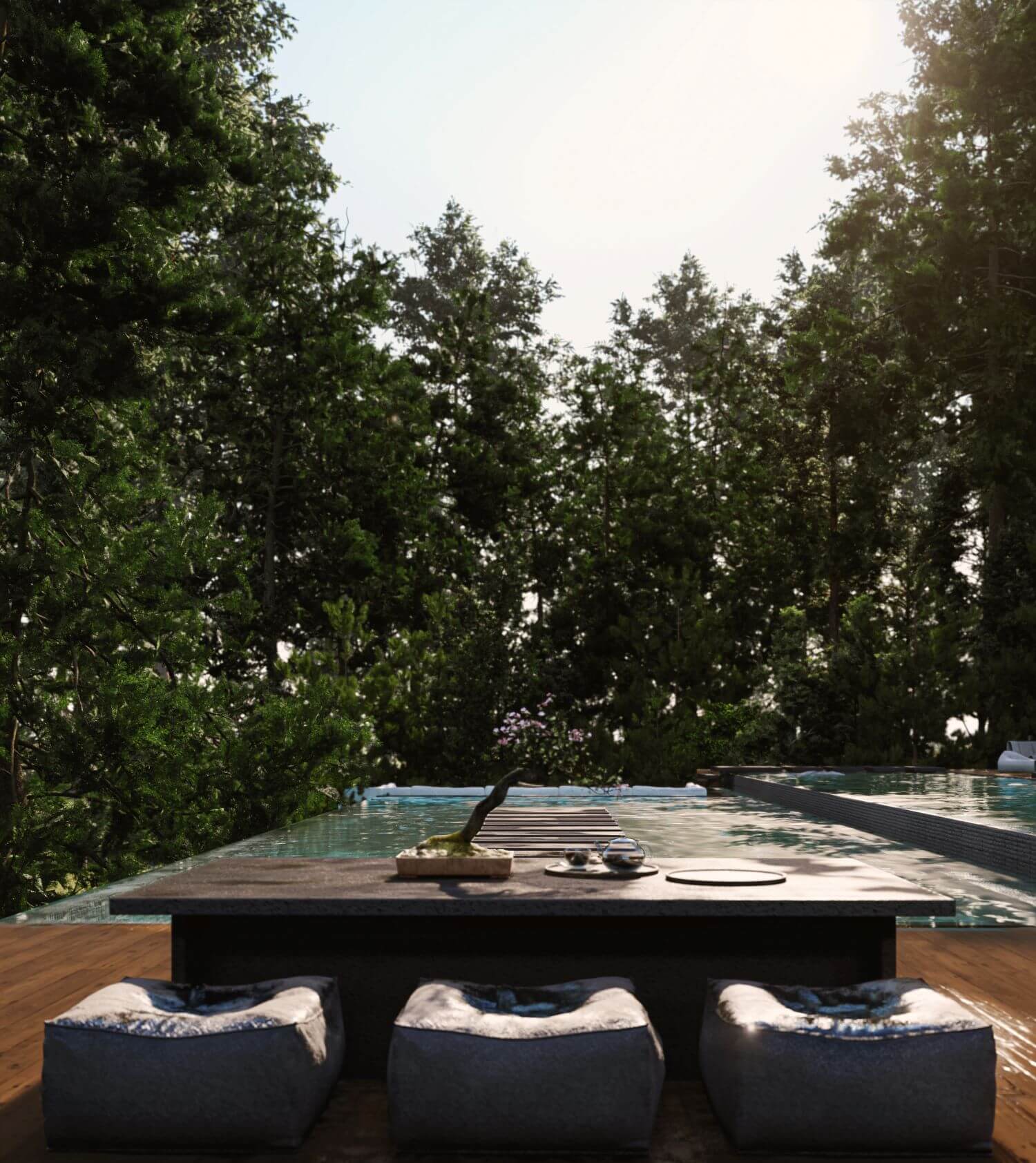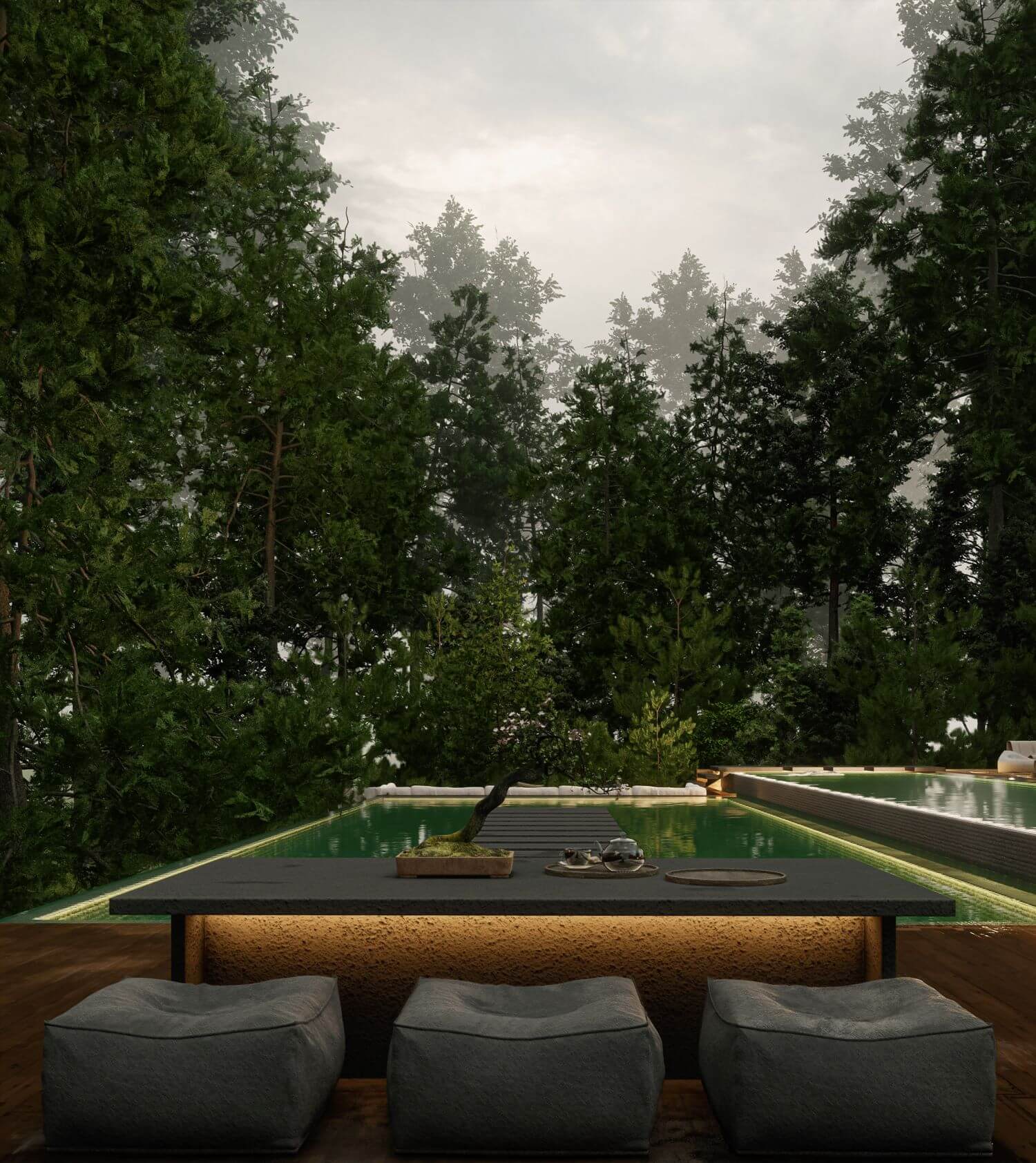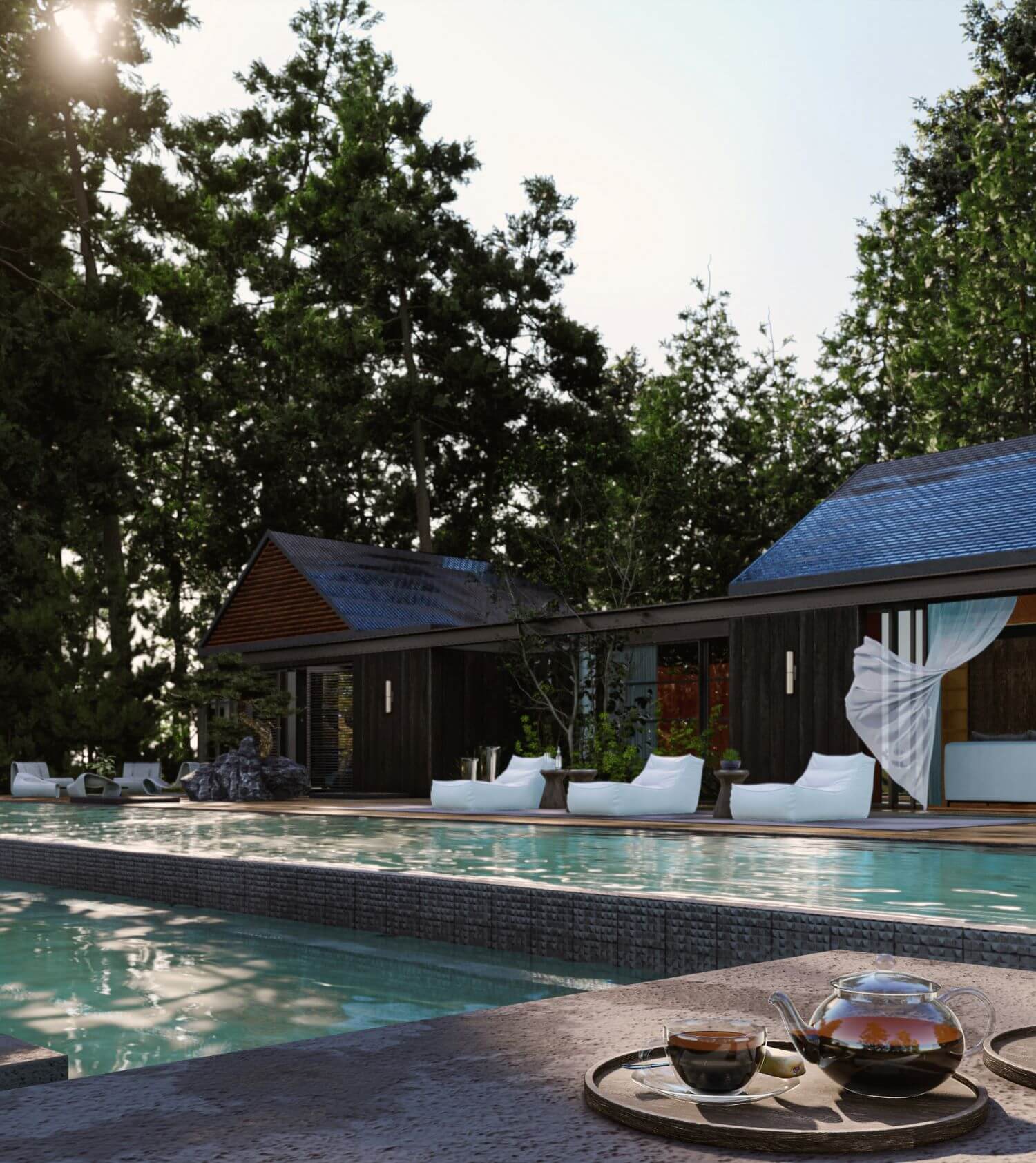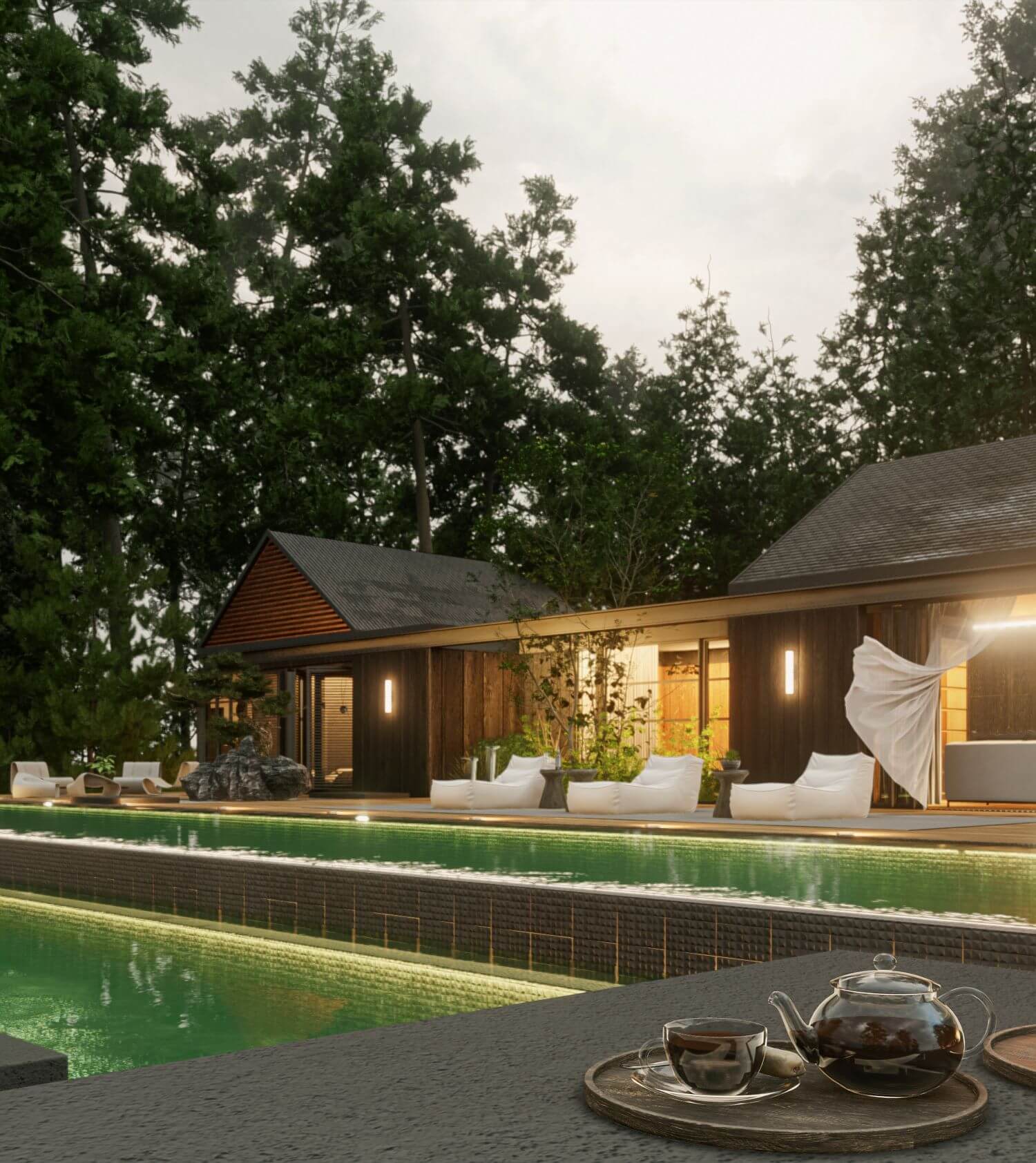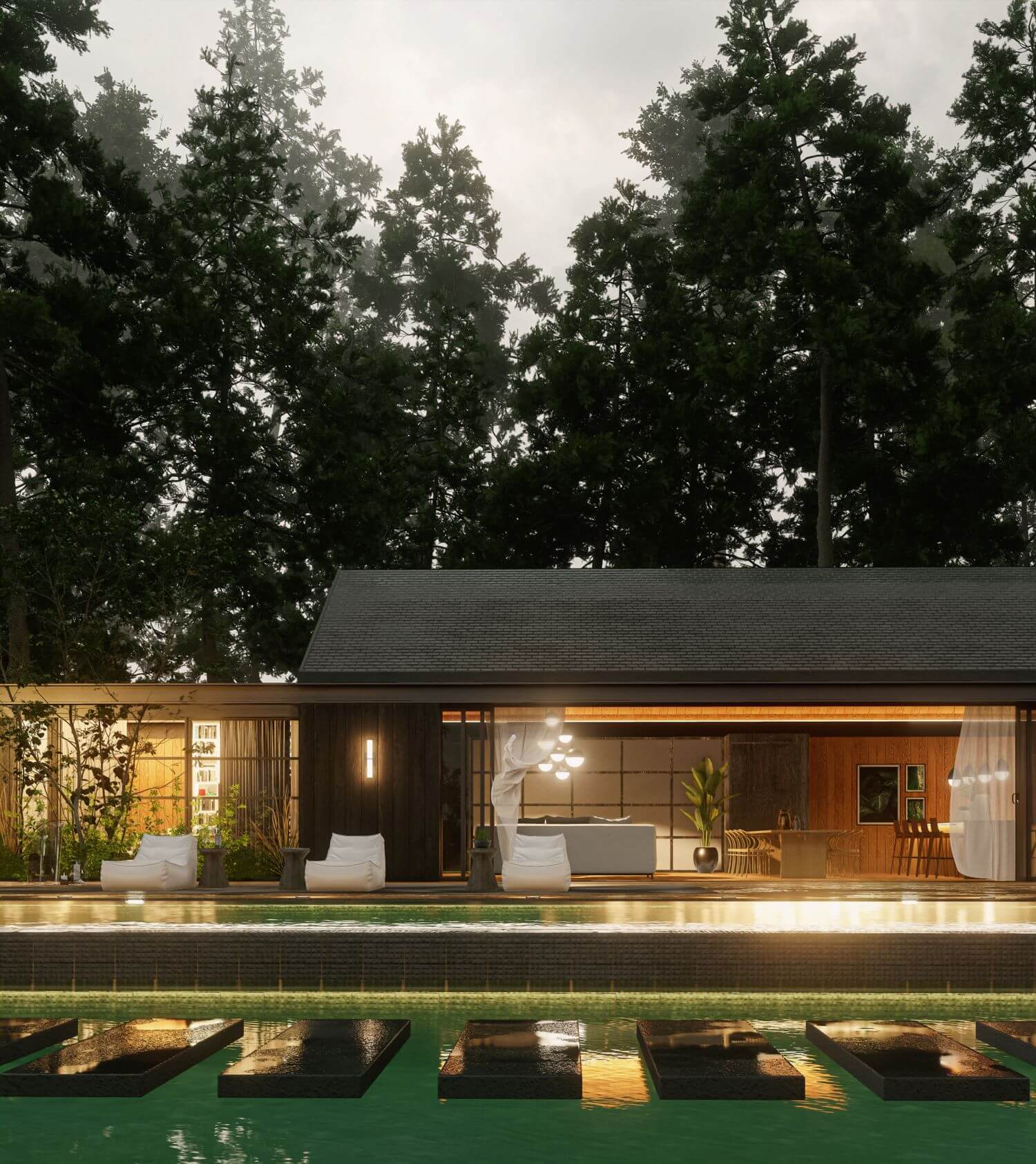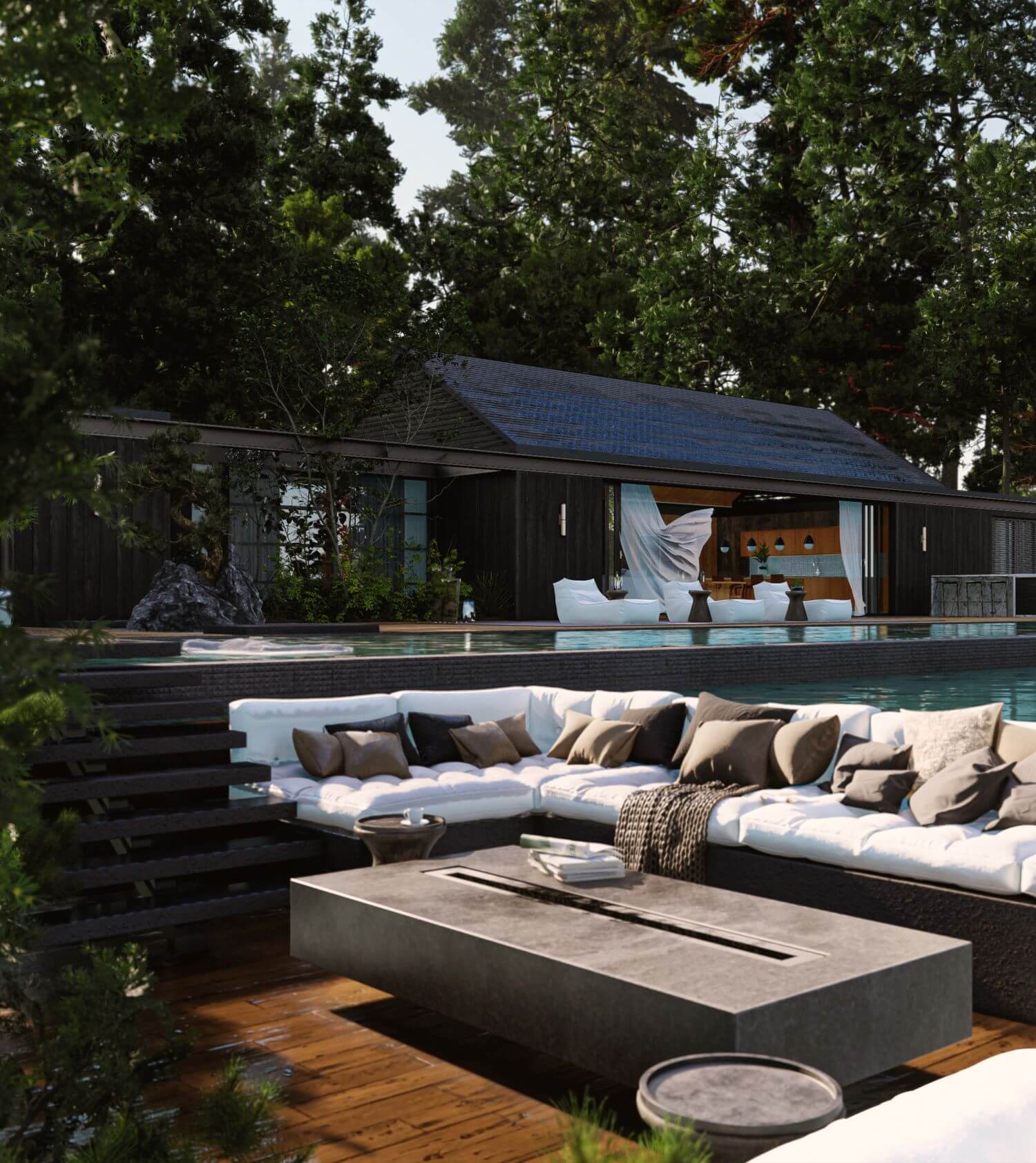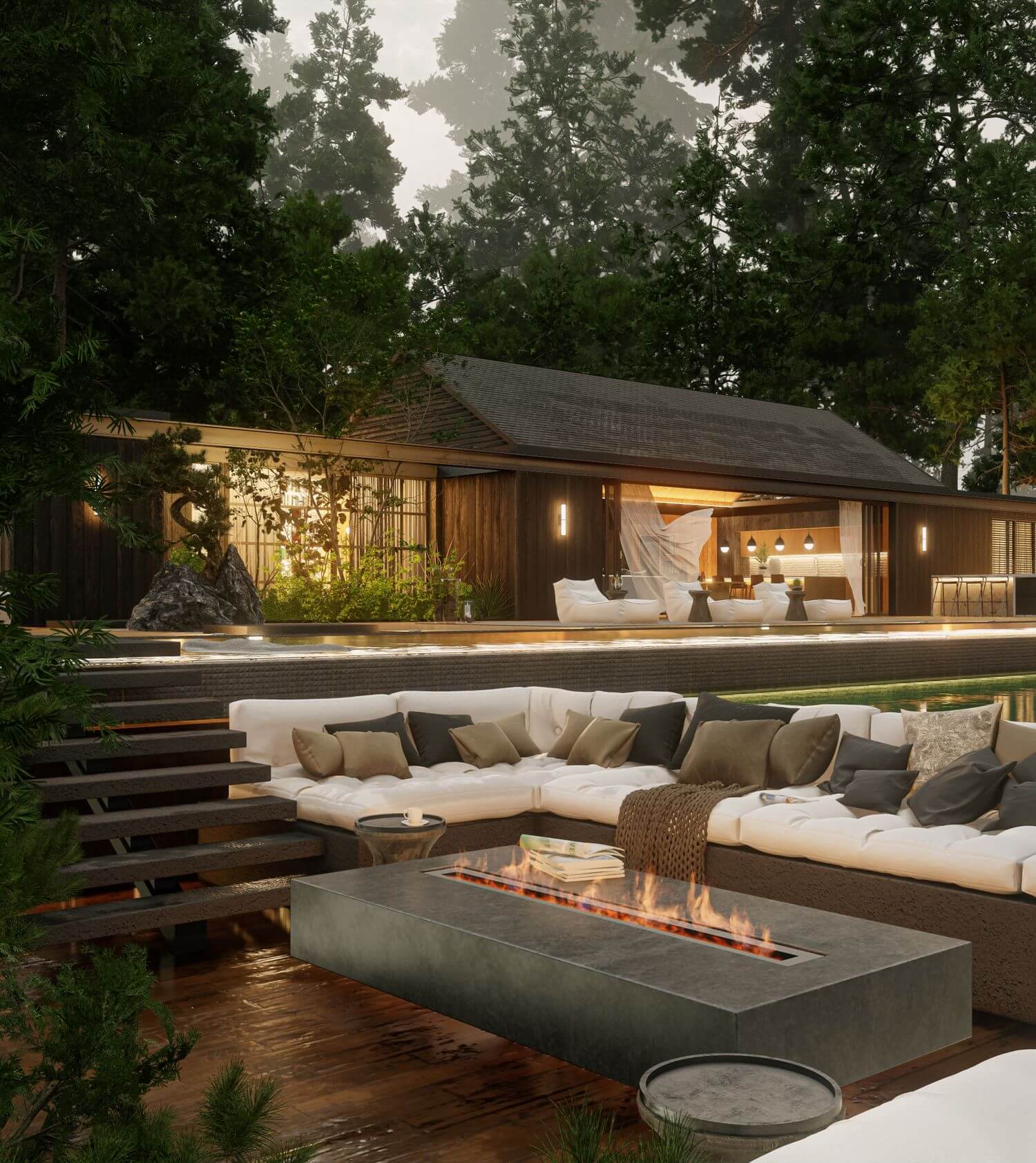 ---