Plk21 Studio: The concept of unity villa is mainly designed based on the golden ratio. The achieved from is created with consideration of the site conditions such as the slope, form and orientation of the site. One of the main elements of this design is the triangular balcony facing south.
The triangular shape in the plan is derived from the spiral shaped within the golden ratio layout concept and is parallel to the existing site border. Although main interior spaces are in rectangular forms, the triangular shape is an addition which benefits each level differently; it acts as a canopy for the basement, as an addition to the interior space on main level and a balcony on the third level. It's also important to note that due to the required privacy within a villa, most of the programs are designed on the south side of the villa.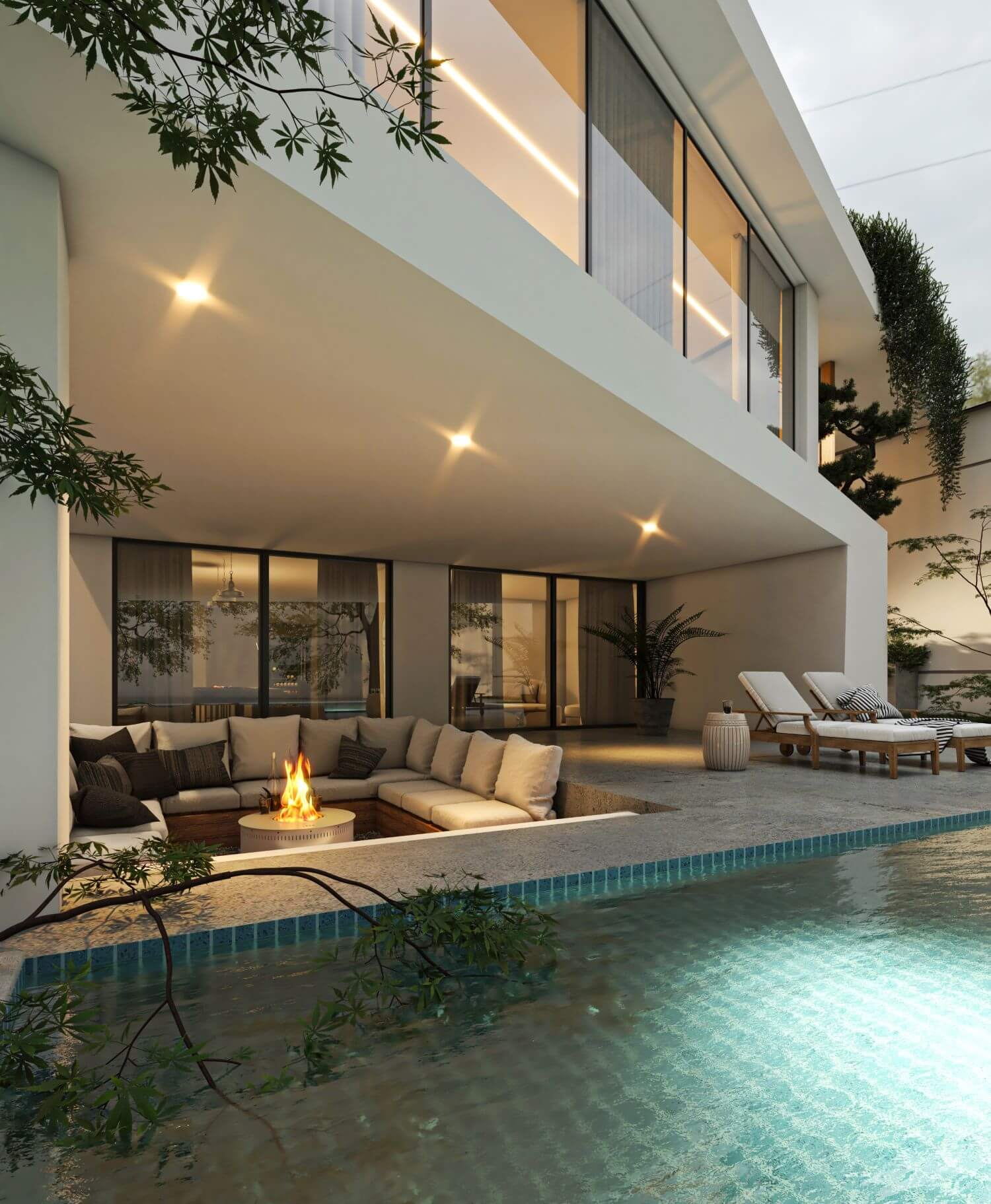 Another main element of the design is the continuous folded concept that shields the building. Due to the existing slope on the site, the number of levels is different at the entrance and back of the villa, creating different facades. Also, the volume of every level differs because of the project criteria. Therefore, in order to unite the different volumes at different levels, as well as to create harmony, the continuous white folded element is designed.
Overall, with emphasis on golden ratio layouts and with detailed observation of the geological site, the unity villa was designed to create visual harmony and natural balance.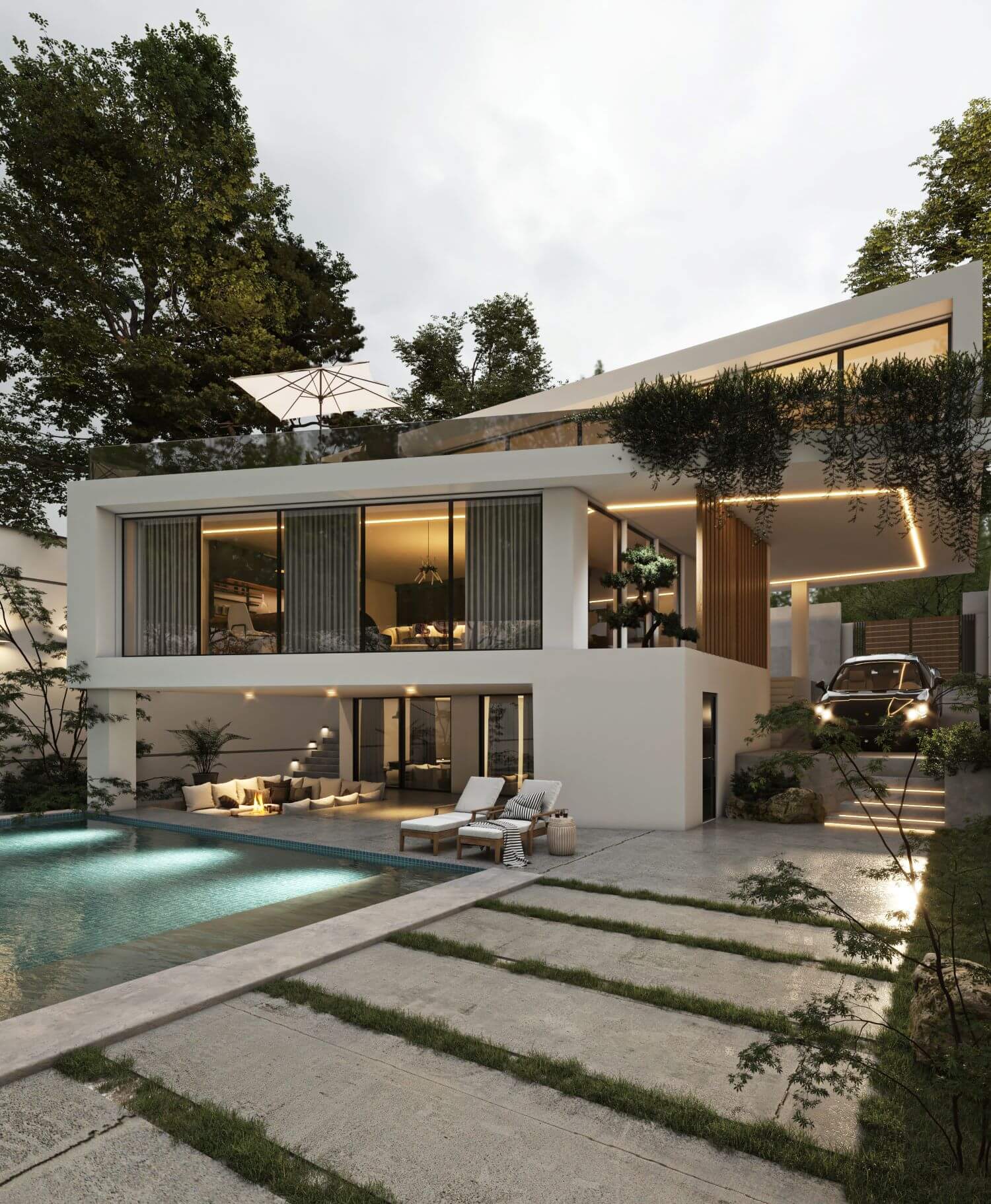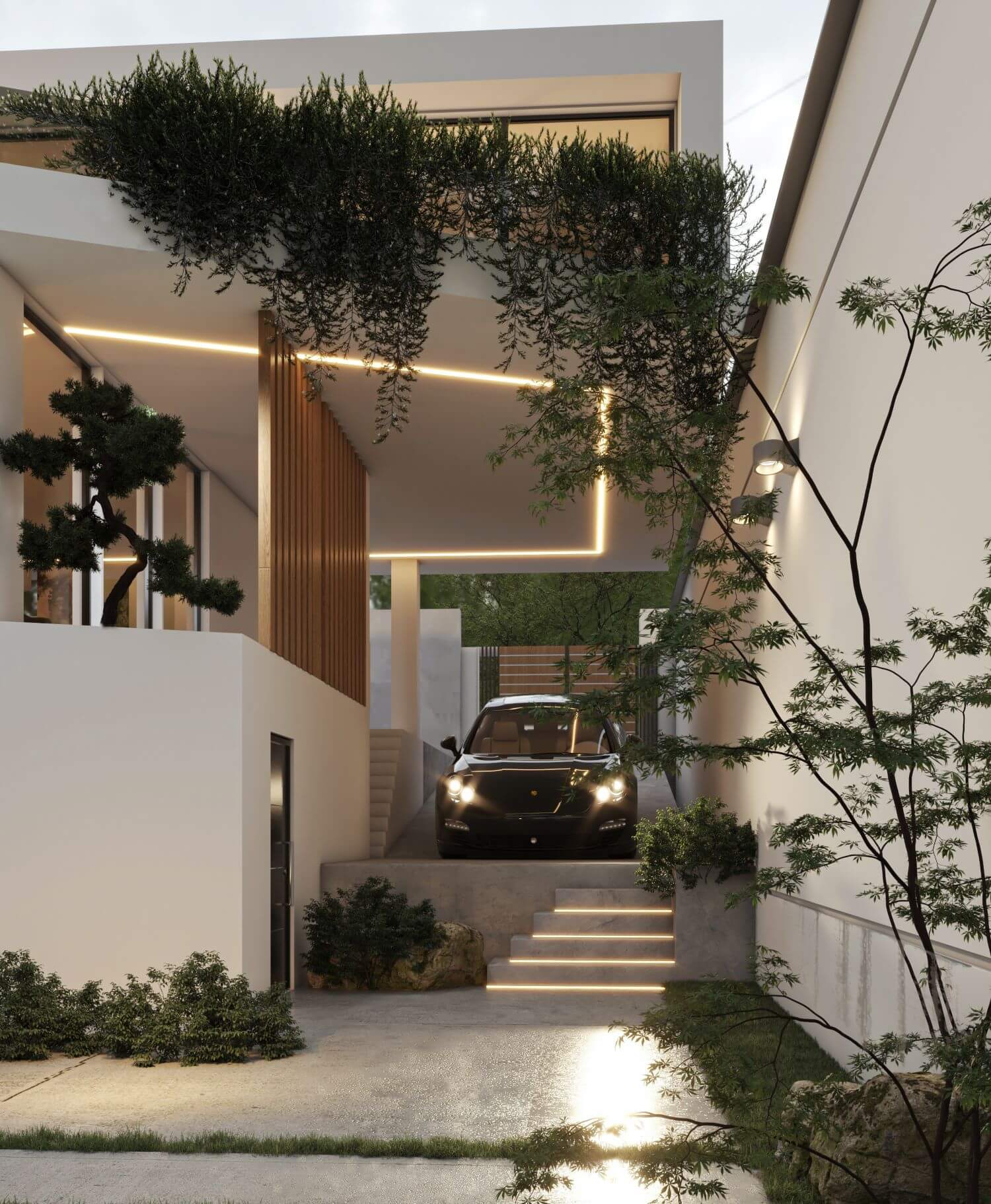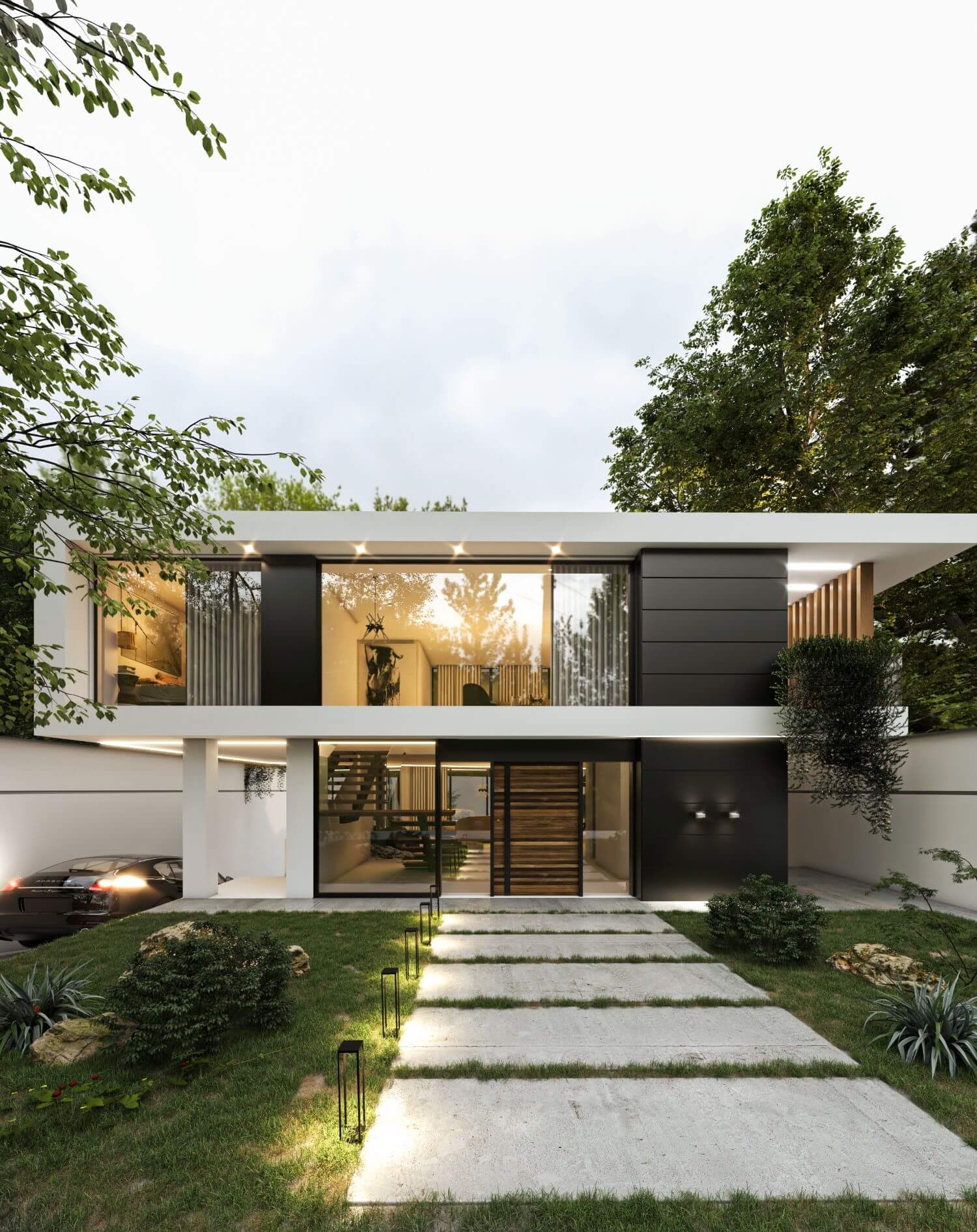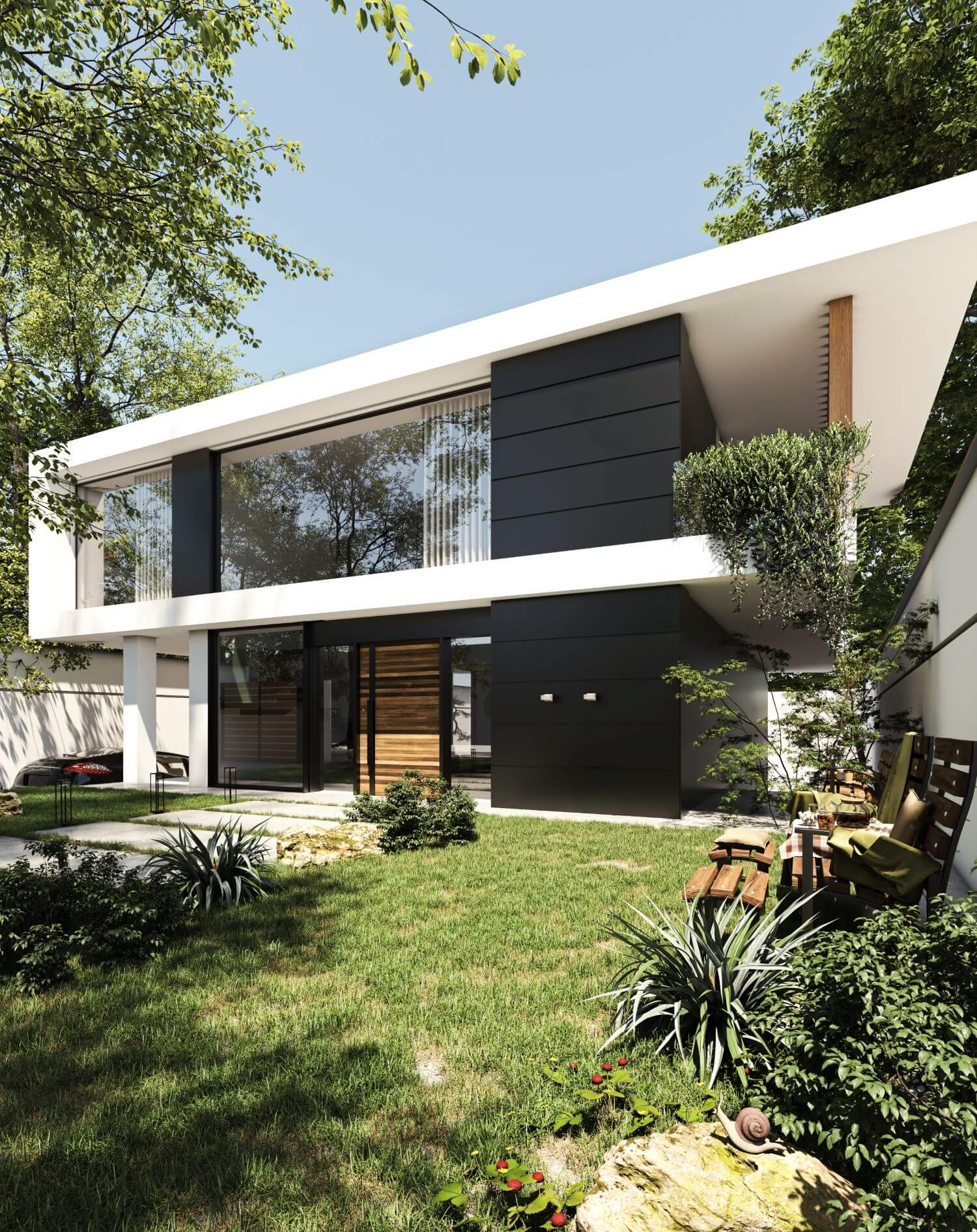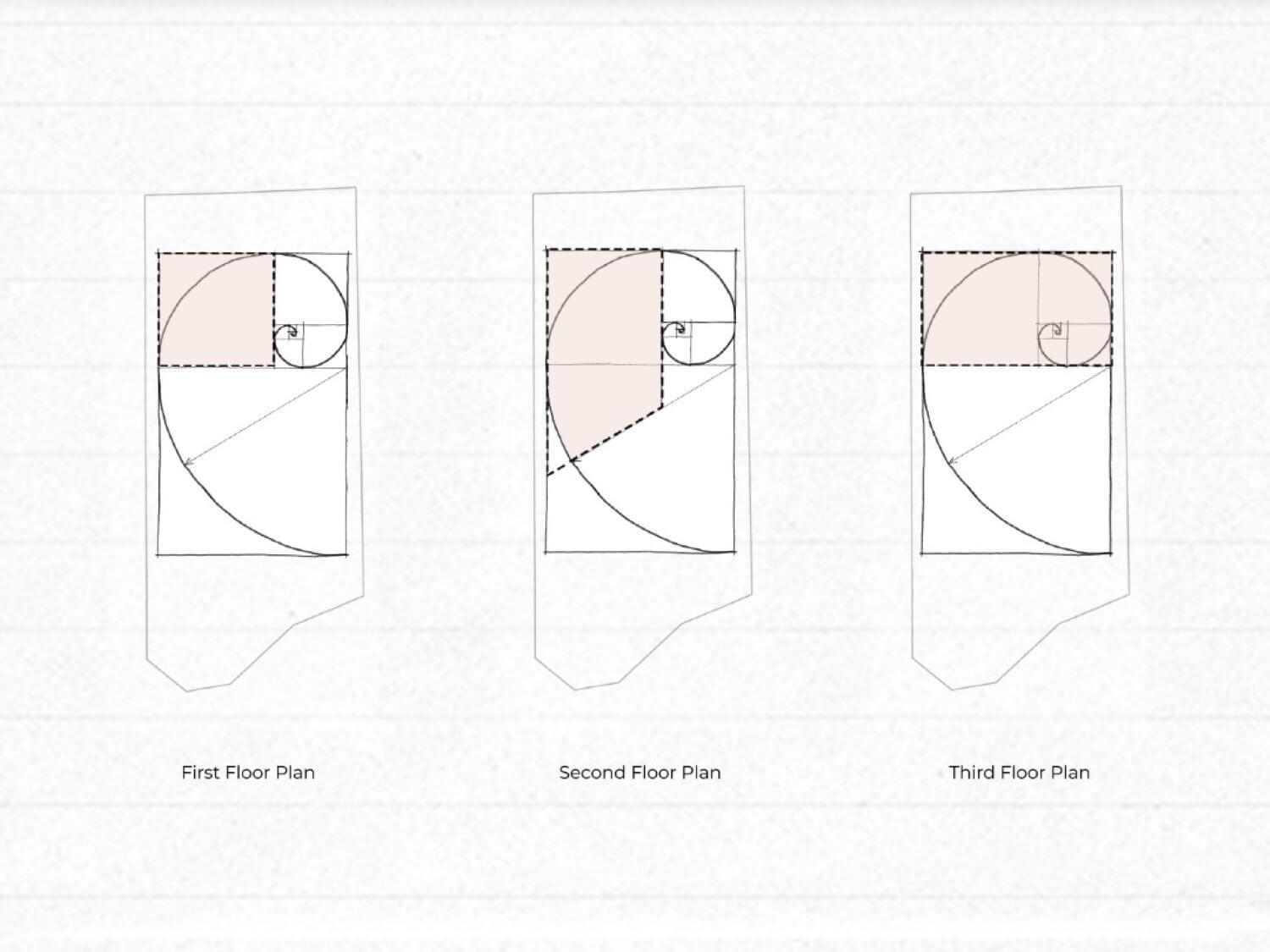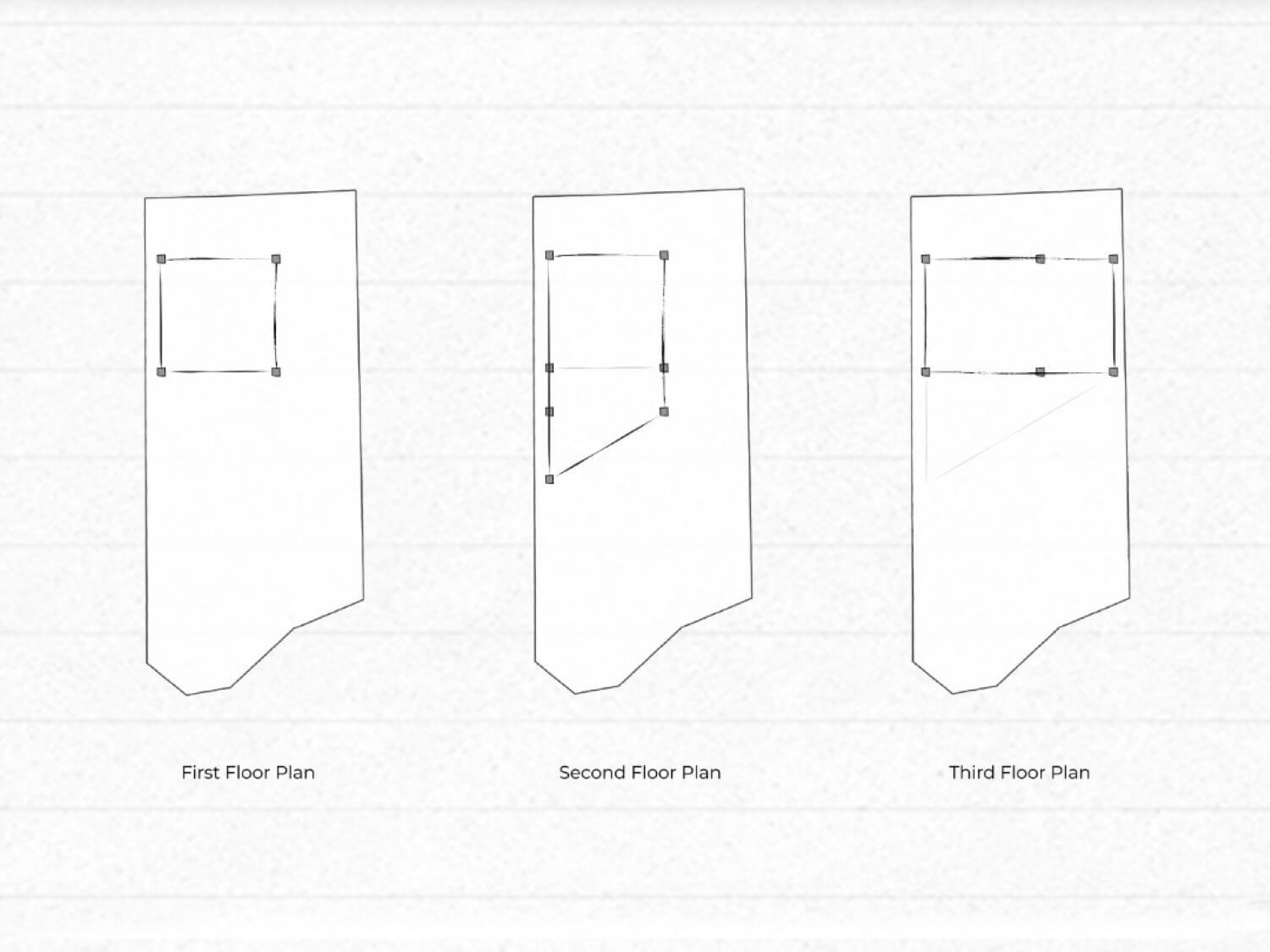 ---