Viktoria Nyerges Architect: Scoby Tea & Coffee House strives to reduce its environmental impact by finding innovative ways to reuse waste. The House's main activity besides making coffee and tea is collecting its organic waste, such as coffee grounds and tea leaves, as well as waste of plant origin, in order to use it in the production of biomaterials.
The interior design combines the use of modern, clean, neutral materials in a modern appearance. Certain architectural elements such as the wall covering, tables, and a part of the main counter are made from the mycelium object growth technique. These are mycelium-based biocomposite elements.
The forms and shapes that appear in the space were inspired by the patterns and organisms that occur in nature. Aware of the presence of fungus and bacteria and in order to avoid the resulting unpleasant "dirty" feeling, the design uses metal and glass materials on some surfaces that have a cold and clean feeling.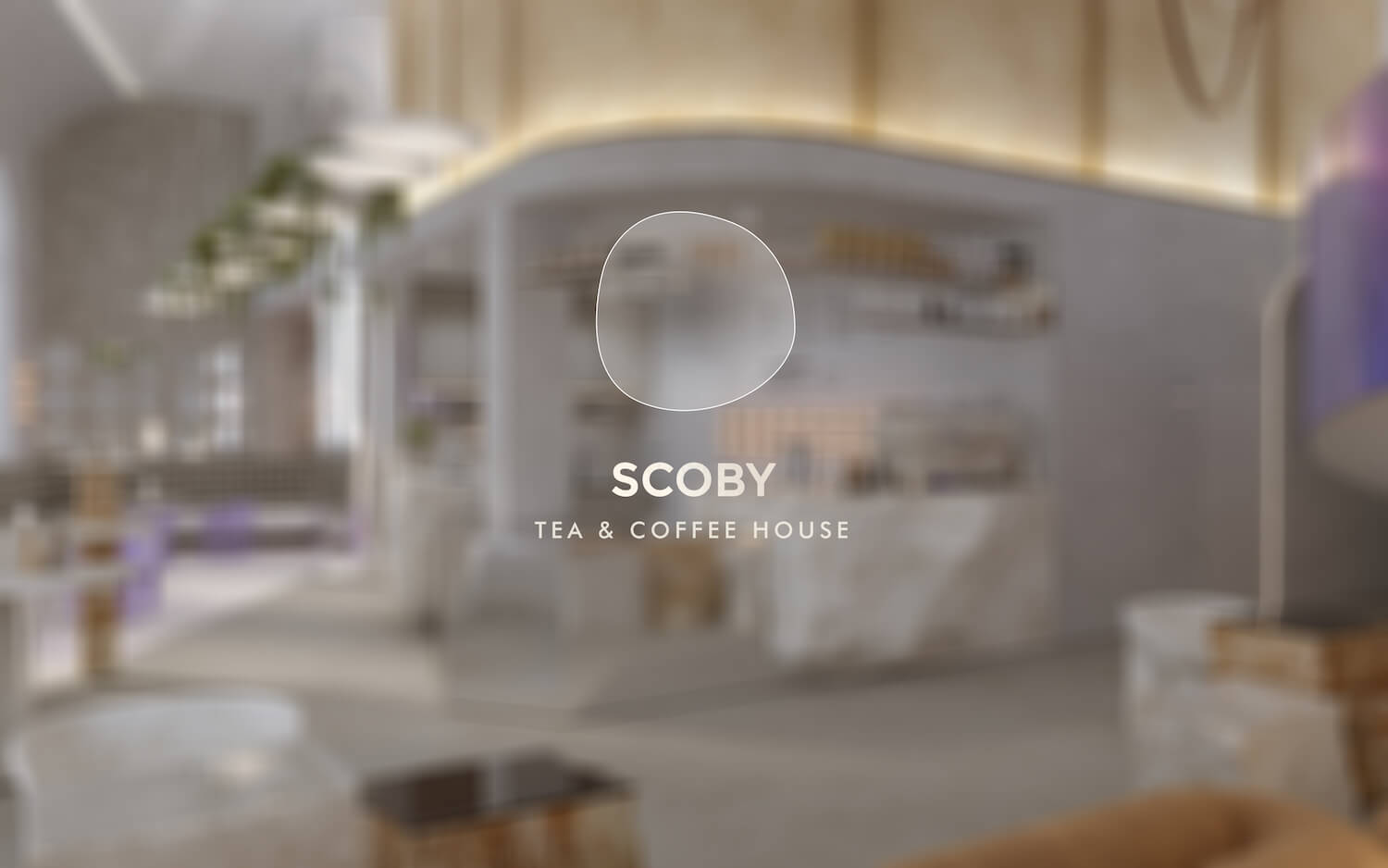 The purple and yellowish-brown hue appearing in a neutral environment was inspired by the color combinations shown in a macro shot of a scoby and also a good example of how complementary colors are working well together
On the Ground Floor, there's a seating area where the visitors can enjoy their coffee or tea time and are able to see the current products that are seasonally presented by the House. A lab and an office with bathrooms also take place on this level
The Upper Level is a showroom, where people can have a look at the products that are made from biomaterials. The House produces kombucha from various types of tea and fruit. The wastes such as fruit peels and plant residues, are recycled for the production of organic materials like bioleather and bioplastic
When kombucha goes through the fermentation process, it creates a symbiotic colony of bacteria and yeast. The gel-like disc produced is a scoby. On the upper level, a biofabric wall which is made from kombucha leather divides the place by its wavy design and separates the different product stations. When the wall panel is illuminated it gives a pleasant warm atmosphere to the interior even from the ground floor.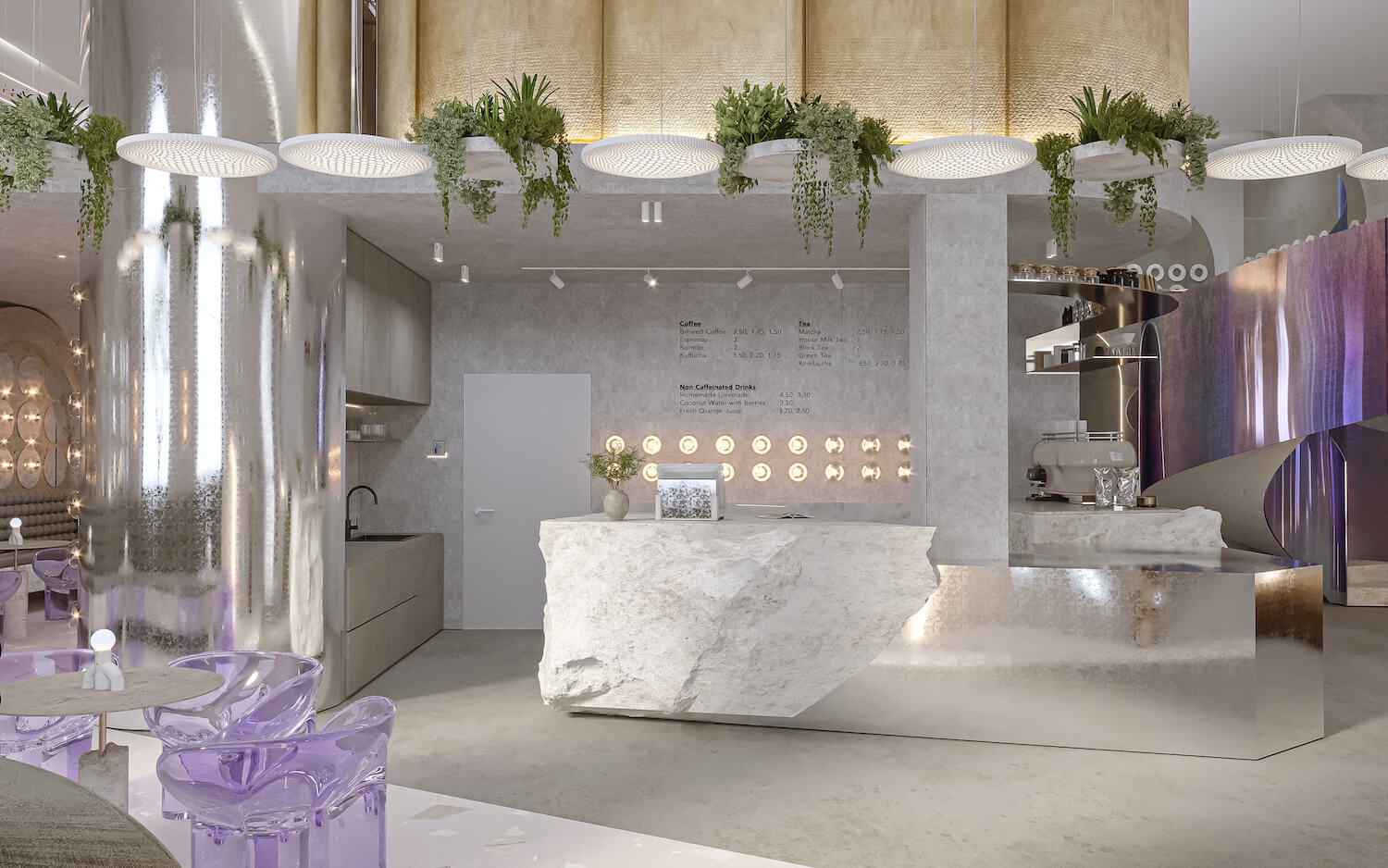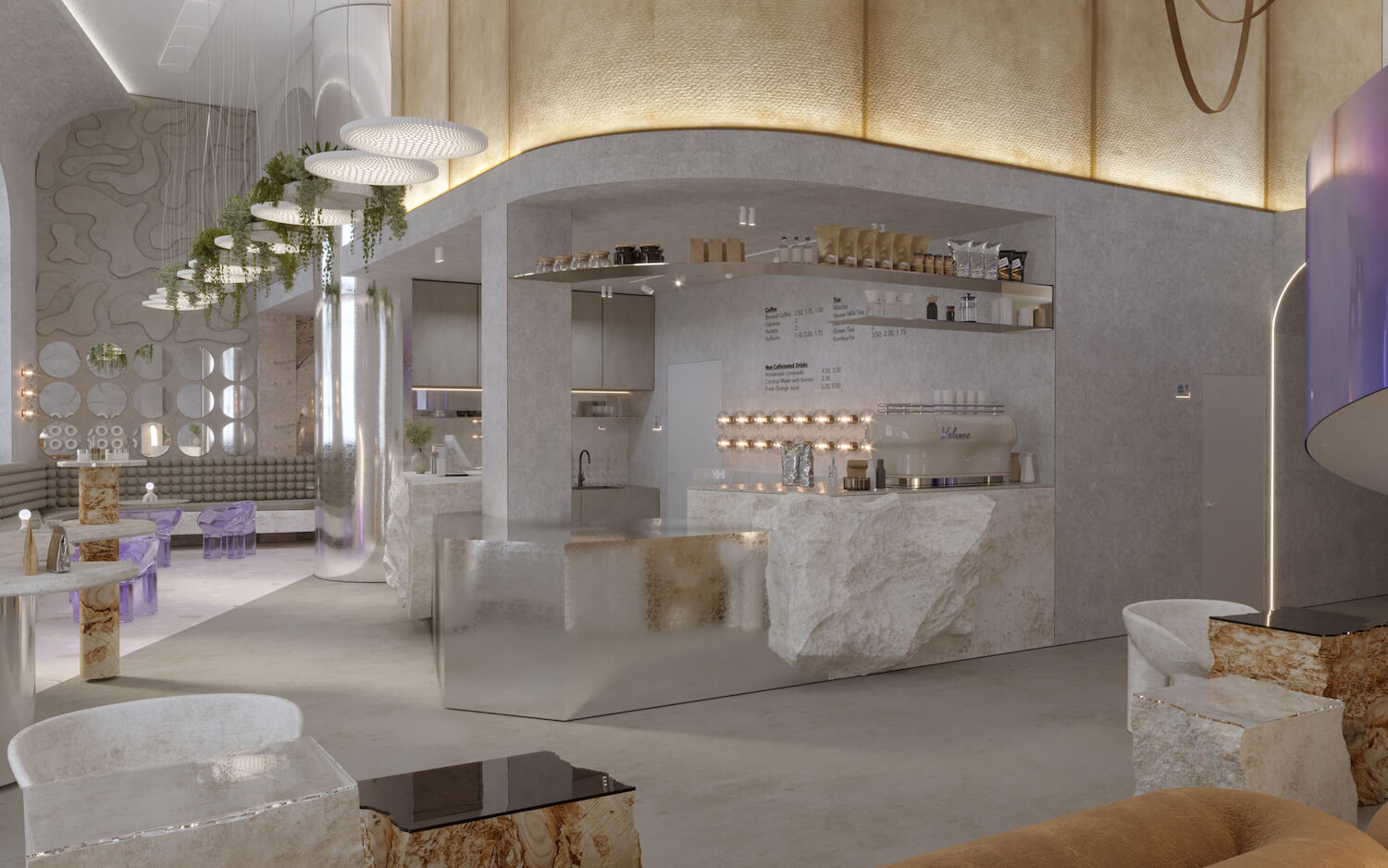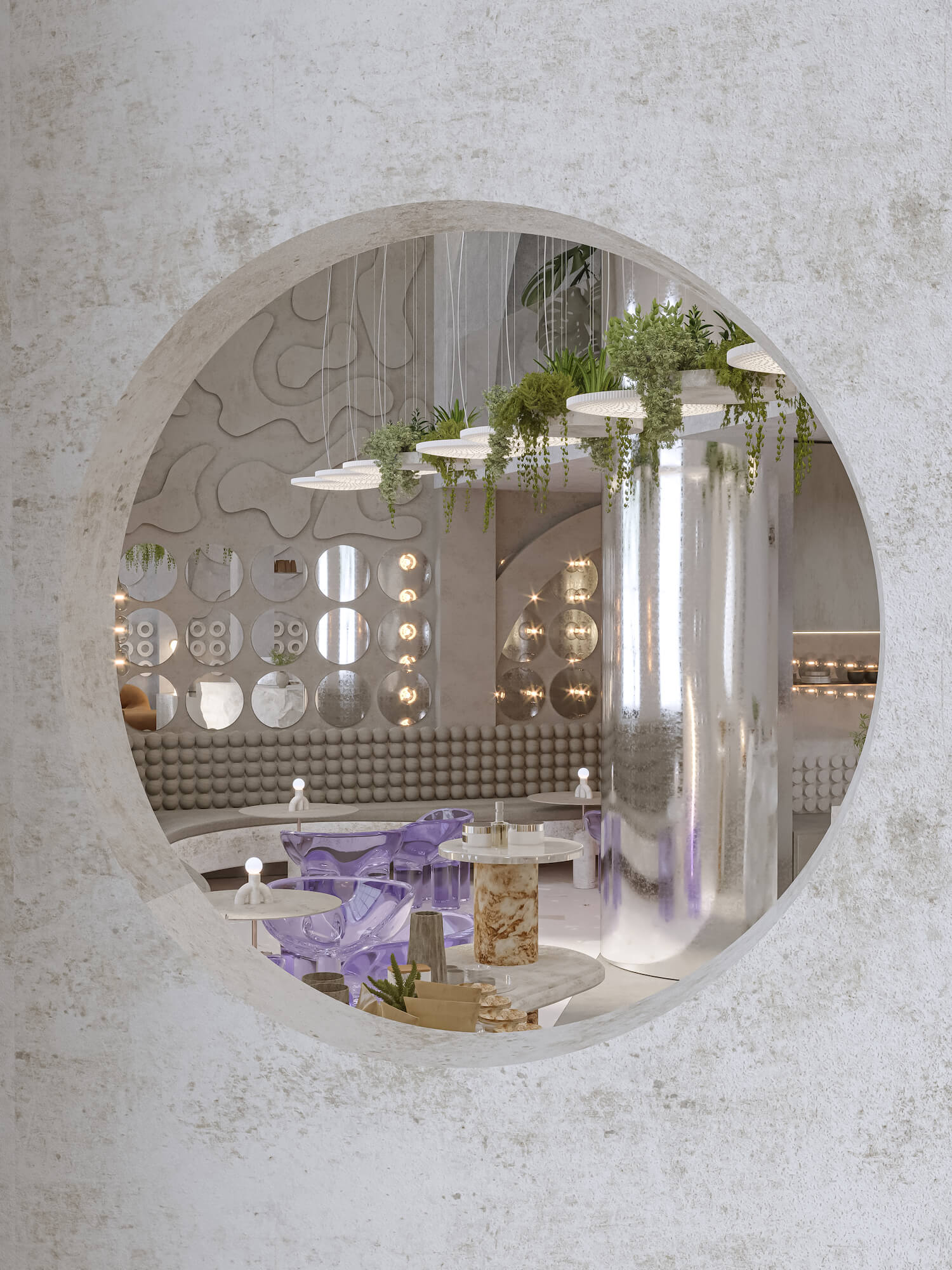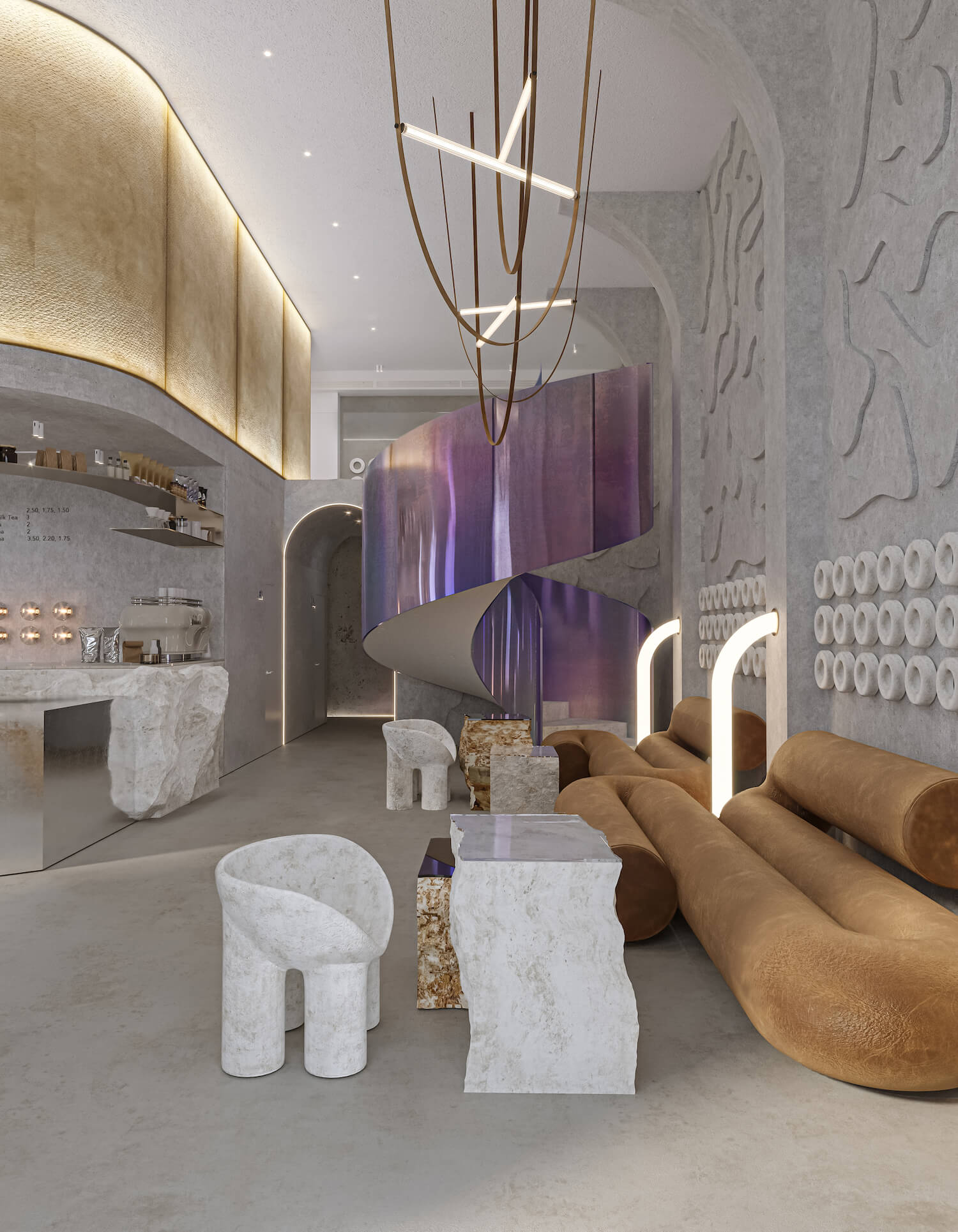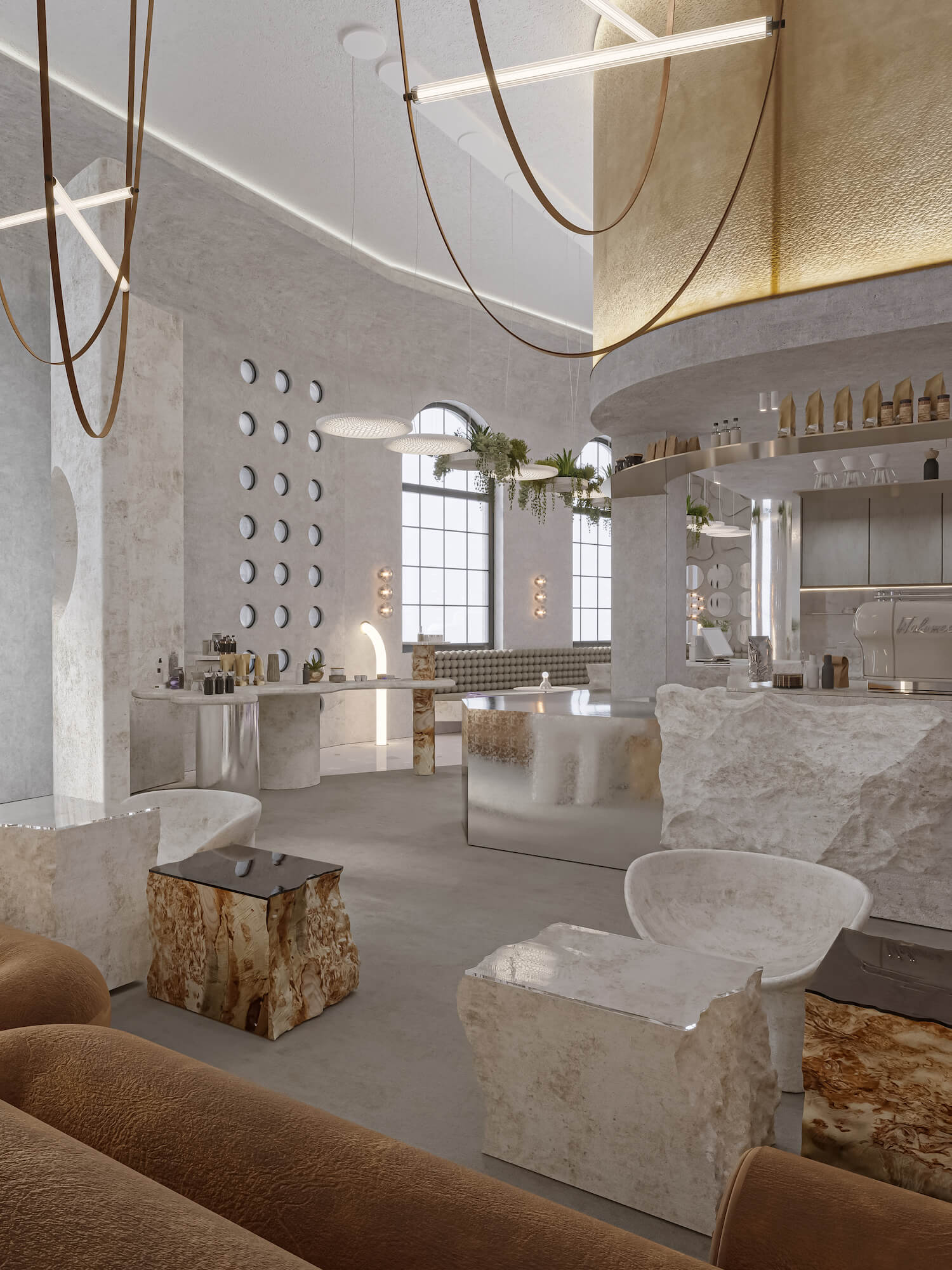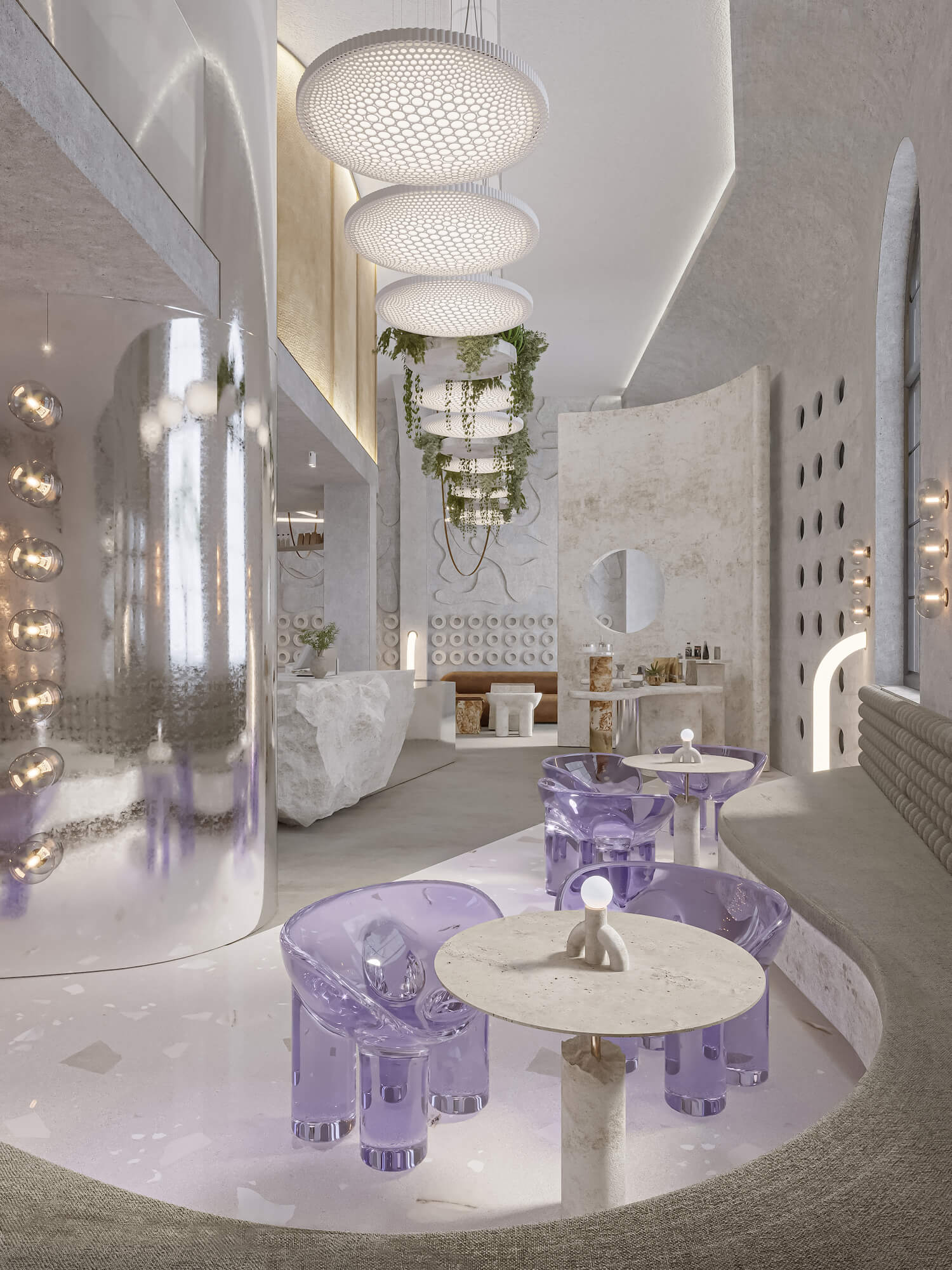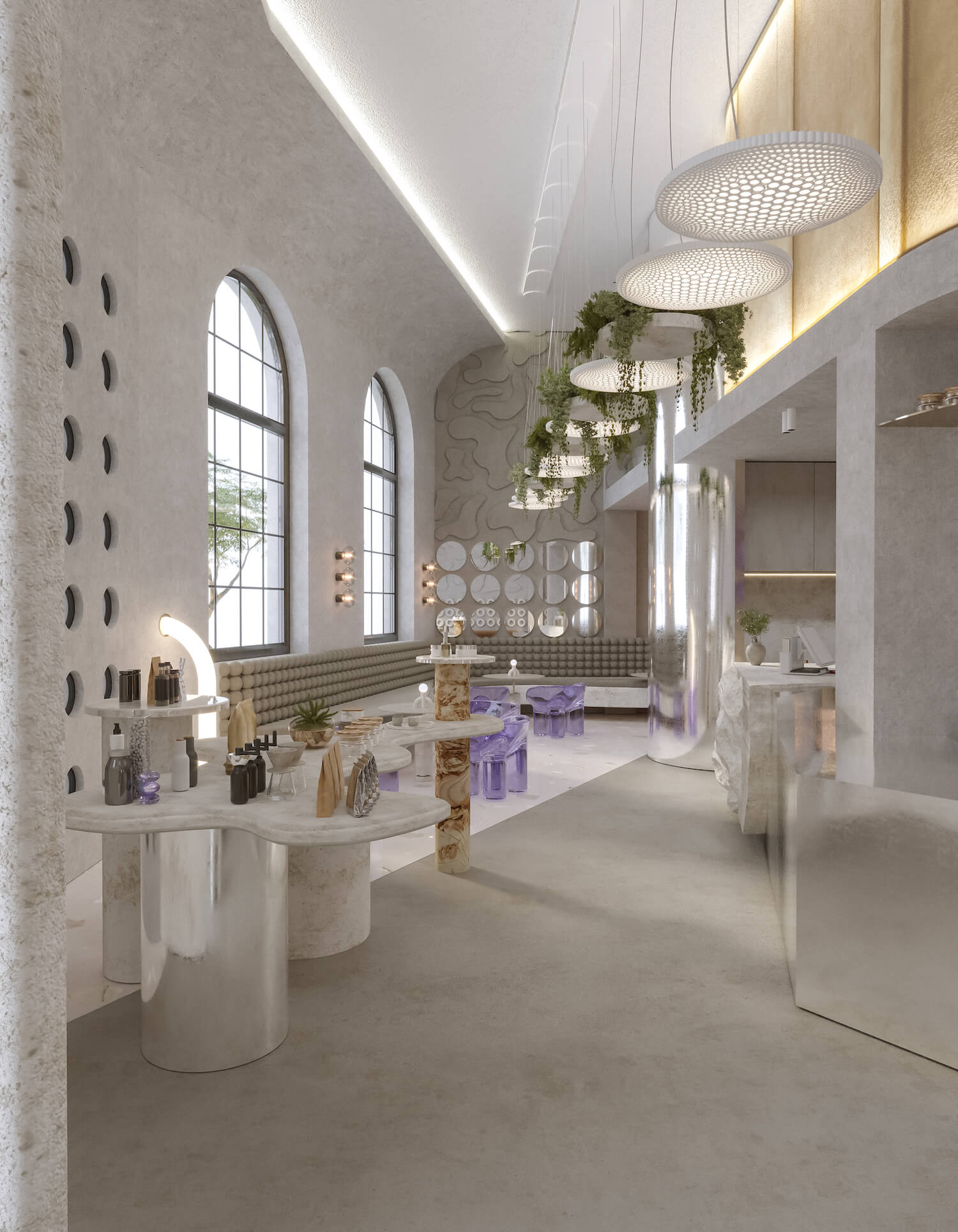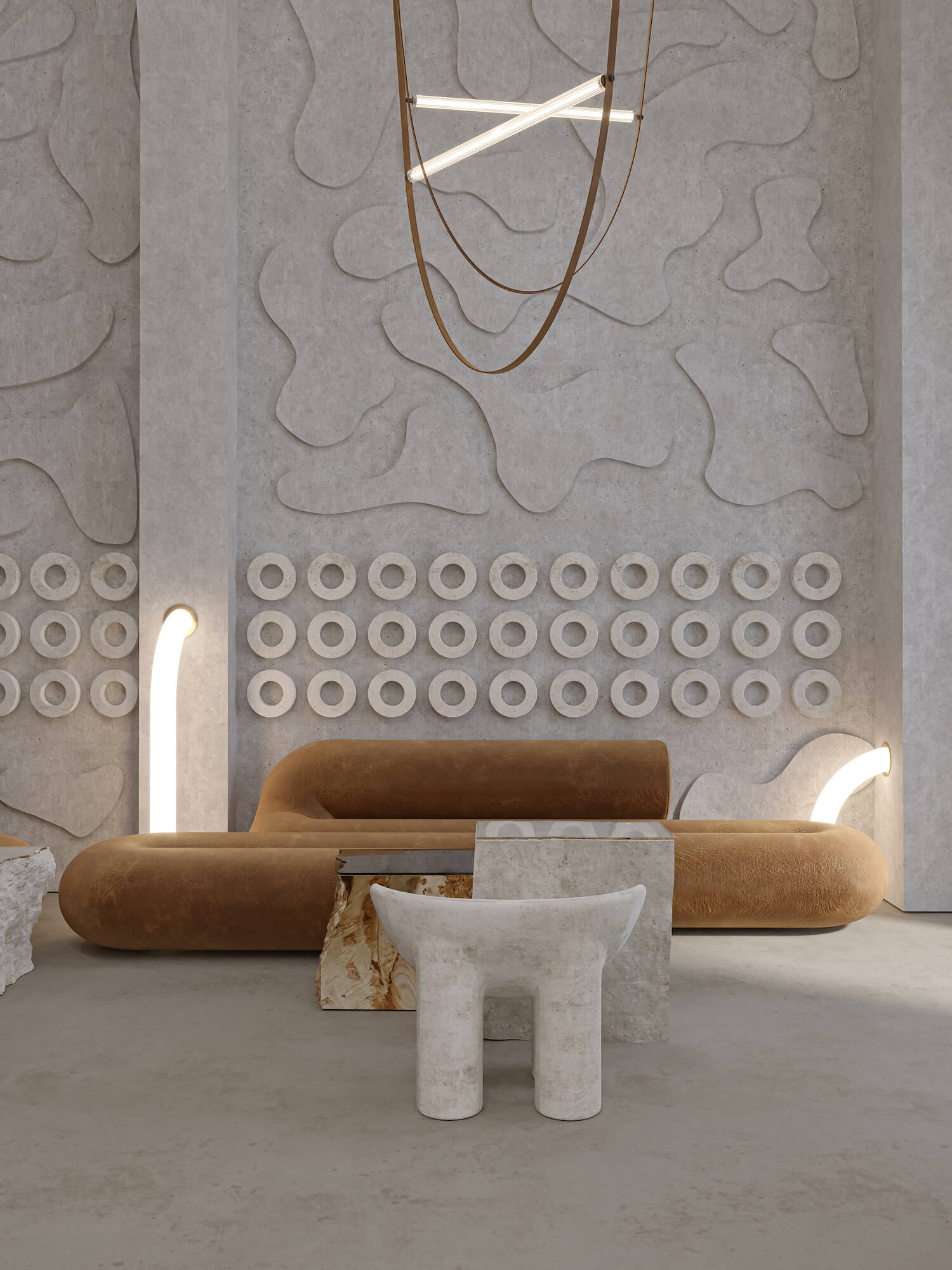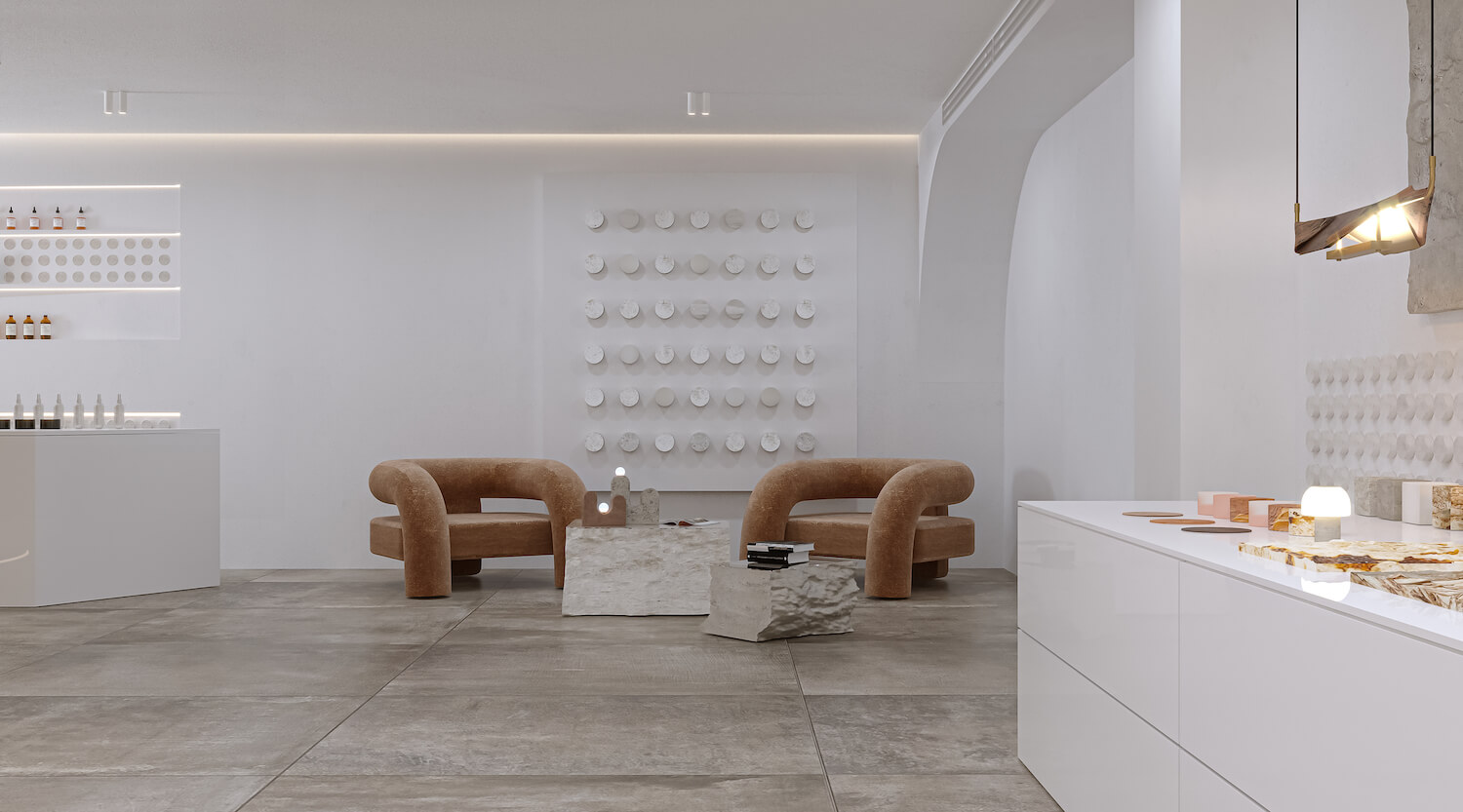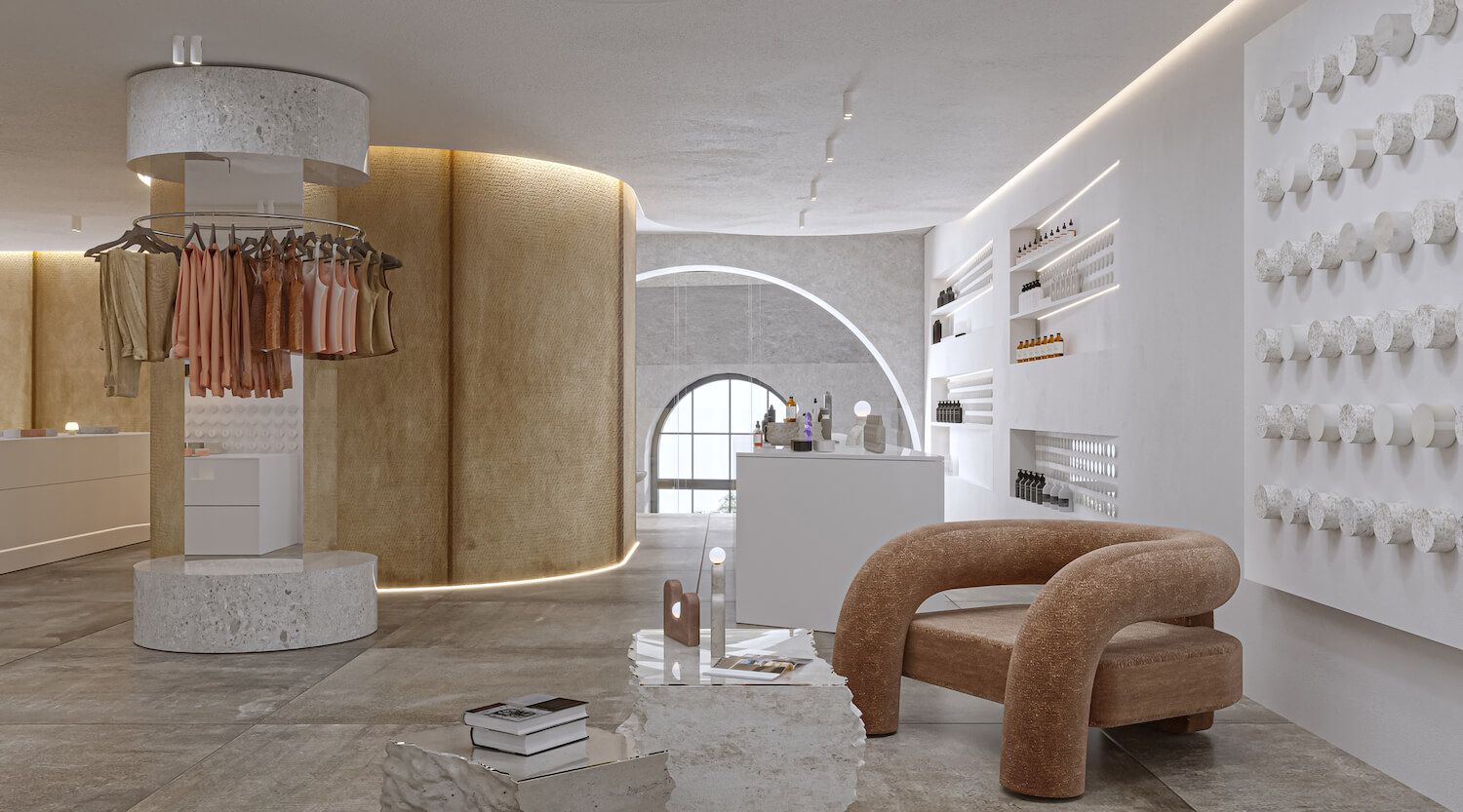 ---