STIPFOLD: Situated in Batumi's lively city center, this top-floor residential interior design project offering captivating views of the Batumi Central Boulevard and the nearby seaside.
The apartment's distinctive layout features a central tunnel flanked by two flat-ceilinged wings, sparking a design intent to harmonize these contrasting spaces. This was achieved by cladding the main tunnel with a biomorphic shell of fiber-concrete panels, which augments the sense of spatial continuity, guiding visitors from a compressed corridor to a radiant expanse.
This design fluidity is accentuated as the concrete seamlessly flows from walls to the floor. To offset the starkness of concrete and add warmth, parquet islands are thoughtfully positioned in the dining, lounge, and bedroom zones. Centrally positioned, the living room provides a welcoming ambiance. The bedrooms occupy the right wing, while the left wing houses the kitchen and dining area.
Staying true to the minimalist essence, the raw fiber-concrete backdrop lets biophilic design elements stand out. Lush green plants enhance the space, linking the interior to the scenic views of the boulevard framed by a sizable arched window. The guest bathroom echoes this design narrative, with micro mosaics tracing a path from the floor, melding into the walls and culminating at the ceiling, showcasing design coherence throughout.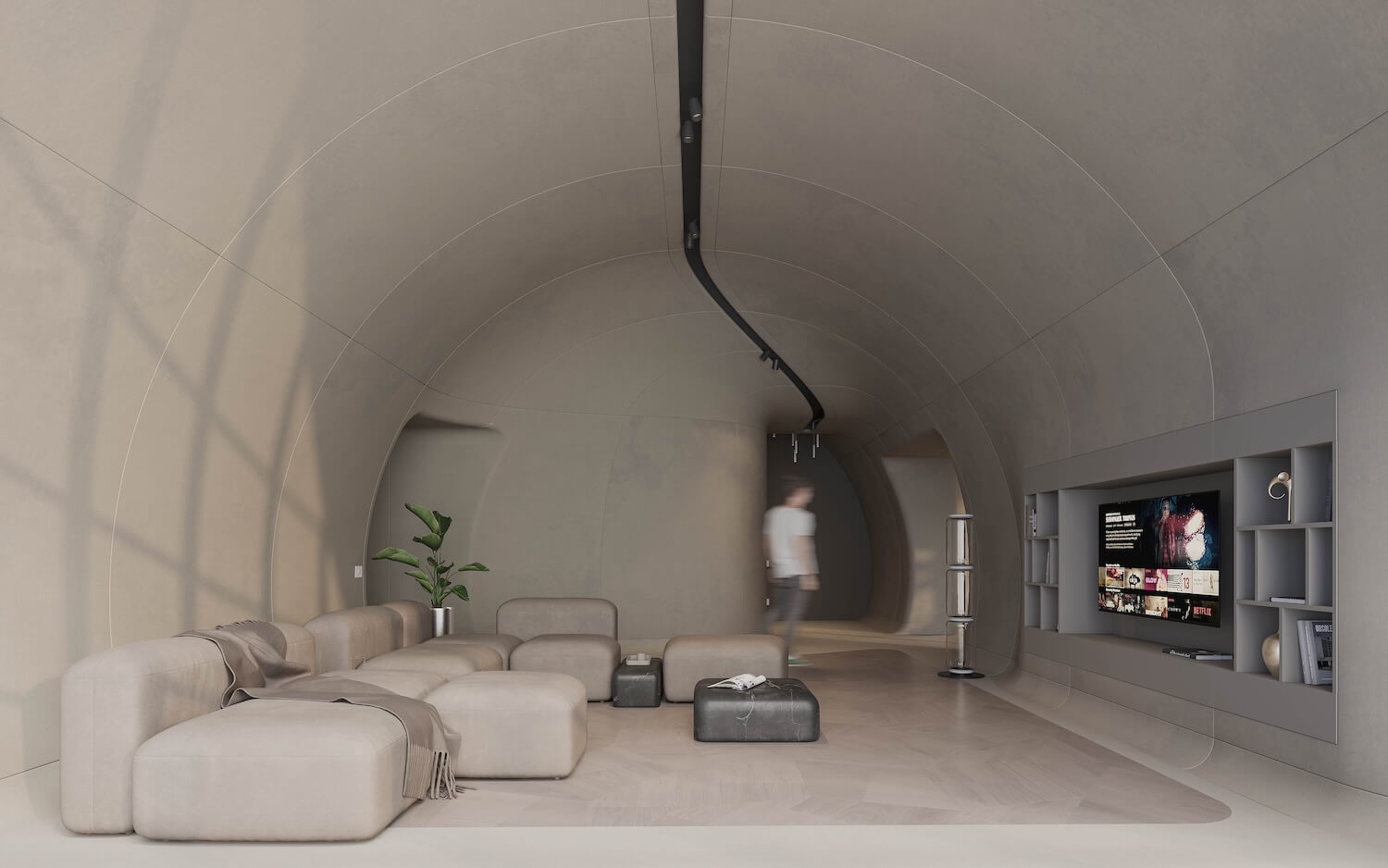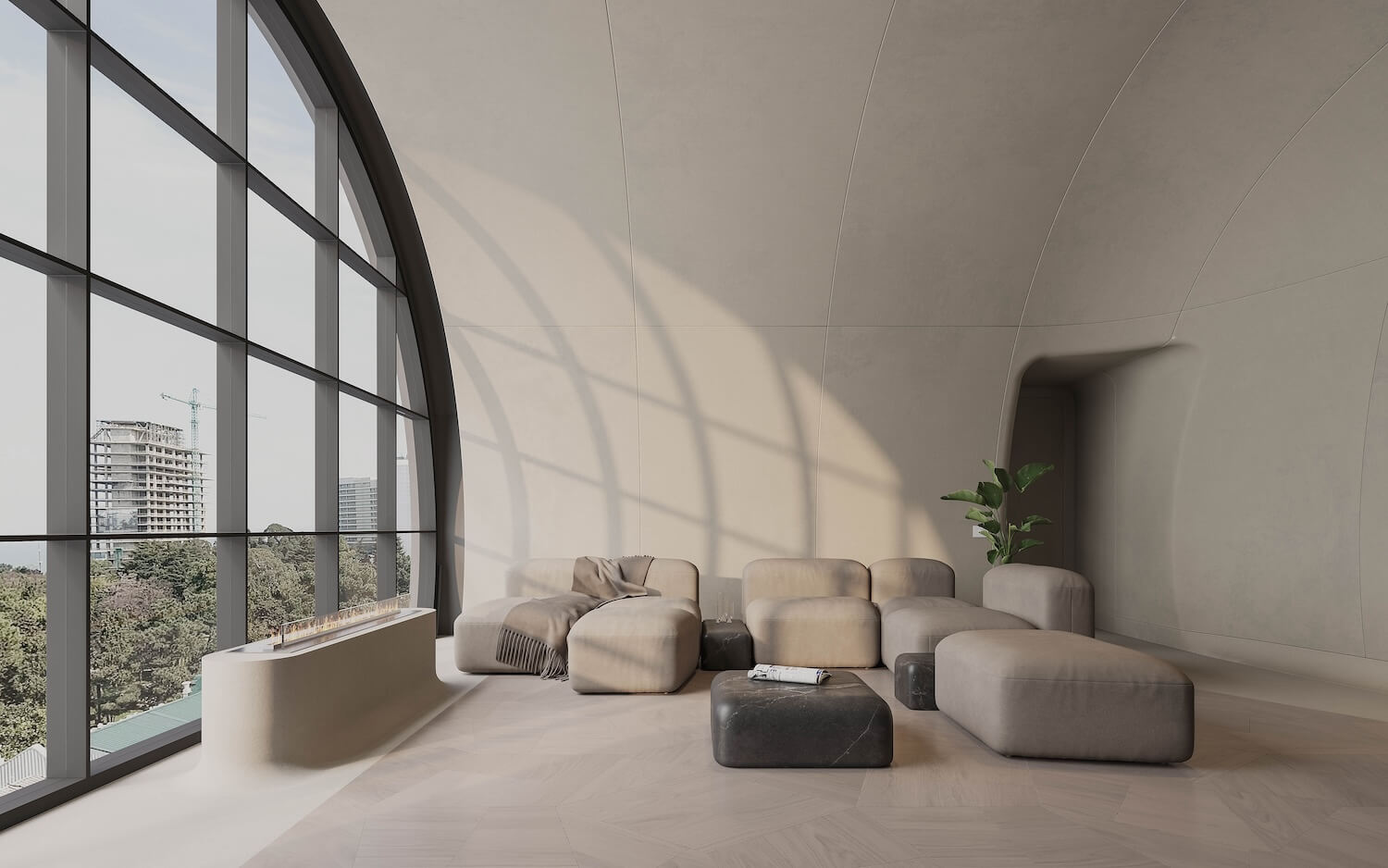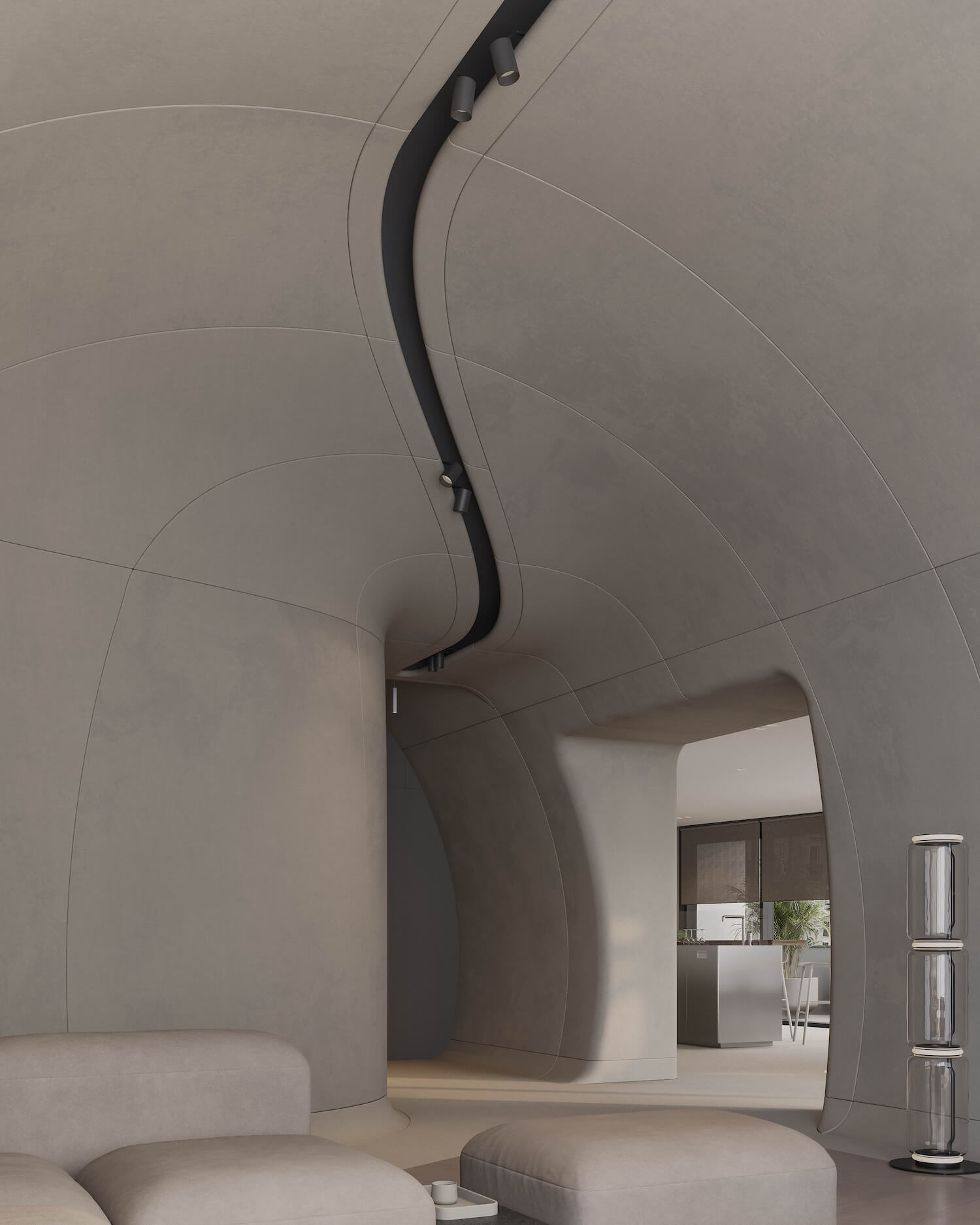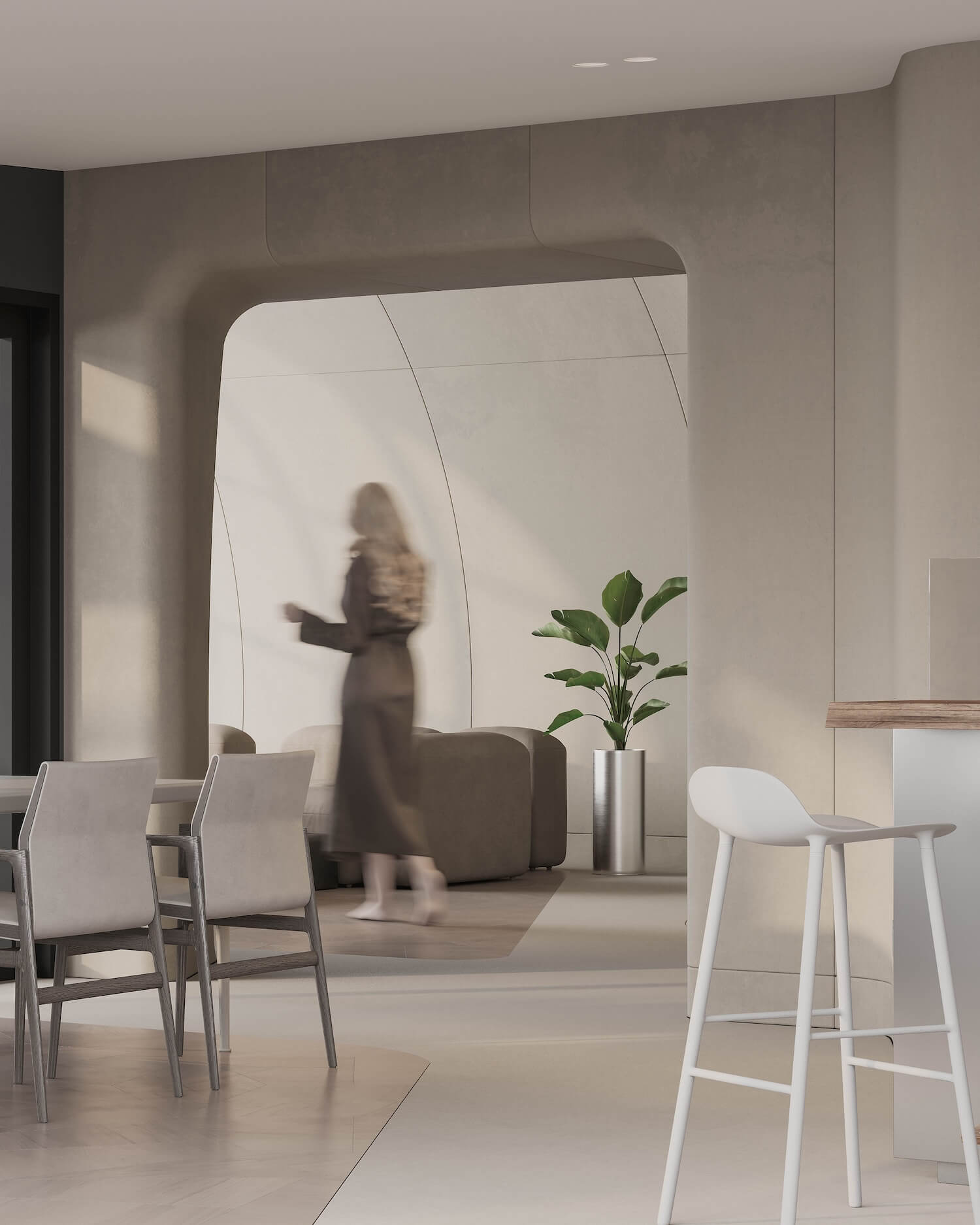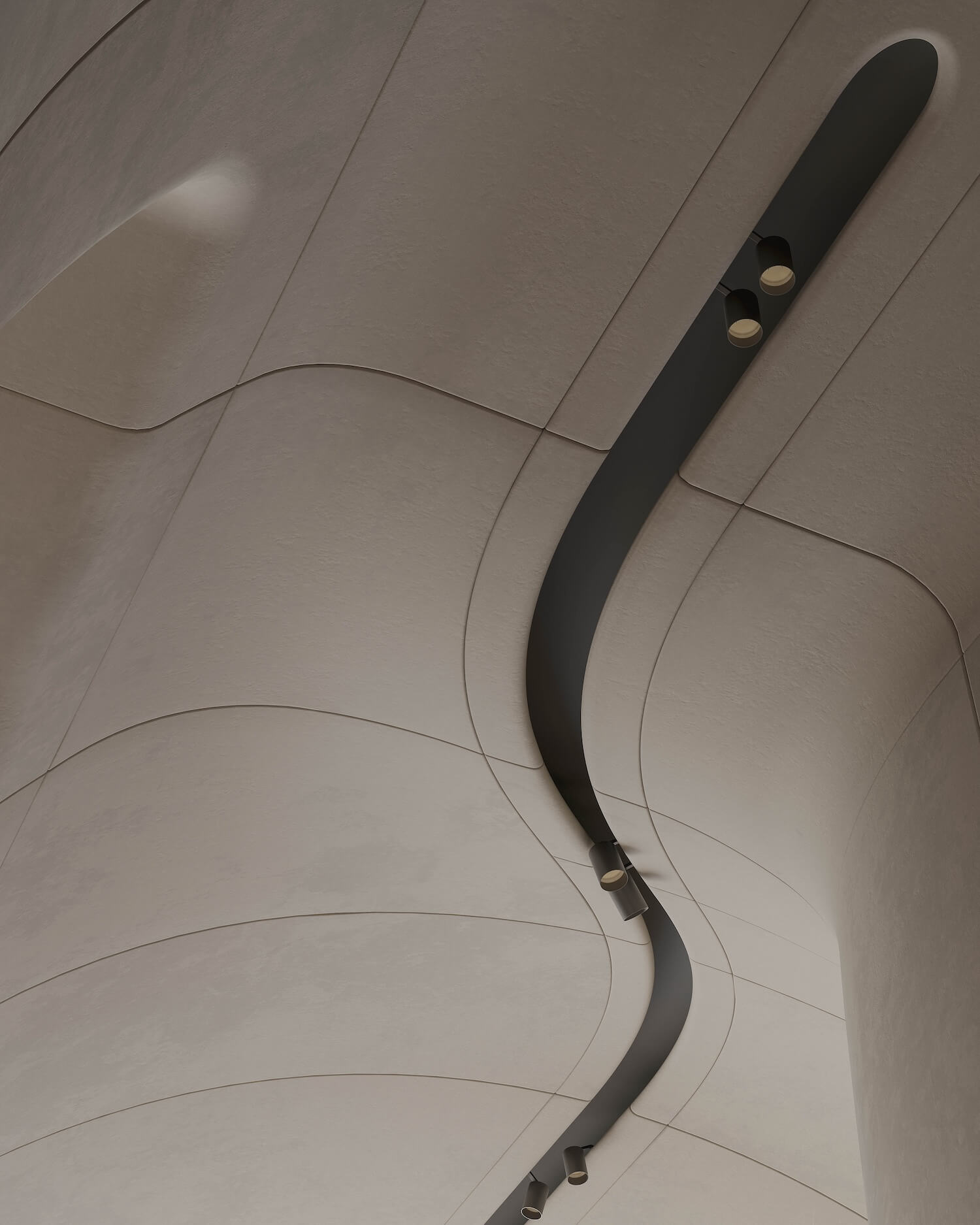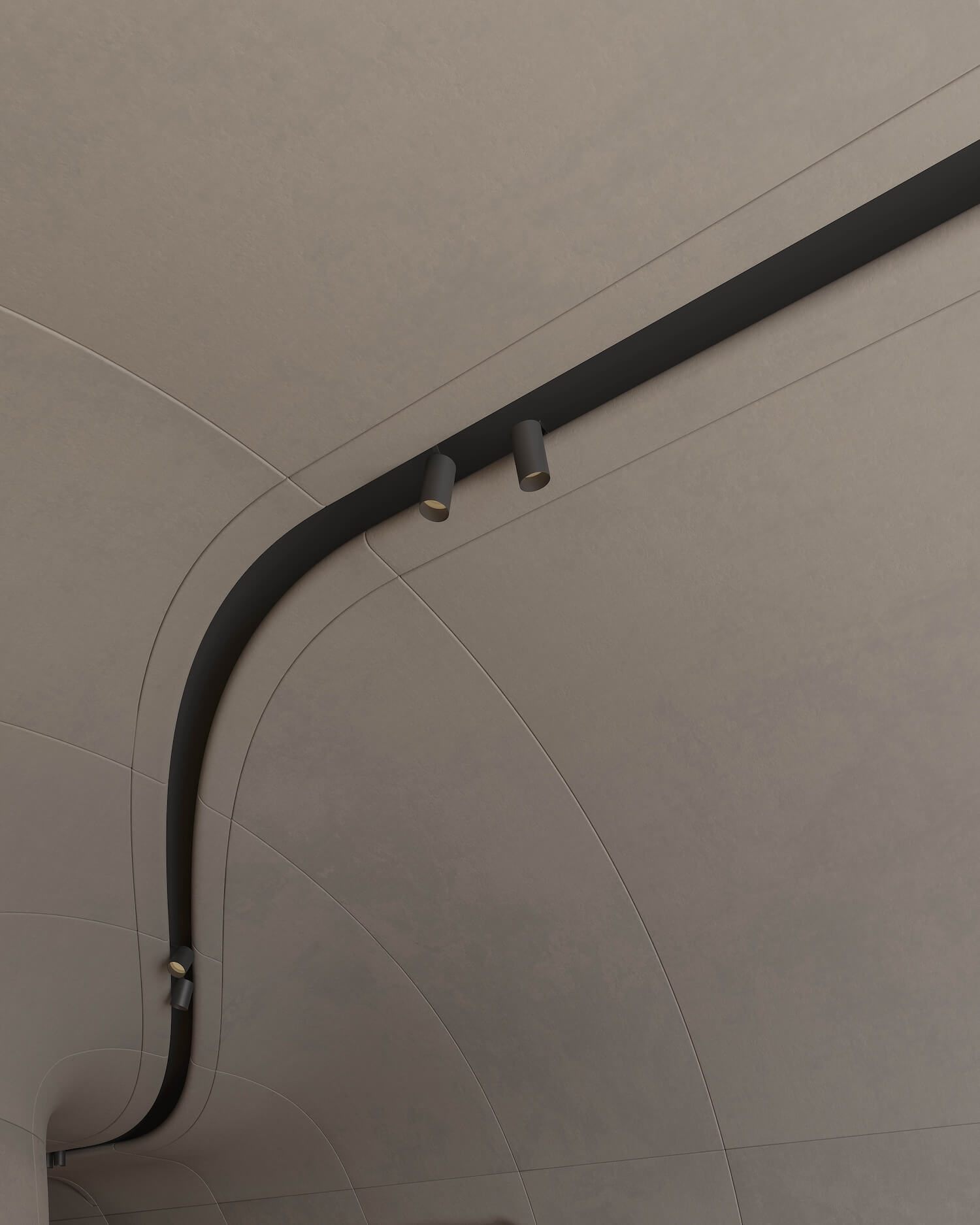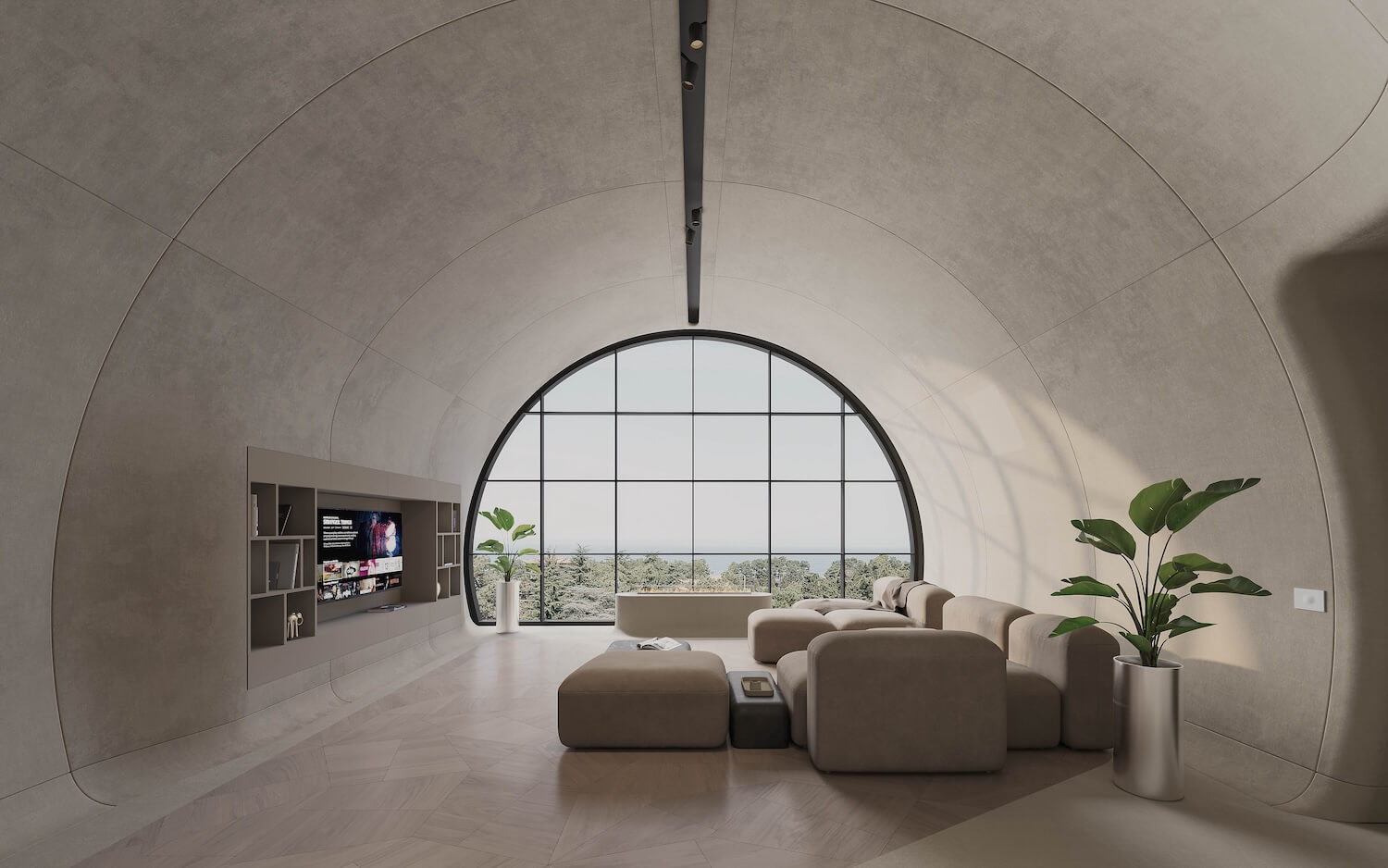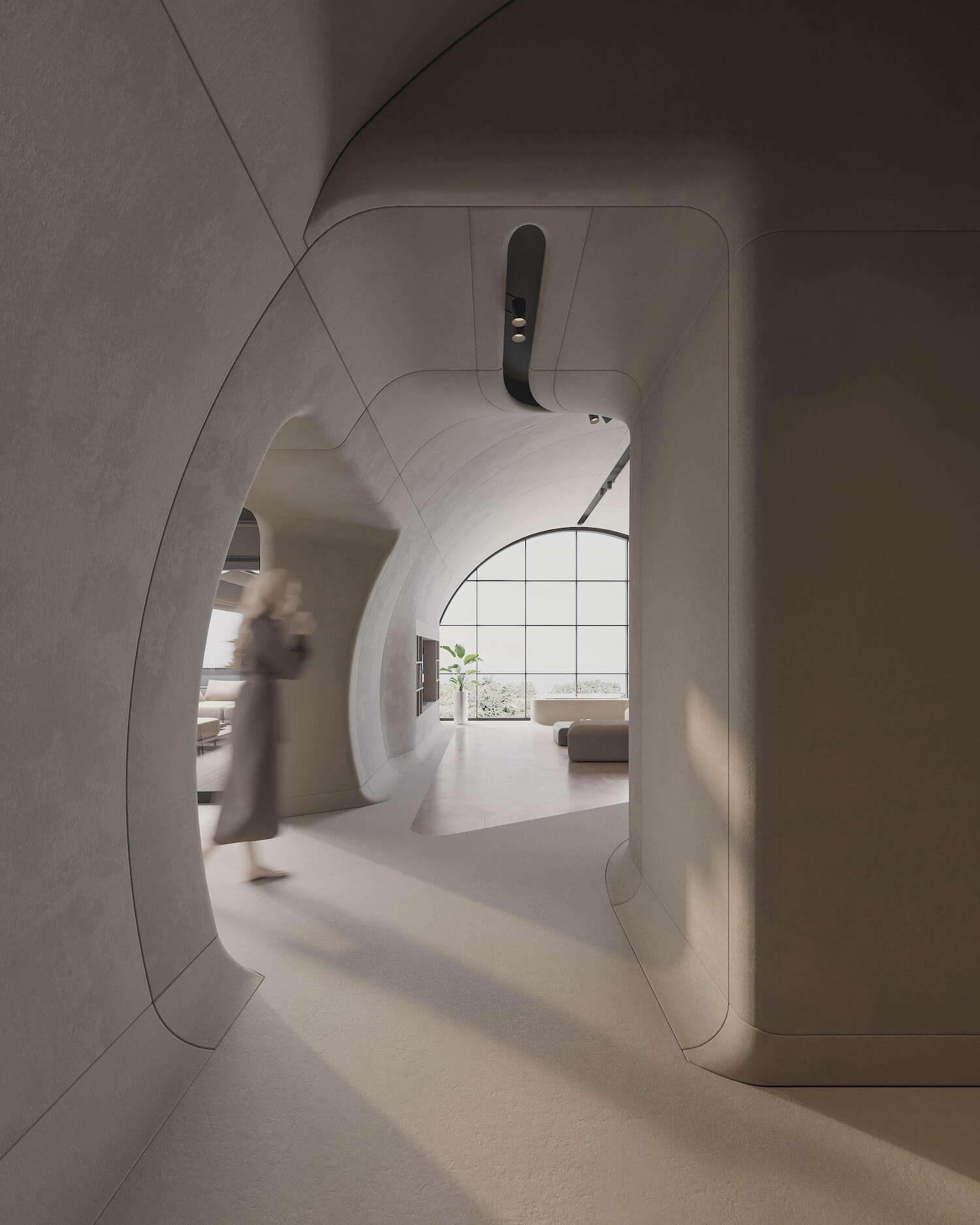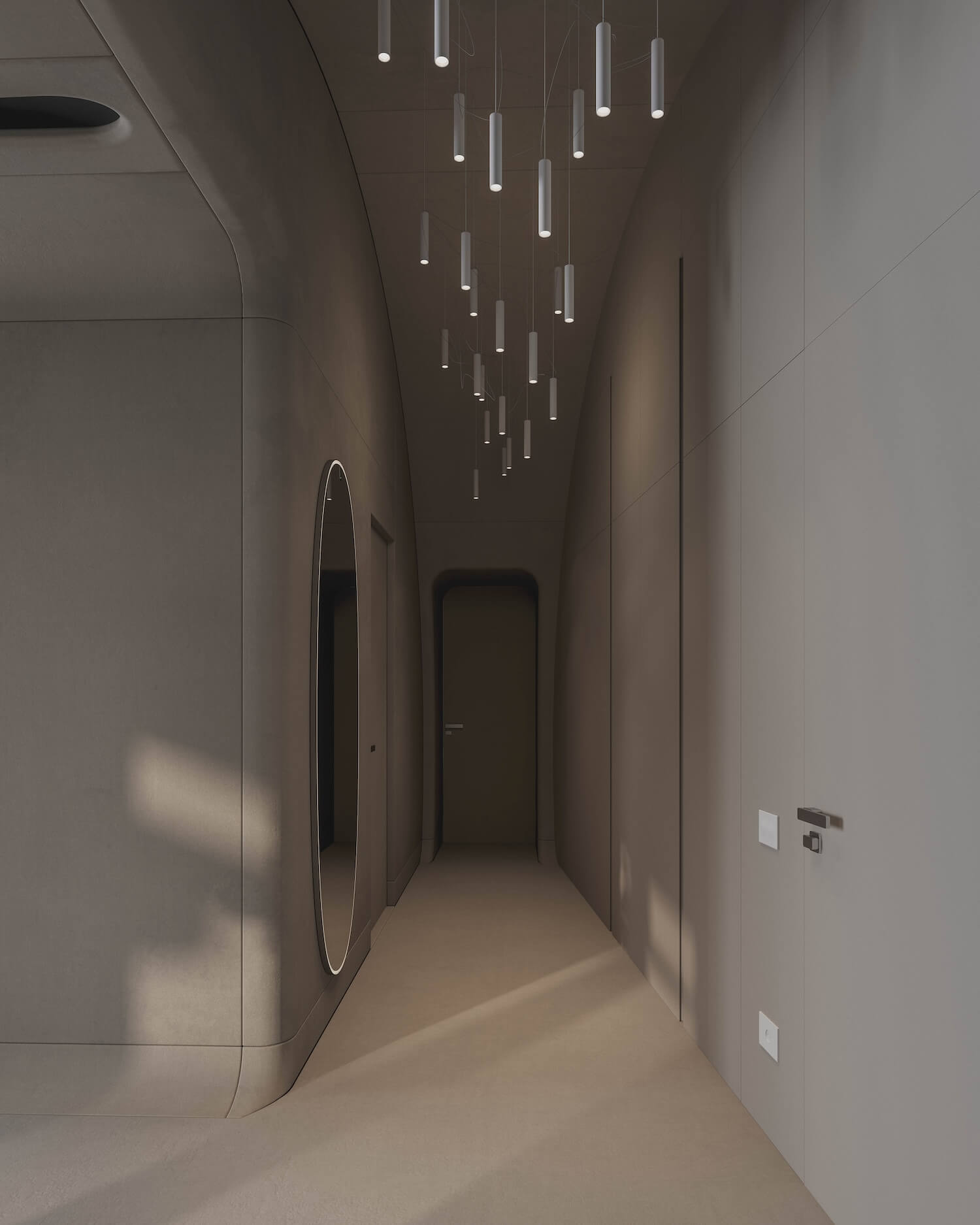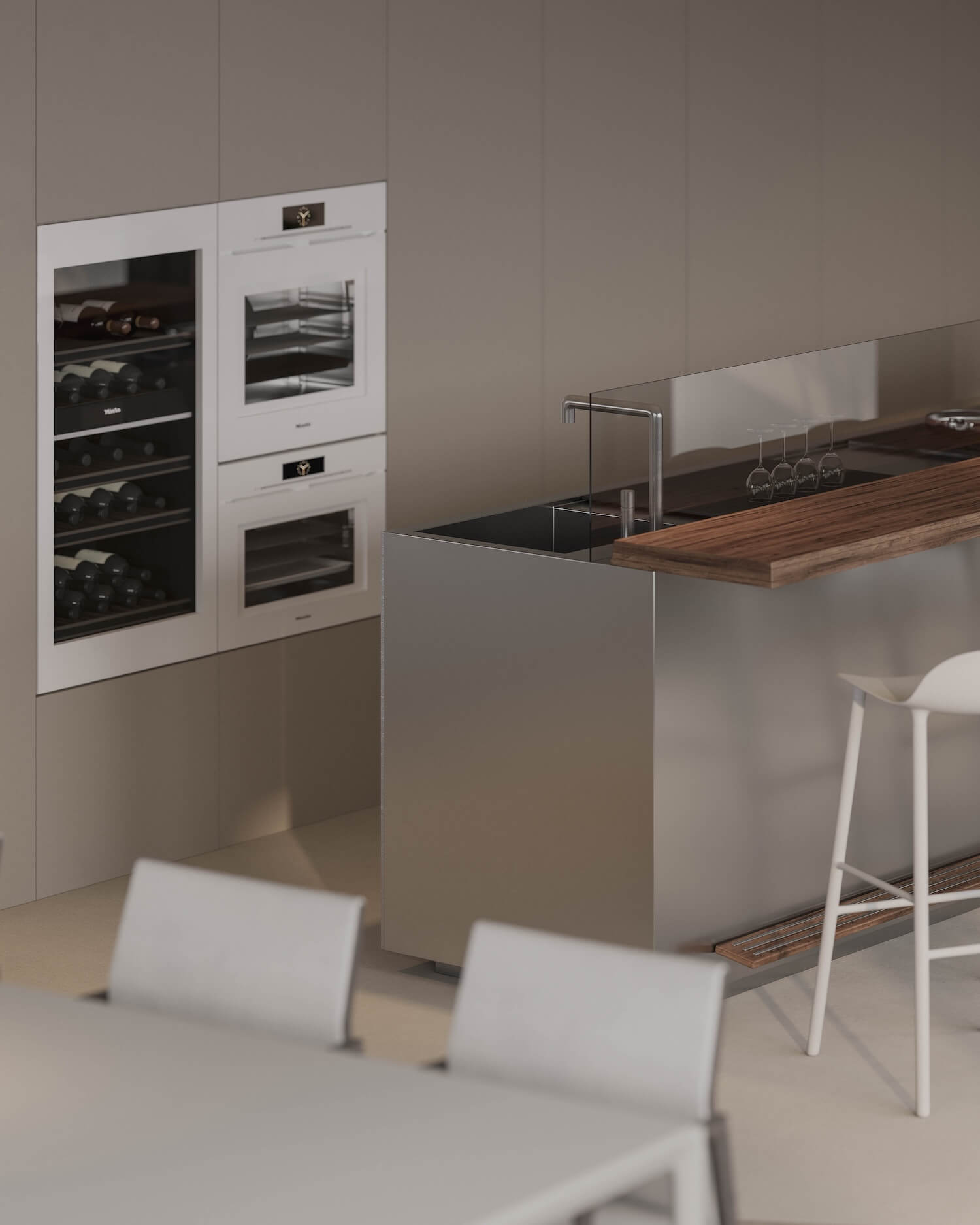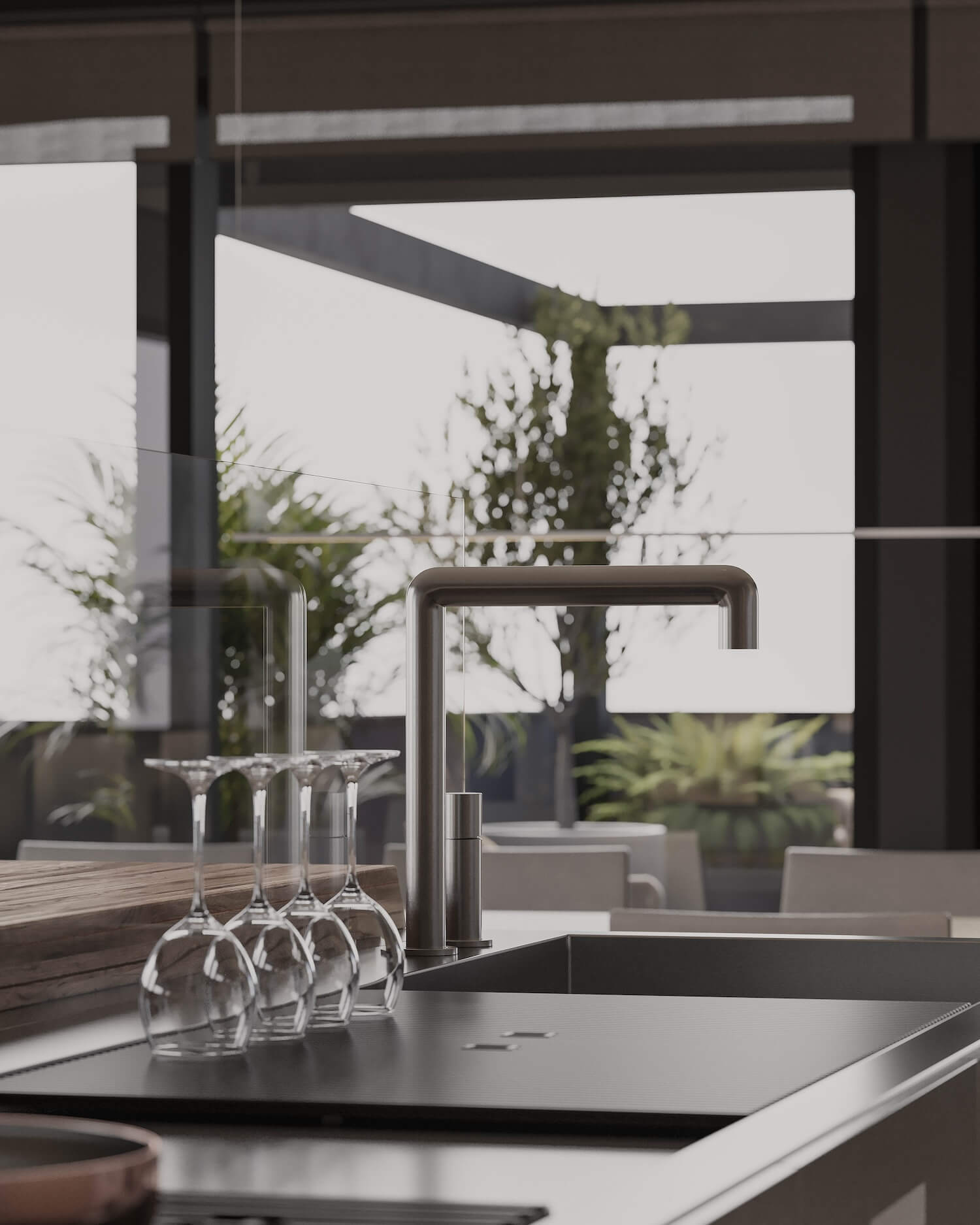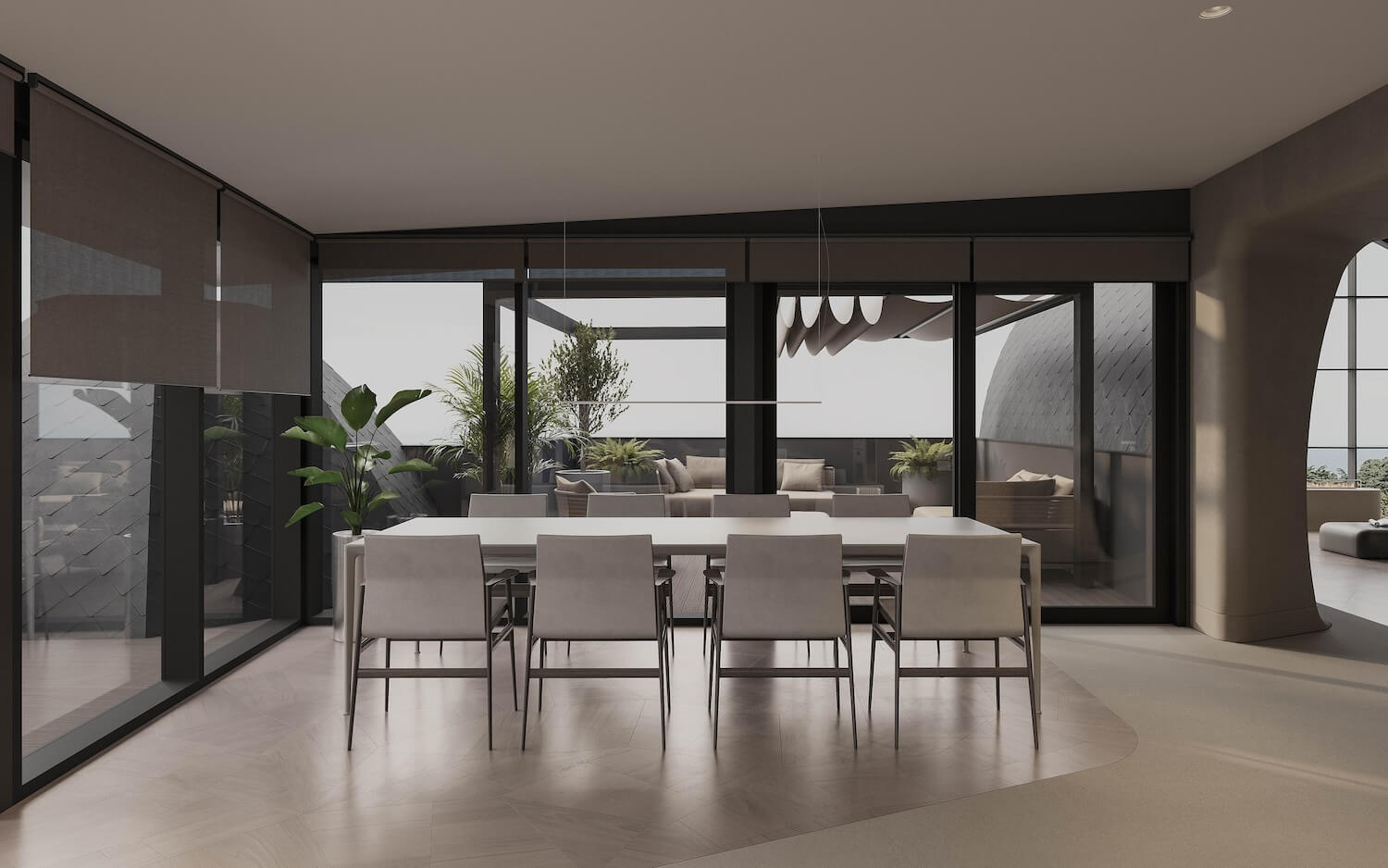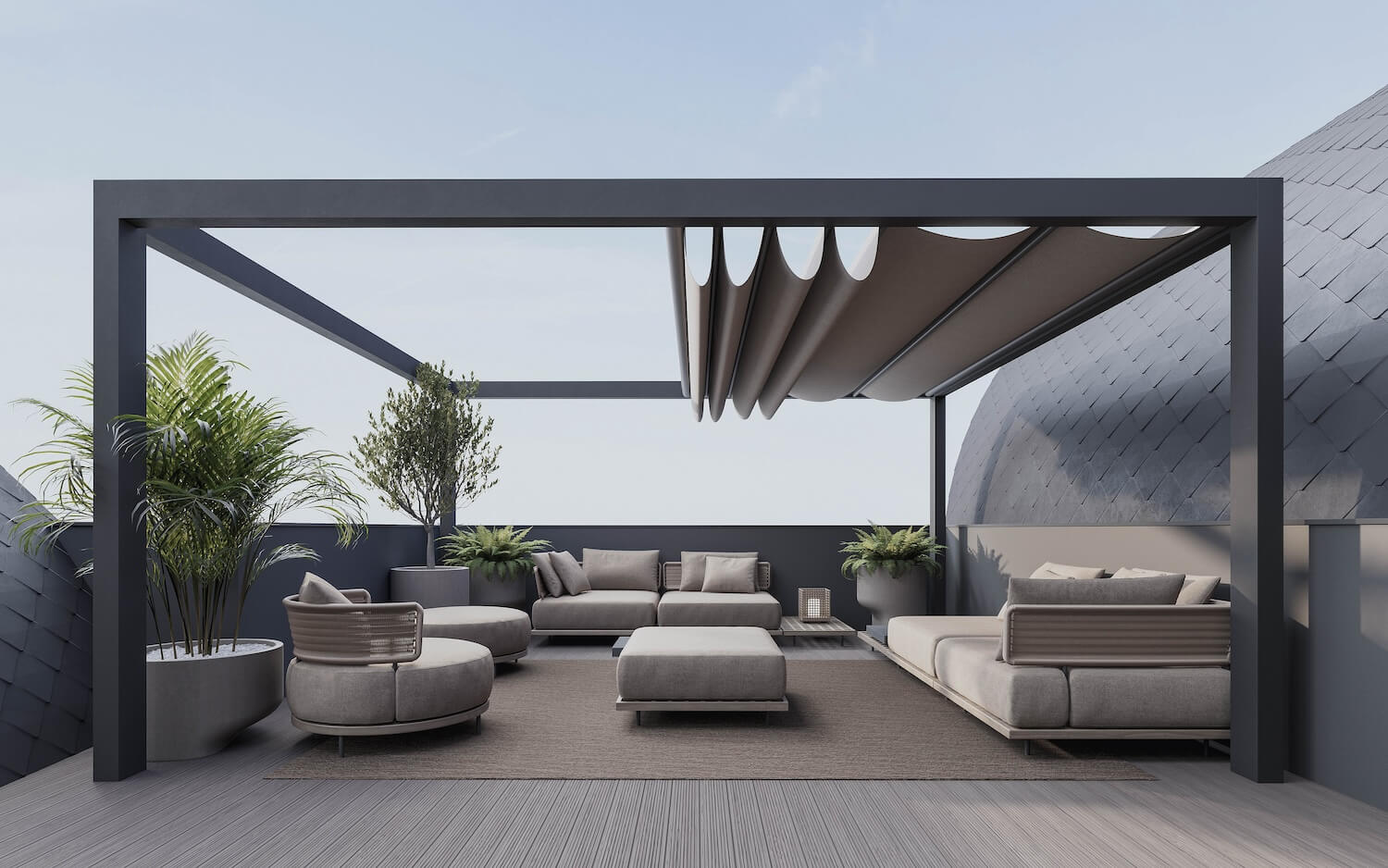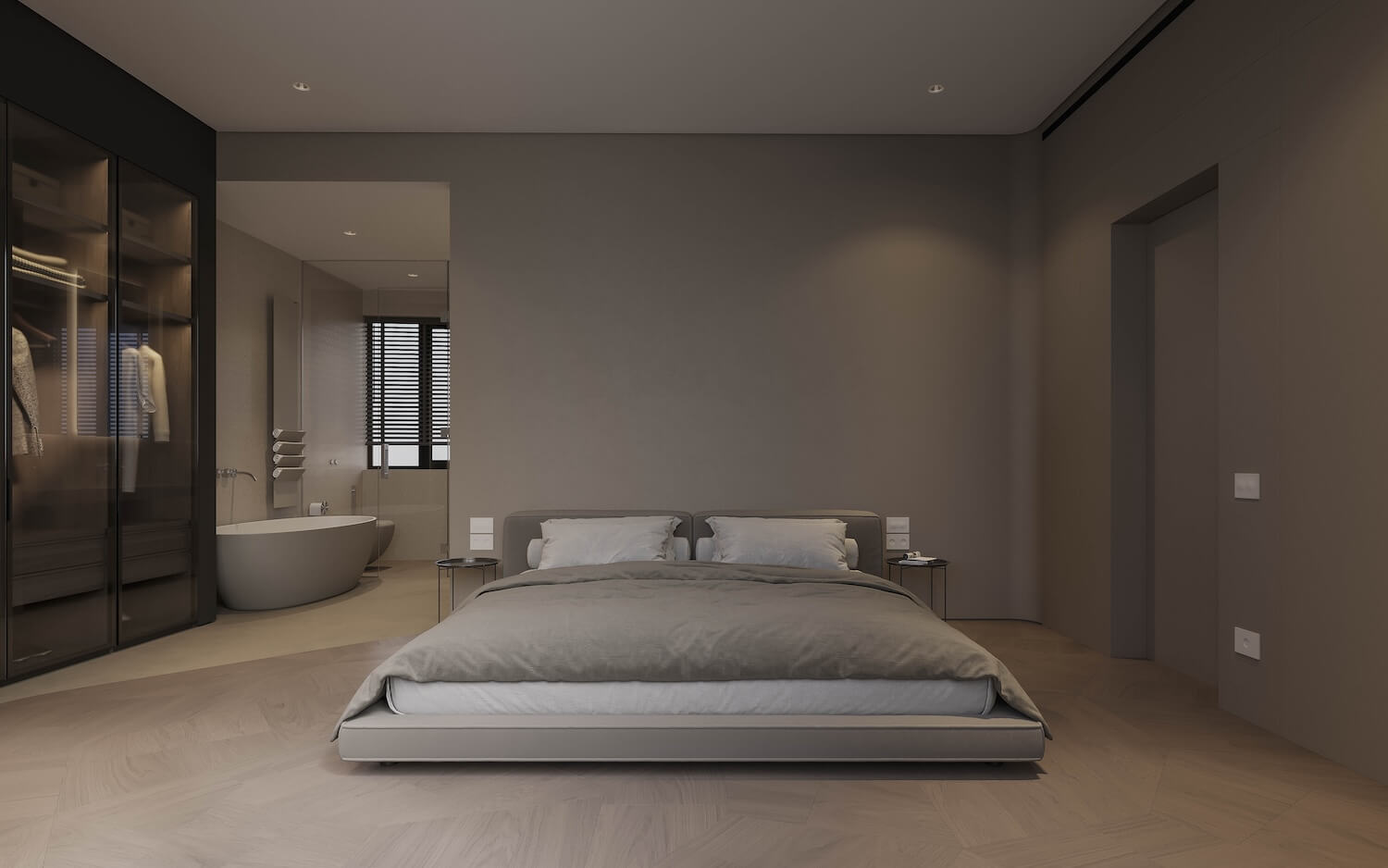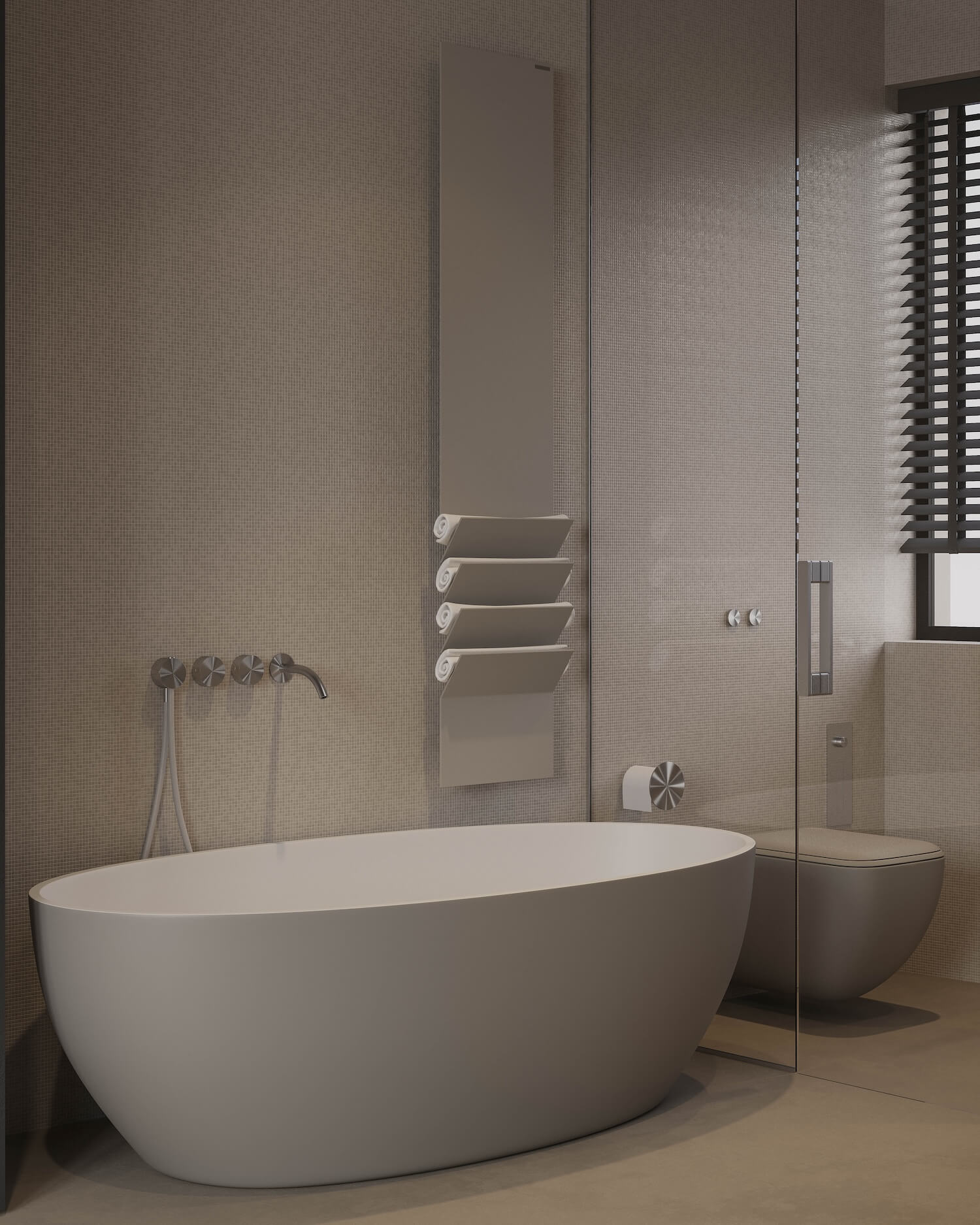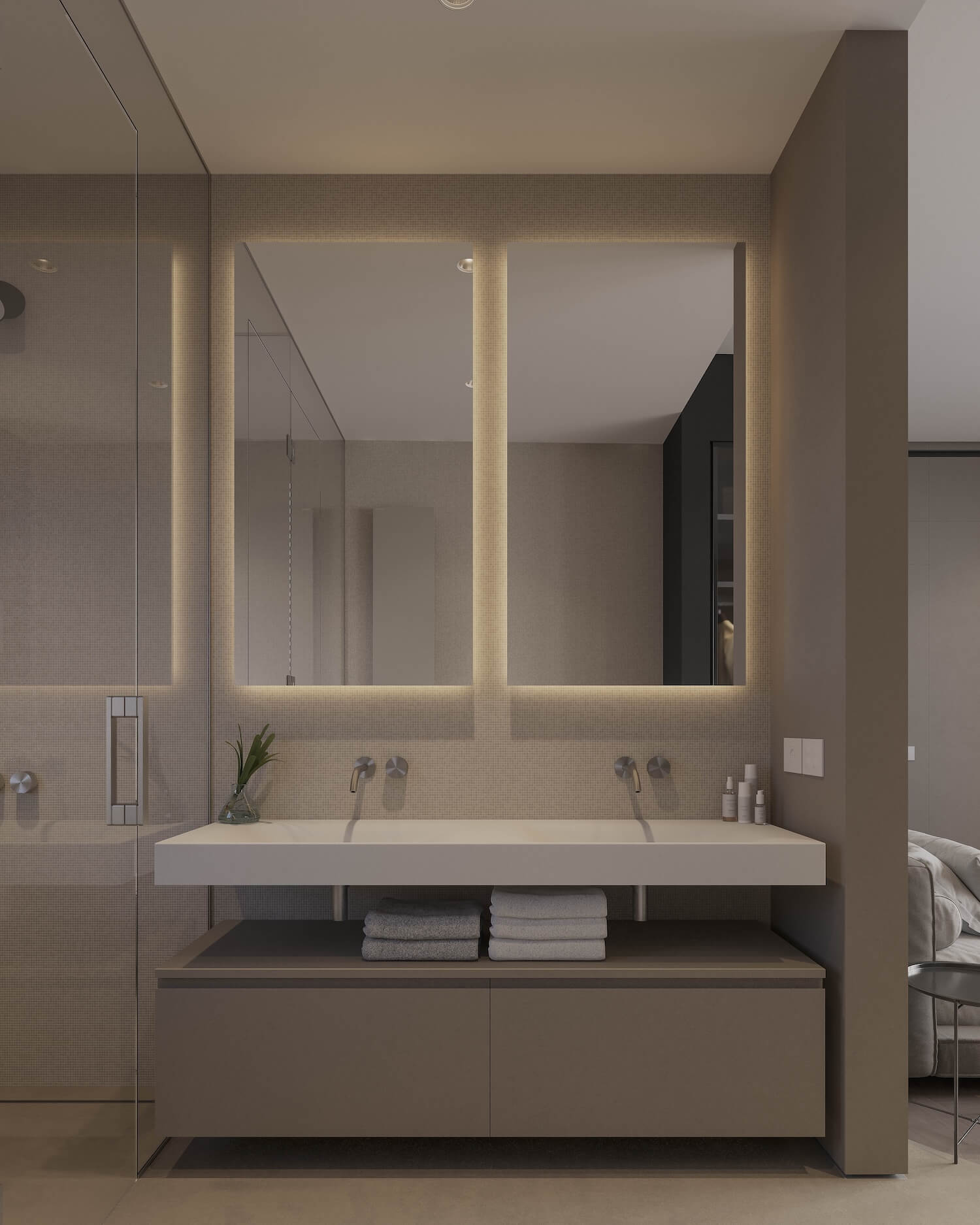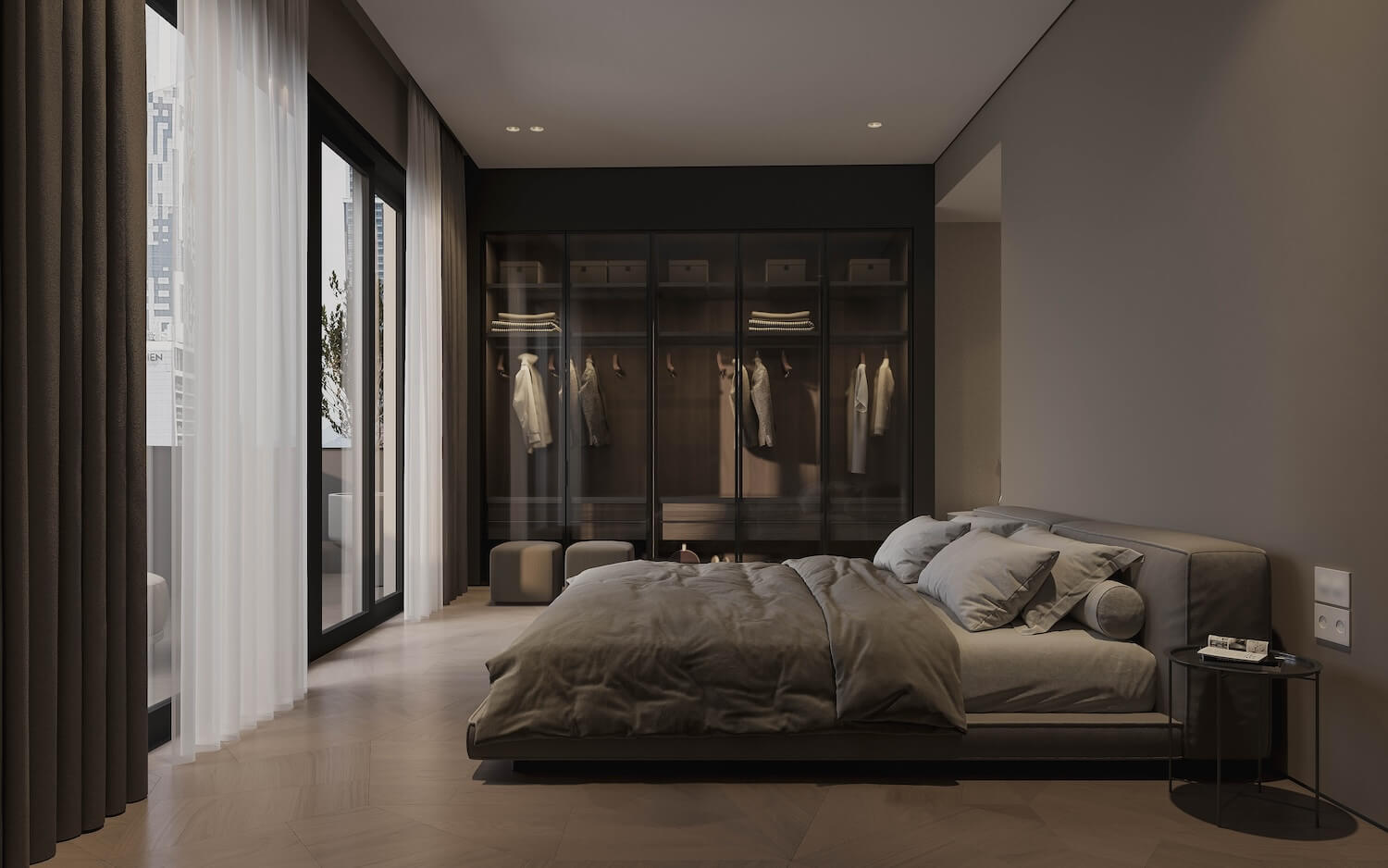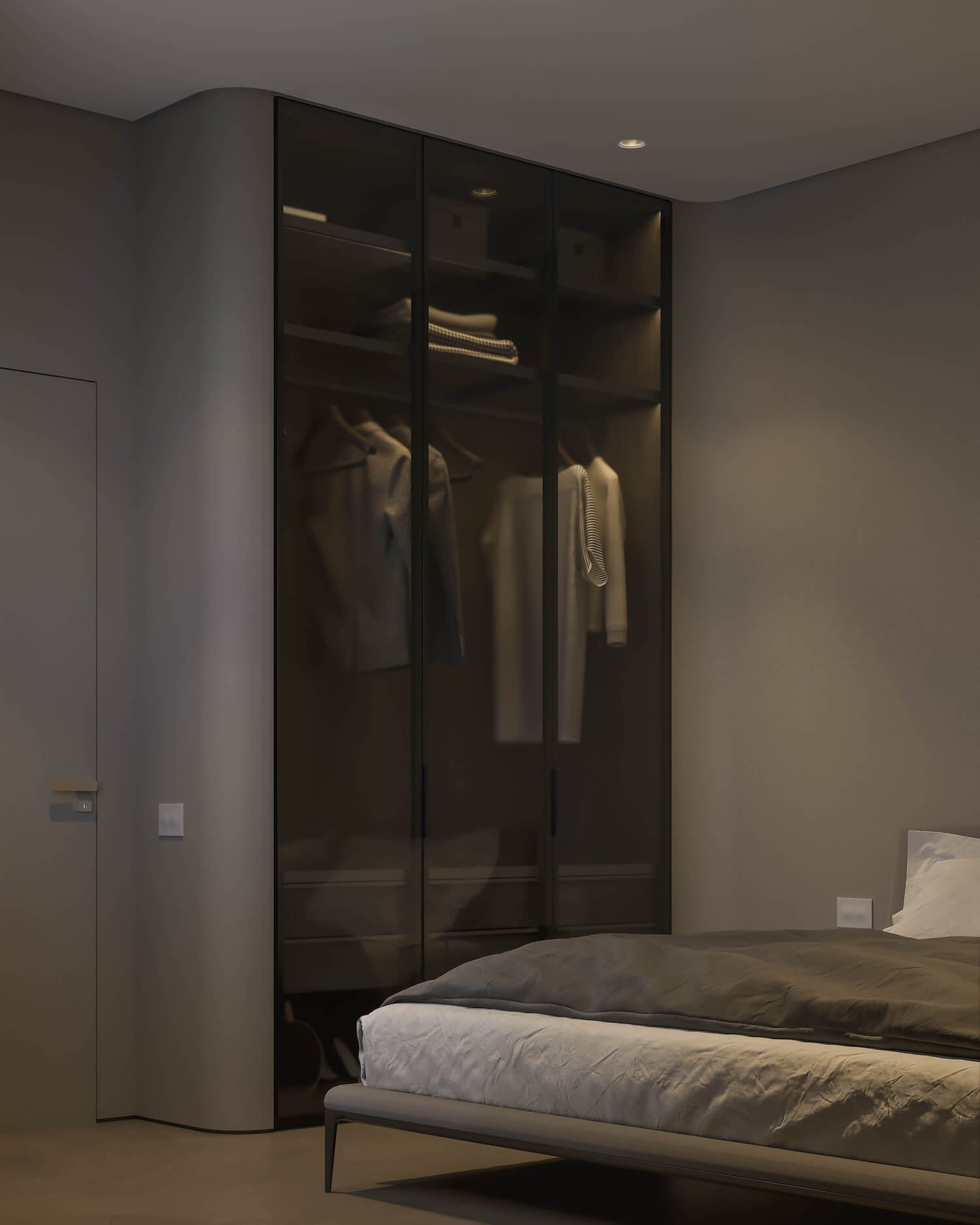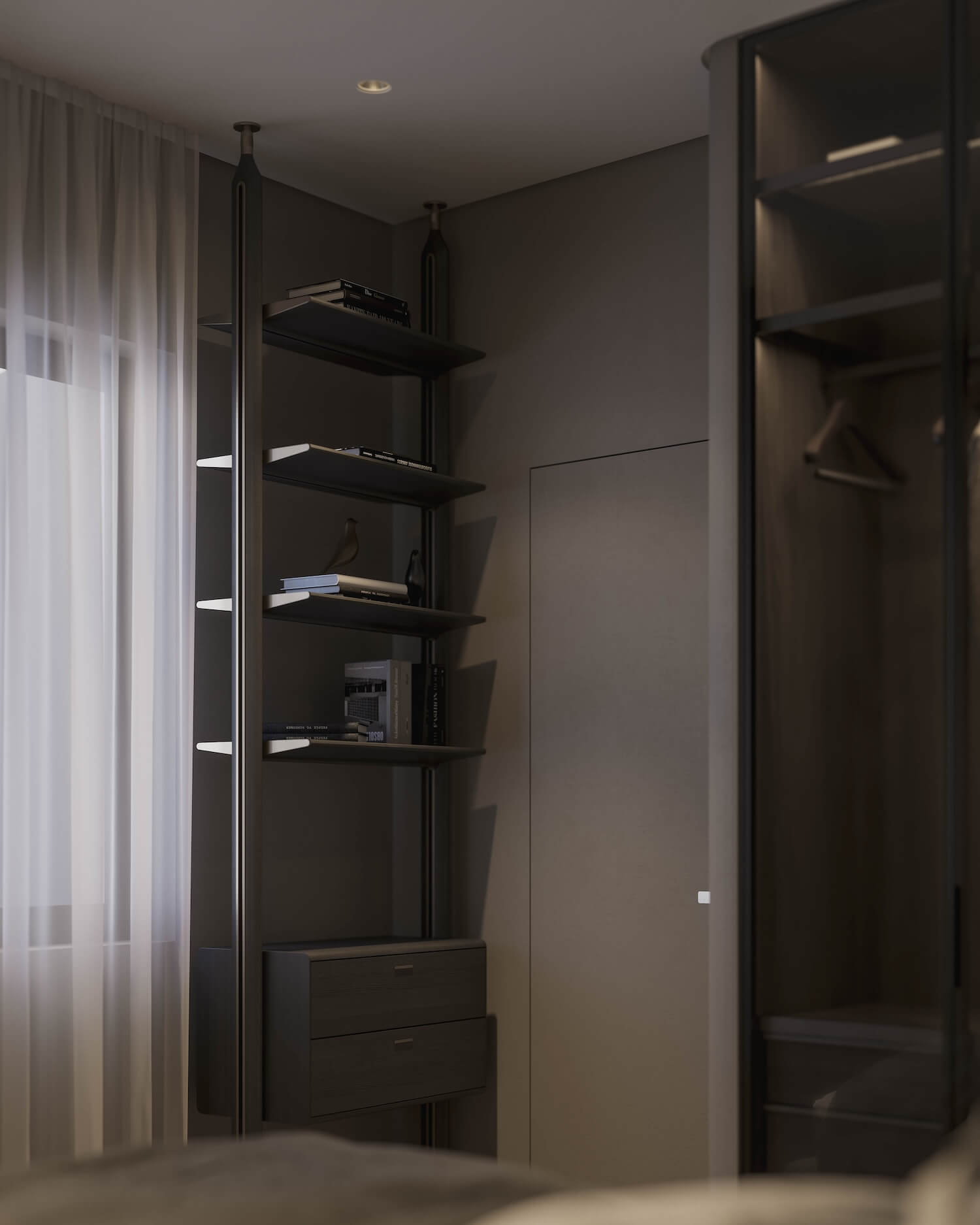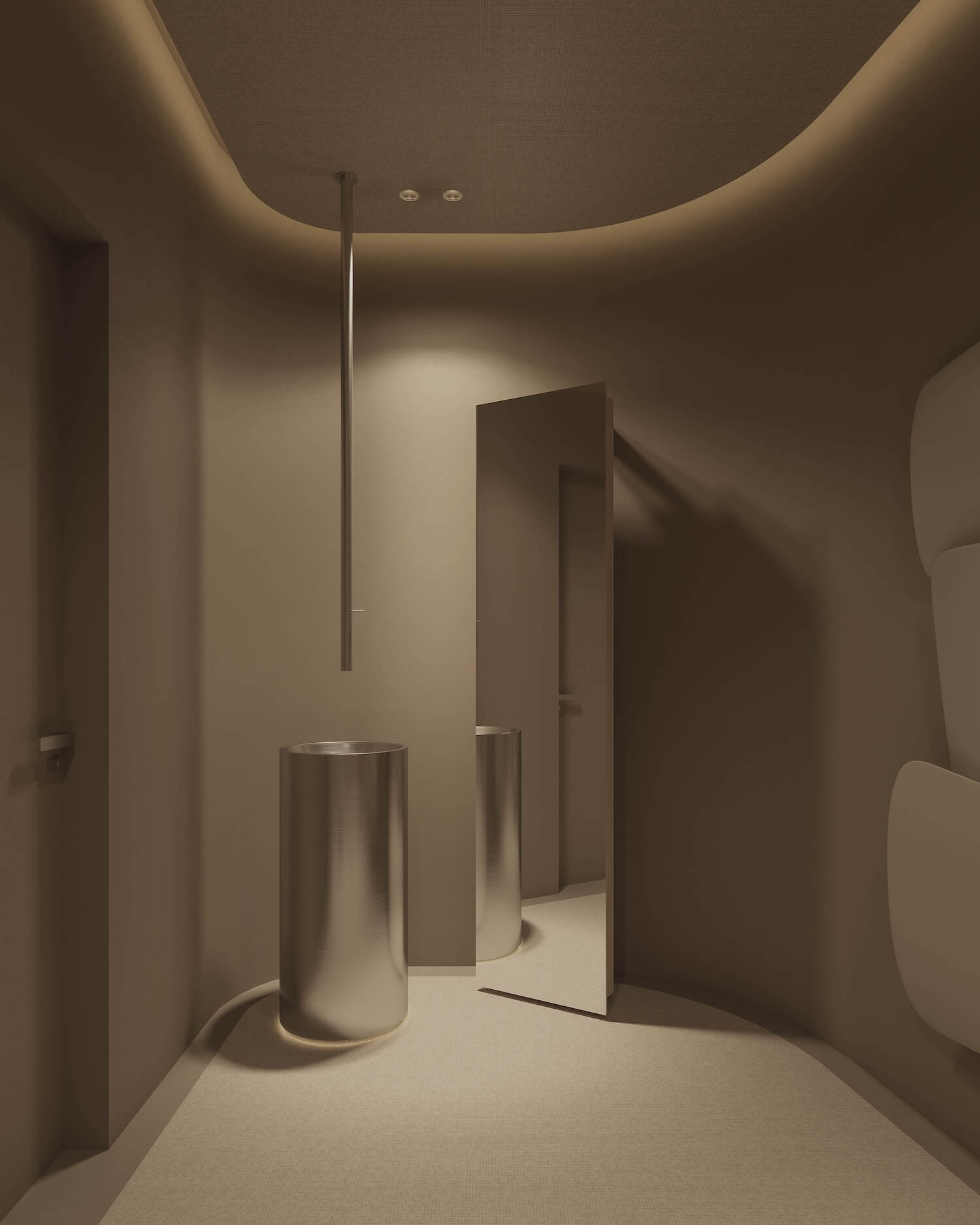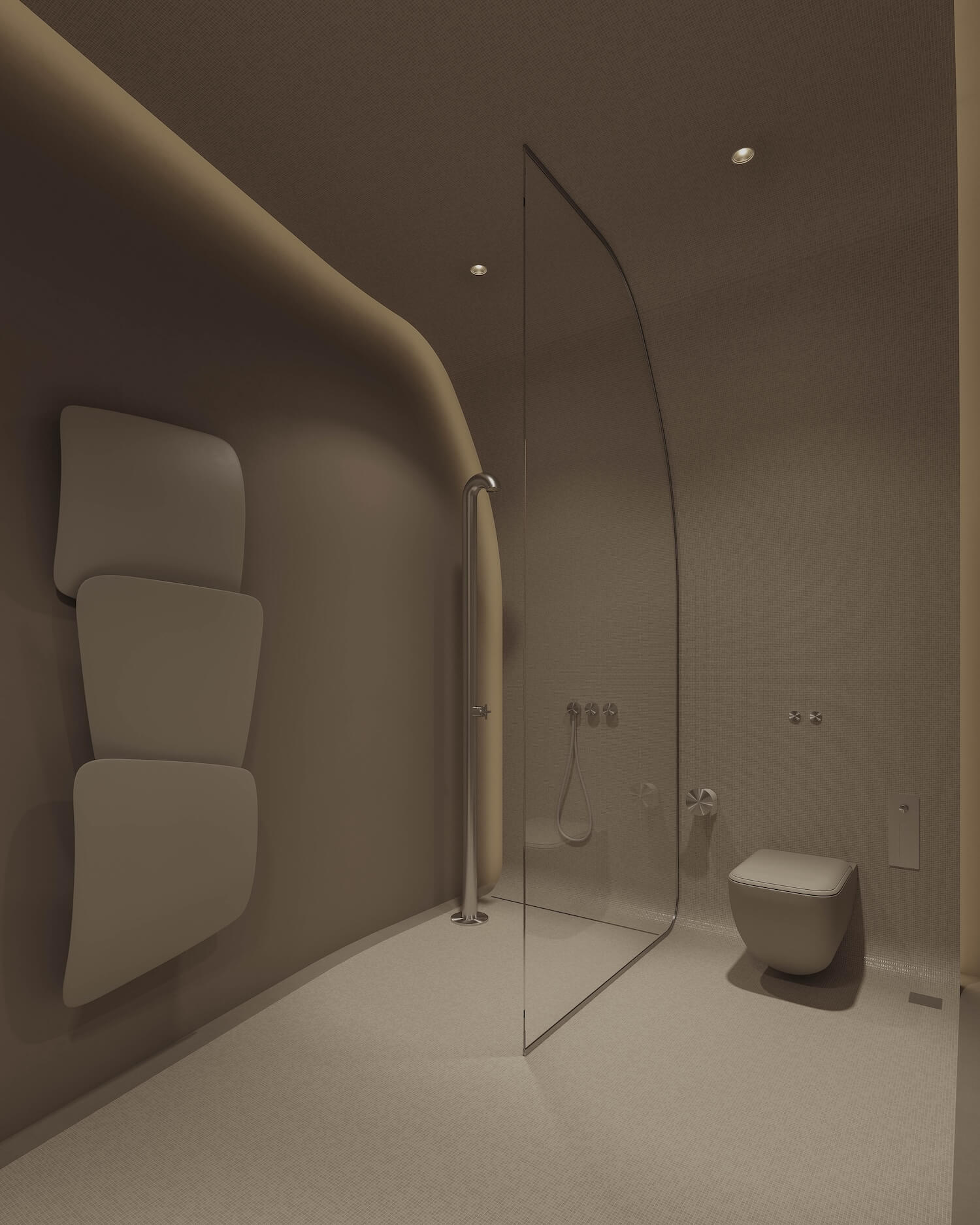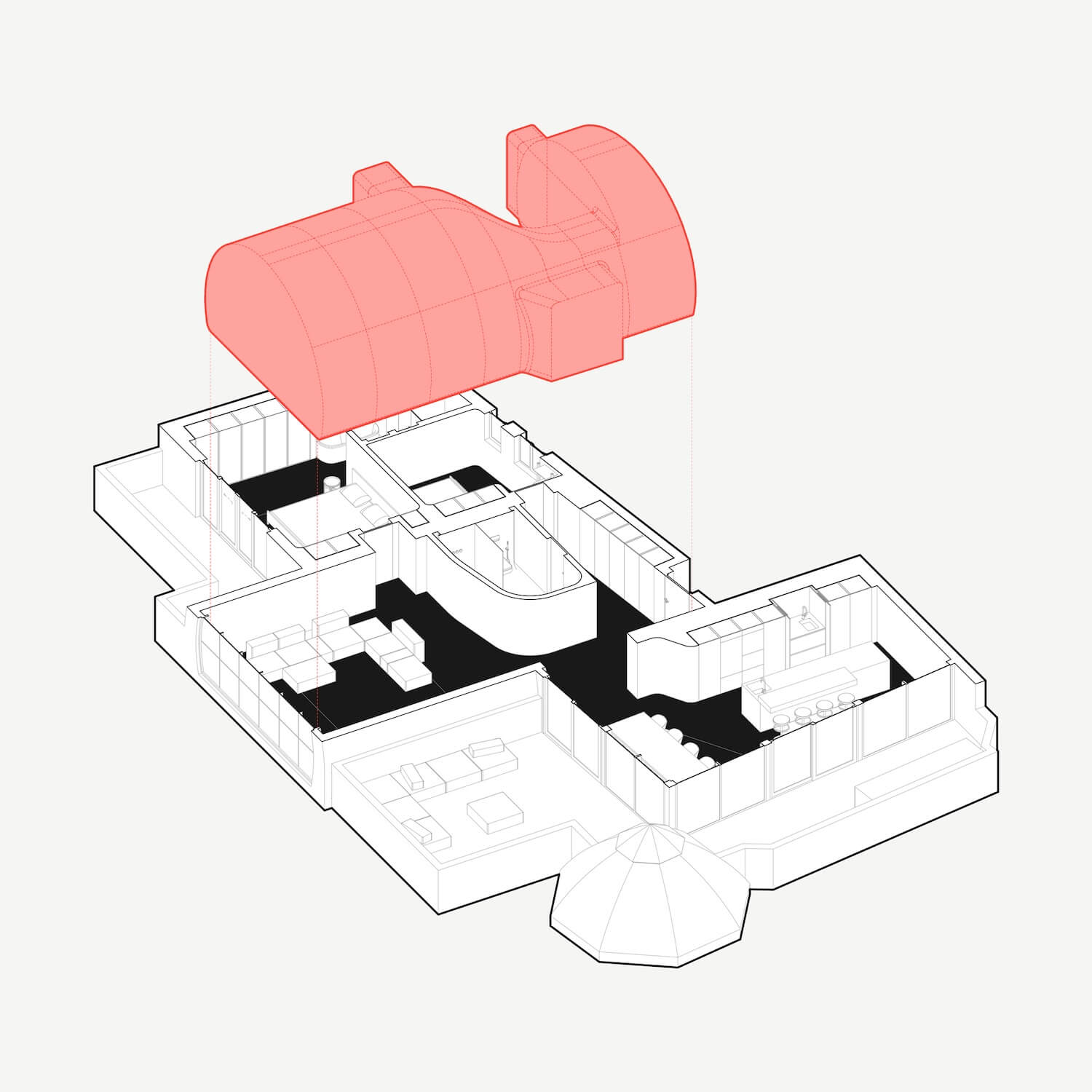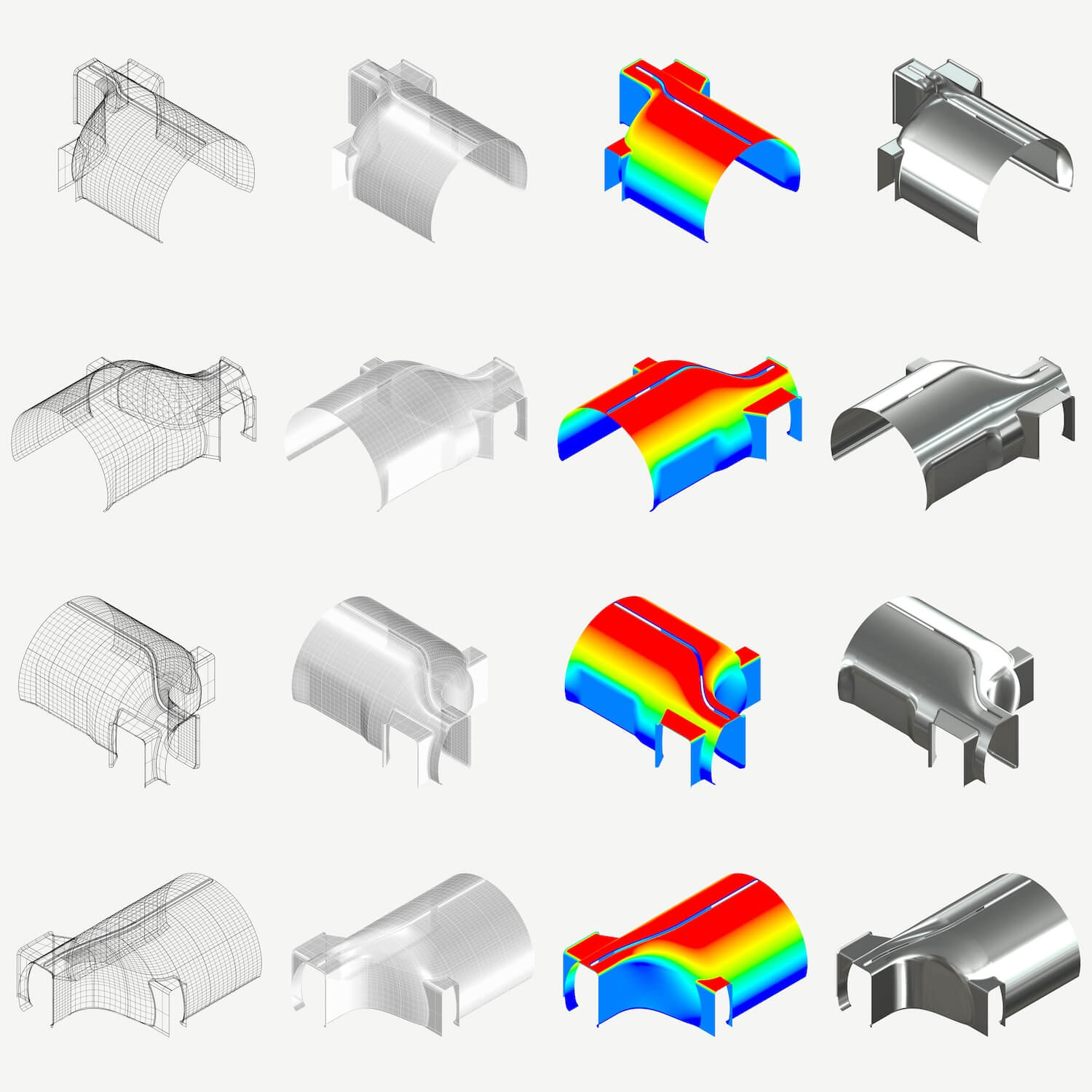 ---