Diego Dican: The house located in the Baja California Desert, Mexico, stands out for its unique and harmonious architectural design. Developed on an irregular plot of 229 m2, the 144 m2 residence cleverly takes advantage of the complex terrain to create a powerful and timeless structure. Respecting the local context, pigmented concrete made with earth from the area was used, giving it a monolithic appearance, where windows and doors remain discreetly concealed at first glance.
The interior of the house is thoughtfully arranged for practicality and functionality. With two bedrooms and bathrooms, the focus lies on the social areas, where the main entrance opens to an impressive double-height social room. The curved facade plays an essential role, acting as support for an elegant staircase leading to the second floor. Additionally, the kitchen and dining area enjoy expansive views of the private patio through their double-height windows.
The project was inspired by the idea of being "poor in its materiality but rich in its concept," leading to a conscious and balanced use of materials to achieve a harmonious integration with the natural surroundings. This exceptional house is a testament to how simplicity and elegance can combine to create a home that seamlessly blends with the desert landscape, offering a serene living experience in communion with nature.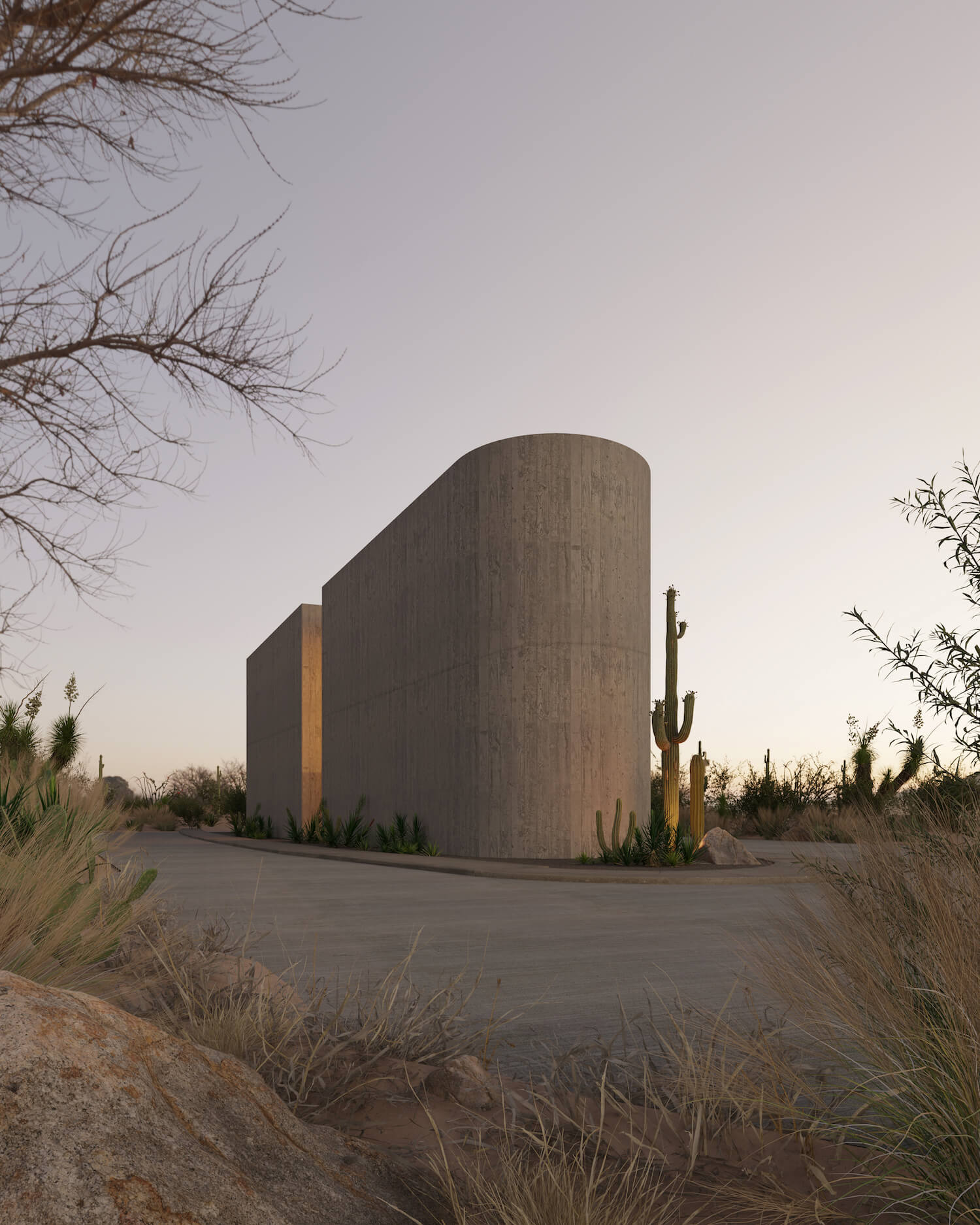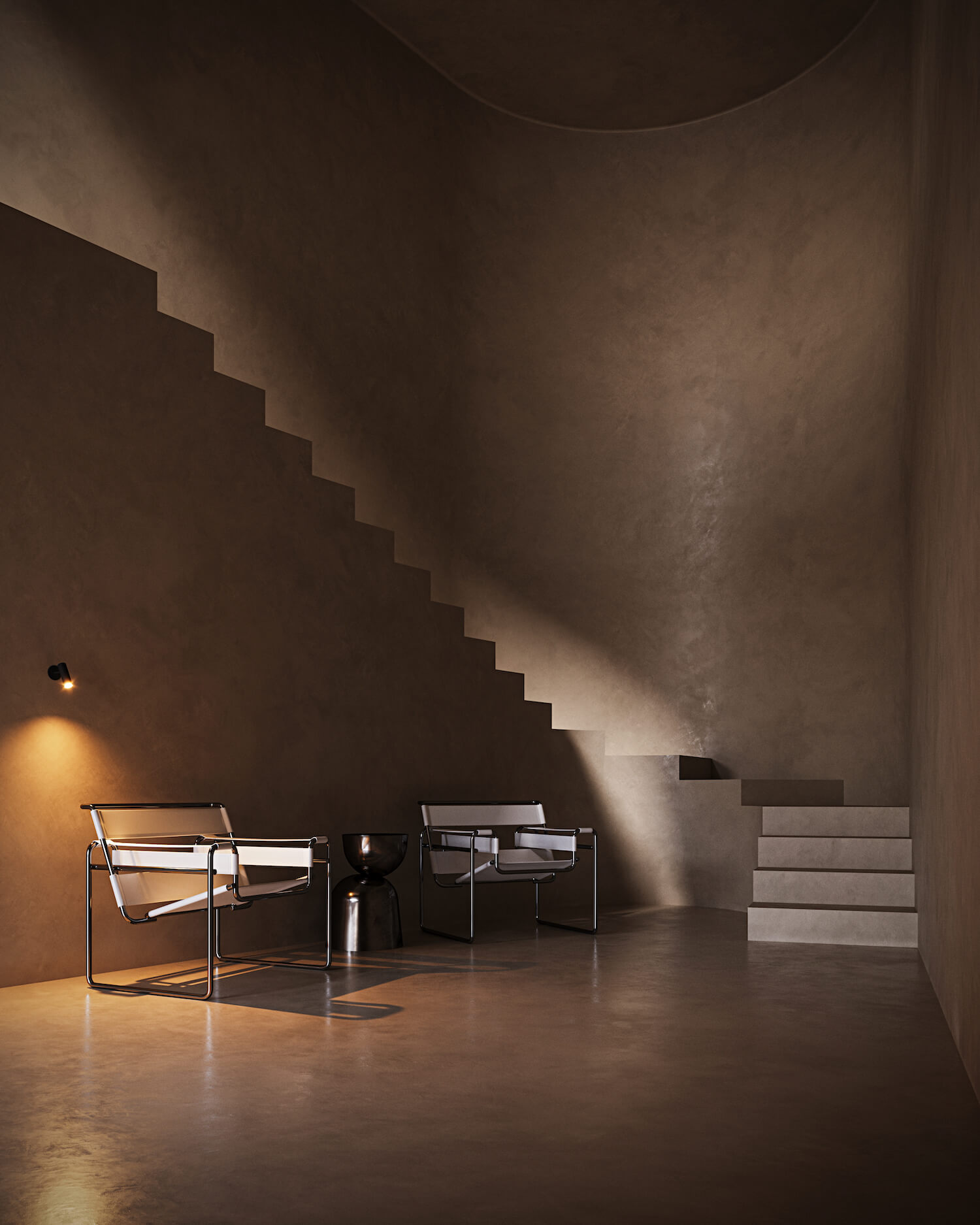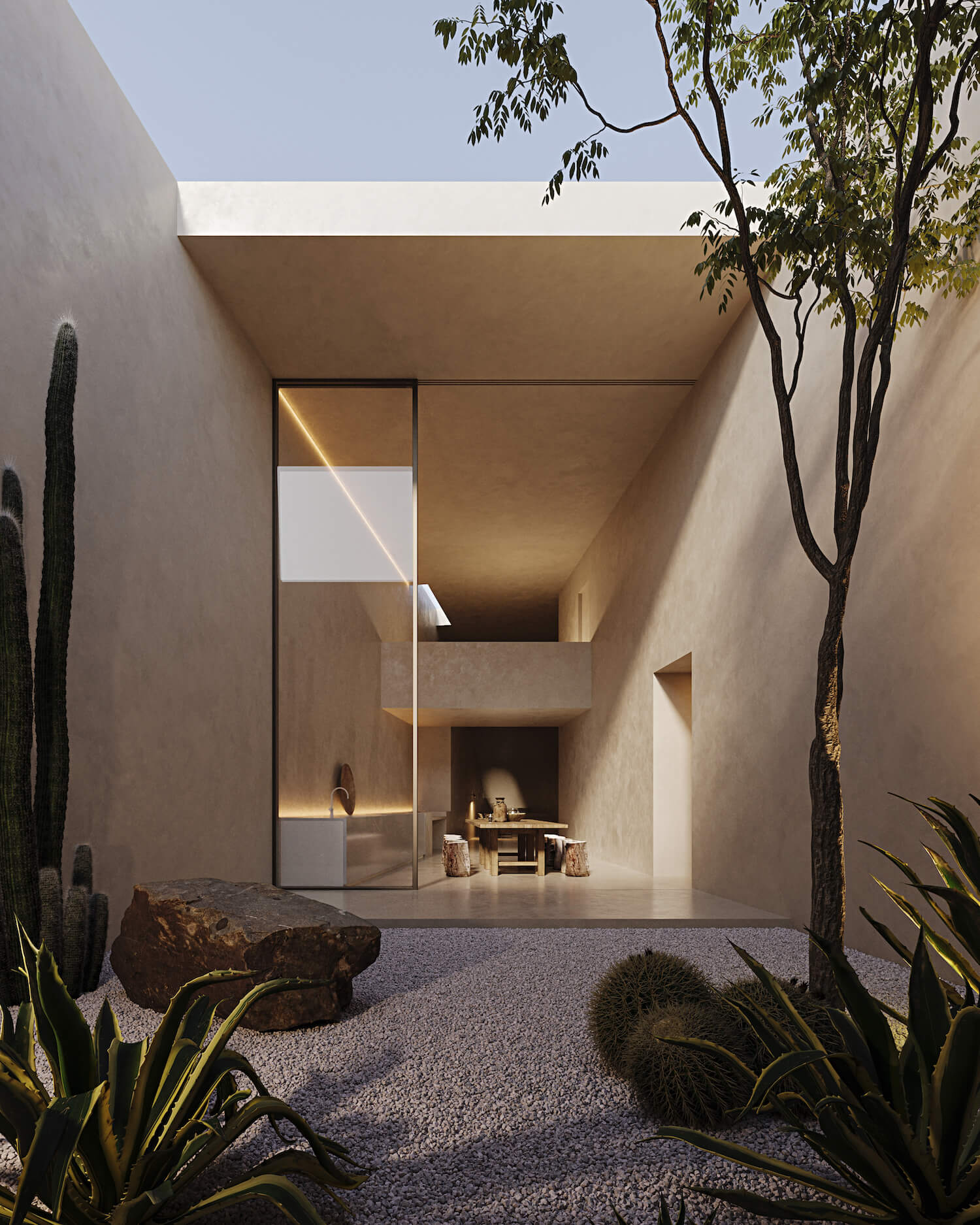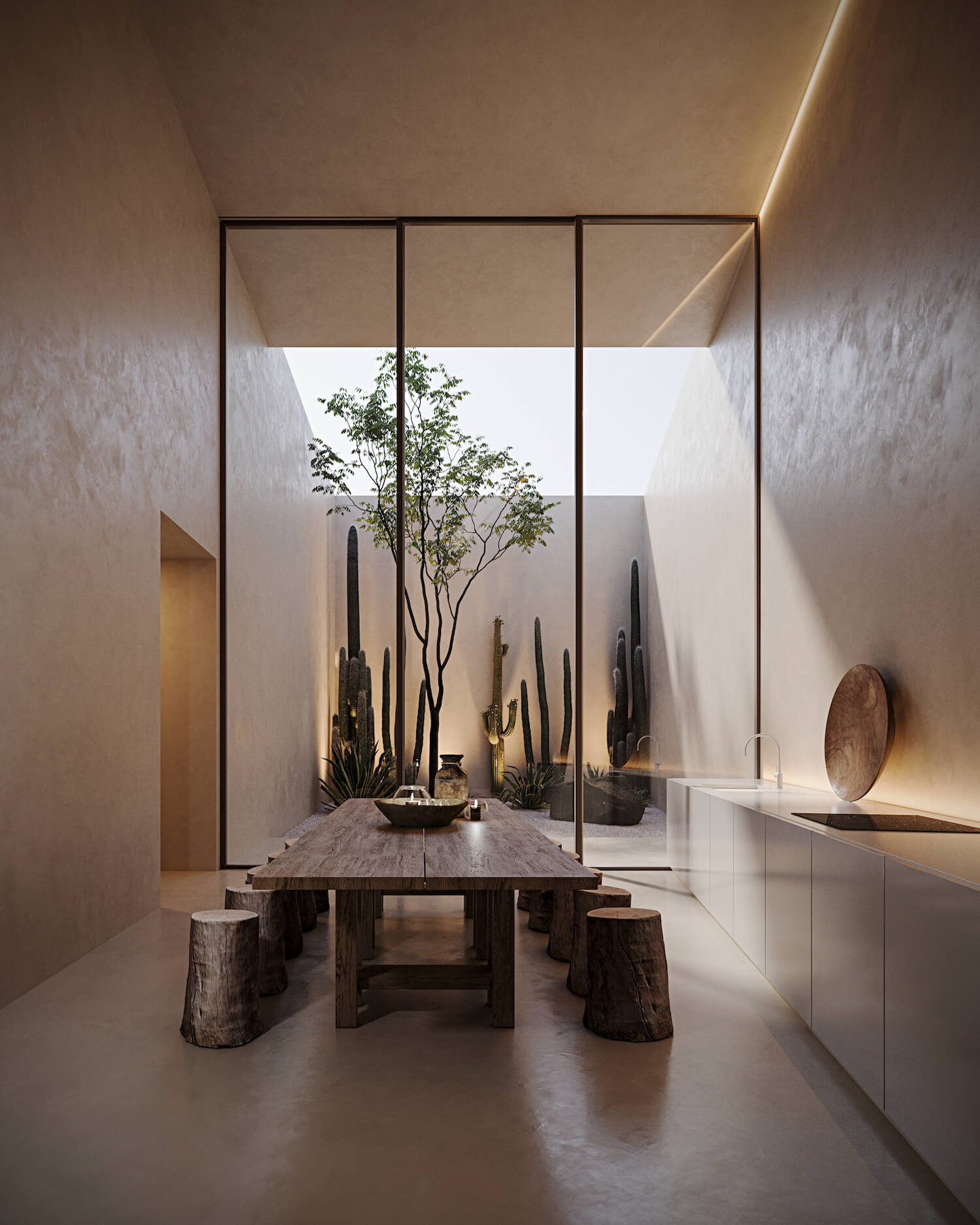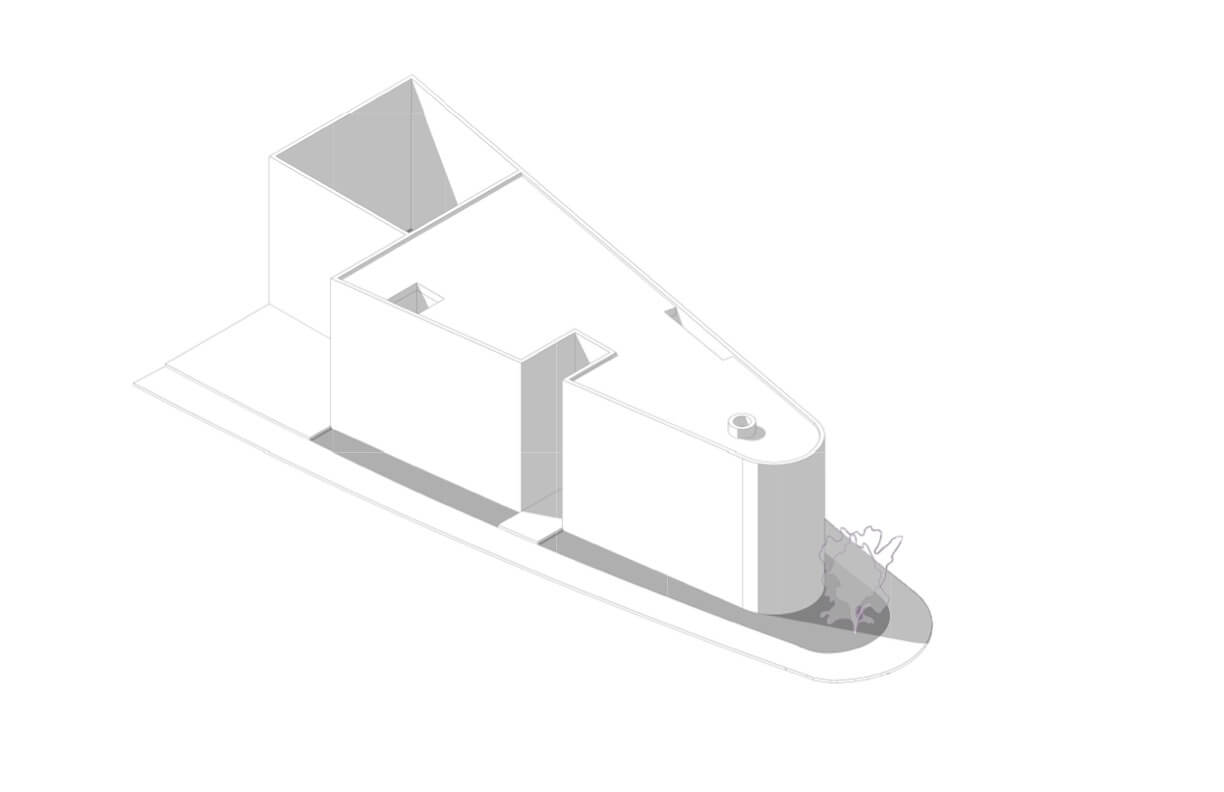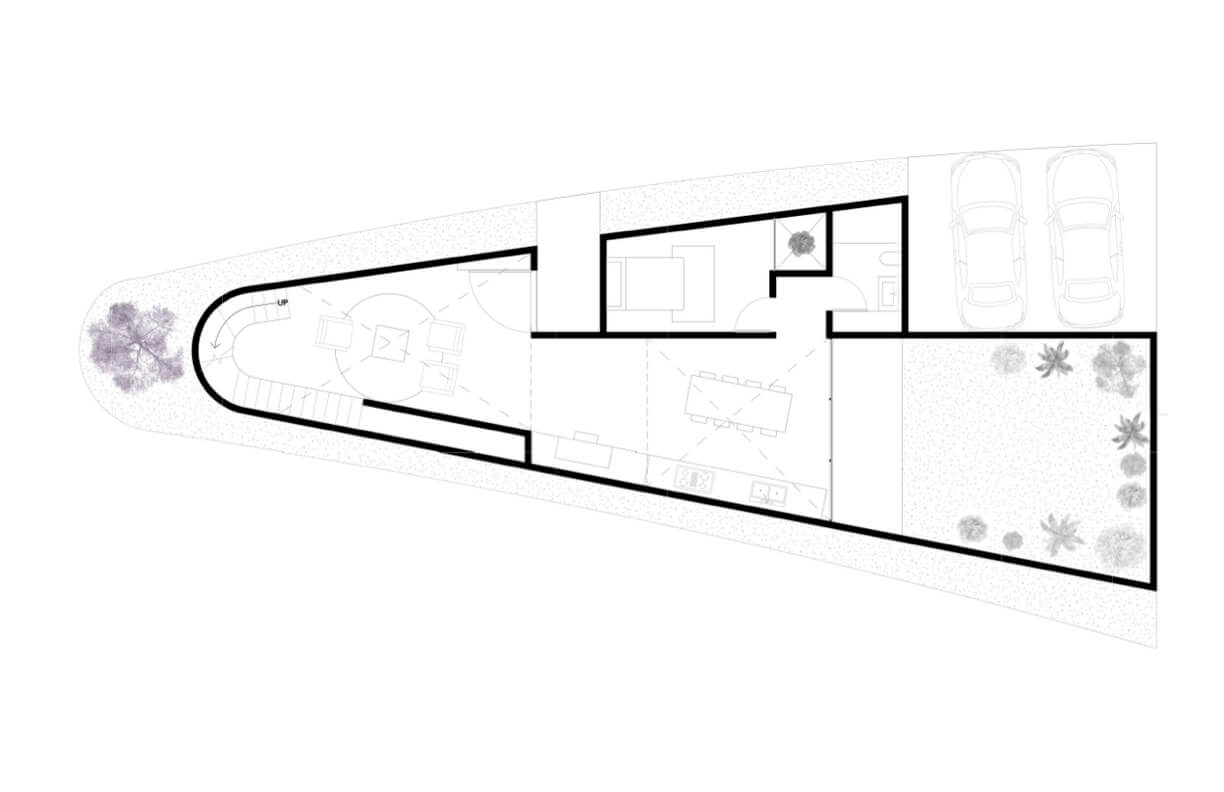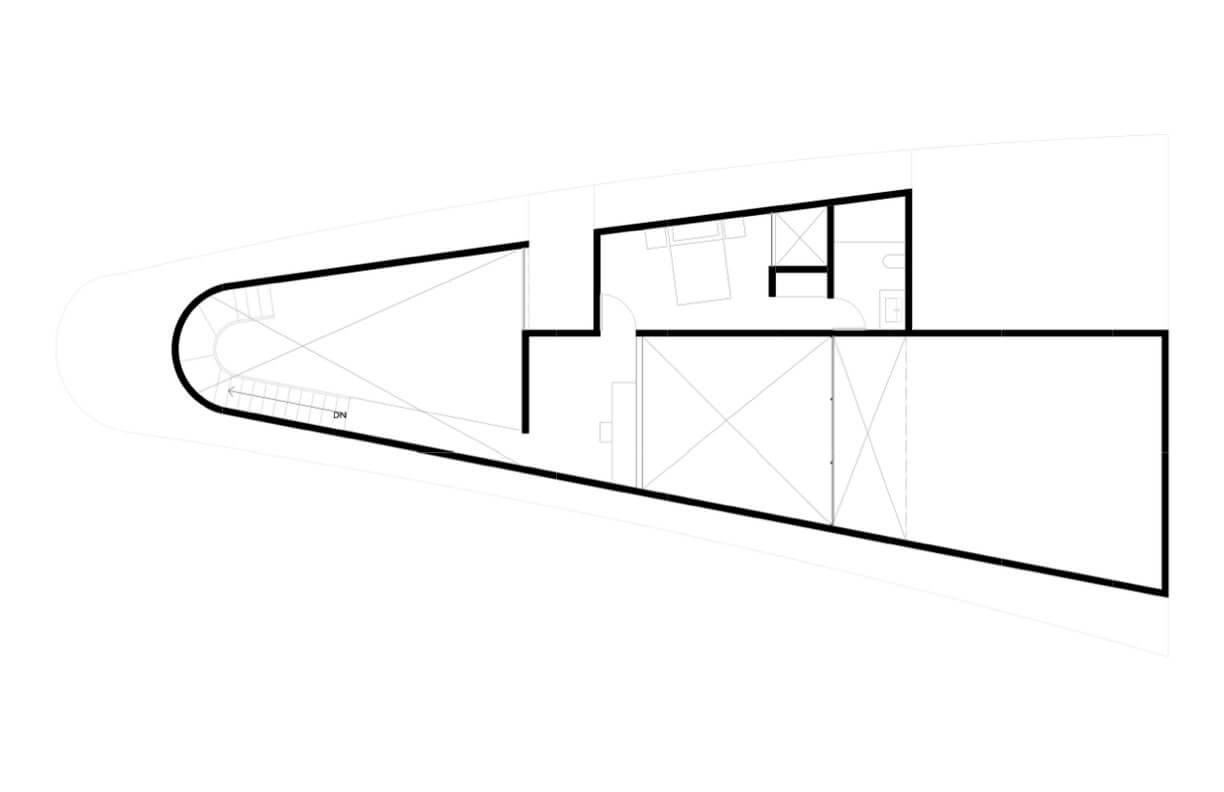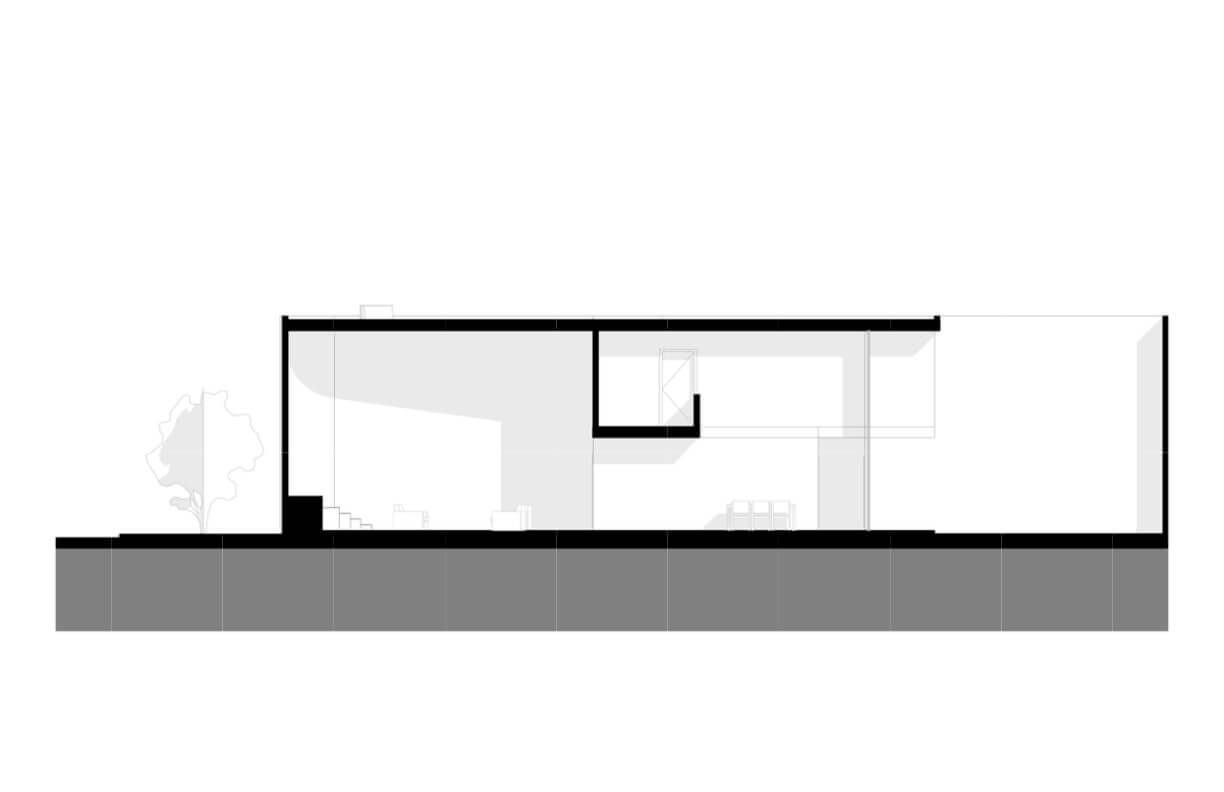 ---