Valentina Ageikina: First of all, now design is about thinking, philosophy, meanings. Our life is changing quickly, the way of life is changing, and also the space where we live. Especially cardinal changes are noticeable in megacities.
We do some things in interiors because it is customary, but do we need them? The design of this apartment was created for founder of clothing brand "Soleil" in Yekaterinburg. This is a city with a special atmosphere - there are a lot of beautiful people, a lot of modern restaurants, spaces, buildings - people appreciate the aesthetics of everyday life in clothes and interiors.
"My daughter and I will live in the apartment. I come home late. The need to cook at home practically disappears, there is no time for this - such a high pace of life. I don't really need a kitchen. The apartment should be as selfish as possible." The task was to plan everything functionally in a compact apartment, but at the same time the interior must be emotional. The first impression of the apartment is large windows, a high floor, and a breathtaking view of the city, river, clouds… The feeling of flying.
We wanted to keep this feeling of lightness in the interior as well, so that it would be a backdrop for the stunning views outside the window. Windows are like paintings which depend on the weather or the time of day. We made a redevelopment, replacing a blank wall with a glass partition. A long corridor was converted into a wardrobe master bedroom for the owner of the apartment.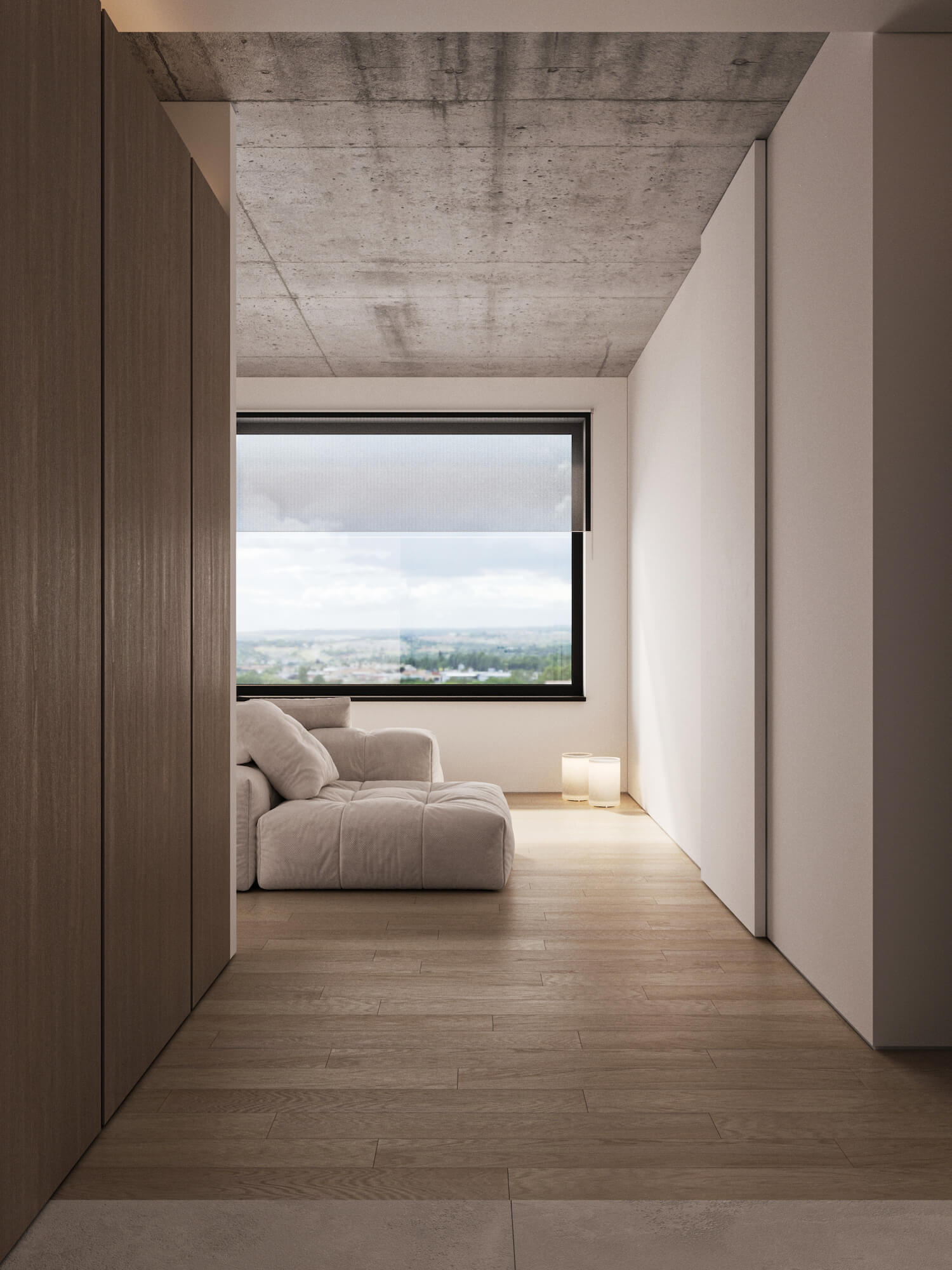 Irregular shape is a main feature of the proportion in the living room. In order to harmonize the volume of the room, we made a partition that separates a small kitchen corner. In the center is a soft mobile sofa as a reflection that a modern interior should be lively and mobile. We tried to bring variability, plasticity into the interior - like our modern world. You can watch your favorite movie from the projector, on the other side of the sofa - read or watch the stunning views of the city at night or meet with friends.
We work on the issue of lighting - these are emotions that immediately envelop at the entrance to the apartment after a long day. We mainly used the lower light and the reflected light of the backlight - a technique that affects the physiology of a person. Such light coincides with the biorhythms of a person and prepares him for rest.
The main figure in a minimalist interior becomes a person but not decor items - his state, emotions. In modern life, we experience information overload, stress. The idea of the interior is to remove visual noise and give a resource and peace of mind.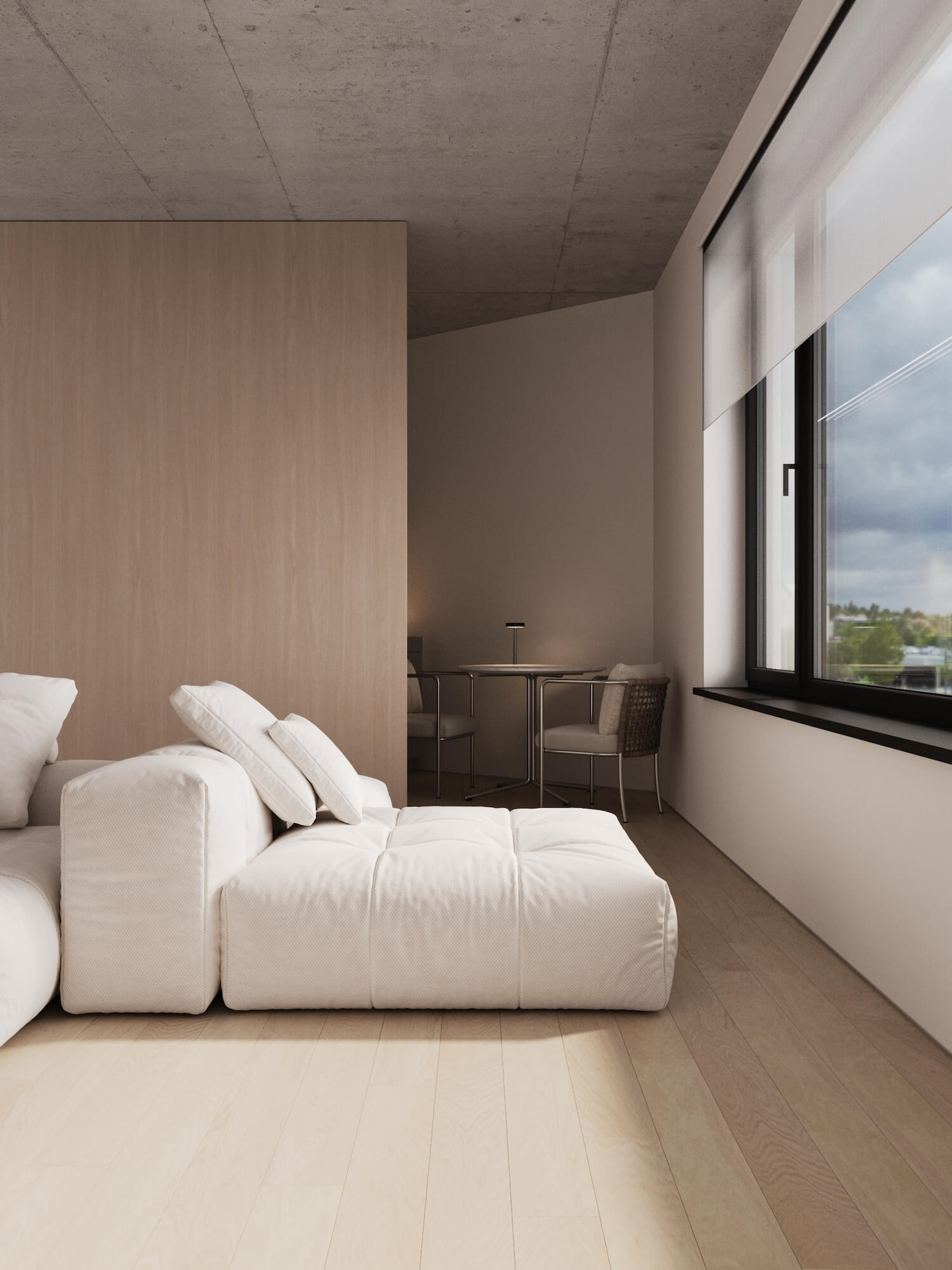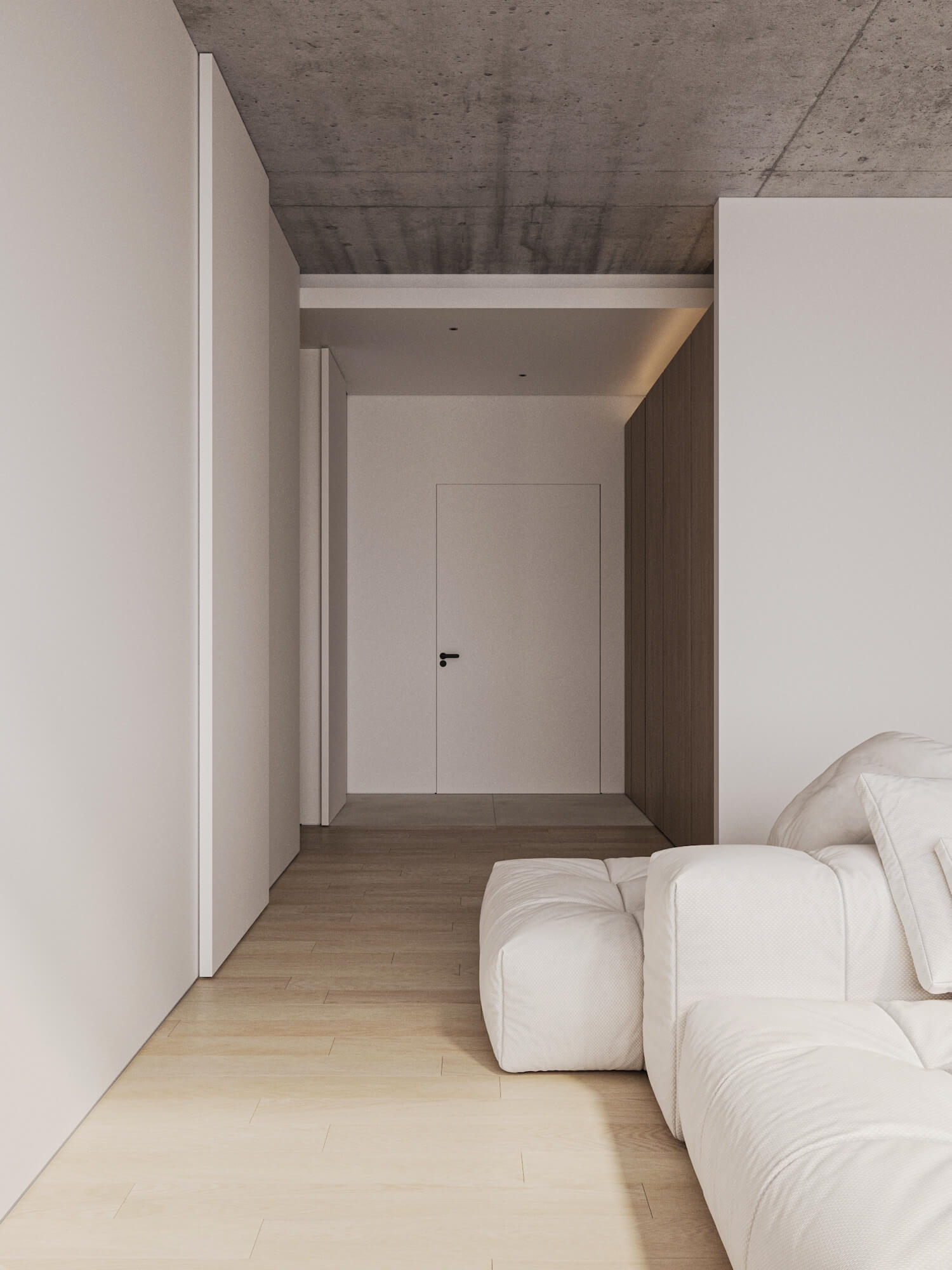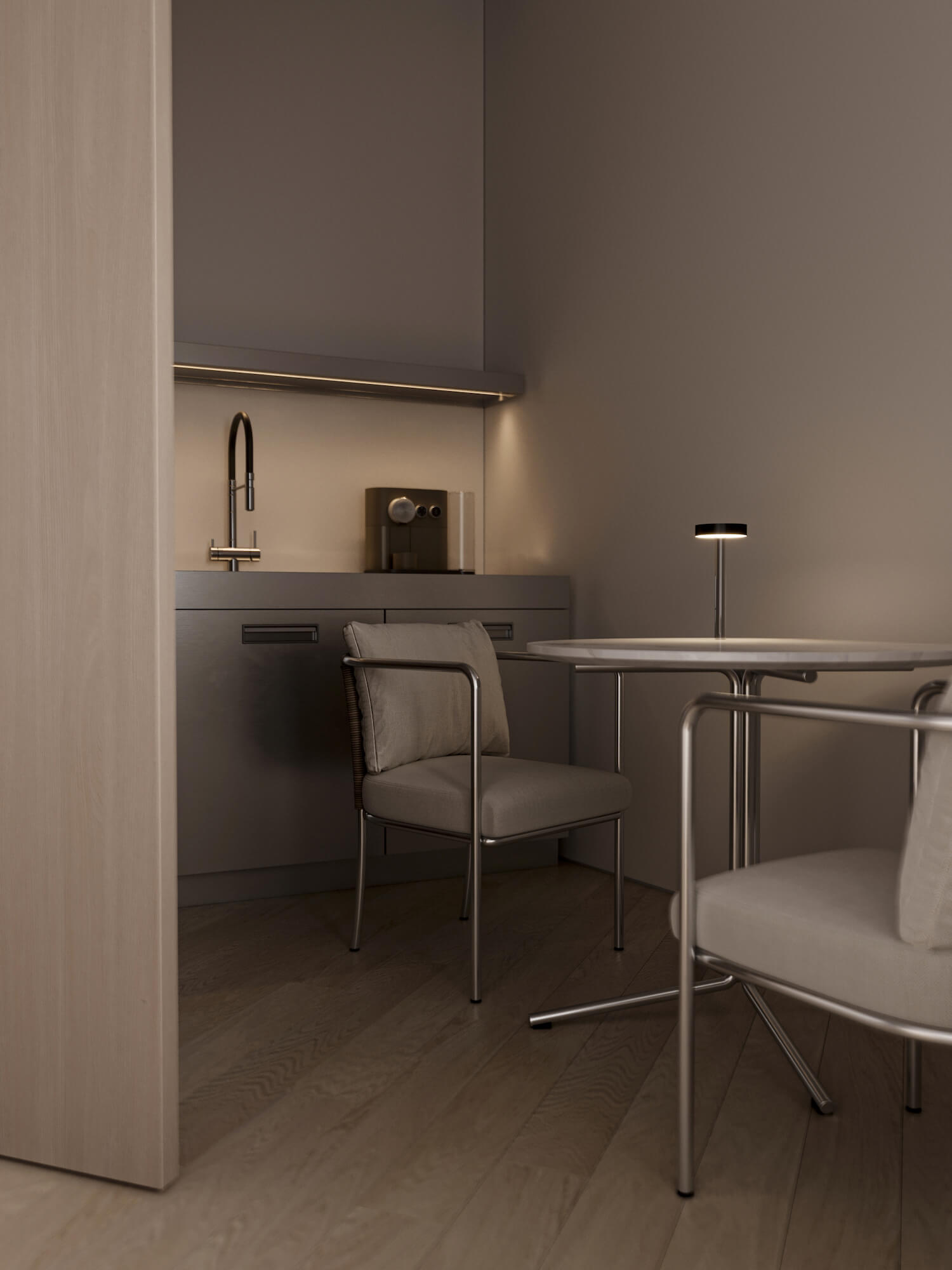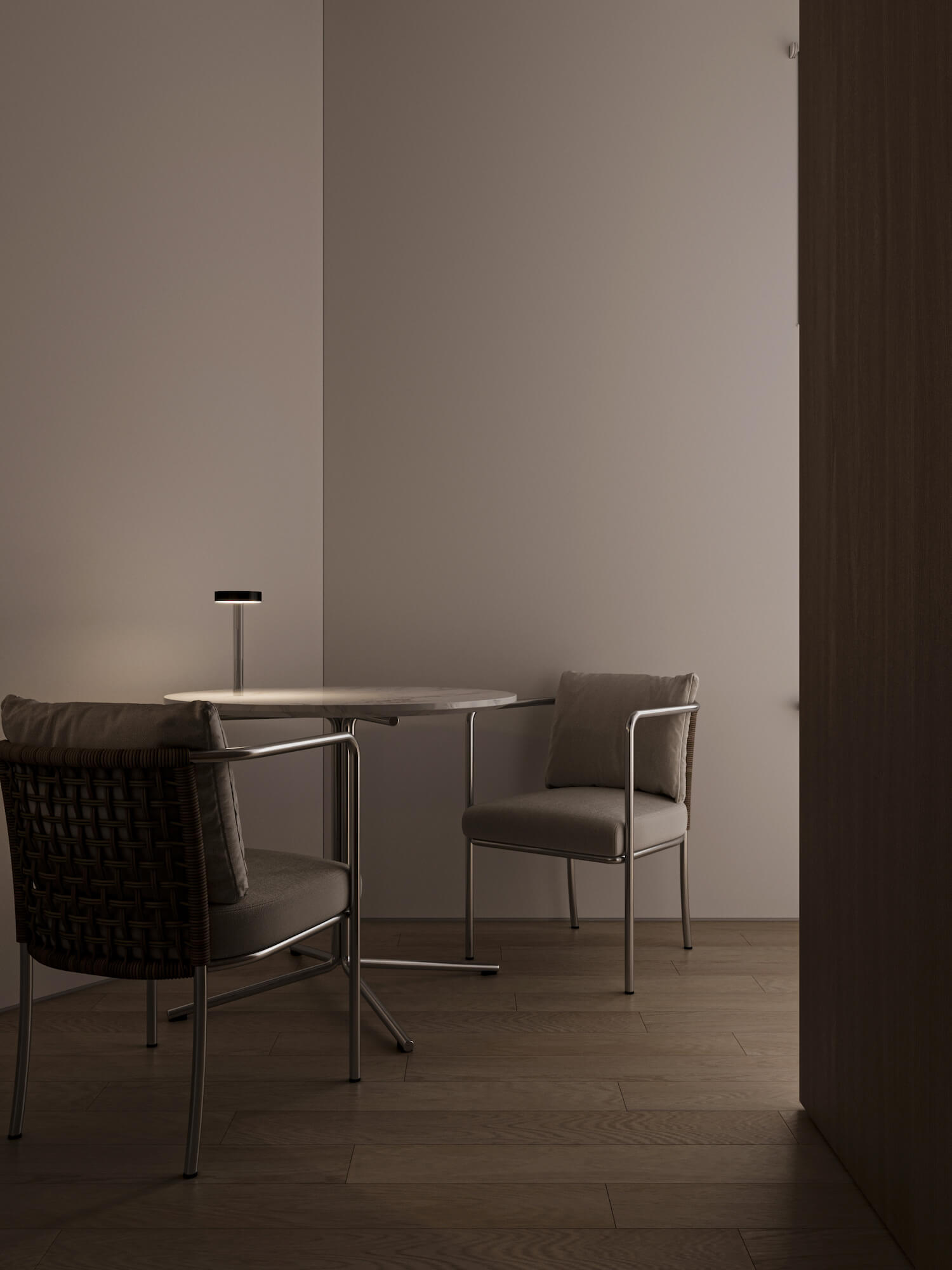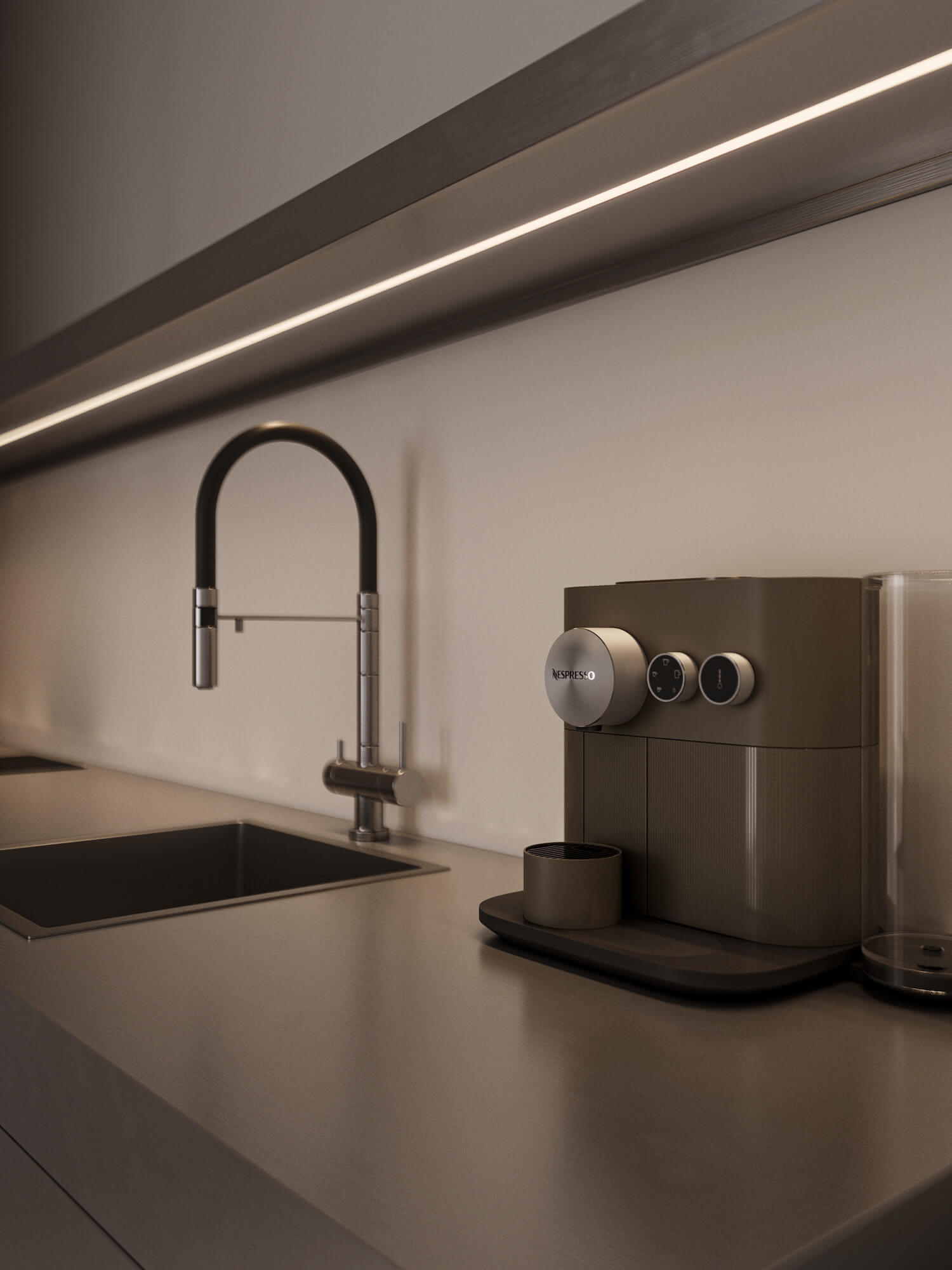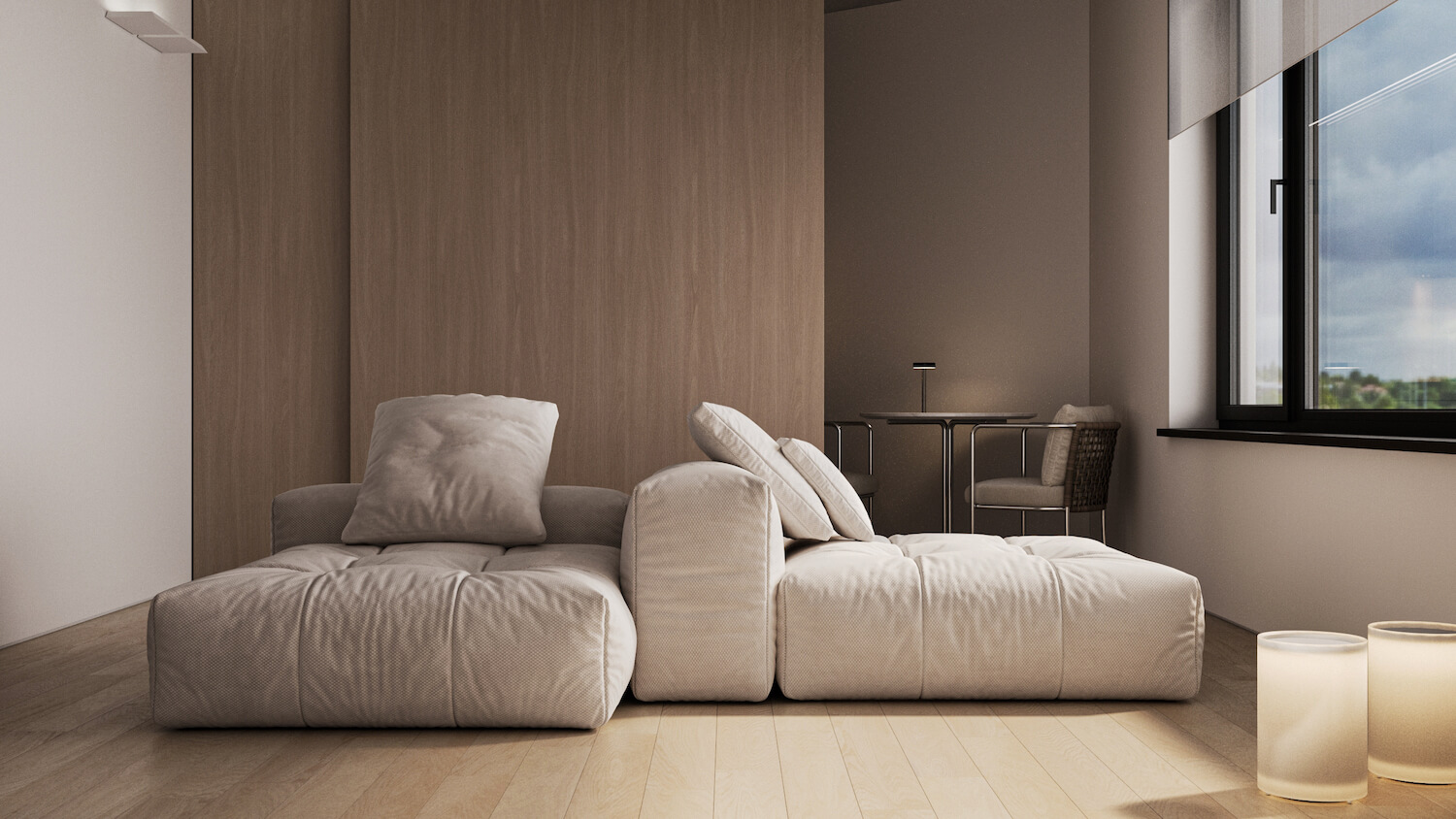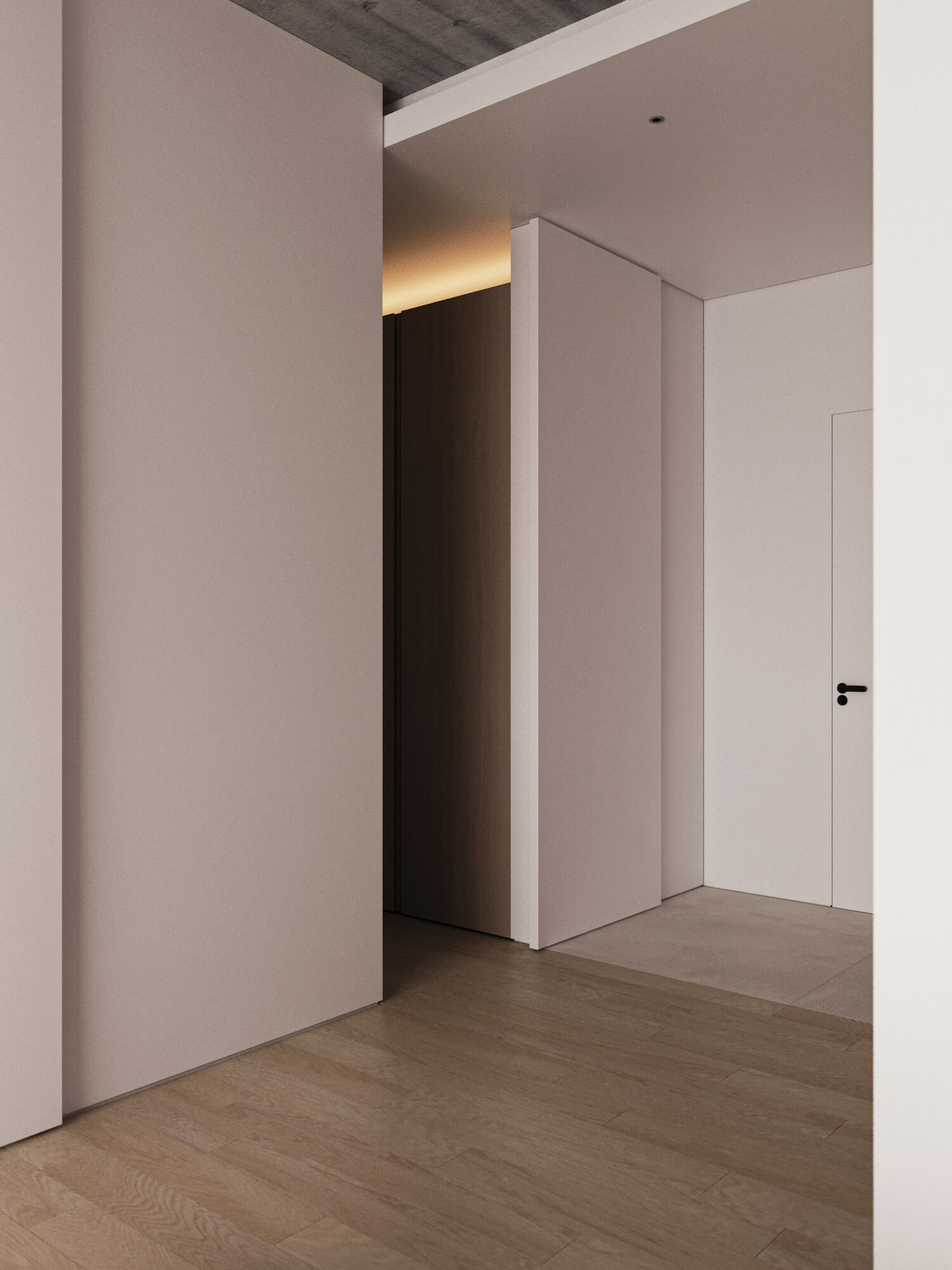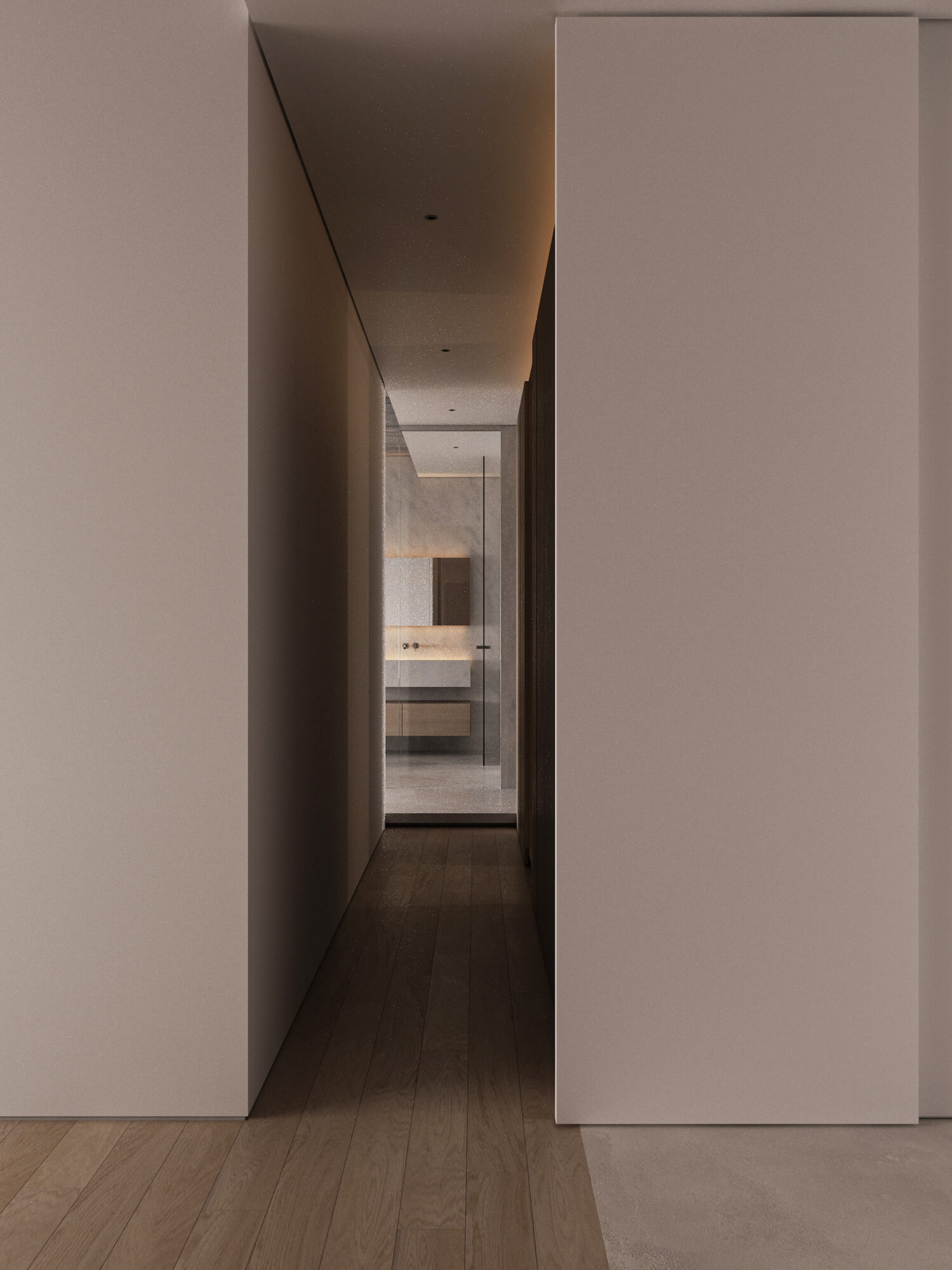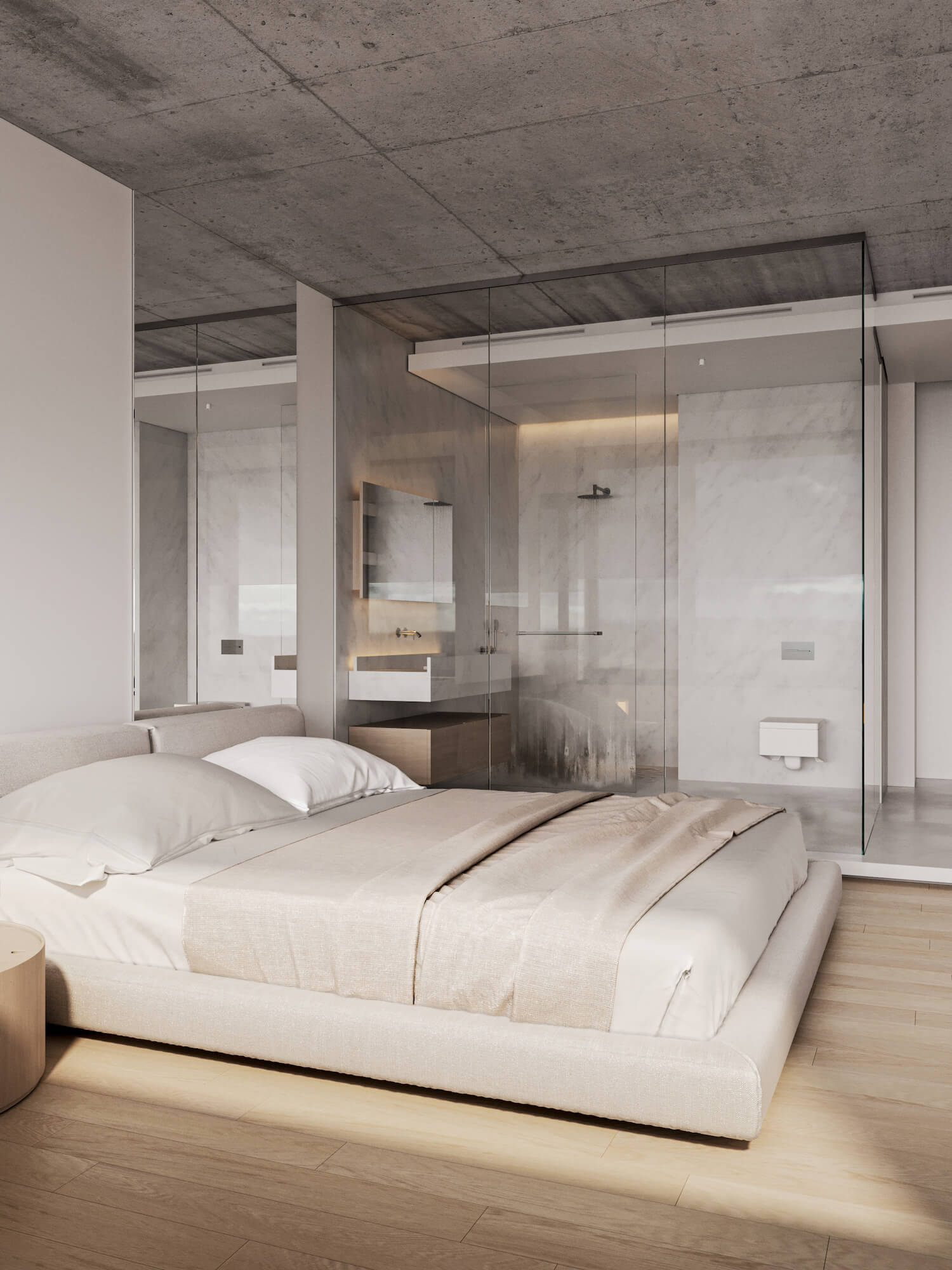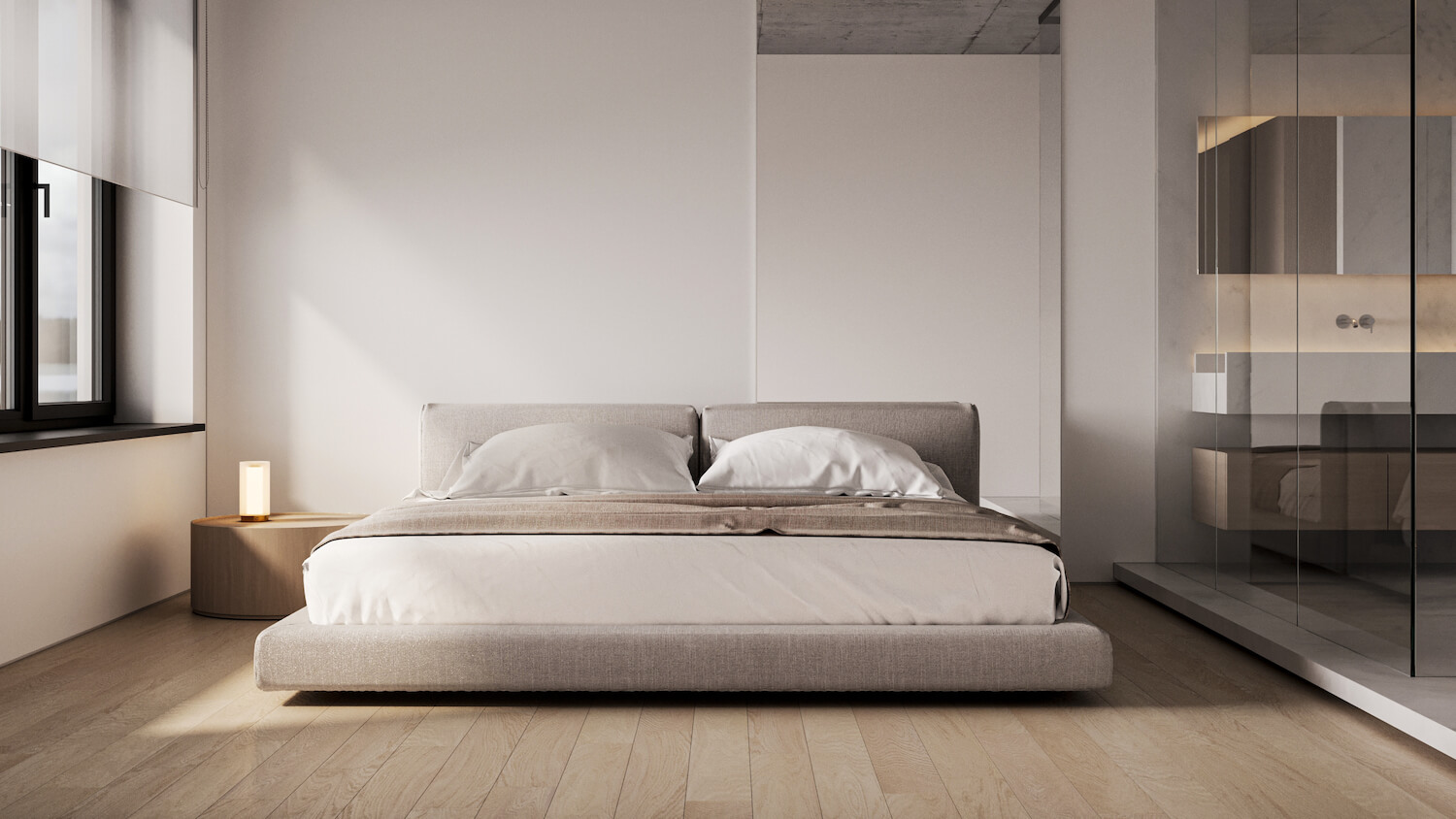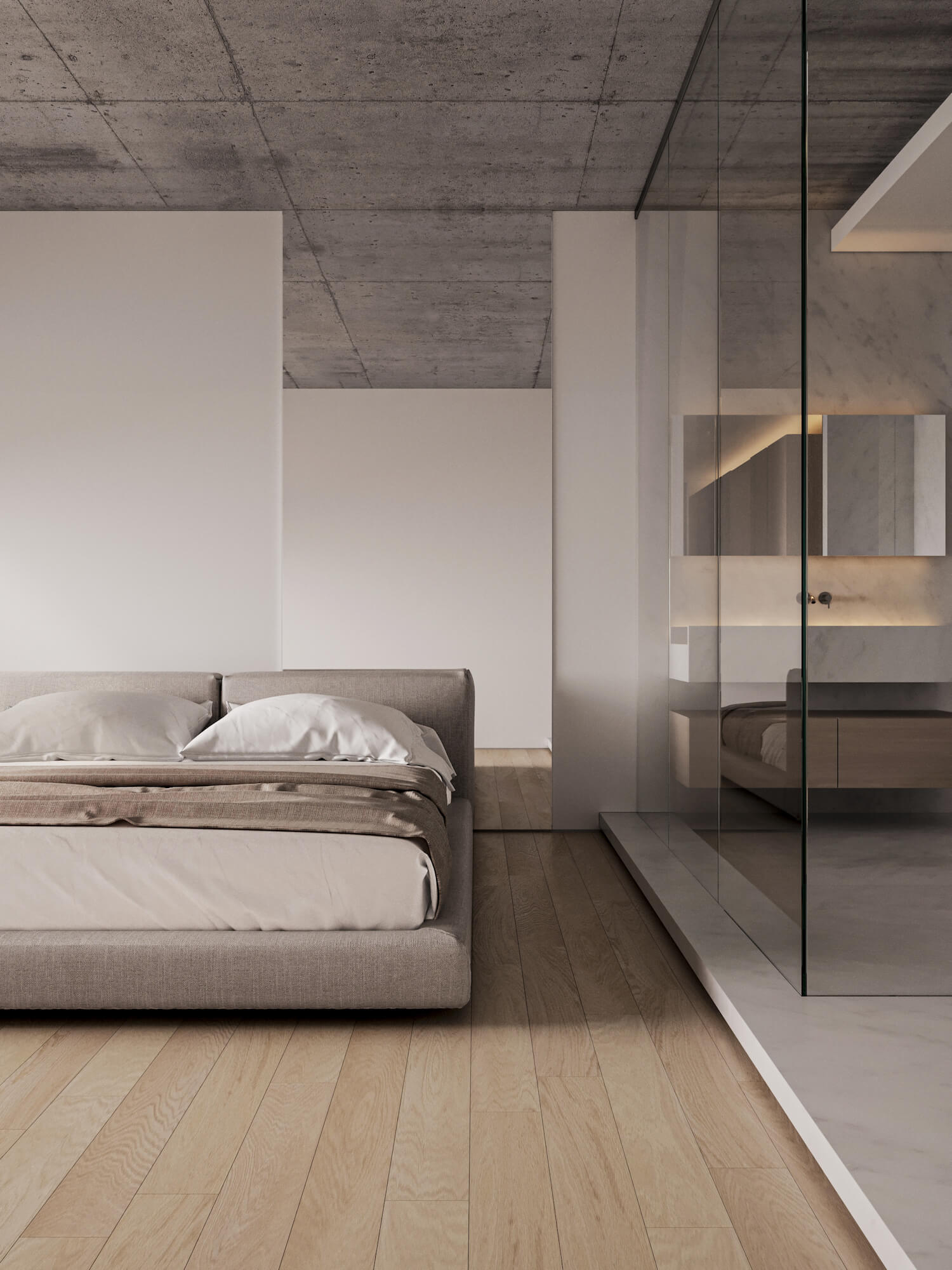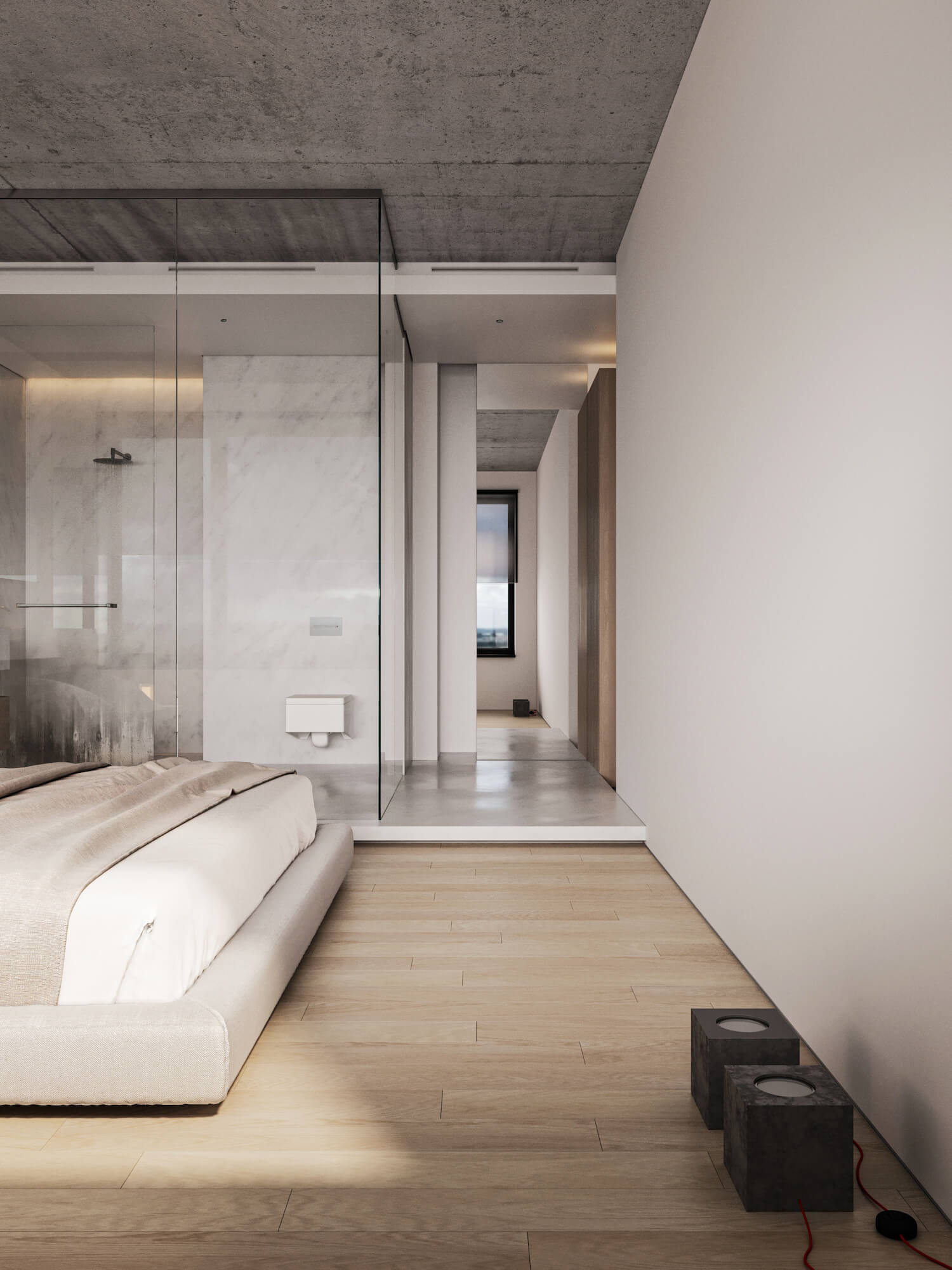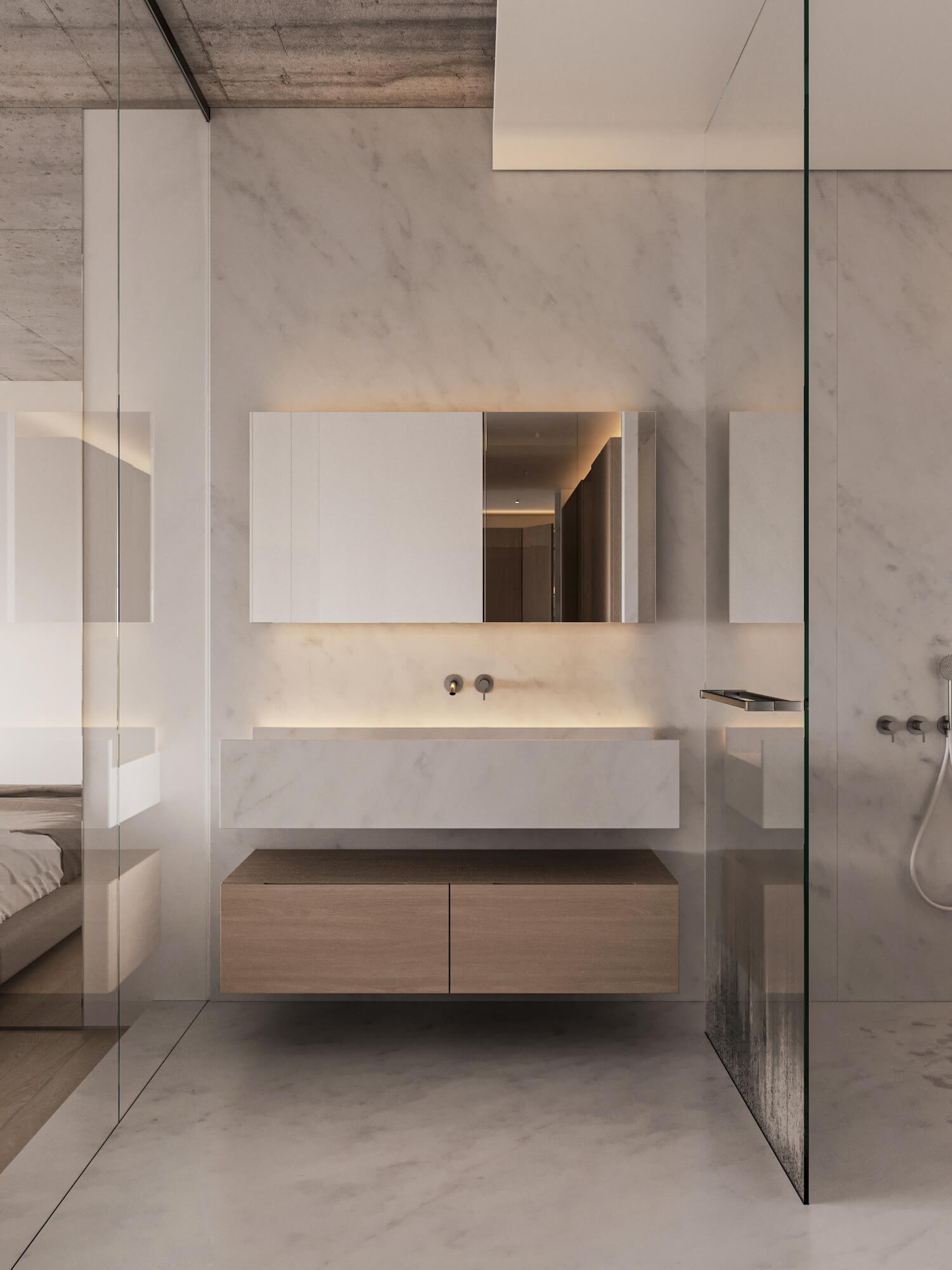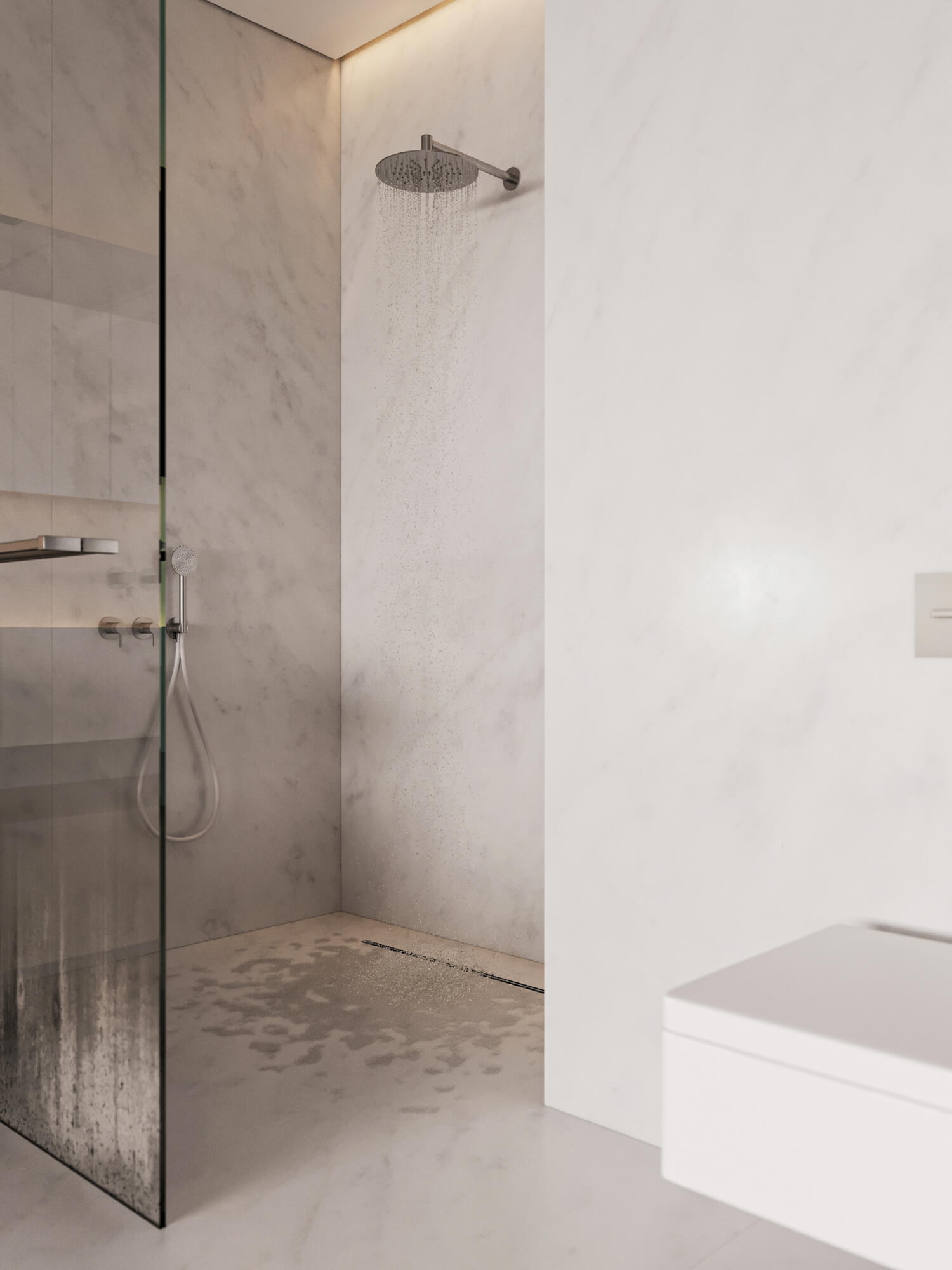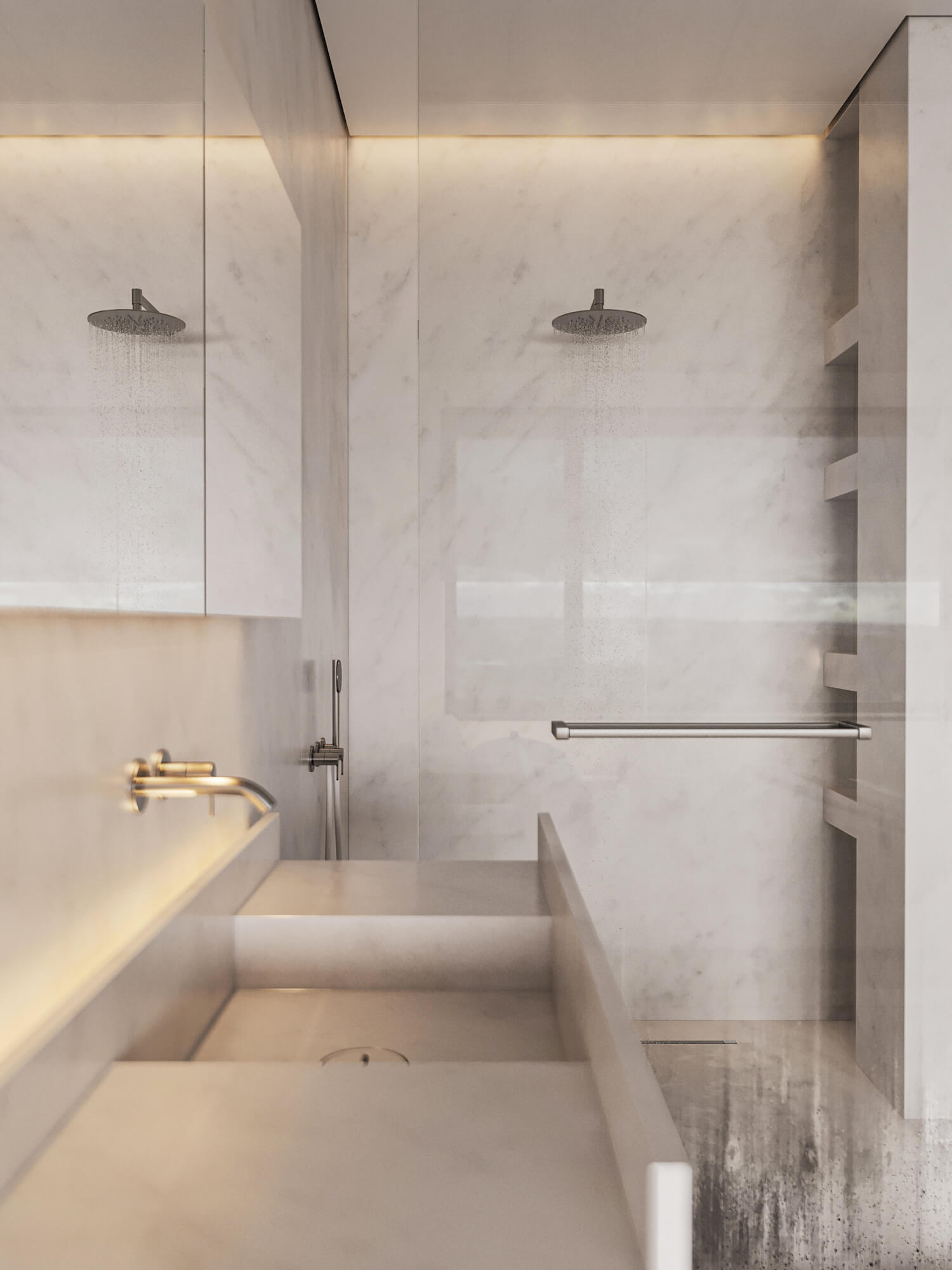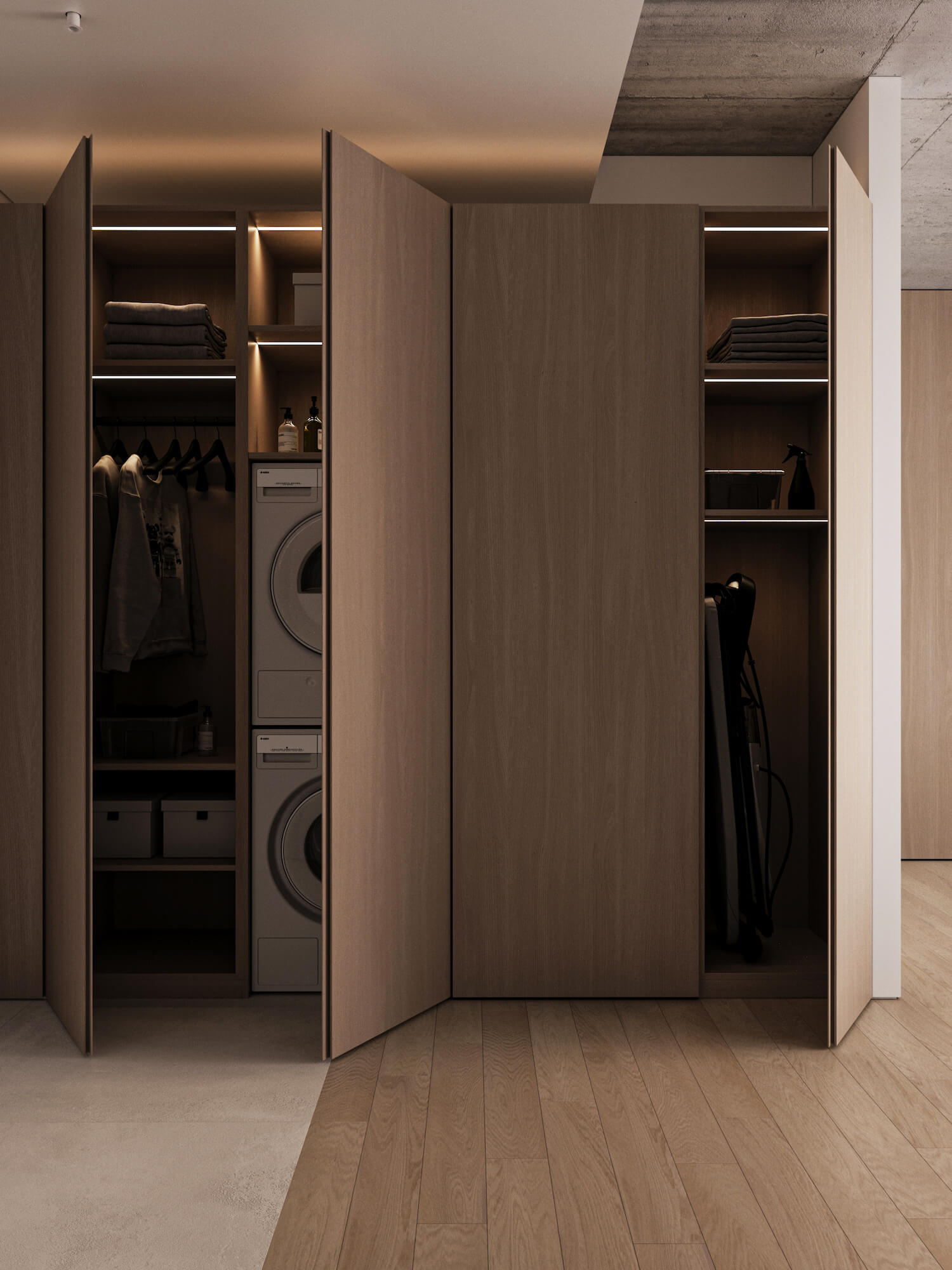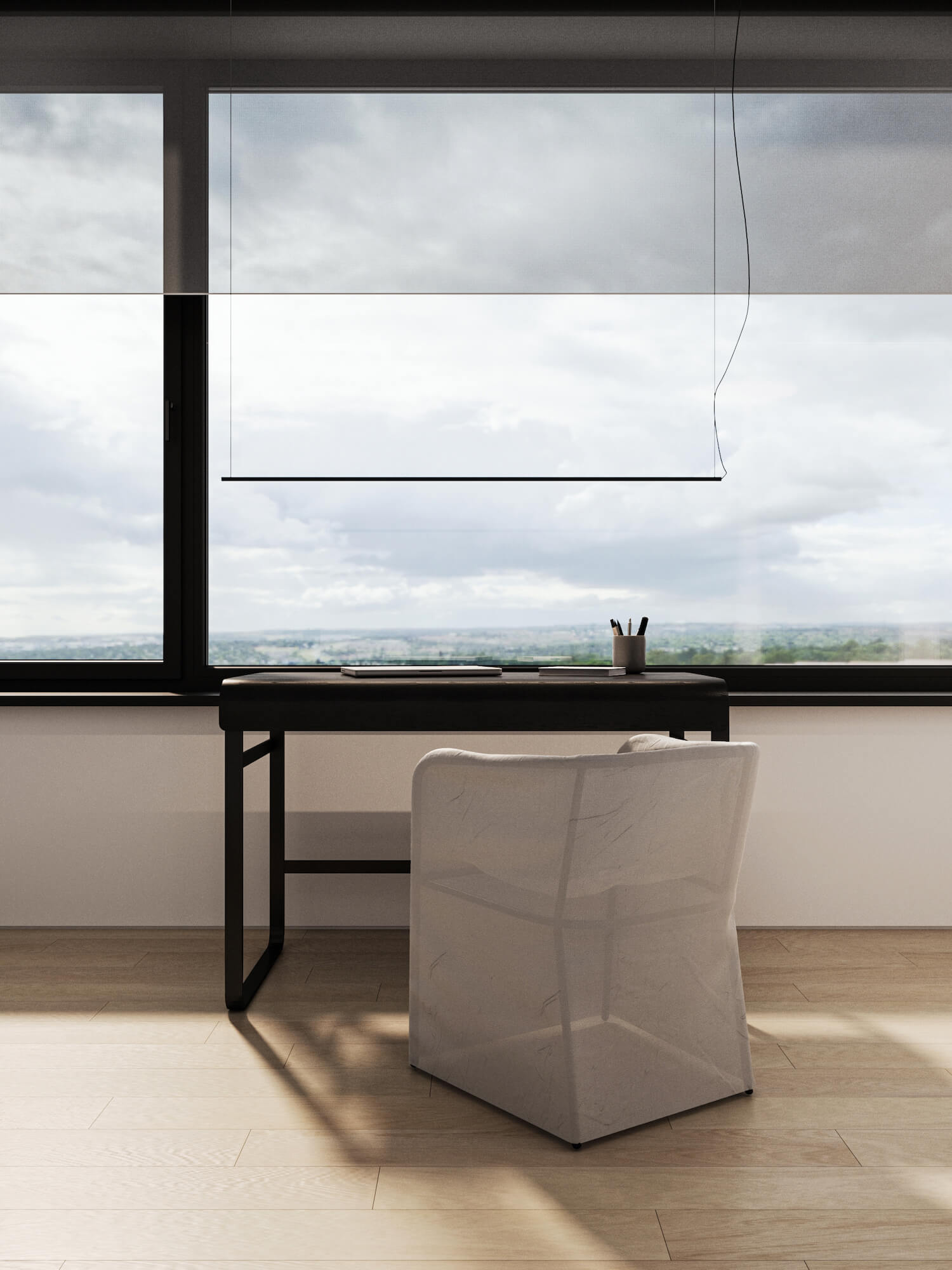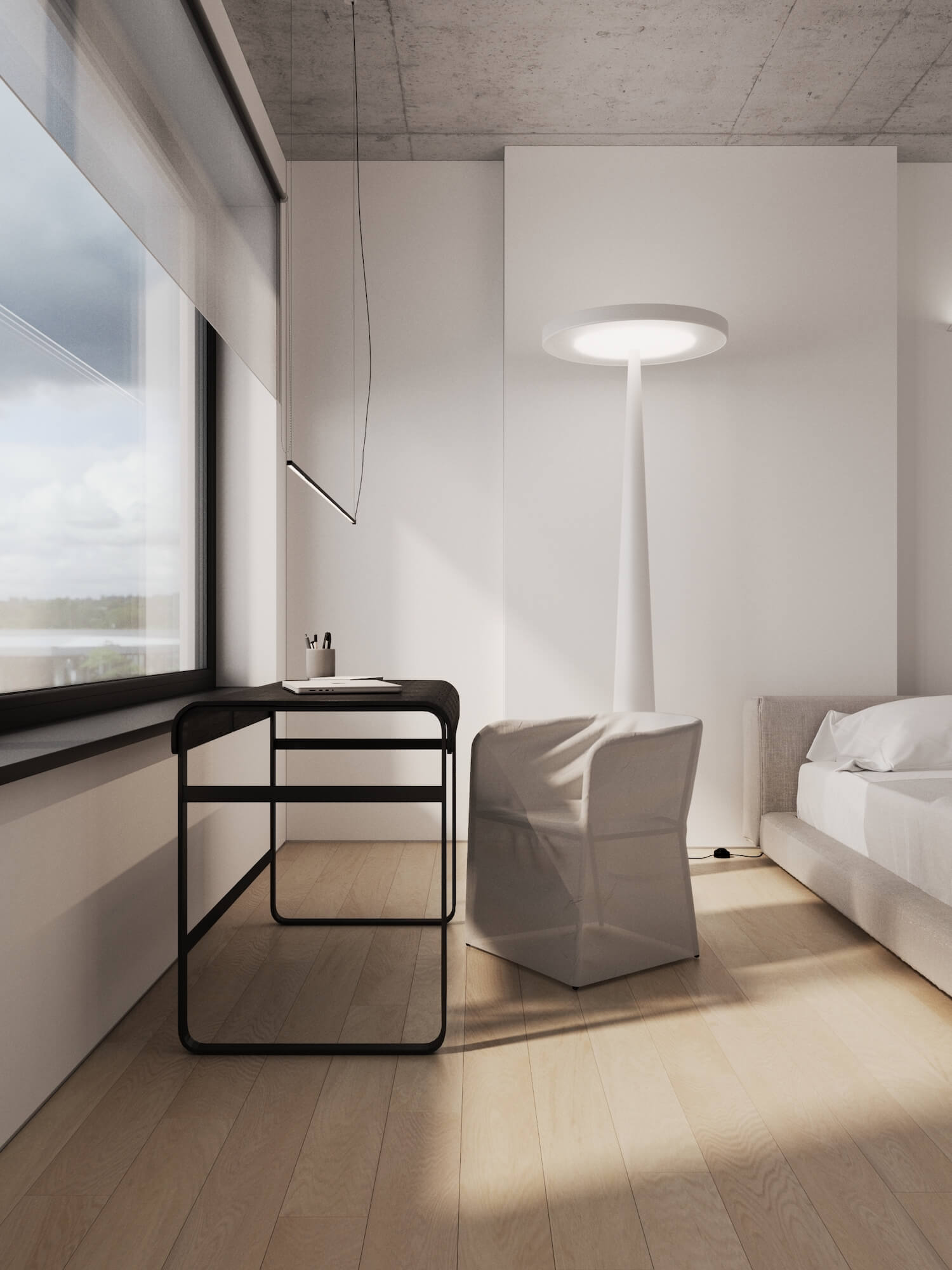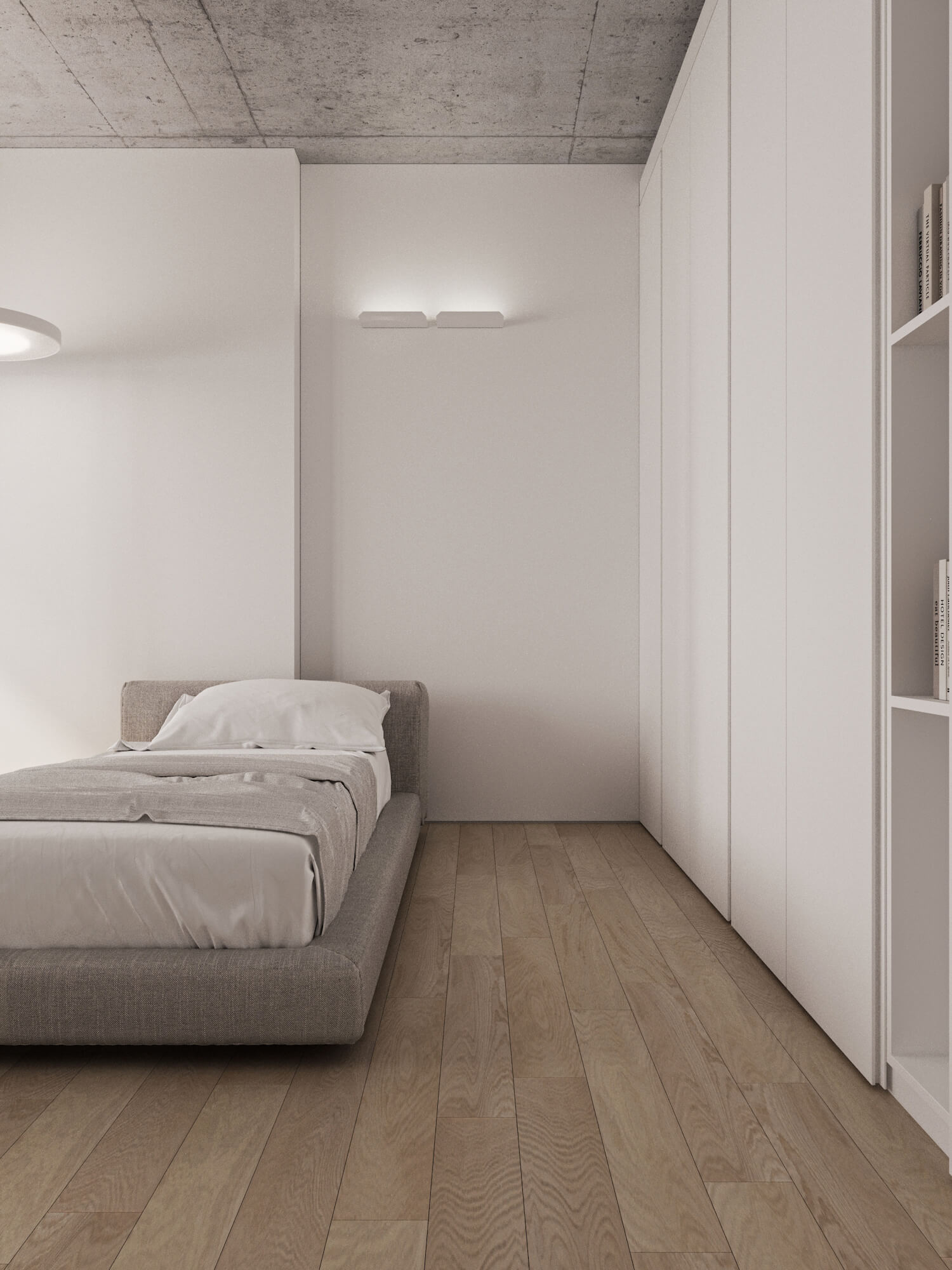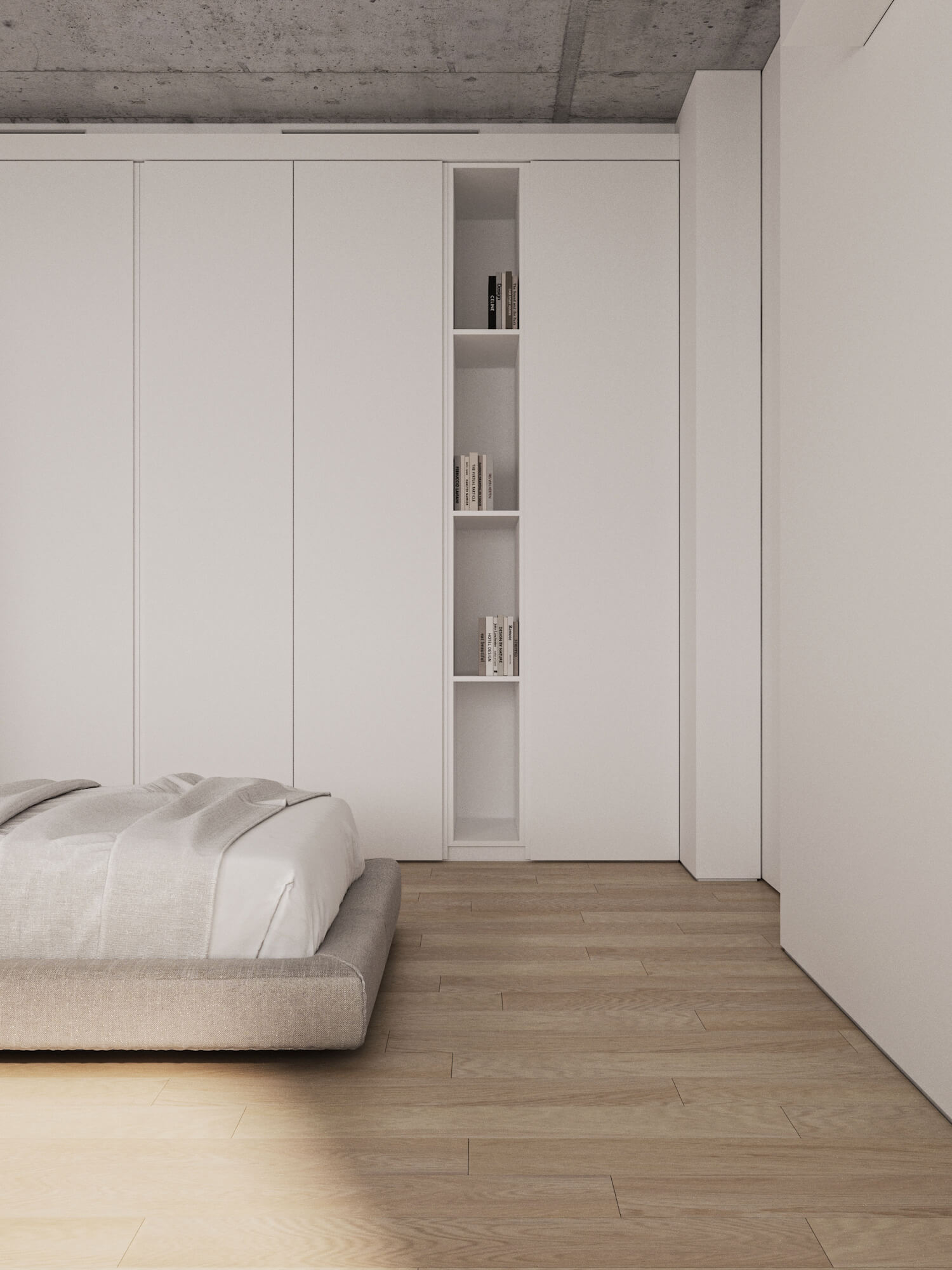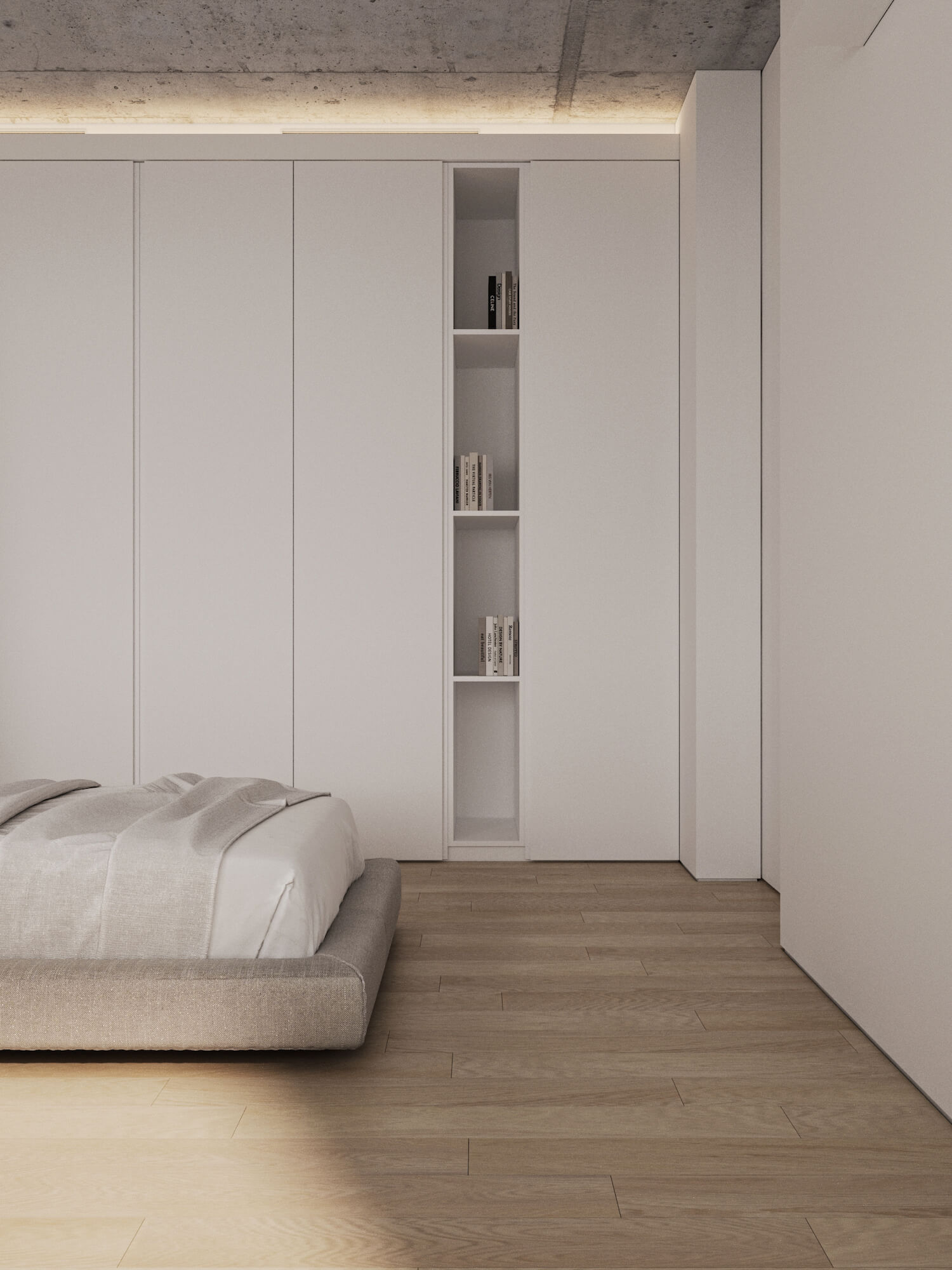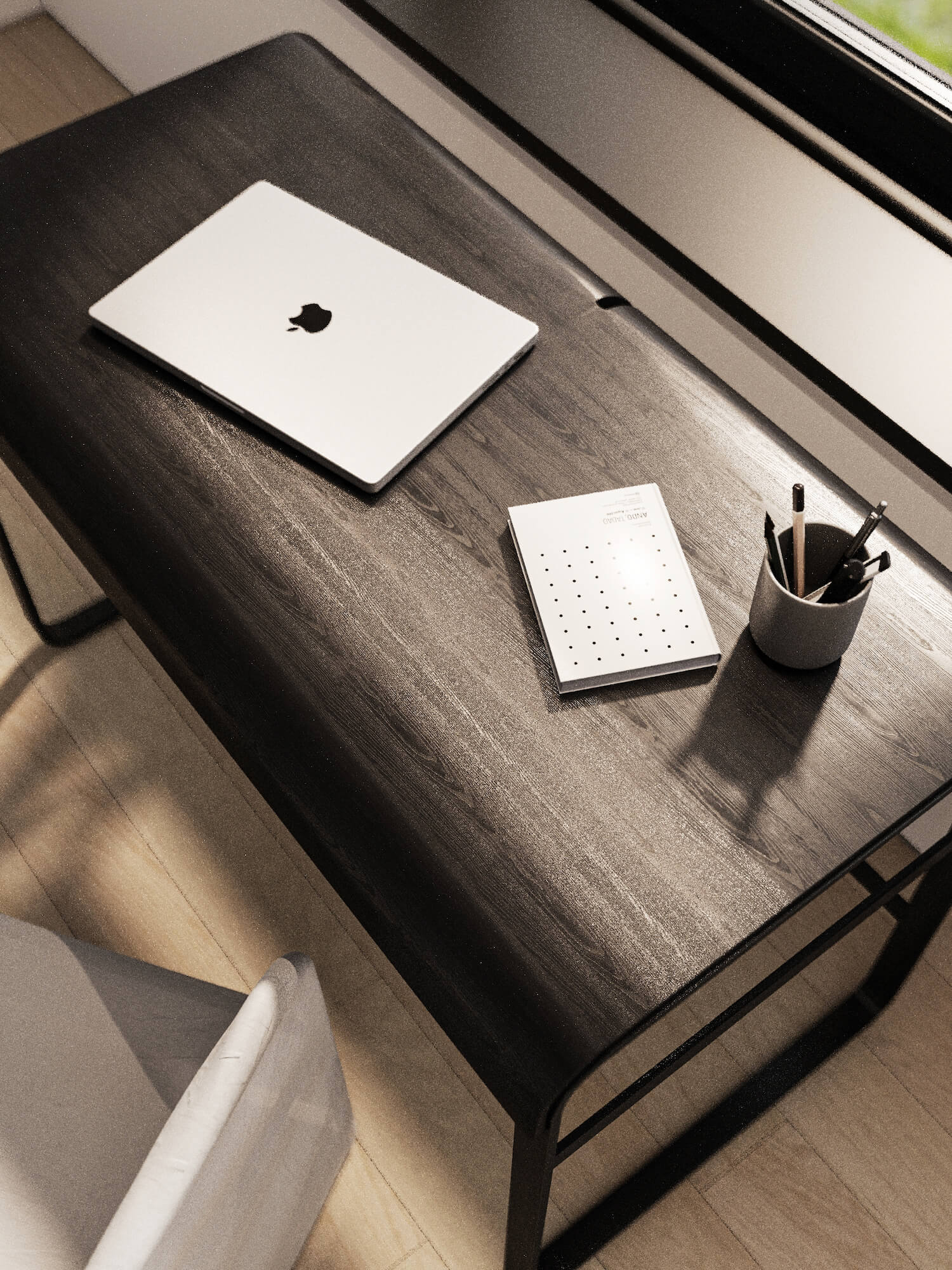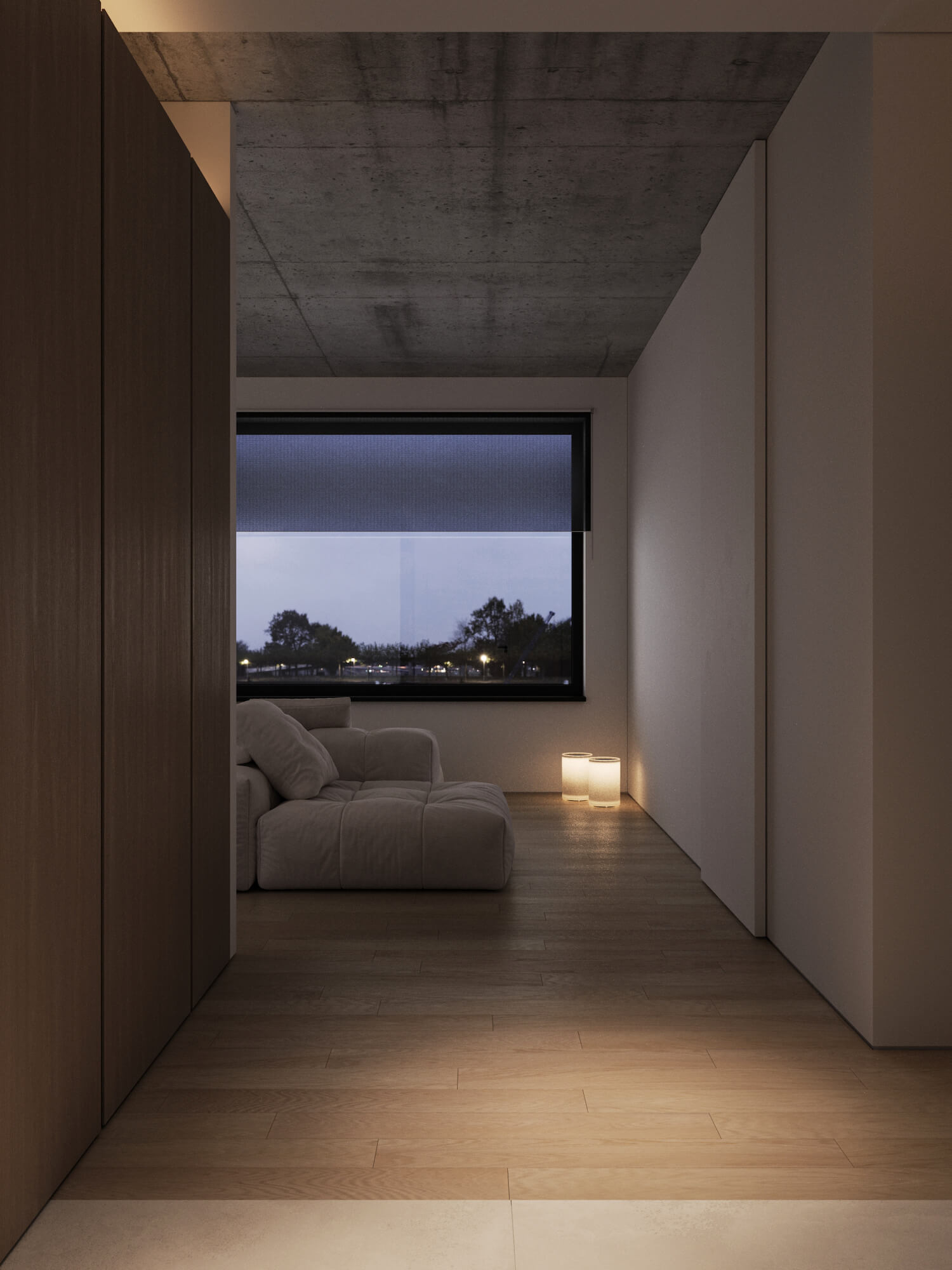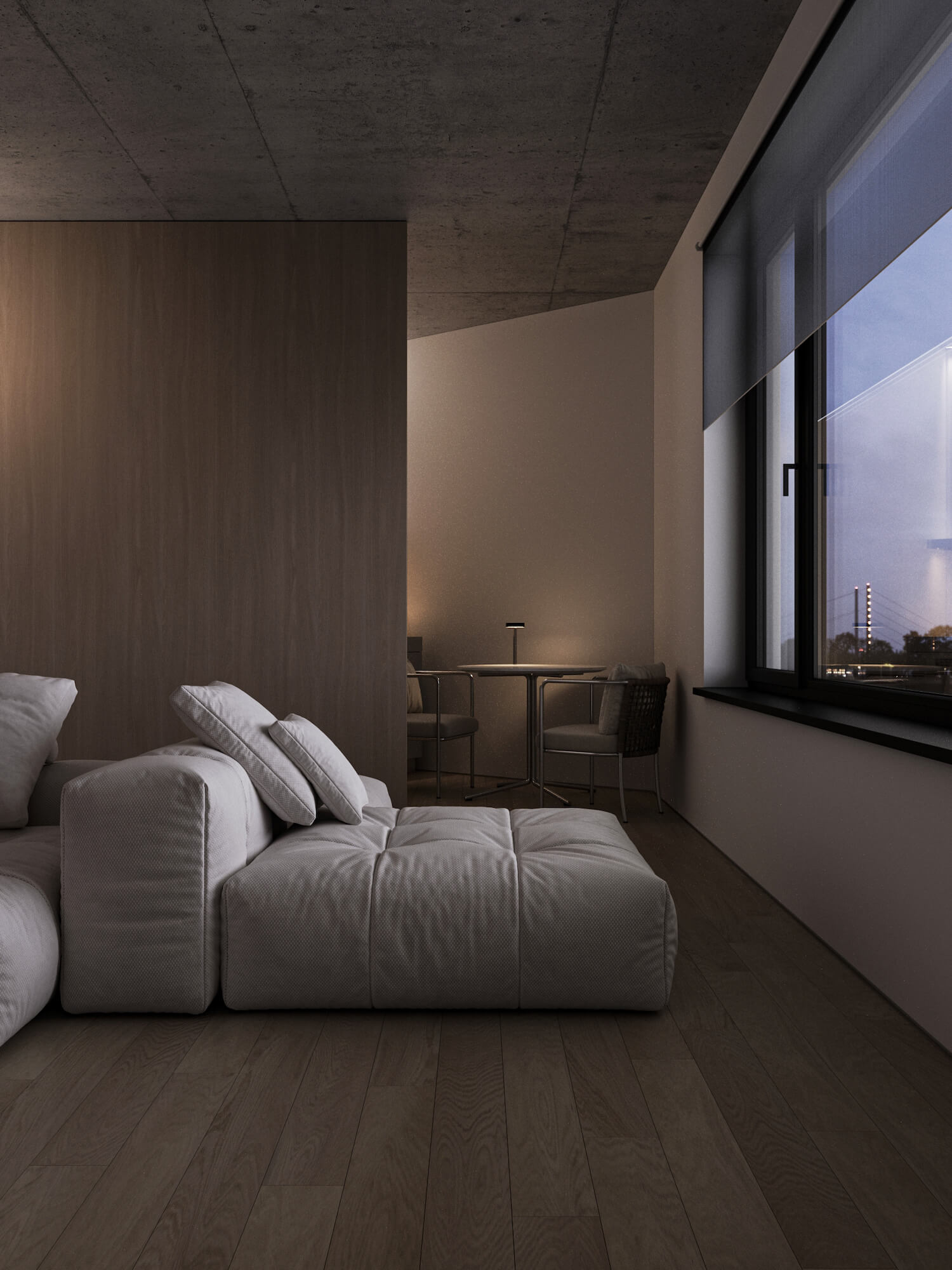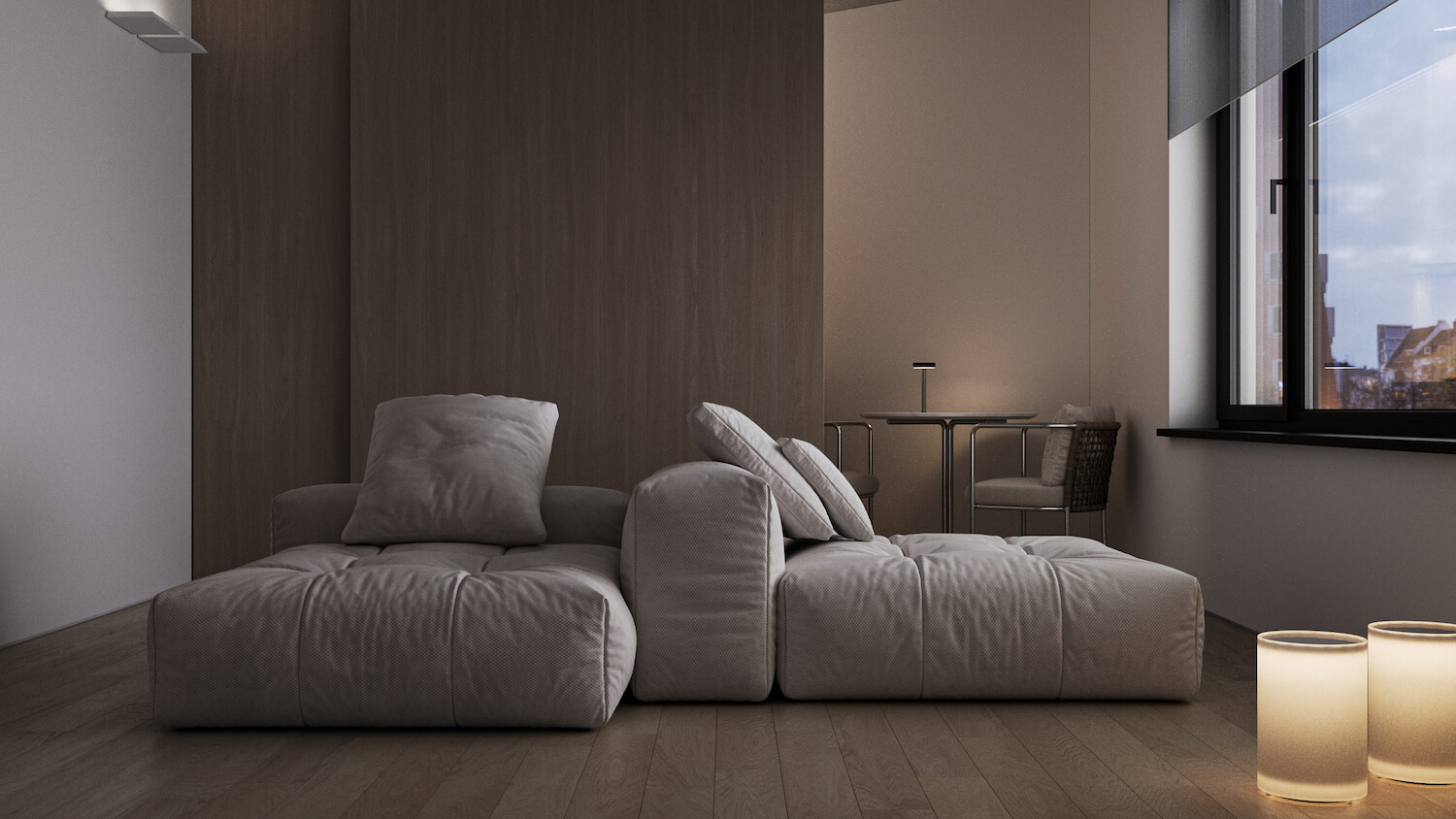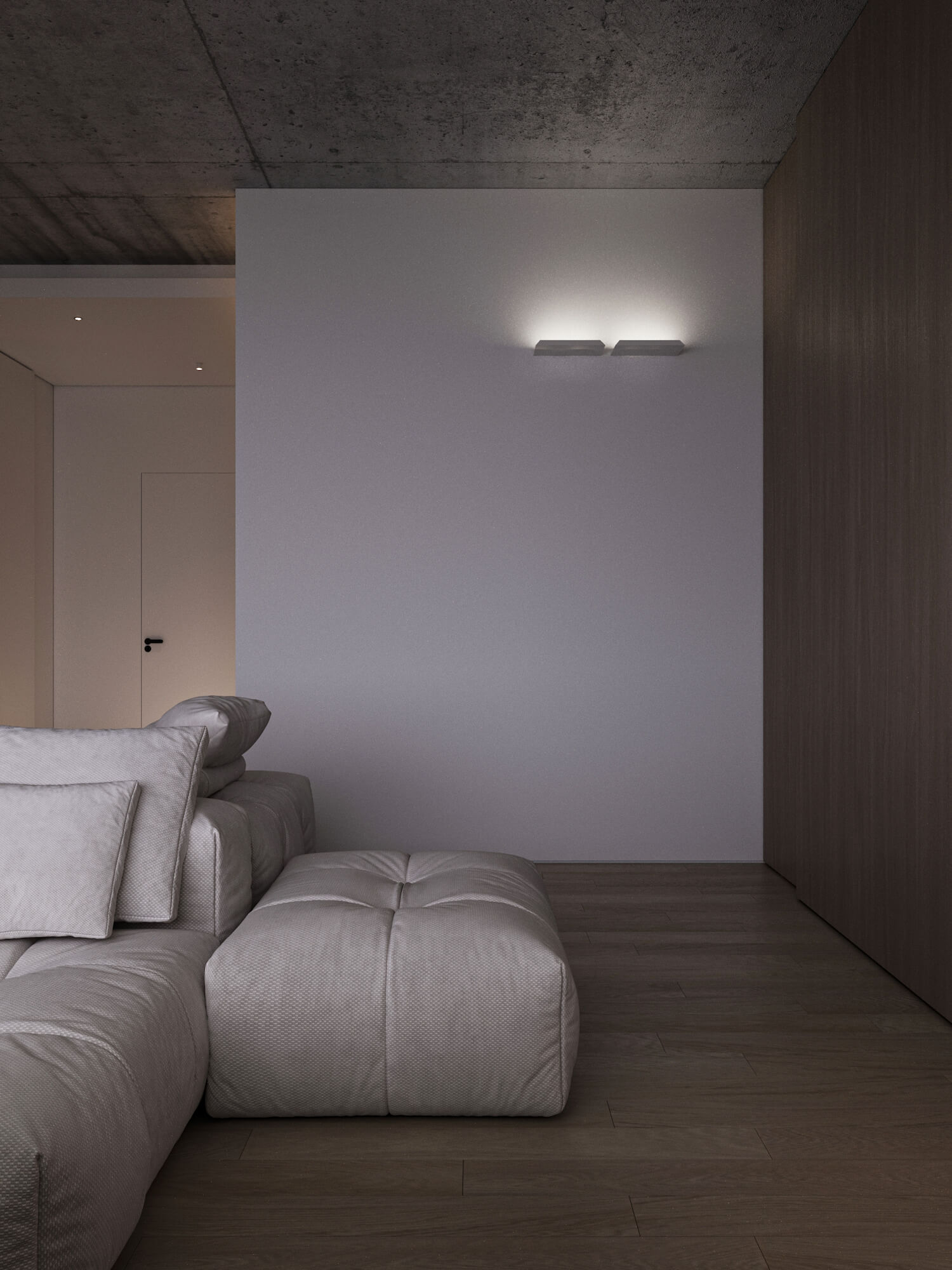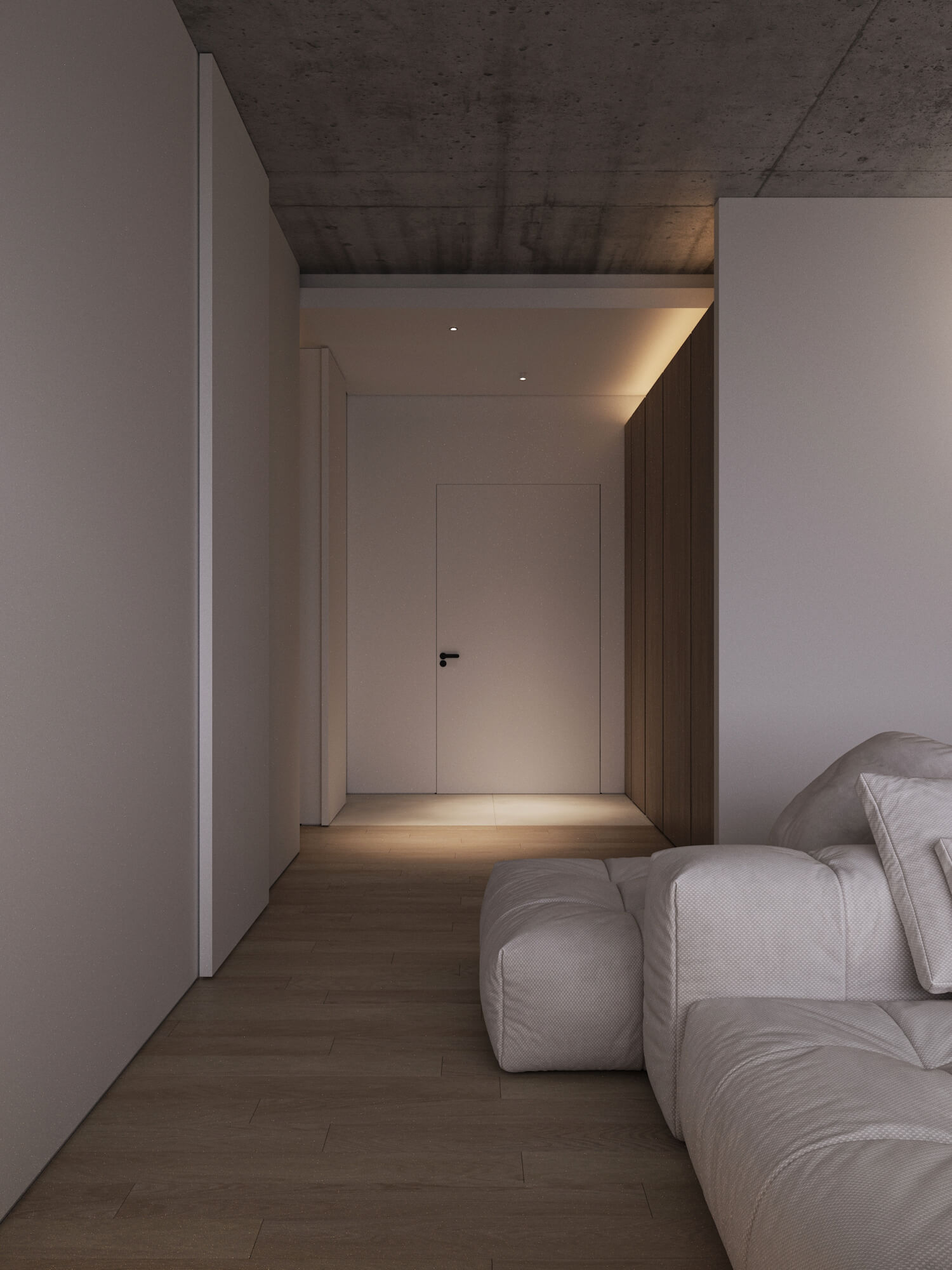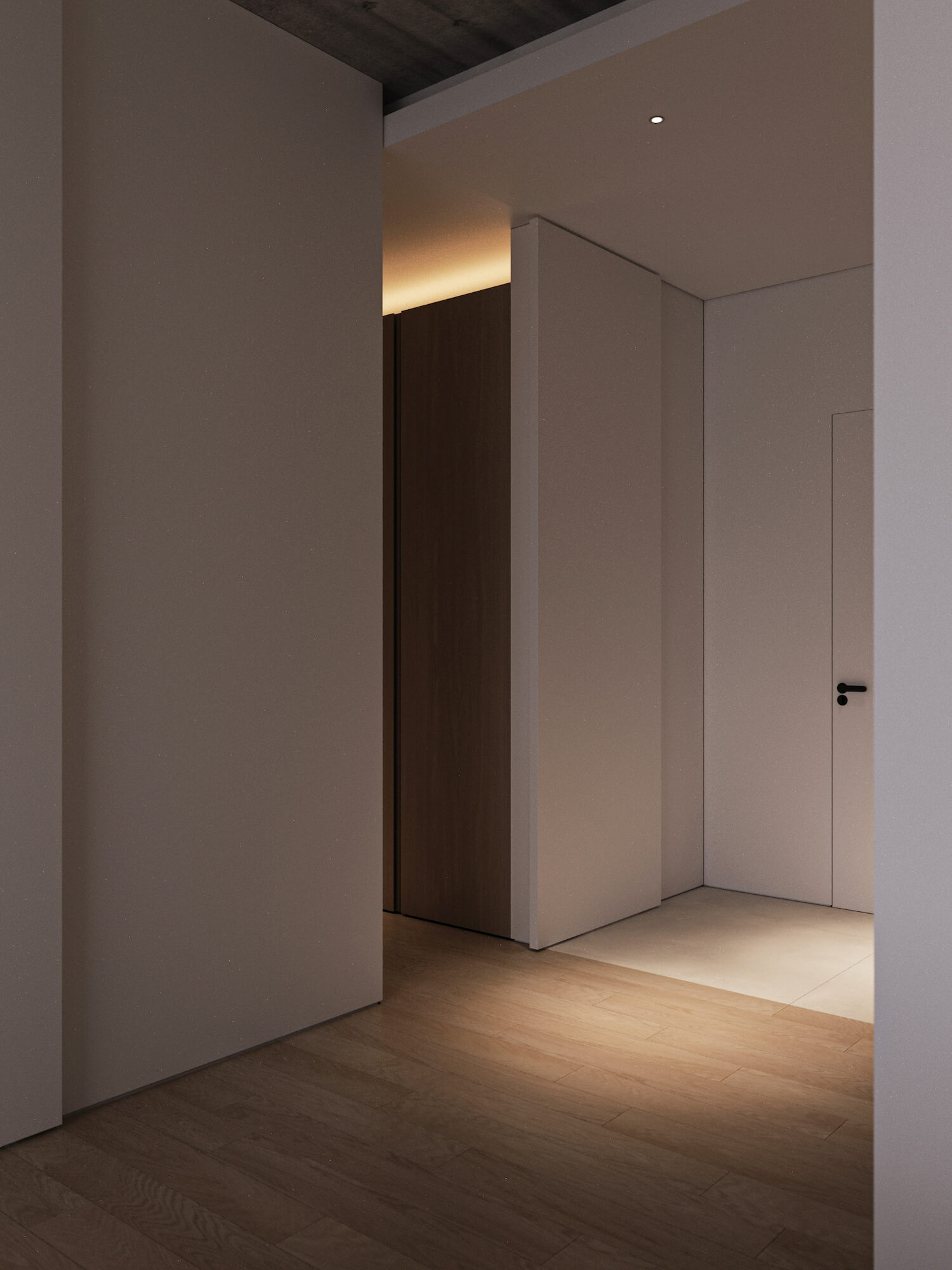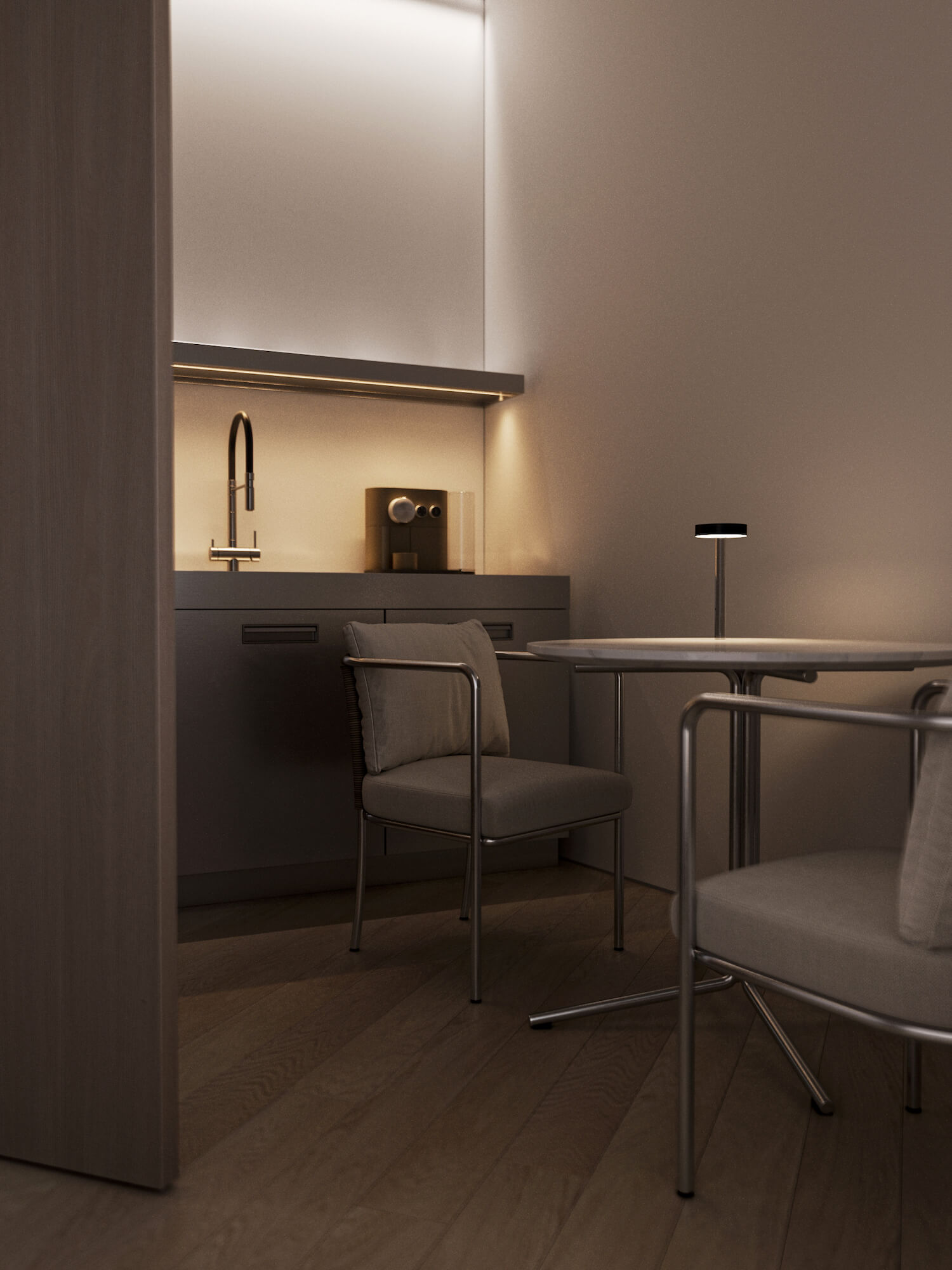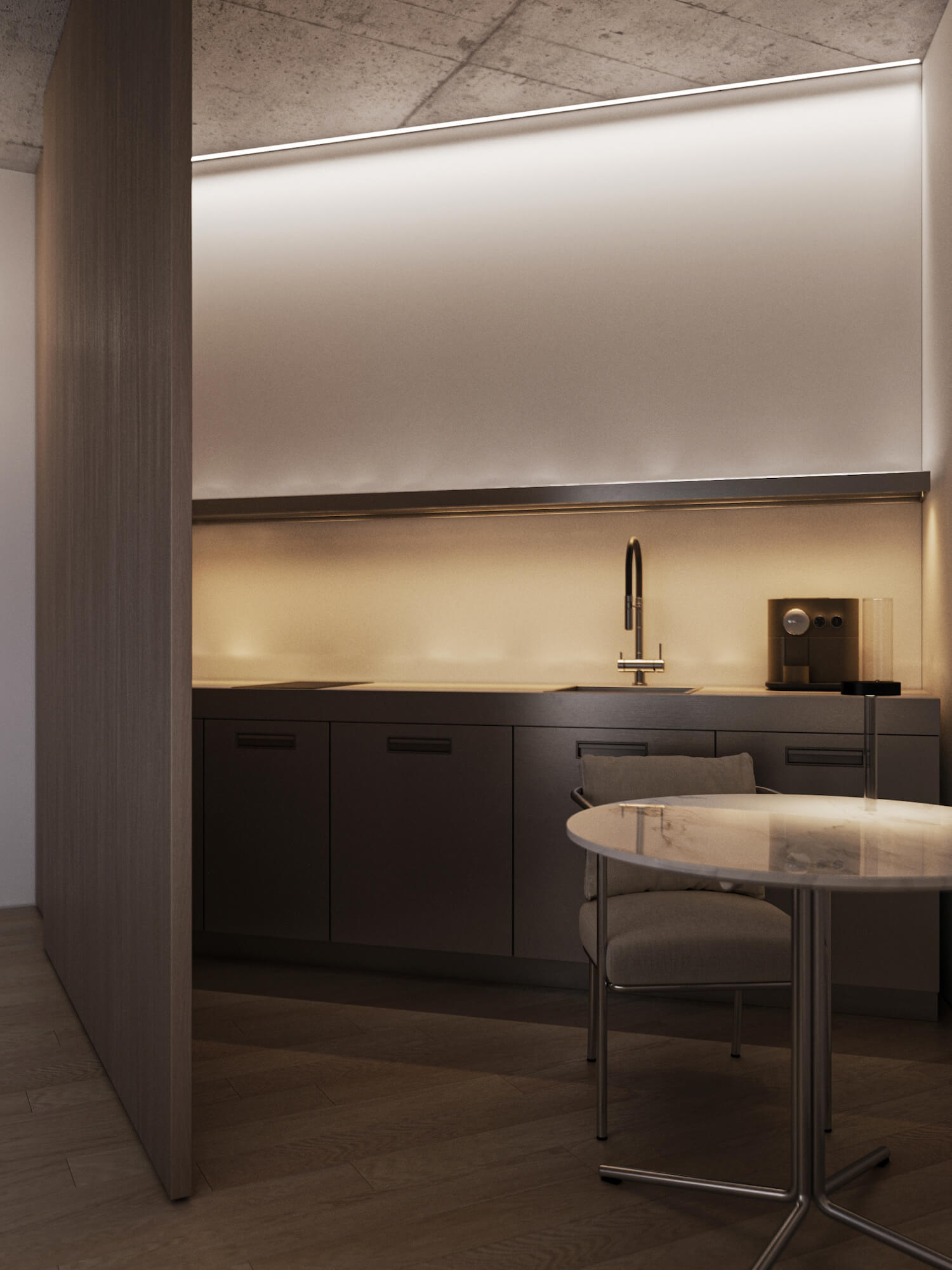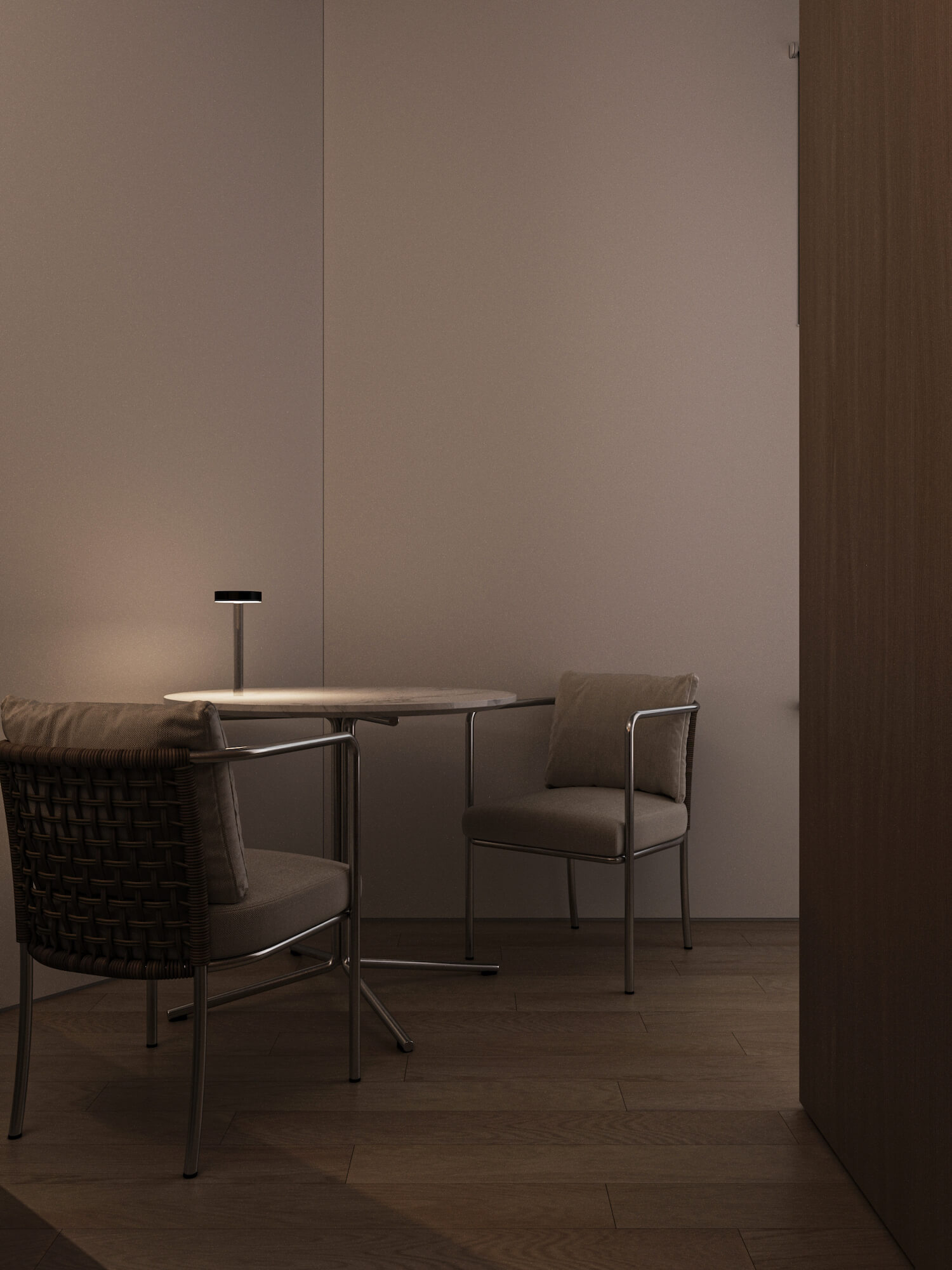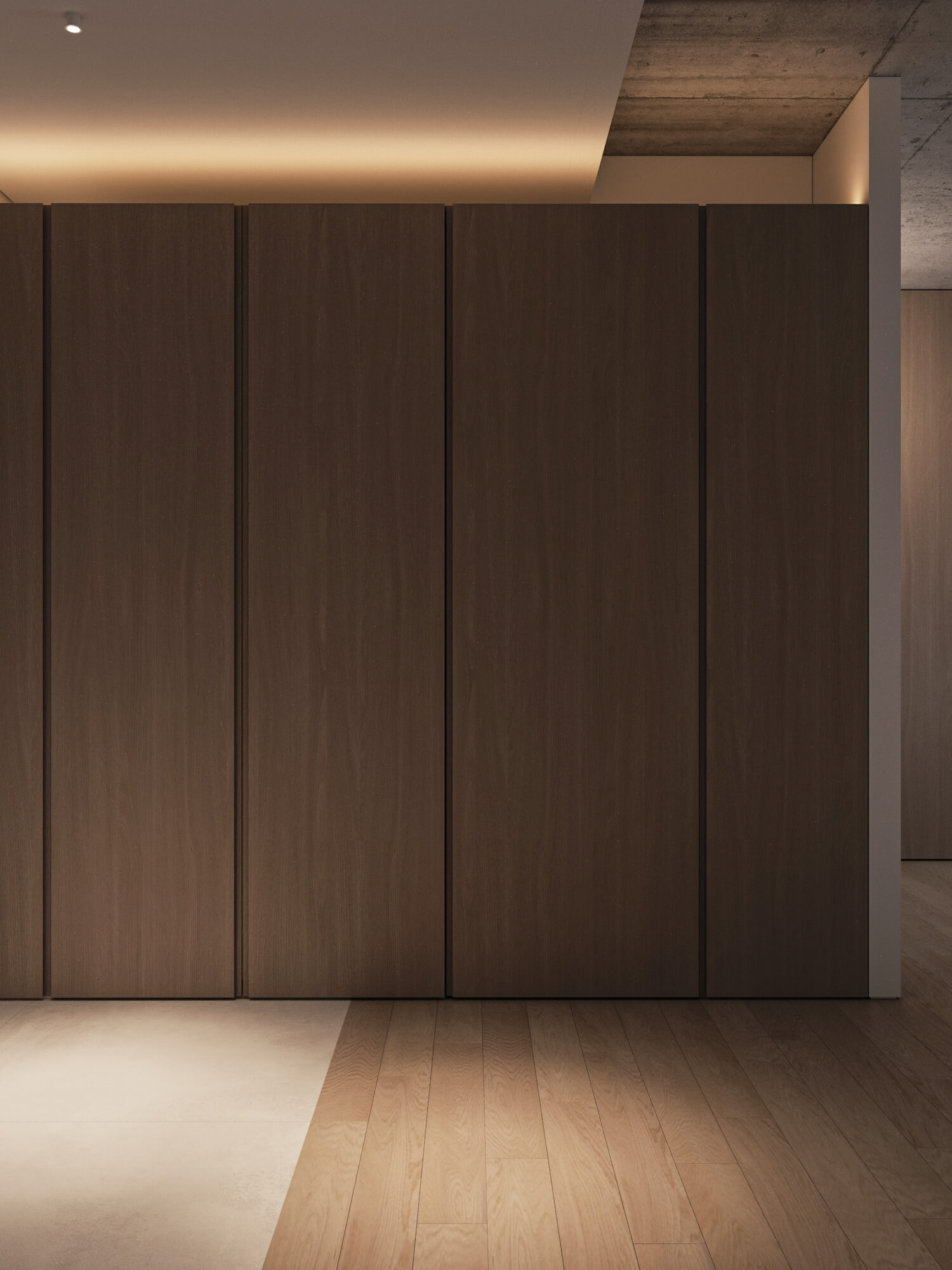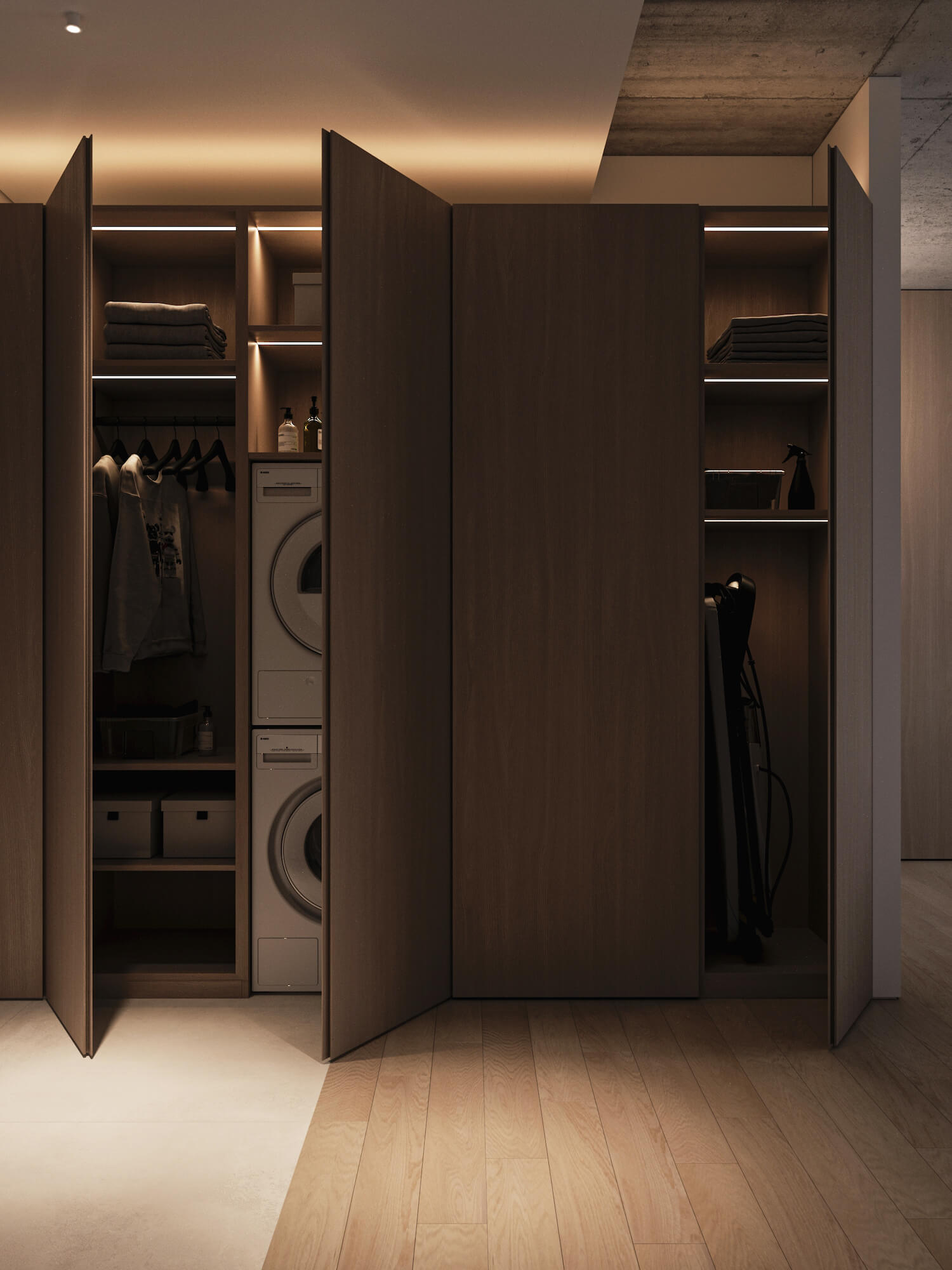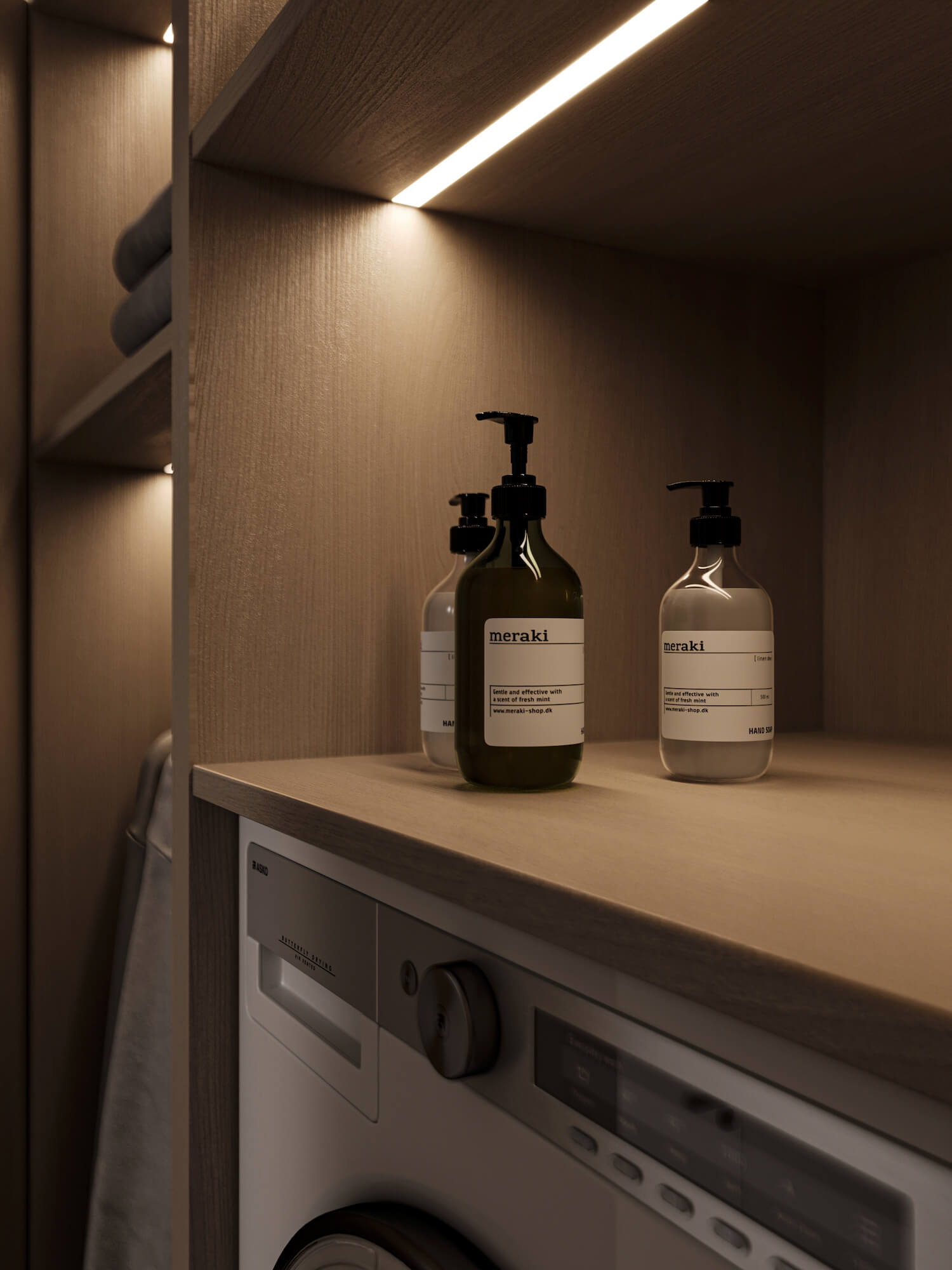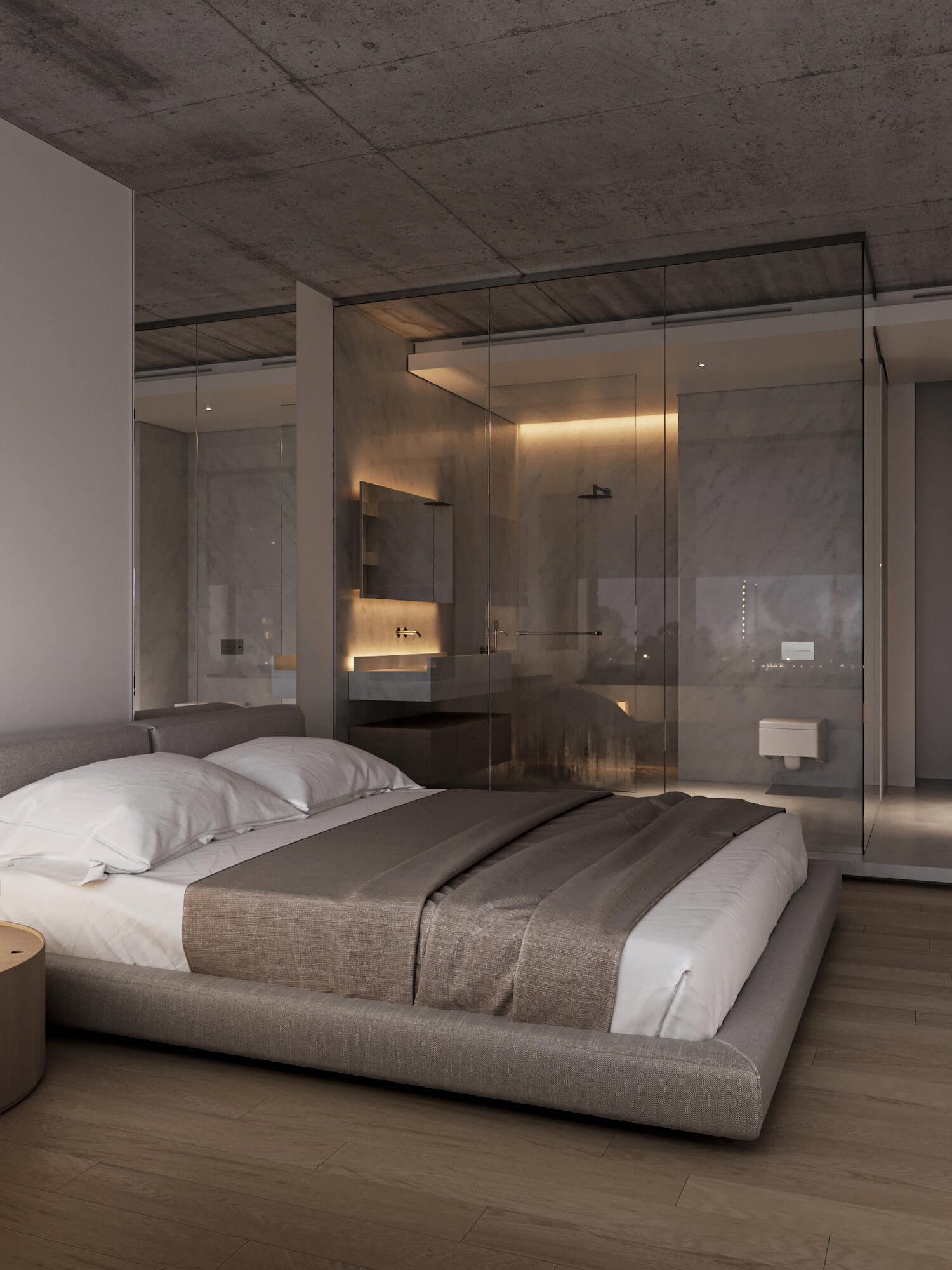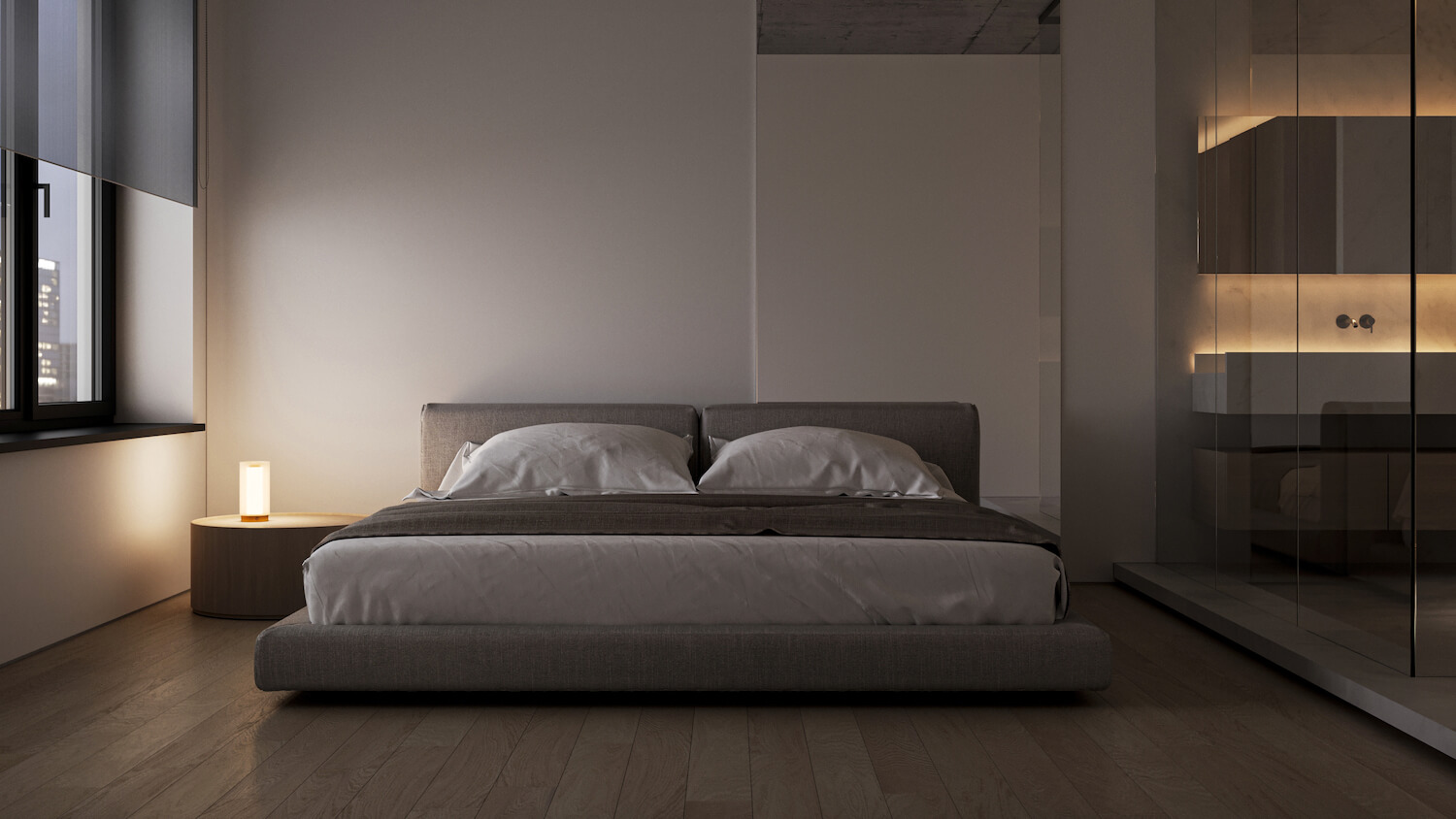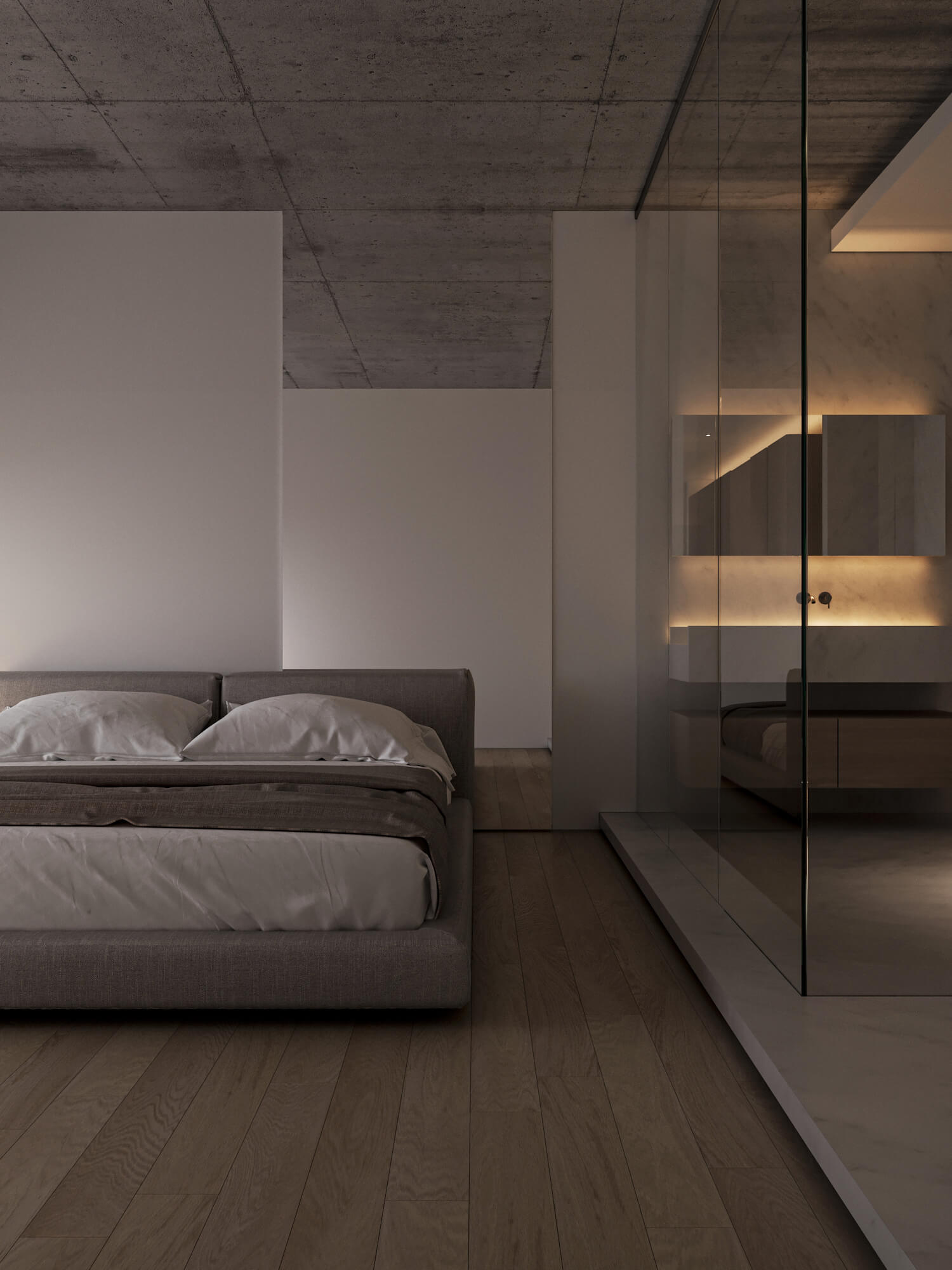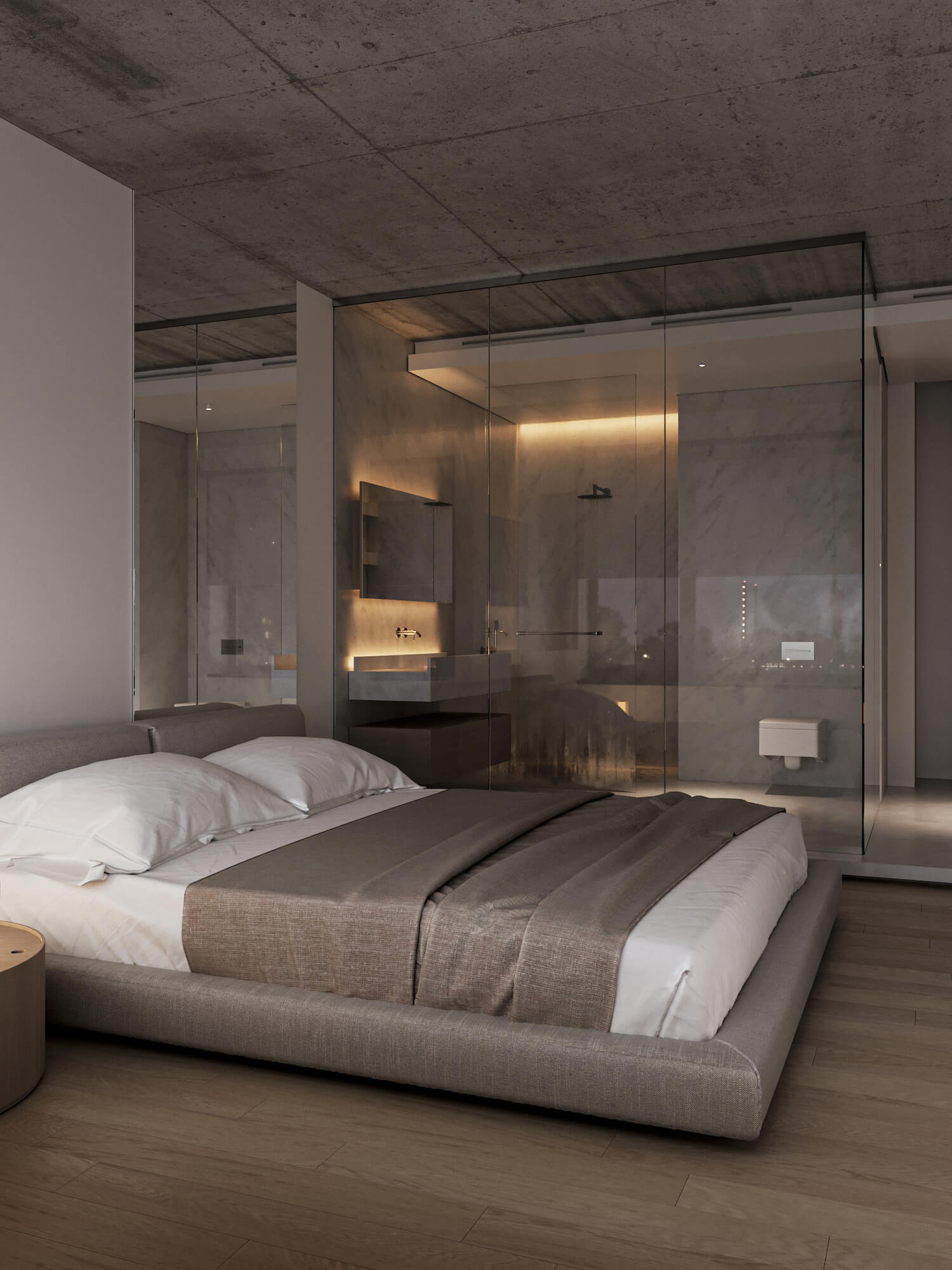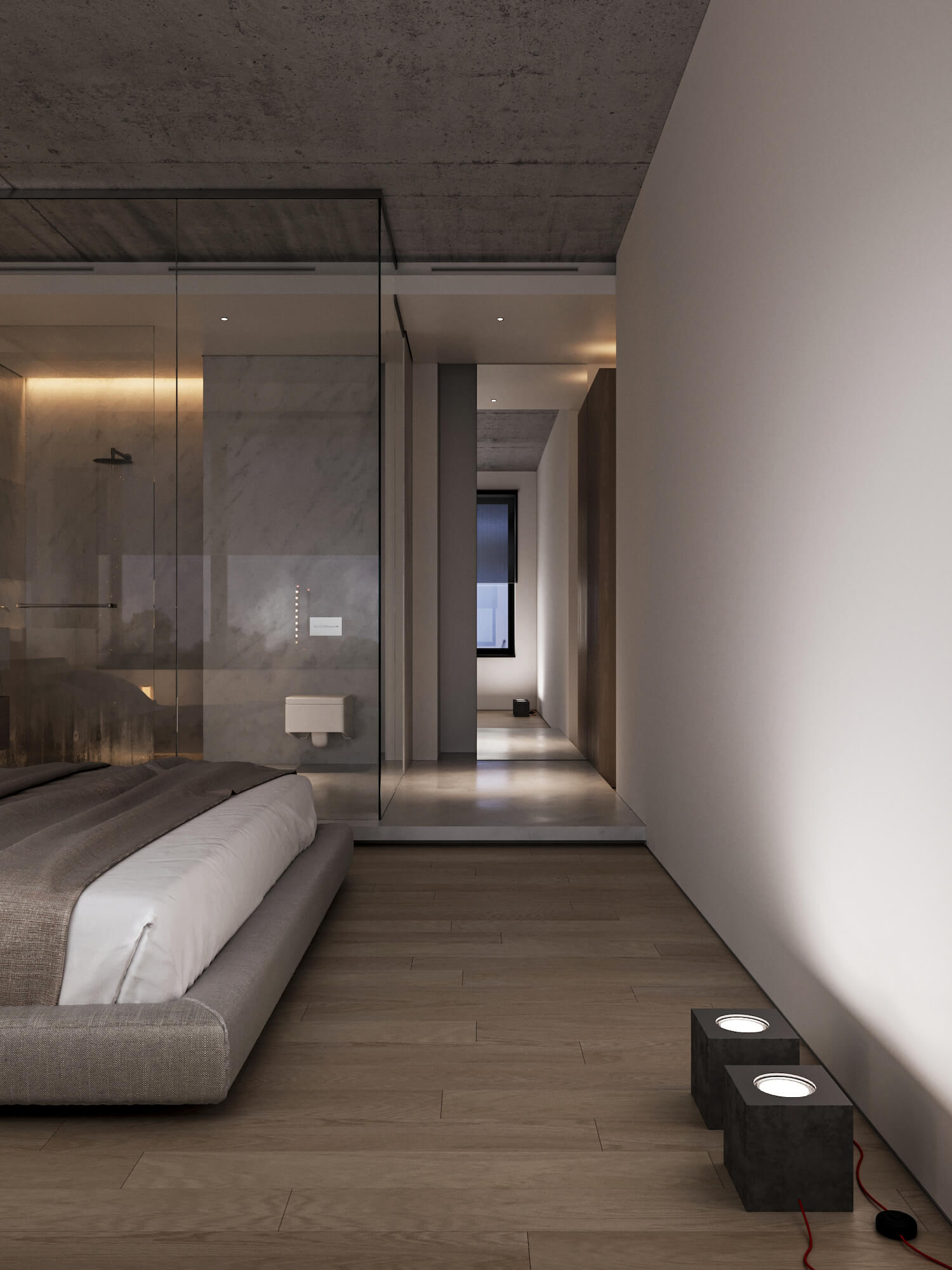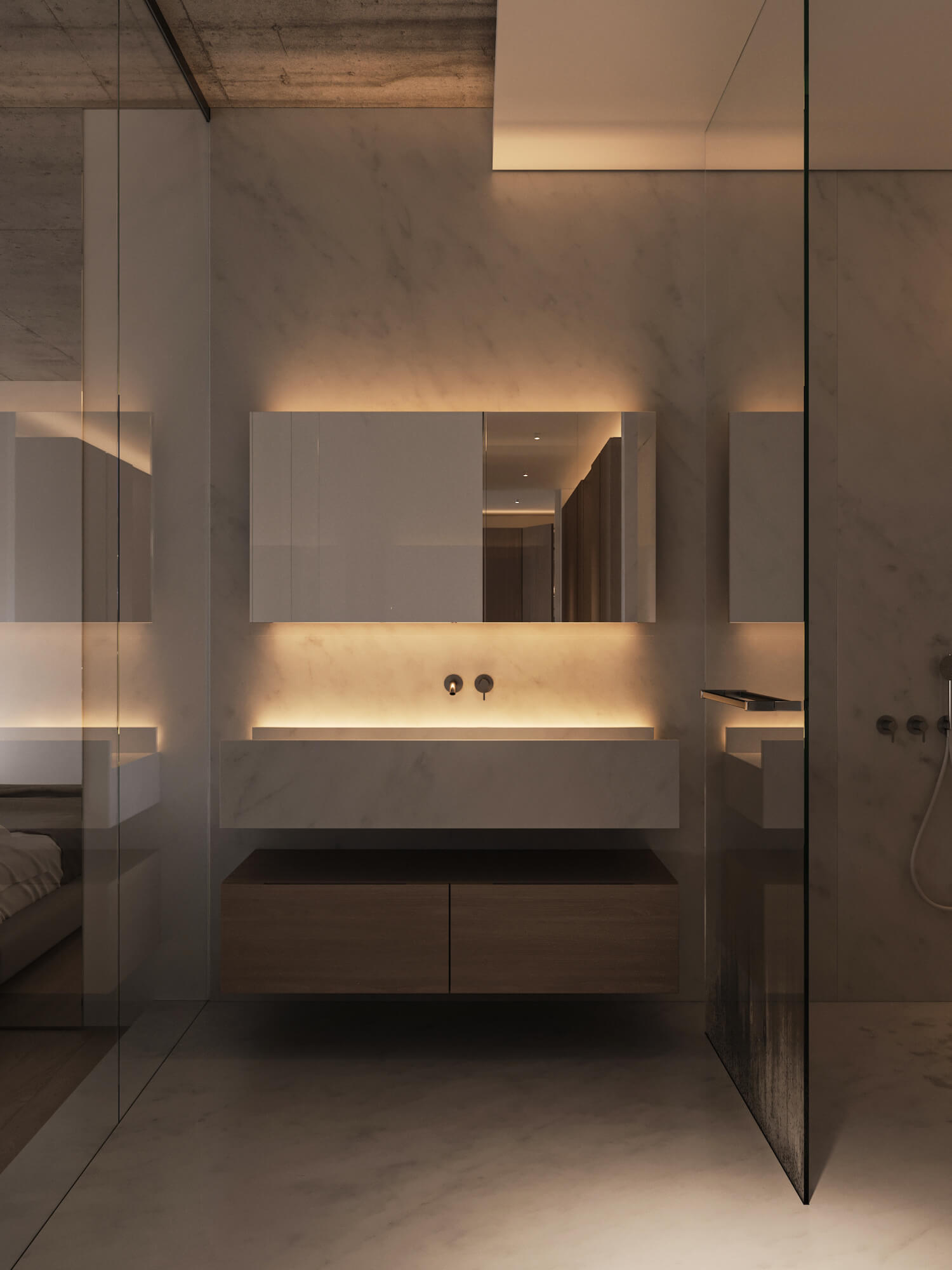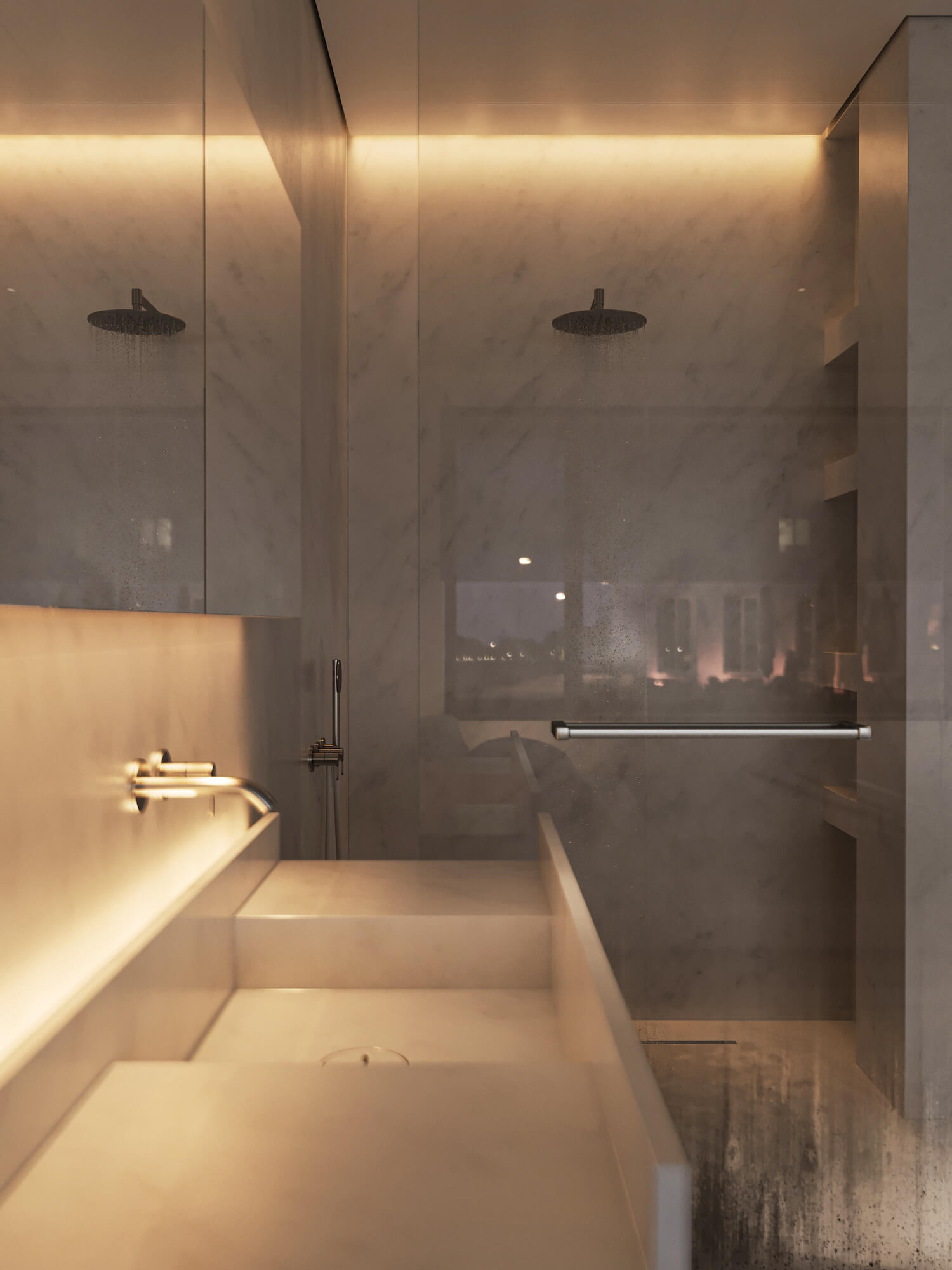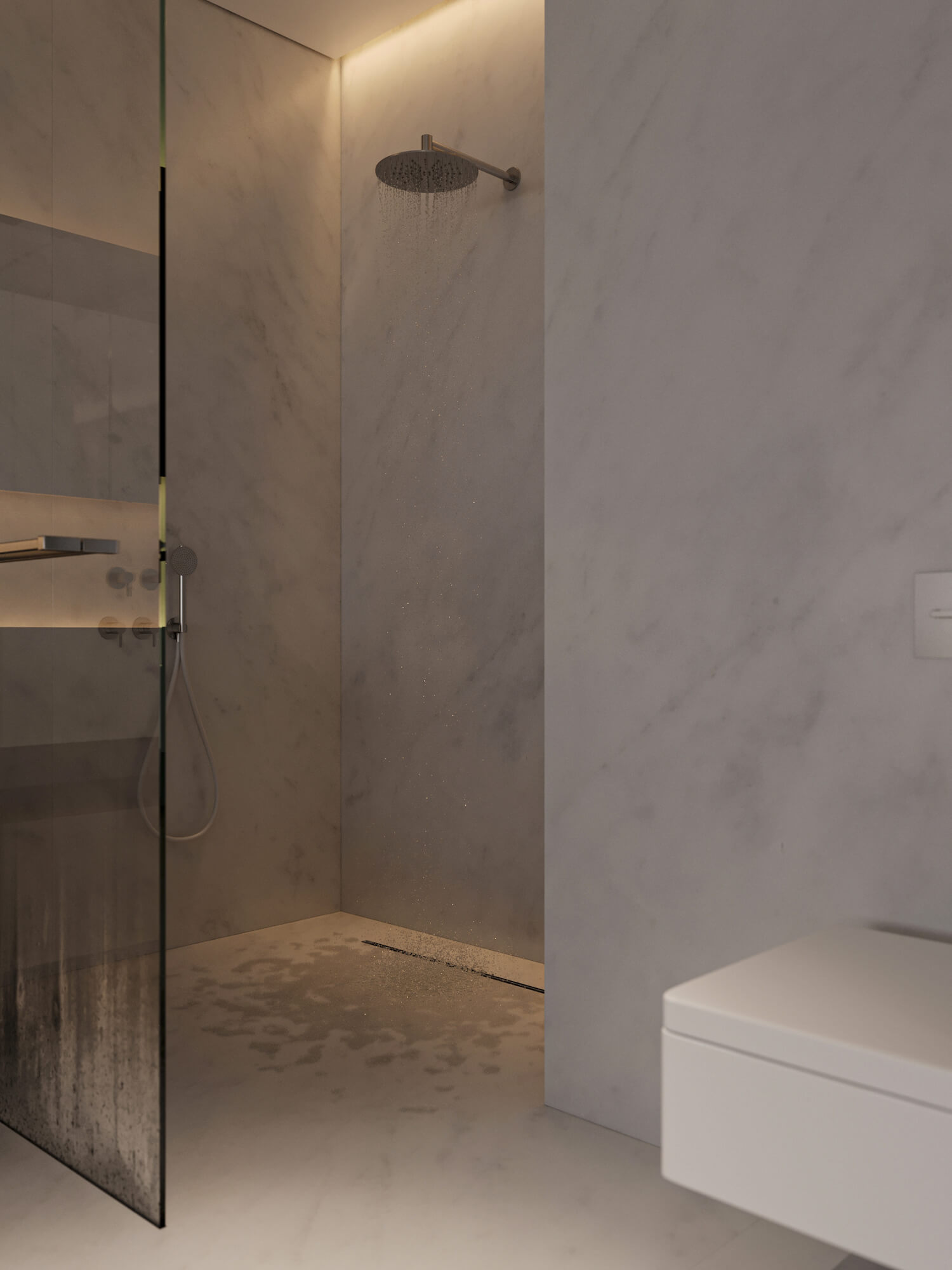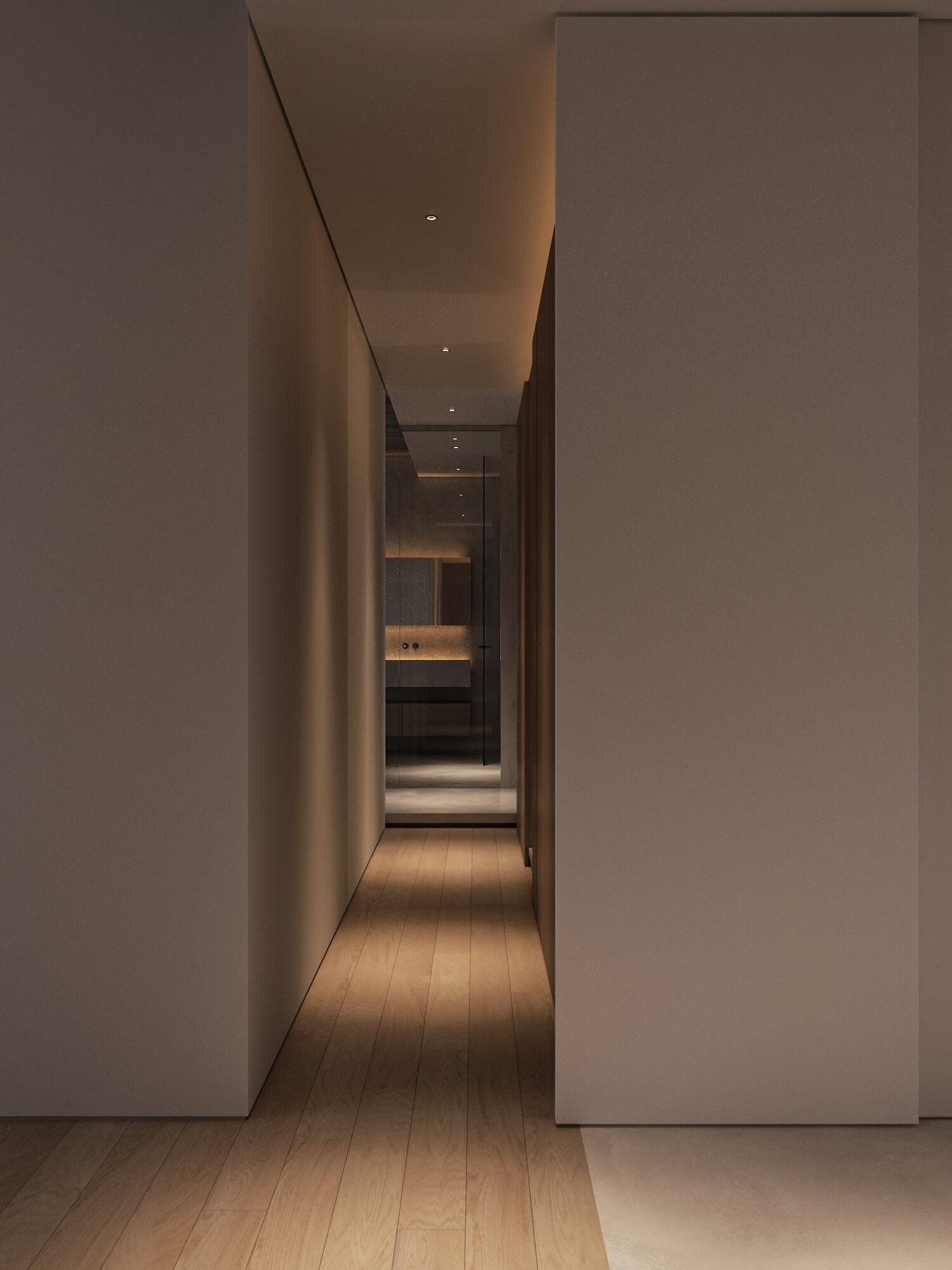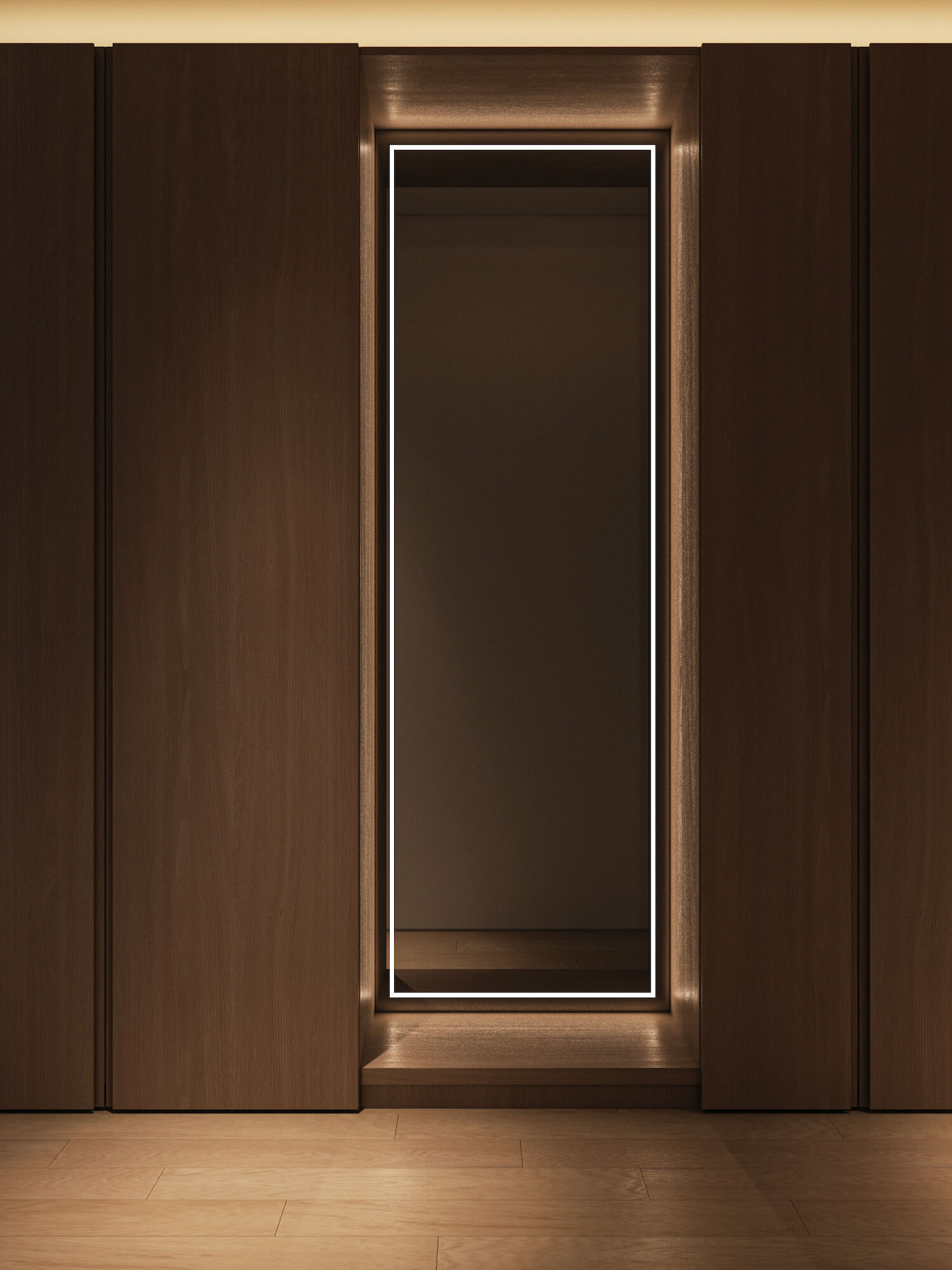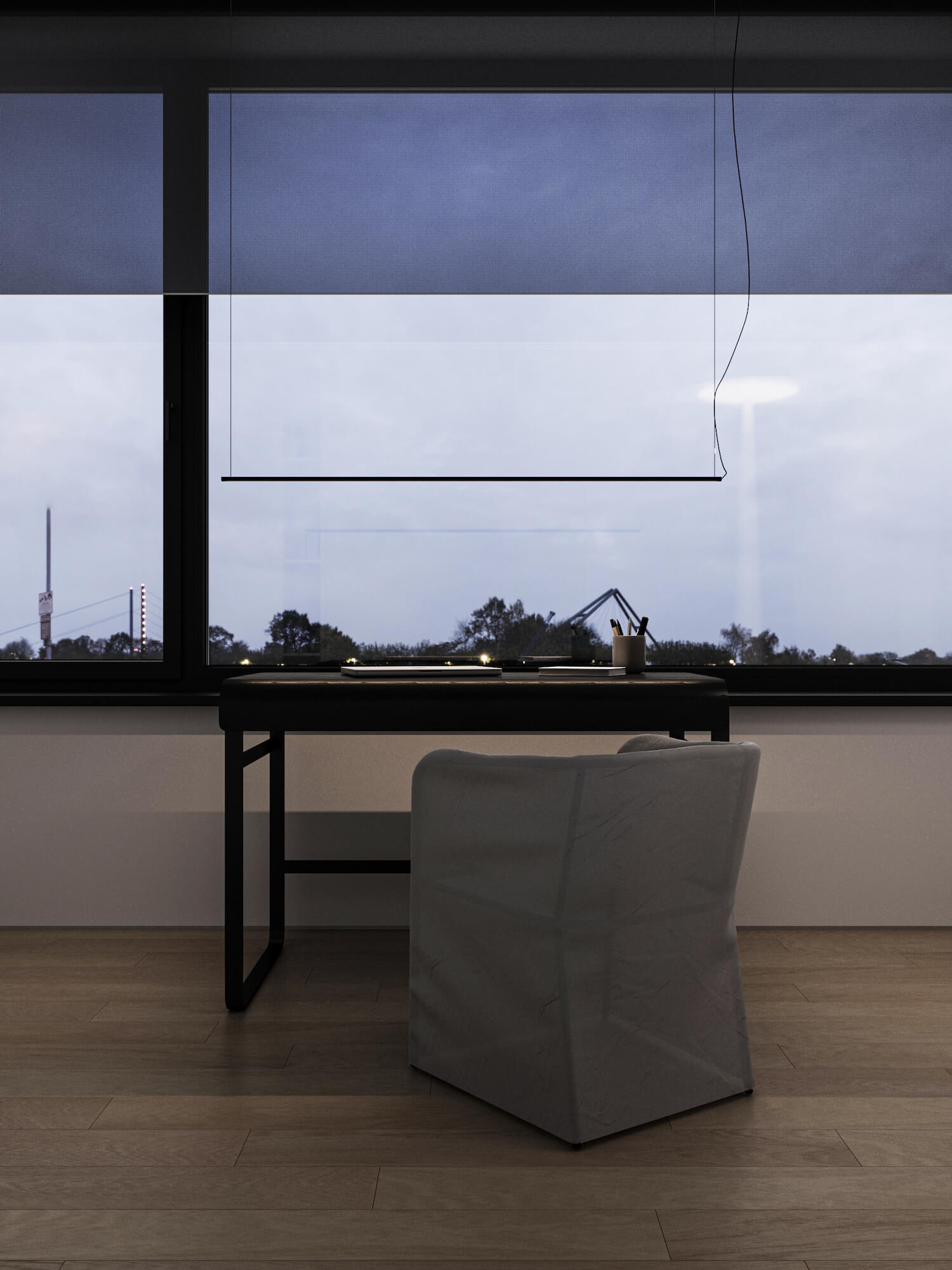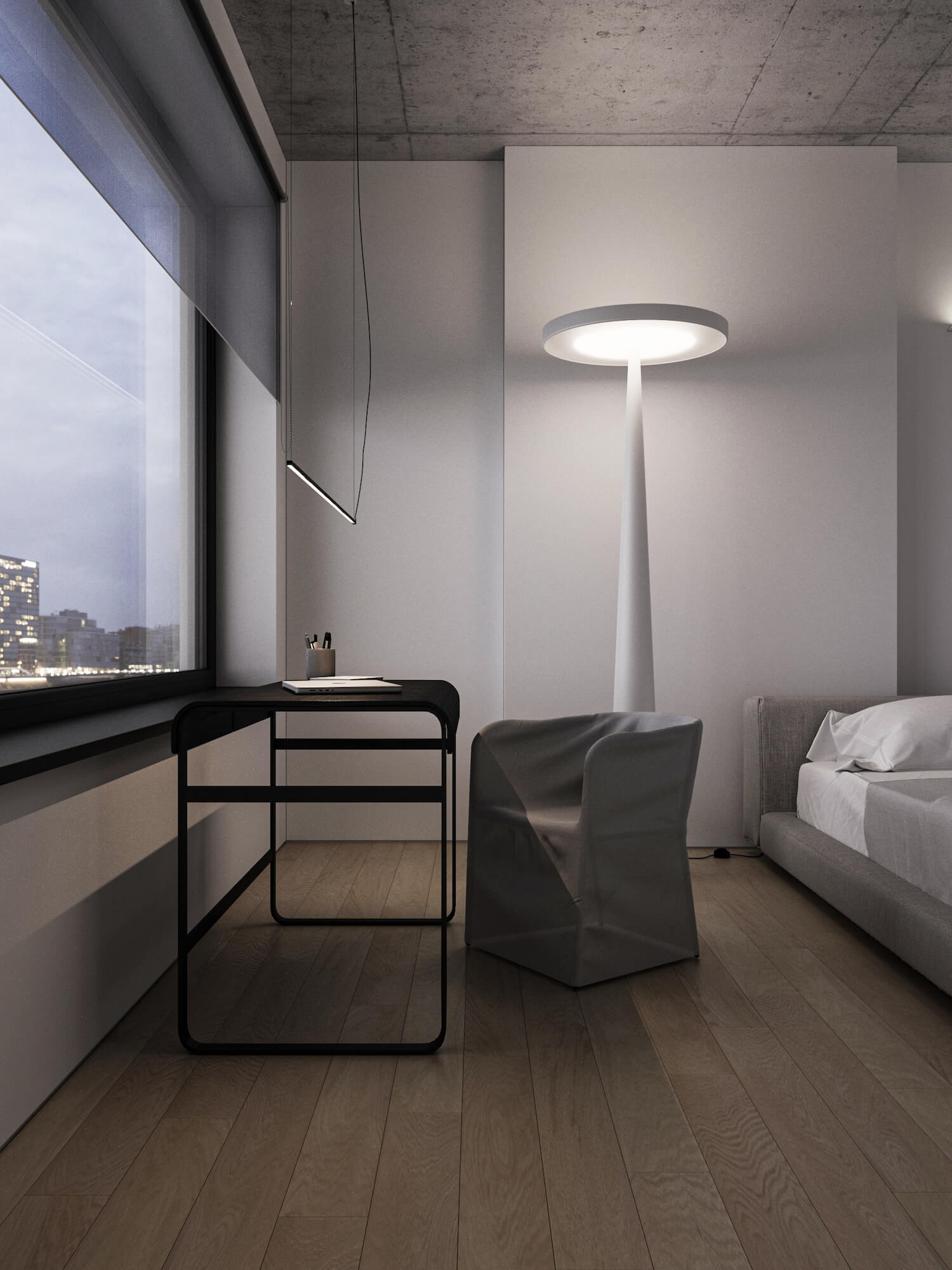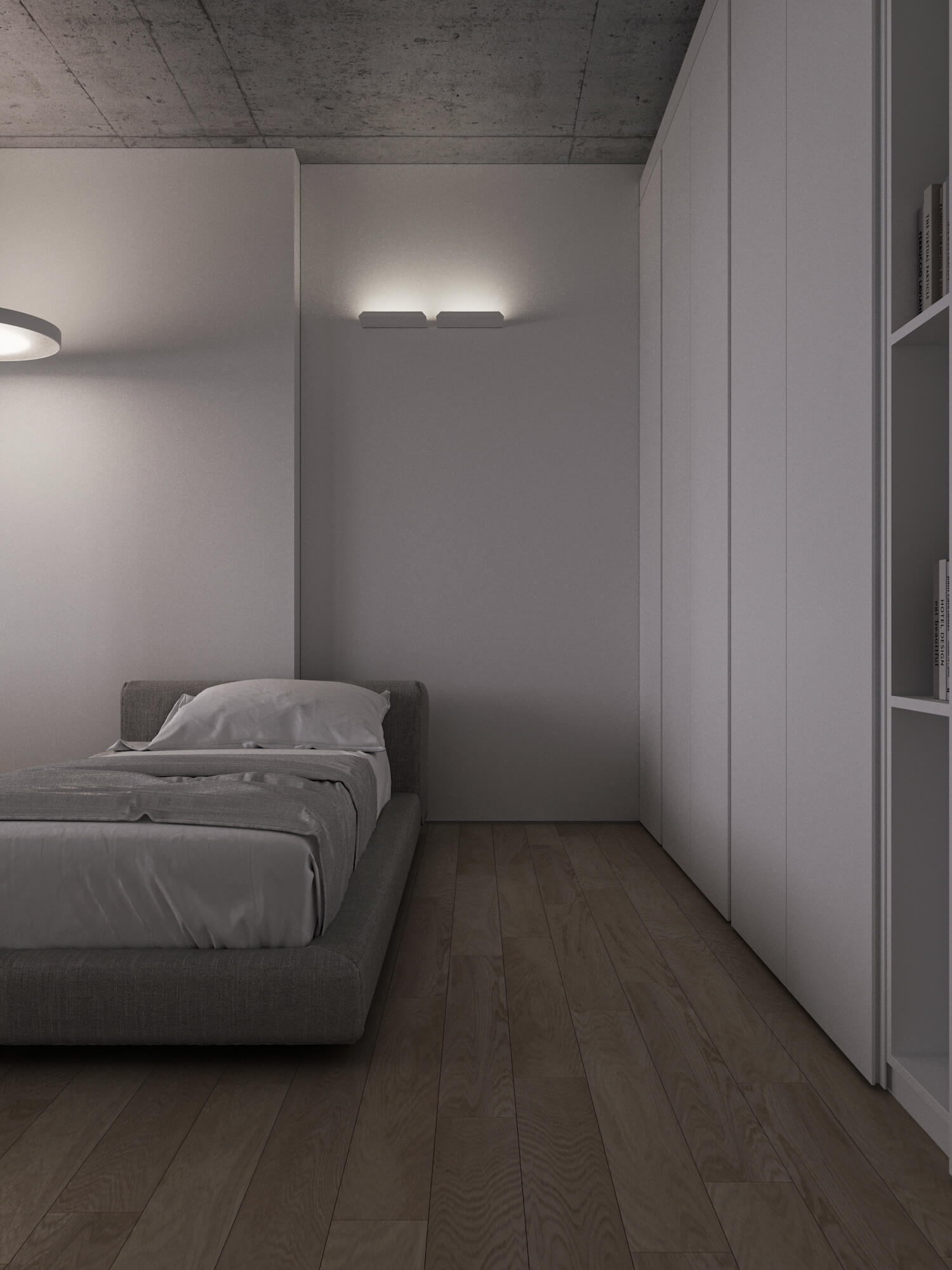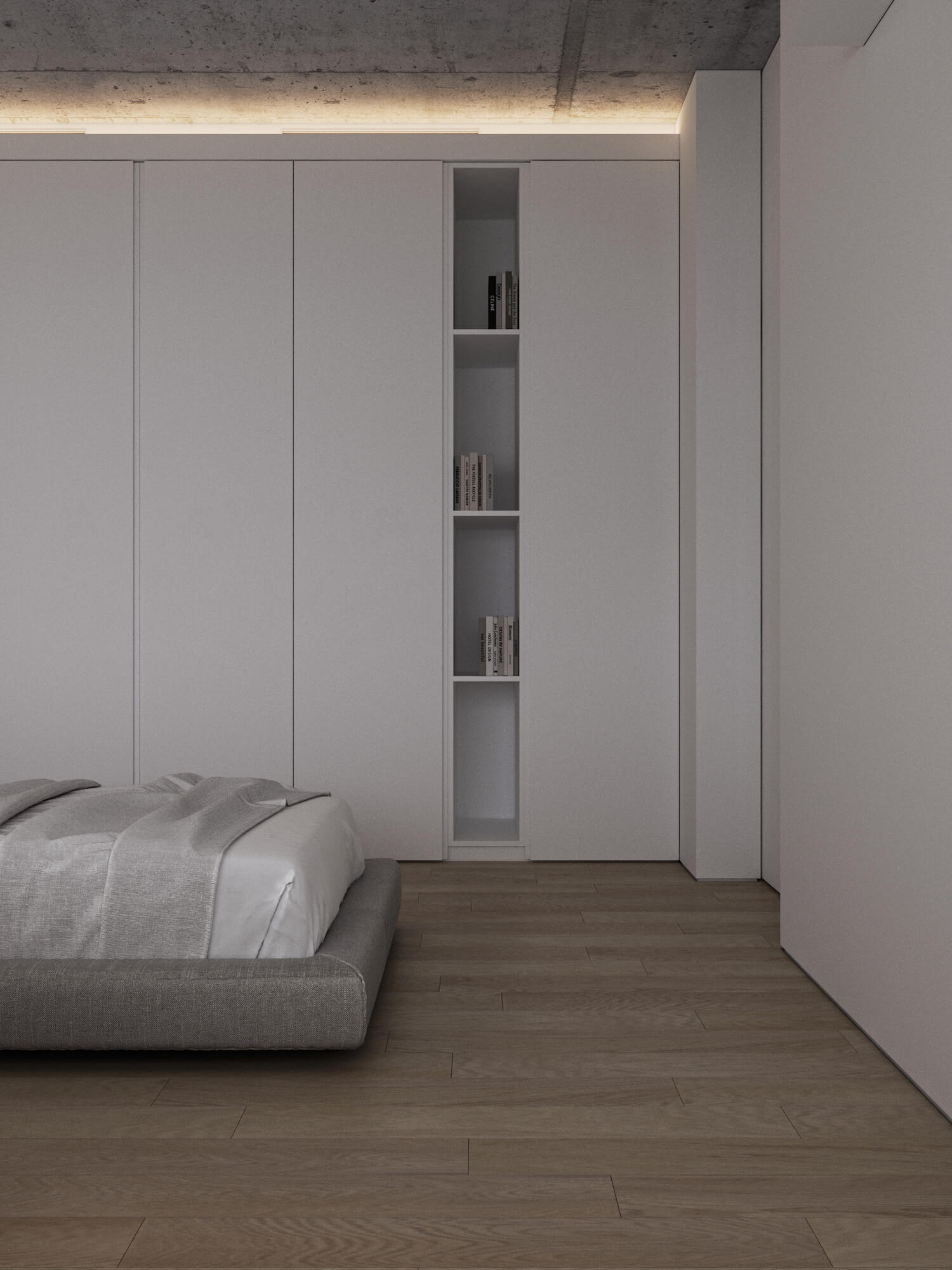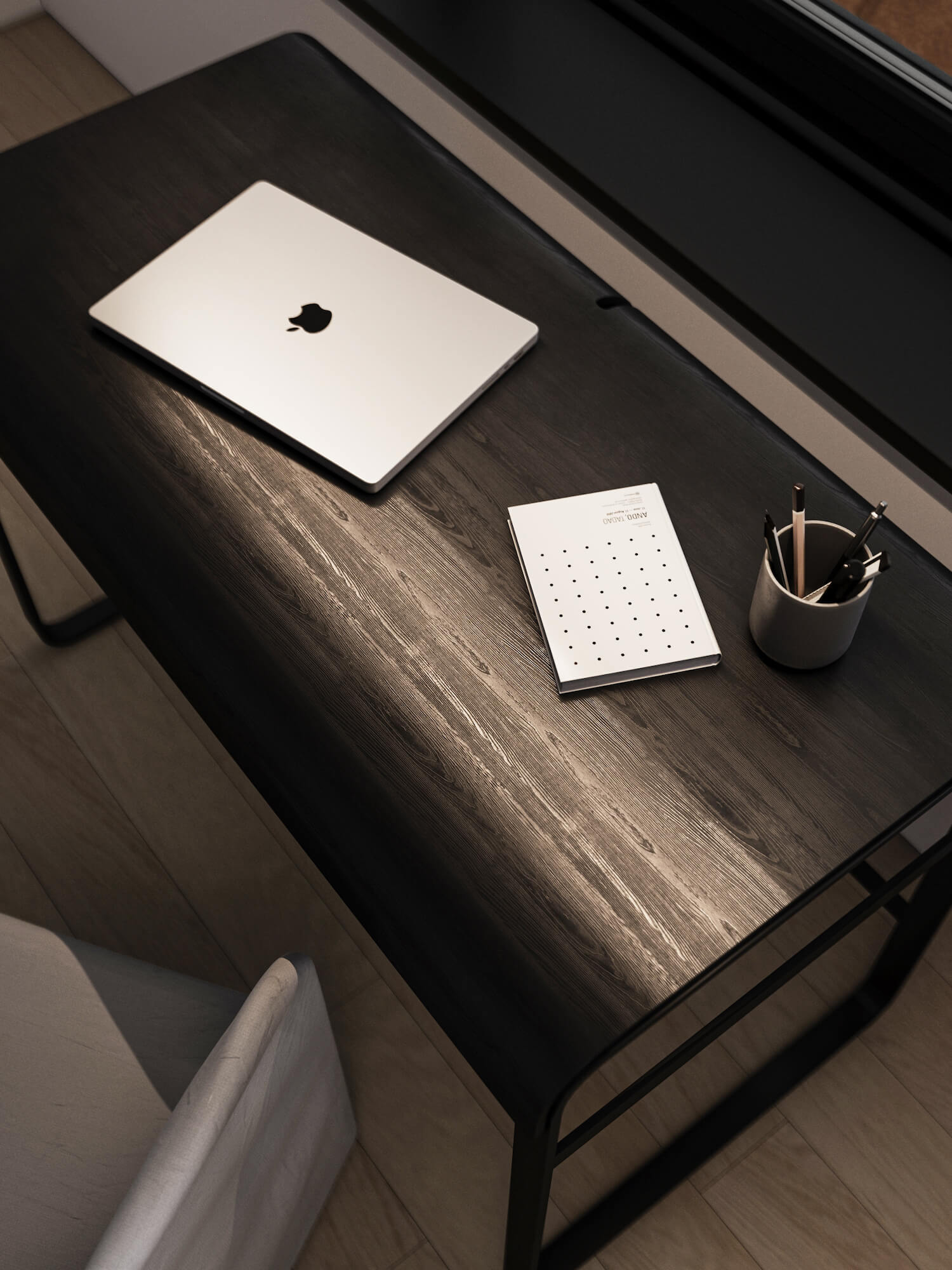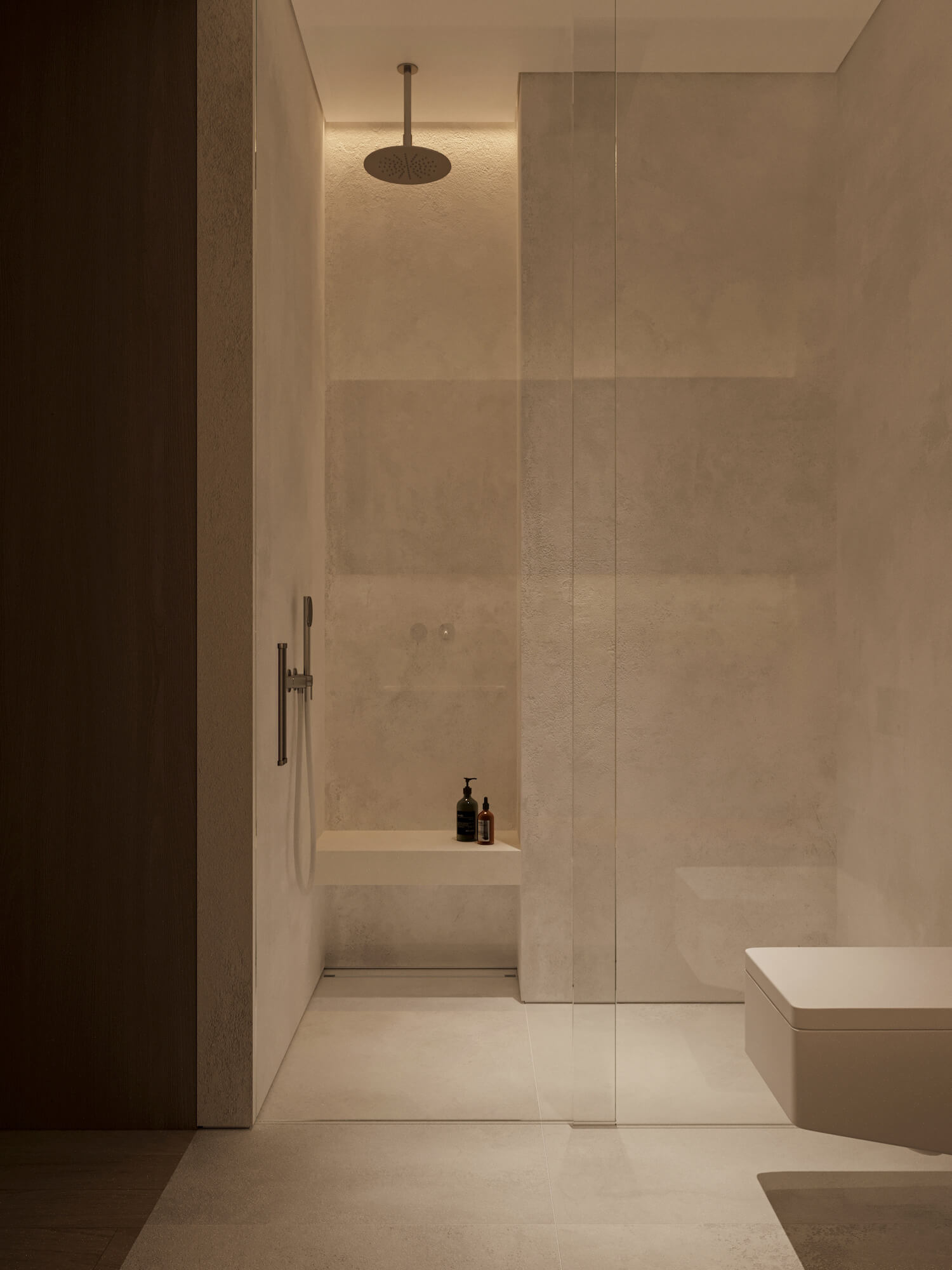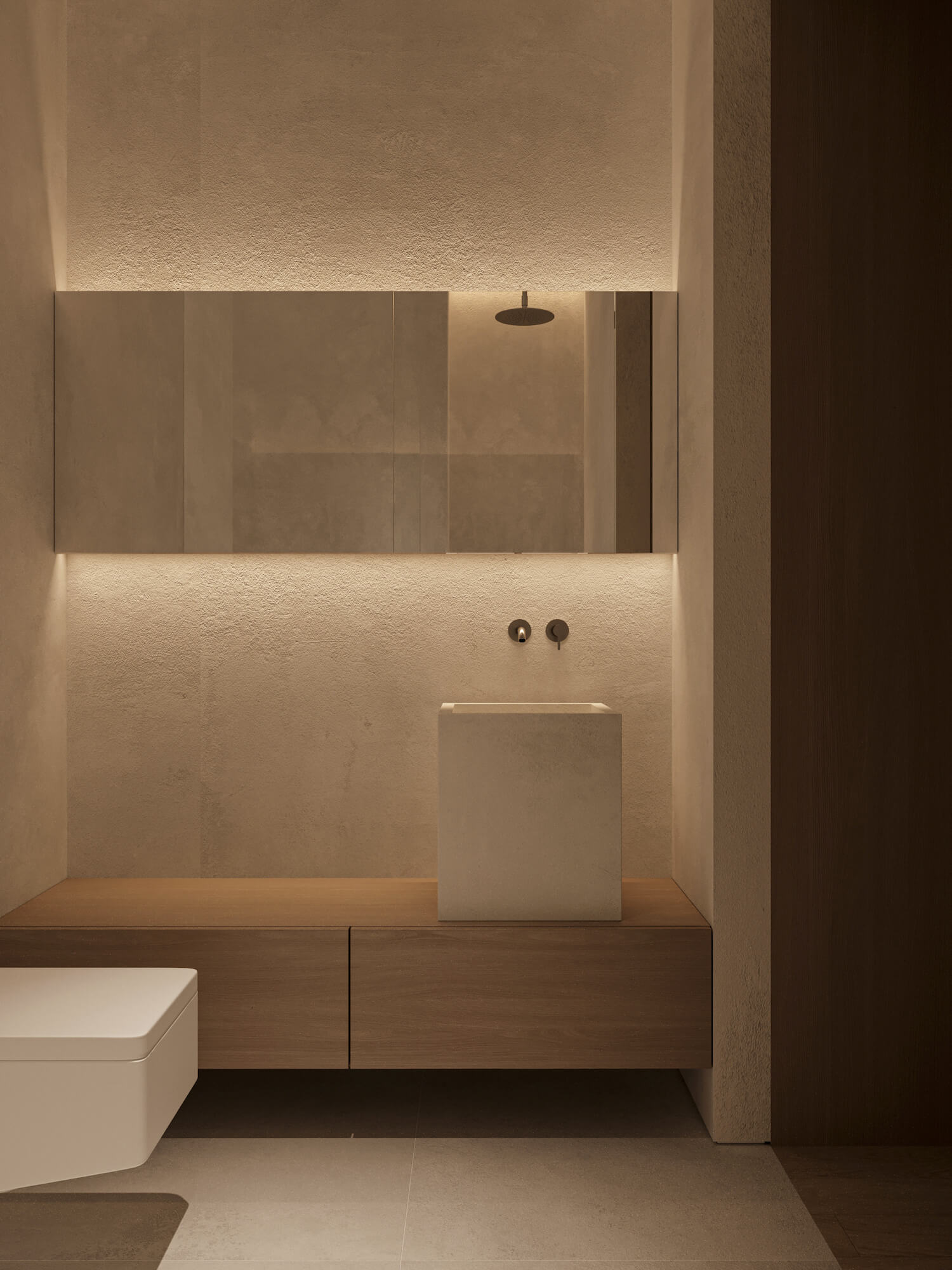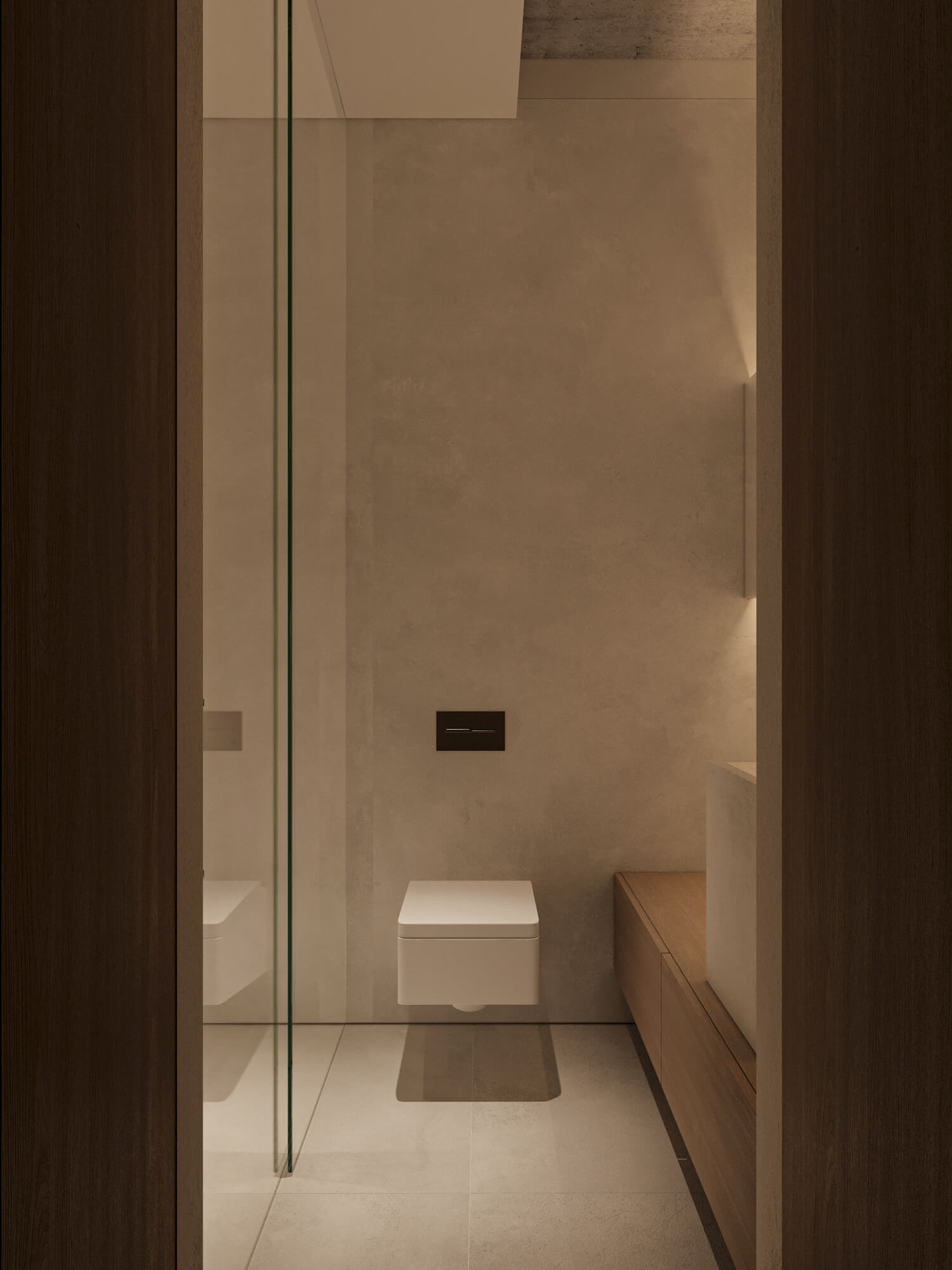 ---