JCH+Arquitectos: The design of a house is a process in which we work with the very essence of the client in order to translate it into an architectural project. Translating the user's personality, their ideologies, culture, tastes and hobbies, into spaces, colors and materials is what gives us the freedom to design without being tied to pre-established styles or forms, it allows us to explore different proposals until we reach the solution.
The façade of the project seeks to generate an impact of amazement with the set of volumes that are implemented, creating a harmonious and fresh ensemble that adapts well to the area. Being a home, privacy is an important element, which is why the spaces maintain this characteristic without losing the passage of natural lighting and ventilation.
Inside, the spaciousness is perceived the moment you cross the door to be greeted by a double height next to the staircase with a wood texture finish flanked by a flagstone wall and tempered glass railings. The living room and dining room are connected in a clean space without obstacles that cut off the view of the terrace, thus achieving a complete opening to the central patio. The double height that flies over it gives greater amplitude to the space and generates privacy between the bedrooms that are on the first level.
On the third level there is only the main bedroom, becoming a suite-type room, with a full bathroom and a walking closet. The connection to the outside is maintained with the sliding doors from floor to ceiling, which give access to your terrace.
The materials that predominate within the project are stone and wood texture finishes, as well as glass and aluminum, materials that create a warm and fresh combination in the spaces. Similarly, ceiling panels were implemented at all levels, to add greater visual to the project.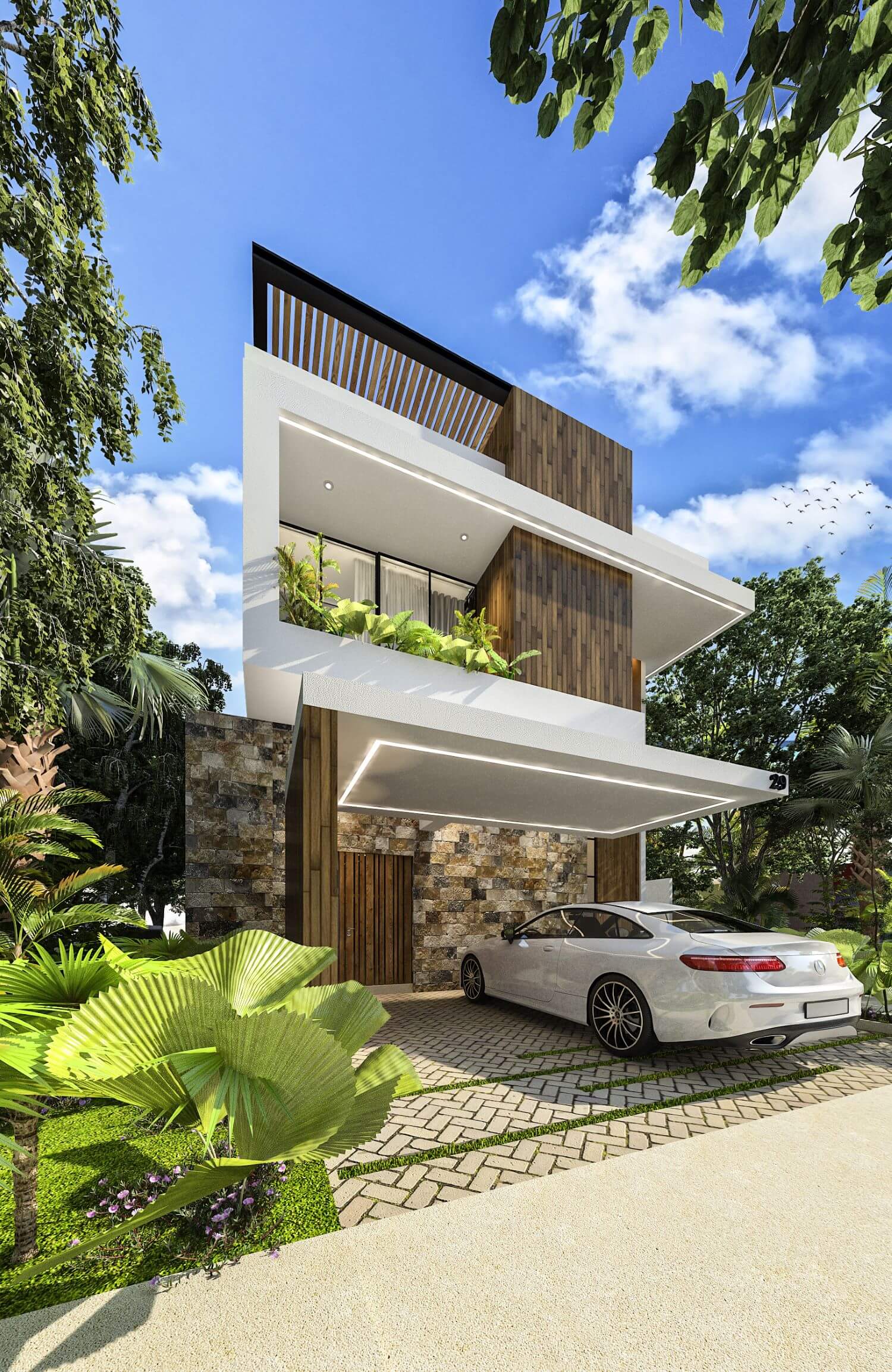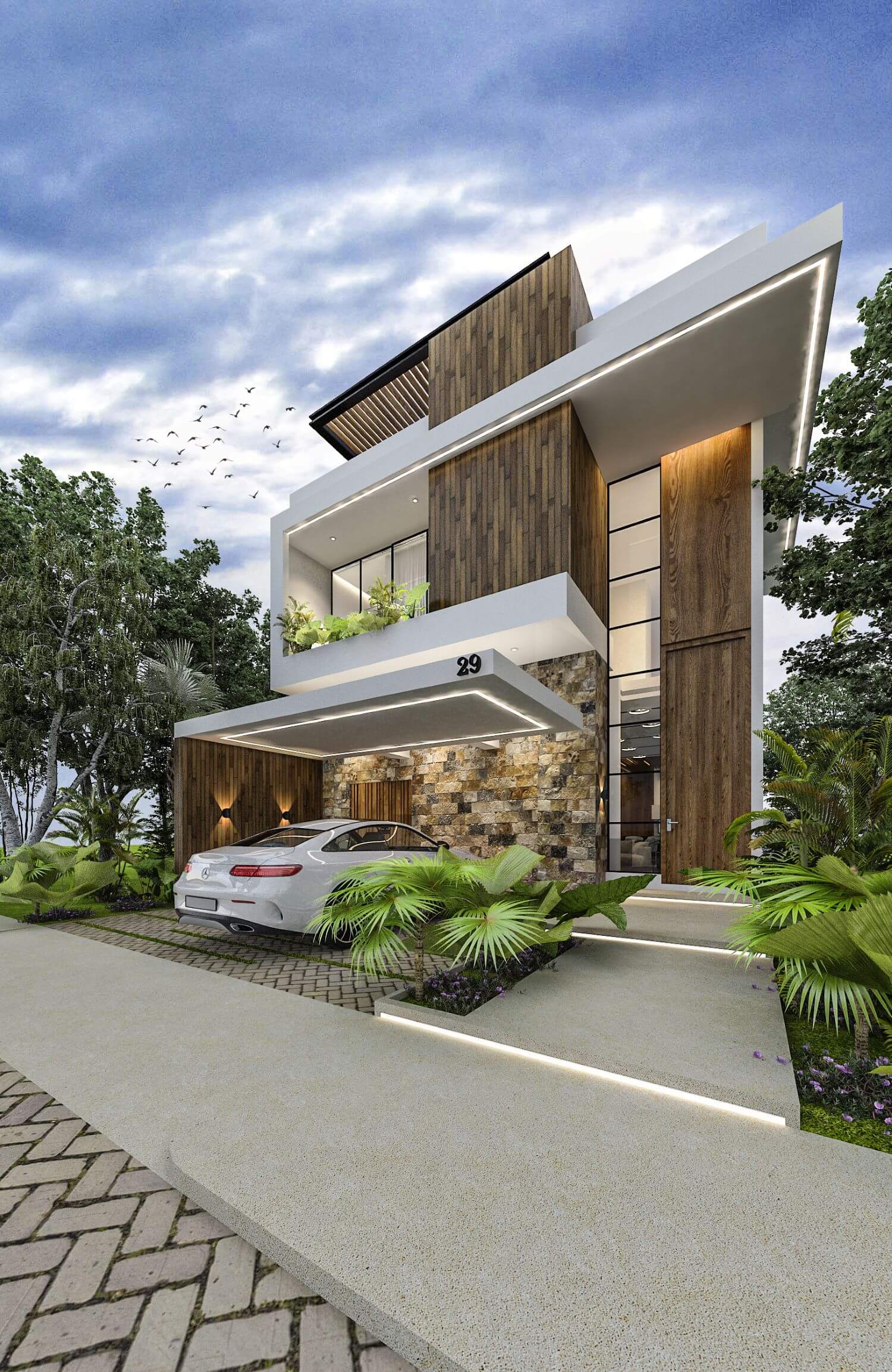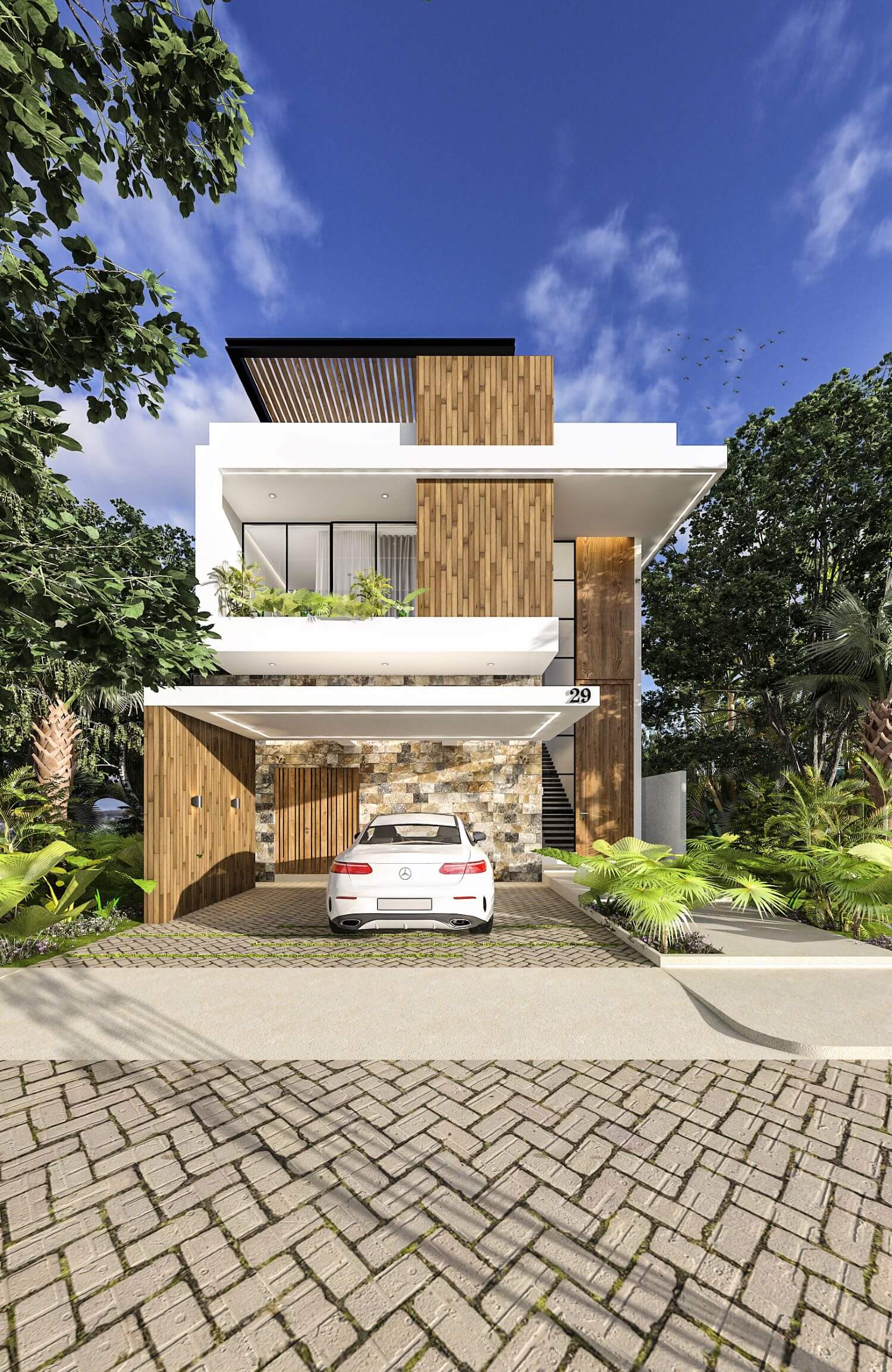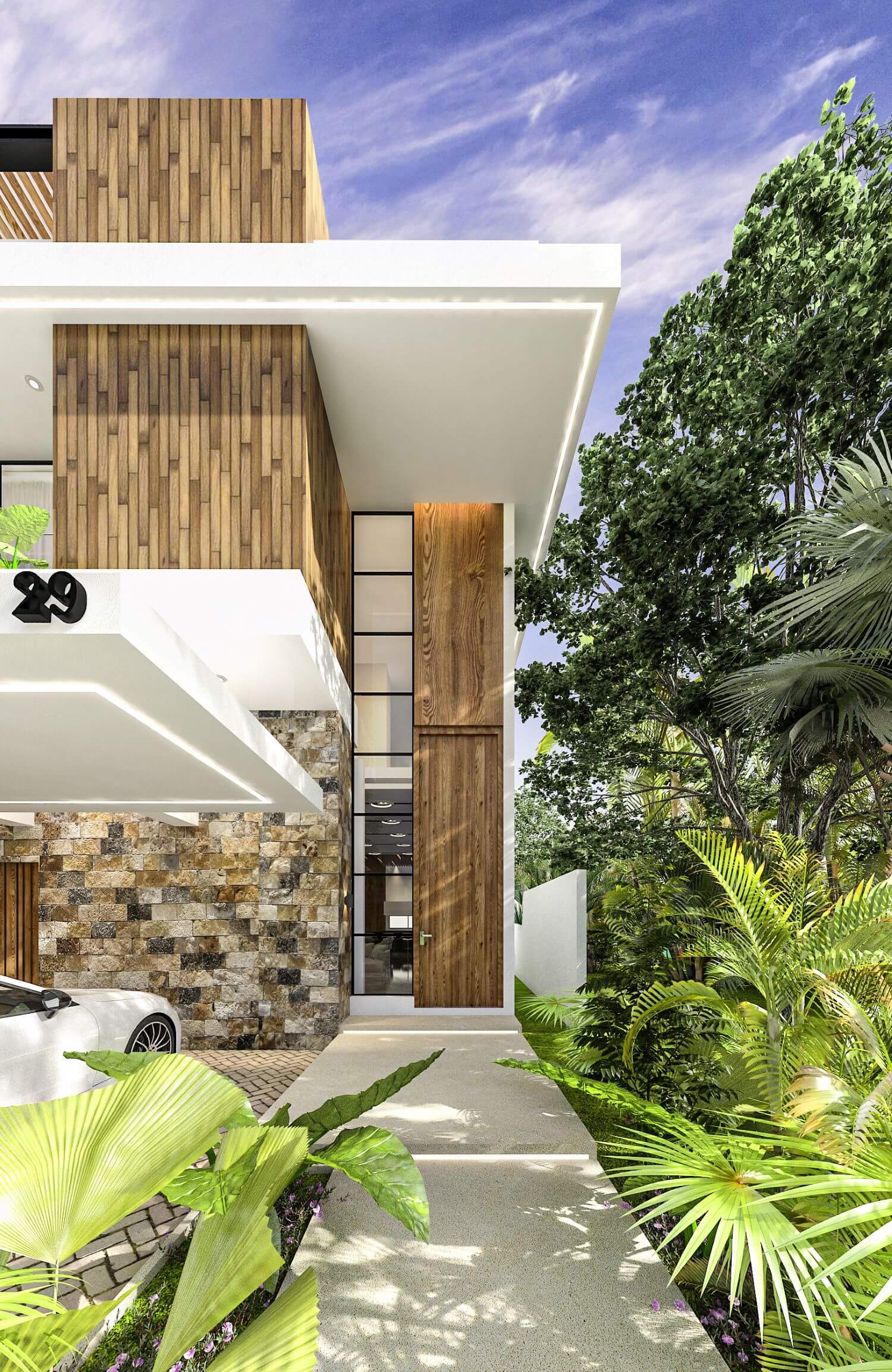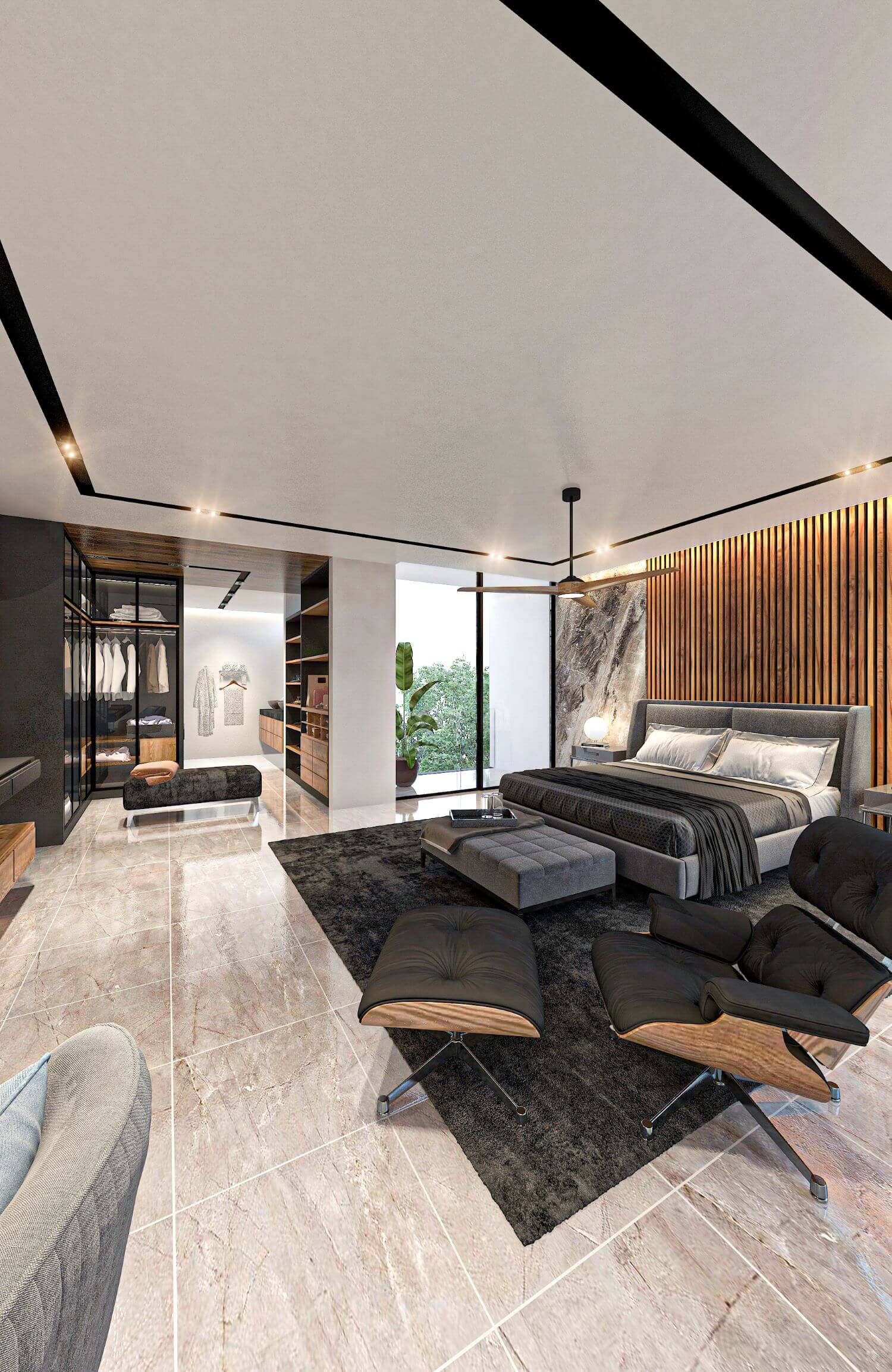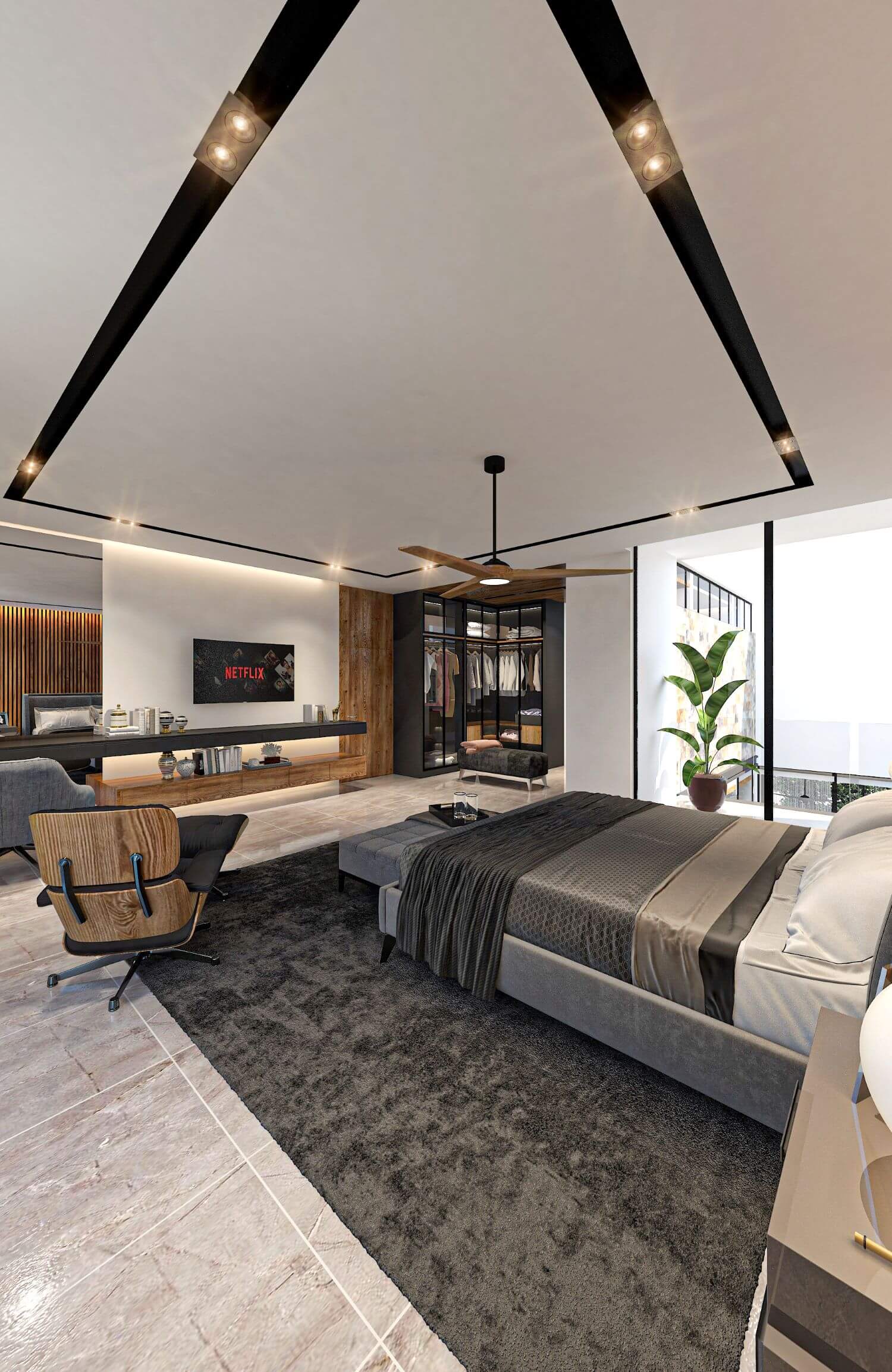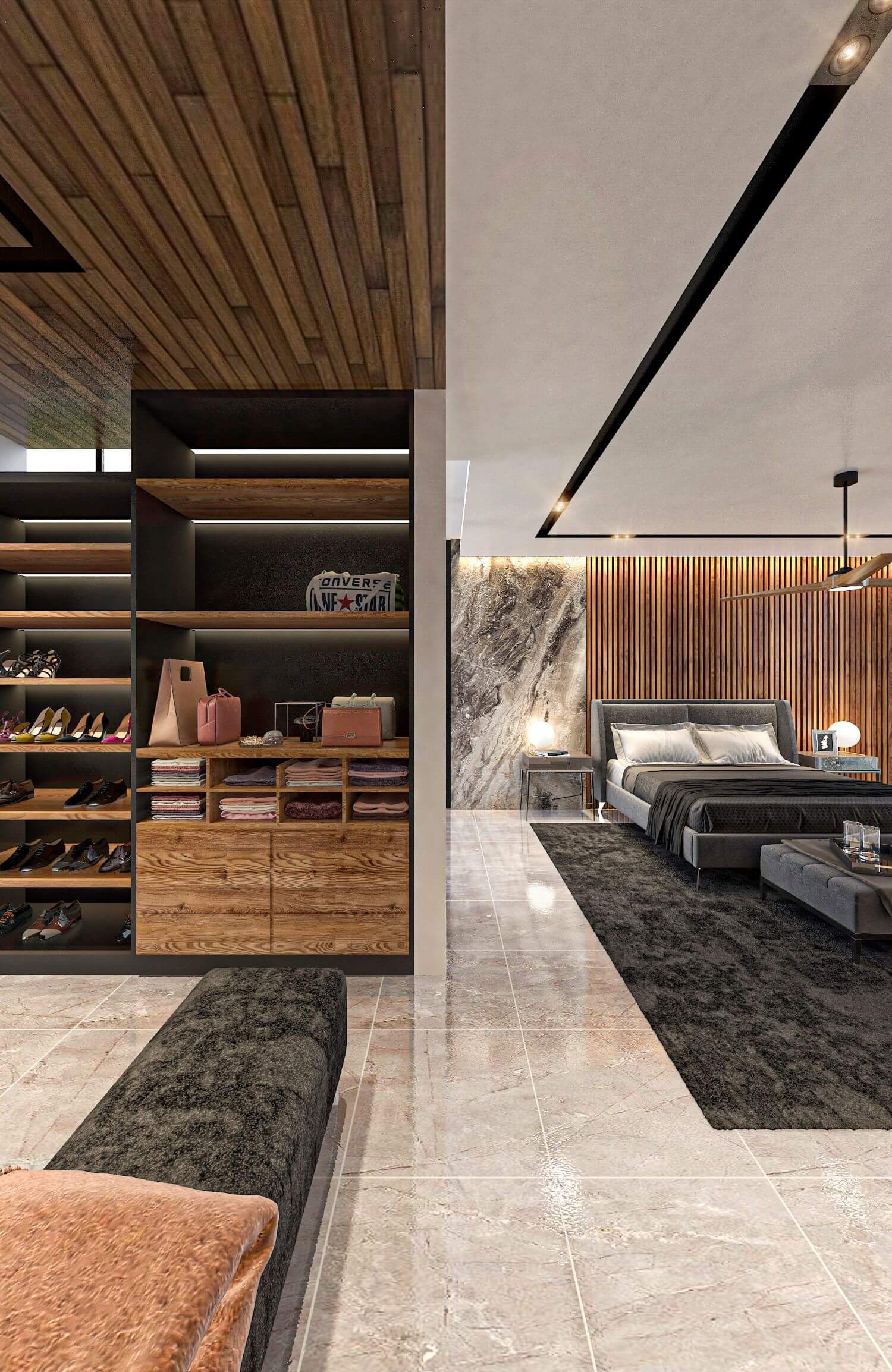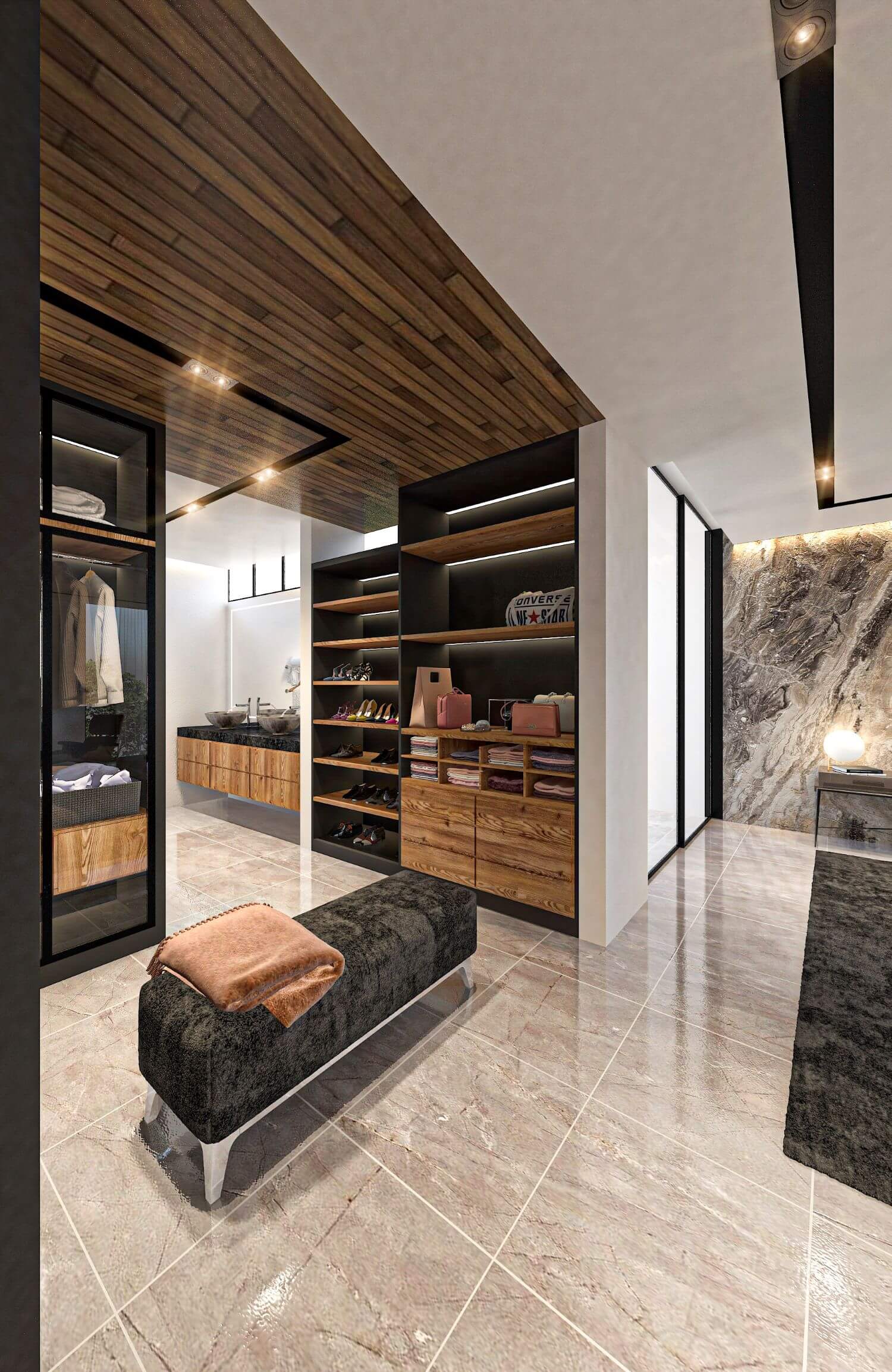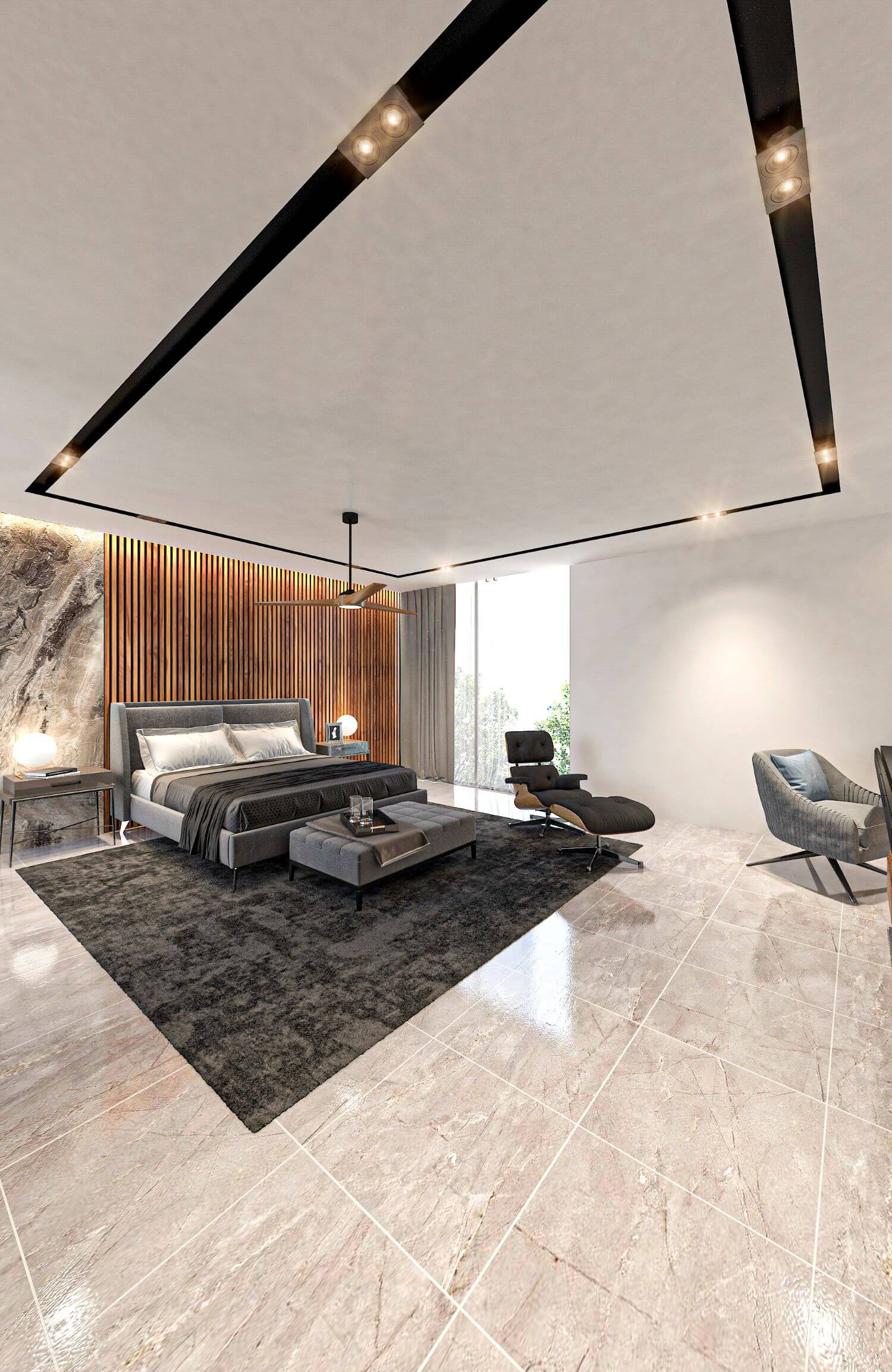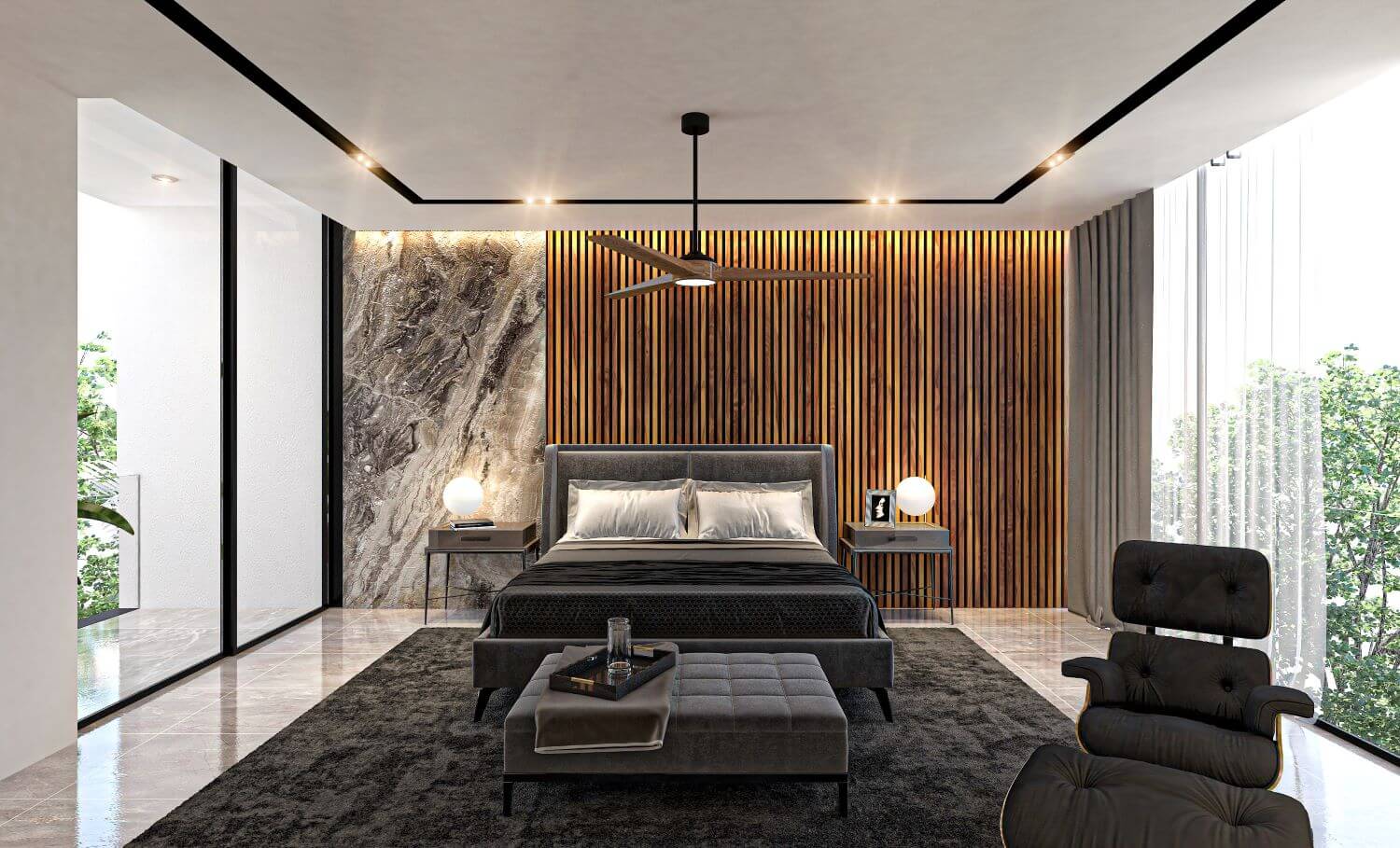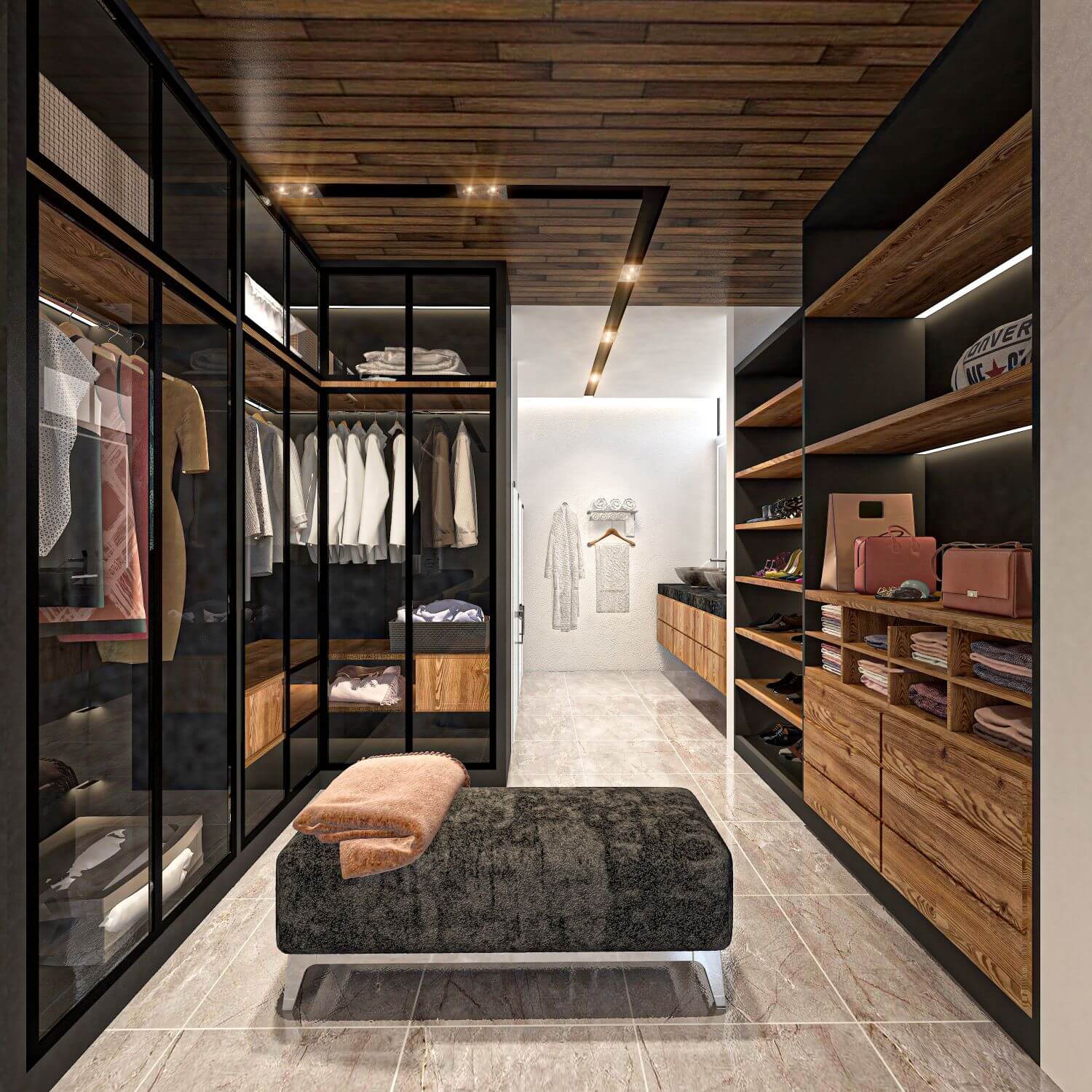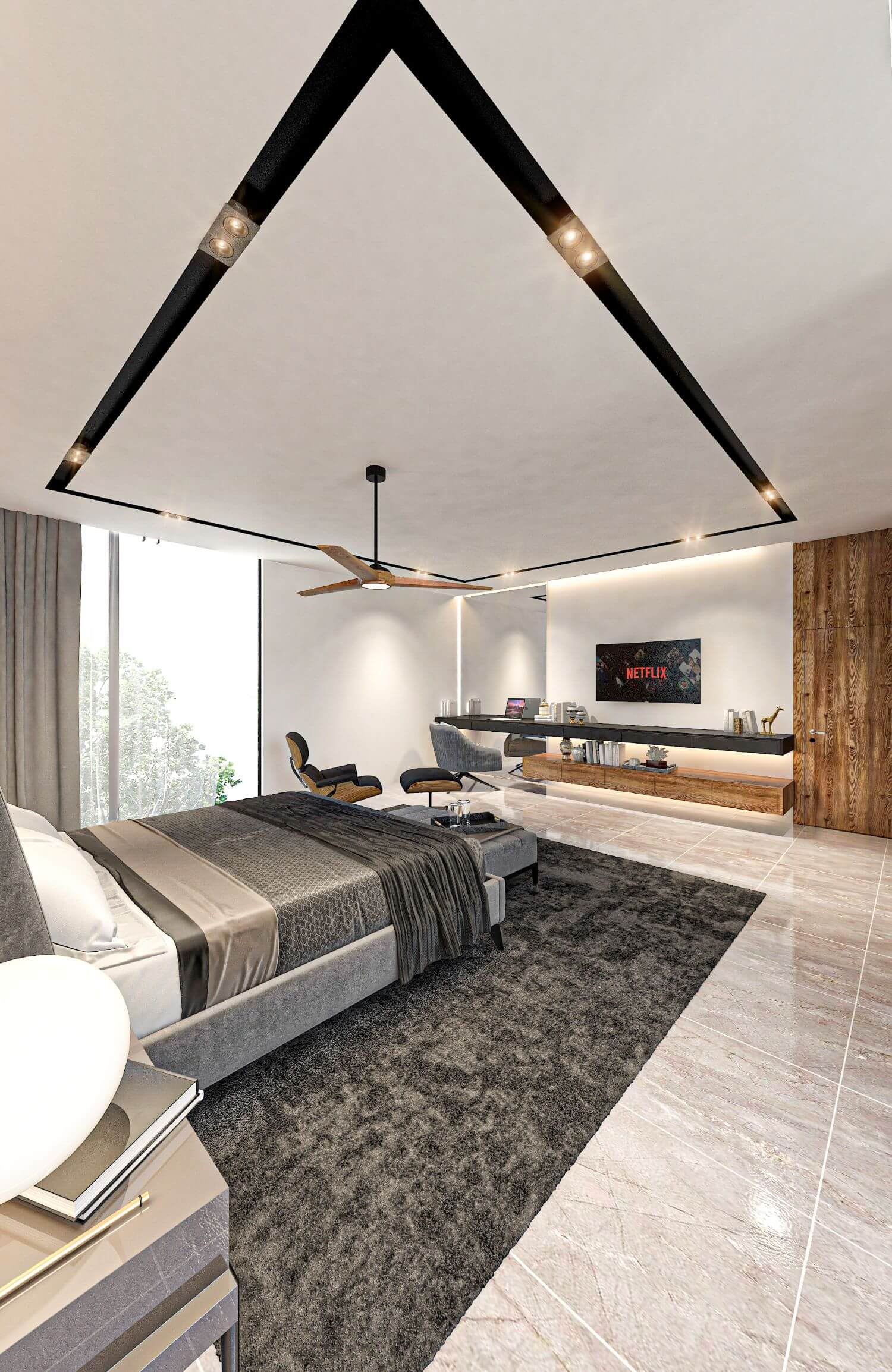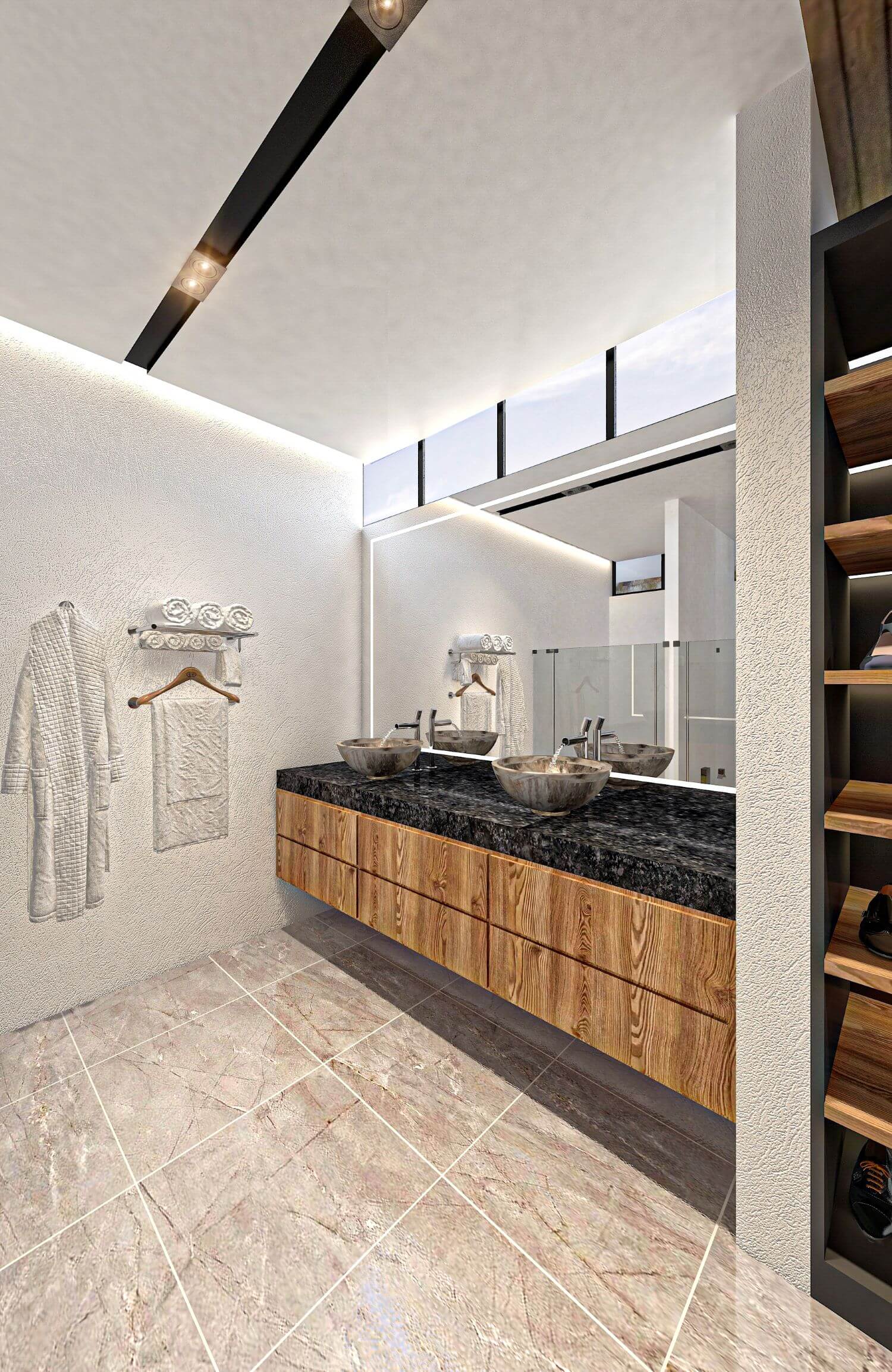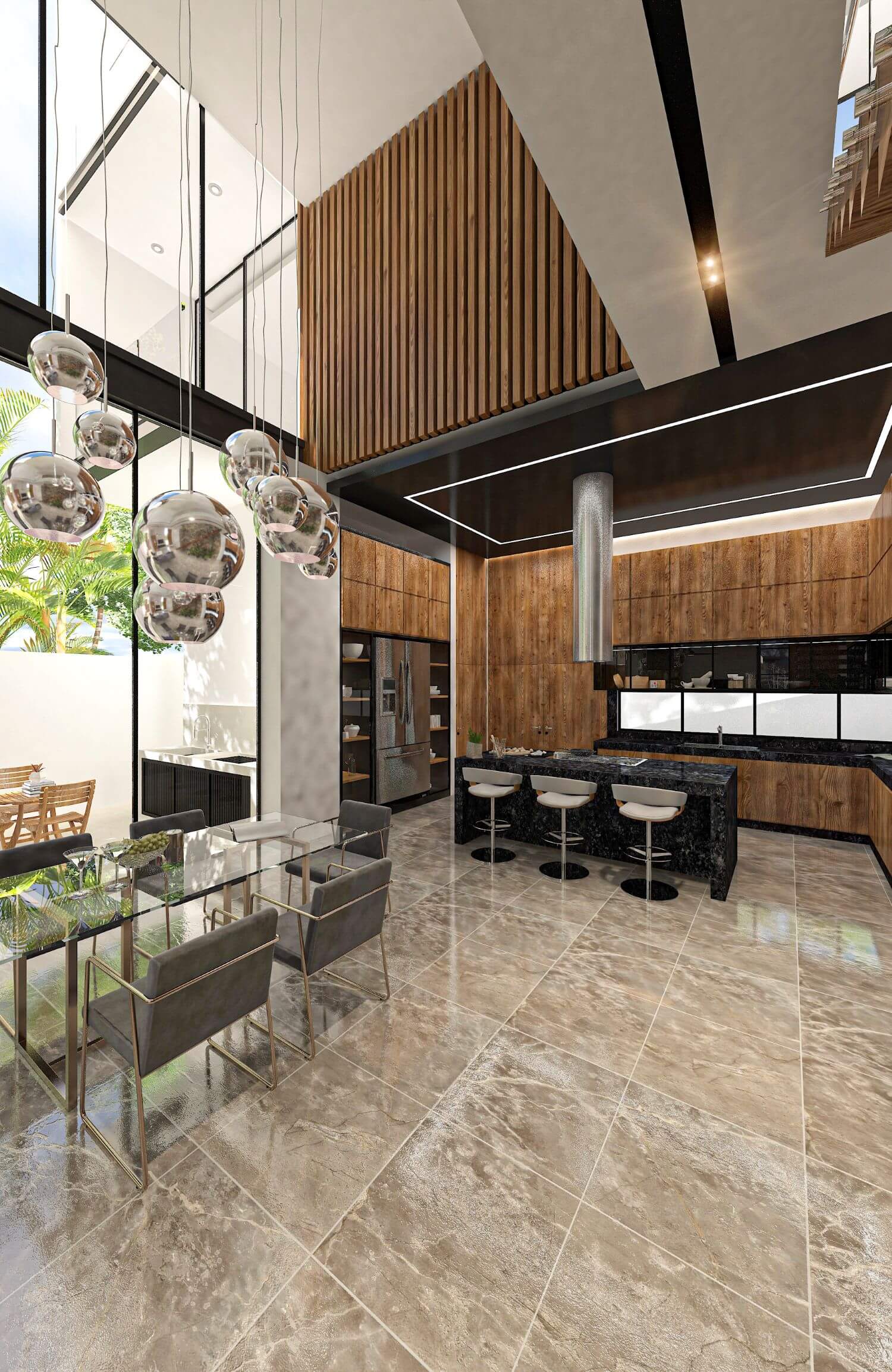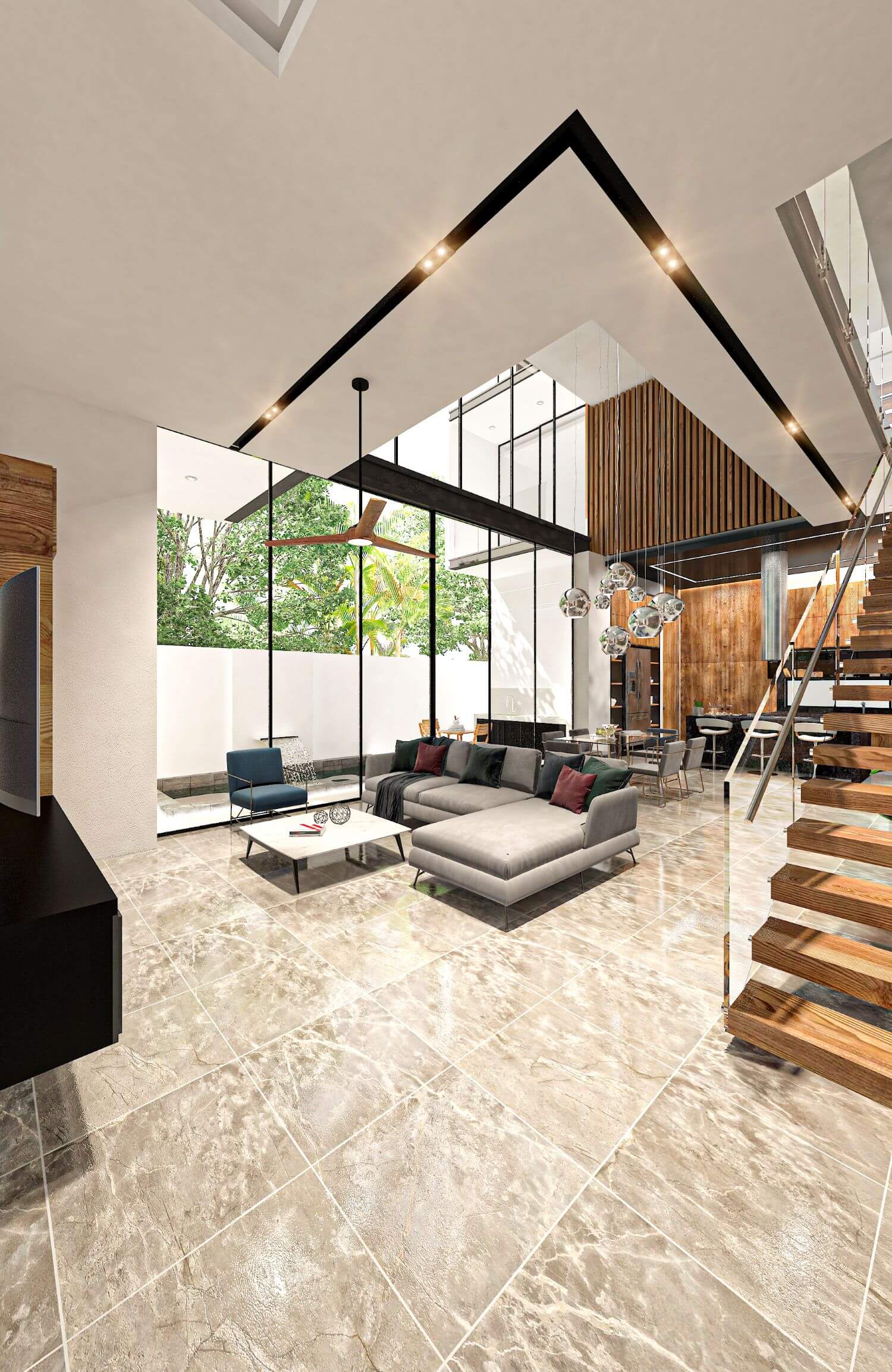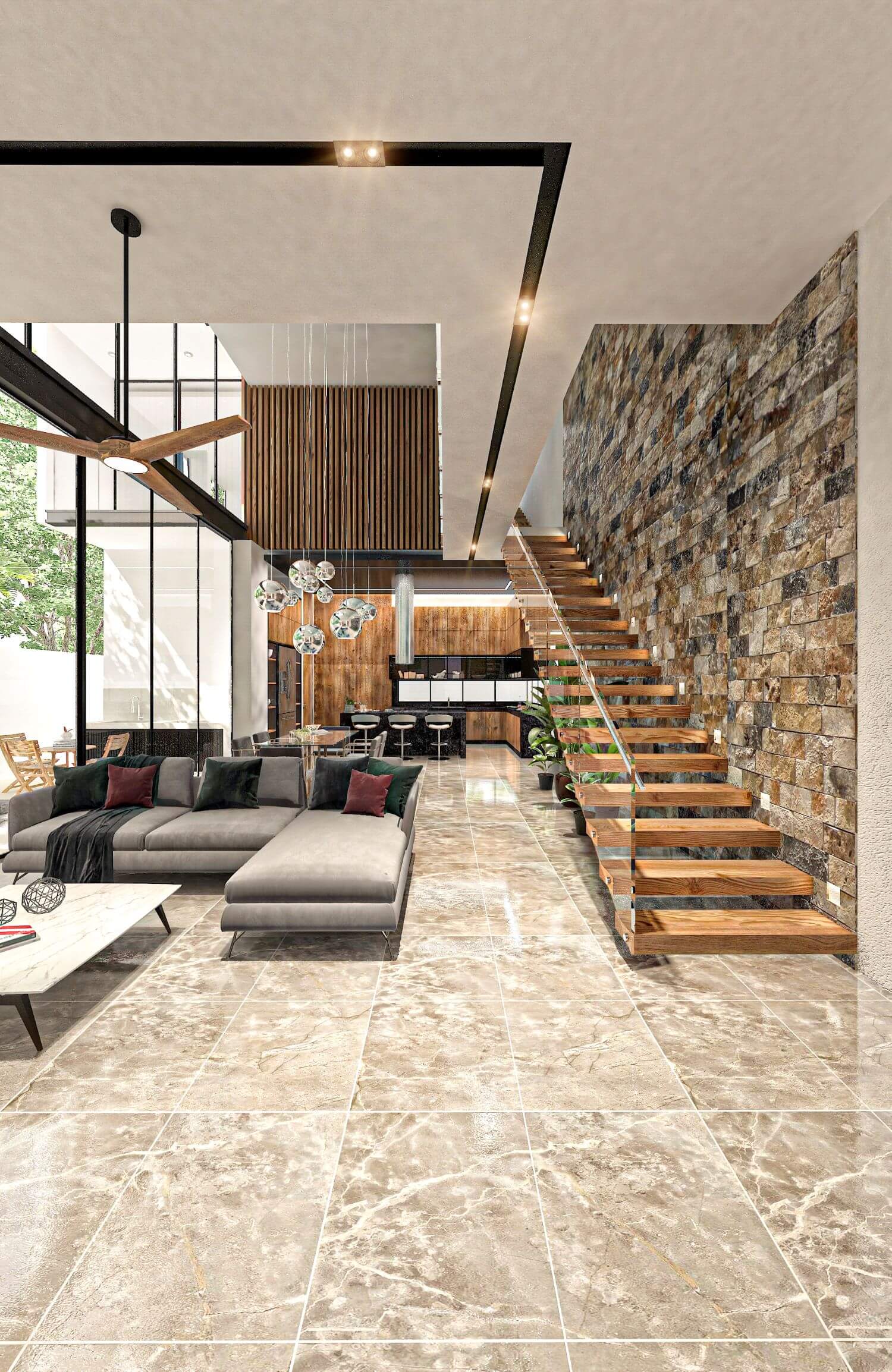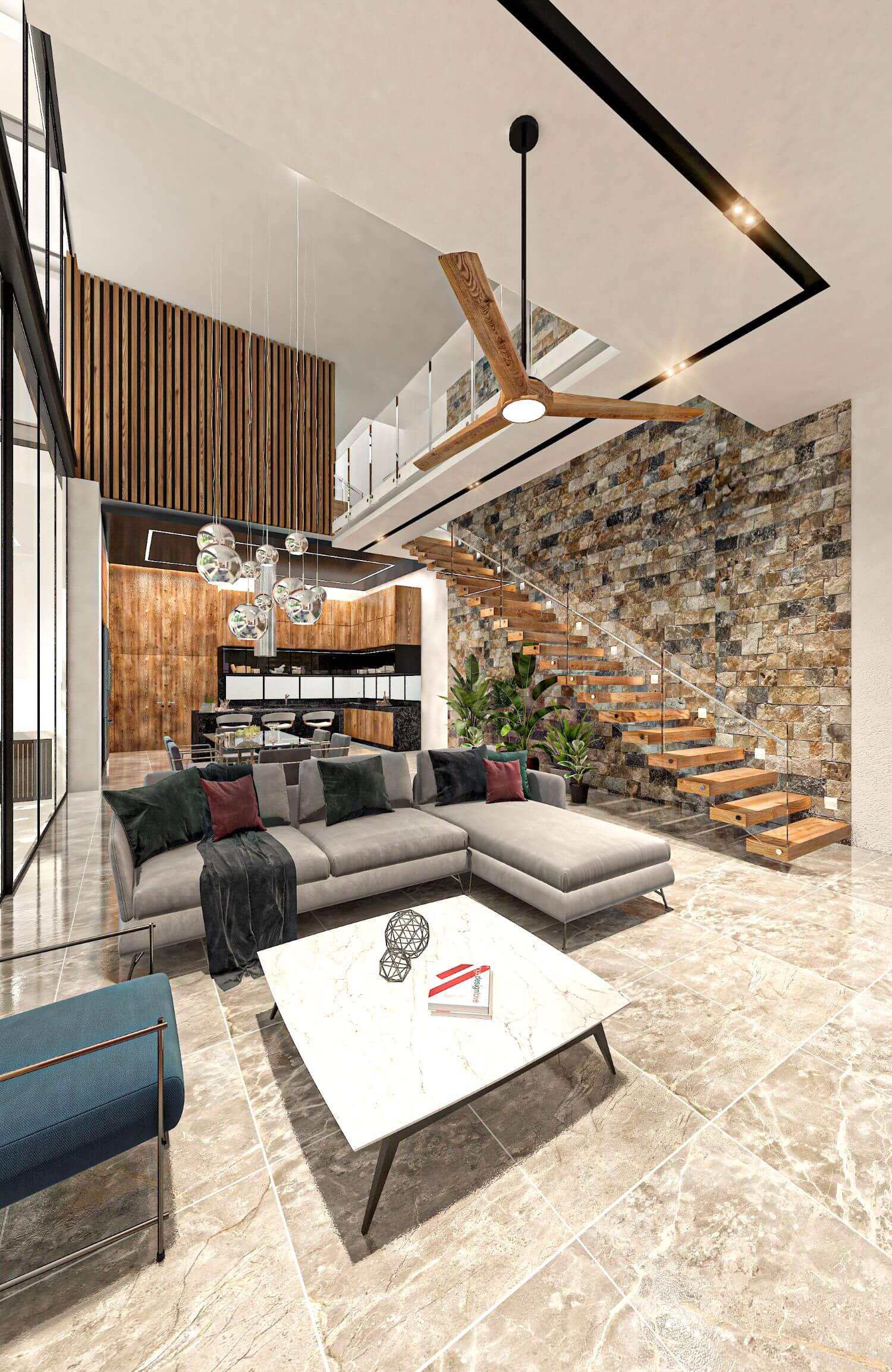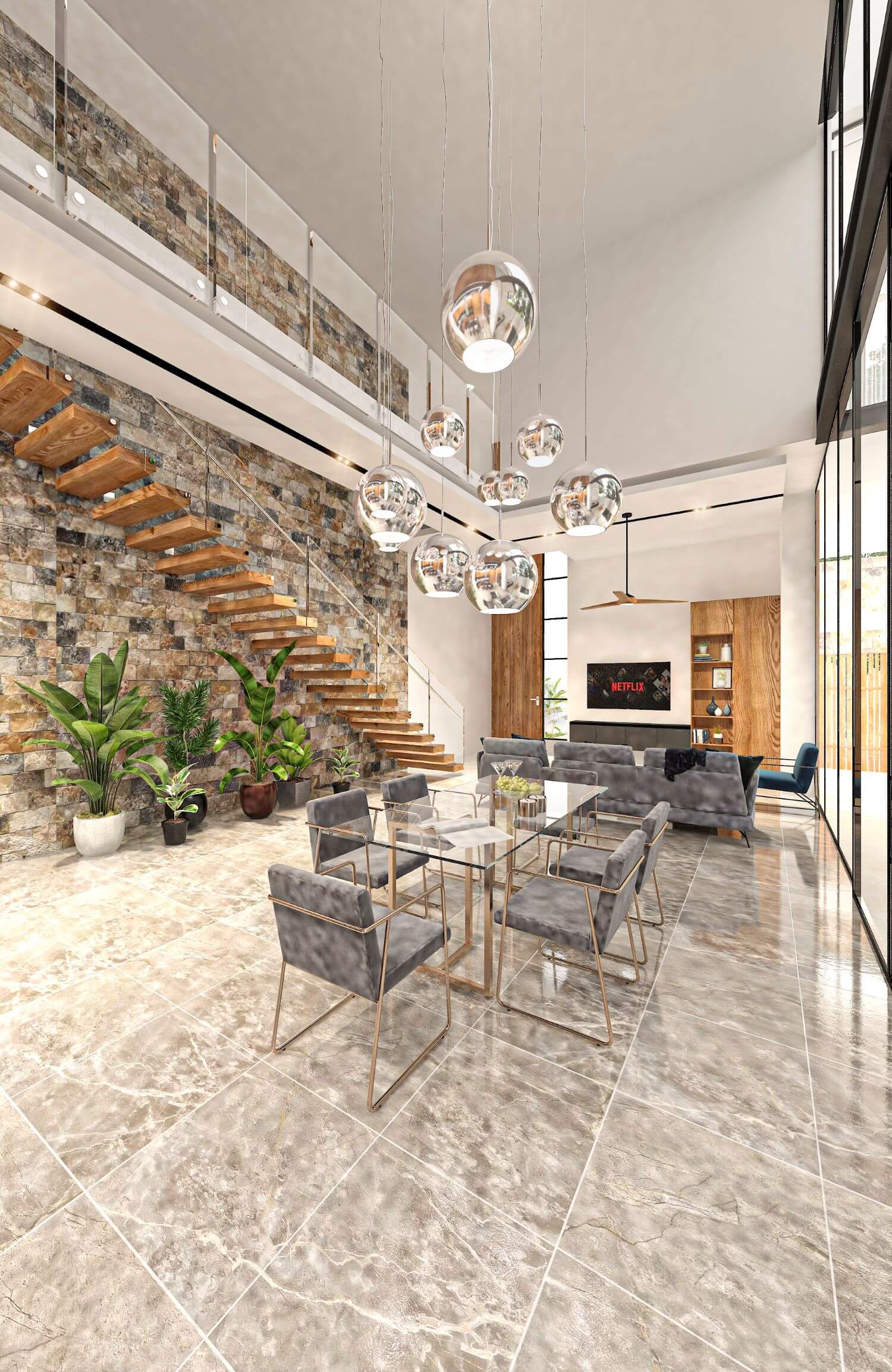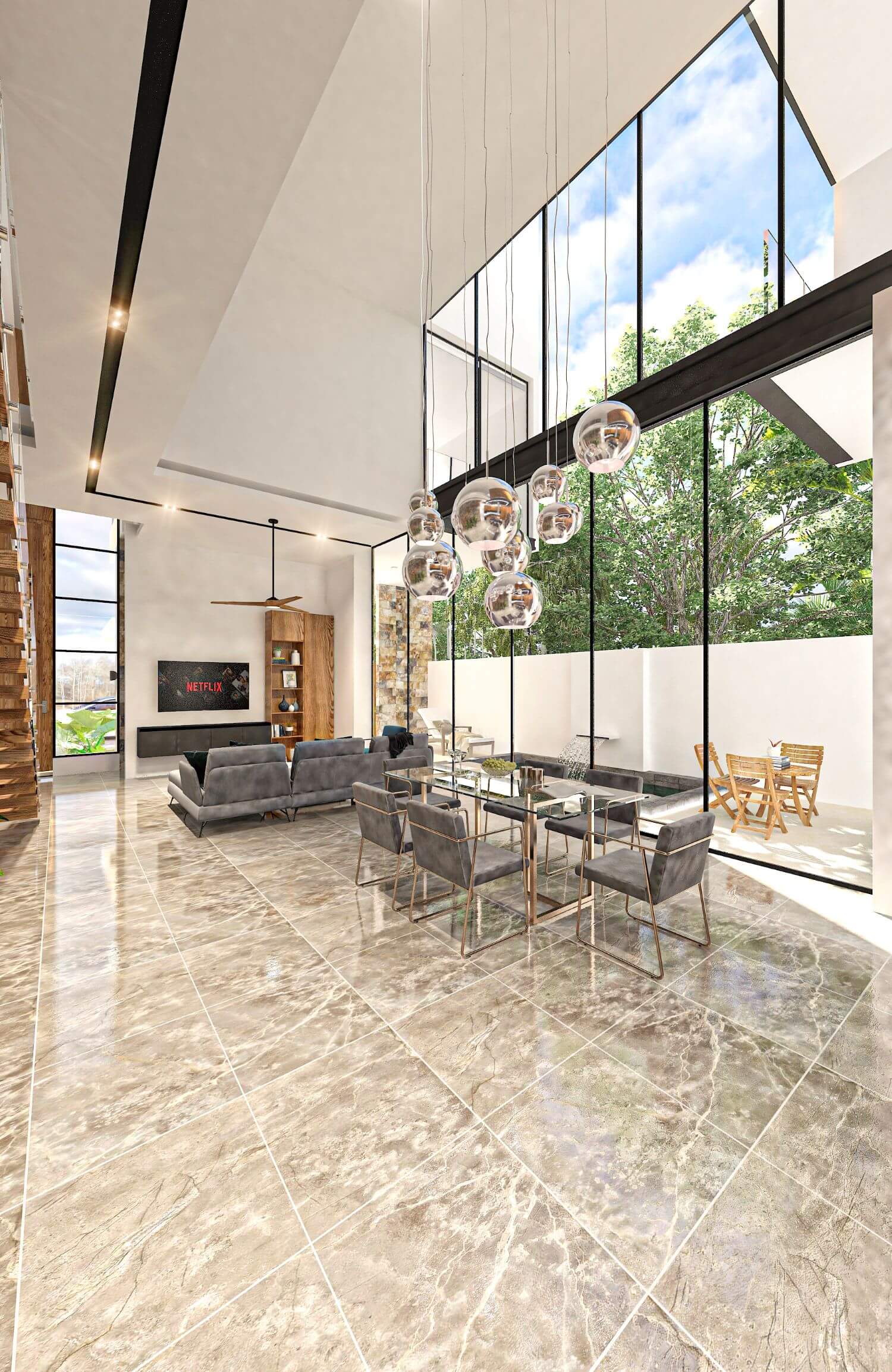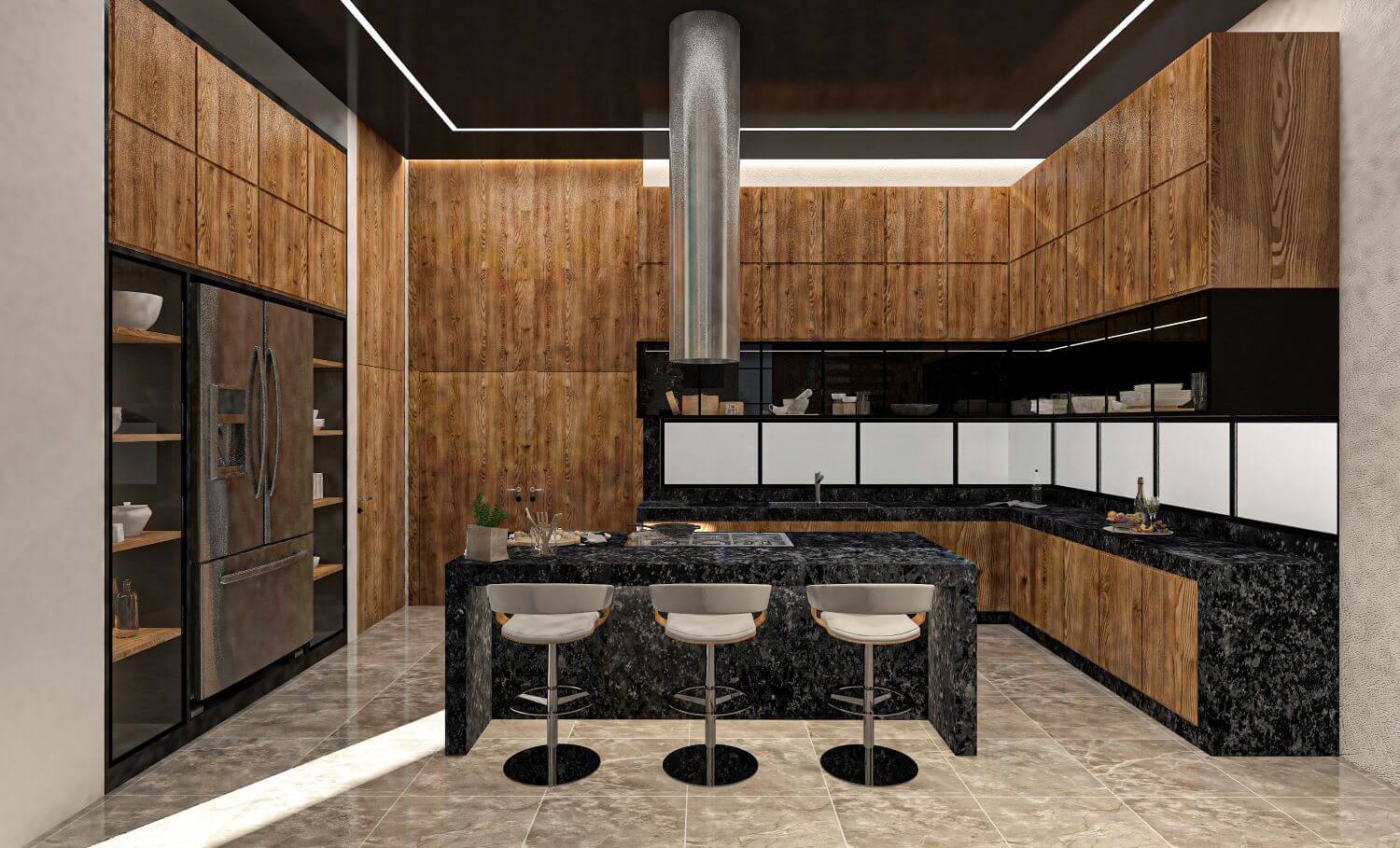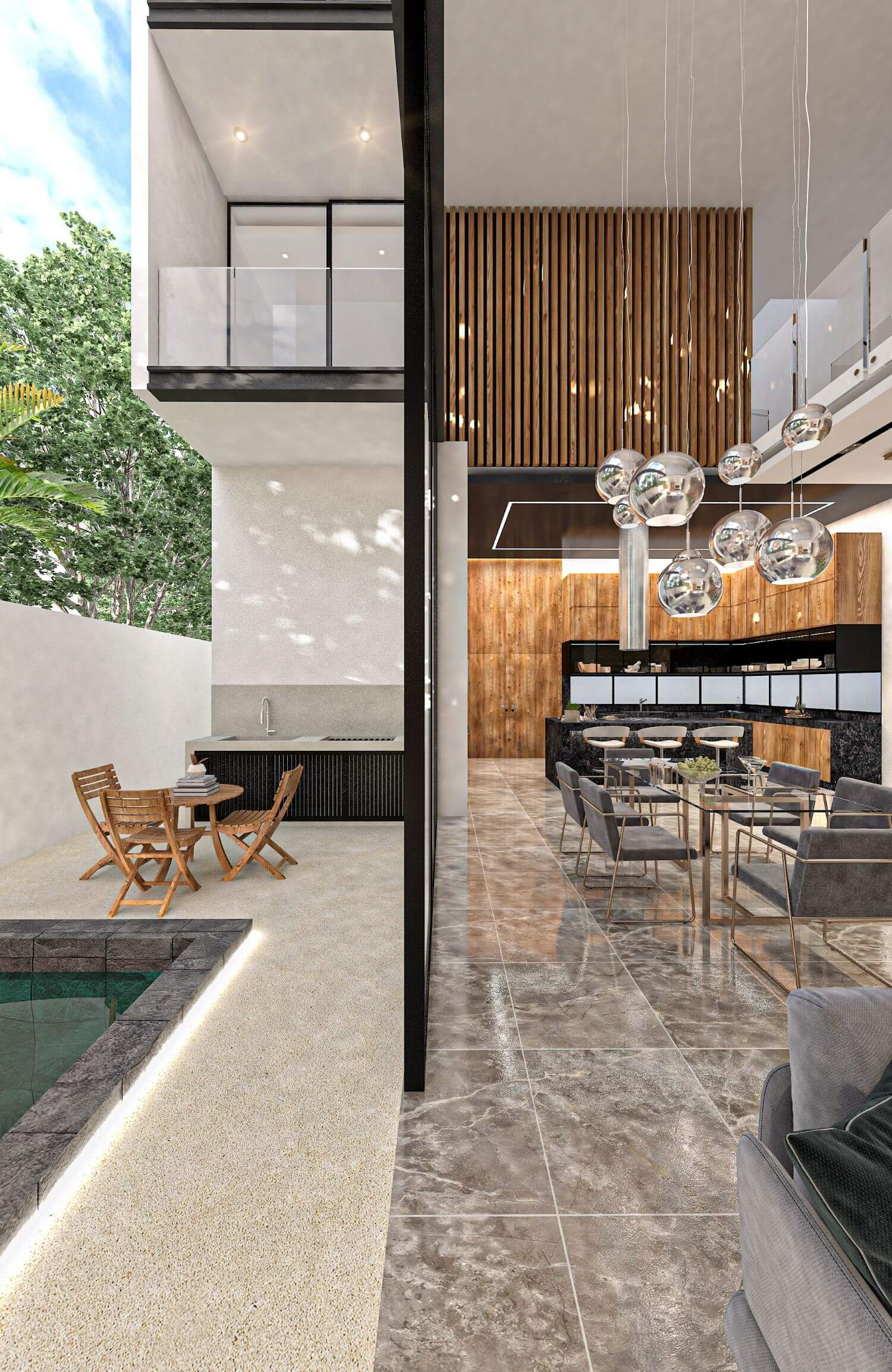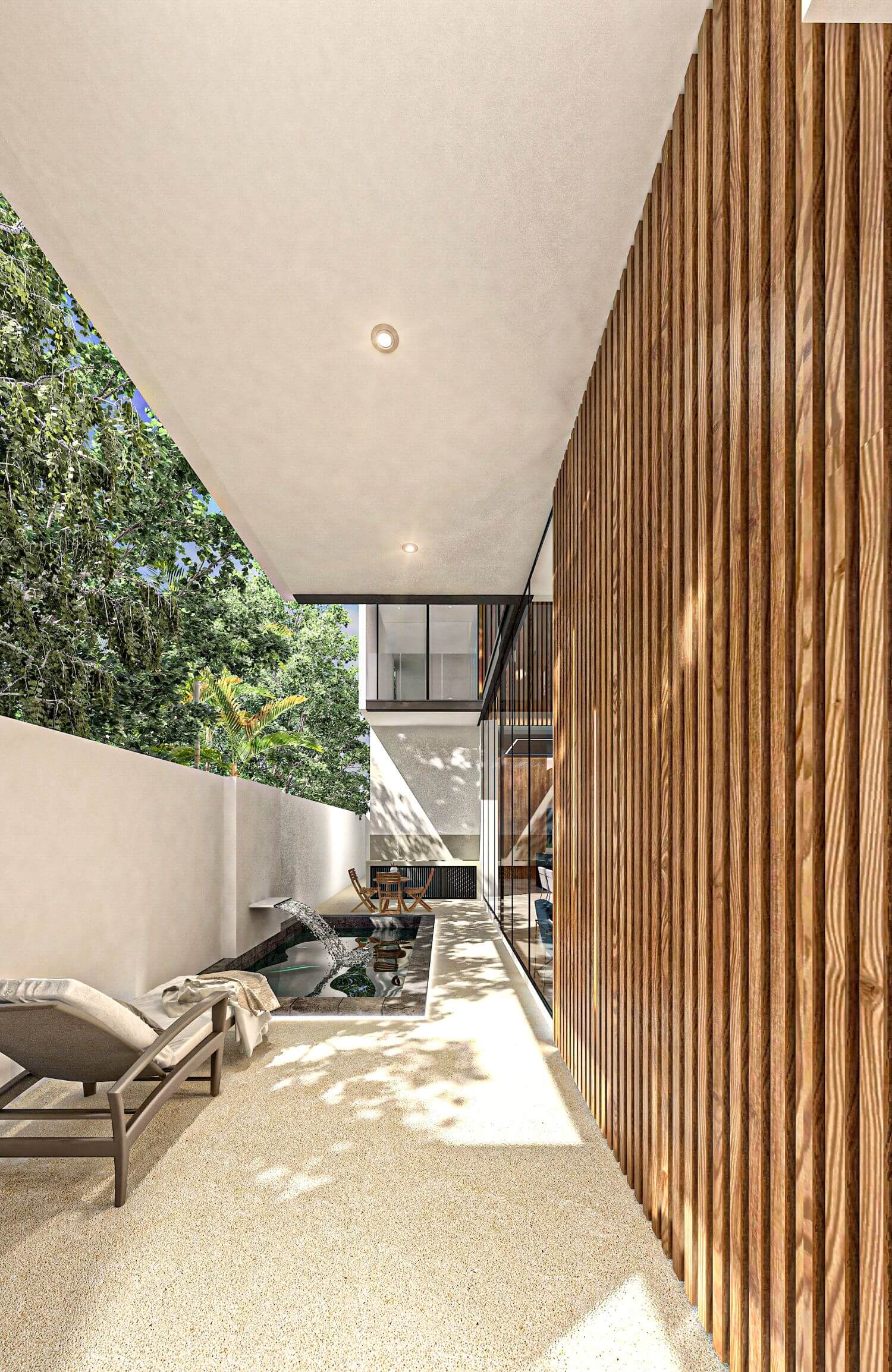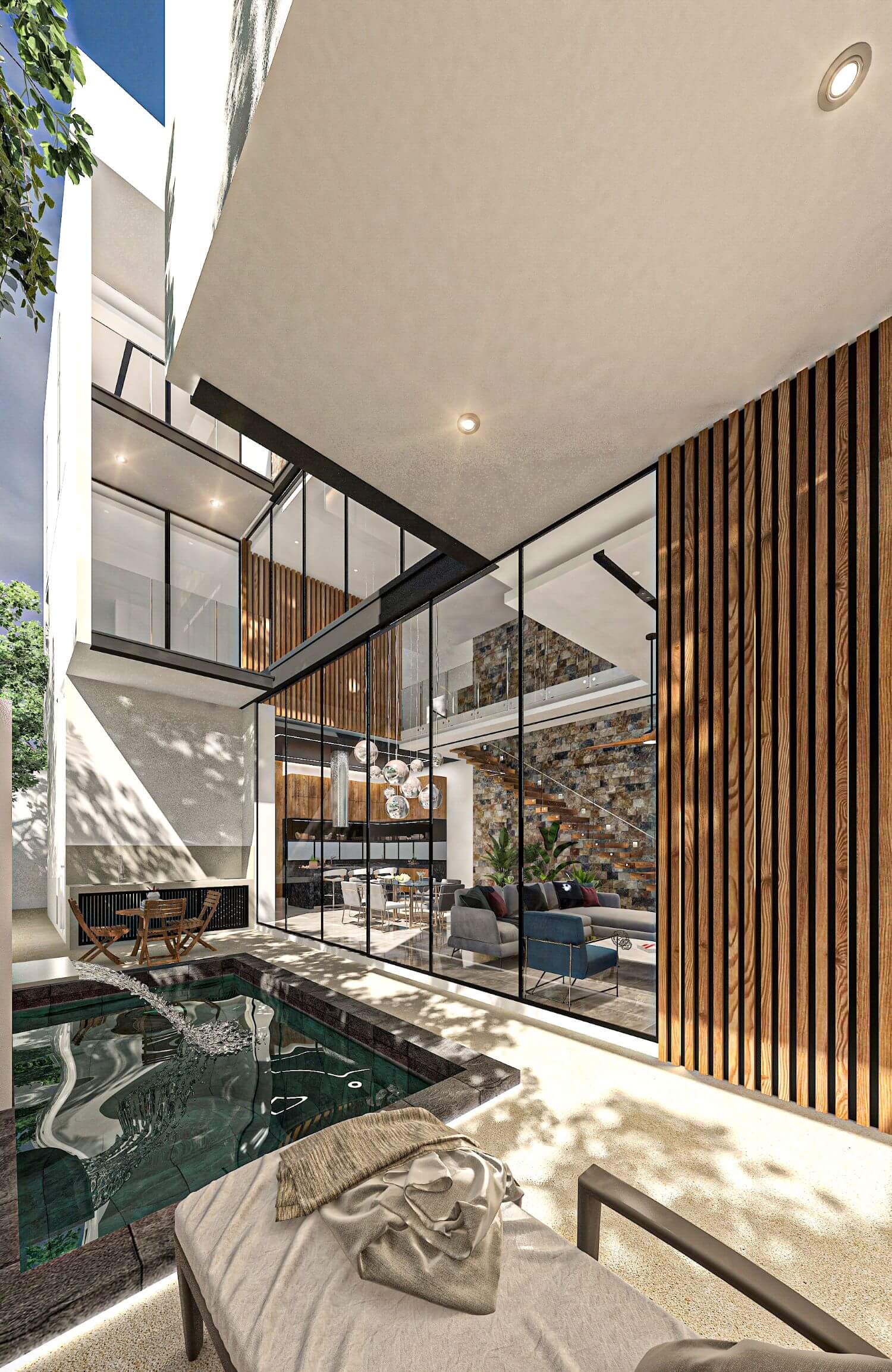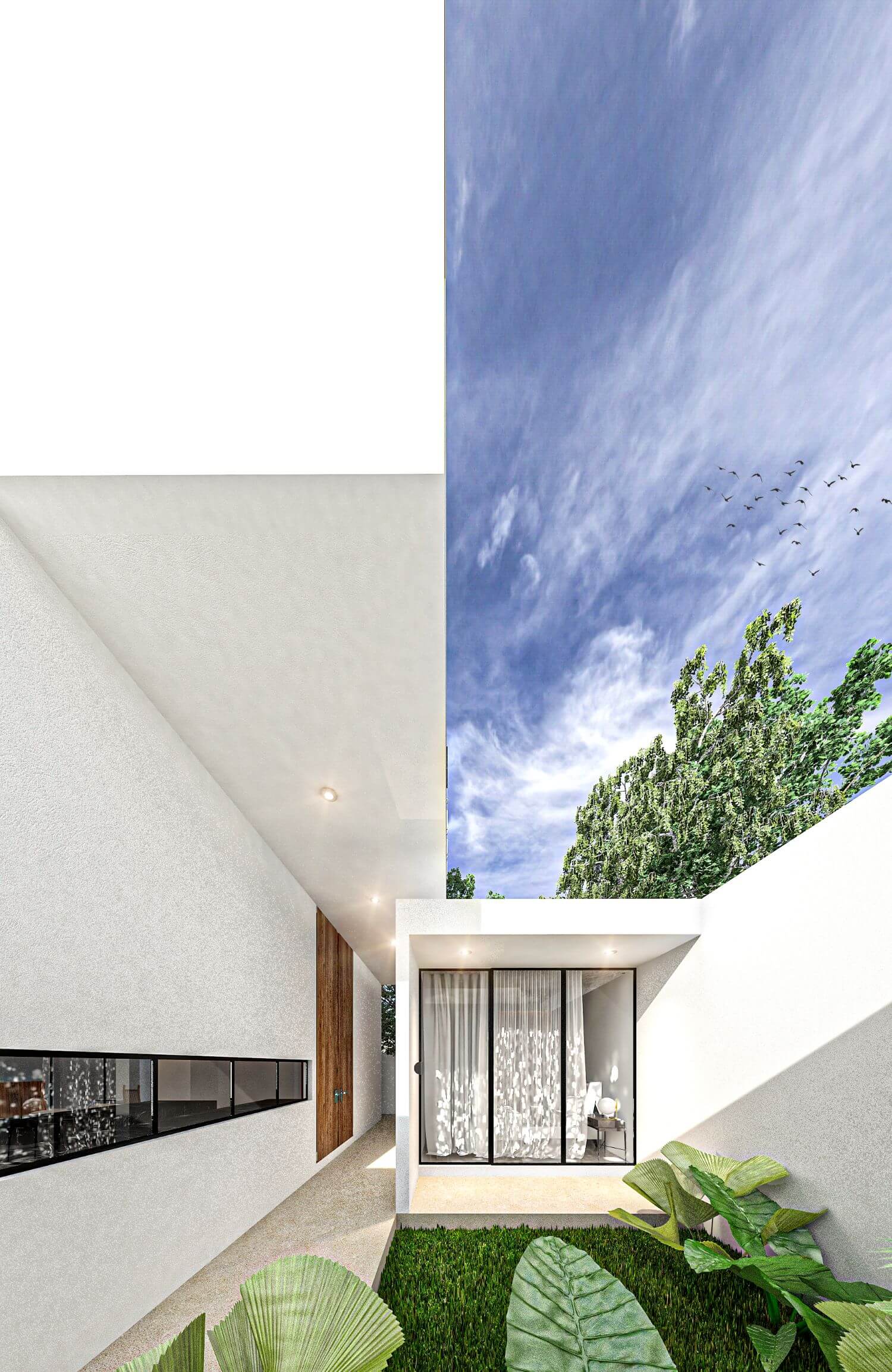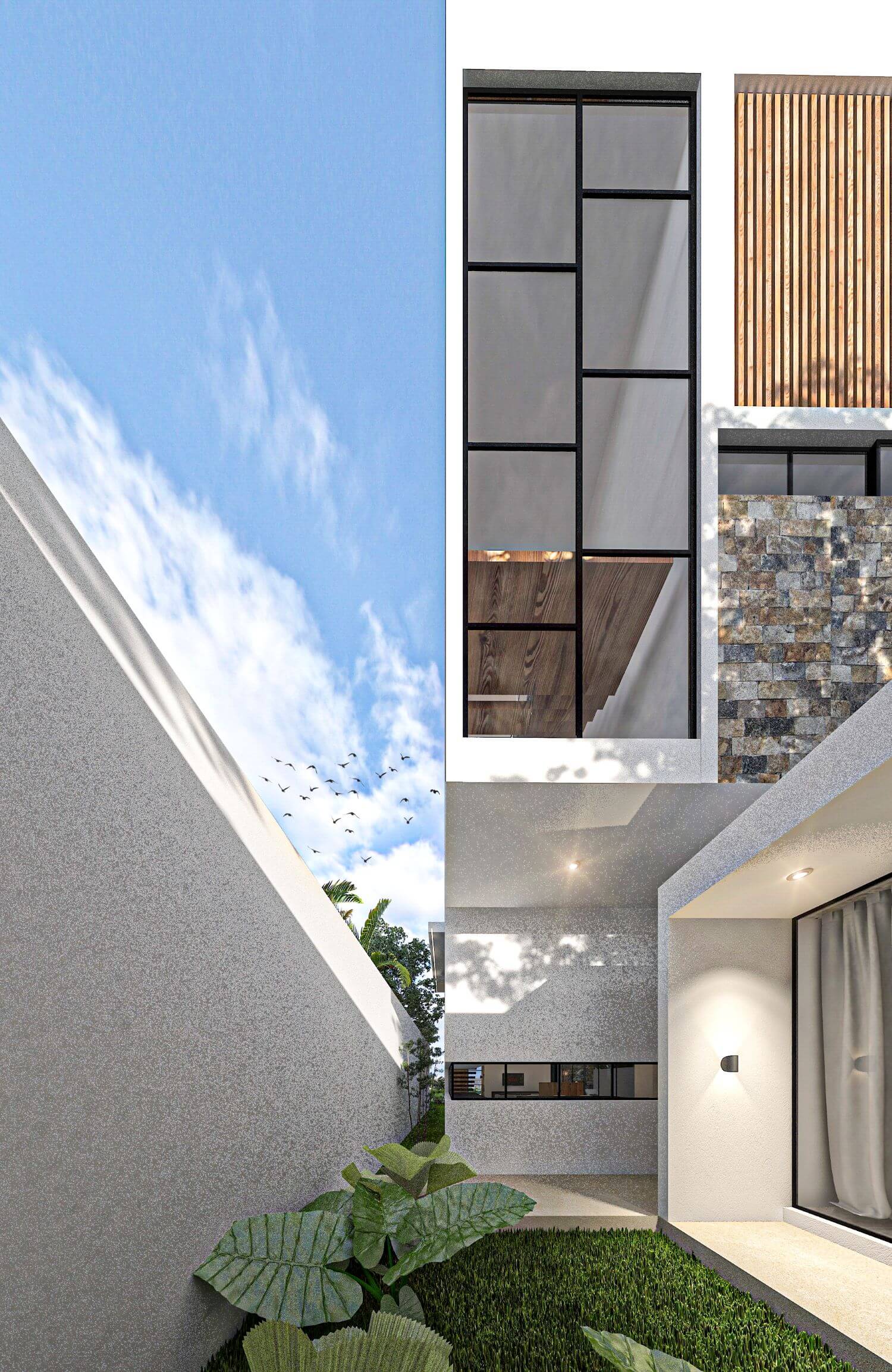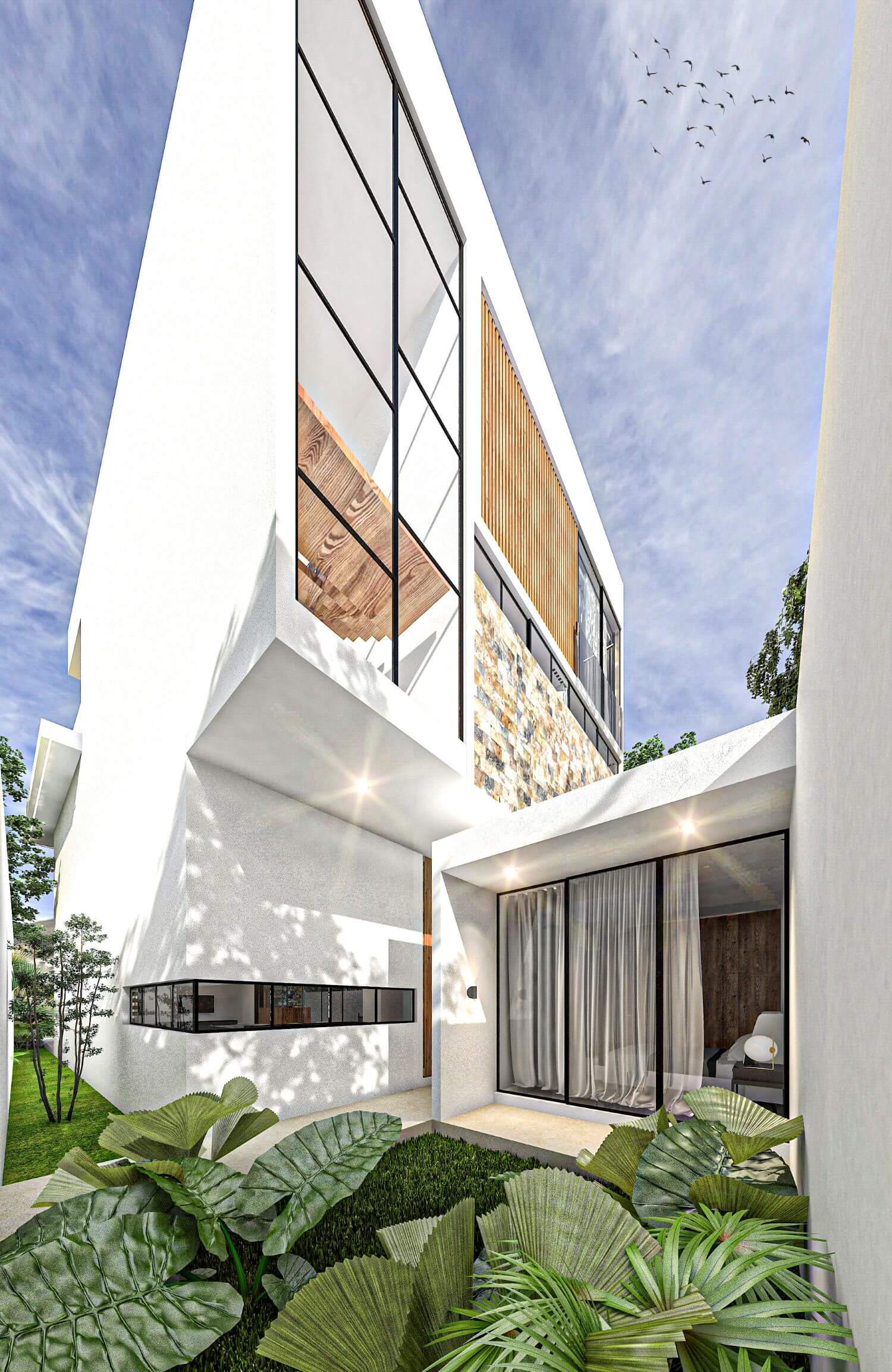 ---