Studio Babak: Alongside the Caspian Sea toward the Alborz Mountains, there exists a picturesque plain near the Anzali Lagoon to embed «Abkenar House». The paradigm of a pitched roof to repulse rainwater chiefly narrates the story of a house in northern Iran.
In the building, public spaces were primarily provided on the ground floor. Due to the spatial requirements of the upper floor, two contradictory spaces, according to the desire of the client, were proposed: «mass», serving as the father›s room, and «void», as the roofed deck (Eyvan). This notion of duality is therefore depicted in the form of two identical triangles in the house›s facade while having no access between them. It is as if two houses are leaning on each other.
Considering the importance of the garden to the honored client, the house is modest like a soft paste that has taken a concave and recessed shape, the product of which is the panoramic orientation of all the interior spaces facing the garden; the envisioned paradise of this house.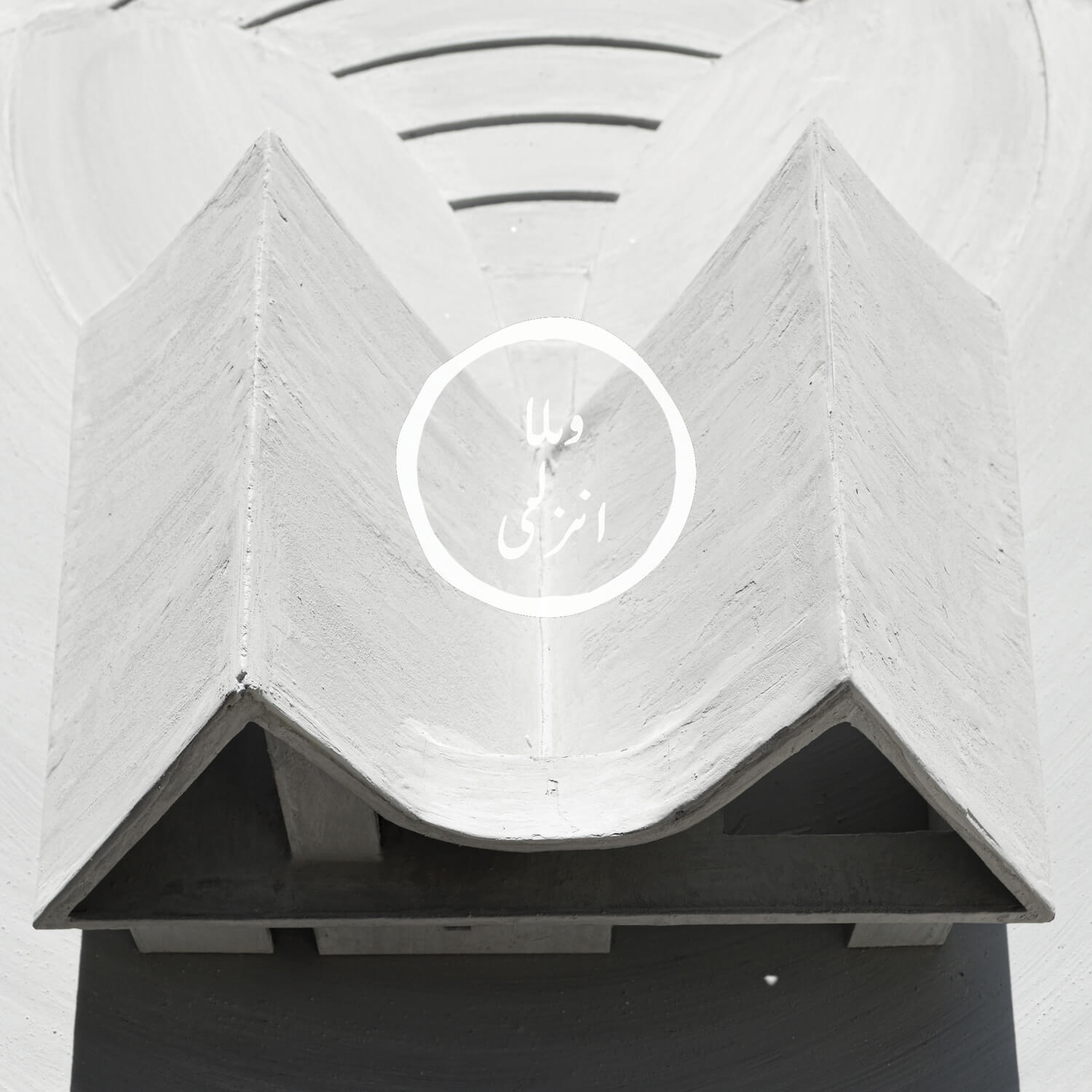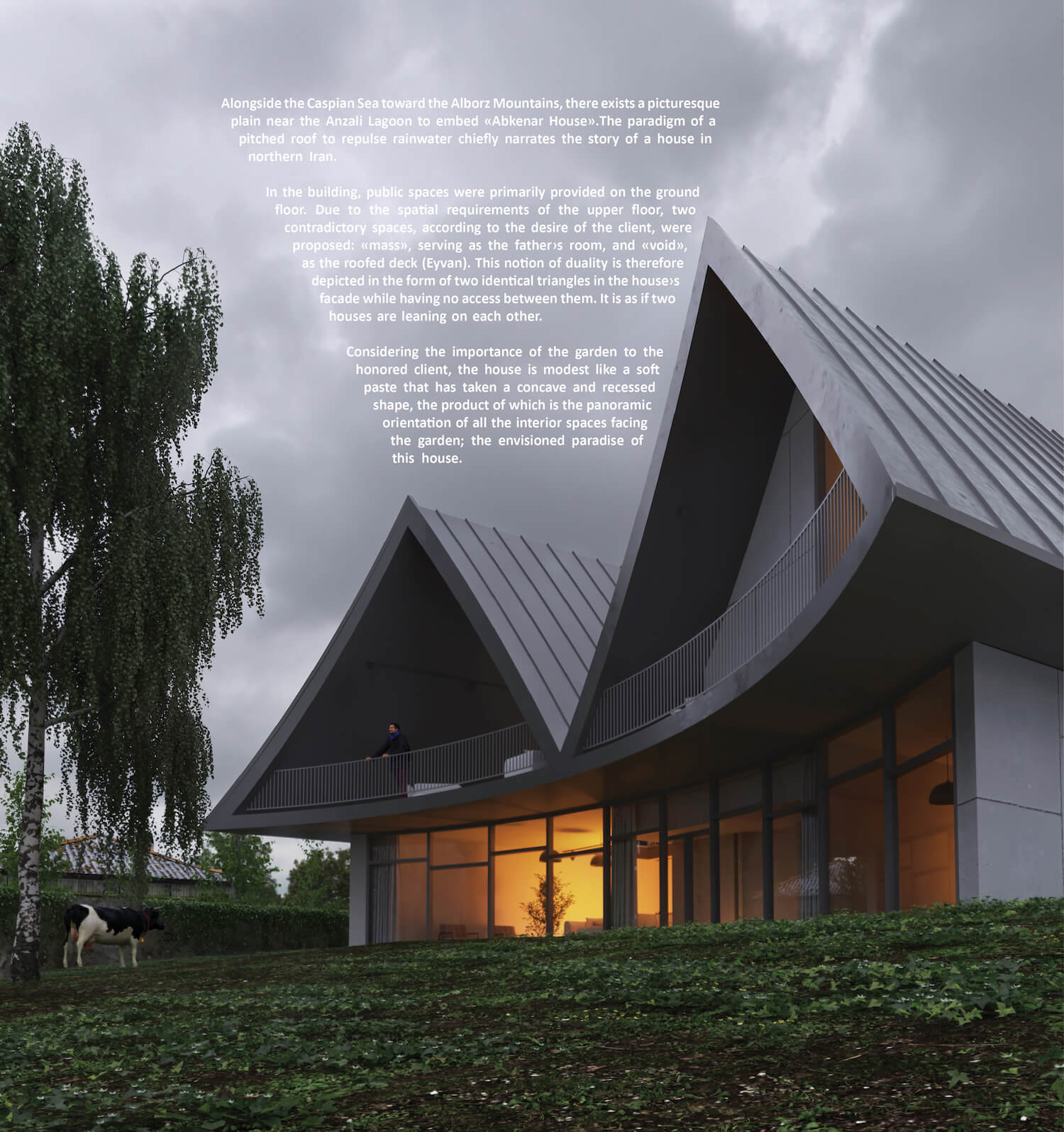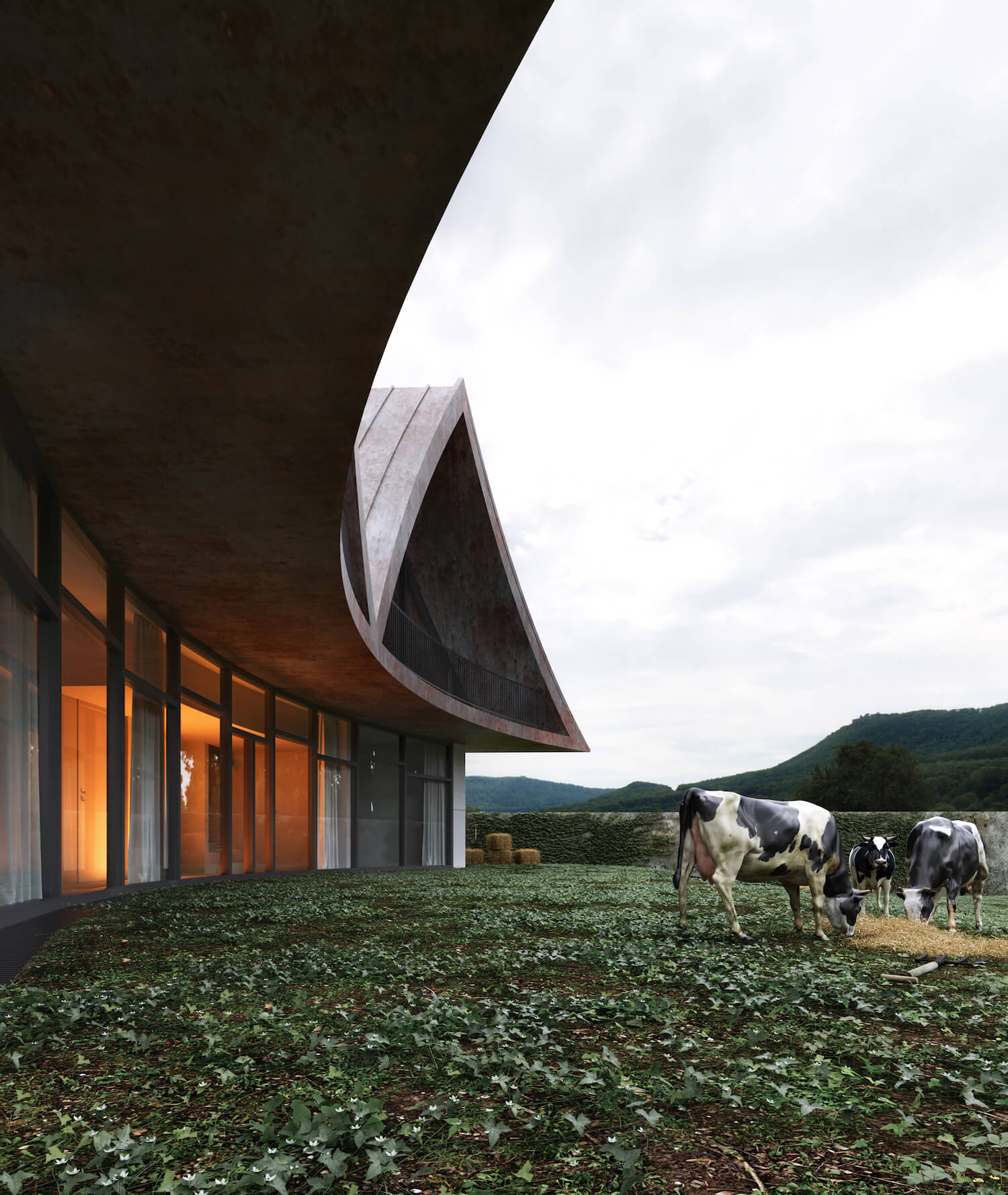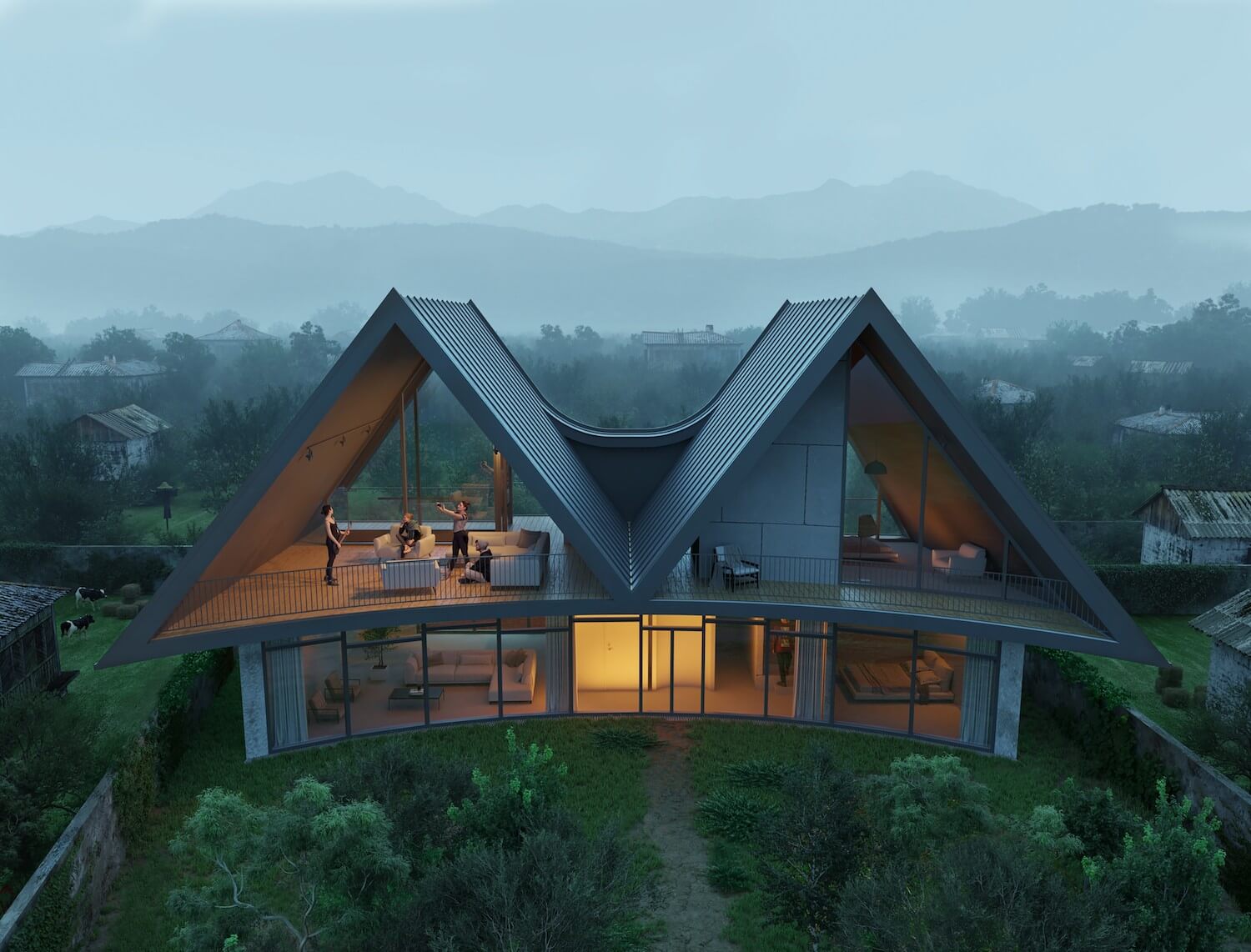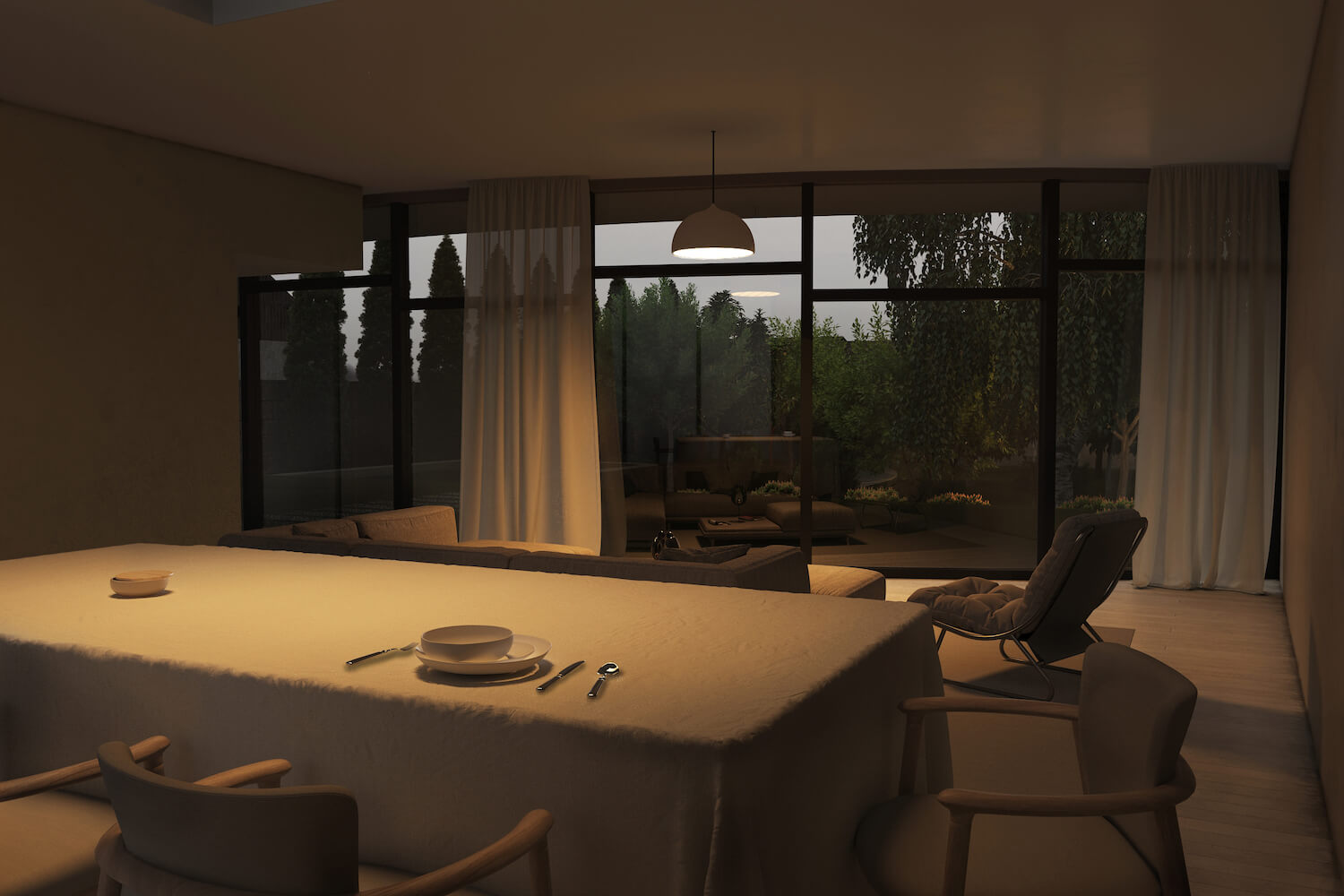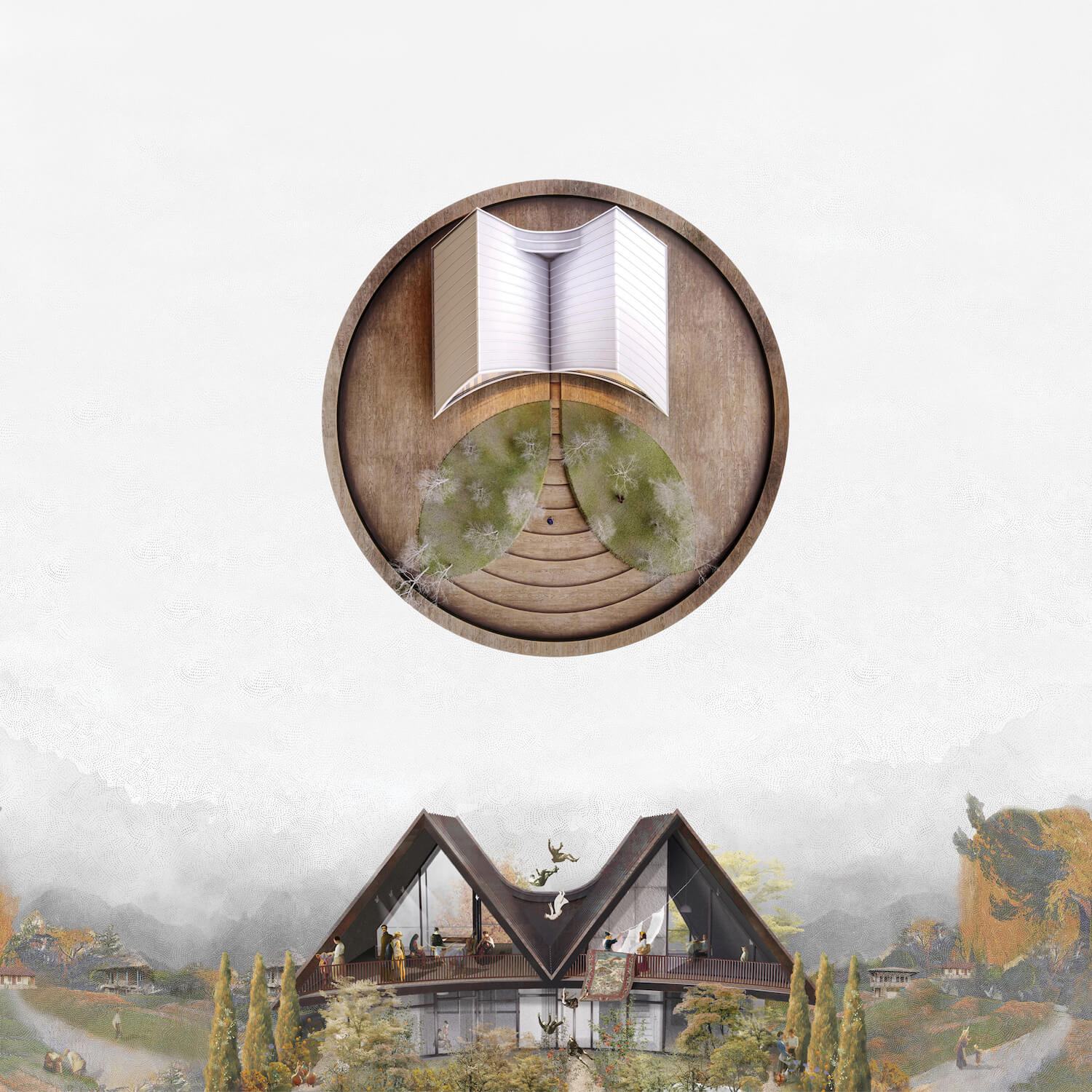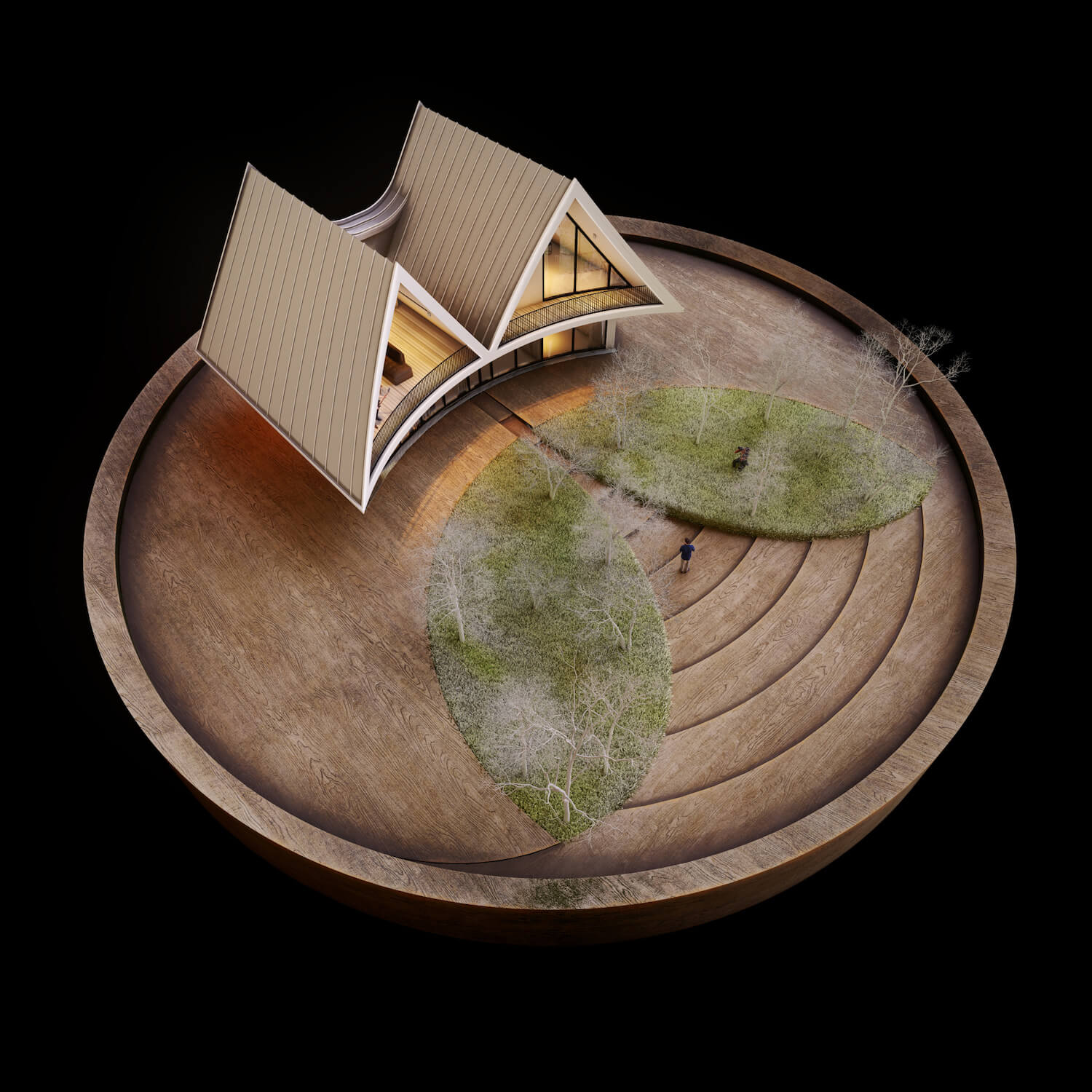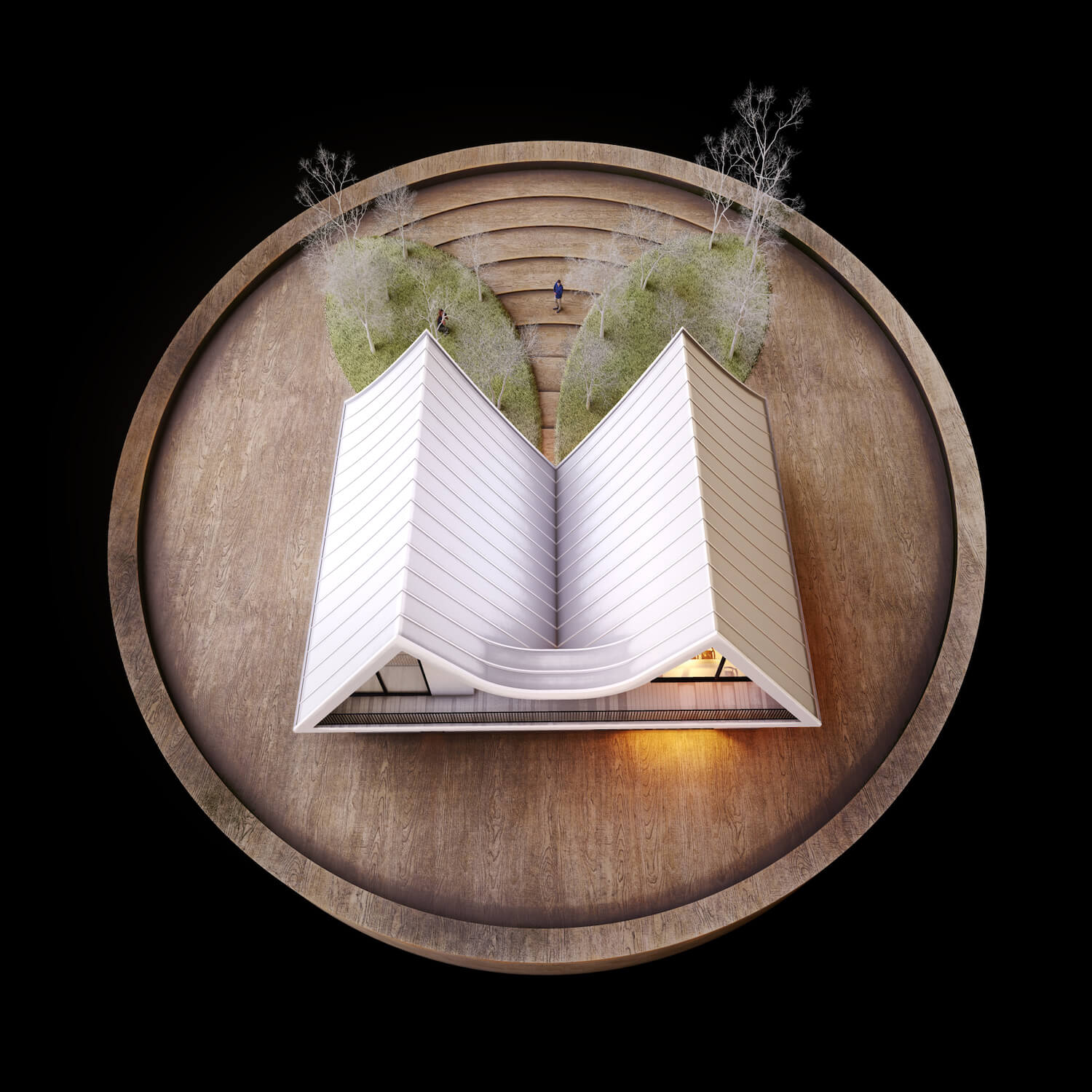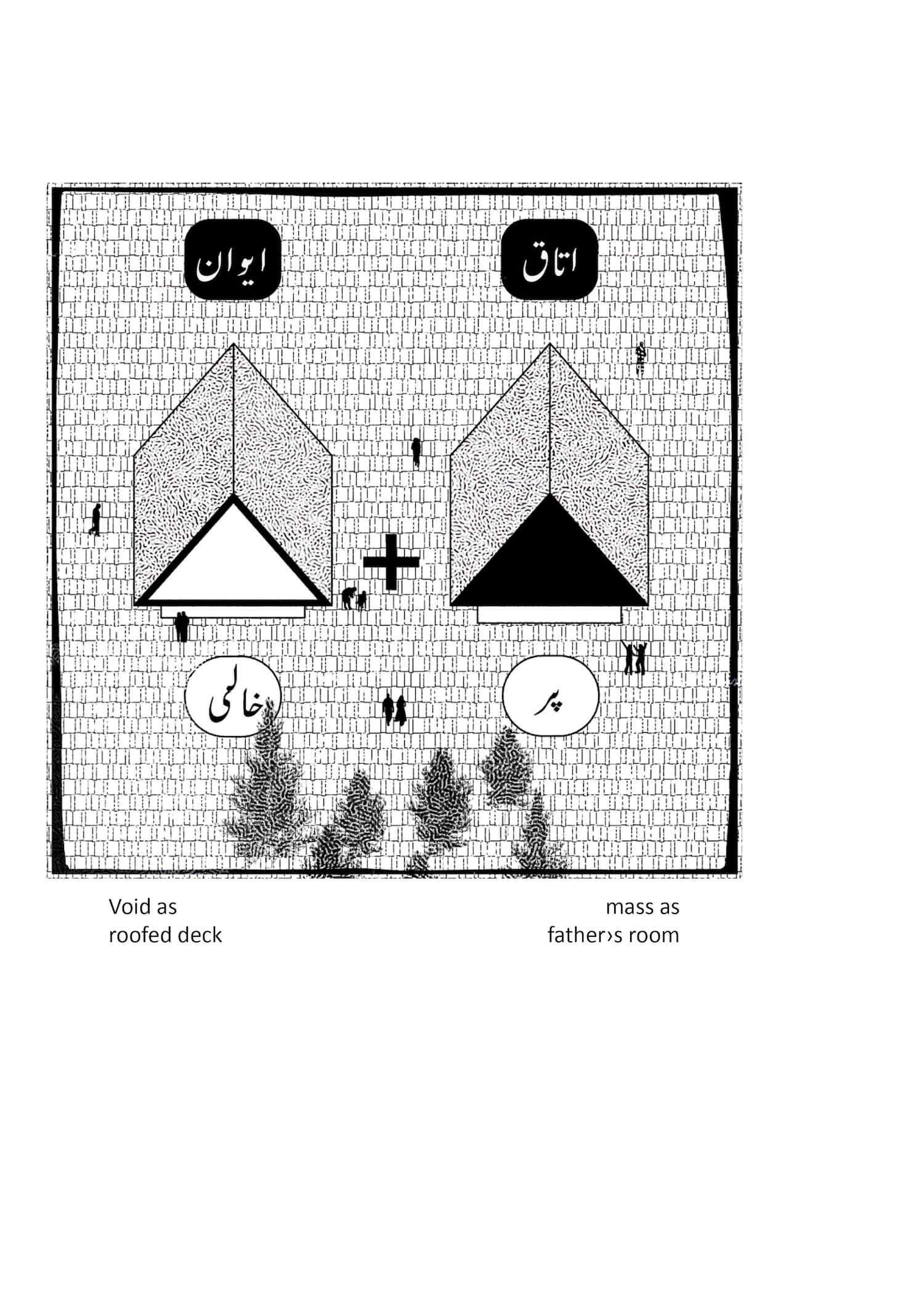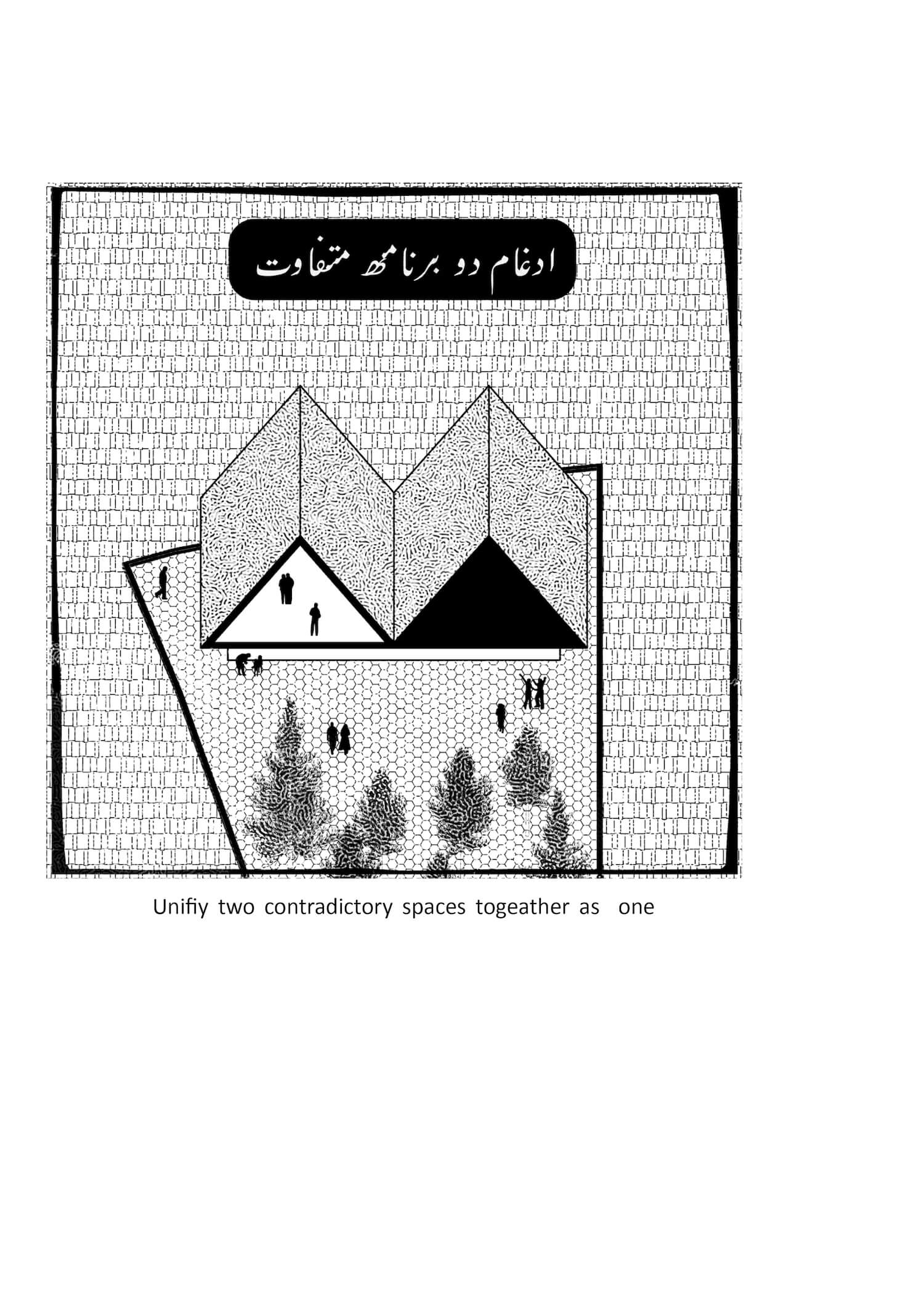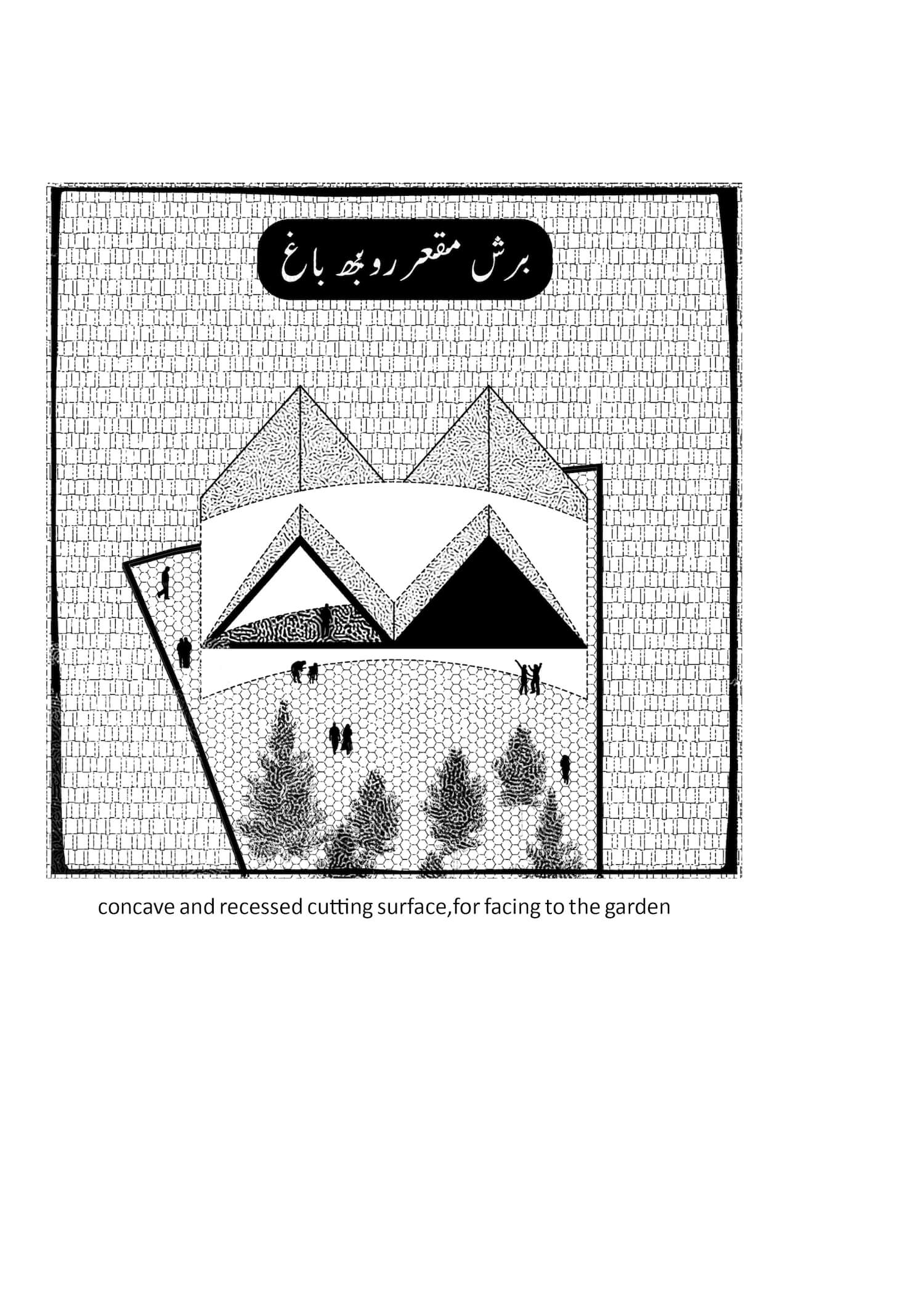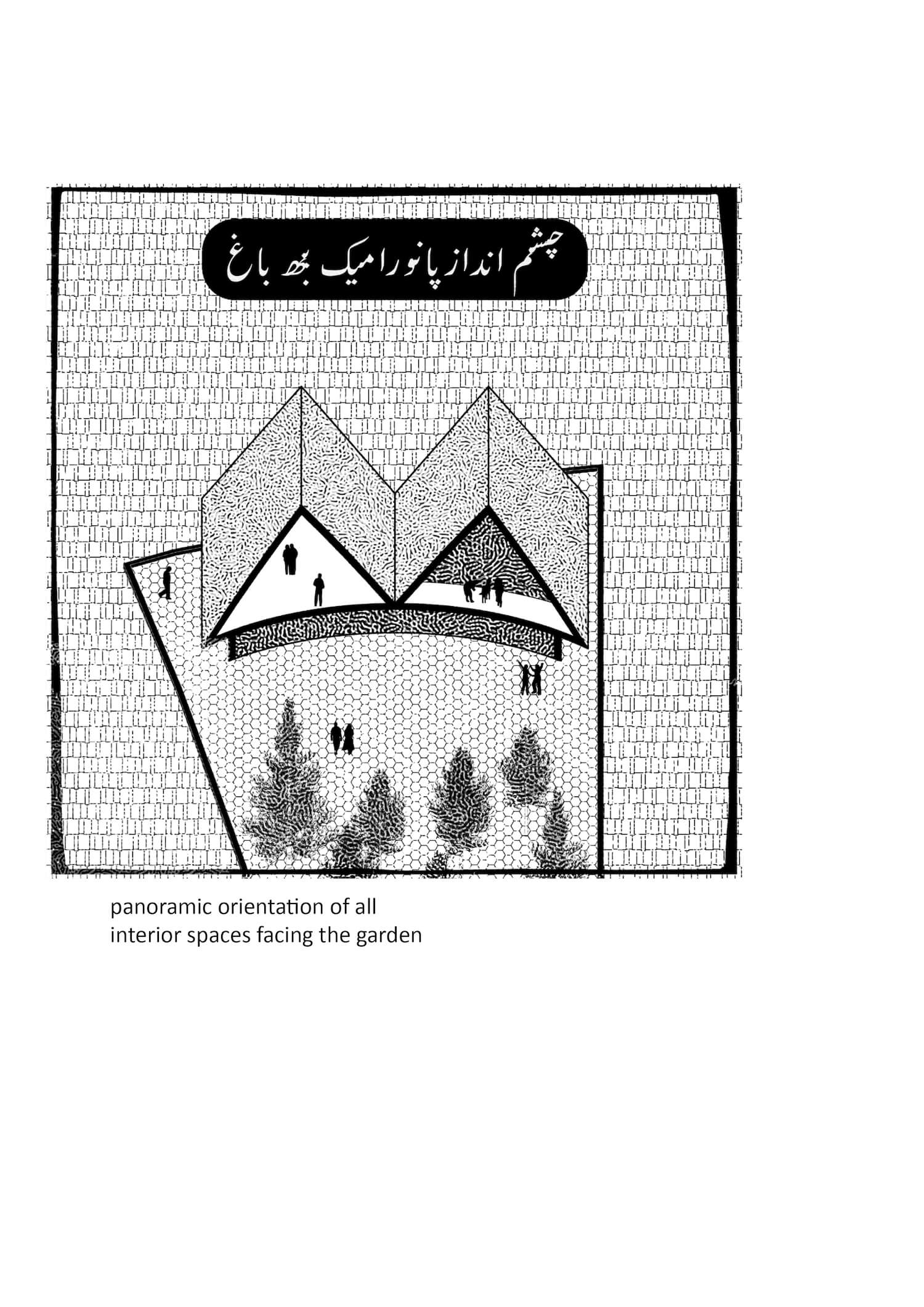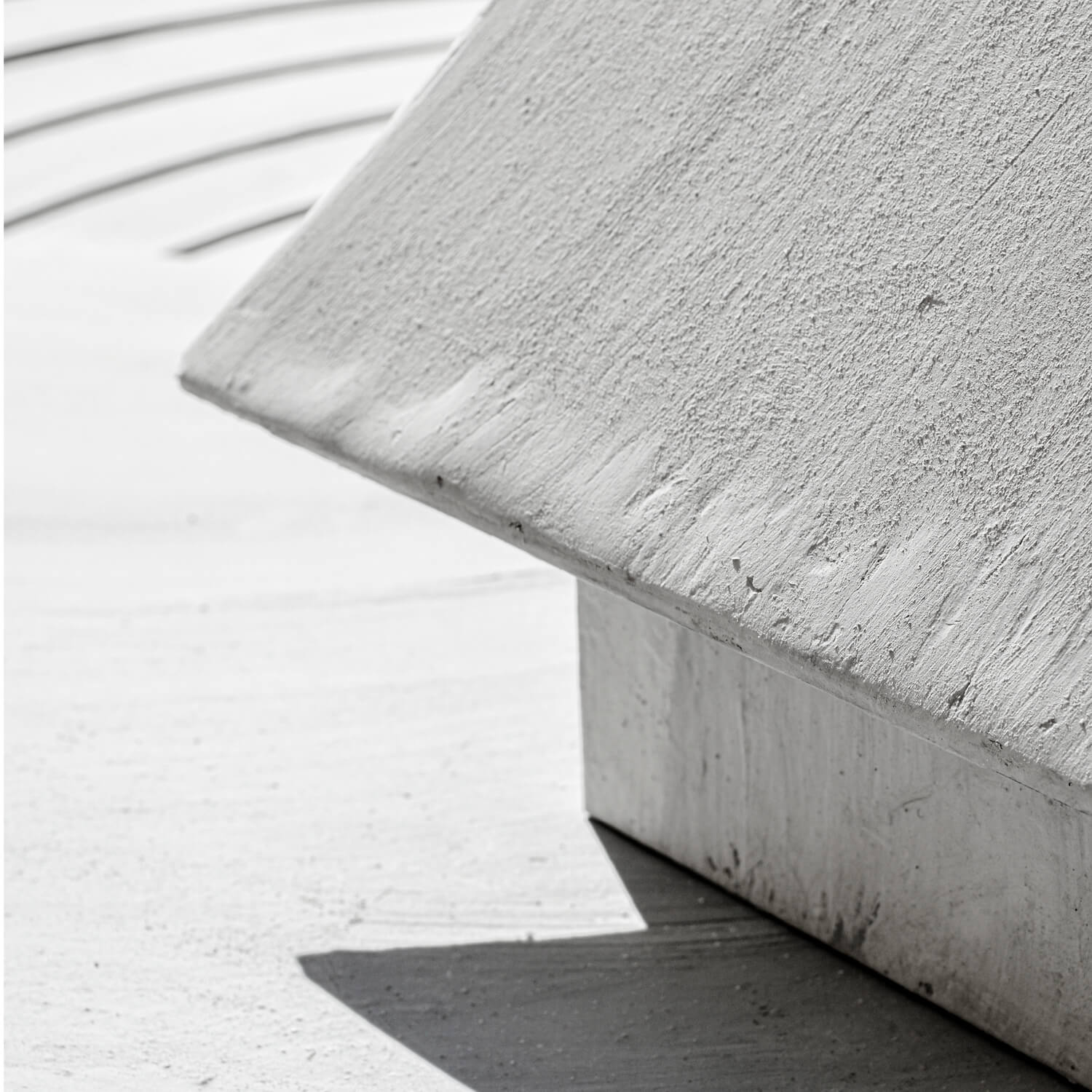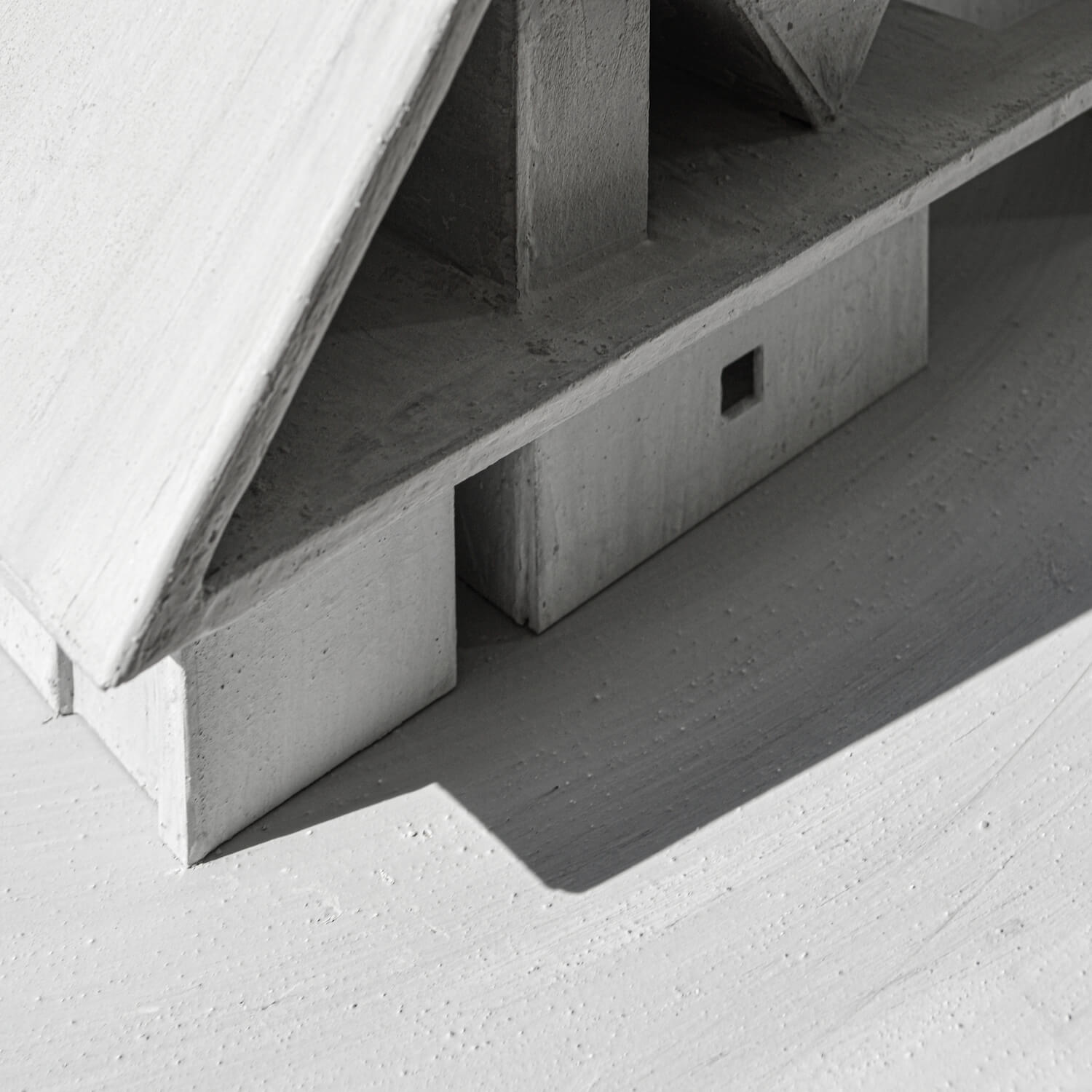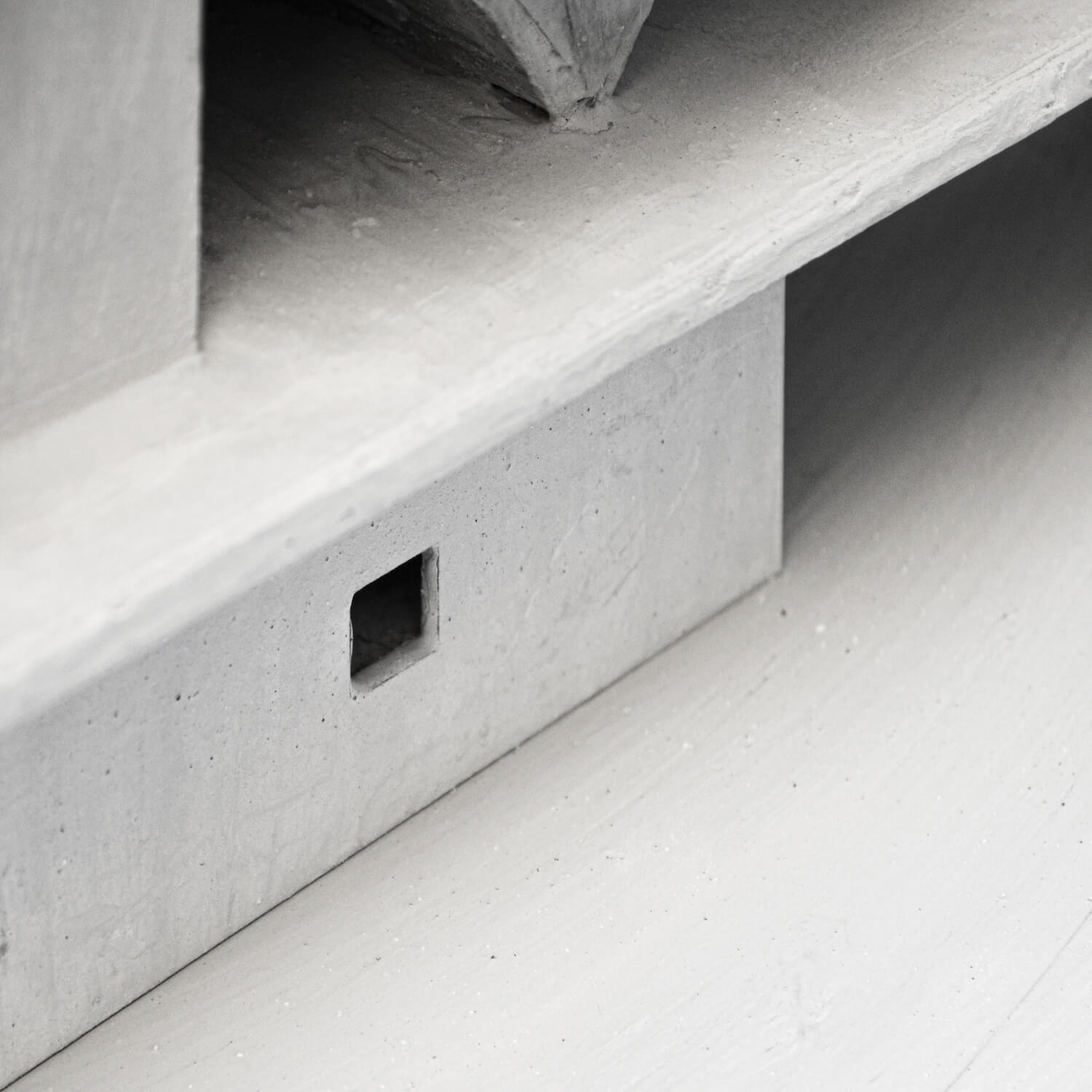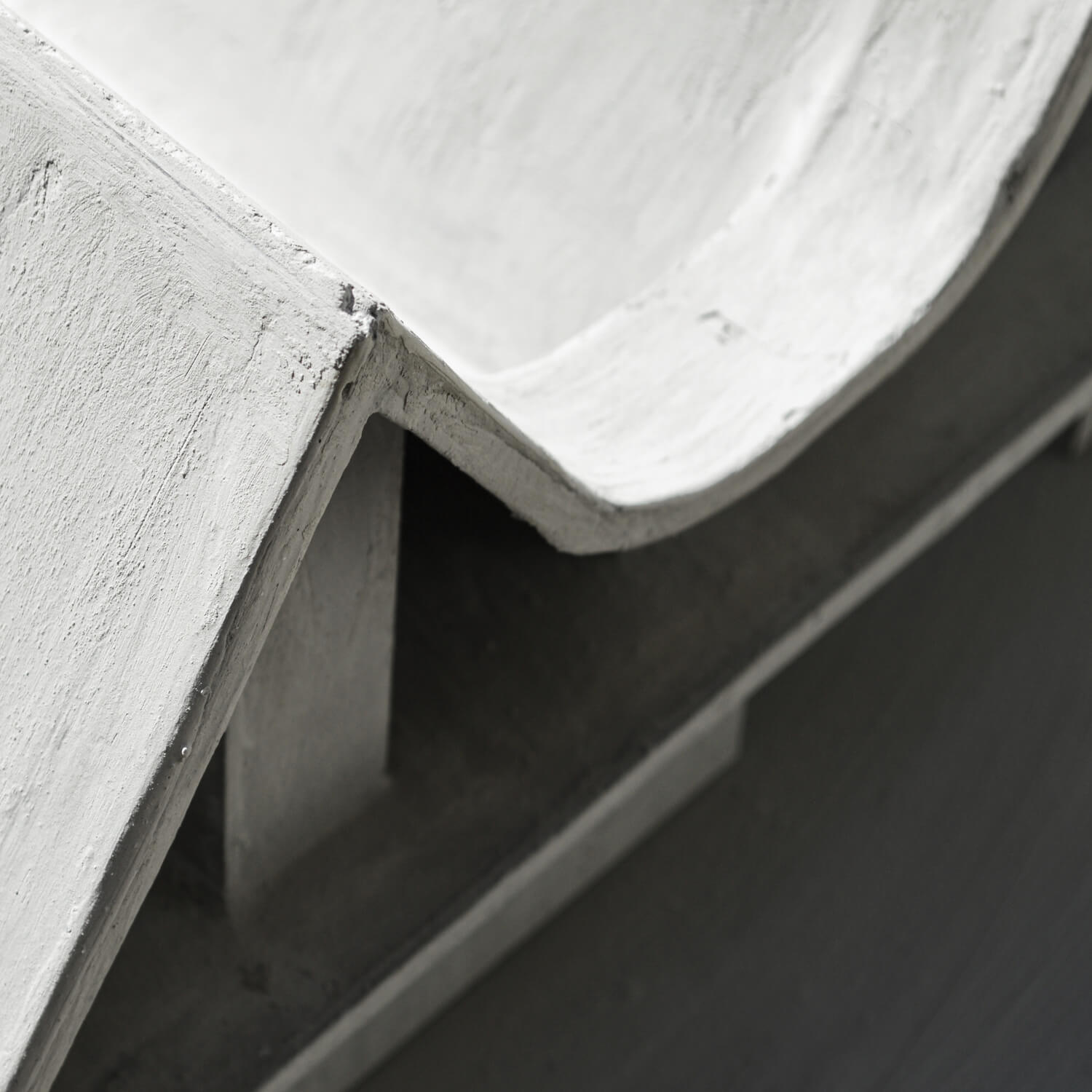 ---