Versa Architecture: Situated within the suburban terrain of Nicosia, a ground floor residence stands as a testament to the harmonious integration of internal and external architectural elements. Encompassing an area of 170 square meters, this residence celebrates its natural surroundings but also embodies a design ethos with curved elements unifying all its spaces. With an internal courtyard acting as the centerpiece, promotes contemporary living, facilitating a seamless connection between the interior and the exterior environments.
At the core of the residence lies a 50-year-old olive tree, surrounded by lavender plantings, which creates an oasis leading owners to explore the tranquility of nature, to relax and rejuvenate within it. Enclosed by curving walls that mimic undulating lines, the courtyard serves as a focal point, effectively erasing the boundaries that separate the indoors from the outdoors. Embracing sustainable practices, this house incorporates various environmentally conscious features. Floor-to-ceiling windows and glass doors act as portals, effortlessly merging the living spaces with the courtyard. As daylight filters through these openings, the house becomes suffused with a warm, natural glow, infusing the interior with a gentle interplay of light and shadow, which continuously evolves throughout the day. Passive ventilation with careful orientation ensure optimal air circulation and energy efficiency, maintaining a comfortable environment throughout the seasons. Within the house, curved walls, guiding occupants through a series of interconnected spaces that foster a sense of continuity and harmony. The open-plan layout ensures a seamless flow from the living area to the dining space and kitchen, enhancing social interactions and cultivating an inviting ambiance.
The primary objective of this project was to epitomize the concept of contextual architecture. The exterior spaces have been meticulously landscaped, enabling it to seamlessly blend with its surroundings. This deliberate integration results in a visual symbiosis that enhances the overall living experience within the house.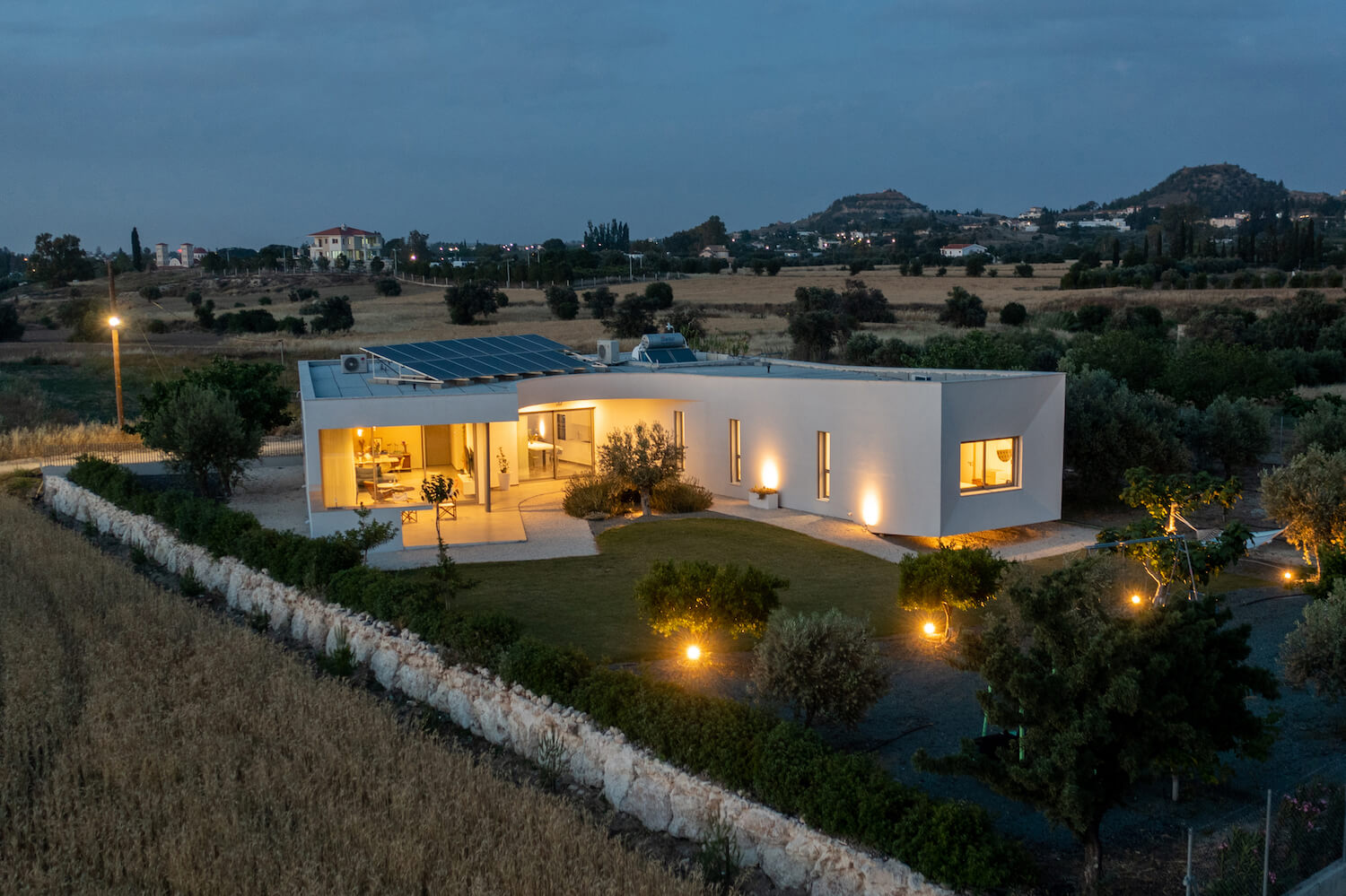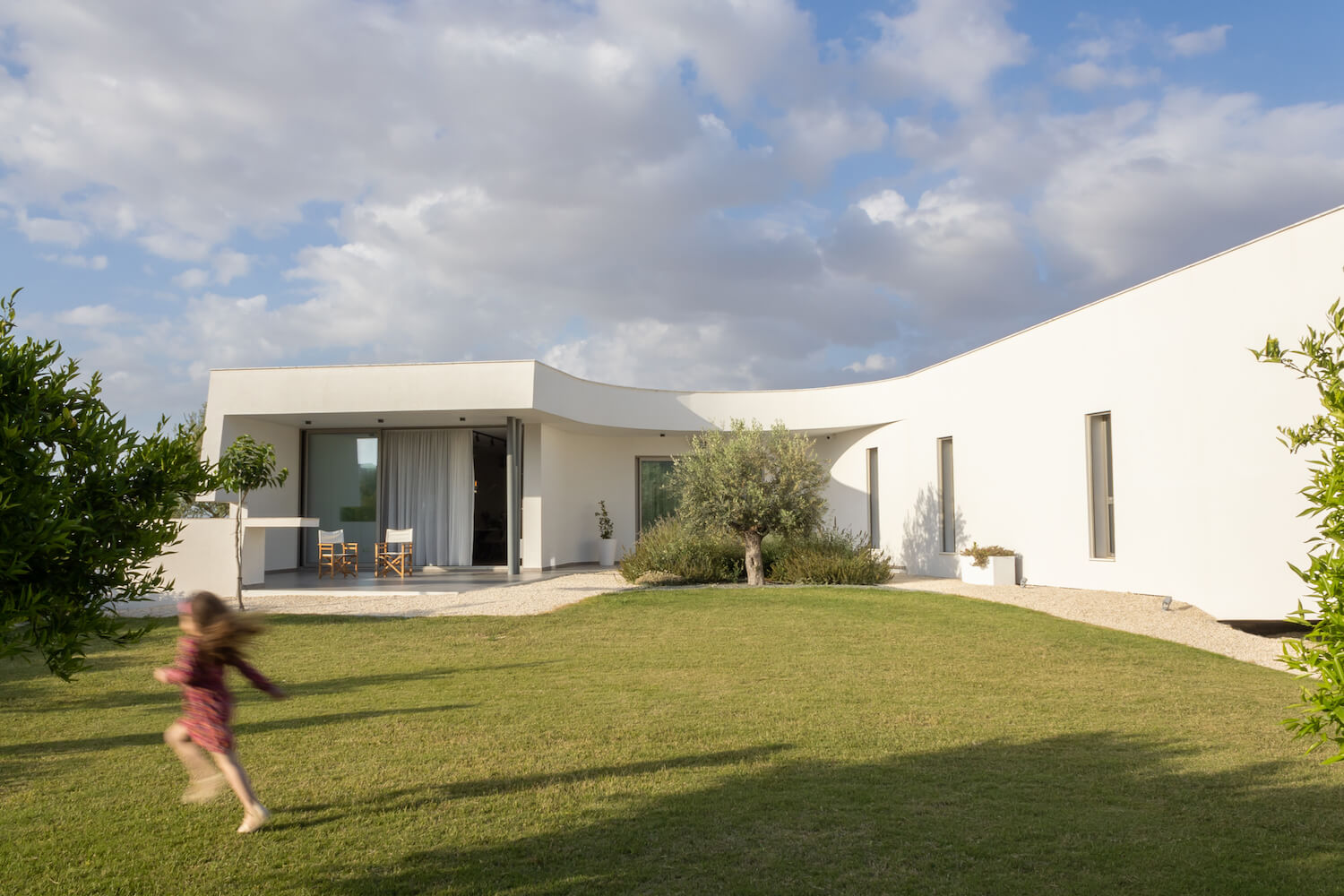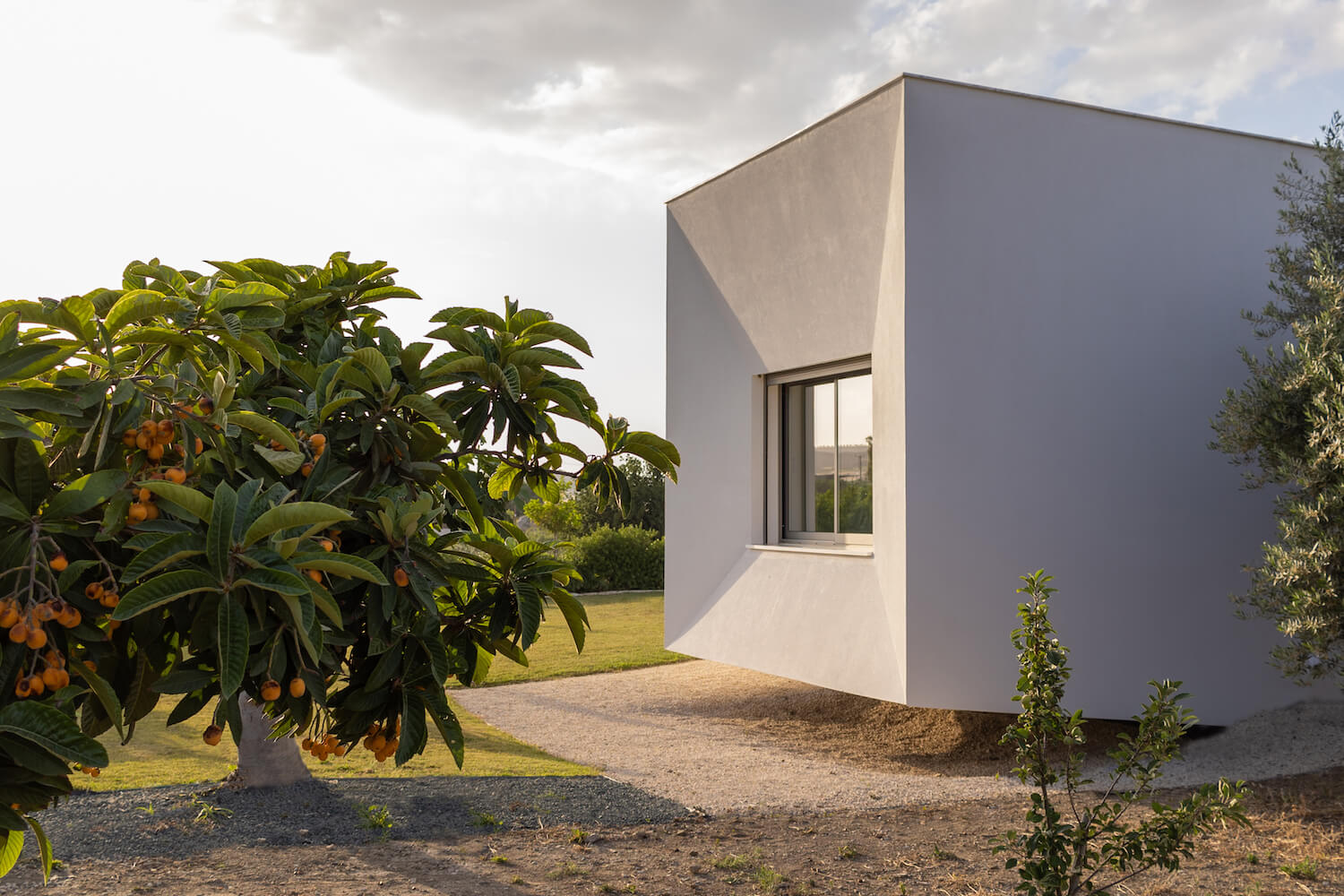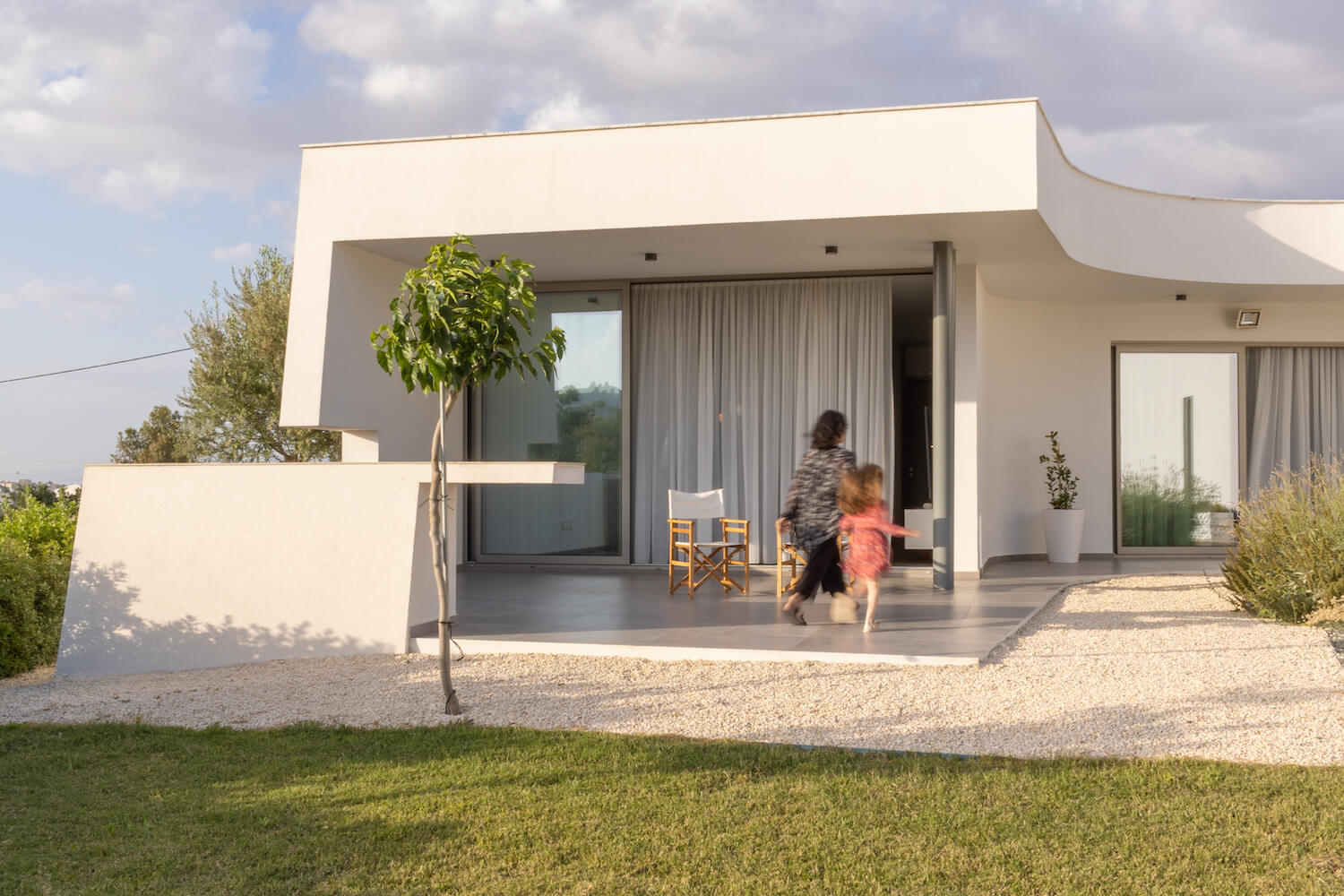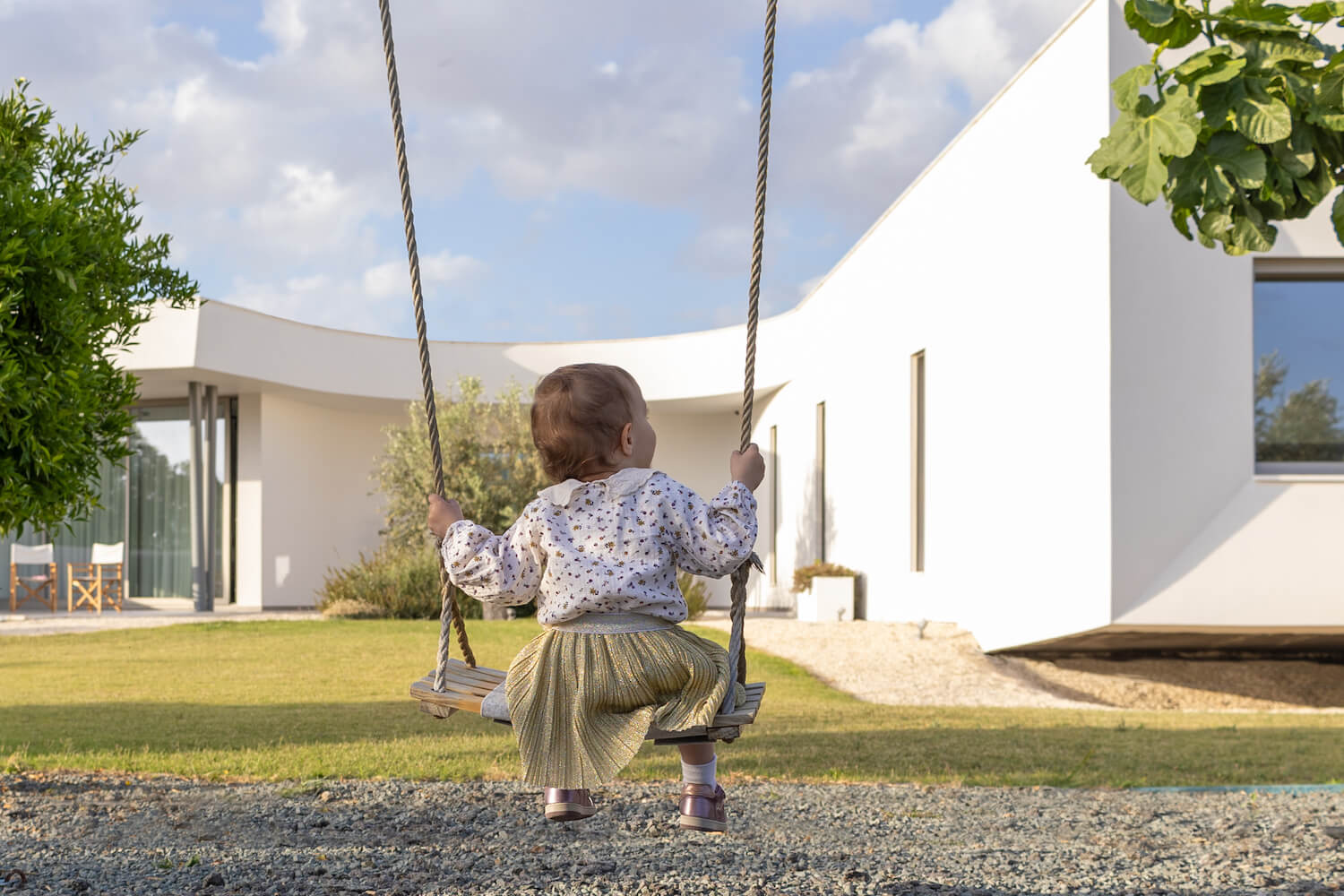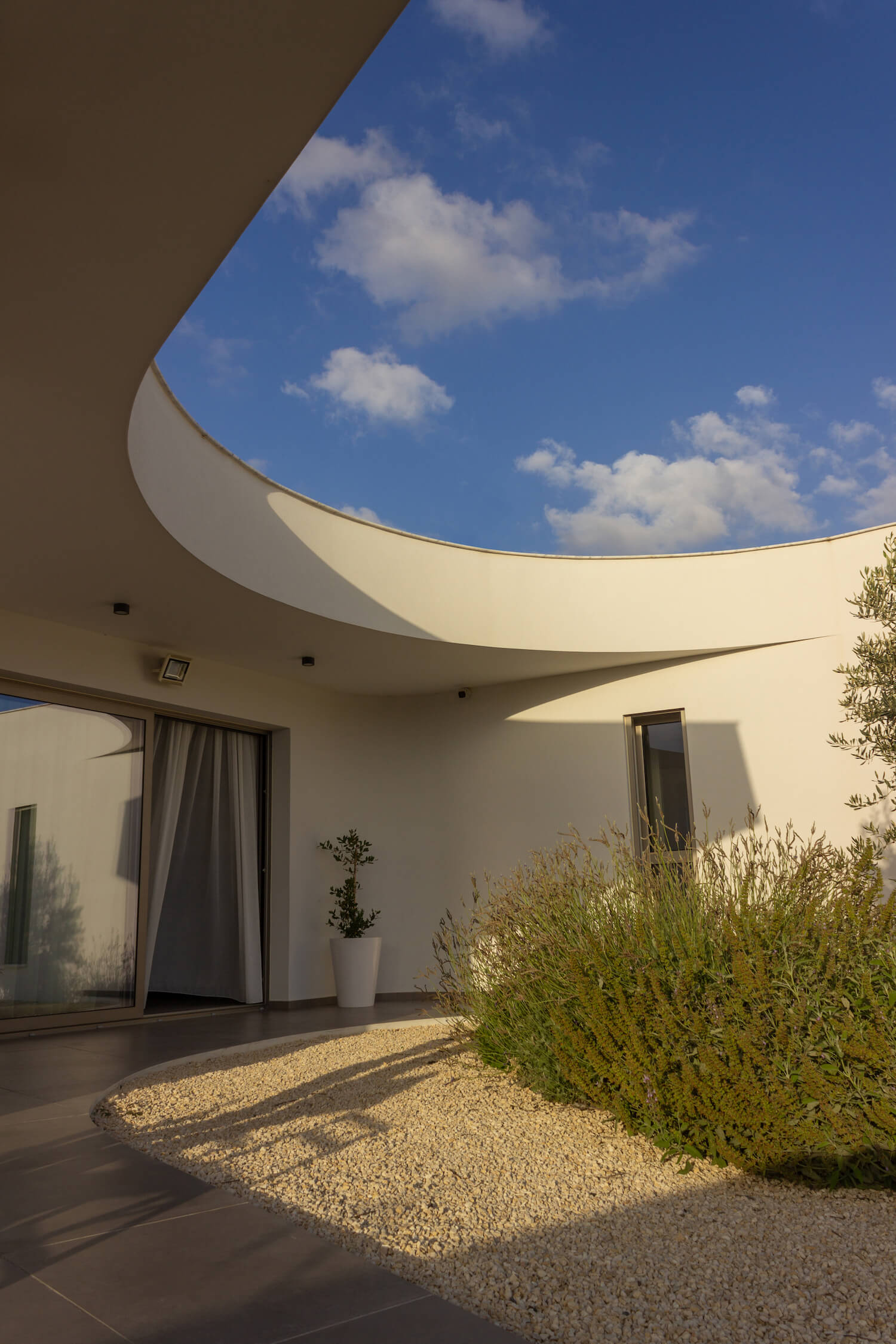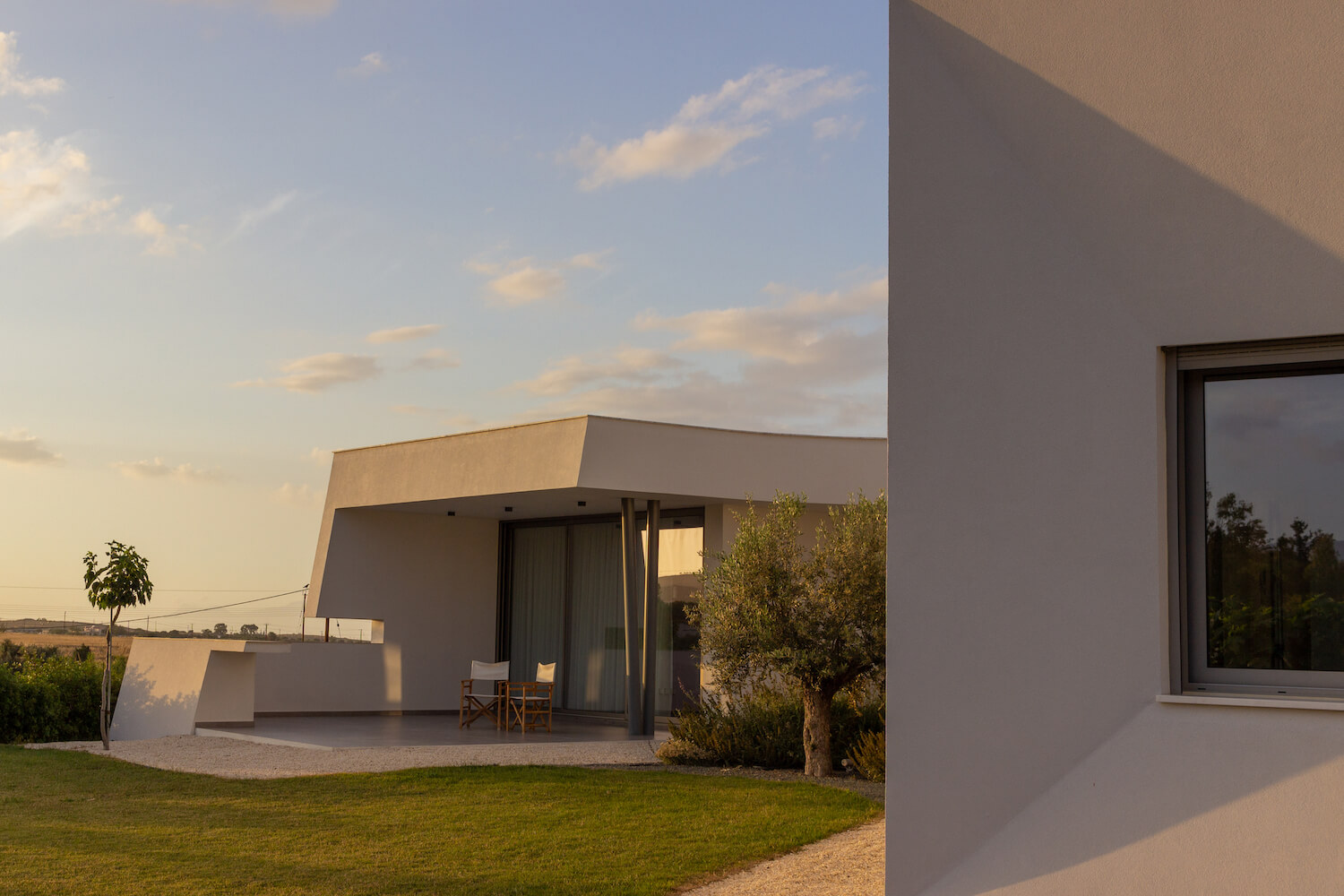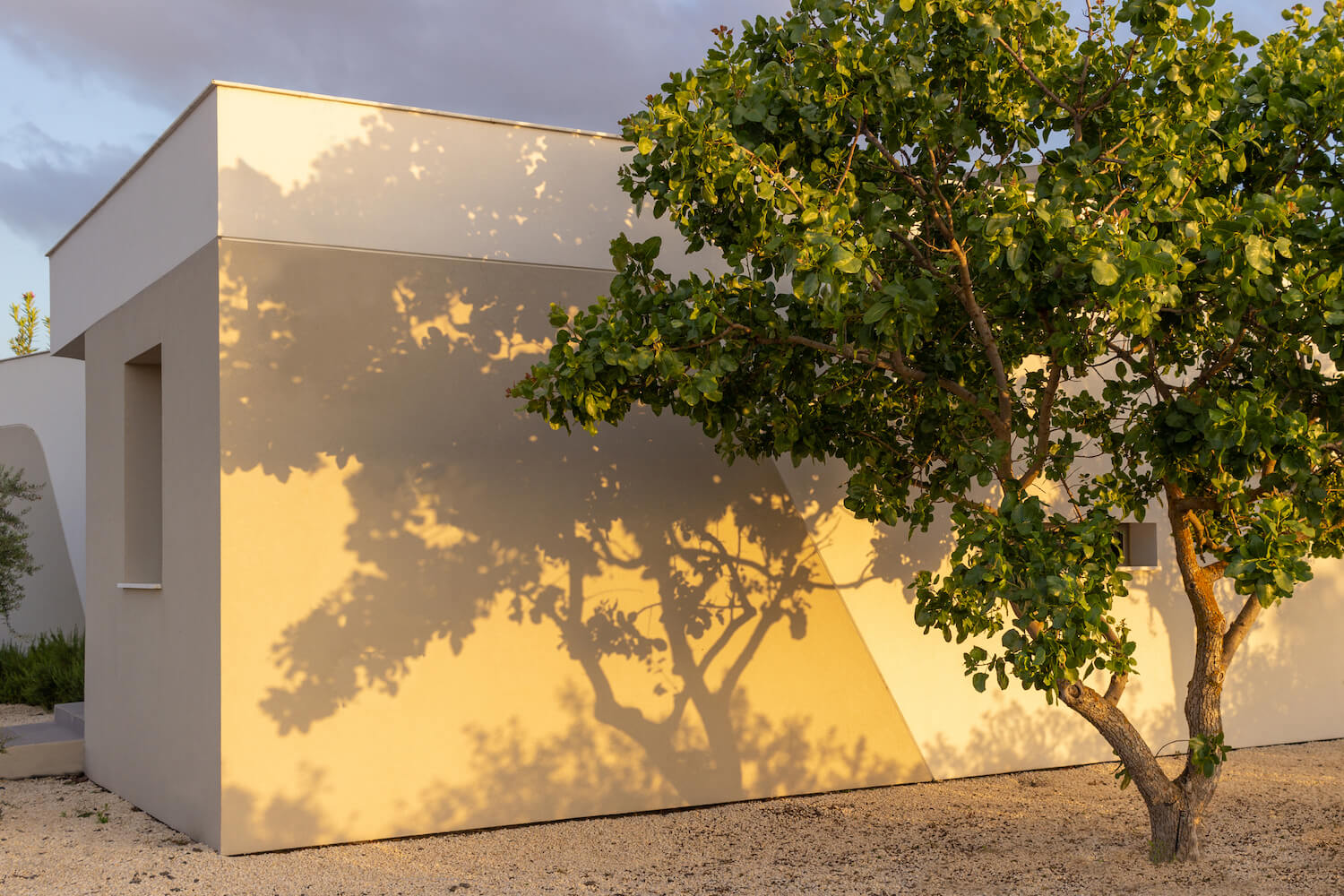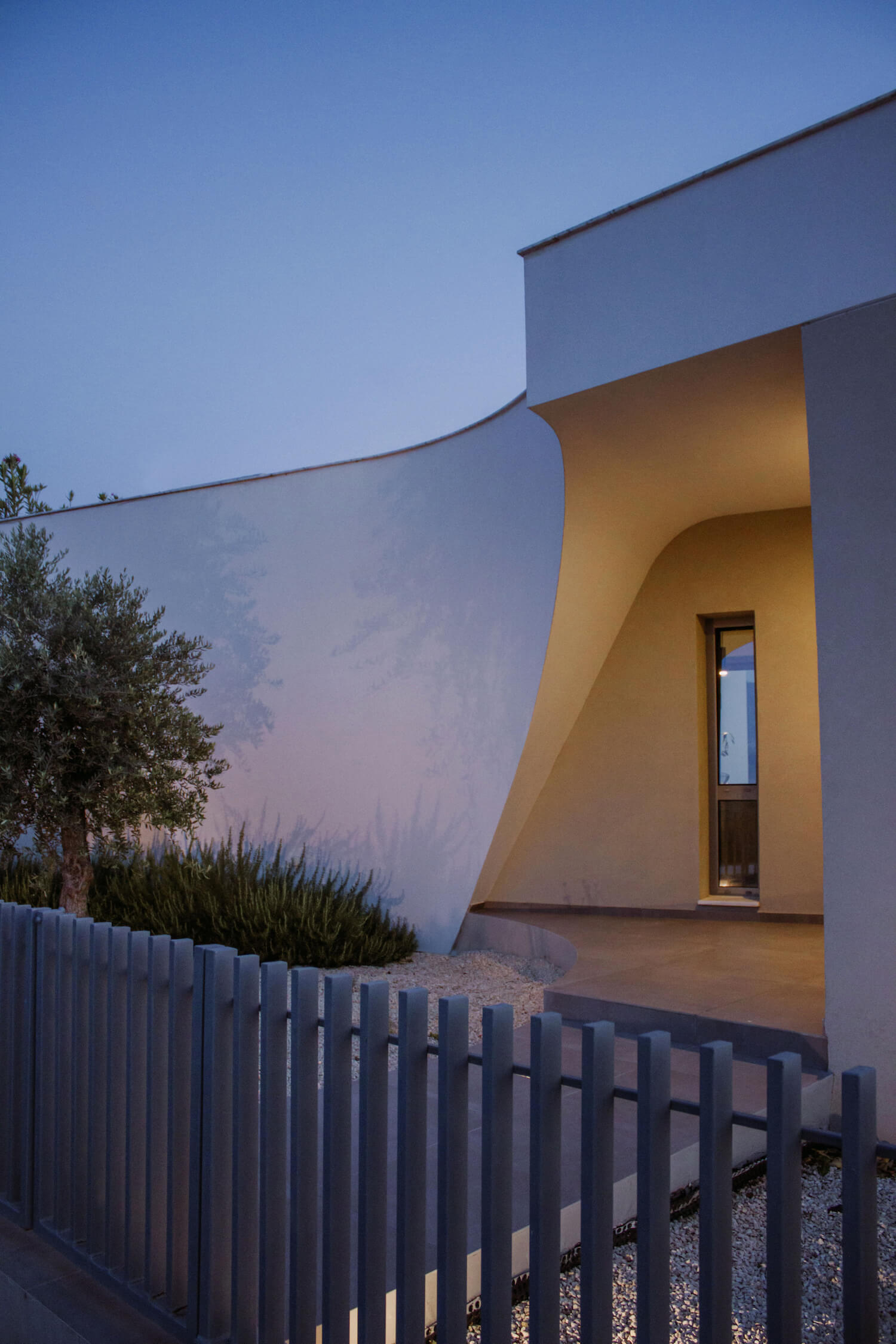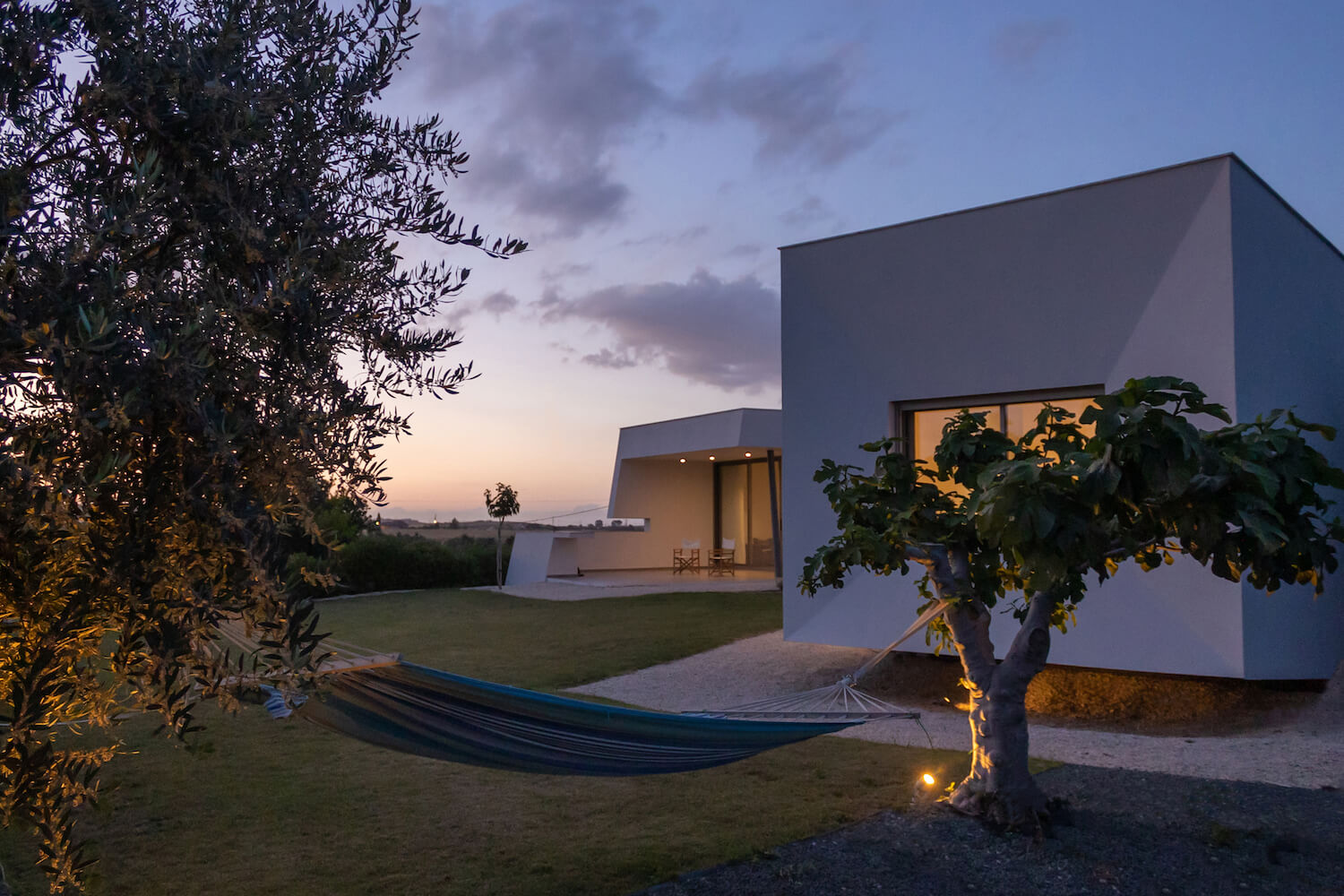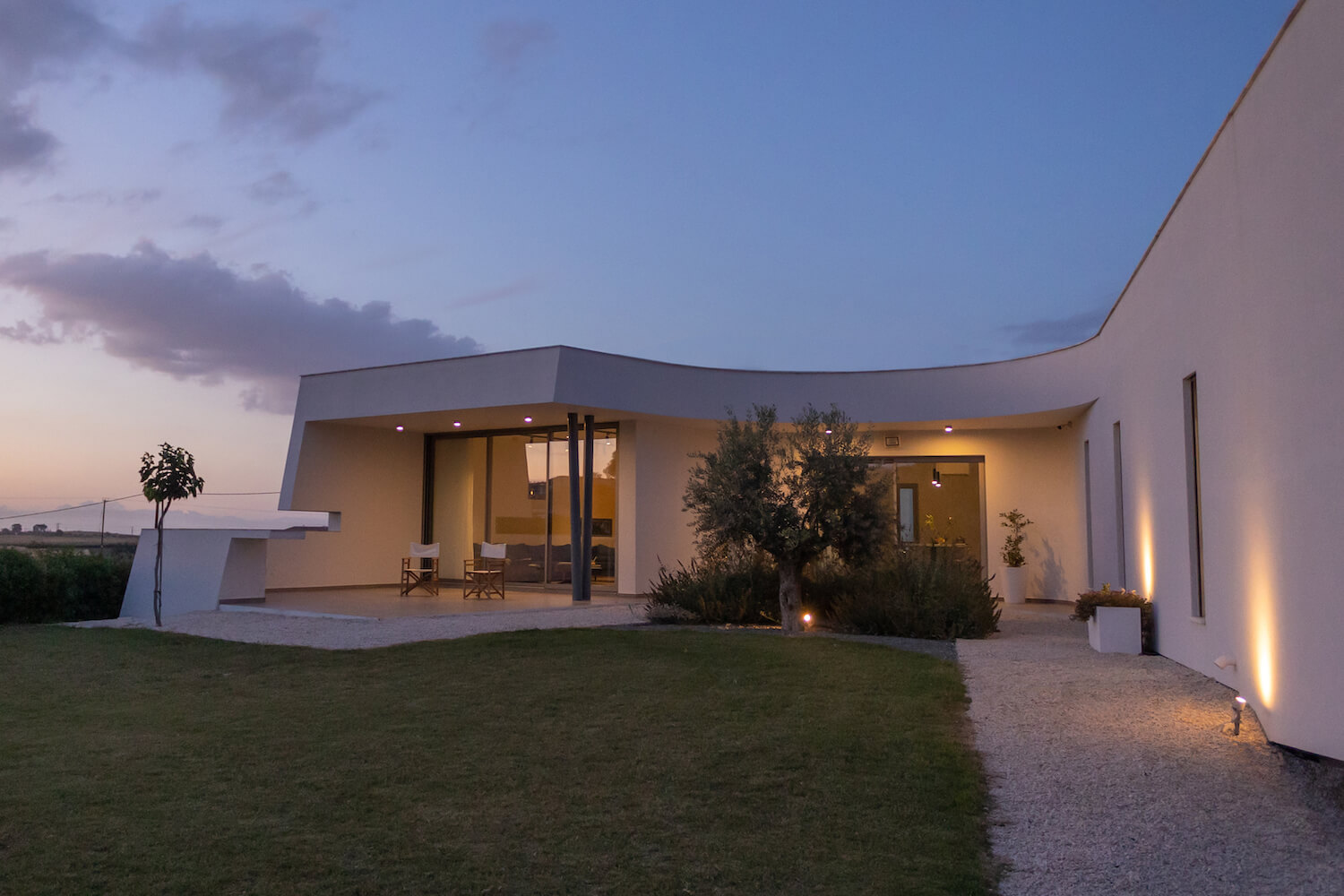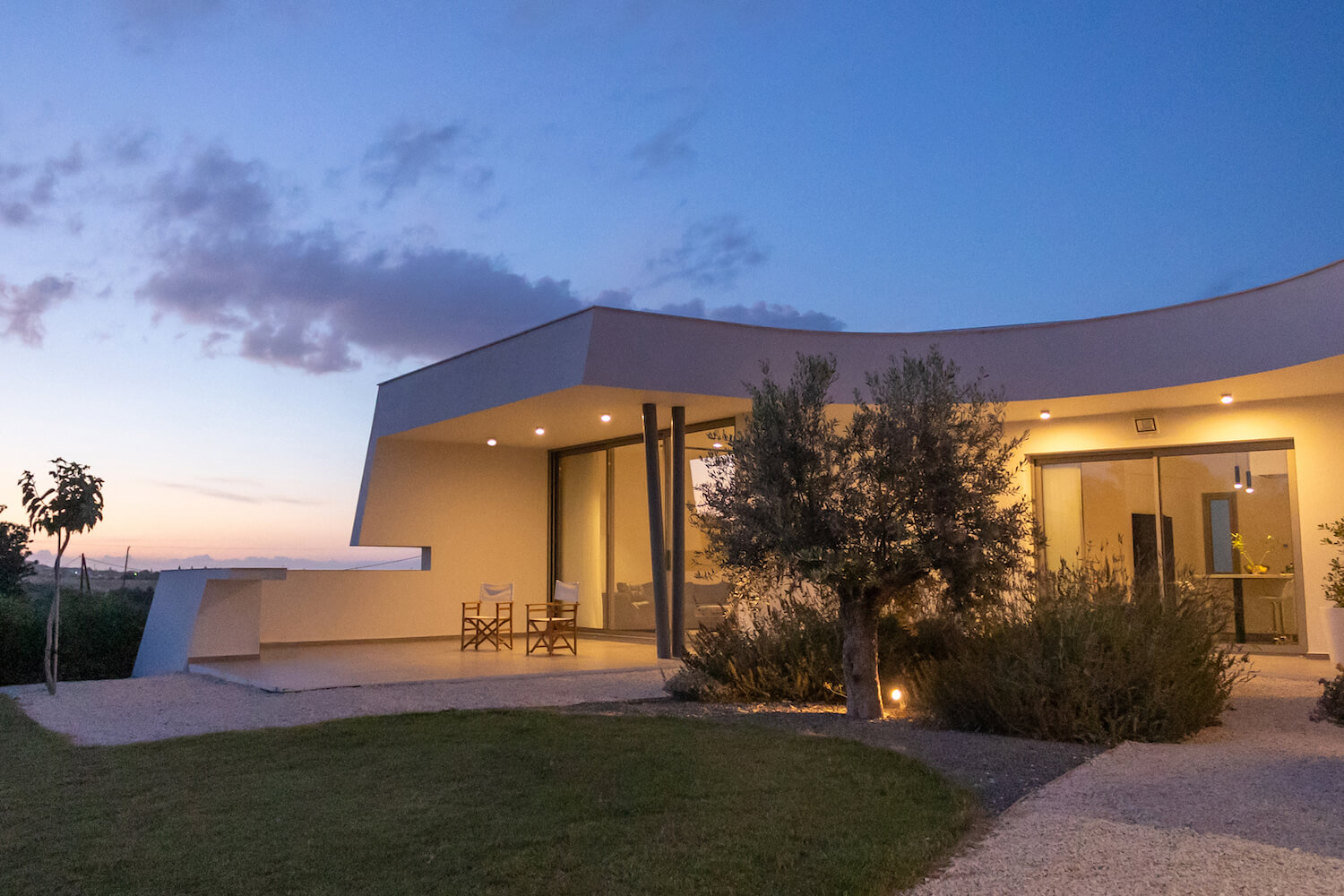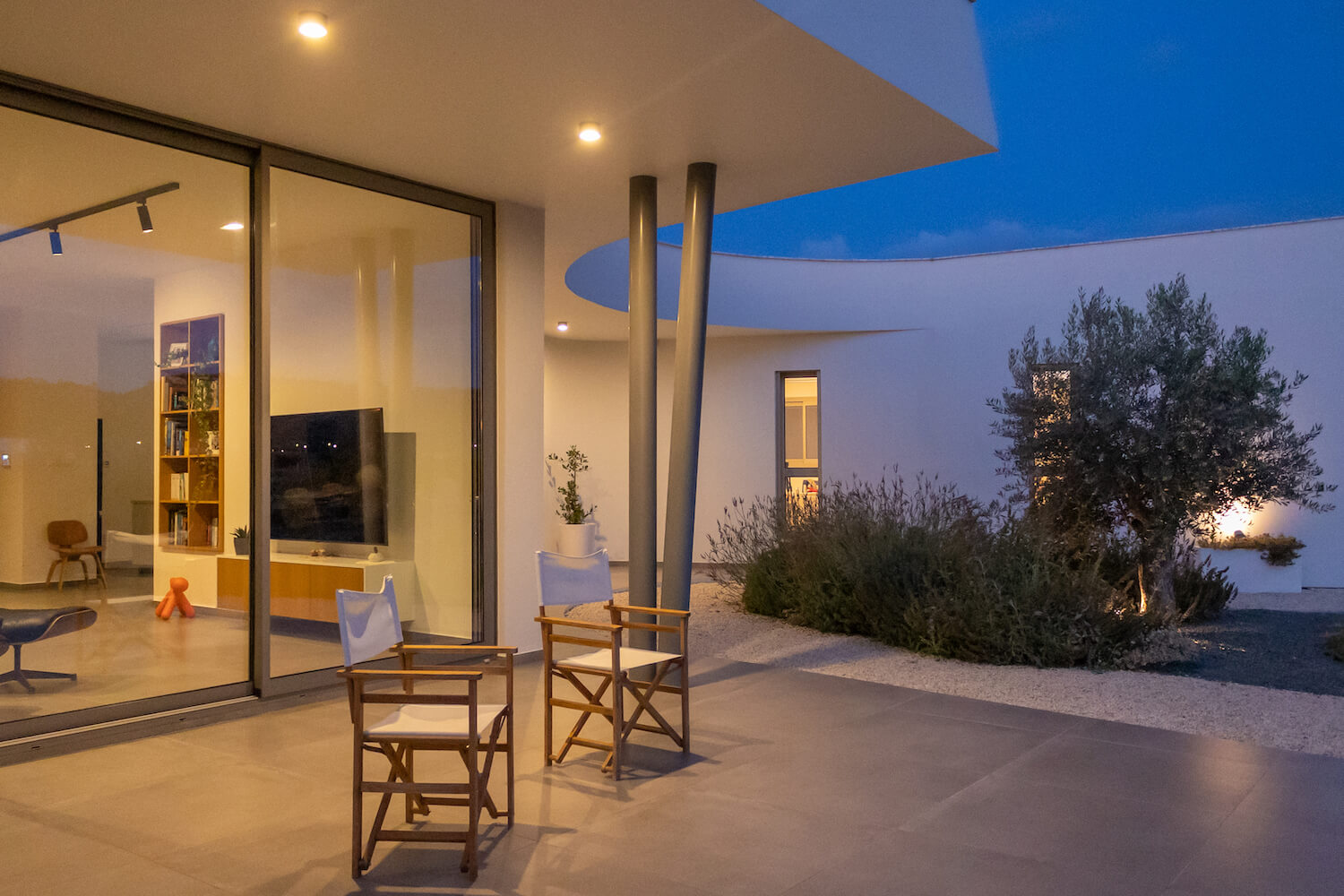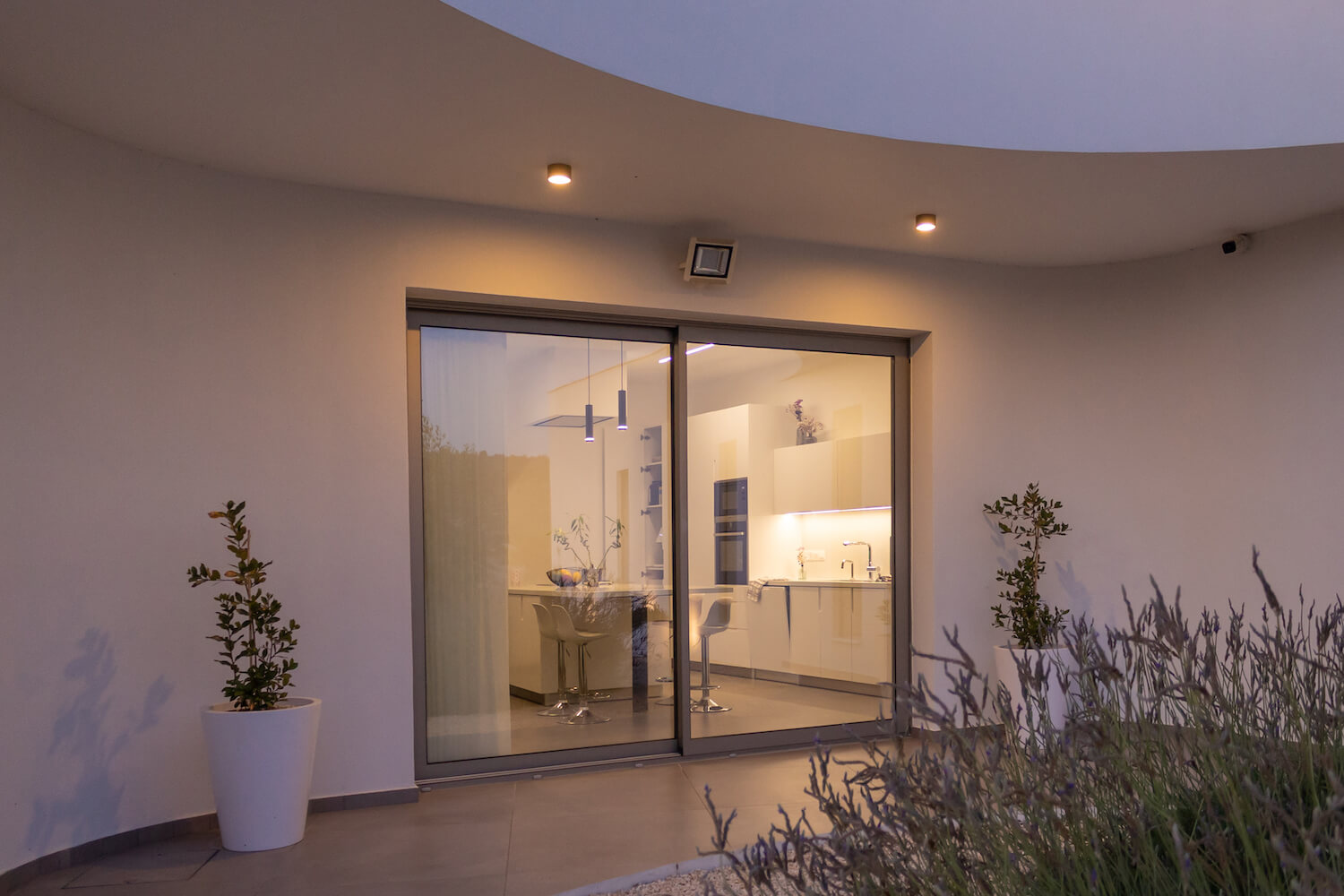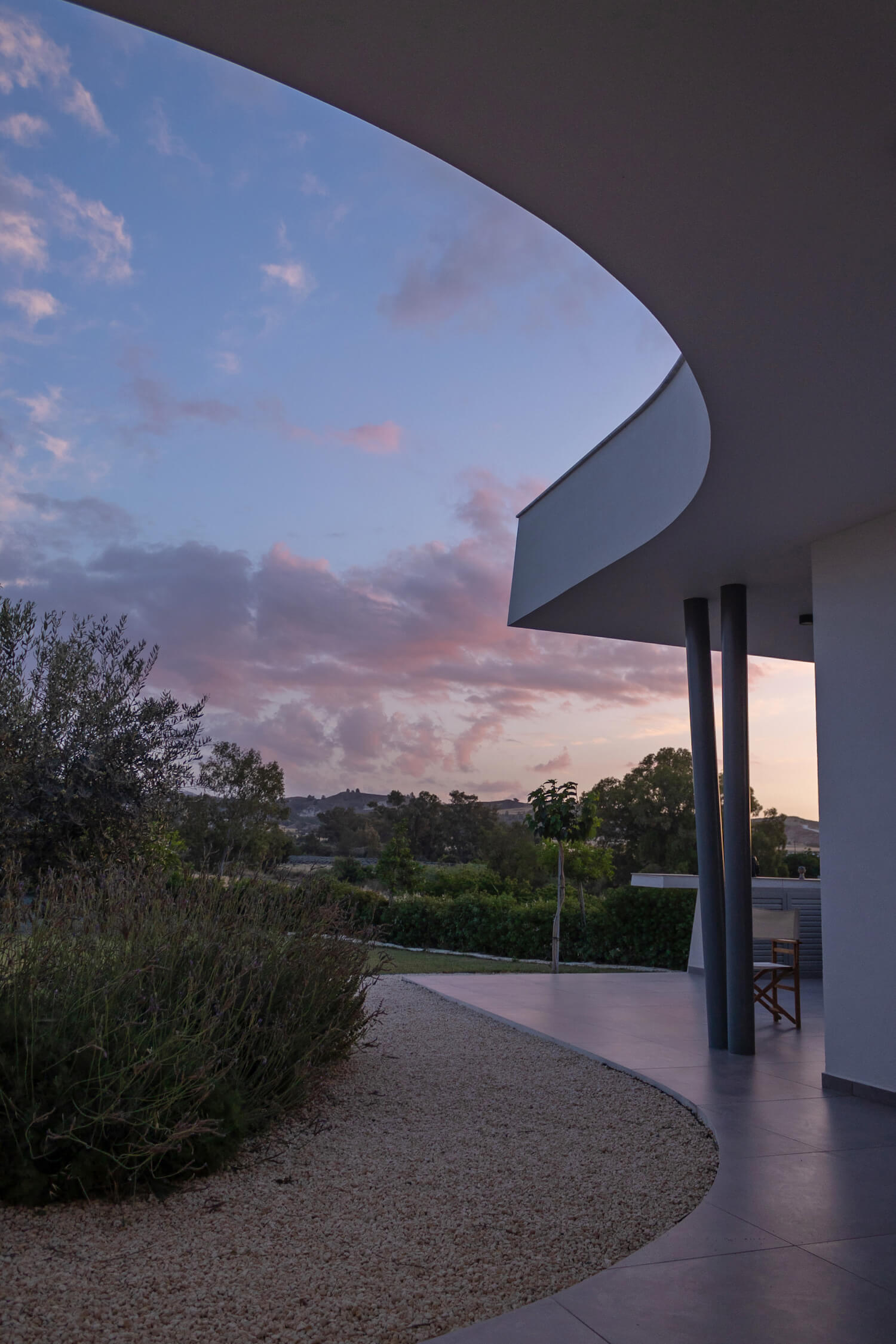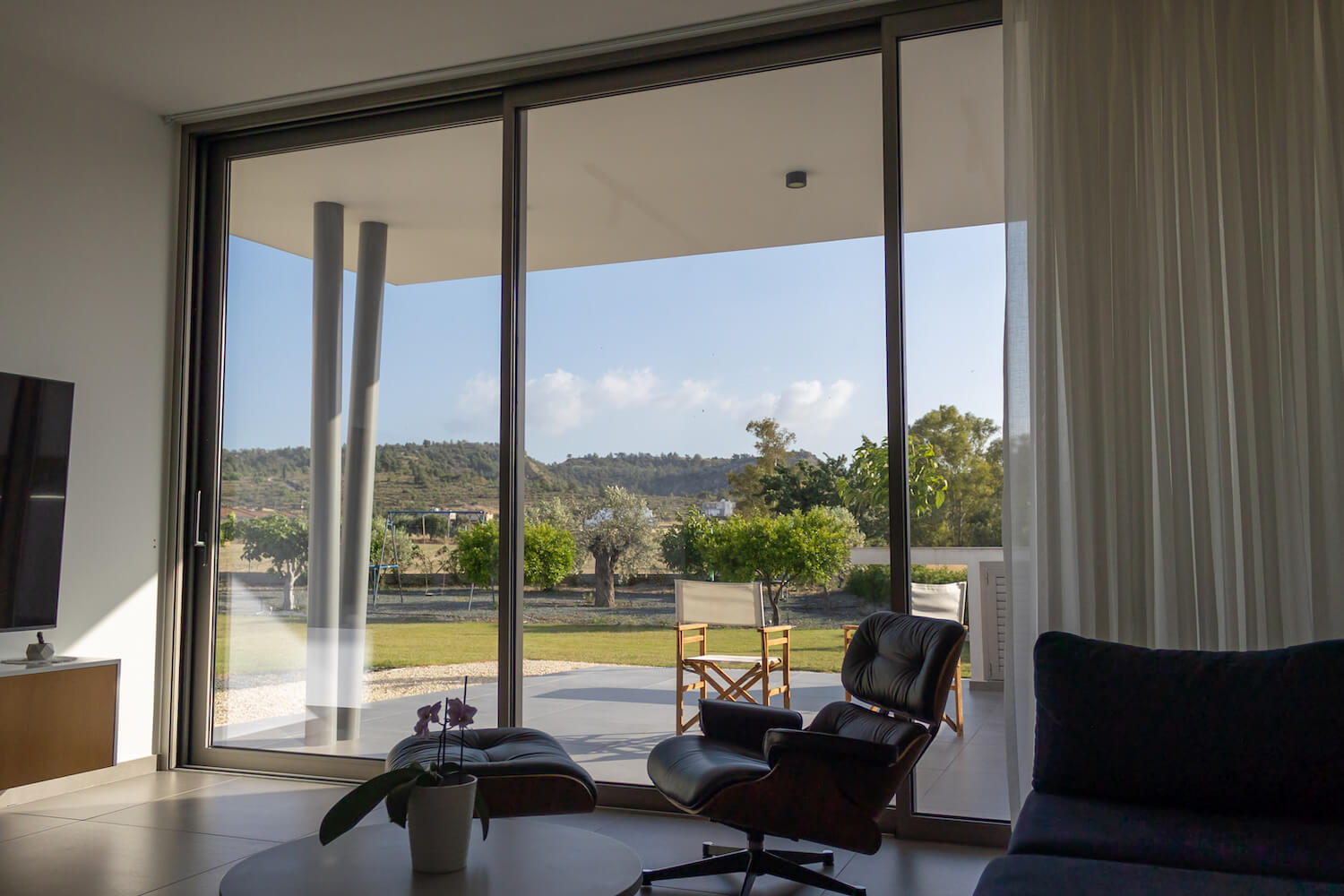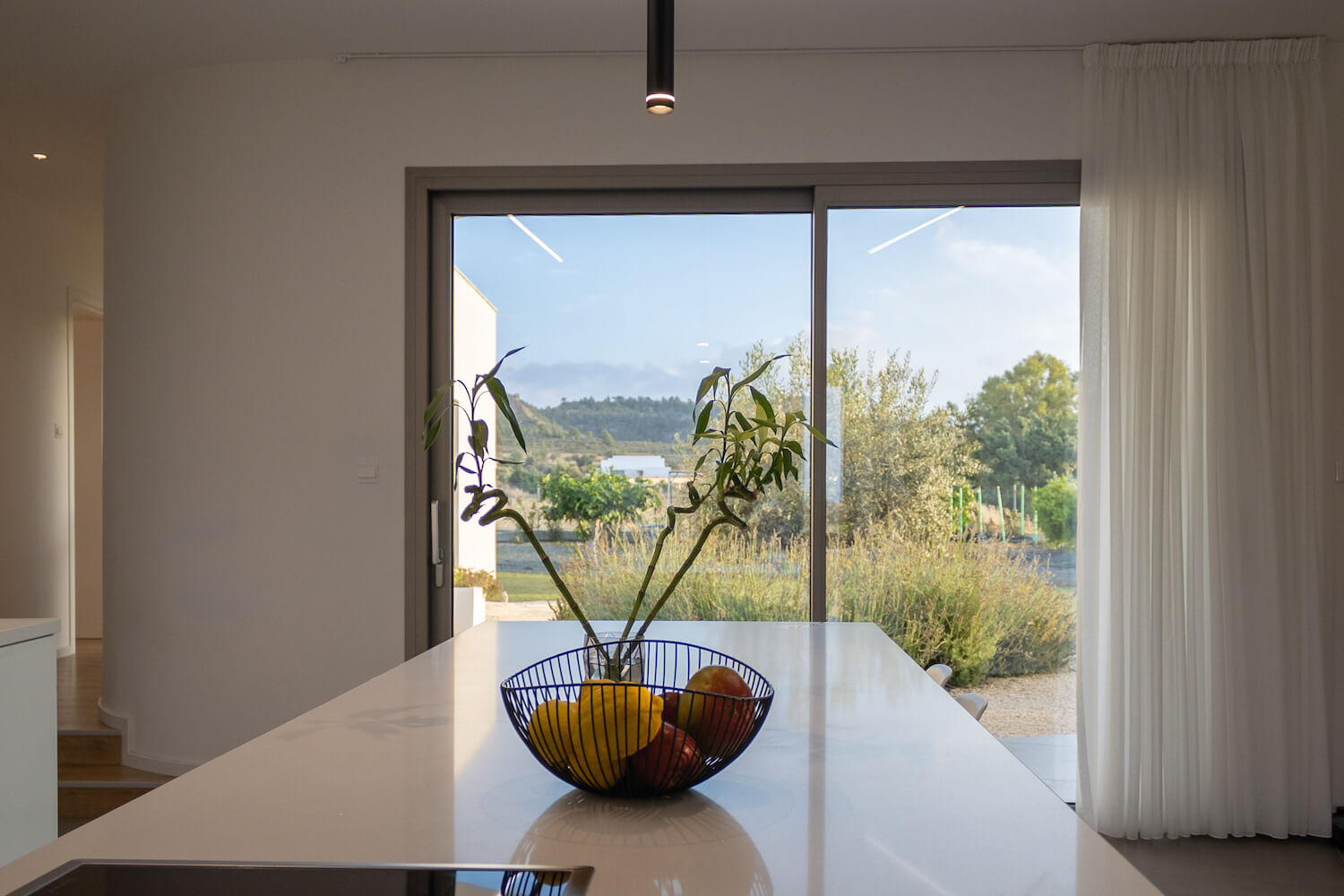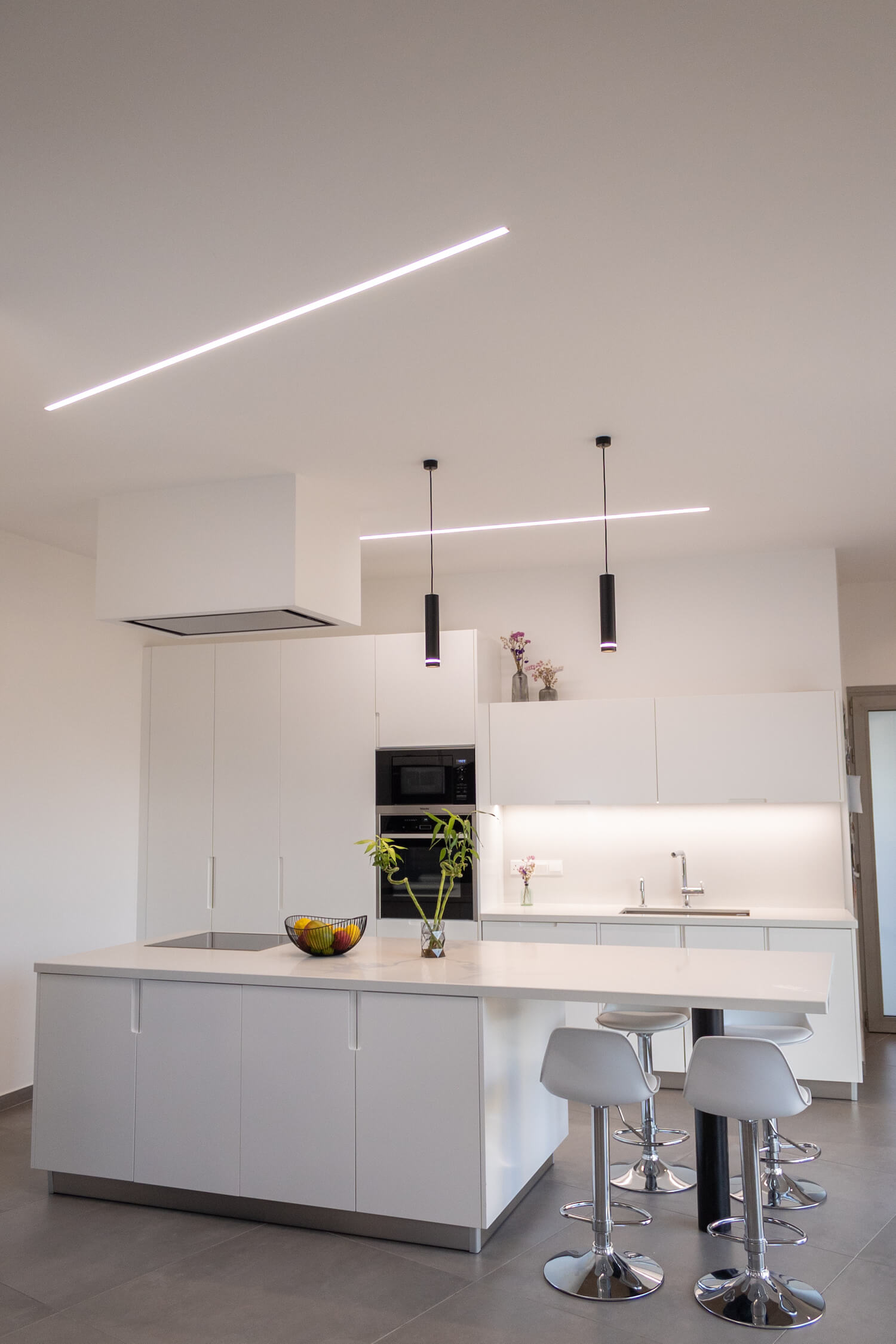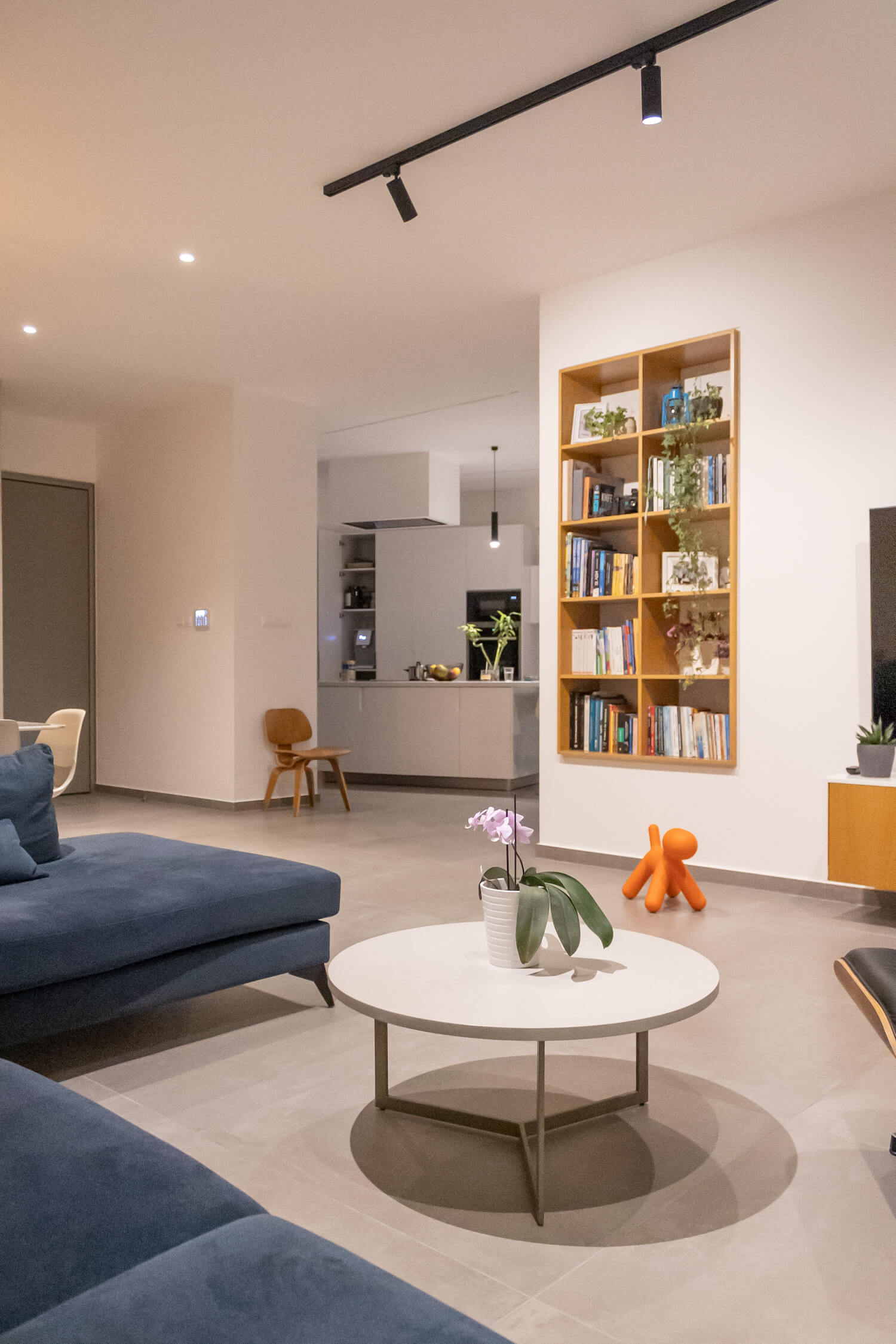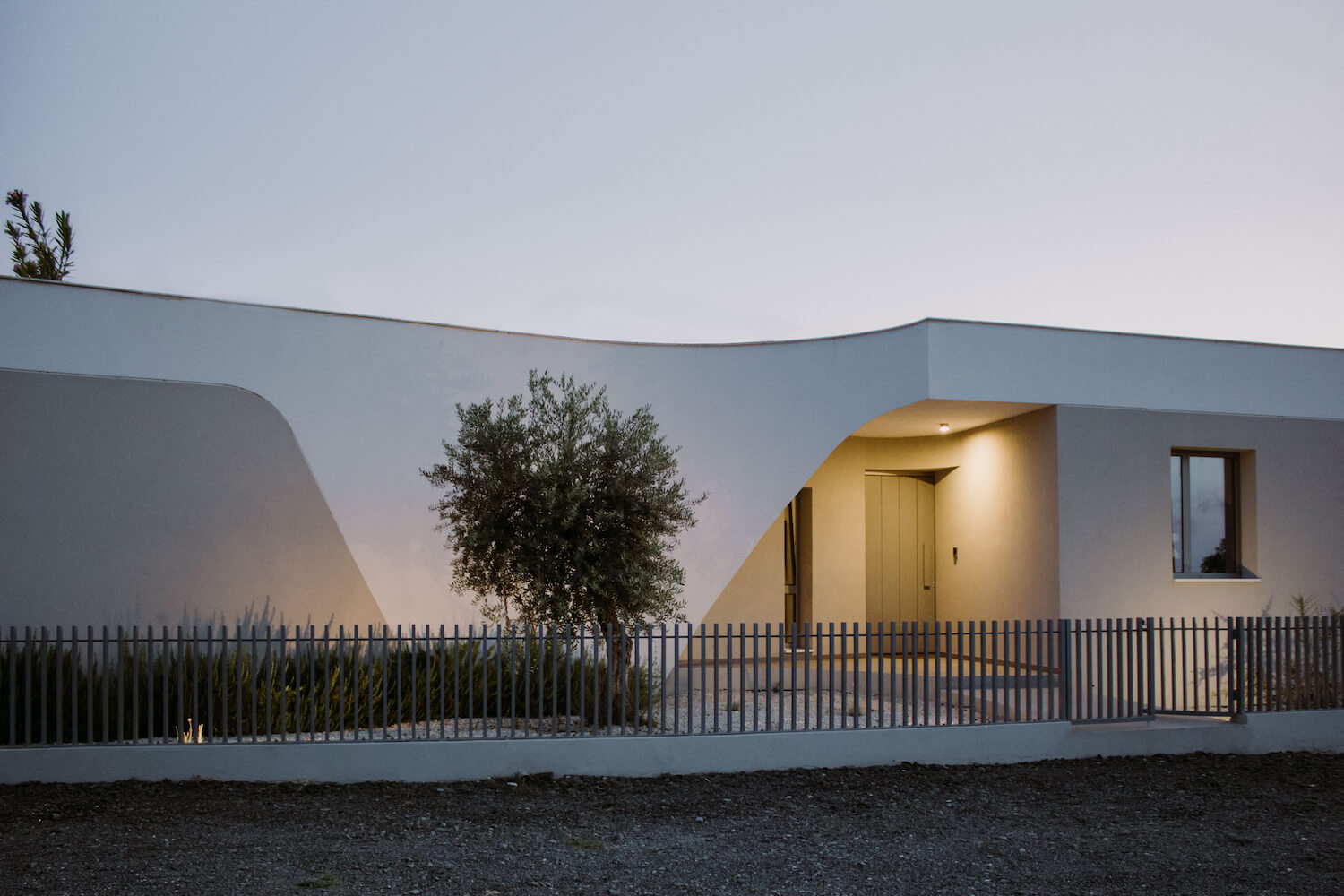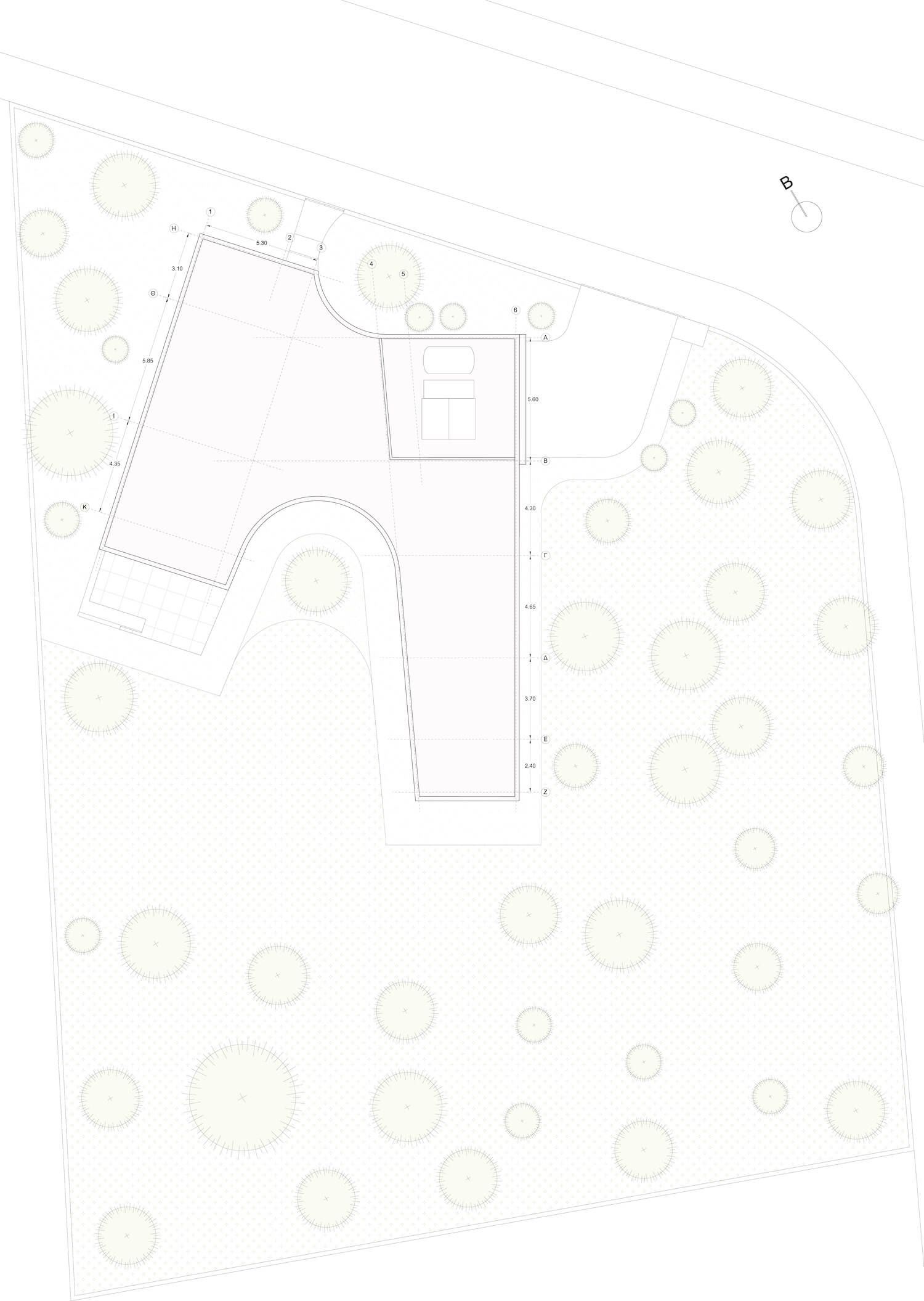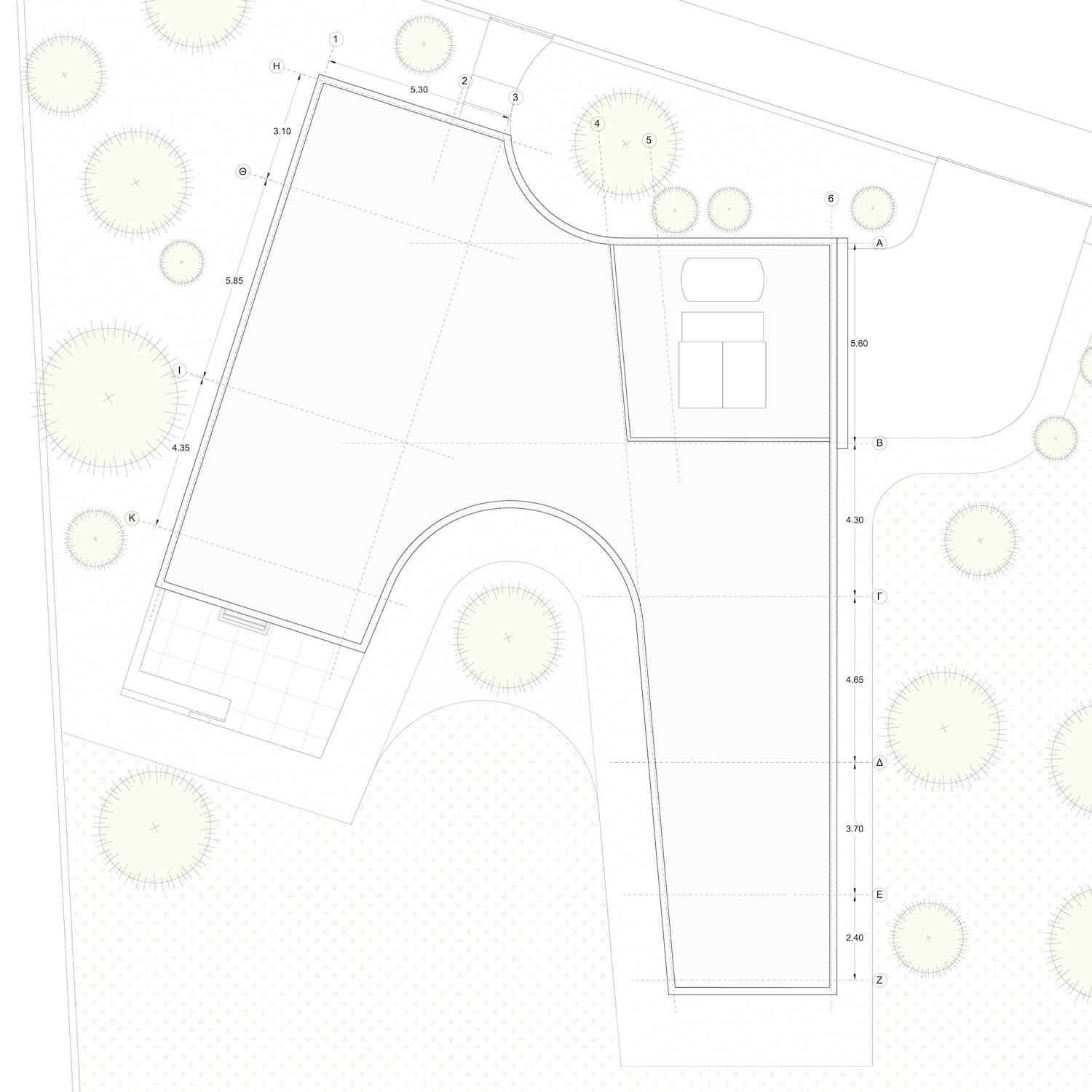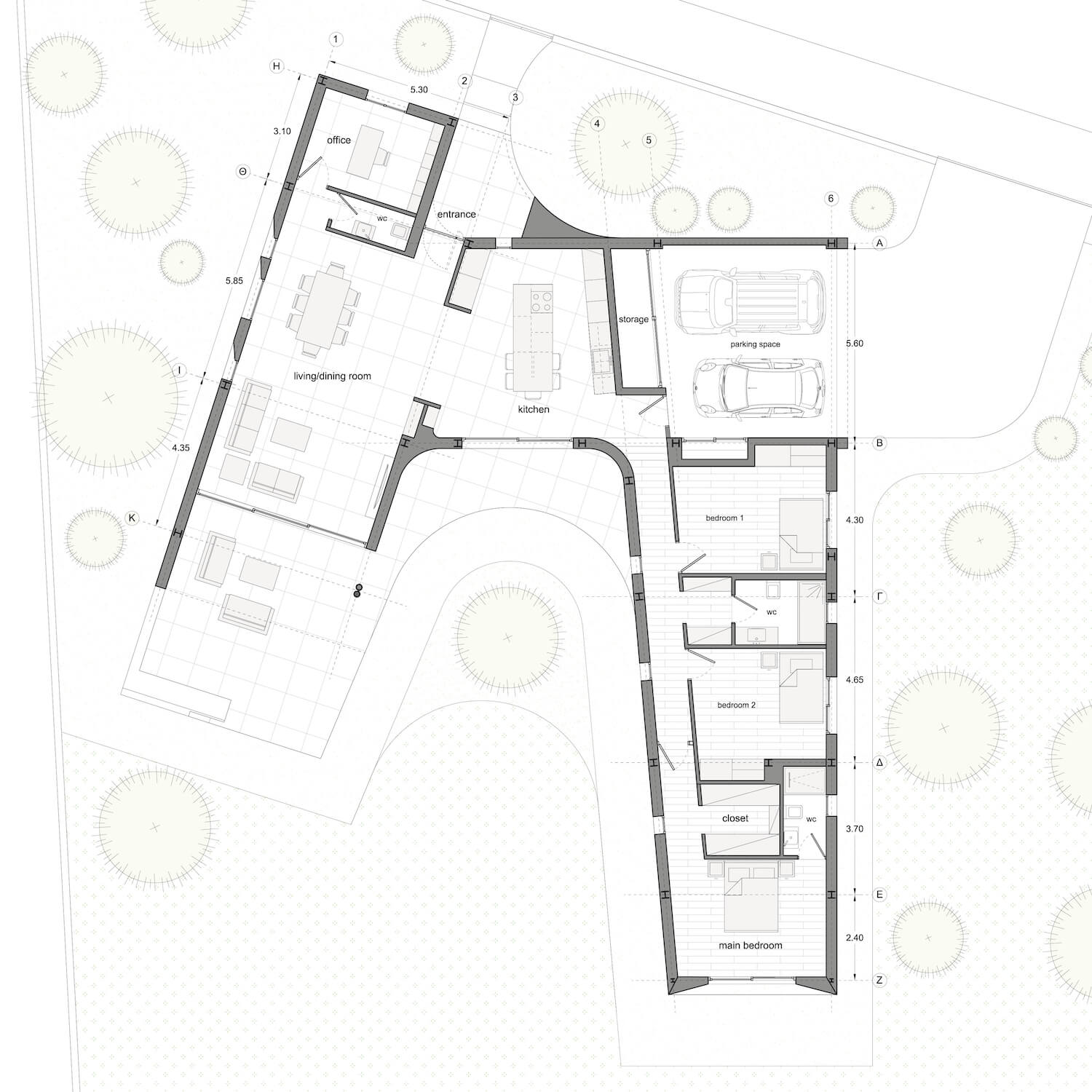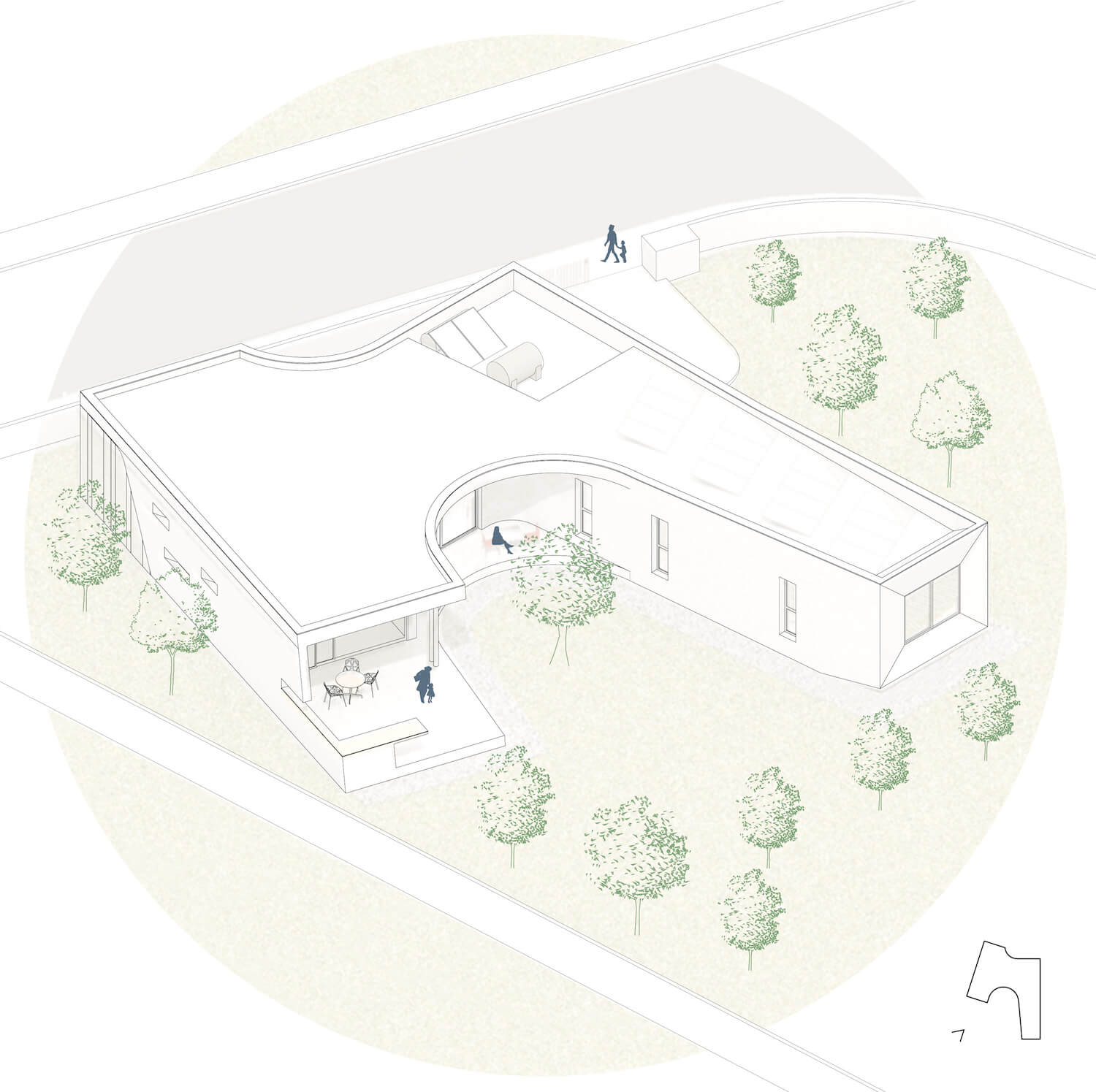 ---