In designing the LA home of a movie director known for his powerfully explosive, high impact cinematic experiences, Oppenheim Architecture partnered with the director's hydraulics team (who make his sets fly) to create a large pivoting window wall on the pool cabana. Twenty-five thousand pounds of counterweight enable the window wall's natural stasis to be open, while hydraulics power its closure. The effect invites the outdoors in by framing dynamic views of the LA landscape beyond - ultimately crafting a serene, nurturing environment that pays homage to its residents.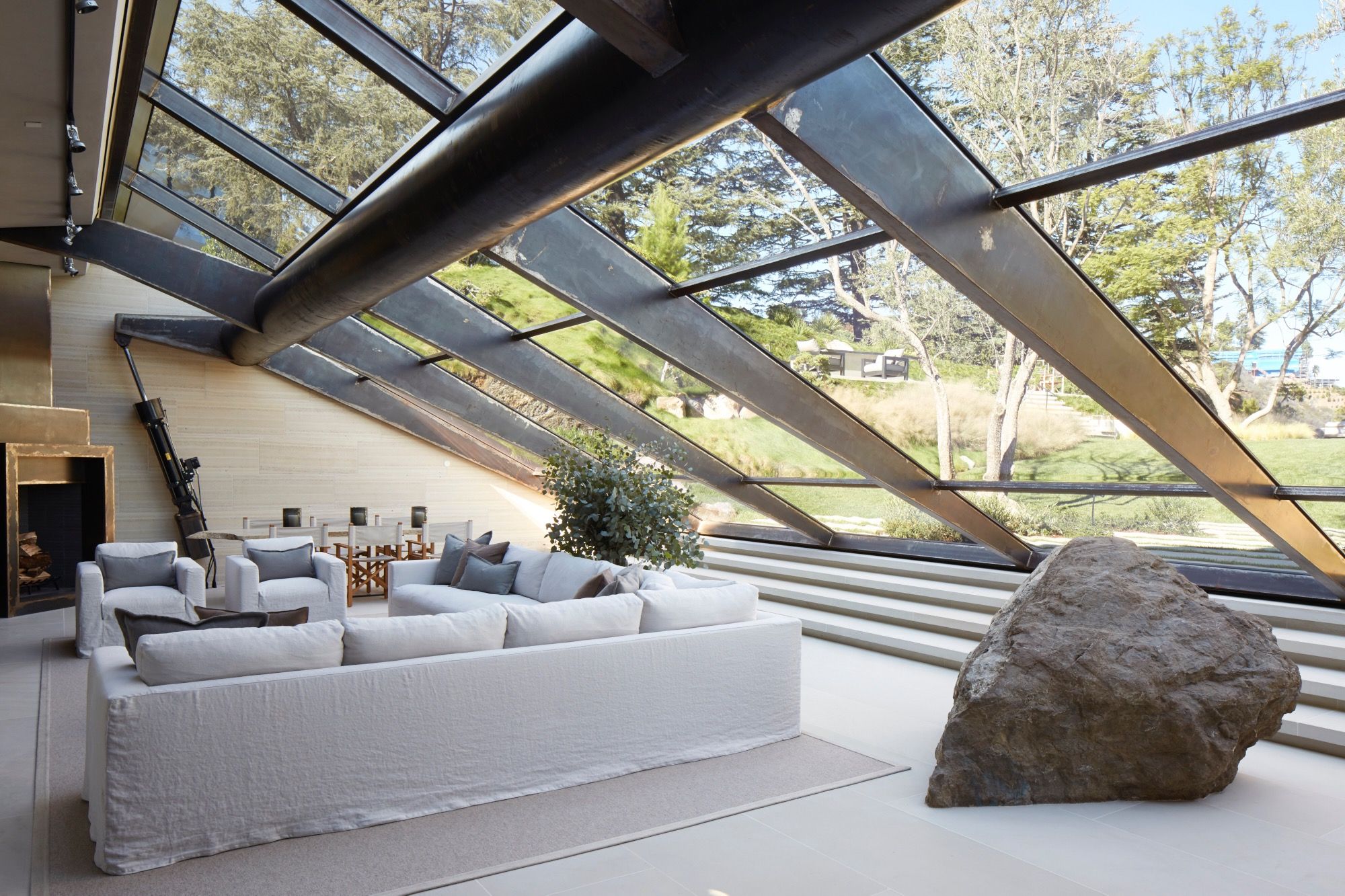 image © Roger Davies, courtesy of Architectural Digest
The simplicity of the structures belies the complexity of the process….Used to directing thousands of people at any one time and controlling every single detail to bring his singular vision to life on set, OA's movie director client wasn't about to let changing building codes, approvals, and complications of the site (like earthquakes, fires, and land stability) get in the way of realizing his dream home. We embedded the bulk of the home into the hillside and placed on top two rectangular volumes, inspired by the artist Donald Judd, that align with the passage of the sun and the moon. The separate bedroom suites with retractable glass walls balance atop the main level of the home. One bedroom frames the Los Angeles canyons and the city below, while the other focuses on a large existing tree that was saved at great effort and expense. The result is a home that is silent, yet monumental; intimate, yet grand.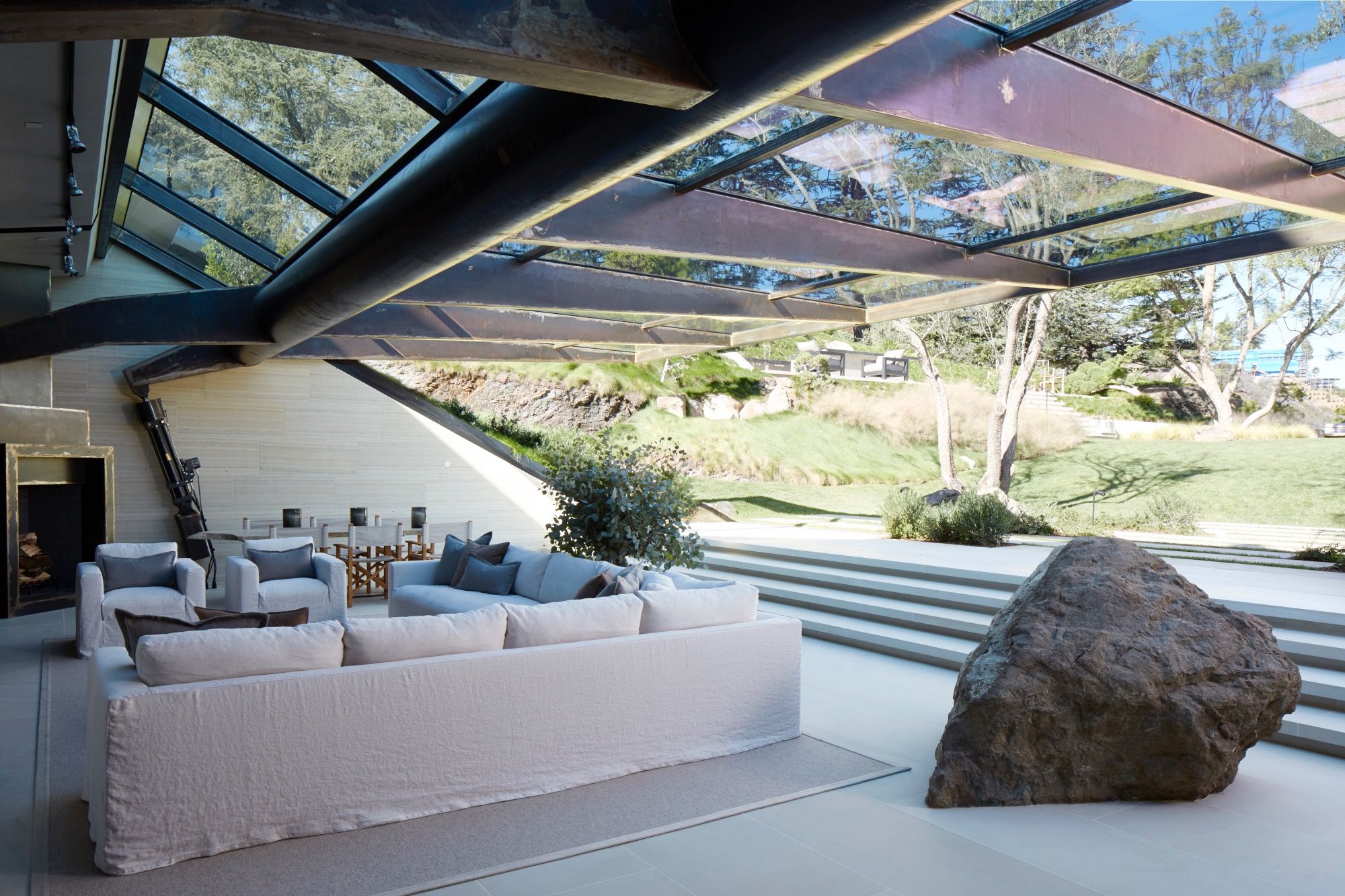 image © Roger Davies, courtesy of Architectural Digest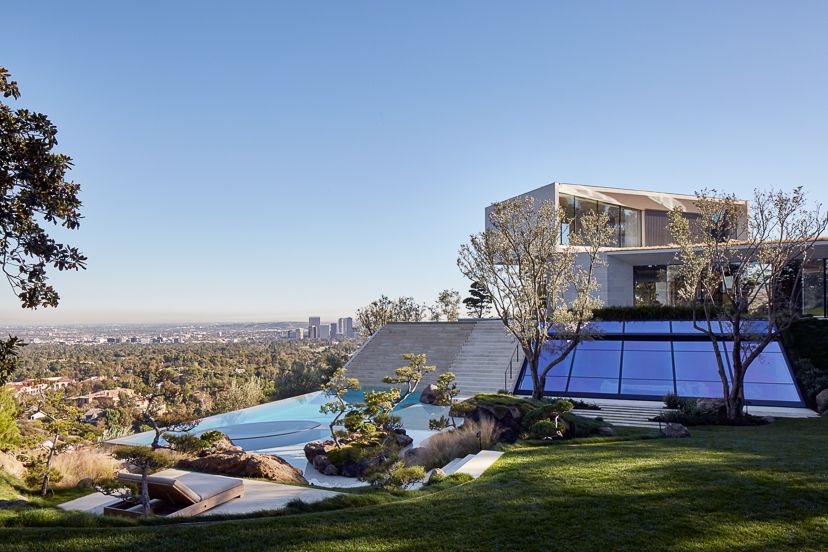 image © Roger Davies, courtesy of Architectural Digest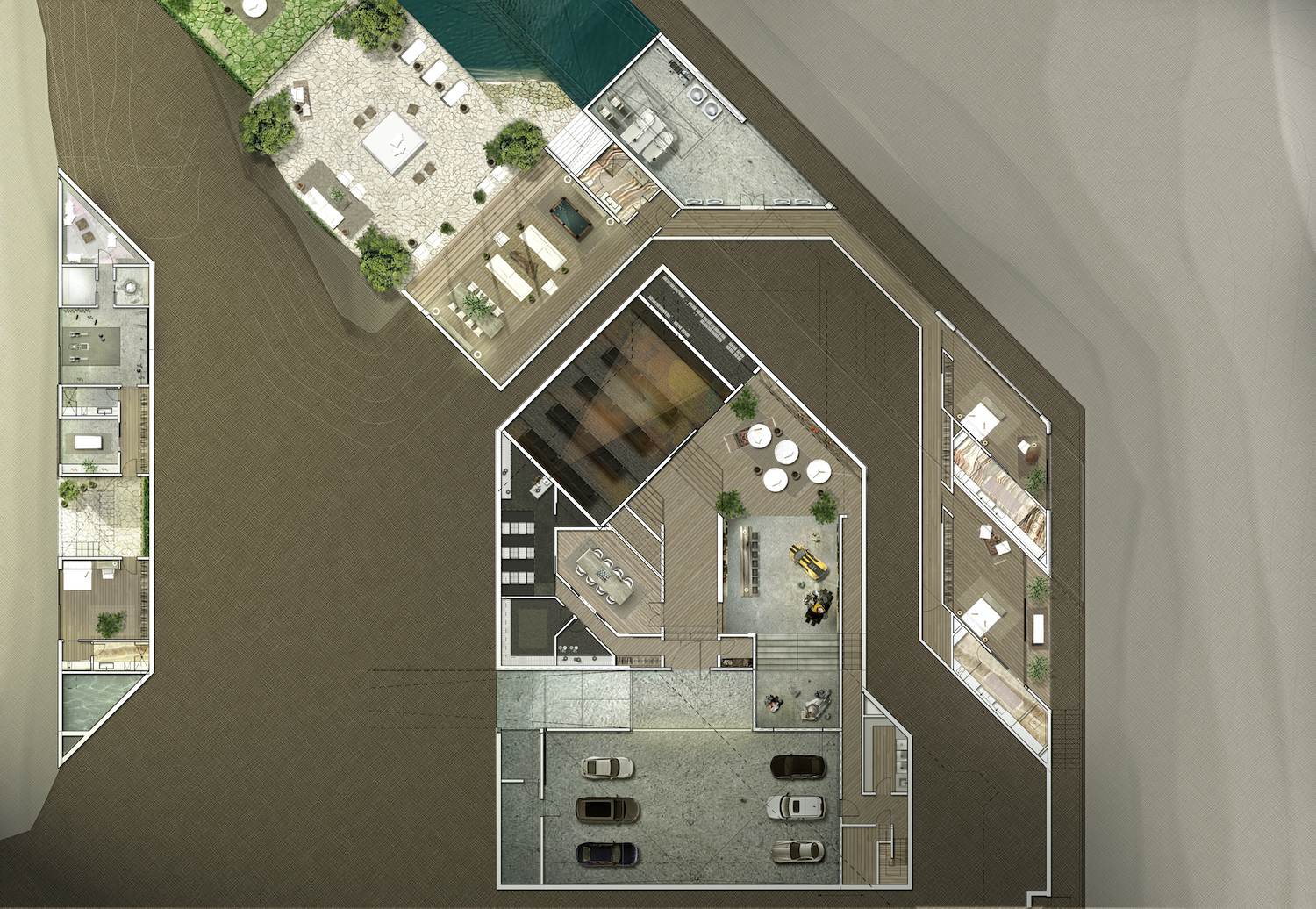 Basement Level - image © Oppenheim Architecture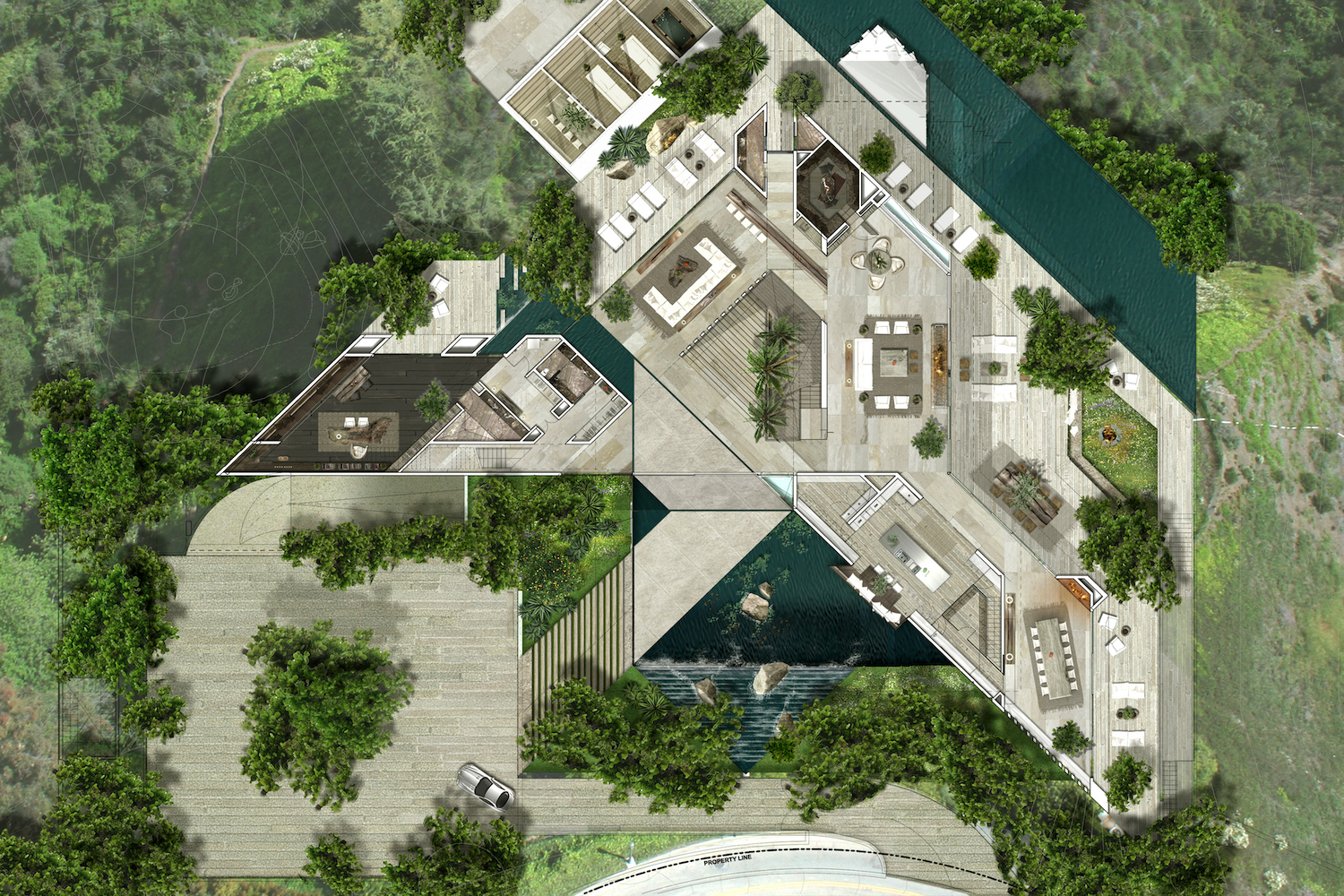 Ground Level - image © Oppenheim Architecture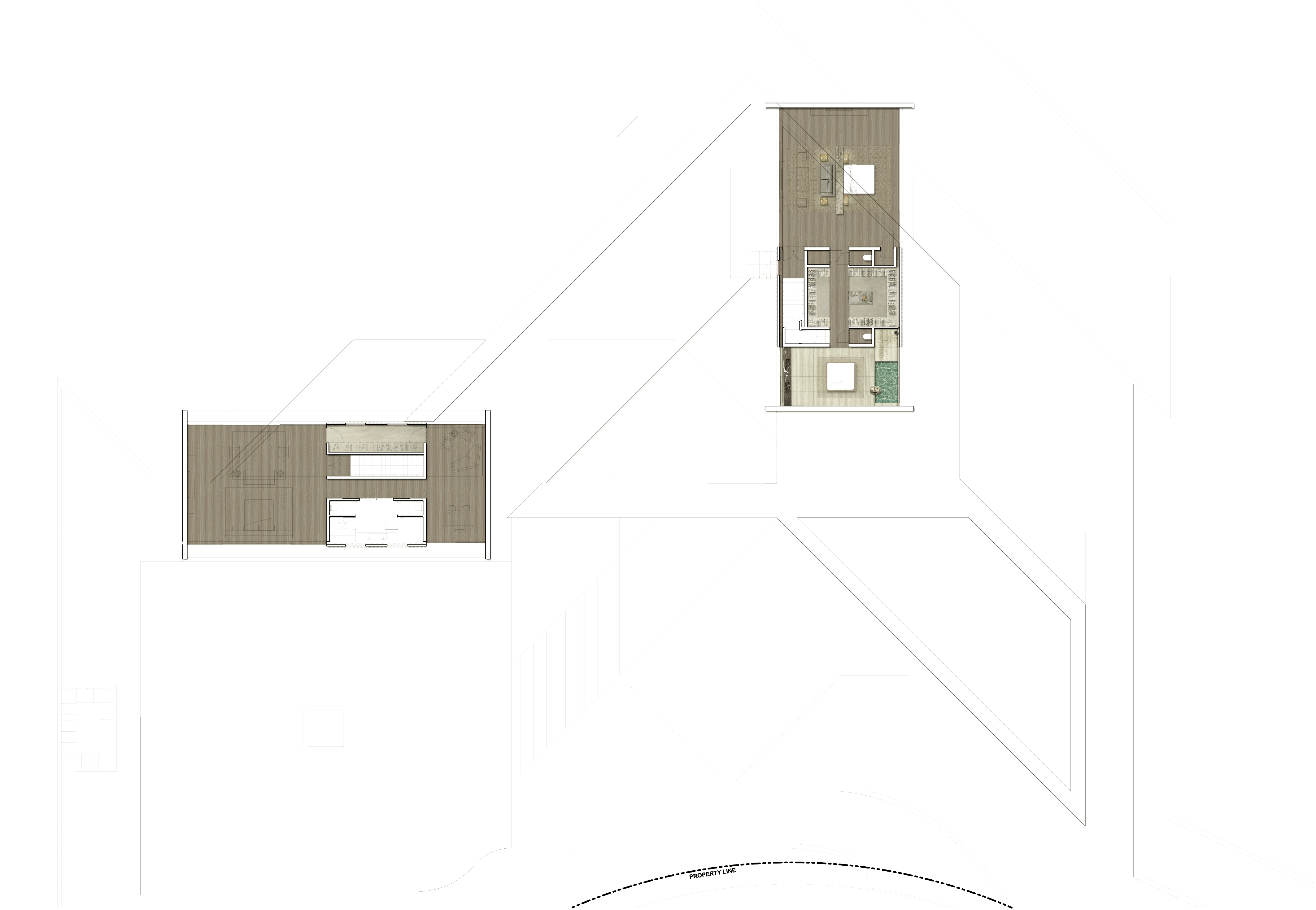 Second Level - image © Oppenheim Architecture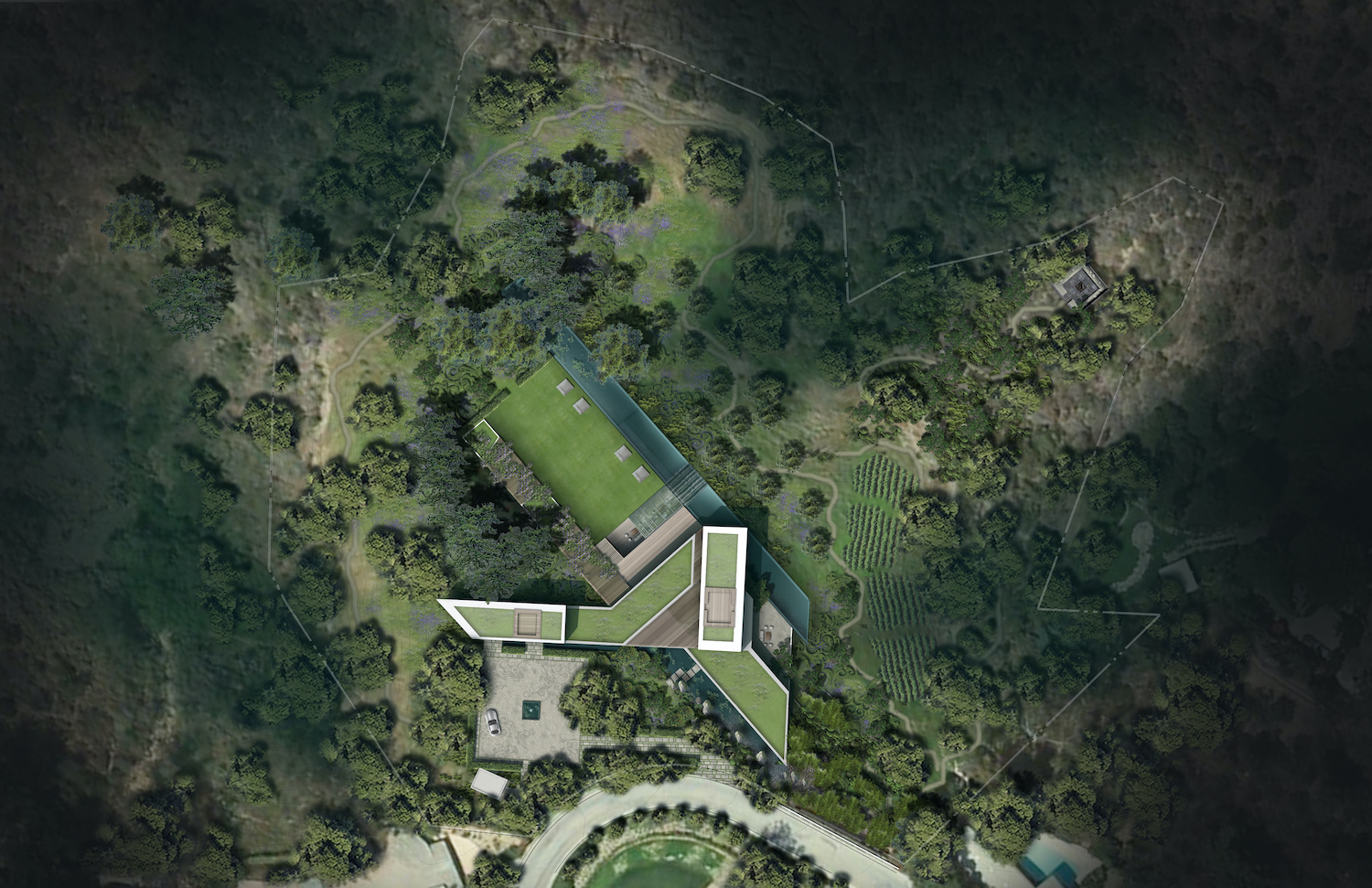 Site Plan - image © Oppenheim Architecture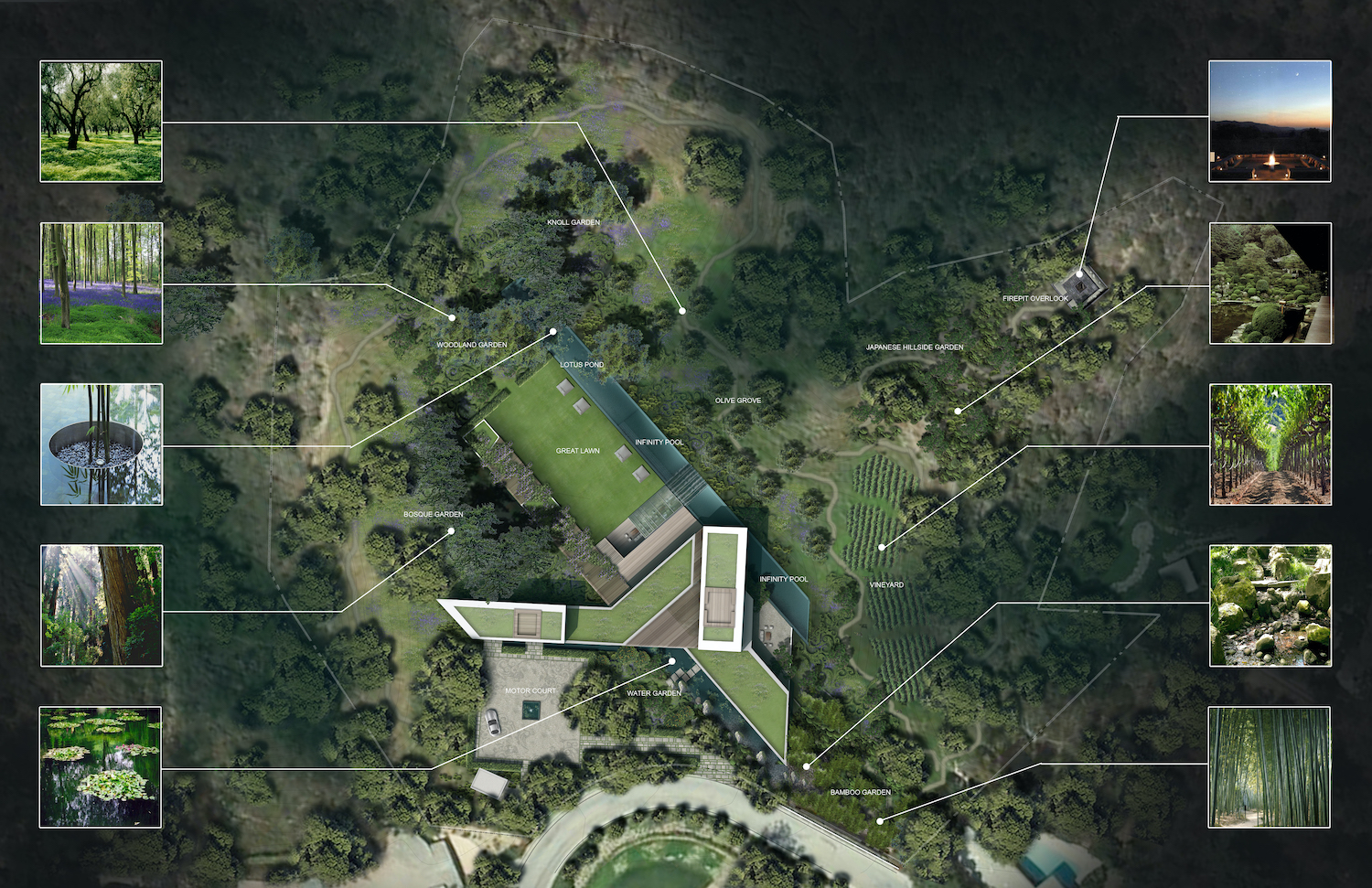 Site Plan - image © Oppenheim Architecture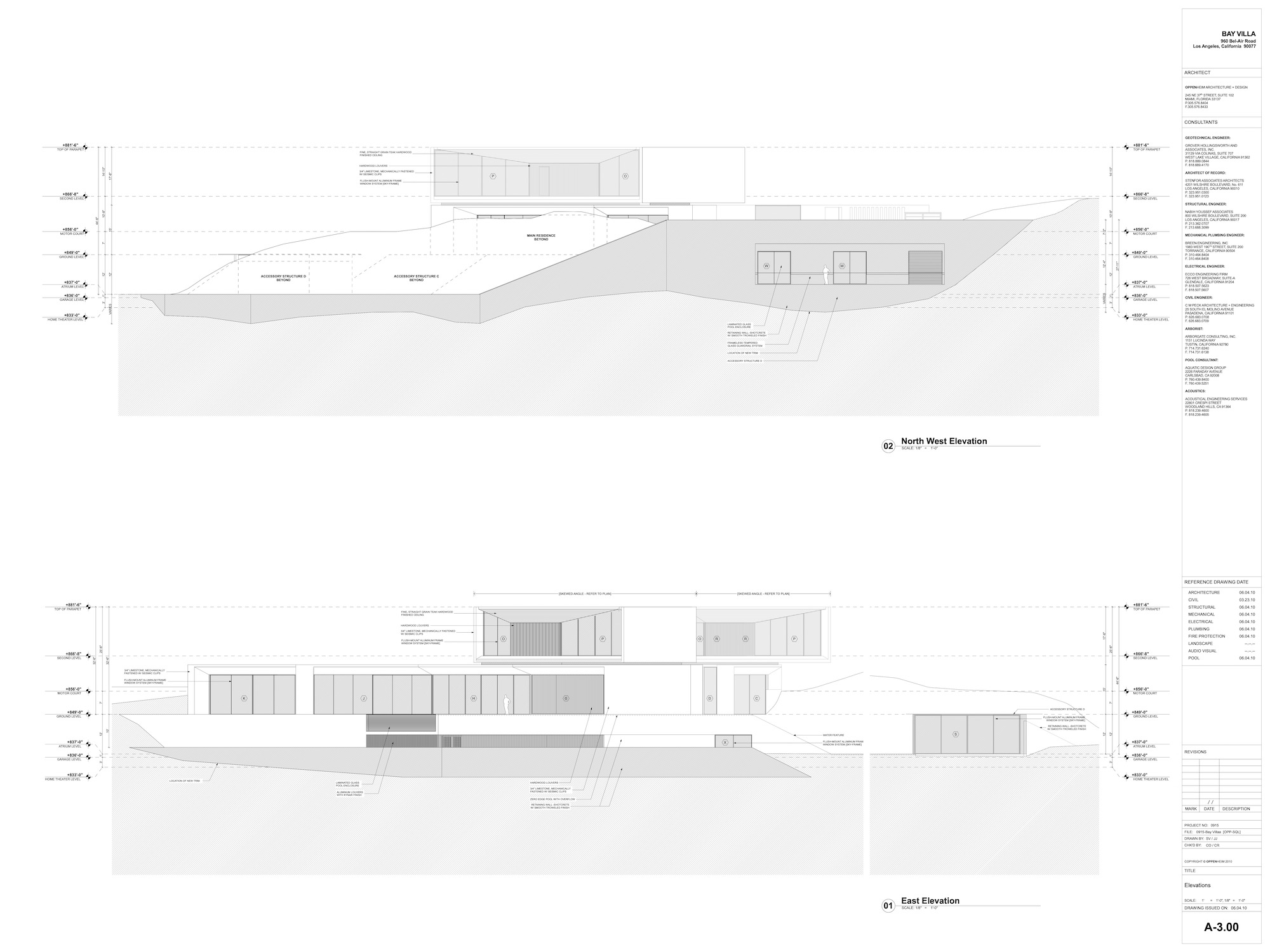 Elevations - image © Oppenheim Architecture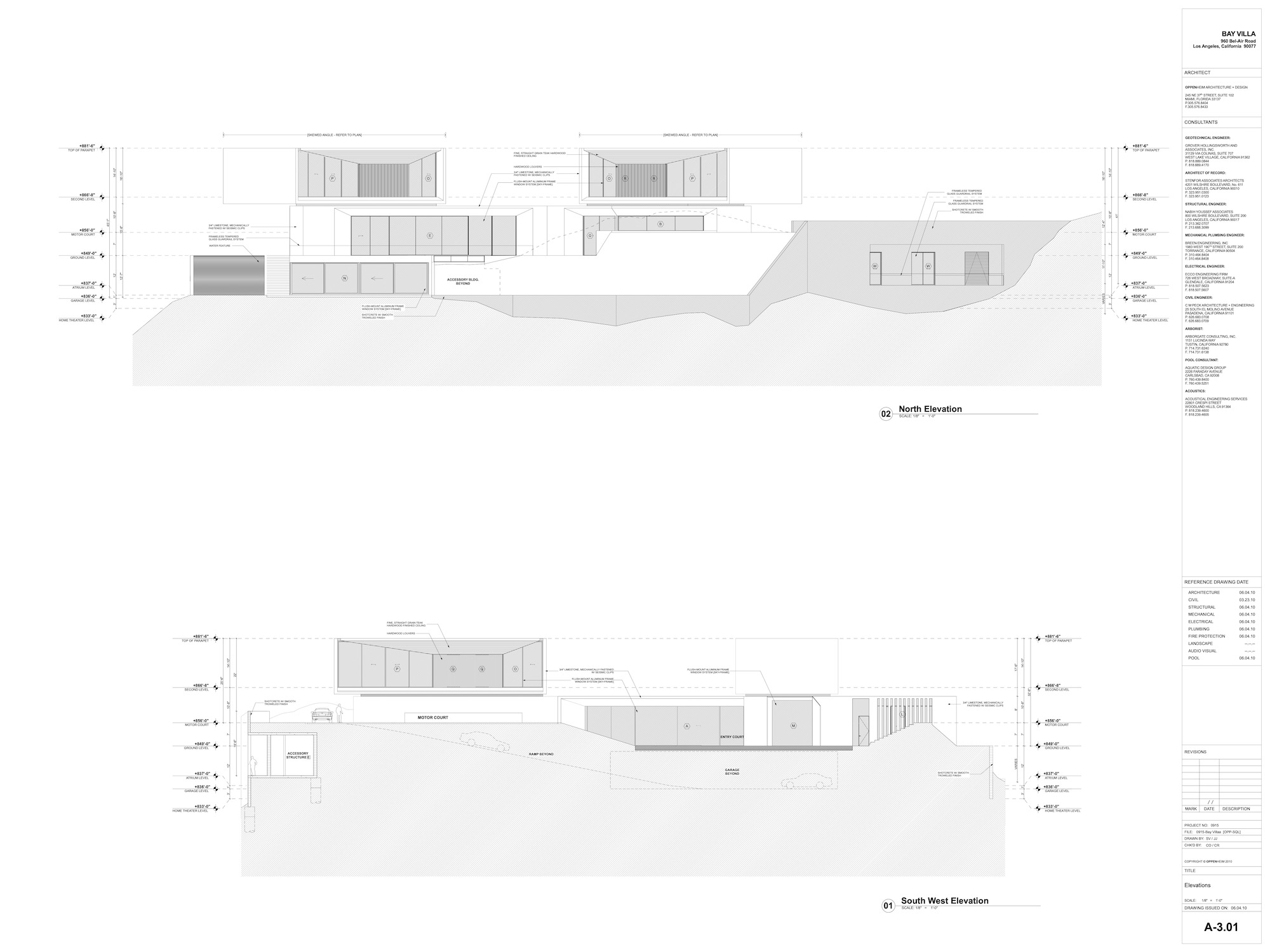 Elevations - image © Oppenheim Architecture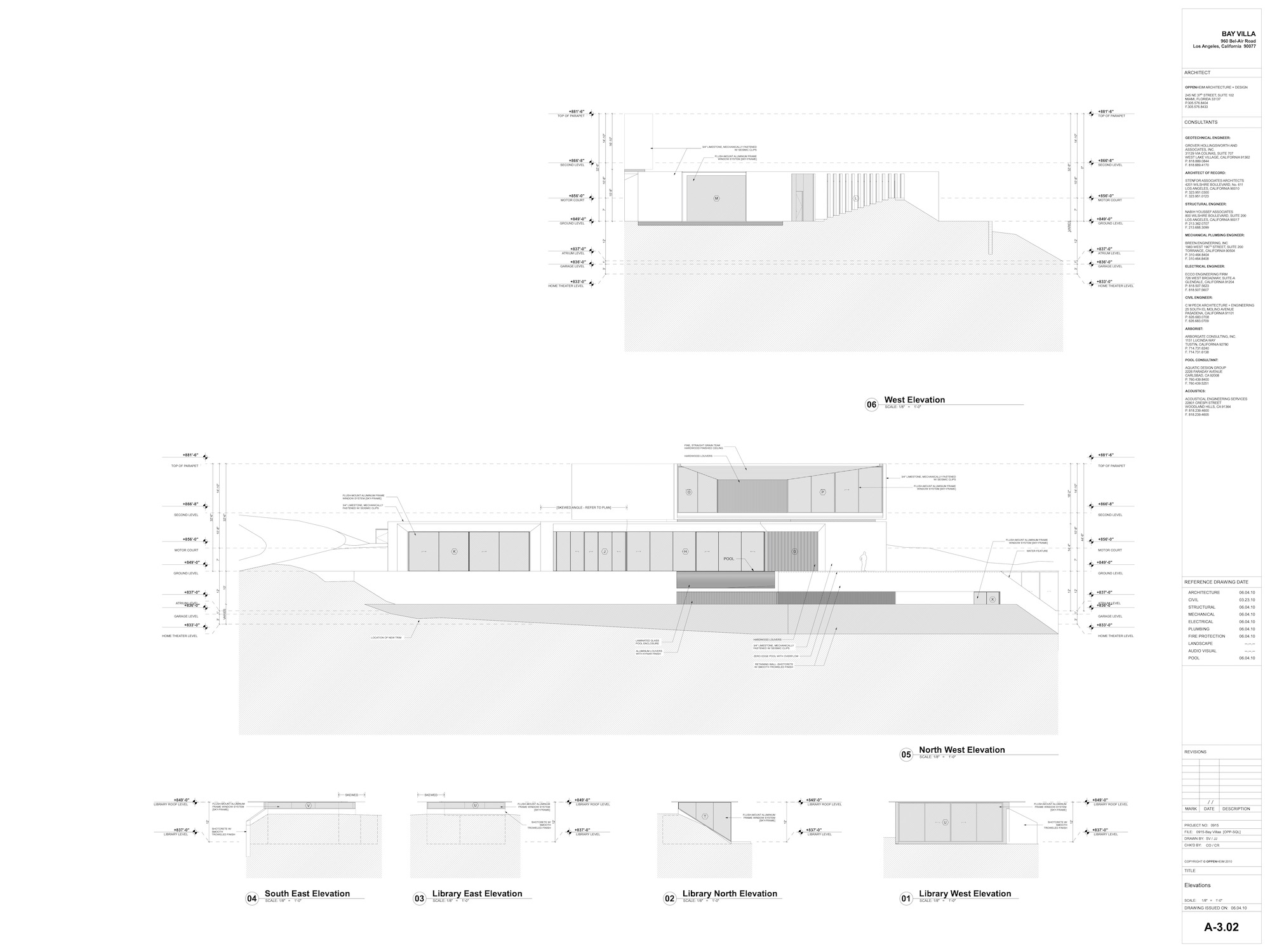 Elevations - image © Oppenheim Architecture
Connect with the Oppenheim Architecture
---