1. About the inspiration of the project and the key concept The concept is "an old Northern European house".The gentle texture of the wood grain creates femininity. In addition, the warmth of the natural materials also gives a sense of loveliness. The boards made of natural materials deteriorate over time and change into a new charm with the image of "an old Japanese-style house". This changing is the greatest charm of natural materials.The country-like feeling is what expresses the sense of calmness that lies deep within our hearts. We thought that this soothing feeling is what makes it a "healing" space.Also, white was chosen as the base color, in order to avoid disturbing the accessories, which are the main feature of the space. Since the main target is women from 20s to 30s, we did not want to create an image of a highend jewelry store, but rather a gentle SHOP where customers can come casually without getting all uptight.
2. About the difficulties we faced and some initial setbacksIn Vietnam, the management of MALL facilities is still very lax, and people often give their opinions in a haphazard manner.
In addition, the drawings provided by the client and the site often have considerable differences.This project was no exception, and there were many changes from what was described previously, including zoning and operations. The initial environmental design provided by MALL was also quite different from the actual site, so we had to work hard to reconsider the harmony and balance between the two.In addition, fire laws change rapidly in Vietnam, so it was very difficult for us to deal with these changes each time.However, in the end, I think it turned out to be quite a good change.
3. Regarding the construction techniques and main materials used in the projectFloor; Ceramic tileWall; Mortar paint, painted wood panelCeiling; Sprayed open ceiling.
4. Space composition and main reasons"BLOOM" is an accessory brand that adds a basic, feminine sweetness that matches any occasion.From the moment you put it on, it will give your mind and body a gentle and soft feeling, making even your gestures become more charming."BLOOM" provides such heart-fluttering accessories.We have designed a space that matches this brand concept.The feminine keywords of "grace" and "softness" reminded me of the concept of "an old North European house", so I brought them to life in this space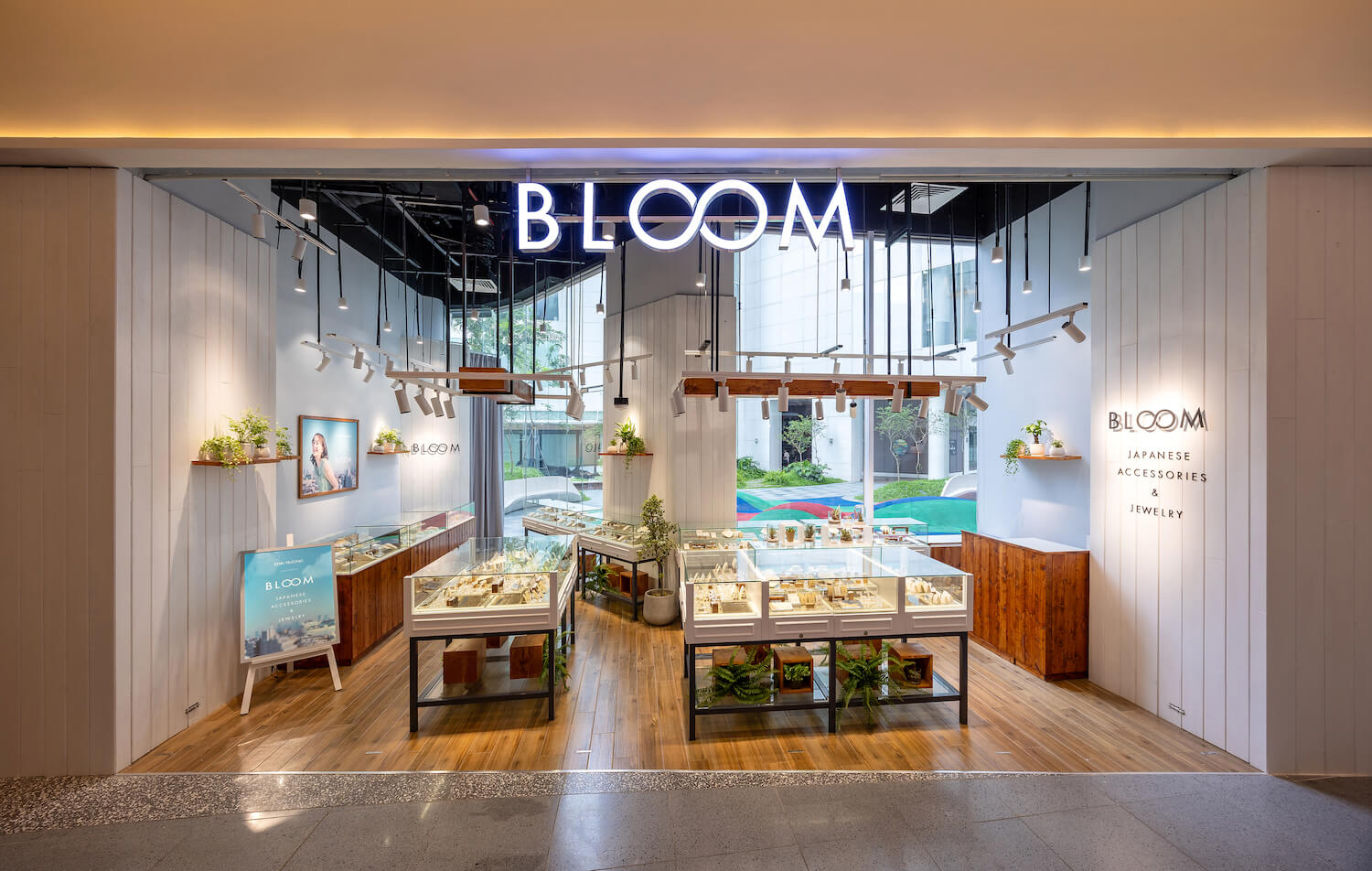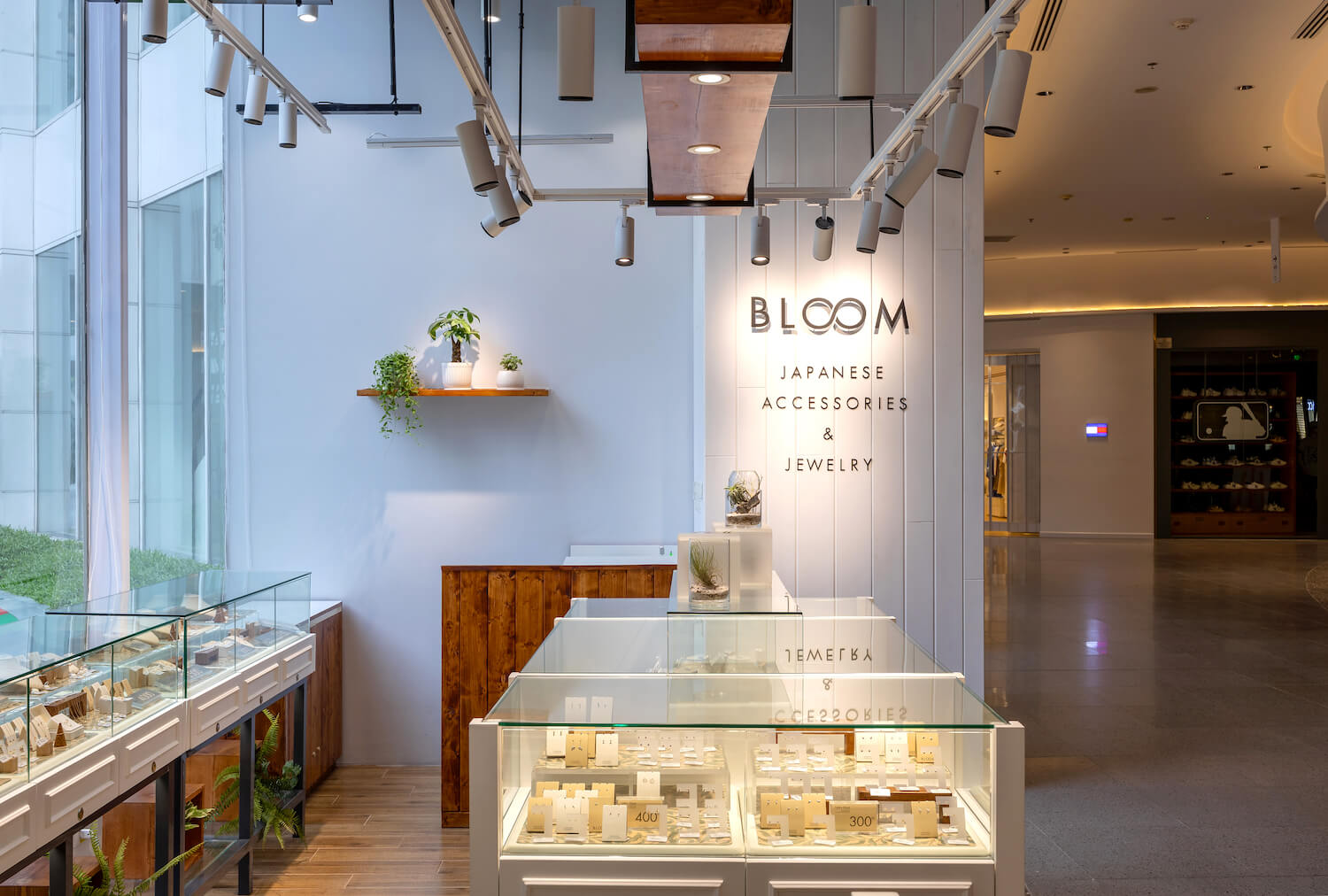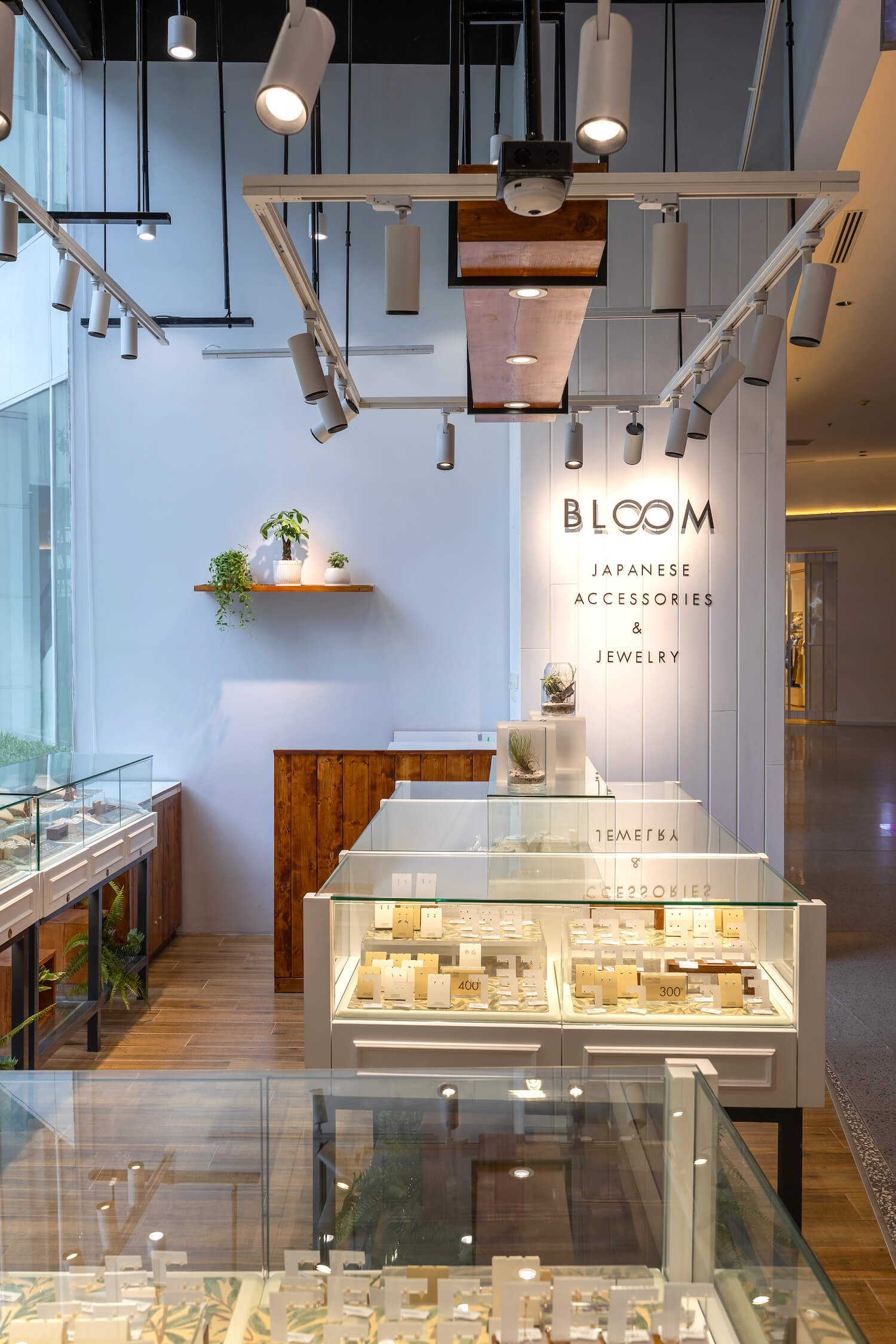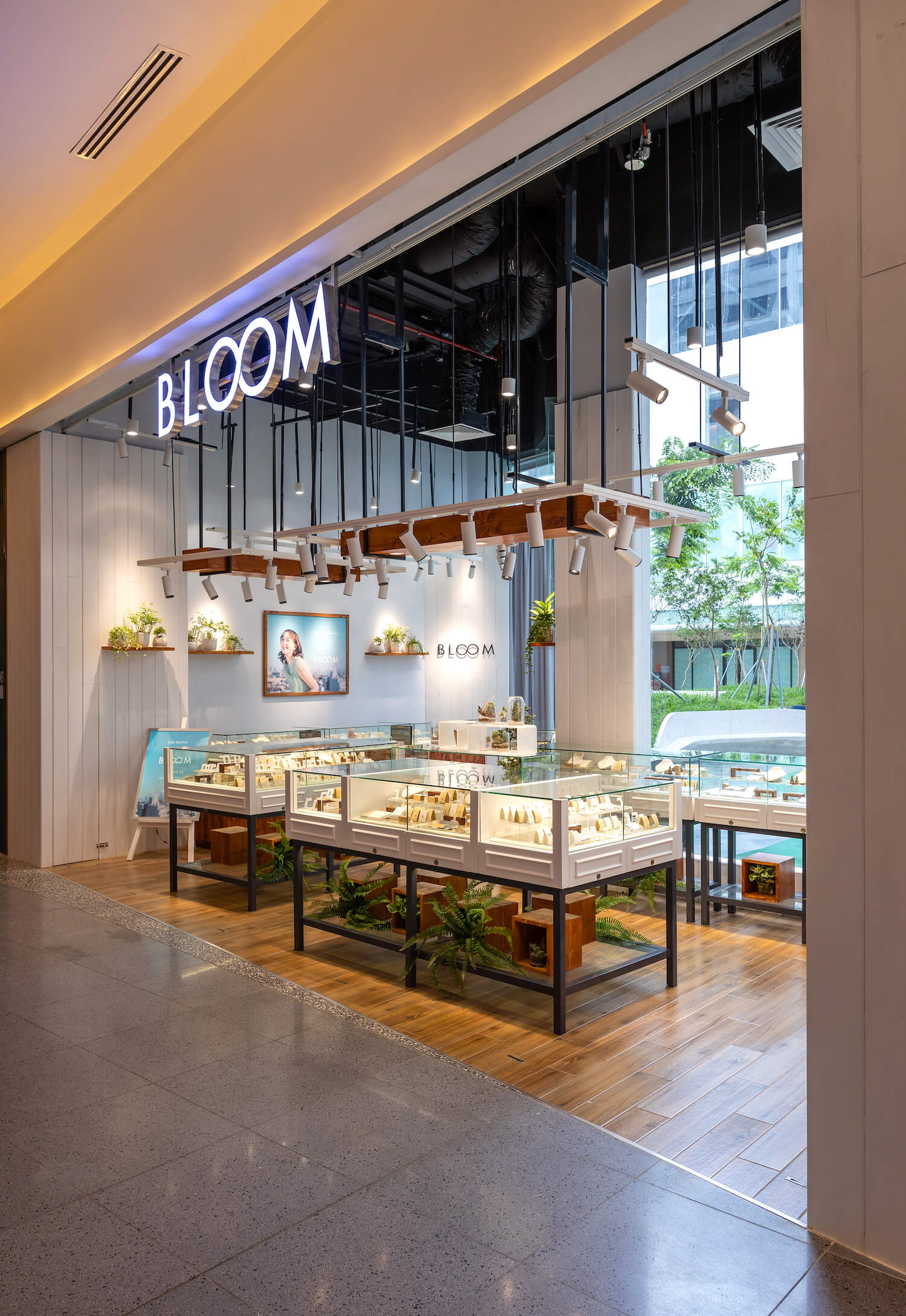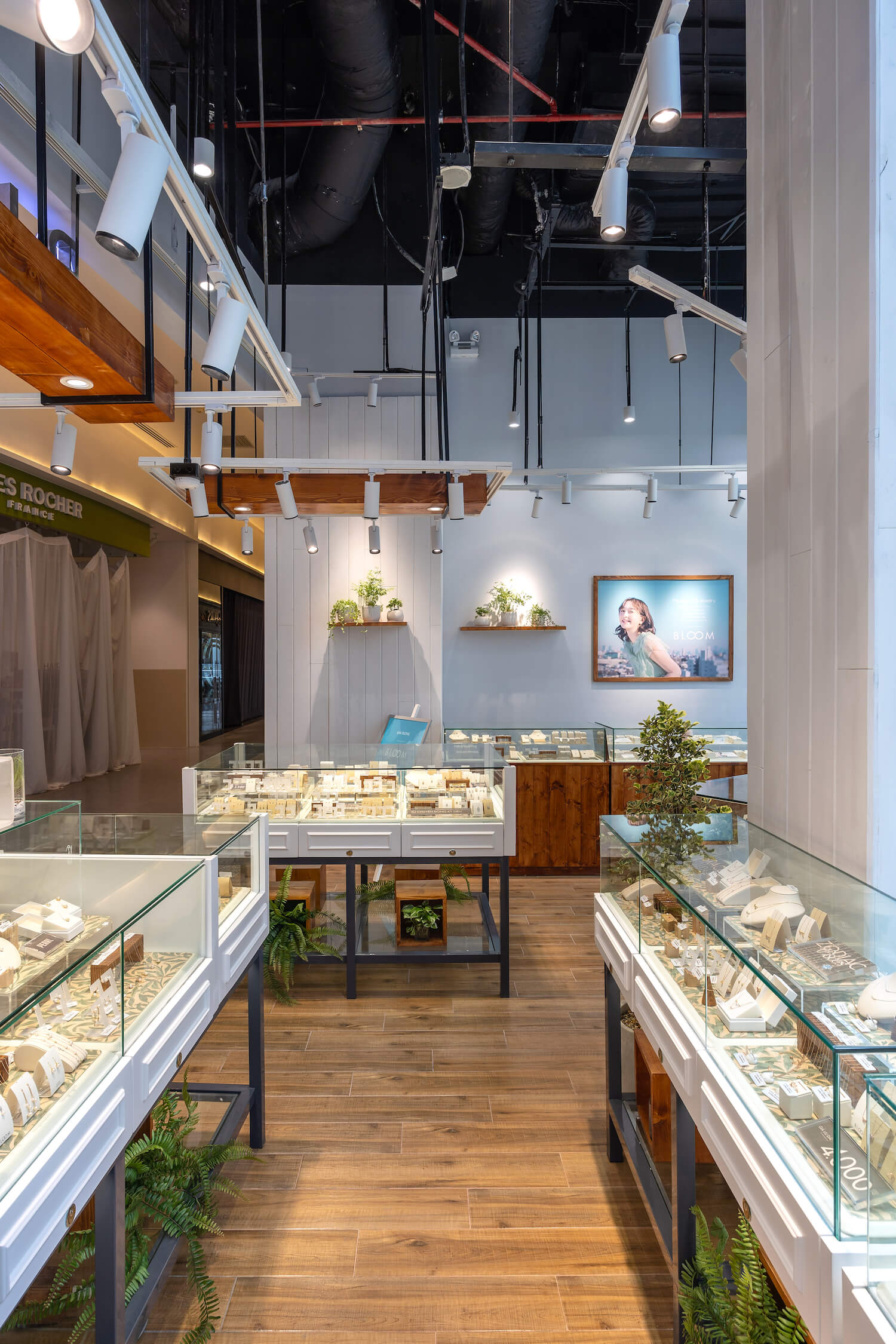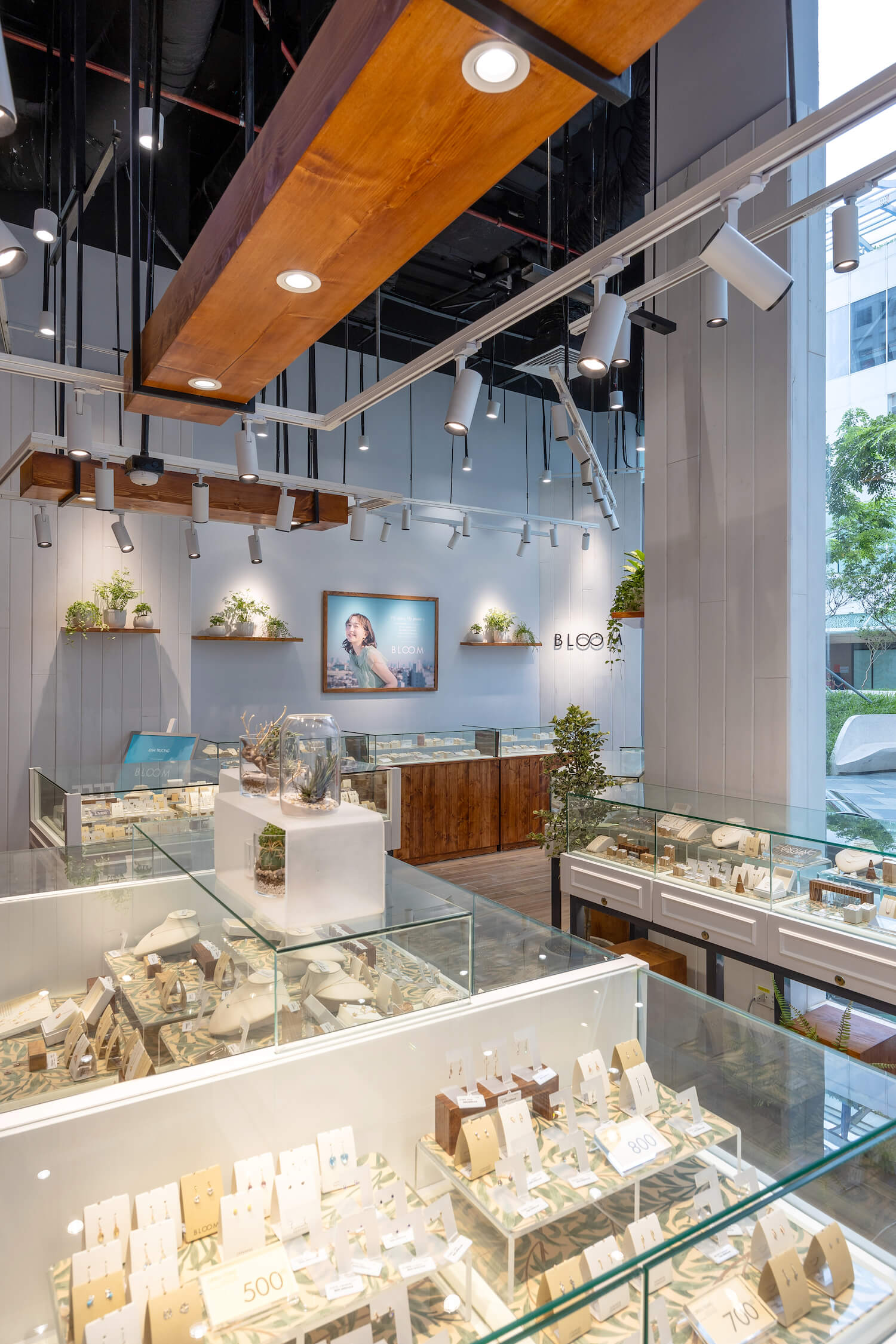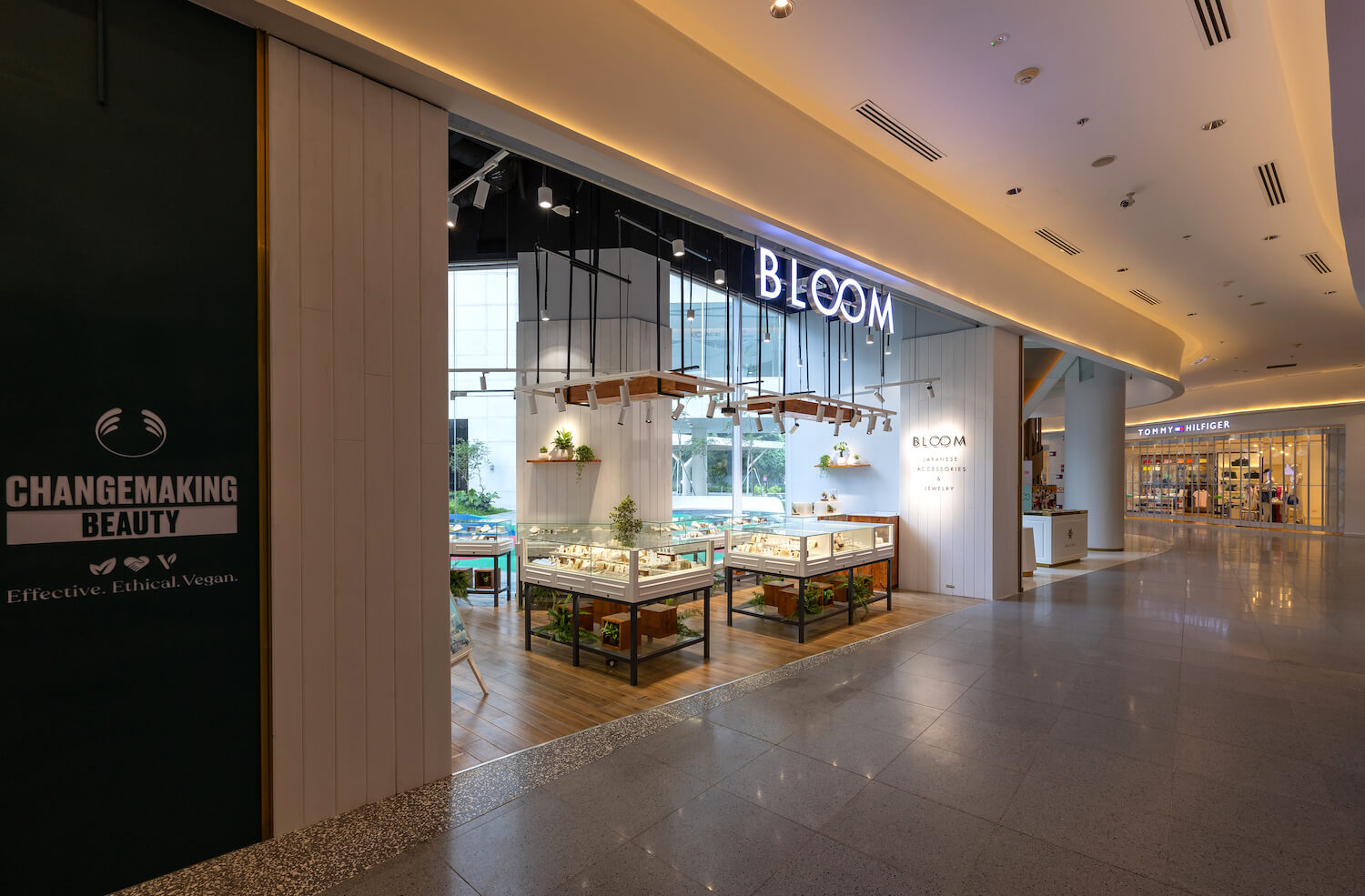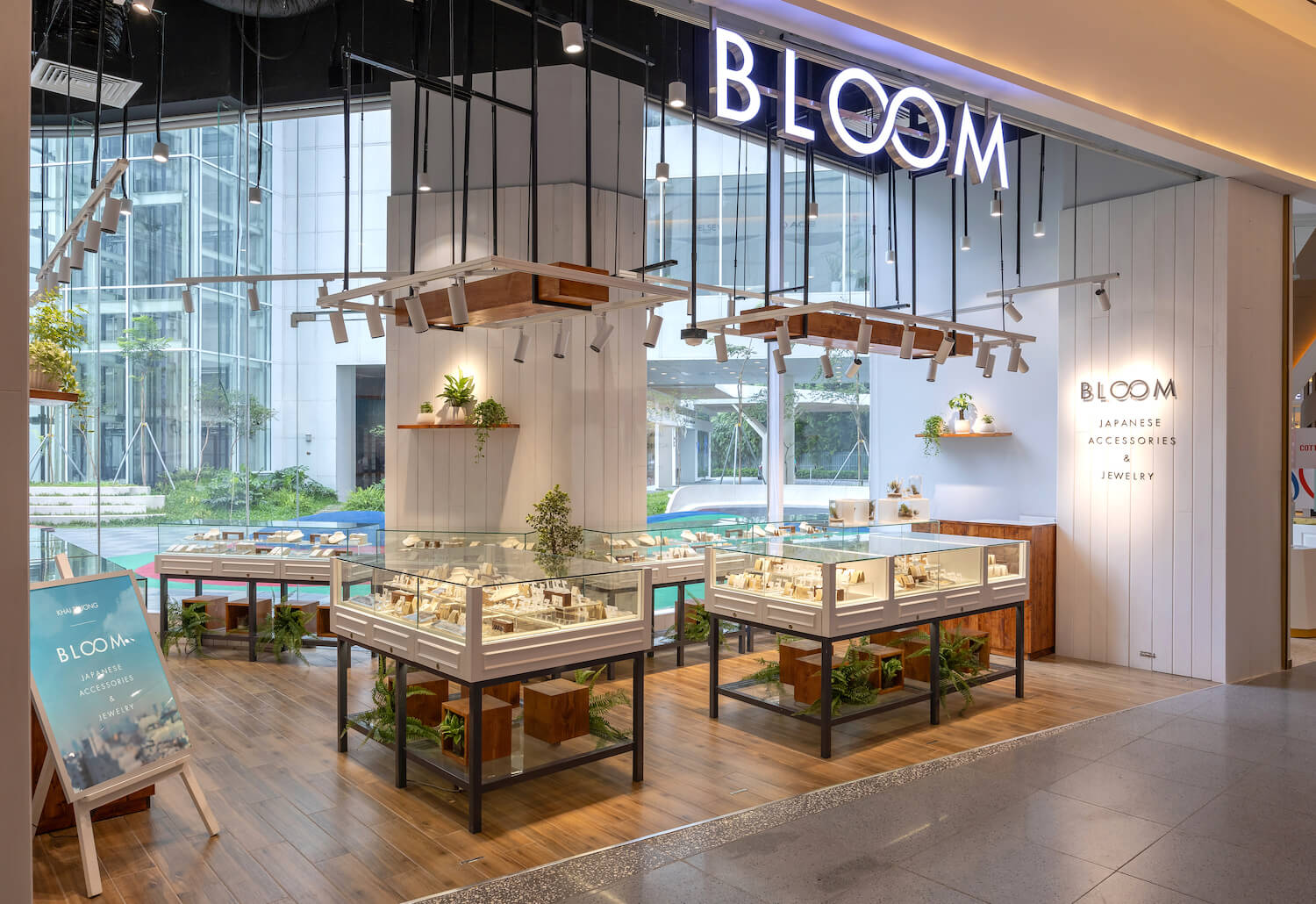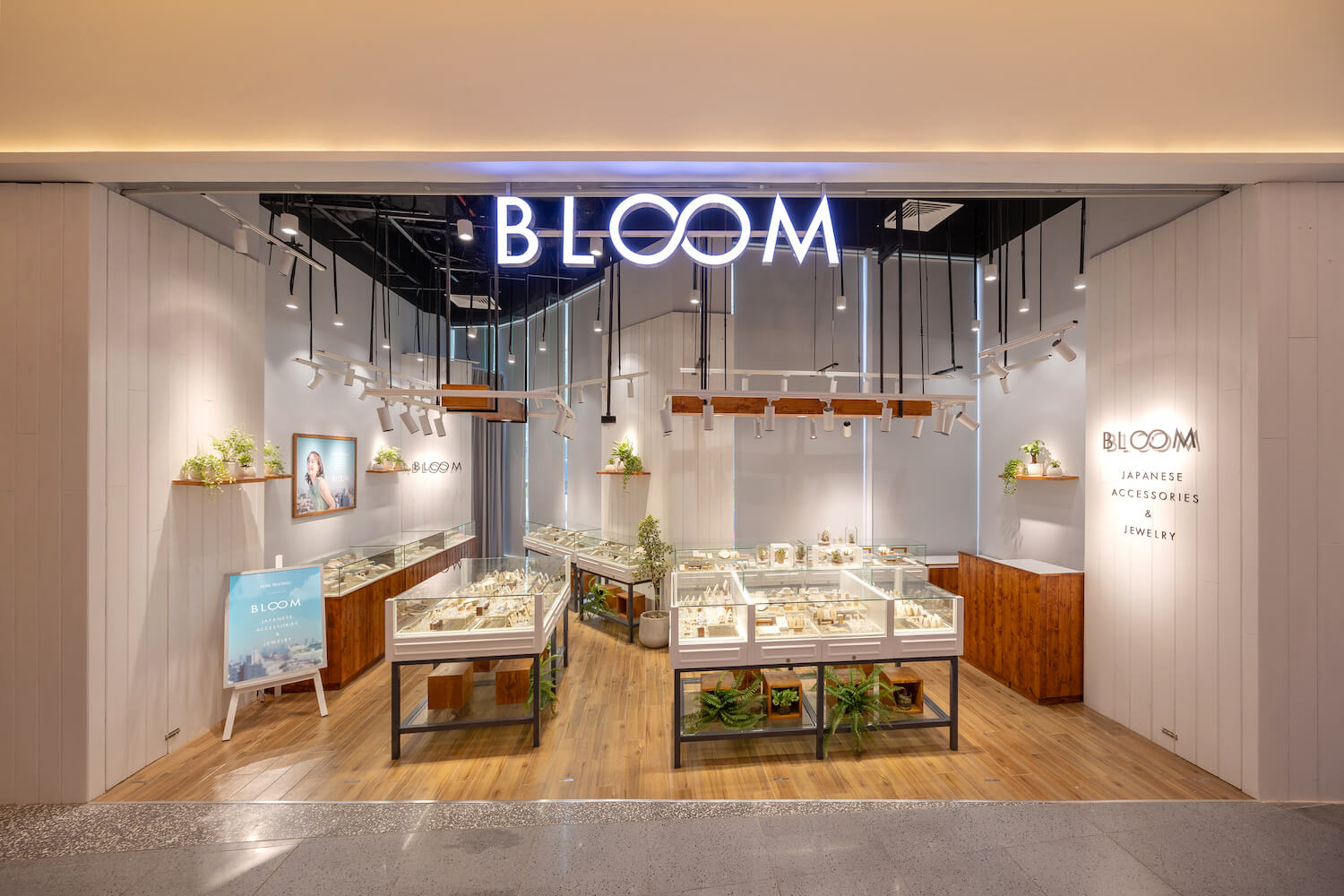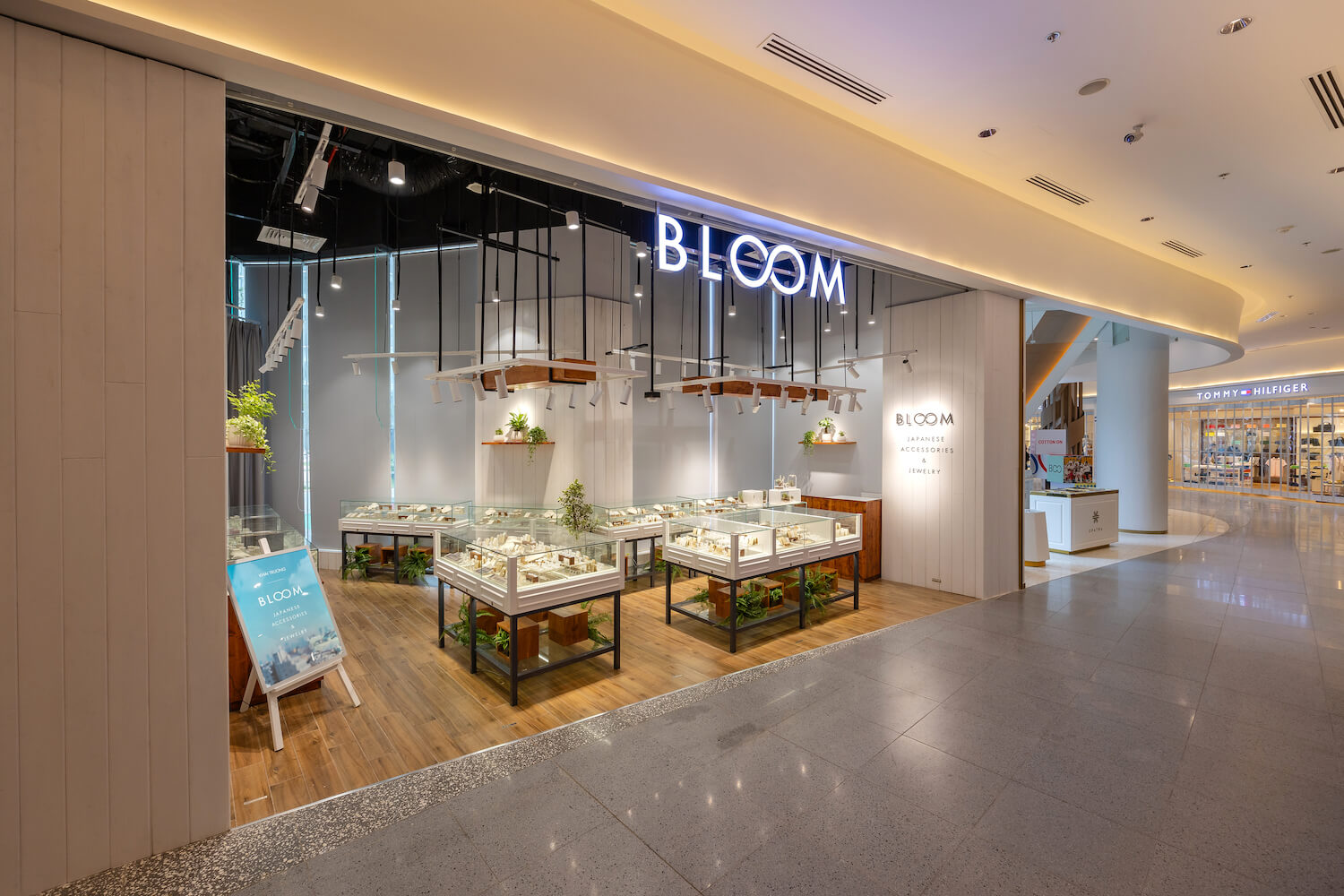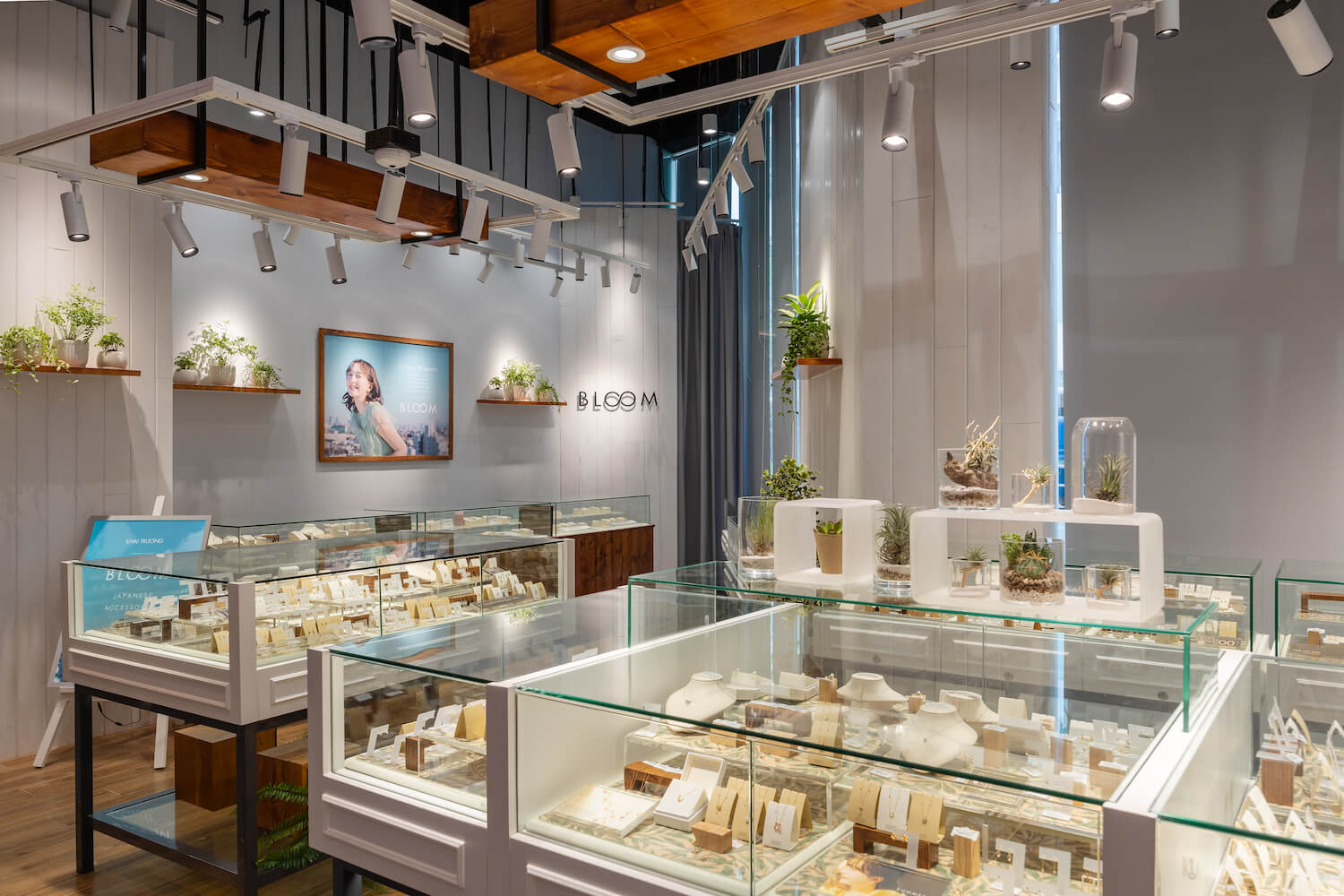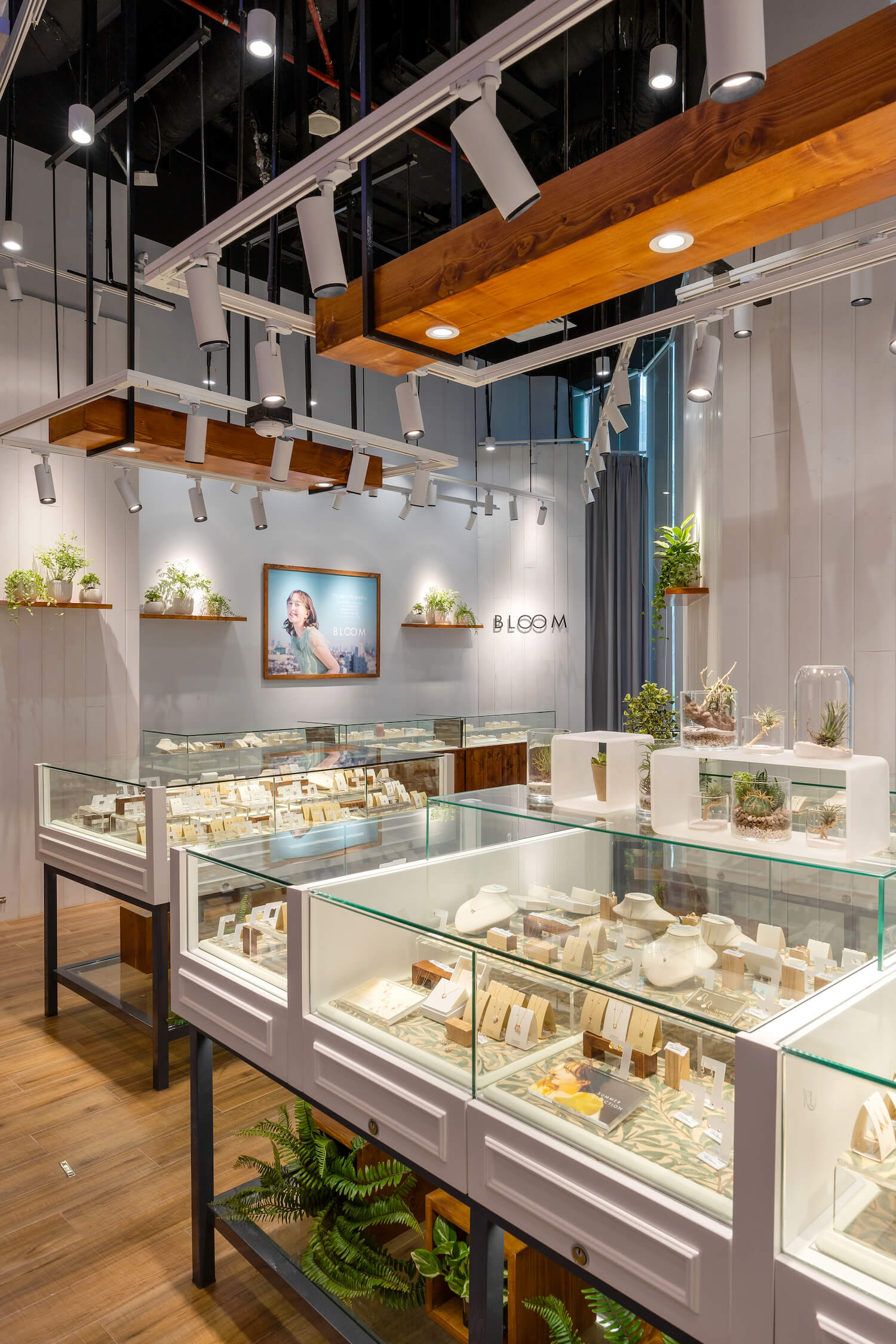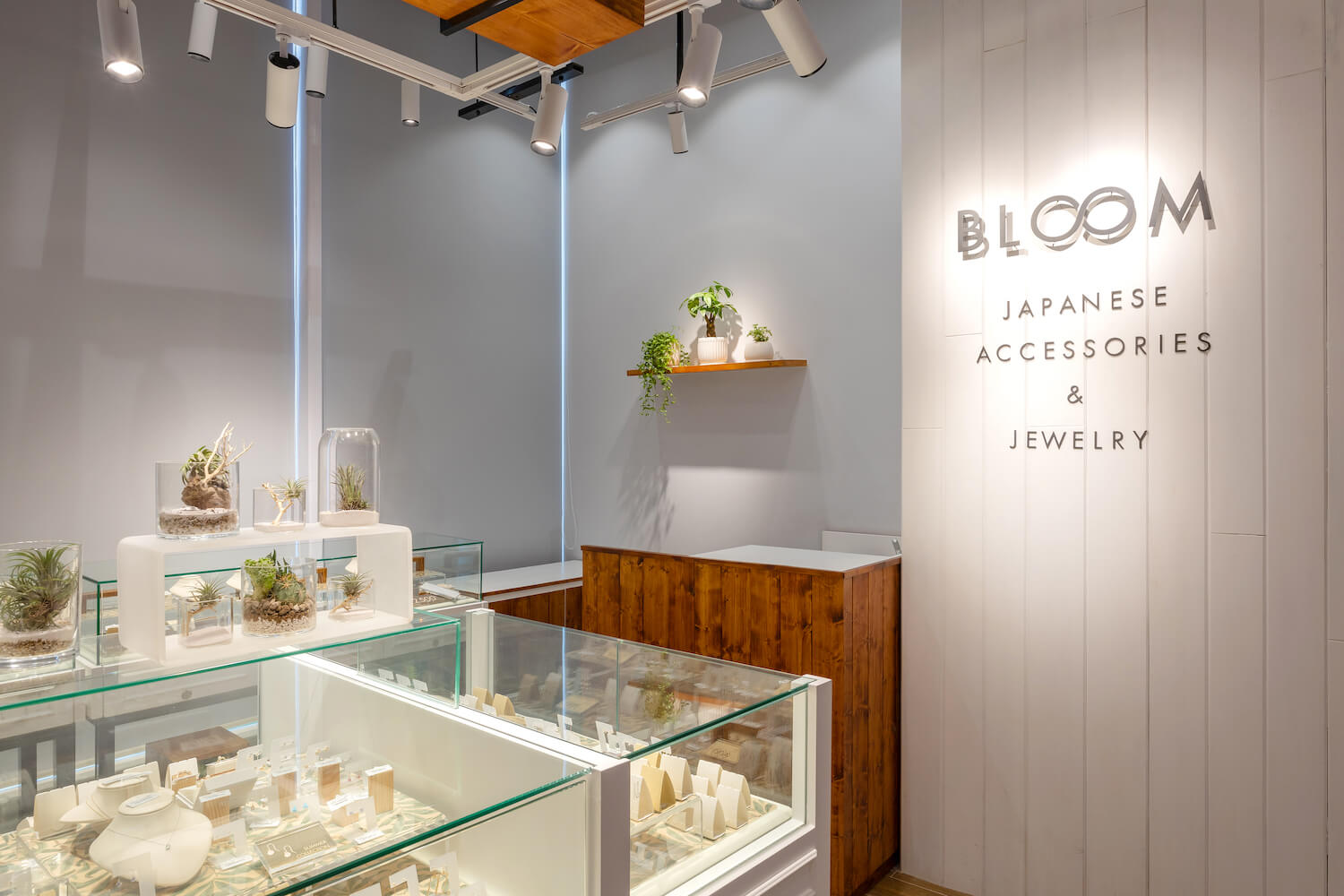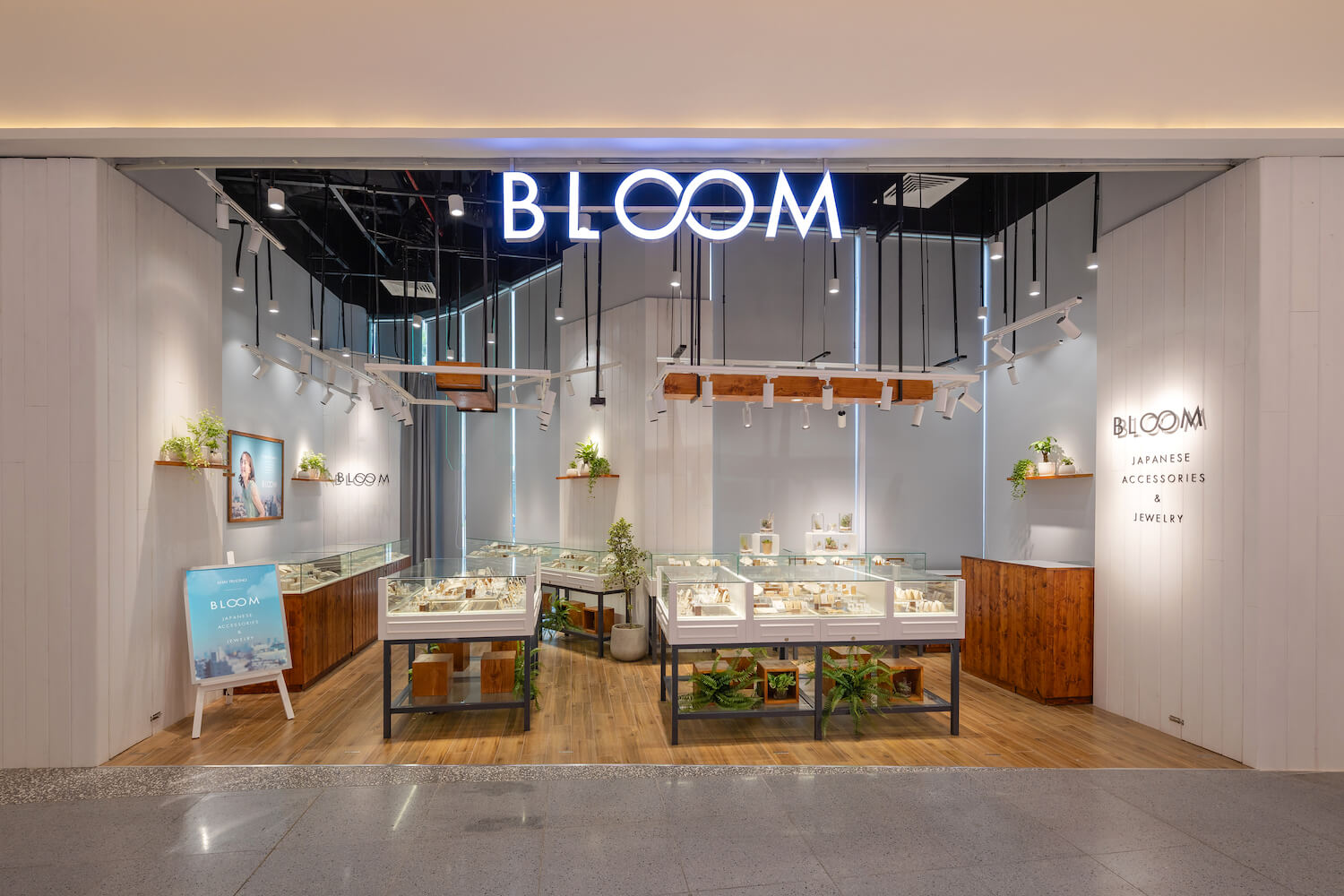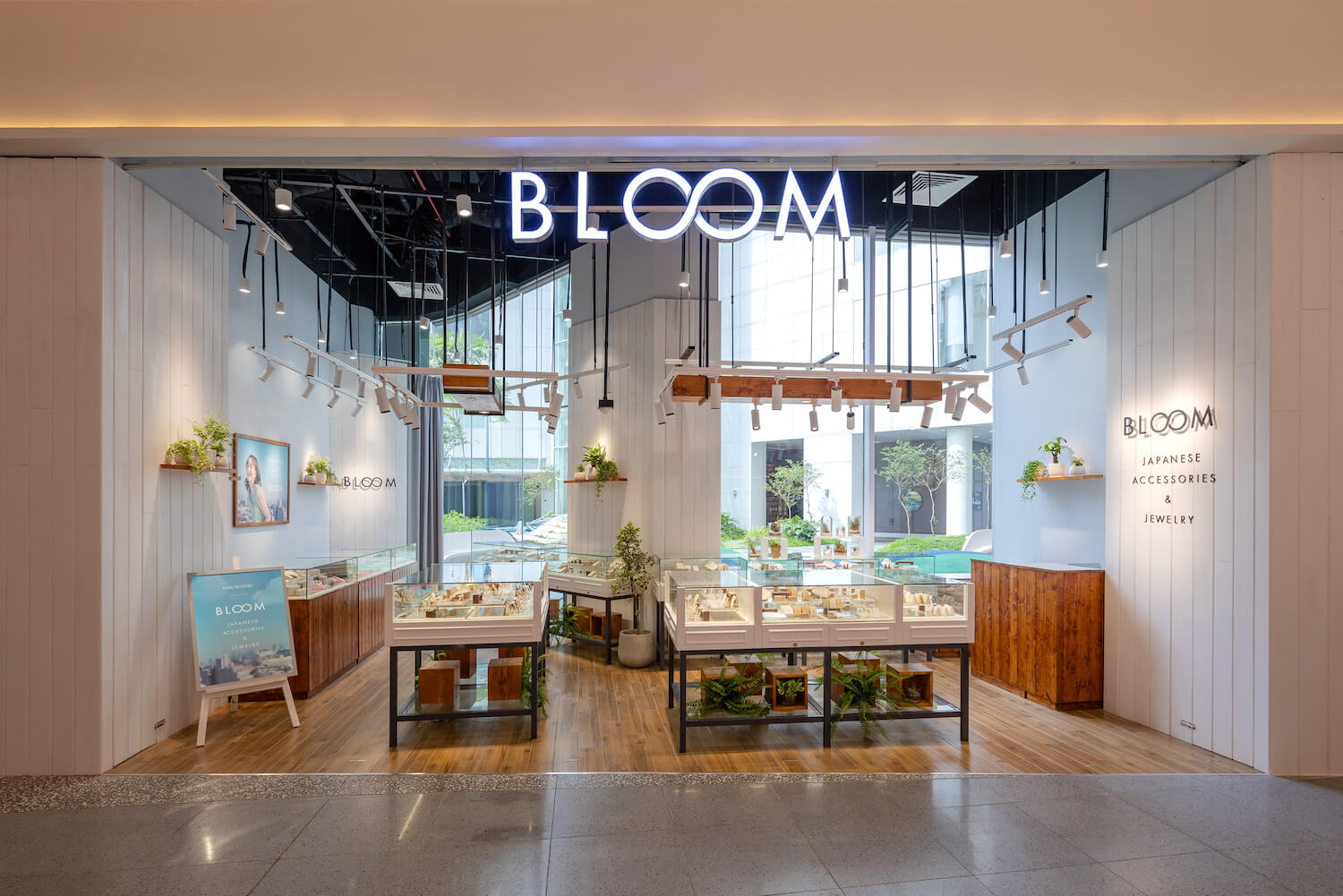 ---