Hacker Architects: Oregon Episcopal School (OES) is an independent, co-ed college preparatory school of 800 students from Pre-K through 12th grade, located in southwest Portland, Oregon. The school's identity is rooted in their Oregon home, with its natural beauty and diverse people and history. The design for the new athletic center reflects the OES community's desire for open spaces that encourage gathering and support interaction at different levels and scales; and a design that embraces nature and the outdoors as a teaching tool. The 22,000-square-foot renovation and 20,000-square-foot expansion of the athletic center is home to the physical education and athletic departments and serves the entire OES community as the primary multi-purpose gathering space.
The directive from OES was to create a safe and supportive experience for all students regardless of their interest or skill in sports by transforming an aging gymnasium building into a vibrant new athletics center to support varsity team sports and physical education classes. The Athletic Center features flexible student and faculty meeting spaces; dedicated team rooms that replace standard locker rooms; group collaboration spaces throughout; two full-size gymnasiums; and physical education and athletic department offices.
Centered Within Community
The site of the new Athletic Center anchors campus at the north and provides an additional accessible entry into the nexus of campus. The exterior envelope shares a common language with the recently completed lower school, where the vertical wood slats and texture reference the nearby campus woods. A south-facing elevated concourse with direct views into the forest serves as a multi-use commons, connecting peers and providing ample space for independent study or gathered sports viewing.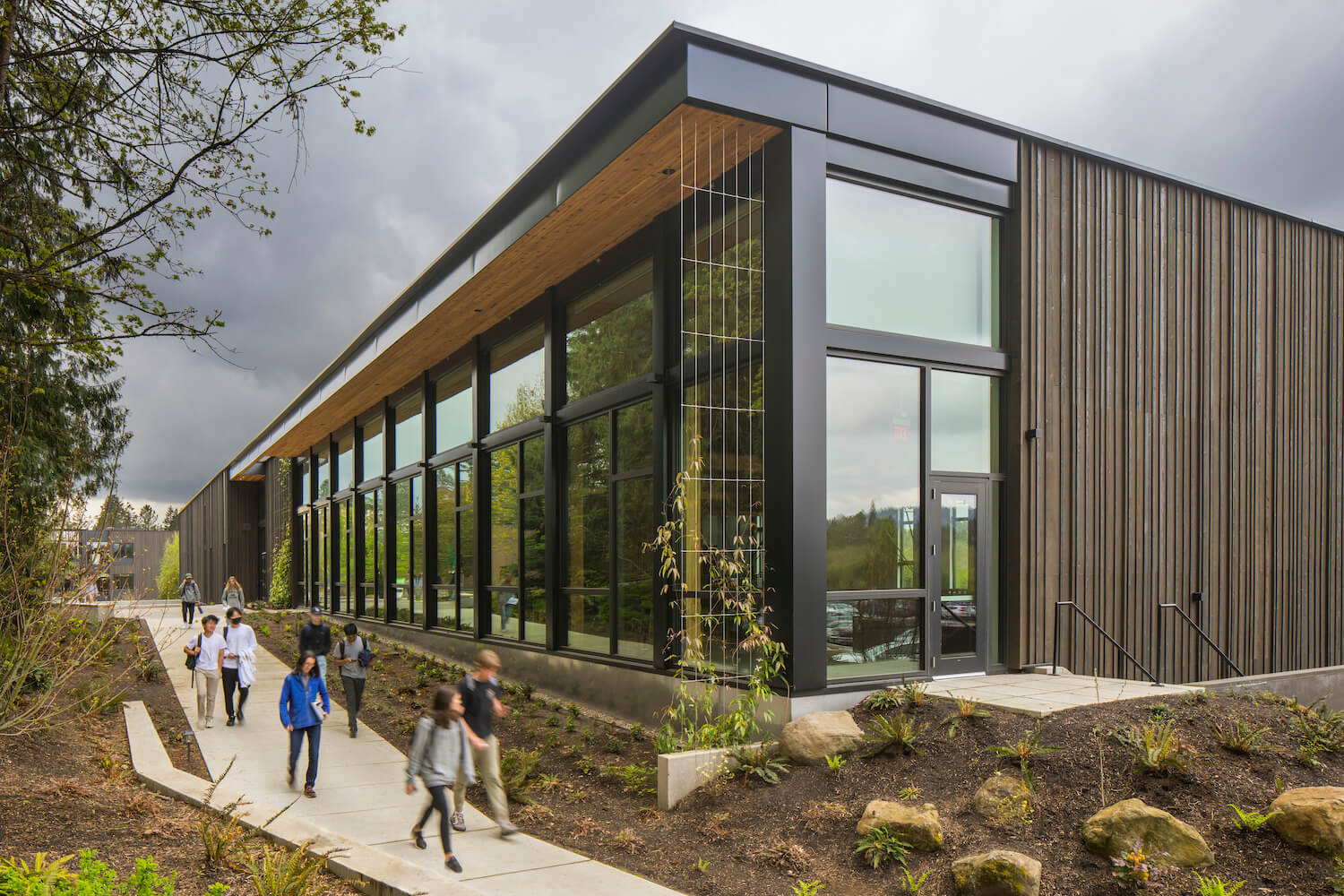 The design team's engagement with OES students and athletic department staff heavily influenced the design process with intentional conversations focused on schedules and routines. A primary consideration for the Athletic Center is the accommodation of mixed-gender teams as well as coaches with differing gender from the student-athletes. Partnered in the commitment to be an inclusive, equitable, and future-forward campus hub, the design team and OES envisioned a space that replaces locker rooms with flexible, all-purpose team rooms allowing student-athletes and their coaches a mix of private and communal space. The design centers on the reclamation of underutilized spaces, replacing facilities like showers and lockers with flexible, all-purpose team rooms encouraging team building of their all-skill-level mixed-gender teams.
Beyond A Gym
While part of its focus serves as home to varsity sports and physical education classes, it also serves as a hub for activities and multi-purpose gatherings. Designed for resiliency, the OES Athletic Center meets stricter seismic criteria to provide shelter and support to OES and surrounding community after a seismic event. With a highly efficient envelope, passive cooling strategy, and minimal mechanical conditioning, this building strives for high performance, meeting the Energy Trust of Oregon-Path to Net Zero and aligning with the Architecture 2030 Challenge goals. The Athletic Center has an 82% reduction in energy use from CBEC's baseline with an EUI of 15kBtu/SF/Year.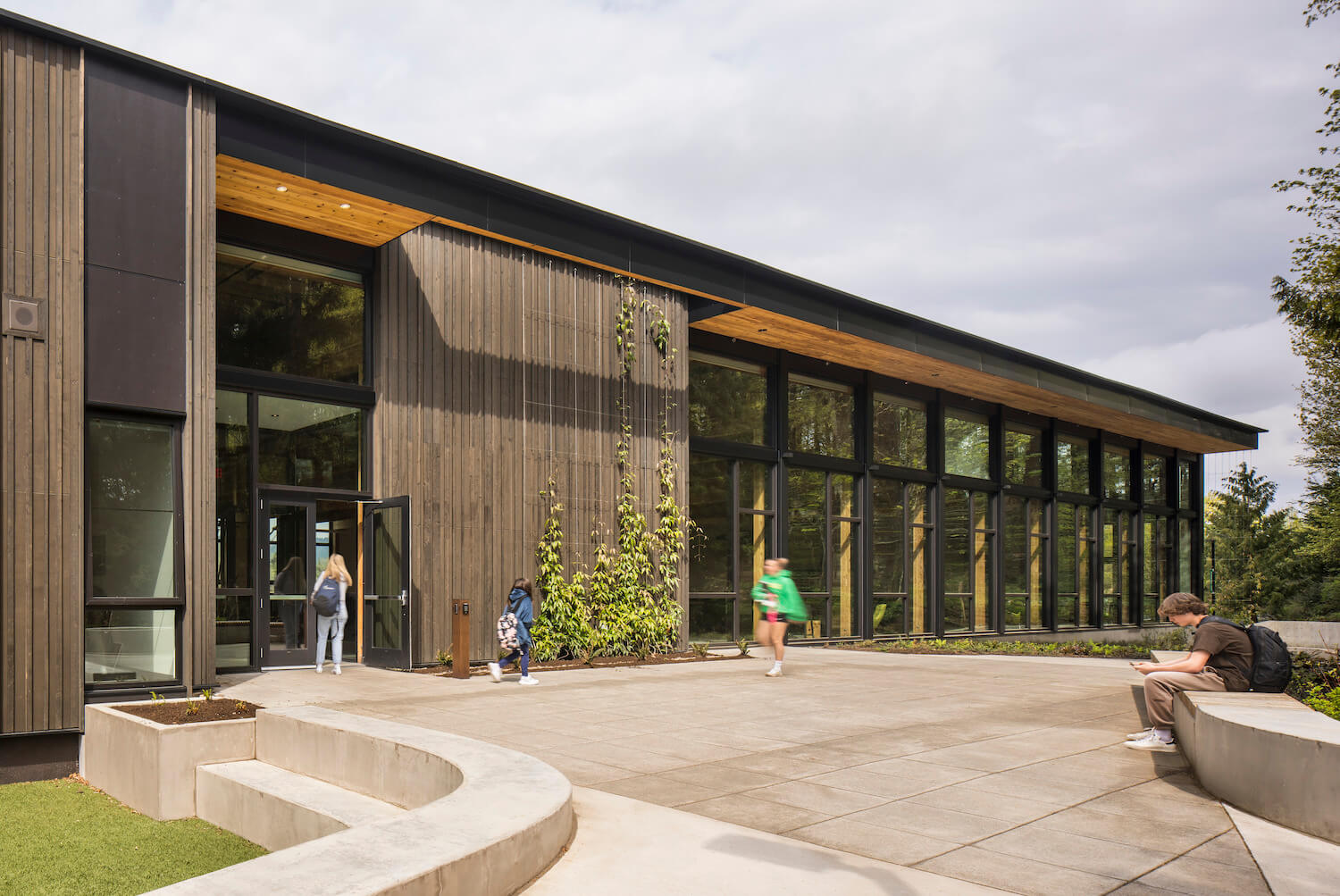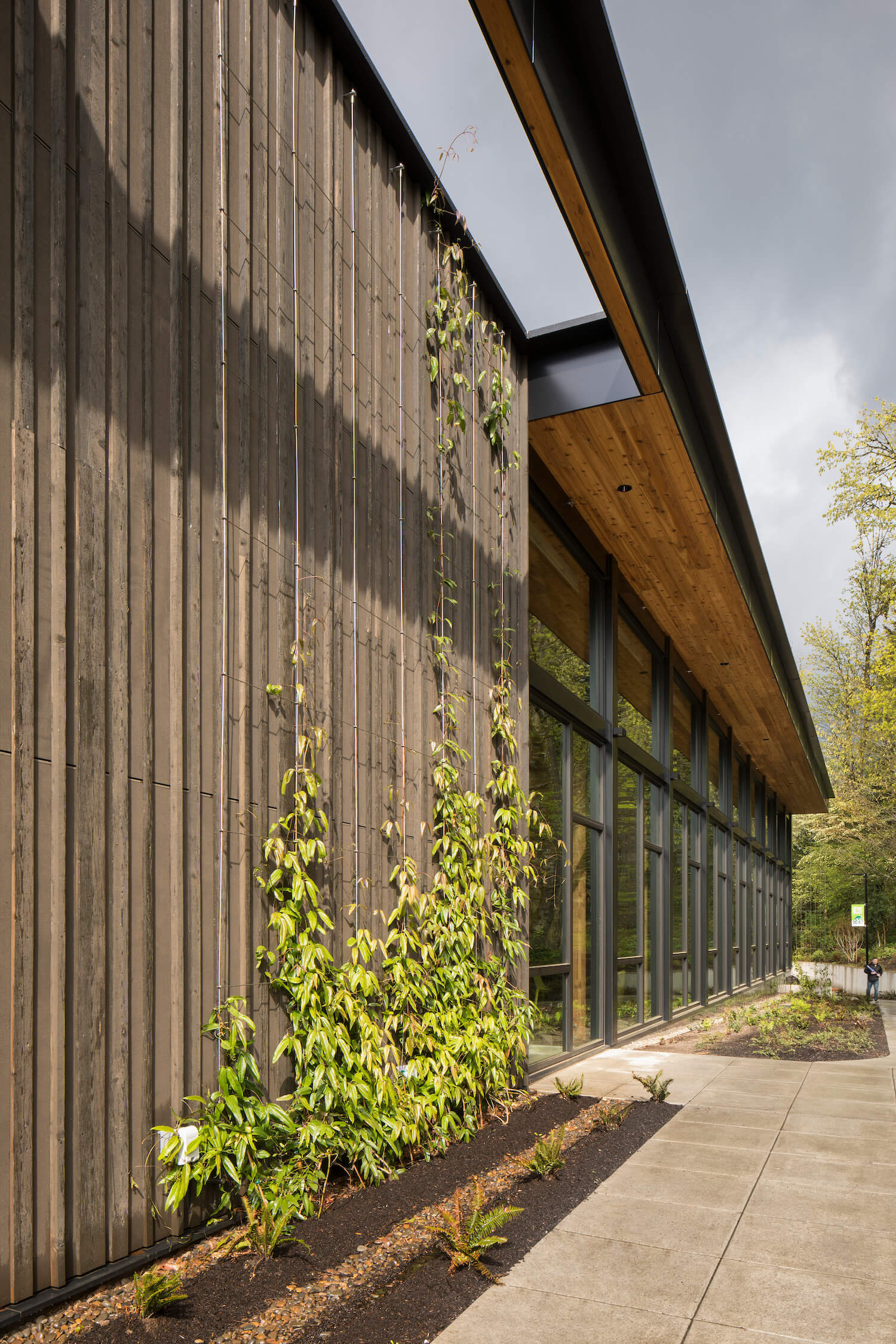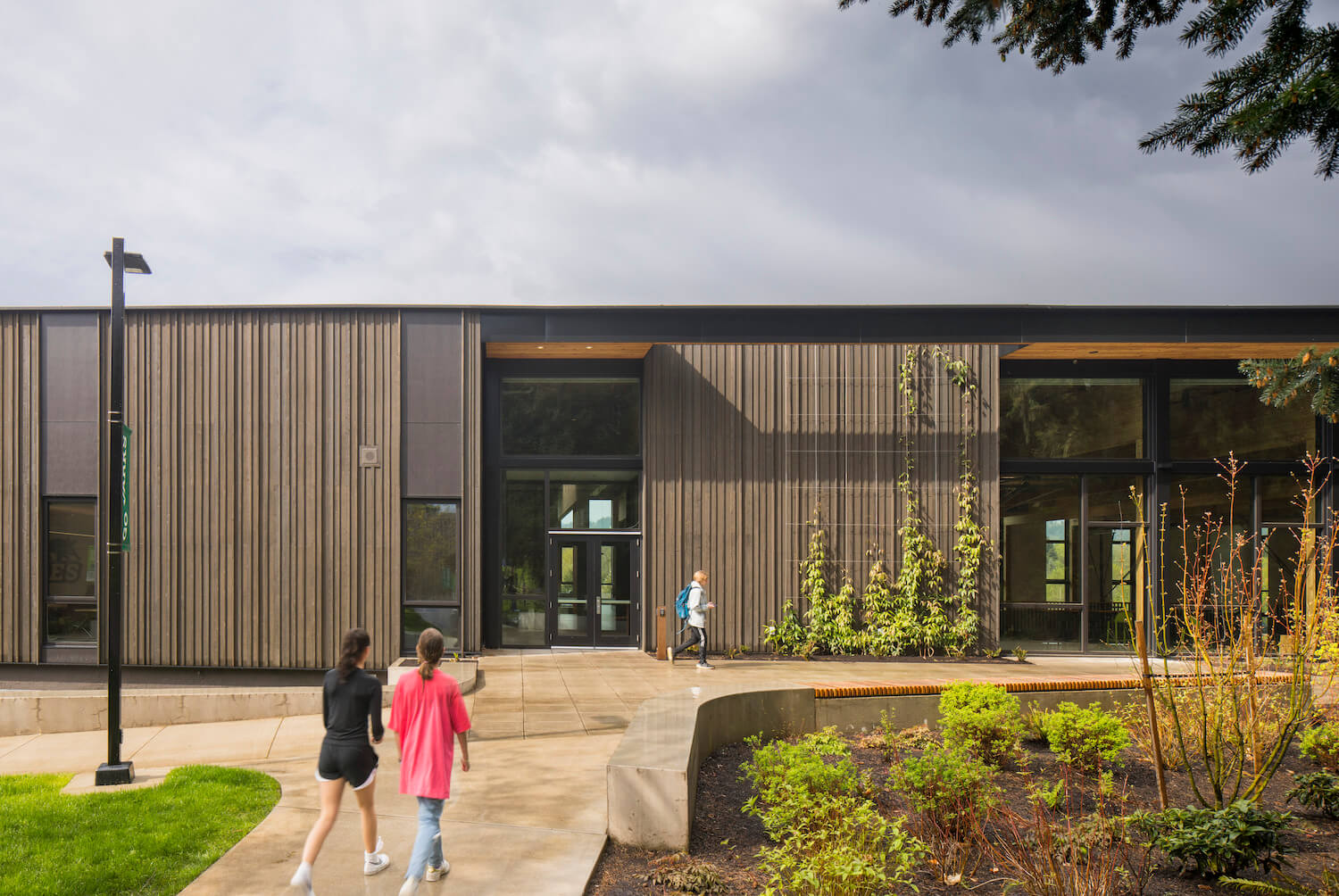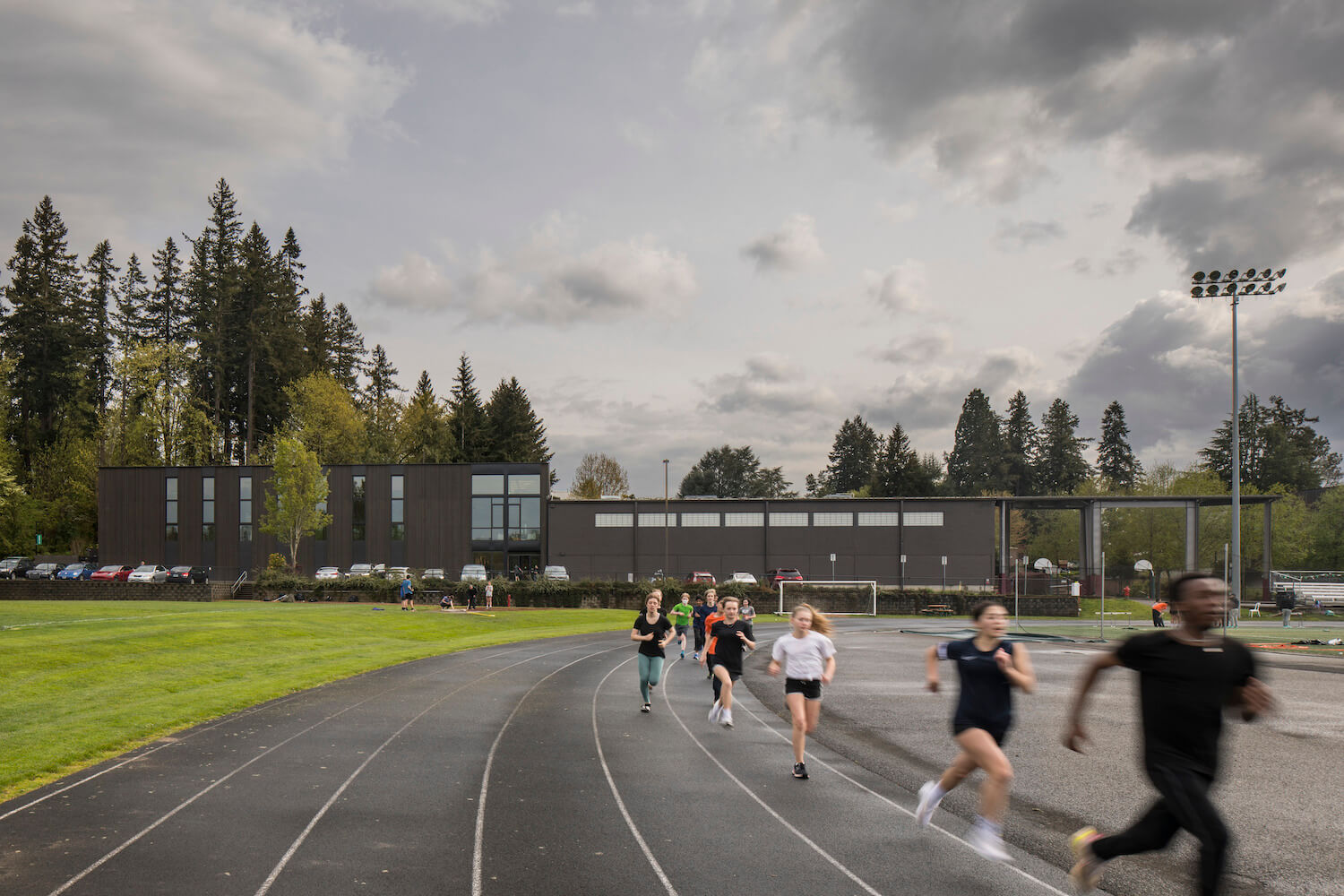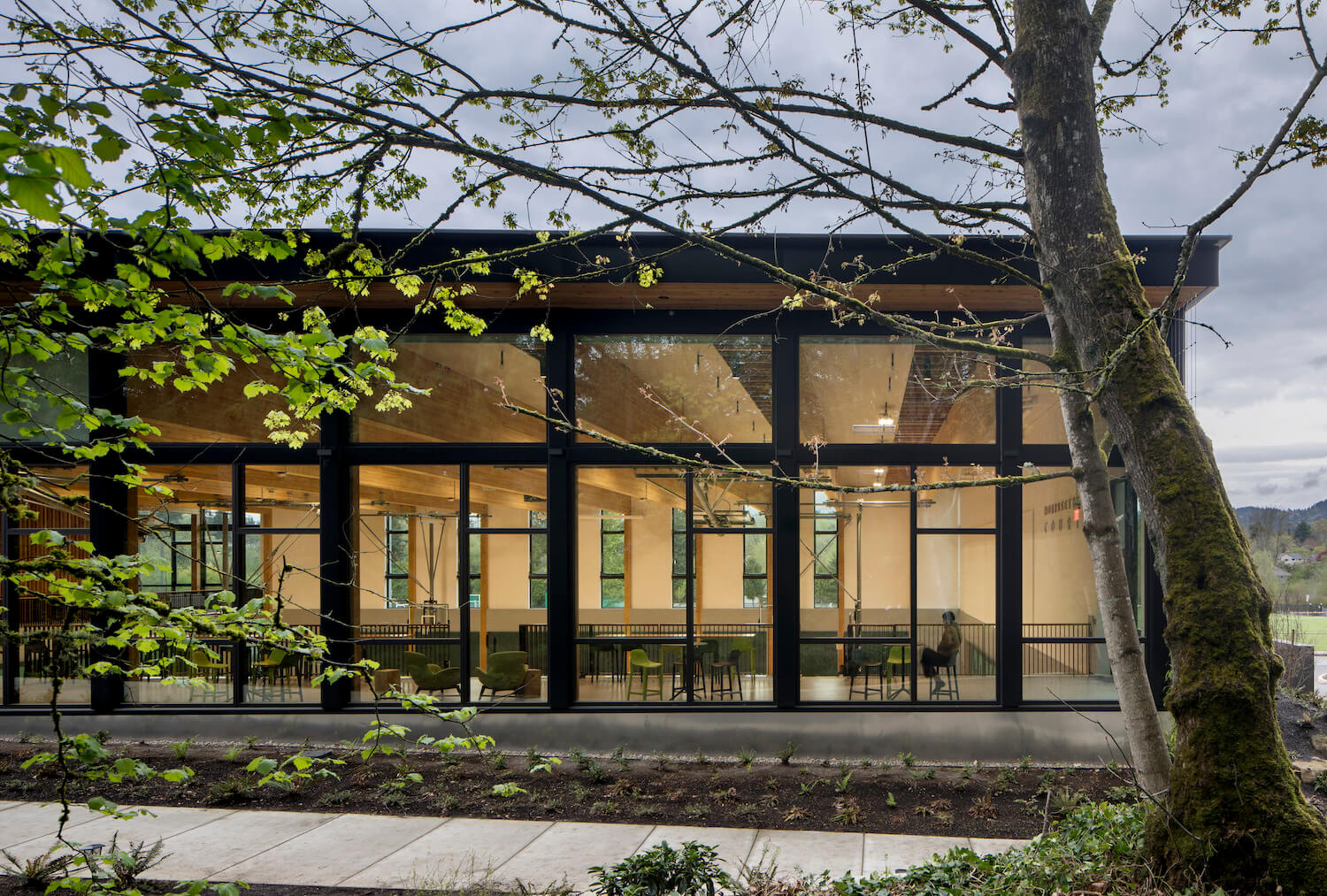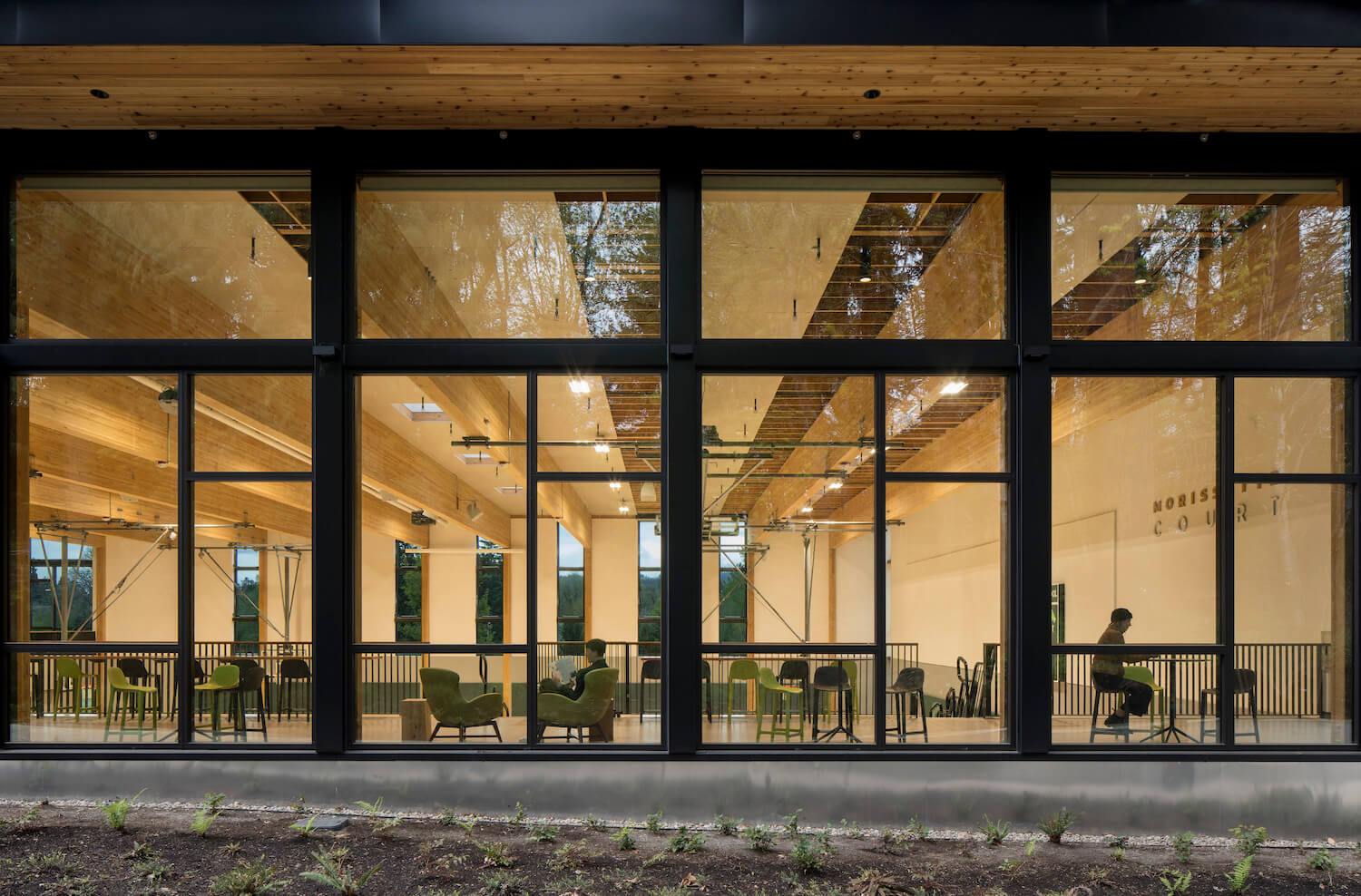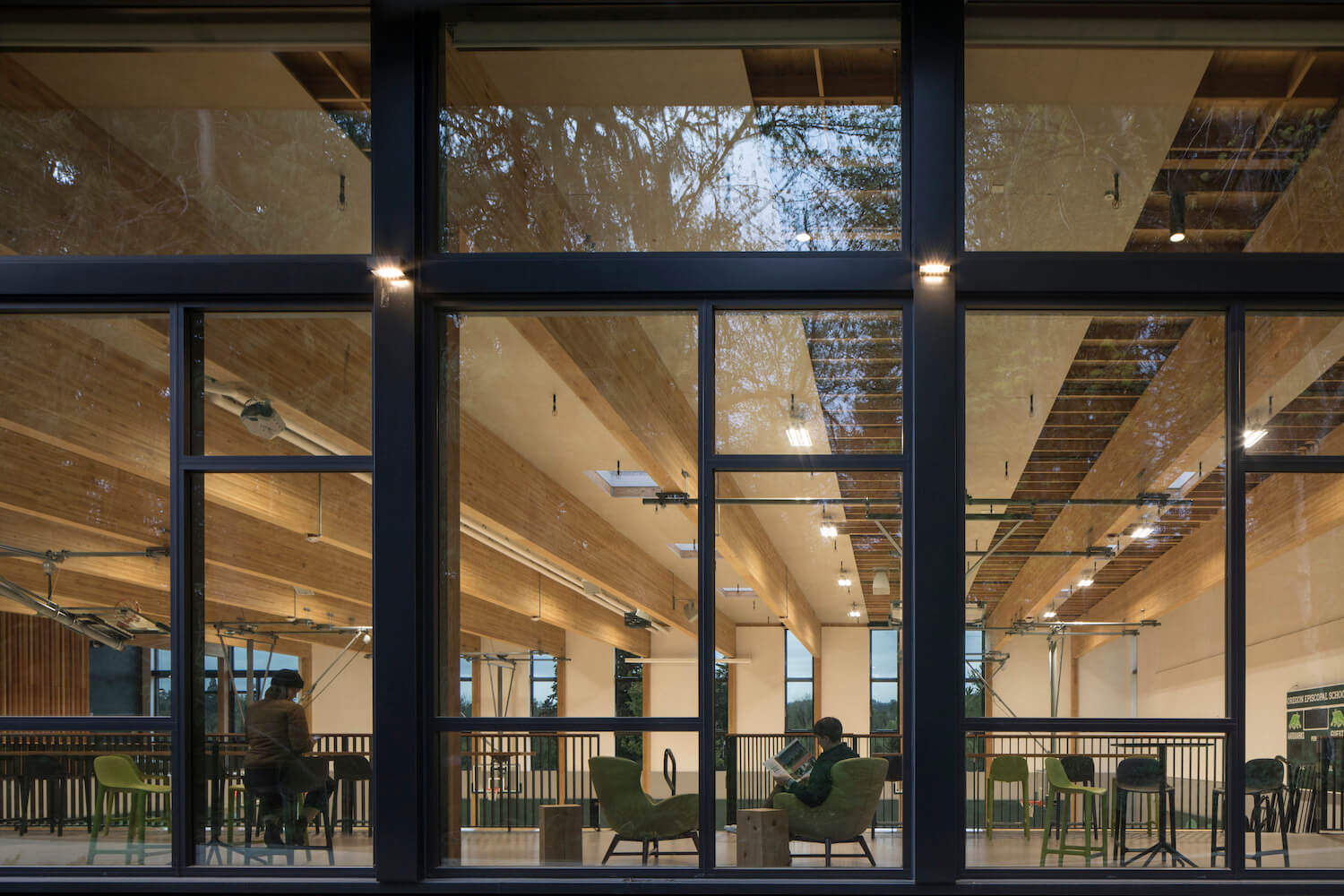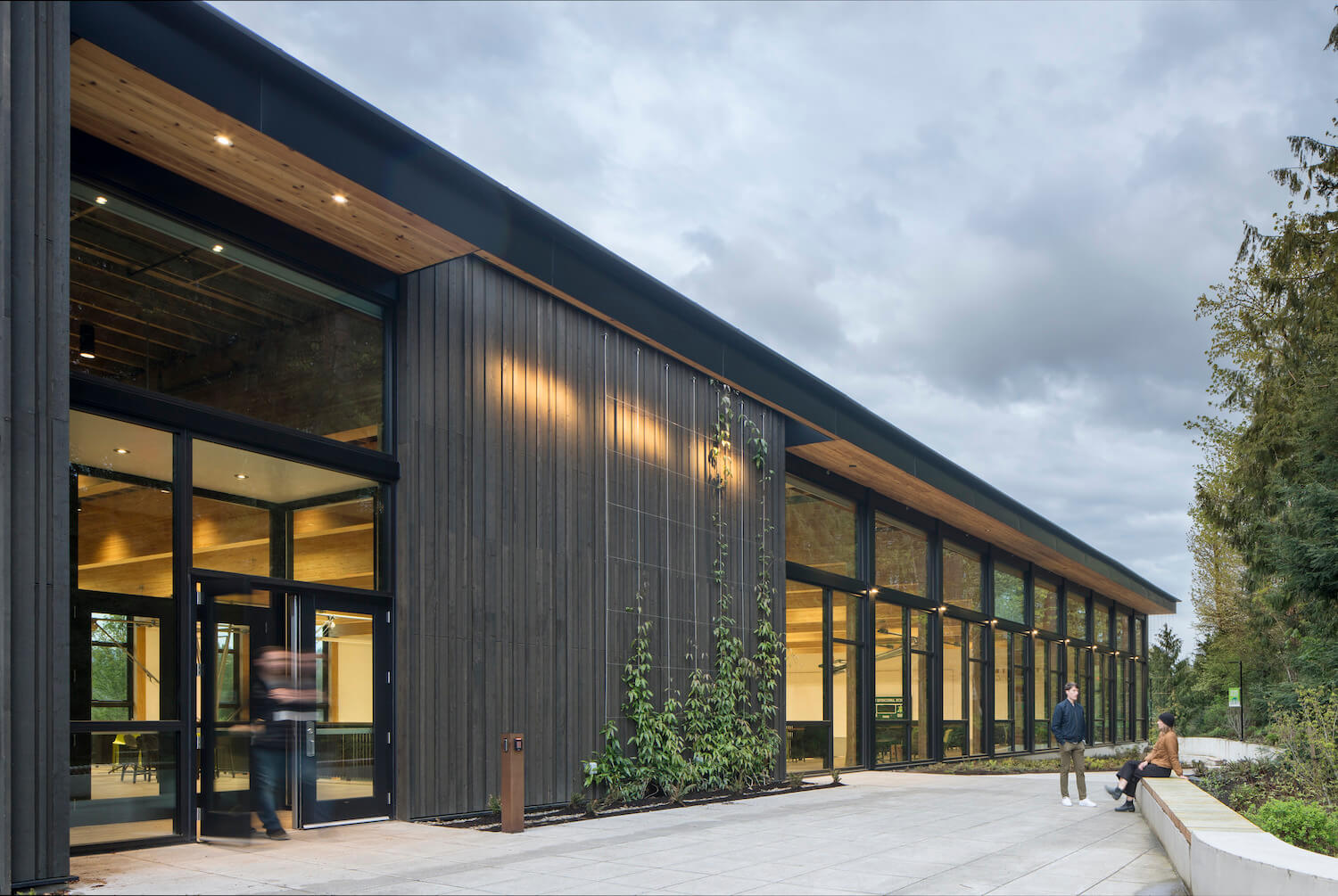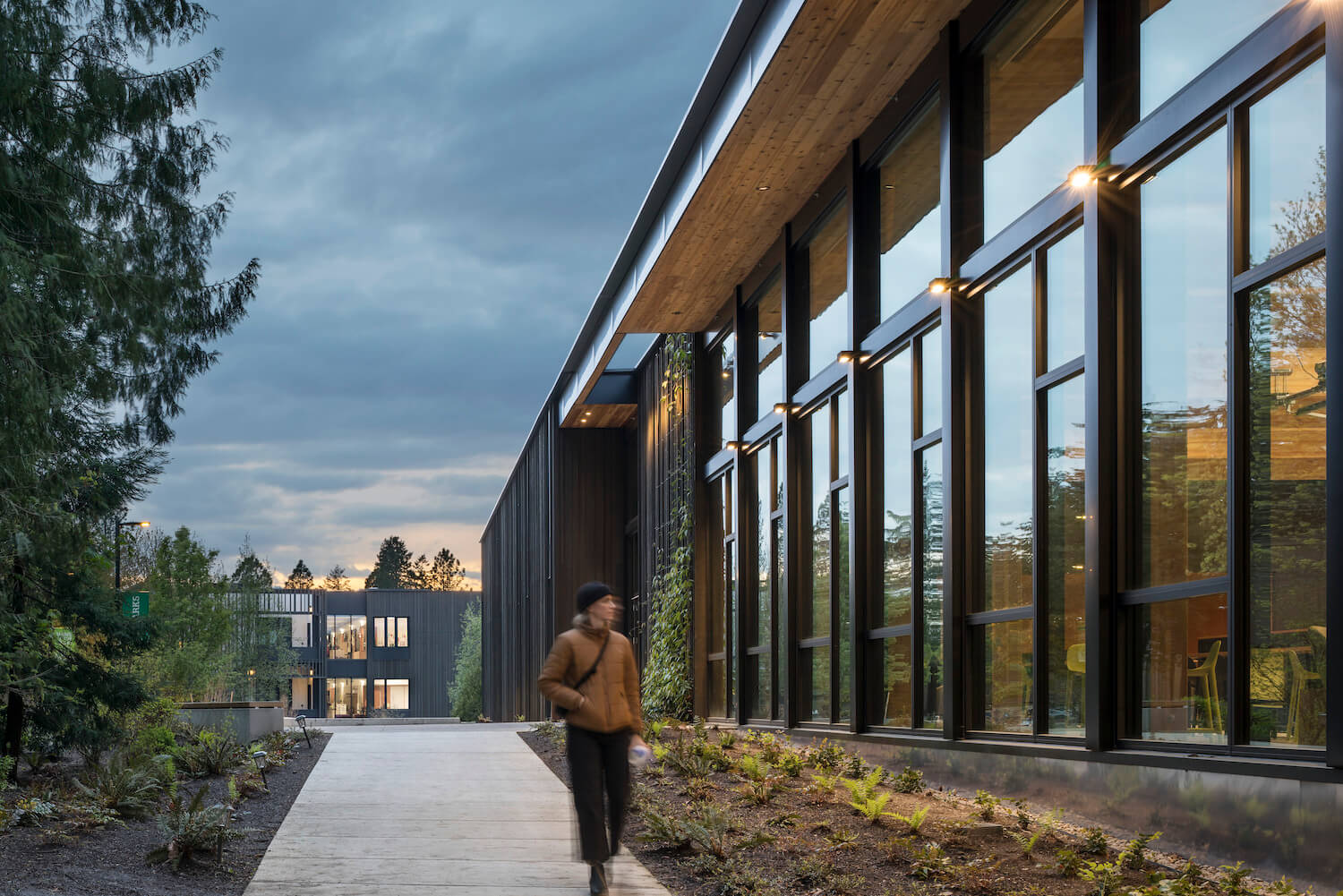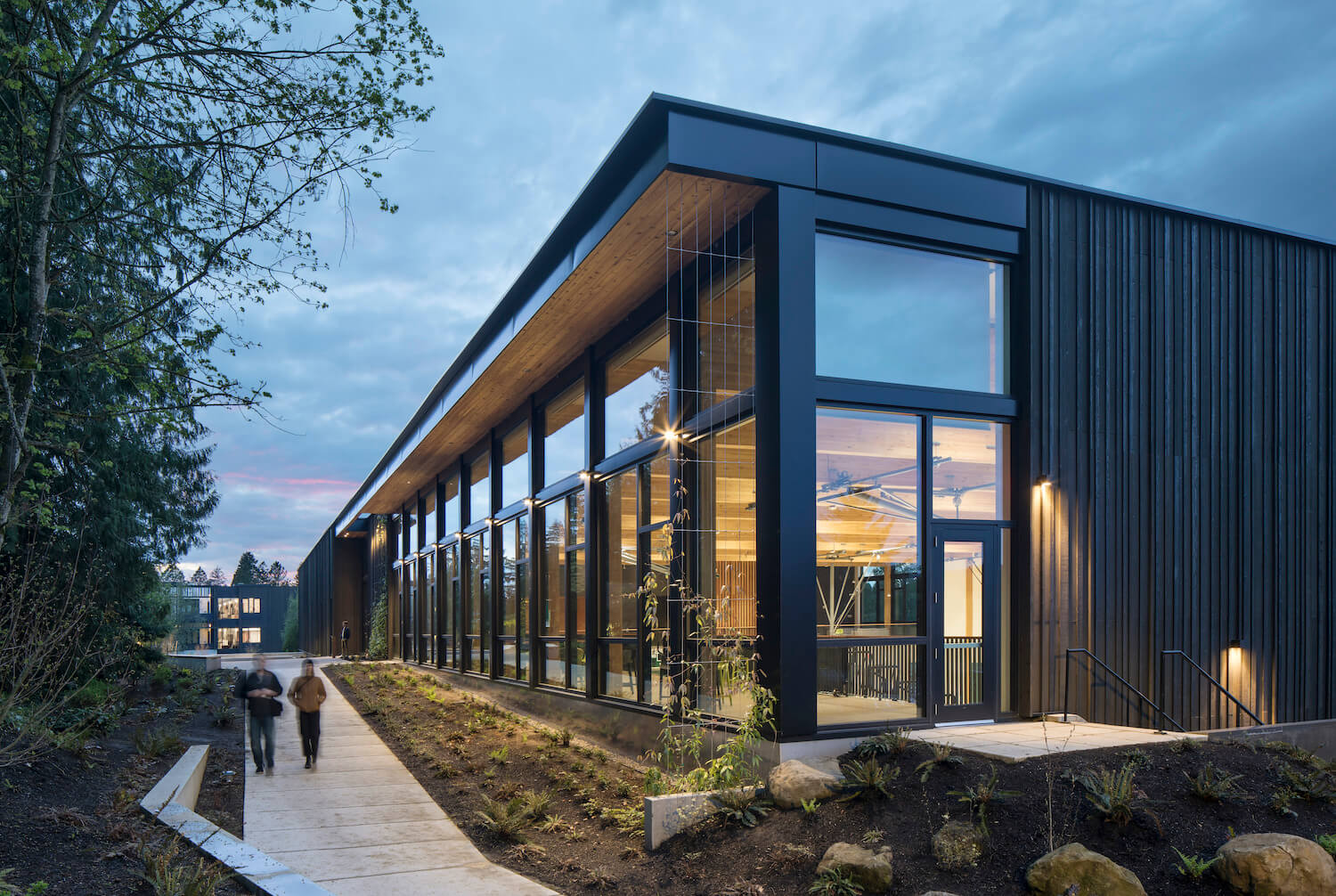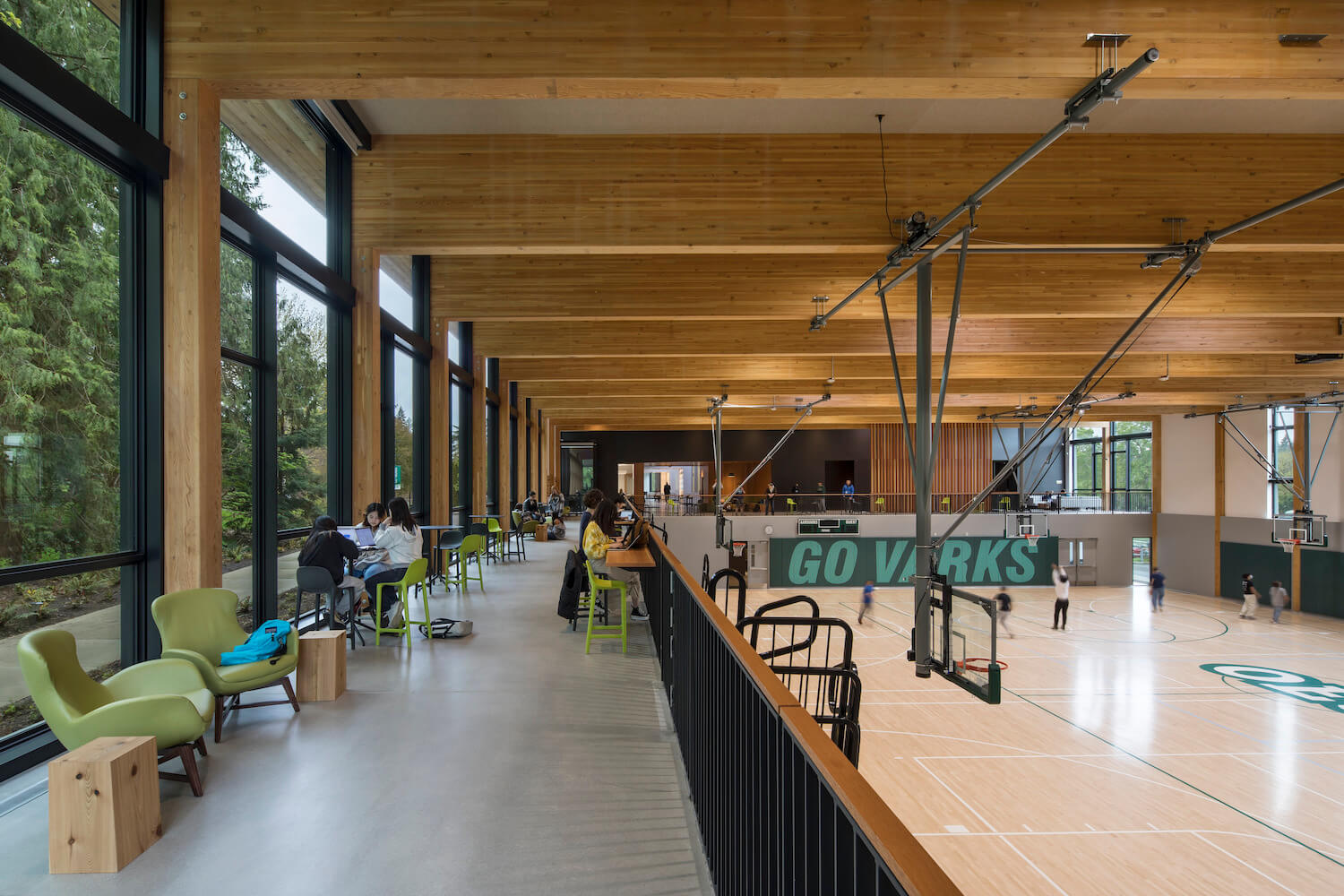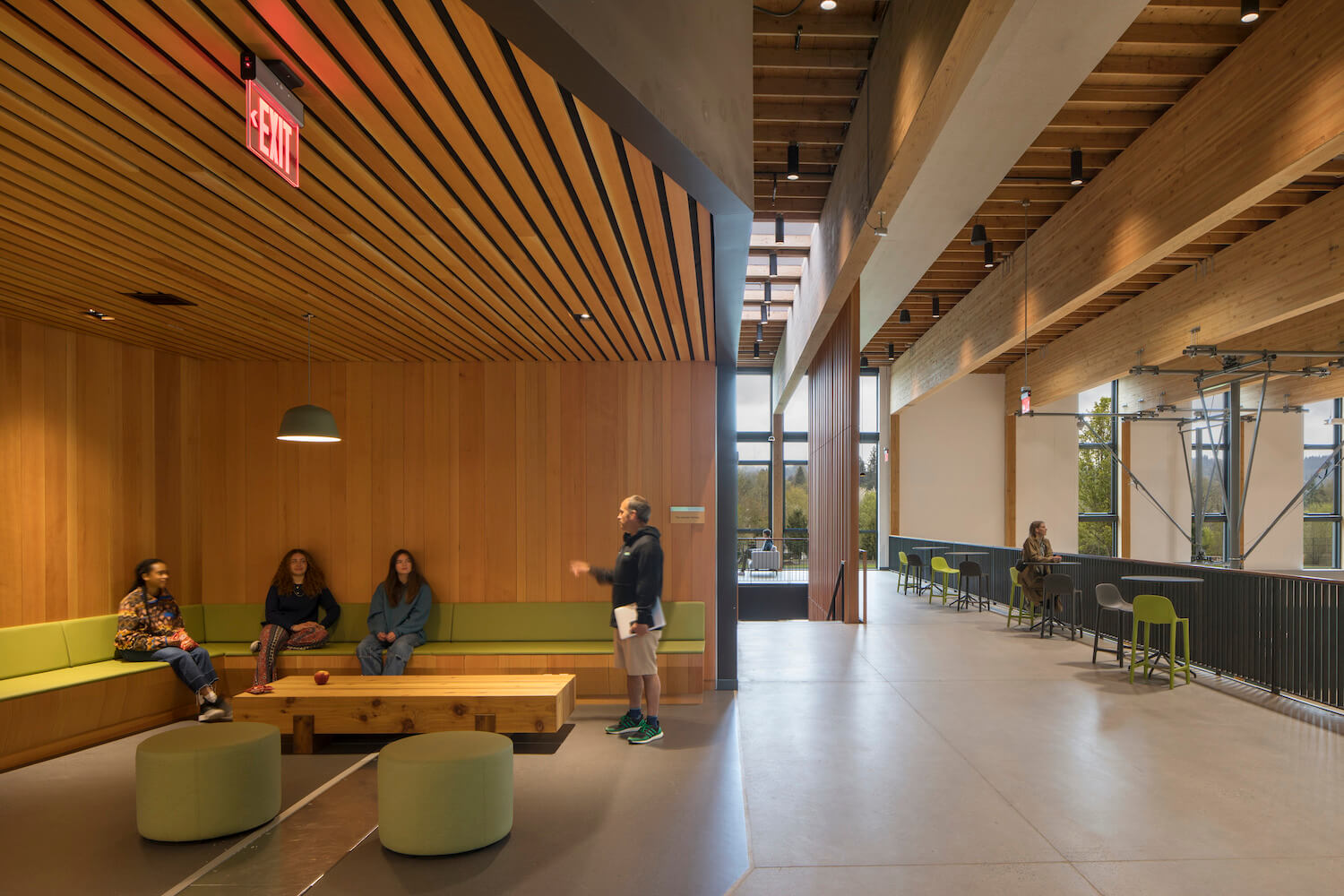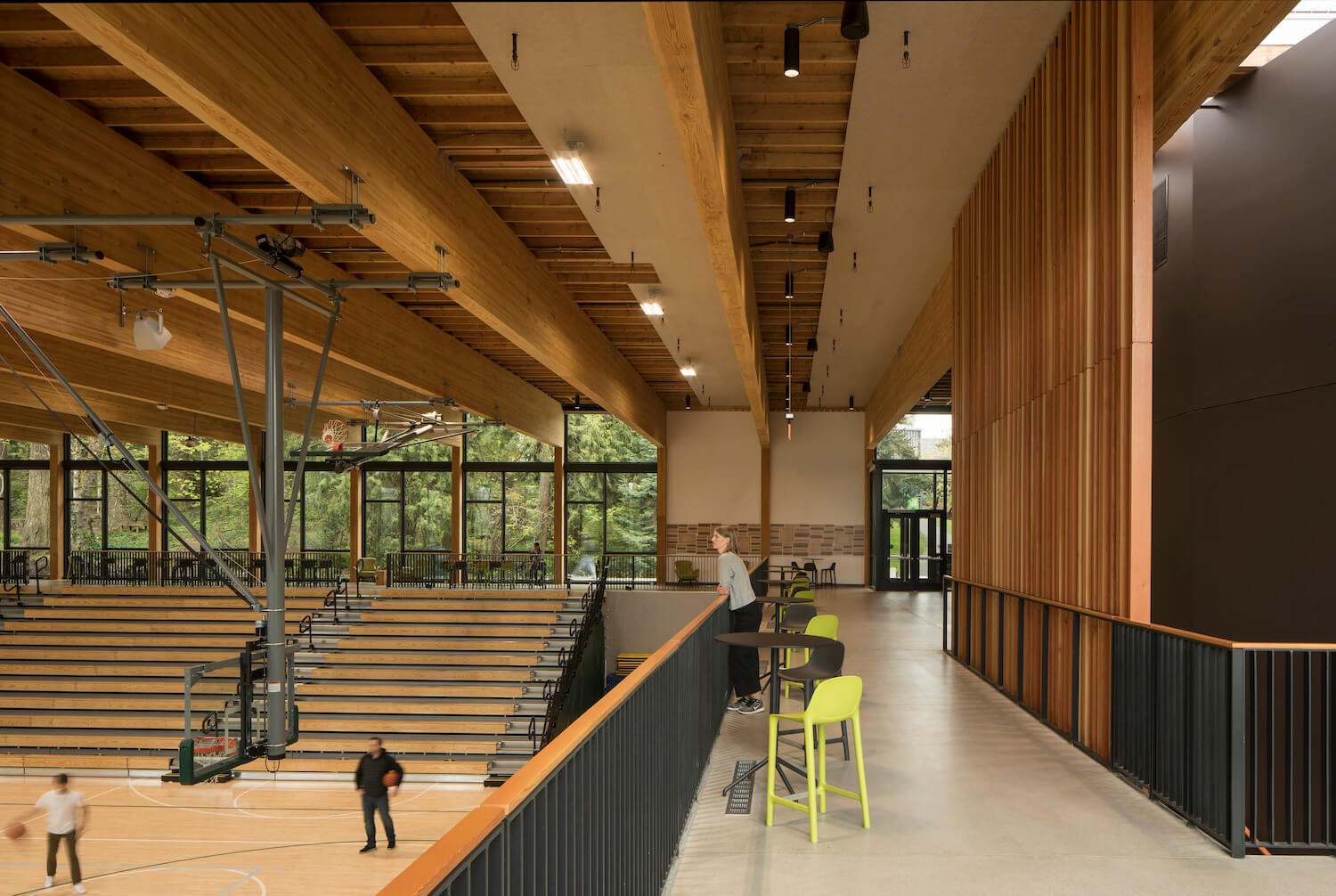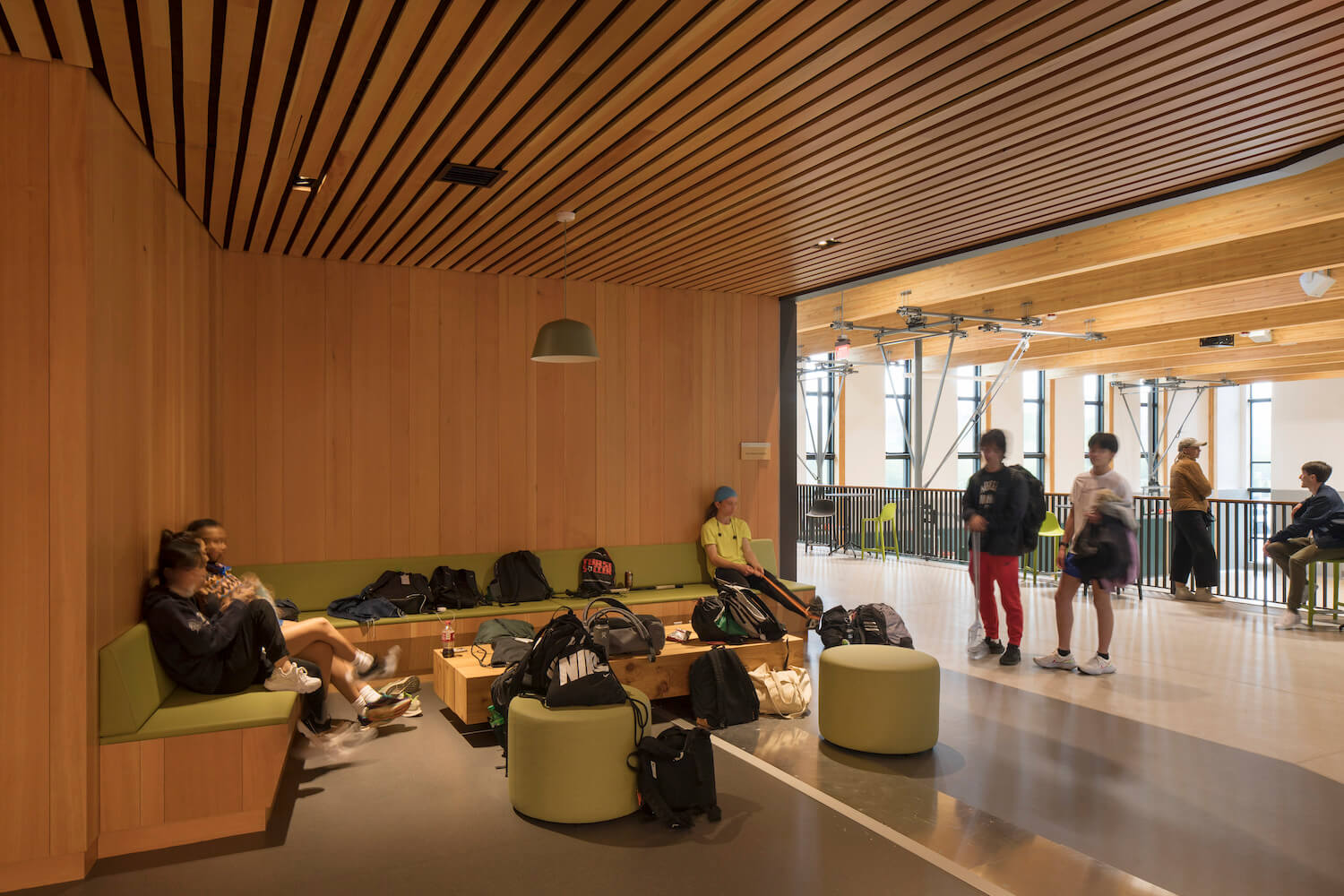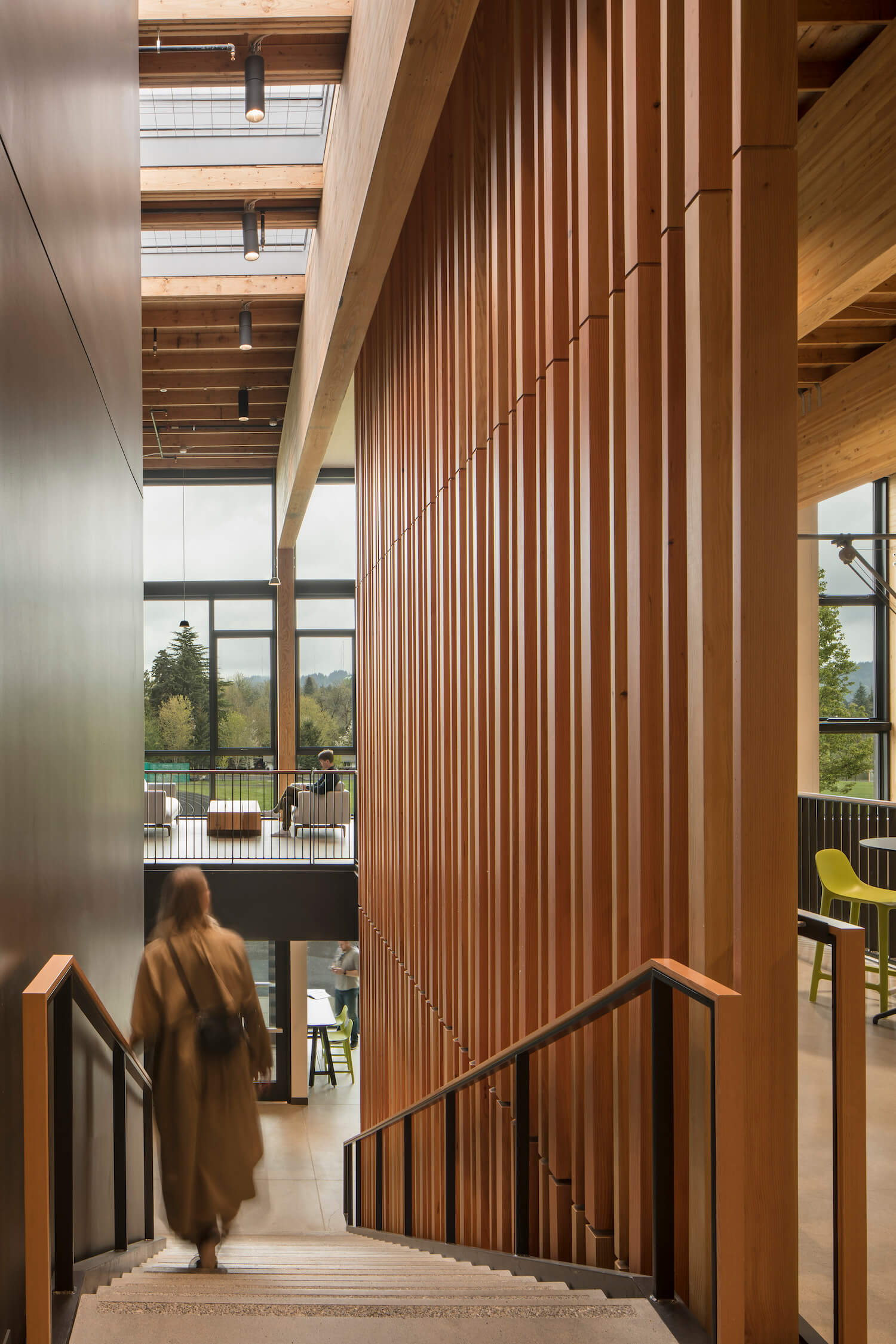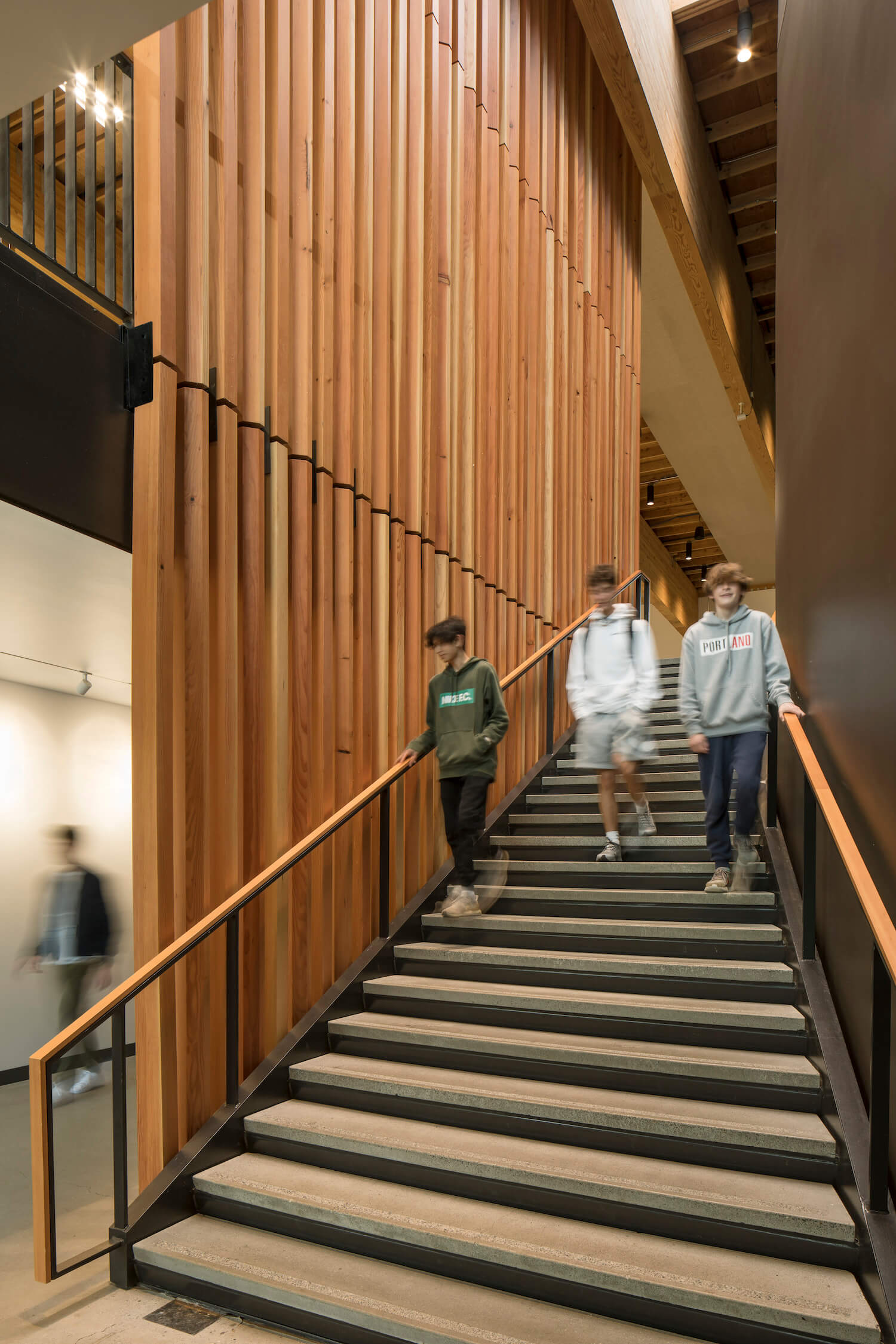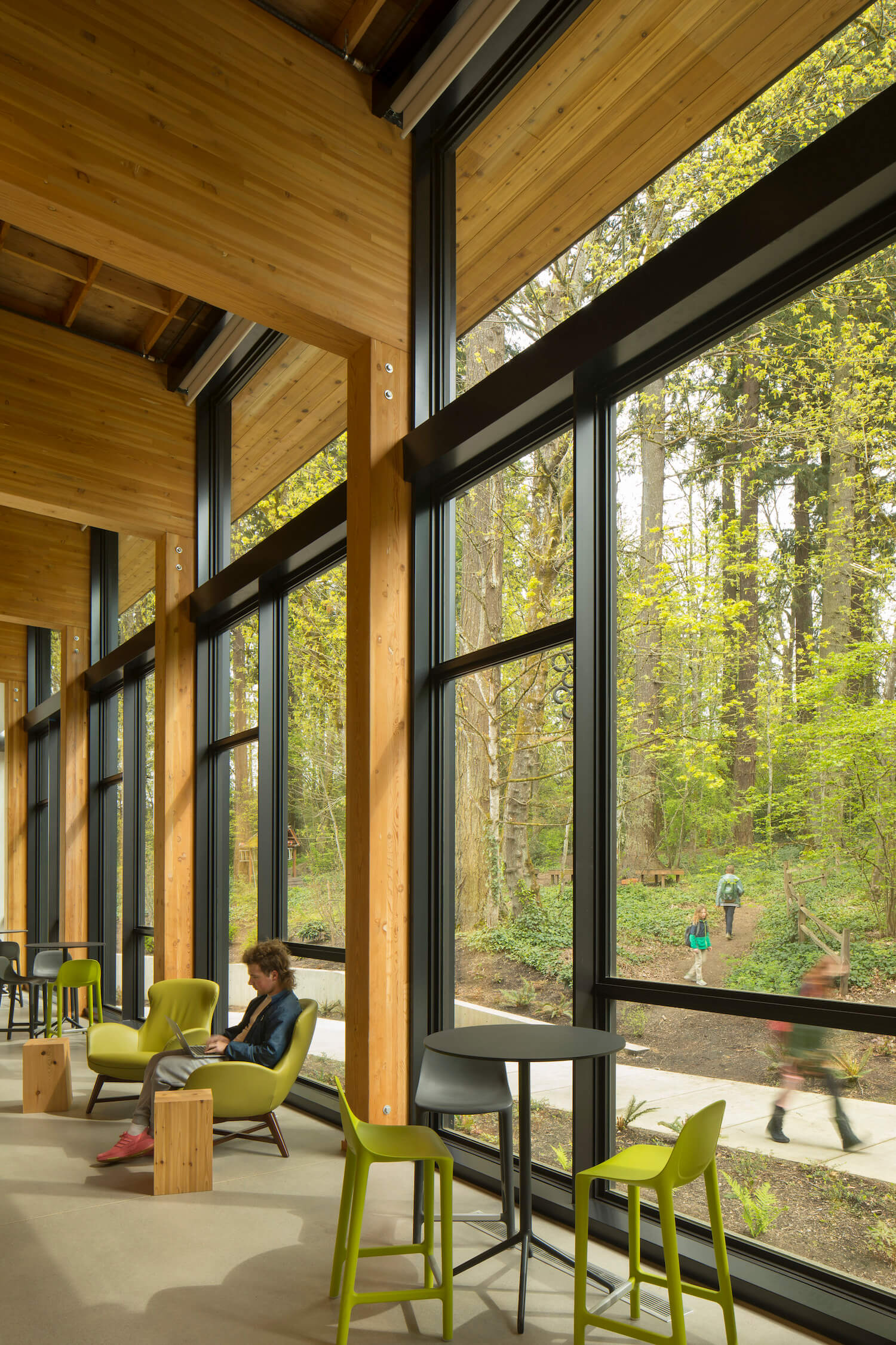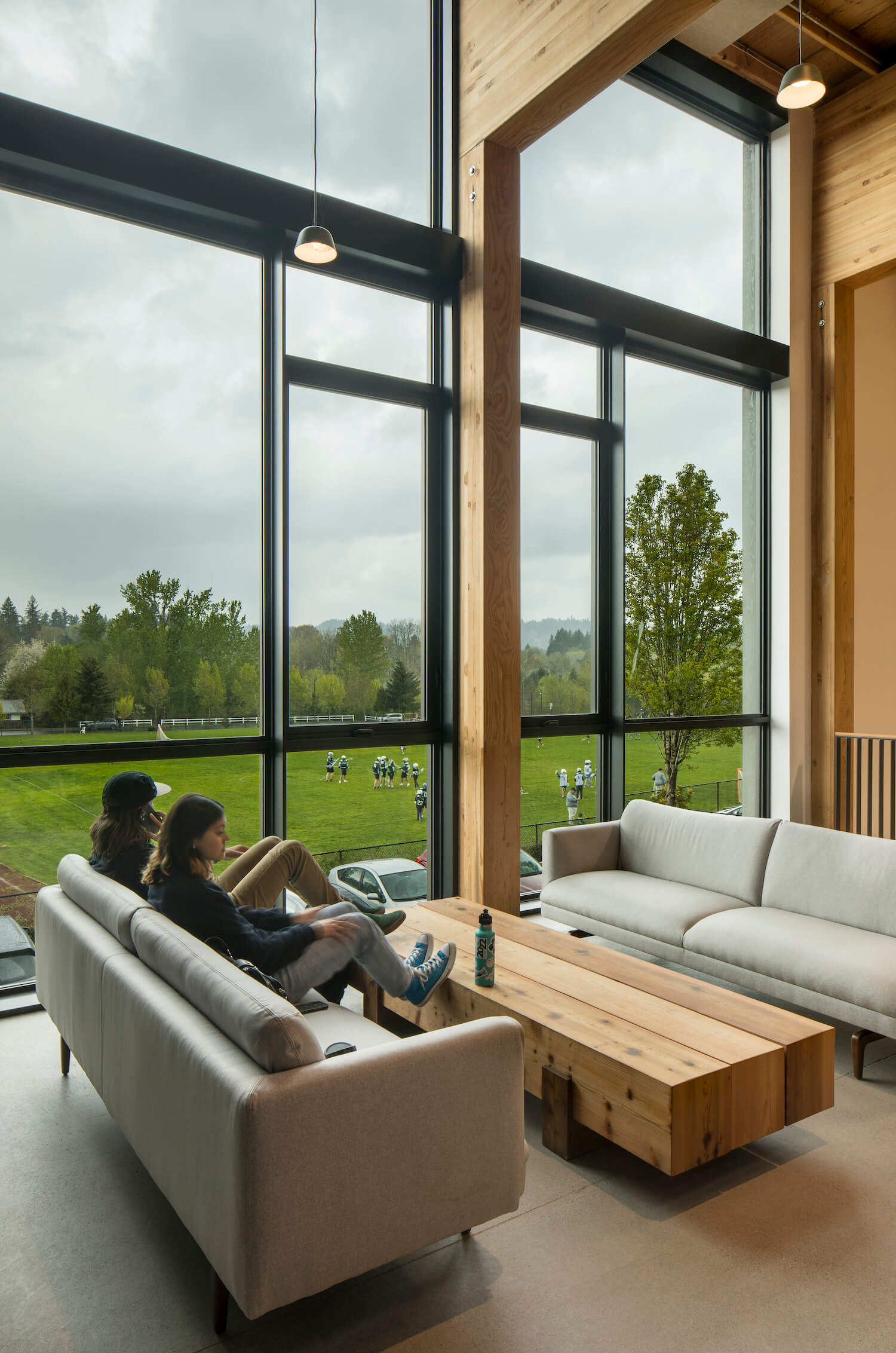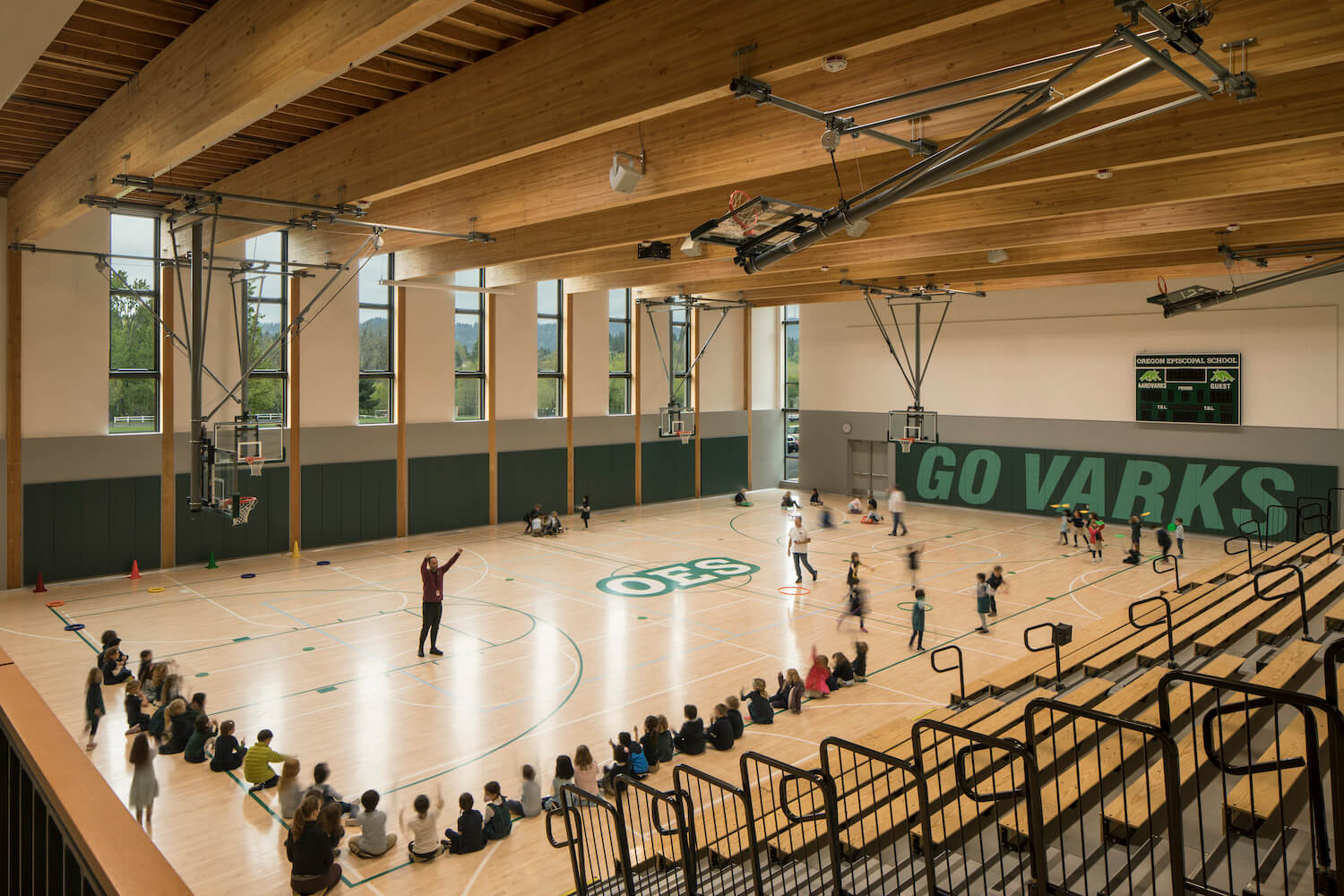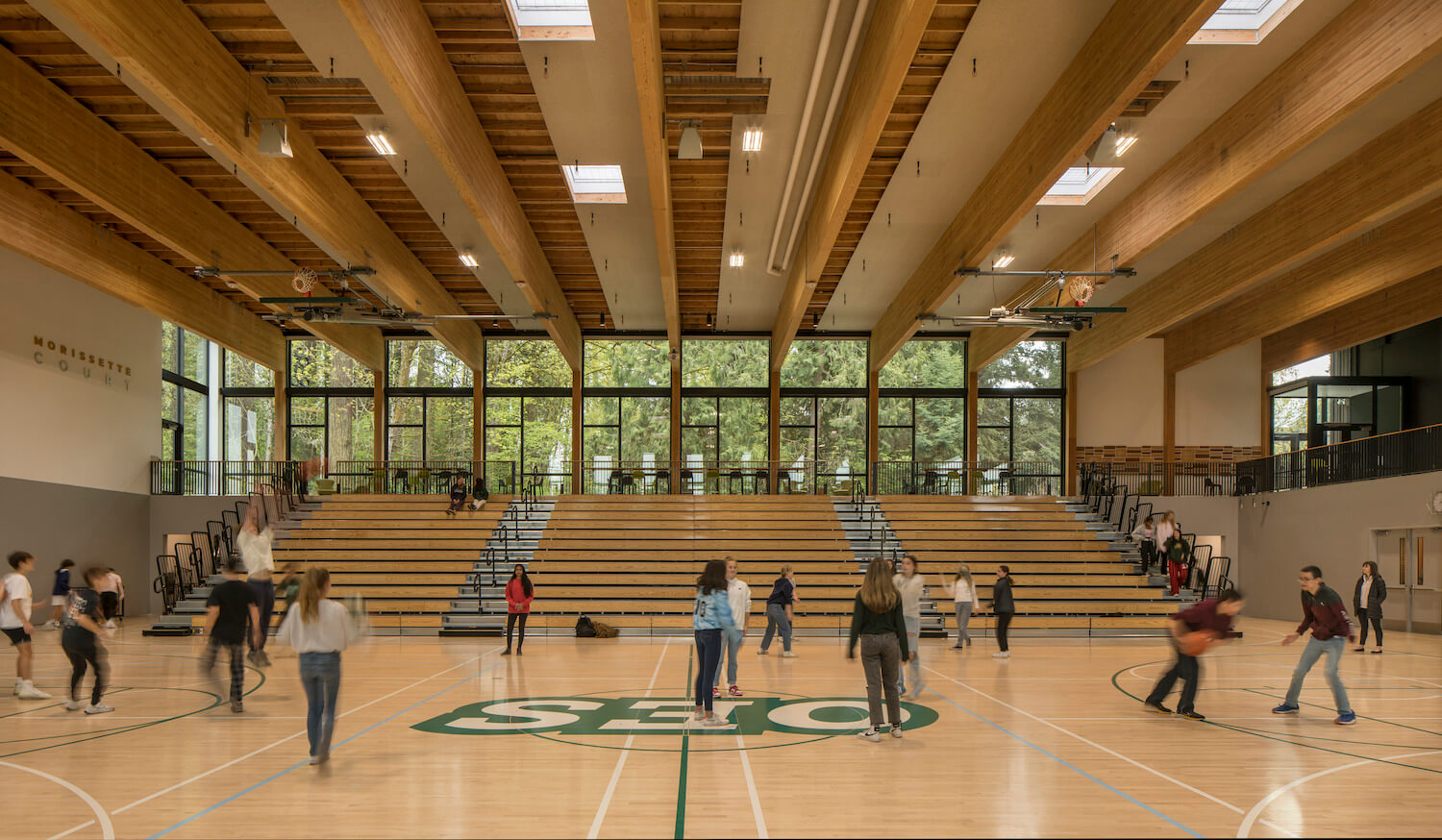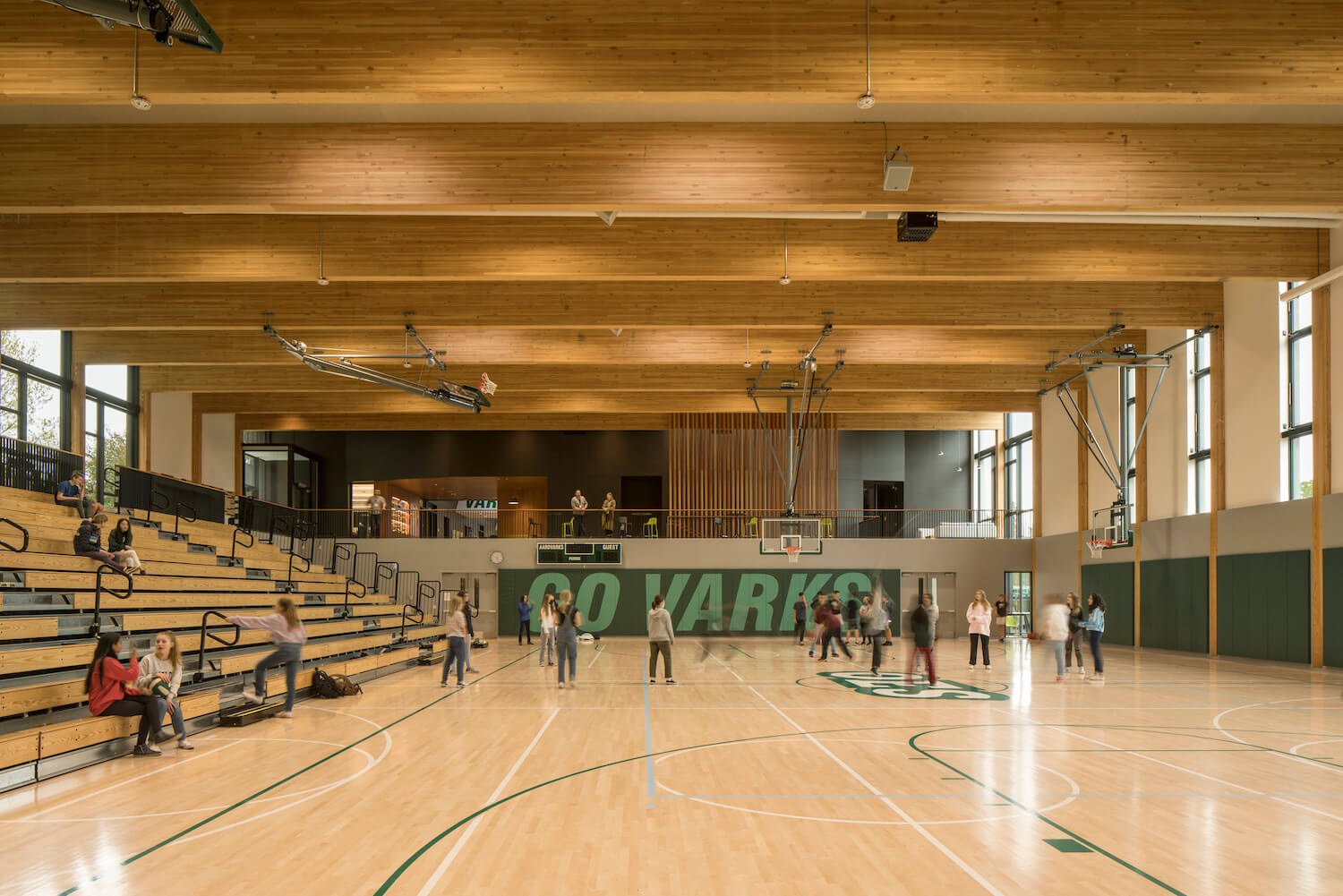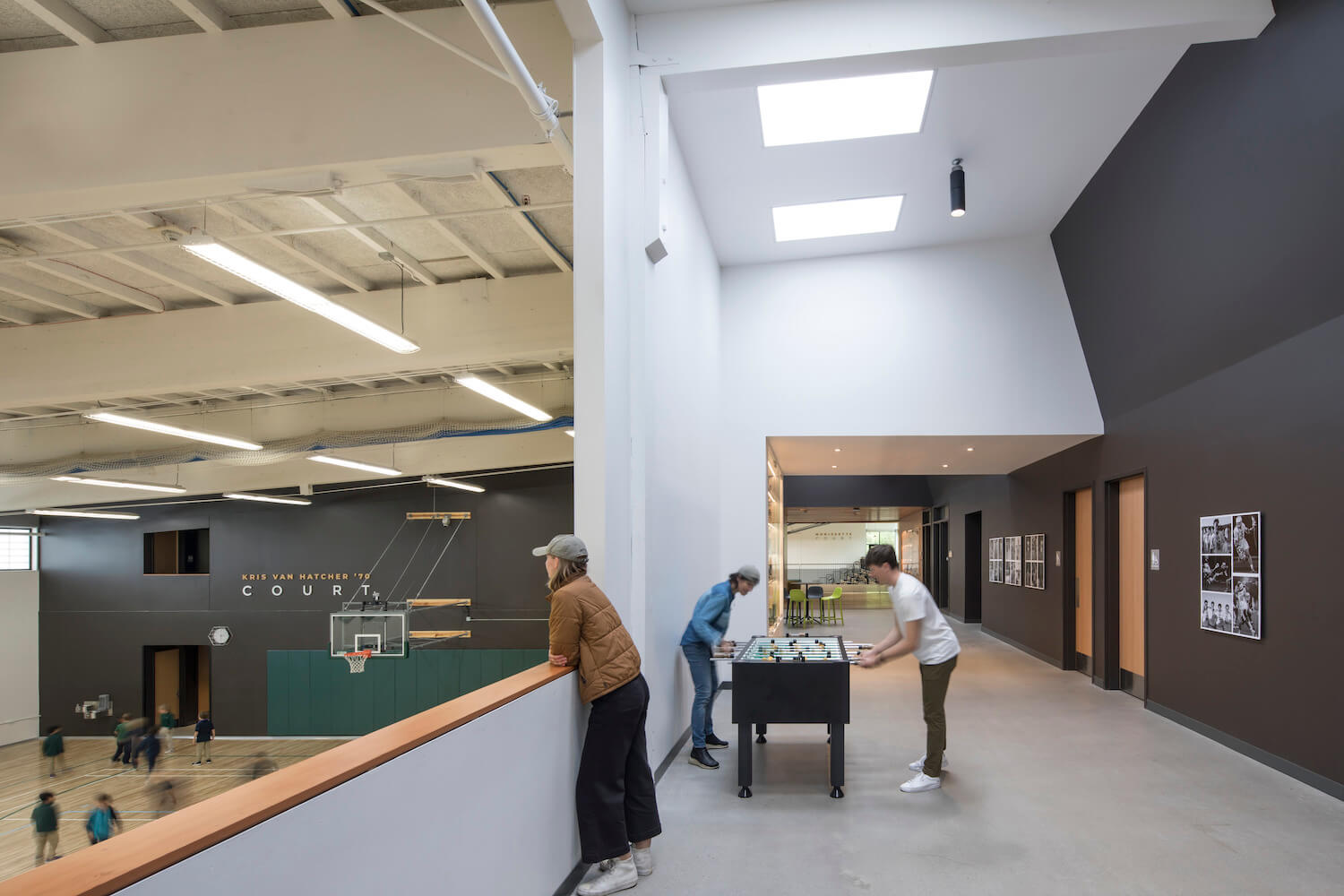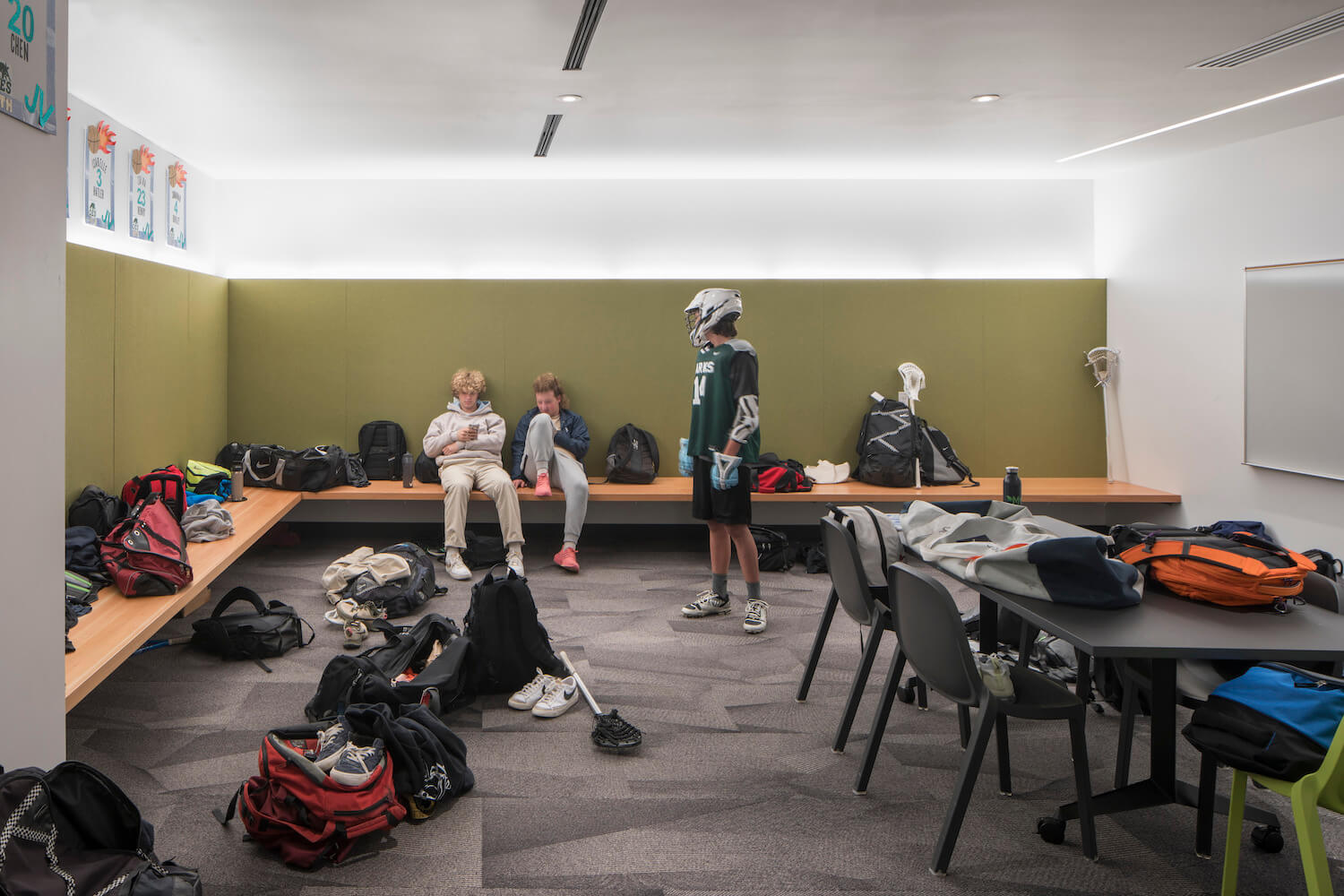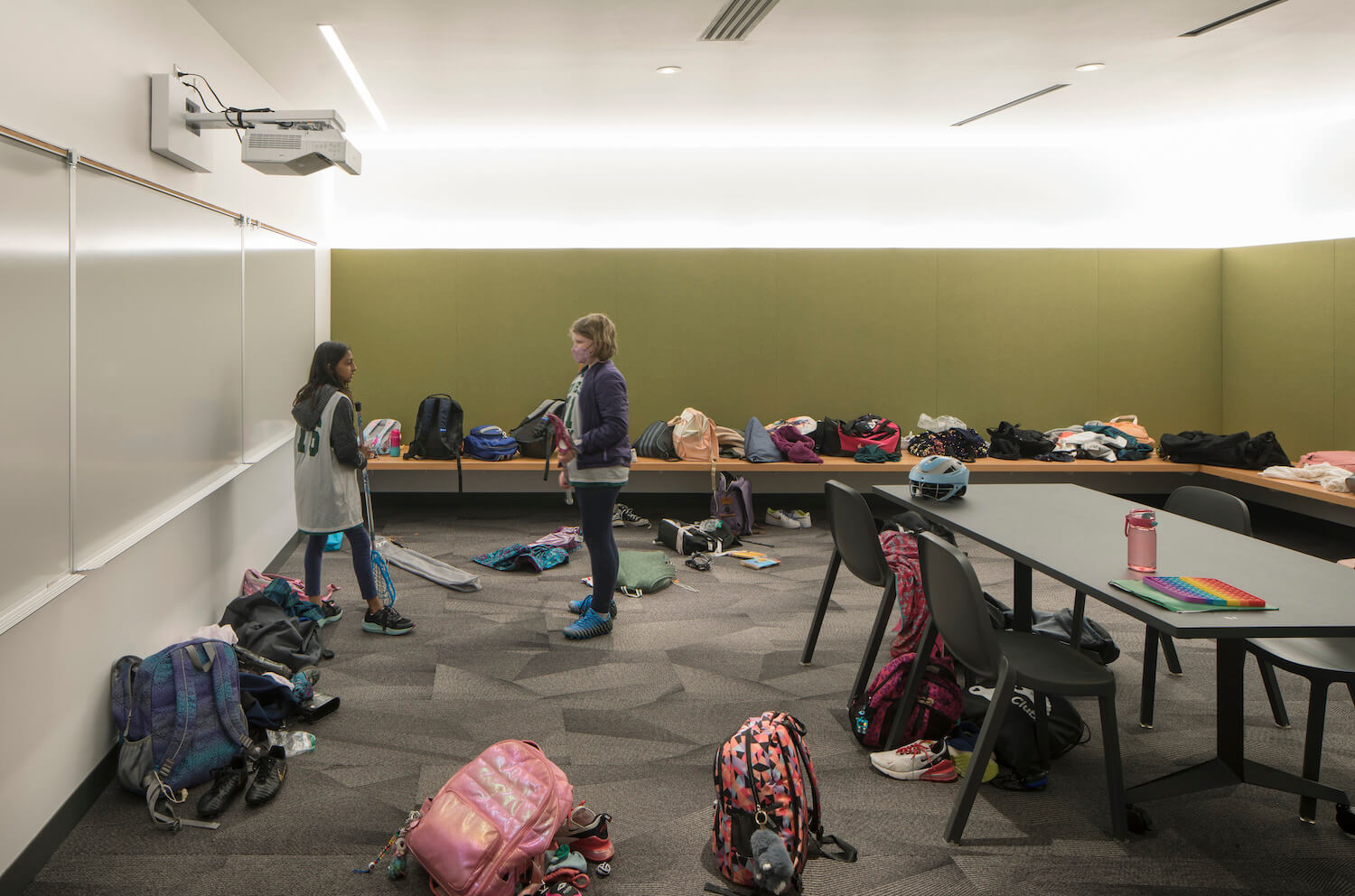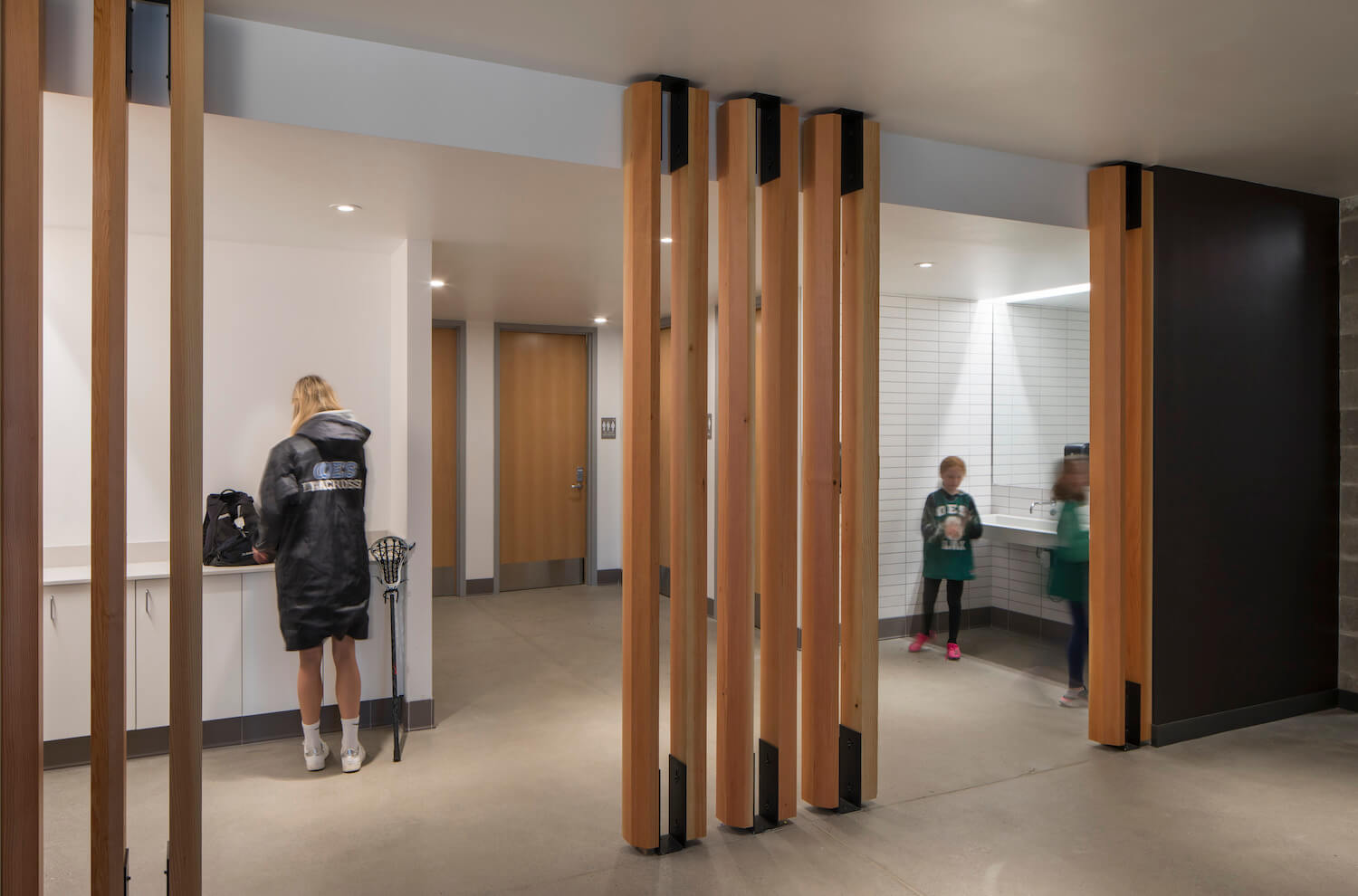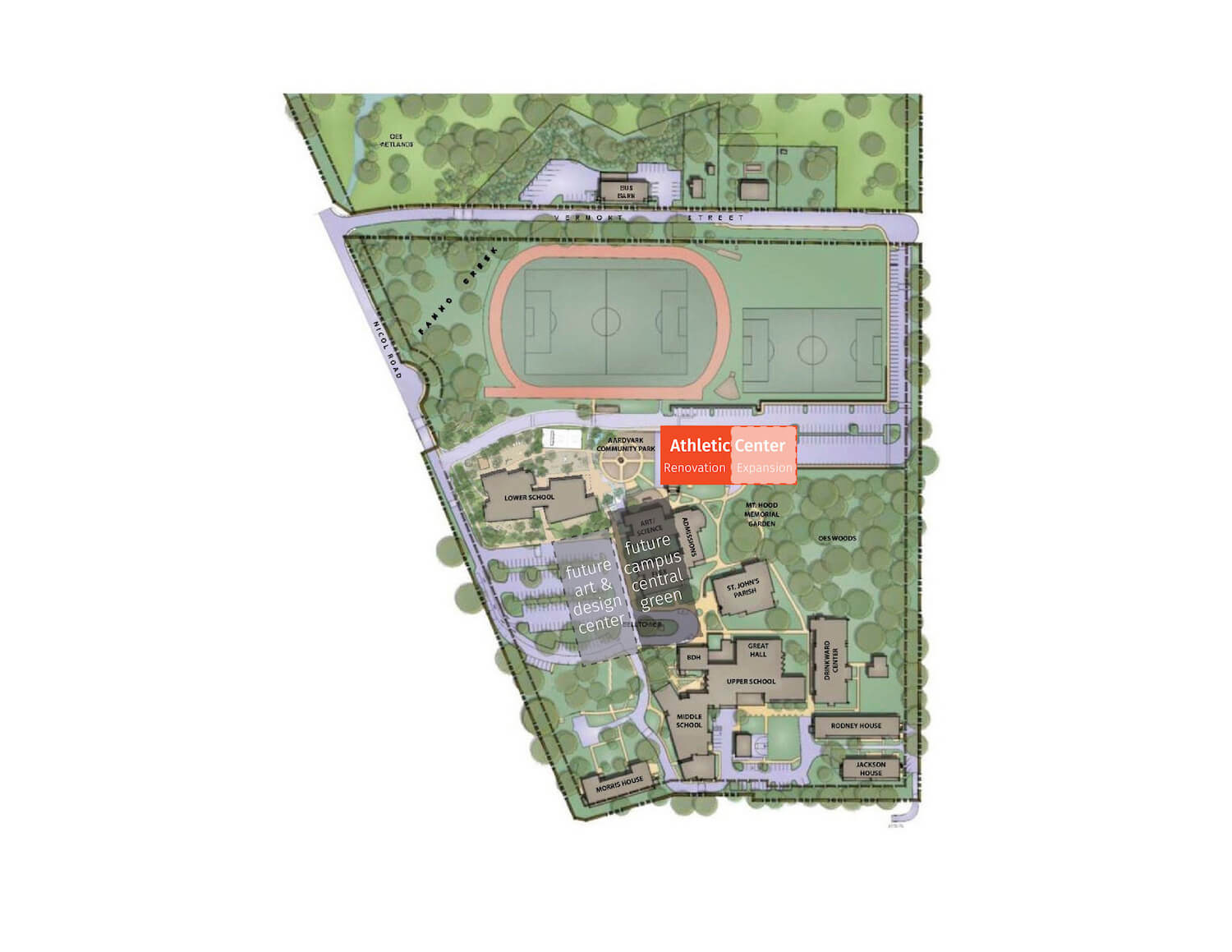 ---