In the latest project Jinke City Light, Qionglai Sales Center & Model Room, AOD creates the lively epitome of community life with the concept of urban life. Located in the core area of Qionglai New town, with completed infrastructure, the designer endeavors to extend the upper classes' ultimate expectation for future life and construct fine modern residence through diversified scene experience and young community atmosphere.
Natural Gift, Idyllic Light Shadow
"Urban residents always have a beautiful expectation for nature. We hope to demonstrate the pure spatial vividness by restructuring the balance between nature and city."
Light is a kind of non-tangible material. Item is the memory media for people to emit emotions. In the ultimate contrast between light and shadow, between plain and cubic forms, the designer creates distinctive art philosophy in the shade of sparkling patterns under the light shadow.
Light shadow constitutes a poetic painting. With less hard elements and more emotional appeal, the designer demonstrates the essence of life. In this era of rapid development prevailed by experimental consumption, instead of transitory celebrity, AOD hopes to create a high-frequency living Co-life hall, intensifying dwellers' experience with compound elements.
In this project, the designer integrates life aesthetic, community social communication, leisure and entertainment with other elements, enabling dwellers embracing ideal lifestyle. Poetic light, forest shadow, natural life and cafe culture fit well in the space, allowing dwellers echo with life aesthetic, returning to unlimited poetic aroma, tranquil and quiet.
As a bond between space and dwellers, from fine process of cafe to leisure time, the greenery cafe experiencing area becomes a landscape of humanistic and life. In this space, dwellers can taste a cup of coffee, relaxing themselves with no bustle of the city.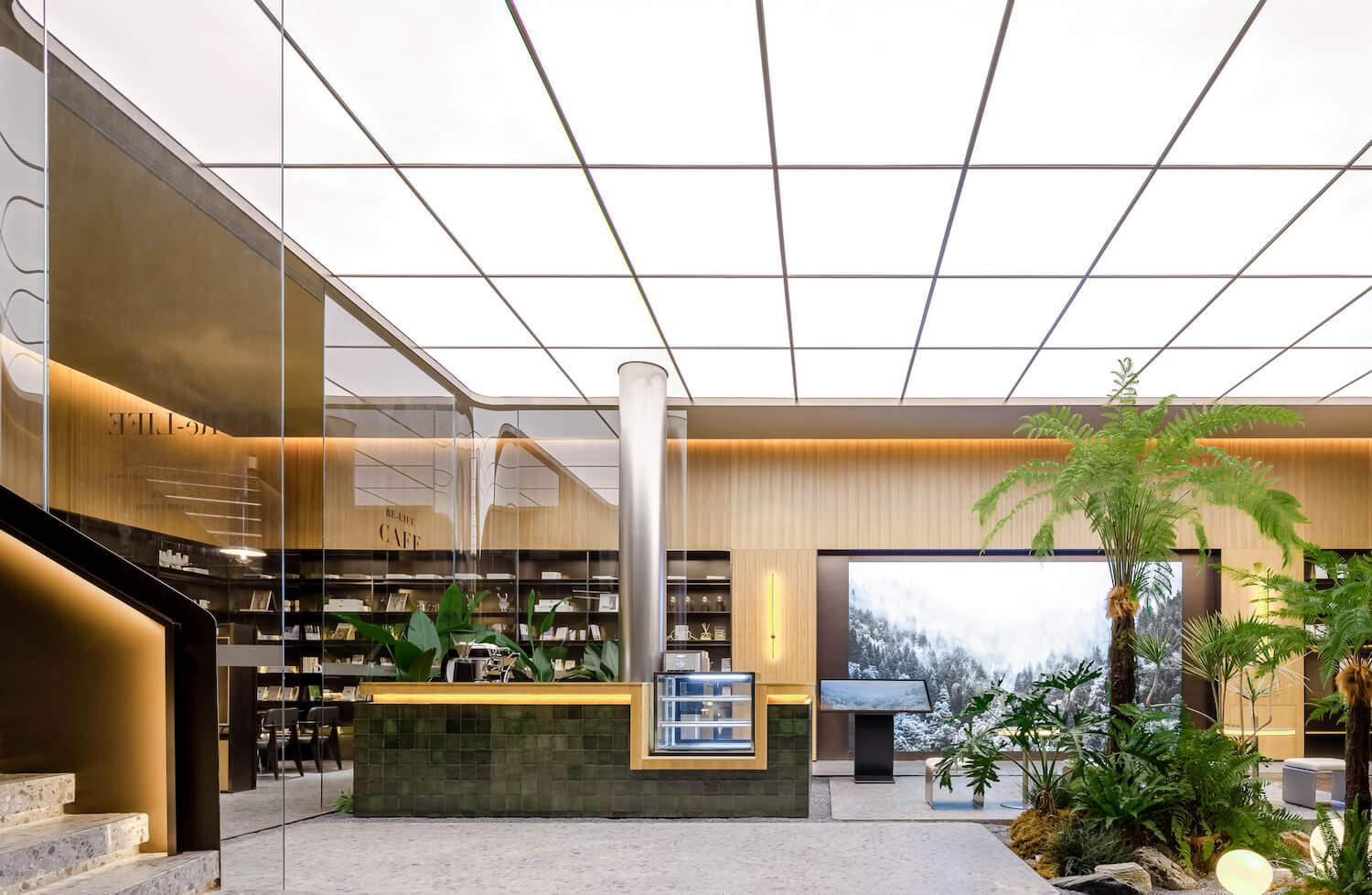 Art infusion, diversified life
From the perspective of AOD, design is moving forward to a new direction, influencing people's life in a lasting form. A good designer should be a depth observer of life. "All in all, design means a lifestyle to some extent."
In the clean wooden finishes, with the window blind, the space is full of diversified life forms, establishing dialogue between man and nature. With wooden materials, the interwoven elements display harmonious relationship between nature and art, demonstrating limitless vividness of the nature.
Warm beige and wooden color integrate with multiple green, constituting a natural pallet, demonstrating light poetic smoothly. Collage landscape becomes a punchline, through which the designer construct soft emerald green lawn, rolling hills and lush forests, bearing dwellers' expectation and imagination for nature.
As a natural corner, the space meets the connection between life and poetic. "Like the progressive approach of 'embedded structure' in literature, we integrate forest, cafe, community and life into the space --- embracing breeze across the lush forest, surrounded by clear greens and pure sunshine, cozy and tranquil."
Postscript
The main challenge that lies ahead for the land agents and designers is exploring the lasting value of sales center to serve dwellers in the community life.
With the mutual logic of "Market, Space, Product", from the point of servicing dwellers' lifestyle, AOD creates a life showroom of natural landscape and forest aroma based on the "CO-LIFE Experiencing Hall". With cultural elements of cafe shop and core distinction of contemporary lifestyle, the designer integrates the landscape design with life experience, improving the practical value of the space, realizing the commercial value while integrating future lifestyle.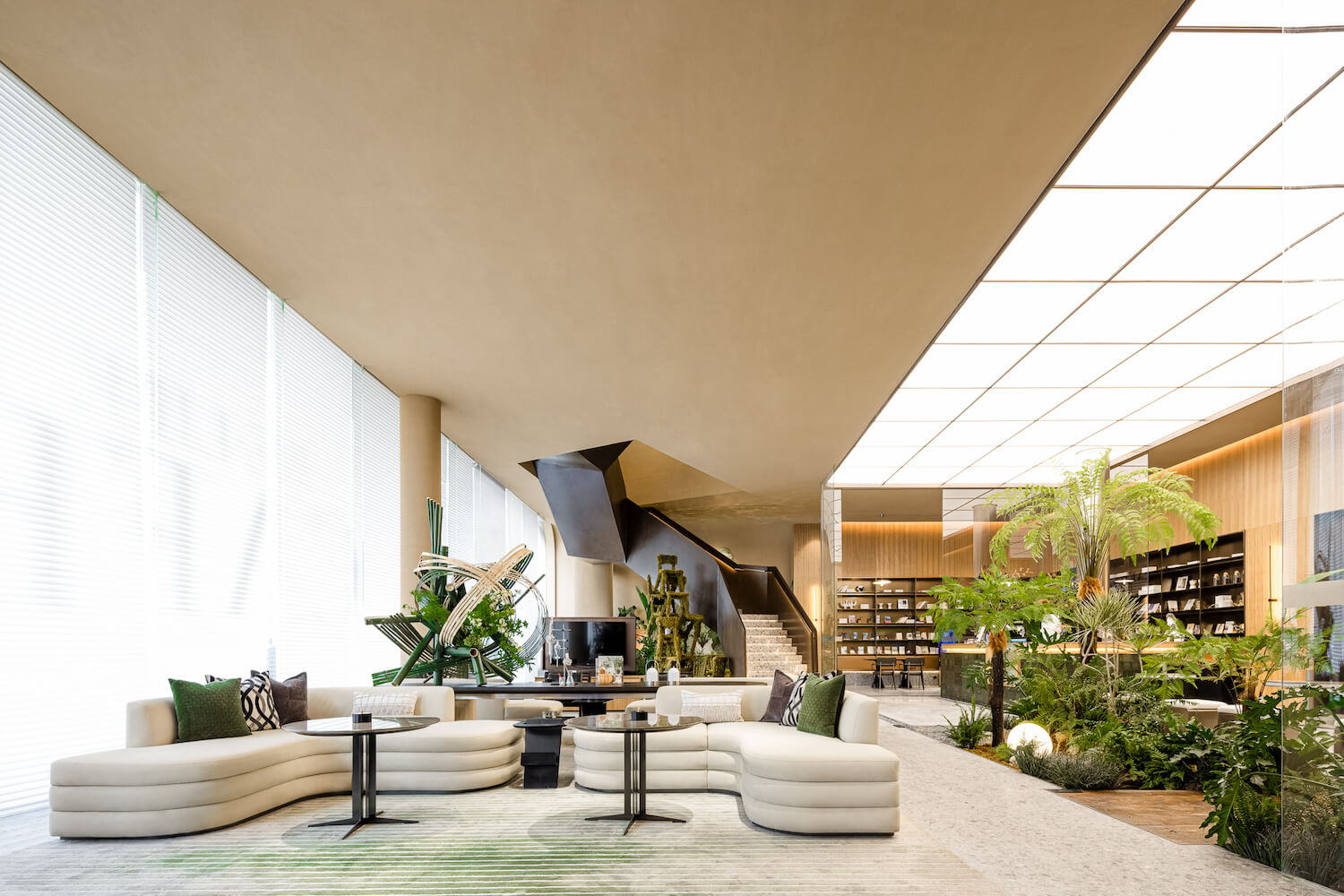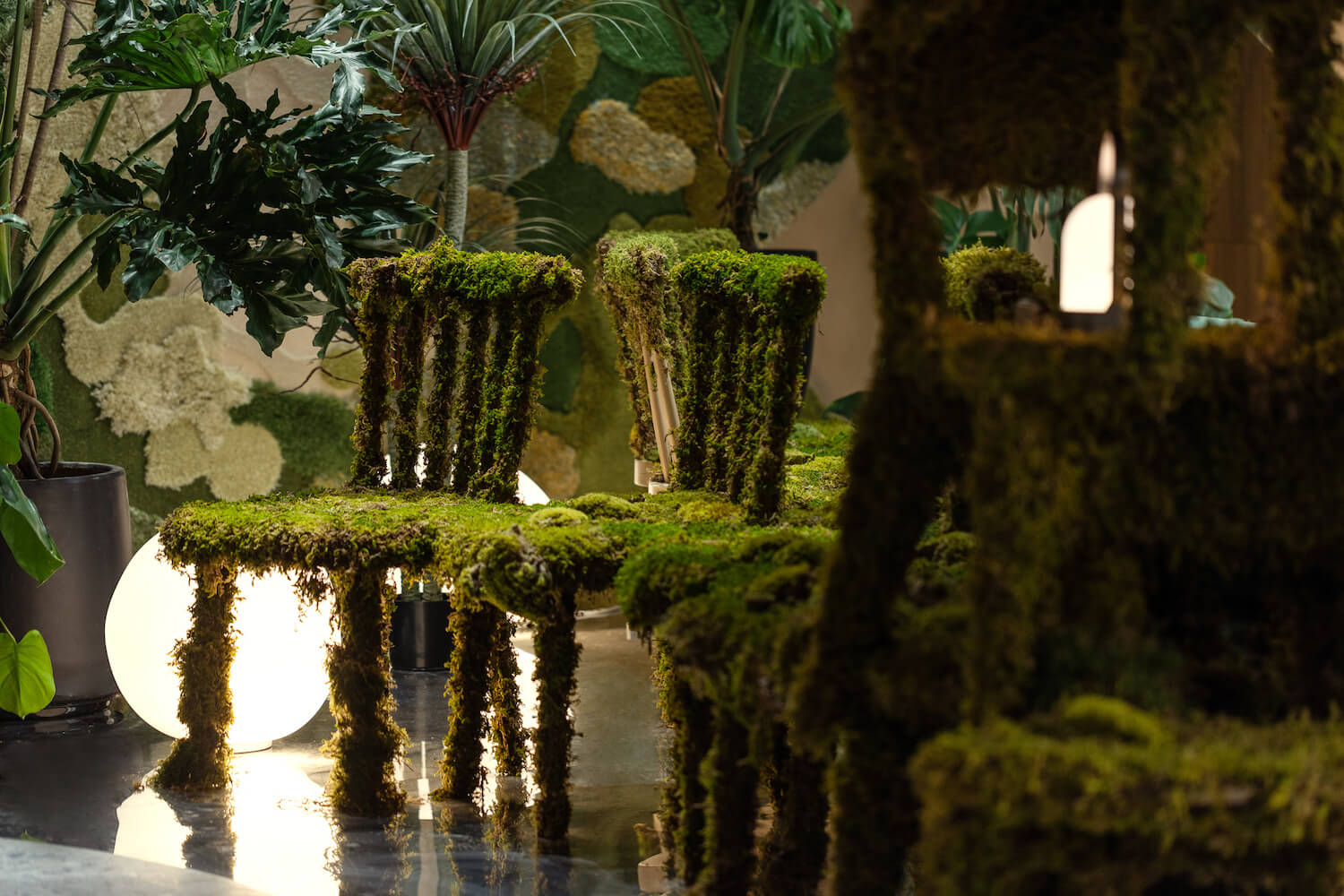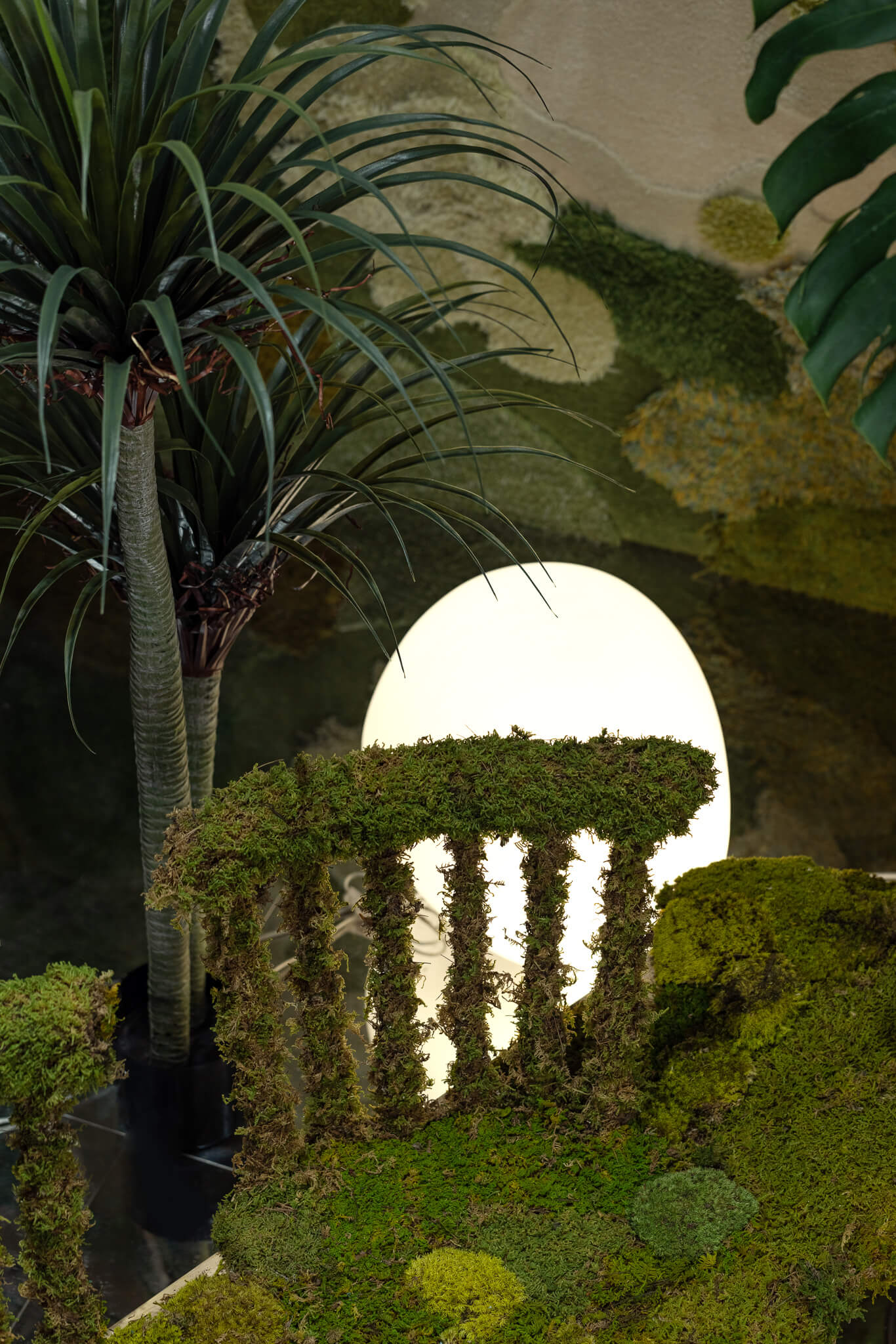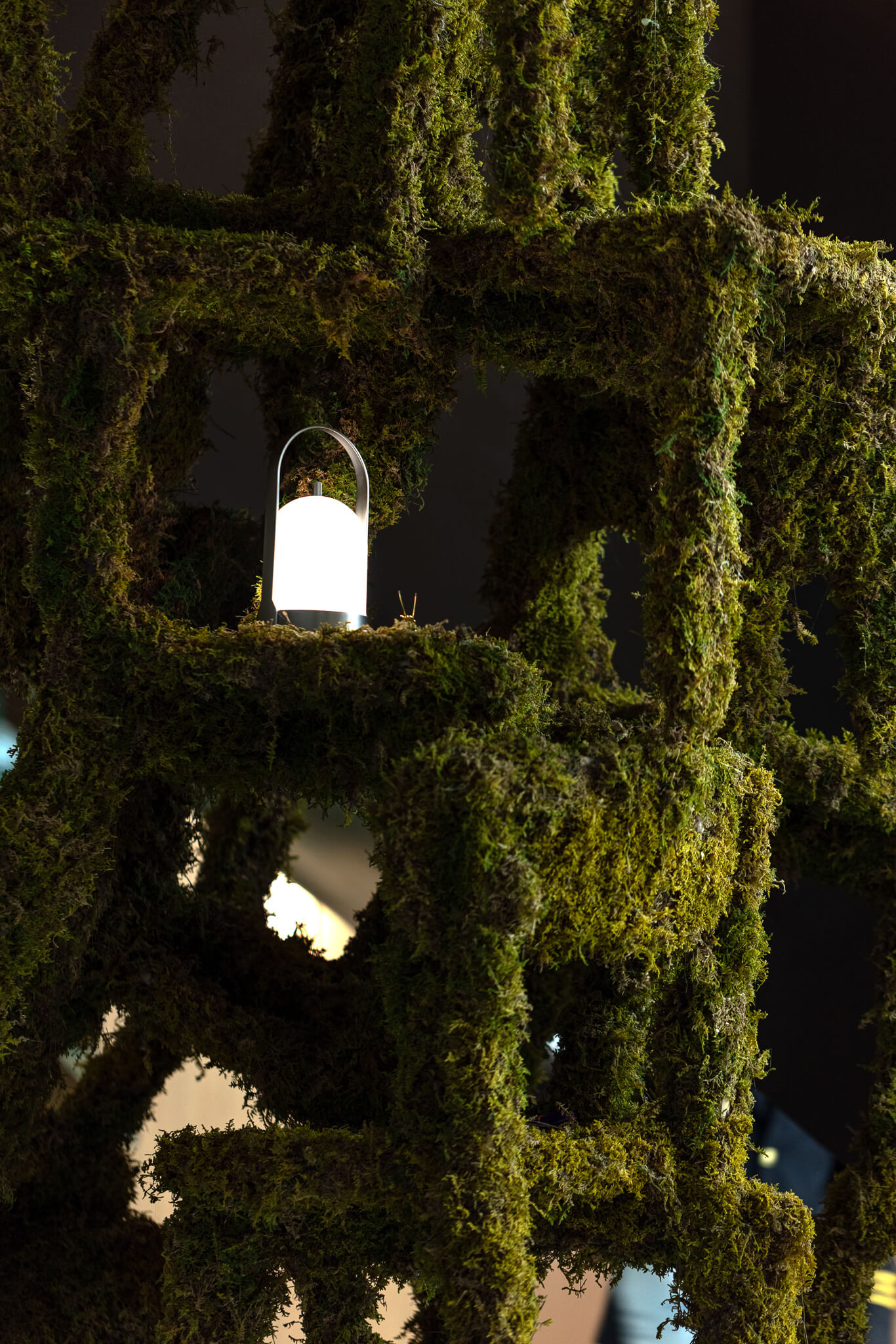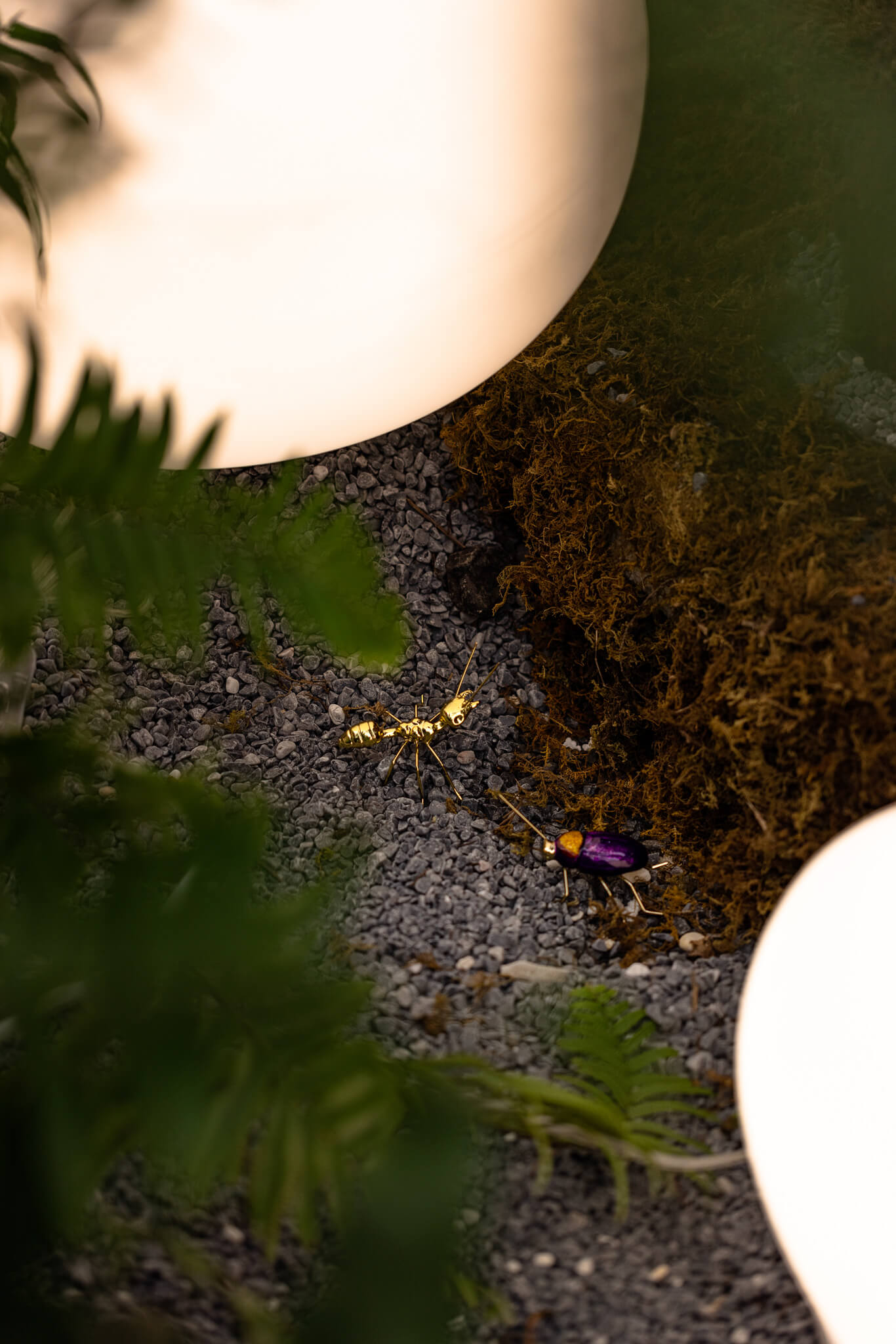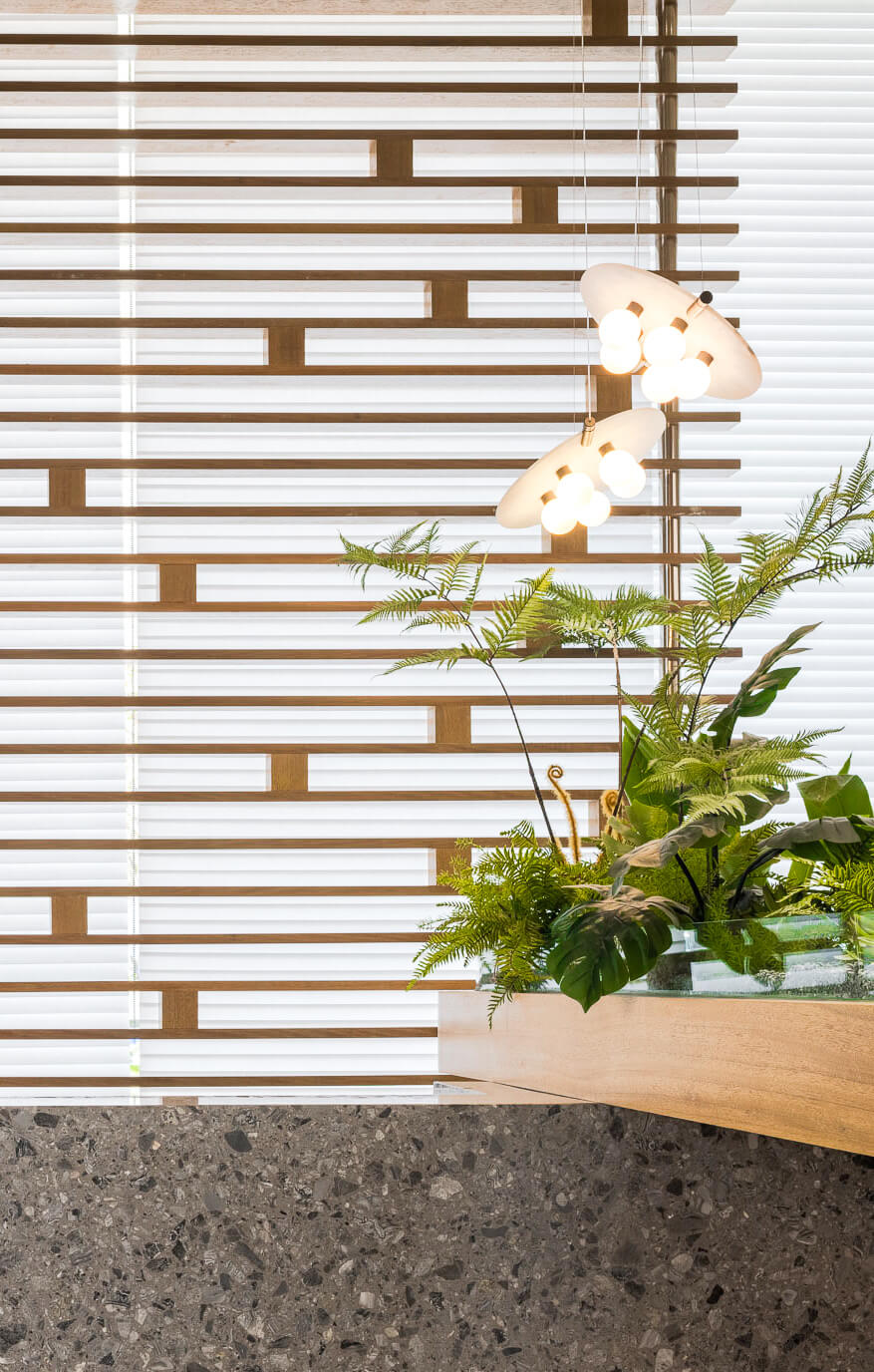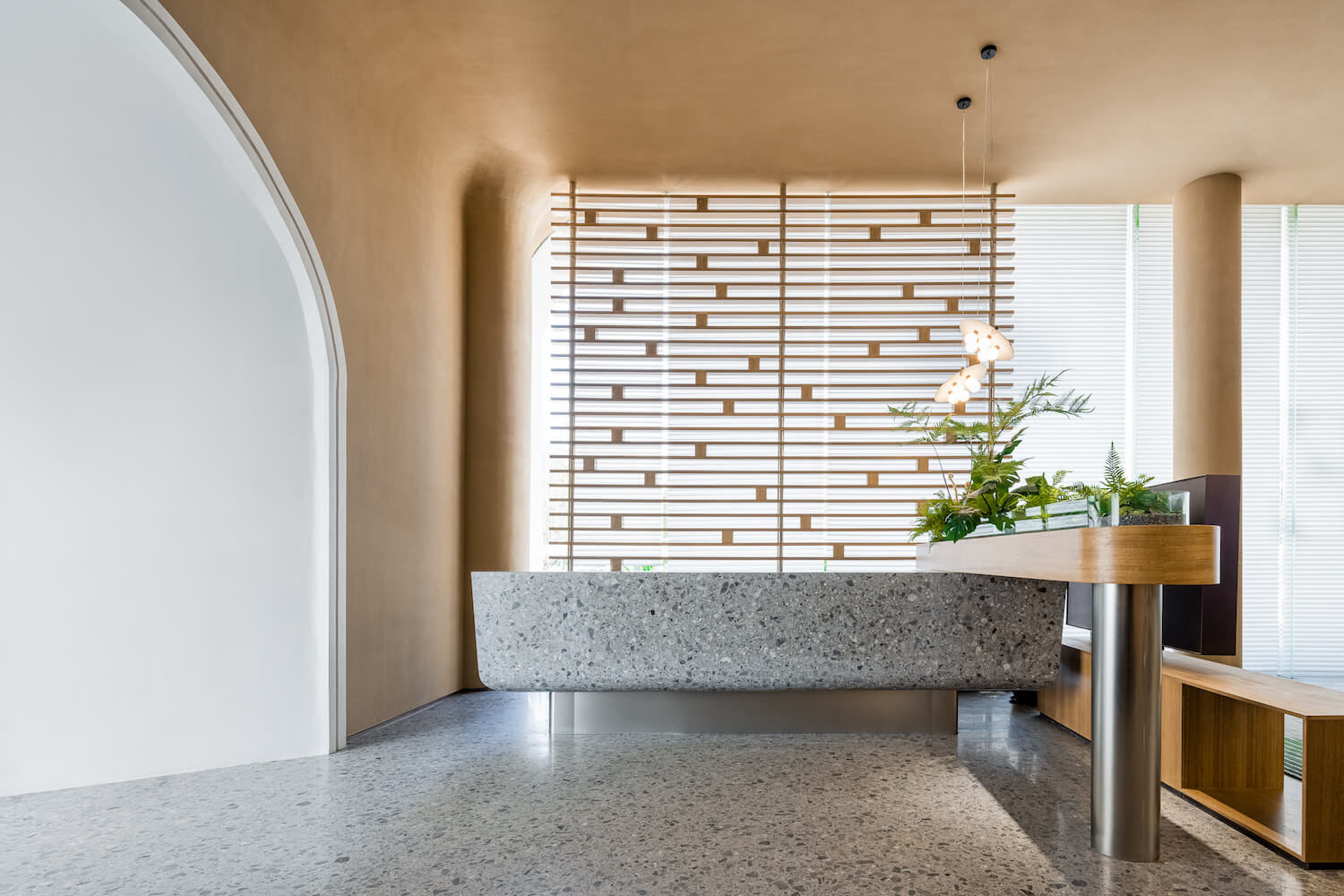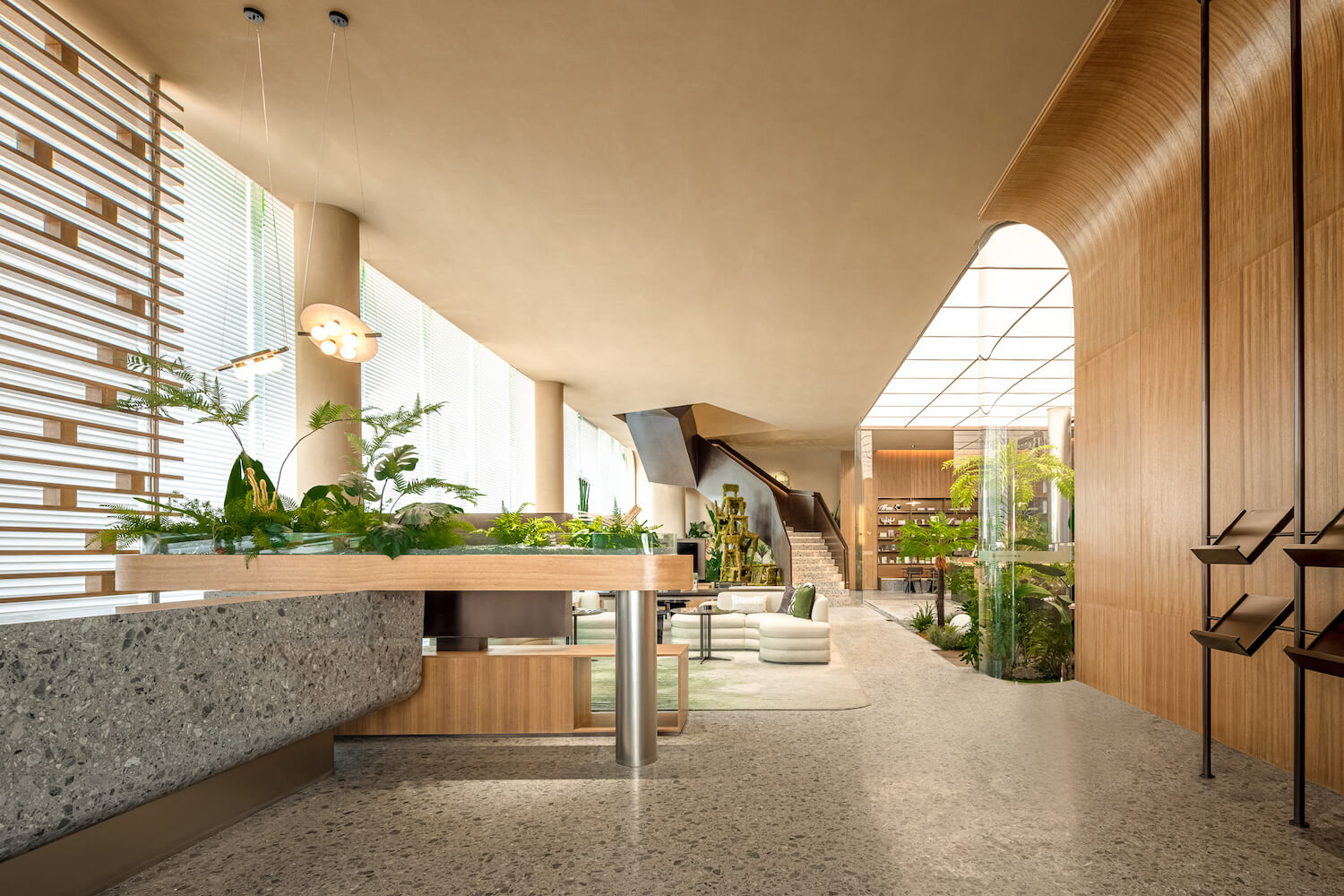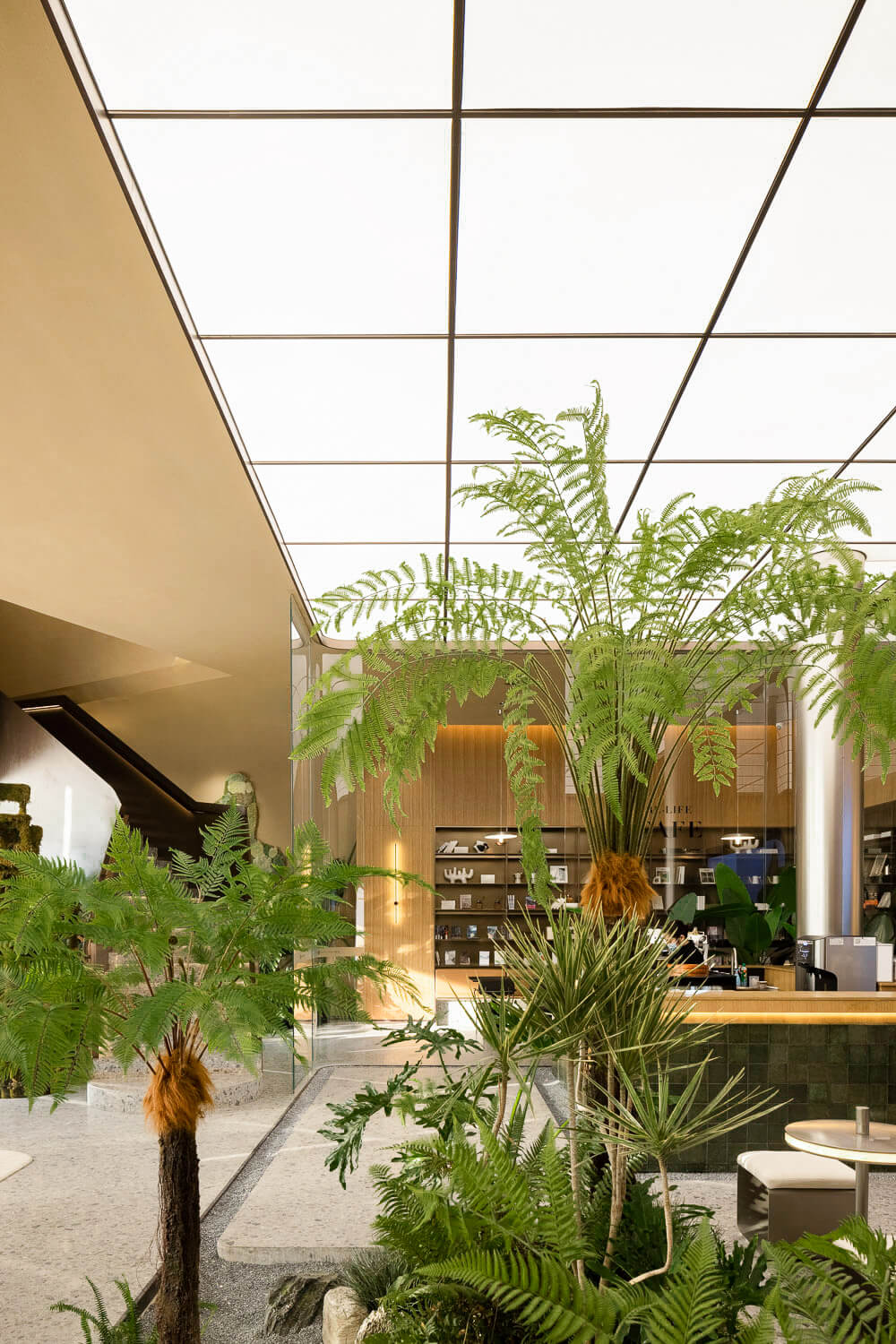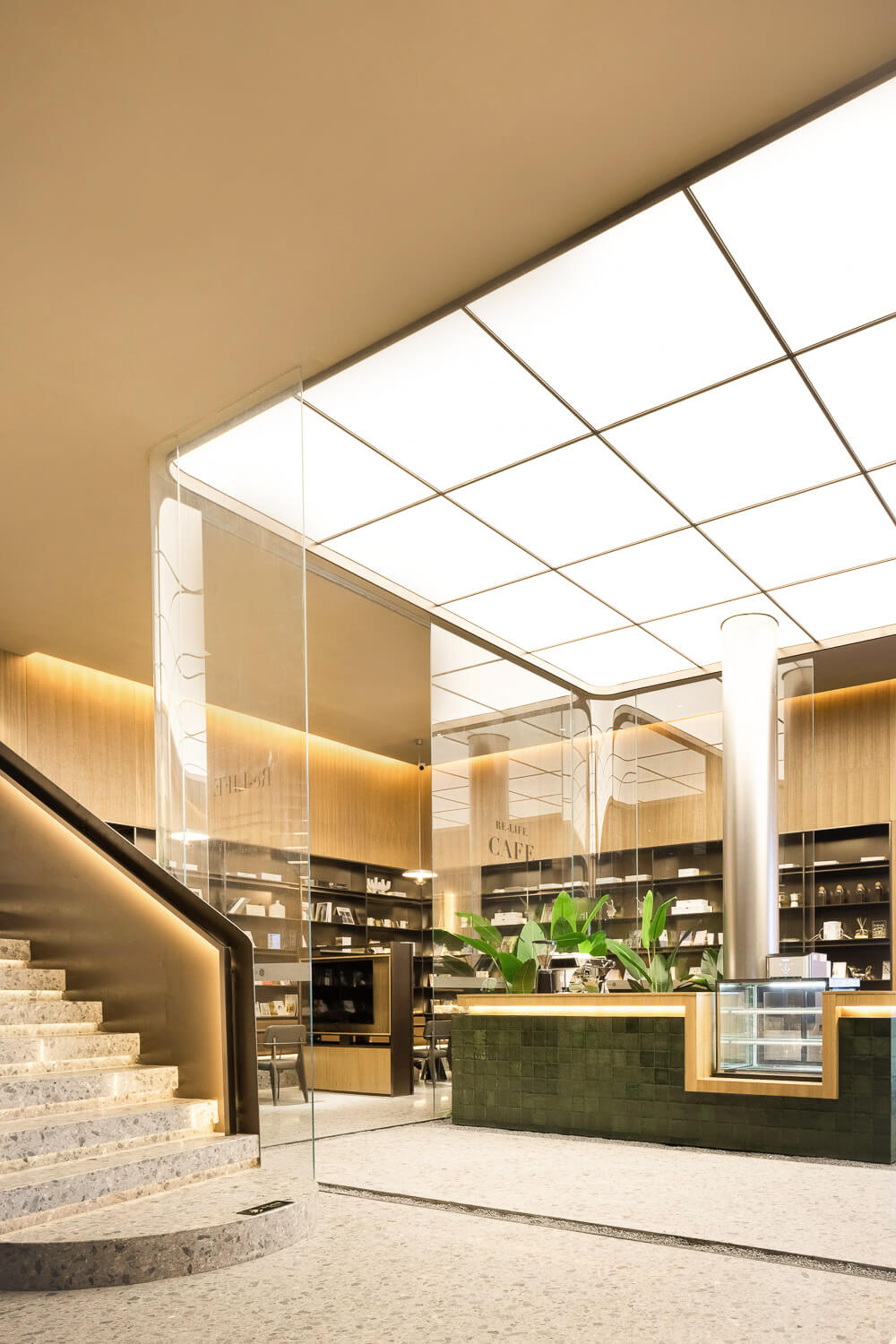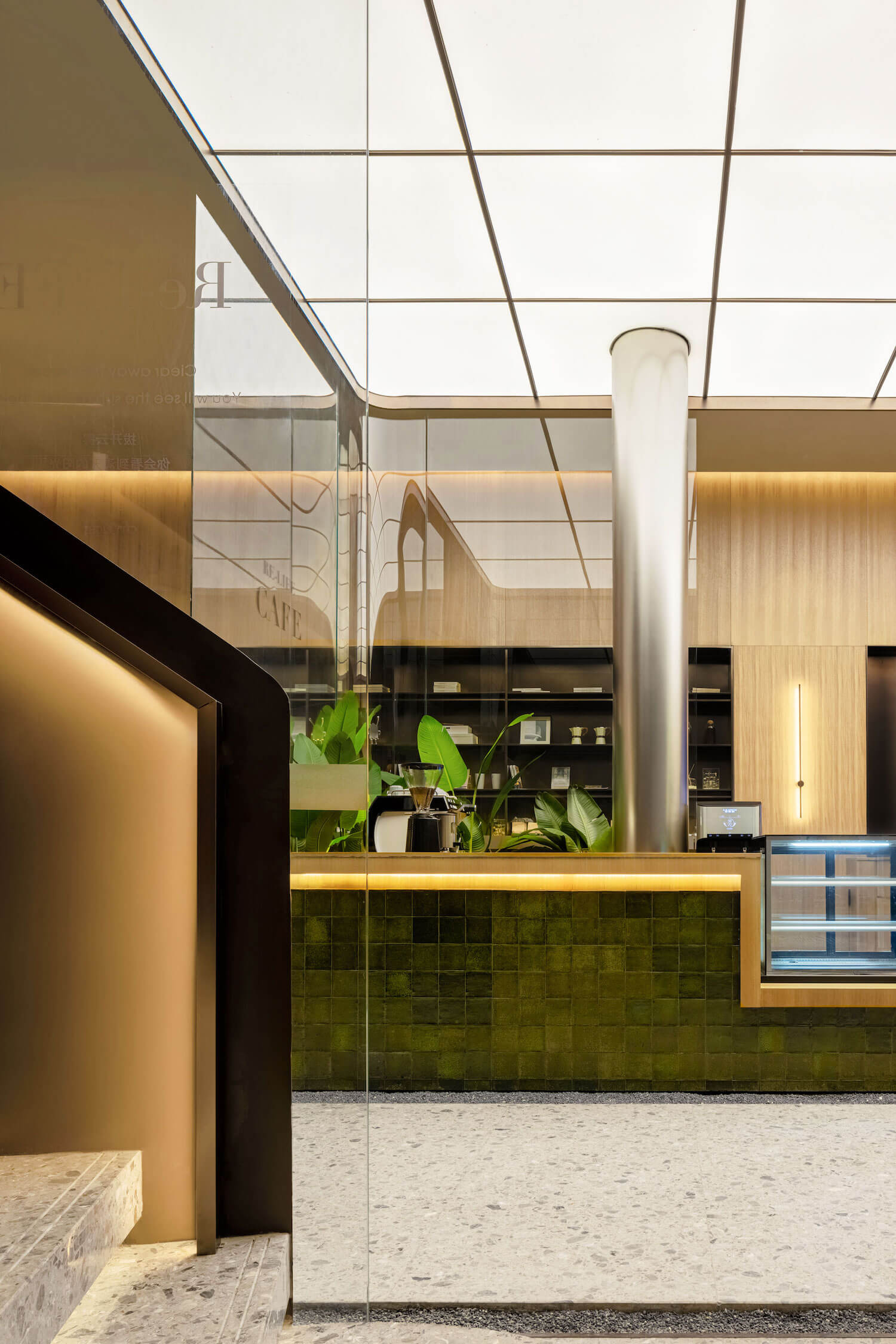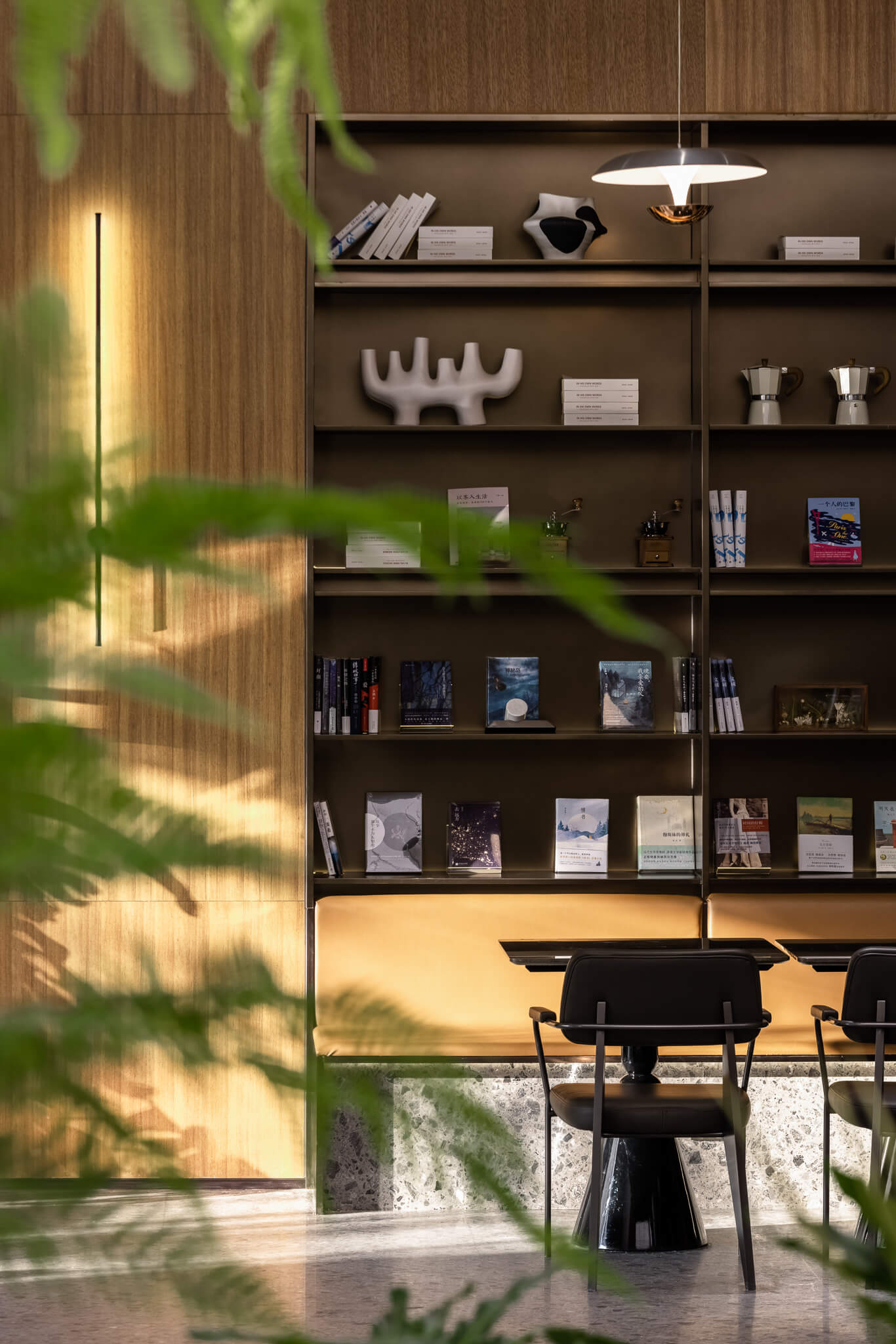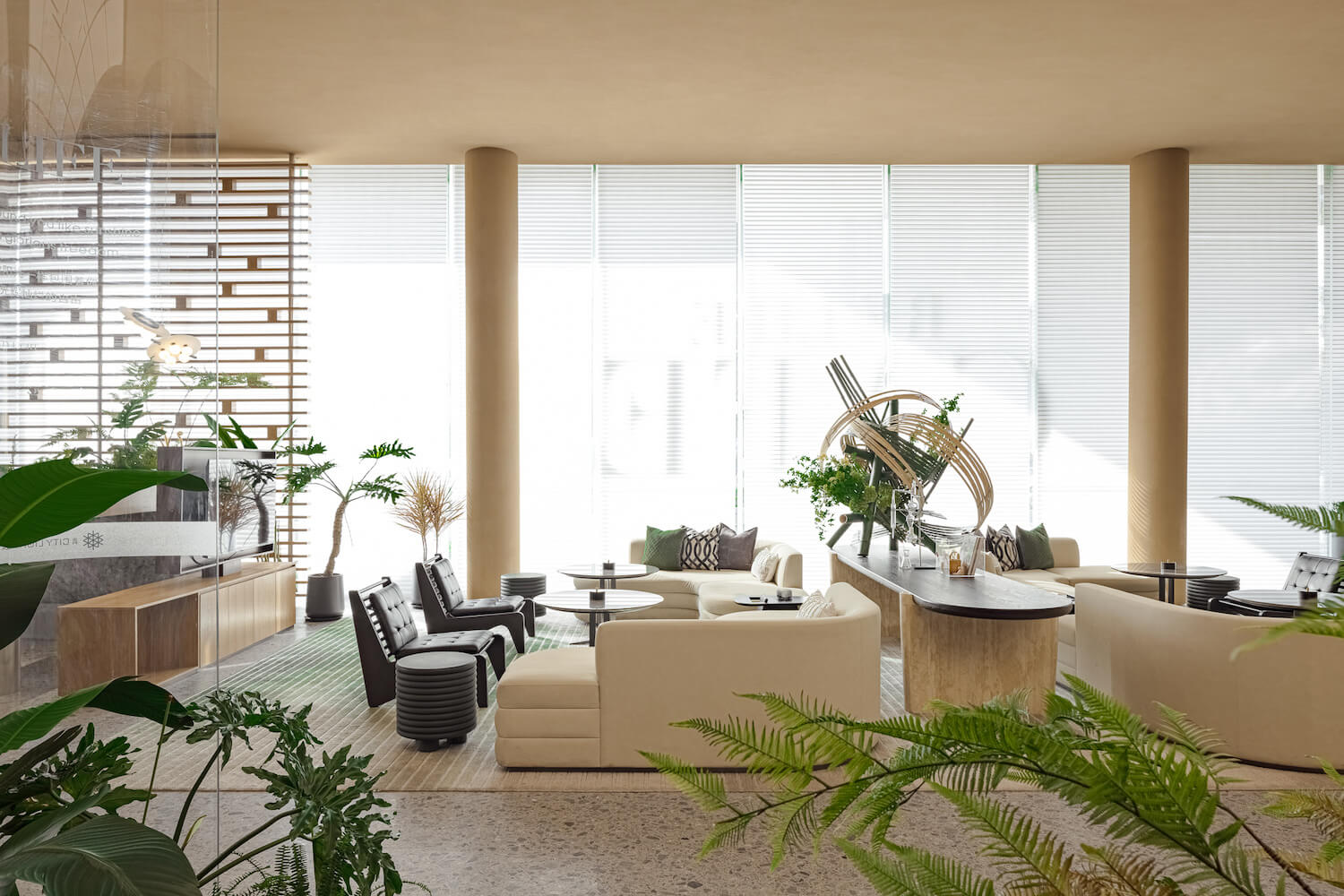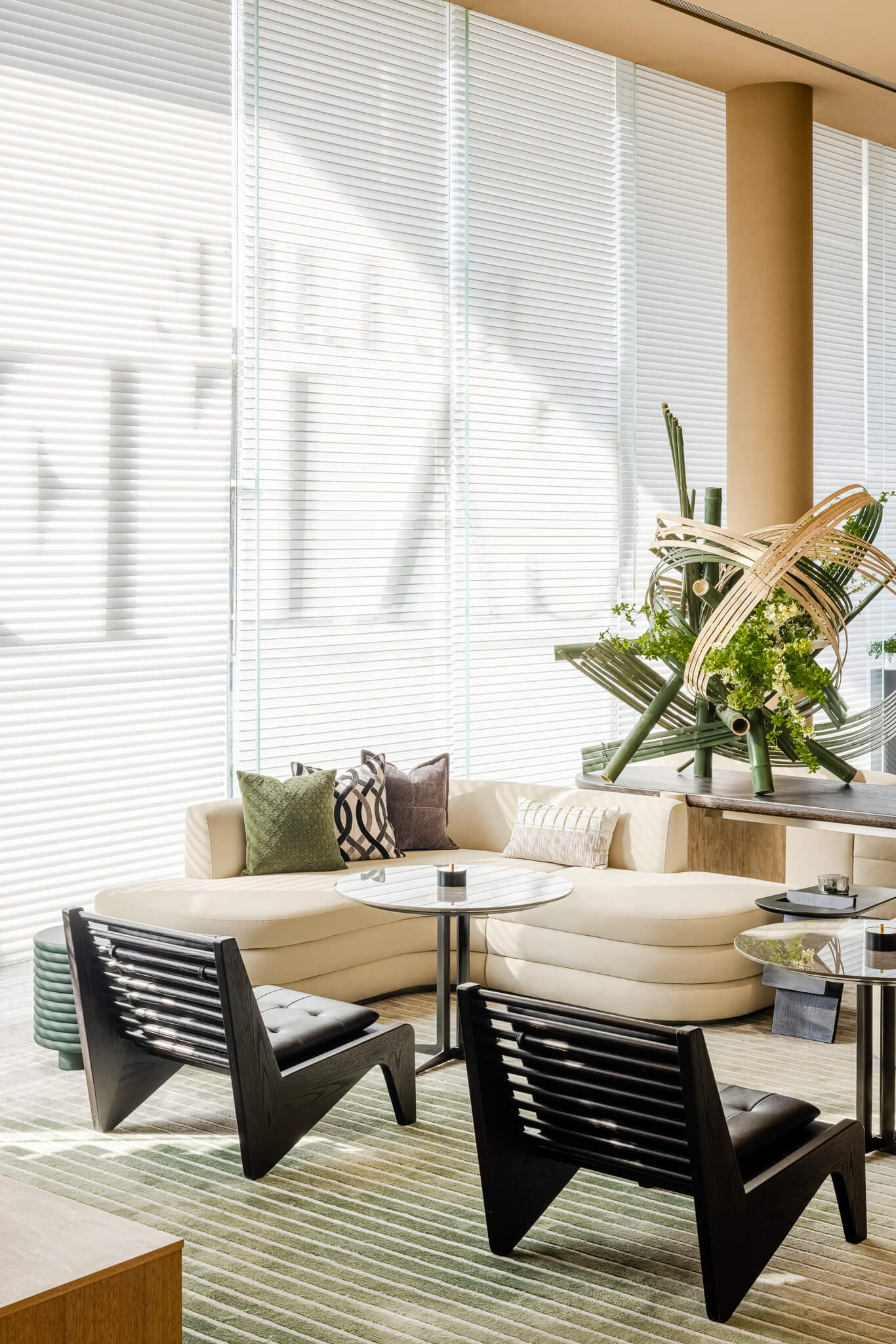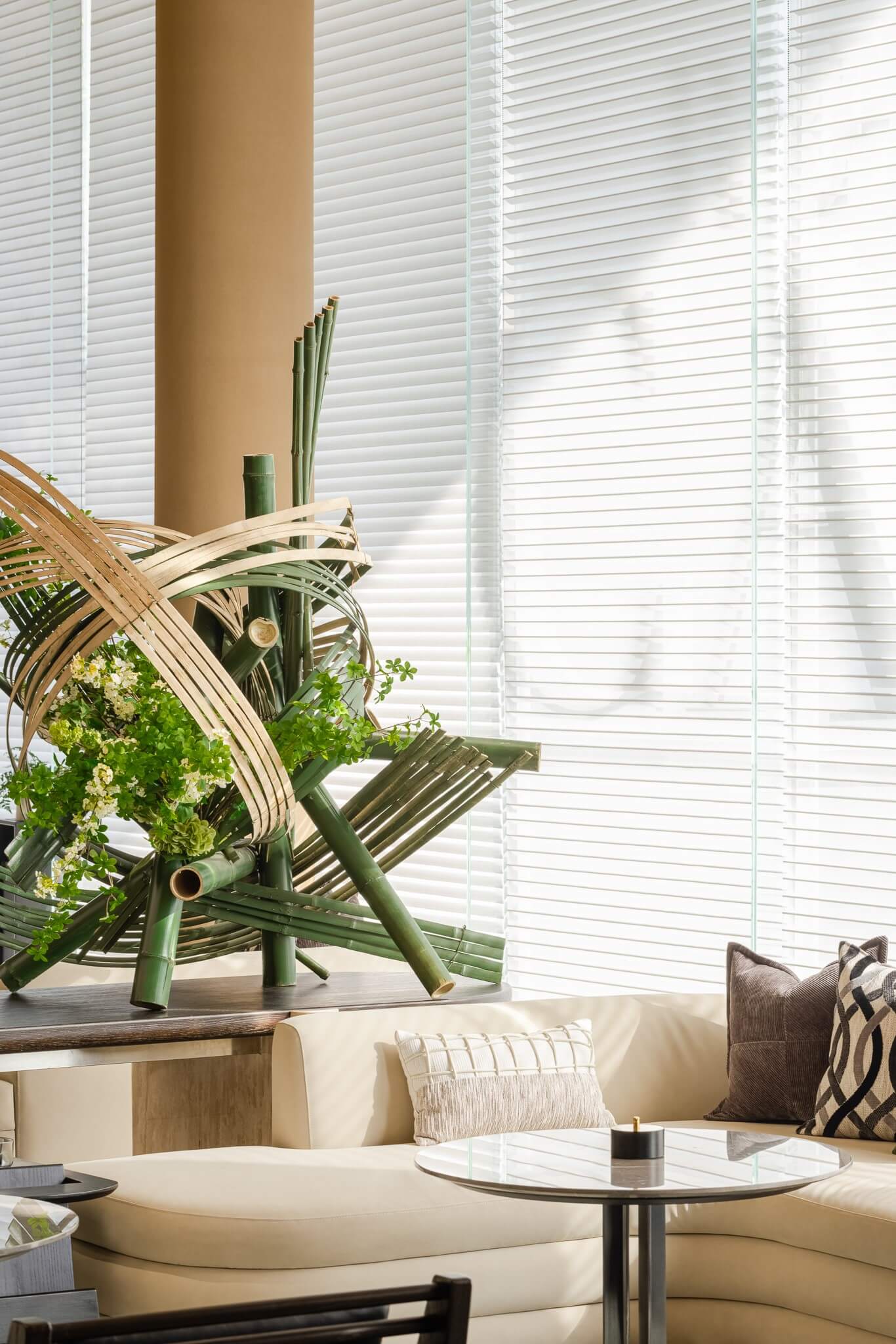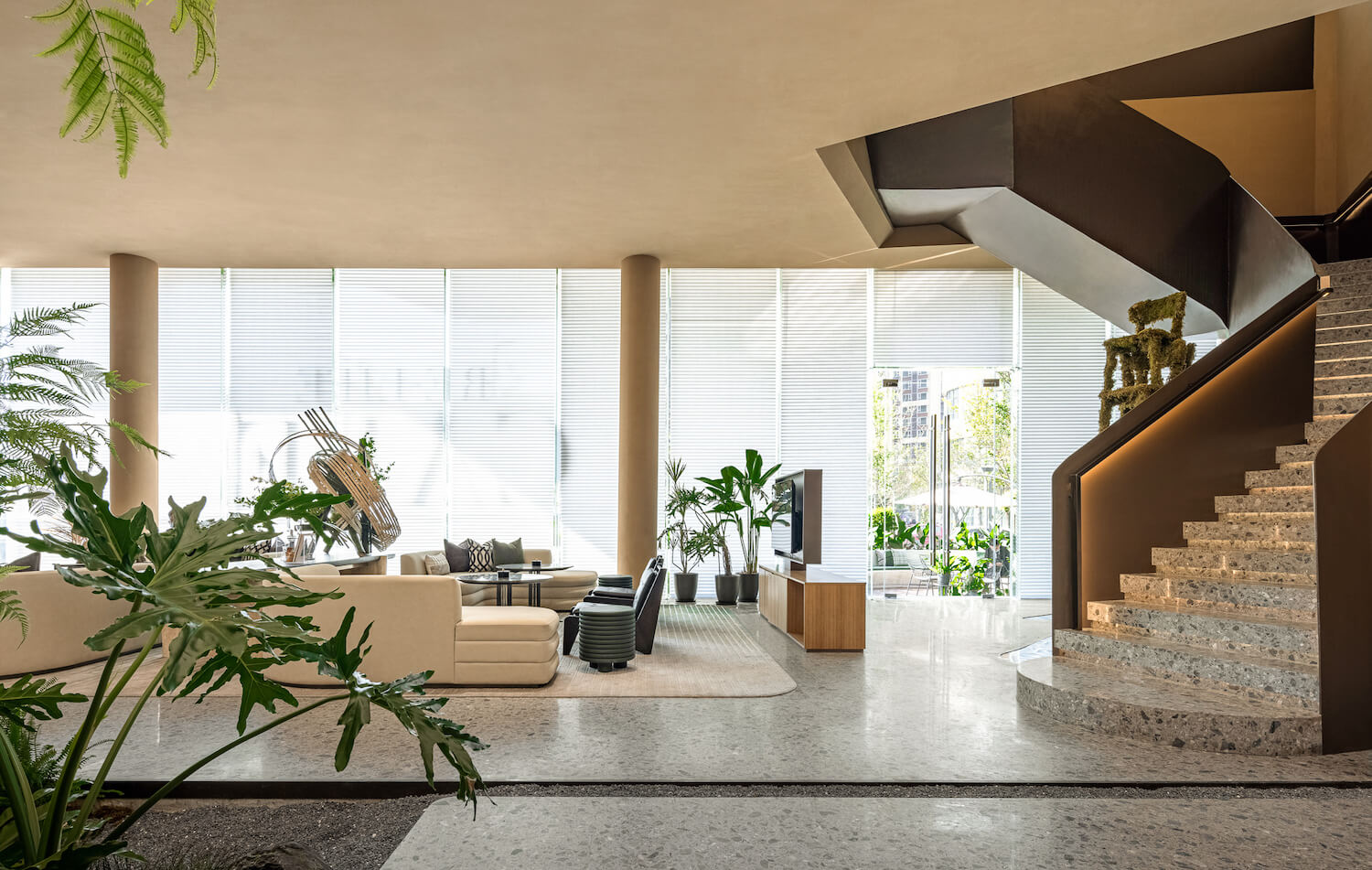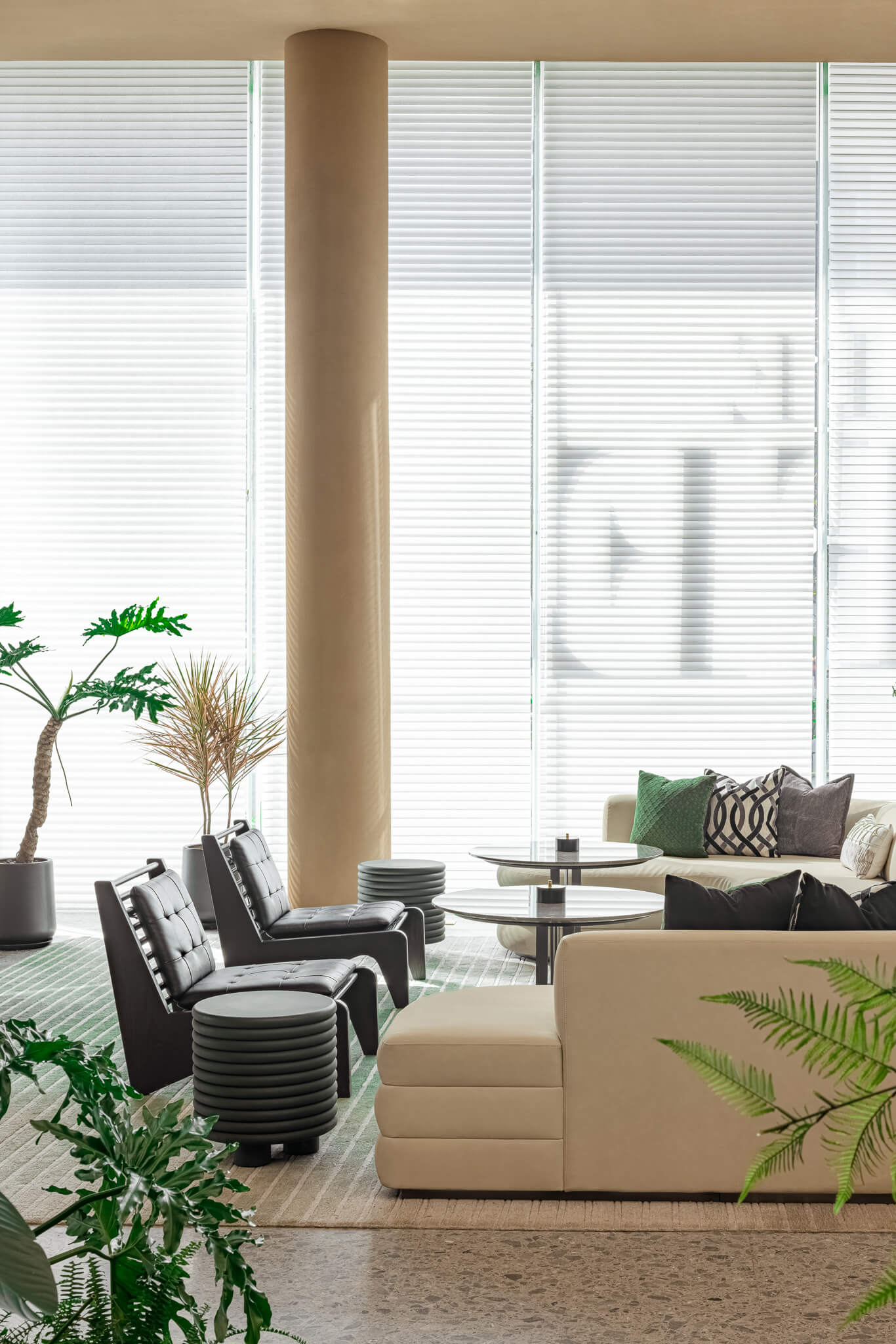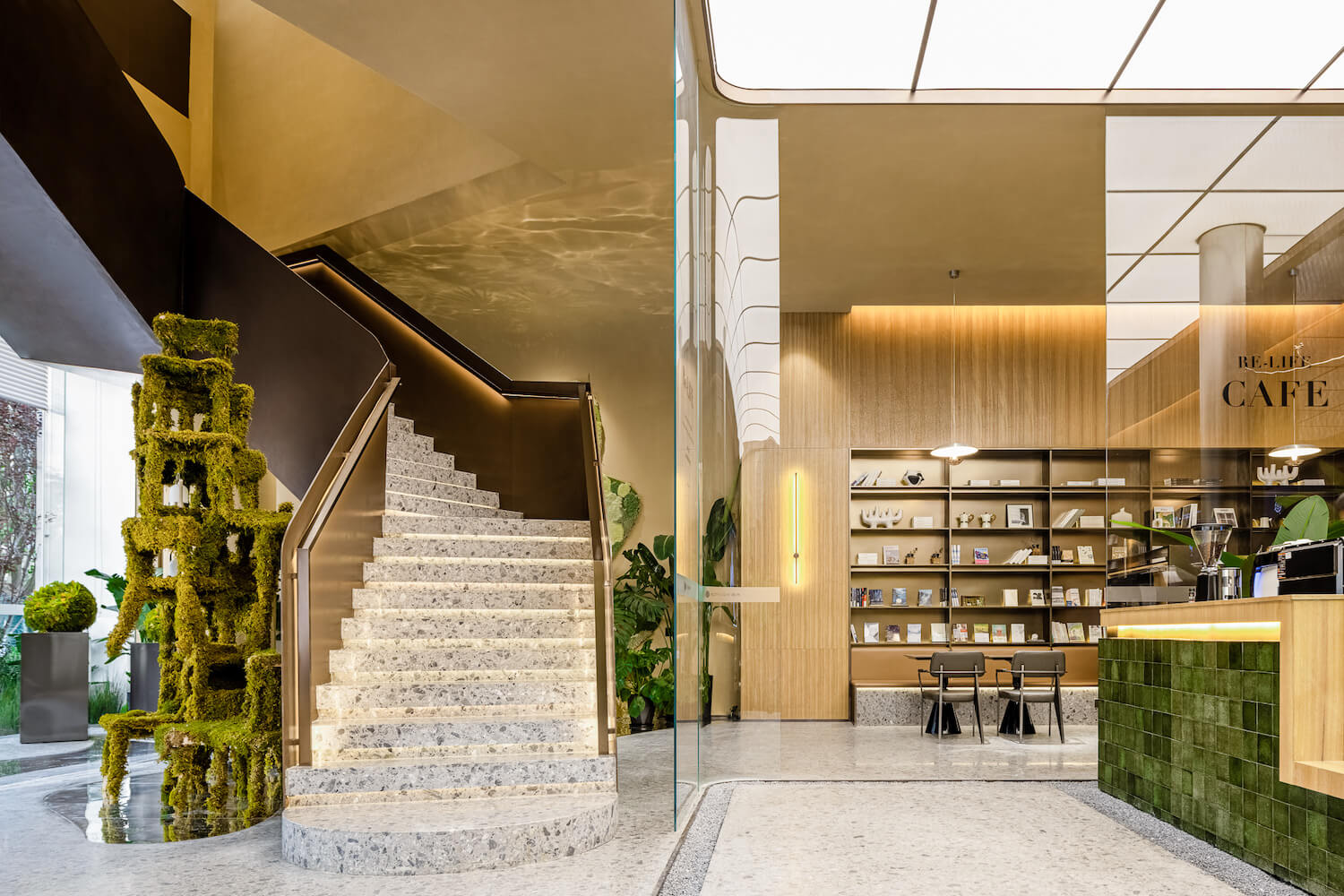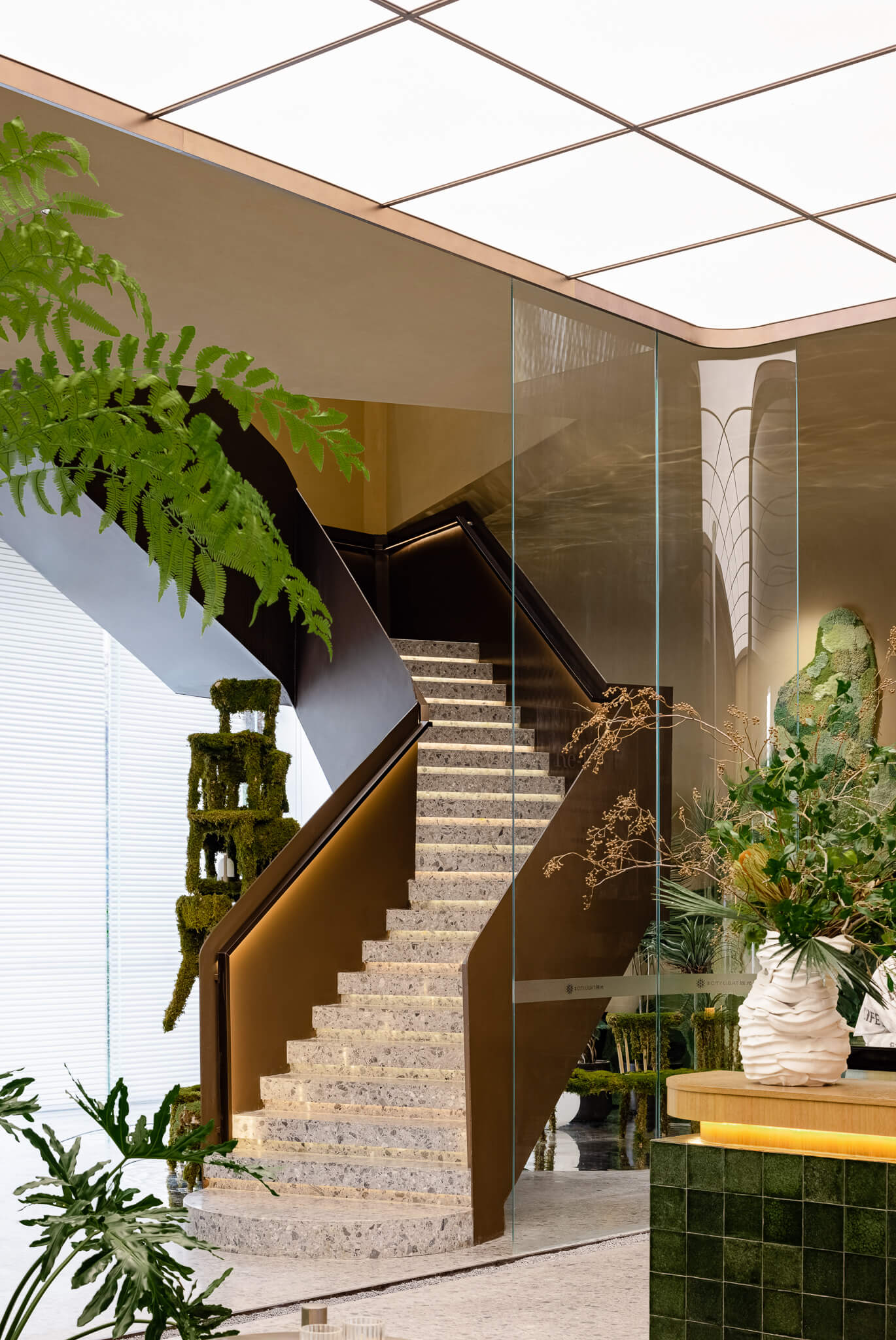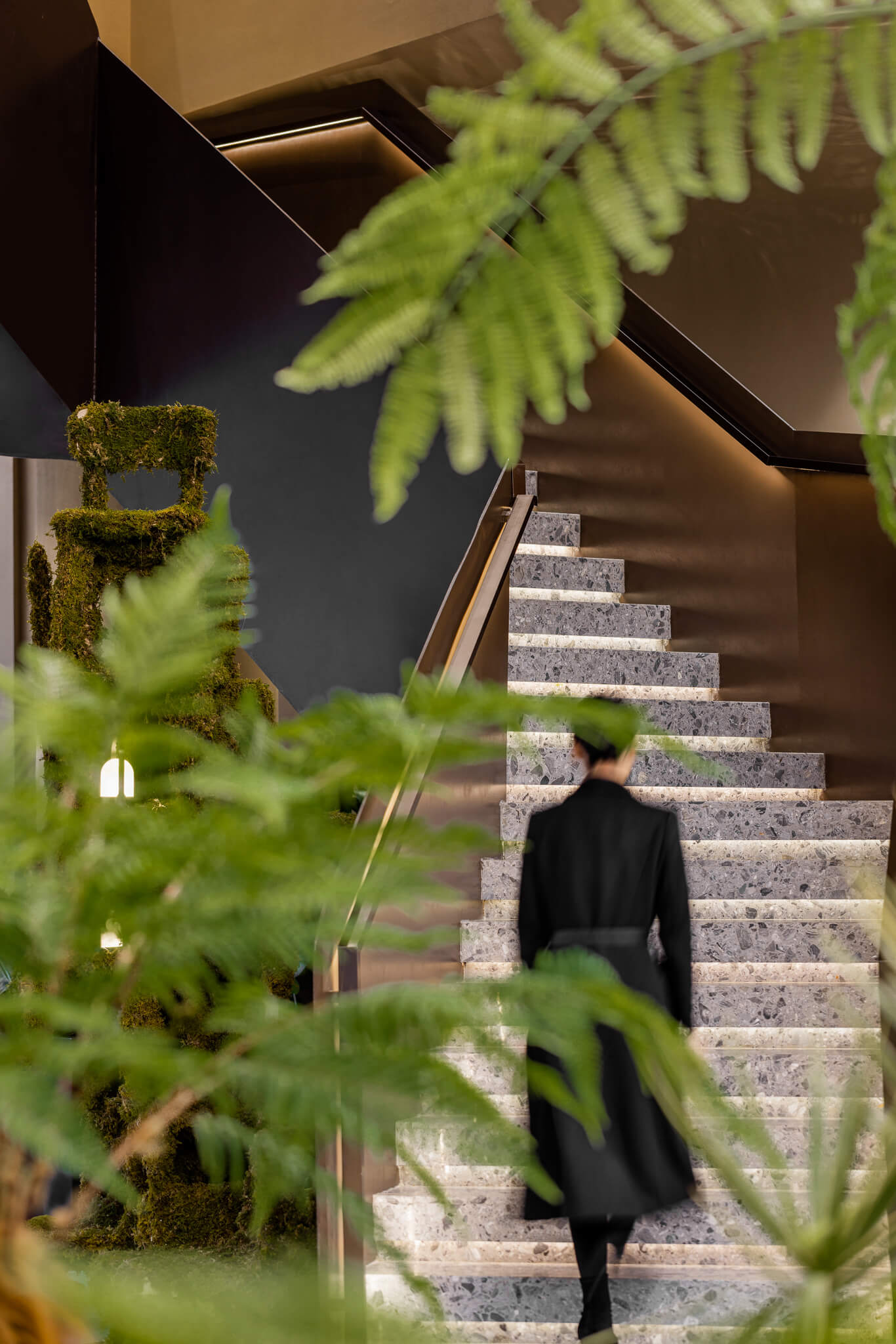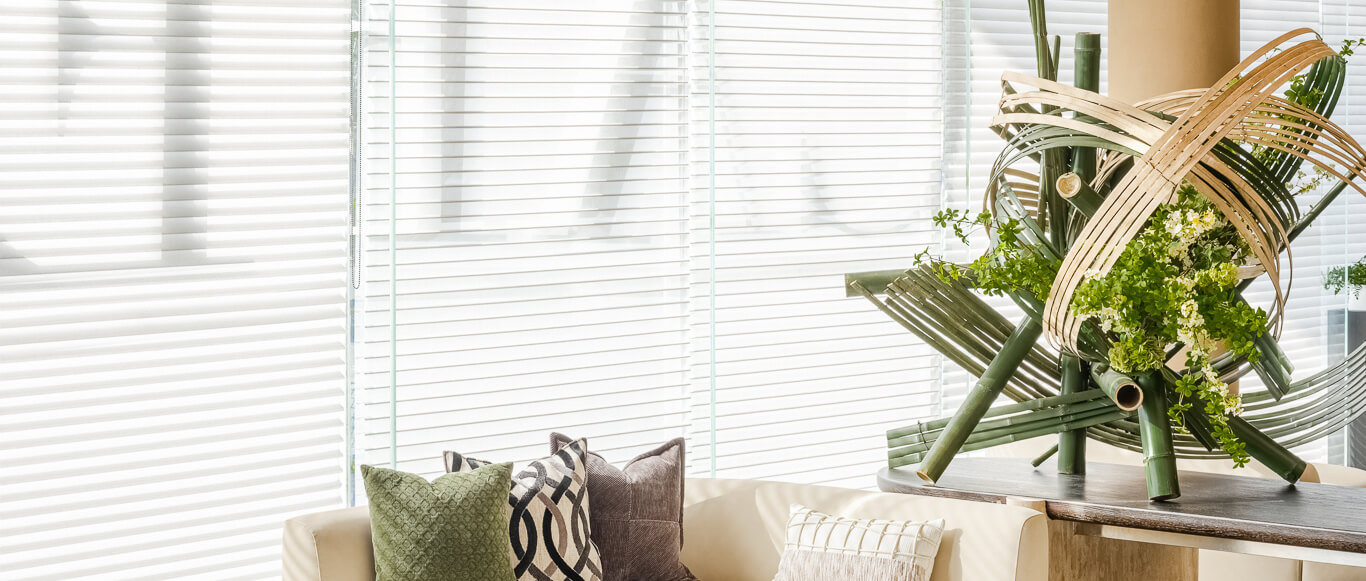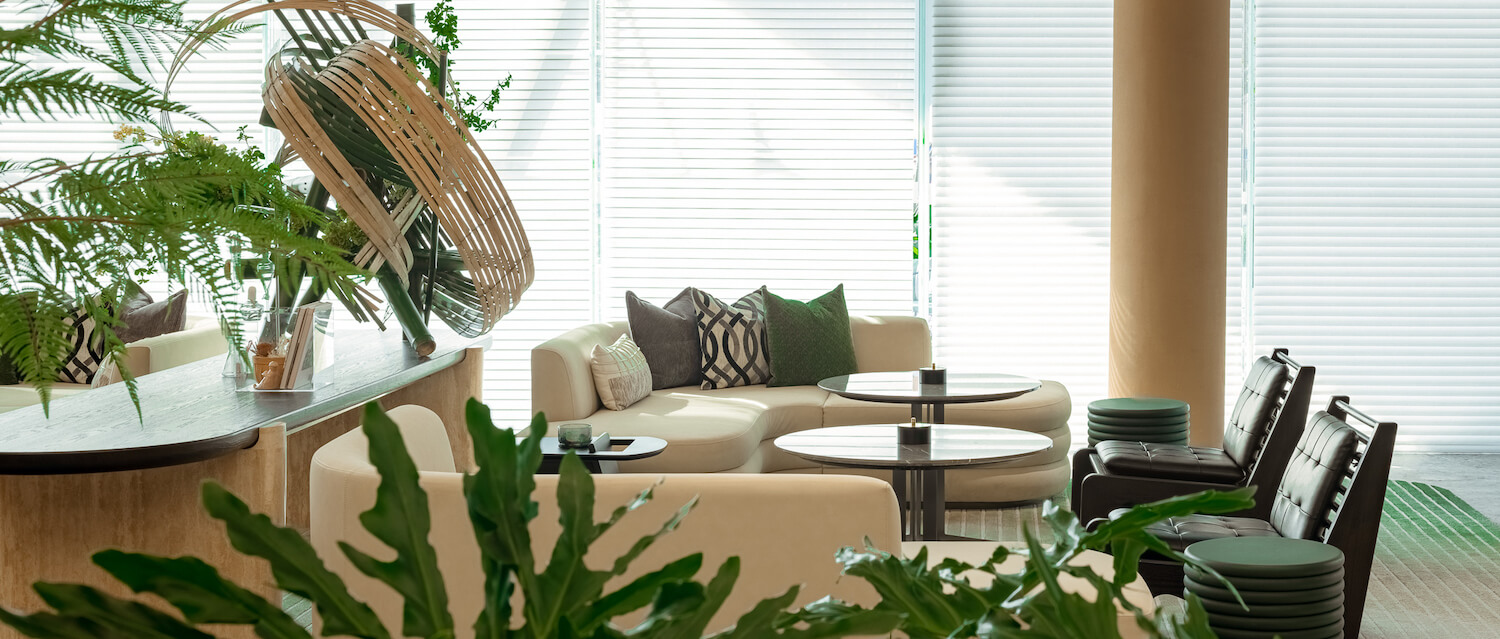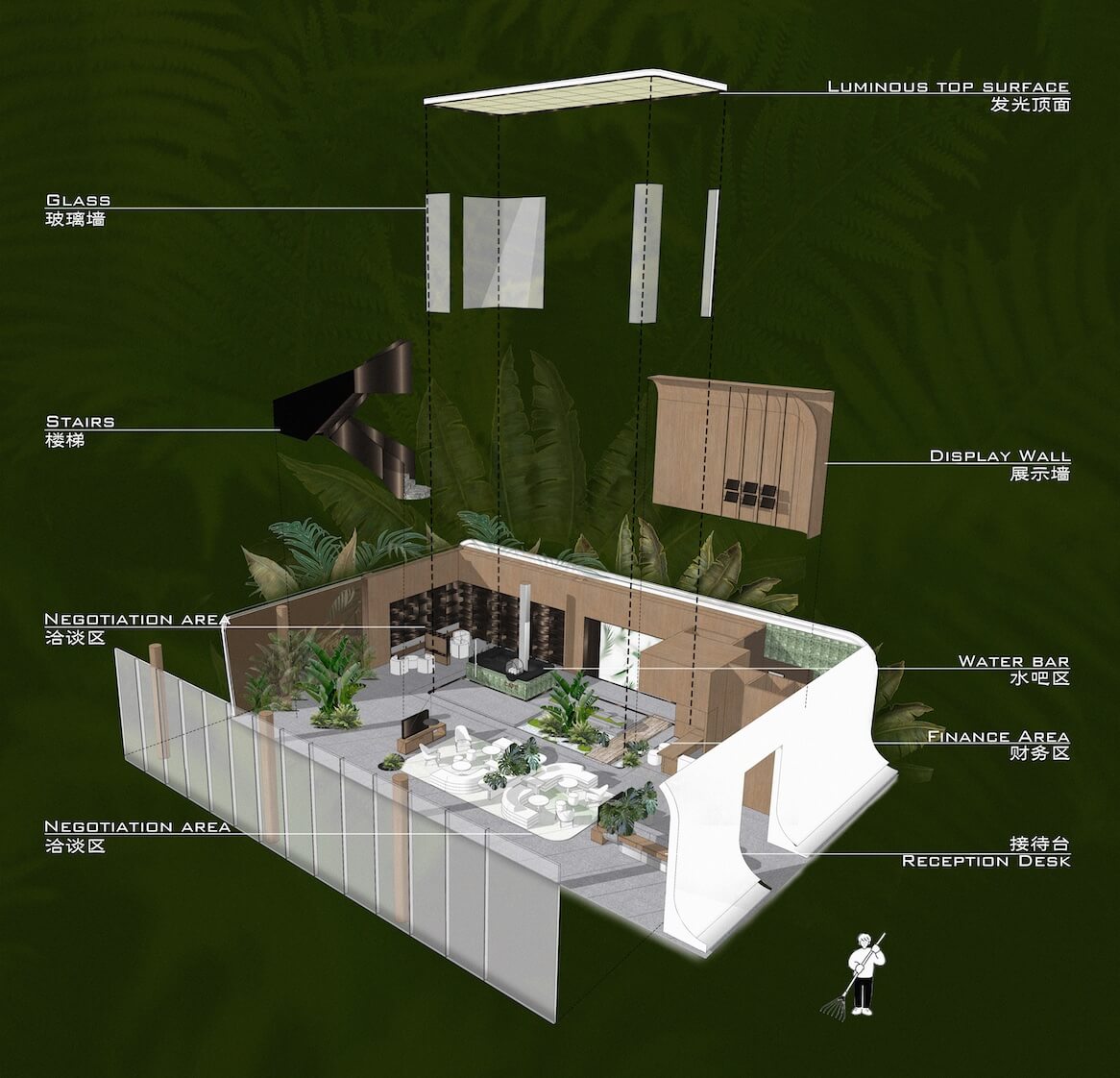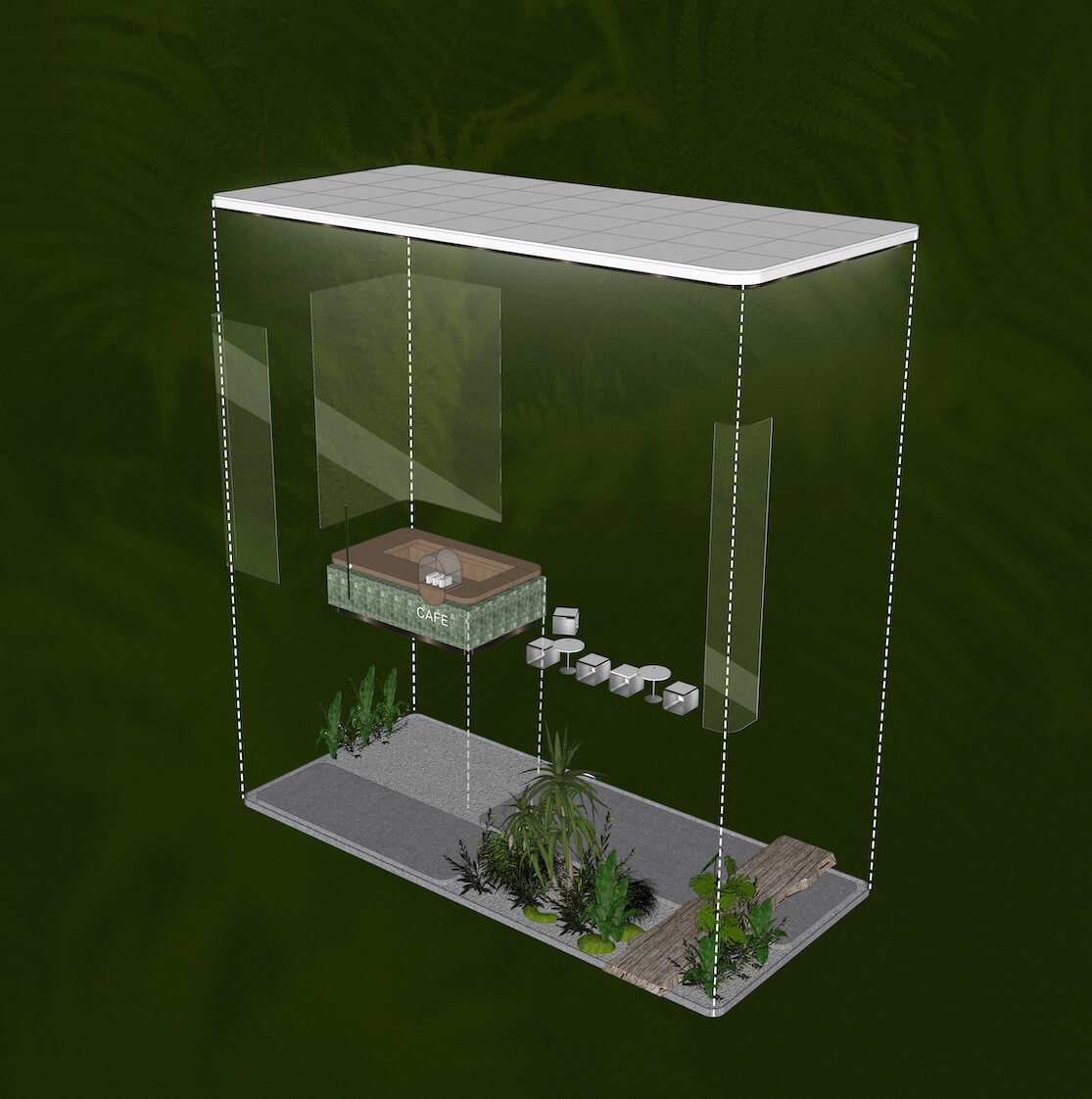 About
Headquartered in Beijing by chief designer James Liu, AOD is born to be a professional team of comprehensive culture. Targeted on the urban residence, AOD has been committed to exploration and practice in architecture in conjunction with partners of multiple areas including developers, architecture designers, interior designers and market operators. AOD provides superior service for top tiered property developers and commercial customers. It also provides professional service including product positioning and planning, architecture design and apartment refine for residence, hotel, office, renovation and other projects.
"Reason plan, vigorous growth", long adhered to sustainable development needs, AOD focus on the relationship among man, space, architecture and nature. With comprehensive consideration of local humanistic environment, habitual custom and especially weather conditions, AOD creates multifunctional projects while follow future life, even become a composition of harmonizing urban issues.
James Liu
Founder of AOD Design / Creative Director
As a renowned contemporary designer in China, James has been practicing for over 20 years and insists on reflecting and searching for the meaning of living. He believes in the unity of positioning, planning, architecture, product design and lifestyle. James advocates a 'chair to city' view of design and humanism, deriving sincere and sustainable design from lifestyle exploration, to achieve a poetic life. Many celebrities with high aesthetic appeal favor his works, including Robin Li, Liu Chuanzhi's family, Niu Gensheng's family and Chen Baoguo.
---