gad: Vanke Xi An Club is located on the shore of Fuxian Lake in Yuxi City, Yunnan Province, with a wide view and superior landscape resources. With a construction area of 4,740 square meters, the project consists of functional spaces such as a swimming pool, a yoga room, a gym center, a library, an art gallery, and one coffee shop.
Growing in nature and melting in nature
The project makes full use of the original existing natural landscape and the topographic features with large height differences and adopts the spatial approach of extending downward. While ensuring low intervention in the ecology, the waves of the lake are injected into the roof, softly covering the hillside, echoing the Fuxian Lake in the distance, and blending with nature.
Pure and complete spatial structure
A number of modulized box-like spaces are used to effectively conceal equipment while also serving the function of boundary delineation and flow guidance. The shape of each area is varied, and the functions of spa, fitness, entertainment, reading, and art exhibition are embedded and penetrated into each other to achieve a pure and complete spatial experience in terms of usage.
Blurred boundary between inside and outside
Through the fully open glass curtain wall, the warm breeze and bright sunlight from the lake view surface are brought in; the interior space is equipped with multiple sunlight patios to form an open and bright spatial pattern. Light and air from the outside flow freely within the building, creating the comfort and peace of mind of a natural cave.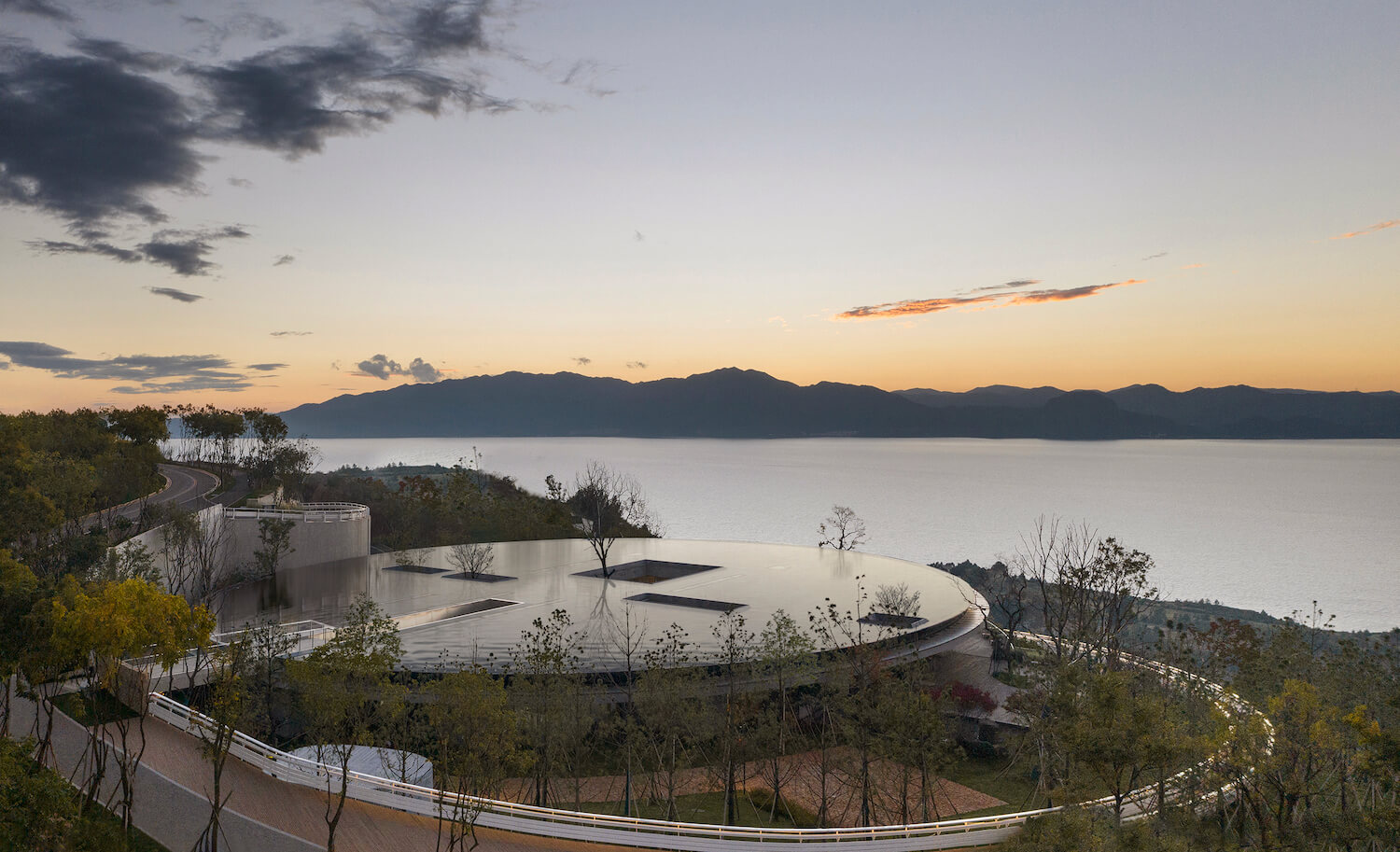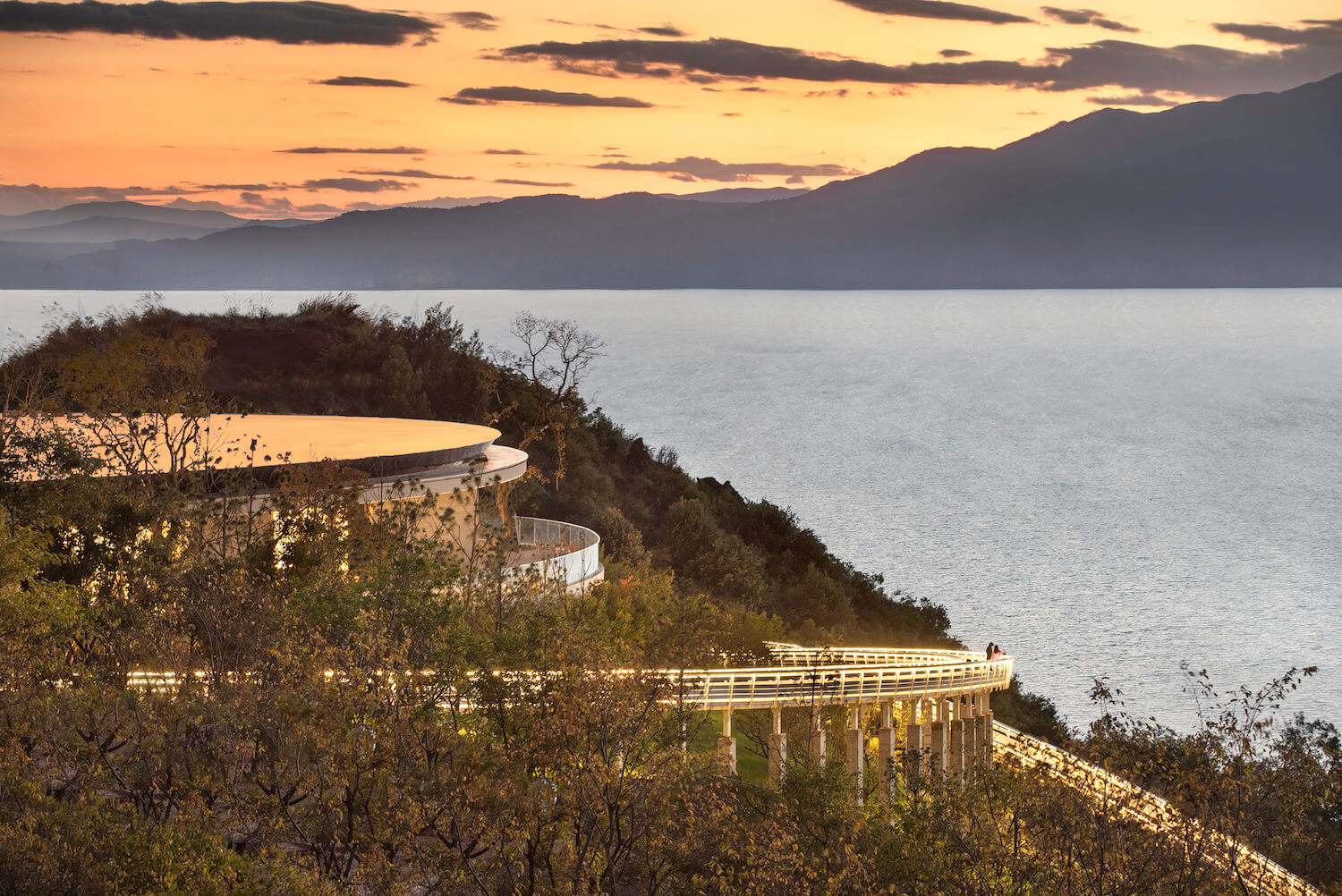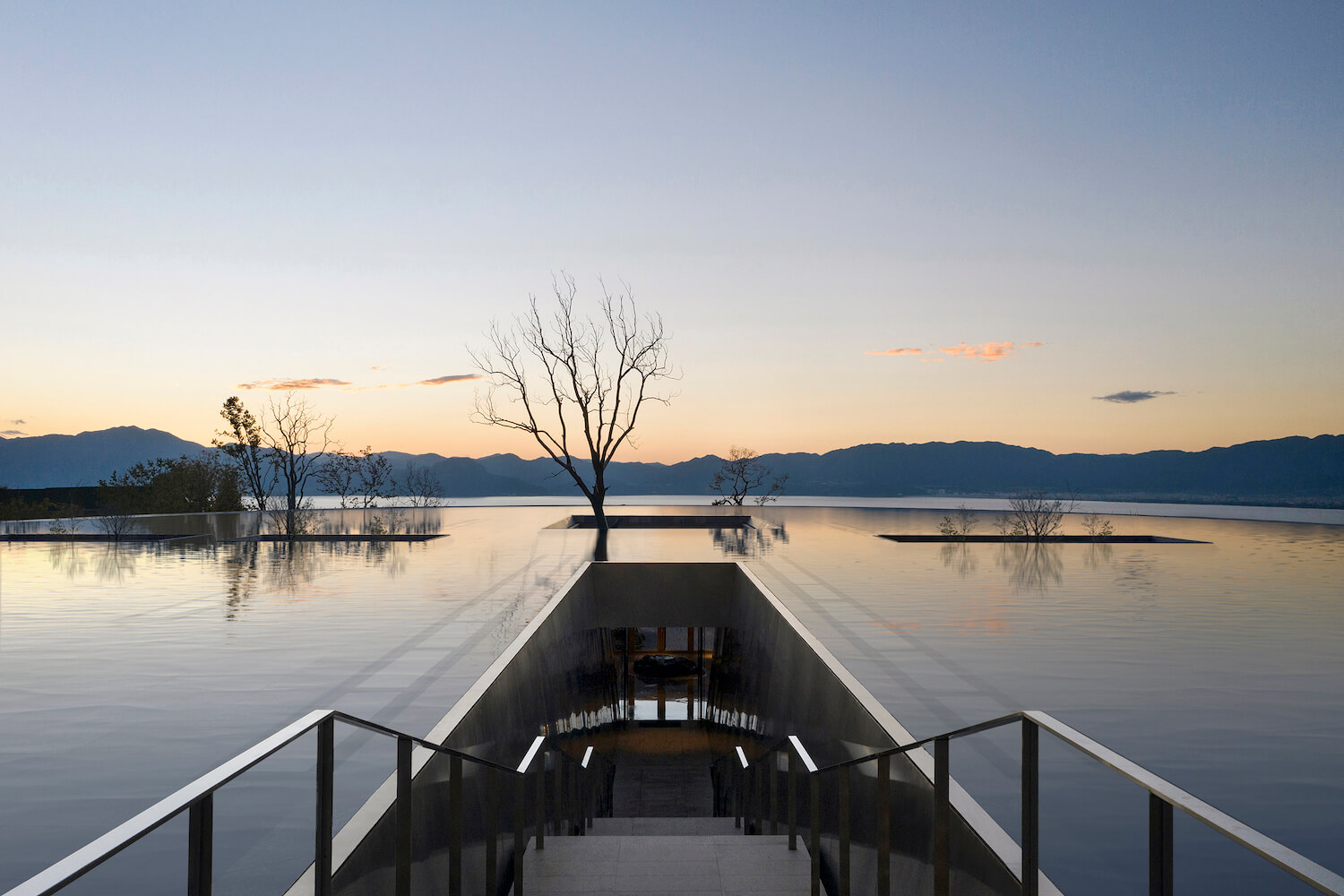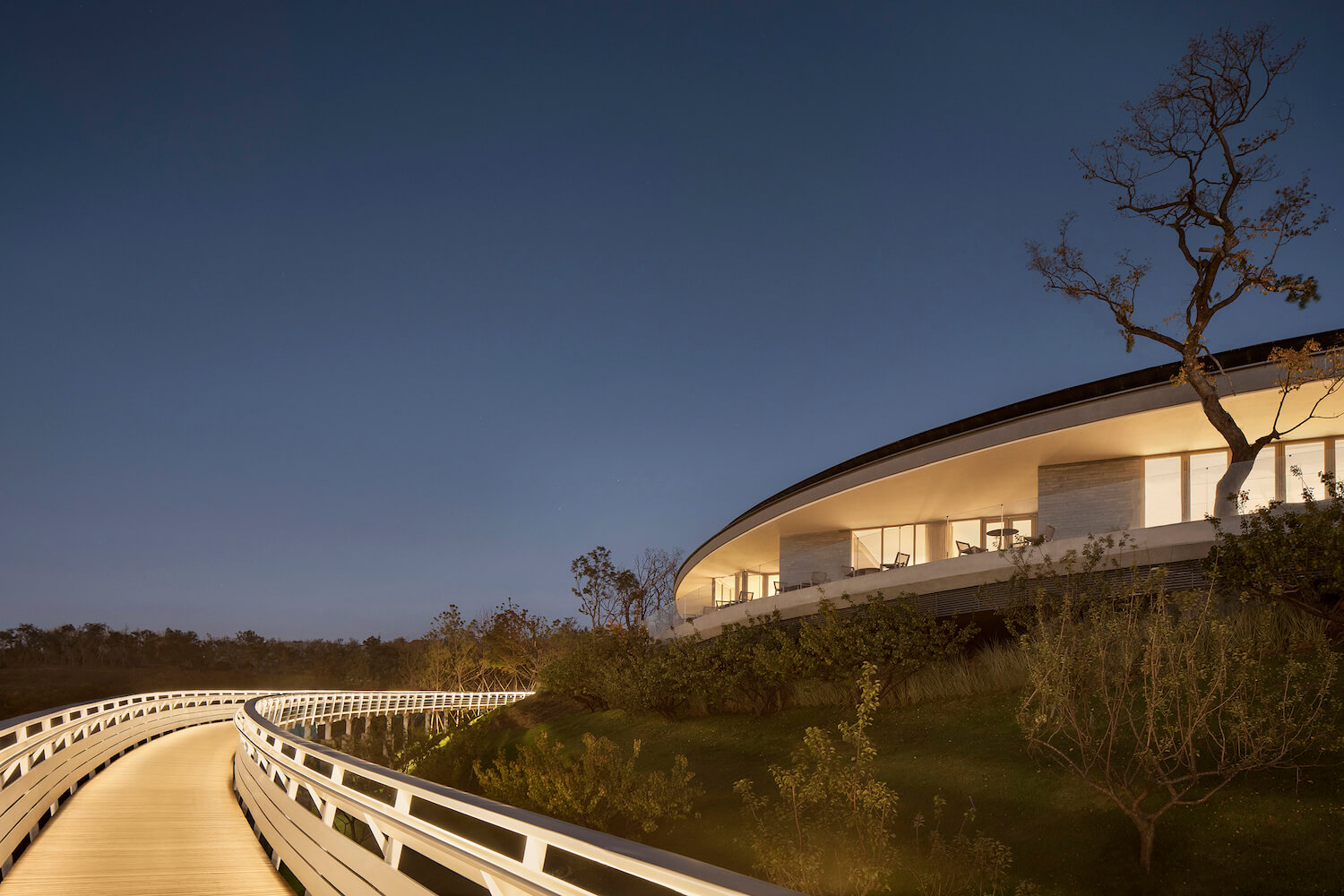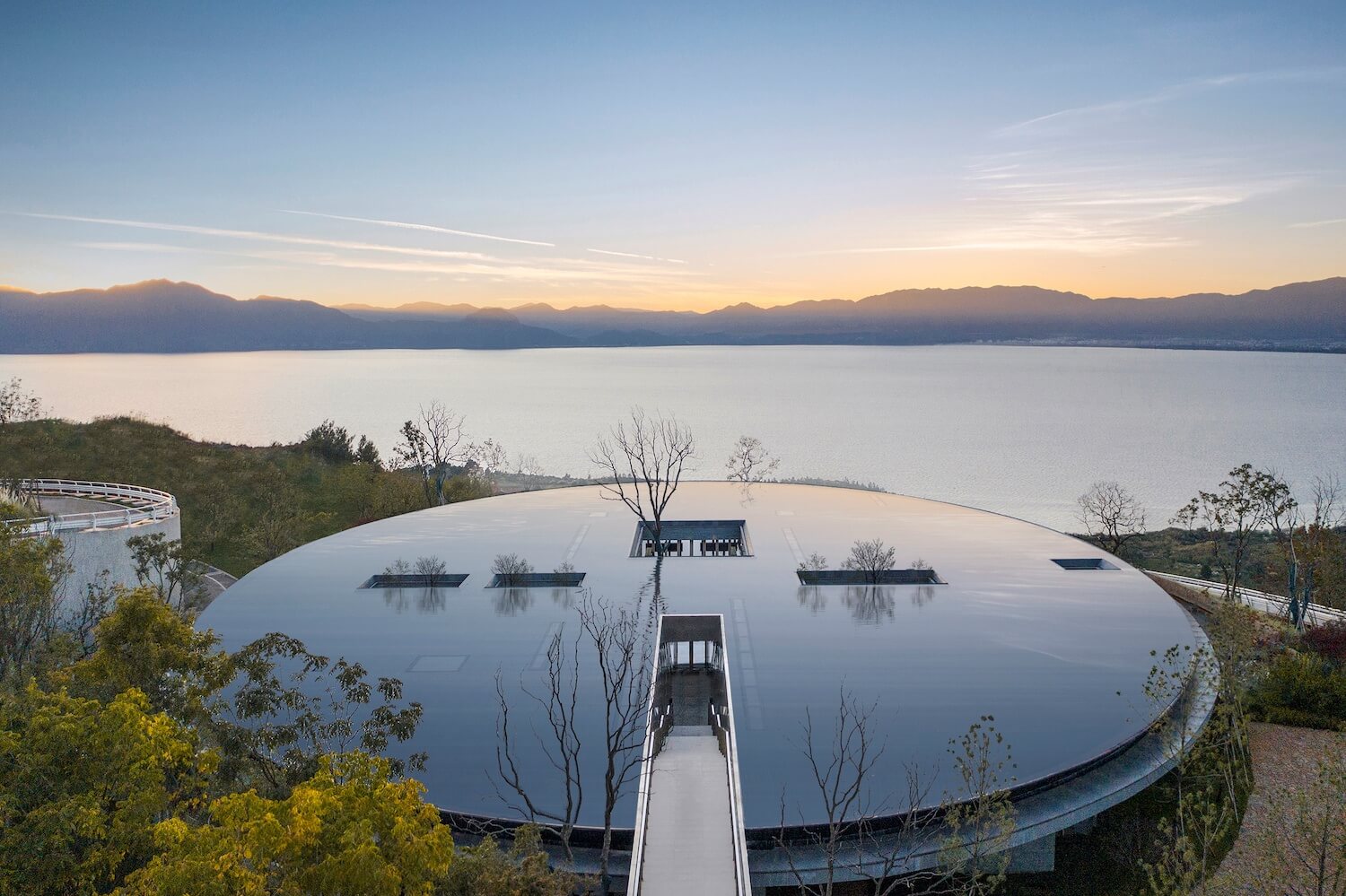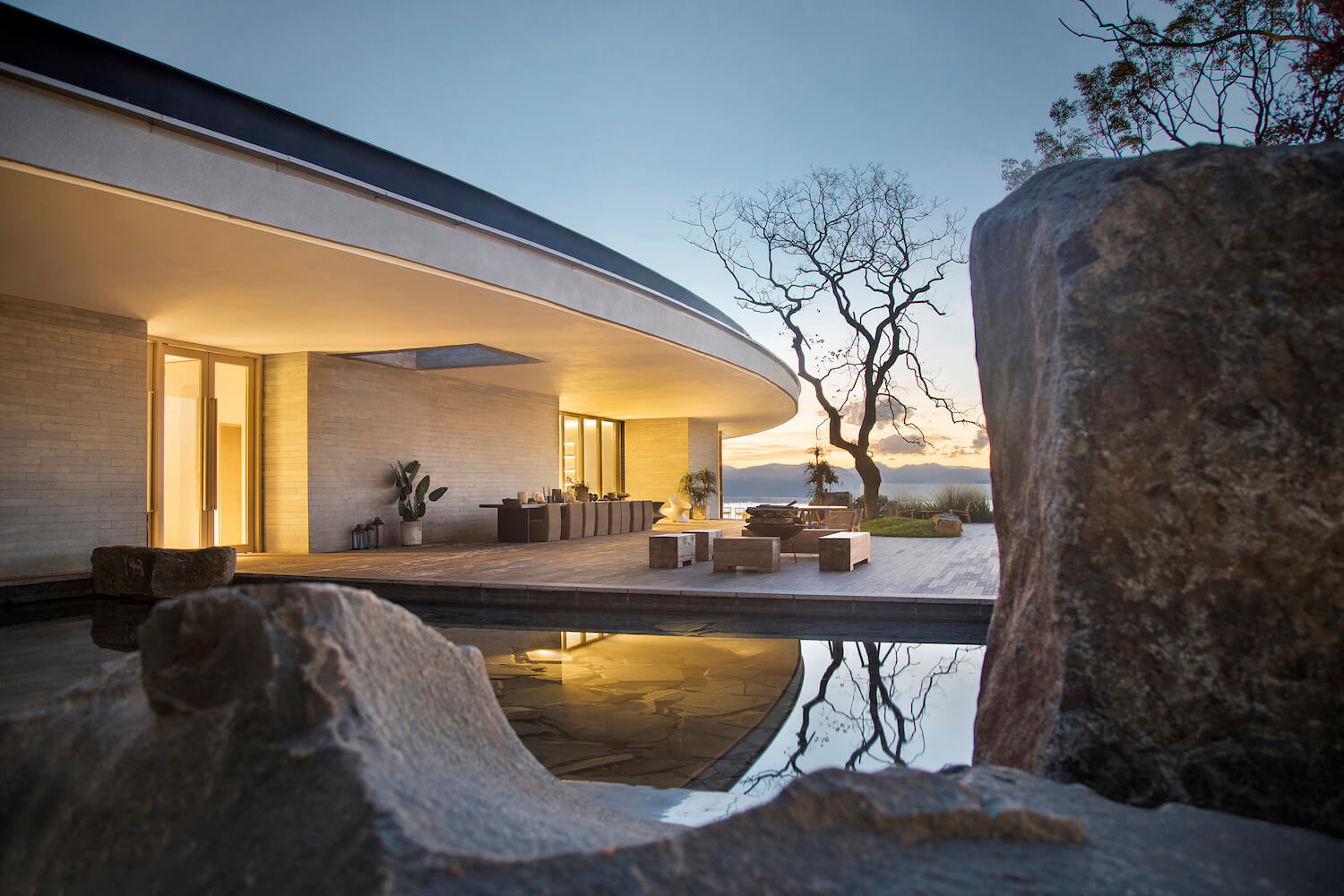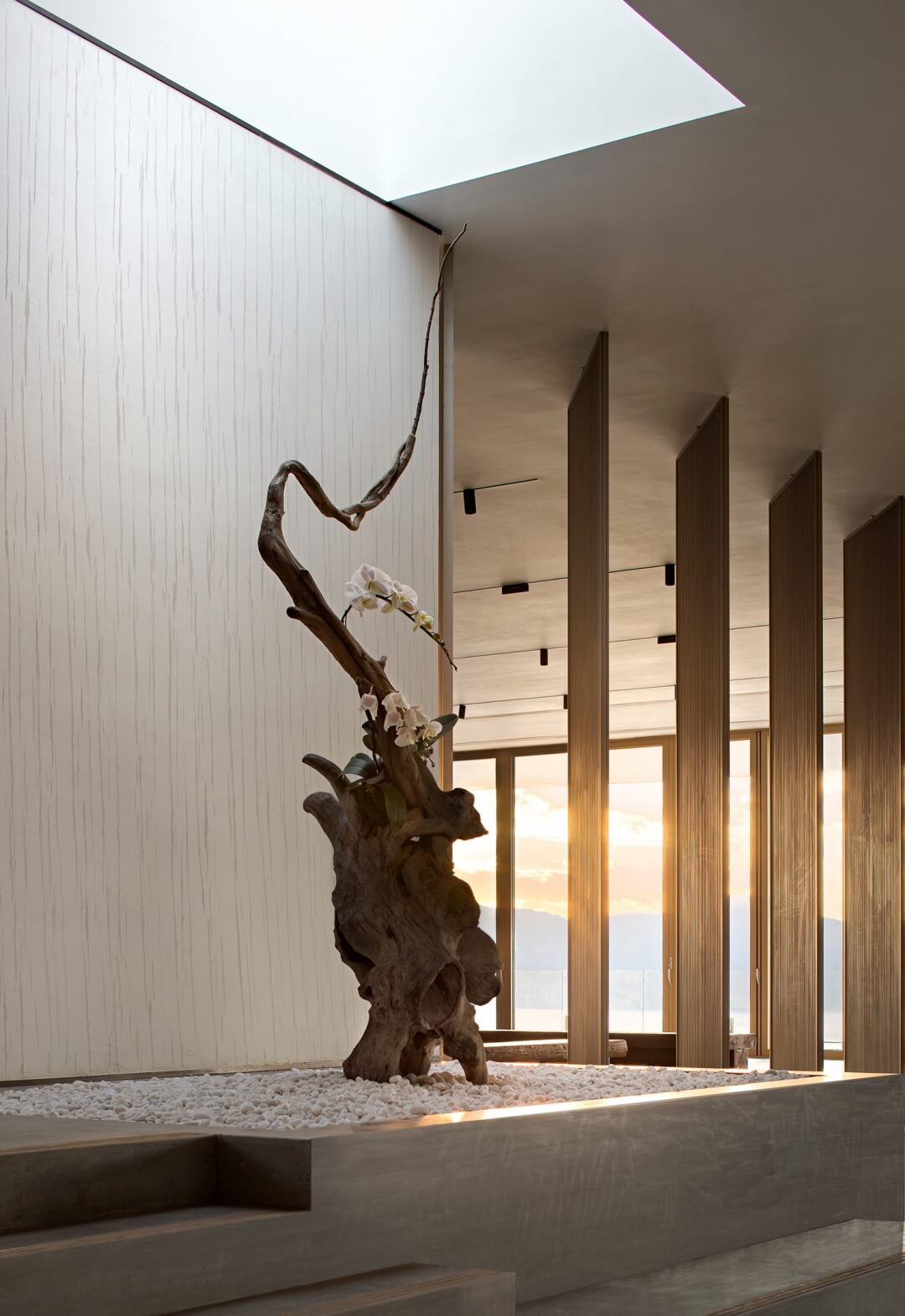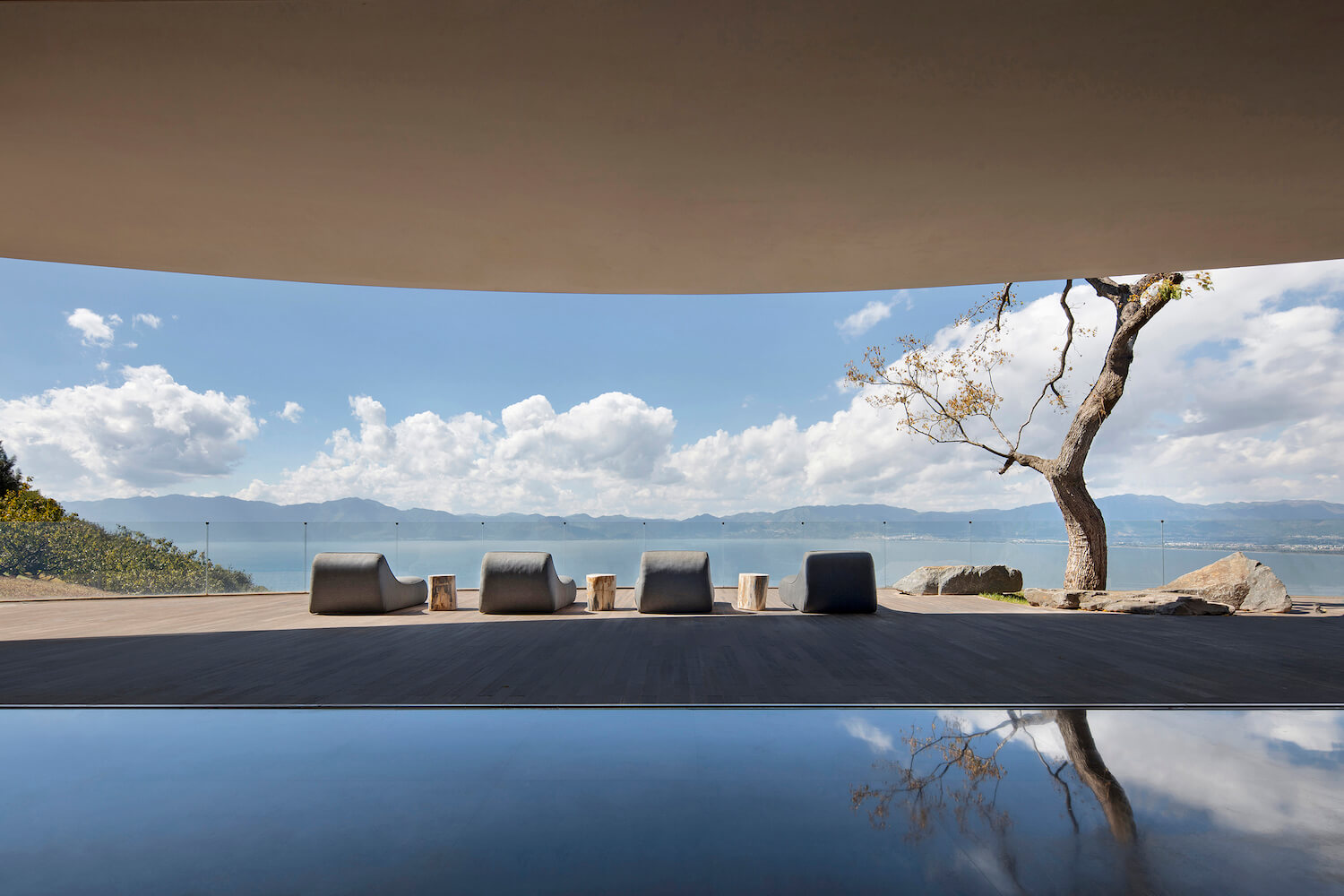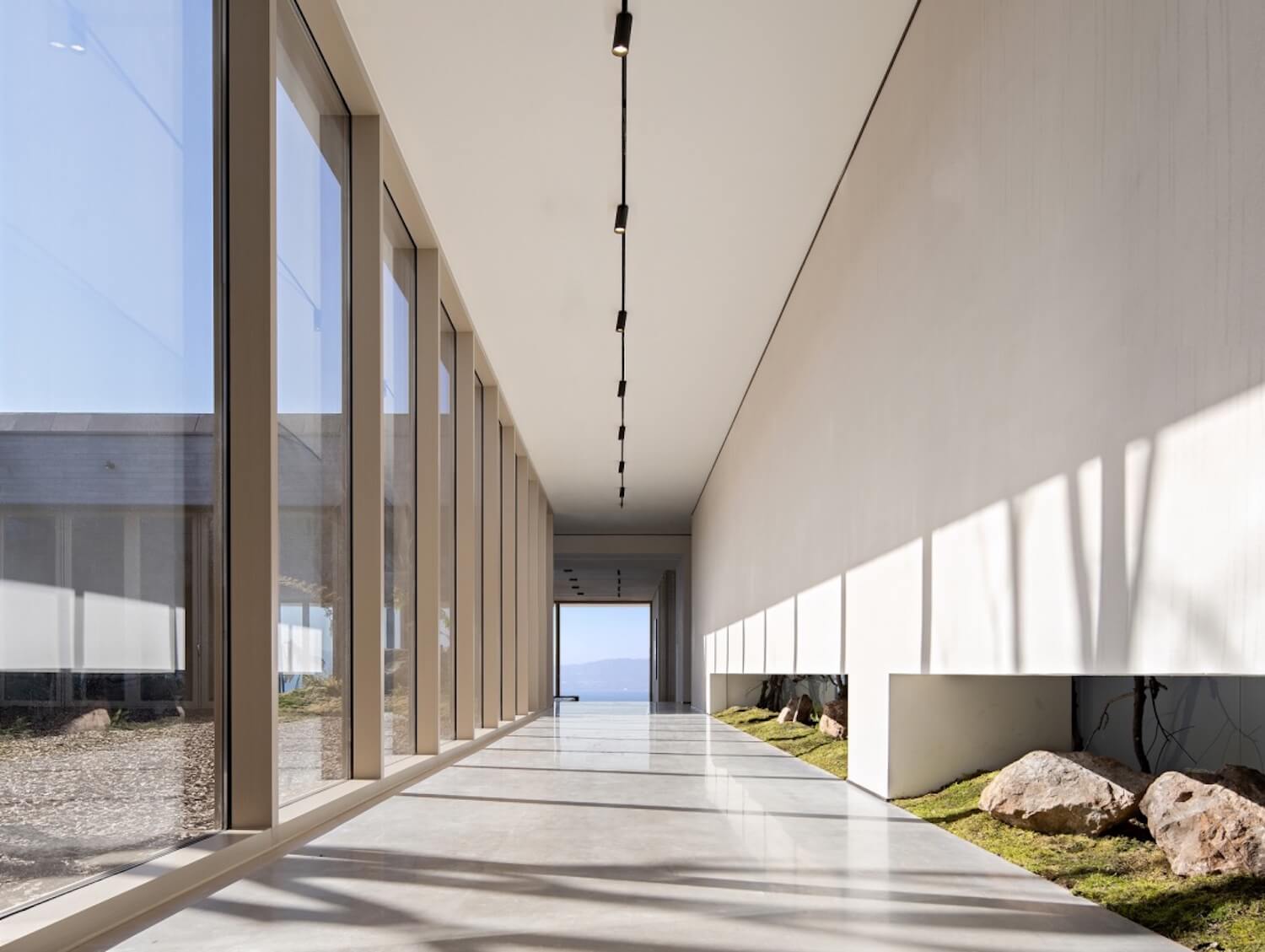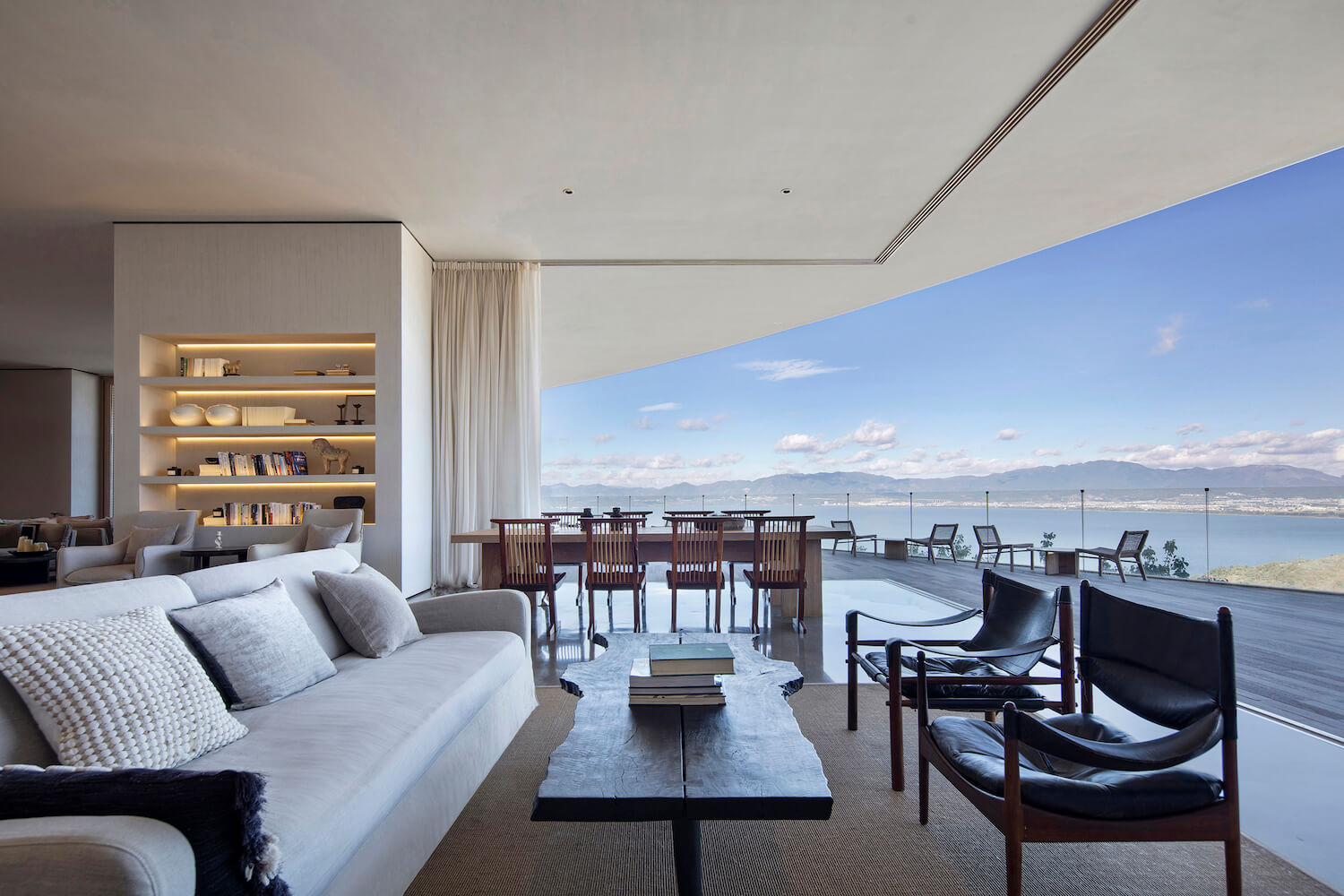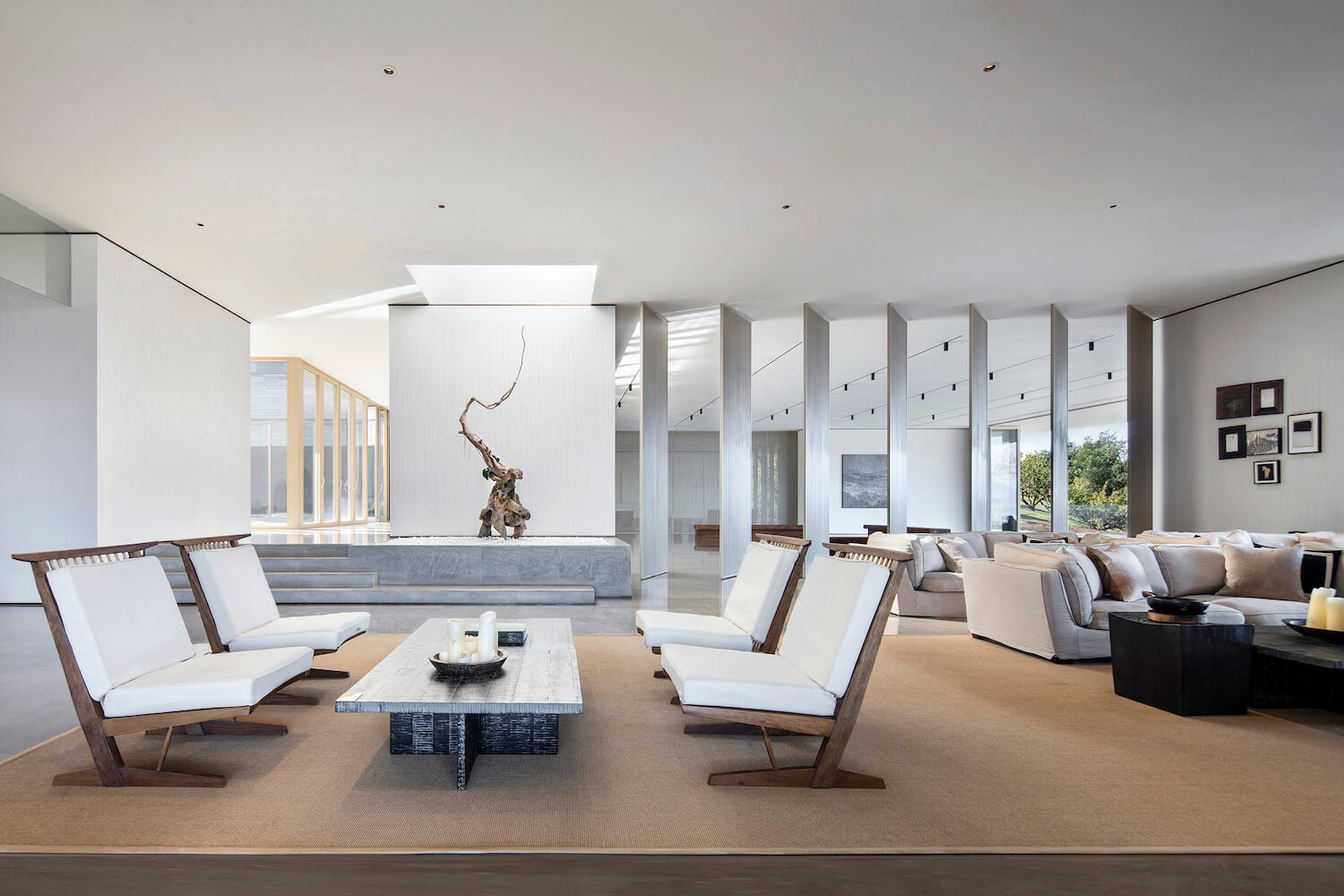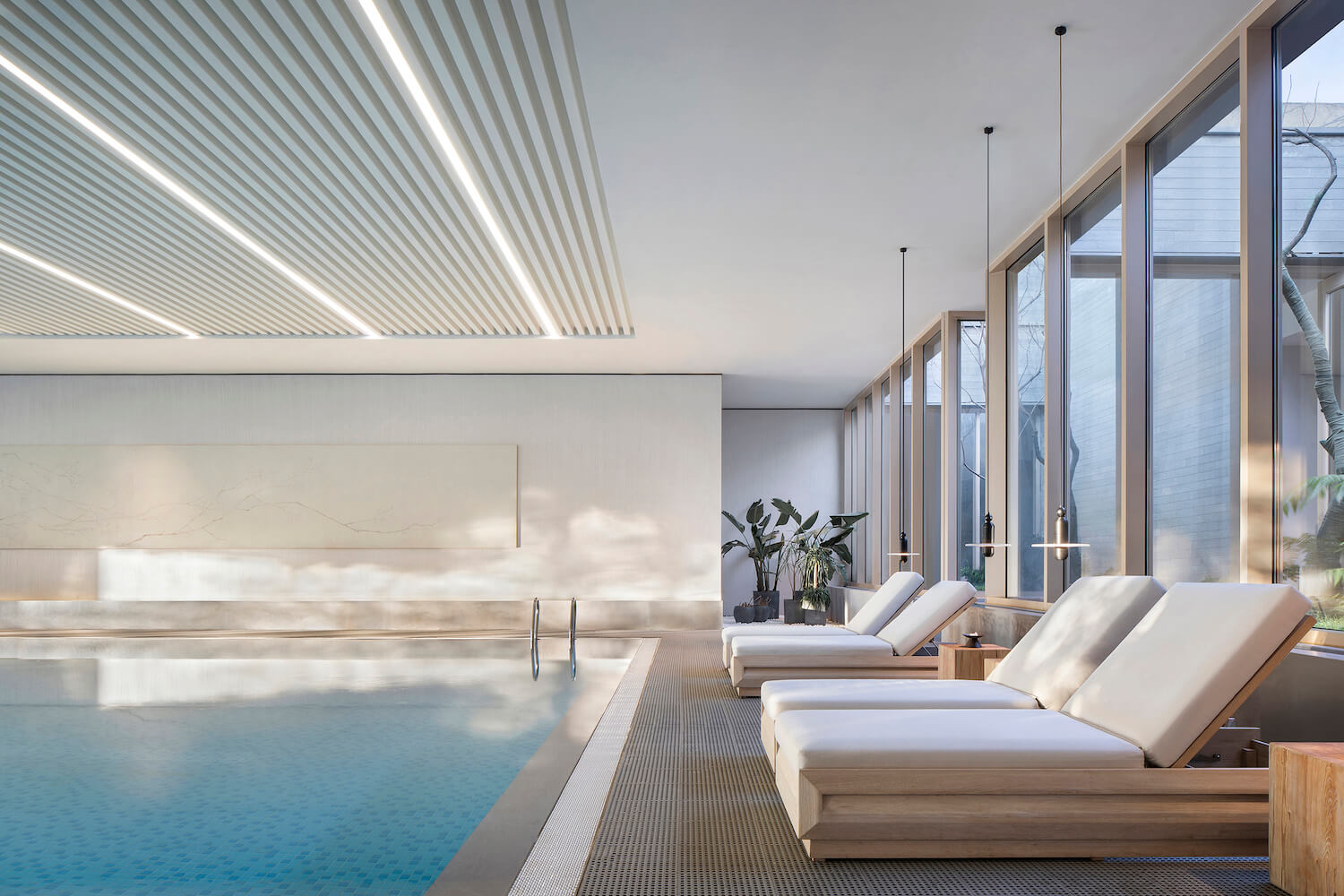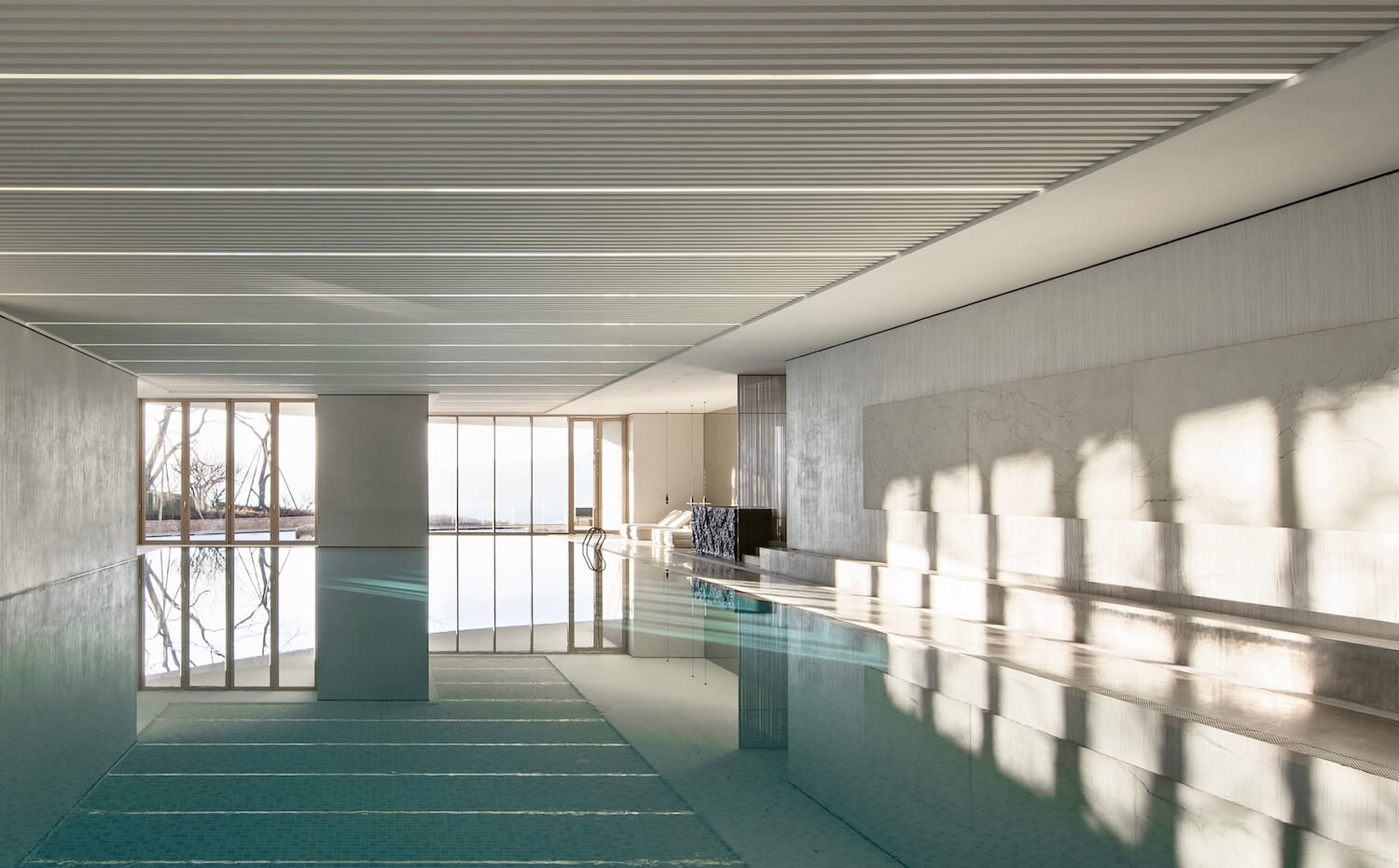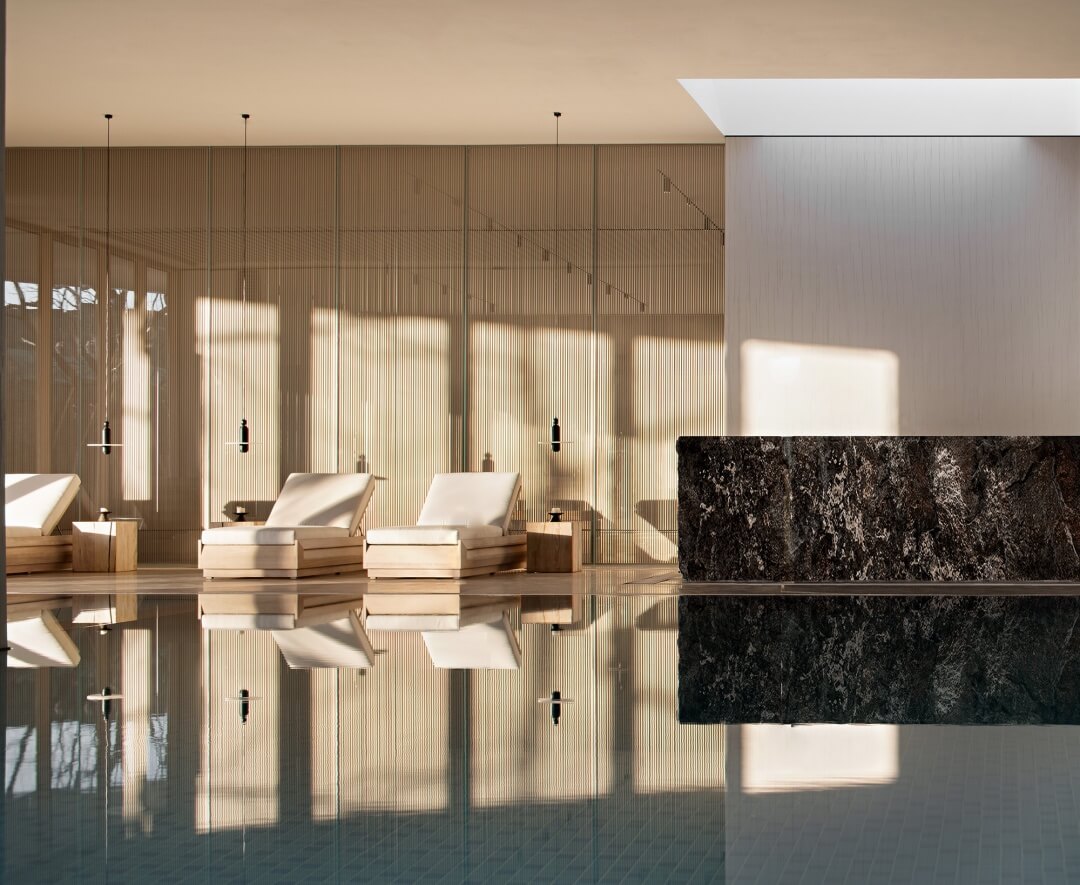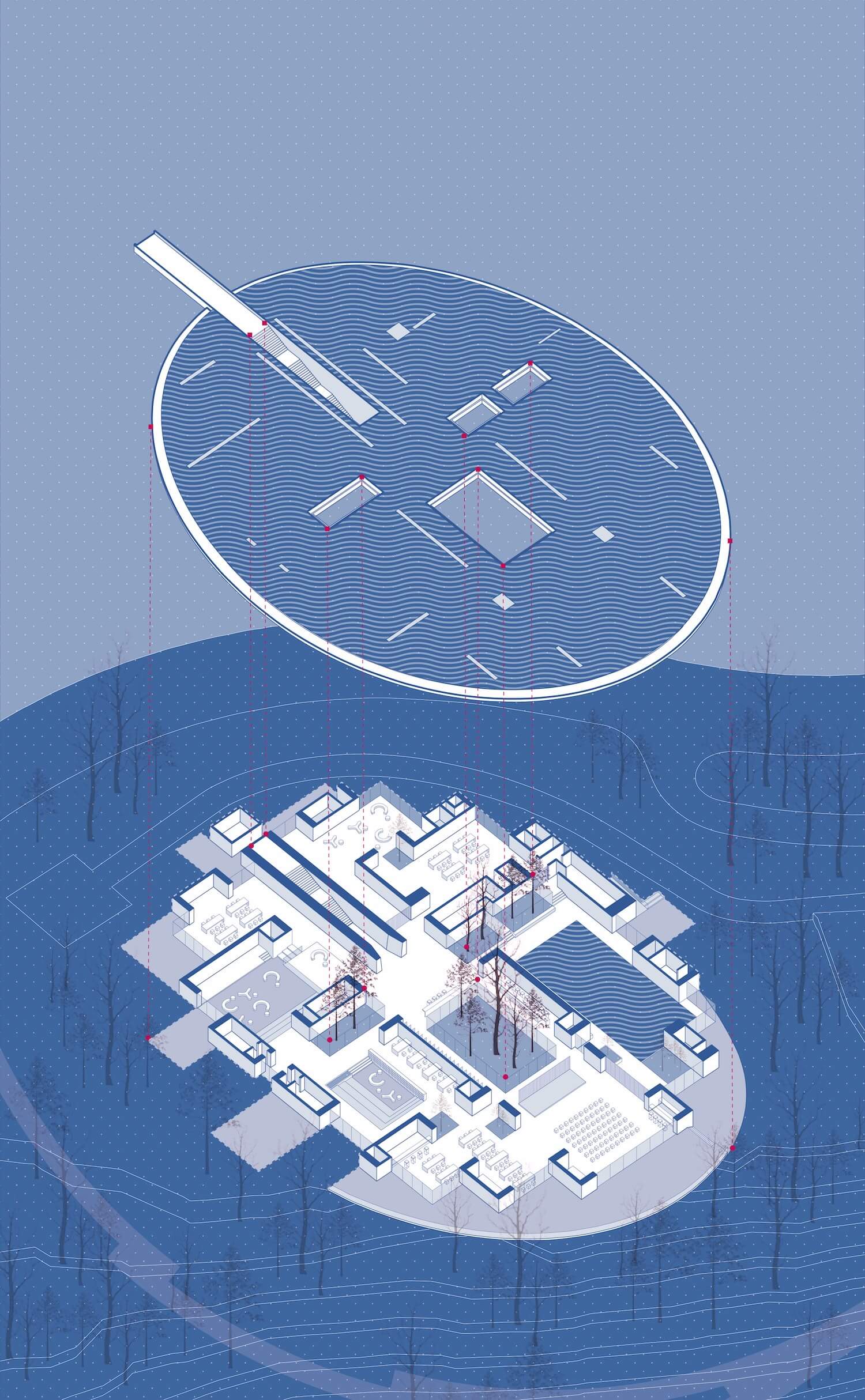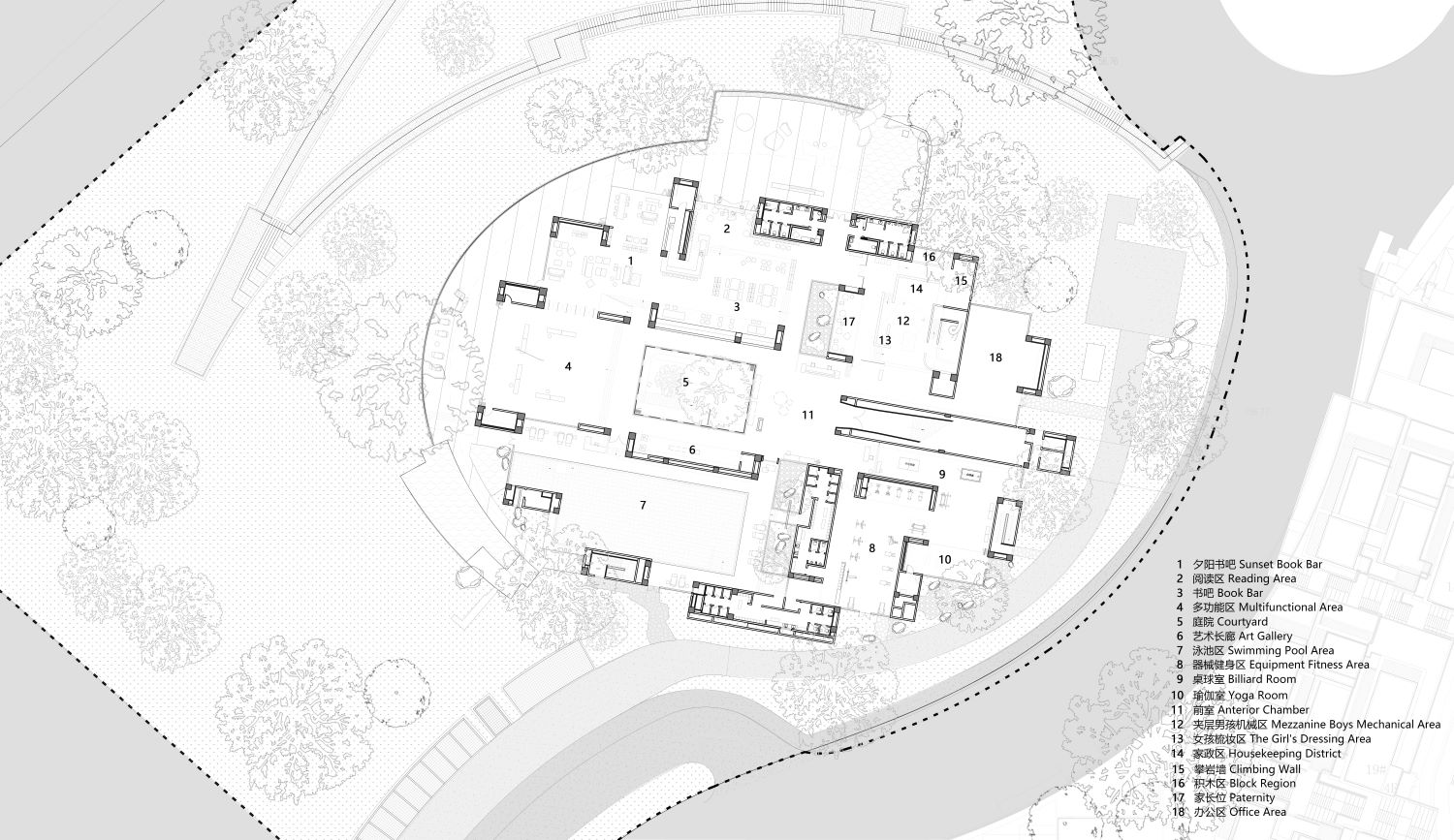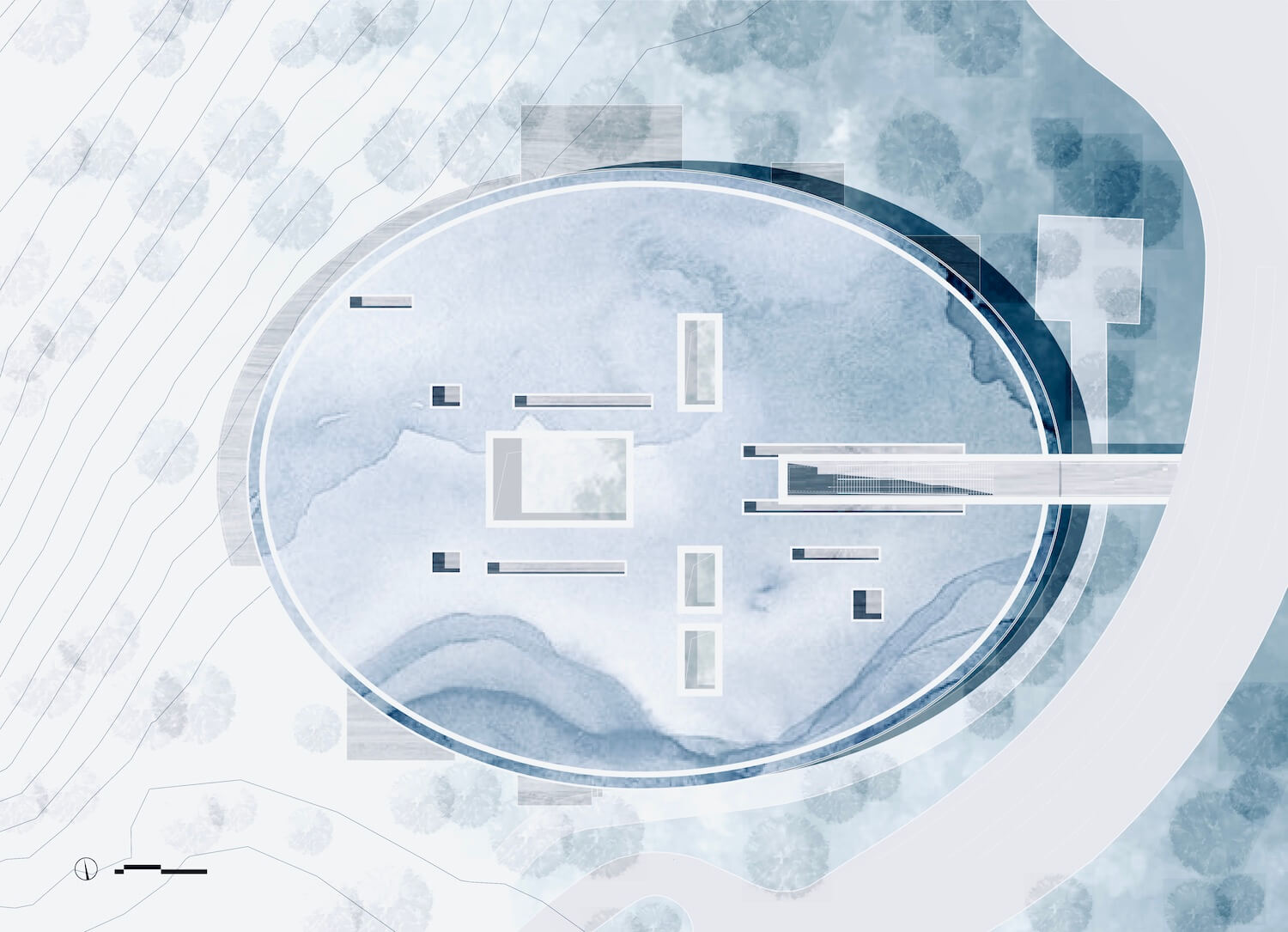 ---