The National Theatre of Bahrain is a waterfront building complex situated in Manama next to the Bahrain National Museum, and consists of a main 1001-seat auditorium and a smaller 150-seat flexible studio theatre.
Architecture-Studio: Appearing to float on the waters of the lagoon, the Bahrain National Theater and its emblematic climatic roof, together with the neighboring National Museum, create a new cultural archipelago in the heart of the kingdom.
The National Theater embodies the artistic and cultural dynamism of the Kingdom of Bahrain on a regional and global scale. In Arabic, Bahrain means "the two seas", a maritime reference reflecting the insular character of this Persian Gulf archipelago, whose extreme flatness inspired the creation of the project. Alongside the National Museum, with which it shares a number of magnificent public spaces, the Theater represents an emblematic cultural center.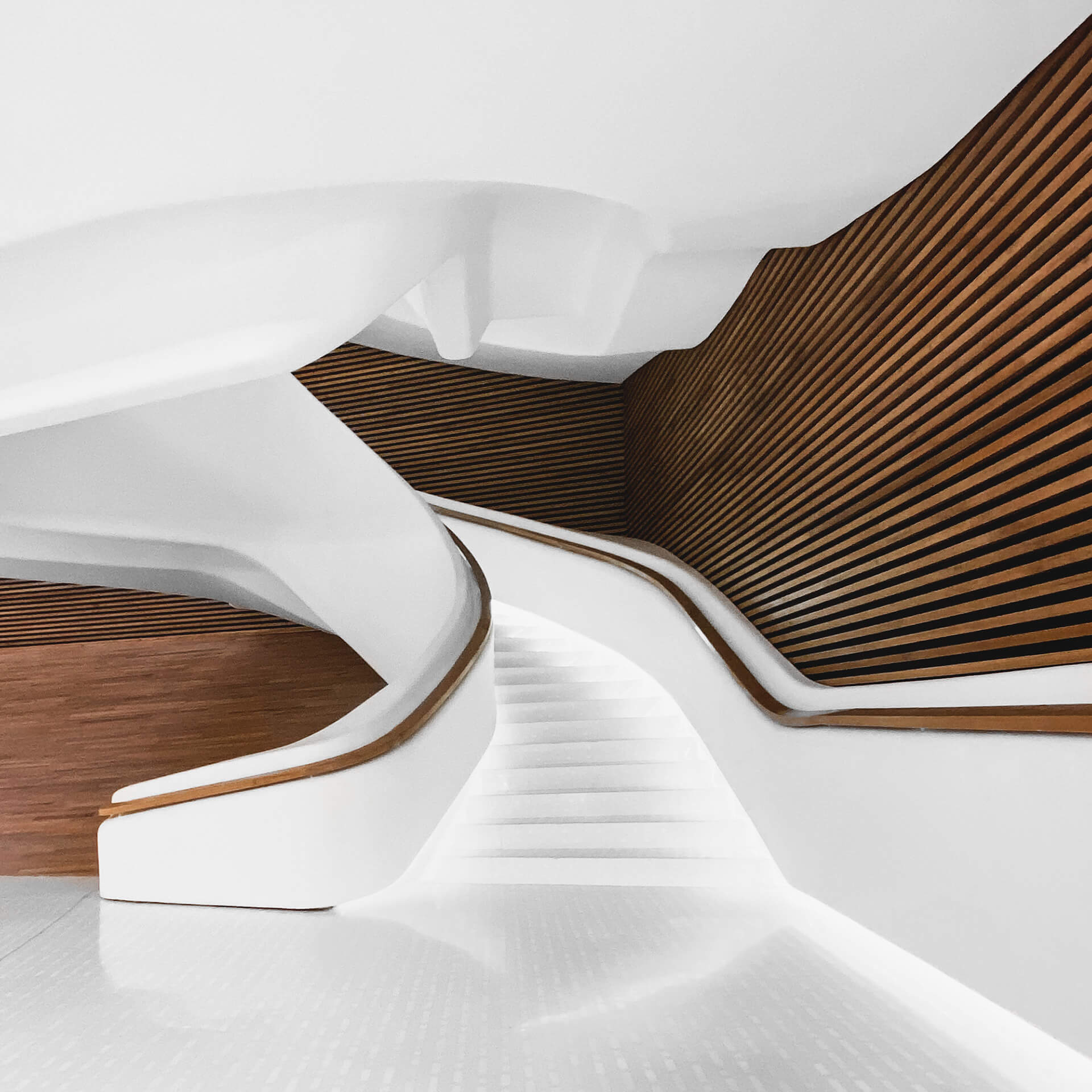 image © Nour El Refai
The building seeks to enhance the kingdom's cultural prestige and strengthen its ties with the countries of the Gulf and the world. A cultural showcase in the heart of downtown Manama, the project was designed to include a 1001-seat theater, a 150-seat modular theater and exhibition areas. The building is structured around the Grand Foyer from which, branching off, one can access the foyers, the modular hall, the "majlis" (officials' lounge), the café and the premises reserved for artists and technical and administrative staff. The public access is sheltered by a large shady forecourt, facing the lagoon and the Manama coastline. Inside, the organically shaped room, entirely clad in elm wood for its superior acoustic qualities, recalls the inverted hull of "sambuks", ancestral sailing ships formerly used for pearl fishing, still a world-renowned local resource for the kingdom. Its architecture follows the construction process of musical instruments designed to achieve the perfect resonance.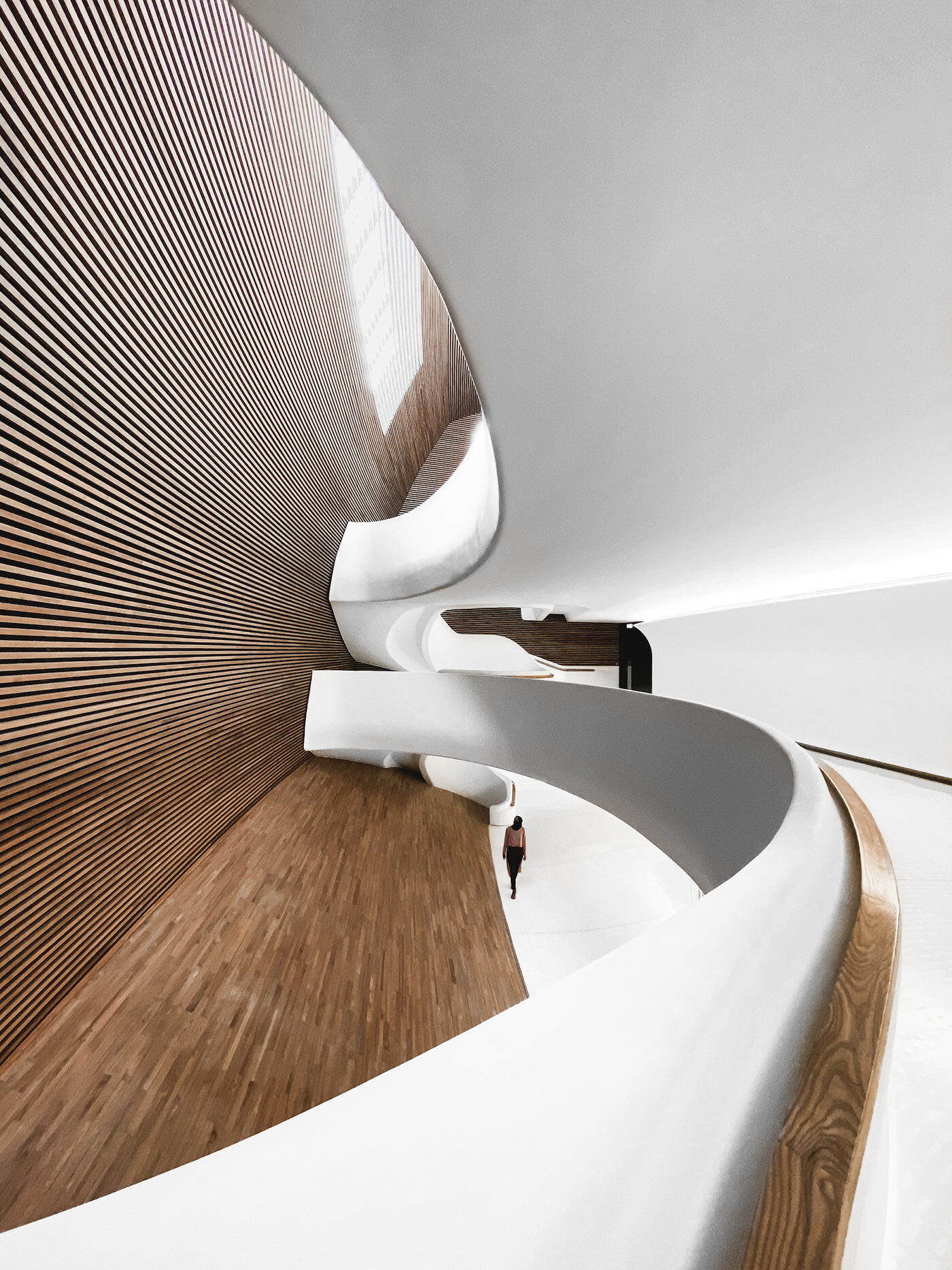 image © Nour El Refai
Suspended between land and sea, the theater emerges from the lagoon, within a unique, almost exclusive relationship with the clear waters of Manama and the nearby National Museum. The indoor activities are visible through vast glass walls revealing the interior volume of the stainless steel hull of the main hall. The iconic architecture of the theater is shaped by the large awning that covers the entire project as well as the forecourt. This open-work aluminum fabric plays a major role in controlling the intense light and searing temperatures of the region. Inspired by the country's traditional wickerwork roofs, the sunshade extends the outdoor walkway and opens out fully to the water. In the night of Manama, shimmering between sky and sea, the theater rises like a dreamlike appearance of sparkling lights and reflections.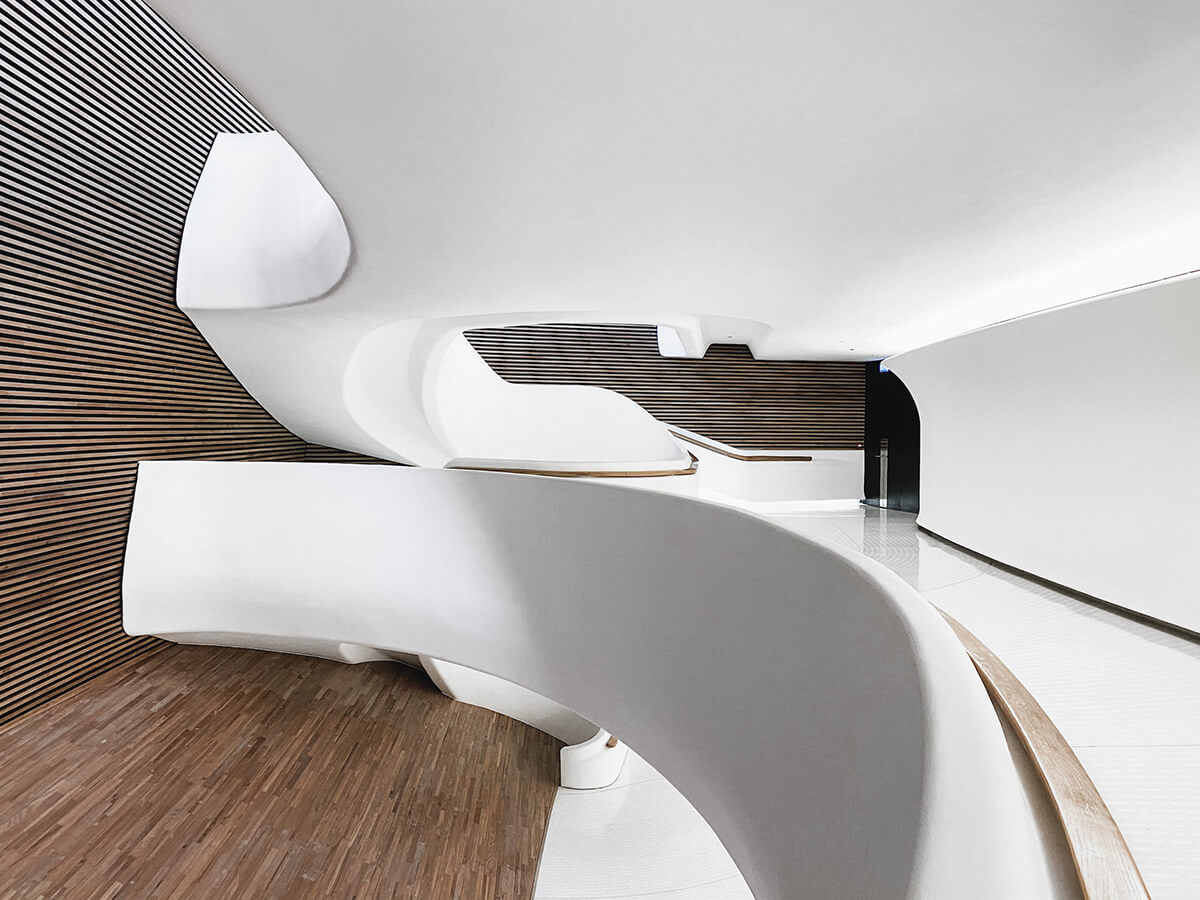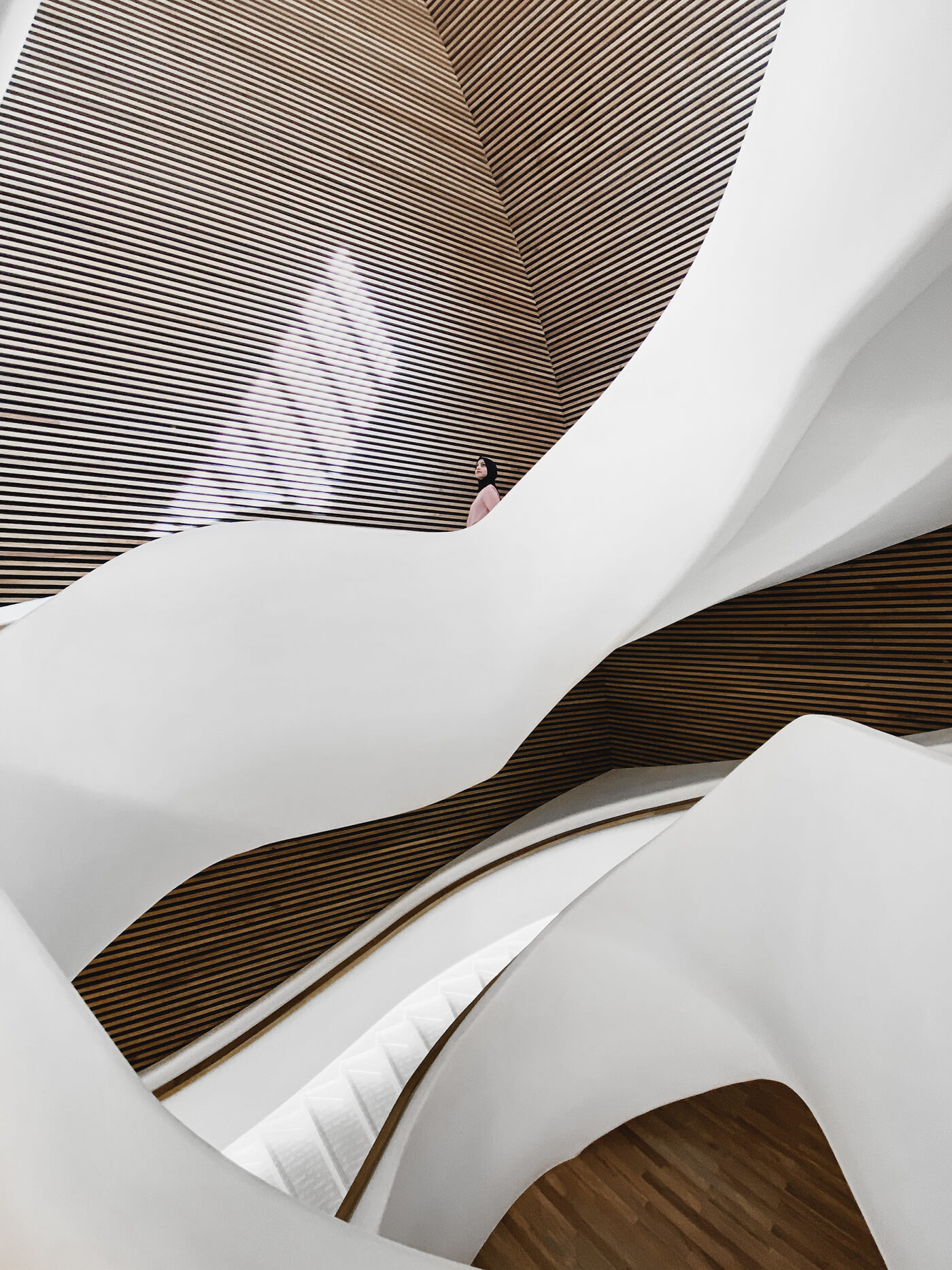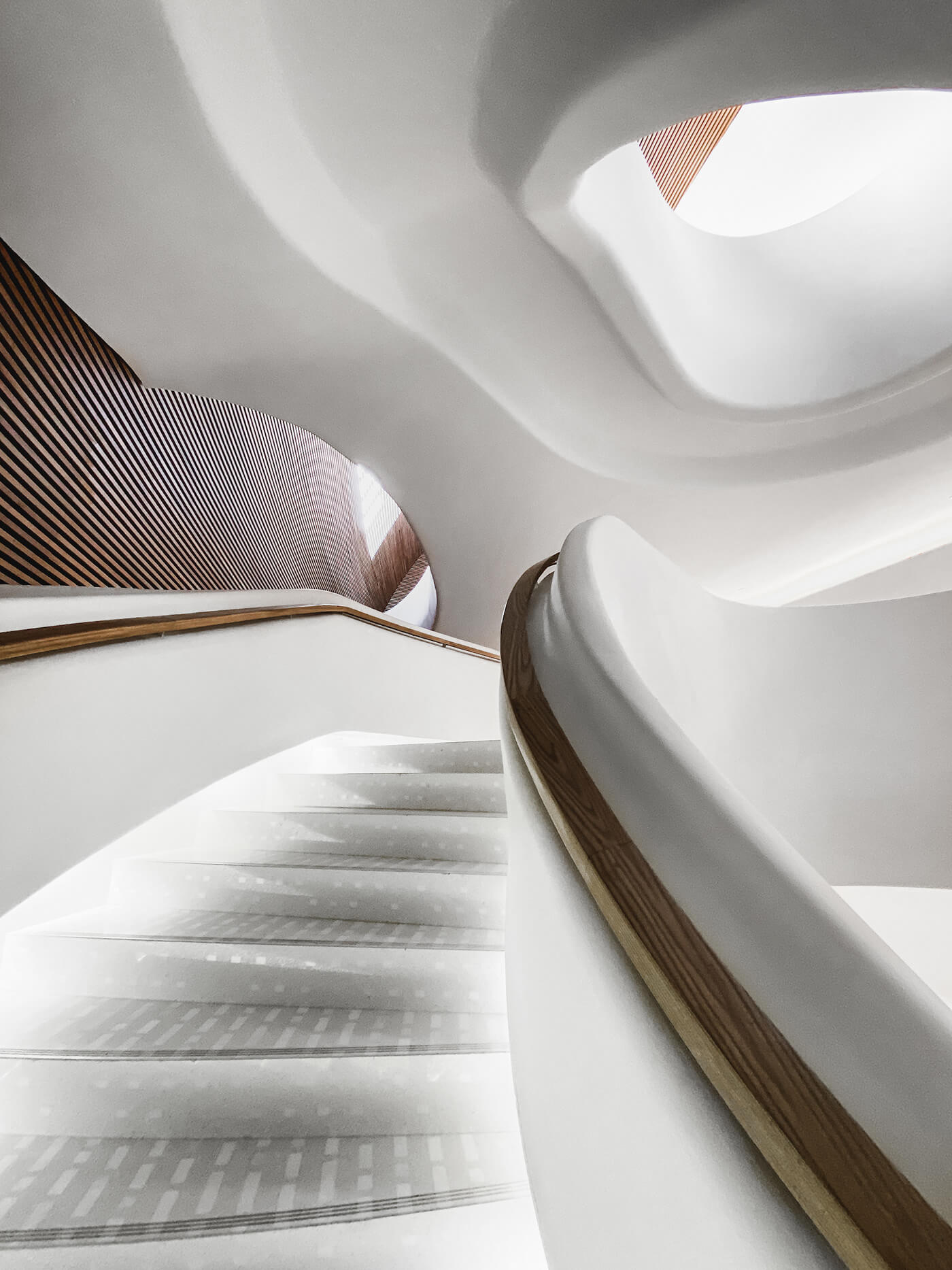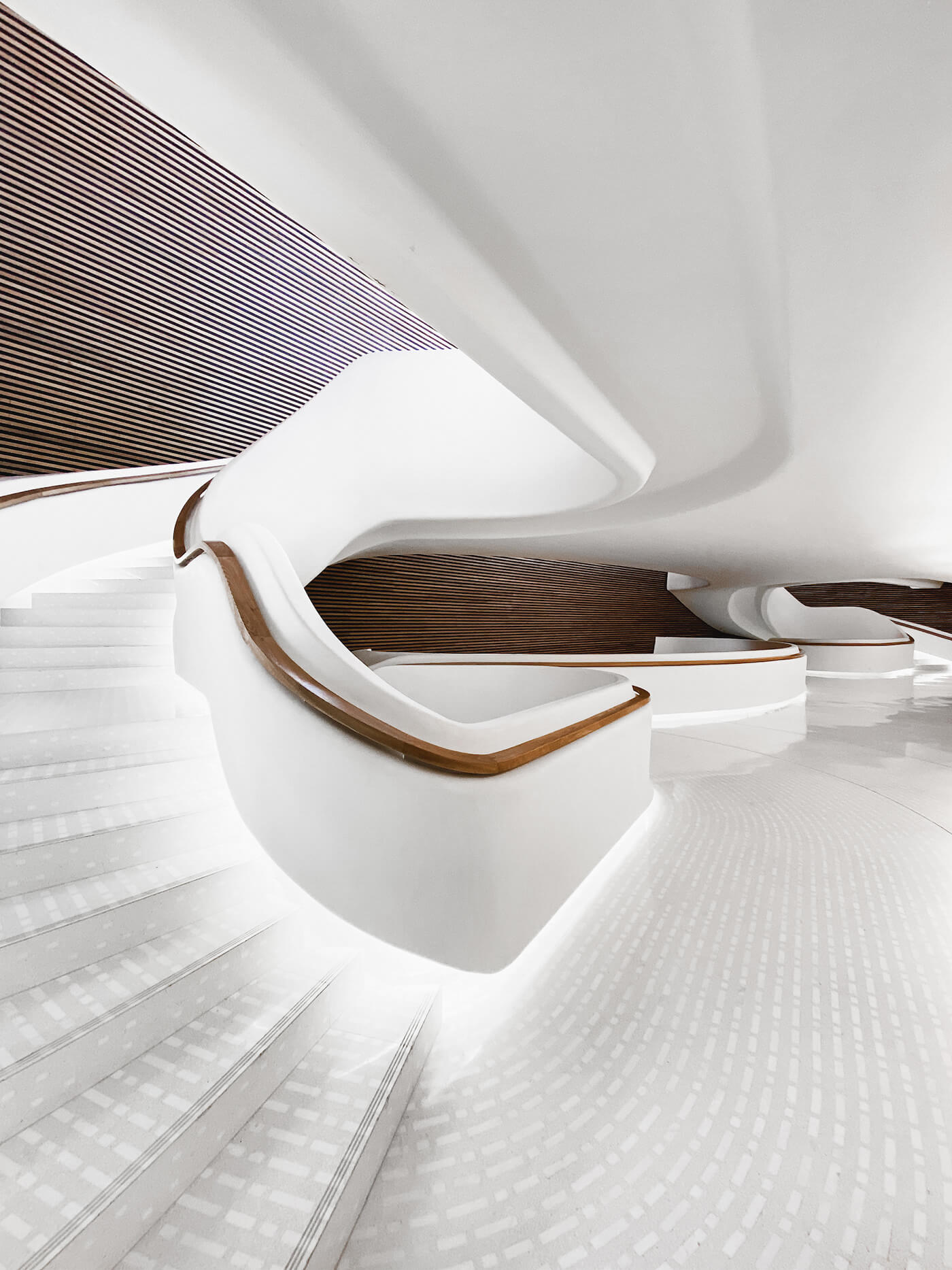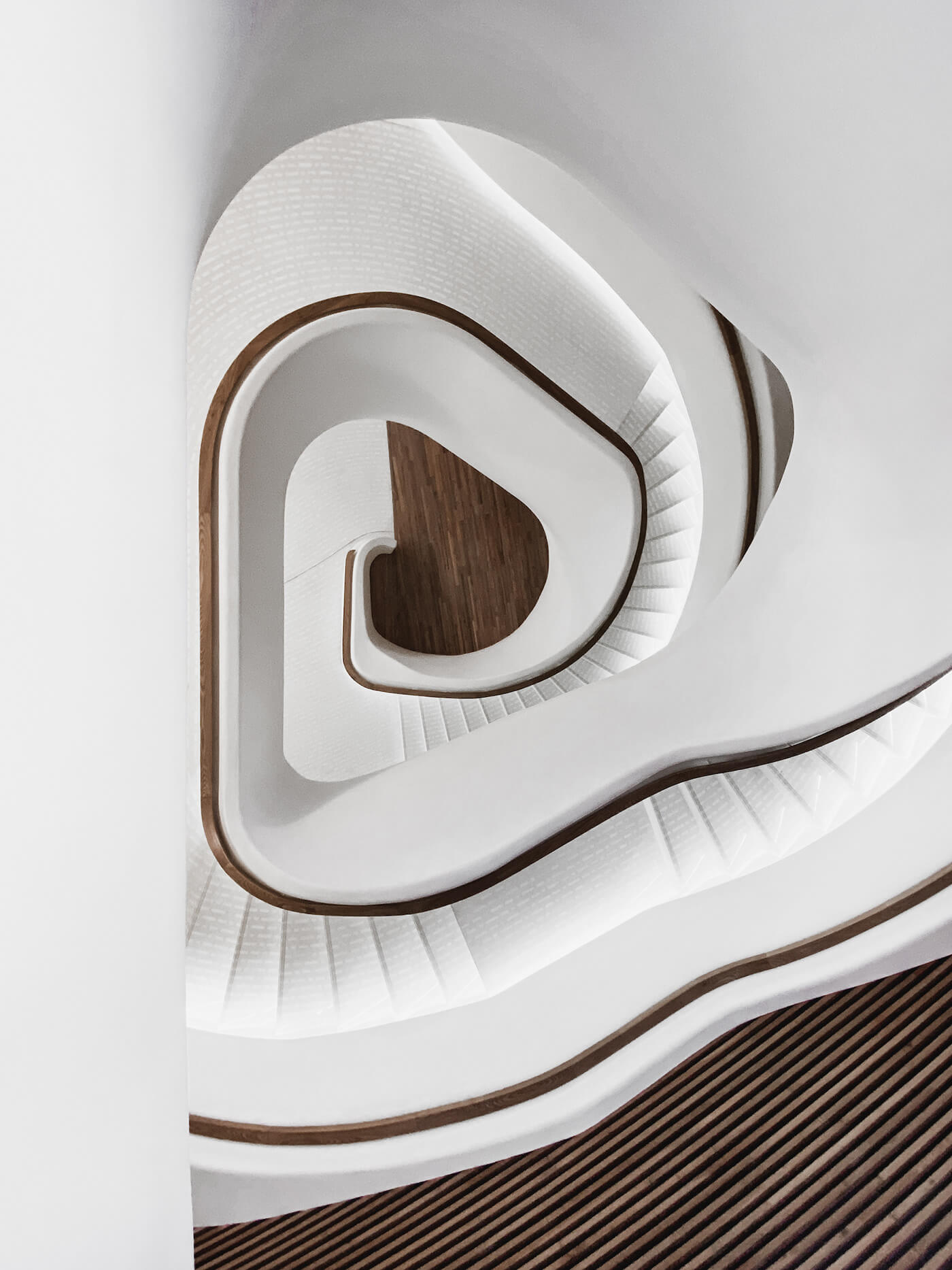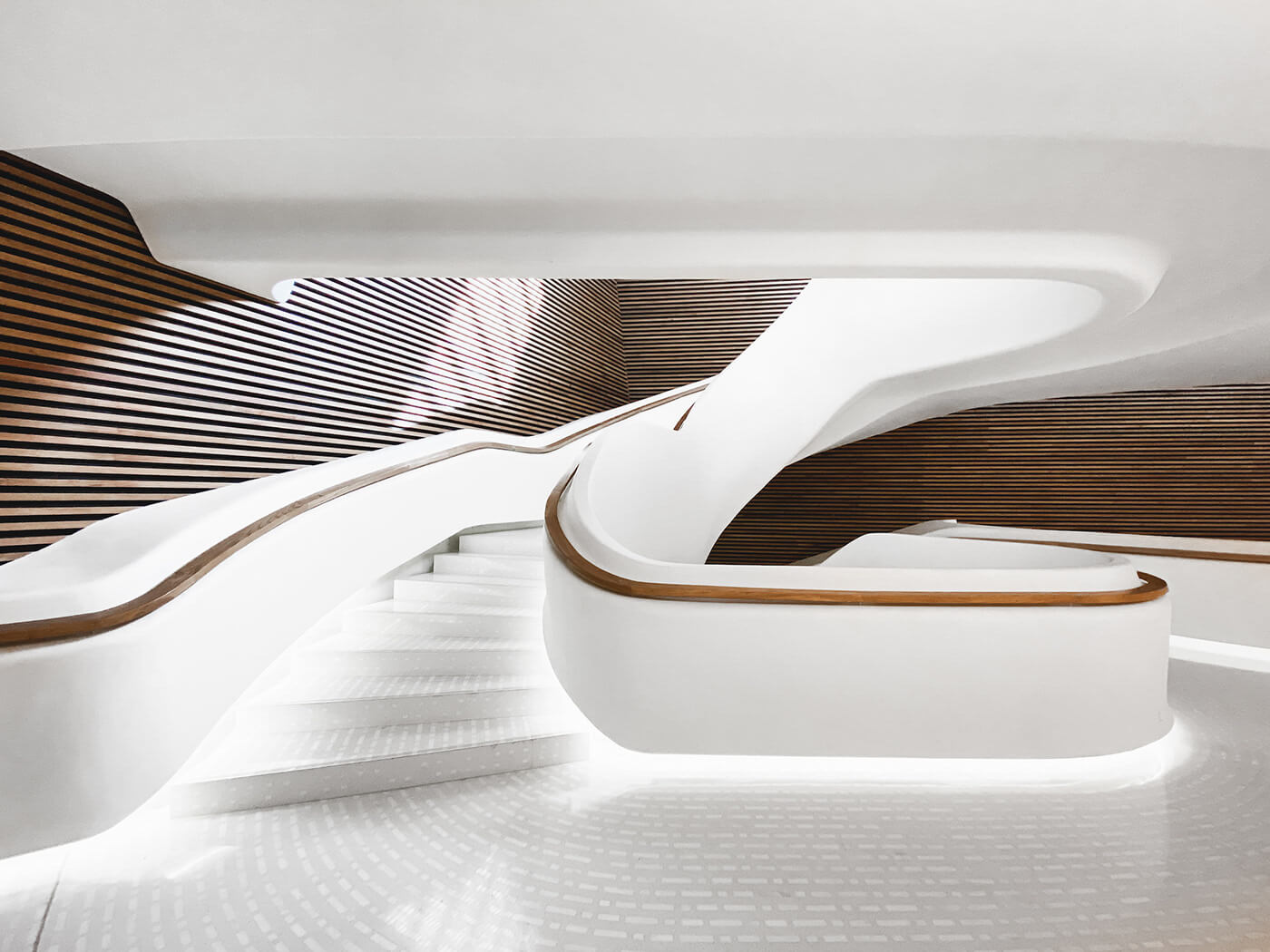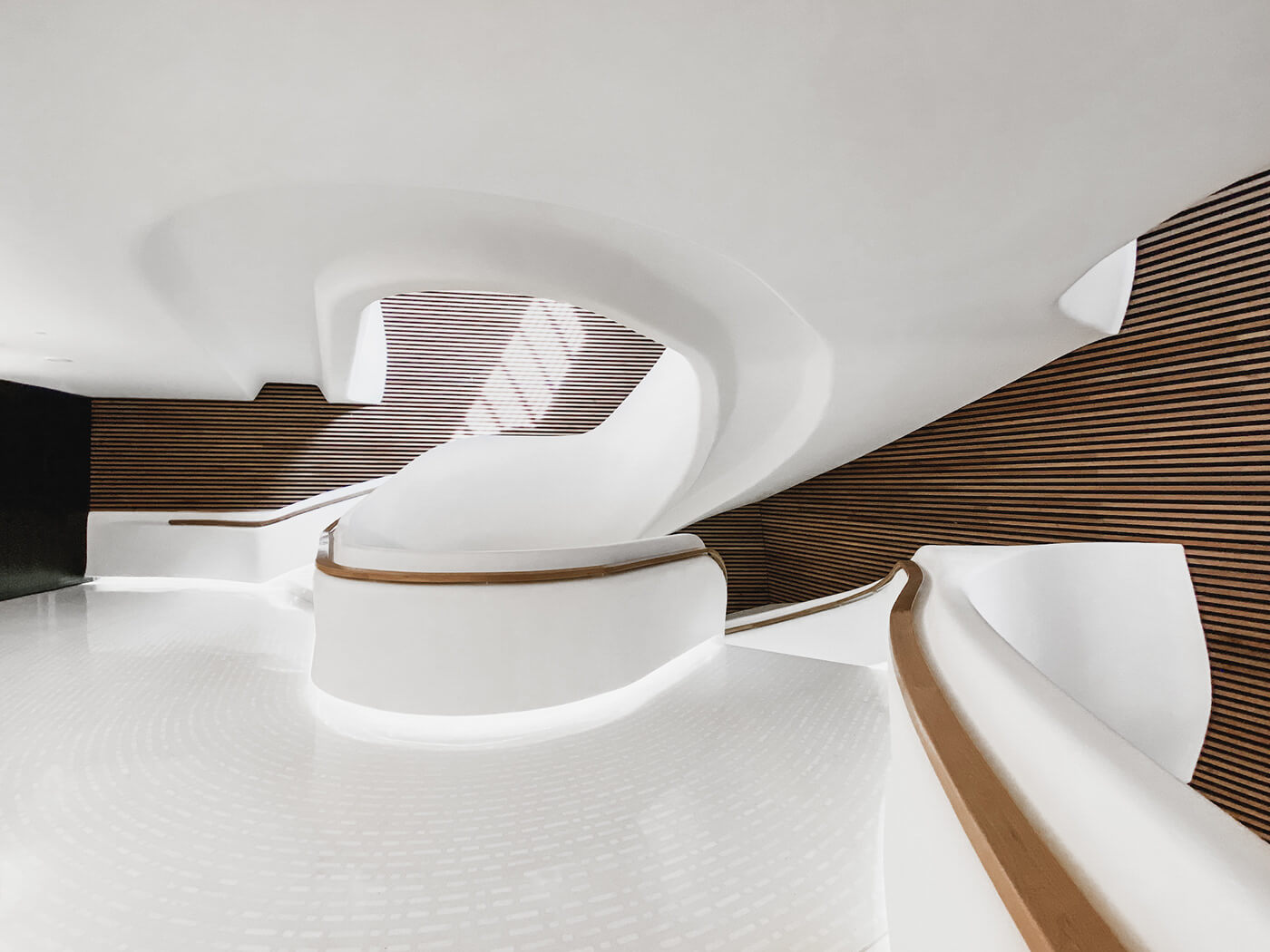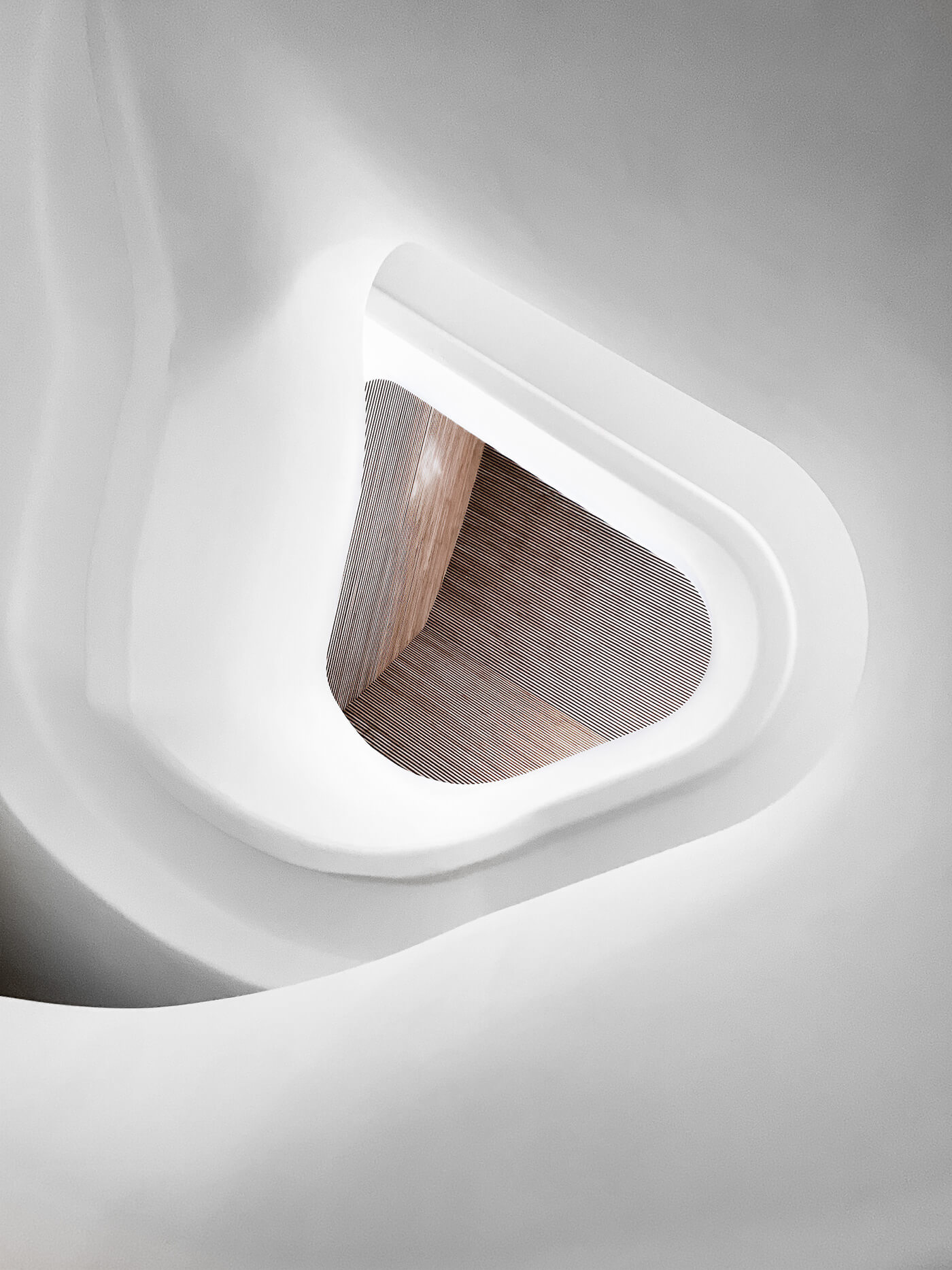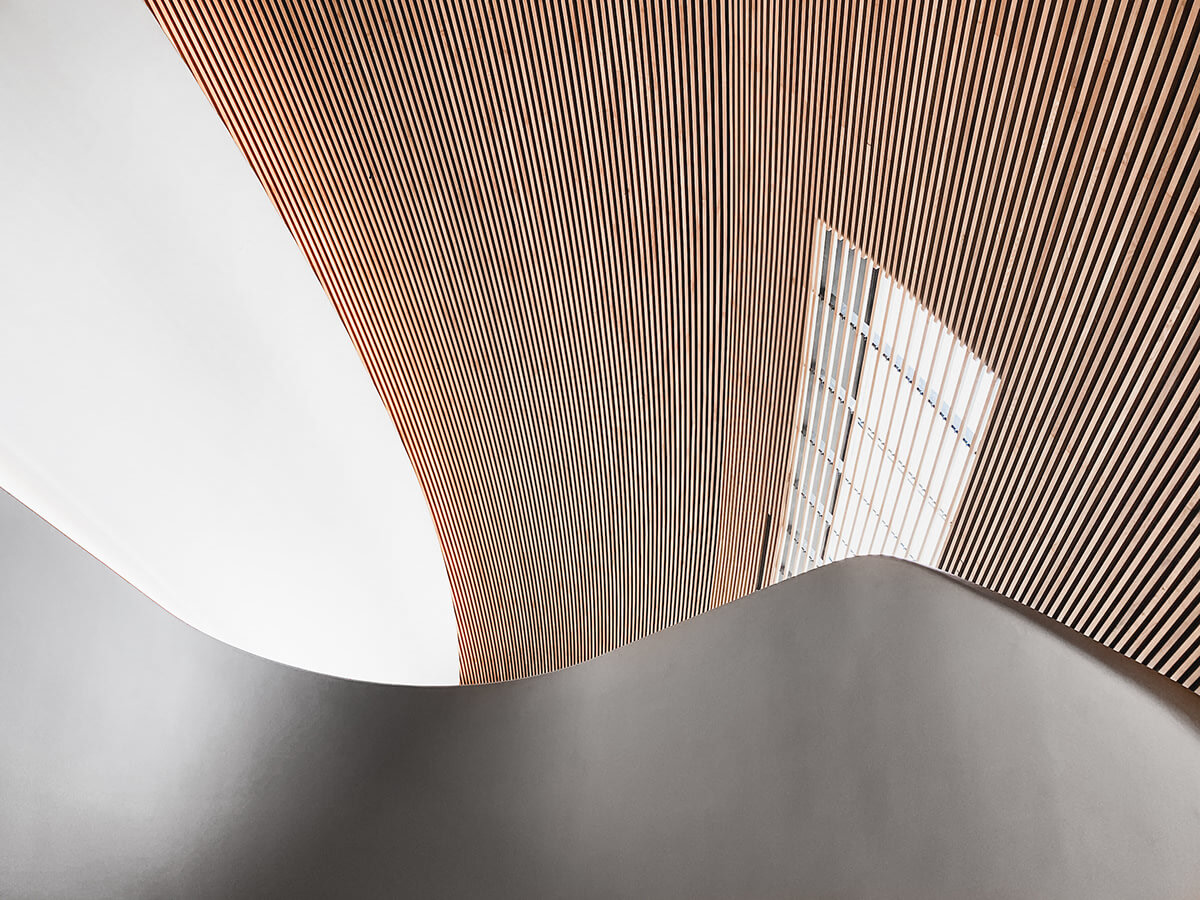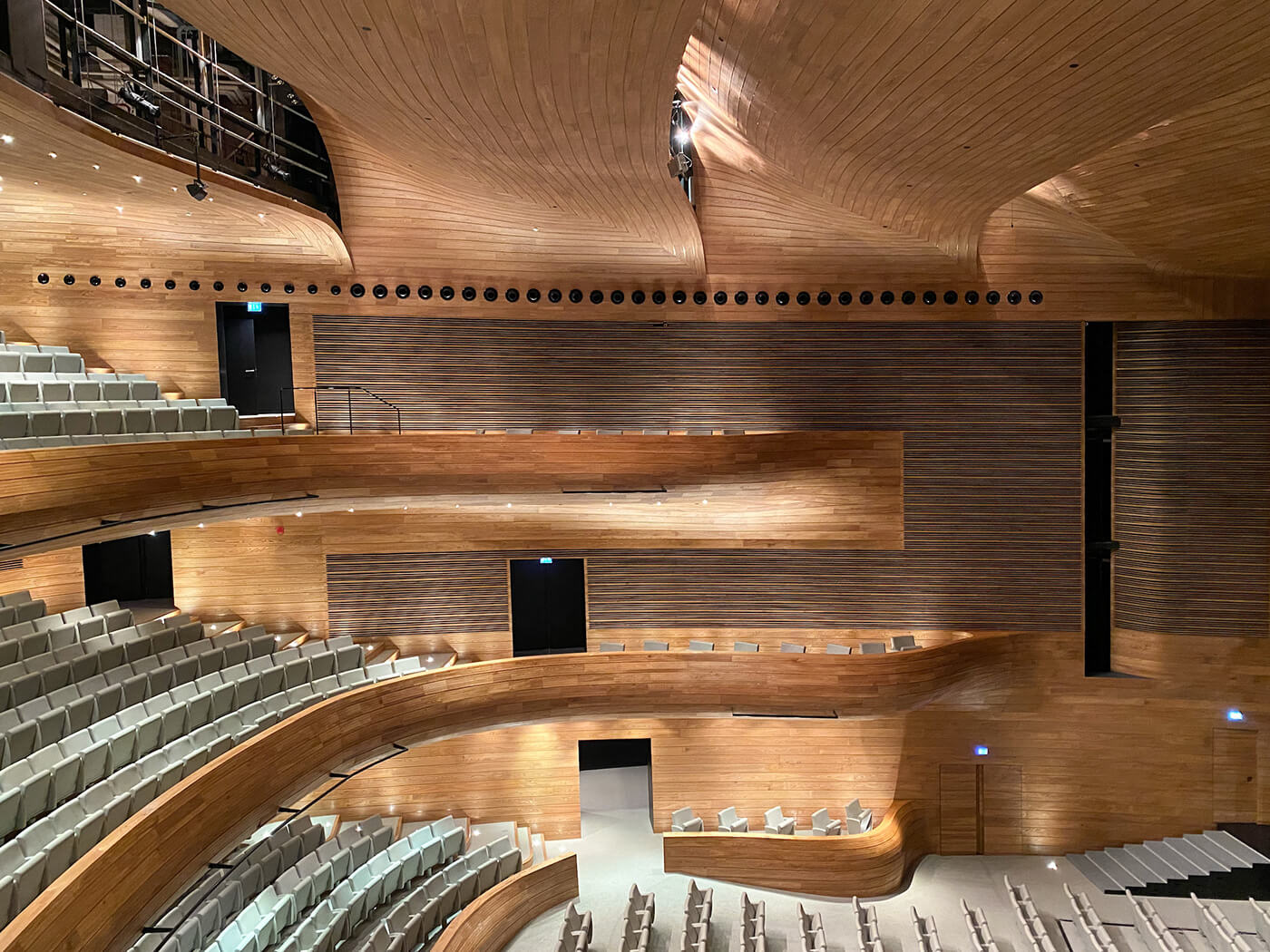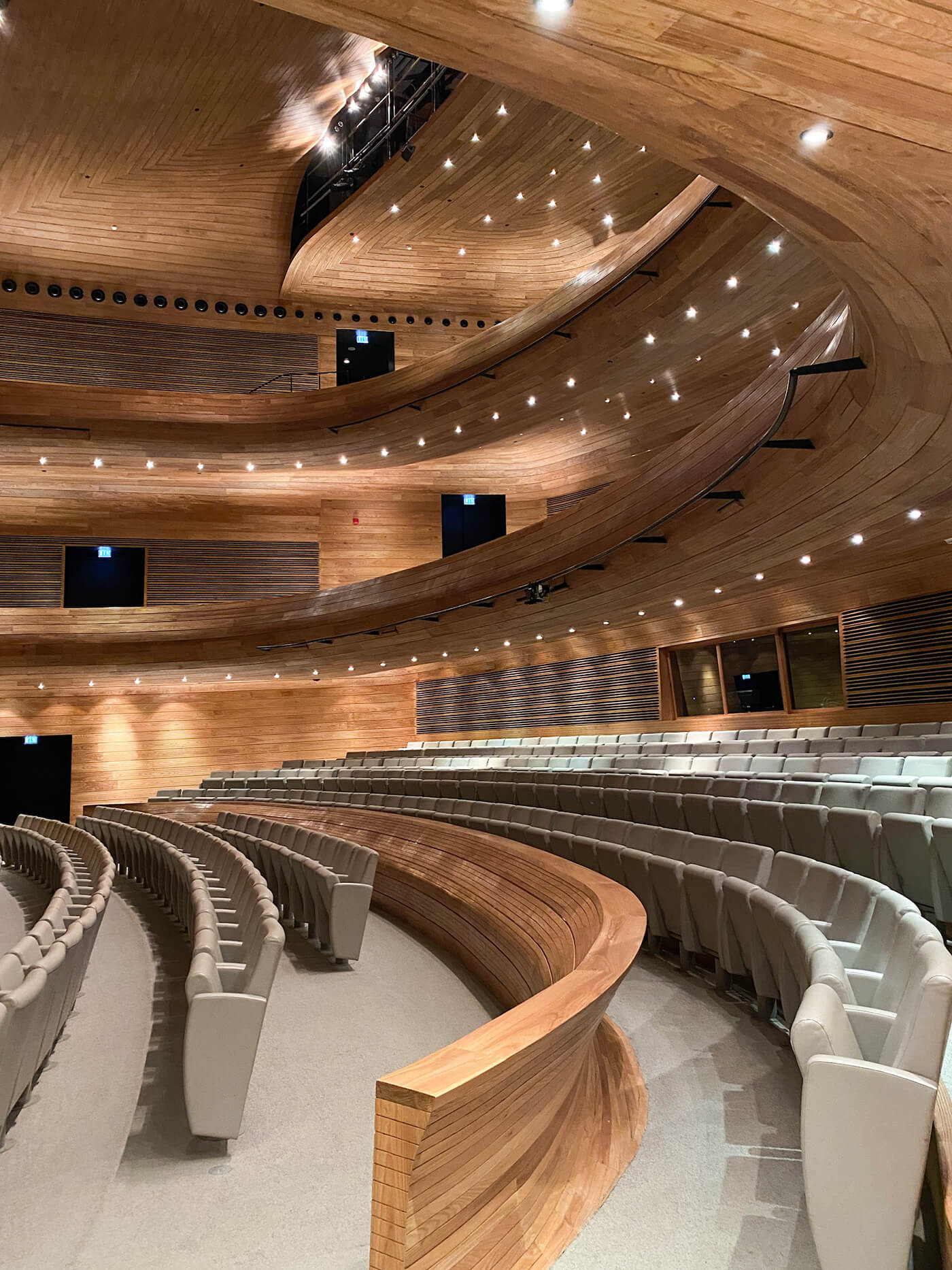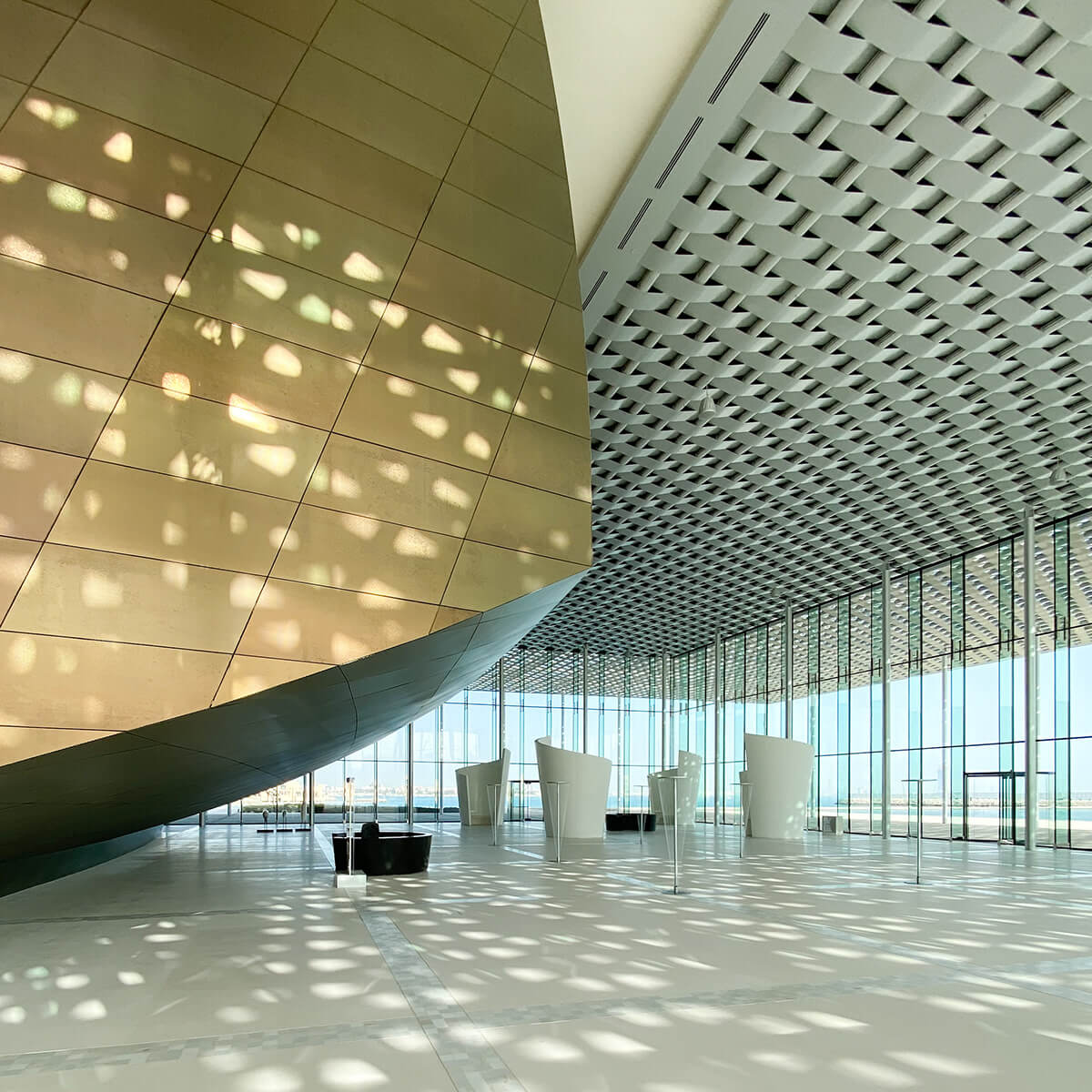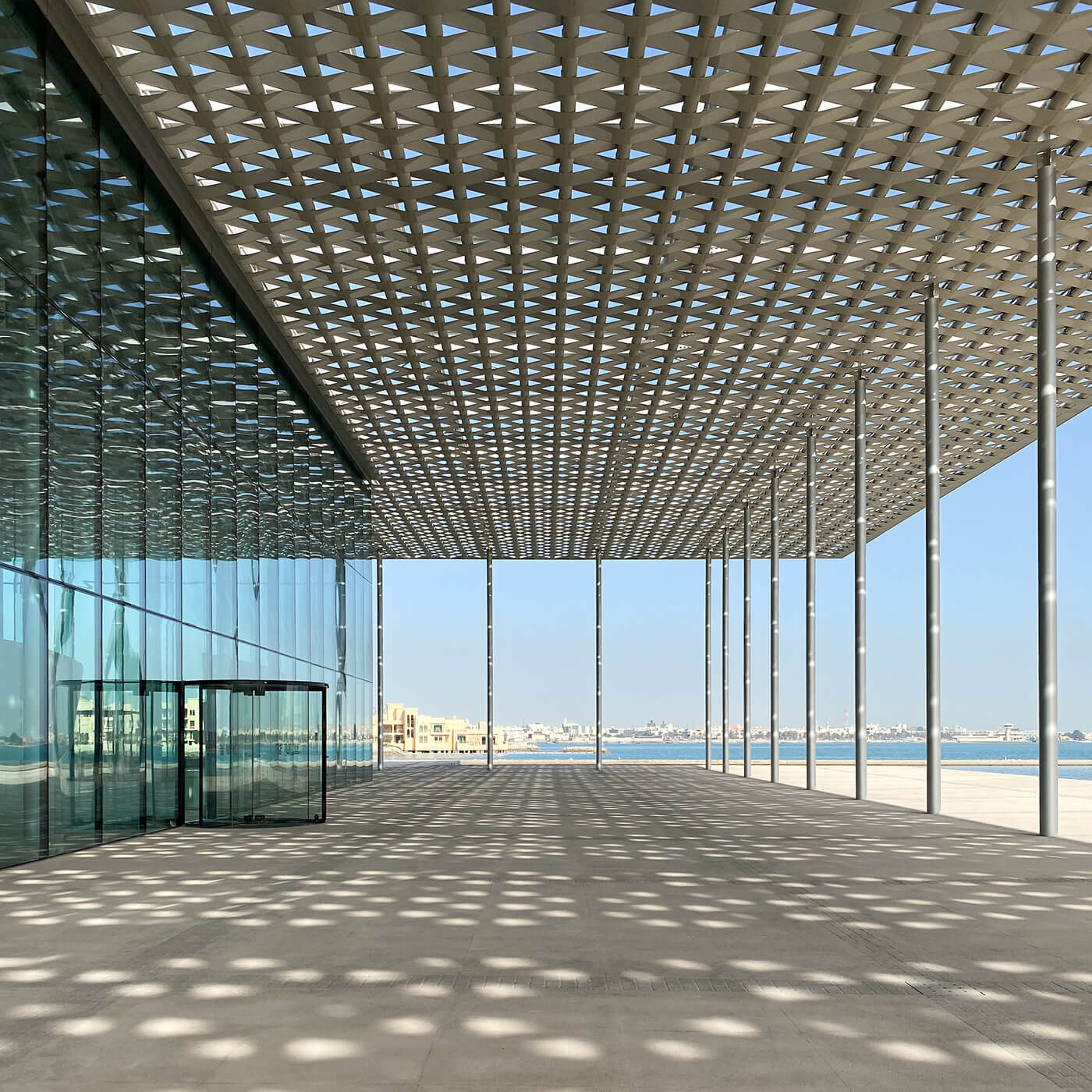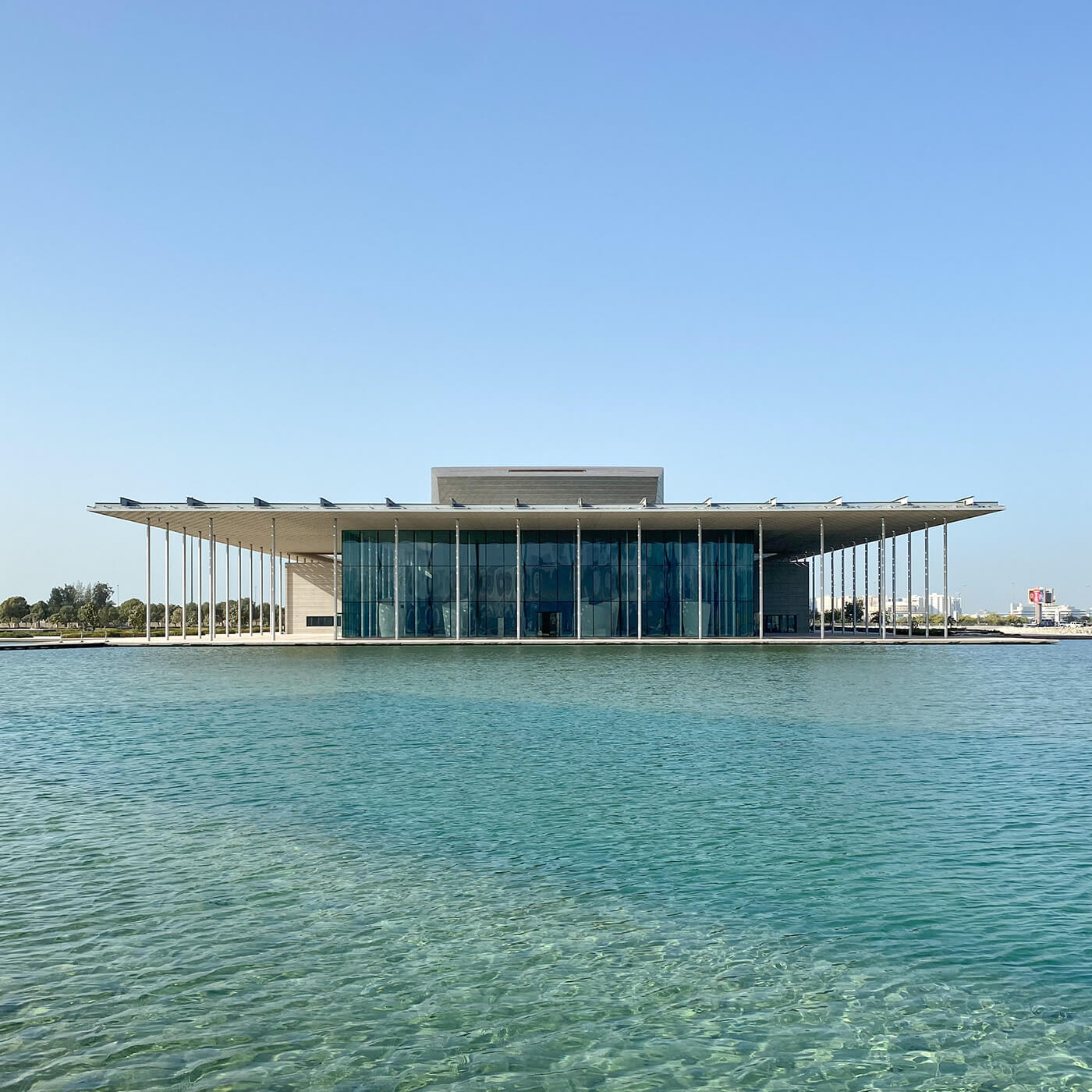 Connect with the Nour El Refai
---