Maria Eirini Moschona: Photography became a passion from my early years at the university. Gradually, passing through the music, theater and documentary film production industry, my interests guided me to architectural photography being fascinated by the light, symmetry and geometrical structures.
Over the past few years I specialized in architectural photography, mainly focusing on the field of interior and exterior architecture. Working across various projects, I have collaborated with prominent architects as well as with Greece Sotheby's International Realty, Archisearch, Luxury Retreats, My Greek Villa, The Blueground, the Athens Insider Magazine, Melodia/Skai media group, Booking.com, etc.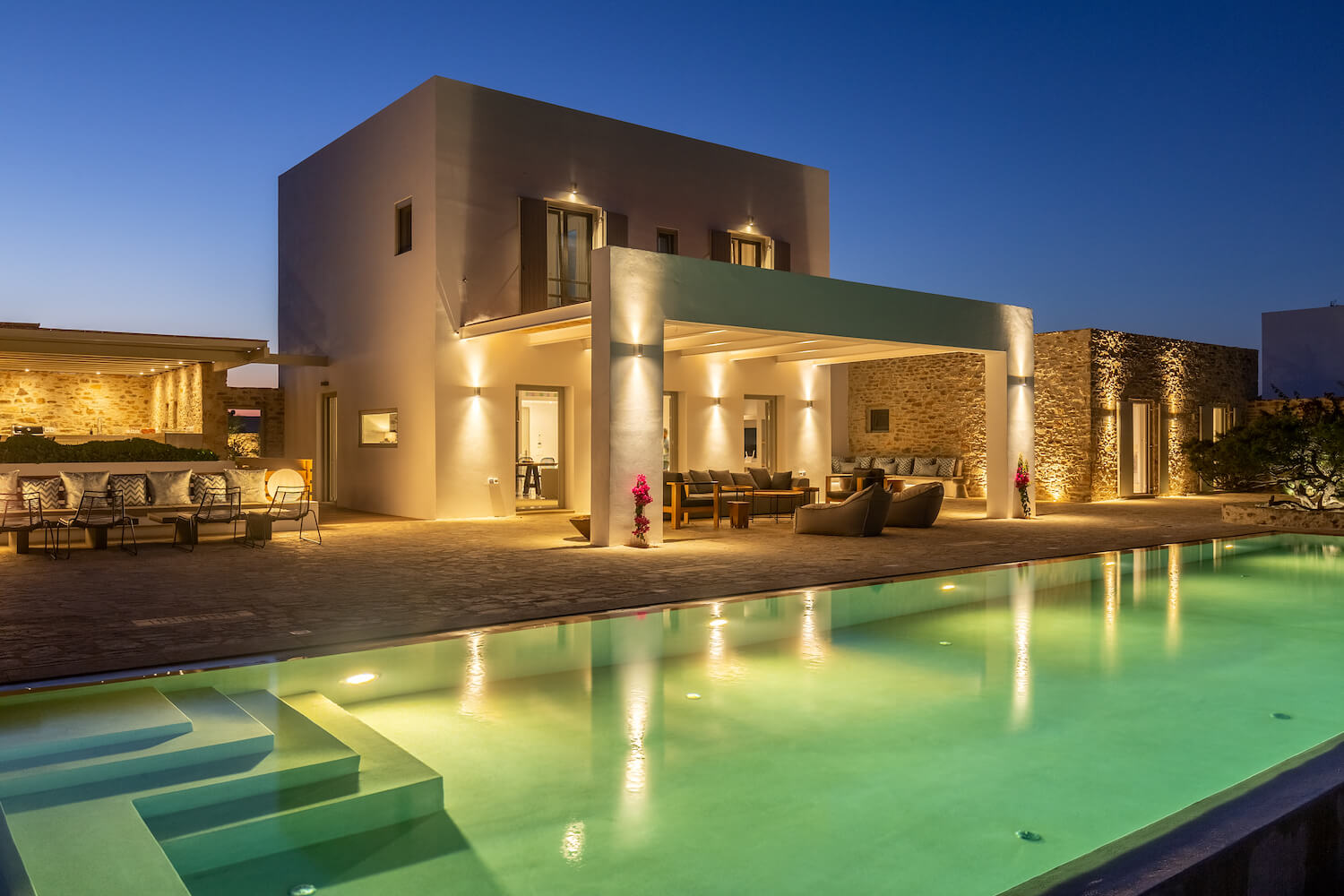 Villa Lavante (approximately 385 square meters)
Villa Lavante is a luxury holiday home whose construction was completed in July 2019. It is located within a complex ("Domaine du Levant") consisting of two adjoining and fully equipped and furnished luxury villas (Villa Lavante with an independent guest house and Villa Rosmarina). Each has its own large pool. The two villas are separated by a long stone fence.
The construction was carried out by Oliaros Holdings Ltd., on a plot of 8200 square meters located 4½ km south of the port of Antiparos and at a distance of about 900 meters from the east coast of the island where one of the most beautiful beaches ("Ta Glyfa") is located. . Access to the property is via an asphalt road.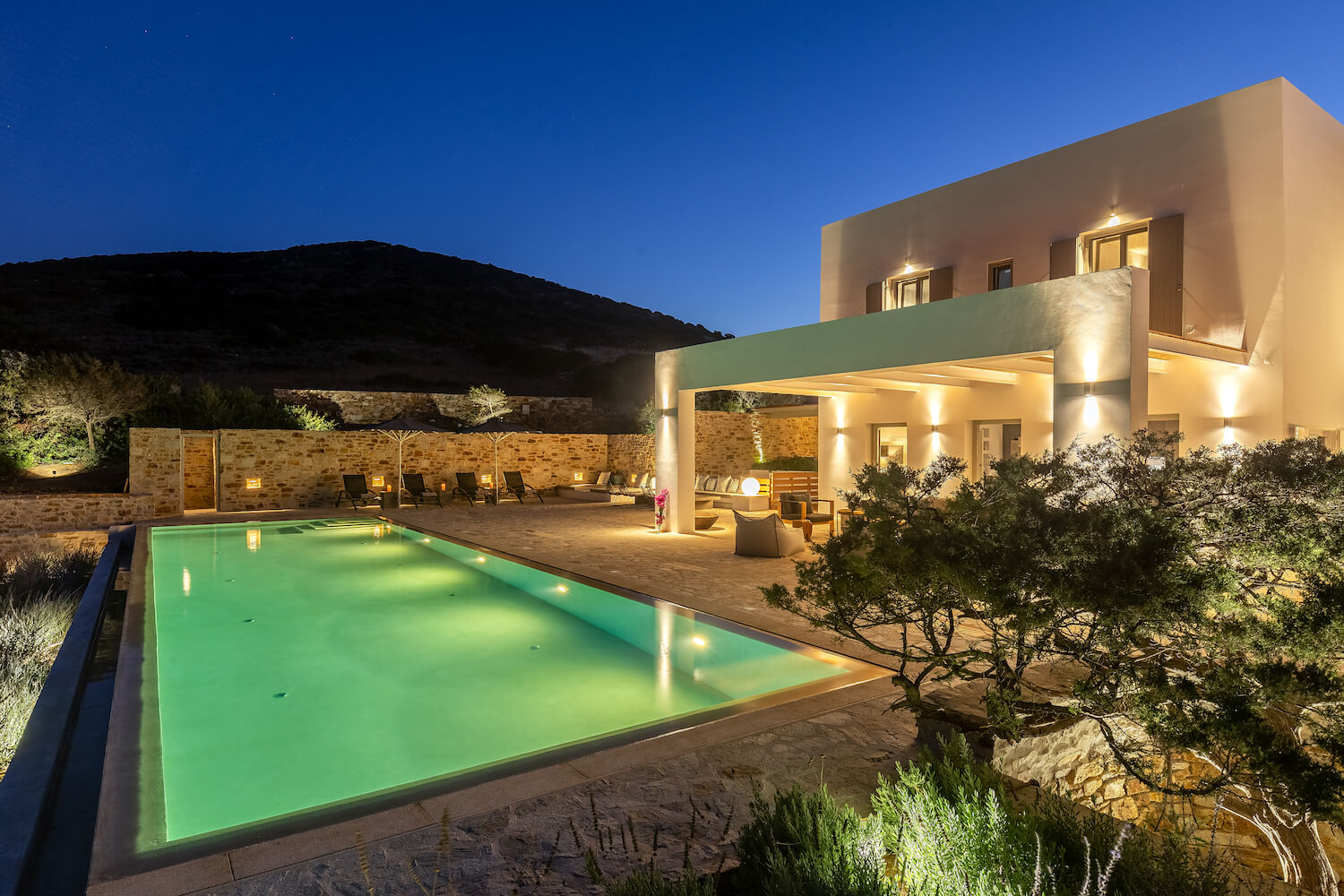 Villa Lavante can accommodate up to 12 people in the main building and another 2-3 in a guest house located 40m away. from the main residence as well as a person permanent household staff. The configuration of the villa has:
- A large indoor living and dining area with a fully equipped, state-of-the-art kitchen located on the ground floor.
- A smaller living room and a fully equipped kitchenette on the first floor. The living room can be converted where a person can sleep on a rollaway sofa bed.
- Five master guest bedrooms, all with their own bathroom (en suite). Two of the bedrooms are east facing and are located on the ground floor (both are equipped with king-size double beds), two are on the first floor (one is equipped with a king size bed and the other with twin beds) of which one "looks" to the east, while the other "looks" to the west and the one on the semi-ground floor with a king size bed and an additional auxiliary rollaway sofa bed with direct access to a large "cour anglaise" terrace facing south.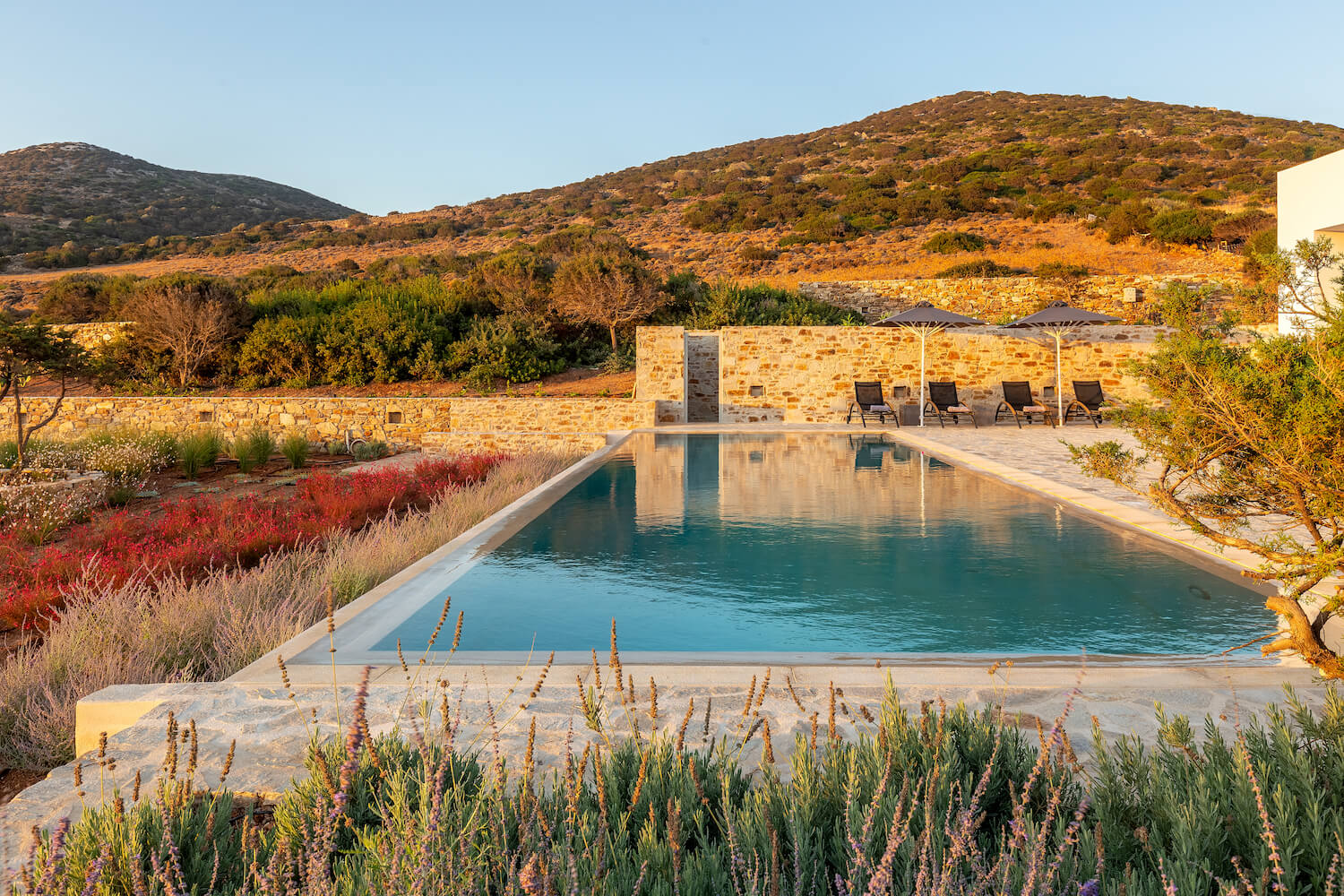 - Guest toilets (with shower), one located on the ground floor and another outside the pool.
- Warehouses and extensive laundry facilities located on the semi-ground floor.
- Possibility of residence of a person as a service staff located on the semi-ground floor.
- An independent guest house, with indoor and outdoor living areas, fully equipped kitchenette, laundry facilities and bathroom located about 40 meters east of the main house.
- The outdoor areas consist of a large terrace on the first floor (deck type), a large terrace with two separate living rooms on the ground floor (one is equipped with home cinema facilities) covered with pergolas that can accommodate large groups, a pool of dimensions 16 , 0m x 4.50m x 1.80m (four-sided overflow design with "waterfalls"), a large outdoor seating area, an outdoor dining area with seating for up to 18 people and the installation of a gas BBQ. In addition, parking spaces are available for up to 8 cars. Half of the parking lots can accommodate electric vehicles.
- All interiors are fully air conditioned and also include ceiling fans. Heating is provided by an electric underfloor installation throughout the villa and the guest house.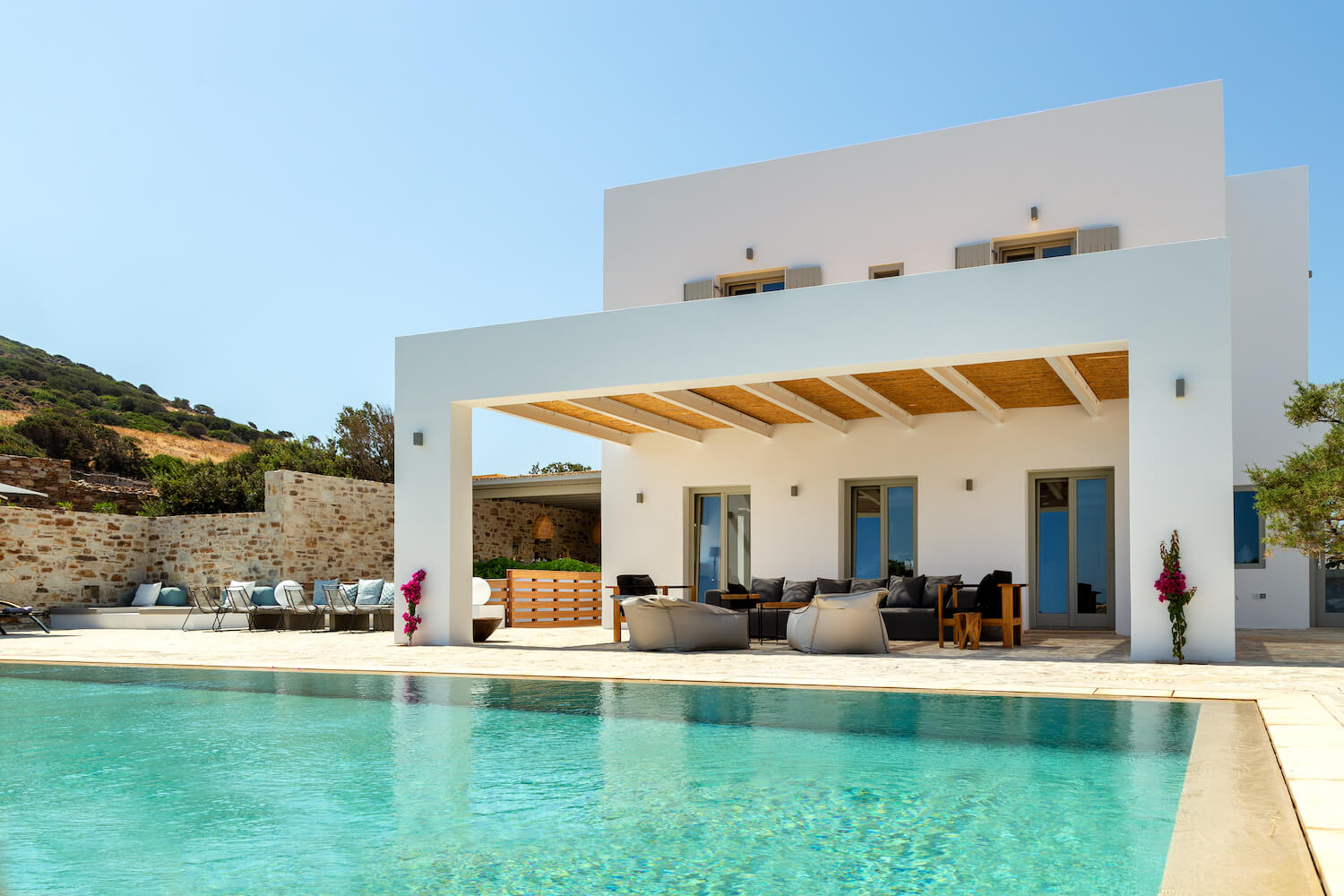 Auxiliary facilities include three separate water tanks (with a total capacity of approximately 200 cubic meters) and three separate septic tanks (with a total capacity of approximately 45 cubic meters). The water tanks are supplied by rainwater collected during the winter months and also by good quality non-potable groundwater pumped from a deep well (pumping capacity of about 4-5 cubic meters per hour) which is suitable for domestic use (non-drinking) and watering.
- Hot water is supplied by a 500 liter boiler, which is powered by solar panels with electrical support.
- Electricity is supplied from the local network and from a photovoltaic installation on the roof of the property. The backup power supply is provided by an independent 80 KVA diesel power plant. The property also includes broadband access (via fixed line provided by OTE with wireless backup provided by two different mobile providers), Wi-Fi coverage is available throughout the villa and smart TVs with YouTube and Netflix applications are also available throughout the property (including one for outdoor Home Cinema). A rooftop satellite dish provides access to OTE's many channels, including well-known international news channels.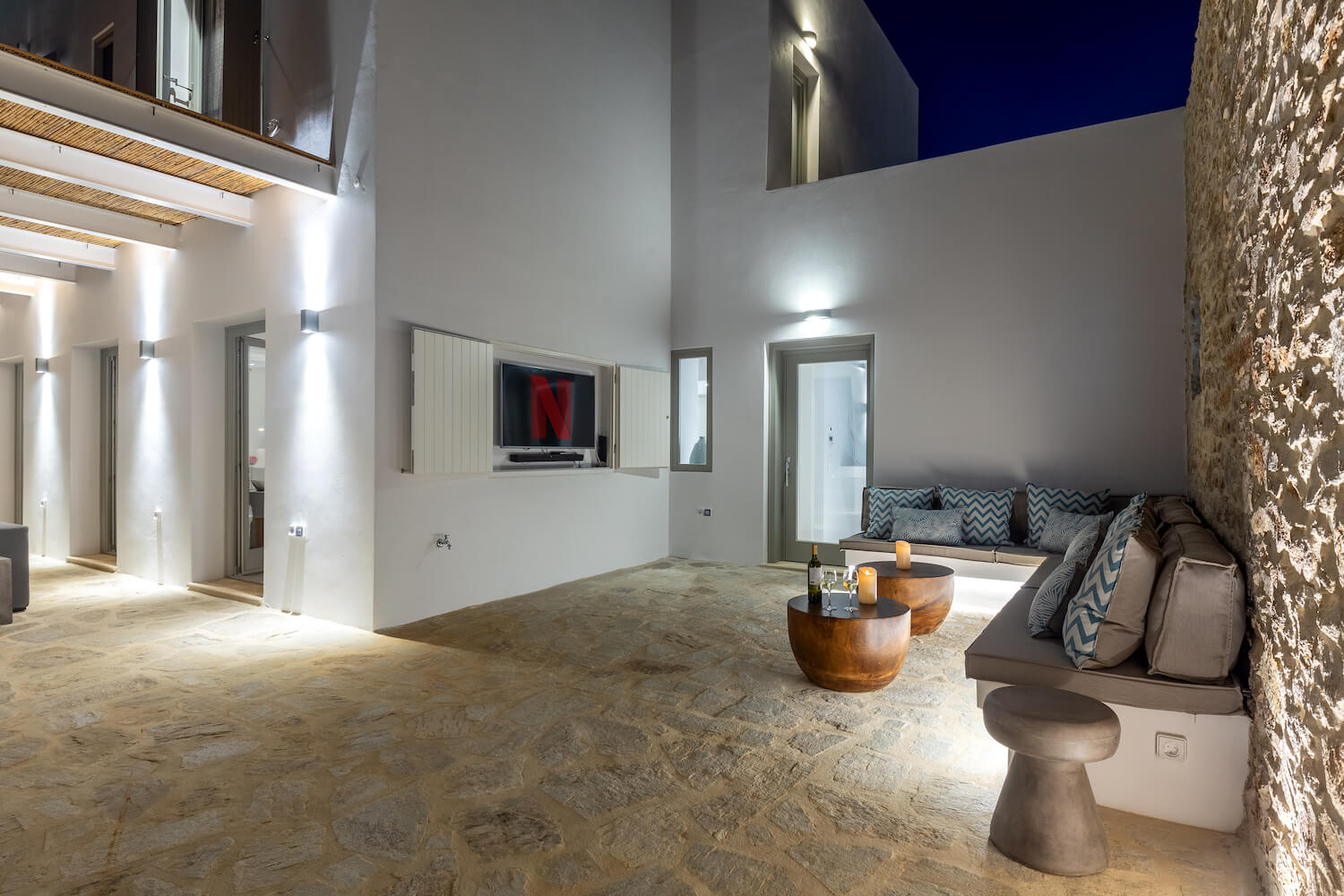 Villa Lavante is offered for short-term tourist rental.
Staff and services offered:
- A full-time person for general cleaning (housekeeping), kitchen cleaning, dishwashing and other related.
- Auxiliary cleaning service for up to 5 hours a day, as and when required by outside help.
- One person for the maintenance and care of the garden, the daily cleaning of all outdoor areas and the daily cleaning and maintenance of the pool and other facilities of the villa.
- Services included in our offers with extra charge: Cooking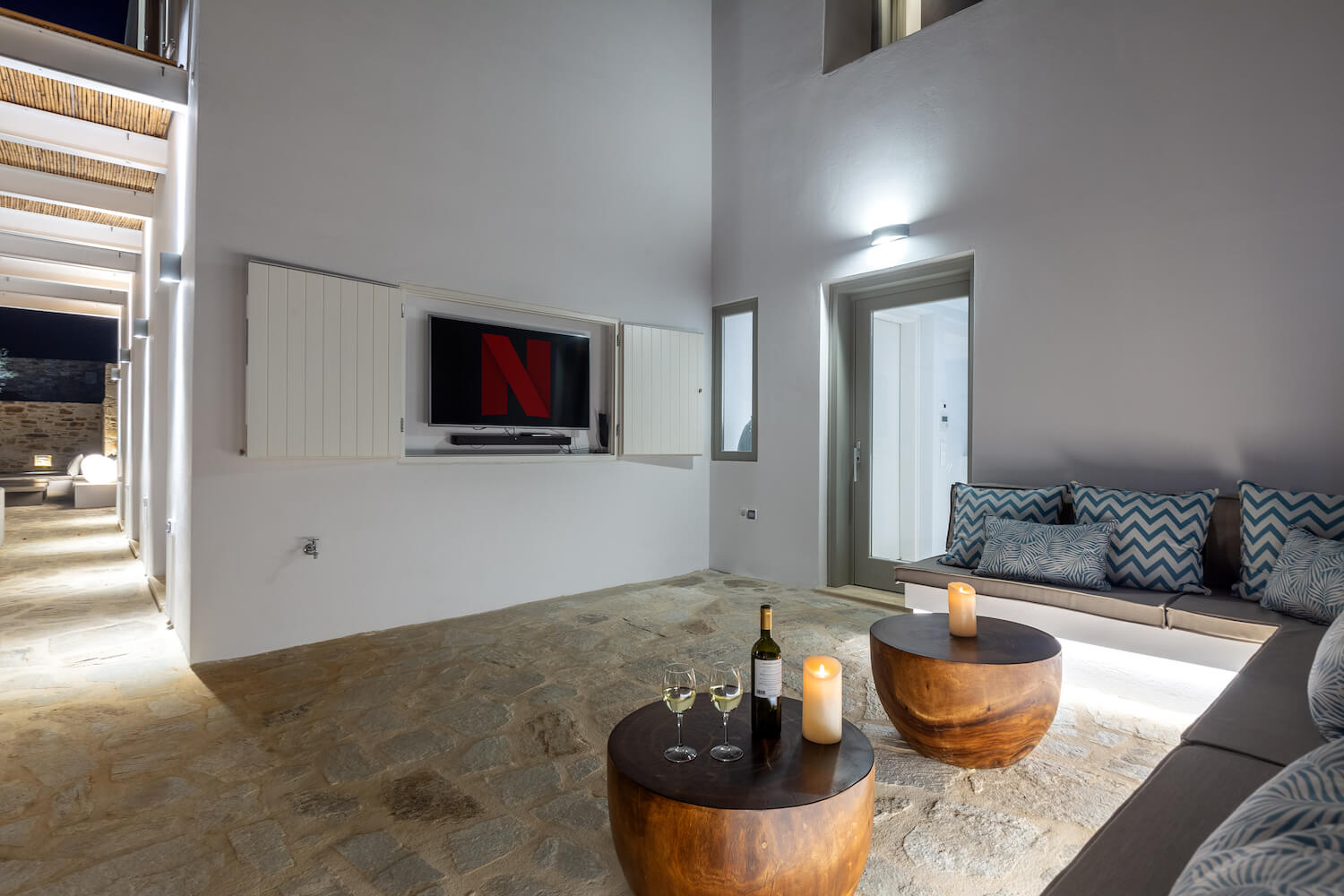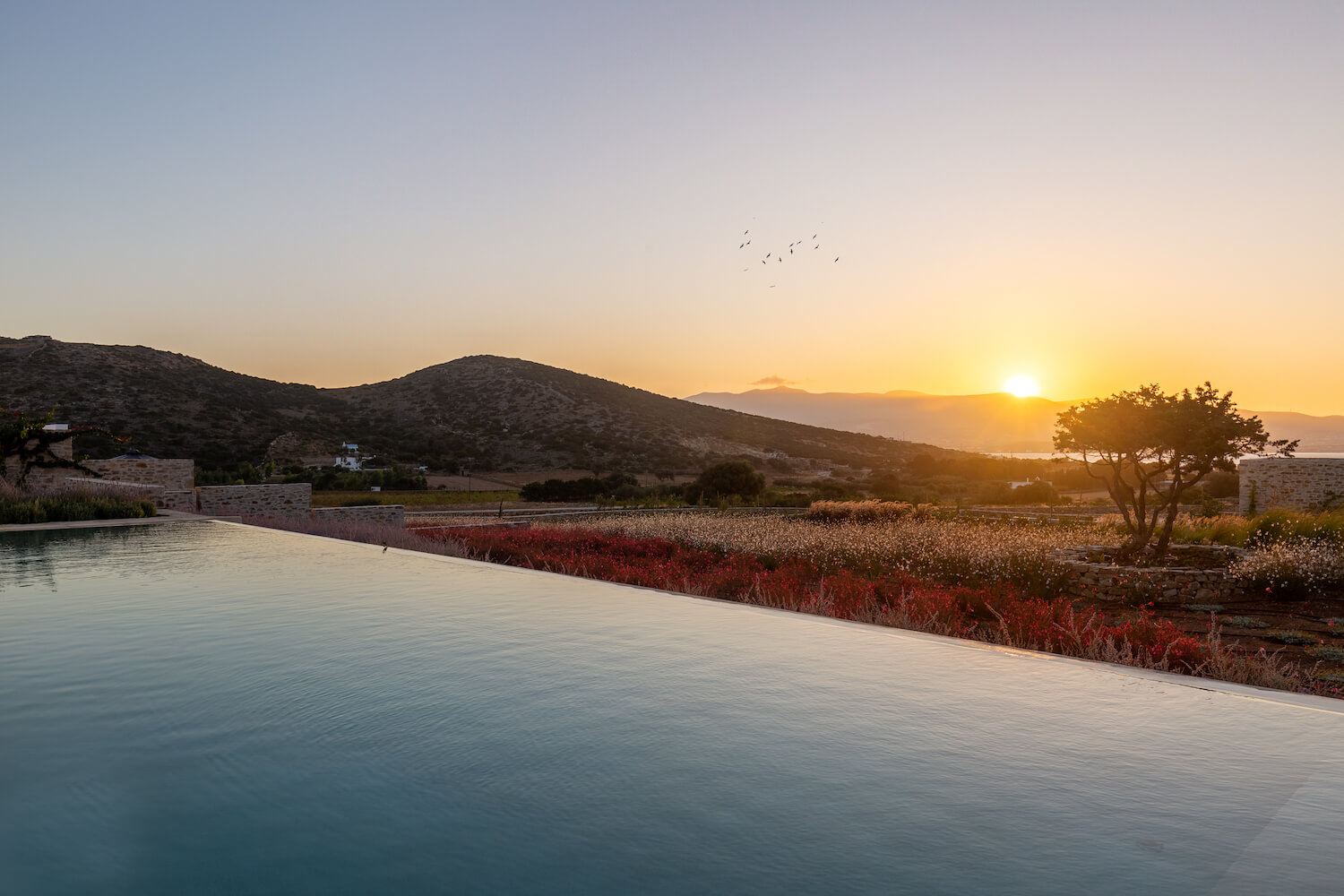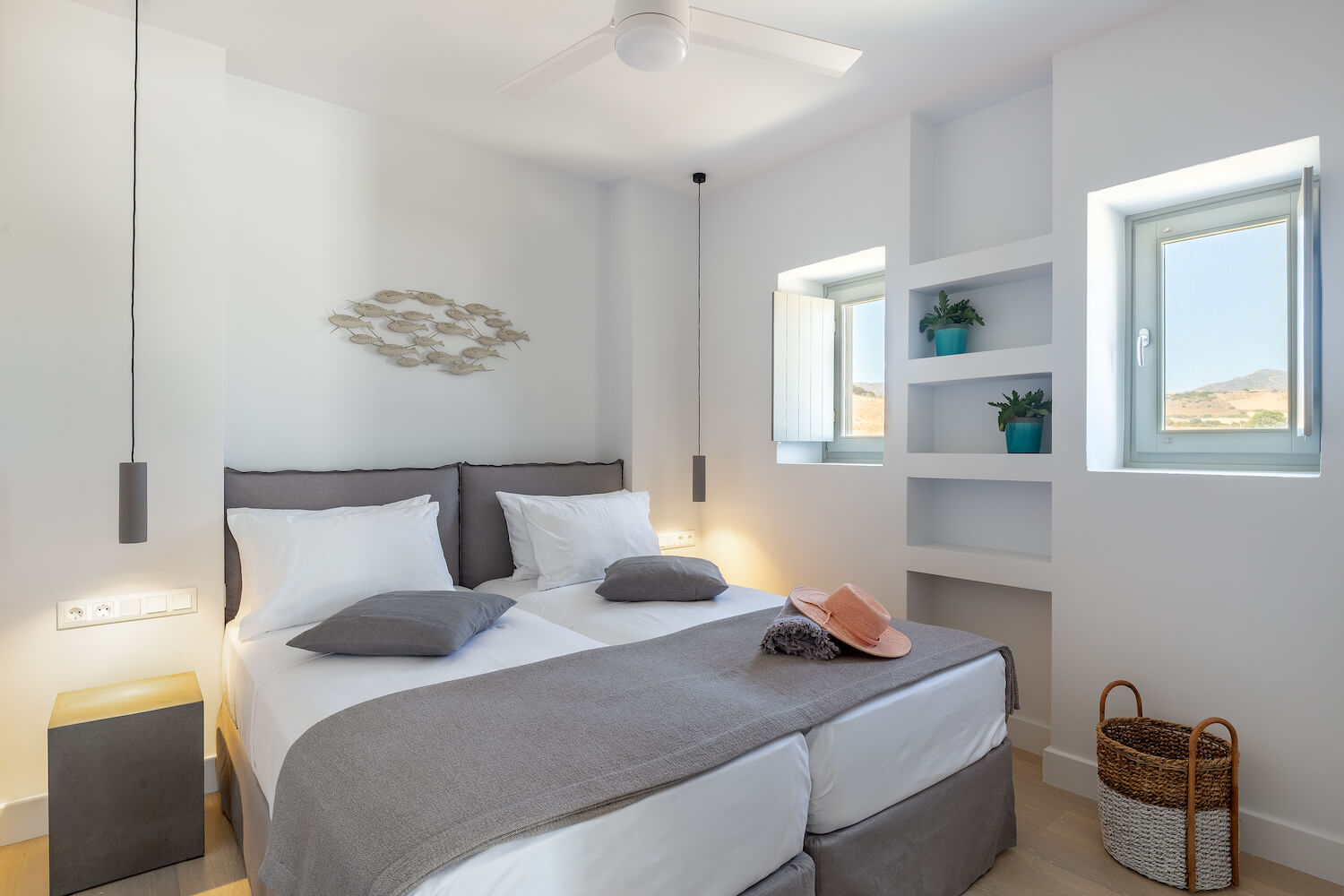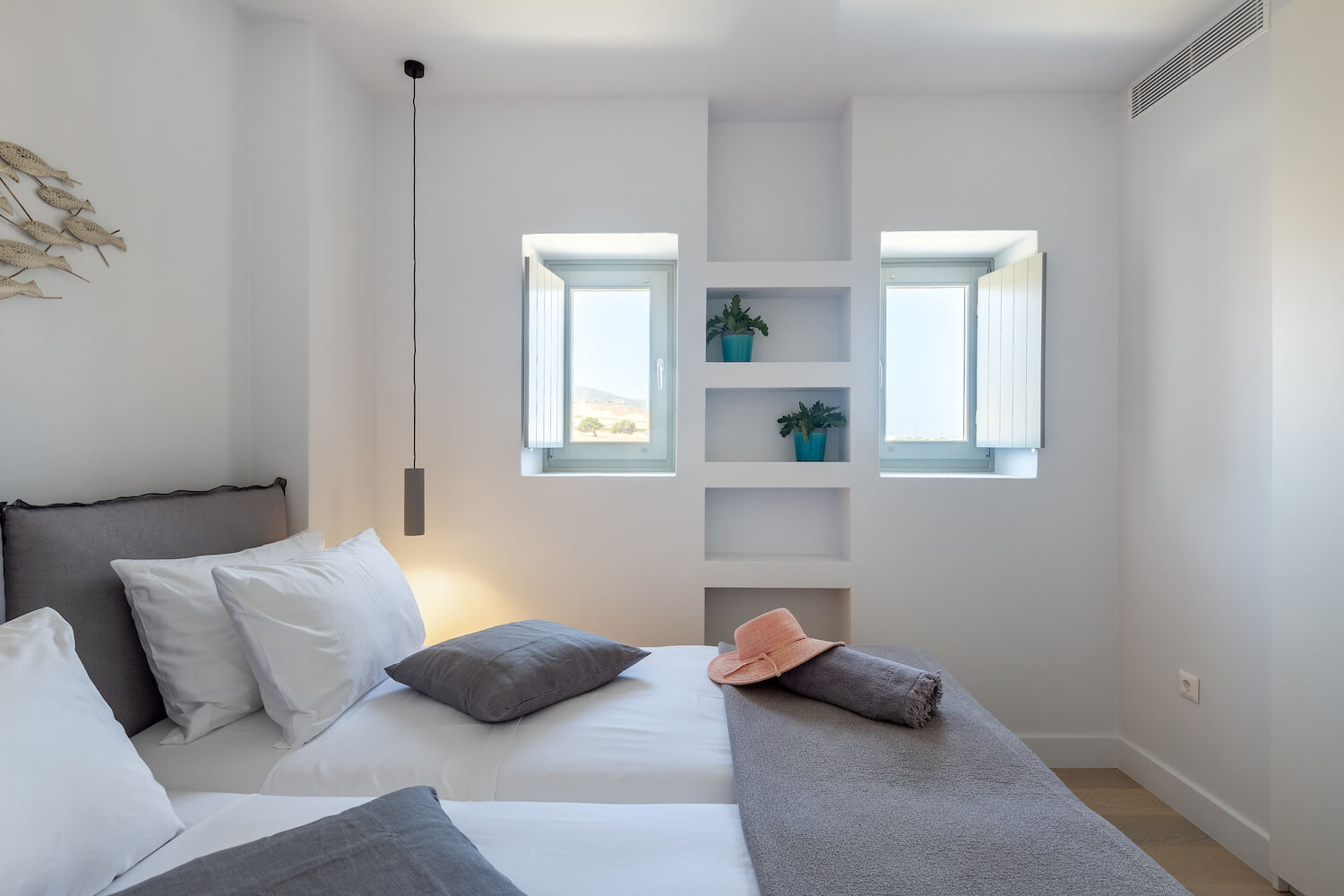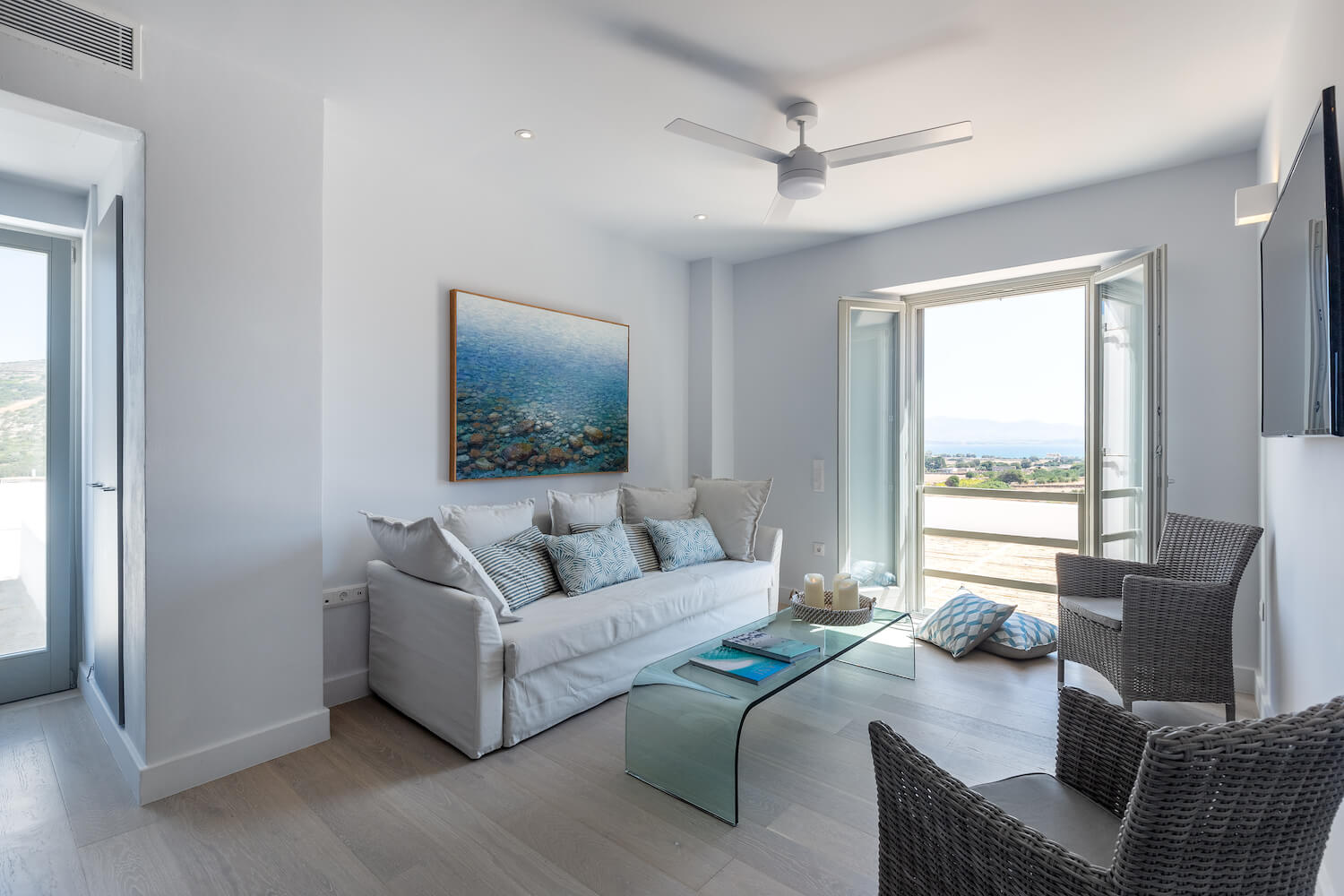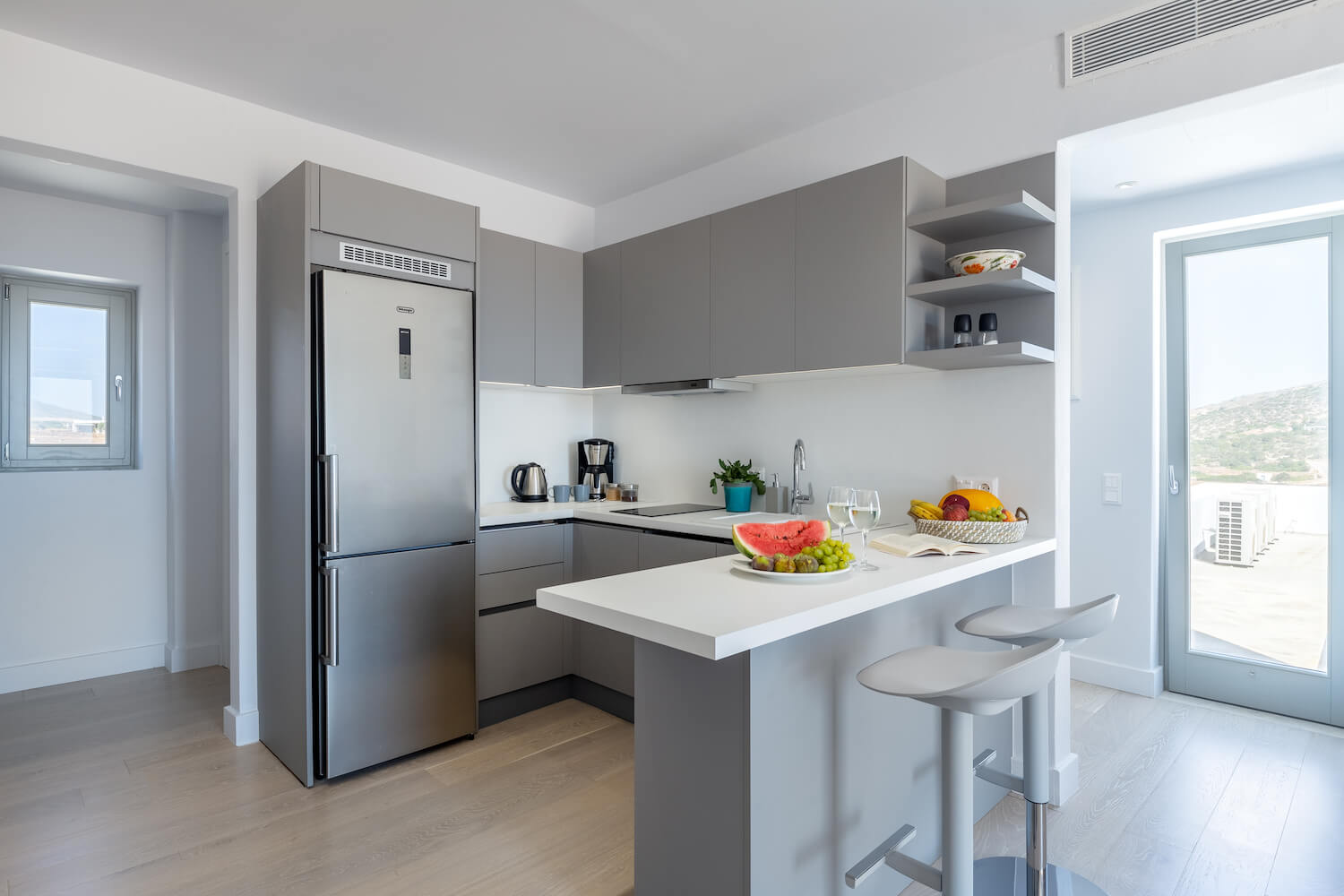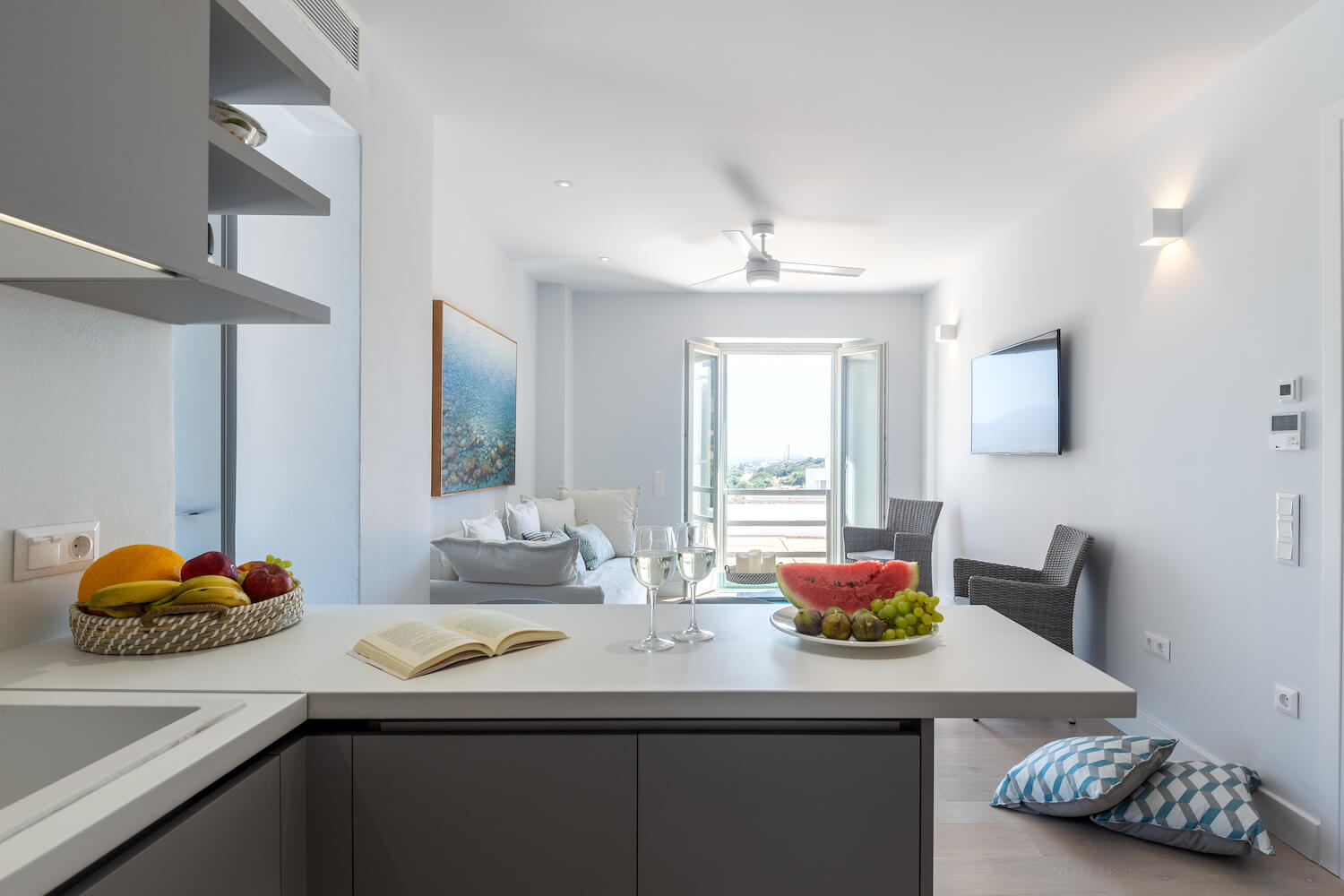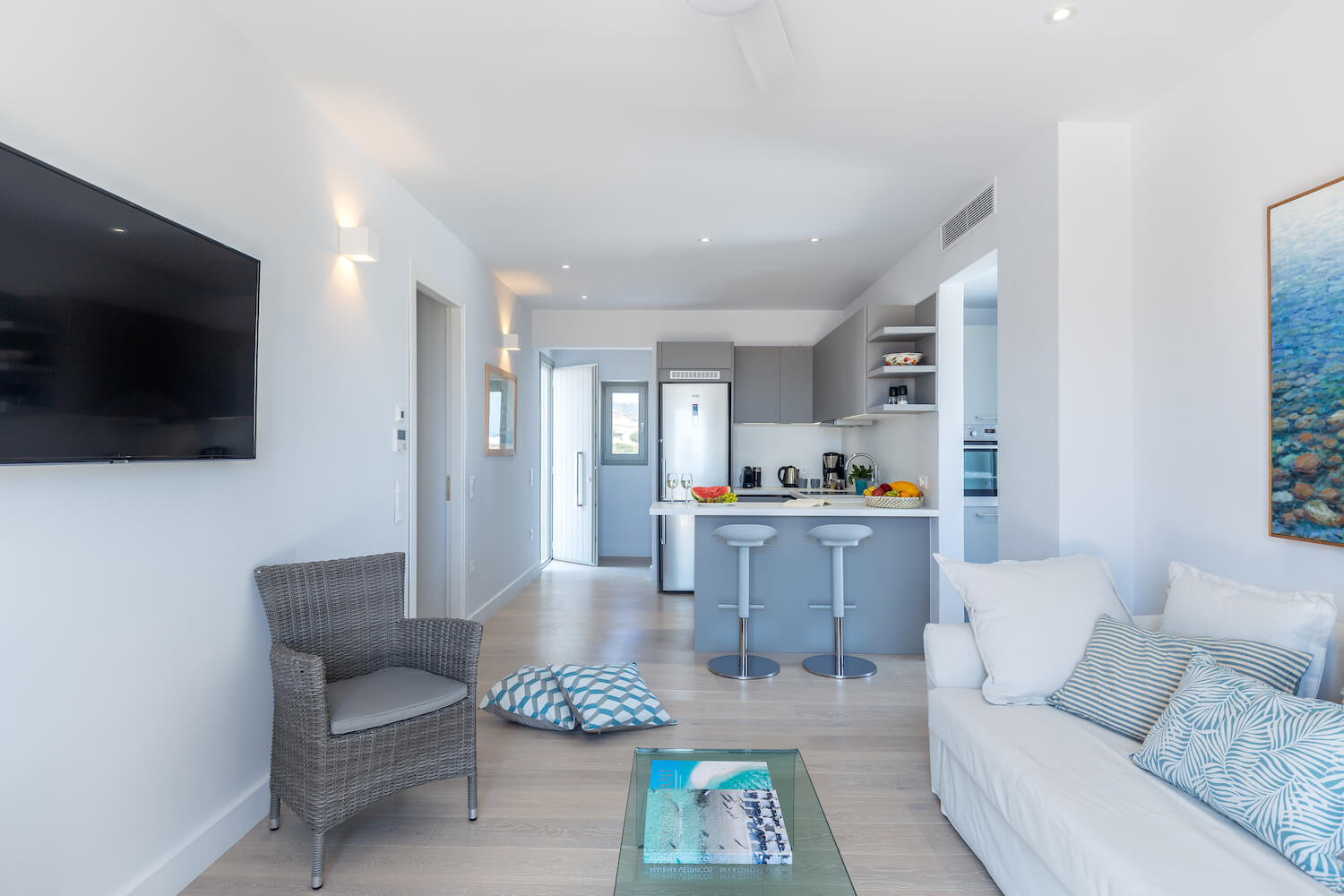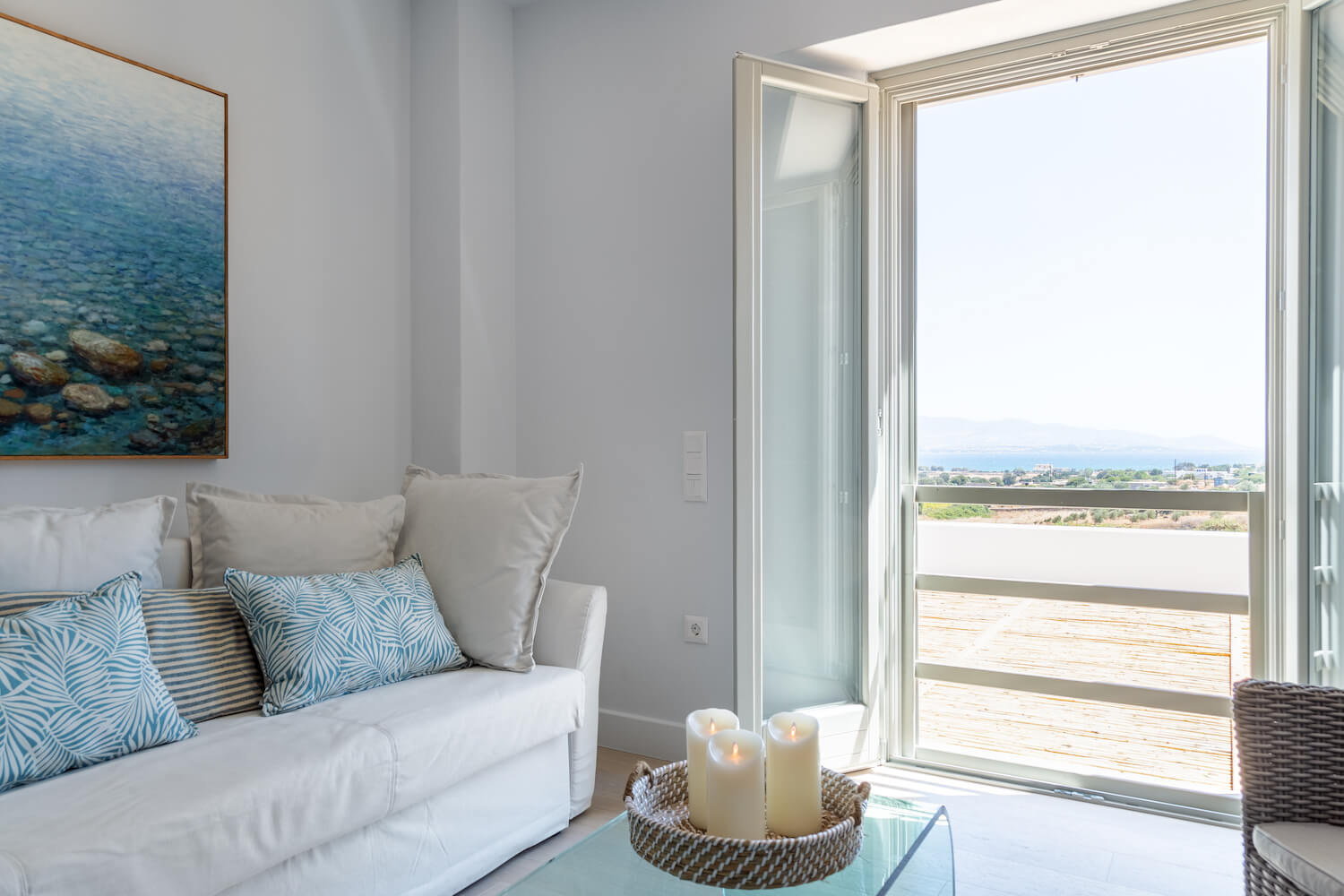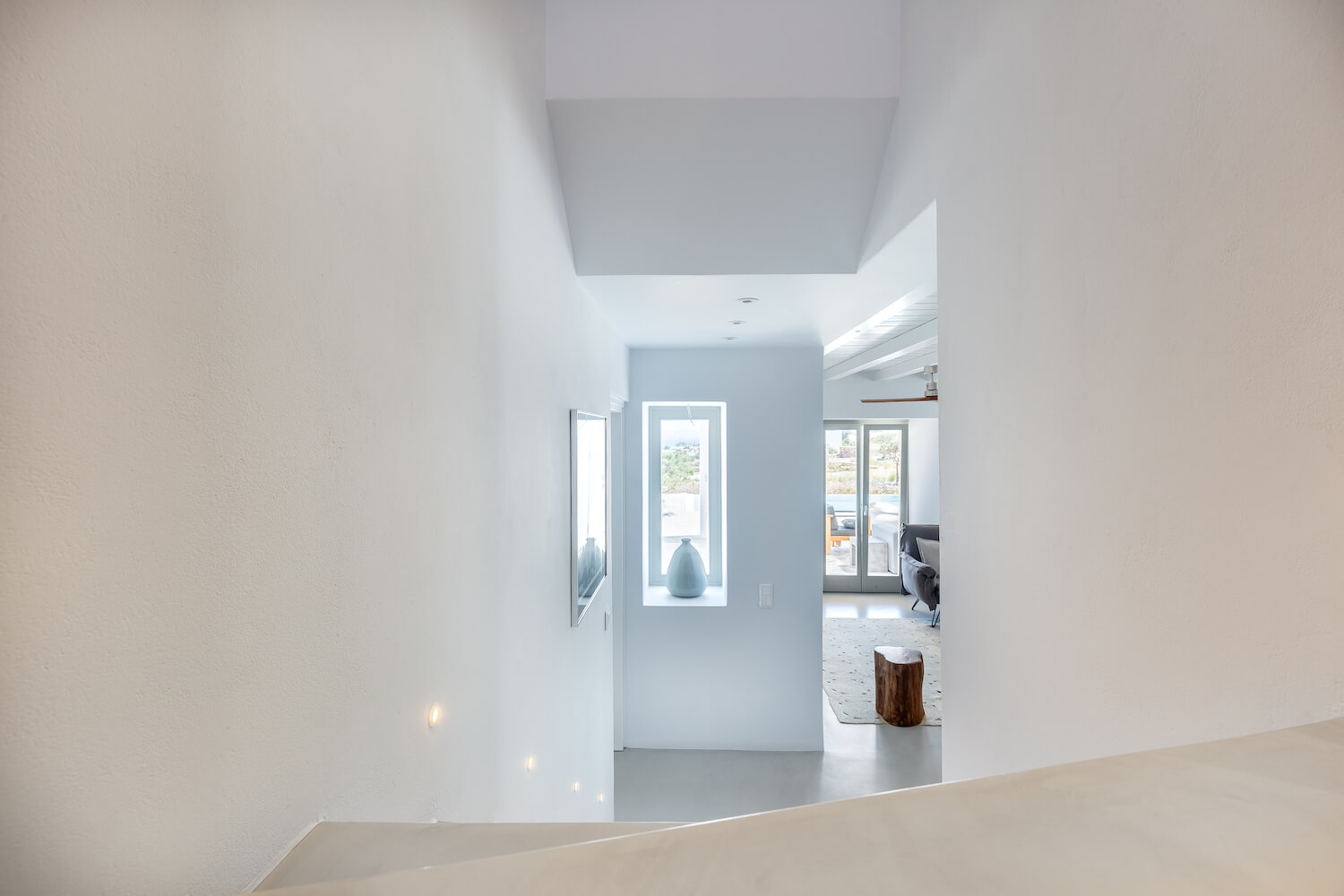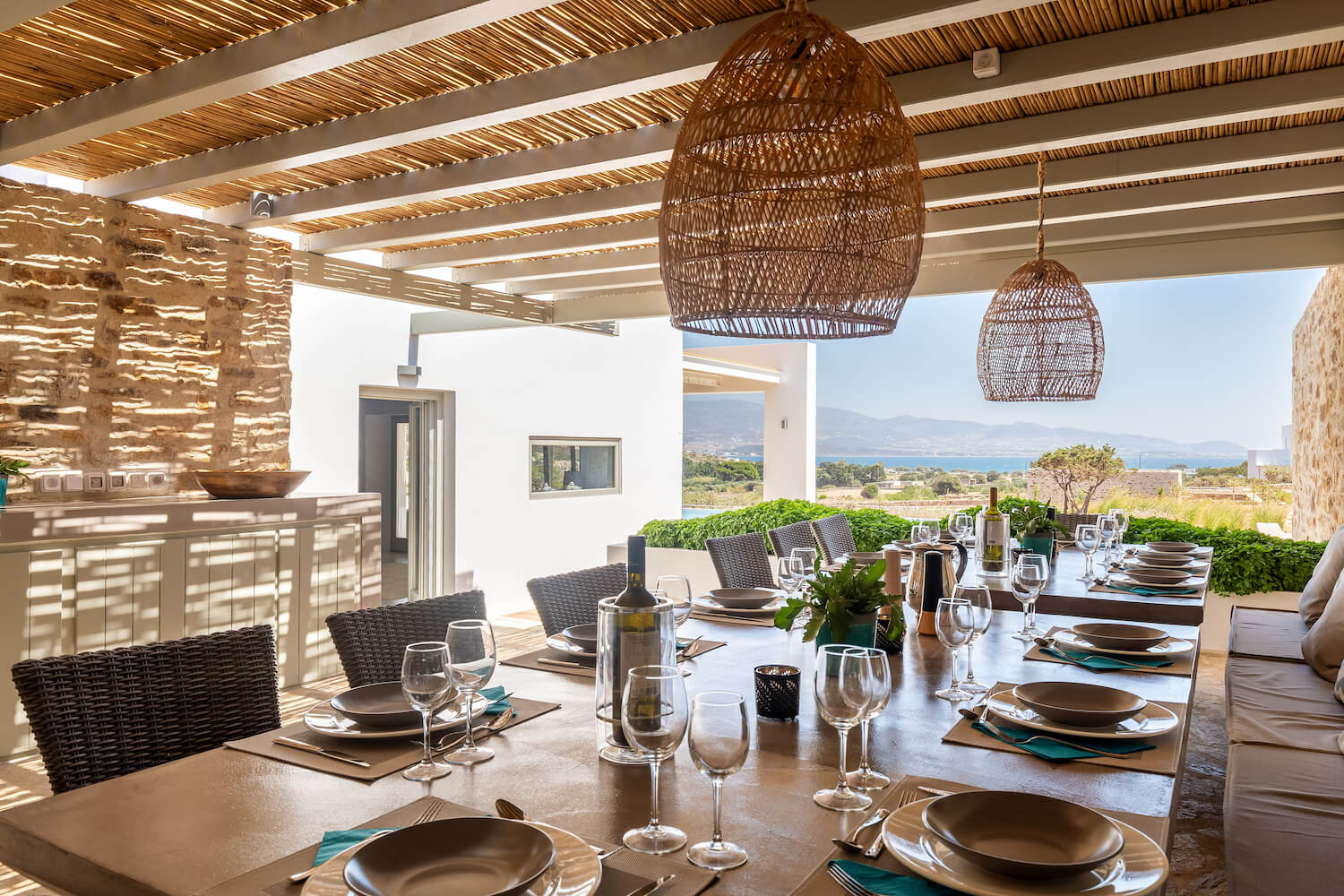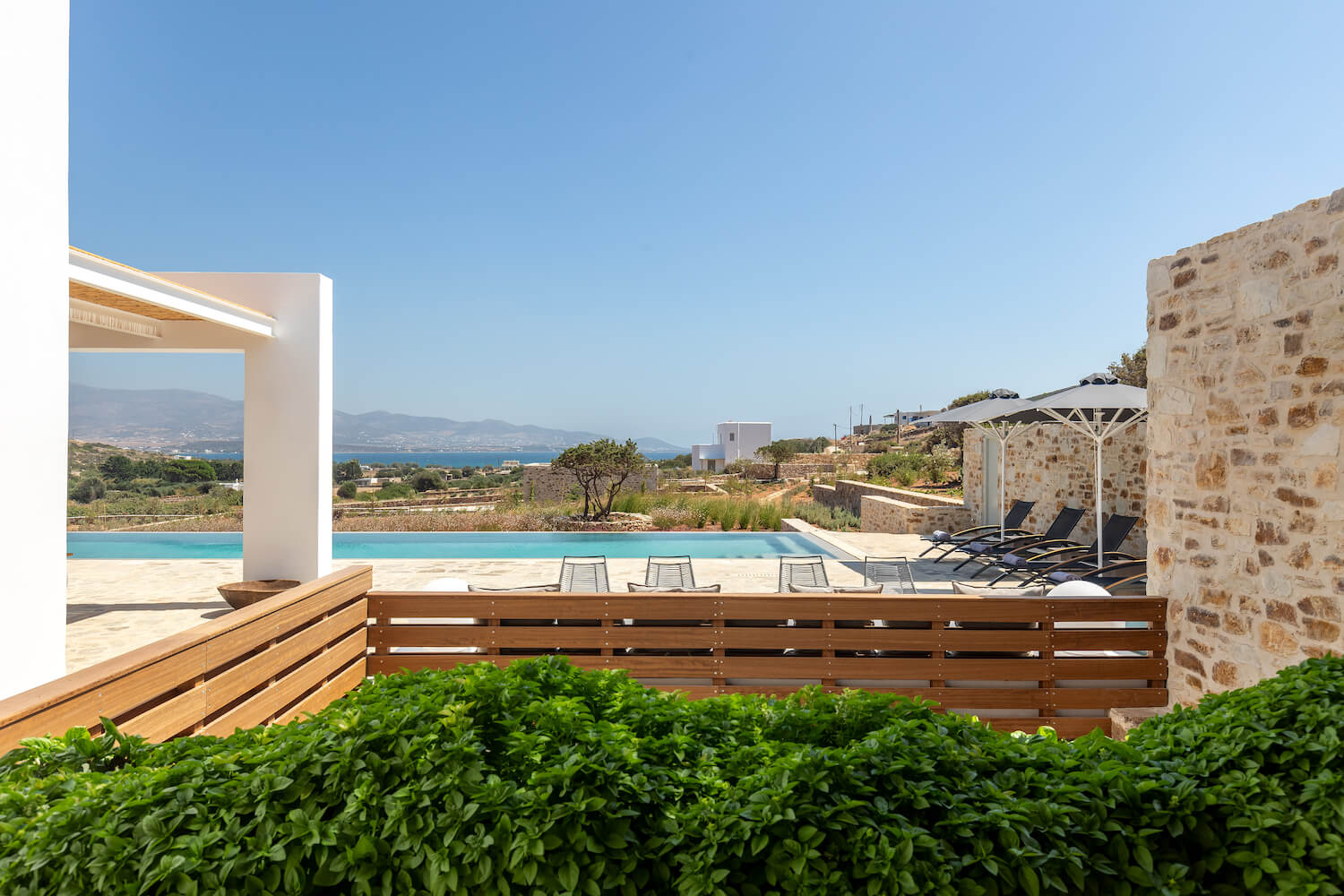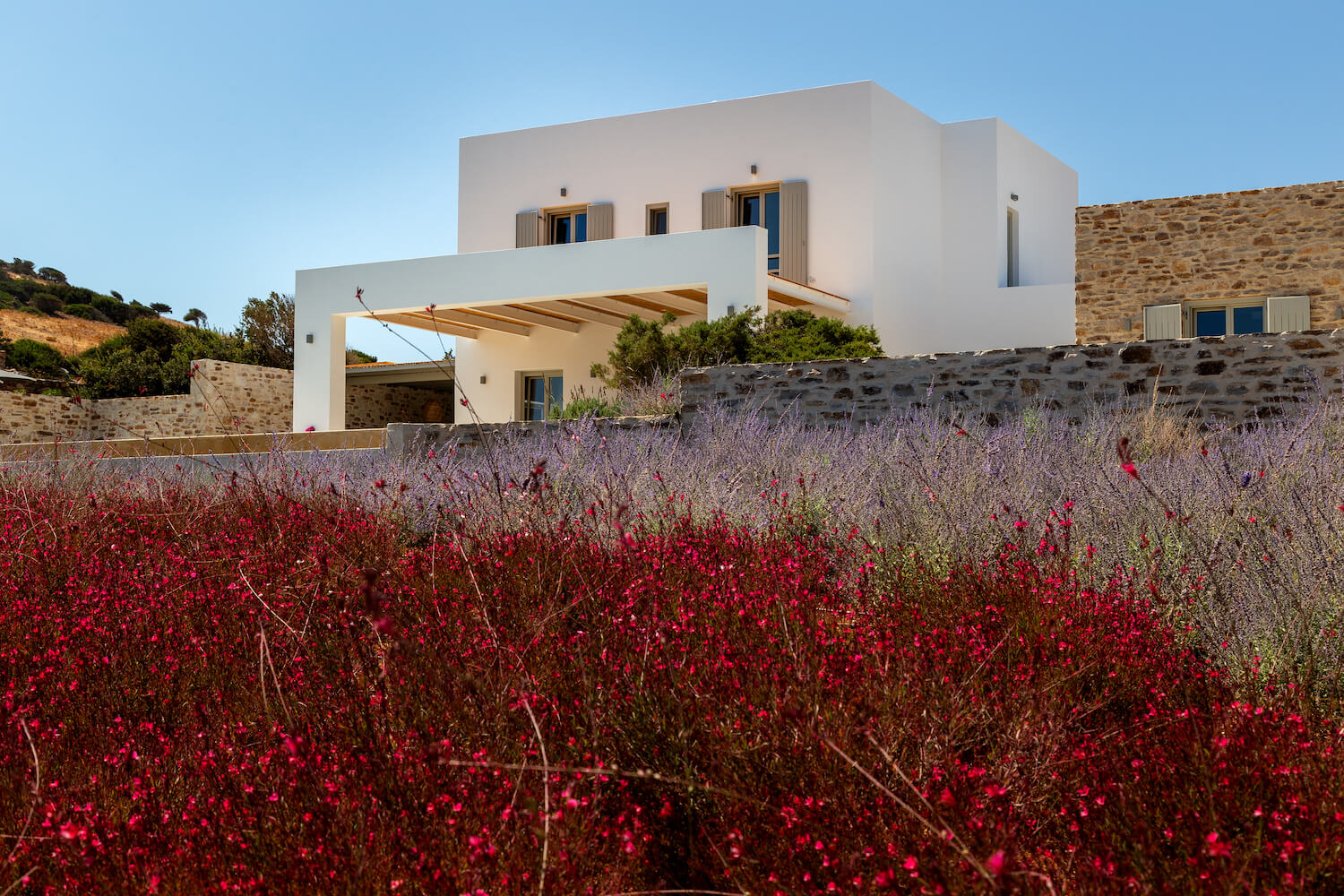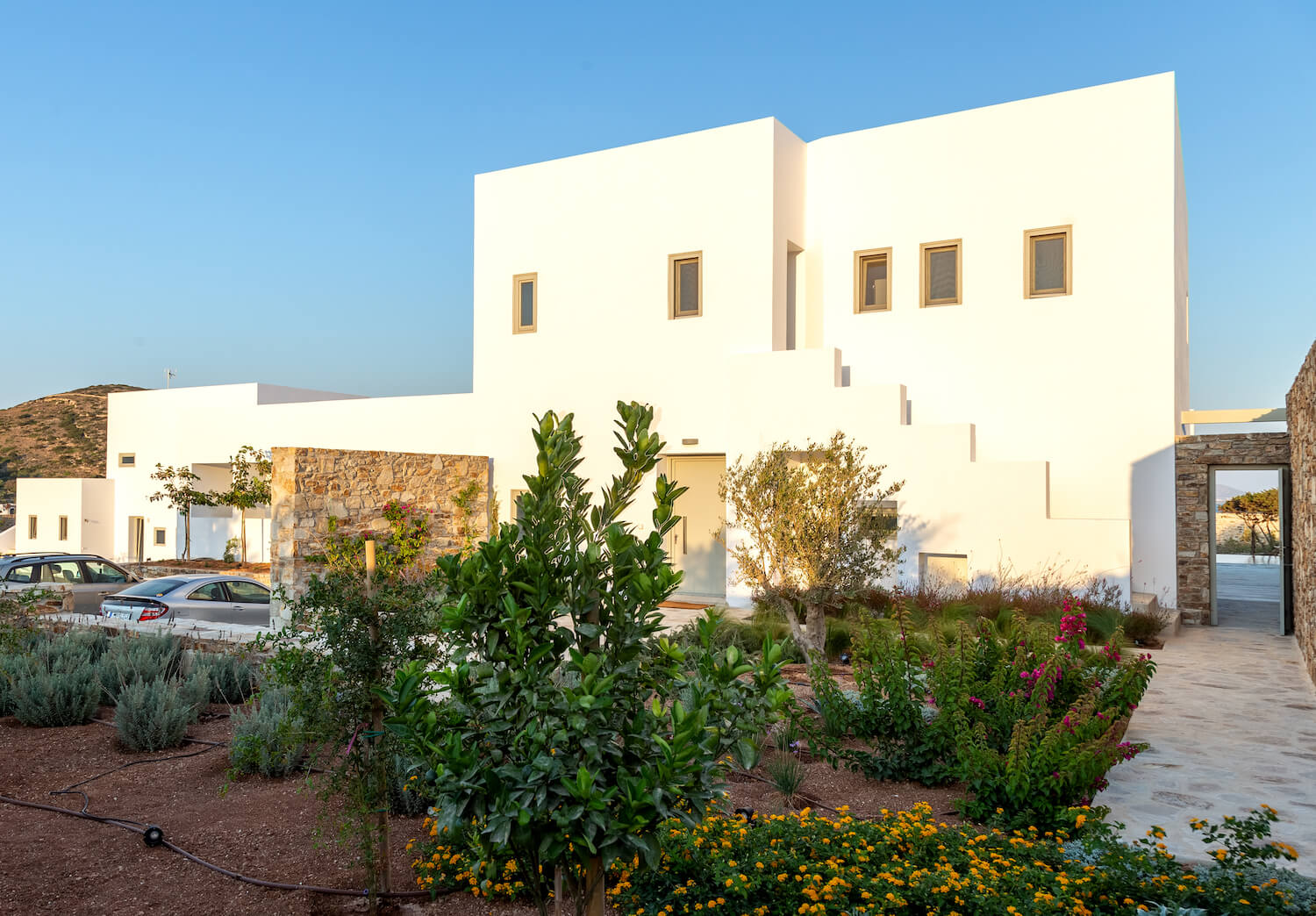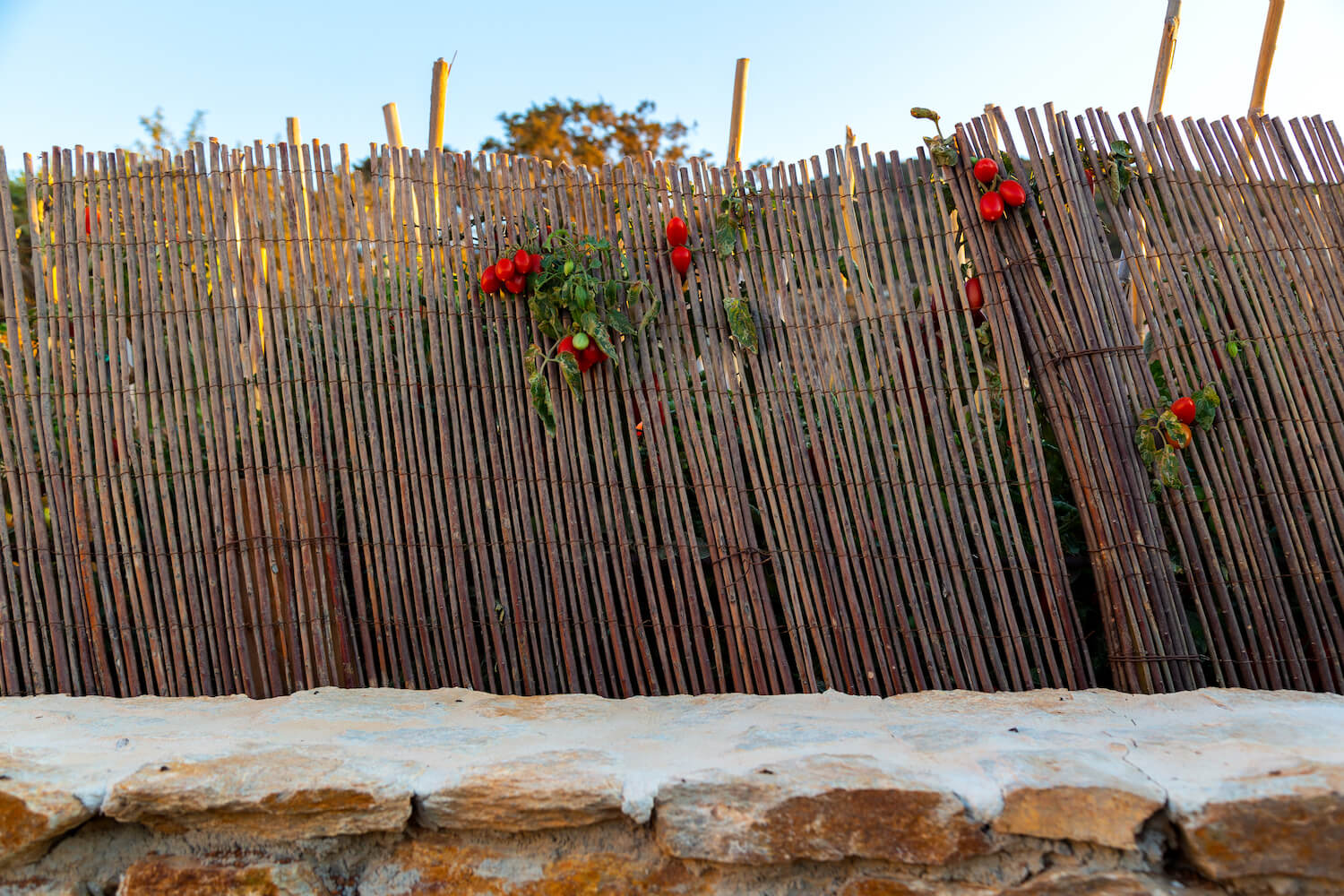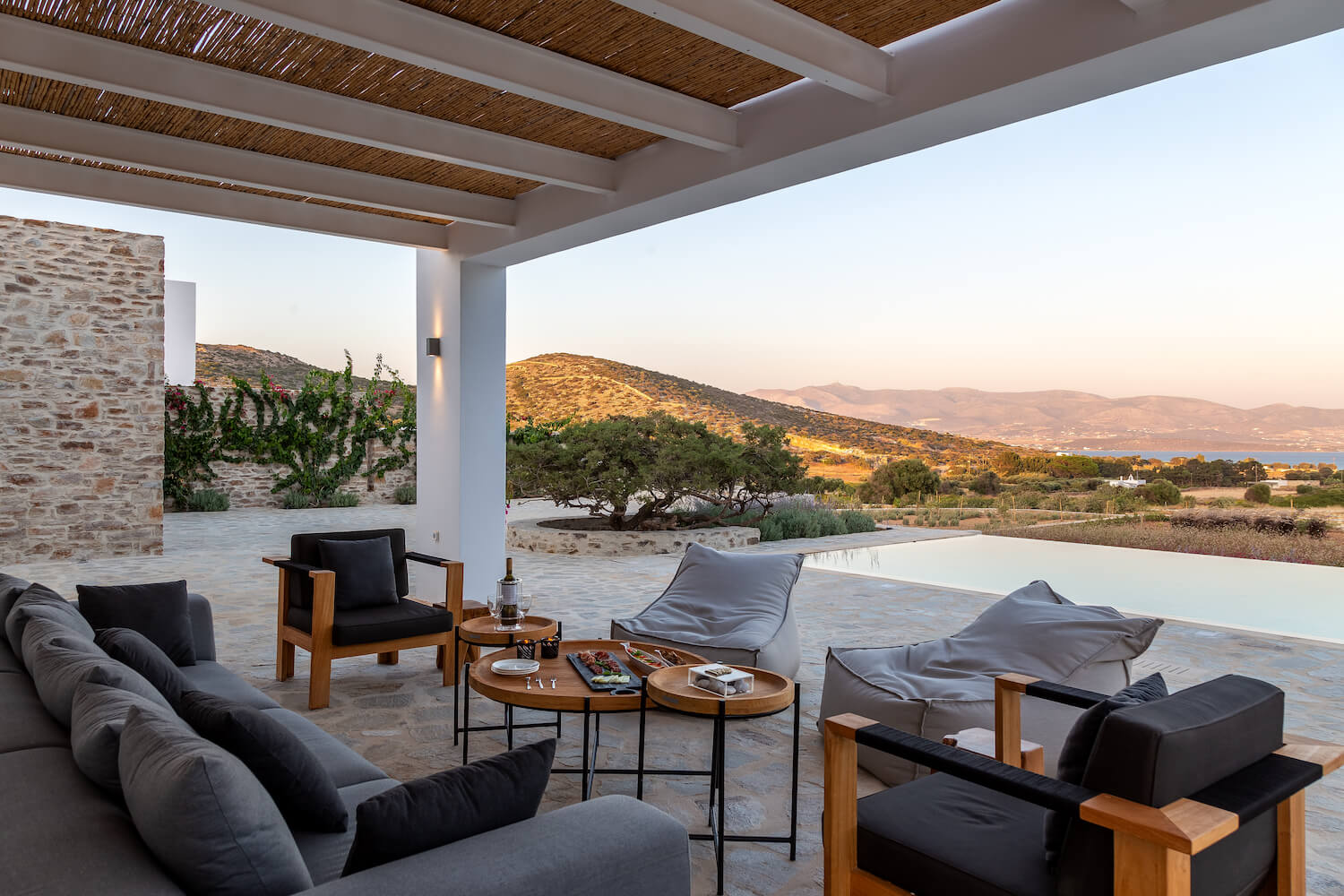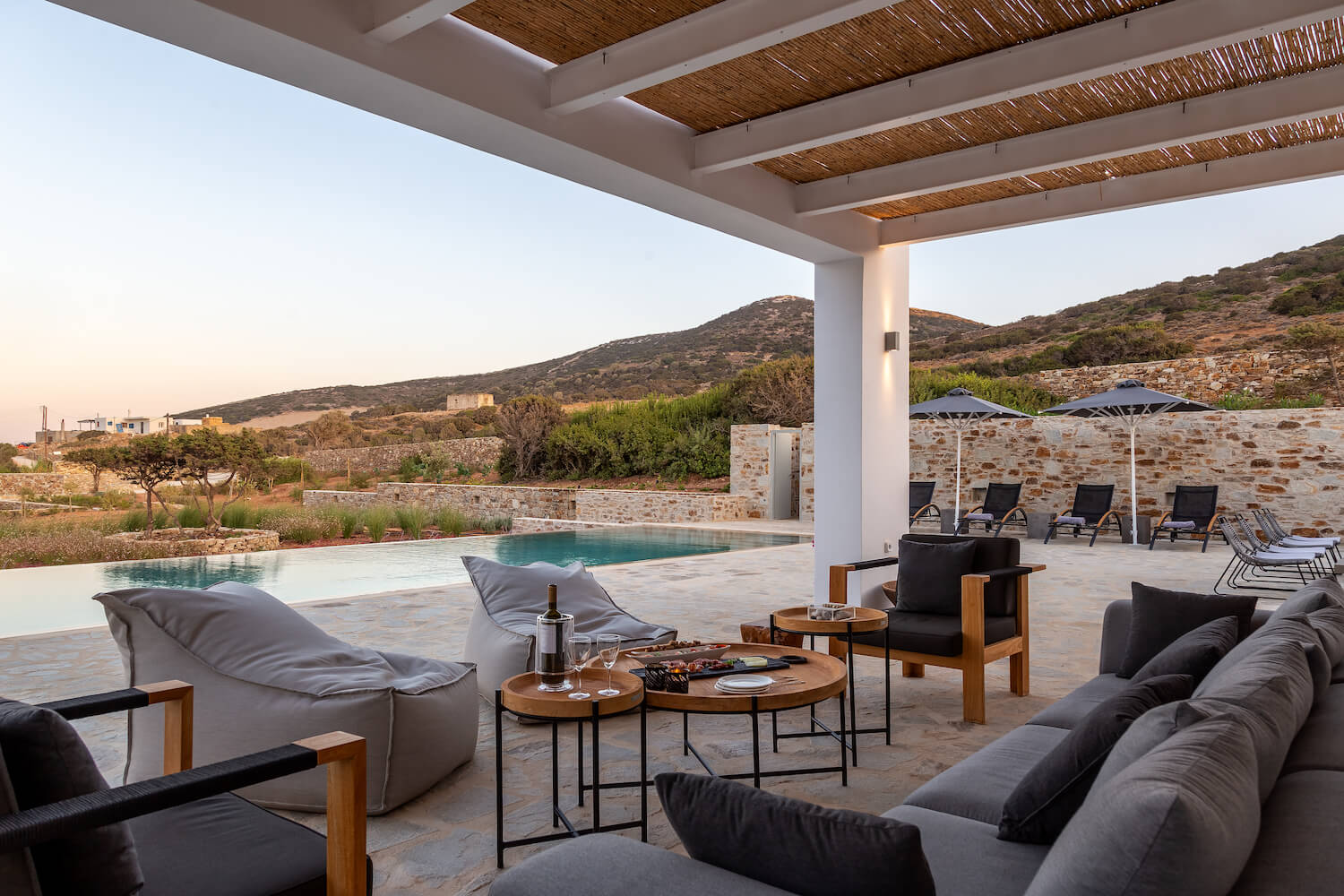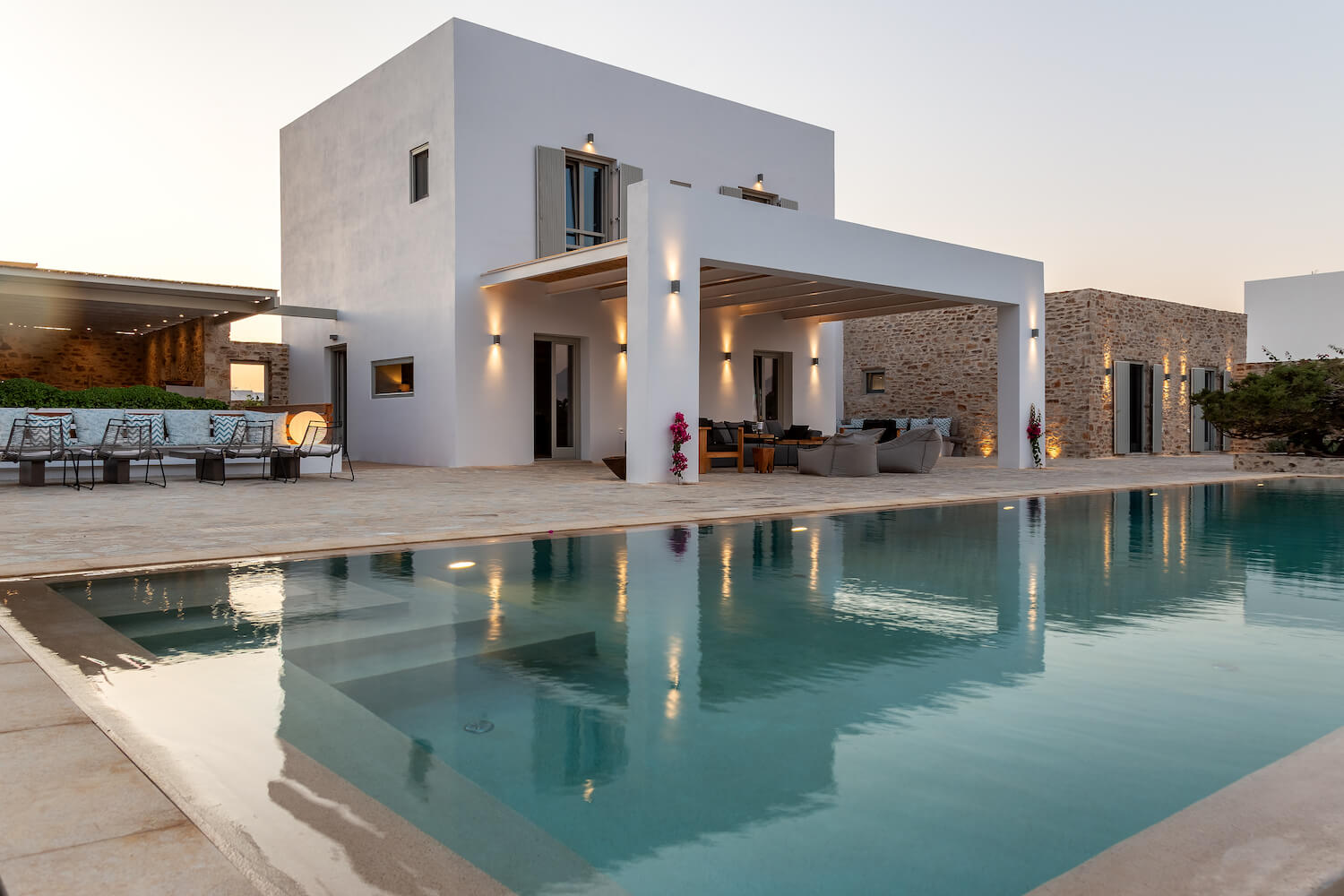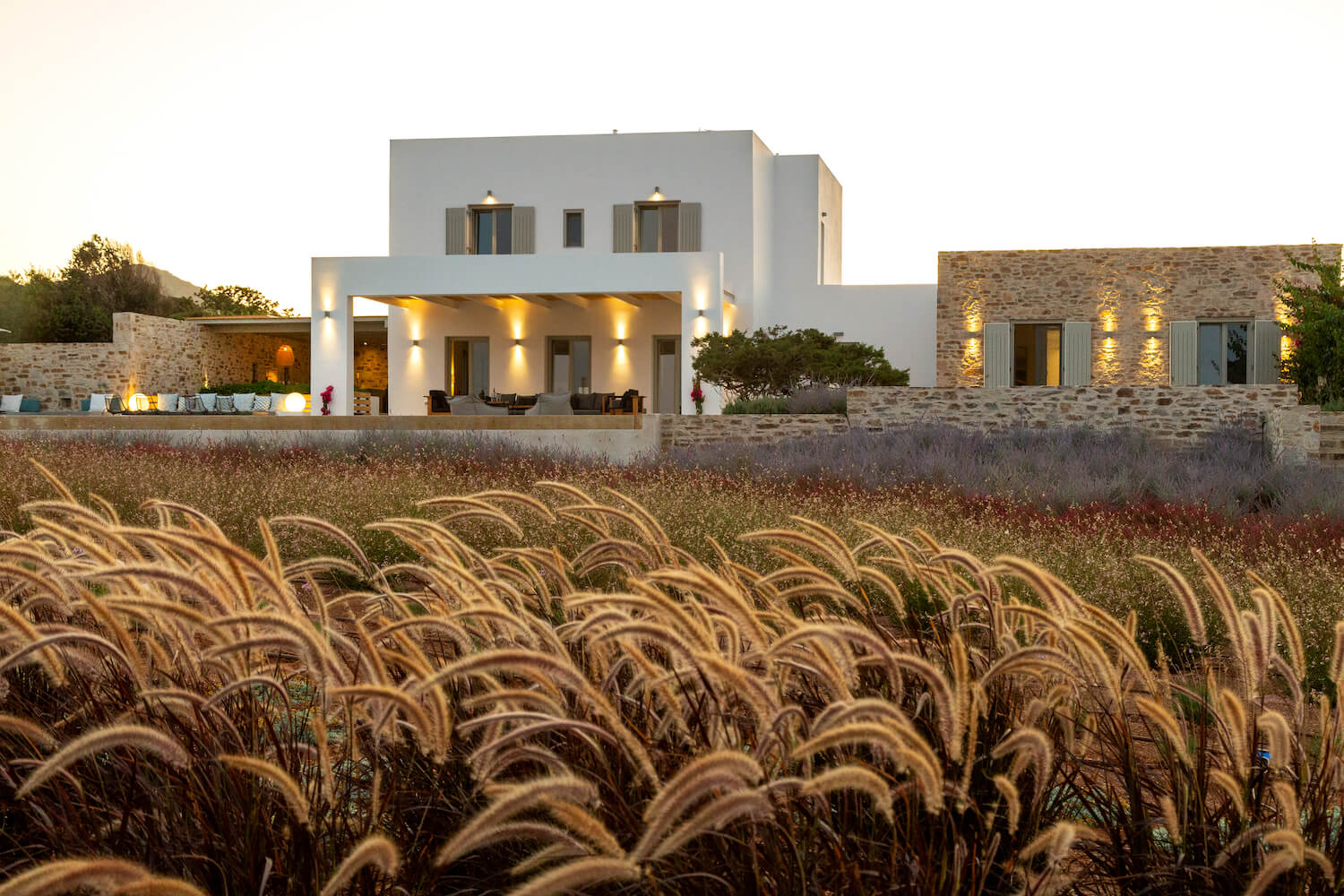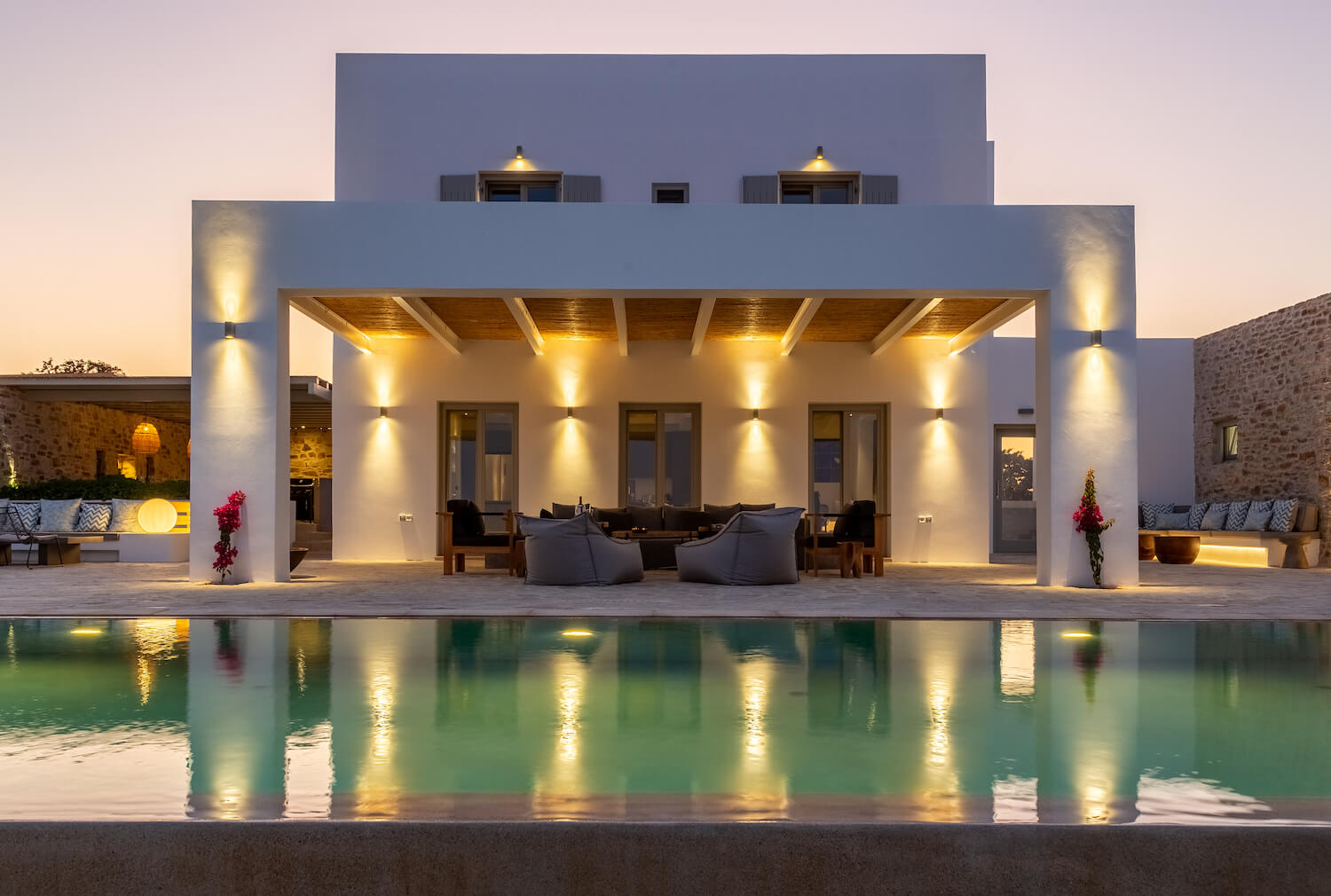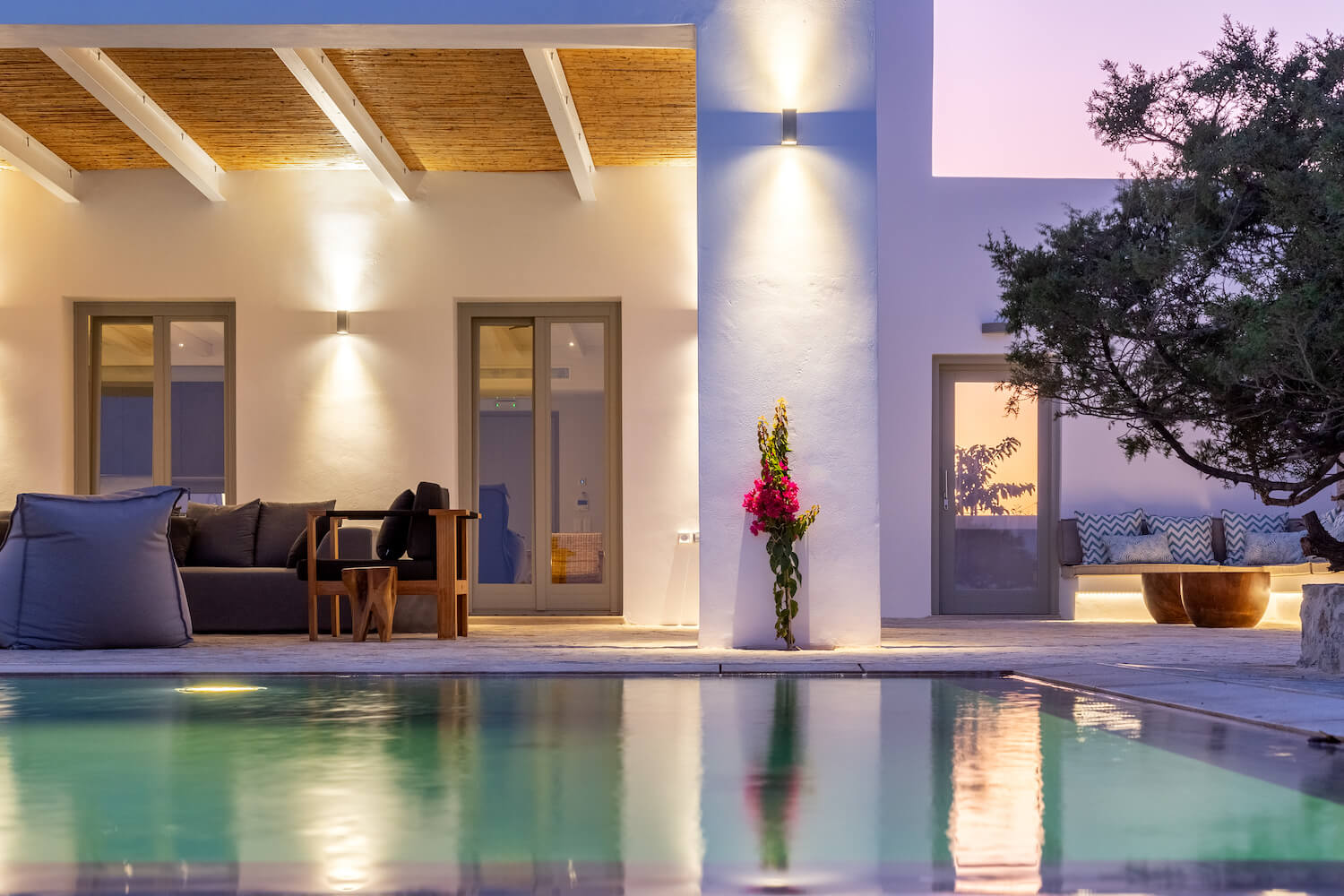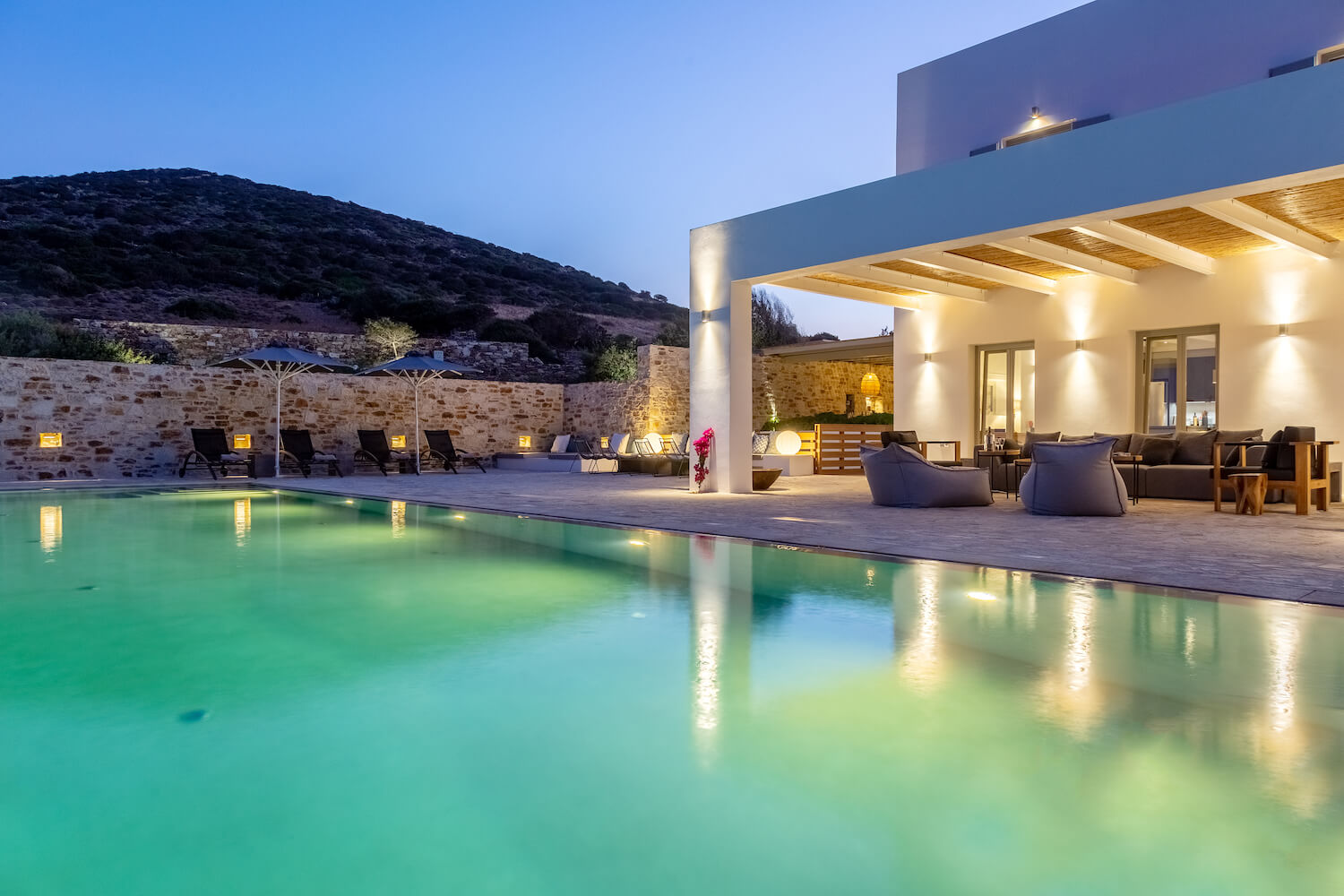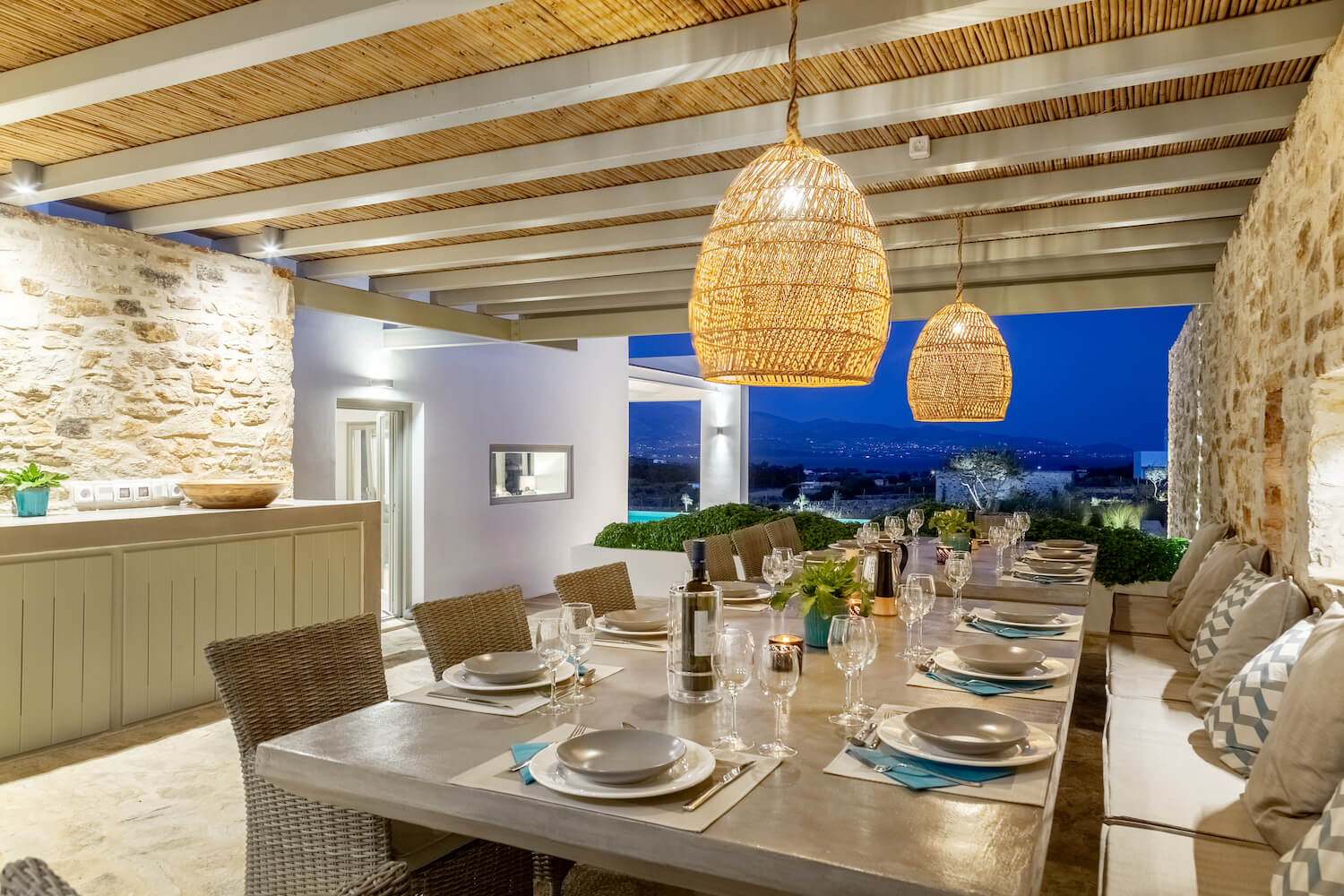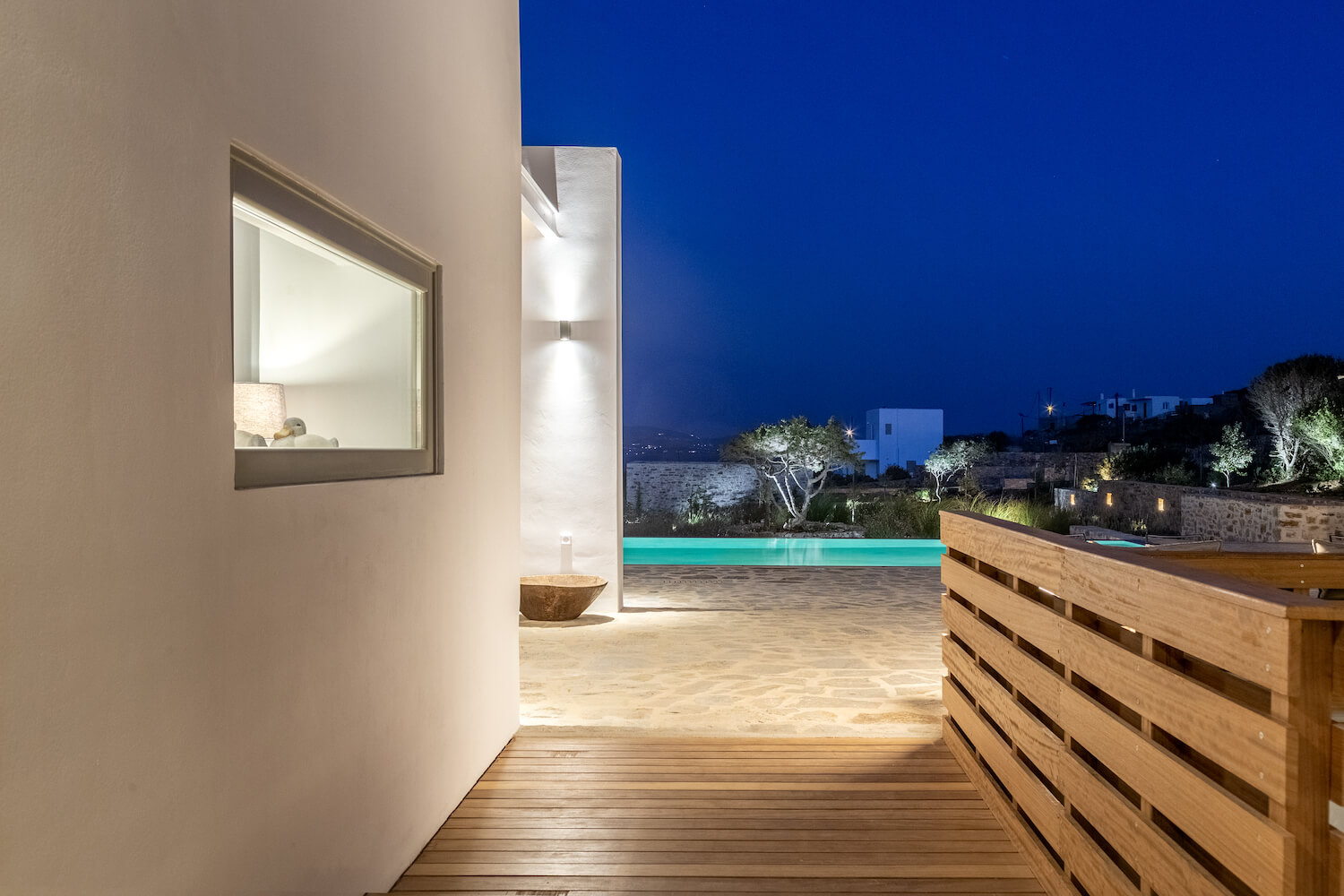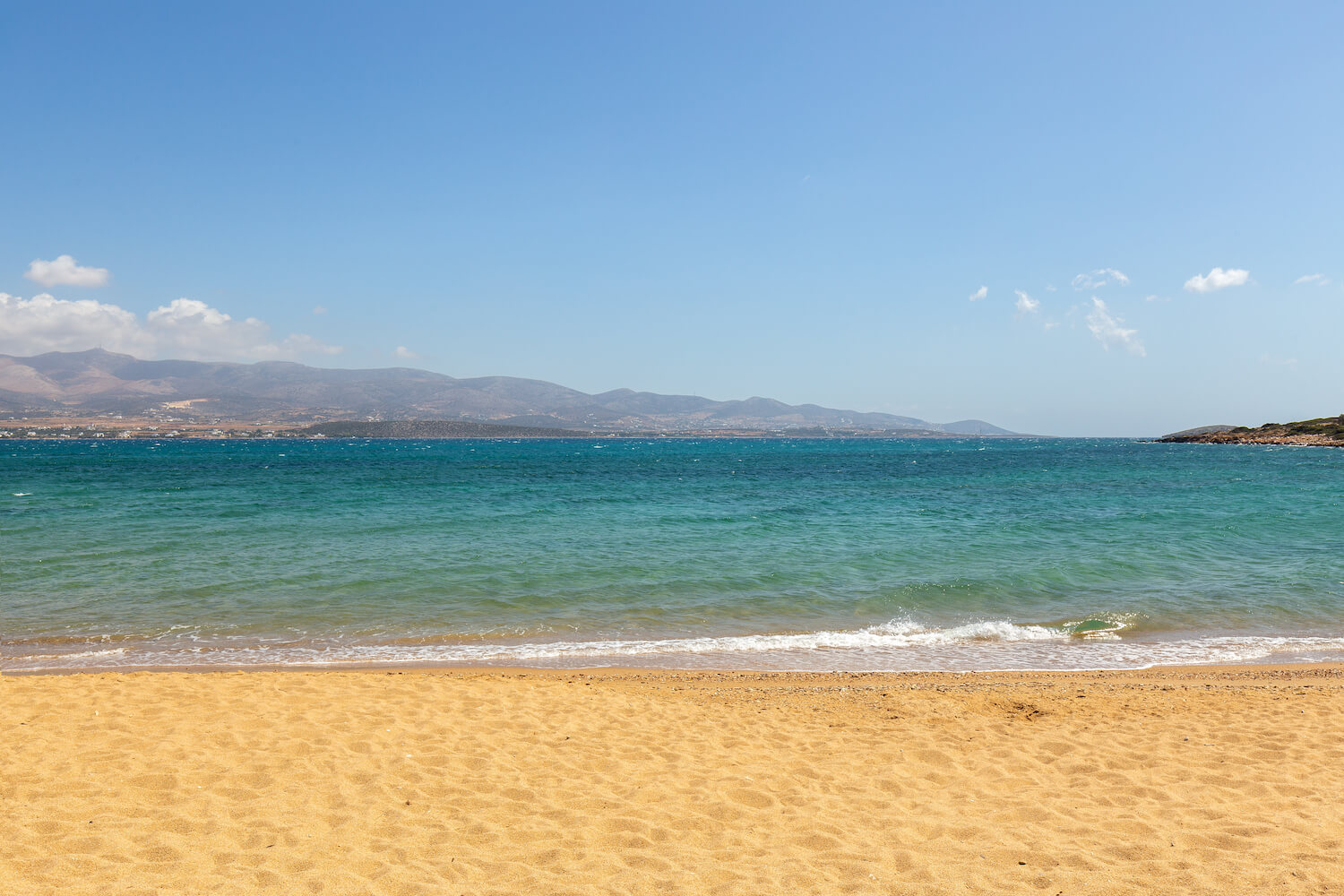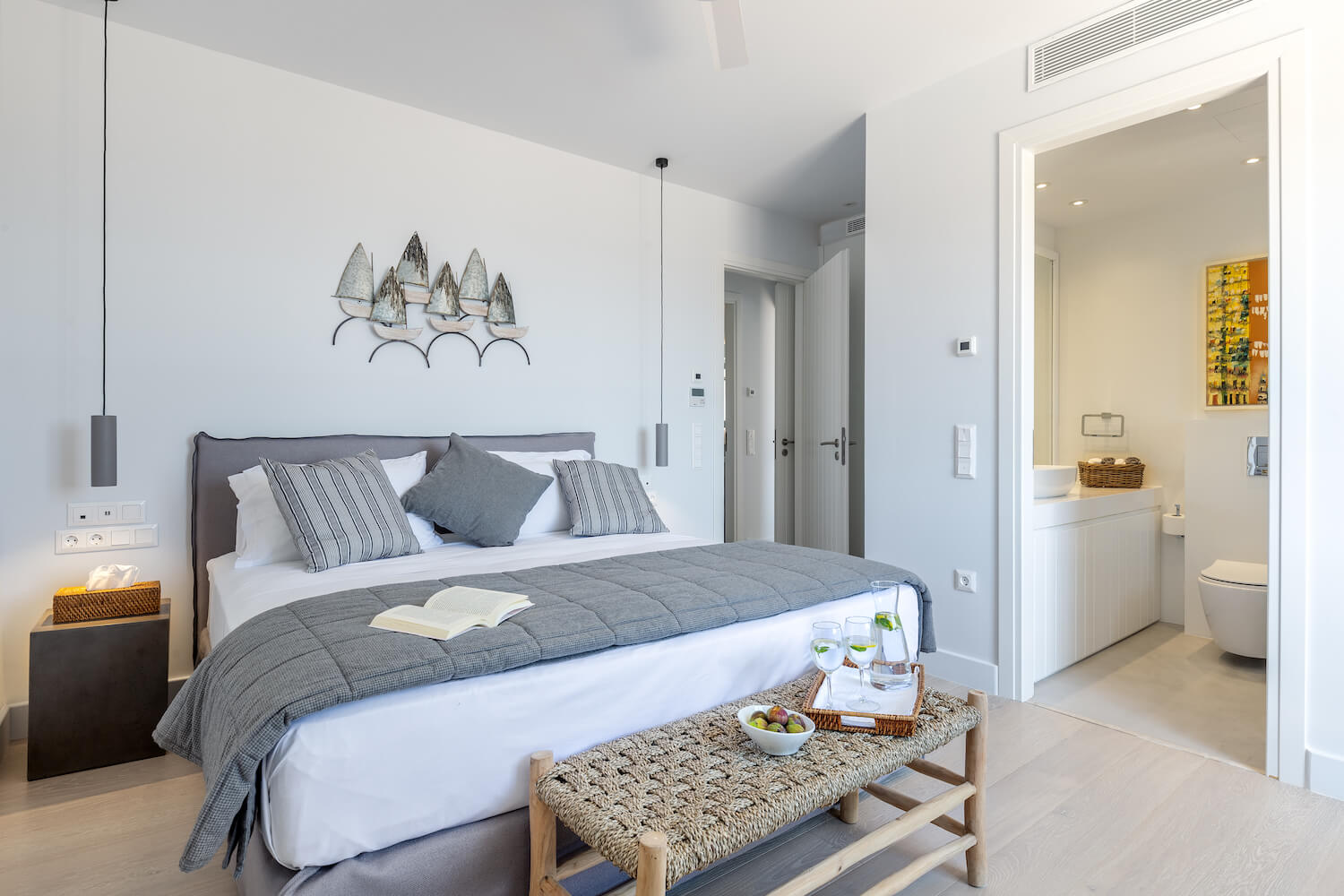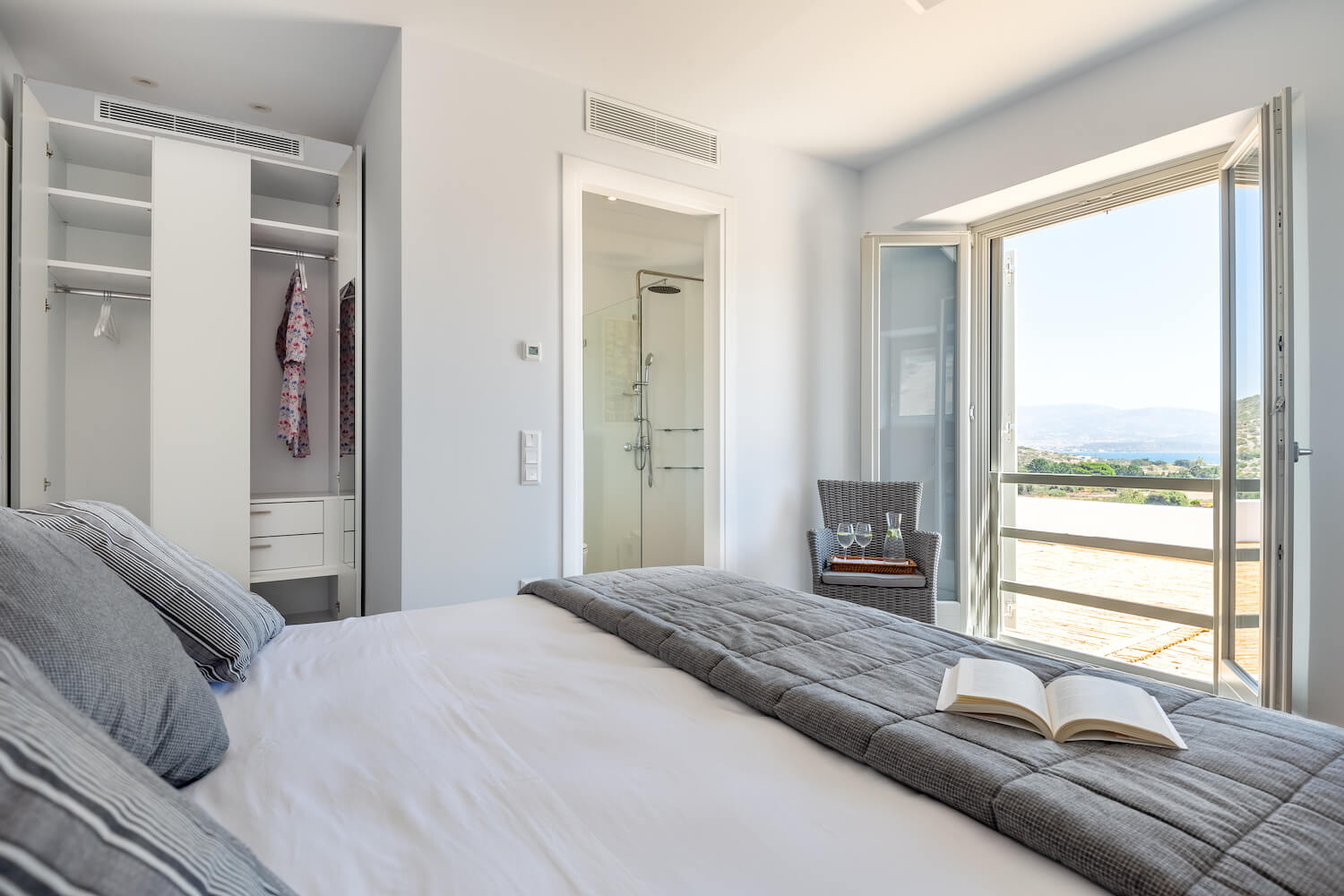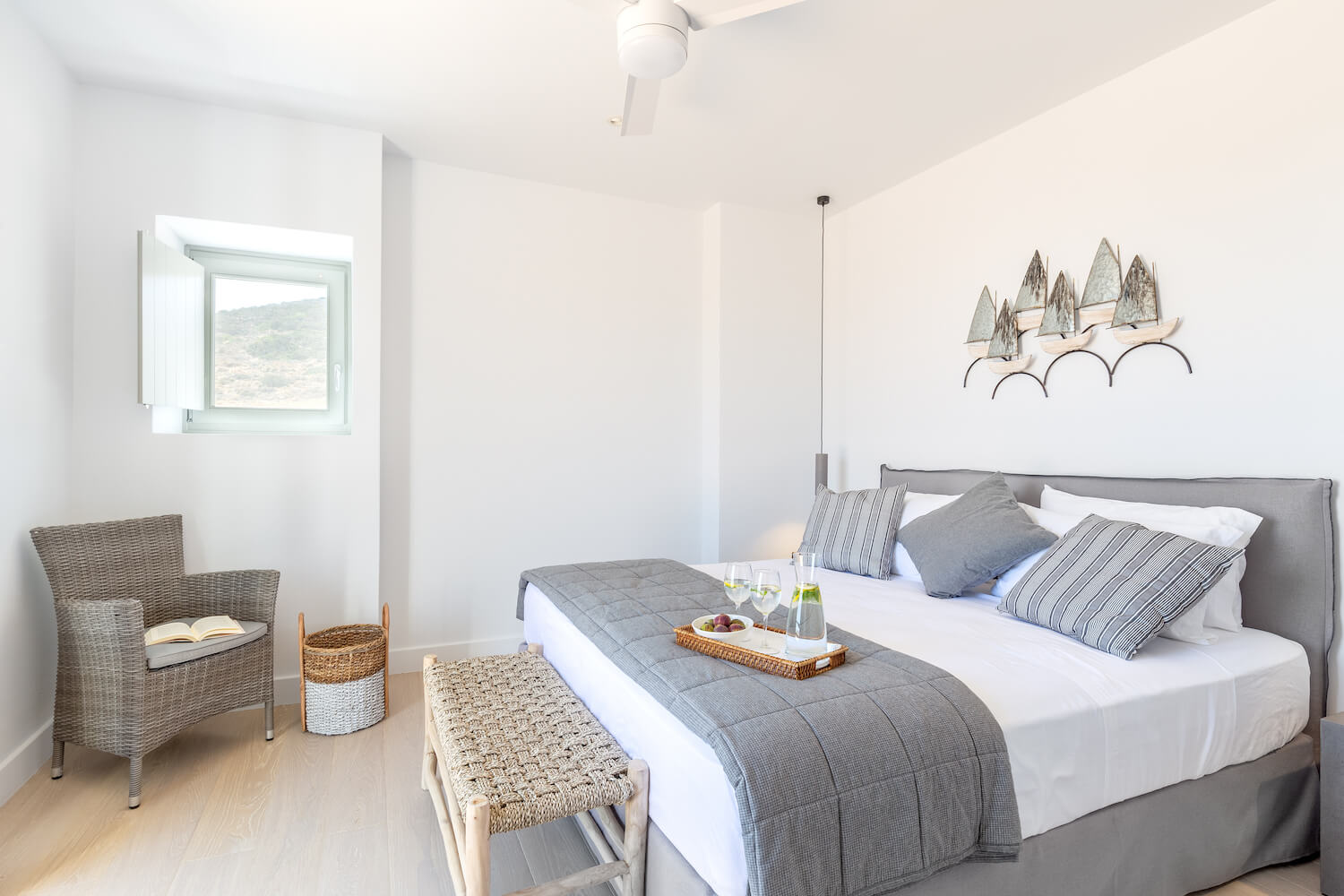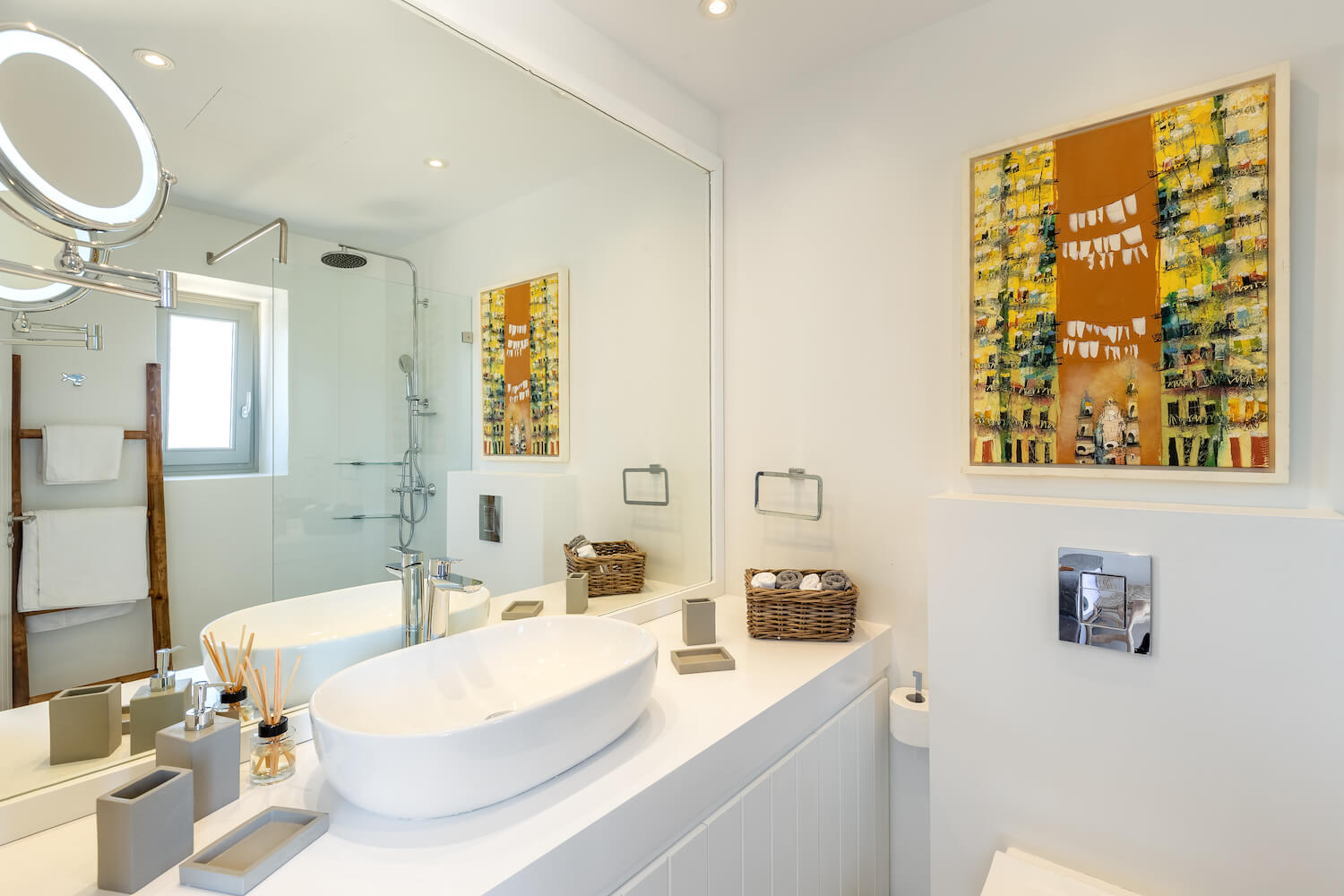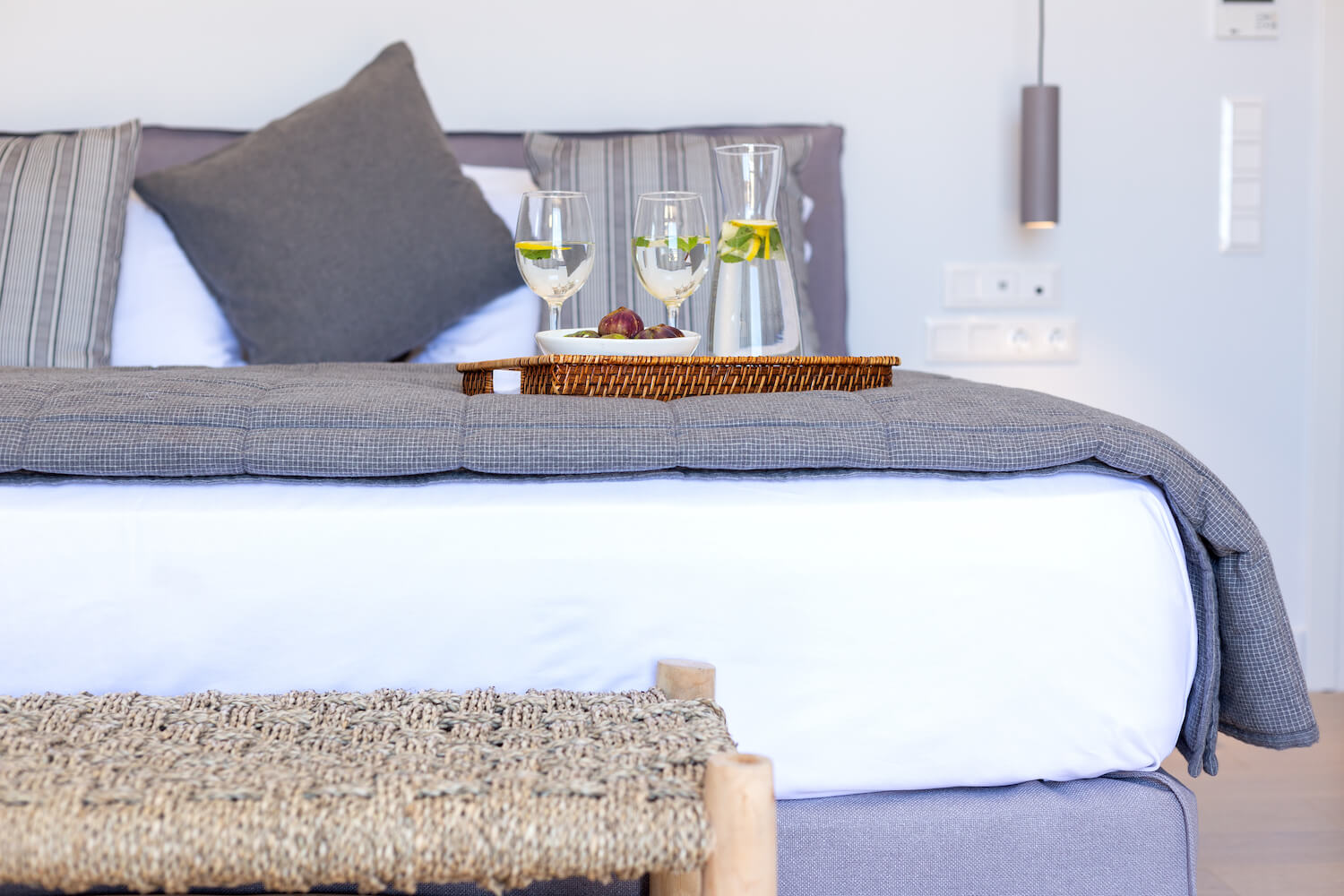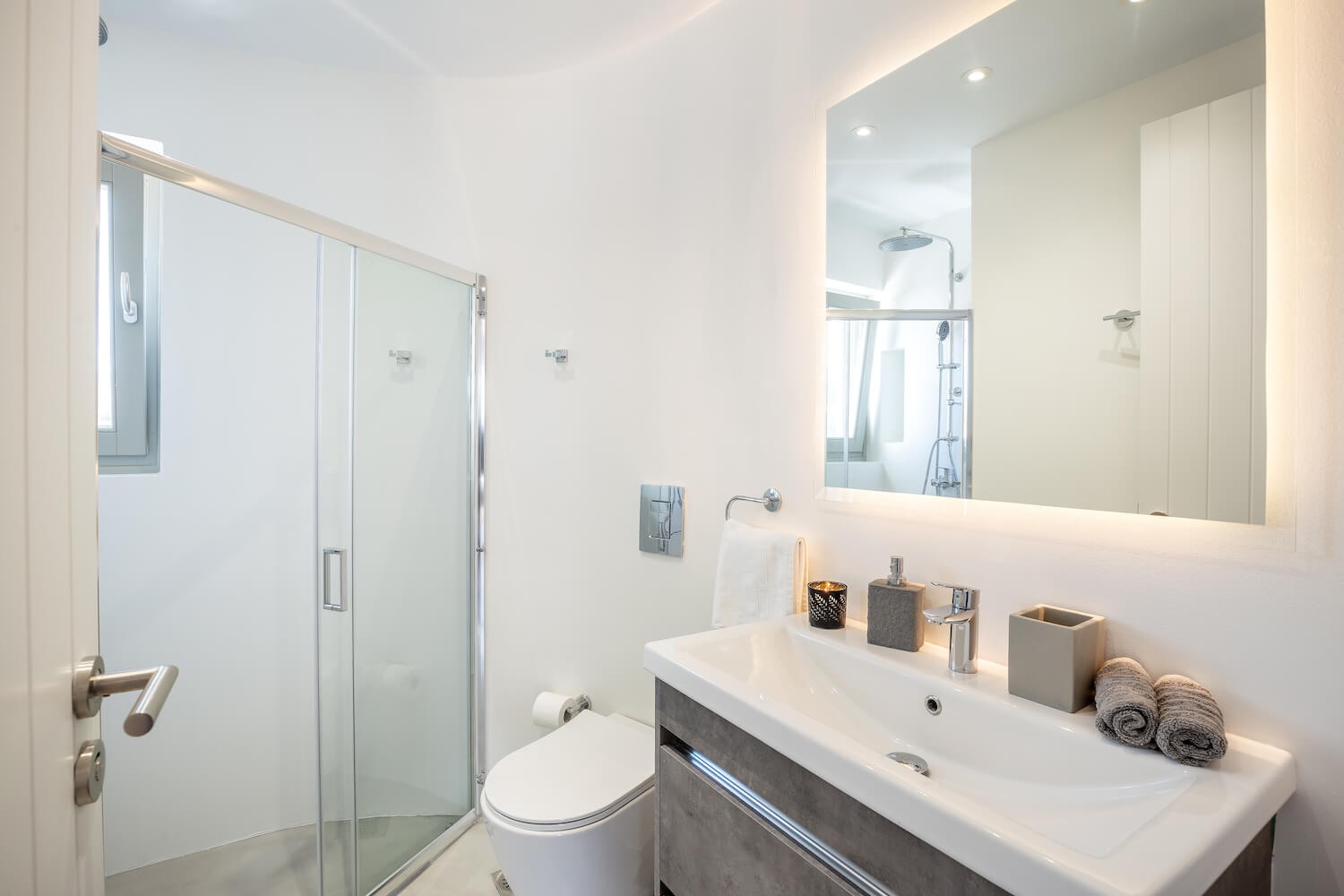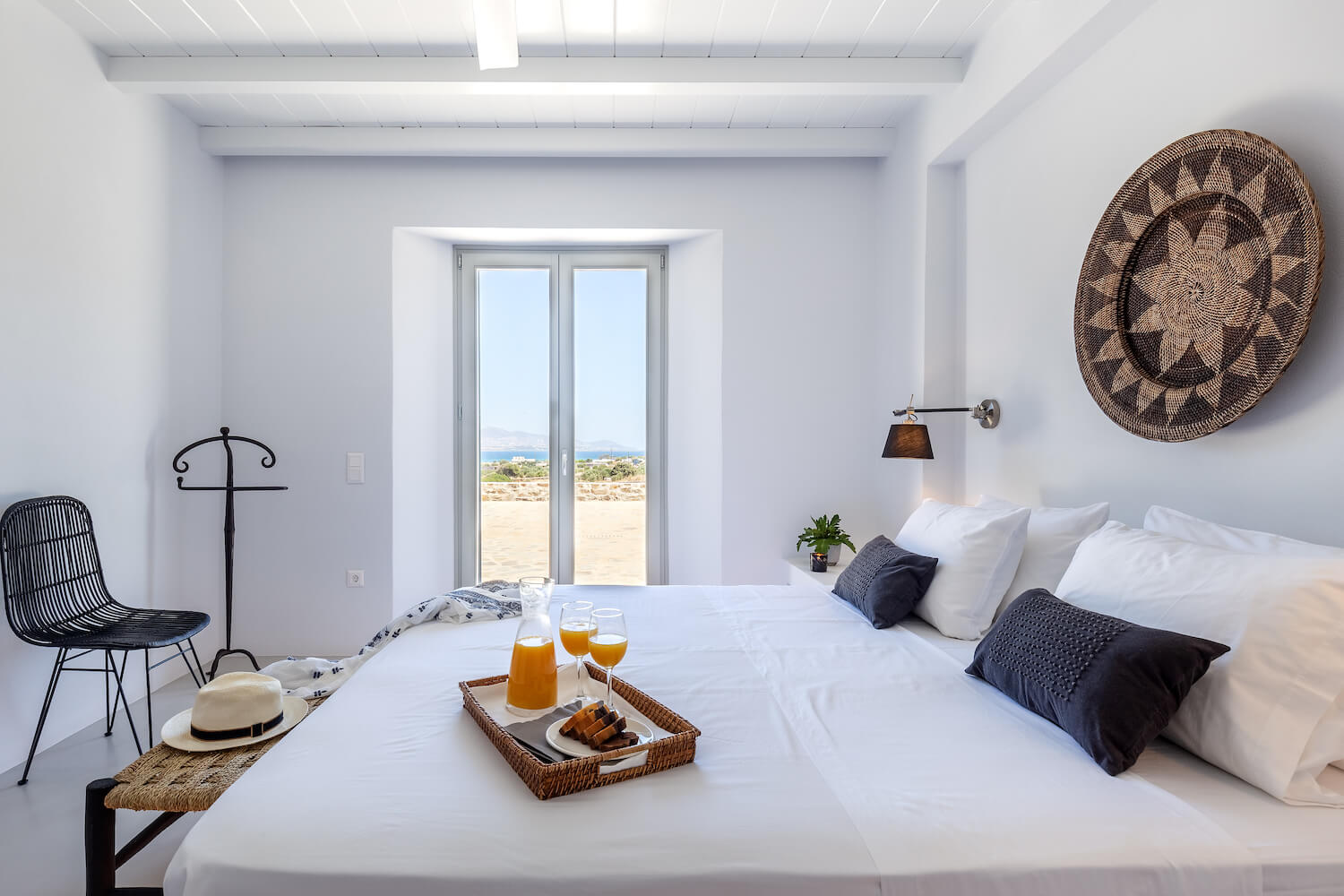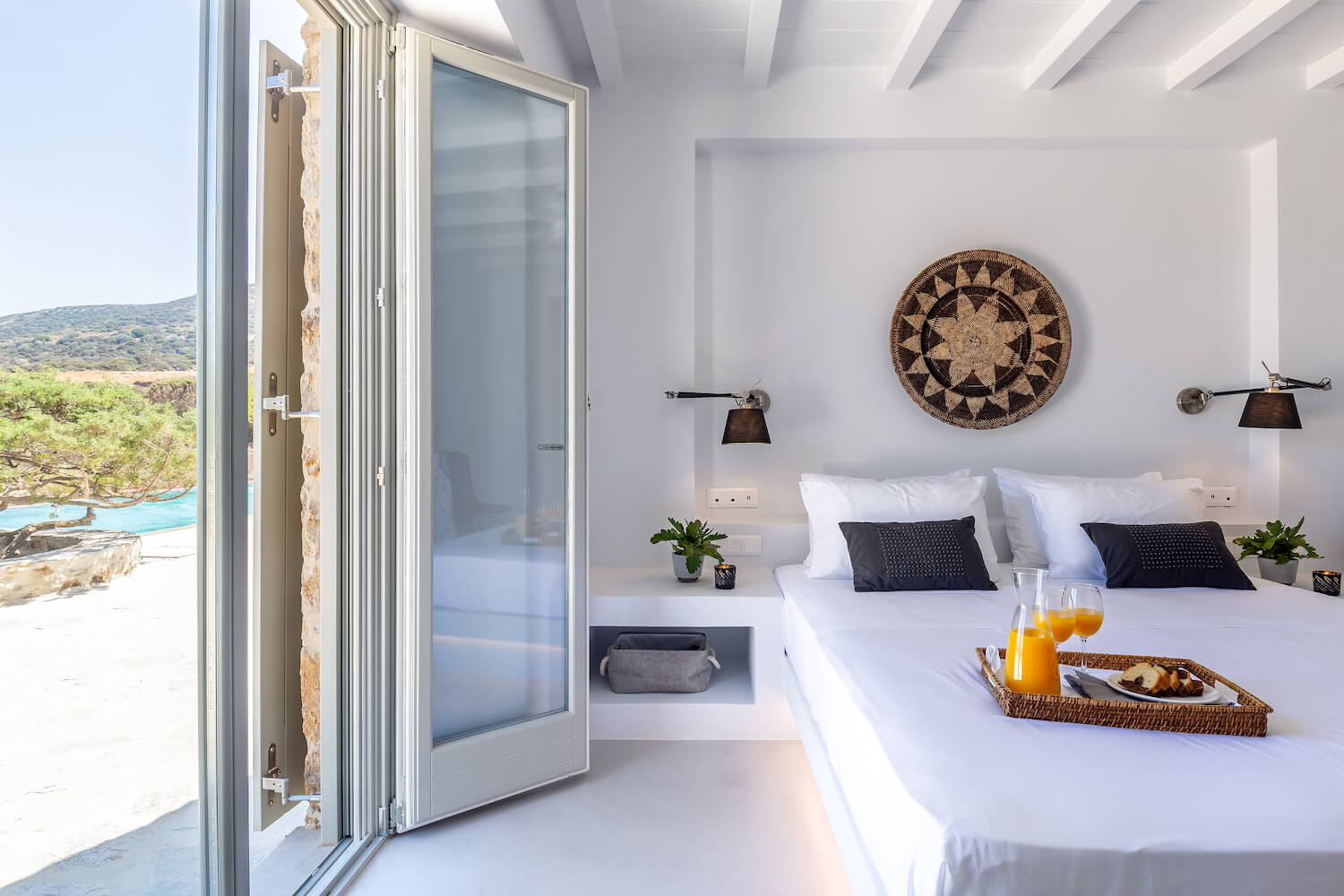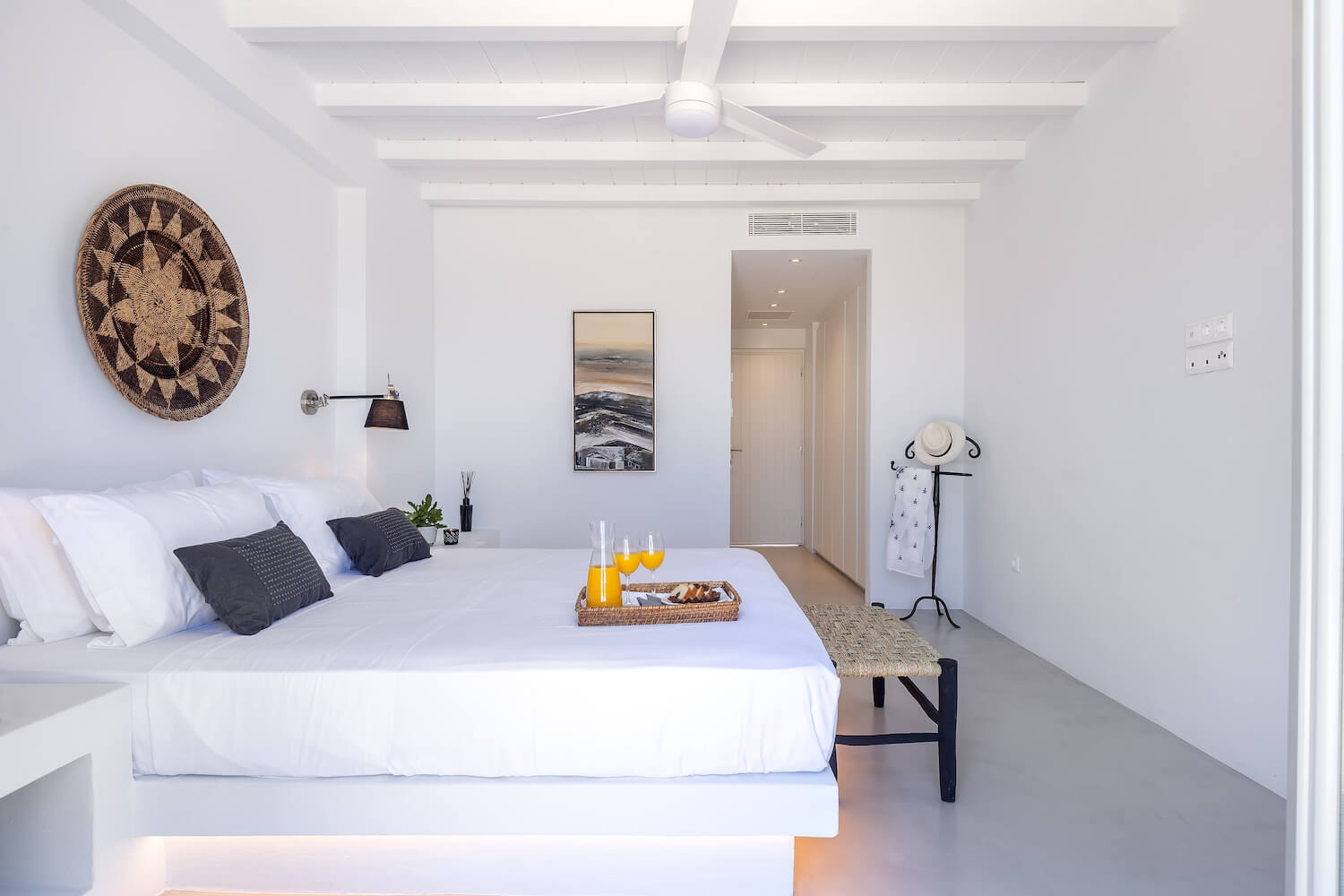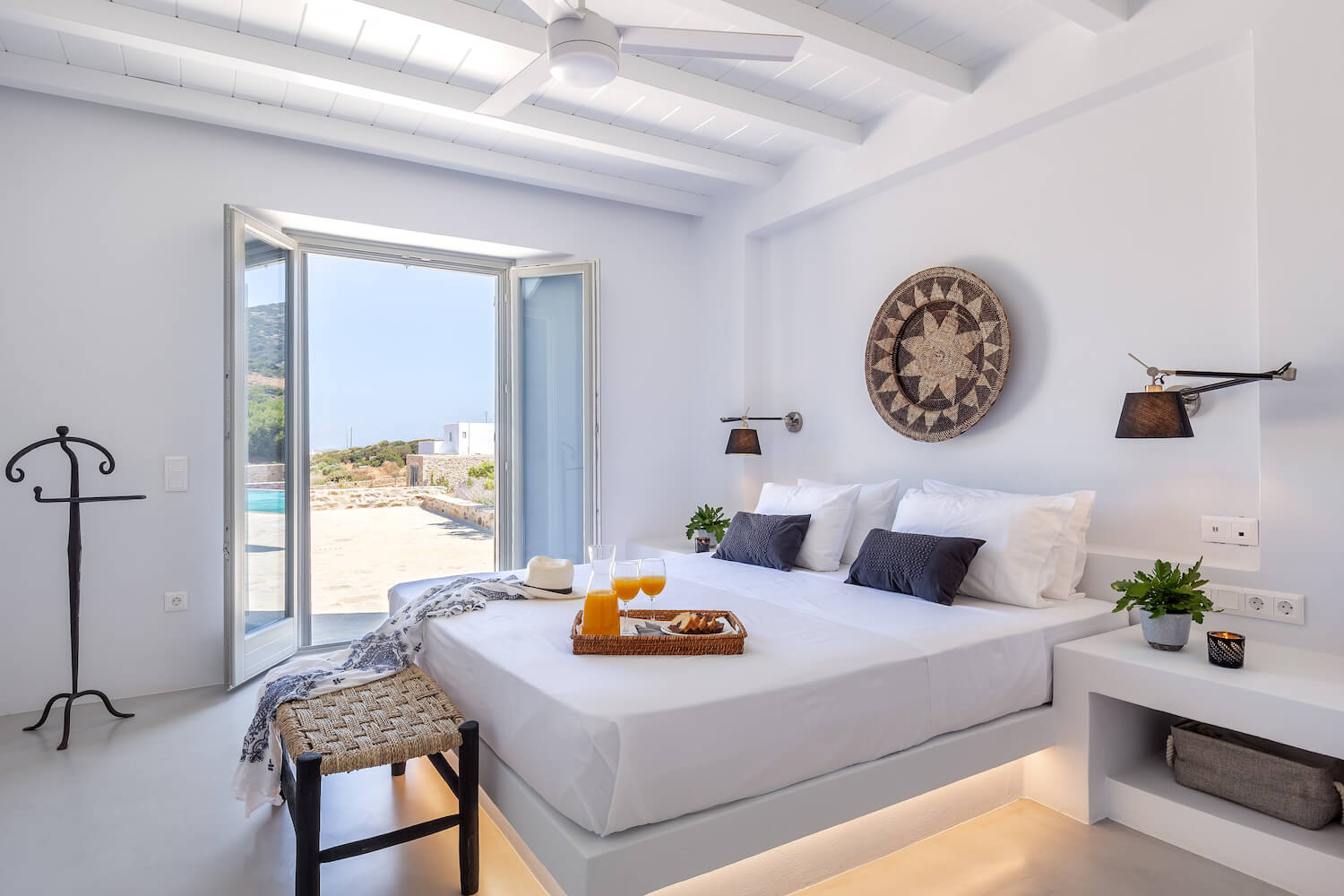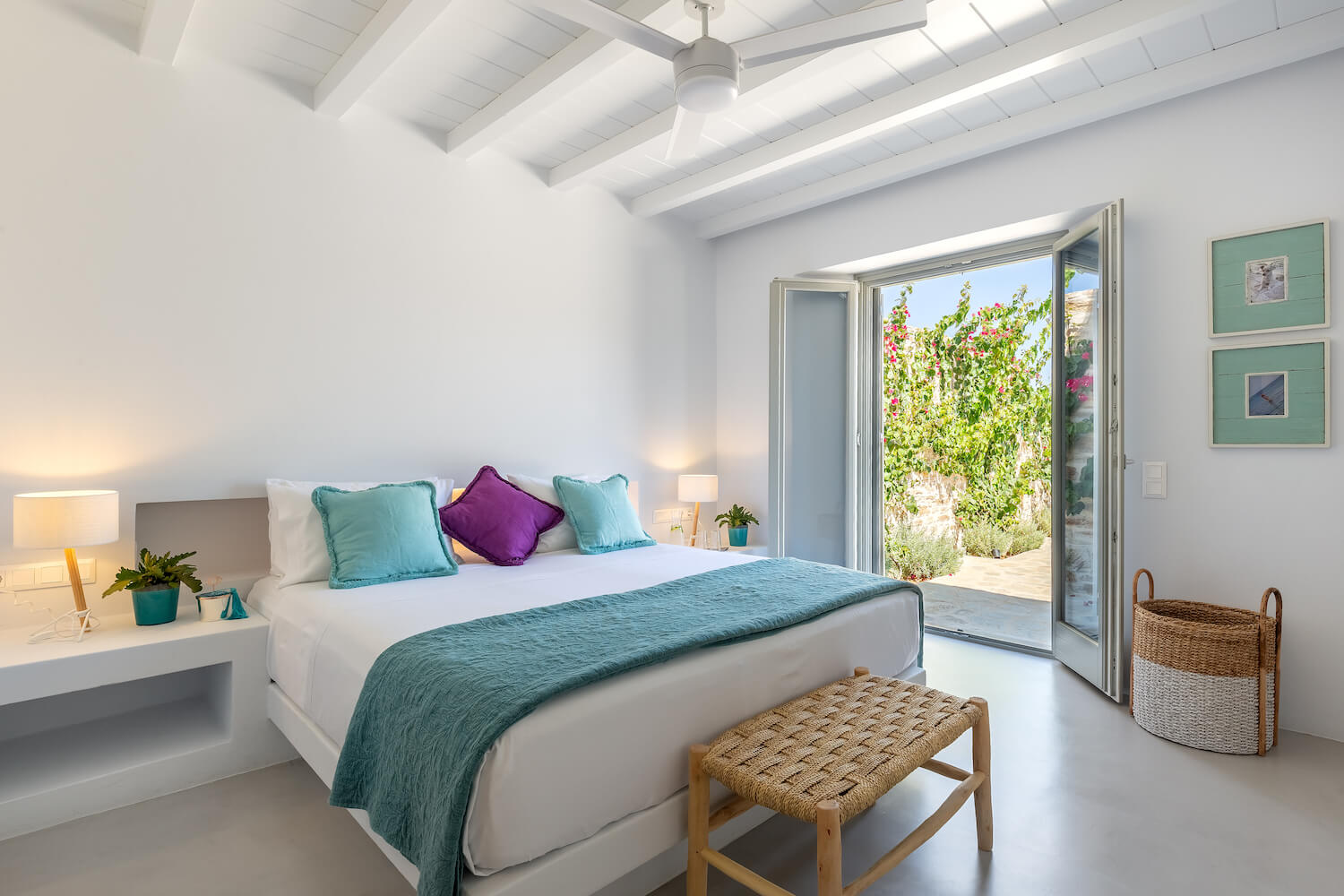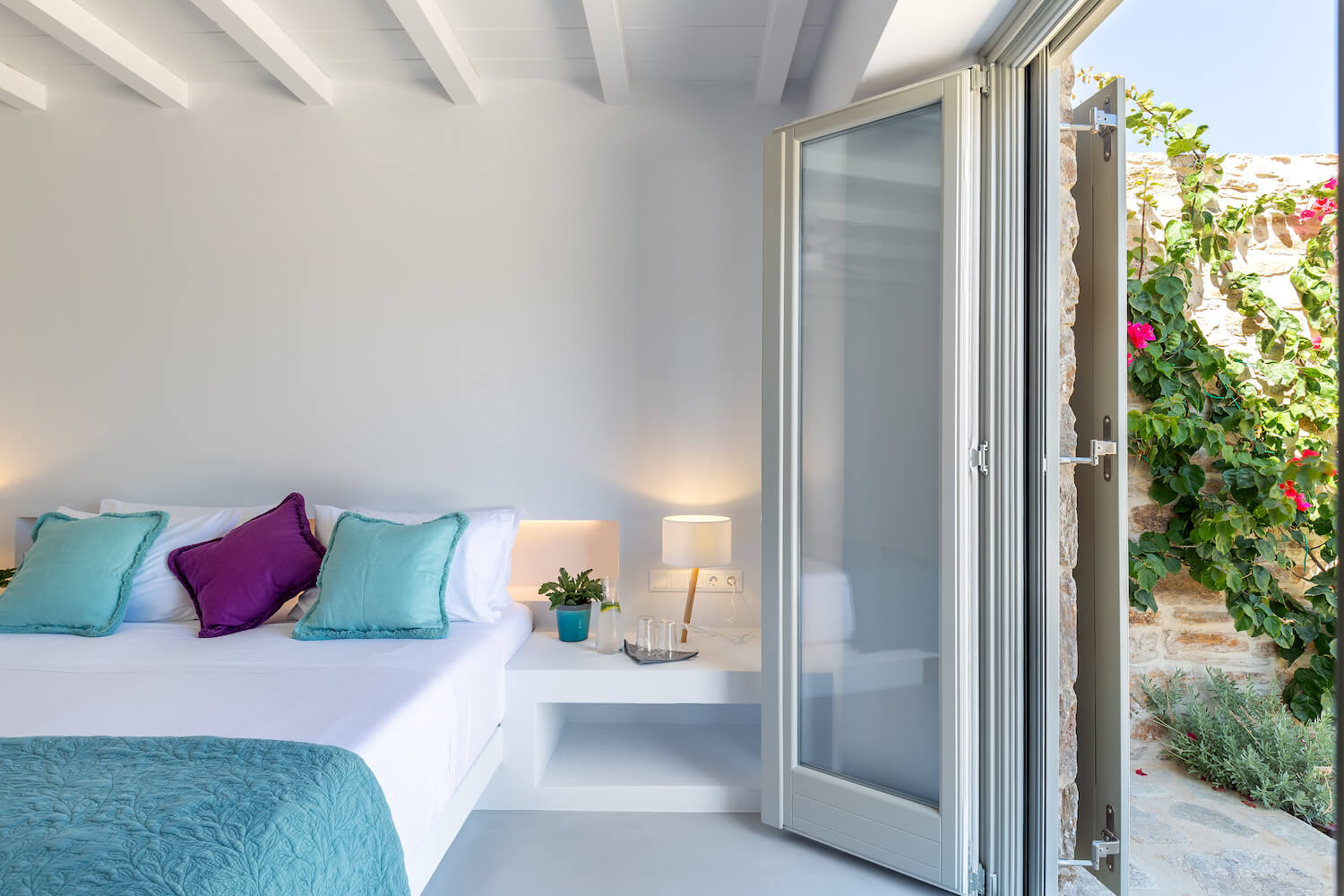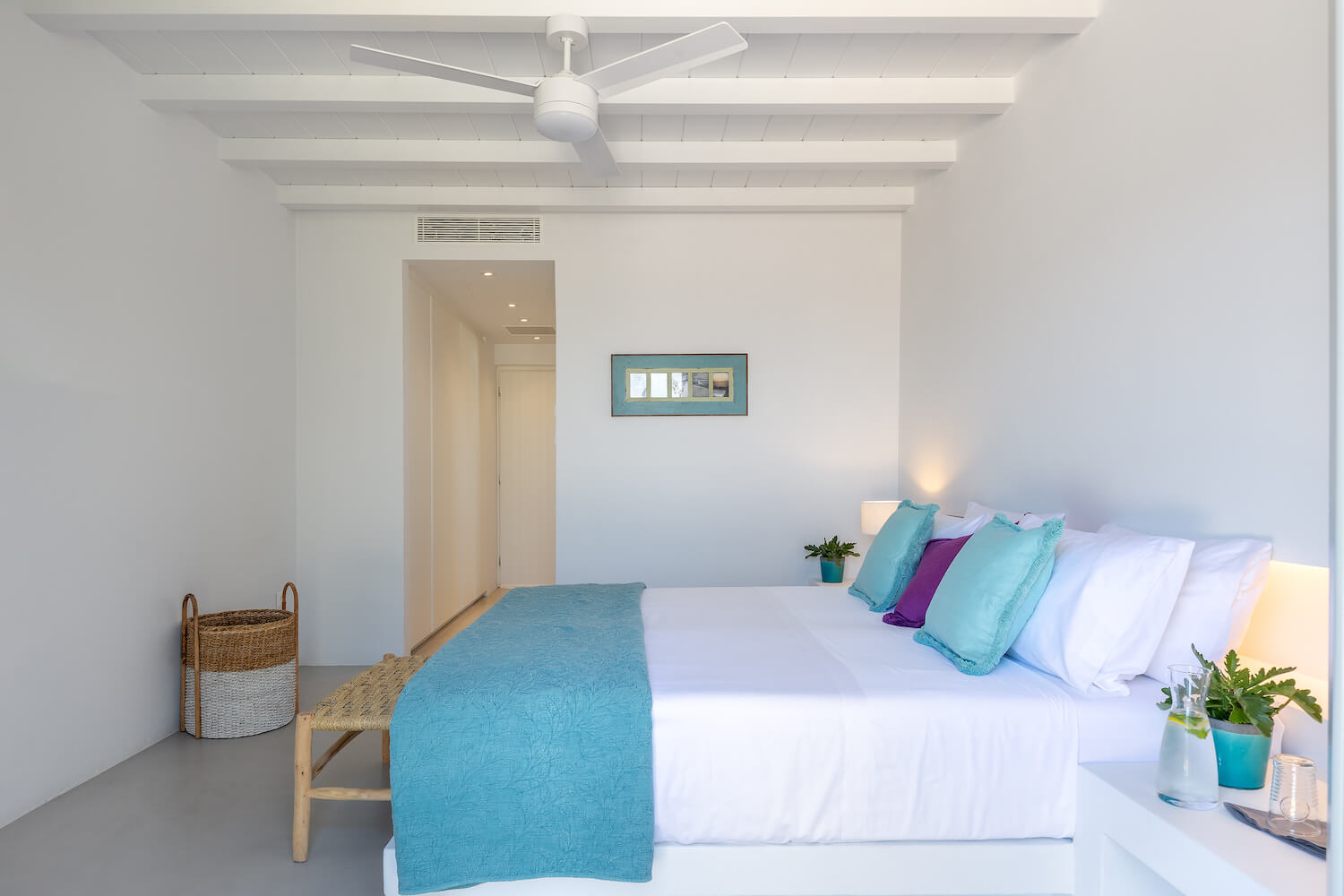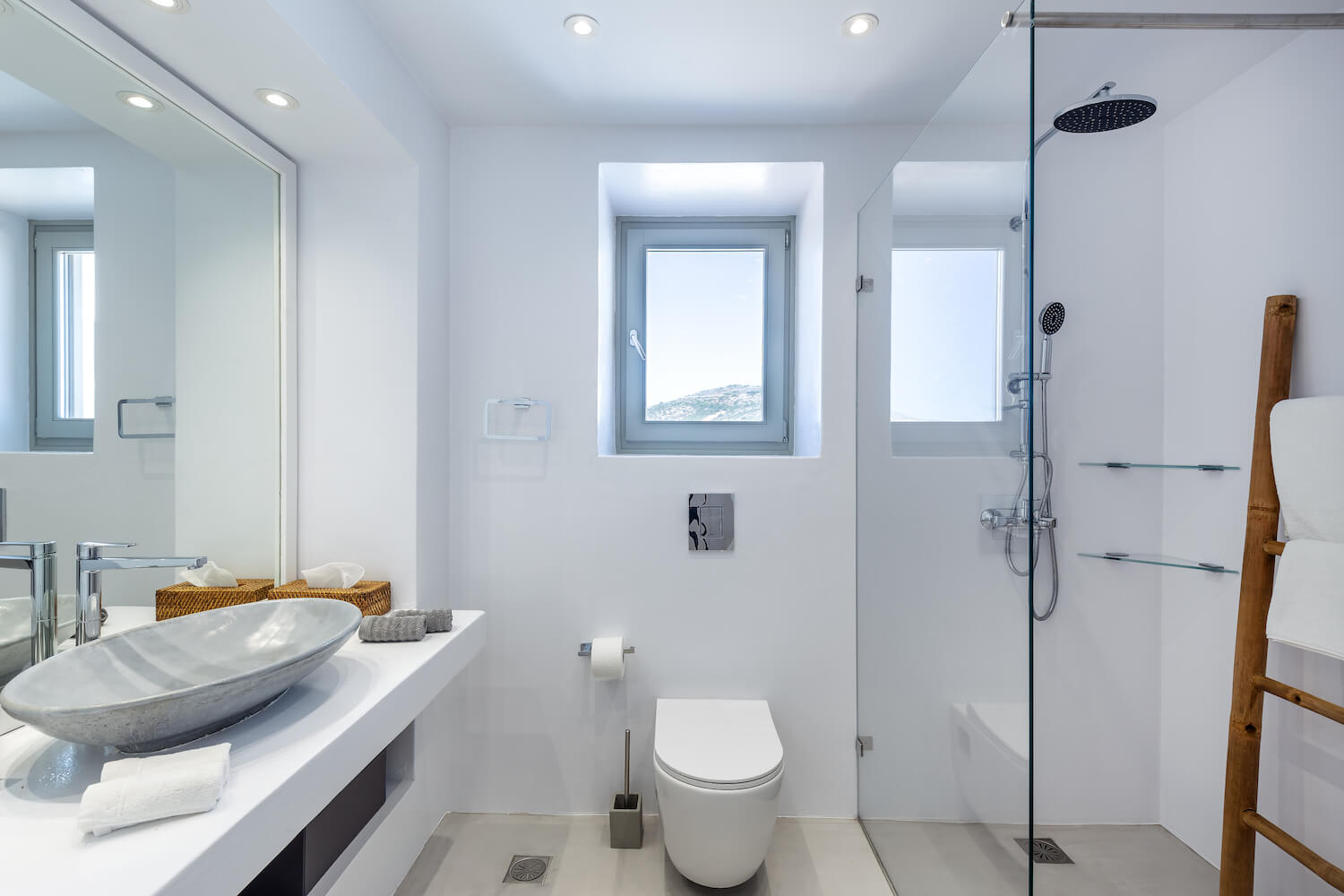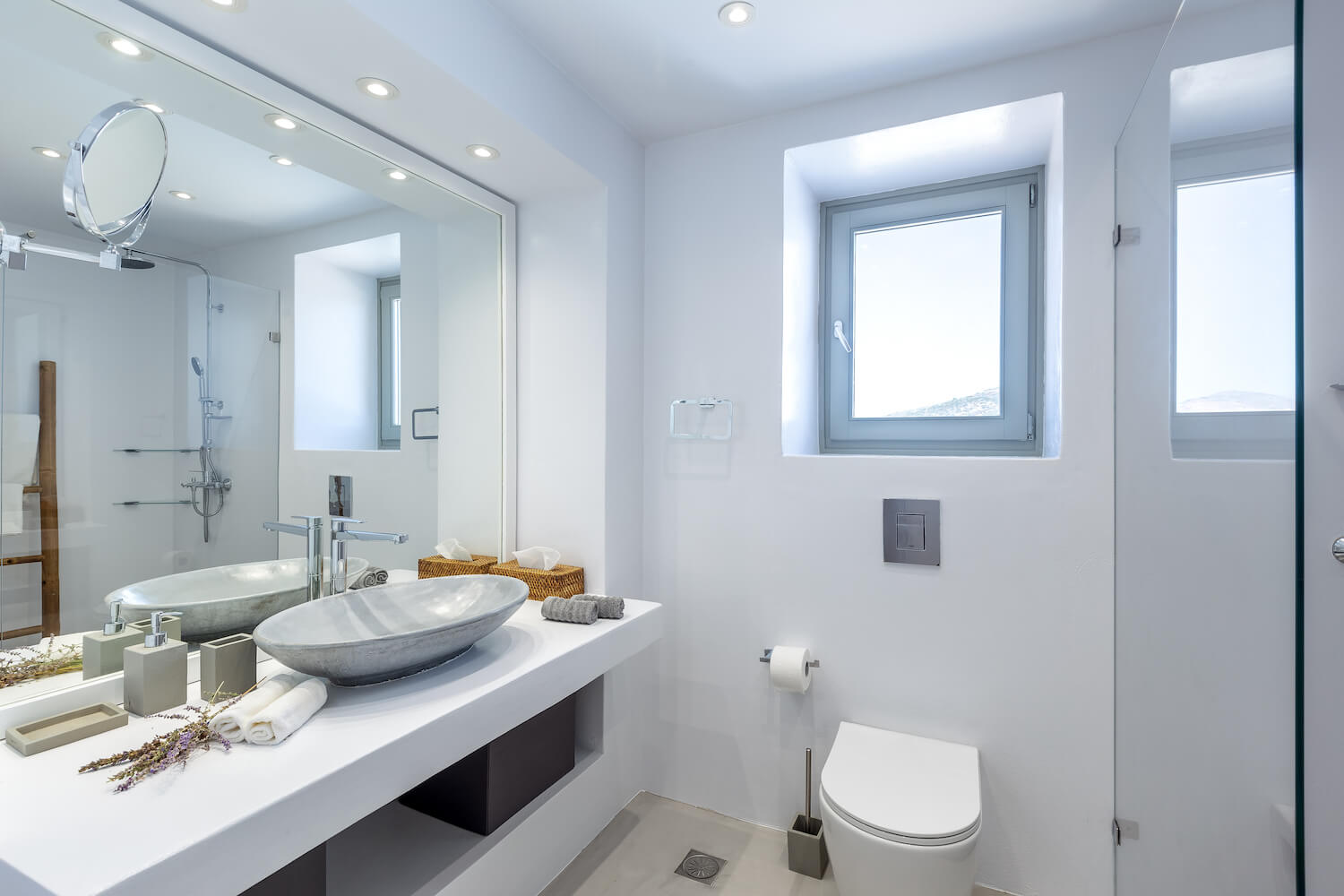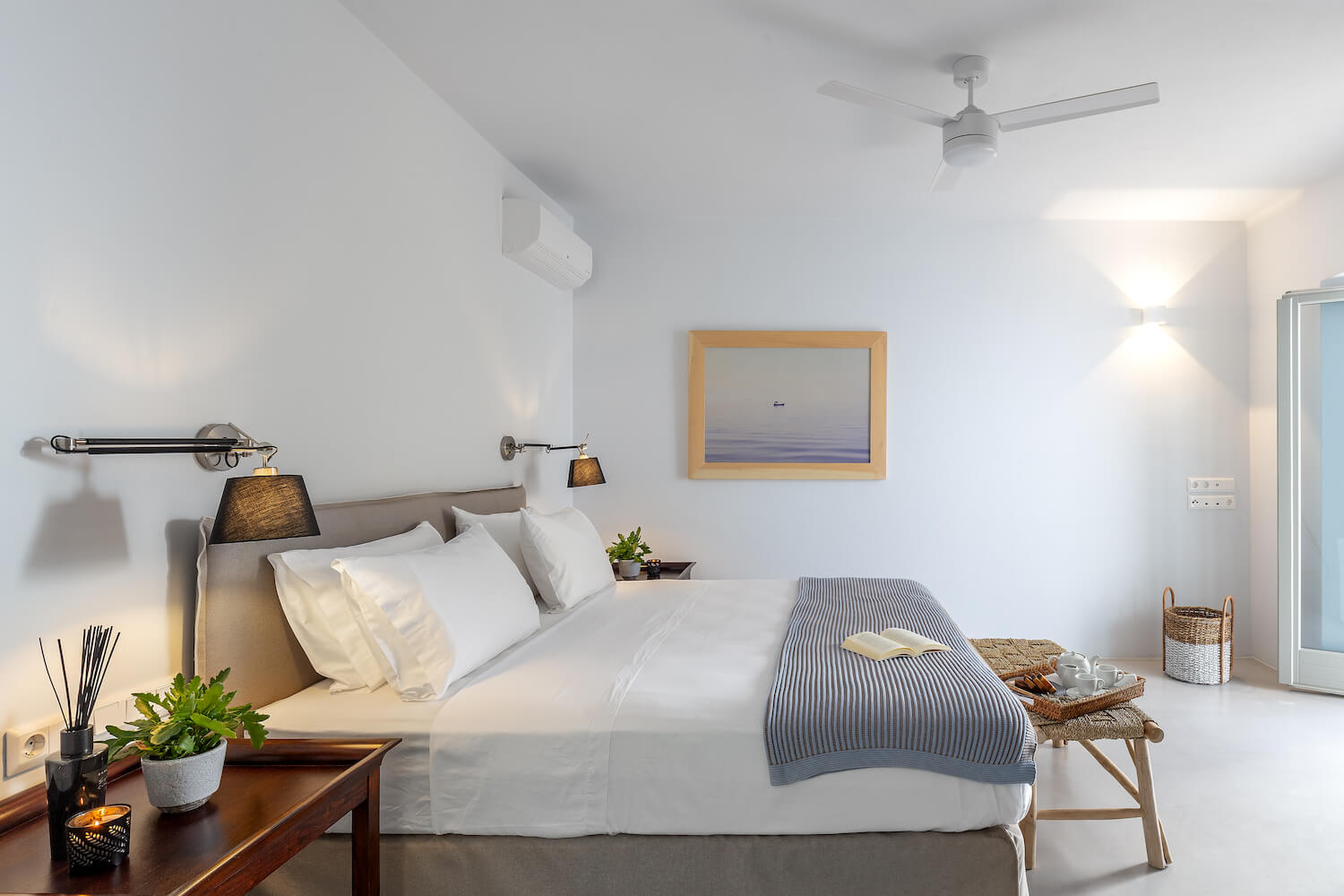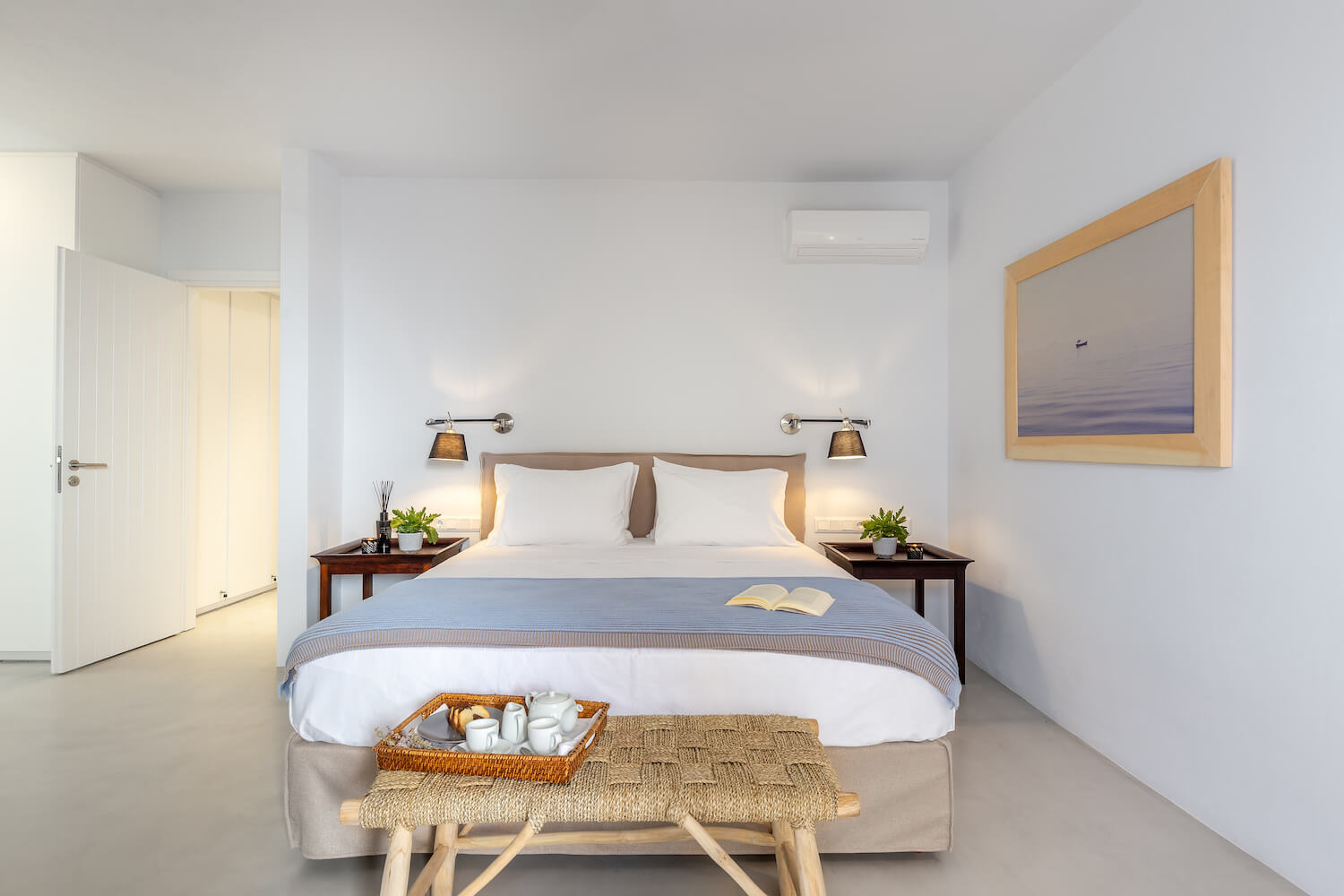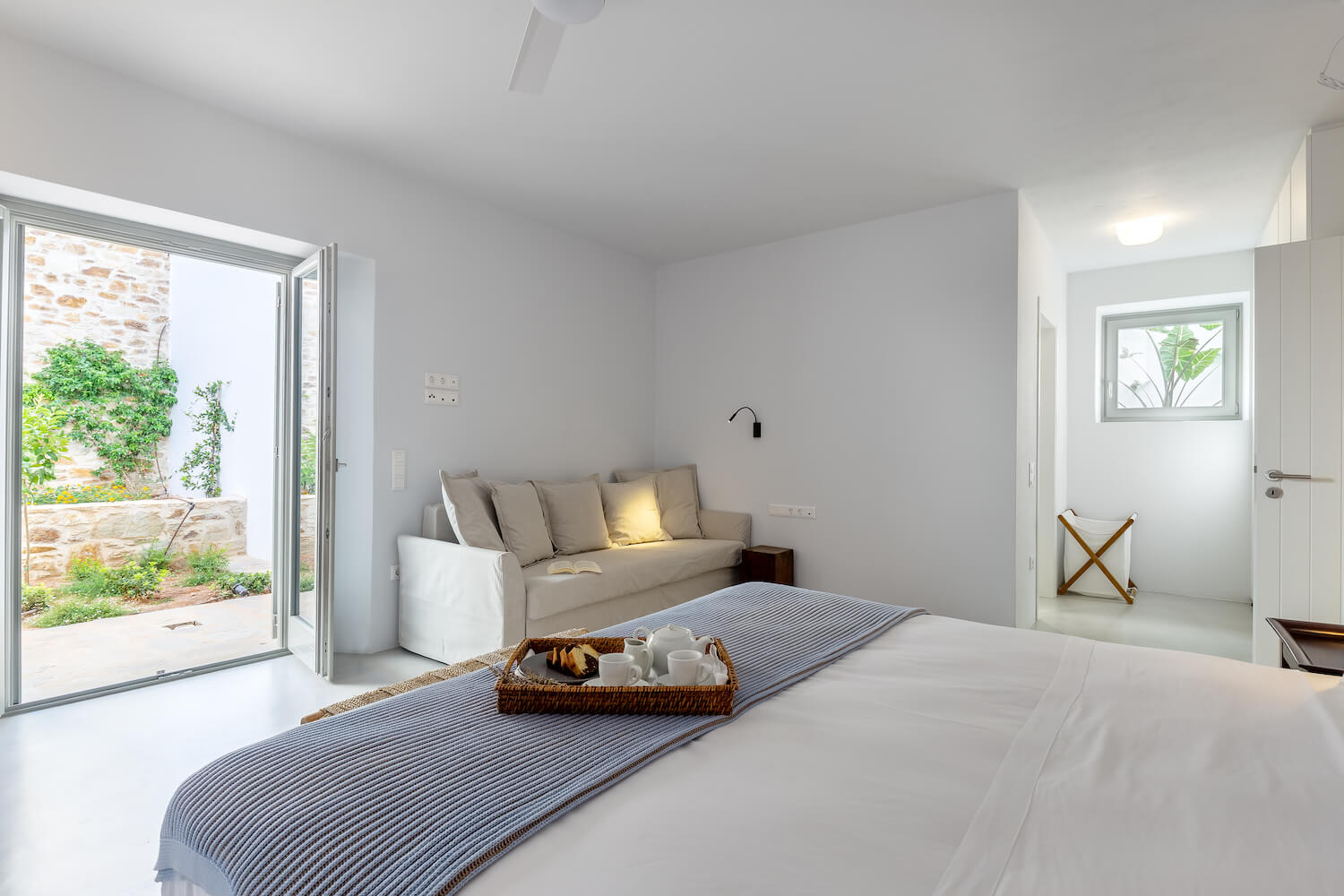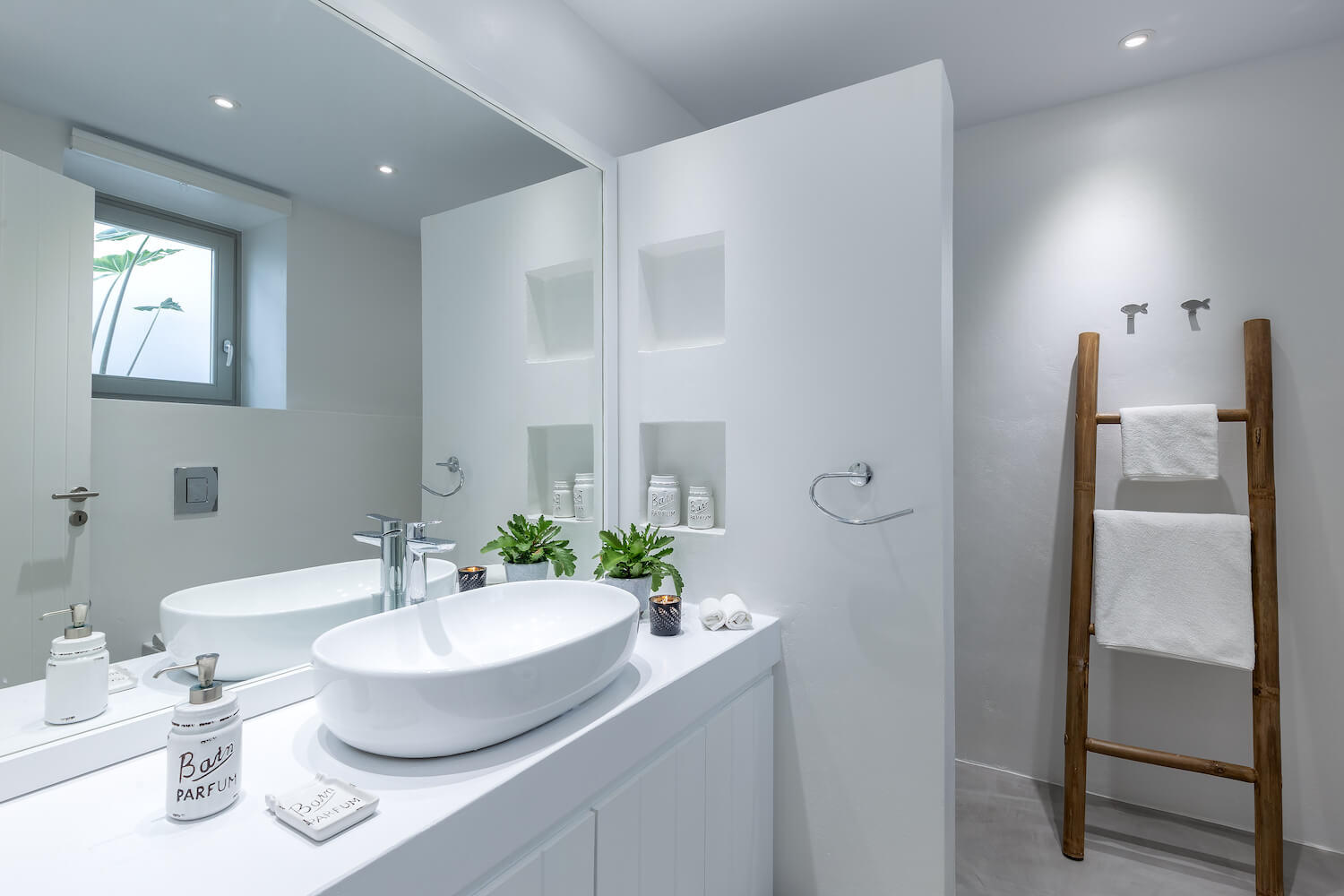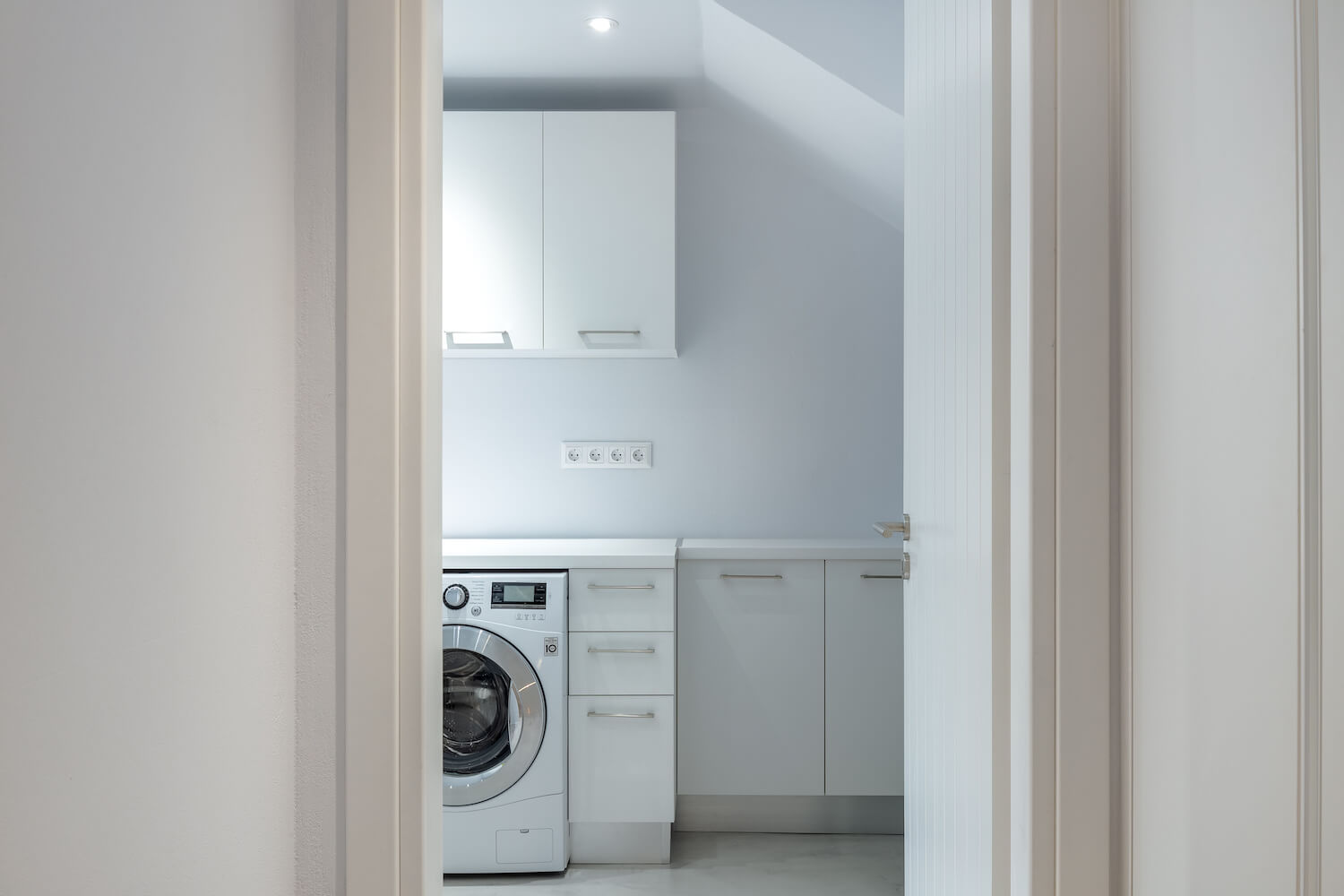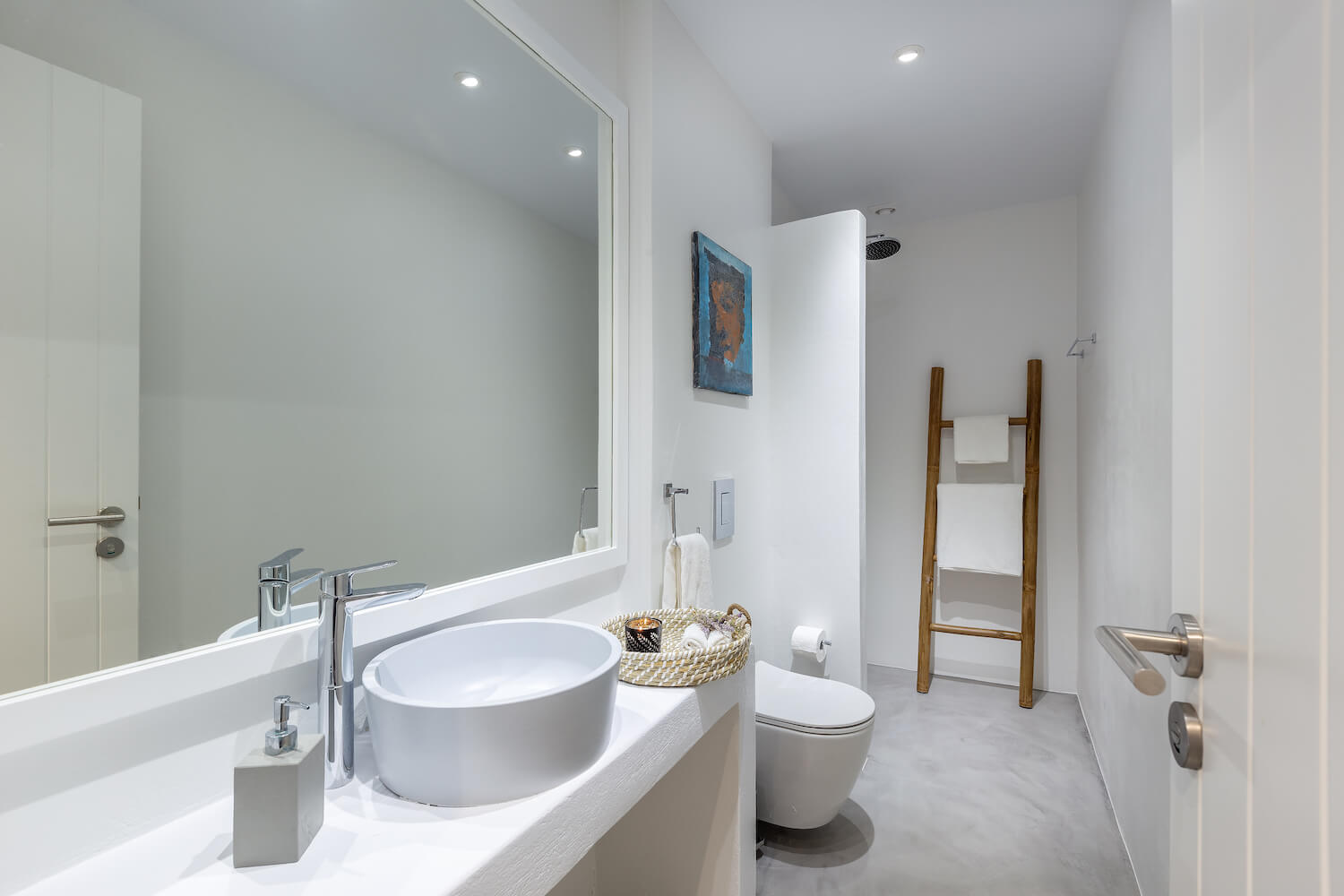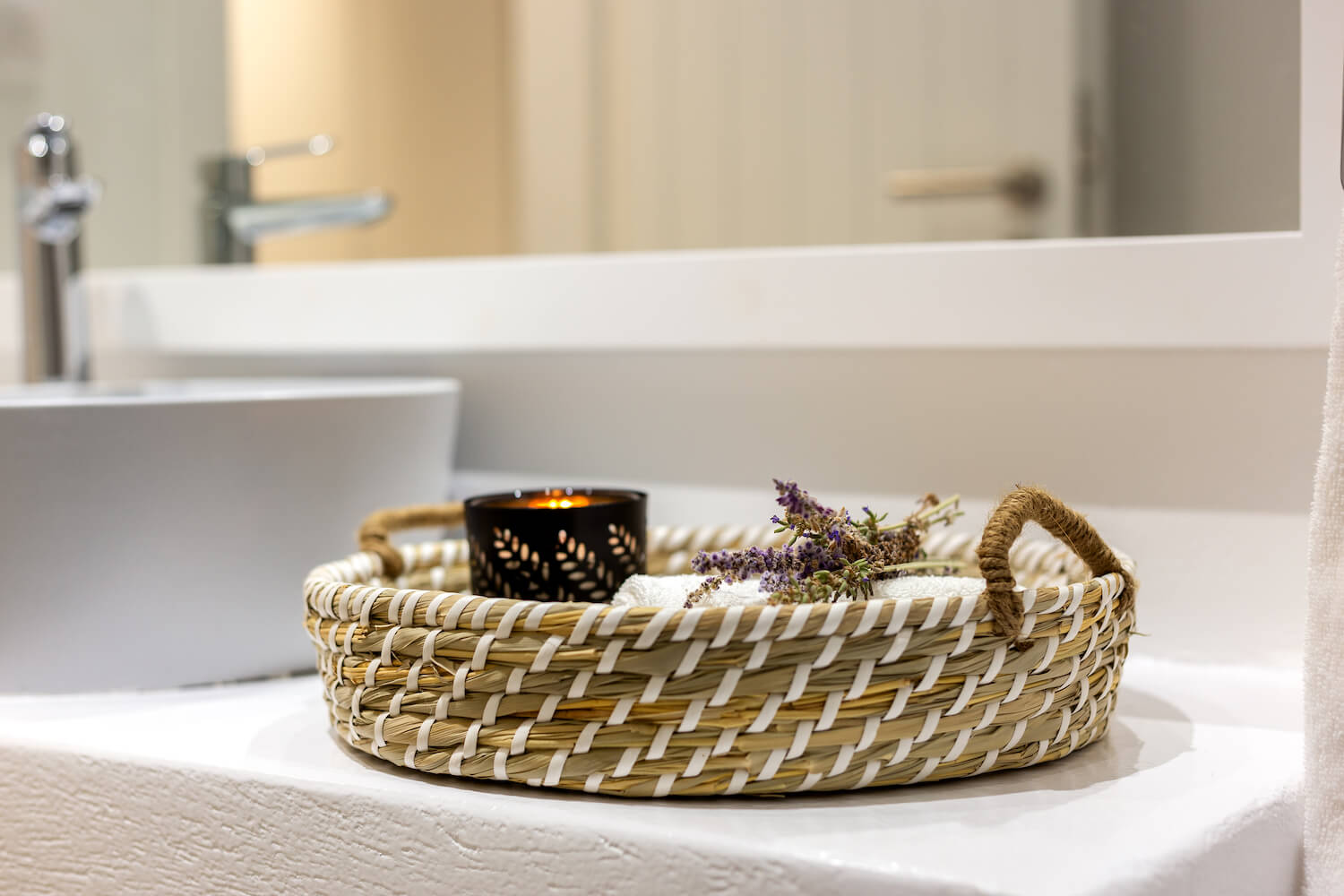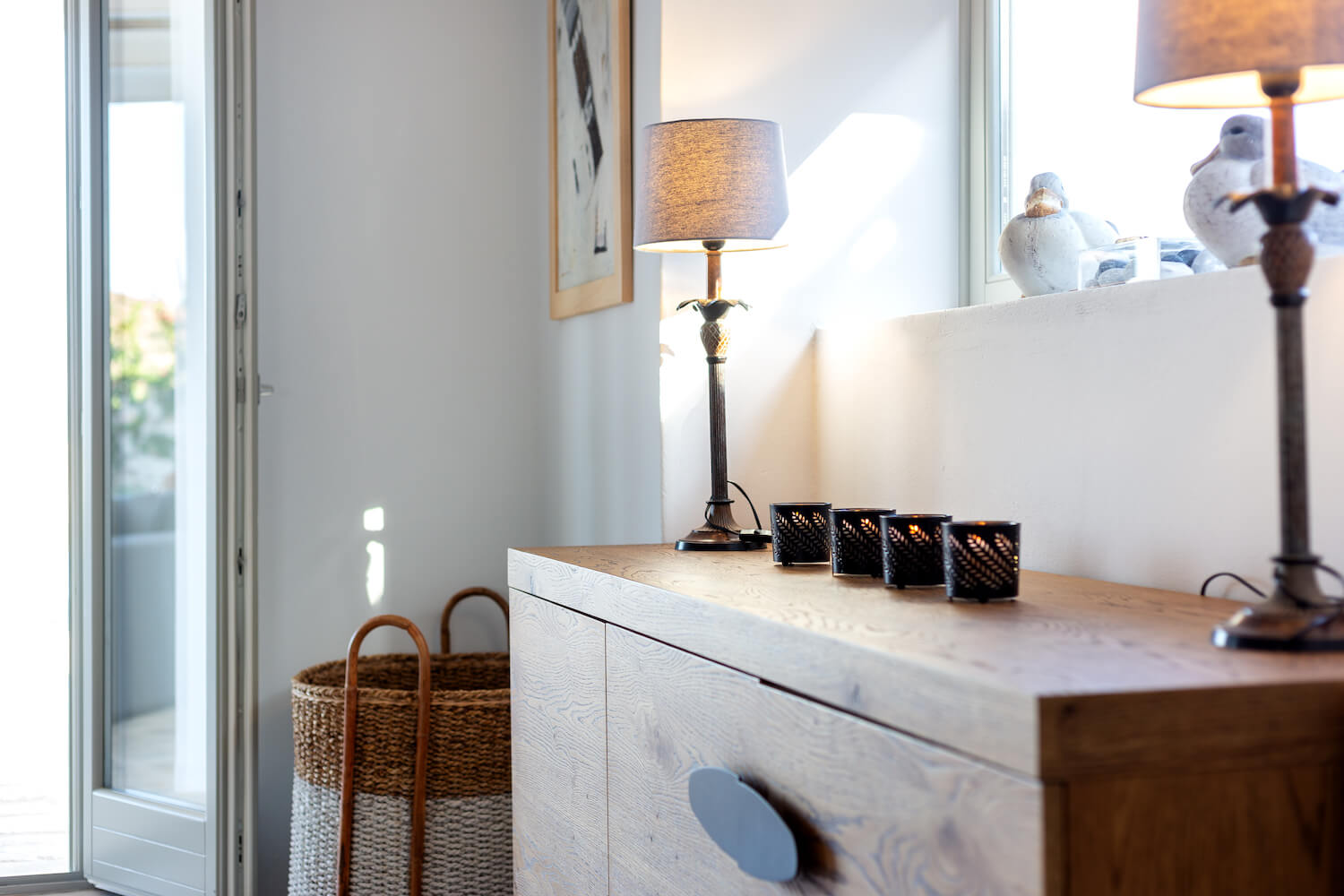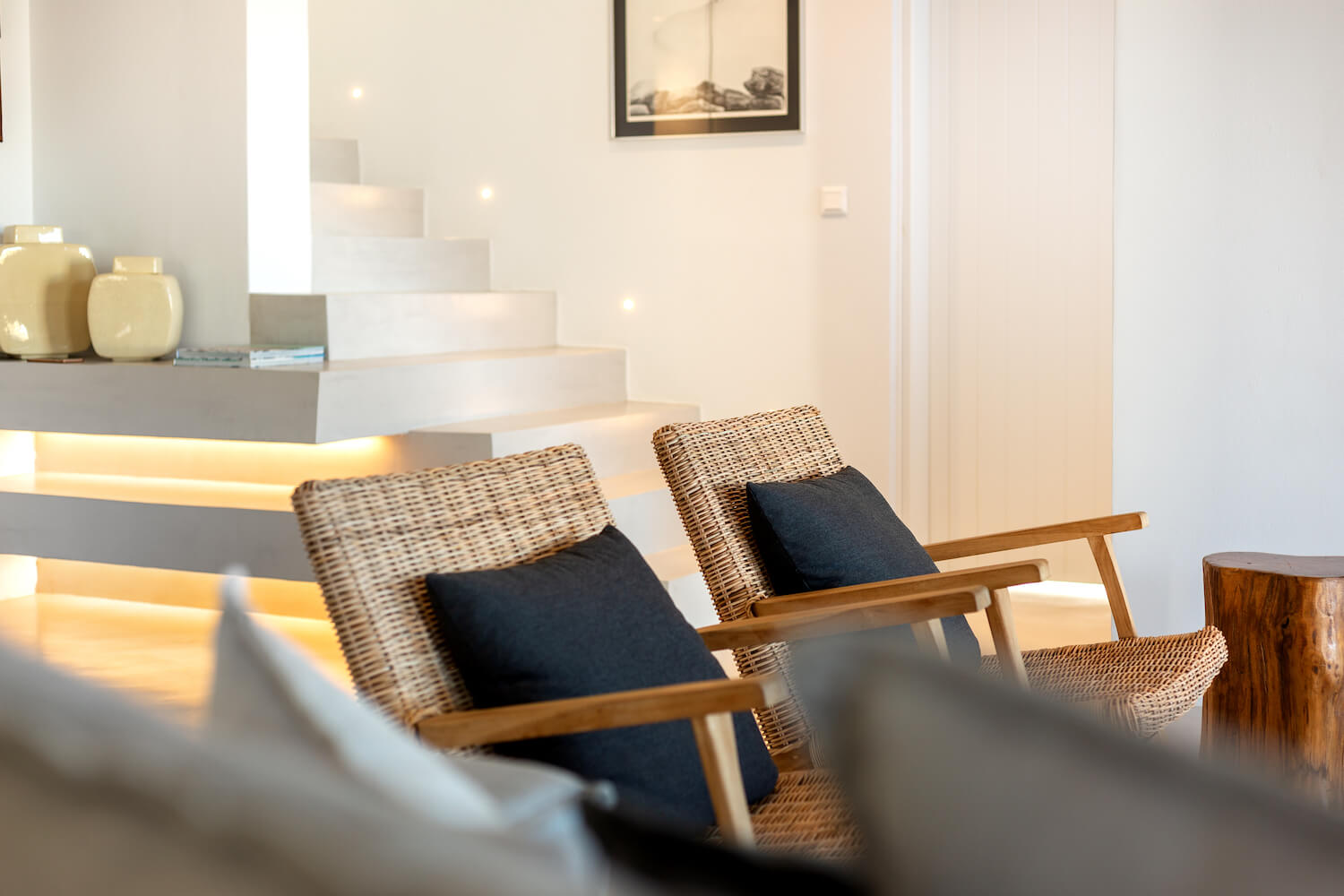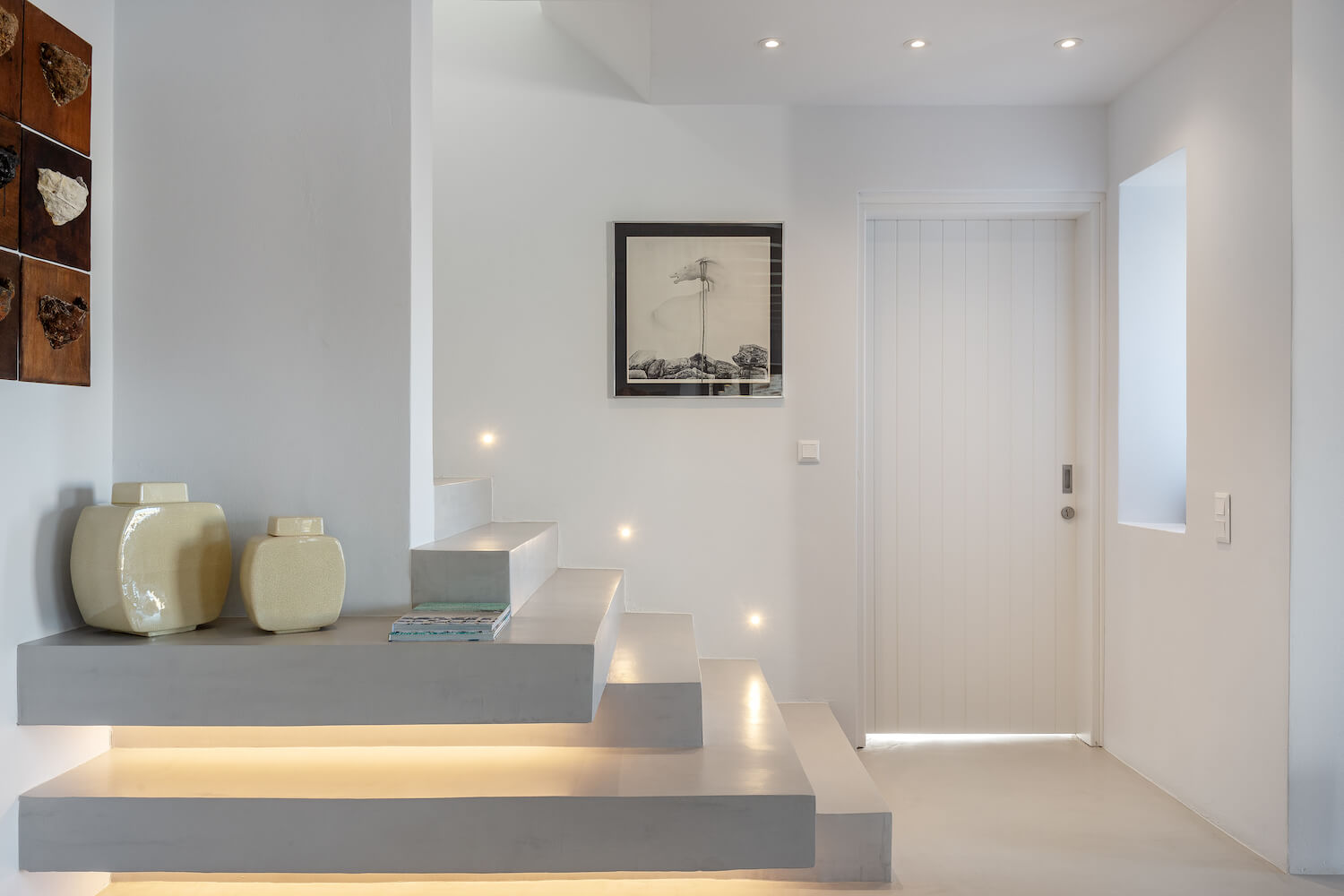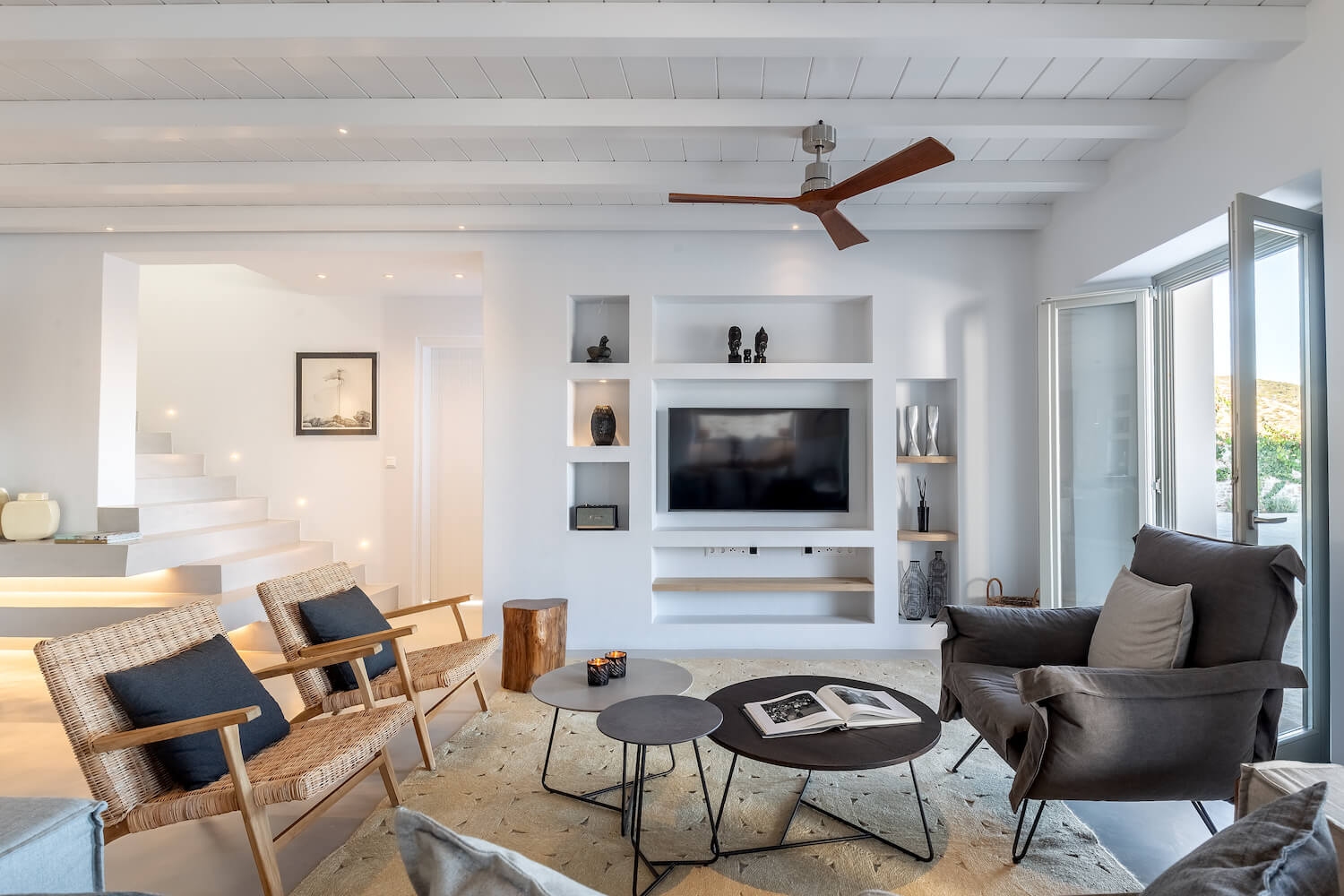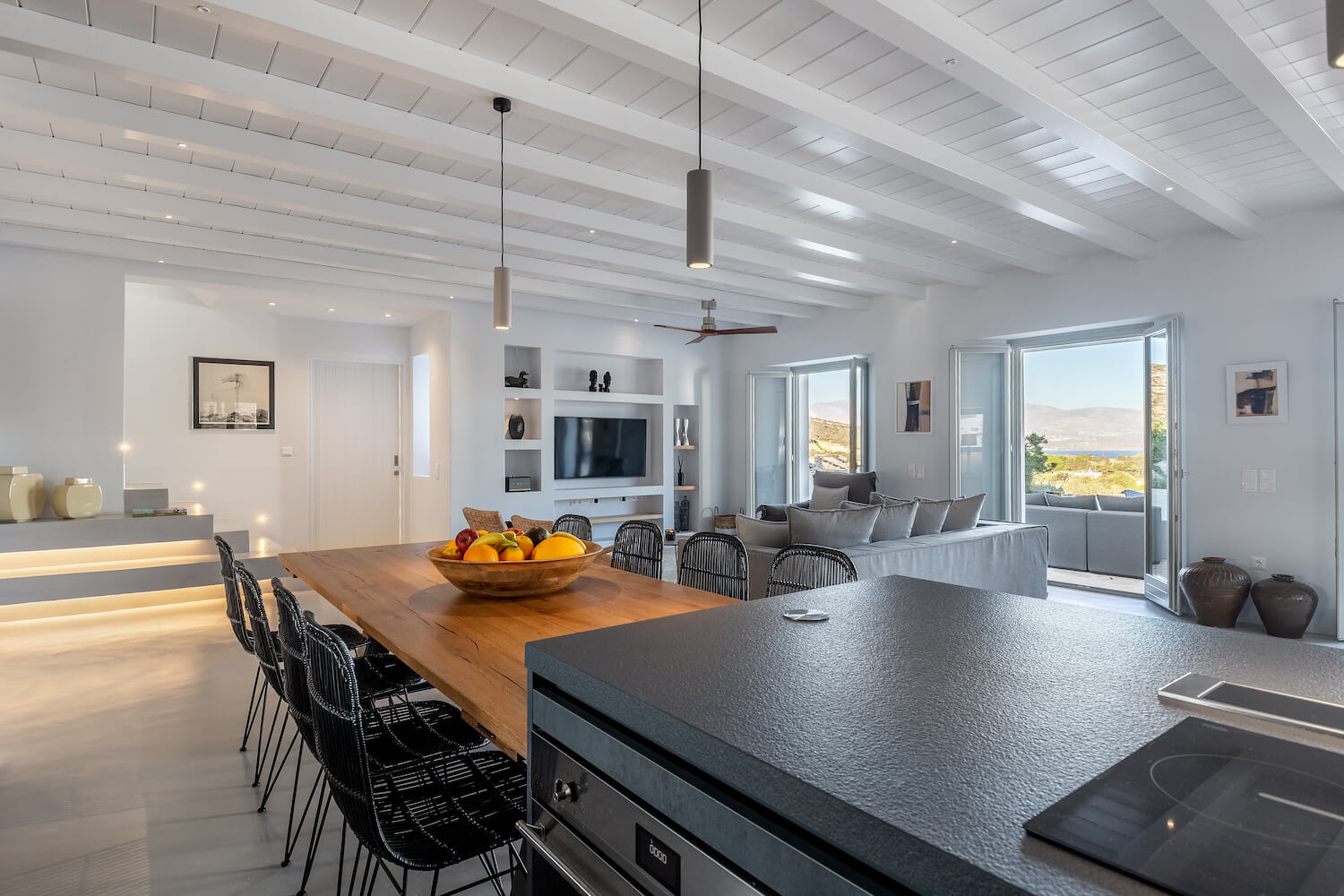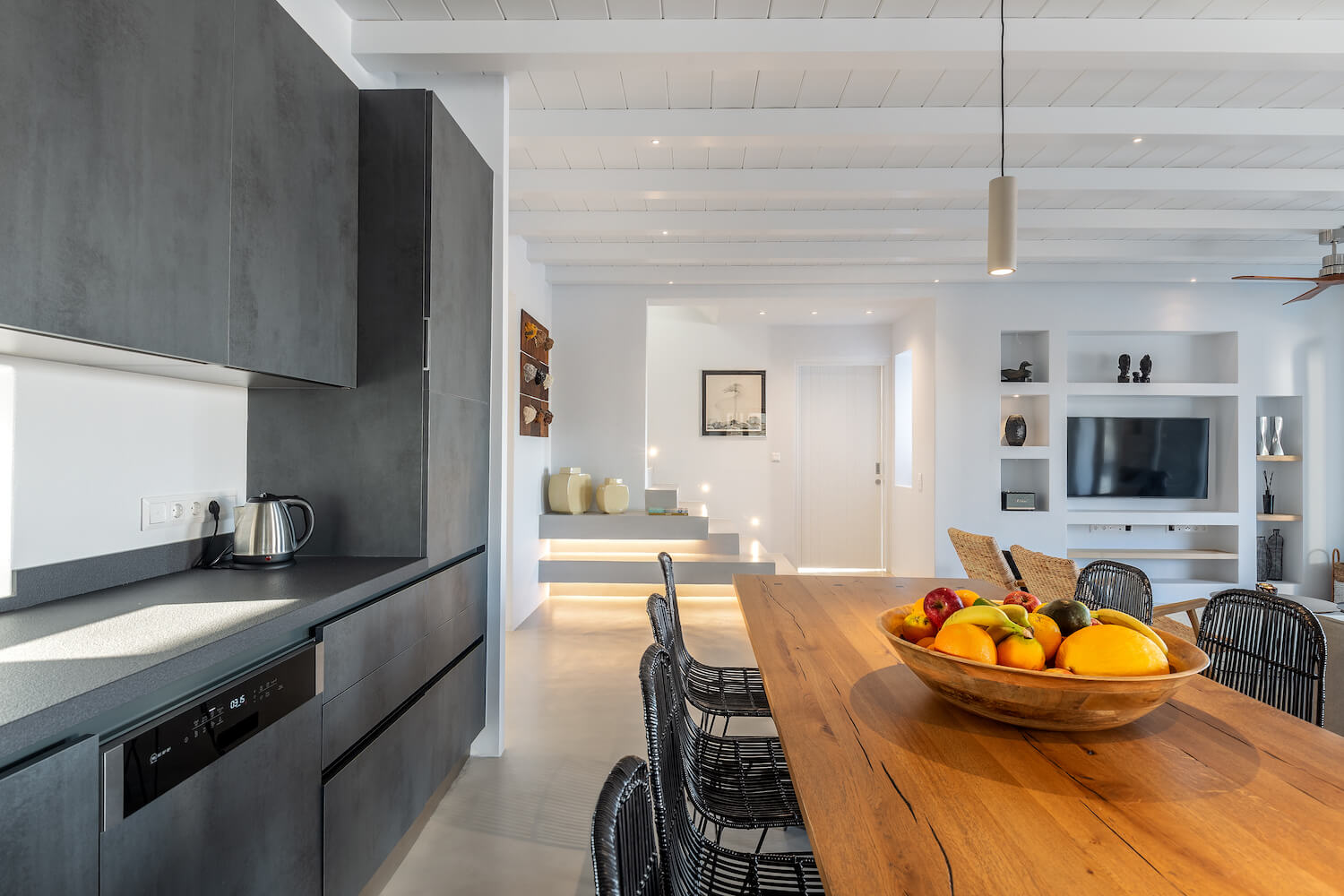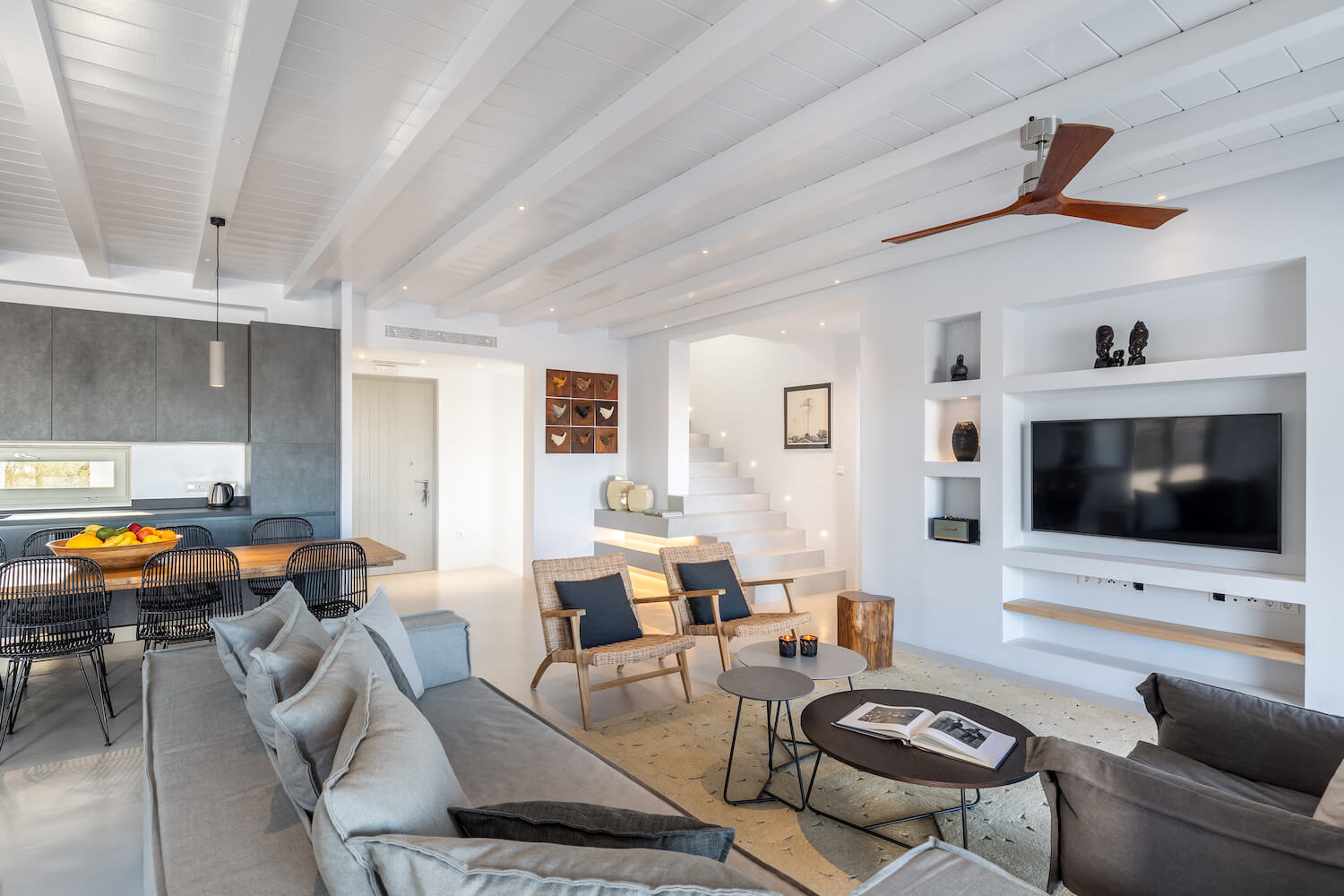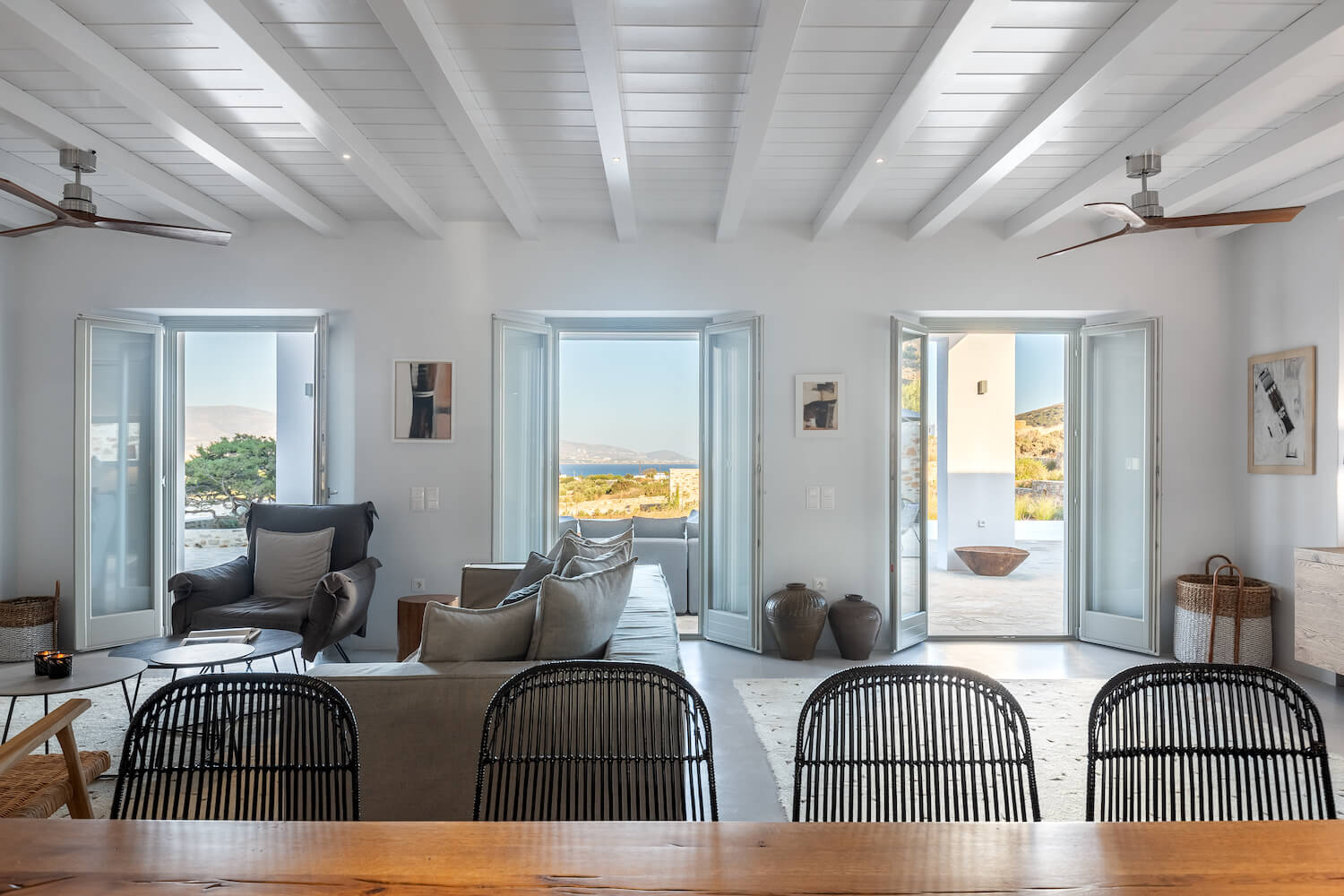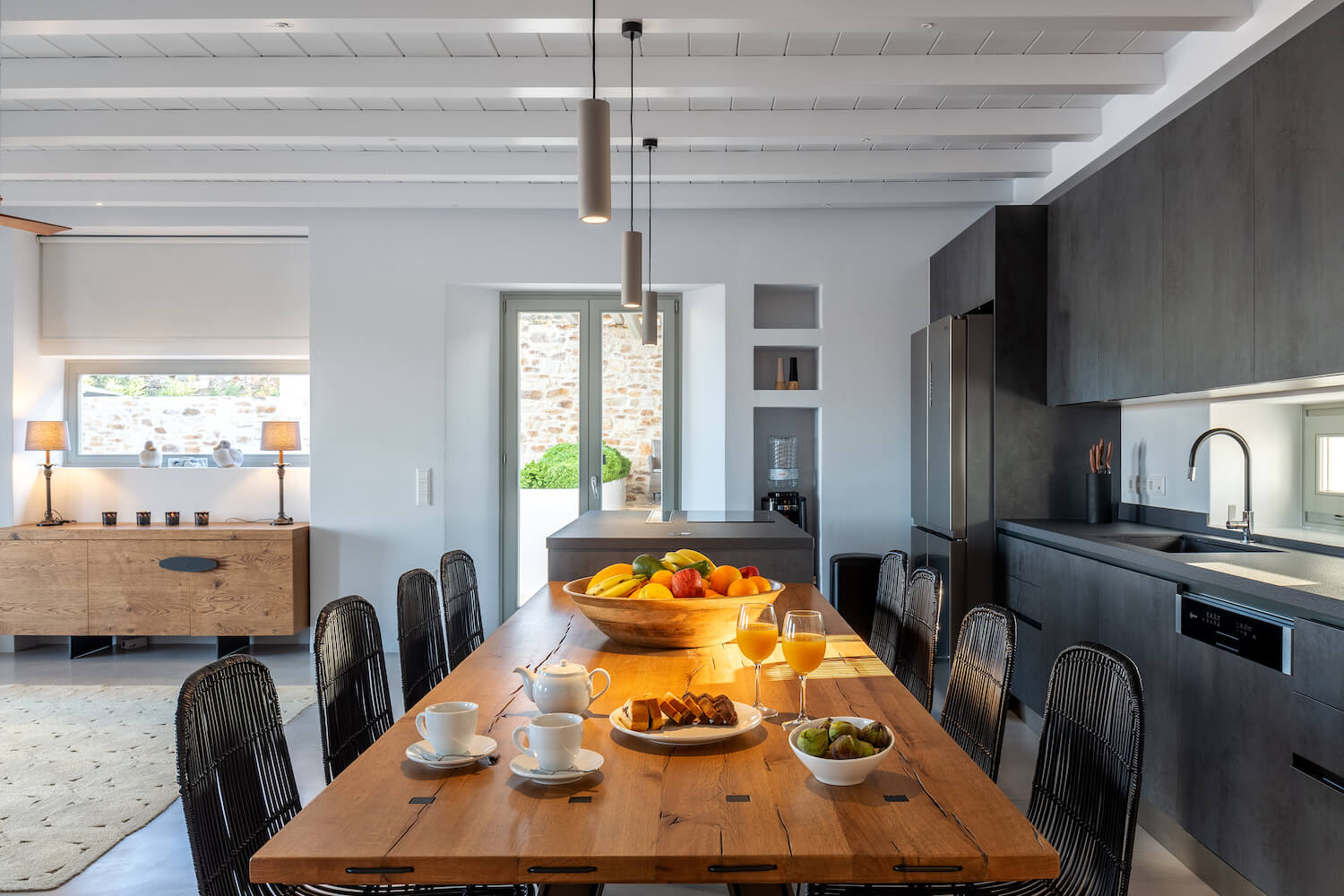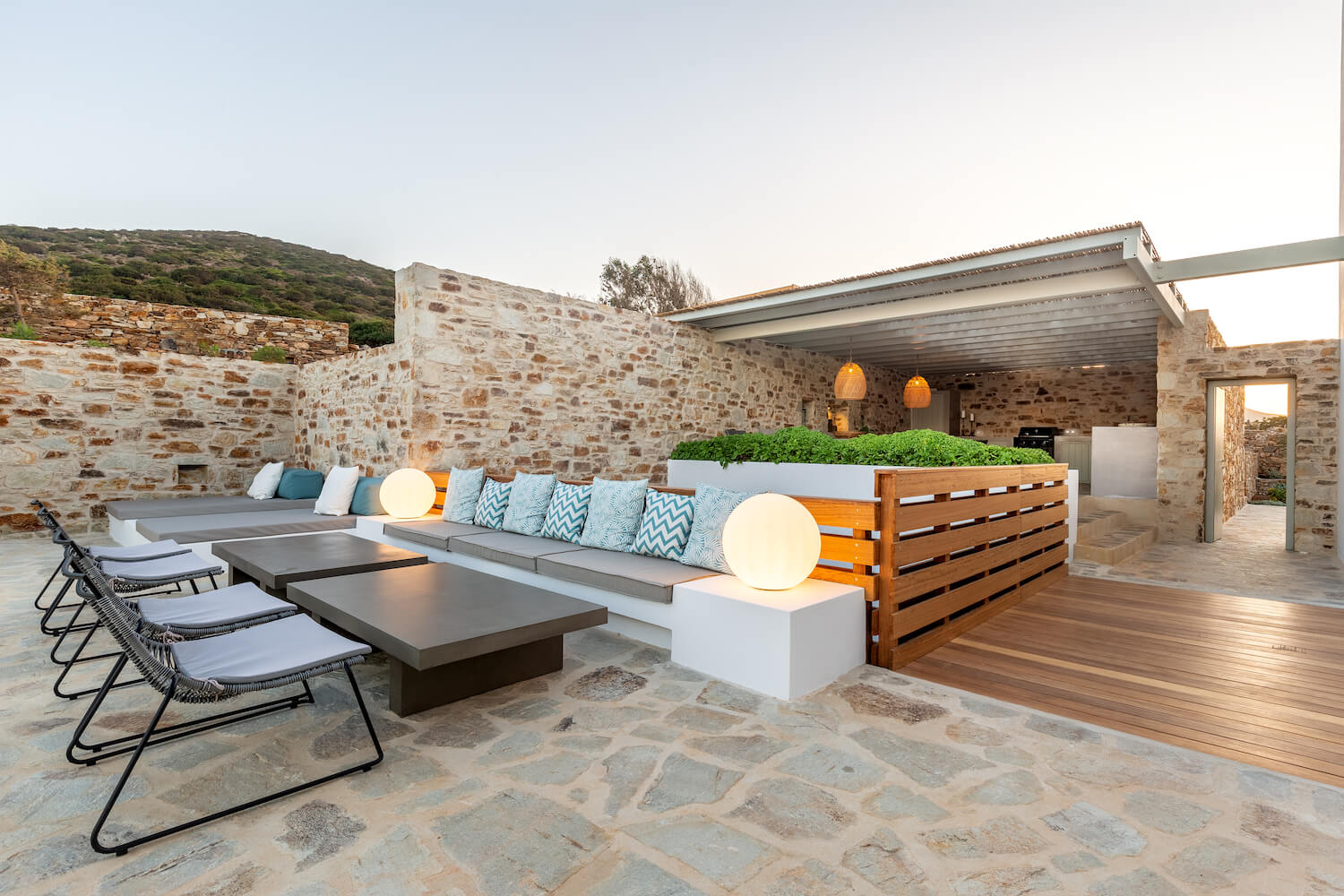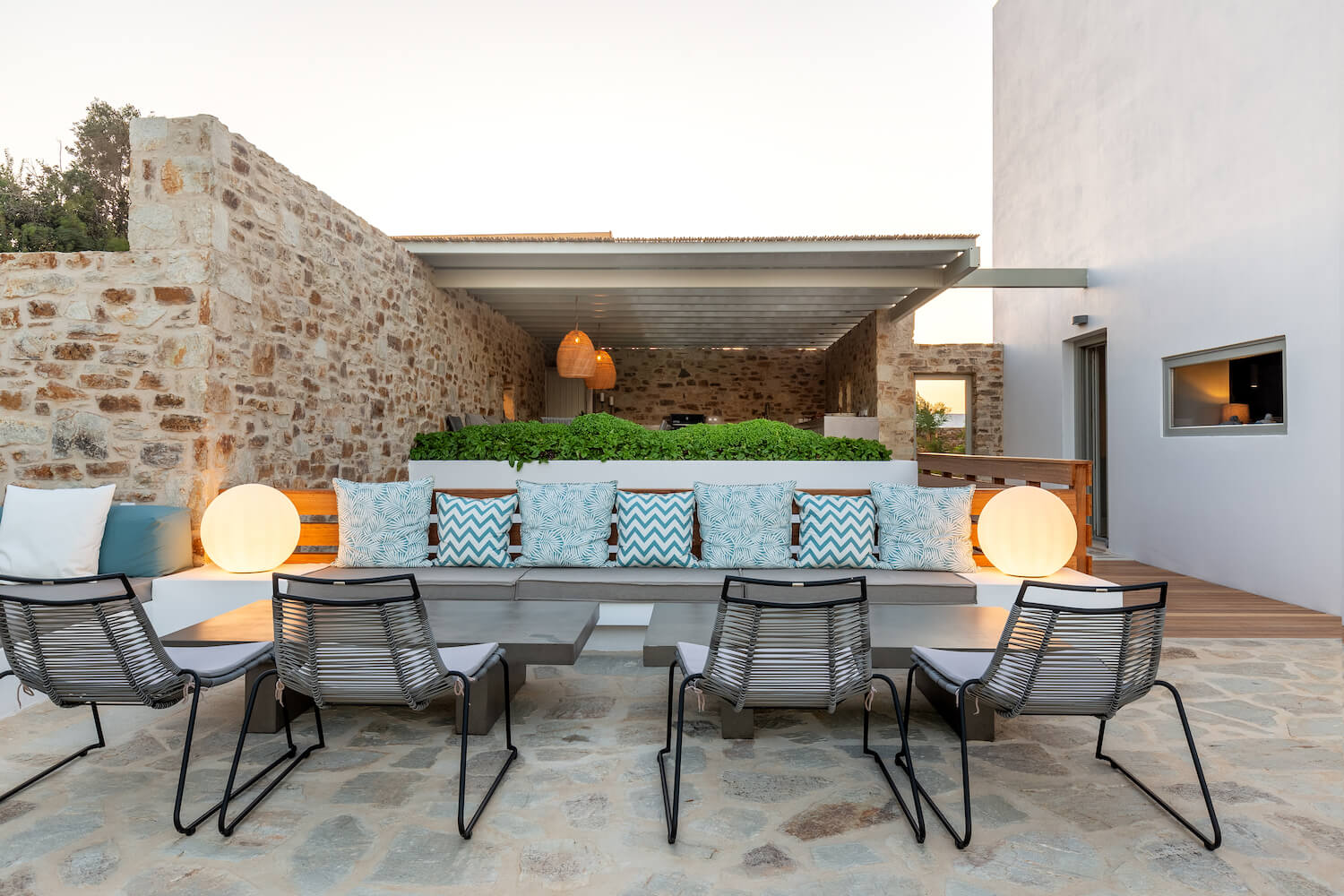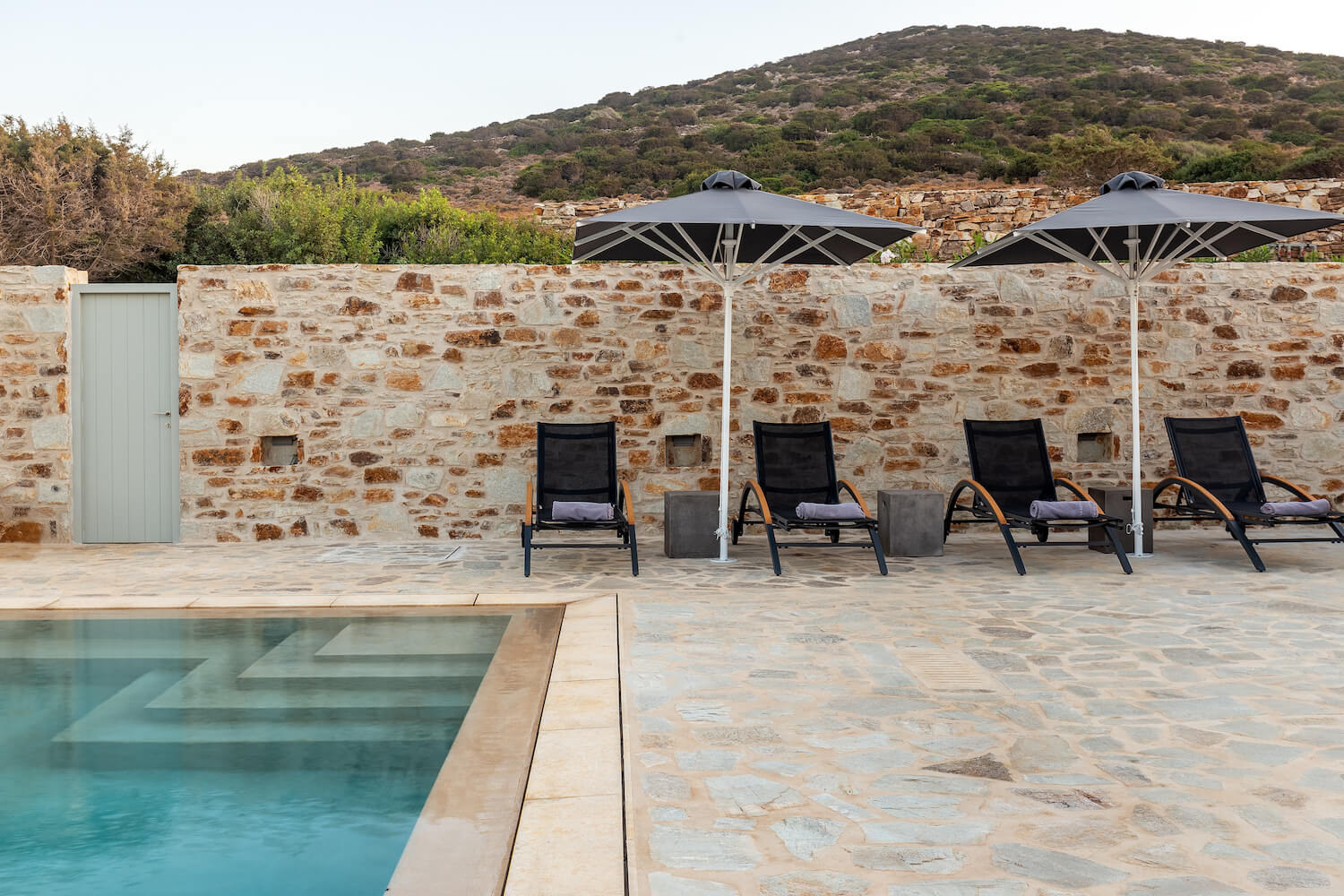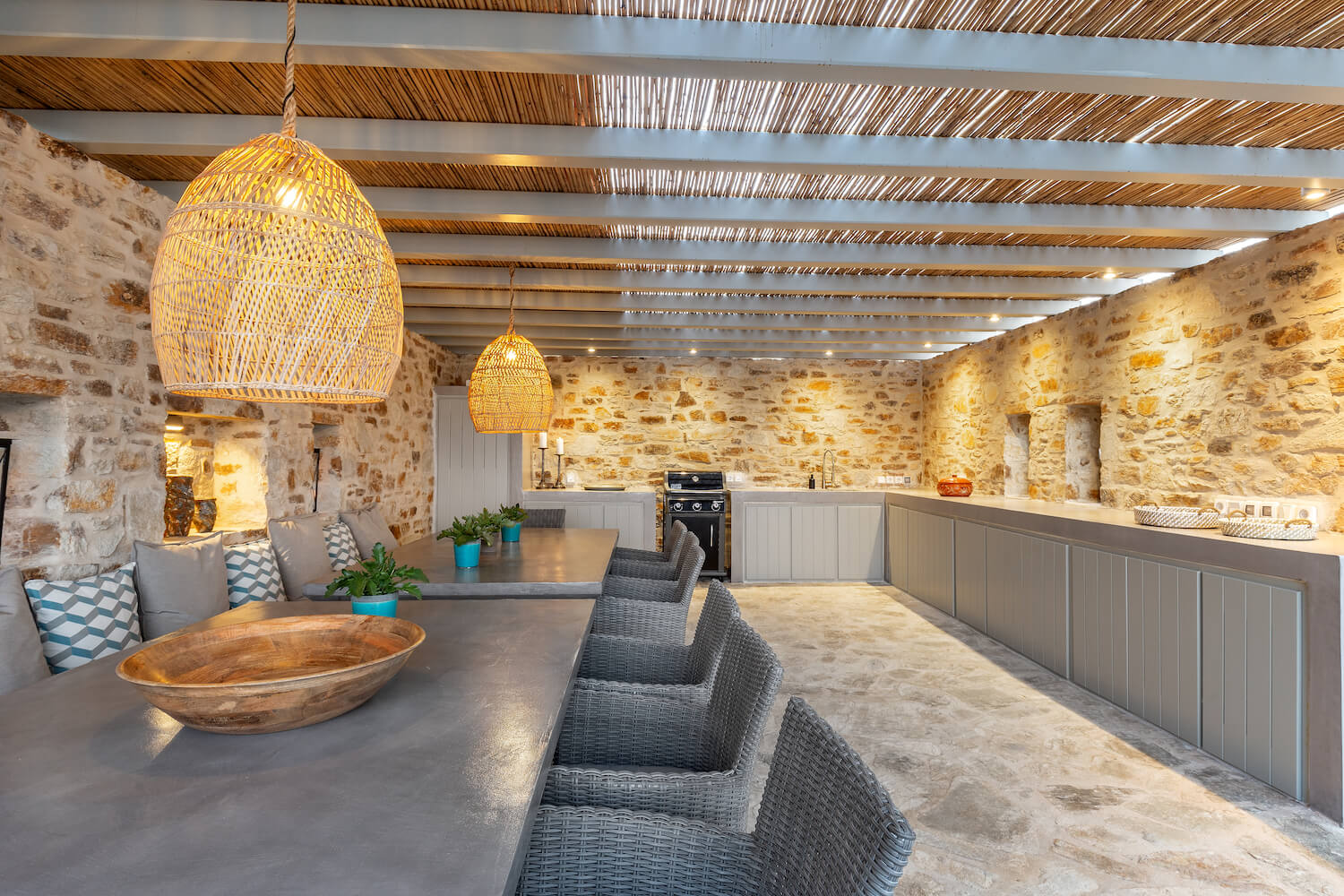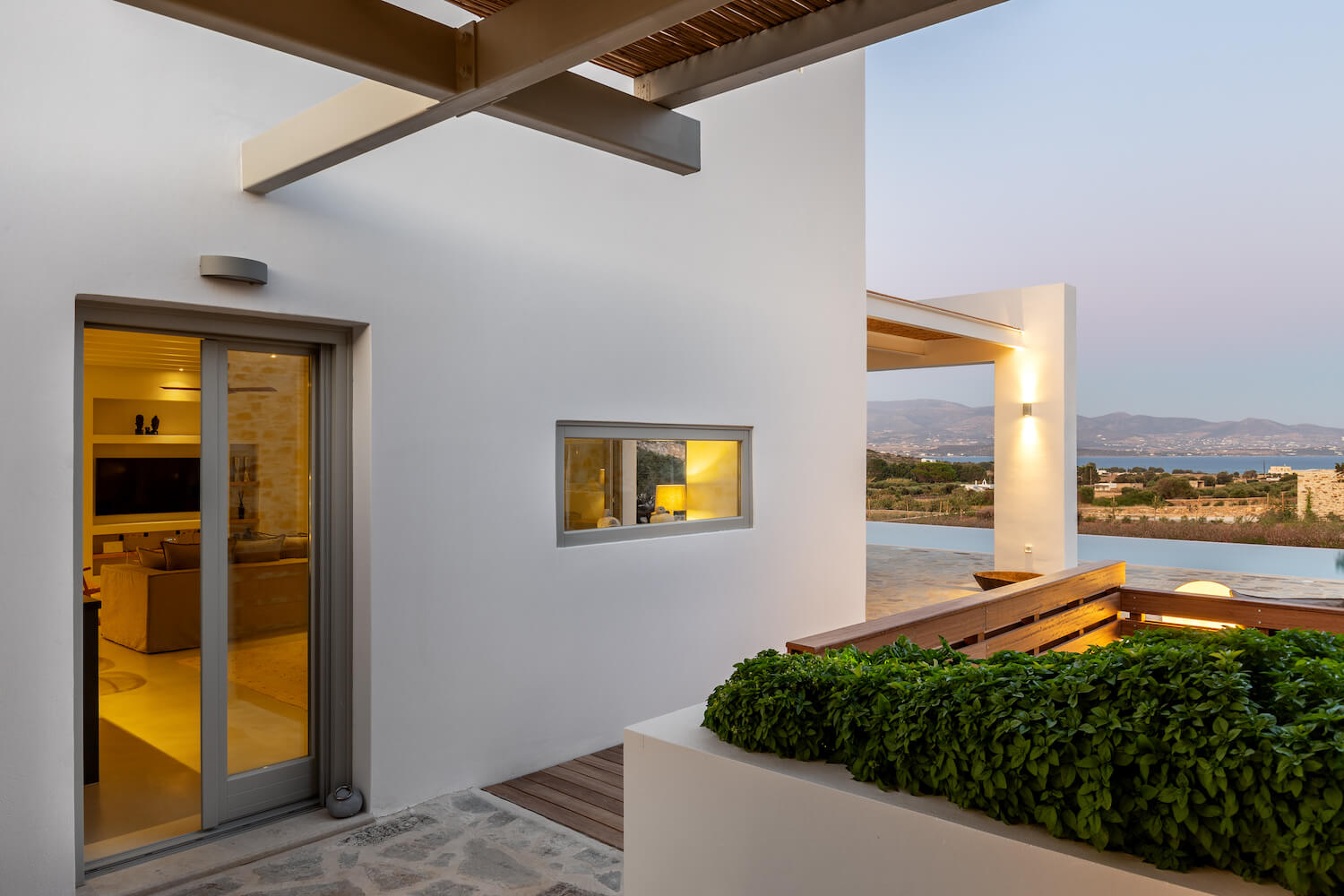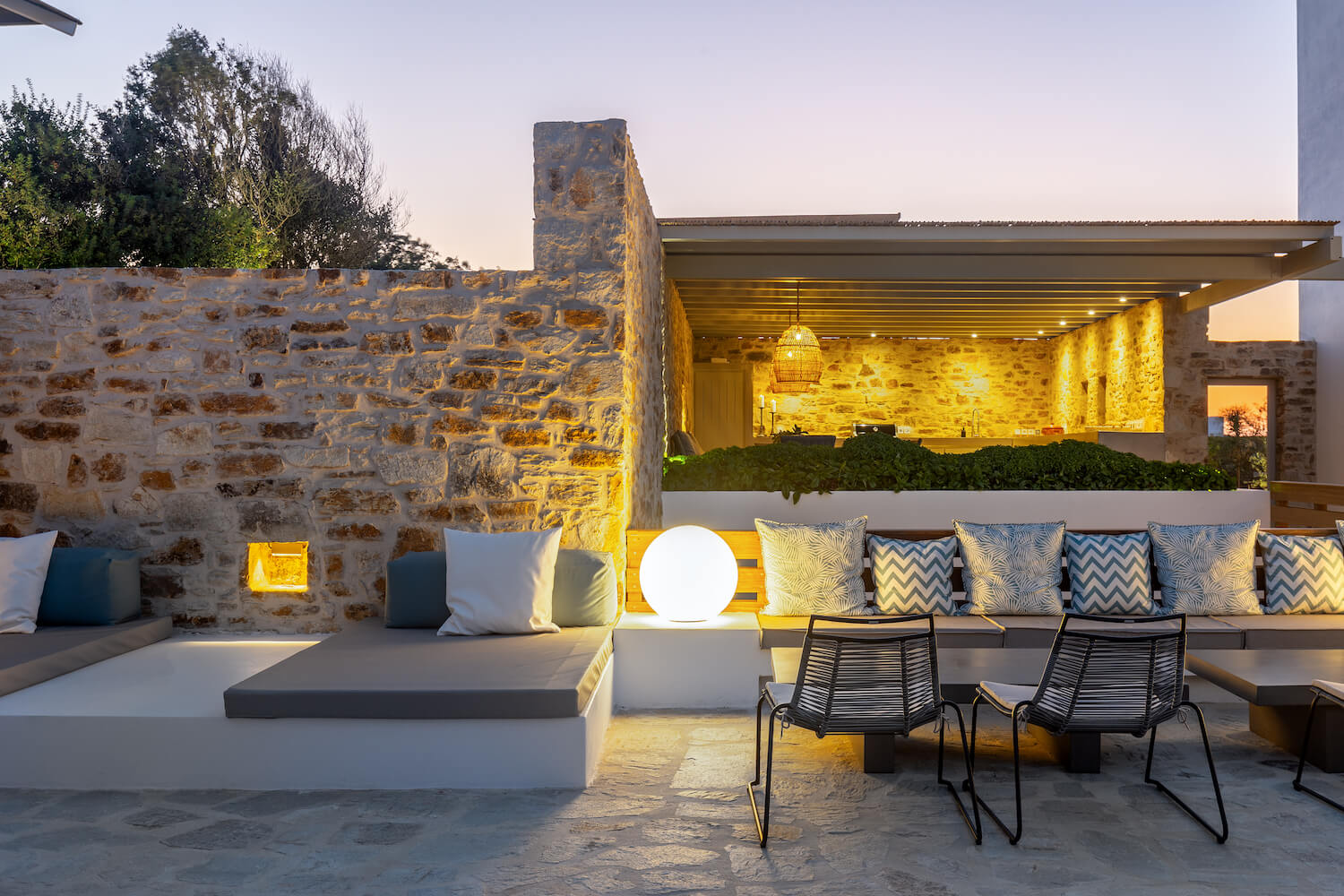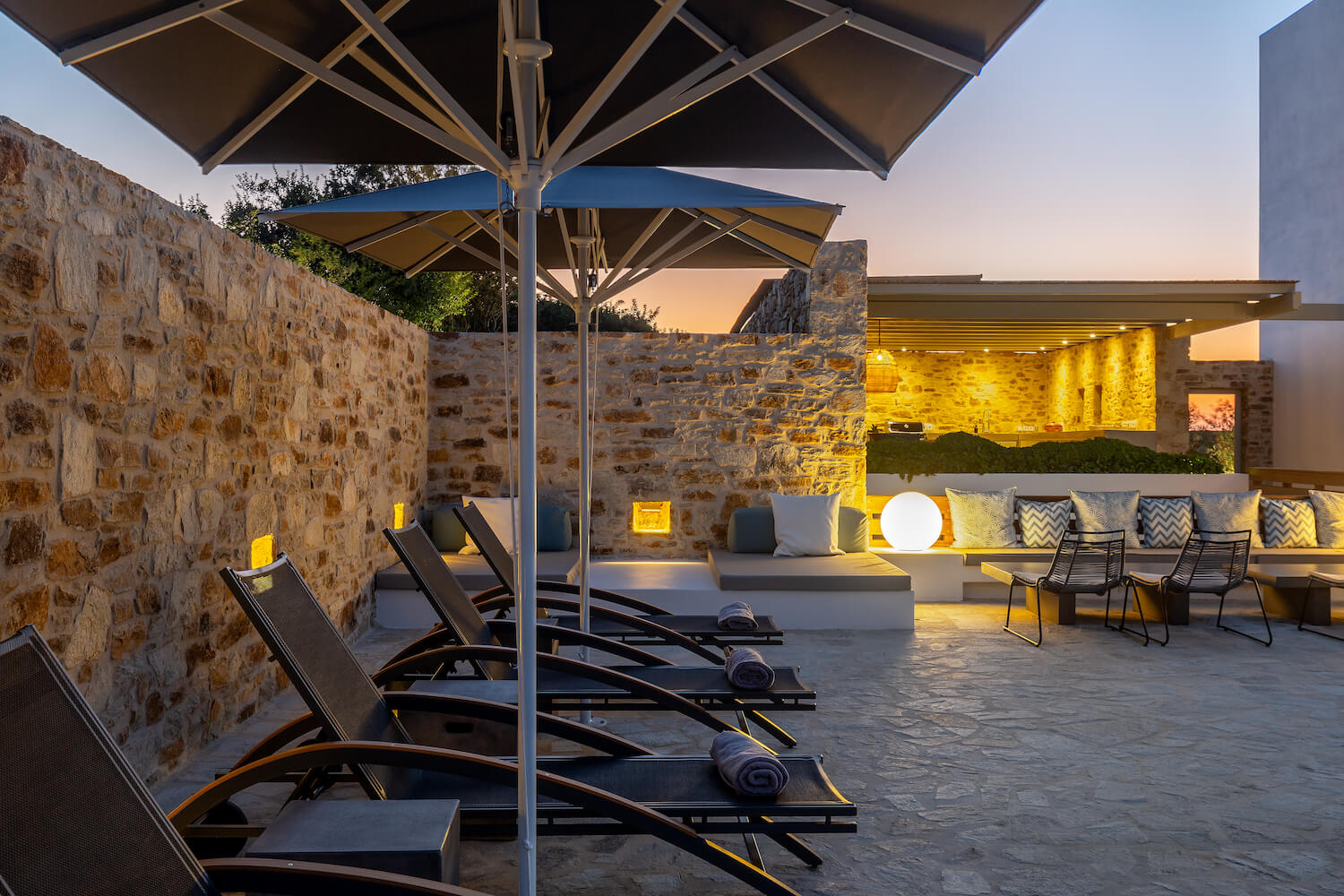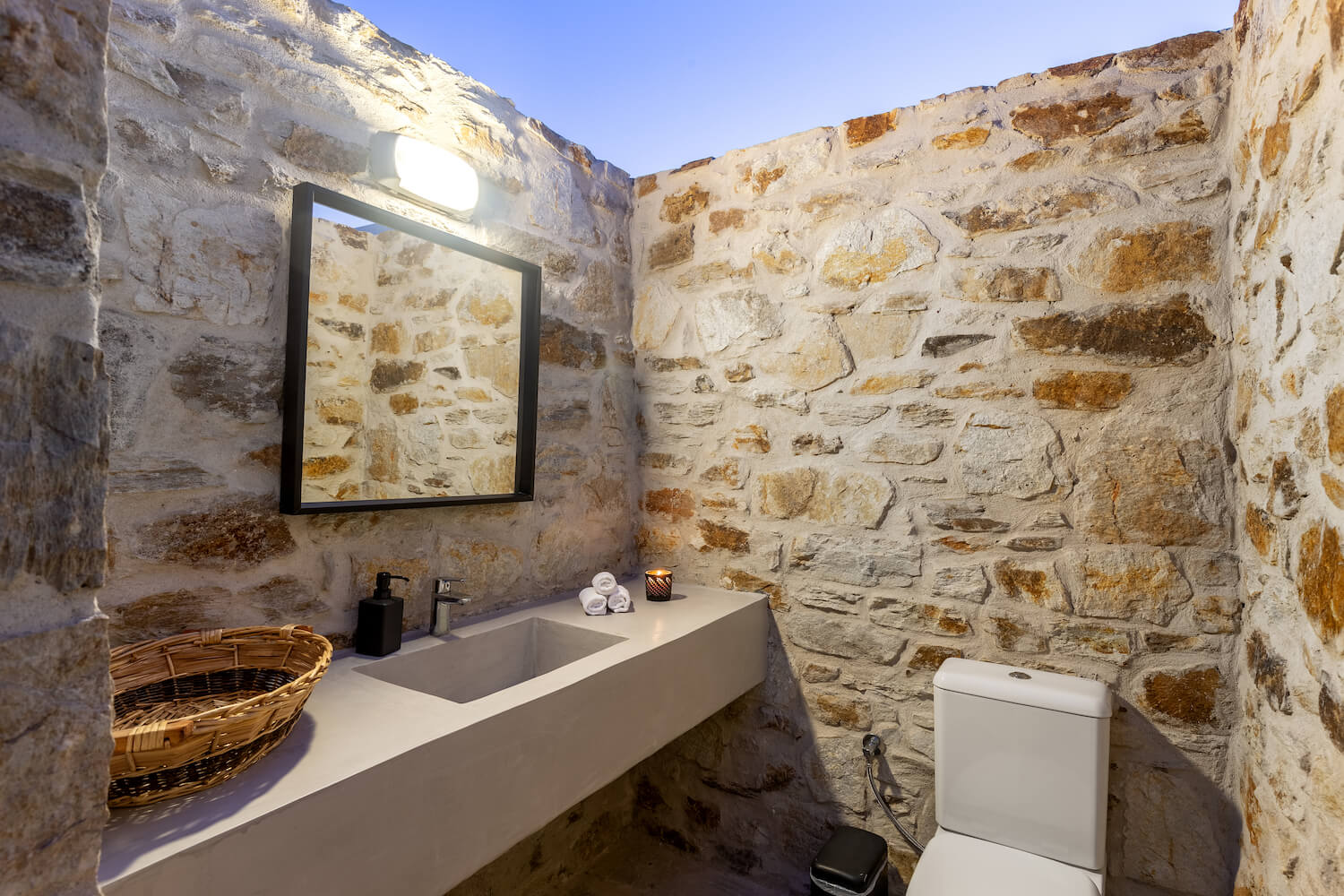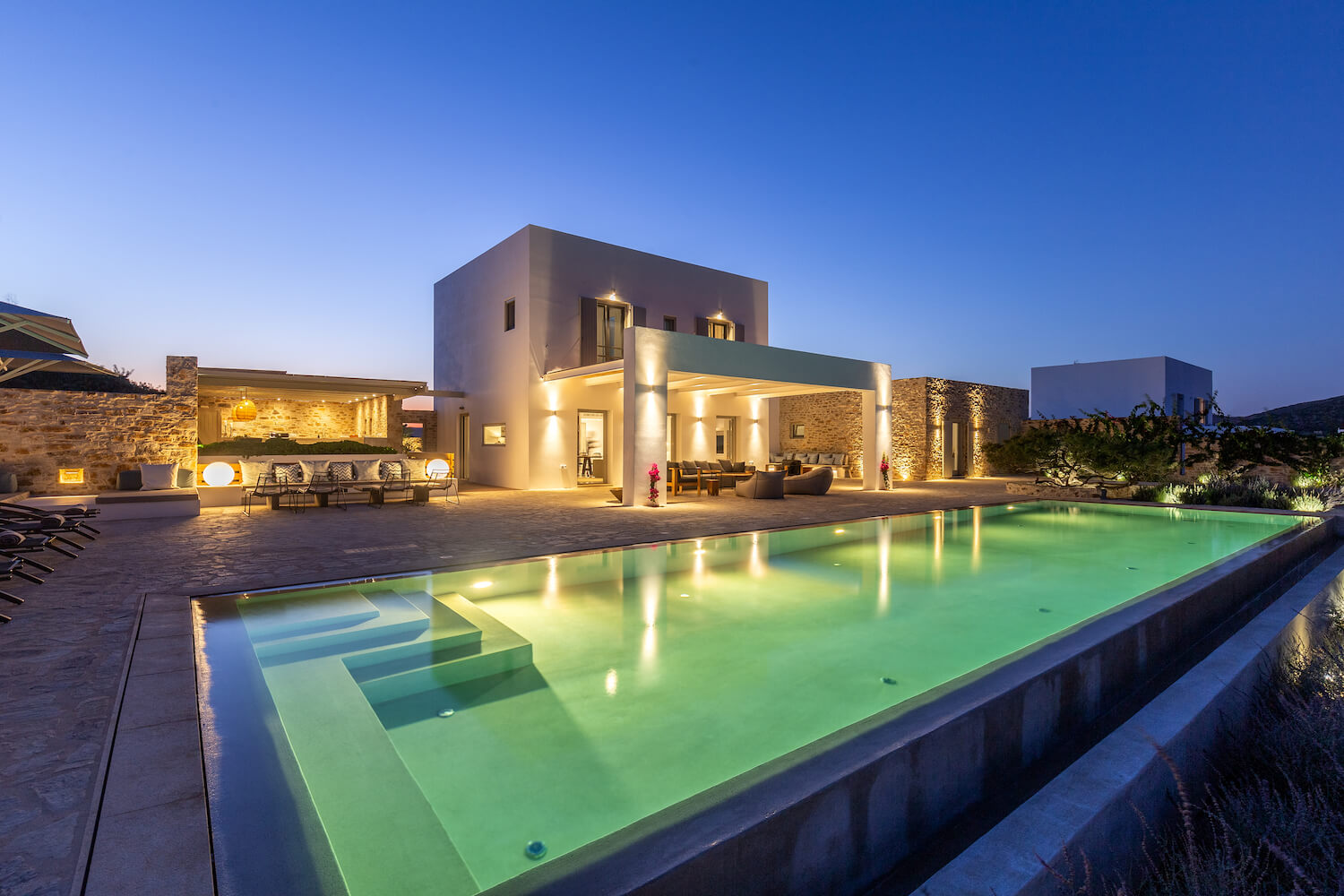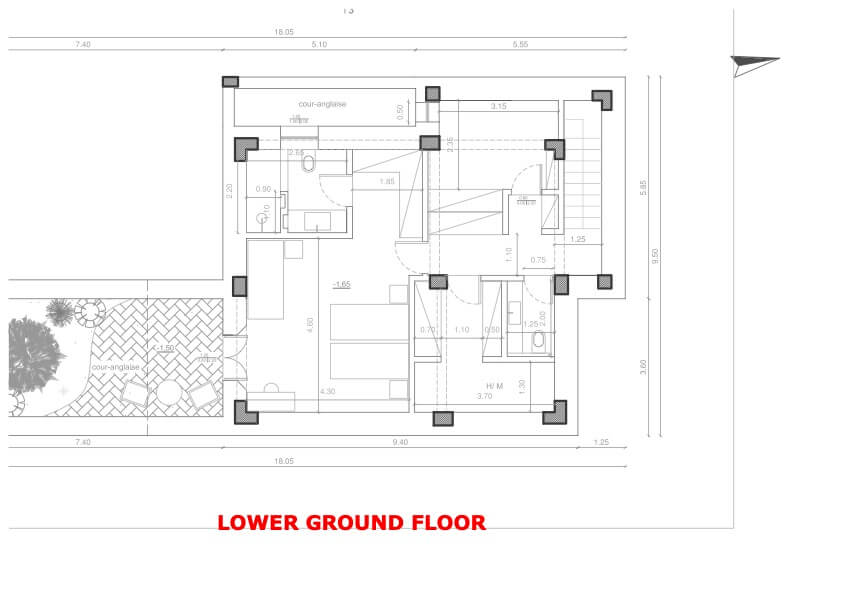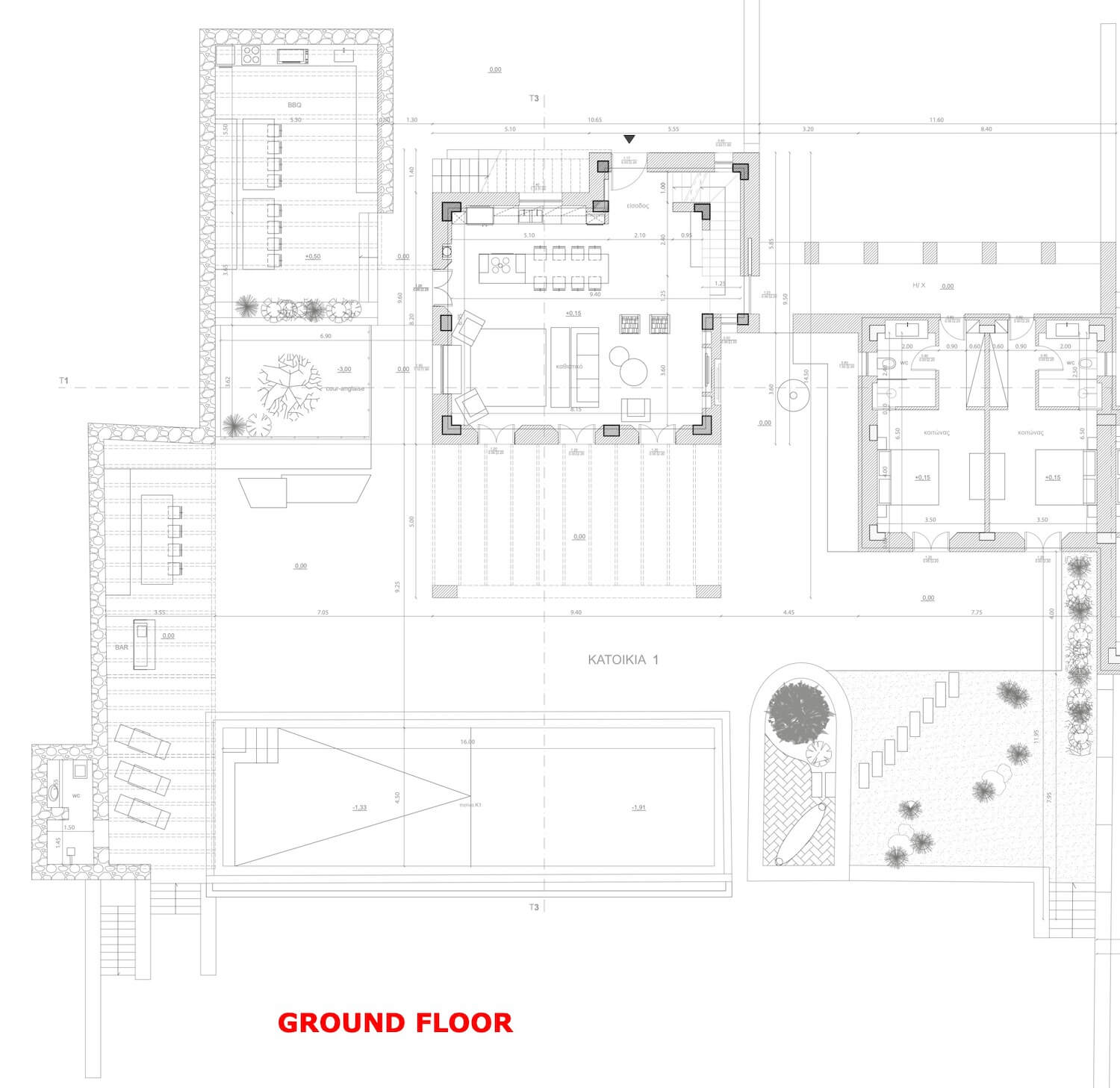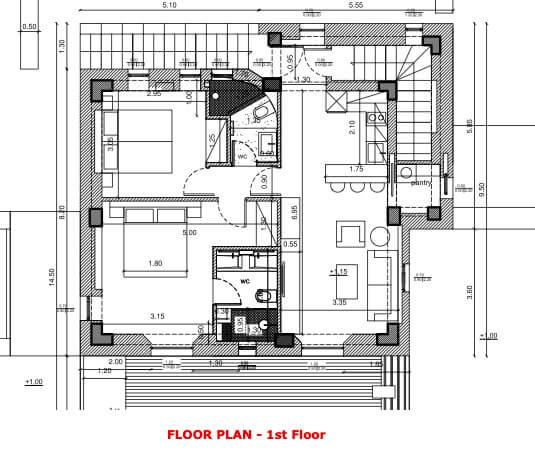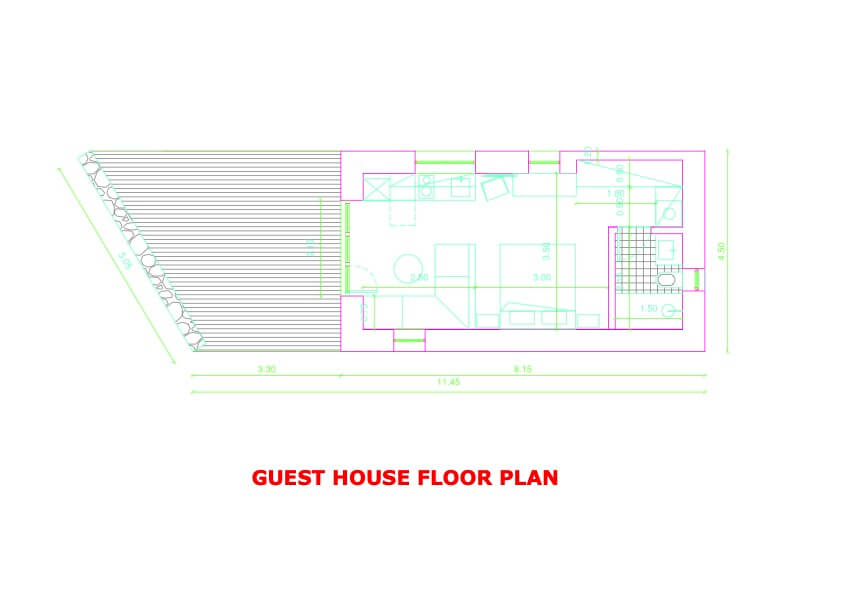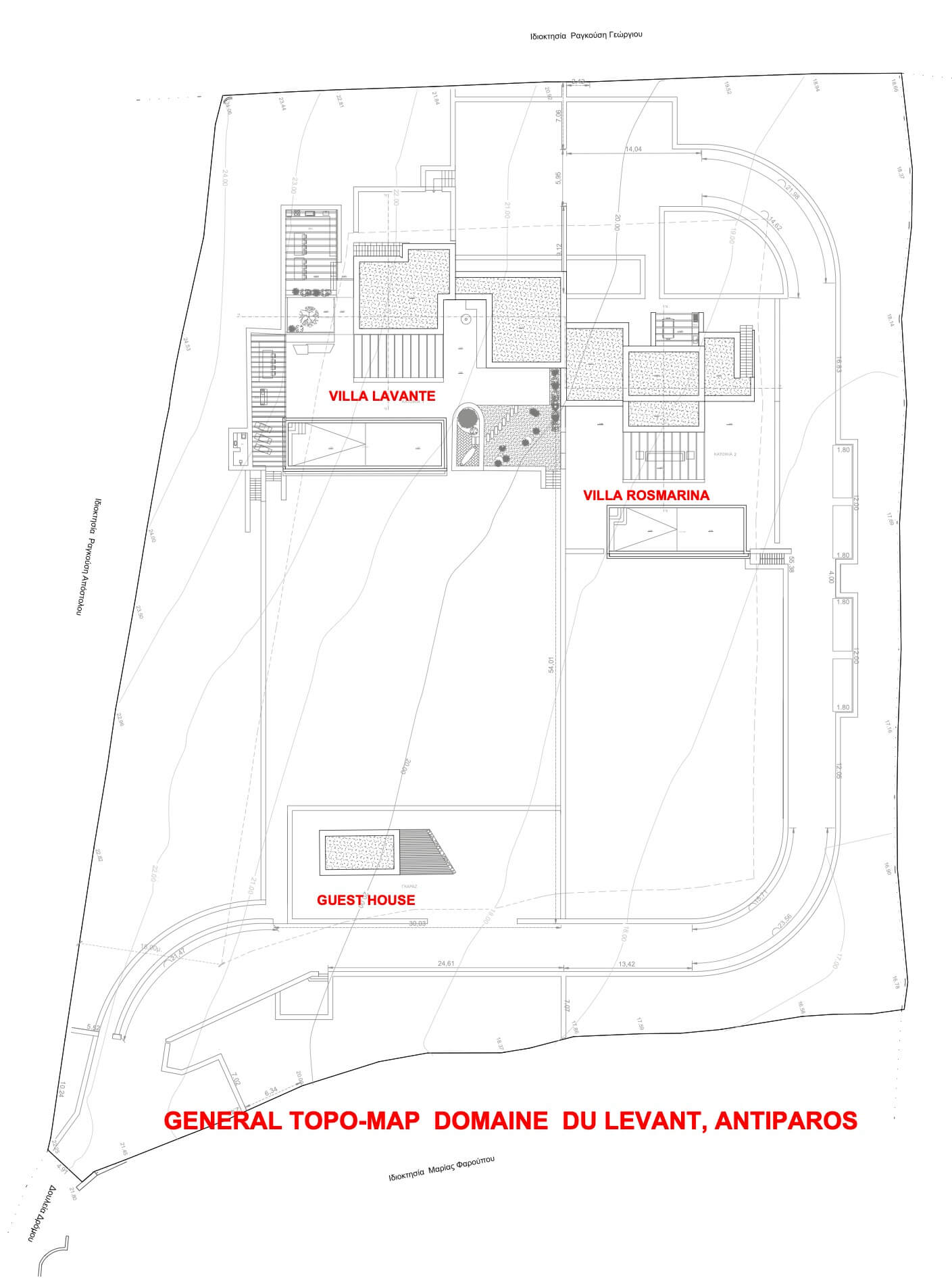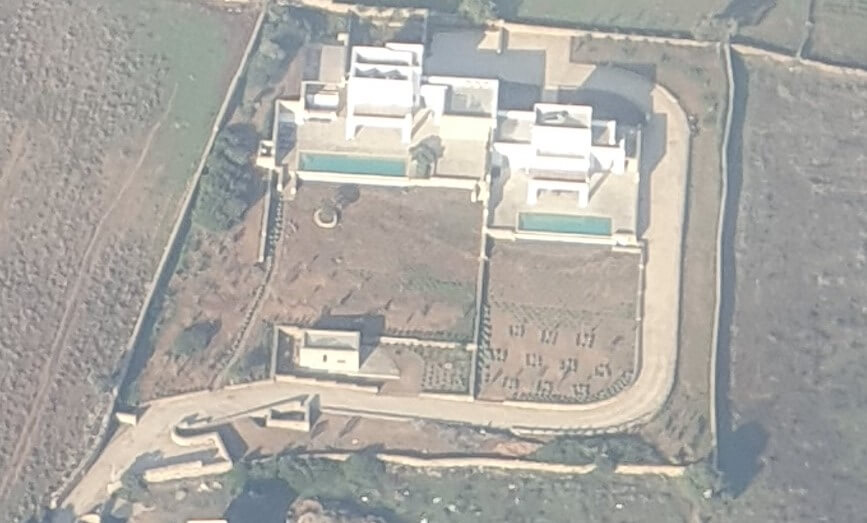 ---