Pilotis Architects: BETWEEN "REVEALING" AND BEING "REVEALED"
Architect's statement: Located at Yangnam intersection, the 300m² site had a severely irregular shape as it had a strong corner of about 45 degrees to the roadside and five vertices. The physical scale within the legally permitted limits was reviewed, but it had a smaller height limit compared to the surrounding building. As a plan to have a similar size to that of the nearby hospital and hotel, the floor height was increased and the ground area was divided as much as possible into amenity spaces, expanding it to 40m with an eight-story scale including the rooftop floor. The legal standards, the shape of the site, and the surrounding buildings all acted as guides of the plan and led to a 10m wide, 13m~22m long and 40m tall cube form with a high slenderness ratio, and the building gained a form that is revealed unintentionally.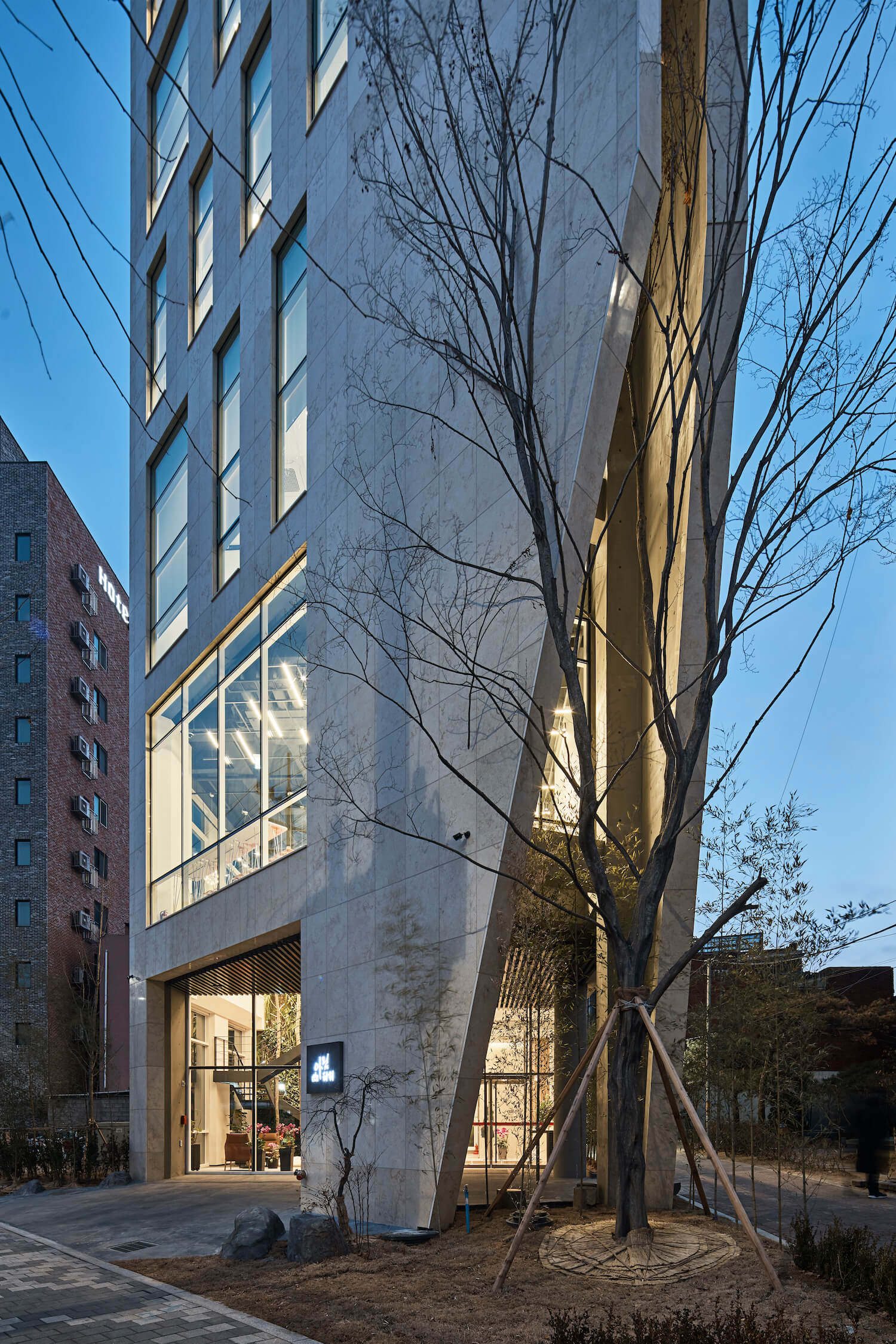 image © Namsun Lee
The 45-degree corner had both a flaw in planar usability and the potential for a visual point seen from the exterior. The solid walls were made to meet each other yet have an open form, and variety was given to the vertical linearity to ease the shape of the corners. The splendid hornbeam between the open space of the two elevations was made to diffuse the directionality of the corners of the site and the building to the surroundings and disappear, revealing the design intention more strongly.
Although Yangpyeong-dong's location itself has unique morphological characteristics, we found that it can differ greatly depending on the adjustment and portrayal of the design, and it was a valuable time that allowed us to experience the need for adjustment and balance between the intentional and unintentional, and between revealing and being revealed.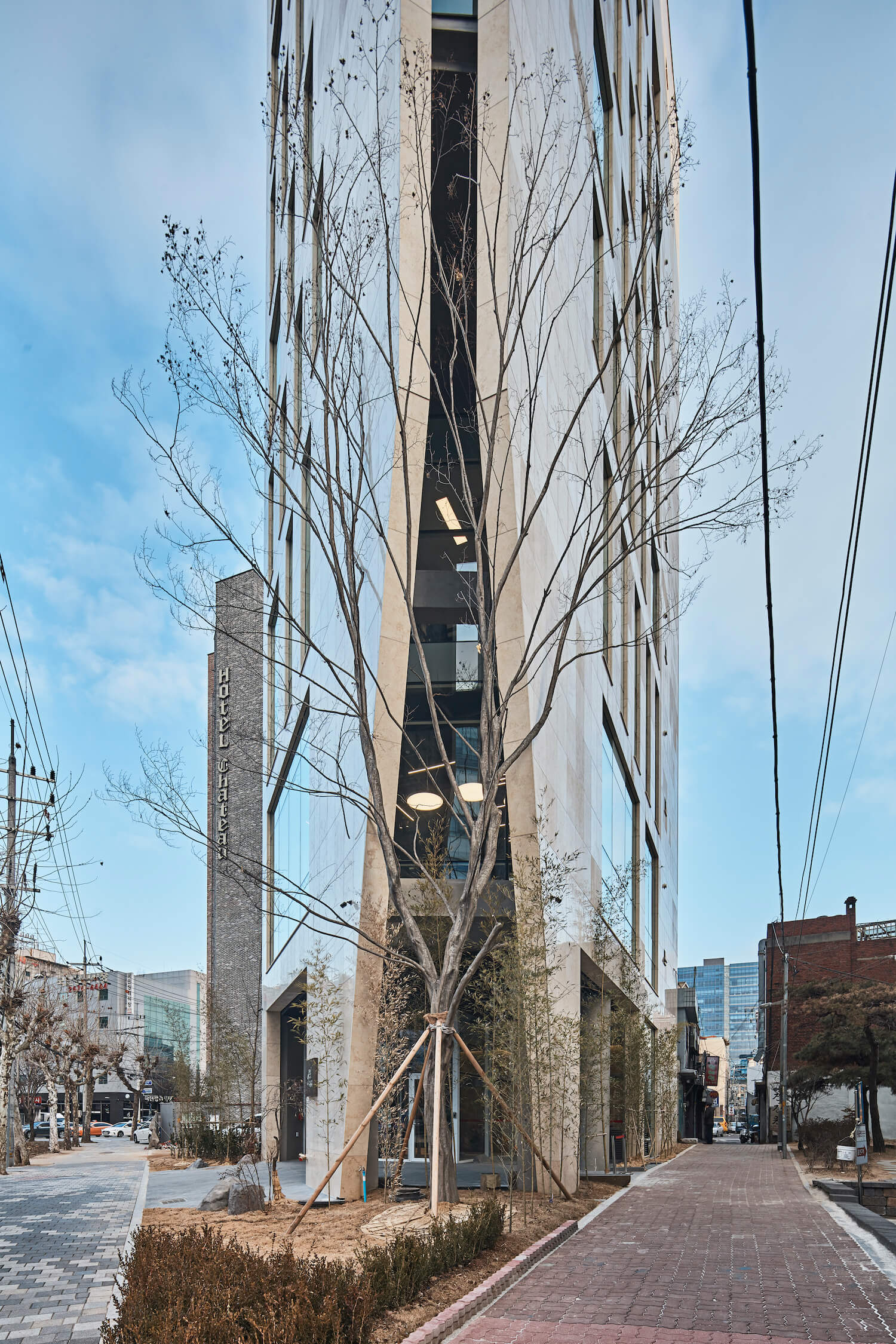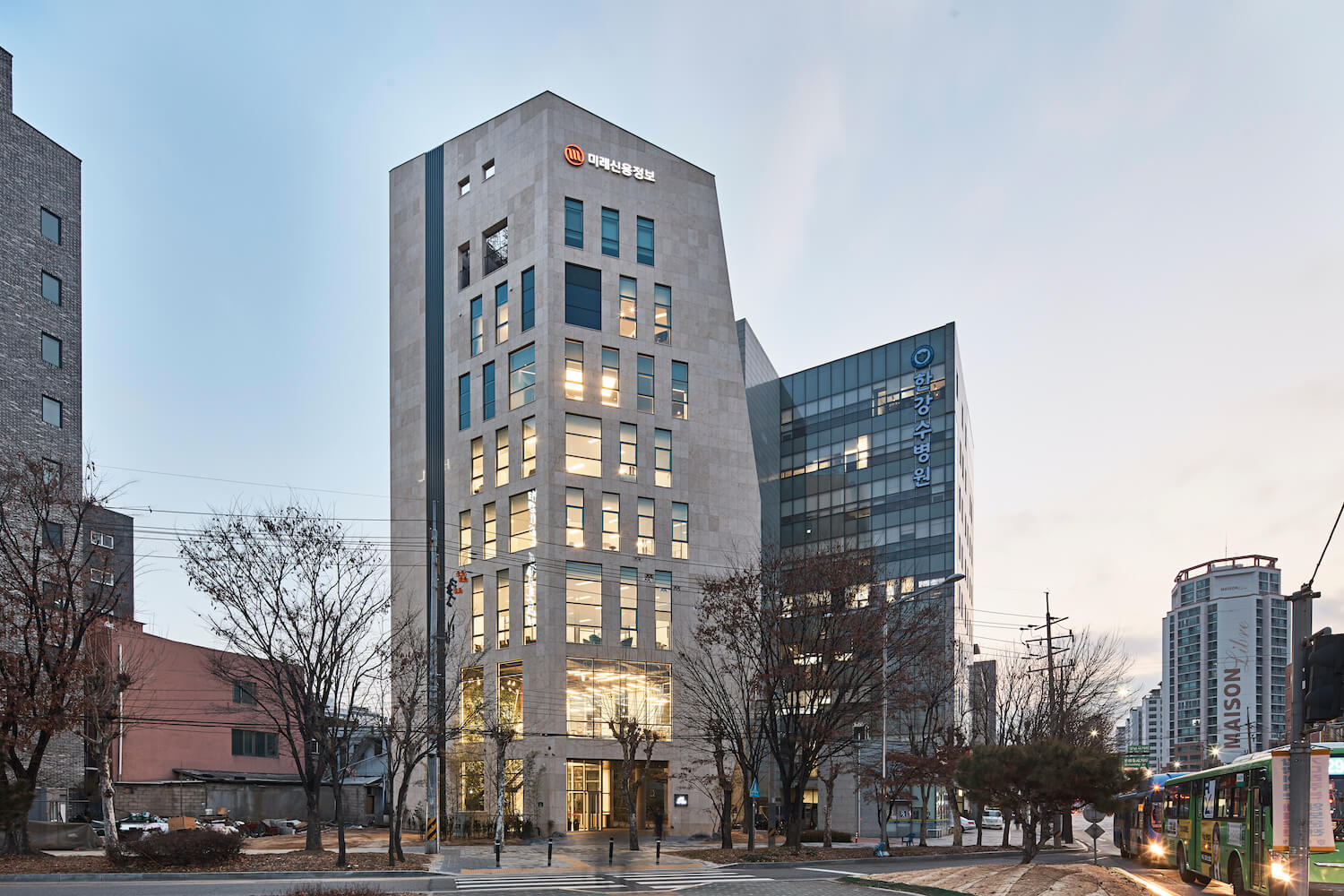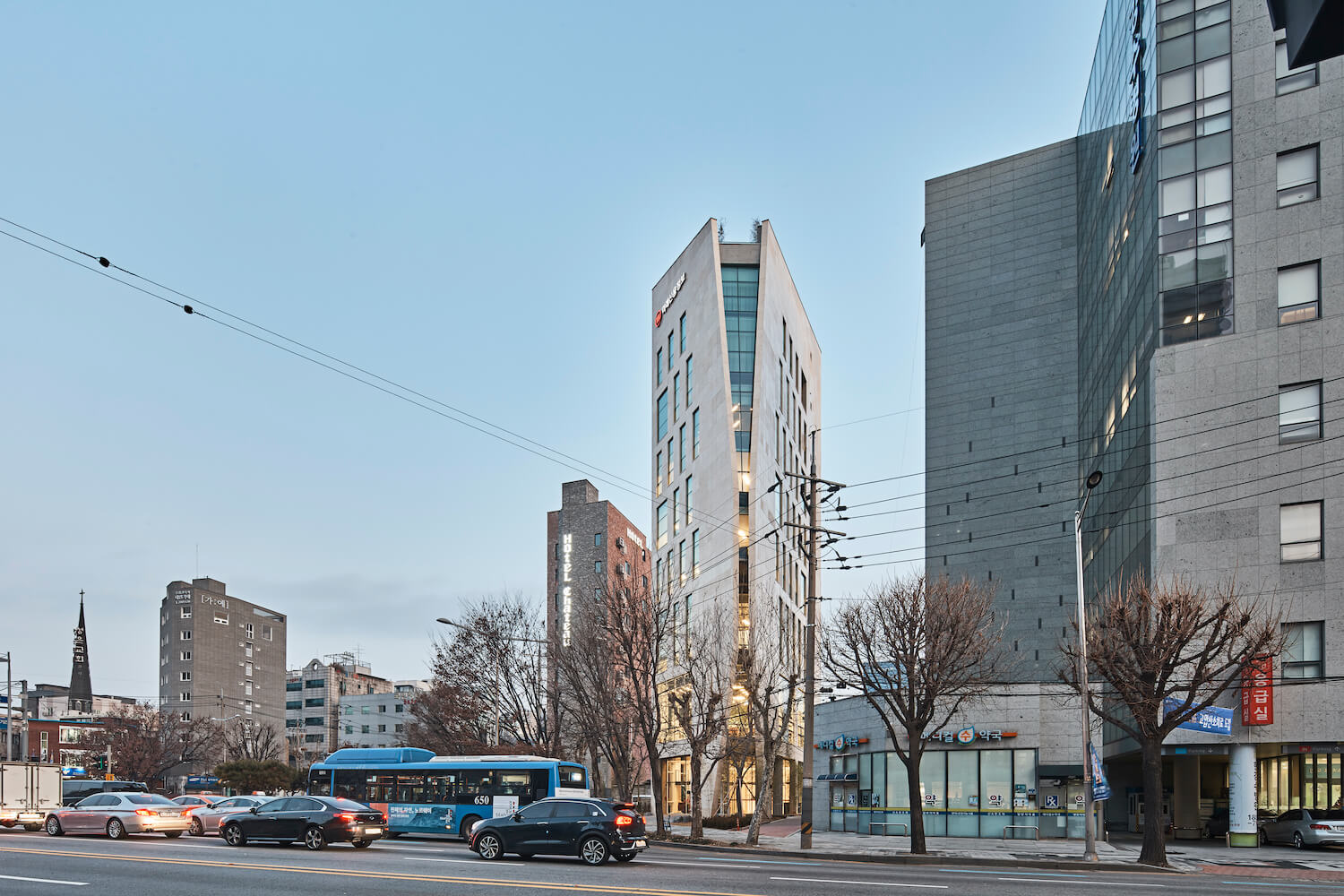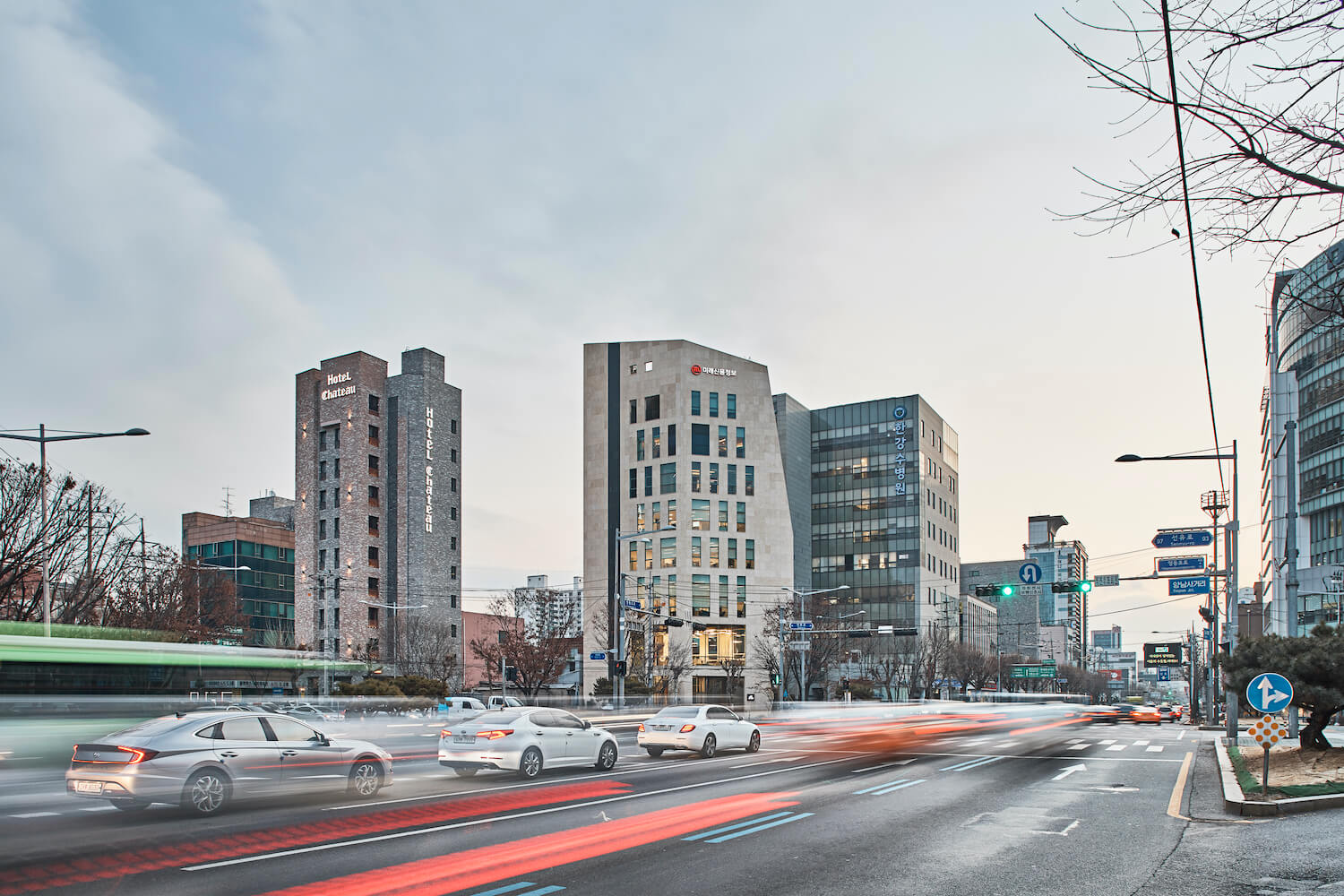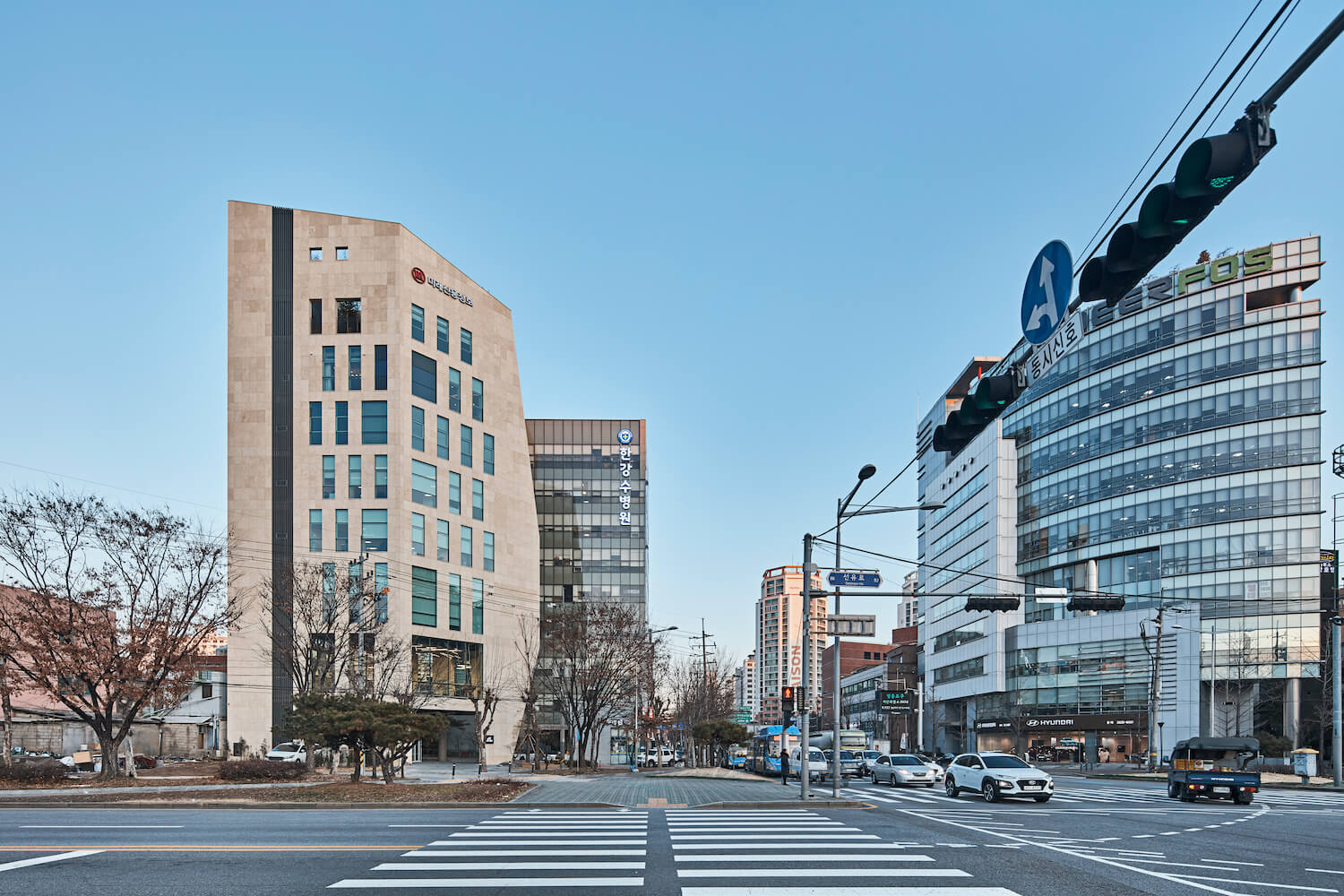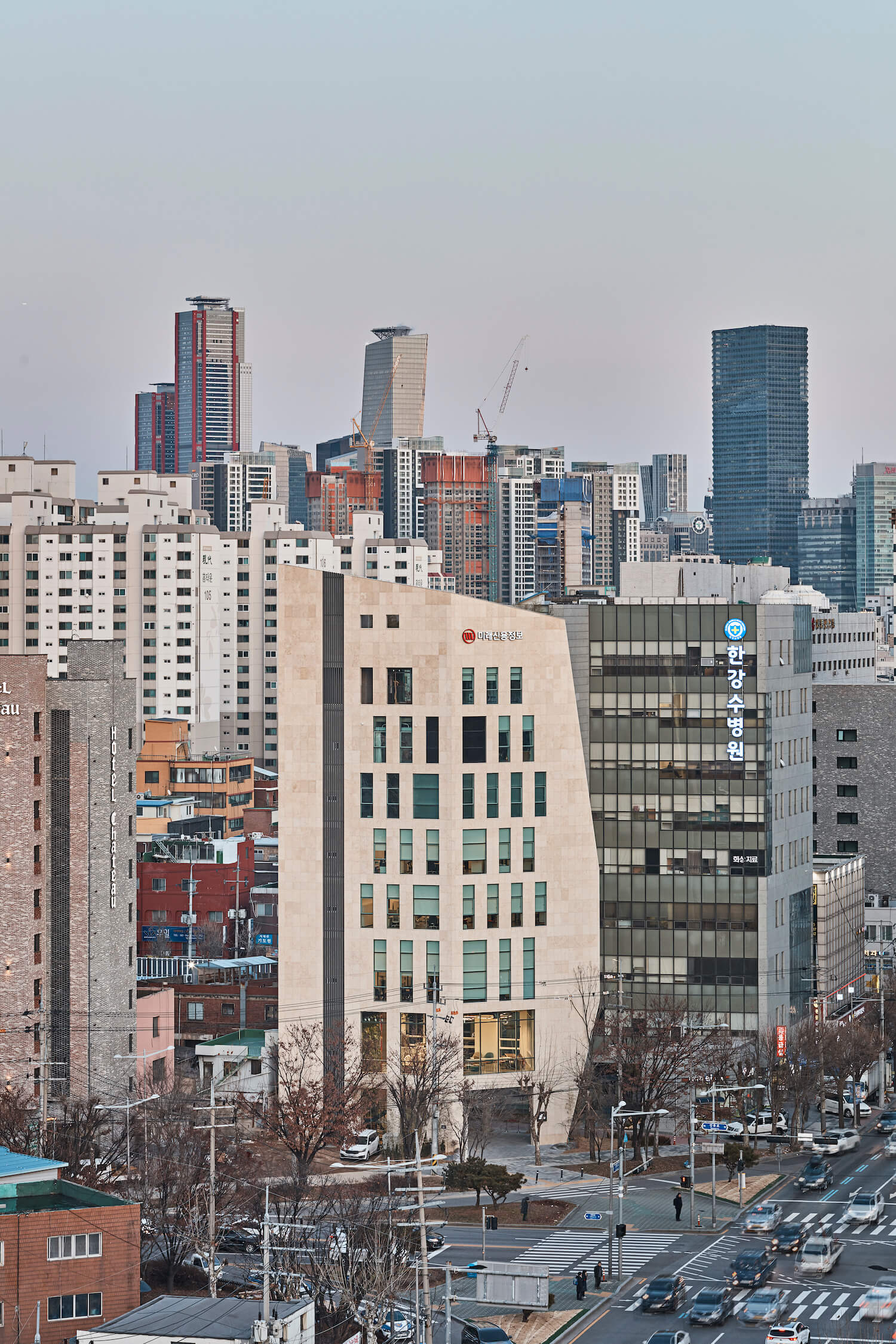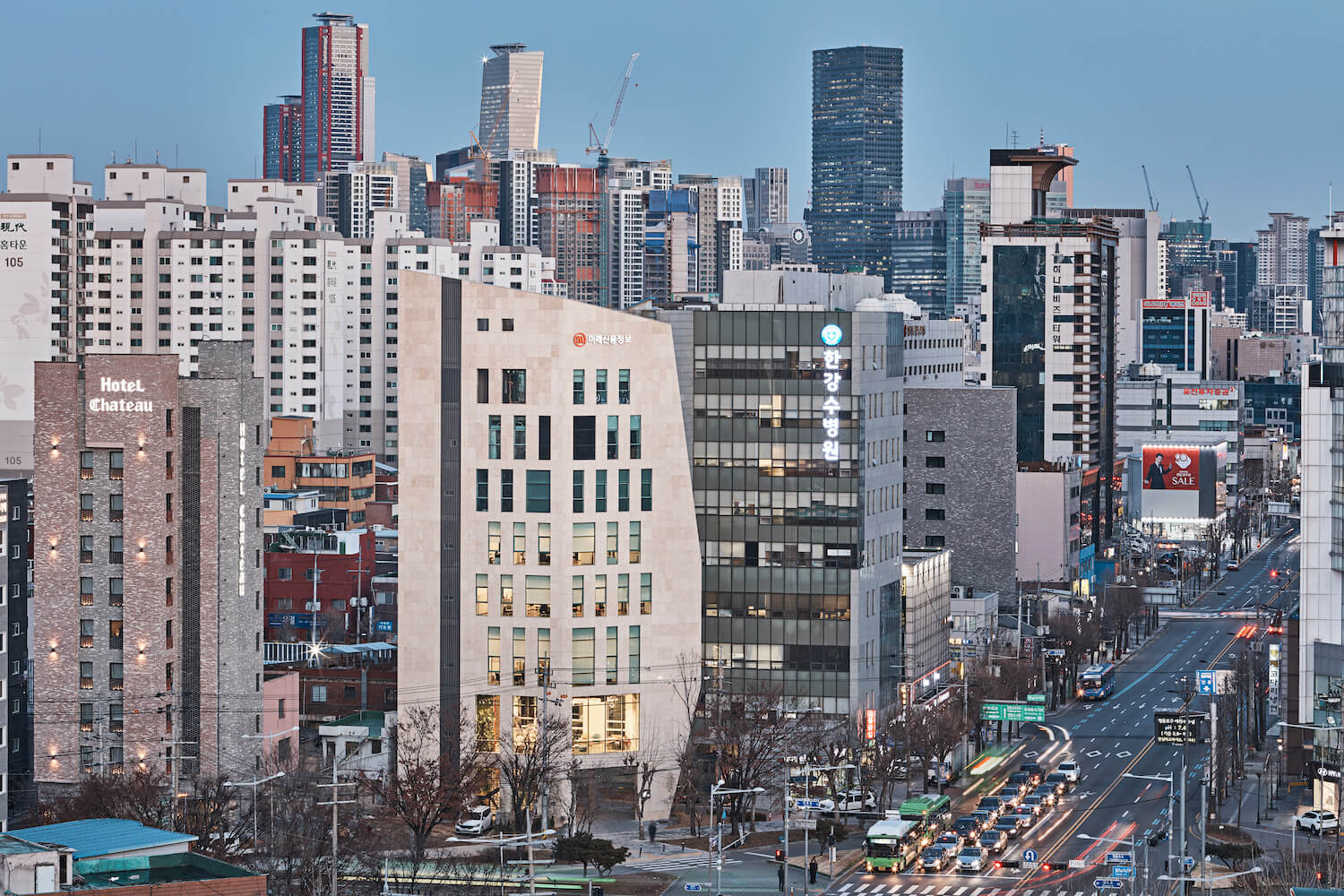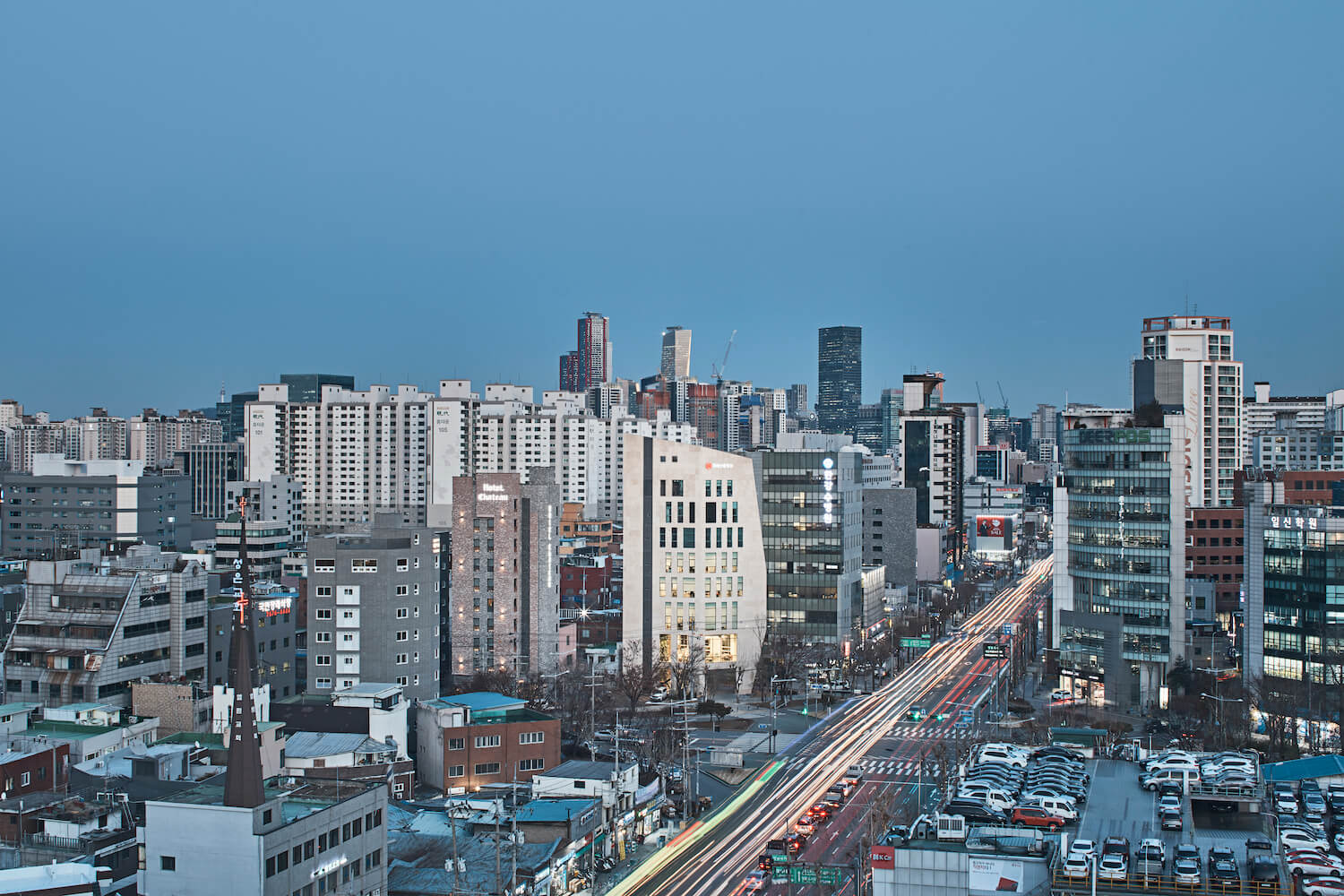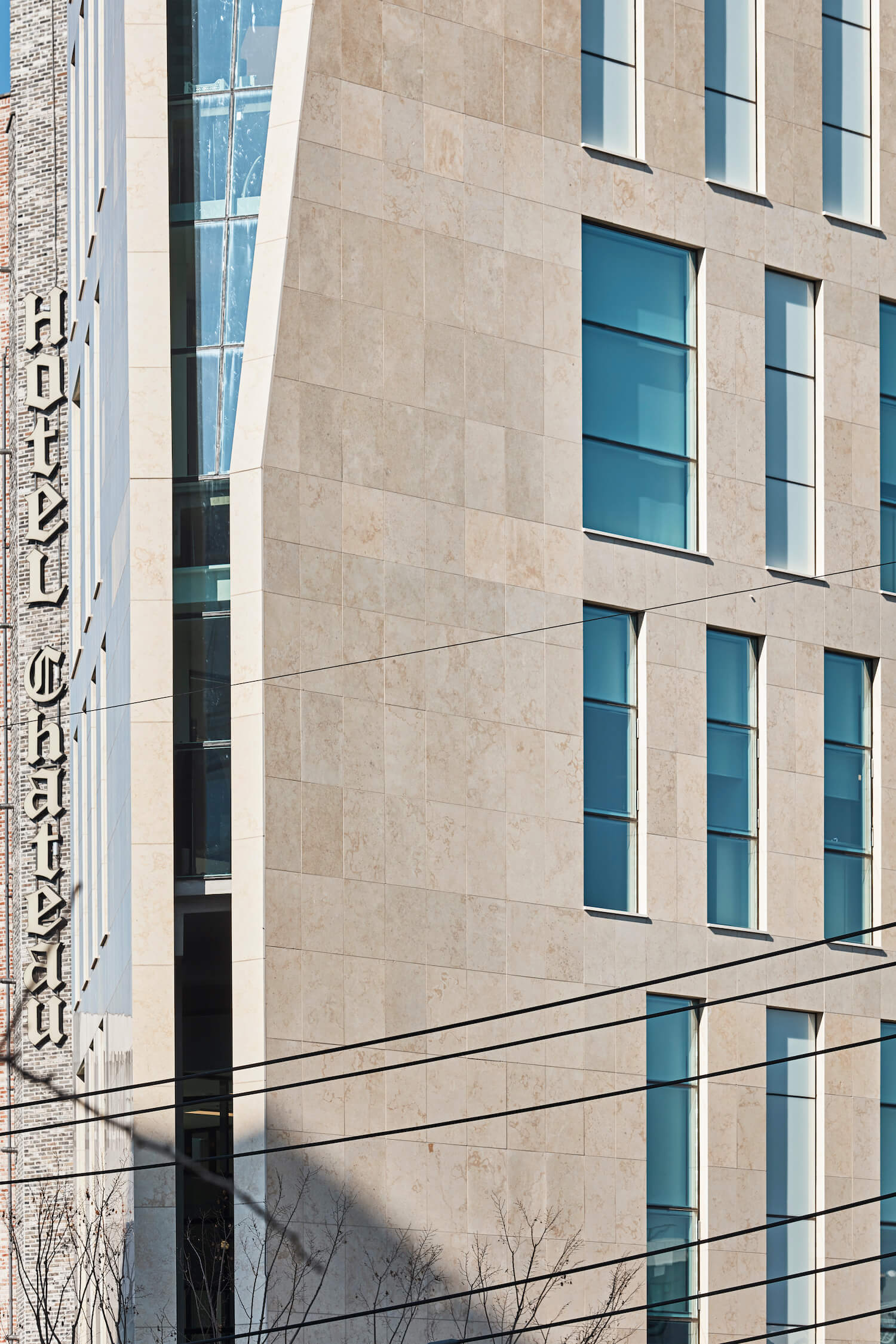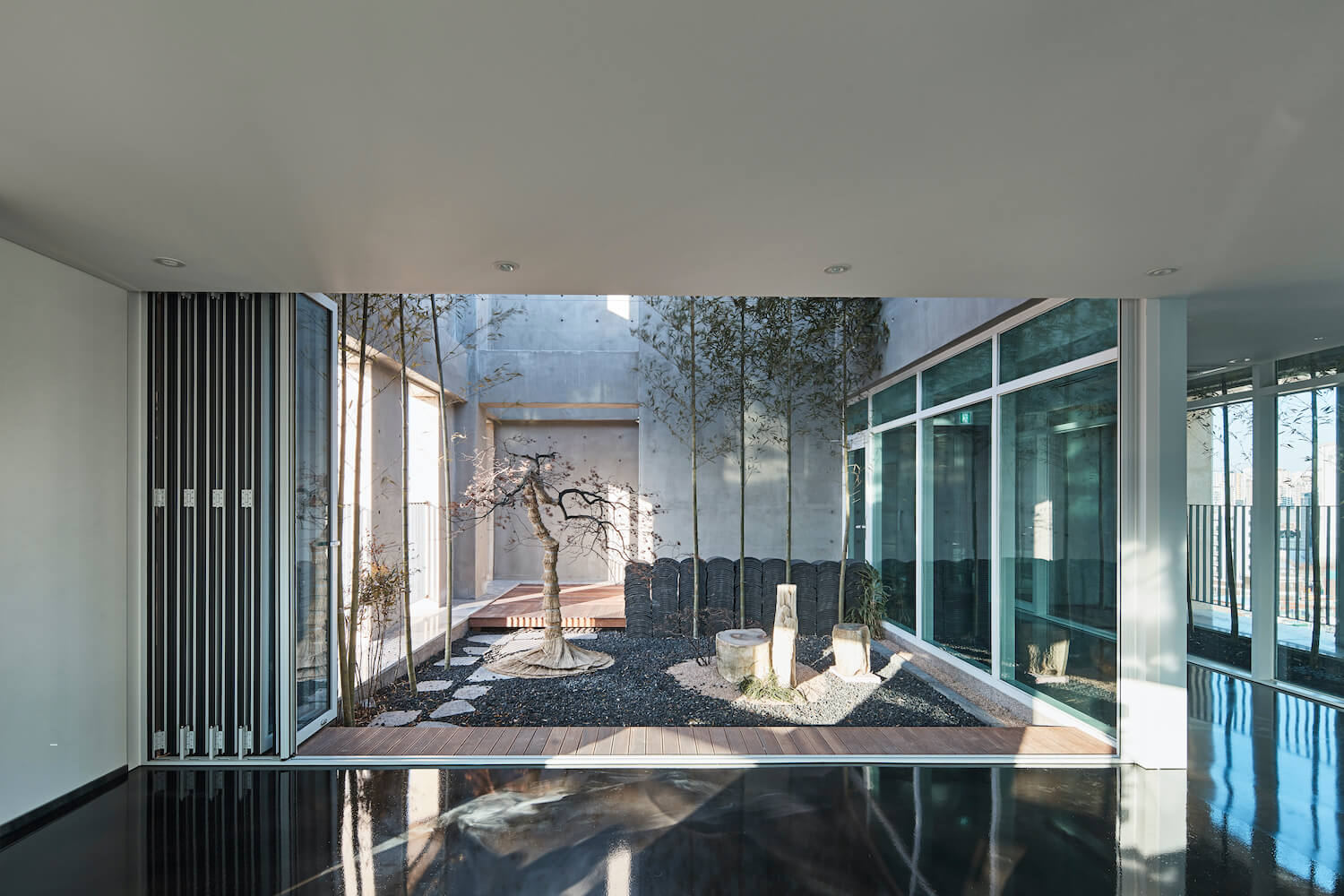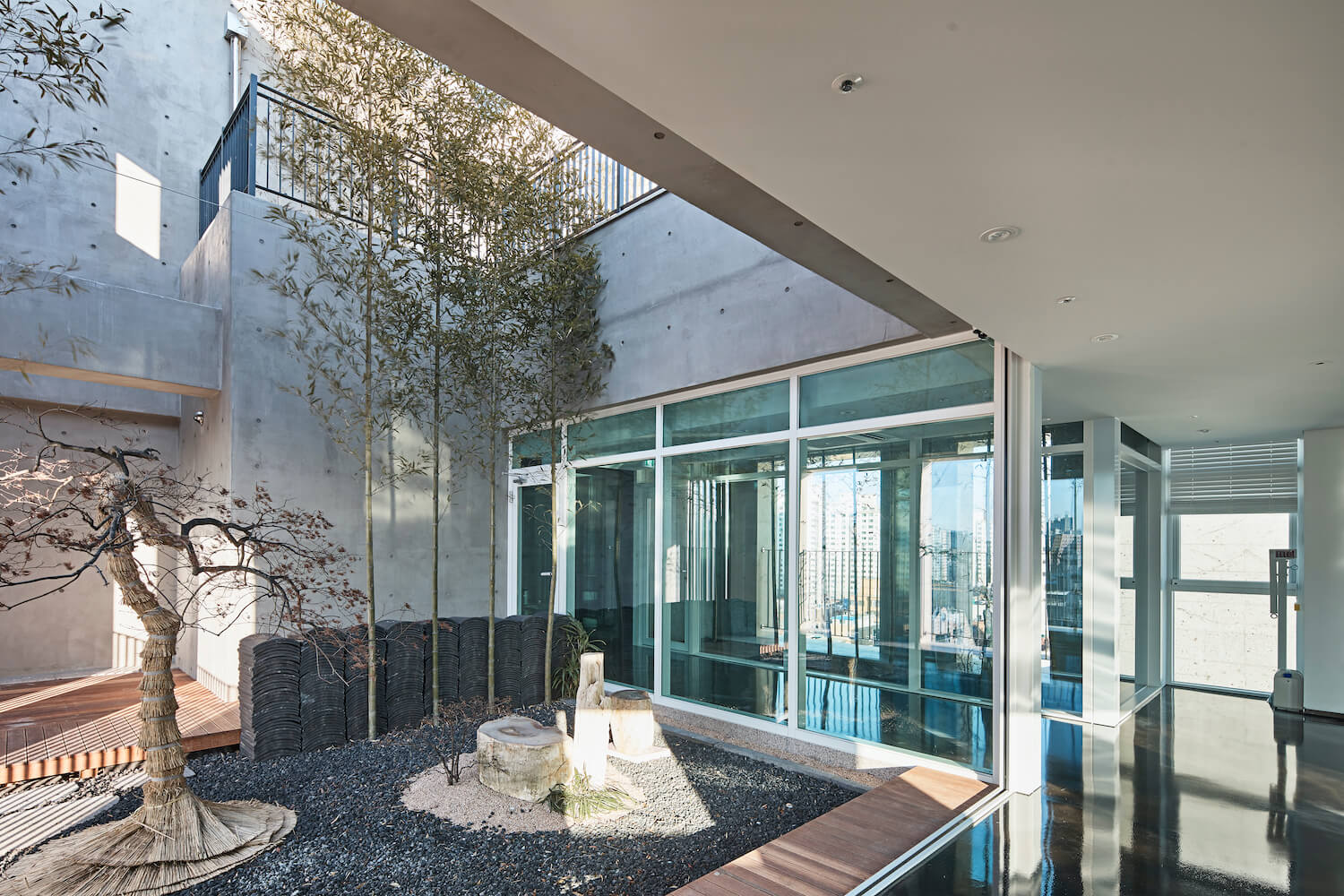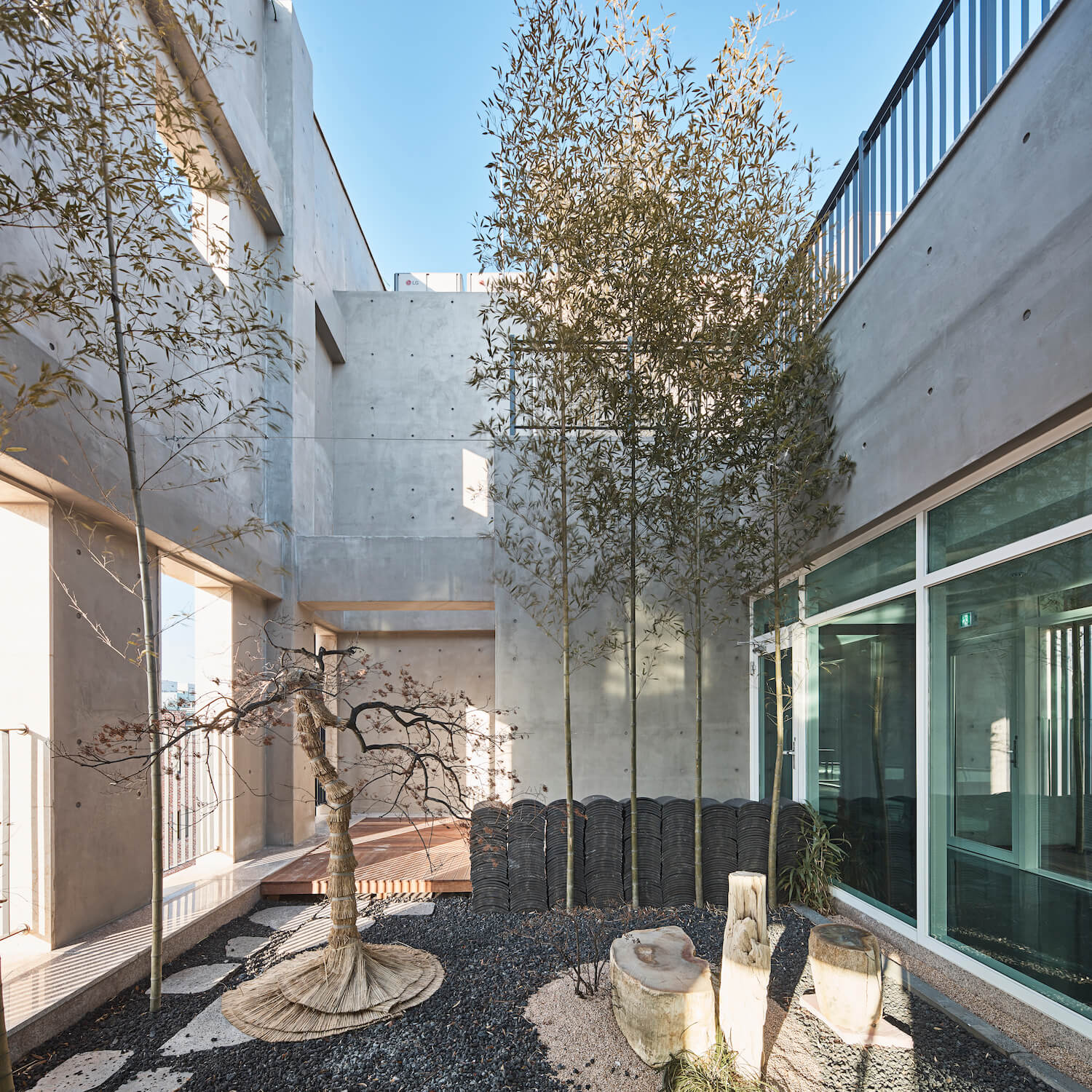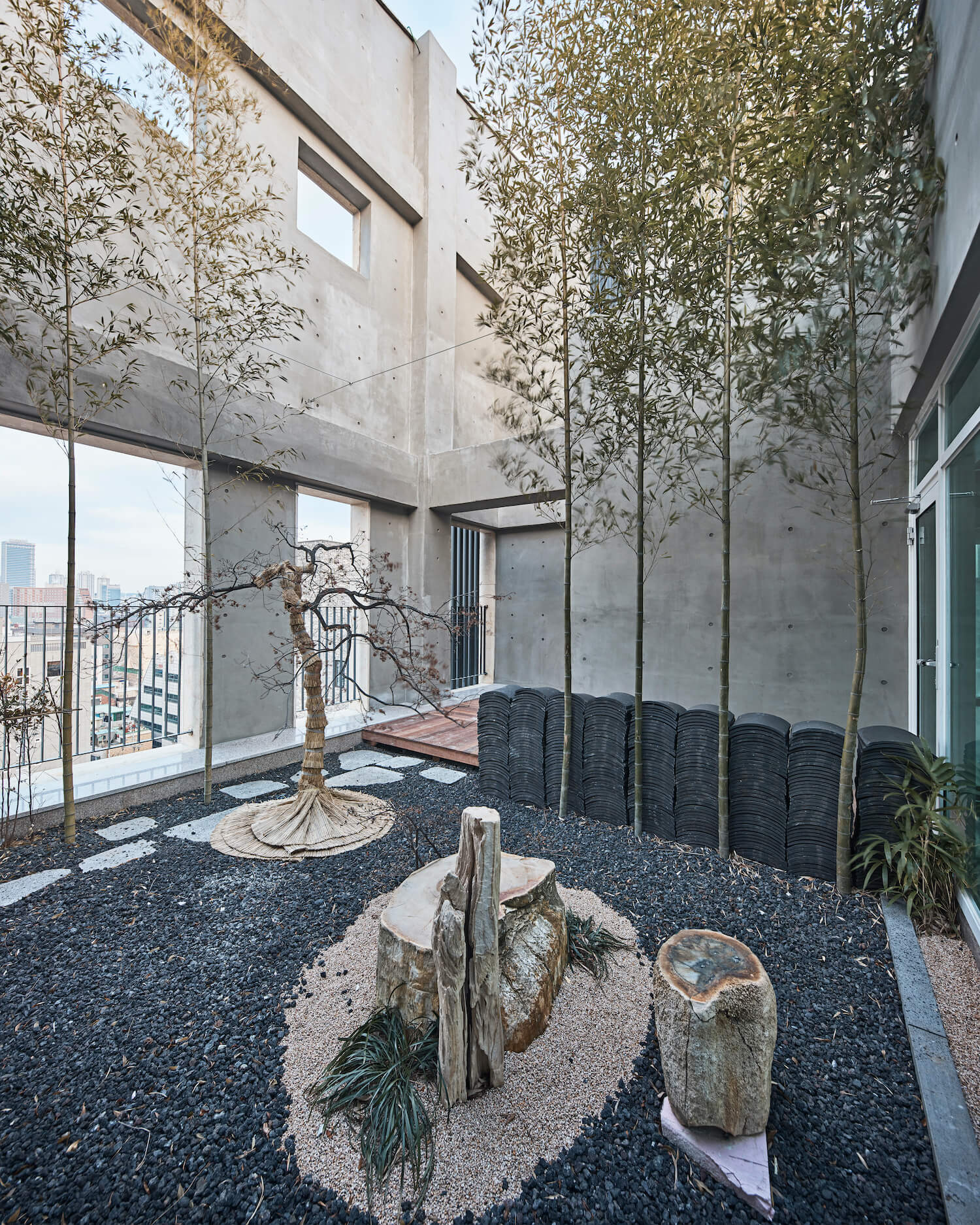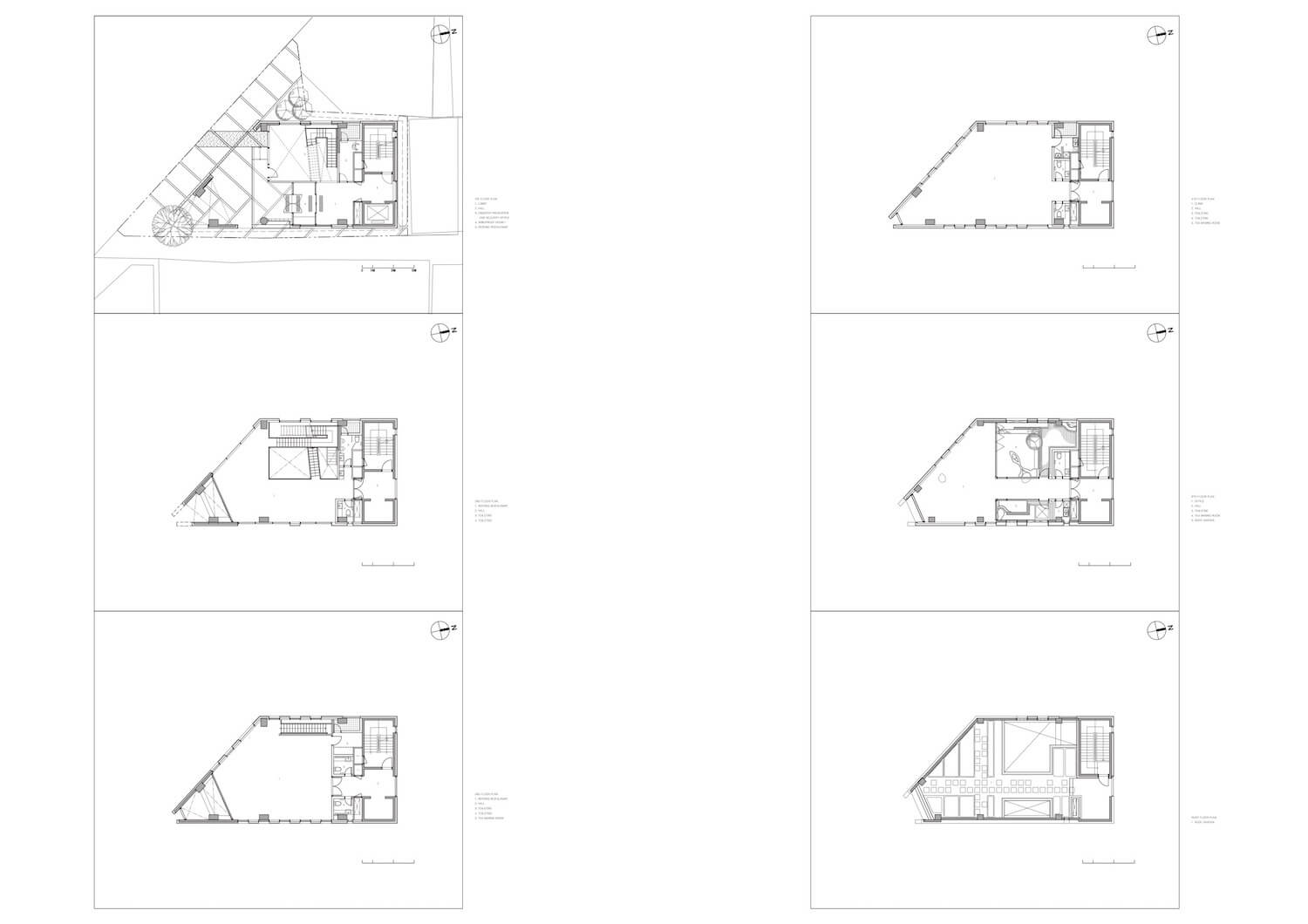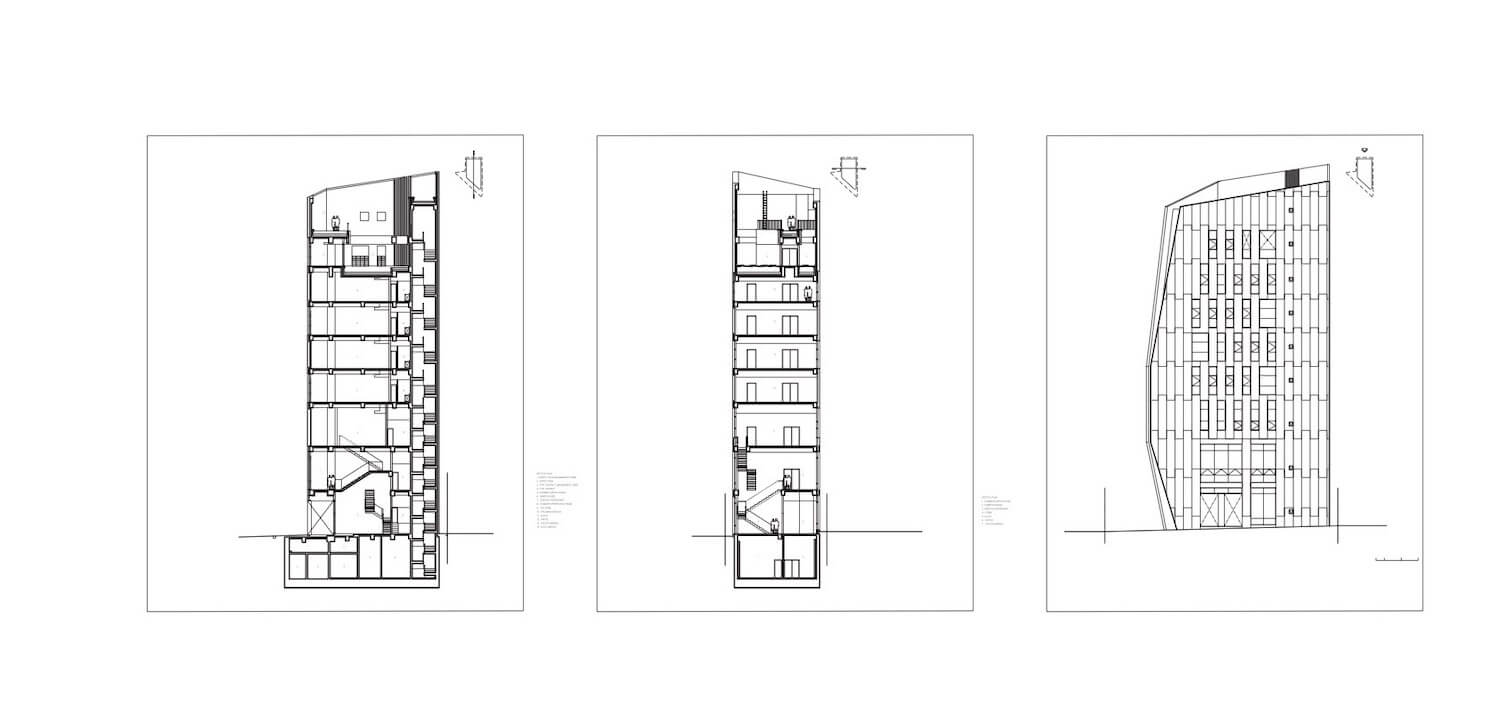 Connect with the Pilotis Architects
---