KanLan [Kamran Heirati, Tallan Khosravizadeh]: Hayat-Khaneh is a metaphor for a house with intimate life essence existing throughout. "4 exterior voids intersect at the entrance hall of the building. The entrance functions as the heart of the building in linking all living spaces."
Living in the north (next to the Caspian Sea) requires adaptation to a specific climatic context - more precisely, to humidity, light, and the wind. Exterior spaces in this area are as important as indoor spaces.
Simplicity, integrity, and privacy are inevitable design aspects that form the lifestyle of the new generation in the north.
The concept of living at the edge platforms of the building, despite increasing privacy concerns, is a catalyst that integrates the interior and exterior spaces.
The main idea of the project is to extend the open spaces towards the center of the building and to create living islands that can leverage wind, light, and view. The sectional design approach also introduces the sequence of indoor and outdoor spaces and creates different gradients of light and shadow which affect the atmosphere of the spaces. This atmosphere is also affected by the presence of the pool in the central yard.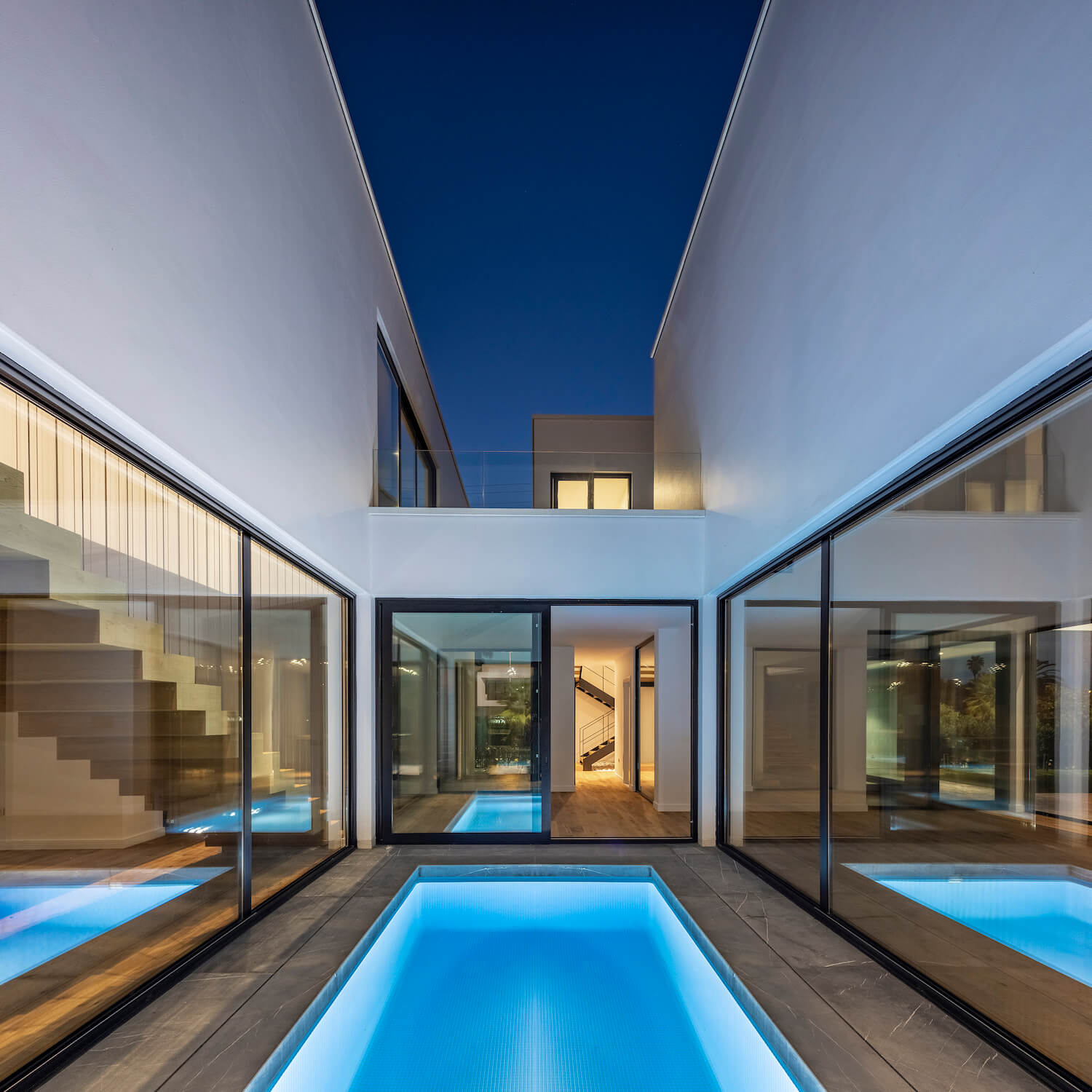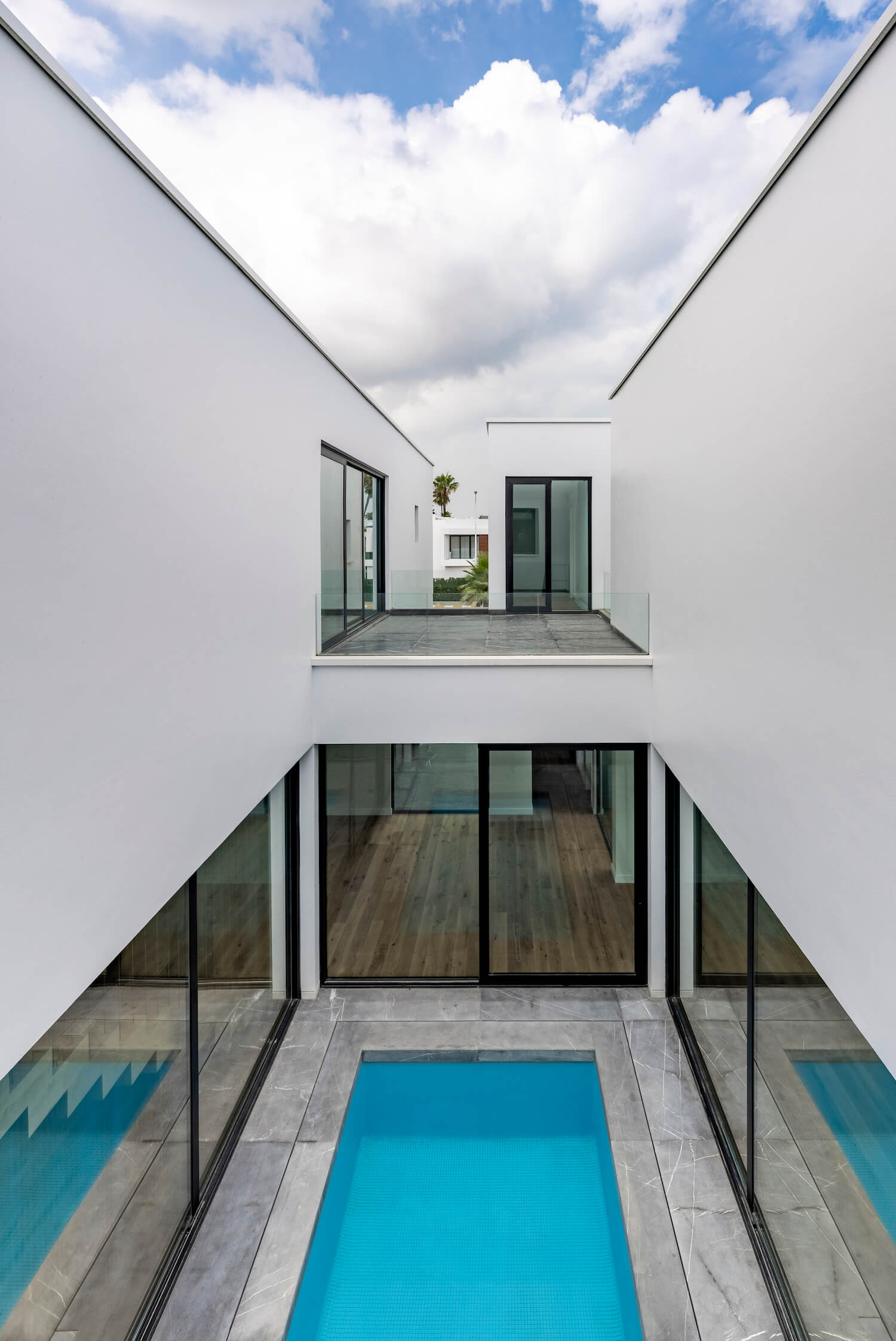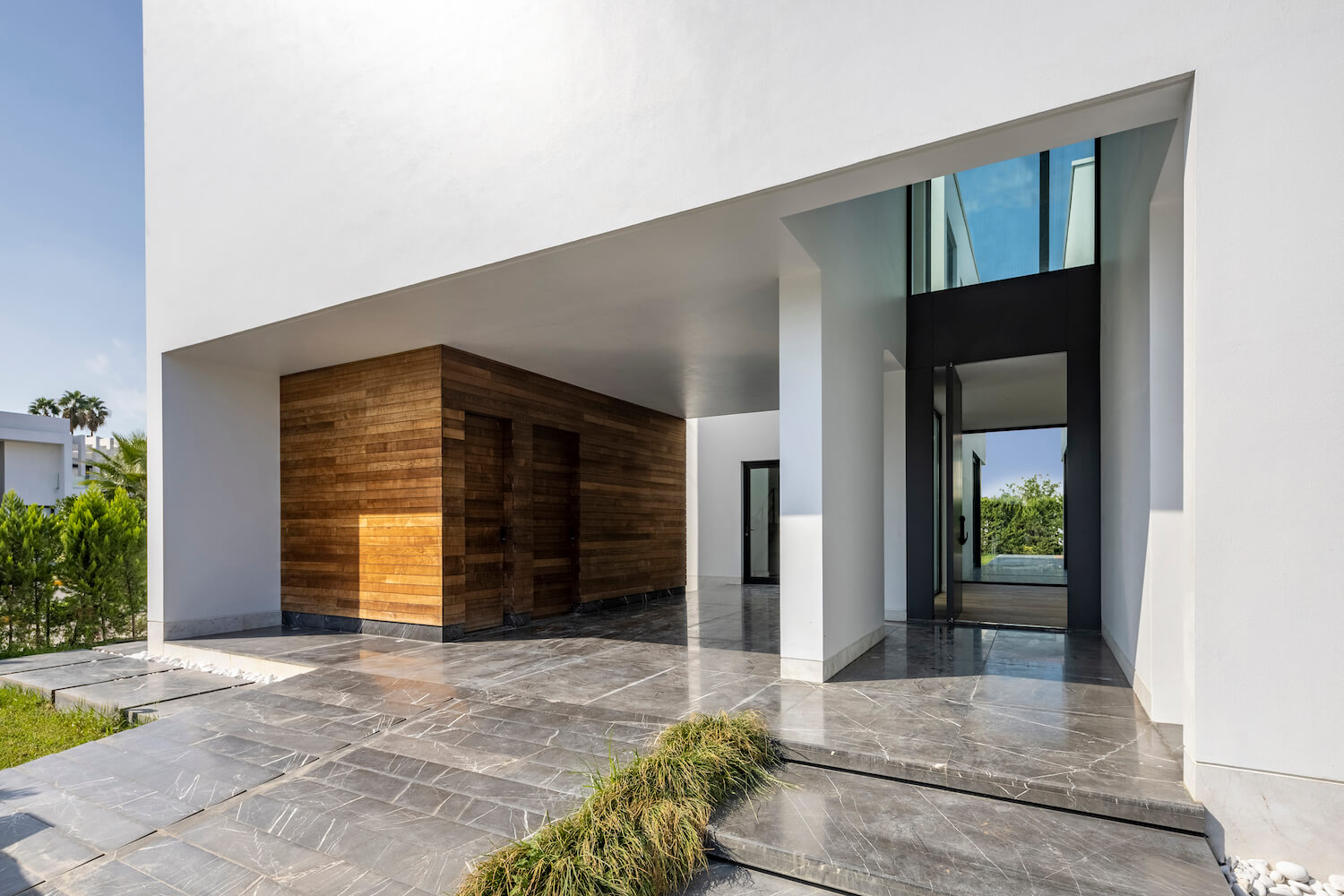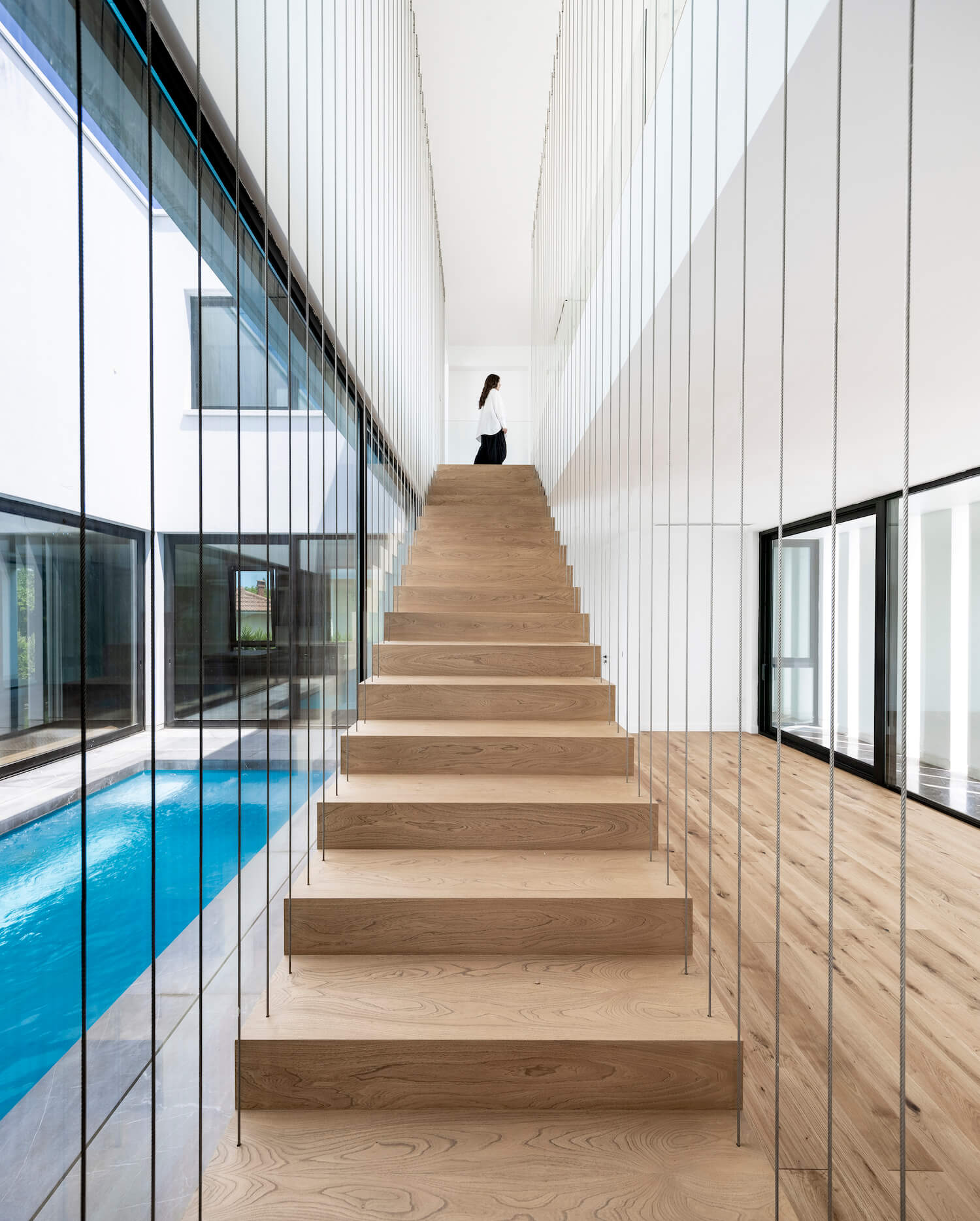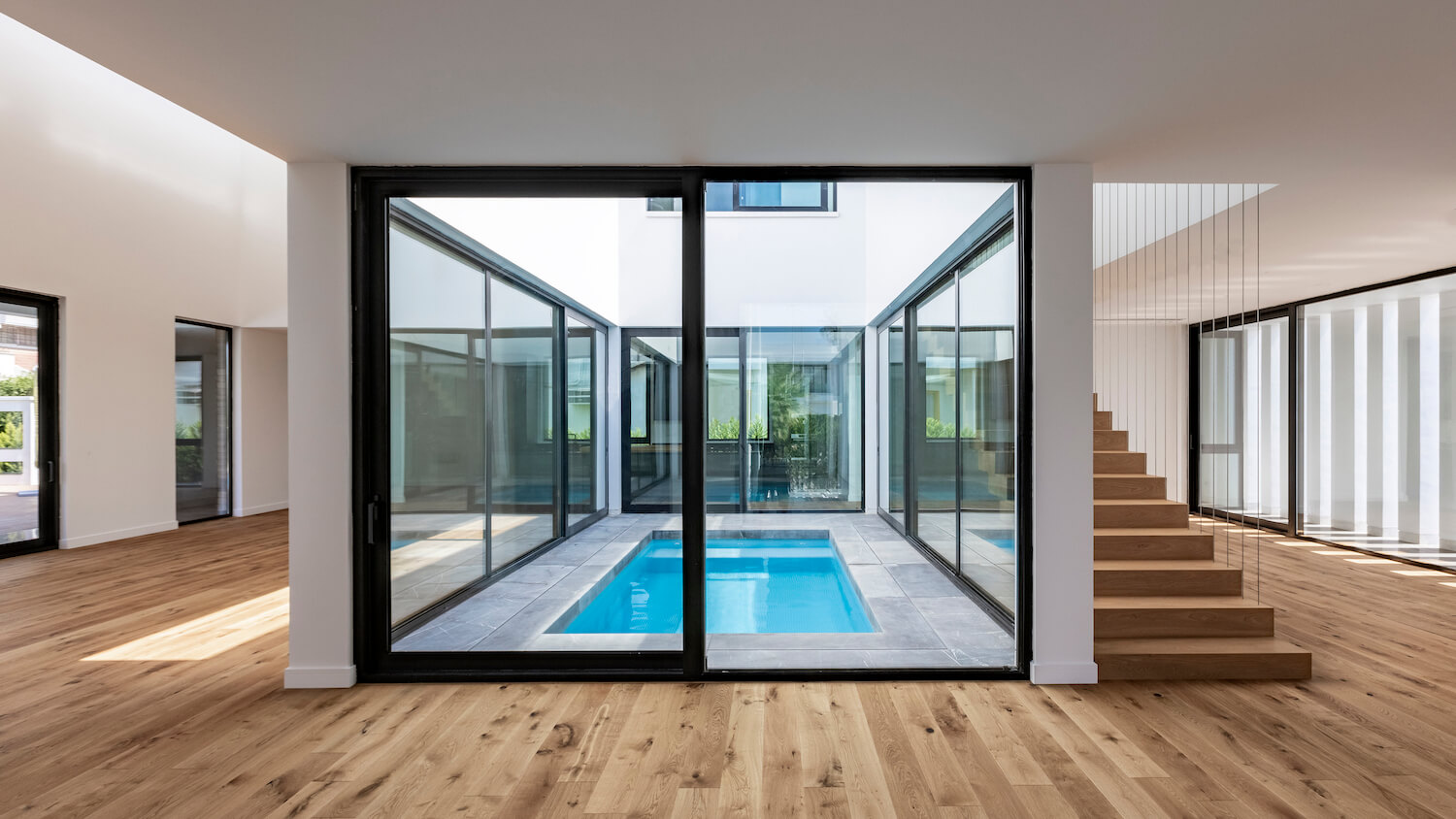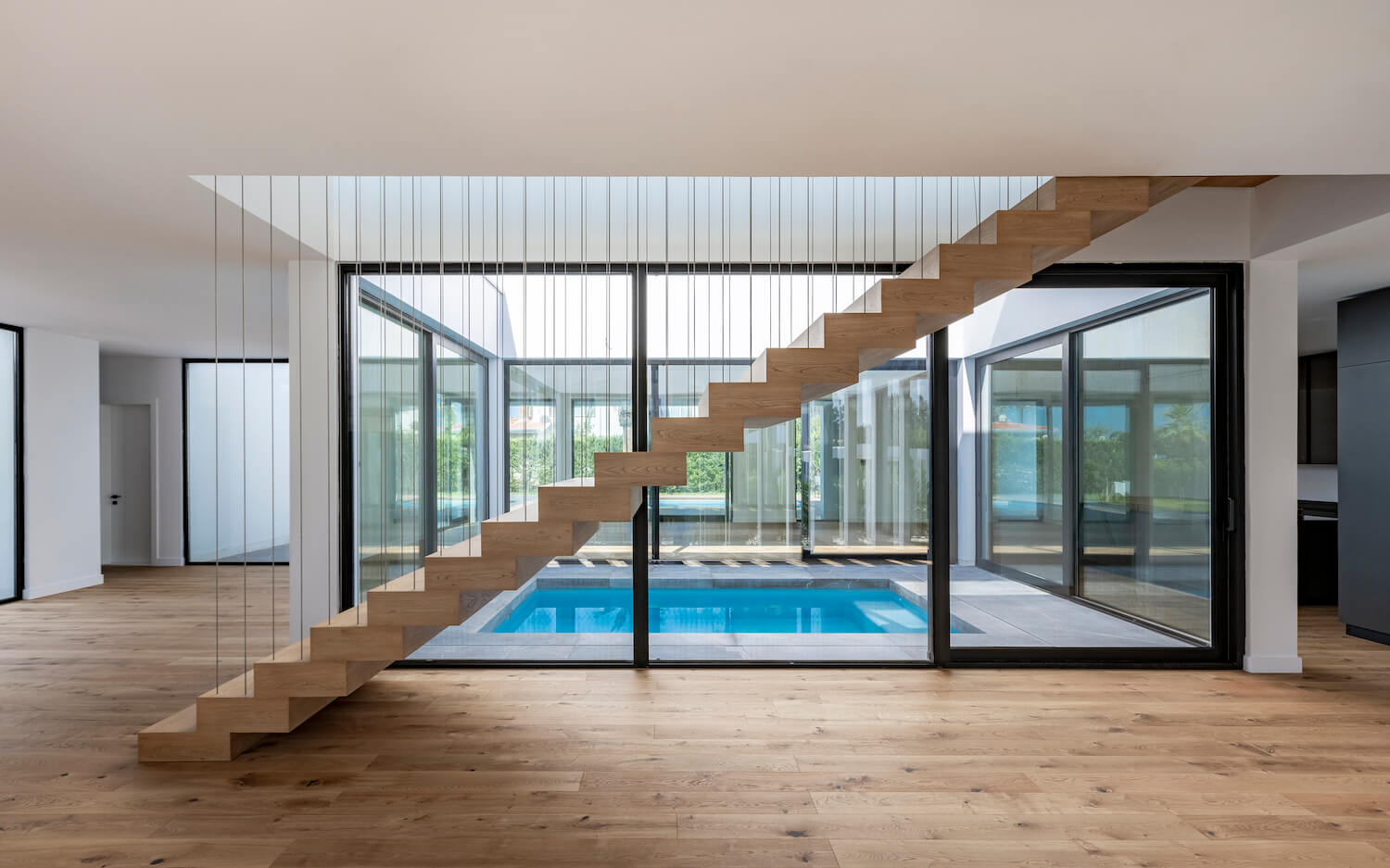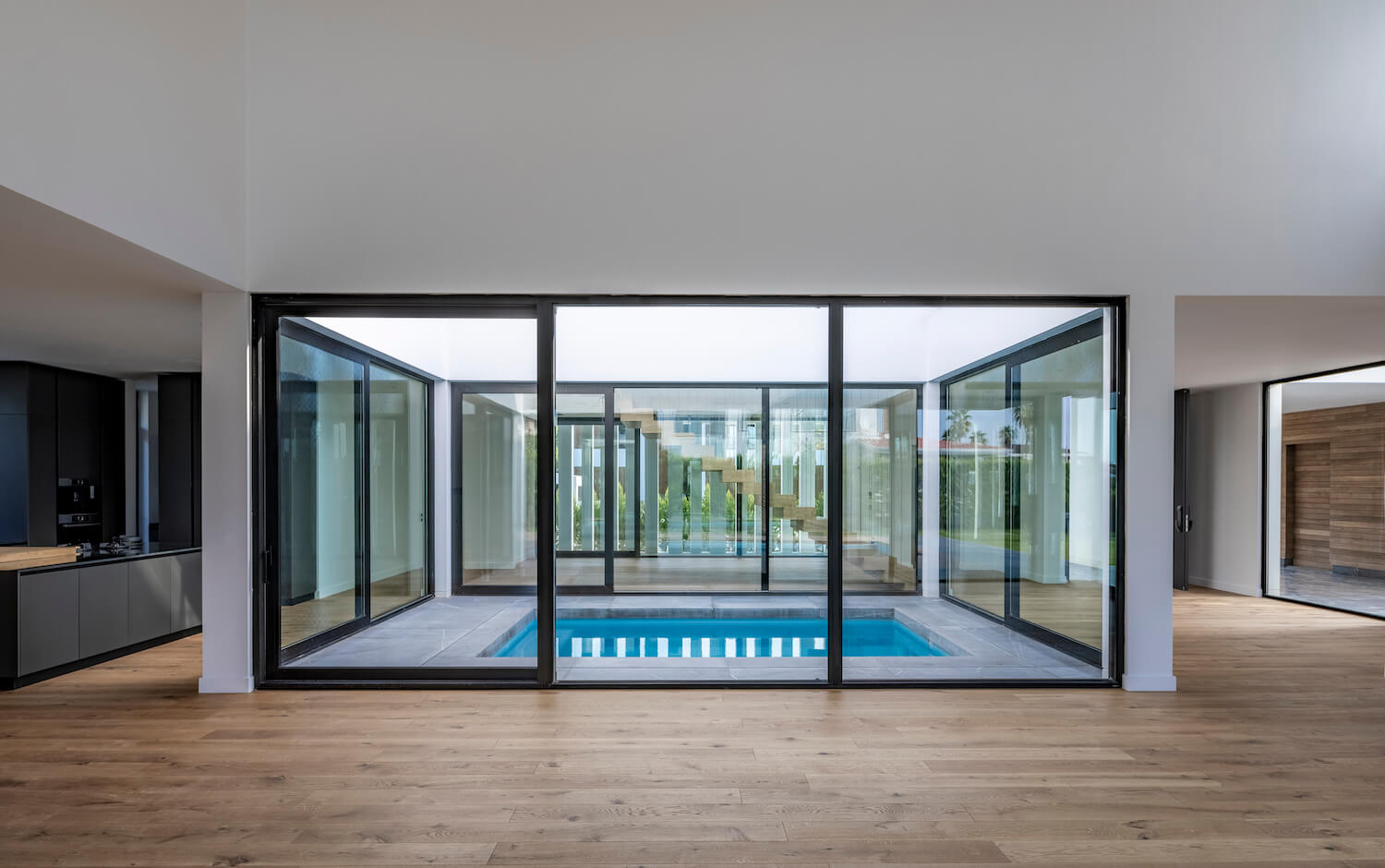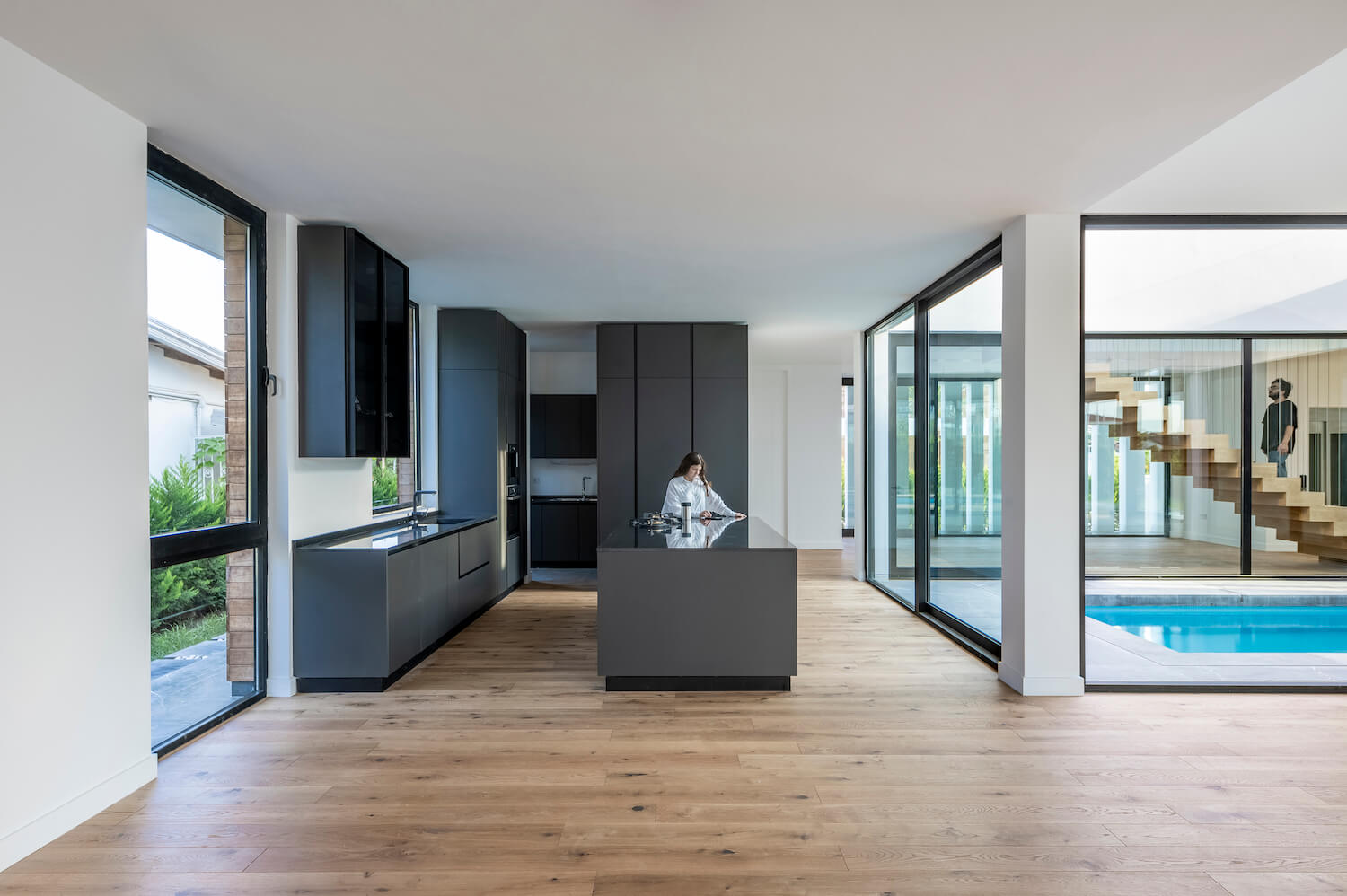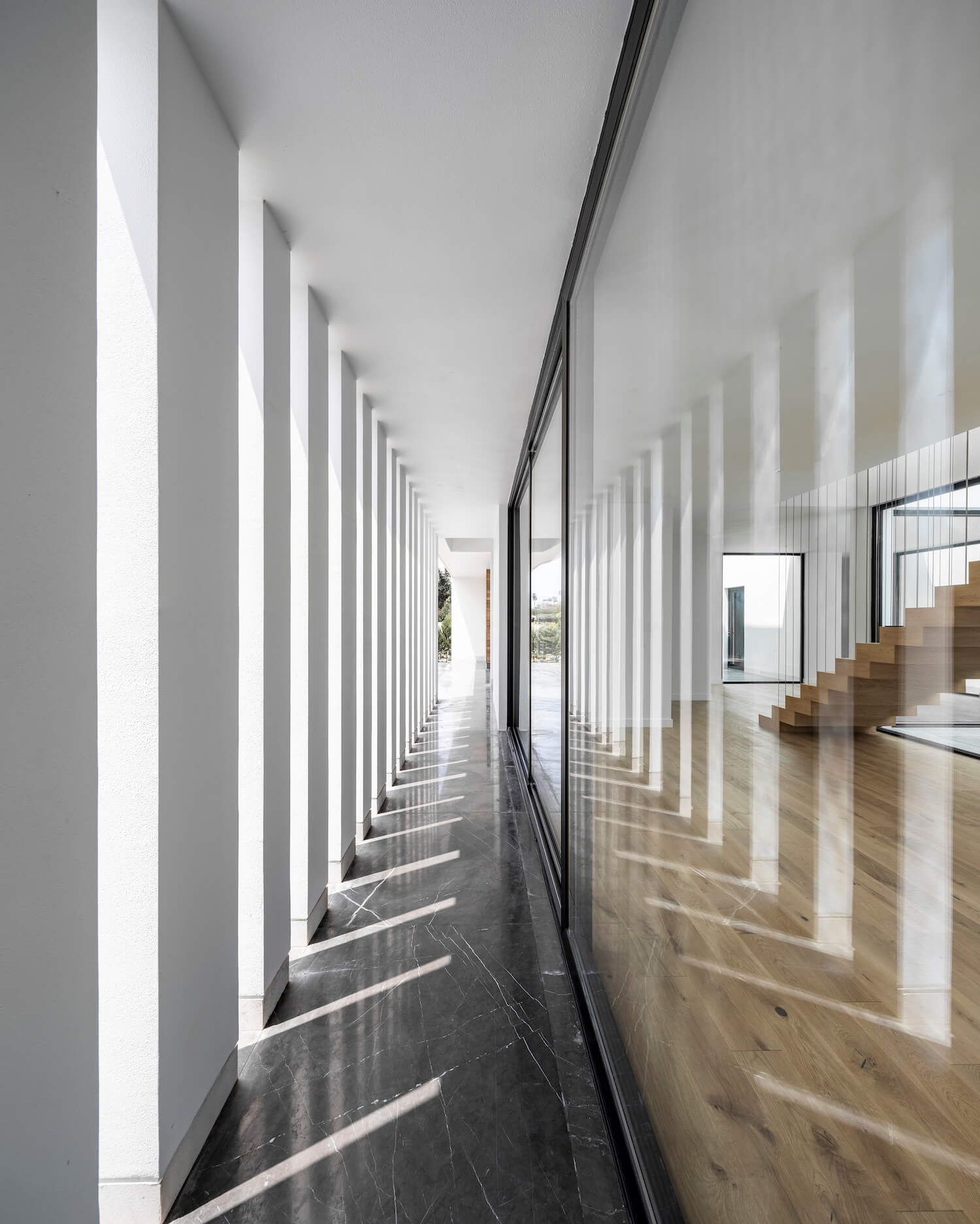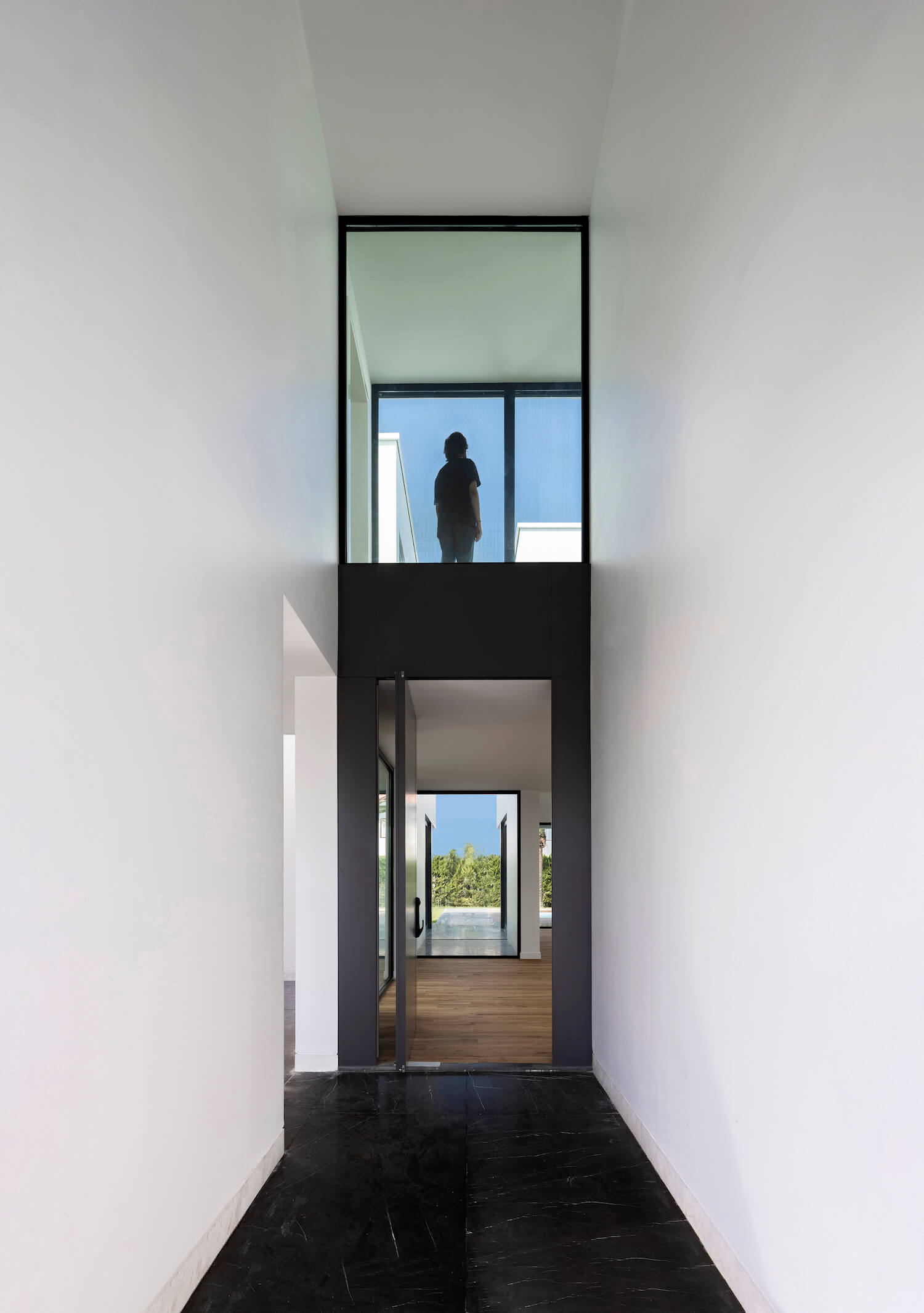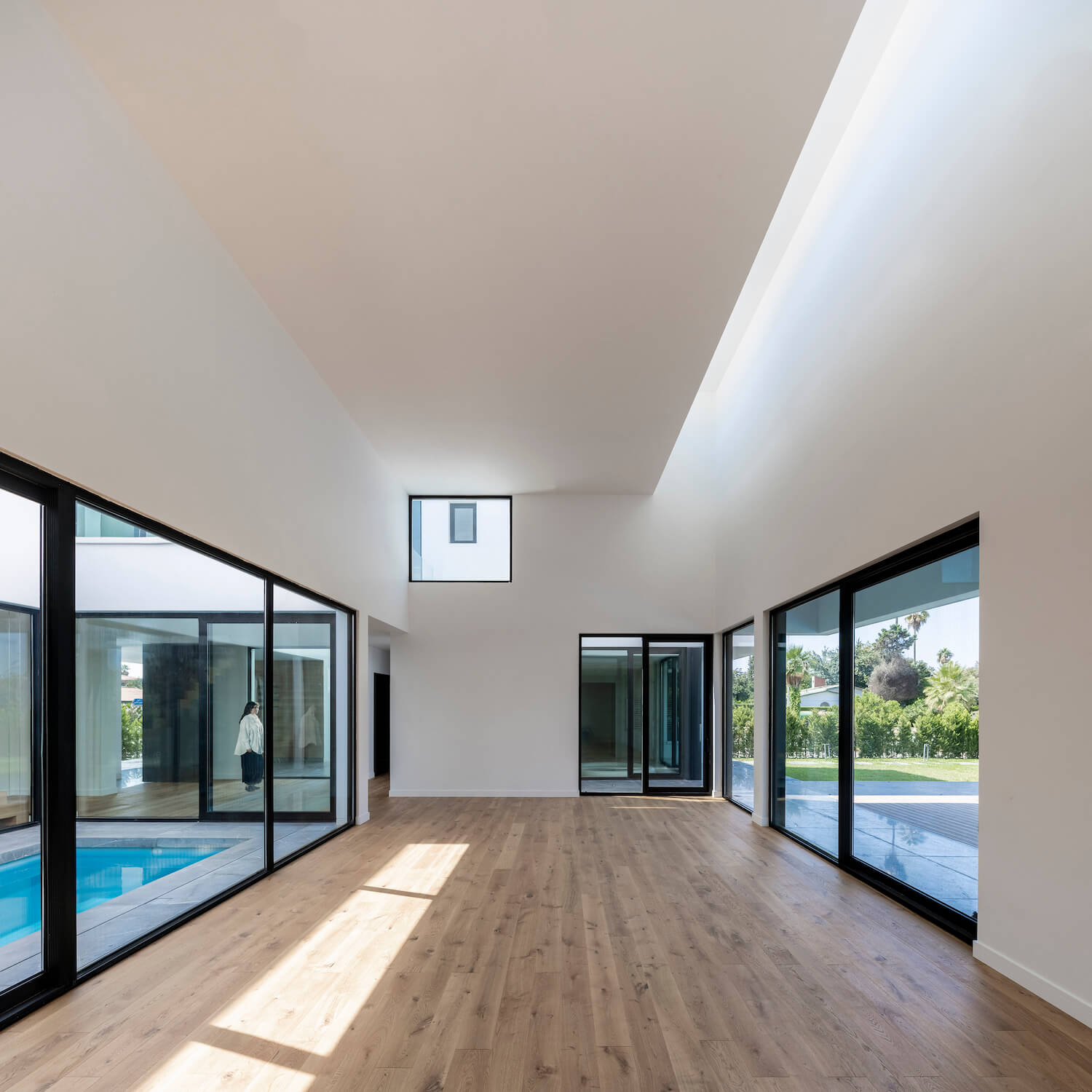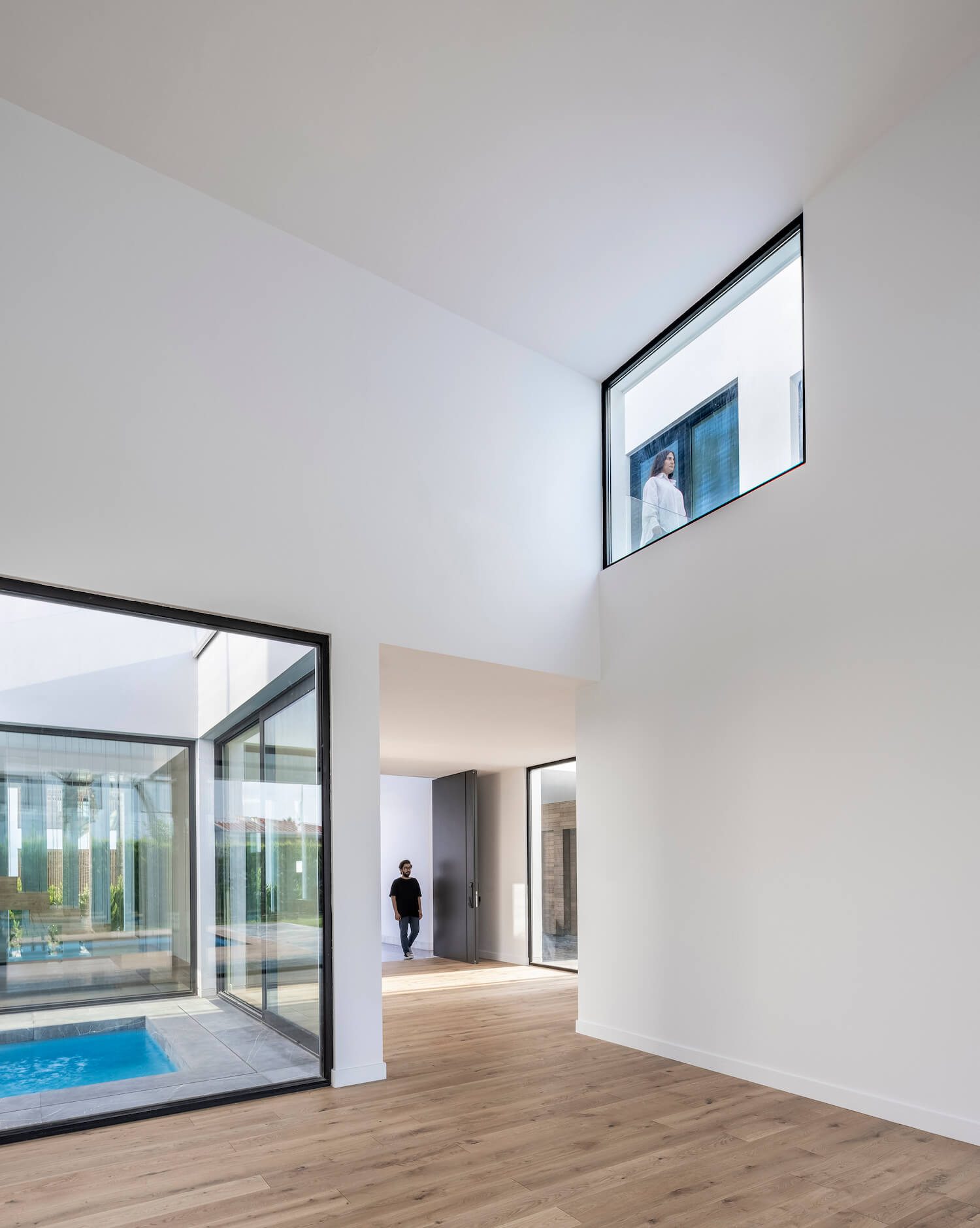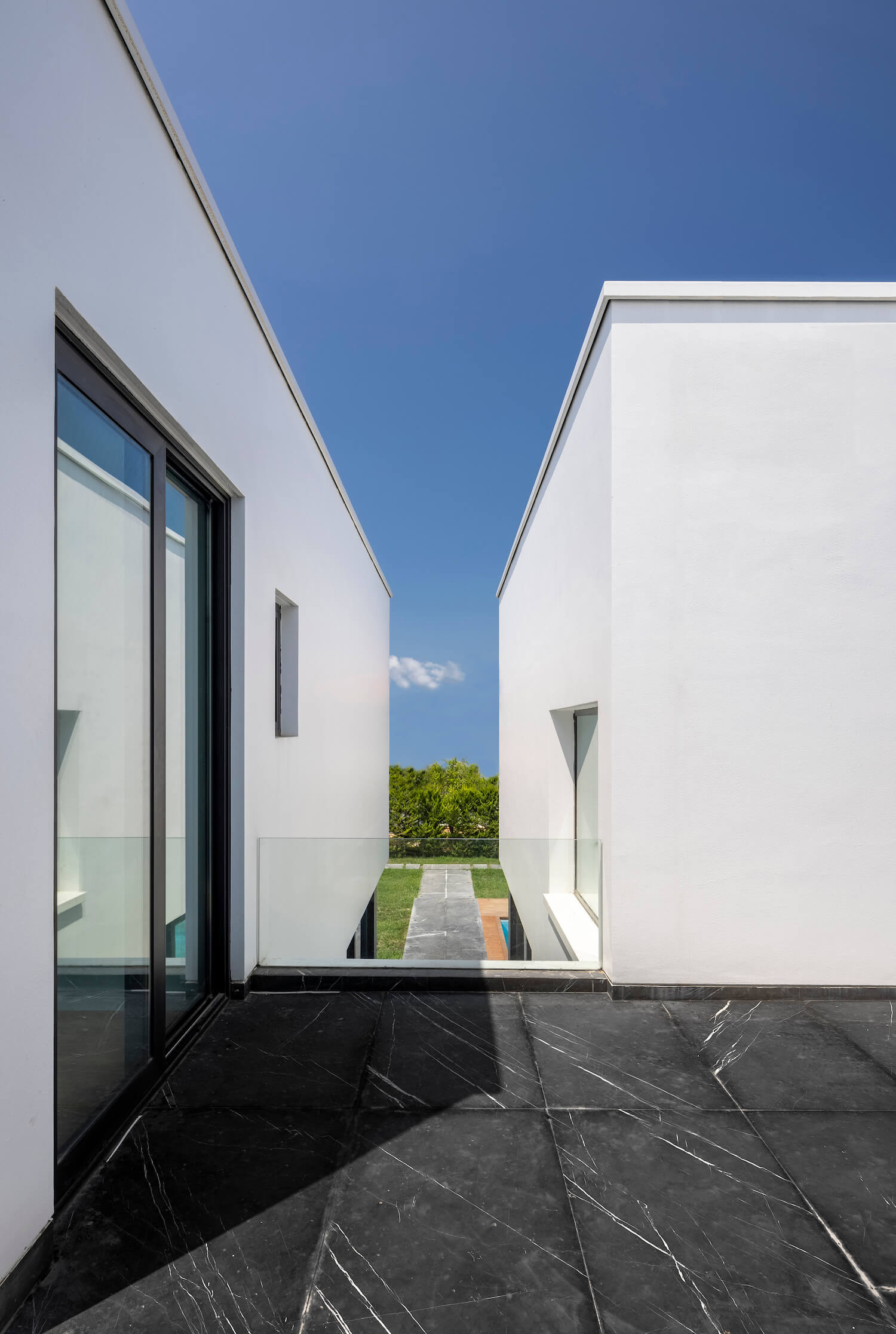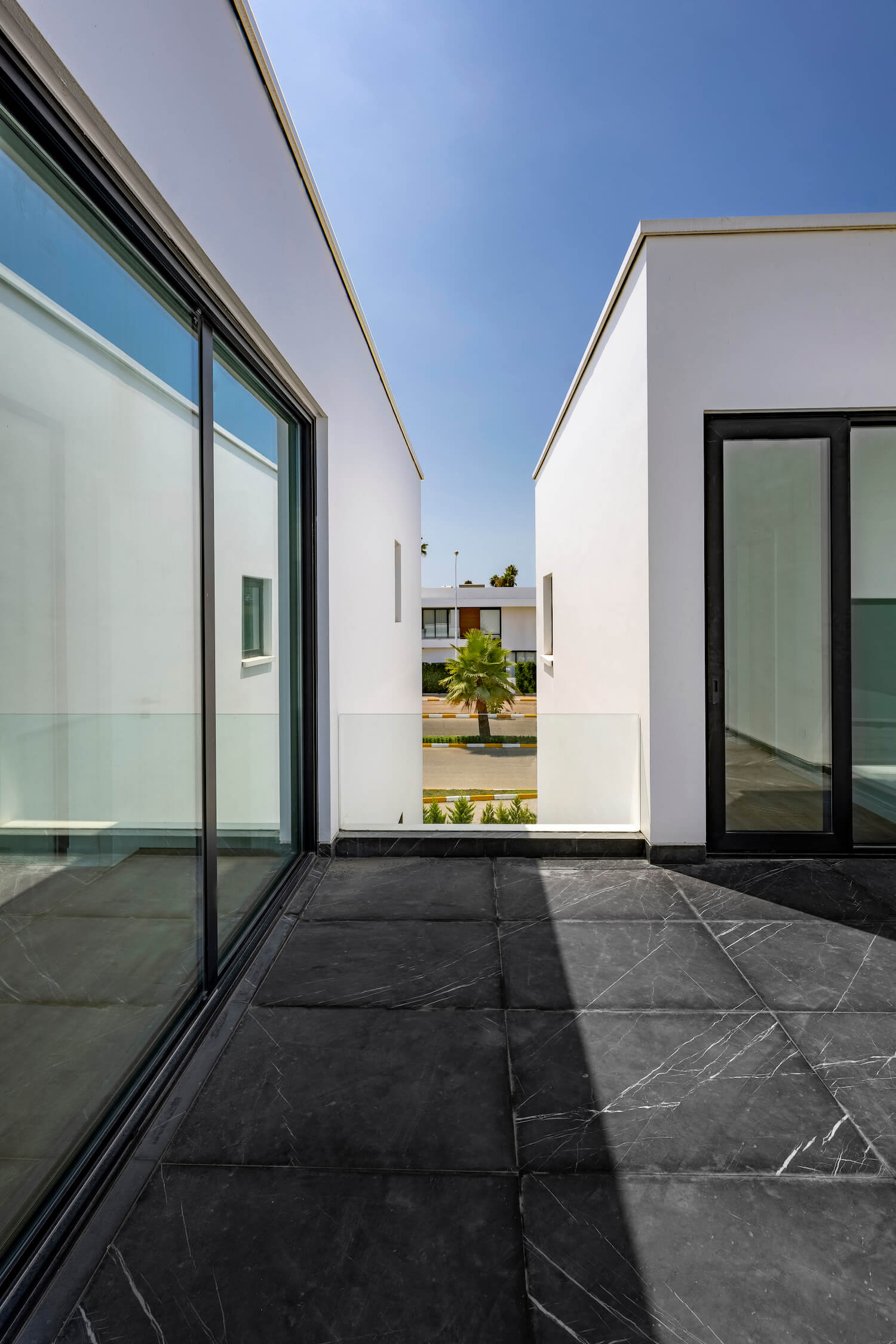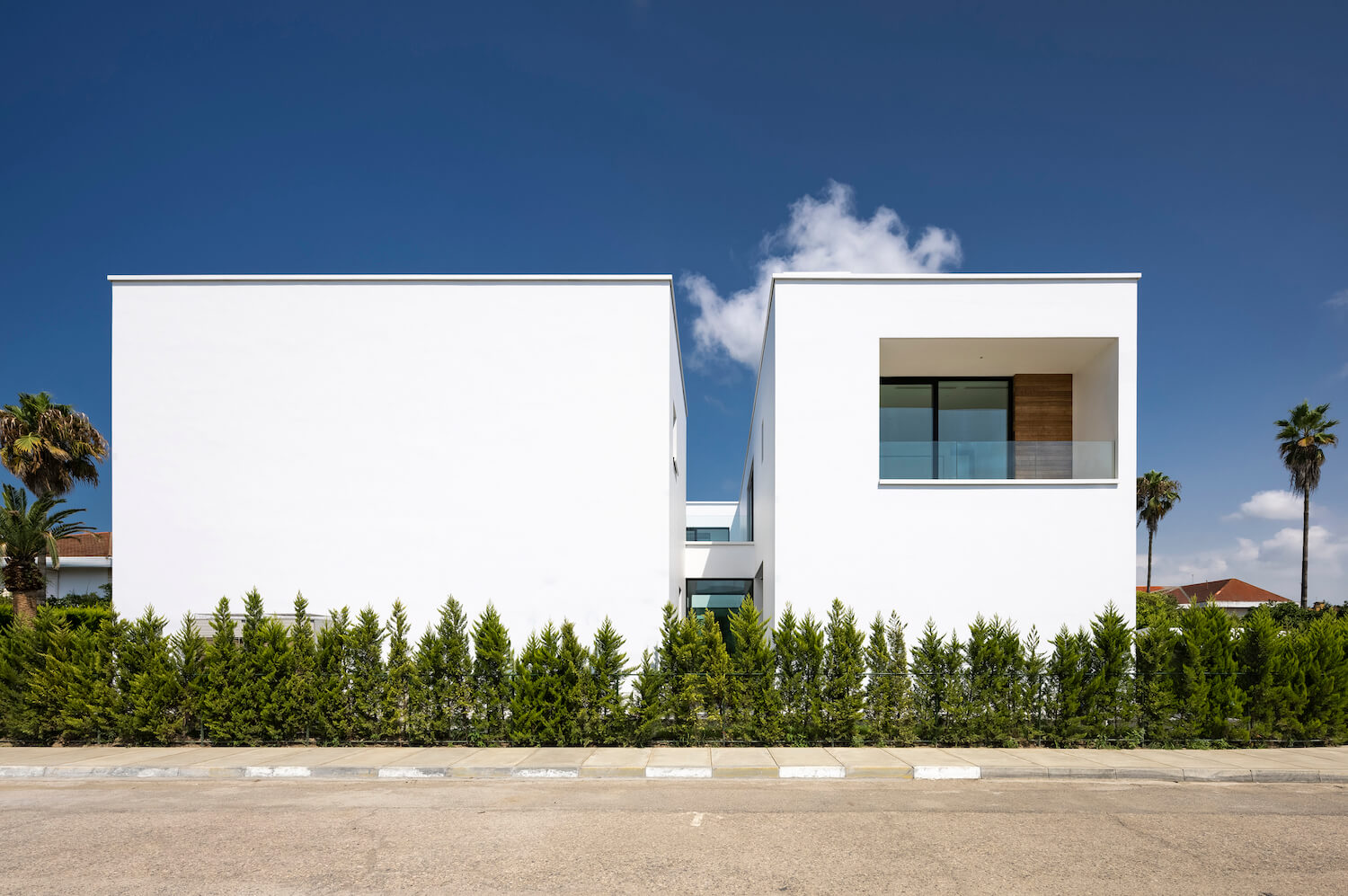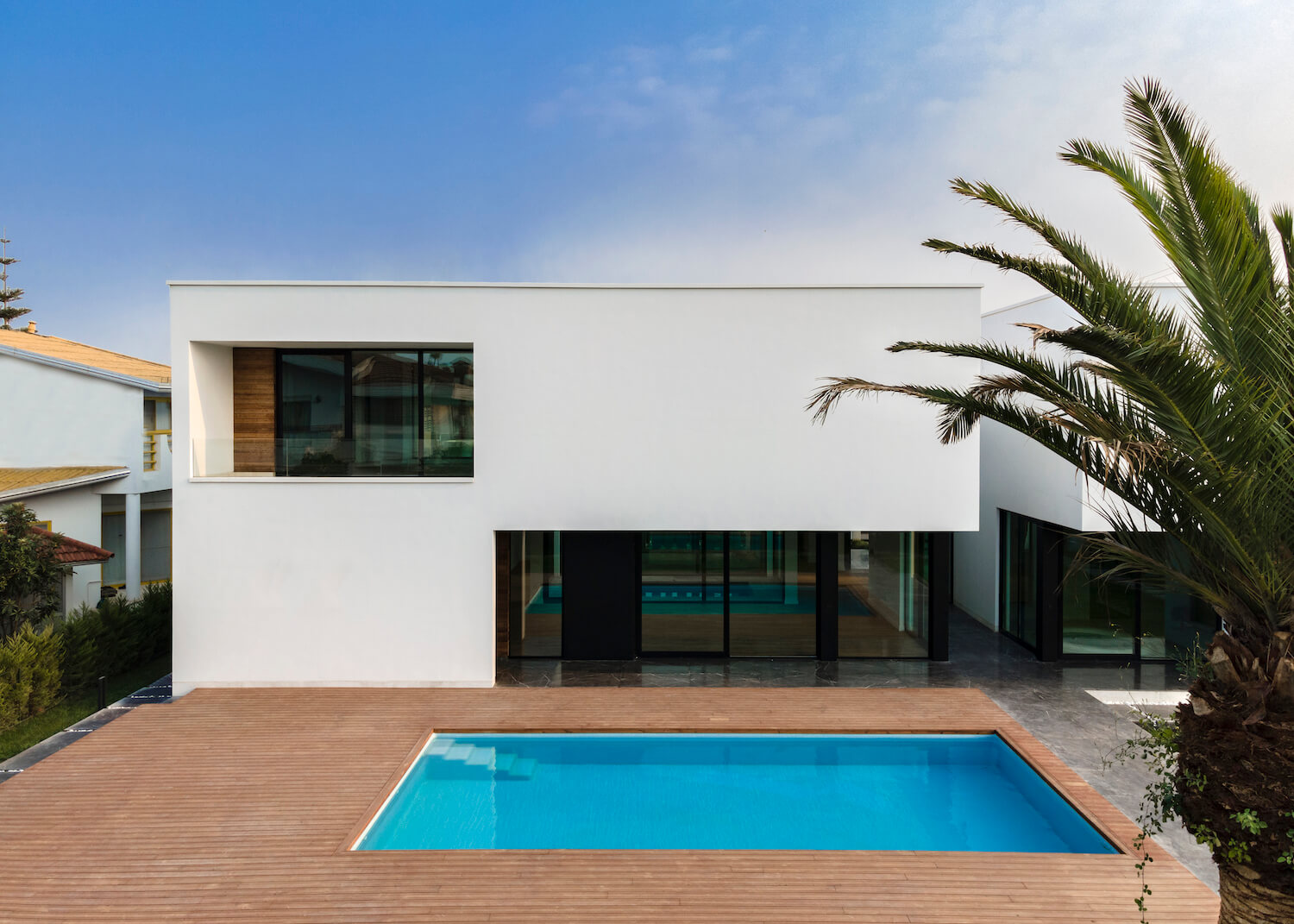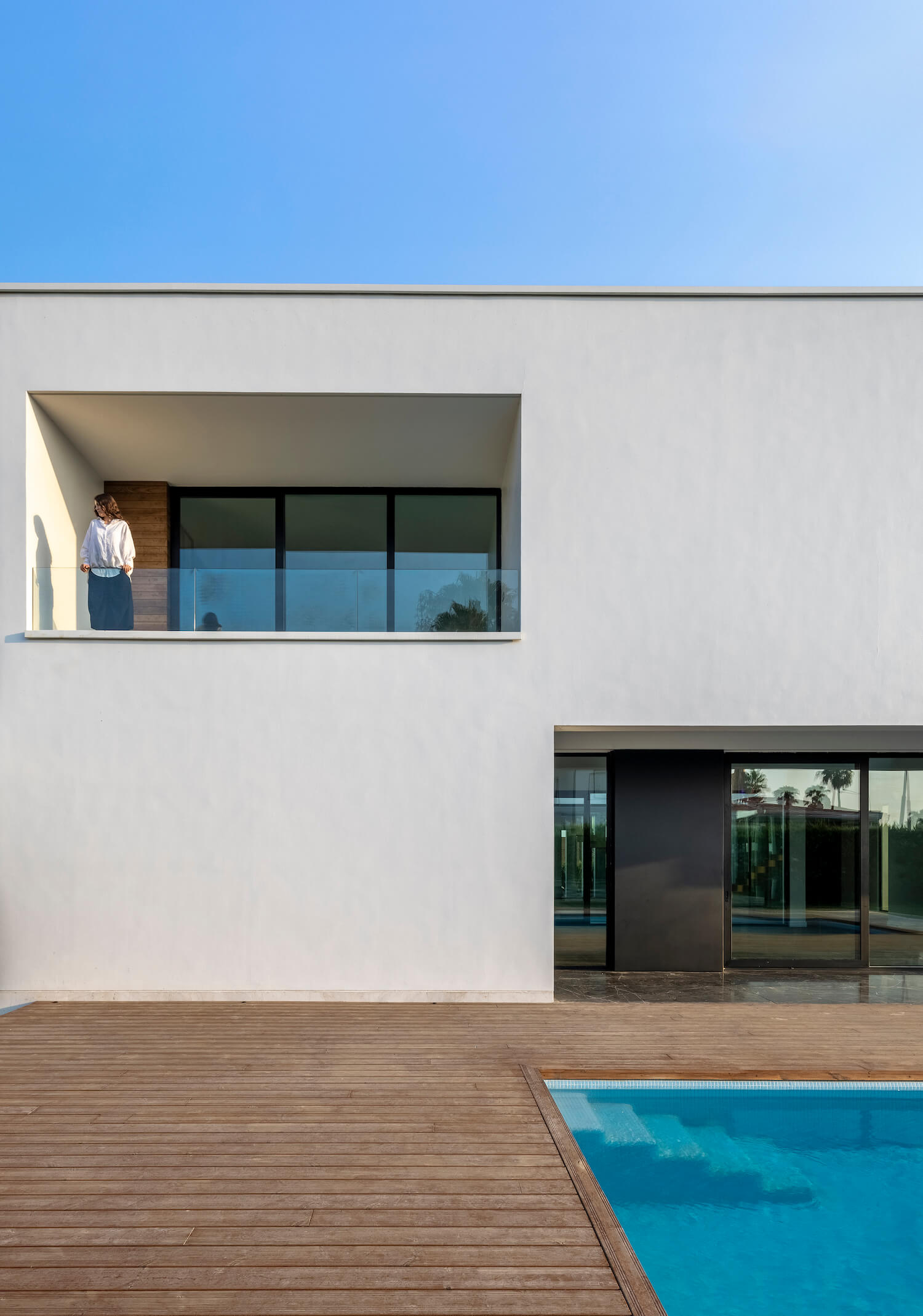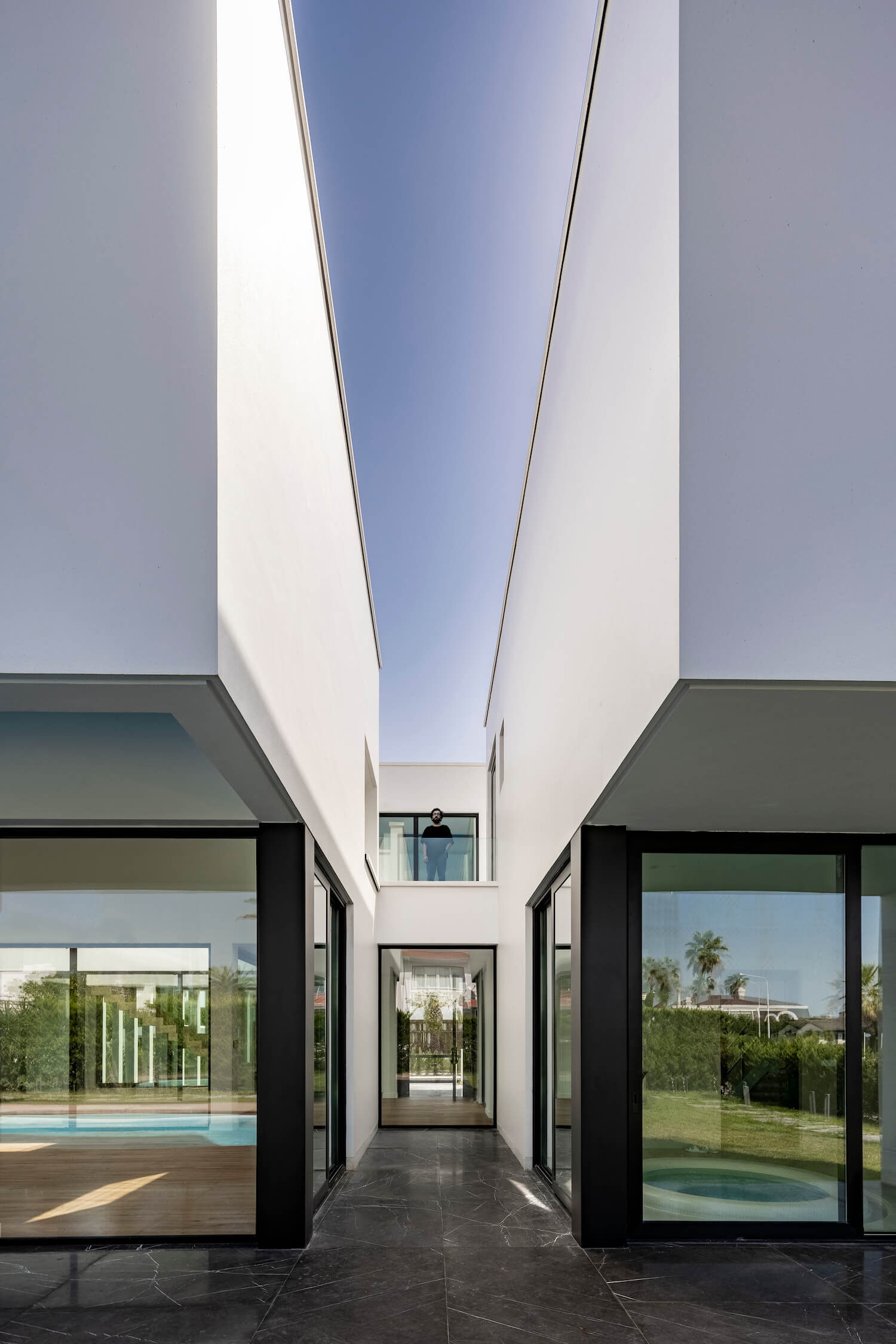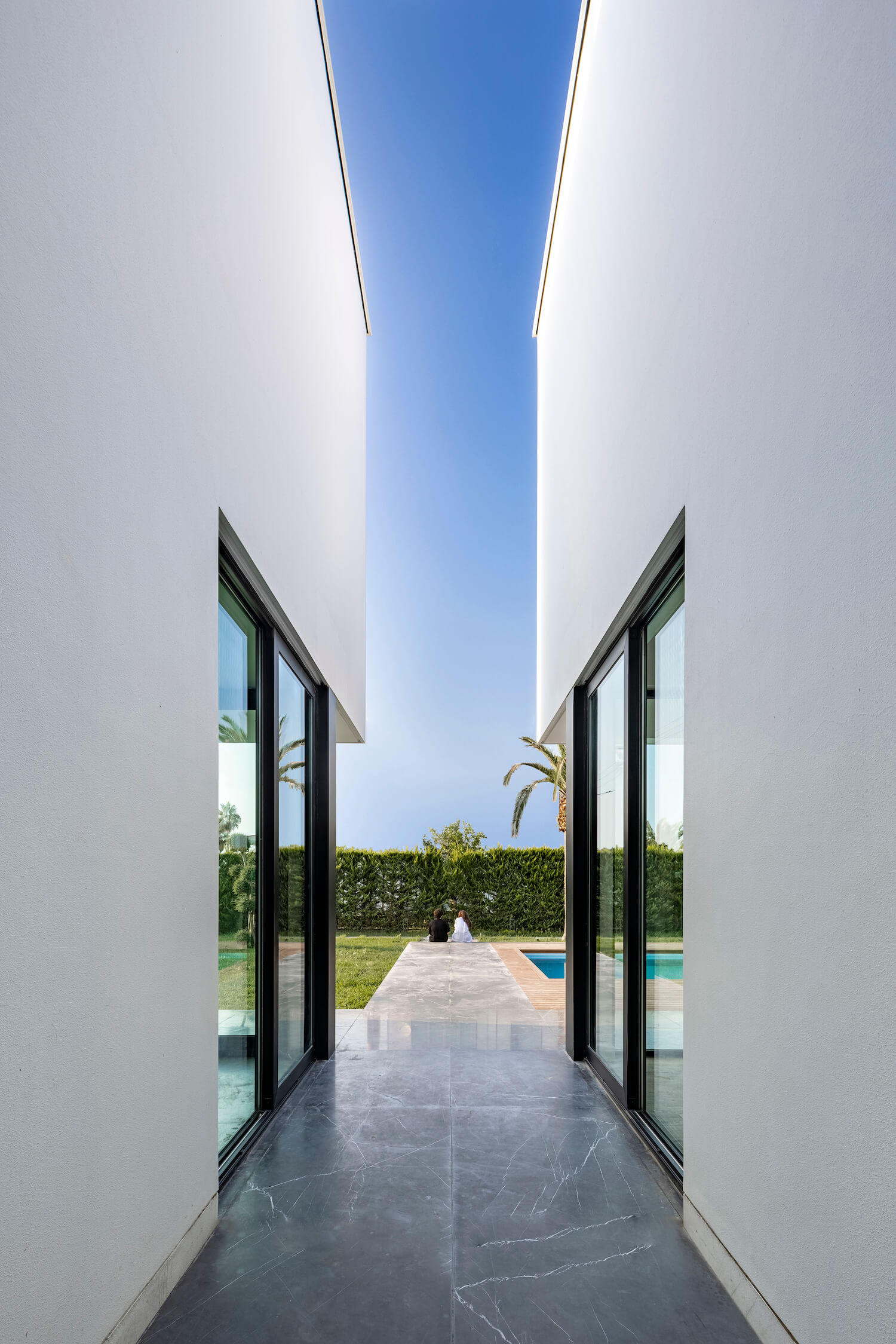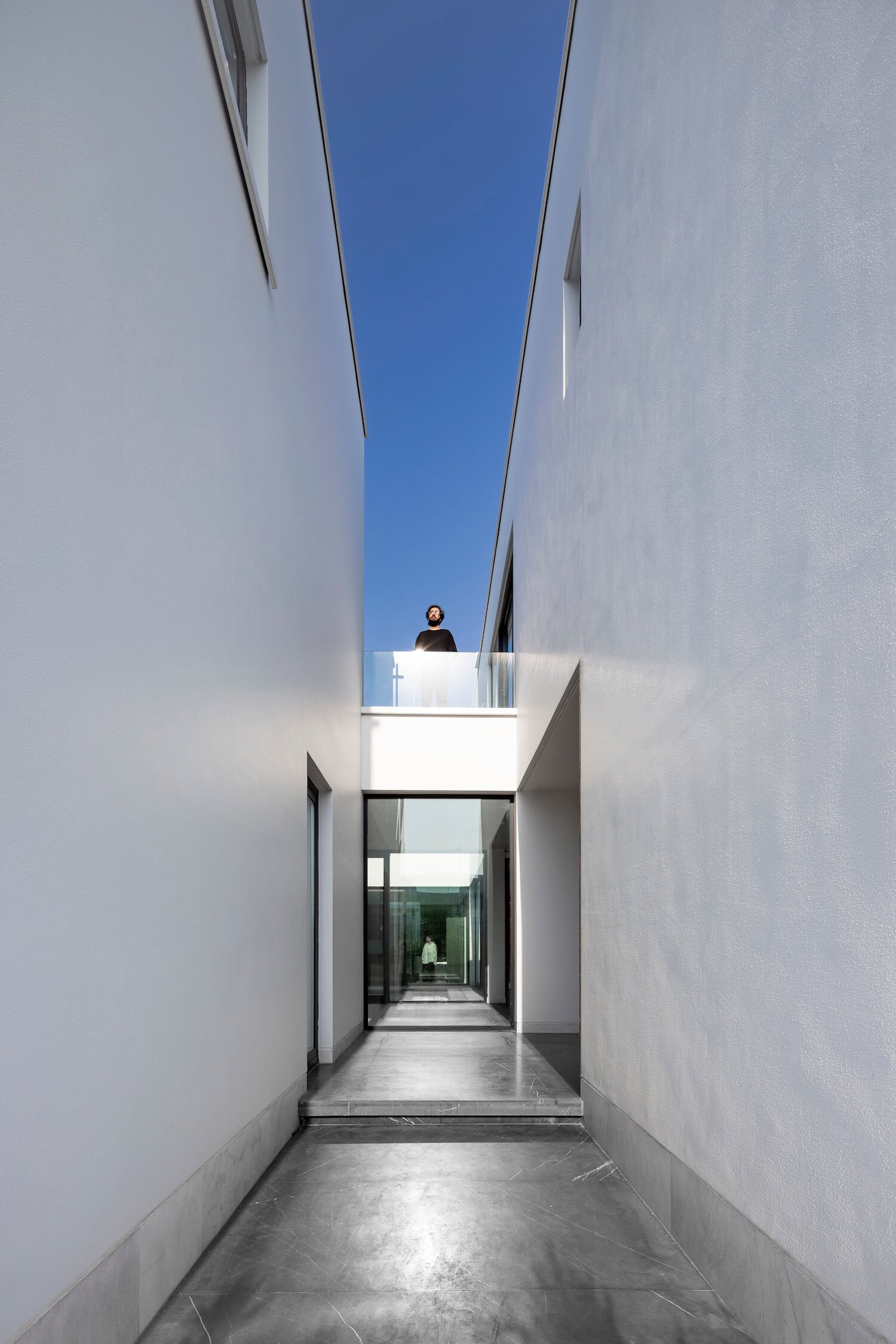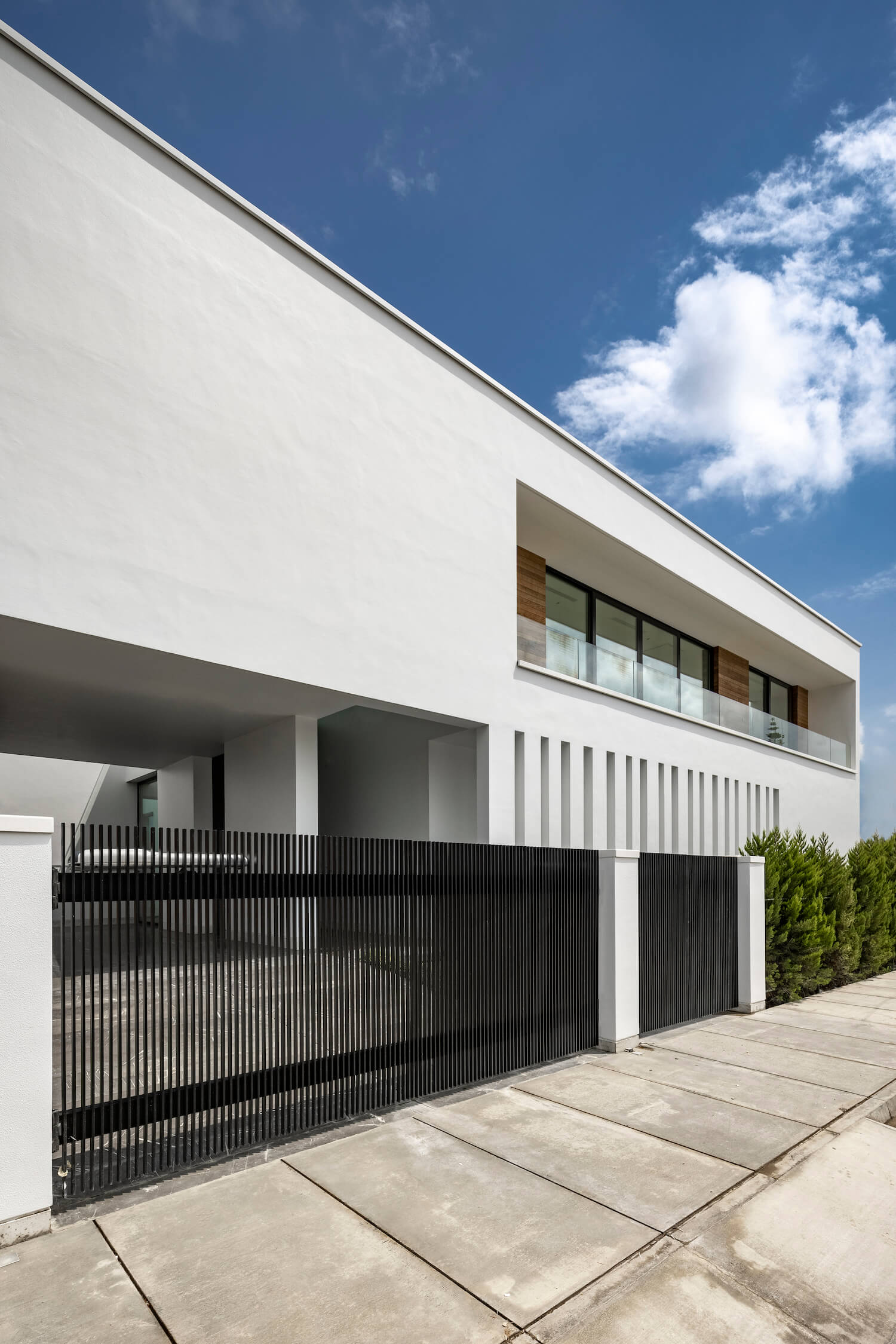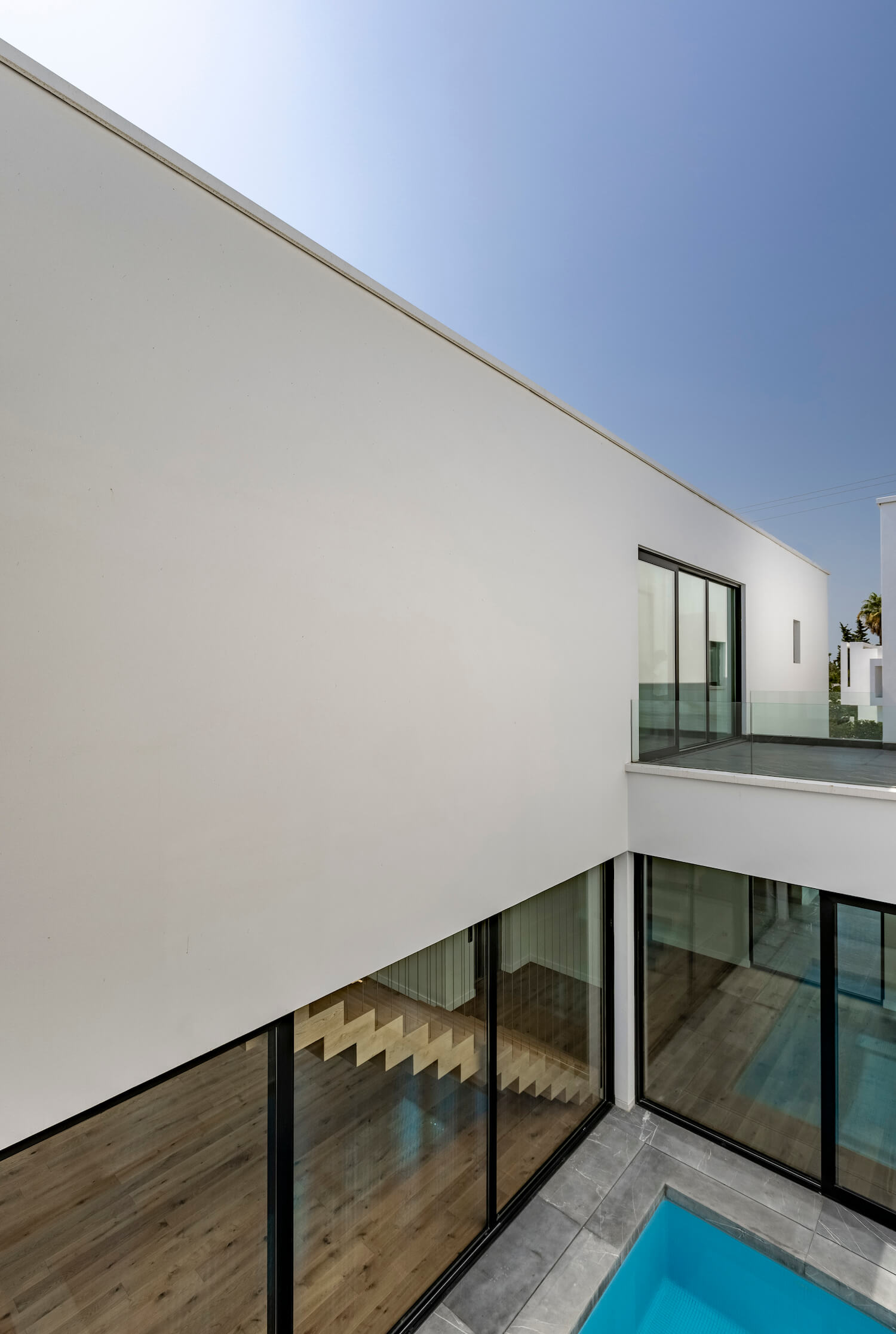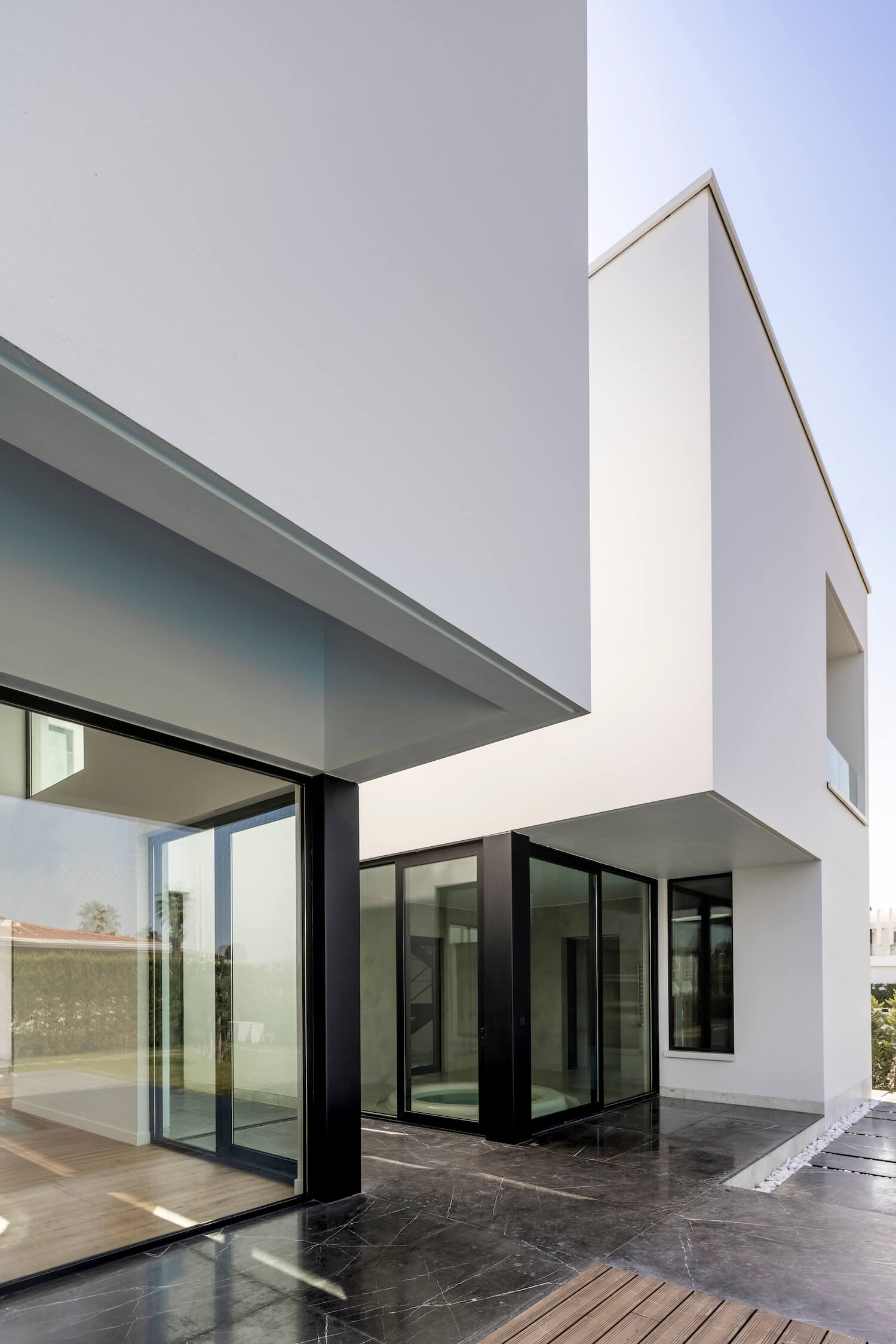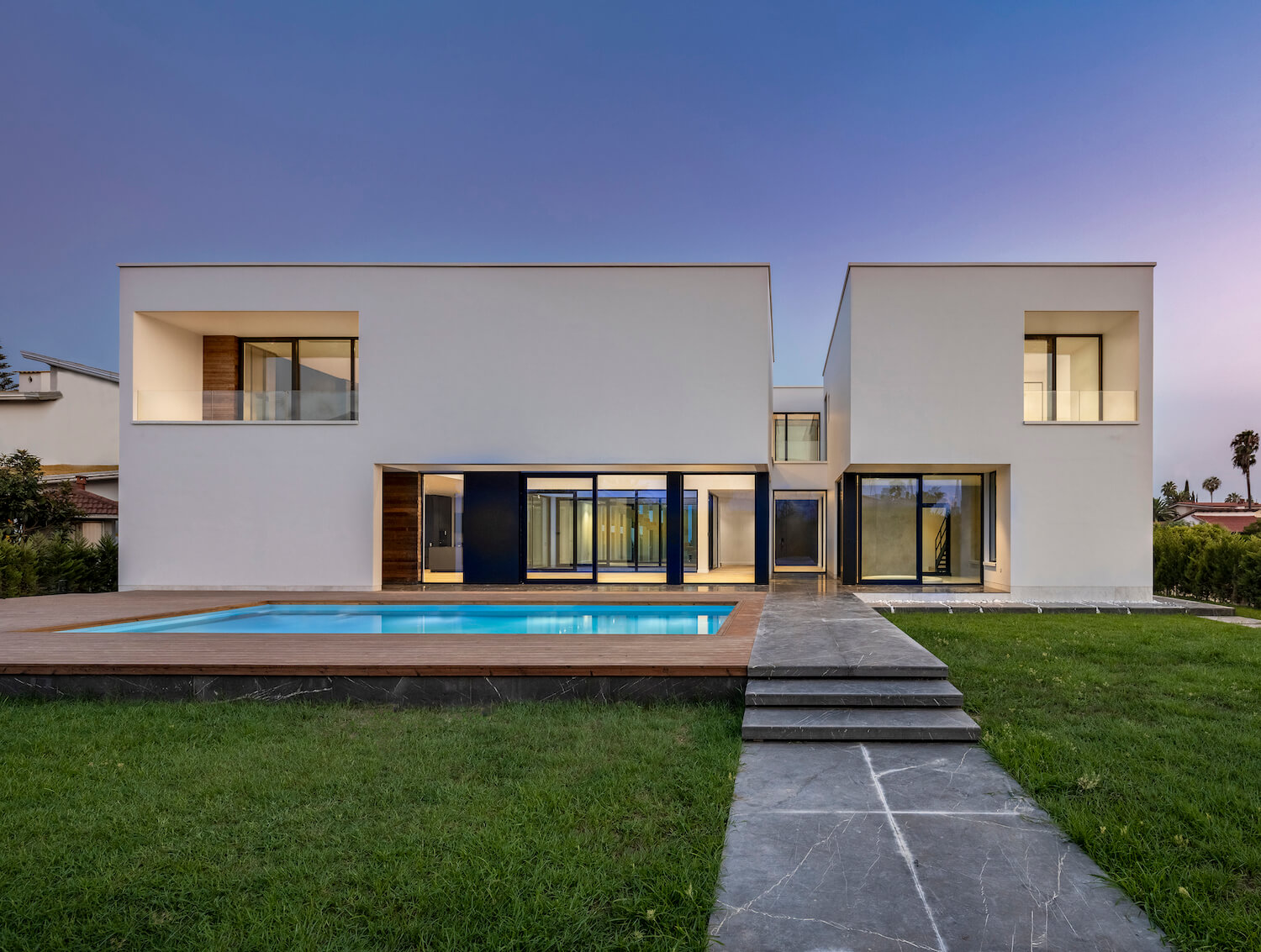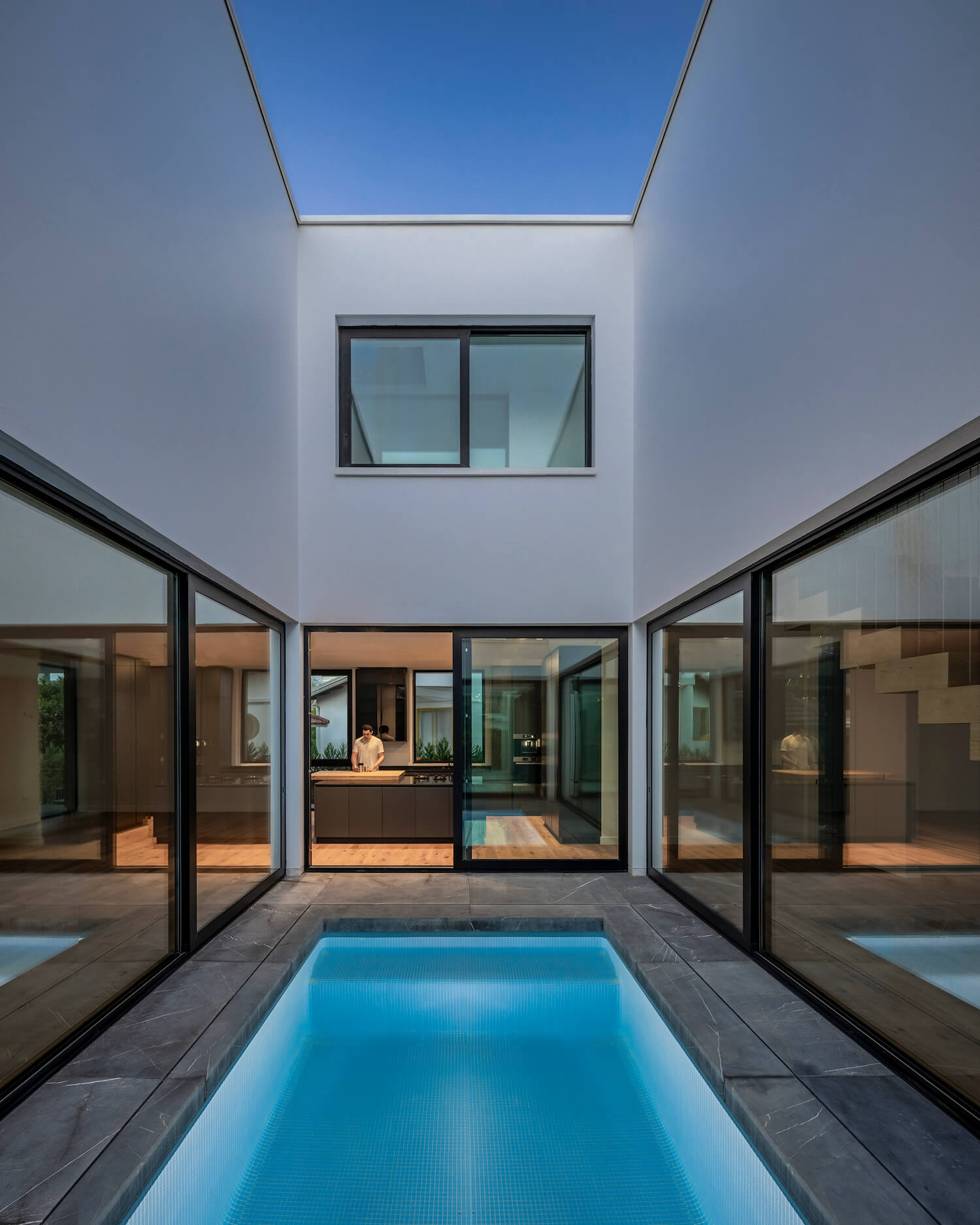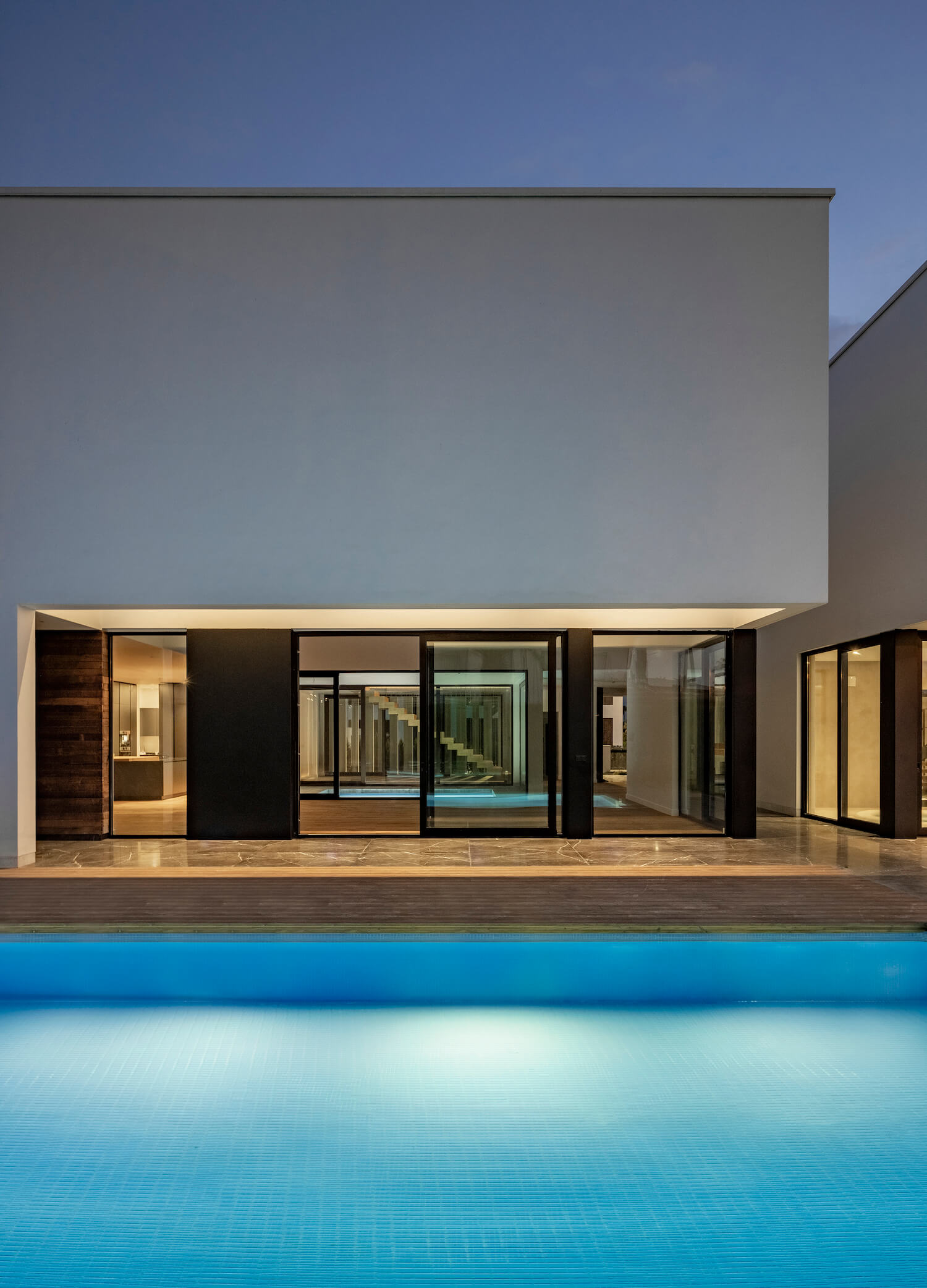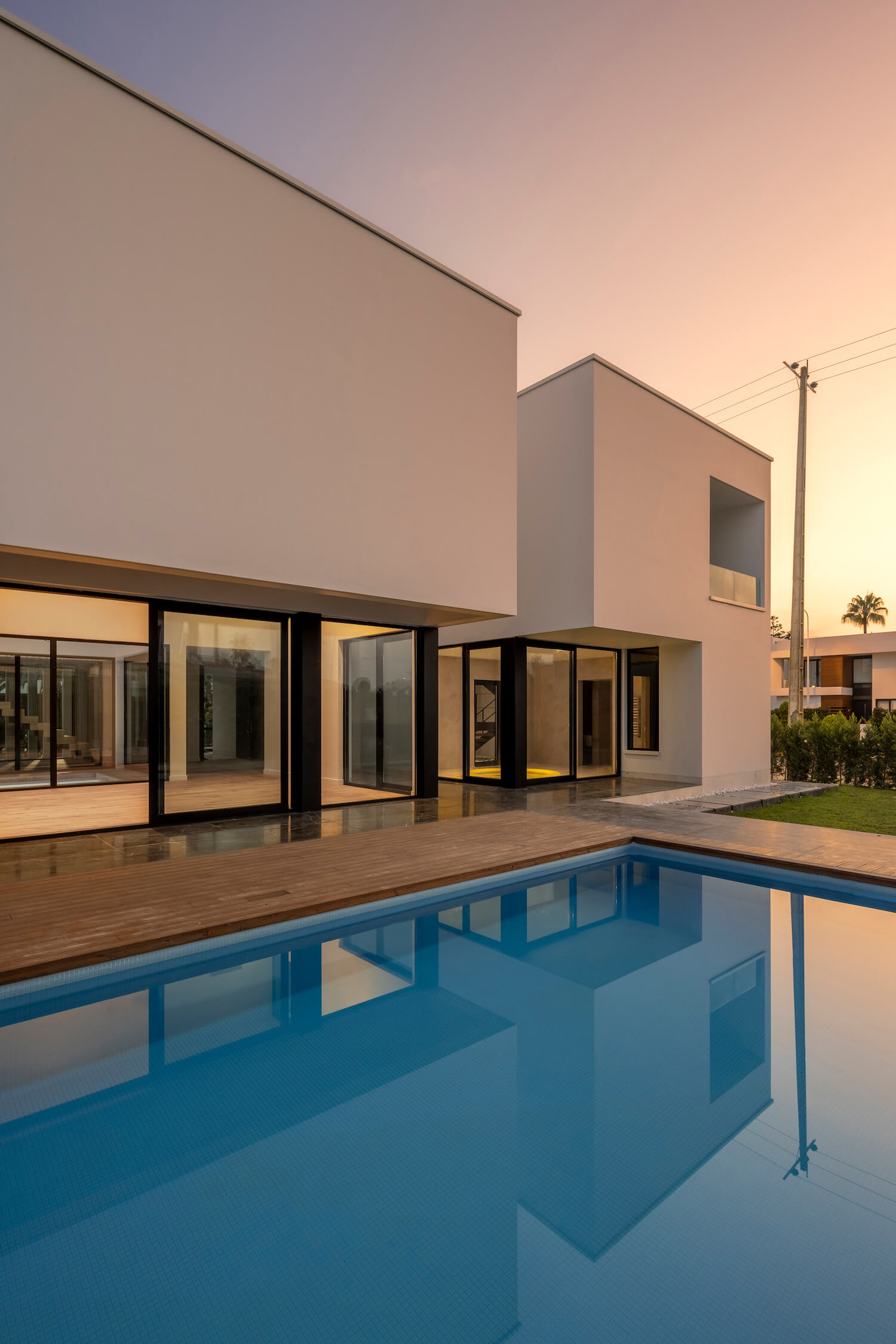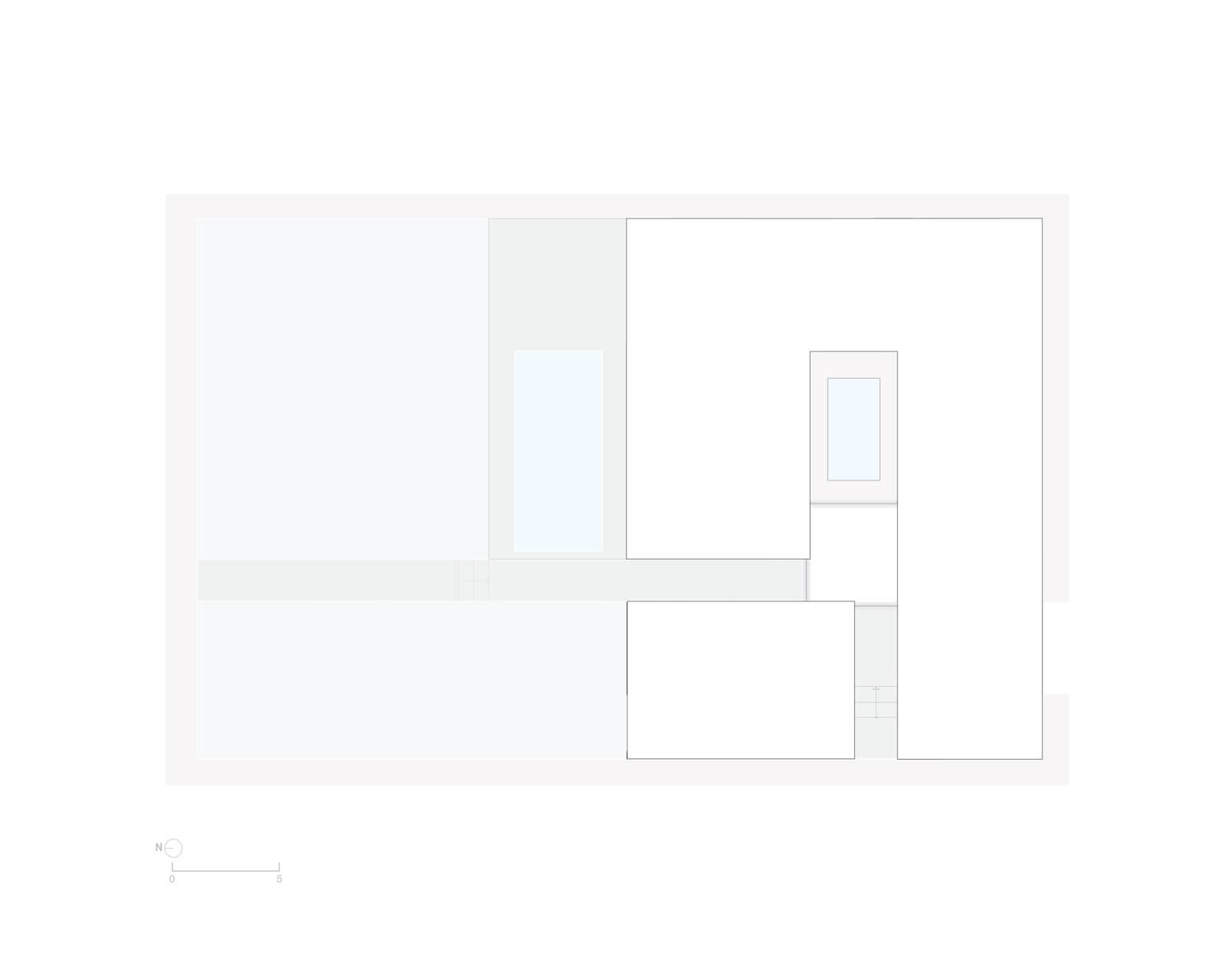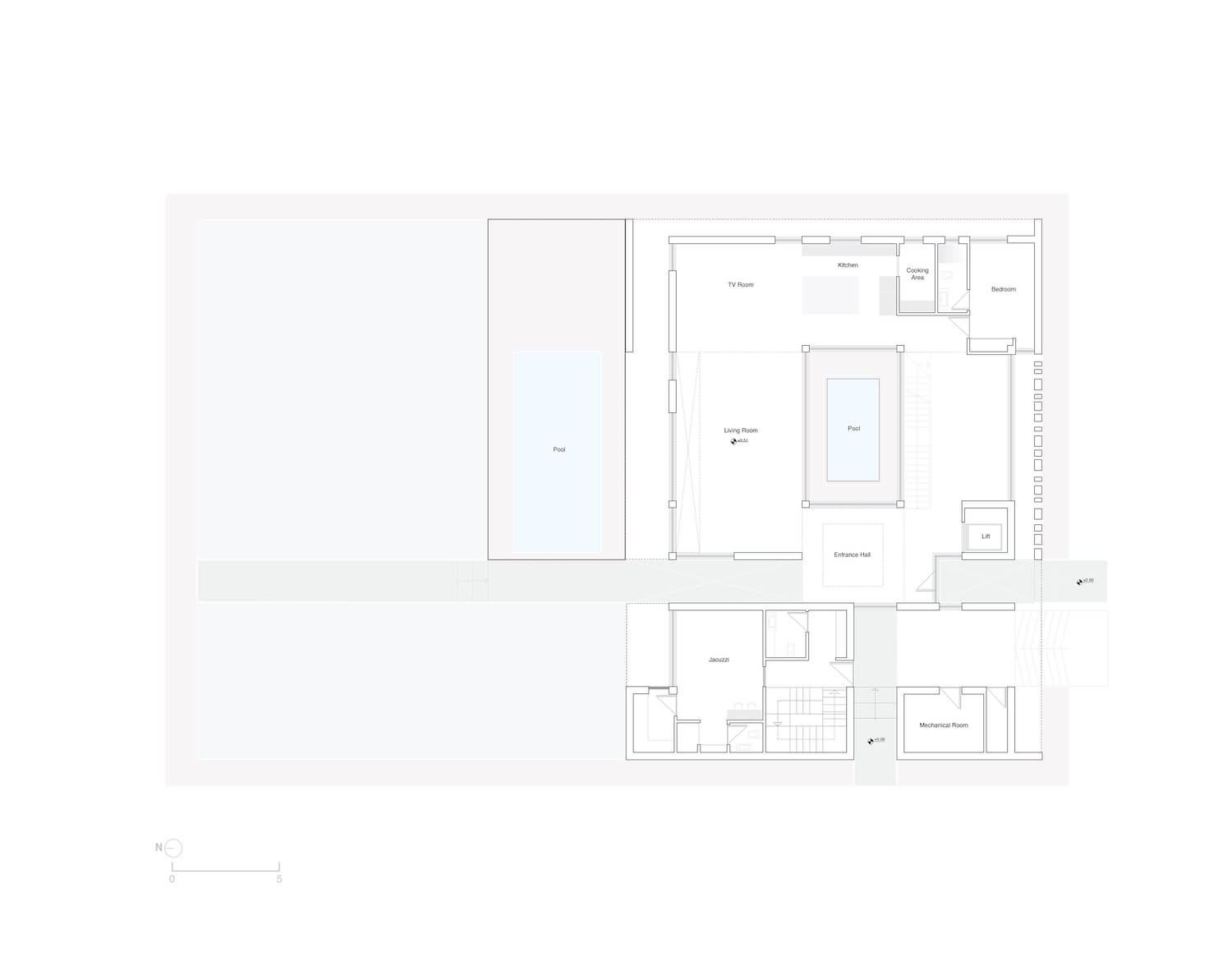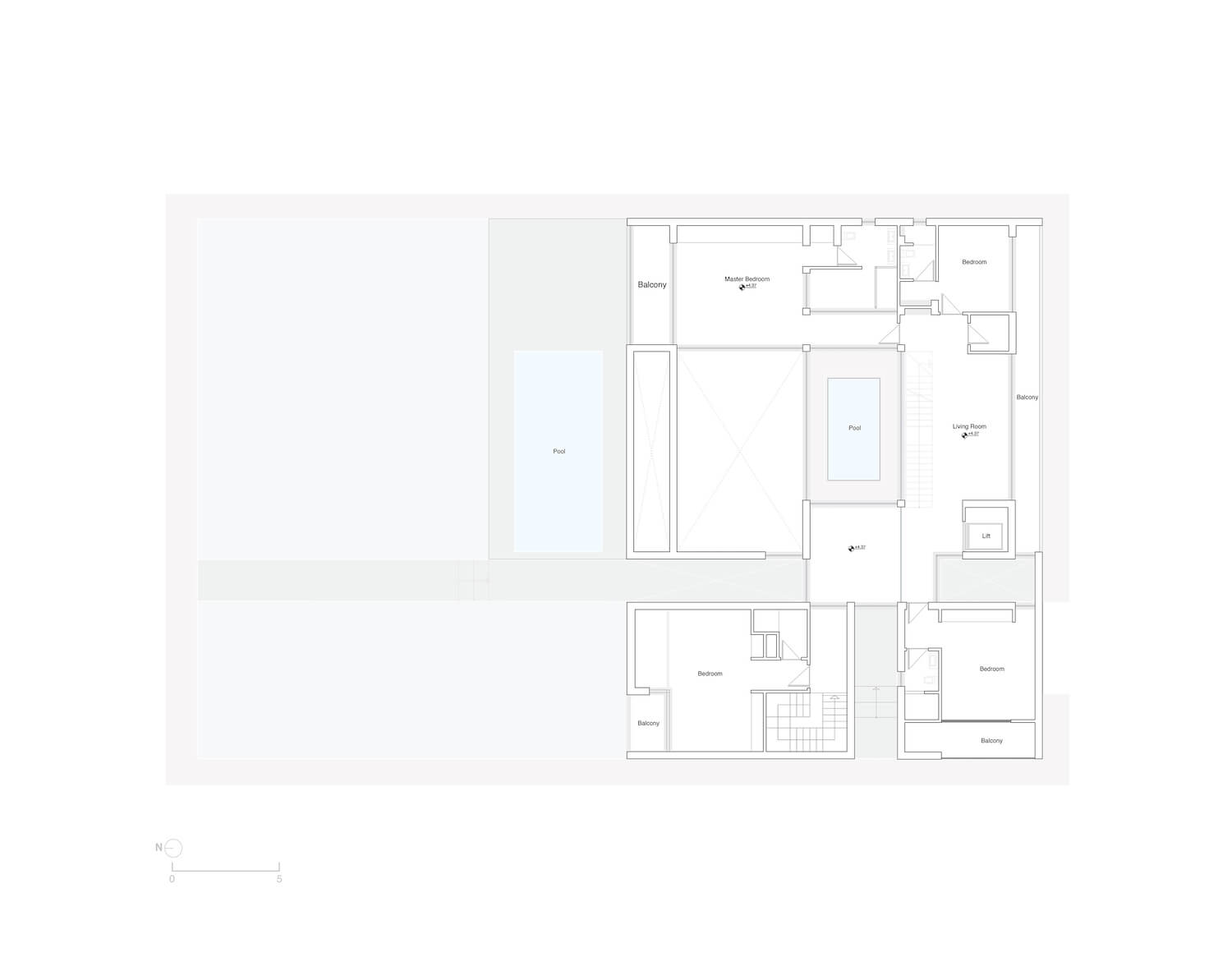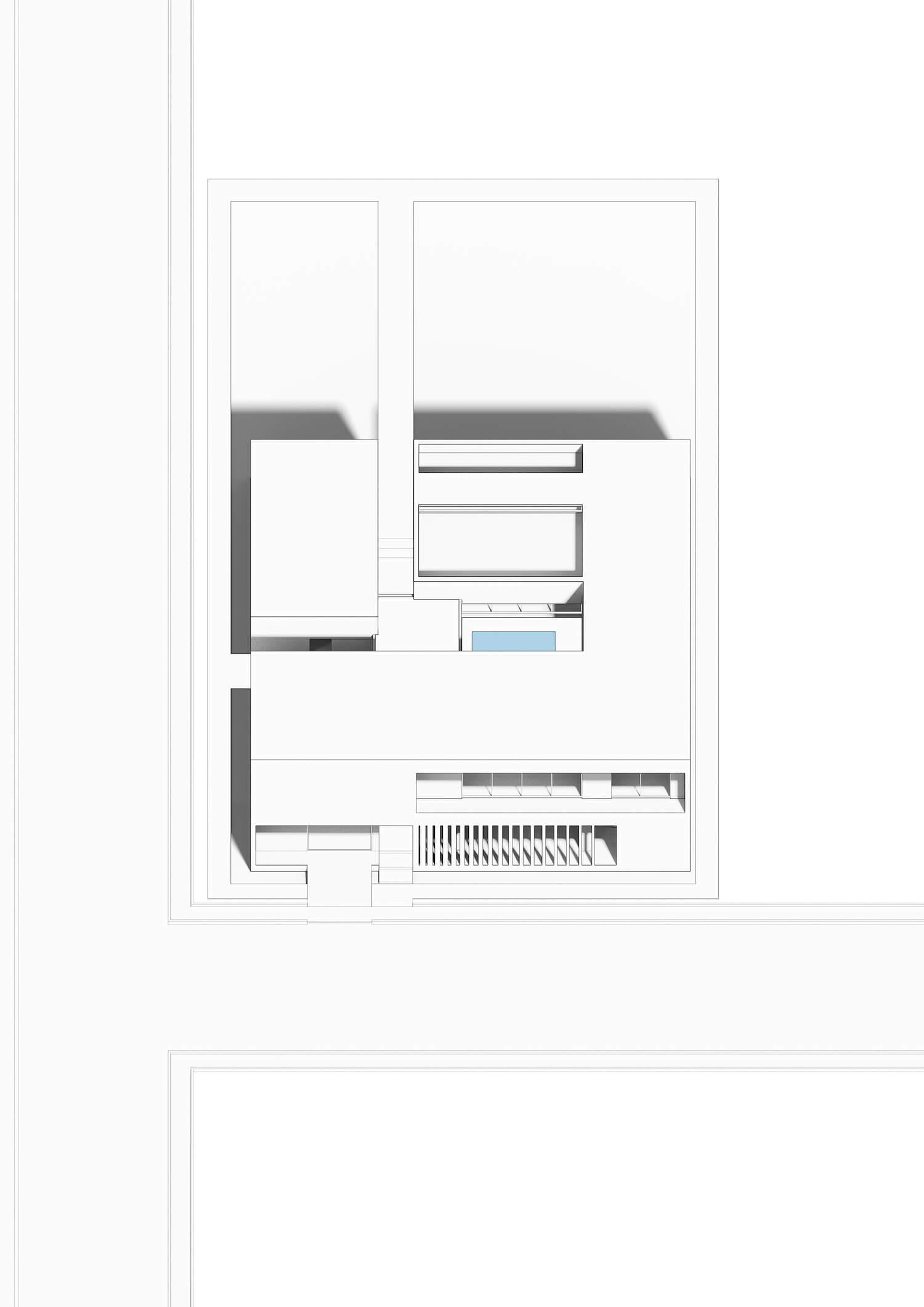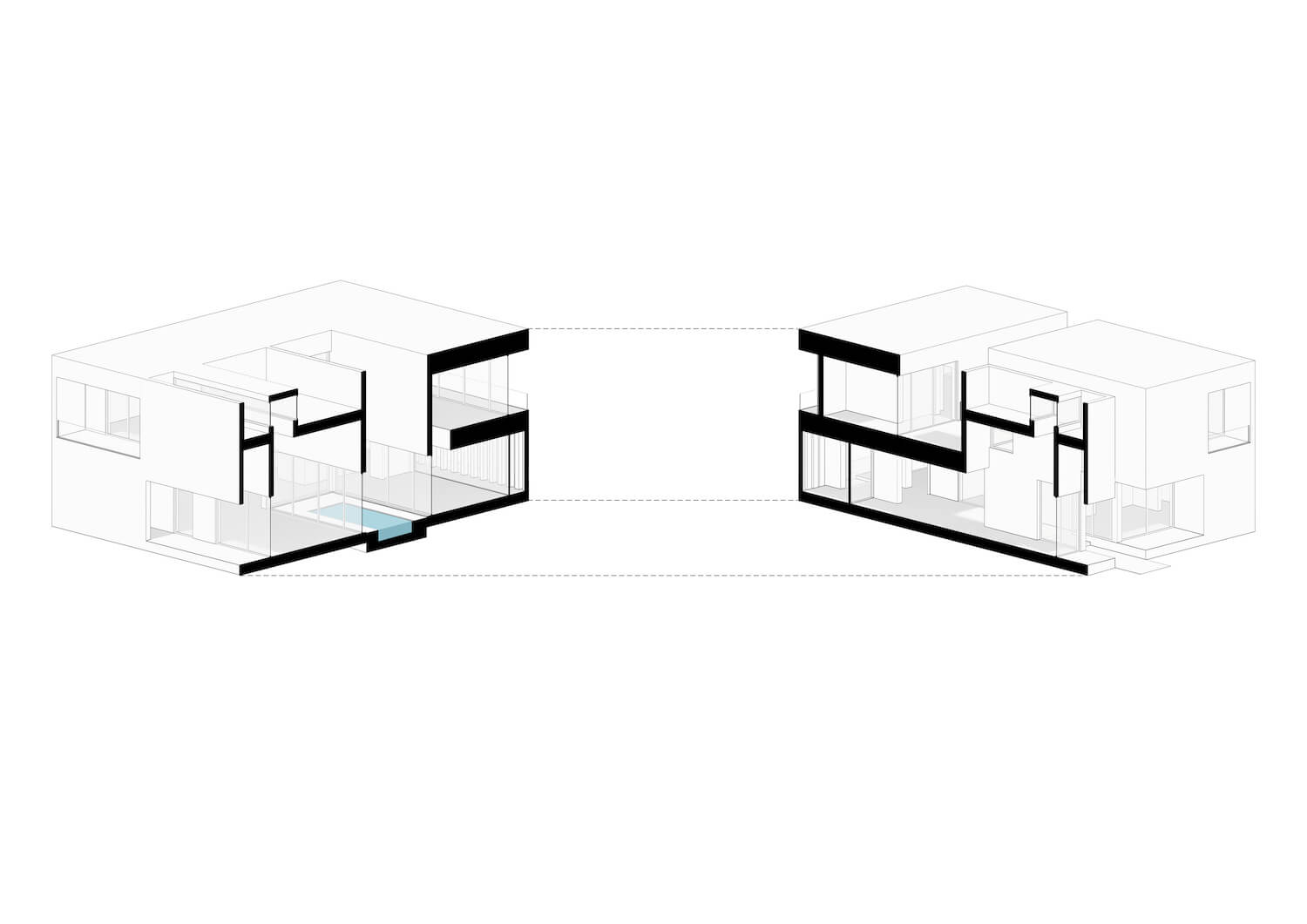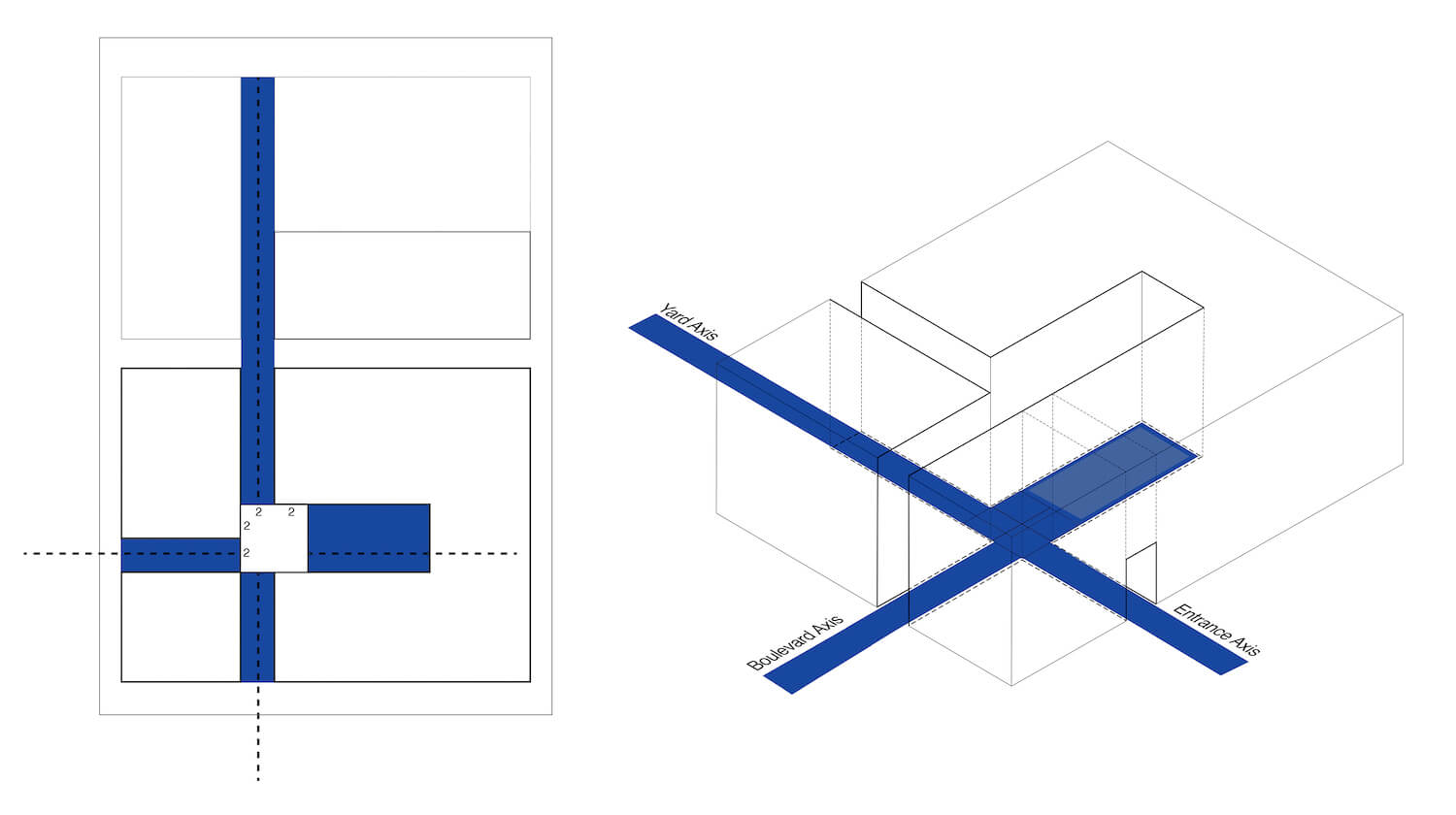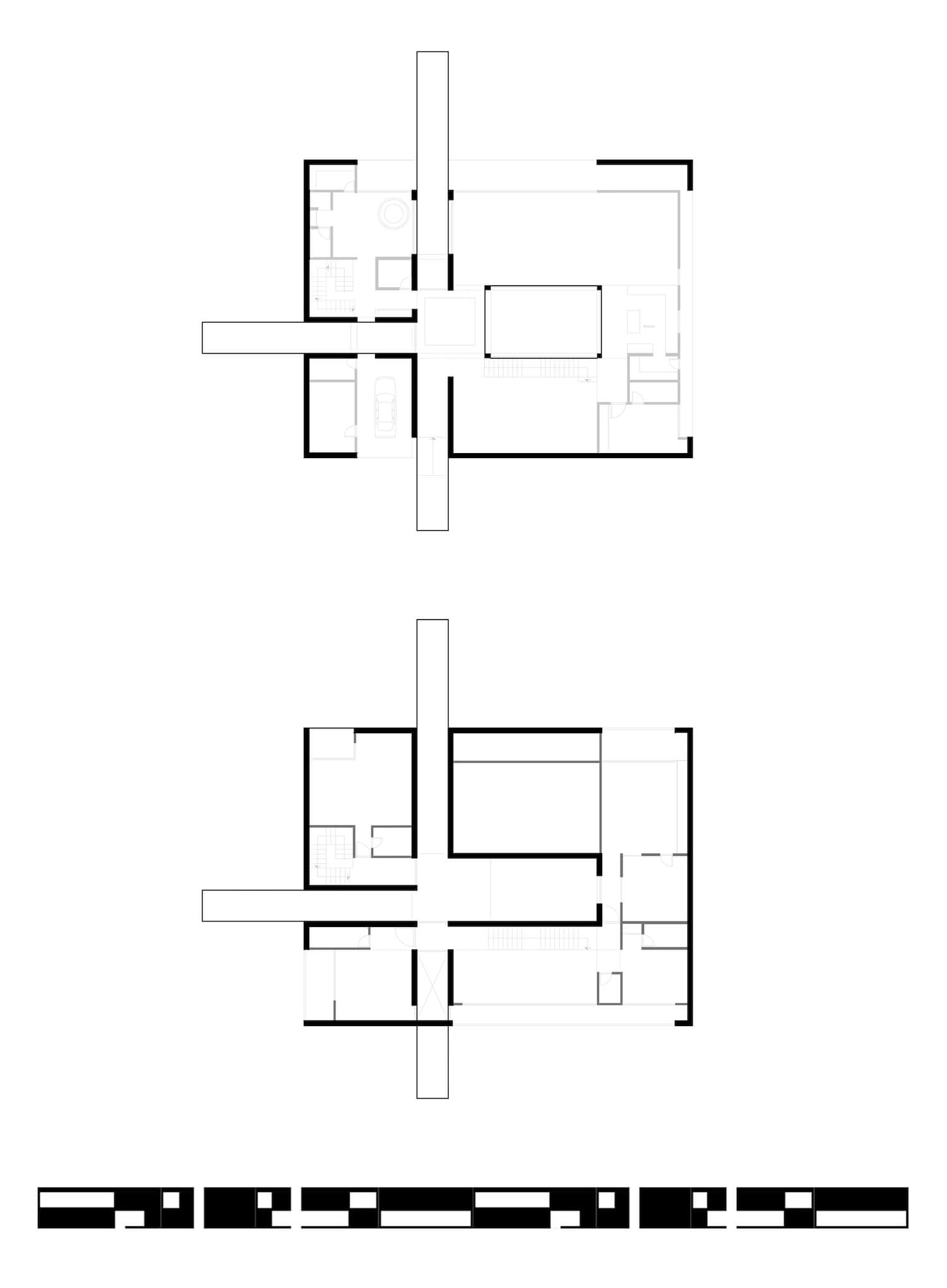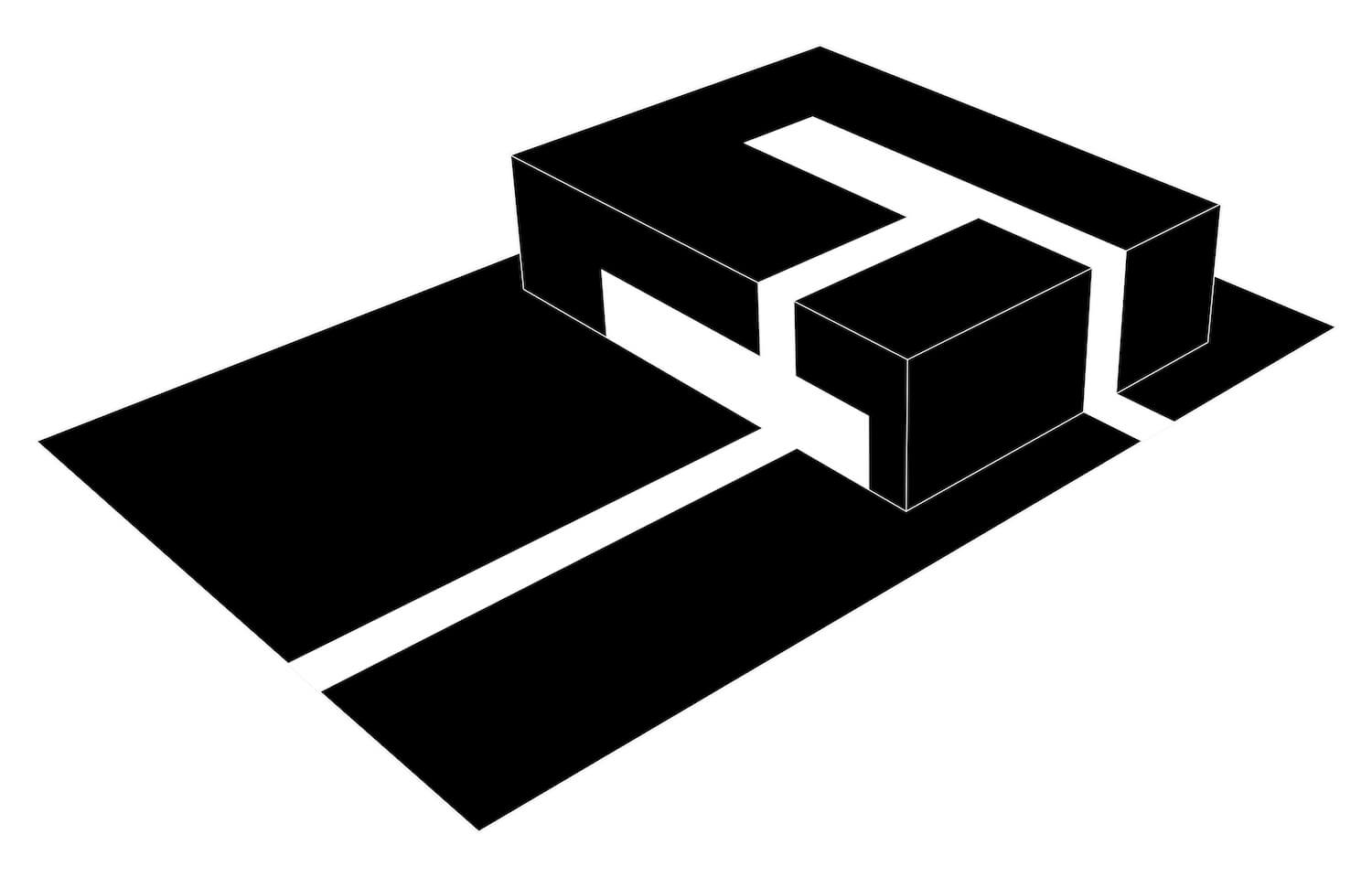 Connect with the KanLan [Kamran Heirati, Tallan Khosravizadeh]
---