A young couple approached Studio VARA to design a new ground-up residence for their busy family of five on a prominent yet petite corner lot in Old Palo Alto. With a generous program and a limited allowable footprint, they challenged the firm to create a small, flexible home with a large presence. To solve this puzzle, the design team conceived of the house as a Rubik's Cube of tightly interlocking spaces that expand outward into a landscape of intimate yet generous outdoor rooms.To break up the massing and achieve lightness within a compact, rectilinear envelope, distinct materials are used to articulate three stacked volumes that shift and recede from sight as they move up: concrete for the basement, wood at the main level, and dark zinc for the top floor.
The main level is lifted slightly above grade, allowing deep light wells to penetrate underground and provide light and air to a full basement. Carefully considered window placement adds ornament and rhythm to the façade. Inside, sumptuous materials and sophisticated detailing make the home feel large and luxurious. Uninterrupted floor-to-ceiling glass walls allow the outdoors and daylight to penetrate the house and maximize sightlines to achieve a feeling of spaciousness.
Elegant, carefully considered cabinetry and built-ins in the kitchen and entertaining areas on the main level ensure that the open plan does not feel loft-like. A sculptural steel stair set against a continuous stone-slab wall anchors the entire house and unifies the three levels. Upstairs, the master suite and bedrooms are strategically organized to ensure privacy and views outside. Studio VARA provided a full range of services to weave the architecture, interiors, furnishings, and landscape into a seamless, integrated whole.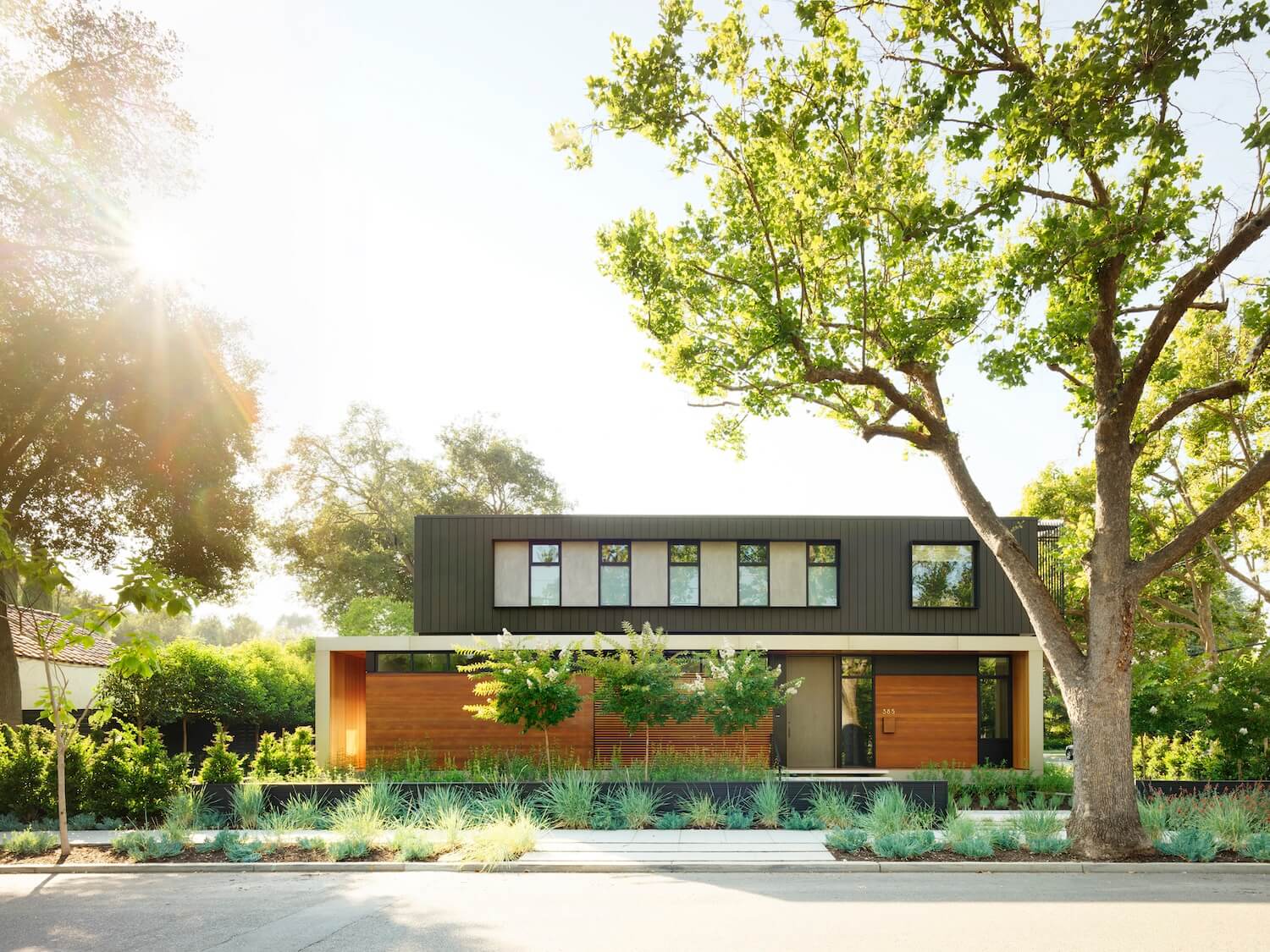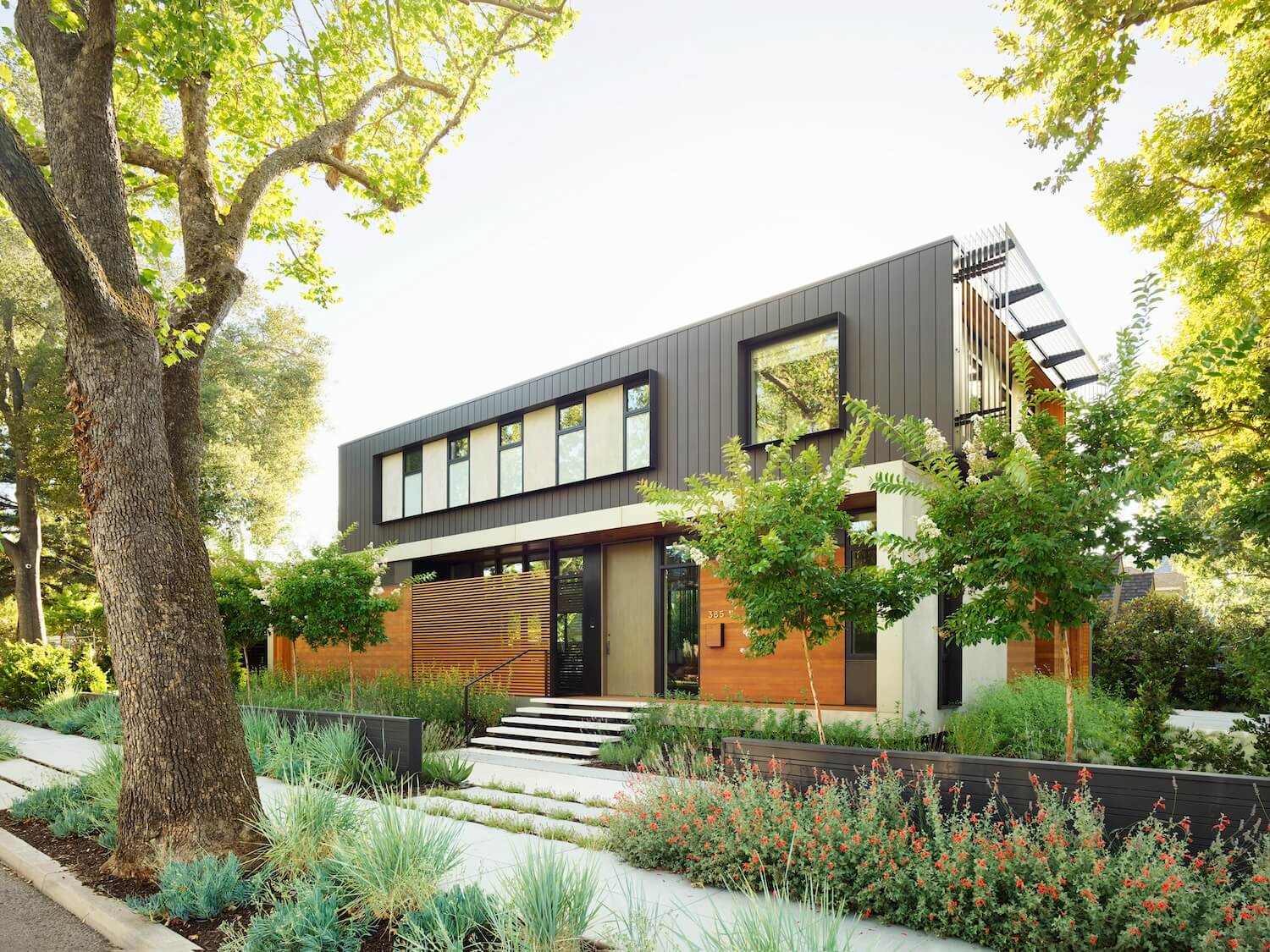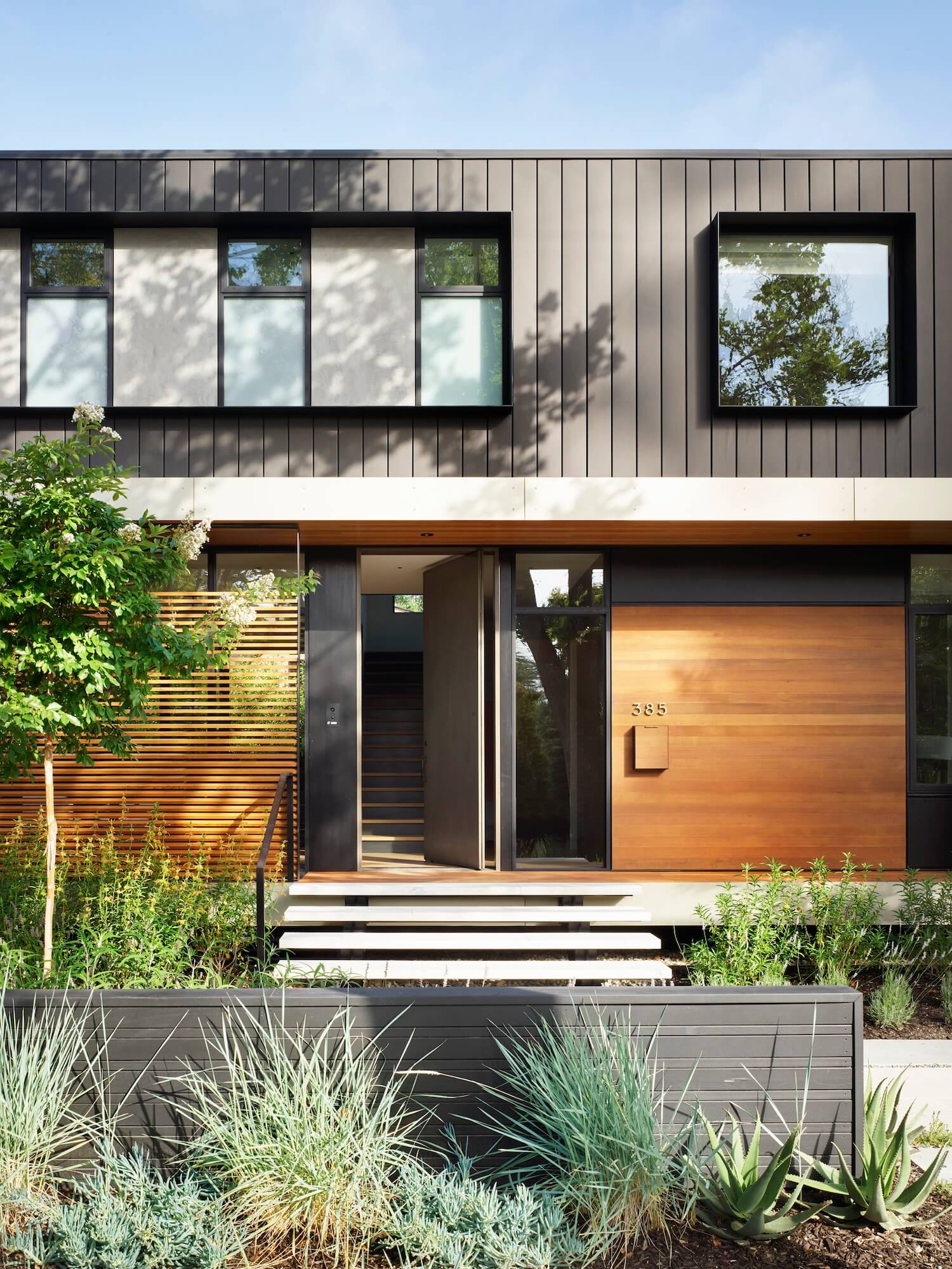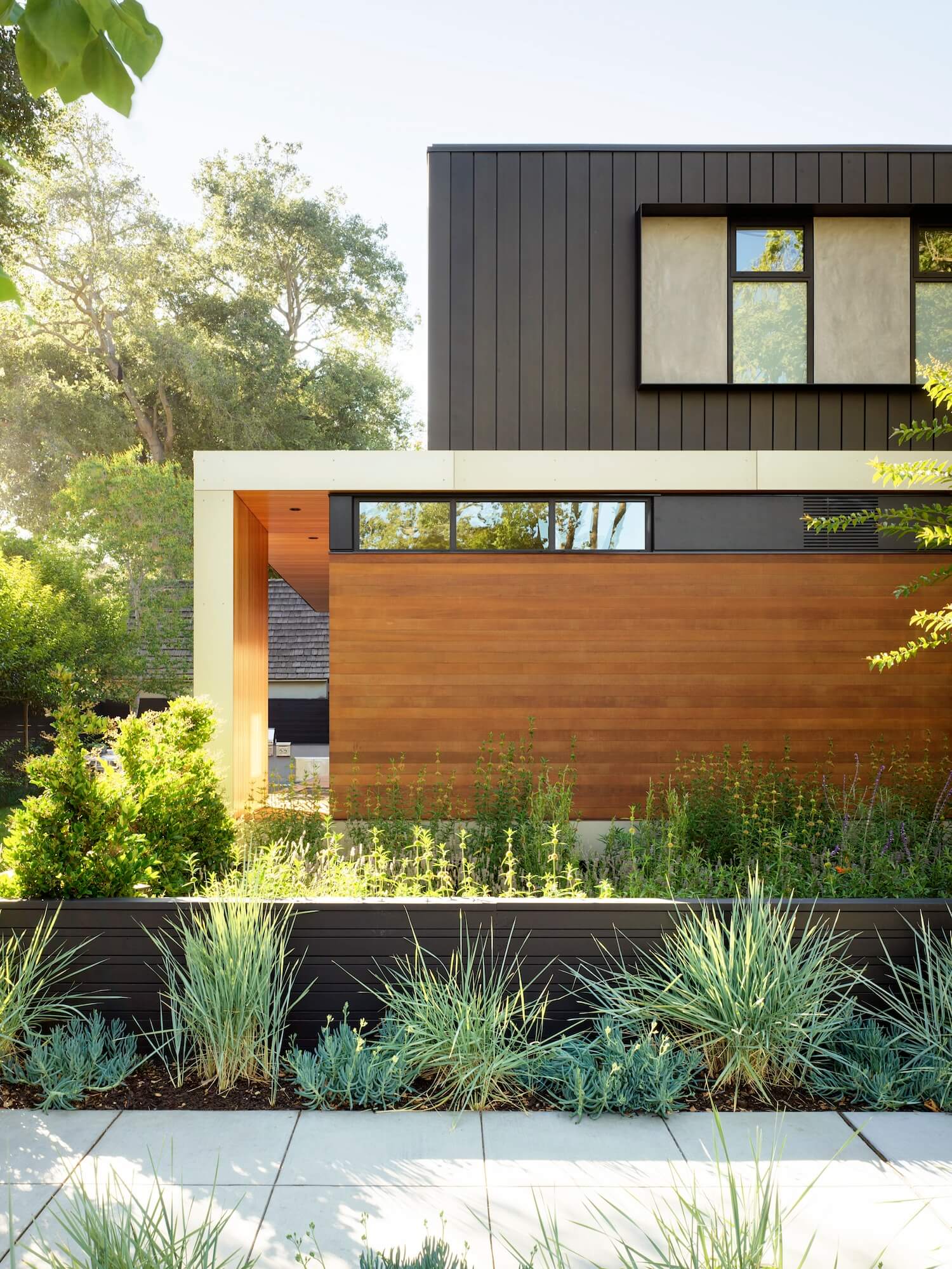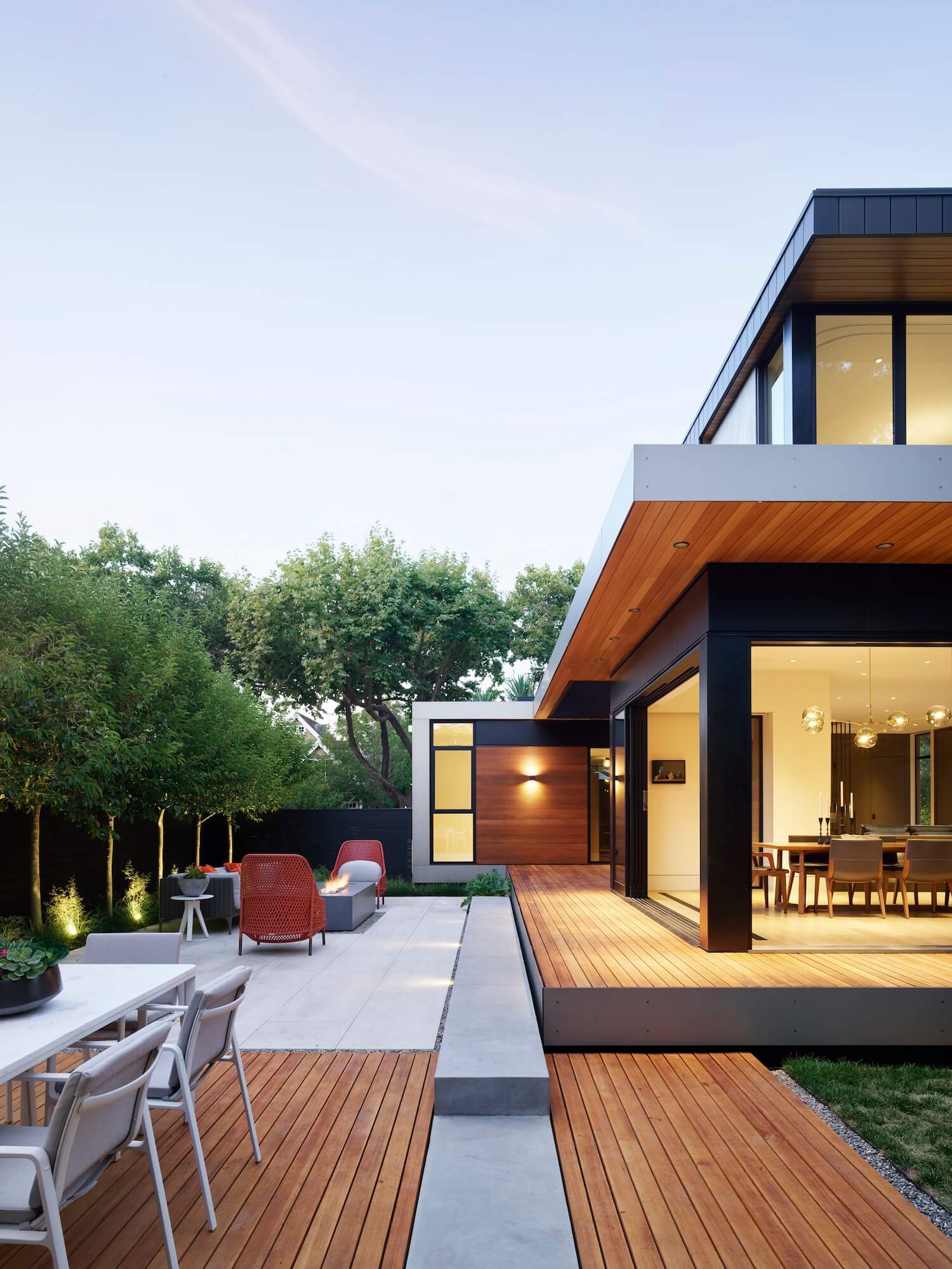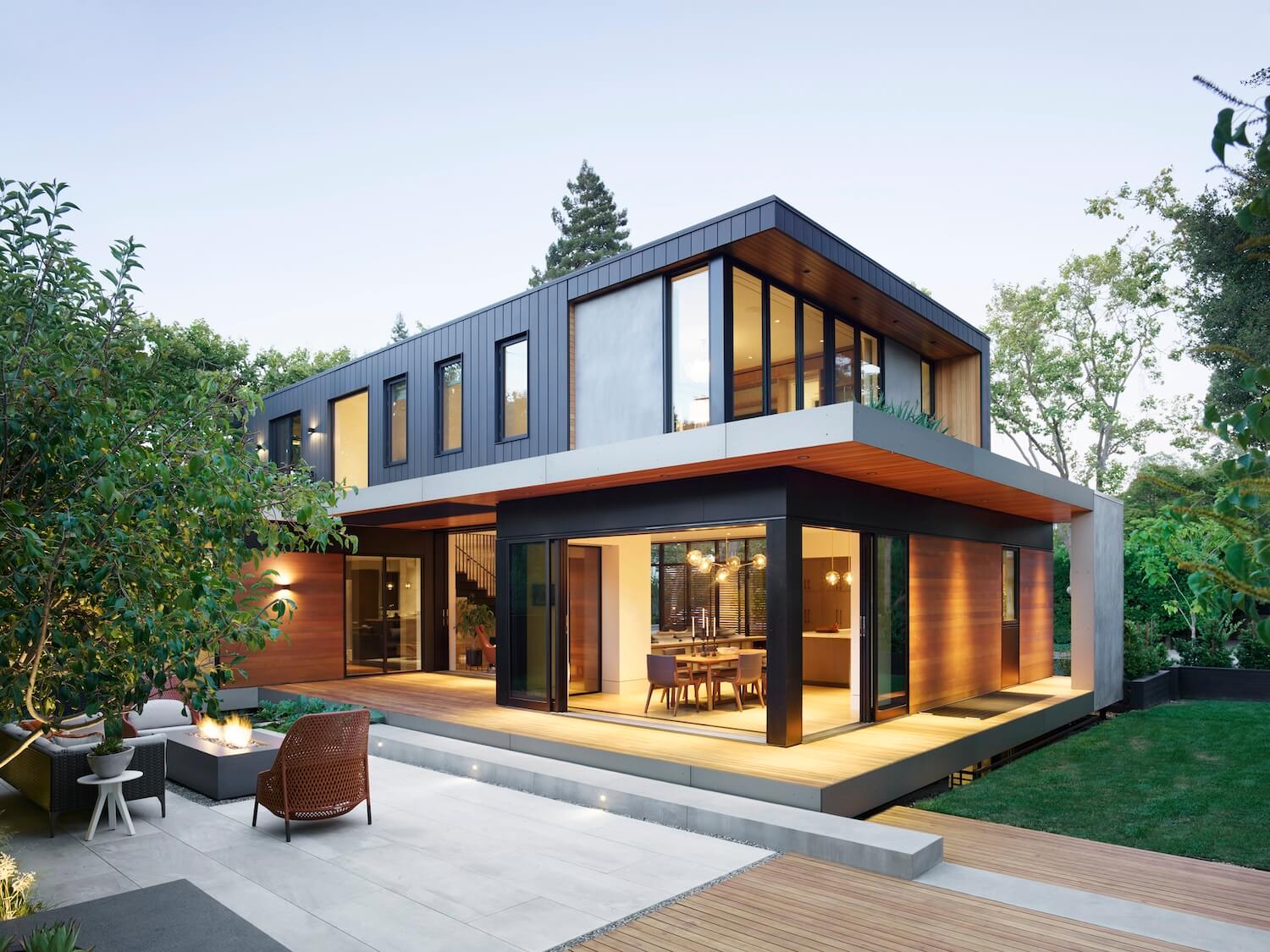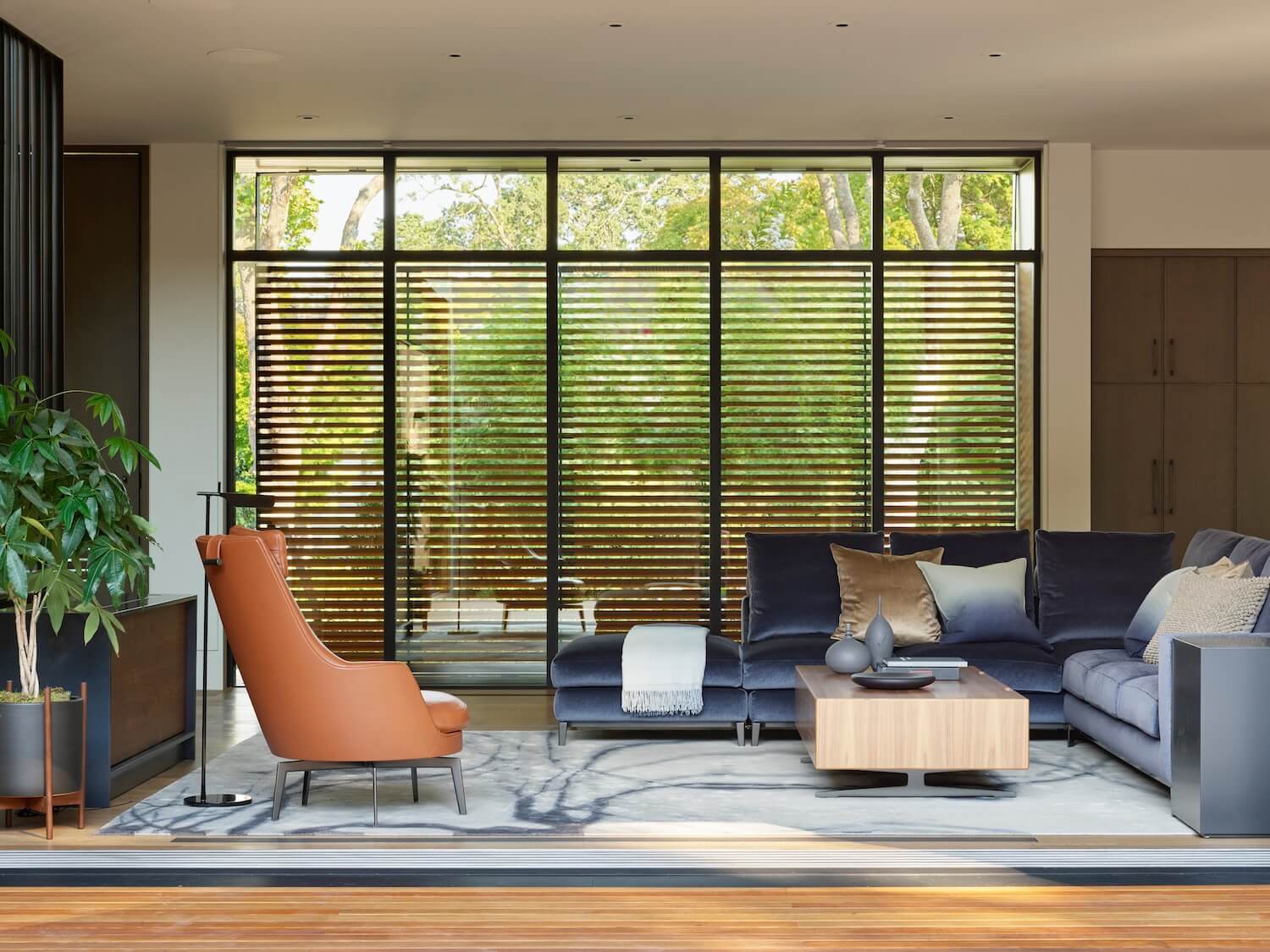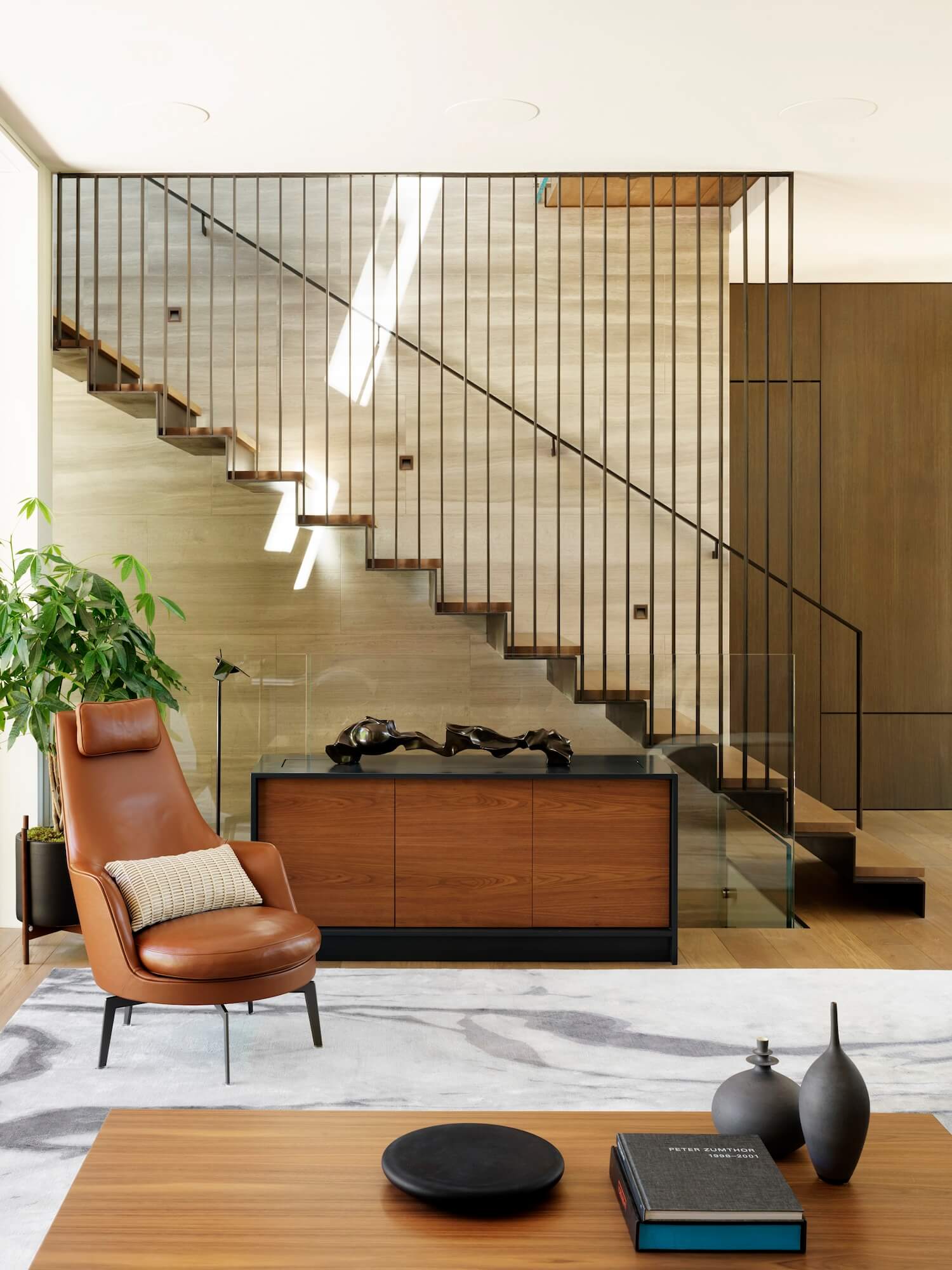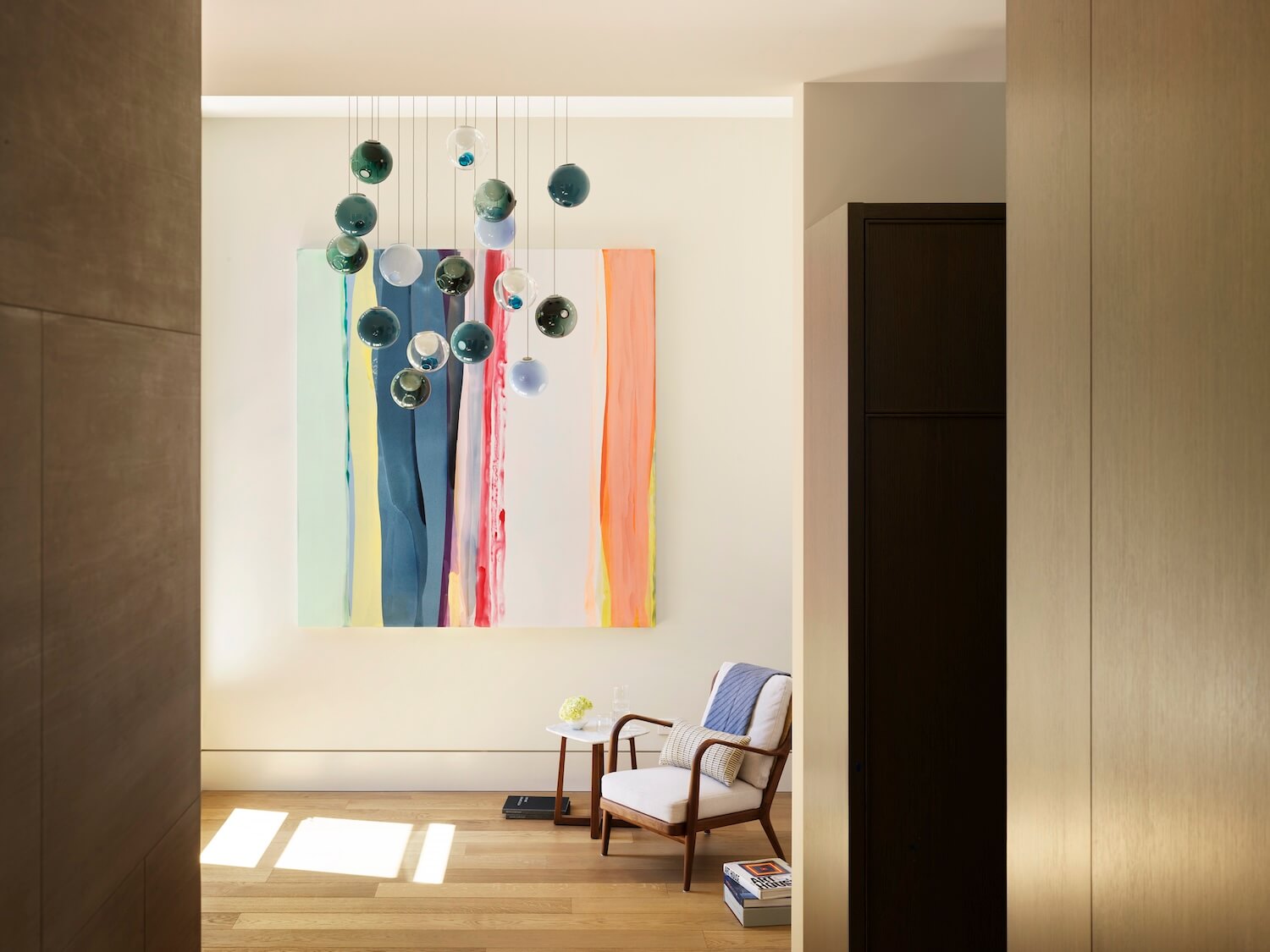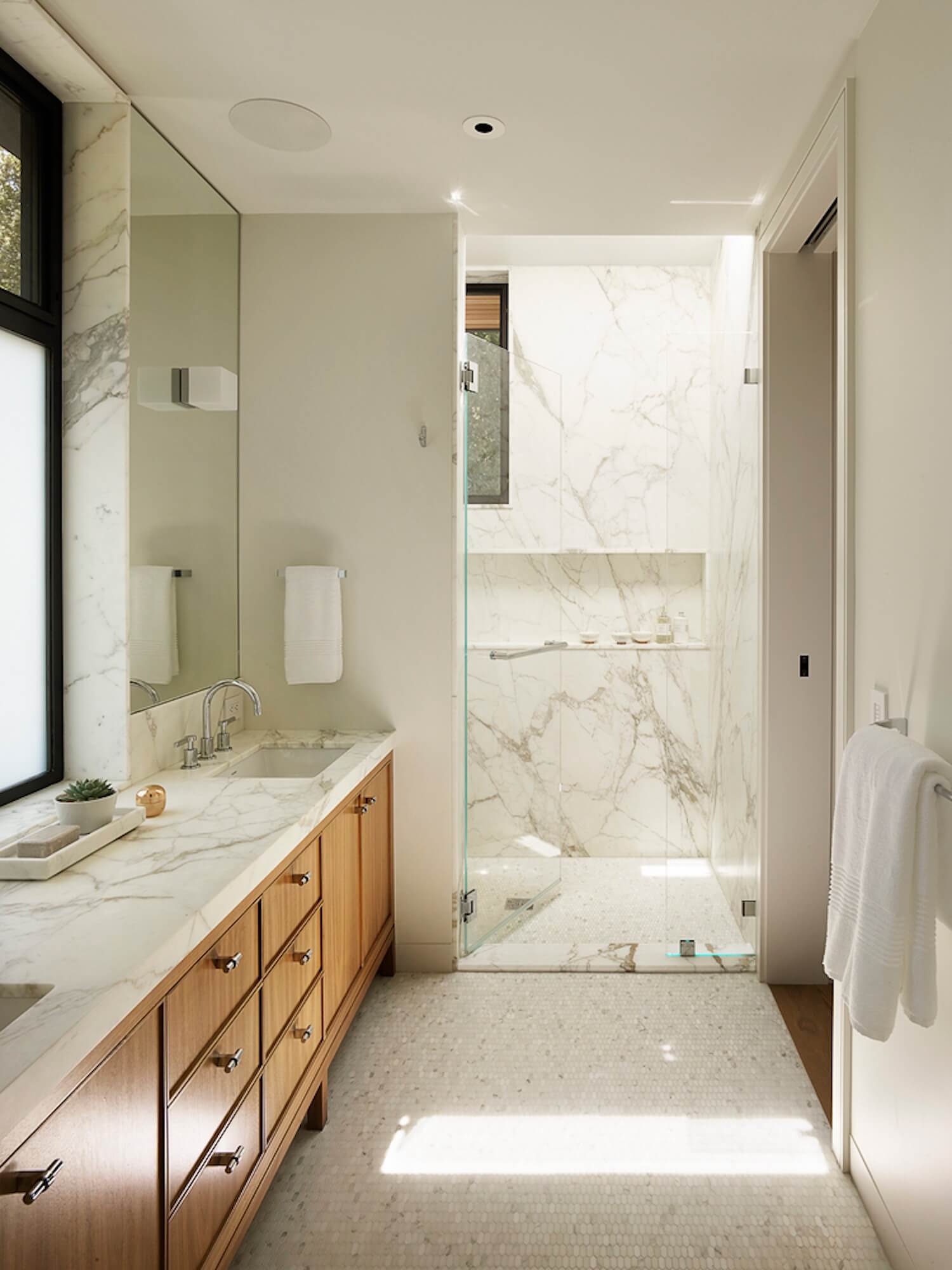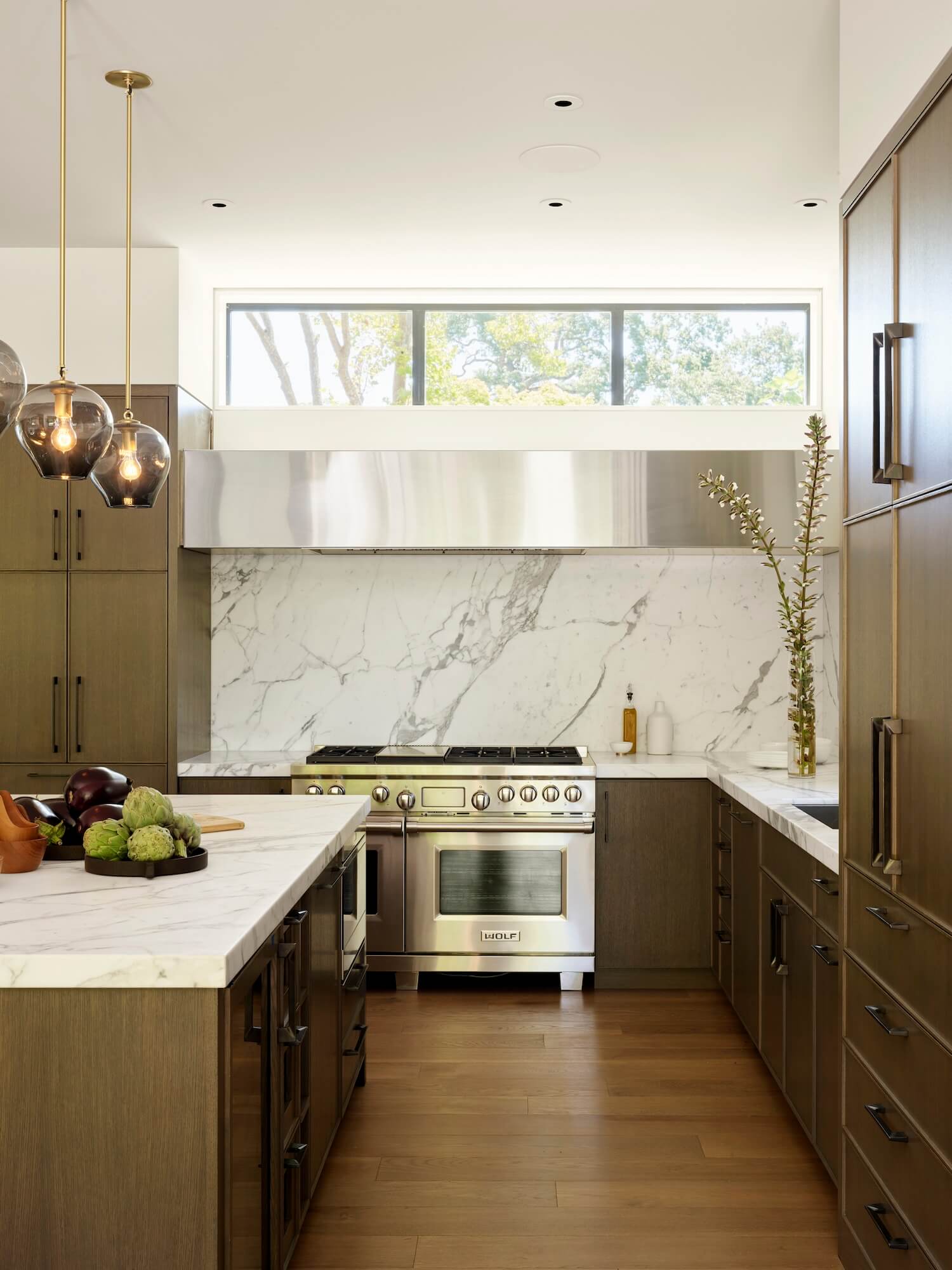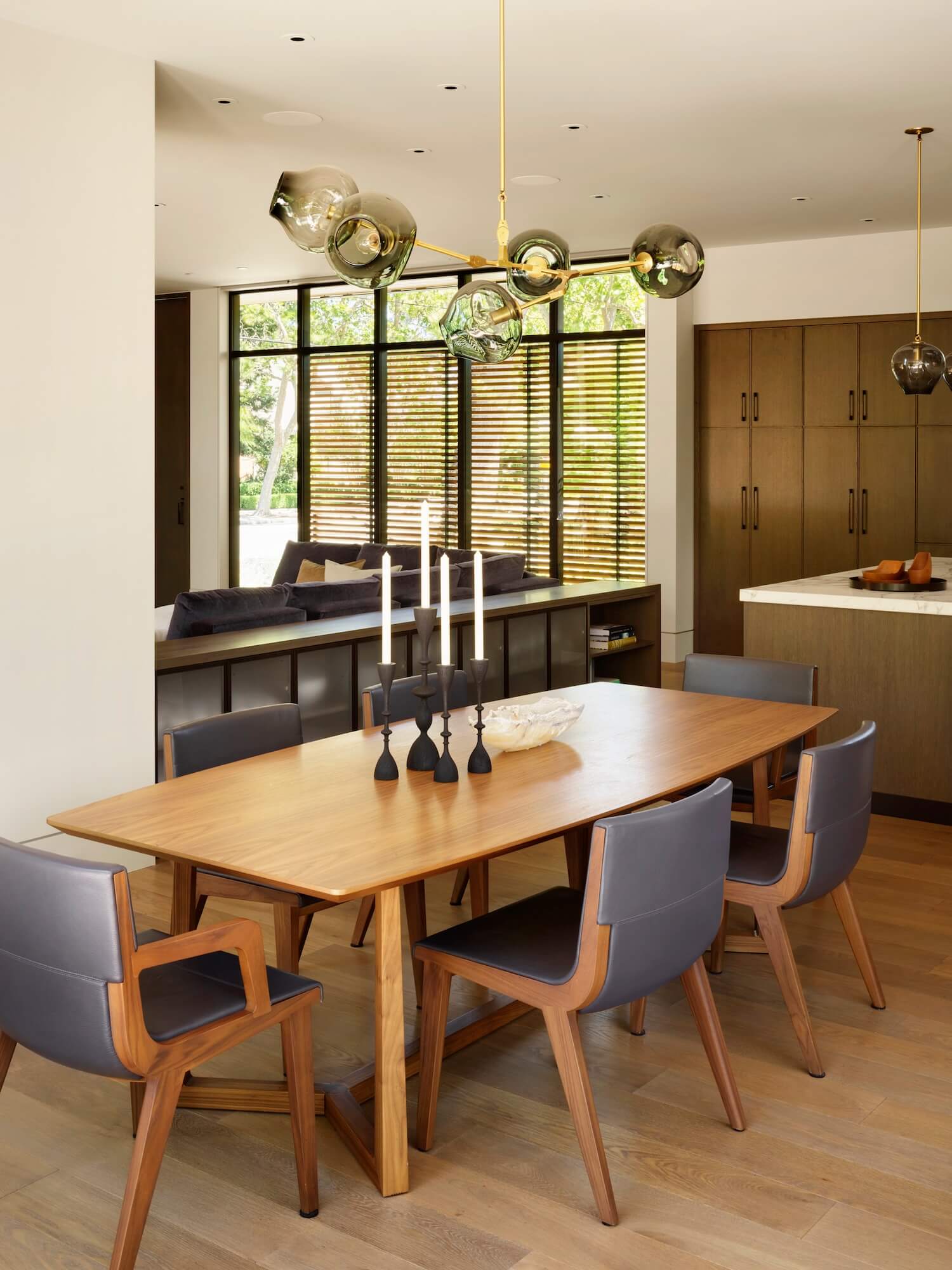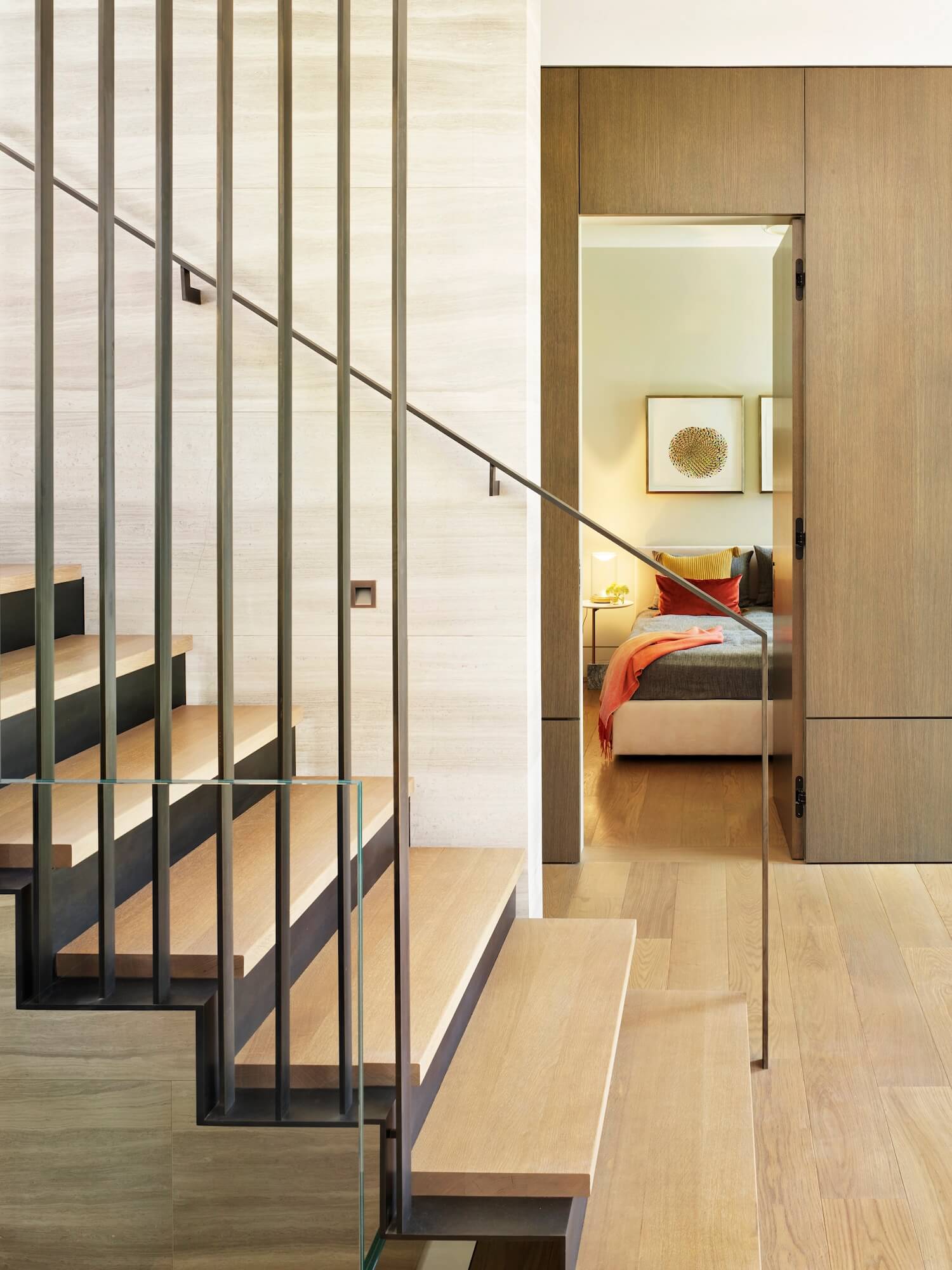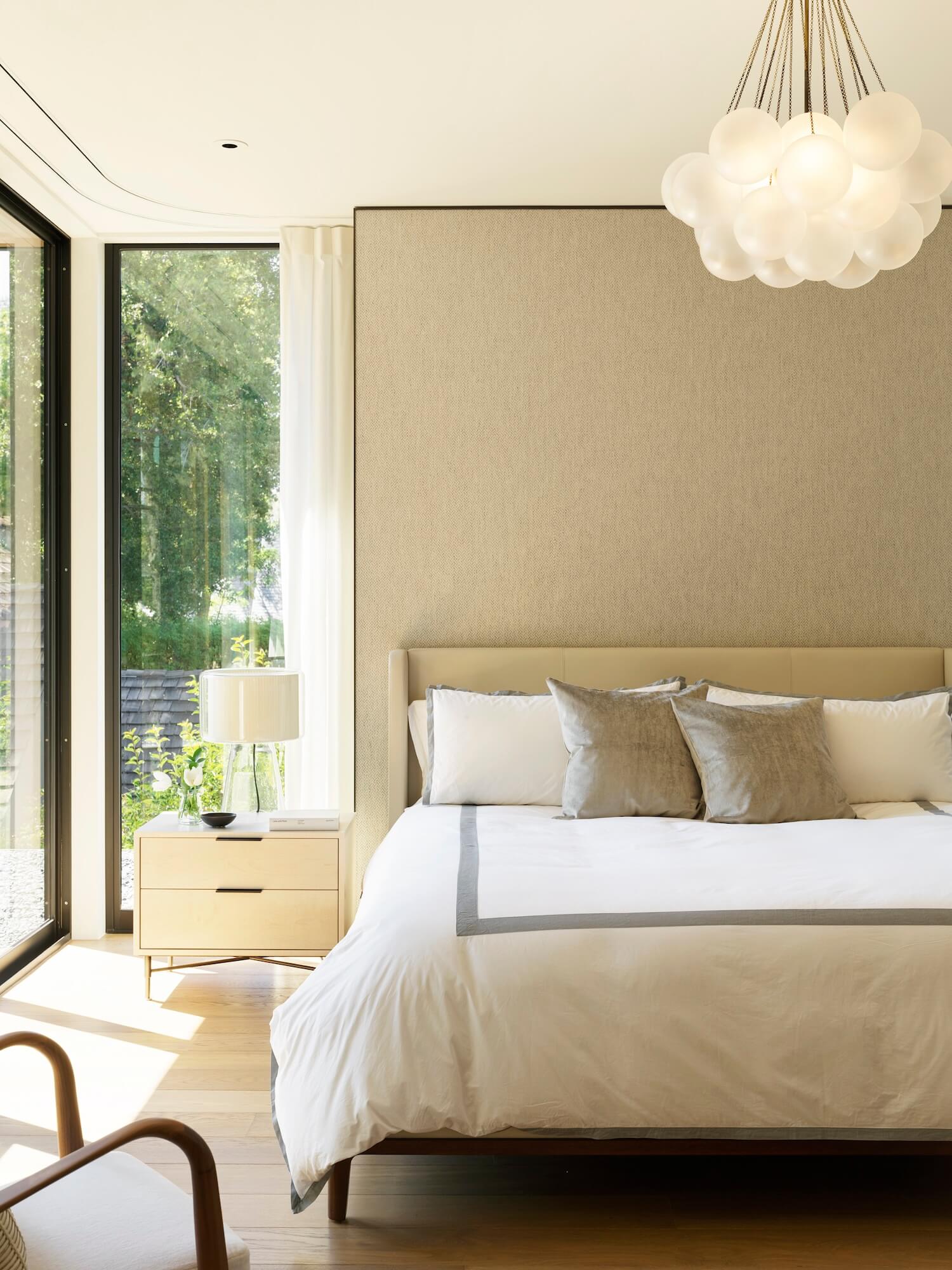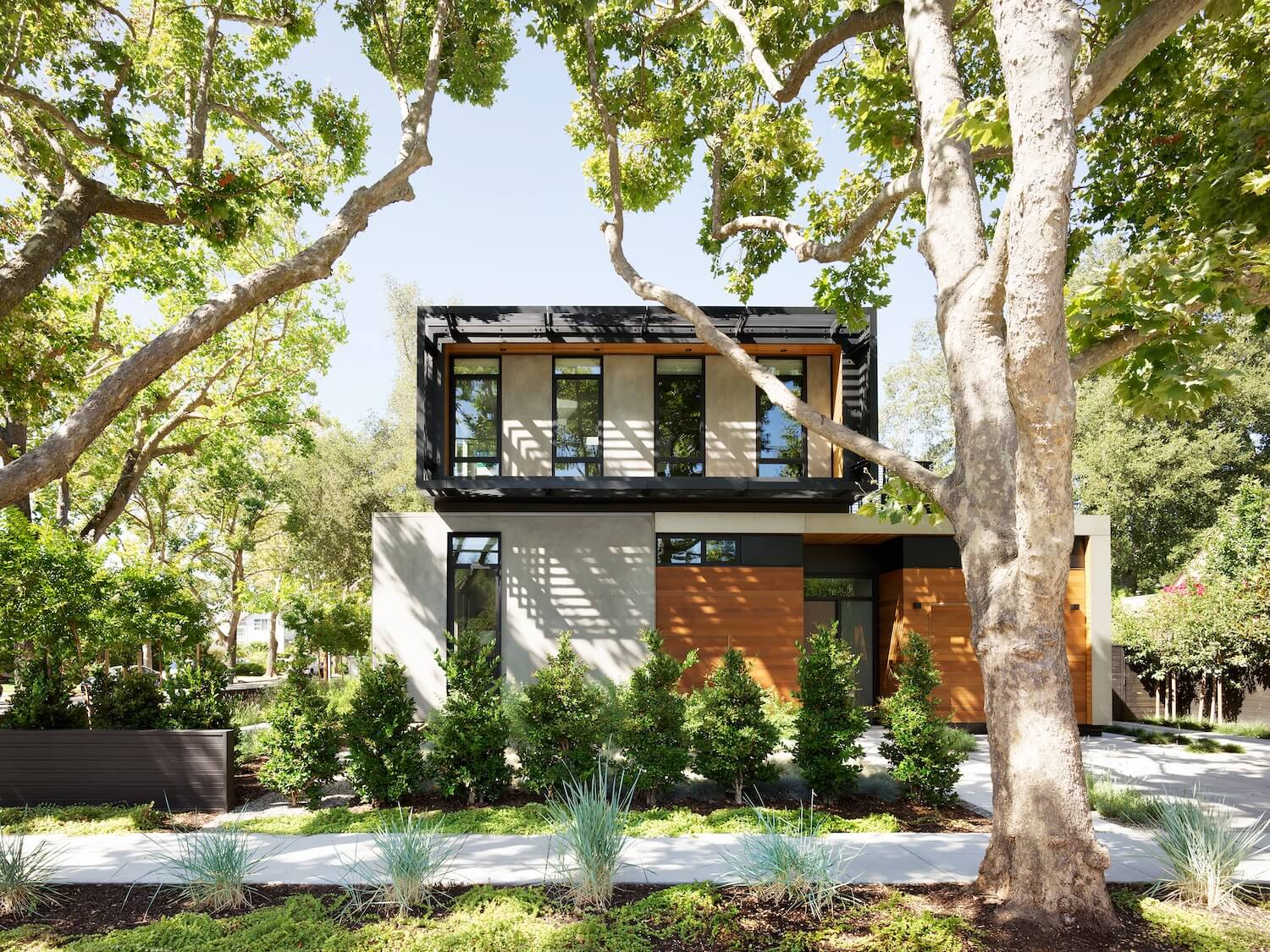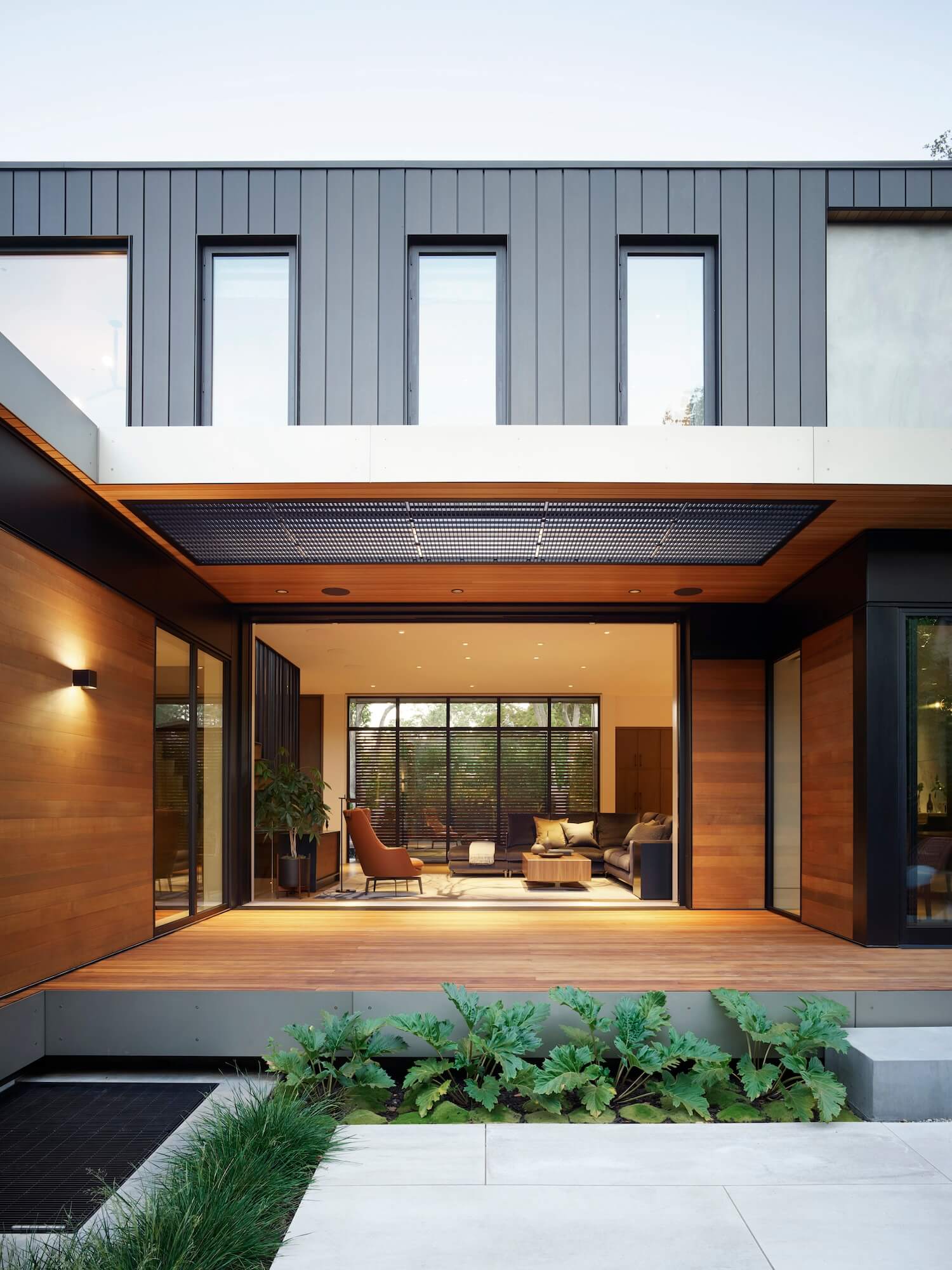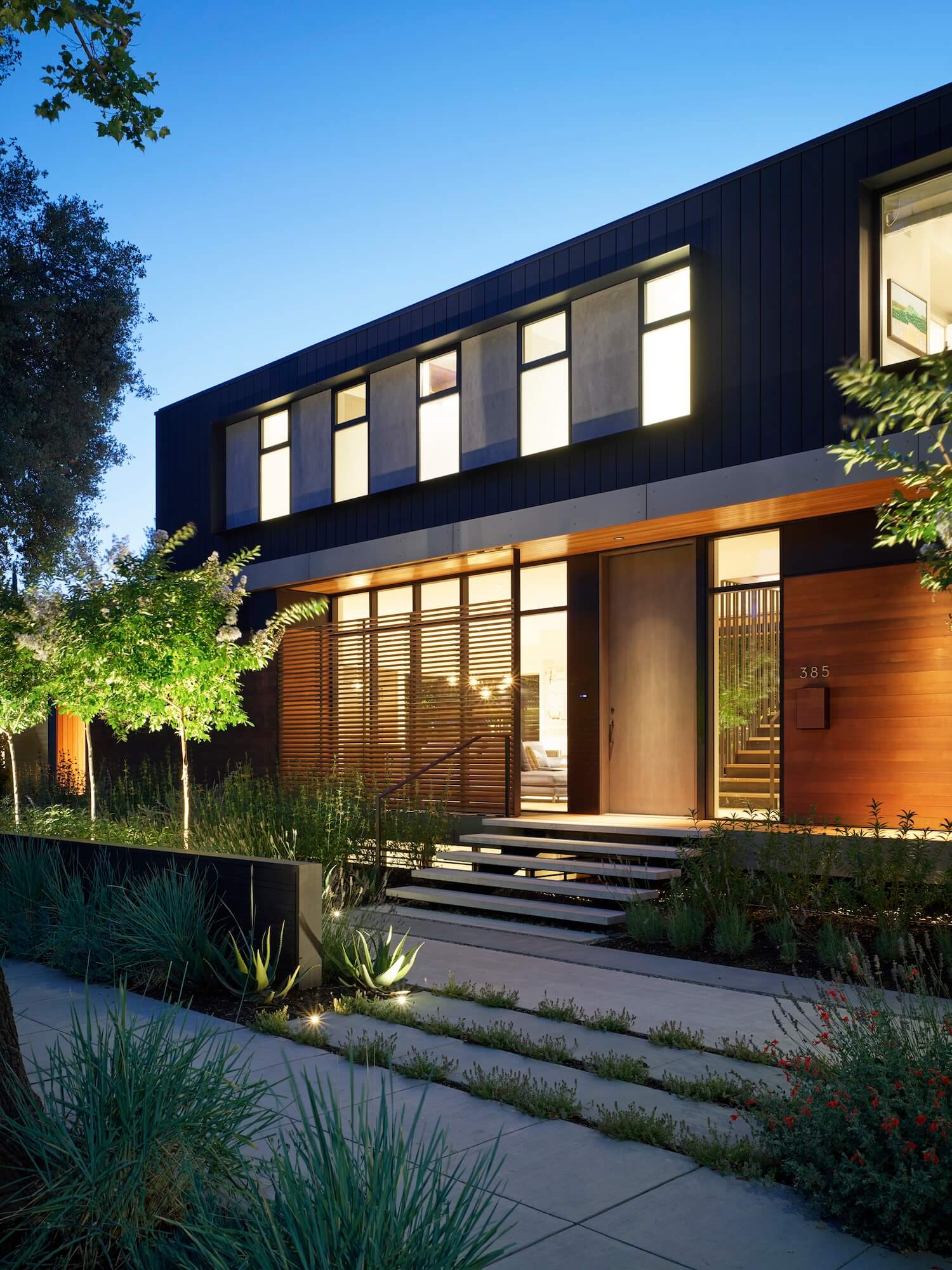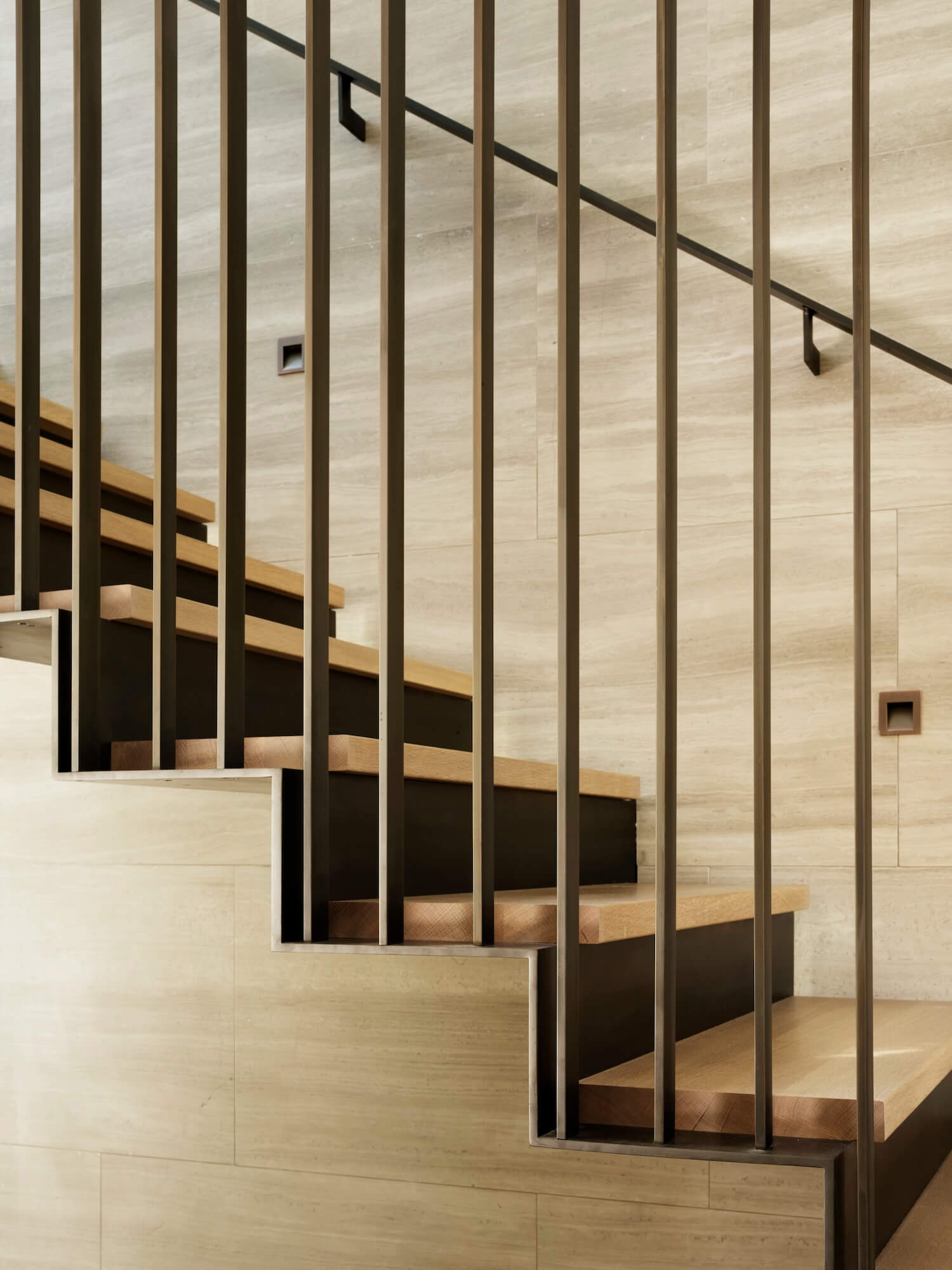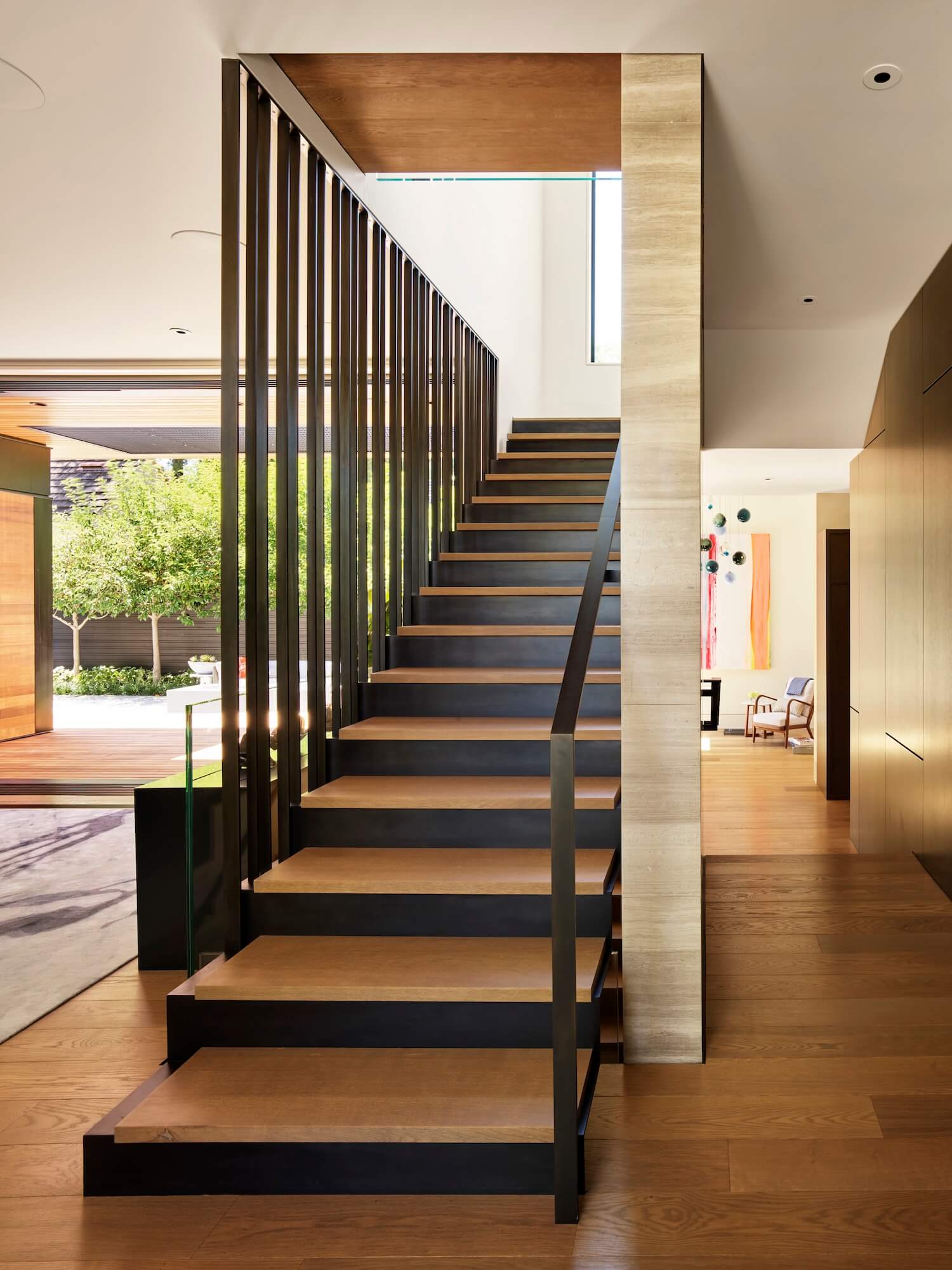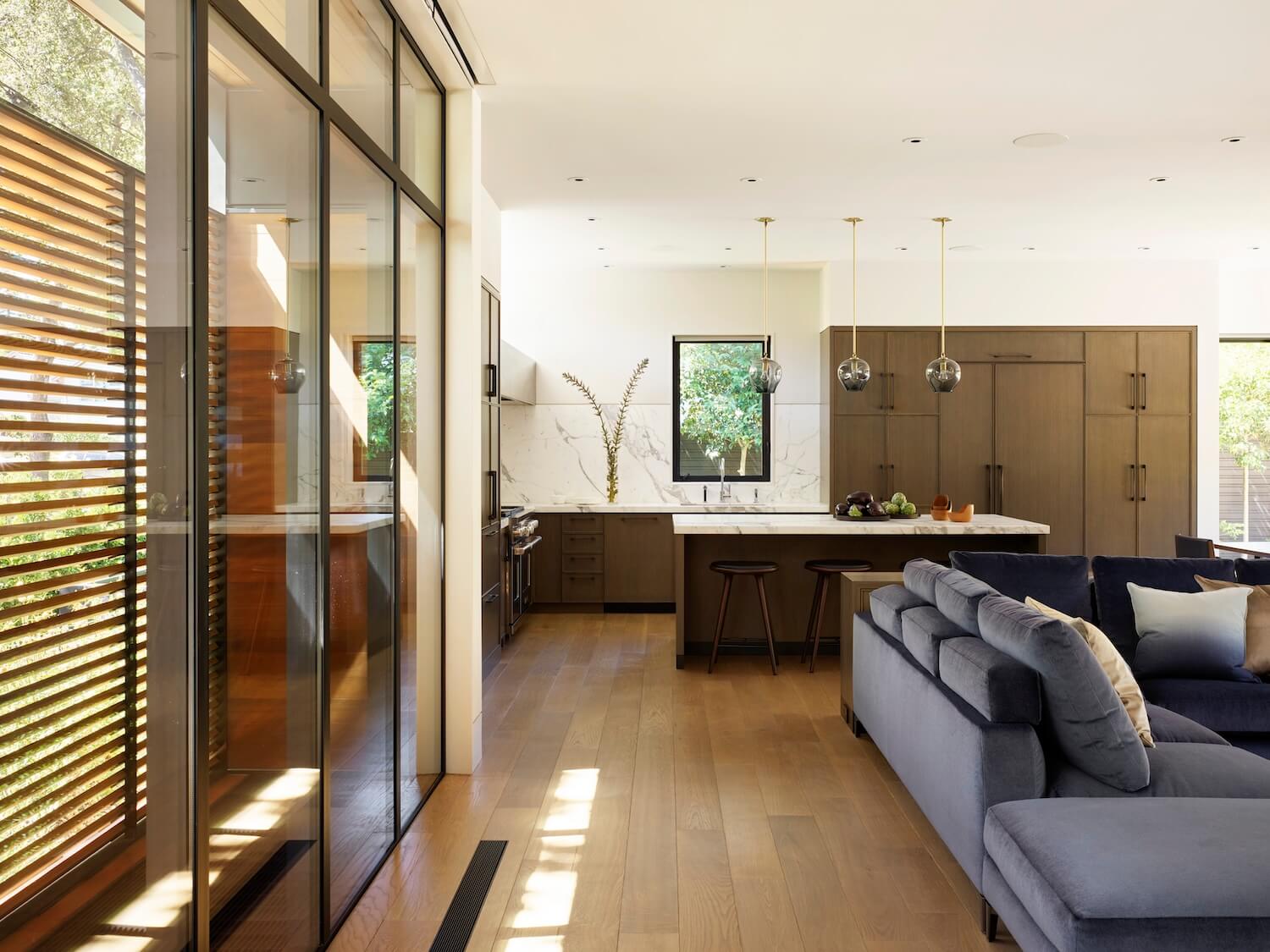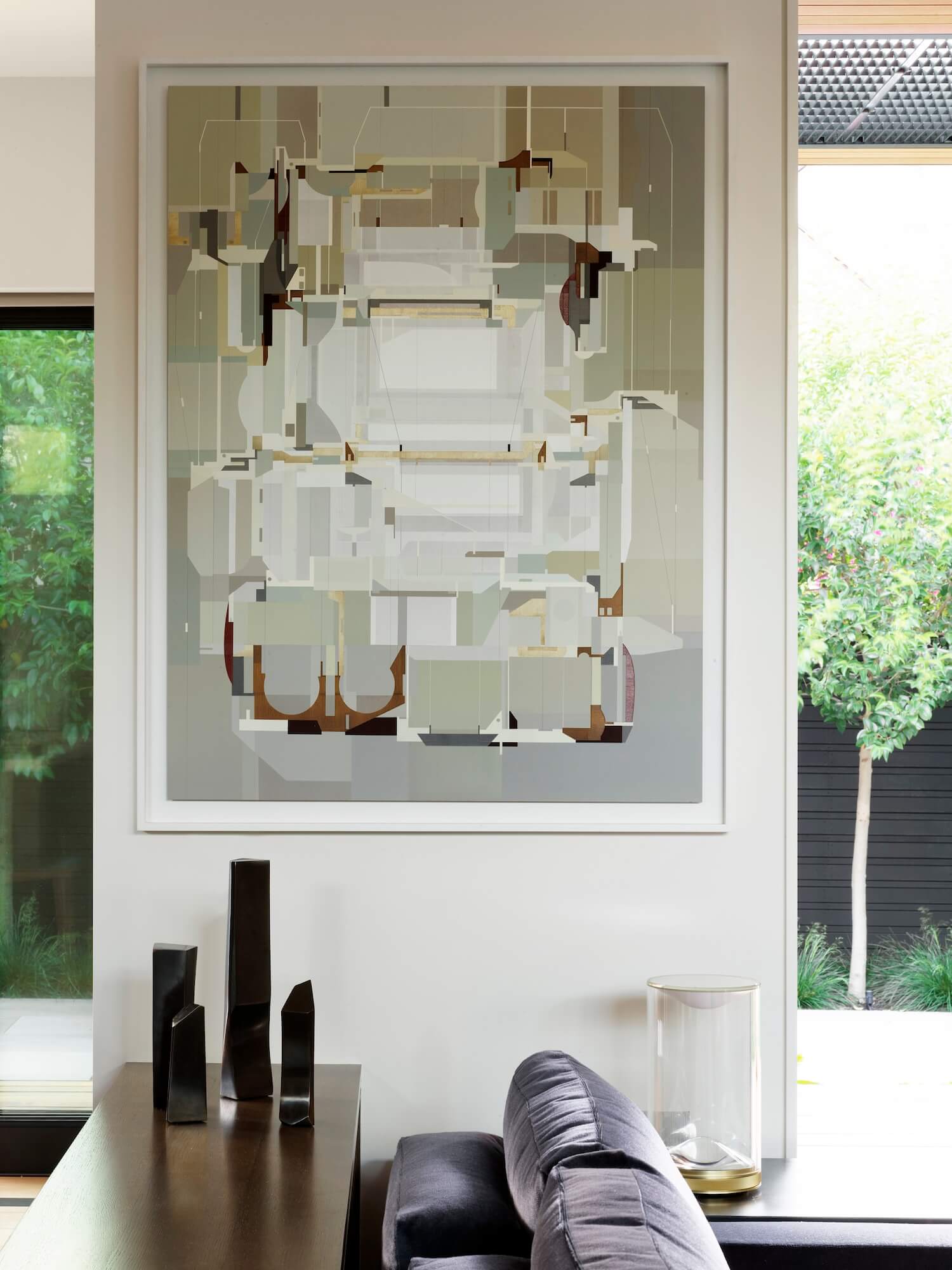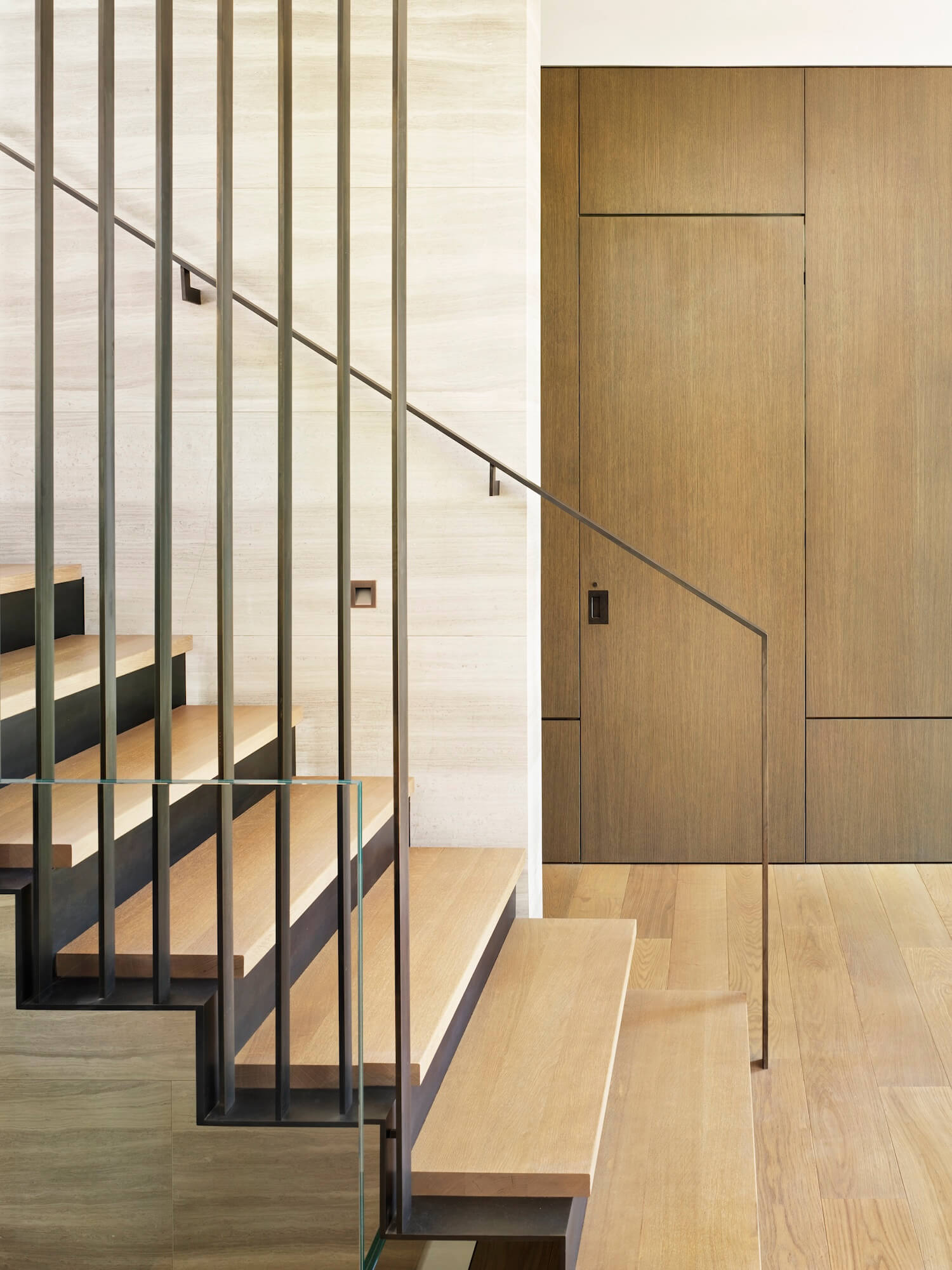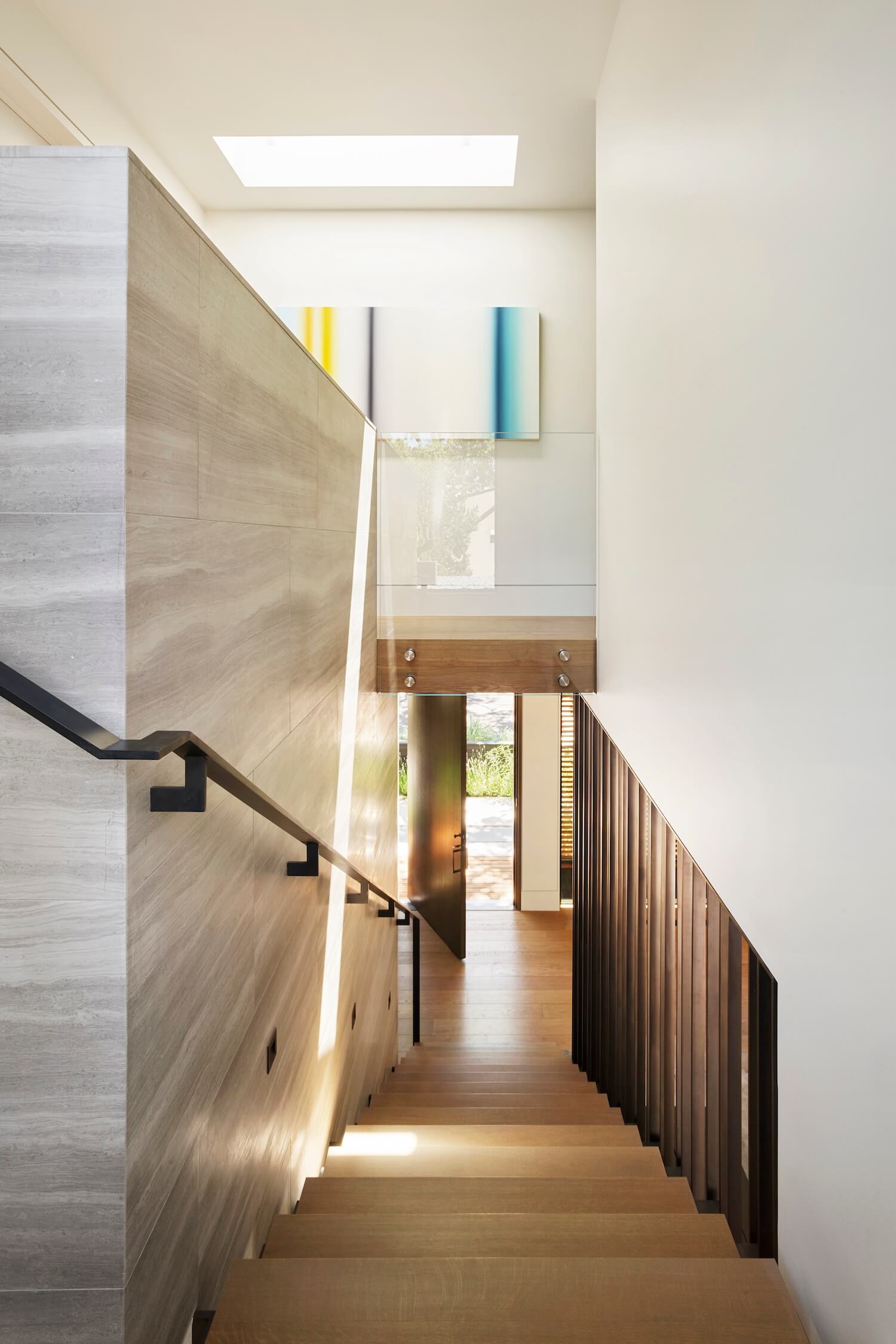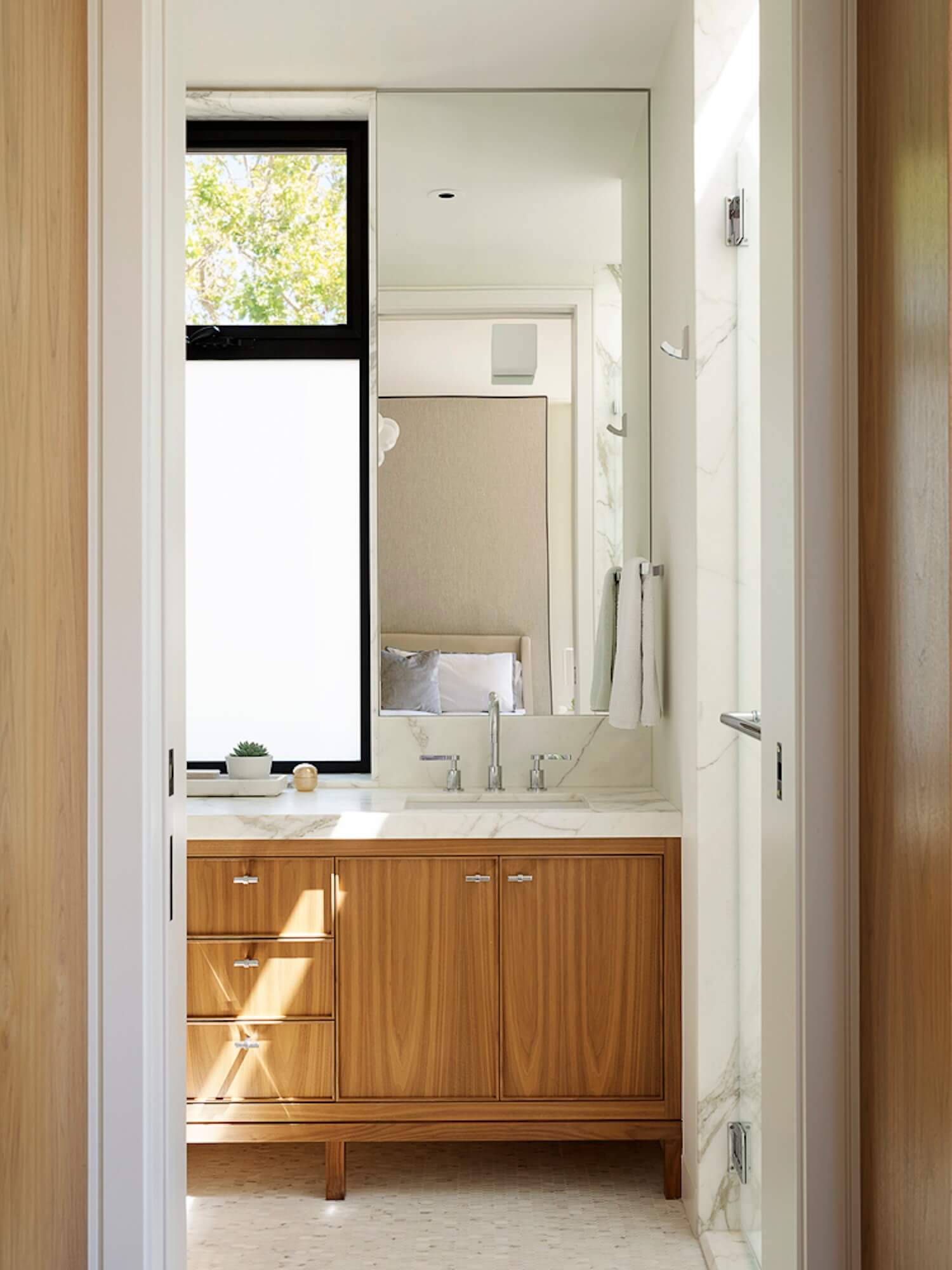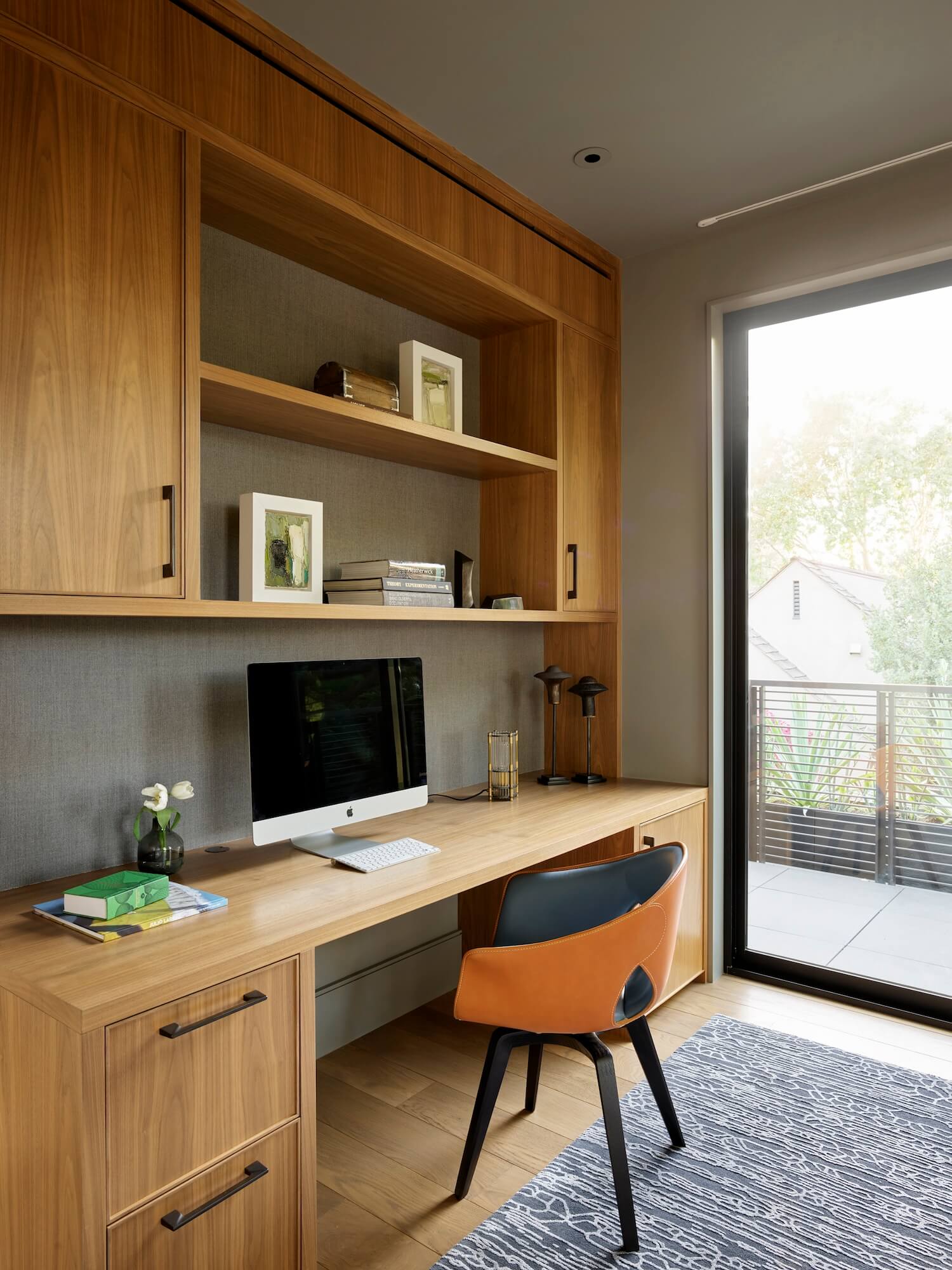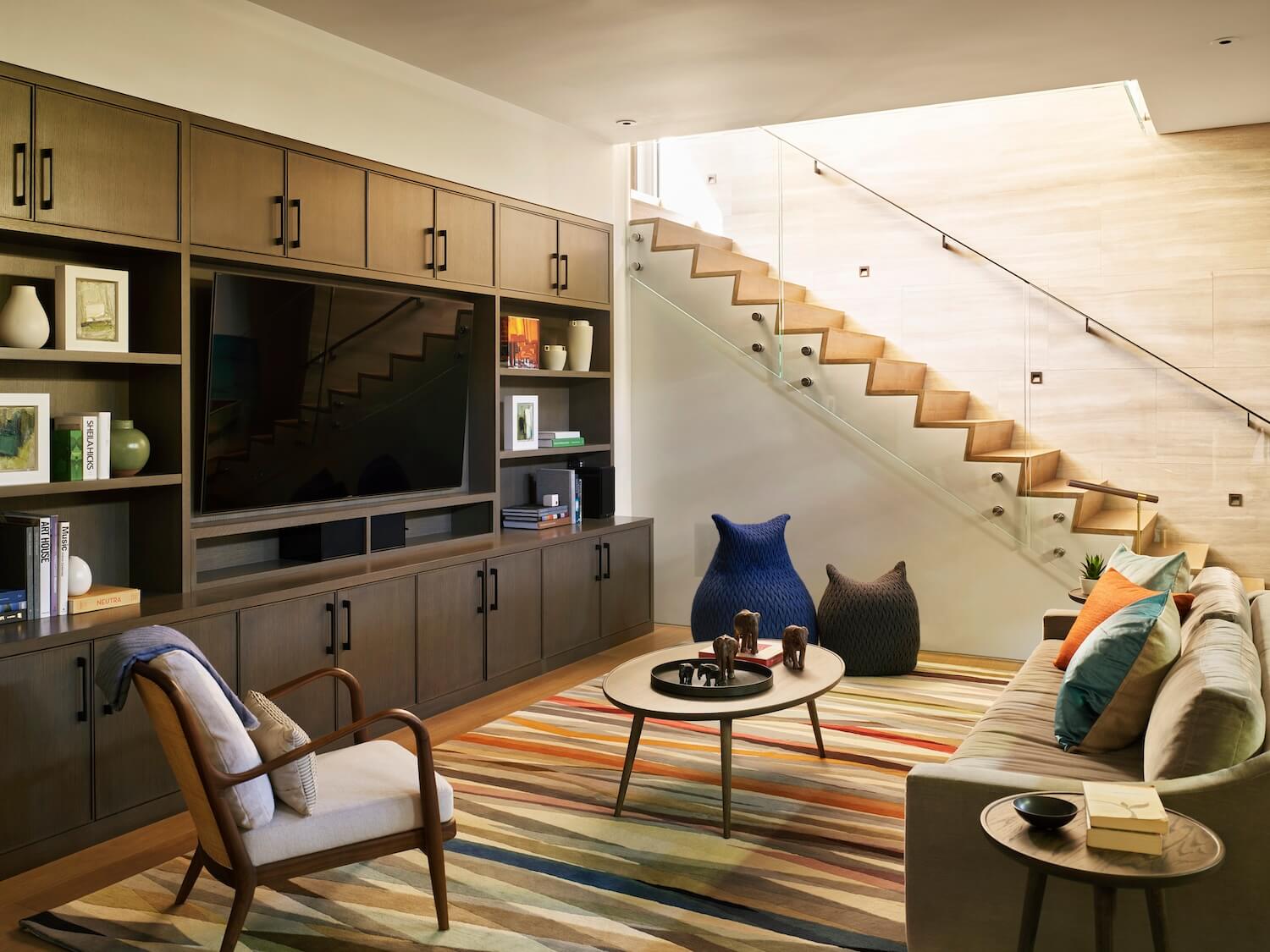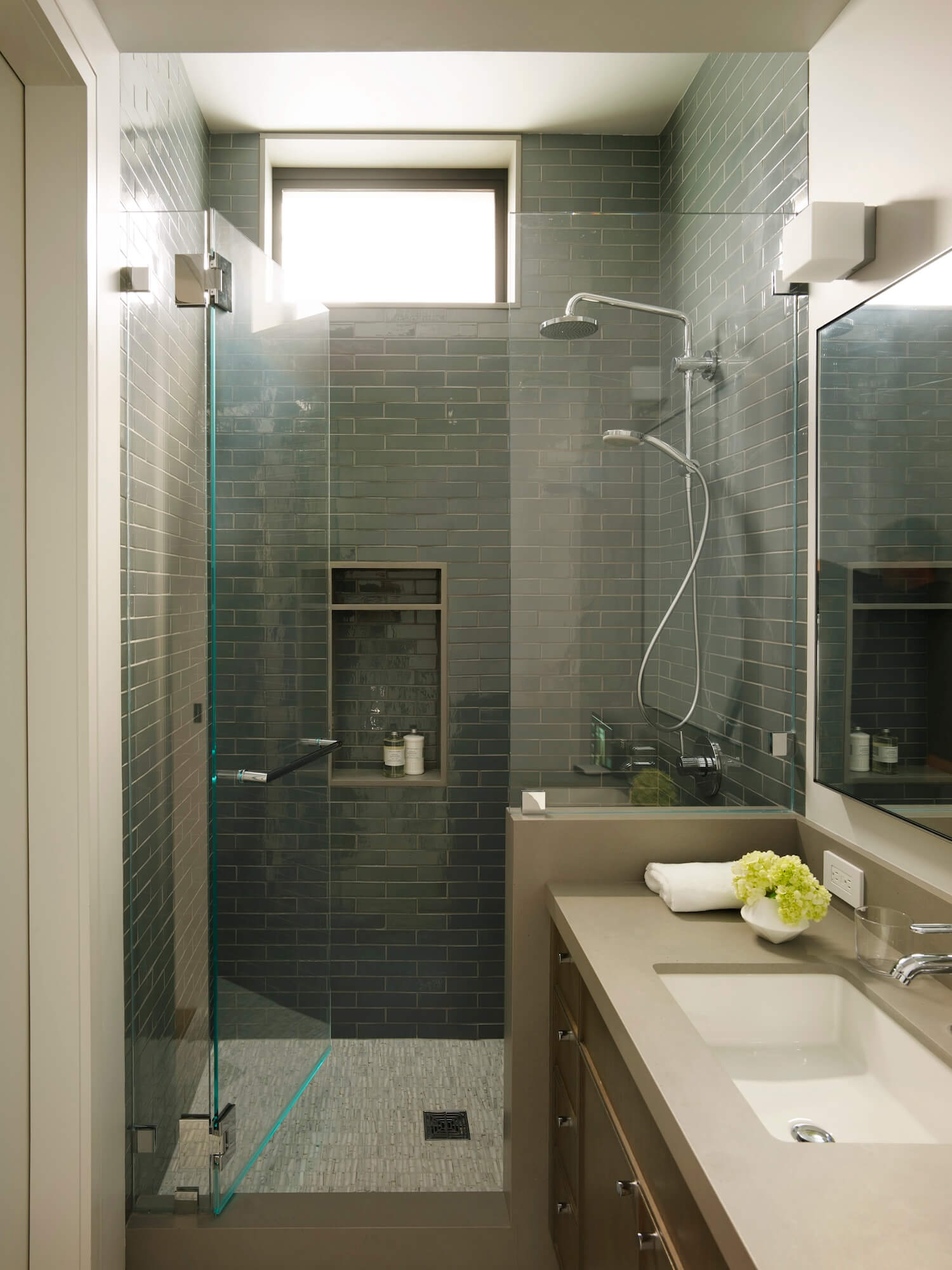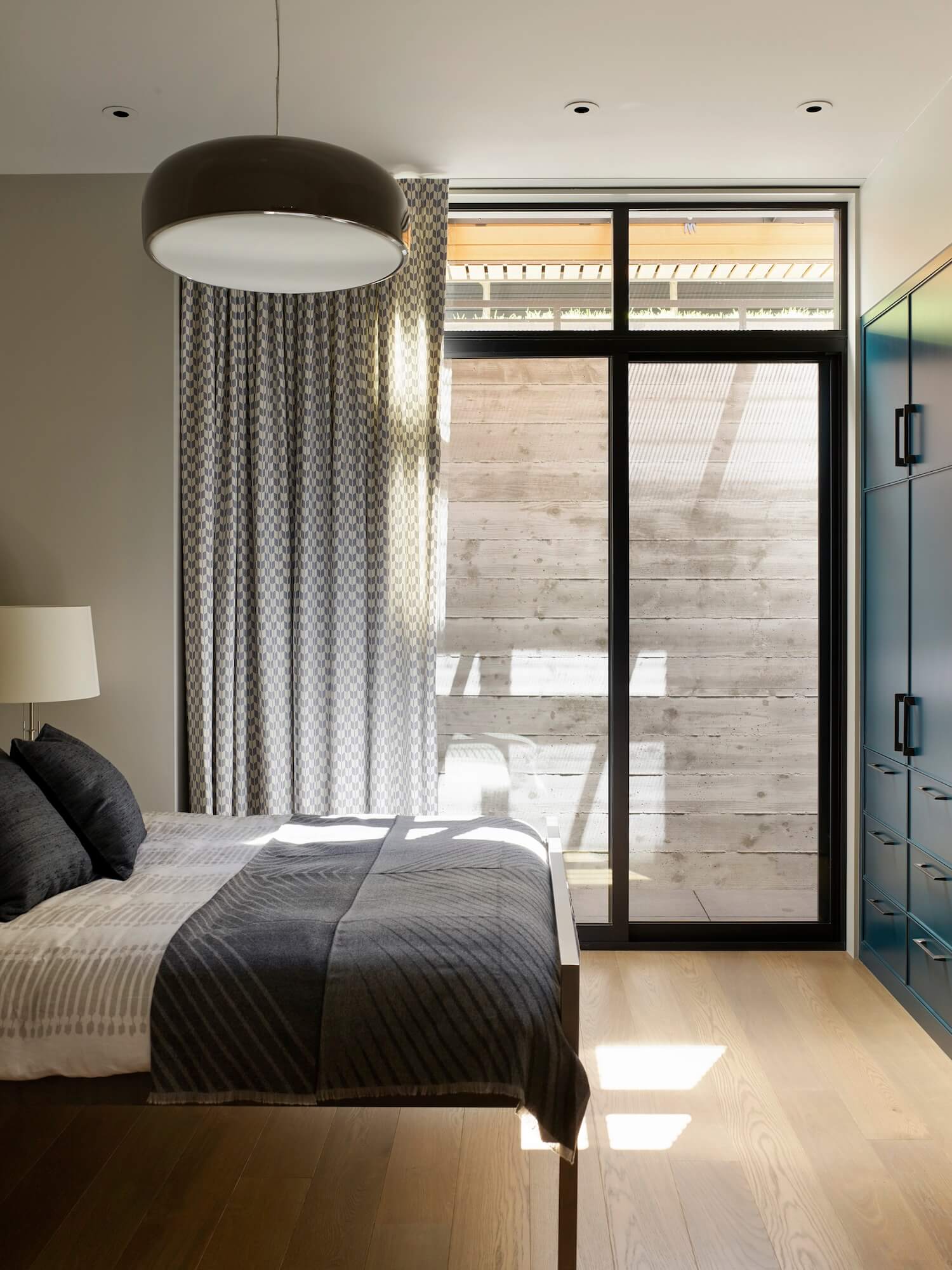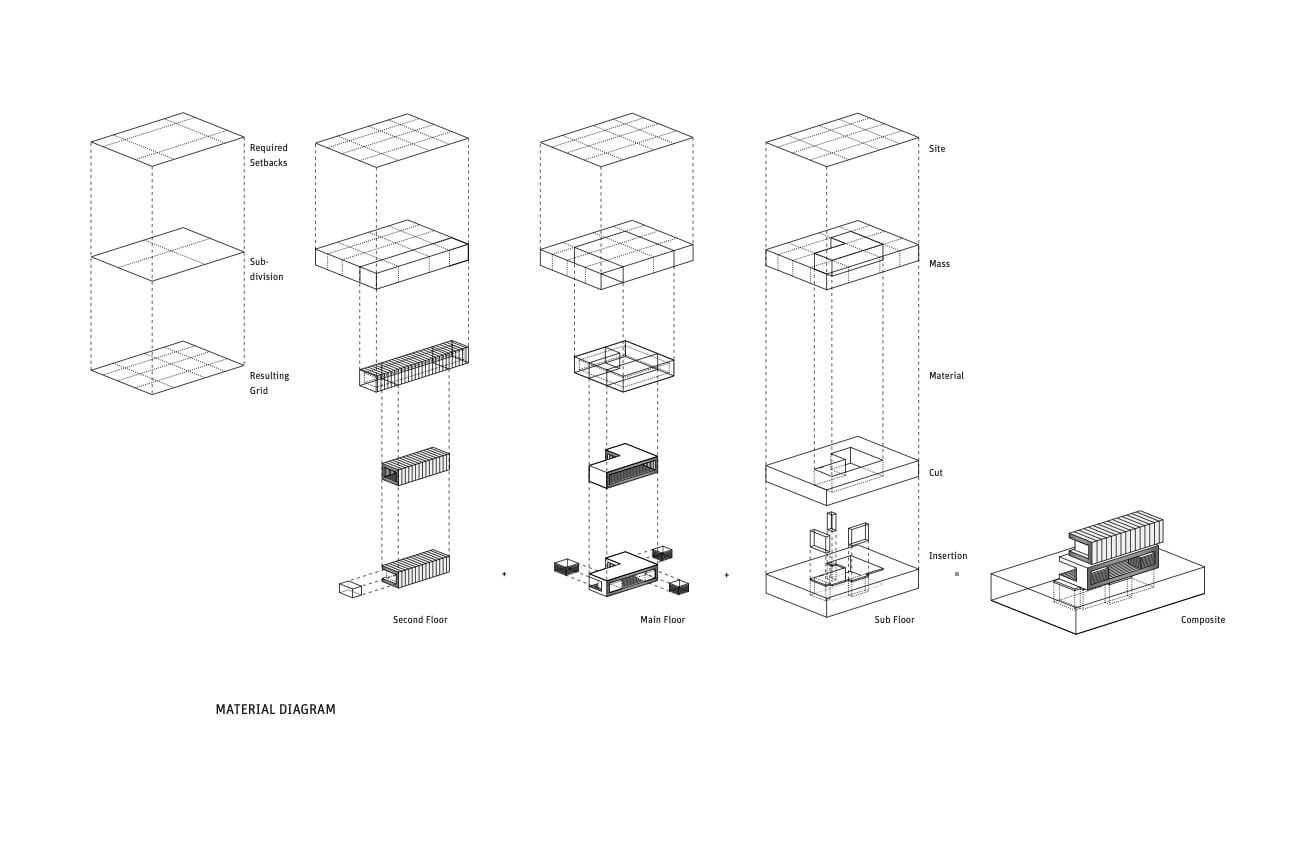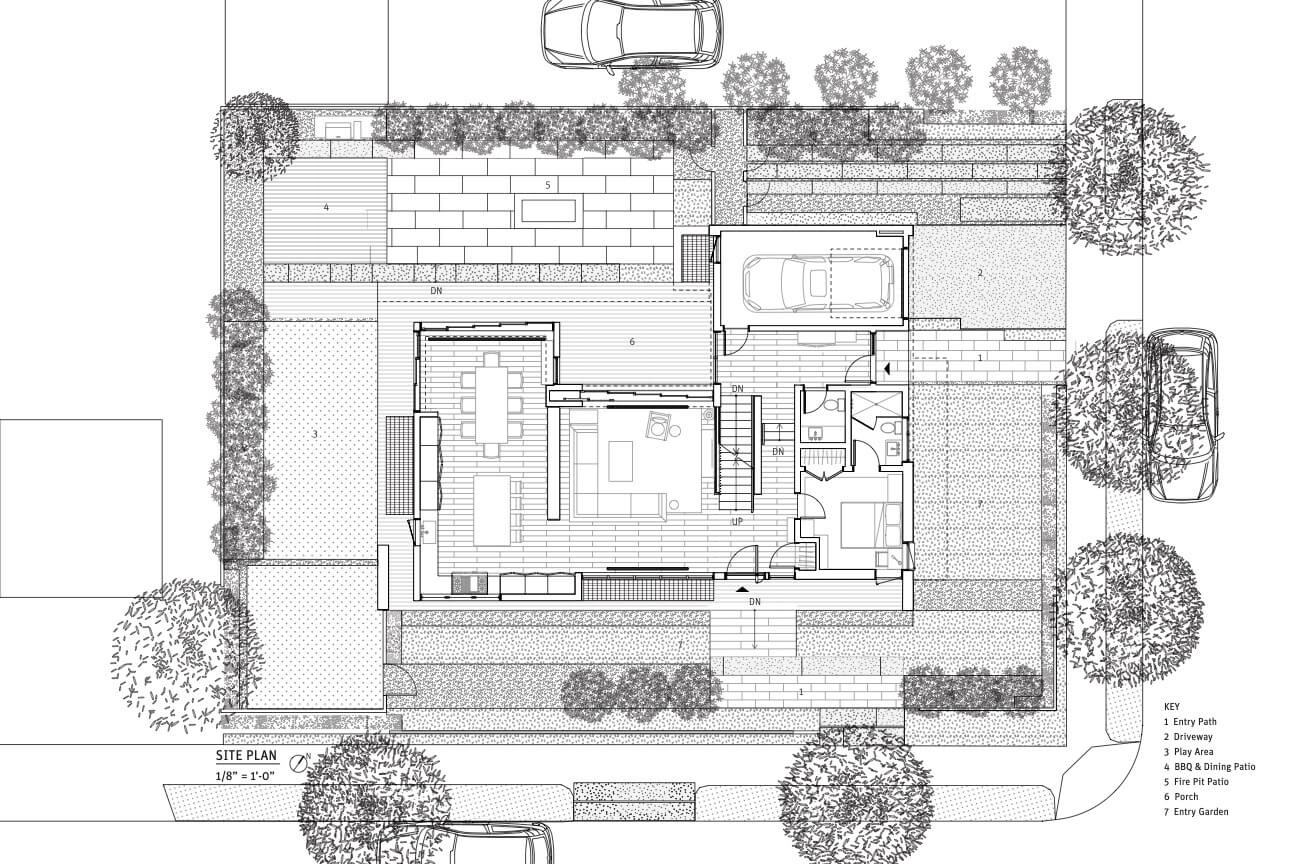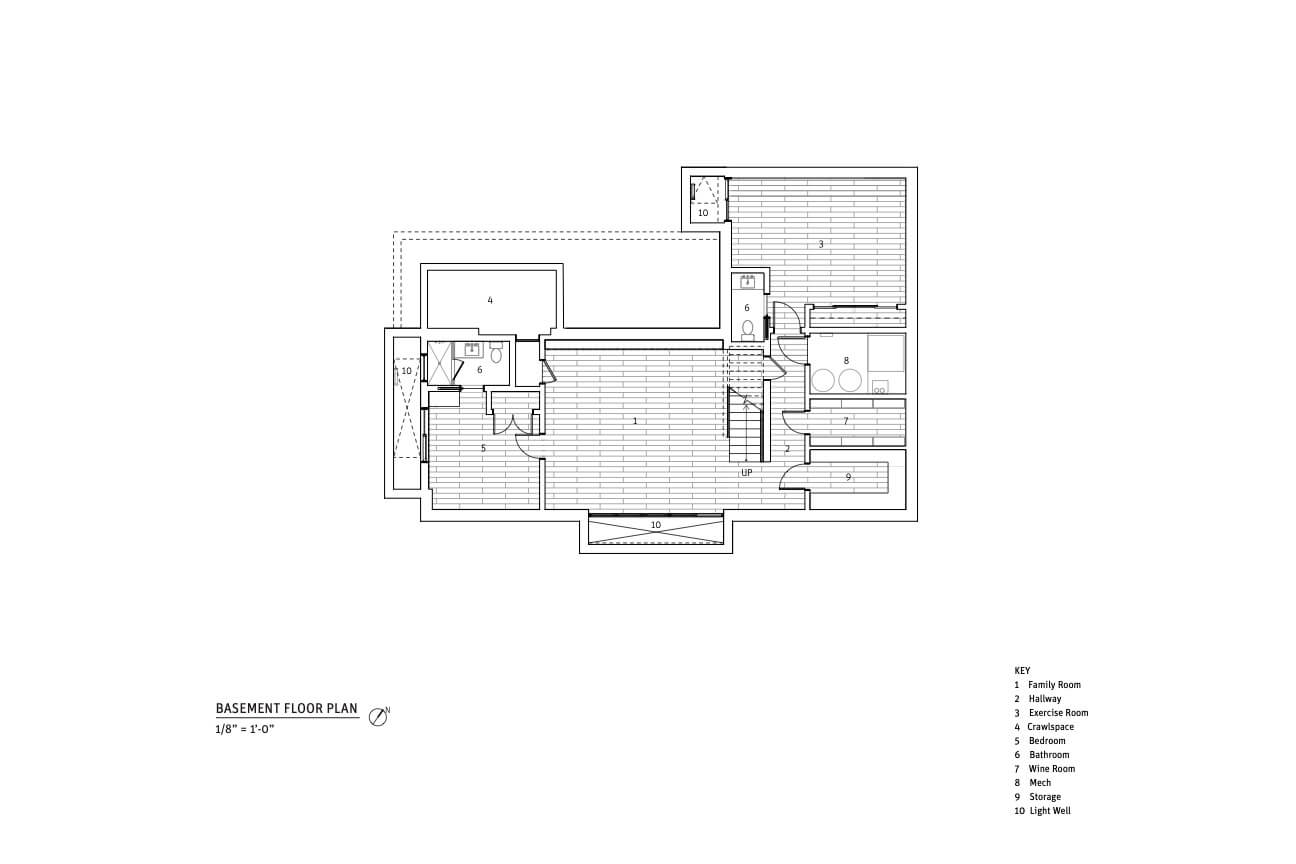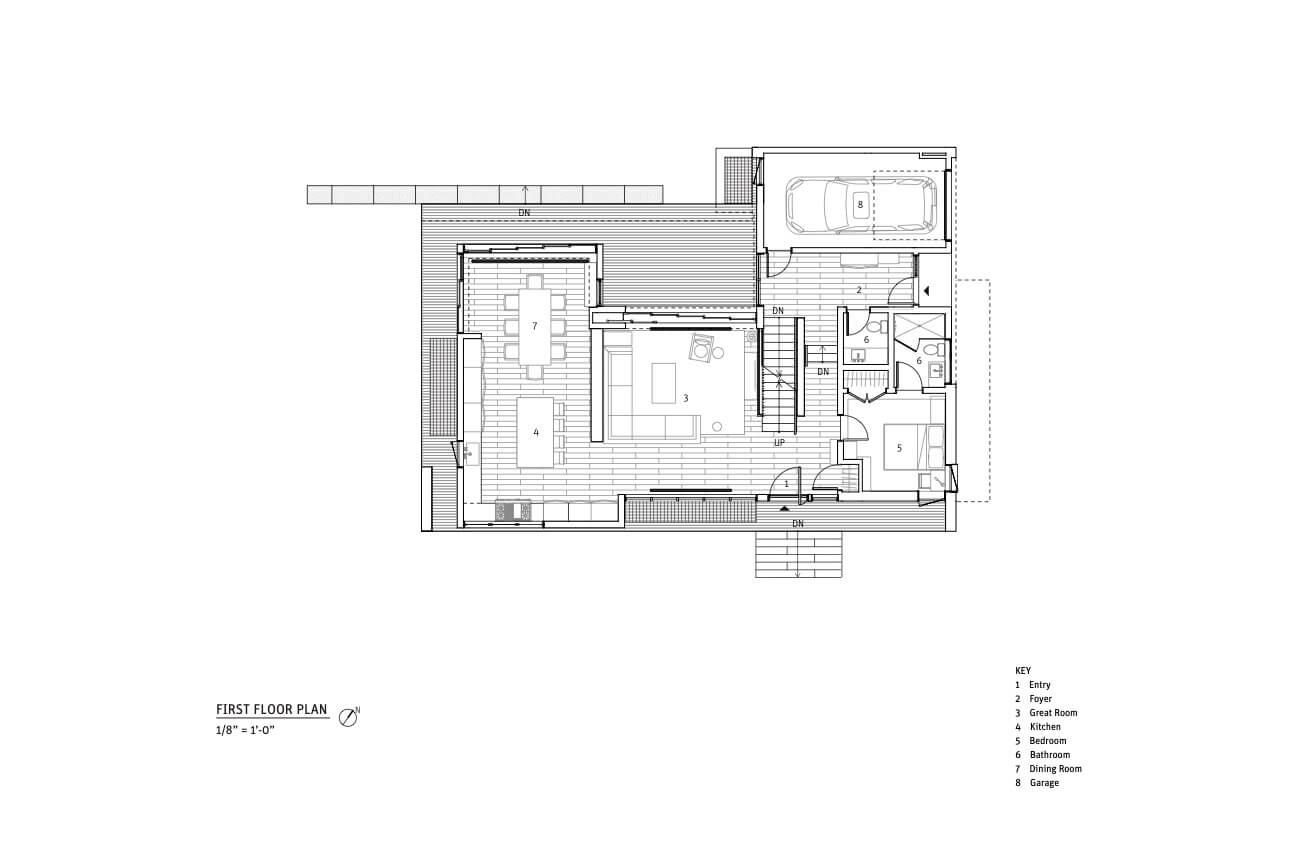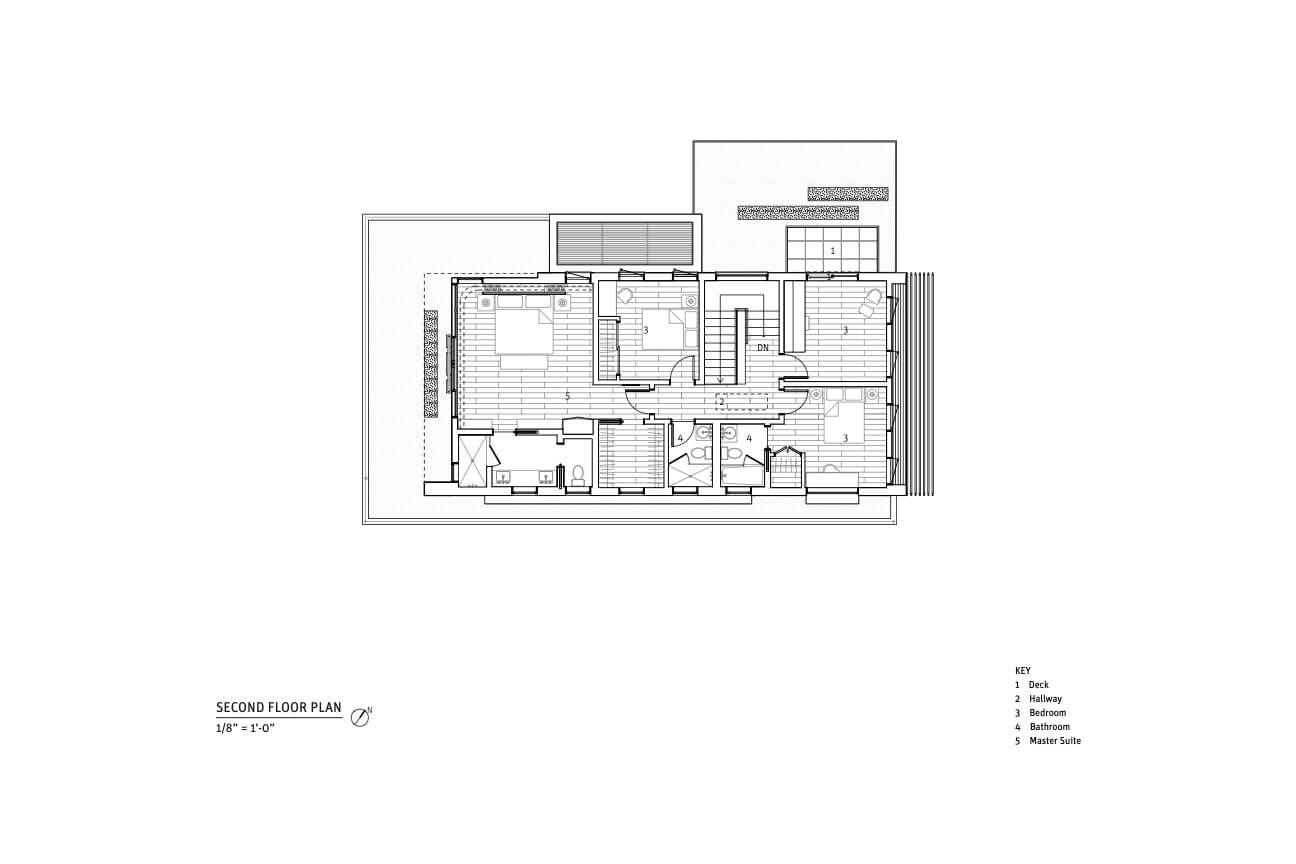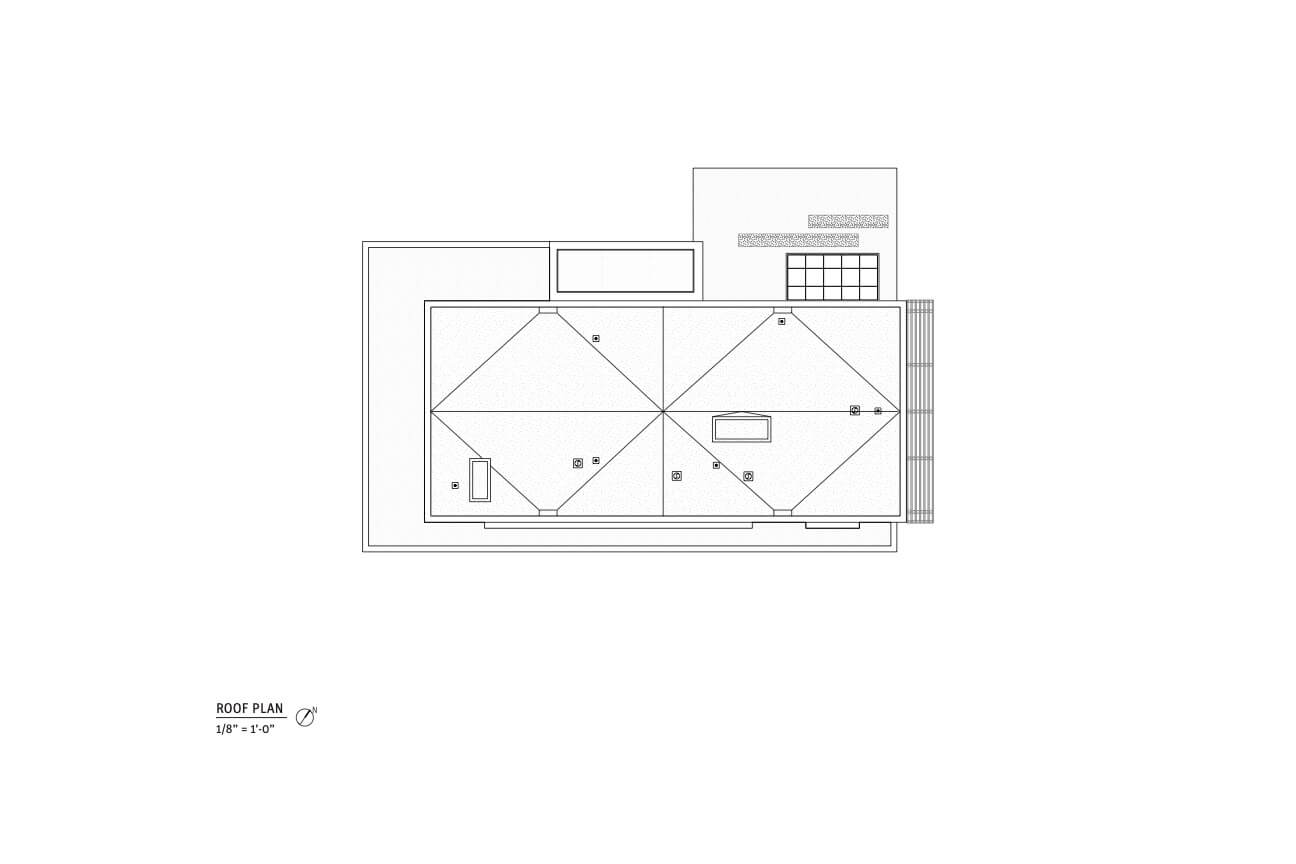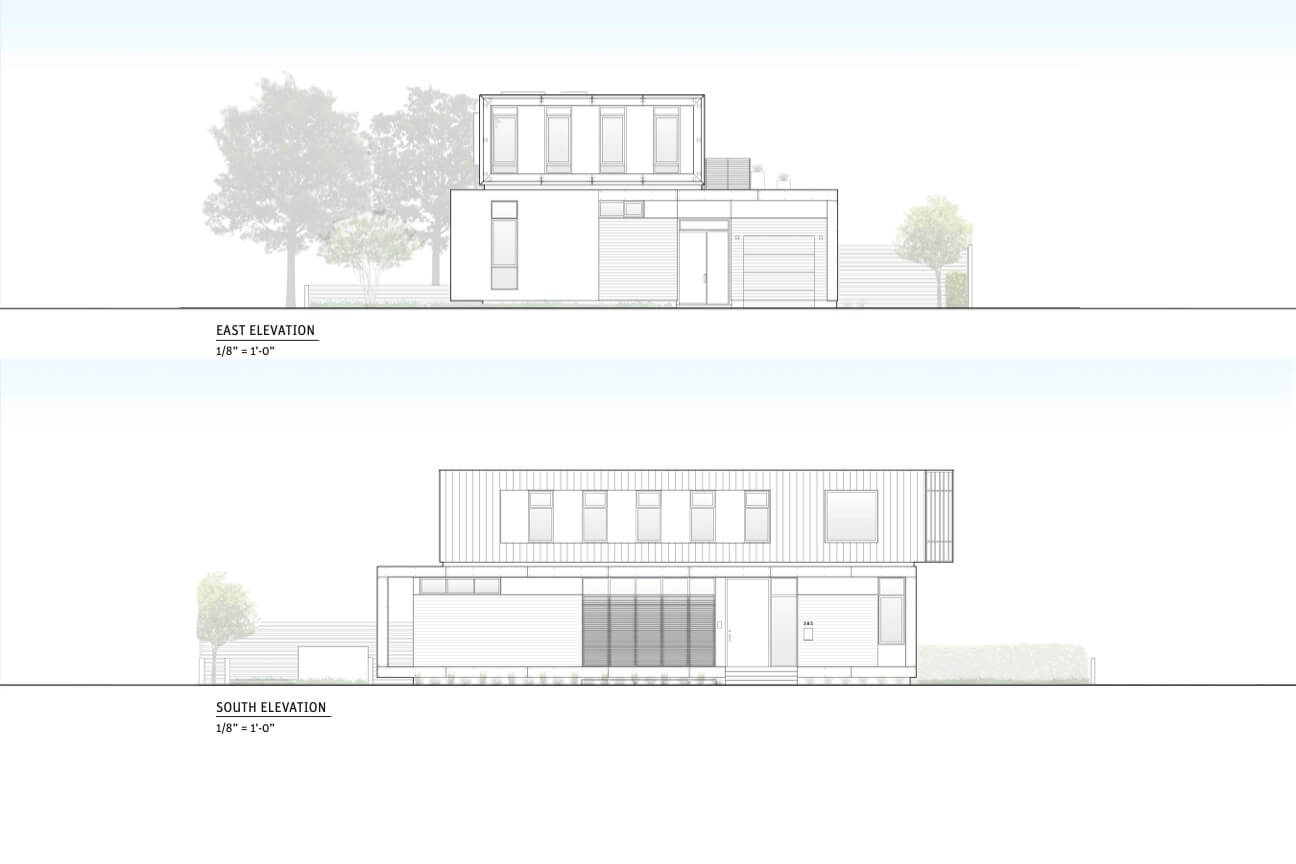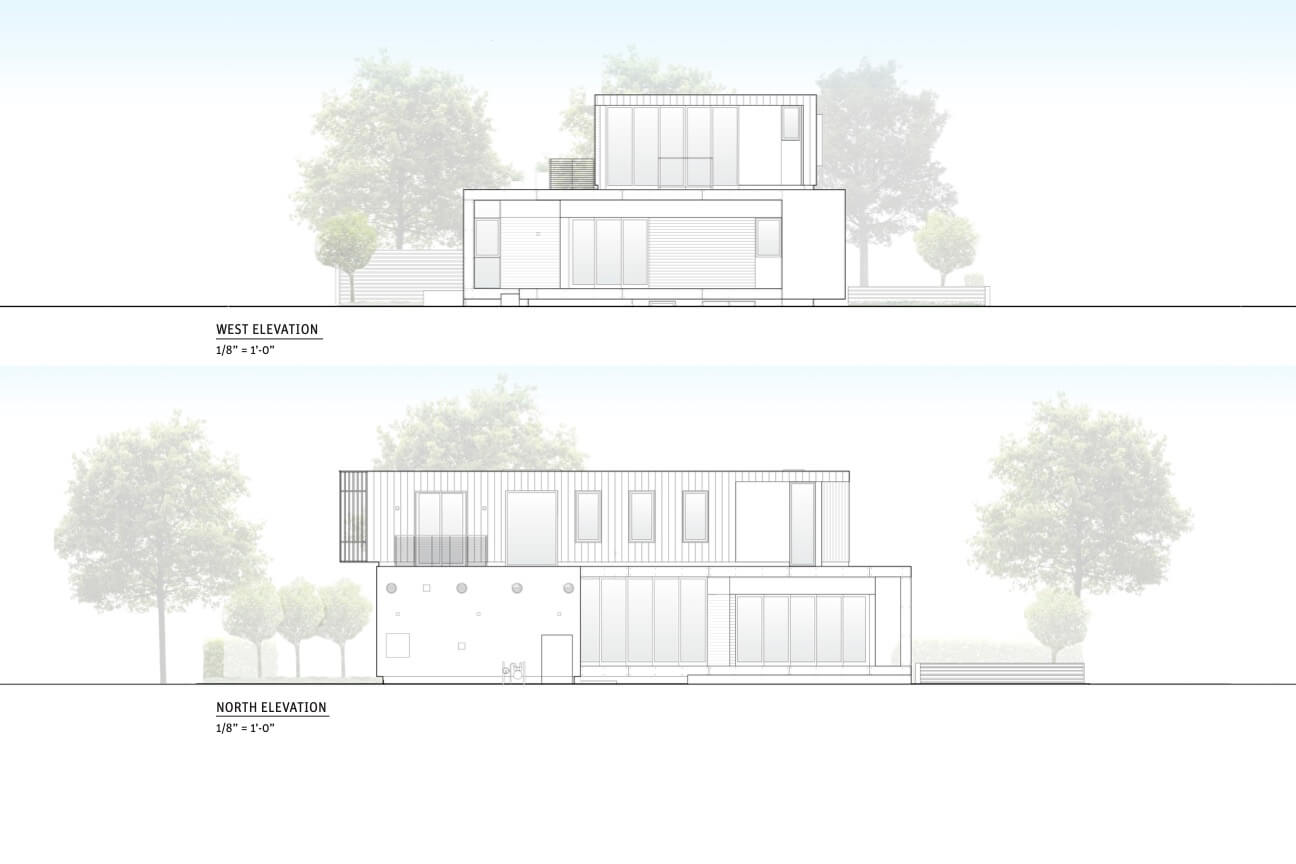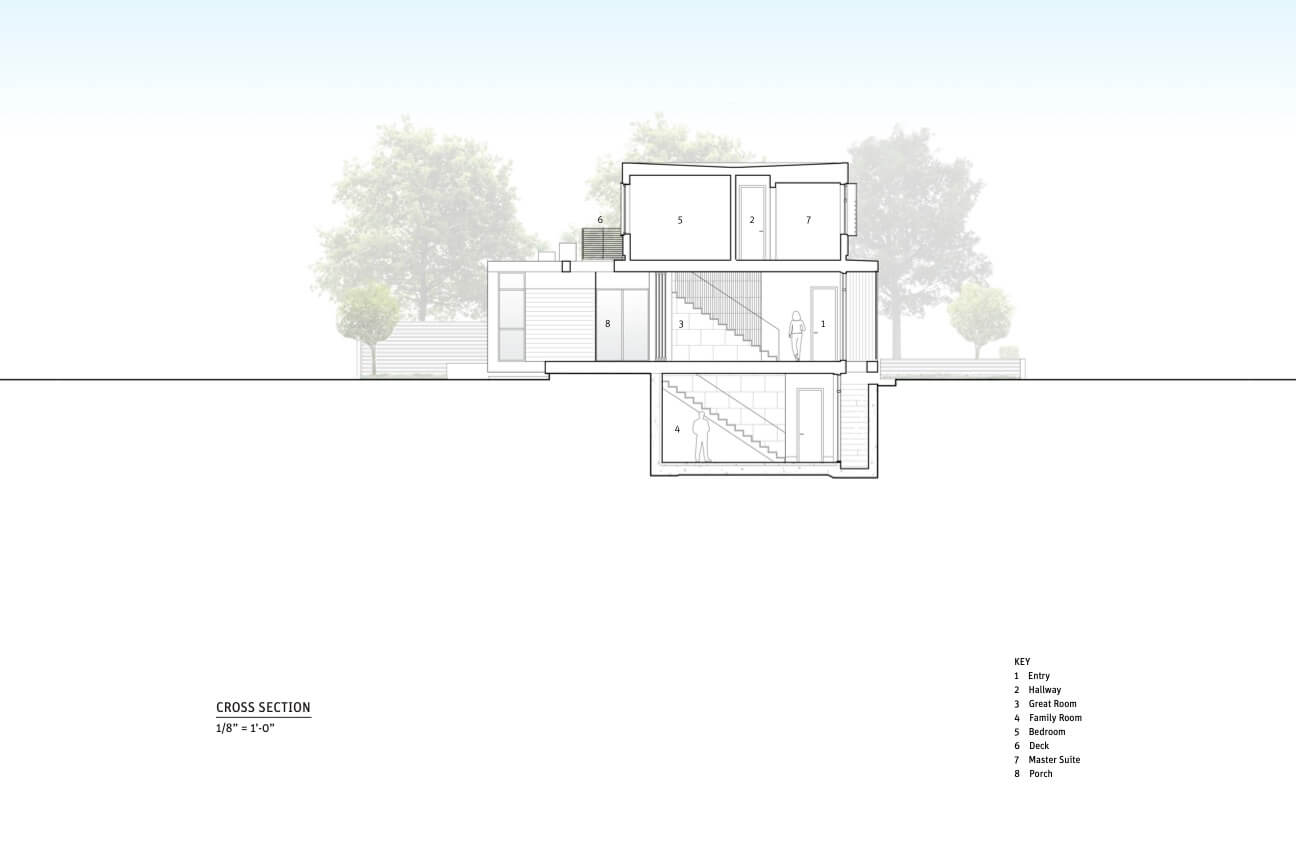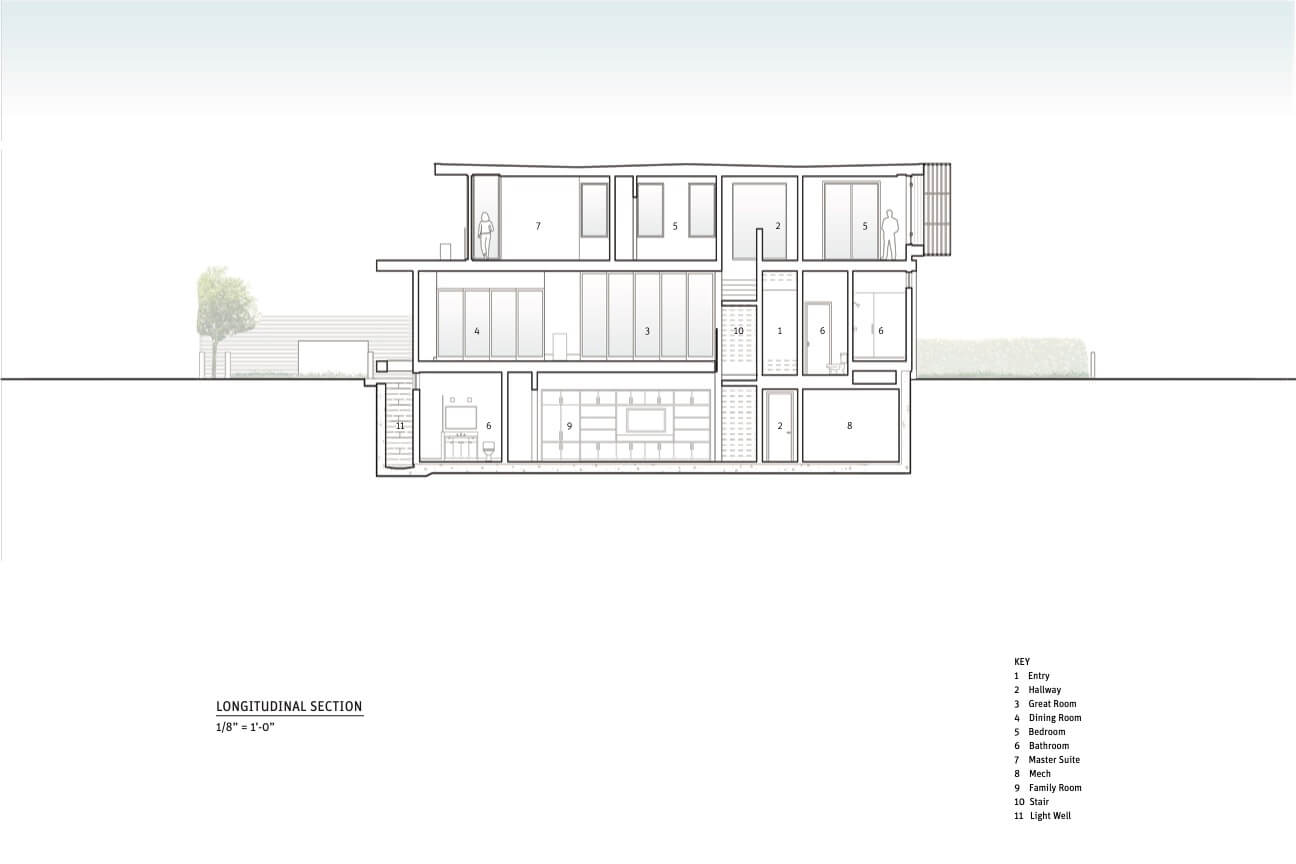 ---