Etéreo Arquitectos: "Casa Piedra" is a summer housing project, located in Tafí del Valle, a holiday villa located at Tucumán, at the northwest of Argentina. The area present a desert climate with great thermal range, which allows warm temperatures during the day and cool temperatures during the night. The land plot, with an extention of aproximately 3500m2, is located in the private neighborhood "Las Siringuillas", strategically situated between the commune of "El Mollar" and "Tafí del Valle", offering an impressive view of the La Angostura dam. The house is situated on the highest point of the land, facing east; what gives a panoramic view of the vastness of the valley.
In order to blend with the landscape, the construction what designed and projected as a single-story structure, divided into three volumes. The main building contains social functions as Livingroom, dining room and kitchen, as well as the entrance; as soon as u cross the door a stone structure receives you framing the view of the dam, creating a focal point in this social area. This volume ends with a covered balcony with large glass joinery, that provides even a grater view of the landscape and, at the same time, lets you enjoy this area no matter the season. The other two volumes are intended for the bedrooms, Towards the north, the master bedroom suite has its own terrace and a panoramic view. While the gest area is located at the remaining building, at the south.
With the aim of creating a composition that stands out but do not interrupt the immensity of nature, we decided to work with a simple morphology form by tree blocks, fully covered by stone from the area, the connection between the buildings materialized as glass bridges allowing not only natural lighting while frames the valley. The gabled roof separates, interposing between the two surfaces a glass window, allowing overhead lighting, that changes as the hours go by. The interior design incorporate wooden details that gives spatial warmth, ideal for relaxation while always contemplating the landscape surrounding the house.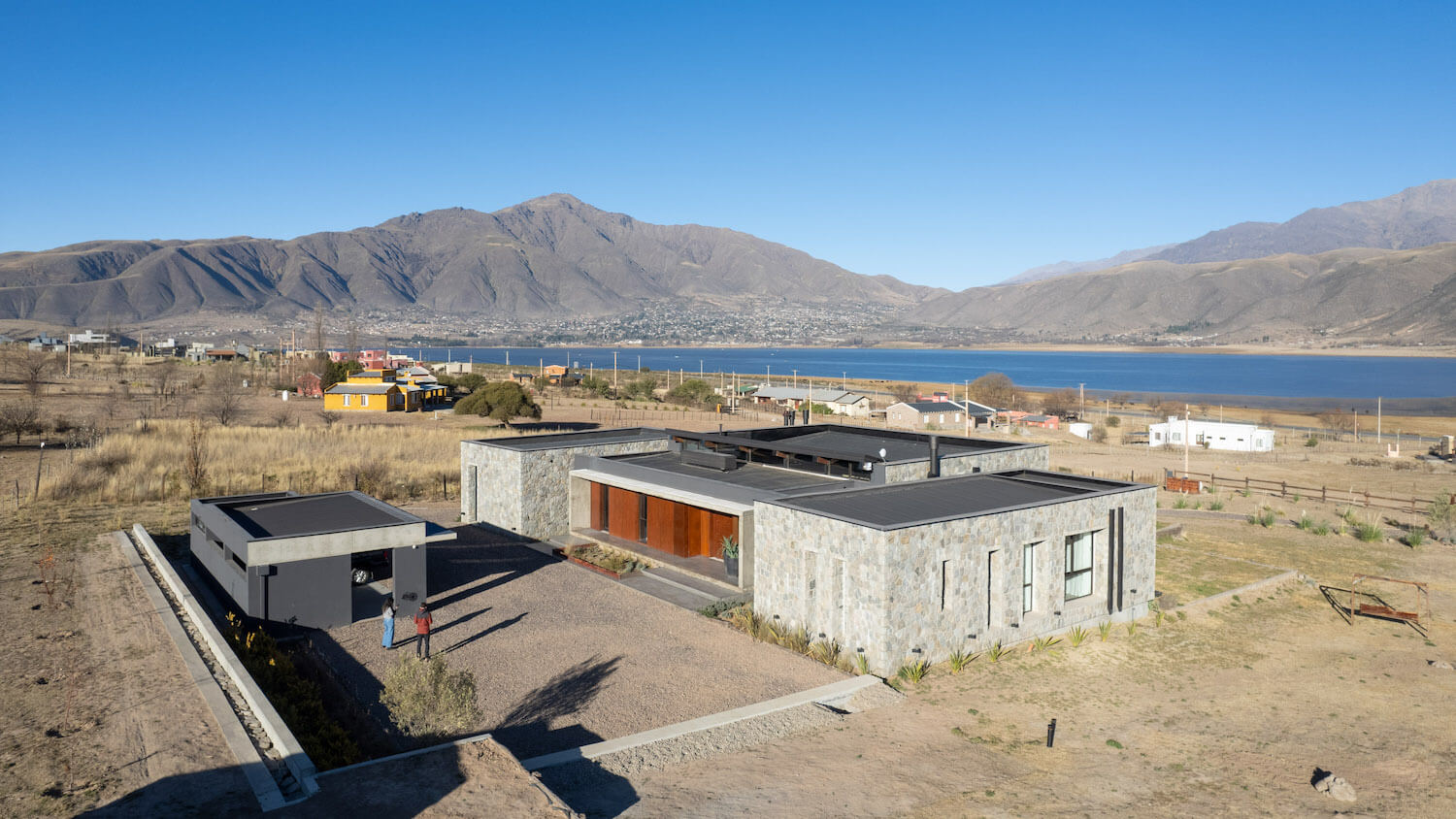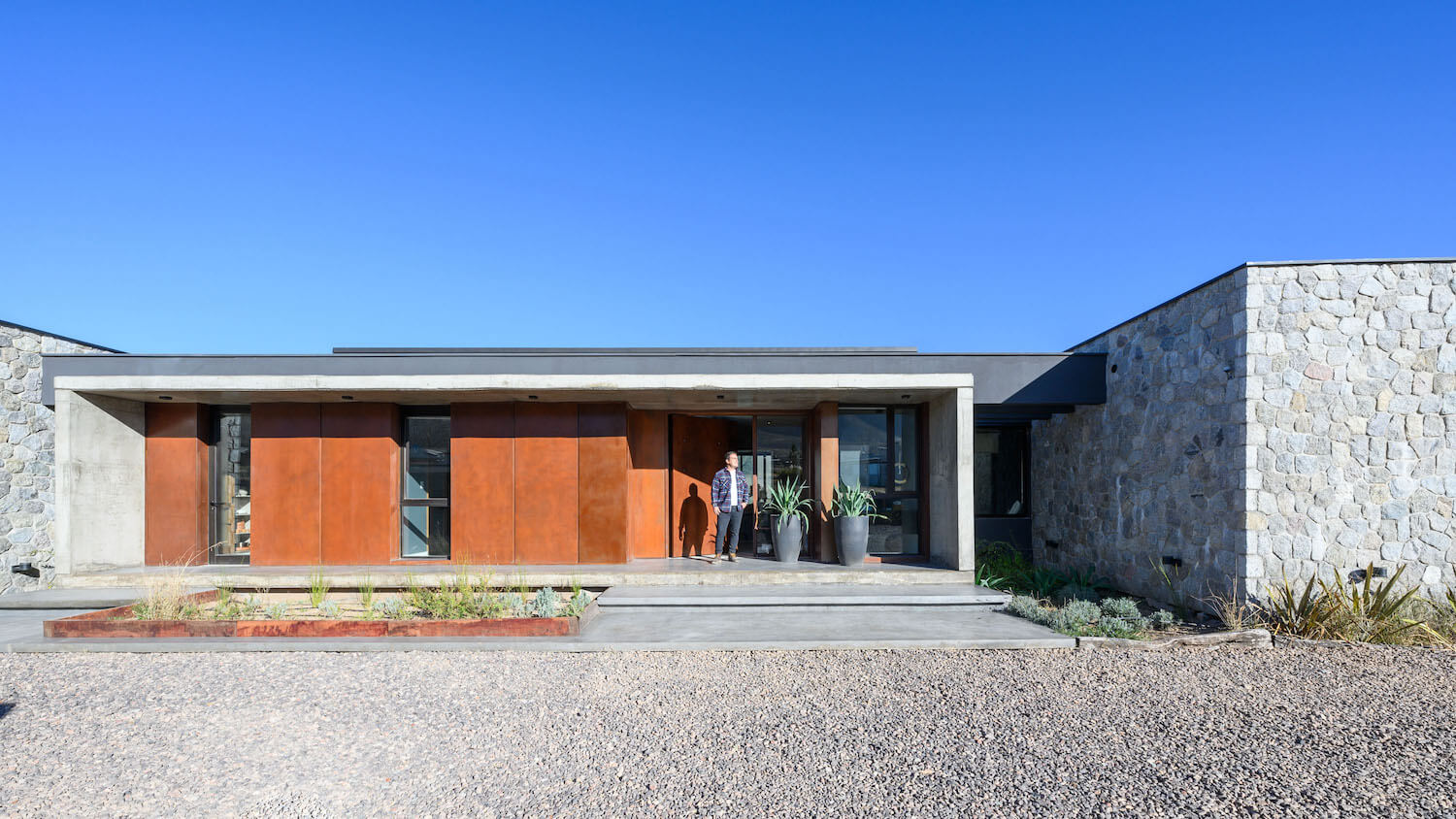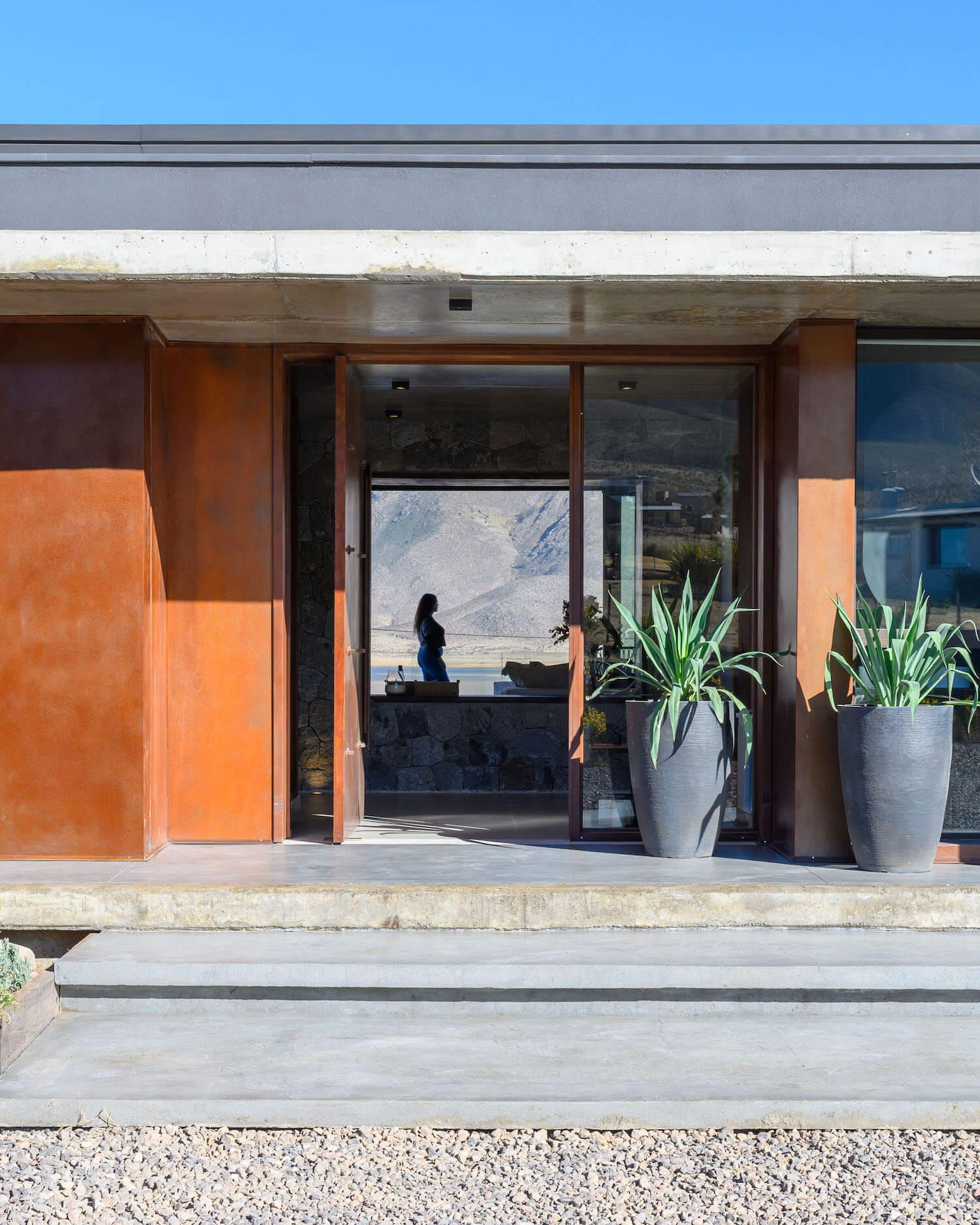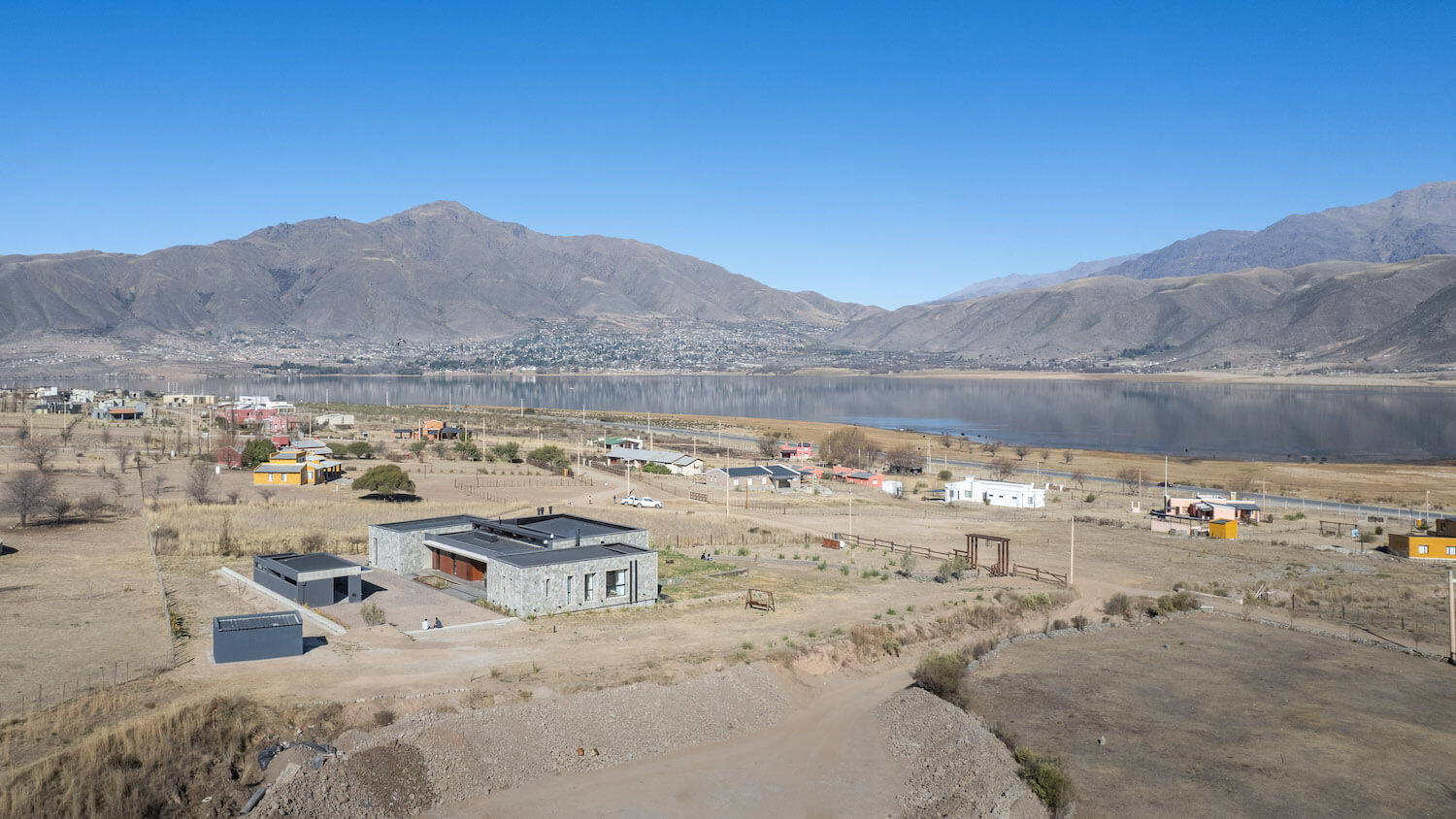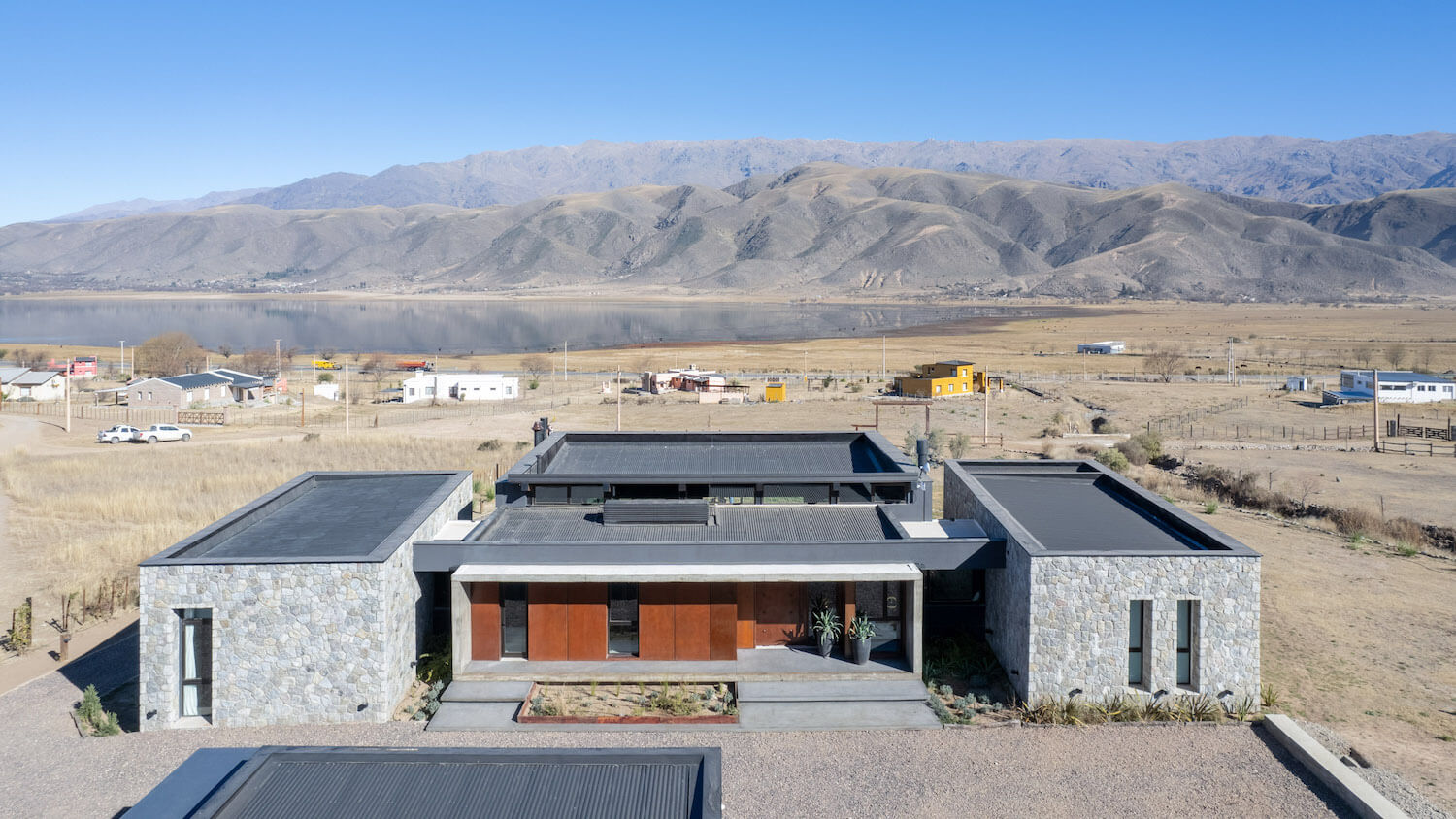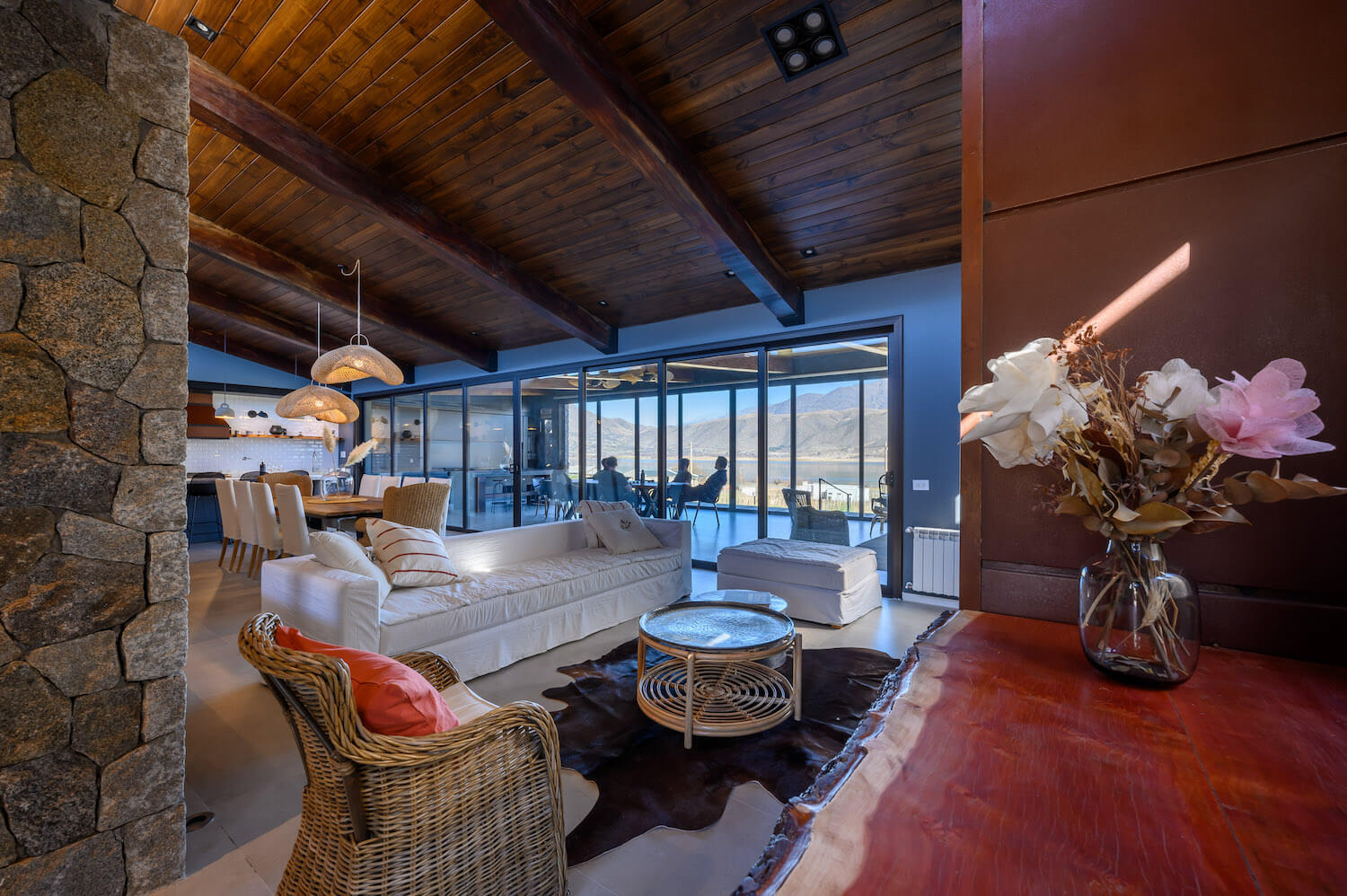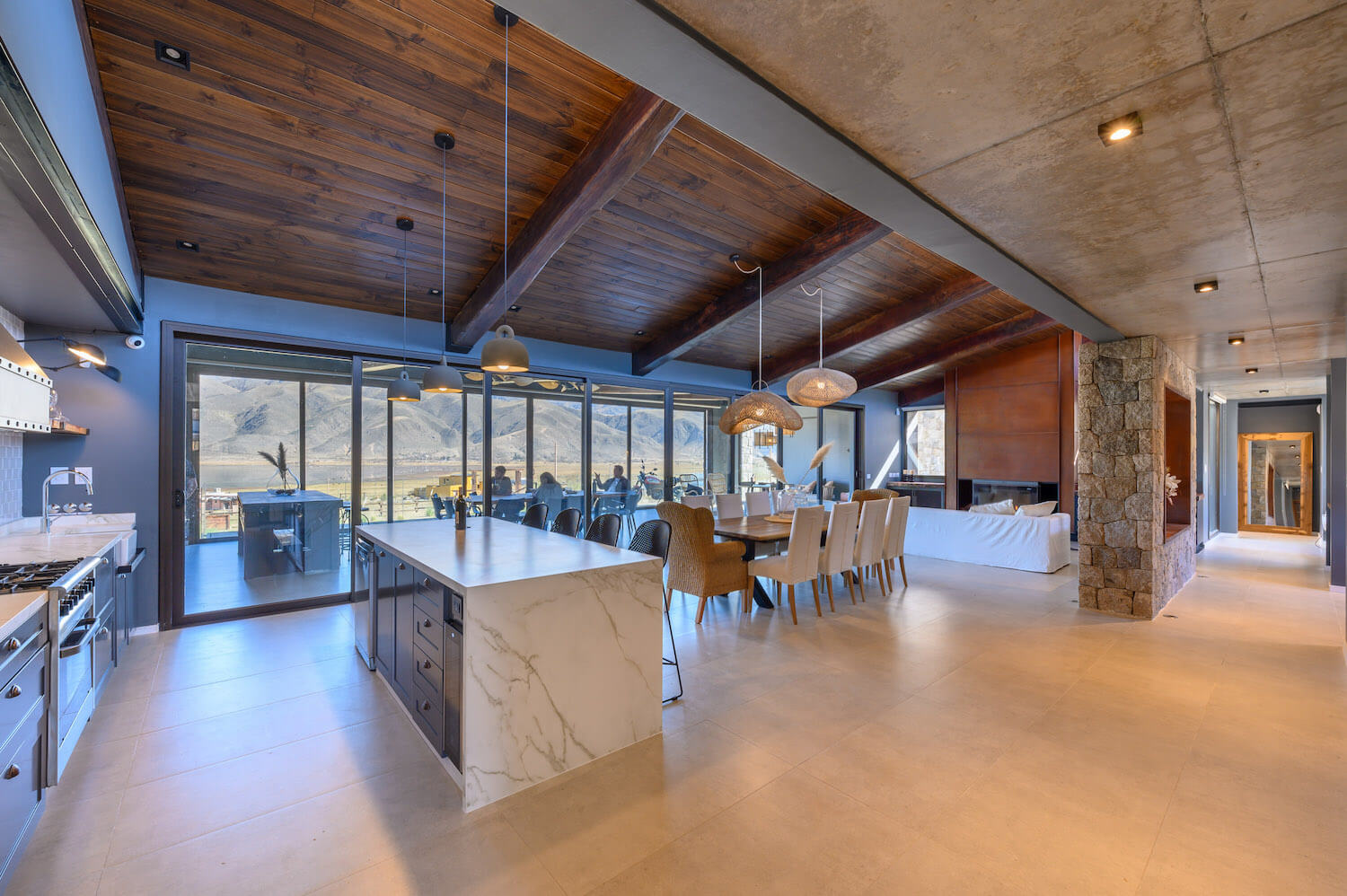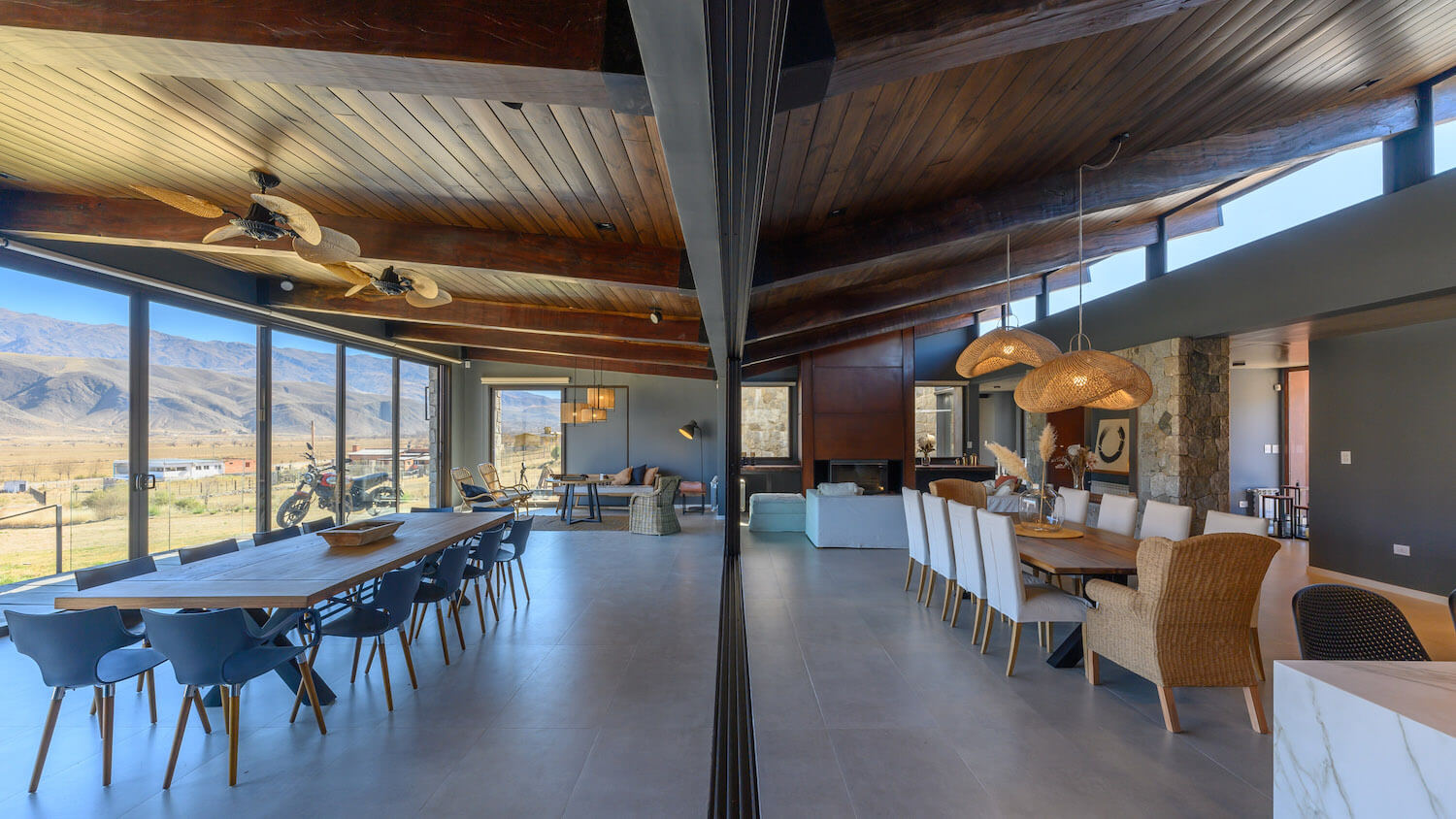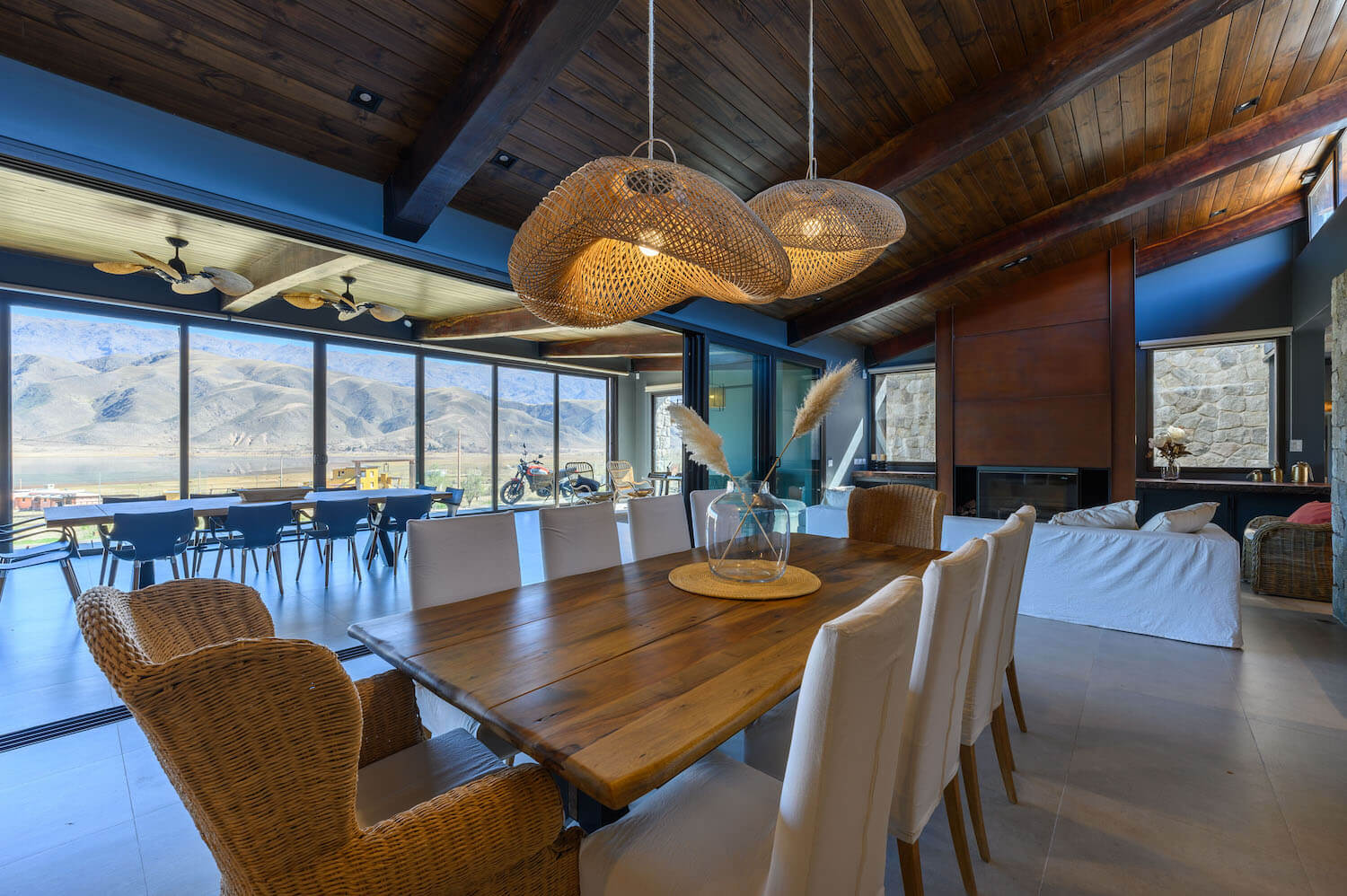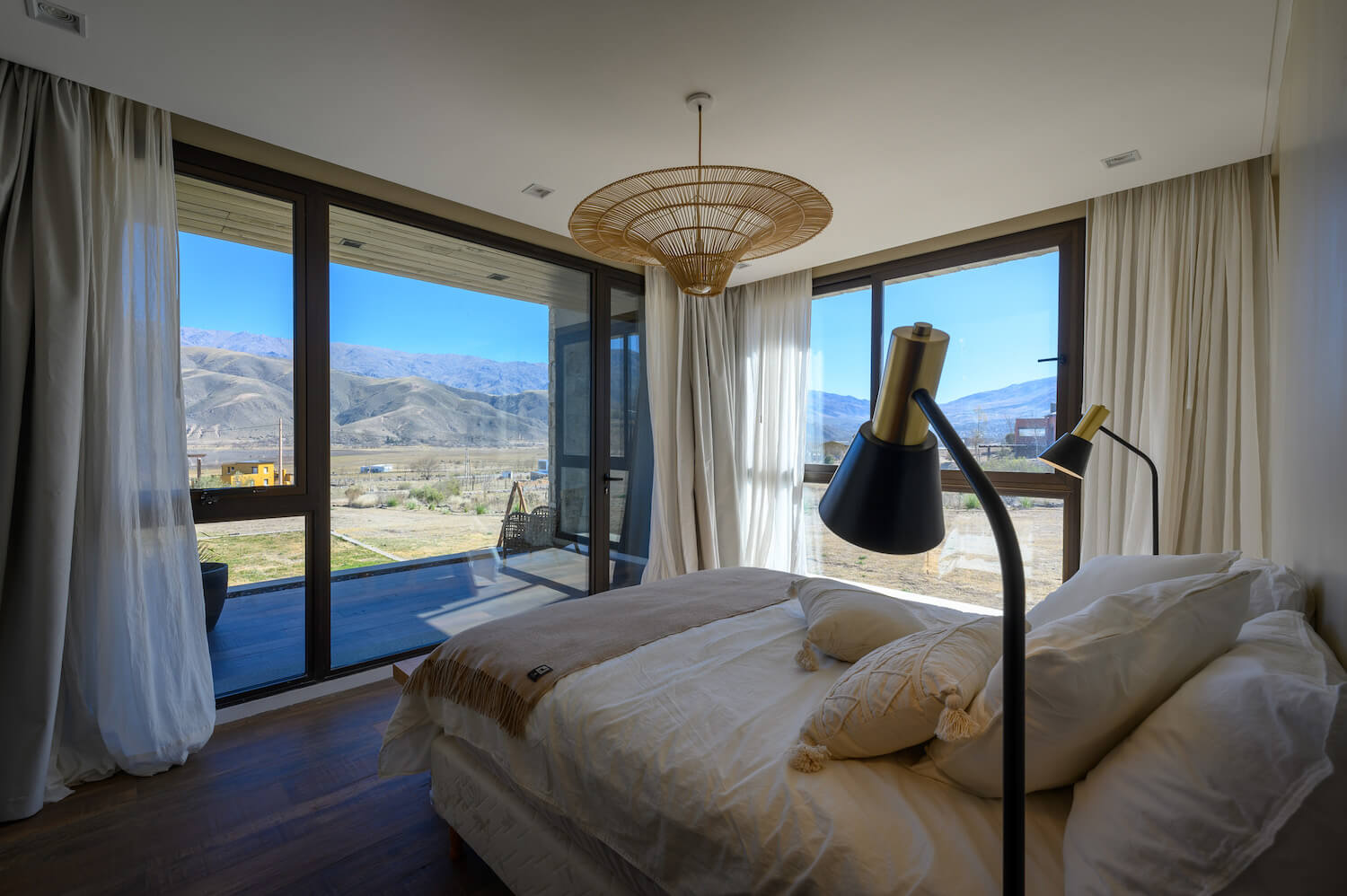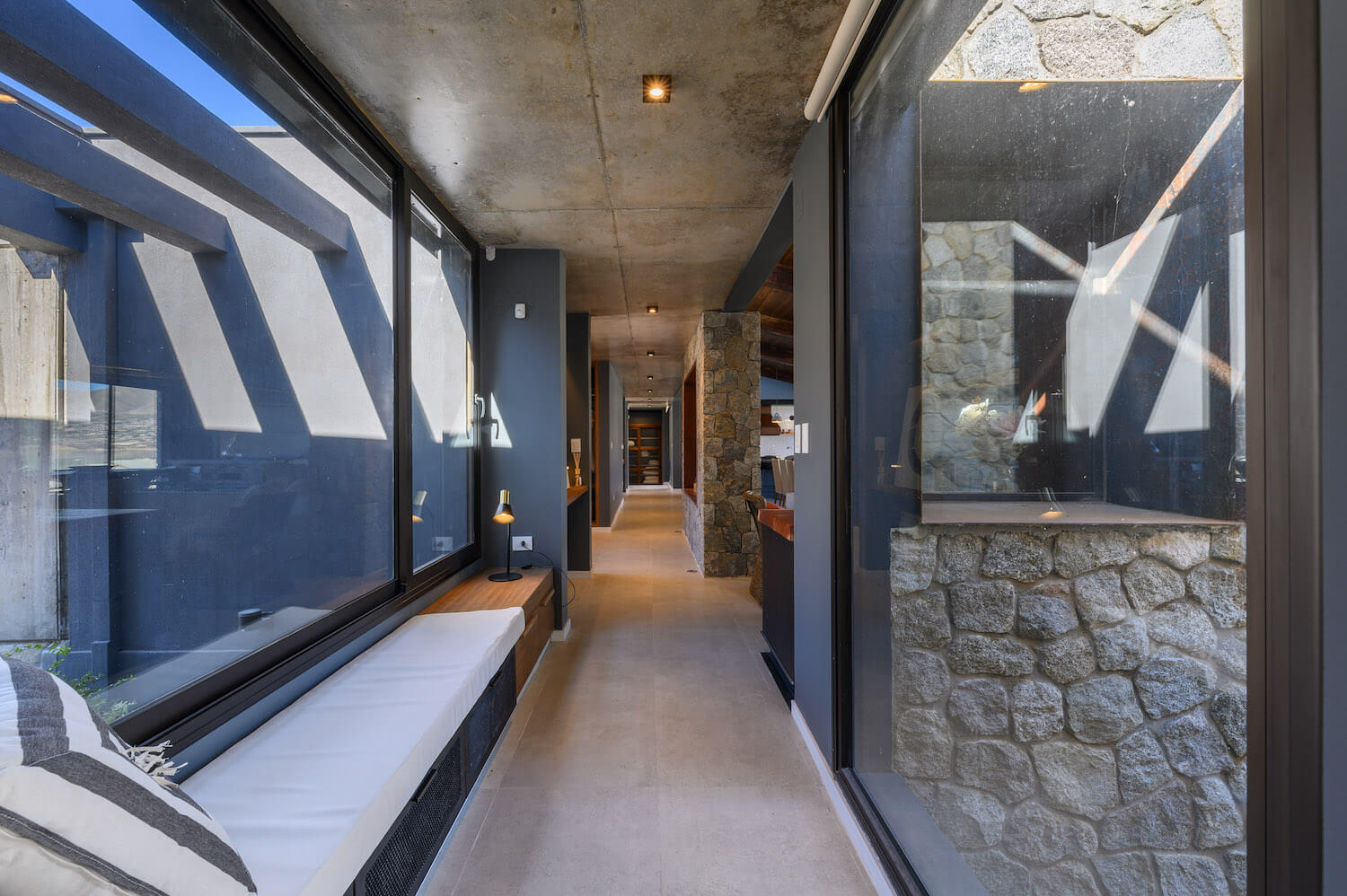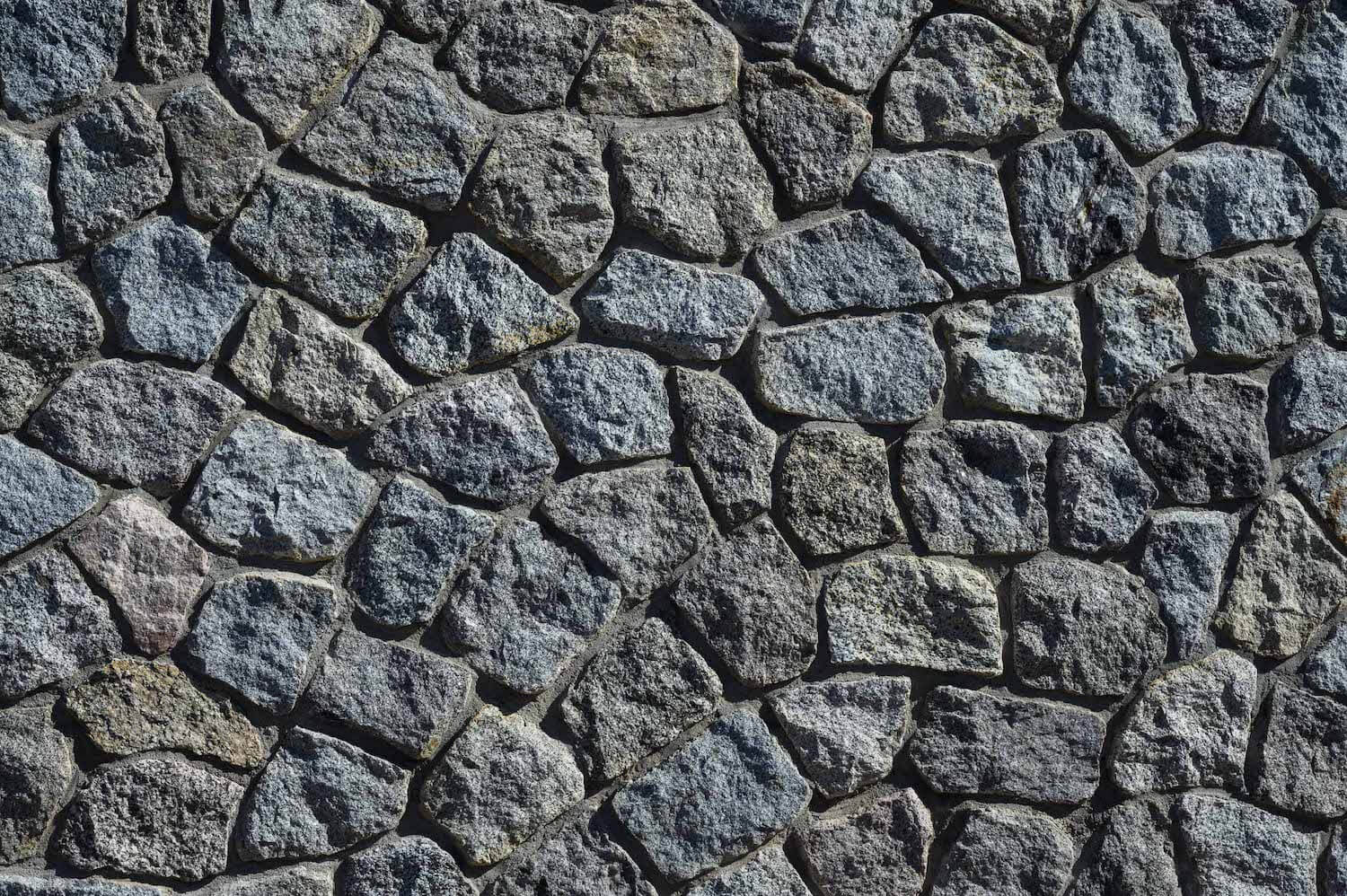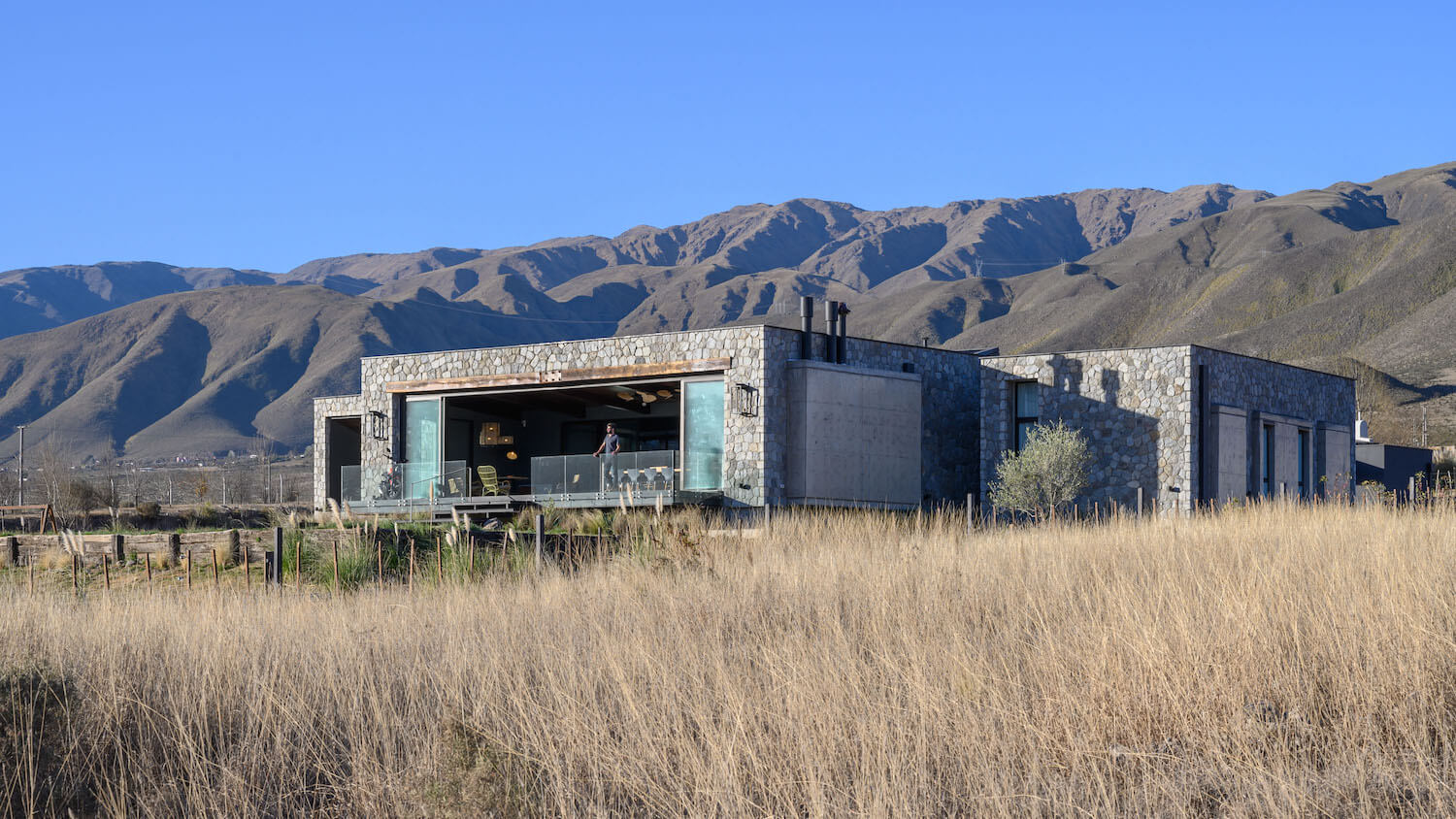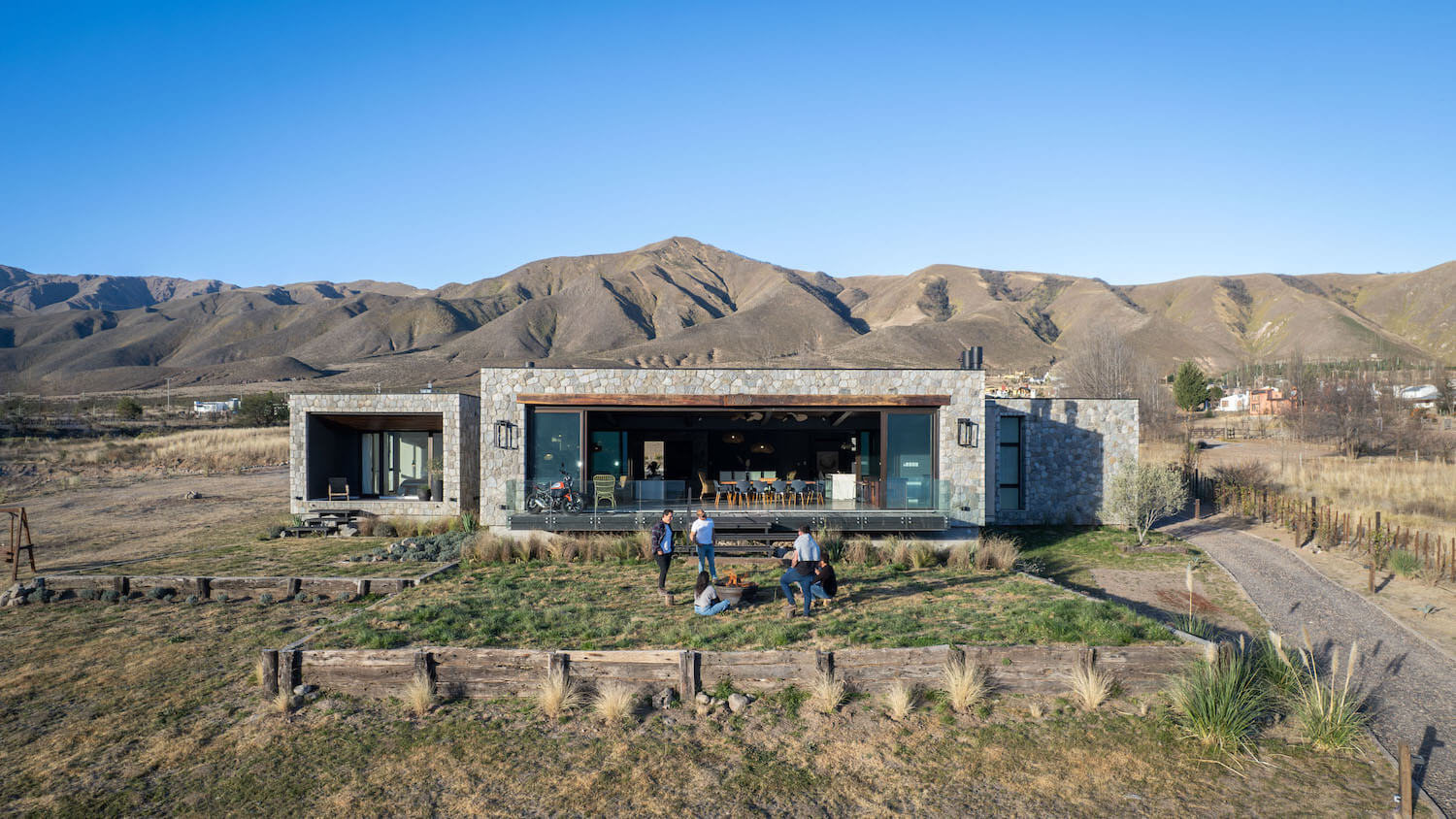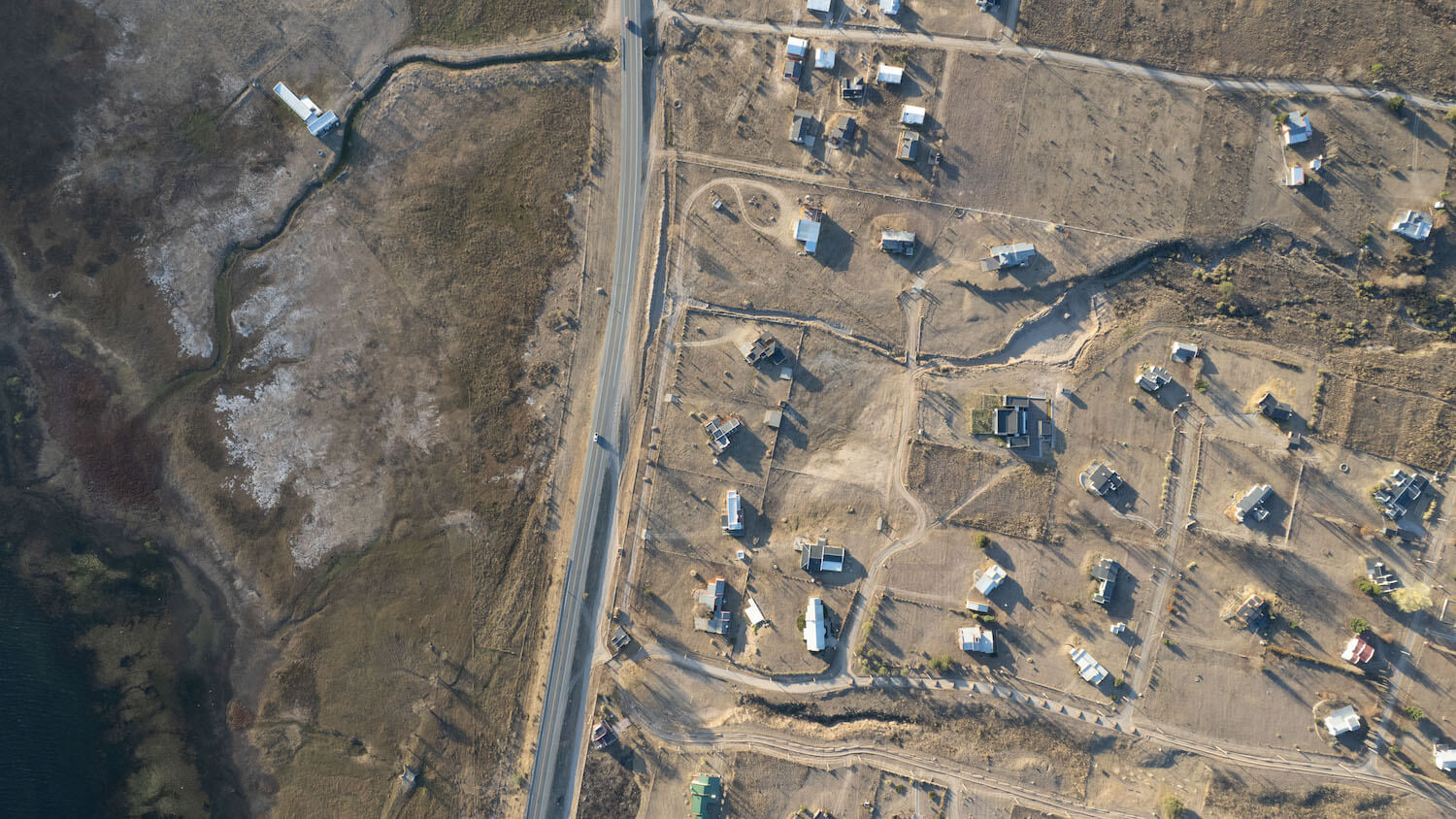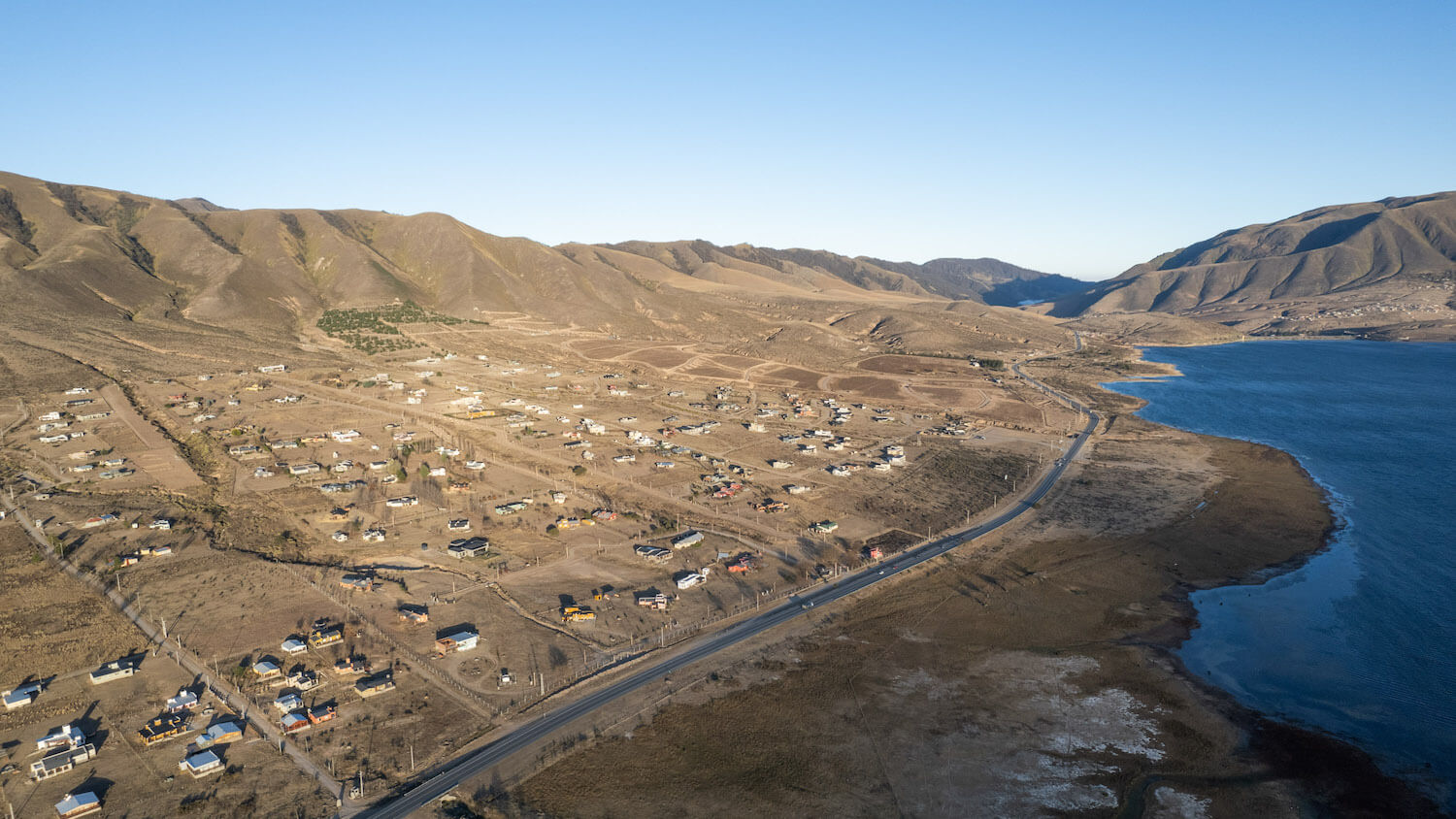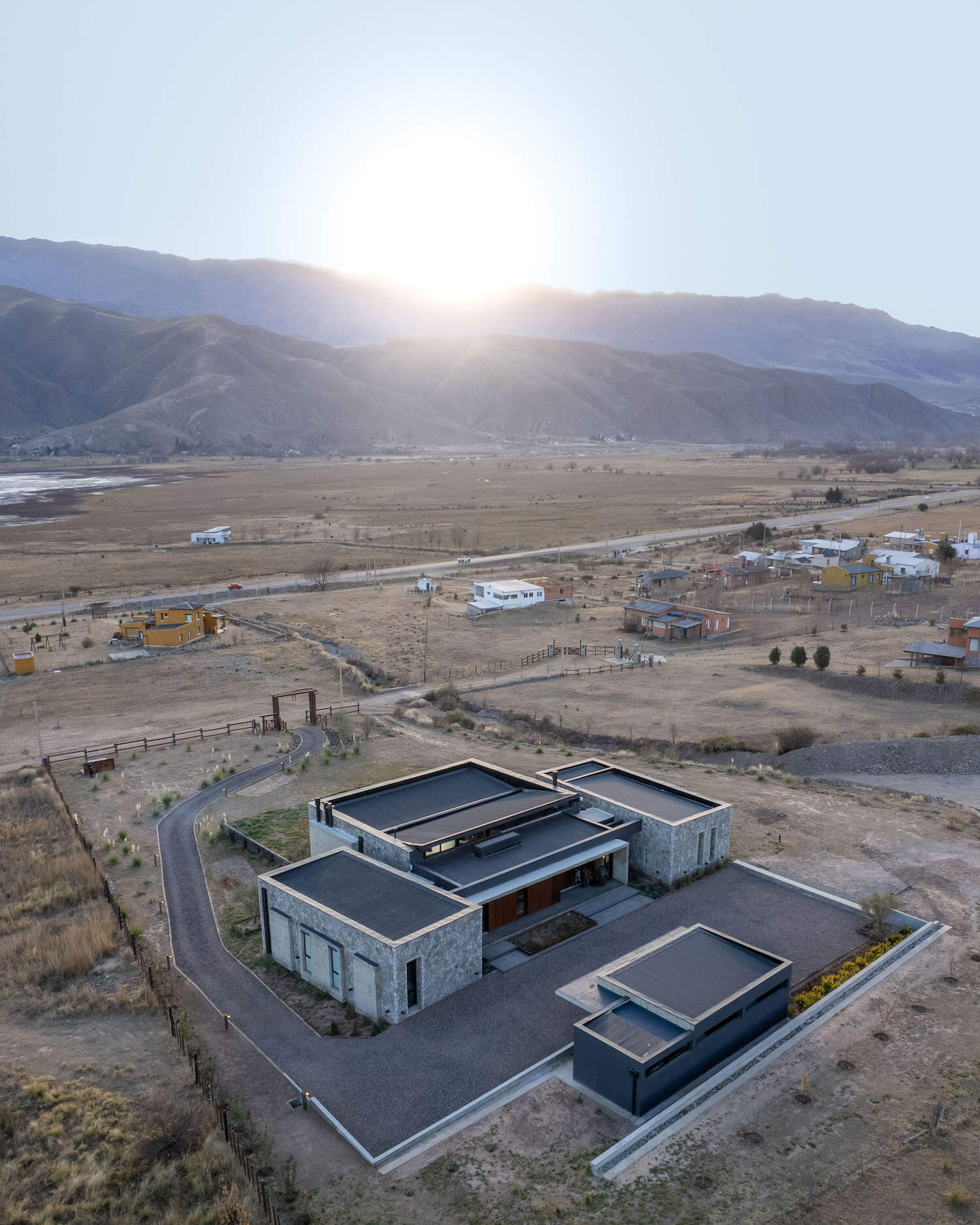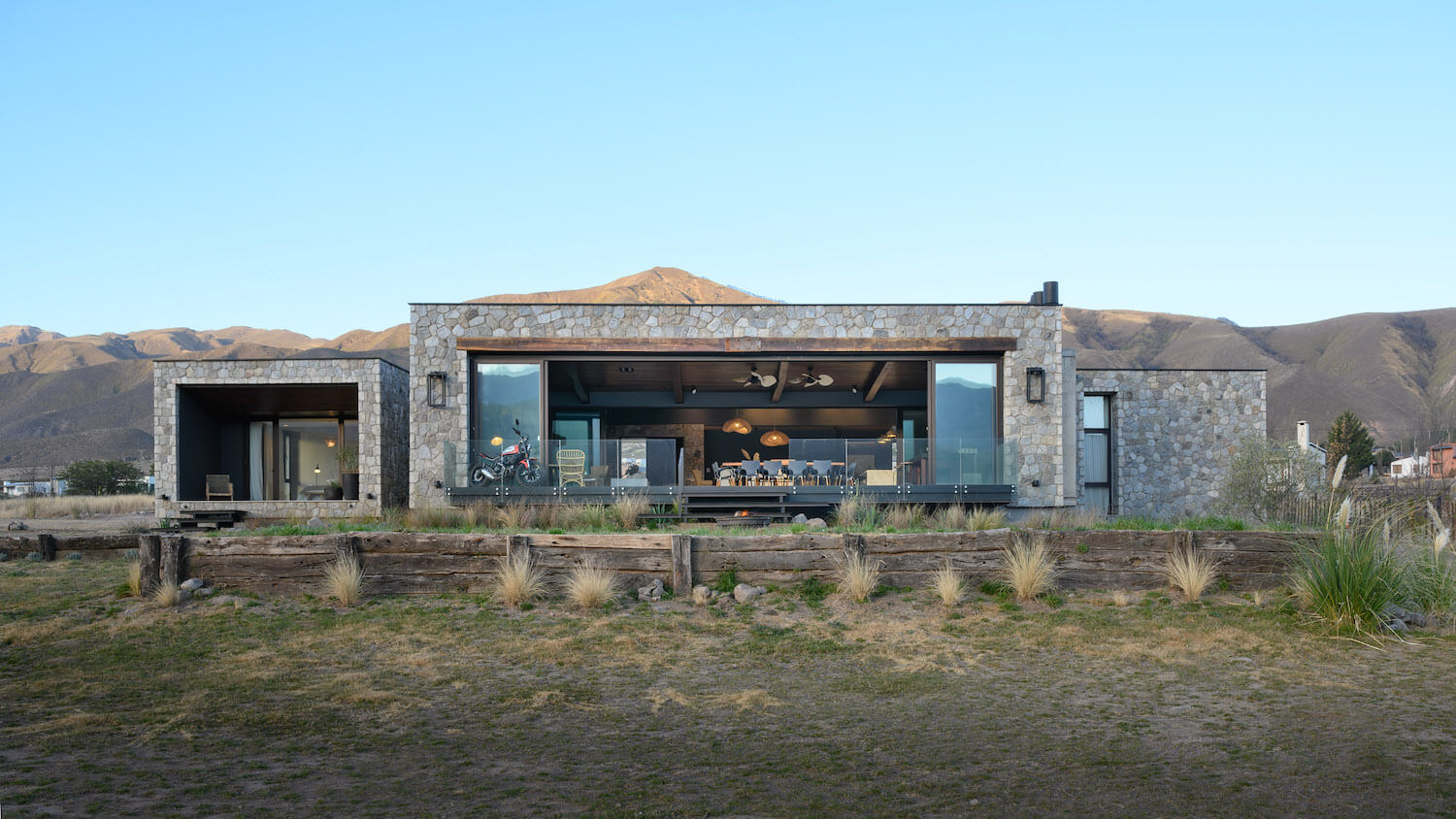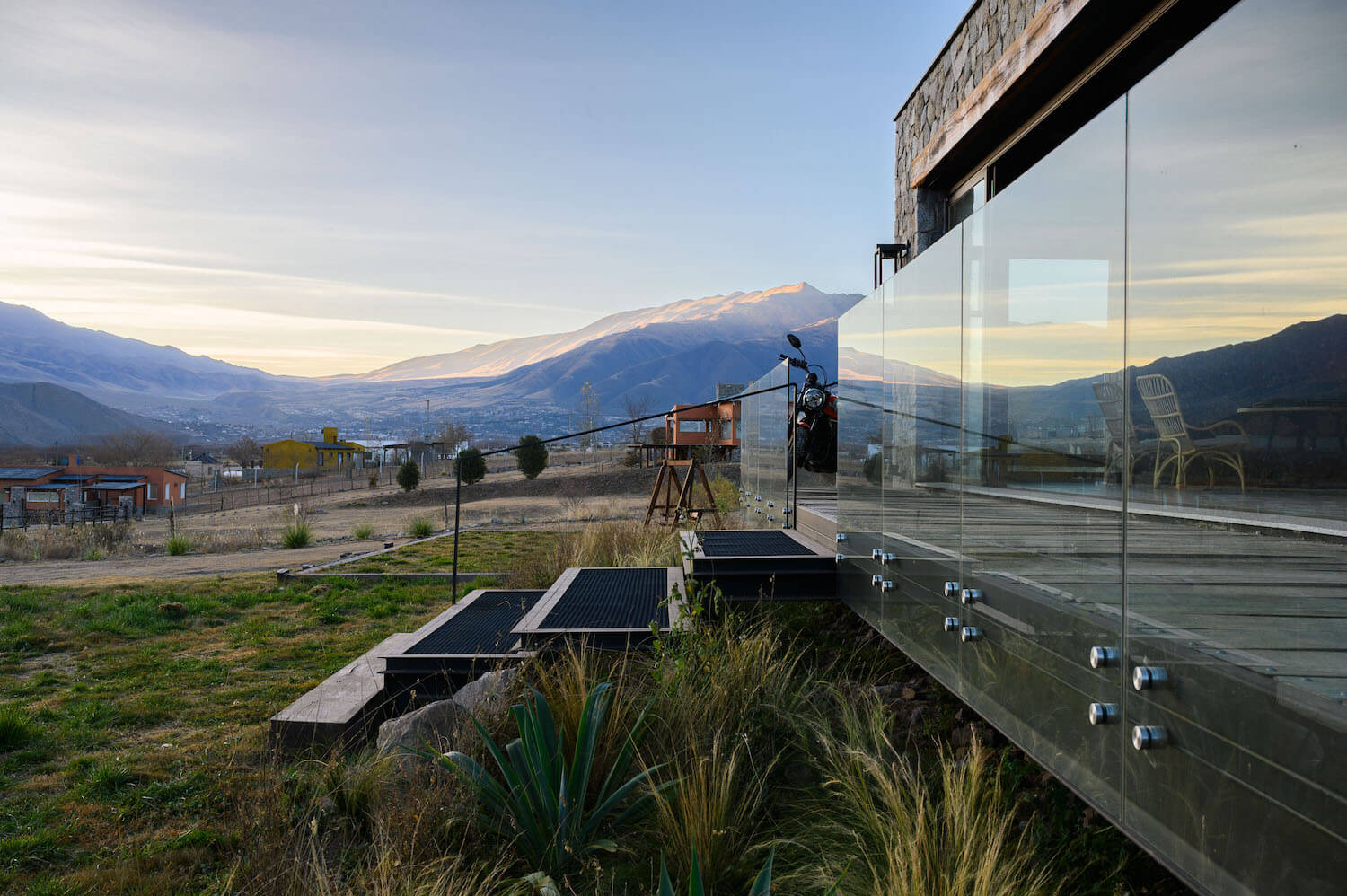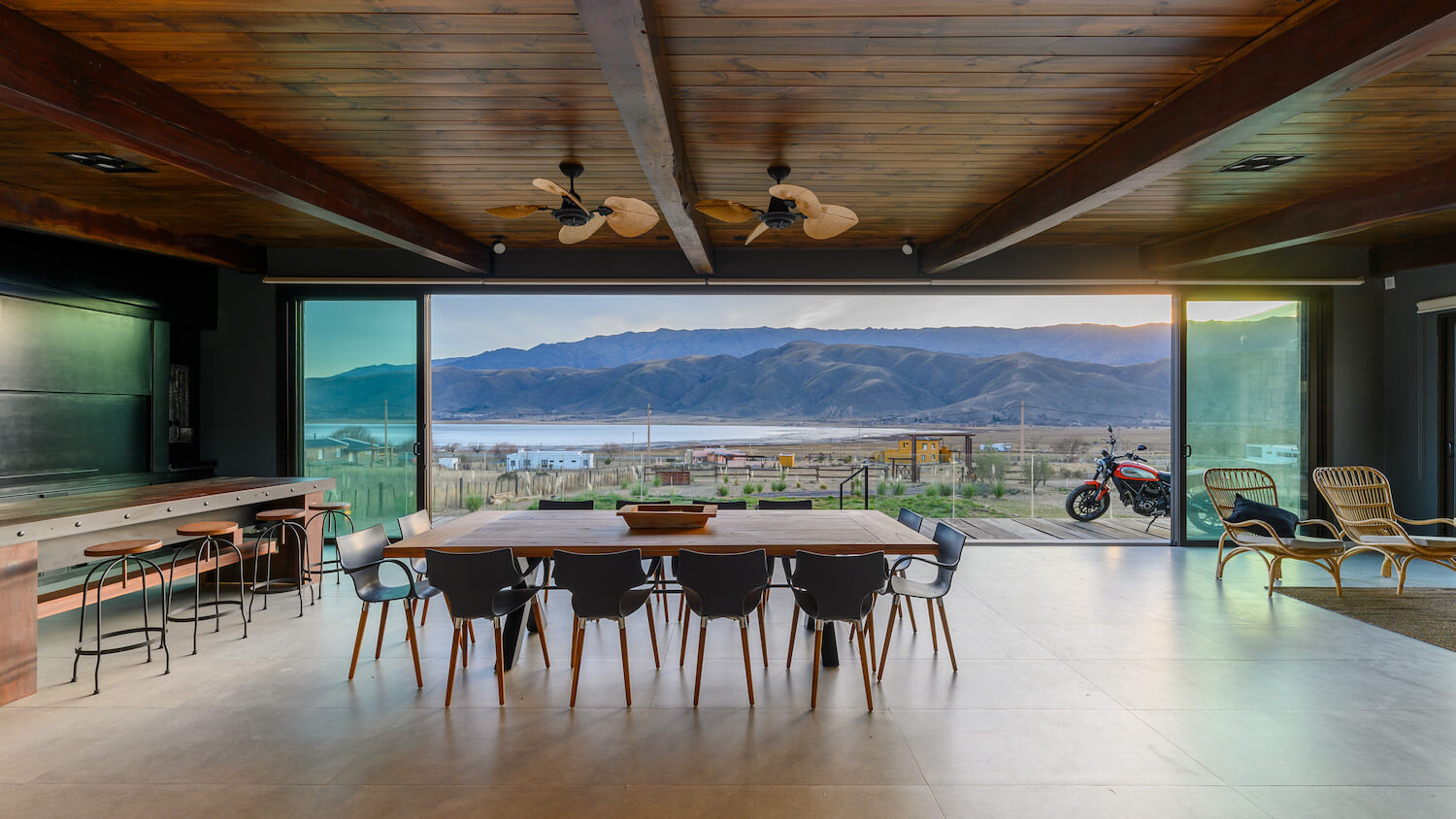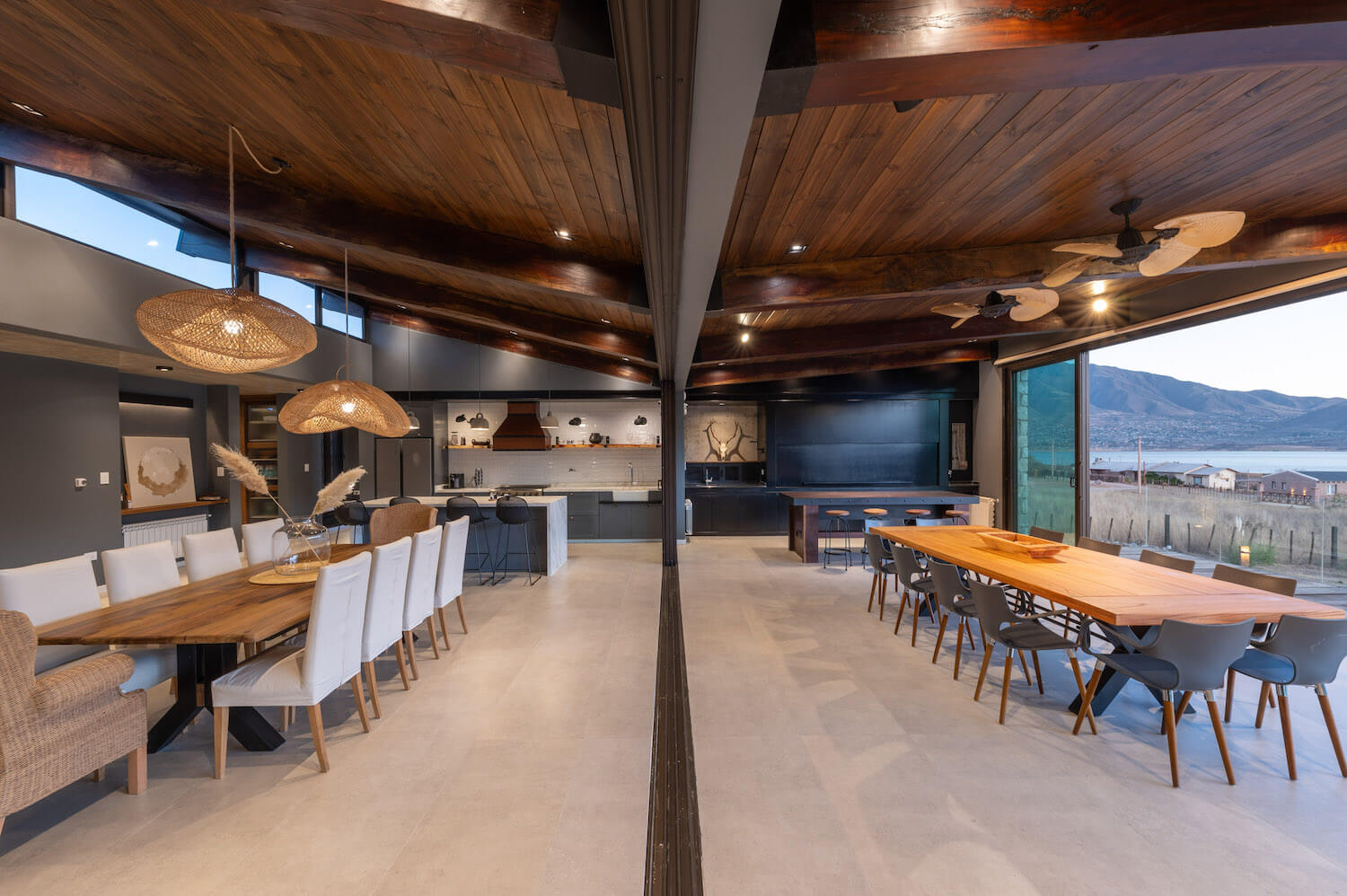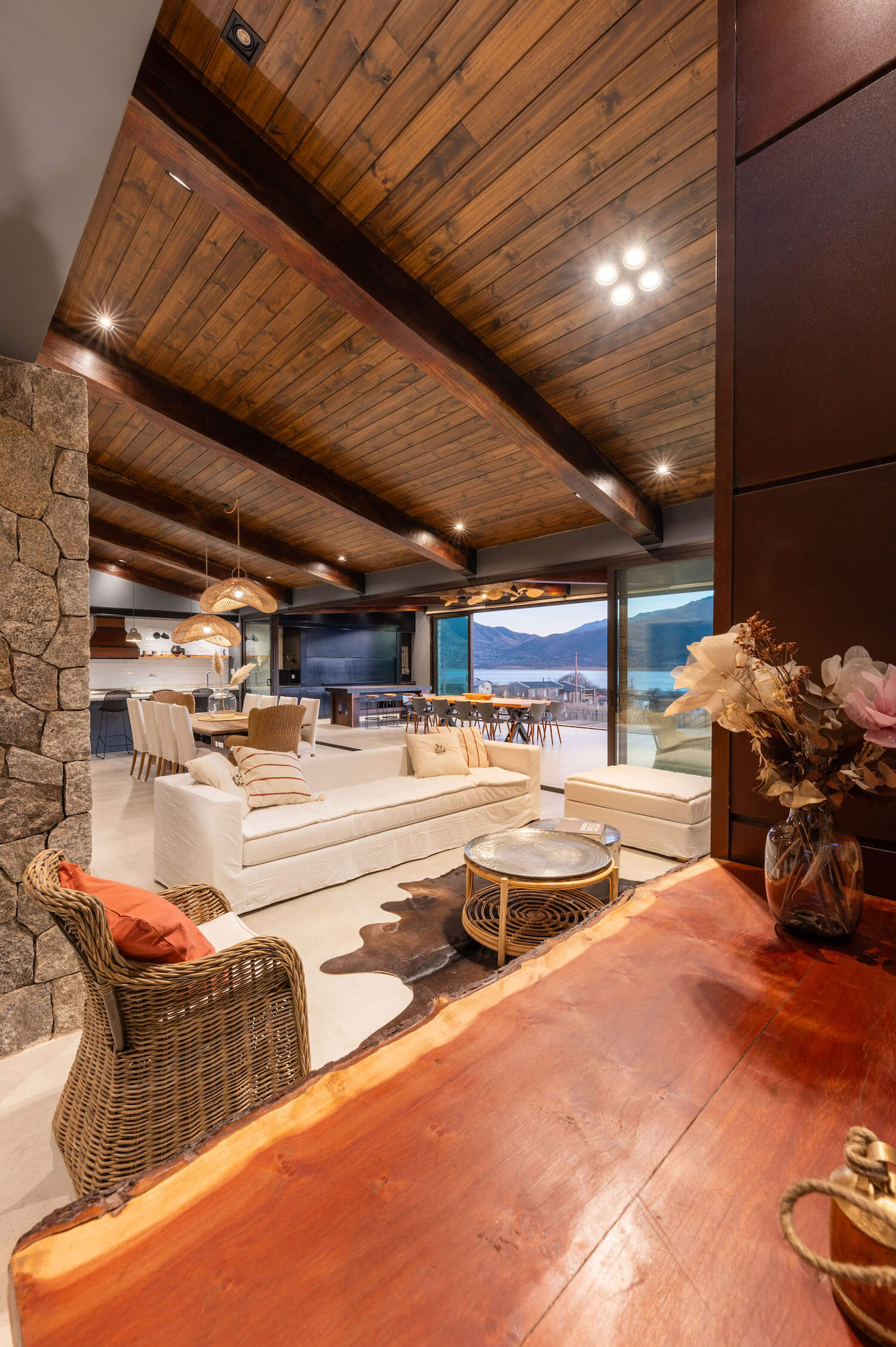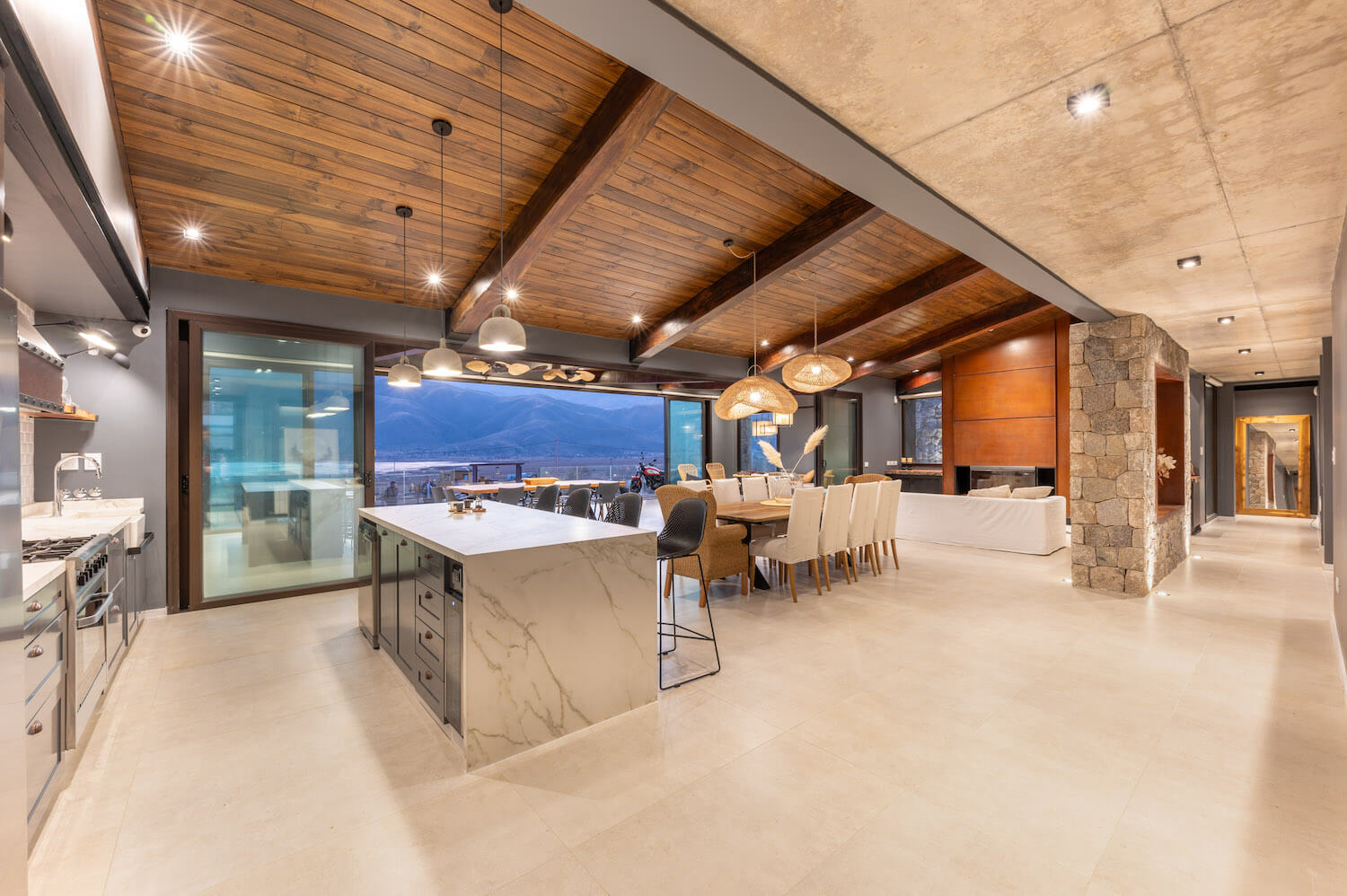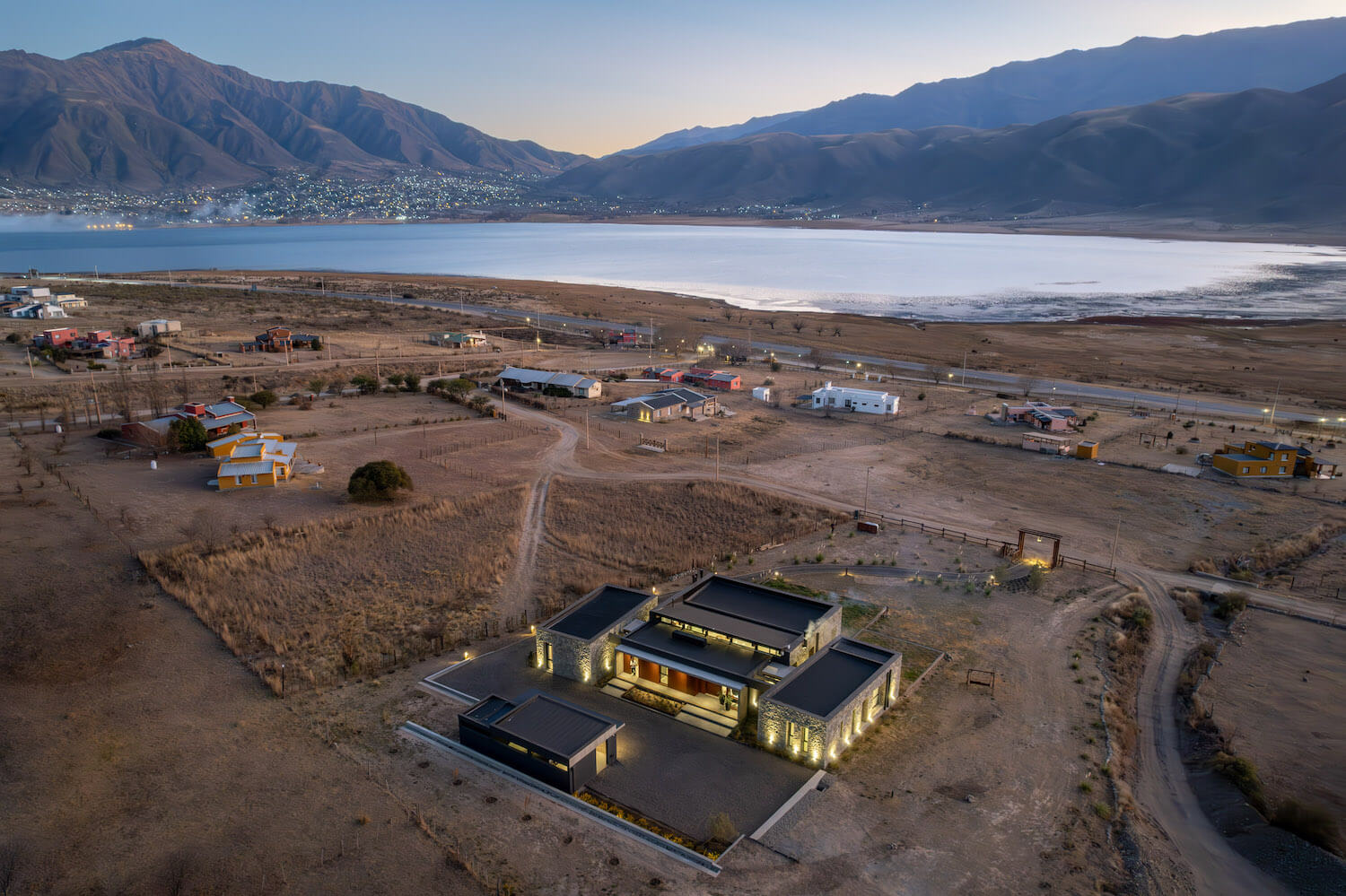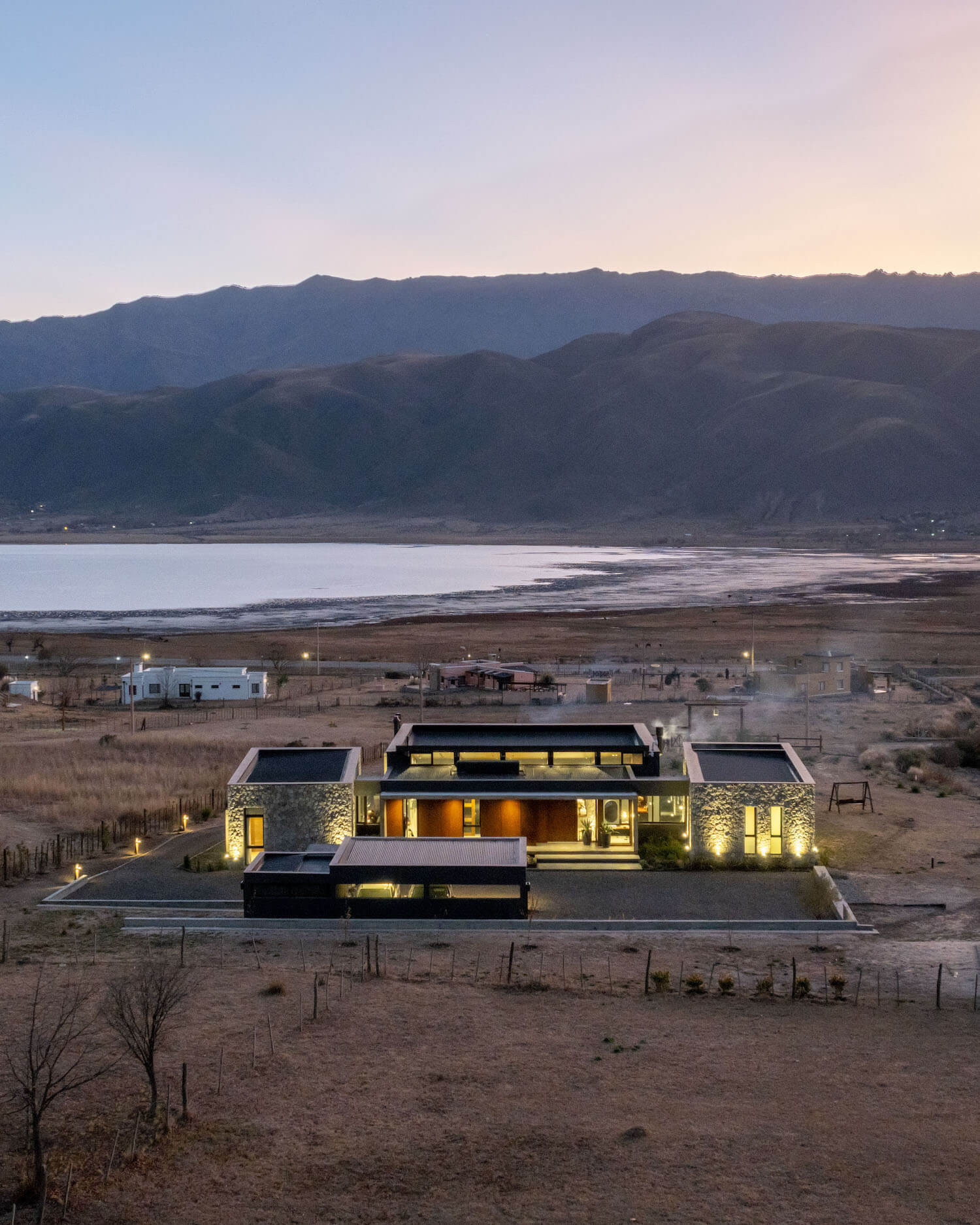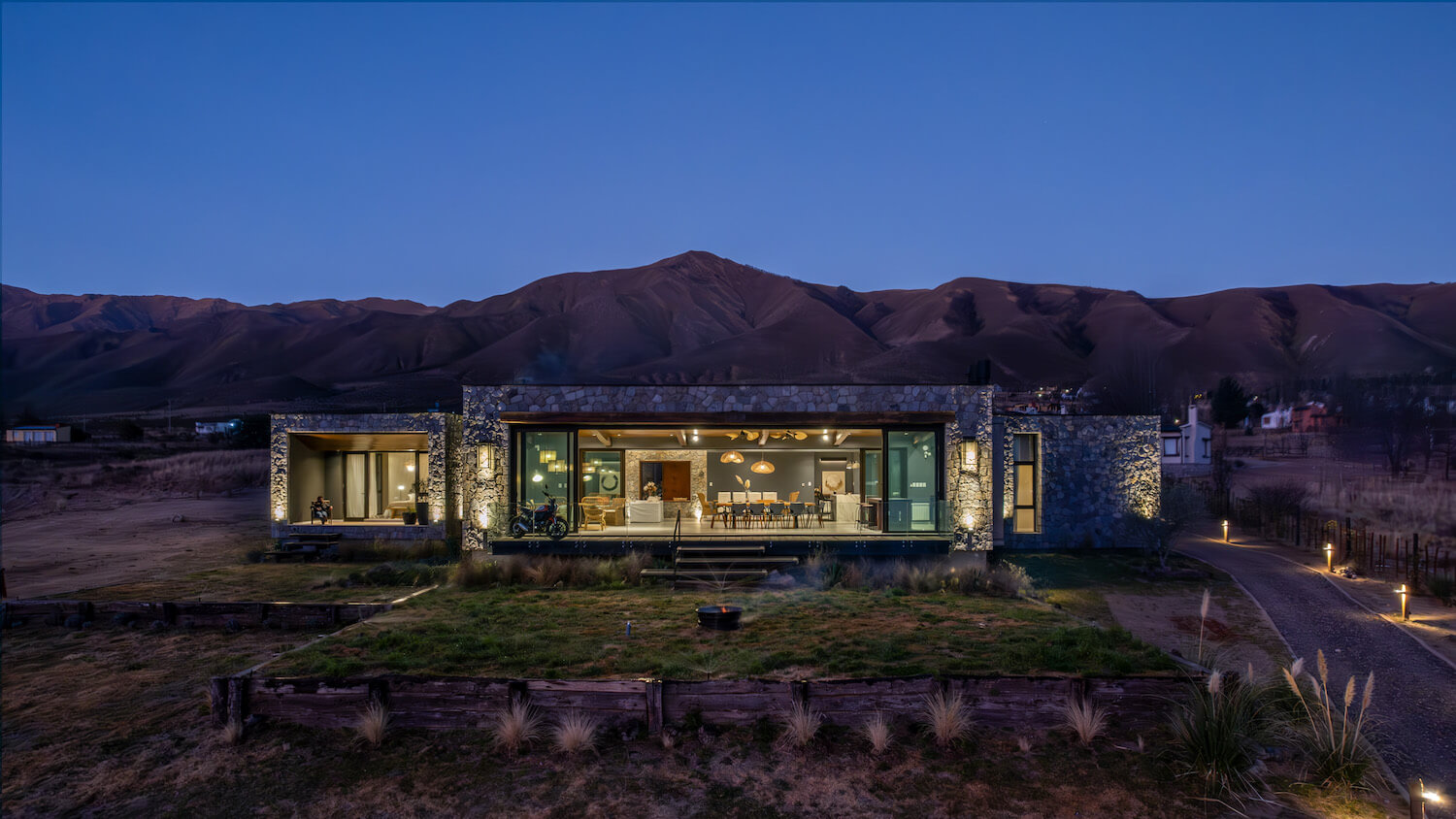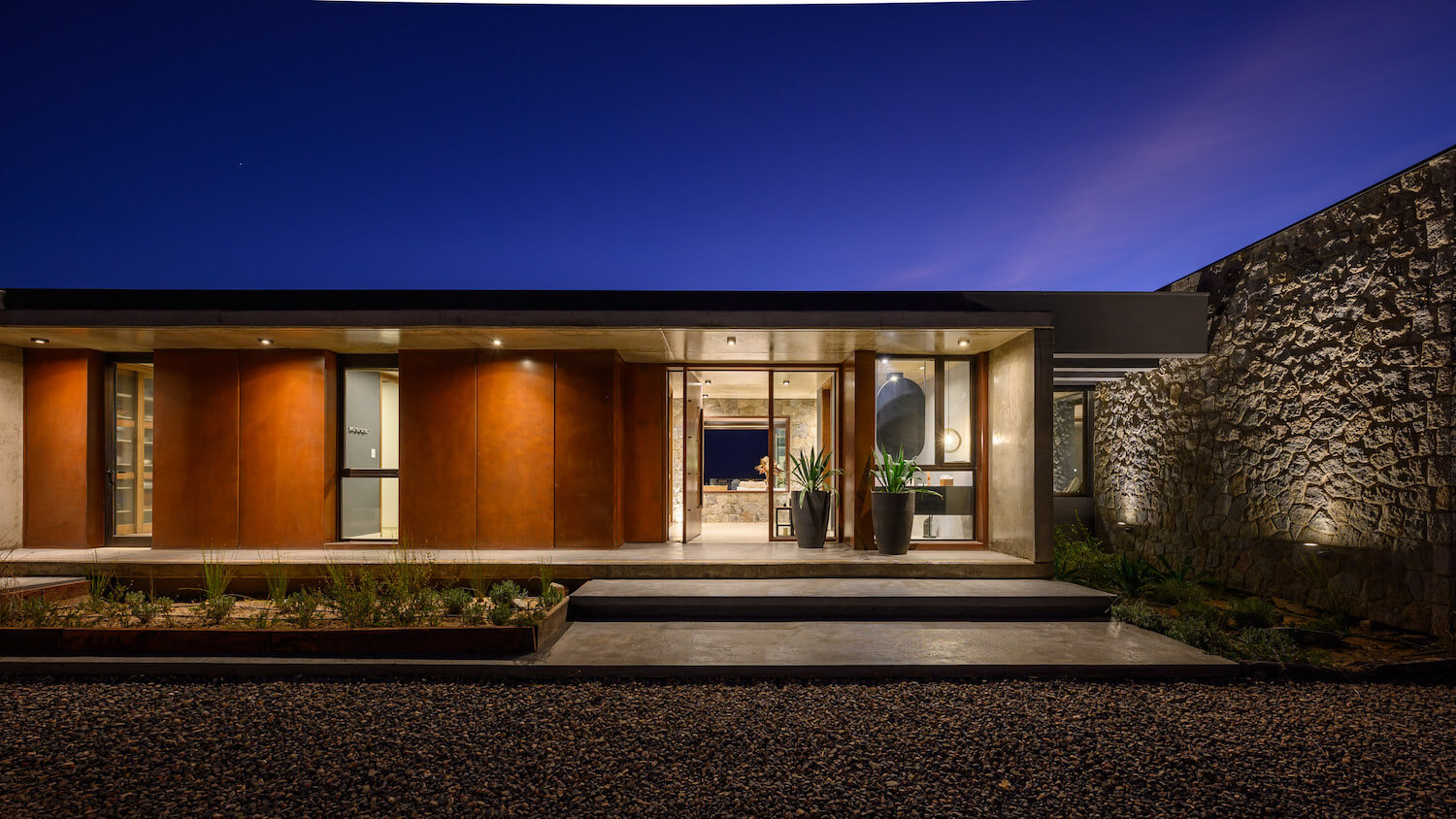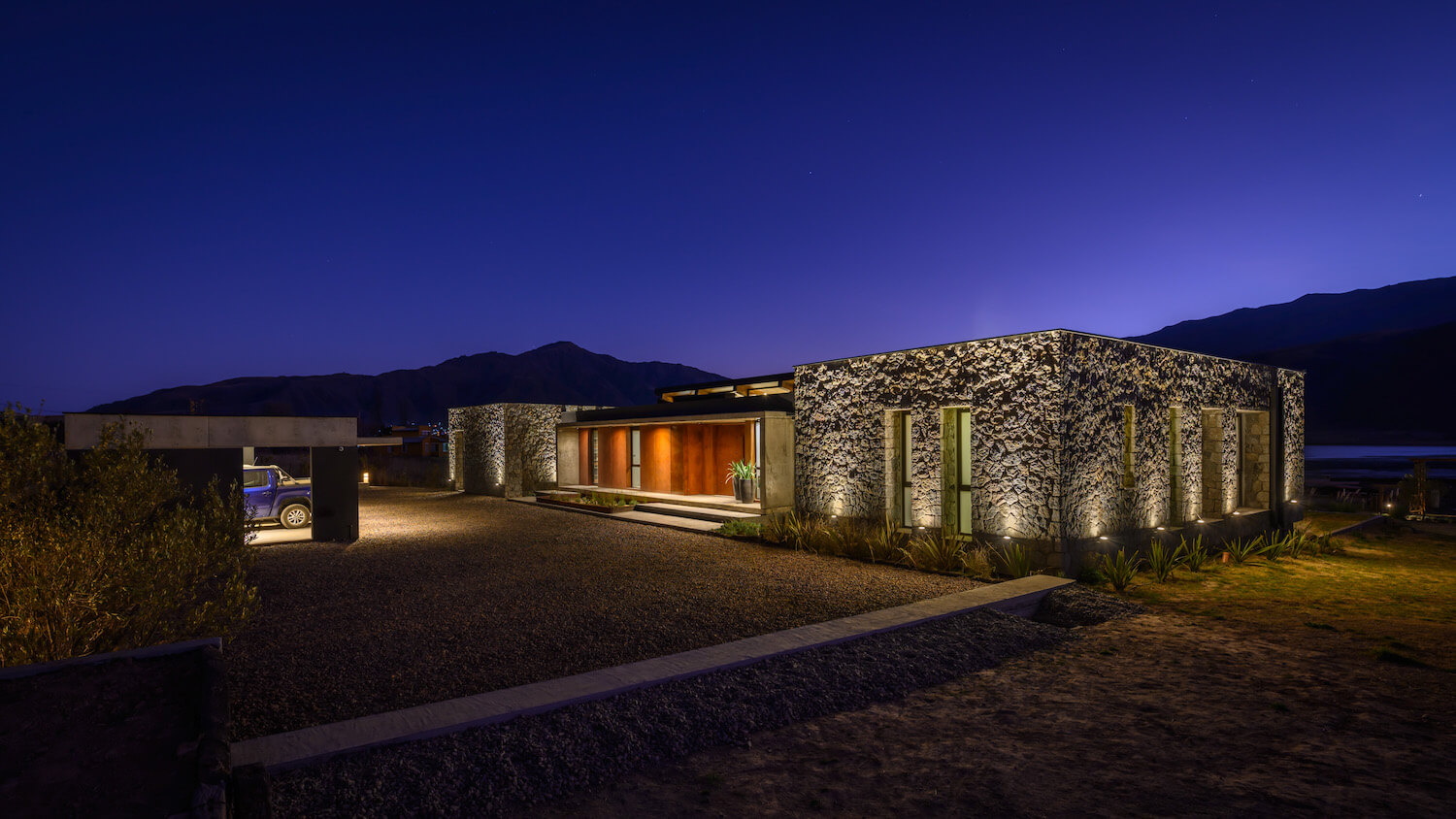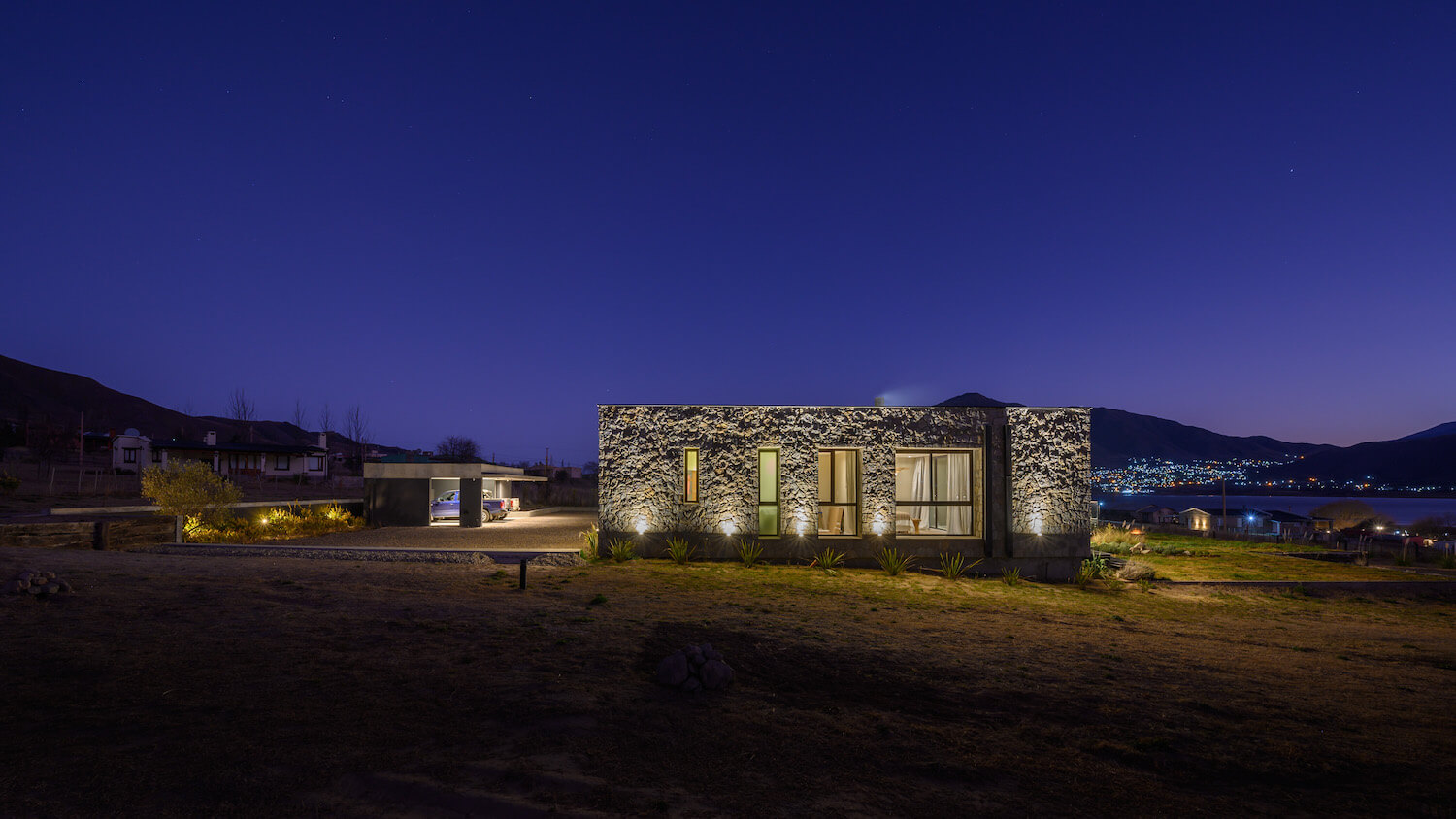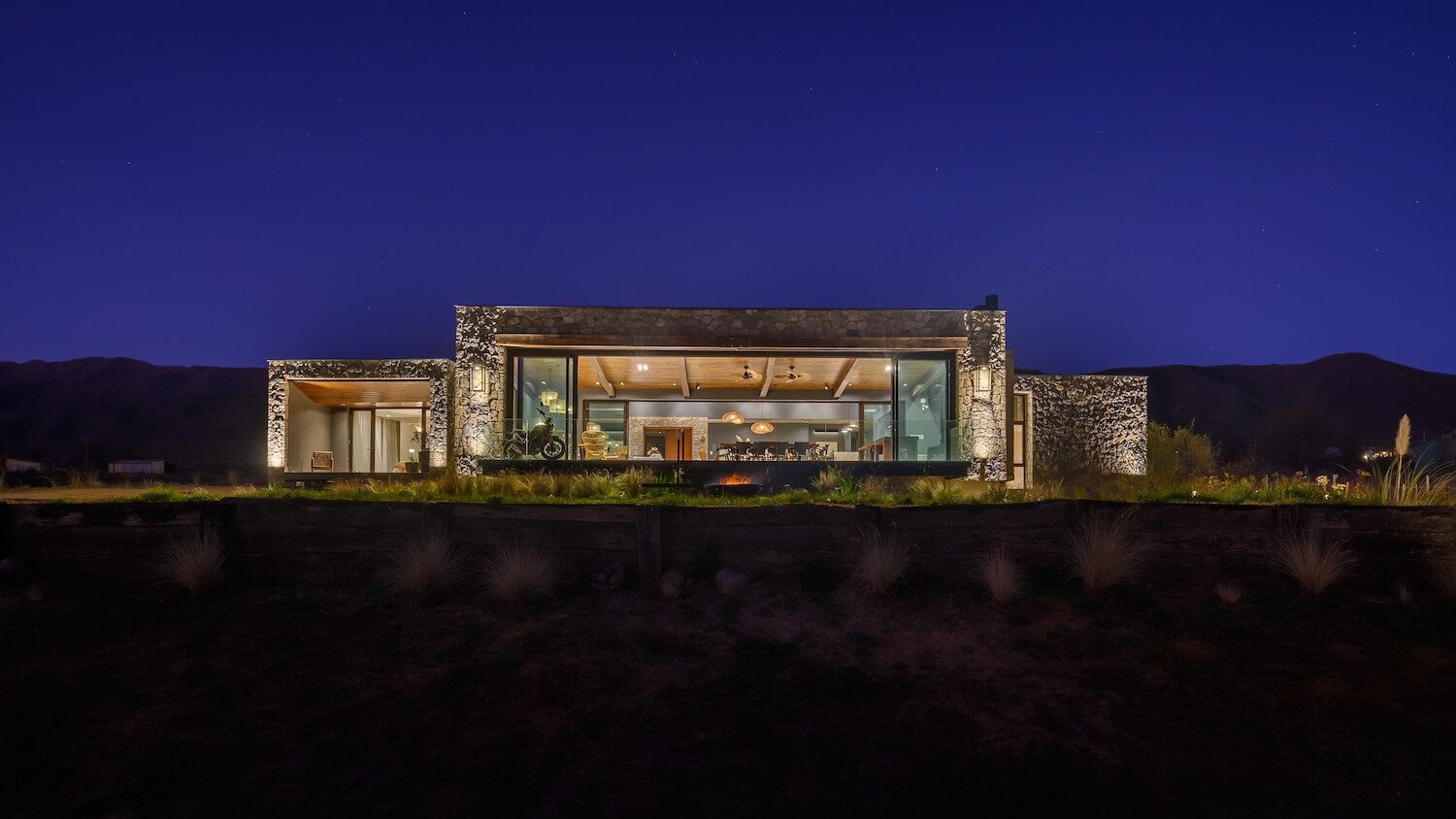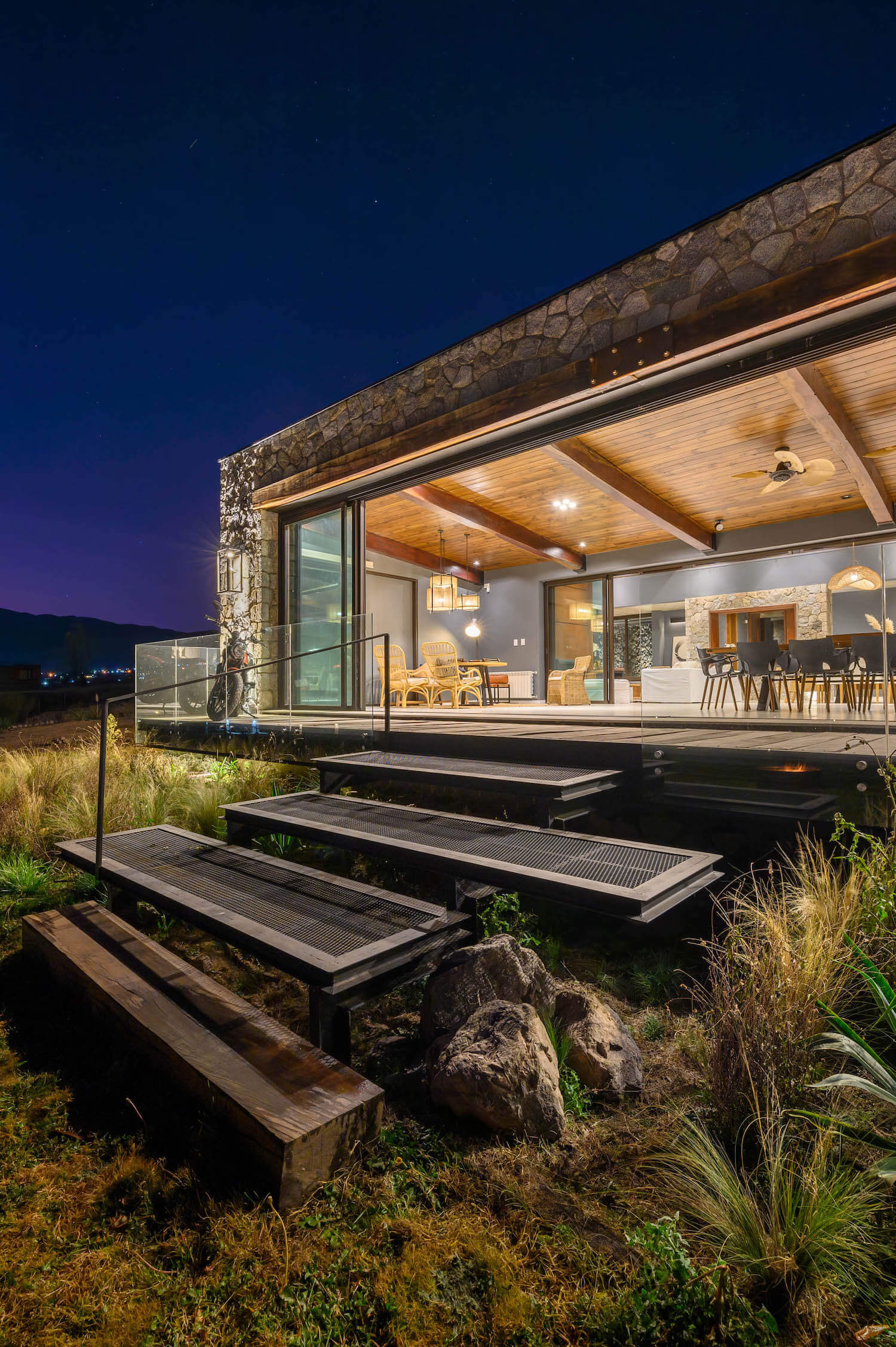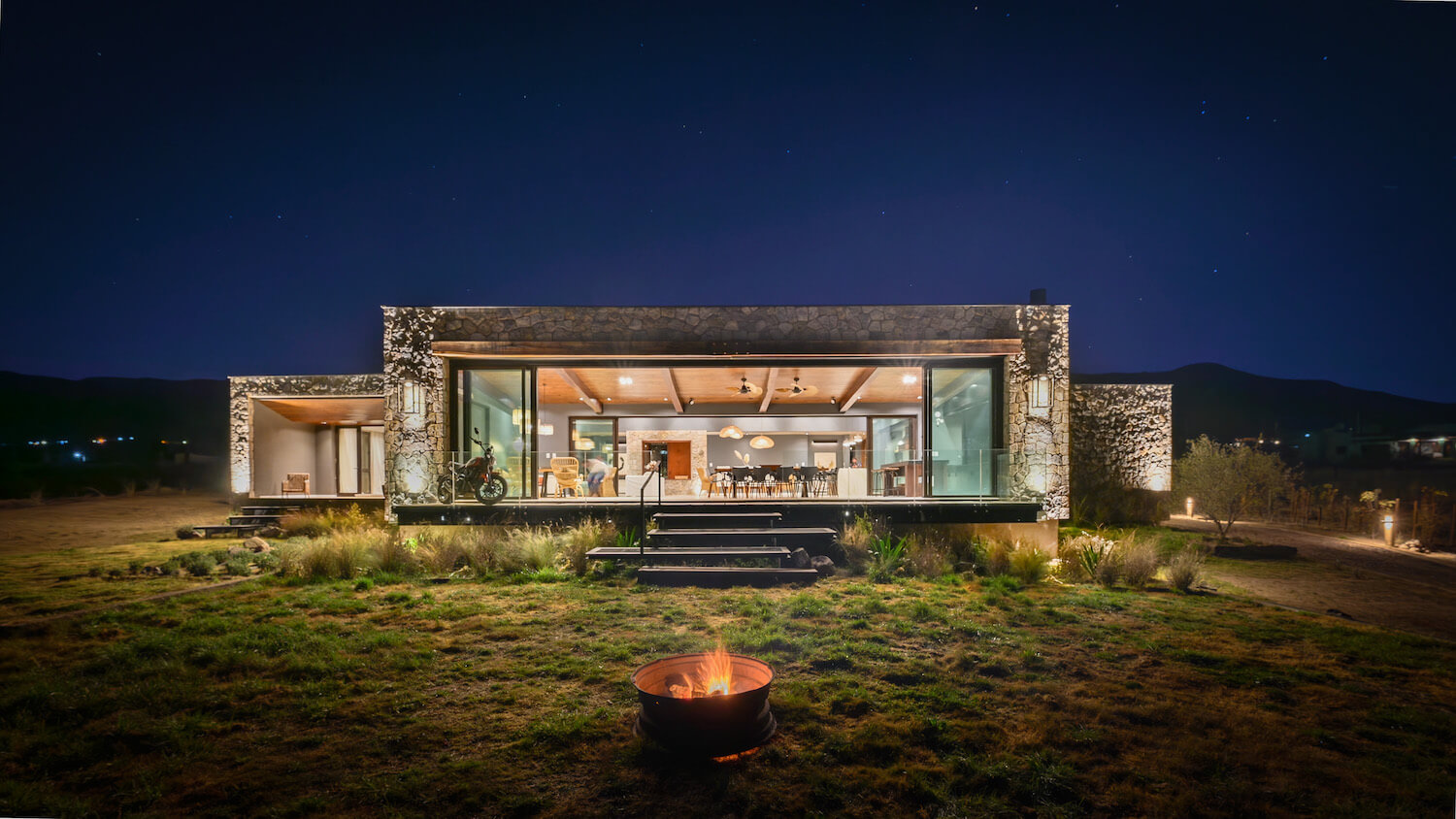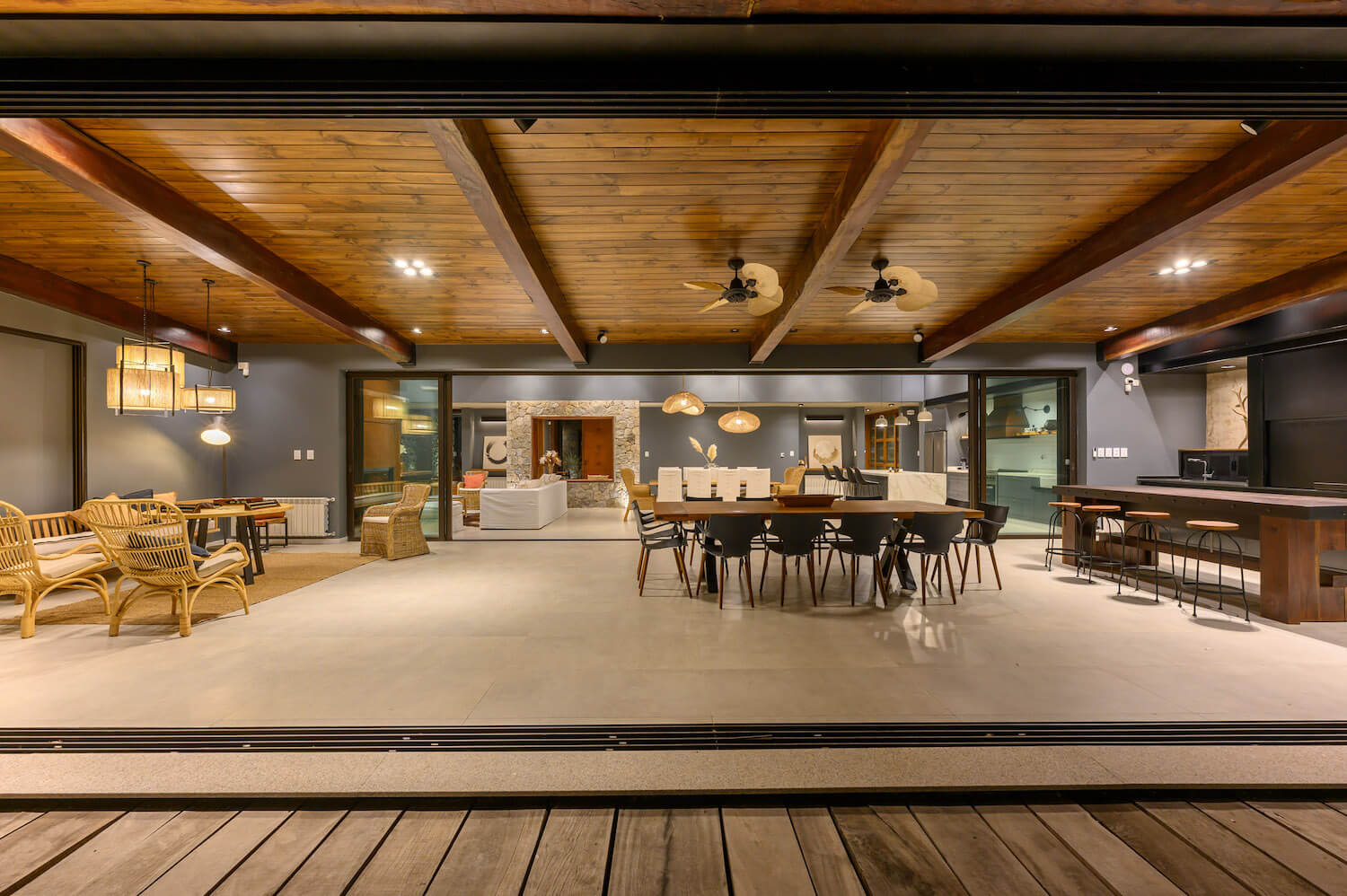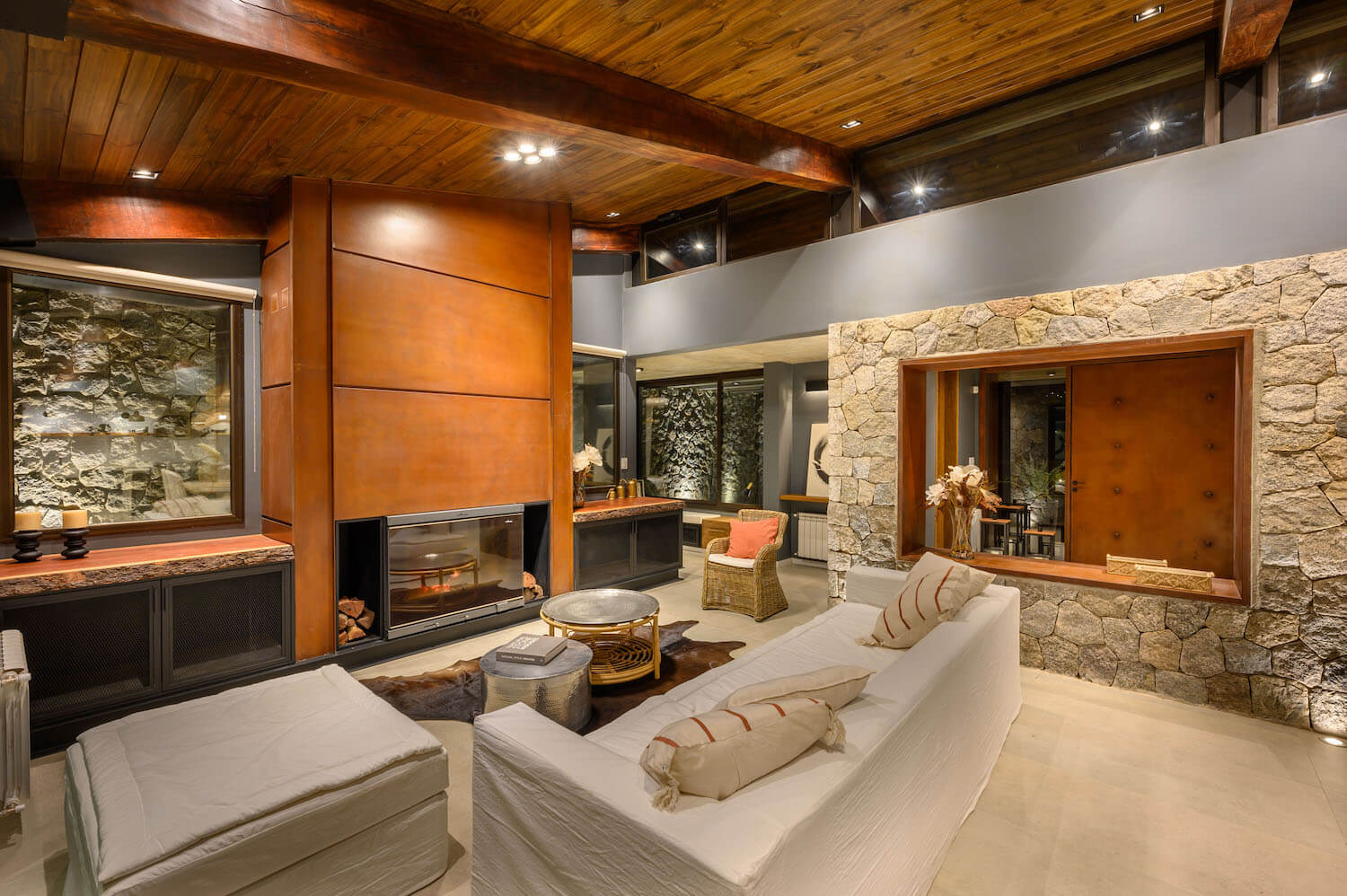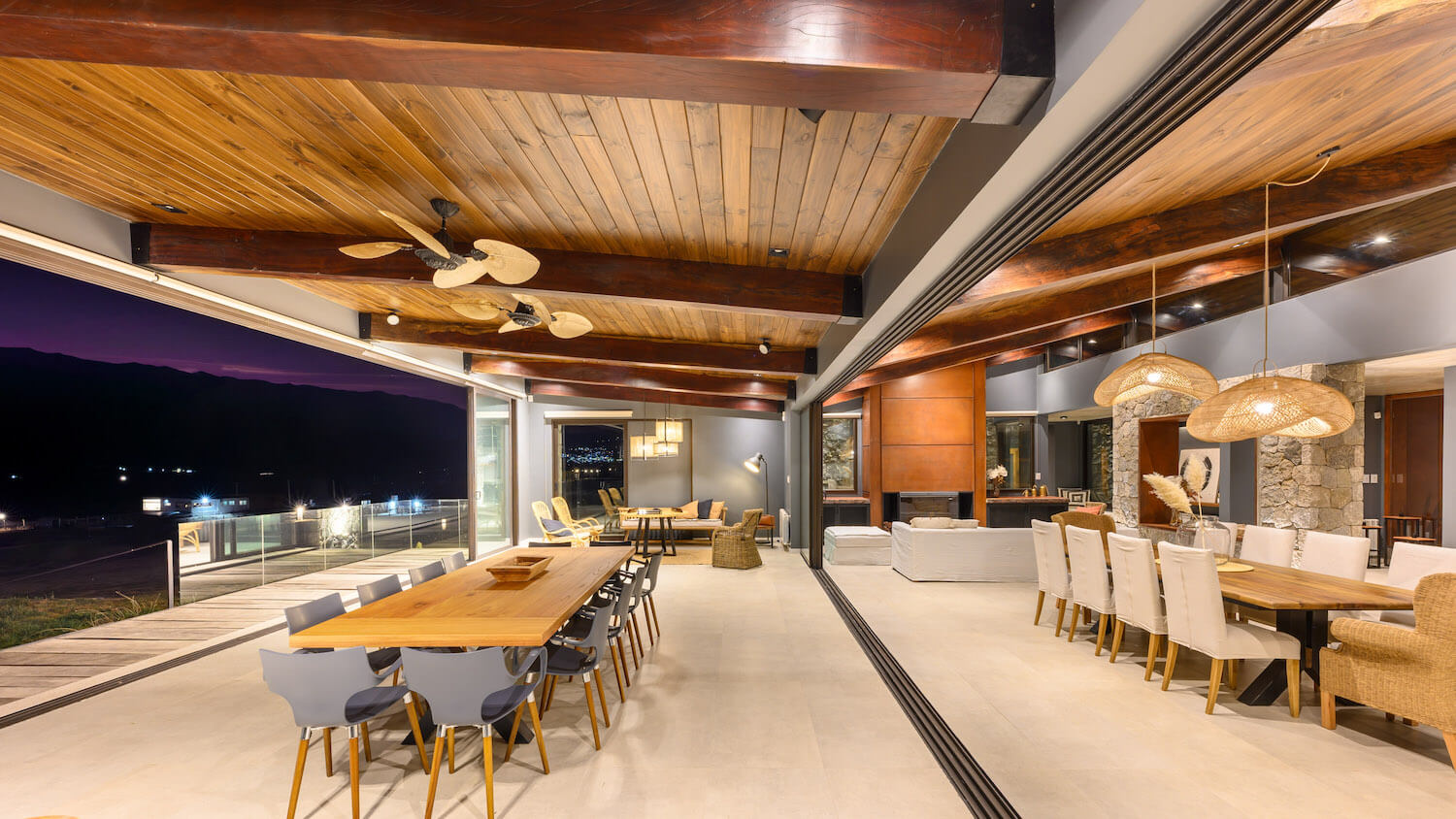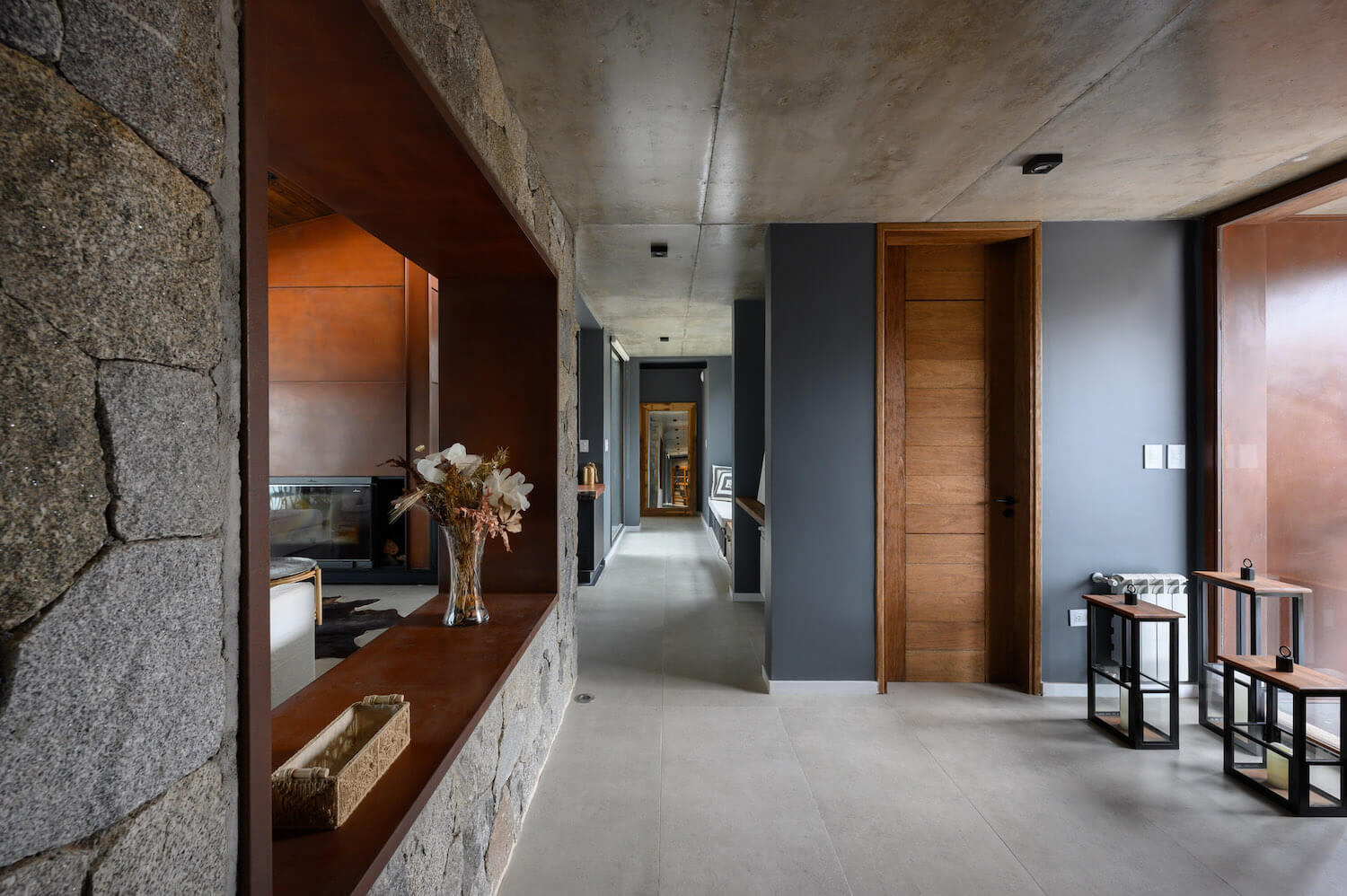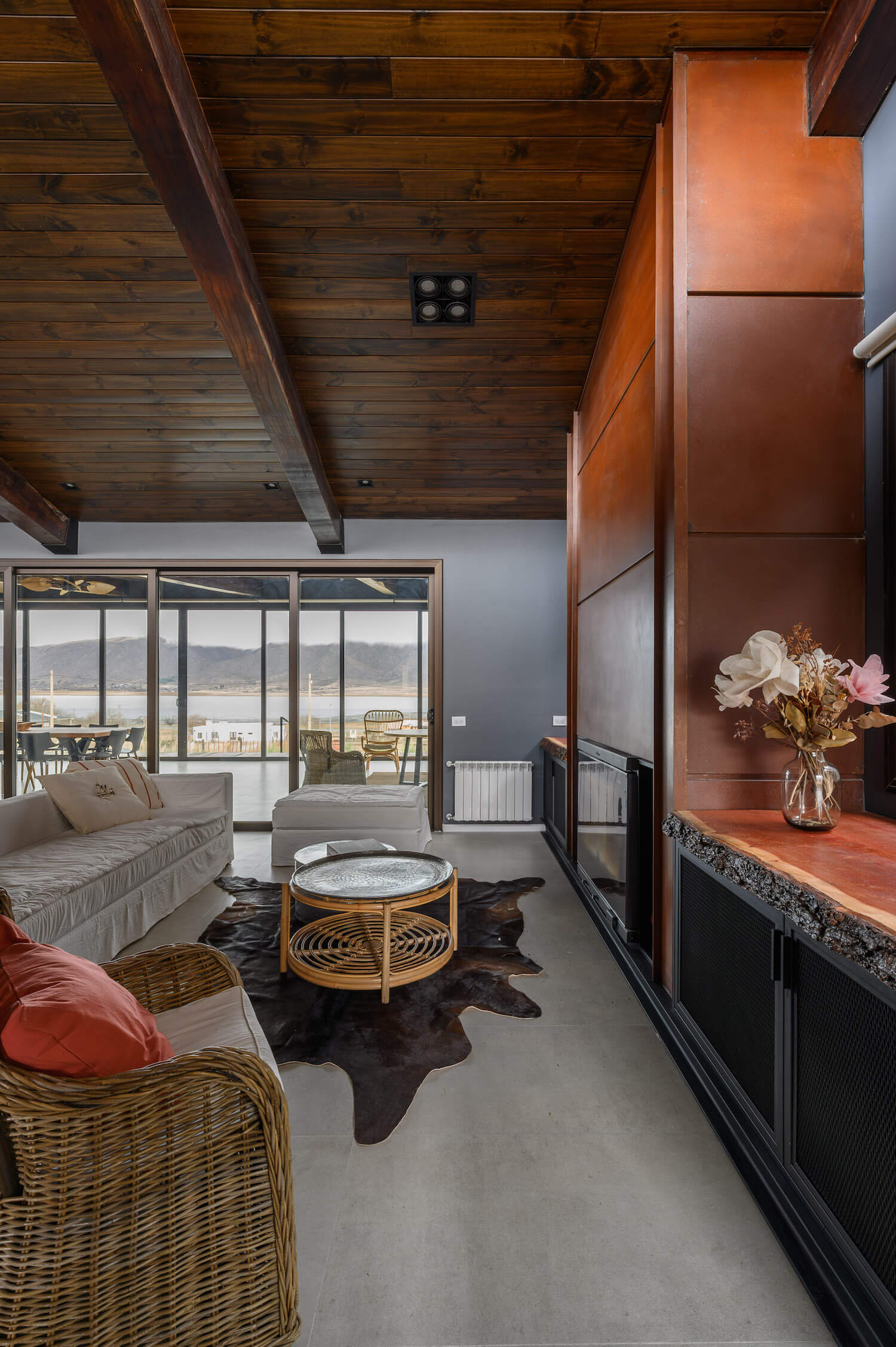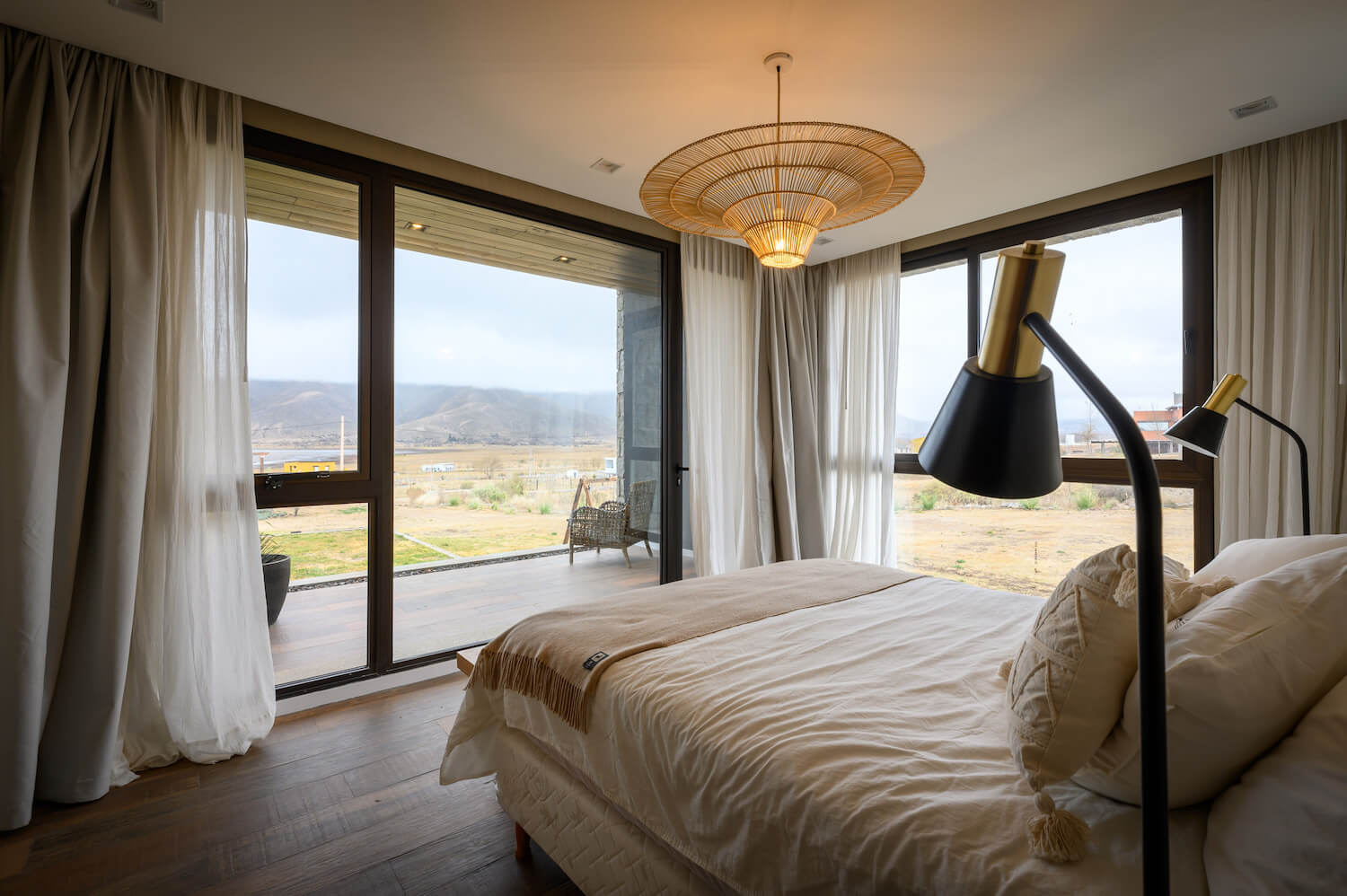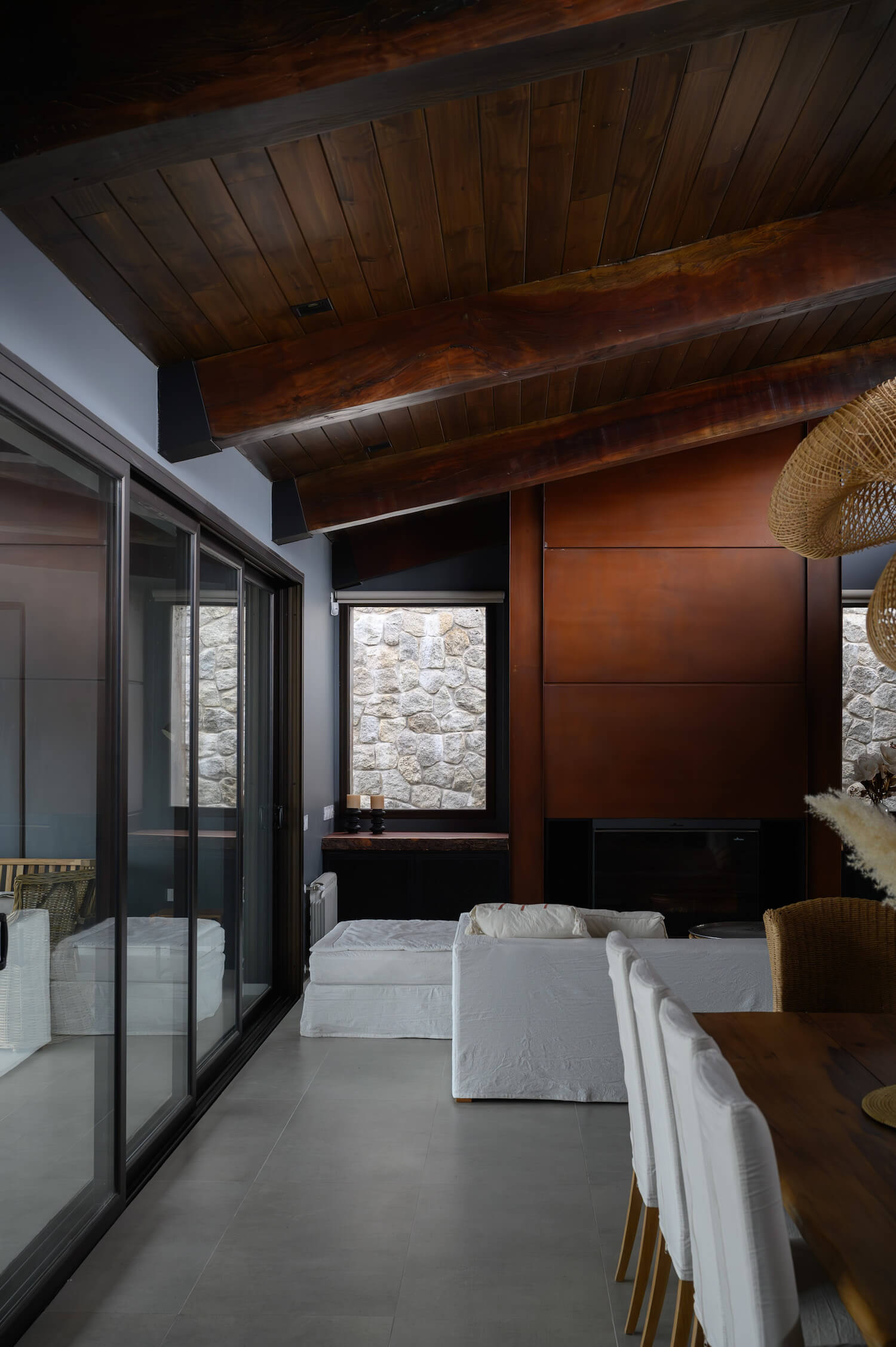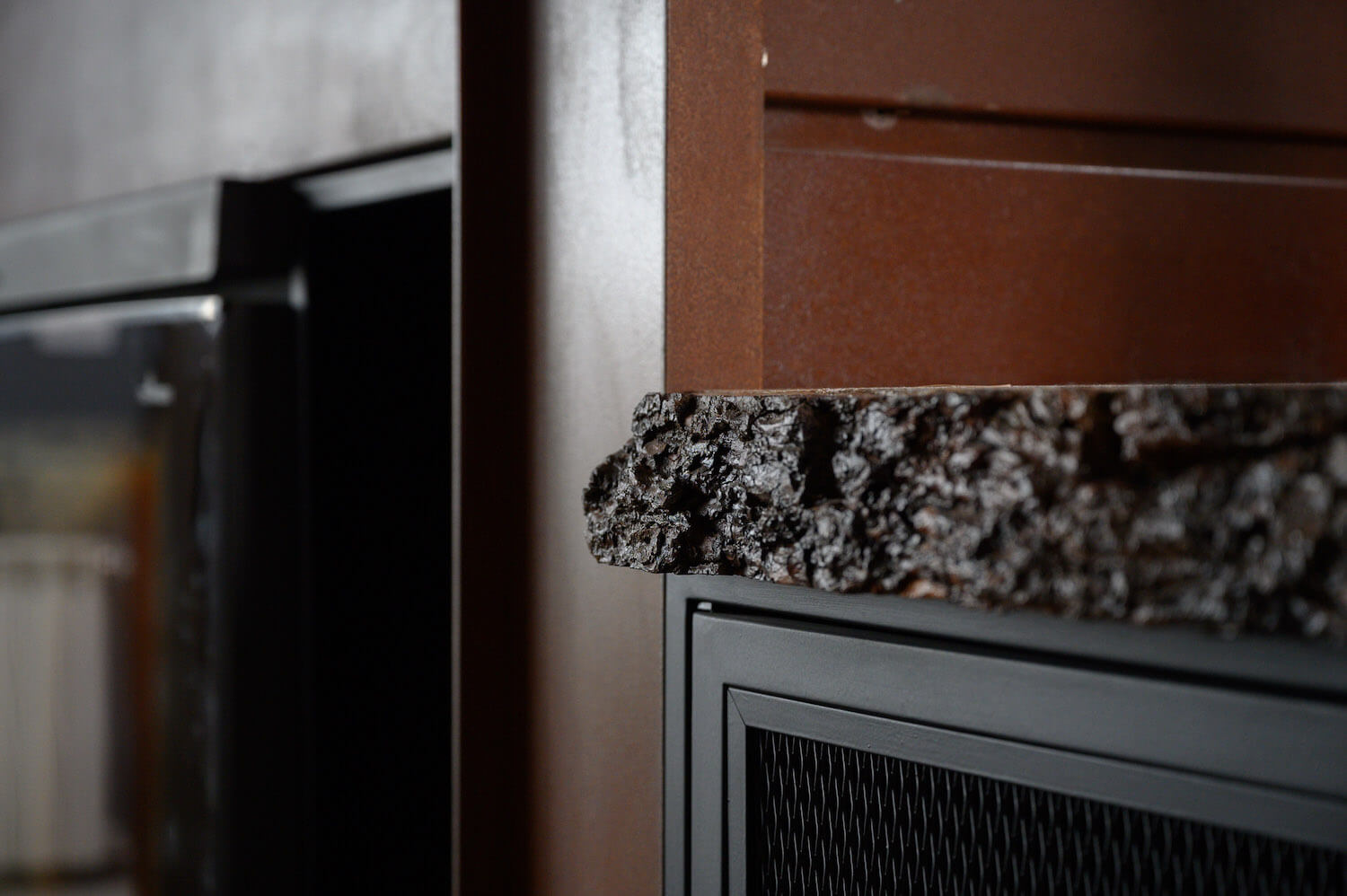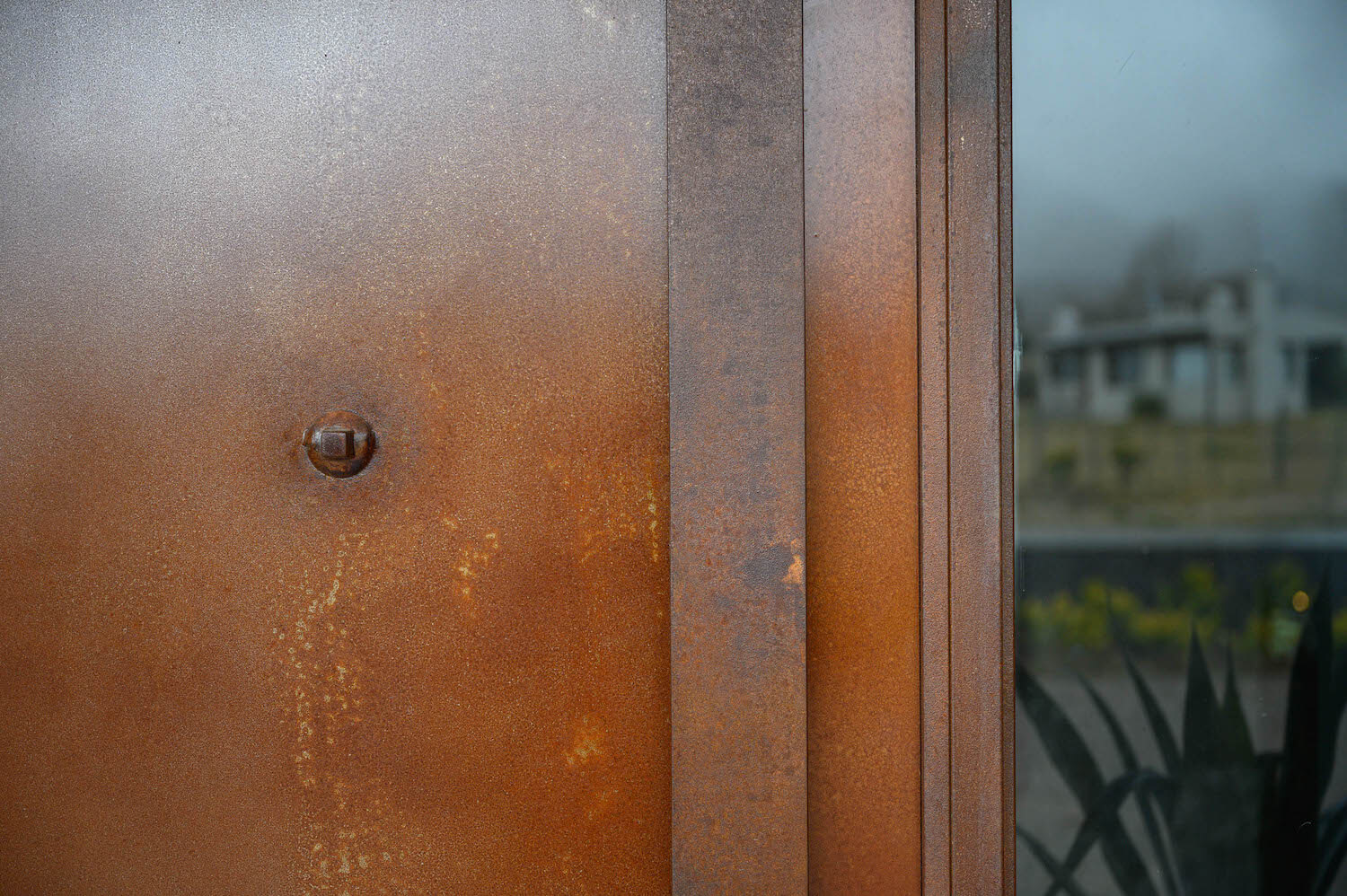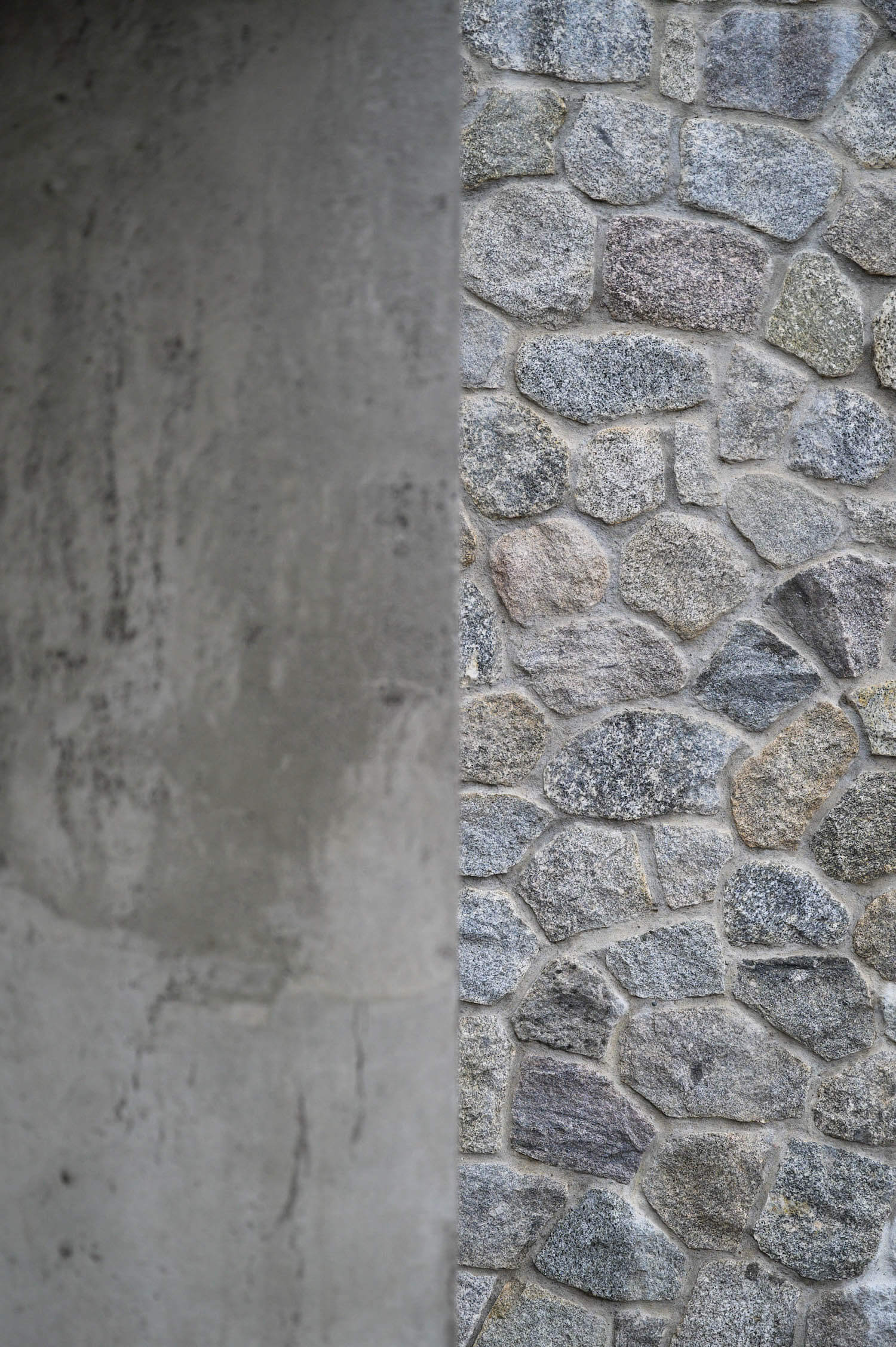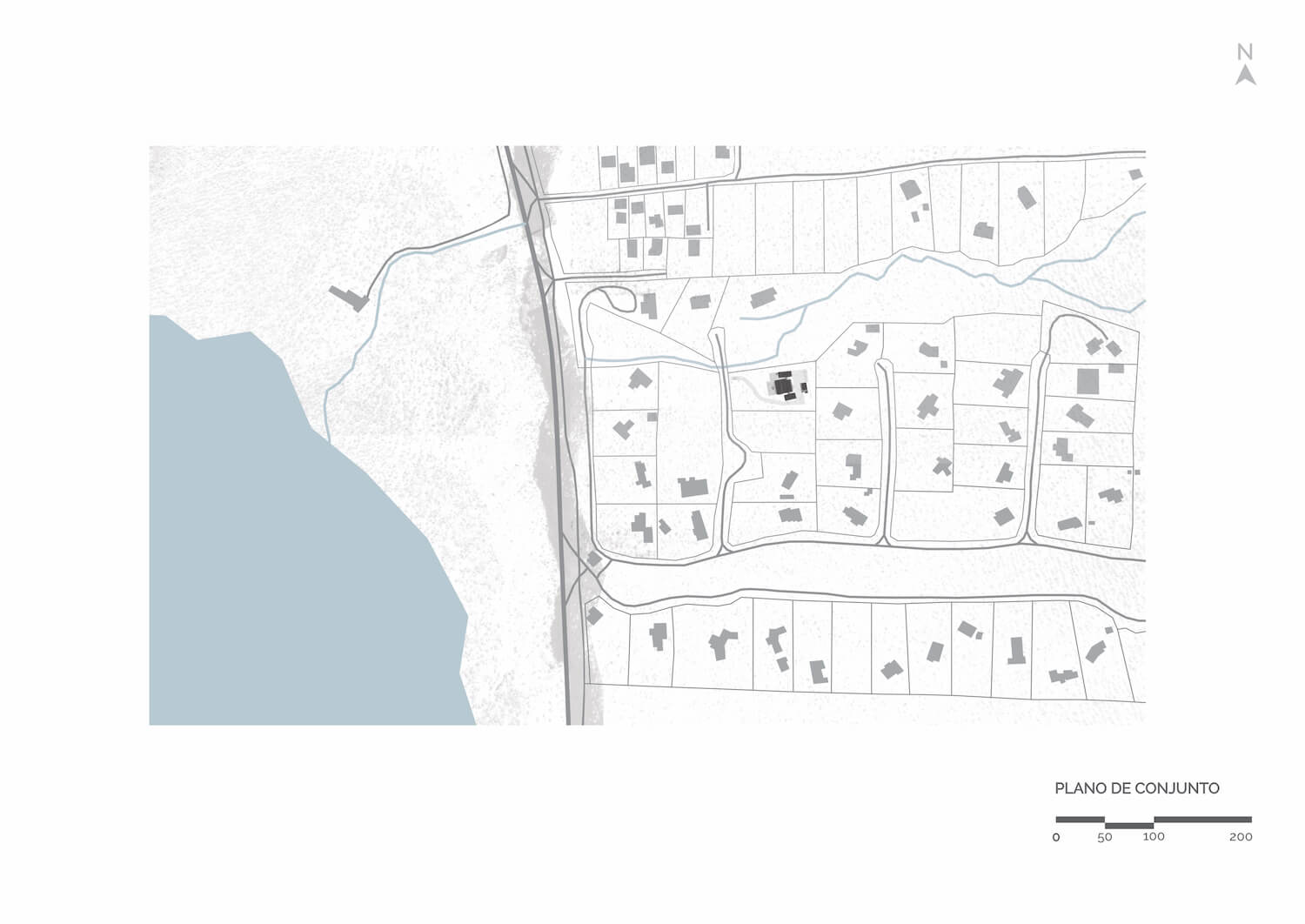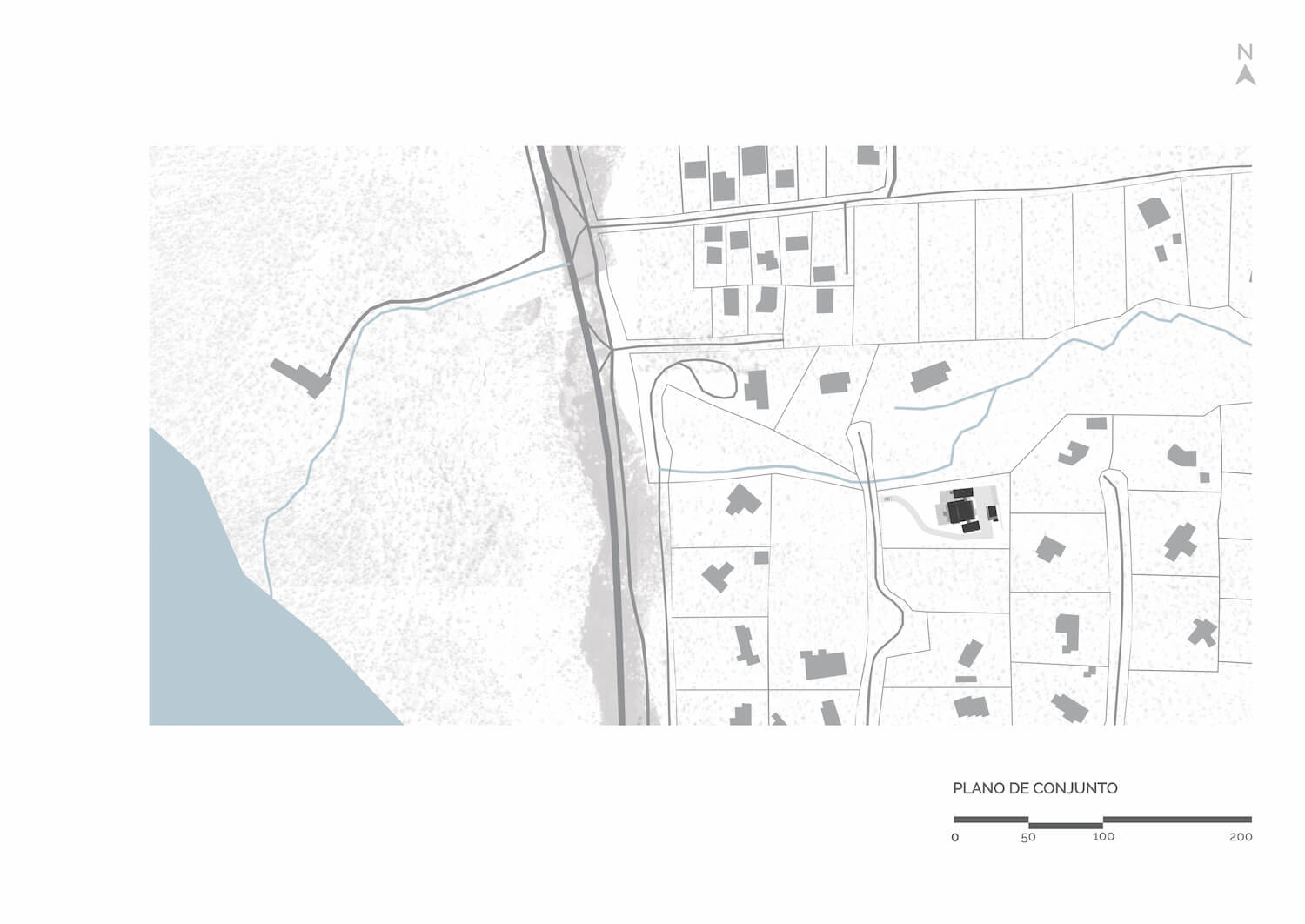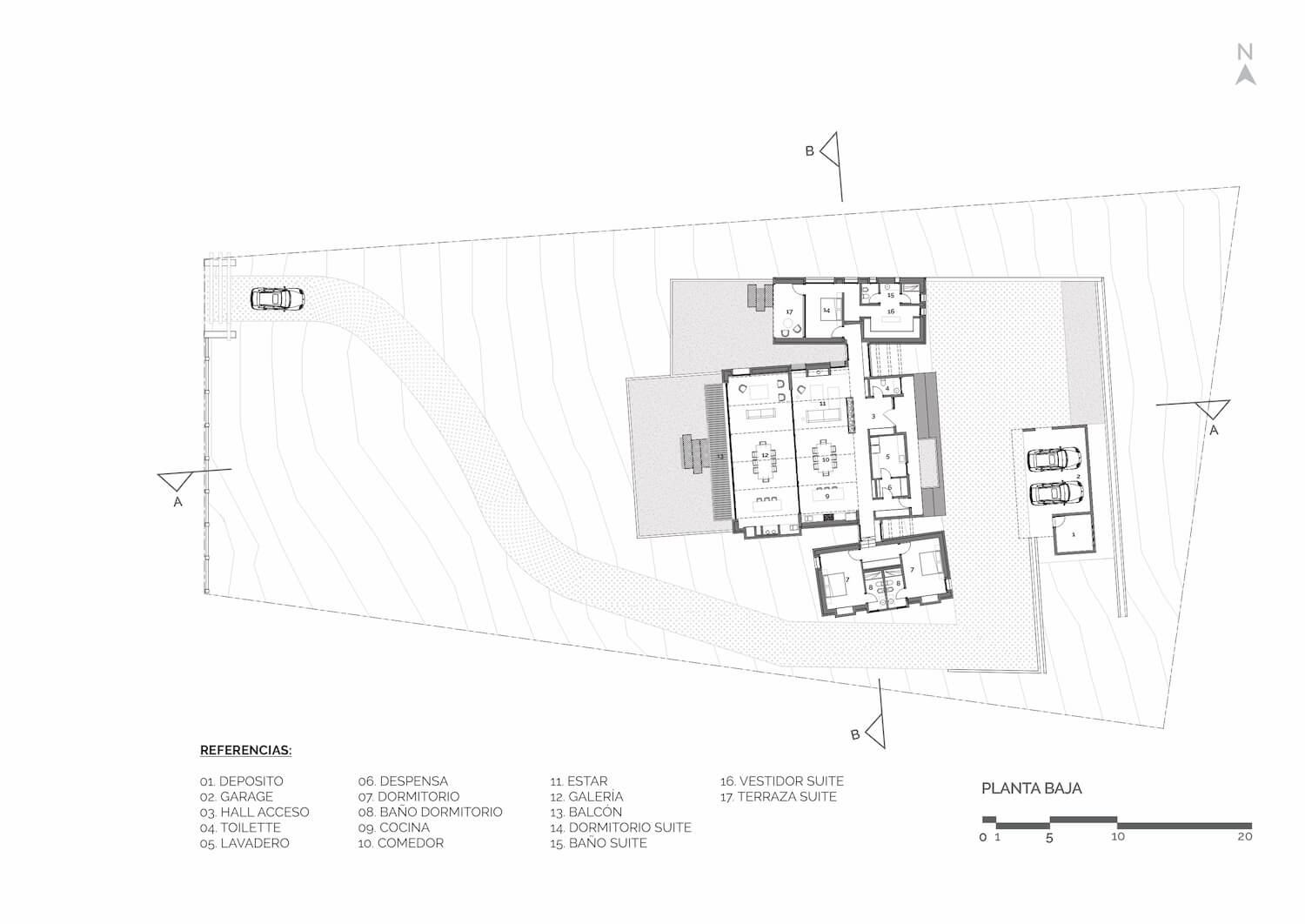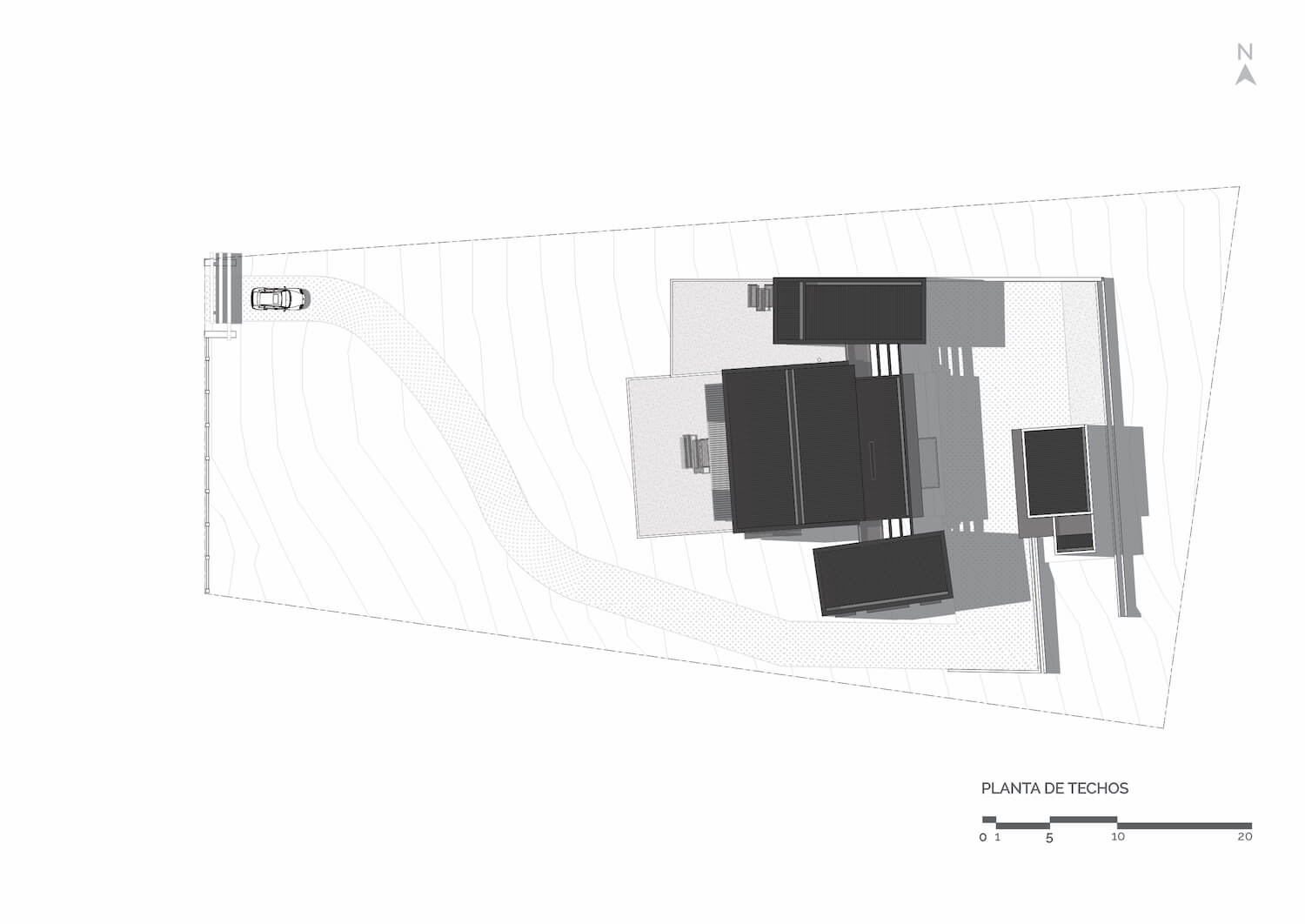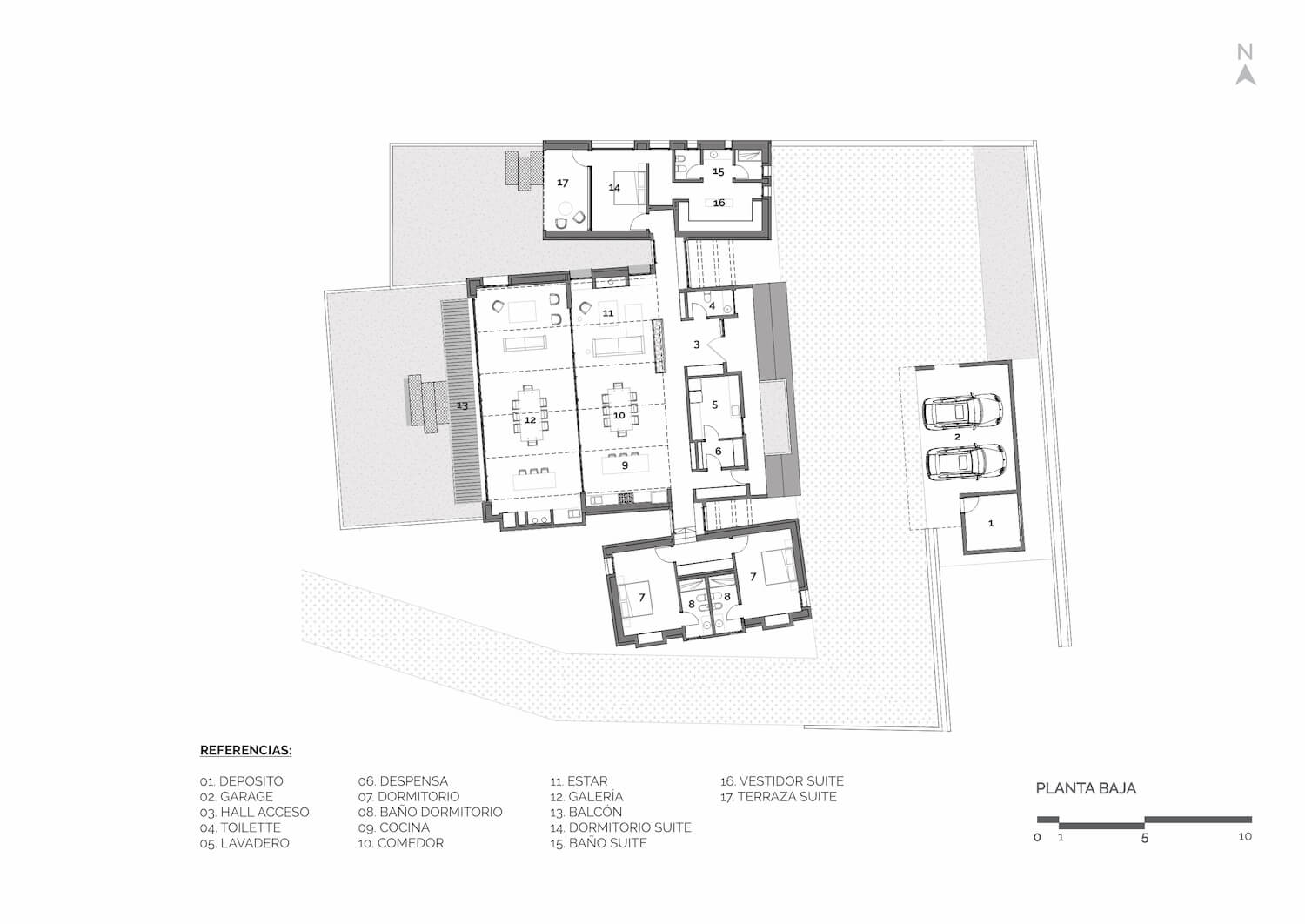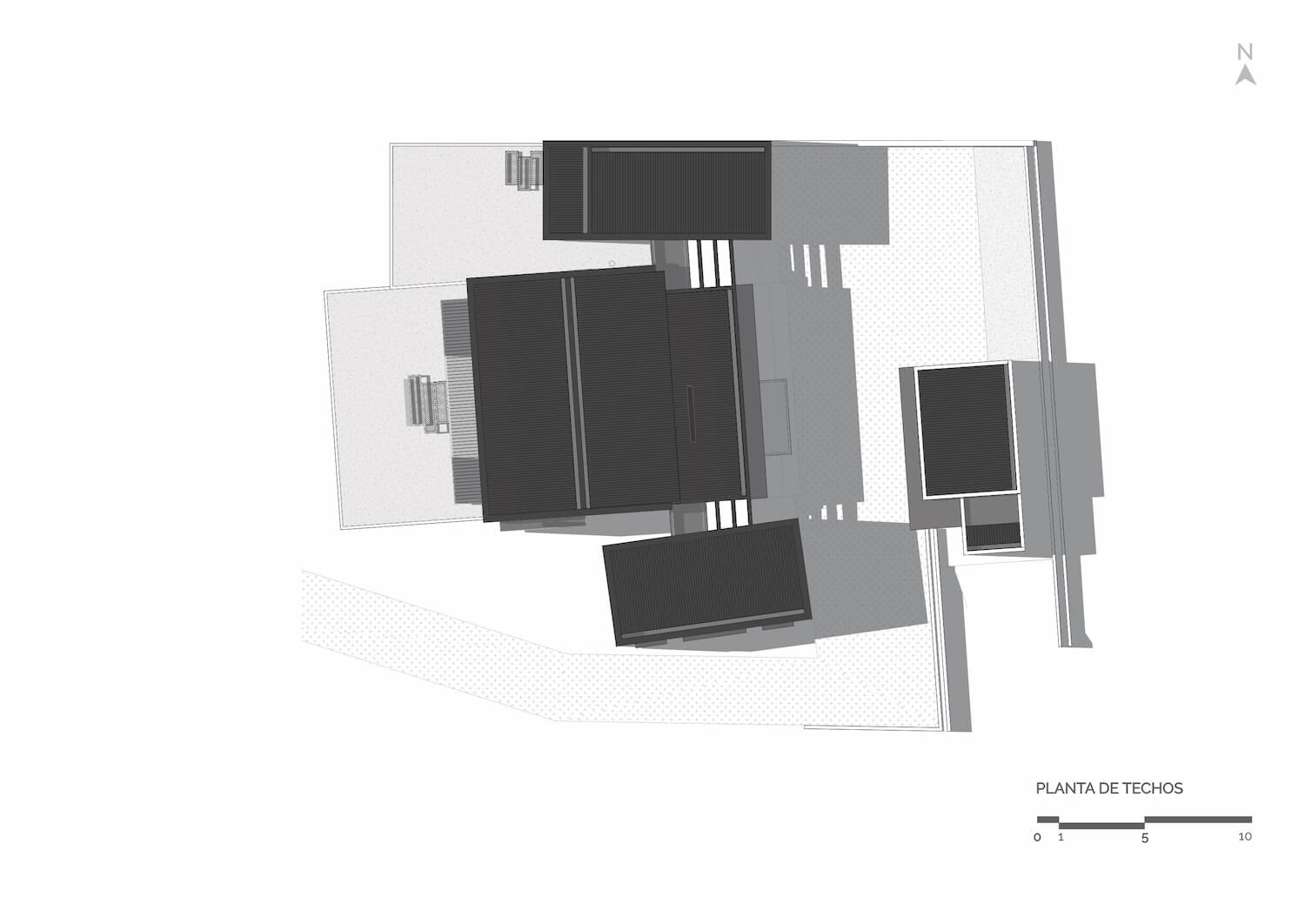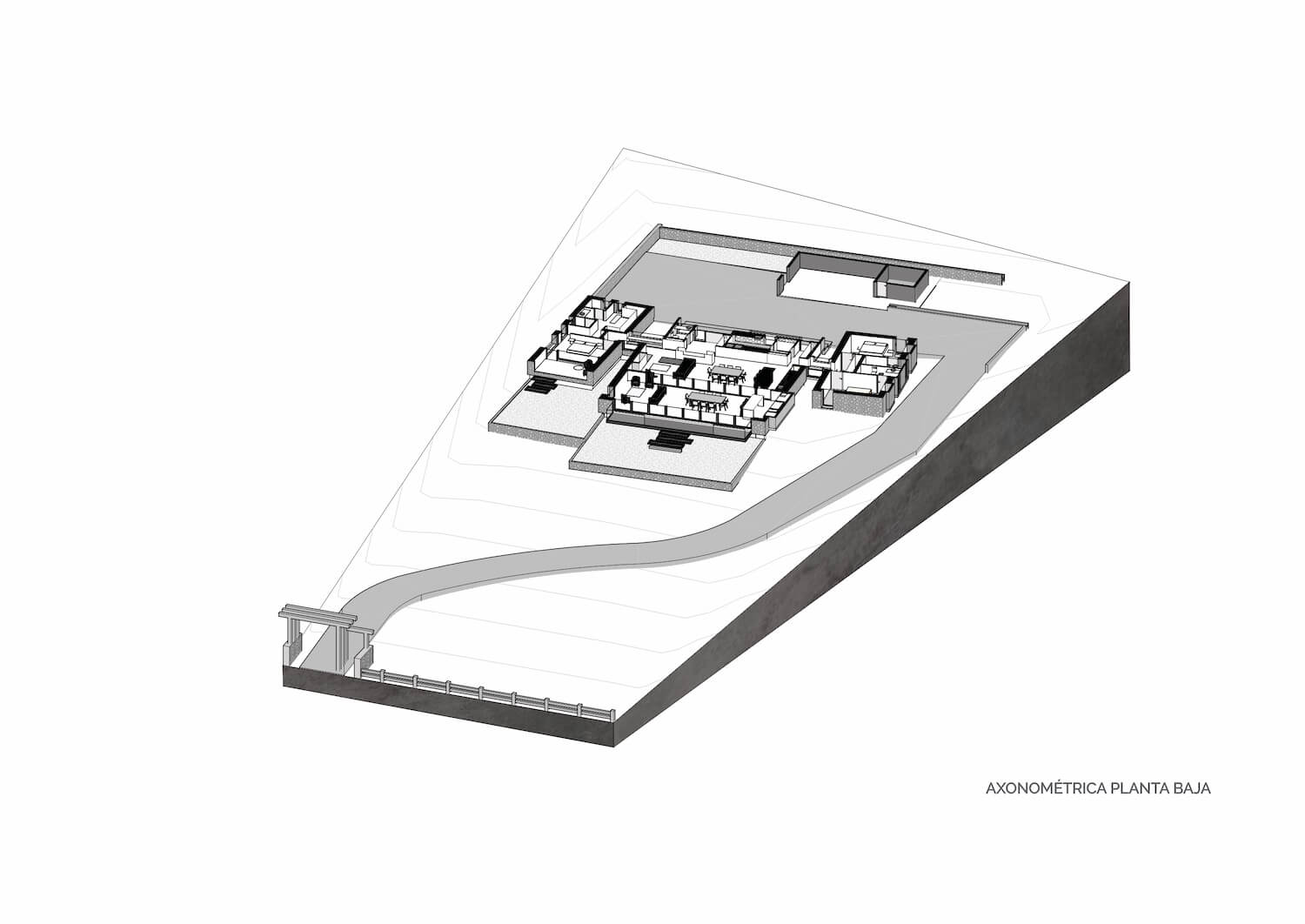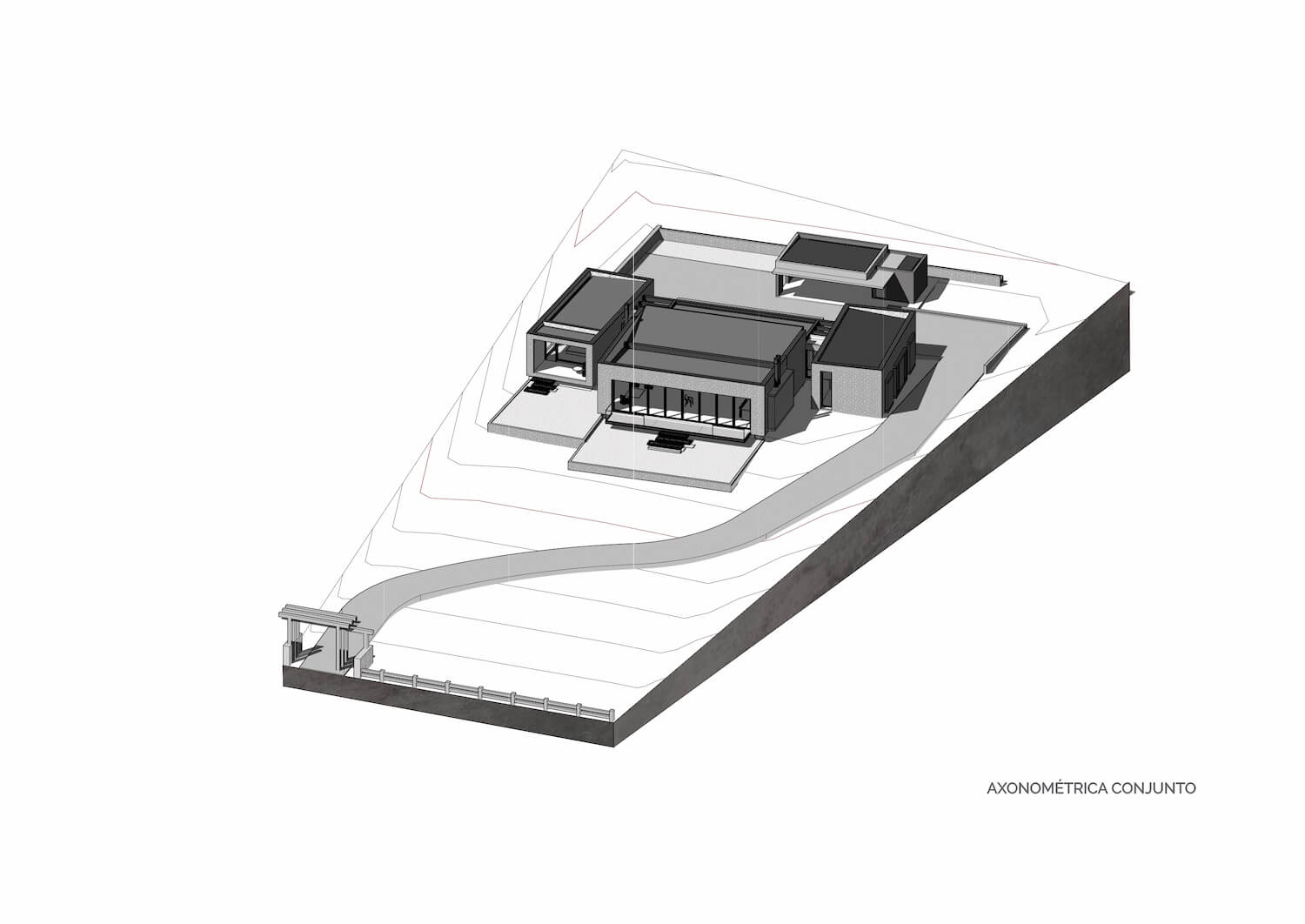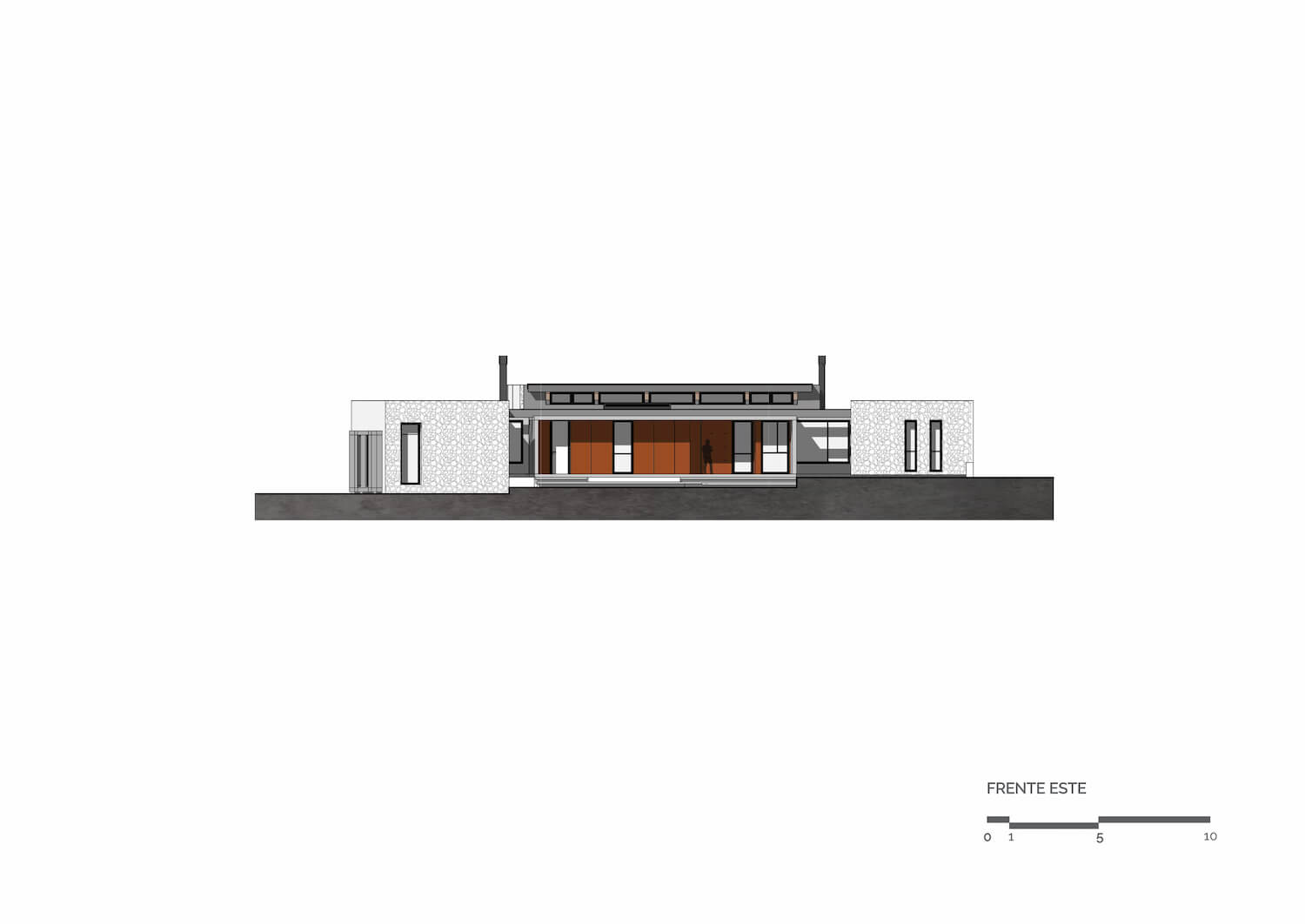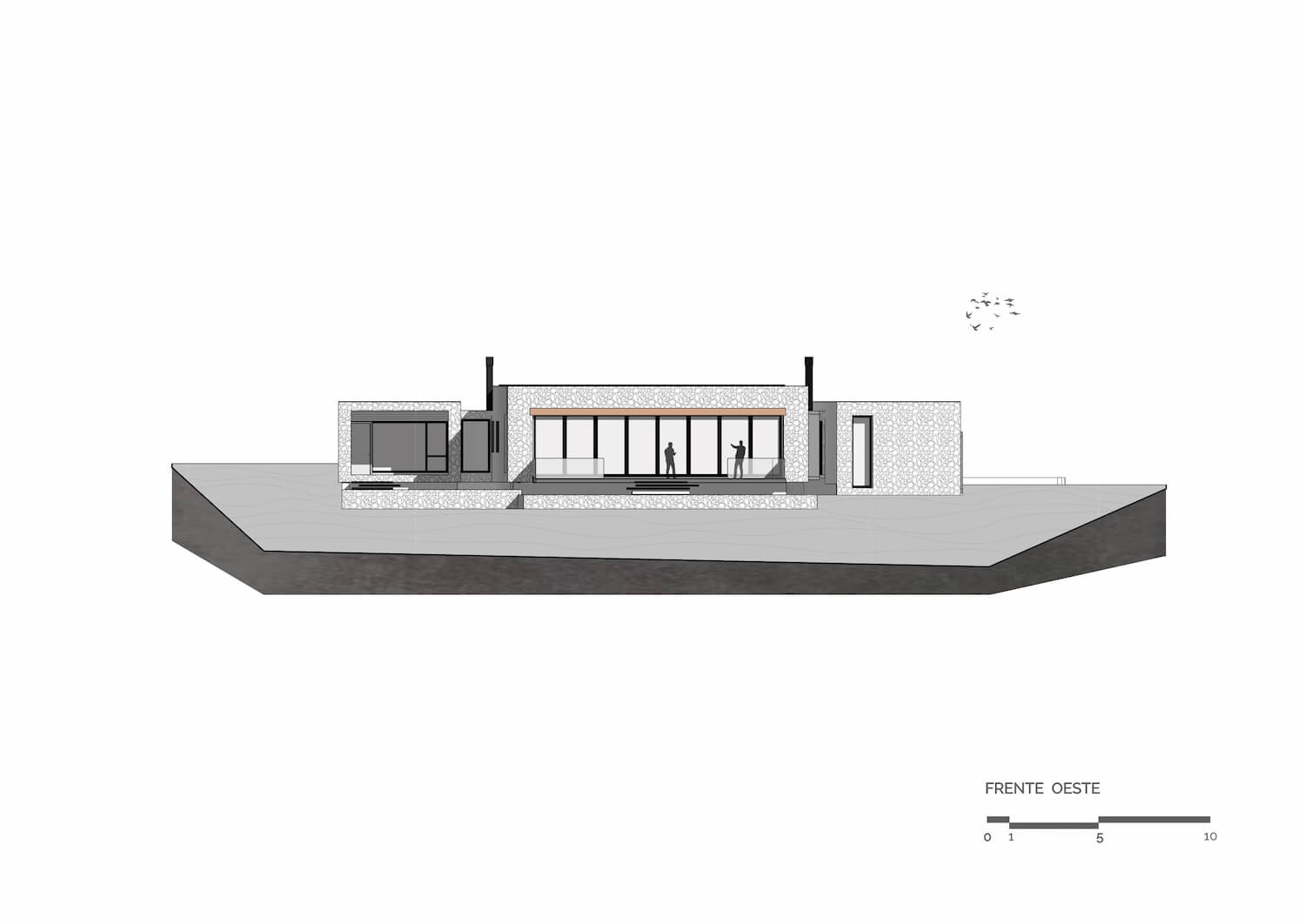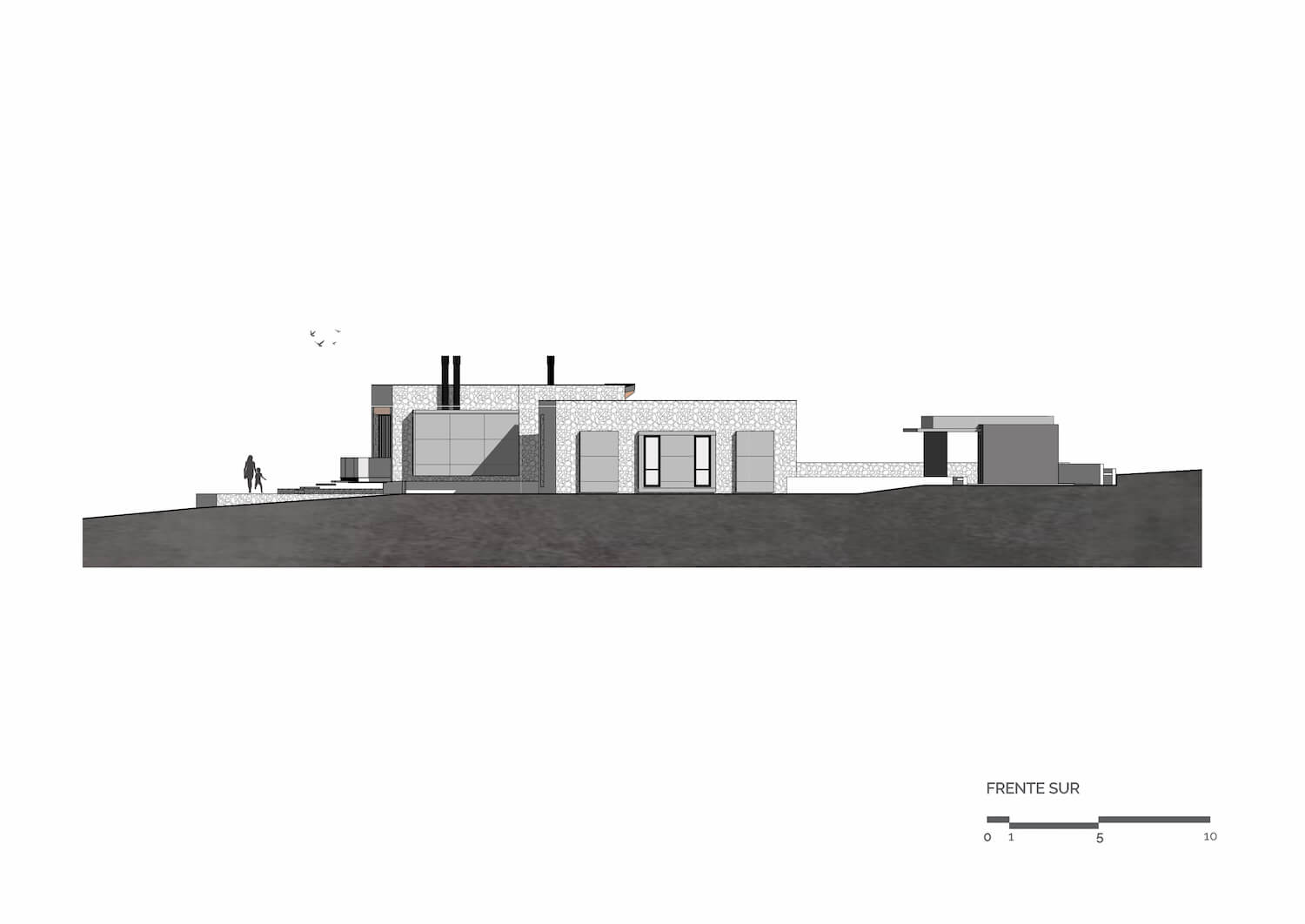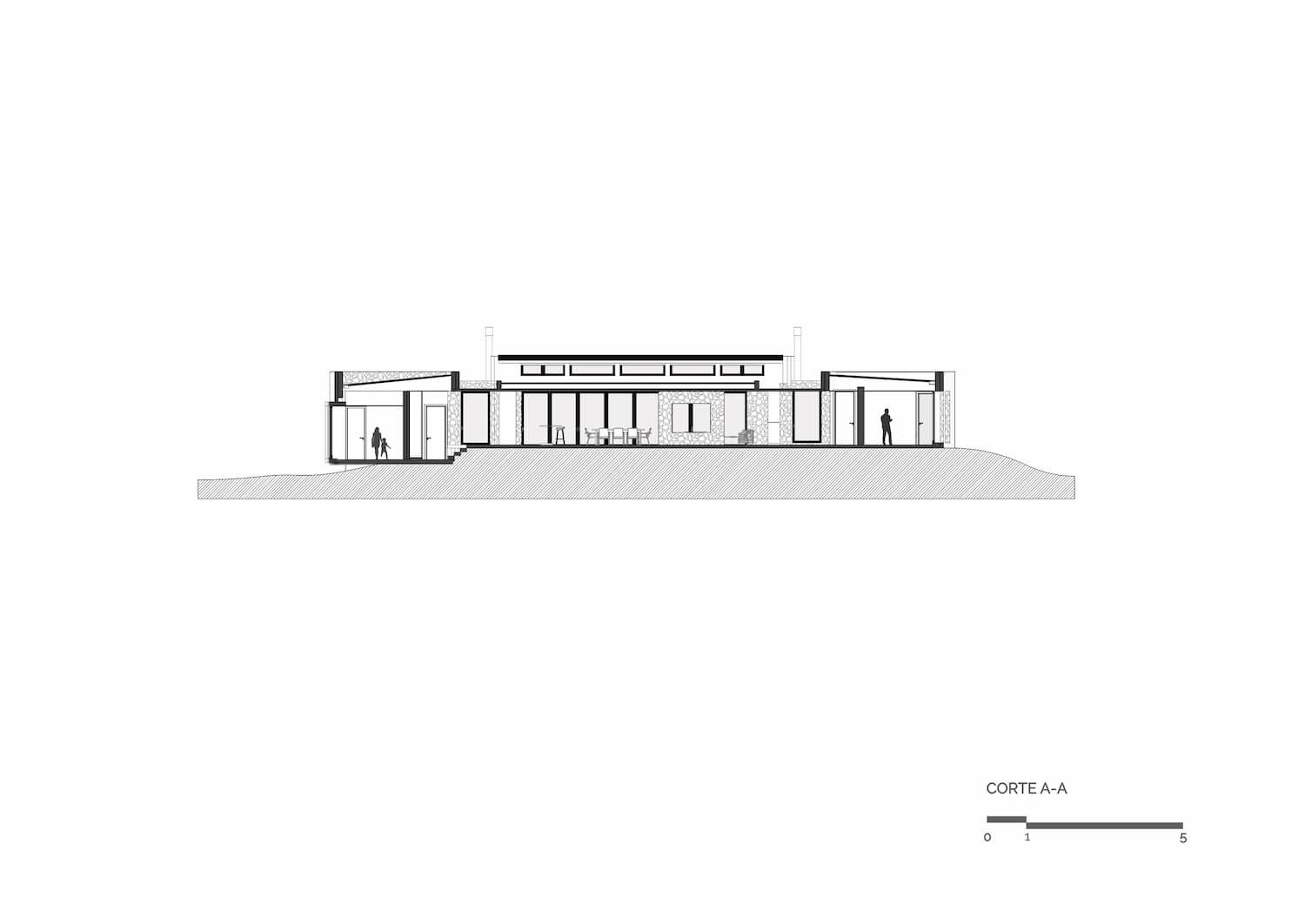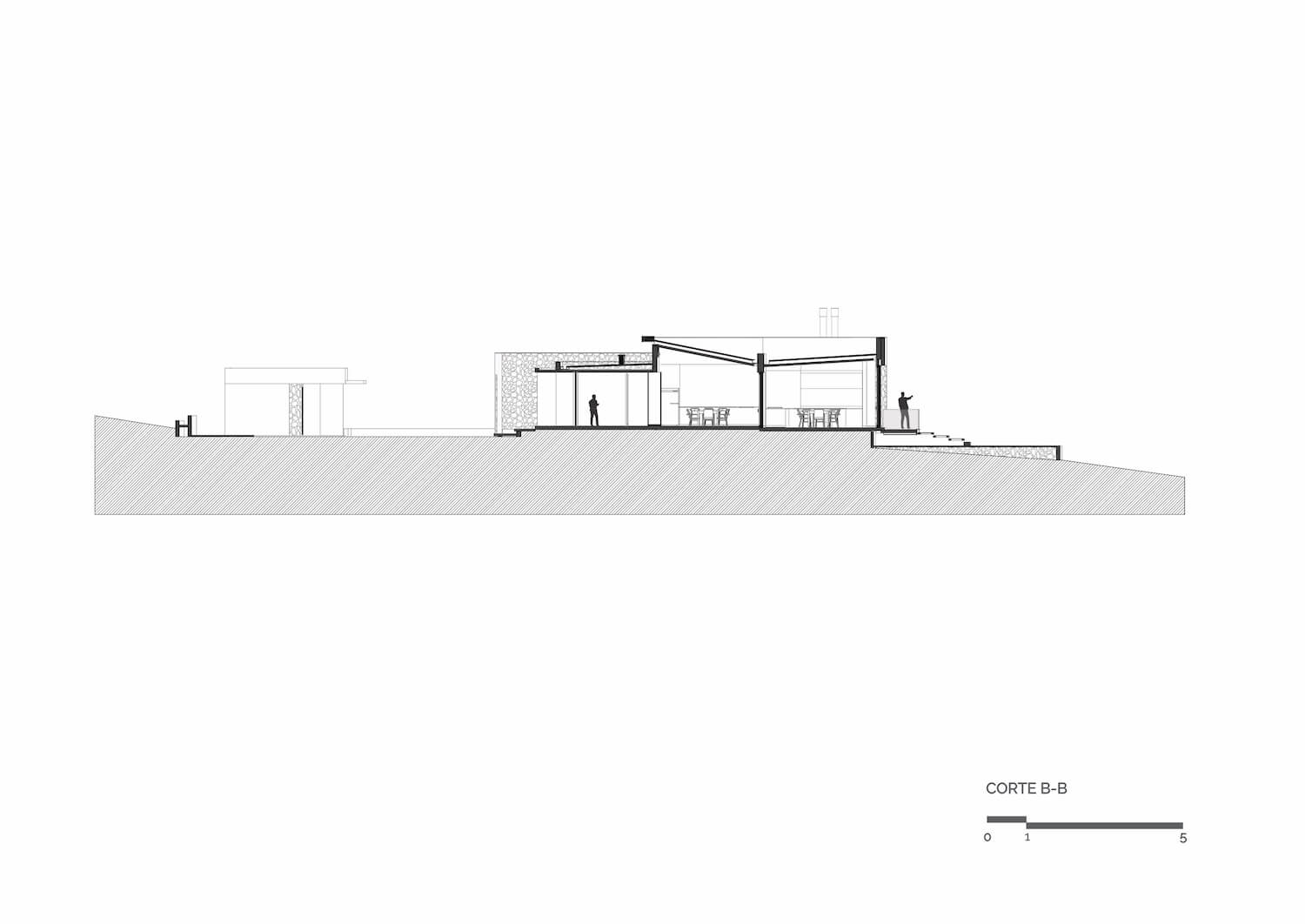 ---