SAVE Arquitectos: Casa Cinco, located in the city of Pachuca, seeks to integrate harmoniously into the urban fabric of a city that has adapted to the needs and expectations of contemporary lifestyle, taking advantage of its dynamism and connectivity with the capital of the country.
The design of the house serves as a reflection of elegance in its most understated form, where every detail has been carefully conceived to ensure an intimate and sheltered space. On the main facade, a design of overlapping screens in different planes has been implemented, creating a captivating sense of depth. Additionally, a lightweight metal beam has been integrated, harmonizing with the facade and providing a significant structural element.
The project opens up towards the west to fully capture the radiant illumination of the sunset. Meanwhile, the side facade adjacent to the neighboring property has been separated by a meter, allowing for the utilization of reflections and creating notable lighting effects inside. During the night, the house transforms with warm ambient lighting, creating a cozy atmosphere indoors.
The pathways within the house are designed to provide a special experience, with changes in height that do not neglect the welcoming feeling of home. The spaces are comfortable and spacious, intended as areas of relaxation for the whole family.
Greater importance has been given to the social area, consisting of the living room, dining room, and kitchen, all of which benefit from a view of the garden and space for a barbecue area. Additionally, the service area is separate from the main living space, with a double access on the main facade that allows for independent entry. The selection of materials palette is in shades of gray and walnut tones, with the purpose of enhancing the floor colors and improving the materiality of the project.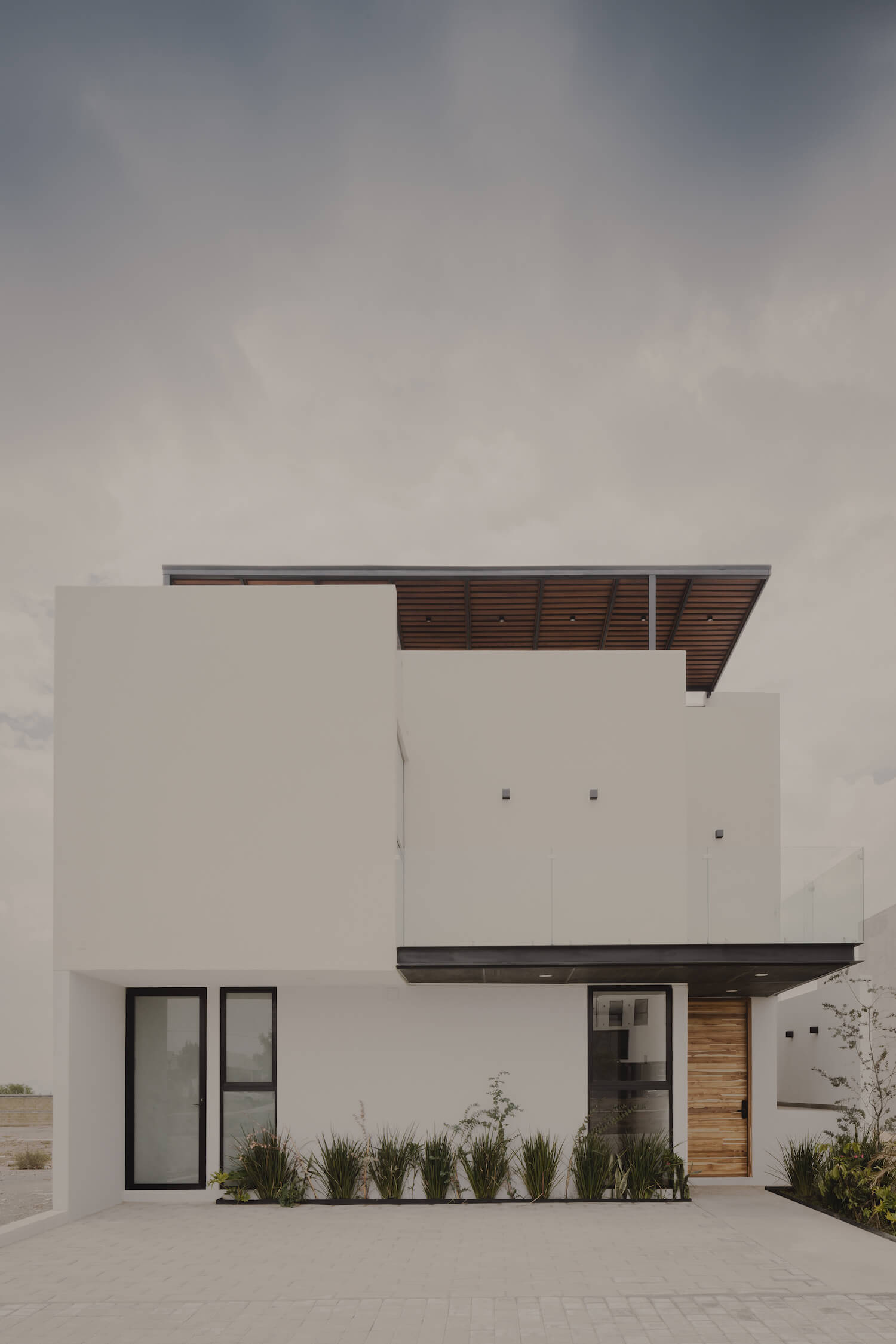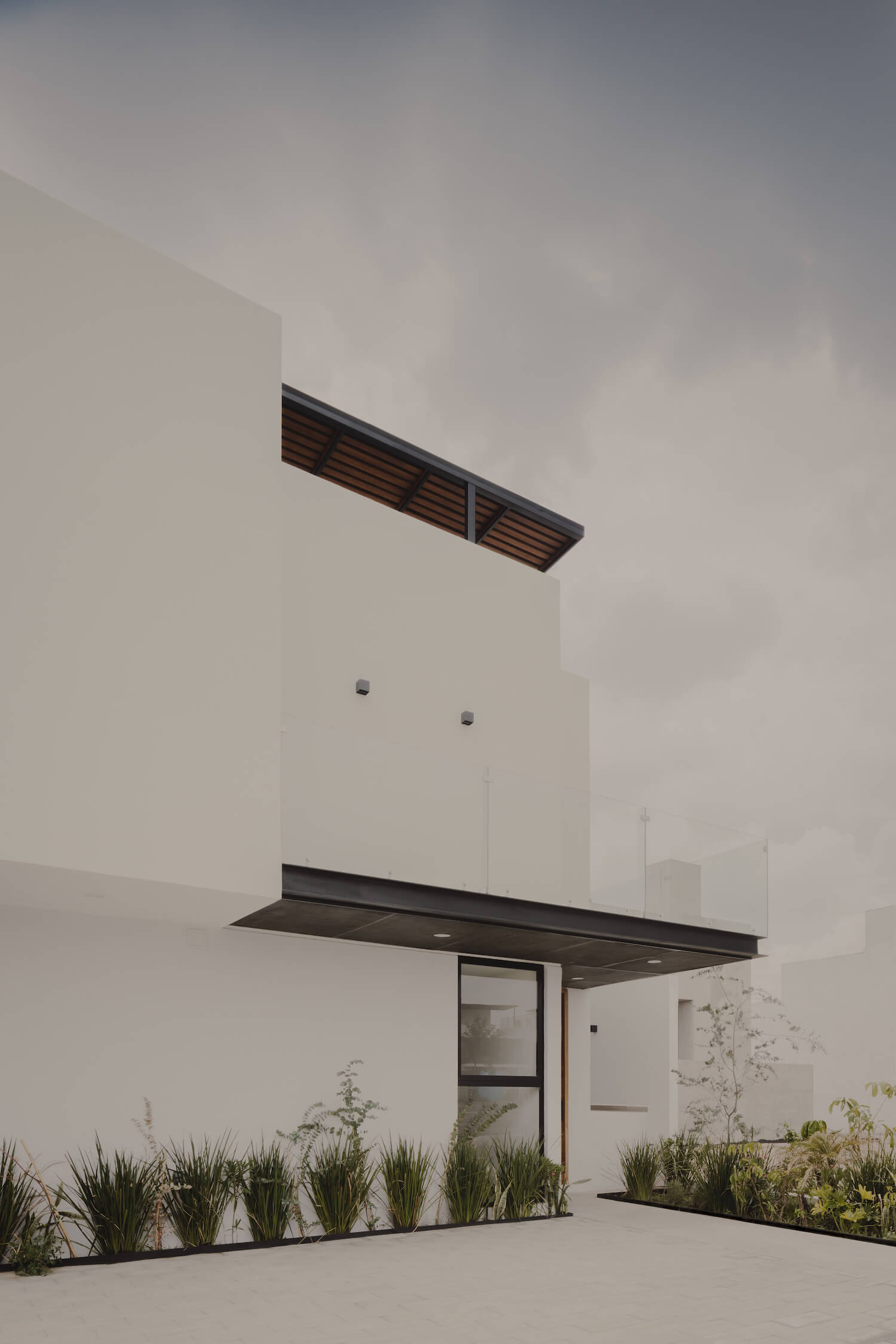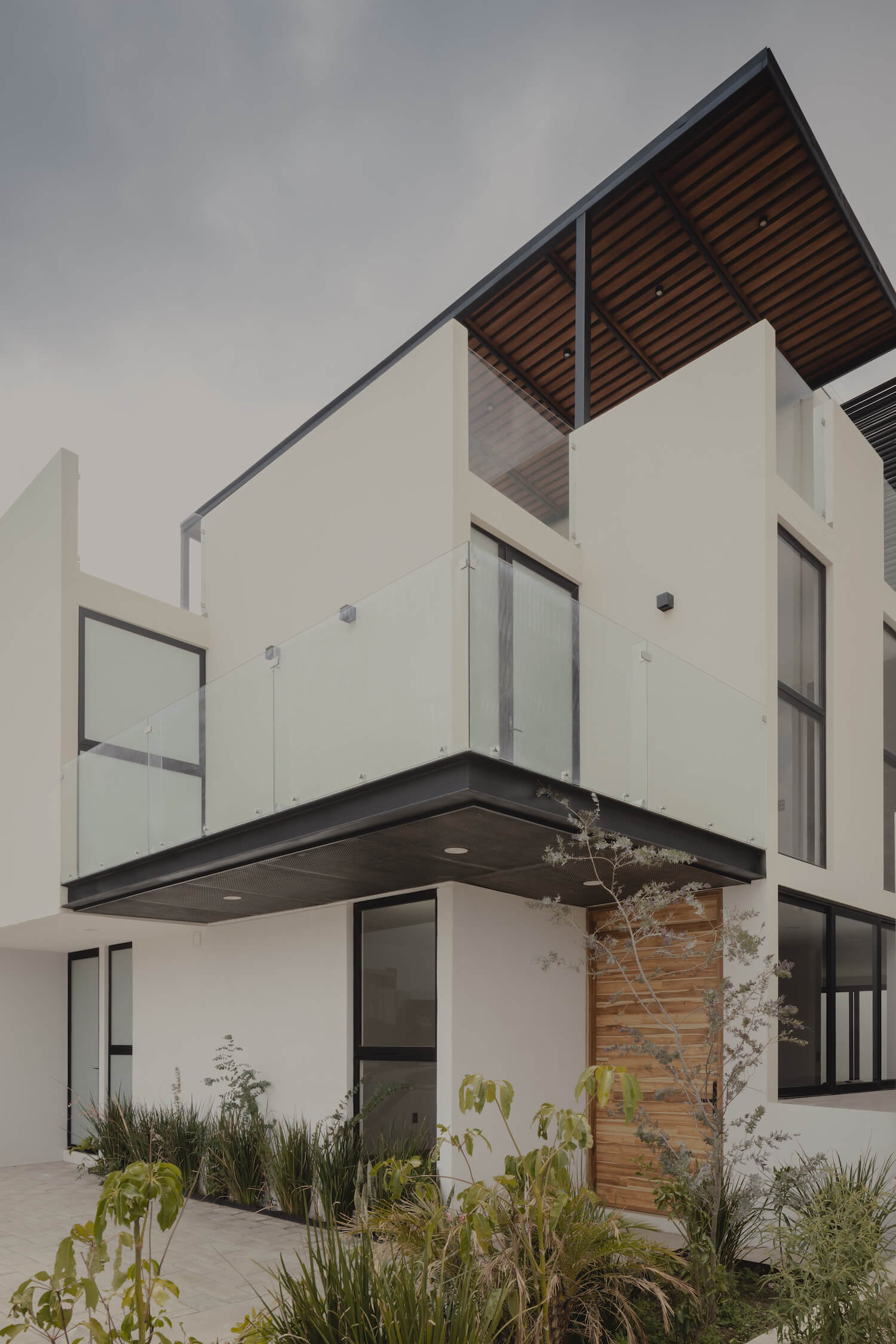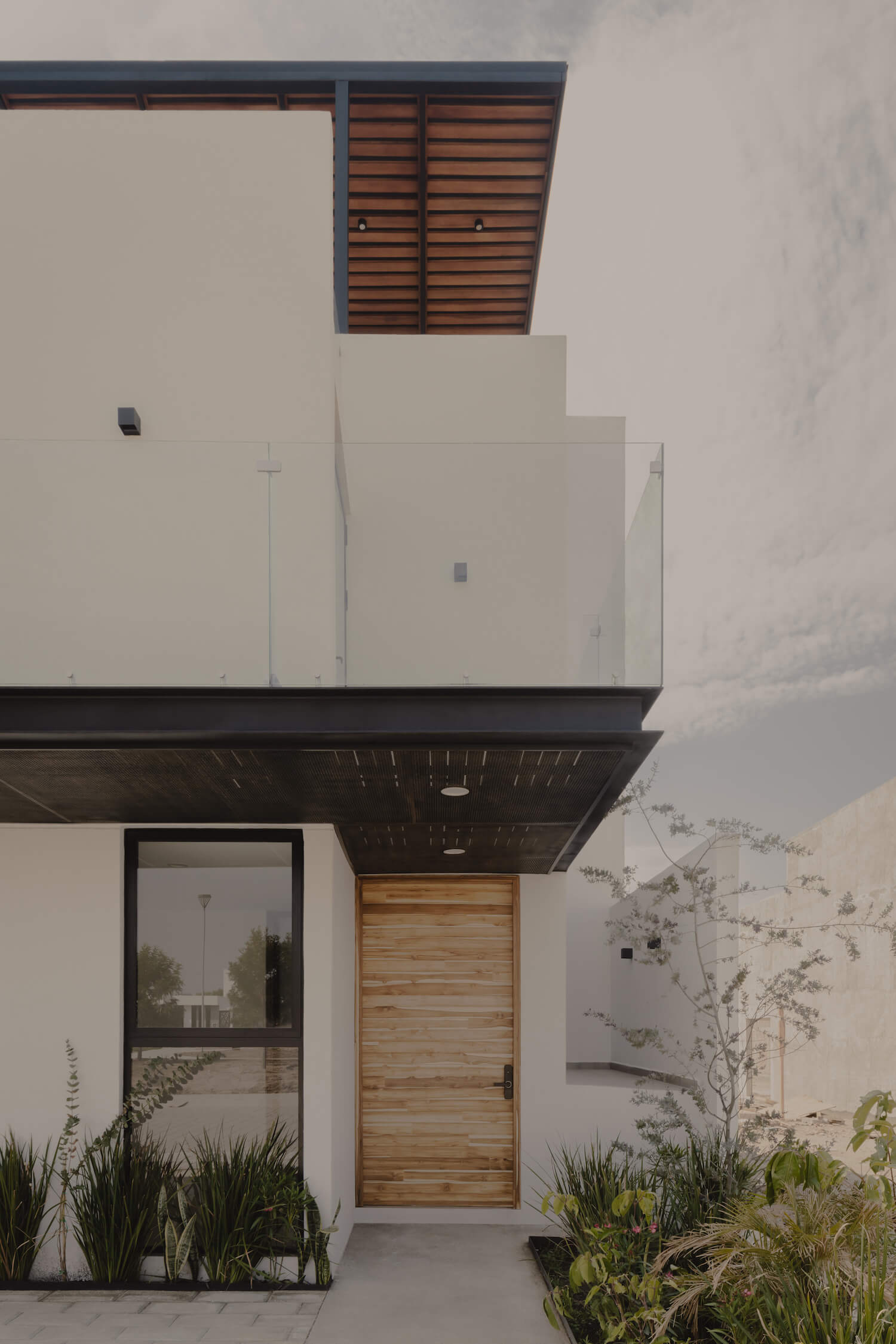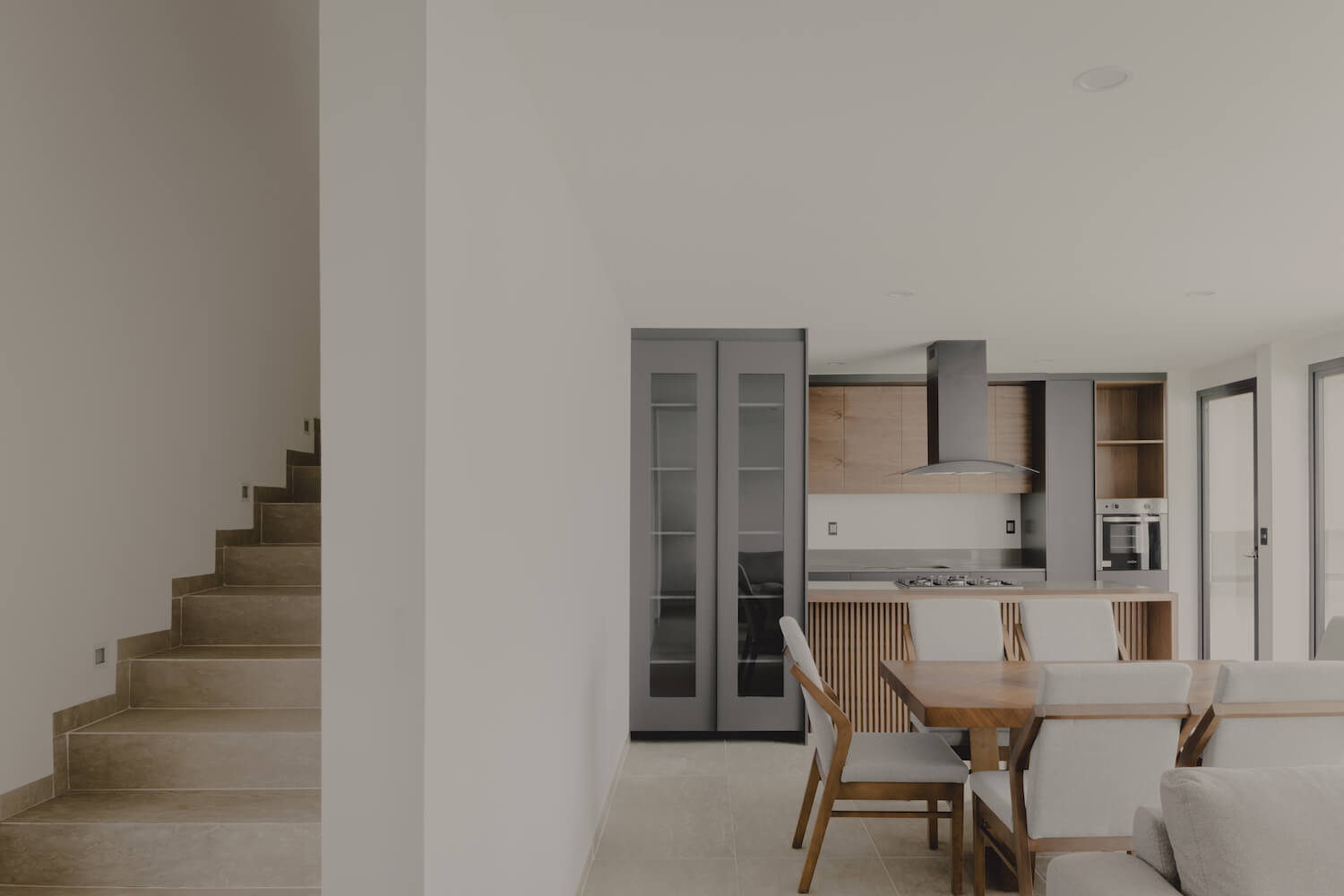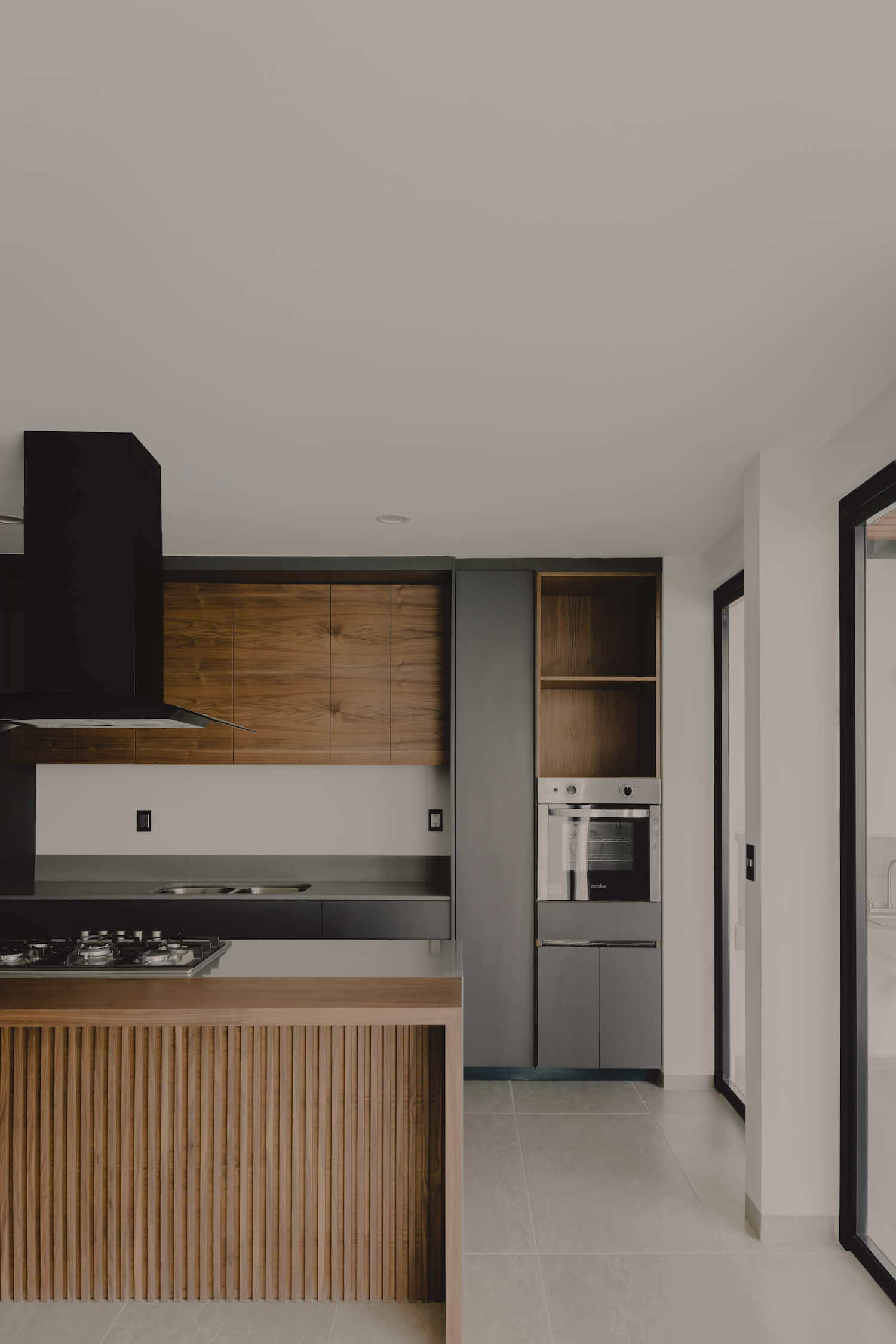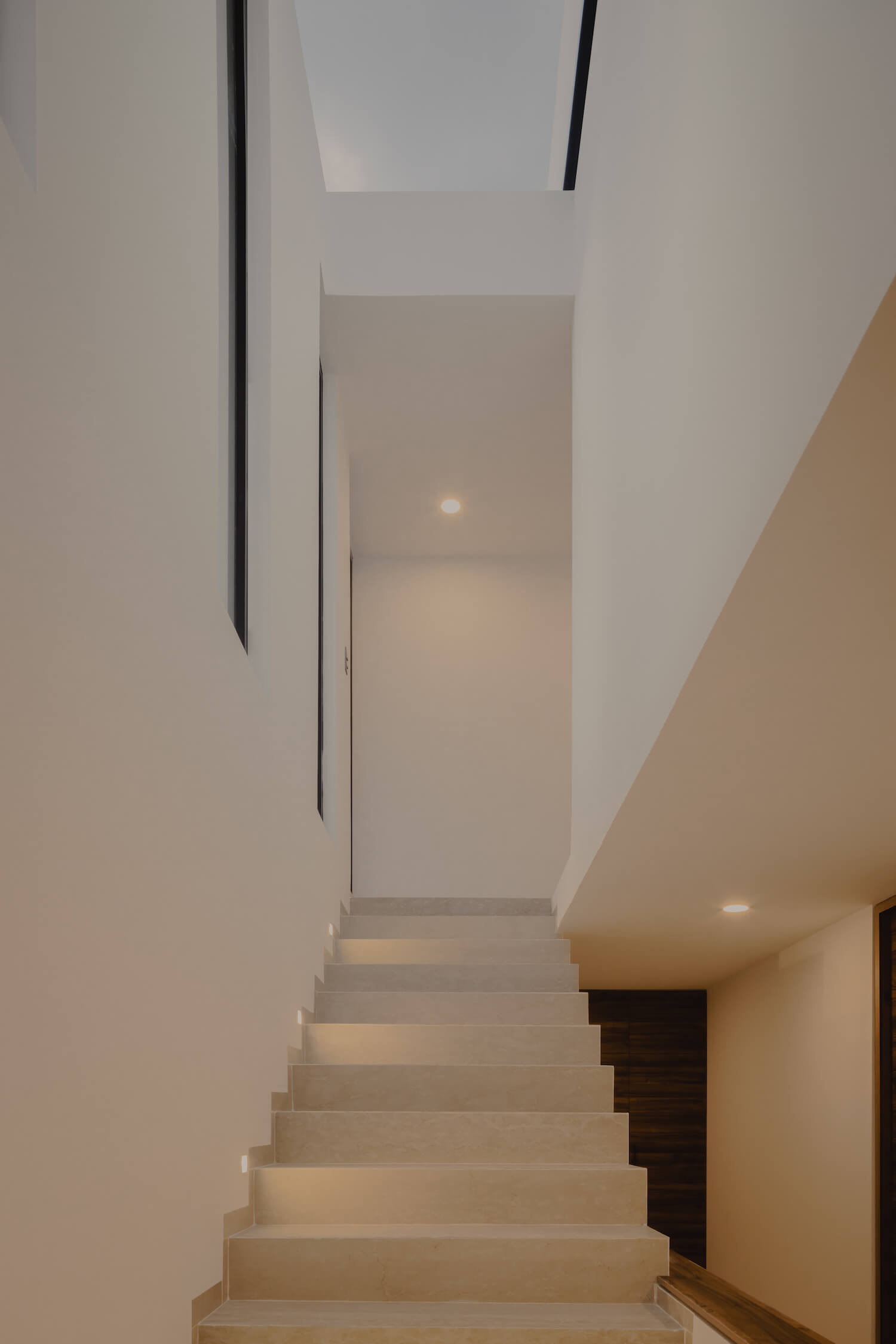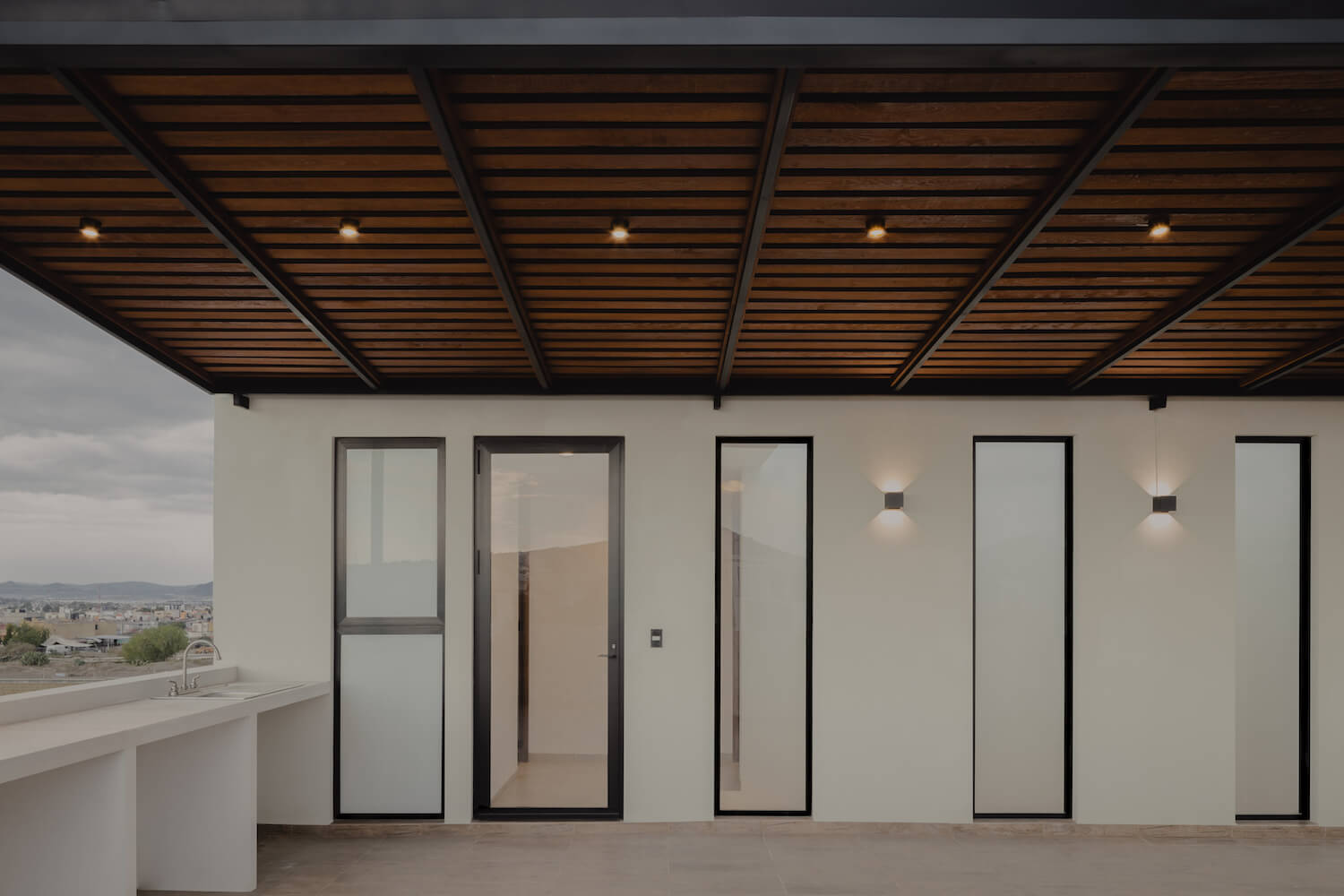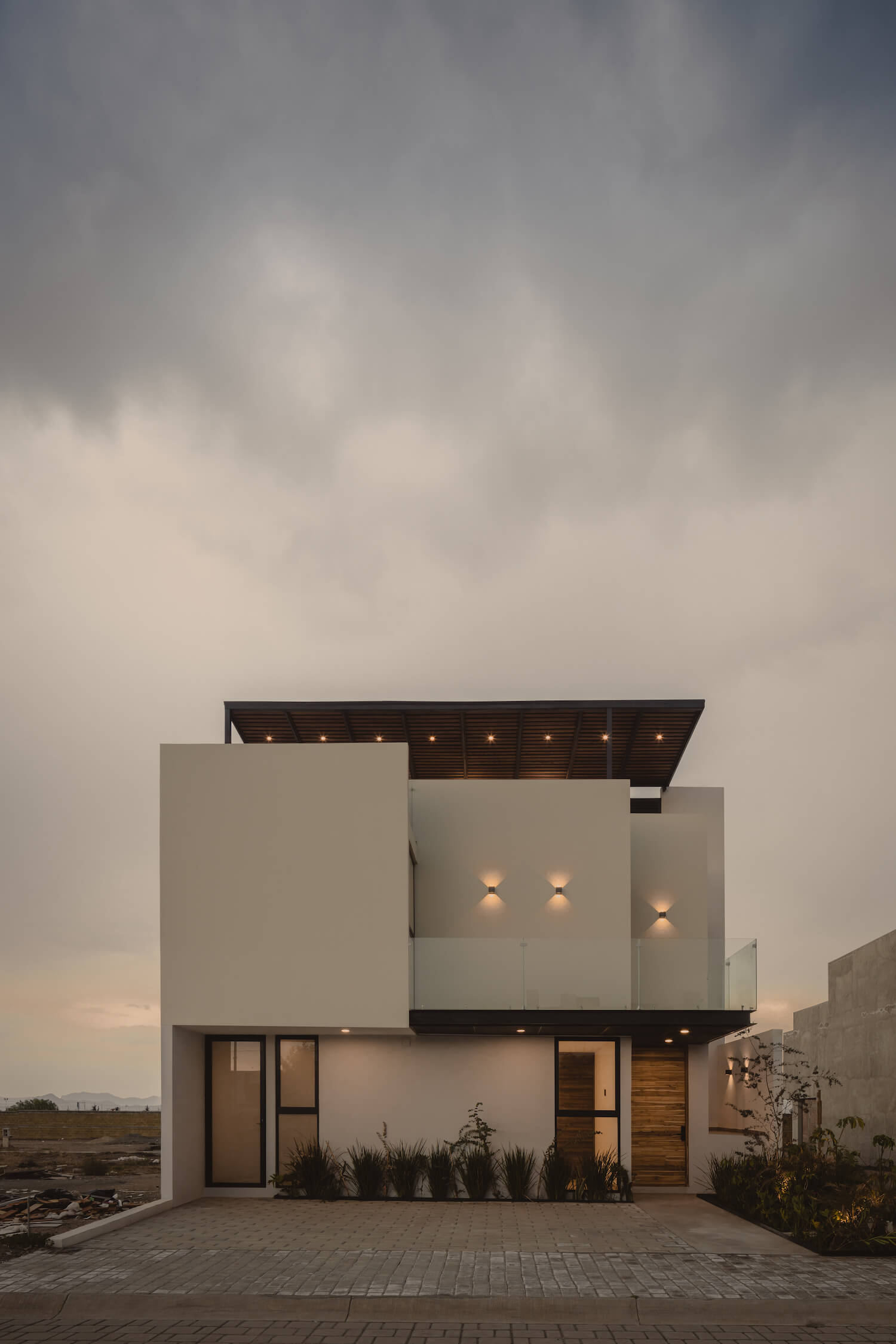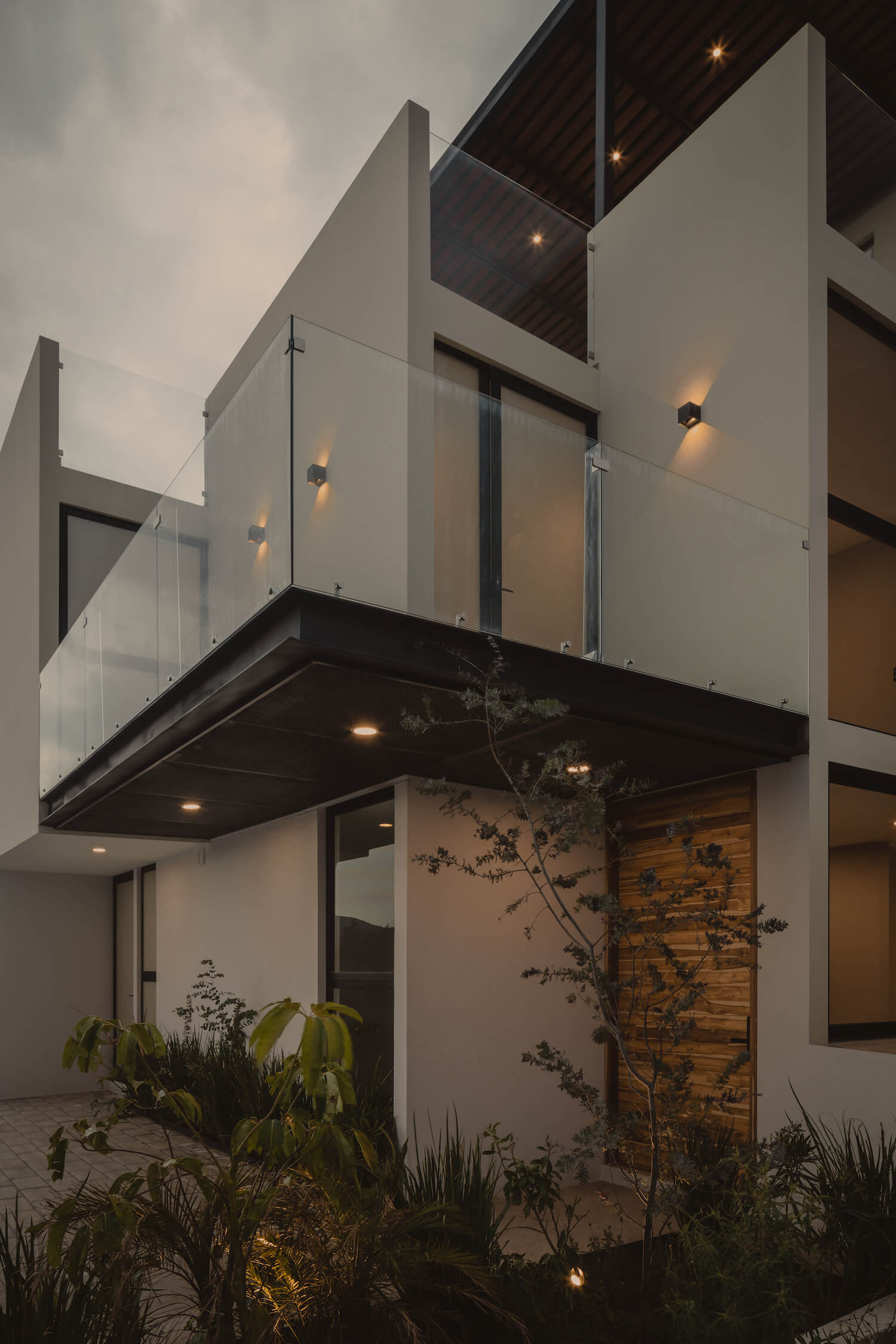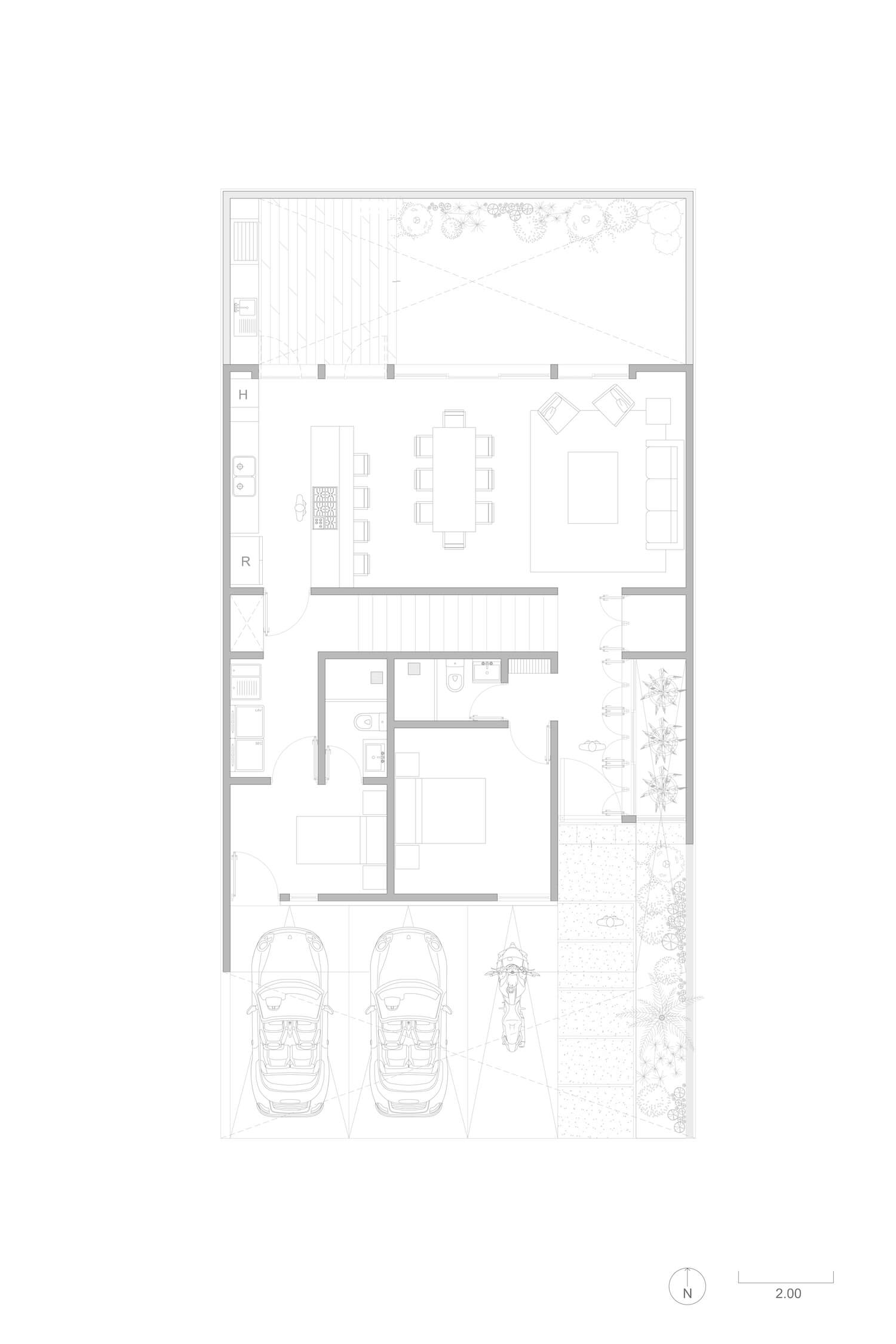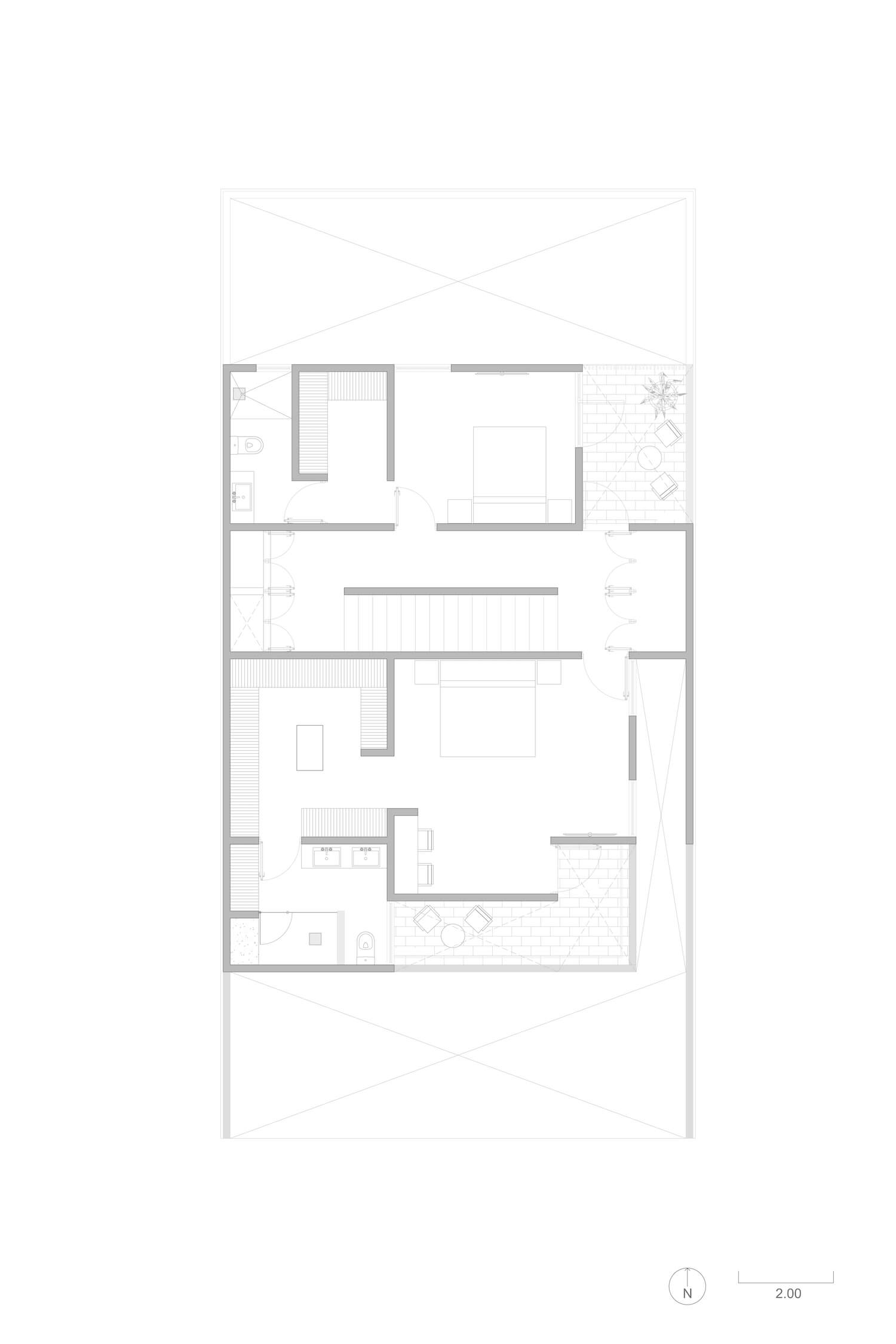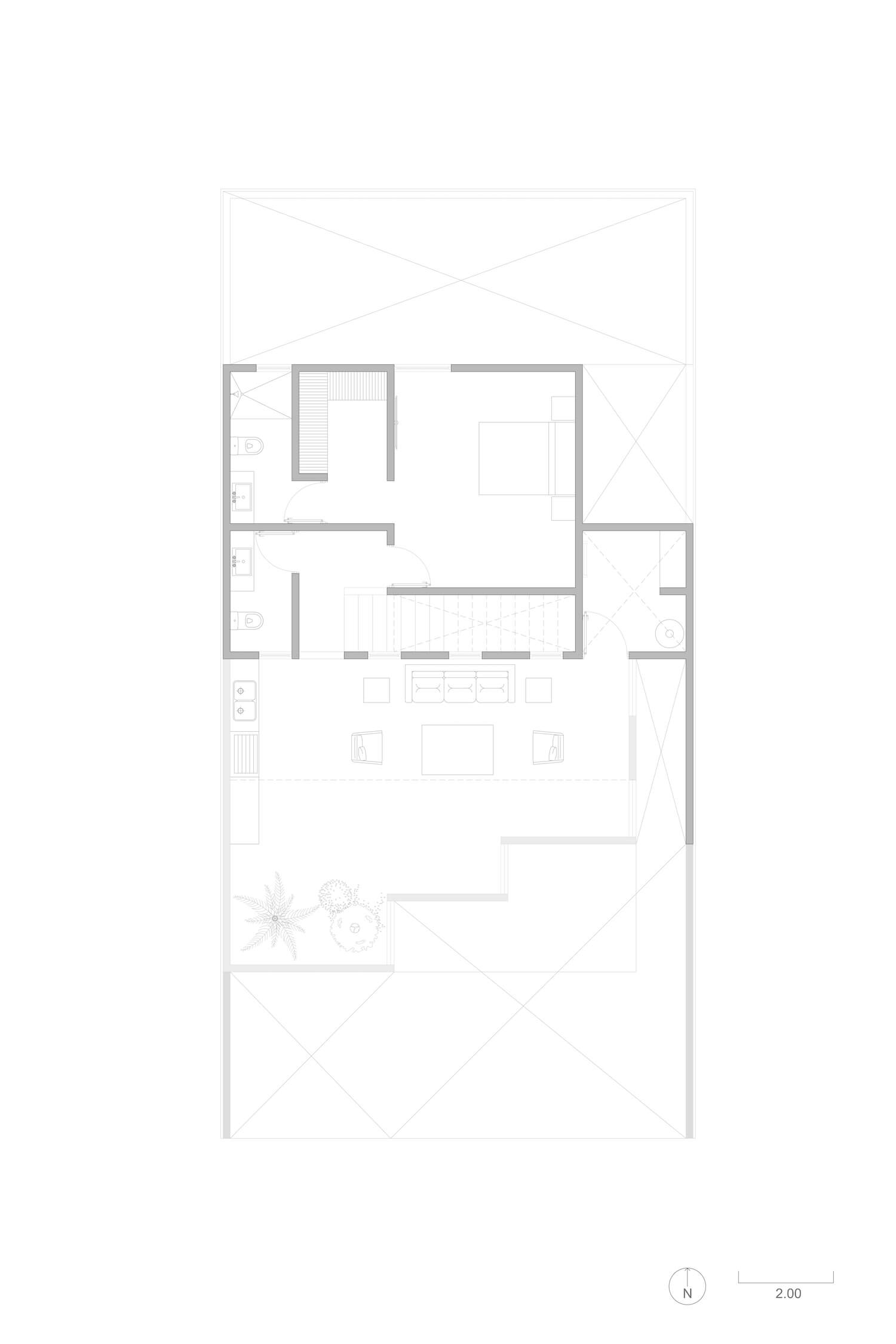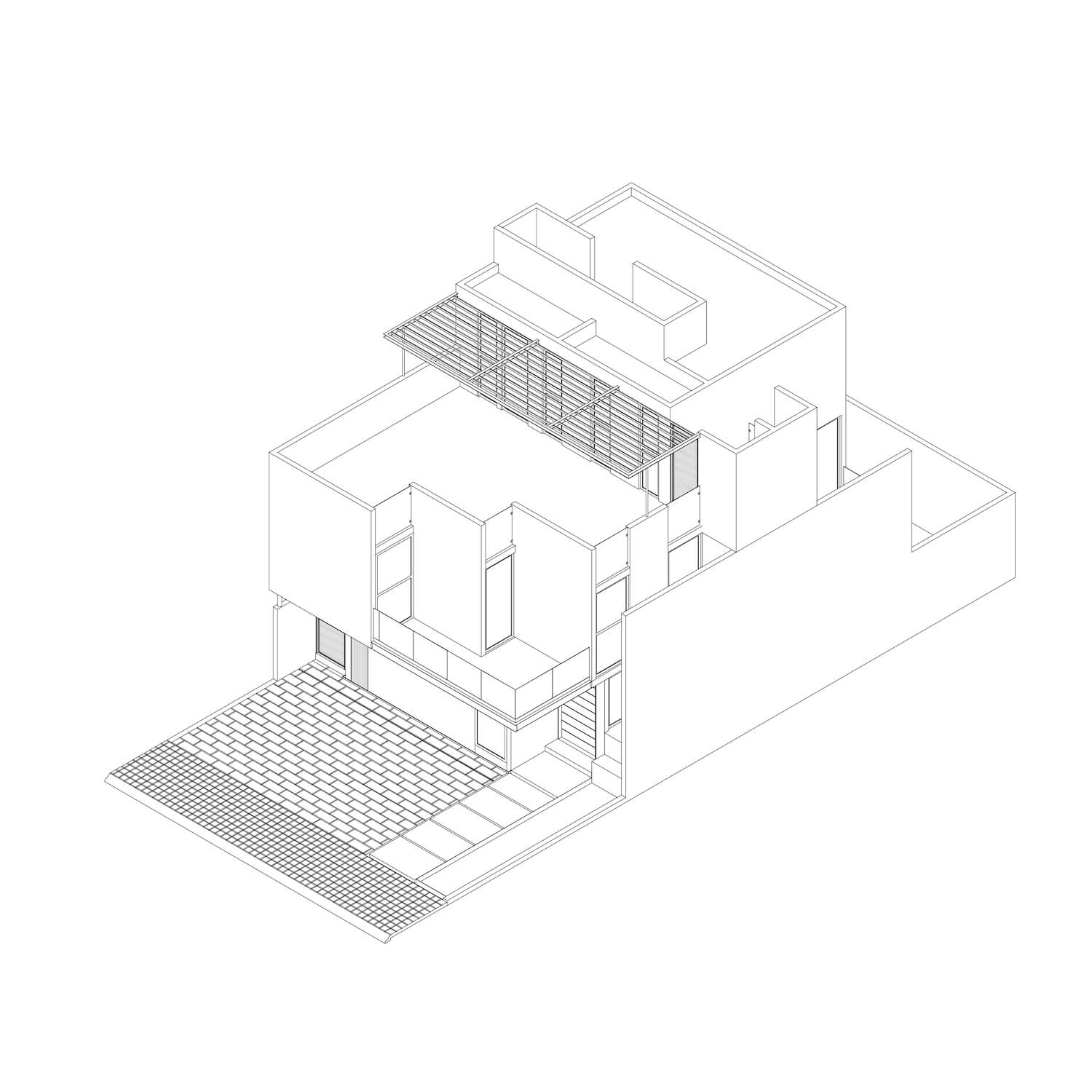 ---